Archive for November, 2010
Share:

Episode 275 of
TWiT
includes host
Leo Laporte
,
Kevin Rose
,
David Prager
and myself talking about the week's happenings in the tech world. It was my first time on TWiT, so it was a lot of fun chatting with folks I've been watching since
The Screen Savers
days (used to watch it religiously). Throughout the years we've run in similar circles (
Epic Fu
was on Rev3 for a bit), but this was the first time I got to (virtually) sit down and have a conversation with Leo. This episode is also pretty funny because my connection keeps dropping out. So embarrassing! Check the video out at the 16:53 mark. Haha! Leo and the crew were pretty understanding… but my rage for Time Warner continues to burn.
You can check out what's happening Live now at
live.twit.tv
.  A repost from
Tumblr
.
Share:

Tally's Café in Tulsa, Oklahoma was shown on our Route 66 map as we motored across the U.S. It sounded good so we stopped in for a burger. Nestled on a corner in the old section of Tulsa, it is a bustling place. It seats at least 100 people in its red booths and stools. The place looks like it probably has for forty years. Not a re-creation of a 50's diner, but the real deal. The waitresses have probably been there for years. They have plenty of attitude, but are sweet at the same time. I ordered Double Meat Cheeseburger ($6.95) with Bacon ($1). I upgraded from fries to Onion rings for another dollar. An order of the Tally-Os goes for $4.95 by itself. My daughter had fries with here Texas Toast Grilled Cheese, so I got to have those as well.
The burger was great. The sesame bun was perfectly toasted. The two 1/3 pound patties were juicy and just smoky enough after being charbroiled. The bacon was crisp and flavorful. Fresh lettuce, tomato and onion sat under the burger. American cheese was…
Read more…
Share:

Arrghh! It's been more than half a dozen years since I wrote Dickless Marketing: Smart Marketing to Women Online, and a number of other professionals have been covering this topic, also. But, every now and then, a blog post or news article pops up that makes my blood boil! Why? Because it purports to understand women and how we think or act. As if the woman in this picture (me, with my new granddaughter) is the same as the woman in previous posts – which would be me before I had my new granddaughter. I'm not going to link to these articles because… I don't really want to sent them traffic. You know that I routinely send new blogs and websites traffic, but this time, it's counter-intuitive. You won't learn anything by reading their assertions, and they won't learn the error of their ways, if you visit. The people you should be reading, in addition to the women on this blog, are: Andrea Learned – if anyone can convince me to give non-gender marketing a chance, it's Andrea. Michele Miller – the first woman I met who was focused on the women's market, Michele, has some
…
Read more…
Share:

My favorite way of eating sui-gyoza the day that I make them is to simply boil them in water and serve them with some chopped scallions and a soy-and-vinegar sauce. To be honest, I'm perfectly happy being carnivorous and eating a plate of gyoza with a bowl of hot white rice but I wanted to used up my left over nira (Chinese chives) so I ate this meal with little nira pancakes with shrimp.
Simple Suigyoza
5-10
sui-gyoza
per person
chopped green scallions for garnish
Sauce ingredients
4 teaspoons of rice vinegar
2 teaspoon of soy sauce
a few drops of La-yu (chili oil) or sesame seed oil
* I like to pour some directly onto the plate but it gets watered down a little so I save some on the side to dunk the gyoza into.
Cooking Directions
As I mentioned in the sui-gyoza post: To cook the suigyoza, boil directly into your soup or drop into boiling water. I recommend stirring them with chopsticks the first few minutes until they start to float so they don't stick to the bottom of the pot. If they are fresh, they should take approximately 3-4…
Read more…
Share:

Some more snaps from Nicaragua!
Share: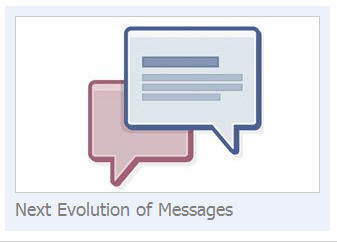 Facebook launches new messaging system (Credit: Facebook blog) Facebook CEO Mark Zuckerberg, along with chief engineer Andrew Bosworth, last week announced a
new Facebook messaging service
that some predicted would be a "Gmail killer." But Zuckerberg made it clear that the service is not designed to "kill" e-mail, though he did imply that e-mail may be in its waning years. High school students, he noted, increasingly shun e-mail in favor of instant messaging and sending messages via Facebook. "We don't think that a modern messaging system is going to be e-mail," he said. But my big question is whether Zuckerberg is right when he supposes that young people are likely to permanently adapt to alternatives to traditional e-mail. While it's true that kids are developing some new habits that will last a lifetime, it has always been the case that some teen habits change as they get older, especially as they enter the work force. Fact is, many businesses run on email today and though things will change over time, I don't see instant messaging, text messaging, Facebook messaging or any other technology threatening e-mail anytime soon.
How it Works
The idea…
Read more…
Share:

O'Reilly Media's Brady Forrest leads a panel on location-based services at this year's
Web 2.0 Summit.
On the panel includes: SimpleGeo's Matt Galligan, Shopkick's Cyriac Roeding and Yelp's Jeremy Stoppelman.
Share:

Virgin Group has launched an iPad-only magazine called 
Project
, which is now in the App Store. In looks and in subject matter, it is very much like 
Wired
, minus some of the technicality and the extensive, in-depth features (the articles are all noticeably short), and with a greater focus on entertainment. An article about emerging astronomers, for instance, muses about who would play them on screen. Although the animated cover (below) and other special effects are fantastic, the design is otherwise not quite as clean as 
Wired
's. It sports many of the same interactive feature we've become familiar with through the iPad editions of magazines like 
Esquire
and 
O: The Oprah Magazine
, including embedded videos and sound clips, and tab-to-browse slideshows. The magazine clearly wants to be social, but I question its execution. On each page is a link to a (as of yet unpopulated) forum for discussing, presumably, each of the articles and other topics of interest. It's not yet clear how effective this will be, but it's a nice idea. The only other sharing option is through e-mail; users can e-mail images of individual pages, but not full…
Read more…