Archive for September, 2011
Share:

The fifth annual Cathedral Festival of Flowers, "Celebrating the Beauty of the Earth", will be held September 30 through October 2, 2011, in the Roman Catholic Cathedral of St. Mary of the Assumption, 1111 Gough Street, San Francisco, California. Flower designers and arrangers from throughout the Bay Area will come together for this event to create a breathtaking feast of color and scent. Admission is free.
(Photo courtesy of Cathedral Festival of Flowers)
Share:

American Cheese Month
is a celebration of North America's delicious and diverse cheeses as well as the farmers, cheesemakers, retailers, cheesemongers and chefs who bring them to your table. American Cheese Society will kick things off with a booth at the
Great American Beer Festival
in Denver, Colorado, September 29, 30, and October 1, 2011. Look for cheese-centric events nationwide. Old Windmill Dairy in Estancia, New Mexico, for example, is offering a
class
in October where students will make raw cow milk cheddar in a commercial creamery. Membership in the American Cheese Society is available to anyone involved in the trade or simply passionate about American-made specialty and artisanal cheeses. It was founded in 1983 by Dr. Frank Kosikowski of Cornell University as a national grassroots organization for cheese appreciation and for home and farm cheesemaking.
Share:

Let's say you've been ruminating over a creative writing project based on true facts, compiled research, or a memoir. At first glance, you have a choice of two markets—fiction or non-fiction—but if we delve deeper, we see an emerging trend in publishing of successful combinations of truth mingling with fiction, offering readers information presented in an engaging, emotionally driven story arc. Publishing: it's kind of like life, isn't it? Author Terri Giuliano Long offers insight about how to make the right choice to execute an effective, focused writing plan. Below are excerpts from her post 8 Steps for Focusing Stories. At first skim, this info might look like Writing 101, but there is plenty of (mostly self-published–sorry) material out there lacking focus, a clear theme, direction and a point. I only post what rings true for me–which is to say I too once overlooked the importance of theme–and I'm here now to advocate against it.
1. Decide what form your story will take
. This may seem basic, and to some extent it is, but there's currently a great deal of crossover between fiction and nonfiction. Writers use the same
techniques
to craft narrative nonfiction as they use when writing fictional stories. In the past, questions…
Read more…
Share:

Check out the video below. It's a little bit of music wisdom from Howard Bloom. Bloom could be the most important figure in the 70s/80s music industry that you've never heard about. Billy Joel calls Bloom THE public relations guy if you needed your
image authenticated to the masses
.
…With his company, the Howard Bloom Organization, which he founded in the seventies, he had successfully transformed and launched the careers of many rock stars, including John Mellencamp, Kiss, Hall and Oates, AC/DC, Run DMC".[2]
Those are some huge stars, and they are all still around. Interesting eh? To add to his impressive resume, Bloom has also written three books, 
The Genius of the Beast
, 
Global Brain
, and 
The Lucifer Principle
.
These books generalize and extend his ideas about what makes rock and roll artists successful to human nature. He founded the International Paleopsychology Project, an Internet group "to study the development of the universe from its conception to the present".
So, basically Howard Bloom is the coolest dude you've never had a chance to hang out with. I ordered all of his books and I'll be posting about them as soon as they're read. Check out the clip below.
Share:

Beginning September 30th and closing on October 3rd, 2011 
PULSE Contemporary Art Fair
will exhibit colorfully rich creations by 
Jen Stark
. Located in Los Angeles, the show contains Stark's signature mixed-media works, which are new to her ever-growing series. The Miami-based artist rose to fame with her vibrant paper art. She creates three-dimensional pieces by using hand-cut, acid-free fluorescent paper. Stark recently began using lighting mechanisms to enhance her work. The results are psychedelic!
Share:

The 99 Percent is a new favorite site of mine. Every day my RSS is filled with a new and inspirational articles. I'd definitely suggest a read if you're into non-cheesy stuff about leadership, goals, knowledge and such. The site recently put up a list of 25 Insights on Becoming A Better Writers and the advice is so timeless that I thought I'd share it with you. Also just replace "writer" and "writing" with songwriting. Cool? Cool.
1. PD James: On just sitting down and doing it… Don't just plan to write—write. It is only by writing, not dreaming about it, that we develop our own style. 2. Steven Pressfield: On starting before you're ready… [The] Resistance knows that the longer we noodle around "getting ready," the more time and opportunity we'll have to sabotage ourselves. Resistance loves it when we hesitate, when we over-prepare. The answer: plunge in. 3. Esther Freud: On finding your routine… Find your best time of the day for writing and write. Don't let anything else interfere. Afterwards it won't matter to you that the kitchen is
…
Read more…
Share:


(Image: Fhisa)
With all the new solar feed-in tariffs deals arising, anyone with a south facing roof would be silly not to take advantage. But what if your roof is facing the wrong way? Or you don't own your roof space? Well know there's a new way for green energy fans to get a slice of the sustainable energy pie. In Holland, Windcentrale, a wind-power generator company, is offering up portions of its windmills to local residents. Each windmill is divided up into units with an expected wind output of 500 kilowatt hours (kWh) each per year. The average household uses around 3500 kWh per year – so you can buy more than one unit if you want to rely on wind completely. This way, you get your share of the green energy but with no installations and none of the upkeep. You also become a part-owner of a windmill, which is a pretty great dinner party conversation starter! You can take your shares in the company with you if you move house so you don't lose out on the financial benefits – nor do you stop helping move…
Read more…
Share:

Indians Don't Use Toilet Paper……Learn how to use an "eastern latrine" from Wilbur…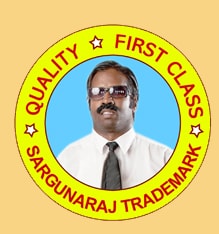 If you want to learn how to use an Indian toilet, and have a good laugh too, watch this hilarious video from
Wilbur Sargunaraj
. If you travel in India, you may find you actually need this information: Aside from modern homes and high-end hotels, most of the toilets in India are holes-in-the-floor with water and no paper. This is a good skill to learn; trust me on this one. By the way, Wilbur is actually a very talented musician, as well as a cultural ambassador extraordinaire. This is from his Wikipedia entry: "He is widely known as India's first YouTube sensation. He has racked up nearly 3.1 million views for his unique music and instructional videos. And he comes with the added promise of 'Quality, First Class, Sargunaraj Trademark.' What his videos lack in production sheen, they make up for in unabashed entertainment." I will be profiling him on Breathedreamgo soon. We had a chance to meet while he was in Toronto and I found him to be a warm and wonderful person – and also very good-looking, behind his comic person!…
Read more…