Archive for February, 2012
Share:

A door on Jessup Street perfect for Leap Day.
Share:

Happy Leap Day (if you're into that sort of thing). This
once-every-four-years phenomenon
, an extra day, has been generating its fair share of online buzz since 1996, which is the first Leap Day I can recall that started with a morning log in via my
Netscape browser
. Unlike this morning, when I was greeted with Leap Day headlines on Google, Yahoo!, Facebook and Twitter (from my iPad), in 1996 I might have read one or two pieces about Leap Day on AOL or in a Usenet group on my bright and shiny new Compaq PC. I'd recently given up trying to stay connected to the World Wide Web on my Macintosh LC II and the conversations on
The Well
because the PC was faster back in the dial up days. It could download a whole page, complete with graphics, in about a minute. This was the beginning of the end of anything resembling an attention span. Flash forward to 2012. Life is not about computers anymore and what amazing things we can do with them but about how we can stay connected without being tethered to them. The…
Read more…
Share:

Kicking off today,
We Blog The World
is having a photo contest that will run from February 29th through March 9th, 2012. We have teamed up with Hyatt
®
, P.F. Chang's
®
and The Cheesecake Factory
®
to offer some fabulous prizes for the 3 winners. To enter, go to our Facebook page and become a fan and follow the instructions. The Twitter hashtag for the contest is #wbtwphoto.
In the spirit of everything we are dedicated to, our readers are invited 
to submit a photograph of their
favorite travel moment
. It would be great if you would share with us the reason why its your favorite photo in a few lines as well.
Prizes Include:
1st Prize:
30,000 Hyatt Gold Passport Points, which translate into up to FIVE free nights at any Hyatt hotel around the world.
2nd Prize:
$100 gift card to either The Cheesecake Factory® or P.F. Chang's® (for use at participating locations).
3rd Prize:
$100 gift card to the restaurant not chosen by winner #2. Photographs will be judged based on quality, creativity, originality, and…
Read more…
Share:

Robert and James Dastoli are identical twin brother filmmakers hailing from Los Angeles whose short film
"Machines of the Working Class"
will be part of the SXSW Midnight Shorts program on March 9th, 10th and 16th, 2012. The two minute short features practically built robots having an unusually profane conversation. SXSW marks the fifth flm festival screening of Machines of the Working Class in the past year, with a screening at the Florida Film Festival coming up in April. Check out their amusing behind the scenes
featurette on YouTube here.
Share:

"Blooms, Bay & Beyond", the 2012 national show and convention of the American Daffodil Society is set for April 19 through 22, 2012, at the Sheraton Baltimore-North Hotel, 903 Dulaney Valley Road, Towson, Maryland (map) It's hosted by the Maryland Daffodil Society.
Share:

Travelers will get to try and buy some of the latest mobile devices, apps and digital photo gear at the Connected Traveler Showcase, the first-ever showcase of technology for travelers at The New York Times Travel Show March 2 – 4, 2012 at Jacob Javits Center in New York, Booth 271.
Connected Traveler
, one of the longest-running travel and tech sites online is presenting mobile devices, digital photography and video cameras and apps, augmented reality, travel career education, device accessories, and mobile services that make pleasure or business travel easier, safer and more fun. Among the Exhibitors are:
Aurasma, the world's leading augmented reality platform that brings any destination to the palm of your hand:  the real world meets the virtual world. www.aurasma.com
HP, the world's largest technology company, offering innovative computing products from sleek notebooks to travel-ready accessories for business and leisure travelers alike. www.hp.com
Looxcie, the first handsfree wear-and-share video cam enabling travelers to stream live to friends anytime from any location or share clips instantly to social networks. www.looxcie.com
SugarSync, a free service ideal for travelers that enables you to access, sync
…
Read more…
Share:

Recently my friend Susanna bought fresh turmeric and texted me soon after cutting it up exclaiming 'My hands are all yellowwwww!!'.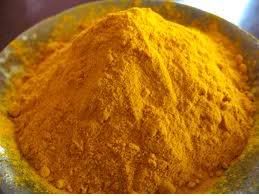 Known as Indian Saffron, Turmeric is a plant native to south Asia and came to the West by way of the marauding Dutch, British and Portuguese who sailed back and forth to Europe. The explorers knew saffron as it was a common ingredient in Arab and southern European rice dishes and associated it to turmeric when they found it in southern India. Southern India is still the largest exporter of turmeric in the world.
Taste-wise it is subtle and not as strong and distinctive as saffron but it does the color well.  So it can be easily substituted for saffron if you're making a paella or a risotto Milanese and is way less expensive than the golden saffron stamens.
The word 'turmeric' is often misspelled as 'tumeric'. Both spellings are accepted but I'd suggest to remember the R!  Although I initially thought the word might be of Arabic origin, it's actually from Middle Latin.  Middle Latin?  Indeed, after the collapse of the Roman Empire, Latin still remained the language of the Church and
…
Read more…
Share:

Not everyone has a local green-grocers or farmers market close by to get the freshest fruit and vegetables out there. And when you go to the supermarket and see your green beans have been flown over from Kenya you're not too happy about it. Don't despair just yet, Foodnation have a happy medium for you to keep it Easy On The Unseasonal. They have a new app which helps connect you to local food producers and farms. Foodnation lets you browse an impressive 100,000+ organic farms, vegbox schemes, community supported agriculture groups, farm shops, cruelty free butchers, independent cheesemongers and much much more! They have an online market place where you can browse your local farm's produce and can then register for weekly (or fortnightly or a once off) produce boxes. Modern technology eh? All the local, seasonal produce we want, right at our fingertips.
(Image: FoodNationTumblr)