Archive for April, 2012
Share:

(All images: Mitchell Silva)
Any cyclist that knows their handlebars from their spokes knows that the most important thing about riding at night is being seen. Bike lights are a must for anyone Pedaling the Pedals in the dark and this new light system by Mitchell Silva pulls together safety and sleek design perfectly. Glo-Bars are strips of USB rechargeable LEDs that fit onto the handlebars and back frame of a bike. The strong light they throw out helps illuminate the road ahead for the rider and also lights up the cyclists themselves so drivers and other road users can see them.
But to make night time cycling even safer and easier, Glo-Bars have a cool extra feature. The handlebar lights also double up as indicators, blinking and flashing to bring even more attention to you and your bike when riding home from the pub. A flash of pure genius. P.S. Remember these cute, solar powered bike buddies? Or if you like your bike lights a bit more futuristic then how about the Revolight? (Spotted on Yanko Design)
Share:

My arrival in Venice was a bit bleak as I looked out the train window. "It can't rain on my short 4 days in Venice! I have too many fun tips to do for it to rain!" I thought. Venice was the second stop on my Go with Oh Blogger Tour and I had chosen it as one of my 4 cities because I had always wanted to stay
in
Venice. I had actually been to Venice once before on my original career break, however I was on a severe budget and stayed off the island and took a boat taxi every day to go explore which was good for my pocket book, but it was a bit of a pain. I will be writing in much more detail about some of the twitter travel tips and sites, plus some new ones I found on my own. But for now this is a great collection of some of my favorite tips which led me around Venice…and yes, they got me lost!
Wine Tip
What can I say…I love wine, and I love wine even more when it can…
Read more…
Share: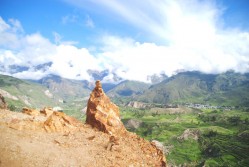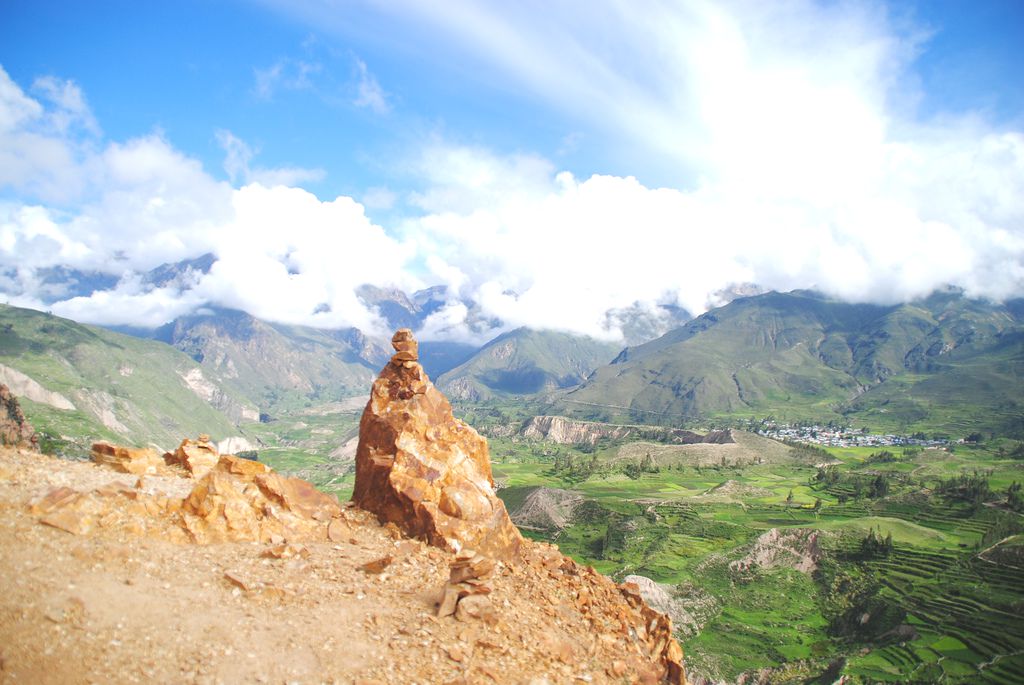 I love the adrenaline rush that comes along with travel, whether it's stepping off the plane, walking onto a chaotic street in a city I've never visited before, taking in a breathtaking view or sunset or having a once-in-a-lifetime adventure, like camping in the Sahara or sailing on the Nile. But in my mind, these activities are linked more to tourism than to actual travel. Making a distinction between "tourism" and "travel" (and, indeed, between "tourists" and "travelers") has always been an extremely contentious task, but to me the difference lies in the long-term impact a particular experience has on you. While tourist activities might make your heart pump or a smile come across your face momentarily, experiences rooted in travel affect you profoundly and alter you permanently. To be sure, connection with other people is probably my favorite of the long-term impacts travel has had on me. The most meaningful encounters are often also the most momentary. When…
Read more…
Share: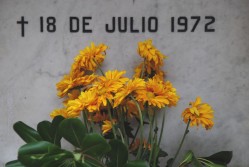 When I was doing preliminary research for my trip to South America last year, I was shocked to find out that a cemetery, of all places, was listed among the top tourist attractions in Buenos Aires, Argentina. Specifically Recoleta Cemetery where, to be fair, Eva Perón is buried. Even if you can't sing the soundtrack to "Evita" in your sleep like I can, Recoleta Cemetery is a fabulous place to spend a morning or afternoon in Buenos Aires — it's like a small city in and of itself. Plus, for all the bravado surrounding the former first lady and her memory, Evita's burial plot is surprisingly small, considering how grand the rest of Recoleta Cemetery is.
The Quest for Evita
I'm not going to lie: The primary reason I visited Recoleta Cemetery was because I wanted to see Eva Perón's tomb. Now I wasn't a super-fan of the movie or musical by any means, nor do I particularly like Madonna or Andrew Lloyd Weber.…
Read more…
Share:

Heading to Alabama next month? The first Alabama All-Star Food Festival takes place from 3 to 7 p.m. May 12, 2012, along Commerce Street in downtown Montgomery, Alabama. You can join chefs, farmers, breweries and musicians from across the state to celebrate local cuisine. There will also be tastings from featured restaurants, chances to meet Alabama chefs, peformances by homegrown musicians, a variety of on-stage demos from guest chefs, farmers and producers plus hands-on gardening and nutrition workshops.
Share:

More than 200 wineries will converge upon Nantucket, Massachusetts, from May 17 to 20, 2012, for the annual
Nantucket Wine Festival
.
Marquee event
is a May 19, 2012, dinner at the White Elephant Hotel, followed by an auction of rare wines, large-bottle formats, and lifestyle packages. Featured will be the cuisine of Executive Chef Bernard Guillas of The Marine Room in San Diego and Executive Chef Frederick Bisaillon of the Brant Point Grill, paired with the wines of Veuve Clicquot and Numanthia. The auction benefits the Nantucket Historical Association. At the
Harbor Gala
, guests will sample food from Nantucket restaurants and the culinary offerings of special guest celebrity chefs and artisan food producers plus wines presented and served by their winemakers. The gala begins at 6 p.m. May 17, 2012, in the White Elephant Hotel. Three
wine symposium/luncheon events
will be held May 18, 2012. The
Grand Tasting
will be held in the Nantucket Yacht Club. There will be three sessions of the Grand Tasting: two on May 19 and one on May 20.
Wine and food seminars
…
Read more…
Share:

A scared panda clings to a police officer's leg after an earthquake hits China per @BintAlRifai
Share:

I recently came back from 
Doha Qatar
, where I attended a week-long event exclusively for TEDx organizers. The first 
TEDxSummit
was hosted by the Doha Film Institute at the 
Katara Cultural Center
aka the Katara Valley of Cultures. The "village" is a bit like a sprawling outdoor convention center that houses an ampitheatre, tents and domes where you can see live concerts and events. Katara was born out of a long held vision to position the State of Qatar as a cultural lighthouse of art if you will, highlighting the best of theatre, literature, music and visual art in the Middle East. It sits along the water, so you can watch boats sail by and a sunrise in the early evening off in the distance while you take in your event, whether it be performing arts or meetings, or in our case, a mishmash of both.
Before arriving, I wasn't sure what to expect, from the kinds of content they'd choose to why Qatar and
what is Qatar?
Refer to my 
numerous posts
on 
Qatar
including a write-up on the 
Arab Museum of Modern Art,
images of the…
Read more…