Archive for May, 2012
Share:

International fusion cuisine has arrived along the Tegernsee Lake with the opening of Euro-Asian restaurant Laulenzi in the
Hotel Bachmair Weissach
, Wiesseer Strasse 1, Weissach, Germany. The 150-year-old Bachmair Weissach, a member of Design Hotels™, has just completed an extensive renovation. The unusual namesake of the new fusion restaurant was a kitchen-hand known as Laurenzi, who worked at Bachmair inn when it first opened. In 1862 the young man set sail for the Far East in order to acquaint himself with the many mysteries of the Orient, both in terms of cuisine and women. The lothario proved to be such a hit with the local female population that his departure from the Hong Kong harbor was accompanied by many longing calls of "Laulenzi, Laulenzi". Back in his homeland, Laurenzi's culinary discoveries were committed to paper and then quickly forgotten. Fast forward 150 years and the newly discovered travel journal has provided the inspiration for executive chef Frank Mollenhauer's fusion menu at Laulenzi restaurant. The European-Asian fusion menu features such dishes as grilled scallops with enoki mushrooms served with a candied grapefruit and asparagus salad and sweet spring rolls…
Read more…
Share: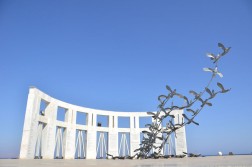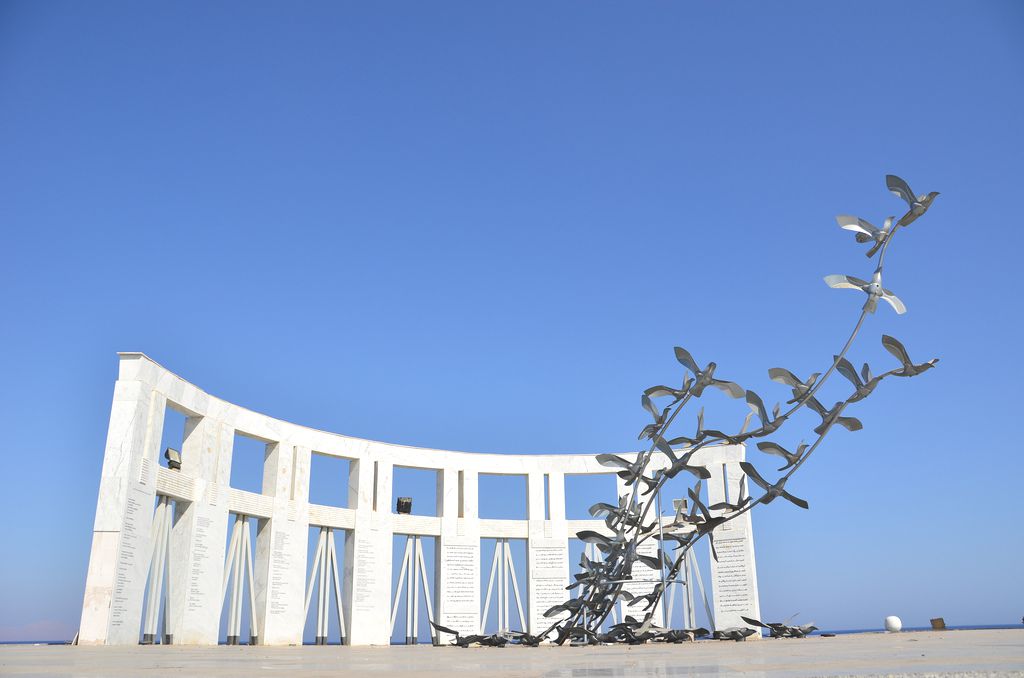 Traveling long term can be a daunting one, especially if your overall travel experience is limited. When I decided I wanted to make travel my lifestyle, I had already been to India twice and Europe three times. Still, the thought of leaving everything I knew behind terrified me. If I've learned one thing about traveling over the past several years, it's that travel is very much a process. Today, I'm going to explain the first step of the travel process to you: Get the ball rolling. If your ultimate goal is to travel long-term, the first step you take to achieve this is making a short-term travel goal. And I don't just mean mentioning in passing that you want to travel — if you truly want to take flight, set a specific travel goal you are 100% committed to achieving.
Why Aren't You Traveling?
Of course, you can't set just any travel goal —…
Read more…
Share:

Plantation inspired
Kō
is the newly opened signature restaurant on the
Fairmont Kea Lani
property in Maui (see
my write-up on The Fairmont)
. Ko was recently opened after nearly nine months and an over $5.1 million rebuild budget. Kō which translates to sugarcane in Hawaiian, showcases the diverse culinary history of the sugarcane plantation era, serving Hawaiian, Chinese, Filipino, Portuguese, Korean, and Japanese menu items. Led by Executive Chef, Tylun Pang, the menu features historical island family recipes that have been passed down for generations. Pang is well known nationwide, yet the twist around Ko comes from a conversation the team had when they thought about what to cook in the newly designed restaurant prior to the renovation. Pang looked around his kitchen and asked his team what they wanted to cook. The previous restaurant was Italian and yet the majority of the chefs at the time and still today, are from neighboring Pacific islands and Hawaii itself. He says of his staff, "they're some of my best teachers; they often share recipes, techniques and cooking styles which are passed down from their families and therefore true to their own cultural roots." For…
Read more…
Share:

As any avant-garde traveler knows, sometimes it's the most unexpected people that end up teaching us the most important life lessons. This is definitely true for me, which is why I've decided to list the top 5 things I've learned from locals during my travels.
Over-friendly people aren't necessarily creepy
:
When I was in Boston, I was invited to come to Dublin for their fashion week and of course I took her up on that offer. After landing in Dublin and catching the bus, I suddenly realized that I had no idea where I was headed. I meekly asked an older man next to me for help and within seconds literally everyone on the bus was hovered around me giving me directions and offering this and that to help me arrive to my hotel. I was overwhelmed by how friendly and helpful everyone was acting toward me. When I hopped off the bus at the closest stop to my hotel, the original man I asked actually got off with me, walking me three blocks before waving goodbye as I reached my destination. Normally, I would consider this behavior as hands-down creepy, but this turned out to be one of many…
Read more…
Share:

A brand new city from scratch is being developed in New Mexico by Pegasus Global Holdings. They will start to build a new city in the desert this summer just outside of Hobbs, New Mexico, that will be modeled on a mid-sized, mid-American town of about 35,000 people. The new city–CITE, as the locals and developers call it–will similarly have a kind of downtown, a retail district, residential neighborhoods, and collar communities. It will have functioning roads, self-sustaining utilities, and its own communications infrastructure. It will not, however, have a single permanent resident. After years of pursuing high-tech companies, Hobbs will be getting what might be one of the most impressive high-tech novelties around: a 15-square mile, fully functioning but empty town next door, unlike any other R&D facility in the world, that will be used to test everything about the future of smart cities, from autonomous cars to new wireless networks. To Hobbs Mayor Sam Cobb, this is the culmination of three decades of a city trying to reinvent itself. Back in the mid-1980s, it first became clear that the oil and gas industry that dominates this part of the country would no longer…
Read more…
Share:

One of the many highlights of my Israel trip was spending a few hours floating my way through life. Deciding to make the most of my time, I completely covered myself in mud for the full experience. Here are a few Dead Sea fashion photos from the day.
All covered up…in mud that is
.
Mud Conga Line – getting ourselves all mudded up.
These girls know how to party Dead Sea Style. Nice choice on the wine.
Hats, Sunglasses and Sandals – completing today's mud look.
I finally made it into the Dead Sea and yes, floating is fun.
Share:

On a recent trip to
Maui,
I landed in a place a bit by accident. A 'stop-by' had been arranged to check out a newly opened (this year) retreat center just outside 
Makawao
, which was the first place I headed to when I landed at the airport since it was described as a small cowboy town where artists hung out. How could I not go? I didn't discover
Lumeria
then, since its not on the main drag. None of the best places you discover seem to be anywhere near the 'main drag'
– on purpose.
Hawaii in general regardless of what island you're on, shuts down early so if you're going to stay somewhere, why not have it be as remote as possible so you can wake up to the sound of birds and the sight of colorful tropical flowers? Lumeria provides just that without having to drive for miles and miles to get the serenity you're after. And, it's a hop, skip and a jump from nearby towns where you can access great beaches and restaurants while being far enough away from the more commercial area of
Lahaina,
which is where all the larger (and…
Read more…
Share:

The Camino de Santiago trail in Spain is gorgeous, but like any beautiful creature it also has it's ugly moments.  I wouldn't want you showing up in Spain thinking that this whole 500 mile trail is simply beautiful vista after beautiful vista and then getting here and being disappointed when you are walking through an industrial area sucking in car fumes. You should know that the Camino trail wasn't created for tourism. This is an ancient pilgrimage trail that dates back thousands of years ago way before there were highways, cars, or bikes. The trail was created since it was the most accessible, and easiest way across Spain to Santiago for trade and religious reasons. As the years have gone by the infrastructure 'Gods' have also recognized that this is the easiest and best way across Northern Spain, therefore roads sprouted up along the trail. Back when they were building roads I doubt anyone planned for 150,000 modern day pilgrims to be walking the trail each year, they simply built roads. So, when you walk the Camino, be prepared that about 30% of the time it's not pretty – in fact it can be down right ugly…
Read more…