Archive for December, 2012
Share:

Is Thailand on your travel planner for 2013? The 137 Pillars House in Chiang Mai has opened a new restaurant called Palette featuring a display of Nouveau Asian Art exhibits. Palette's menu is light and artistic, offering a selection of cuisine with a brilliant array of color and flavors using locally sourced and organic produce, including vegetables from the Royal Project farms. The menu was created by Guest Chef Tammasak Chootong, owner of Suay Restaurant in Phuket, who has worked in restaurants and hotels both in Germany and Thailand as well as on the QE II Cruise Liner. Open daily for lunch and dinner, Palette is located in the hotel's original teak homestead which dates back to the 1800′s. The restaurant seats up to 20 diners, while an additional 16 diners can be accommodated in the wine cellar and private open air verandah. Exhibitions of Asian artists will also be featured regularly in Palette, starting with Khun Worawuth Srakaeo, a student of Thai artist Ajarn Thanakorn.
(Photo courtesy of Tourism Authority of Thailand)
Share:

First, let's do the math.  Holiday Math as I like to call it.  It's the good kind.
It already cost you upwards of $500 just to step foot onto the magical isle of Maui.  After you have taken in the fragrance of your fresh pikake flower lei, applied your SPF 30 Hawaiian Tropic sunscreen, and hoped in your rental car, you might ask yourself the question, "How do I make the most of my holiday without breaking the bank?"  While traveling on your well-deserved holiday, you certainly don't want the issue of money to create stress.  After all, you're on vacation! Well, the answer includes a little planning ahead, this guide, and yes, even a little Holiday Math.  The trifecta will help you make the right choices about choosing tours, restaurants, and activities that are worth it, so when you open your wallet you'll feel good about it.
Tip #1:  Book fewer but more memorable activities.
In Maui, you get what you pay for.  There are equal opportunities for unique memorable experiences; just as much as "cattle call" less-than luaus.  My best advice is to do fewer but more extraordinary activities like select dinners and…
Read more…
Share:

Ask me to describe my ideal wine bar and the key words you would get are: exposed-brick, rustic, French, candlelight, and nibbles that include goat cheese tarts and ricotta drizzled in honey.  Bonus points for Mason jars on the table filled with mini daisies…or Mason jars that actually
serve
as wine glasses.  (What can I say?  I'm a Southern girl at heart!)
However, I know that's not all New Yorkers' glass of wine, so I asked readers and people what their favorite spots were to drink wine in New York City. The bar that got mentioned the most times was a little gem tucked away on 50th Street between 2nd and 3rd Avenues,
Sofia Wine Bar –
here's what some of you said about it:
Sofia Wine Bar…it's so cozy!
LOVE @SofiaWineBar…island of hospitality in midtowneast. Superb service, wine list, homemade lasagna.
I bundled up and headed over to experience this cozy island of hospitality myself.  Here's the verdict:
Pros:
-It was 8pm on a Thursday night and the place was packed.  I didn't have the foresight to make a rezzie, but the host/waiter was awesome enough to separate two tables…
Read more…
Share:

Take a stroll with me through
Paris
during a very cold week earlier this December. They were taken on different days in different neighborhoods although I spent most of my time between the Latin Quarter and The Marais for the bulk of the shots I'm publishing here. Take a look
at the post
I wrote earlier this week about the padlocks attached to Paris bridges to signify love from romantics around the world.
College des Bernardins on Rue de Poissy
Along rue Saint Merri
Kids play in the courtyard of the Cluny Museum where chess pieces are as large as they are. (Museum of the Middle Ages).
College des Bernadins
The Left Bank near the Latin Quarter.…
Read more…
Share:

I have probably taken about 8,700 photos this year. This year I also added some new photo equipment to my bag -a new SLR camera,  a couple of new lenses, a tripod, and a new smartphone.  Yes – it's heavy to carry, but totally worth it and overall much lighter than filling a backpack with souvenirs. Here are some of my favorites from the year.
Venice Italy
Malta – the Azure window on the island of Gozo.
Austria
Berlin Germany
Paris, France
Spain – Camino de Santiago 
Turkey 
Share:

by Yvonne DiVita >>>
These are my views and my views alone.
Happy New Year to the Women of 2013, and your family and friends. Including any fur-kids about the house. The year in recap is playing on CBS this morning. I'm being reminded of the gaffes during the election. Of all the people who are no longer with us. Little stories of courage pop in and out. Tragedy dominates. Viral videos are getting a lot of attention. I expect it's all necessary, for some reason. As a species, we humans tend to forget easily. Facebook is overflowing with good New Year's Eve wishes – and angry tirades. Folks are still griping about the outcome of the election, about guns and shootings and our 'rights' and the fact that… they have proof that their view is correct and everyone else's is not. I haven't seen mention of the Fiscal Cliff, but it's likely there. As we go over it, we'll hear more and more about our disfunctional Congress. And, as a group, we'll lament that Congress isn't doing its job – but, no one will
…
Read more…
Share:

Some highlights from this year's travels.
Australia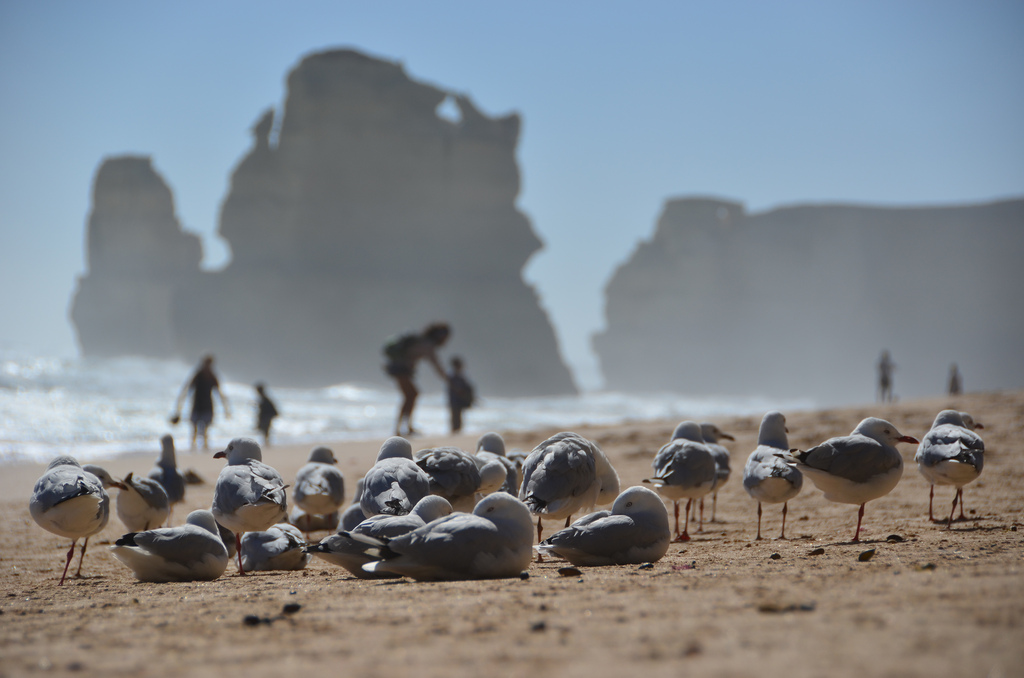 Last Christmas, I rewarded myself for a year of hard work by using my frequent flier miles to purchase a ticket to Australia. I fondly remember being interrogated on the jetbridge at San Francisco International Airport prior to boarding my plane on January 31. "How long do you plan to spend in Australia?" the short, beady-eyed man asked. "Six weeks," I said, forgetting for a moment that it was none of his fucking business. "Wow," he said, "that's a long time." I rolled my eyes. "Not really — Australia's almost as large as the U.S. Speaking of which, can I go?"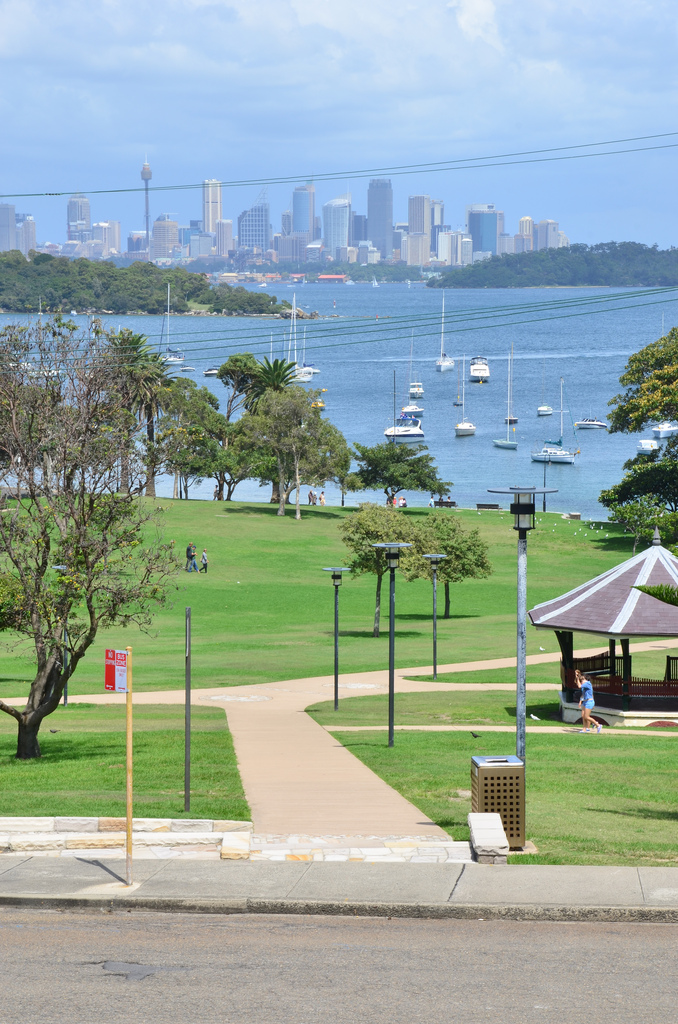 Indeed, six weeks proved just enough to scratch the surface of the massive land down under. After exploring Melbourne and the nearby Great Ocean Road for a week, I headed north to Australia's commercial capital, Sydney, then camped out in…
Read more…
Share:

Reservations are now available for the 12th annual "Dine About Town San Francisco," which takes place on January 15-31, 2013. More than 100 of San Francisco's restaurants are participating, each offering a two- or three-course lunch menu for $18.95 and/or three-course dinner menus for $36.95. A kickoff event will be held beginning at 6 p.m. January 10, 2013, at City View at METREON, 101 4th Street (between Howard and Minna streets), San Francisco, California. Participating restaurants will provide tastes from their Dine About Town menus and guests will have the opportunity to sample wines, beers and spirits from the Bay Area and beyond. One hundred percent of the proceeds from the launch event will benefit Meals on Wheels. Tickets are $50 per person and must be purchased in advance. If you're not headed to the West Coast in January, "Dine About Town San Francisco" will return for a "second helping" from June 1 through 15, 2013.
(Photo courtesy of San Francisco Travel)