Archive for June, 2013
Share:

I'm approaching my one year anniversary of owning a MacBook, and I'm incredibly happy with the service it has given me.
I still have my HP laptop on my work desk as the day-to-day machine, but the MacBook Pro 13 has been the tool I've used when travelling, when away covering events such as SXSW and Eurovision, and for a decent amount of use around the house as well. But last July the MacBook Pro had one main goal to fulfil – and I'm glad to say that no matter how much fun I am having with other areas, the primary role is a success. That role is video editing. Once I sat down with a bit of paper to list what I would need in any new machine, it was clear after Eurovision 2012 that I needed to be able to edit video myself competently. I had some PC tools, but they simply weren't good enough. An Apple refurb MacBook Pro came in at a reasonable cost, and it had iMovie bundled with it.  I was able to define what I needed, I was able to match that up with the capabilities and software on…
Read more…
Share:

Some of my best travel memories are captured in these five photos. I love a good sunset, as I'm sure we all do and photography is one of my favorite ways to freeze a moment in time.
Watching the Sun Not Set in Sodankylä, Finland 
Below is Sodankylä for their famous
Midnight Sun Film Festival
 where I snapped this photo at about  5am. The midnight sun threw me for a loop, especially up north where the sun literally doesn't set.
Falling in Love in Santa Cruz, Chile
Let's be honest here, I was already head over heels for Diego about five minutes into our first date but traveling together for a month in Chile and Argentina certainly helped matters. After our plans to ski fell through because I was sick, we decided to take a
trip from Santiago to Santa Cruz
to tour a vineyard. It was only about a two hour drive and it was fun sharing a car with a local Chilean and a girl from London who decided she would make Chile her new home. After touring the winery and surrounding grounds, we saw this gorgeous view.
Read more…
Share:

I had a lot of non-beach activities planned for my two weeks in Sri Lanka – the cultural wonders of Anuradhapura, the Ceylon tea country and hectic Colombo, to name a few – which left me with enough time to visit just one of the island's countless beaches, realistically. I had to make the right choice!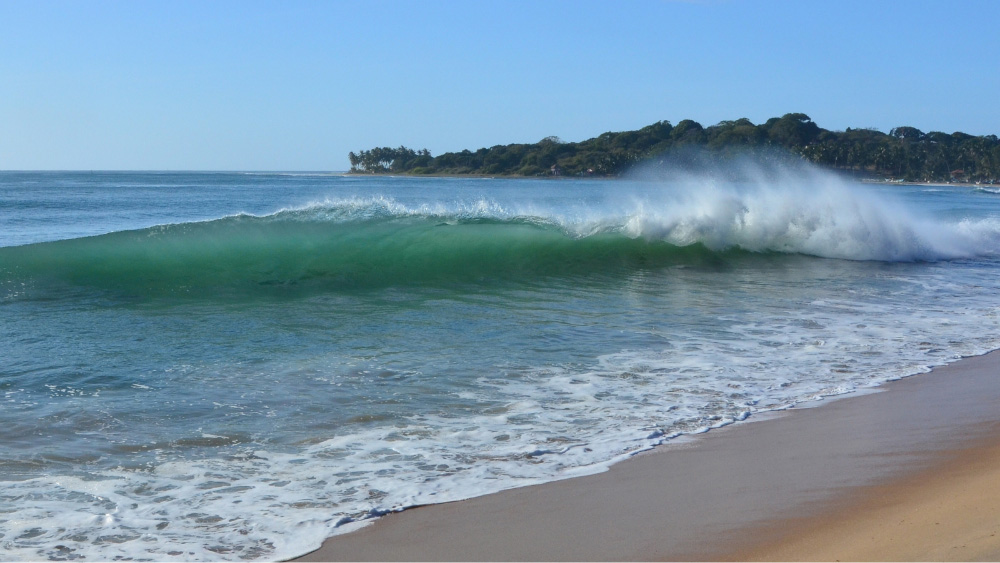 My friend Helene, whom I met last year in Australia, where she attempted to teach me how to surf, recommended a small spot on Sri Lanka's east coast called Arugam Bay. She assured me that although "A Bay" has mostly gained fame among surfers – this is why she has visited it so often over the past decade – it's also awesome for swimming, sunbathing and generally lazing around.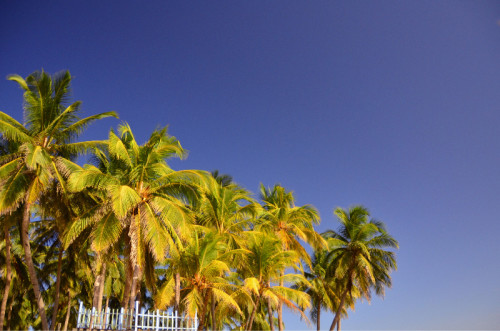 I knew Helene was correct in her recommendation immediately upon my arrival in Arugam Bay – the sexy, shirtless man who greeted me when I arrived was just the beginning. Let's take a look at why I'm so certain Arugam Bay is the best beach in Sri Lanka, even though it's the only Sri Lanka
…
Read more…
Share:

In the center of
New Zealand's North Island
is the town of
Rotorua
, sitting on top of the country's biggest expanse of geothermal activity. Despite the city's distinct smell
(wafts of sulfur can be smelled throughout the area)
people from all over the world have been coming to Rotorua for centuries to soak in the healing properties of the mineral water abundant in hot springs around the area.
One of the best places to see the extent of the thermal activity when visiting Rotorua is to take a trip about 20 minutes south to the Wai-O-Tapu thermal park. A native Maori name, Wai-O-Tapu means "sacred waters" in English, and the unique colors and sights here definitely make this a very special place and one of New Zealand's top sights. Ample parking is provided for cars, or several tour companies run shuttle services from Rotorua or nearby Taupo.
On a morning tour, be sure to visit Lady Knox Geyser by 10:15 am for its daily eruption. First discovered by prisoners trying to wash clothes in a bubbling hot spring in the 19th century, rangers are today able to induce an eruption of the…
Read more…
Share:

2013 marks the 42nd anniversary of the
San Francisco Pride Celebration and Parade
. The theme is
"Embrace, Encourage, Empower" a
nd the event will be held this weekend: 
June 29 and 30
, 2013. With over 200 parade contingents, 300 exhibitors, and more than twenty community-run stages and venues, the San Francisco Pride Celebration and Parade is the largest gathering of LGBT people and allies in the nation.
The two-day celebration takes place in Civic Center Plaza in downtown San Francisco the last full weekend of June each year. The Parade, which takes place the Sunday morning of the event, kicks off from Beale Street along Market and ends at Market and 8th Street in the heart of downtown San Francisco. The Main Stage is the largest stage at the SF Pride Celebration and is located in Civic Center Plaza next to City Hall. SF Pride Main Stage has been host to Karmin, Sandra Bernhard, Kerli, The Backstreet Boys, Lady Gaga, BoA, Fey, The Cliks, Kat Deluna, Inaya Day, Crystal Waters, Me'shell Ndegeocello, leaders from the frontlines of the same-sex marriage fight, and many others. This year's line up includes Shann Carr, Jason Brock, Roger Ross Williams, Marriage Chorus, Peaches…
Read more…
Share:

One advantage of the apocalypse would be that there would be a huge rise in gorgeous abandoned structures around the world for the survivors to enjoy. Below are ten stunning shots of abandoned places around the world and for more scroll to the bottom for a link for roughly another 20. Be prepared to be swept away!
1. CHRIST OF THE ABYSS, SAN FRUTTUOSO, ITALY
Via: en.www.lensart.ru
2. KOLMANSKOP, NAMIB DESERT
Via: photography.nationalgeographic.com
3. DOME HOUSES, SOUTHWEST FLORIDA
Via: reddit.com
4. SS AYRFIELD, HOMEBUSH BAY, AUSTRALIA
Via: photoree.com
5. WONDERLAND AMUSEMENT PARK OUTSIDE BEIJING, CHINA
Image by David Gray / Getty Images
6. FISHING HUT, GERMANY
Via: onebigphoto.com
7. HOLLAND ISLAND, CHESAPEAKE BAY
Via: baldeaglebluff
8. THE KERRY WAY WALKING PATH BETWEEN SNEEM AND KENMARE IN IRELAND
Via: leiraenkai.deviantart.com
9. PRIPYAT, UKRAINE
Via: reddit.com
10. SUNKEN YACHT, ANTARCTICA
Via: ruschili.35photo.ru
Excerpted from MyScienceAcademy.org where you can find the original article and all 33 photos: http://myscienceacademy.org/2013/04/14/the-33-most-beautiful-abandoned-places-in-the-world/
Share:

Delta Airlines
, who was a sponsor of an event I regularly attend called
All Things Digital
last month, showed off some of their new services and offerings to attendees. Delta is accelerating their digital offerings, making them one of the more digital-savvy airlines in the industry. They will be coming out with a number of compelling new "products" that will make traveling easier, more efficient and more fun, all slated to hit later this year.
They presented something they called the
"Onboard Digital Experience Wall,"
which was an experiential area that included 4 iPad demos as well as a video loop highlighting  the new Entertainment on Demand (EOD) product. Demos walked attendees through the EOD product that will launch later this year and there was also a video loop which explained the new products and showed upcoming movie trailers. And, of course there was coffee, pretzels and peanuts for passerbys as well. It was a cool experience – I felt as if an airport had been transplanted into the the resort.
The video loop highlighting Delta's latest digital products and enhancements included information about their Smart Phone…
Read more…
Share:

Friends know that I'm a sucker for a good glass of white (or red), so it isn't very surprising to them that I have made stops in quite a few of the world's top wine regions over the course of my travels. They're always disappointed that I drink the wine I buy at wineries before I get home of course, but what else can a wino be expected to do? If you love wine as much as I do, take some cava out of the fridge, pour it into your favorite glasses and start plotting your next holiday now. You're going to want to celebrate in all these awesome wine regions!
Mendoza, Argentina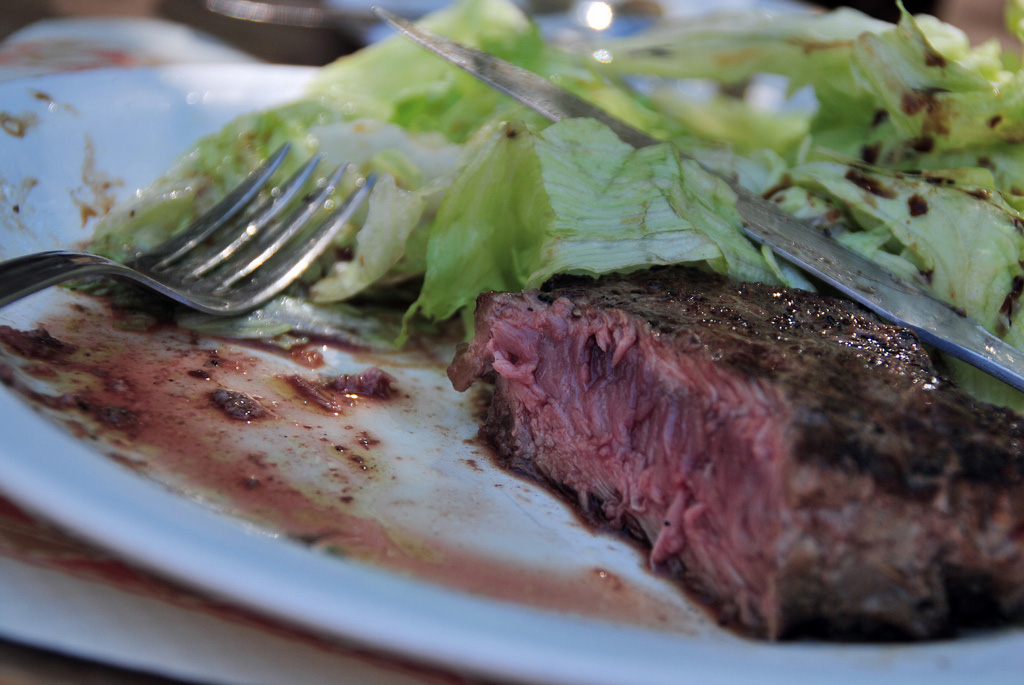 My first experience traveling through a wine country was in March 2011, in the malbec-producing region just outside of Mendoza, Argentina. Interesting trivia: "Malbec" is a negative term the French used to describe this now iconic grape, from which they initially did not want to produce wine. Win for Argentina! The best part about touring Argentina's wine country, delicious Malbec (and steaks!) notwithstanding, is that you can bike through the region. Is this safe? Maybe not. But it sure is fun!
Douro Valley, Portugal


Read more…