Archive for July, 2013
Share:

One destination that is extremely food and drink-focused that may surprise people is Milwaukee, Wisconsin. Full of craft breweries, distilleries and cocktail bars, as well as restaurants creating interesting dishes using high-quality local ingredients, it's an epicure's heaven. The highlight of the trip for me in terms of meals was a foie gras-crusted rack of lamb at Smyth at the Iron Horse Hotel. The plump, tender lamb was well seasoned and coated in a rich, decadent fois gras crust. As the restaurant is know for its craft cocktails, pair it with one of their unique takes on the "Old Fashioned" or a spicy "Rum.Kick.Punch."
Share:

Not only is Banos, Ecuador, home to pristine waterfalls, active volcanoes, adventure sports and delicious candy, it also has some impressive graffiti art. What's interesting is that while the city itself gives off an optimistic and happy vibe through its natural beauty, cozy coffee shops and locals twisting and shaping pounds of sugar cane into colorful taffy, the graffiti takes on a dark and sometimes morbid edge. The art has a very contrasting feel, not only to the city itself, but also to the usual political graffiti you see in many places, such as in the street art in Buenos Aires. Instead, these unworldly, cartoon-like depictions will have you perplexed, disturbed and amazed at the same time. I took these shots while walking around the main part of the city and was really impressed with the creativity. For a better idea of graffiti in Banos, check out the gallery below.
This post was adapted from my original article on Gadling.
Share:

Typhoon Soulik on a collision course with northern Taiwan
We have lived in Taiwan for roughly four years, and we have weathered a number of typhoons.  But we have been surprised at how mild they were.  A typhoon is the same as a hurricane but instead of being on the Atlantic Ocean, a typhoon takes place on the Pacific.  Most of the typhoons begin around an island called Chuuk and beeline toward the China Sea.
Usually, the nations of South China, Viet Nam, The Philippines and, of course, Taiwan are the places where typhoons hit.  The most recent typhoon to impact Taiwan was called Typhoon Soulik.
I always look forward to typhoons with a kind of excitement.  We're not used to extreme weather in Southern California.  But mostly I've been disappointed by the actual blandness of the typhoons.  Once, my daughter Emily and I took the car and went looking for the typhoon, but we were disappointed.  We never even found
…
Read more…
Share:

On July 25, 2013,
Lake Powell Resorts & Marinas
 opened its new restaurant, Latitude 37. Breakfast, lunch and dinner will be served at the restaurant, along with wide variety of appetizers and milkshakes. Located at the Wahweap Marina, Page, Arizona, Latitude 37 is accessible from both the land and water, with temporary slips available for hungry boaters. The restaurant was designed to take full advantage of the scenic beauty of Lake Powell, with its indoor and outdoor seating. Inside, guests will find simple, contemporary décor with seating for approximately 50. The rooftop balcony has sweeping views of Wahweap Bay and such iconic landmarks as Castle Rock (pictured) and Navajo Mountain. Chef Matt Smith at Lake Powell Resorts & Marinas has developed the menu at Latitude 37. Selections include Smoked Brisket Nachos, Black and Blue Chicken Burger and Smokey Southwest Portobello Mushroom Sandwich. Three special milkshake desserts are Berry Patch with strawberry ice cream and muddled fresh berries; the Mudslide with coffee ice cream, Oreo crumbs and chocolate syrup, and the Peanut-Banana-Marshmallow shake. Lake Powell, the second largest manmade lake in the United States, is located on the border of Utah…
Read more…
Share:

I essentially travel non stop so my bucket-list is nearly non-existent – I prefer to make the most of whichever destination I happen to be visiting at a particular time, rather than targeting specific experiences and creating my travel schedule based on them. But there is one travel experience I absolutely must have before I die:
Seeing Whales. 
When I looked at the itinerary for my recent trip to Québec's Gaspé peninsula, I was delighted to see "Whale Watching" listed at 4:00 p.m. on Day 2, after a first day at Percé Rock and Île de Bonaventure, and the morning of the second day exploring Forillon National Park, at the very tip of the peninsula.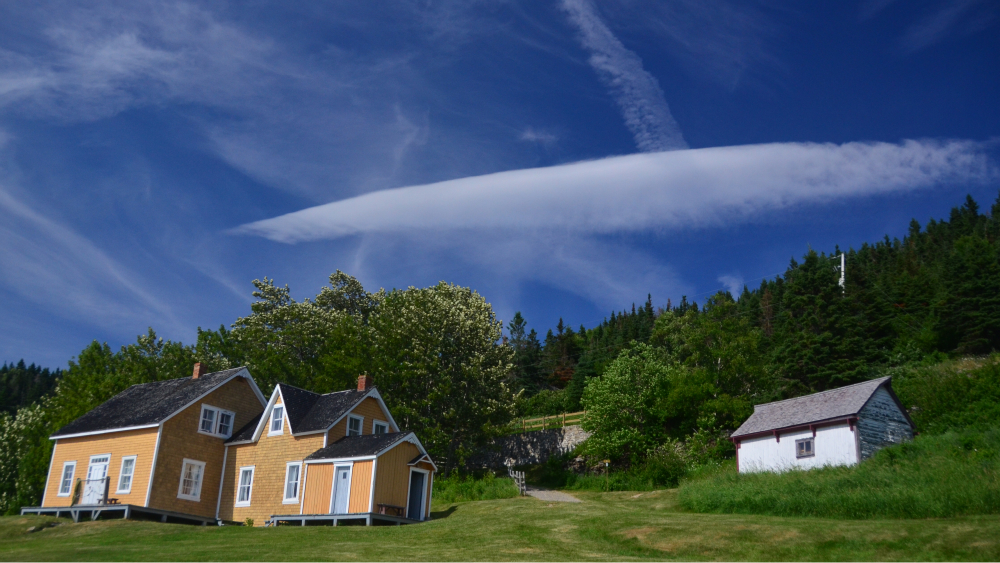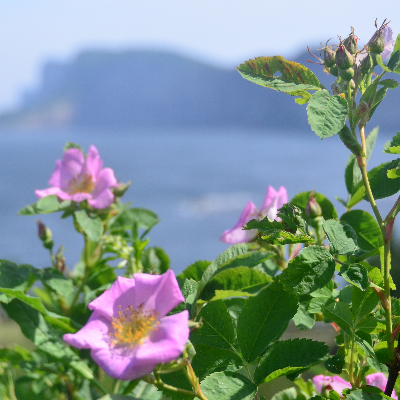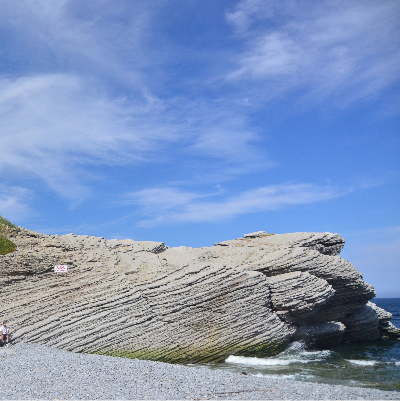 I was anxious the entire time we traipsed around Forillon, a natural wonderful replete with cedar- and birch-lined, rocky beaches, dramatically hills that roll and swoop like the flight paths of seabirds and an impossibly refreshing breeze which, as I mentioned earlier this week, can best be described as feeling the way a stick of wintergreen gum tastes. A pleasant distraction came in the form of Antoine, the park's staff photographer. A skinny,…
Read more…
Share:

New Zealand
is a country many Americans hold in high regard, whether they have been or not.  I was invited to visit New Zealand to learn about its food, wine, sights, and culture over a very busy and action-packed 10-day trip, which had me zigzagging all over the North and South islands. I covered a lot of ground but let's visit urban Auckland on the North Island first.  And its food of course.
Auckland
clocks a little more than 1 million people, and it has an active life on the water, with harbors and marinas. It has a stunning, lush park that you shouldn't miss strolling through (the Auckland Domain), trendy neighborhoods to walk, dine, and shop through (like Ponsonby Road, plus the recently rehabbed Britomart area in downtown), a multicultural population, gorg beaches nearby, a lovely climate (although wear your sunscreen—the damaged ozone layer is no joke), and is just a half hour boat ride from Waiheke Island (more on that dreamy place in another installment!). A few people said I wouldn't care to spend much time in Auckland, but they were quite wrong. I went a few days earlier than my scheduled press trip…
Read more…
Share:

New Orleans is the birthplace of jazz music, specifically Louis Armstrong Park's Congo Square, a historic meeting place for slaves to make music in the 1800s. The park is a great place to begin your exploration of New Orleans' jazz culture. Sit in on a drum circle in Congo Square, admire the beautiful jazz-inspired public art and monuments (especially the sculpture of Louis Armstrong himself), check out the jazz exhibit in Perseverance Hall, see a show at the Mahalia Jackson Center for the Performing Arts or just stroll along the grassy knolls and lagoons. Another great way to experience jazz in New Orleans is by taking in a live performance. There are numerous venues throughout the city offering free live jazz shows (often there is a one drink minimum). Take a walk down Frenchmen Street around 8pm — although you may want to go earlier to secure a seat –and you'll come across numerous jazz venues like the Spotted Cat, the Three Muses and Blue Nile. On Bourbon Street, amongst the craziness of flying beads and vodka-filled solo cups, you can seek refuge at the sophisticated Irvin Mayfield's Jazz Playhouse in the Sonesta…
Read more…
Share:

This close to Antarctica, winter in New Zealand is a long and chilly affair.  From Wellington, the world's most southern capital, to the other cities of its  North and South Islands, residents must find reasons to leave their cozy hearths.  Besides skiing, climbing and other outdoor sports, here are some seasonal events that will get you out of the house and still keep you warm.
1.  Russell Birdman Festival, July 19-21:
This is the seventh year that local teams compete for the best "flying machine" lift-off from Russell Wharf.  Further highlights of the weekend festival include a pancake breakfast, Elvis Ball, egg throwing competition and other family-fun activities.  Free general admission for most events; Russell town waterfront.
2.  Nelson Winter Music Festival, July 19-August 4:
"Nelson by Day, Music by Night" is the theme for this year's festival.  Guests to the city – rated one of the most livable in New Zealand – will experience the city's charms through 21 performances in local venues, including concerts, dance parties and children's theatre.  Prices vary per event.
3.  Auckland Food Show, August 1-4:
Taste-test your way through gourmet deserts, local specialties and home-grown wines.  After imbibing, catch…
Read more…