Archive for August, 2013
Share:

I walked The High Line in search of inspiring street art.
La Barberie.
Most of my days were spent working in the Columbus Circle area.
I also ate…a lot.
Summer is not complete without an absurd amount of brunching!
Share:

On my way to the stunningly beautiful adventure to the
Jokulsarlon Glacial Lagoon 
in East Iceland, I had a lovely drive along the southern coast. I'd strongly recommend heading east as one route you can take around the country. On the way, you pass a number of stunning ocean views and valleys, including the charming village of
Vik
, which touts spectacular scenery, lava fields and a black sandy desert along the way.  Below are the 5 pillars of Vik, which whether you take them late afternoon or at 3 in the morning, they will impress.
Along that road, I'd also recommend stopping at the village of
Kirkjubæjarklaustur
to see the beautiful waterfalls and the
Skaftafell National Park
to take in the Svartifoss waterfall cascading down stacks of basalt columns. On your way back to Reykjavik, you should also see the 100 meter deep Fjaðrárgljúfur canyon and Kirkjugolf. Below
Below, the Church Floor at Kirkjugolf…
Sheep at Kirkjugolf
Fjadrarglufur Canyon
Hof which means Temple
Rusty barn at Horgslandskot
Near Skaftafell Park 
Sheep near Hnappavellir farm and surrounding area
For more on Iceland, check out 
Iceland
 section / 
Travel to Iceland
 / 
Traveling to Iceland
. All photos by 
Renee Blodgett.
Share:

Leaving on a jet plane for Toronto to meet up with Sherry, I had my trusty crossword puzzle book and several sharp #2 pencils for entertainment. I had wanted to go to Nova Scotia for quite some time and being able to do it with Sherry was an exciting plan. I was nervous about traveling the first leg on my own but it went well and the rest of the trip was well planned. My husband had been on three previous trips with Sherry and had enjoyed it so it was my chance to see how it worked. We were using all forms of transportation—plane, bus, subway, foot, taxi, train, car, ferry and return by plane. I could have never imagined a trip like this as a child. Growing up in the 30's and 40's we still had horses and wagons we would use to travel when the roads were impassable. We had no running water in house, no electricity, no bathroom or phone. A lot of change and progress has been made during my lifetime and even more in the past 20 yrs. When I was a kid and we traveled…
Read more…
Share:

There is evidence to suggest that people have lived in the area of Aberdeen since the Stone Age, and since that time there have been untold cultural developments that have led to the rise of one of the UK's greatest northern cities. Now Scotland's third most populous city, Aberdeen houses two universities and is the educational hub of the northeast bringing people from across the globe to contribute to the city's growing economy. Aberdeen's history is just as interesting as its present, and if you're visiting you should explore the city's finest historical sites to get an insight into its past. We've compiled a list, below, of places that we think you should visit.
King's College Chapel
Not to be confused with King's College, Cambridge, the chapel in Aberdeen is the main chapel used by the University of Aberdeen. The construction of the building started in 1498 and was officially consecrated in 1509. The Crown Tower – the main feature of the chapel – has been adopted as a symbol by the university as an institution and when you see it for yourself it's easy to understand why. The chapel is deeply tied…
Read more…
Share:

I love Africa.  There is something about it that is magical and I can't even pinpoint what it is…but I will certainly try!  Here's just a few of my magical moments in South Africa…First, I spent 4 days in Cape Town.  If you closed your eyes while in many parts of Cape Town you'd think that you were in Miami.  Many parts just look that western.  Palm trees, upscale houses, beaches and lots (and lots!) of shops! While in Cape Town, I braved it and took the cable car up to Table Mountain, and experienced a spectacular view of the city and its coast line. Then going to Robben Island, the maximum security prison where Nelson Mandela had been incarcerated, was a sobering experience, as you can imagine. We lightened things up a bit going to a fabulous wine tasting in Stellenbosch…the beautiful wine estate totally made the day look brighter! The next leg of my trip took me to Zululand and to the Hluhluwe-Umfolozi Game Reserve.  Visiting a Zulu village as it used to be and going on a game drive was just awesome…I returned to Africa (I'd been to Kenya 3 years prior) and was in my element in the jeep…
Read more…
Share:

I recently traveled to the second-smallest country in the world. Officially known as the Principality of Monaco, the tiny nation is entirely encircled by France, and although its proximity to Italy has resulted in a number of Italian influences taking root as well, it has an identity all its own.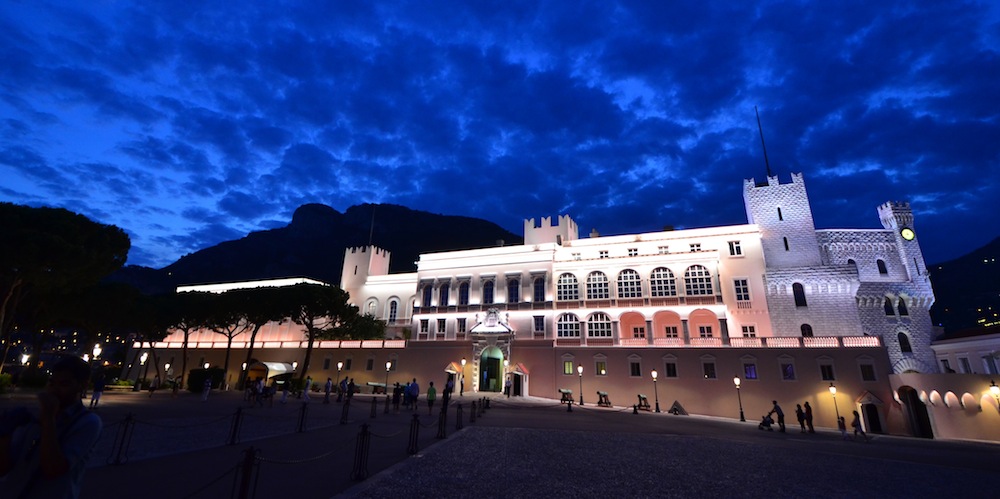 Almost immediately after the bus dropped us off near Monte Carlo casino, we began seeing fancy sports cars drive past. The casino, which is surrounded by designer boutiques and expensive hotels, reminds me of what I thought Las Vegas would be like before I first visited.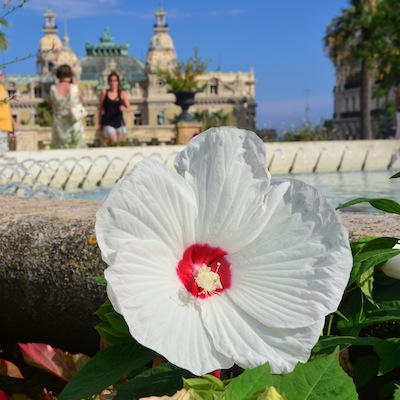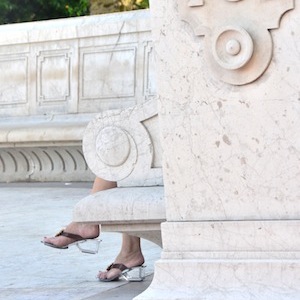 Neither one of us had planned to gamble, however, so after a brief stroll around the casino grounds, we began heading east, toward Monaco's beach. Although a couple stretches of the beach were very conspicuously walled off, it wasn't nearly as exclusive as we imagined it would be. Shockingly, this was the case even when it came to cocktails, which were priced at a flat 10 each – glasses of wine were just 5! Unfortunately, our waitress was too busy serving other guests expensive champagne that…
Read more…
Share:

Located in the West Village of New York City on 62 Carmine Street, there's a sweet shop that puts a new spin on wine pairing and is one of my favorite NYC restaurants. Walking into Sweet Revenge, you will become instantly immersed in the warmth of freshly baked desserts, the cozy ambiance of the small room, smiling servers, and intimate lighting set by tiny Christmas bulbs. And, you won't see anybody with a sweet Bellini or a full-bodied Malbec. Instead of pairing wines with traditional cheeses and meal courses, Sweet Revenge features an extensive list of gourmet, internationally-inspired cupcakes, each offering a wine and beer suggestion next to it. Four signature options are always available, including:
Sweet Revenge- Peanut butter cake with a ganache center and peanut butter fudge frosting paired with Juan Benegas Malbec, Argentina, or Weihenstephaner Hefe Weiss, Germany
Pure- Mexican vanilla cake with Mexican vanilla buttercream paired with Principato Pinot Noir, Italy, or Kwak, Belgium
Dirty- Valrhona chocolate cake with dark chocolate truffle paired with Pinotage, South Africa, or Kopparberg Pear Cider, Sweden
Crimson & Cream- Raspberry red velvet cake with cream
…
Read more…
Share:

I recently went to visit a friend who lives in
The Bronx
and because he was close enough to the infamous and often feared
South Bronx
, I had to go. In a black camaro, off we went, he looking around for random gang members concerned about us, but also about his hot black camaro as well! Wouldn't you be thinking of it if you lived there?
It's an area of the
New York City
borough which include the neighborhoods of Mott Haven and Melrose although the neighborhoods of Tremont, University Heights, Highbridge, Morrisania, Soundview, Hunts Point, Longwood and Castle Hill are sometimes considered part of the South Bronx.
I have to say I was more than a little intrigued but for some reason, didn't have the fear I was supposed to have given the "hood." Since my friend has
'become'
a Bronx boy, he wasn't as nervous as he could have been had he been an out of towner and as for me, well, I just took it in stride. Throw a little love and compassion into the wind and what could go wrong? Truth is,…
Read more…