Archive for the year 2014
Share: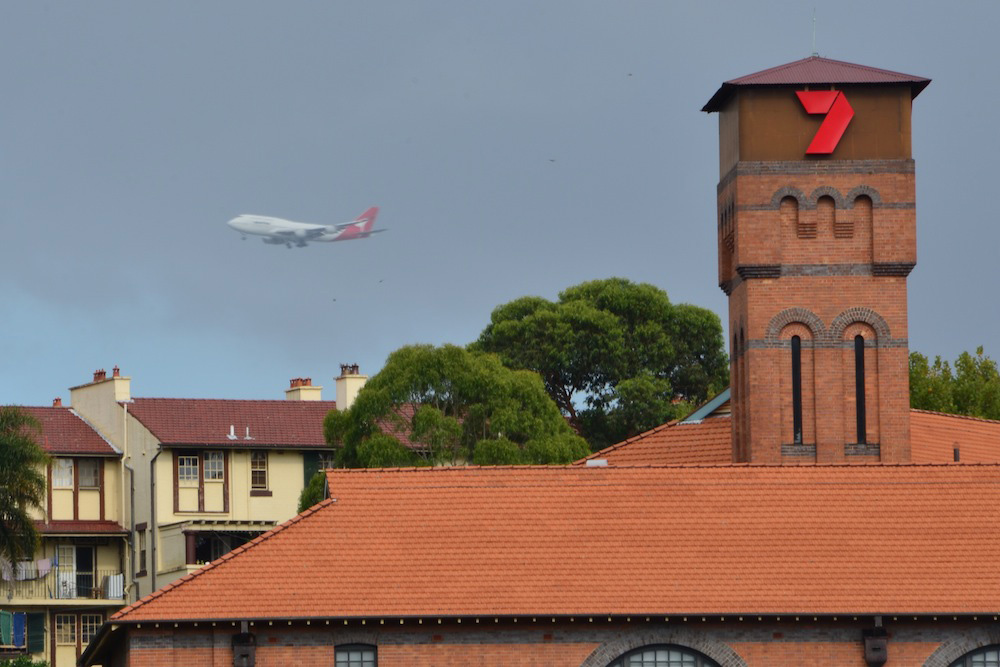 In spite of how much I travel, I'm generally pretty lucky when it comes to delayed and canceled flights. Since never check baggage, I also never have to worry about losing bags or seeking compensation for lost bags. As a general rule, you could say the topic of "Airline Passenger Rights" never crosses my mind. That all changed earlier this year, when I was flying home to see my family – or at least, when I was scheduled to fly home. "Your flight to Chicago will be delayed by at least an hour," the gate agent in Austin informed me, "which means that you'll miss your flight to St. Louis – the last flight to St. Louis." I was freaking out inside my head, but on the surface I was calm. I hadn't consulted 
www.flightright.com
 to learn my passenger rights, but I was pretty certain I knew them. Or was I?
Compensation for Delayed or Canceled Flights
That's no problem, 
I thought, before confirming with the gate agent that this was actually the case. 
They'll just book a hotel for me in Chicago, and I'll take the first
…
Read more…
Share:

Thailand isn't all about beaches and Bangkok. Be sure to check out Chiang Mai in the north. Below are some interesting food trends, local culture and tips on travel to Thailand's north including background on how to travel responsibly. 1. For those wanting to have a lesser-known Chiang Mai experience, some of the best things about the city aren't the things a guidebook would write about. To me, the best thing about this city is how friendly and open people are and that the experiences you have when you just wander outside of the walls of the Old City can truly be some of the most memorable moments from a visit here. So, for those wanting have a Chiang Mai experience not in the guidebook, my advice would be to go and get lost. To go, map-free, for a wander across the moat that separates the "old" from the "not as old" and explore. Head to some of the more local markets, like Warorot, and across the river and through the maze of sois (small streets that oftentimes are barely large enough to fit a car). Get in one of the…
Read more…
Share:

62 Restaurant
in Salem Massachusetts was quite "the surprise." Sure, they have great appetizers on the menu ranging from chickpea and risotto fritters, grilled calamari, mixed (
and oh so fresh)
baby heirloom tomatoes with burrata mozzarella to their yummy braised pork belly served with a spicy red cabbage salad and sea salt. And, of course they have fresh fish on the menu since Salem is on the sea – their filet of sole locally caught over a crispy polenta with 
salsa puttanesca and the pan-
roasted day boat cod with potatoes, roasted fennel & b
lack olives with a broccoli rabe pesto are both out of this world. They even had a to die-for duck breast, with 
cipolla dolce, wood grilled
peaches & vin cott. (below)
But what I think Chef Antonio Bettencourt do so well that you'd be beckoned to come back again and again, is his homemade pasta. (made by hand). He and his team are dedicated to using the best locally -sourced, all natural ingredients in season and at the peak of flavor. They put a lot of heart into it to show its "true…
Read more…
Share:

I had a wonderful time in the tranquil atmosphere of Dhanaulti in the Indian Himalayas and finally, it was time for me to move ahead to my next destination-Mussorrie. I boarded a local jeep packed with passengers on every inch of seat and after a journey of around 1 hour amid the beautiful mountains, I arrived at Tehri bus stand in Landour which is also part of this famous hill station and hometown of equally famous writer Ruskin Bond.
The town was in complete contrast to my last destination. The streets were bunged with overcrowded tourist populations, the small shops occupied every possible inch it could occupy, there were hotels with their giant boards each claiming to give an unobtrusive view of the hills. I reached Mussorrie in evening and at that time literally there was not even space to walk on the roads. I had visited Mussorrie long time back and I searched for the hotel I checked in last time. I found it at last but in the search I rambled across the whole town, almost every street of the town as it was on the other corner of the town near…
Read more…
Share:

Unlike many gorgeous tourist oriented cities by the sea,
Monterey California
doesn't necessarily shunt you down to a few tourist-friendly reconditioned blocks of bad and overpriced chain restaurants (
Chart House, anyone?)
. Yes, there is a section of the old Cannery Row that has spawned a whole string of the most goddawful avoidable businesses in California and the special torture of $18 prix fixe parking lots.  I know there's a Bubba Gump's Shrimp Factory, and maybe an IMAX theatre and I'm guessing there's a Ripley's Believe it or Not museum, though I haven't really been down there in years, because it's totally unnecessary to go there to get a good (and often cheap) meal or a great view amidst the heady smell of kelp forests and the background music of barking sea lions. There are many great and celebrated restaurants in Monterey Bay and the surrounding environs.  Here I'll skip piling on to the raves for places like Tarpy's Roadhouse on the road to Salinas or Pacific Grove's Passion Fish, which specializes in local and sustainable seafood, and just say, yes, they're awesome.  Instead, I'll hone in on four of my favorite out of the way places…
Read more…
Share:

For your next trip to Bangkok, Thailand, take in the following food trends, local culture and must-have experiences in this fascinating city.1. For those wanting to have a memorable Bangkok experience, head to Chinatown and Silom Road to enjoy some traditional Thai street food (yum!). Also, take a dinner river cruise on one of the small boats. Banyan Tree has their own rice barge that has been made into a beautiful restaurant. It can be a little pricey but worth it, as the service and the food is excellent. It also provides for a better experience than one of the big "party boats." Make sure to also go for a ride on the Sky Train. This is probably nothing for people who come from a country with a good public transport system; however, for us coming from Australia where our public transport isn't very impressive we had a lot of fun riding the Sky Train. 2. For those wanting to experience local culture in Bangkok, street food is must. Also, check out the Royal Grounds and the temples in the city, but be sure to wear the appropriate clothing (pants and a t shirt, no short skirts or singlets).…
Read more…
Share:

In Southern India,
Chittoor Kottaram
is a single key hotel, which means there are no guests but you and your companions. Together, you will be transported back to the time when Kerala was still the Kingdom of Travancore, a feudal land of nobles and princes. Arrive by boat just like they did in days gone by. Live and sleep as if to the manner born.
Enjoy the same performances as the royals did and even eat the same food in the same manner. You would bask in the services of a personal retinue. And even take a pleasure cruise on the backwaters, just to watch the sun rise over your kingdom.
A great place to experience a romantic fairytale lodging experience–the regal way–Chittoor Kottaram is a royal hotel tucked away amidst a glorious verdure.
Fringed by the bewitching backwaters of Kerala, this charming heritage villa masquerading as a palace (kottaram) was built for Rajah Rama Varma of Cochin sometime in the 14
th
century.
…
Read more…
Share:

Being the birthplace of world religions like Hinduism and Buddhism, India attracts millions of tourists from all across the globe who visit the ancient country in order to seek spirituality and enlightenment. Due to the presence of several religions and beliefs, India is famous for its various pilgrimages and spiritual retreats. Indian religions like Hinduism and spiritual disciplines like Yoga, have been recognized all around the world and ever since the arrival of the Beatles in 1968 in Rishikesh, India became one of the most recognized hippy hotspots in the world which further strengthened its significance as one of the most spiritually and culturally rich countries in the world. If you're wanting to experience spiritual India, here are a few destinations to add to your itinerary.
1. Gangotri, Haridwar
Gangotri refers to a glacier located in the state of Uttarakhand and also a glacial river, considered to be the source of the holy Ganges River in India. The river begins at an average elevation of 3,415 meters (11,204 feet) above sea level amidst the Greater Himalayan range. Gangotri is also the name of the town that surrounds the glacier and the temple…
Read more…