Archive for the year 2014
Share:

In today's globalized world, one of the most valuable and rewarding skills you can possess is the ability to learn languages and speak foreign tongues. Multilingualism opens you up to authentic travel experiences, new professional opportunities, greater cultural understanding and friendships with people from across the world.
Whether you're learning your second language or your fourth, whether you want to speak a lingua franca like French or an obscure tongue like Welsh, the best way to learn a language is to be surrounded by it. The following programs not only give you a solid grounding in foreign language skills; they also immerse you in local culture and all it has to offer.
Photo courtesy of Cooperative School San Pedro.
1. Learn Spanish & Hike Volcanos In Guatemala
Situated in the stunning Lake Atitlan region of Guatemala, the Cooperative School San Pedro offers far more than just Spanish language lessons. Grow your fluency in Spanish in and beyond the classroom with salsa lessons, hiking, kayaking, zip-lining and film nights, as well as lots of information on Guatemalan history. Room, meals and classes start at $160 per week.
Read more…
Share:

When I tell people I'm about to leave for East Africa, they usually ask me two questions. "Aren't you afraid of Ebola?" they whisper seriously, unaware of the fact that I will be thousands of miles further away from Ebola in Tanzania or Rwanda than I am now in Austin – the first case of Ebola in the U.S., you might remember, was just up IH-35 in Dallas. After a few seconds, they've recovered from the shame of their ignorance, and the questioning continues. "Well, have you ever been to Africa before?" This one is more relevant.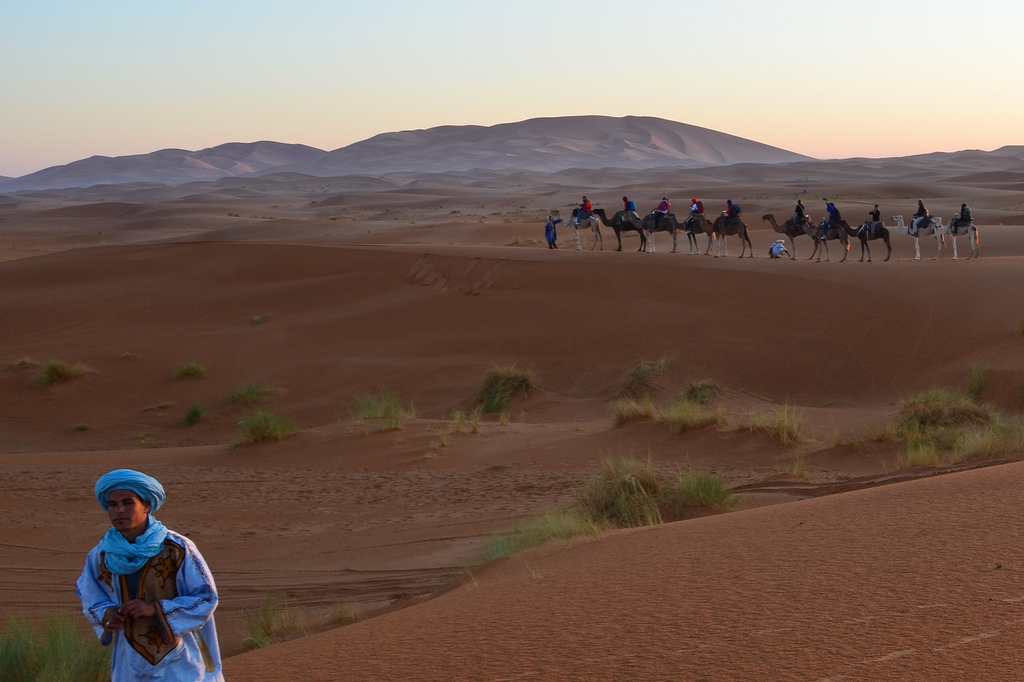 And also more difficult to answer. You see, I have been on the African continent, twice: In 2011, to Egypt and Morocco; and in 2013, to South Africa and Lesotho. With the exception of an excursion into the Sahara desert, there was nothing quintessentially African about my first trip.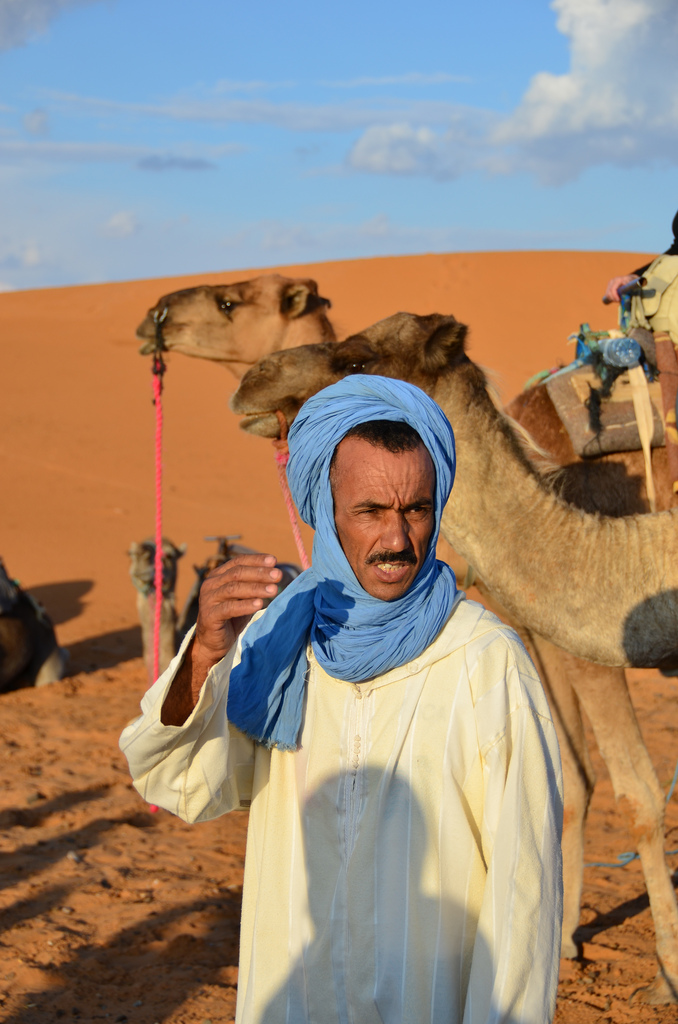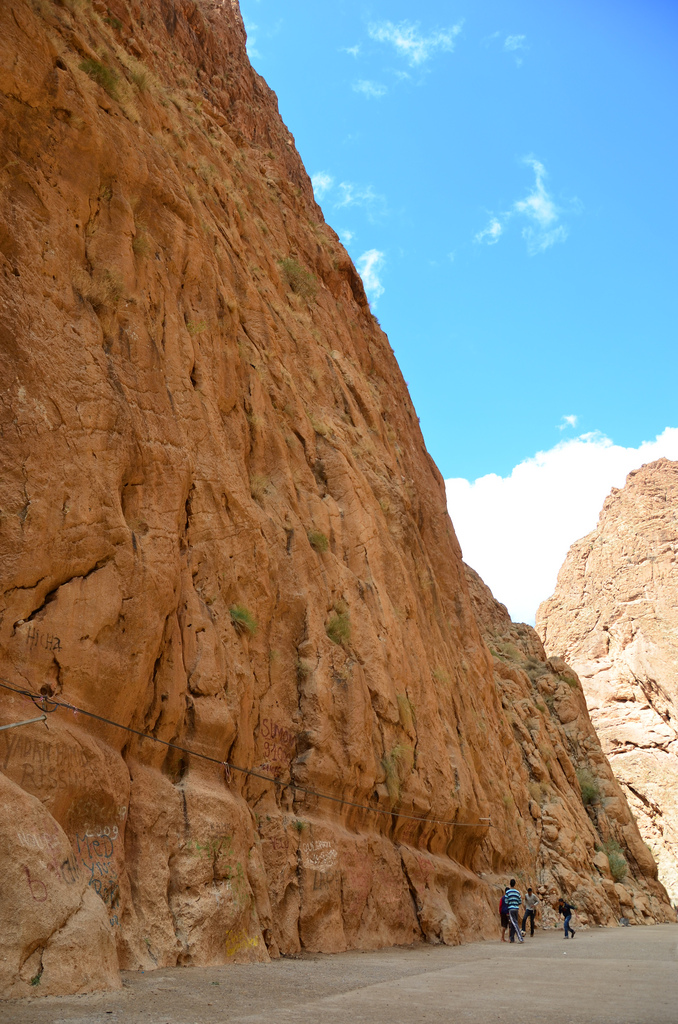 Likewise, while I did see the Big Five during my return trip, and spend a good amount of time into South Africa's largely indigenous Transkei region, South Africa is ultimately something all its own, and with few exceptions has little in common with the notion of…
Read more…
Share:

As a longtime lover (and former resident!) of Bangkok, whose Thai name Krungthep Mahanakon translates to "City of Angels," it moves me that a place so near and dear to me has won the hearts of so many. On the other hand, I'm puzzled more each time Thailand's capital takes the crown: Nearly every casual traveler I meet dislikes Bangkok or, at least, understands it poorly.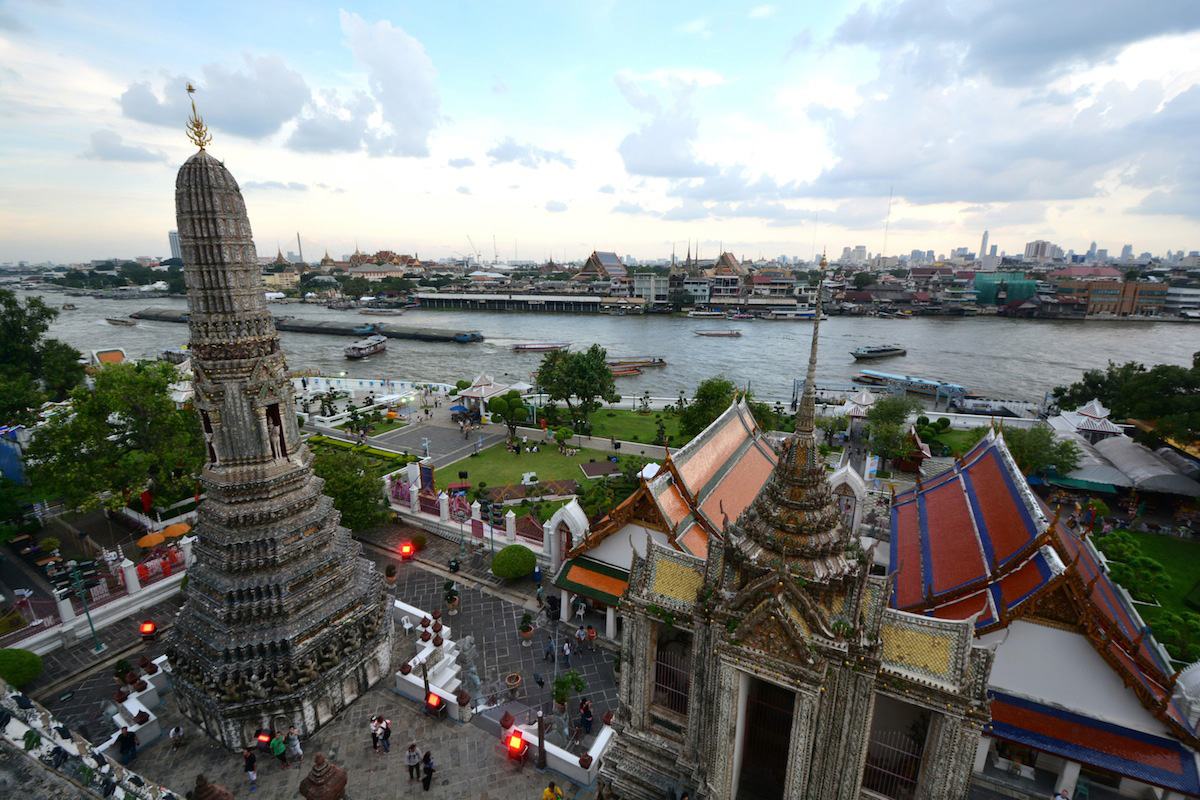 My goal in making today's post is to resolve this discrepancy. Whether you're headed to Bangkok for the first time or the fiftieth, the itinerary I'm about to present to you is a foolproof way to get to know (and, hopefully, love) Thailand's City of Angels in just a few days.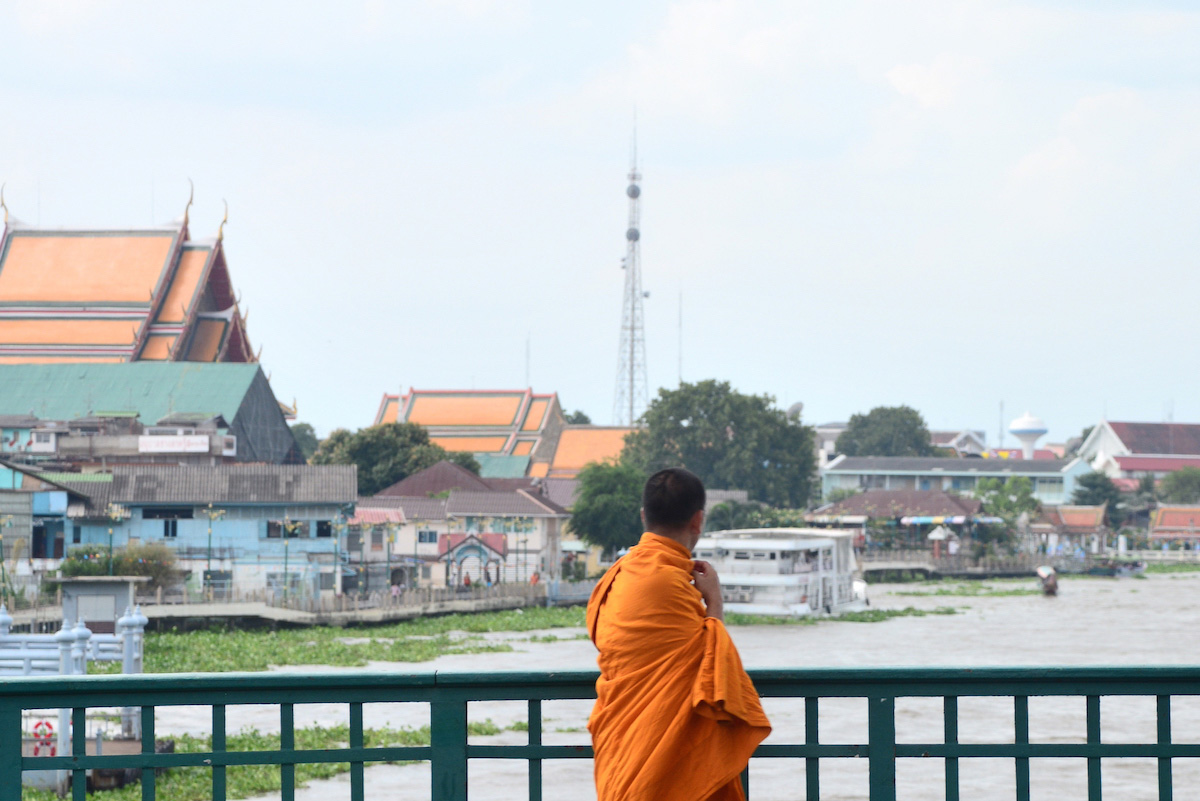 Where to Stay in Bangkok
Although I love walking the streets of old Bangkok (as I'll describe in just a minute), I recommend staying somewhere in the modern city center: Along Silom, Sukhumvit or Sathorn roads, or at least near public transport such as the BTS SkyTrain or Bangkok MRT. Bangkok is also full of luxury hotels, from city properties like Four Season Bangkok and Grand Hyatt Erawan, to the scenic…
Read more…
Share:

I heard word that Paddy Campbell's award winning play "The Wet House" was on in Soho Theatre, London while I happened to be passing through so I got a few tickets and off we went.
It was a busy week for me in London and Windsor. I toured Windsor Castle and took in a lot of pubs. I 
had a Guinness and a Shamrock Pie. I felt that seeing a play by a guy named Paddy, anything with an Irish connection would be a good mood sitter. Friends, Sandra and Neil, joined me after a mad dash from work for the play.
Wet House is a drama based on real life experiences of staying and working in a hostel for recovering alcoholics, drug attics [sic], single mothers, sex offenders and anyone who needs some rehab or a home to try and help cope with problems they have in life. Hostels like this really exist, and alcohol is permitted inside, hence the title Wet House. Paddy Campbell the writer has based the play on real life experiences and you can tell this in an instant. A raw, real
…
Read more…
Share:

Touted as one of Japan's three most beautiful gardens is
Kenrokuen Garden
in
Kanazawa Japan
to the north of the country is a must for your Japan planning list. It covers 11.4 hectares on the heights of the central part of Kanazawa and next to Kanazawa Castle. The Maeda family, who ruled the Kaga Clan (the present Ishikawa and Toyama areas) in feudal times, maintained the garden from generation to generation. From its scale and beauty, it is regarded as one of the most beautiful feudal lords' gardens in Japan.
Kenrokuen Garden has a big artificial pond, and hills and houses are dotted in the garden. Visitors can appreciate the whole, dropping in at them. The big pond called "Kasumigaike" was compared to an open sea, and an island, on which an ageless hermit with miraculous power was believed to live, was constructed in the pond in hope of the long life and eternal prosperity of the lord. Kenrokuen, which means "having six factors", was given the name because of the six attributes that bring out the perfect landscape of the garden: spaciousness, tranquility, artifice, antiquity, water cources, and magnificent view from the garden.…
Read more…
Share:

For those traveling to Jordan, there are an array of experiential hotels that allow visitors a glimpse into local culture in an eco-friendly way. Your accommodation is one of the most influential parts of your vacation, with the potential to enhance your experience in a profound way. To help you plan your trip, here are my top suggestions based on my trip to Jordan.
1. Captain's Desert Camp
Located in Wadi Rum is Captain's Desert Camp, an upscale camping accommodation that allows you to experience authentic Bedouin culture. Bedouins are known for being nomadic desert dwellers living in woven goat-hair tents. Campers will be able to stay in these tents immersed in the dramatic scenery of the Wadi Rum desert. Because there is no electricity, candles light pathways and rooms while food is cooked in a zarb(underground pit) in traditional Bedouin fashion. A large pit is dug 
into the ground where a fire is made, with trays of meat and vegetables placed above it. From there, it is covered in foil and sand to trap in heat, leading to a juicy, flavorful meal. This ended up being one of my favorite meals in Jordan. At night,
…
Read more…
Share:

I've always found bamboo to be fascinating. Sure, it has been used to manufacture various products, such as baskets, cups, boxes and mats at local workshops for centuries and certainly, it looks beautiful in those products and there's nothing more free flowing than a bamboo door. It wasn't until I read the book
Bend Not Break
by my friend
Ping Fu
that it struck the right chord…in other words, why it has always allured me so. A quote in her book from her Shanghai Papa, a man she lived with for part of her childhood in China goes something like this: 
"Bamboo is flexible, bending with the wind but never breaking, capable of adapting to any circumstance. It suggests resilience, meaning that we have the ability to bounce back even from the most difficult times. . . . Your ability to thrive depends, in the end, on your attitude to your life circumstances. Take everything in stride with grace, putting forth energy when it is needed, yet always staying calm inwardly."  
It really hits home and couldn't be more spot on about how we live our lives. Imagine then being faced with not just one bamboo stalk but…
Read more…
Share:

For those in the technology
"know,"
you have seen that there's been significant advances in 
3D printing
 lately, a prototyping process that makes it possible to create an actual object from a 3D file. The object is formed by applying successive layers of solid material. This fall in Paris, I attended an event called Digital Day, which was a conference focused on an interactive discussion around the latest in technology and innovation largely from French start-ups. The event held workshops and vendors participated in an area where they showed up their latest. I was fascinated by Sculpteo, who has offices in both Paris and San Francisco. On-site, they had a machine which scanned YOU and then from that scan, was able to create a 3D object of yourself. And so, of course I did this, how could I not?  Below I'm standing in the machine as I wait for it to circle around me and scan my body.
Above, the engineer is at work as the image of me comes up on the screen in real time. As it formulates what it needs of my body, I watch in…
Read more…