Archive for the year 2014
Share:

Whether you are a social media professional or just a professional in any career -  graphics is an important part of presentations, events, group, online and meeting communications.  In the past expensive and complicated graphics software was needed to create and "size" graphics. I have been following and learning about social media from Guy Kawaski for years and recently he shared information about Canva as a great website to create graphics. I started using Canva for my social media and professional graphic projects and was thrilled at how easy it was for even people like me (graphically challenged).  I just received a press release that Canva is now available on the iPad, which makes it even easier to create graphics on the go!
"Canva makes it amazingly simple for everyone to create professional quality graphic designs. Its online design platform brings together a simple drag-and-drop design tool and a library of more than one million photographs, graphics and fonts, allowing anyone to take an idea and present it beautifully in print or online. Canva can be used to design almost anything: presentations, posters, blog content, cards, online marketing materials, invitations, flyers and so much more. 
 Key Features:
"Design for…
Read more…
Share:

The Ubuntu Festival, which is a tribute to Nelson Mandela and South Africa's rich musical heritage, launched on October 8, 2014 and runs through November 5 at Carnegie Hall in New York City. South Africa is a dizzying patchwork of cultures and languages with 11 official tongues, including isiZulu, isiXhosa, Sesotho, Afrikaans, and English. From this diversity emerges a dynamic and impassioned cultural life like none other on earth. Carnegie Hall salutes this vibrant nation with a festival called 
UBUNTU: Music and Arts of South Africa
. Roughly translating to mean "I am because you are," 
ubuntu
 is a philosophy from Southern Africa that emphasizes the importance of community, influencing recent moves of reconciliation and inclusion in South Africa that were fostered by the late Nelson Mandela. Dedicated to Mandela's legacy, Carnegie Hall's 
UBUNTU
 festival celebrates the many threads that make up South Africa's vibrant musical culture. The festival also extends throughout New York City with events at leading cultural institutions, crossing arts disciplines to include music, film, art exhibitions, and more. "In creating the Ubuntu festival, we were inspired by the cultural life of this incredibly diverse country," said Clive Gillinson, Carnegie Hall's Executive and Artistic Director in a South Africa media…
Read more…
Share:

Nuit Blanche is an annual art festival that takes place in various cities around the world, including Toronto.  It starts at sunset and finishes up at sunrise. Over one million people flood the streets and take in the various exhibits scattered throughout the downtown. This is what it looked like on Queen Street West this year.
Queen Street West closed to traffic and open to thousands
Over the years, the festival itself has been great and other years, boring. Last year, dry. This year, fun and inspiring. People enjoyed themselves and the energy was great.
One of the exhibits that really made it for me was the Global Rainbow.
Created by Yvette Mattern, it consists of a 'high specification laser light projection beaming in parallel horizontal lines creating a natural perspective horizon arc simulating a natural rainbow arc with a trajectory of up to 60 km'. Impressive. It wasn't projecting that far but it can be seen from virtually any point in downtown Toronto. Three people supervise the installation from the top of a parking lot in Kensington Market, about 2km NNW of…
Read more…
Share: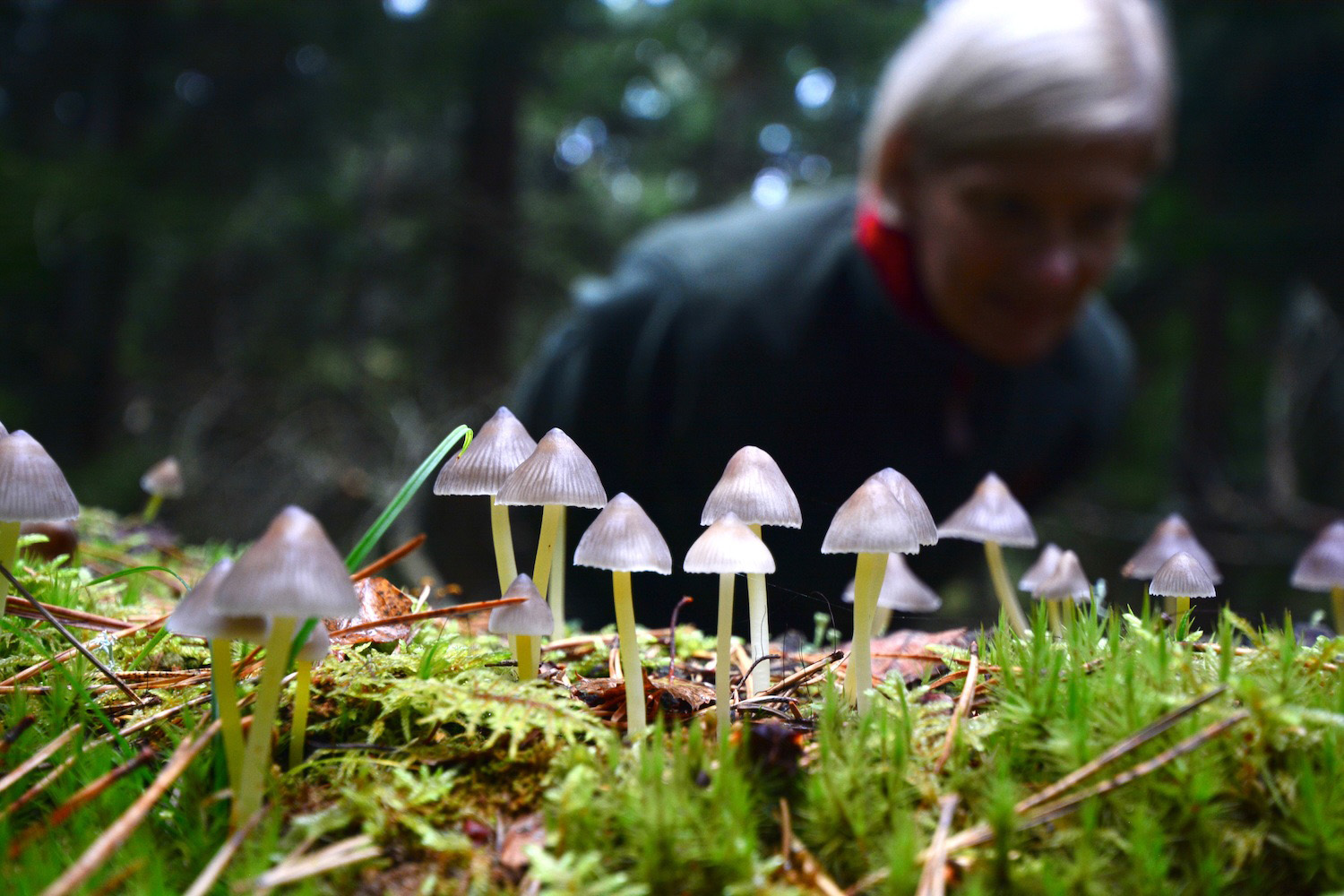 "Finland is boring when there isn't snow on the ground," a Facebook friend warned me upon my jubilant check-in at Rovaniemi, the main airport serving the Finland's northern Lapland region. "Autumn is a boring time of year in Finland."
His statement annoyed me, mainly because a cardinal travel rule of mine is never to rain on anyone else's parade, even if they're traveling in your least favorite place in the world. Moreover, as my friend Antti and I made our way through the Lappish forest toward a village that proudly describes itself as the "middle of nowhere," I could see with my own eyes that my well-meaning friend was full of shit – the forest was literally on fire! OK, not literally. Anyway, my entire experience in Lapland was like something out of a fairytale: Building a fire and camping on my own land; hiking through and spending a night on a reindeer preserve; and exploring a remote landscape near the Russian border that seemed like Narnia, but on the moon. When I add my time in the impossibly charming Finnish capital of Helsinki – and…
Read more…
Share:

Last night I ticked another rooftop bar off my NYC bucket list with two friends who I needed to say goodbye to before we leave. The place was The Kimberly, and the rooftop of the hotel is an enclosed bar (although I think during nice weather it's actually open) with a fantastic (on a normal day without fog) view of the Chrysler building and midtown Manhattan.
I'd recommend checking out The Kimberly Hotel rooftop if you're in the midtown area — it's definitely worth at least a pit stop.
Share:

I live in a very "work first, play later" way, in travel as well as in life. I capped off the month I spent in Indonesia earlier this year, for example, with four days in a remote archipelago that extends just west of Papua island.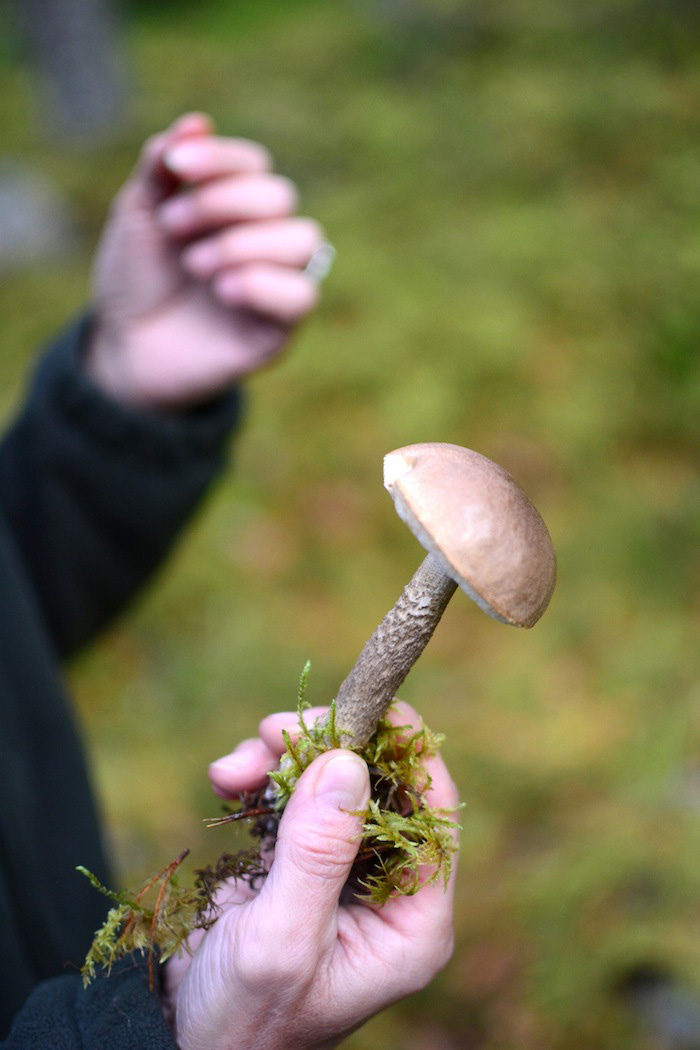 Raja Ampat might very well be the world's last paradise, a fact that results from how difficult it is to get there – it takes 24 hours, even from Jakarta. I remember sitting in the back of a speedboat, more than 17 hours after having begun my journey on the island of Sulawesi, and as the light began to fade over the open ocean, feeling delighted by how isolated I already was. My trip had been a hard one (I covered as much ground in just a month as many other travelers do in two or three), and I looked forward to a destination where no real adventure – and, hopefully, not many other people – would await me.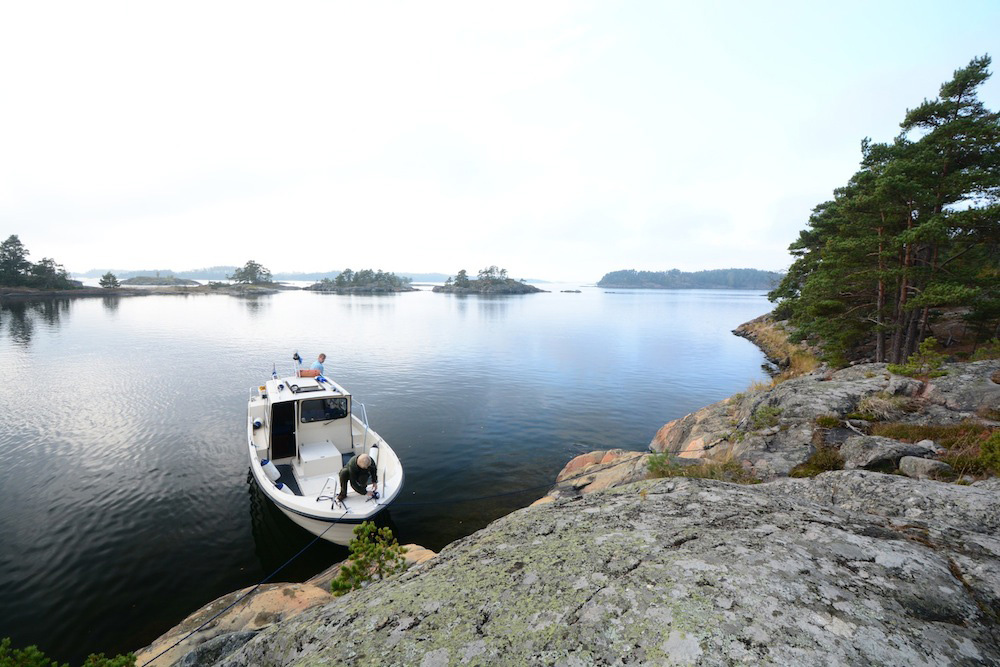 Initially, it seemed like my wish had been granted. There were a few other travelers (and a couple families of locals) staying in the half-dozen huts…
Read more…
Share:

Earlier this week, Starwood Hotels and Resorts Worldwide announced its plan to move their global headquarters nearly 8,000 miles and ten time zones from Stamford Connecticut to India for the month of March 2015.
The Times of India
reports that this is the third temporary "leadership move" Starwood has undertaken, which fosters an innovative approach to developing a global business culture and fostering relationships in developing markets. Previously, Starwood Hotels has sent their executives to China in 2011 and Dubai in 2013. Starwood President and CEO, Frits Van Passen had this to say about the one-month move:
This is a particularly exciting time for us relocate to India. Its renewed focus on travel infrastructure is much needed, as travel demand is fueled by economic growth and a population expected to overtake China by 2030. We all know of India as a hotbed of technological innovation and global services. Coupled with the rise in entrepreneurship and investment, millions of people are joining its middle class every year. And, of course, this means millions of new travelers. At the same time, India is both unique and immensely diverse. Our extended time there will allow us to immerse ourselves and
…
Read more…
Share:

Roll up roll up, to the Union Street Coffee House in London. Run by the 'Gentleman Baristas' this newly opened coffee haven is situated close to London Bridge Station and the popular foodie destination of Borough Market.
Conveniently close to the FT, where I'm based Monday to Friday, I popped in on my lunch for a hot chocolate and a chat with one of the 'gentleman baristas' himself, Henry C. A. W. Ayers.
The idea behind the shop is 'well mannered' coffee, and Henry is an exemplar of this vibe. Charming and friendly with a very British moustache in tow, he pulled up a chair next to me and talked about the building's origins dating back to the 17th century. It was originally a coffee house and a meeting place, then a butchers and the offices for the coffee federation but for the last year and a half it's been empty.
"The building opposite sold top hats, so we decided to theme the coffees around the idea". Customers can drop in to and order their regular 'top hat' and sip away whilst indulging in a newspaper at Henry's mum's old kitchen table.
…
Read more…