Archive for February, 2014
Share: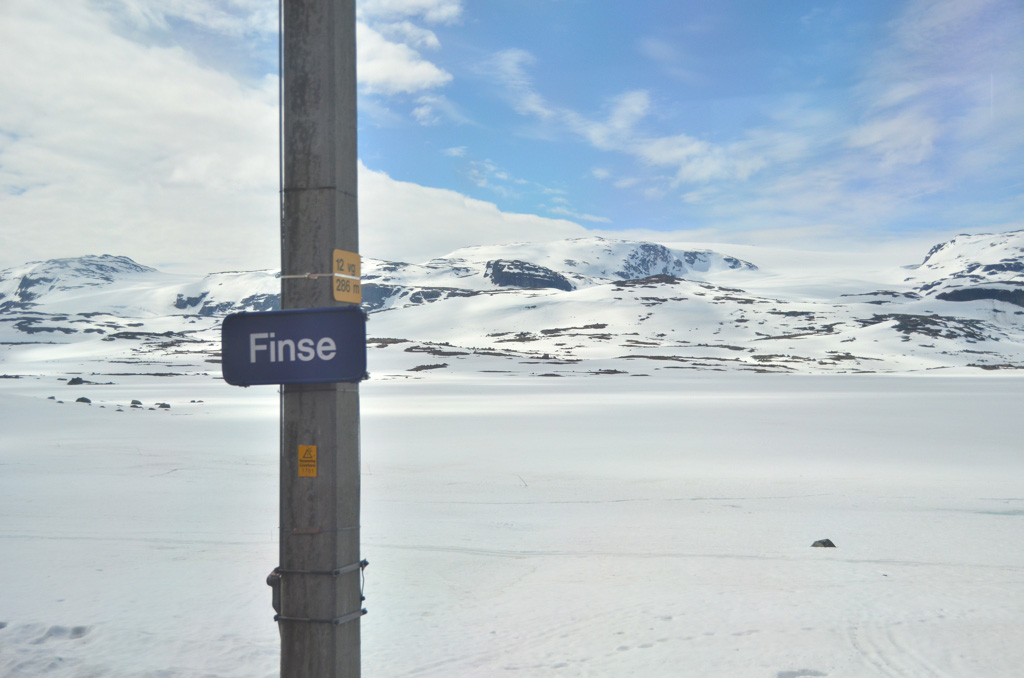 Even though Lapland is most famous for being the home of Santa Claus, this beautiful arctic wilderness in Northern Finland has plenty of other distinguishing features and characteristics. From skiing on the snow to mountain biking and hiking in the forest, adventurous travellers have a plethora of adrenaline pumping activities to choose from. But in spite of these exciting leisure pursuits, perhaps the most enjoyable part of Lapland breaks is experiencing the distinctive change in seasons and being amongst all that outstanding natural Scandinavian beauty. Throughout the year, Lapland's landscape changes quite dramatically and can even be described as the land of eight seasons. While this variable weather affects the native wildlife, it also brings about a noticeable change in the daily lives of Lapland's inhabitants.
Lapland during wintertime The winter usually lasts around half a year and goes through various stages including First Snow, Christmas, Frosty Winter and Crusty Snow. During this time, Lapland experiences a twilight period, where the sun stays below the horizon and there is no real daylight. With snow beginning to fall as early as August, visitors to Lapland have plenty of…
Read more…
Share:

"YOU ARE NOT MOVING TO BUSHWICK!" This is my father's response when I tell him I have found an affordable up-and-coming neighborhood in Brooklyn to move to. Growing up in New York in the 40s through 70s, he knew the city when it was less than desirable (to put it nicely). And while he's always reminding me how he knew New York before I was born, I remind him that he hasn't known it after.
The "beautiful" view from my apartment window. May not be the most charming of landscapes, but at least I have sunlight!
Needing A Change
While for a long time I thought I would want to be a full-time nomad forever, as I got older I realized I could be more productive work-wise and strengthen my relationships if I had a home-base. I'd grown up on Long Island and loved the beaches, vineyards and countryside; however, my innate drive to make new discoveries led me to want to explore someplace new. I'd been to Bushwick, also known as "Little Puerto Rico,"  once or twice for parties, but was unsure of how I felt about it. Sure, the rent was dirt cheap…
Read more…
Share:

1. Find My Itin
As a traveler that specifically wanders off the beaten path, Find My Itin allows users to breeze through the planning process by using hashtags like #inspiration to discover your next destination. If you're anything like me, hashtags are second nature, as you use them for pretty much any social platform so this integration is extremely intuitive for most users. The goal of the app is to alleviate the stress that often comes with booking flights, hotels and everything in between. Also technically not an app just yet, I personally like Find My Itin because it makes your passion the priority, and at the end of the day, that's the most important factor.
Image: Find My Itin
2. CheckMate
Having just experienced one of the worst hotel stays to date, I have since downloaded CheckMate. As a professional travel writer and blogger, I'm often arriving to hotels at odd hours and the worst thing is having to wait in the lobby for an unknown amount of time. With CheckMate, users can check-in directly from their smartphone. The app allows…
Read more…
Share:

I was recently invited by Gaurav, an active volunteer of the Delhi Photography Club and I was invited by him for a weekend photo walk with the group members at 
Lodhi Garden
 and these photos reflect that historical and cultural walk.
Bara Gumbad
Lodhi Garden
 as the name suggests is a famous park spread over 90 acres and embraces the architectural bravura of 14th and 15th century's dynasties of Sayyids and Lodhis. The garden proudly exhibits the Mohammad Shah's Tomb, Sikandar Lodhi's Tomb, Bara Gumbad, and Sheesh Gumbad.
Three domed mosque adjacent to Bara Gumbad Our photo walk began with 
"Bara Gumbad"
 (Big Dome) and the adjacent three domed mosque. It is accompanied by a wide platform outside in front and one can view pigeons all over area especially the small edges of dome being their favorite and listen to their continuous gurgling. The architecture is in good conditions, however, it is crumbled at some ends. As per the information board, the purpose of constructing the dome along with the mosque is widely disputed among the historians. I did not bothered for the disputed history of the dome and quickly armed myself with…
Read more…
Share:

The New York Times Travel Show
 kicks off tomorrow in New York City, starting with an all day "trade day." They will have keynote speakers from American Express Travel, American Society of Travel Agents, travAlliancemedia and Travel Leaders Group as part of the show's trade day for travel industry professionals all day tomorrow at the Jacob K. Javits Center in Manhattan.
The trade day begins at 9 a.m. with Travel Industry Conference sessions, which will run until 5 p.m., at the Javits Center.  The exhibition hall will be open for exclusive viewing by travel industry professionals from 2 p.m. to 7 p.m. 
Keynote Presentation: The Future of Travel Distribution & Travel Marketing will be presented by 
Yana Gutierrez
, Vice President, Strategic Partnerships, American Express Travel.
A panel on 
The Future of Travel Distribution & Travel Marketing: How Social Media, Online Travel and Traditional Travel Agents Are Revolutionizing the Sale of Travel will be moderated by
James Shillinglaw
, editor in chief, travAlliancemedia. 
Panelists include 
Laura Fink
, vice president, Global Marketing, American Express Travel, 
Zane Kerby
, president, American Society of Travel Agents (ASTA) and 
Stephen McGillivray
, CTC, chief marketing officer (CMO), Travel Leaders Group.
The New York Times Travel
…
Read more…
Share:

I recently learned about Bluff Pants or is it Pants by Bluff, or is it
Bluff Works
or is it a pair of Bluffs? All of the above, really. While they don't yet have options for women, this male-only clothing line of pants was founded by 
Stefan Loble, who launched his idea via Kickstarter to get his clothing line into traveler's hands.
Inspired by the performance of technical travel clothing, he built a pant that marries technical performance with office ready looks. In other words, designed with life's 
overwhelming adventures in mind, which makes it ideal for avid travelers.
I decided to have one of the guys give them a try, so Stefan sent us a couple of pairs to put to the test. Built for travelers, there's a side cell phone pocket for an iPhone or a Galaxy S4, hidden zippered security pockets in both front and back which are large enough for a passport or a travel wallet,  and extra deep pockets with zips in the back. They're very lightweight and can dry quickly, which is critical when you're on the road.
Read more…
Share:

The plan to visit the Queen of Hills-Shimla was a spontaneous one and as consequence there was only one volunteer. We boarded a semi deluxe bus for Shimla at 7 in evening after attending a friend's sister engagement. Since, I had been travelling for a week, soon I felt asleep and was woke up by the cold waves which lashed my face as we moved higher into the mountains.
Night View of Shimla I peeked outside the window with laziness and was left awestruck with countless glittering light illuminating from the mountain dwellings. It appeared that the twinkling stars had deserted the blues in the honour of Queen of Hills and it compelled my semi opened eyes to widen in delight. Soon, we reached the town and as soon as I and stepped down, we were greeted with couple of touts trying to woo us with their hospitality and smiles. I tried to resist them initially but they were so consistent in their efforts that we were persuaded by one of them to show us a budget accommodation. After walking on a steep path from the road, we finally reached our…

Read more…



Share:

"Innovation in the Art of Food: Chef Ferran Adrià" just opened last week in the Museum of Science, 1 Science Park, Boston, Massachusetts. The restaurant's former head chef of 25 years, Ferran Adrià (pictured), is the subject of the exhibition, throughout which visitors will explore how Adrià and his team have added a multi-sensory, magical dimension to the experience of eating — radically revolutionizing the way food is both created and consumed. Innovation in the Art of Food: Chef Ferran Adrià features historical artifacts from the restaurant as well as images and videos that demonstrate elBulli's transformation from a family-run restaurant to an innovative and bold institution complete the display. Visitors will have the opportunity to see Adria's notebooks, sketches, and even clay models of his culinary brainstorms. A video simulation of an original 37-course meal being served to you is on display alongside a light box representing all 1,846 dishes Chef Adrià created. The exhibit runs through May 26, 2014. It is made possible by the Government of Catalonia, the Institut Ramon Llull, and Estrella Damm Barcelona. Admission is included with regular Exhibit Halls admission: $23 for adults, $21 for seniors (60+), and $20 for children (3-11).