Archive for March, 2014
Share:

How would I sum up the feeling of Japan when contemplating English education? It's like crawling into a wardrobe and then complaining that you find yourself confronted by a lion and a witch when you were hoping to smoke a pipe with Ian McKellan. It really does seem to operate in that world of fantasy and unrealistic expectations. Because, while good teachers are hitting their targets, the general public continues to bemoan the fact that Japan remains notoriously poor at English conversation. This is nothing new. Japan has been collectively wringing its hands for decades about its poor performance in English, and it's unlikely to quit wringing them anytime soon. Indeed with the Olympics approaching they may be in danger of breaking a figurative finger or two. So what exactly is the issue? Well the issue is that even though Japan knows what the myriad reasons for its difficulties are its been reluctant to acknowledge them, much less tackle them. Indeed, rather than look at systemic reasons why the nation remains poor in its conversational skills students often seem keen to blame themselves or the English language itself, often going so far as to claim that for a Japanese…
Read more…
Share:

It's 4:11 am and I'm awake. This wouldn't be horrible except I went to bed at 1 am. Jetlag is something that comes with traveling, yet I have to believe this is more than jetlag, it's anxiety and nerves.
As the minutes of darkness roll on, I gradually hear the streets become filled with noise – stray dogs fighting, the distant din of constant horns, people walking in the alley below, kids screaming, and finally around 5 am I hear the call to prayers.
I landed in Delhi yesterday, a place I've been before 6 years prior. I've come back to India to do the Rickshaw Run in April and I'm experiencing a little India culture shock. Ideas like the Rickshaw Run always seems great back in the familiarity of your own culture or home. In fact I still remember the day when I went to Charlie and said "I think I'm ready to take on another adventure." Her face lit up and we started planning the Rickshaw Run.
Traffic in India – imagine me driving my rickshaw in…
Read more…
Share:

Mexico, unfairly in my opinion, gets a repetitively bad rap. Sure, it has its problems but beneath the constant barrage of media reports, is a beautiful country full of life, passion and spirit. Not to mention food that will make you full…of life, passion and spirit.
During one trip to Mexico, I can remember eating so much that every time our car went over a rough patch of road, my belly would rattle and roll. At that point, I knew that I had to kick my fitness into high gear but I also knew that the food ride was a good one. Northern Mexico is known for its love of meat. If you don't eat meat in northern Mexico, you're out of luck eating much at all. Sure there are salads but nobody seems to take them, or their health benefits seriously. Meanwhile, in the south, meat still plays an important role but the cuisine in general isn't so heavy. But right in the middle, lies the sweet spot. In a place like Tepoztlan, located about an hour south of Mexico City and is a.k.a Pueblo Magico, all sorts of great food is consumed and savoured. For me,…
Read more…
Share:

The first seed of my desire to visit Sri Lanka was planted several years ago when then-relevant singer M.I.A. tweeted her outrage over The New York Times including the island on its annual list of places to visit. Two years later, I was on the cusp of making my maiden voyage to Sri Lanka, but had to cancel at the last minute when my ophidiophobic ex learned about the snakes that apparently live in Sri Lanka. I finally ended up getting to Sri Lanka this past summer – and I'm happy to report I witnessed neither the carnage M.I.A. warned about in her tweet, nor a single snake slithering across the ground.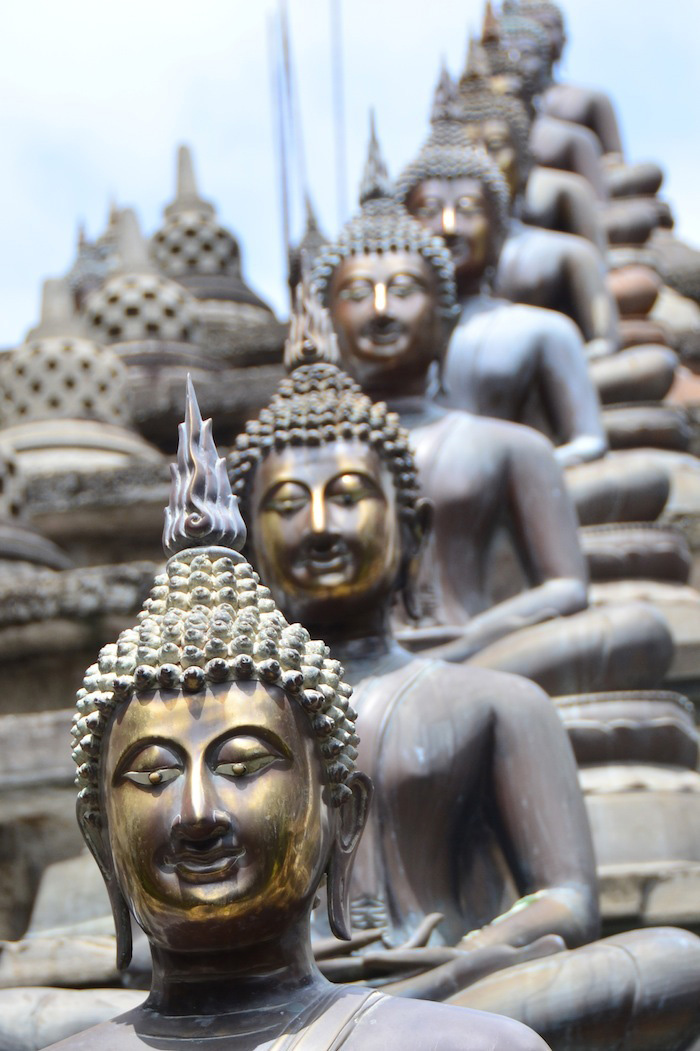 What I did find in Sri Lanka was an enchanting, diverse arrays of landscapes that belie the island's small size, a plethora of untouched cultural wonders and a pacifying hospitality that proved the perfect counterweight to the stress the country's lacking infrastructure often caused me. Today's post, which features photos of Sri Lanka from its modern capital Colombo to its 2,500-year old capital Anuradhapura, from its idyllic beaches to its towering tea plantations, from its ancient Buddhist relics to the timeless beauty of the elephants that wander its backwaters,…
Read more…
Share:

Duke's OceanFest, Waikiki's premier ocean sports festival and a popular celebration in tribute to Duke Kahanamoku for watermen and waterwomen worldwide is being showcased this summer over a nine-day period, August 16-24, 2014. Now in its 13th year, Duke's OceanFest will feature a variety of competitions and events that includes surfing, stand-up paddling, one-mile ocean swim, lifeguard competition, surfboard waterpolo, wounded warrior canoe regatta, paddle boarding, beach volleyball, and beachfront luau. Most competitions will take place near Queen's Surf in Waikiki, with the surf stand and exhibit booths fronting the majestic statue of Kahanamoku. Kahanamoku's enduring legacy and all he represents to Hawaii and the waterman spirit continues to be the primary inspiration for Duke's OceanFest, with this year's events concluding on Sunday, August 24, the 124th anniversary of his birth. Revered as Hawaii's greatest athlete, Kahanamoku (1890-1968) won six Olympic medals, including three gold medals in swimming, from 1912 to 1932, and is recognized as the "Father of International Surfing." Kahanamoku was the world's fastest swimmer, a champion paddler and steersman, and a lifelong mentor to generations of watermen and waterwomen. He once used his surfboard to rescue eight people from drowning following a boating accident in California. Kahanamoku…
Read more…
Share:

What we call Farmers' Markets are known as simply "Markets" in Portugal. This is an ancient tradition that dates back millennia – of local farms bringing their goods to market, along with craftspeople and fishermen. Many towns grew up around markets. The biggest recent change is the upgrading and rebuilding of many markets to meet stringent European regulations. While they may have refrigeration, hot running water and bathrooms, they still have old world flair. Many have amazing eateries serving fresh local dishes at a low price. The cool factor is the freshness, local produce, and photogenic atmosphere. This is a great place to pick up a picnic for those who are romantic, or budget minded travelers. So, without further ado – here is quick guide to some cool open markets of Portugal. These are just a sample; every city and major town has one.

Praça da Fruta-Caldas da Rainha
The Praça da Fruta in Caldas da Rainha is held in Republic Square, but everyone in town calls it "Fruit Square." It takes place every morning in the square, and is the only daily fruit market in the country. And…
Read more…
Share:

Fish scales have a way of slipping into my morning coffee cup. The car always smells of salmon flesh, and frozen fillets tumble out whenever I open the freezer door. But Hadyn feels about fishing as I feel about traveling: that it is an act of passion, of reverence, which must be practiced as often as possible in order to feel a legendary moment of aliveness. Both activities share a pull that only the dedicated will ever understand.
Expectations can be deceiving; in the end, you never know what you'll end up with.
In the right locations, it's easy to lose yourself in isolated reflection. After all, those visions on the horizon belong to no one else.
You spend so much time waiting, time itself can loose importance and become merely a part of the experience.
The most awe-striking experiences aren't always easy to reach. Sometimes, you have to wade through a lot of crap to get there.
What is it…
Read more…
Share:

This is a photoessay of our trip through the Oldest Archeological site in the Americas, Caral.