About Andrea Spirov
Andrea Spirov is a content developer and entrepreneur currently travelling the world with her husband, John, and living as an expat when she isn't. With a Masters in Media and Communications, Andrea is a specialist in online and is fascinated by the intersection of conversations and technology. Born in the United States, Spirov is a dual American and Australian citizen and has travelled extensively in North and South America, Europe, Australia and New Zealand. She currently blogs at InspiringTravellers.com and also takes on freelance projects and consulting work in social media and community management.
Latest Posts by Andrea Spirov
Share:

Despite the prevalence of steakhouses, barbecue joints and Tex-Mex restaurants, I have been pleased to discover that Houston has its share of healthy, organic restaurants. Corner Table (2736 Virginia St, cornertablehouston.com) features a hearty paleo menu among other delicious offerings and desserts.
Eating paleo means that you eat food that is inspired by the way our ancestors used to eat, choosing foods that are available only by hunting and gathering. The philosophy is that humans were intended to eat only food that could be hunted and gathered, not the processed garbage that dominates our Western diets. I was eager to check out this restaurant and try chef Bruce Molzan's exciting cuisine.
We began with two appetizers, Squash Blossoms and Pork and Duck Confit Spring Rolls off the regular menu. Both were served with delicious sauces and the blossoms were particularly tasty.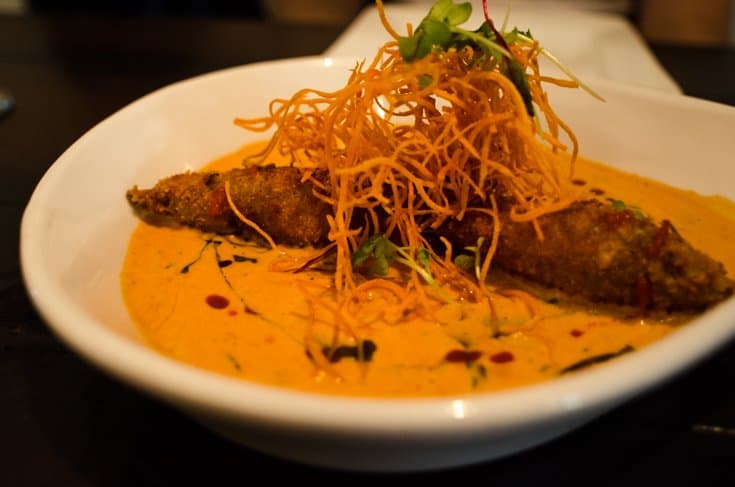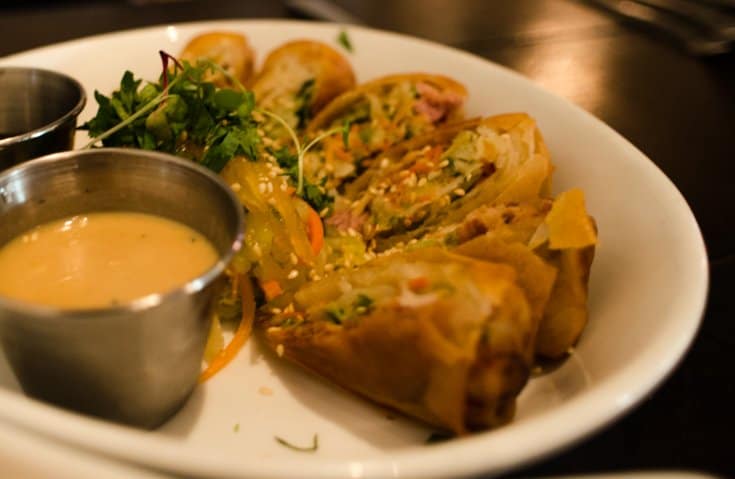 While I don't eat strictly paleo, I do try to eat gluten free as much as possible, so I was really excited about the paleo menu. I wasn't disappointed by the paleo Fried Chicken, dusted with almond flour and served with fresh vegetables and cauliflower mashed potatoes.
John tucked into the Corner Table Burger, which included crispy shallots, cheddar cheese, lettuce, pickles and the chef's special sauce.
In between courses we relaxed and took in the fun atmosphere. It was actually Halloween the night we dined here and the staff were wearing elaborate face paint. We could hear preparations being made for the party that would start later on that evening. Corner Table is actually located within the Corner Entertainment complex which is also home to a couple of bars and other venues.
We were so surprised when the dessert tray came around, piled with cakes and sweet treats. All of them were paleo! We chose the Chocolate Cheesecake, which arrived with pretty sauces and coconut milk ice cream. It was delicious! If you eat paleo or are just looking for a healthy restaurant in the Upper Kirby/River Oaks area, definitely check this place out for lunch or dinner.
Share:

Just so we could say that we have gone to a party at a $14.5 million dollar mansion, we attended a unique event in early December. Tucked away in one of Houston's most affluent neighborhoods, River Oaks, is this over-the-top resort style estate that was designed for entertaining. We practically forgot that we were in Houston wandering around the grounds, which feature three swimming pools, a tennis court, an outdoor party pavilion and walking paths.
The reason for the evening was an installment of the "Sunday Suppers with the Pope" series, featuring delicious food from chef Monica Pope of Sparrow Bar + Cookshop. The parties combine refreshments and real estate, with wines from around the world, beer and a signature cocktail on offer as the guests explore the property, followed by a light meal and the chance to chat with other guests in a communal setting. Everyone brought their own plates from home, allowing for an interesting ice breaker.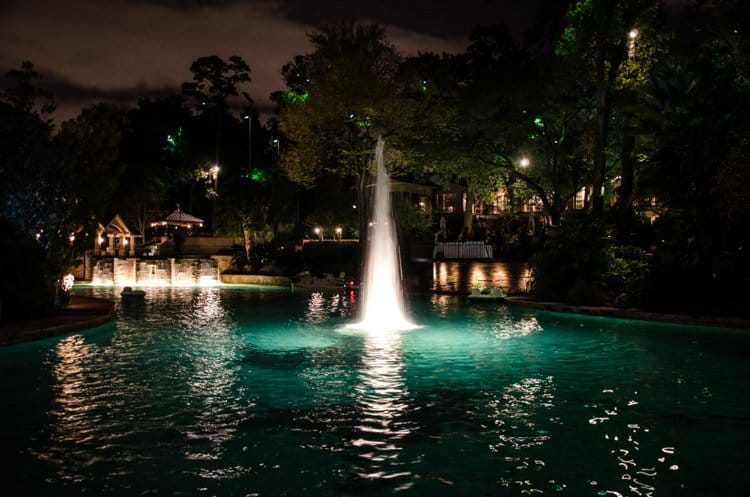 This week John Daugherty Realtors were showcasing 3940 Inverness (more photos at the link), a renovated 1958 home that was featured in the 1973 film, The Thief Who Came to Dinner. We snuck up to the panoramic back windows for a peek at the interior before heading off for a long walk around the pools, one of which may be the largest private pool in the United States. It had a boat moored in one corner so I believe it!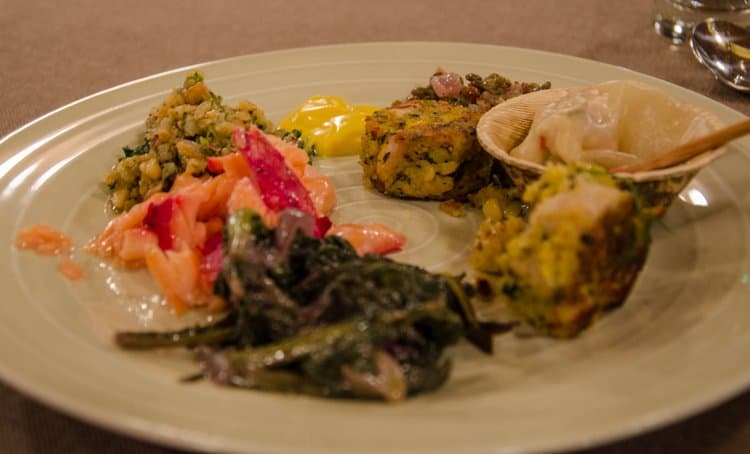 Dinner featured Beet Cured Salmon with hazelnut pesto, Creamed Greens with pickled stems and radishes, Turkey Hash, Crab Wonton and spicy shrimp broth and Lentil Salad with quince, pecans and herbs. Dessert offerings were White Chocolate-cranberry Cookies, Mini Gingerbreads and Cardamom Thumbprints. Tickets to this engaging evening for real estate buffs and foodies usually go for $75 each.
We were guests of this "Friendsgiving" Sunday supper event but all opinions are our own.
Share:

We're enjoying our recent foray into Houston's best restaurants so it was lovely to receive an invitation to Line & Lariat's media dinner on Friday. Settled in under the grand ceiling of what was once the Union National Bank building, we nibbled on a variety of tasty bar bites as the evening got under way. First, shots of Dripping Springs Vodka and Raw Oysters, which I have never paired together before but quite enjoyed. The next few bites reminded us of the restaurant's theme: modern Texas cuisine from the state's "coast, waterways, farms and ranches."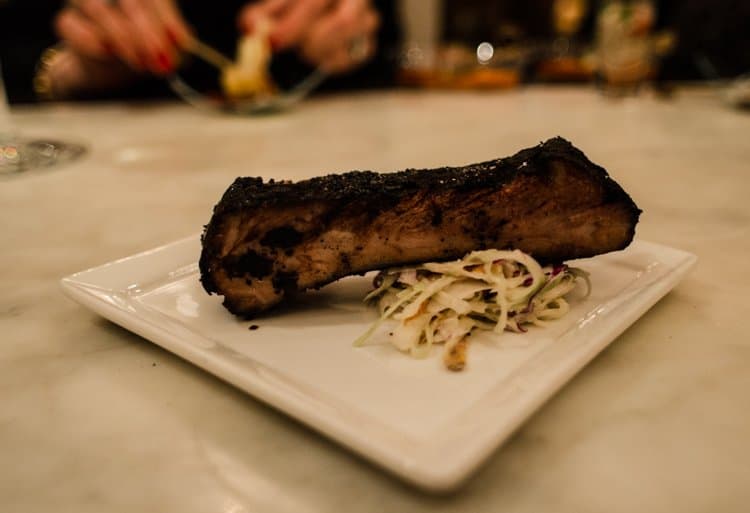 Chef Tyler Malson doesn't shy away from spice. We encountered jalapeños and chilies a couple of times during the evening, beginning with Bacon Wrapped Jalapeños with Oaxaca Cheese and Lavender Syrup, then Beer Battered Texas Cheese Curds with Chipotle Ketchup and Ranch. Coffee Crusted Baby Back Ribs had a lovely flavor, reminding me that we don't eat nearly enough Texan fare.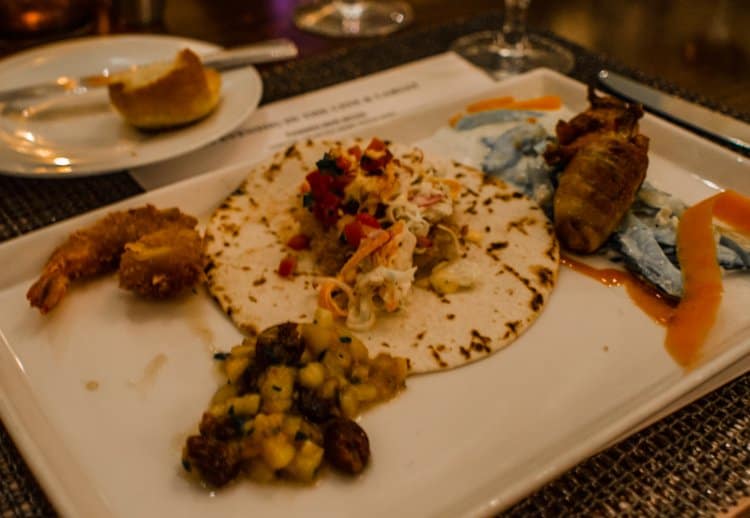 Malson came out to greet us before dinner, demonstrating a passion for his craft and an enthusiasm for the menu to come. The space occupied by Line & Lariat was formerly a Jean-Georges restaurant, so Malson mentioned that he had inherited a traditional French kitchen with coveted equipment. The food was certainly distinctive and original, presented to us in three courses of sampling plates with three dishes each.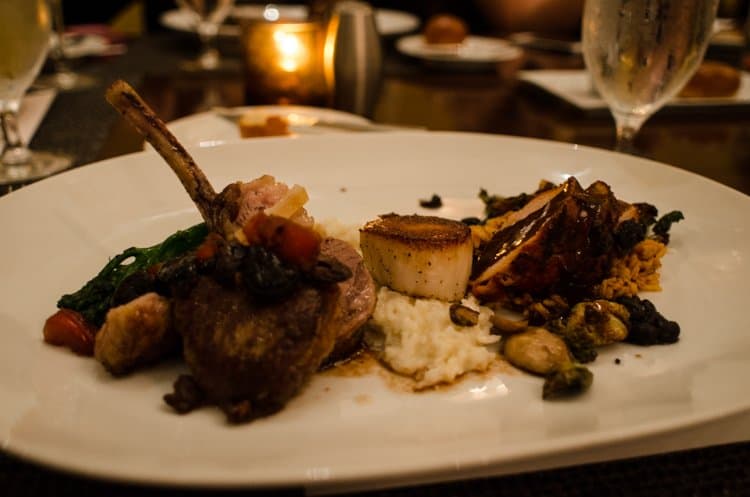 The starter course featured Bacon Wrapped Grilled Quail "Wings Style", Fried Oyster Tacos with ginger coleslaw, pico de gallo and scallion remoulade, and Gulf Coast Coconut Shrimp with a spicy tropical fruit relish. Main dishes were the Roasted Rack of Lamb with olive and tomato demi, candied lemons, potato puree and broccolini; Chile Marinated Grilled Pork Tenderloin with red rice, crispy brussels sprouts and black bean demi; and Pan Seared Scallops served with Texmati rice, aged Parmesan cheese and sautéed mushrooms. A collection of cocktails were also presented, including one featuring brown gin that I had never tried before but was delightful.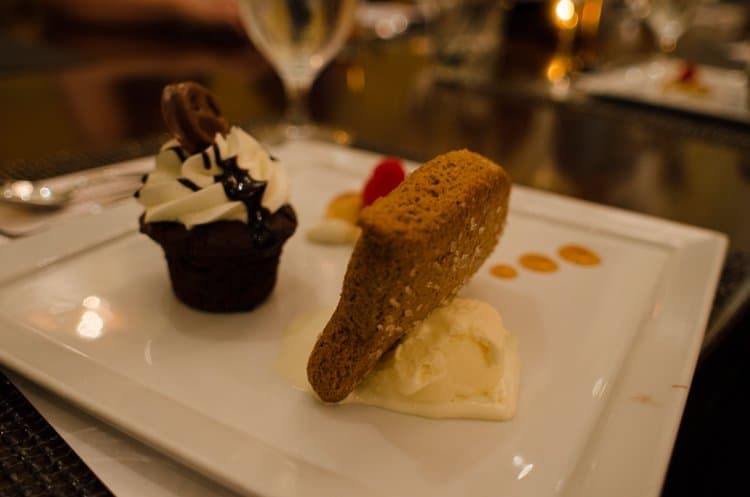 Dessert brought a Texas Gingerbread Pig with cinnamon and sugar, a Dark Chocolate Cupcake topped with vanilla butter cream and a chocolate jalapeño and Pumpkin Panna Cotta with maple syrup and spiced pecans. It was my birthday weekend so I indulged in all of it!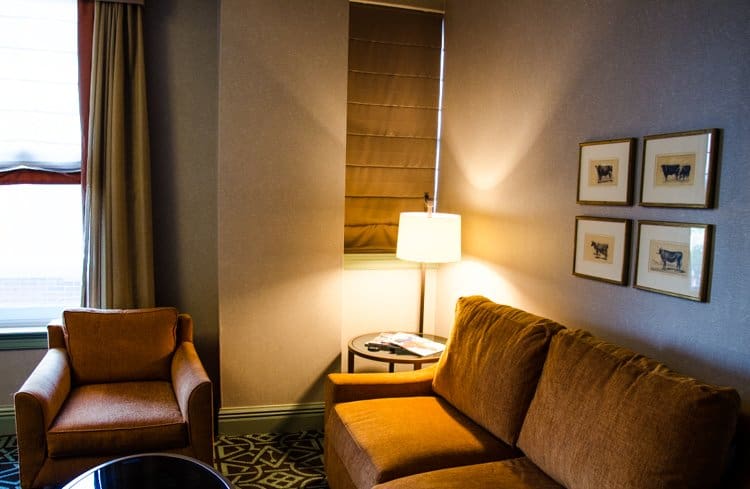 Afterwards we tucked in for the night upstairs at the Hotel ICON, a unique historic hotel housed in one of the earliest skyscrapers in the United States. The building was finished in 1912 but the hotel was renovated in 2012 and features modern amenities like free wireless internet throughout. The location is right downtown and along Houston's light rail so you have access to everything along that line. There is also a complimentary downtown shuttle service providing easy access to all the centrally located attractions. Nearby are Buffalo Bayou Park, Minute Maid Field, Toyota Center, BBV Compass Stadium, trendy bars and the theatre district among others.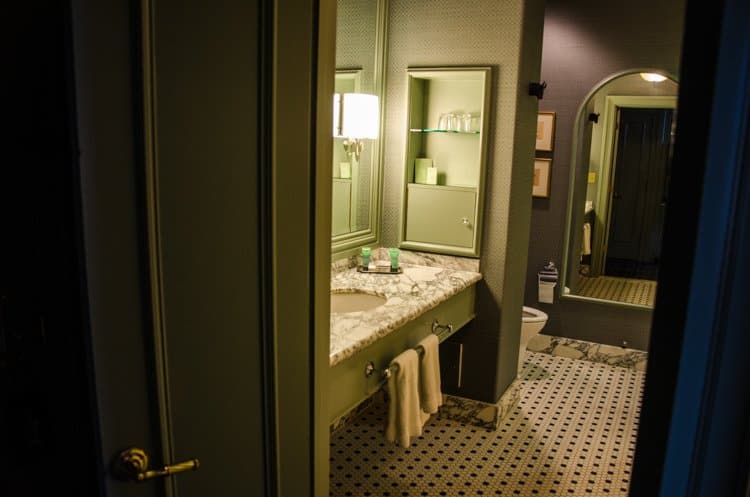 Our room was equipped with a stereo CD/iPod/MP3 clock radio, mini-fridge, safe, robe, TV and work desk. The hotel also has a spa, fitness center and a variety of event venues and meeting rooms. We loved the Texas-inspired artwork hanging on the walls, the comfy bed and the over-sized bathroom complete with a large spa tub and rubber ducky. All in all, a delicious evening in the heart of Houston and celebrating Houston's heart.
We were hosted but all of our opinions are our own.
Share:

Japanese cuisine has become one of our staple favorites and we get especially excited when we find a restaurant that serves compelling dishes aside from just sushi and sashimi. So we decided to celebrate a birthday at the Houston outpost of Uchi.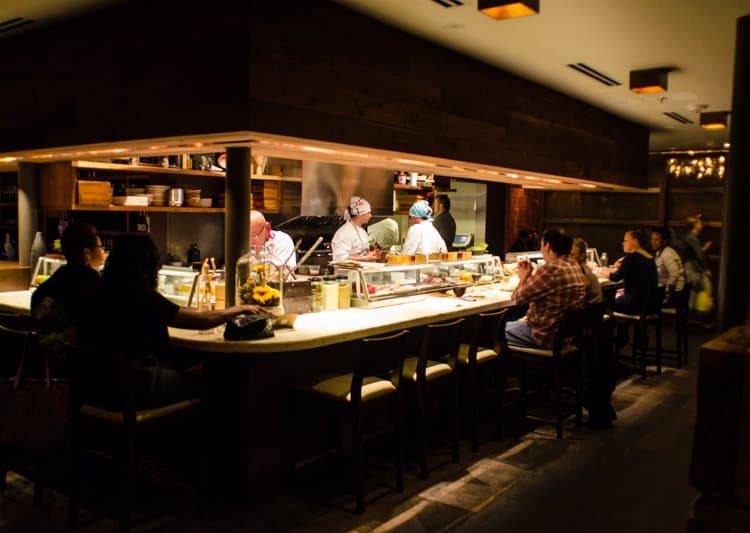 I should note that most of the exciting restaurant action in the Houston metro area takes place downtown or close nearby. We live a bit further out in the Energy Corridor, so when we want to get out and have a few drinks, we have to hire a taxi. We've been looking into some Houston hotels over that way so we can make more of a night of it and have fewer miles to trek home afterwards when we want to go out and celebrate a special occasion.
Uchi was worth the journey, however, with friendly service and a huge menu of inventive dishes. We began with Uchi's answer to nachos, Machi Cure. We ate this smoked baby yellowtail, yucca crisp, marcona almond, asian pear and garlic brittle concoction with our hands. The yucca crisps had a buttery, almost bacon flavor and the cool, succulent yellowtail complemented it perfectly, a sweet and salty delight that was the perfect start to our meal.
After that came the Komorebi, with dayboat scallops, potato, tomato and a quail egg. We loved the large, juicy scallops (John's favorite!) with tiny potatoes and a runny, delicious quail egg.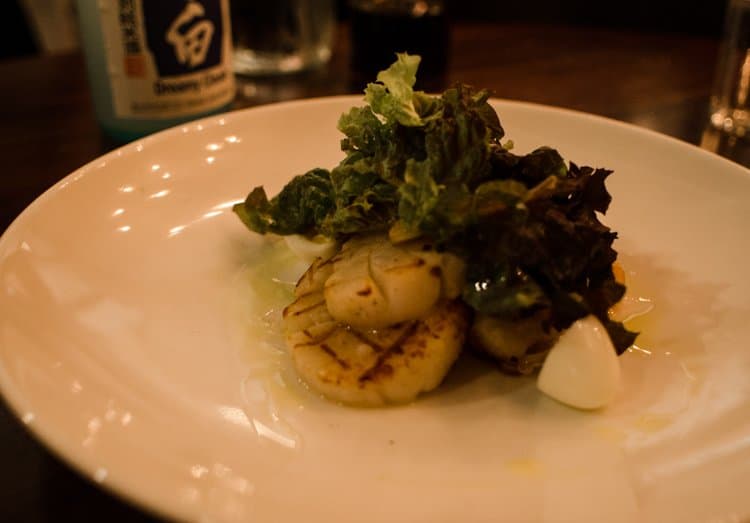 Next up was Yokai Berry, with little morsels of Atlantic salmon, crisp fried dinosaur kale, Asian pear and yuzu. I've been obsessed with deep fried, crispy kale since first trying it at Fathom in Bar Harbor, Maine so I was delighted to see it appear on our table, slid in between pieces of delicious fresh salmon, sweet pears and tiny berries.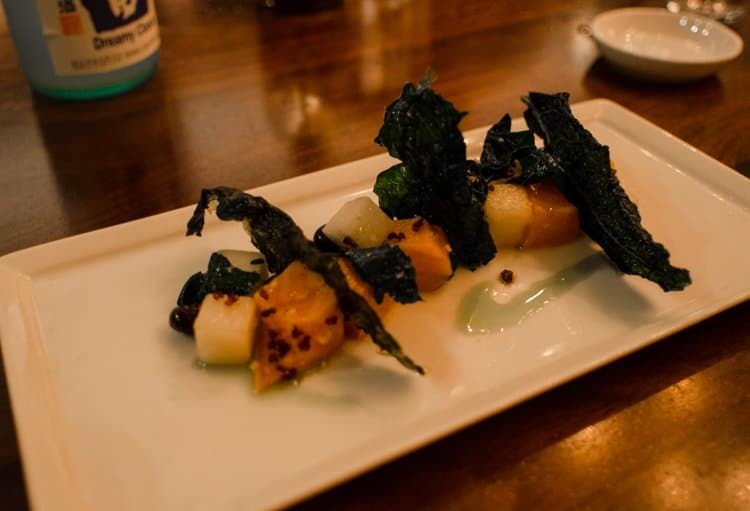 Our last dish before the sushi rolls was the Bacon Tataki, which was composed of pork belly, black lime, cilantro, scallion and an espresso fish caramel. Who can resist pork belly on a menu? These generous chunks melted in our mouths and the only wish we had for this plate was more of the incredible sauce.
Our Mustang roll was the first one to arrive, filled with freshwater eel, yellowtail, tobiko and avocado. Served with a generous helping of eel sauce for dipping, this is just the way I like my sushi rolls: simple, small and with my favorite kinds of seafood rolled inside.
This was followed by Uchi's California roll, with krab, avocado and cucumber. We made a mistake here and didn't specify that we wanted the more expensive version, which is made with snow crab. This roll was nice but I'm sure we would have preferred the snow crab.
The desserts at Uchi are as delicious as they look and so beautifully presented. We ordered the Lime Ash Sorbet with chocolate croquant, meringue and kefir lime, as well as the Peanut-butter Semifreddo, served with apple-miso sorbet. I'm not sure if they did this because of John's birthday or they read my mind as I tossed between the lime ash and the lemon gelato, but when the desserts came out the Lemon Gelato with pistachios and white balsamic was with them, on the house. Every bite of these treats was heaven.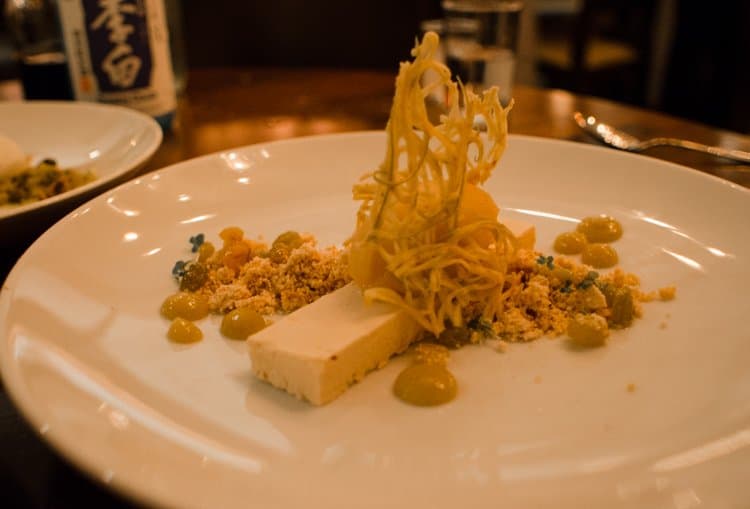 John and I are huge Nobu fans and I think the rule we always have when we dine there applies to Uchi as well. The sushi rolls are delicious but I think there are so many incredible things on the rest of the menu to try that we never get sushi at these places. After all, one can find sushi rolls at any other Japanese restaurant. What Uchi is doing with their inventive cold and hot plates makes those dishes worthy of trying as many as you have room for. An exception here would be the fresh sashimi selections shipped to them directly from Japan and sold in limited quantities at the top of the specials menu. We missed out on those but were definitely intrigued.
Share:

Enthralled with the concept we'd discovered at Restaurant Gwendolyn in San Antonio, we were eager to try something like it in our own backyard. Underbelly is the pioneering restaurant of Chef Chris Shepherd, a man determined to tell the story of Houston food while staying true to local, organic principles.
Settling in at our American Walnut table with my father during a weeknight, we were eager to peruse the menu. Such diversity! Referring later to the website I learned that Shepherd has been inspired by all aspects of Houston's culinary and cultural history, drawing on many influences. This certainly showed in the selections on offer.
I cook at home almost exclusively these days because I have strict standards about where my food comes from. Occasionally we'll venture out but I usually insist on the food being organic and local (at home we use a produce delivery company that sources from local producers). Underbelly fit these criteria perfectly. Shepherd does all his butchery in house and has a relationship with local farmers, ranchers and fishermen. Our waiter told us that nothing served comes from more than 150 miles of the restaurant.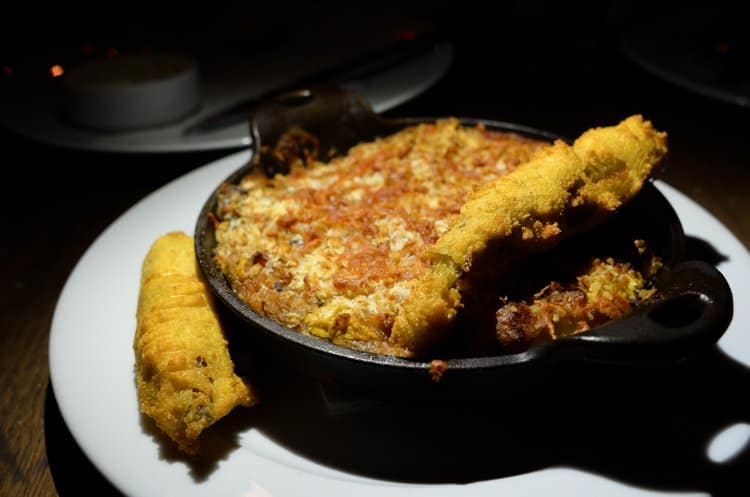 Everything on the menu here is meant to be shared, like tapas. A few dishes are large, family-style platters, which made us especially happy that we were eating with Dad. The more people you bring, the more dishes you can try! We began with Warm Slow Dough Bread served with Smoky Pit Butter, which smelled heavenly and was quickly pulled apart for dipping.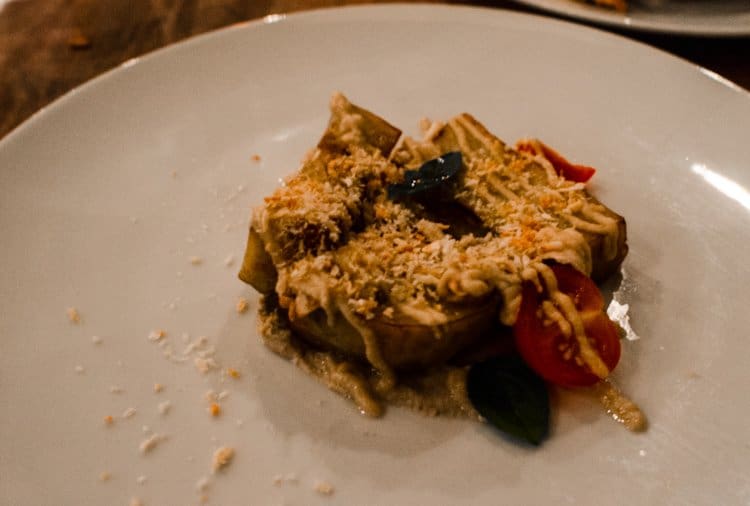 Next came the Creole Shrimp and Squash Casserole with its crackly topping and creamy texture. This was John's favorite dish of the starters and also scored big points with me. After that we were on to the tender, flavorful Roasted Eggplant, Tahini Vinaigrette and Hummus – a perfect trio. Finally we had the Korean Braised Goat & Dumplings. This was a spicy dish and seemed perhaps a little overcooked – though this could just be our interpretation. We've had many goat dishes and are used to larger more succulent cubes of the meat and a different sauce. It still won points for surprising us though.
We chose the Slow Cooked Pork Roast, Tomatoes, Onions and Tzatziki for our main course. This was an incredible dish featuring some of the most tender pork I've ever had. The tomatoes were fresh and plentiful and everything went well with the sauce. I've had a lot of Greek food but never the pairing of pork with tzatziki – a wonderful combination.
We couldn't pass up dessert and opted for their signature sweet finale: Caramel Popcorn Pot de crème with Fried Pretzel and Vanilla Ice Cream. I could have eaten about five of these – I'm a sucker for the pairing of sweet and salty and the flavor of the crème was divine. All in all we enjoyed our experience at Underbelly. The service was excellent and the food not only fresh but inventive too. It was difficult to decide what to order from so many tempting offerings. And this is what you want in a restaurant: a place that is committed to its values with a warm, inviting atmosphere and the element of surprise.
Underbelly is located at 1100 Westheimer Road in Houston, Texas (underbellyhouston.com)
Share:

I'm not going to lie. Dreams of eating delicious lobster were definitely one of the primary driving forces that caused us to take our big summer holiday in Maine. Fresh lobster is everywhere and we didn't gobble up nearly enough on our trip.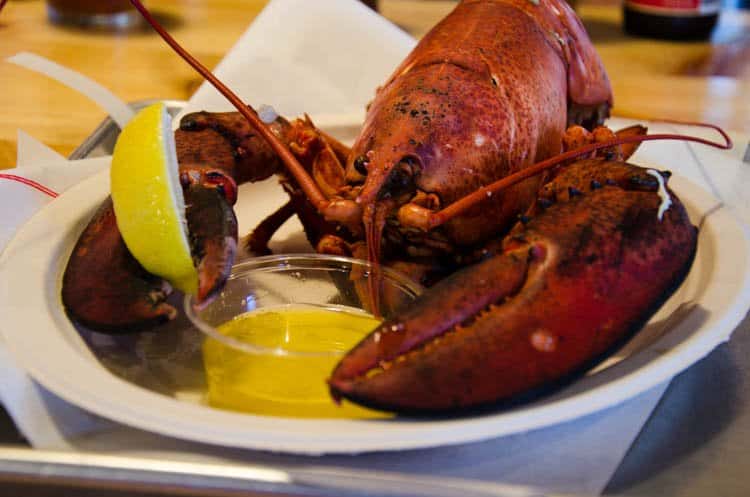 One of the most endearing things about the lobster is the price. Head to a restaurant anywhere else in the country and you can expect to pay perhaps $80-120 for a lobster tail. In Maine we sat down to 2 3/4 lb lobsters (each) and, with side dishes, walked out with a bill of less than $70. The prices vary, of course, but you'll be able to afford the lobster experience in Maine. With the warming of Maine ocean water, the population has not been kept in check, which has meant a glut of lobsters at reduced prices.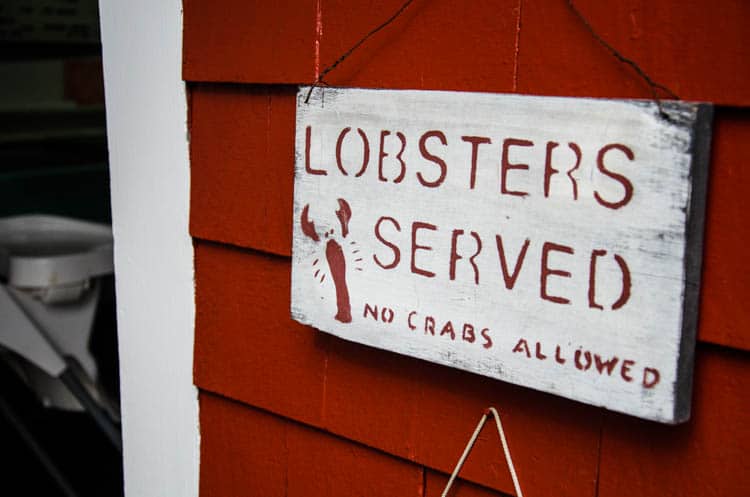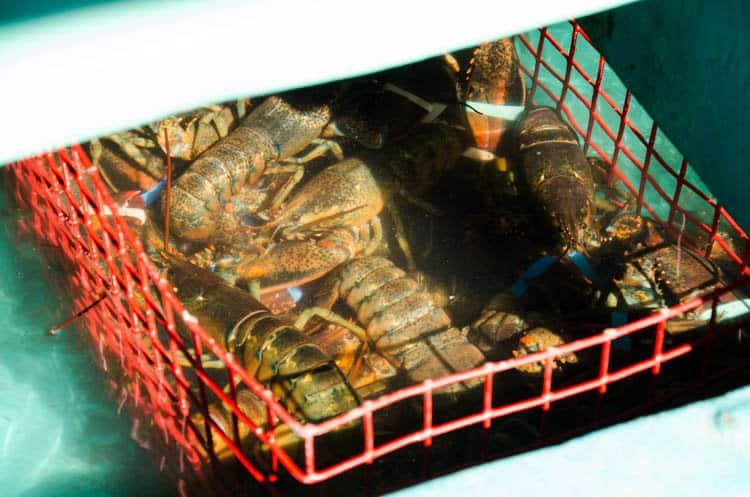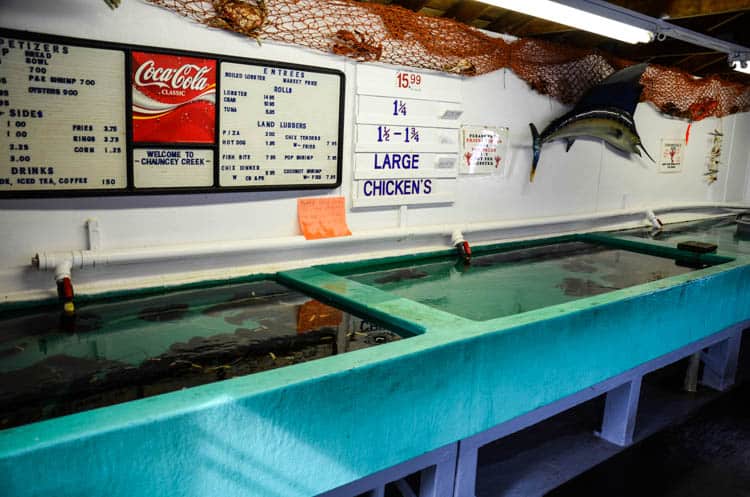 It's easy to try lobster at one of the many lobster shacks along the coast. Just tell the staff what size lobster you would like to enjoy and they will do the rest. Choose your side dishes and beverages and then head to the seating area where you'll join the other lobstah' lovah's.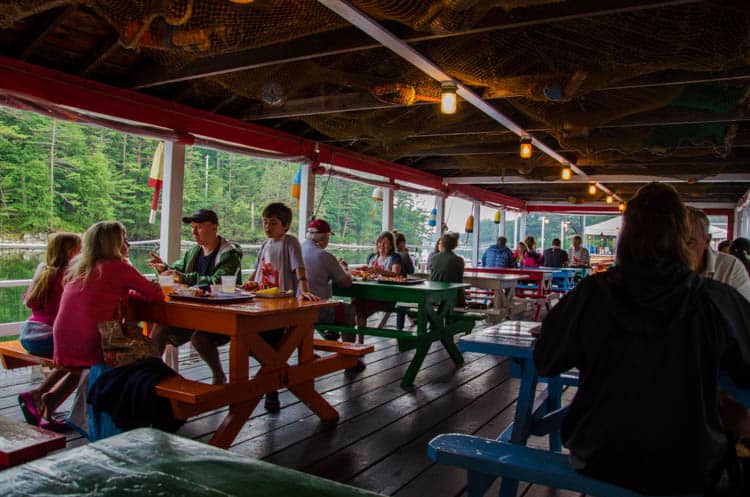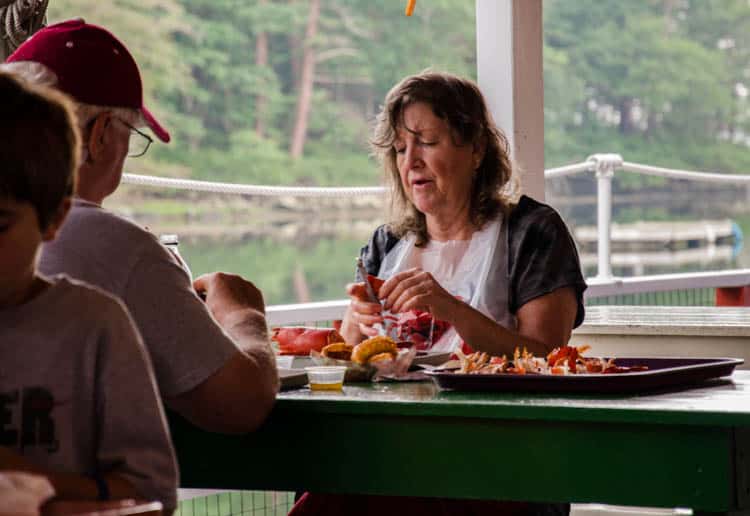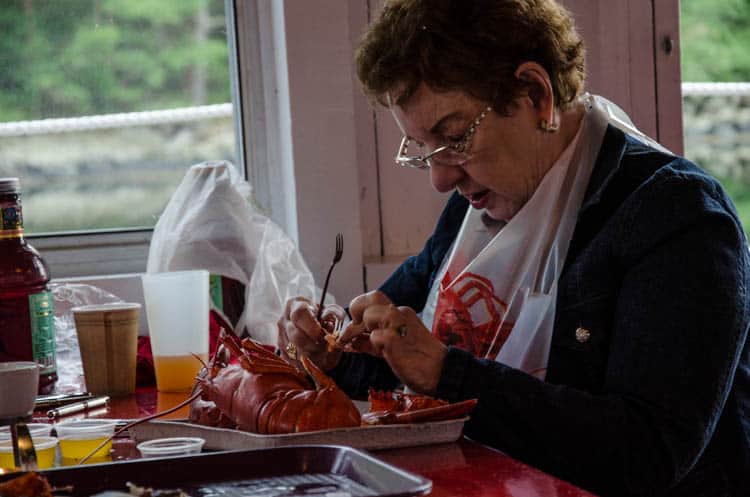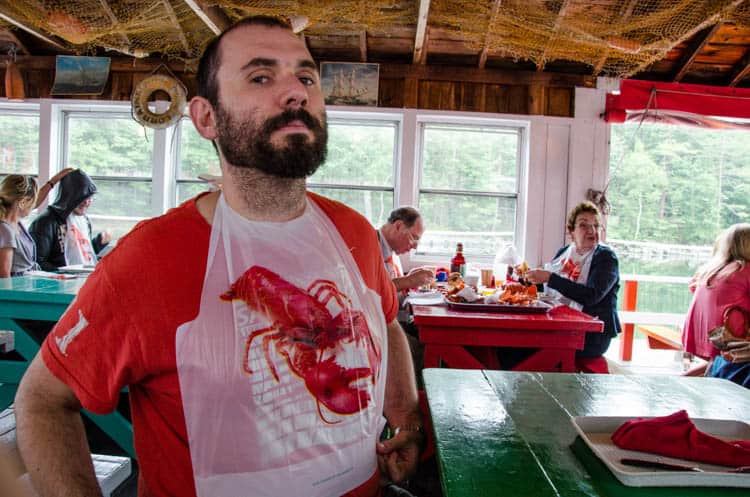 The bib is crucial. Eating lobster is messy. You'll be cracking them yourself, which involves a lot of trial and error if you're new to the game. Then there's the squirting of lemon juice that never goes where you intend it to and the melted butter to contend with. It took me three times to escape the scene without having lobster in my hair.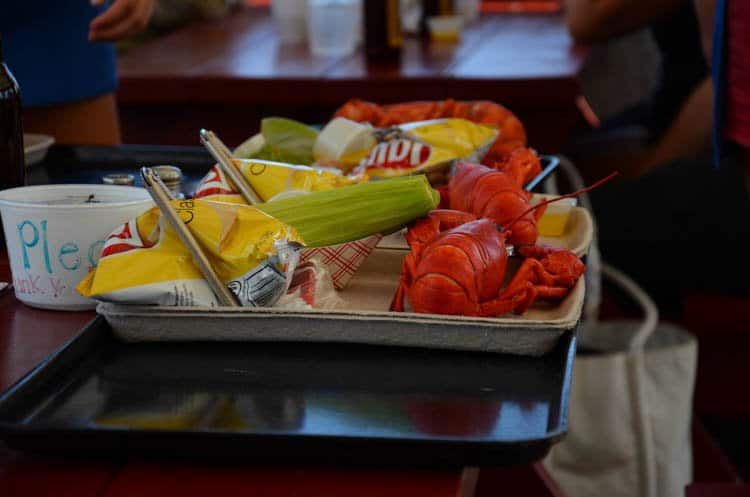 Eating these delicious creatures is easy once you know the technique. First, hold the lobster from the back and twist off the two large claws at the first joint. Remove the joints from the claws. Use the nutcracker to crack the claw and joint pieces, using the pick to remove the meat. Dip in butter as you go as desired. When you've eaten all the juicy, delicious meat from the claws, it's time to move on to the tail meat.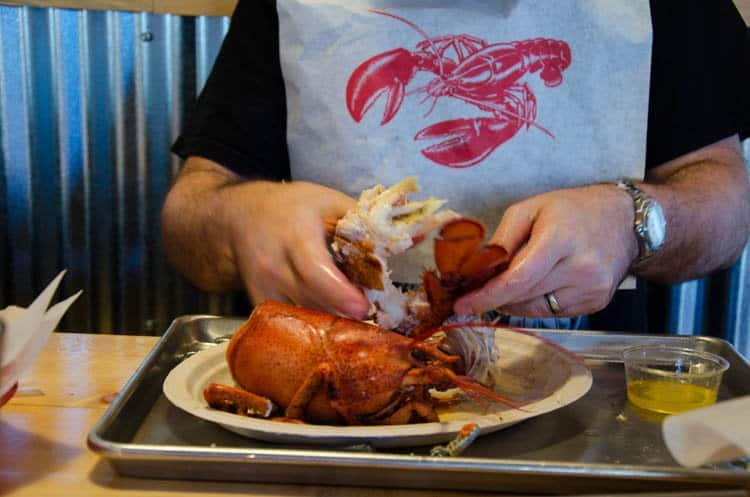 Hold the back of the lobster firmly with one hand and the tail in the other. Twist gently to separate. Remove all the green and red waste material from the meat (it's called tomalley and it's full of mercury and other toxins that you don't want to eat). Then lay the tail sideways on your plate, curling it in a circle. Use the heel of your hand to press down on the tail until you hear crunching. This will make it easy to pull the shell off the tail. Hold the tail with the underside facing you and pull at the sides where the legs are to open the shell. Now you get to enjoy the fun part: eating the succulent tail meat. Hopefully you haven't run out of butter yet! When you're finished you can extract the meat from the legs and smaller claws by biting down on the pieces and using your teeth to squeeze the meat out.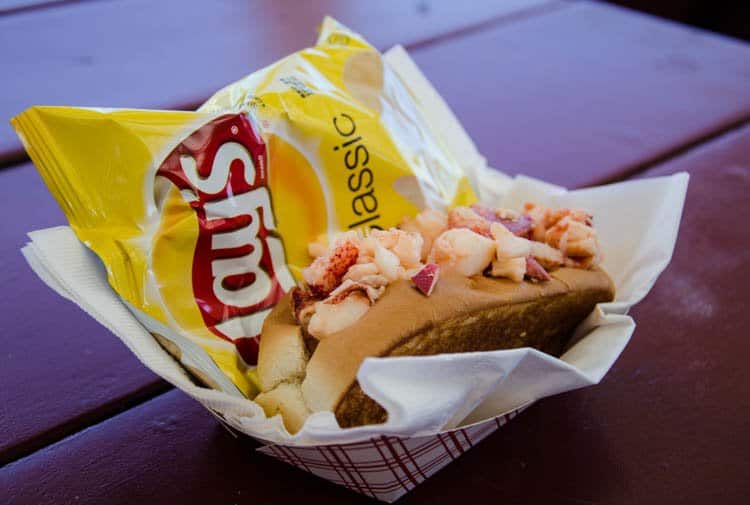 The lobster shacks have some other items on the menu besides just whole lobsters. John first tried a lobster roll but decided that there just wasn't enough meat there to satisfy him. So he stuck to whole lobsters from there on out. Many of the lobster shacks will ship lobsters anywhere in the United States so if you haven't had your fill you can always take the number of your favorite shack and order them from home! We only ate five between us during our time in Maine and I know that wasn't nearly enough.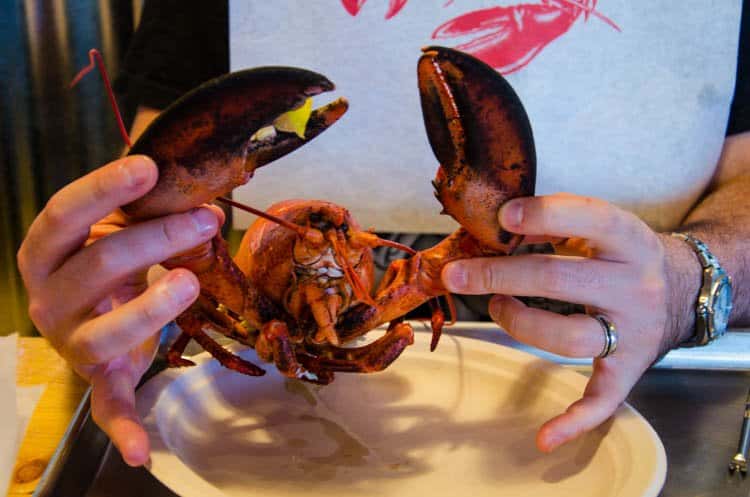 Have you tried Maine lobster?
Share:

Never mind the gorgeous scenery — Maine is a place to come to eat! Aside from the ubiquitous lobster, I never really thought of Maine as a foodie destination before arriving. But since our first meal at the famous Becky's Diner in Portland we were hooked.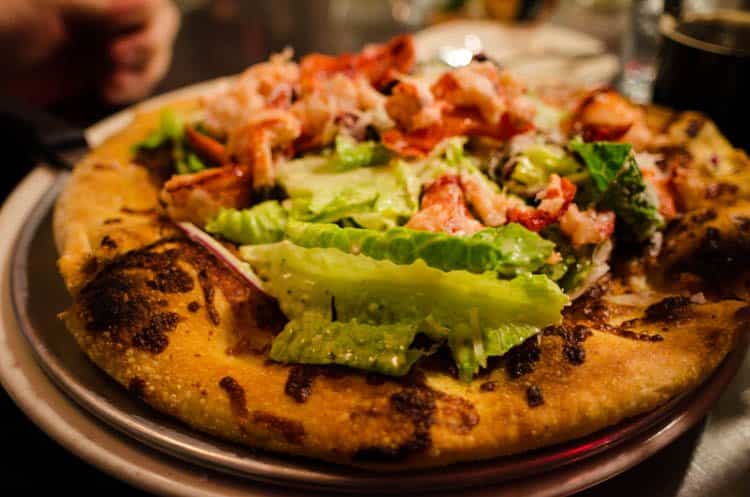 Lobster pizza at Cafe Miranda in Rockland
Maine cuisine is creative, fresh and inspiring. In every town we visited there was a variety of unique restaurants and cafes, which offered up organic, local and seasonal ingredients. We never had to look far for a good meal. Be sure to check out the classic diners for an authentic Maine experience.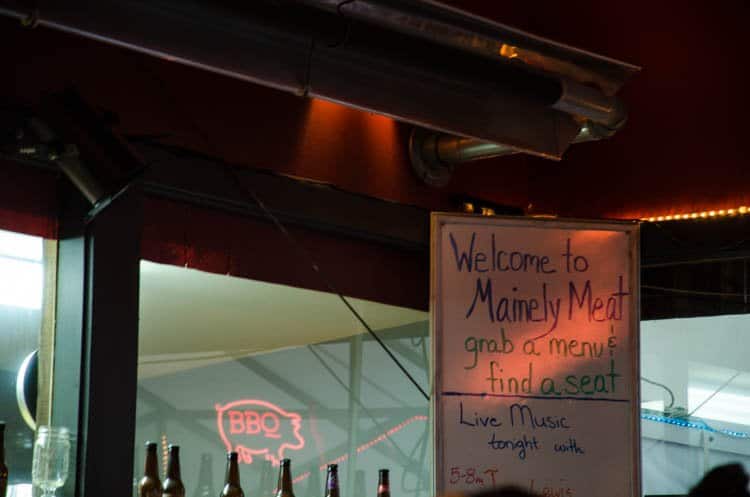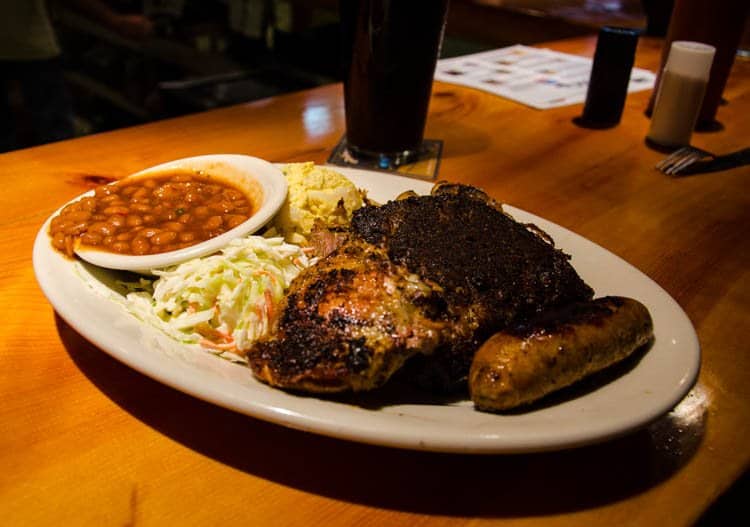 Tasty fare at the Mainely Meat BBQ – Atlantic Brewing Company, Bar Harbor
Recently I wrote about having to change my diet and lifestyle for health reasons. Those who are on "alternative" diets like mine will have no trouble finding food in Maine. Not only did I find gluten-free bread and baked goods in most places, I also enjoyed local, organic produce and inventive dishes. Vegetarians and vegans will have no trouble finding excellent meals across the state. Just pick up a copy of Green & Healthy Maine for a directory of healthy offerings.
Flavored popcorn at Fog Bar in Rockland
Here is a list of places we taste-tested (and approved) while we were there:
Portland
Becky's Diner - 390 Commercial St., 207.773.7070
Miyake - 468 Fore St., 207.871.9170
Rockland
Cafe Miranda – 15 Oak St., 207.594.2034
Primo – 2 South Main St., 207.596.0770
Bar Harbor
Fathom – Cnr. Cottage and Bridge Sts., 207.288.9664
Mainely Meat BBQ, Atlantic Brewing Company - 15 Knox Rd., 207.288.9200
Lamb Wowie at Cafe Miranda
Be sure to book ahead during busy seasons like summer because these places get very crowded!
What's your favorite place to eat in Maine?
Share: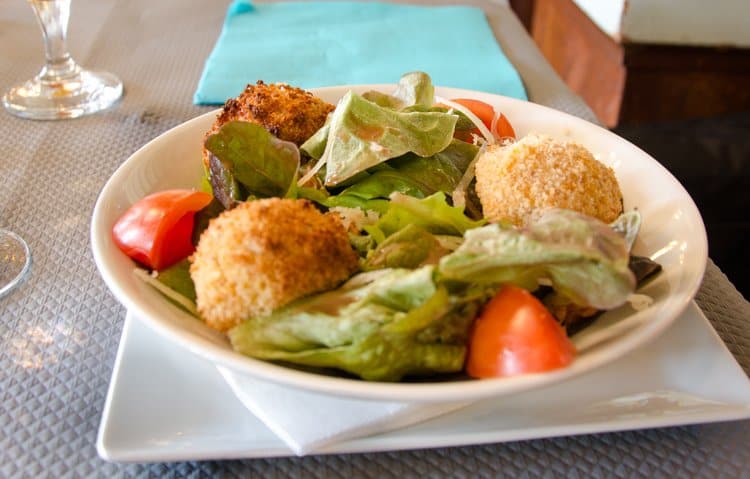 Aside from being France's wine capital, Bordeaux is also a premier gourmet city. We found so many restaurants on offer that it was difficult to choose. Not to mention the fine food shops and gourmet staples like canelé cakes, lamb, oysters, foie gras and cured meat. It's just as easy to get excited about the food in Bordeaux as it is the regional wines. Here's a quick guide on where to eat well in Bordeaux (it won't be difficult!)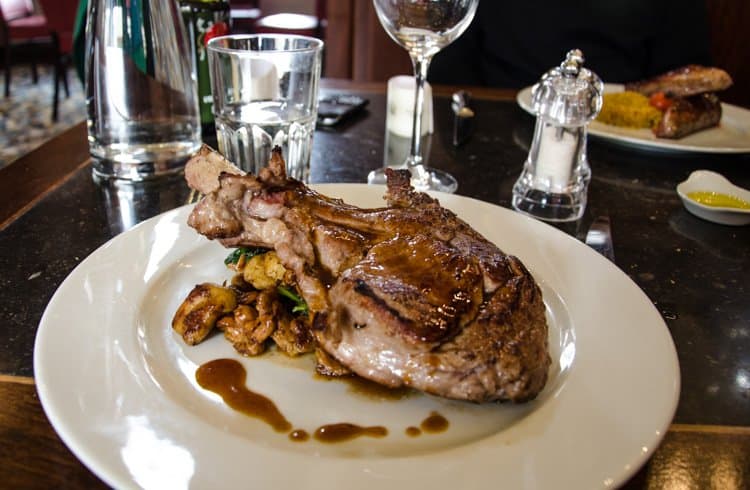 Roasted veal from Cafe Lavinal in Medoc
What To Eat
If it's authentic dishes from the region you are after, be sure to enjoy a rib steak (entrecote) with Bordelaise sauce or any of the fresh fish and shellfish on offer. Near Bordeaux are important meat producing regions like Bazas (for beef) and Pauillac (for lamb). Traditional French fare like snails, tripe, foie gras, duck confit and, of course, cheese are plentiful and everything is fresh. Vegetable lovers are also catered for with delicious Blaye asparagus, truffles and mushrooms (cepes). Local specialties continue with eel, chicken, Medoc pork belly, canelé cakes and macaroons.
Lobster cooked in fricassee; mashed potatoes with vanilla and Sauternes stock juice at Les Pavillon des Boulevards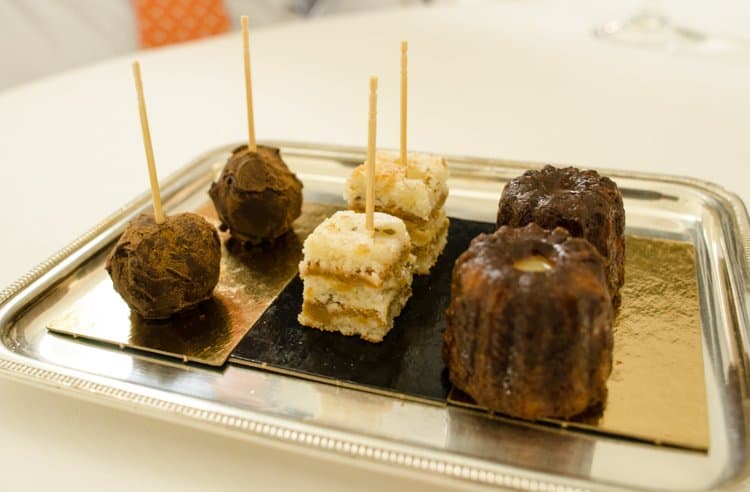 Where To Eat
Start your day as the French do and (if you choose not to take breakfast at your hotel) enjoy a simple coffee and croissant at a café or bakery. Save that appetite for lunch where you can linger over a three course meal.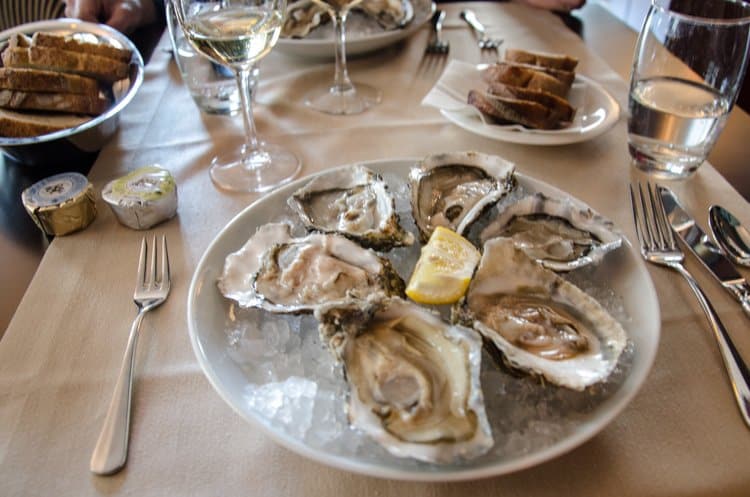 If you're hungry in between, or trying to eat cheap, you'll have no trouble on your holidays anywhere in France. Simply head to one of the supermarkets, which will have plenty of fresh ingredients for a picnic, including ready-made sandwiches and salads.
Dinner in Bordeaux is usually between 7.30 and 9pm and it will be difficult to choose a venue. From brasseries to Michelin-starred restaurants, Bordeaux is full of delicious places to dine. Le Bordeaux brasserie has incredible dishes in an unbeatable historic atmosphere, or tuck into Cote de Boeuf for two and a well-priced bottle at La Brasserie Bordelaise (50 rue Saint Rémi, www.brasserie-bordelaise.fr) – be sure to book ahead as this place is always packed. For a fine dining experience, we recommend Le Pavillon des Boulevards (120, rue de la Croix de Seguey, 05 56 81 51 02).
Where To Shop
Don't miss the many gourmet food shops around town for your picnic along the quays or souvenir shopping. Bordeaux also has quite a few markets, the main one being Le Marche des Capucins at Place des Capucins (every day except Monday).
For cheese, Baud et Millet (19 Rue Huguerie) and Fromagerie Deruelle (66 Rue du Pas St George) both have excellent selections. Bread lovers must visit Fabrique Pain et Bricoles (47 Pas St Georges) while those with a sweet tooth will enjoy Palais des Saveurs (69 Rue du Palais Gallien) and Antoine (19 Cours Portal). You're sure to find more of your own favourites around town. For spices, check out Dock des Epices (20 rue Saint-James). We were hard pressed to walk a street that didn't have some sort of shop offering exquisite edibles, so just use your senses and explore.
Pair your selections with a bottle from any of the fine wine shops around town and just enjoy the day!