About Carol Rolnick
Carol Barbier Rolnick grew up in Japan and Southeast Asia, traveling extensively as a child through Asia, the Mideast and Europe on family vacations. In her so-called adult life, Carol extended her roamings to North, Central and South America and southern Africa with repeat trips to Europe. They spent the summer of 2011 in the Netherlands and Carol and her husband, Michael are aiming towards Australia and Antarctica to round off their continental travels.
Latest Posts by Carol Rolnick
Share:

With one look my husband fell in love with Dutch…cows. "They look so happy!" Michael exclaimed on our first train trip through central Holland. I pointed out he probably meant they appeared to be well-fed and watered, and thus are probably physically "content,"  because it's really not possible for human's to assess an animal's "happiness," especially from a whizzing train. But, being Michael, he refused to budge from his anthropomorphic assessment of hundreds of bovines' mental state.
"Cows in Holland are happy cows."
Drawing on lessons from Psych 101, I canned logical argument and attempted to draw out his "reasoning" with an encouraging "Uh-huh?"
"The cows here are happy, because the grass is so green, there's water everywhere, their udders are huge – and they look so happy!"
I summoned my nominal bovine knowledge and replied, "Full udders mean they need to be milked and the cows are probably wishing for nothing more right now than to get back to the barn, get out of this damn rain, and get milked so their udders won't be so painful." He, of course, ignored me.
And so he began calling the rain-soaked, canal-ringed-and-riddled, mostly-below-sea level Netherlands (italics are a clue, folks) "The Land of Happy Cows."
So much for psychology.
To exacerbate my annoyance with such anthropomorphism, Michael began to "document" why Dutch cows look happy. He claims several people told him (I've not met one) the Dutch had passed laws years ago that restricted the amount of time cows could be kept penned within barns. In other words, lots of rain, fresh air, lush grass, and water produce healthier cows, which results (theoretically) in a higher quality of milk from which the fabulous Dutch cheese is made.  And, as Michael insists: "happy cows."
Mind you, Michael is New York City born and bred and just because he learned to fix a tractor and ride a horse does not necessarily make him a Bovine Authority.
Being the curious sort, I finally got around to doing an internet search on Dutch laws concerning cows' rights to stand out in the rain all day chewing their cuds. I found general laws on livestock husbandry, but nothing to indicate that the Dutch have embraced bovine grazing rights as banner legislation. In fact, I found the exact opposite: according to two 2013 reports, grazing among dairy cows is rapidly decreasing in Western Europe, including the Netherlands.
So — where's the cow?
Cows are everywhere in Holland. You find them in the darnedest places.
The Bar Cow at Cafe Belgie
Trust the Dutch to decorate their bikes with cow pix.
And if you can't find cows in the middle of Utrecht, you can bring along your own inflatable cow.
First, a bit of History of the Dutch Dairy Cow. All those cud-chewing, udderly fat cows that Michael claims are so happy are all Holstein-Friesian cows, usually called Holsteins, the hands-down best milk-producing bovines on the planet. And, of course, these cows developed in…Friesland, in northern Netherlands! Early Dutch settlers brought some Holsteins with them in the 1600's when they settled in New Amsterdam (currently New York City) and upstate New York. As other colonists discovered the attributes of the breed in milk production, additional Holsteins were imported. By the late 19th c., the Holstein became the foundation of U.S. dairy production.
These black and white cows initially were bred to thrive on the native grasses of northern Netherlands, but on modern dairy farms, their diet is no longer exclusively grass. They are given feed supplements of both grain and dried grasses (hay), especially in the winter months.
A typical Holstein cow.
The Dutch Dairy Board website is chock-full of fascinating information about the dairy industry, including their "thematic goal" of maintaining grazing "at least at its current levels." Having cows graze 6 hours per day, 120 days per year seems to be part of the "grazing goal." However, while they note that 73.6% of dairy cows meet this "grazing goal," 18.8% never graze at all, and the remaining 7.7% have an unspecified, "other type" of grazing.
What the Dutch do seem to regulate quite well are the limitation of unnecessary antibiotics, prohibition of hormones to increase milk production, the types of minerals (e.g. fertilizers, and other grass "enhancers") put into the soil, veterinary "treatments," as well as milk processing from milking to end dairy product – all good activities for consumer, bovine and environmental well-being.
So, in answer to the question heading this paragraph, nearly three-fourths of Dutch Holstein cows of today spend a lot of time standing in pastures during the months of April to November. They don't seem to mind the rain, which is a good attribute, and despite the time of day, their udders always look full-to-bursting from all that lush, rain-soaked grass.
For a cute but short video of happy-looking cows being released from their barn in springtime, go to https://www.youtube.com/watch?v=rDvnUiO-LAk.
But as noted by the Dutch Dairy Board, this picturesque pastoral scene of contentedly grazing cows is rapidly changing. The small-holder dairy farms are facing increasing economic pressures and competition from larger "franchises," and many solo farmers have been swallowed by these milk-production conglomerates.
So, Michael, enjoy your "happy" cows. For the foreseeable future we can both continue to call the Netherlands "The Land of Happy Cows," and toast these joyous bovines who produce such good cheese.
Some Peripheral Information on Dairy Cows
If you're sick of reading about cows and dairy production, skip "Dairy Facts" and go straight to "Famous Cows." The latter is amusing, I guarantee it.
Dairy Facts:
I know I get carried away in researching my blogs, but some of what I found out about the dairy industry, particularly in Holland, is interesting:
According to a 2013 report by the Dutch Dairy Board, "Dairy is the engine of the Dutch economy."
There are 18,500 dairy farms and 1.97 million dairy cows in the Netherlands which produce 12 billion kilos of milk annually (about 26.45 billion pounds).
56% of Dutch dairy products is cheese.
Dairy products accounts for 9% of the Dutch economy's trade surplus.
And in the U.S.:
The World Dairy Expo is the international trade organization for dairy cows is held annually in Madison, Wisconsin. It's the largest dairy trade show in the world, but features dairy cattle from the U.S. and Canada.
Black and white Holsteins (there is a recessive line of red and whites) have won "Supreme Champion" honors at the World Dairy Expo 32 times in the last 42 years, far more than any other breed of dairy cow.
There are over 9 million dairy cows in the U.S., and 90% of them are of Holstein descent.
Famous Cows: (This is why blogs were invented….)
A Canadian Holstein named Missy is the most expensive cow in the world, bringing $1.2 million in after being named "Supreme Cow" at the World Dairy Expo in 2011.
A Holstein cow named "Ever-Green-View My 1326-ET" (no lie) won the world record for milk production in 2010 by producing over 72,000 pounds of milk in one year. The average Holstein produces 23,000 pounds of milk per year. Of note, "Ever-Green" is a Wisconsin cow.
President William Howard Taft had not one – but TWO – pet cows at the White House. When the first official "Presidential Cow" Mooley Wooly died, Senator Isaac Stephenson of Wisconsin donated "Miss Pauline Wayne," a Holstein from his farm. "Miss Wayne" served as "First Cow" for three years. She became popular at dairy trade shows where her milk, in miniature bottles, was sold as a novelty for 50 cents. (Talk about a cash cow…) When Taft left office, "Miss Wayne" was returned to Stephenson's farm.
"Miss Wayne" narrowly missed an ignominious death in 1911.  She was returning from an appearance at a dairy show when her private train car was accidentally attached at a rail switch to a train of cattle cars found for the Chicago slaughter houses. Telegrams were sent throughout the land and a group of cow-loving vigilantes saved Miss Wayne. Apparently, they had a tough time convincing the stockyard that they were about to slaughter the President's pet cow.
Share:

Revelers on the evening before King's Day, at the Utrecht vrijmarkt, Friday, April 25.
If this were a sci-fi tale, it would begin with an extraterrestrial creature painting the Netherlands in a day-glow orange with magical properties that turns people inside-out, changes their personalities, and causes riots in the streets. Well, for two days this past weekend the Dutch were awash in orange, the national color, but the orange hues were self-applied, often in interesting styles. And while no one rioted in the streets (this year), the normally sensible, quiet Dutch were replaced by ecstatically happy, noisily-partying Dutch of all ages and stripes. The squares and parks were filled with musical entertainment for all ages, the streets and bars packed with party-goers, and orange-themed party boats sailed the canals, music and horns blaring.
Cute girl and father with matching hats. (Typical guy — still has the sales tag on it!)
I stopped to take a photo and in turn was toasted by these mid-day party-boaters. What fun!
The occasion? Koningsdag, or King's Day, the first ever.  Hence the riotous parties and wild orange attire.  Since 1890, the Netherlands' titular ruler has been a female member of the House of Orange-Nassau, the Dutch royal family. (The Dutch recognize the oldest child – not the oldest son – as the heir to the throne.) Back in the 1880's, Princess Day was created to celebrate the birthday of the then heir apparent, Princess Wilhelmina. When Wilhelmina assumed the throne, the celebration logically became Queen's Day. Since then, the country has usually celebrated the monarch's birthday as Queen's Day. (The exception was Queen Beatrix, Willem's mother, who kept her mother's April 30 birthdate as Queen's Day as her own birthday was at the end of January – not exactly a great time to be having an outdoor party.)
More importantly, Queen's Day (now King's Day) has become the biggest national celebration in the Netherlands over the years. Sure, there are hard-core royalists who actually are honoring the monarch, but for the majority of Dutch, it's just an opportunity to let loose and have one huge party all over the country. Flags were flown, public entertainment abounded, and the beer flowed, some of it orange…
The Dutch flag with an orange pennant at the top. The orange pennant, signifying the House of Orange-Nassau, the Dutch Royal Family, is attached on King's Day and on royal birthdays.
And why is this King's Day so important? Last April 30, Queen Beatrix abdicated in favor of her son, Willem-Alexander, and there was neither a Queen's or King's Day, but a coronation. So, King's Day 2014 was the highly anticipated blow-out of a party all over the country.
King's Day in Utrecht
Even the Dom Toren was decked out in orange.
The major cities of the Netherlands are known for their unique spin on this annual celebration. Den Haag is known for its many musical venues at night, Utrecht for having the largest open air flea market, and Amsterdam, well, of course Amsterdam just has the biggest block party in the entire country.
Utrecht's King's Day celebrations begin at 6 p.m. the night before with the opening of the Vrijmarkt, literally "free market," or flea market. Dutch throughout the country spread out blankets and set up stalls or card tables, to display for sale whatever trinkets, clothing, records, appliances or unwanted birthday gifts that have been collecting dust over the years. However, Utrecht simply has the biggest vrijmarkt in the country. Streets throughout the old part of the city were packed with gewgaws and people poring over them for something they just had to have.
Because we didn't get started walking through the vrijmarkt until after 10 Friday night, the streets were packed with bargain hunters and revelers were in full swing. Nonetheless, there were still many bargains to be had, often for € 1 or less, and the entire city was in party mode.
What was remarkable was how neat the partiers were that first night….
Only the Dutch would neatly line up their trash. (It didn't last.)
Saturday, April 26, was the main celebration of King's Day. Michael and I donned our orange – sunglasses for him, an orange scarf & tee for me – and started out fairly early, shortly after noon, in search of the festivities. We walked a circular route through the binnestad (inner city) of old Utrecht, which is bisected by two canals, the Oudegracht (Old Canal) and Nieuwegracht (New Canal – which is over 500 years old!).
This being Holland, canals abound – everywhere – providing the perfect opportunity to get your friends together and take to the water for your party. Some boats brought their own DJ, other boats brought their own band. It's a good thing these boats are fairly flat-bottomed: everyone was singing, dancing and tooting horns or whirling noise-makers.
Check out the various costumes and accessories on this party boat. Note the people sitting on the bridge above — best seats in the house.
Happy party boat on the Oudegracht (Old Canal). Note the police patrol boat to the right and how amused they are!
Party boats at a narrow section of the Oudegracht. The old Fish Market was held over the bridge; the small square is an outdoor cafe now.
We stopped at several locales to quaff our thirst and take in the merriment. Part of the fun was checking out the various costumes. Unfortunately, I too often wasn't quick enough or at the right angle to get a pic of some of the more entertaining, like a guy dressed in an orange "ermine" cloak and a huge crown on his head.
Check out those checkered pants on the cyclist whizzing by.
Check out that handsome dude with the orange zonnebrils (sunglasses).
And walking through several streets converted to flea markets:
Hardbollen Street – the Ladies in Windows are no more. (The city relocated the prostitutes of Hardbollen St. to another party of Utrecht.)
Breedstraat, around the corner from where we lived the first year, is normally a quiet interlude — not during King's Day!
And of course, checking out the entertainment, from DJs on café sidewalks and in the smaller squares to bands galore.
Willie and the Billies
Our absolute favorite that day was a rockin' band of guys in pink called Willie and the Billies. Their rousing, bouncy music was a combination of big band, jazz and polka along with on-stage antics. They were hysterically funny doing their schtick.
Ironically, Willie et al. were playing  in a little courtyard across from the apartment we had the first year in Utrecht. If we were still in that apartment, we could have sat on our balcony and enjoyed the band from there!
By about 4 in the afternoon, the inner city was packed. Some spots on our agenda we had to give up on because literally you could not push your way through the crowds. Sardines in a cannery have more wiggle room. Beer cans (almost exclusively Heineken – it's like the Dutch version of Budweiser) and wine bottles rolled underfoot on all the streets – all attempts at tidiness had disappeared.
We threaded our way through the crowds to a popular corner on the Oudegracht with four or five watering holes, didn't see any of our friends (they'd given up too, it turned out) so we finally headed back home for a rest. Eventually we wandered back out for dinner and another short walk along the canals to round out our first King's Day. And what an experience it was!
King's Day Trivia:
April 26, 2014 was the first King's Day EVER in the Netherlands. There has been no male monarch since 1890.
Utrecht had a major role in the origins of the celebration of the reigning monarch's birthday. A Utrecht newspaper editor proposed a "Princess's Day" in honor of the Crown Princess Wilhelmina upon her 5th birthday in 1885. When she became Queen in 1890, the holiday became Queen's Day.
King Willem-Alexander's actual birthday is April 27. However, the Dutch do not celebrate Queen's or King's Day on a Sunday, which is why the official holiday was the day before — a Saturday.
King Willem-Alexander was born here in Utrecht, at the Utrecht University Medical Center (where Michael teaches). He was born April 27, 1967.
He was the first Dutch male royal baby born since 1851.
King Willem-Alexander is the youngest monarch in Europe.
In his youth, the king was called "Prince Pils" because of his partying life at university. He's been trying to repackage and restore his image ever since. (Oh those rollickin' Royals! Who'd have ever thunk it?)
Happy King's Day!
Share:

As far back as 1945, the Dutch have held a national day of remembrance honoring those civilians and military who died during WWII, and all wars or peace-keeping missions thereafter. At 8:00 p.m. on May 4 all over the country a two-minute period of absolute silence is observed. Cars, buses, bicycles, trains and trams stop where they are. People come quietly together in public squares, waiting for the traditional bugle call for silence. People still making their way home stop on the sidewalks, doff their hats and bow their heads to acknowledge those who died in defense of freedom and liberty.
The commemoration is solemn and sobering, intended so every citizen, no matter how young or aged, whether recent citizen or WWII survivor, will never forget that freedom can be costly to win – and to hold onto – and to silently thank as well as remember those who died. There are no firecrackers, no block parties and barbecues, no brash brass bands; the festivities will come the next day when Dutch across the country will celebrate liberation on May 5, 1945 from Nazi occupation.
By far, the largest May 4 public commemoration takes place in Amsterdam at the National Memorial on the Dam, the main square of Amsterdam, in front of the Royal Palace, and the nearby Nieuwe Kerk (New Church). Members of the royal family and various dignitaries lead the crowds and nation in the tributes. However every city and village plans its own version of Remembrance Day, all activity stops for those long two minutes at 8 p.m. for silent commemoration.
For me, one of the most touching features of the Day of Remembrance is not just how the Dutch still honor and remember their own dead. They also honor and swear never to forget how so many non-Dutch fought and died in order to liberate Holland from Nazi occupation — the thousands of British, Canadian, American and Polish soldiers who also gave their lives in World War II.
The Netherlands American Cemetery in Margratan, southeast Netherlands. The cemetery is the only one in the Netherlands for Americans who died during the months of military operations leading to the May,1945 liberation. Over 8,000 American soldiers are buried here; an additional 1.723 are listed as missing in action and whose remains were never found.
Source: http://www.awon.org/memorials/netherlands/
This lesson in history and appreciation of freedom was brought home to me soon after our arrival in the Netherlands, three years ago. We met by chance at a medical conference a young (mid-30s) physician from Maastricht, in southeastern Holland. Upon hearing we were Americans, he asked if we knew about the U.S. WWII cemetery in Margratan, just outside of Maastricht. We did not, much to our subsequent embarrassment.
He told us how thousands of Dutch have "adopted" a dead U.S. or Canadian soldier, as the majority of the liberating forces in southern Holland were either Canadian or American. As part of the remembrances observances, the people go every May 4 – if not more often – to tend "their" soldier's graveside, to lay flowers, and to just remember why that man is buried there. He said he takes his young children, then about 5-7 years old, every year to honor "their soldier," because "I never want them to forget."
Yesterday was our first Remembrance Day in the Netherlands. We had been invited to dinner by our next door neighbors, John and Leduine. As we rang their bell, I noticed John had the Dutch flag at half mast, so we asked what is their form of observance of the two minutes of silence.
"Why, of course, we observe the two minutes of silence," said John. "We will start our first course of dinner, then about 7:40 I will turn on the television, and we will watch the ceremonies in the Dam Square in Amsterdam. The King and Queen will come out of the Royal Palace just before 8 p.m. to lay the first wreath, and then the whole country goes silent."
And, so we did. Thousands of people crowded into Dam Square, with trails of observers standing in the many side streets leading to the square and the national monument. Comprising these hundreds of thousands were multi-generational Dutch families, WWII veterans, former Resistance members, Jewish Holocaust survivors, recent immigrants, military representatives from around the world — yet hardly a person spoke, and those who did, whispered. It was truly amazing to see how quiet thousands of people could be.
Right before 8 King Willem-Alexander and Queen Maxima walked solemnly from the palace to the monument, and laid an immense wreath for all the Dutch war dead. Still without saying a word, they stepped back and waited for the bugle's call for silence, followed by eight peals of the church bells exactly at 8 p.m. The ensuing silence was moving as well as astonishing. Not a sound, nor whisper, hardly a clearing of throats. I couldn't imagine having so many people in one place in the U.S. staying silent and respectful as the Dam crowd did.
It was truly a moment that brought home how powerful silence can be, not just in rendering respect for those who died, but bringing together those alive and present in acknowledging those people's sacrifices, and most importantly, standing as one, a disparate crowd of people — with all their differences — finding unity and purpose in giving silent thanks.
The Liberty Statue, also known as the Resistance Monument, stands outside the Dom (cathedral) of Utrecht. On Sunday, May 4 ceremonies were held here in front of the cathedral, much like the one on the Dam Square in Amsterdam, just smaller. Many wreaths of remembrance were laid here at the foot of the statue.
May 5 was Liberation Day when the Dutch celebrate the surrender of the occupying Nazi Army and the liberation of the Netherlands. 
Top photo is of crowds honoring WWII and other Dutch dead in Dam Square, Amsterdam. Source: http://www.rnw.nl/.
Share:

Overlooking Turkey's north coast, the Sumela Monastery sits up in the Pontic Mountains. They seem to be suspended in air, as if it's about to float off over the deep chasm below. The 1600 year old monastery, now a national museum, was founded by two Greek missionaries in 386 A.D.
Remarkably, it continued to function as a Greek Orthodox monastery for most of the centuries until being abandoned in 1923. Several kilometers outside of Trabzon, a popular resort on Turkey's Black Sea coast, Sumela remains the major tourist draw in this northern region. Driving up into the mountains in our mini-bus was to experience a rapid change in altitude, vegetation and clime. Parts of the roadway were incredibly steep, with waterfalls cascading down the near-vertical slopes on both sides.
The steep hillsides turned out to be as difficult to maneuver as they looked. The last half mile or so we had to hoof it up the mountainside to the monastery, at about 3,900 feet (1200 meters). The government had purportedly widened the pathway to better accommodate tourists, but I think they missed some spots.
Despite surviving some true pitfalls, arriving at the monastery made the trek worthwhile. The original buildings of the monastery have largely been repaired and restored, thus helping us envision what this monastic village looked like by the 13th century. The Rock Church is built into a cave in the rock face.
Legend has it that the two Greek priests discovered a "miraculous" icon of the Virgin Mary in a cave on this mountain. Supposedly, the icon was made by St. Luke and transported to this site by angels. The two priests decided to build a monastery around the cave — hence the Rock Church — and dedicate it to the Virgin Mary. One additional legend holds that the icon showed a black or dark-skinned Mary, hence the word "mela" in the name, which means "black" in Greek.
The original icon itself is no longer at Sumela. When a forced "population exchange" took place in 1923 between Greece and the newly formed Turkey, the priests were not allowed to take the icon with them. One enterprising priest buried the icon under the floor of another of the monastery's chapels before fleeing. In 1930, another priest returned to Sumela and secretly spirited the icon to the "new" Sumela monastery in Greece.
The interior walls and ceiling of the chapel were covered in beautiful frescoes that were created at three separate periods. The earliest of these date to the early 17th c., although archaeologists suspect that there are even earlier frescoes underneath the existing ones. Nevertheless, almost all have sustained damage, many severely so, from anti-Christian vandals and ignorant tourists. My favorite fresco, after the singing angels is one depicting the biblical story of Jonah and the whale:
Jonah being swallowed by the whale. Below, another relatively undamaged fresco is of the Madonna and baby Jesus:
Madonna and Child
Extremely isolated as it was, Sumela Monastery's inhabitants could not live completely sealed off from the outside world. For starters, the steep, rocky terrain was not conducive to crops. While water aplenty cascaded down the mountains surrounding the enclave, the water didn't obligingly straight into the wells.
The monks solved both problems by building both an aqueduct to direct the abundant water to them as well as a pulley system that allowed them to haul food and other supplies up the mountain.
The Sumela aqueduct
A sled on a pulley allowed the monks to more easily haul supplies up the mountain. Below is a final look at Sumela from the roadway:
Share:

Bust of Ataturk silhouetted against the Turkish flag – Ataturk Mansion Museum in Trabzon Turkey.
Modern Turkey owes its very existence to their first great leader Mustafa Kemal, better known as Attaturk to millions of Turks and others around the world. "Ataturk," which means "father of the Turks," was an honorific name bestowed upon him in 1934. As a young army officer in the Ottoman Empire, he served with distinction and rose rapidly through the ranks. His successes did not stop him from being critical of the oppressive Ottoman political and social policies.
When the Ottoman Empire fell apart at the end of World War I, he led the  nationalist movement in the Turkish War of Independence, which eventually resulted in the founding of the modern Turkish state.
As Turkey's president, Ataturk instituted a number of wide-sweeping reforms that brought the country squarely into the 20th century as a secular nation with political and social equality for all. Education of all men and women became a priority, as did granting both political and civil rights to all individuals, regardless of gender, religion or ethnic origins. Trabzon's claim to fame vis a vis Ataturk is the Ataturk Mansion Museum, a lovely early 20th century villa on a hilltop overlooking the city.
Ataturk's mansion, given to him by the city of Trabzon
As we were to discover, claiming a house as belonging to Ataturk is somewhat akin to all the historical plaques in the U.S. that claim, "George Washington slept here." In the case of the house we visited in Trabzon, the true story is even fuzzier.
According to whichever source you believe, Ataturk slept here only one night or two or three. Regardless, the city of Trabzon in the 1930′s gave the mansion to him in appreciation for his leadership; decades later the local government turned it into a museum in his honor. Photography was forbidden in the house, which I discovered only after taking the opening photo of Ataturk's bust silhouetted against a sunlit Turkish flag.
In contrast to Ataturk's modernized nation — which has continued and prospered throughout the 20th c. — Turkey today has a vocal minority faction that wishes to de-secularize Turkey and return it to an Islamic state.
Almost all of the demonstrations the last two years have been, at the root, about the increasing conservative direction of the current national leadership, be it secular or religious. Younger, urbanized, Westernized Turks want a change in government leaders and a return to a fully democratic state.
More conservative people, especially recent immigrants from former republics of the Soviet Union, Syria and Iran, as well as less urbanized populations, approve of the increasingly autocratic, right-wing faction lead by the current prime minister,and egged on by religious leaders. Obviously, this is an over simplification of a complex, multi-ethnic society and the myriad of issues facing Turkey. Nevertheless, the rise of increasingly right-wing, conservative Islam leaders, laws and actions indicate the changing political landscape in Turkey. Unfortunately for us, as tourists, one result of this growing trend came to the fore during our day in Trabzon.
The Hagia Sophia of Trabzon
The Hagia Sophia (above) in Trabzon is a mid-13th c., late Byzantine-style church. For over 200 years this architectural gem remained in use as a Greek Orthodox church. When Sultan Mehmet II conquered the Trabzon region in 1461, he ordered the church converted to a mosque.
In 1964, the government turned the building into a museum that acknowledged the heritage of both Christianity and Islam. In 2013 local Islamic leaders won a suit to convert the museum back into a mosque, with the intention that it can only be entered by Muslims.
Our guide told us that there are plans to remove or plaster over the beautiful interior frescoes and mosaic tiled floors; at this time, the interior art is mostly covered with sheets or rugs. Local architects and historians, supported by various international groups, have filed a counter suit against the Ministry of Religion to return the mosque/church to a secular museum. (Go to www.facebook.com/TheHagiaSophiaInTrabzonMustRemainAMuseum for several pictures of the former church's interior as well as updates on the suit.)
Some particularly beautiful frescoes are sheltered under one of the porticoes. A few had sustained irreparable damage, but others had been restored quite nicely.
Portico of former Hagia Sophia of Trabzon.
Fresco possibly depicting the Last Supper.
Fresco of Jesus.
Sculptural detail on portico column
It seems to me a shame that such an historically and architecturally important site as the Hagia Sophia church, now mosque, should be forbidden to all but one group. More difficult to grapple with is that there is a real chance that much if not all of the beautiful Christian-inspired artwork could be removed or plastered over.
One doesn't have to be of either the Christian or Muslim faith to appreciate the fresco art and mosaic floors of the former church. Is religion truly a sufficient reason to keep interested art lovers from seeing these treasures — or worse — destroying them for all time? Would it not make more sense to keep the Hagia Sophia as a secular museum, open to all?
Share:

Workers on top of the Olympic Cauldron, Sochi, Russia, with Caucasus Mountains in the background.
The final countdown to the Winter Olympics is on, but all is not well in Sochi. A few weeks ago I wrote about the why and wherefores of Sochi being chosen as the site for the 2014 Winter Games, and the multiple problems plaguing Russia's preparations for the events. Here's an update:
Hundreds of people have arrived in Sochi to find their paid-for accommodations unfinished or non-existent. Not to worry, President Vladimir Putin himself has swept in to take the situation in hand, even if the majority of the disaffected visitors (thus far) have been reporters. (Putin holds the free press in deep disregard.)
Angry journalists are tweeting pics of their unfinished hotel rooms, and relating their Sochi horror stories on line. One New York Times reporter was woken in the middle of the night by a strange man in his bedroom, key in hand, sputtering with indignation. The hotel staff had assigned both men the same room.
Amidst all the protests of Russia's homophobia, the mayor of Sochi declared quite emphatically that there are no homosexuals among Sochi's citizenry. Drag queen Madame Zhu-Zha contradicted the mayor, saying there is a gay community in Sochi, and s/he was living proof. (Don't believe me? Check out BBC World News.) And the BBC reporter who procured that mayoral nugget had gone to a Sochi gay bar the night before interviewing the mayor. Another local official called the mayor's claims "laughable."
Nevertheless, the mayor offered that warm and fuzzy Russian hospitality we know so well – and love – and said gays were "welcome" at the Games, as long as they "respect Russian law." (Oh yeah, those anti-gay laws ….)
And, the Georgian prime minister is concerned about Russia expanding the Sochi security zone into neighboring provinces that used to be part of Georgia. Most recently the PM threatened to take unspecified actions if Russia supports these breakaway provinces. (This is in addition to earlier terrorist threats to "disrupt" the Winter Games in Sochi.)
Meanwhile, President Obama has sent two U.S. Navy warships which are hovering outside of Sochi in the Black Sea, on standby. Exactly what the Navy will do and under what circumstances is unclear.
The Times' February 3 article reported, with restraint, that Sochi is "a work in progress," which seemed facetiously optimistic. The Times and other on-line news organizations have described Sochi as looking like a giant construction lot, noting that this is on-going building, not punch-list activities, in the days before the Winter Games begin. Some of the unresolved problems:
Uncompleted hotels and shortage of rooms (check – got that!
Power outages that interfere with construction as well as security efforts.
In the "finished" hotel rooms, exploding electrical outlets, handles that come off doors, lack of hot water
Olympic housing and dining facilities unnamed and unnumbered, with temporary, numbered paper signs taped to building fronts
Elevators that don't work
BUT, the new $8.7 billion road and rail system from the coastal Olympic area to the mountain venue seems complete and functional. The athletes' facilities and sporting venues are more or less ready for business, even if much of the public areas are still under construction. The Olympic Committee and Sochi authorities have arranged for cruise ships to dock in both Sochi and Adler, site of the Coastal Cluster of Olympic venues, to provide additional and very much needed "hotel" facilities. And there IS snow! So if nothing else, the views of the Caucasus Mountains will be gorgeous.
But, what to do about all those pesky stray dogs?!
Like any construction sites, the Sochi area's frenetic building activity has attracted thousands of stray dogs. Orders came recently from City Hall that the strays will be rounded up and exterminated, as the dogs have become a bit of a nuisance. The "director general" of pest control for the company given the extermination contract bemoaned the wily strays after a dog managed to crash an opening ceremony rehearsal and join the participants. "God forbid something like this happens at the actual opening ceremony. This will be a disgrace for the whole country." Oh, horrors!
Last year, Sochi's city hall shelved similar canine extermination plans after wide-spread protest from animal activists. The authorities subsequently back-pedaled and vowed to build a shelter instead of annihilating the dogs, but activists claim these promises have not been fulfilled. City Hall also hasn't explained how their contract killers will "dispose" of the dogs, although shooting strays is a common practice in Russia.
So, Sochi is turning out to be a bigger story than just the actual athletic events. The public in general and interest groups in particular will have plenty to crow about: Will there be enough hotel rooms and will they have hot water? Will there be a terrorist attack? Will Georgia and Russia go to war — again? And – last but not least – will Sochi actually follow through on shooting gays – BIG whoops! – I meant, strays?
Stay tuned…and let the Games begin! And as the irrepressible Effie Trinket always tells the competitors, "May the odds ever be in your favor!" Unfortunately, I fear, everyone in Sochi will need them.
Paul Gilham, Getty Images
Share:

Caucasus Mountains outside of Sochi. The outdoor Olympic events will be held in these mountains. This past summer our ship had a port of call in Sochi, Russia, site of next month's 2014 Winter Olympics. Disembarking, the first thing I noticed about Sochi was…palm trees. And the warm, humid weather, despite an overcast sky.
I did a quick fact check on Sochi.  Per Wikipedia, Sochi is "one of the very few places in Russia with a subtropical climate, with warm to hot summers and mild winters."  Sochi obviously isn't called the "Russian Riviera" because of its snowfall.
Okaaay. So, with "mild winters," where's the snow? Is there any? I mean, I grew up in tropical and sub-tropical climes, and snow…well…the closest we got to snow was ice cream, which melted pretty damn fast in that weather. "Mild" winters to me just don't conjure up visions of snowflakes and Frosty the Snowman.
Reading on, I found that Sochi is, in euphemistic terms, "a domestic destination," meaning this largest of Russia's summer resorts, with its 4 million visitors every year entices – overwhelmingly – native Russians. Wikitravel notes, "only three percent of this visitors' crowd are international travelers." The website continues to paint a rather unattractive picture of Sochi as a travel destination, noting that the city is "somewhat lacking in appropriate international infrastructure and having the same language barrier most regional centers of Russia do." Sochi is also referred to as a "one lane town."
That the city has a poor infrastructure was readily admitted by our guide. Not that we needed verbal confirmation. Taking in our surroundings as we crawled through downtown Sochi's jam-packed traffic in our mini-van, I noticed a lot of residential buildings going up, streets clogged with construction equipment and debris – as well as mired vehicles with angry drivers. I did not see any stadium-like structures, nary a one in sight. Some of us started nudging others, raising eyebrows and shoulders in question. The guide prattled on about Sochi's tourist sites, its growth, its modern shops, casinos. Everything except the Olympics just six months away.
Not to be deterred, some of us, after exchanging whispered astonishments, girded our loins and asked our guide, oh so casually, "So how's it going, preparing for the Olympics? Does Sochi actually get snow?"
The guide admitted that the construction of the Olympic villages and sports facilities was behind schedule, and that the train line to the ski resort in the mountains, about 30 miles away, was nowhere near completion. Gesturing at the unfinished buildings and vehicular gridlock we'd sat in for several minutes, she said, "All this is for the Olympics," and noted that a lot would have to be "cleaned up" before the Olympics began in six months. Her next words left us agape: "But they're already making snow. There will be plenty of snow by February."
What? The site of the Winter Olympics has to manufacture snow? Doesn't look promising, boys and girls.
So Why Sochi?
So just how did Sochi get picked as the site of the Winter Olympics? In two previous attempts at grabbing the crown, Sochi had been turned down by the International Olympic Committee (IOC) specifically because of its lack of infrastructure. This time around, the IOC Evaluation Committee didn't seem to have an issue with that deficiency when they visited this humid, subtropical capital.
Jean-Claude Killy, France's 1968 gold medalist in skiing and member of the IOC Evaluation Committee admitted, after the 2007 site visit, "It's probably the most challenging Olympics ever, as far as what has to be built to deliver these Olympic Games. We have a lot of work to do together."
The answer to "Why Sochi?" is probably a combination of politics and pressure from Russian President Vladimir Putin. An ardent skier, Putin may not be a capitalist with a capital "C" but he certainly knows how to capitalize on his goals while applying political muscle and wealthy connections. (More on his "connections" later.)
In reality, the Caucasus Mountain range, looming on the horizon northeast of Sochi, does get a fair amount of winter snow.  Krasnaya Polyana, the mountain region at 7,600 feet where the outdoor events will be staged, has had basic skiing facilities for nearly 10 years. And per skiers who've made the trek to this formerly isolated and under-developed ski area, Krasnaya Polyana has some of the best skiing in Europe. However, infrastructure remains the bugaboo in this wintry tale. Krasnaya is about 30 miles away from the city of Sochi on the coast. The two are connected only by a single roadway that is quite obviously not able to handle the Olympian sized traffic that will descend on it. Not to worry, the Russians are building hundreds of miles of new roads and rails, including a high-speed train to connect Sochi and Krasnaya. Let's just hope it all gets finished in time to be of use.
And then there is the cost. Certainly Putin was willing to shell out the rubles for the honor of hosting the Winter Olympics, but the price tag has exceeded all expectations. Russia's initial estimate of the cost of preparing the Sochi area for the games was $12 billion. At the time the IOC awarded Russia the honor of the Winter Olympics, Krasnaya Polyana had only four ski lifts. To build this "resort" up to Olympic standards for all the skiing, ski jumping, snowboarding, luge and other events has so far cost $2.6 billion.
The road from Adler, the site of the coastal Olympic Village, to the mountain Olympic Village at Krasnaya Polyana cost about $8.7 billion, once you add up the costs for the roads, railways, bridges and tunnels necessary to transport people and equipment to and fro. The "Ice Palace," as our guide called it, at Adler, about 15 miles south of cental Sochi, cost a mere $302.9 million to build – what a bargain – and will house the "indoor" winter sports, mostly skating.
All told, the Russians thus far have poured over $51 billion into preparing Sochi and the surrounding areas for these Olympics, making it the most expensive Olympics to date. By contrast, the 2010 Winter Olympics in Vancouver, Canada, cost $7 billion, and the over-the-top Summer Olympics in Beijing in '08 cost a whopping $40 billion.
Looking south of central Sochi to Adler, where the indoor Olympic events will take place
Unfortunately, the story of the making of the 2014 Winter Olympics doesn't end with questions of sufficient snow and infrastructure. A major player in these political and construction games has been the so-called Russian Mafia, some very bad boys in the organized crime fraternity. The path to Sochi is littered with bodies, as different crime bosses have bumped off rivals for a share of the Olympic pie. And, of course, there are the kickbacks and graft, with not a few of Putin's inner circle receiving lucrative contracts. According to an article in February's Vanity Fair, the Sochi Internal Affairs department has been busily investigating "numerous" charges of criminal complaints having to do with kickbacks, graft and even stolen Olympic funds. Unsurprisingly, not one of these cases has made it to court.
What was the IOC thinking?
But wait! There's more! Remember those two suicide terrorist bombings recently in Volvograd that killed 34 people? Just the tip of the iceberg, folks. Volvograd, formerly Stalingrad, is directly northeast of Sochi as the crow flies – right on the other side of the Caucasus Mountains. And in between are some pretty nasty Islamic insurgent groups who have trumpeted their goal of "disrupting" the Winter Olympics. Three hundred miles to the southeast of Sochi, the province of Dagestan "shootings of police and other officials have become a daily occurrence in the region." And in between lies Georgia, whose post-Soviet relations with Russia have been rather militant for years.
So it's no surprise that the U.S. State Department has issued one of its dire travel warnings, stating, that the "terminally unsafe areas of the country include Sochi and border areas near other Russian provinces." "Terminally unsafe"? You've got to be kidding that we're sending our best athletes there.
But, as Vanity Fair points out, "Russians do security well, and they do it all the way." Ah. "Russian security." (Not so fond memories of the Cold War inevitably spring to mind.) Part of the "security" plan is to close the borders with one of Russia's more explosive neighbors, Georgia, to the east. The duma (Russia's national legislative body) is expected to pass severe anti-terrorism legislation before the games open. Additionally, a tight security net will be set up around greater Sochi – which is 1300 sq. miles in size and extends 90 miles along the Black Sea coast, and drones will be patrolling the skies above. It will be interesting to see if the heightened level of "security" in the Olympic villages will quell the usual tsunami of athlete hook-ups which are as endemic to the games as medals.
And then, there's the whole troubling issue of Russia's very strong anti-gay sentiments – and laws. With plans on to have a "gay pride" parade on opening day of the Winter Olympics, it will be interesting to see Sochi's — and Putin's – reaction. Putin couldn't do much about President Obama purposefully sending openly gay Olympic "ambassadors" to the games, but having a bunch of lawless, godless homosexuals marching the streets of Sochi and garnering world-wide attention may be a bit more than the diminutive Russian dictator – Oh! Sorry! – "president" will tolerate.
The Tourist Side of Sochi (Yes, there is one. Sort of.)
Sochi Art Museum.
Our guide took us on two long walks through Sochi, much to our delight as we were sick of sitting in traffic gridlock. In central, downtown Sochi stands the Art Museum, constructed in the late 1930's in a neo-classical style. We didn't enter the museum, just strolled through the gardens, admiring scattered sculptures. Michael decided to have a conversation with one of them.
The other walk was in Riviera Park, with beautiful tree-lined paths and walks. Many of the bushes were flowering, and the scene was quite peaceful after the traffic jams. At least until a Sochi babushka went after some of our group.
According to Michael, he and another guy in our group were trailing at the rear when a young woman and an old woman, walking together, passed us by. The old woman, as she passed and heard English being spoken, whipped around and marched at them, screaming in Russian and waving her fist. The younger woman, probably her granddaughter, quickly grabbed the older one and pulled her away, still grumbling. An interesting display of undying Cold War sentiment!
Stalin's dacha
Stalin's Dacha
Josef Stalin's favorite summer resort was Sochi, so it's no surprise that he had a dacha in the hills overlooking the resort. Painted green for camouflage on the treed hillside, the house would never win even a booby prize for either aesthetic or architectural design; I've seen more appealing boot camps.  But it's what Stalin called his home away from home. The interior was dimly lit, with heavy, blocky furniture, floor-to-ceiling drapes, and exuded a repressive feeling. However, the interior furnishings are just as they were in Stalin's day, and include a wax figure of Stalin, seated at his desk. Interestingly, he kept a narrow, single bed by his desk in his office; perhaps he needed frequent cat naps. And I just couldn't resist sneaking into the bathroom and snapping a photo of old Josef's "throne."
Stalin (wax figure) at his desk
Stalin's "throne"
Surprisingly, the house is used today as both a restaurant and guesthouse. People actually pay as much as 300 euros to spend the night in one of the guest bedrooms. That pronouncement from our guide received a few strange looks for sure. The dacha lacked any remote shreds of ambience.
Let the Games Begin
So, bottom line on Sochi: as a tourist destination, it didn't do much for me. Maybe freezing Muscovites find the town delightful, but I'll take a pass on returning. As for the Winter Olympics, I can only hope that the Russians are better at security than construction, for the sake of all the athletes, spectators and citizens of Sochi. No one wants another Munich. On the other hand, with bombings and shootings an everyday occurrence in the surrounding area, the odds of having at least one or two terrorism attempts seem high.
And as for snow? From what I've read, sufficient snow shouldn't be a problem up in the mountains. But just in case, Putin's got 700,000 tons of it stockpiled and ready to be dumped on the slopes. What I can't figure out is how they'd apply it.
************************
Note: The opinions expressed in this blog are my own. I did considerable research on Sochi and the upcoming Winter Olympics.
Share: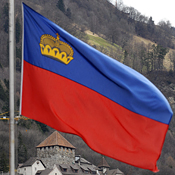 "What country has only 35,000 inhabitants?" my husband wondered as he scrolled through an information sheet on Liechtenstein.  "How can that be?"
Take 62 square miles, the vast majority of it a near-vertical,uninhabitable, mountainous mass, plunk it between similarly sheer peaks in Austria and Switzerland, and you have Liechtenstein, the sixth smallest country in the world.  And its population really is about 35,000 people.  (Anyone care to guess the smallest country?  Answer forthcoming at end of this posting.)
In one of my family's several road trips through western Europe, we'd driven through the southern tip of Liechtenstein, but that and a picnic lunch were about as much time as I'd spent there.  My husband had never been anywhere near the country.  So as much out of curiosity as anything we decided to stop overnight in Liechtenstein.  And promptly wished we'd booked for at least two nights.  Little Liechtenstein wields a walloping big impression.
To say that Liechtenstein has steep terrain is definitely an understatement.  Their mountains are not among the tallest peaks in Europe, but their striking beauty comes from their sharp vertical rise above the Rhein valley.
With much of the country's topography slanting at angles above 60°, I could easily understand why the majority of Liechtenstein's residents chose to live in the towns scattered on lesser inclines or along the Rhein River.  Seldom have I seen such beautiful if impenetrable mountains, with verdant meadows nestled between huge stands of pines, crystalline air — and roadway switchbacks so tight that I'd have called them intertwined noodles rather than hairpin turns.  Our first foray up the road to our hotel had me clutching both the door and the ceiling handles as Michael swung into the turns.  Very seldom to I holler, "Slow down!!" as Michael's driving; this was one.
We stayed at the Hotel Oberländ inTriesenberg, about halfway up the mountains between the capital, Vaduz, on the Rhein, and Malbun, about the last town you can drive to in mid-country before you run out of roadway.  The hotel (once we found it) turned out to be one of the best little finds we've come across during our summer in Europe.  Family-owned and operated, the Hotel Oberländ offered a sparkling clean room, the best shower we've found thus far, and, of course, spectacular views.  I'll just let the pictures speak for themselves.
The ski lift ride to the top of Sareiserjoch Peak in Malbun proved just the ticket.  Standing at a mere 2,000 meters above sea level on Sareiserjoch Peak, gazing up at nearby mountains that soared to narrow spines and needles reaching 3,000 meters, I couldn't even spot a mountain goat on any of those mountains.
From the little restaurant at the top of the mountain we sipped the most expensive cups of coffee ever (about $6 apiece), and wished we had time to hike back down the mountain to the car.  As it was, we had to check out of the hotel by 11, so back down the chair lift we went.
We descended on the ski lift, agreeing that next time — and there will be a next time — we will plan on hiking down the mountain to Malbun below, an approximately 45 minute walk.
From the Hotel Oberländ we drove down to Vaduz, which perches above the Rhein River.  We strolled around the town while we waited to take the little (fake) "train" tour of the capital city.  Let me just say that while the 21 CHF (roughly $40 USD) spent on this 35 minute "tour" may have not been the wisest expenditure, it did provide for a fair amount of entertainment.  For starters, the "interlude music" between canned narrations was the (in)famous "Liechtenstein Polka" blasting at ear-pummeling volume.  We were in the same "train" car as some Italians and their shnoodle (one of those tiny, white, furry-floppy things that thinks it's a dog), so we got the whole nickel tour in both Italian and English.  That is, until halfway through and the driver, distracted by an attractive passenger, forgot to punch the "Italian" button, so we listened to the second half in English and German.  Bless them, the four Italians never complained once – except when the driver slammed on the brakes and the furry doggy-thing slammed into the back of our seat.  (If it suffered any brain damage, I couldn't tell.)  I did get a giggle out of some of the Italian cuss words.
We did learn a few items of interest on the tour, besides new Italian words.  Vaduz's most significant landmark is the Vaduz Castle, home to the reigning Prince of Liechtenstein and his family.  According to the programmed spiel (see, I know German!), this is one of the oldest royal families in Europe, and the castle one of the longest lived-in-by-royalty on the continent as well.  Unfortunately, because it is the prince's family home, we could only do photo ops from afar, much less have a tour.  But we still managed to get some fairly decent pictures of the castle.
We also gleaned from the canned "tour" that tiny Liechtenstein has a "democratic monarchy", which is another term for "constitutional monarchy", and has a 25-member Parliament.  No lie.  They have their very own parliamentary building:
That's Michael in the foreground to give you a bit of perspective.  It's really not that small.
We further learned that Liechtensteing's currency is the Swiss franc and much of its services are tied to Switzerland; that it has the second highest gross domestic product per person in the world; and has the world's lowest external debt.
(Just kidding about the in-depth information source; I learned the last two items from Wikipedia…)
Along with the blasting polka and bilingual narration, we were entertained by watching the driver flirt with the very attractive German passenger at a 12-minute stop that ate up one-third of the 35-minute tour.  But we were in such good moods from our overall pleasurable experiences in Liechtenstein, it didn't really matter.  So in conclusion:  do try to get to Liechtenstein and stay for a few days at the Hotel Oberländ.  Plan on hiking in the summer or skiing, both downhill and crosscountry, in the winter, and having a lovely enjoying some of the most spectacular mountain views in Europe.
But skip the City Tour Train Ride.  And you may want to wait until the U.S. dollar is a tad stronger against the Swiss franc.  (But I wouldn't bet a CHF on that!)
Travel Notes
While getting to Liechtenstein can take some planning, it is well worth the effort, and we highly recommend staying at the Hotel Oberland in Triesenberg, rather than in lower-lying Vaduz.  The hotel recently changed ownership and management six months ago.  Dorothee Bloch and her husband run a tight ship:  the rooms are spotless, the beds incredibly comfortable, and the showers the best we've had in Europe over the last three months of travel.  The views from our room's little balcomy were stunning, showing the entire Rhein River valley.
The Blochs were extremely friendly and helpful, offering little niceties such as inquiring if we preferred a shower or tub bath, asking repeatedly if we had all we needed, if we needed maps, directions, etc.
The views from the restaurant balcony are lovely.  Triesenberg is about halfway up the mountain  between Vaduz, Liechtenstein's capital city along the Rhein  River, and the hiking/ski resort town of Malbun at the top of the mountain.
While it is possible to take a bus to Triesenberg, we rented a car and drove from Zurich.  Buses run regularly from Feldkirch, Austria or Sargans, Switzerland  believe the nearest train stations) Vaduz, and buses seemed to run regularly from the capital to Triesenberg and Malbun.
We wished we'd planned a longer stay in Liechtenstein and when we return, we'll definitely stay at the Hotel  Oberland.
The answer to the question as to the smallest country in the world:  Vatican City, which is an independent country of 0.2 square miles, entirely surrounded by the capital city of another country:  Rome, Italy.