About Rachel Denning
Rachel Denning is an unassuming mother of five who never really did any international traveling until she had four children. After a second honeymoon to Playa del Carmen, Mexico, she and her husband decided to sell most of their belongings and move their family abroad.

Driving from the United States to Panama, they settled in Costa Rica for a year, until the U.S. financial market crash in 2008, when they lost their location independent income. Returning to the United States to look for work, they knew they'd be back 'out' again, having been officially bitten by the travel bug!

Despite adjustments to living a simpler life (or perhaps because of it), they were able to save enough money to move to the Dominican Republic in 2009. After six months they came back to the States once more, where they were offered employment working with a non-profit organization in India.

They spent five months living in Tamil Nadu, then returned to the States once more (to Alaska) so they could have baby number five - Atlas.

From there, they set out in April of 2011 to drive, in a veggie powered truck, from Alaska to Argentina, visiting every continental country in North and South America.

Travel is a part of their life now, and they can't imagine doing anything else. Rachel photographs and writes about their incredible family travel adventures on their website, and they also have resources that encourage others to live a deliberate life.
Latest Posts by Rachel Denning
Share:

Heading to mountains in the states can be a beautiful and enriching experience and there's no reason children shouldn't be able to come along for the ride. However, finding activities and locations that are suitable for the whole family can be quite difficult sometimes. Read on to learn more about the best places to go and what to do once you've arrived.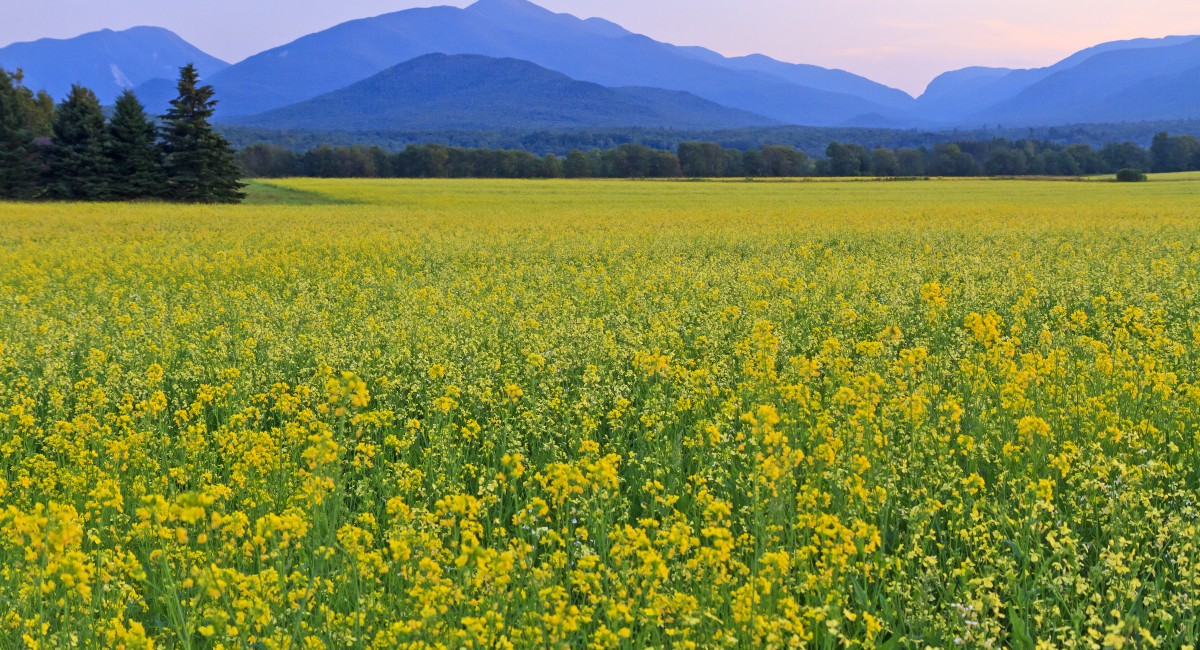 New York's Adirondack Mountains
While most New York visitors are preoccupied with the Catskills, the Adirondack Mountains provide a much more modernized experience, one that is bound to appeal to the whole family. Those who are looking to be pampered can book a stay at the Sagamore resort and older kids are bound to enjoy Adirondack Extreme, which allows them to take in the sights of the region from 70 feet in the air, as they dangle from a zip line!
Stowe, Vermont
Remaining on the East Coast, Stowe, Vermont and the Trapp Family Lodge have been offering great family vacations for over 60 years. The resort provides well over 2,000 acres of room for families to spread out and become one with nature. There are private mountain biking trails that cater to all levels of expertise and the little ones can enjoy the Mountain Kids Club, where they can sing songs, paint rocks and play Wiffel ball.
Sun Valley, Idaho
Families who are looking to rough it while maintaining a semblance of comfort flock to the Sun Valley resort in droves each year. Parents can enjoy the fact that Hollywood luminaries, such as Bing Crosby, vacationed at the same resort back in the day. Hiking and mountain biking enthusiasts are able to head to the Baldy and Dollar Mountains, while white water rafters typically for a Main Salmon River adventure.
Yosemite, California
Often considered to be the granddaddy of them all when it comes to mountain vacations, Yosemite, California and Yosemite National Park provide opportunities for children and parents to enjoy themselves while learning more about nature. Kids can take guided tours, where they are told of the park's rich history and parents are able to take a load off and relax at the Great Lounge's roaring fireplace.
Maine's Arcadia National Park
The coast of Maine is ripe for exploration and children can sift through the low tides for treasure at Maine's Arcadia National Park. Those who prefer dry land can explore the surrounding area by riding in a horse drawn carriage or by taking a bike ride. Kids who want to rough it can pitch a tent at one of Arcadia's two campgrounds or parents can head to Bar Harbor, where cabin rentals are available.
Share:

So why are Kenyan runners so fast?
This question has been asked to me almost once a week since I have been here in Kenya. Honestly, I was a little curious myself. Hence, I've dedicated the last five weeks of my life to figuring out their little secret.
Before you waste your time reading any further, I have to tell you, there is no holy grail, no secrete elixir, or extra muscle that equates to their greatness at middle and long distance running.
Needless to say, after my time with them I'm not gonna be breaking any records soon. I am faster, but only after dropping a few pounds and training religiously for the last five weeks at altitude — nothing that I couldn't have done on my own in Bolder, Colorado. So why are they so fast? Here is what I believe their secret to be:
First of all, we have to prove their dominance as world champions. I knew they were good, but I didn't know how good until living here and seeing Olympic medalist and world record holders on a daily basis.
The Kenyans are quite simply the greatest runners on earth. Here are a few interesting facts:
In 2011 alone, the top 25 marathon times of the year were all run by Kenyans.
Of the top 20 marathons of all time, 17 were Kenyan, and the other three, incidentally were from Ethiopia a neighboring country.
"Based on population statistics applied to the Souel results, of Kenyans men winning the 800, 1500, 3000, 5000 Gold, were one in 1,800,000,000." ~wrote Amby Burfoot, the senior editor of Runners World.
Most all of this running success comes from a small tribe, the Kalengin, who number about 3 million.
Okay, so now that we have proven they are the best, the question is, "Why?"
Sadly, I don't think there is just one answer. There have been whole books written about this one question. Kenyan athletes have been poked and prodded almost as much as Lance Armstrong.
As a matter of fact, the only other time I saw another white person show up to our camp, other than our Italian trainer Claudio, was a man testing for performance enhancers. The scientists and physicians can't figure out why the Kalengin produce the world's greatest runners.
While in Ethiopia, an Indian man I was staying with honestly believed they have an extra muscle in their leg that gives them the advantage.
If you ask Kenyans, they have two responses:
They train harder
Ugali (the corn-based-grits they eat as a staple with every meal. It is purely 95 percent carbohydrates, and man, am I sick of it by now. But these guys love it.)
So what do I think? I can't give you a list of reasons why, but I can give you some ways we can incorporate what they do into your training plan. I'll try to explain to the best of my ability.
1) Genetics
This can't be taken for granite. Kenyans have a very skinny build, skinny ankles, and a very slender small frame. Perfectly ergonomically efficient for distance running. Possibly why Kenyans dominate middle and long distance events and not the short sprints. Have you seen Usain Bolts gigantic leg muscles? (He is a Jamaican sprinter with big quads)
2) Altitude
I still can't properly breath up here at 9,000 feet, much less run. The guys born and raised here fly at sea level races!
3) Economics
The Kalengin are a perfect balance of poor and wealthy. Let me explain. They are poor enough that the thousand dollar  to hundred thousand dollar purse prize will change their life and positively impact their village. This is a huge incentive to risk it all! It's like the American's obsession with the mega million lottery.
The Kalengin tribe are subsistence farmers and 100 percent sustainable. They are wealthy enough that if a runner shows promise, their family and community can afford to support this athlete so that all he has to do is train. Nothing else. This would never happen in other developing countries as everybody has to struggle/work to survive. Even in the US, Home Depot gets a lot of press for employing Olympic athletes. Other aspiring athletes must go to college to compete, thus taking up their free time. Kenyan athletes have no other job than to run. Which leads me to my next point:
4) Rest
Kenyan athletes really have no other obligations than to run! They live in training camps, and their family members don't require them to do household chores. When European athletes come to Kenya to train, the biggest contrast that is noticed is that if these guys are not upright running, they are lying down soaking up sun or in their rooms napping, getting ready for the next run. Some times, they are running three times a day — 6:00 a.m. morning run; 10:00 a.m. focus training run; 4:00 p.m. recovery run. It's pretty impressive. I bet these guys honestly run more than they walk. Ironically, I have become soo lazy over the last 5 weeks!
5) Role Models
From the time they are young, the Kalengin see people just like them, their own neighbors and friends, running daily and then going on to compete and make millions of dollars. They become their Heroes. Every little boy and girls wants to run. (Coincidently, on my morning runs, after I was left behind by the main group, I still had people to run with — the boys and girls running barefoot to school. Children, no older than 7 years old, with perfect form, as if they were floating. If you ever wanna learn good running form, watch a Kenyan child run.)
If you are surrounded by, and grow up with, good runners, you too will probably be a good runner.
6) Group Running
If you are a runner, you have experienced this. Running in groups helps you to be a better runner. Now picture this. In Iten, the most famous running town here in Kenyan — a town of only 4,000 people — 1,000 of them claim to be professional runners. How is that for a running group! It is a proven fact that when a group does something well together, the individuals will continue to succeed.
7) Belief!
This is what I truly believe the secrete to be. Each and every one of these runners believe they are going to be a champion. There is no such thing as a recreational runner here. You are either racing, running to win, or you don't run, you work in the field instead.
At the start of every race — as logically bizarre as it might sound to you or I — every one of them believes — and races — like they will win!
My coach, a former Olympian, now has a big old potbelly. He stopped running a long time ago, but is only 35. We were talking about running and I mentioned, "Why don't you start running again?"
He said, "Yea, I think I might. I wanna run the such and such marathon again."
Out of curiosity, to see if I could get a training partner out of him, I asked, "So what do you think your time will be?"
Without thinking or hesitating, he looked me right in the eye, overflowing with belief and said, "I can still run a sub 2:10. I'll run aaaah 2:09. Yea, that's what I'll run."
And you know what, I believe him.
As an endurance athlete, I have long appreciated the power of the mind. My body has never let me down, but my mind does every day. Running is 50/50 mental/physical. Marathons are 80/20. Elite Marathons 90/10.
The Kenyans have the mental game down solid! Just watch them as they run their next race. It's like they are on a different planet mentally. If the camera were to only focus on the upper half of their body, cutting off there legs, you wouldn't even know they were running hard. And as a runner, I know they are hurting, suffering, and in pain. They just have some way of blocking all of the negative thoughts that must cross their mind as they run. Or at least that cross the mind of us mere mortals.
I think the scientists are looking at this amazing phenomenon of world champions the wrong way. We should be sending sports psychologists to Kenya to see how their mind works, and not looking for that extra muscle or hidden gene.
Their unbelievable confidence in their own ability, in combination with their desire, drive, body form, lifestyle, diet, and simplicity make the Kenyans the undisputed Champions of the World.
I'm not recommending you live life like the Kenyans to become faster, or a better runner. But perhaps we can still learn from them about living simpler, removing unnecessary, self-imposed stress, and ultimately believing, and having the confidence that you can. 
Guest post by David Green, a friend we met in Panajachel, Guatemala.  
Share:

We love eating street food. In fact, we think it's one of the best parts about traveling. During our 'first rodeo' when we drove from the United States to Costa Rica, we were afraid to eat anywhere but established fast food eateries. But we've since learned better. Eating street food is a tasty way to immerse yourself in the culture.
"But won't you get sick?" you may be asking (as I once did.)  Probably. At least at first. But that's okay. Then you're body will build up an immunity, and you can indulge in all the street food you want. My dad spent some time in Chile as a youth. When he very first arrived, he drank water out of a pitcher sitting on the table… it was the wrong water, aka NOT drinking water.
He was sooooo sick. Miserably, want-to-die sick. But after it was over, he could drink any water, anywhere. He was immune. I never got as sick as my dad did but I did get sick in the beginning and now it's very rare. Unlike our 'first rodeo', when we crossed into Mexico (for the second time along our Epic Expedition) in 2011, we ate street food. Our first experience was at a pretty sketchy roadside stand. Whatever was nearby smelled of sewage. I remember getting sick from that little meal and it lasted several days.
Lake Chapala
This was at a tianguis (market) in Ajijic/Lake Chapala. Yum.
Fresh Mexican corn tortillas were one of our favorites in that part of Mexico. Here we are buying them hot off the press from the tortilla man at his store/home.
Jocotepec
Buying buckets full of fresh raspberries was AMAZING!
This big pot of raspberries cost us the same as the little box would at a grocery store in the States.
Paracho
Here we're eating at a market in Paracho, Mexico. That part of Mexico uses a lot of those big, clay pots for cooking. I bought one, but it broke in Guatemala.
Parícutin
The famous 'growing volcano' that enveloped a town, before hiking up to the ruins (and climbing on top of the cathedral), we were fed this INCREDIBLE meal… ohhhh, so good. The tortillas were made from a black corn, ground by hand, and cooked over a fire.
Tzintzuntzan (Seen-soon-san)
That big meaty thing… lamb. Yummy!
Waiting for our tacos while celebrating the night before Dia de los Muertos in Tzintzuntzan.
Patzcuaro
I really like this city. We were here in Patzcuaro for Dia de los Muertos. That soup was delish! Called something like pozole. Anyone know for sure?
Morelia
I LOVED this town. I could have spent more time… very European feel (as if I would know, I haven't been to Europe… yet.) This stuff was unique to this town… chopped green mangos, jicama, pineapple and other fruit, topped with cheese and chili sauce.
Our dinner that night. Don't know what it's called, but it was tasty.
Mexico City
What a great place. I could go back there in a second to explore more (loved the Museo and riding the subway.) Yes, those people are selling food out of a shopping cart, and would run when they saw the police coming.
Oaxaca (Wuh-hock-uh)
A fantastic city, these tlyudas that we ate at the local market in town were some of our all-time favorite Mexican food (unique mostly to Oaxaca.) The ruins of Monte Alban are nearby, and also one of our favorites.
Chiapas
The state of Chiapas in Mexico is so dazzlingly beautiful… and it has a unique culture similar to Guatemala, with their cultural dress. On Thanksgiving Day we ate in a market in the highlands of Chiapas. This state is home to a few more of our favorite places, like Palenque and Agua Azul.
El Tule
As we headed southeast, after checking out one of the oldest trees in the world, we stopped for a taste test of fresh agave nectar… before it was made into liquor.
Laguna Bacalar
We spent about seven weeks at the 'Lake of Seven Colors' — it was heavenly. Every Saturday we'd buy chicken and tortillas from this little shop/house.
Belize
A very unique country with an interesting mix of food, people and culture. Their little meat pies were good (that's what the guy with the 'bike' is selling.) Belize is where we first tried El Salvadorian pupusas.
Hopkins, Belize
This isn't street food, we had to gather our own at this nature preserve in Hopkins.
Peten, Guatemala
After we first crossed the border into Guatemala (after visiting Tikal), we got to eat a new favorite, pupusas. The grilled meat prepared roadside was really good too.
Panajachel, Guatemala
Shopping at the market. We lived here for over a year, on the shores of Lake Atitlan.
Making tamales with a local family.
Ferria came to town. That really happy guy is selling peanuts. Fried chicken and french fries is (surprisingly?) a very popular Guatemalan street food.
Lake Atitlan
Sometimes we get a special treat… a nice dinner at a nice restaurant, like when we went to Casa del Mundo for our anniversary.
These ladies made a delicious salad with beets, onions, apples and all kinds of good stuff, in San Lucas Tolimán… a town on Lake Atitlan.
Patanatic, Guatemala
We spent a lot of time with this wonderful family, as we worked on the Self-Reliance Project (the precursor to Mayan Eco Homestead.) They made us many wonderful meals during those several weeks.
Sipicate, Guatemala
We had some surfing mis-adventures in Sipicate… and some good pupusas.
San Sebastian, Guatemala
Guatemalans love to put mayonnaise and ketchup on their corn… don't knock it 'til you try it.
That interesting looking bowl of yellow stuff… that's iguana stew. (Greg ate an 'iguana-male' in Mexico once.)
Mexico/Guatemala Border
While living in Guatemala, we had to do border runs every 90 days to renew our visas. It was lucky that they had good food in the border town.
El Salvador
We finally had pupusas in their native land… mmmmm.
León, Nicaragua
My first meal in Nicaragua… well, I thought I was in heaven. Served on a banana leaf, that's kinda cool.
Nicaragua has some good food… although they really like to fry it. The tostones are tasty, with fried cheese (top right). And you can't beat the $2 plate. Cacao smoothies from the market are our favorite treat! And I love me some fried plantains.
Costa Rica
Here we are full circle, back where we first began our nomadic wanderings 7 years ago. Ironically, we haven't eaten any gallo pinto yet. Only fruit from the market (or a roadside stand at the beach.)
And we were invited for lunch at an old friend's house. But she's Nicaraguan
Of course, there is always fruit…
Every country we've visited has delicious, exotic, wonderful fruit… that's one of the best parts.
And markets…
Always a great place to get a cheap meal… if you can put up with the flies and the stray dogs.
Do you love street food? What is your favorite?
Share:

It didn't START out awesome… but it ended that way. We arrived in November, which (we learned later) is notoriously bad for mosquitoes (since it's the end of rainy season.) And we were really ready for a house after our rough week in El Salvador.
Nicaragua is not less expensive than beach rentals in El Salvador, but not as much so as housing in Panajachel, Guatemala. When we arrived, we went beach combing and took sunset walks and ate great Nicaraguan food.
Tostones (fried plantains) with fried cheese
The truth is, Las Peñitas doesn't have a lot of options for nice places. It's kind of a run-down, up-and-coming beach town, but one with a lot of potential. It's small, it has great surfing, and it's got a nice, kid-friendly beach (you do need to be careful of the rip at high tide), but it does lack housing options. Nicer places will run you on average about $1,100 a week. 
We still took fabulous beach walks each evening, and these moments made it worthwhile.
The days were spent working building websites while ocean breezes blew in the open windows and palm trees swayed outside. At sunsets we walked on the beach. Greg and the kids took some surfing lessons, and once or twice a week we'd drive into León to do some shopping, watch a movie at the theater, go to church, watch a play (that was an interesting experience) or participate in local festivities.
Sunset on the way home from León
Share:

We'd last visited Antigua Guatemala over a year to celebrate Semana Santa (Holy Week.) It was a gorgeous day, and I was excited to explore the city, and meet up with some friends, old and new. After returning, I decided to discover the city anew, and reflect on why I really love Antigua. Maybe I have been in Guatemala too long, and visiting Antigua felt akin to visiting another country.
Whatever the reason, I enjoy the city so much, I'd consider living there: here's a few reasons why:
Sidewalks
It seems like such a silly little thing, but in a country where there's no shoulders on the side of the road, let alone sidewalks, having a designated, 'safe' place to walk is so nice (even if those sidewalks are small, crowded and large window sills sticking out into them, which is how Kimball cut open his head while we were here during Semana Santa.)
Sidewalks are great for resting when you're tired, too.
 Clean, Pretty and Quaint
There's still some litter here and there, and a couple piles of dog crap, but for the most part, Antigua is clean.
And not just clean, but they take pride in how their city looks, as in they all have painted their homes and stores in various colors of orange, yellow, pinks and browns. In a country where most homes and buildings remain 'unfinished' and unpainted, this really makes a noticeable difference.

Antigua has cobblestone streets… which can be kind of challenging to walk over, but add a lot of character. (And they have horse drawn carriages… cool!)
This city also has many beautiful cathedrals and other old buildings.. I love taking photographs of these aged, stately structures.
Culture
Antigua still has some of the culture of the highlands (people wearing the typical dress), and it has a lot of tradition — festivals like Semana Santa. We even were able to see a similar type procession while we were there — this one was celebrating Day of the Dead.
Markets
As a general rule, we try to support local business while we travel by shopping at the markets, etc. So when we visit a place, it's nice if they have a good market with plenty of variety. Antigua has one of the largest we have seen, and it's fairly clean (always a plus.)
We ate lunch/dinner at this lady's comedor all three days that we stayed in Antigua.
Things to Do
I'm sure if we'd just come from some big city with lots of options for entertainment and shopping, our experience would be different. But we have been living in Panajachel, and then San Jose Chacaya where there's nothing to do… so to us, Antigua was hoppin! Restaurants, museums, yoga classes, and lots more.
Share:

After the Kite Festival in Guatemala, we were headed toward Antigua where we intended to stay the night, when traffic suddenly stopped. Slightly annoyed at the interruption in our journey, I figured I would at least go check out what was going on (we could hear music blaring.)
I walked up with some of the kids, but as we approached, the music was so loud that Atlas was scared and wanted to go back to the truck with dad (the speakers filled up the back of a large flat bed truck!) Suddenly we saw a bunch of costumed dancers in the street. I don't know what it represents, or why they do it, but I do remember seeing a similar performance in Panajachel the year before.

It was so hot, the dancers must have been sweltering in those costumes, especially with all the movement they were doing. I kept wondering what kind of dehydration issues they might be facing later. They weren't going anywhere, so we kept watching…
And watching…

And watching…

I wondered if they were ever going to stop. Drivers on both sides were already honking and angry. They chose to close a major road, creating a forced audience.

I decided to return to the truck, and soon after I heard the band stop playing (I thought it was a CD this entire time, but the band was in the back of another truck.)
Share:

I have wanted to go to  Chichicastenanago, the largest market in Central America, ever since we arrived in Guatemala over a year and a half ago.
From Los Encuentros, we took the road heading northeast. It was windy and steep with lots of tumulos (speed bumps). The roads in the highlands of Guatemala are notoriously windy, but this one… woah, it was bad. We knew how bad it was when Aaliyah suddenly  called out, "I think I'm going to throw up!" And then she proceeded to blow chunks everywhere.
I managed to hand a bowl to her before her 'second round', but by then it was all over the seat, the floor, her pants and shoes. We're out of the habit of this travel thing, so we were totally unprepared. No wipes, no toilet paper, no towels. Nothing.
I ran into the 'store' next to where we pulled over.
"Do you have any toallas (towels)?"
"Yes," she told me, then pointed to some feminine pads. Hmmm… that's not going to work.
"No, wipes, napkins, anything??"
"No."
Arriving in the town of Chichi, a man waved at us then ran ahead to show us where to park… on lot was too full of pigs, another was too small for our truck. Finally he jumped on and showed us where to go. Their lot was too full for us, but they did have space on the street in front. When we came back from the market, they charged us Q25 to park on the street!
Walking into the market, I was a little worried that it was going to be just like every other market. I see many of the same knick-knacks and handicrafts that are available on Santander in Panajachel — bags, pillow cases, quilts, table runners — made out of discarded huipils and cortes, the traditional clothing of the Guatemalan women.
But we keep walking, and discover some novelties — an old man selling old silver coins, another man selling 'artifacts' and stones, 'miniature' pineapples, antiques — but most interesting of all is the people.
Men and women, old and young, some in tipica, others in regular clothes, sitting, waiting, selling, spending their lives, day in, day out here in the streets of Chichi.
Entire generations who's livelihood is based on the markets of Chichi.
Then we came to one of the churches. Camped on the steps were men and women selling flowers. At the base of the stairs, and at the church steps, incense was being burnt and offerings were being made.
As we stood on the steps and watched the people, Greg said, 'This is really cool! I love this stuff. It makes me want to travel more!" (Oh good, our trip to Chichi wasn't an entire waste
)
Inside, men and women were praying. One woman approached me an offered a tour, explaining that the altars in the walkway were offerings to the Mayan gods, the rest of the cathedral was typical Catholic, devoted to the Saints and Christ. It was an interesting mix of multiple religions.
Share:

I knew that we needed to experience the Giant Kite Festival in Sumpango for Dia de los Muertos… it's one of those 'must see' things in Guatemala. I wanted to be a part of this traditional festival, where the giant kites are supposed to represent the souls of departed ancestors who are ascending to heaven…  
This was an all day event, sort of 'fair' style and they apparently only fly the smaller 'giant' kites, not the colossal size… which I could see why. These things were HUGE and must have weighed several hundred pounds.
Impressive works of art, each kite was created out of tissue paper that was taped together.
We walked in awe and took photos. Our favorites were the big black one in the back, and next to it, the peacock.
But just as we were standing next to it, admiring it, a gust of wind ripped it from it's frame (watch the video below). It was sad to see something like that ruined, that must have taken so long to create… but before we left, they had it repaired and back up.
A couple of other kites also ripped off or blew over, frame and all… kind of dangerous considering how large they were (the kids were sure someone got squashed.) I later heard that this was the first year they'd had so many problems with kites blowing over.
We had to eat, of course… and there were lots of yummy options.
This is what we got.