About Ray Lewis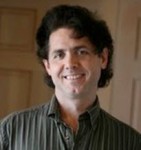 Ray Lewis heads up the tax consulting business, Tax Therapy, based in Boulder and San Francisco. Ray writes about everything from finance, taxes, business and technology to sports, travel, politics and music.

He was formerly a technology consultant at The New York Times and the Philadelphia Inquirer, and served as a faculty member of The Sawtooth Writers Conference in Stanley, Idaho, an annual event dedicated to teaching fiction and poetry to gifted teenagers.
Latest Posts by Ray Lewis
Share:

56 games after the opening match on June 11th between host South Africa and Mexico there was finally an off-day at the 2010 World Cup. Two days, in fact, before play resumed today with Holland's comeback win against Cup favorite Brazil and the upcoming match between Uruguay and Ghana.
After all the vuvuzela-ing, the officiating catastrophes and the disappointments of perennial big names England, France and Italy it still is the case that all but one of the group winners advanced to the final eight (the U.S. being the only exception), and that five of FIFA's seven top-ranked teams were still in the competition, so order has more or less prevailed.
It would have been even more so had third-ranked Portugal not had the misfortune of playing Spain in the Round of 16, and perhaps the greater misfortune of having their galactic star Cristiano Ronaldo in a tournament-long ego preen and pout.
Happily, Africa still has a representative in Ghana, but it is still the South Americans who are dominant, with four of their five teams in the final eight and an opportunity to advance all of them to the semifinals before Brazil's stunner.
It's been six days since the United States bowed out to Ghana in a disappointing loss, sufficient mourning time to perhaps enjoy one last scene of happiness, a video of the penalty kick goal by Landon Donovan which tied the match in the second half.
Alas, that was the only score by the team. This time there were no officiating excuses, just enough mistakes on defense and failures on offense and no last-minute heroics to keep them in the hunt.
If you've watched the other teams in the Round of 16 play, you can tell – even if like me you only know a little about soccer – that the United States has a long way to go in the dribble-and-pass game which all the great teams can play, whatever their strengths may be. They're also more resistant on defense and have at least one great goal-scorer up front, which the United States does not.
But perhaps that isn't so clear. Apparently a poll taken after the Algerian victory found that 90% of Americans expected the U.S. team to win the tournament. This wouldn't have happened if the rest of the teams were forced to play with two left boots.
Combine this poor vision with the response to the loss against Ghana – the anguish was so profound that it took two entire minutes for people to start talking about the Giants, in contrast to the liquid orgies of rage and despair in the English pubs the next day, after evisceration by the Germans. It's likely this week's love affair was about something other than soccer.
For the most part the fan interest was a fling, an excuse to demonstrate national pride. After a decade of boggy military incursions, the Katrina-BP bookend disasters in the Gulf and the recent financial collapse and shakedown it felt good to have a reason to chant "USA" and show some American muscle without feeling defensive or having to kill anyone to do it.
The fan interest also resulted from some highly unusual late-game heroics. It's as if the United States lived up to its dual images of the Hollywood ending and the cavalry rescue, but the truth is that tournaments are won by teams which patiently build leads and hold on to them.
Or in some cases, play 120 minutes for a tie, which was the strategy employed by both Paraguay and Japan the other day. Witnessing this match was like watching an anaconda digest a feral pig on the Discovery Channel, without the benefit of time lapse photography. FIFA should destroy every tape and pull down all online video of this one. Even the soccer die-hards were in agony. A second ball rolled onto the pitch near the end of the regular time but nobody took the hint.
At one point in the stupefying delirium of overtime a mirage appeared of a split-screen TV, with the match on the left and on the right an episode of "24." Both of them in real-time, on one side you are begging for some time compression and on the right your adrenals are suffering because of it.
Now that the show is over perhaps FIFA can hire Jack Bauer as a roving field agent, reinforcing FIFA's utter control of the sport by having Bauer shoot a member of the team he determines is not taking enough risks. An American action movie version of a red card. That will manufacture interest in the U.S.
Successful soccer's premium on defensive play makes it hard to imagine the professional game taking hold here. It will be too dull for fans accustomed to other sports, and the economics of no in-play commercials might work for a World Cup but wouldn't for a season full of average-caliber contests.
There were certainly many households in America where young boys watched Landon Donovan or Clint Dempsey and turned to Mom and said, "He's cool, I want to play soccer." Mom, relieved that the child is choosing something other than American football with its aggression and injuries, will ensure it happens.
But in order to vault beyond the second-level powers American soccer needs to extend the talent pool from the suburbs to the cities as well as take advantage of the increasing Latino population. Combine that with development in the European leagues after high school and it's not hard to imagine the United States being a consistently elite team in 12 years or so, even if the country doesn't care so much in between World Cup tournaments.
Anyway, one suspects the rest of the world has mixed feelings about the United States becoming a soccer power. American money will change the game and in some ways it feels as though the World Cup doesn't really start until the U.S. leaves, sort of like the loud rich neighbor who takes over the party but goes home early because he doesn't get it or have many friends.
Did anyone
else notice in the videos of Ghanian celebrations in the U.S. that there
were inevitably young white kids, protester-types somehow looking
privileged and
malnourished at the same time, cheering as if it were another way to
denounce American imperialism and corporate dominion? They couldn't
afford the trip to Davos or the Toronto G20 so slumming a World Cup loss
would have to do.
Moments to remember:
- A bird perched contentedly on the Algerian net during the England game, certain not to be disturbed by a shot on goal.
- Donovan's marine landing rush at the Slovenian goaltender, practically backing him into the net with the alternative of having his head taken off by the shot.
- Sepp Blatter being forced to come out of the FIFA tower to say something other than "Let them eat hand balls."
- Coach Maradona having more touches than half the Nigerian side in Argentina's first match. Letting go is hard.
- South Africa's tournament-opening goal, a beautiful scorcher. Like the promise of early morning, there hadn't yet been any officiating disasters, national meltdowns or 0-0 soporifics.
- Denmark's Jon Dahl Tomasson looking positively embarrassed after he needed a rebound on a penalty kick to end his international scoring drought.
- U.S. goalie Tim Howard leaping for a ball — at the other end of the pitch. Desperate for the tying goal against Ghana he ran the full length of the field to create a man advantage. The replay showing both goalies jumping for the ball was amazing.
- The camera pan of the Portugese side heartily singing the national anthem before the first match, arms round each other, with the shot ending on Ronaldo at the end, self-contained, silent, head down. A nation of one.
Share:

FIFA has taken a lot of heat for the number of obvious, dramatic and consequential errors made by referees during the 2010 World Cup, the latest being two embarrassing mistakes during Sunday's Round of 16 matches, one that resulted in a goal that shouldn't have been allowed and another which missed a goal being scored.
The international sporting press, players and coaches, and even politicians are calling for video review, additional on-field officials, or both, to ensure the integrity of match play. FIFA has resisted efforts to improve officiating, arguing that a certain amount of ambiguity adds to the appeal of the game as well as increasing fan interest. Usually FIFA refuses to even address or acknowledge the issue, but the severity of the mistakes in this tournament has forced a response.
FIFA has decided that, for the rest of the tournament, when the ball approaches within 20 meters of the net the video feed will be replaced by soap opera programming from the nation on the attack. Radio announcers will be required to stop calling the play and instead break out into native folk song. Fans at the match who do not turn their heads from the pitch will be escorted out of the stadium.
"This 'See No Evil, Hear No Evil' approach is the only reasonable remedy," according to a FIFA spokesman who refused to be identified for fear of reprisals. "It is a human game, with humans making mistakes, and it would be the gravest mistake of all to try to change this fact."
"The play's the thing. Goals are not important, which is a good thing because they don't happen anyway. The only result people care about at the end of the match is that FIFA is in control. If people cannot accept this authority then they will lose their privilege of watching a FIFA event."
"Soccer is a reflection of life. In medicine, do you think the quality of care has improved as a result of technology or an effort to correct diagnostic errors? No. In law enforcement, do you believe that DNA testing or fingerprint technology has made it more likely the right people will be convicted of crimes? Did it make a difference that Edison kept trying to get it right? Of course not. Do you honestly believe the scientific method has done anything to improve the lot of humanity? It's absurd. Why should soccer be any different?"
The spokesman, who was captured crossing the moat on his way back into FIFA headquarters near Johannesburg, went on to say that FIFA recognizes that shortcomings of on-field personnel also need to be addressed. Referees who receive a failing grade for their performance in a match will be required to watch portions of Italy's and France's first round-matches while translating articles into their native language from the United States press about how stupid soccer is. While playing a vuvuzela.
"Honestly, FIFA has done everything it can be expected to do. For decades we have asked the players, coaches and fans to make the sacrifices required in order for FIFA to be able to continue presenting the most compromised football in the world. Unfortunately, the public has become resentful rather than grateful," the spokesman continued.
"How can it be The Beautiful Game, without beautiful errors. People say they want justice. Well we at FIFA ask who can provide justice? Can the players? The fans? No. Can a camera? Only God can provide justice, God and FIFA, and we are both of the opinion that video replay will not lead to justice."
An offer to return the FIFA spokesman safely in return for some kind of comment, anything at all, from FIFA President Sepp Blatter was ignored by the organization.
Share:

You'd think that World War II was the most important event of the previous century what with all the parallels being drawn between the course of that conflict and the current World Cup. Basically, it goes like this:
France has capitulated early and Italy has given up the boot. England is left to fight Germany all alone, although the Yanks may show up eventually. The Japanese have advanced. All we need is for Russia to force Germany to divert most of her players to the Eastern Pitch.
But wait, the Russians aren't coming! Those pesky post-Tito Slovenes defeated them in World Cup qualifying because they penetrated the Russian defense in Moscow in November, a strategic conquest denied both Napoleon and Hitler.
Speaking of our favorite mass murderer, don't you think his hell-roasted spirit is in particular agony knowing that Germany's side has a bunch of guys who under his command would have been sent to a completely different kind of training camp? Turks, Brazilians, even Poles. To paraphrase another German, Max Weber, "The progress of humanity is the slow boring of hard boards." 65 years is not that long (the Serbs, who were eliminated yesterday, are still stuck on the year 1389). So this development is a very happy one.
Back in France L'Equipe is not being
welcomed a la maniere de Gaulle. The French are playing Yellow Card Red Card Race Card, with digits pointing about who to blame, who won't sing La Marseillaise and who is and is not really French.
A quick look at a team picture shows 13 players with dark skin. Contrast this with the 1998 championship team, which had only 13 players with dark skin. Ok, so it's the same number but that team, in contrast, won so they're patriots, true French, whereas this team lost, so they are a bunch of unassimilated enfants d'Afrique unjustly blessed with French citizenship. We'd have done better with the Algerians!
Yes, they conducted themselves horribly, winners of the Petulant Boot, and deserve the nation's condemnation. They squandered a quadrennial opportunity on the world's biggest stage, their behavior a warning to the world's children rather than an example.
But maybe it's about individuals and their poor choices, or about how professional athletes are absurdly spoiled, rather than let's simply tar everyone with the same old tar? Vive, vive, vive Le Pen!!!
France's flame-out was spectacular but mostly took place away from the pitch, and the whole mess with Henry's hand ball against Ireland and the French coach's astrological consulting made this outcome seem preordained in that weird fateful fashion that is so common in soccer.
The argument could be made that Italy's collapse was more shameful, especially when you consider the end of the Slovakia game. Once they got down by two goals Italy began playing with speed and inspiration. It was the most riveting 20 minutes of the tournament and it made it obvious that Italy's prior performance was from apathy.
France seemed troubled, but Italy seemed indifferent. That's a greater sin. In contrast, the Western Hemisphere is playing with enthusiasm and purpose lacking in most of the European powers. At least six of the eight teams are going to advance to the Round of 16 and Chile, the team playing the most exciting soccer, might make a seventh.
More specifically, has anyone noticed that in this particular game of Risk the South Americans are taking over the board? 10 wins, zero losses, three draws, with top-ranked Brazil and Chile playing against Portugal and Spain today. Today could have the best play we've seen so far.
To give us a sense of where things are, let's take a look at the map.

Hey, who stole Europe?
Share:

Jeff Klein at The New York Times Soccer Blog has gathered a wonderful
video collection of 17
celebrations around the country (many of them here in California).
Most of them are either after Landon Donovan's stoppage time goal or
post-match, but this one from San Diego actually starts a few seconds
before the goal so it captures the false start after Dempsey's kick into
the goalkeeper, an intake of breath, then the explosion. It's just what
it felt like at Nickies in the Lower Haight and one imagines all over
the country.
This intense interest in the World Cup is more about national pride
than a new-found love of soccer. Hopefully interest in the game will
continue to grow for kids and their parents, because of all the team
sports it's the one that will produce the highest degree of physical
fitness, which according to statistics we desperately need to provide
for our young.
It's even easy to imagine highly competitive high school soccer in
more parts of the country but the economics and the low scoring will
prevent the game from catching on at the professional spectator level.
However, the United States international team could continue to improve
dramatically as more and more kids go to play in the European leagues
after they leave school.
Whatever
happens later, for now it sure is great to get up at 5:30 in the
morning and to go find a pub to share this team with others. It's also
fantastic to play well in the world's game. Take a look at the bottom of
the NYT blog's game play-by-play.
It was a joy to read all the well-wishing comments from around the
world.
It feels, too, that this team which plays a foreign game has an
iconic American hero. Donovan is slight, without much swagger to him. He
spends most of his time running, and his rush up the field on the
winning goal was breathtaking. But he is most compelling when he stands
still.
When Donovan is poised before the ball at a corner kick or a free
kick he has an air of quiet certainty, alertness and complete
self-possession. His confidence and attention radiate to his teammates
and to all of us.
There's a little Tom Hanks in these photos, but when he is surveying
the pitch before kicking the ball into play it is more like Gregory
Peck, as if Atticus Finch were a coach whose job is to integrate a high
school team in the 1960s American South.
He tells us with his eyes
that he's going to get it done. A hero makes people say "That's what I
want to be like." Donovan inspires that.
Share:

Who cares if nobody is scoring in the matches as long as there's plenty of action elsewhere and so far this World Cup has delivered.
There is the controversy over the new ball, the vuvuzelas, the concern that the South African infrastructure was going to collapse and the fear that the citizenry would butcher and pillage their guests.
We have the quadrennial reminder that nobody in FIFA's tower can be bothered about whether the matches are refereed properly and that if the players, coaches, media and fans want answers they can shove a Jabulani where even Beckham can't bend it.
The French are having an epic farcical collapse, the Italians are one loss away from joining them, and don't fly into Heathrow without a parachute if England falls to Slovenia tomorrow (What if the sodding Yanks get in??!!).
Which brings us to the universal language, the only hierarchical need that approaches soccer these 31 days. Who's getting it from whom and who's upset about it? Who's deprived? Will the English dames arrive in time?
Will John Terry need a scorecard? How does a celebrity romance become an international incident? Enter here and here and here and here and if you aren't otherwise occupied you can keep doing it all day and night.
Share:

ESPN is airing an intense film about Colombia before and during the 1994 World Cup here in the United States. It's incredible, the story set around the lives of the drug lord Pablo Escobar and the World Cup player Andres Escobar.
The soccer in the World Cup is only the starting point of what is most fascinating about the tournament. It's about the best and worst parts of ourselves and how countries are different and people are the same.
It's about life, and this movie captures all of it. The match between the United States and Colombia was one of my first World Cup memories. Don't want to give anything away if you don't already know the story.
ESPN is airing it a few more times. If you're interested in the World Cup, or Colombian history, or just a riveting story, watch it.
Share:

A reasonably thorough inspection of soccer pubs and restaurants in San Francisco and Berkeley over the past ten days reveals that while there may be more people supporting the English and Mexican soccer teams in the Bay Area there is nobody having as much fun as the Brazilians.
On Sunday the Brazilian World Cup team once again gave its fans a reason to dance (as if they need an excuse) with a 3-1 trouncing of Cote d'Ivoire. Of the several places in the Bay Area which are hosts for Brazilian fans this time we chose Martin Macks on Haight St. in San Francisco. You might ask yourself how an Irish pub has become a place to samba….
So we have Thierry Henry and FIFA to thank. What a way to convert the Irish mourning and outrage at being cheated out of the World Cup into something positive that we all get to share. In addition, the pub burned down less than two years ago so we're lucky it's here at all. This is a review shortly after it re-opened.
On this perfect San Francisco Sunday the seats were gone 30 minutes before the match and most of the standing room taken by the national anthem, as you can see.
The kitchen and floor staff did an excellent job of getting food and drink to the mob, no easy task. There were plenty of TV screens, flags everywhere, and even a samba band at halftime and after the match. There is nothing like a room full of happy people doing the samba to make you want to move and to remind you to make sure that at least part of life be a party.
Brazil's next match is Friday against Portugal, the match soccer fans have been waiting for since the first round groupings were announced. Brazil is ranked first in the world and Portugal is third – it's unusual for two highly-ranked teams to be in the same group so expect a great match. Play hooky.
Share:

Soccer is not a game of statistics, one of its many charms in today's sporting world overrun with sabermetricians. So when numbers do present themselves it is noteworthy.
Portugal demolished North Korea, sorry I mean DPRK, 7-0 this morning. In a tournament with an average total goals per game around two this is most immodest, a clearly unfair distribution of wealth.
The most number of goals scored in a World Cup match is 10, by Hungary in a 10-1 match against El Salvador in 1982. The goal differential in that match tied the record set by Hungary against South Korea in 1954 and matched by Yugoslavia against Zaire in 1974. Because you like numbers you can guess the score of those matches.
If you count qualifying matches, Australia beat American Samoa in 2001 by 31-0. At some point doesn't the ball file a medical claim?
At the other extreme, Switzerland is just a minute or two away from breaking the record for longest amount of time without giving up a goal. It's around 545 minutes, just over six matches worth of time. In order to accomplish this without winning a tournament, Switzerland had to acquire another record – in 2006 they became the first team to be eliminated without giving up a goal, losing to Ukraine in the Round of 16, 3-0 on penalty kicks. The fact that they missed three straight penalty kicks tells you why their stellar defense hasn't led to more success.
Chile loves to attack, Switzerland is down a man, and twice in the last few minutes Chile has come close, having a goal turned away on an offside call and another thwarted by a great save and some luck to follow. Let's end the post before the record is set, because soccer is about the process, not the result.
Oh, one other number and one more record. The referee of this match is trying to issue more yellow and red cards than anyone ever, approaching eleventy billion. For the first time ever, a Swiss player has been ejected from a World Cup match. Apparently the U.N. is being notified and Switzerland's historic role as peacekeeper being called into question.
The match is getting very rough, which after the Brazil-Cote d'Ivoire aggression at the end of their match yesterday makes one say, "I went to a World Cup and a hockey game broke out…"