About Robert Schrader
Robert Schrader is a travel writer and photographer who's been roaming the world independently since 2005, writing for publications such as "CNNGo" and "Shanghaiist" along the way. His blog, Leave Your Daily Hell, provides a mix of travel advice, destination guides and personal essays covering the more esoteric aspects of life as a traveler.
Latest Posts by Robert Schrader
Share:

Taipei is not a huge city, certainly not for East Asia. Taipei's small size (compared to cities like Shanghai, Tokyo and Hong Kong, anyway) was actually the first thing I noticed about it. The most obvious manifestation of this is in Taipei's cityscape. Excepting Taipei 101, which was for a time the world's tallest building, there are no skyscrapers of note on the skyline of Taiwan's capital. Likewise, the city's MRT system has only five lines, none of which are particularly sprawling and whose stations, even at transit junctions, are civilized and un-crowded.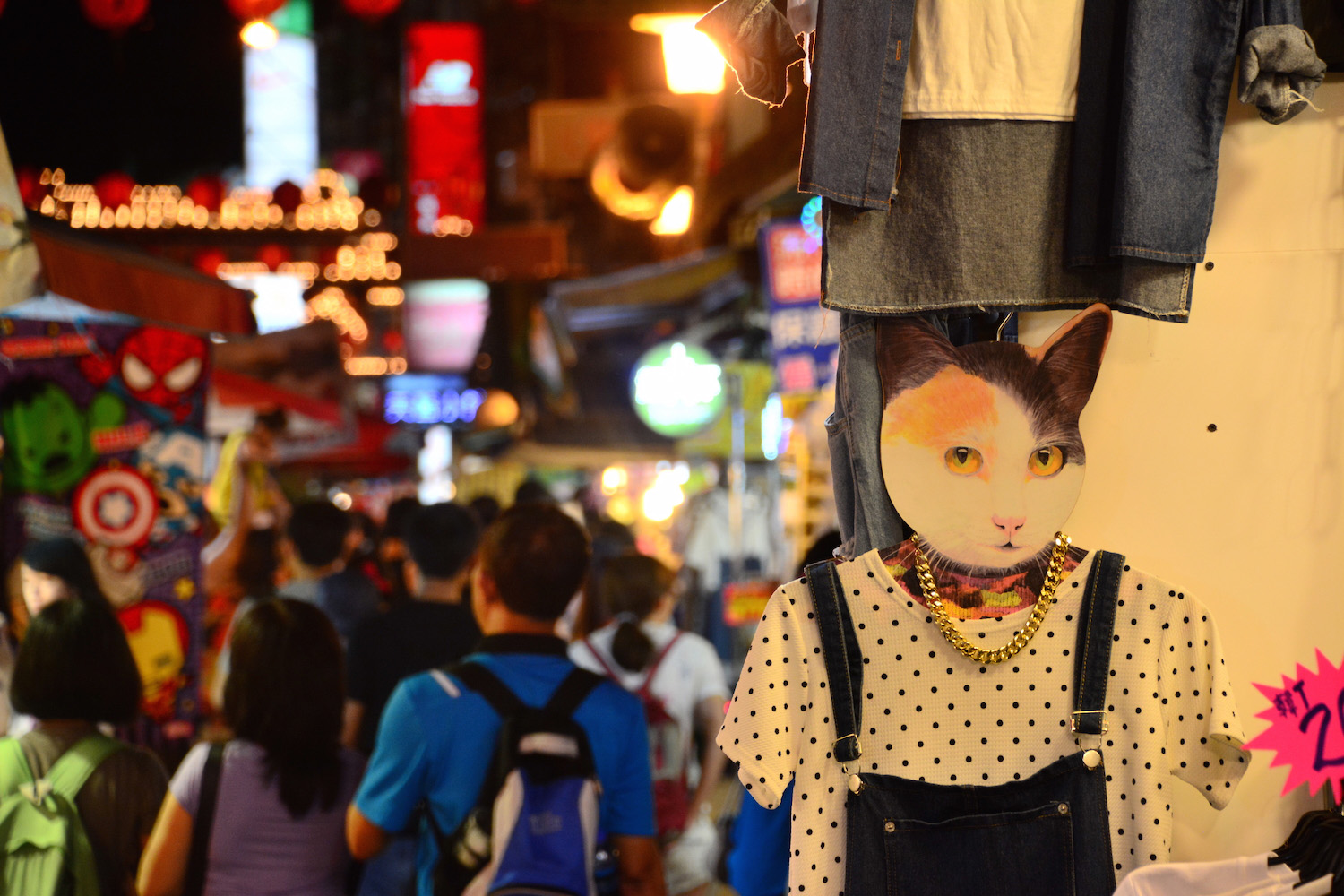 I mention this not to degrade Taipei, but rather to praise it: Its manageable scale makes it an easy city to explore. And the ratio of awesome things to see and do in Taipei—they approach infinity—to its delightfully finite urban limits also makes it a very easy city to love.
Where to Stay in Taipei
Taipei's city center is even more compact that the city itself, so as long as you're somewhere in the general—I'd say within 3-5 stops of Taipei Main Station on the Taipei MRT—you're going to be just fine. As far as which type of accommodation to stay? Well, like most Asian cities of any size, Taipei offers a wide range of accommodation, but in my experience, the best value can be had by staying in one of the hundreds of serviced apartments throughout the city.
Day One: Big Places in the Little City
The Taipei 101 skyscraper, as I mentioned in the intro to this article, is huge—and I'll get to it in a second. Start your first of three days in Taipei, however, by seeing some of the other "big" attractions this small-ish city has to offer.
After having a breakfast of Taiwanese street food (might I recommend following your taste buds through the Shuanglian Morning Market, near the Shuanglian MRT station?), ride the MRT to Chiang Kai Shek Memorial Hall.  Dedicated to Taiwan's founding father, the hall is the country's national monument, and is probably the most imposing structure in Taipei apart from the massive building I promise I'll get to in just one more second.
Stop for a lunch of delicious dumplings at nearby Hangzhou Xialong Tangbao, then take a leisurely walk around Taipei Peace Park to let the soupy contents of your stomach digest. If it's before about 3 PM at this point, ride the MRT to Longshan Temple, one of the most impressive temples in central Taipei.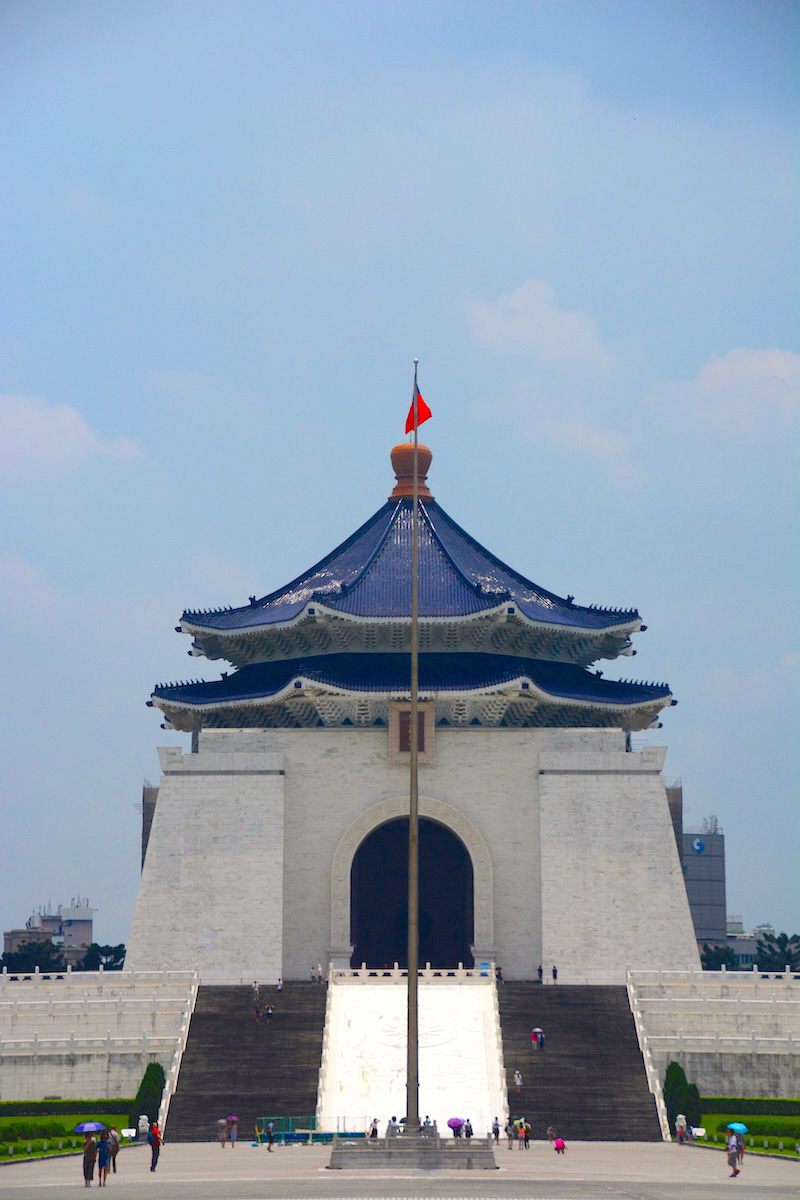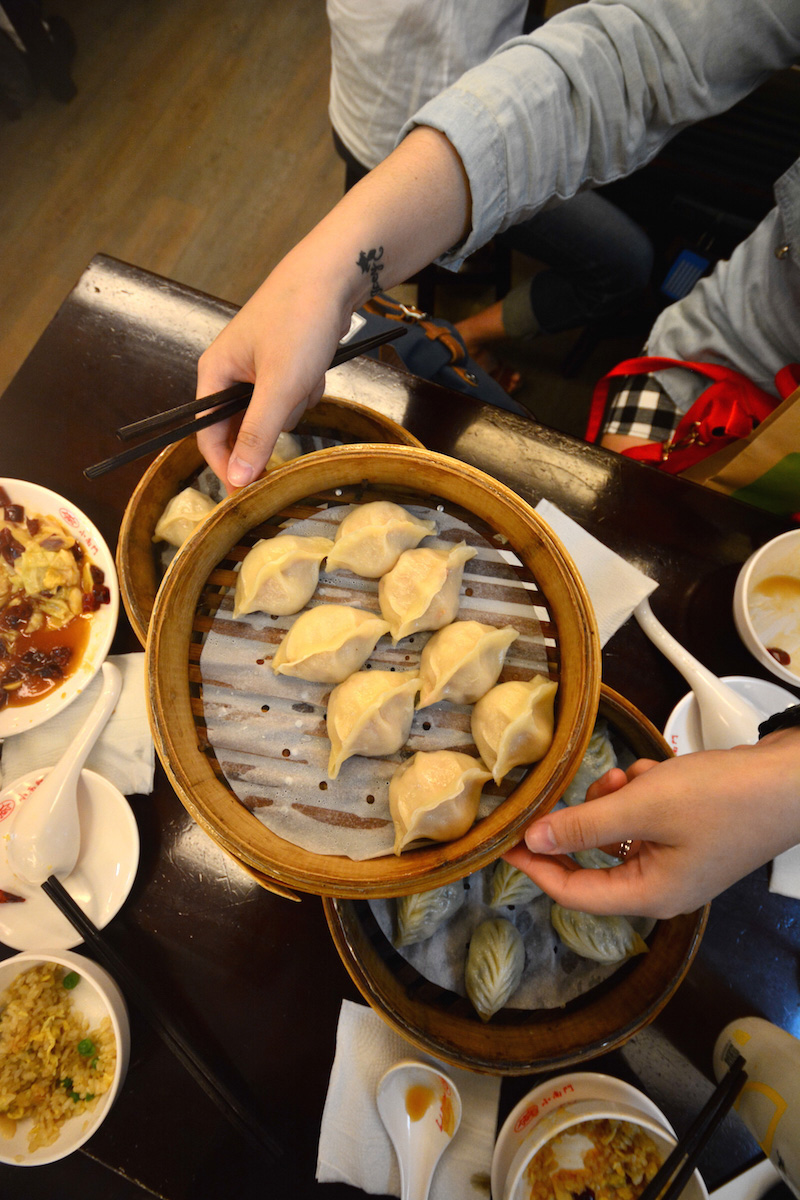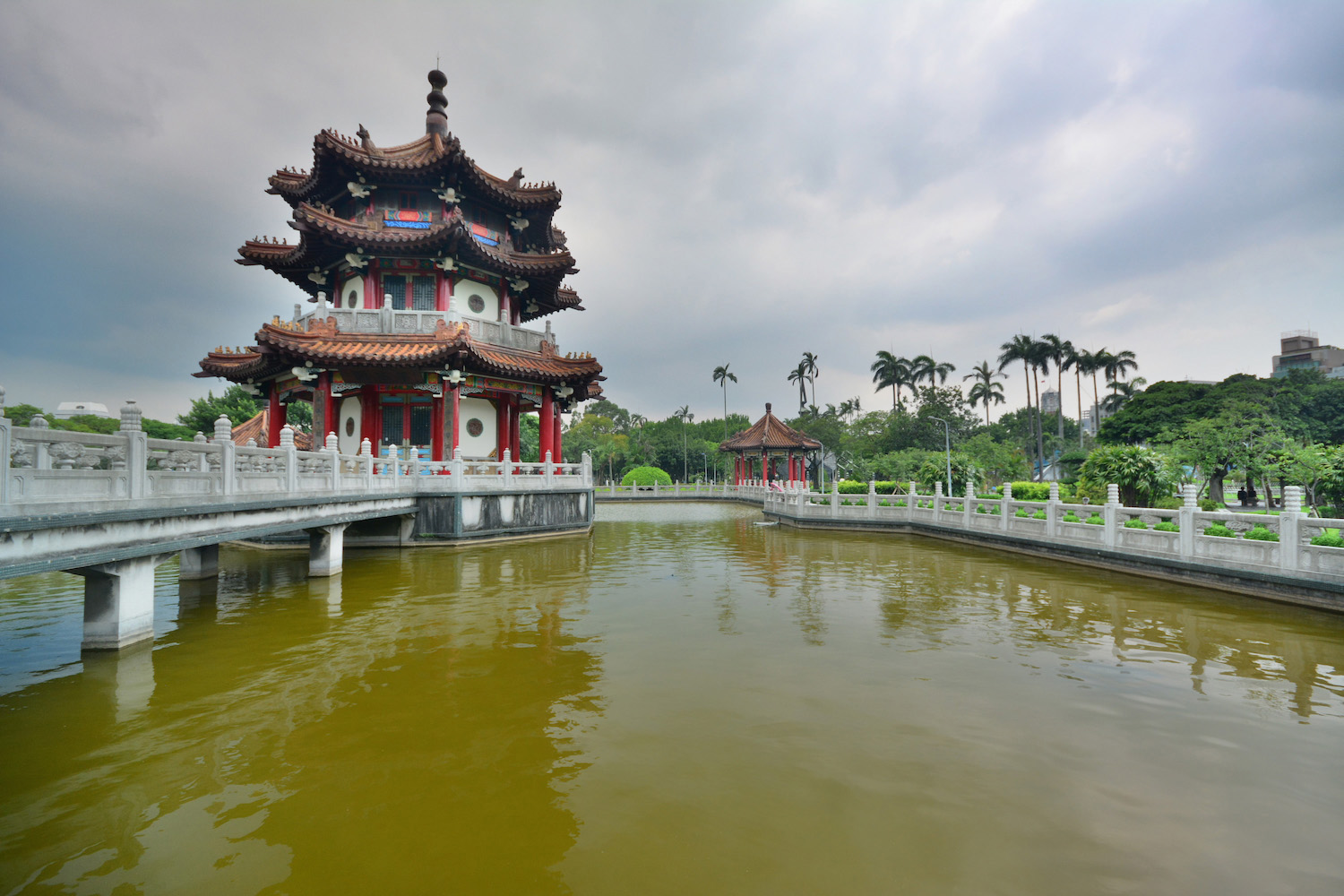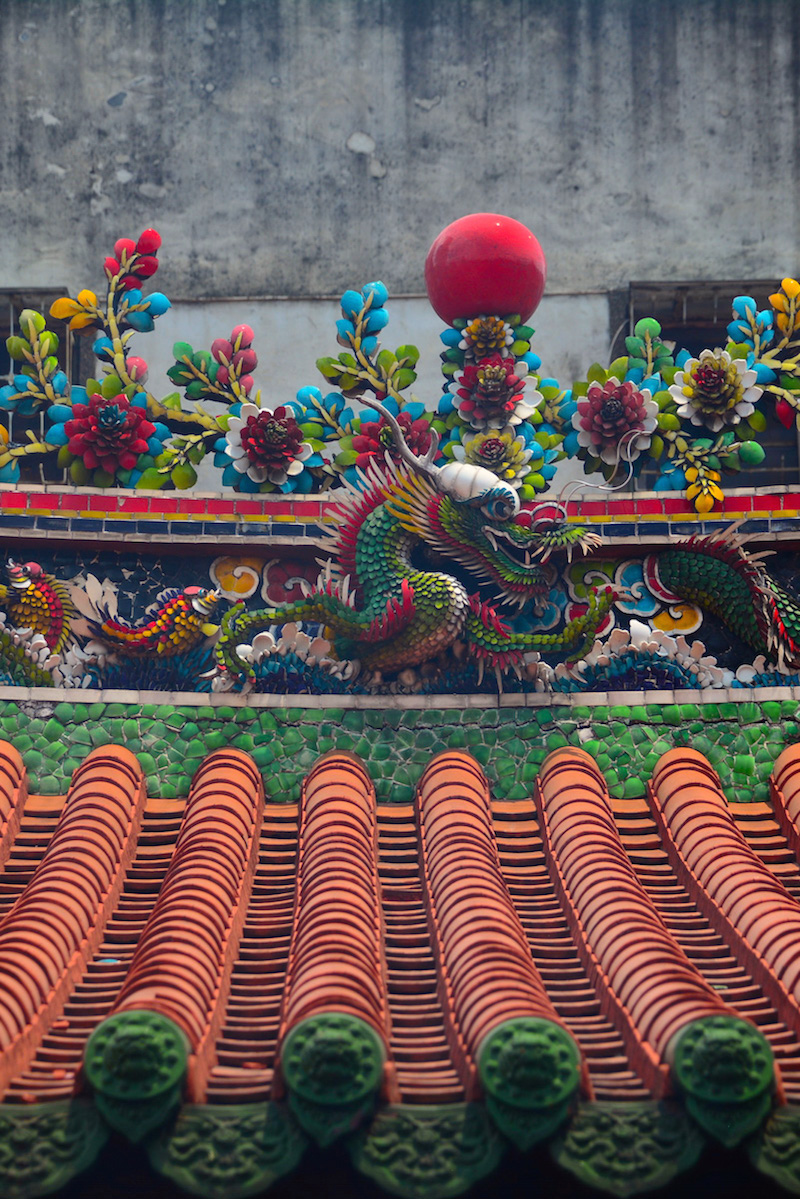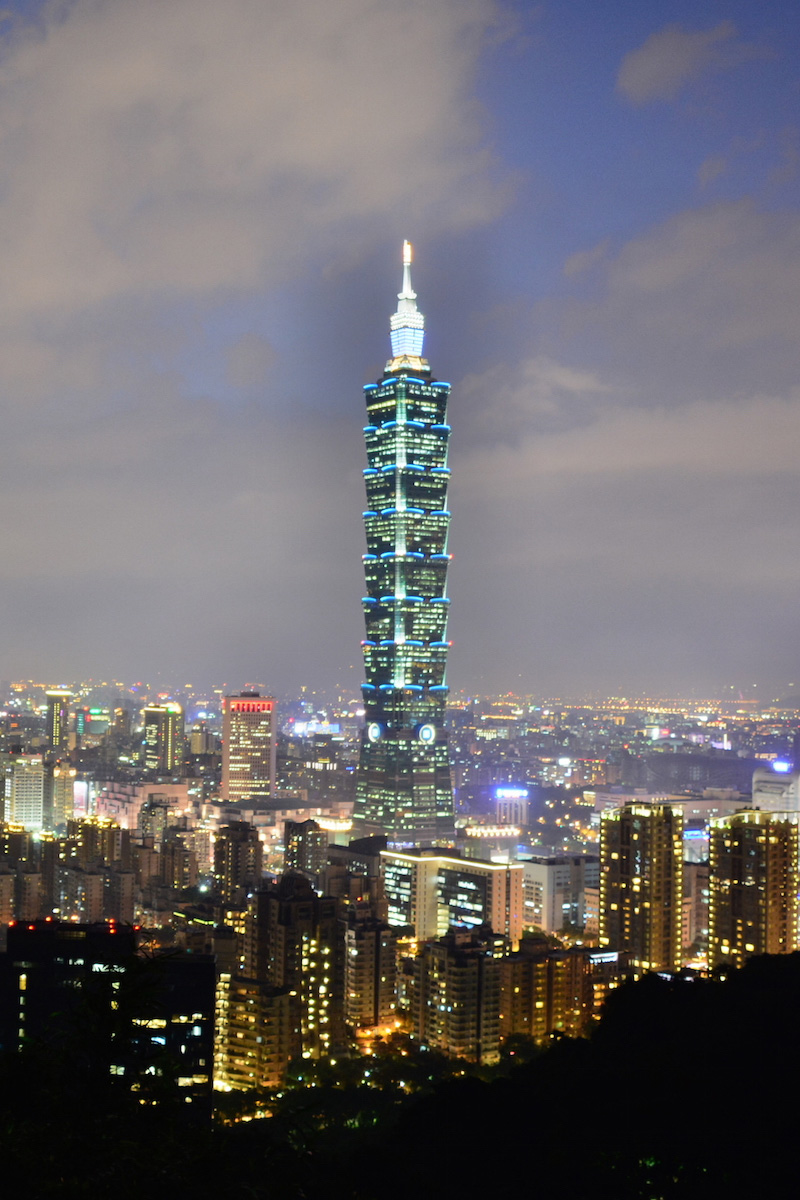 Otherwise, head to Xiangshan, whose exit will lead you to a mountain of the same name (literally "Elephant Mountain"), hiking up which will provide you not only with a priceless perspective for sunset, but—you guessed it—a beautiful view of Taipei 101 as the city lights up at night.
End the evening by taking the MRT to Houshanpi station, where you will find the impressive Raohe Night Market and adjacent Songhan Ciyou Temple, which is the perfect place to say your bedtime prayers.
Day Two: Going Green
In addition to not being extremely large, Taipei is also not extremely crowded, which is to say green space is plentiful and nature is accessible. Today, on your second of three days in Taipei, you'll take advantage of both of these facts.
Take your time getting going in the morning, whether that entails further exploring Shuanglian Morning Market or simply vegging out in your serviced apartment, then ride the MRT to Xiaonanmen station, which is just a short walk to Taipei Botanical Garden. While it's true that the Taipei Botanical Garden isn't as impressive as its sister in Singapore or as well-maintained as its cousin in Hong Kong, it nonetheless provides a green respite to your thus-far urban experience in Taipei.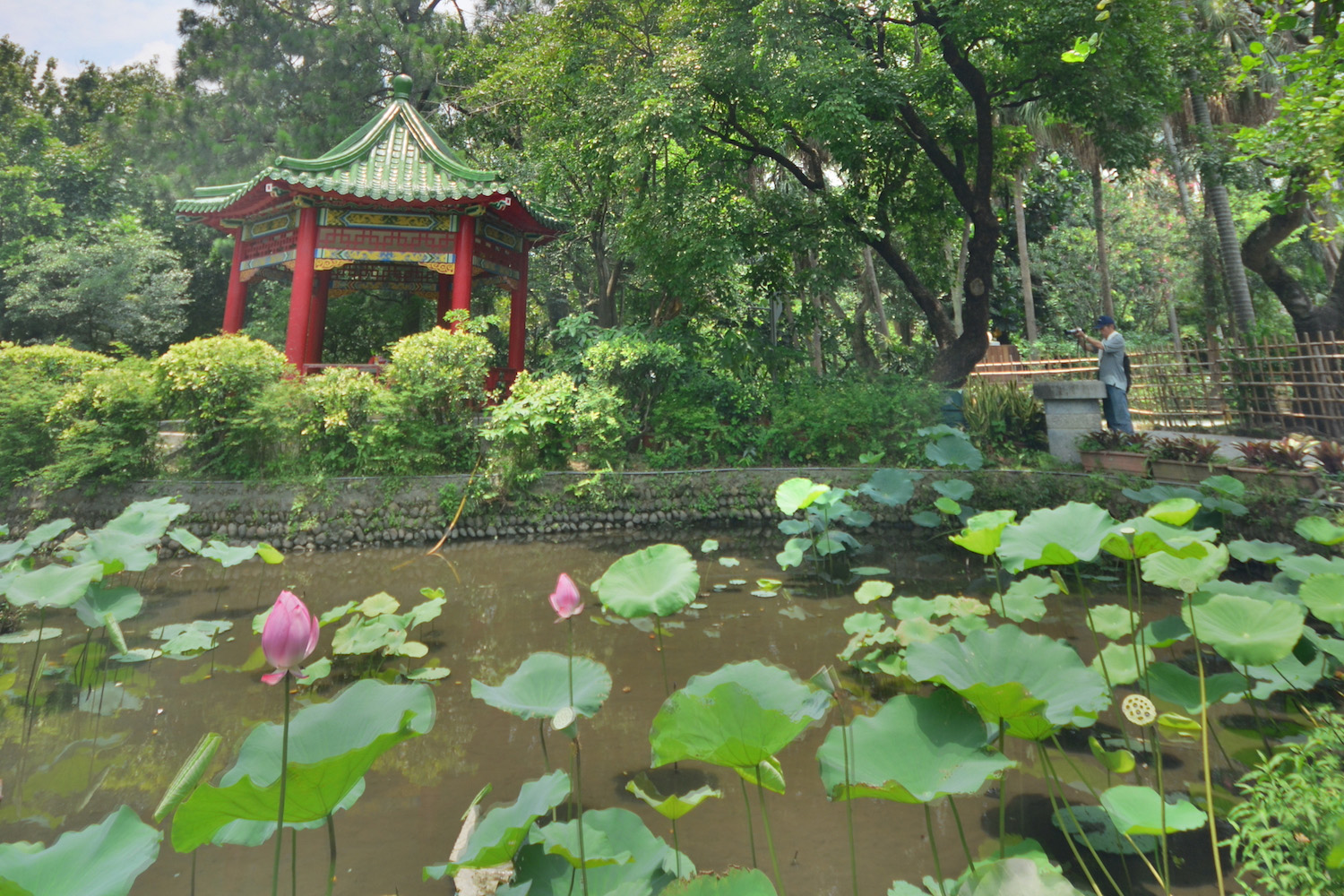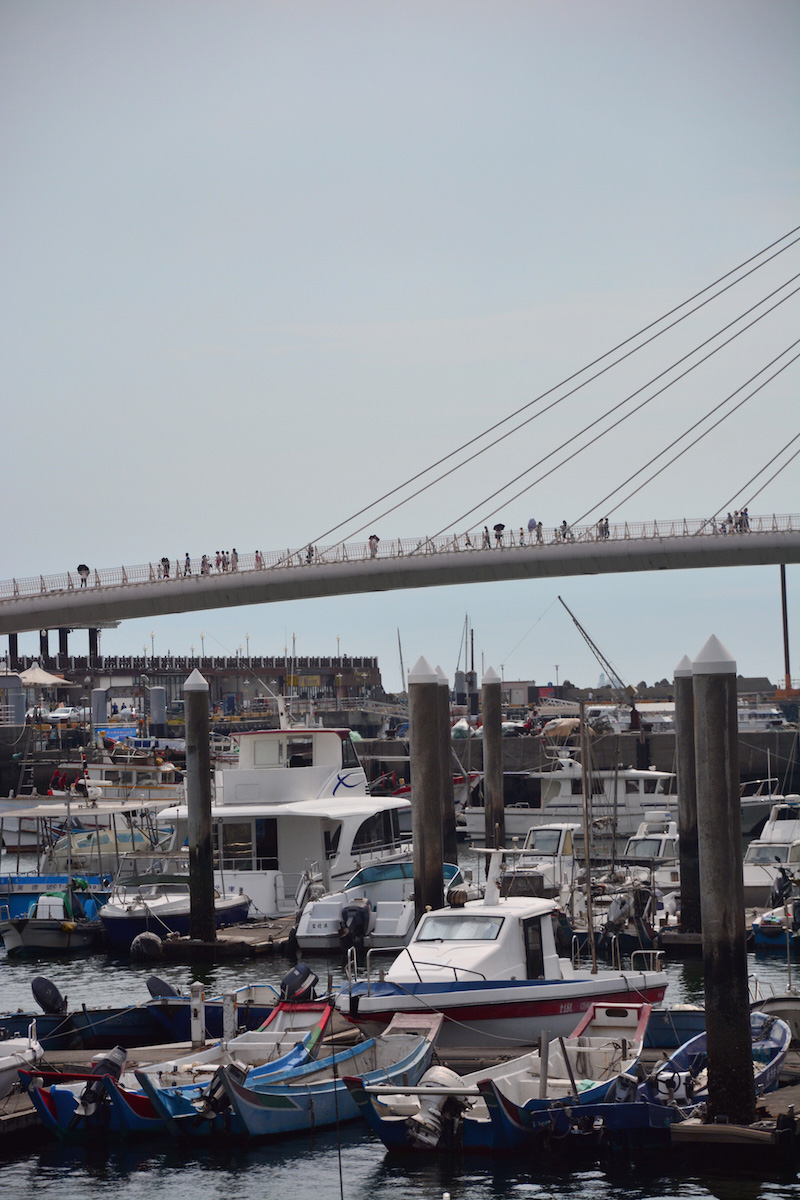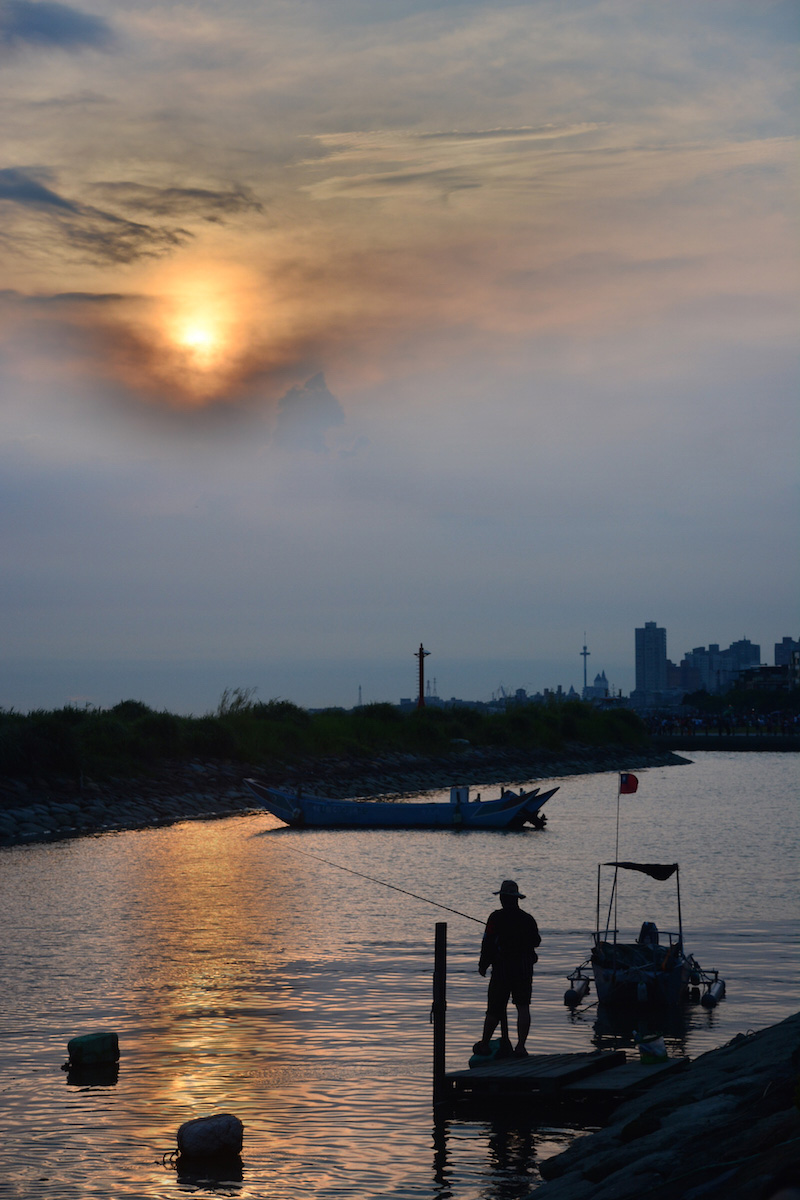 Enjoy a casual lunch near the Garden (I recommend Shin Tung Nan seafood restaurant?), before riding the red line of the MRT to its northern terminus, Tamsui. From here, you'll take one of the many buses to Tamsui Fisherman's Wharf.
Like the Botanical Garden, the Fisherman's Wharf isn't as idyllic as you might hope, but it nonetheless provides an illuminating glimpse into the way everyday Taiwanese people unwind, to say nothing of the beautiful sunsets (and, for you aviation nerds, tons of planes from all over the world taking off) on offer there.
Day Three: Surf and/or Turf
Today, for your third of three days in Taiwan, I'm going to recommend that you go on a bonafide day trip—or maybe two, if you're feeling extremely energetic.
If you're in the mood for a beach, take a train from Taipei Main Station to Fulong, which is home to the nicest beach near Taipei. It's not the nicest beach in all of Taiwan, to be sure, but if you're just going for a day trip, you won't find a better beach than the one at Fulong. If you happen to be in Taipei during early summer, be sure to check out the Fulong International Sand Sculpture Festival, which is an extremely impressive display of talent.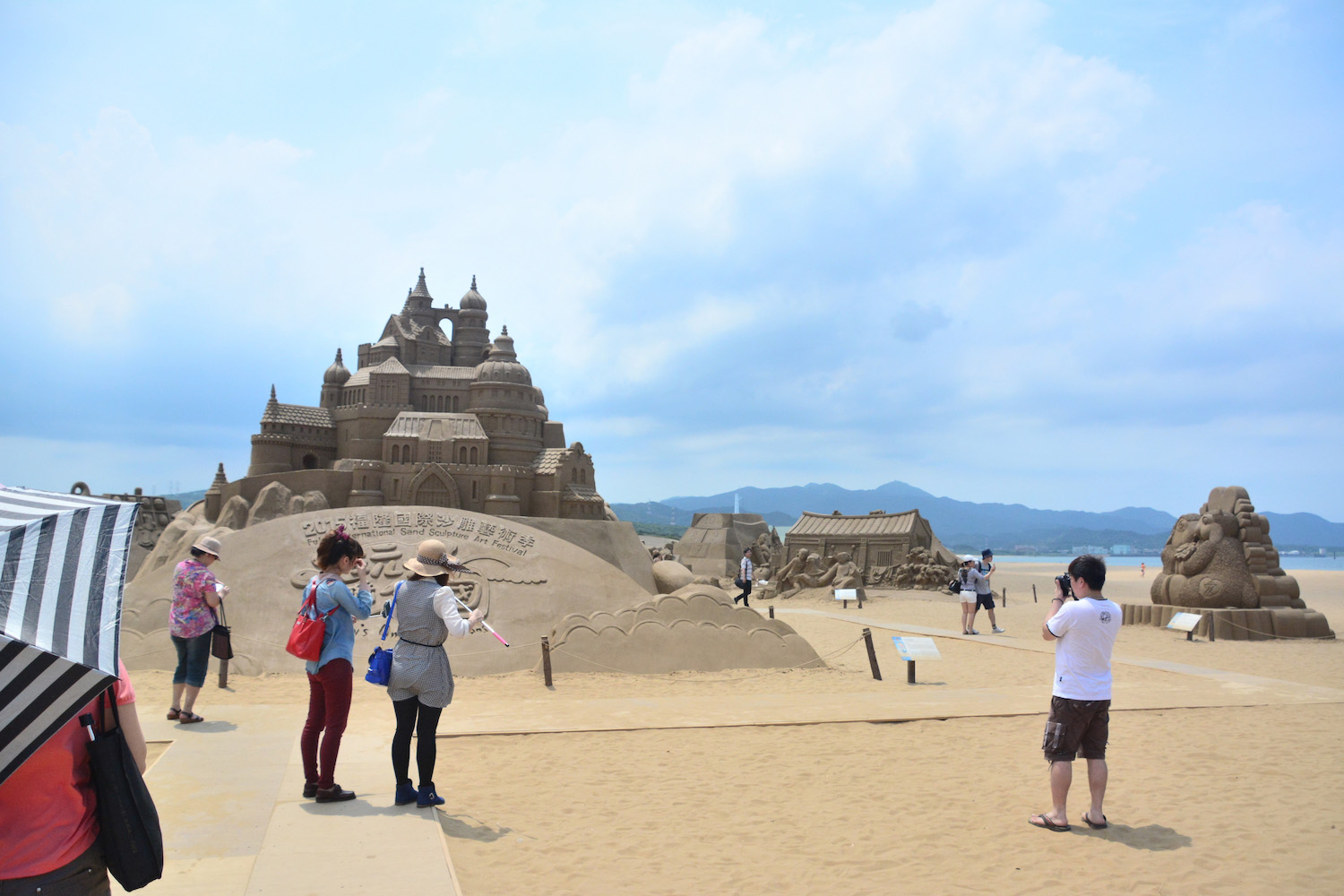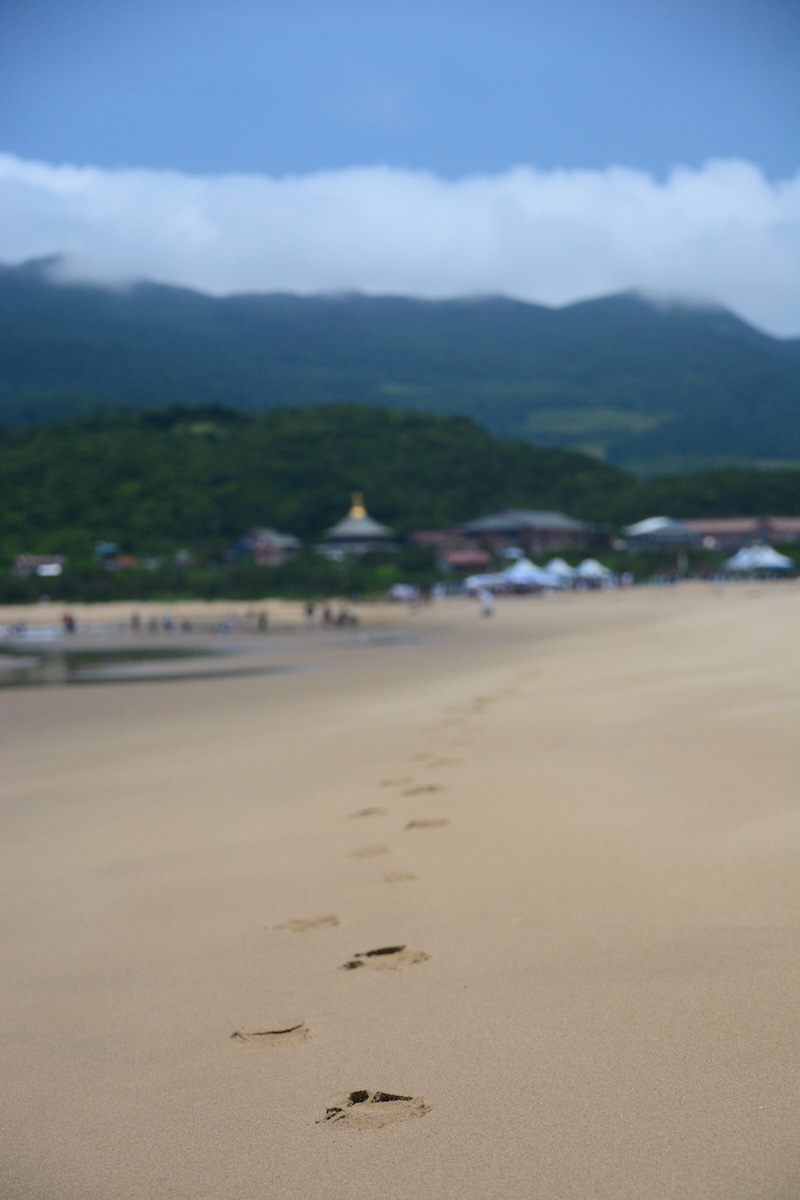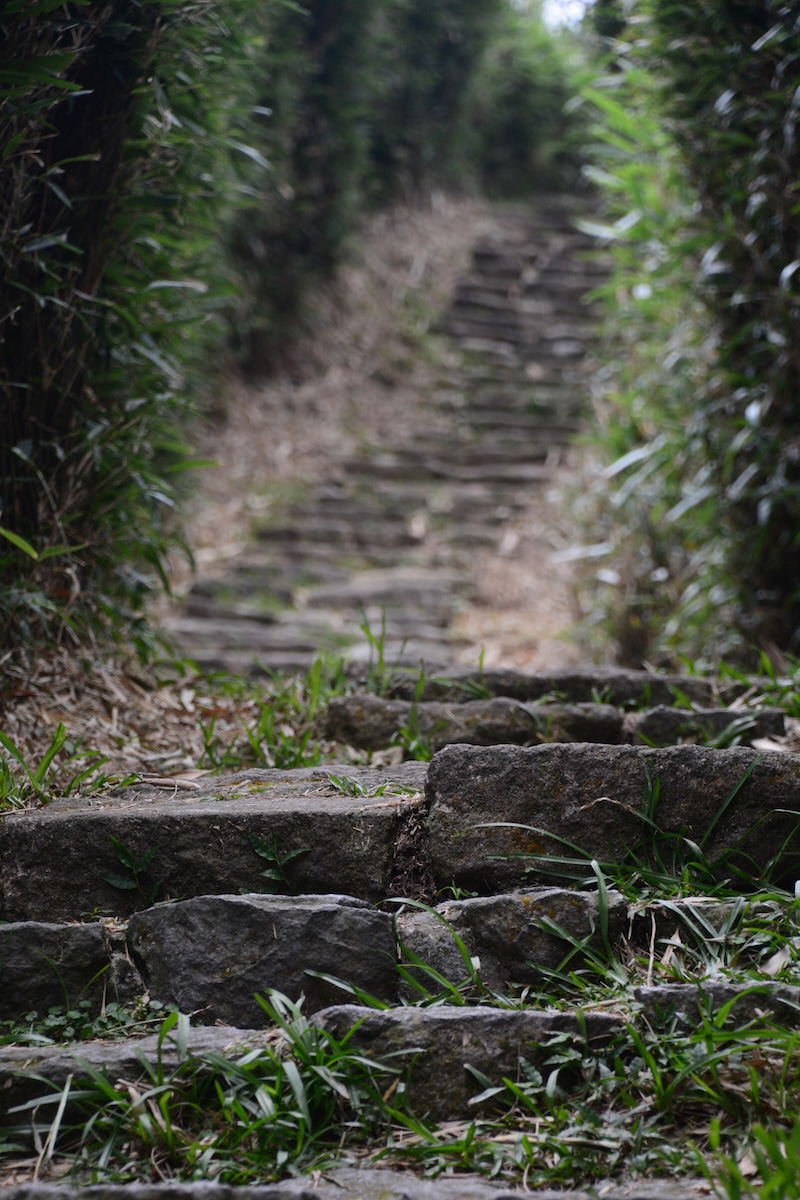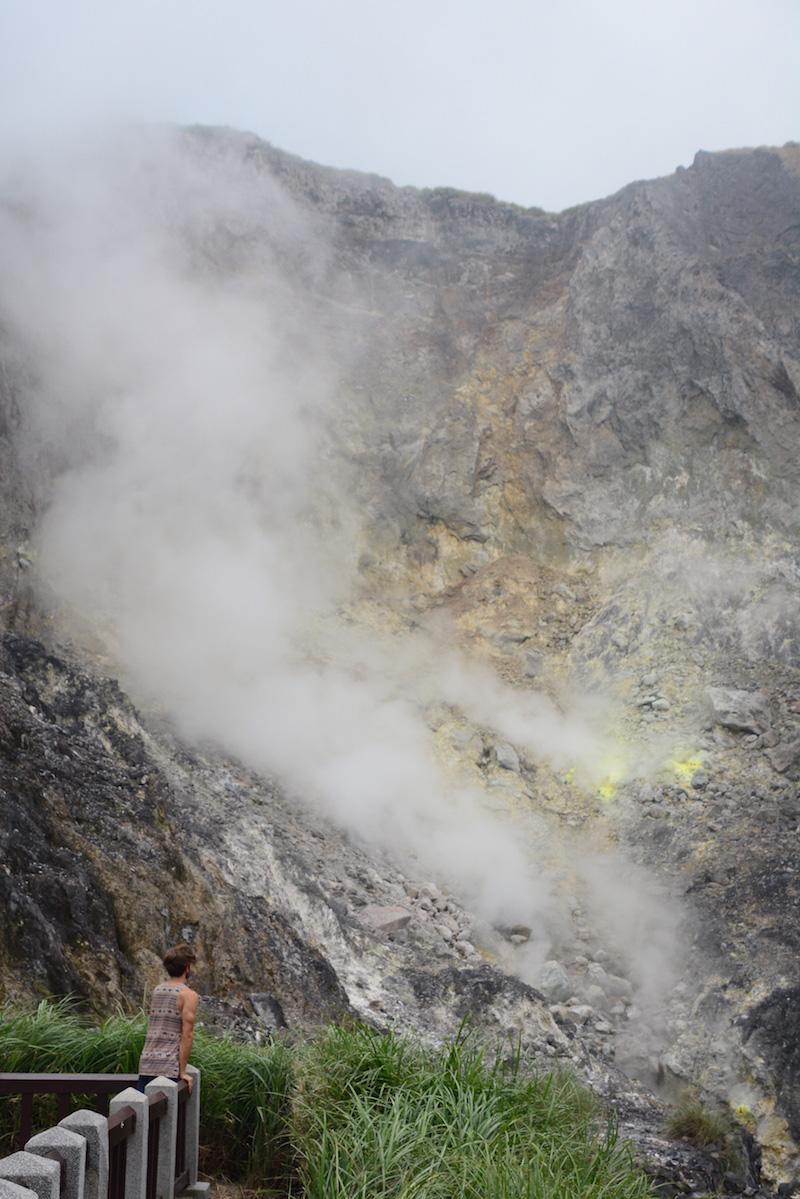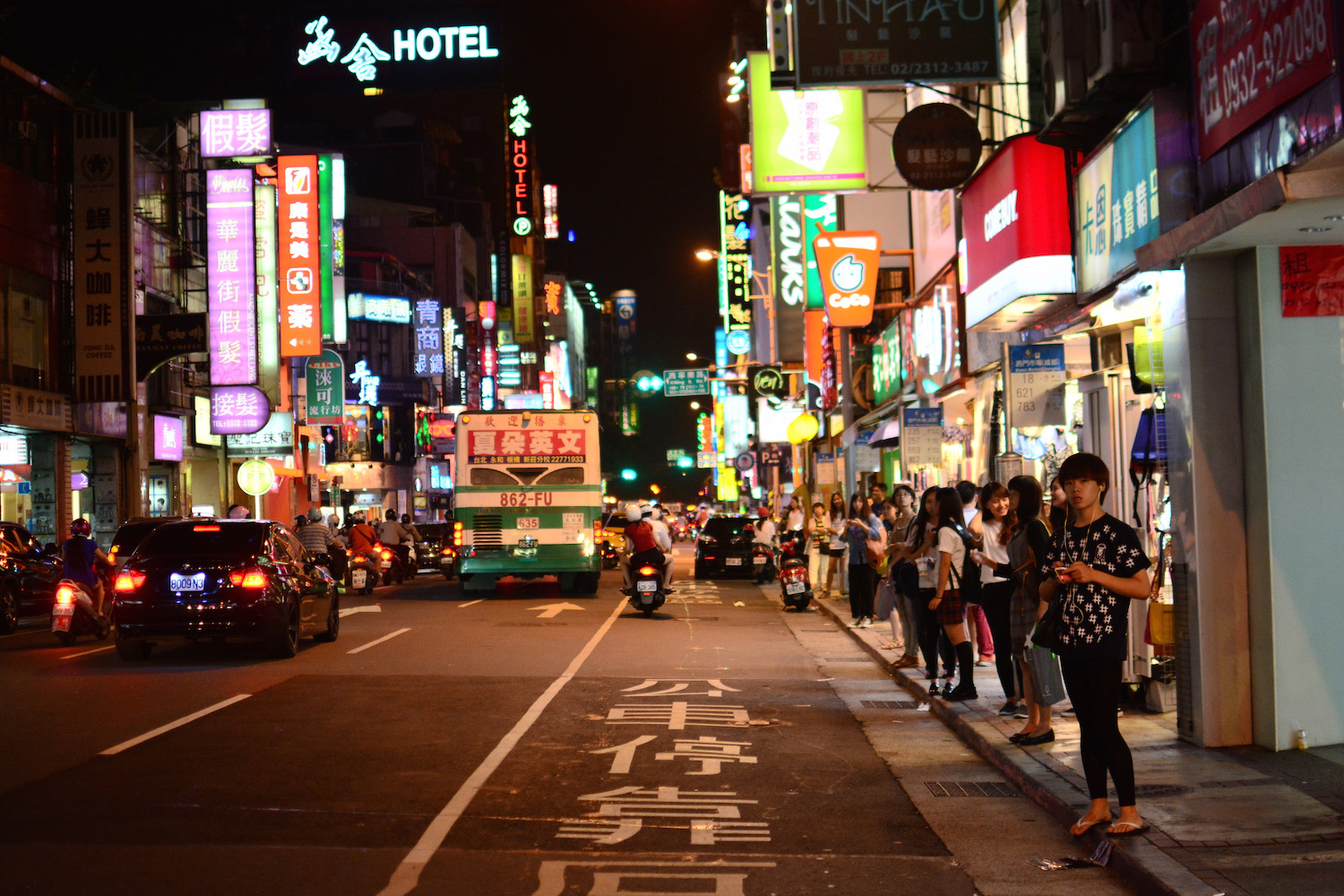 The mountains near Taipei are just as enchanting as the beach, so if you're feeling more terrestrial than aquatic, board the R5 bus from Jiantin MRT Station to Yangmingshan National Park. Once at the park's main station, you can take a shuttle to numerous destinations insidde. My personal favorite is Xiaoyoukeng, a massive gash in the earth that spews out sulfur steam, and is also home to a great hiking trail, which on clear days offers a panoramic view of Taipei from its summit.
Return to central Taipei and, if you've got the energy, spend your final evening in Taiwan's capital enjoying the lively streets and great restaurants around Ximen station. Of course, it's not a big deal if you run out of steam—I can't imagine any reason why your first visit to Taipei would be your last.
Share:

This last trip to Bangkok was supposed be a sort of vacation and for all intents and purposes, no discovery or exploration. The idea was to lock myself up in a swanky hotel and spend my mornings working out, my days writing things that had nothing to do with travel and my evenings seeing the many friends I've accumulated over my dozen previous visits to Thailand's City of Angels.
But the possibility that this visit to Bangkok would go as planned flew out the window immediately. You see, while on a layover in Tokyo, I ran into JohnMark, an Austin friend of mine who had never previously, to my knowledge, been out the country. His final destination? Yep, you guessed it.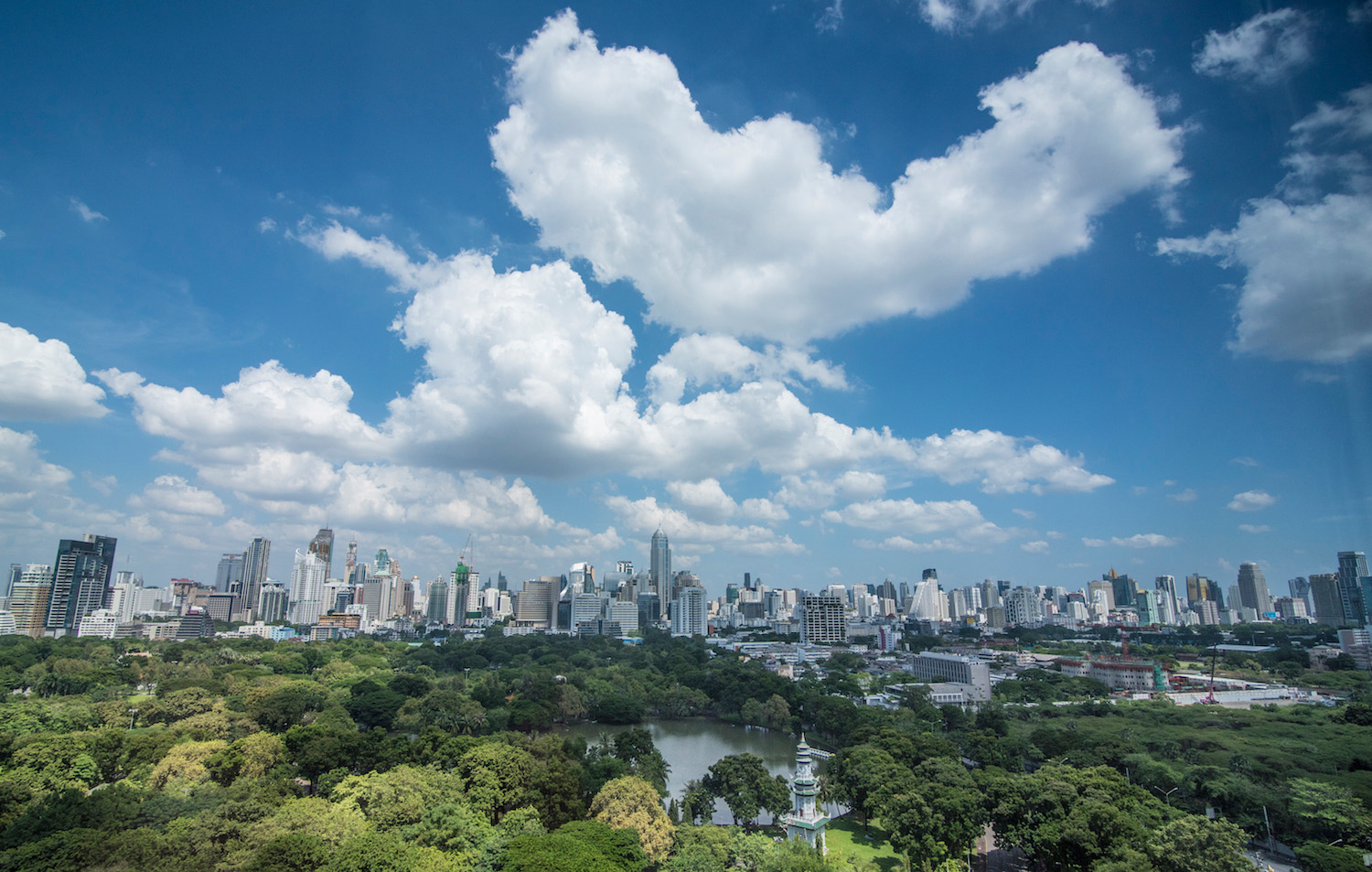 "I still can't believe we're both here," he exclaimed the following afternoon, as we traipsed through the floating market at Amphawa, about 90 minutes west of Bangkok. "I mean, how serendipitous is this?"
Serendipitous or not, I still wanted to stick to my plan following our goodbye that evening after rooftop cocktails. It was nice to finally get there, I said, reflecting on the fact that I'd never previously been to a floating market. But tomorrow, you need to write—no more travel blogger behavior on this trip!
To be sure, I woke up at the crack of dawn and after a morning run through Lumphini Park and an hour at the gym, opened the text document of ideas and thought fragments I'd assembled before my trip, and started pouring out my head, stream-of-consciousness style.
My focus quickly waned, however, as I gazed out the window of my room toward the Bangkok skyline. I want to be out there, I sighed. I need to be out there.
"But what a minute," you're probably saying, scratching your head. "Isn't Bangkok your favorite city in the world? And aren't you, like, a travel blogger? Something's amiss here and I don't know what it is."
A couple things, actually.
The strange thing about being a blogger is that while, on the surface, it affords one limitless opportunities for creative expression (namely writing), the truth is that a blog itself is a constrictive format, to say nothing of how the business of blogging can further strangle the development of ideas that don't relate directly to said blog.
I knew I needed to escape temporarily, both from my "real life" in Austin and the business I've built discovering destinations that are new to me. I figured that Bangkok, a city I know better than any other place I've traveled, would be my best shot at being "away" without being distracted from writing by fanfare or novelty.
Indeed, my readers prefer when I discover new destinations, and not write about ones I've visited many times. In fact, some have been so bold as to email me directly and chide me for writing about Bangkok and Thailand as much as I do. Fear of additional such correspondence further motivated to me set the deliberate intention of not writing any blog posts or creating any social media content related to this trip.
But the truth is that Thailand—especially Bangkok—is my favorite place in the world. Frankly, as much as I enjoy getting to know places I've never been, I would be perfectly content traveling only to Thailand (and a few other destinations in Asia, particularly Japan) for the rest of my life—if I knew a good percentage of my readership wouldn't evaporate in protest, that is.
And the truth is that amazing Thailand, as the marketing slogan goes, always amazes me. I was too inspired and stimulated during the week I just spent in and around Bangkok, exploring not only Amphawa Floating Market, but the provinces of Nakhon Prathom and Ratchaburi, to stay inside my fancy hotel and write. And I'm too pleased with photos I've taken not to share them here.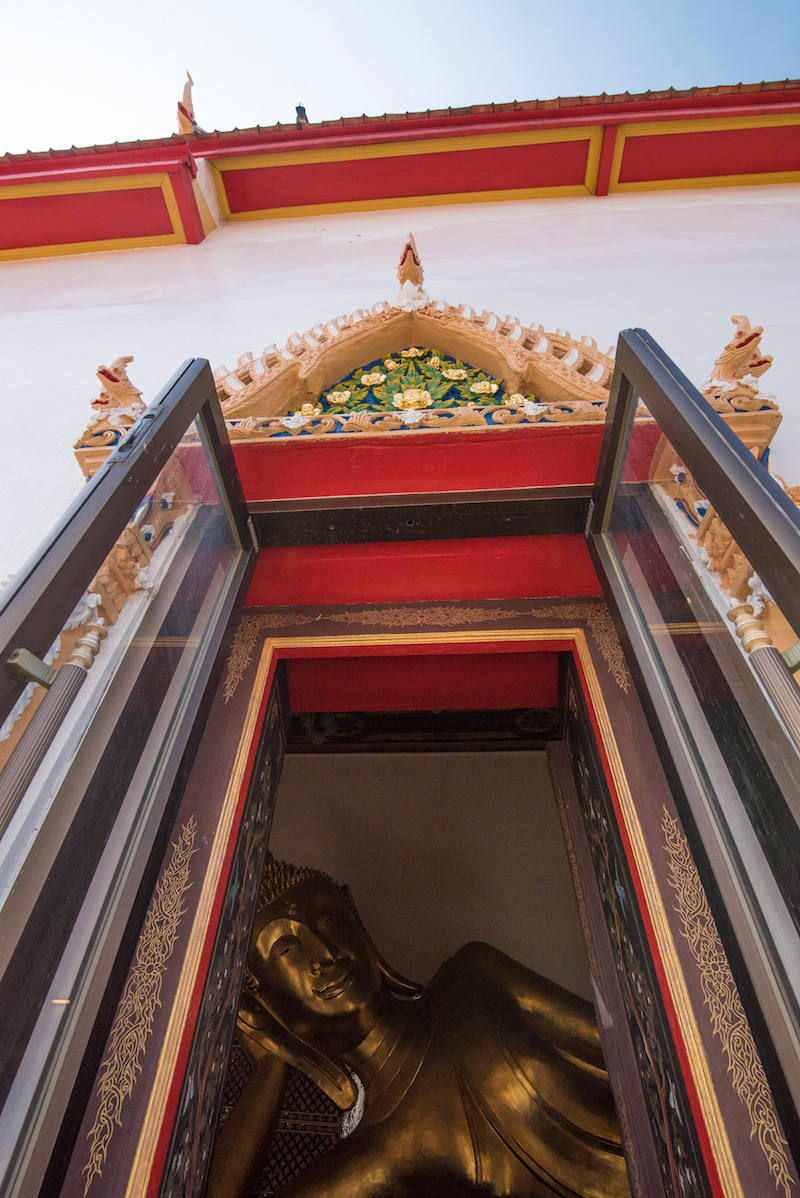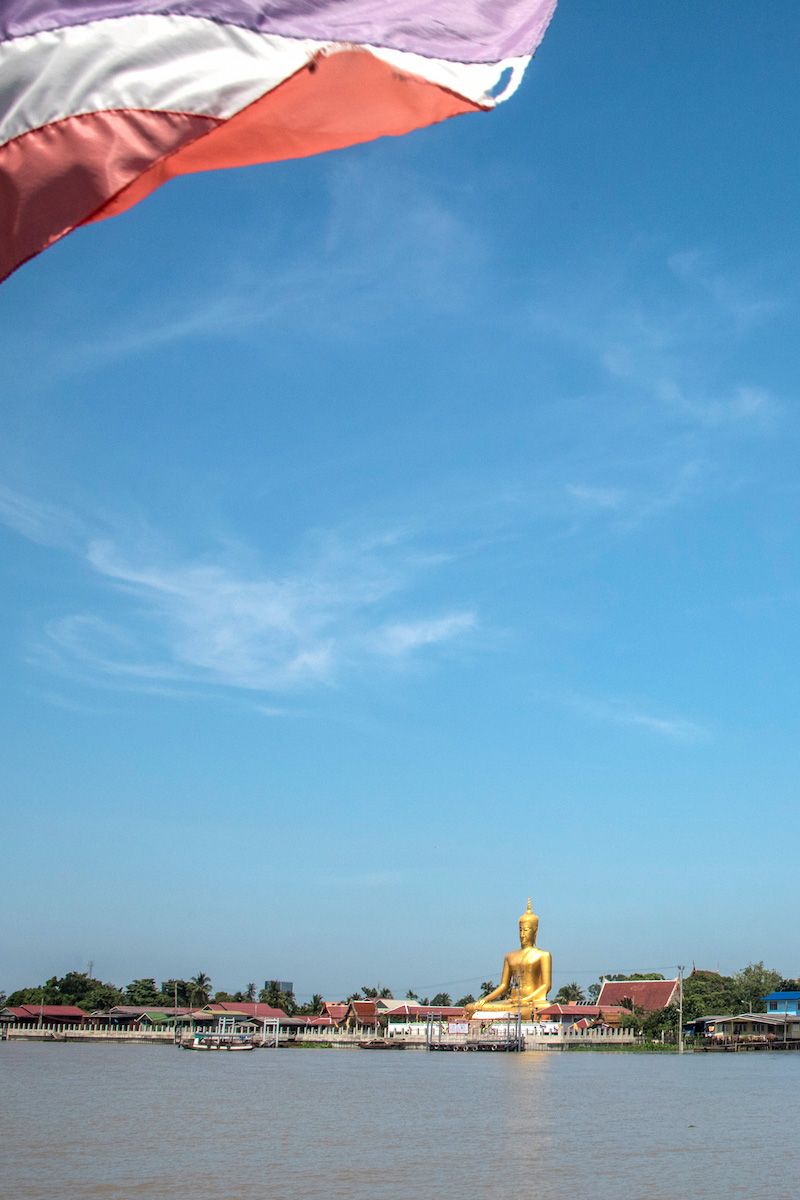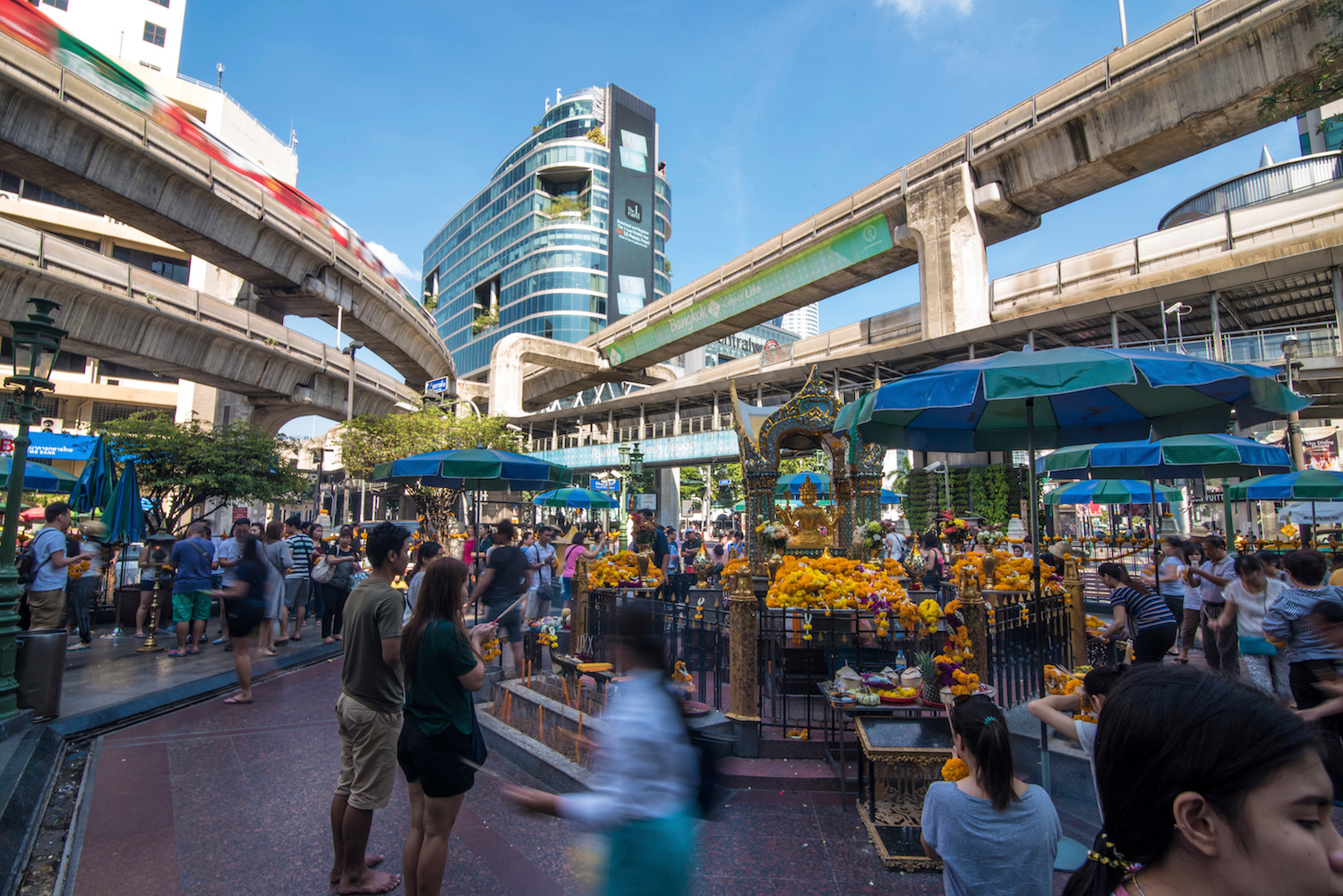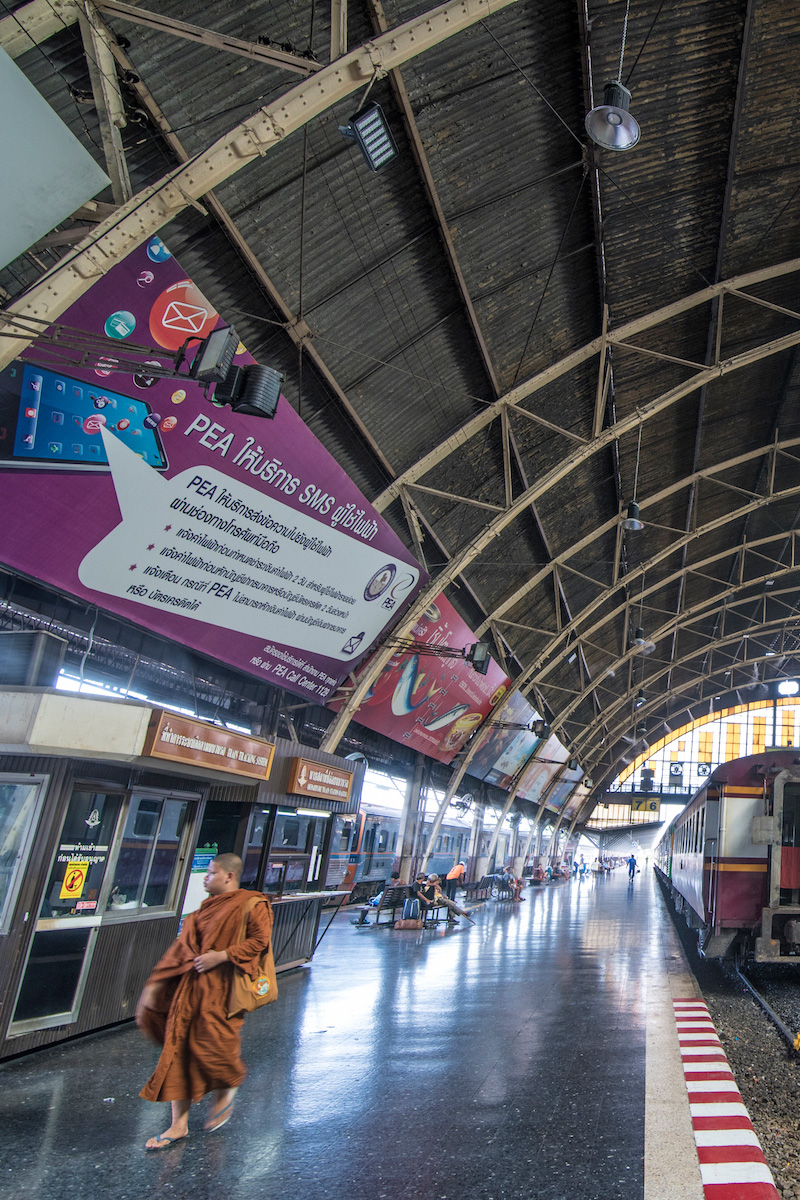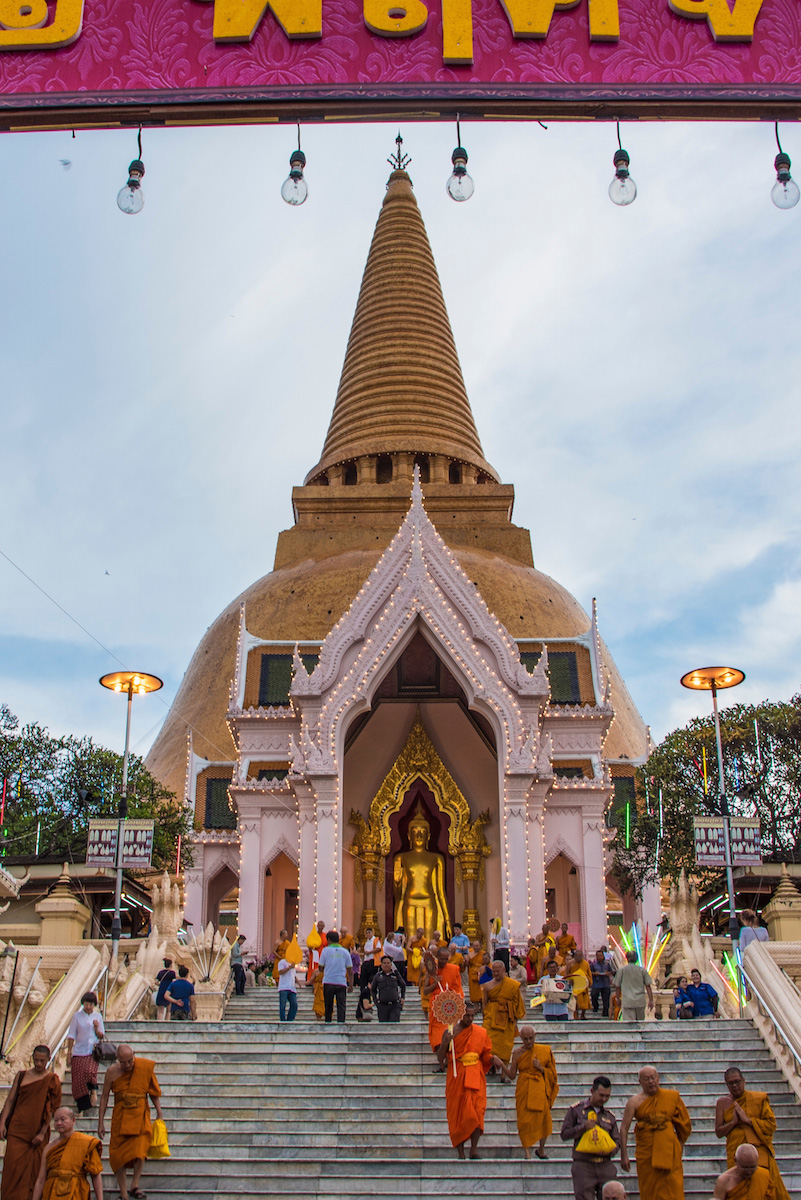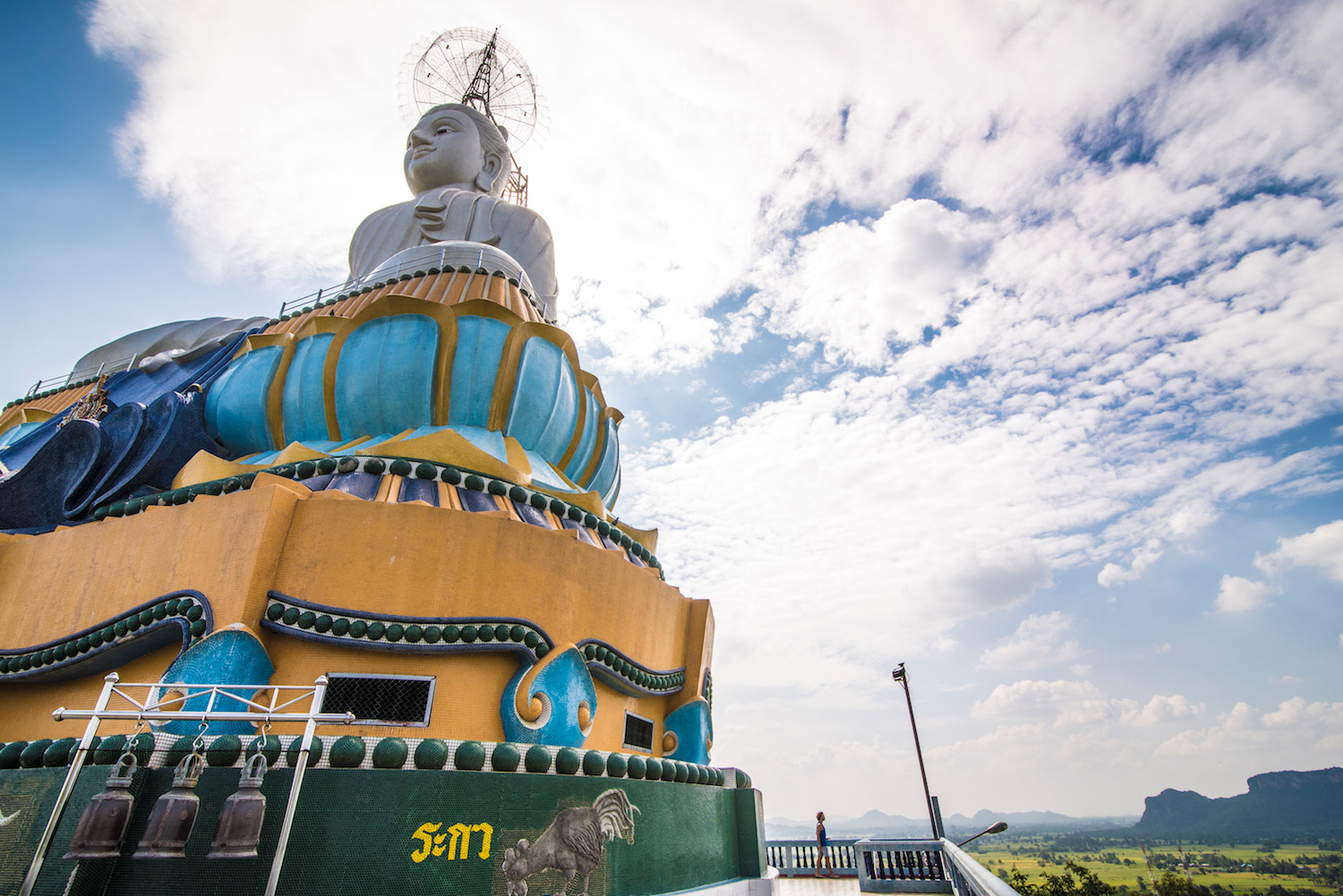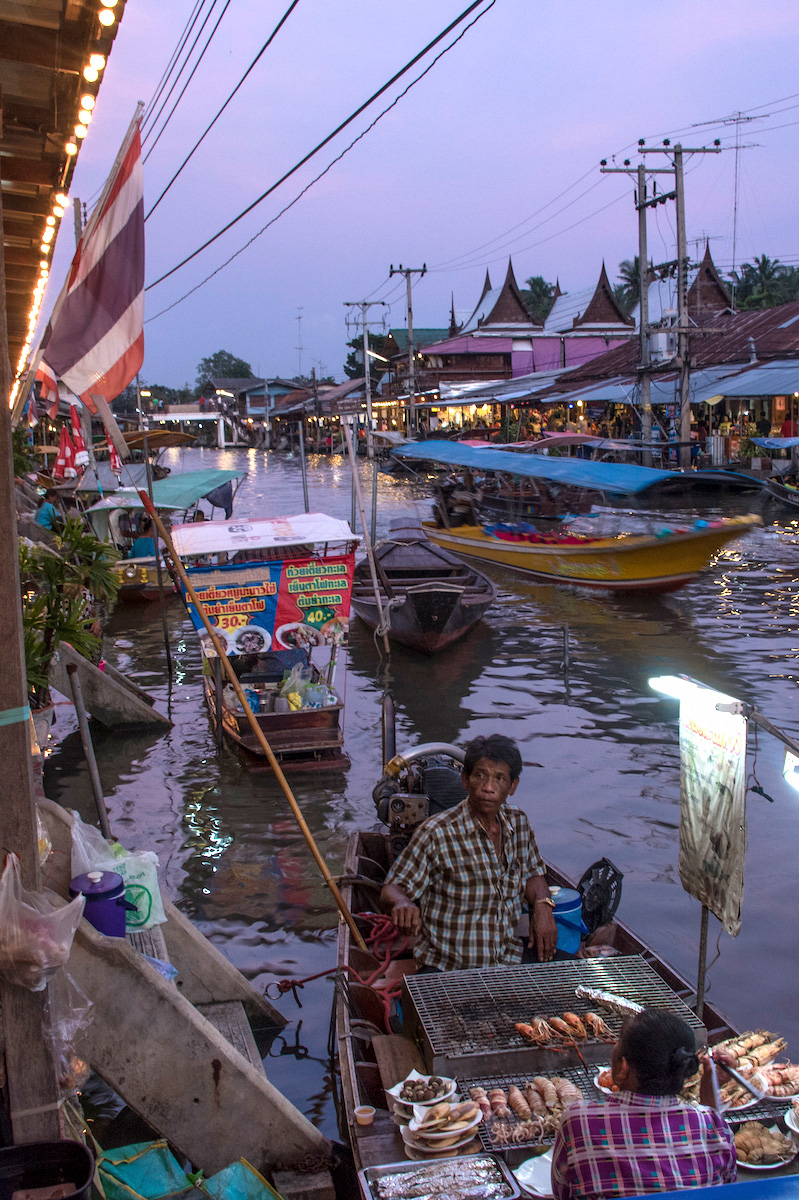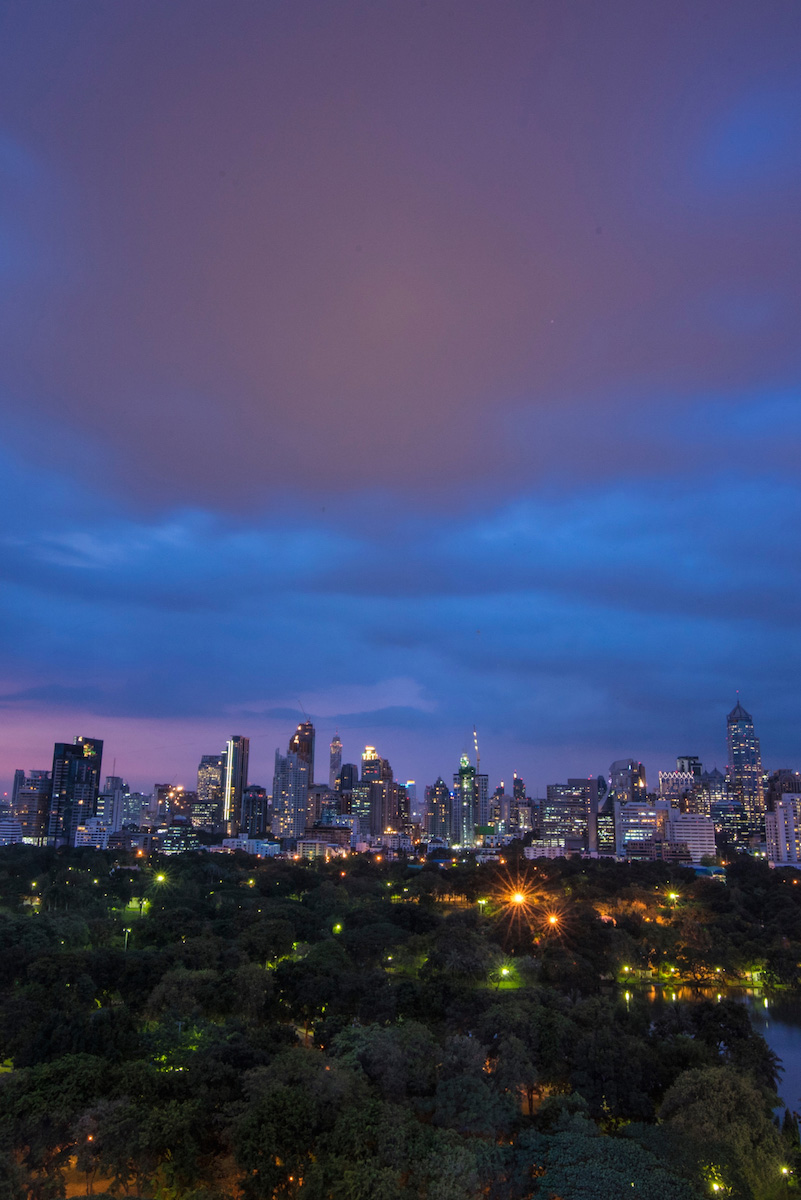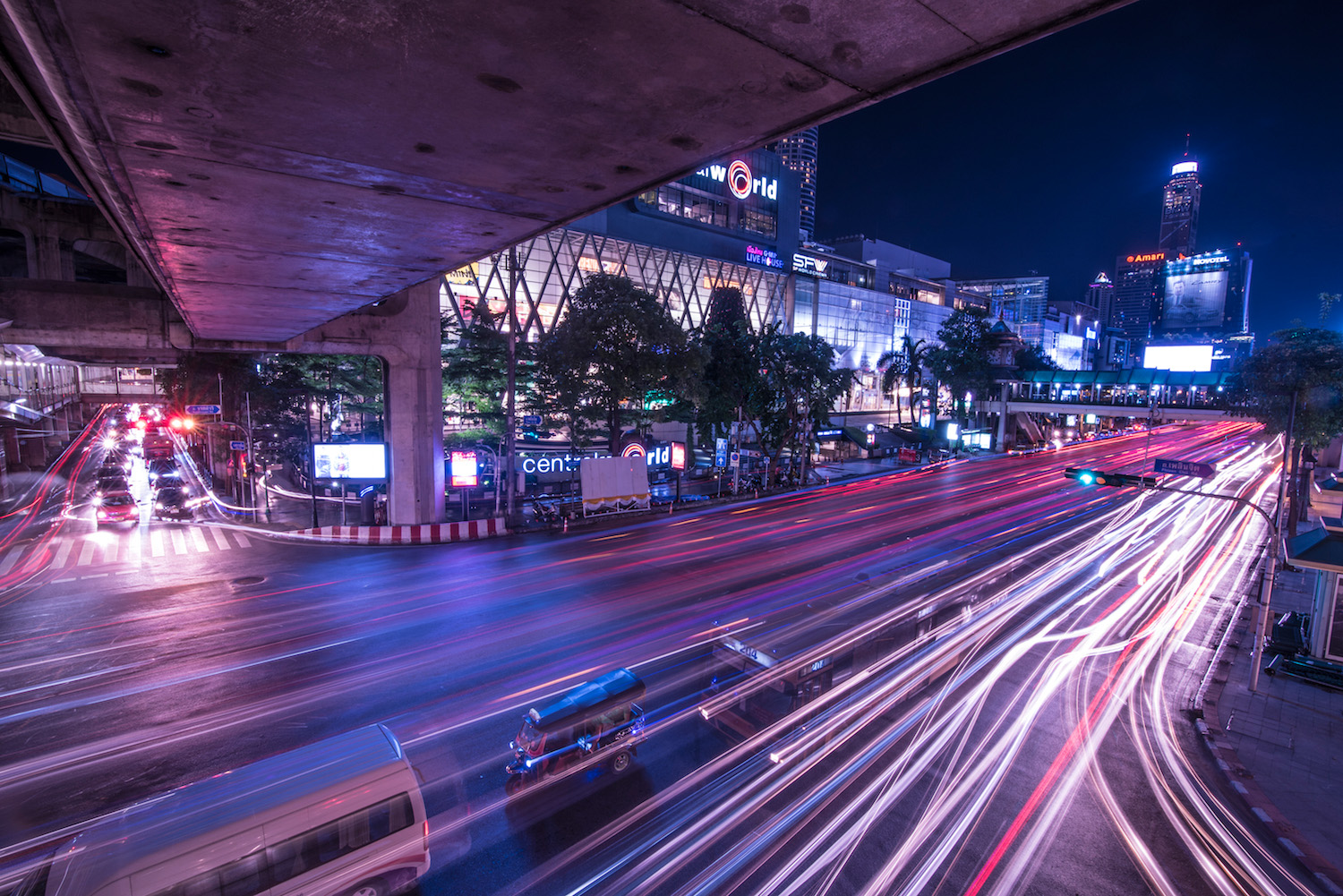 Share:

"I can't believe we both forgot gloves," I half-laughed, half-lamented as my sister Stephanie and I stood half-frozen over Alberta's majestic Moraine Lake last week before dawn.
"I literally can't feel my fingers," she said through breath as opaque as she usually was about how she was feeling. "I hope the sun rises soon."
It was a testament to the beauty of the lake—the whole scene, really—that both of us stood out there for the better part of an hour, ill-prepared for sub-freezing temperatures as we were, even as said sunrise proved to be slightly underwhelming: The color it painted on the sky just above the mountain peaks in front of us was, well, white.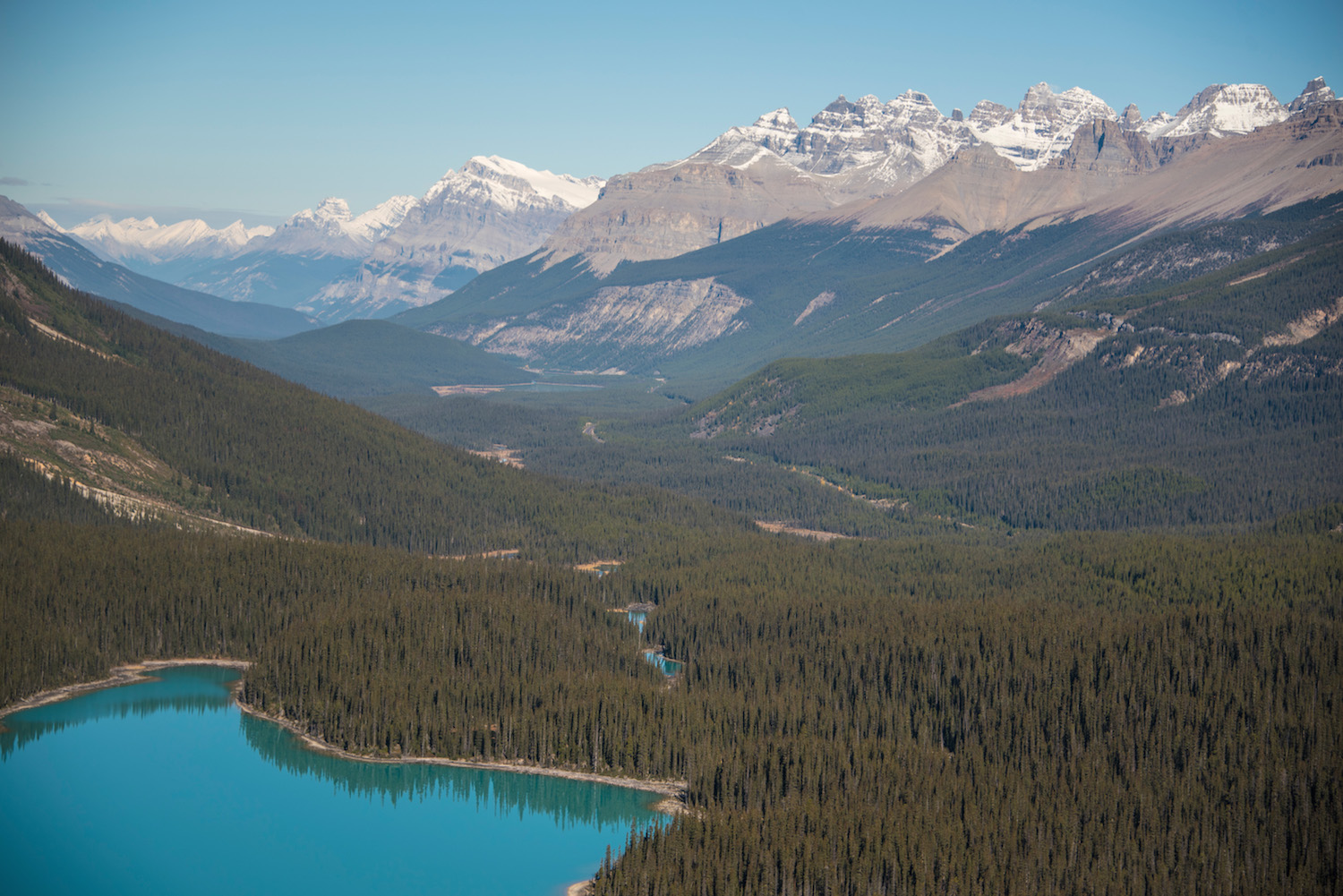 But the rest of the day, which saw us drive up and down the aptly-named Icefields Parkway between Banff and Jasper National Parks, was anything but underwhelming—we both agreed it was the most beautiful scenery we'd ever laid eyes upon.
To be sure, starting our 10-day road trip around Alberta amid such otherworldly landscapes made much of the rest of it seem anticlimactic, at least in a visual sense.
"It's no Banff," my sister last as we rolled into our second destination, Drumheller, which is home to the World's Largest Dinosaur, among other bizarre accolades.
I laughed as we pulled up to the ridiculous statue. "I'm sure we can make it work."
Indeed, "otherworldly" wasn't an inaccurate adjective to describe our time in Drumheller: We slept in an eccentric old woman's basement; toured an old coal mine with an equally eccentric fifth-generation coal miner; and traipsed through the lunar-looking Canadian Badlands at sunset, complete with the so-called "Hoo Doos" that are so iconic to this part of the province.
"I feel like I'm in a horror movie," Stephanie laughed as she ran up the dusty hillside. "But I also feel happier than I've been since I was a kid."
The sky was blazing pink and purple and orange as I ran up after her like we were both three-feet-tall again. "That's not a terrible trade-off, you know."
In fact, many of the most moving moments of our trip were born out of circumstances that seemed less than heartwarming on the surface.
When we went to bed at our third destination, Dinosaur Provincial Park, it was sunny and summer-like; overnight, the temperature dropped below freezing and the wind picked up such that we both feared our "glamping" tent would fly away, Wizard-of-Oz-style. Neither of us had to click our chapped, ruby-colored heels together, however—we were already home.
Waterton Lakes National Park, which many of my Canadian friends had told me they liked better than Banff or Jasper, was extremely beautiful, make no mistake. But arriving to the majestic Cameron Falls, for example, to find a group of Chinese tourists posing for a family portrait while eating from the largest bag of Cheeto's either of us had ever seen…well, that's just the sort of thing you can only appreciate while standing next to someone you've laughed with for three decades.
"The thing people love about this place," Little Leaf, the Blackfoot leader who guided us through Head-Smashed-In Buffalo Jump, where his people have hunted buffalo for thousands of years, "is that, if you're listening and if your heart is open, you don't really need an explanation about what it means."
Although we still had three days in Calgary left at that point, his statement proved an accurate epilogue for our trip, both in terms of its face value, as well as the way it played off the lifelong bond between us: Alberta spoke for itself—so did our hearts.
As the little anecdotes I've just shared and the photos you'll find if you continue scrolling will show, visiting Alberta is just as much about the esoteric as the tangible, the ethereal as the earthen, the people you meet as the people you've always known—if you don't want to go there after reading this post, you might be a dinosaur statue, not a human.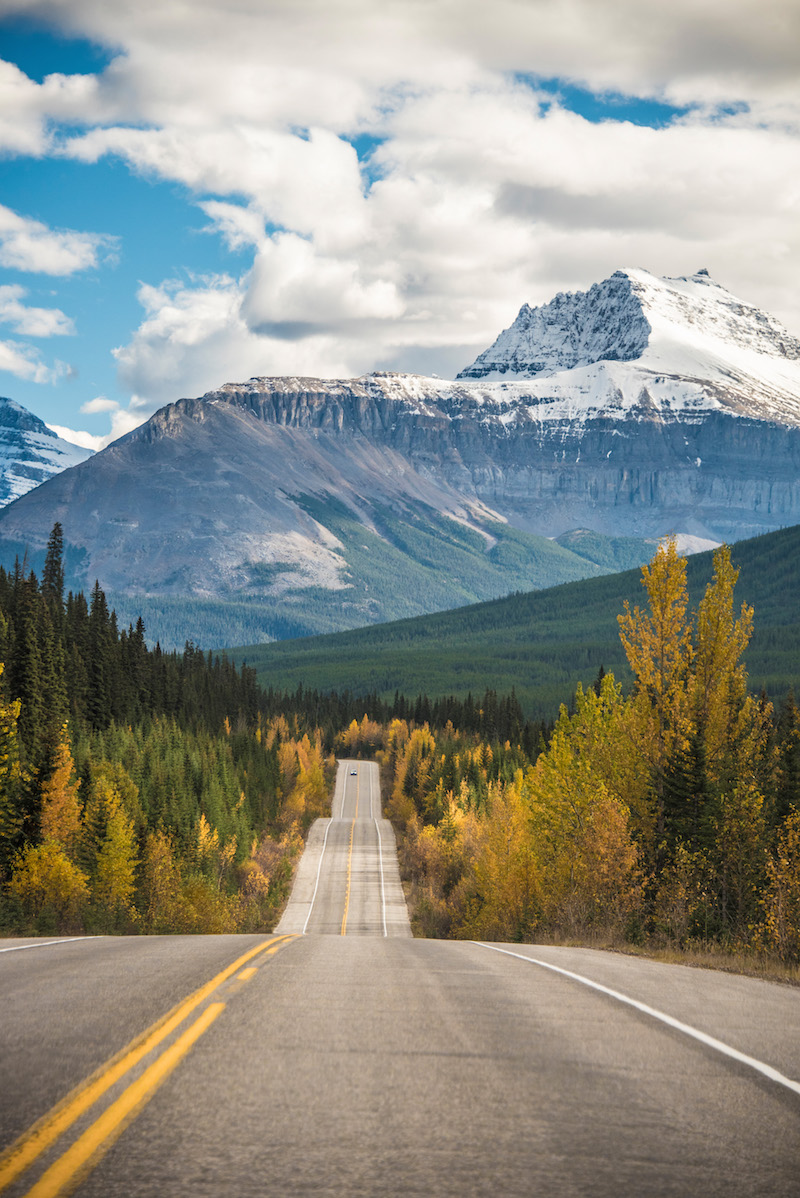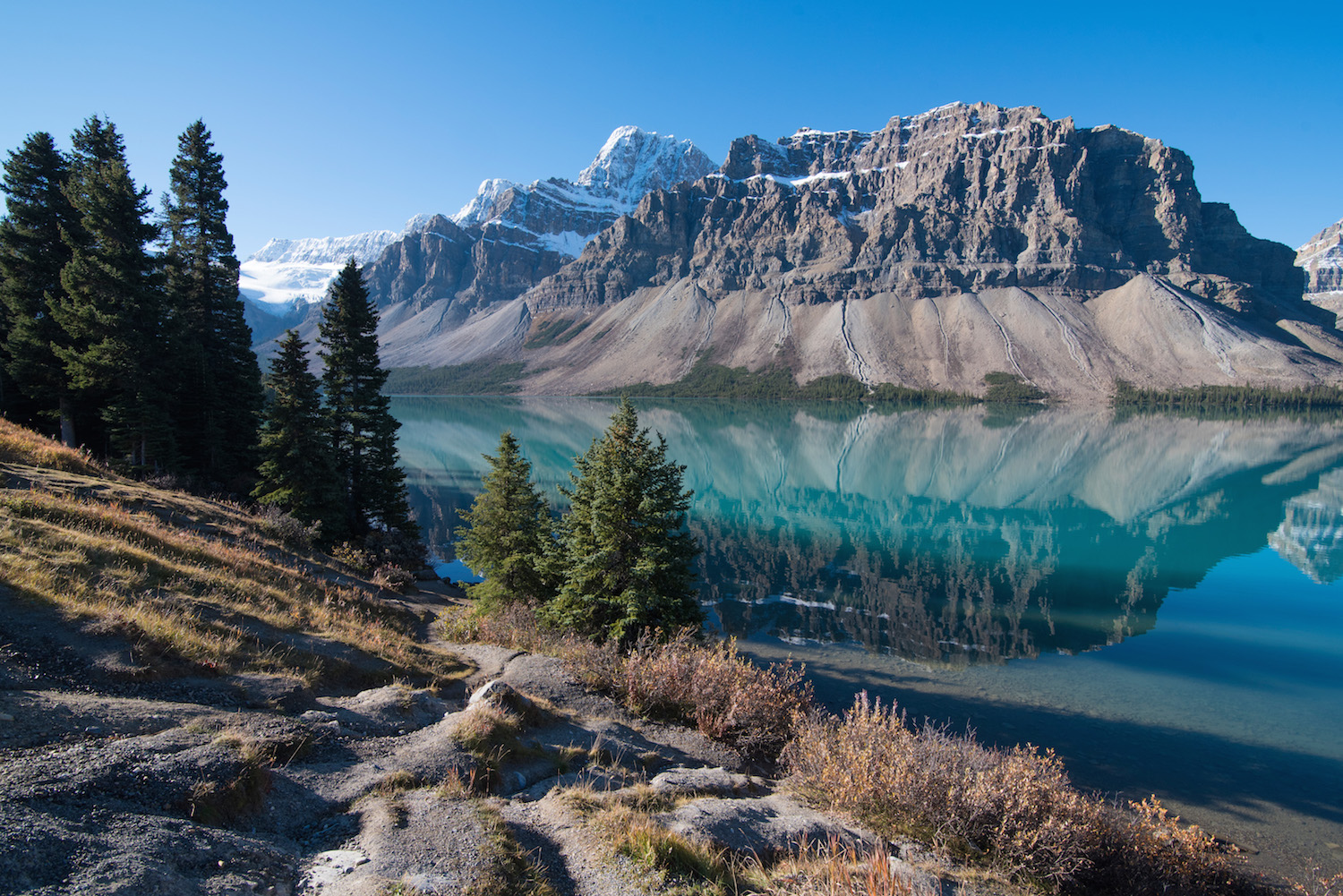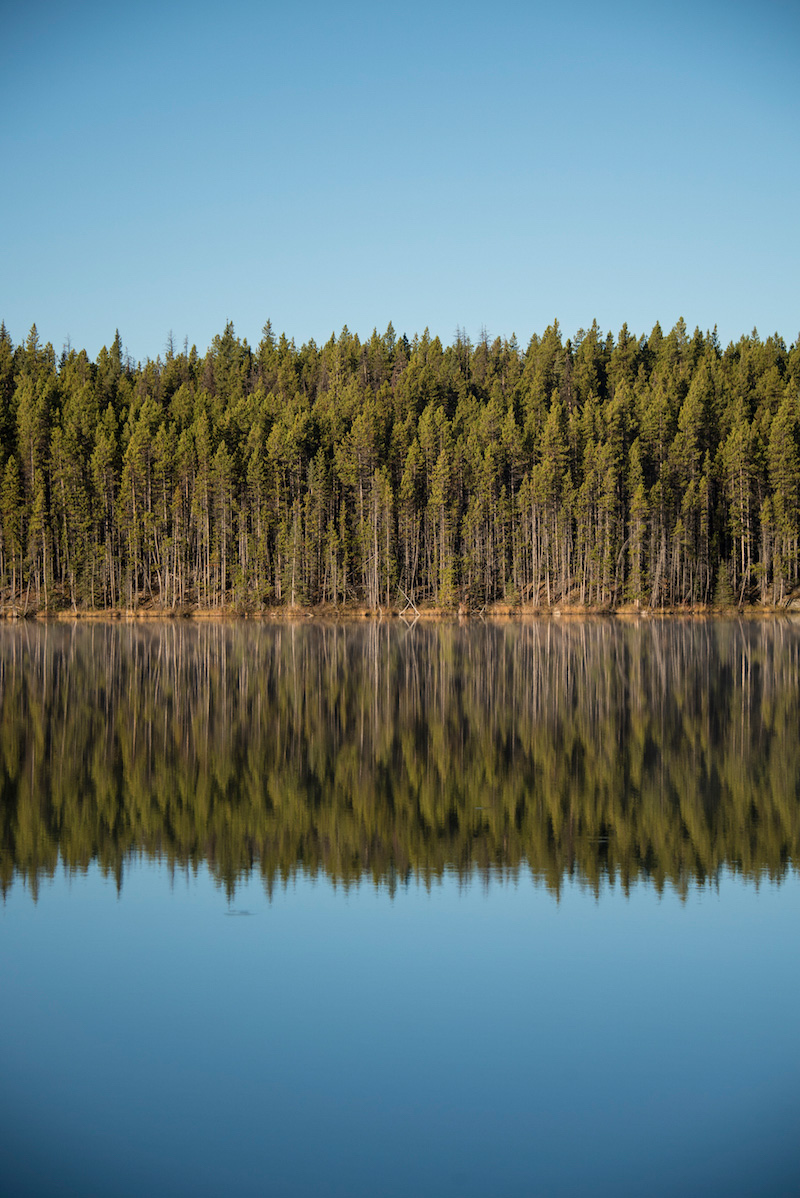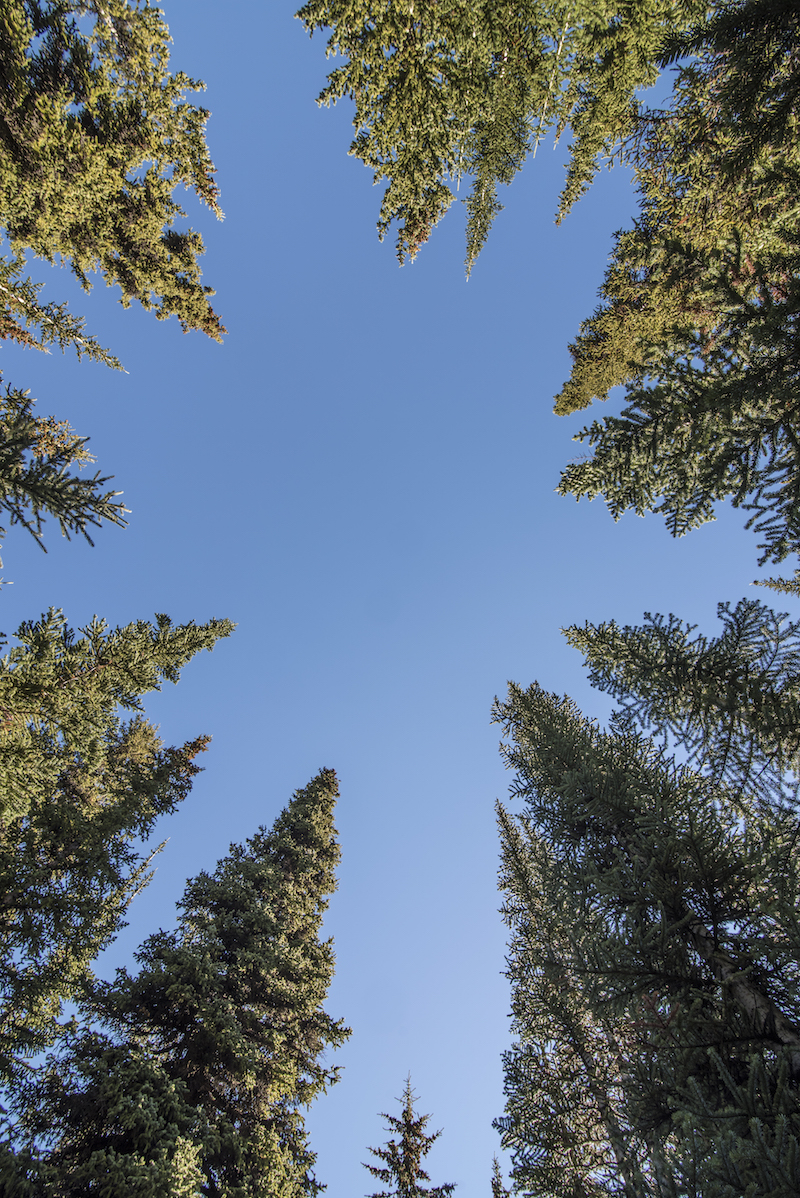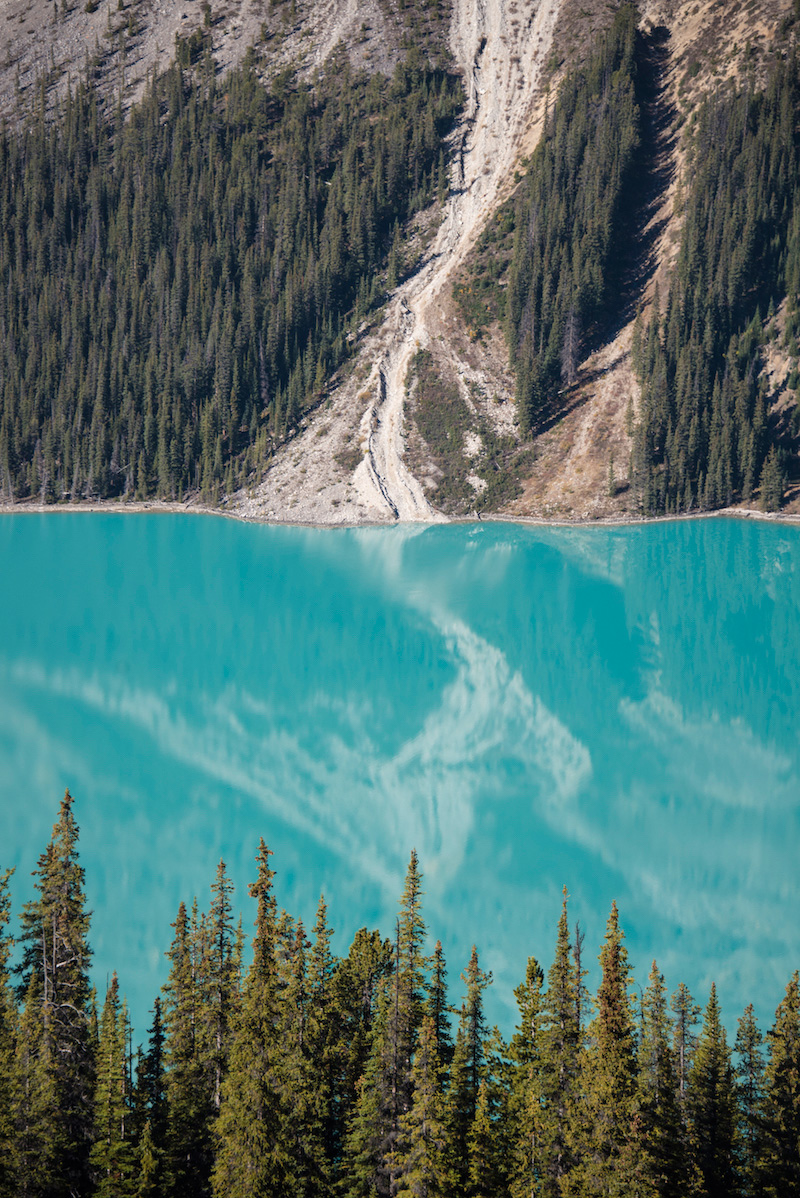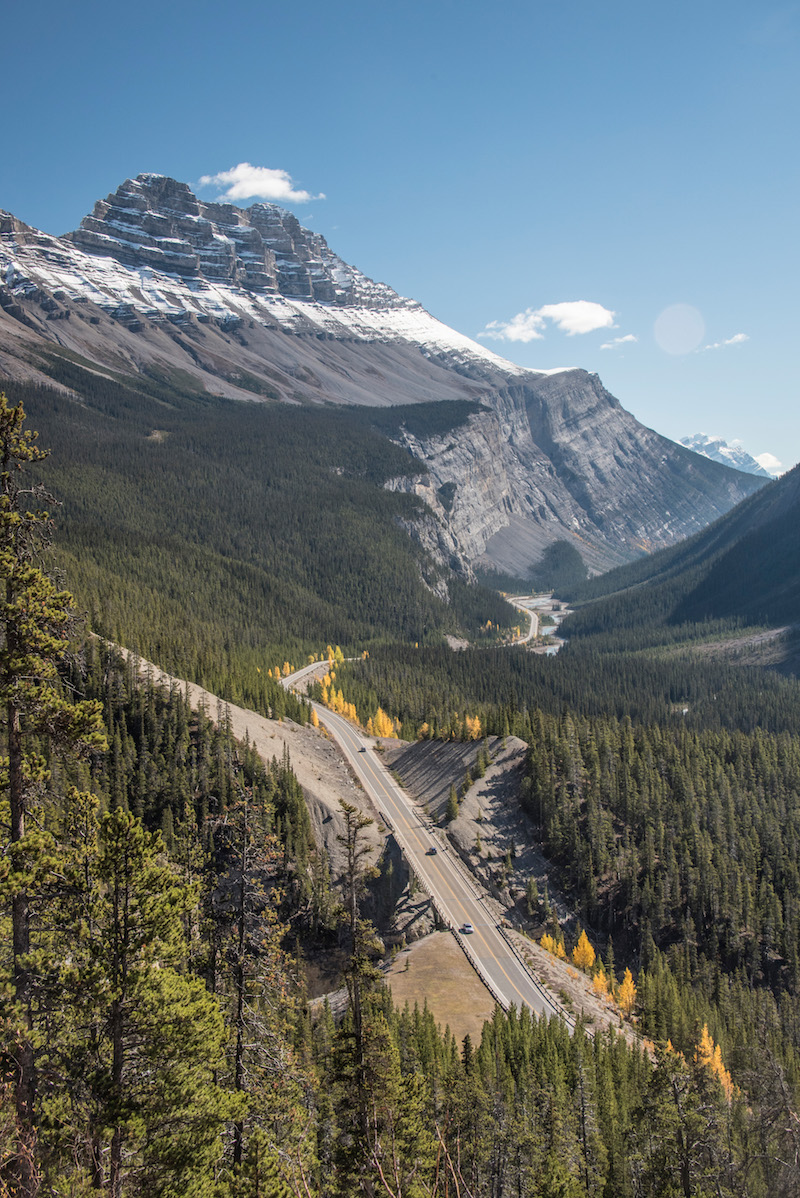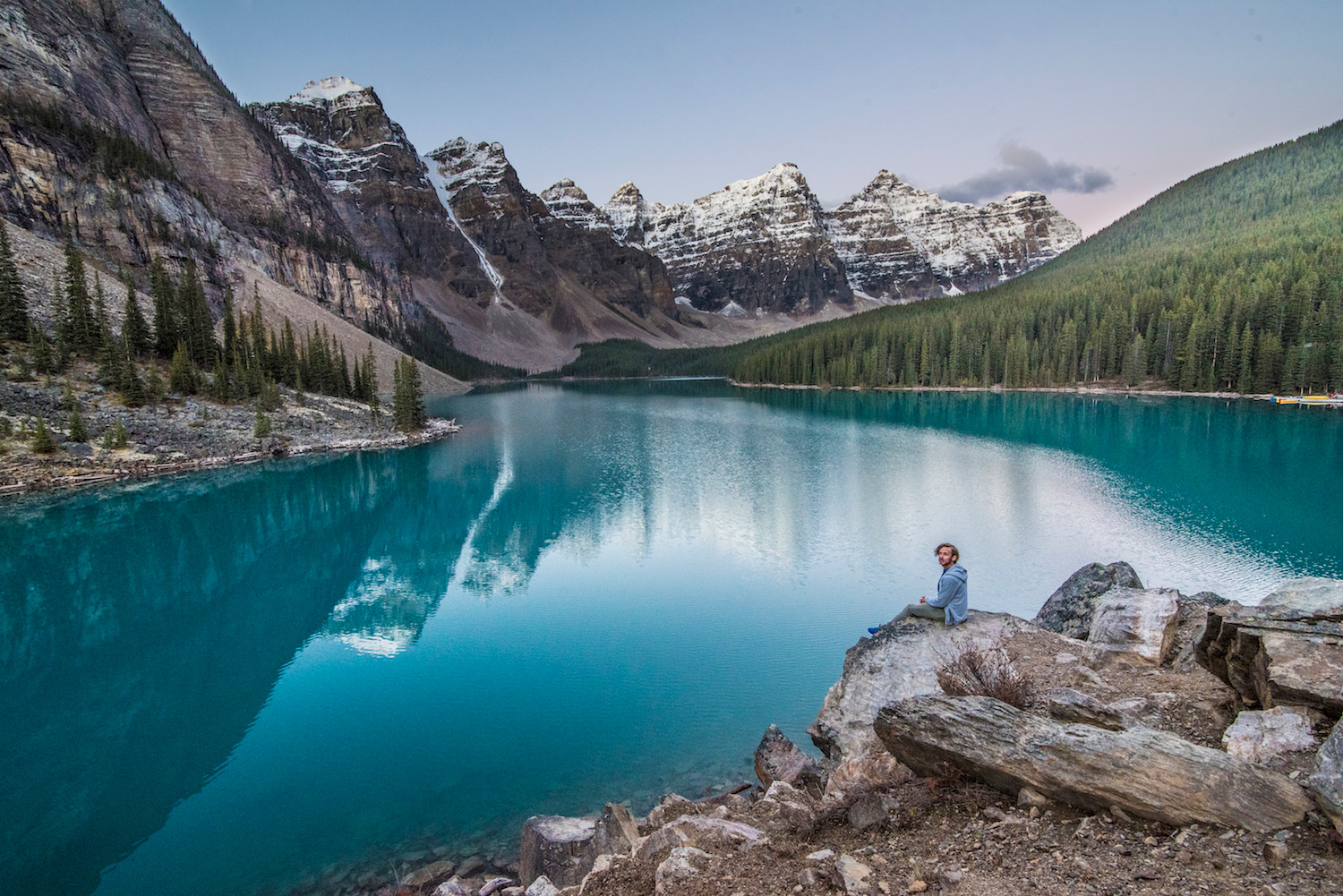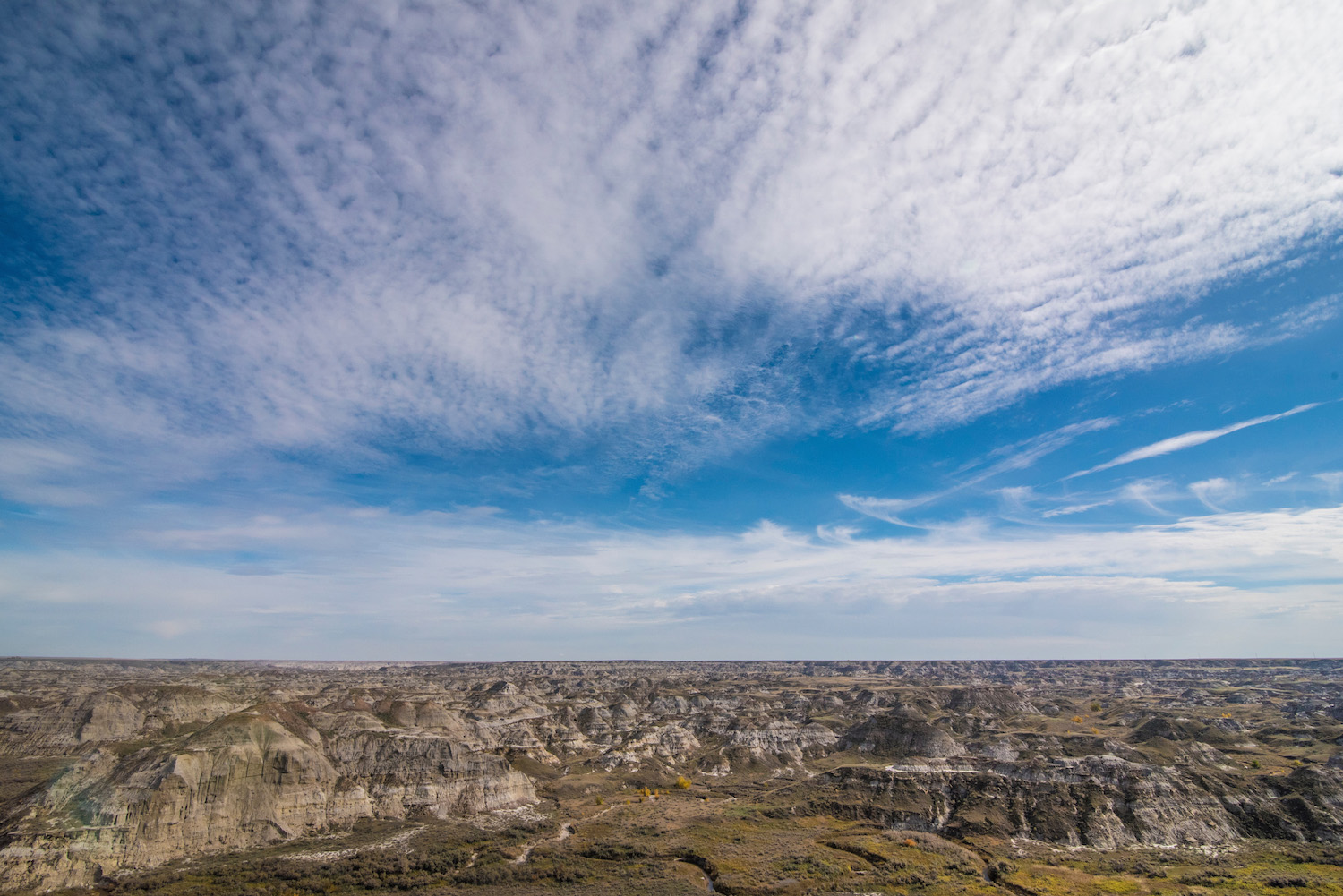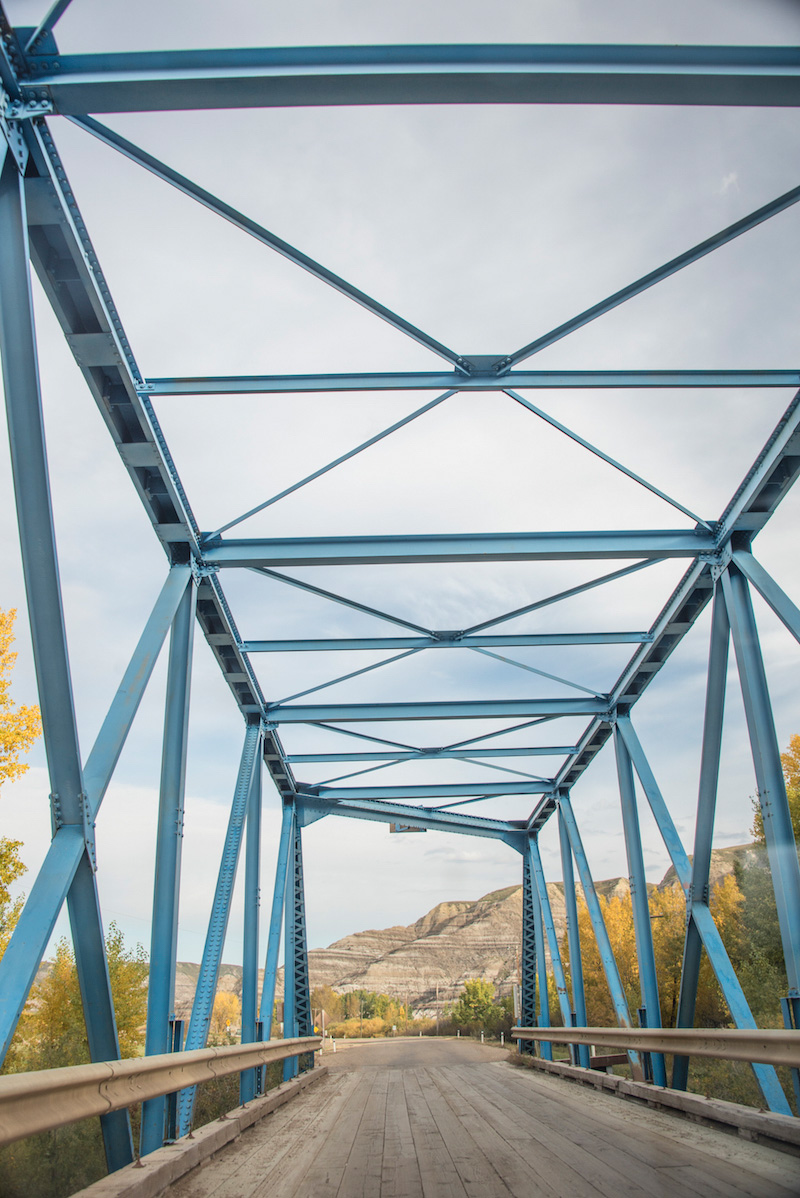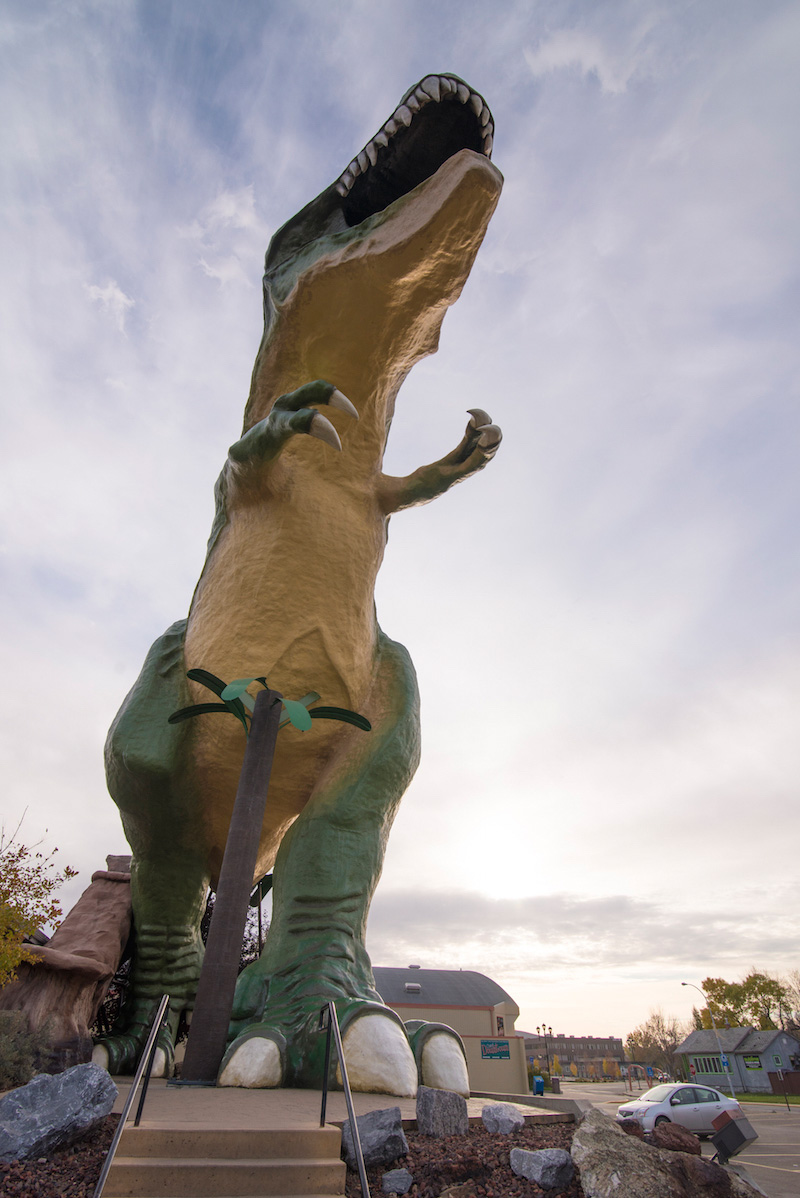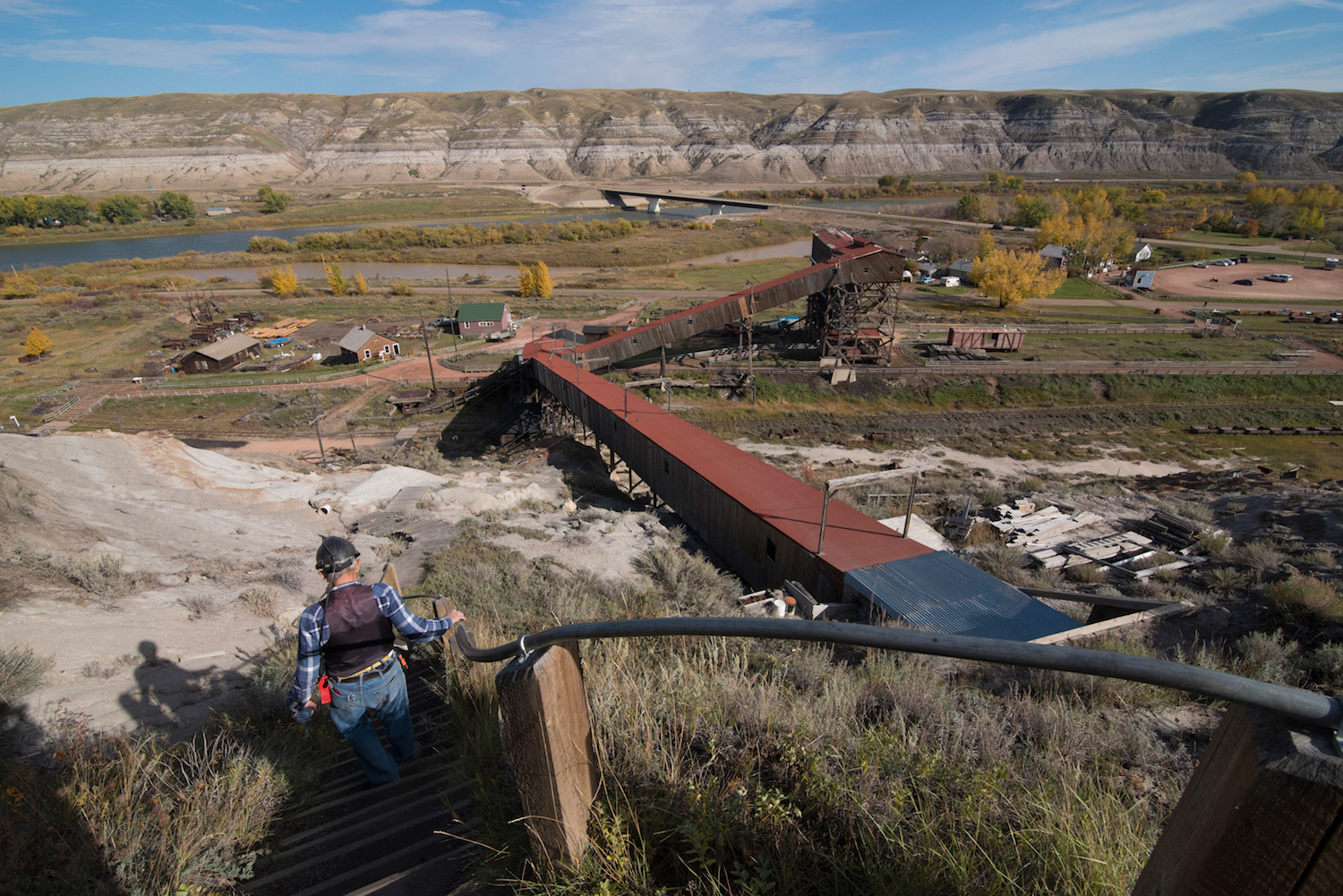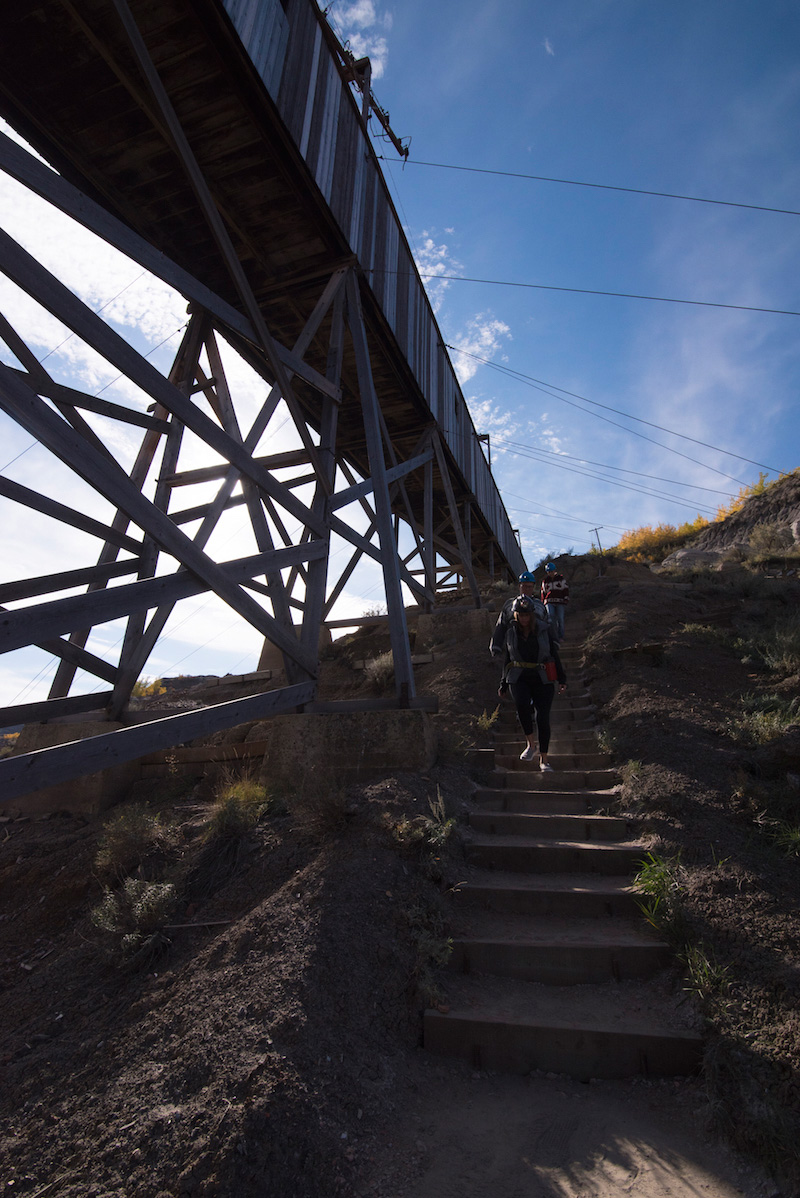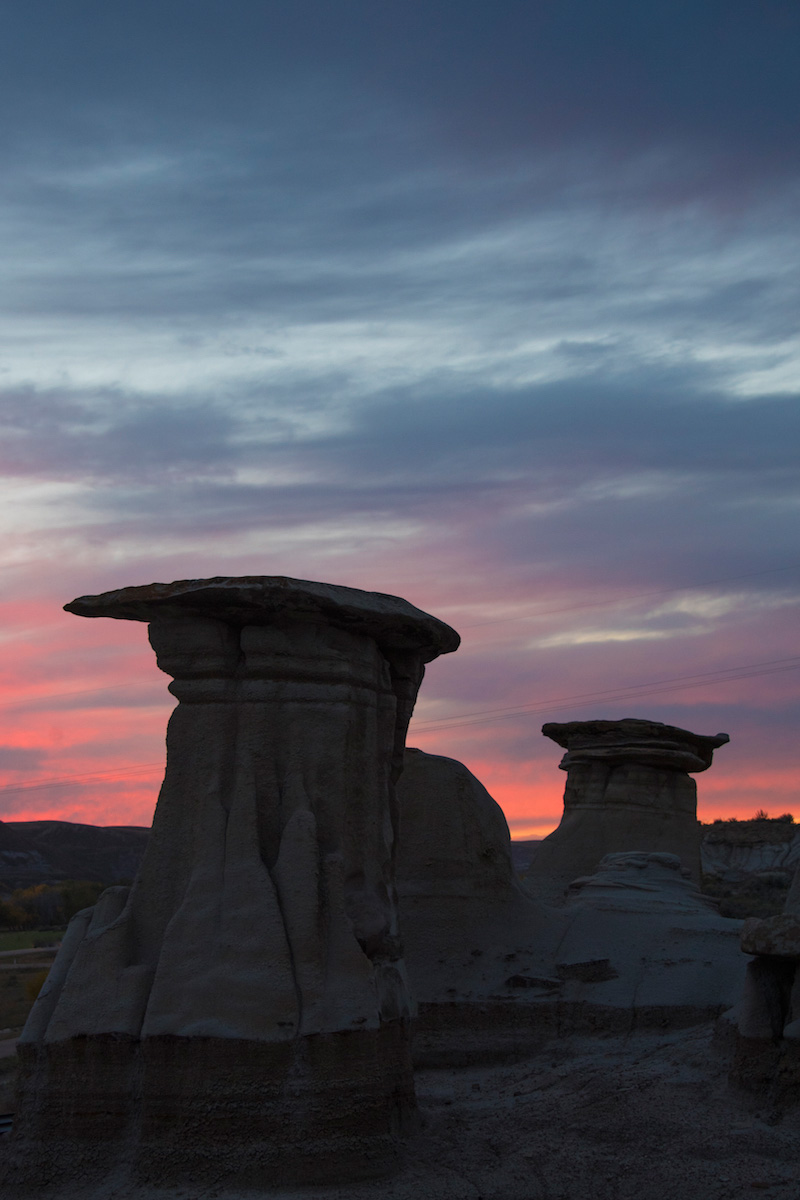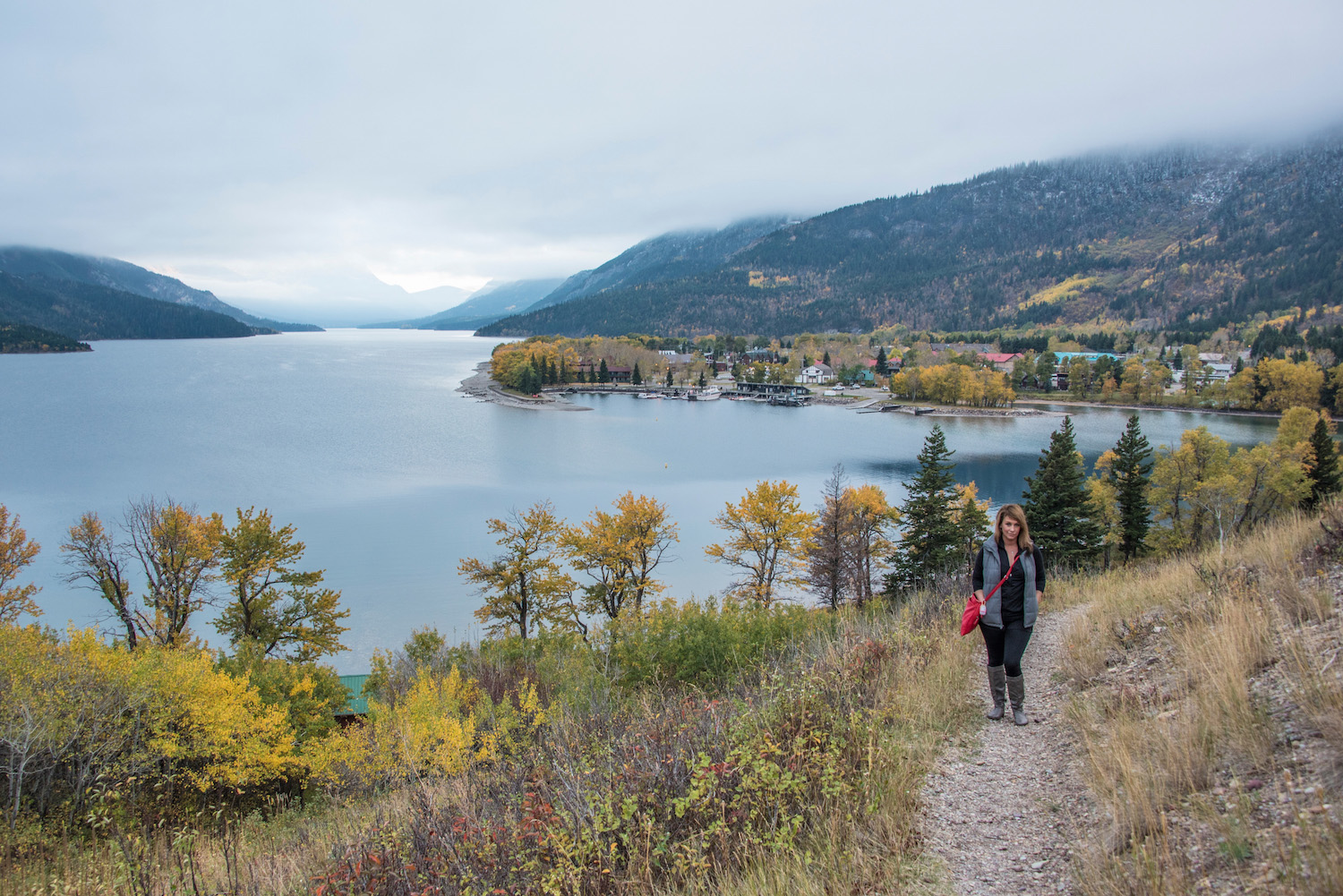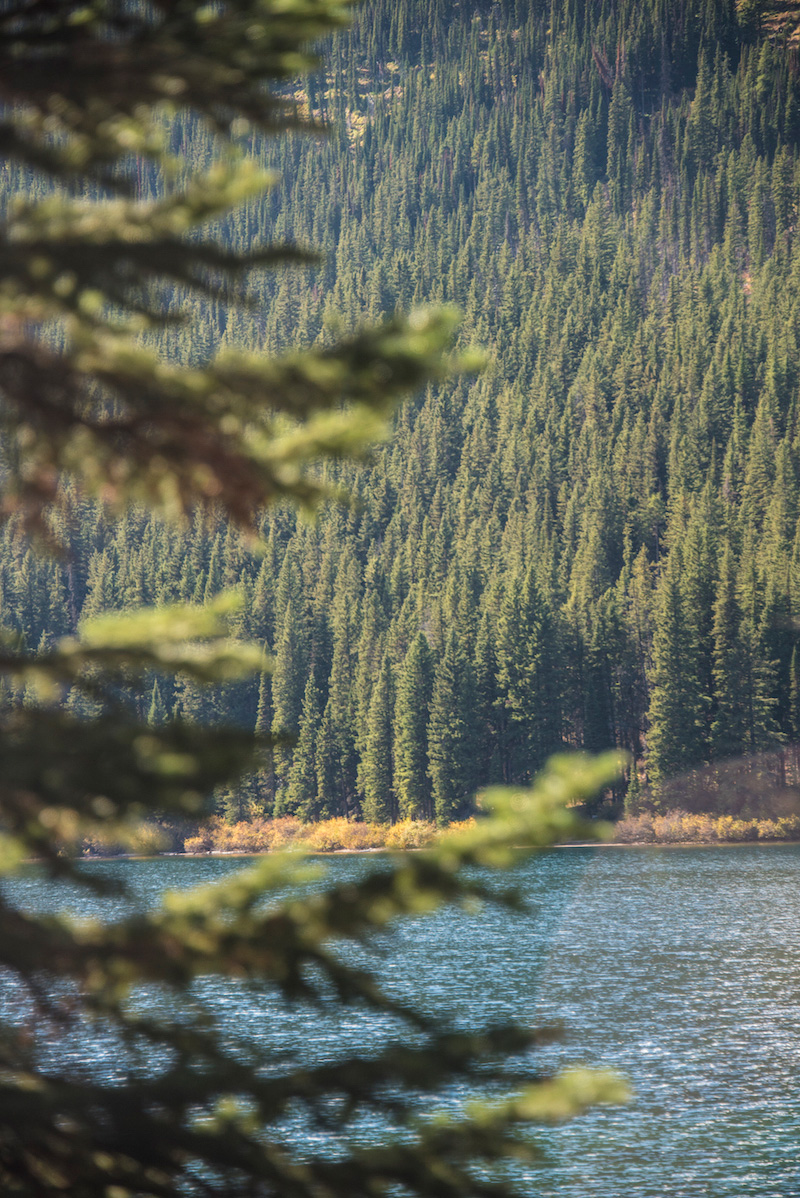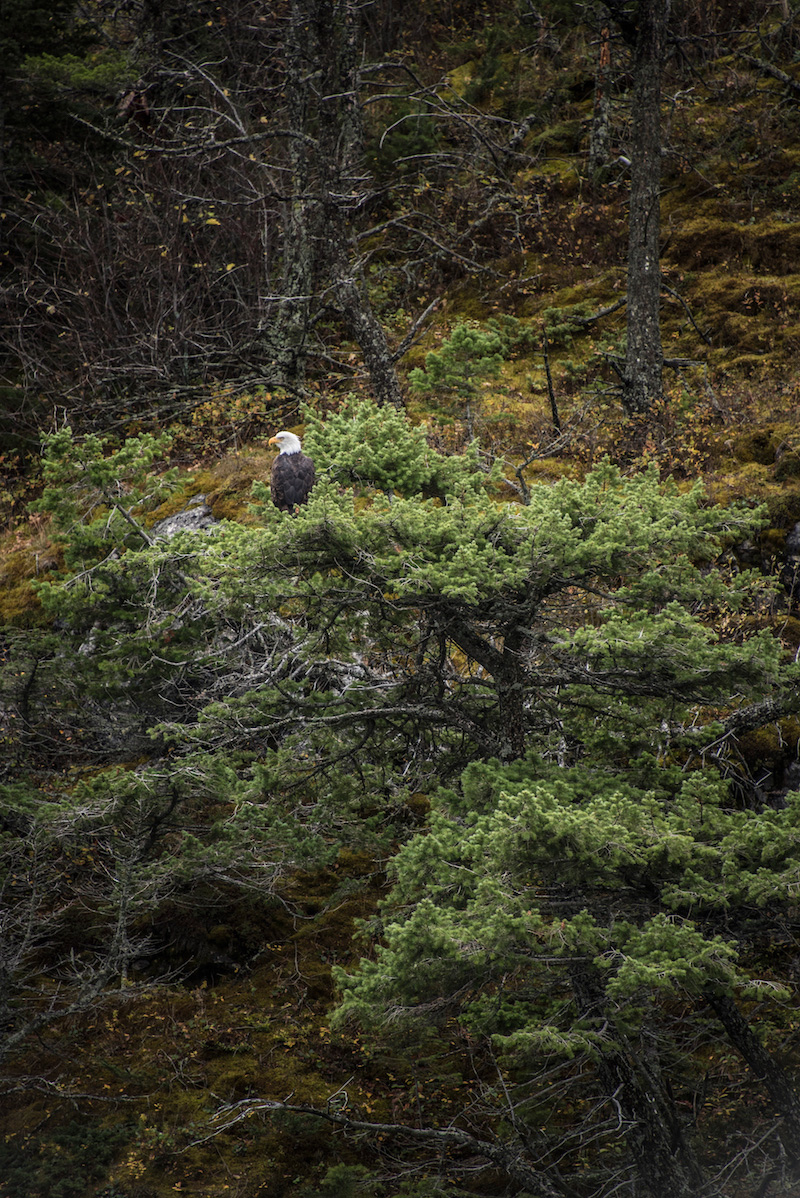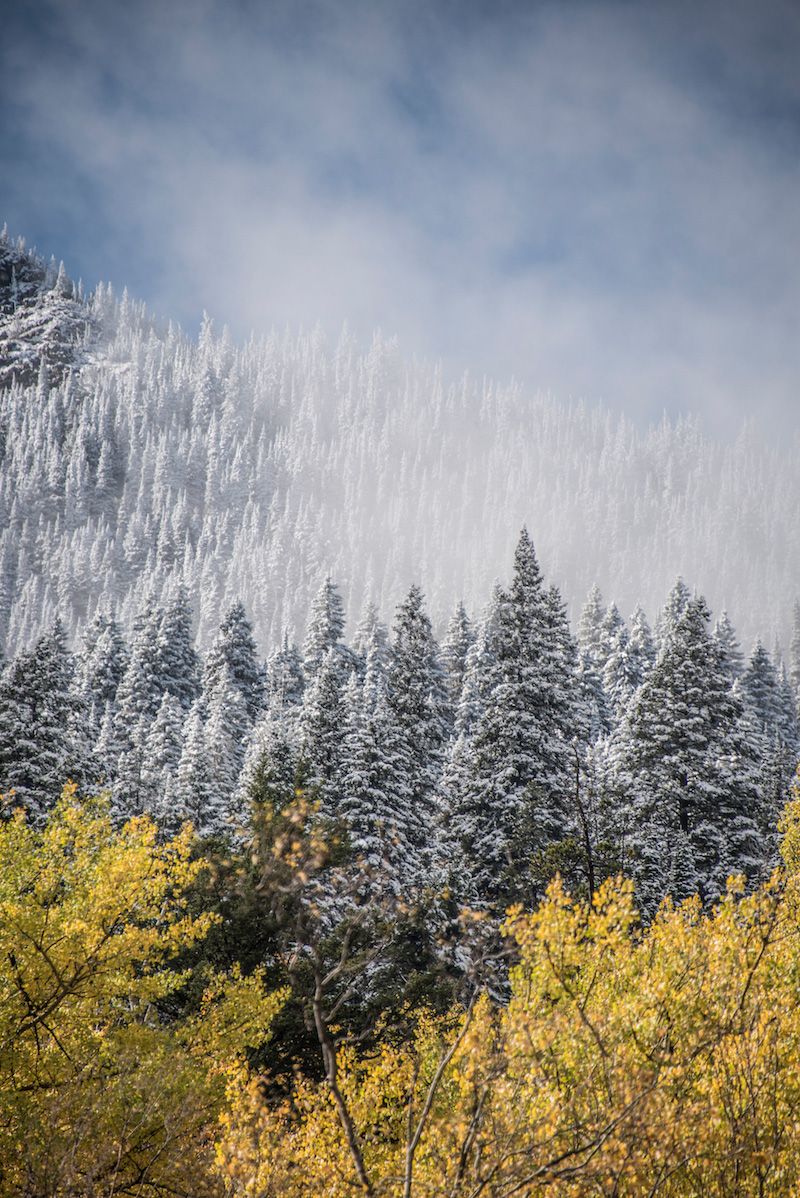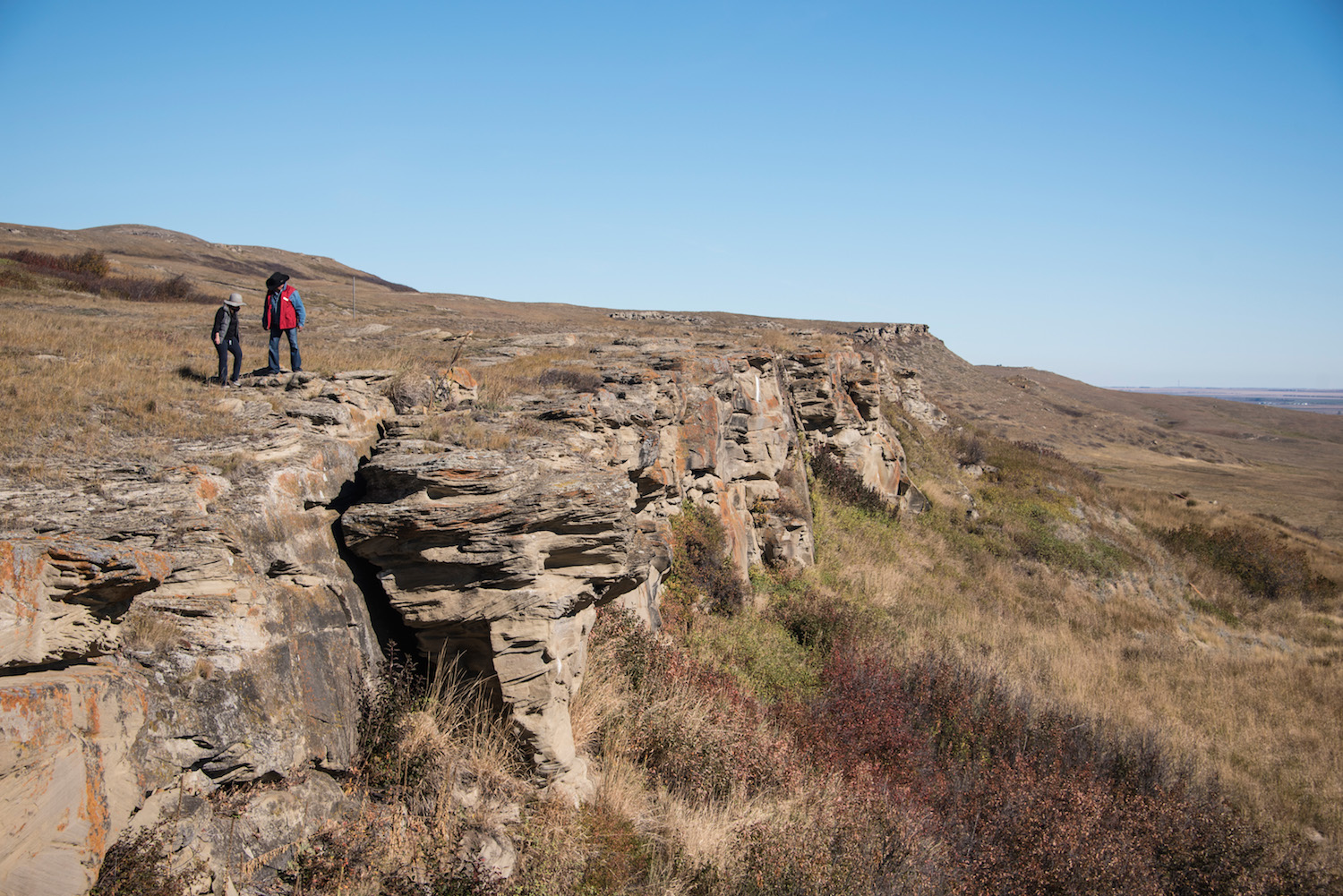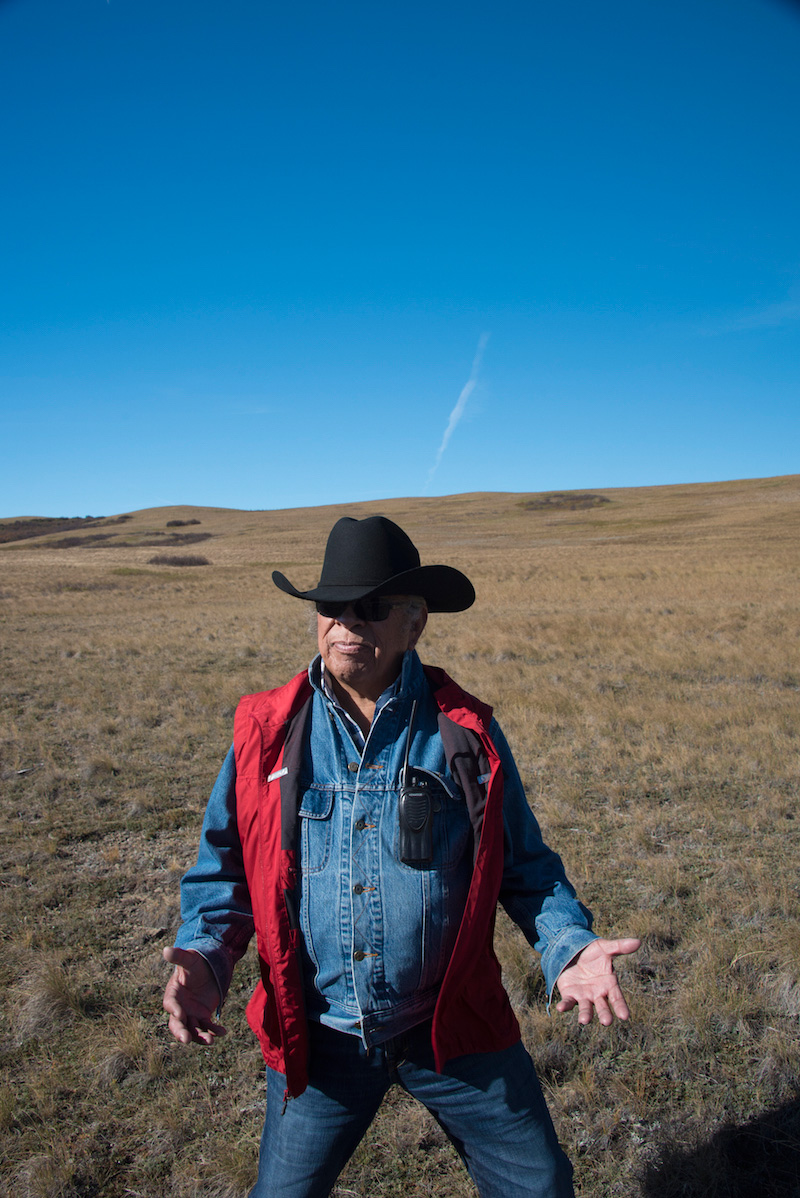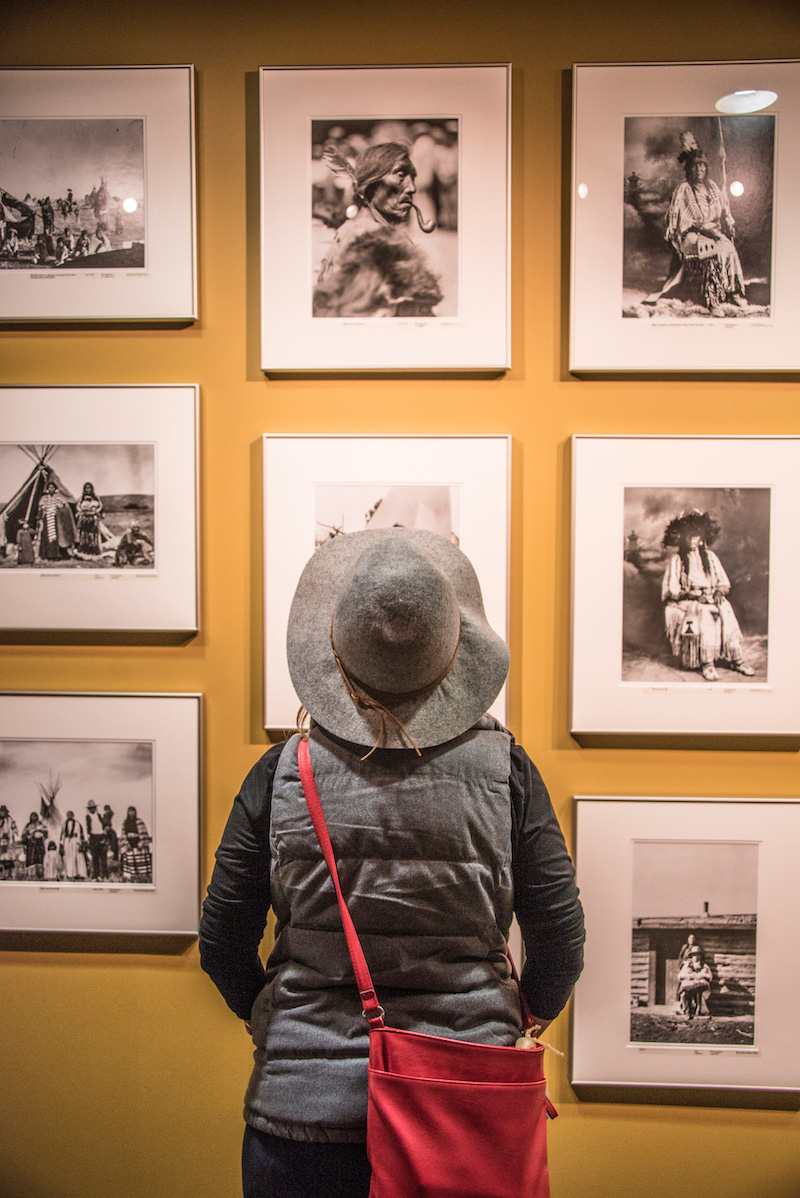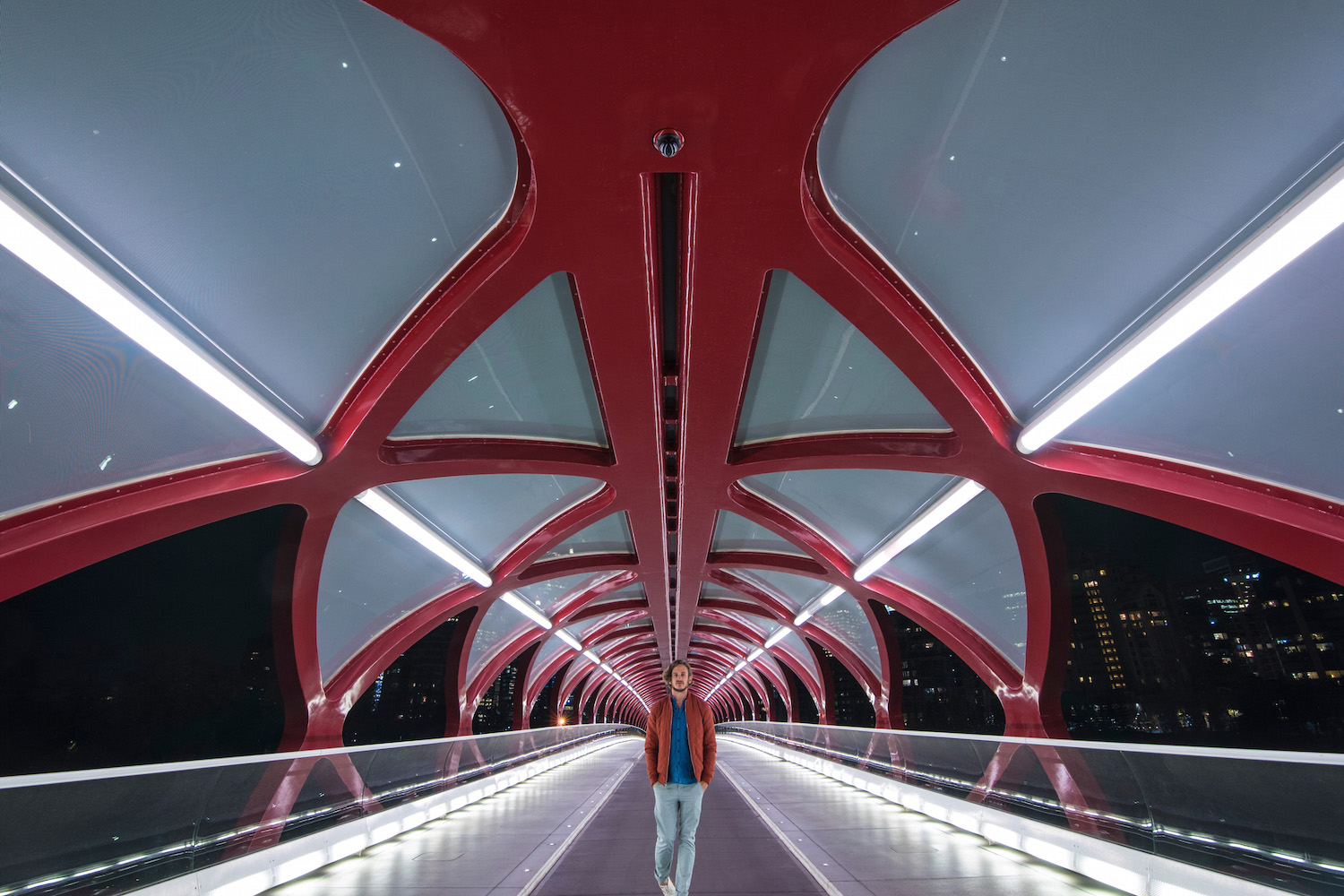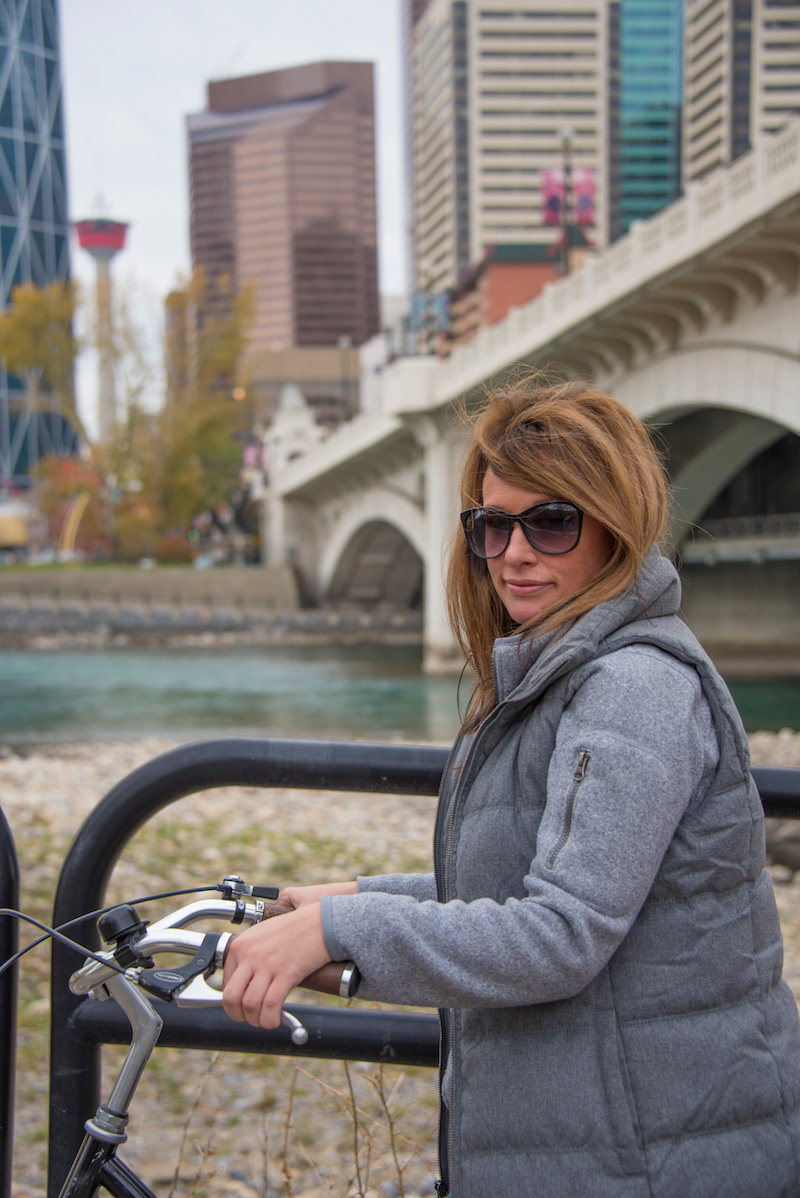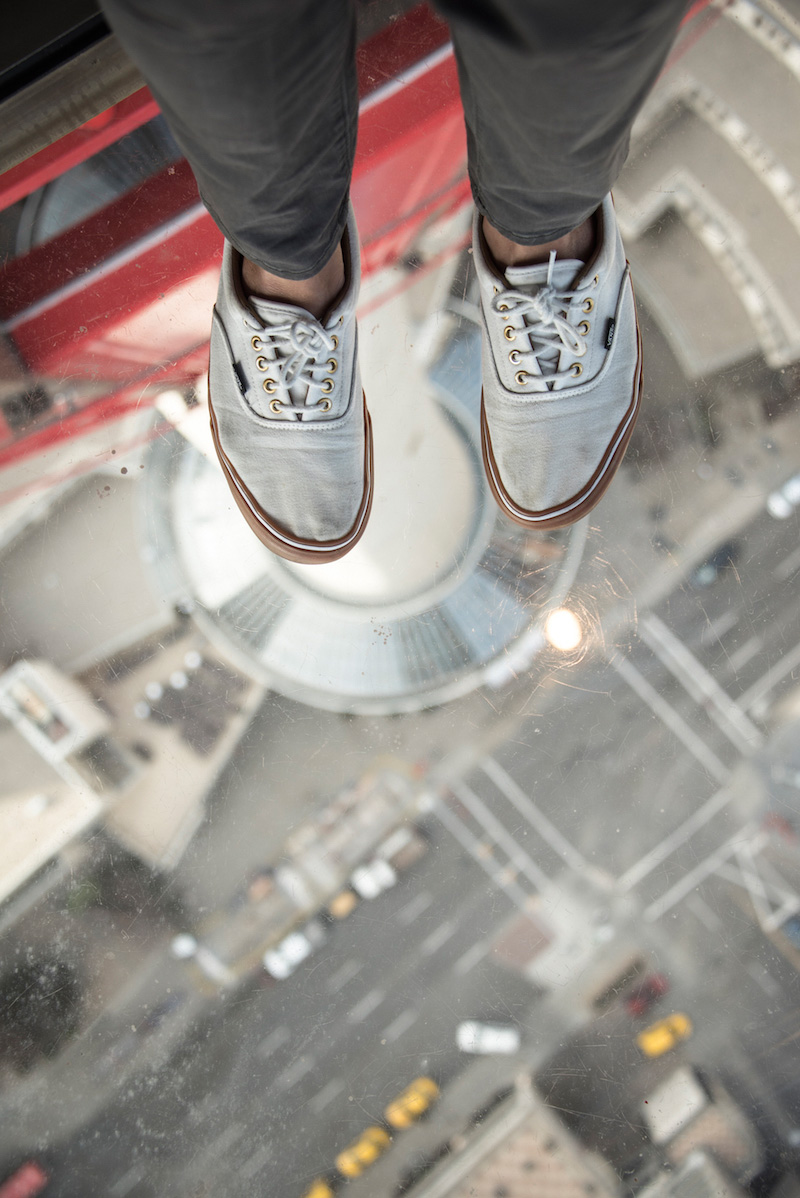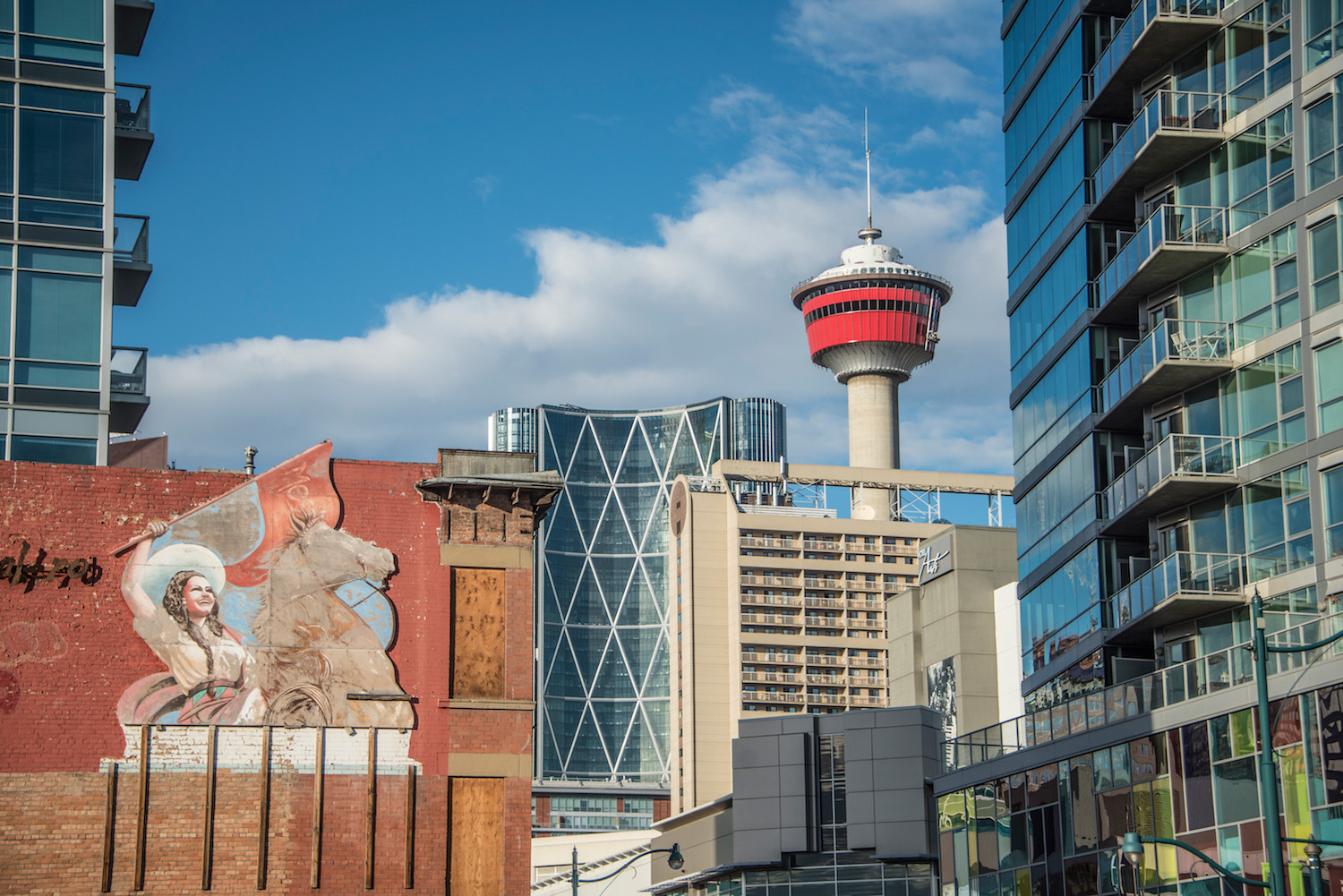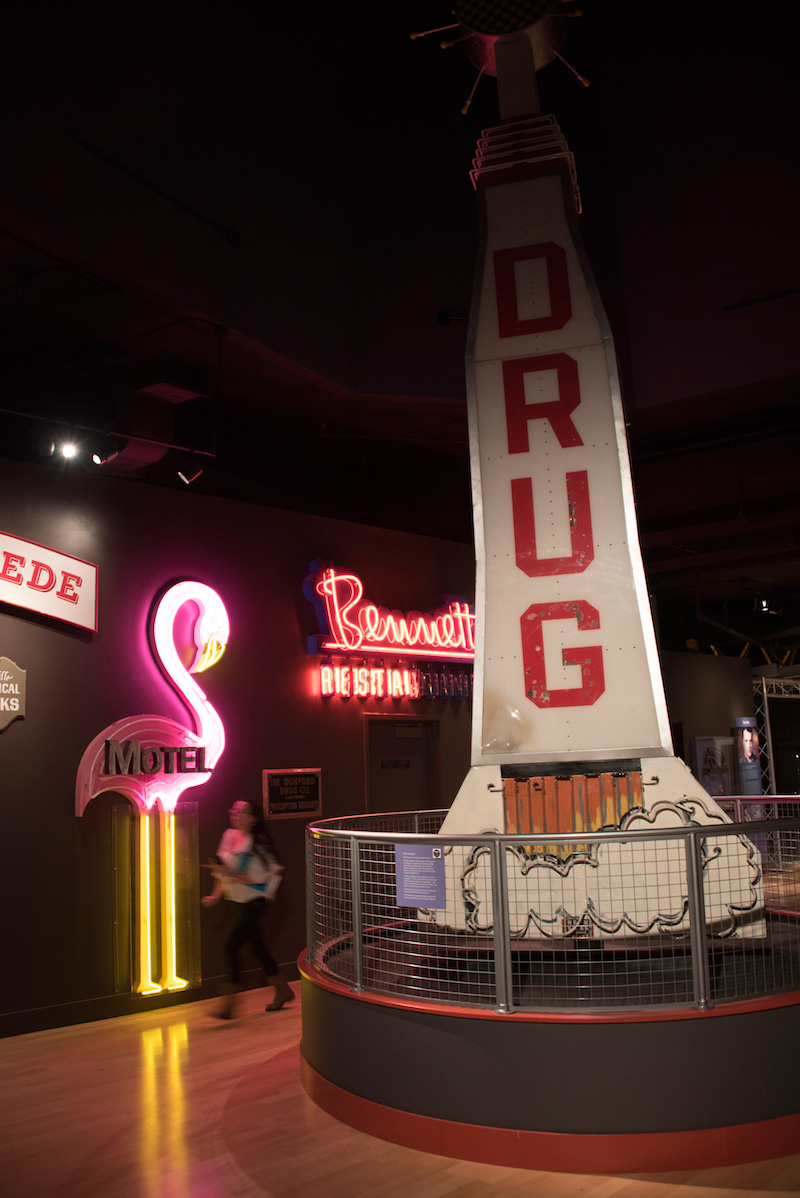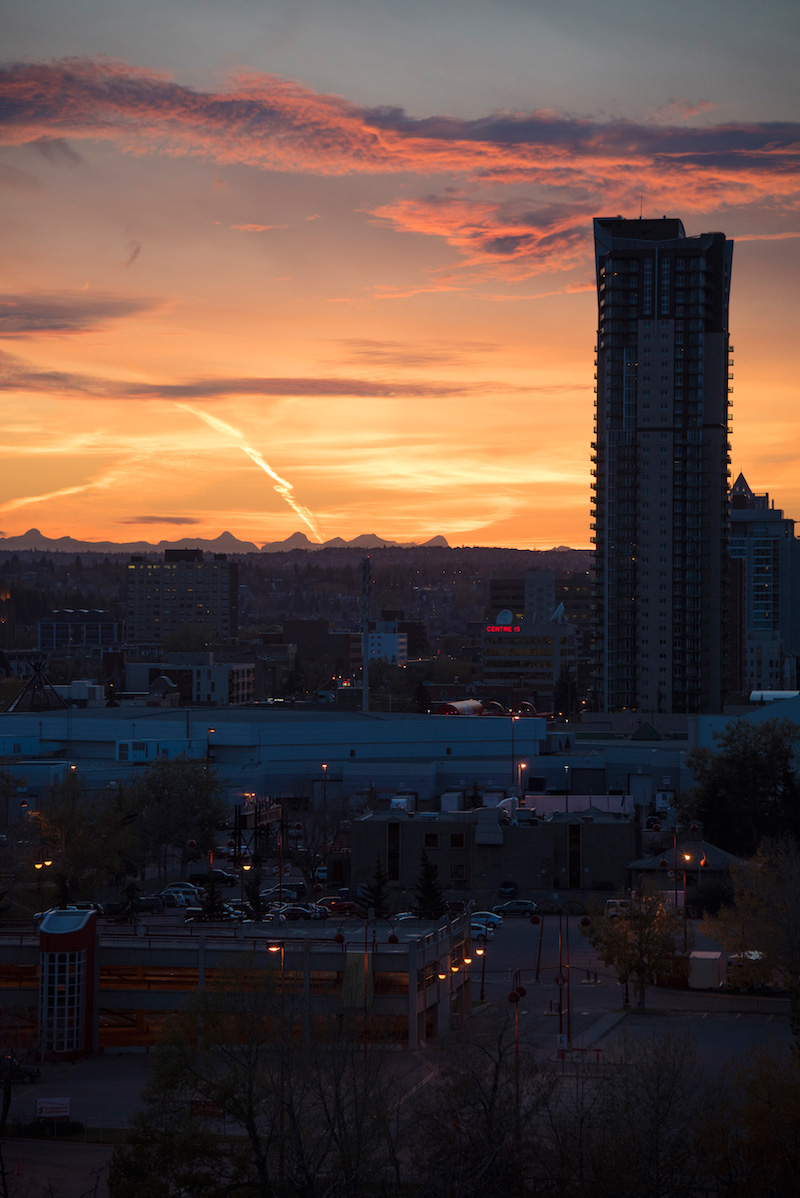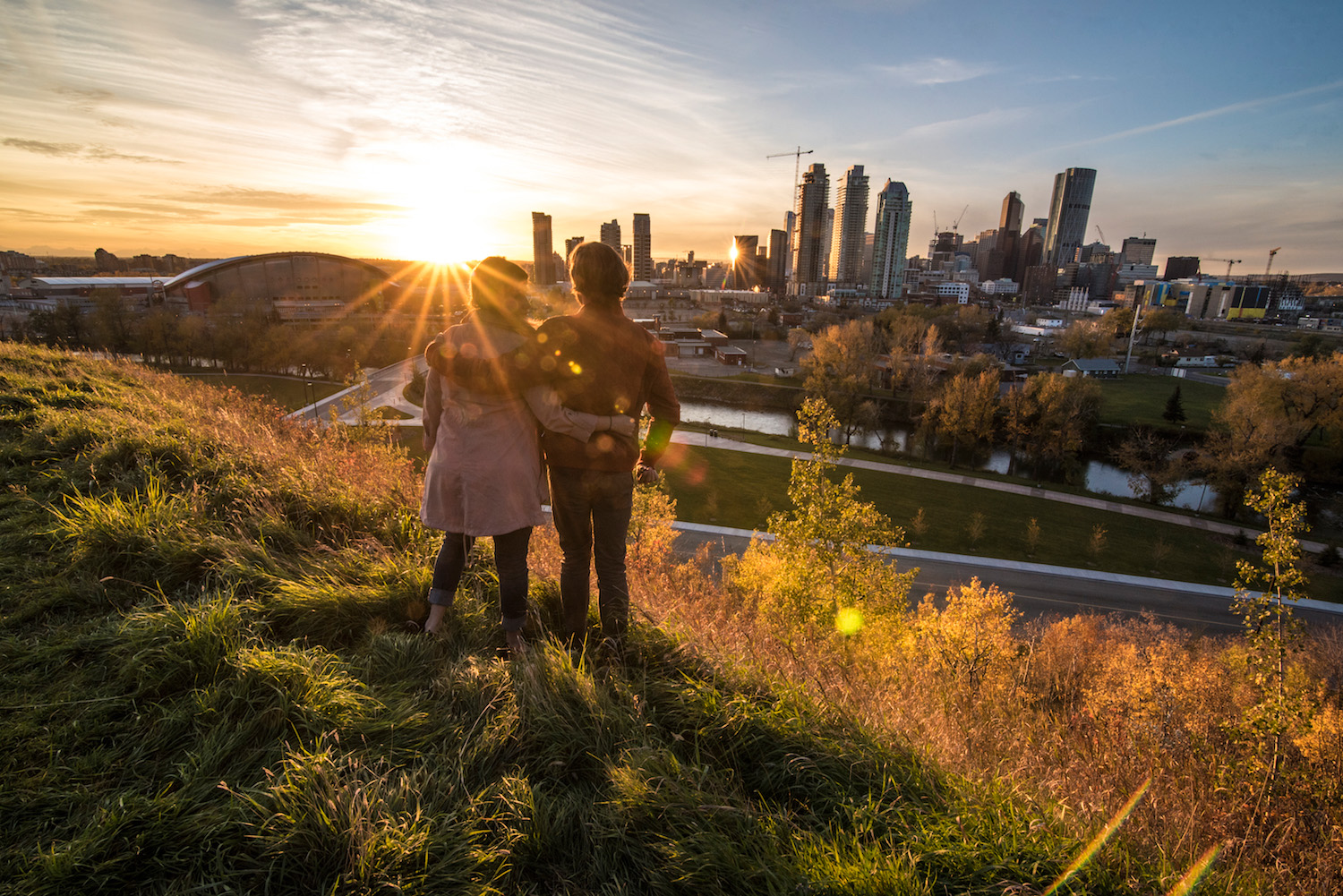 A big thanks to Travel Alberta for sponsoring this trip and for giving me the creative freedom to create articles like this one
Share:

Up until about three weeks ago, I had literally never heard of a place called Morro Bay. It came up in a conversation with Maryann, the woman who facilitated my visit to central California to drive the Highway 1 Discovery Route.
"They'd love a couple posts from you," she gleamed. "Would you be interested?"
Was I interested in visiting Morro Bay? I was ambivalent, if I'm honest. But it meant more commissioned content, so I was down.
I should note that my ambivalence had nothing to do with Morro Bay itself – truth be told, I didn't even Google it. One of my unwritten rules of travel is that I try to learn as little as possible about a destination before I visit, which in turn motivates me to learn more about it upon arrival. When I departed my hotel in Avila Beach for Morro Bay last Saturday, the only thing I knew about Morro Bay is that it was a 15-minute drive from me.
How silly I was.
Morro Bay is spectacular, in no small part because of Morro Rock, a "volcanic cap" that juts out of the ocean at the mouth of the town's namesake harbor. Then there's the beach itself, and the Embarcadero, a lively strip of restaurants, shops and bars that lines a marina filled with boats and yachts of all sizes. When I visited, it happened to be during the Morro Bay Avocado and Margarita Festival, but there's always something going on in this town that just doesn't seem as small as it actually is – around 10,000.
From the moment I set my bag down in the charming "Sunset Suite" of the Estero Inn, to the moment I drove out of town to head back to Texas; from rising at dawn to visit the Morro Bay Oyster Company farm with its owner, to watching the sun set in the shadow of Morro Rock; from heading out to sea in search of whales with Subsea Tours, to heading into downtown in search of photo ops, Morro Bay is a place that has forever etched itself onto my travel map.
Will it earn a place on yours? These photos should help you decide.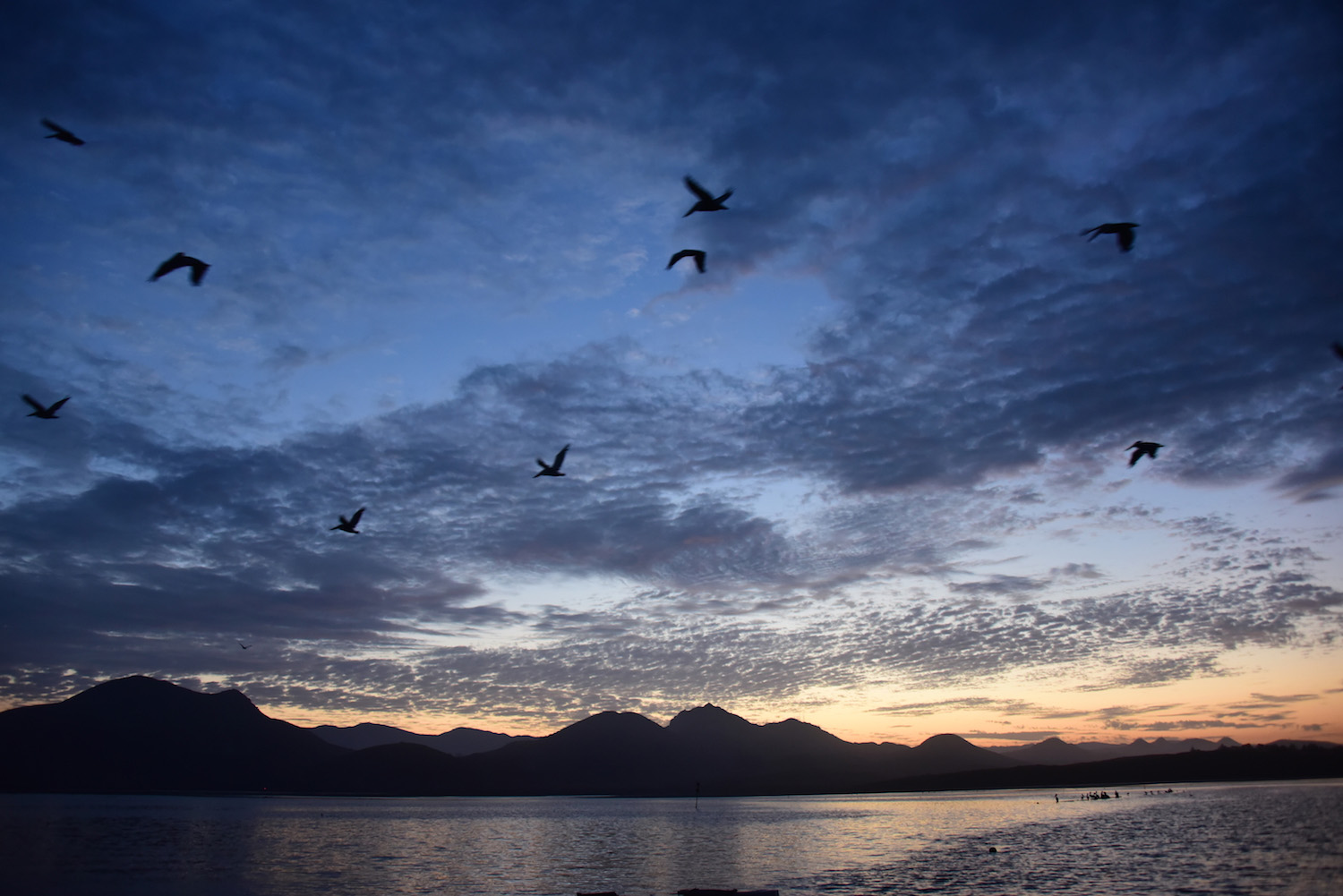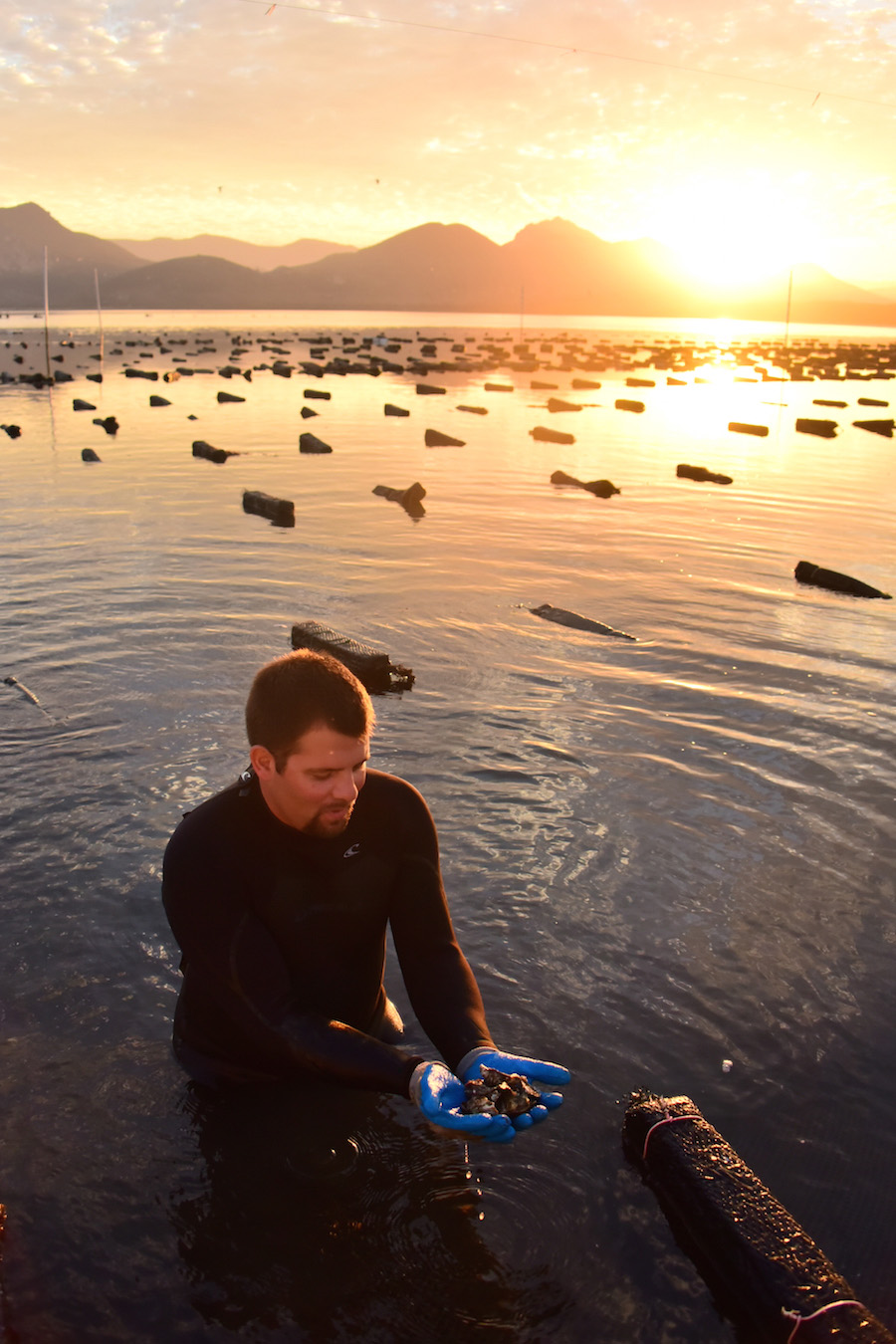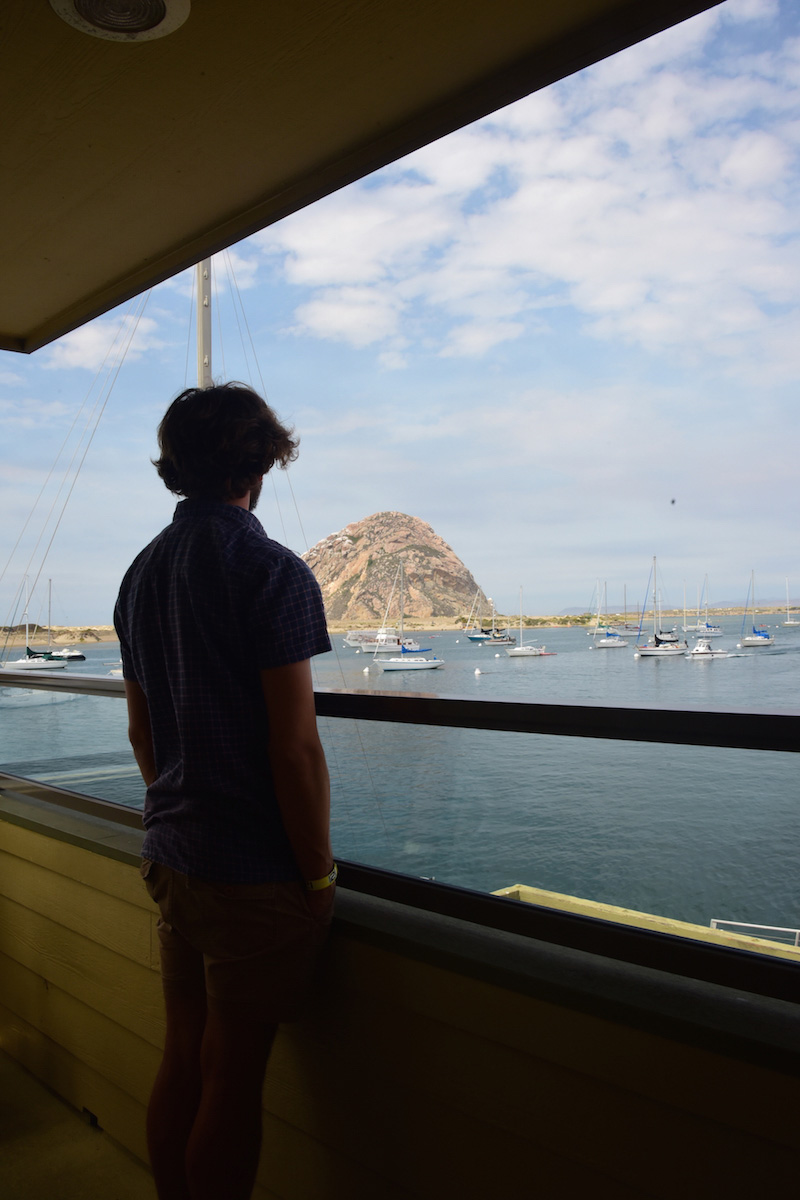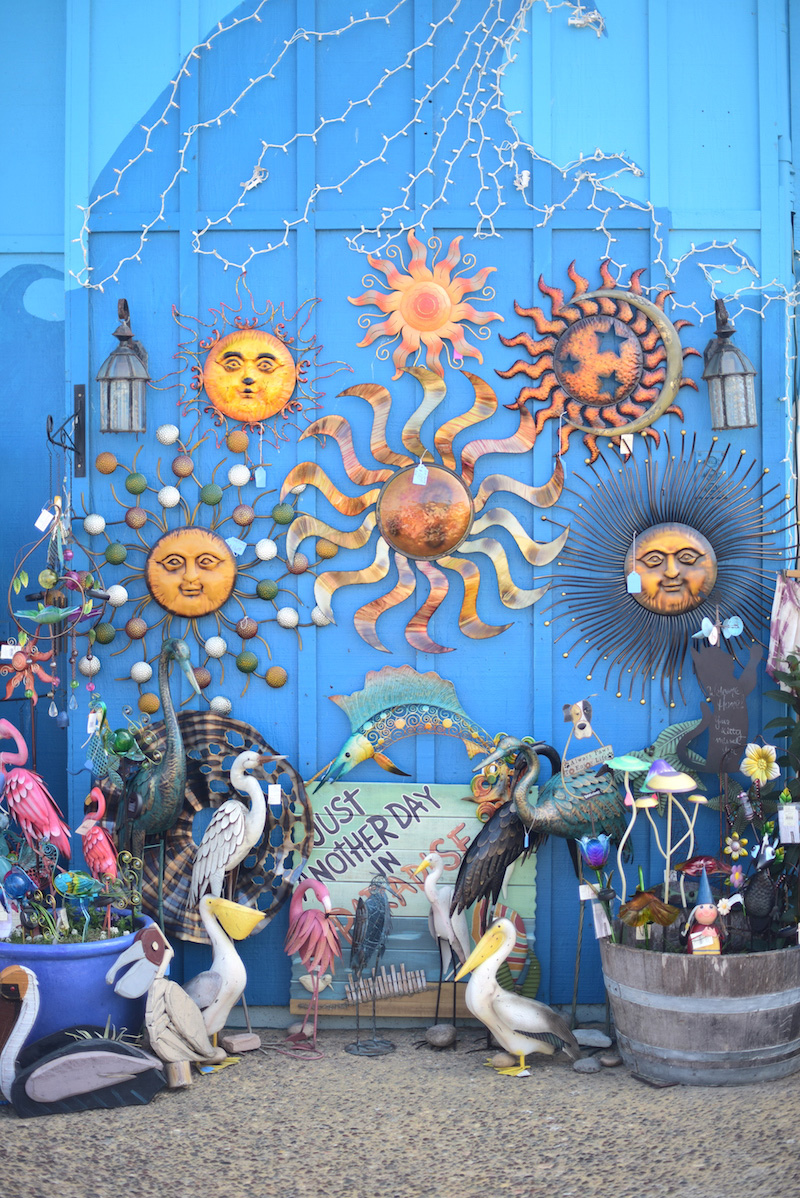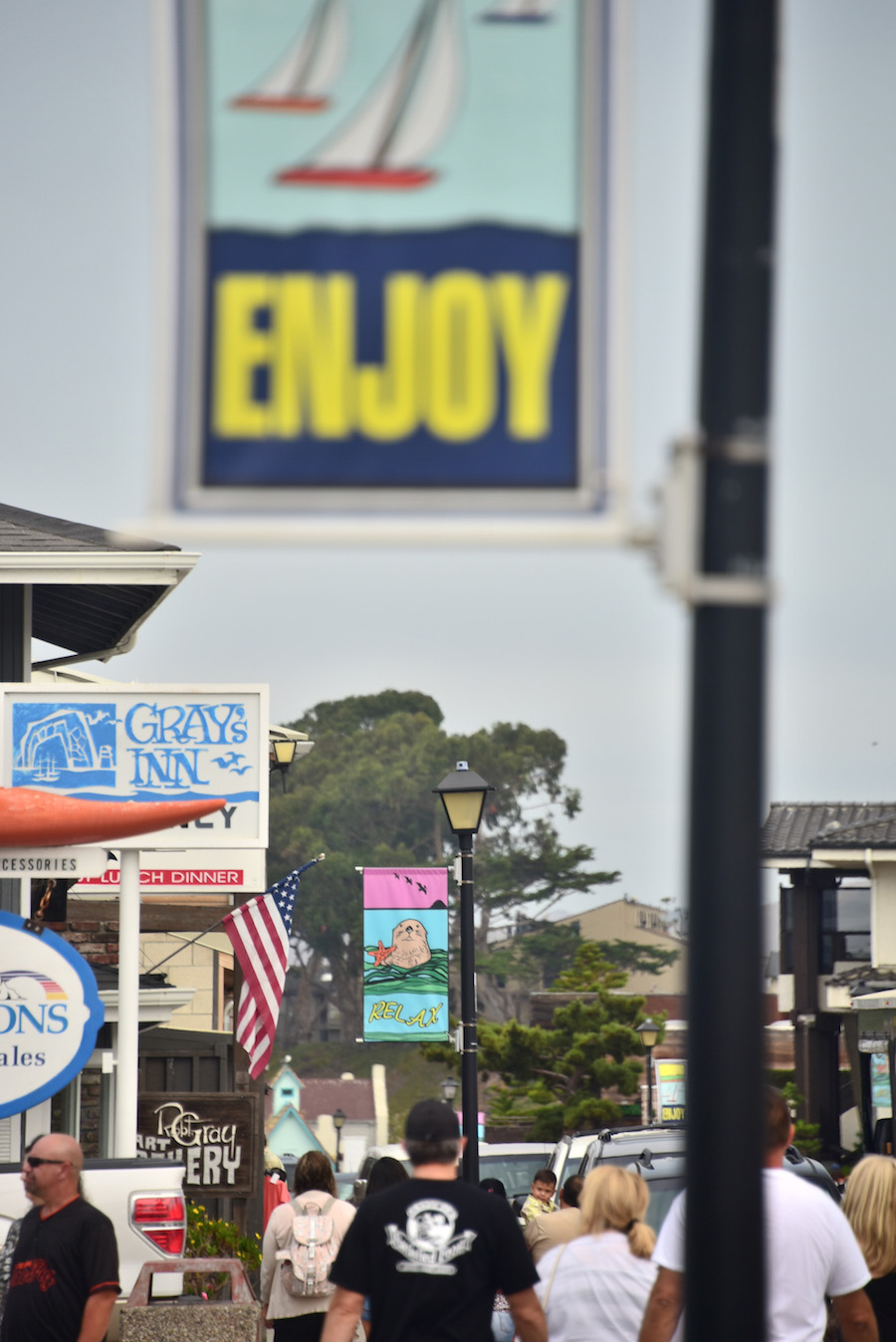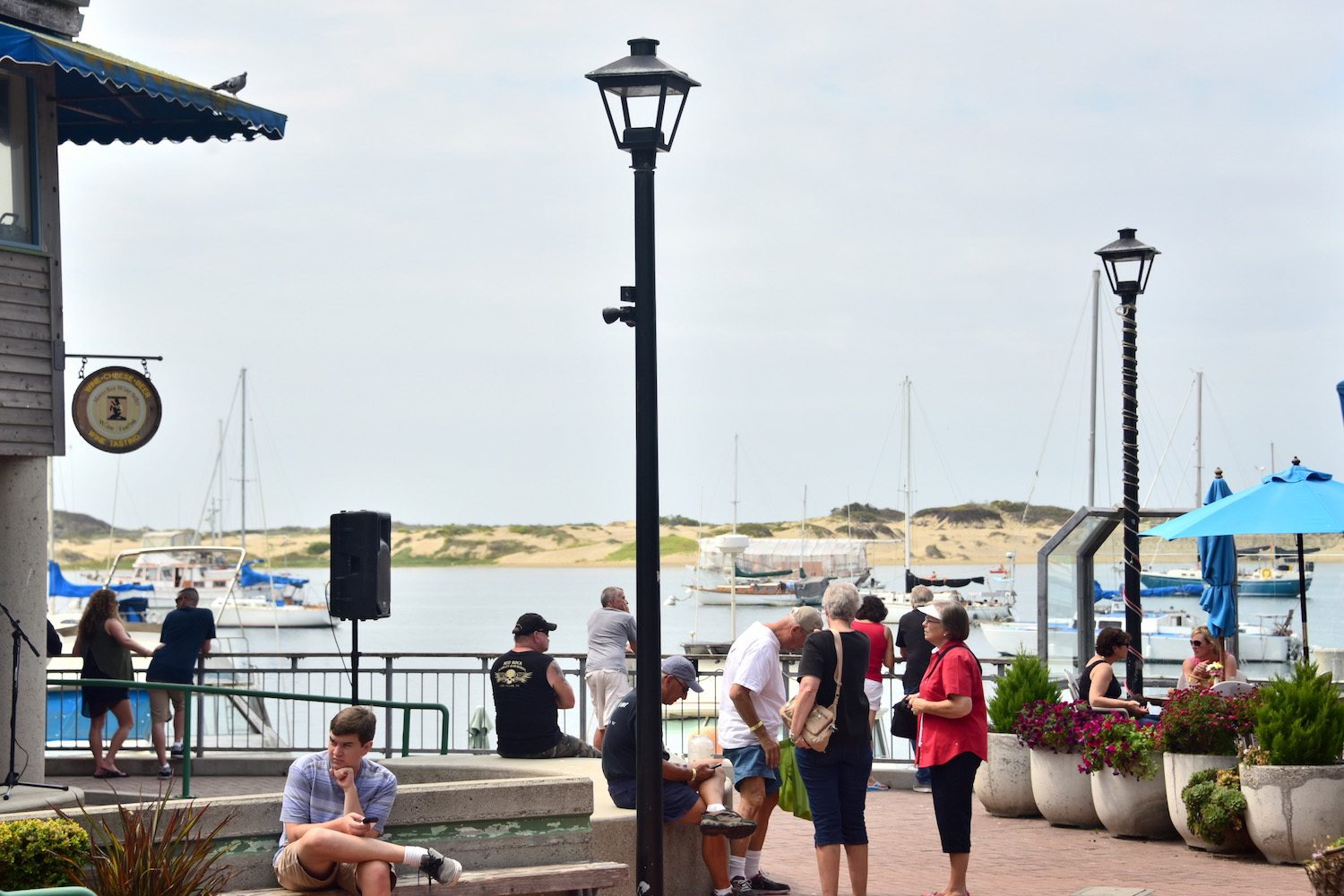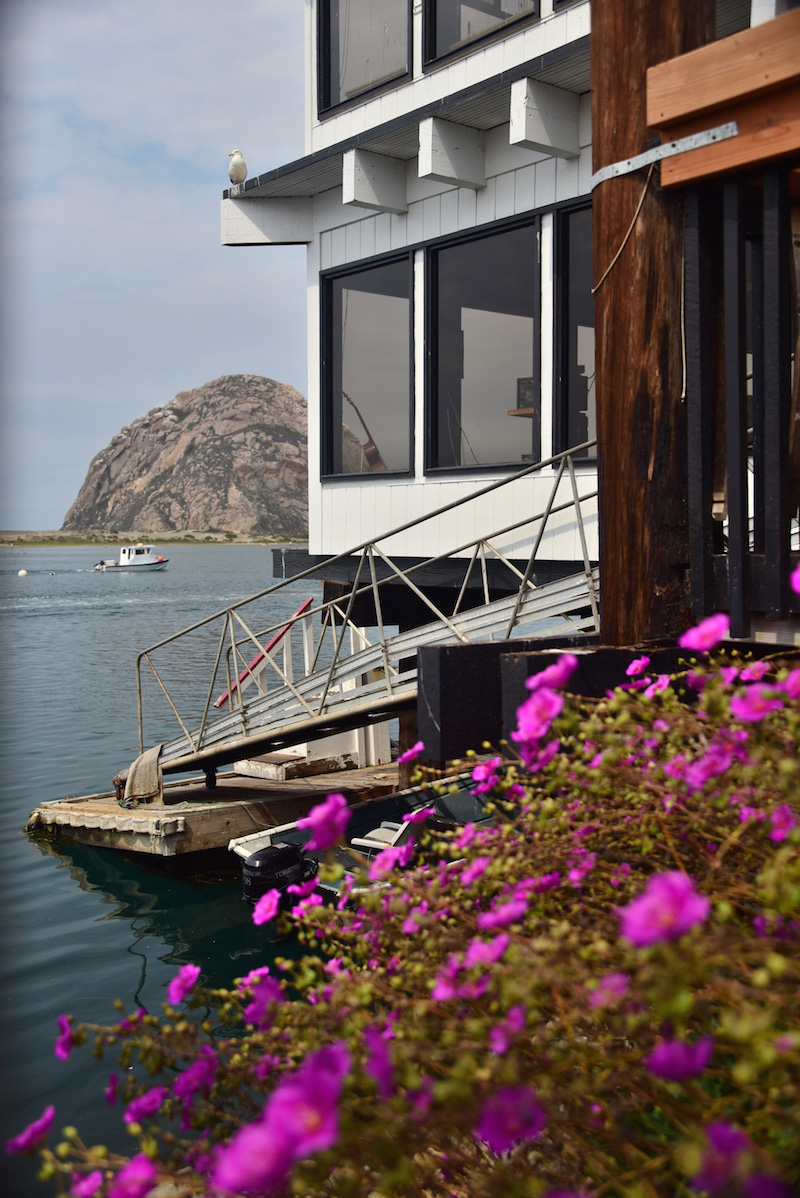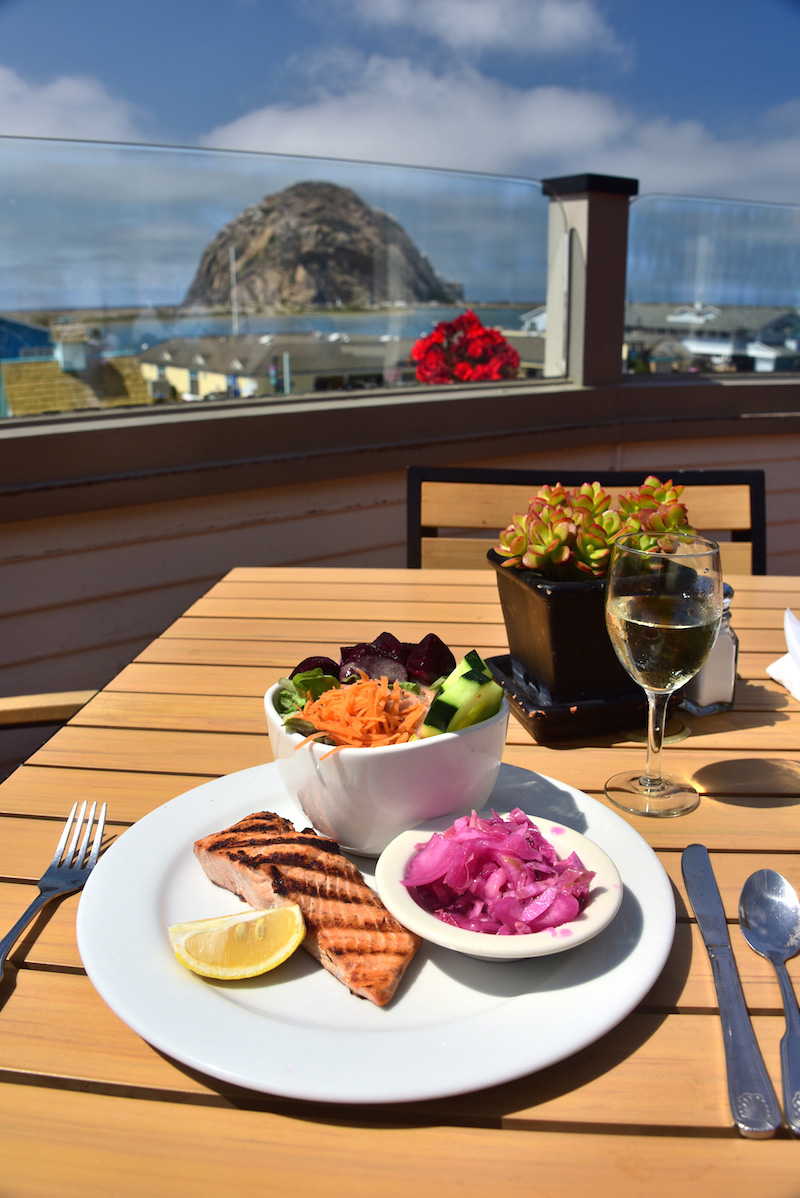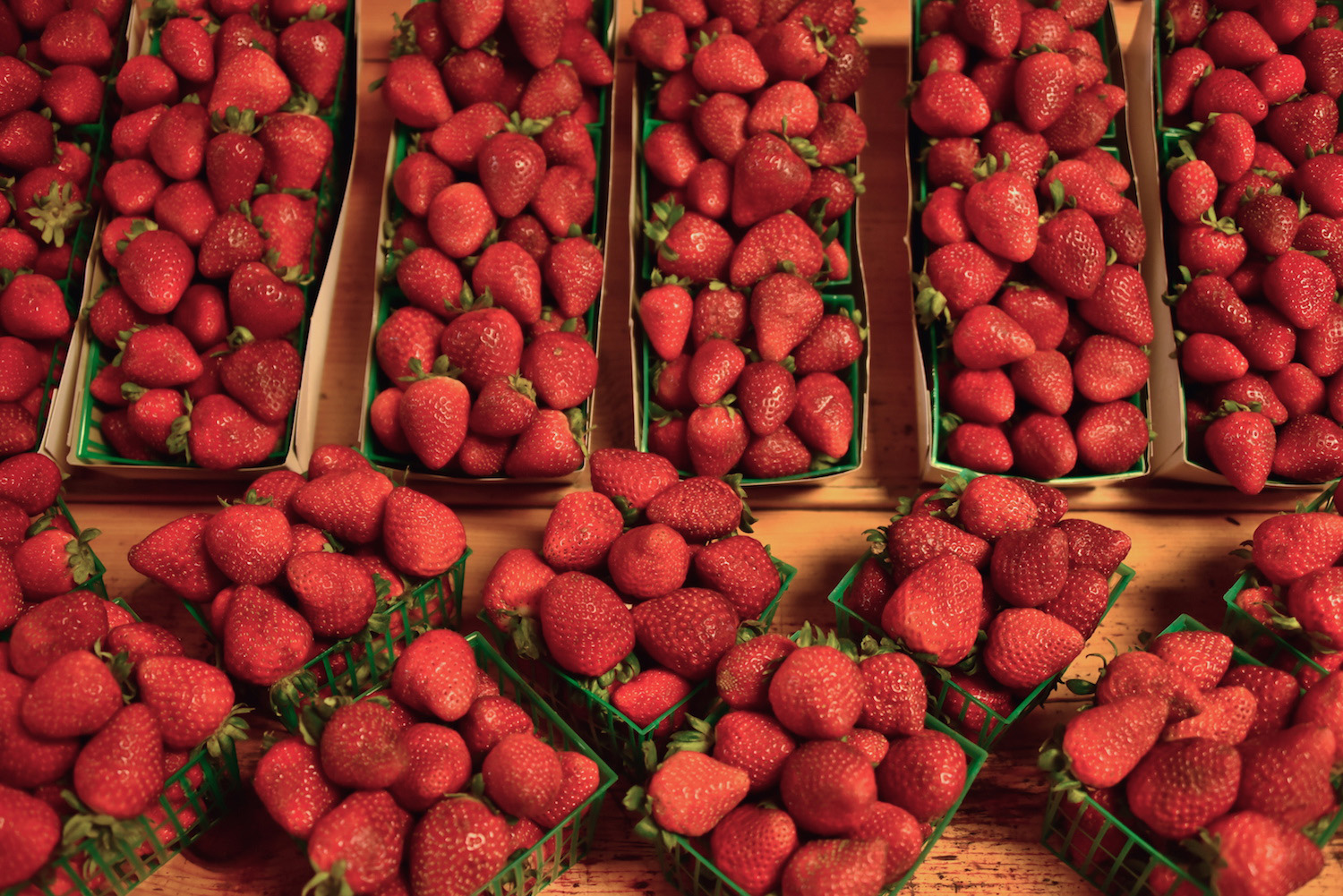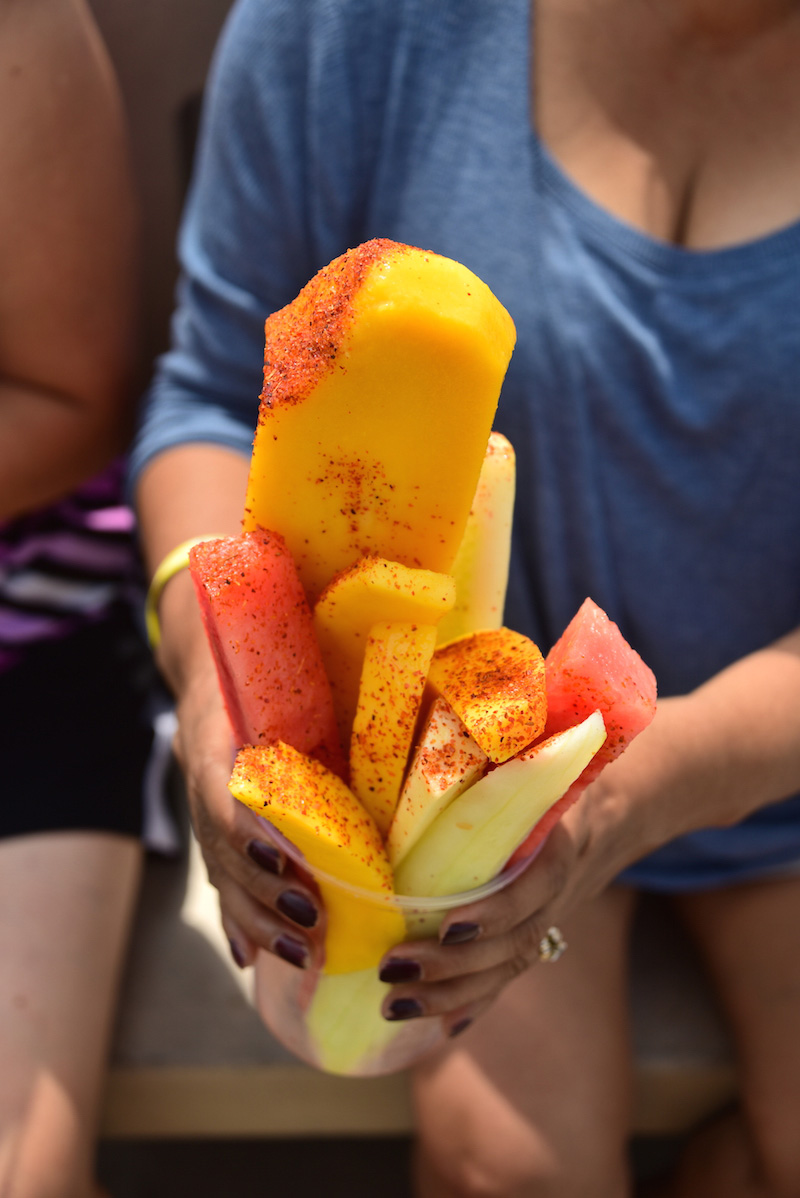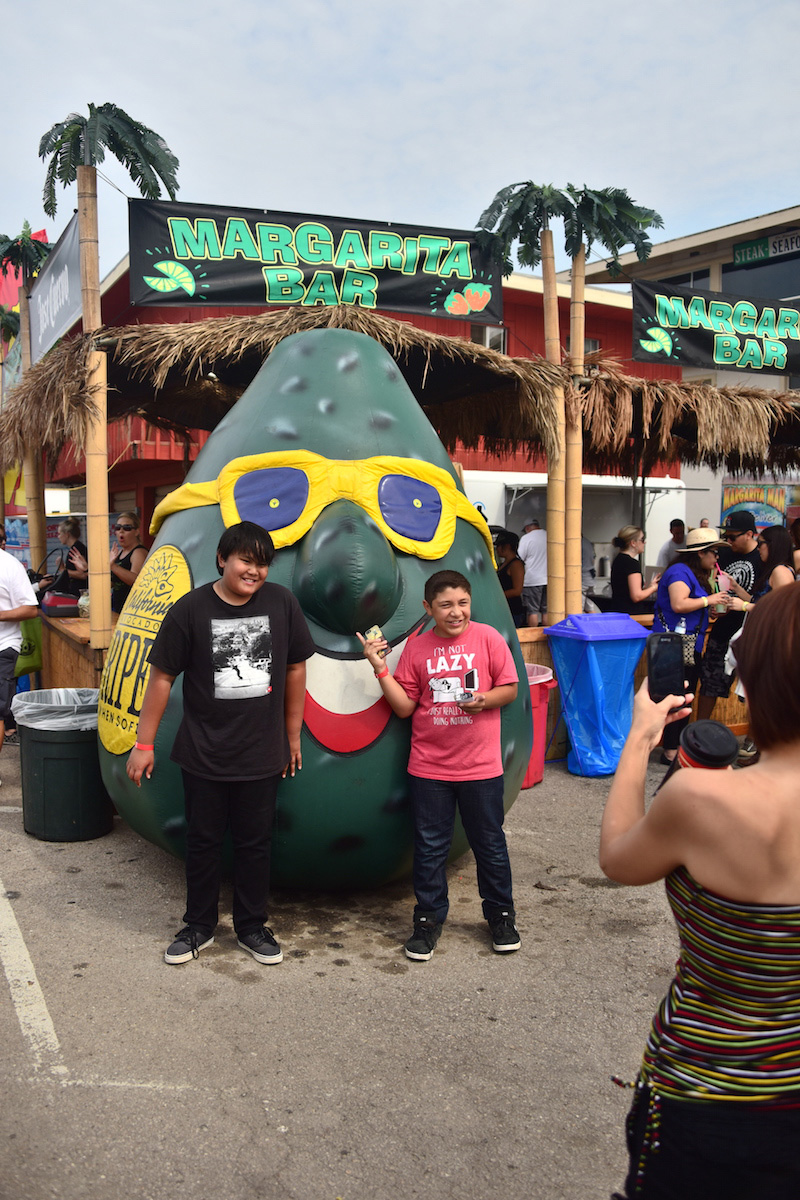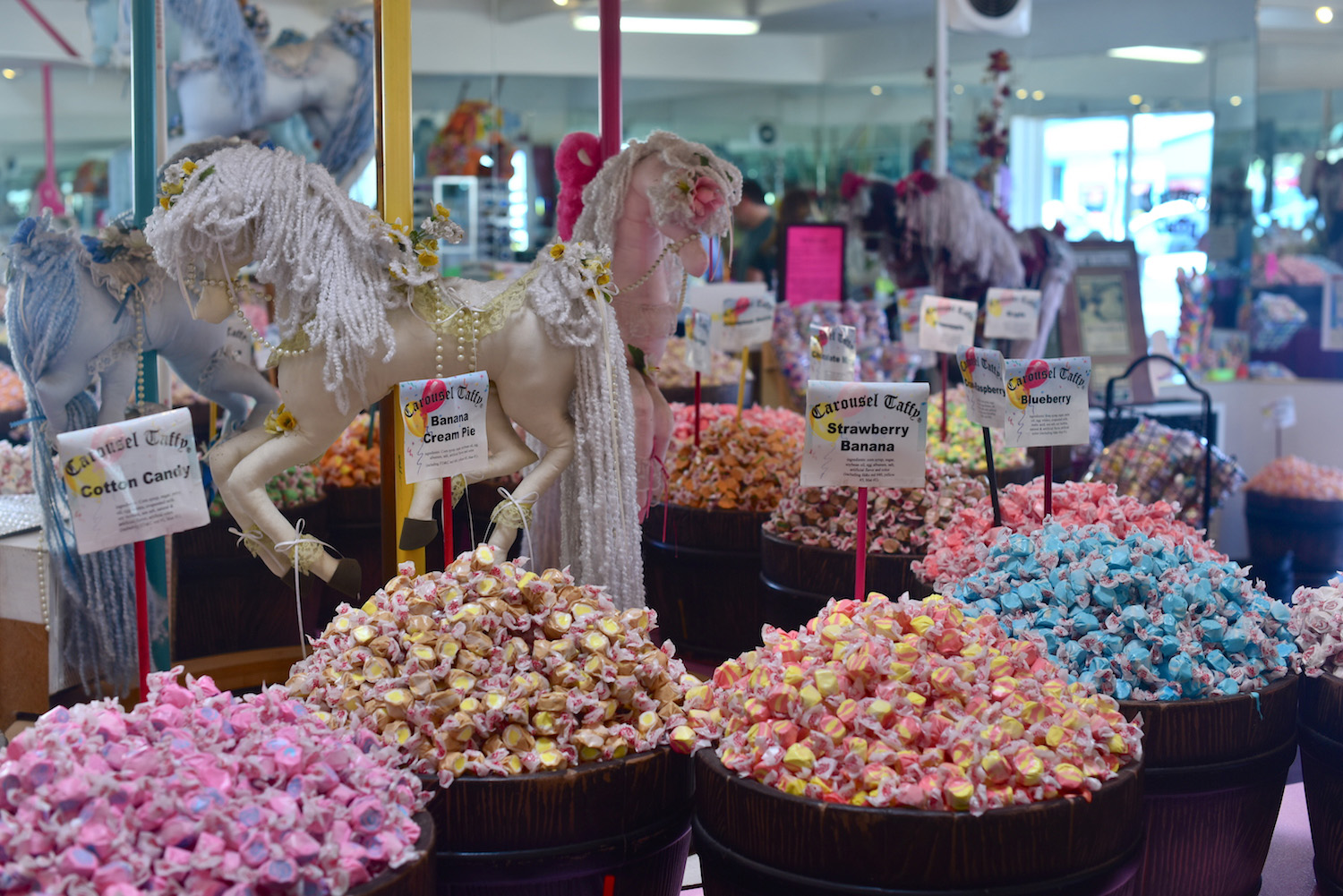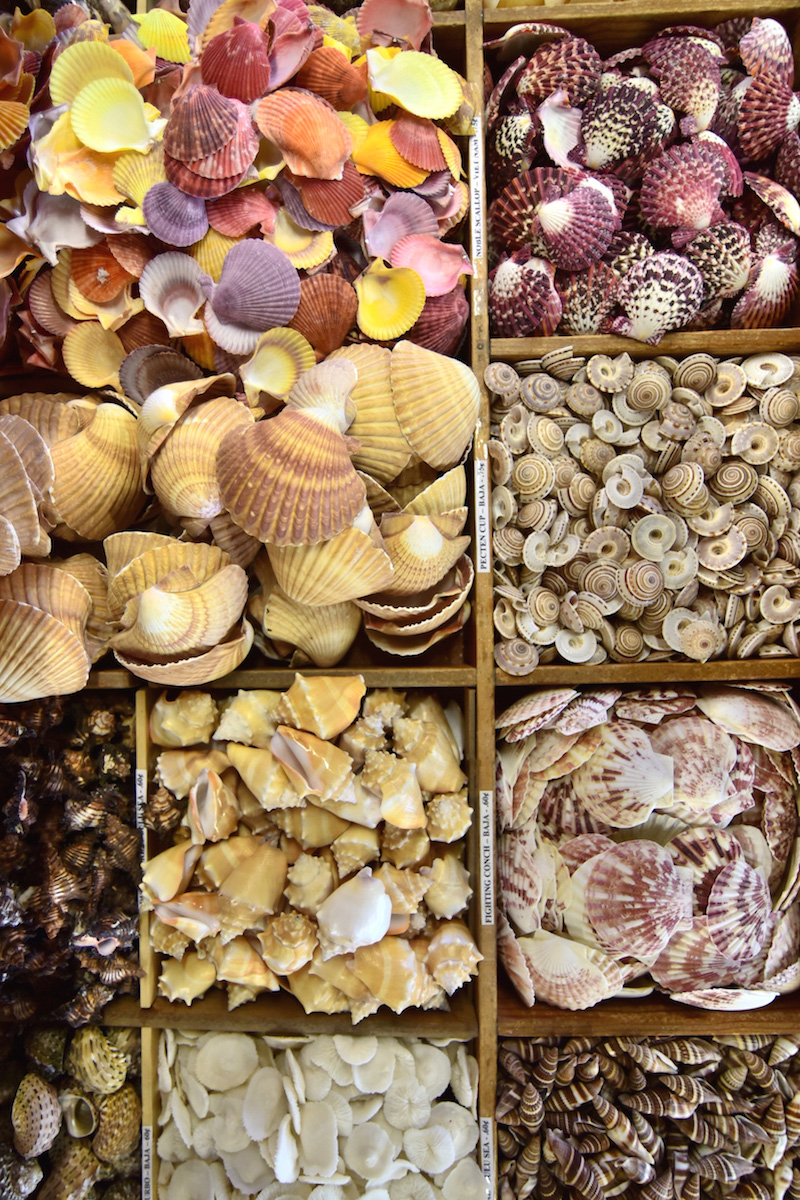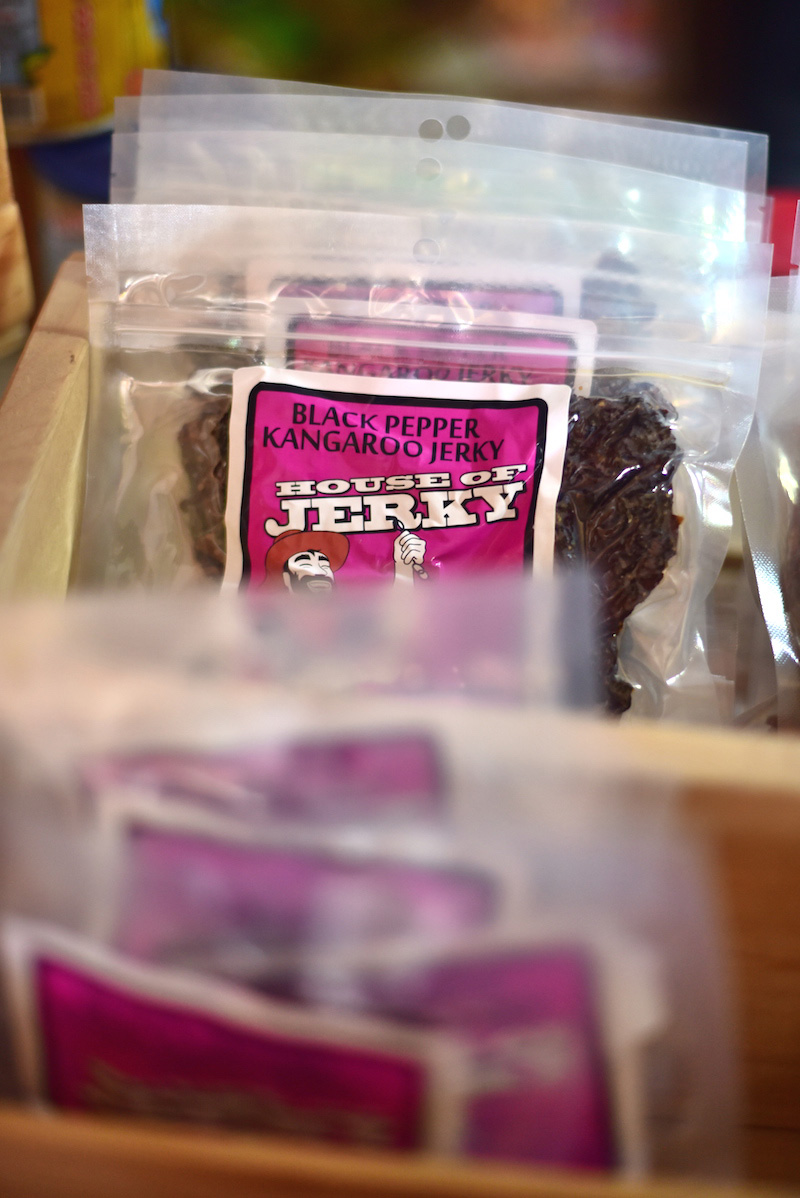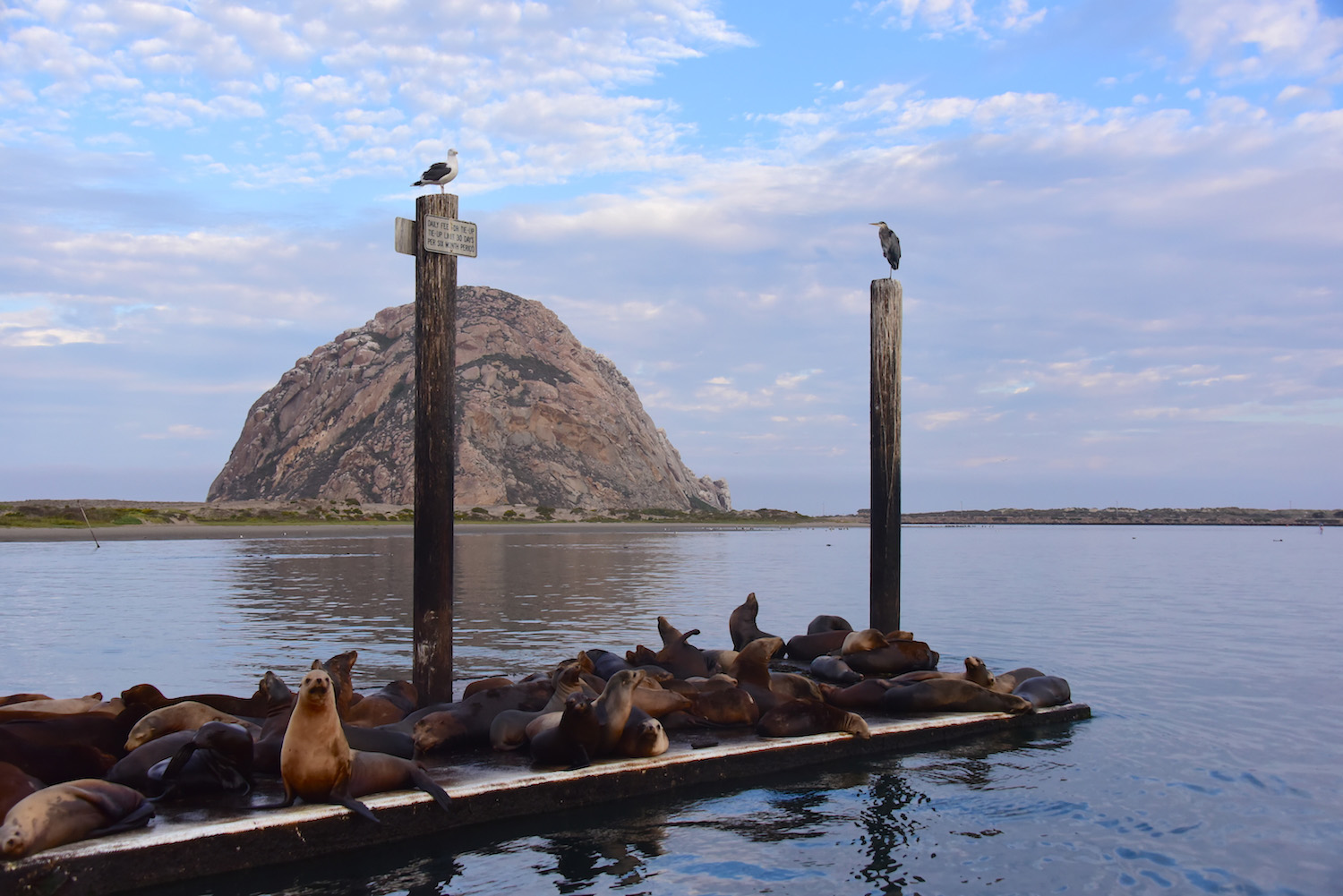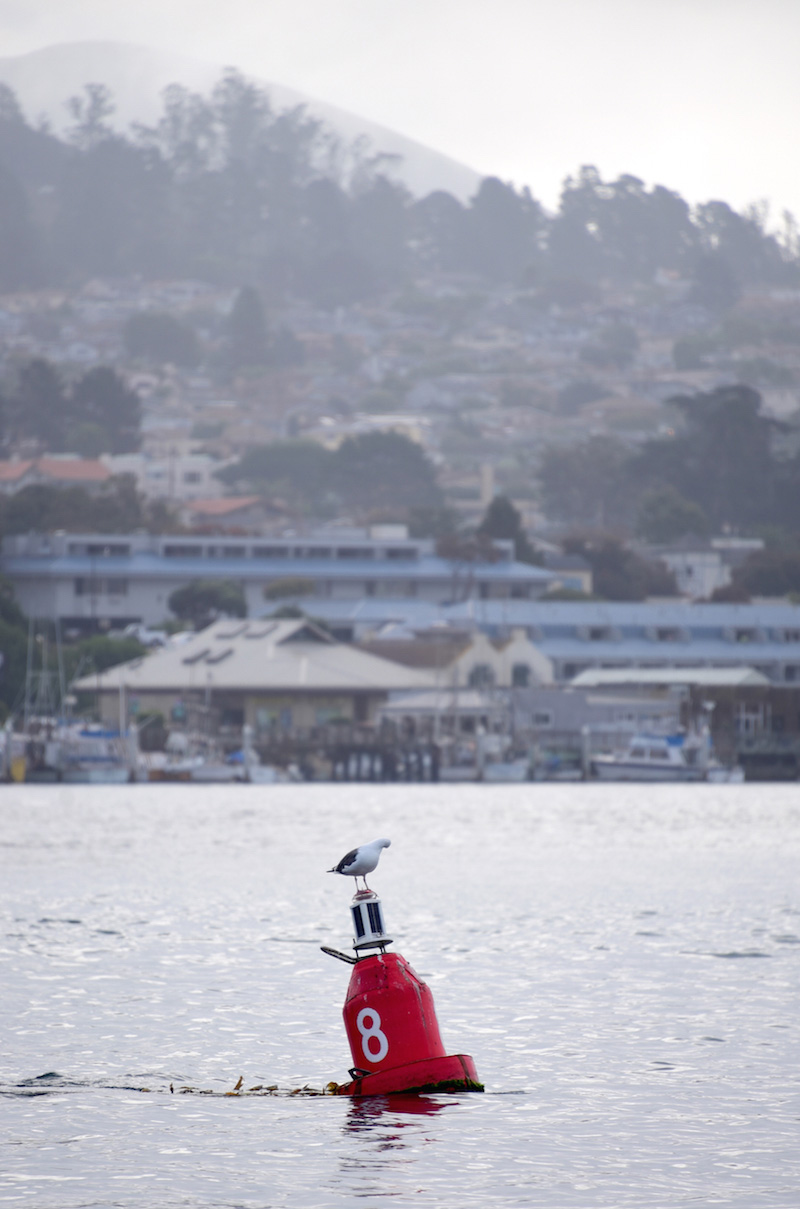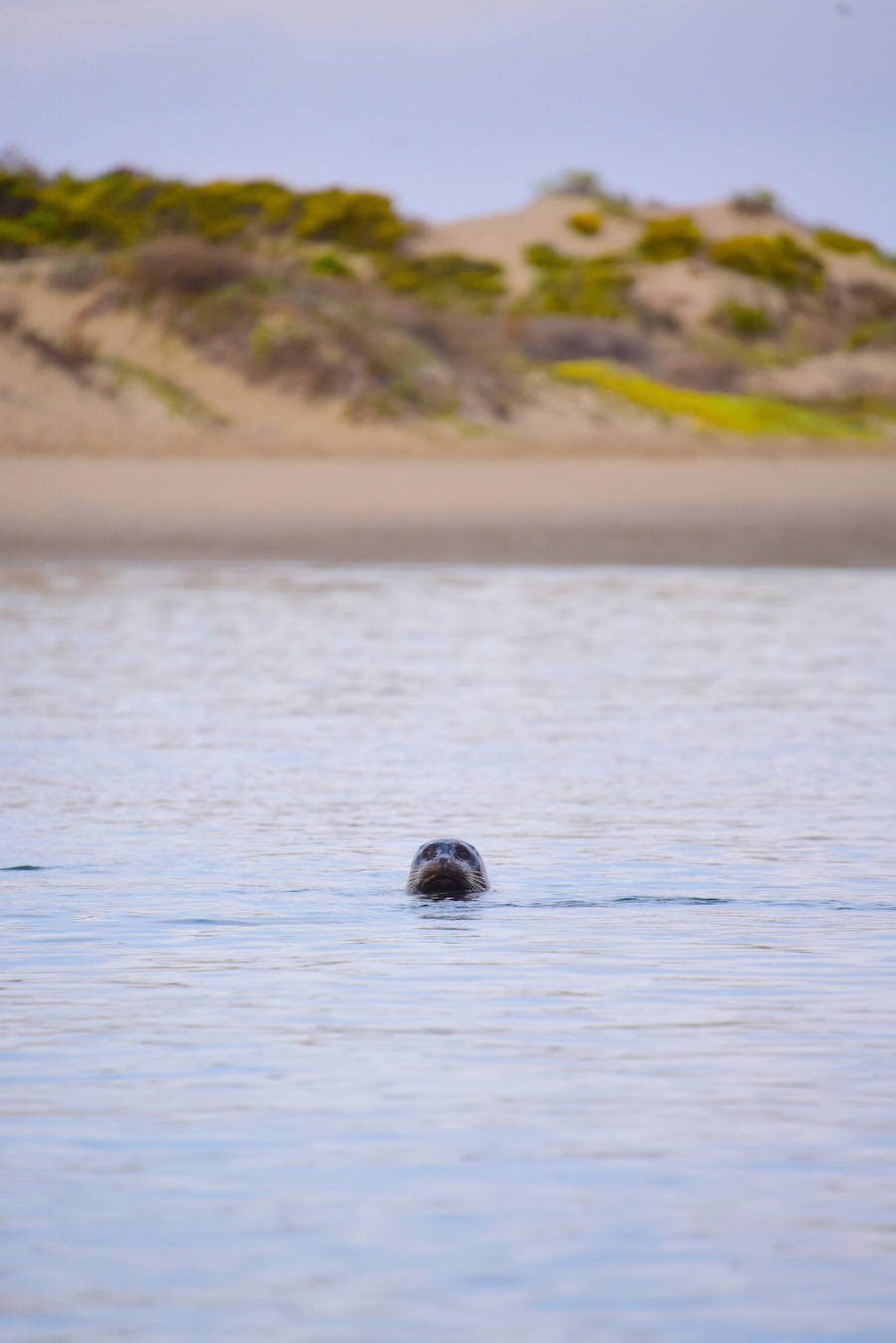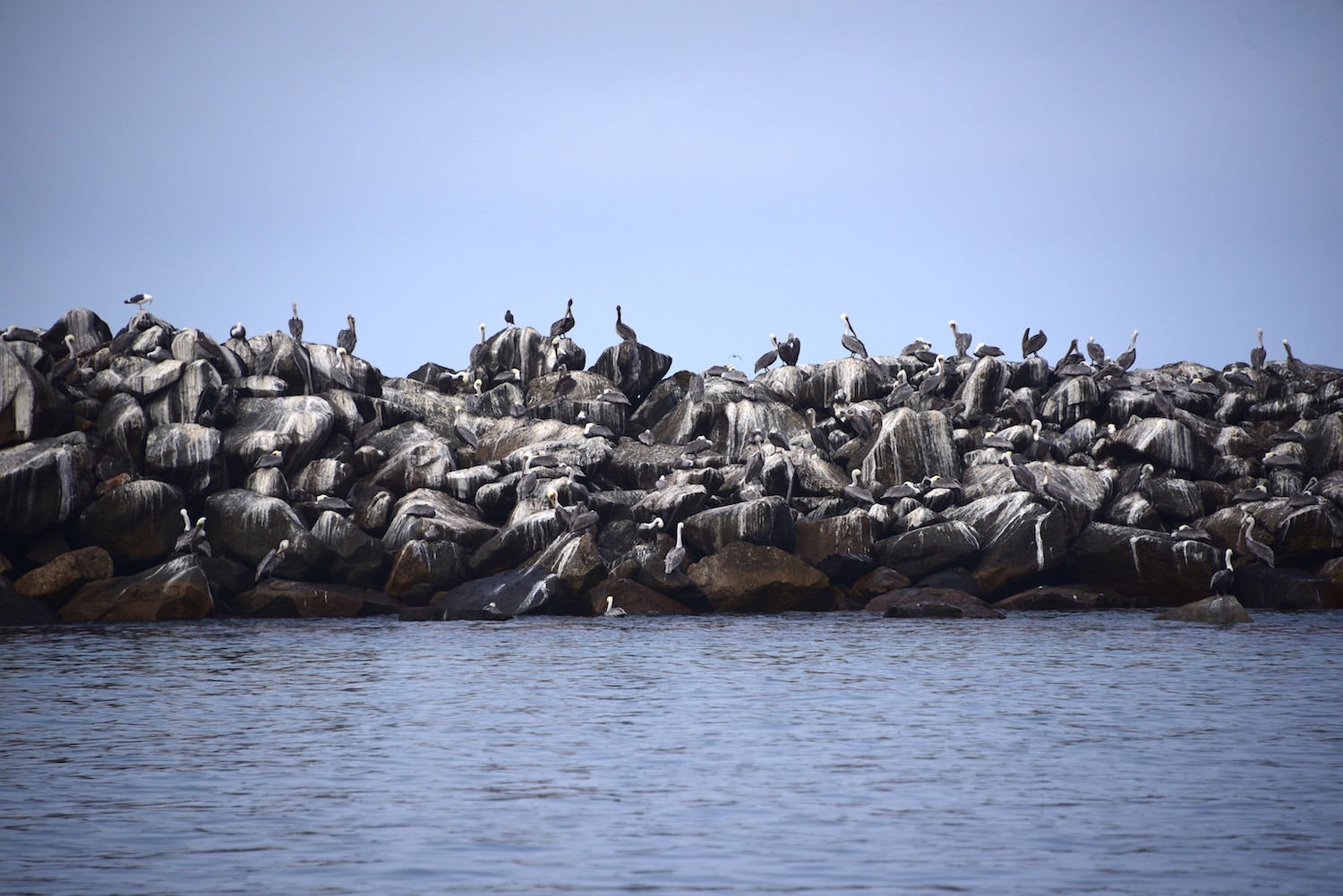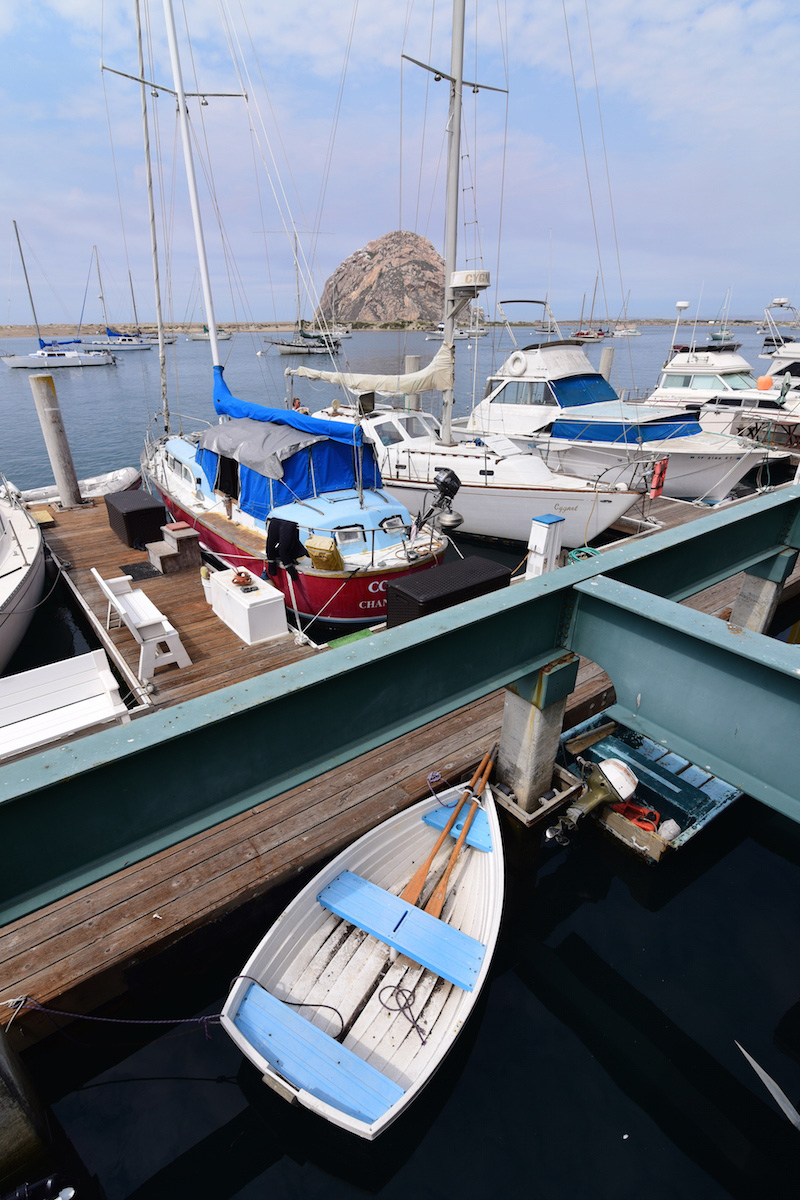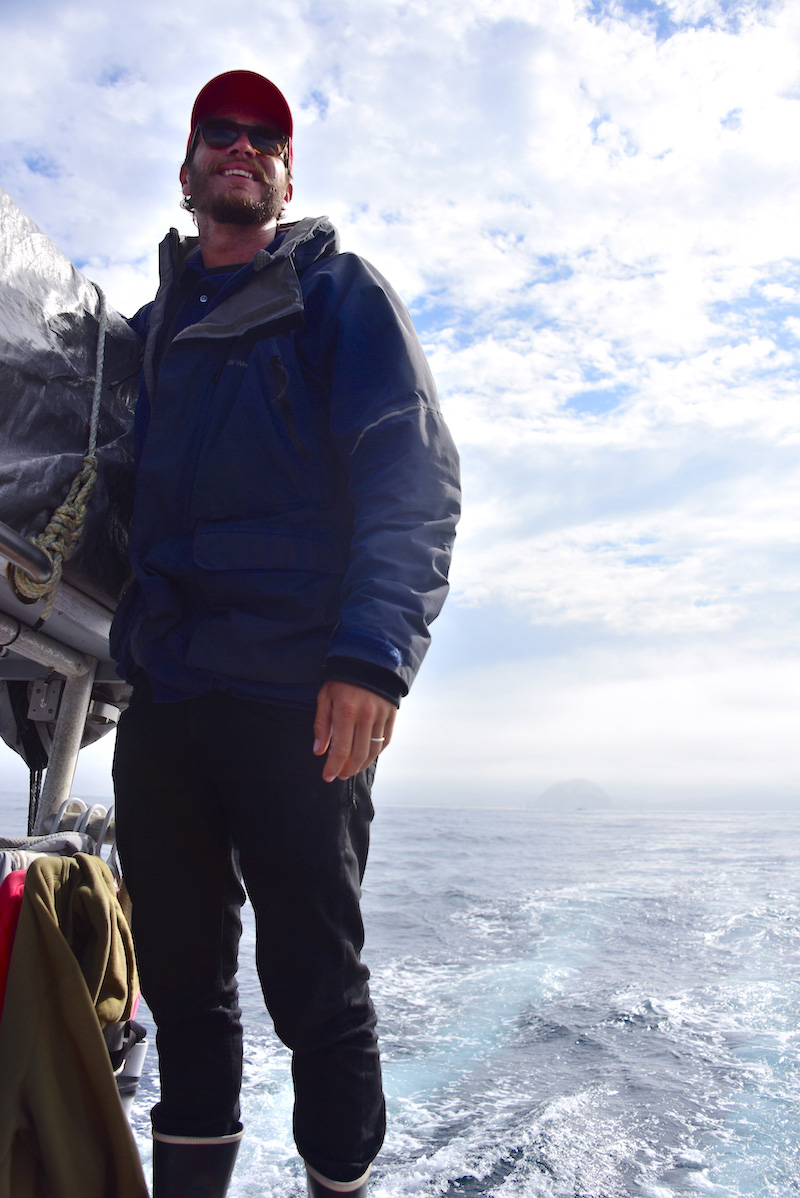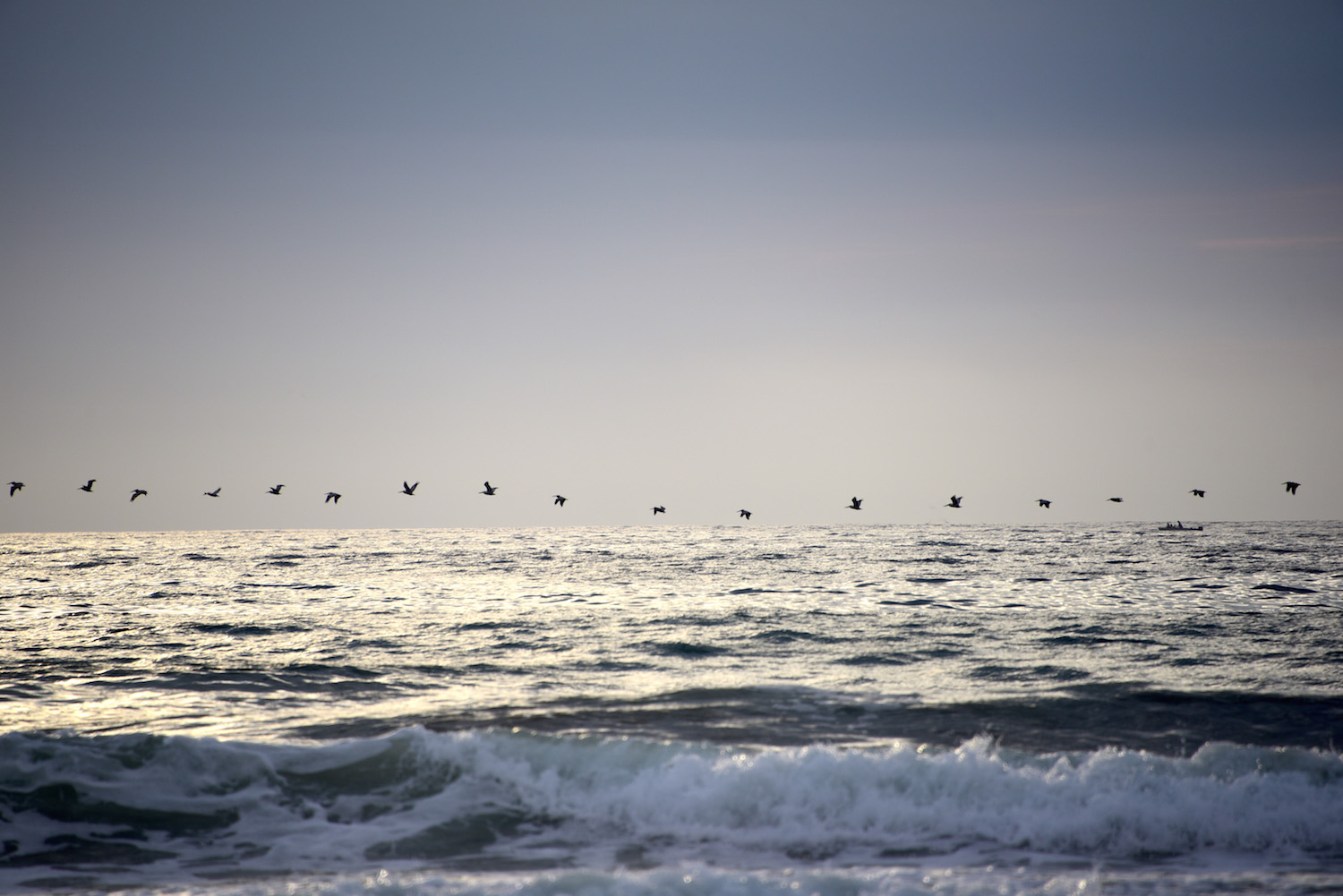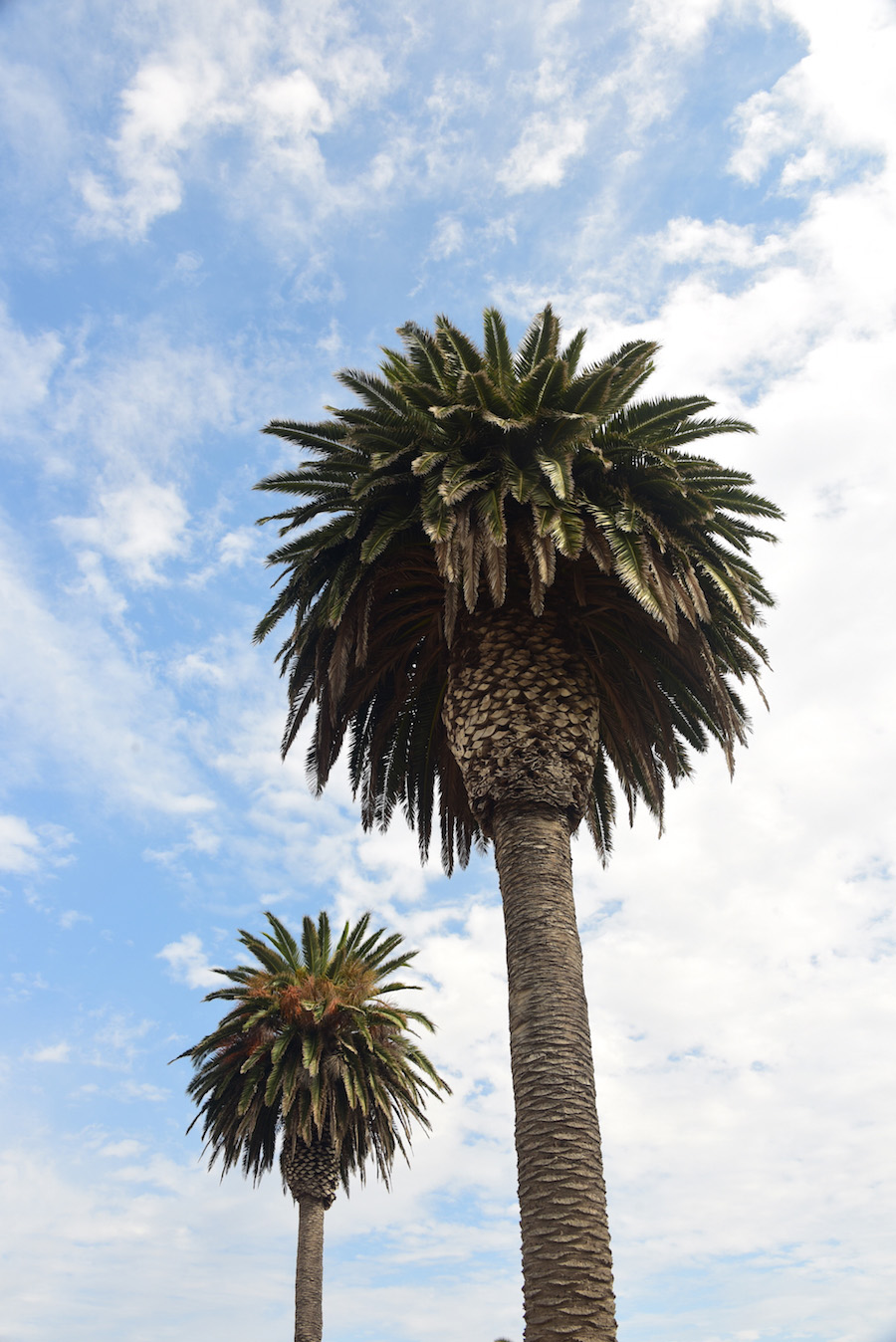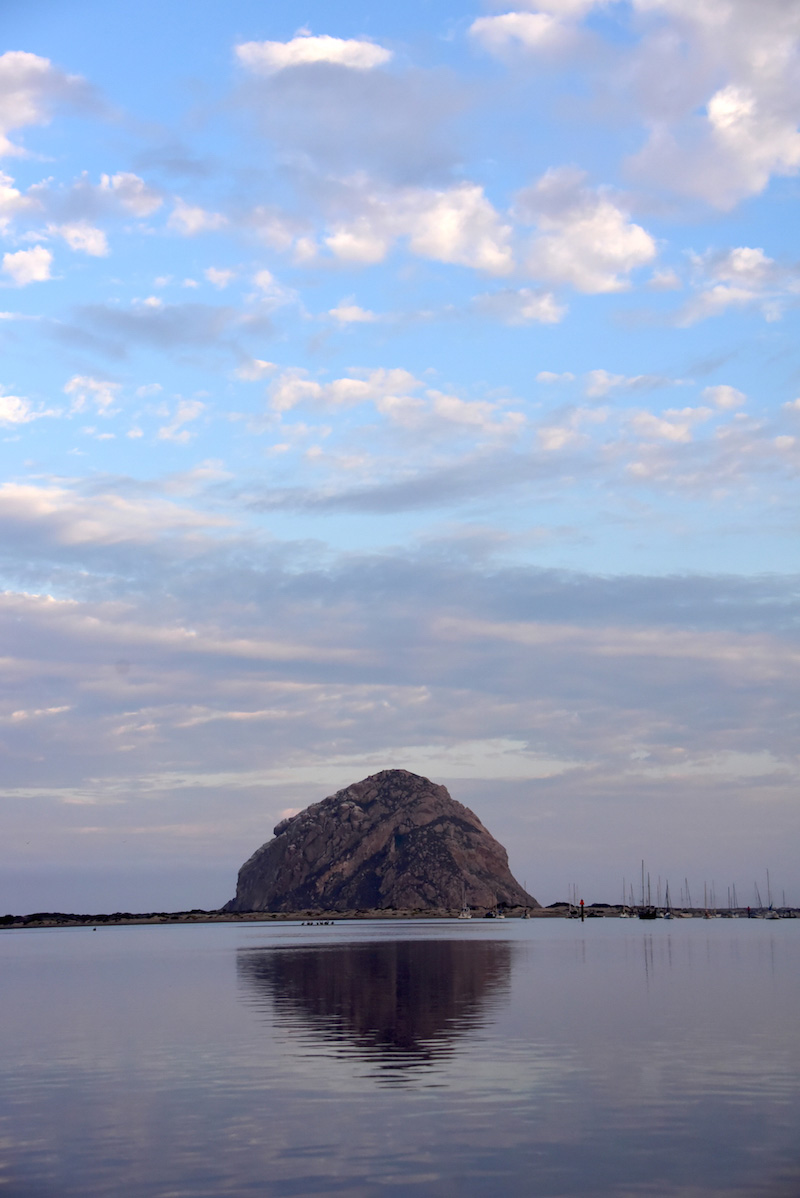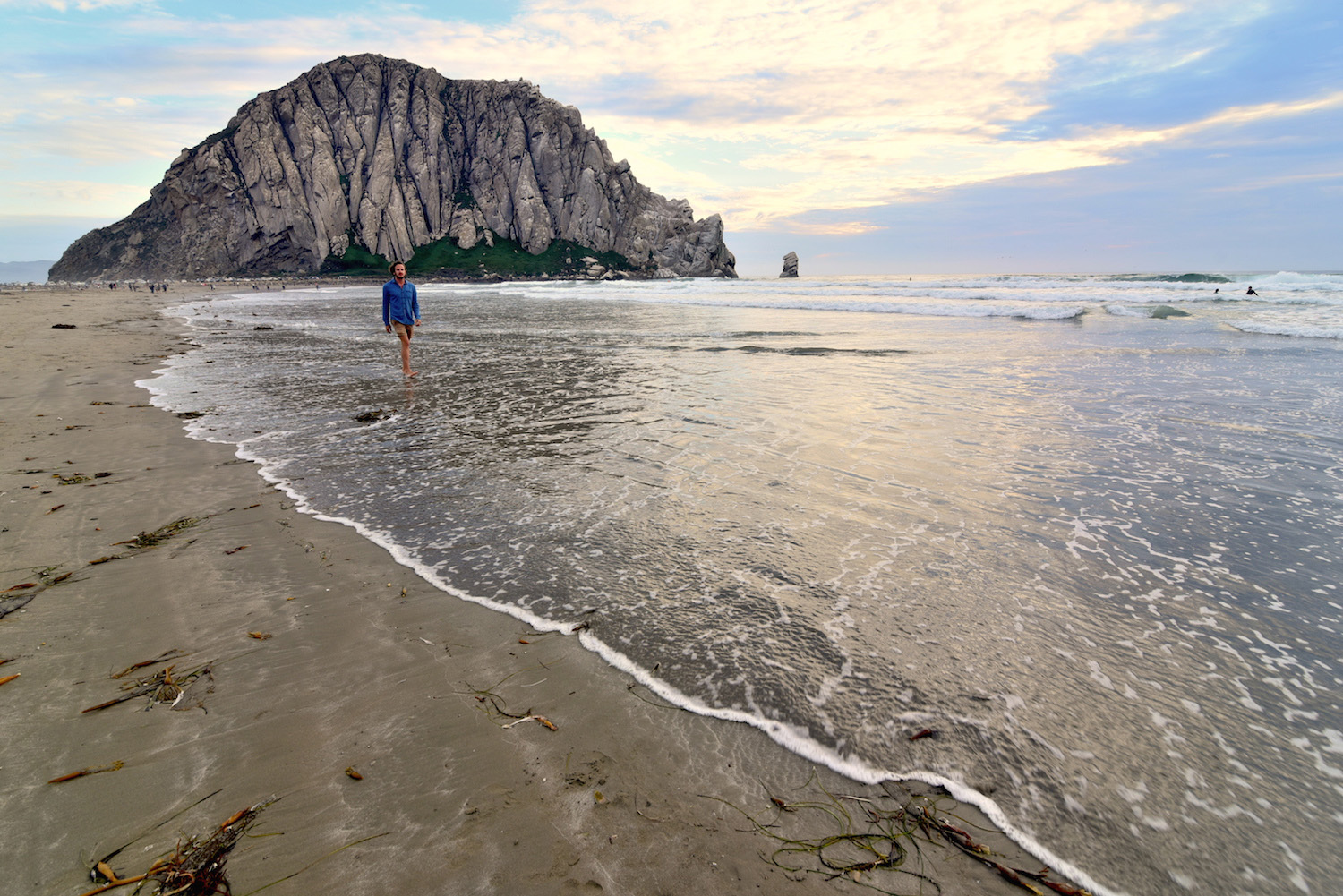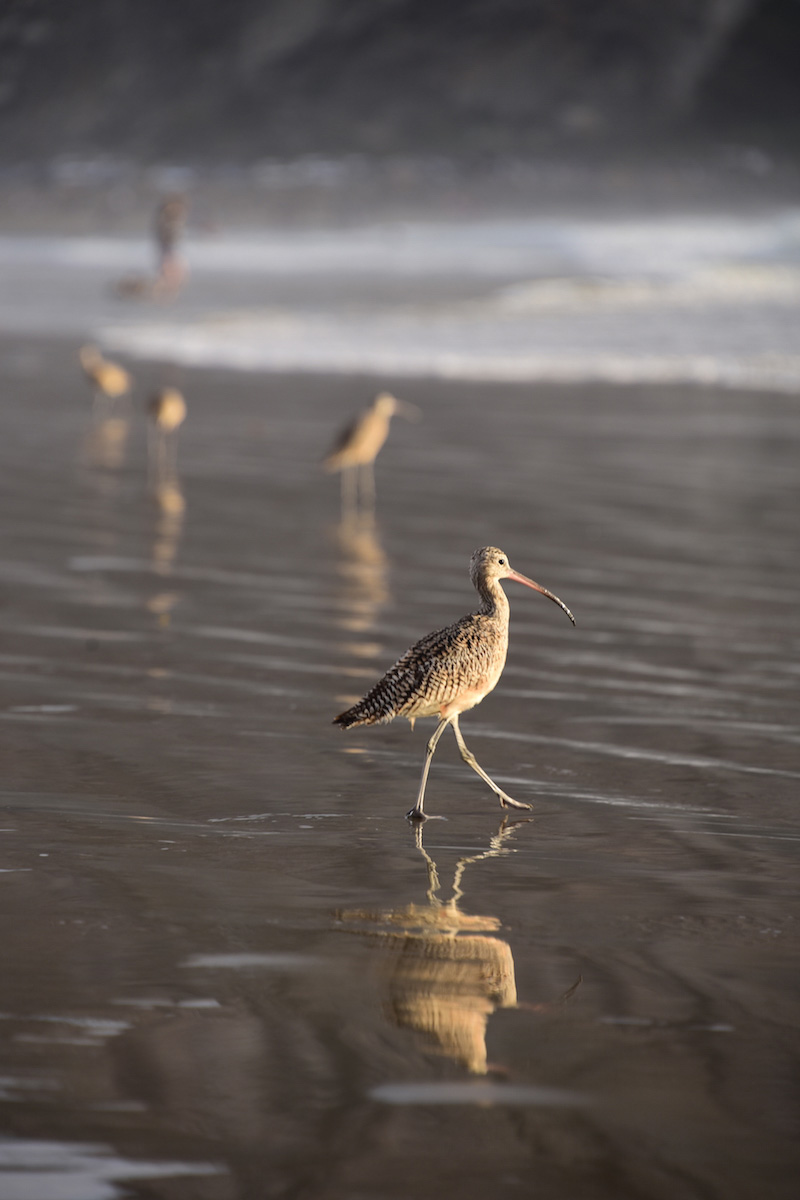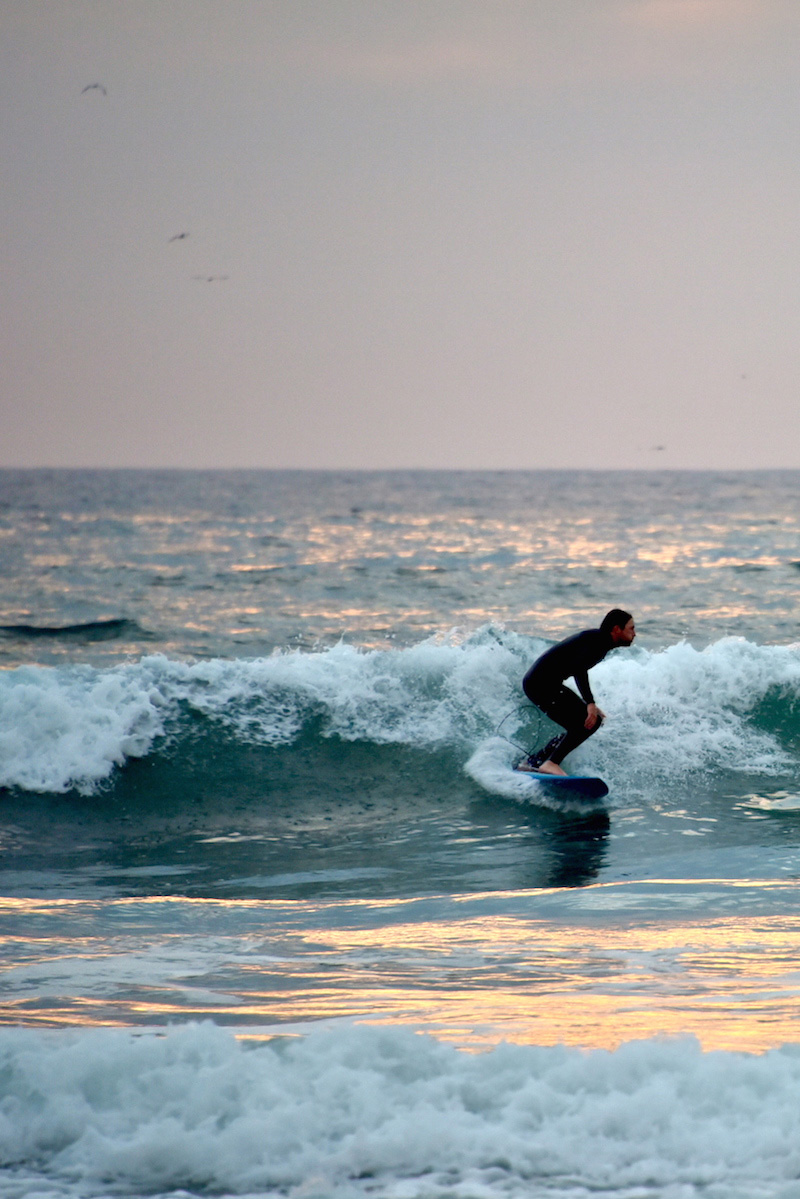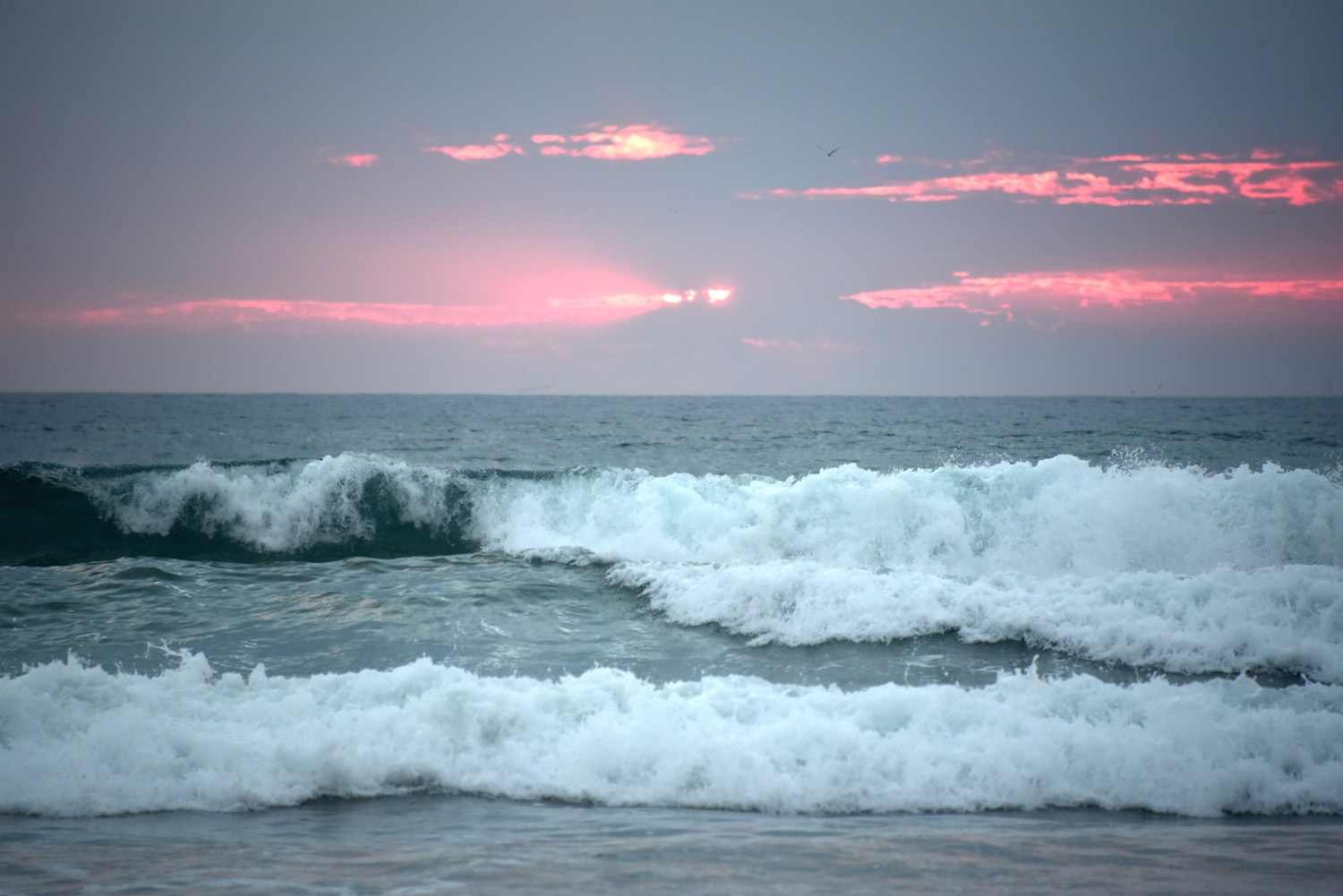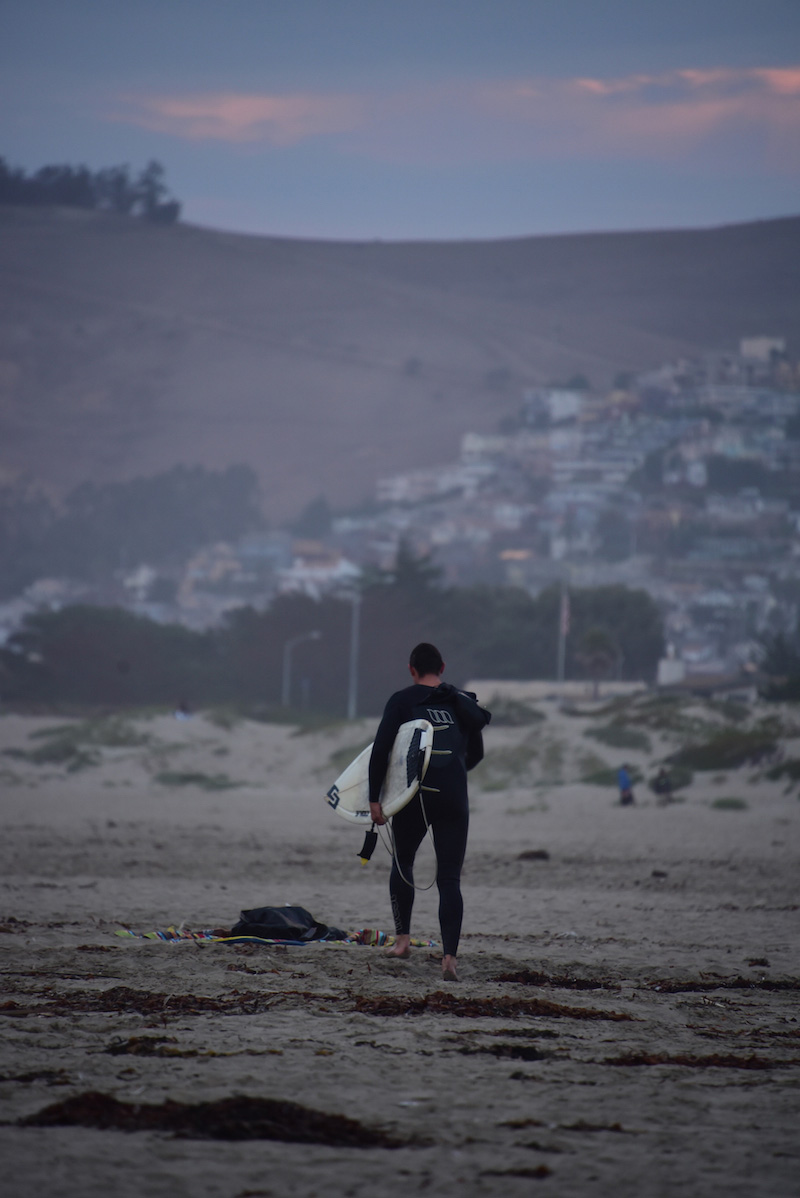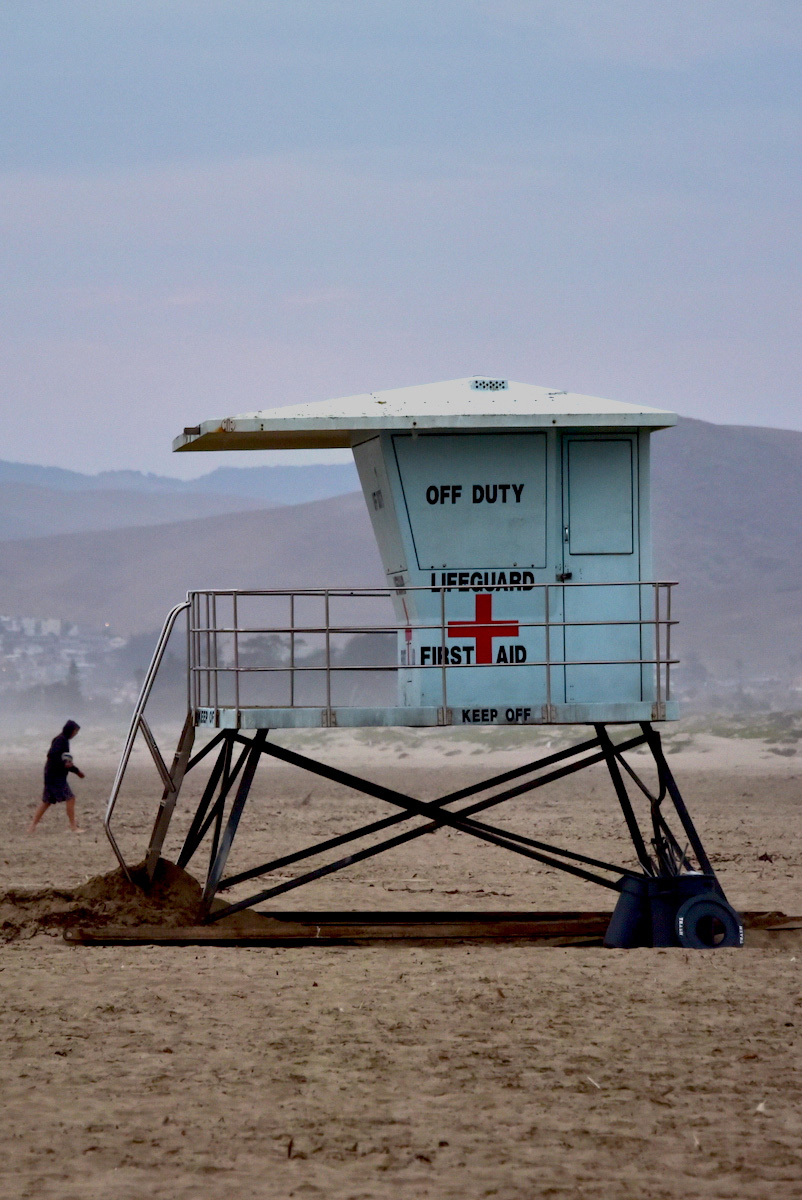 Morro Bay was kind enough to sponsor my visit to their fair city but as usual, all opinions are my own.
Share: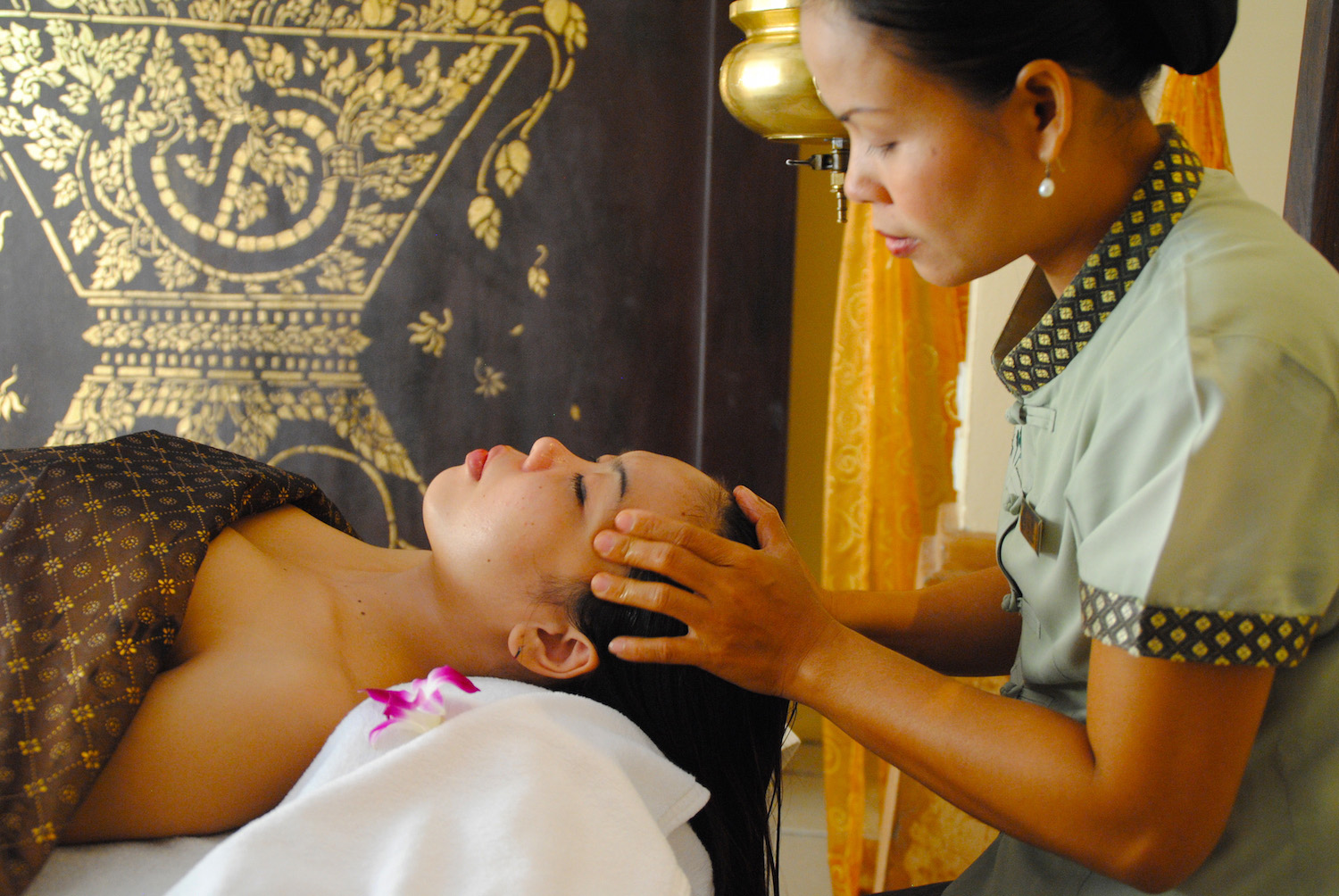 In today's always-on (i.e. always working) world, it can be tempting to forget to enjoy things, travel chief among them. One way to make sure you fully enjoy your next trip, be it for business or for leisure, is to take a wellness-oriented trip.
Massage, Spas and Relaxation
One obvious (but often forgotten) way to nurture yourself when you're on the go is to partake in relaxation. Visiting a spa or massage parlor, for example, be it one inside your hotel or one recommended to you by locals in the place you're traveling, can act as a vacation within a vacation, for both your body and your mind.
And massages are just the beginning! One new relaxation technique that's becoming more and more popular is colloquially known as "floating." Essentially, you are placed inside a soundproof, dark tank full of very salty water, and allowed to float freely for an hour, or even longer.
Float tanks are available in many major cities around the world, from Auckland to Zürich, so consider booking a session on your next trip for a strange—but spectacular—way to relax.
Yoga and Fitness
Feeling tired? You might not believe this, but the culprit could actually be too much relaxation, rather than not enough. Like individual muscles, the body and even the brain atrophy if they're not used enough—that weekend Netflix binge or laze session could actually be doing you more harm than good!
Fear not, however—another great way to tend to personal wellness on your next trip is to take a more active sort of vacation. Attend a yoga retreat, whether in the southwestern desert or Southeast Asia, to become truly present in your body as you travel. Or, simply partake in physical activities such as hiking, stand-up paddle boarding or even attending an ordinary gym.
Share: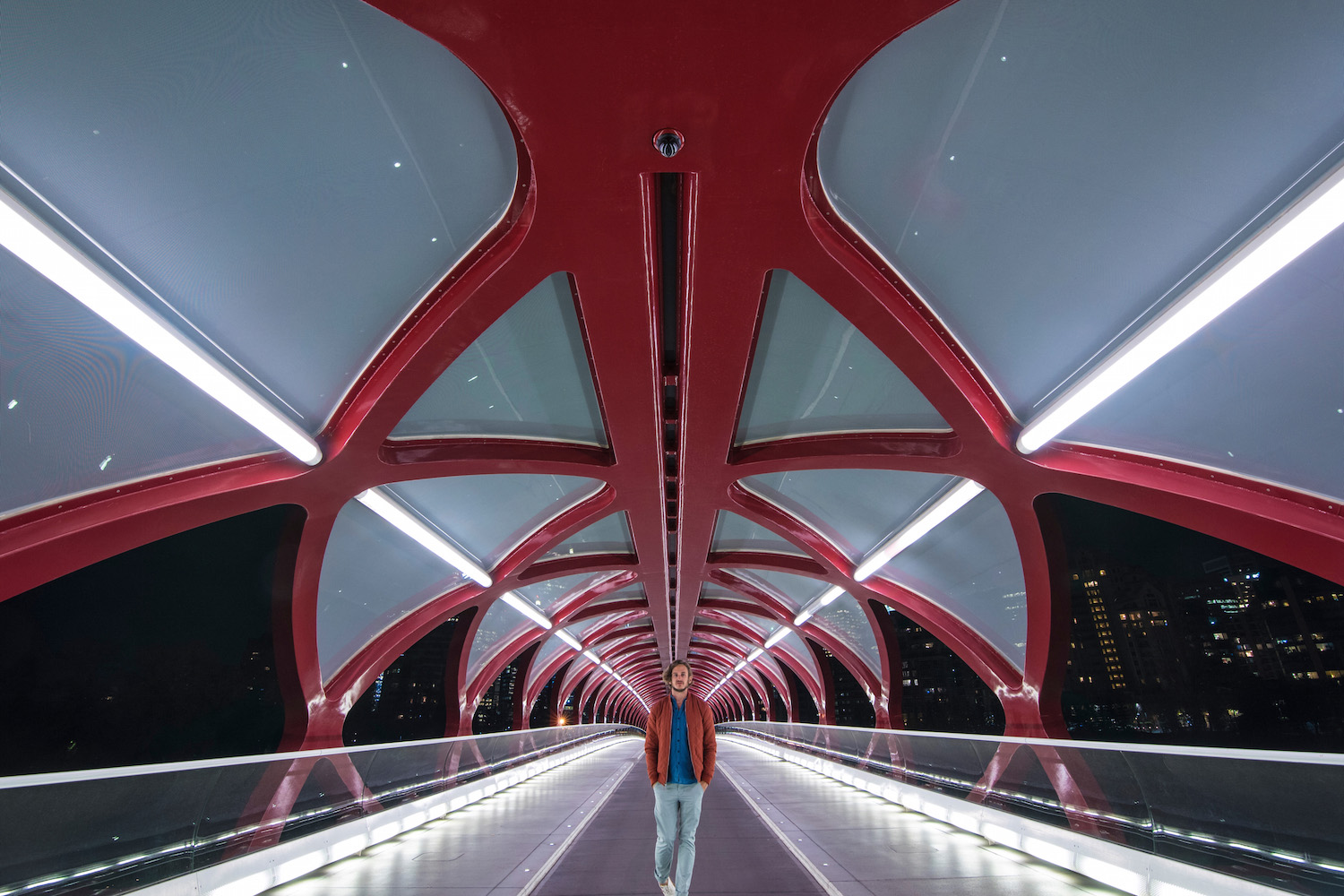 I tried to remember what the outside of the tower looked like as I took a bite of my chicken tostada, a Tex-Mex dish (a breakfast one no less, with perfectly-poached eggs) executed so well it survived the scrutiny a Texan in Canada. "I guess this place does kind of look like a Holiday Inn from the outside."
"I didn't really pay much attention to it," Stephanie, who was eating some hash browns and bacon, commented. "The view from up there was so spectacular. I was more focused on the mountains and the skyscrapers and the taxis zooming beneath my feet."
Day One: Cowtown 101
When she said "up there," my sister was of course referring to the Calgary Tower, which is without a doubt the most memorable building on Calgary's ever-expanding skyline, even if it was long ago eclipsed as the tallest. Indeed, as Stephanie alluded to, the view is absolutely unforgettable—start your first day in Cowtown (as some locals still refer to the city) with a trip up to the top of the tower.
Upon descending, hang a right and then cross to the north side of the street at your first opportunity. Here you'll find the Glenbow Museum which, in spite of its understated exterior, boasts several floors of art and paraphernalia that spans not only the history of Calgary and Canada, but the entire world. When Stephanie and I visited, exhibits on tribal culture in West Africa and buddhism in East Asia supplemented surveys of Romantic colonial-era paintings, gemstones and kitschy "Canadiana."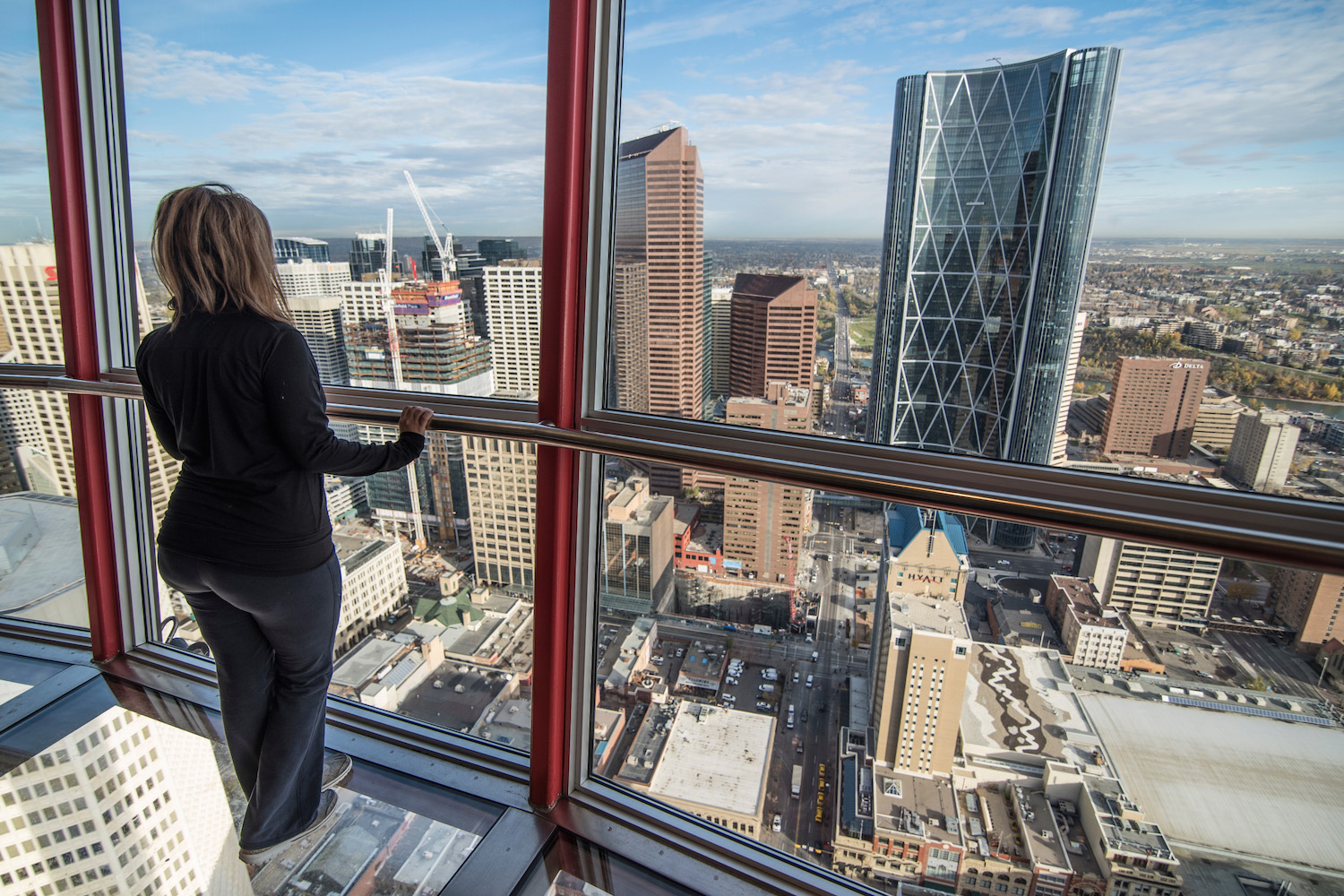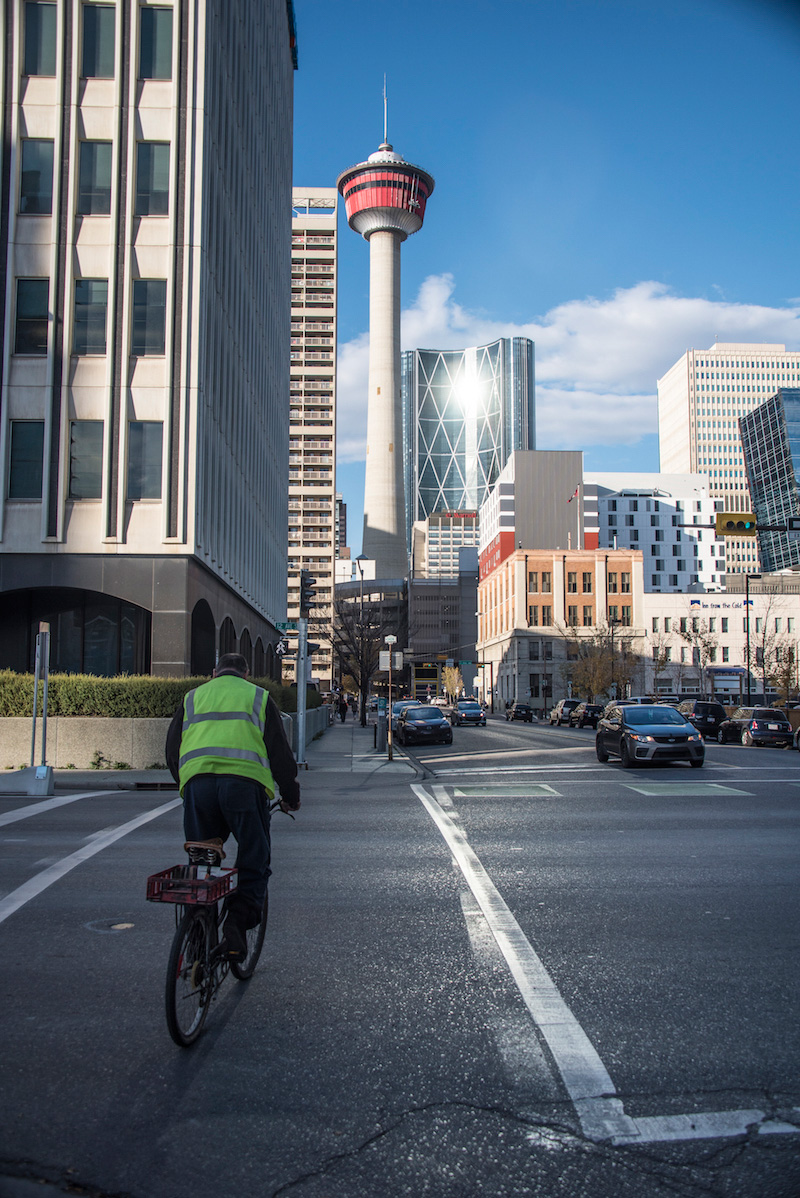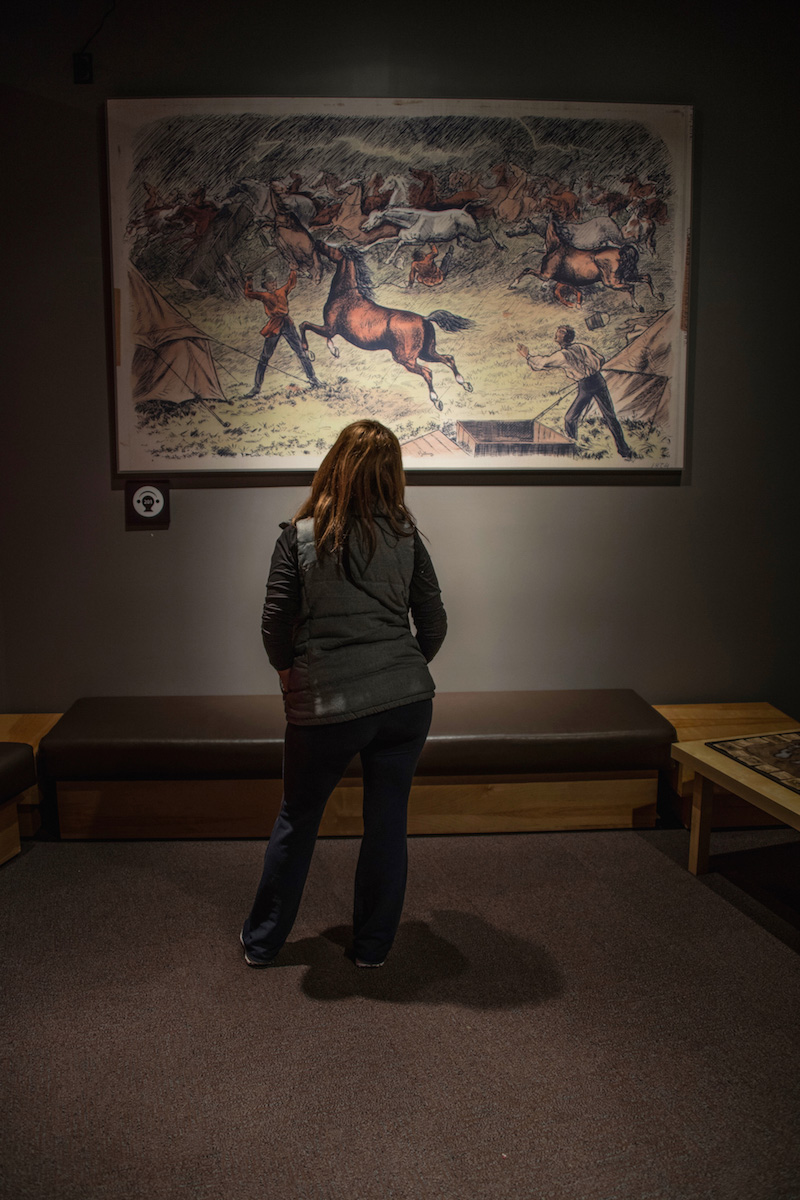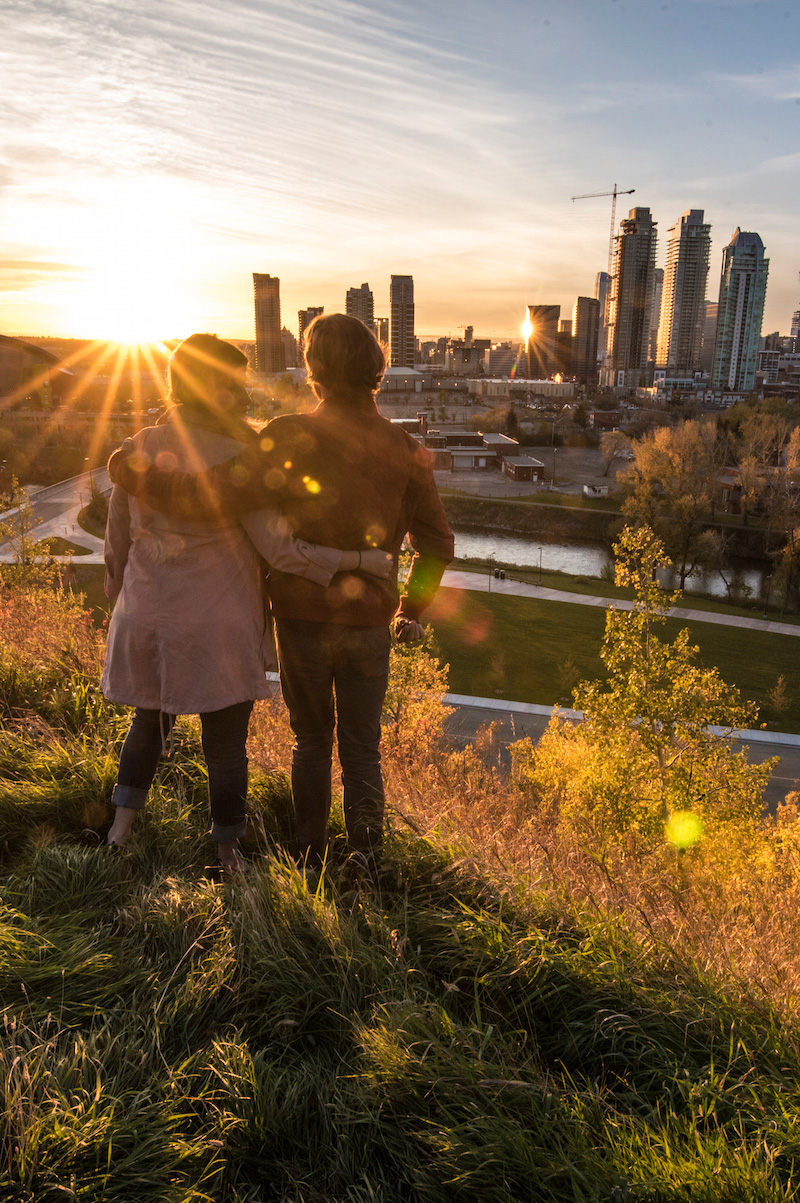 Melodrama notwithstanding, a very practical benefit of your trip to the top of the Calgary Tower (I know you're still thinking about it) is that it gives you an overview of the city's layout. Namely, that it is mostly grid-patterned, at least inside the bounds of its two defining geographical features: The Bow River and its tributary, sweetly named the Elbow River.
Weather permitting, rent bikes (this requires a mere trip to the front desk of Hotel Arts) and cycle along these rivers, whose clean (but cold and shallow—don't even think about jumping in!) flows a translucent blue-green color that pairs particularly well with the bright red Peace Bridge just north of downtown. Then again, I prefer the way the bridge glows at night, particularly after a few cocktails at The National on 8th, home to Calgary's largest rooftop bar, or taking in a sunset panorama at Scotsman's Hill.
Day Two: Exploring Calgary's Neighborhoods
"Are you sure you want to do that?" I asked the man, half-joking, when he passed the extremely sharp, extremely expensive knife to my sister.
"Well," he chuckled, as he handed her a shiny, red tomato. "I'm not one of these guys, so I think I'm good."
If you'd told me I would find myself in a shop full of Japanese knives while in Calgary, I would've laughed at you. As it turns it, Knifewear is in good company in the cosmopolitan neighborhood of Inglewood, just northeast of downtown. Think chocolate handmade from fresh, South American cacao. Middle-Eastern spices. World-class Vietnamese cuisine.
(And, incidentally, a live-plant shop Stephanie's been following on Instagram for years.)
Inglewood is special in and of itself, but it is not unique in Calgary, which is as much a city as it is a confederation of neighborhoods.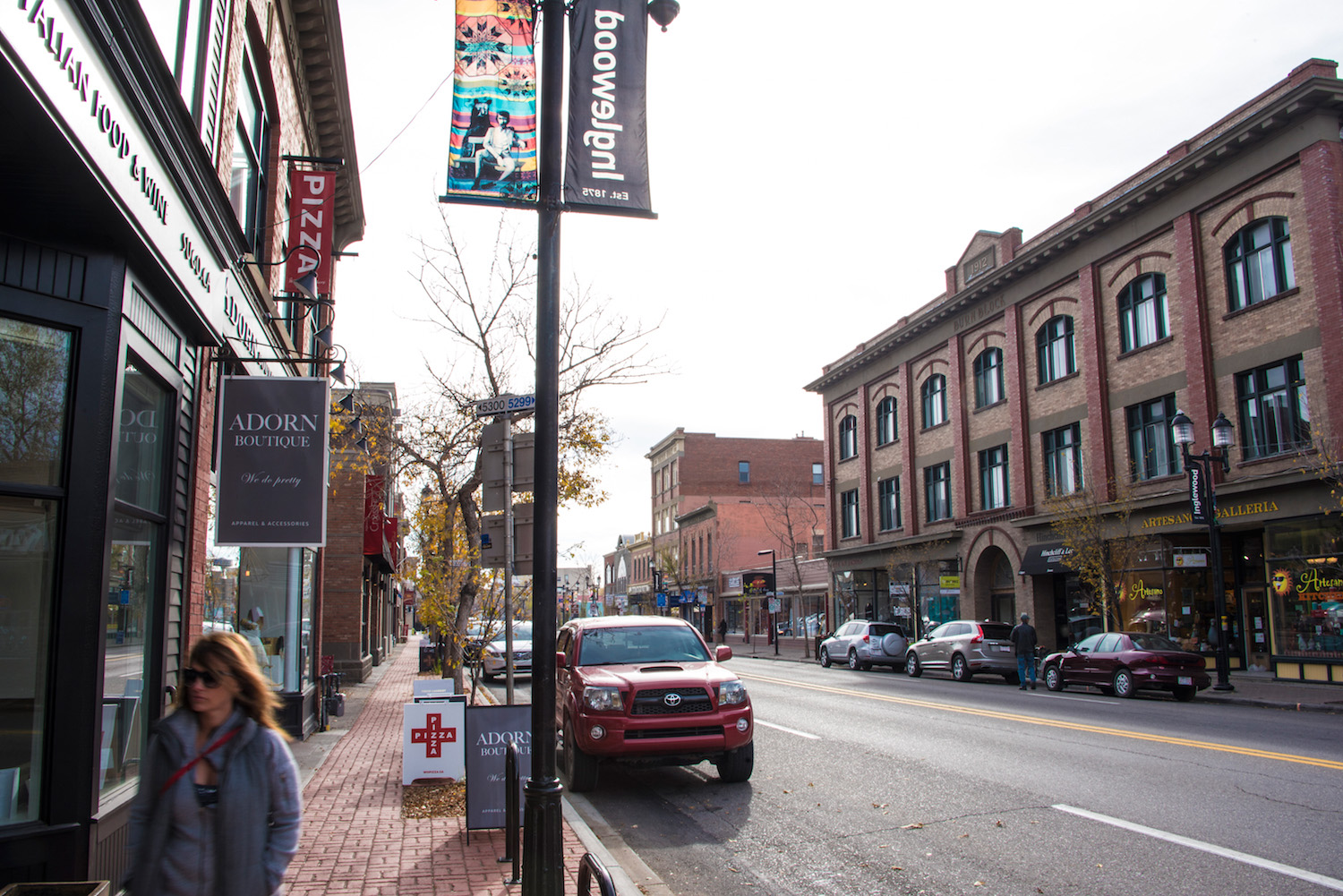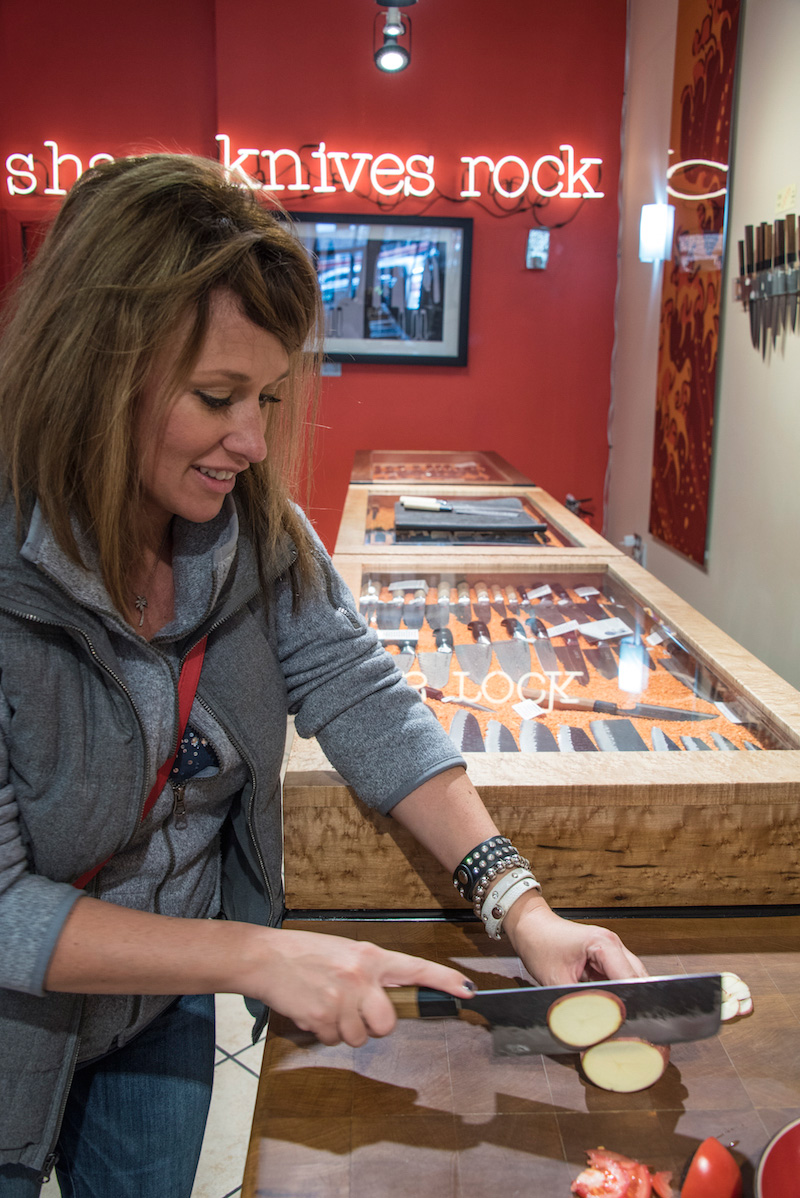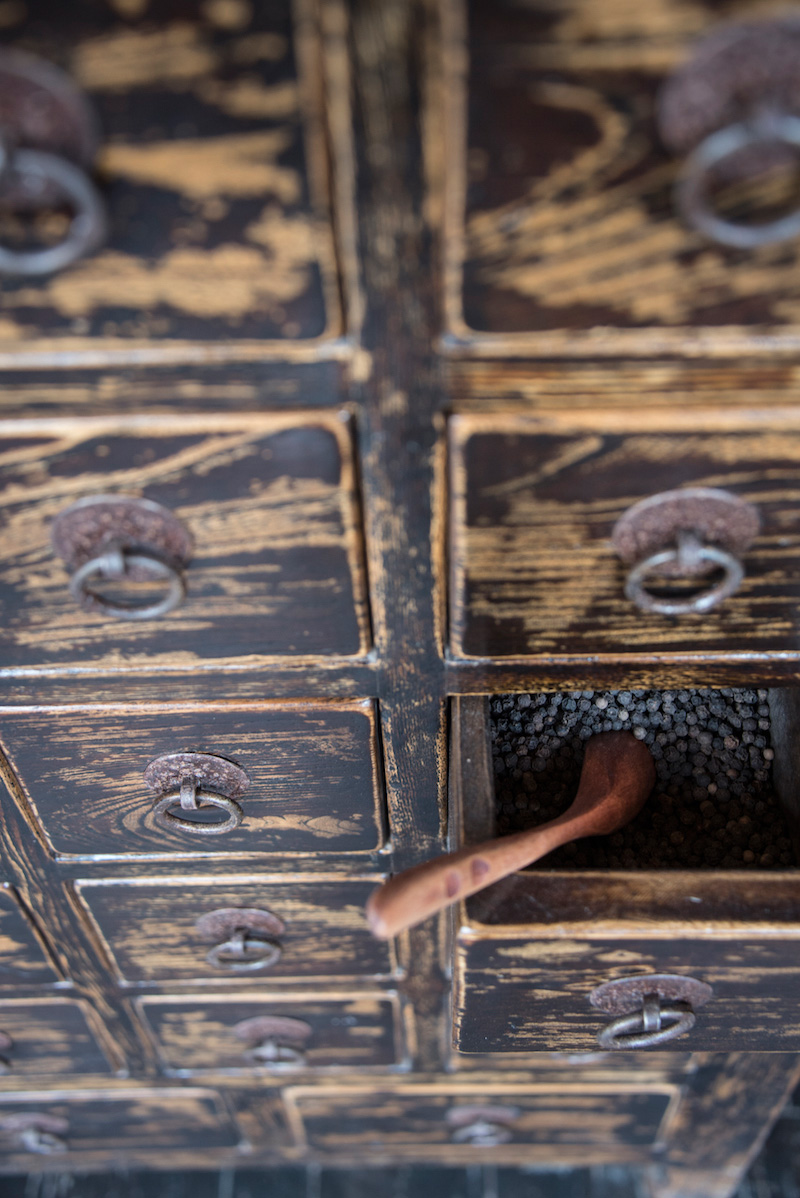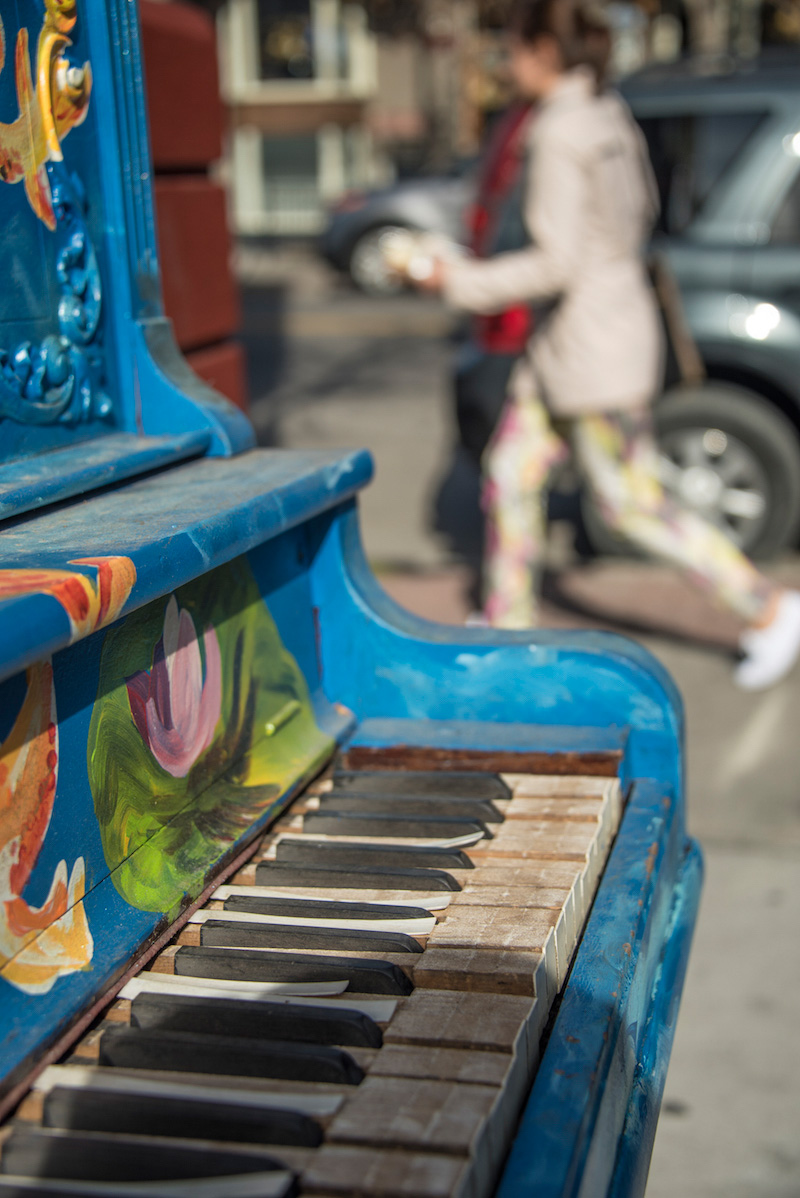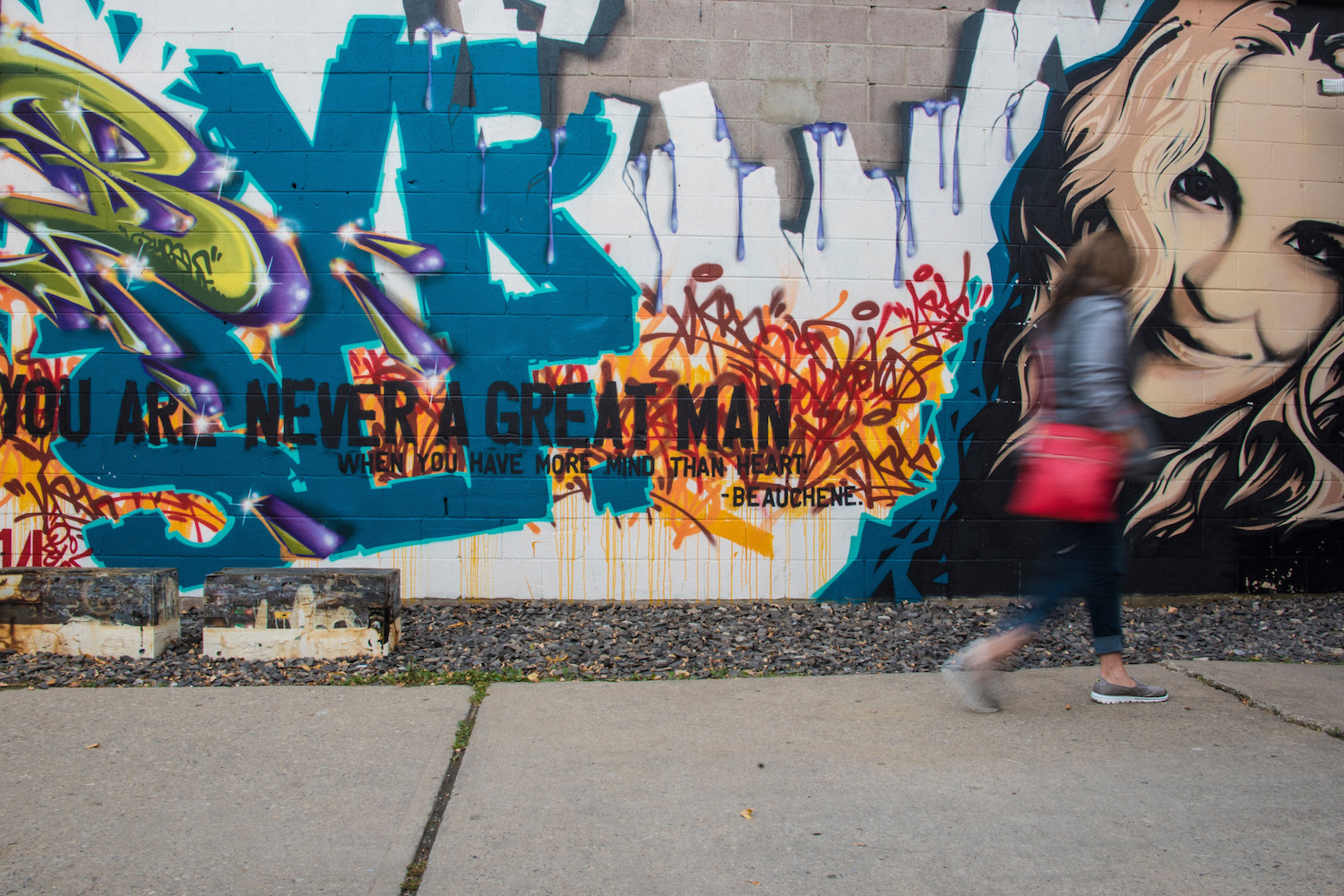 "If you guys had more time here," said Michelle, a reader of my blog who was kind enough to meet us at Brasserie in Kensington, another of Calgary's quaint urban corners, "I'd give you a list of a dozen nooks and crannies to explore."
Andrea from Tourism Calgary, however, seemed less convinced that this was necessary.
"This place is the best," she said, referring to her home neighborhood of the Mission, whose Añejo restaurant served as our dinner spot that night.
(I'm happy to report its take on Tex-Mex, which features artisanal cocktails, plus globally-inspired tacos and guacamole made tableside, also survived my Texan scrutiny.)
Mission, to be sure, was not entirely unreminiscent of, well, Austin, with small, independent restaurants, shops and bars outnumbered only by colorful condo blocks and attractive young people.
"I can see why you would say that," I said, and took a sip of my cilantro-cucumber margarita, and looked out at the lively streets bathed in the last light of day. "It's definitely a city entering its Golden Age, in more ways than one."
Day Three: Where the Buffalo Roam
It's impossible to appreciate Calgary (or Alberta or even Canada, for that matter) without paying respect to the people who lived in this part of the world for thousands of years before any of these words meant anything.
The best place to do this, provided that you have a car or don't mind hiring a taxi for the day, is Head-Smashed-in Buffalo Jump, a UNESCO World Heritage site located approximately 90 minutes south of Calgary on Highway AB 2.
Its name, in addition to being rather bizarre, is also quite literal. The museum and cultural center is perched at the top of a large cliff where the native Blackfoot people hunted herds of buffalo, an animal that was central not only to their survival, but to their spirituality and even their creation story.
But you'll get much more than a history lesson at HSIBJ, particularly if you're lucky enough to speak with a Blackfoot man named Little Leaf.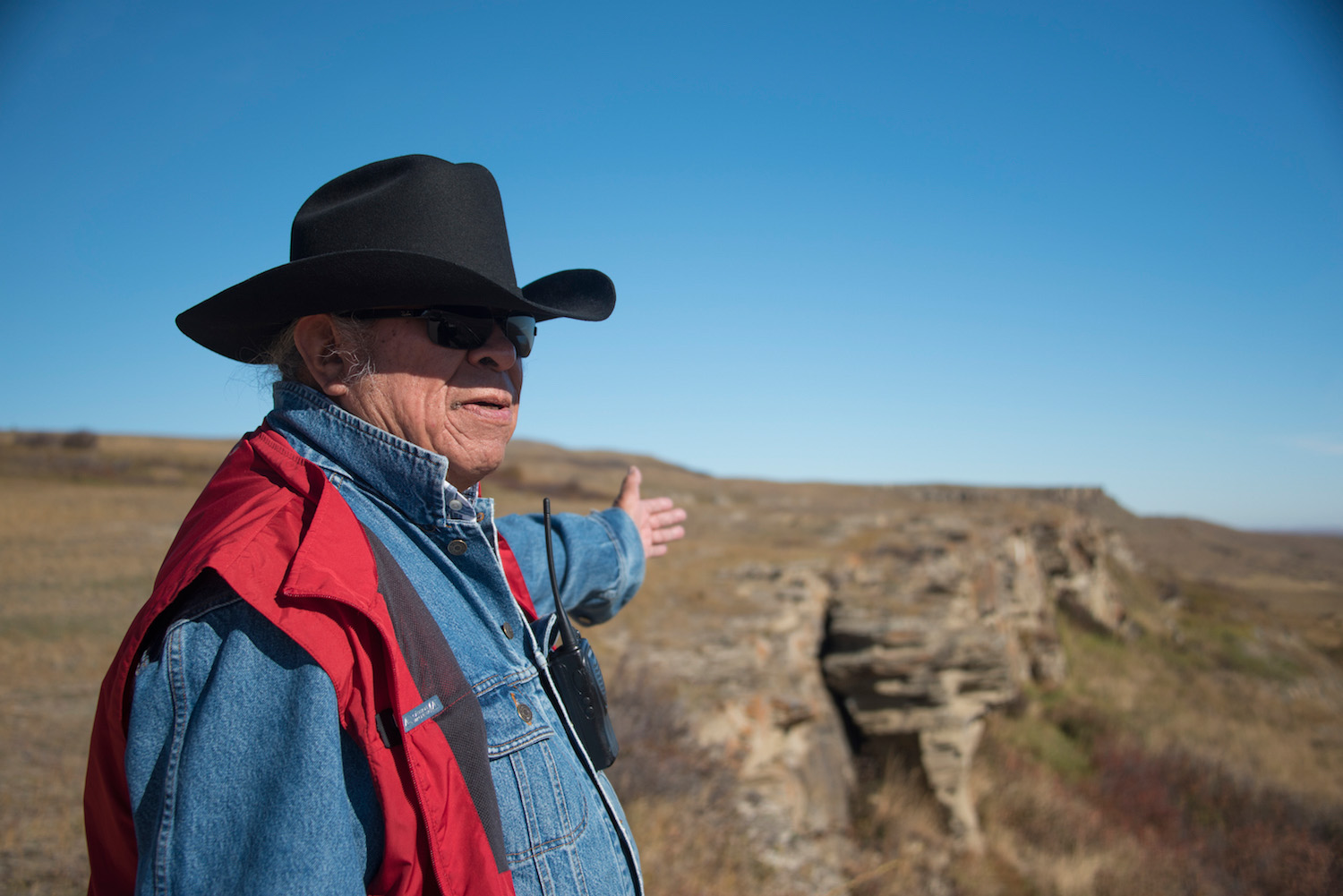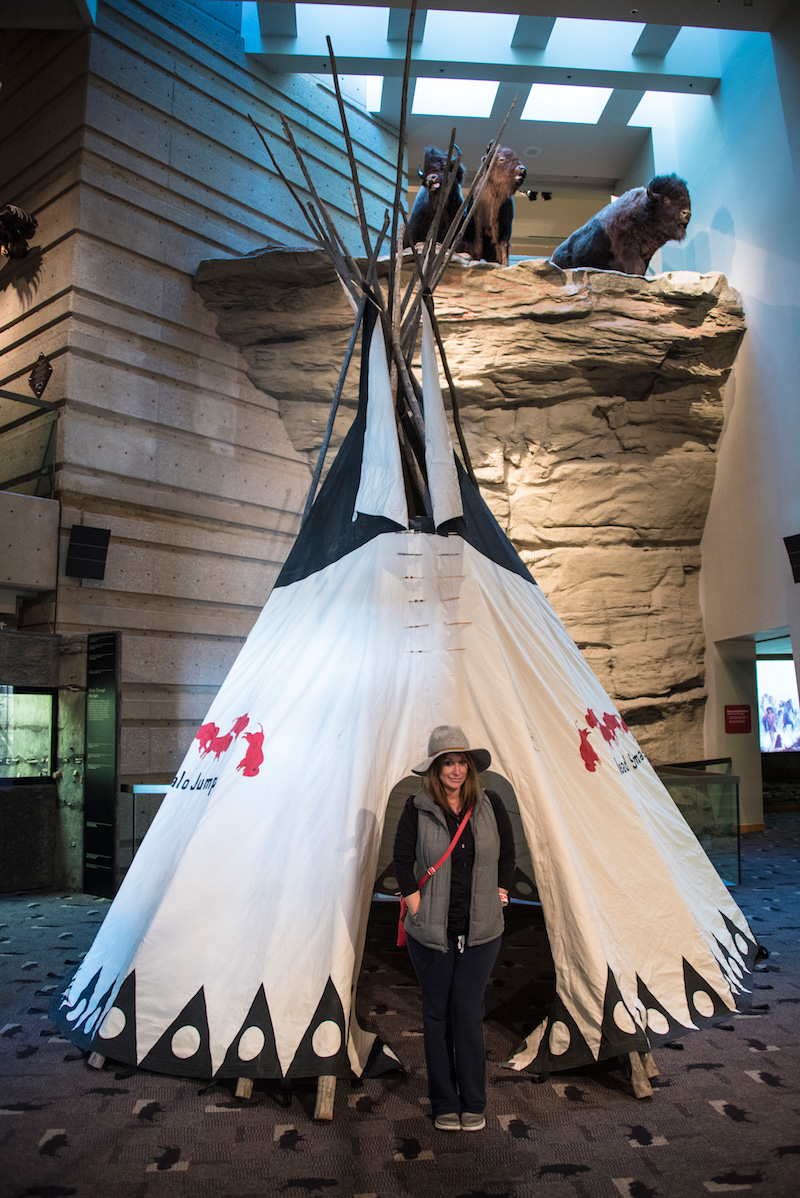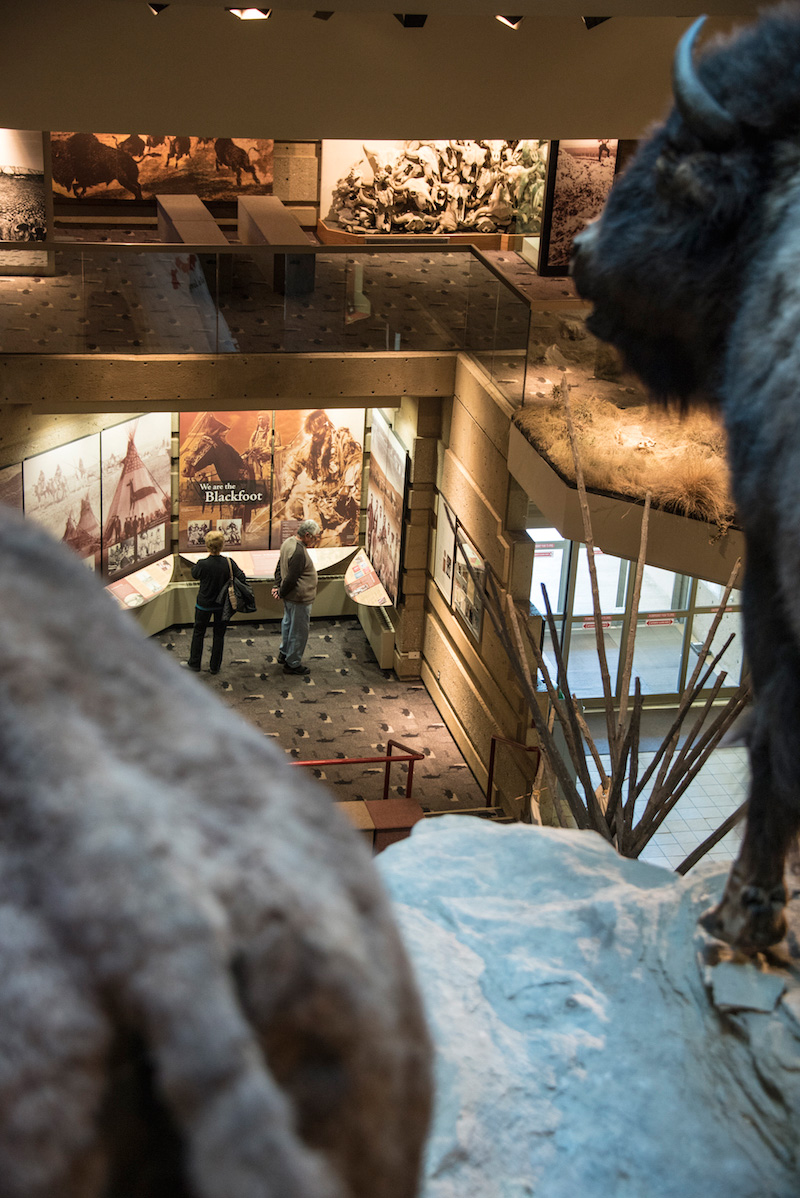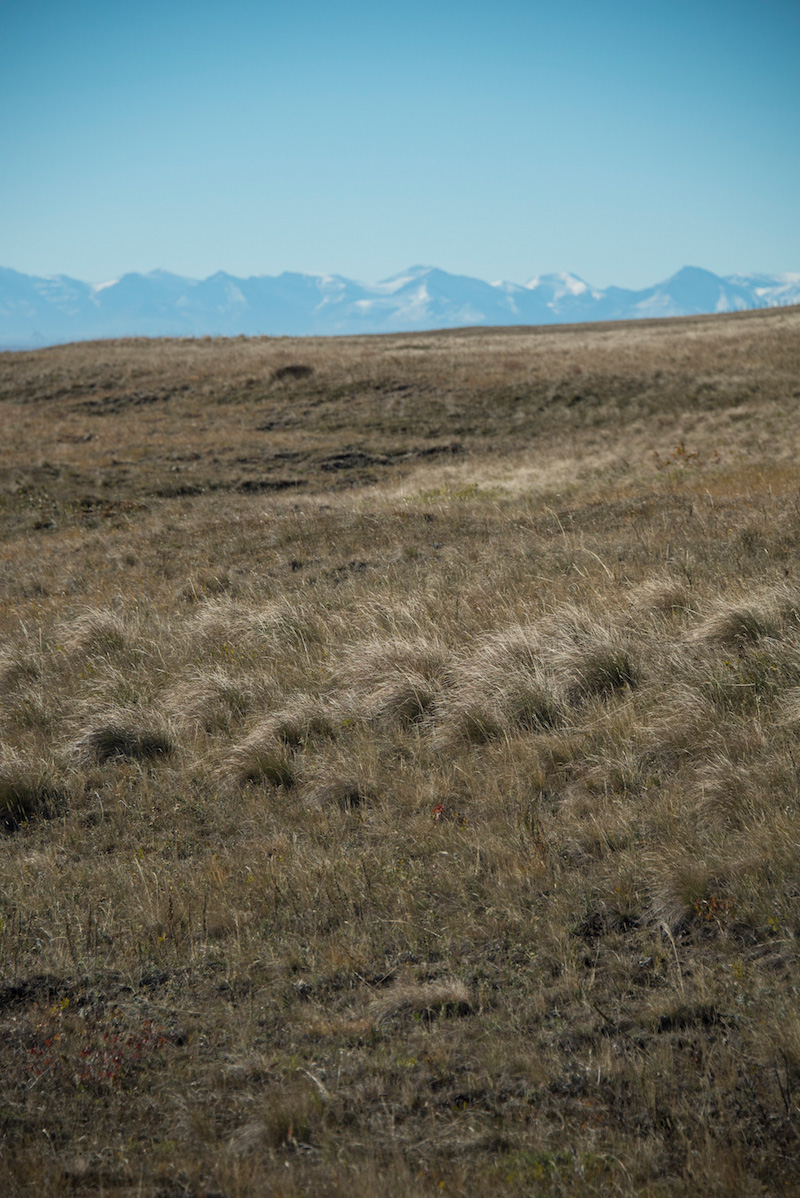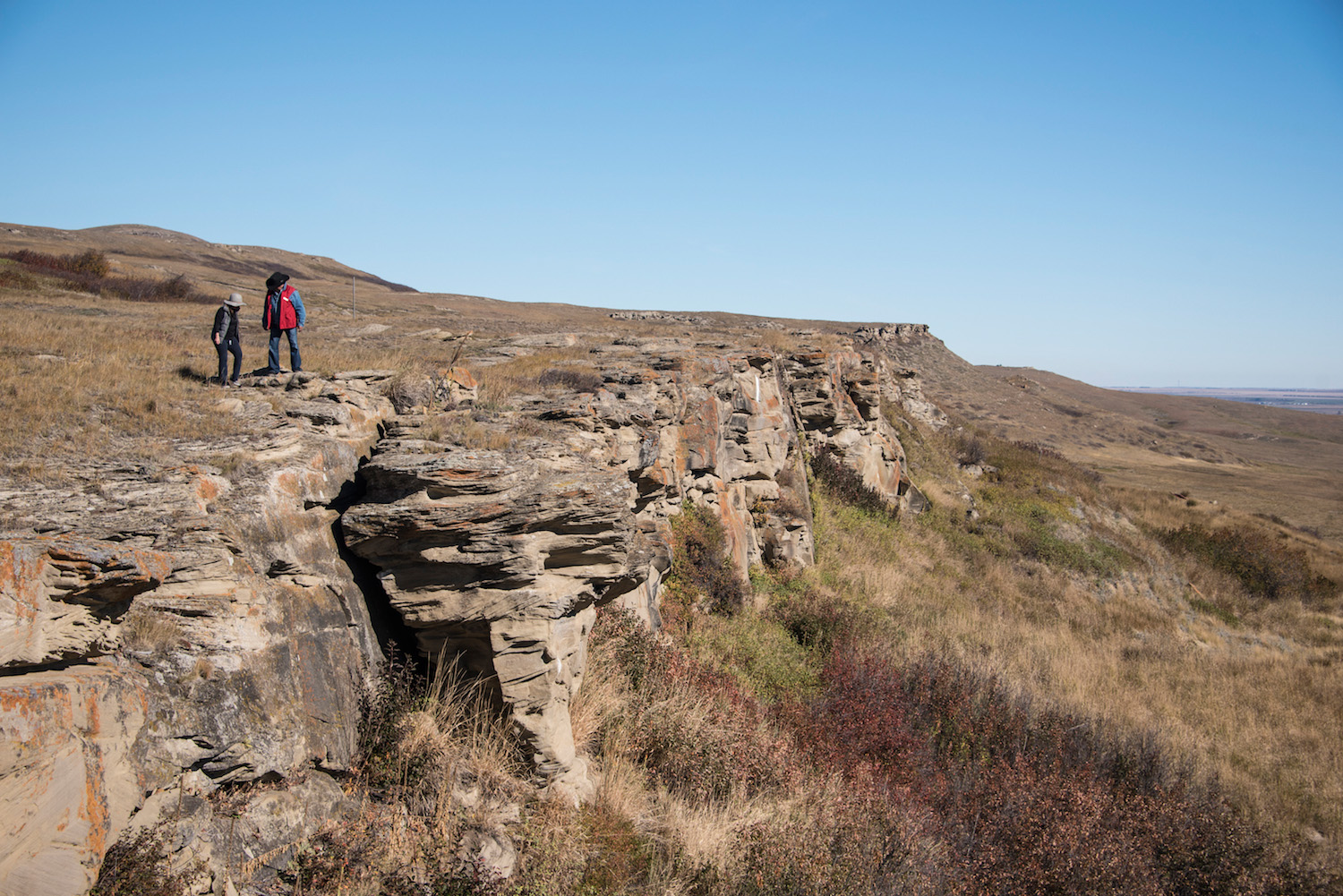 "People come here and meet with me looking for information," he explained as we walked along the cliffside, from which you can see into the United States on clear days. "But they leave with something much deeper, whether that's an appreciation of my people, a curiosity about native spirituality or even a sense of inner peace that words can't describe."
Neither words nor pictures can describe the impact visiting the site had upon me, so I should quit while I'm ahead. Whether you do so as part of a road trip exploring Alberta, like Stephanie and I were lucky enough to do, or just because, get yourself to Calgary.
Share:

I haven't owned a car in over six years, which makes many people think I hate driving, or even that I'm incapable of it. Not so: I love driving and, in my own humble opinion, I'm quite a good driver. I'm just not a huge fan of the financial and legal woes that accompany vehicle ownership.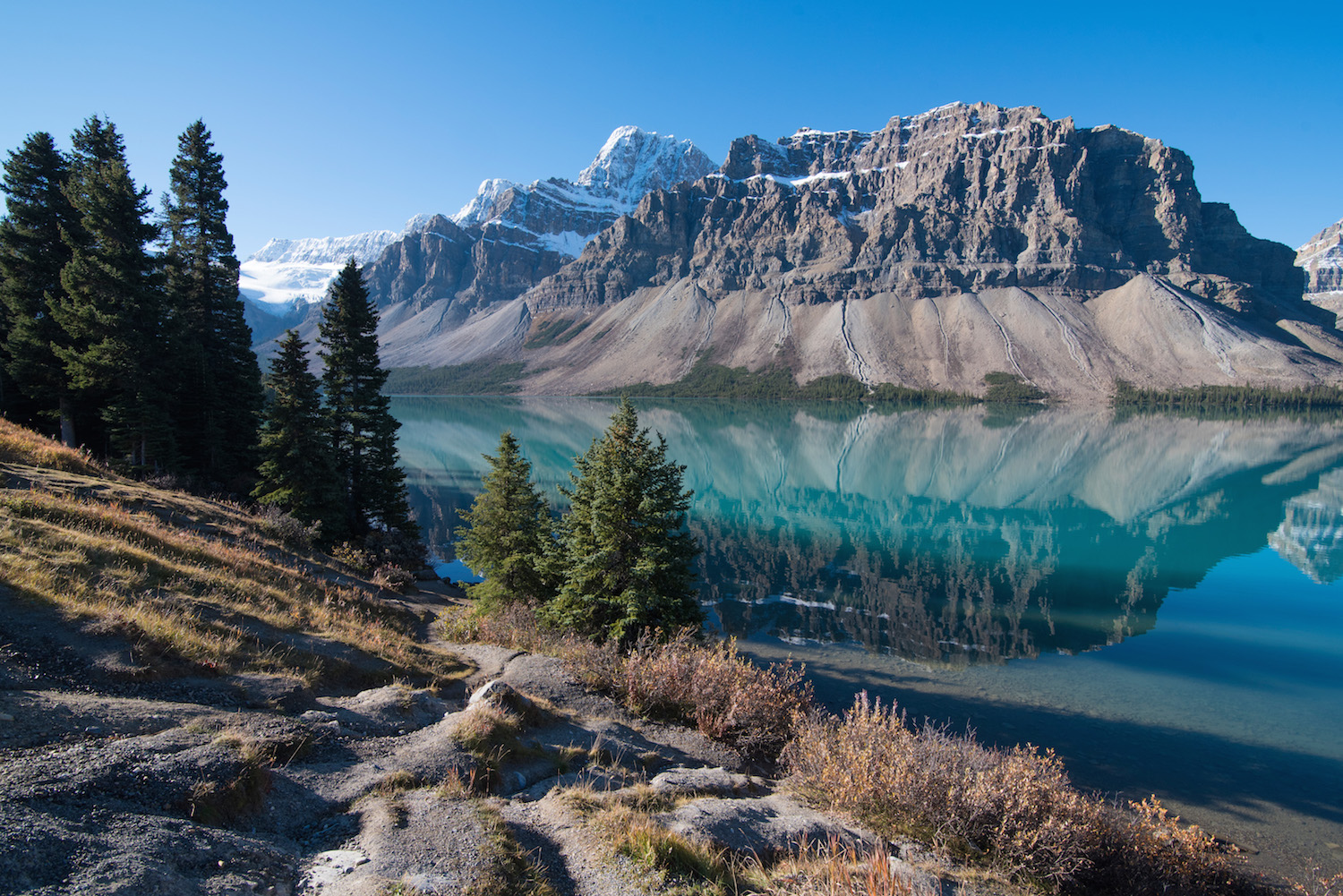 I especially love road trips, so I was ecstatic when Travel Alberta rented a car for me to use for my last trip. Alberta, in spite of its imposing size, proved to be ideal road trip territory, with a variety of landscapes, cultures and activities—and, frankly, far less barren farm land than I expected.
START YOUR TRIP IN CALGARY
Your flight to Alberta will almost certainly land in Calgary, but convenience is far from the only reason you'll want to spend some time in Canada's proverbial "Cowtown." From lively neighborhoods, to world-class monuments and museums, to a food and beverage scene that belies its provincial reputation, Calgary is a cosmopolitan, dynamic city delightfully in the middle of nowhere.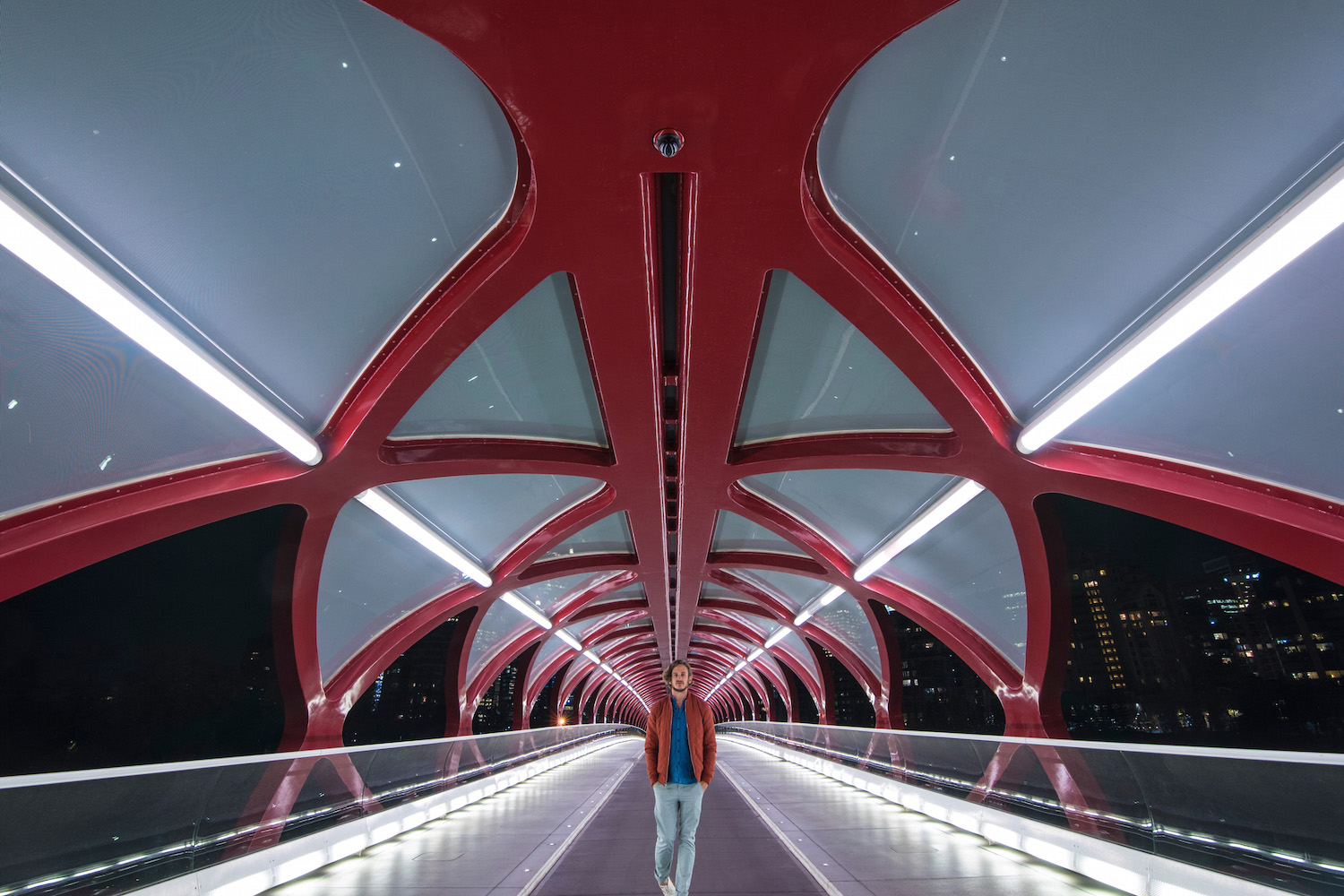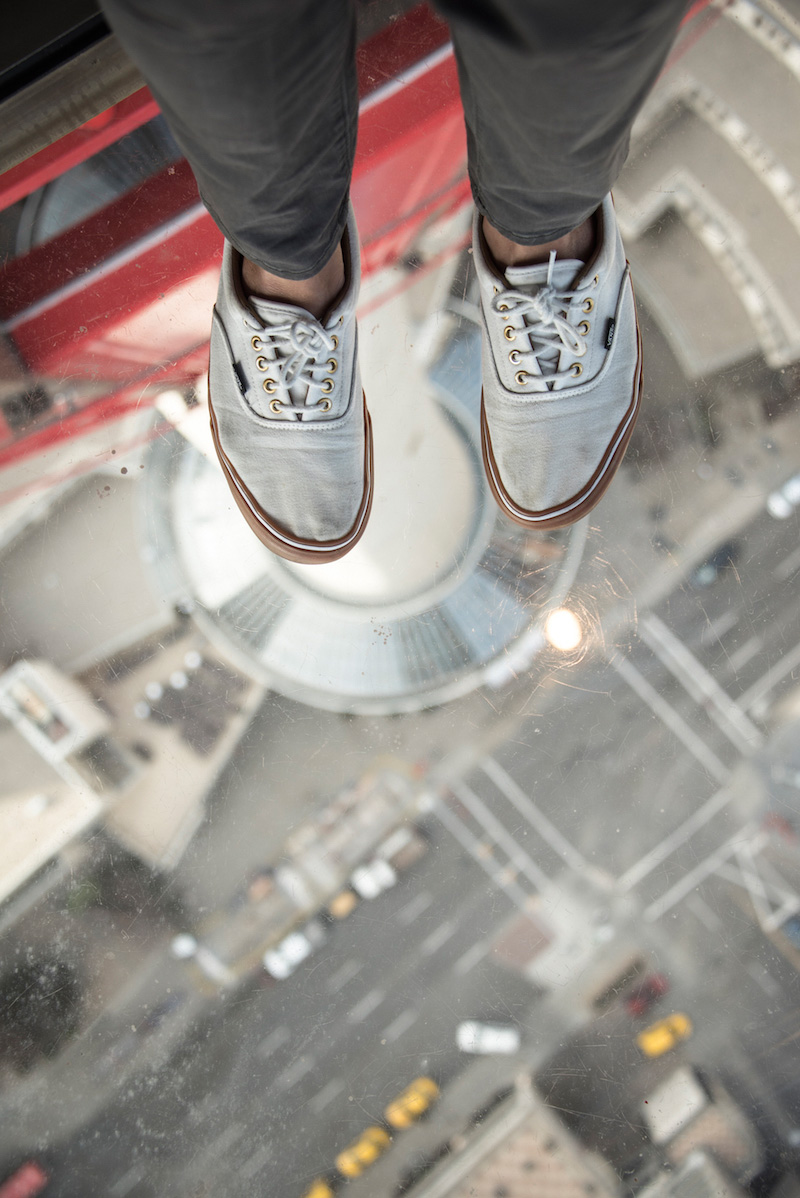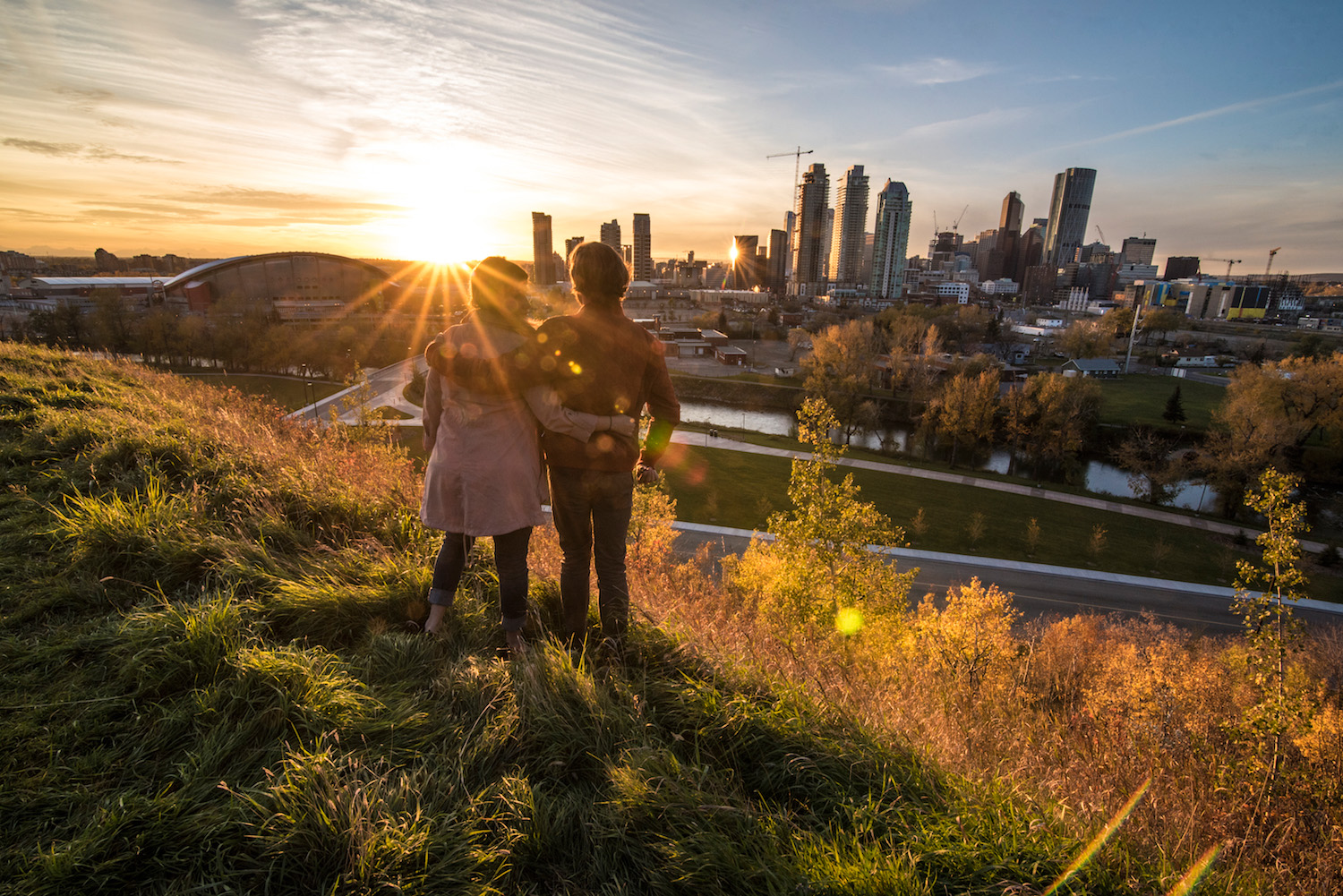 MAKE A RUN FOR THE BORDER
After you finish up in Calgary, head south on Alberta Highway 2, making a stop at UNESCO World Heritage Site Head-Smashed-In Buffalo Jump en route. If you're not in a particular rush, you could also stop at Eau Claire Distillery, in Turner Valley, or drive along Alberta Highway 22 (i.e. the Cowboy Trail), but your ultimate destination is Waterton Lakes National Park, an "international peace park" twinned with Montana's Glacier National Park, which sits just across the U.S.-Canada border from it.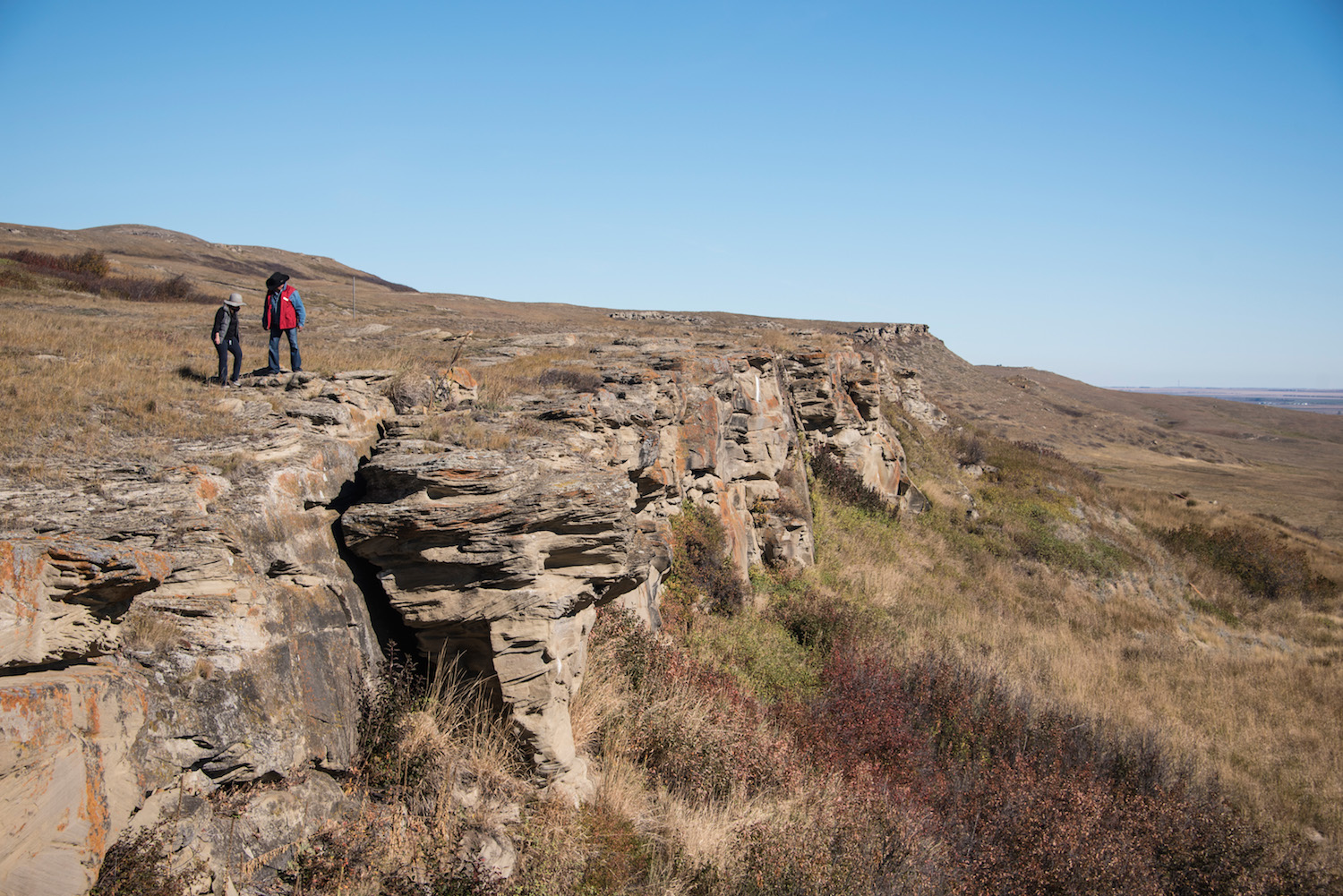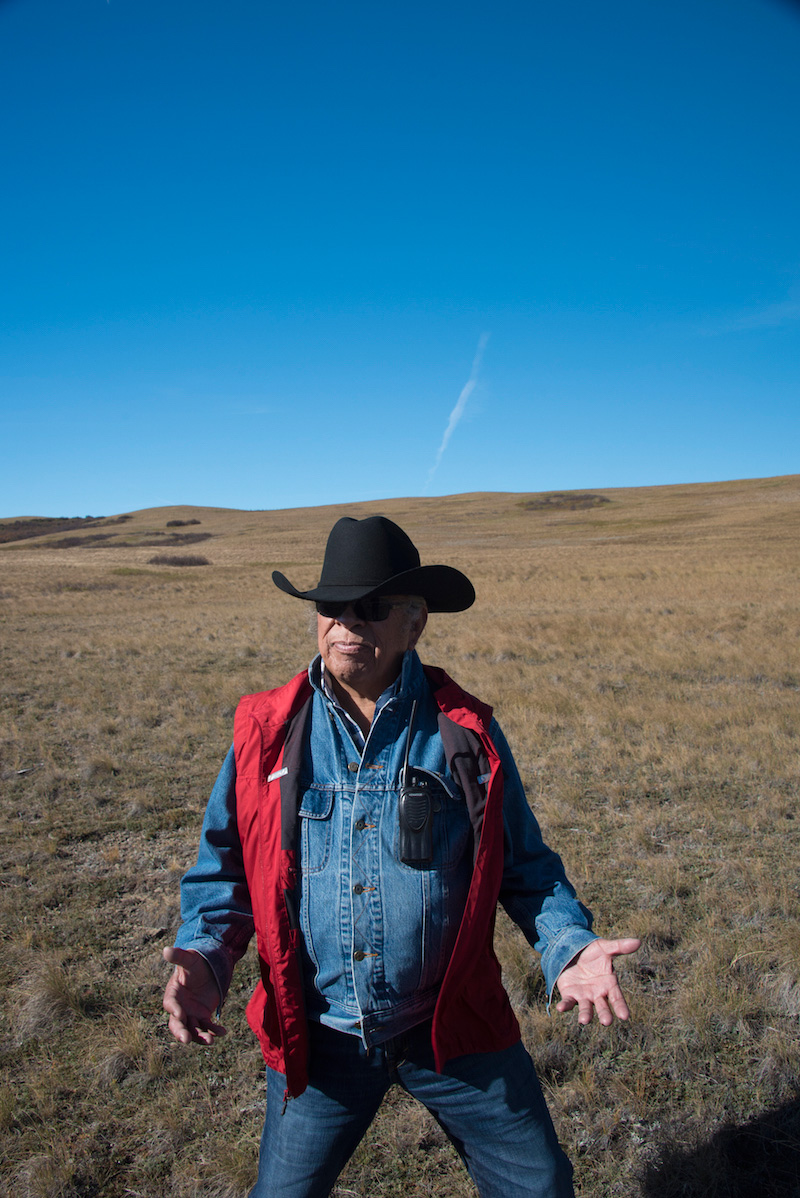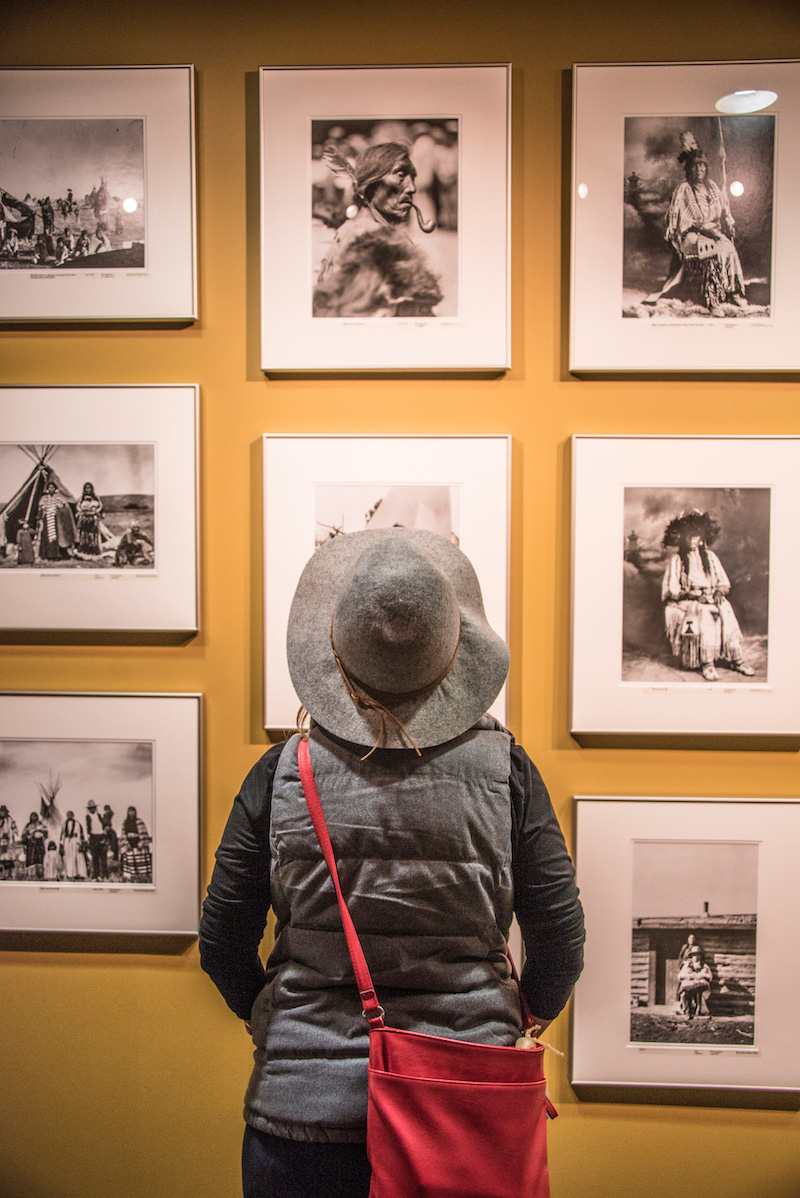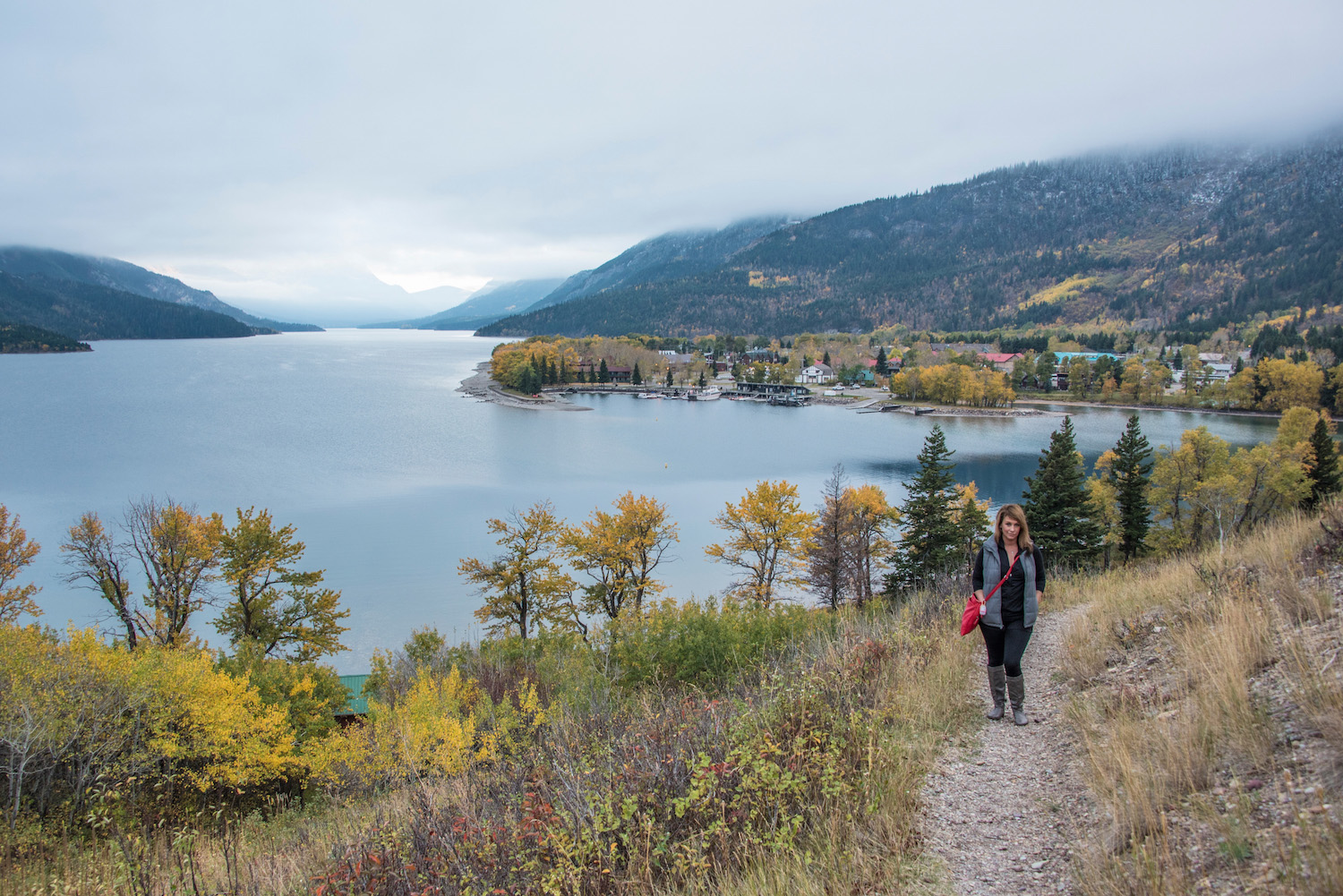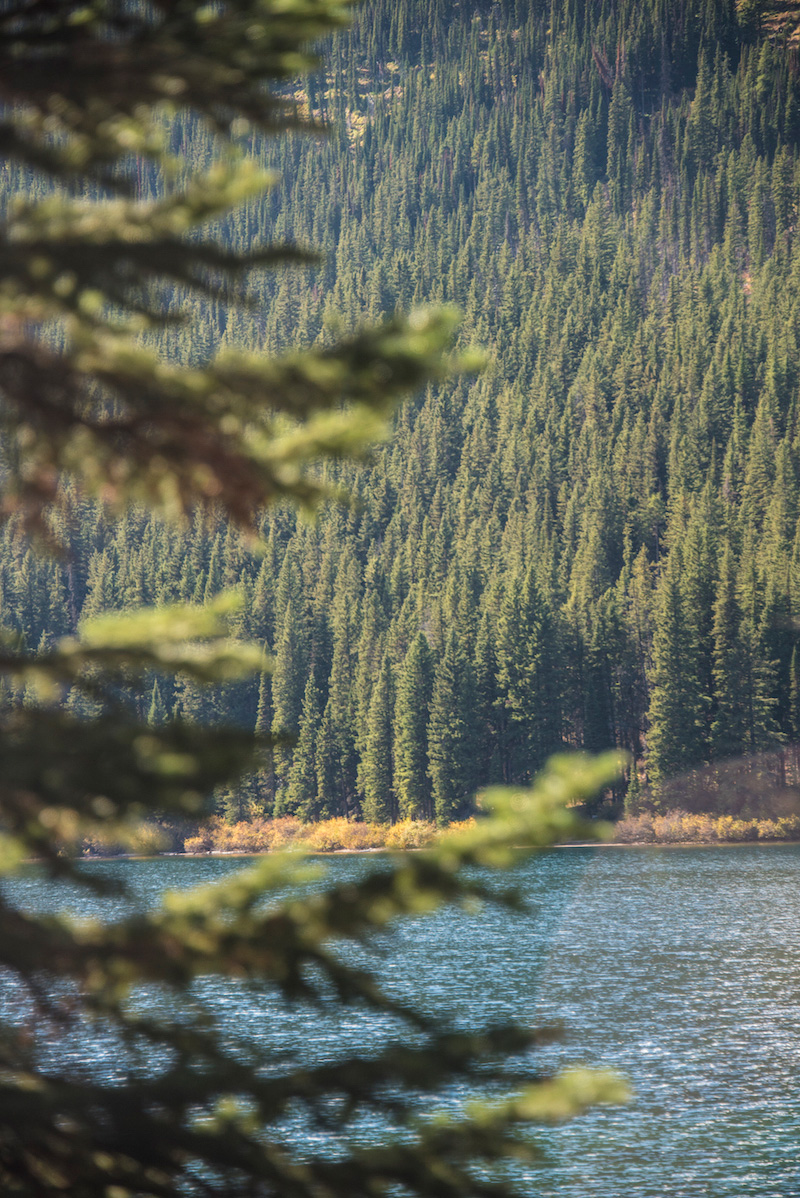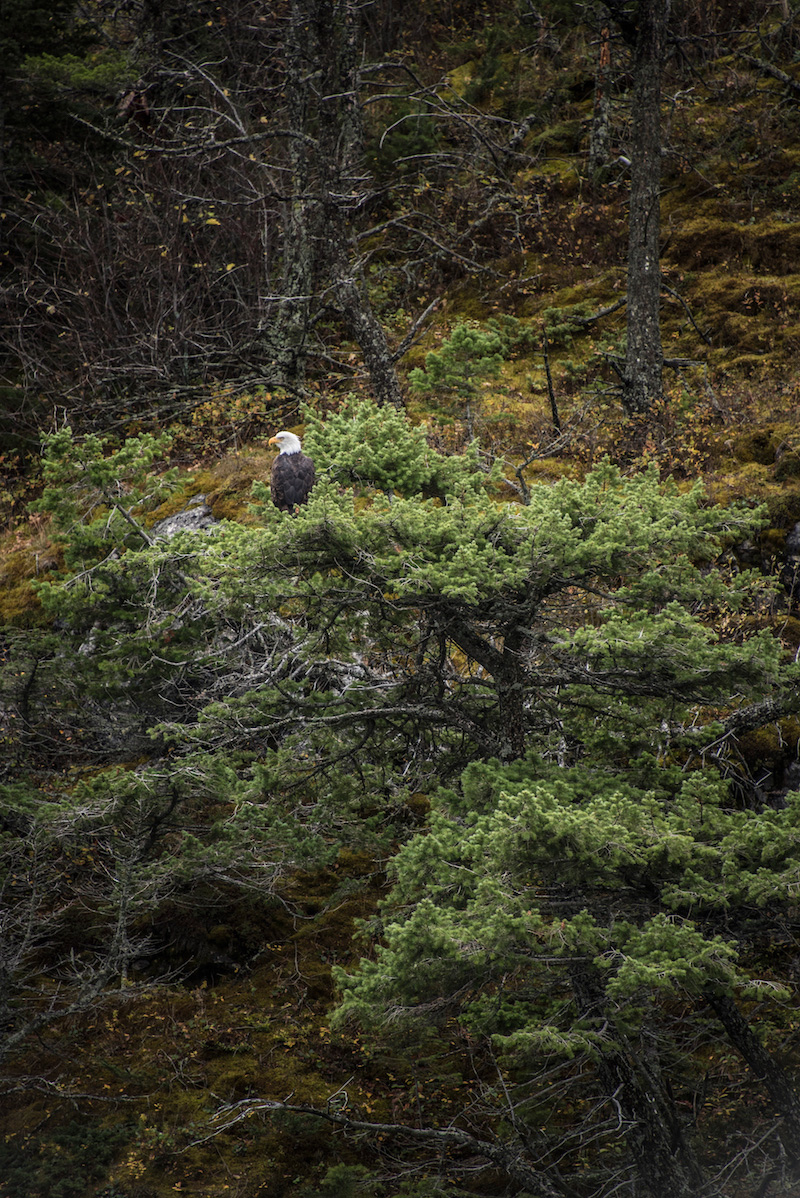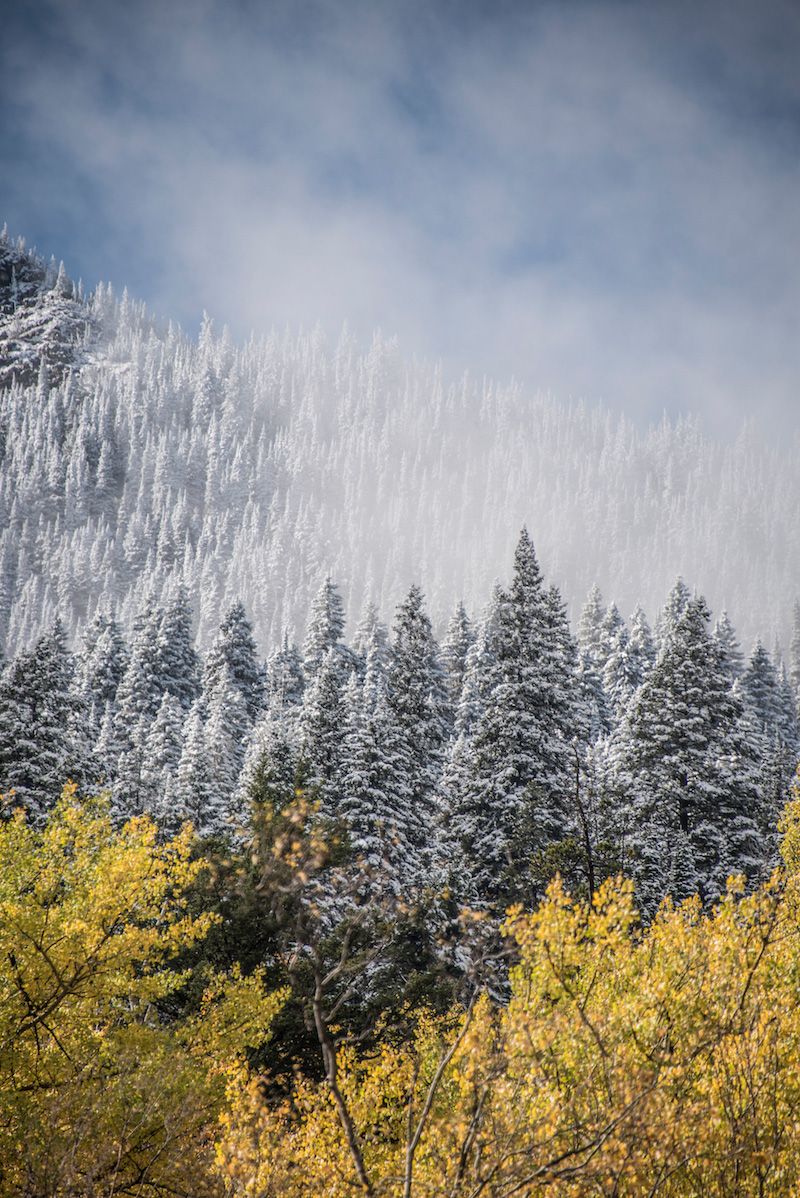 Waterton is classic Alberta: Mountains, lakes and skies that seem to go on for light-years. If the weather's nice, enjoy world-class hiking (National Geographical recently named Crypt Lake Trail, the world's best day hike) or, if it's cold or you simply feel lazy, stay in your car and enjoy the scenic Red Rocks Drive.
Spend 2-3 days driving through Waterton Lakes National Park.
GET DUSTY IN THE CANADIAN BADLANDS
Remember how I said I saw hardly any barren farm land during my Alberta road trip? Well, most of this such land sits between Waterton and Dinosaur Provincial Park which, as its name suggests, is home to an inordinate number of dinosaur fossils. It also, thankfully, sits in the dramatic Canadian Badlands, so try not to let the rolling fields you see en-route keep you down.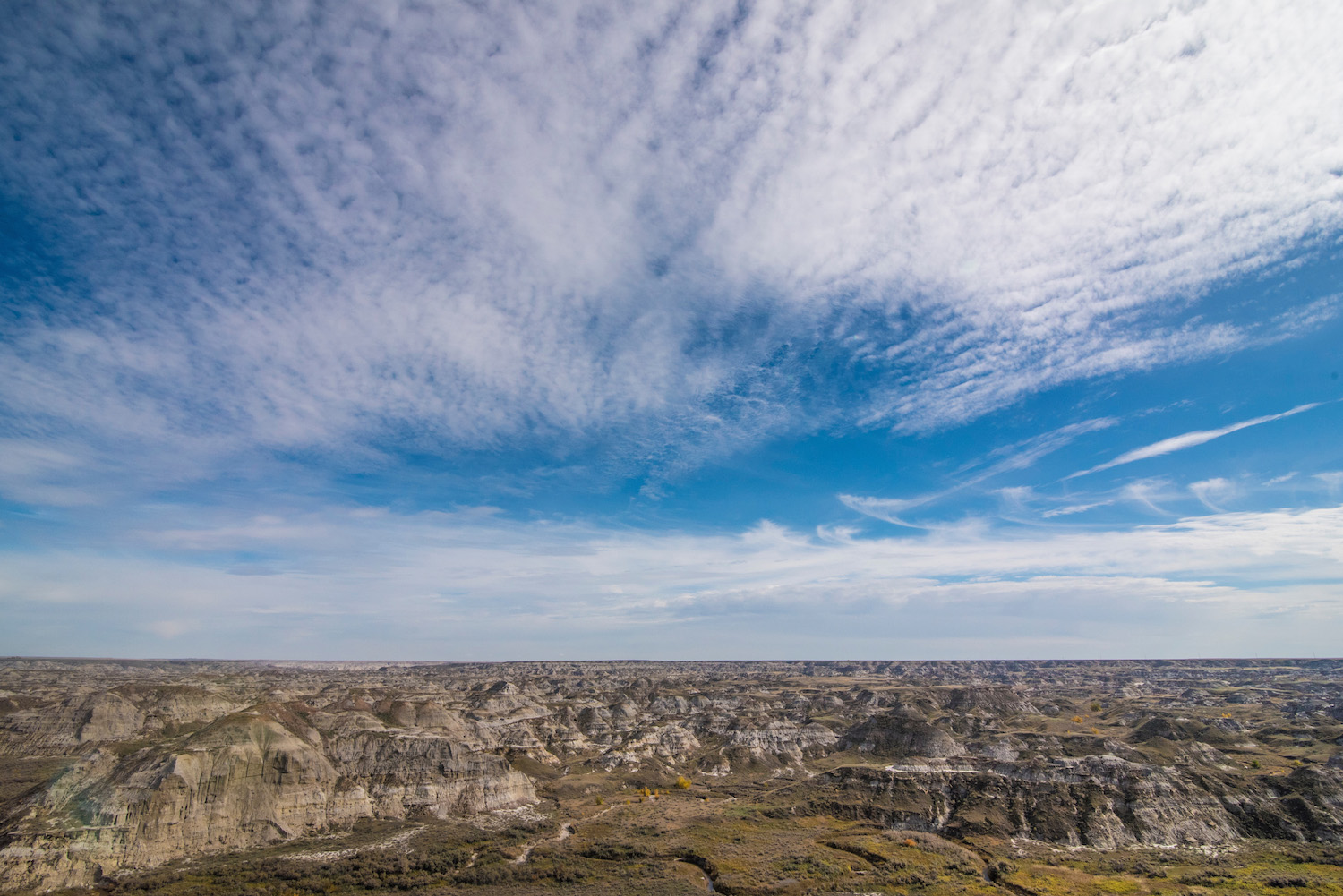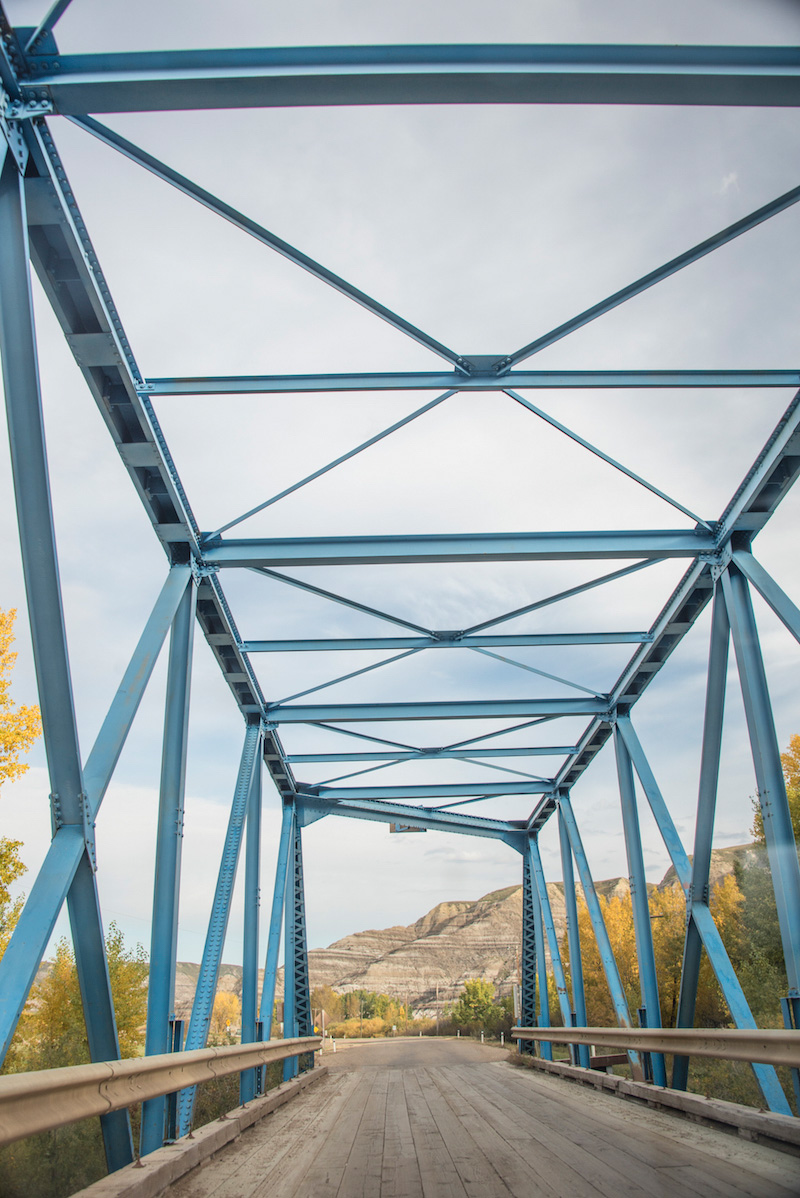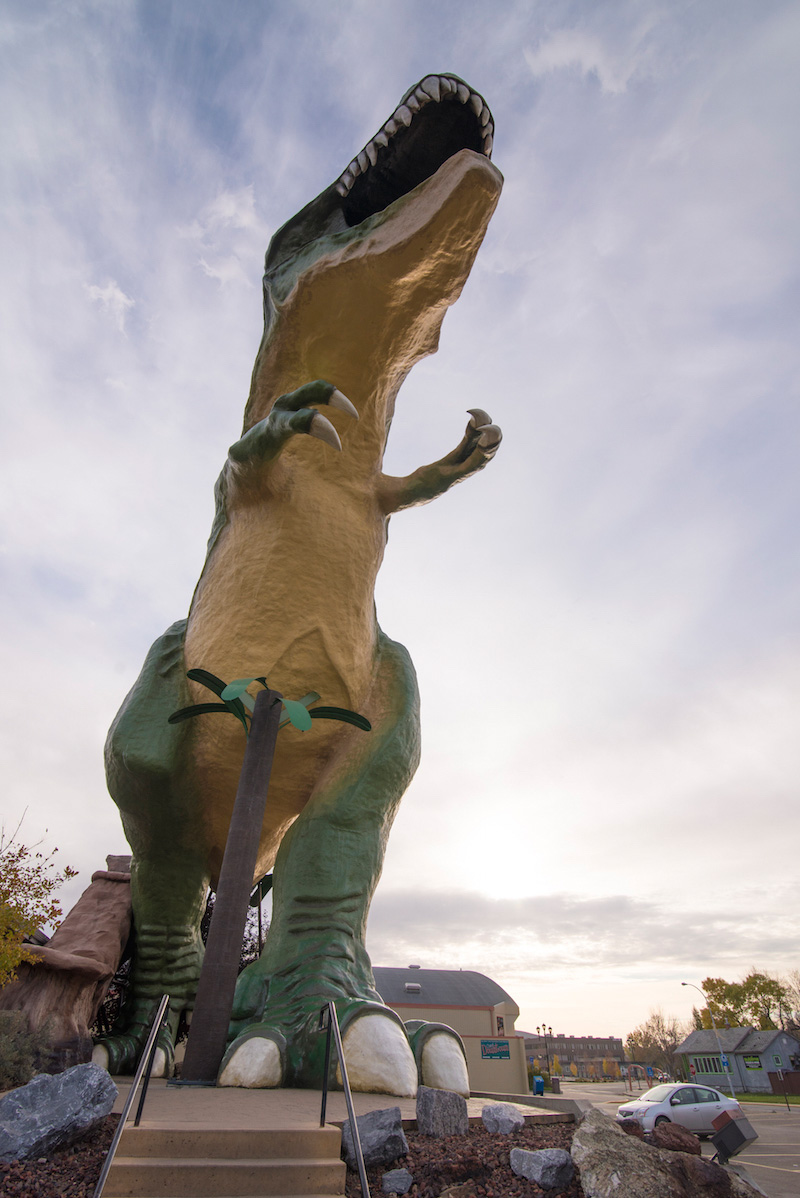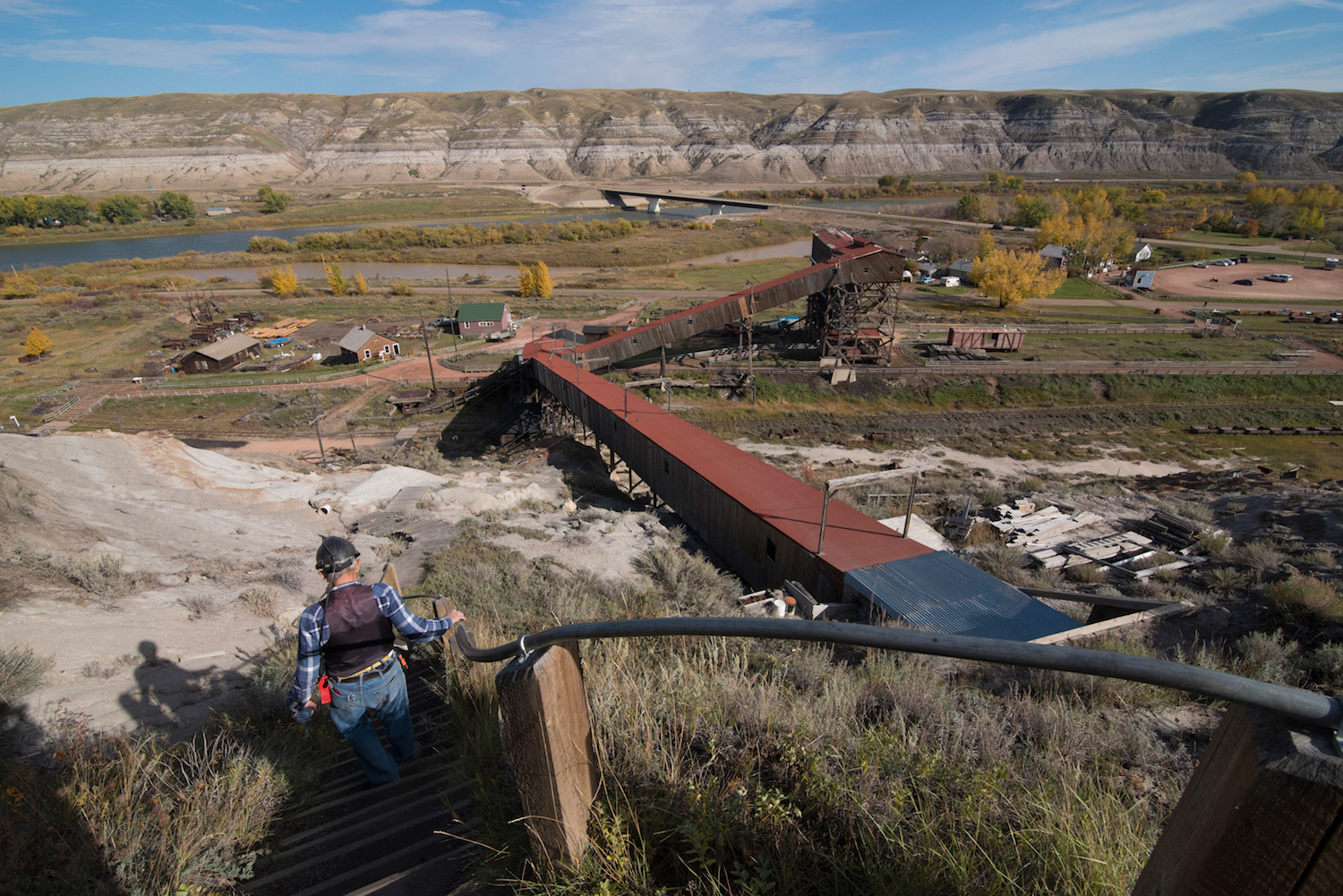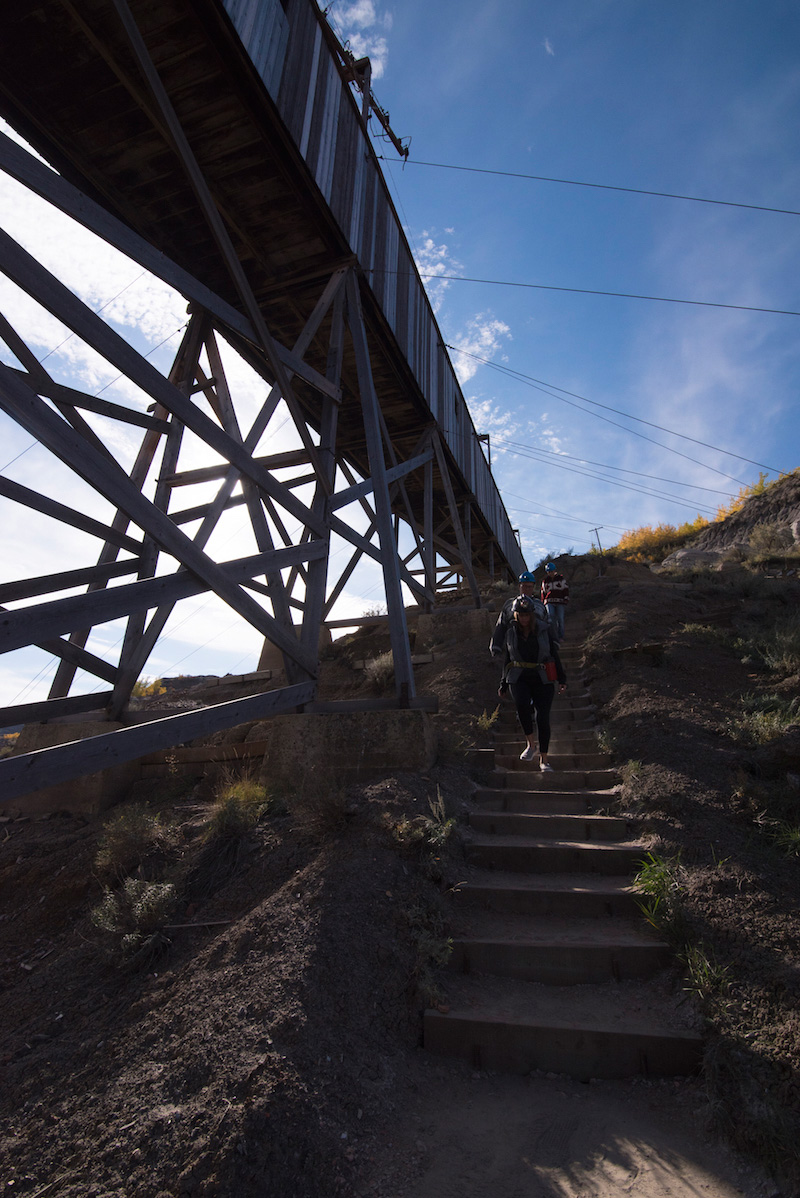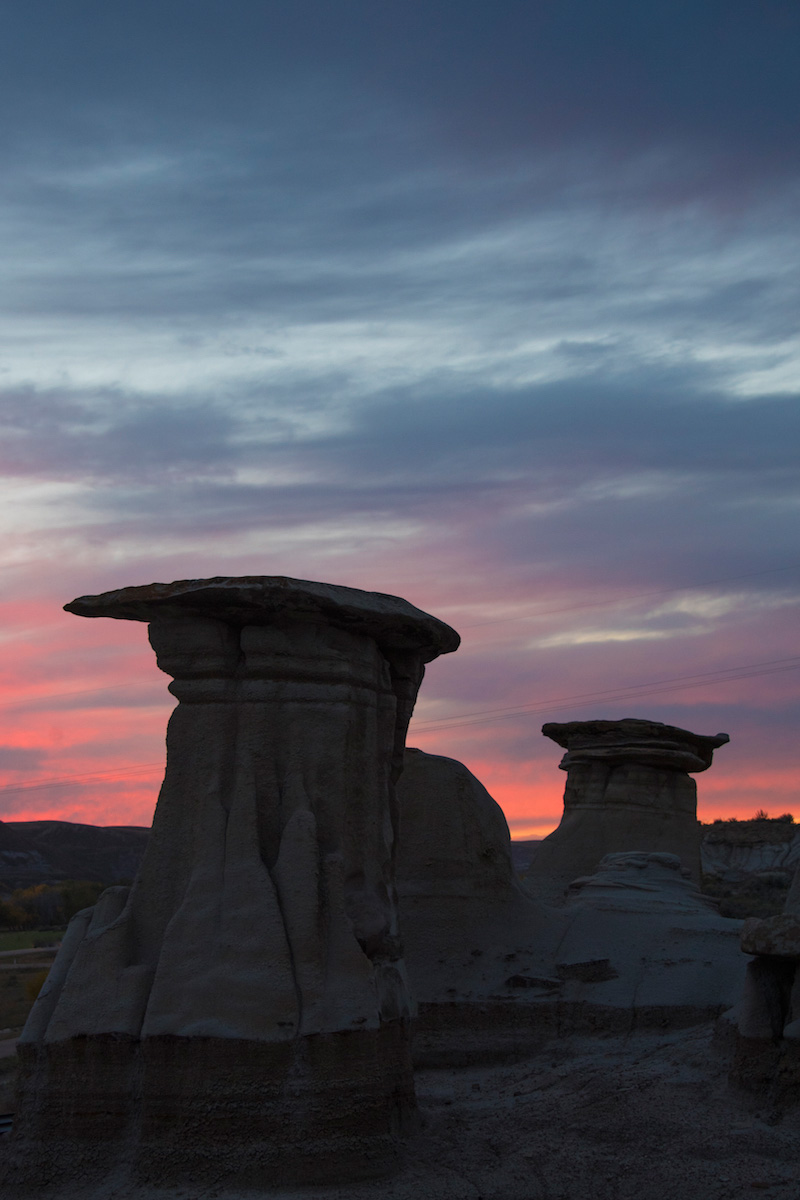 After you finish up at Dinosaur (may I recommend a night of glamping?), head northwest toward the town of Drumheller, stopping off at Atlas Coal Mine and to see iconic Hoo Doo rock formations along the way. After you arrive in town, snap a selfie in front of the World's Largest Dinosaur before getting a more scientific sort of dino fix at Royal Tyrrell Museum.
Spend 2-3 days driving through the Canadian Badlands, with at least one night each in Dinosaur Provincial Park and Drumheller.
SAVE THE BEST FOR LAST
The funny thing about this itinerary? I'm actually dictating it to you in reverse-order of how I took my Alberta road trip. I recommend you hit up Banff and Jasper National Parks, which I visited first, as the last place on your Alberta road trip. Doing otherwise is simply anticlimactic, as you'll realize the moment the mountains start peaking over the horizon at you, driving westward on the Trans-Canada Highway.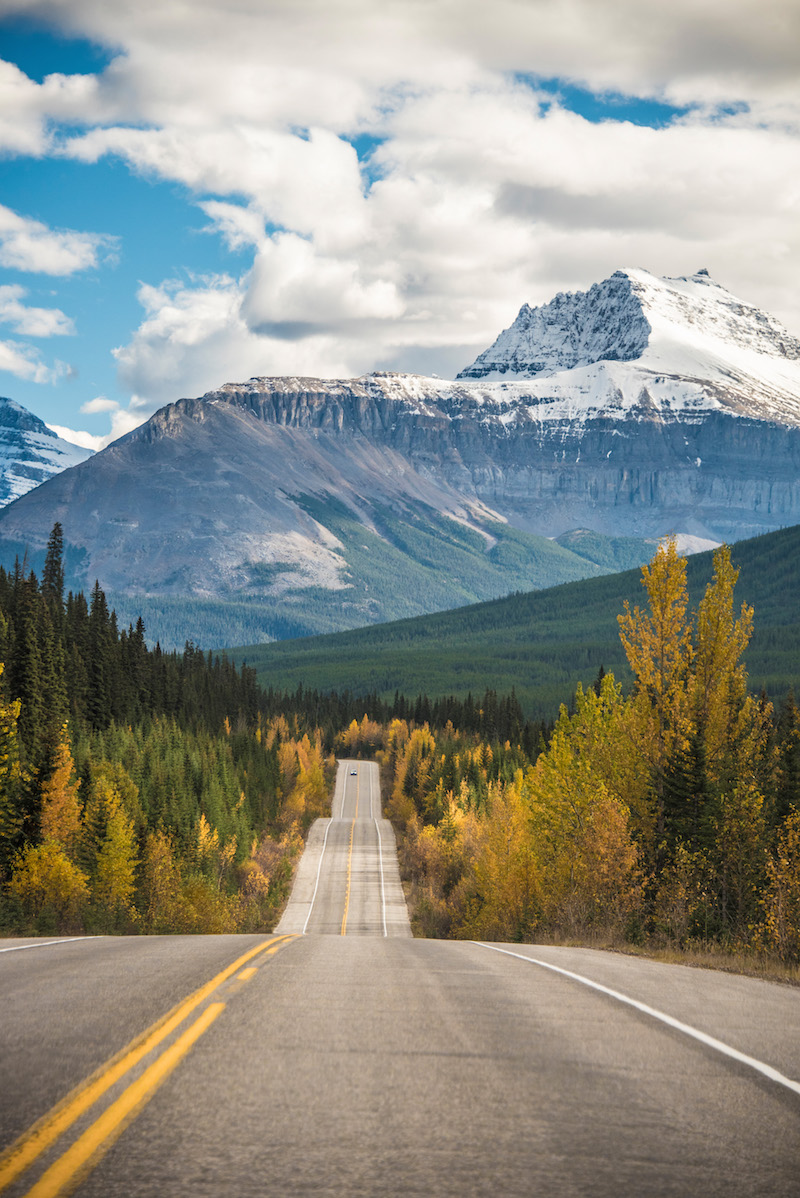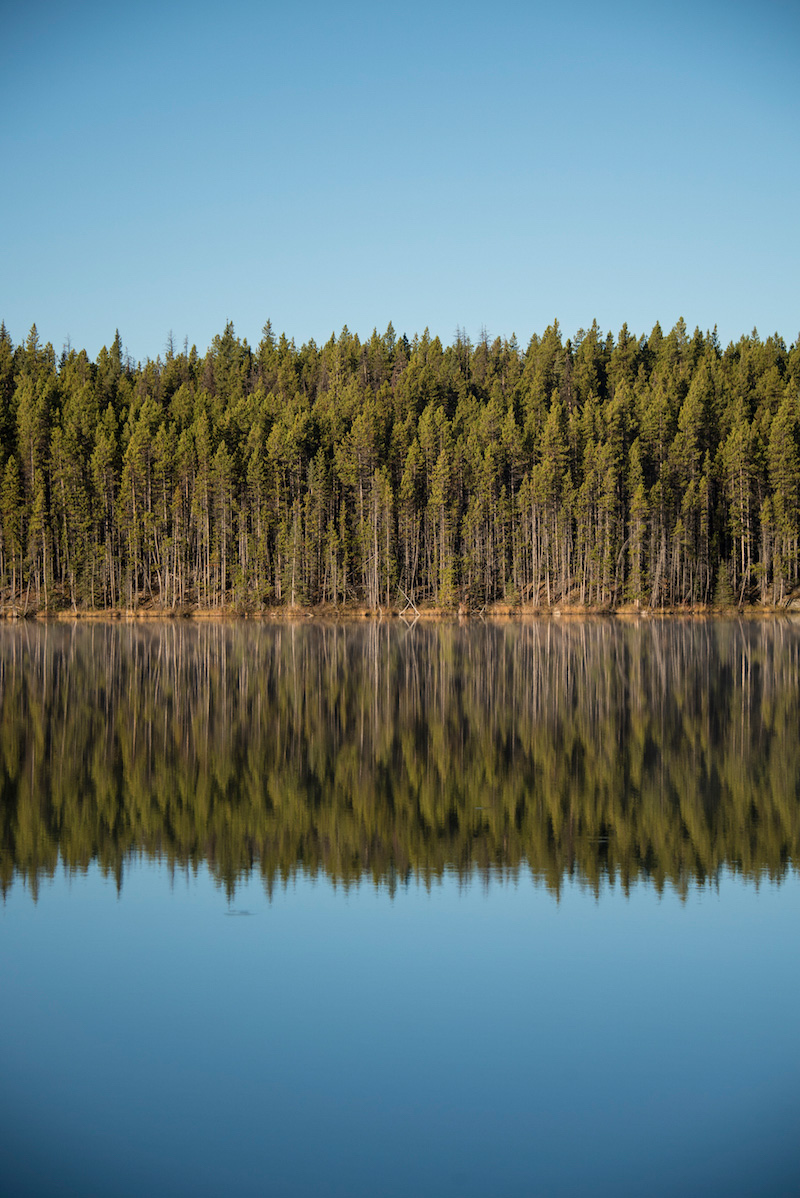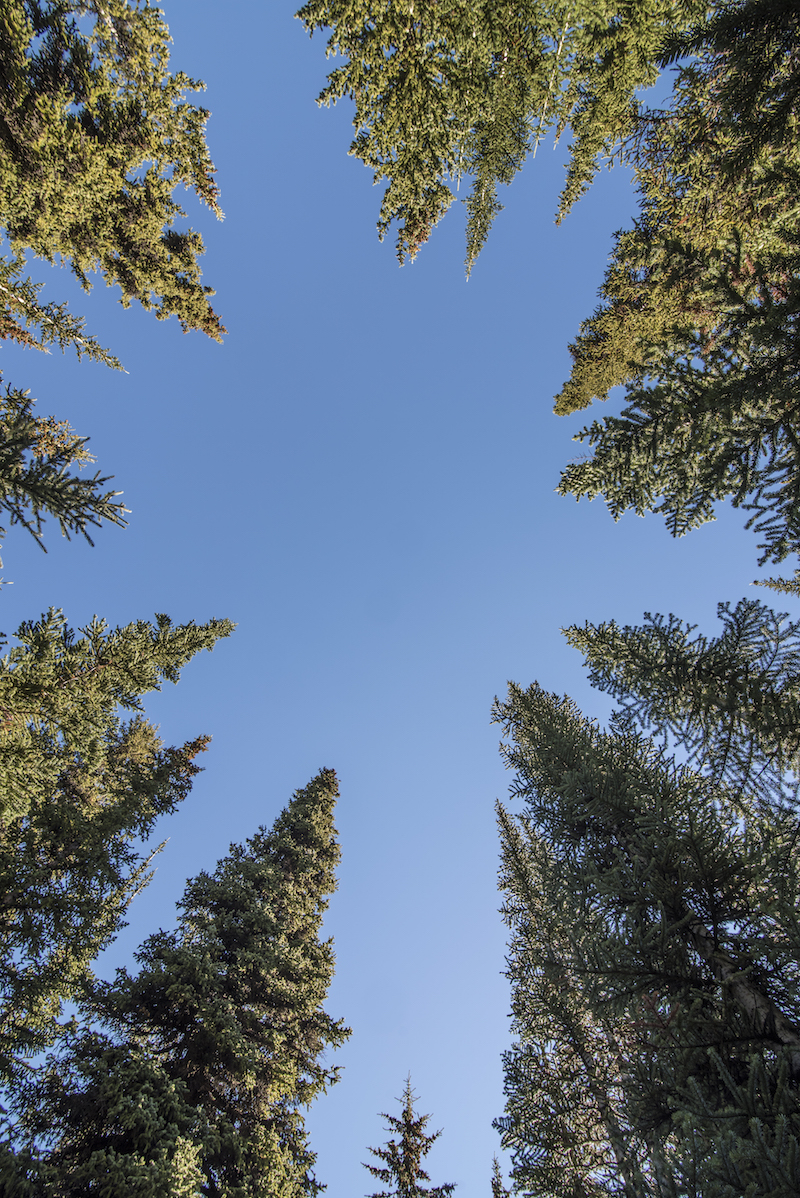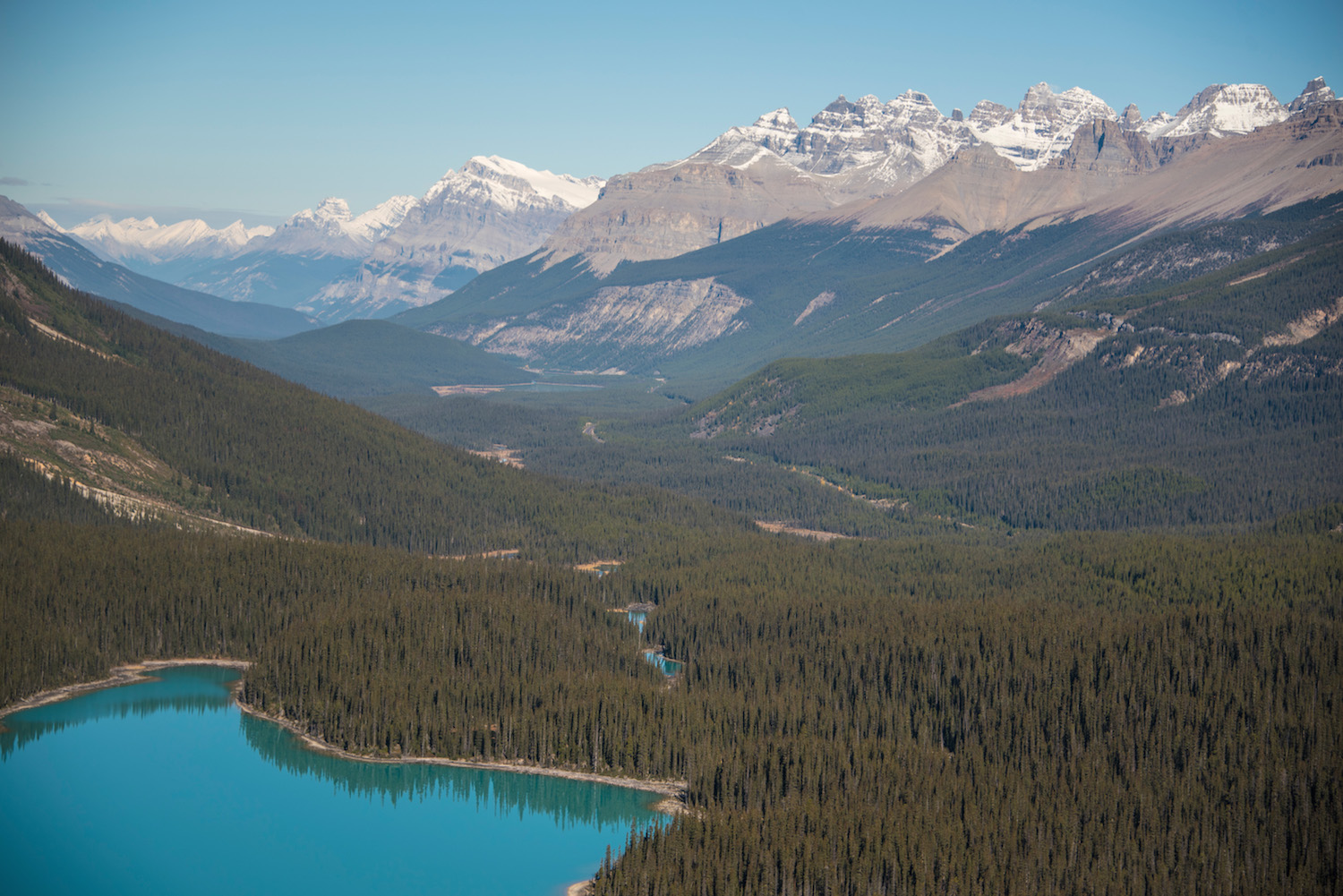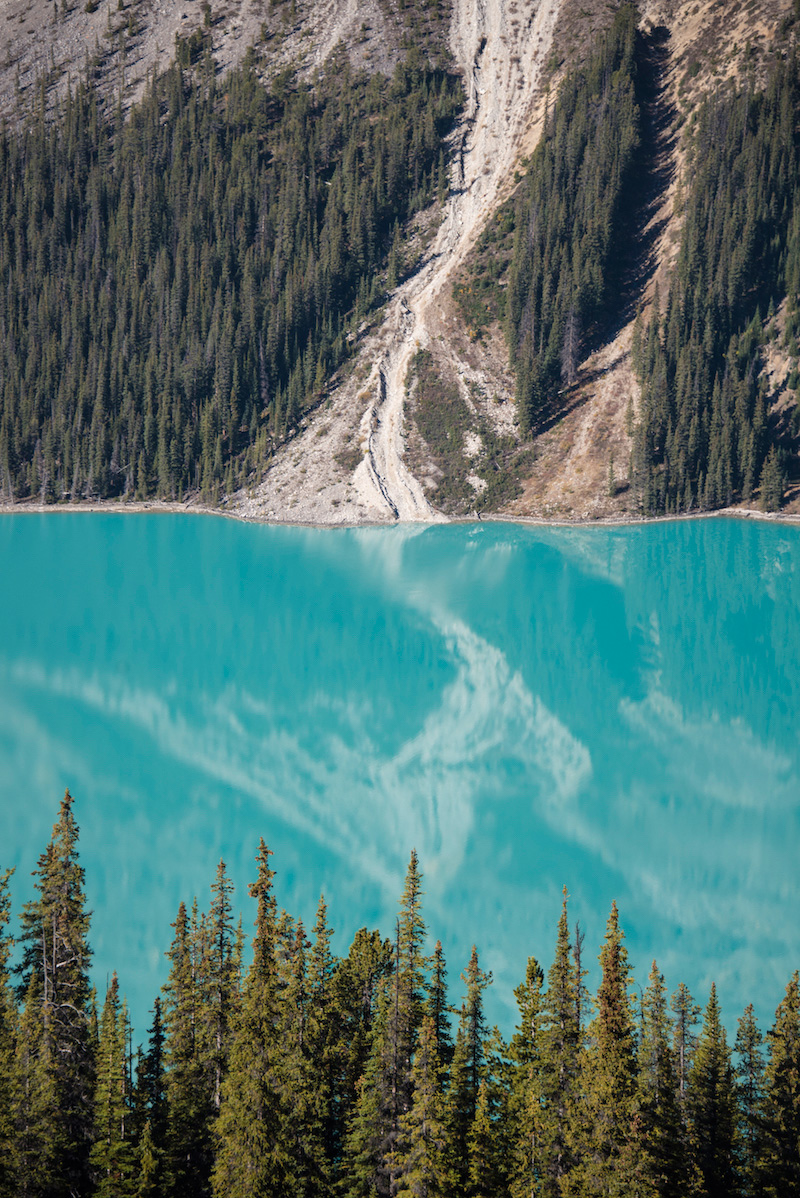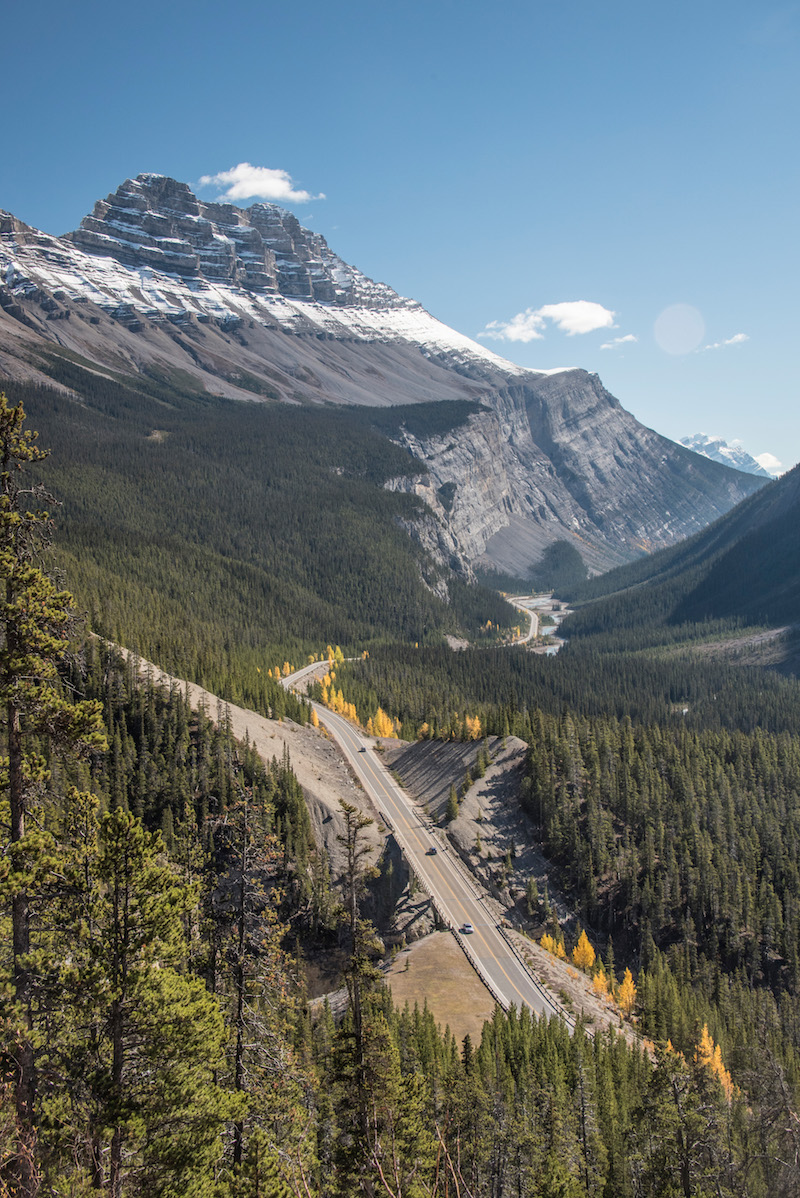 It's easiest to base yourself in either the town of Banff (or nearby, cozier Canmore), then take day trips from there. Personally, I recommend starting your first full day with sunset at Moraine Lake (the quieter and, in my opinion, more picturesque sister lake to famous Lake Louise), before heading northward along the Icefields Parkway toward Jasper.
If you're flexible on time, you could head all the way into Jasper and even spend a night there, but if not, return to Banff before sunset to get a good night's sleep before your journey back to Calgary and then, back home.
Share: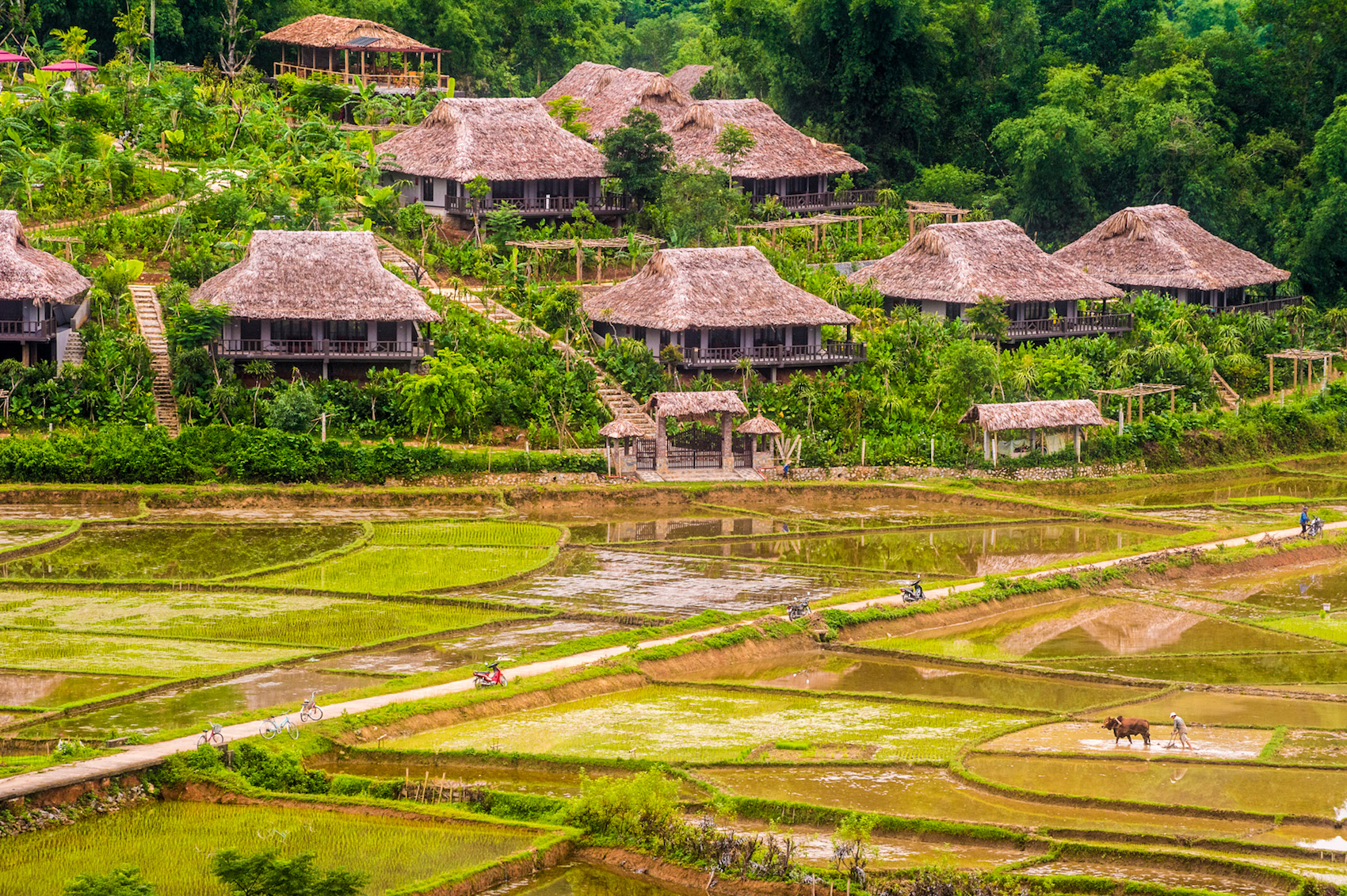 One of my favorite things about Vietnam is how easy it is to access nature – almost as soon as you depart one of its huge cities, you're in the middle of nowhere. If you drive 135 km southwest of Vietnam's capital Hanoi, for example, you arrive in the idyllic Mai Chau Valley, where trees – and mountains – outnumber people by a factor of thousands. If you continue another kilometer or so into the wilderness, you'll arrive at Mai Chau Ecolodge. Perched on a private hill overlooking the valley, it's your own personal paradise in the middle of nature.
About The Lodge
As you approach Mai Chau Ecolodge, you might not realize it's right in front of you. That's because the lodge's 19 charming bungalows, which are built in a traditional stilted style, look very similar to the dwellings locals live in. Simple thatched roofs and bamboo wall blend in effortlessly with the emerald rice paddies and jade-colored mountains that surround the lodge on all sides.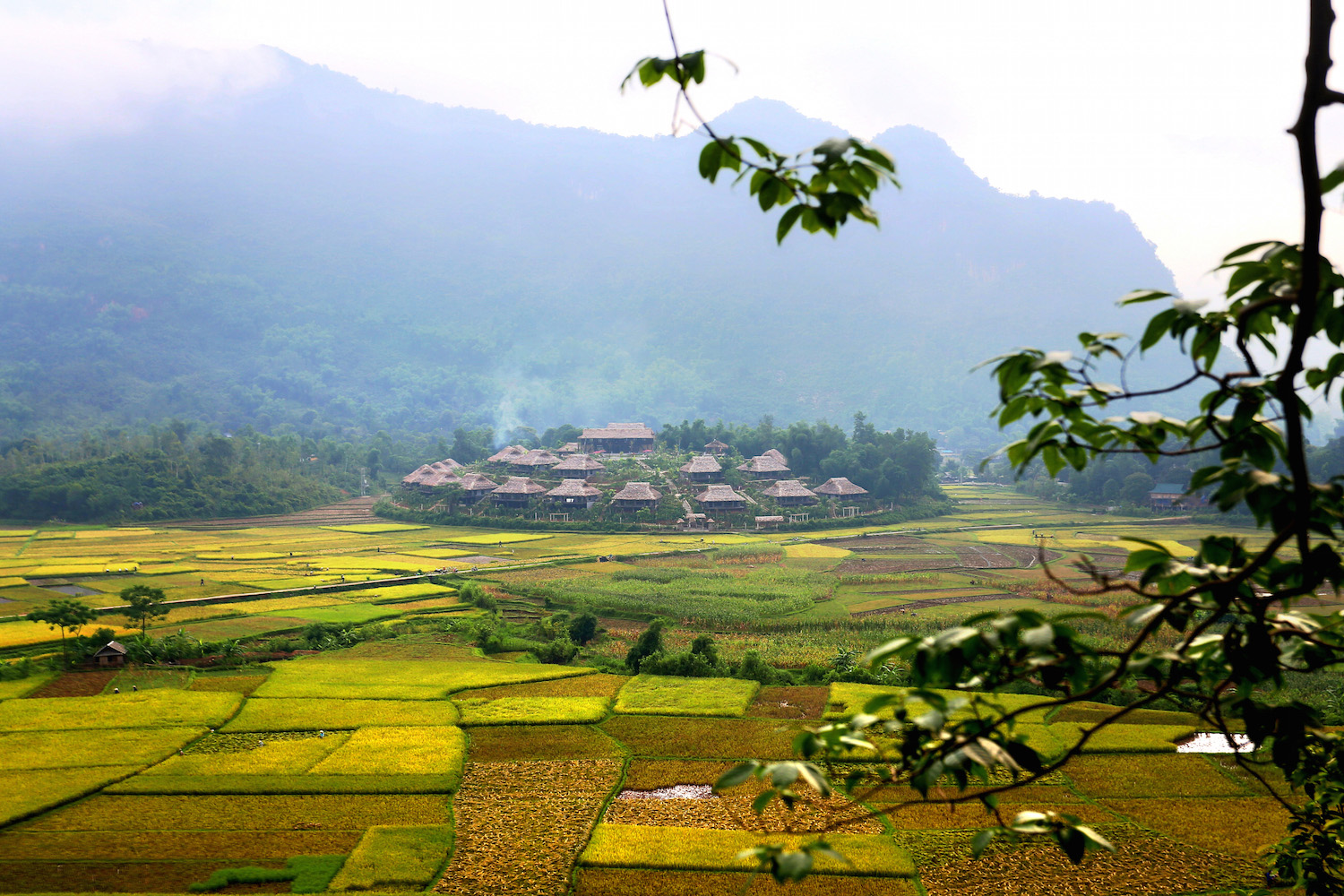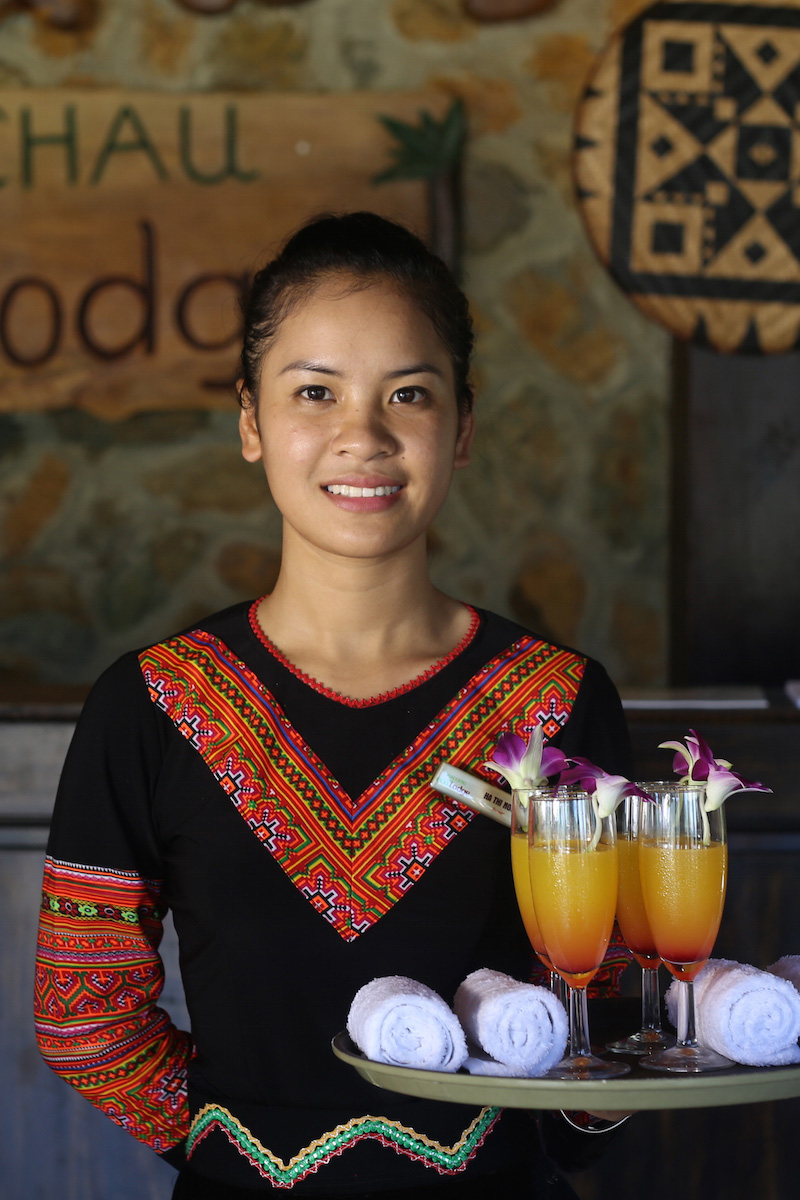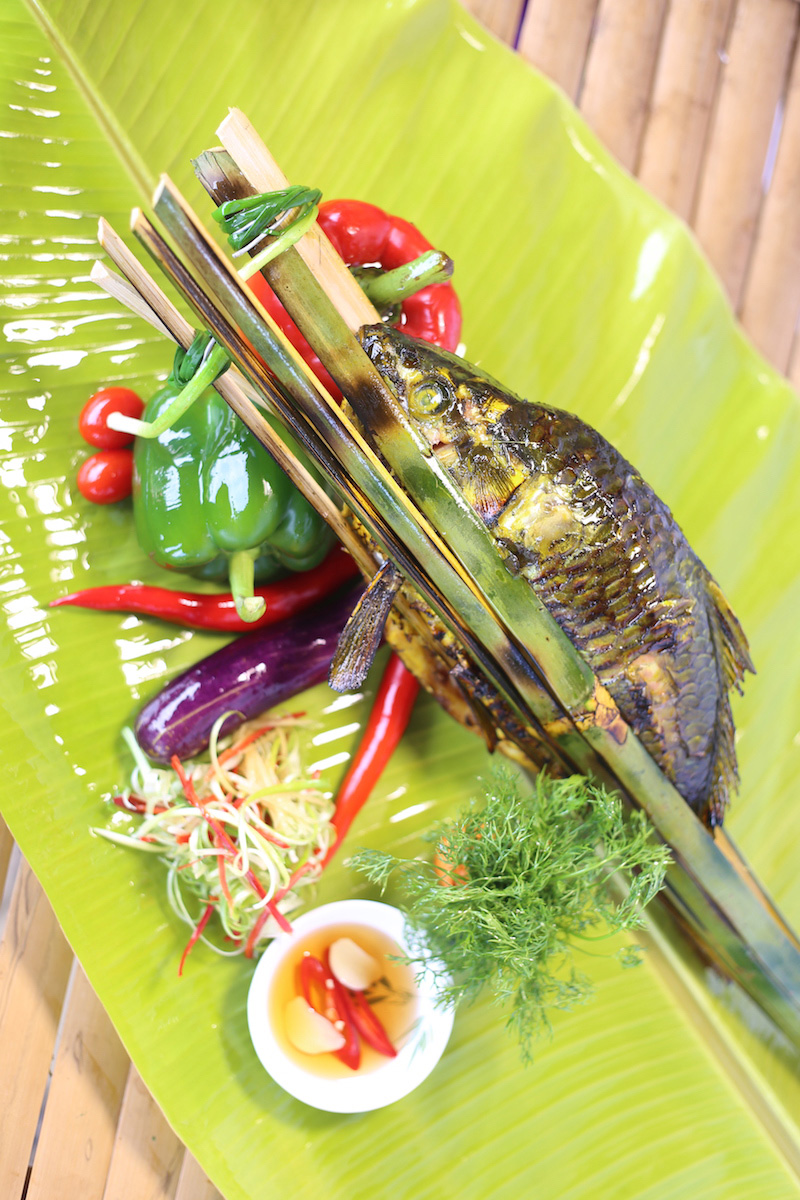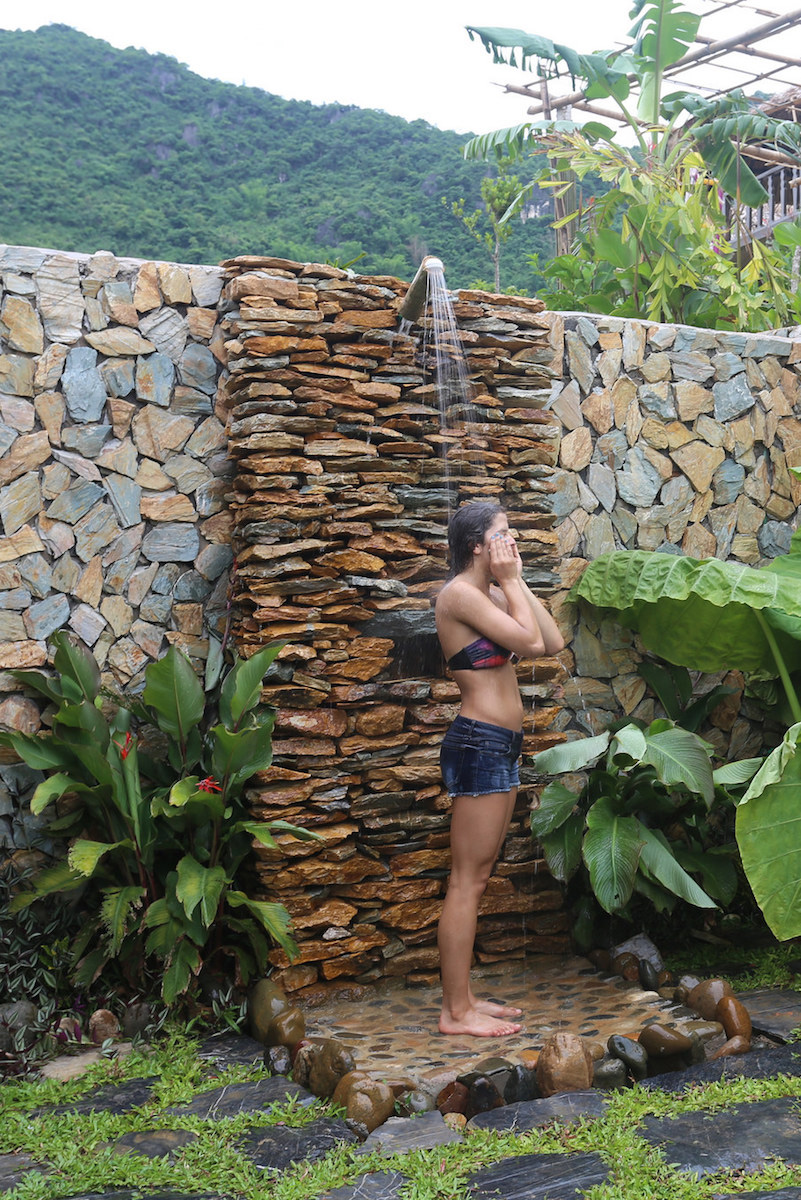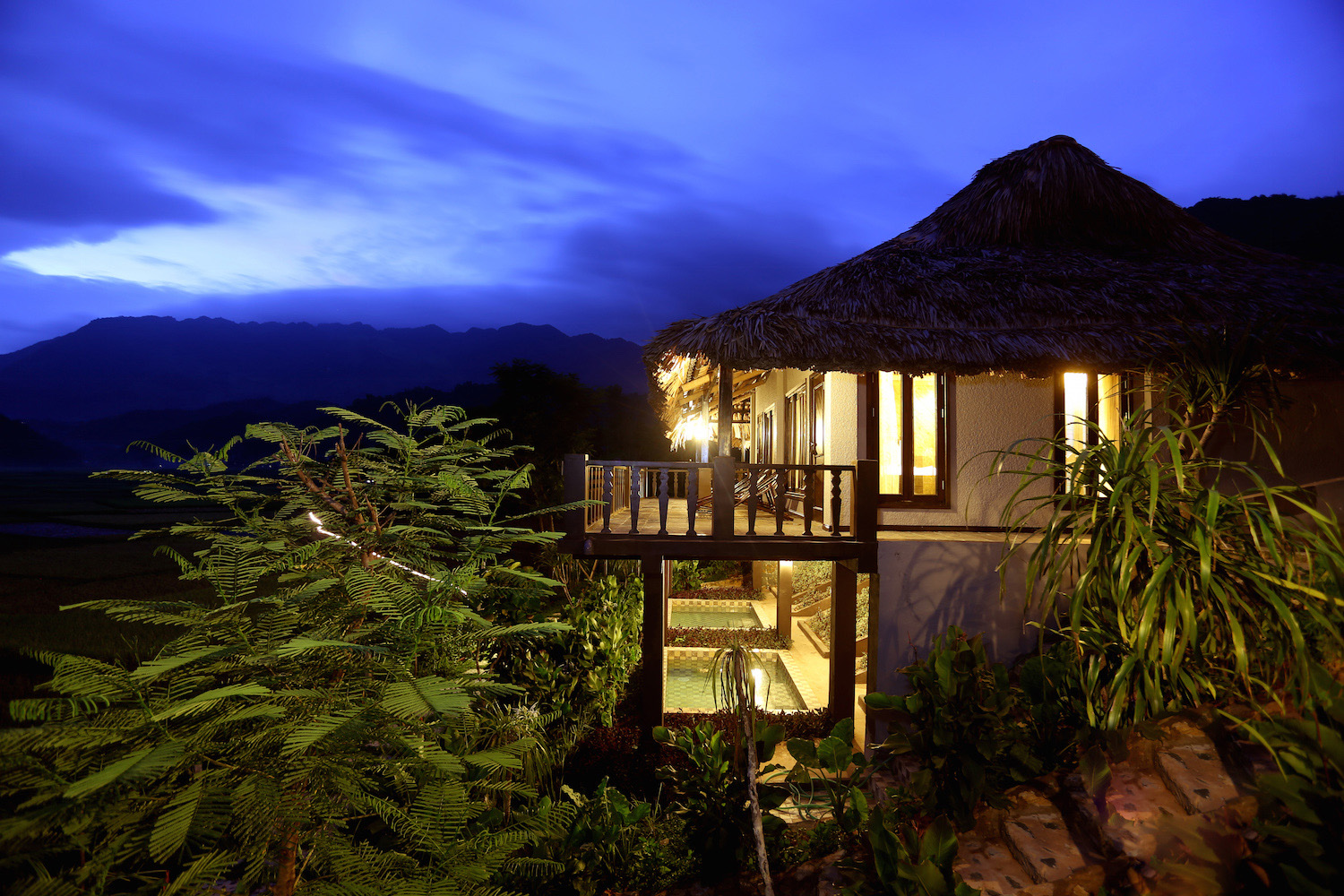 The experience inside Mai Chau Ecolodge is just as authentic as the exterior suggests.  Whether you relax in your private garden, refresh with an outdoor jungle shower or enjoy inspired Vietnamese-Thai fusion cuisine, you'll feel like a member of the tribe as soon as you check in. At the same time, the lodge offers ultra-modern amenities like high-speed WiFi and even on-site MICE facilities.
The best part? When you stay at Mai Chau Ecolodge, you're doing your part for the environment.
Things to Do in the Mau Chau Valley
Mai Chau Ecolodge is a destination in and of itself, but if you can manage to pull yourself away from the serenity of your room, there's plenty to do in the surrounding Mai Chau Valley.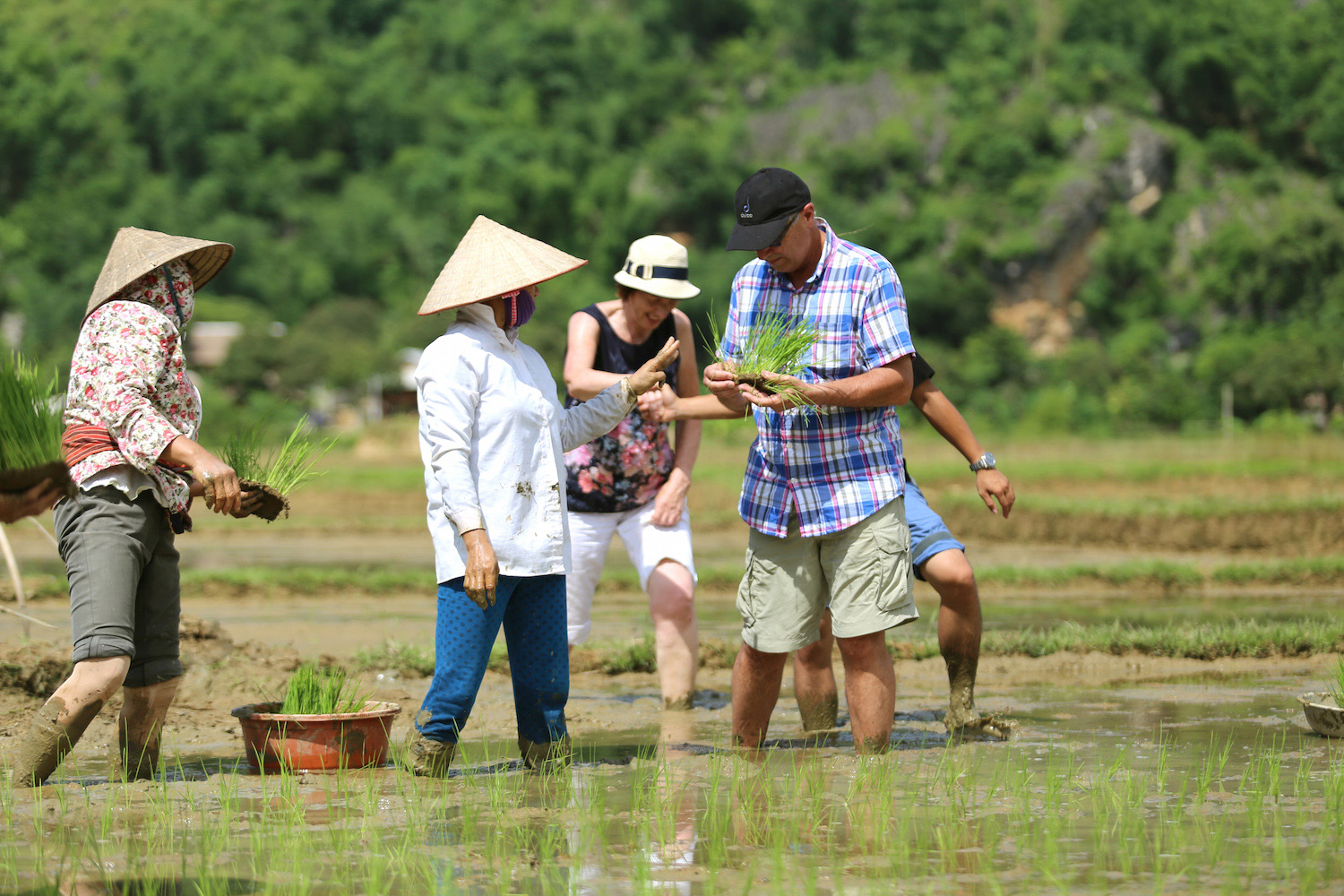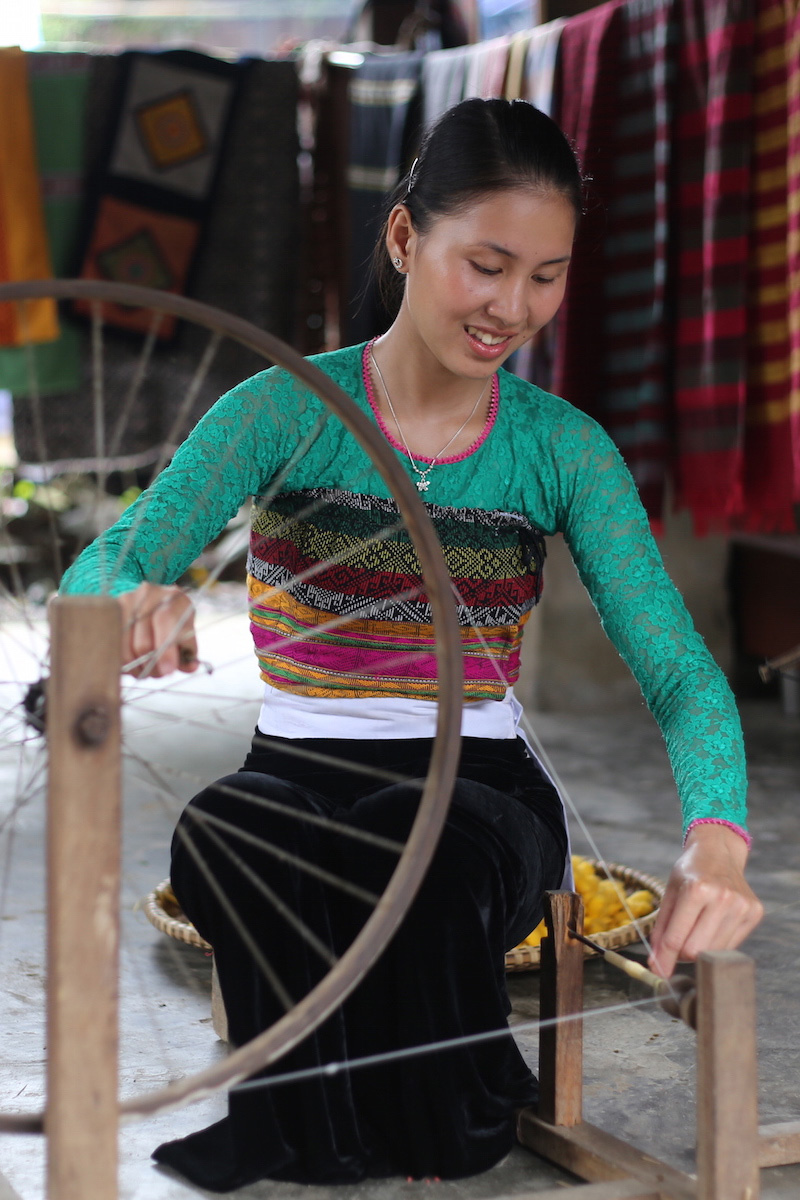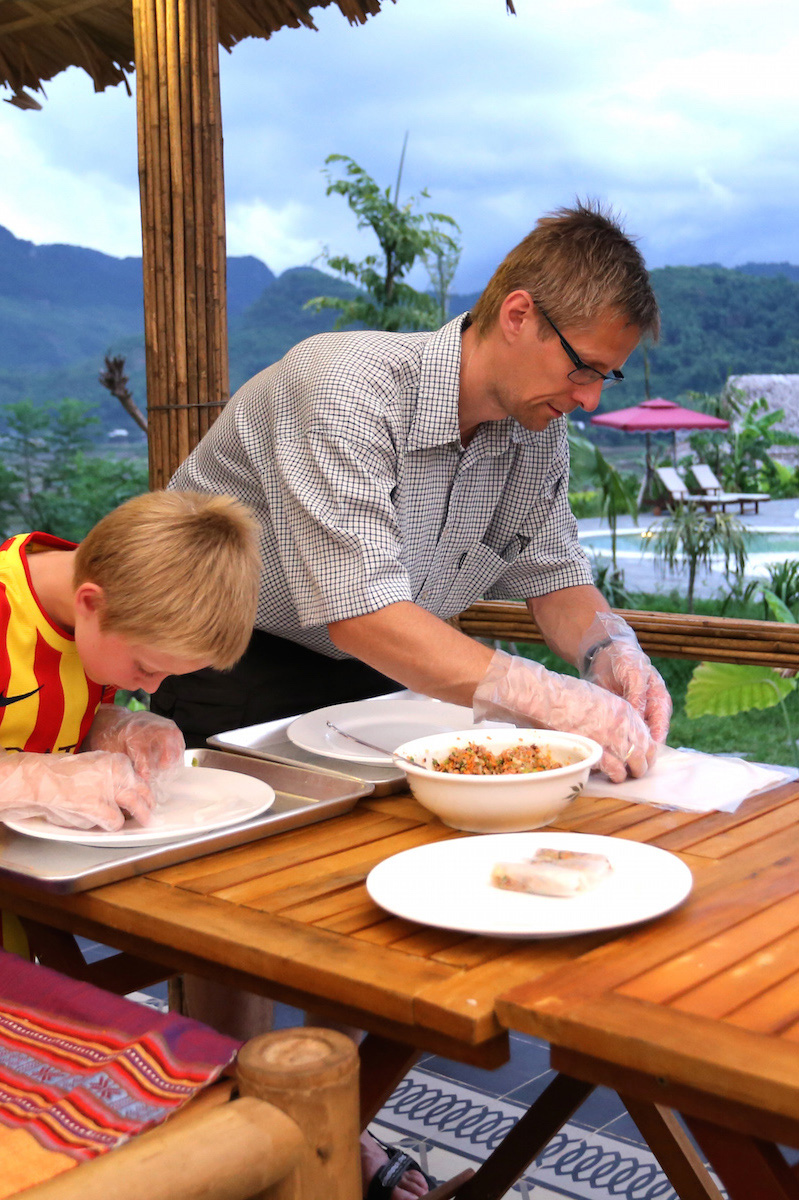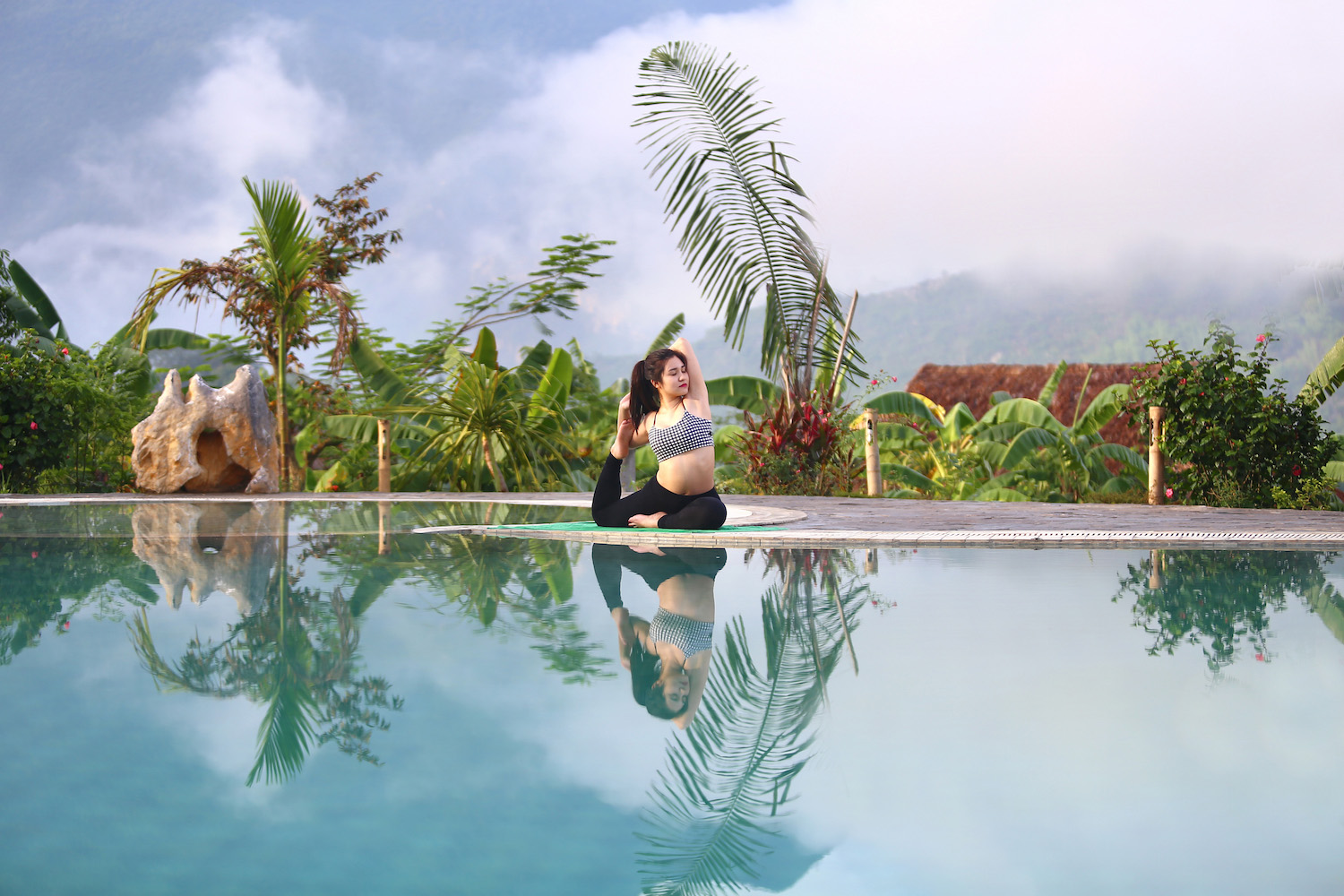 For example, cycling or hiking through the rice paddies allows you to appreciate the subtle beauty of the valley's rice paddies. Or, if you're in search of a truly local experience, you can work for a day in the paddies, right alongside the locals – this also makes for a great team building activity, if you come to Mai Chau Ecolodge with your company!
Mai Chau Ecolodge is also perfectly positioned for cultural travelers. Take a cooking class so that you can bring the flavors of the Mai Chau Valley with you when you leave, or marvel at the beauty of a traditional dance performance. Or, lay down and let one of the lodge's highly professional massage therapists soothe away your soreness.
All images courtesy of Mai Chau Ecolodge