About Robert Schrader
Robert Schrader is a travel writer and photographer who's been roaming the world independently since 2005, writing for publications such as "CNNGo" and "Shanghaiist" along the way. His blog, Leave Your Daily Hell, provides a mix of travel advice, destination guides and personal essays covering the more esoteric aspects of life as a traveler.
Latest Posts by Robert Schrader
Share: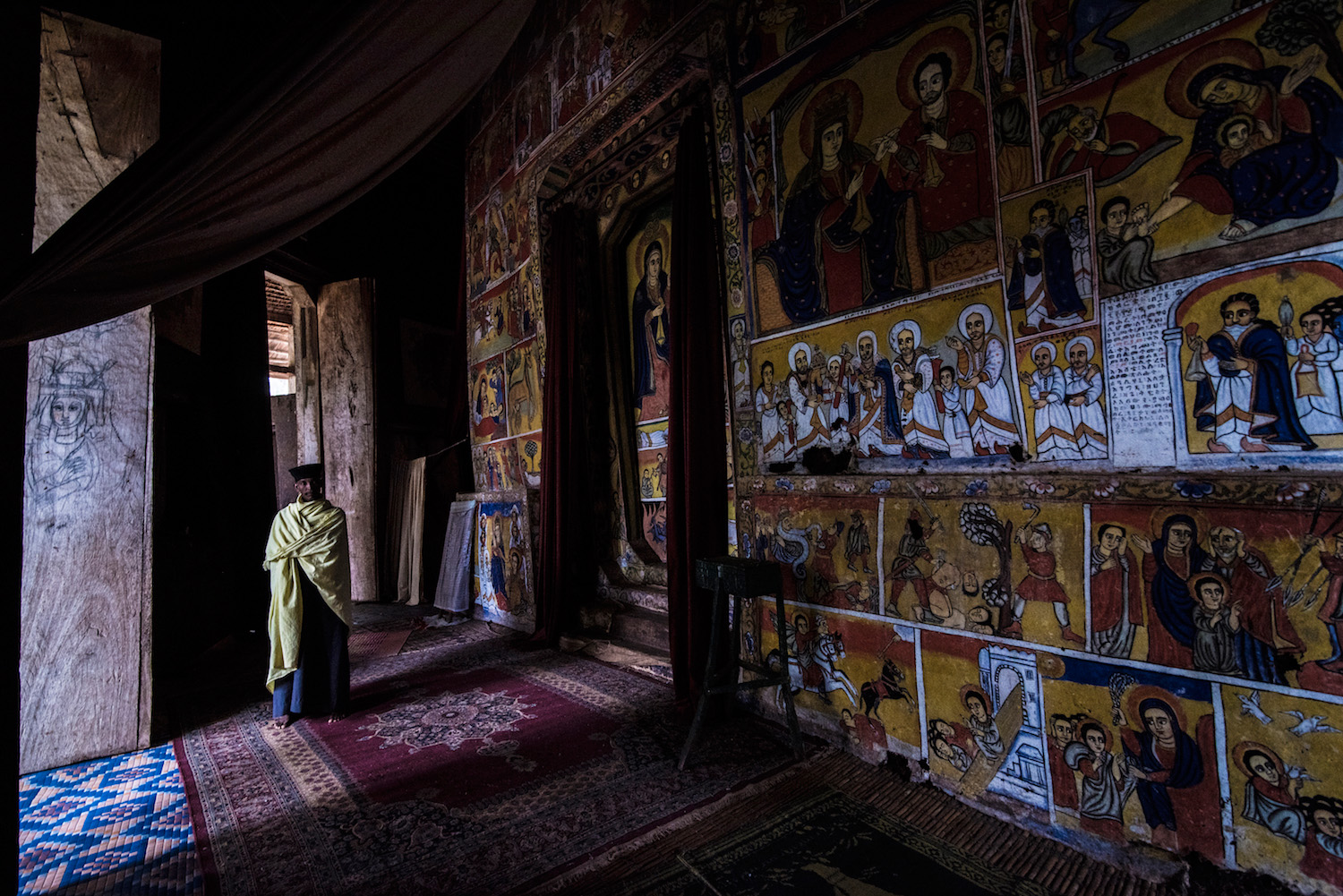 I was excited to arrive in the Ethiopian city of Bahir Dar—and not just because, after a rainy two days in Addis Ababa, the sun was shining and the sky was blue. Flying over famous Lake Tana, which was way bigger than I imagined it would be, I could see many island monasteries, i.e. the main reason tourists like me come to Bahir Dar in the first place. Plus, nearby Blue Nile Falls had been on my travel bucket list for a long time, to say nothing of how surprisingly nice my cheap hotel near Bahir Dar's rowdy city center ended up being.
Looking back, visiting Bahir Dar was a fulfilling, if not always fun experience. At the time, however, it was actually kind of miserable. If you're not sure whether you should visit Bahir Dar on your trip to Ethiopia, continue reading for my perspective.
Bahir Dar's Dustiness—and the (Often) Dry Falls
"Are you a rasta?" The man asked, as the van headed down the cracked, dirt road. I'm sure he meant his comment to be funny, but the bumpiness of the road had long since sent my sense of humor flying out my ear.
"An accidental one," I smiled, in spite of how annoyed I was. "I didn't wash my hair today and, since it's both humid and dusty here, it's become dreadlocked." (Side note: It was this moment when I decided it would be a good idea to cut my hair in advance of the coming summer.)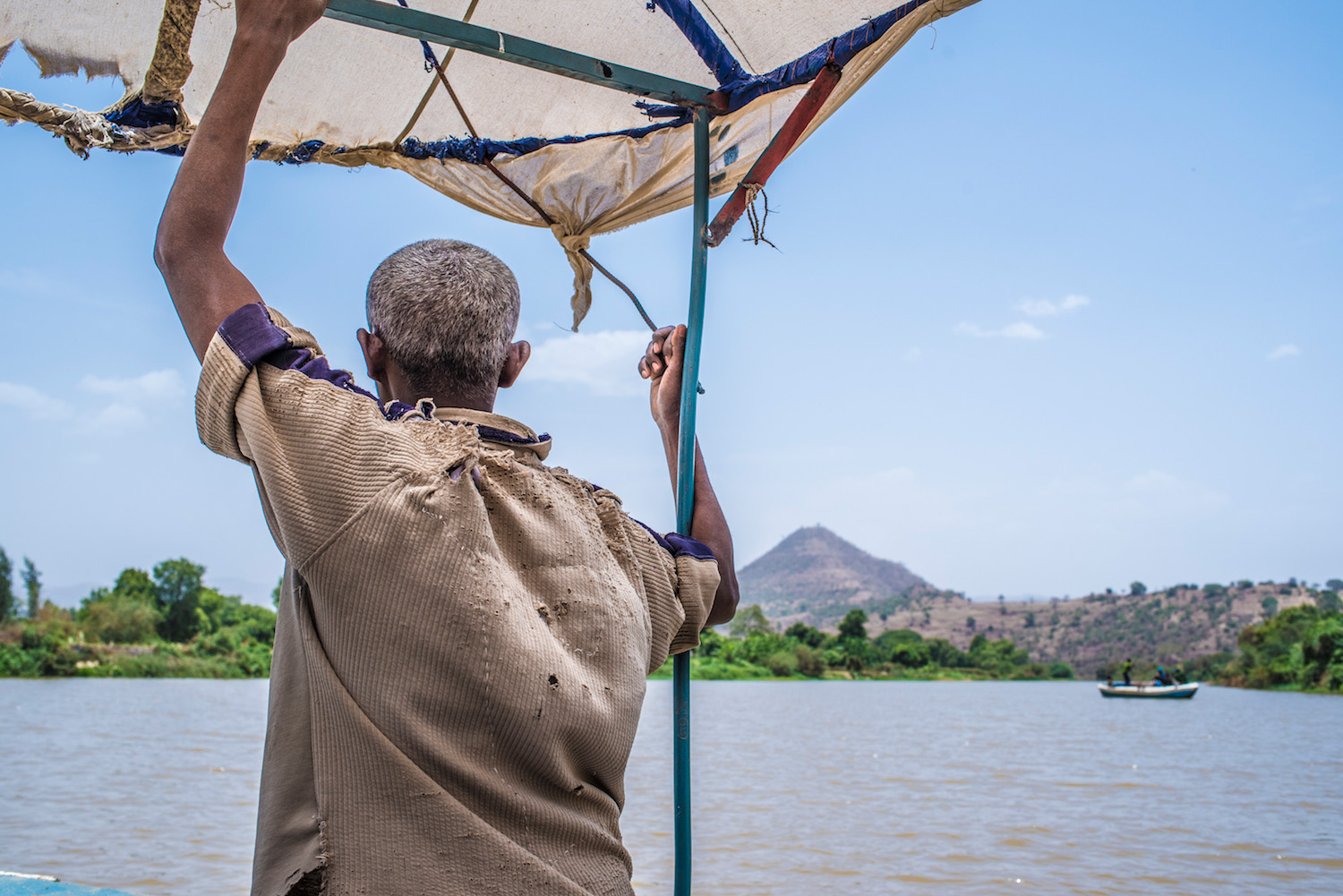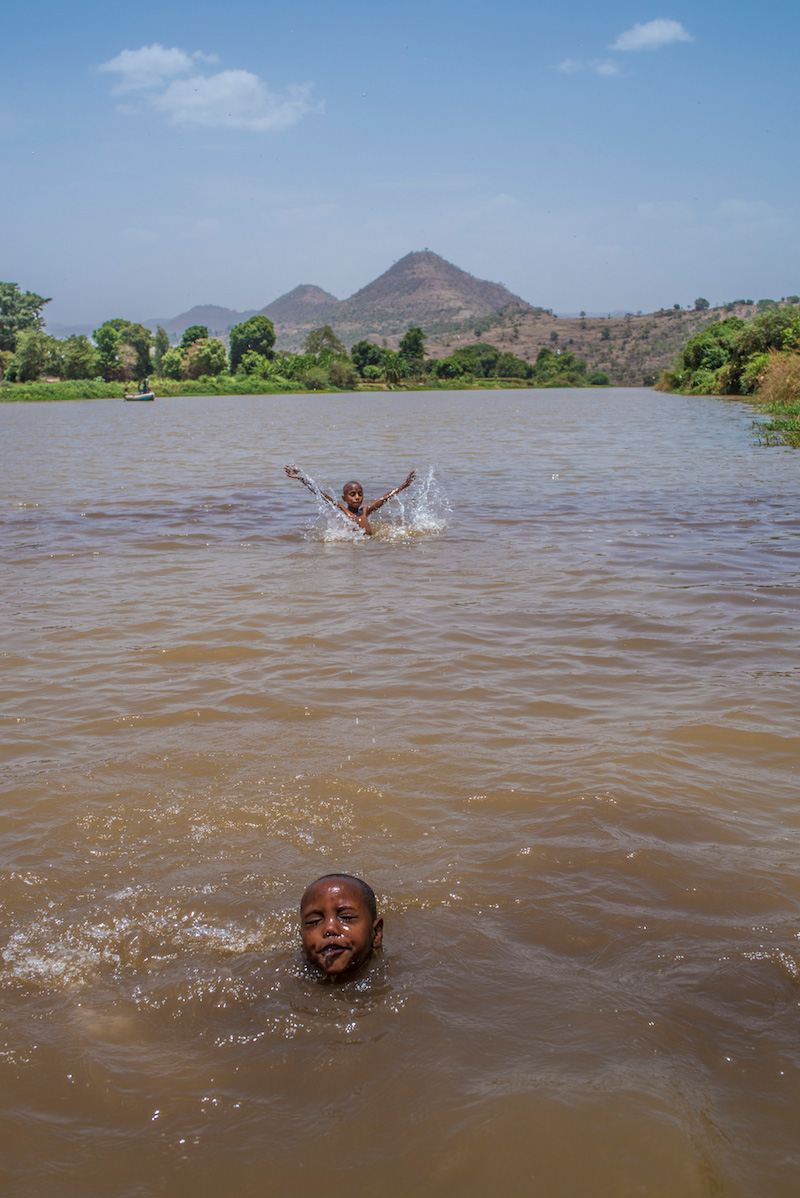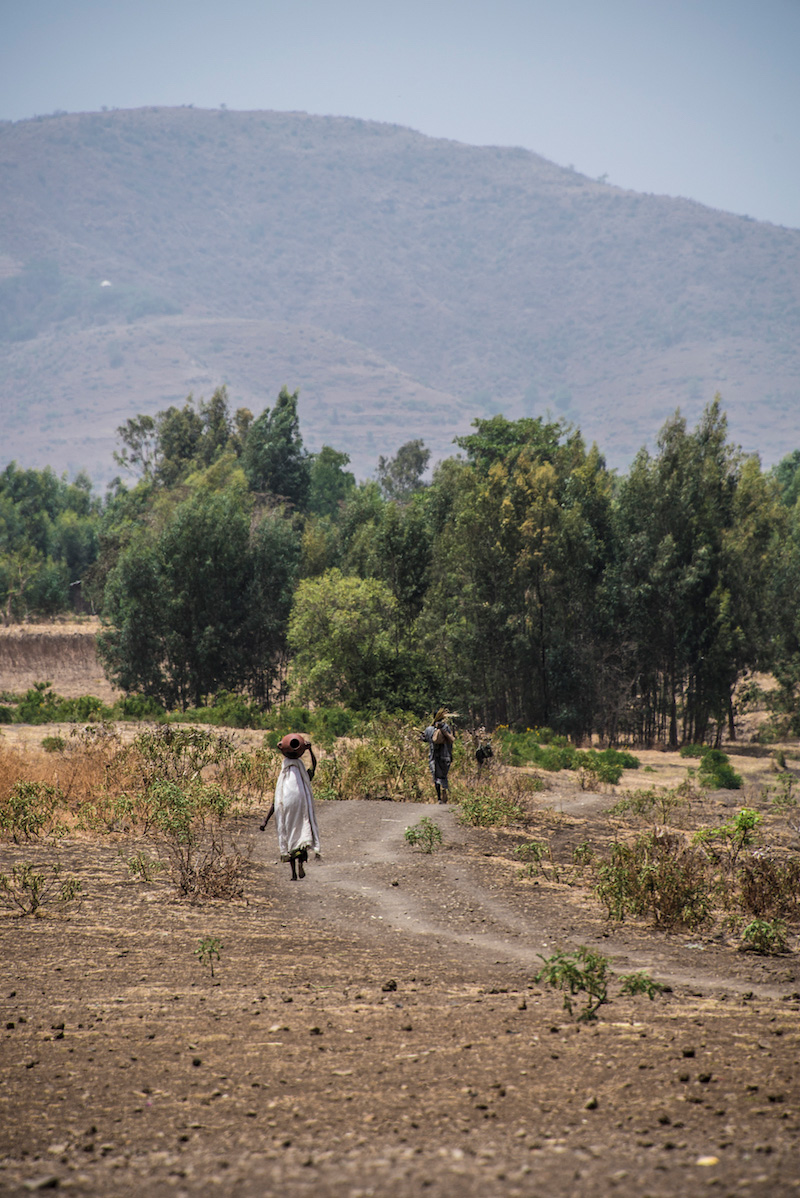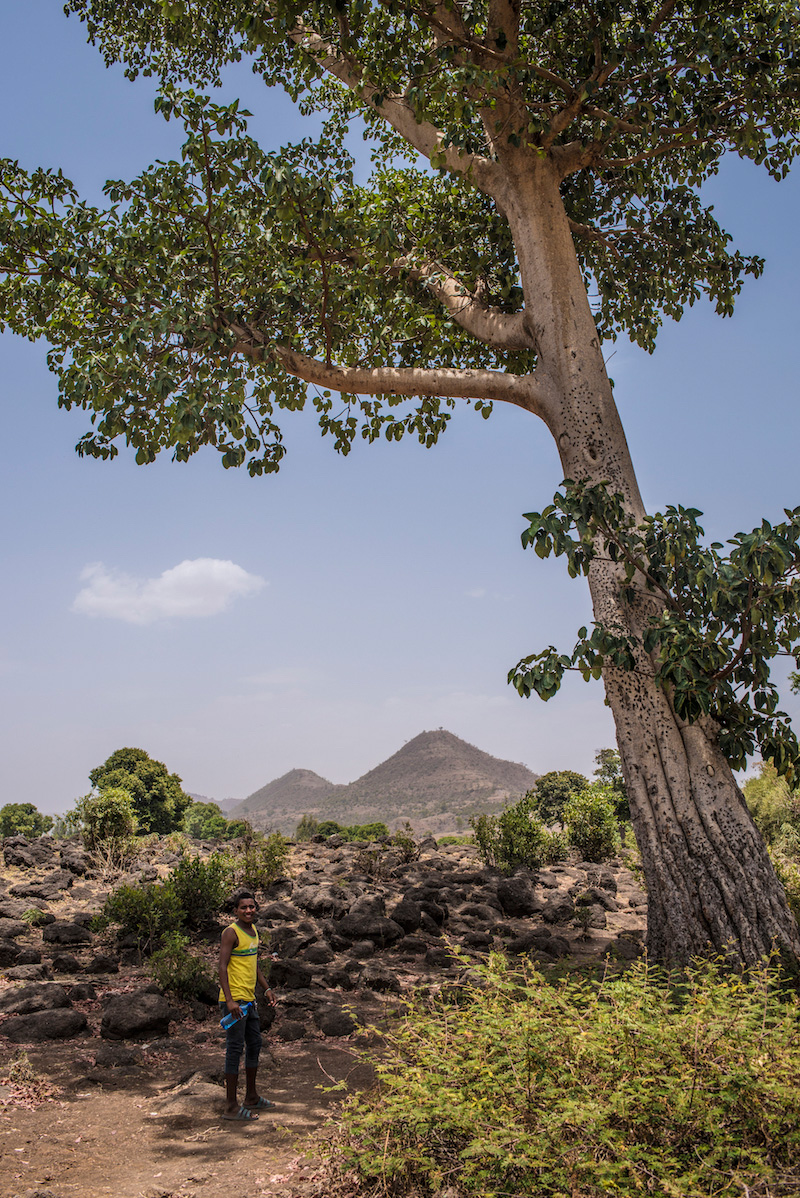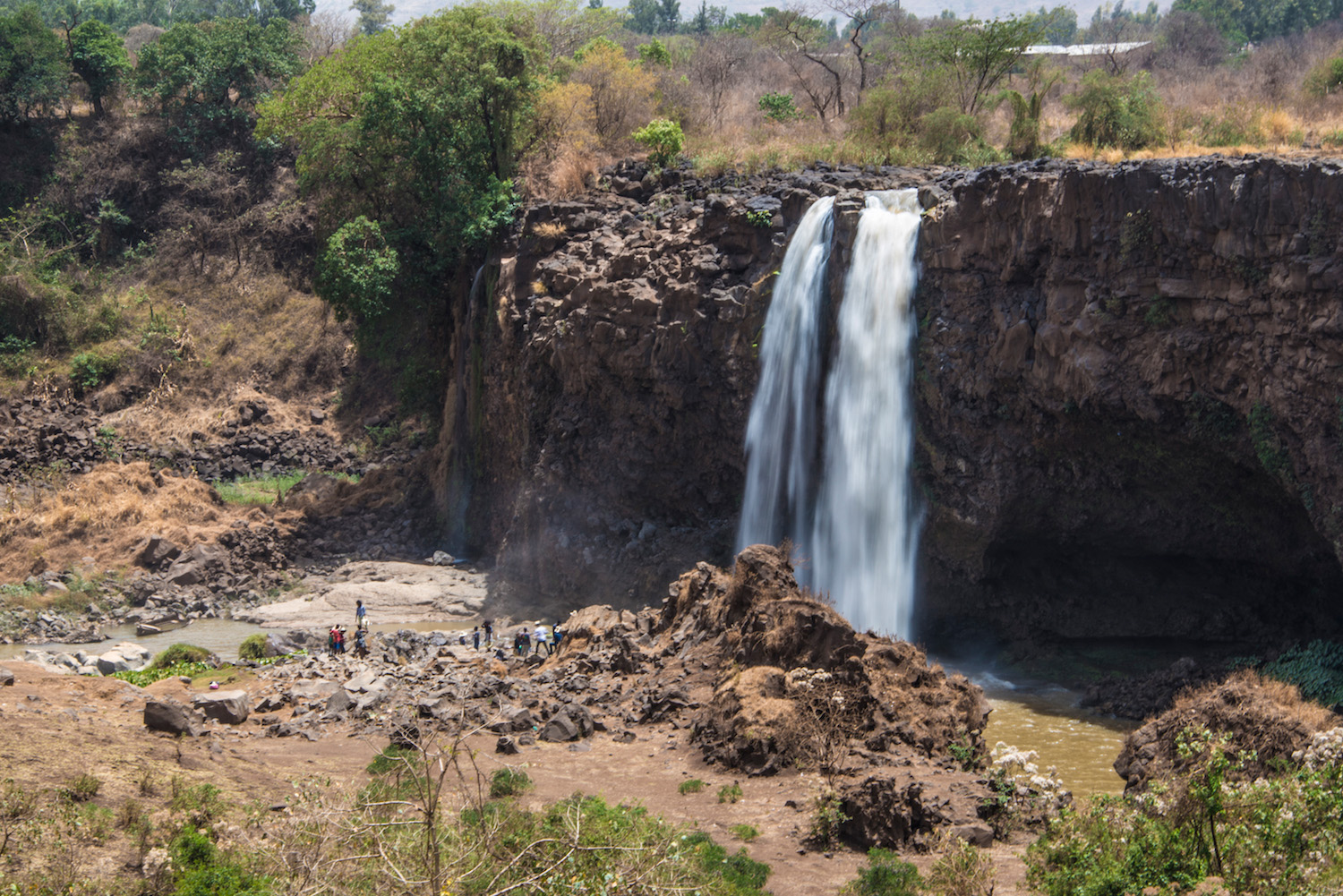 Bumpy road or not, hideous hair or not, we would soon arrive at the aforementioned Blue Nile Falls, with a couple caveats. First of all, we wouldn't be there "soon," thanks to the condition of the road. Secondly—and this, for as terrible as the ride was, is more important—it was the dry season in Ethiopia, which meant the Blue Nile "Falls" was more of a trickle.
"The hike and boat ride were nice," I remarked to the driver upon returning to the car. "Now, go as fast as you can so these hustlers leave me alone!"
Pros and Cons of the Lake Monasteries
Now, if you followed my Ethiopia trip live, you realize that my time in this country was defined by hustlers. Unfortunately, this wasn't just in the centers of large cities, but literally everywhere in the country. Including approaching and leaving the trail to Blue Nile Falls—and, yes, on each of the monastery-bearing islands in Lake Tana.
I remember one in particular (although not its name—I was too distracted by trying to fend off advances from hustlers to remember anything my "guide," who was also something of a hustler, told me), I got off the boat and a man told me I needed to pay a "preservation fee" in addition to whatever the price of entering the monastery was.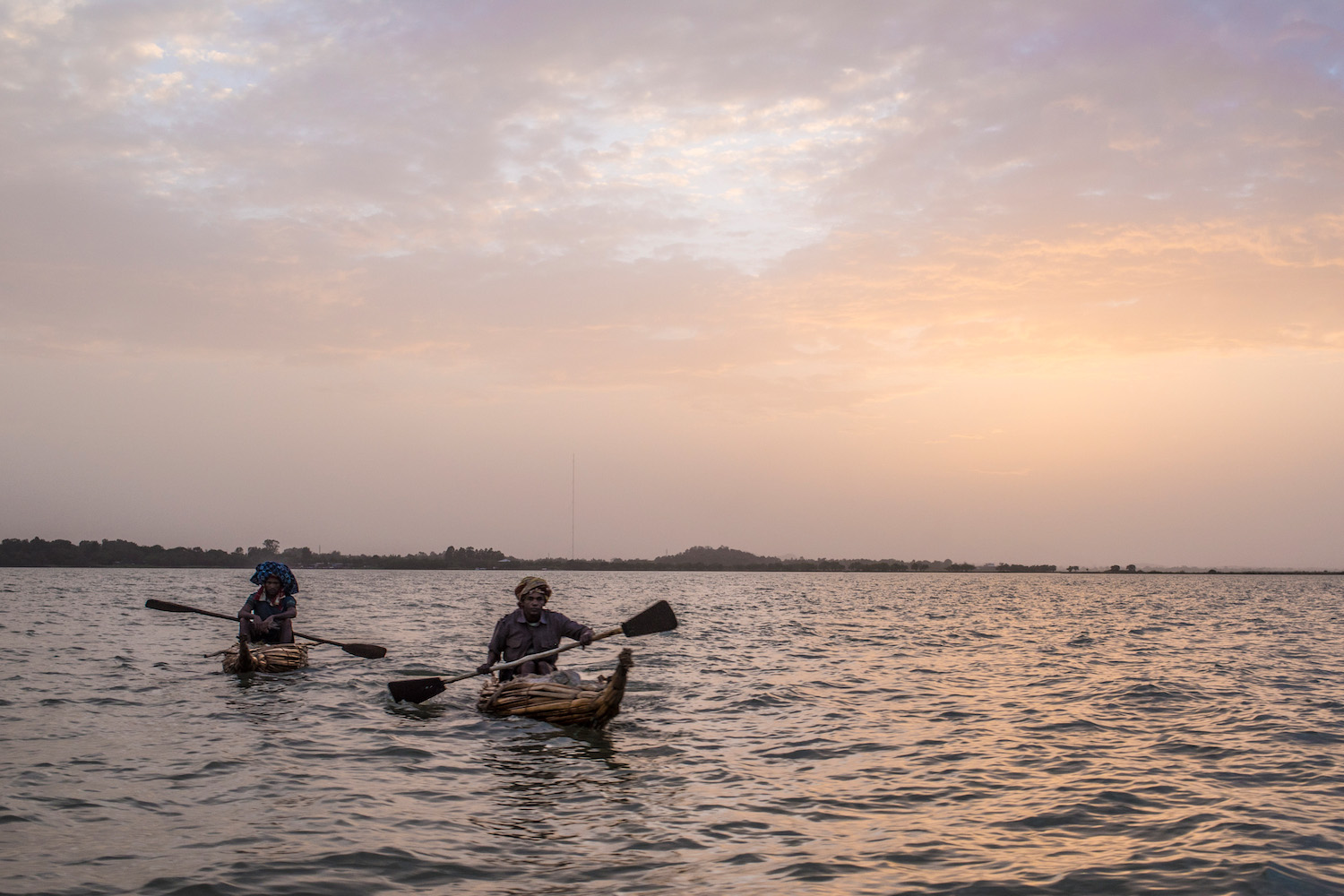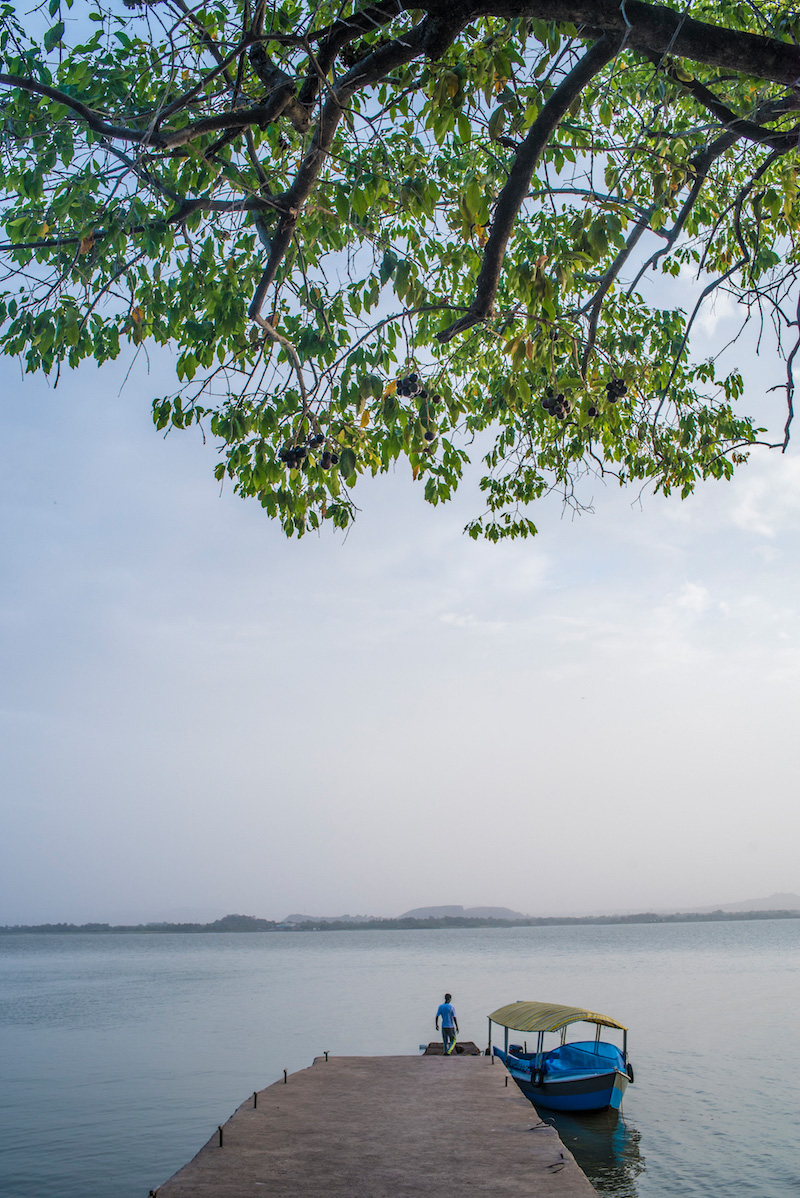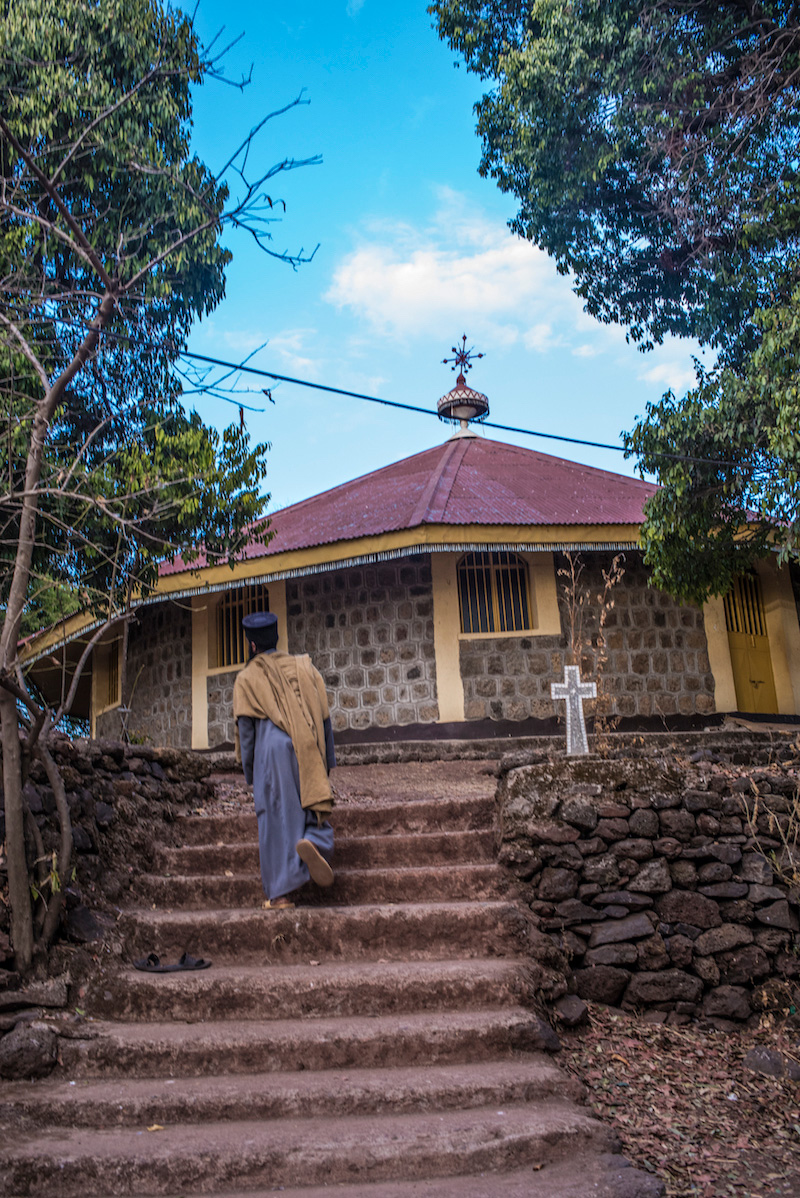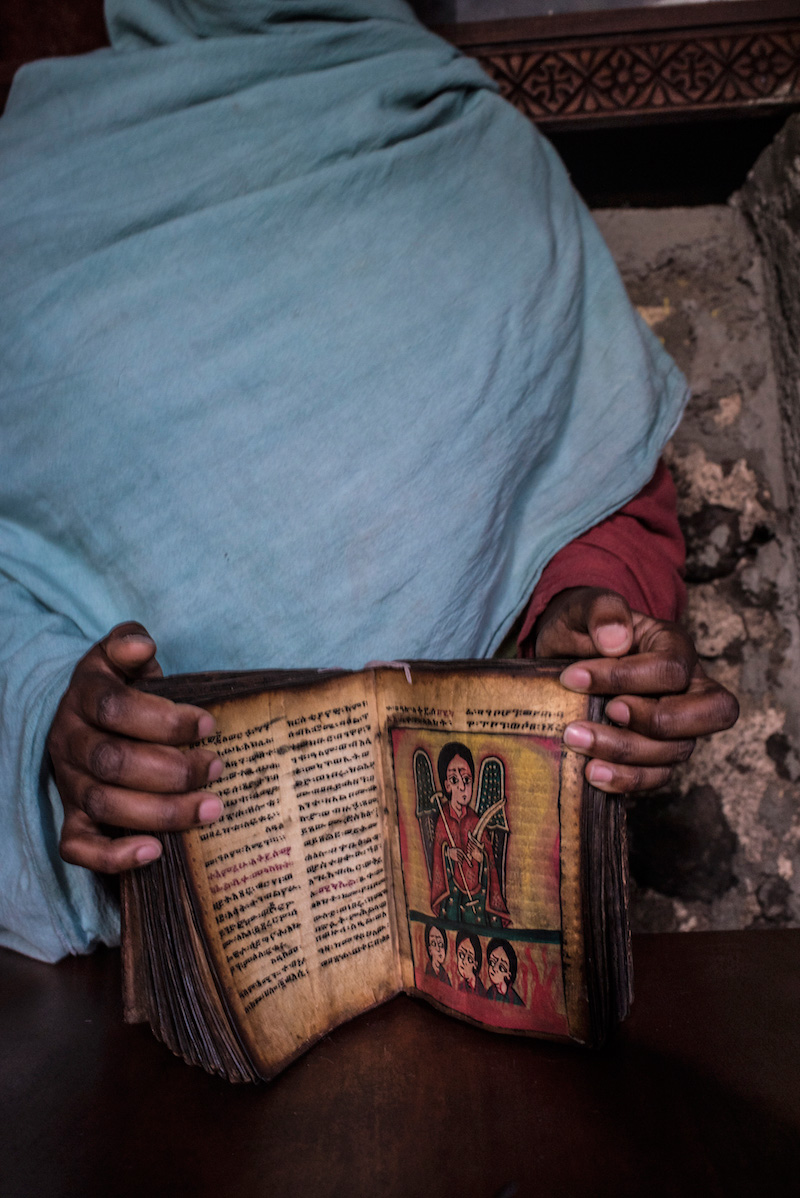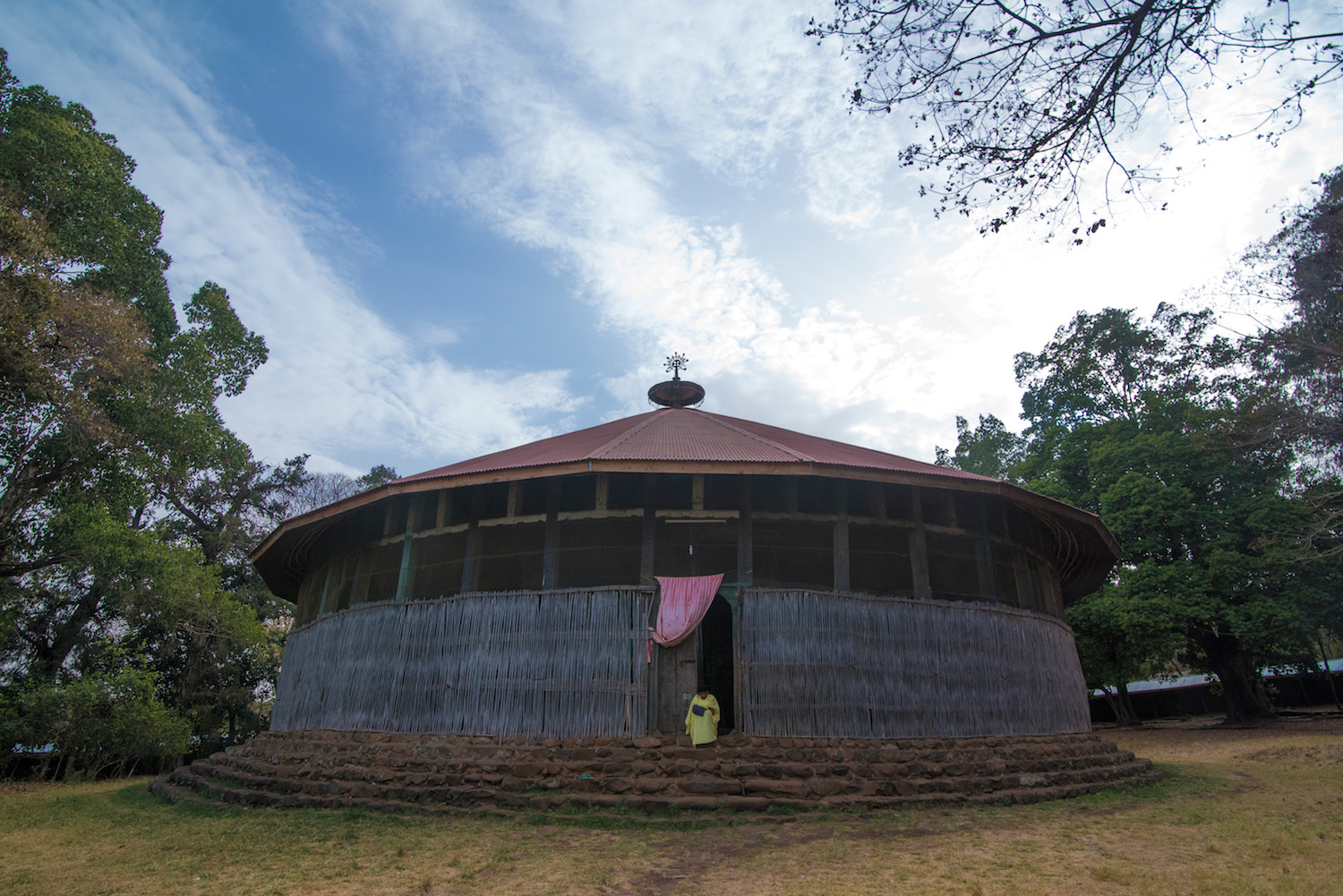 Now, on the boat ride, my guide had told me to ignore anyone who asked for more money on a given island. Unfortunately, faced with this reality, he sided with the hustler. "There's not really anything we can do about it," he said, and helped me make sense of the Ethiopian birr whose denominations I was still figuring out.
Now, make no mistake: The monasteries (and, in particular, this one) were outstanding. Also note, however, that women are not allowed inside them, so if you are a solo woman traveler or a group of women, a Lake Tana trip might not be worth the cost.
Prices in Bahir Dar
Bahir Dar itself isn't expensive. For $36, I got a deluxe room in a brand-new hotel with free breakfast and coffee and delicious, affordable Ethiopian food available via room service. The cost of tuk-tuks and taxis in the city center was negligible and, had I not gotten hustled en route to the bus to Blue Nile Falls, I could've gotten it for about 50 birr.
Unfortunately, as I've alluded to throughout this article, hustlers are everywhere in Bahir Dar, including inside my cheap hotel. In exchange for the sanity of being inside a vehicle (but not an air conditioned one, I should mentioned), I was willing to pay 1,300 birr (about $60) for a full-day tour that included both Blue Nile Falls and the Lake Tana monasteries. Not super expensive for East Africa, of course, but also not cheap.
Alternatives to Bahir Dar
As far as similarly-sized, nearby Ethiopian cities are concerned, I vastly preferred Gondar to Bahir Dar. In addition to the fact that the town itself was more pleasant, Gondar's main attraction (Gondar Castle, known colloquially as the "Ethiopian Camelot") was easy to explore independently, and not totally filled with hustlers. Furthermore, I found the Semien Mountains near Gondar more beautiful, nature-wise, than either Lake Tana or especially Blue Nile Falls had been.
But here's the thing: With two full weeks in Ethiopia, I wasn't necessarily pressed for time—and I'm glad I visited Bahir Dar, if only to provide you this perspective. If you have two or more weeks in Ethiopia, definitely go to Bahir Dar. Otherwise, substitute it with Gondar or, if you're feeling really adventurous, a trip into the Danakil Depression.
Share: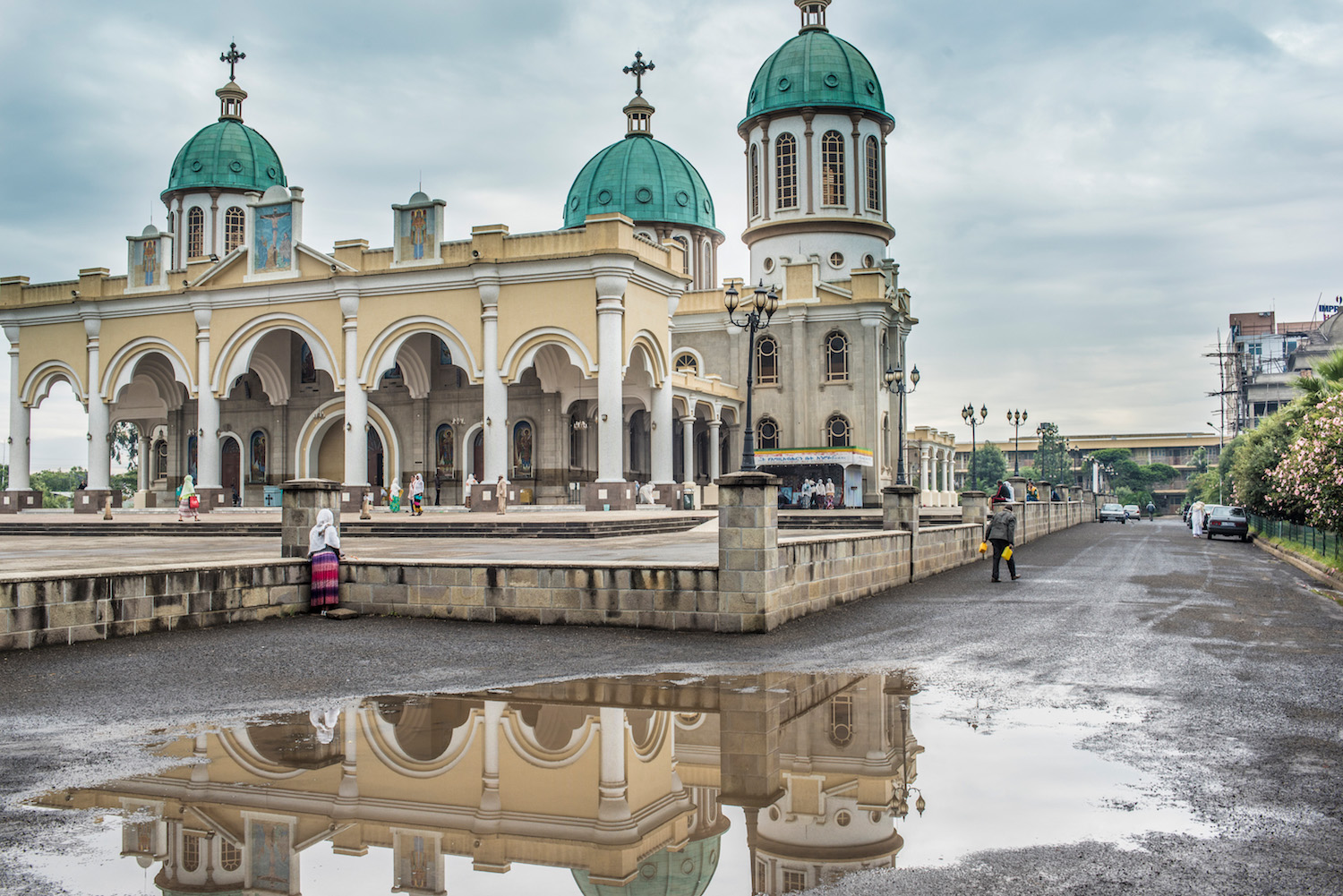 If you plan to visit Ethiopia, you will certainly pass through Addis Ababa, home to the country's—and one of the African continent's—largest international airports. On the other hand, with exciting activities like the Semien Mountains, the Danakil Depression and the medieval city of Gondar waiting for you, does it really make sense to spend a lot of time in Ethiopia's capital?
It doesn't, in mind opinion, although deciding how many days you should spend in Addis Ababa isn't quite that simple. Below, I'll attempt to make the decision easier for you.
Addis Ababa: The Good, The Bad, The Ugly
I had a good initial first impression of Addis Ababa—and not just because I happened to be wearing a t-shirt the same color as the Medhane Alem church nearby my hotel, affording me the ultimate travel selfie (see below). To be sure, although awesome photos definitely influenced my perception of Addis Ababa during my first few hours there, it was the vibe of the city that seemed great at first.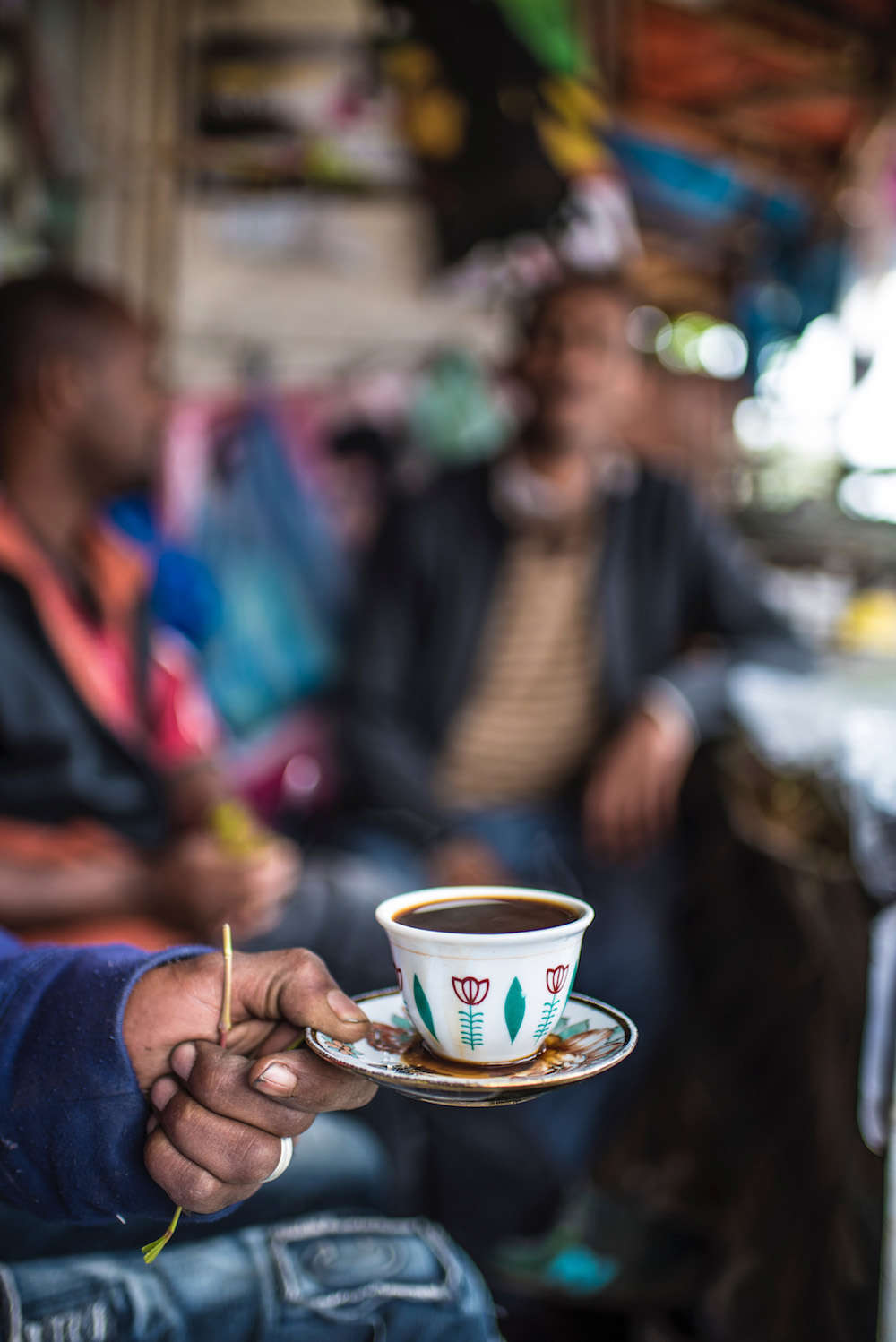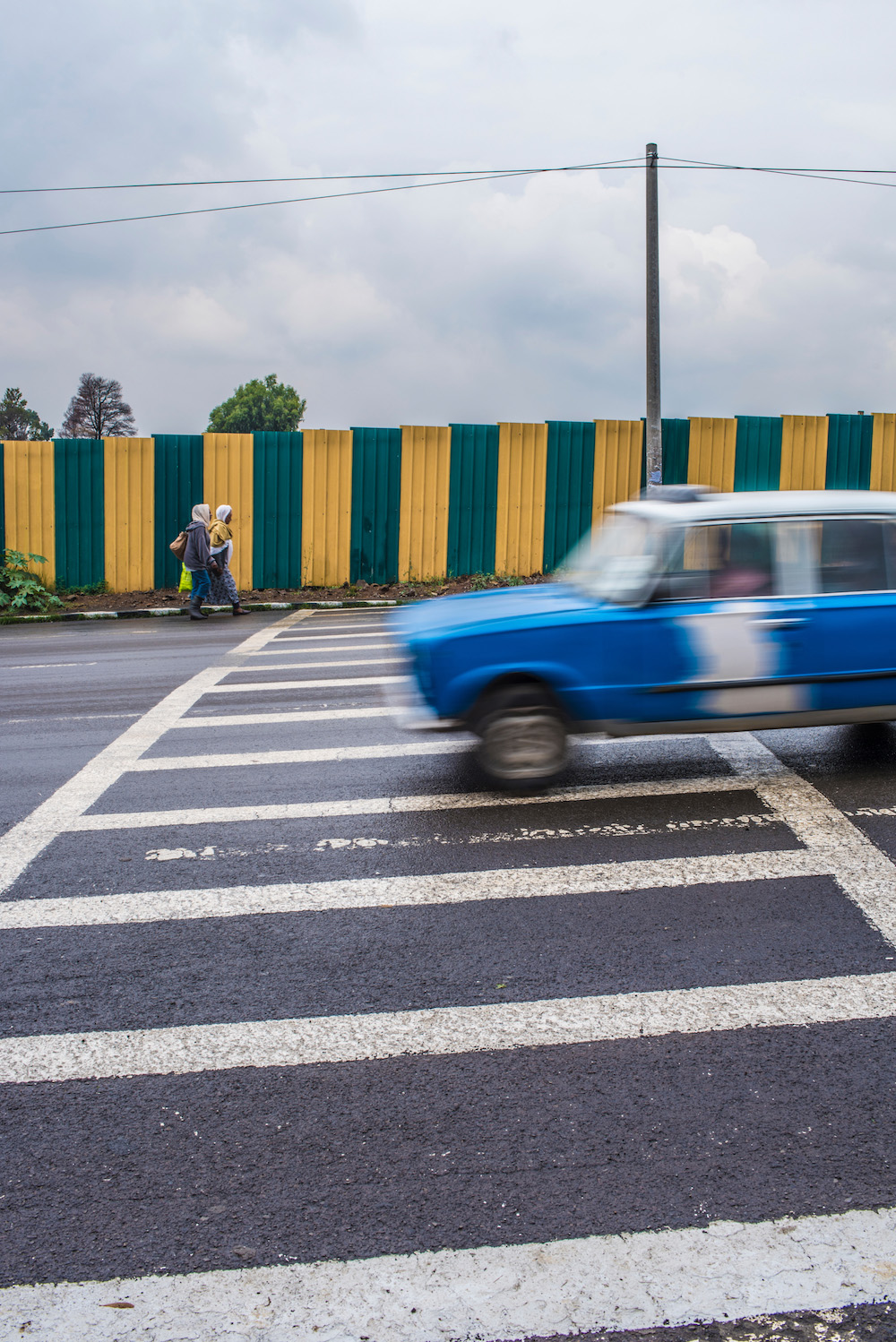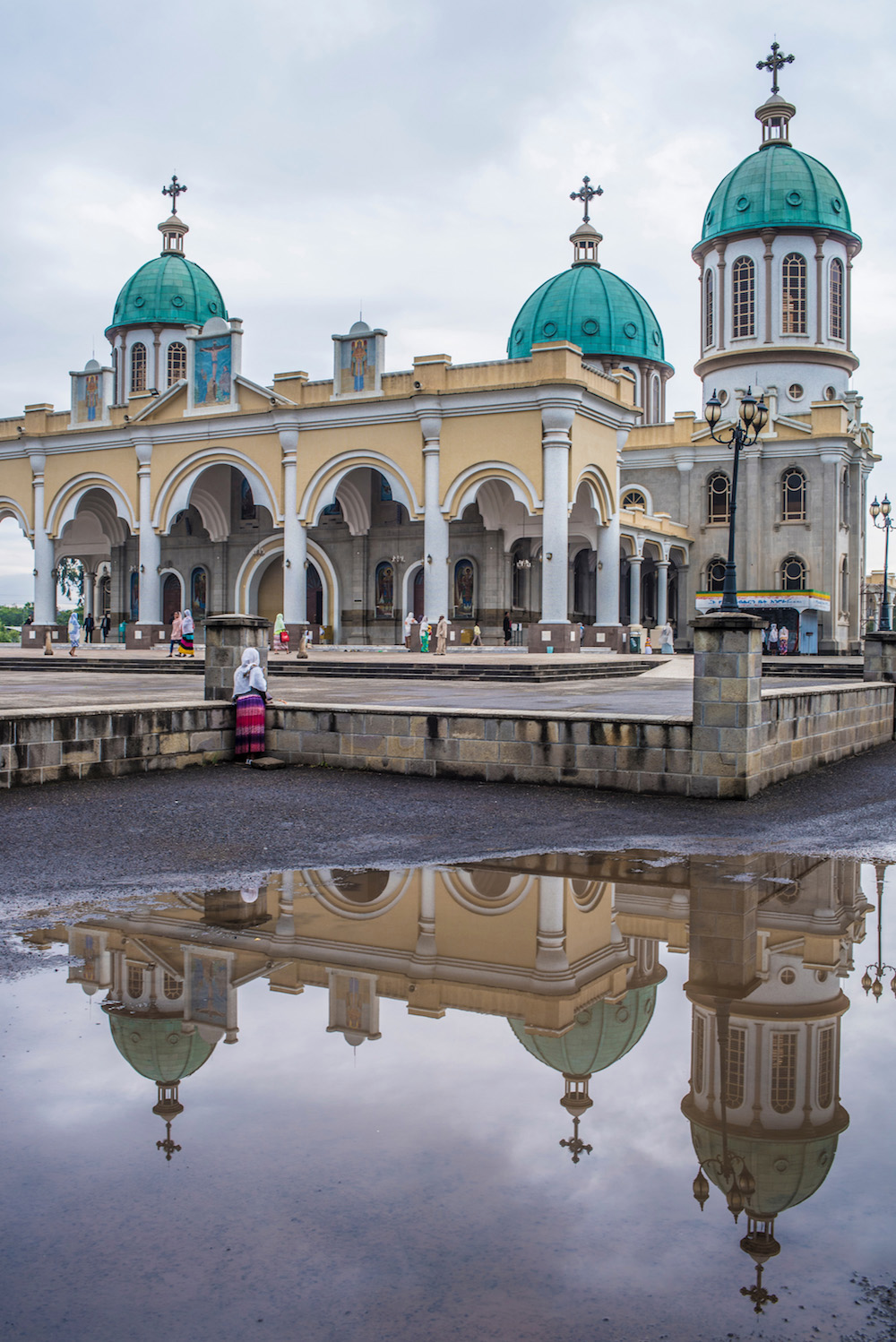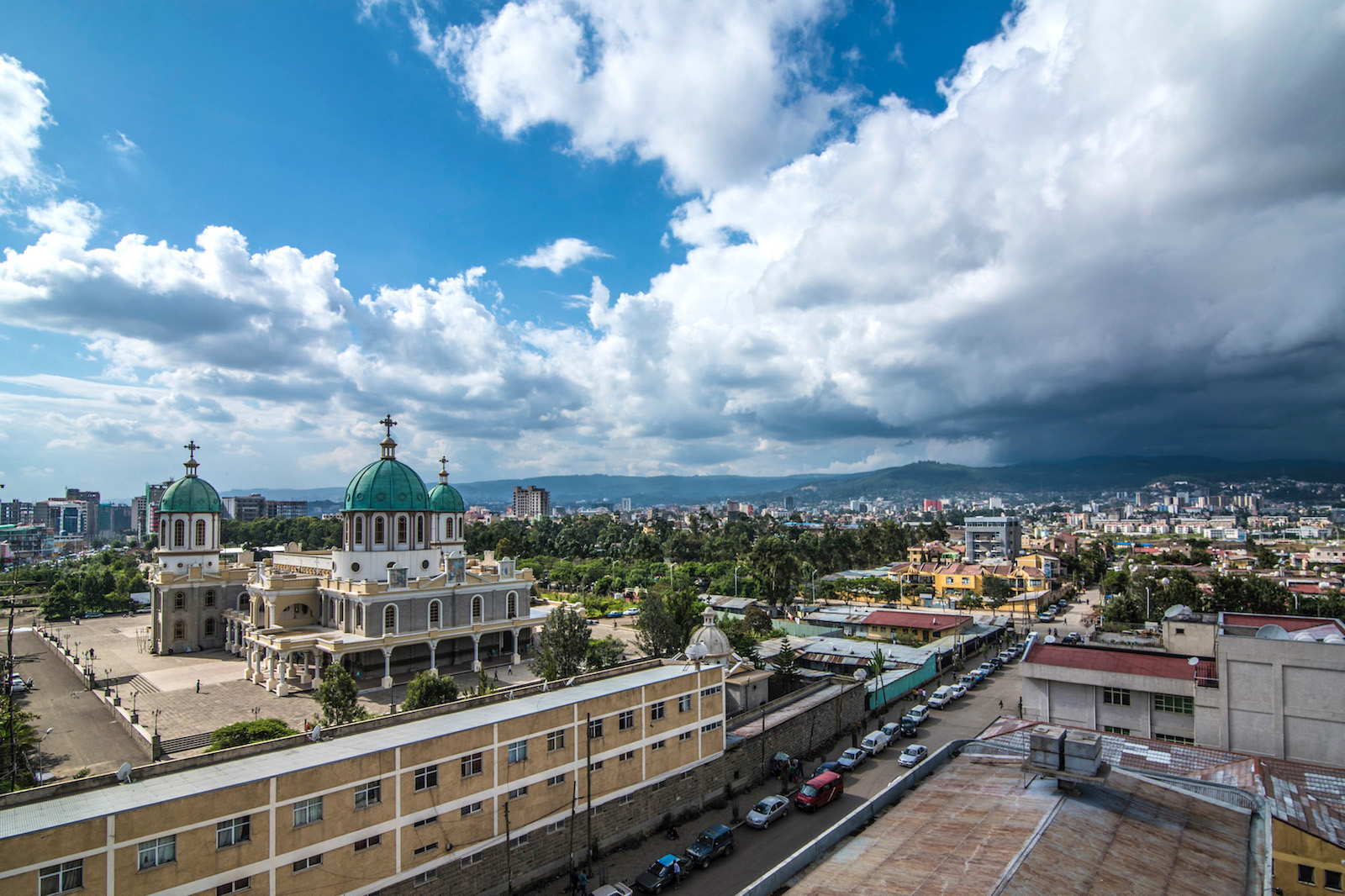 Unfortunately, by about lunchtime on my first day, I was in the process of being scammed by an apparently benevolent young Ethiopian man. Worse, I began to realize that apart from beautiful churches like the ones pictured above, Addis Ababa was aesthetically quite similar to most other big cities in East Africa—imagine a very large version of Kigali, the capital of Rwanda.
How Long, Total, Do You Have in Ethiopia?
I had decided I would only spend two days in Ethiopia, no matter what, because I only had two weeks in the country. I wanted to see all the places I mentioned in the intro to this piece, as well as the cities of Axum, Bahir Dar, Lalibela, and some "cave monasteries" en route to the Danakil Depression.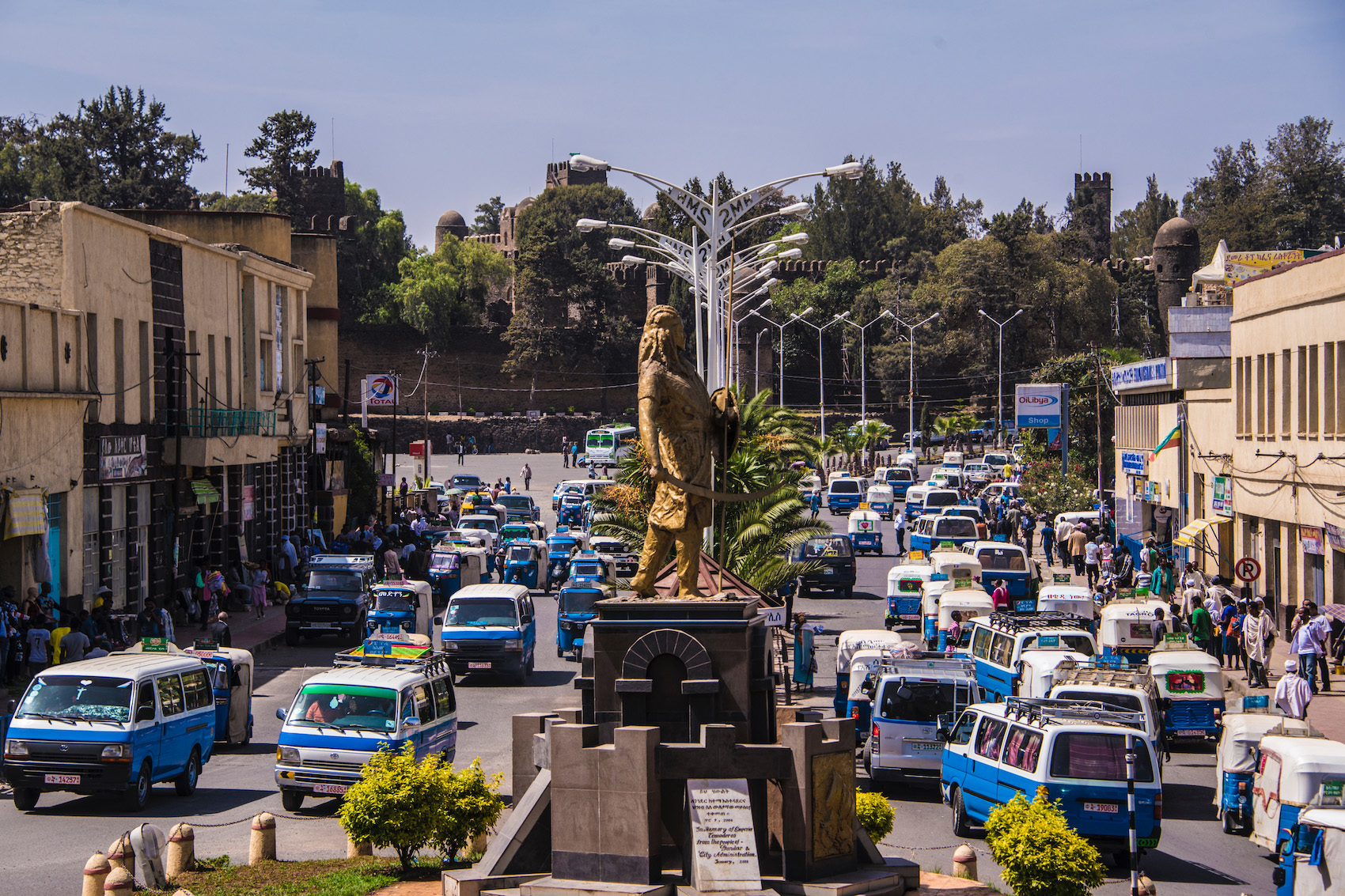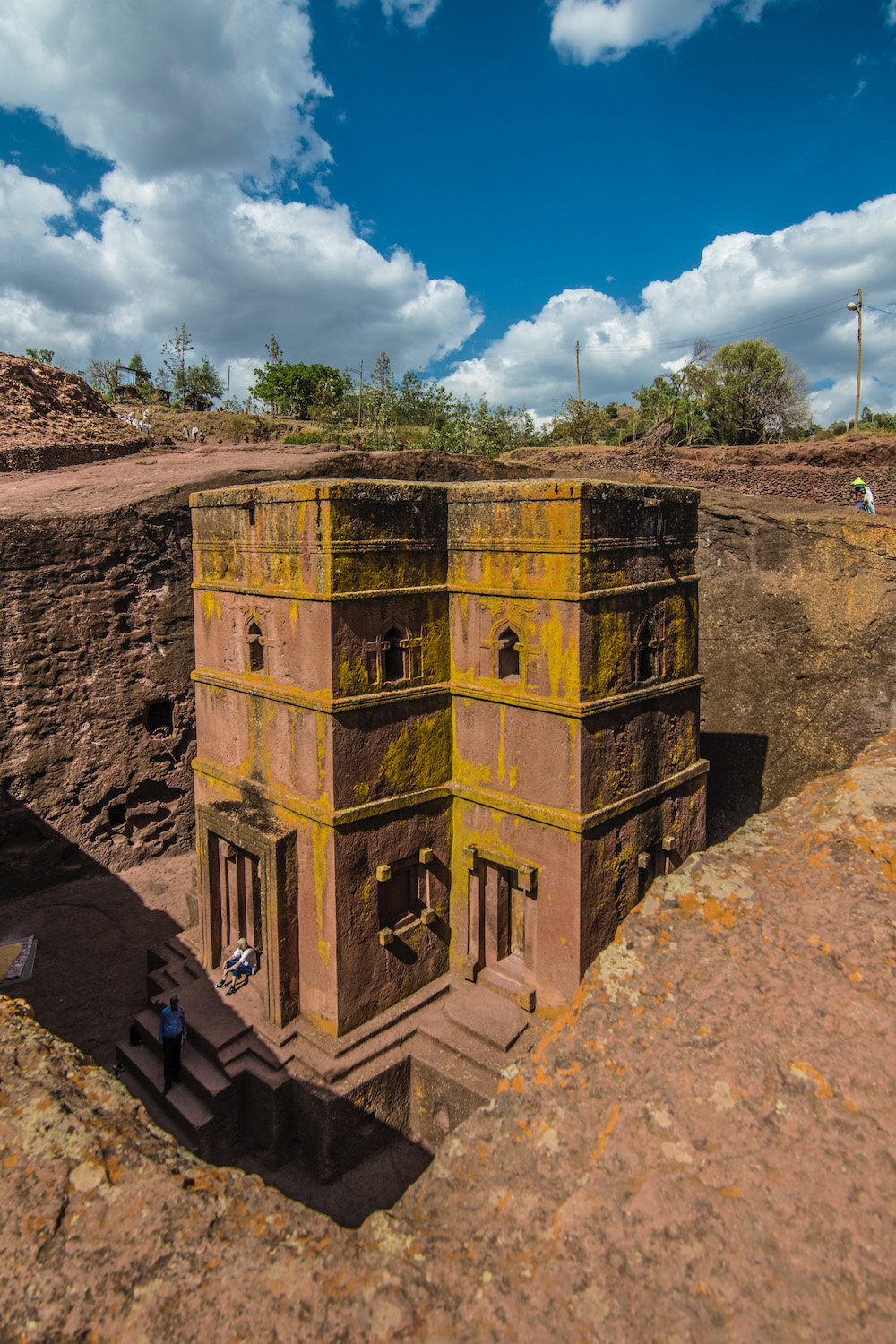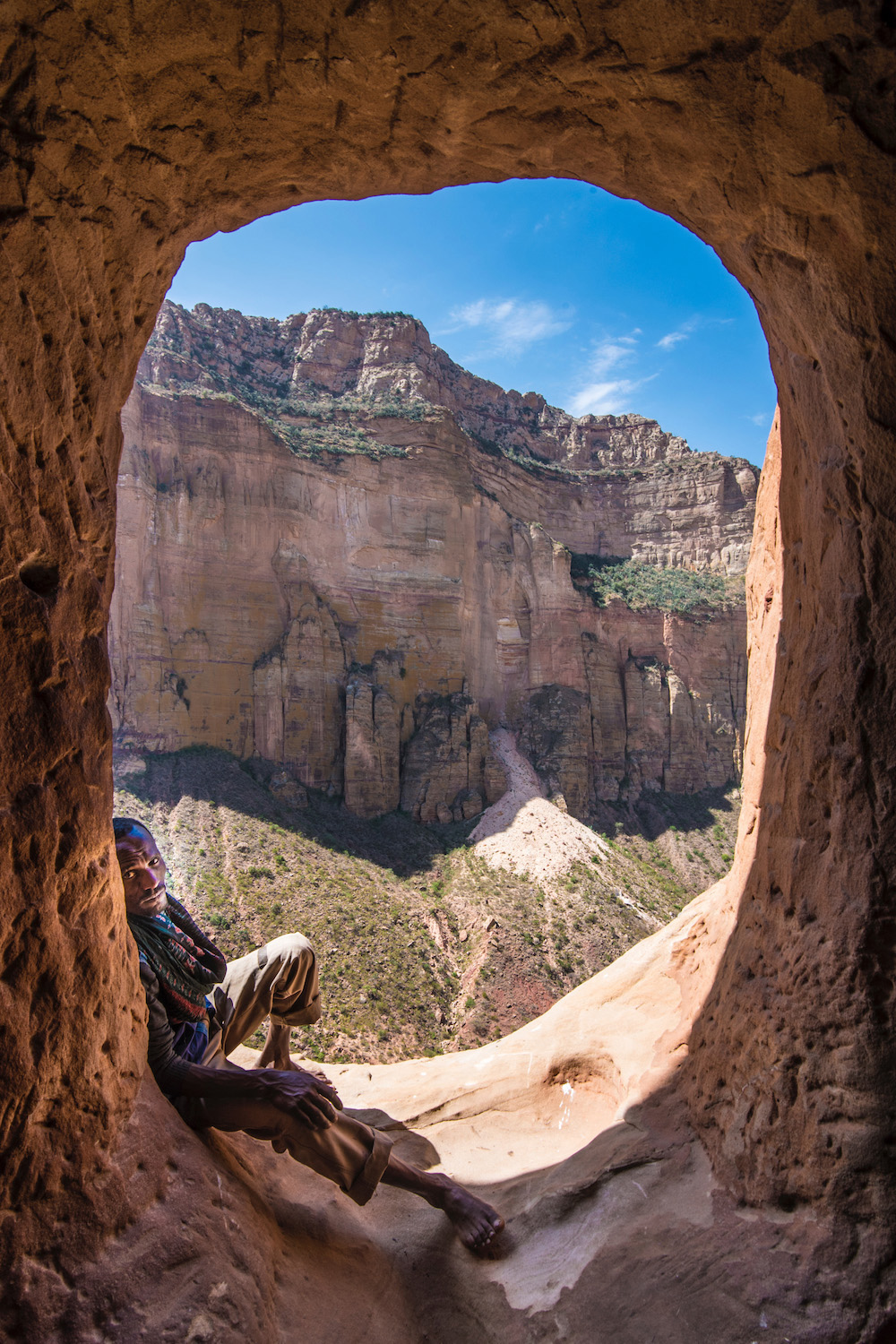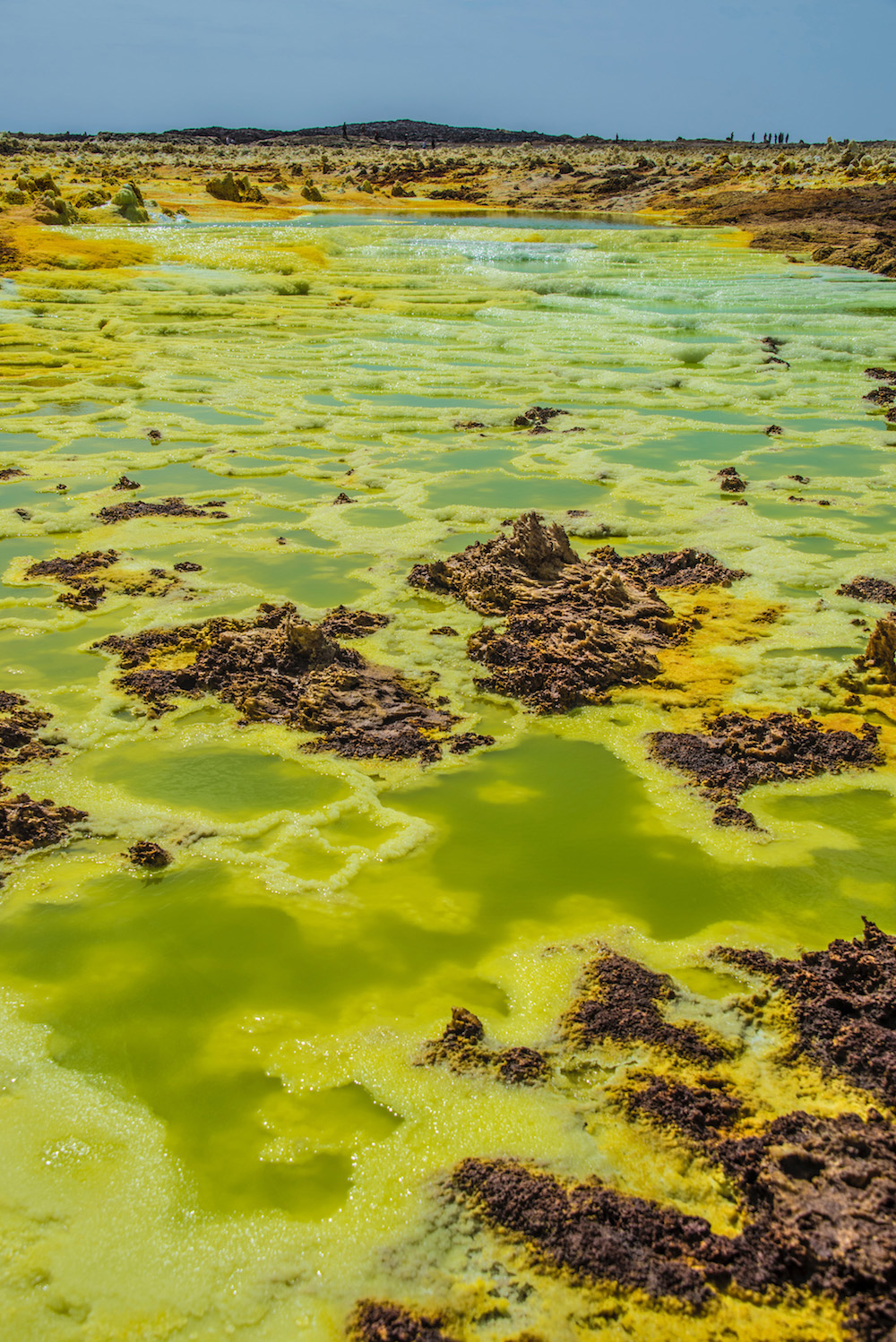 Infrastructure in Ethiopia is quite good via Africa standards (especially when you utilize the awesome domestic network of Ethiopian Airlines), but not enough to pack your itinerary too full. Unless you have a month (or longer) in Ethiopia, there's really no point in spending more than a two days in Addis Ababa.
Look At The End Of Your Trip, Too
I decided to acclimate myself to Ethiopia (culturally and physically—it's a country at relatively high altitude!) with two days in Addis Ababa at the beginning of my trip. Since you'll probably be leaving Ethiopia from there as well, however, why not split your days in Addis Ababa up?
Whether you spend a day in Addis Ababa at the beginning of your trip and another at the end, two and two, one or two, or whatever combination, this can prove not only to be a better time management strategy, but might in fact make you appreciate Addis Ababa more than I did.
Have you been to Addis Ababa? What do you think?
Share: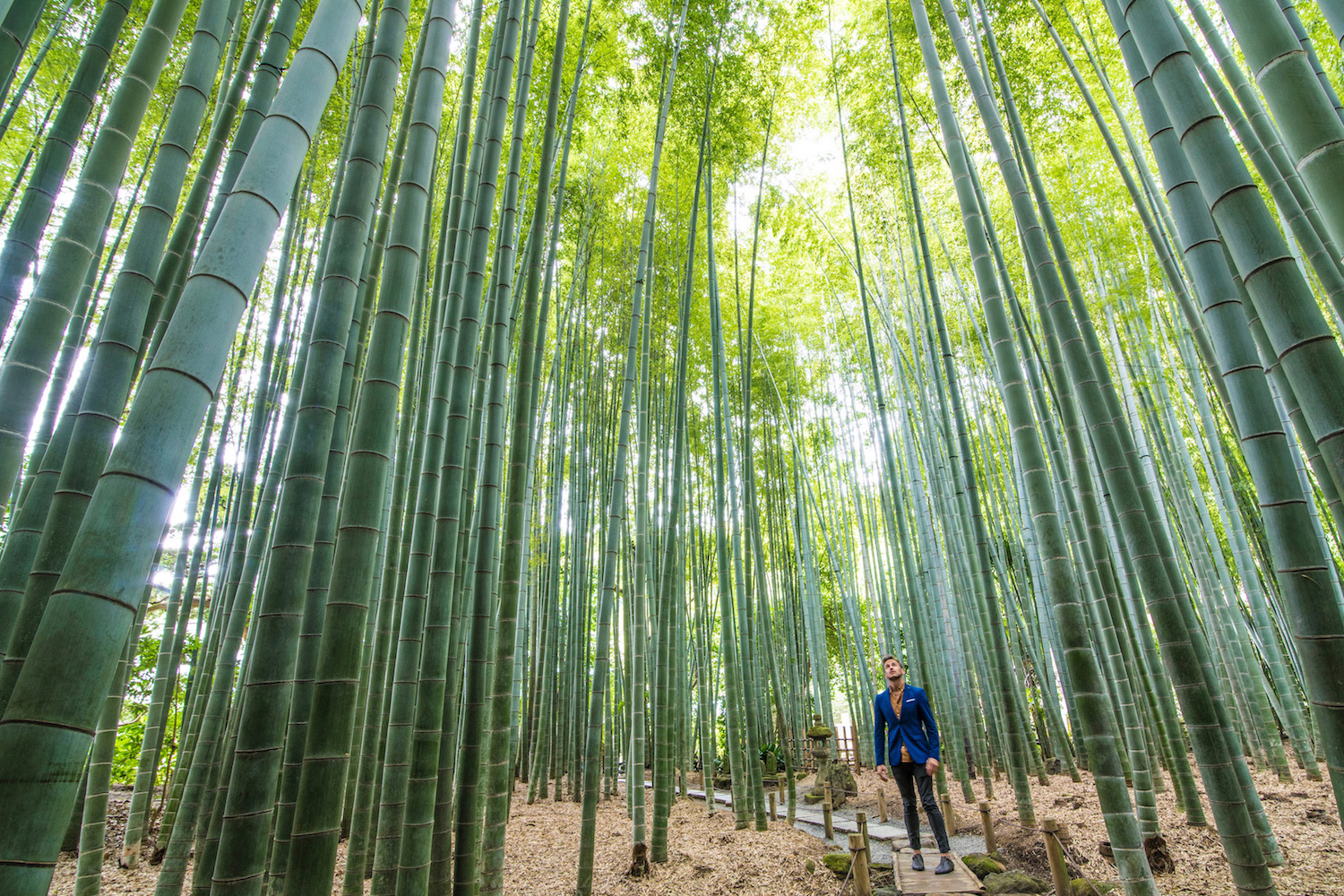 I knew the clock in the taxi was wrong the moment I looked at it, but I didn't know how. The sun had long since set by the time I'd hailed it at Kofu station, after all—it was too dark to see Mt. Fuji, let alone to extrapolate the hour of the day from the sky.
Upon disembarking at the Tokiwa Hotel, I pulled my phone out of my pocket to confirm: Sure enough, time inside the cab was 12 minutes behind the time outside. Twelve minutes to my detriment, given that I was almost exactly as late to dinner. Fifteen minutes, actually, after the walk to my room, then 18 by the time I took my first sip of sake.
"Long time no see," I said to Kristin, and set my ochoko down.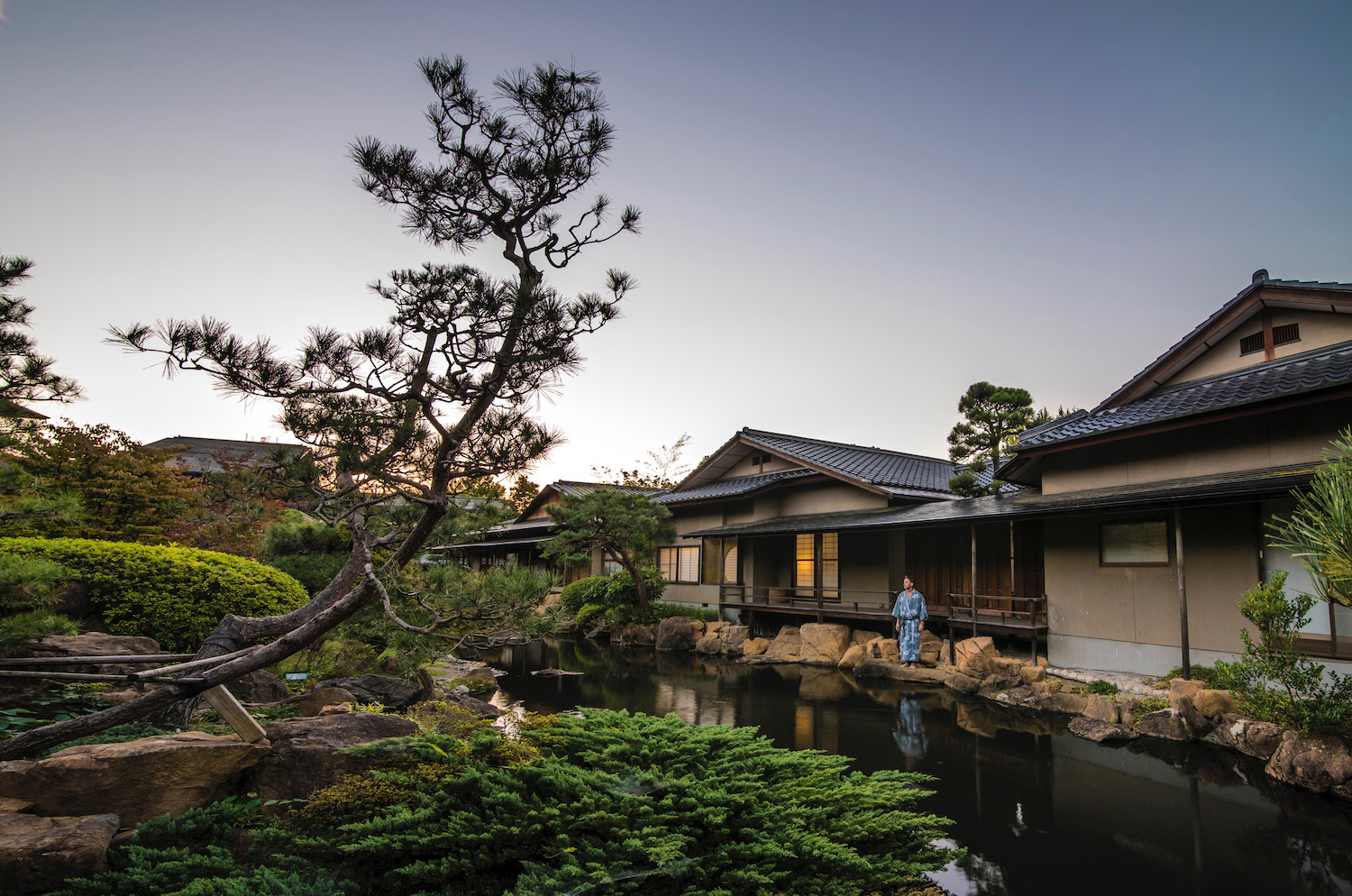 I should specify, before I really begin, that in this instance I'm talking about Kristin with an "i," a colleague of mine I first met at some terrible conference in Cancún two years ago, whom I again saw in Thailand the year after that and whose path I don't cross nearly as often as I should.
But one of the several "e" Kristens I've known throughout my life is also relevant to this story: The one I met in 2005, in some snobby literature class at the University of Tampa. She was much better-read than I was, and was always carrying a book I'd never heard of with her, in addition to all the garbage our professor assigned out to us.
One afternoon (I don't remember exactly which one, but I do remember it was the first time she pointed out that I looked different—handsome—in person than I did in photos—horrible) she placed a colorful tome called The Wind-Up Bird Chronicle on the table in front of her.
"What's that?" I asked her, knowing by this point that she wouldn't bother asking me if I'd read it.
"It's by Murakami," she said, as if I should know who he was, and not really answering my question.
I never did bother following up with her about the significance of the book, or even whether it was very good, or keeping in touch with her in any way besides occasionally liking her posts on Facebook from time to time. But I kept the name of this particular book in my mind for more than a decade, until one day a few weeks ago when I happened upon a copy of it someone had left in the laundry room.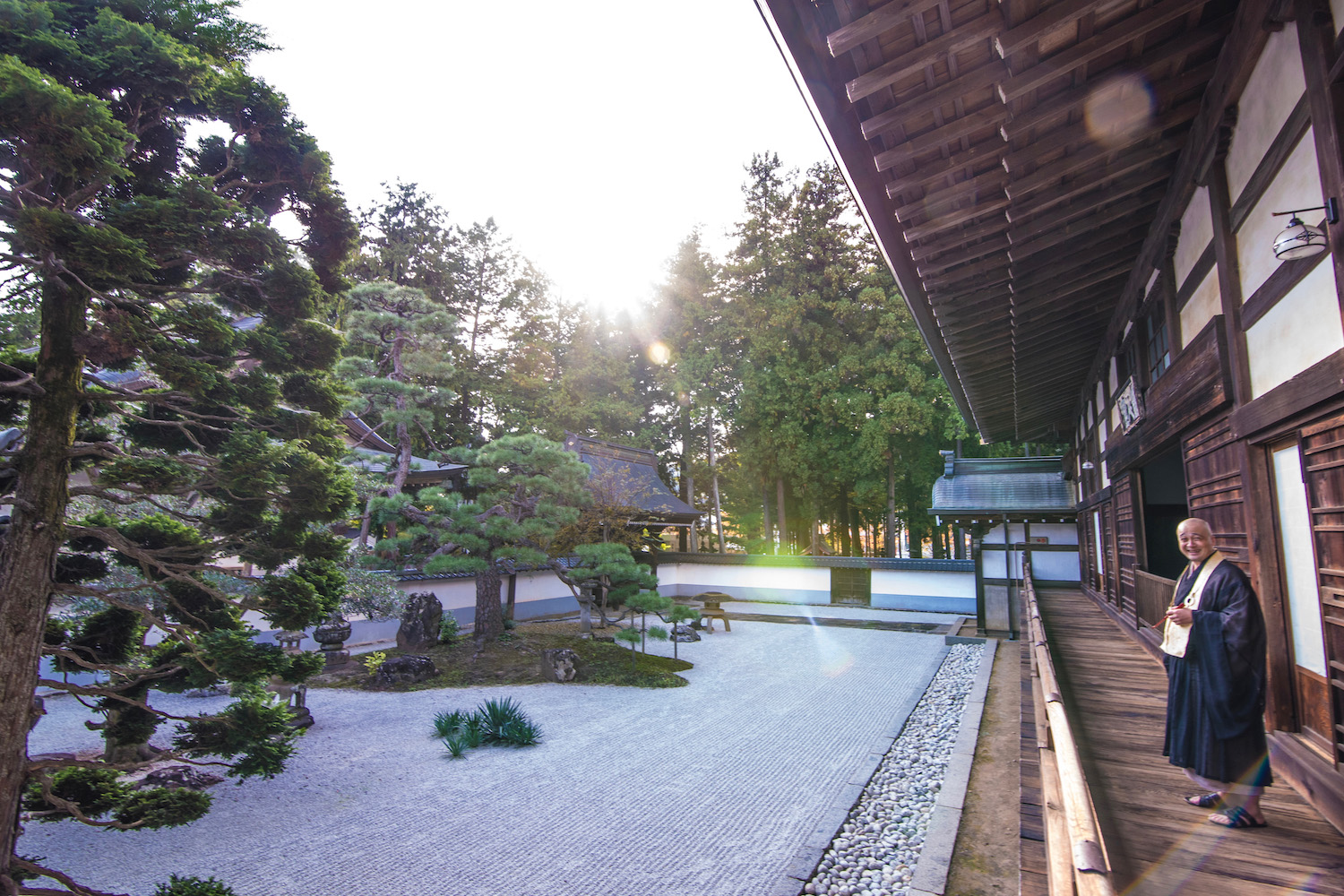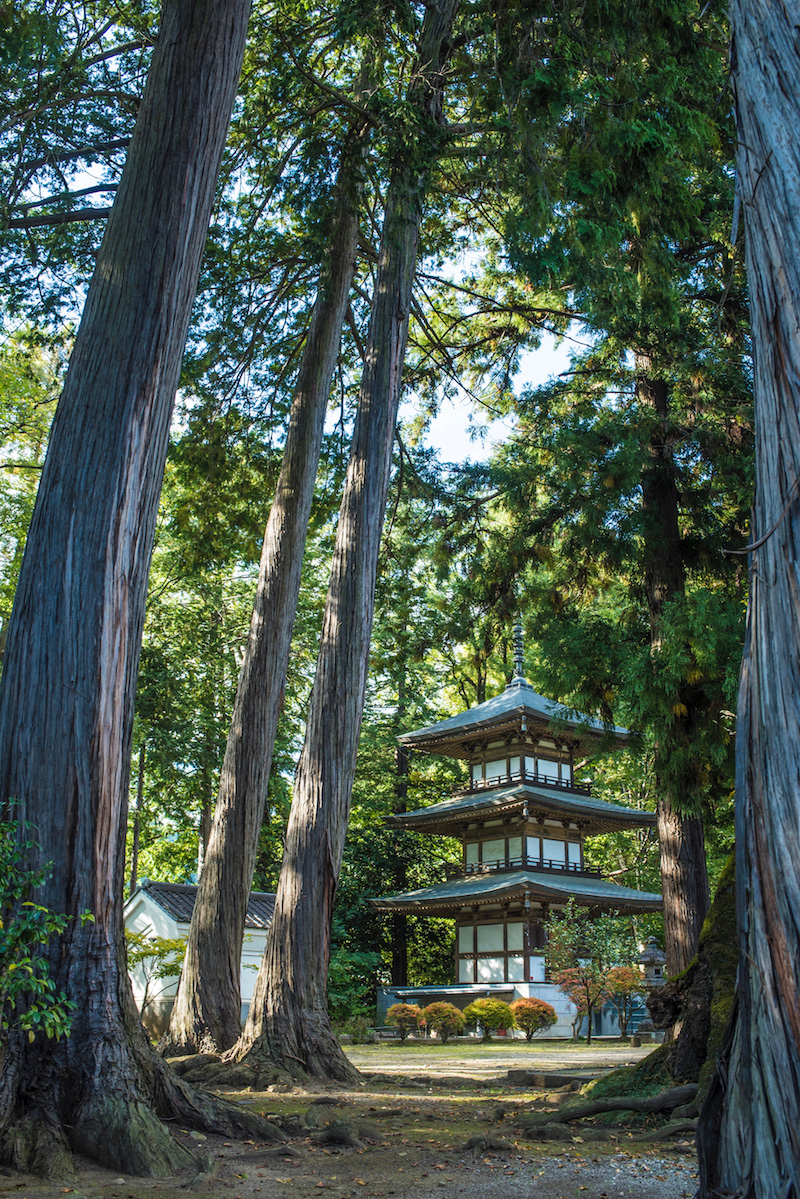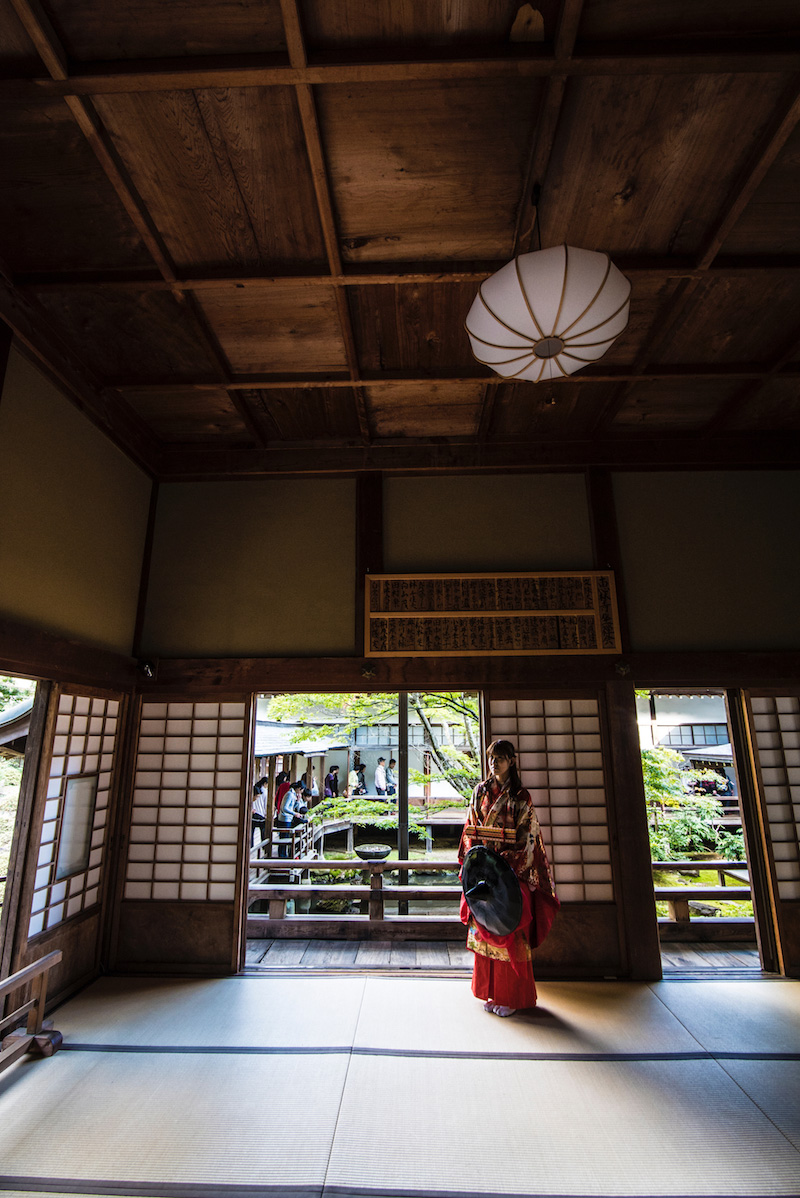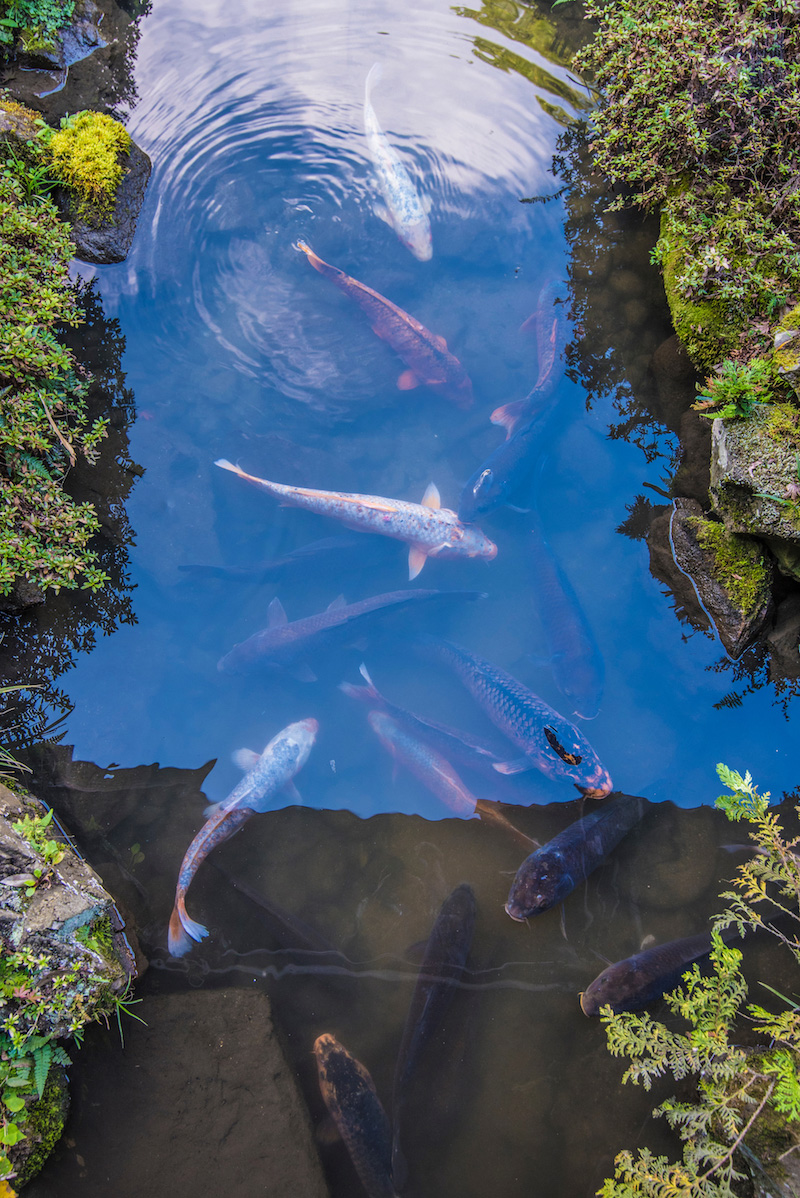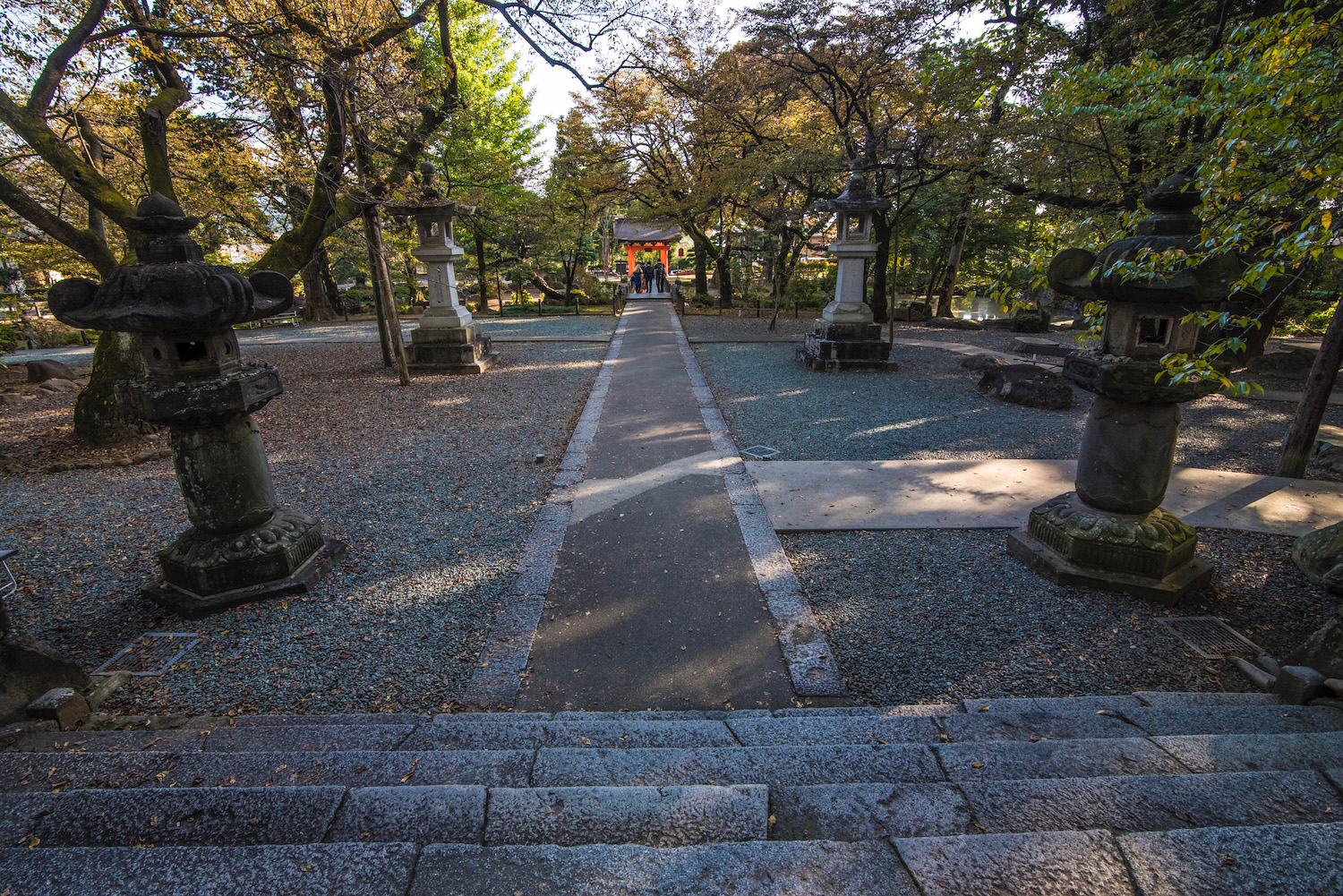 When my alarm went off Monday morning at five, I wished its time had been wrong, but then again 12 minutes isn't enough to get meaningful sleep, let alone to take a power nap. It's better to fight against sleep if you can't get at least 90 minutes of it, or at least that's what I've believed for most of my waking life.
The first three hours of the day passed as if they were only 12 minutes; it was as if I'd blinked my eyes only a dozen times before I was packed, dressed and ready to depart.
"Members of the Japanese imperial family have stayed here several times," the hotel manager (or president, according to his business card) announced during the spontaneous speech he decided to make as we were leaving.
I turned to the interpreter. "Can you ask him how many times they've stayed here?"
"And whether the emperor himself has come," Kristin joined in, "or just members of his family?"
He obliged and rattled off something in Japanese. "I'm afraid he doesn't know."
I never did learn the answer to this question, but I did learn three important things after we set off from the hotel to begin exploring Yamanashi, the prefecture that surrounds the northern slopes of Mt. Fuji. First, Japan produces its own wine and even has its own grape, Koshu, which arrived from Central Asia via the Silk Road many centuries ago. Second, the terrifying hornets I saw while walking the Nakasendo last autumn were just as ubiquitous to the southern Japanese Alps as they'd been to the central ones.
"And do you know," the Shinto priest asked me, as we looked out over the Zen garden at Erinji Temple, at precisely the moment the sun passed from the day half of the sky to the night one, "why the carp swims upstream?"
I shook my head and looked down to observe the seemingly foolish fish in action.
"He swims upstream so that he can become a dragon."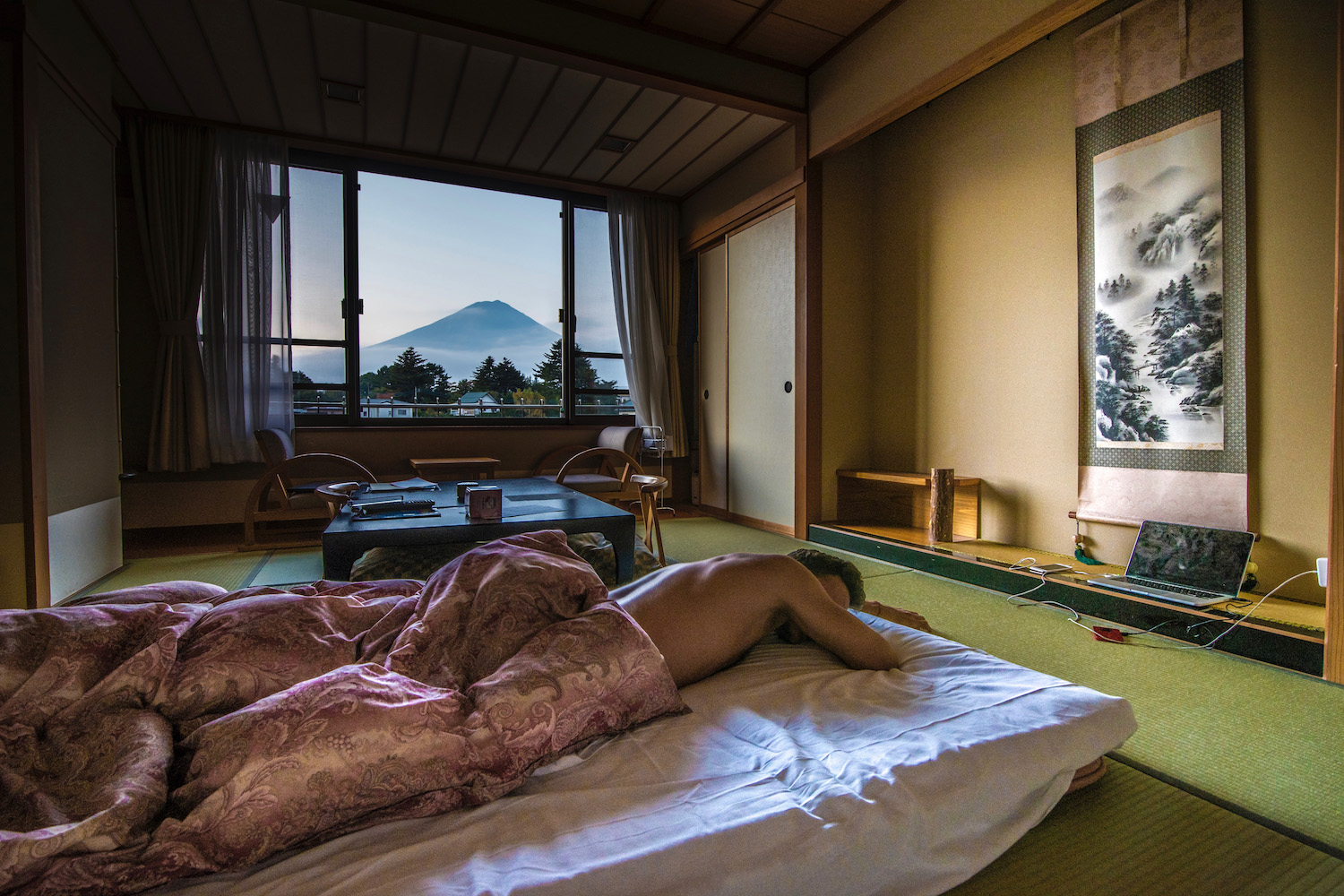 "If, before our eyes, we see someone who is truly suffering, we do sometimes feel his suffering and pain as our own."

-Haruki Murakami, The Wind-Up Bird Chronicle
A few days before my trip, I'd been walking in downtown Austin when I heard a thud on the ground. A homeless woman in a wheelchair had dropped her book and, without even a second's delay, I rushed over to pick it up and hand it back to her.
"That was very nice of you," she said, without qualification, and flashed me an extremely white smile. "Thank you."
She locked eyes with me as I walked past the corner again about an hour later, the sun having descending about 15 degrees toward the horizon, me having just sucked down a couple margaritas on the rooftop of the nearby W hotel.
"What's your name?" I asked and began approaching her.
She smiled, again surprising me with the brilliance of her teeth. "Colleen.
"That was really nice, how you helped me earlier," she continued, before I could tell her my name.
We chatted for a few minutes, although I don't remember any of what we said (or, to be sure, if we said anything of substance) on account of the buzz I had. I do remember thinking that the least I could do was bring her another book to read (specifically, then-unread copy of The Wind-Up Bird Chronicle), but never taking action to that effect.
"It was a simple error," the woman laughed, then hit the delete button, her smile the same brilliant white as Colleen's had been. "There, all better!"
I jolted up from the tatami mat and spent my first few seconds awake on the cusp of a heart-attack. No, I assured myself, a creepy cyborg version of the homeless woman you met did not just delete the entire world with a keystroke. No, you didn't spend last night in a smoky nightclub listening to an aging pop singer with the face of drag icon Divine belt out hits that topped charts that never existed. No, you didn't miss a call from Miami or receive a text message from a blocked number saying that your room was ready—your phone is in airplane mode.
But I can see Fuji this morning, I stood up and walked over to the window to marvel at it.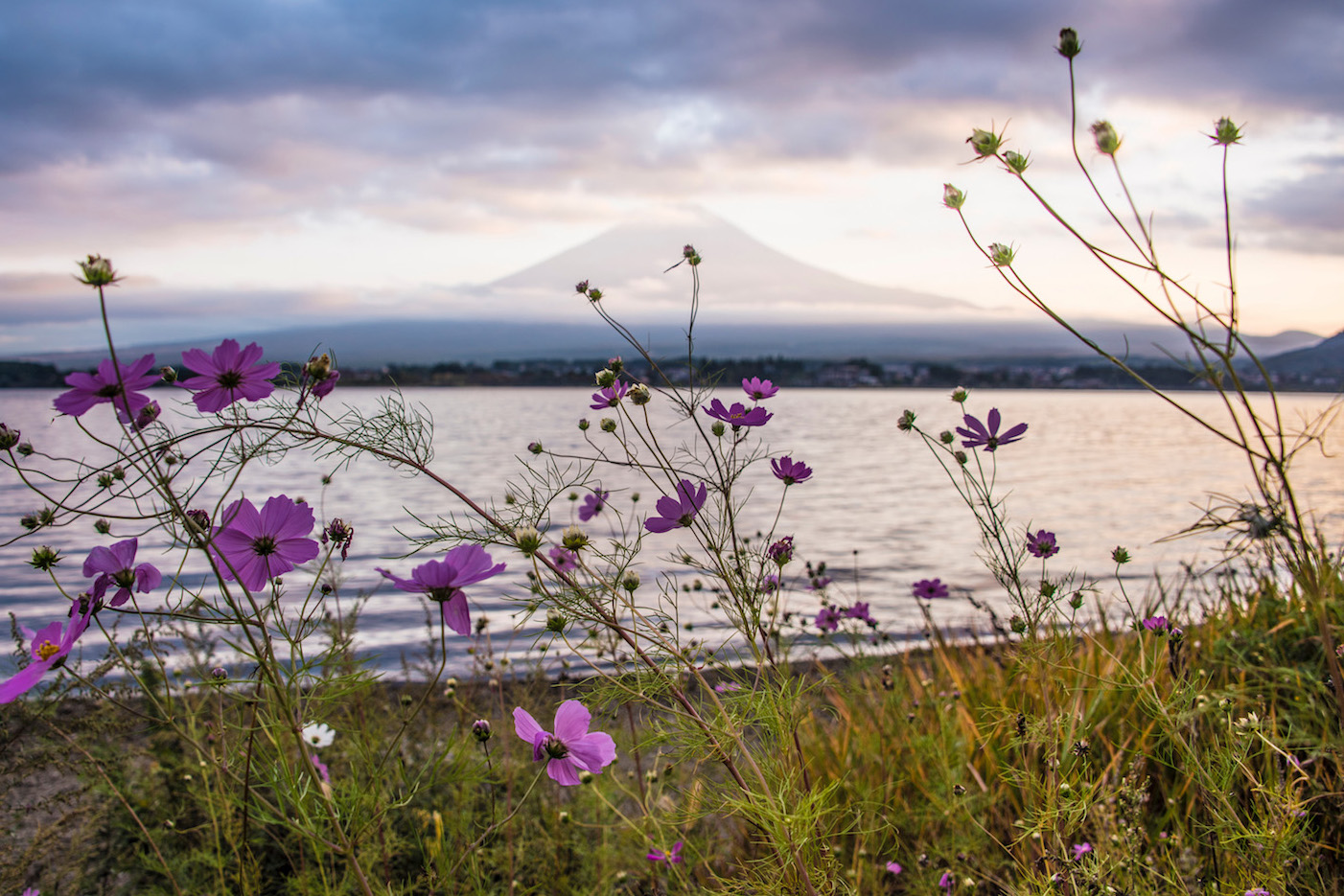 I've seen Fuji twice with my own eyes—well, three or maybe four or even five times if you count the times I've seen it from airplanes or Tokyo skyscrapers. I saw it Tuesday morning, upon waking up from my nightmare, and I'd seen it Monday evening, after Kristen and I convinced our driver to skip a planned visit to an art museum so that we could arrive on the shores of Lake Kawaguchi to catch sunset.
As is usually the case for me (I have very bad luck with sunsets), I hadn't seen anything resembling a sunset, but rather a slight pinkening of the grey sky above the mountain, which match, at least tonally, the petals of the flowers on the lake shore. These flowers made the scene look summery, but the wind told a different story.
I'd tried to see Mt. Fuji a third time (not counting the time I saw it from a plane) after walking the 400 steps that led up to Arakurayama Sengen Park later on Tuesday, but the clouds were so thick by this point that it was as if the mountain didn't exist and never had.
"Manchuria is not really part of China," the interpreter casually insisted as a video from World War II played on the monitor inside the van, no doubt referring to the short-lived Japanese puppet state of Manchukuo. He was always making outrageous, borderline racist statements, since almost the moment I met him.
By this point in the day, we had passed into Shizuoka prefecture, although in my mind I was in Manchuria, or Machukuo as it were. Not the real Manchuria, mind you, nor even the real Manchukuo, but the one from the mind of Murakami, who had vividly illustrated (among other imagined incidents) a spy being skinned alive on the banks of an icy river, left to rot in the tundra as an anonymous pile of meat.
Don't you find things that never happened are often scarier than things that did?
It was dark by the time I really got out of my head, the lit-up Kinomiya Shrine I was standing in front of the only light source of note. That and a large cypress tree, the second-oldest in Japan, according to the handsome, young Shinto priest who led us toward it. His silk sarong was the color of mint chocolate chip ice cream.
The rain was cold and heavy and I wanted to get back to the car, but Kristin decided to walk around the base of the tree a second time.
"Are you sure you don't want to join her?" The priest asked. "Every time you walk around the tree, a year is added to your life."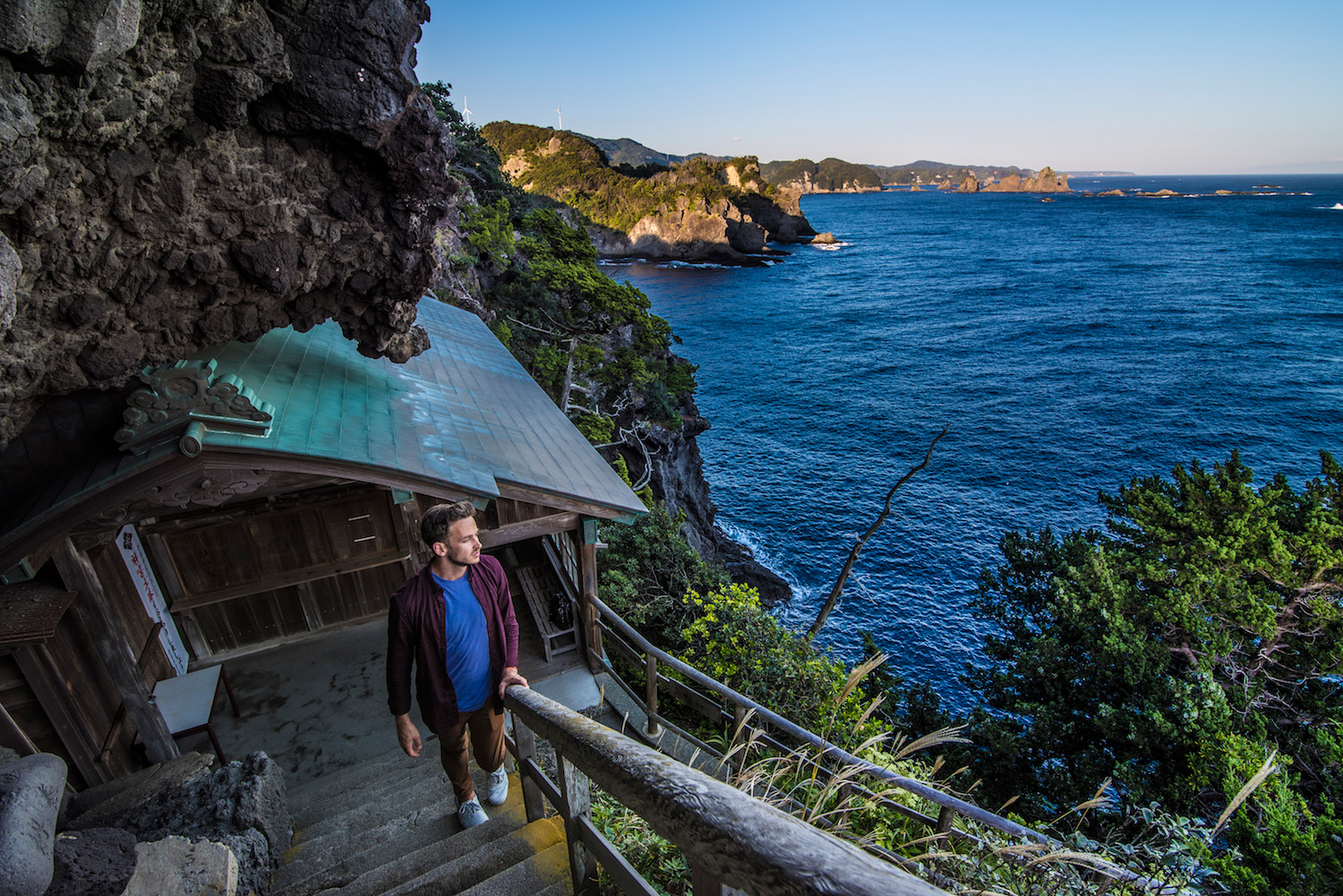 I'm in Dubrovnik, or Cinque Terre, or some dramatic hill above some sea on the opposite side of the planet. I'm crying and feeling desperate, having either just boarded or just gotten off the wrong train. I look at my hands to see skin darker than mine has ever been—black, in fact—but the memories coursing through my mind—of Danilo—are unmistakably my own.
This is another dream, of course. I always dream when I'm in Japan, which is strange because I almost never dream when I'm not in Japan.
When I escape from this particular sleep it's Wednesday morning or maybe Thursday morning—the days blew through me like the Pacific wind did as I stood on a perch over the Ishimuro Shrine, which people during the Edo period had apparently built in the days before concrete steps and metal handrails were a thing. I imagine many of them died during its construction, but no one could confirm that for me.
It's Wednesday morning or maybe Thursday morning in late October 2016, but the aging beachfront hotel I wake up in makes me feel like I'm Toru Okada in 1984. I'm go out into the hallway and I realize, for the first time, that the bird song I've heard in so many interior spaces in Japan is coming not from outside, but from speakers strategically placed in the ceiling.
I look down at my key and notice that it's labeled "512," which just so happens to be the area code for Austin.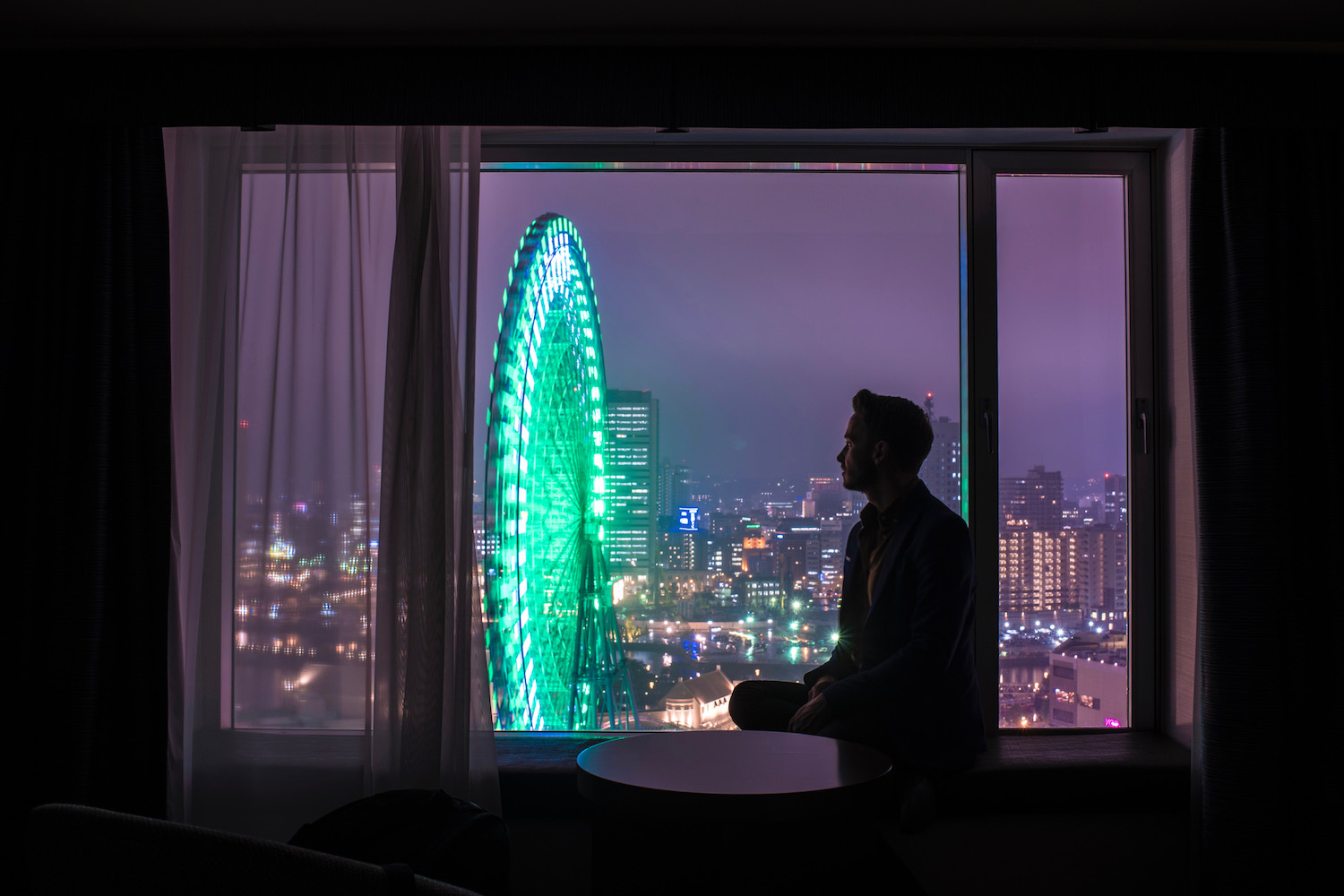 I arise Saturday in Yokohama not from a dream, but with a single, stinging thought: Two-and-a-half months? I questioned myself. Is that really all it takes to forget someone?
My disbelief that morning was not surprising, given that I'd fallen asleep the previous night pondering a similarly contentious, also unsubstantiated statement I'd heard the day before in Kamakura.
"Many snakes live in bamboo forests," the man had insisted as I followed behind him through the mint-colored one at Hokokuji Temple. "And nine out of 10 of them are vipers."
Thing is, as sparingly as I think about my former lover these days, I haven't forgotten about him, not in the least, even if it didn't dawn on me that it was his birthday until we arrived in Ginza that night—Ginza being more significant, in this instance, as the name of a ridiculous reggaeton song he and I used to listen to than Tokyo's ritziest shopping district.
But it wasn't just the lights of Ginza, or the strange way their bokeh evoked pounding Latin dance music, that made me remember I hadn't forgotten Danilo.
As Kristin and I walked through the basement of the Matsuya department store, searching for (among other things) an elusive ¥6,400 cantaloupe, the woman behind the fancy, French cheese counter was cutting red ribbons like the one he'd tied around my wrist in January.
Results aside, Murakami wrote, the ability to have complete faith in another human being is one of the finest qualities a person can possess.
Results aside, I laughed, and looked down at my red ribbon—yes, it was still there.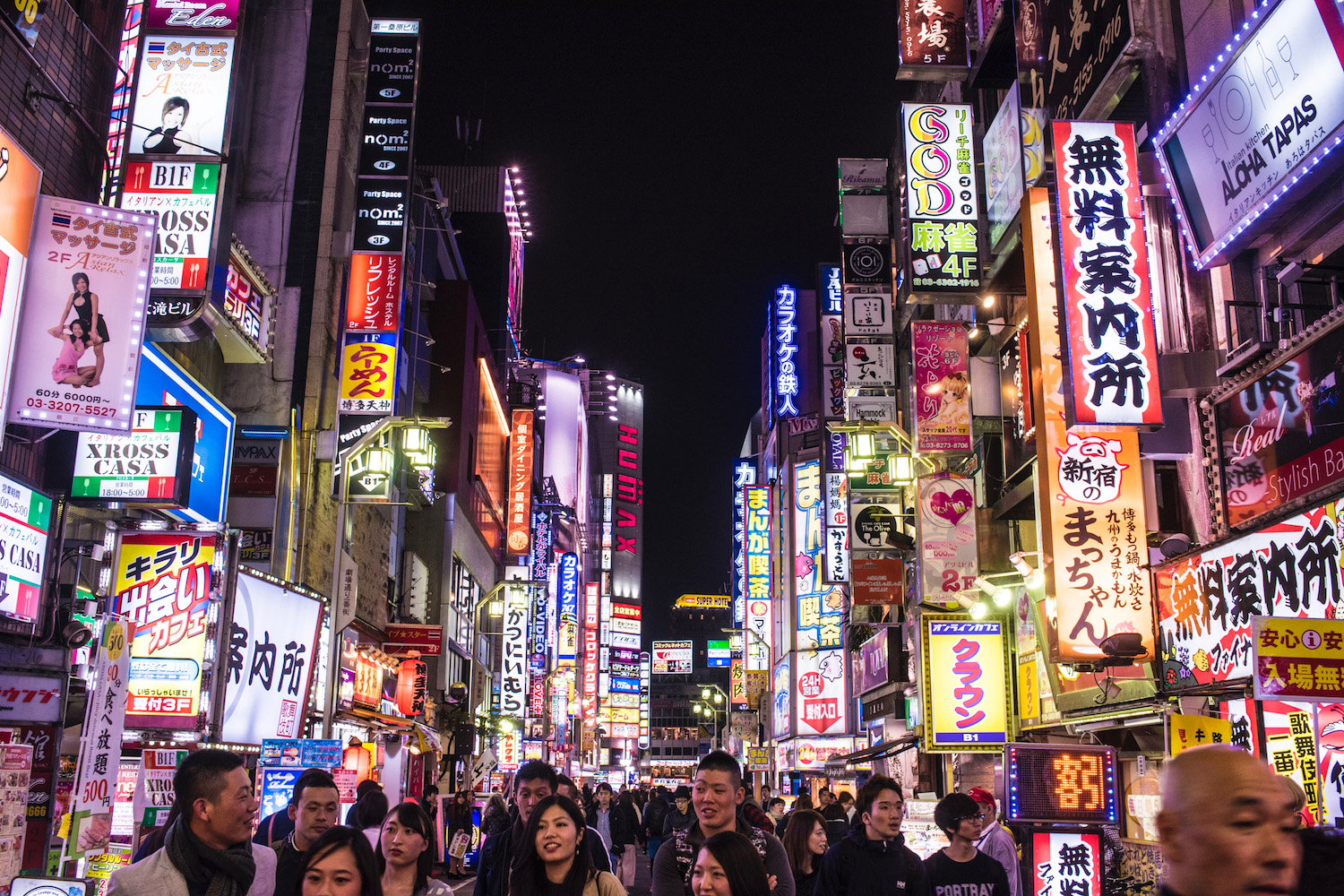 I wasn't in a great place in my life, tangibly-speaking, during my maiden voyage to Japan, but for some reason I always find myself trying to recapture the energy of that period in my life, when I'm in Japan and otherwise.
This isn't why I chose to spend the last evening of this particular trip traipsing through the neon streets of Kabukicho, which was where I'd immediately headed after touching down in Tokyo the first time nearly three years earlier, although I suppose it might've exerted some subconscious influence.
To be sure, Kristin and I had planned to looked out on the city from the Tokyo World Trade Center, but since our dinner had ended after the observation deck closed, I thought exploring Shinjuku (which she had never done) might make for a nice substitute. I also wanted her to experience the wildness of Shinjuku Station, although we technically had to travel via Shinjuku San-chome in order to ride the Toei Subway line back to where we were staying.
As we disembarked at Shibakoen, I heard a fake bird song blare out over the speakers that usually play Nintendo-sounding music. The same song—indeed, the same one that had played in so many places at so many points of my trip, so far as I could tell—played softly inside the halls of our hotel. I'm not sure if Kristin noticed either, which it also to say that I'm not sure if they were real.
Travel always seems to lock stretches of my life in parentheses, but I'm never sure whether I'm inside or outside them.
Maybe I wasn't in Japan at all. The sky this Halloween morning, after all, is quite similar to the foggy one that hung over Danilo and I as we said goodbye for the last time, way back in August. Maybe it's still that day, and maybe he's just left, and I'm sitting on my porch looking out on the lake and imagining how my October trip to Japan will play out.
Maybe Kristen will be there instead of Kristin, or both will be there together. Maybe I'll get carted around in a private van with a xenophobic interpreter, and meet shinto priests and hear fake birds singing and watch carp transform into dragons and navigate viper-filled bamboo forests. Or maybe I'll arrive on my own and go straight to Kabukicho and get lost in Shinjuku station.
Maybe Colleen is still down on the street corner beneath the W hotel, or maybe she was never there at all. I should go see her today and gift her with my copy of The Wind-Up Bird Chronicle, if I actually found it that day in the laundry room.
I wonder if the clocks in all the cabs in Kofu read the same as mine right now, the 14-hour time difference notwithstanding.
Share: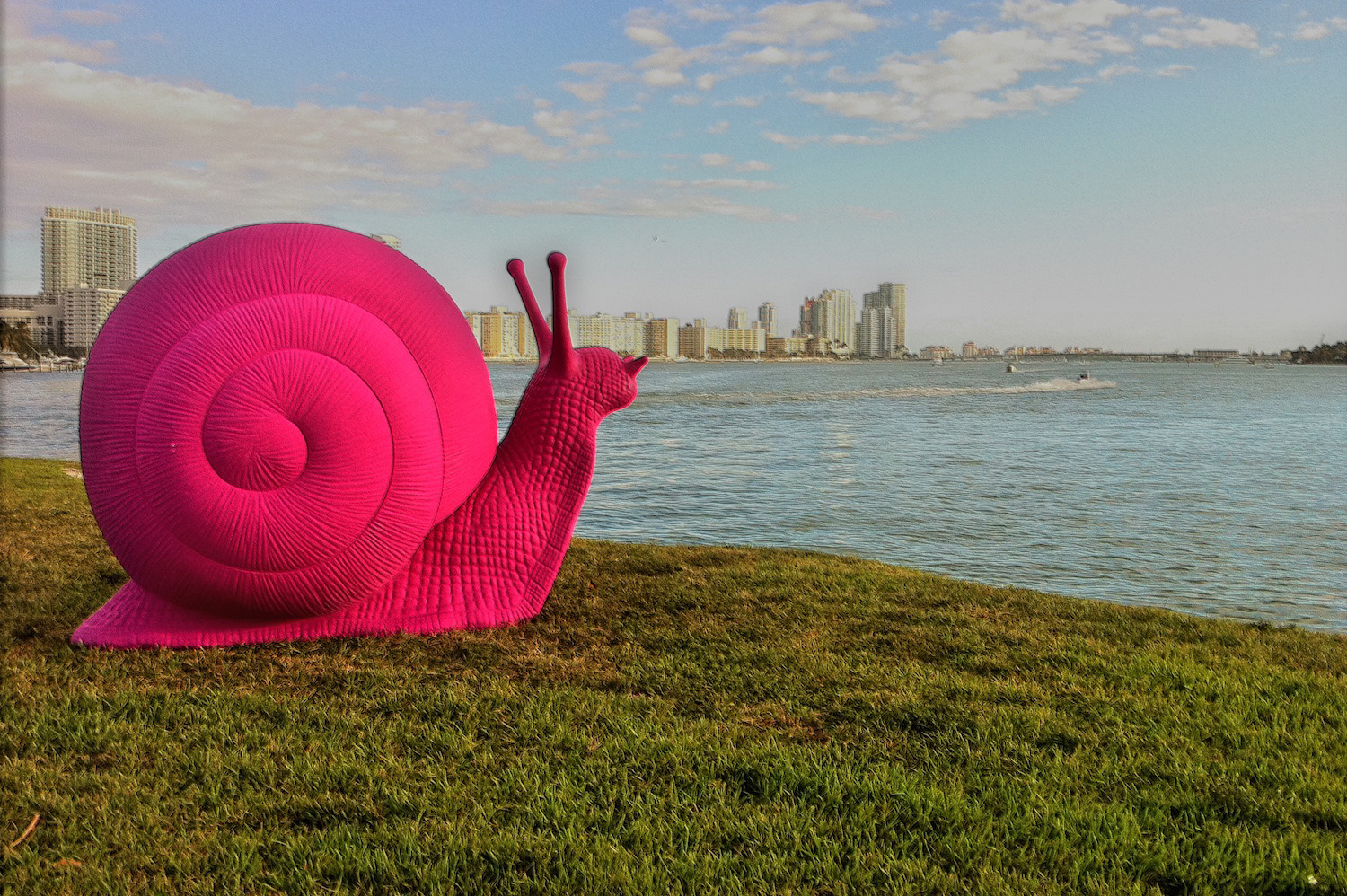 Image via Flickr user Ines Hegedes-Garcia
Every day — and night — in Miami is a party, which can make it difficult to remember the city is one of the top event destinations in the United States. In fact, nearly 1 in 10 of the 8 million visitors who came to Miami in 2015 came for an event, according to a recent report by the Convention and Visitor's Bureau. No matter which time of the year you plan a trip to Miami — and indeed, whether or not you plan to host your own special event after night falls — here are five Miami events you probably haven't heard of.
South Beach Comedy Festival
Miami's funny in a roundabout way, such as how you probably dance after a few too many drinks off Collins Avenue. The city's comedy takes a more official form each March, however, when the South Beach Comedy Festival rolls into town. The South Beach Comedy Festival boasts a mix of up-and-coming local comedians and established national acts, allowing you to enjoy both familiar and foreign humor.
International Ballet Festival of Miami
Speaking of dancing, it isn't just club-grinding that occurs along the South Florida shore. From late-August to mid-September, the Miami edition of the International Ballet Festival highlights the best ballet performers from around the world. Critics have called it the most important dance festival not only in Miami, but in the entire United States.
Miami International Dragon Boat Festival
As a de-facto hub of Latin America, Miami's most recognized international community tends to be those who've immigrated from Central or South America. However, while Miami is one of the farthest cities on the U.S. mainland from Asia, the Chinese community here is strong and proud. This is especially evident every November, when Cantonese-style Dragon Boats fill the city's waters, attracting tens of thousands of revelers.
White Party
South Florida is home to one of the most vibrant LGBT communities in the world, so simply highlighting Miami's (fabulous) gay pride event wouldn't be much of a surprise. What is astounding, however, is the massive White Party, a "circuit" party that takes over South Beach for an entire week at the end of November. Most people who come to Miami dance the night away, but if you come to White Party, you'll probably dance and stop to find a whole week has passed!
Art Basel
The art deco district of Miami's South Beach has long drawn in design snobs, but did you know that Miami hosts an annual art event that's one of the most prestigious in the world? Now nearing its 50th year, Art Basel attracts the globe's foremost artists, art critics, and art lovers to South Beach in early December, where pleasant "winter" temperatures combine with a deluge of art that everyone can enjoy.
Miami is more alive than ever during these events, which makes spending time here even more fulfilling. You should keep in mind, however, that prices on accommodations surge during these events, so you'll want to make sure you book your Miami hotel well in advance to avoid wasting all your party money on a place to sleep — who sleeps in Miami, anyway?
Share: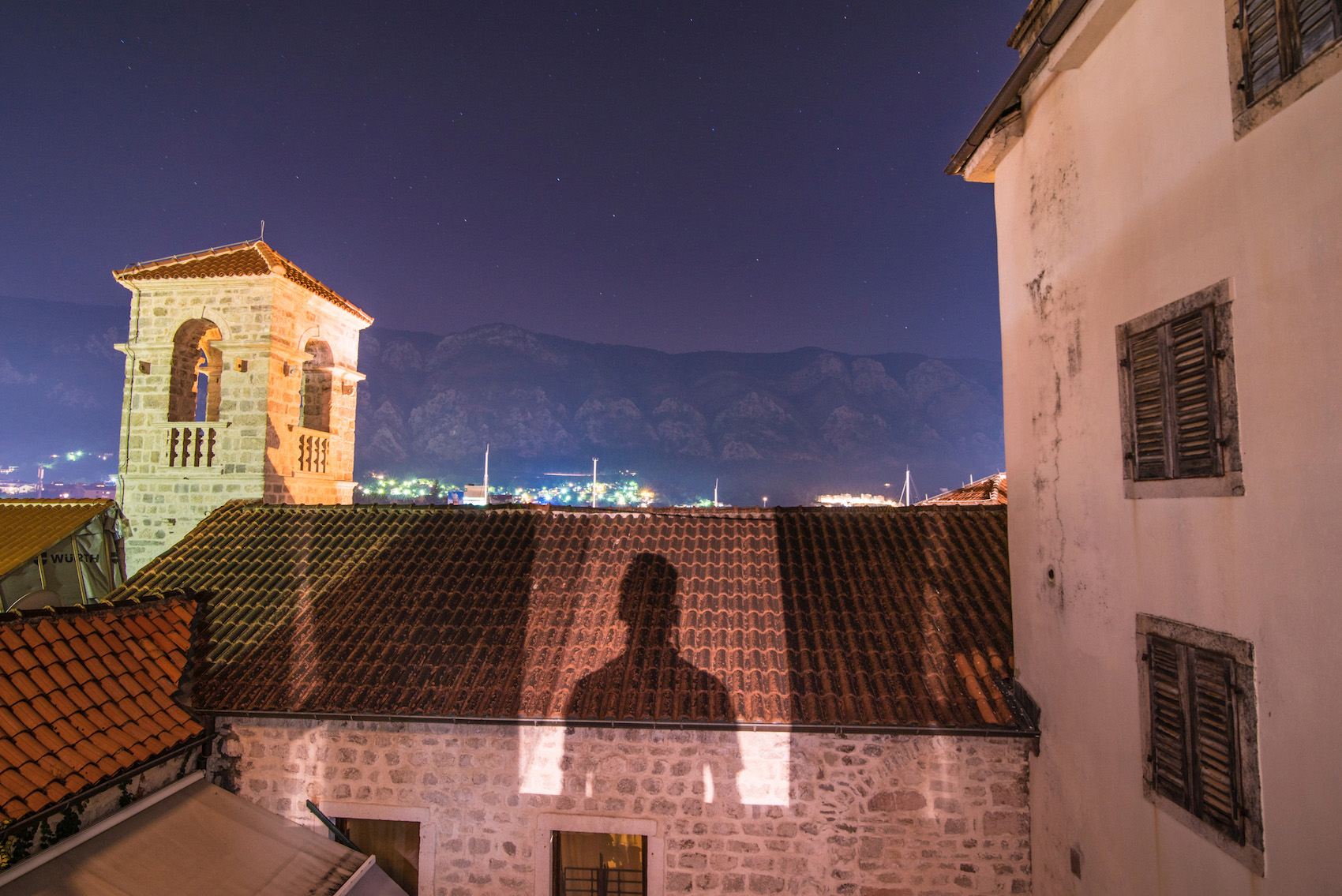 I was huffing in and puffing out the humid air, in spite of what the woman had told me the night before. Climbing in the morning, she'd insisted, would be easy.
I occasionally caught glimpses above the fortress walls on either side of me, my head bobbing erratically with each heavy thud on every second step. But I mainly just saw sky and stone and the blue-violet flowers that grew out it horizontally. And the occasional old man selling bottles of water I didn't stop to buy because I wanted to save face.
Get to the top, the voice inside me scolded. You can enjoy the view on the way down.
Every 50 steps or so, usually around the time I'd turn a landing and head in a different direction, logical, linear thoughts like these would fill my head. The rest of the time, however, my consciousness was as tangled as the brush that covered the mountainside I was scaling.
Her apartment—the "morning climbs are easy" woman—was named for her grandmother Pela, whose ghost apparently still lives there, based on the old-lady decor. Isn't it funny how taking two steps out my door in Croatia made me feel like I was having a heart attack, yet here I just feel embarrassed by heavy breathing?What if Danilo was here right now? The battle that occurred in Kotor in 1814 was a big loss for France, but not the biggest: At Waterloo, Napoleon did surrender.
Just then, an older couple began approaching me as if I was the first person they'd seen in weeks.
"Would you mind taking our picture?" The woman asked in a British accent, her point-and-shoot hanging off her wrist like a piece of bait.
How could I ever refuse? I smiled and began snapping away.
My smile faded, however, when I noticed another couple approaching me, and then another after that. I could've taken this as flattery—the couples all assumed, because I carry a camera that looks much more expensive than it is, that I'm much more skilled than I am—but instead it just annoyed me.
It happens everywhere I go, and has since practically the day I started traveling. Usually I refuse to help out more than one or two couples, lest I lose the opportunity take my own damn pictures, but my exhaustion this day made me over-kind.
Now, I sighed and began descending, clouds having grayed the previously blue skies above Kotor Bay as I feared they would, it seems my only chance is giving up the fight.
For those of you who don't know Kotor Bay, it's also known as Boka and is a winding bay of the Adriatic Sea in southwestern Montenegro. The bay has been inhabited since antiquity. Yes, really.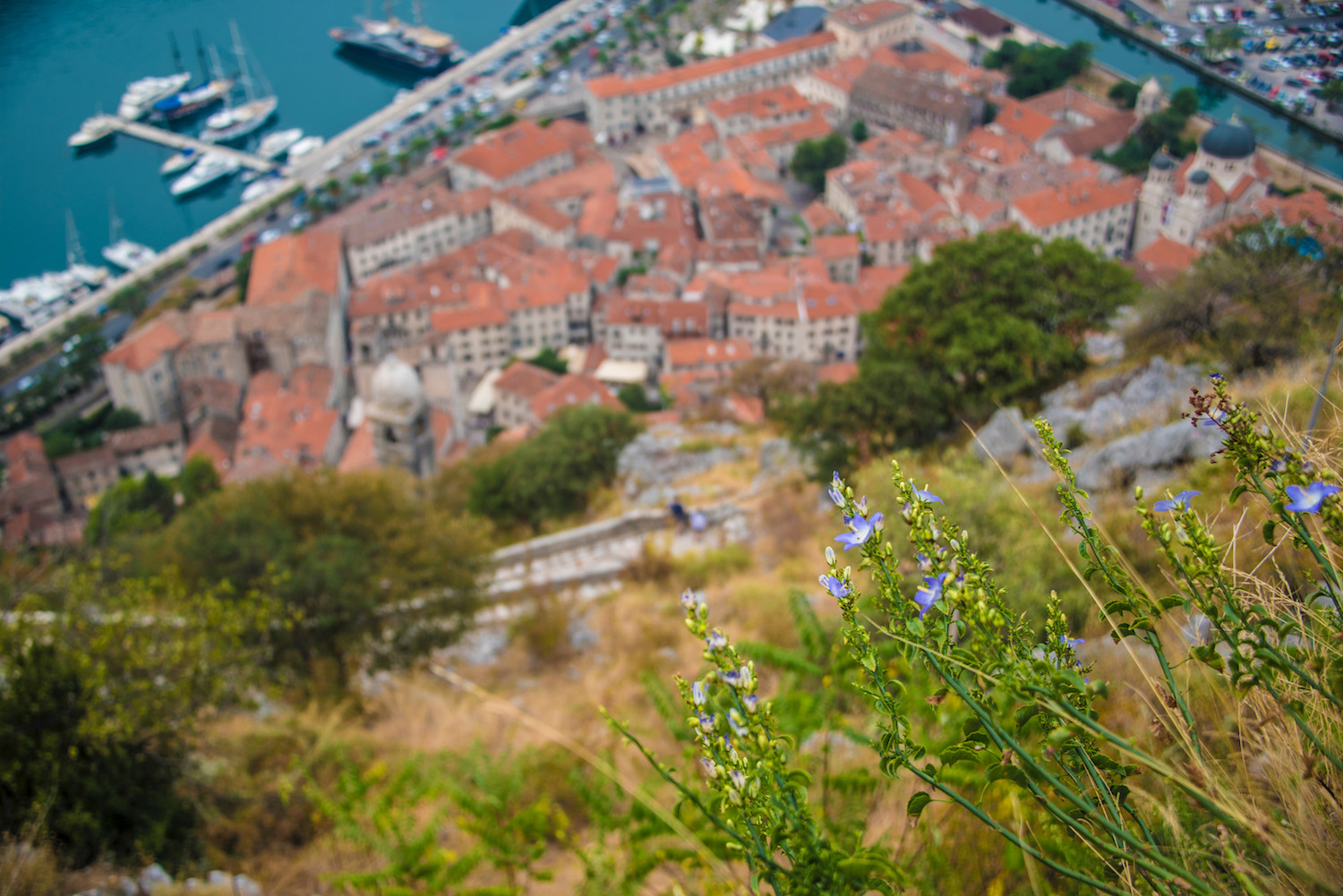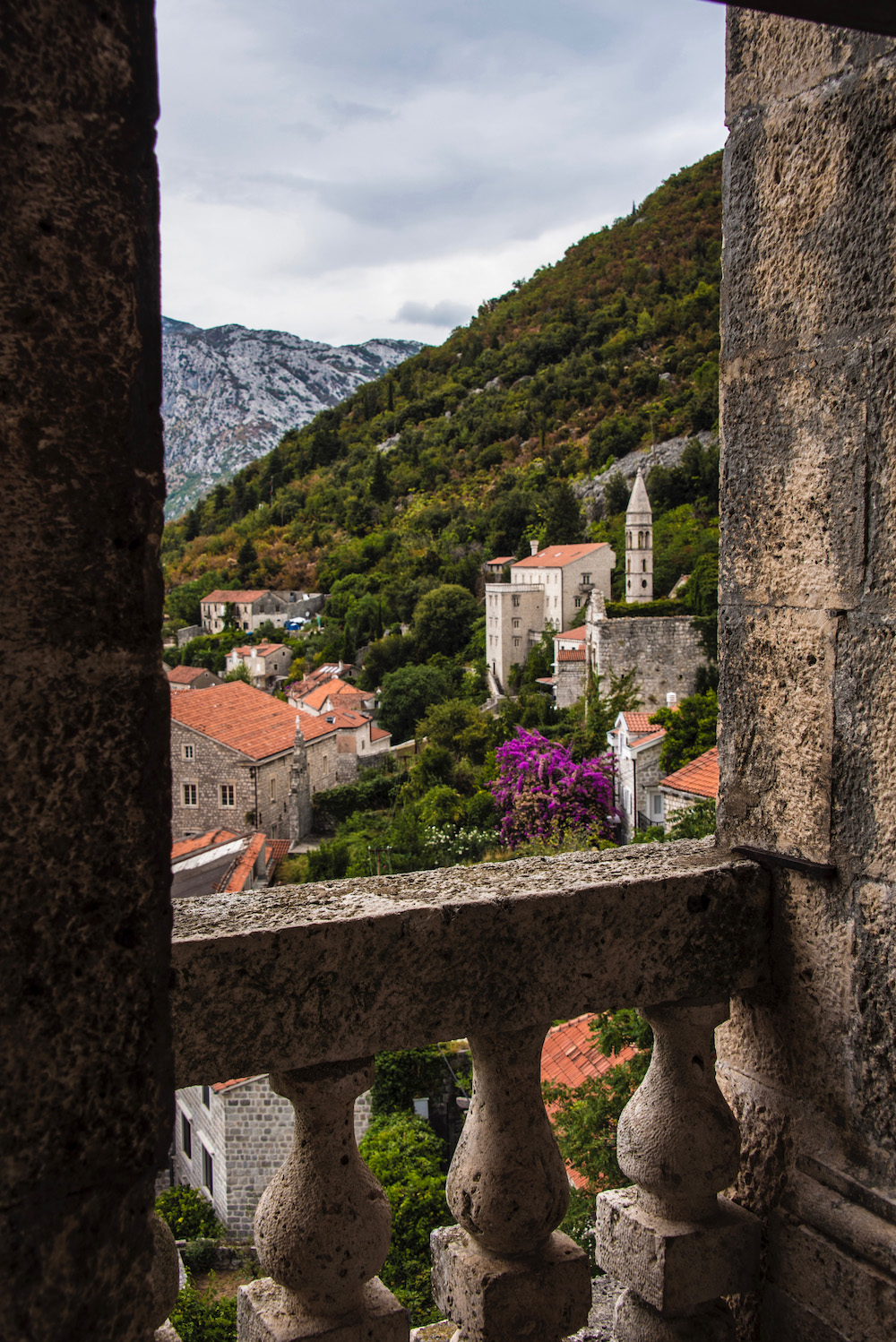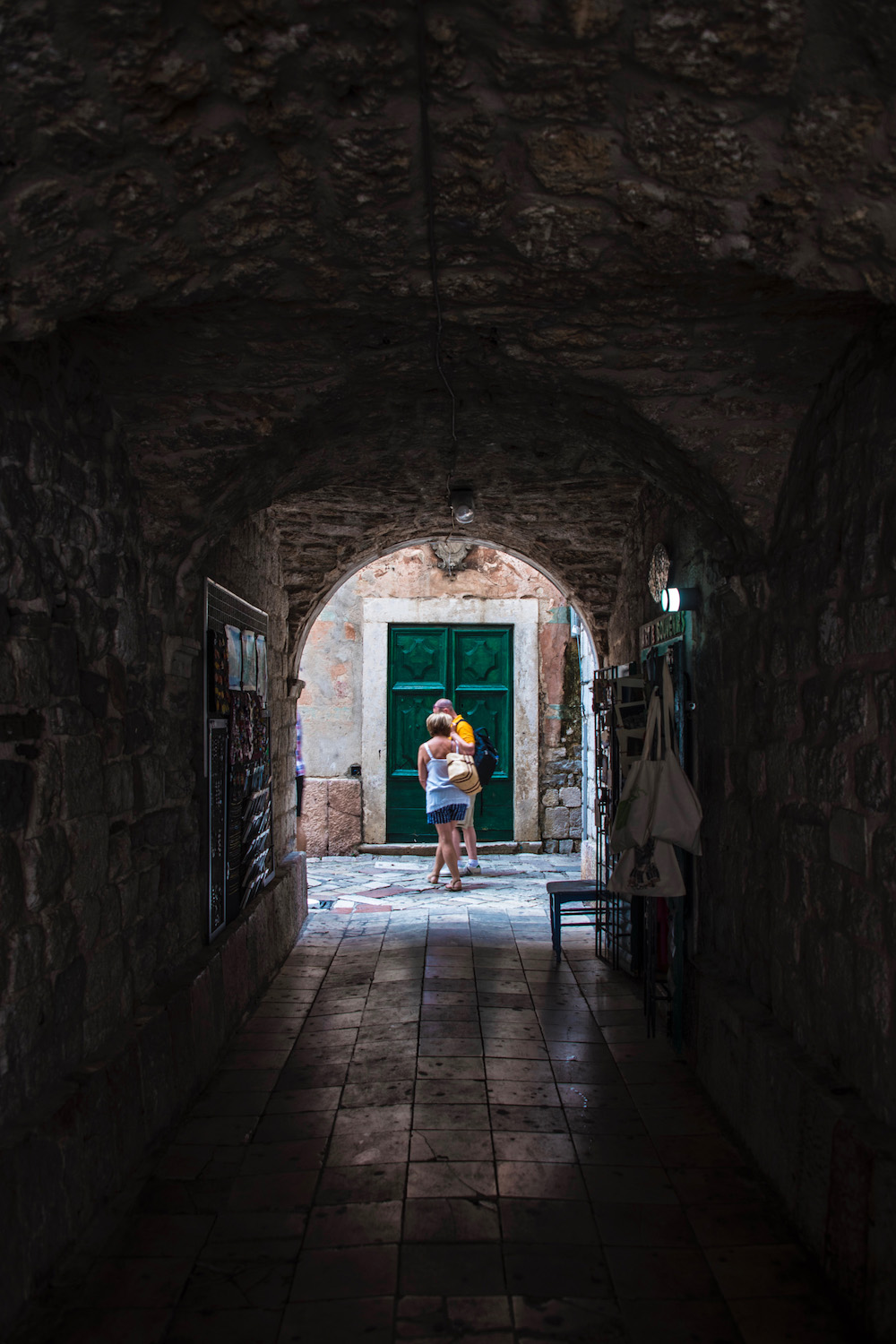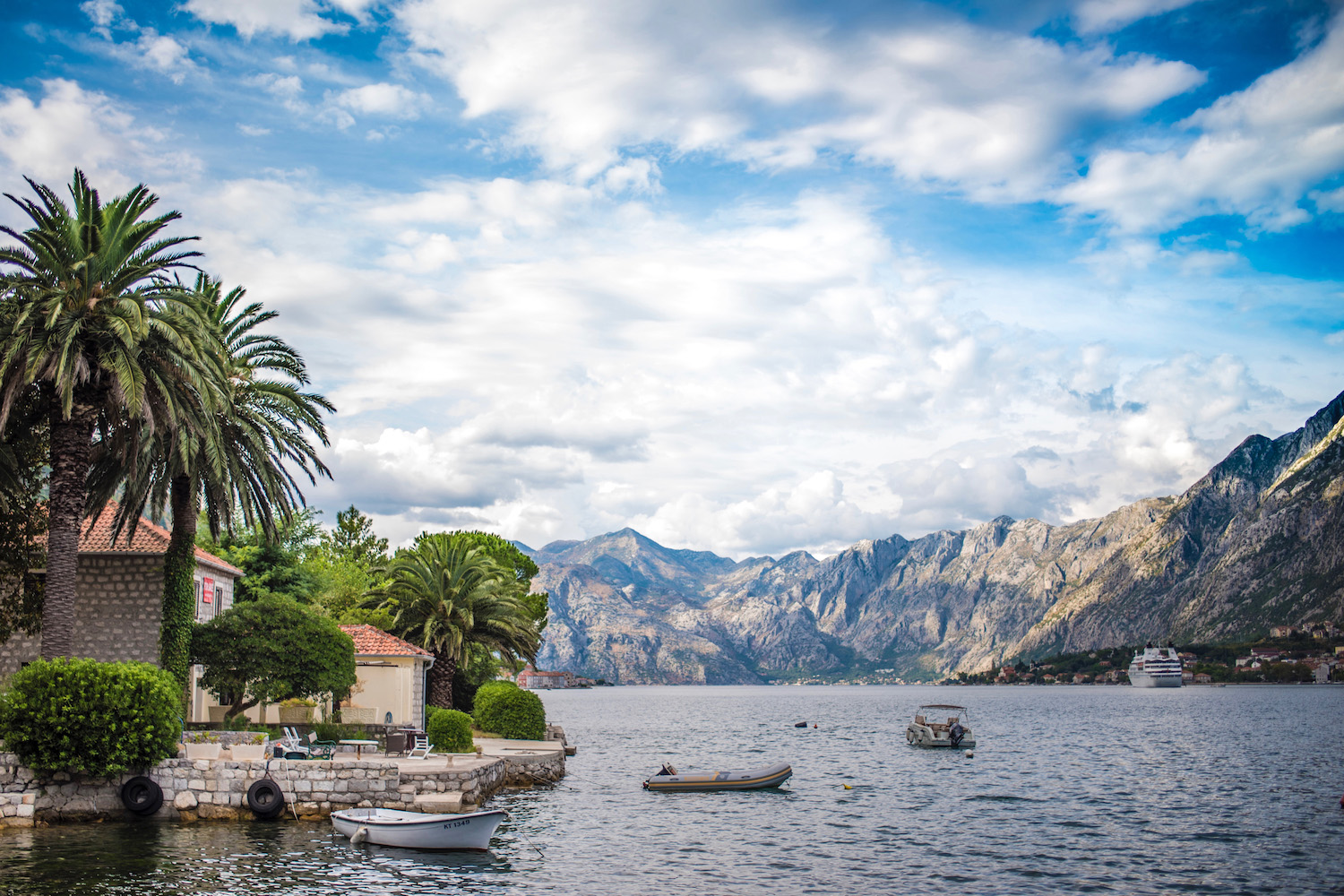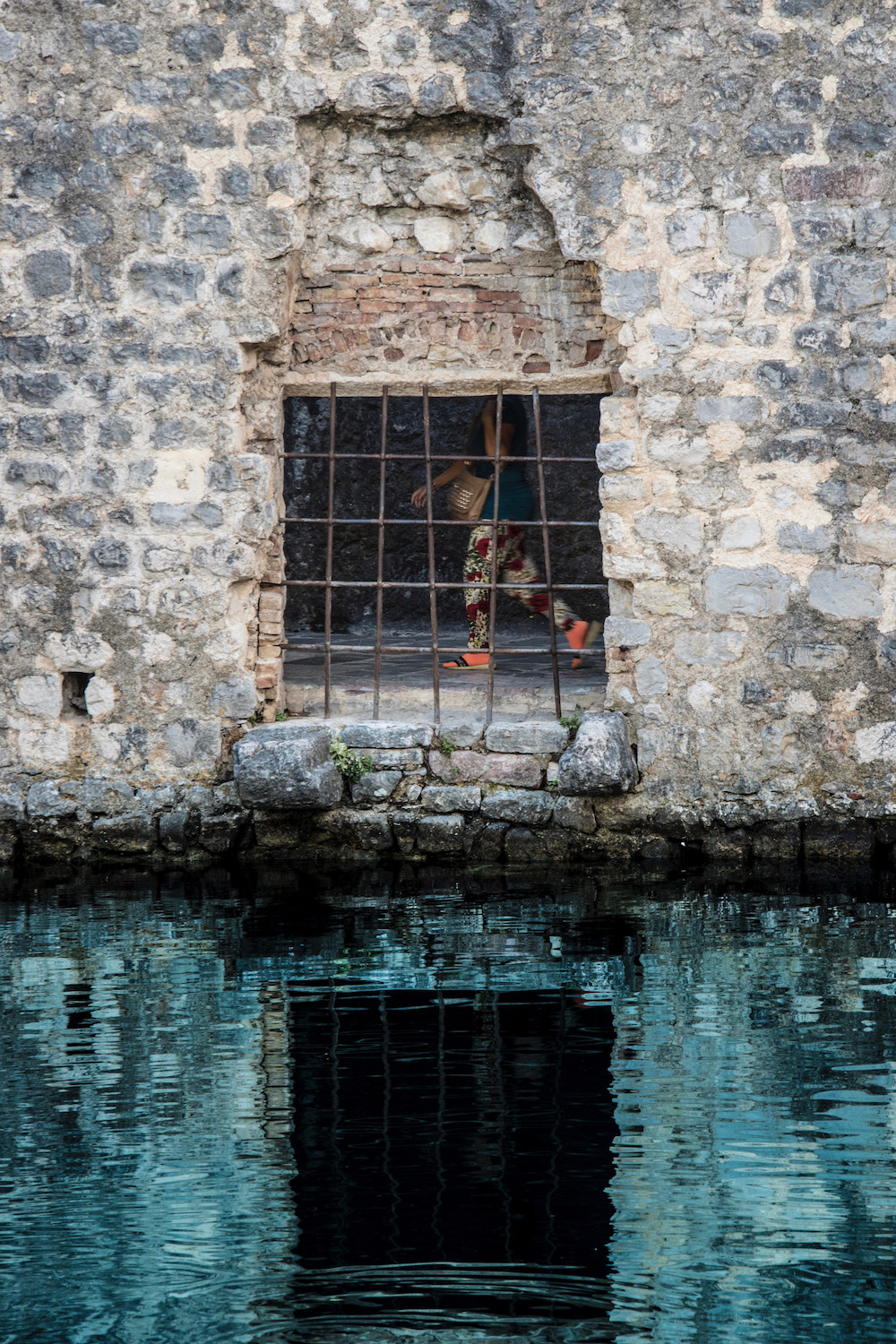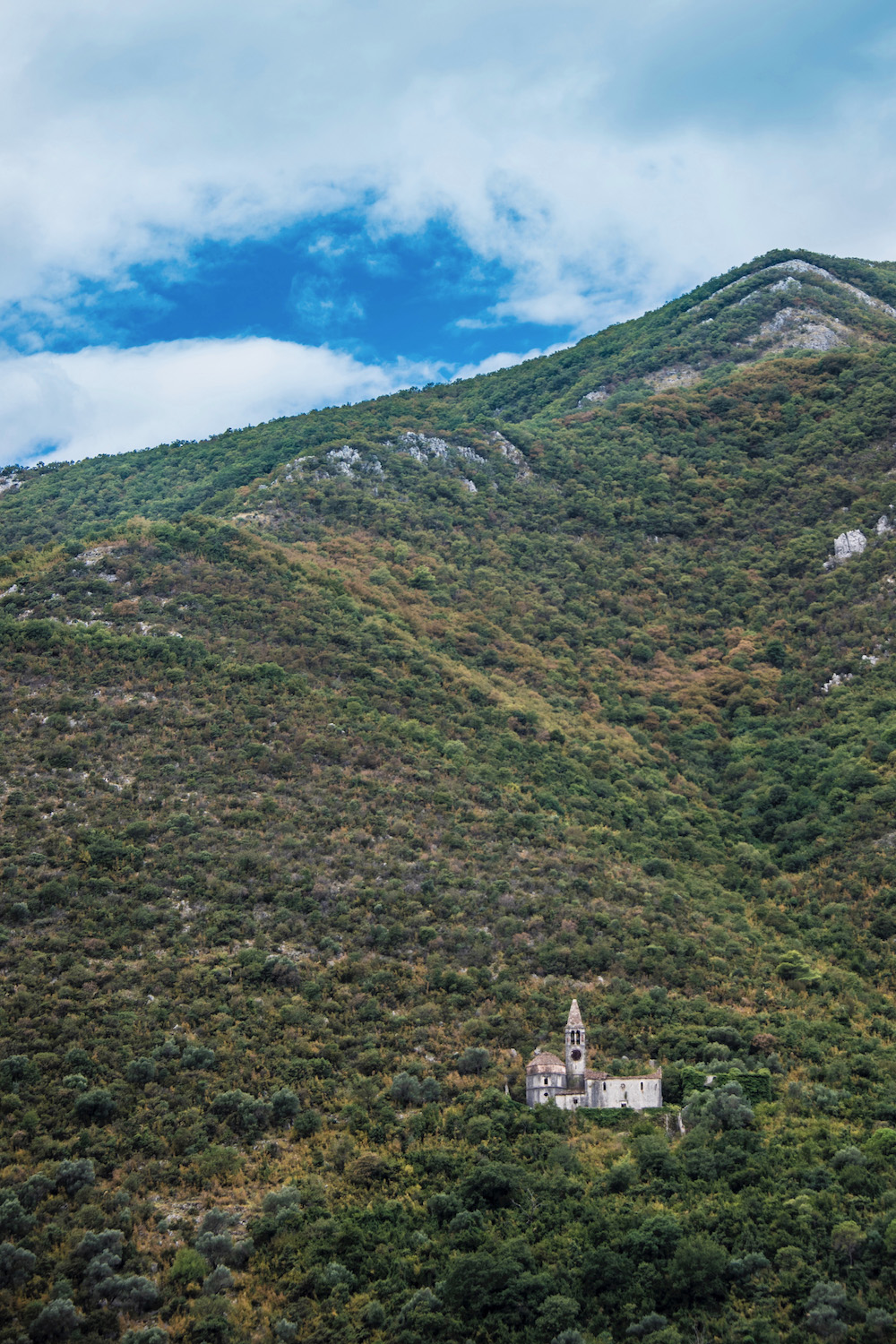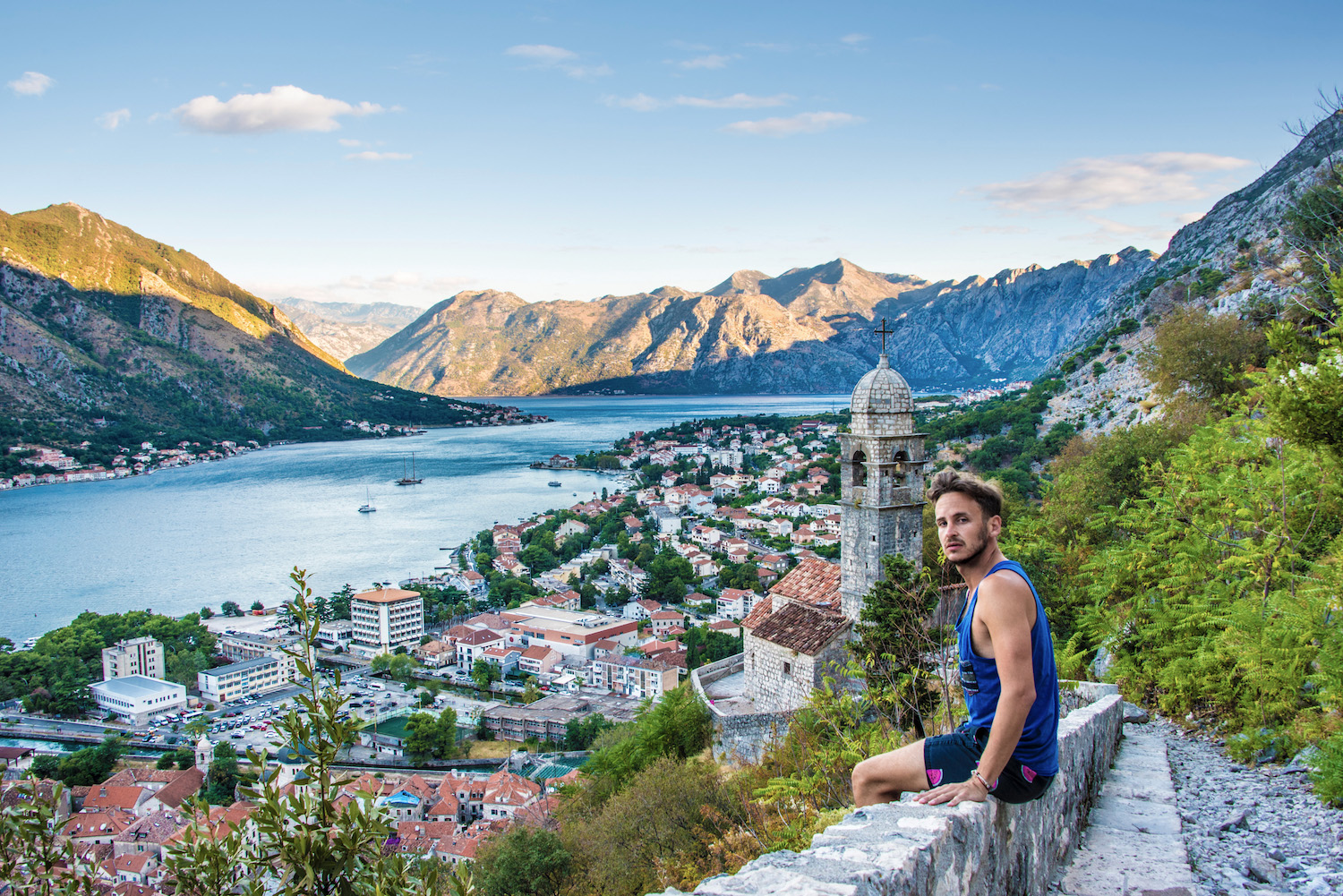 The good news is that when I headed upward the next morning, much earlier than I had the one before, it was very sunny. The better news is that I only saw other solo travelers at this time of day—the couples were obviously still in bed cuddling, or sleeping facing opposite directions and dreaming about partners superior to their own.
The bad news was that every time I started my self-timer and headed down toward the Church of Our Lady of Remedy such that my selfie would be perfectly composed, one of said solo travelers walked into the frame, always at a point in the frame that would make them Photoshopping them out impossible (or at least awkward).
The way they moved called to mind the previous day, trapped inside the city walls with obese Americans and Canadians who were on recess from the behemoth cruise ship docked just outside the Sea Gate. They squished their way through Kotor's narrow streets like a blood clot, dragging against the artery walls but not clogging them, although they made me secretly wish the old city would explode like a heart starved of oxygen.
I considered for a moment, looking down on the city, that it might be an ideal day to rent a car and head south to Budva or Ulcijn, as I'd always planned to do one of my three days in Montenegro, a thought the rental car lot I spotted from my perch corroborated.
But noticing that the steps were finally devoid of other morning climbers, I catalogued that thought, activated my self-timer and got into position.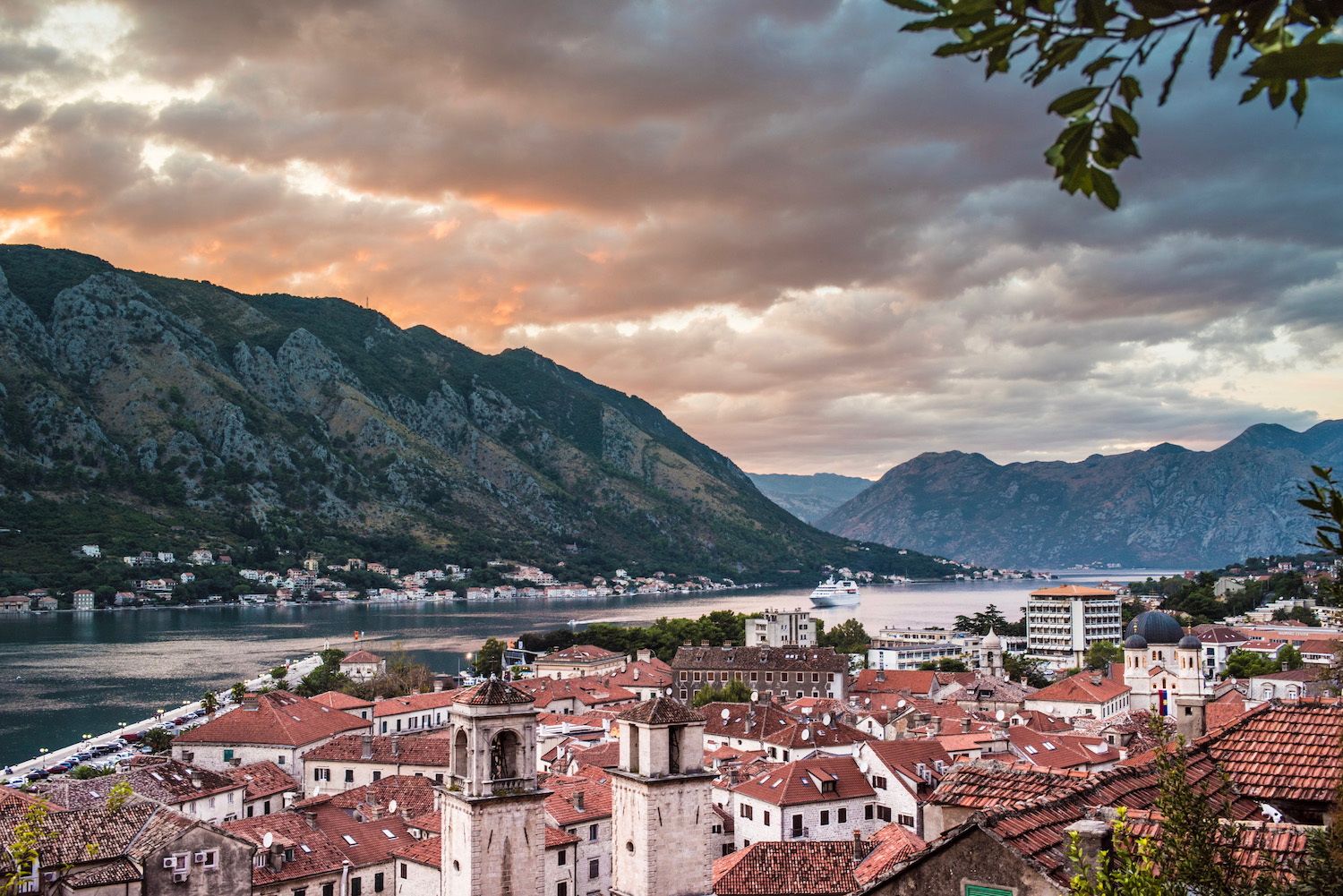 Literally seconds after I made peace with spending my third of three nights in Montenegro inside Pela's apartment, fluorescent streaks the color of Kotor's roof tiles began appearing on the clouds that had, up to that point, convinced me I wasn't going to get a view of the bay with any color but gray or blue above it.
As I began racing up the walls, trying desperately to go faster than the last light of day was receding, I recalled how, when I came down from them the previous morning, the asshole behind the desk had told me, a wide smile on his face, that they didn't have automatic cars.
Resigned to my reality, I'd stepped inside the Cathedral of St. Tryphon, where a group of American tourists not much older than I am were standing in front of some Jesus paraphernalia, speaking about the man as if they'd just had pizza with him outside.
I watched the pathetic scene mockingly, remembering how I'd been only 4 or 5 when I came to the realization that religion was a total sham. And that Jesus was probably not white.
And yet here I was two-and-a-half decades later, trying to use outside factors—my inability to rent a car, the unseasonably wet weather, a beautiful sunset—to justify the poor decision making—I gave up after visiting one agency, I had an umbrella and sunsets are a matter of chemistry, not karma—that had caused me to squander three days in Montenegro entirely inside the old city of Kotor.
It was disappointing, but not surprising—it was the same sort of Stockholm Syndrome that had inspired me to stay in my relationship well past its expiration date. I feel like I win when I lose.
Every time I had a legitimate reason to leave him or even question why I was still with him, I'd appeal to an external circumstance:The serendipity of my having been seated next to the Consul General of the U.S. Embassy in San Jose a day before Danilo was going to submit his in-vain visa application; A prescient fortune I'd received after dining with him at our local Pan-Asian restaurant; or some sunset that would color the sky right at the climax of a fight I thought would end it all for good.
I tried to hold you back, I watched the scenes playing in my head much more intently than the Church of Our Lady of Remedy in front of me or the mostly colorless sky above it. But you were stronger.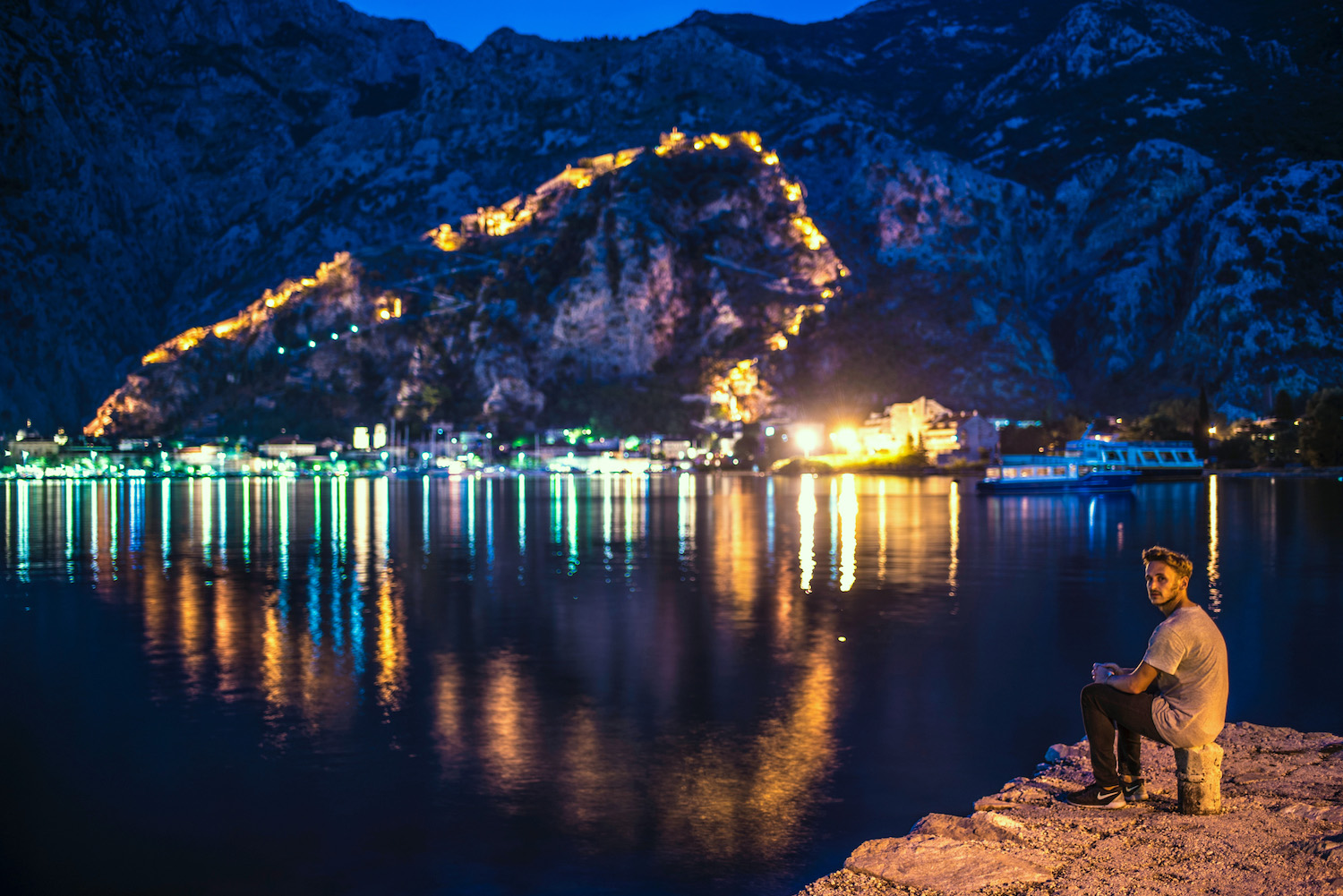 I briefly considered retreating to my old-lady apartment in defeat, but instead decided that now—the short time I had before the blue hour gave way to the black night—would be a good time to see what the walls that had trapped me looked like from a distance.
I walked first westward and then northward around the mouth of the bay until I was precisely across from the old city. To my naked eye, the answer wasn't immediately clear, even if the vertical distance I'd climbed three times did look more impressive from over the water than it had from immediately below it.
It wasn't until the long-exposure selfie appeared on my camera's LCD screen, showing the reflections of the fort in the water, that I made my startling discovery.
I was defeated, I shook my head in astonishment, noticing that a nearly-perfect heart shape encased Kotor—and, by proxy, me. You won the war.
Share:

Montenegro was one of the countries I was most looking forward to visiting on my recent two-week swing through the Balkans. This was due mostly to the Bay—and the old town of—Kotor, but also, as I deepened my research in the days preceding my trip, the rest of the treasures I was sure to discover in the country.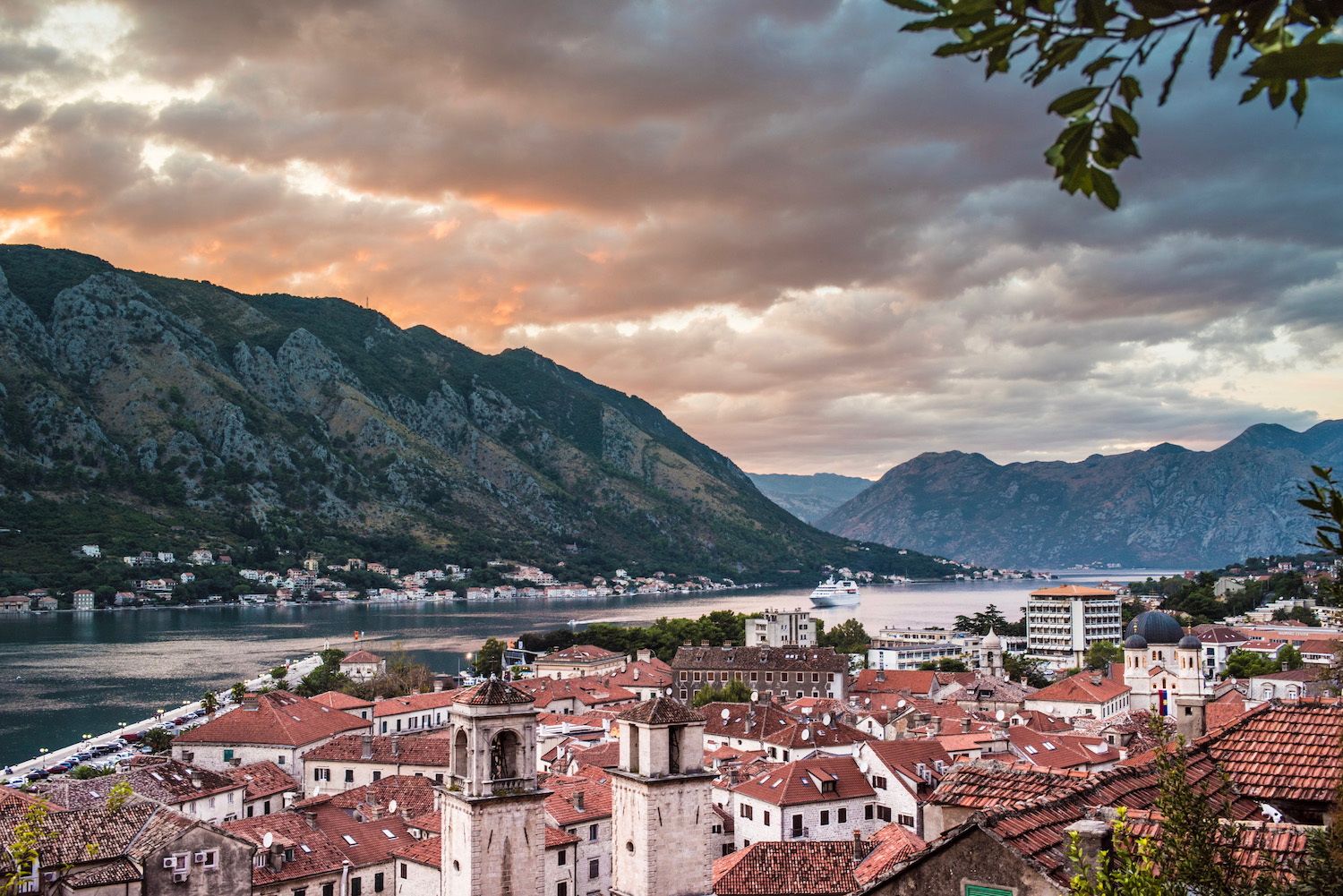 The bad news is that, for a number of reasons, I barely ventured outside of Kotor during the three days I was in Montenegro. The worse news? I spent my time in the country, both inside and outside the Kotor City Walls, feeling decidedly uninspired. Here's why.
Giving Credit Where Credit is Due
Montenegro is a beautiful country of dramatic mountain scenery, expansive bodies of water and a rich history that belies its small size. Kotor in particular is impressive, both because of its walled old town, as well as the fortifications that rise above it, which afford a jaw-dropping panorama of its namesake bay.  For these reasons alone, Montenegro is indeed worth a visit, to answer the question posed in the title of this post. Unfortunately, the logistics of travel within Montenegro mean you might not be able to easily explore outside of Kotor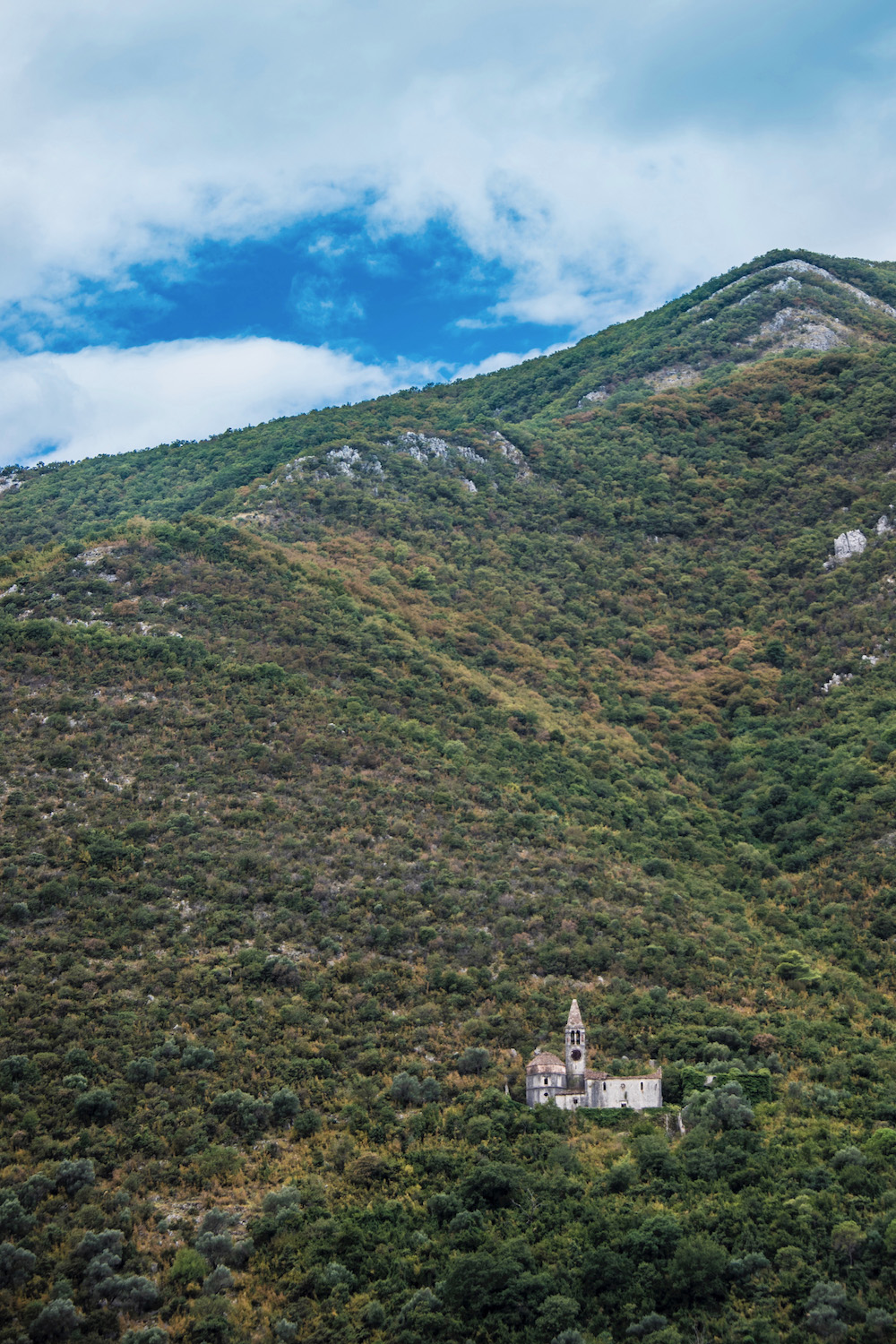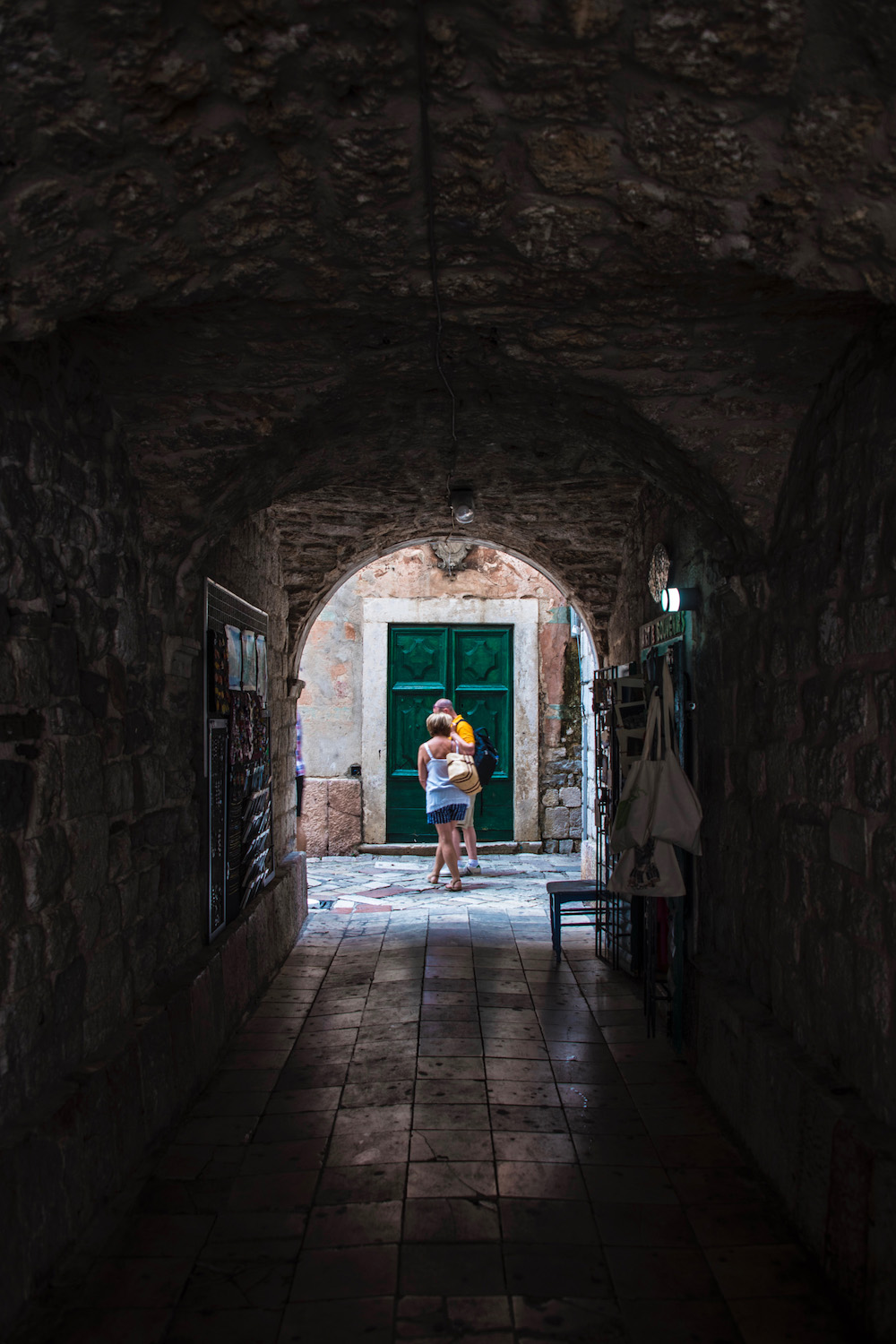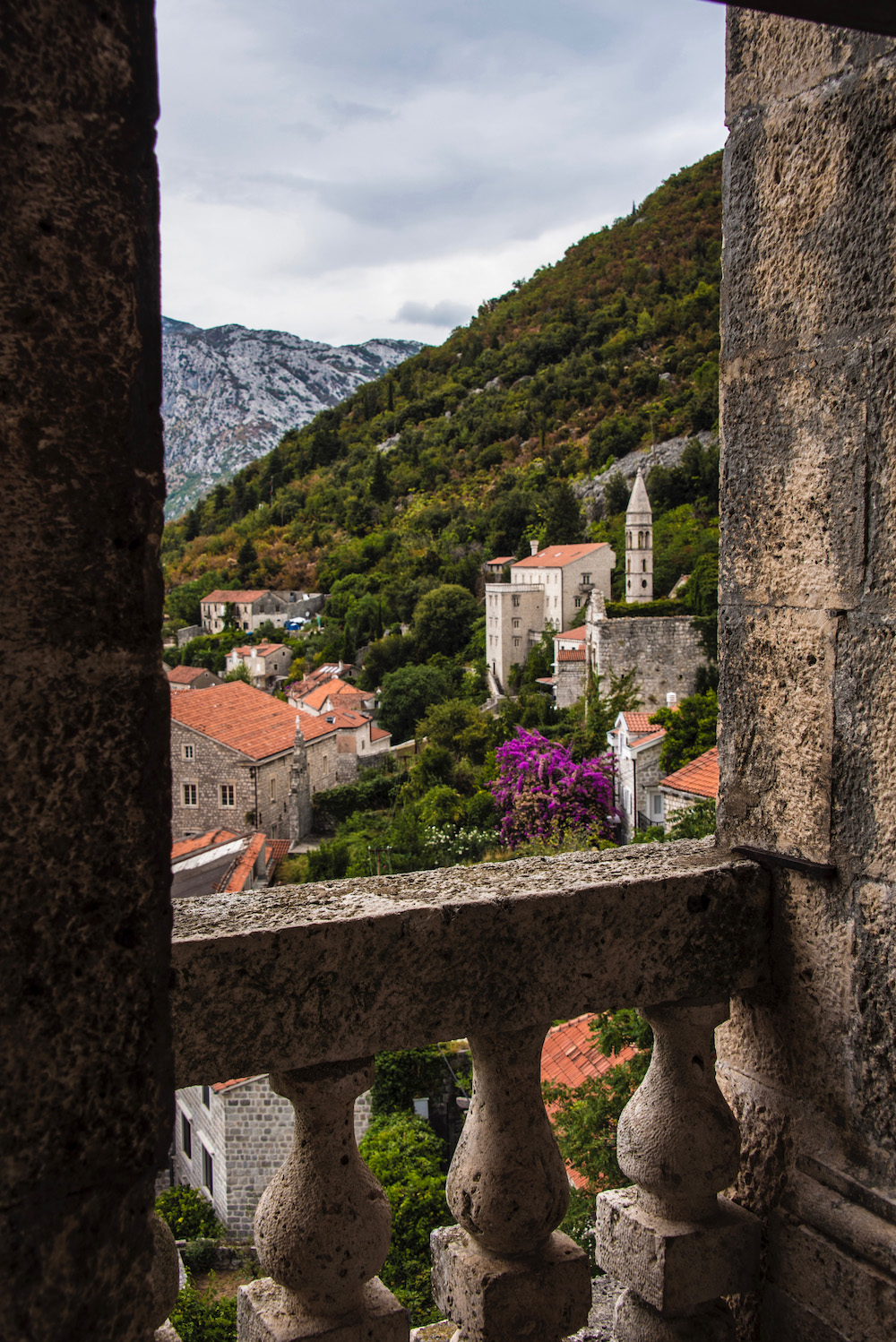 How to Rent a Car in Montenegro
I decided even before leaving Sarajevo and making my second foray into Croatia that I would spend three full days in Montenegro, and that although I would base myself in Kotor, I would explore, at minimum, the coastal towns of Budva and Ulcijn, near the Albanian border. I'd initially thought I would do this by bus and taxi, but after my positive experience of renting a car in Bosnia, I decided I'd be down for doing that again. So, I spent a full day exploring Kotor then, on the morning of day two, tried my luck at renting a car.
Renting a car in Montenegro, however, was much harder than it had been in Bosnia. In addition to the fact that online car rental companies didn't seem to offer pick-up options within Kotor proper (only at the airport in Tivat, far outside of town), the agencies I walked into were unfriendly and unaccommodating—one man actually seemed relieved when I told him I couldn't drive manual, which was the only type of car he had!
His laziness notwithstanding, the blame was not his alone. I mean, I could've prepared better for renting a car in Montenegro. On the other hand, I figured I had a Plan B and tried not to stress about it.
Montenegro Buses and Taxis
My hope of renting a car in Montenegro thwarted, I pivoted to what had been my original strategy: Exploring Montenegro by a combination of buses and taxis. Unfortunately, while bus schedules—and times—proved inhospitable for this (by the time I realized I wouldn't be able to rent a car, it would've been impossible even to get to nearby Budva and back by nightfall), taxis were expensive. The lowest price I could haggle down to was €30 one way, for a journey of about 20 kilometers!
The high price of taxis in Montenegro—and the low availability of buses there—also underscores why I ended up removing Kosovo from my Balkans itinerary, in spite of how geographically close it is to Montenegro. Had I gone, it actually would've been faster to fly to Zagreb and back down again instead of traveling by land!
Take a Day Trip to Montenegro from Dubrovnik, Croatia
One way to visit Montenegro without wasting the time and money I did is to take a day trip from Dubrovnik, Croatia. Doing so has two main benefits.
First of all, when you visit Montenegro by boat from Dubrovnik, your first impression of Kotor is the one you see entering the Bay of Kotor, with the fortifications rising high above the old town on a mountain. The way Kotor's architecture and scenery interact is one of the best things about Montenegro, so this is a wonderful first impression indeed.
Secondly, this also prevents you from having to sleep in Kotor.  Although I enjoyed my apartment within Kotor's town walls, I can't lie: Constantly having to navigate around thousands of tourists, many of them from the large cruise ship parked just outside, negates most of the charm of such an impeccable location.
Have you been to Kotor or to Montenegro? I'd love to hear your thoughts below, if you have.
Share: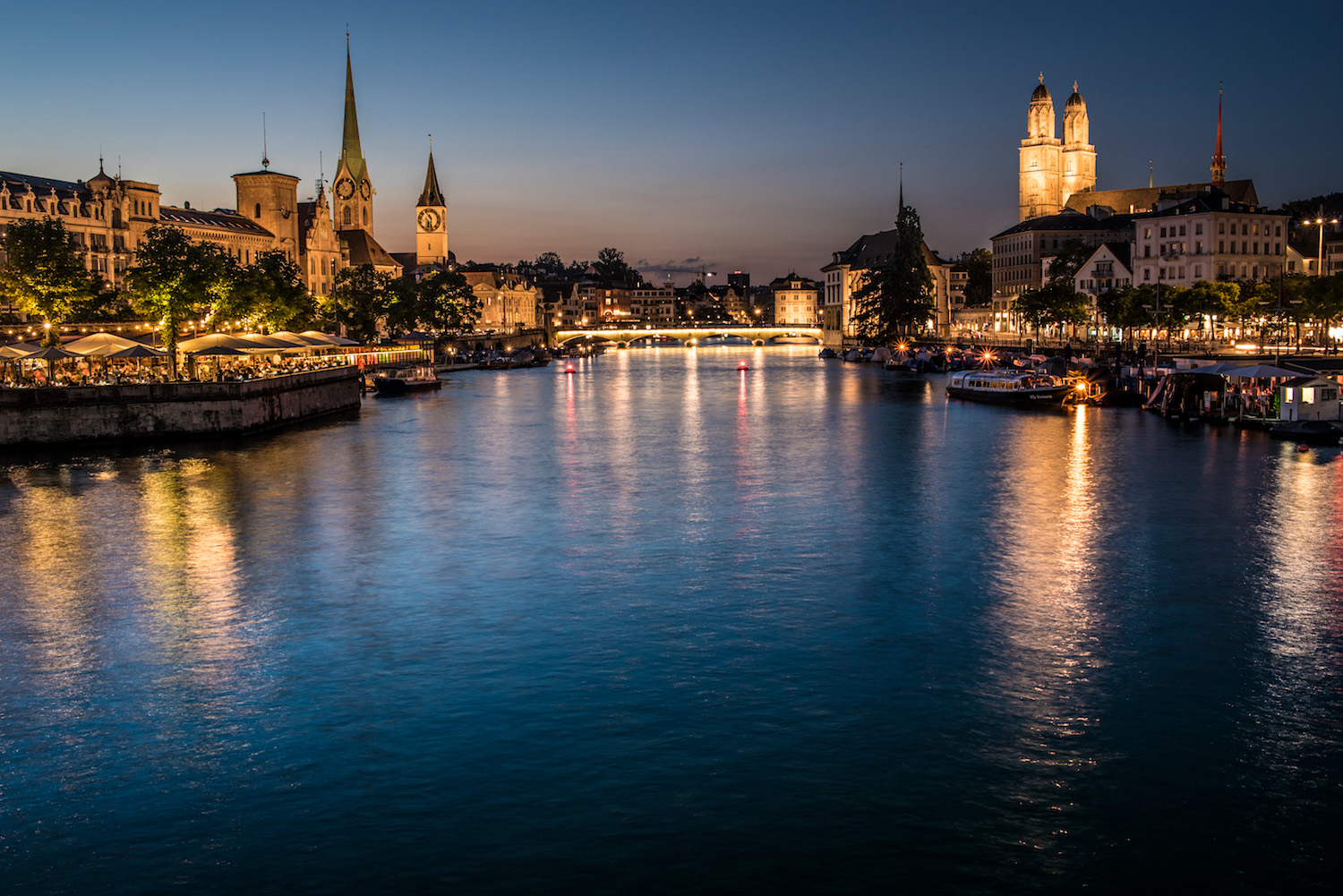 Truth be told, my best friend is Swiss, so I've traveled to Switzerland nearly a dozen times over the past decade. During this last trip, I've visited Zurich on ten separate occasions (Bianca lives in the canton of Aargau, which is only 15 minutes by train from Zurich Hauptbanhhof), but it was only very recently that I began to appreciate the city, which is frequently ranked as having the best quality of life in the world.
To a first- (or even second- or third-) time visitor, Zurich can come off as cold, boring and even ugly. It also happens to be one of the most expensive locations on the planet! If you play your cards right—and read my recommendations below—I imagine you'll fall in love with Switzerland's largest city a lot faster than I did.
Day 1: Stories from the City, Stories from the See [sic]
Actually, it's difficult to imagine how anyone can see Zurich as being ugly. Whether you feed swans on the banks of Lake Zurich (Zurichsee), drink wine along the River Limmat or marvel at architectural wonders like Fraumünster or Grossmünster, Zurich is indisputably beautiful, particularly on clear days when you can see the Swiss Alps in the distance.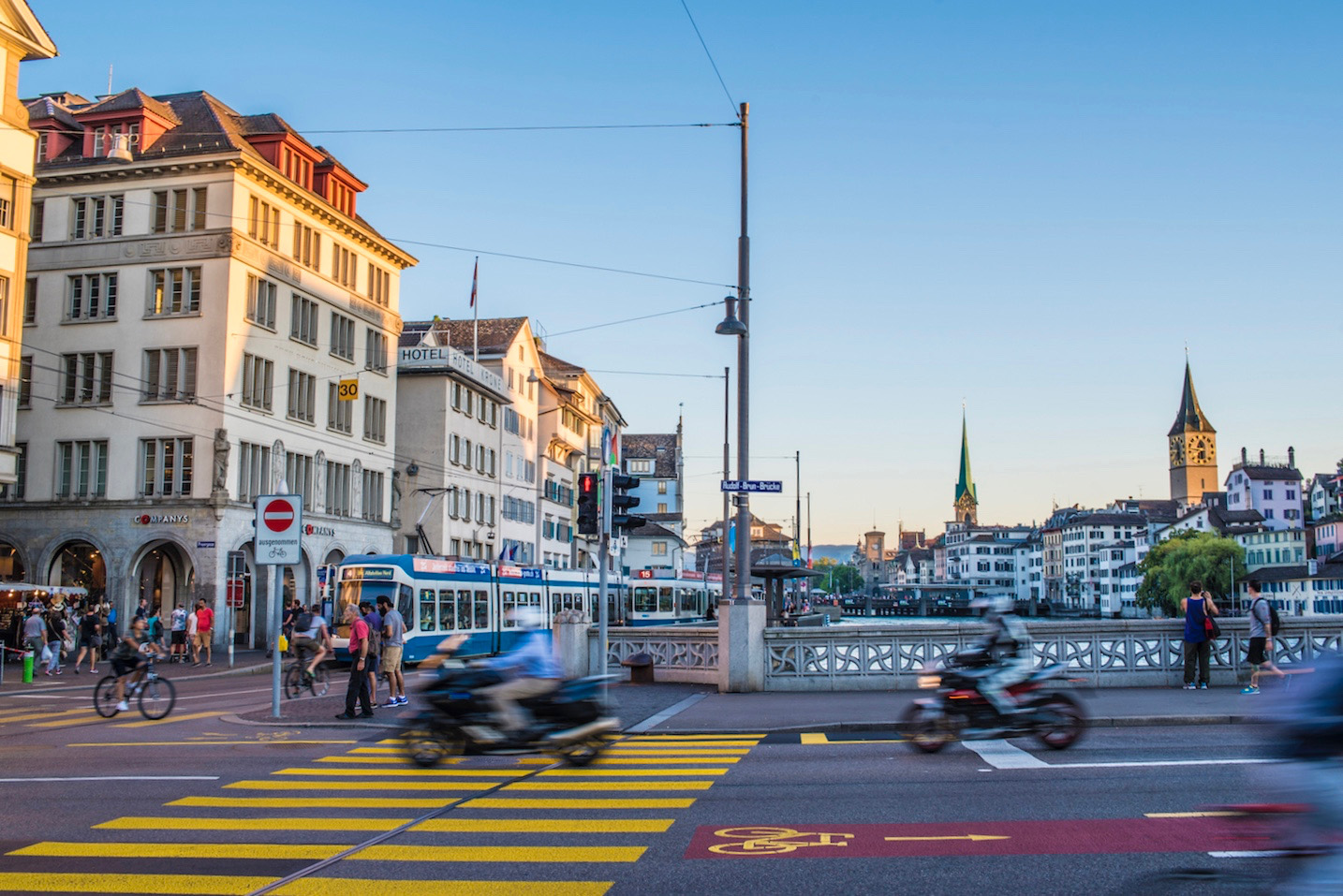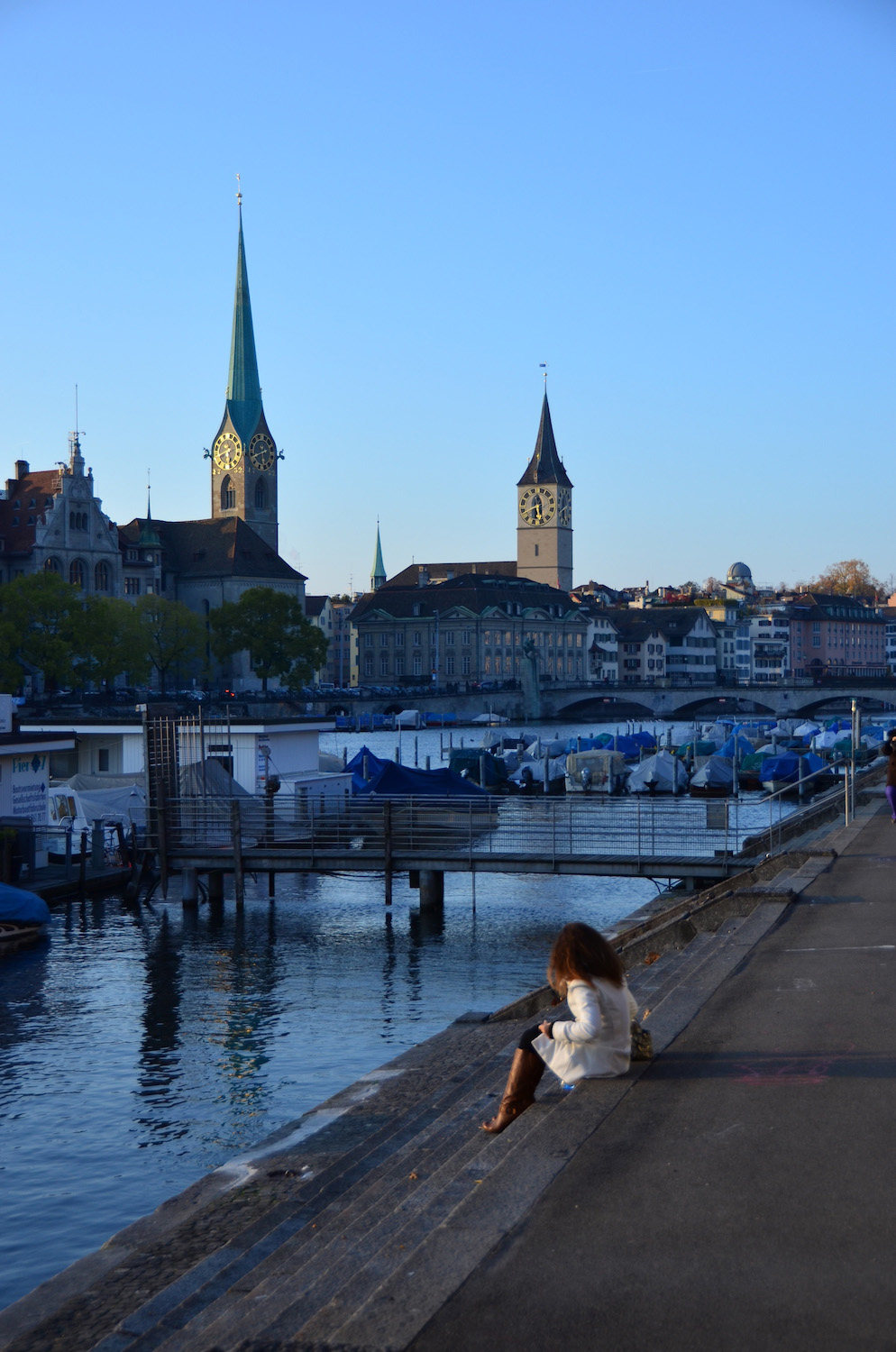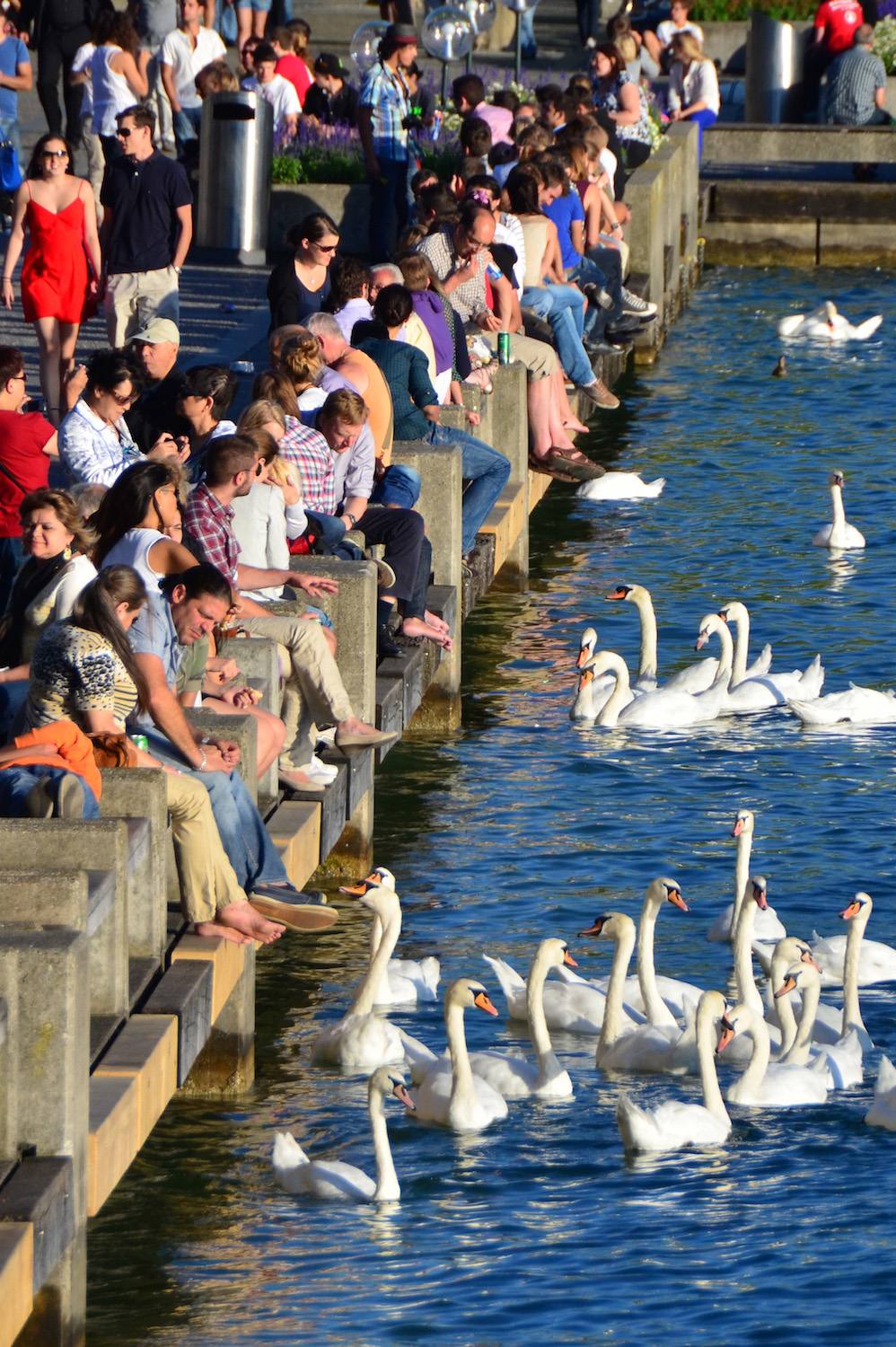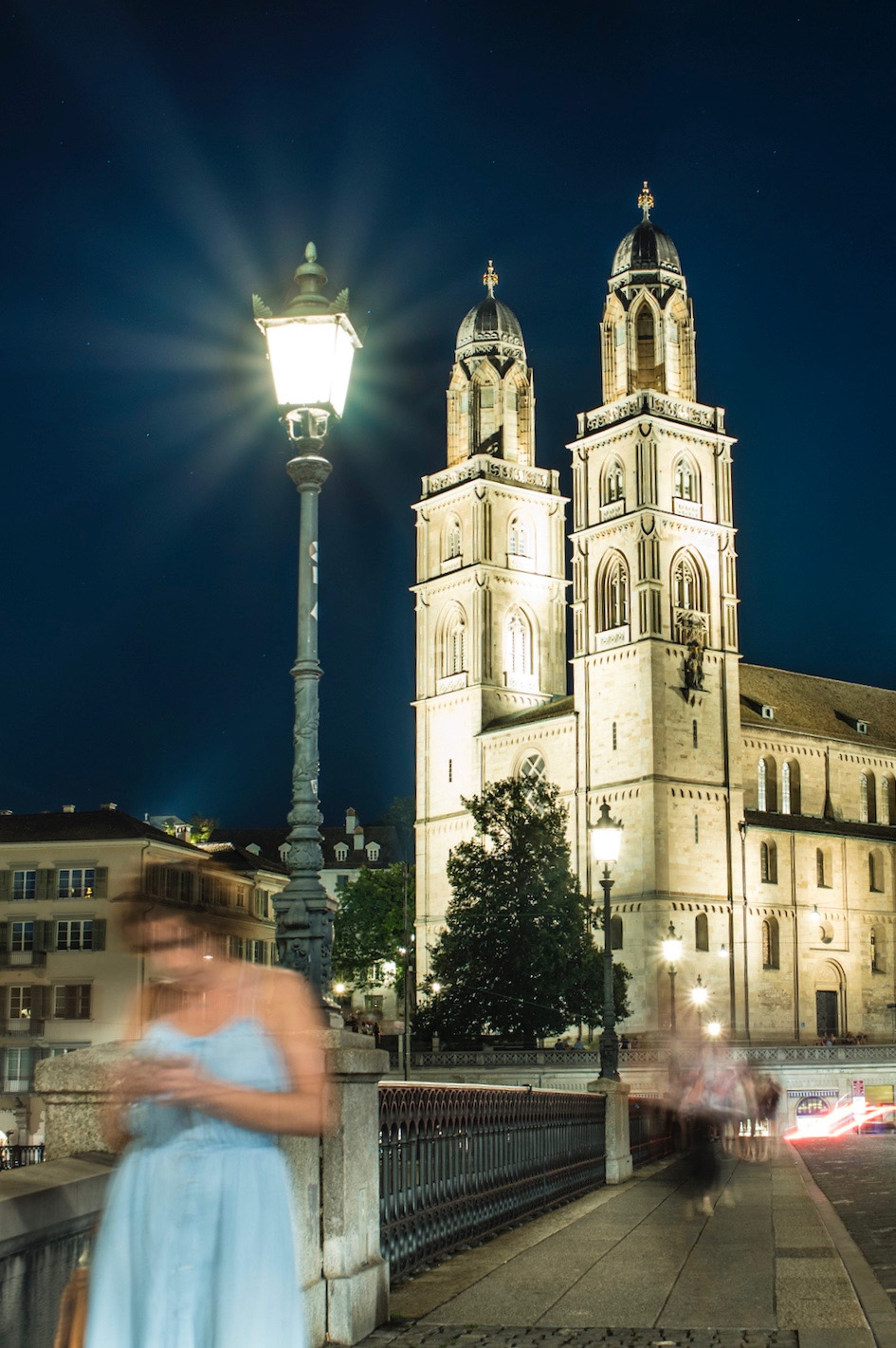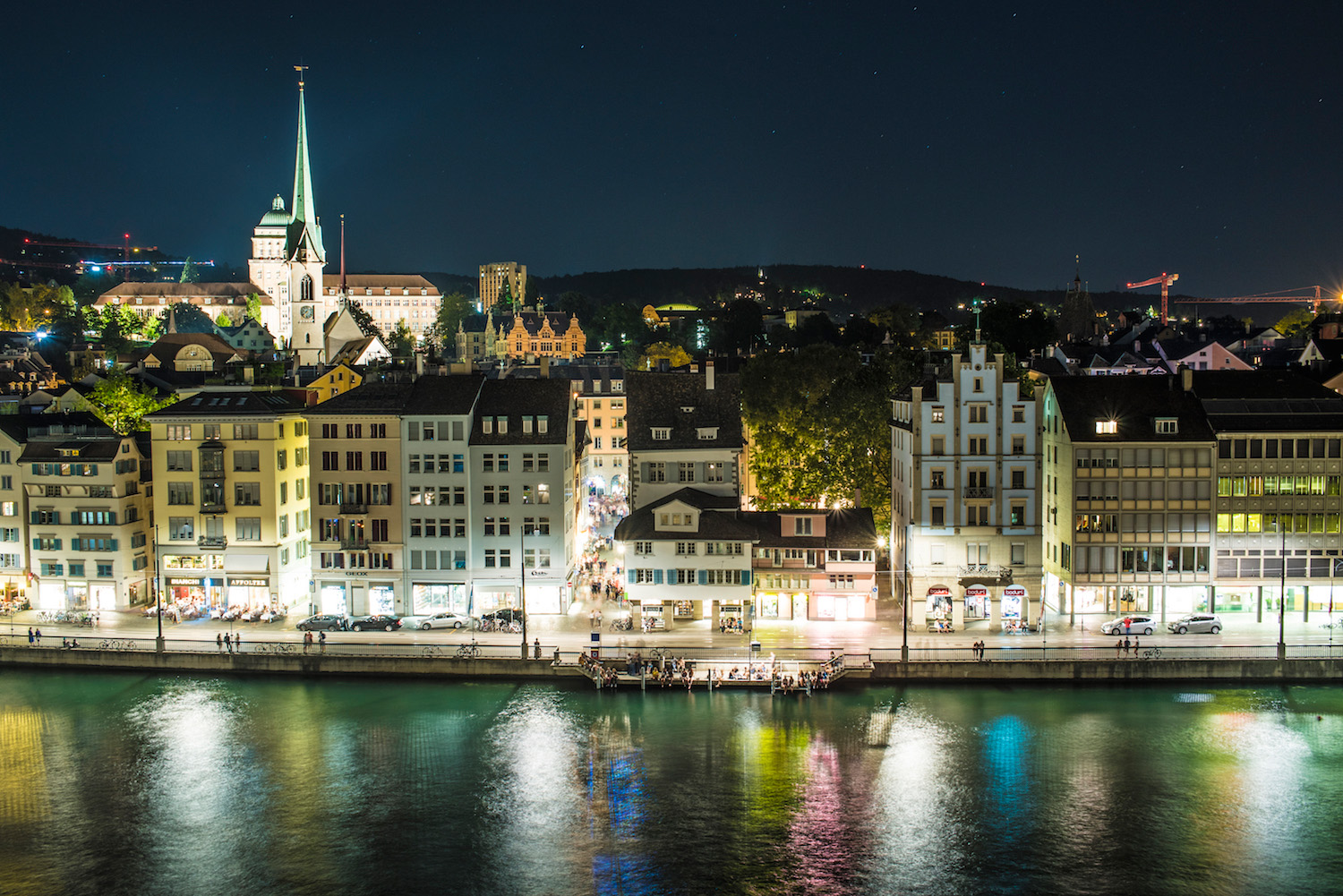 Zurich is extremely expensive, however, which is why I prefer buying a bottle of booze at a Coop supermarket, strolling around the city and watching rich people get lit at 15 francs per drink, rather than heading even to "cheap" bars on seedy Langstrasse myself. Bread is also pretty cheap in Zurich—and those swans are always hungry.
Day 2: Get Out of Town!
Switzerland participates in the Eurail program. Whether you buy a Swiss rail pass, a Eurail global pass or a multi-country pass that includes Switzerland, there is no other country in Europe where a rail pass pays for itself faster than in Switzerland.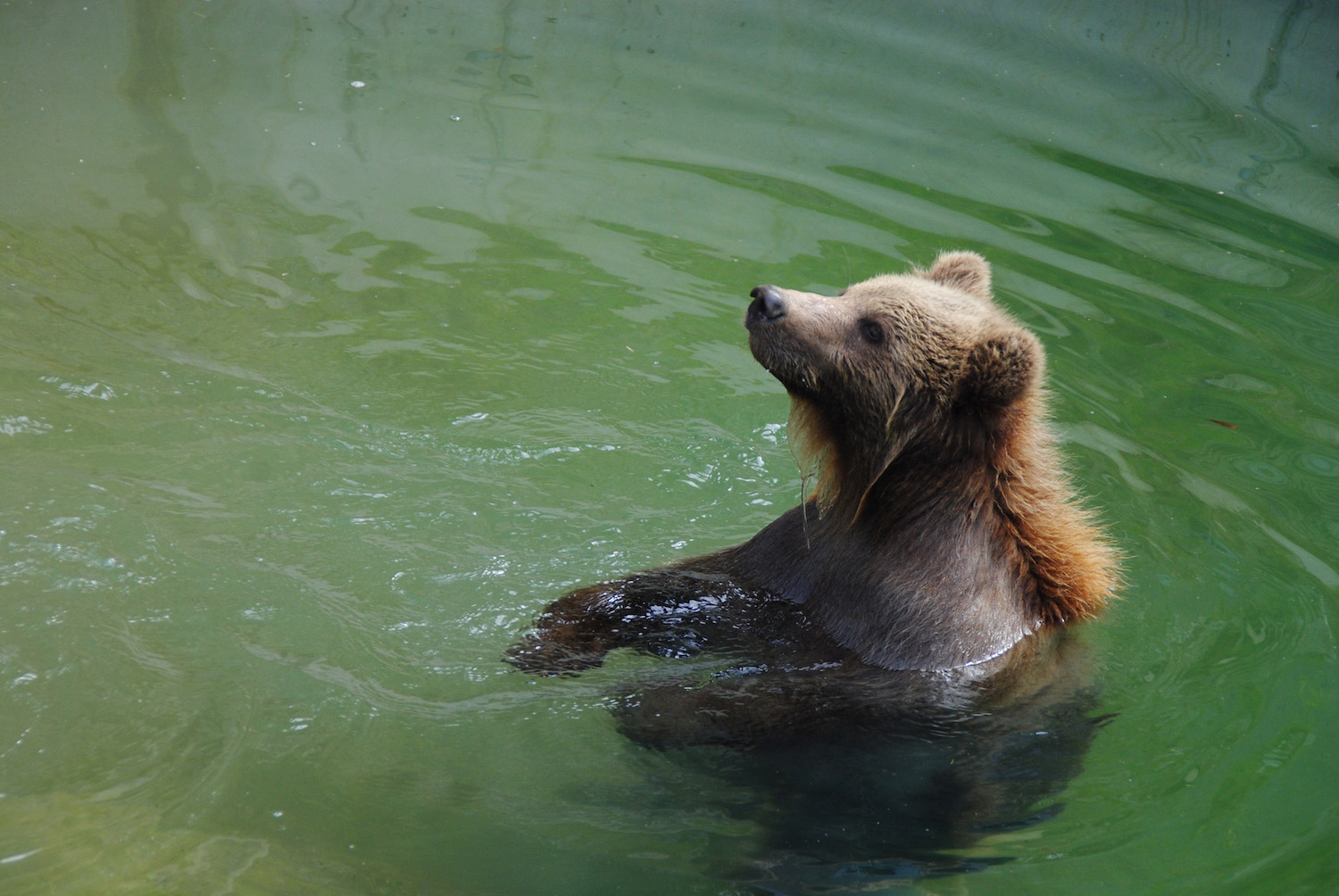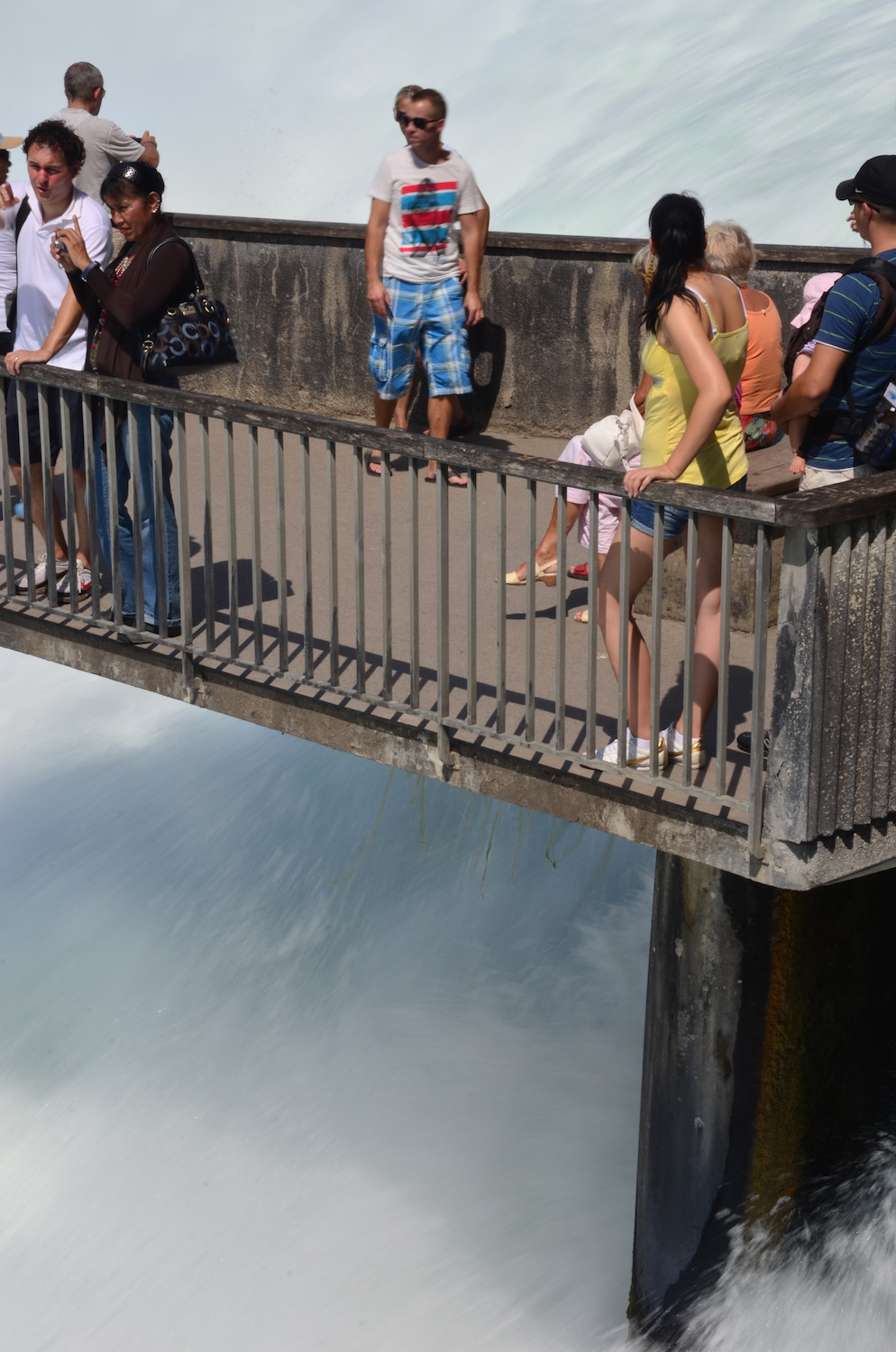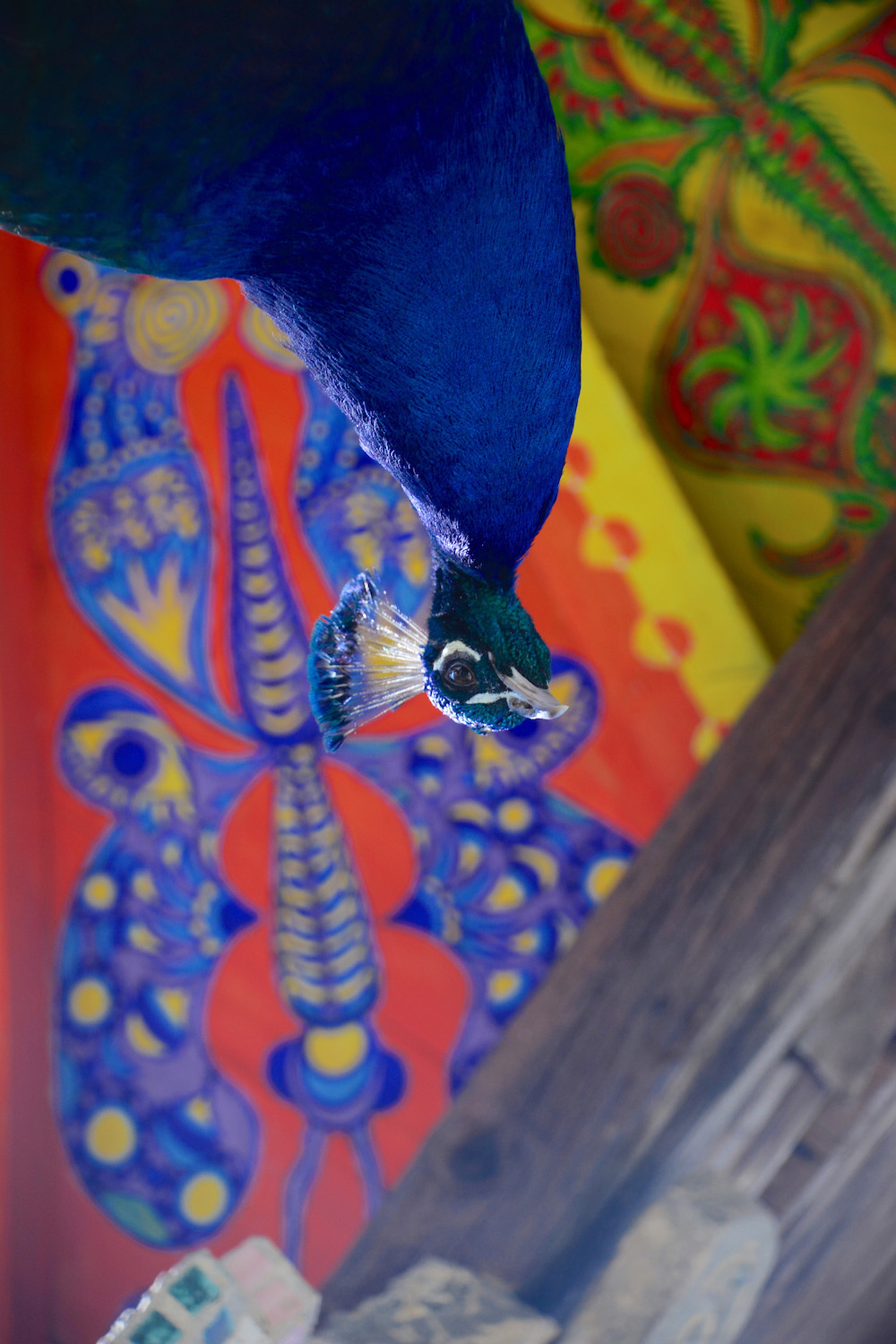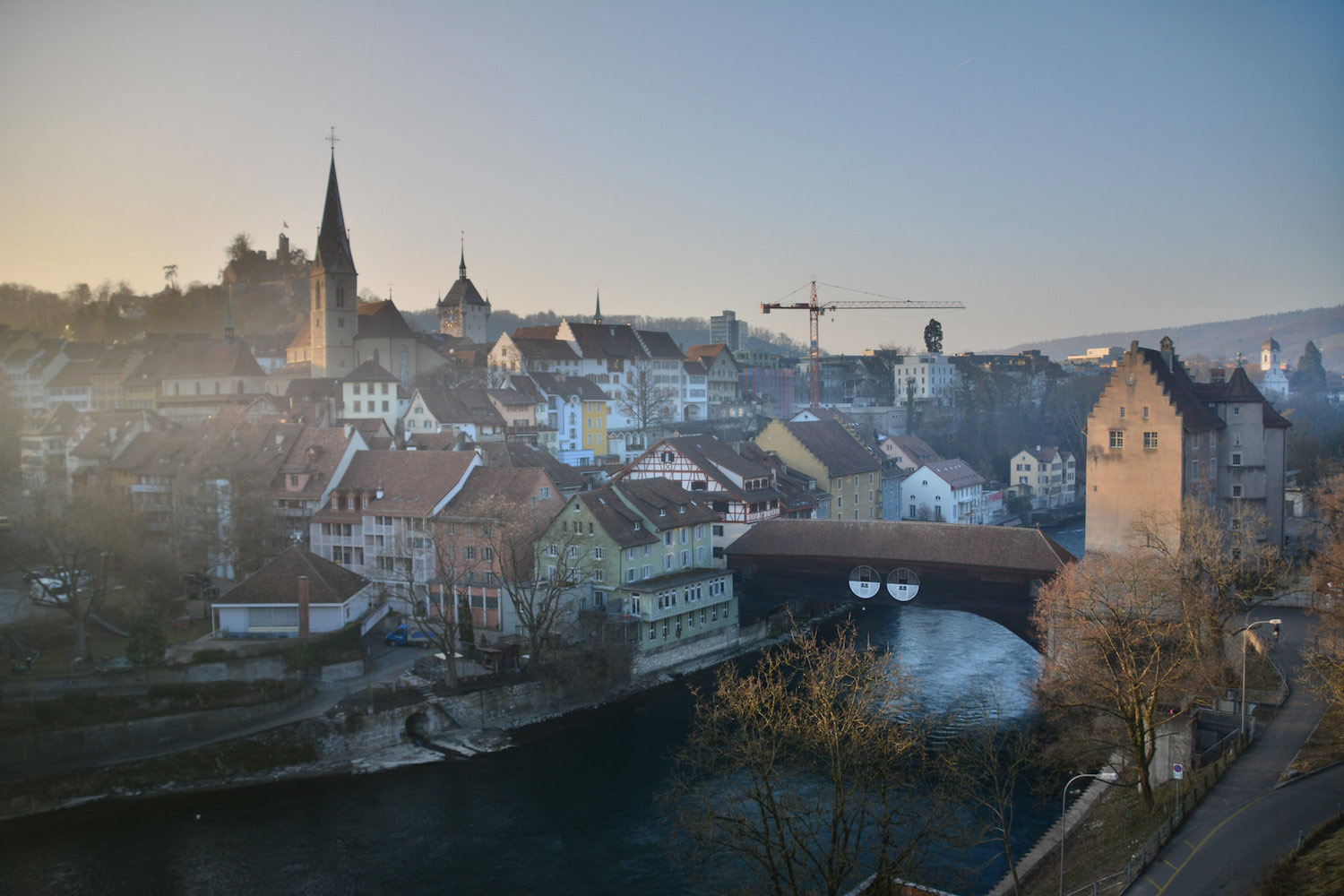 Why do I mention this now? Well, because of Switzerland's size, Zurich is an ideal base for day trips—and there are literally dozens to take, whether you head north to the spectacular Rheinfall waterfall, southwest to the Swiss capital of Bern (which, as its German name suggests, is actually home to real-life bears), or charming lakeside cities like Luzern or Zug or northwest, where you'll find medieval Baden and Bruno Weber Park, a Gaudi-like wonderland just outside of industrial Dietikon.
Day 3: Go Tell It On The Mountain
Another great use of a Swiss rail pass is traveling to the Swiss Alps, although I should state up front: The pass does not include use of the "Top of Europe" train, but rather a discount—and a modest one at that.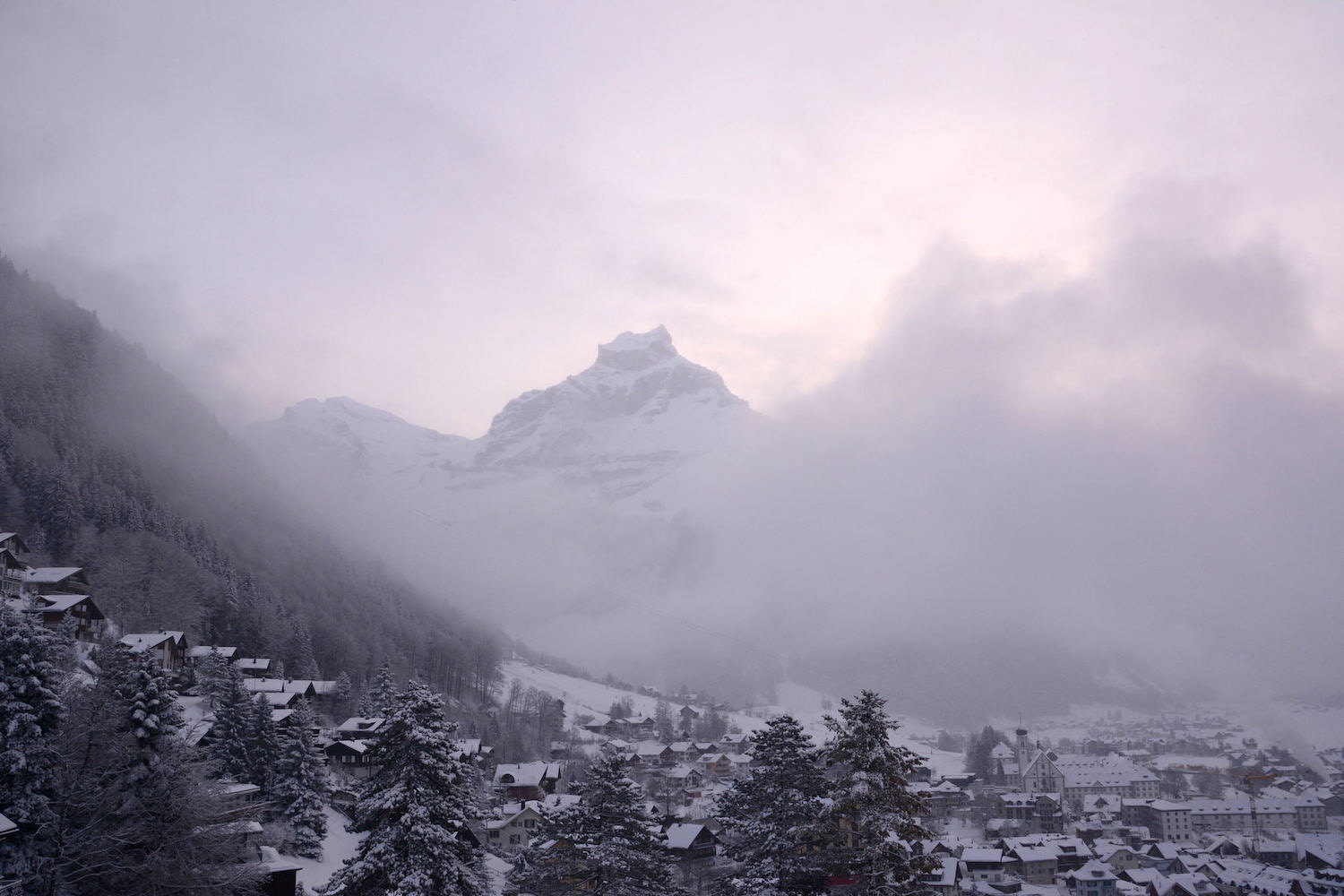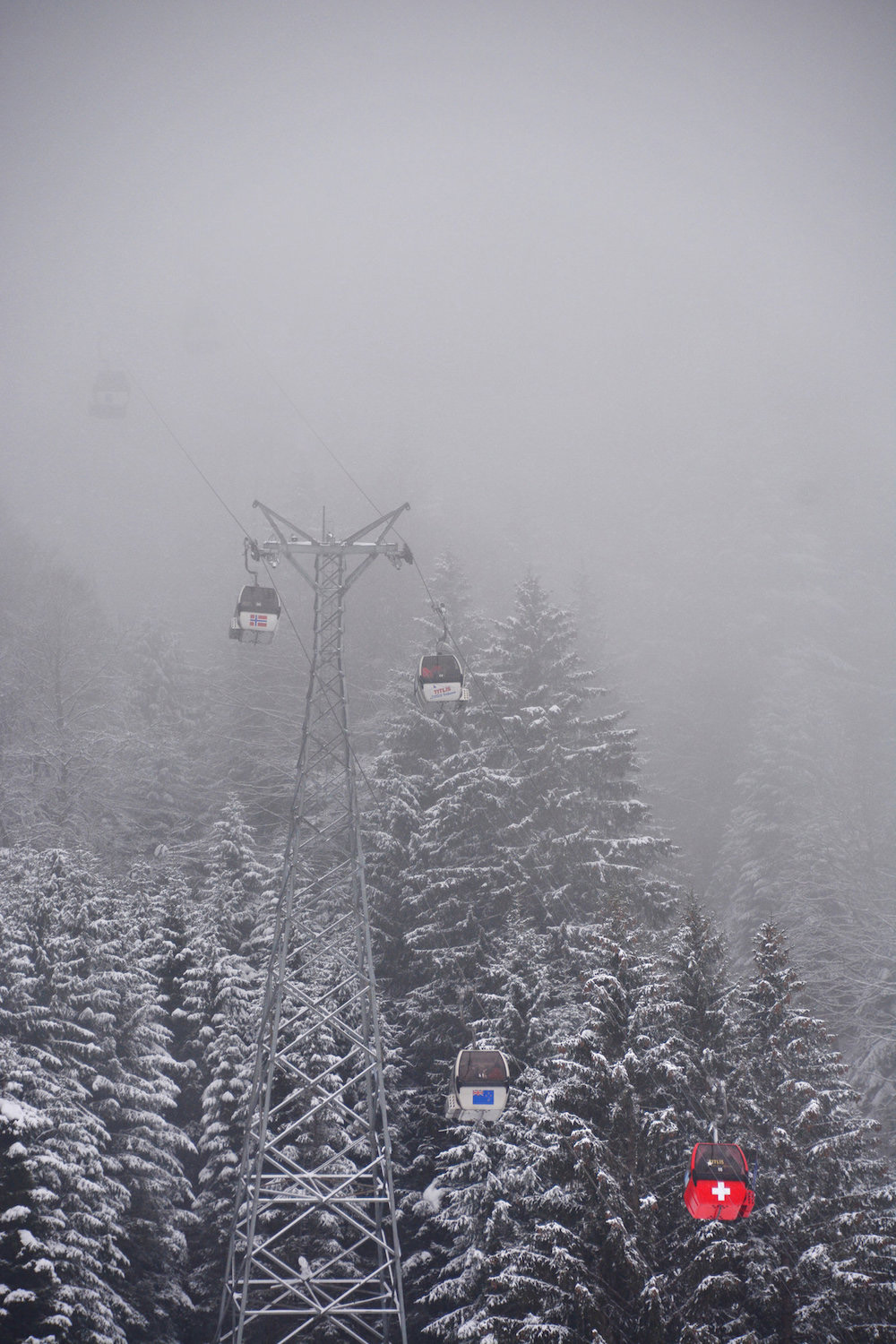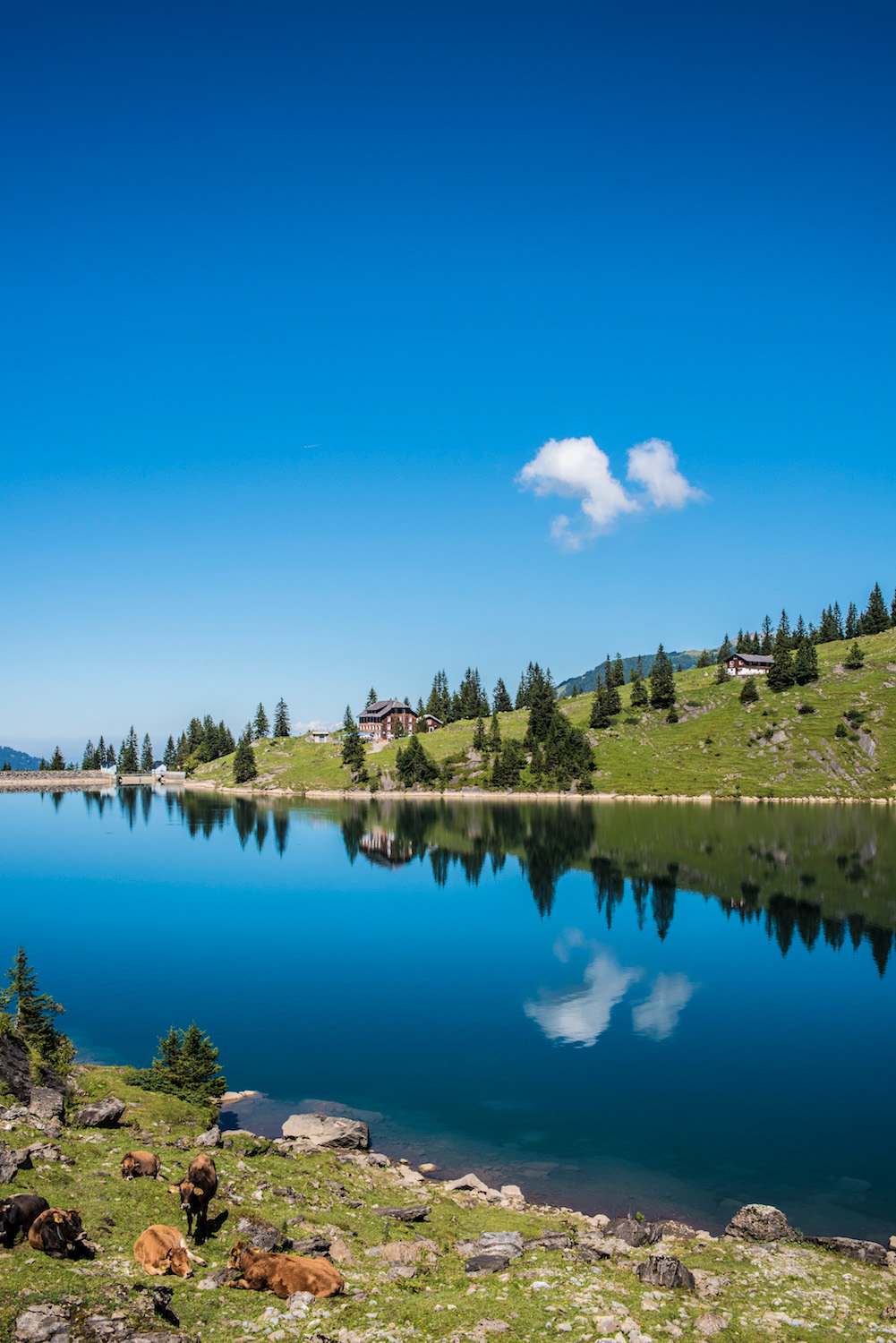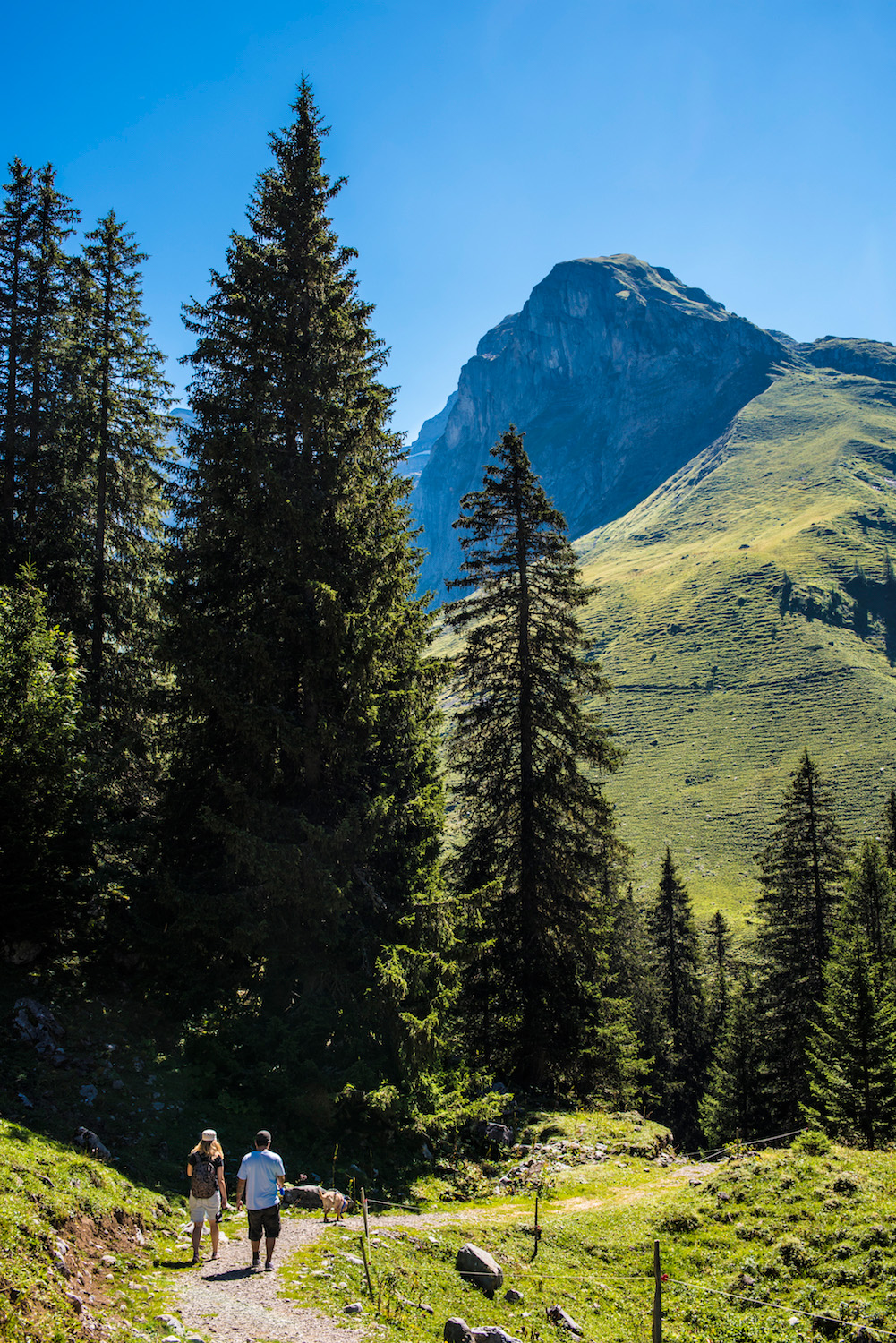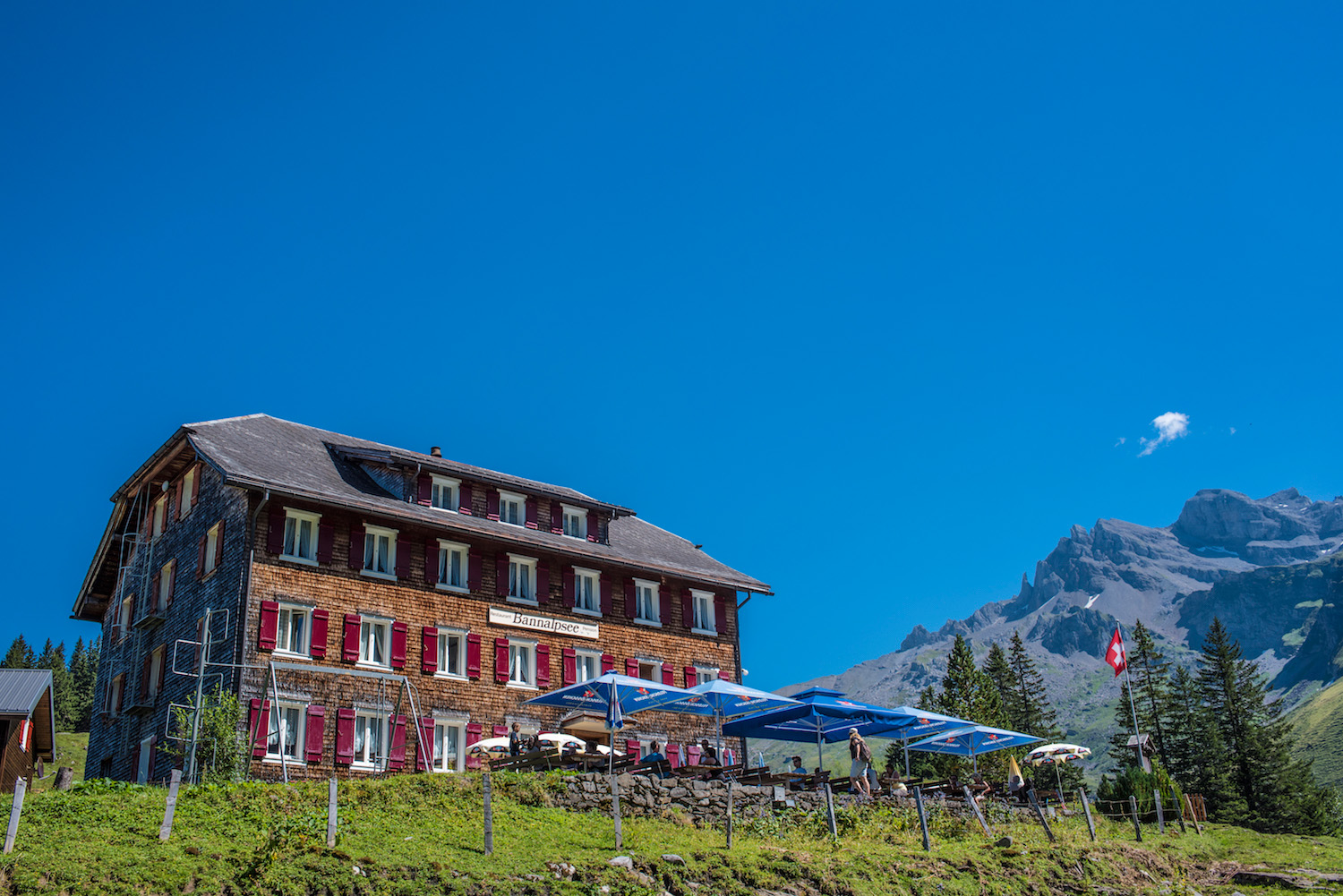 Bianca's family loves spending time in Engelberg and Melchseefrutt, which are located near the city of Luzern, but incredible Alpine destinations are literally a dime a dozen in Switzerland. Another popular mountain getaway within easy day-trip distance of Zurich is Interlaken, while Zermatt (a town popular for its views of the Matterhorn) is better seen if you have a night to spend there.
Share:

When the owners of my guest house in Mostar, Bosnia picked me up, they seemed genuinely endeared by my interest in their country—and adamant that theirs wouldn't be the only Bosnian city I visited. "You must go to Sarajevo," they insisted. "It's incredible, but in a very different way than Mostar." At the time, I smiled and nodded, not wanting to explain to them that my two weeks in the Balkans were packed as it was. The more research I did on Sarajevo, however, the more visiting the city seemed like a good idea.
1. Sarajevo is kind of a hot mess—the best kind
An amalgam of buildings old and new, huge and tiny, gorgeous and hideous, Sarajevo kind of doesn't make sense, from a visual perspective, a fact that mirrors its cultural schizophrenia. It's the sort of over-the-top eclecticism that Berlin markets itself as having, but has almost completely lost 25 years after the wall fell. Sarajevo, to be sure, bears few scars of war—a sense of triumph rises from the city like its dozens of minarets.
2. It's a living museum
In fact, it's just a few minutes' walk from the minaret of the magnificent King Fayd Mosque that you find the Latin Bridge, which Archduke Franz Ferdinand has just crossed when he took the bullet that started World War I. About 15 minutes by foot north and west of this and you're at the Eternal Flame of Bosnia, which burns to signify the perseverance of the Bosnian people. Sarajevo's got actual museums, too, the most relevant among them the Srebrenica-centered Galerija 11/07/95, but the entire city is a museum if you get right down to it.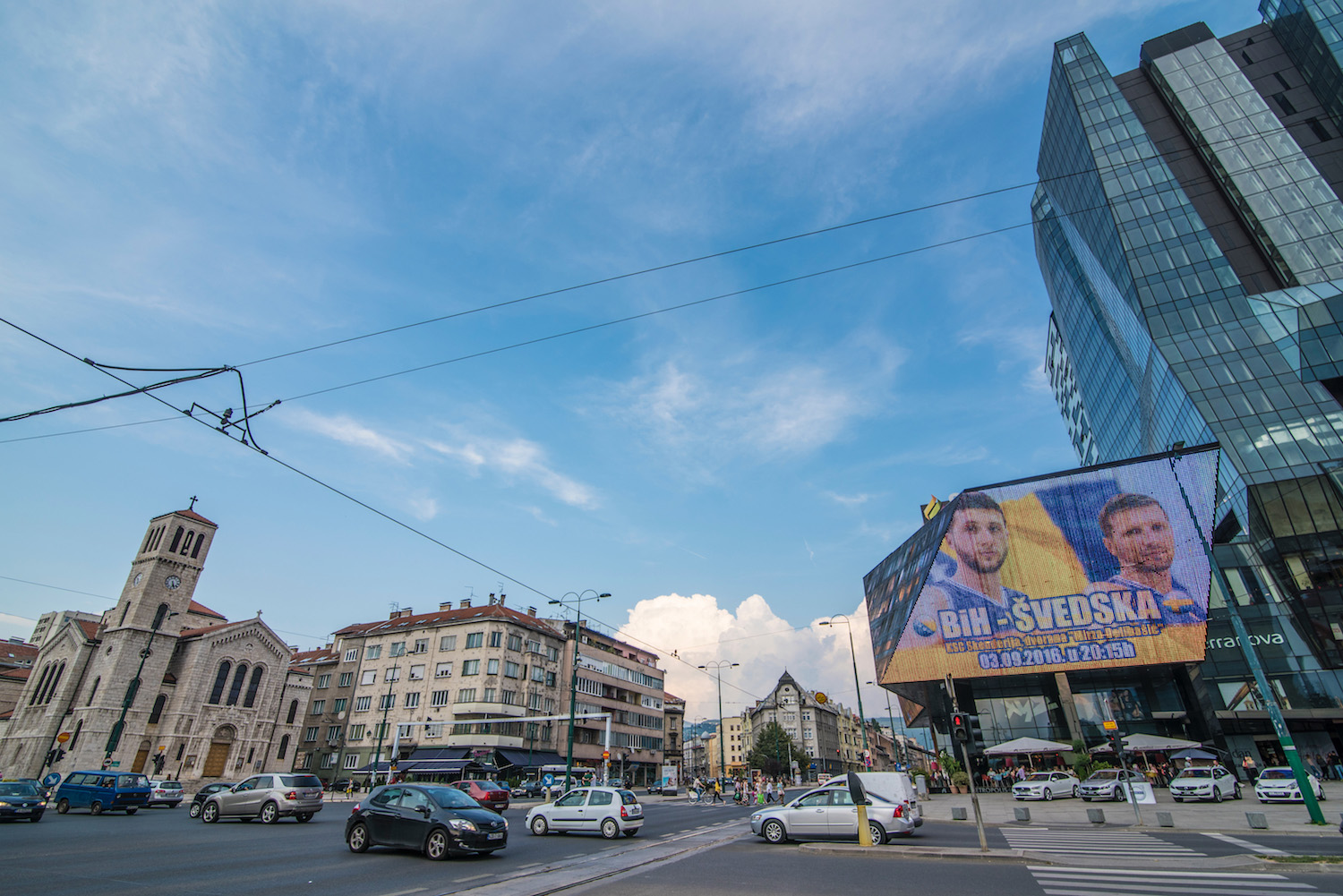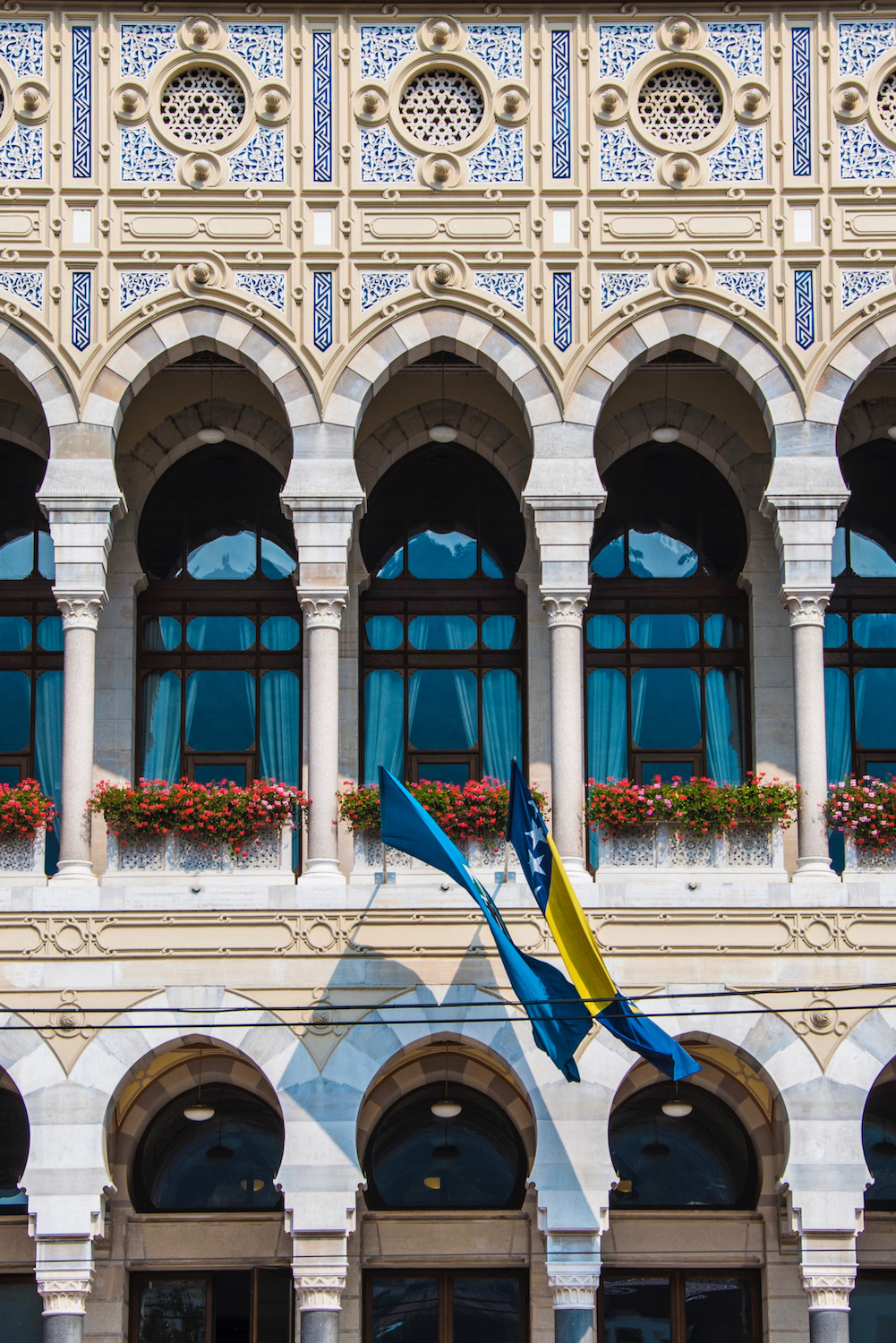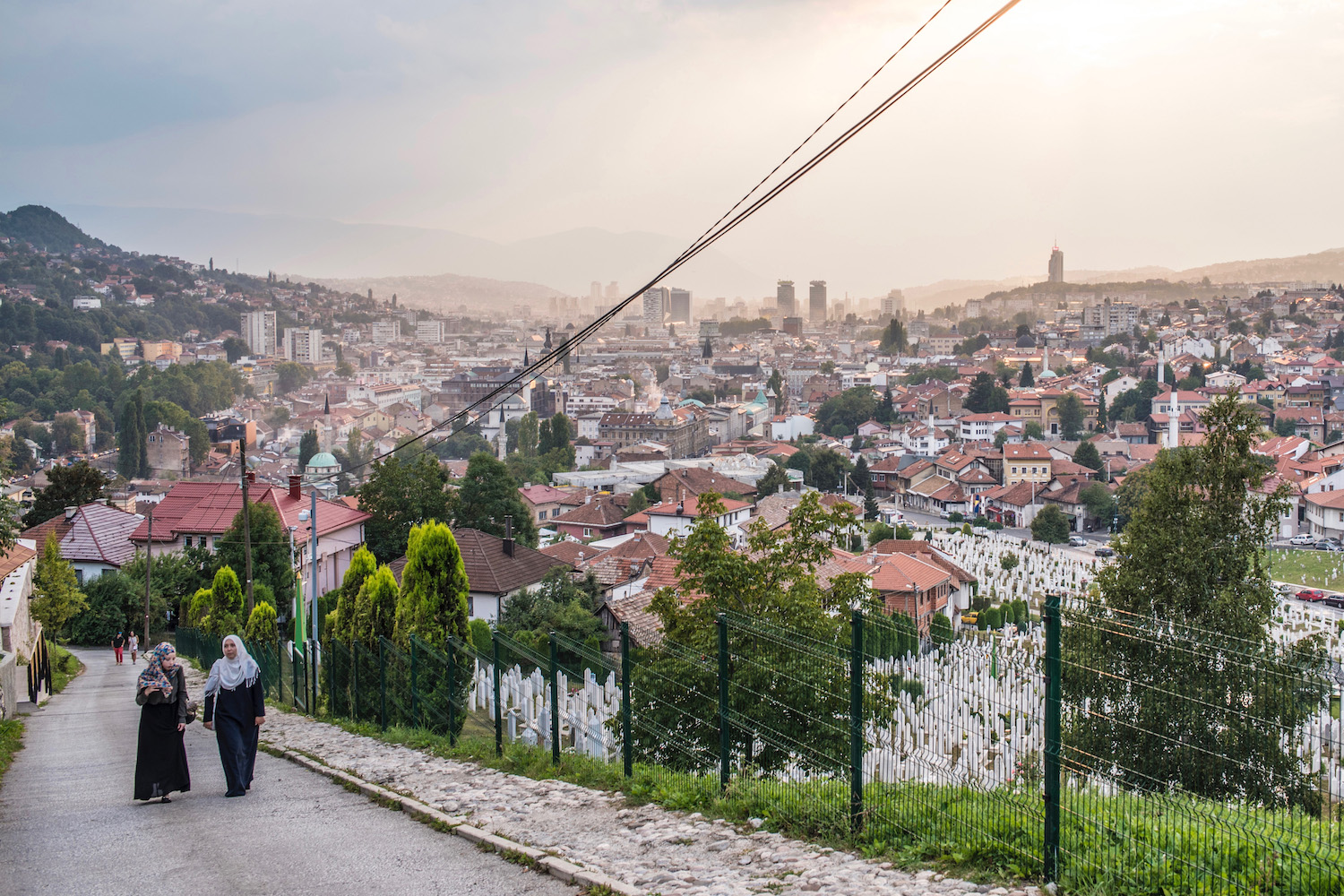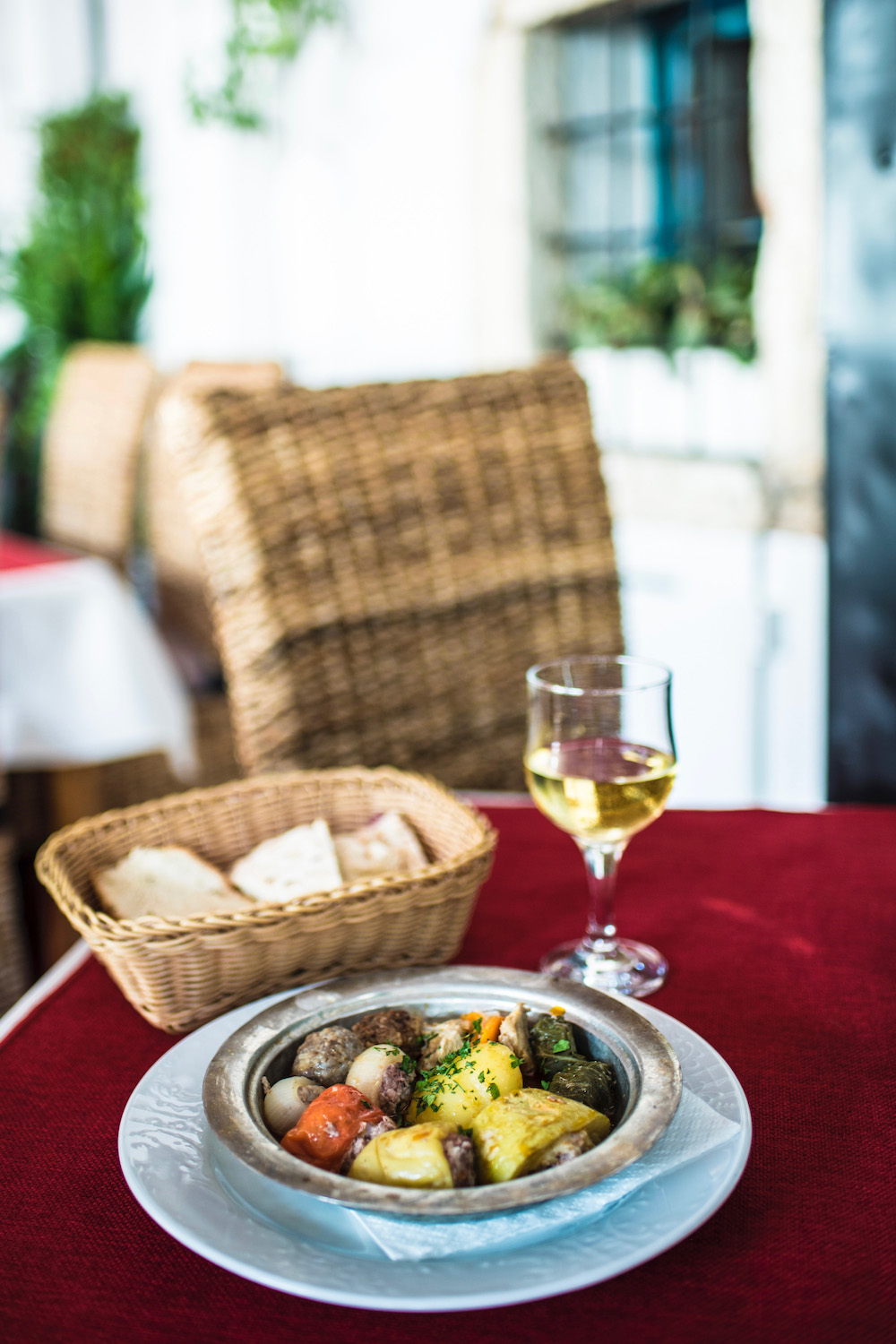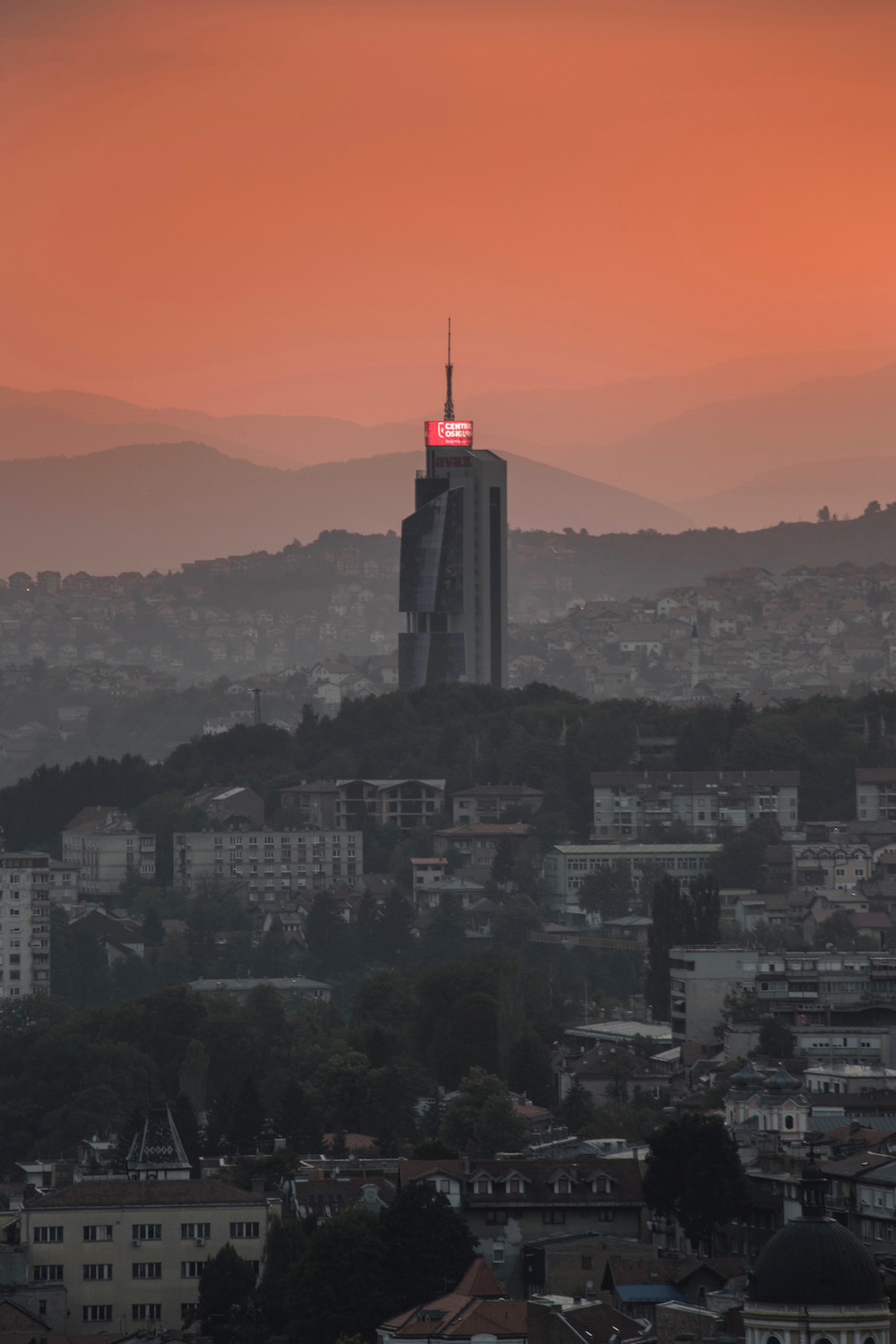 3. It's easy
I stayed in a four-star hotel in Sarajevo's old city and yet only paid 120 KM (about $70) per night, at a walk-up rate. Sarajevo's Old Town is easily explored by foot, whether you traipse along the banks of the Miljacka River, scale the Yellow Fortress for a sunset panorama or even walk to the city's bus or train station.
4. You can't go hungry here
The only thing Sarajevo old town has more of than heritage buildings is food stalls, whether they're serving up Bosnian Cevapi, Turkish döners, pizza on par with what you'll find in Italy (or, at least, Croatia) and even Sarajevo-style cuisine such as the eclectic Sarajevski Sahan sampler on offer at Pod Lipom, whose food I'm sad to say is much better than its service.
5. It's only two hours from Mostar
In spite of how slow buses in Bosnia travel, it will take you no longer than two hours to reach Sarajevo from Mostar, so what do you have to lose? Even if you hate it—and you won't, trust me—you'll be out nothing more than a few Bosnian marks and a little of your time.