About Robert Schrader
Robert Schrader is a travel writer and photographer who's been roaming the world independently since 2005, writing for publications such as "CNNGo" and "Shanghaiist" along the way. His blog, Leave Your Daily Hell, provides a mix of travel advice, destination guides and personal essays covering the more esoteric aspects of life as a traveler.
Latest Posts by Robert Schrader
Share:

If you've ever been to Austin, you know the city for its laid-back vibe, which is why the idea of finding the best breakfasts in the capital of Texas might seem strange – who gets up that early, anyway? Austin restaurant owners know their city, too, which is why many of these Austin breakfast spots serve the most important meal of the day all day.
Whether you're looking for classic Texas breakfasts like migas or breakfast tacos, or more diverse fare from around the world, here are a few places you're guaranteed to get a great start in Austin.
Bouldin Creek Coffeehouse
One of the original mainstays of South Austin, Bouldin Creek Coffeehouse serves up its vegetarian breakfasts all day long – your hangover is no longer an excuse for missing the day's first meal. Enjoy Bouldin originals like the Potato Leek Omelet or a zucchini-filled take on local classic migas (eggs fried with sala, chese and tortilla strips), or choose tofu instead of eggs on any menu item for a delicious, cruelty-free spin on your favorite morning dish. Bouldin Creek also serves up some of the best iced toddy coffee in town – and refills are free here when you dine in, something that almost never happens in Austin anymore.
Blue Dahlia Bistro
The centerpiece of Austin's budding East 11th Street District is Blue Dahlia Bistro, a French-inflected café with Texan tendencies. Choose from a selection of frittatas made with local ingredients like jalapeño-spiced sausage, stay healthy with sensible options like Greek yogurt fresh local berries or organic oatmeal, or go European and enjoy a latte or cappuccino with a delicious Belgian waffle. No matter what you eat for breakfast, take advantage of the on-site boulangérie and bring a huge French baguette – or five – home with you.
24 Diner
Austin's home to more than half a dozen locally bred diners – choosing just one is about as difficult as deciding on just one night to enjoy the city's famous live music– but as Austin evolves from slacker-filled college town into perhaps the most quintessentially 21st-century city in America, sleek and modern 24 Diner seems like the obvious choice. Tip: Go on a day when you're not counting calories and enjoy the supremely filling 24 Hash, which pairs house-cut potatoes with onions, Jalapenos, two runny eggs, cheddar cheese, bacon and sausage. If you're really not counting calories, wash it down with a hand-dipped Roasted Banana and Brown Sugar milkshake.
Pueblo Viejo
It wouldn't be a "Best Breakfasts in Austin" list without breakfast tacos, so with that we conclude our round-up: Meet Pueblo Viejo. Don't be fooled by its unassuming location (a trailer just east of IH-35 on 6th Street) or the laid-back demeanor of its staff – this is where you'll find what is likely the best breakfast taco in Austin. Apologize to your arteries, then order the Taco Don Chago, which combines the protein cardiologists love to hate (bacon!) with avocado, refried beans and salty Mexican cheese.
Photo credit: serverseven.
Share: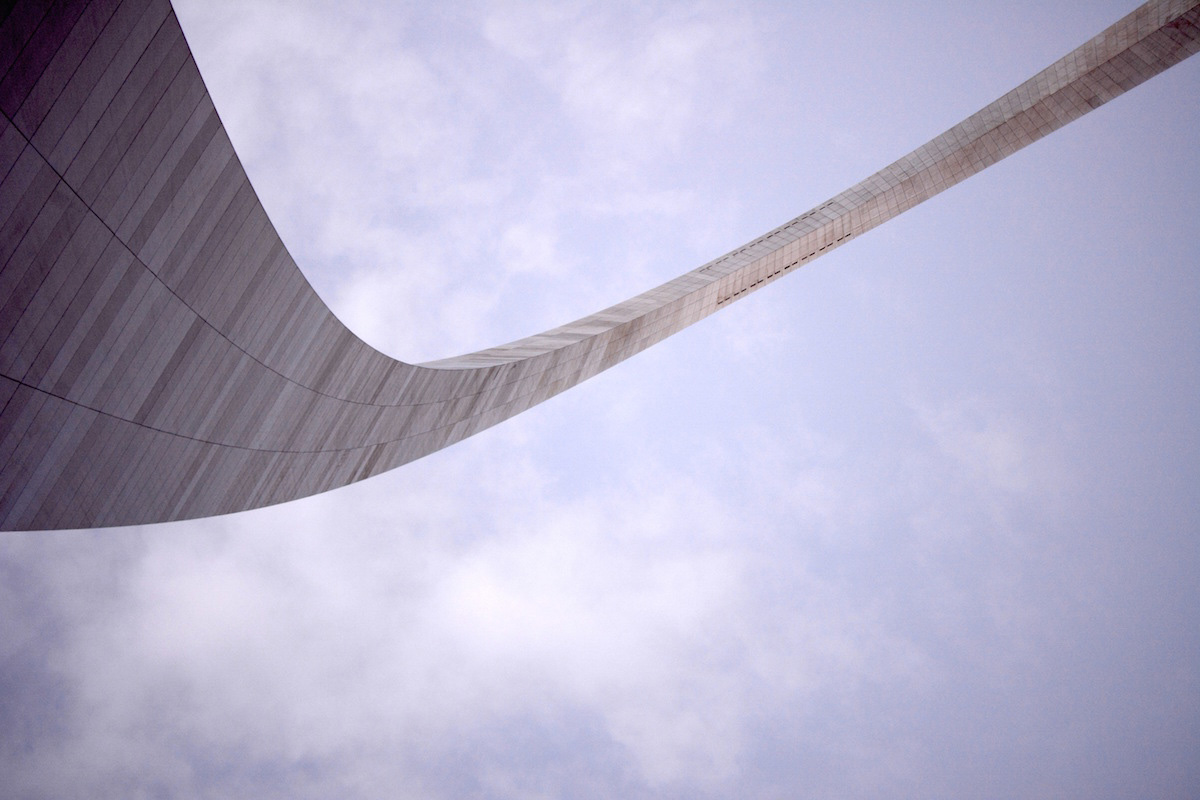 Thanks to its location right in the middle of America. St. Louis often gets lost amid the shuffle of great American cities. Even if you except that St. Louis was one of the most important cities in the world as recently as 100 years ago (hello World's Fair), it's still unfair that such a well-rounded city gets ignored like it does.
To be sure, more than 200 years have passed since the city's founding, so the idea that you can sample amazing things to do in St. Louis in a short time might seem too good to be true. If you've got 24 hours and a sense of adventure, however, you can get a cross-section of this great Midwestern city.
Morning at the Gateway Arch
After having breakfast, head to downtown St. Louis, where you'll find St. Louis' – and indeed, one of America's – most important monument: The Gateway Arch. Built in 1965 to commemorate 100 years of American Westward expansion, the Arch is at once retro and timeless, which is also a word you could use to describe the incredible panoramic view from the top. Fair warning: It sways!
Lunch on the Loop
Next, head west down I-64 to Skinker Blvd, which you'll recognize by the giant Amoco sign that towers above the highway exit. Head north for a few minutes until you reach Delmar Blvd, home of the iconic University City Loop, named for the streetcar depot that used to exist here. Today, the Loop is one of St. Louis' foremost dining districts, so enjoy lunch here, whether you enjoy burgers at Blueberry Hill, deep-dish pizza at Pi or artisan tacos at Mission Taco Joint.
An Afternoon in Forest Park
St. Louis' former fame led it to being the site of the 1904 Summer Olympics and also, that year's World's Fair. Although much of the related construction has been demolished, the massive Forest Park is one remnant of the grandeur that used to define this city. Enjoy a leisurely walk under weeping willow trees or rent a paddle boat and take it out onto one of the park's lakes. If the weather's bad or you're feeling antsy, head to the nearby St. Louis Science Center to stimulate your brain.
Dinner on South Grand
South Grand Boulevard is famous for many things, from sprawling Tower Grove Park to St. Louis' annual gay pride parade. Another of South Grand's best features is its restaurants, whether you enjoy Thai at The King & I, Vietnamese at Lemongrass or Middle Eastern at Café Natasha. In summer, follow up your delicious dinner with frozen custard at St. Louis favorite Ted Drewes, or in winter, warm up with a latte or cappuccino at MoKaBe's.
Evening Cocktails in the Grove
St. Louis is the picture of urban revitalization, and in no other part of the city is this more true than The Grove, the stretch of Manchester Avenue between Kingshighway and Vandeventer Boulevards. Indeed, the Grove is an apt place to end your amazing day in St. Louis all on its own, with a wide array of bars include the hip Midnight Cowboy (which also doubles as a Mexican restaurant), sophisticated SoHo Lounge, and eco-friendly watering hole the HandleBar.
Share:

When I tell people I'm about to leave for East Africa, they usually ask me two questions.
"Aren't you afraid of Ebola?" they whisper seriously, unaware of the fact that I will be thousands of miles further away from Ebola in Tanzania or Rwanda than I am now in Austin – the first case of Ebola in the U.S., you might remember, was just up IH-35 in Dallas.
After a few seconds, they've recovered from the shame of their ignorance, and the questioning continues. "Well, have you ever been to Africa before?" This one is more relevant.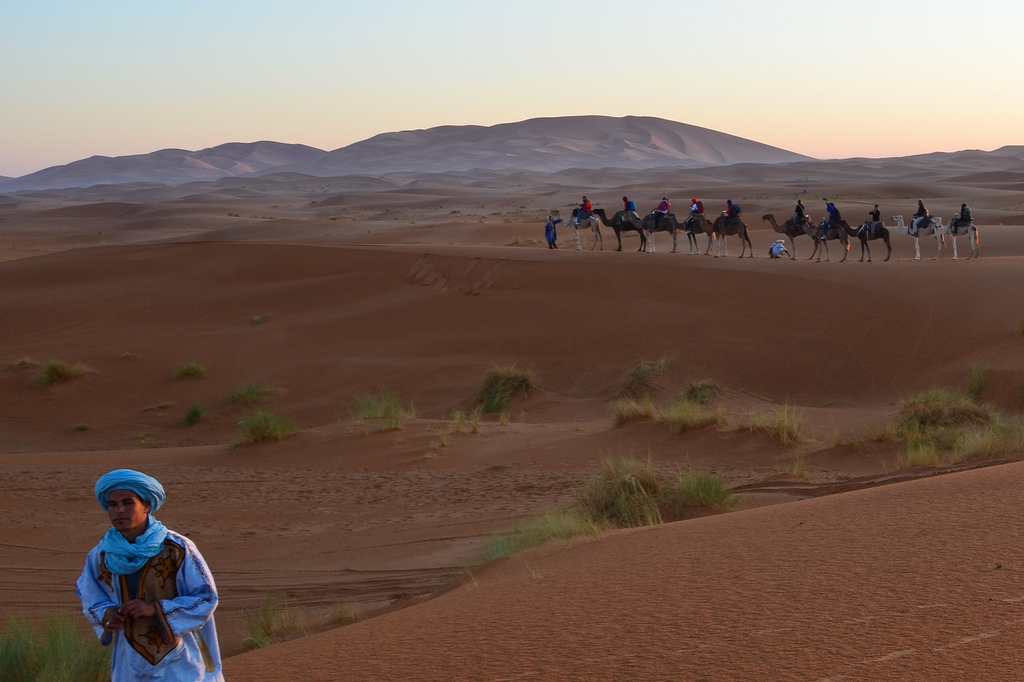 And also more difficult to answer. You see, I have been on the African continent, twice: In 2011, to Egypt and Morocco; and in 2013, to South Africa and Lesotho. With the exception of an excursion into the Sahara desert, there was nothing quintessentially African about my first trip.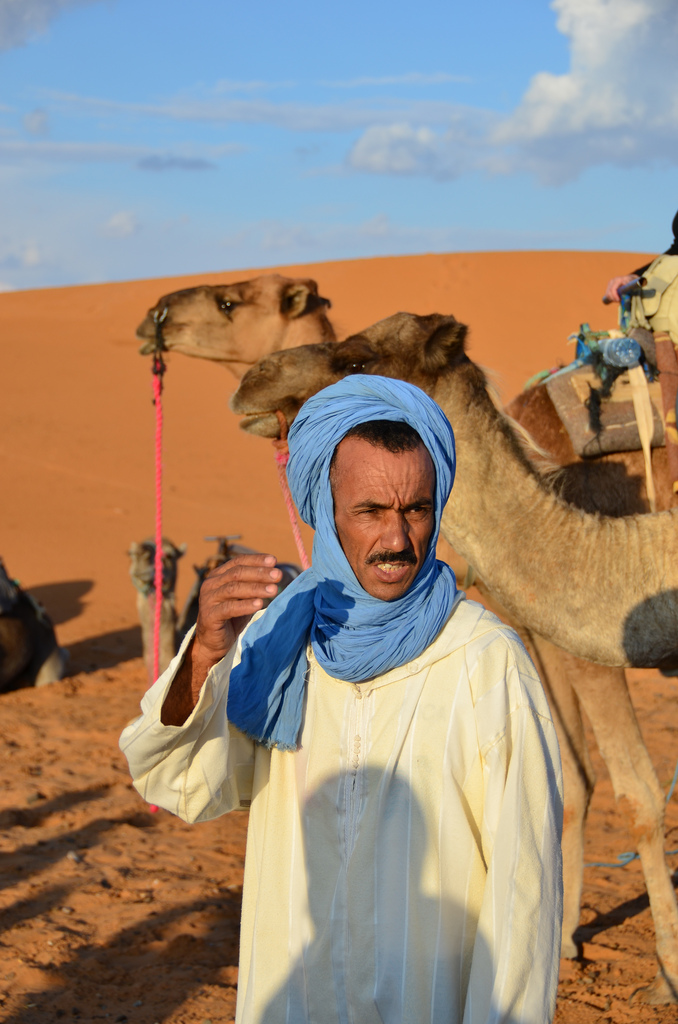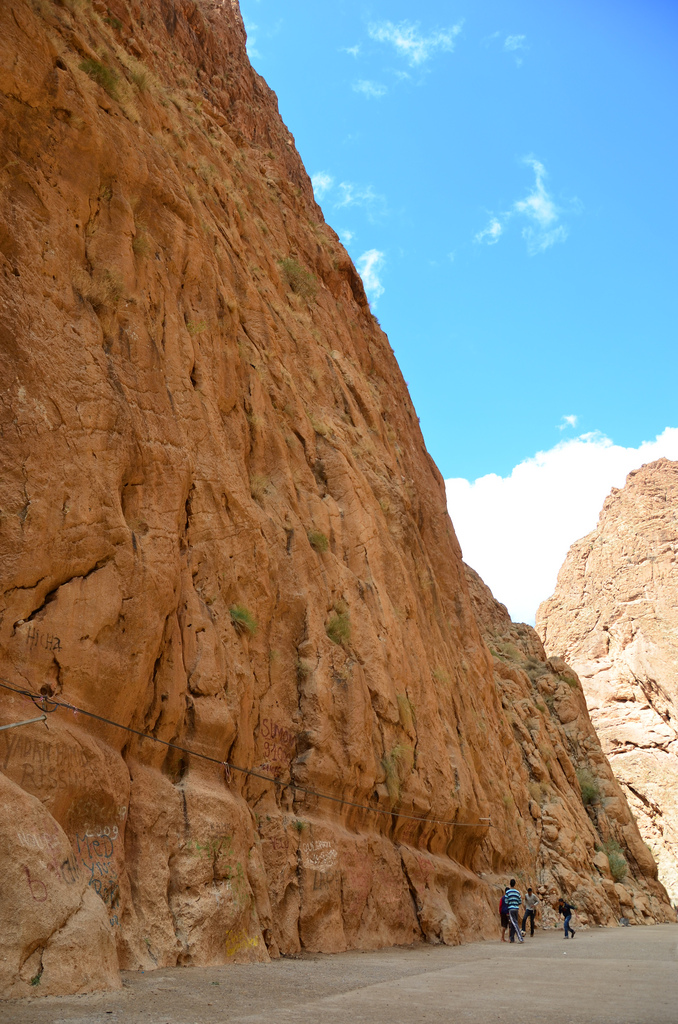 Likewise, while I did see the Big Five during my return trip, and spend a good amount of time into South Africa's largely indigenous Transkei region, South Africa is ultimately something all its own, and with few exceptions has little in common with the notion of Africa I had in mind prior to visiting.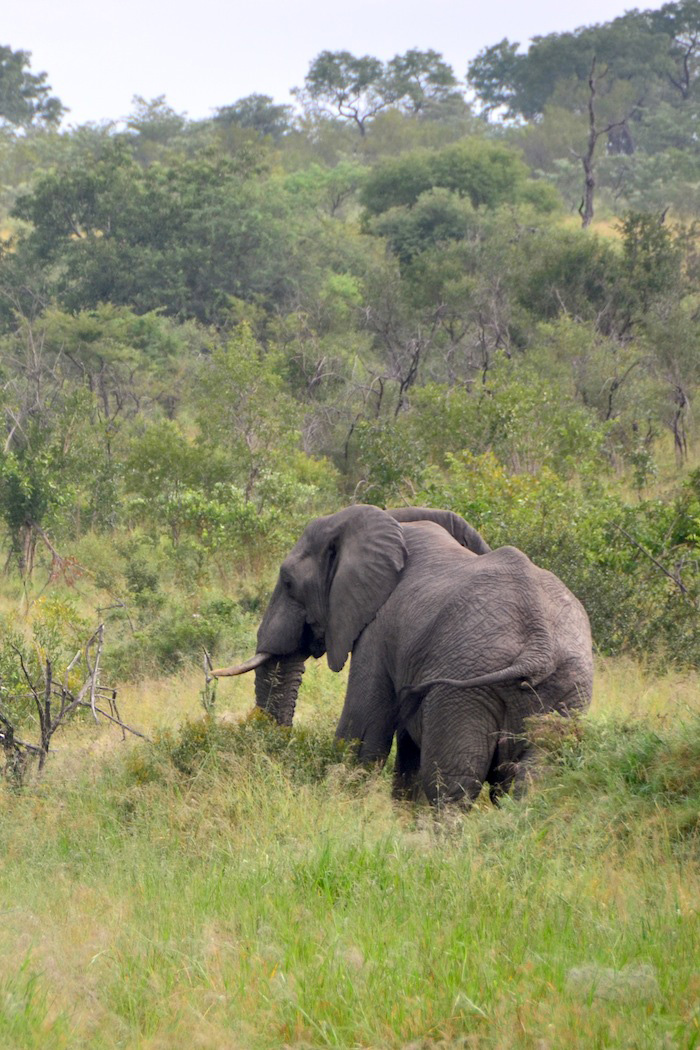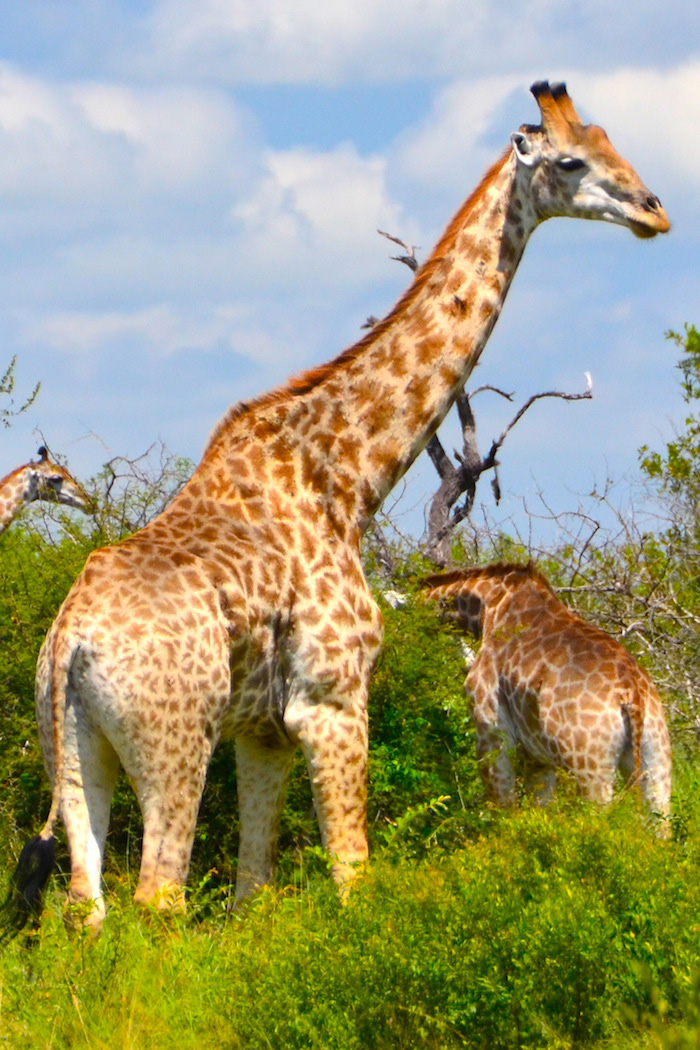 I have a feeling this trip will be different.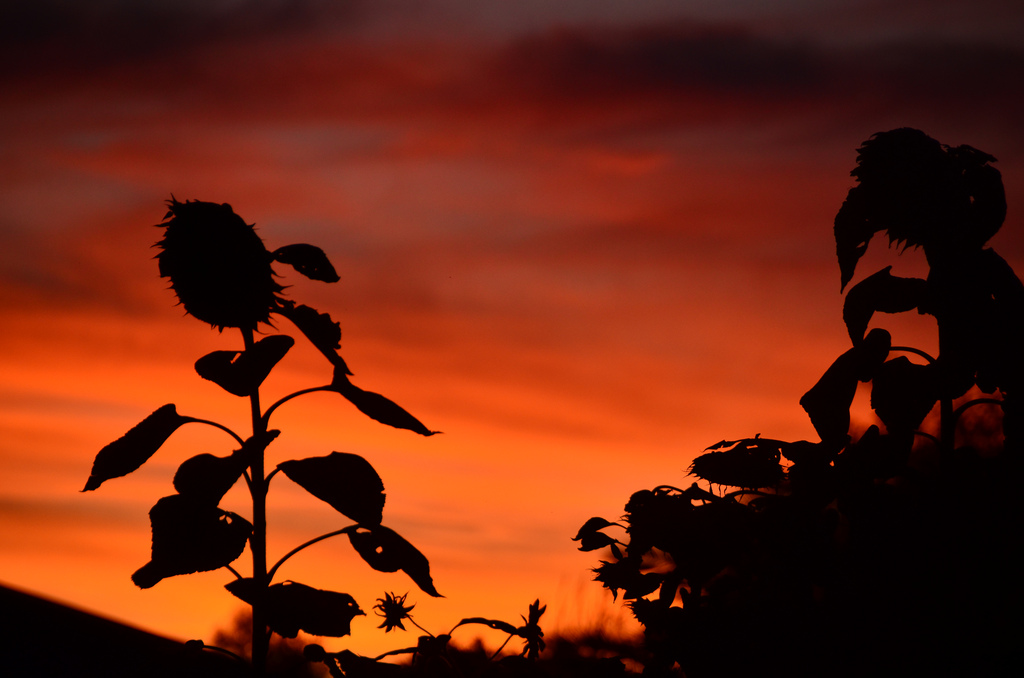 As always, I'll be sharing pictures and thoughts from my adventure – Internet permitting, naturally – both here and via social media. I hope you'll follow along!
Share:

As a longtime lover (and former resident!) of Bangkok, whose Thai name Krungthep Mahanakon translates to "City of Angels," it moves me that a place so near and dear to me has won the hearts of so many. On the other hand, I'm puzzled more each time Thailand's capital takes the crown: Nearly every casual traveler I meet dislikes Bangkok or, at least, understands it poorly.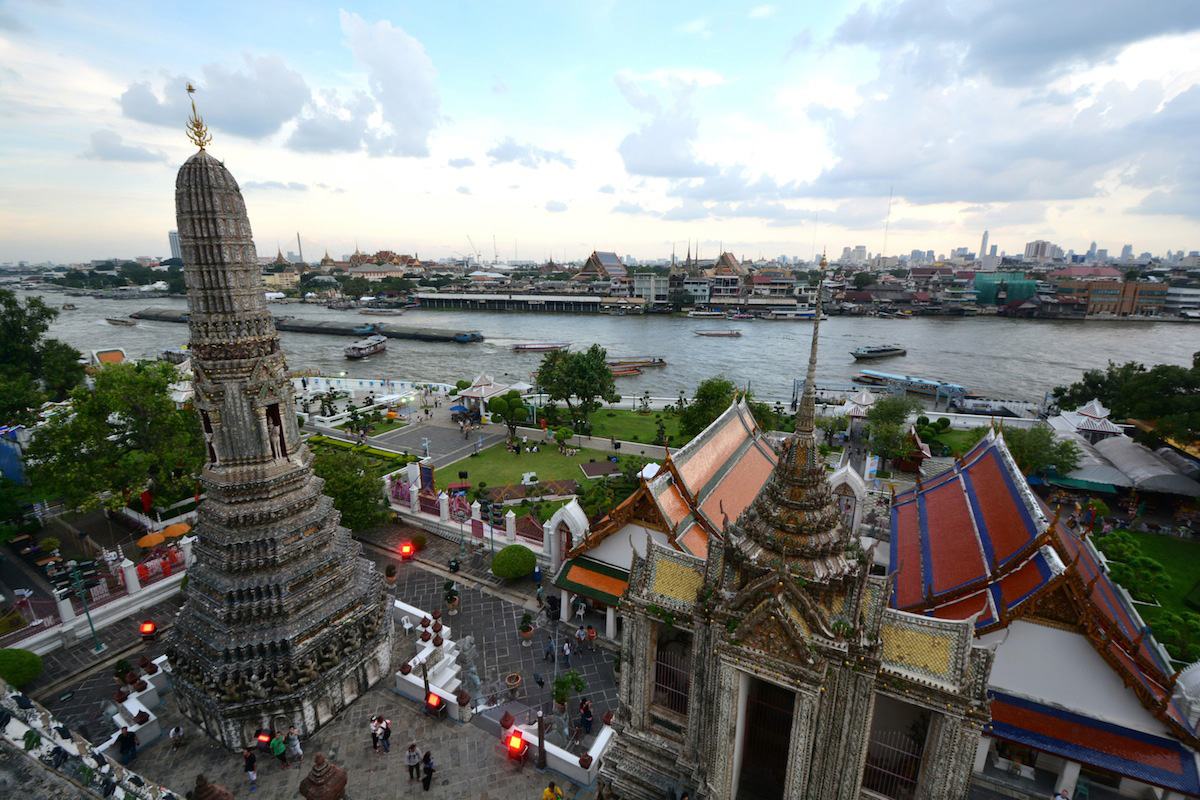 My goal in making today's post is to resolve this discrepancy. Whether you're headed to Bangkok for the first time or the fiftieth, the itinerary I'm about to present to you is a foolproof way to get to know (and, hopefully, love) Thailand's City of Angels in just a few days.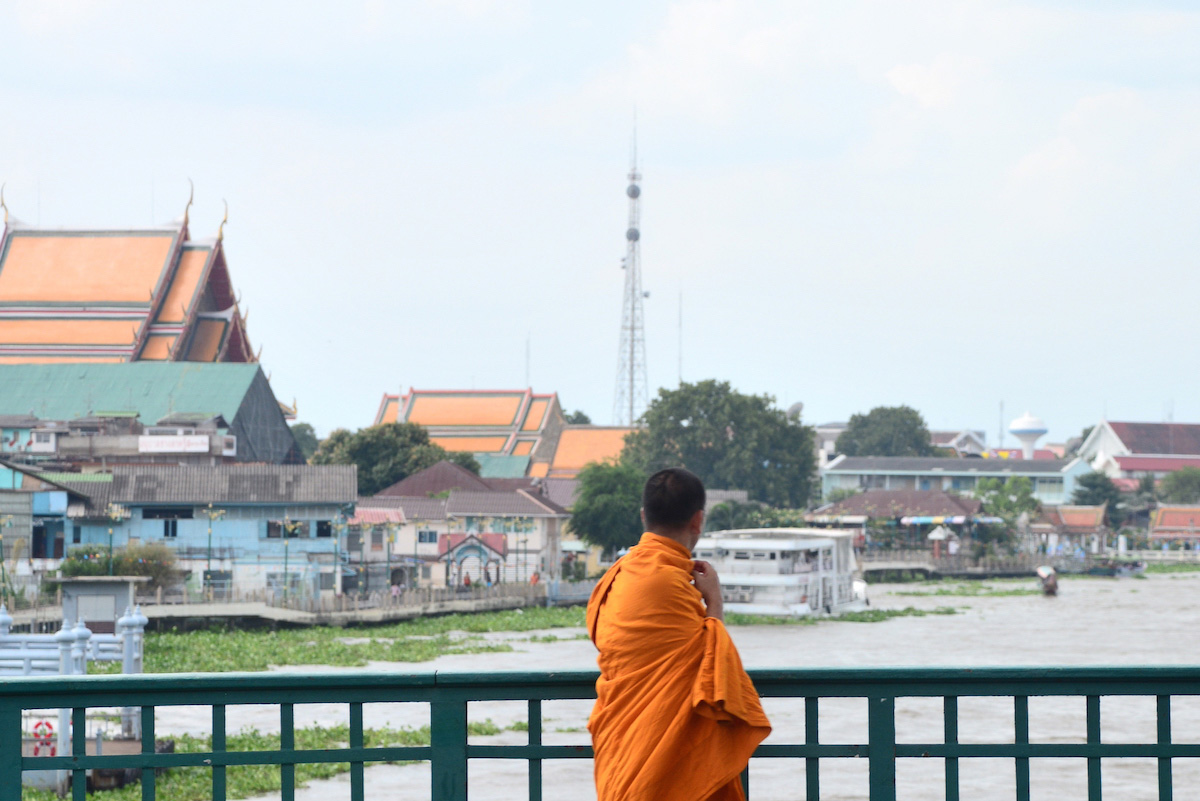 Where to Stay in Bangkok
Although I love walking the streets of old Bangkok (as I'll describe in just a minute), I recommend staying somewhere in the modern city center: Along Silom, Sukhumvit or Sathorn roads, or at least near public transport such as the BTS SkyTrain or Bangkok MRT.
Bangkok is also full of luxury hotels, from city properties like Four Season Bangkok and Grand Hyatt Erawan, to the scenic Anantara Riverside Resort & Spa, located on the banks of the Chao Phraya River.
Day One: Explore Bangkok's Past
Historians disagree on the subject of precisely when the story of Bangkok begins, but there's no question about where: Start your three days in Bangkok by traipsing through the Bangkok historical districts of Thonburi and Rattanakosin. Take the BTS SkyTrain to Saphan Taksin station, then board a Chao Phraya Express boat to Memorial Bridge, which you'll cross into Thonburi, established as Thailand's capital in the 18th century.
Thonburi is a decidedly local (and relatively quiet) part of Bangkok, which makes it a great way to get acquainted with the city. After starting at the stark white Wat Prayoon, continue walking north along the river to sites like the Portuguese-Catholic Santa Cruz Church, an unnamed Chinese Shrine, ending up at Wat Kalayanamitr. Once you finish saying "Sawasdee" to the massive Buddha at Wat Kalayanamitr, walk to the dock out front and wait for the boat to take you across the river into Rattanakosin.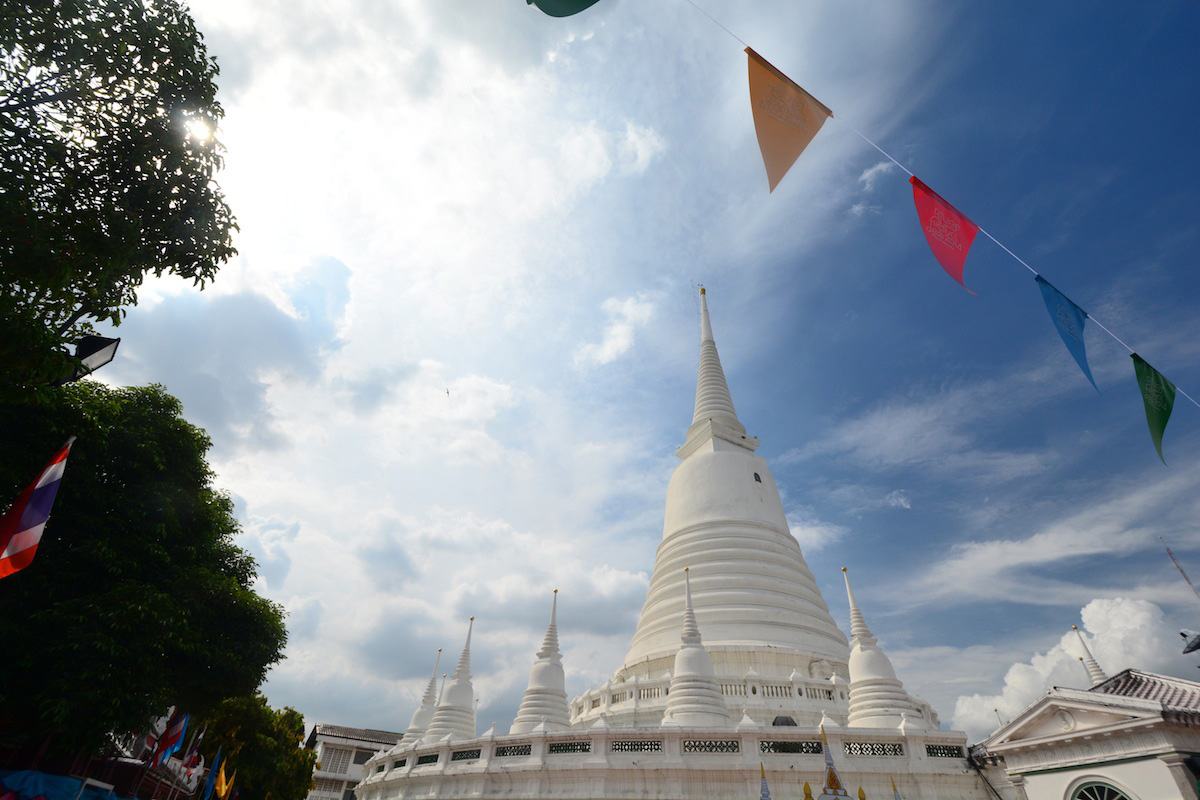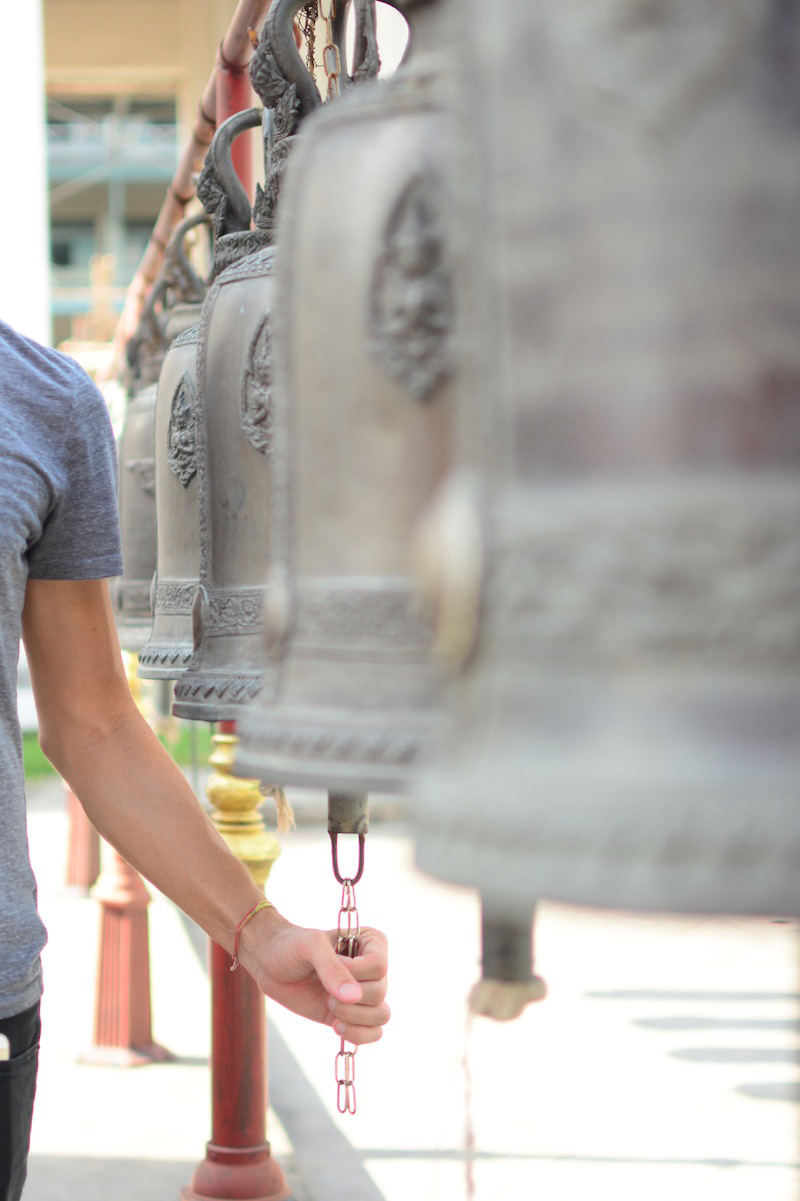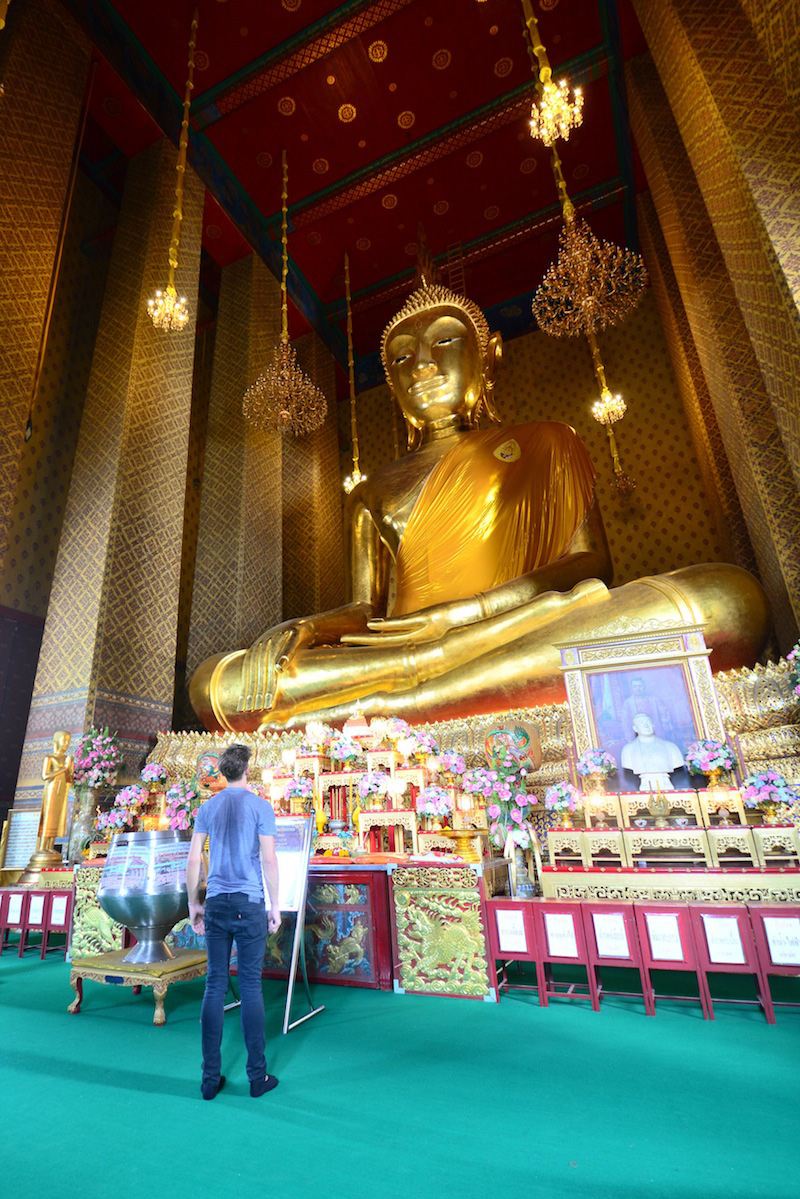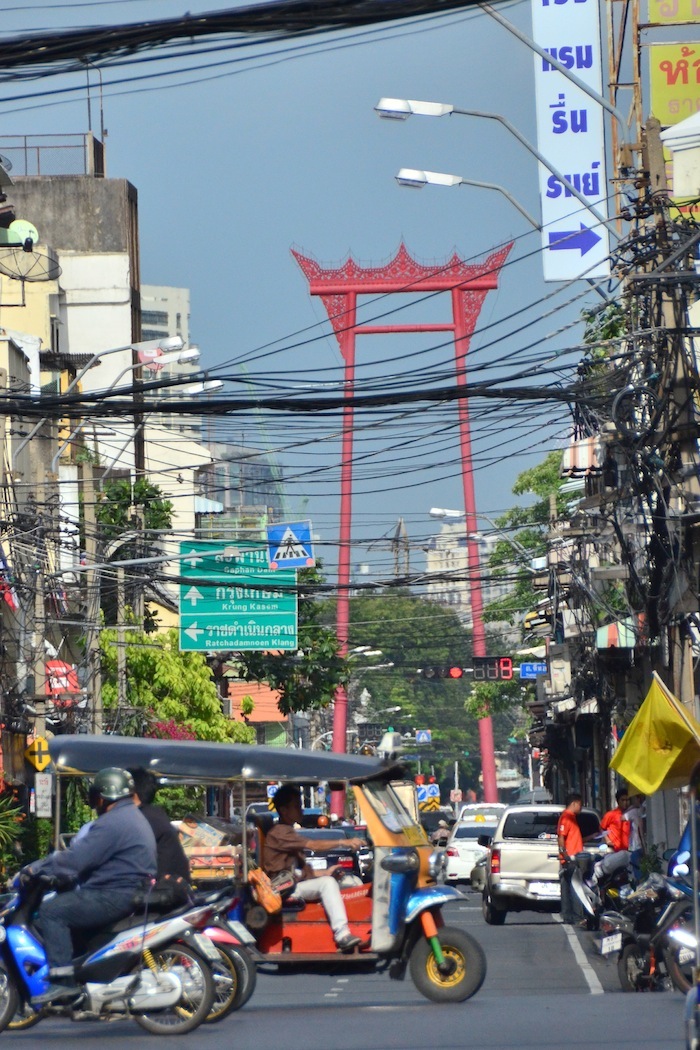 Your boat lets you off at Pak Khlong Talat, which just so happens to be the site of Bangkok's 24-Hour Flower Market. (Tip: If you happen to take advantage of this market at night, make sure and visit nearby Yaowarat Road, Bangkok's de-facto Chinatown.) After getting your flower fix, walk north along the main road, stopping first at Wat Pho, the temple of the reclining Buddha. Head north to Wat Suthat and the Giant Swing, then head back to the pier in front of Wat Pho to cross back over to Thonburi.
Here – and specifically at Wat Arun, or "Temple of the Dawn" – is where the sun sets on your first day in Bangkok, quite literally. Make sure to scale one of Wat Arun's massive (but steep!) stupas, not only to marvel at the detail of its architecture, but for a view of both ancient and modern Bangkok (which you'll explore tomorrow). As the colors in the sky change, you'll also be able to see ancient Bangkok's most famous landmark, the Grand Palace, which in my opinion is better enjoyed from afar. Take the Chao Phraya Express boat back to Saphan Taksin and connect to the SkyTrain or, if you're feeling hungry, continue walking northward through Thonburi (or even hire a taxi/tuk-tuk) to the riverfront Supatra River House.
Day Two: Meet Modern Bangkok
Nowhere is the size and scale of modern Bangkok more evident than Lumphini Park (BTS Sala Daeng/MRT Silom), a massive green space whose contrast with the sprawling skyline behind it dwarfs just about every other city on the planet. Lumphini Park, as I detail in the Bangkok guide I wrote for CreateTrips, is not only a great place for spotting the monitor lizards native to Bangkok, but is also a great place to relax before exploring hectic modern Bangkok.
It's also a great place to orient yourself, being that Lumphini Park is sandwiched between modern Bangkok's four main areas: Silom, Sukhumvit, Sathorn and Siam, the former two being entertainment districts that don't really come alive until light, the third an exciting (if, for tourists, superfluous) business district and the latter home to major Bangkok shopping establishments, from commercial malls like Siam Paragon and CentralWorld (BTS Siam), to fake shoppers' paradise MBK Center at BTS National Stadium. Speaking of shopping, if you happen to be in Bangkok on the weekend, take the BTS SkyTrain to its northern terminus at Mo Chit to explore Chatuchak Weekend Market, the largest weekend market in the world.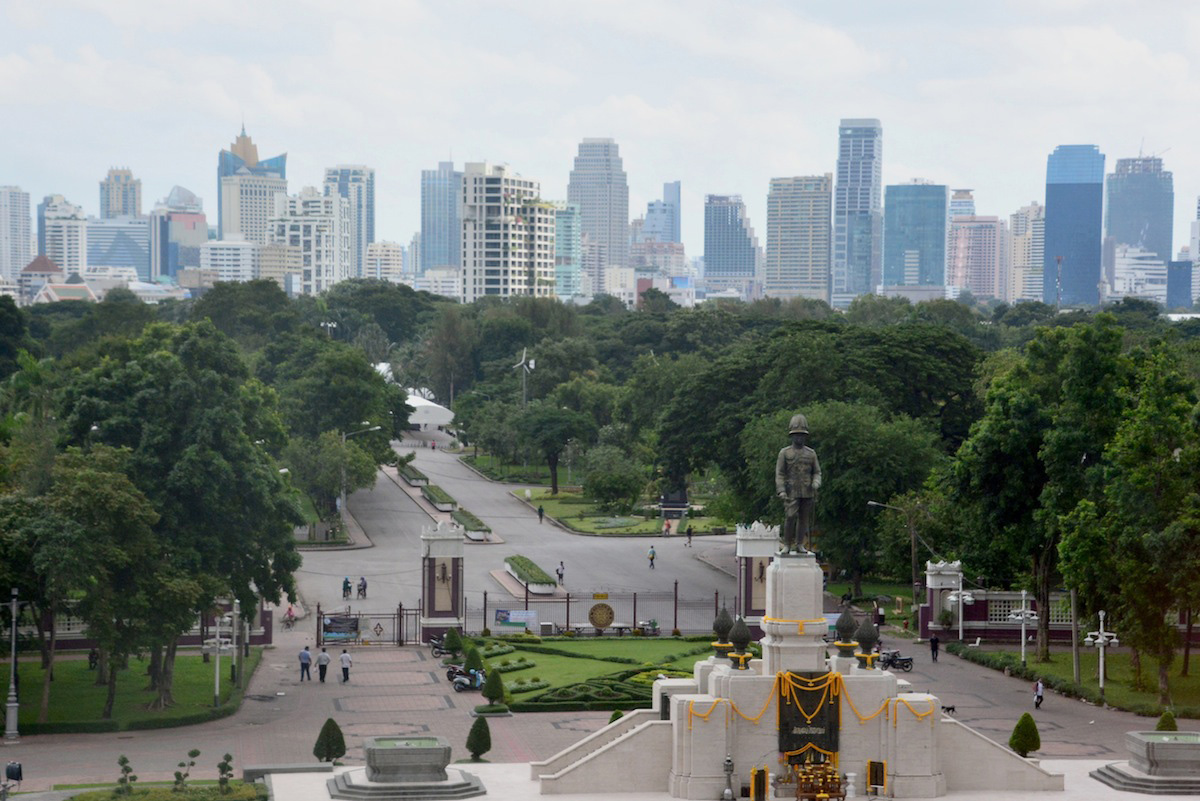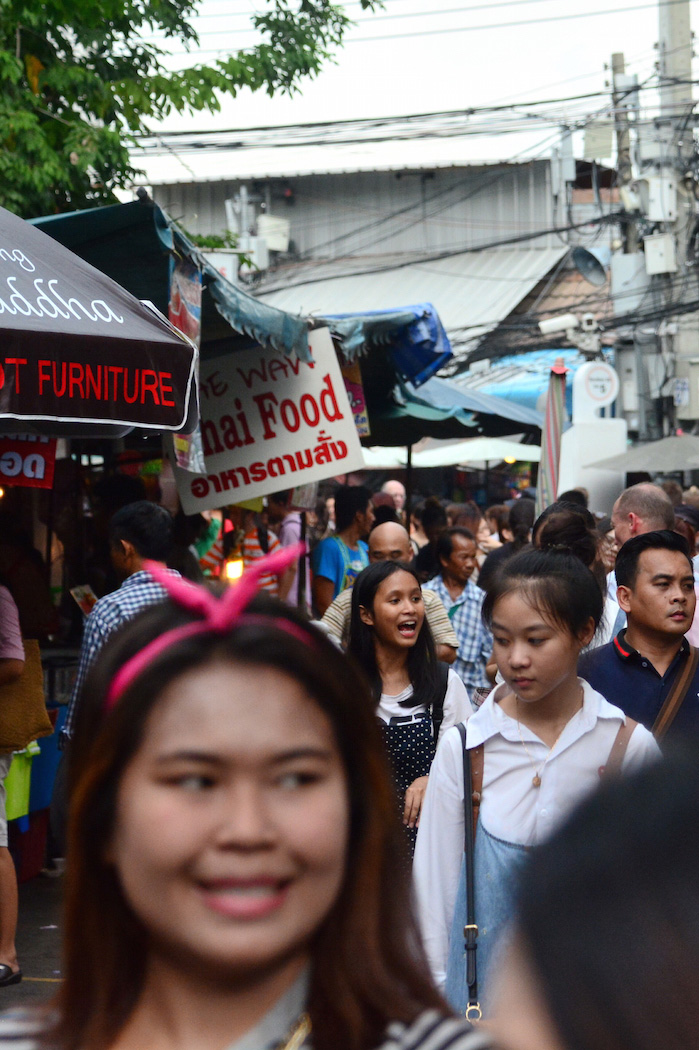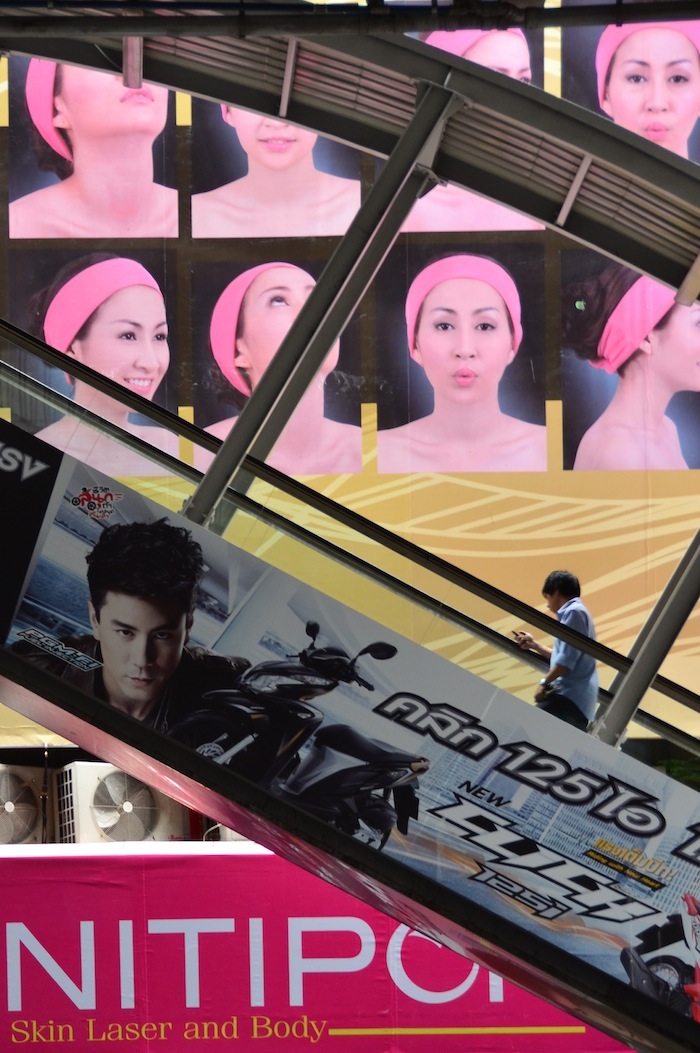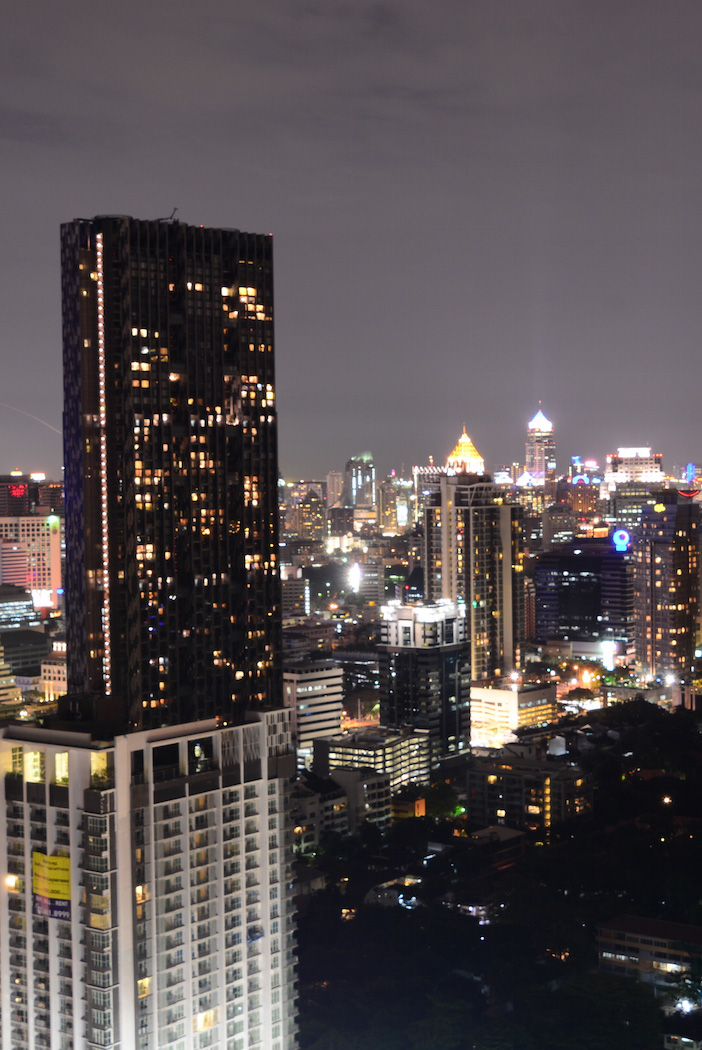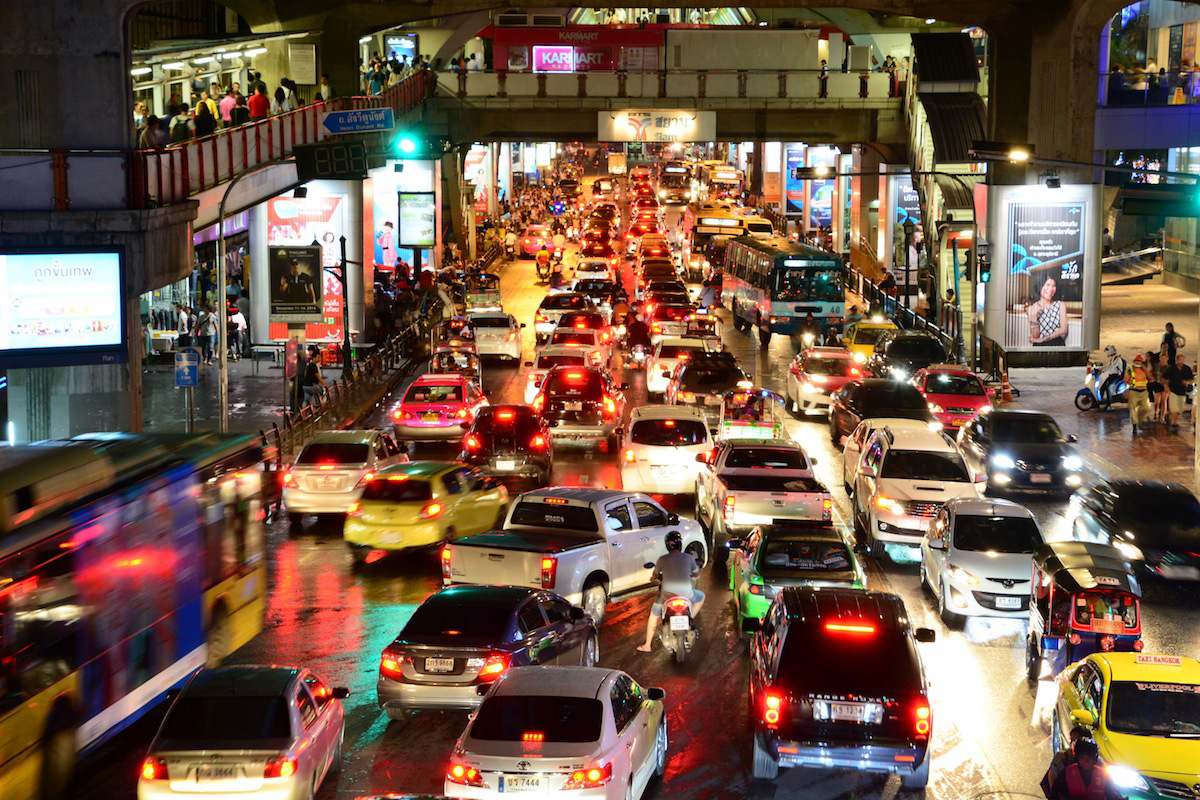 This is not to say there aren't relics of old Bangkok in its modern center. The Jim Thompson House, for example, is a traditional Thai home that pays homage to the American man who revitalized the Thai silk industry, and is located just steps from MBK Center. Likewise, the Ratchaprasong Intersection is located at the corner of busy Ratchadamri and Rama I roads (BTS Chit Lom), but is home to a Hindu shrine, among other spiritual relics. Naturally, many temples and other spiritual sites can be found amid the skyscrapers of Bangkok's futuristic city center.
Speaking of skyscrapers, rooftop bars such as Zoom (on top of Anantara Sathorn Hotel, BTS Chong Nonsi) and Red Sky Lounge (on top of CentralWorld, BTS Chit Lom) allow you to enjoy snacks and cocktails while looking out onto the incredible Bangkok skyline. Or, if you're craving nighttime delights closer to ground level, you could head to Patpong Night Market along Silom Road, Soi Cowboy along Sukhumvit Road (BTS Asok) or the aforementioned Khao San Road backpackers district. For gay nightlife, head to Silom Soi 4, with "soi" being a word for a small street in Thai. Alternatively, head to BTS Saphan Taksin and instead of boarding a Chao Phraya Express boat, take the one marked "Asiatique" to head to Bangkok's waterfront entertainment complex of the same name.
Day Three: Get Out of Town
For your third day in Bangkok, I recommend getting out of Bangkok. If it's temples and cultures you're craving, head north of Bangkok to Ayutthaya, which was the capital of Thailand prior to the establishment of Bangkok. Once you get there (the easiest way to do this is via train from Hualamphong Railway Station, MRT: Hualamphong), you will need to hire a taxi or tuk-tuk driver for a day to explore the ruins – they're just too large to see on foot.
Alternatively, head back to BTS Saphan Taksin and board the Chao Phraya Express boat to Thonburi Railway Station, which will take you west to Kanchanaburi, a rural province home to the historical Bridge Over the River Kwai, a massive hilltop Buddha known as Wat Tham Sua and one of Thailand's controversial Tiger Temples.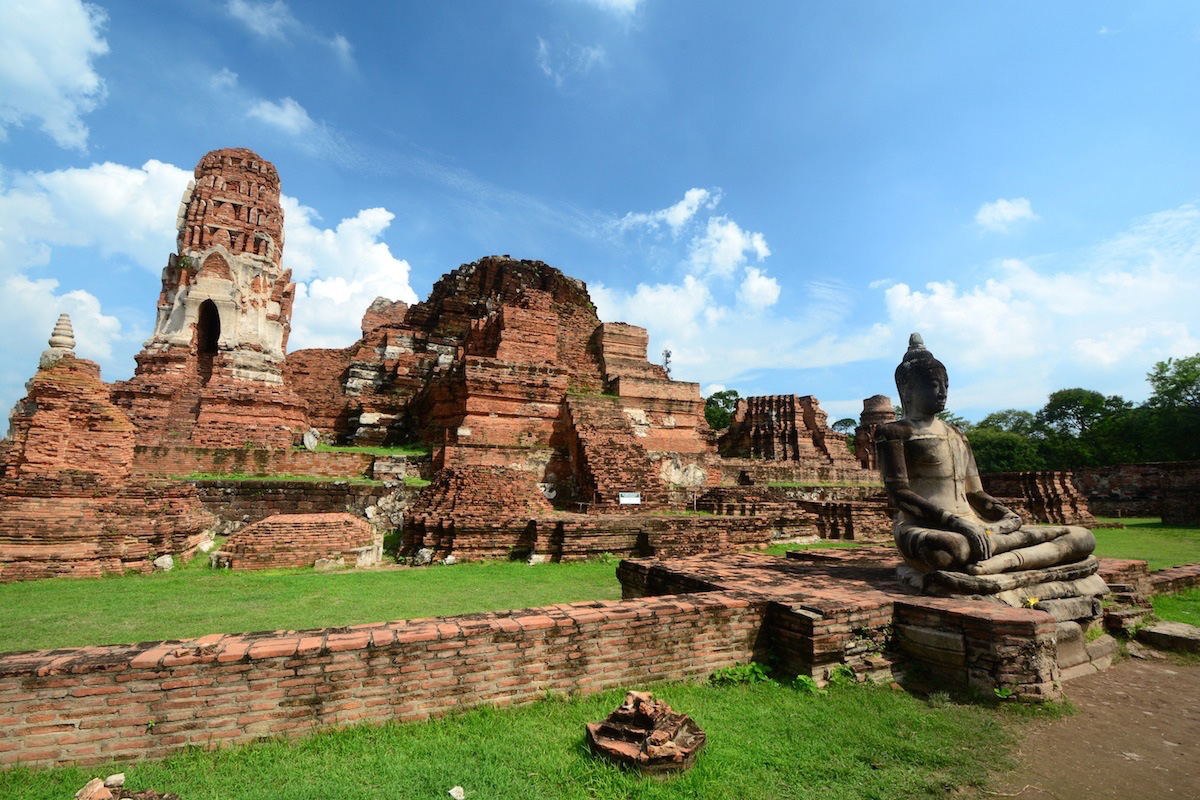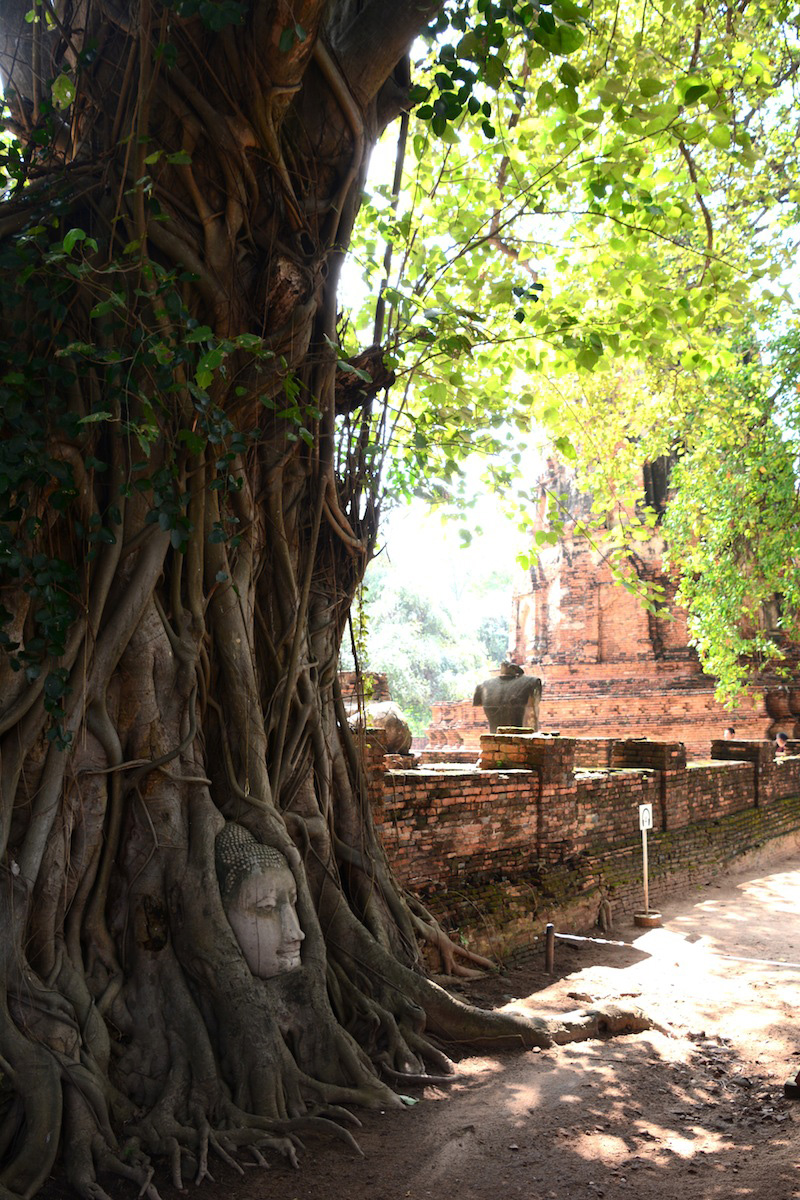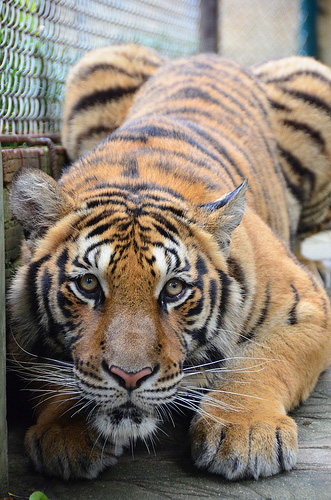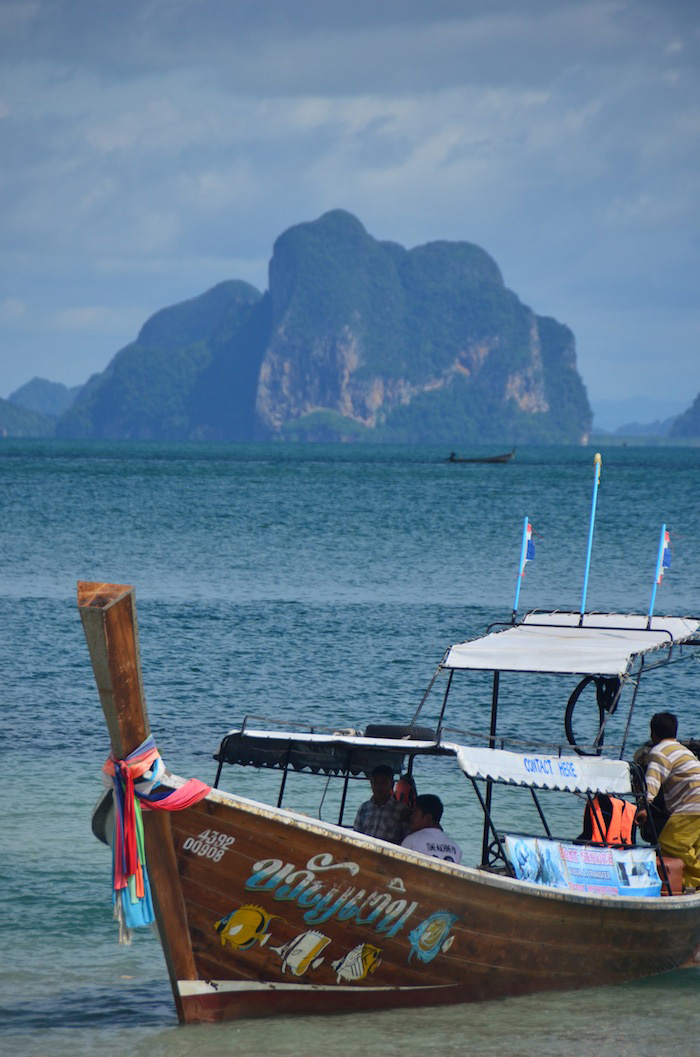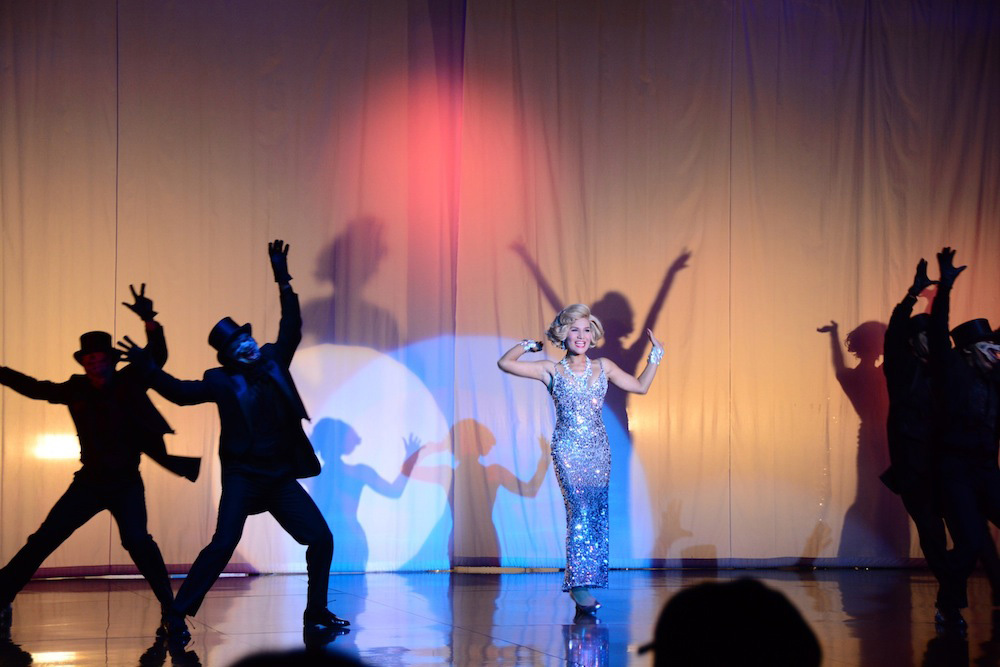 For a day at the beach, head to Ekkamai Bus Station (BTS: Ekkamai) and board one of the frequent departures to Pattaya, a beach resort that's equal parts seedy (it's Thailand's capital both for prostitution and gender reassignment surgery) and beautiful, at least if you take a boat to nearby islands such as Koh Larn, or "Coral Island." If you stay in the city, I highly recommend you check out the entertainment shemale revue show at Tiffany's Show.
Share:

The glow of China's Oriental Pearl Tower in Shanghai. When I arrived in Shanghai for my first time several years ago, I raced to the Bund, a strand of 1920s-era building along Shanghai's Huangpu River and the best viewpoint for the skyscrapers of Lujiazui, without so much as having showered off the filth of my 14-hour flight, so you can imagine how devastated I was when I arrived and found it blocked off.
CLOSED FOR CONSTRUCTION, the sign read, emblazoned with the logo of the then-forthcoming 2010 World Expo. Better City, Better Life.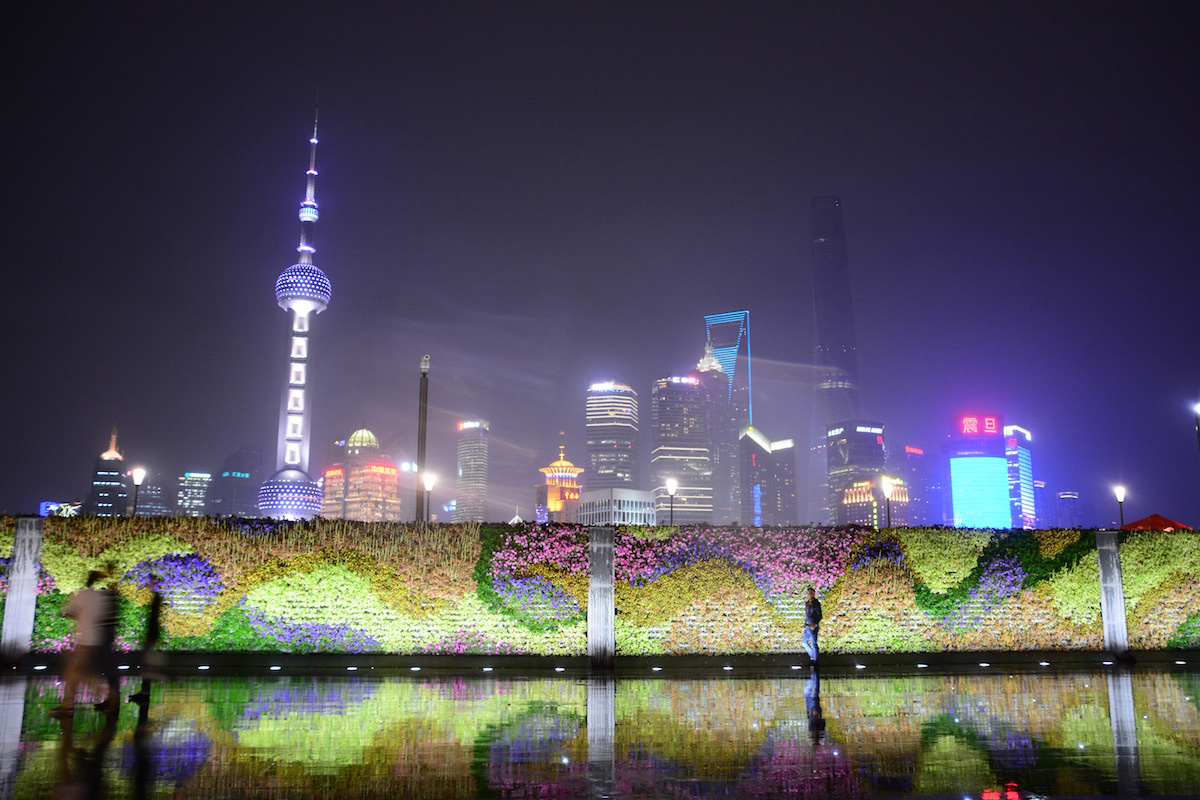 When my plane landed in Shanghai last Wednesday evening, I was armed with a similar sense of wonderment as when I arrived the first time, an equally romantic vision of how my time there would pass. Five years will reset a person, I guess.
Of course, I wasn't going to be in Shanghai for months or years on this occasion – and I certainly wasn't planning to live there.
I'd never had the luxury of being a tourist when I called China's city above the sea home, my botched sightseeing stroll the first night notwithstanding, so I set up my trip with that end in mind: A hotel right on the Bund; deliberately tight time constraints; and an itinerary (albeit an implicit one) that had ubiquitous Shanghai attractions like the Oriental Pearl Tower at its core, rather than its periphery.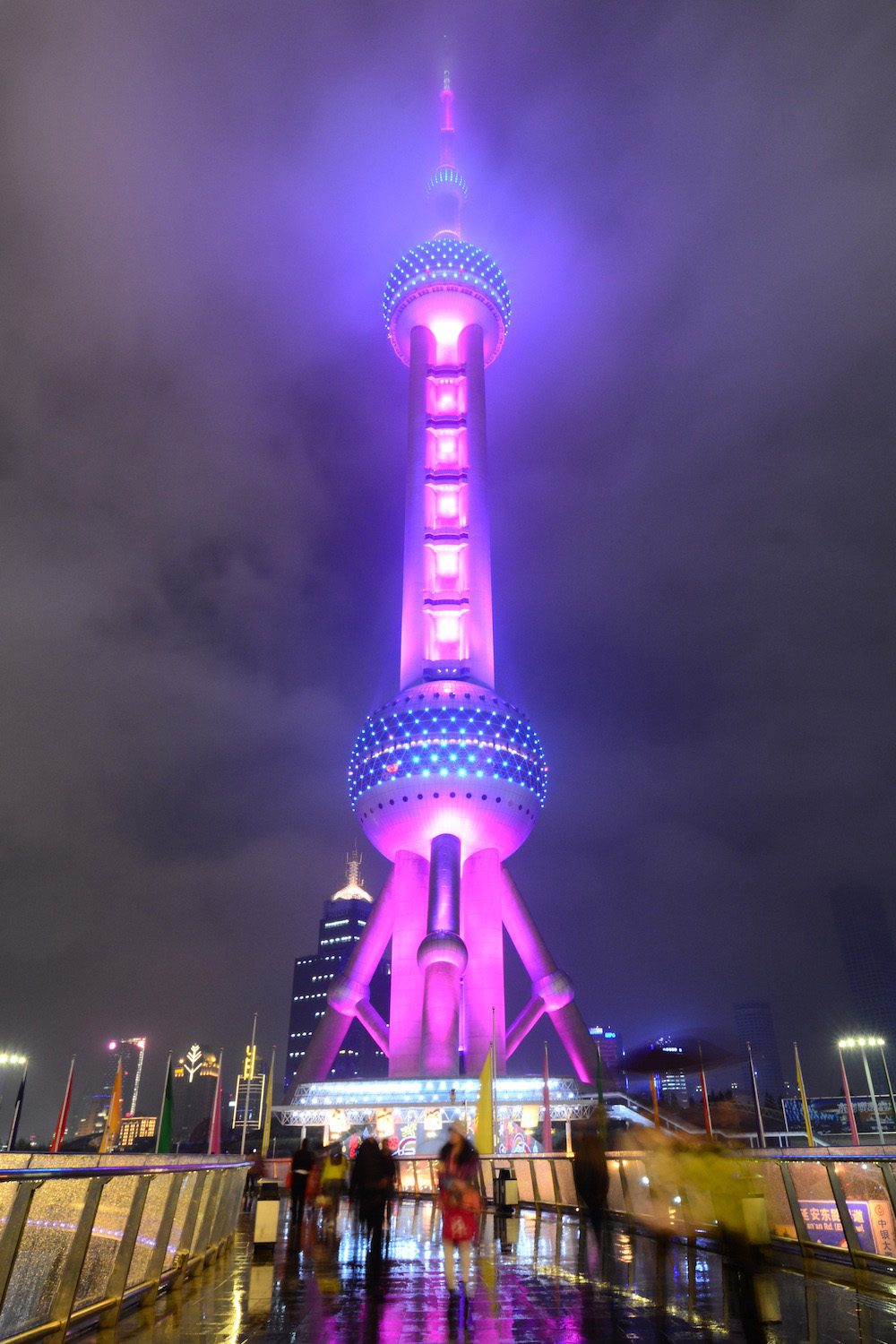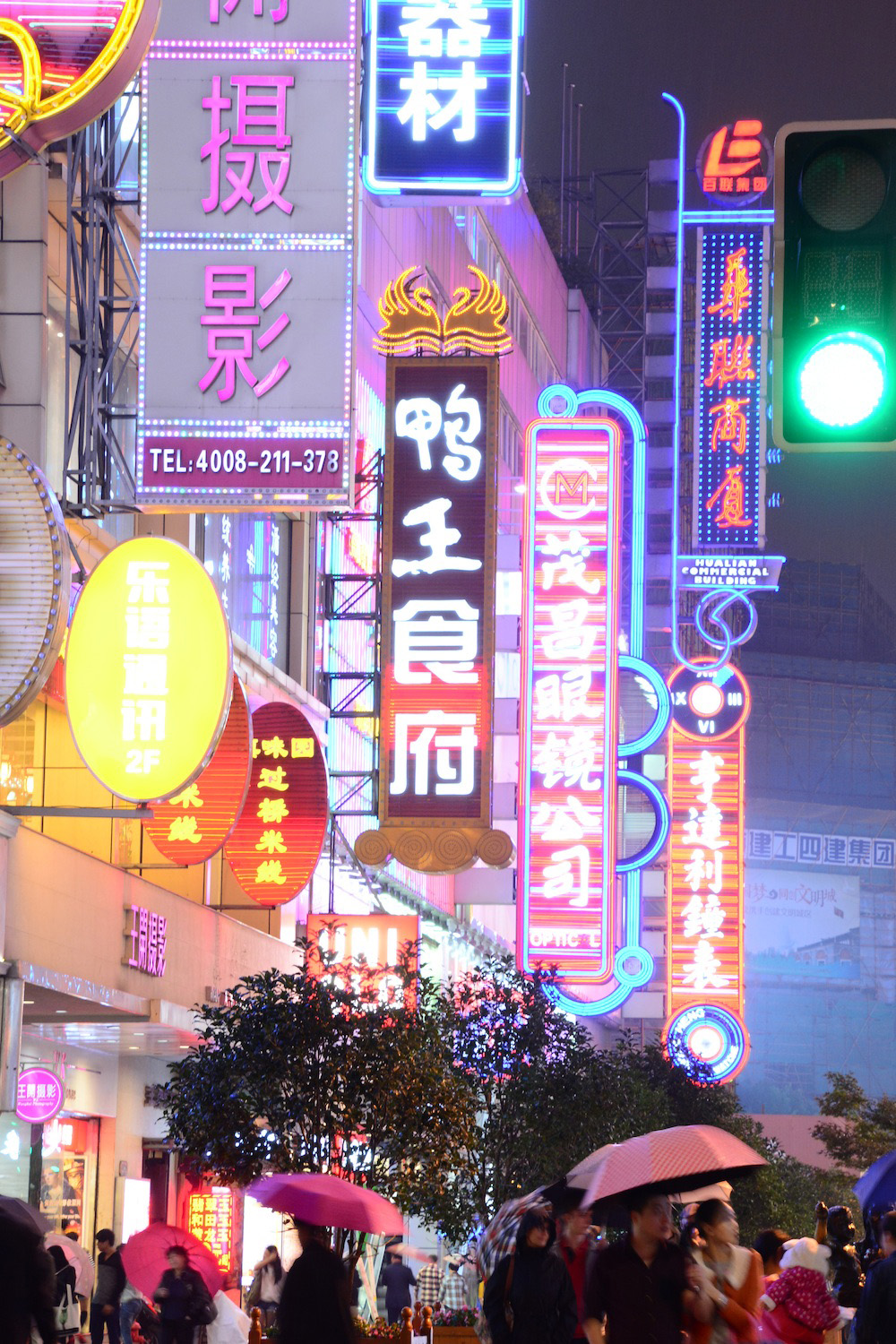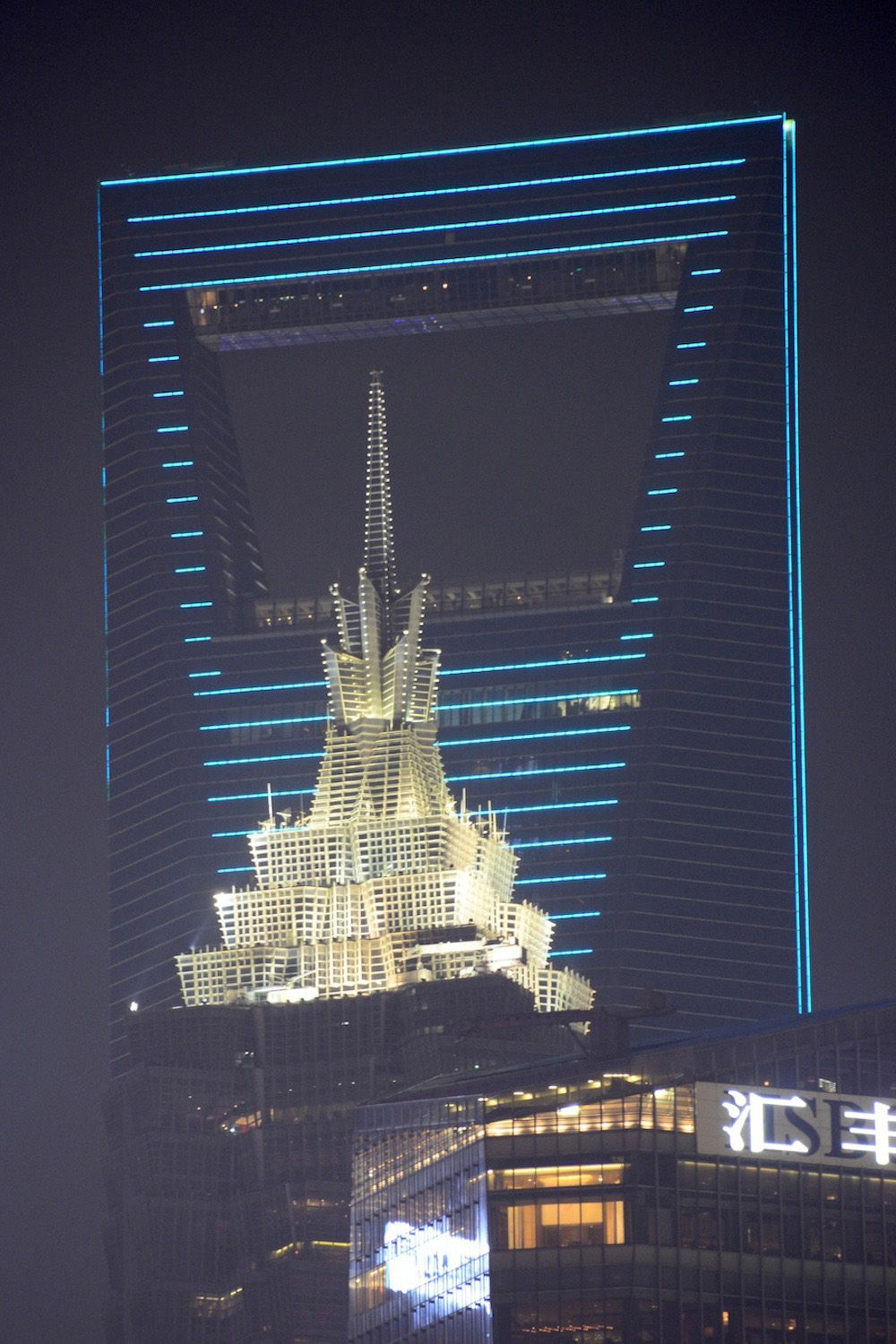 The immediate goal of my return trip was superficial: To depict the neon-drenched splendor of the city's skyline in a way I couldn't before, given my comparatively lacking photographic acumen and equipment.
But just as an existential well of doubt had bubbled beneath the sea of certainty that guided me to China the first time, my outward clarity of purpose this go around was merely a cover for a less convenient truth: The eight months I spent in Shanghai was the foundation of all my great achievements, but it was also the the most miserable period of my life.
Preparing a comprehensive visual document on the world's largest city-proper in three days? Daunting, no doubt. But it's nothing compared to the task of making peace with the shadows of your darkest days.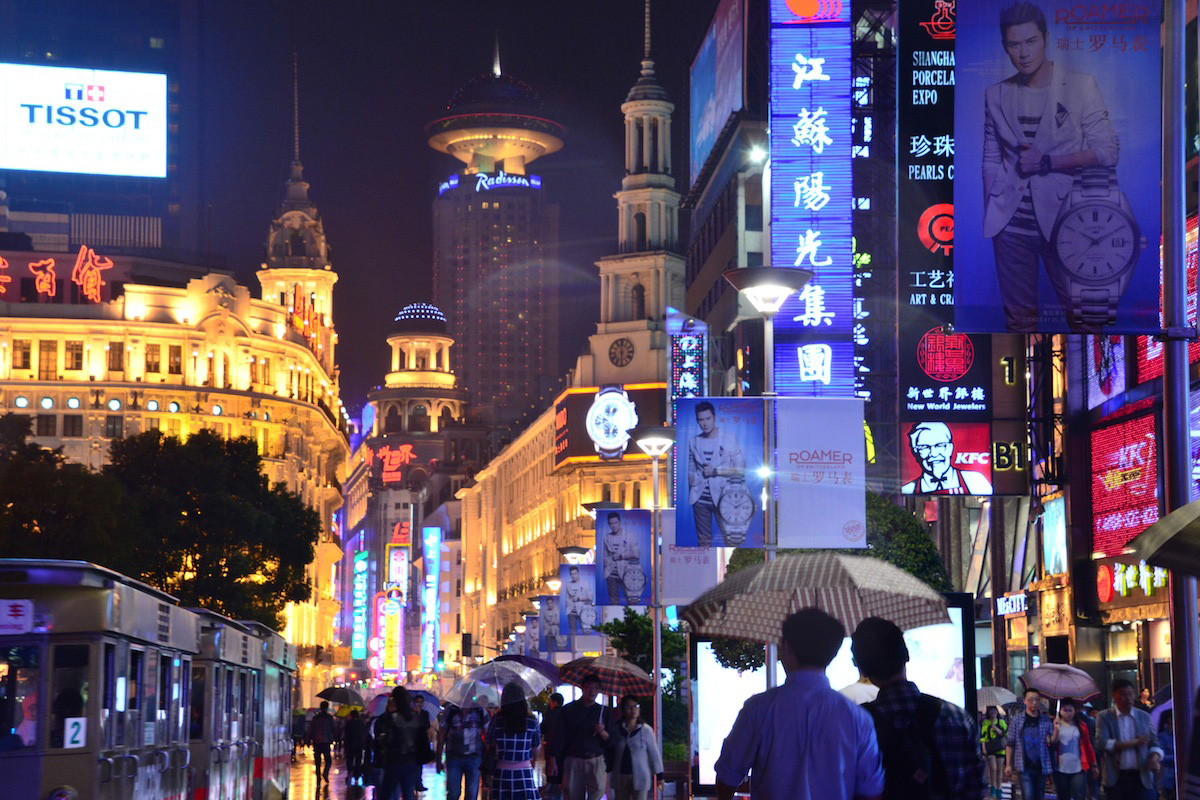 It took me exactly two days of searching independently to find an apartment in Shanghai – and it took exactly 11 minutes to travel from my front door to my desk: 30 seconds to reach the elevator; 30-60 seconds to descend 23 floors to ground level; two minutes from the building exit to the metro loading area; 30-60 seconds for the train to arrive; three minutes to span the four stations between Hengshan Road and People's Square; three minutes to walk out of the metro station and through the Raffles City Mall to the Jinling Haixin Building; and 60 seconds to reach my office on the third floor, regardless of whether I took the stairs or elevator.
This was at once the most constant and the most variable portion of my day, the freest and the most metered at the same time. It was during my commute – and specifically, during the three minutes I spent hermetically sealed inside the metro train – that my mind was free to wander around all the places I'd rather be than Shanghai.
My apartment, in spite of its location just 11 minutes from my desk, on the 23rd floor of a dusty rose-colored tower in Shanghai's charming French Concession, was a prison cell in the sky. It was newly-renovated, yes, but my idiot landlord Ben (his name, when said in the falling tone of Mandarin Chinese, literally translated to "extremely stupid") had neglected to insulate the outer walls properly, which meant that when it was freezing cold outside, it was freezing cold inside my apartment, except under the wall heater or in the shower, during the 15 minutes my hot water lasted.
It didn't used to be so cold in Shanghai, he explained when I confronted him about it after the first cold snap of the year. It's global warming.
I had it all planned out, when I was in the metro on the way to work this is. At the time I imagined I would stay in Shanghai a year, at which point my contract would expire and I would hop the first flight to Ho Chi Minh City. After a couple months backpacking through Southeast Asia, I would hit up Australia and New Zealand, before flying over the South Pacific to South America, then making my way northward back to Texas. Or at least that was the thought most days, since there simply wasn't enough time during a three-minute subway ride to fantasize about a trip the entire way around the world.
My daydreams so inspired me that I arrived to the office totally consumed by them, which was inconvenient – if there was one thing my South African boss hated, it was musings of a life beyond teaching English in Shanghai.
"Your enrollment numbers are high," the surly son-of-a-bitch conceded during my six-month review in May. "And the students do love you. But it's pretty clear you aren't here for the same reasons all of us are – I suggest you change that, or change your employer."
He was ultimately right: My entire raison d'être in Shanghai, once the naive fantasies I had before I got there were shattered this is, was to find the means to leave. The only thing I came to care about was taking it to the next level – and the only time I truly cared was during the middle three minutes of my 11-minute journey between two places I absolutely did not care to be.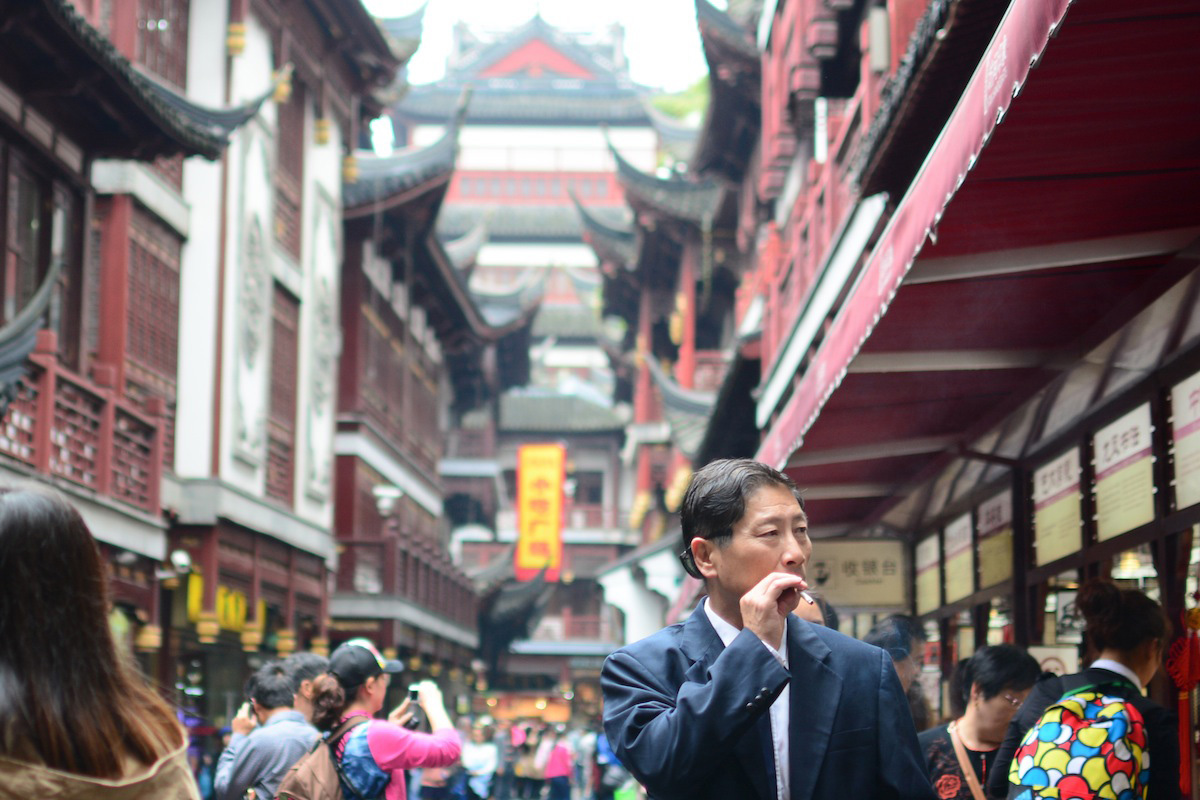 Little had changed about Shanghai's 16th-century Yuyuan Garden during the four years that had passed between my first and second visits, but it felt like five centuries had passed in my own life.
Back in 2010, I had resigned from my teaching post just seven months into a one-year contract, and was about to embark on a three-week trip around the country with my best friend Dora and her cousin Rick. Their arrival had somehow allowed me to see Shanghai with new eyes. Shanghai, and my life there.
"It sounds crazy, you know, being that one of my two journalism gigs is unpaid," I remember telling Dora, as we made our way toward the entrance of the garden, "but I just have this feeling that soon, all the forces swirling around me will converge and suddenly, the route I need to take will illuminate, like the exit path on a doomed aircraft."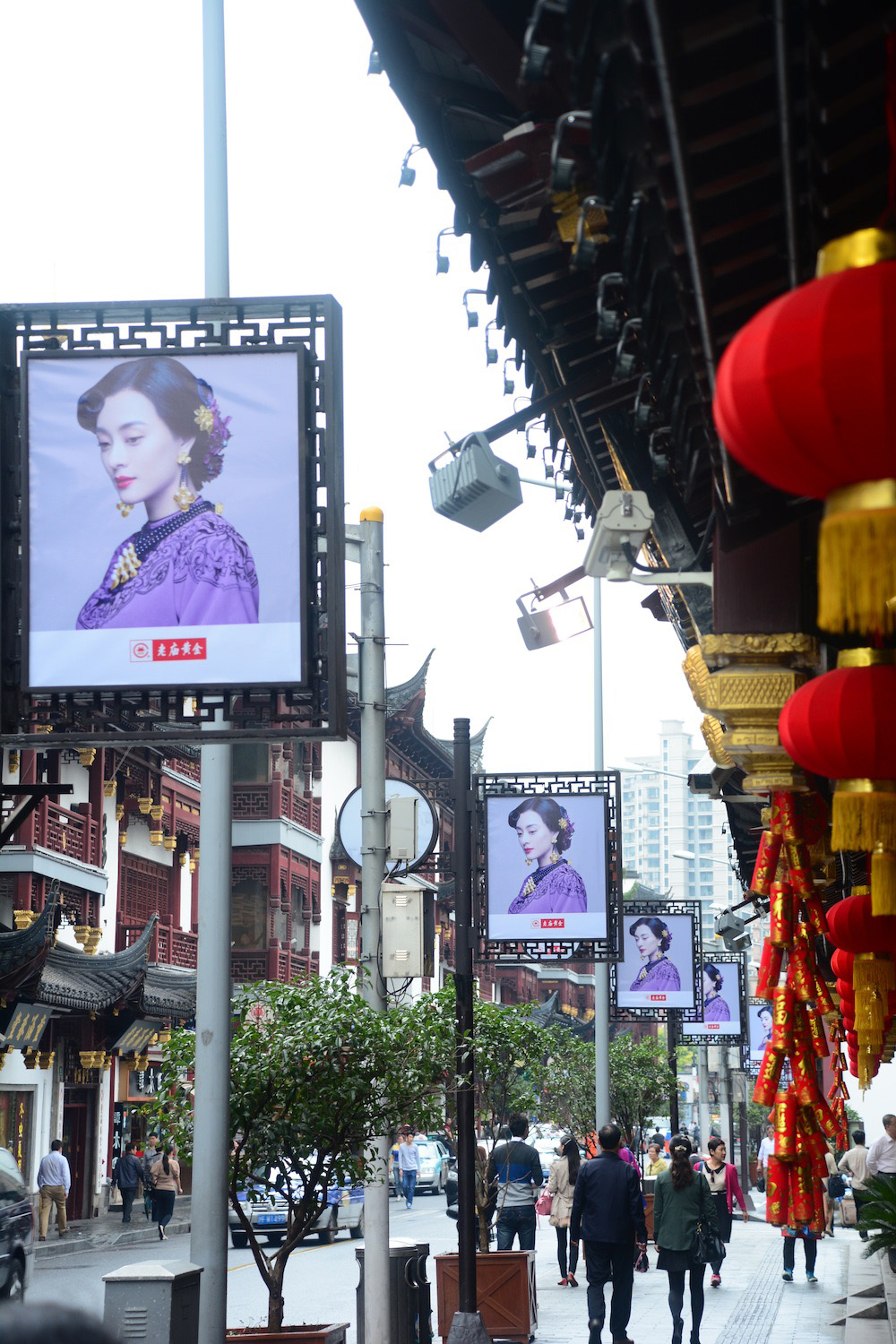 As I walked through the serpentine alleyways leading to the temple again last Friday, it wasn't just my eyes that were different – it was as if I had died in the proverbial plane crash that was my life was back then, as if I was a different person entirely, as if it the "old Robert" simply didn't exist anymore.
How else could it be that visiting a place I had extensively explored in the past, that was literally 10 minutes away from where I lived for eight months, delighted me as if I was the first person to ever discover it? Before, I'd found the garden pleasant, but it was ultimately just a reminder that I was still stuck in Shanghai as the rest of the world spun without me.
I mean, in spite of how optimistic I had been when I reassured Dora I was going to be just fine – that I was just fine – I didn't believe for a second that I be leaving China anytime soon, let alone just one month later, or that I would circle the globe a dozen times and feel a burning desire to come back.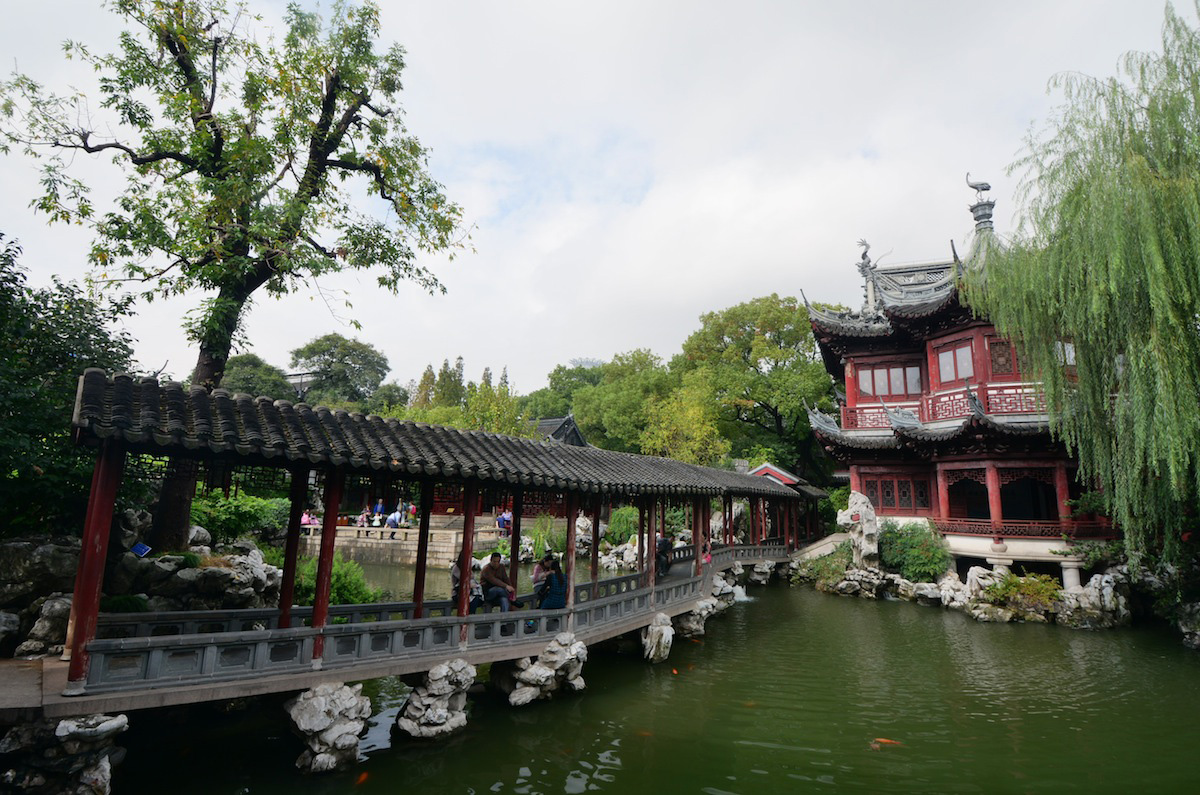 I hadn't initially planned to meet anyone during my return trip to Shanghai – I figured the best way to come to terms with my past was in solitude.
But when Evrim, whose name in her native Turkish language means "evolution," contacted me a few weeks before I returned to Shanghai to tell me how much she enjoyed my blog, and how inspiring she'd found it given the circumstances of her own life in the city, I felt almost obliged to meet her.
"This might sound strange, given that we only just met today," she said, as we enjoyed a picnic lunch in lush Jing'an Park, "but I almost feel like you're my mentor."
And yet as Evrim told me her story – first by an emerald-colored pond in a secluded city park; then inside Jing'an Temple in the shadows of the skyscrapers that rise around it on all sides; then on the back of her bicycle as she road me to one of central Shanghai's last remaining traditional neighborhoods; and finally along the Bund with the view of the skyline that never, ever gets old – I found that I had far more to learn from her than she did from me.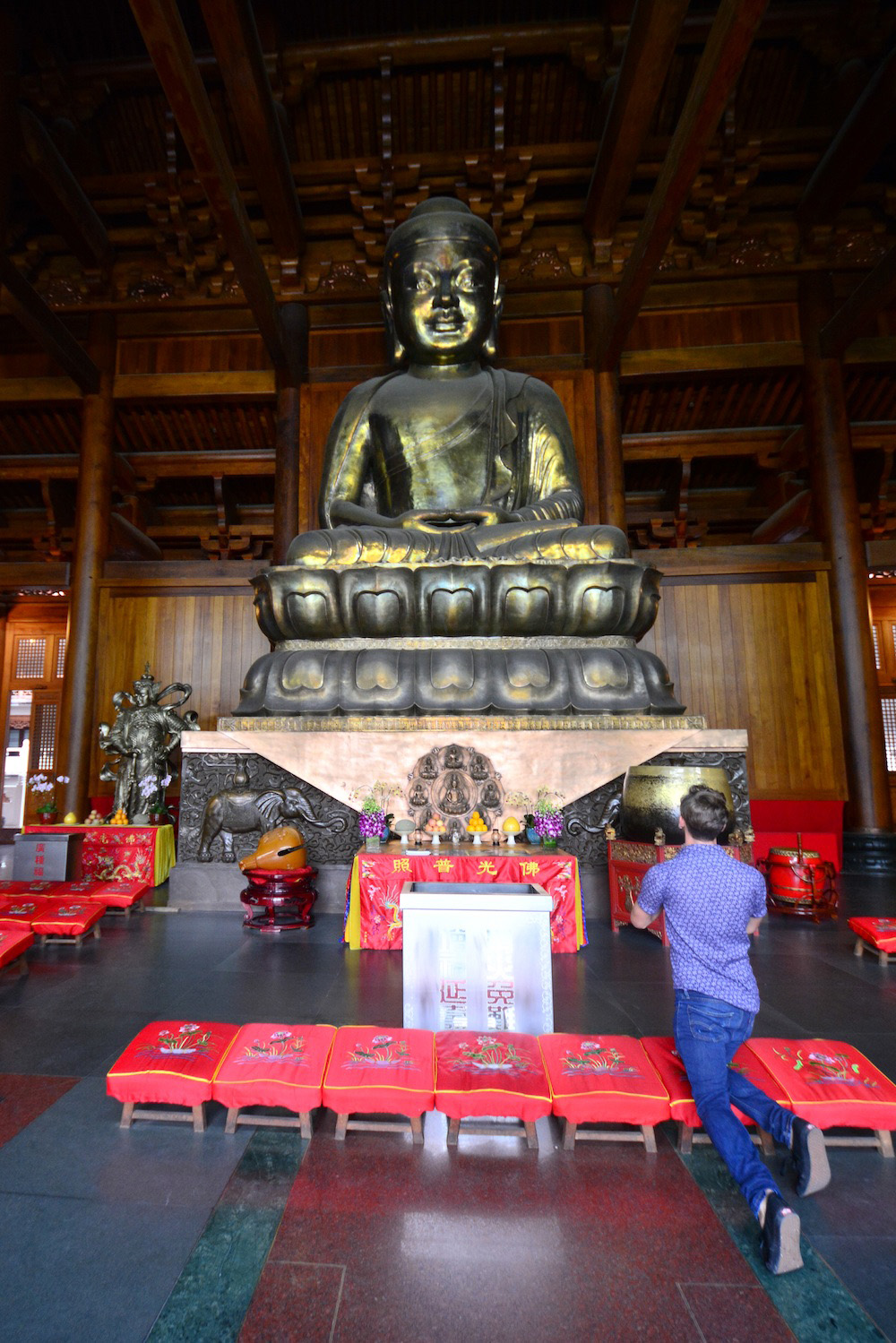 You see, while life was not always kind to me during my time in Shanghai, I cannot really claim innocence. I was frequently unkind, too: To my landlord for being the idiot he was; to my boss and co-workers who shunned me for having different aims than they did; to the random Chinese people whose slowness lengthened my 11-minute commute; and, more than anything, to myself for not succeeding quickly or perfectly enough.
Evrim, by contrast, was kindness personified from the moment we met to the moment we said goodbye – her eyes positively beamed sweetness! I was engaged enough by her presence not to break down during our encounter, but my heart ached in the most beautiful way: Learning that she walked along the same difficult path I did without being as hardened by it as I was somehow healed my old injury.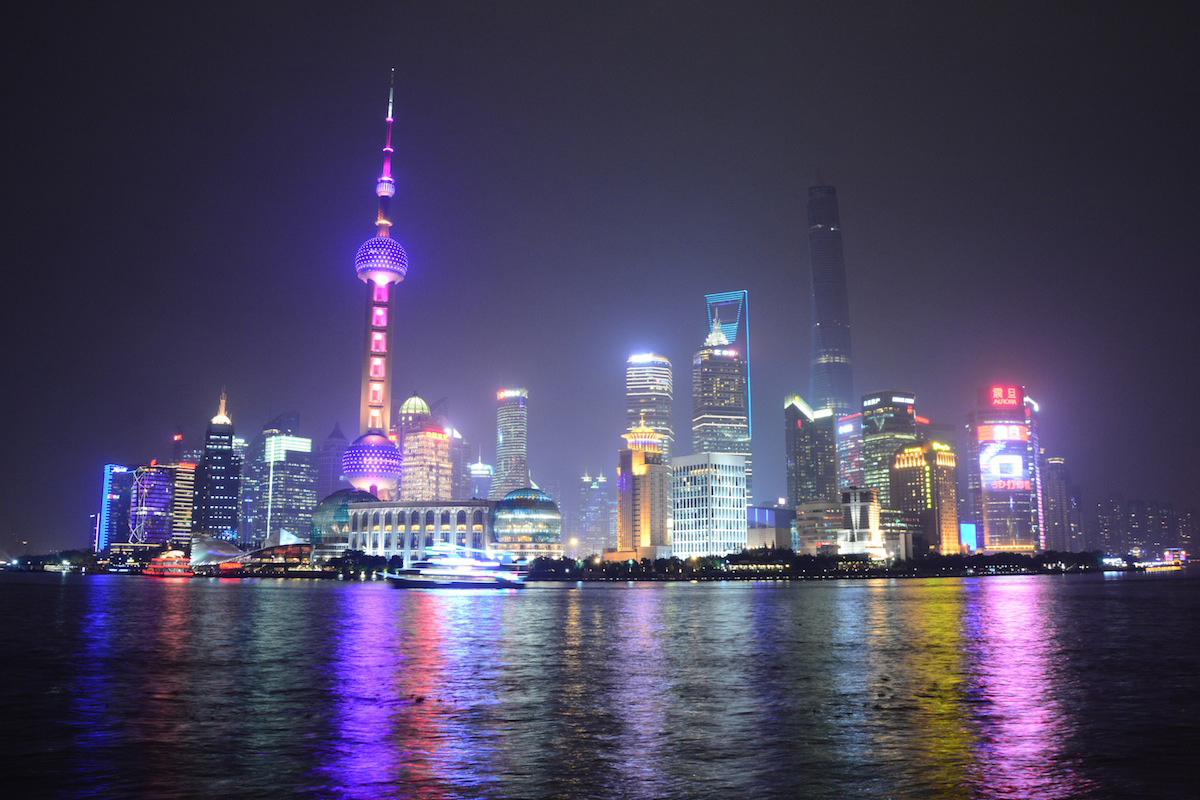 The first day I was truly happy in Shanghai was my final one, but not because I knew when I woke up that I was just hours from leaving for good.
You see, a strange thing happened that day: The sun came out. And not just shyly, peeking through the pollution layer that always seems to hover over the city. I'm talking blue skies, fluffy clouds, bright light – the whole shebang.
As I sped toward Pudong Airport that afternoon, the skyline shrank in height, but seemed to extend infinitely in its expanse, like a disc-shaped galaxy turned on its side, a sight made ever more surreal by the sunset, a blazing symphony of oranges, reds and purples. It almost felt apocalyptic.
And in a way, the world had ended – my world at least. I was about to blast off to Ho Chi Minh City, just as I had dreamed about every day in the subway, a full four months ahead of schedule no less. I could feel all the cells of my body regenerating as the plane ascended and Shanghai disappeared behind me, and although my new journey was at the forefront of my mind, I knew I would one day return.
Only then would I realize the pearl I searched the world for was always in the palm of my hand.
Share: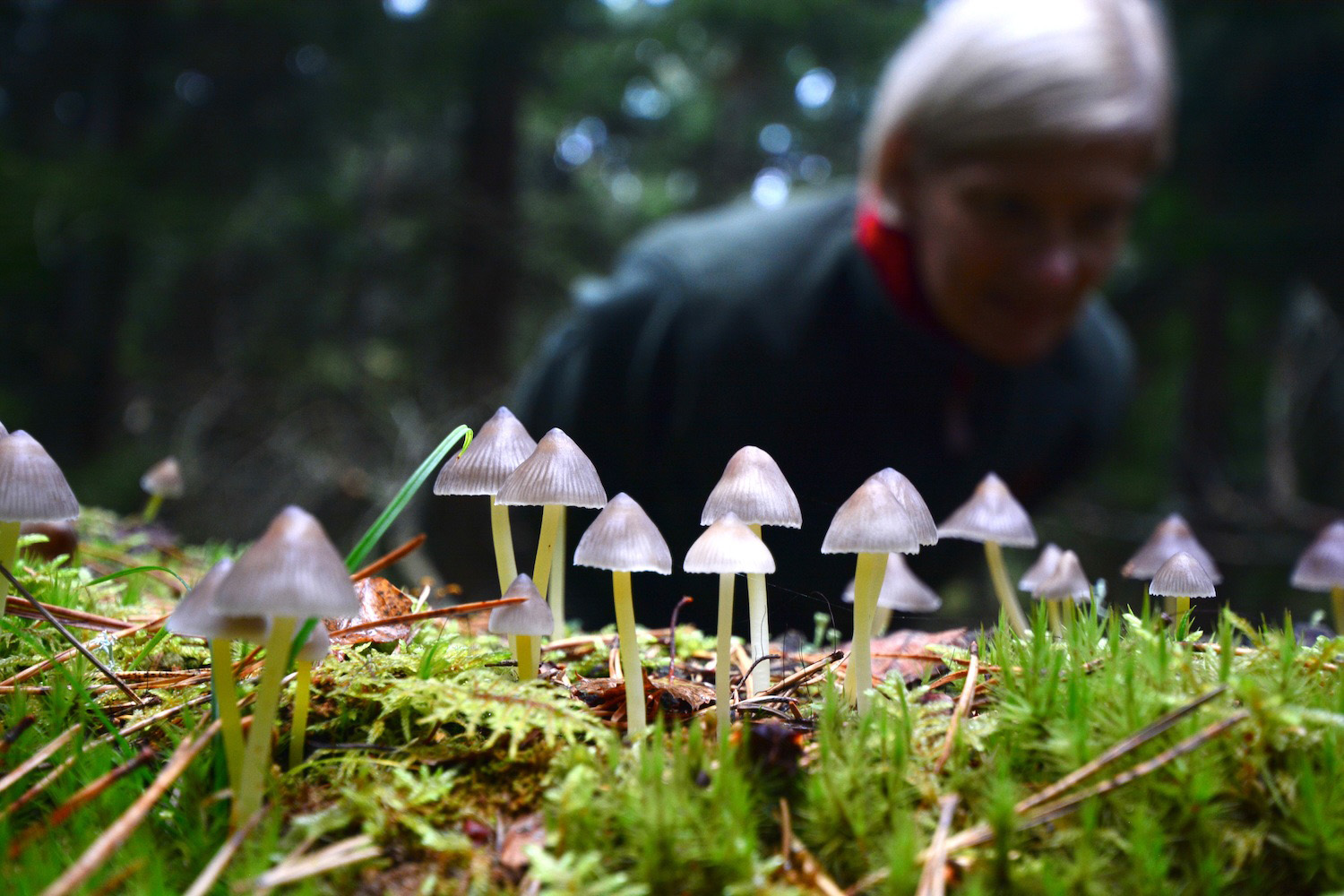 "Finland is boring when there isn't snow on the ground," a Facebook friend warned me upon my jubilant check-in at Rovaniemi, the main airport serving the Finland's northern Lapland region. "Autumn is a boring time of year in Finland."
His statement annoyed me, mainly because a cardinal travel rule of mine is never to rain on anyone else's parade, even if they're traveling in your least favorite place in the world. Moreover, as my friend Antti and I made our way through the Lappish forest toward a village that proudly describes itself as the "middle of nowhere," I could see with my own eyes that my well-meaning friend was full of shit – the forest was literally on fire! OK, not literally.
Anyway, my entire experience in Lapland was like something out of a fairytale: Building a fire and camping on my own land; hiking through and spending a night on a reindeer preserve; and exploring a remote landscape near the Russian border that seemed like Narnia, but on the moon. When I add my time in the impossibly charming Finnish capital of Helsinki – and a boat trip through an adjacent archipelago with two long-lost travel friends – to the mix, Finland in autumn may very well go down as my favorite travel experience of all time.
Boring? I'll have to ask my friend which planet he calls home.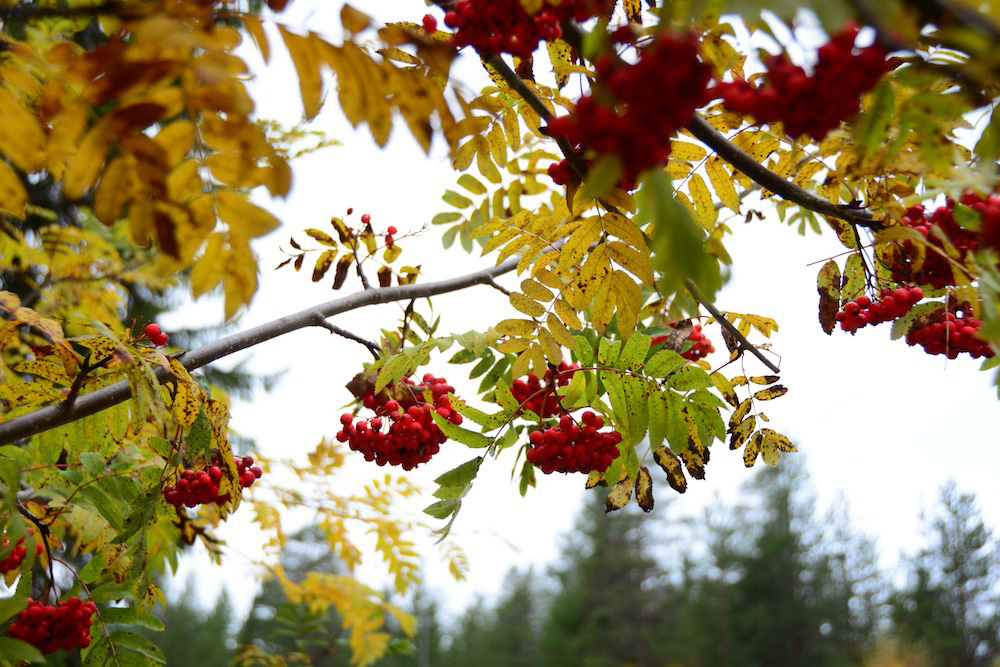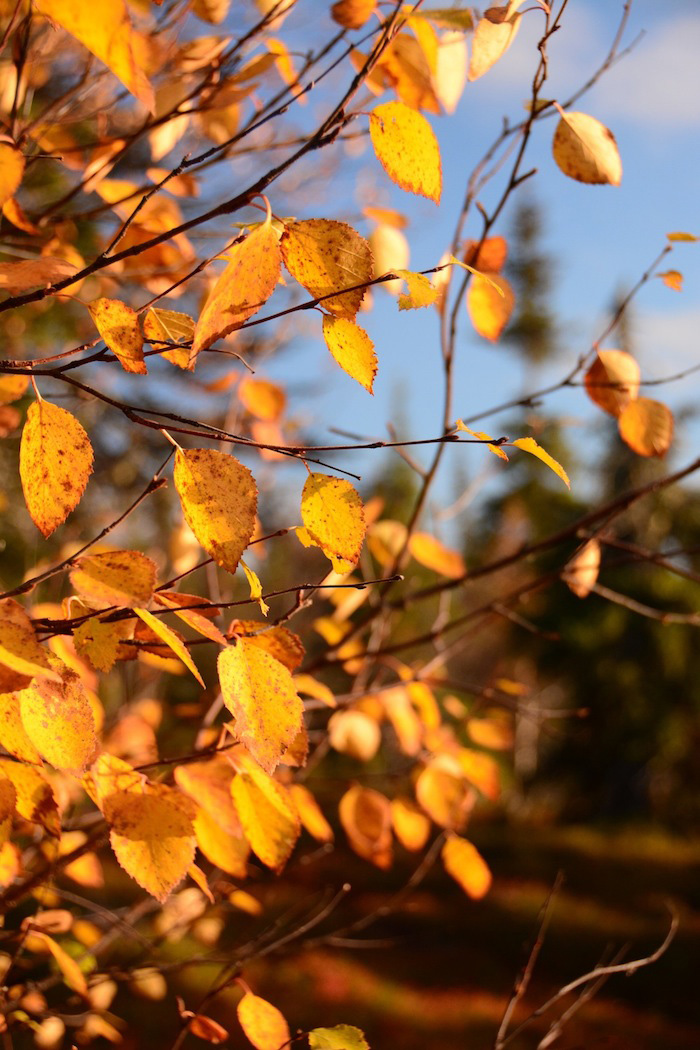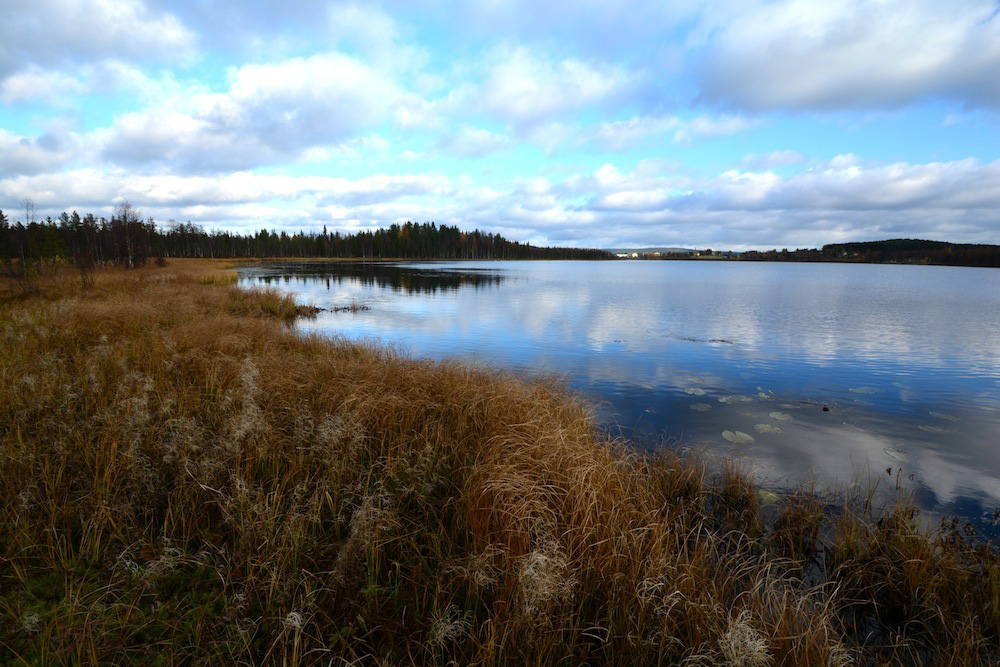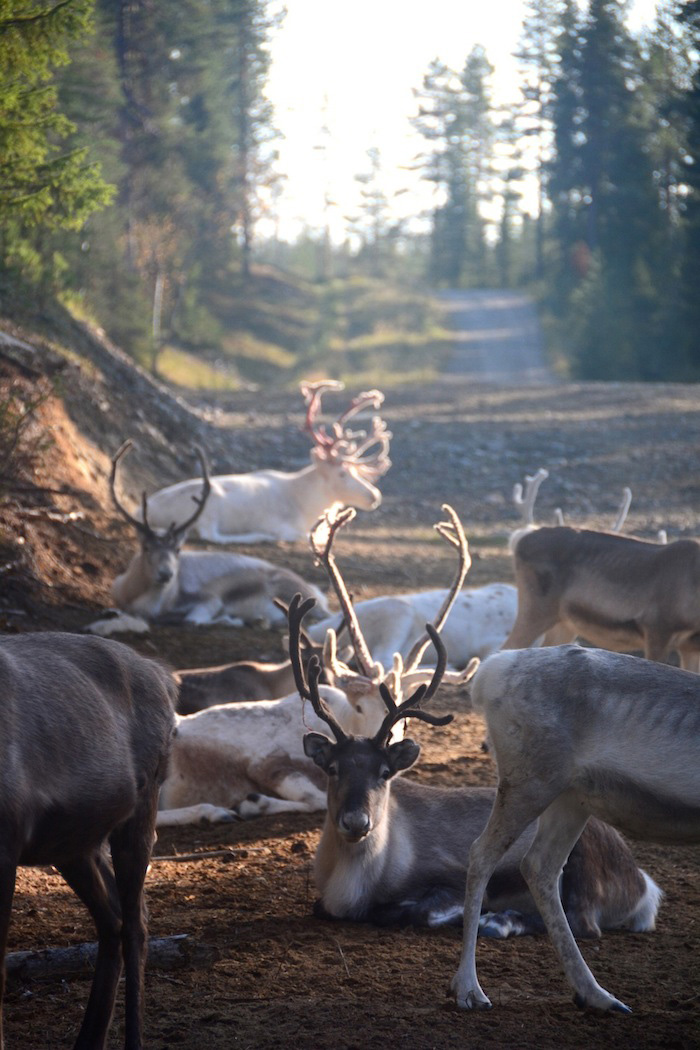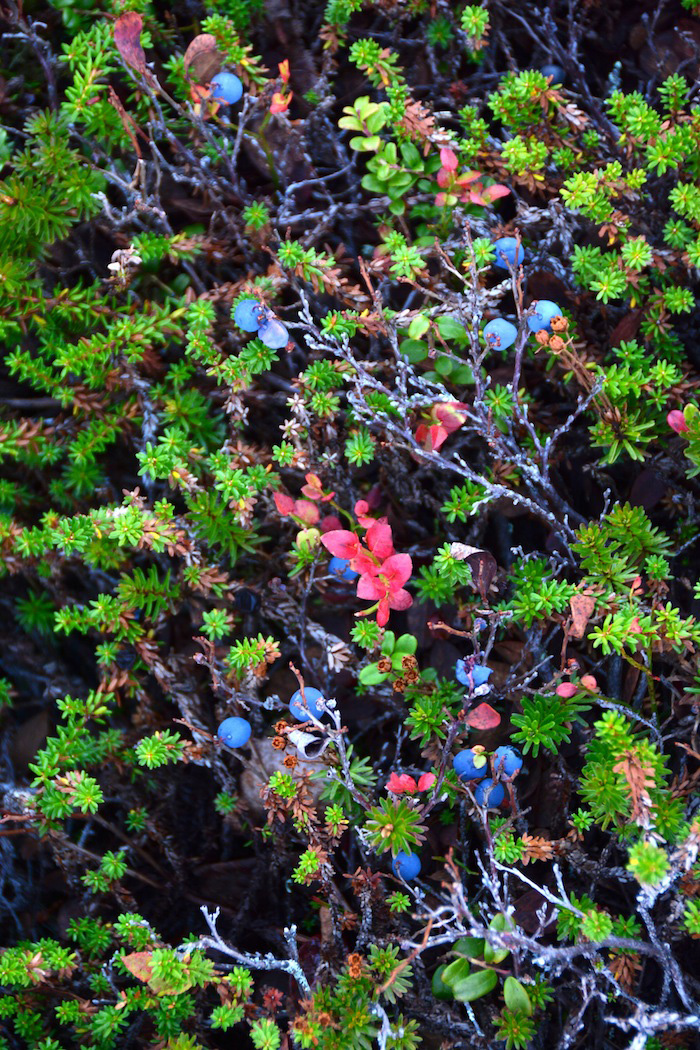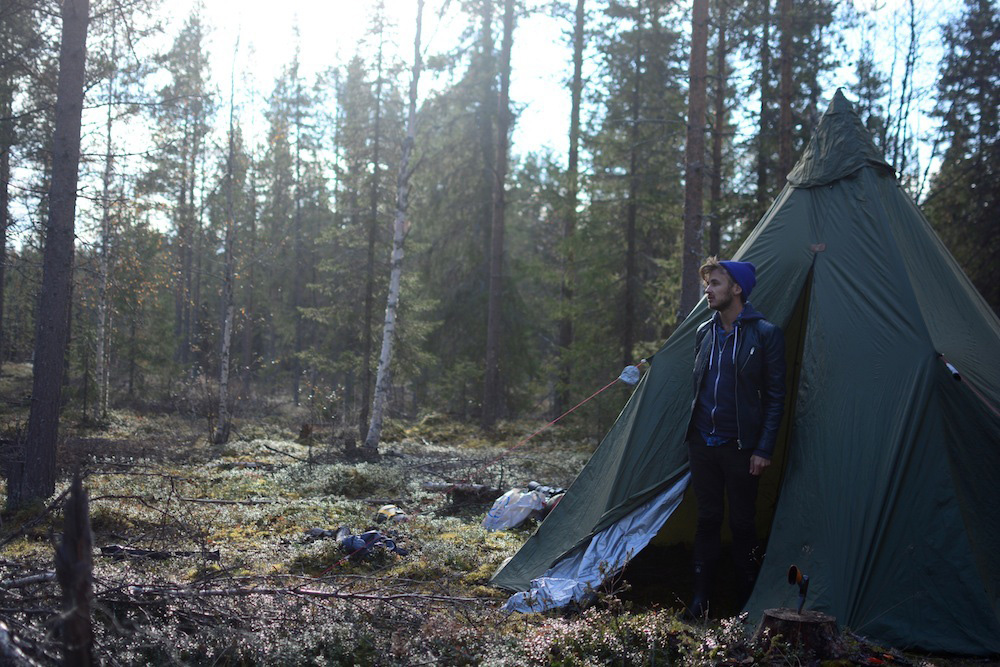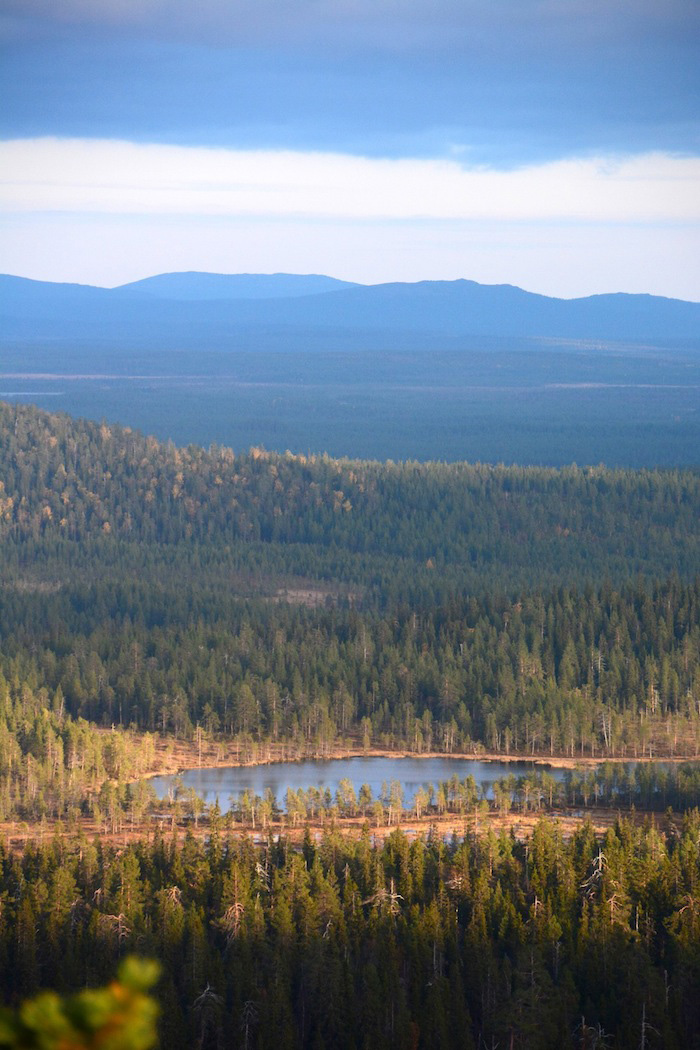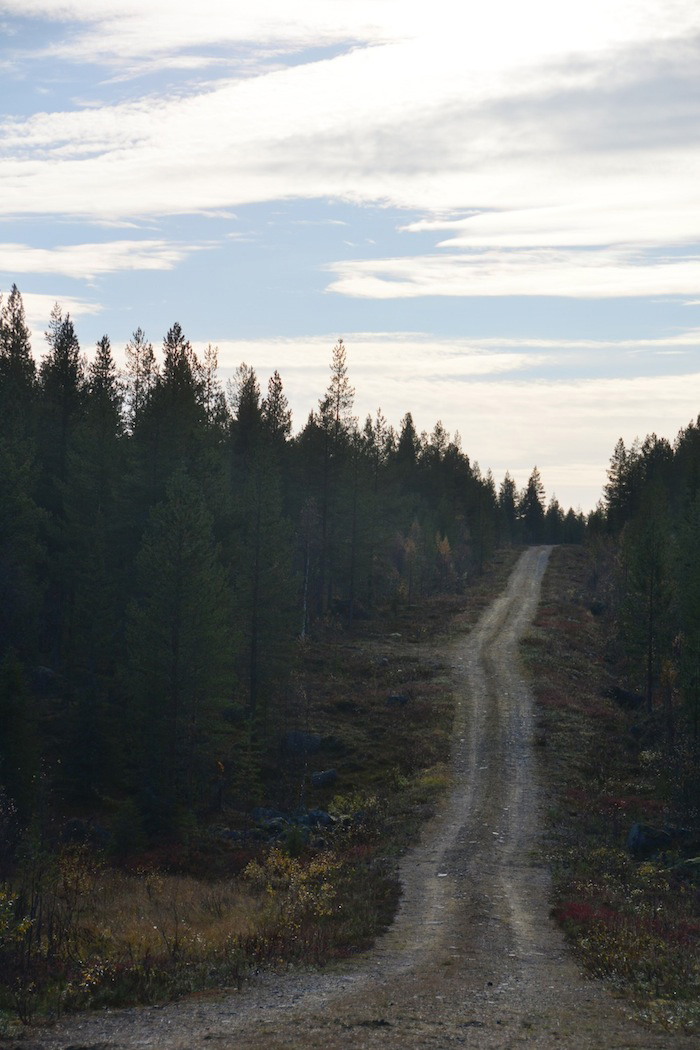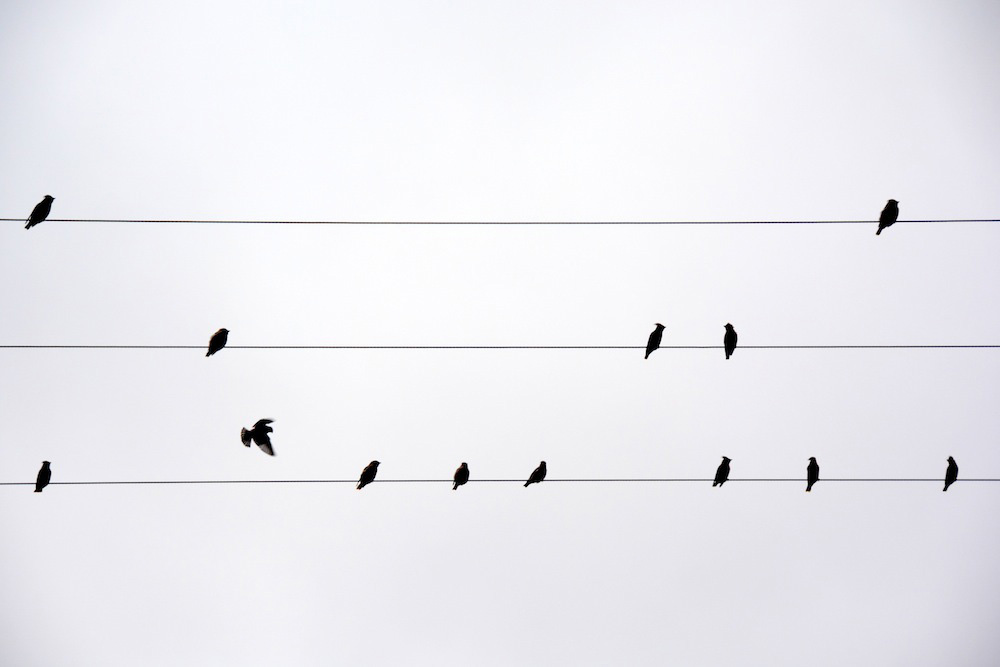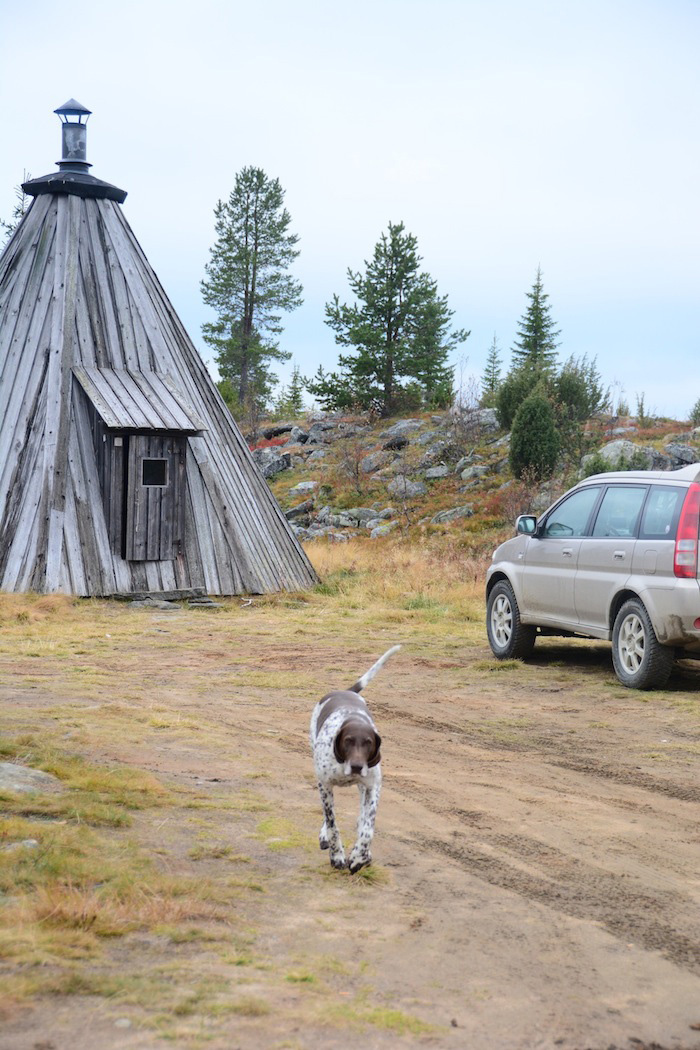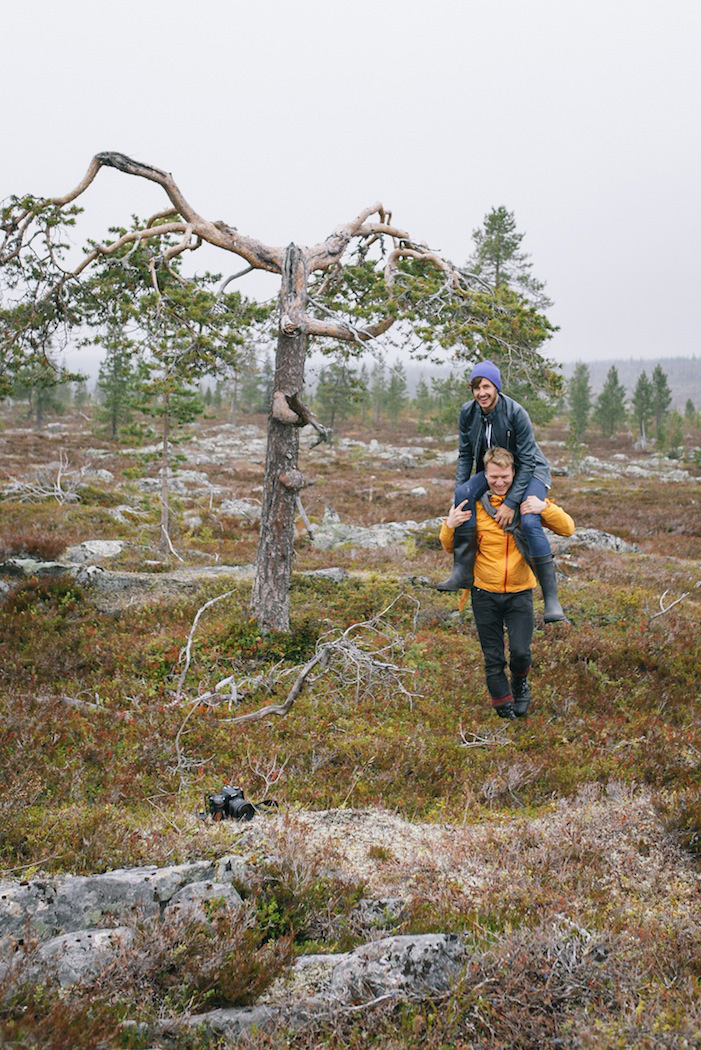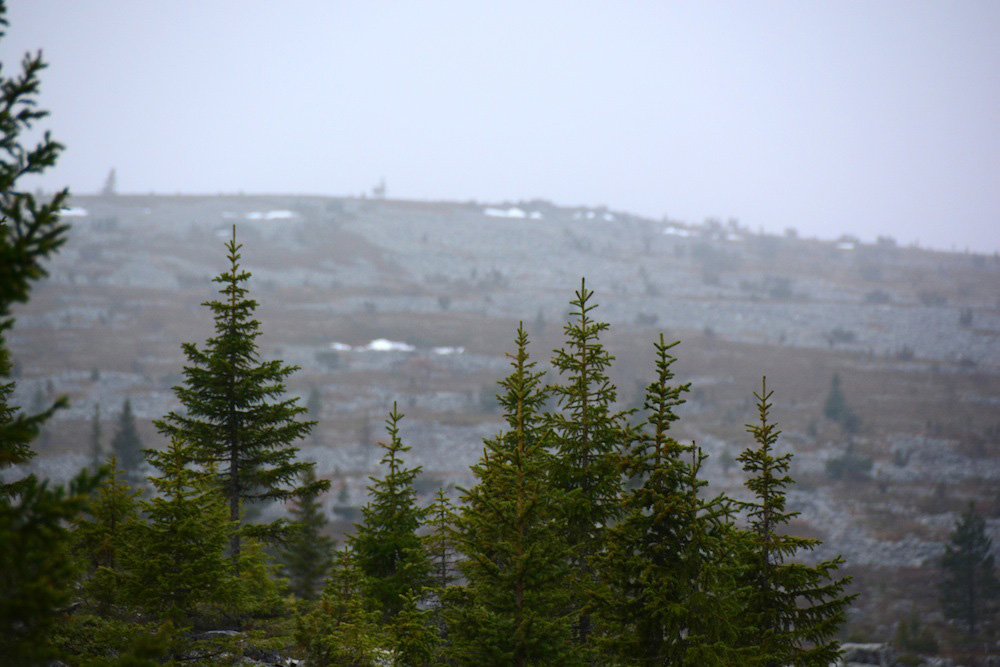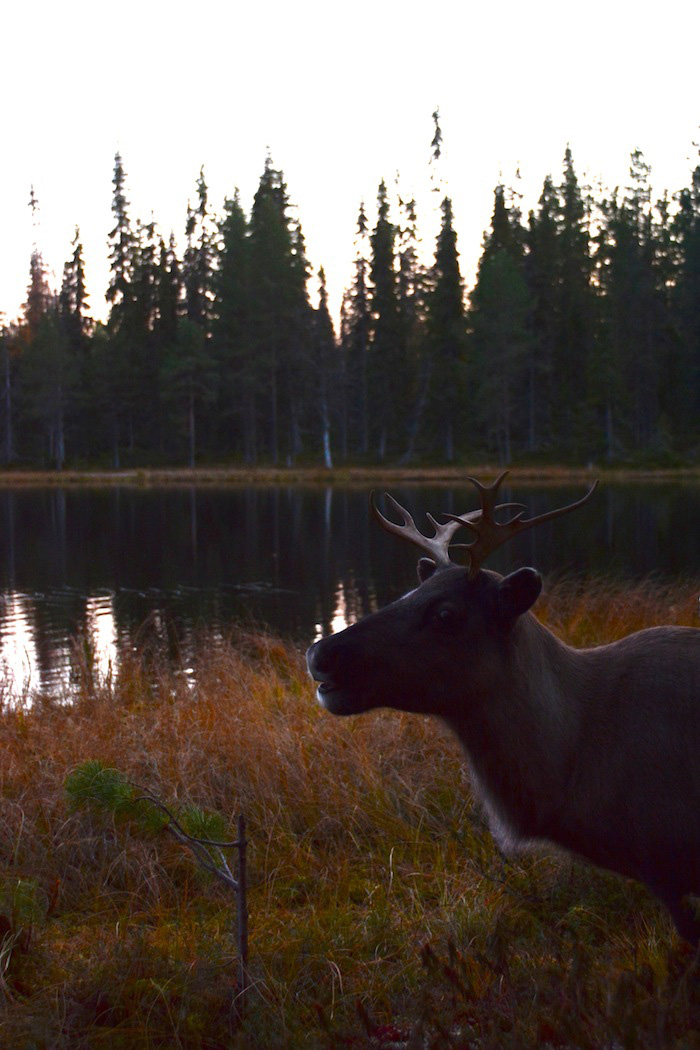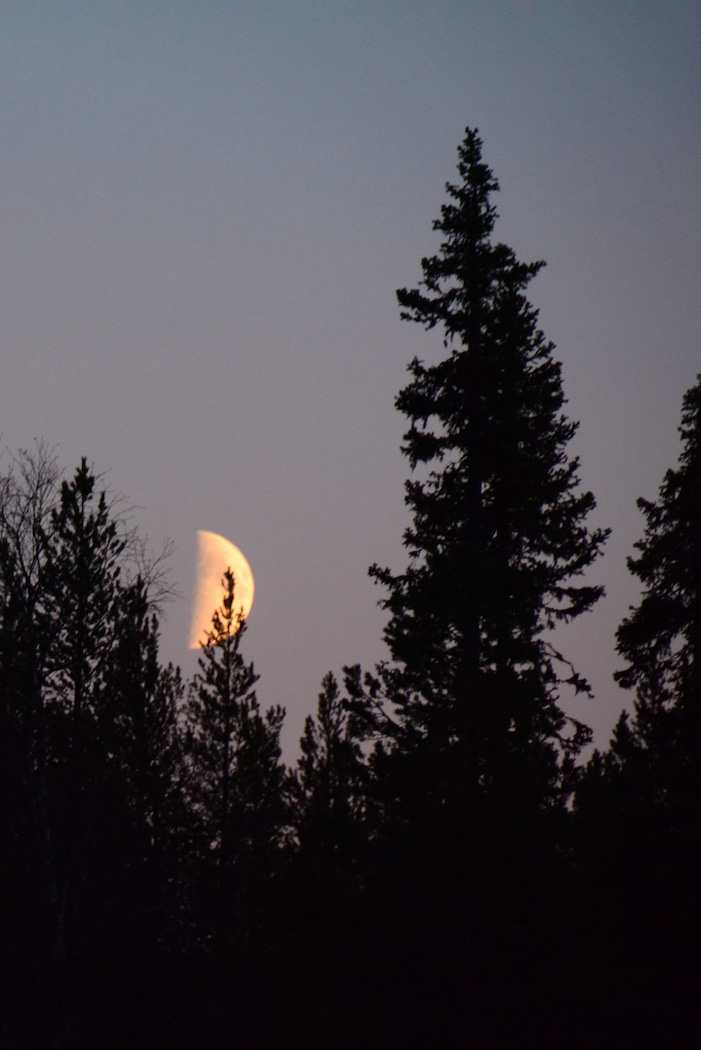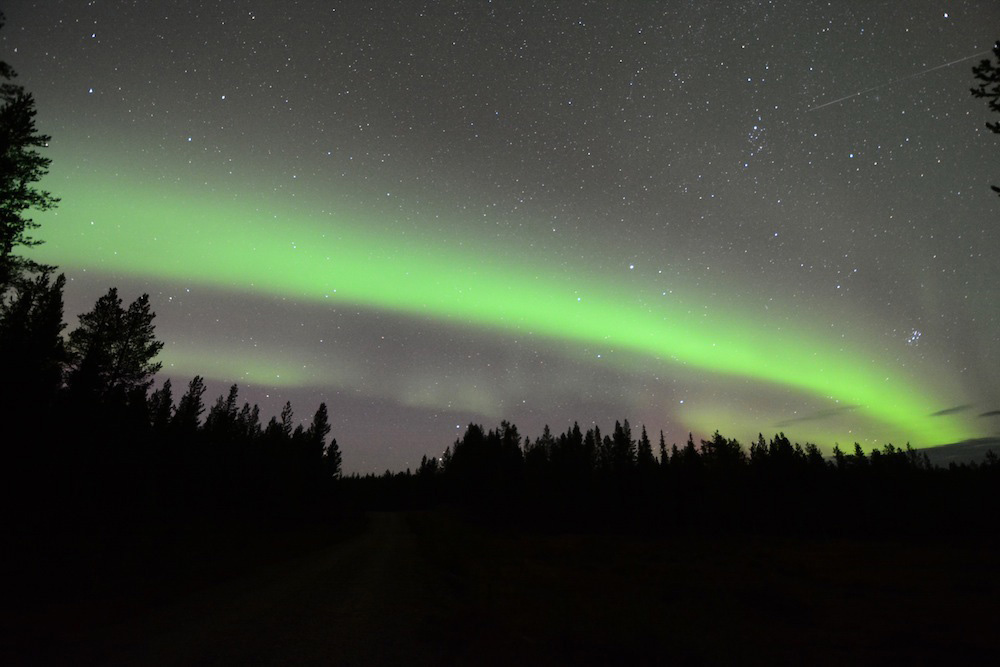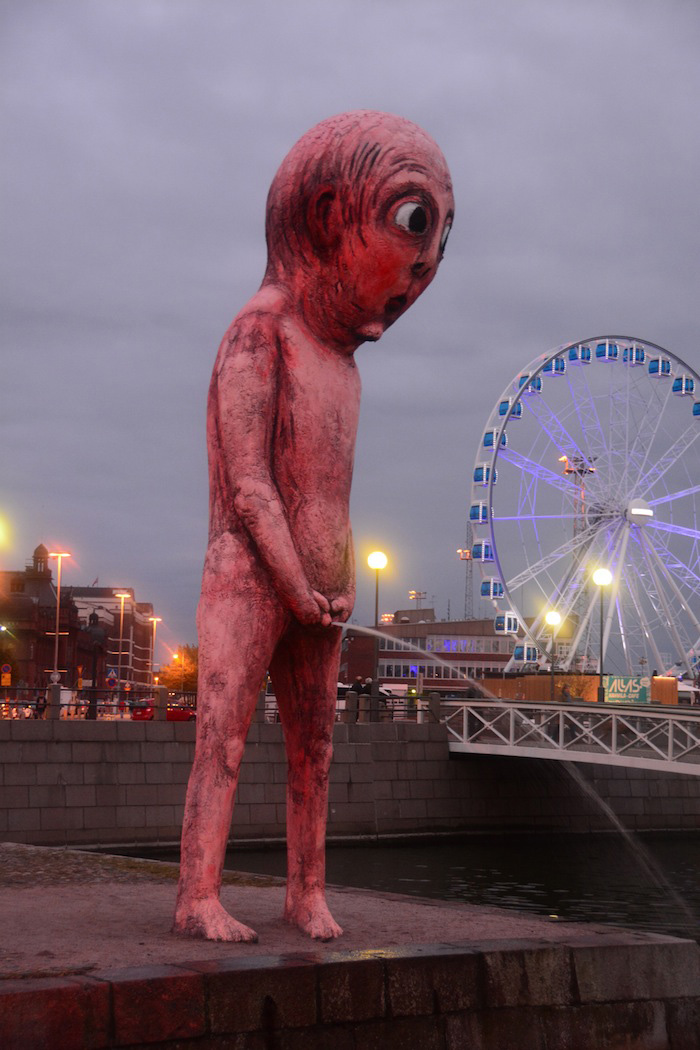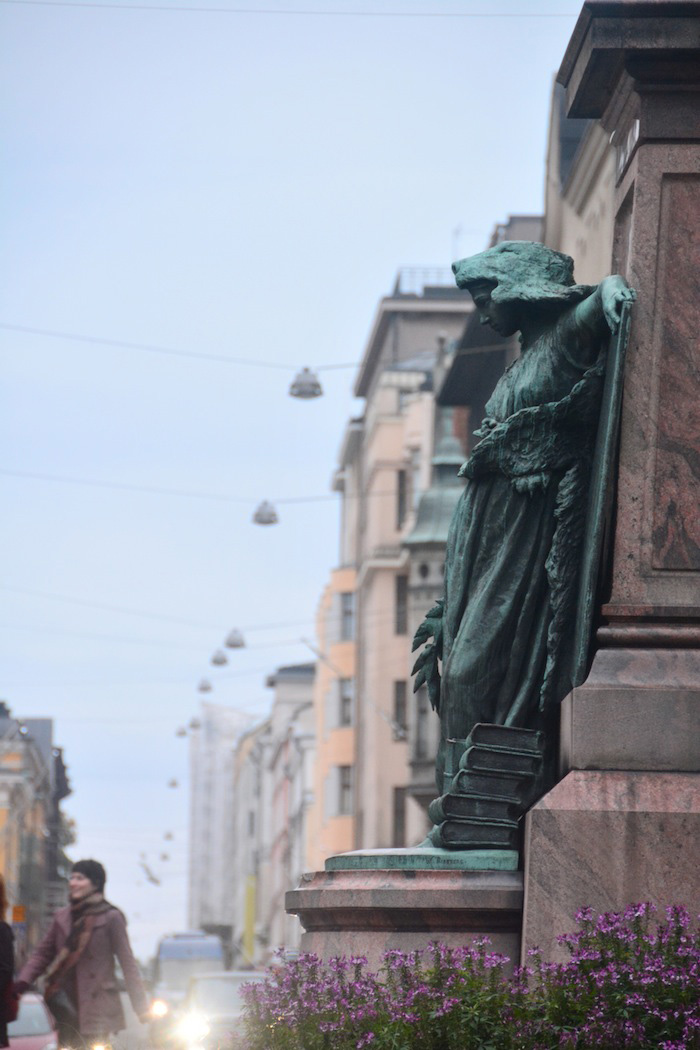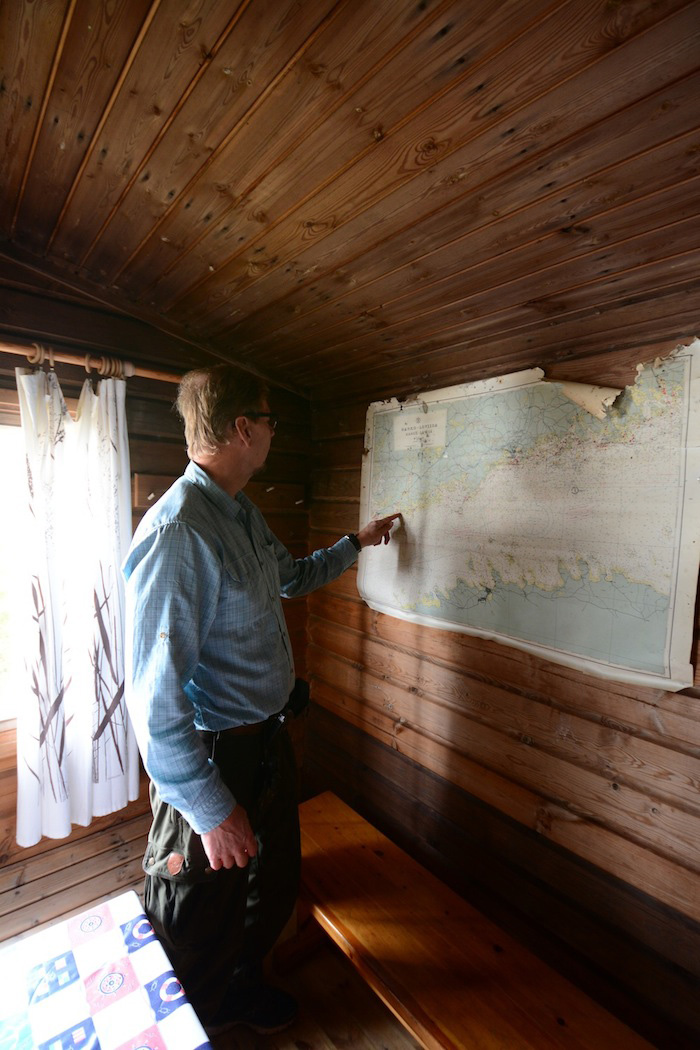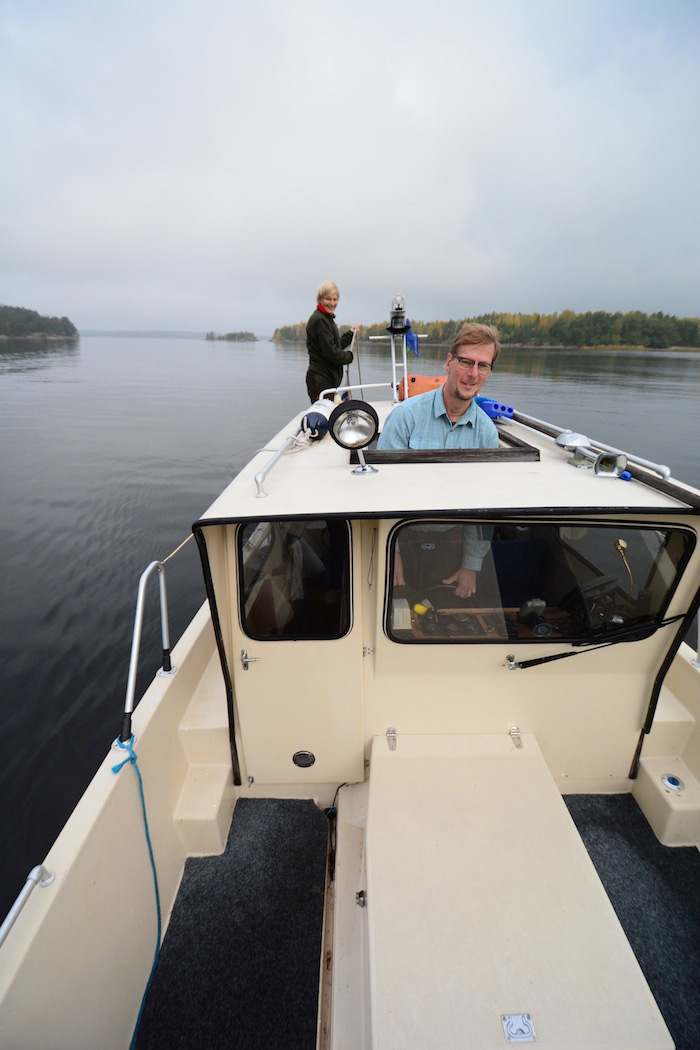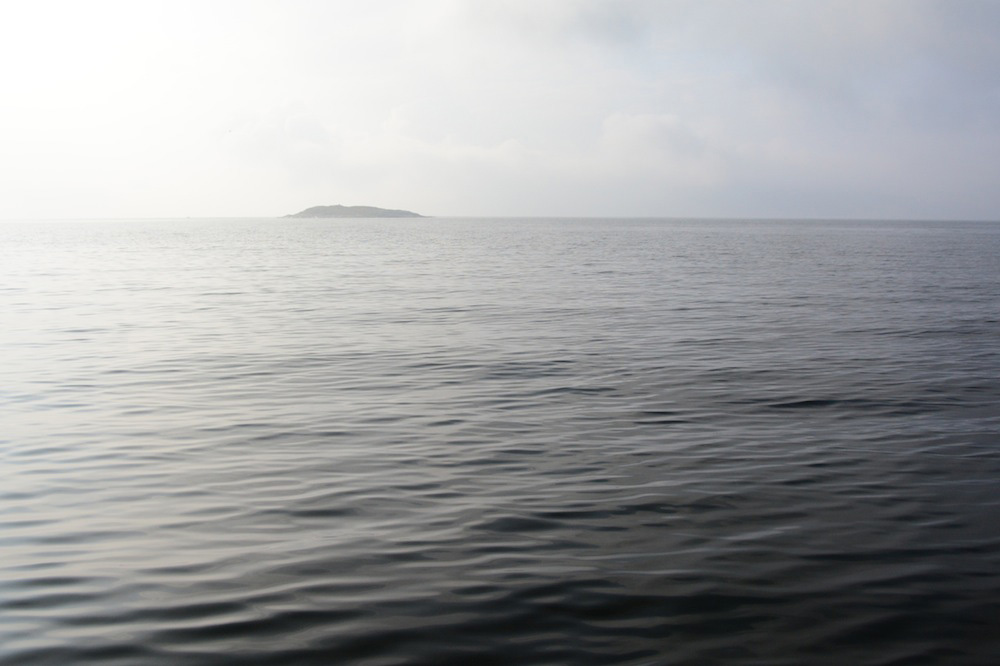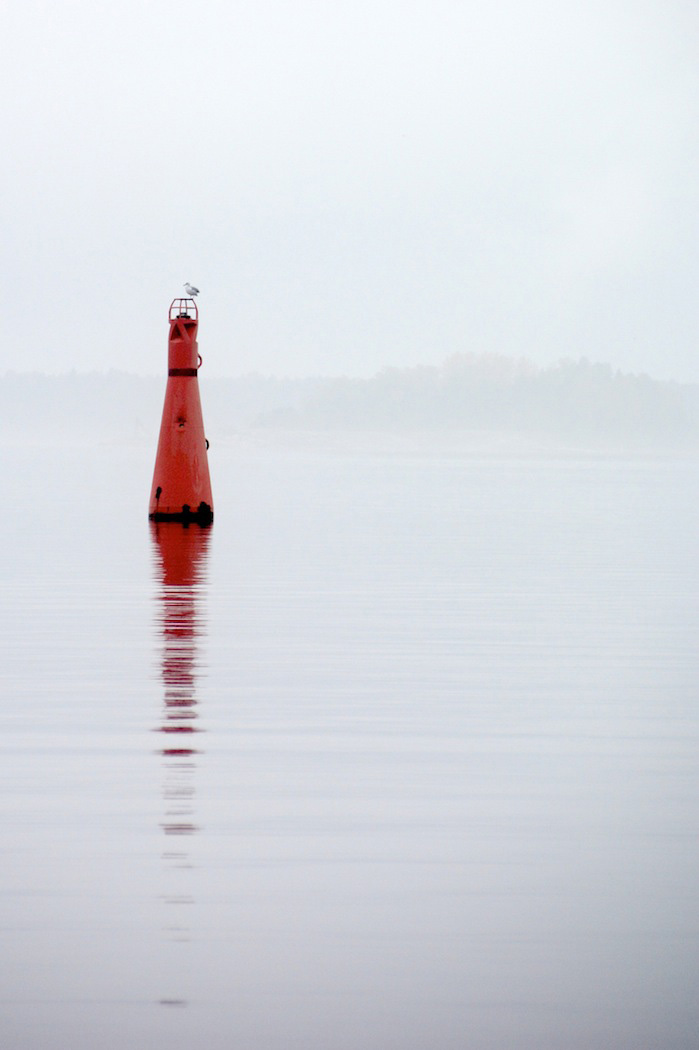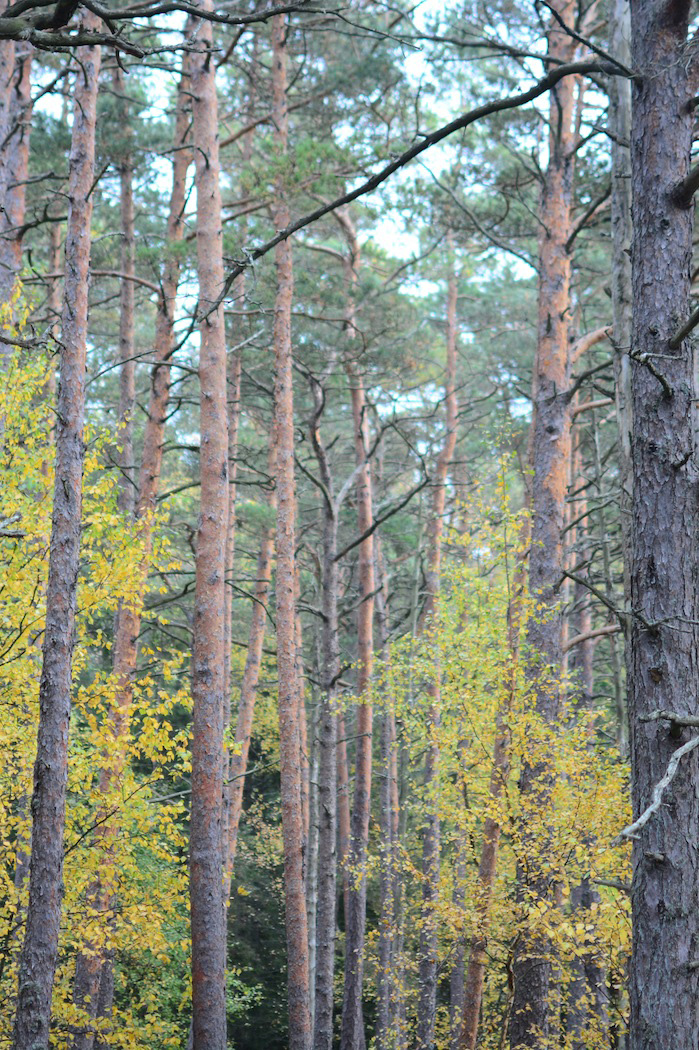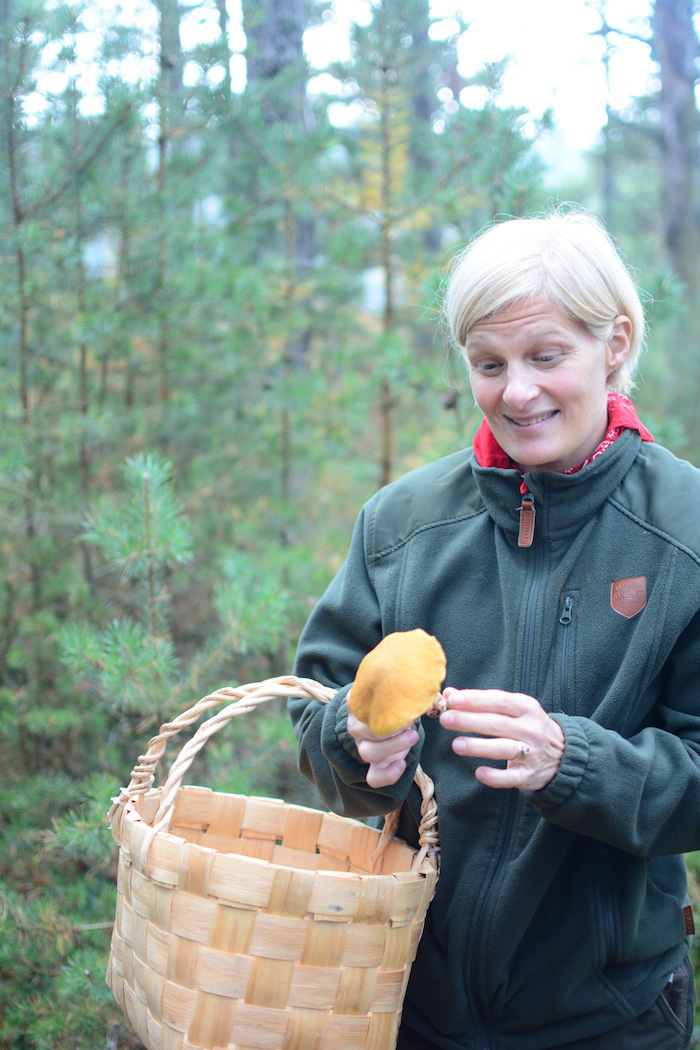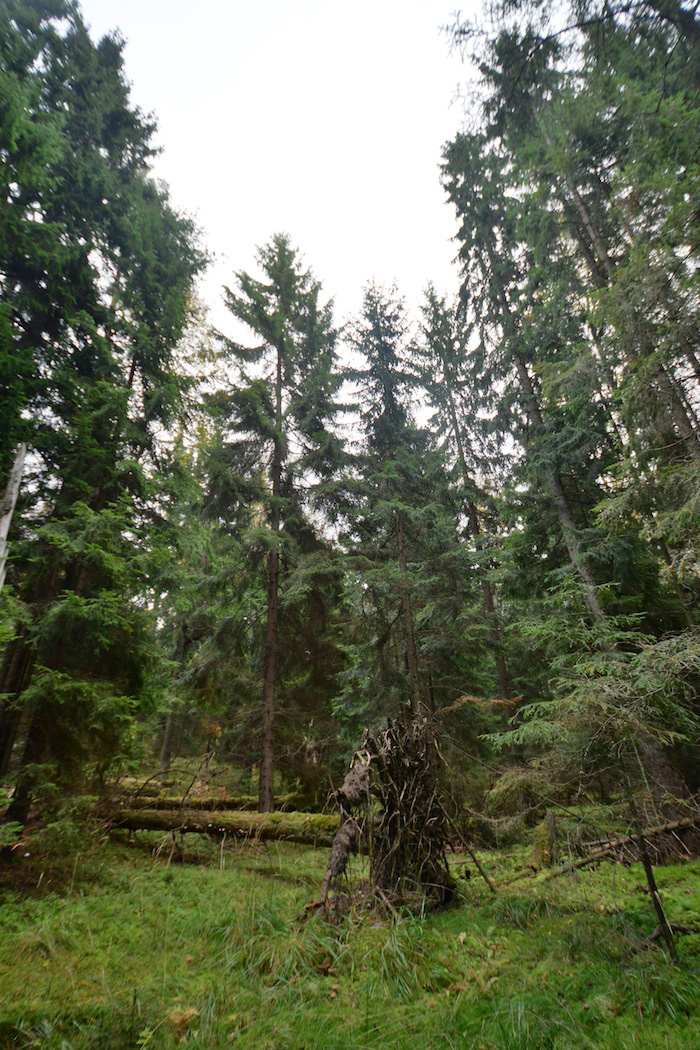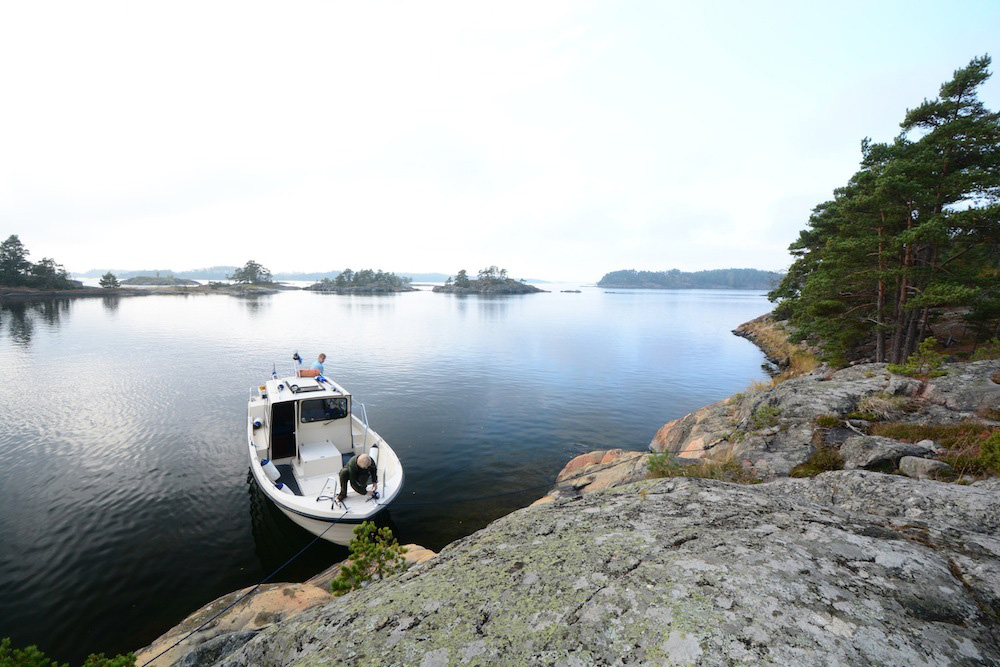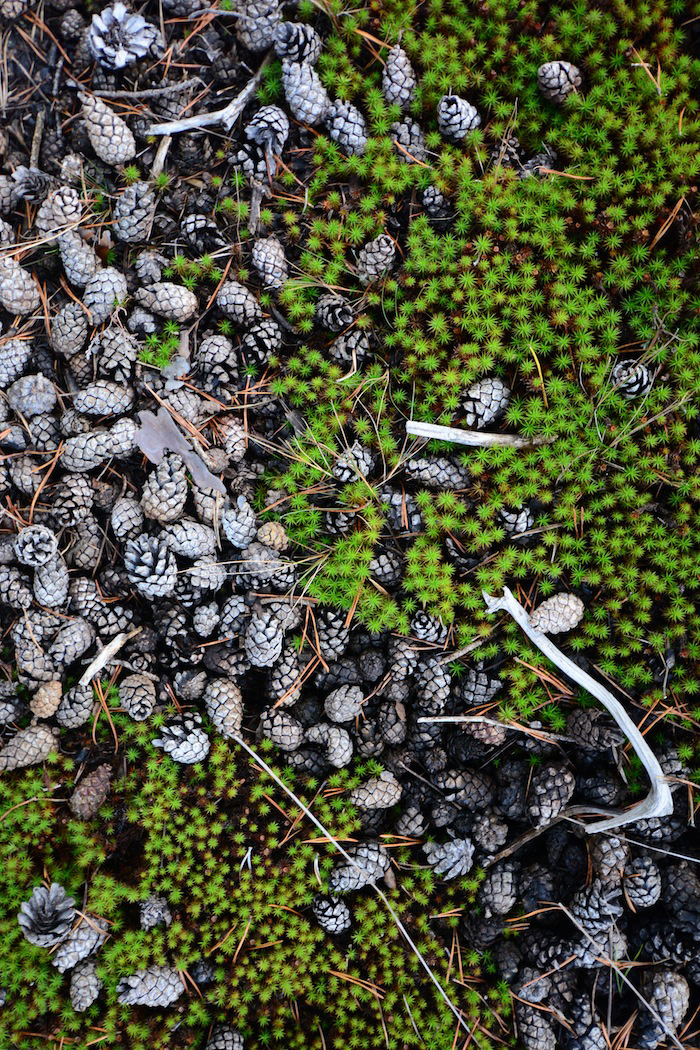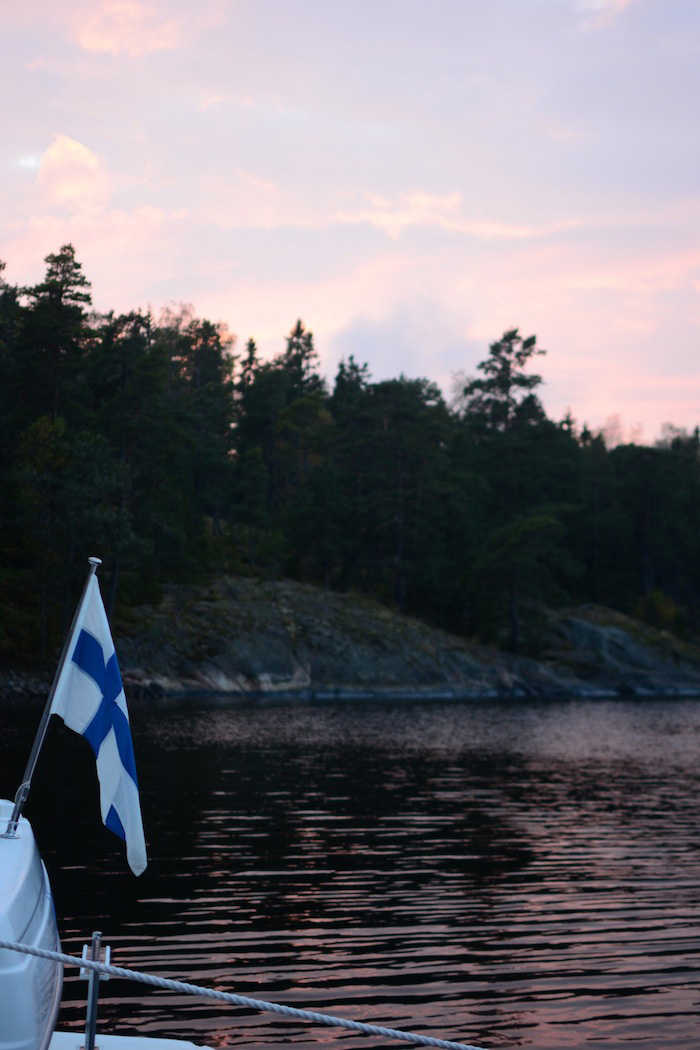 Share:

I live in a very "work first, play later" way, in travel as well as in life. I capped off the month I spent in Indonesia earlier this year, for example, with four days in a remote archipelago that extends just west of Papua island.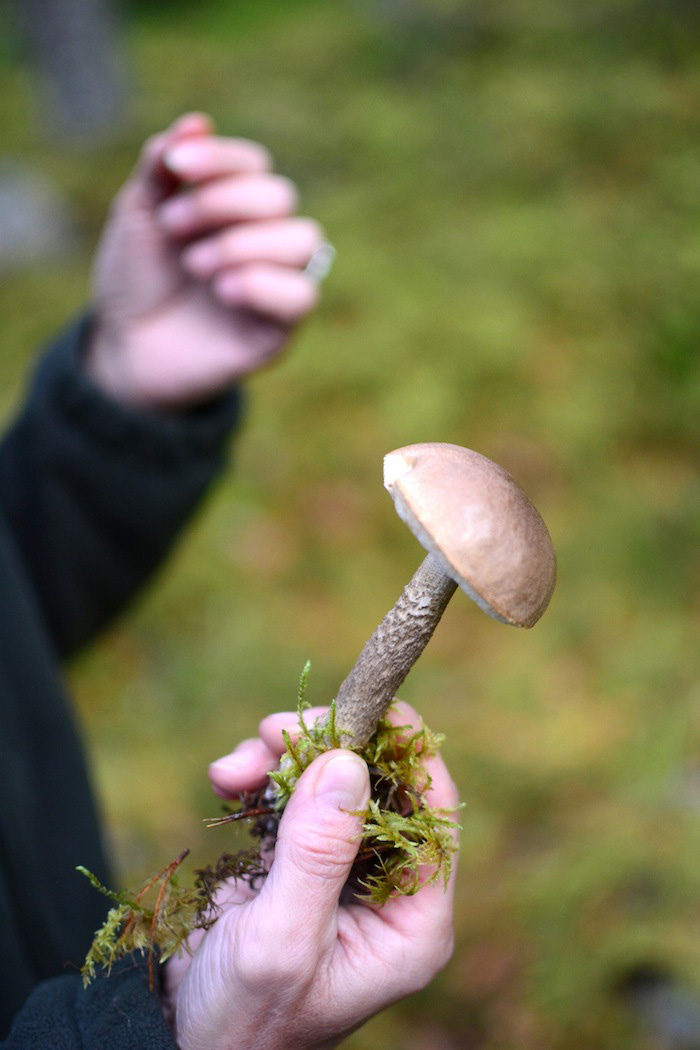 Raja Ampat might very well be the world's last paradise, a fact that results from how difficult it is to get there – it takes 24 hours, even from Jakarta. I remember sitting in the back of a speedboat, more than 17 hours after having begun my journey on the island of Sulawesi, and as the light began to fade over the open ocean, feeling delighted by how isolated I already was.
My trip had been a hard one (I covered as much ground in just a month as many other travelers do in two or three), and I looked forward to a destination where no real adventure – and, hopefully, not many other people – would await me.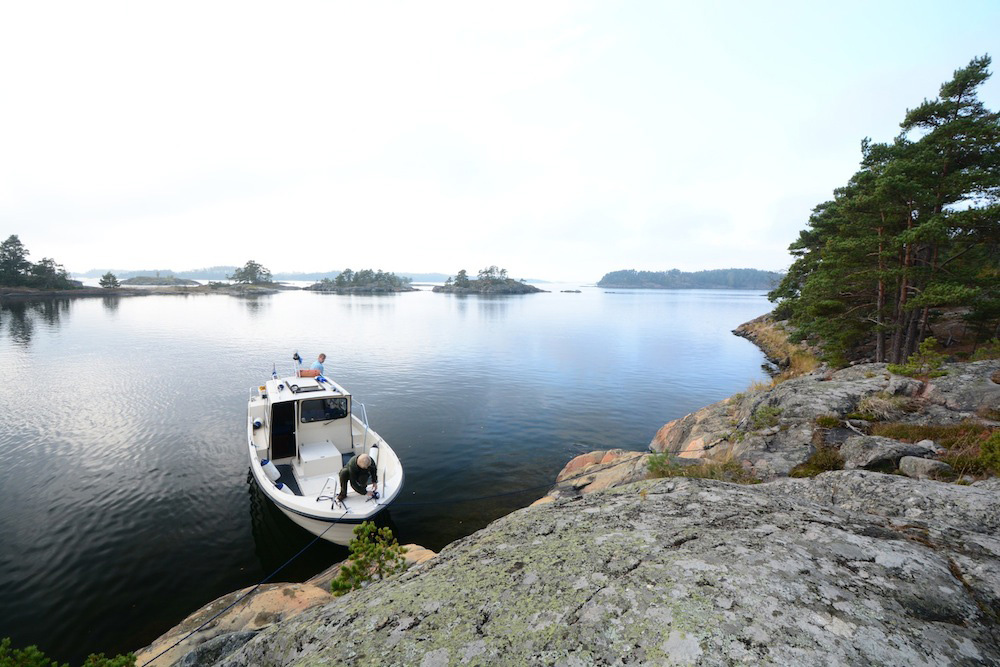 Initially, it seemed like my wish had been granted. There were a few other travelers (and a couple families of locals) staying in the half-dozen huts strewn across the beaches of lonely Gam island, but it seemed completely deserted otherwise. As I dropped my bags off and made my way onto the beach to watch the last rays of pink and purple light sink behind the palm trees, it seemed like it was going to be easy to enjoy some "me" time during my stay in Raja Ampat, without feeling compelled to seek an adrenaline rush, let alone companionship or camaraderie.
The funny thing about life, though, is the frequent lack of congruence between your needs and your wants, a truth my meeting with Finnish couple Minna and Stig exemplified. What began as a series of silly conversations over a card game called "Ticks" – and a small bottle of smuggled vodka – evolved, for me, into a deep appreciation of and respect for two people I hadn't even known existed prior to my arrival in Raja Ampat.
Over the course of my four days on the island, I engaged in dozens of deep conversations with Minna and Stig, on topics ranging from travel, to finances, to the potentially bleak future of the human species. Most memorably, we shared perspectives on the parent-child relationship, me from one side and them from the other, and found ourselves deeply surprised and humbled by how much each of us seemed to understand the others' views. They also inspired and impressed me with their technical diving experience and their formidable underwater photography skills.
At some point, I ceased to realize what day it was or what time of the day it was. Looking back, I could just as easily have spent four weeks or even four months in Raja Ampat – it isn't a place I associate with the passage of time. I do, however, retain very visceral memories of my departure from Gam island, and how important it was to me that I would see Minna and Stig again as I waved goodbye to them from the back of the same boat that had taken me to the island just 96 hours earlier.
For most of 2014, it seemed like this wasn't going to come to fruition. Adam, an Austrian traveler to whom I (and Minna and Stig) also grew close while on Gam island, had arranged to visit them in late August, around the time of my trip to the Caucasus. When a company selling land to foreigners in Finland invited me to work with them in September, however, I knew that I had my chance.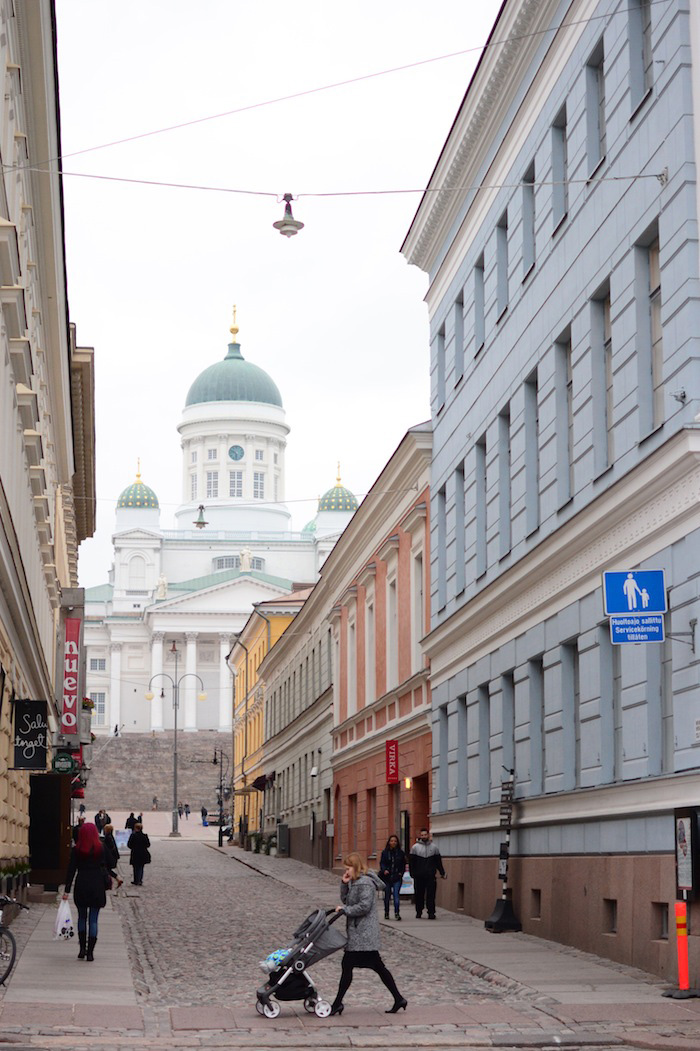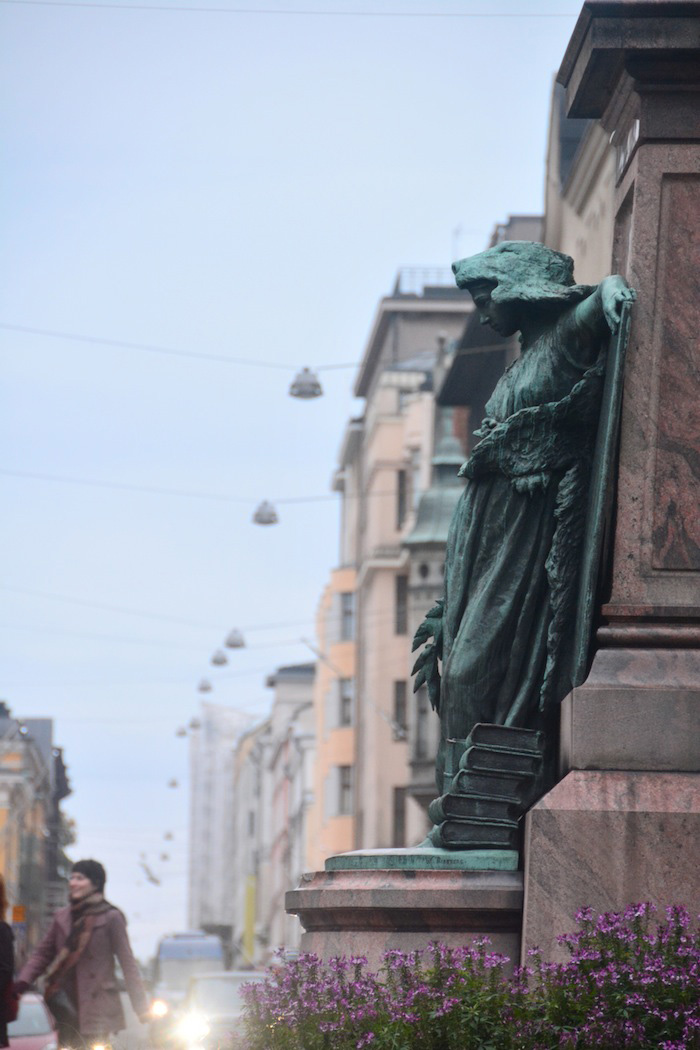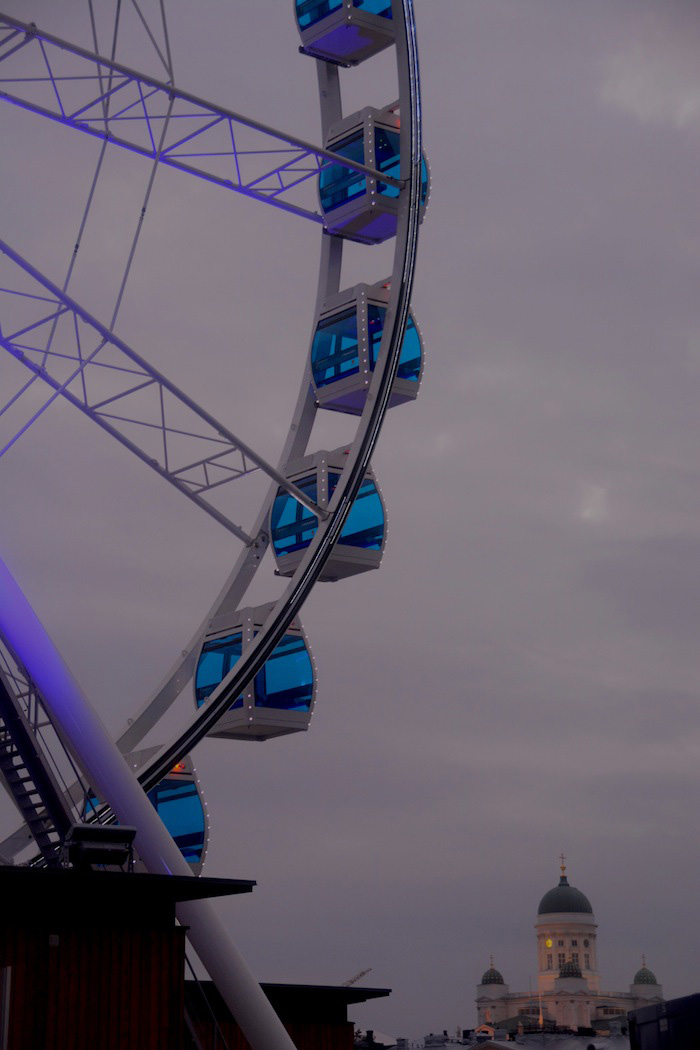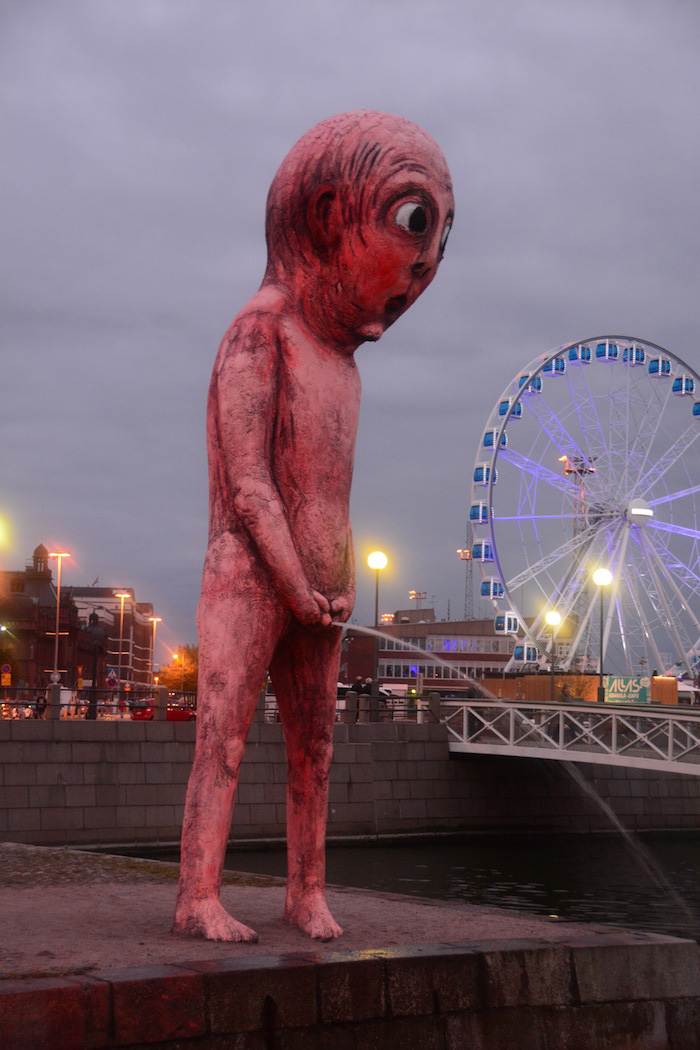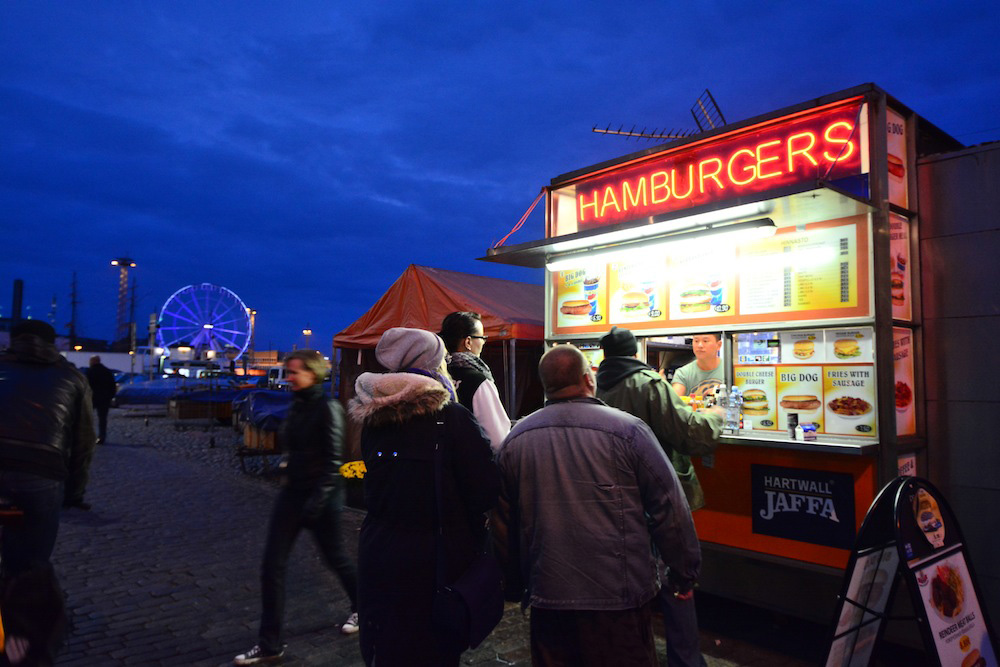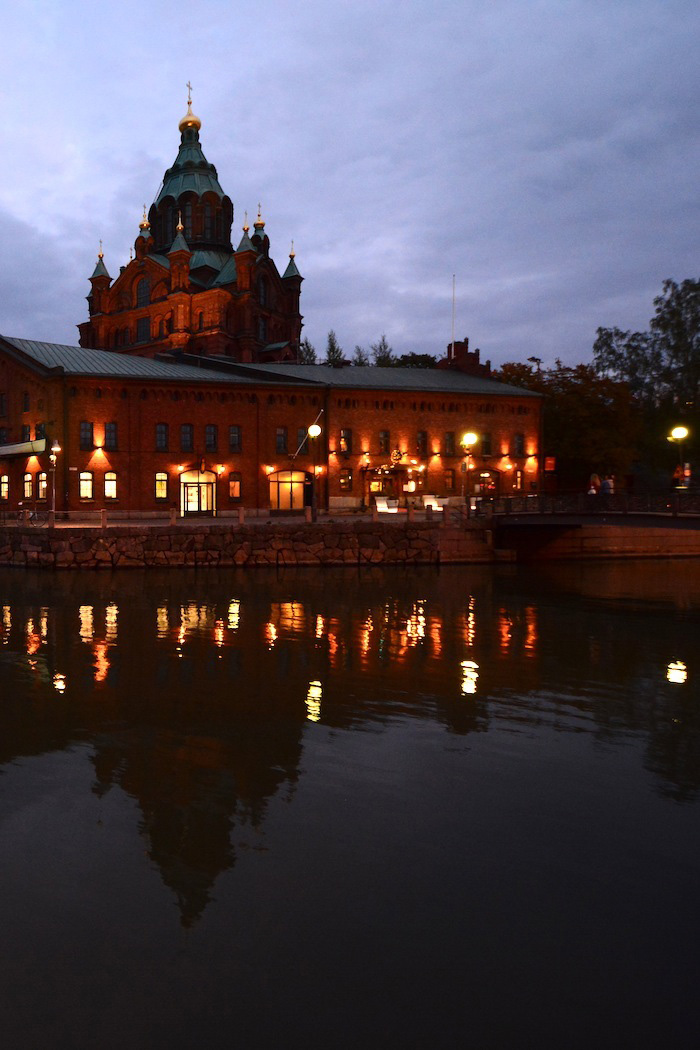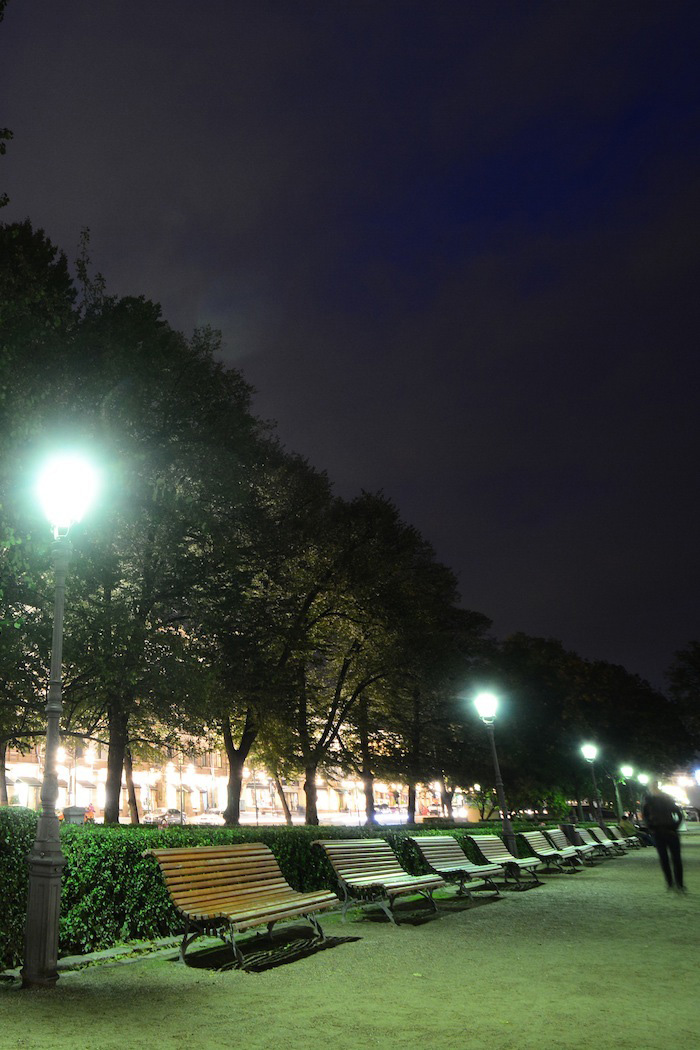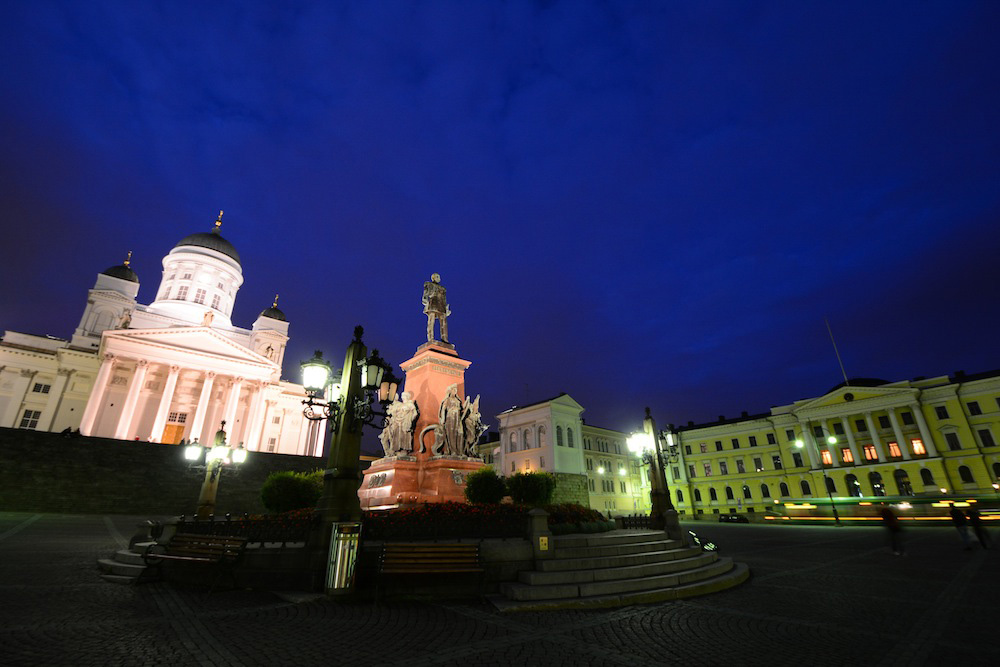 And so last Saturday, after exploring the city of Helsinki the evening before, I took the train west into the Finnish capital's suburbs and made good on my promise to Minna and Stig. The circumstances of our meeting were different in some ways – it was raining and freezing cold, and at least one of us was on our home turf – and similar in others, namely that we were going on a boat trip into a mostly deserted archipelago, in this case the Helsinki archipelago.
Instead of swatting mosquitos under the shade of palm trees, or feeling sand squeeze between our toes as we waded past mangrove islands, we felt swampy ground squish under us as we traipsed under a canopy of blazing fall foliage, foraging fresh berries and mushrooms from the forest floor as the cloudy sky – and its reflection on the calm Baltic Sea and various glassy, freshwater lakes – grew ever dimmer.
In addition to the fact that the Helsinki archipelago is a sort of kindred spirit to Raja Ampat, what with how remote, calm and quiet it is, the main parallel I drew between the experiences was the extent to which my time with Minna and Stig in Finland compelled me to be just as present and aware as we had all been in Indonesia nine months earlier. From the time they met me at the train station under the morning rain, to the time they dropped me back off there under a faint evening aurora, less than 12 hours passed.
But not once during our brief time together, not when we were enjoying smoked salmon tartines on a rocky cliff above the ocean, not when we were hunting for mushrooms and berries to accompany our dinner, not when we were communing with God inside a wood-burning Finnish sauna, and not when played an encore round of "Ticks" as the late afternoon sky burned pink and purple, did I ever look at the clock, or even consider for a second the brevity of our time together. Just as I had been in Raja Ampat, I was totally present in every moment.
And I achieved the very same level of clarity. "These are the kinds of days that remind my why I travel," I concluded, as our boat sped back toward the port. "The kinds of days that remind me why I'm alive."
I'm probably getting too sentimental here, so I'll shut up and quit while I'm ahead, at least with words. But I hope the images I'm about to share with you convey the specialness of my experience with my dear friends in the Helsinki archipelago. And even if you haven't had the pleasure of meeting such fine Finns, I hope this post inspires you to take your own trip to Finland – it truly is a life-affirming place.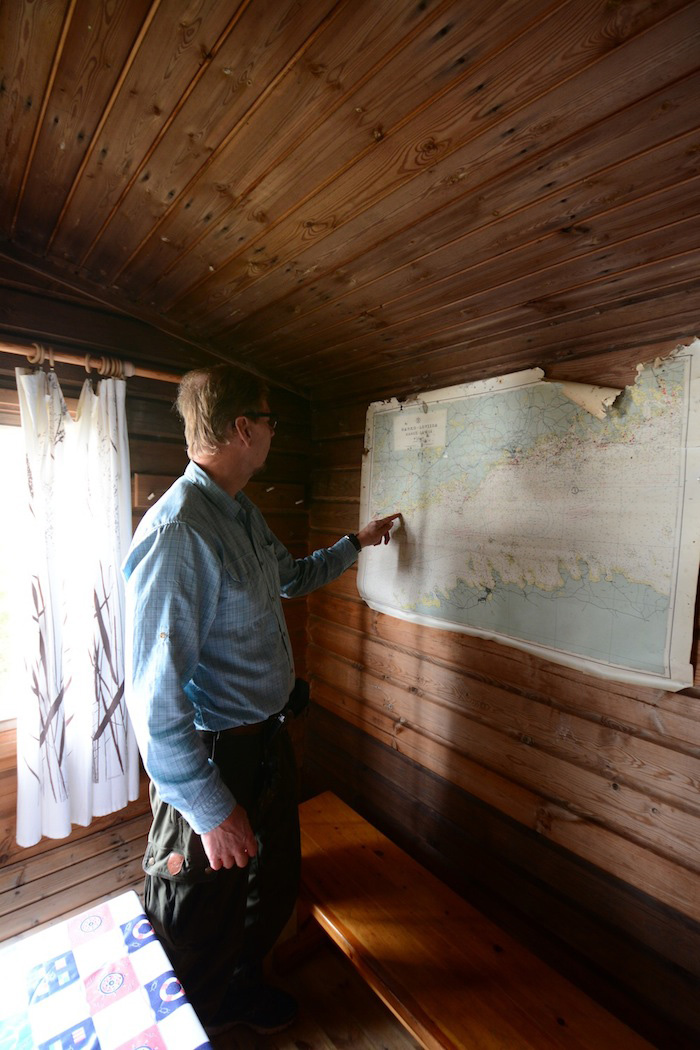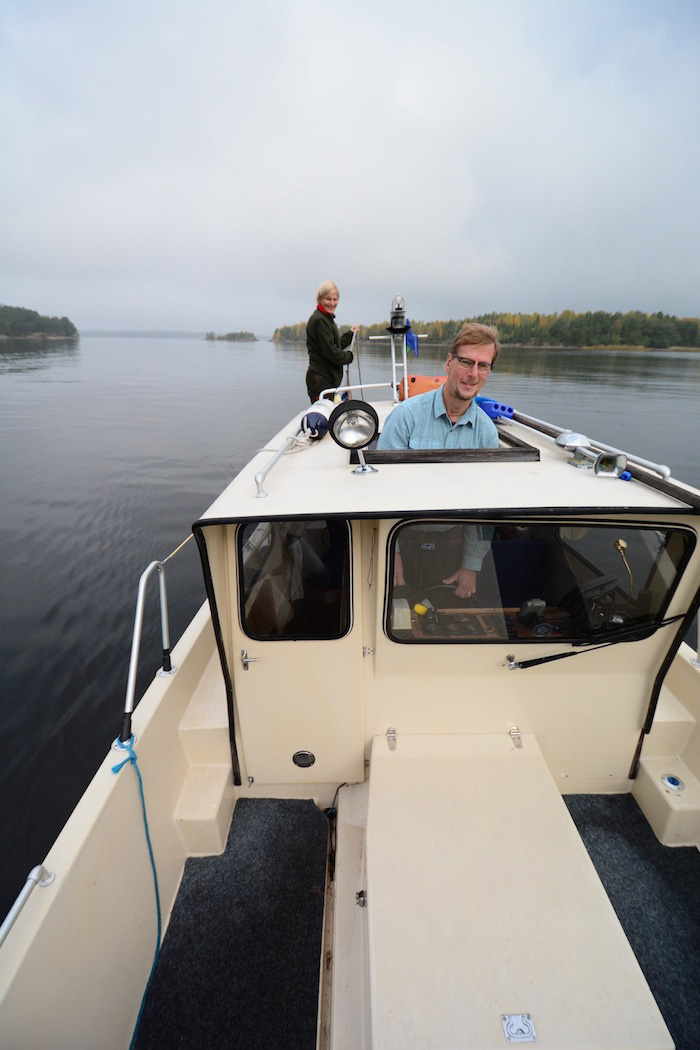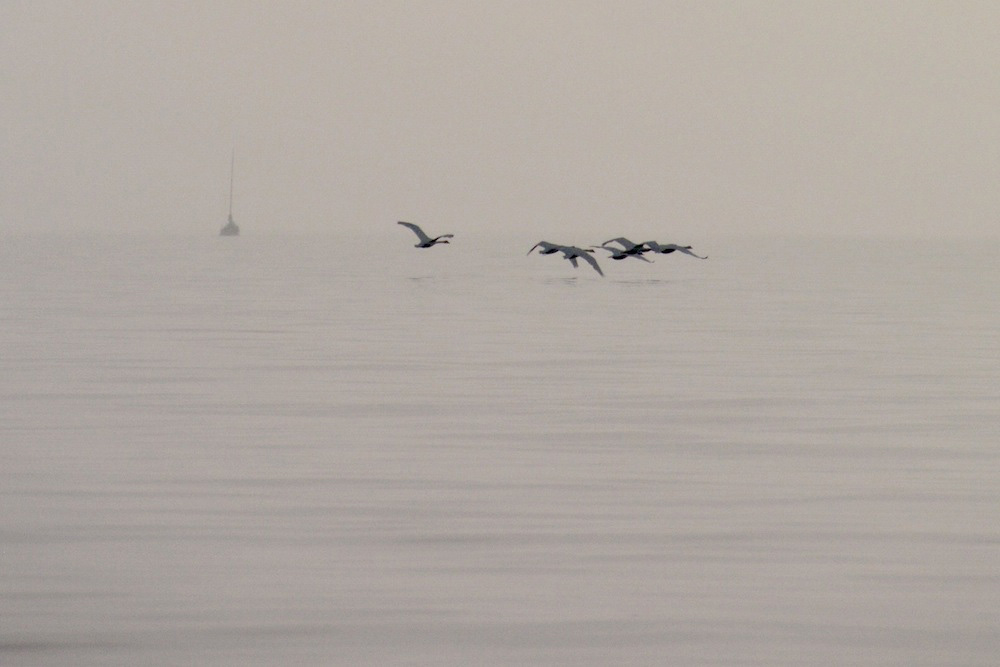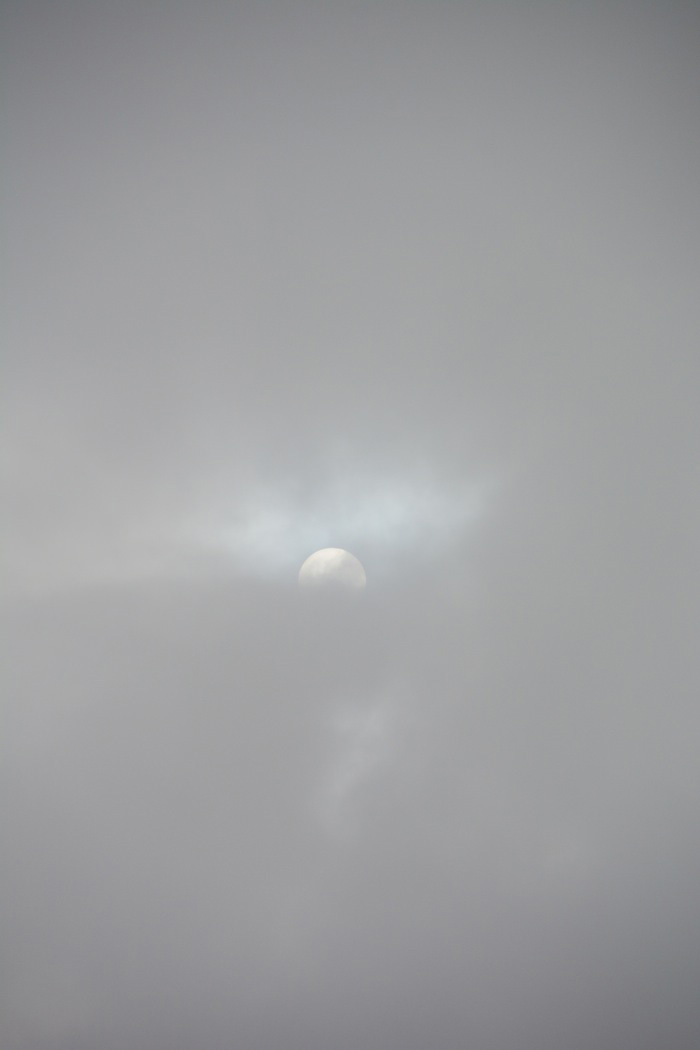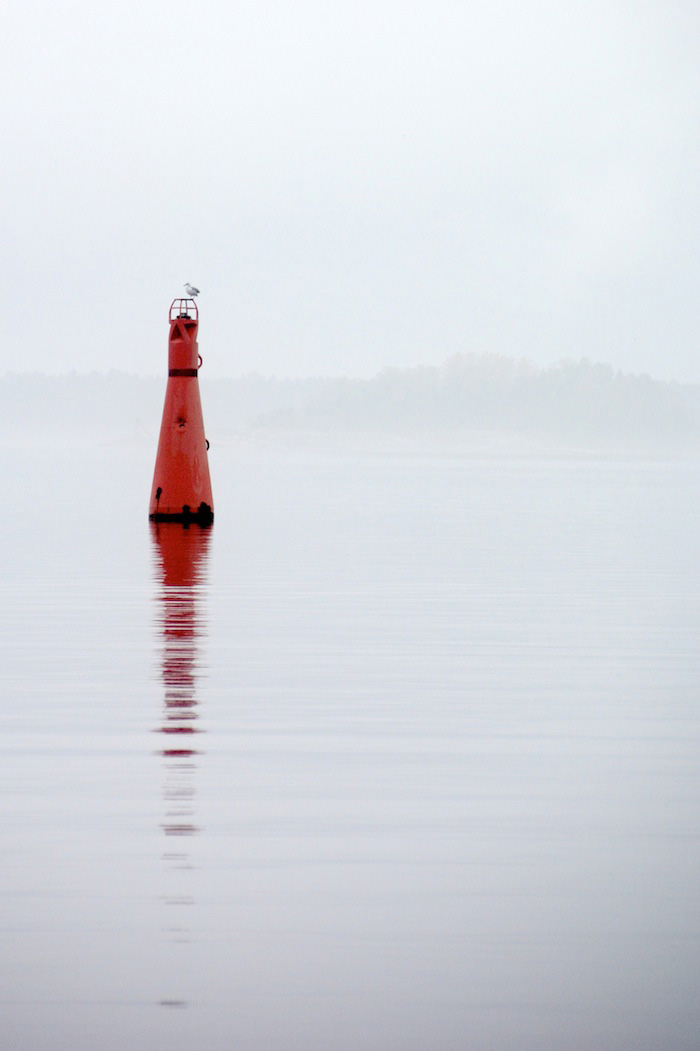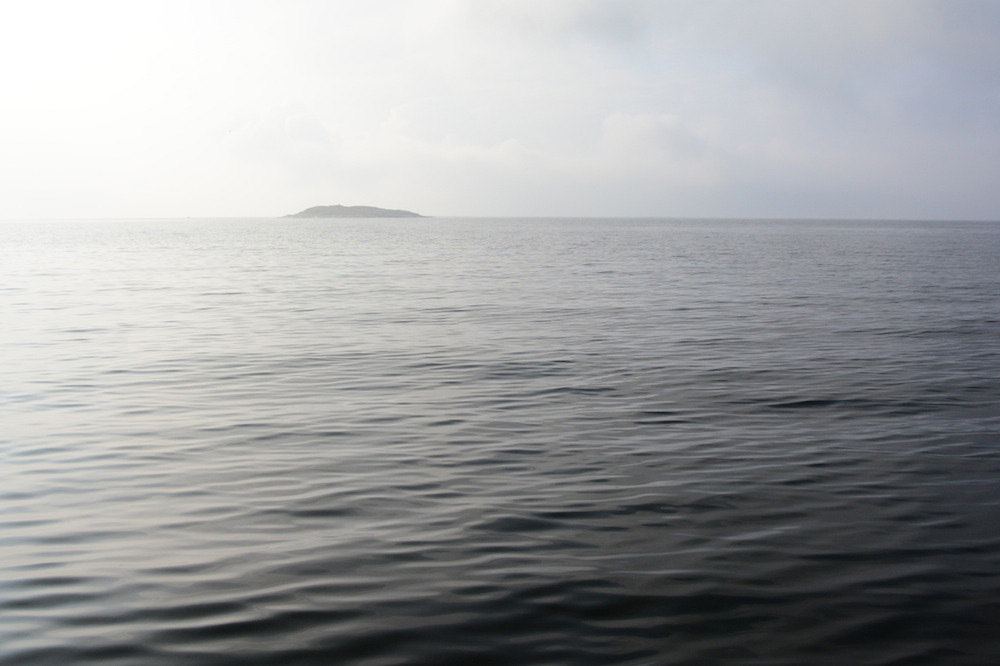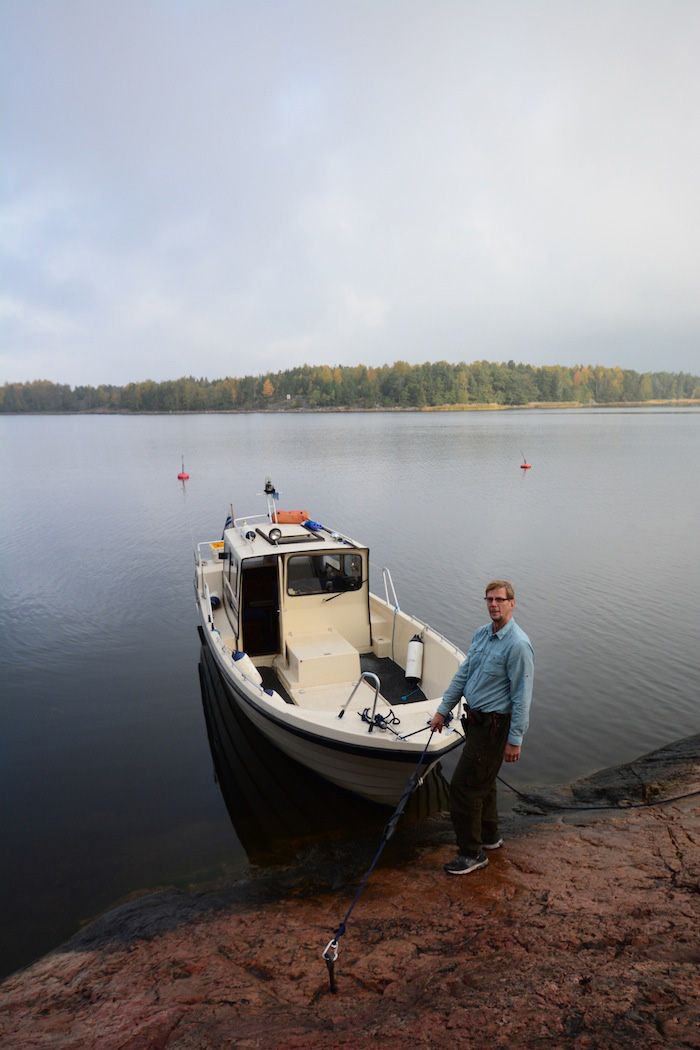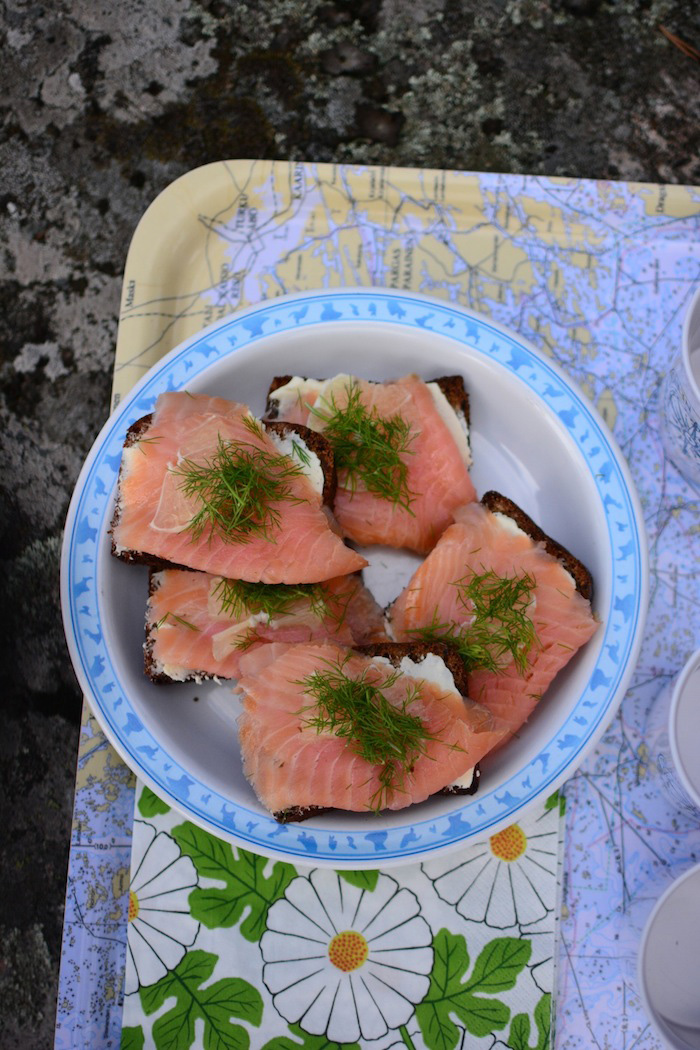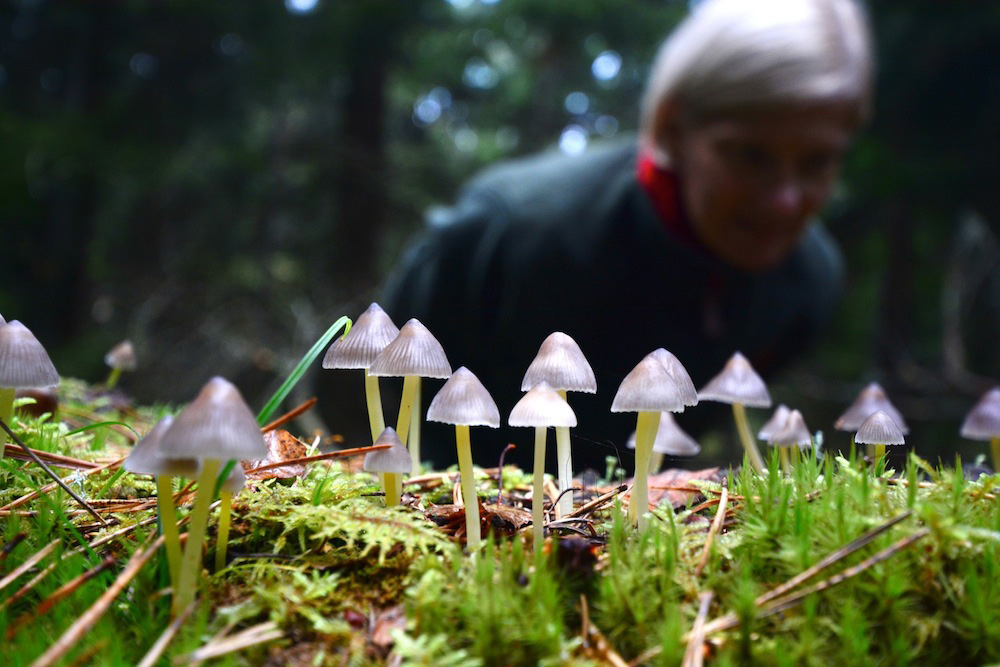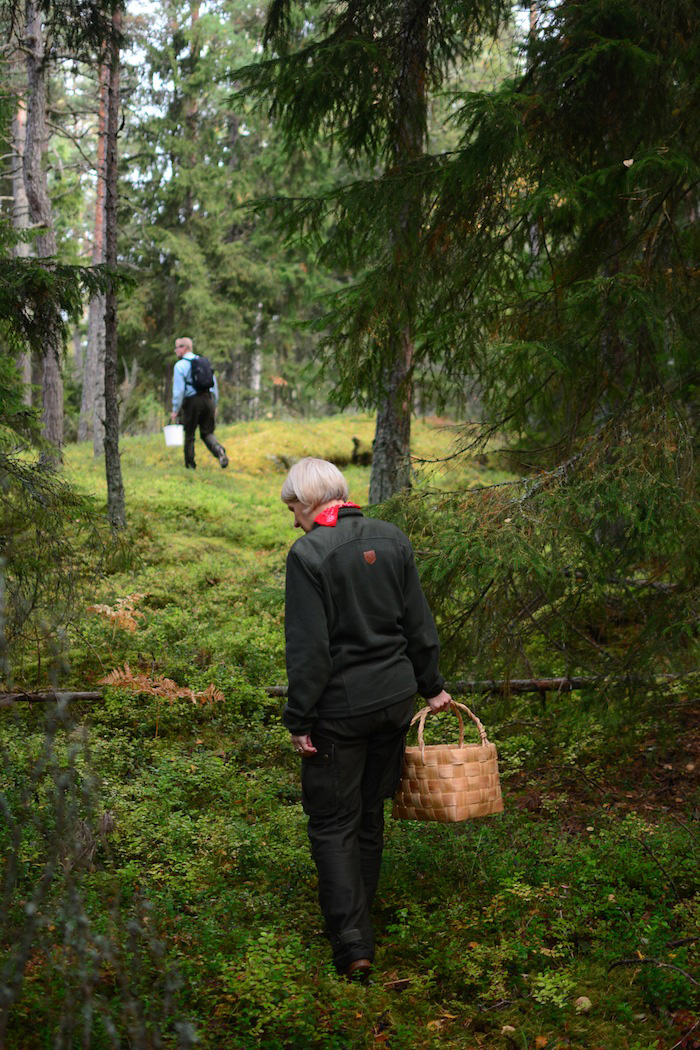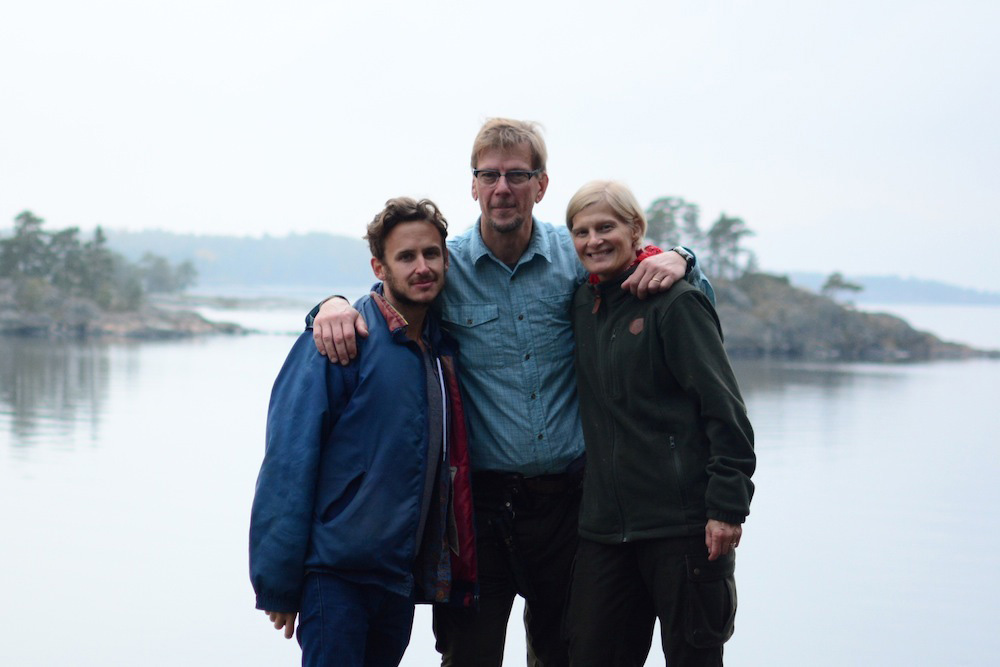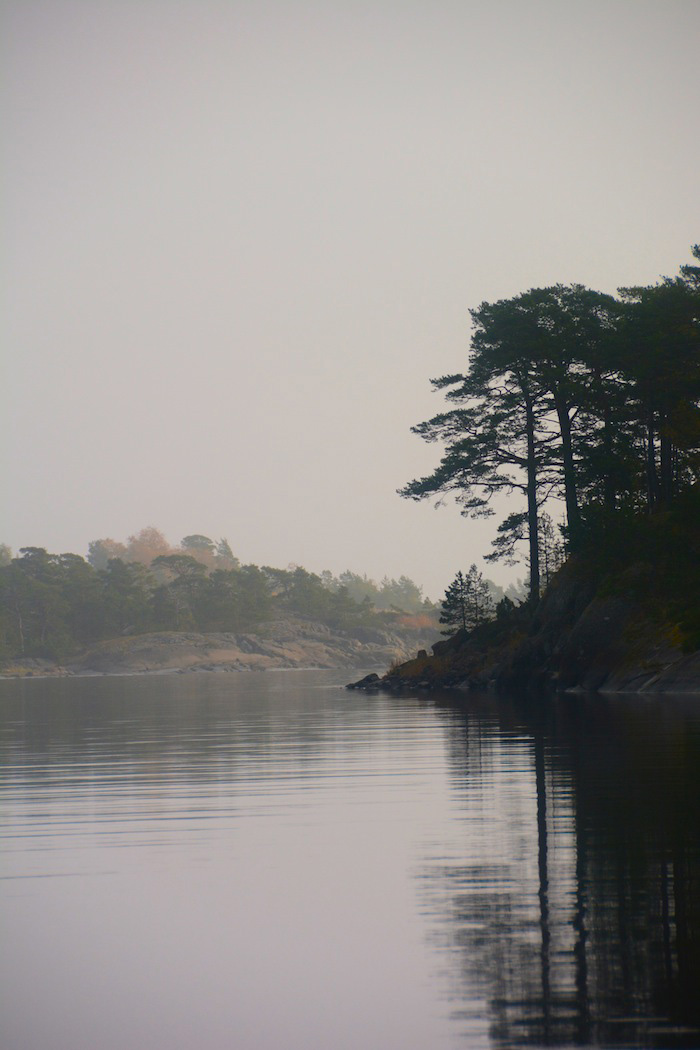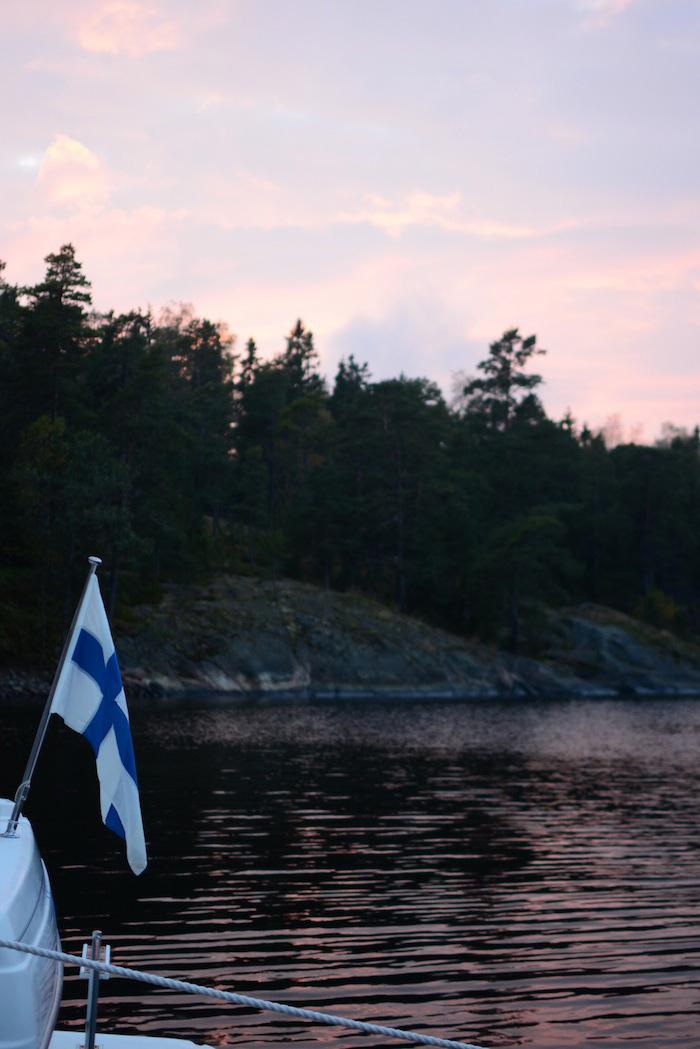 Share: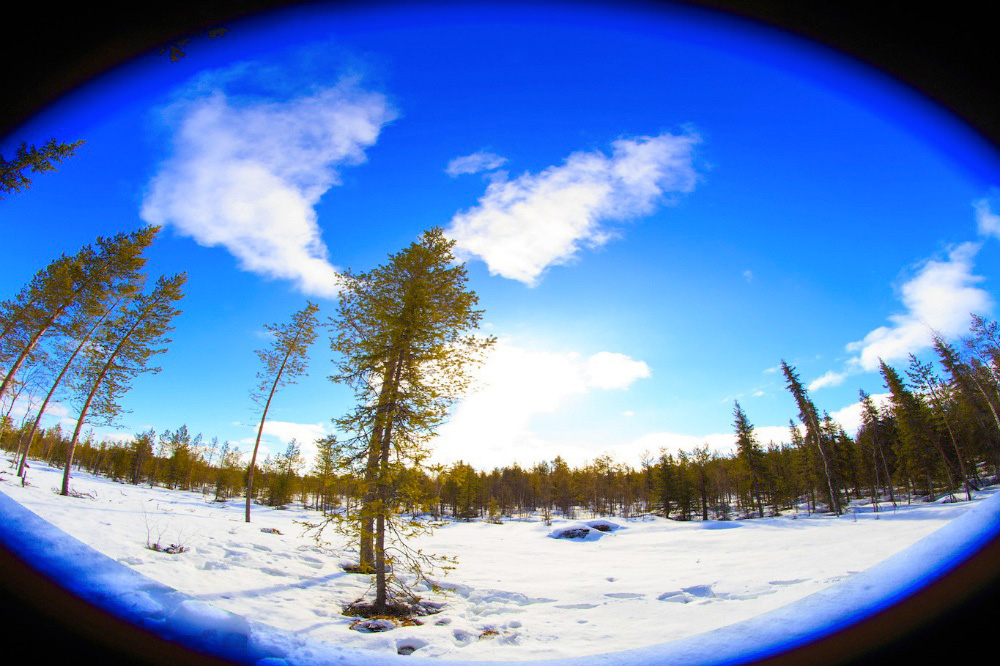 Finland has been a gaping hole in my travel map for a long time, but it wasn't until February of this year that visiting the easternmost country in Scandinavia became a true priority for me. While capping off my trip to Indonesia with four days in the paradise islands of Raja Ampat, I made the acquaintance of Finnish couple Minna and Stig. Globetrotting divers with a penchant for underwater photography, vodka and card games, they're two of the kindest, most interesting people I've ever met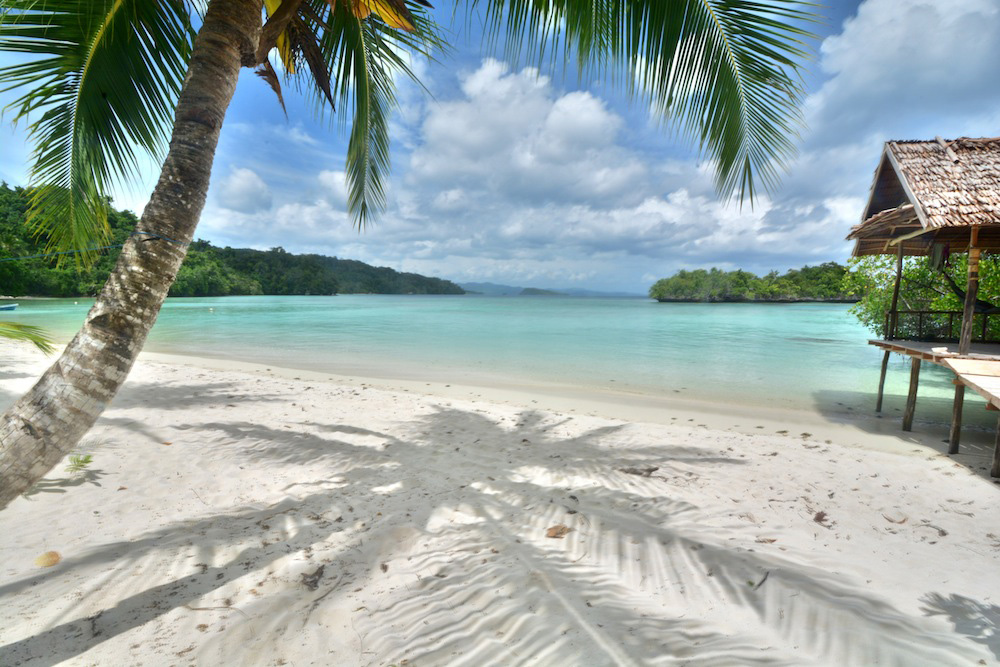 If you ever come to Finland, they told us as we said goodbye, make sure and get in contact with us. We'll take you out on our boat and show you a part of our country most foreigners miss.
We both promised to take them up on their offer by year's end, but unfortunately, a packed travel schedule (and stupidly high transatlantic airfares) prevented me from joining Adam when he flew to Helsinki at the end of August. I watched from Facebook as my three friends enjoying the last days of Finnish summer without me, and doubted whether I would be able to make good on my promise, at least in 2014.
Not one week later, I received an email from Veera, a Finnish woman who represented a company looking for travel writers to travel to Finland on its behalf. Obviously, my first intrigue in having received this email related to my desire to see Minna and Stig, but as I learned more about the company (or, I should say, companies – more on that in just a minute), I realized that this was an opportunity unlike any I'd ever been offered.
See, while the initial purpose of Veera's email (and my then-hypothetical trip to Finland) had been to encourage me to use an app called CreateTrips to publish an itinerary based on my experience, the larger purpose was to help its partner Unelmaa promote its own product…er, service.
Actually, I don't really know how to describe what Unelmaa does using a single word: They sell small pieces of Lapland (i.e. the part of Finland near the Arctic Circle) to foreigners at unbelievably cheap rates – and they wanted to give one to me and fly me there to live on it for a few days, in exchange for some promotion on my blog. Sounds like a pretty good deal, huh?
It did to me, so I immediately took Veera up on her offer. Now, a month has passed, and the time has come to fly to Finland! As soon as I publish this post, I'll be headed to the airport to begin my long journey to Lapland: A flight to Rovaniemi, Finland (via Newark, Stockholm and Helsinki), then a car ride to the Salla Forest, where I will set foot onto my land for the first time. I'm hoping to get this beautiful plot not yet confirmed yet.
In addition to exploring my "Unelmaa Land" (translation: Dream Land!) and spending at least one night on it, I'll be doing a number of other activities in Lapland, from visiting a reindeer preserve, to hiking up to a high point above the Salla Forest to, hopefully, spotting the Northern Lights for the first time. A major focus of my time, both on my land and off it, will be photography (and, of course, selfies!), but my goal is to do as many activities as I possibly can while on my land – you'll obviously have to let me know if you have any ideas.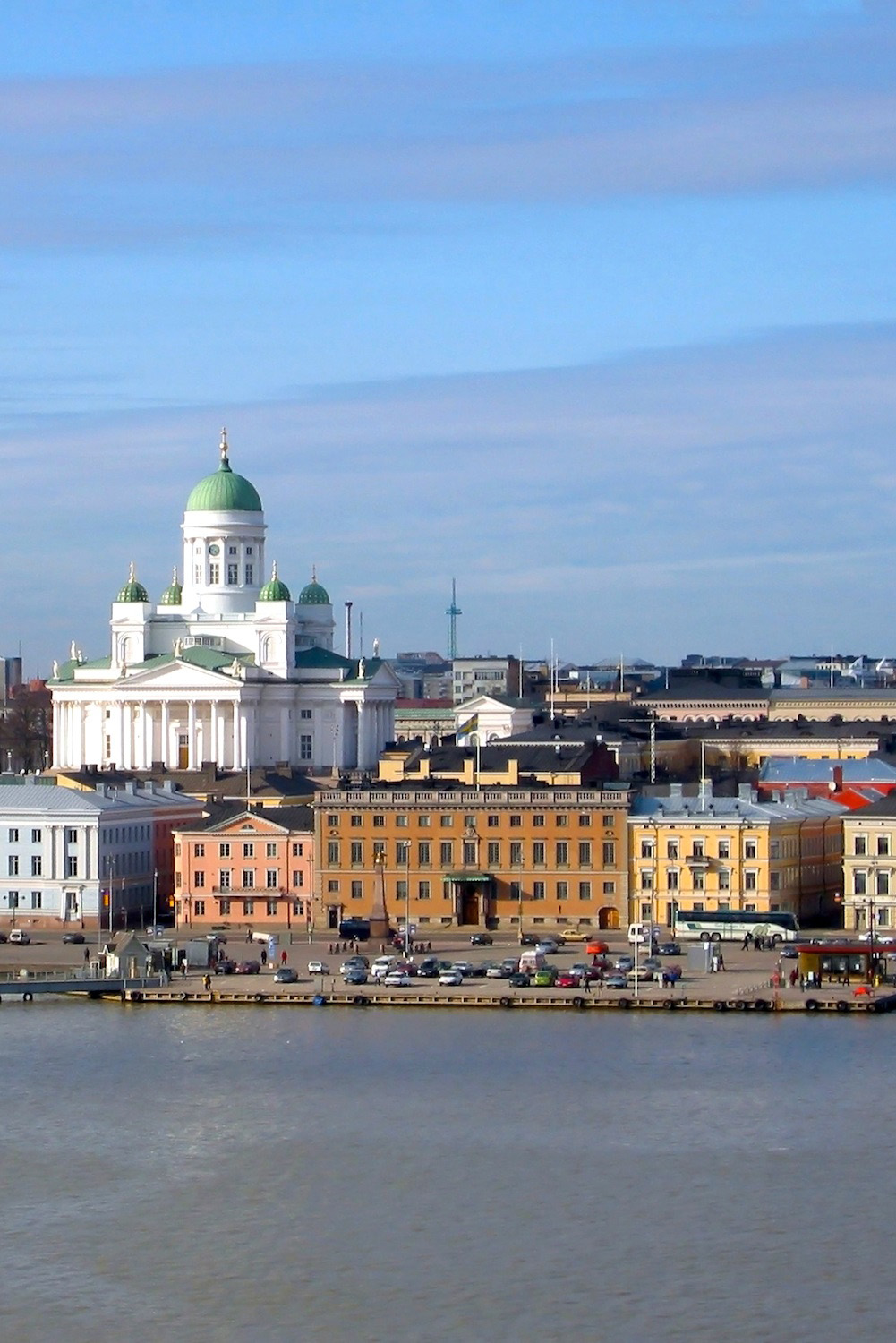 As if this wasn't awesome enough, I'll head back down to Helsinki after a few days in Lapland, where I'll not only get to explore a European capital I've wanted to see for almost as long as I've been traveling – I'll get to make good on the promise I made to Minna and Stig back in February.
Did I mention I can't wait for this plane to take off?
Main image courtesy of Unelmaa