About Robert Schrader
Robert Schrader is a travel writer and photographer who's been roaming the world independently since 2005, writing for publications such as "CNNGo" and "Shanghaiist" along the way. His blog, Leave Your Daily Hell, provides a mix of travel advice, destination guides and personal essays covering the more esoteric aspects of life as a traveler.
Latest Posts by Robert Schrader
Share: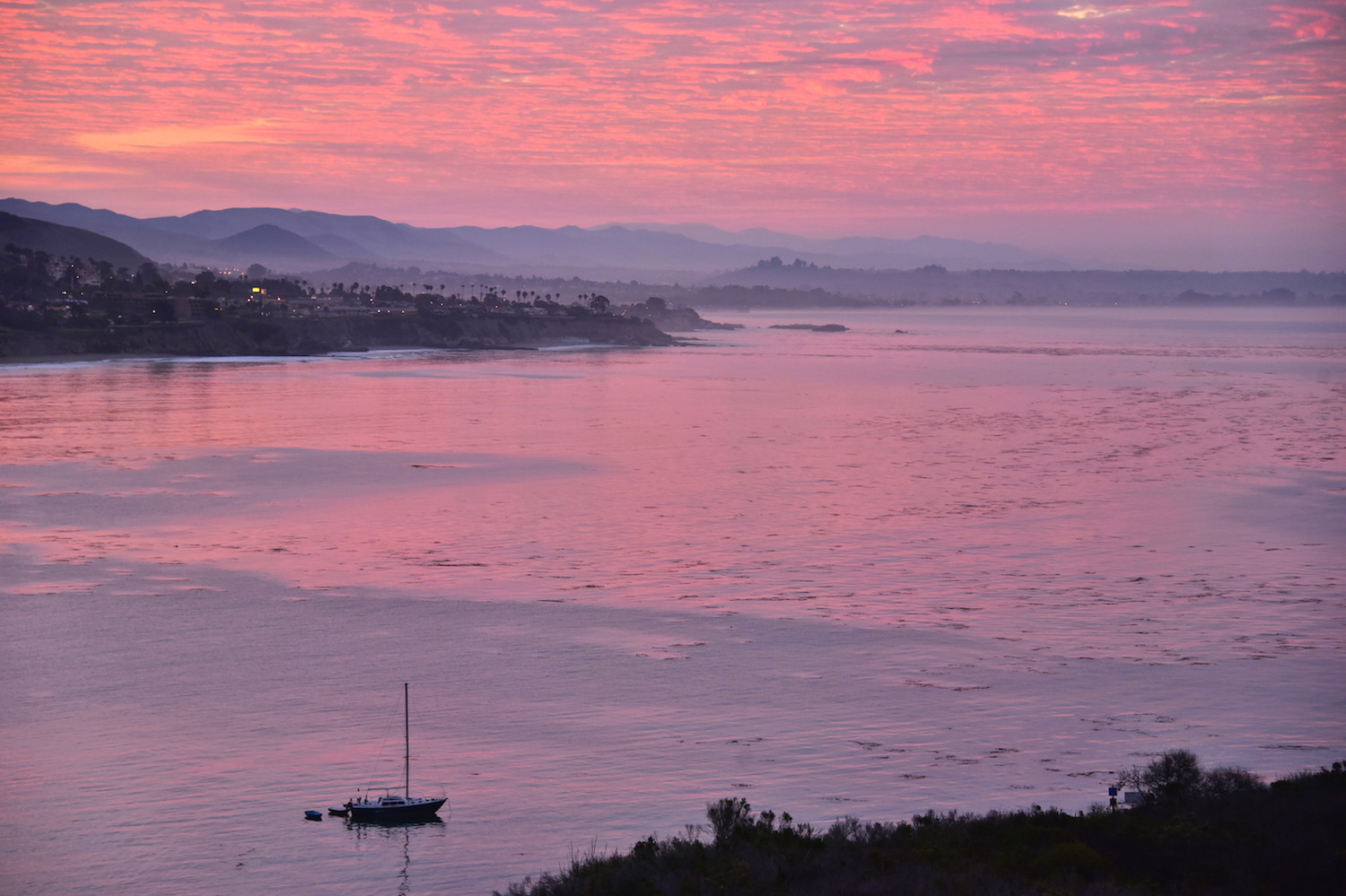 I first met Andrew New Year's Eve, 2013. We got along famously, but for reasons I never cared enough to question, we only ended up seeing each other one other time: Nearly two years later, just before he moved to San Francisco.
"Although I'm moving to the city," he explained,  "it's really the coast I'm in love with." He described his transcendental experience at some spiritual wellness institute just south of Big Sur, but what really intrigued me was a beach he claimed to have discovered.
"Amethyst?" I asked, shocked.
He nodded. "It's made of amethyst crystals – a purple beach."
I haven't seen Andrew since, and even if my just-completed trip to California had taken me into San Francisco, I don't know if I would've made the effort – he's married now. But the mysterious purple beach just south of Big Sur? Well, that's another story.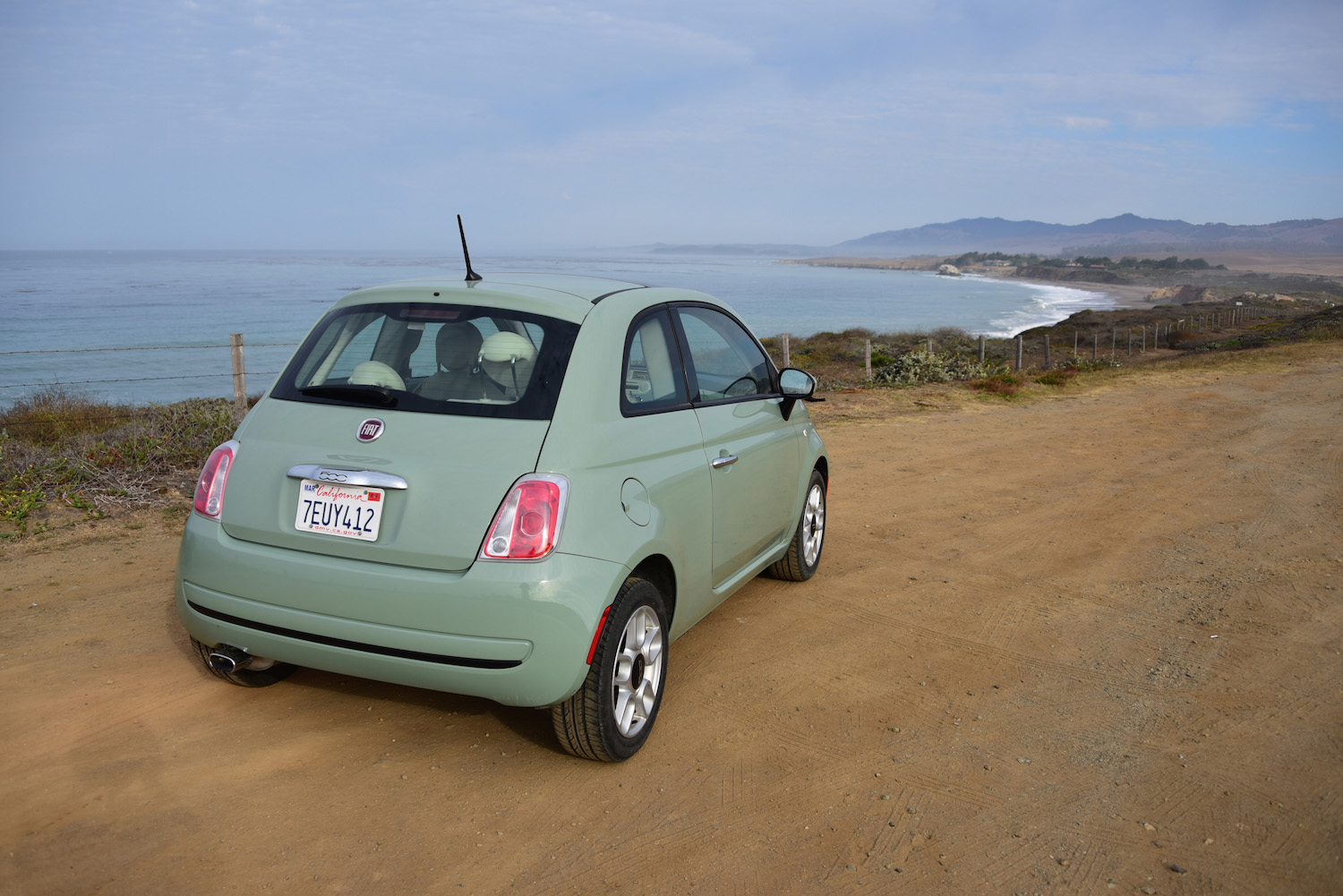 After catching what was undoubtedly among the most beautiful sunrises of my life, I started heading north along Route 1 in my seafoam-colored Fiat. I wanted to make my way directly to the purple beach, eager hummingbird that I am, especially when I saw how short the distance was. Big Sur – 103, the sign read.
The purple beach is south of Big Sur, I thought. This will take me no time.
There were two problems with my hypothesis. Well, one problem was with the hypothesis – the other was with the logic behind it: I was flown out here to drive the Highway 1 Discovery Route, which covers destinations like Avila Beach, Cayucos, Cambria, San Simeon and Ragged Point, and ends a fair bit south of Big Sur and the purple beach.
Indeed, 100 miles passes very slowly when it's lined with scenery like this.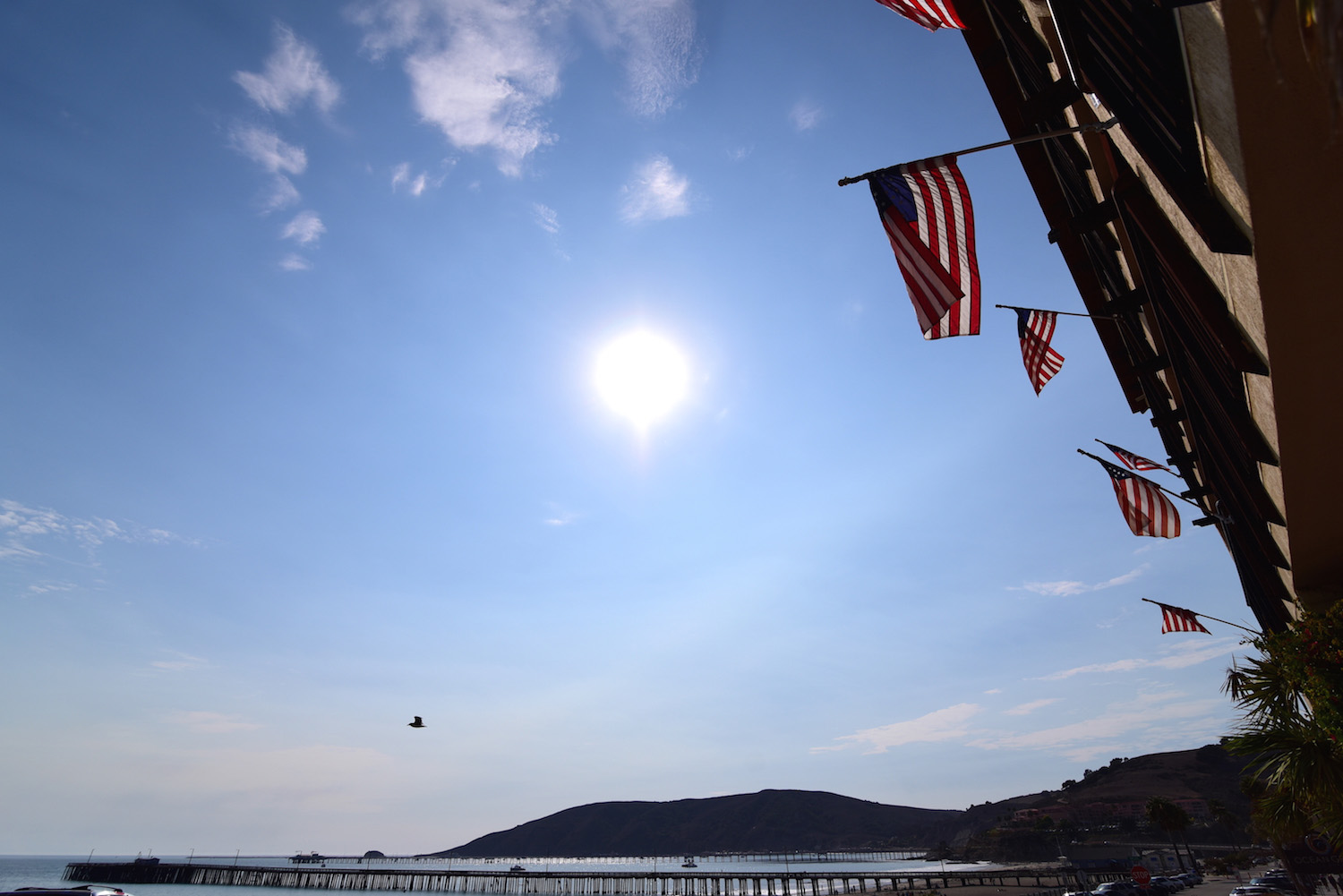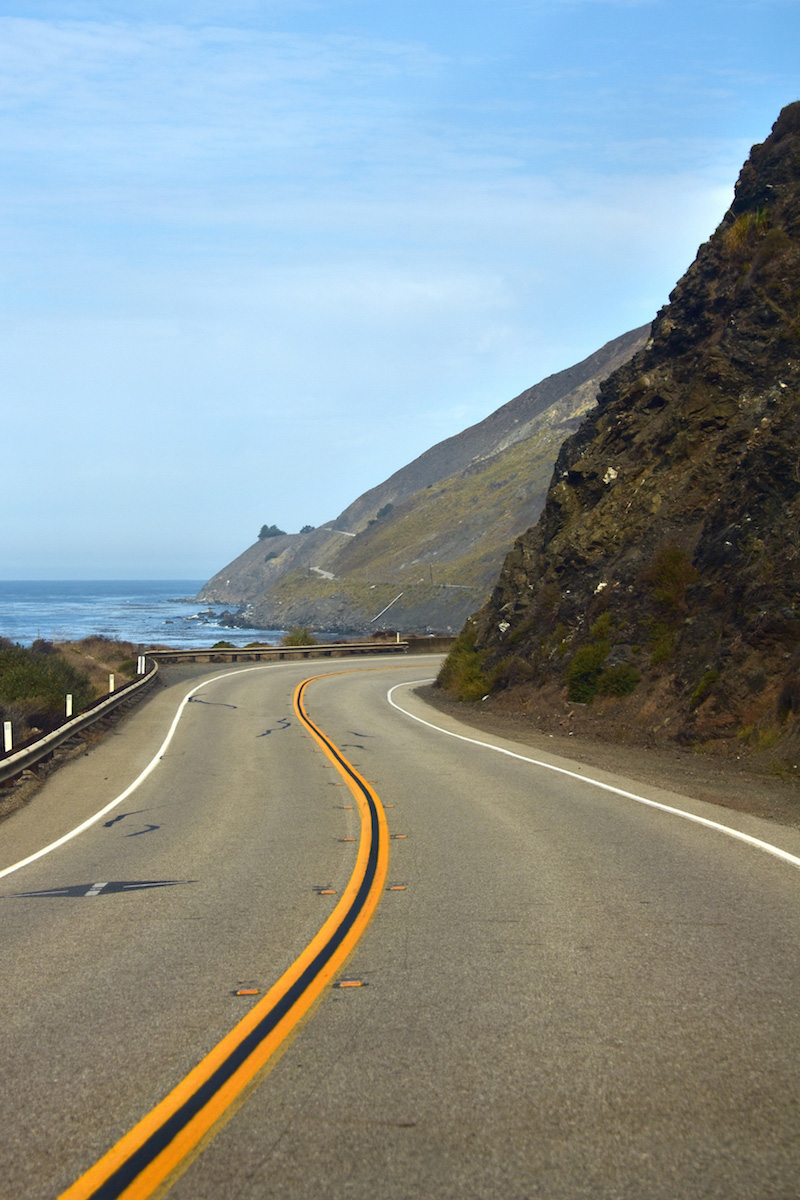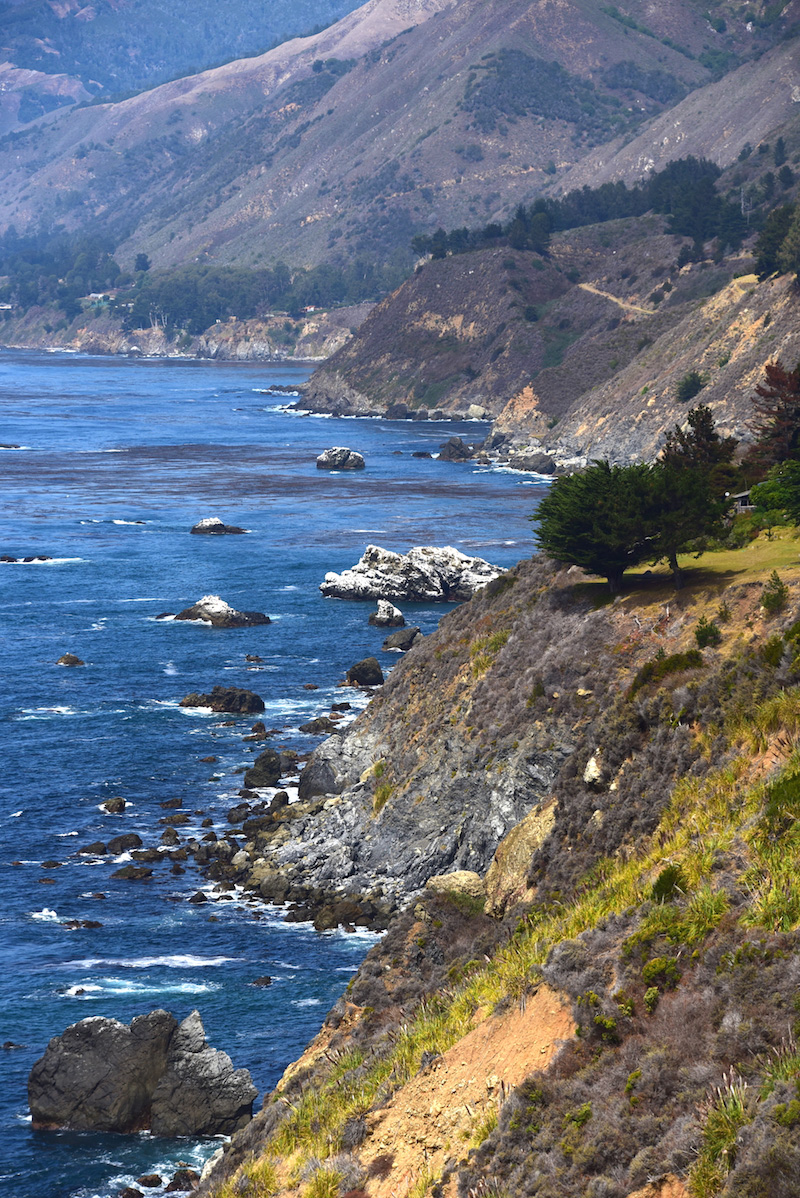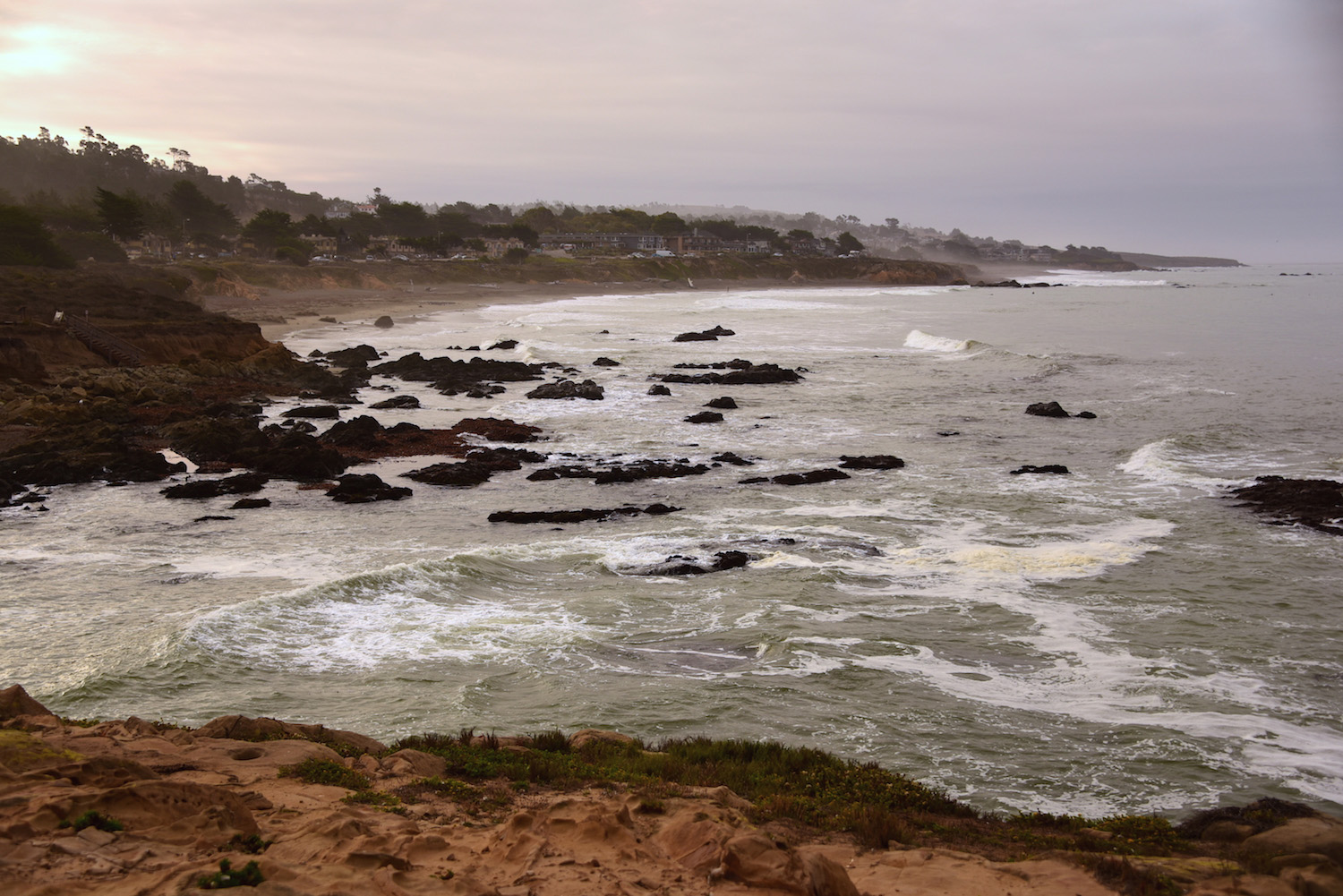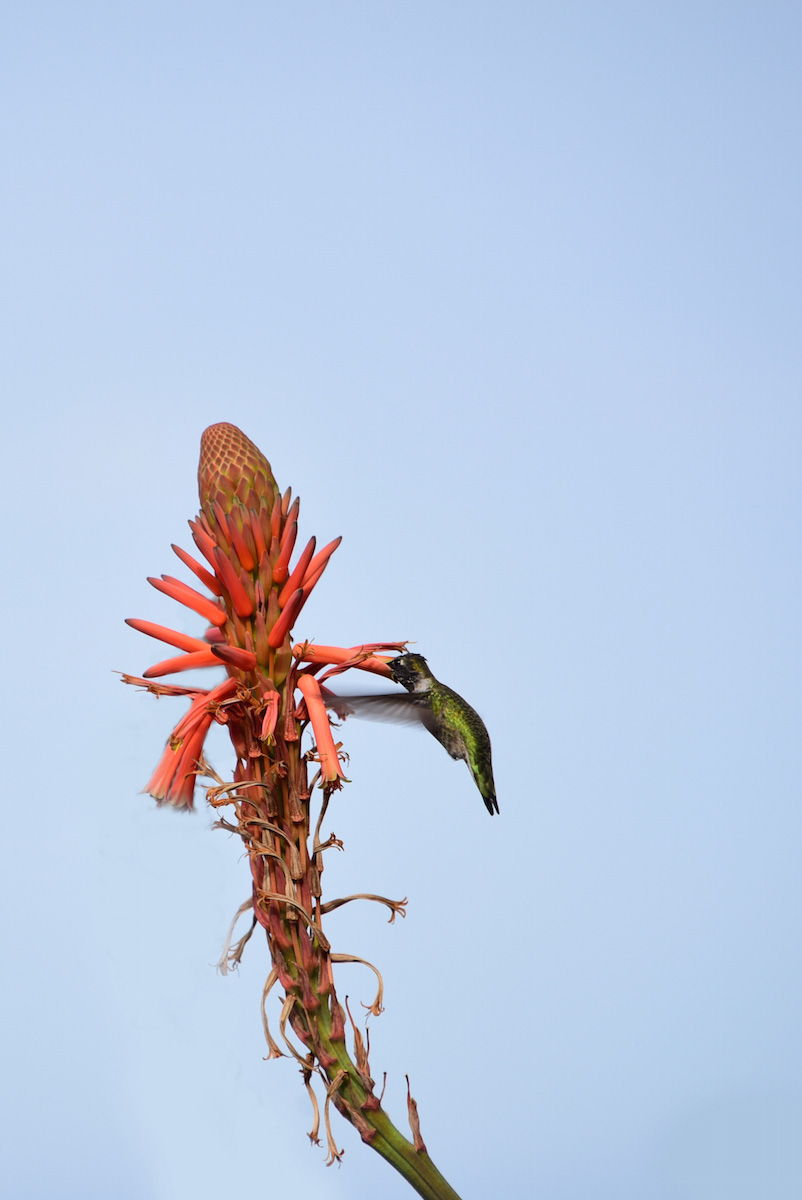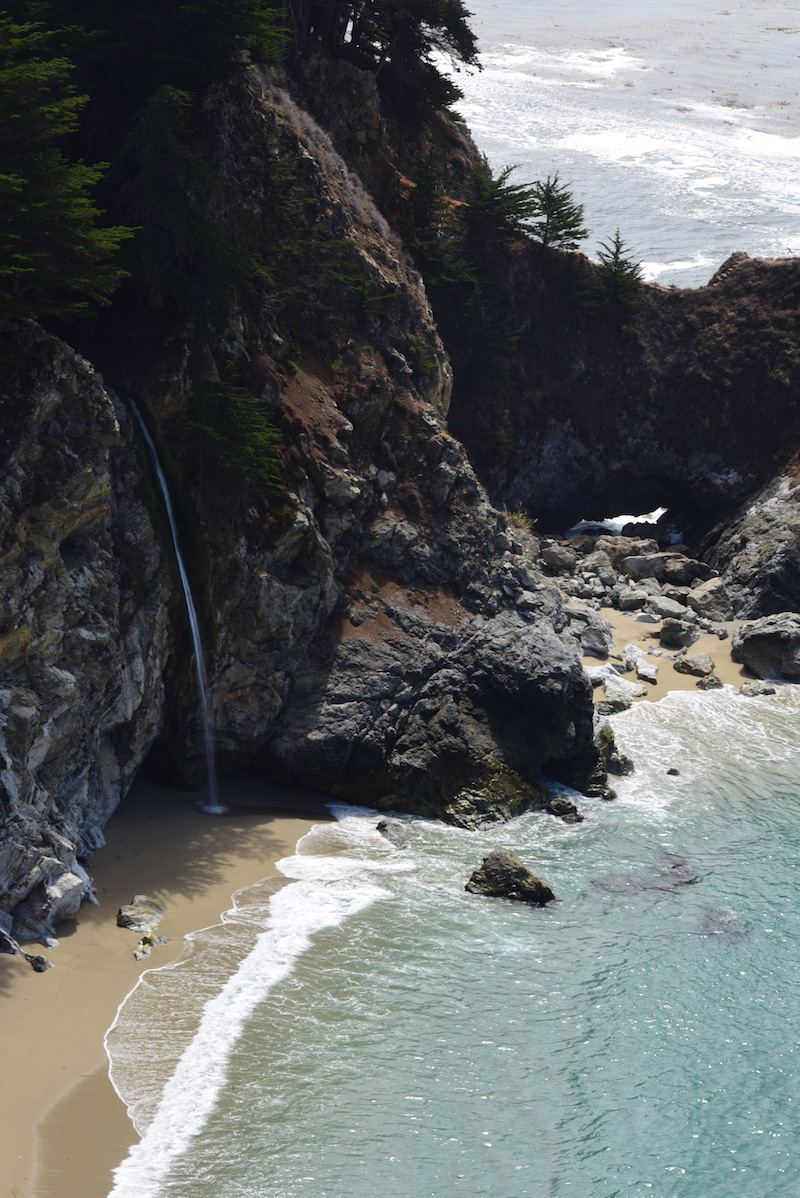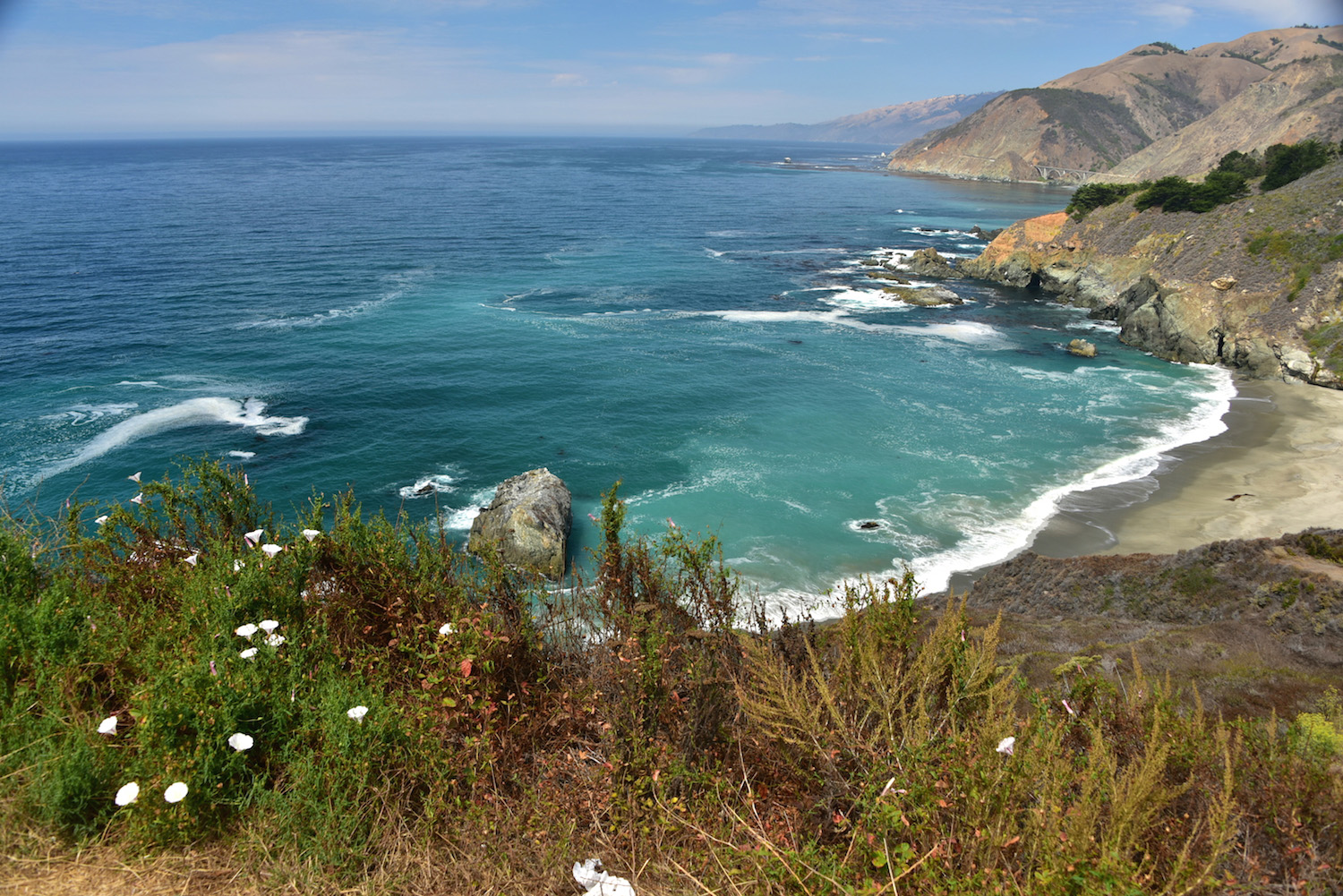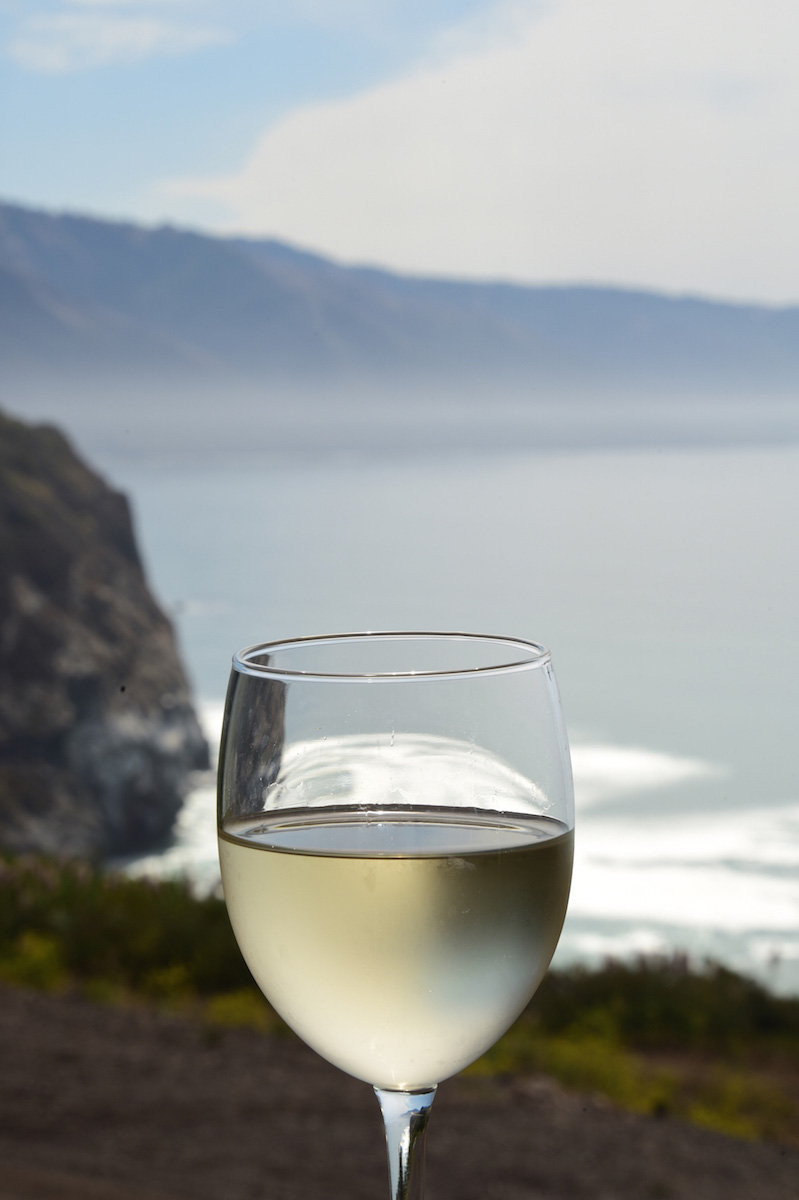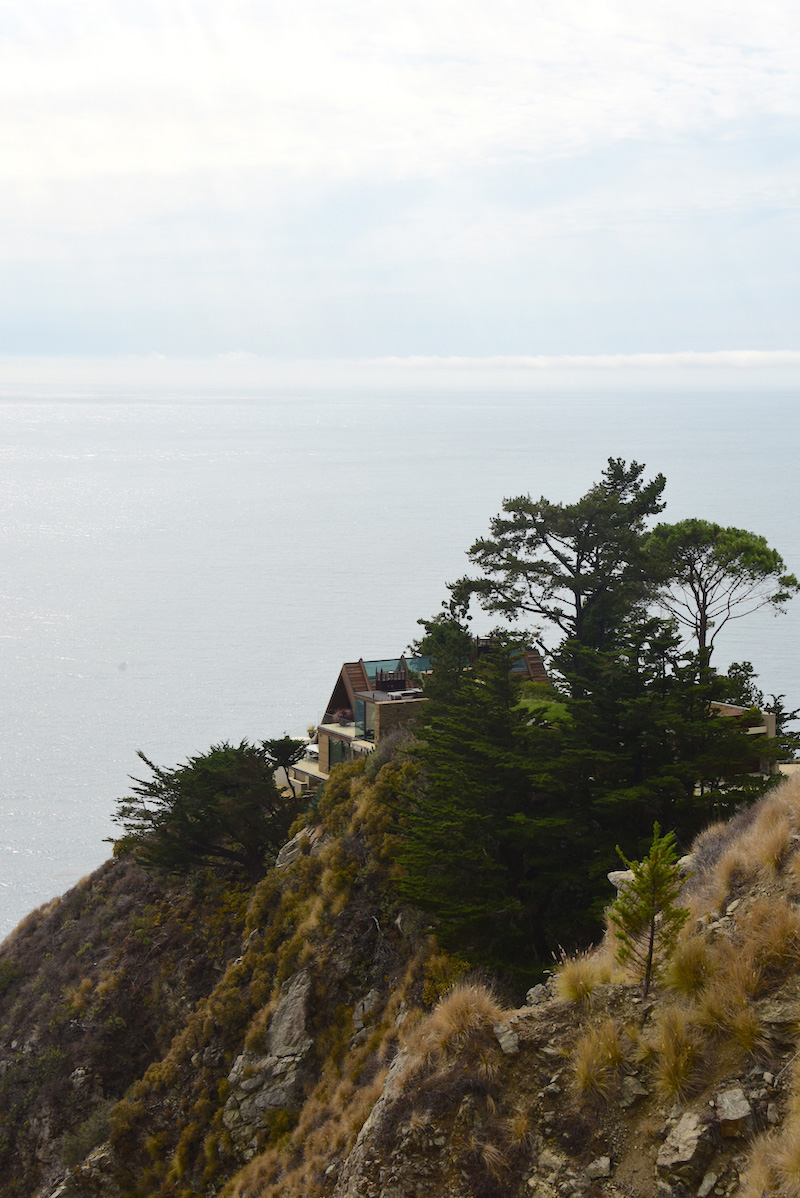 To be sure, it would take almost five hours, a hearty meal and a glass of local pinot grigio before I turned off Route 1 at mile marker MON 45.64, just past the Big Sur Post Office, toward where my Internet research had told me the purple beach was located. Pfeiffer State Beach, not to be confused with Julia Pfeiffer Burns State Park (the beach-waterfall pictured above) or any of the other sites in this area named for the Pfeiffer family.
But it wasn't going to be quite that easy.
"It's $10, cash only," the young man, who'd just before scared me into thinking there were no parking spots left at all, explained.
I gasped. "Do you know what year it is?"
"Do you want a parking spot or not?"
Had it not taken me the better part of the day to get here, I would've just parked my car up along the highway and walked my happy ass the two miles down to the beach. Unfortunately, the sun was closer to setting at this point than it was to rising, so after begging the attendant to hold the spot for me while I went back to the Post Office to use the ATM, I paid cash for something in a first-world country in the year 2015.
This had better be worth it, I thought.
The good news is that the beach had purple sand on it – I spotted this within moments of walking onto it. The bad news is that the purple color was almost indiscernible unless you were looking at it up close; only a small percentage of the beach's overall sand was purple; it was mostly back from the water, rather than right on it.
The general scenery of Pfeiffer Beach was spectacular, no doubt, but as far as I'm concerned, California does not have a purple beach.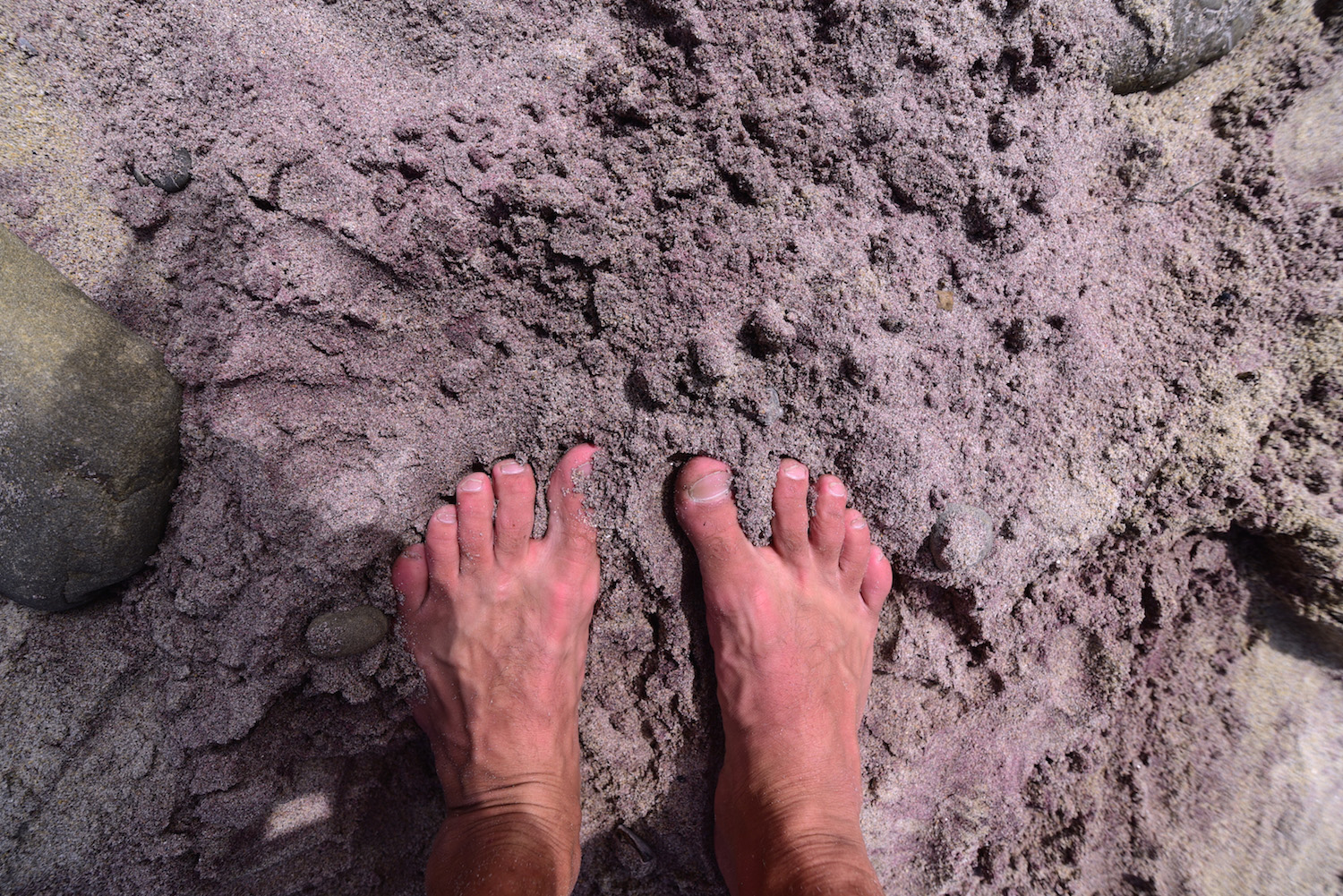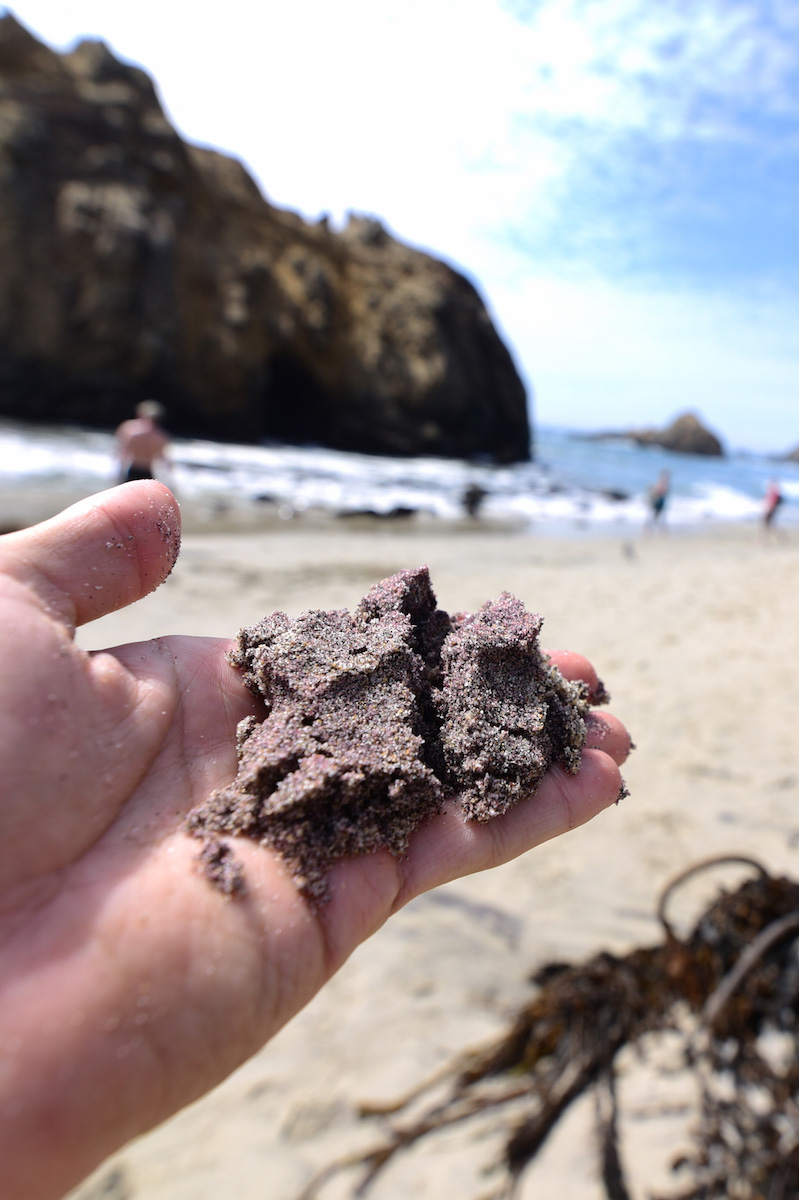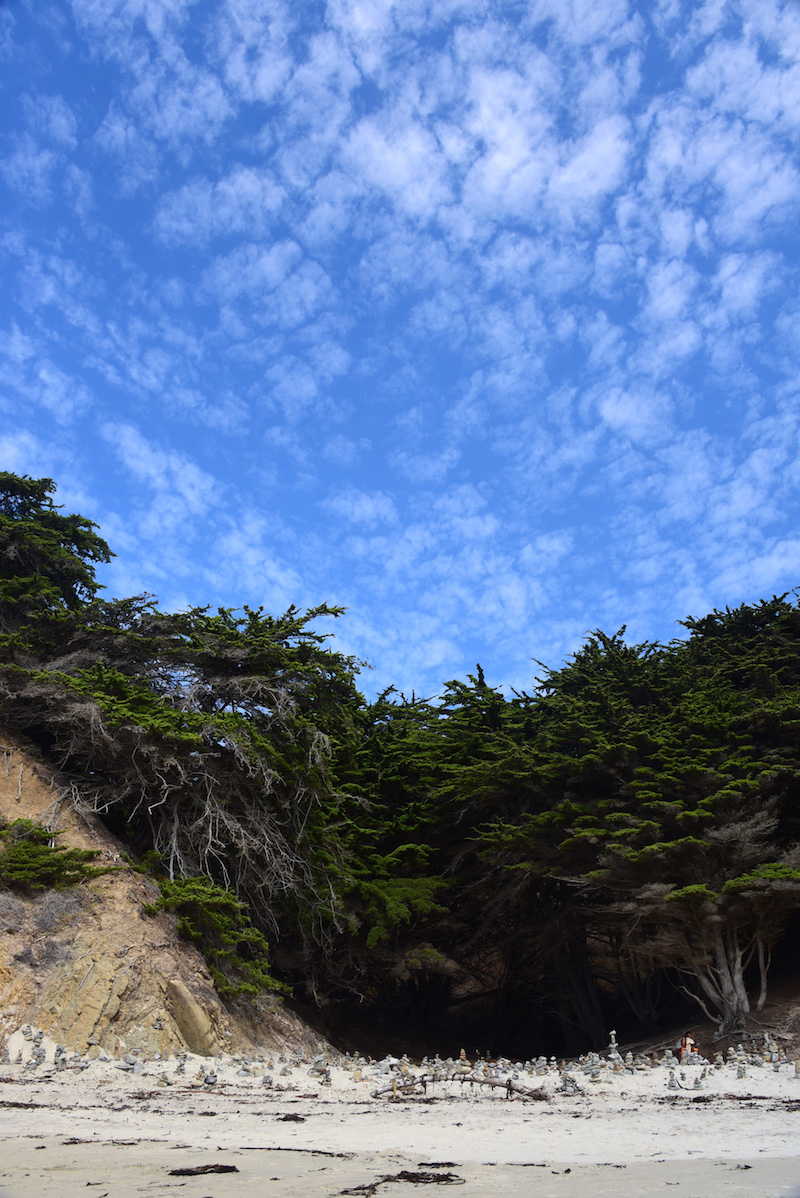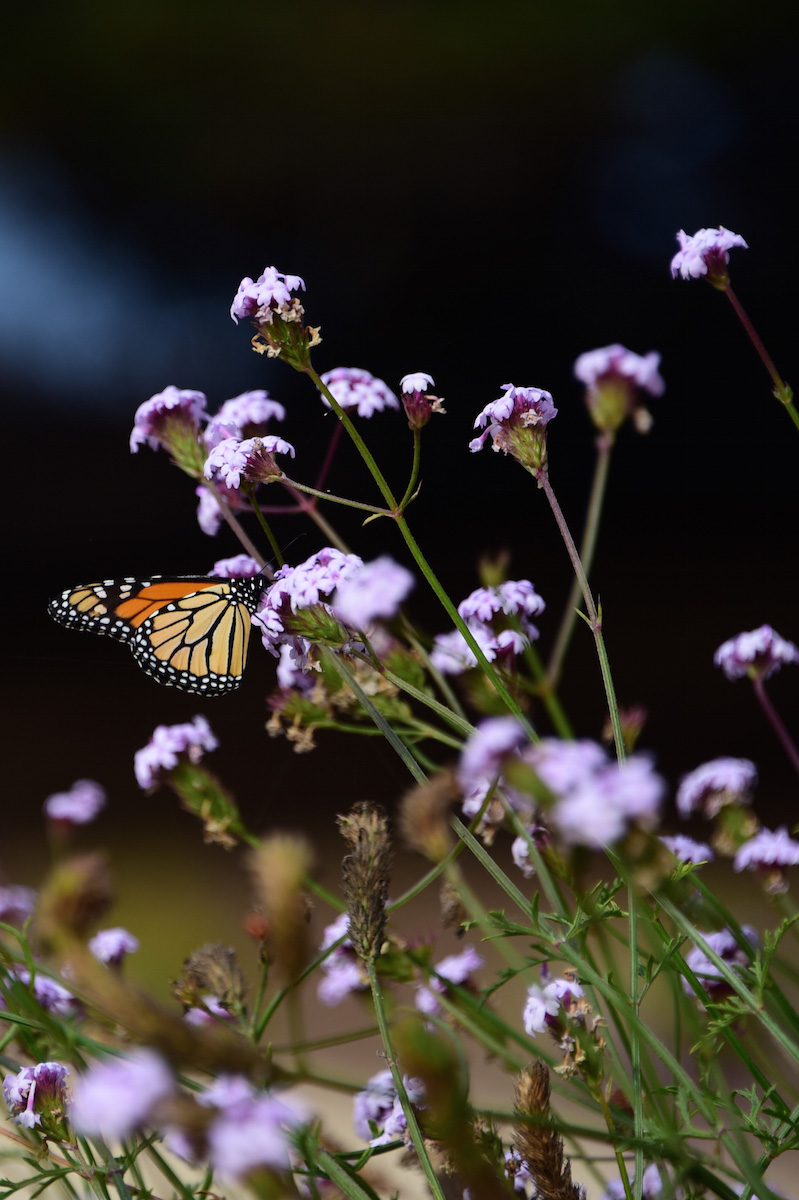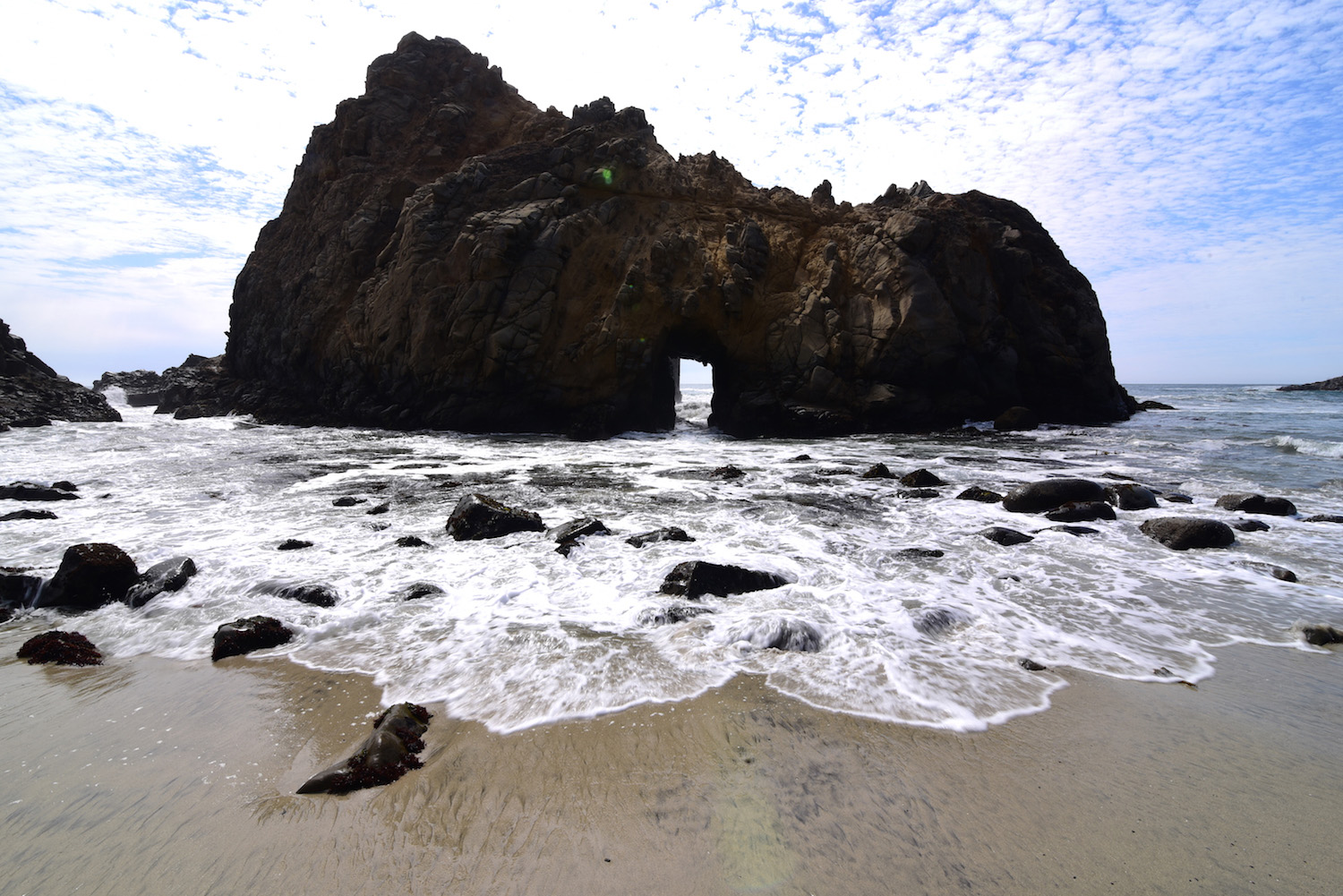 Discovery, according to Webster's Dictionary this is, means "the act of finding or learning something for the first time." This is an apt descriptor of my experience driving California's Discovery Route.
My paid commission notwithstanding, the aim of my trip had never been to determine the location or existence of California's purple beach or indeed, to drive as far north as Big Sur at all. It had been to explore the destinations along the coast of San Luis Obispo County – a portion of the state I frankly had no familiarity with.
"I feel like most people aren't familiar with this part of California," I explained to Michael, chef at the incredible Gardens of Avila restaurant where I enjoyed my best dinner along the Discovery Route. "Maybe they don't even know it exists."
He laughed. "I think a lot of people who live here would like to keep it that way, at least to an extent."
It was important for me, if only to to tie off the loose end of whatever it was I had (or didn't have) with Andrew, to see the purple (or not-so-purple) beach for myself. But what was more important, in the end, was getting to know a part of the world I might never have seen, had it not been for a kind invitation sent my way, and in turn, to send one your way.
What will you discover along the coast of central California?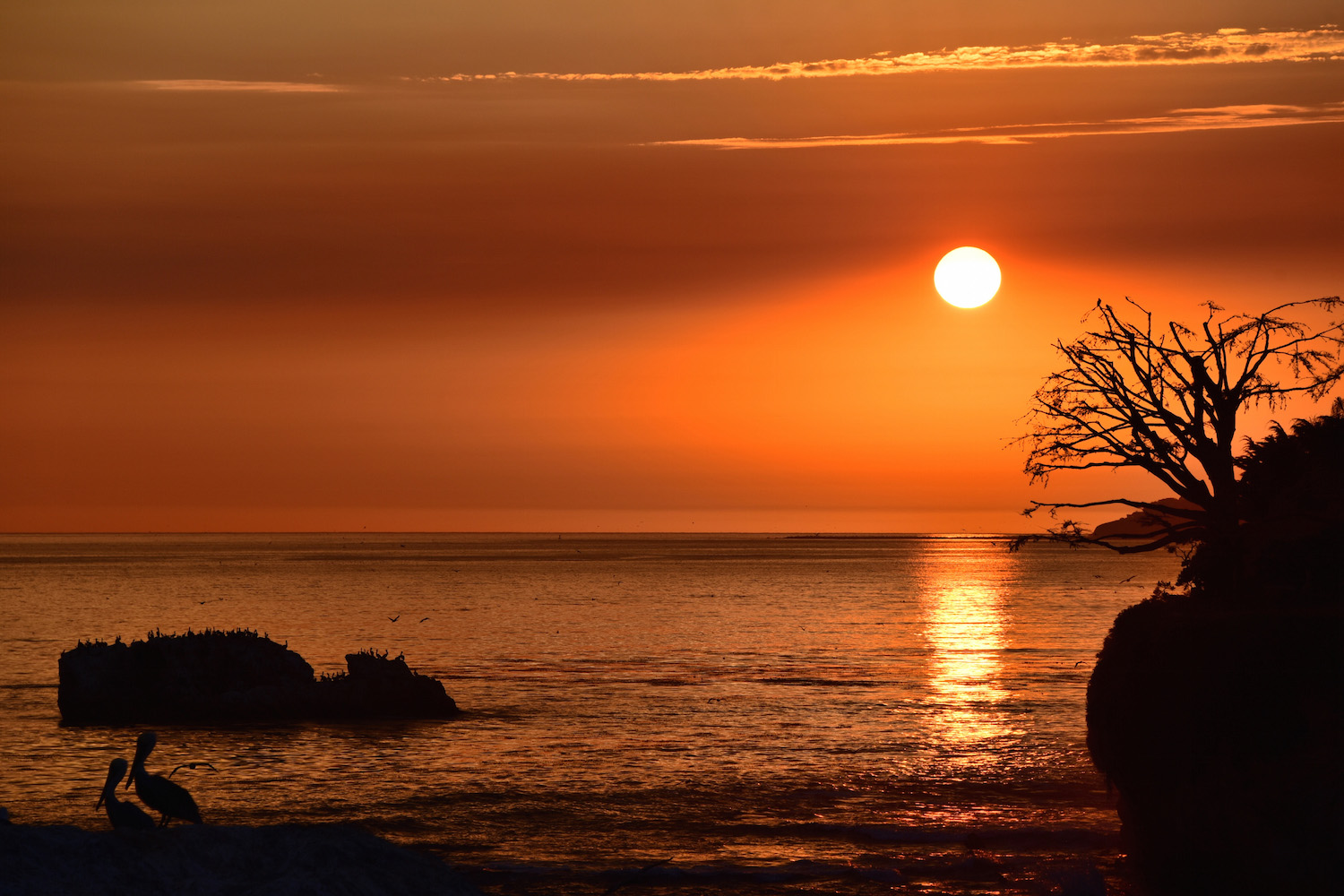 A massive thanks to Maryann and Susan at Mental Marketing, for inviting me to California and facilitating my trip.
Share: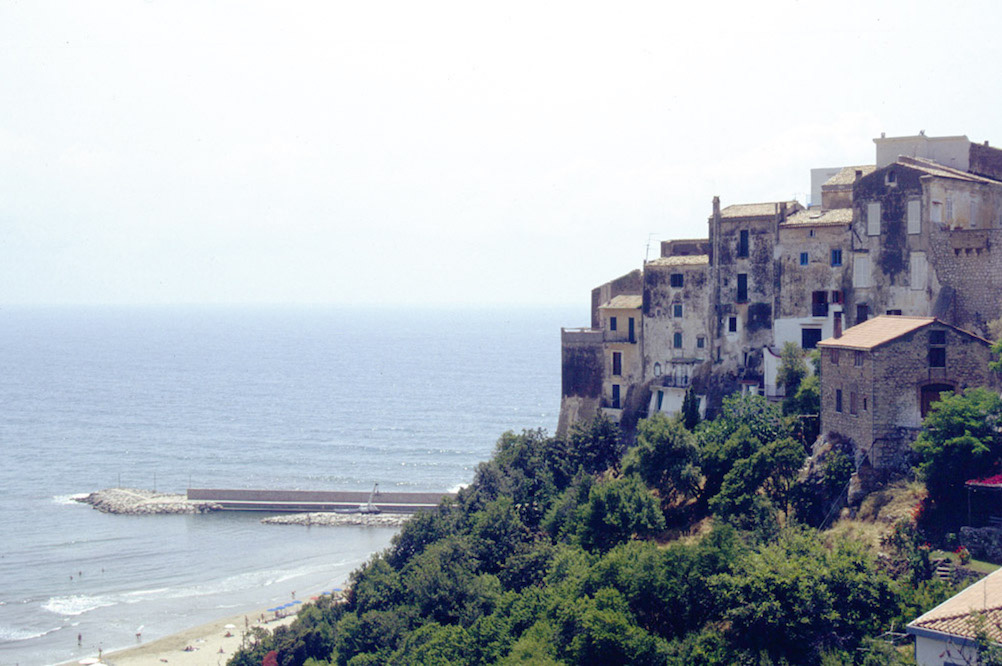 When you think of Rome, Italy, you think of thousands of years of history, delicious food and drink and a chaotic road system that makes you risk your life every time you cross the street. One thing you probably don't imagine, particularly if you visit Rome during the summer, when the surrounding countryside is parched and yellow, is the beach. Surprisingly, several excellent beaches exist within day-trip distance of Rome—here are a few of the best.
Sabaudia
Saubadia's crystalline waters and clean sand are about the farthest thing from the hustle-bustle of the Spanish Steps or Collosseum: You aren't going to see many tourists here—certainly not foreign ones. After taking the one-hour train from Rome's Termini station to Priverno-Fossanov, it's a 20-minute bus ride to the beach, but once you're there, you can relax and unwind in a way that simply wouldn't be possible in the heart of the Eternal City.
Santa Marinella
To reach Santa Marinella, on the other hand, it's a straight shot—less than an hour by train from Termini station and you're there. While Santa Marinelle boasts similar water color and cleanliness to Saubadia, you can expect to compete with crowds if you venture here on the weekend or during August, when many Italians take the annual vacation. Crowds or not, a major advantage of visiting Santa Marinella is the excellent local seafood on offer.
Fregene
Then again, for some travelers, crowds aren't annoying—they're ideal! If it's a party you're in search of, you might consider heading to Fregene, which has a reputation as having the best beach parties in the vicinity of Rome. After taking a half-hour train ride from Termini to Maccarese-Fregene station, you're just a four-mile bus ride from dancing the night—or the day!—away: Fregene is great for bump-and-grind techno parties, but is also the perfect choice for happy hour, if that's more your style.
Sperlonga
While all the beaches on this list are near Rome and easy to do as a day trip from the Italian capital, Sperlonga truly earns its designation as one of "Rome's beaches." That's because in addition to white sands and turquoise waters, Sperlonga boasts the same sort of ancient architecture you find in Rome. Mostly notably, Sperlonga is home to the ruins of an ancient grotto belonging to Tiberius, one of the emperors of ancient Rome. After an hour-long train ride to Fondi-Sperlonga station, Sperlong requires just 15 more minutes of your time to reach by bus.
Still need something more remote? Thanks to the high-speed Frecciarossa, Frecciabianca and Frecciaargento trains from Italian rail company Trenitalia, most any beach in Italy is accessible from Rome within a few hours, from the islands of Ischia and Capri near Naples, to the exotic beaches of Puglia in the "heel" of Italy's boot, to Rimini in the east and Cinque Terre in the Northwest.
Image credit: https://en.wikipedia.org/wiki/Sperlonga#/media/File:Sperlonga02.jpg
Share:

He'll be wearing blue, I repeated silently, as I entered the baggage claim area at Las Vegas International Airport. He'll be waiting there, waiting for you. Thoughts of my rendezvous with the man, whom I'd met only a week earlier and whose face I couldn't even full remember without looking at a picture of it, flooded my head as the numbers above the carousels got smaller and the end of the terminal drew nearer. My heart was fluttering and my stomach was sinking and I considered, one more than one occasion and for more than a passing moment, that I should turn back and get on the first plane back to Texas.
Thankfully, my brain intervened.
It's not 2013, I reminded myself. And you're not in Vegas on a whim – you're here on business.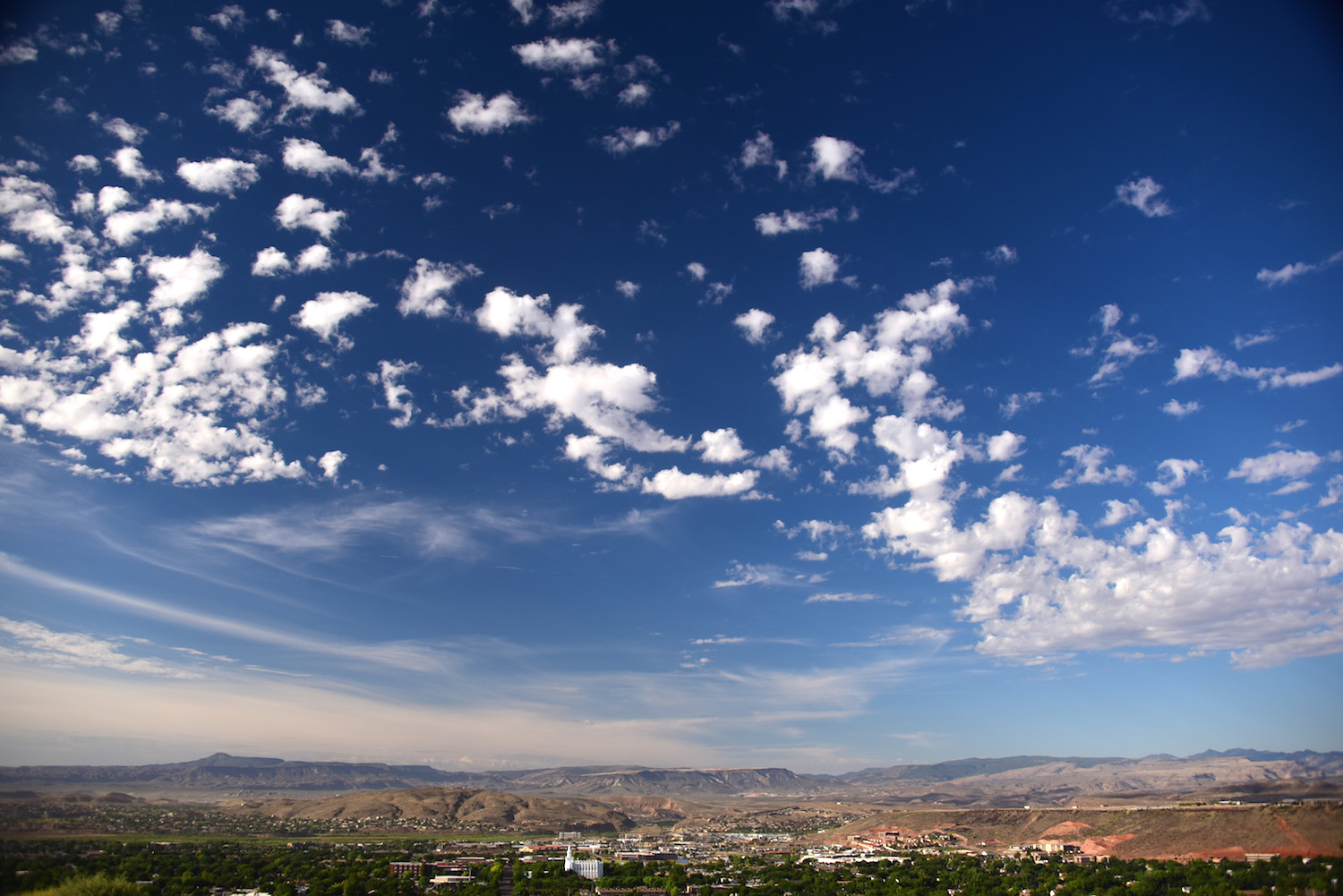 Just then, I spotted the logo, and locked eyes with the young woman holding it. "You must be Robert," she shook my head, smiled and whisked me out to the waiting truck. "We've been waiting for you – you're our last one."
Before I knew it, I was at the Tropicana Hotel getting briefed on my mission. Choose Your Own Adventure, the brochure read, then laid out the adventurous itinerary I'd already "chosen" a few weeks back, when this trip was little more than a distant abstraction. The magnitude of my being here, to be sure, didn't truly set in until I was well on my way to St. George, Utah, driving up Interstate 15 in a GMC Canyon truck.
As I gained in elevation, I watched the Las Vegas skyline slowly disappear. But even after the only thing I saw in my rear view mirror – or anything around me – was the increasingly red, increasingly rocky desert, I couldn't quite stop dwelling on the feeling of déjà vû that had come over me at the airport, nor the circumstances that had led to it.
I sold my car in 2009, before I moved to China to teach English – the decision that really catalyzed my this blog and indeed, the lifestyle I enjoy today. Long a symbol of freedom, particularly for American kids from the Midwest like me, the automobile – the whole notion of it, really – had become an albatross, a direct impediment to me, myself, taking flight.
Upon returning to Austin the following autumn, I continued my car-free lifestyle, having purchased a bike within a week of getting back. I managed to get around incredibly well, particularly once I got over my fear of riding on major roads, and I quickly concluded that the assumption by which I'd lived since I was 16 – that without a car, life comes to a halt – was the polar opposite of the truth.
Although I occasionally had to bum rides, take taxis and even rent cars over the subsequent years, I solemnly swore never to purchase another car again, or even to think about it, and wrote off every time I fondly reminisced about having driven somewhere as nostalgia bias, 20-20 hindsight warped like the way a side view mirror makes object appear more distant than they actually are.
But as I drove my Canyon into the…well, canyons that welcomed me into Arizona, I felt an indisputable sense of liberation – and not just because the smoothness of the drive made it feel like I was flying. I felt euphoric. I felt invincible. I felt fearless. And I felt powerful, which had definitely not been the case the last time I traveled through these landscapes.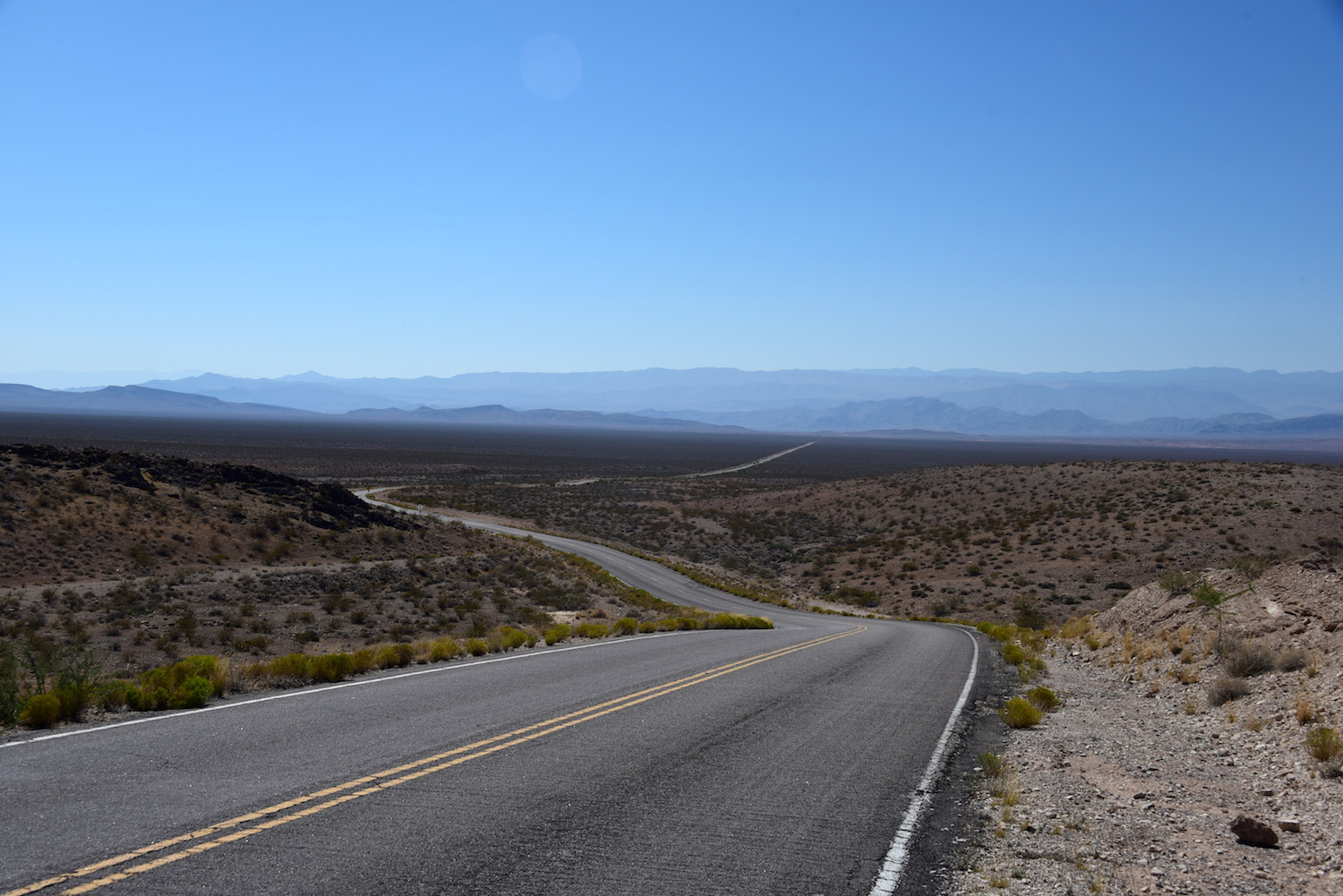 Are you still in San Diego? I'd typed out, with the intention of sending it to Anna, a Swedish friend I'd met in Beijing years earlier, who was in southern California visiting her dying cousin. I'll be in San Francisco Friday, and I fly back to Austin Sunday, but I don't think I want to stay in the Bay Area.
I looked out my window, at the darkening skies over Death Valley, as I hovered my finger above the "Send" button. Then I looked to the left, at the man from the airport, his blue shirt dusty from a day in bowels of the desert, his face stone-cold and expressionless – I assumed on account of frustration with me.
I felt anxious and completely un-confident, but more than that, I felt foolish. I'd neglected my blog almost since the day I met him and had completely put out of my mind all the upcoming trips I'd once been excited about, the multi-pronged strategy I planned to pursue to reach my targeted monthly visitors by the end of that year, the 24/7 obsession with method and madness that has to be unwavering if it's ever to materialize into anything.
I deleted my message before sending it to Anna, however, and continued biting my tongue as I sped northwestward through California. I'd chosen my own adventure, alright – and I'd chosen wrong.
Night fell quickly after my arrival in my hotel in St. George and before I knew it, day had broken and I was at the office of Paragon Adventures, sporting a rappelling harness and getting briefed on the first of the adventures I had chosen: Canyoneering through a desert slot canyon.
The safety topic at hand, however, was more fundamental.
"Your body knows what to do when you see a rattlesnake," the guide, a crass, older gentleman named Jeff, laughed, not so much at the person who asked about it, but at the logic behind it. "It's built into your DNA."
Although the drive through the desert up to the start of the canyon had been calming, and although I'd been canyoneering before, I felt anxious as we arrived at the beginning of the course and all the other members of my team descended – I couldn't procrastinate any longer.
Jeff's affirmation quickly assuaged my worries. "You've clearly done this before," he said as I finished the second rappell, the highest of the whole course at 80 feet: Only a third the height of the rappels I'd done in Ecuador a few years prior.
We didn't end up seeing a rattlesnake, much to my chagrin – I'd always wanted to photograph one.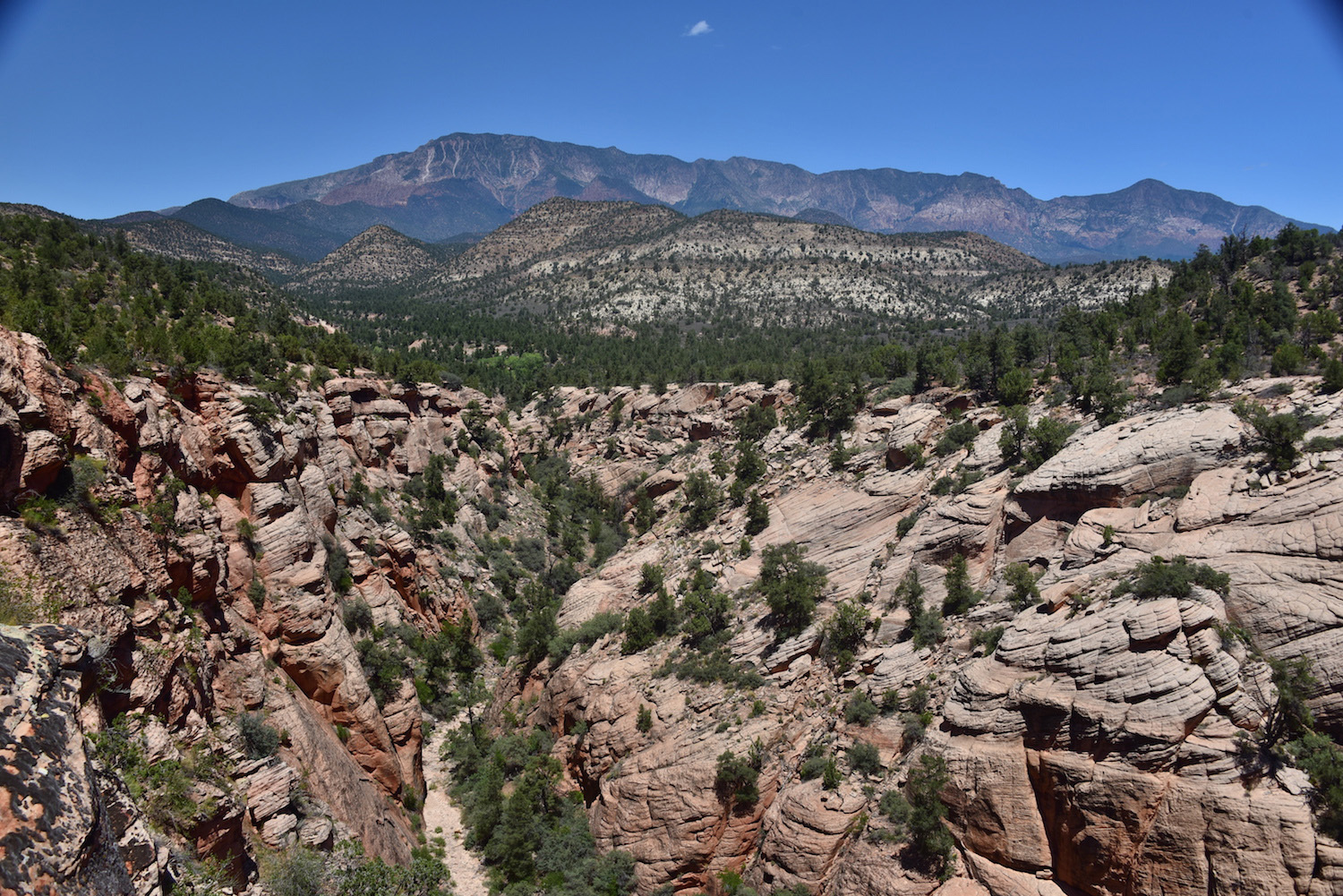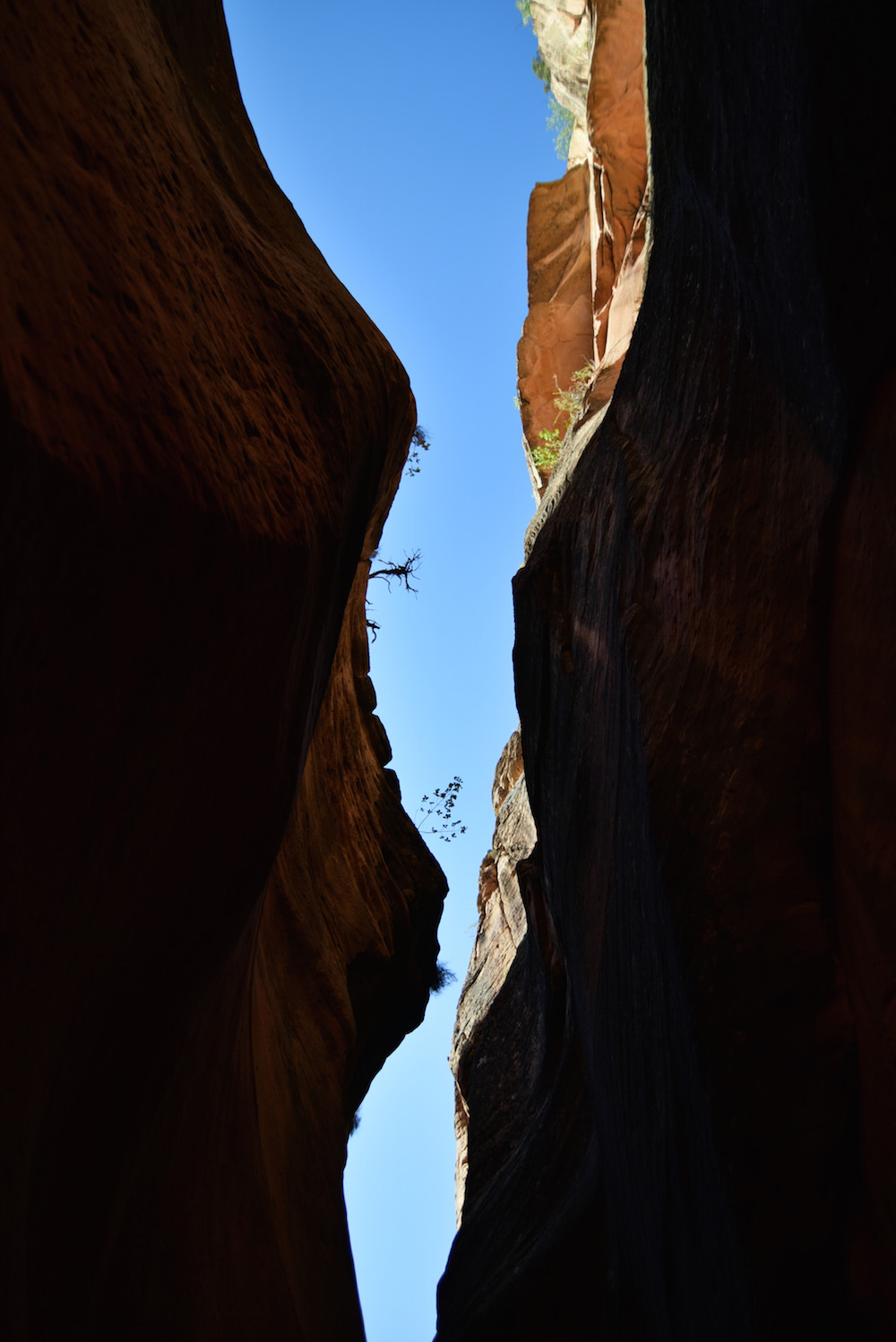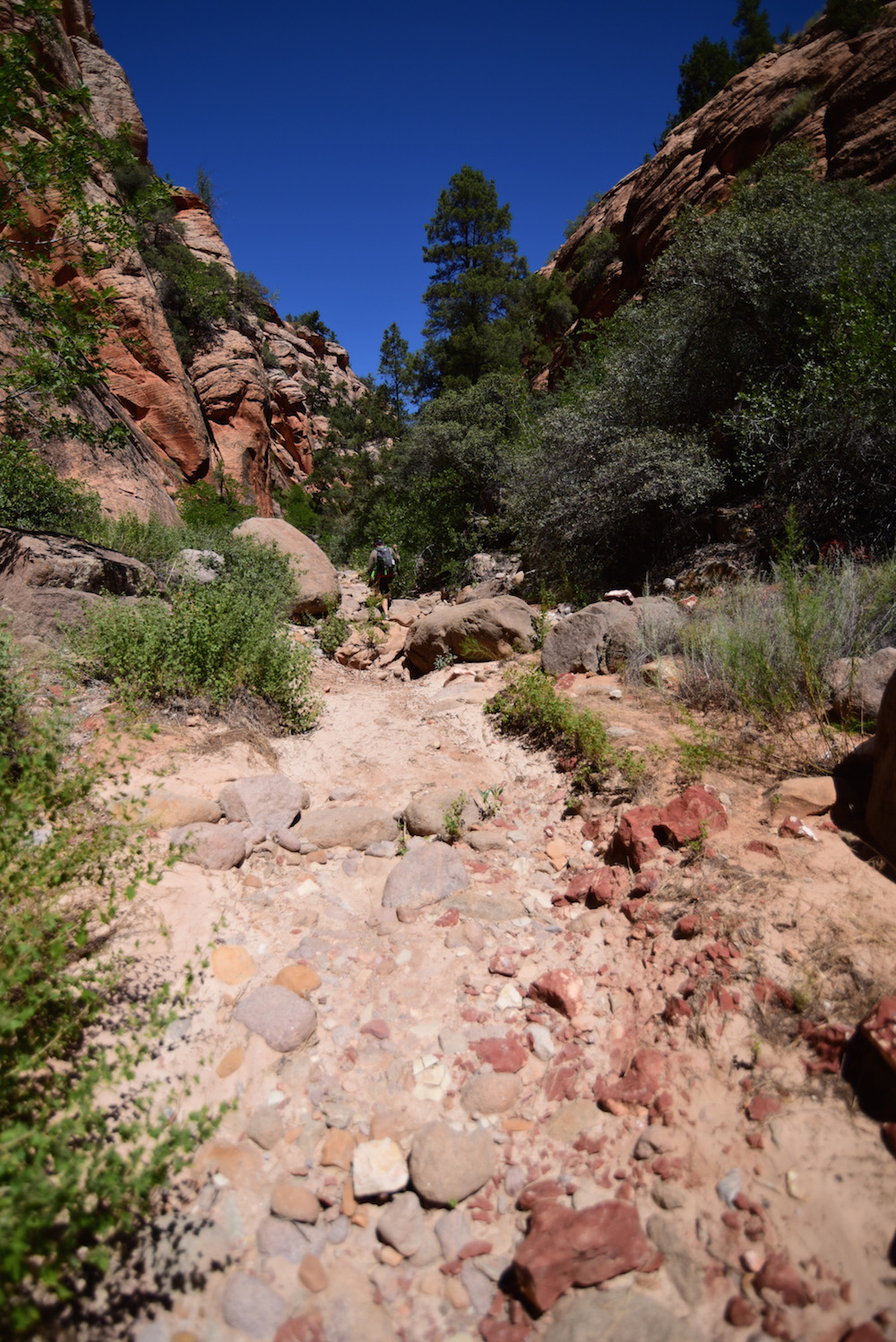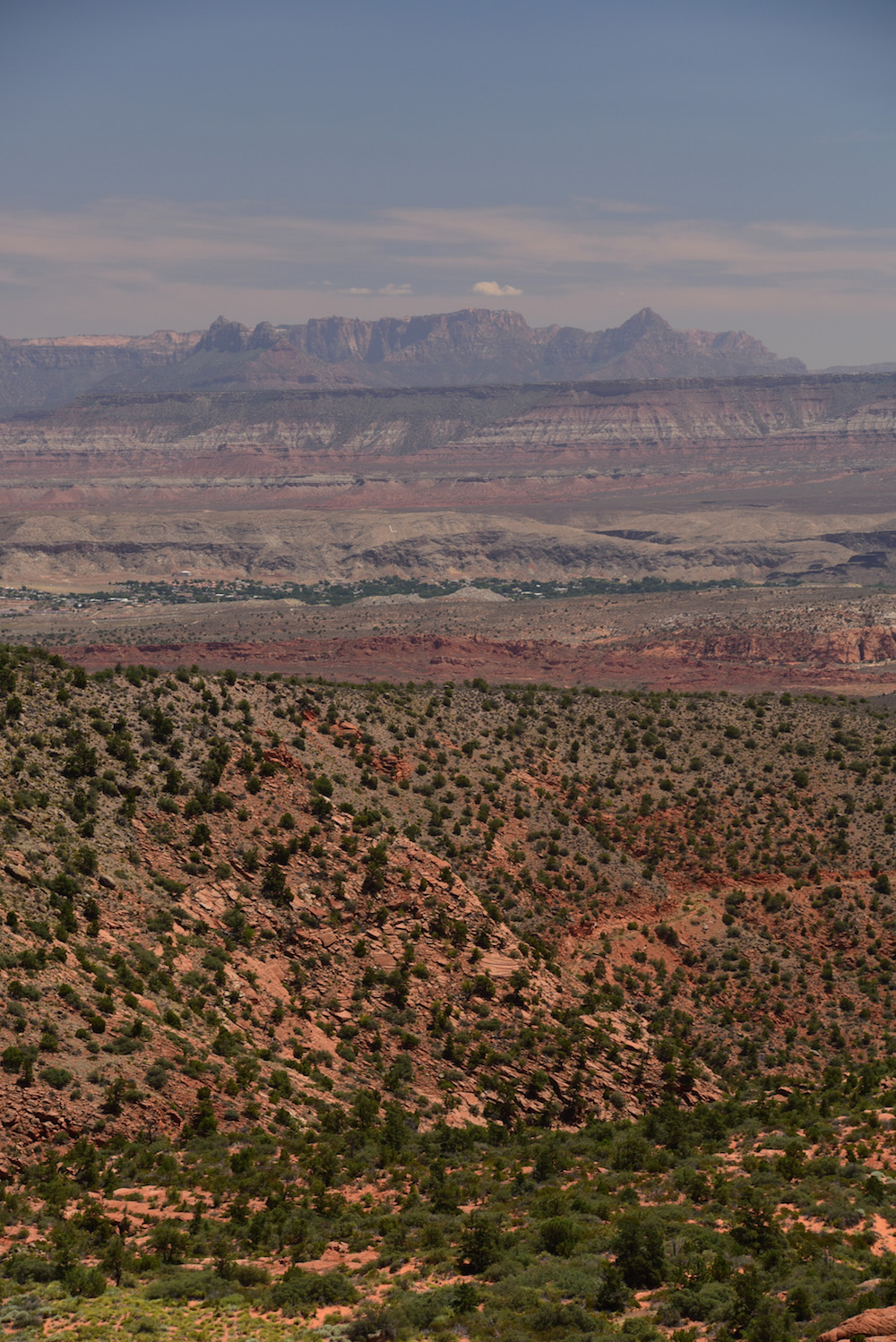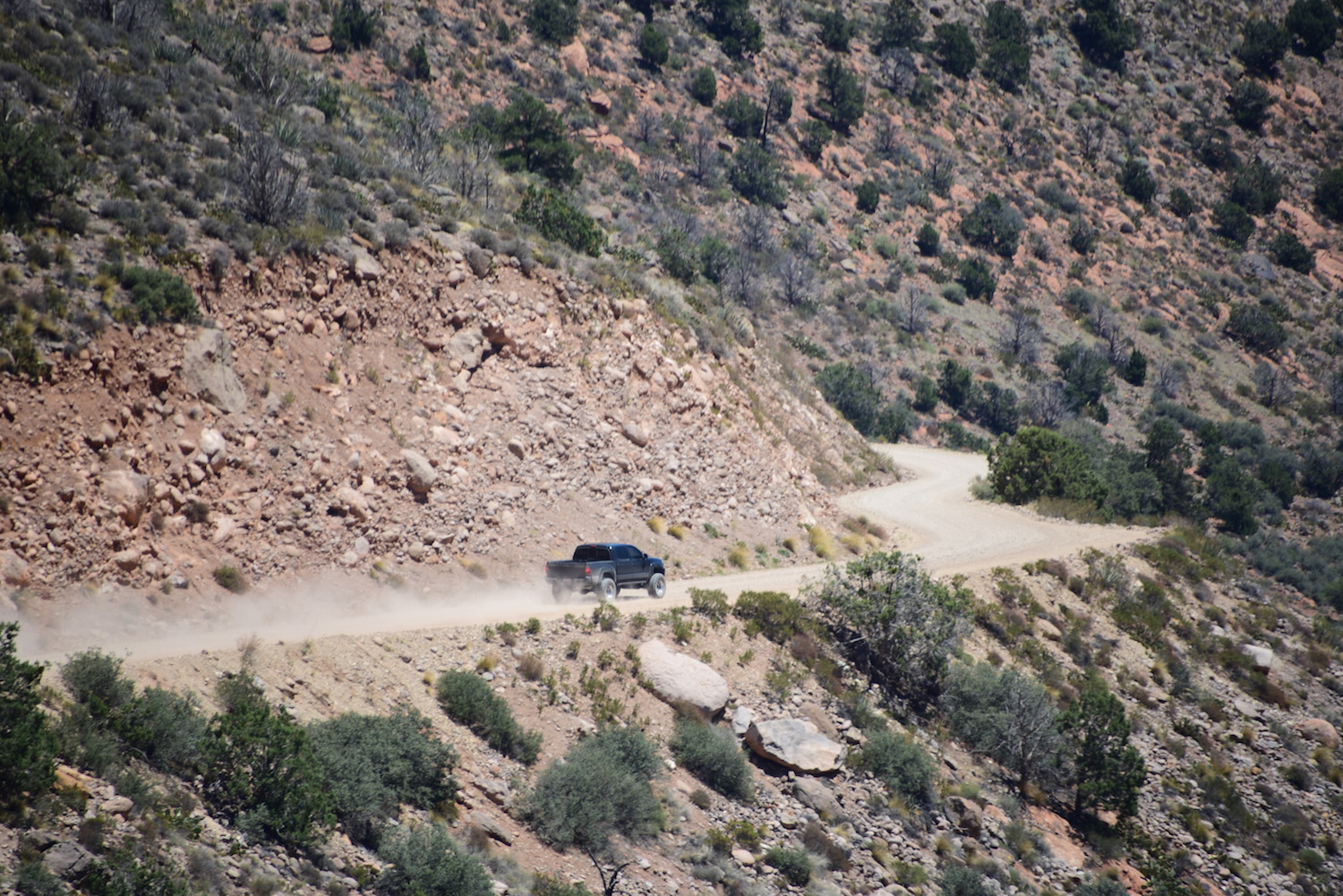 The one time in my life I did encounter a proverbial rattlesnake, my DNA failed me spectacularly.
By the time we – myself and the man in the blue shirt, which he'd long since changed out of – arrived in San Francisco, I found myself in a state I can only describe as paralyzed. I knew, cerebrally, that the best course of action, the only course of action, would be to get to the airport and fast as possible, beg JetBlue to change my flight, kiss the ground when I arrived back in Austin and get to the business of forgetting any of this had happened.
But my instinct, which is to say the way my body reacted to the cage his coldness built around me, was to beat the dead horse that had carried the ghost of our naive love to San Francisco until it was indistinguishable from the sands beneath the Golden Gate.
I took him out to a romantic dinner at an Italian restaurant in Nob Hill and sat across from him, even though we could hardly bear to look at one another. I sat on a sewer grate in Dolores Park with him and watched the sunset (or what would've been the sunset, had it not been for that awful fog) and held him close to me, even though I also wanted to open it up and drop him into it.
I feigned a long cry as we showered together the morning I flew back to Austin, and I felt genuine devastation as he stood there and let me sob on him, without particularly comforting me in any way, my lips as far from a smile as they could be, in spite of how joyful I should've been.
I hadn't jumped out of the the way of the snake, as millennia of my ancestors had done to save their lives and mine. I'd help out my arm and asked him to bite me right in my vein, and coiled his body around mine as I lay there dying, the sound of his shaking rattle my final lullaby.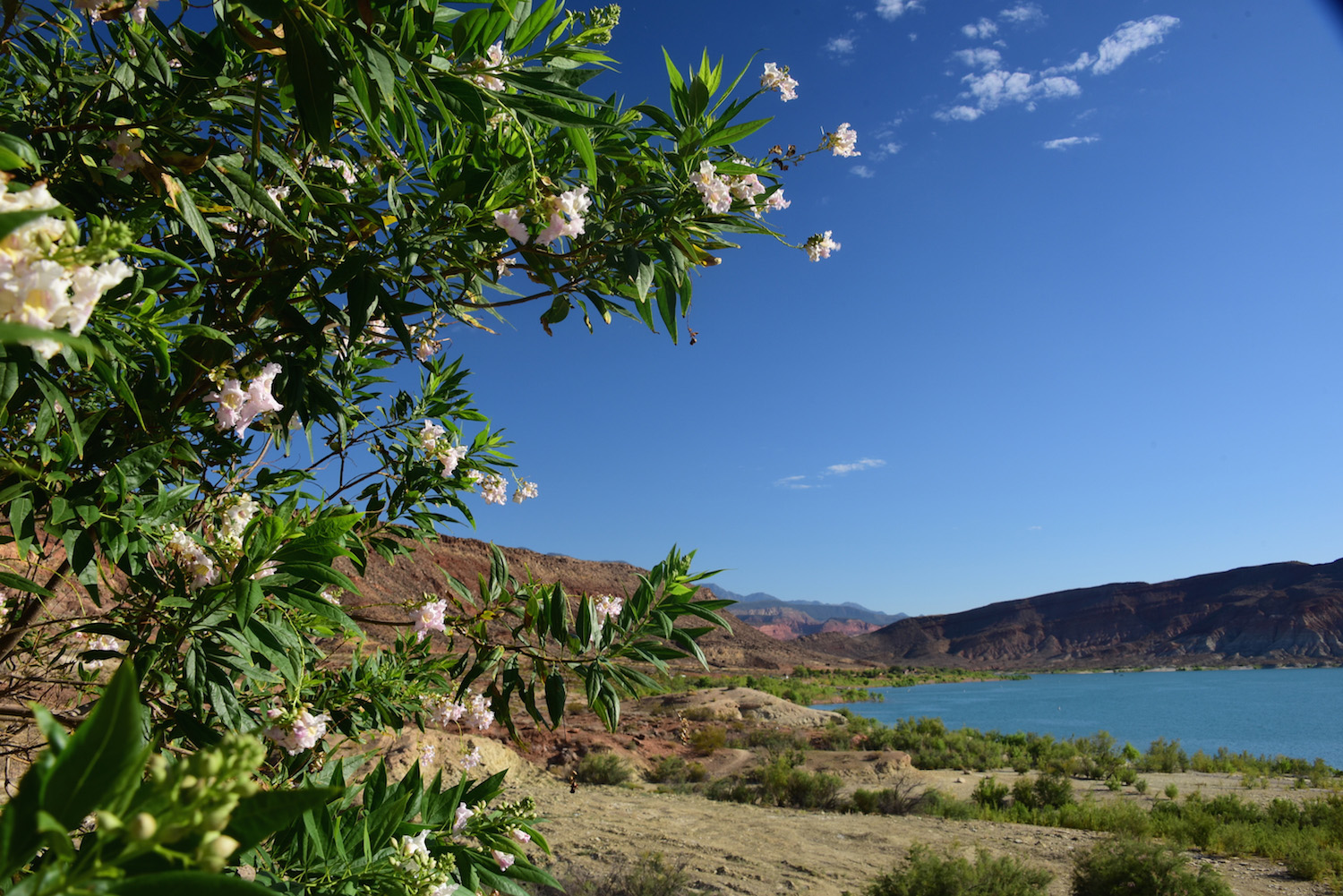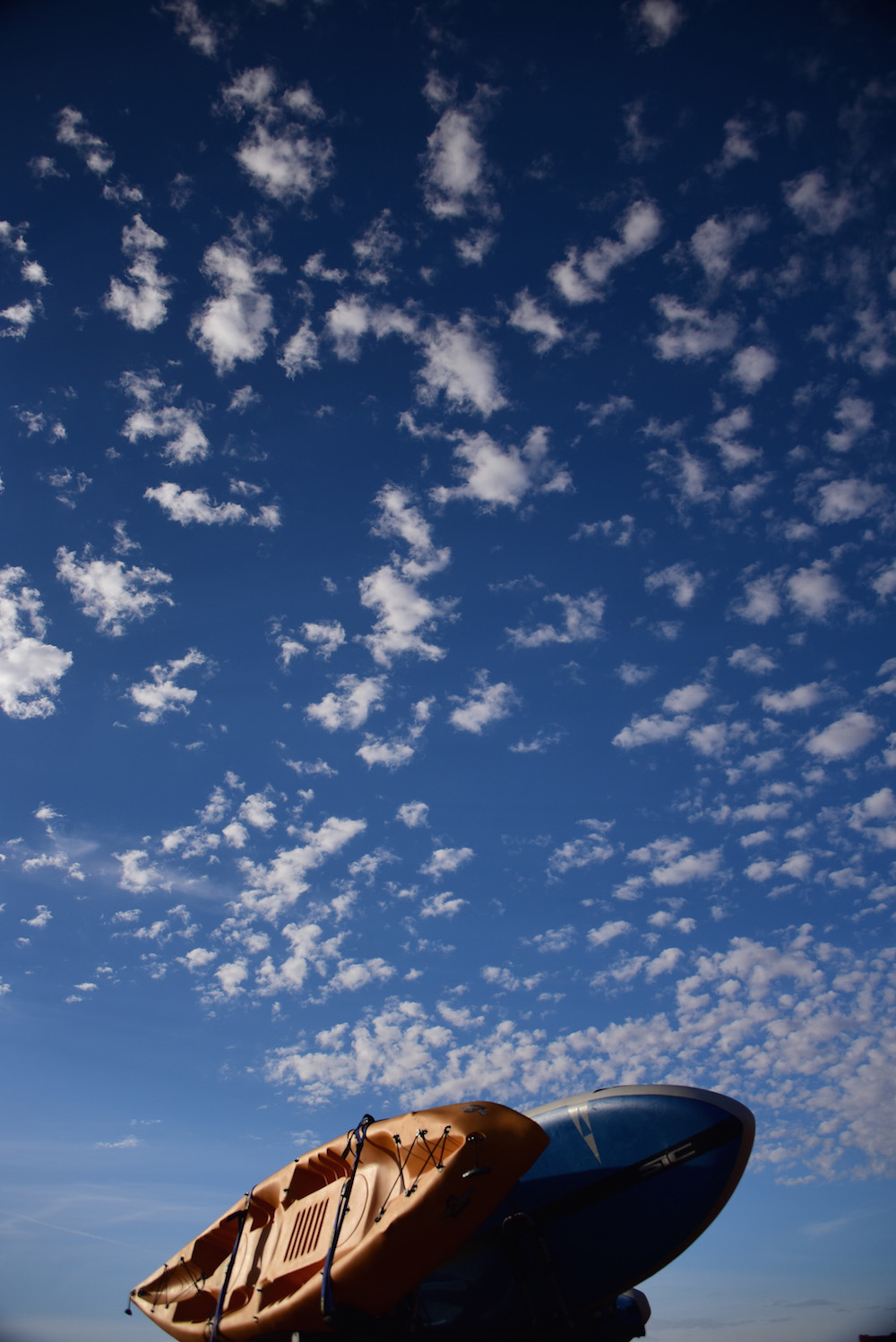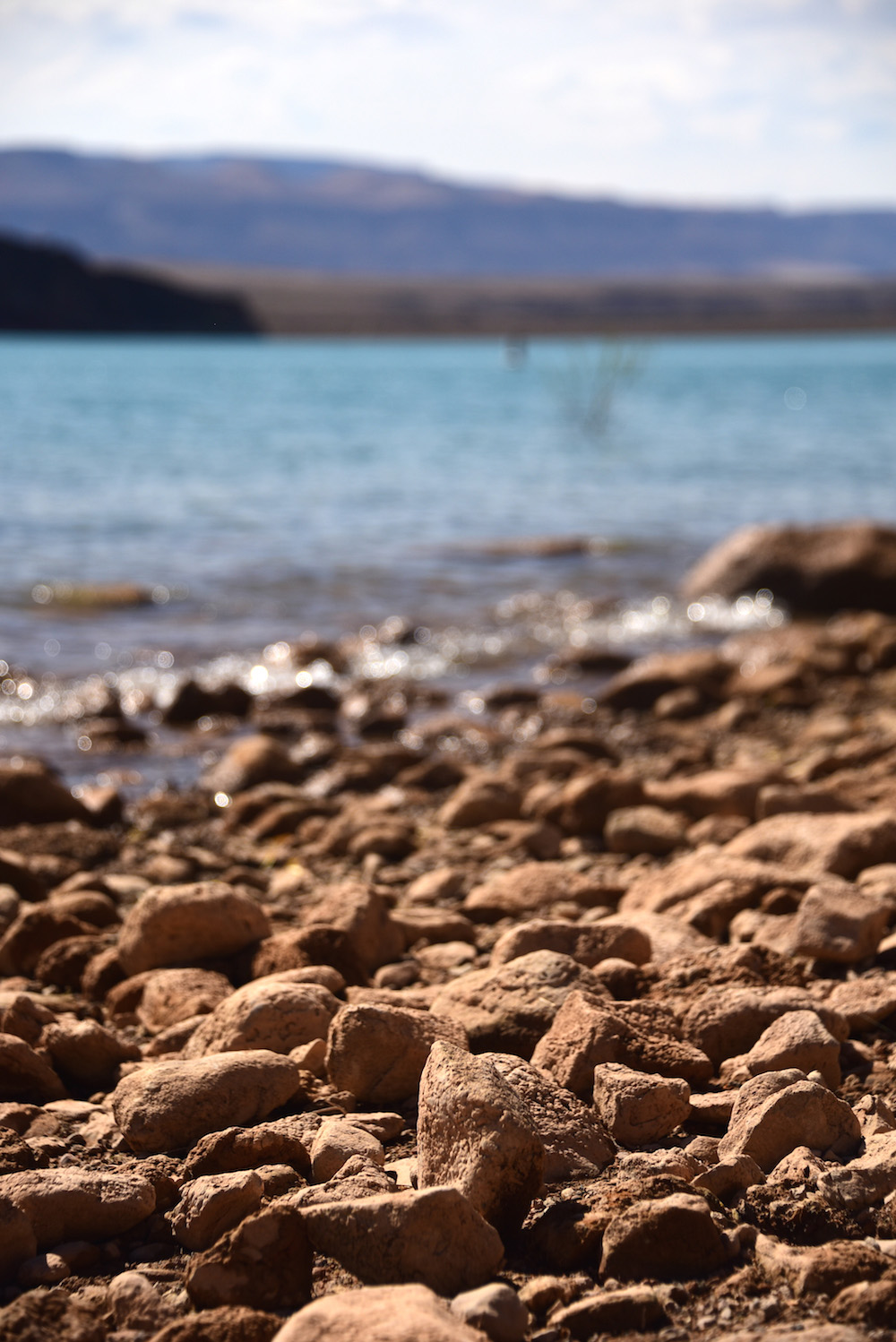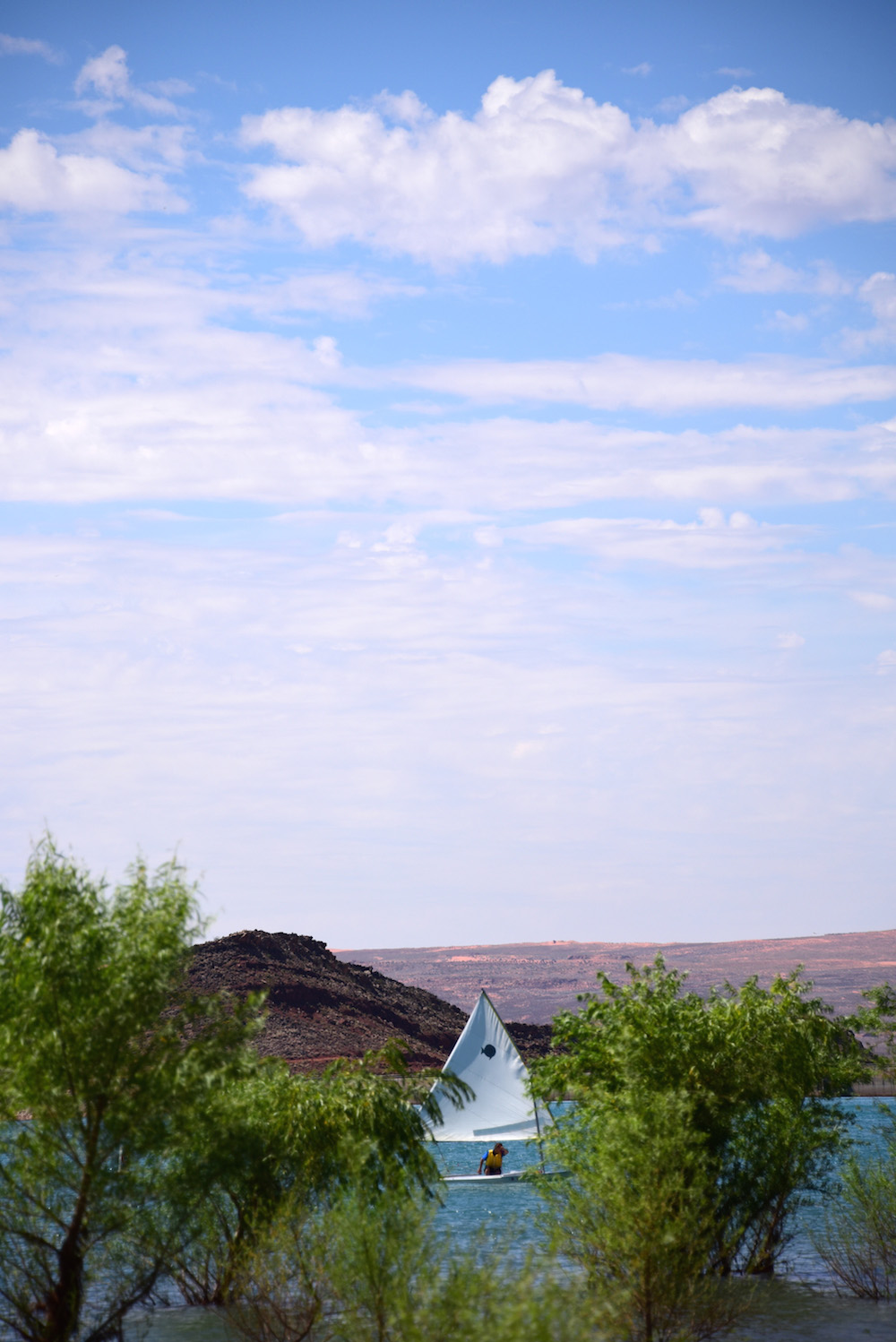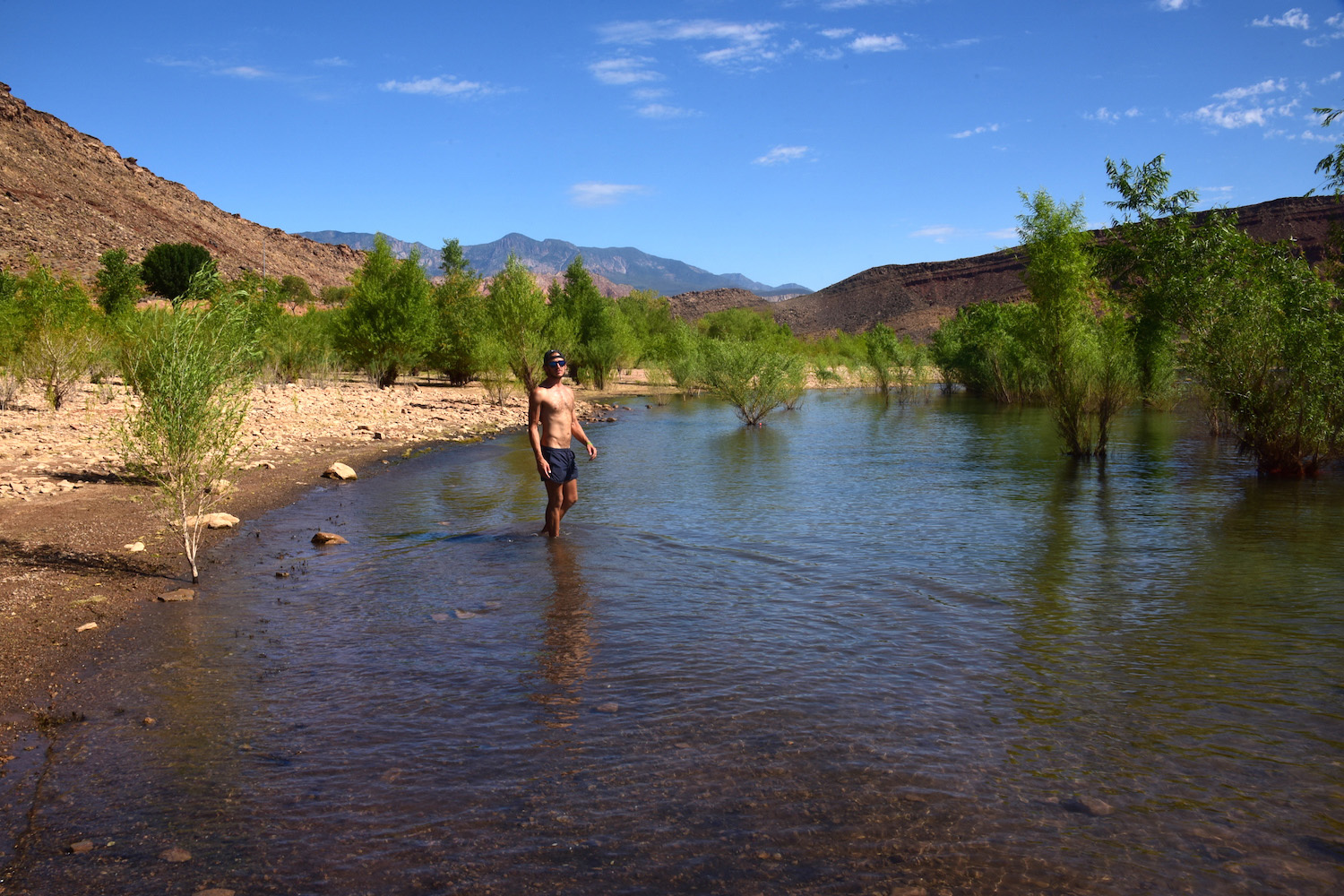 My final day in St. George was technically only my second full one, which is to say I lacked a sense of urgency, both in completing the day's adventure – kayaking at Quail Creek Reservoir – and in making my way back to Las Vegas, for a goodbye dinner that could just as well have been a hello happy hour.
Indeed, thanks to the short amount of time I'd had outside of my adventures, the drives and the generous meal and snack services GMC had offered us, I'd only gotten a chance to chat extensively with one fellow participant, a style and travel blogger from New York named Ko. Ko had ridden in the bed of my Canyon as we'd made our way up to our canyoneering site the previous morning and had stuck with me for most of that adventure, as well as during my time on my paddle board.
She also joined me on my drive back to Las Vegas, during which she asked me a question that was all too appropriate.
"Are you in a relationship right now?"
"Nope," I sighed. "I mean, I've been in them here and there, but it gets hard with all the travel, you know?"
She nodded her head as we crossed the Nevada state line. "I do know, actually. I go on dates all the time – first date – but they never materialize into anything."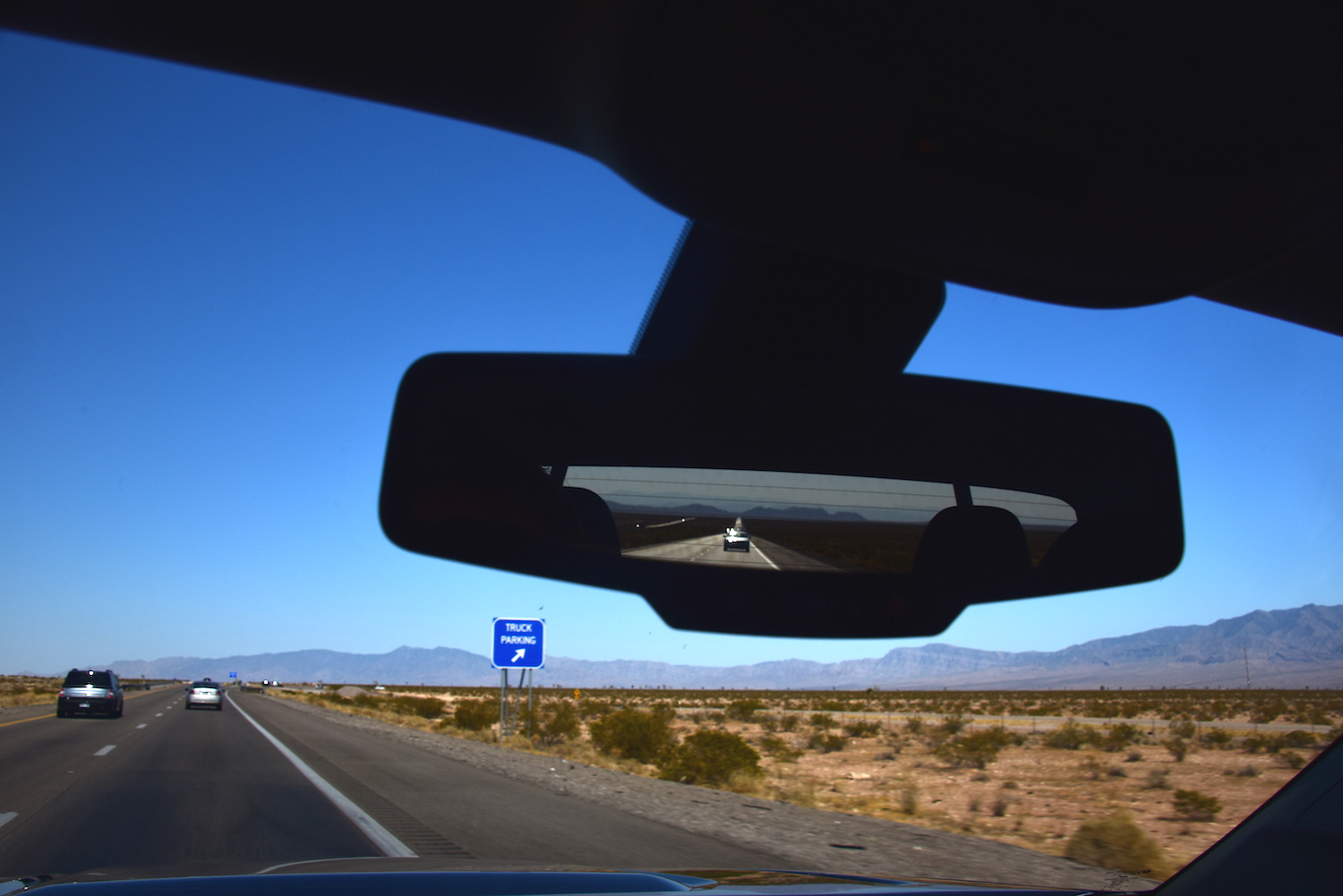 I had initially abstained from responding past that point, but as we neared the end of the drive, and the Las Vegas skyline appeared as we descended a hill, I felt strangely absolved by the sight of it, as if somehow my trip to Utah and back had hit the reset button on the American desert and my relationship with it – on who I was the last time I was here, on my past and my relationship with it.
"Actually," I continued, hoping she would realize what I was referring to after nearly an hour of silence, "you should be thankful you never went on second dates, or third dates, or more. You should be thankful you have all the work you do and companies who want to pay you to be places and adventures to choose."
"I never thought about it that way," she replied as we turned onto Las Vegas Boulevard. "That my curse could somehow be a blessing."
I smiled as we parked our Canyon under the impossibly gaudy casino awning and looked out onto the Las Vegas Strip, as if it was the first time I'd laid eyes upon it. "You know what? I didn't either, until this very moment."
This post – and my trip to Utah – were sponsored by GMC but as usual, all opinions are my own.
Share: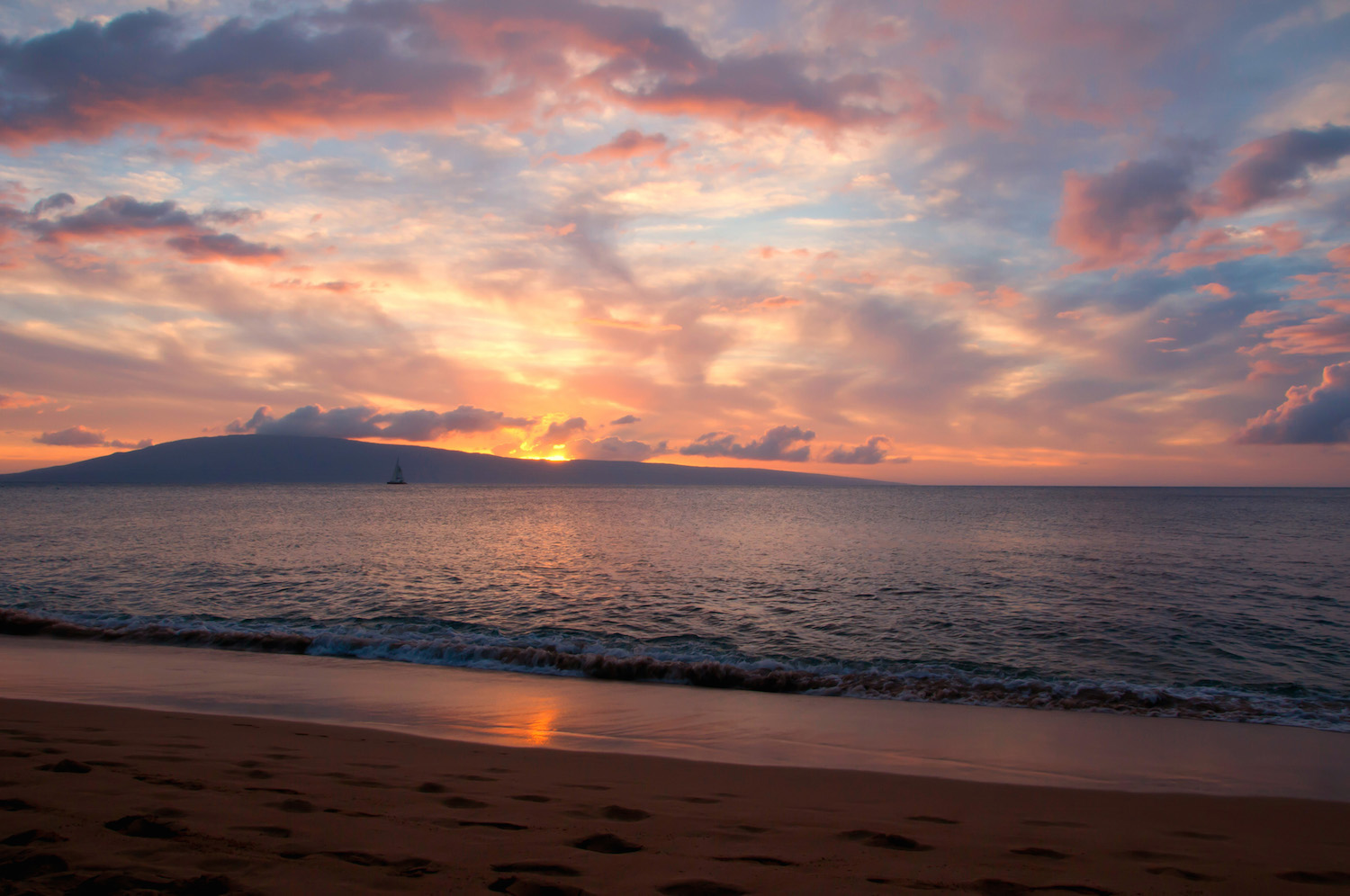 Maui's very name conjures images of paradise: Palm-fringed beaches carpeted in volcanic sand; emerald waterfalls and crystalline lakes; five-star resorts and pristine golf courses. Whether you're in search of the most opulent luxury or the most spendlid nature, you'll find it in Maui – there's not a bad place to be seen on the island. Some times are better to visit Maui than others, however, depending on what brings you to the island.
Come in Winter to Surf
Like many of the Hawaiian islands, Maui is a veritable surfer's paradise. While Maui enjoy relatively large waves all year, you should head to the island during winter, from December to March, if you're a pro-level surfer looking for waves to suit your skills or an amateur looking for a challenge.
Conversely, you should avoid traveling to Maui during the winter if you want to swim at beaches such as Kaanapali orMakena, although this is also a great time for whale watching, if you're OK with being on a boat instead of on the coast. Maui is also home to a lively Chinese New Year celebration each February.
Score Sick Deals in Shoulder Season(s)
Considering Maui's year-round great weather, there really shouldn't be a slow season. However, due to the external factors pushing demand during the summer (kids out of school, families on vacation) and winter (snow birds in flight, surfers seeking waves), spring and autumn in Maui end up being the best times to visit. This is true from both a financial and logistical standpoint, with low prices and small crowds abound.
Socalize in the Summer
Summer in Maui is crowded and prices are high – there's no arguing that. Of course, depending on what type of traveler you are, that might not be a bad thing. If your priority is to see and be seen, for example, summer is the best time for you to visit Maui: It's when many of the island's biggest festivals take place.
June, for its part, sees both the Maui Film Festival and the Kapalua Wine & Food Festival, allowing you to indulge both your inner foodie as well as the film critic you always wanted to be, all while rubbing elbows with some of the island's most cultured residents and visitors. The arrival of stronger winds in August foreshadows the annual Hawaii State Windsurfing Championship, which is just as delightful to spectate upon as it is to partipate in.
Photo image credit: https://www.flickr.com/photos/mrtavis/  
Share:

Although it was my first visit, I arrived to Antigua last week convinced I knew how I was going to approach the article I promised the country's tourism board in exchange for their kind invitation.
"I read a bit of Jamaica Kincaid in college, her book about Antigua," I explained to the woman who picked me up at the airport, "so I know more about the island than your average visitor."
She sighed. "She didn't say the nicest things about us."
Initially, I pushed back on that claim. A Small Place, after all, was an indictment of North American (and, worse, European) tourism, casting the industry as a continuation of the brutal colonial period that was supposed to have ended on November 1, 1981, when Antigua officially gained independence from the United Kingdom.
The idea, before my plane landed this was, had been to mimic the style and narrative arc of the tome, potentially with passages from it interspersed as block quotes. But within minutes of driving off the airport grounds, I became enamored by Antigua's beauty – there was simply no room left in my mind for Kincaid's cynicism.
More than that, I quickly realized the view she presented of her mother country was inaccurate or, at best, outdated – A Small Place first went to press in 1988, after all.
Kincaid had slammed the omnipresence of tourism in Antigua, asserting that it robbed Antiguans of the identity and with it, their sovereignty. In fact, the money the island has earned from the industry the past several decades has enabled its economy to develop extensively, to the point where the extreme disparity she describes as existing between locals and visitors – "a tourist is an ugly human being," she spits, who travels to witness "heaps of death and ruin and [feel] alive and inspired by the sight of it" – has been largely erased.
There's the fact that white tourists remain, at best, inconspicuous among the 87,000 who call Antigua home; and also, that the majority of hotels (there aren't many resorts, at least not resorts as you think of resorts in the Caribbean) are not only staffed by Antiguans, but managed and owned by them as well. Nearly all the island's roads, whose condition Kincaid describes as atrocious outside of areas foreign visitors and dignitaries frequent are paved and well-lit, lined with billboards that proudly proclaim Antigua as "the Caribbean's only 4G LTE island," among other accolades.
This is not to say there isn't truth to what she wrote, or at least that there wasn't at one point. "It used to be almost embarrassing," a fellow journalist, who's been visiting Antigua since just after it became independent, explained. "If you were white, you were essentially unable to communicate with local people, except maybe for the maid who cleaned your room. It was almost as if the outgoing colonial class thought we wouldn't know what to say, were we to come in contact with a black person."
Although it was initially Kincaid's prose – its cadence, its aggression and the way it twists around itself like Antigua's thousands of bougainvillea vines – that hooked me on A Small Place, reading it as many times as I did at least partially convinced me that the gist of what it argued was true.
Ironically, I taught the book to several of my advanced-level private English clients in Shanghai, including the one I met with for the last time literally hours before I boarded the one-way flight to Vietnam that sealed my fate as a professional traveler.
Indeed, my adherence to the Jamaica Kincaid doctrine relaxed long before I set foot on Antigua: I've had the better part of the past six years to see – and to take part in – the very positive ways tourism and tourists can impact local populations.
"I get it now," I blurted out suddenly, as I sat atop the lookout at Shirley Heights with a fellow blogger who happened to be in Antigua at the same time as me, albeit on completely unrelated business.
She seemed understandably confused. "What do you mean?"
"The woman who picked me up at the airport – when I told her I'd read an Antiguan author who wrote about the negative effects of tourism on the island – insisted that it was Antiguans, and not foreign tourists, whom the author was attacking.
"I get it now," I proclaimed once again, the truth as blinding to me as the brilliant streaks of fluorescent water in the shallow, azure bays hundreds of feet below us.
You see, it wasn't that Jamaica Kincaid directly attacked her own people – she didn't – but that she somehow assumed they were too weak or unintelligent or not resilient enough to make tourism work for them, or even not to be beaten by it.
Not unlike the traditional left-wing view of "the poor," which inherently robs a sizable group of people of their individual power under the guise of compassion, Kincaid's seeming concern for her fellow Antiguans is really more of a degradation, a truth the author's having lived in the United States since before she even wrote A Small Place amplifies.
Antigua is defined by neither death nor ruin; you are not an ugly human being for wanting to go there. You are justified: The Antiguans will happily welcome you, but if you're not yet convinced you should visit Antigua, these pictures should do the trick.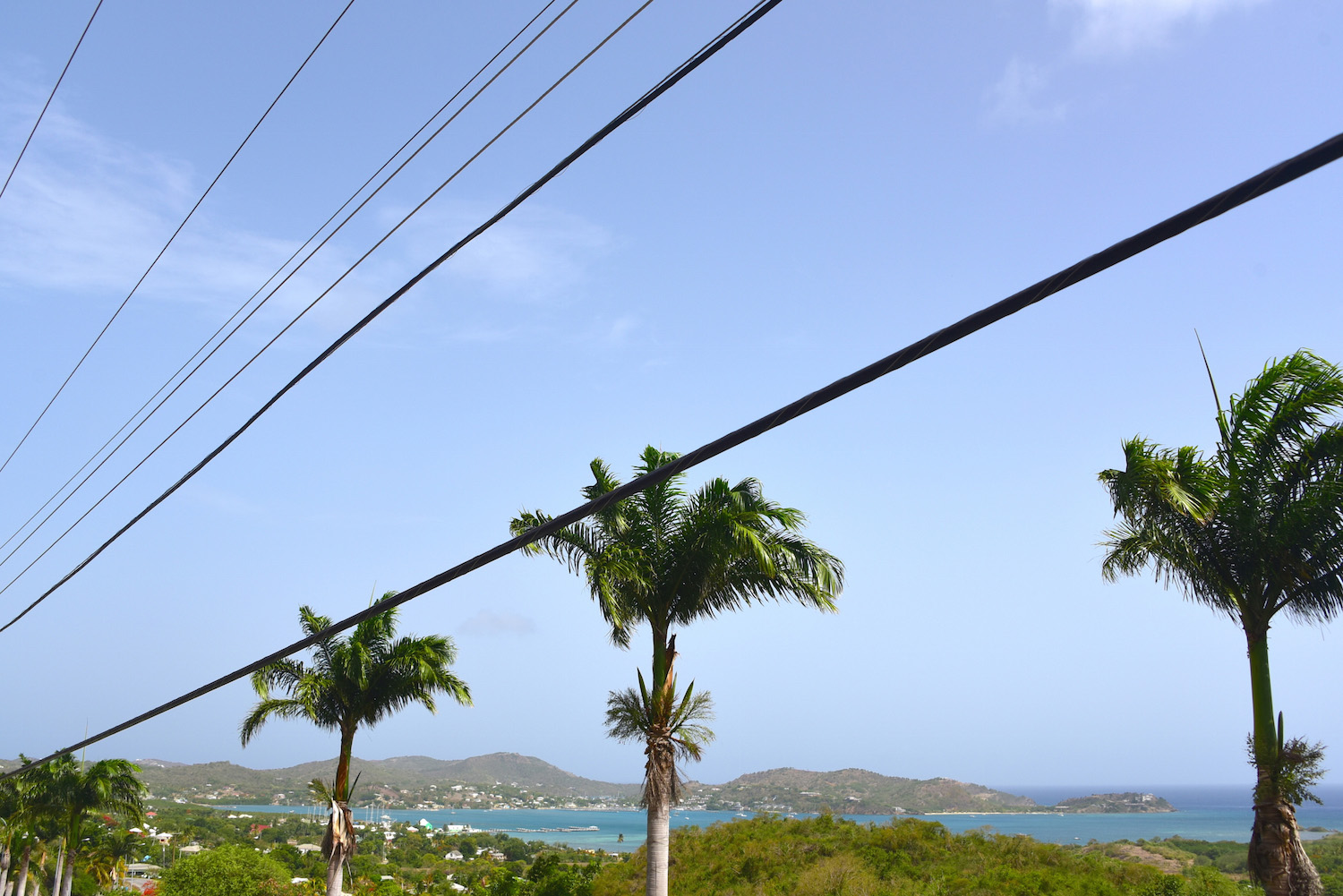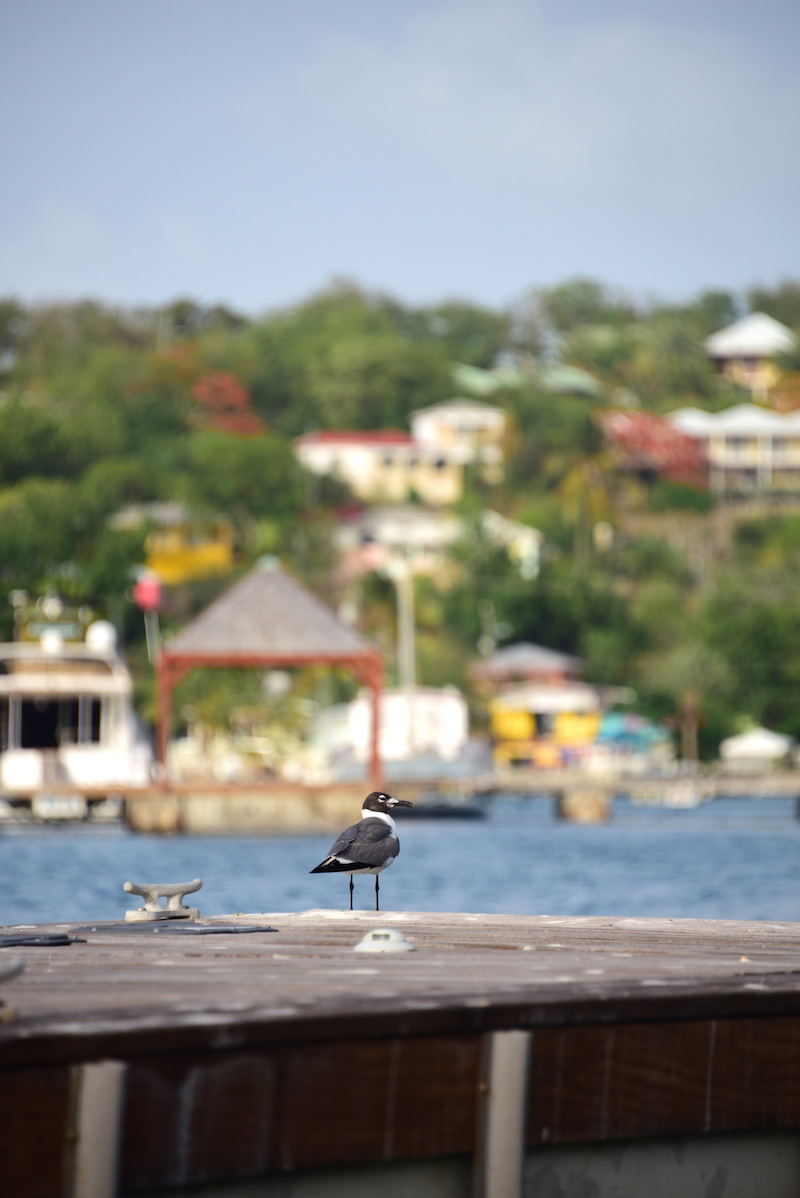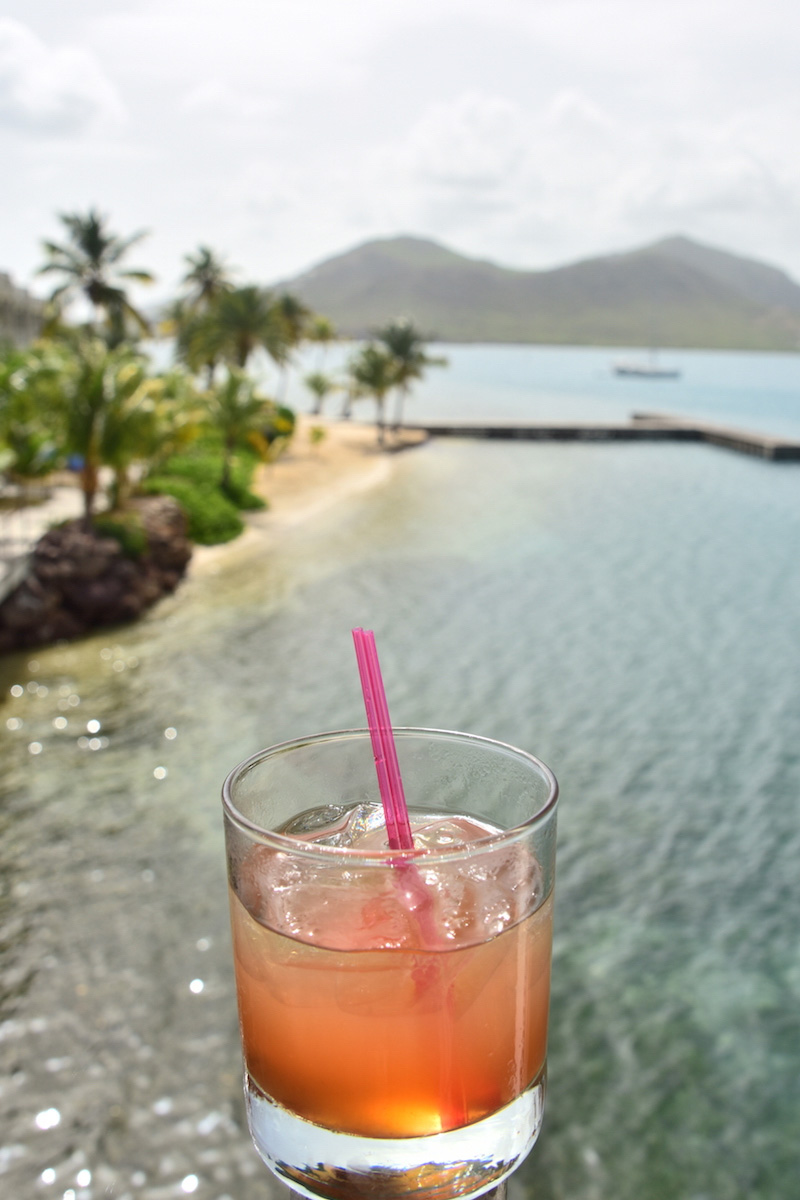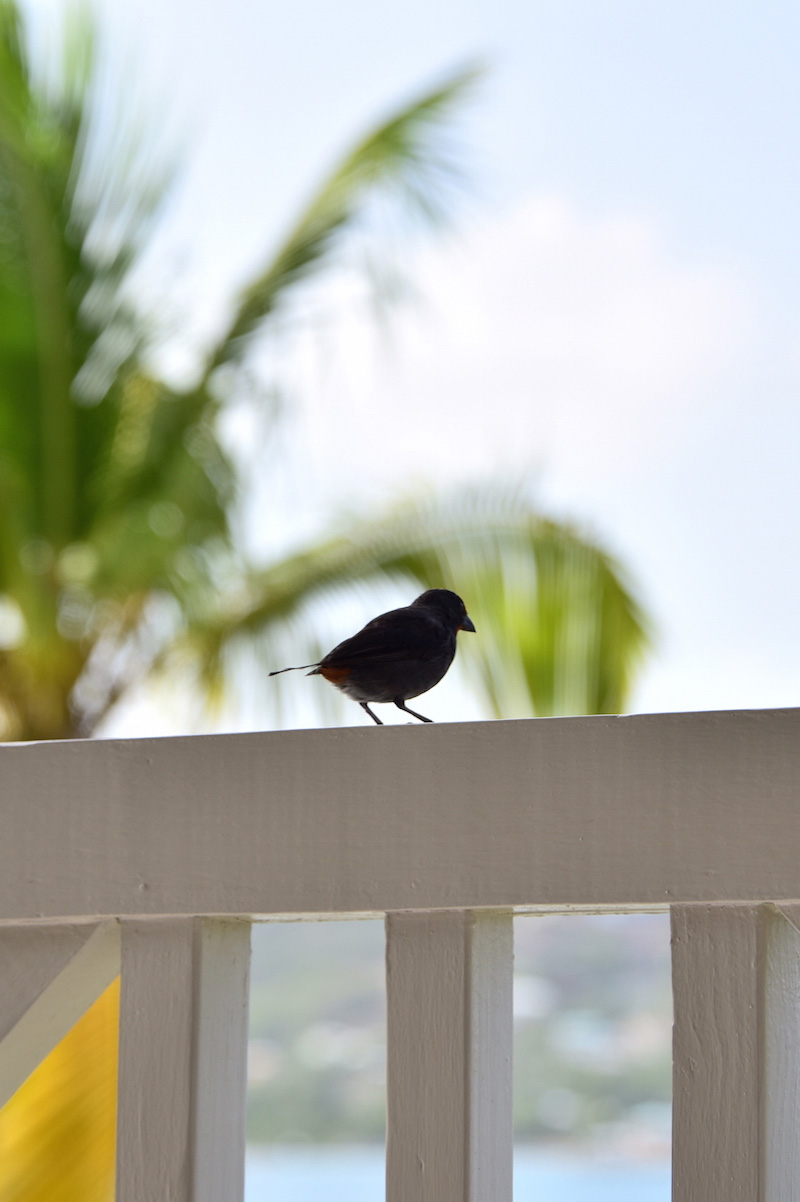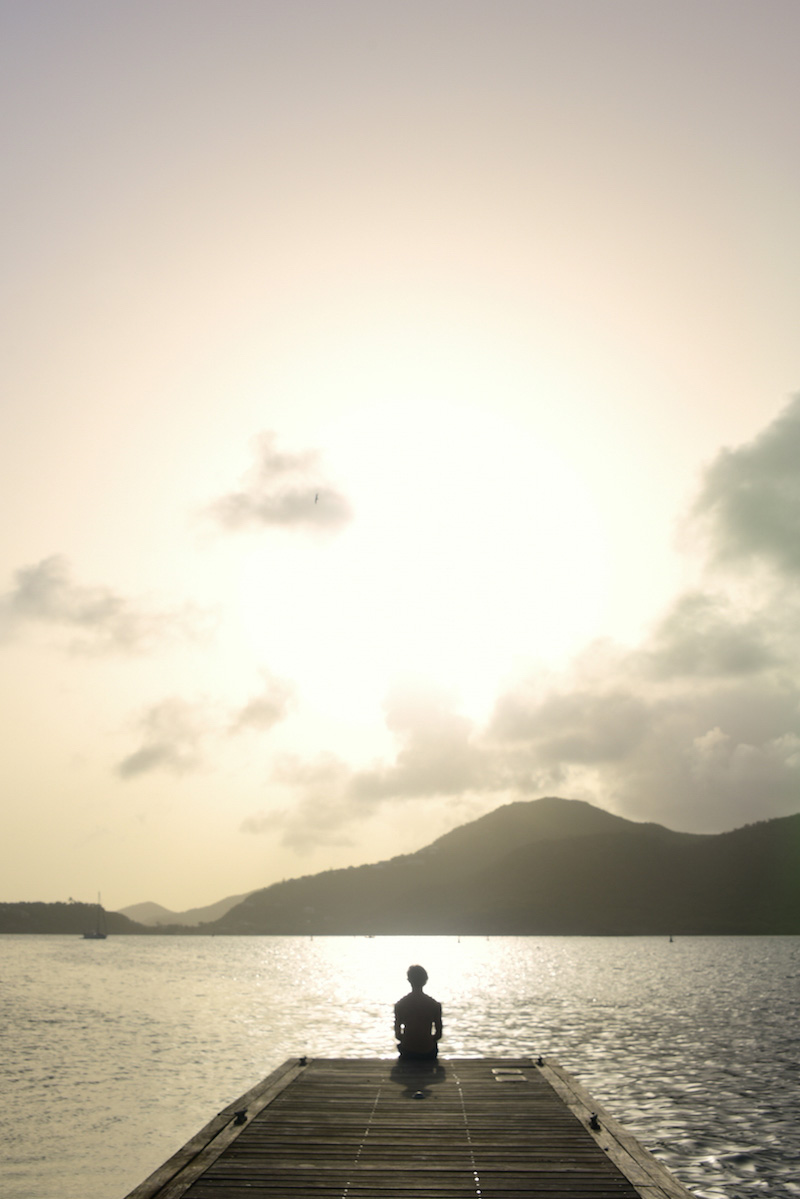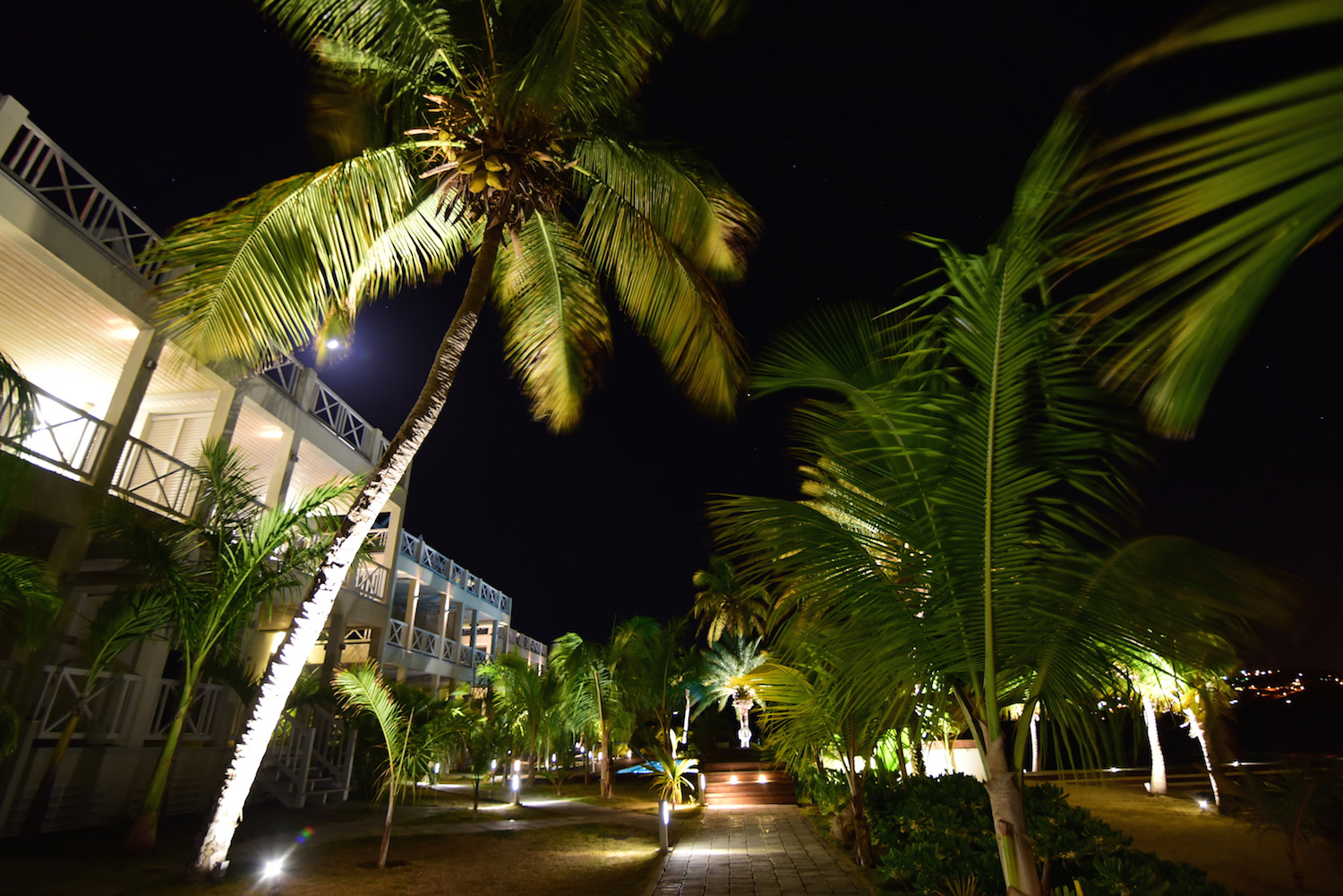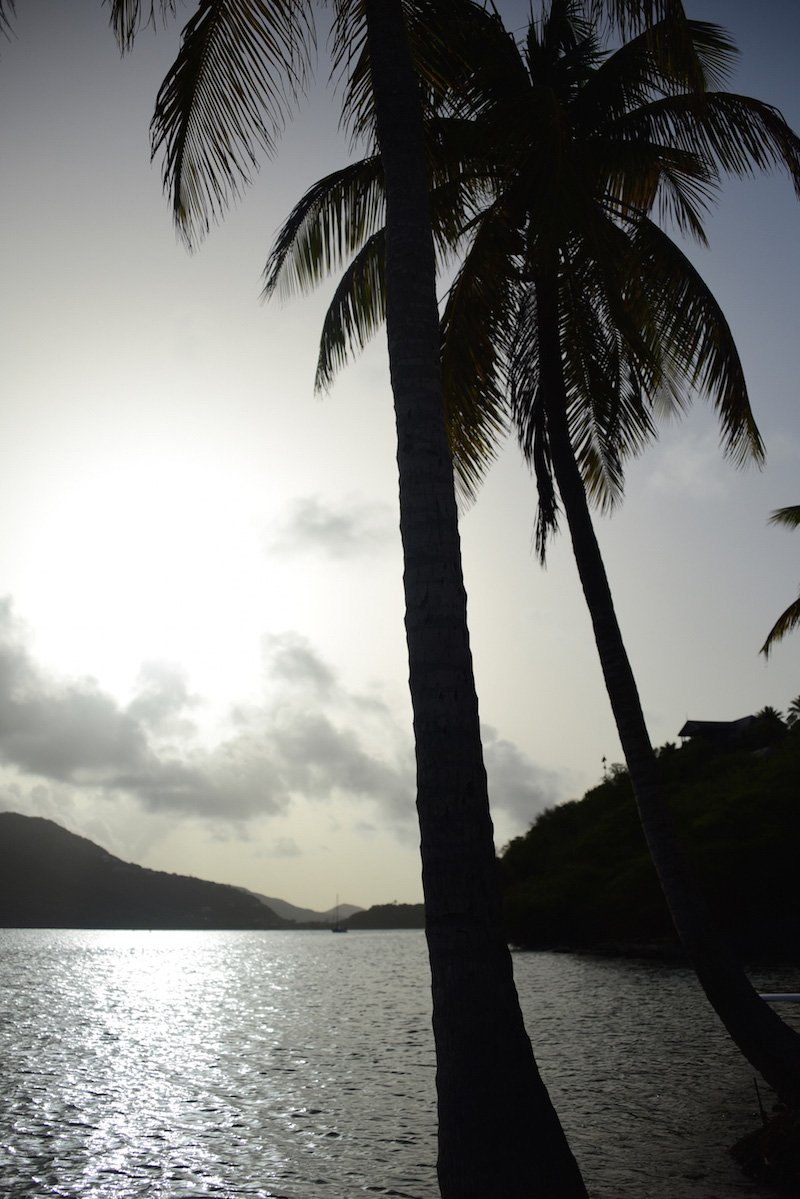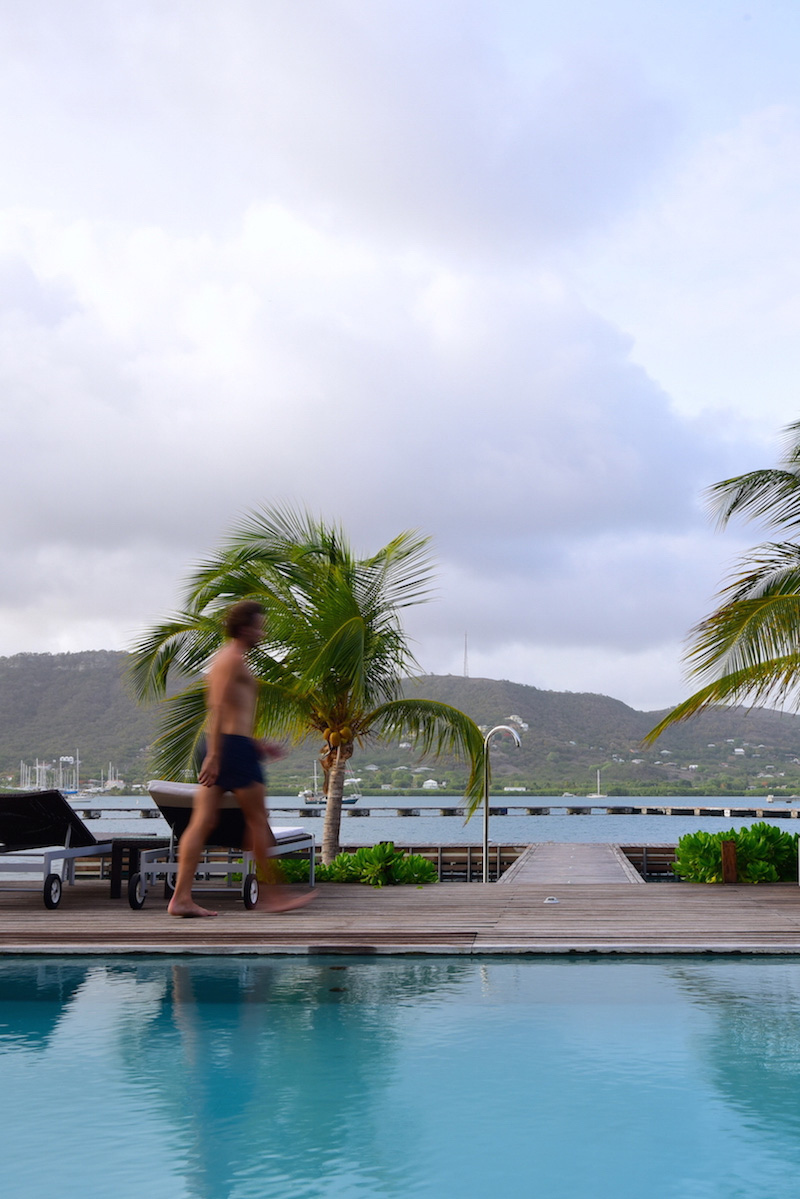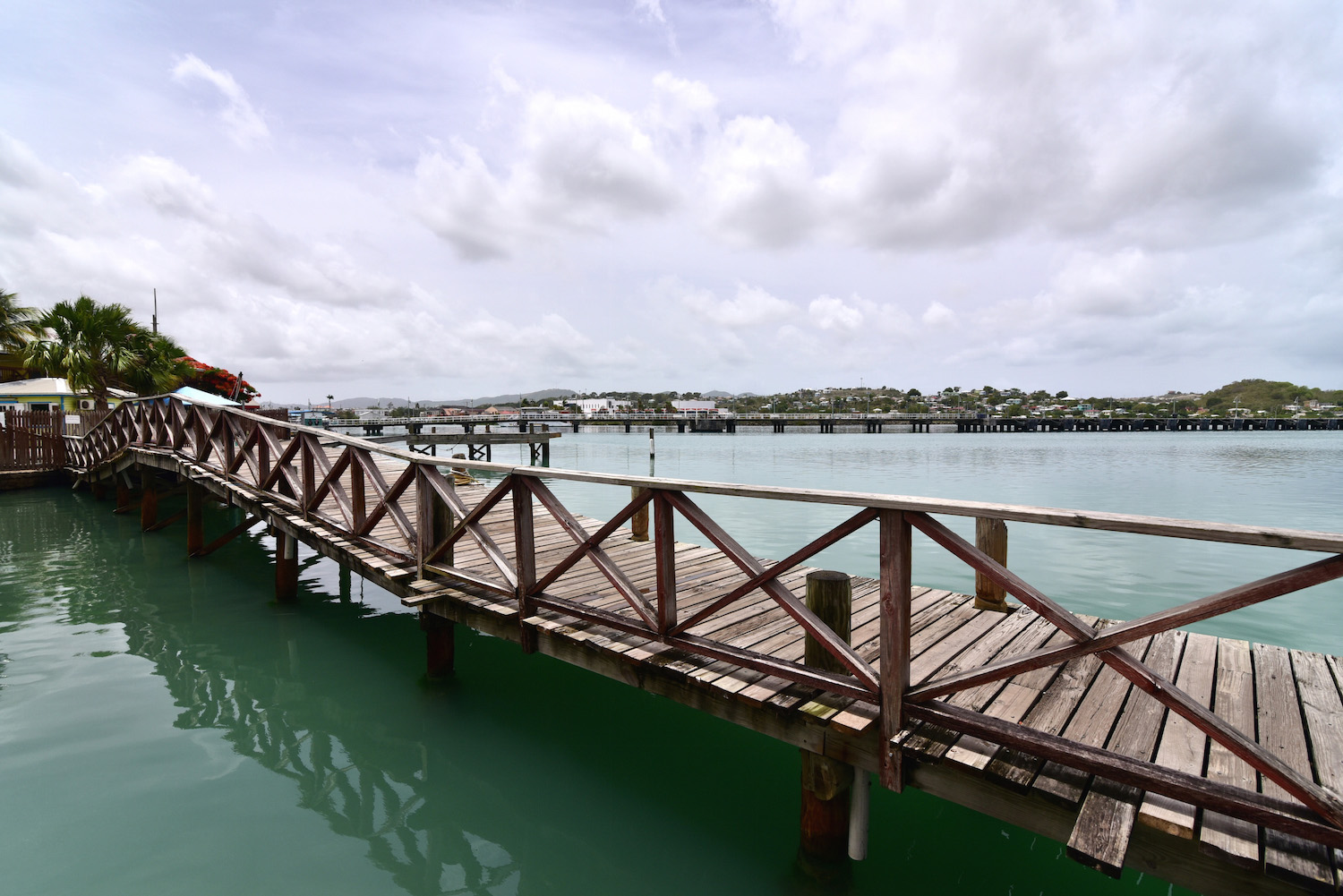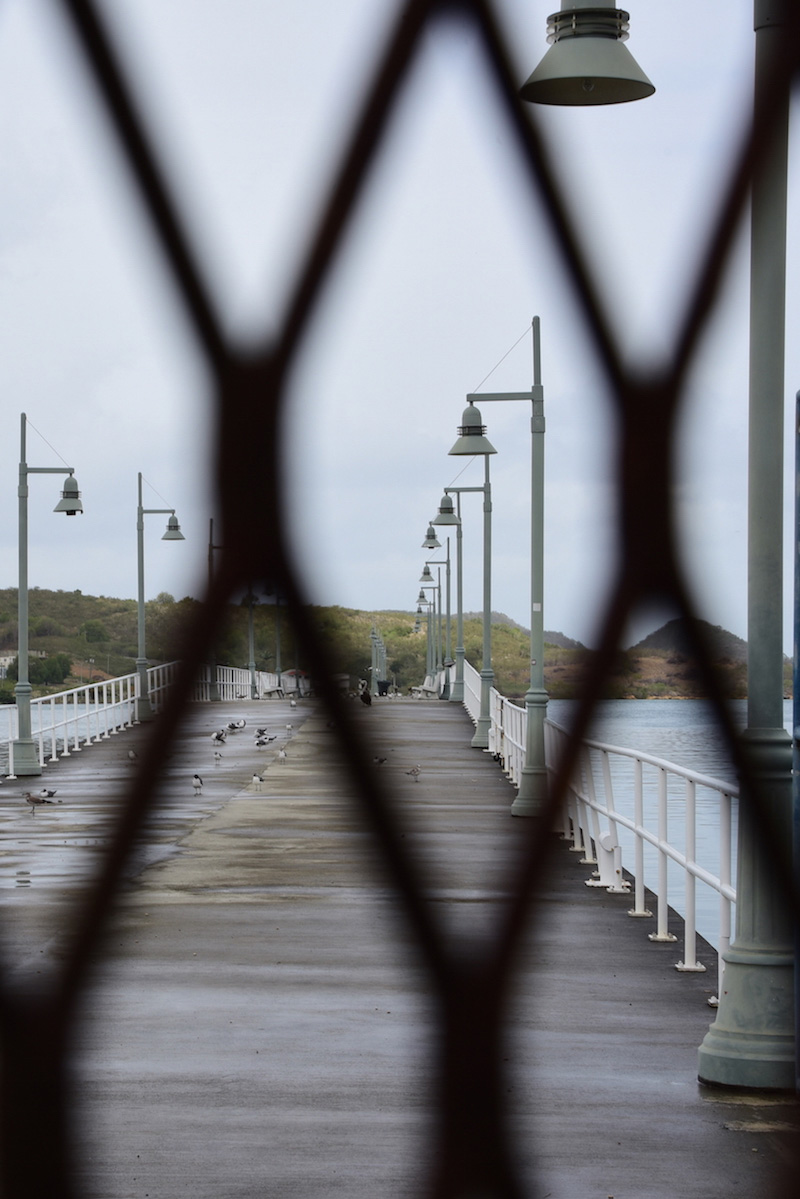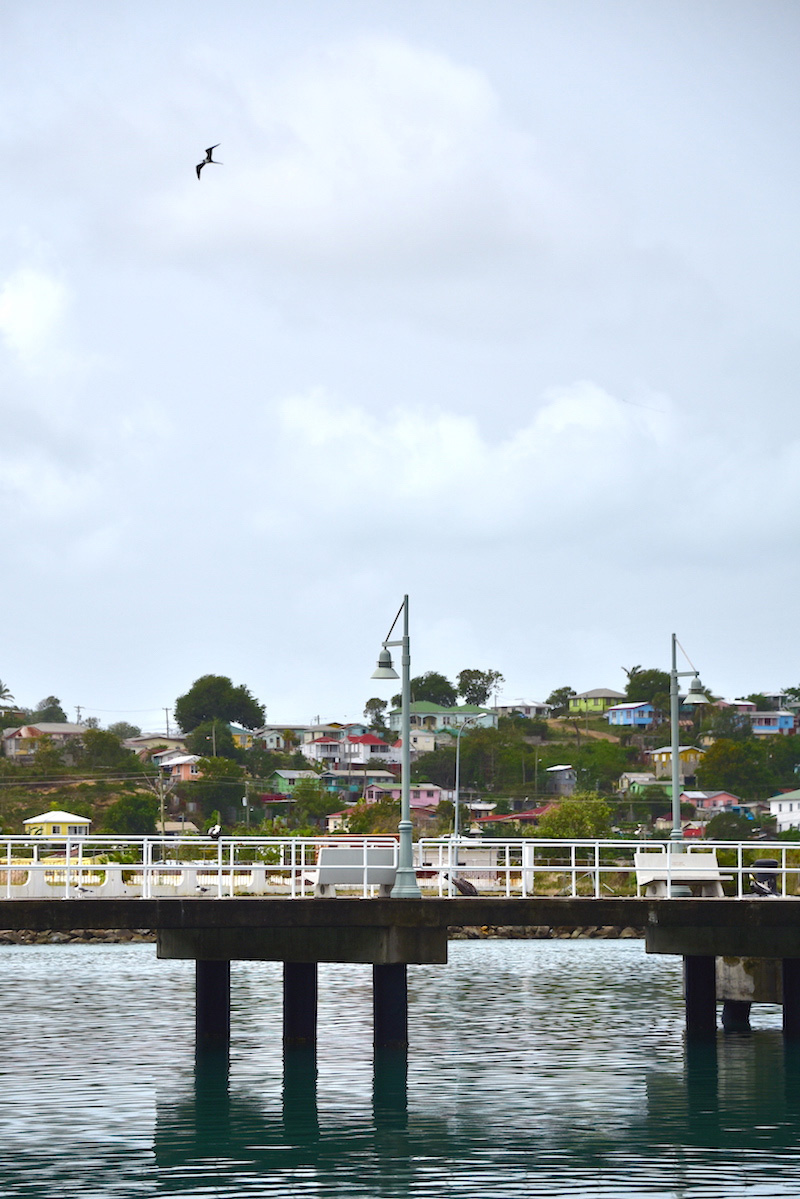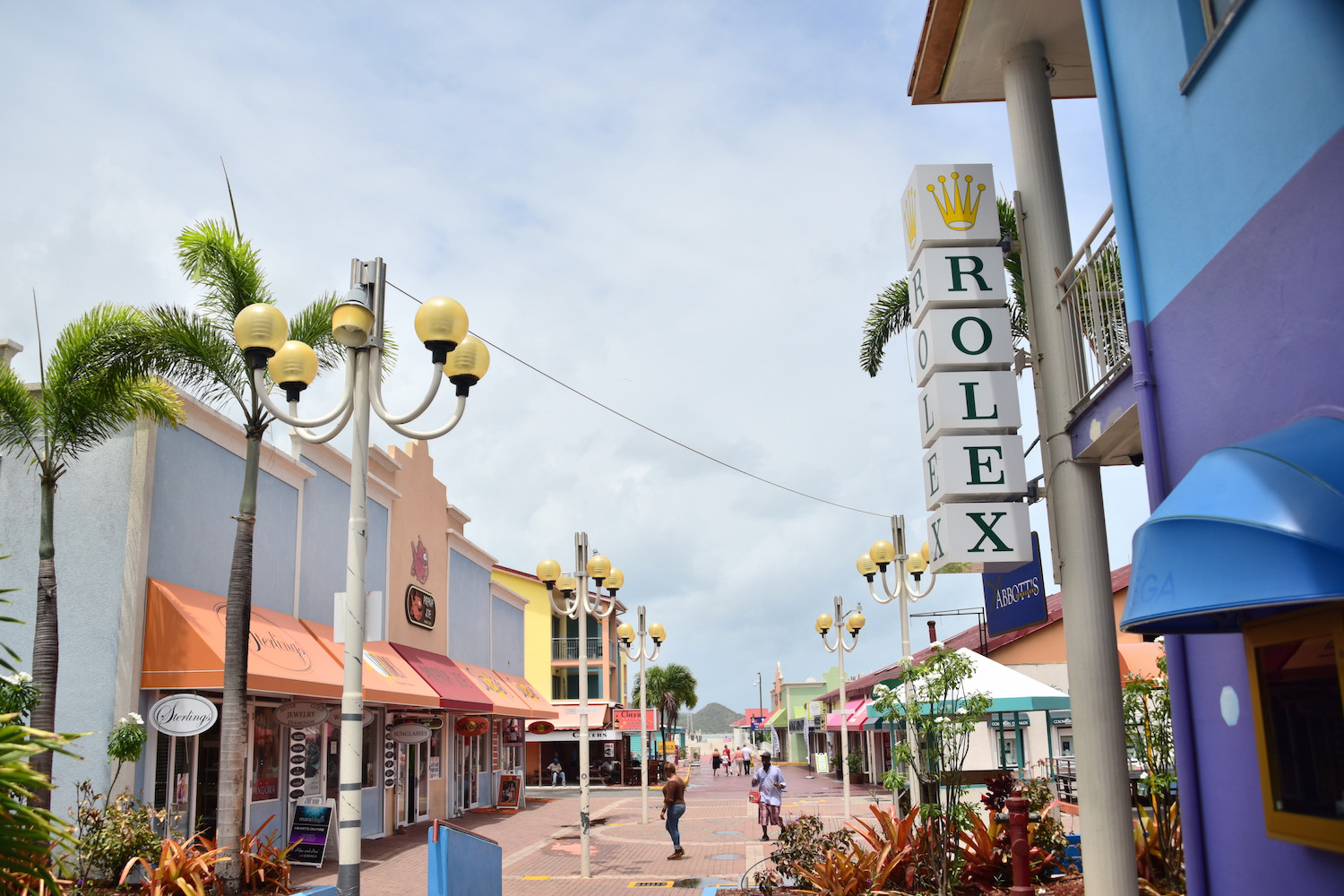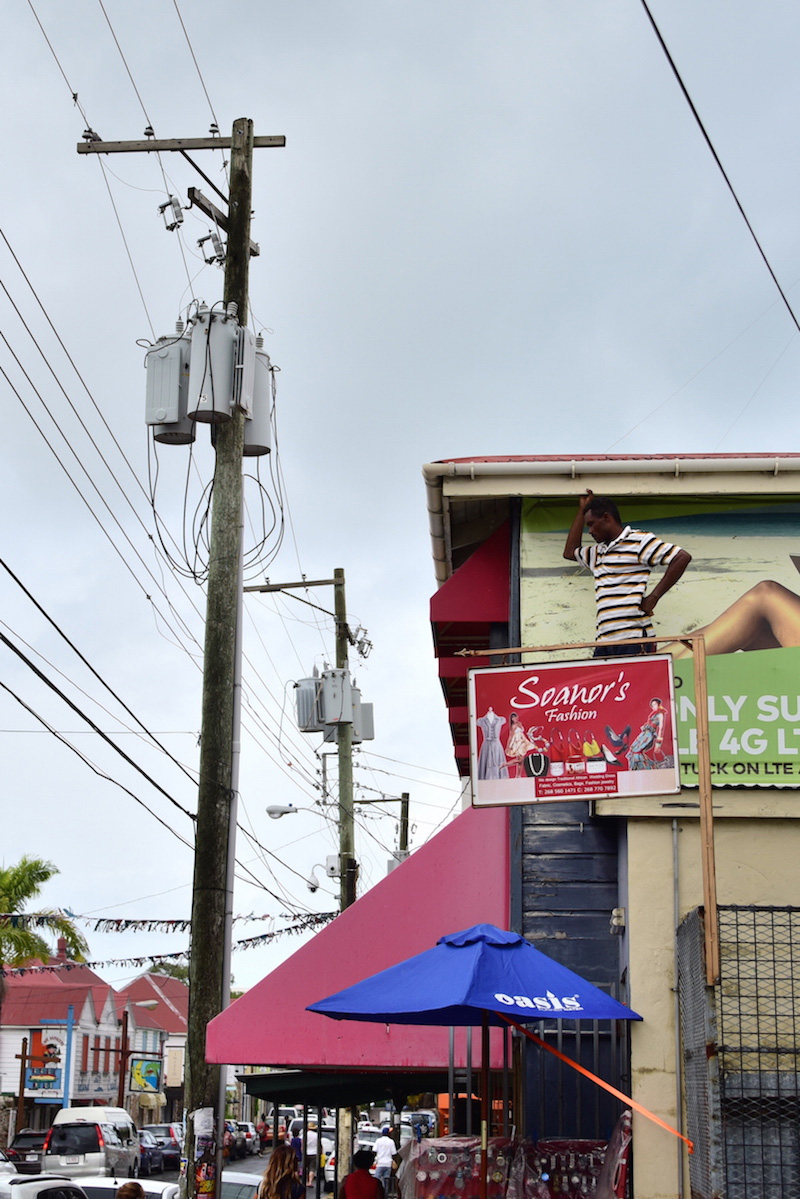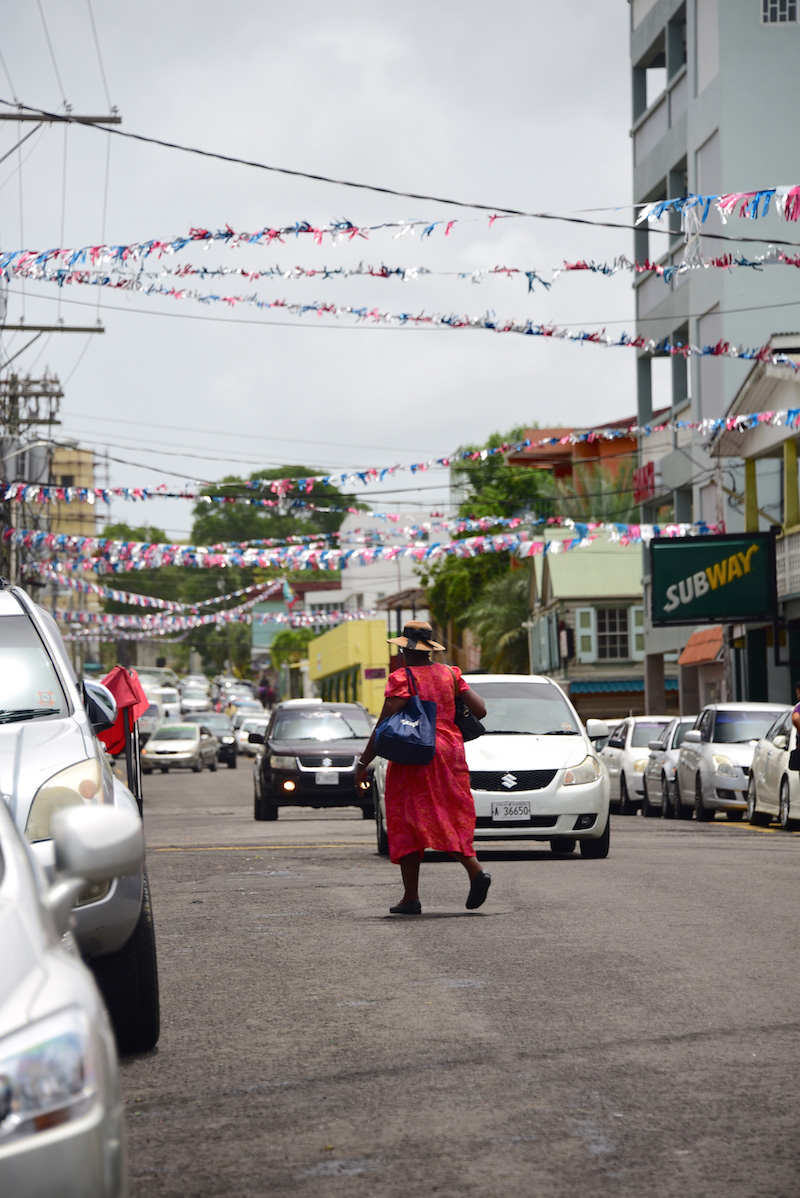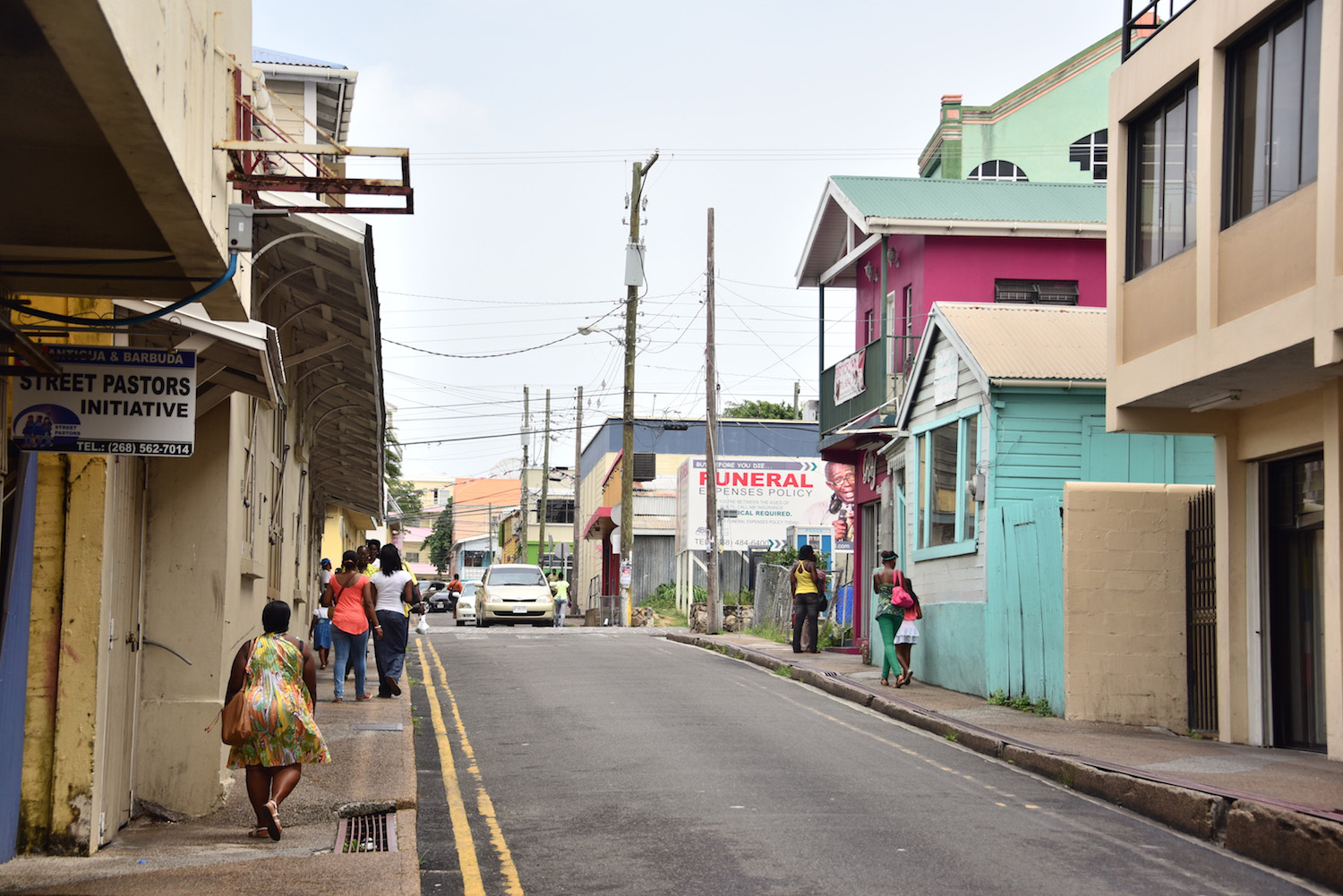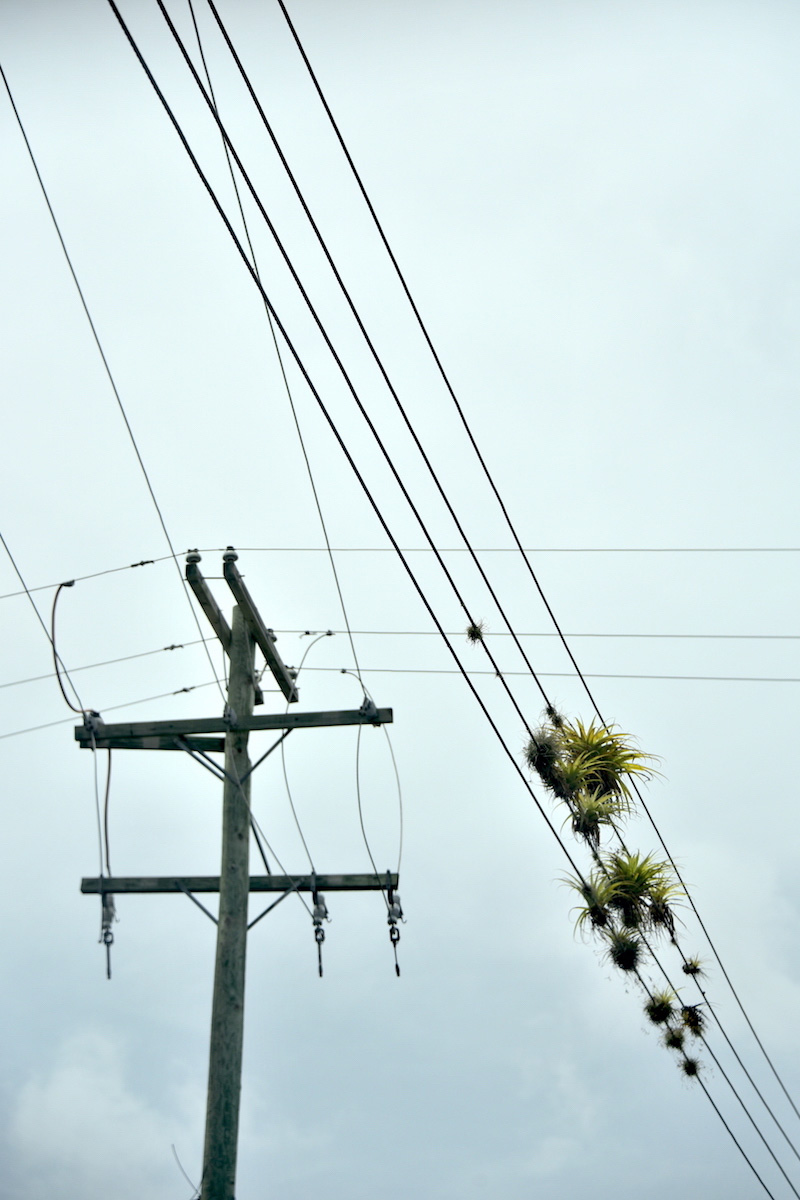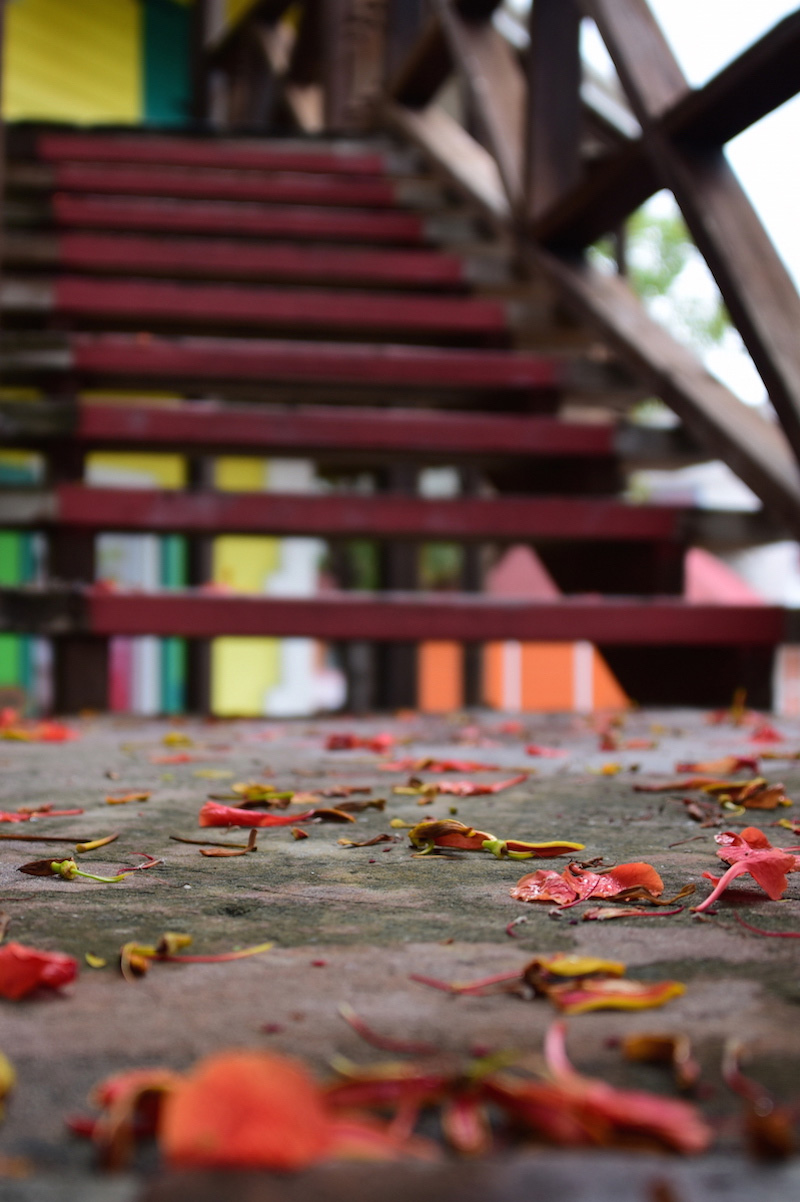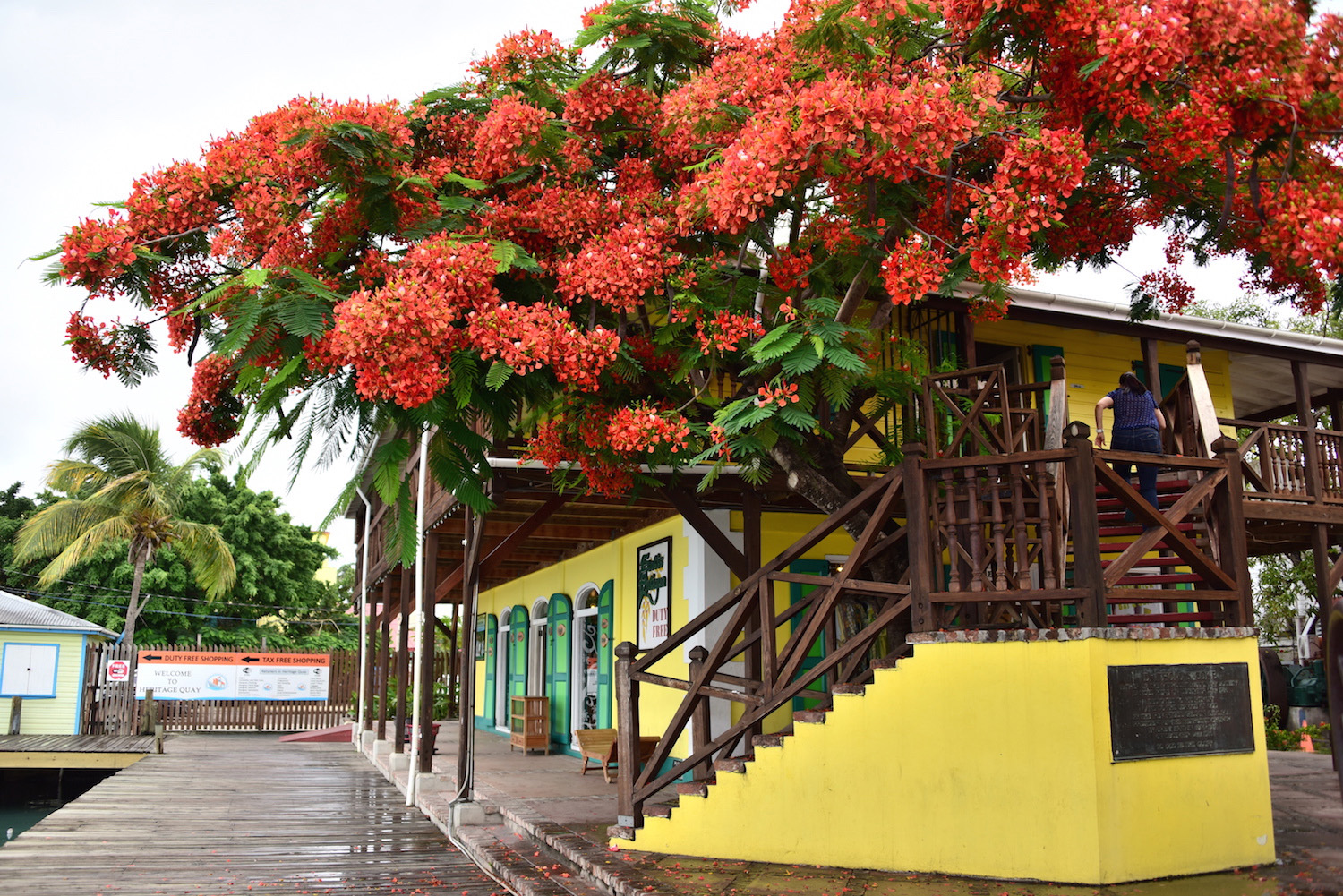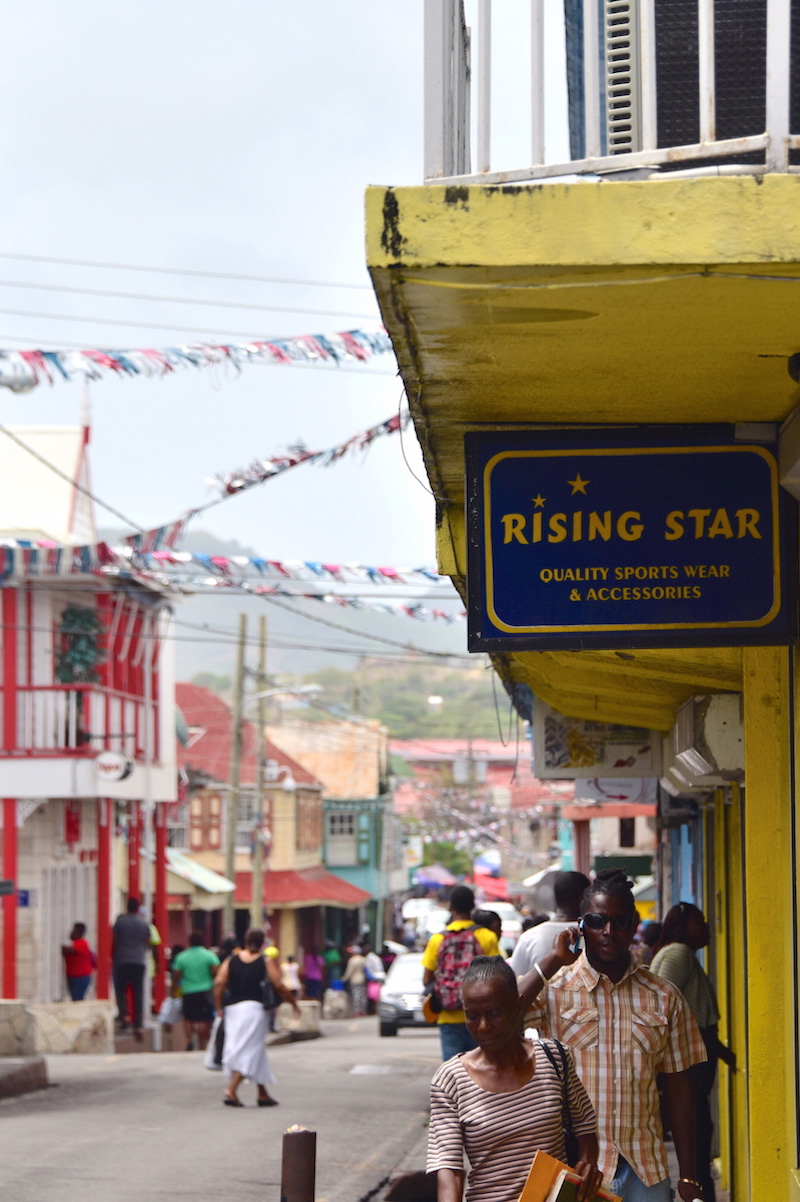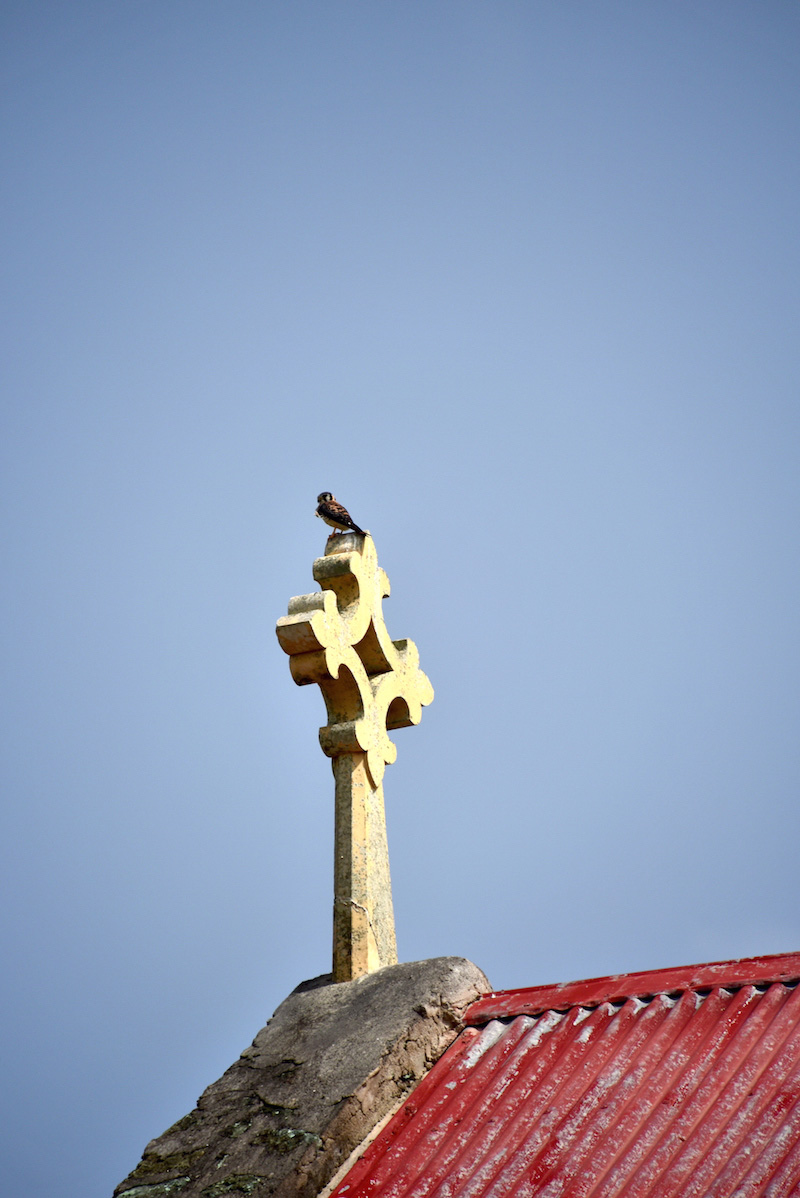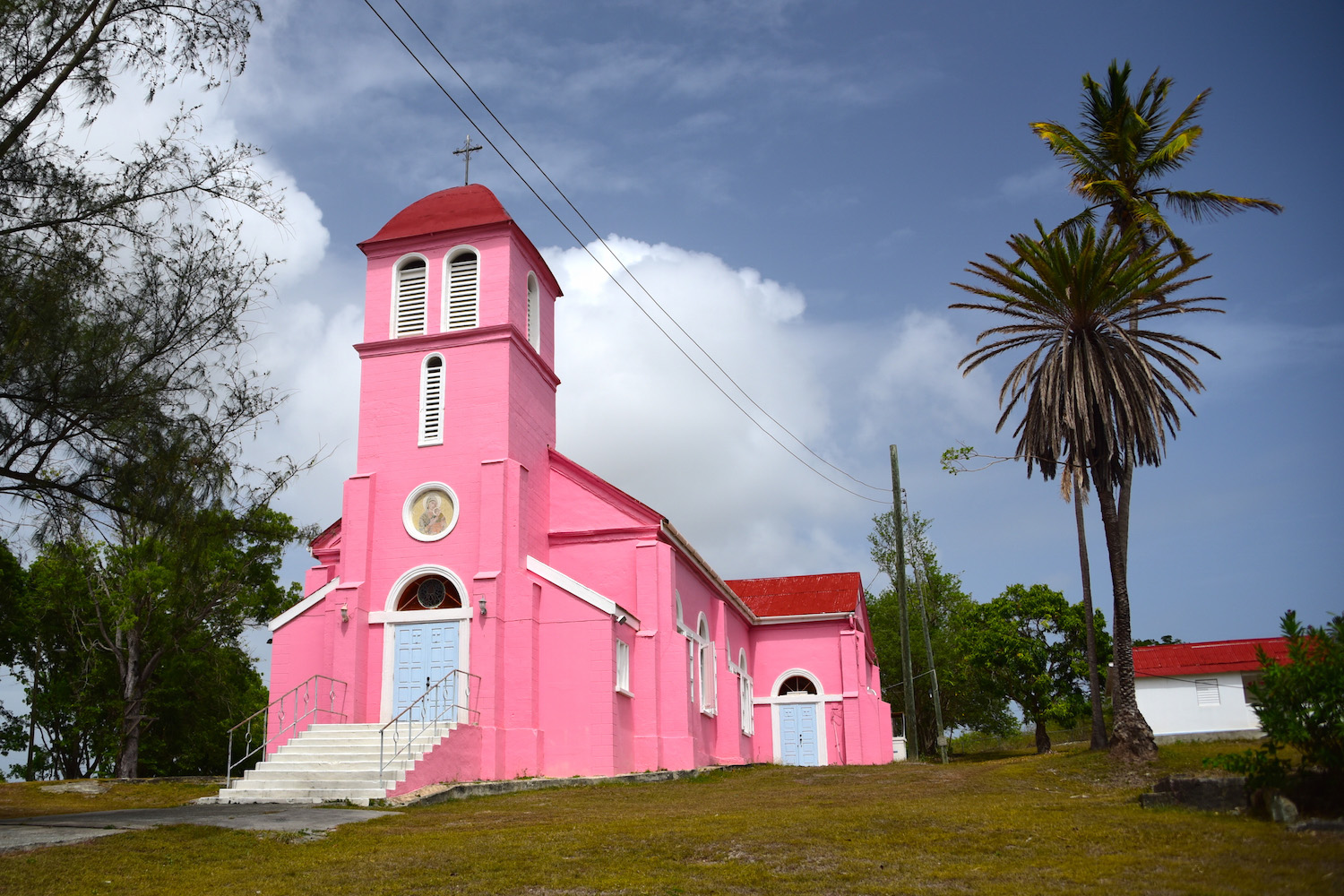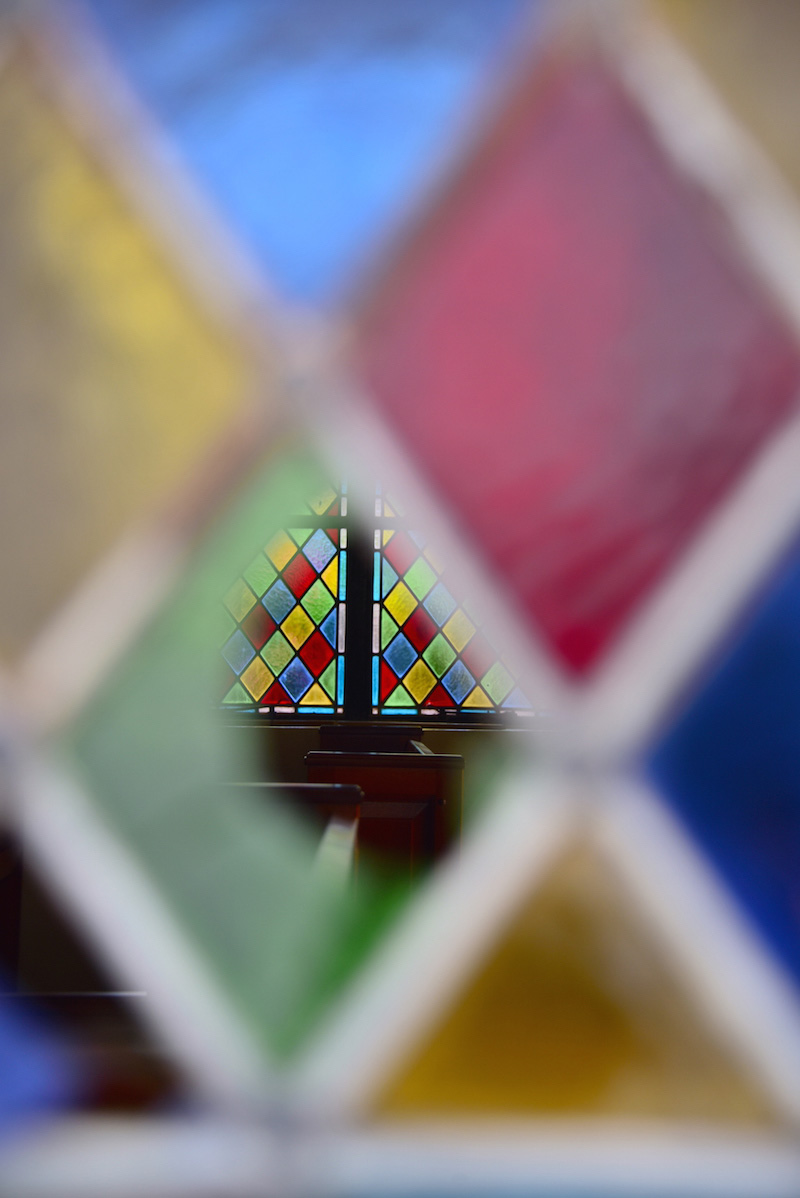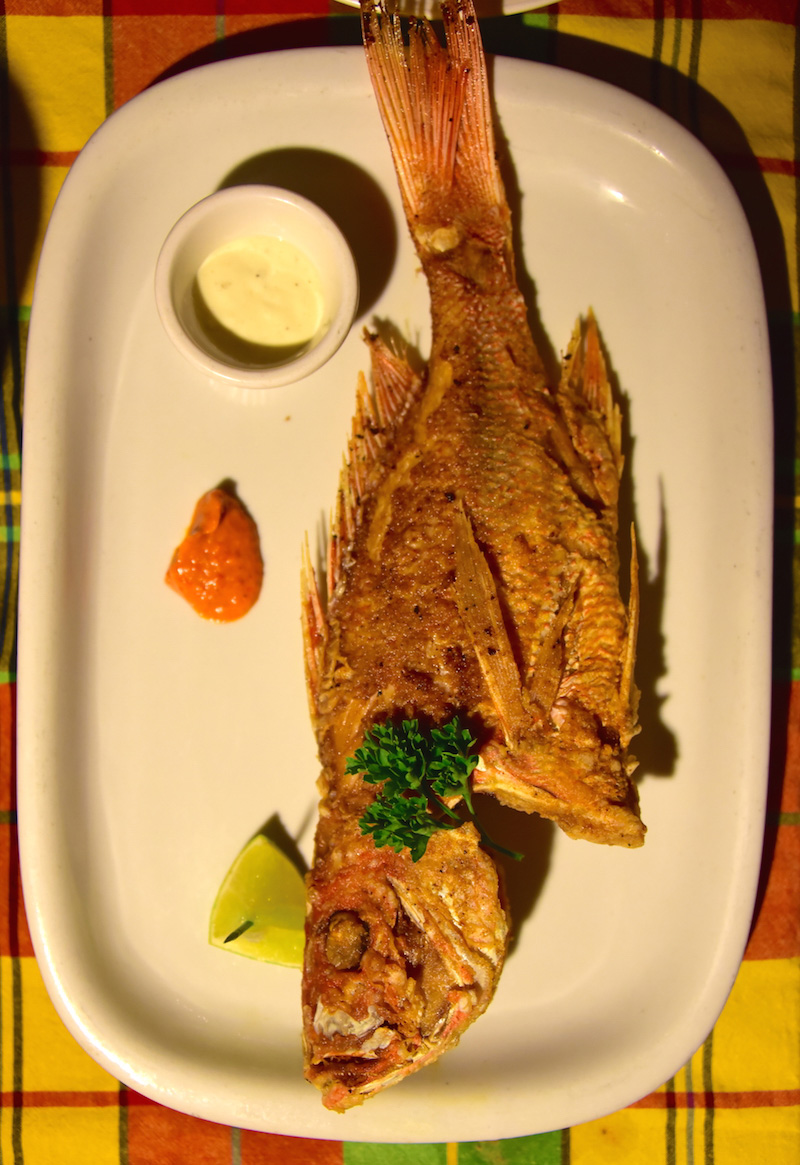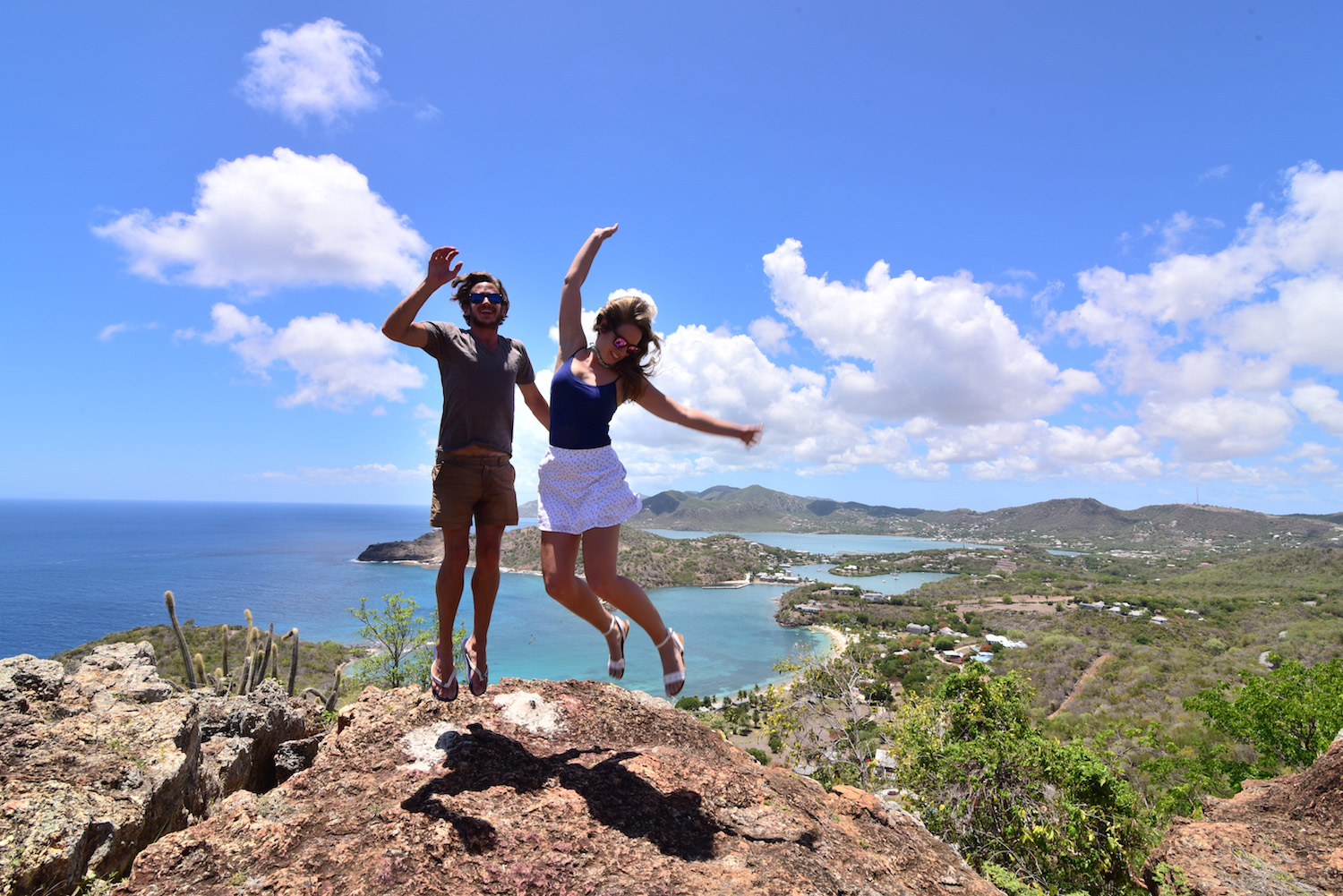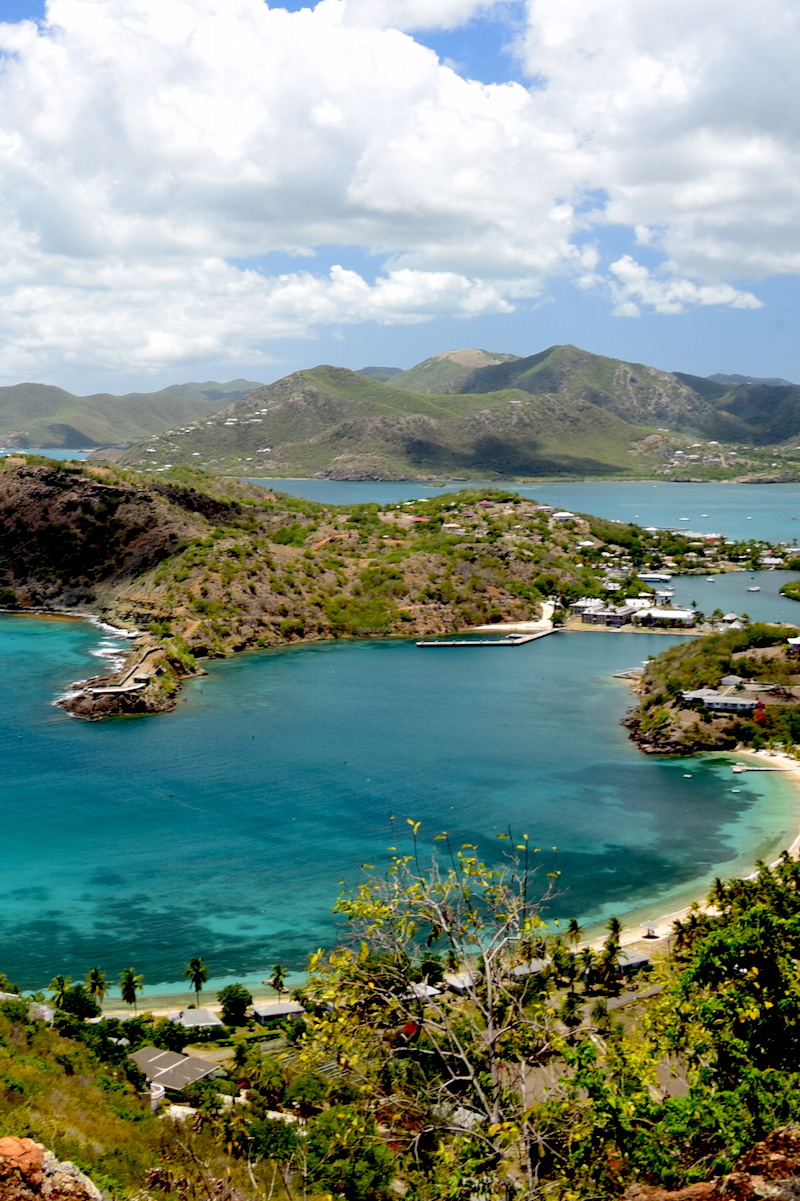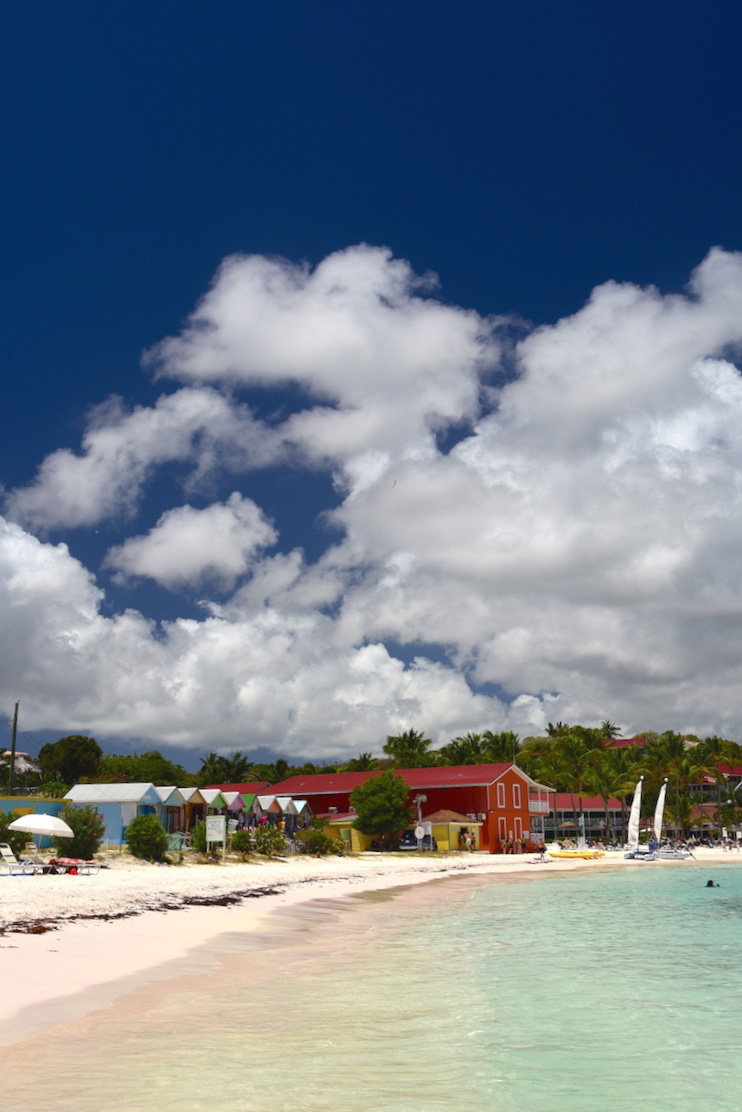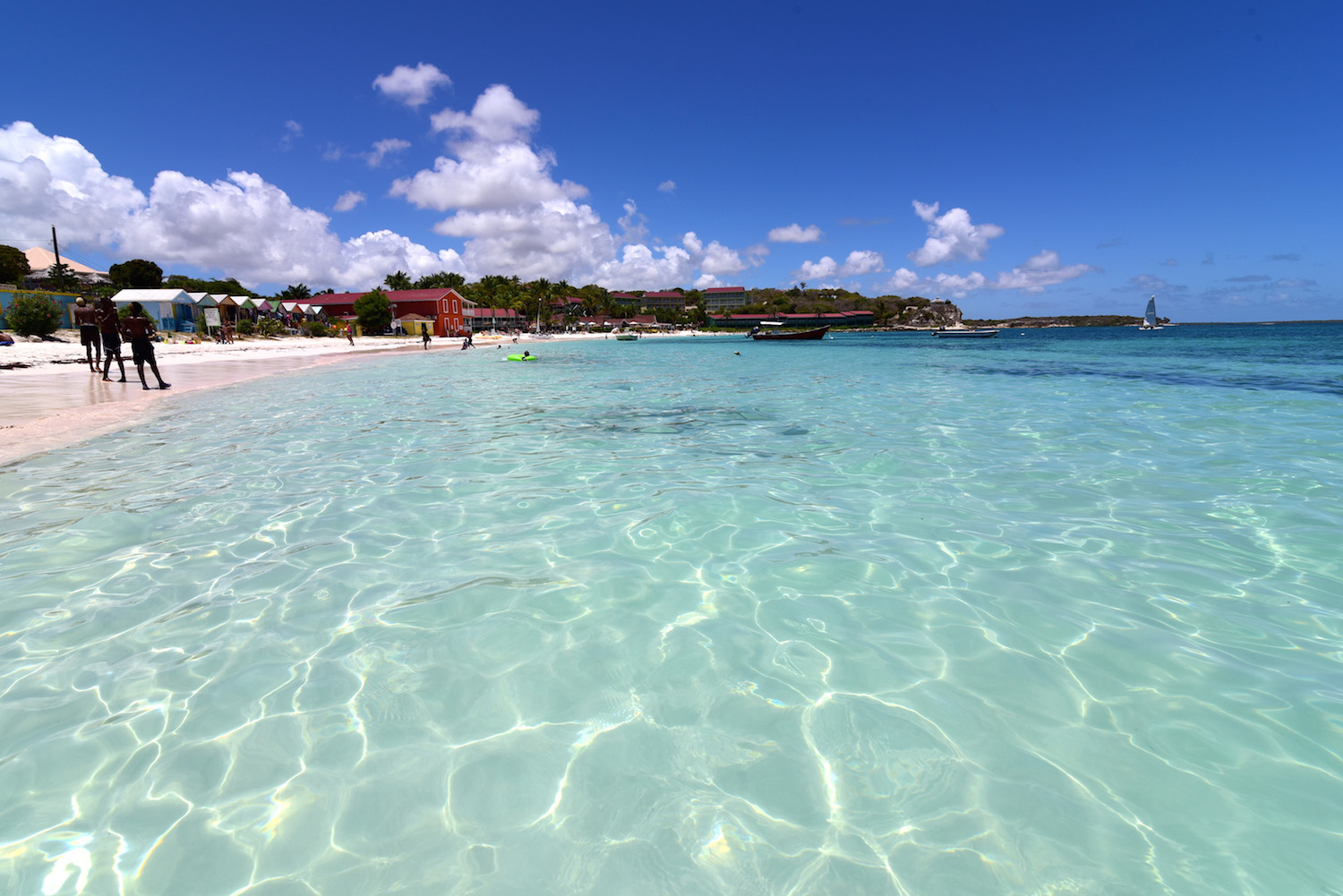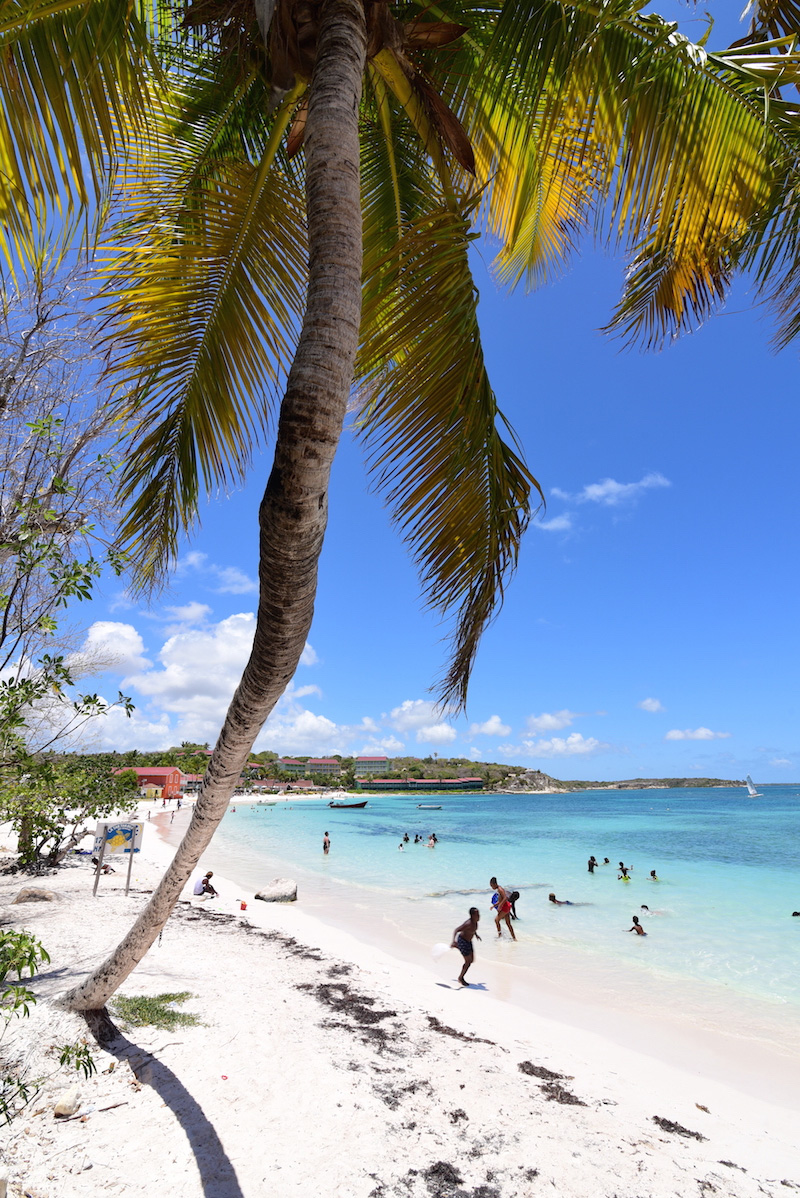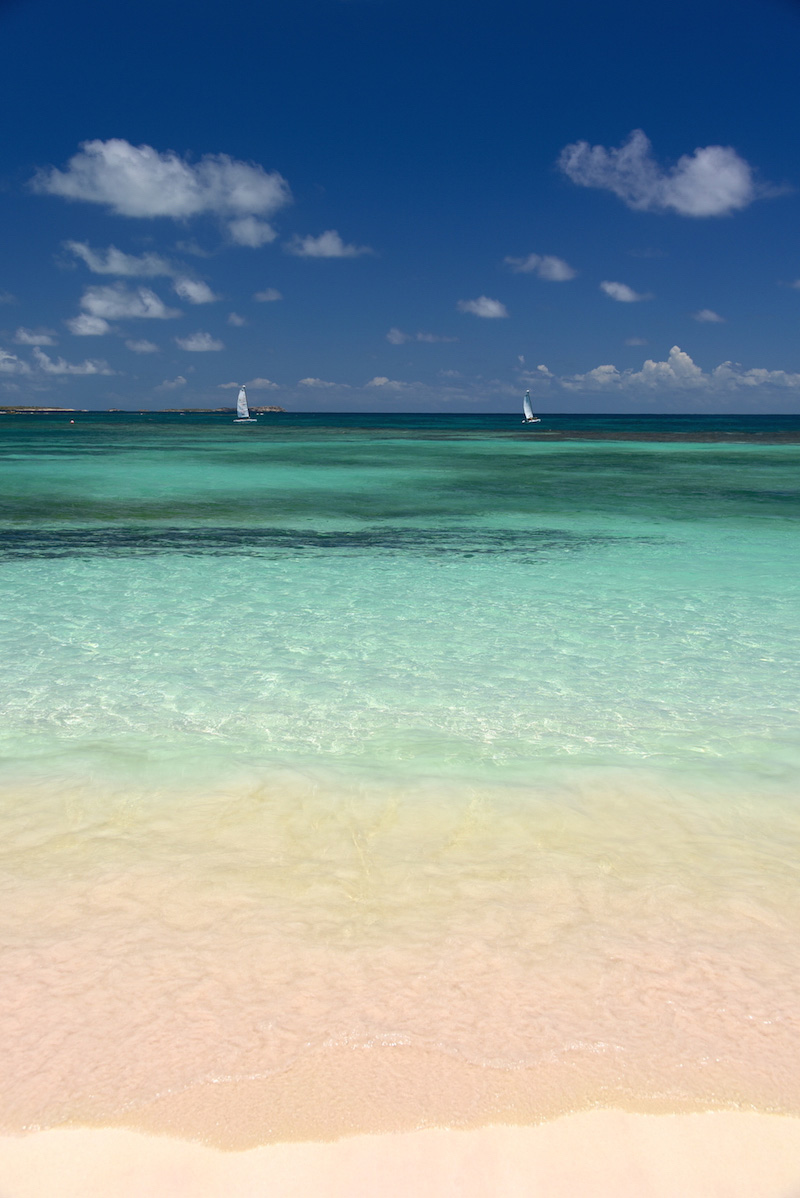 Note: The Antigua and Barbuda Ministry of Tourism paid for my trip but as usual, all opinions are my own.
Share: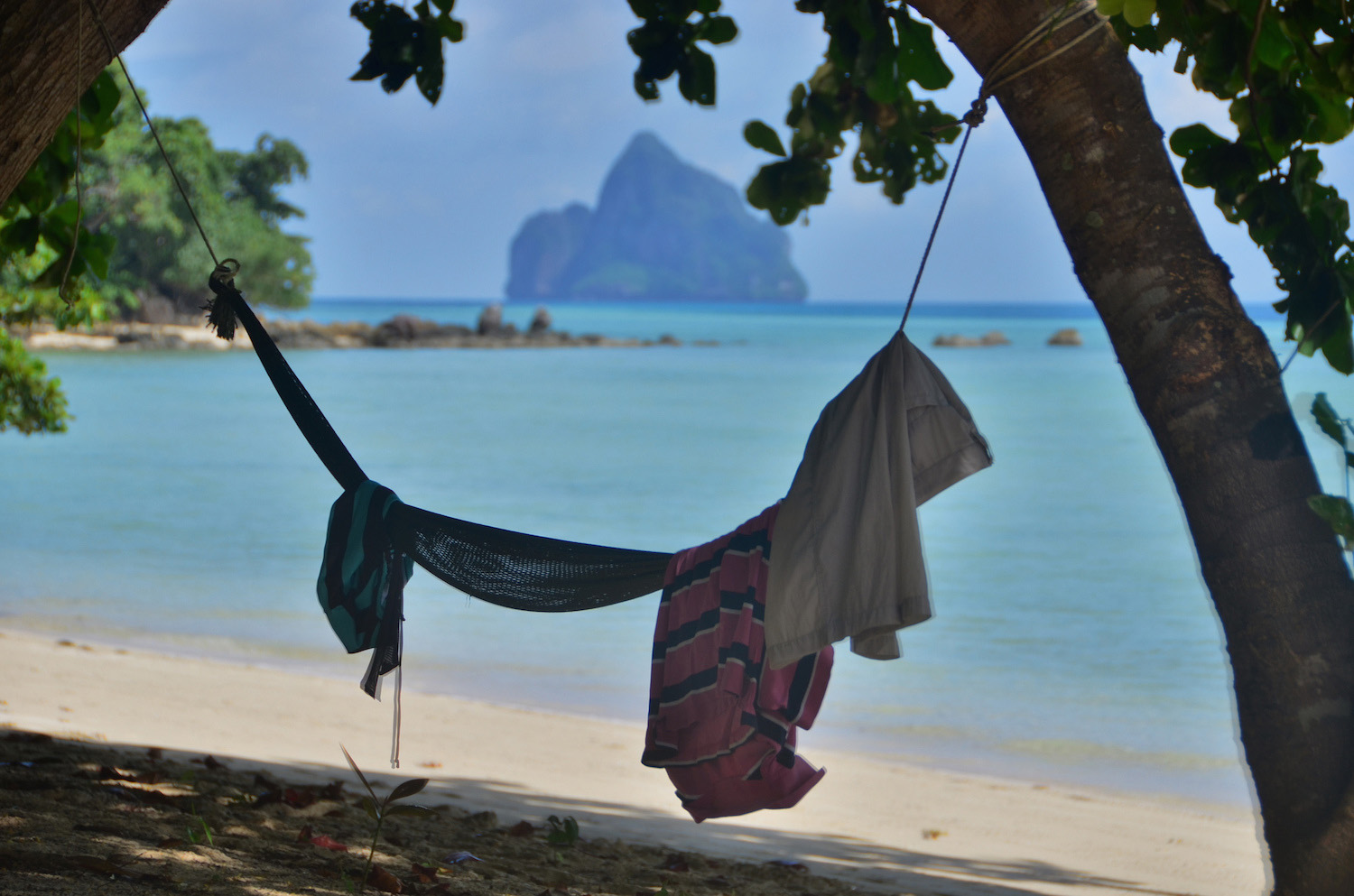 Koh Samui's one of the most popular islands in Thailand for a reason. Well, for many reasons: White-sand beaches with pristine, clear waters; a great mix of local flavor and Western conveniences; the timeless hospitality of the Thai people, to name just a few. If you find yourself on Koh Samui and want to spice your trip up a bit, take one (or more!) of these excursions to nearby destinations.
Full Moon Party at Koh Phagnan
Koh Samui is home to its fair share of parties, particularly at busier beaches like Chaweng Beach and Lamai Beach, where huge crowds of foreigners like to keep the music pumping all night. If you're looking for a truly wild party, however, you'll want to continue past Koh Samui and take a ferry to Koh Phagnan.
Specifically, you'll want to arrive at Haad Rin beach, which during the day isn't terribly distinguishable from any other beach in this region: Picturesque, idyllic, name your adjective. If you happen to be visiting on the day of a particular month when the moon is fullest in the sky, however, you sholdn't plan on going to bed: Thailand's famous Full Moon parties last all night – and then some.
Scuba Diving in Koh Tao
As you stare down into the clear water around Koh Samui, it's difficult not to image what sorts of beautiful fish, coral and other wildlife exist beneath the surface. If you aren't a licensed scuba diver, you might feel like you don't have a chance of seeing it without your own eyes.
The good news is that Koh Tao, which is a short longtail boat ride from Koh Samui, is one of the best places in Thailand to get your scuba license, with dozens of schools and hundreds of instructors. It also happens to be one of the cheapest, with Level 1 courses frequently available for under 300 USD.
Even better, unlike Koh Phagnan, which is really better as an overnight trip, you can visit Koh Tao for the day and return to your Koh Samui hotel – provided, of course, you're just diving and not getting certified.
Authentic Southern Thailand in Surat Thani
If you don't fly directly to Koh Samui from Bangkok or elsewhere in Thailand, a common way you'll enter is via the mainland city of Surat Thani. What you might not realize during your brief time in this unassuming city – Thailand's eighth-largest – is that it's the perfect place to experience authentic southern Thailand, if only due to the small number of tourists here. What Surat Thani lacks in attractions, it more than makes up for in personality, whether you practice your Thai with locals or even stay with one of them in their home for the night.
No matter which of these Koh Samui excursions you choose, you'll gain an appreciation not only for the beauty of the place you run off to but also, the uniqueness of Koh Samui – how many other paradise islands can claim to have such a diversity of activities so close to them?
Share: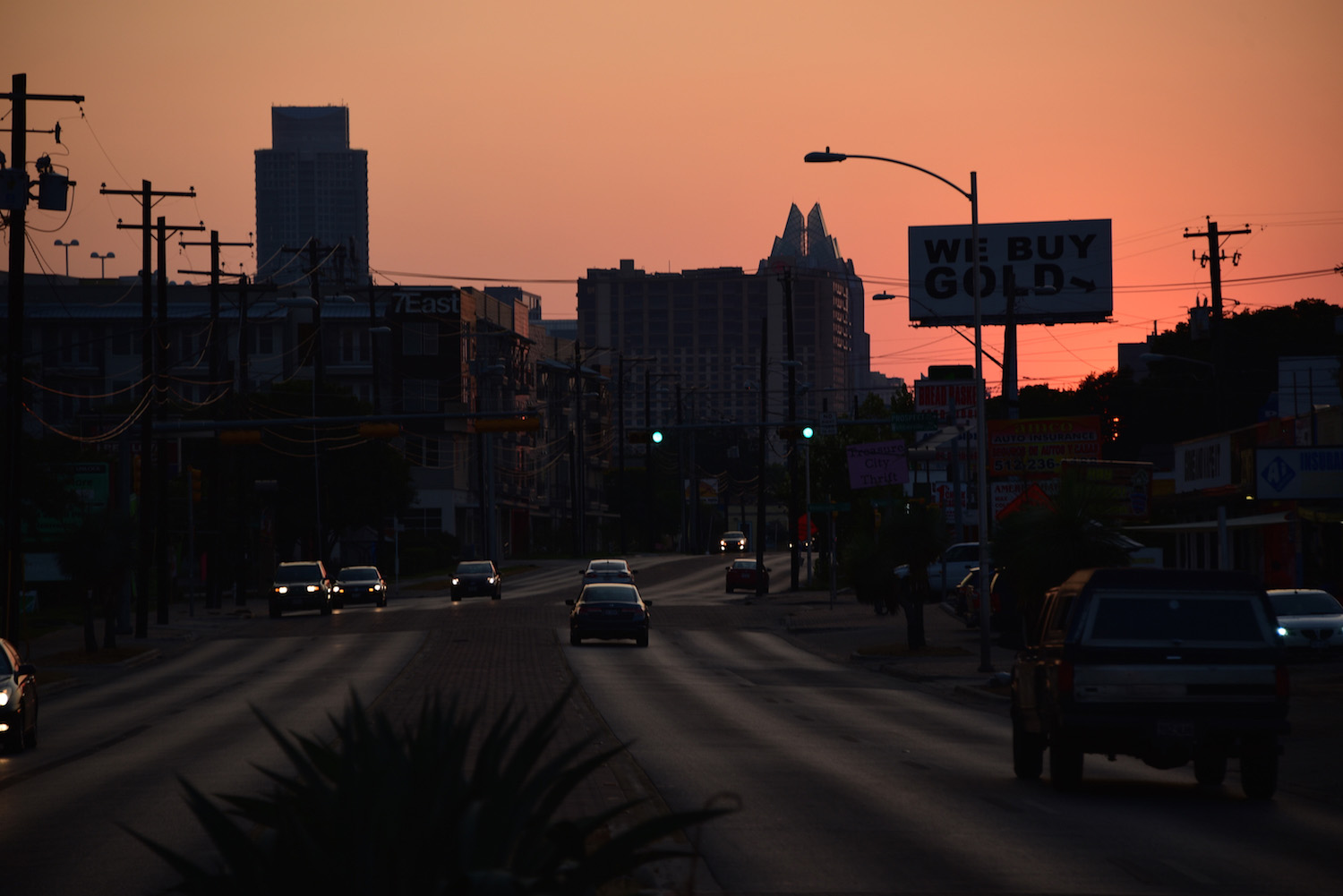 You might've heard locals refer to Austin as the "City of the Violet Crown" and noticed the dozens of establishments around town that riff off nickname. What you might not realize, however, is the origin of the name: The purple hue that tends to hover over the city as the sun sets each night, particularly during the winter months. Even if you can't manage to see Austin's famous purple haze, there's nothing like a capital of Texas sunset – here are the best places in town to watch one.
Mount Bonnell
One of the most remarkable things about Austin is how much nature still exists within the central part of the fast-growing city. If you follow 35th St. westward from town until it dead ends – a distance of just a couple miles – you end up at Mount Bonnell, set atop a bluff that not only towers over Lake Austin beneath it, but provides a beautiful panorama of downtown Austin, which is all the prettier at sunset.
Lady Bird Lake Boardwalk
Another example of Austin's urban nature is the Hike and Bike, a fitness trail that runs for nearly 12 miles around Lady Bird Lake, the dammed portion of the Colorado River that runs through downtown. In 2014, the city expanded parts of the trail to include a boardwalk which, in addition to being incredibly scenic (it runs out onto the lake), provides a spectacular vantage point for sunset, and indeed of the Ausitn skyline as it begins glittering into the night.
Congress Avenue Bridge
This bridge, which is where Austin's iconic South Congress Avenue crosses over the Lady Bird Lake into downtown Austin, is most famous for the colony of Mexican freetail bats that live underneath it, the largest colony of said bats in North America.
Although many people opt to stand atop the bridge to watch the bats emerge at twilight, there's one major benefit to standing under the bridge – and it's not bat guano in your hair. You'll enjoy an incredible sunset, with the silhouette of the bridge and the bats in the foreground.
East Austin
"East Austin" is the phrase on everyone's lips in Austin, whether you're looking for a great happy hour, a delicious meal or a place to buy real estate. Although the industrial landscape east of Interstate 35 becomes less and less gritty with each passing year, it still makes a captivating foreground for any Austin sunset. If you're a photographer, hang out by the train tracks on Waller Street between 4th and 5th, or down the end of 7th Street near Pleasant Valley for the most picturesque views of the sunset from East Austin.
The good news? These are only a few of countless options for watching the sunset in Austin. The better news? Sunrise is just as beautiful – if you don't get too acquainted with Austin's party scene the night before, that is.
Share: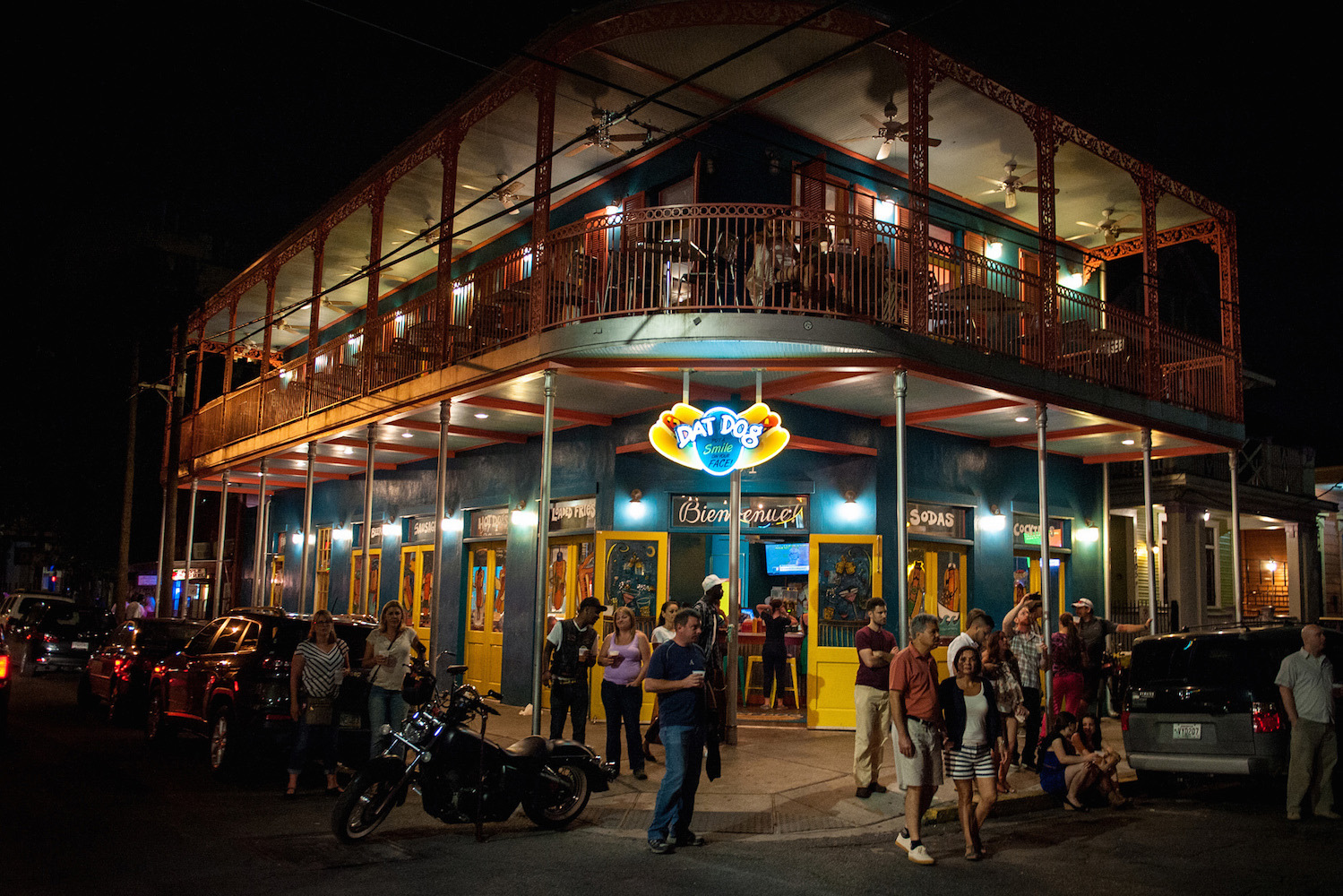 If you were to ask most people about New Orleans, many would respond with just two words: "Mardi Gras." The winter party, to be sure, is a huge tourist draw for the city, to say nothing of its impact on New Orleans' global recognition. Whether beads aren't your thing or you simply can't take off in early February, you needn't head to New Orleans for Mardi Gras if you want to party.
French Quarter Festival
Although New Orleans is famous for its year-round warm weather, temperatures can still run slightly cold during Mardi Gras time. Whether it's fear of the cold or fear of the crowds that scare you away from Mardi Gras, you can experience a very similar sort of party by waiting a few weeks, until mid-April, when the self explanatory French Quarter Festival takes place each year. Centered around everyone's favorite district of New Orleans, the French Quarter Festival is a grand celebration of the sights, tastes and faces of New Orleans.
Jazz Fest
New Orleans is almost as famous for its jazz as it is for its parties, so why not combine the two? Jazz Fest, as the New Orleans Jazz and Heritage Festival is often abbreviated, takes place just a couple weeks after the French Quarter Festival, in late April or early May every year. In addition to the live jazz music that plays for the 10 blissful days, you'll also enjoy local crafts, food and non-musical performances when you attend, to say nothing of the beautiful weather that blesses NOLA around this time of year.
Tales of the Cocktail
If there's one thing that unites all of New Orleans' many parties, it's drinking, which makes July's Tales of the Cocktail perhaps the epitome of what it means to party in the Big Easy. Tales of the Cocktail is open to the general public, but is actually a gathering – the nation's largest – of bartenders and other professionals in the alcohol sales and service industries. In addition to having delicious drinks made by experts, you might even learn a thing or two you can take back to your home bar.
Southern Decadence
The yin to Mardi Gras' proverbial yang, Southern Decadence takes over New Orleans' French Quarter every holiday weekend, drawing thousands of visitors and making hotels hard to reserve. Like Mardi Gras, Southern Decadence involves a rowdy parade and lots of dancing in the streets. Although Southern Decadance welcomes visitors from all walks of life, you should keep in mind that it started as an LGBT festival, and the vast majority of its atendees come from this community.
The best part about New Orleans? You needn't visit during a special event to party wilder than you ever would at home. So, if you can't visit any of these festivals, don't fret — just GO!
Image credit: https://www.flickr.com/photos/brianlauer/