About Robert Schrader
Robert Schrader is a travel writer and photographer who's been roaming the world independently since 2005, writing for publications such as "CNNGo" and "Shanghaiist" along the way. His blog, Leave Your Daily Hell, provides a mix of travel advice, destination guides and personal essays covering the more esoteric aspects of life as a traveler.
Latest Posts by Robert Schrader
Share: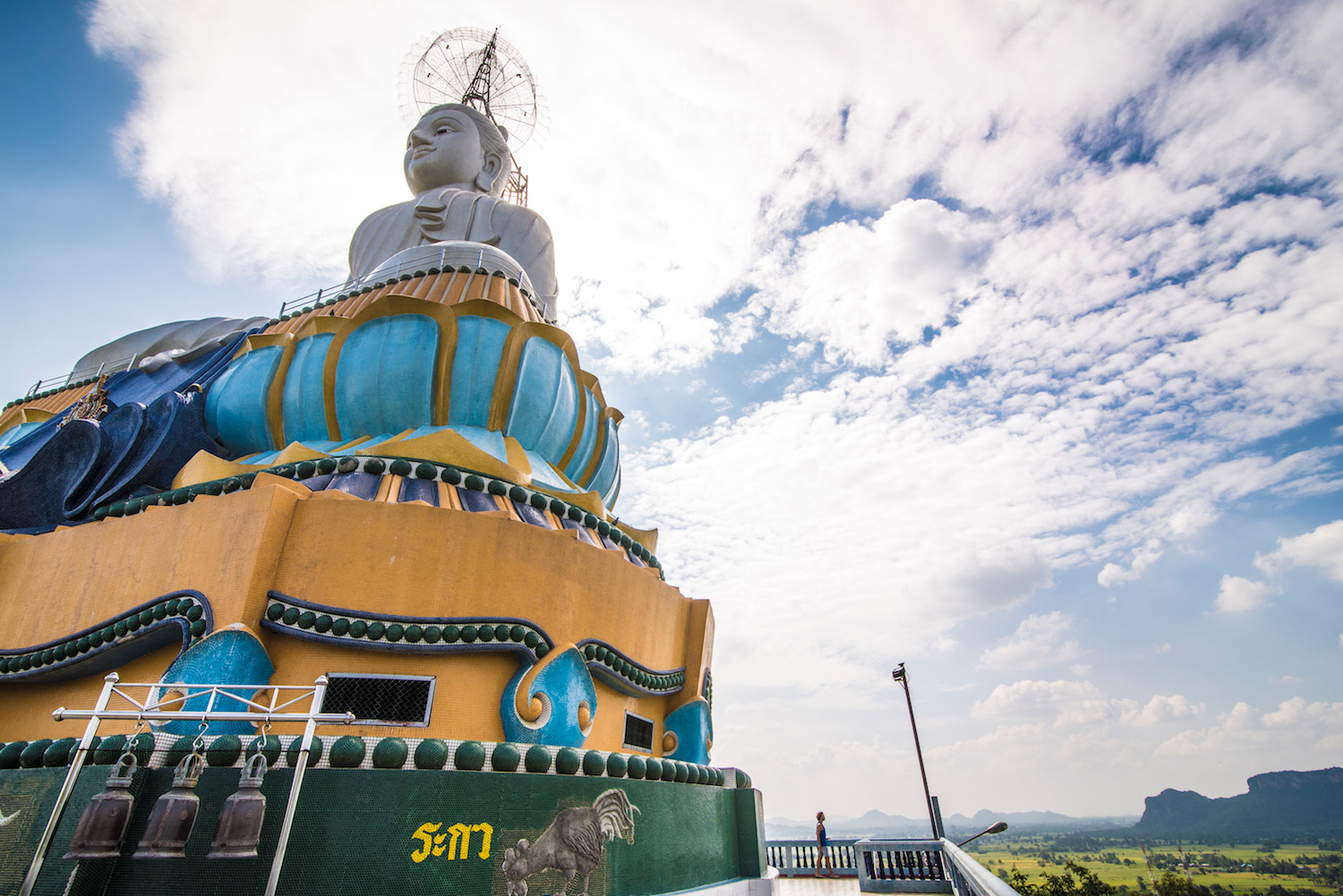 When you think of special events, the event is typically the most "special" part. While it's true that many cities and countries have invested in unique and high-quality venues, events just as often take place in soulless convention halls in central business districts that are otherwise dead after sunset.
These destinations are different. Whether you choose them for a business event or for a personal extravaganza such as a wedding, you'll be just as delighted to discover your surroundings as you are to take part in the festivities.
Thailand
Did you know that Thailand has one of the most robust MICE (meeting, incentives, convention and exhibition) industries in Asia? From the skyscrapers of Bangkok, to the temples of Chiang Mai, to the palm-fringed shores of paradise islands like Phuket, Thailand can accommodate any business event you can imagine. Speaking of islands, Thailand is also a great spot to get married on the beach for a fraction of what you would pay in, say, Hawaii.
South Africa
If you know anything about the economy of Africa (namely, that Johannesburg is the continent's financial hub), it probably isn't a surprise to learn that South Africa is a premier destination for business events. What you might not realize is that the aptly-named Rainbow Nation specializes in events of all stripes, whether you get married on safari at Kruger National Park or celebrate a milestone at the wineries just outside of Cape Town.
Chile
Although the Chilean capital of Santiago isn't as important to the South American economy as Johannesburg is to the African one, it's nonetheless a hub of business and innovation—the largest one West of the Andes, by far.
To be sure, whether you're looking out onto the Andes as you do business in one of the sky-scraping venues in Santiago's financial district, getting festive amid the lunar landscapes of the Atacama desert in the north, or any combination thereof at Concha y Toro Winery in the central valley or the national parks of Chilean Patagonia, Chile's capacity for special events is as large as its geographical footprint is long.
New Zealand
Like South Africa and Chile, New Zealand is home to a spate of wineries whose spacious acreages welcome events that range from romantic to rousing in ambiance. On the other hand, if your event is on the more professional end of the spectrum, more traditional venues in Auckland and Wellington might suit you better. Meanwhile, the adventure activities on offer in Queenstown (skydiving with NZone, anyone?) are the perfect venue for an incentives group.
United Arab Emirates
Can you imagine negotiating deals from a conference center overlooking the Dubai skyline, with the Burj Khalifa towering overhead? Or getting married and then frolicking onto Jumeirah Beach in your tuxedo or wedding dress? Whether you choose better-known Dubai or alternative Abu Dhabi, the United Arab Emirates is a colorful, eclectic place to hold your next event. Even better, many special events are also exempt from the country's strict laws on alcohol consumption!
Of course, the places are only the beginning of the exotic event destinations you'll find around the world. Can you think of any others?
Share: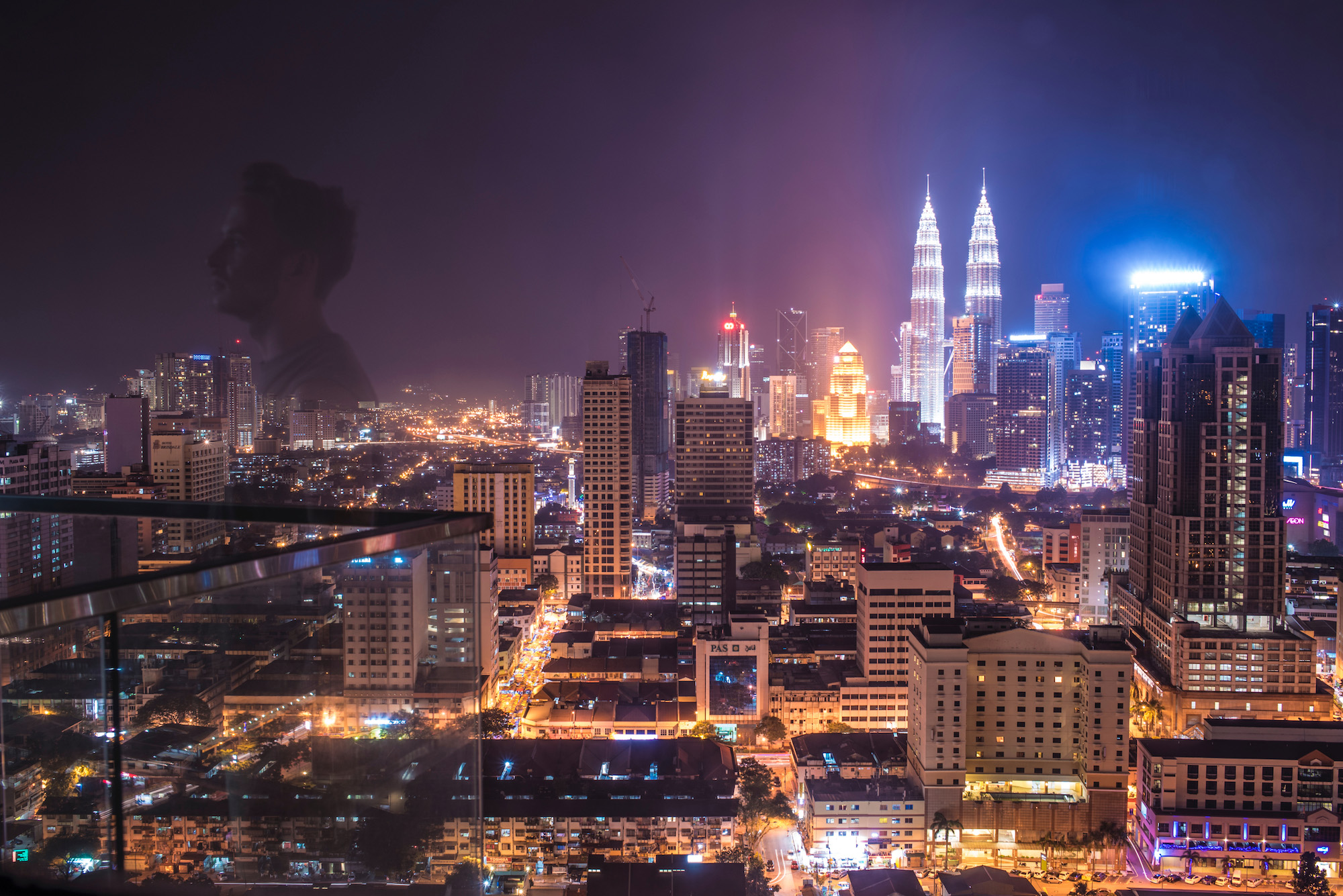 June 23 didn't exist for me.
Only the engines of a 787 Dreamliner and a nightmare in all my cells. The overflying of half a billion people and the solitude of being suspended at 35,000 feet. The falling away of the eastern Pacific Ocean and then the sinking in: If only the emerald mountains of the Malay peninsula had been taller, the clouds that blanketed them less like whipped cream and more like merengue, the palm groves wild and un-manicured instead of latticed and oil-producing, then I could've mistaken the piece of land where I touched down for Central America.
"They voted 'Leave'?" the twenty-something Englishman, who'd been stuck in the same pressurized time capsule as me, gasped as we stepped into the airport people mover early on the morning of the 24th.
The rest of Britain wishes June 23 hadn't existed either, I smiled, but only halfway—I would soon be faced with a referendum of my own.
I fell in love recently, you see. Actually, it was a long time ago, as the loves of my life go, but what's important about this love and my fall into it was that I had recently compromised it.
I considered explaining this to my driver, to account for the rude way I ignored his attempt at playing tour guide as we sped into the core of Kuala Lumpur. Instead, I tuned in every third or fourth minute to give him the impression I cared about what he was saying.
"The National Mosque," I completed his sentence, not because I'd actually looked at the building he was preparing to introduce, but because I remembered it was approximately as far from KL Sentral station as we would've traveled at highway speed.
He laughed. "I see you need no help."
If you only knew, I thought, looking down at my phone to see if my partner had said anything—he hadn't.
Following some good old-fashioned fit-throwing—in spite of being advertised as "Best KL City View," the first room I was taken to had a view of absolutely nothing—I settled in to my skyline-facing apartment to ask Danilo if he wanted to take a video tour.
No, he replied with a full stop, explaining that hearing my voice (or, worse, seeing my face) would actually make the distance between us harder to bear. Enjoy your day.
That would be a tall order: I was despondent in my longing for him. We'd spent the entirety of the previous eight weeks together, him having stayed with me in Texas after a planned four-day visit from his native Costa Rica.
But it wasn't just that I missed him: My trip was predicated on a broken promise. I'd agreed, when Danilo told me he would live with me this is, to cancel all travel until August. Although he told me before we said goodbye that he'd made peace with my reneging, the cancer I planted in his heart had managed to metastasize straight through the Earth to mine.
I thought a nap would aid in my acceptance of it all. But when I awoke sometime after nightfall, the Petronas Twin Towers flickering outside my window like a pair of giant interrogation bulbs, I knew there was only one way to cut the tumor out—and it didn't involve seeing any more of Malaysia than what I could take in from my 29th-floor perch. I took a deep breath, turned my back to the skyline strobing behind me and pressed the "Call" button
"Yes," I answered and stopped talking, after an hour and a half of maybes, might-coulds, should'ves, would'ves, wishes, hopes and second-guesses. "I'll come home to you."
Yes: I shaved 13 days off a two-week trip, and flew halfway around the world (and back!) in two days so that I could make things right—and garden, bake brownies and watch the season finale of Veep—with the love of my life.
I feel redeemed, but also terrified: It will be August, four months since my last trip, before Danilo and I take our first one together. Going four months between trips could ruin my image as a tireless road dog and the credibility I've earned along with it.
But it probably won't. And I won't dwell on my aborted ghost vacation anymore than I will on how the specter of subsonic air travel deleted a day from my life. Like the U.K., I chose to leave my better half, and I only hope Europe's love remains as strong as Danilo's when Lady Brittania has the sense to come back home.
Share: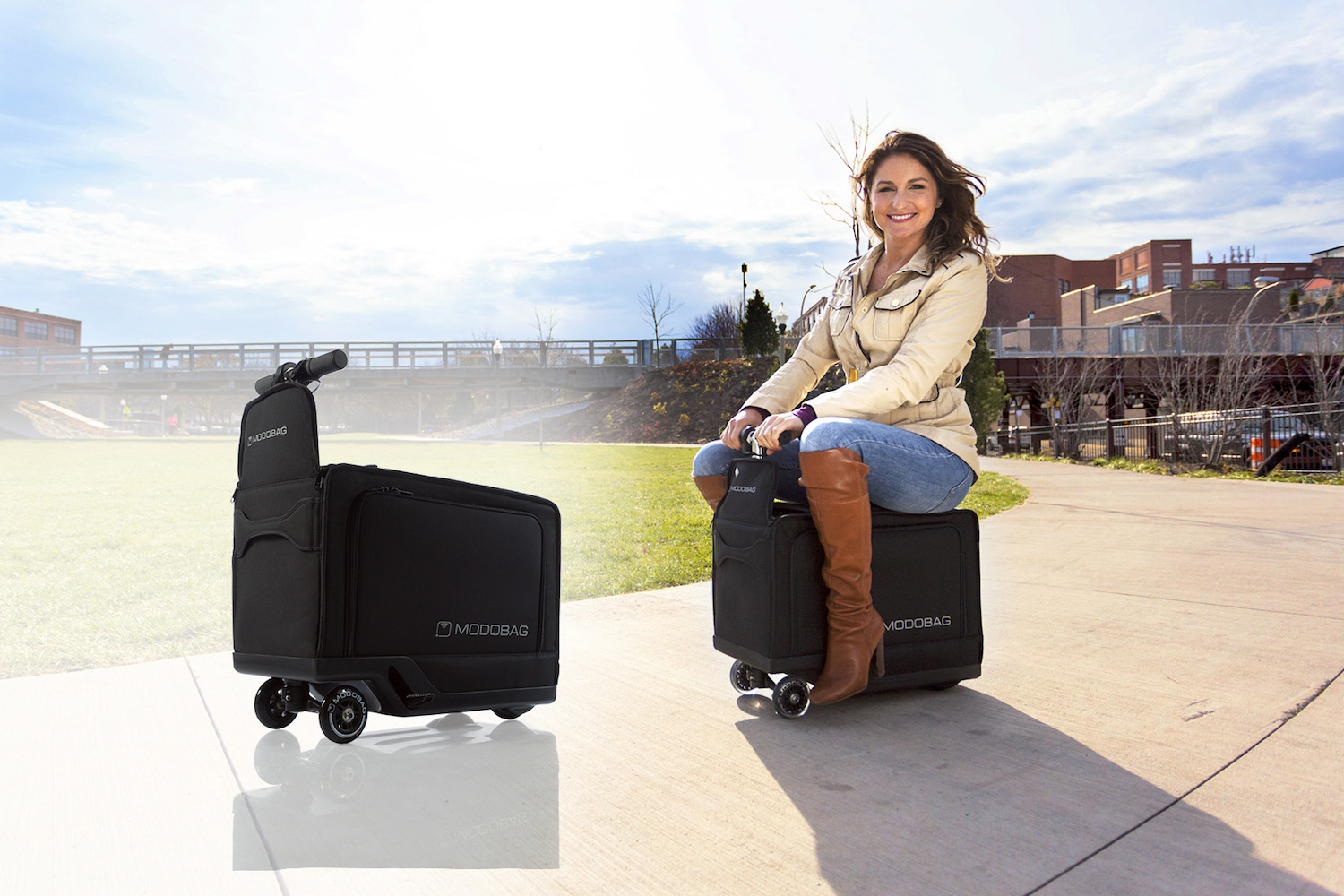 Technology is weird by definition and travel, as you can observe by clicking through the articles on this channel, can be pretty darn weird, too. It should come as no surprise, then, that travel tech is a decidedly weird sphere.
Then again, the following weird travel tech items are nothing, if not surprising. OK, perhaps occasionally a bit scary and mind-boggling, as well. You might find it difficult to pinpoint exactly which of these pieces of weird travel tech shocks and amazes you the most.
1.  The Suitcase You Can Ride
Are you too lazy to drag a rollaboard suitcase behind you, but too strapped for time to rent one of those motorized carts every time you visit an airport? If so, Modobag is the luggage for you. Although Modobag boasts a host of interesting features in addition to its ridability, its main selling point is that it allows fully-grown adults to play choo-choo in crowded public places. The epitome of laziness—and of fun!
2.  Movie Theater Glasses
More and more airlines are installing seat-back entertainment systems, but if you want the ultimate private viewing experience, buy PowerLead's "Movie Theater Video Glasses," which project the equivalent of a 52″ image directly in front of your face. The glasses let you access movies in several ways, be it by inserting an SD Card into the glasses themselves, or by connecting to smartphones such as Samsung Galaxy S7 Edge with its powerful Snapdragon 820 processor, tablets such as the Apple iPad, or even your laptop computer.
3.  A Terrifying Sleep Aid
Most travel neck pillows look obnoxious at their worst. The Ostrich Pillow, however, not only has nothing in common with its namesake animal, but is actually terrifying to look at—isn't this the type of device they used to restrain Hannibal Lecter in The Silence of the Lambs? You'll get a good night's sleep wearing this, but the rest of us will be in fear for our lives. Thanks a lot!
4.  Personal Seat Covers
No, not personal toilet seat covers, personal seat covers for 15K or 34J. Even better is the fact that airplane seat covers by NewSeat.com come in multi-packs and also include wet wipes, just in case you're scared the germs that probably aren't on your seat to begin with will travel through antimicrobial fabric of the cover. Note that these covers are designed for economy-class seats, so if you happen to be a germophobe that can afford $5,000 for business class, well, you probably still have more money than the rest of us have germs.
5.  Shewee
Women travelers have it hard in a lot of ways, including the most fundamental, which is an inequity Shewee hopes to correct. It's on you to visit Shewee's website and learn more about the particulars of how to use the device, but it isn't inaccurate to say that you'll feel like one of the boys after you use this baby for the first time. The good news is that while the Shewee is functional, it's not anatomically accurate, so you won't look like one of the boys.
6.  Wenger's "Giant" Swiss Army Knife
If an ordinary Swiss Army knife is not functional (or confusing) enough for you, try this "giant" variant on for size. Its seven-pound weight and nine-inch length notwithstanding, Wenger's largest Swiss Army Knife has 87 implements and boasts 141 functions, including a cigar cutter, a mineral crystal magnifier, and a toothpick, in case you eat at a restaurant that doesn't have them. Obviously, you should check this puppy if you plan to travel by plane—there's no way it's getting through security.
The craziest part? Since weird things get weirder every day, and travel is among the world's fastest-growing industries, you know this is only the beginning of the bizarreness when it comes to travel tech. Can you even imagine what the 2020 or, God forbid, 2026 version of this list would look like?
Share: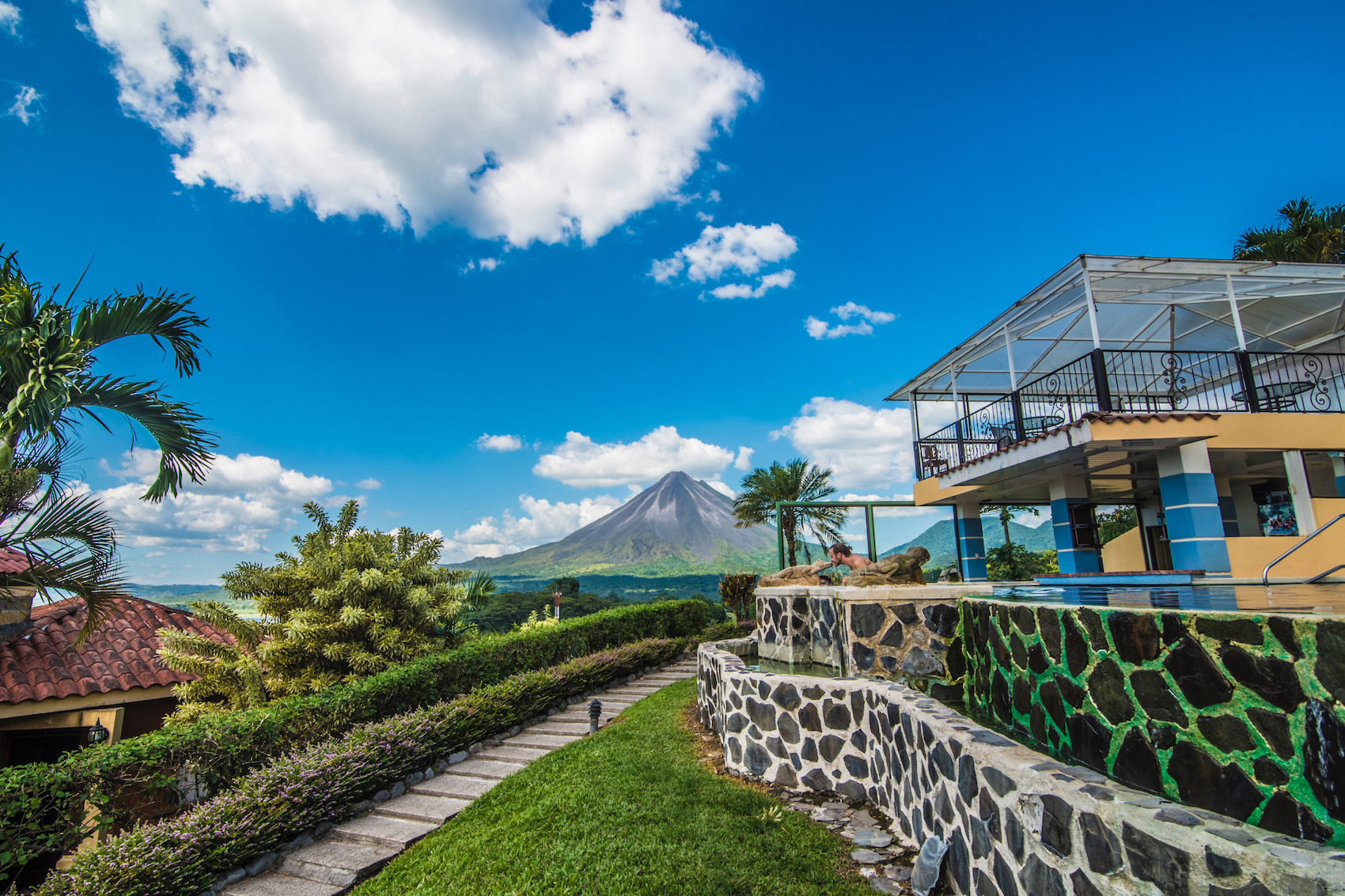 I came to the Costa Rica party late. Costa Rica, as I saw it, was the place where Americans who never traveled went, then returned feeling as if they were Indiana Jones, the Promised Land of sloths and colorful birds and pura vida I always knew was overhyped—certainly for anyone who'd actually seen a double-digit percentage of the world's countries.
My first trip to Costa Rica, which was only late last year, seemed to confirm this. Although, to be fair, I hadn't even come to see the country itself, but rather a charming tico I'd met online and subsequently fallen in love with. This love was the only reason I made a second trip to Costa Rica. Or a third or a fourth. Or a fifth.
And what I realized over the course of these trips, during which I saw almost every region of the country, is that Costa Rica really has a way of growing on you.
When I look back on all the photos I've snapped in Costa Rica over the past six months, it puzzles me that my love for the country wasn't at first sight, like it was with the man who held my hand as I explored it. I can't postulate as to how long it will take you to fall in love with Costa Rica, but I do imagine these pictures will make you want to see for yourself, if you haven't already.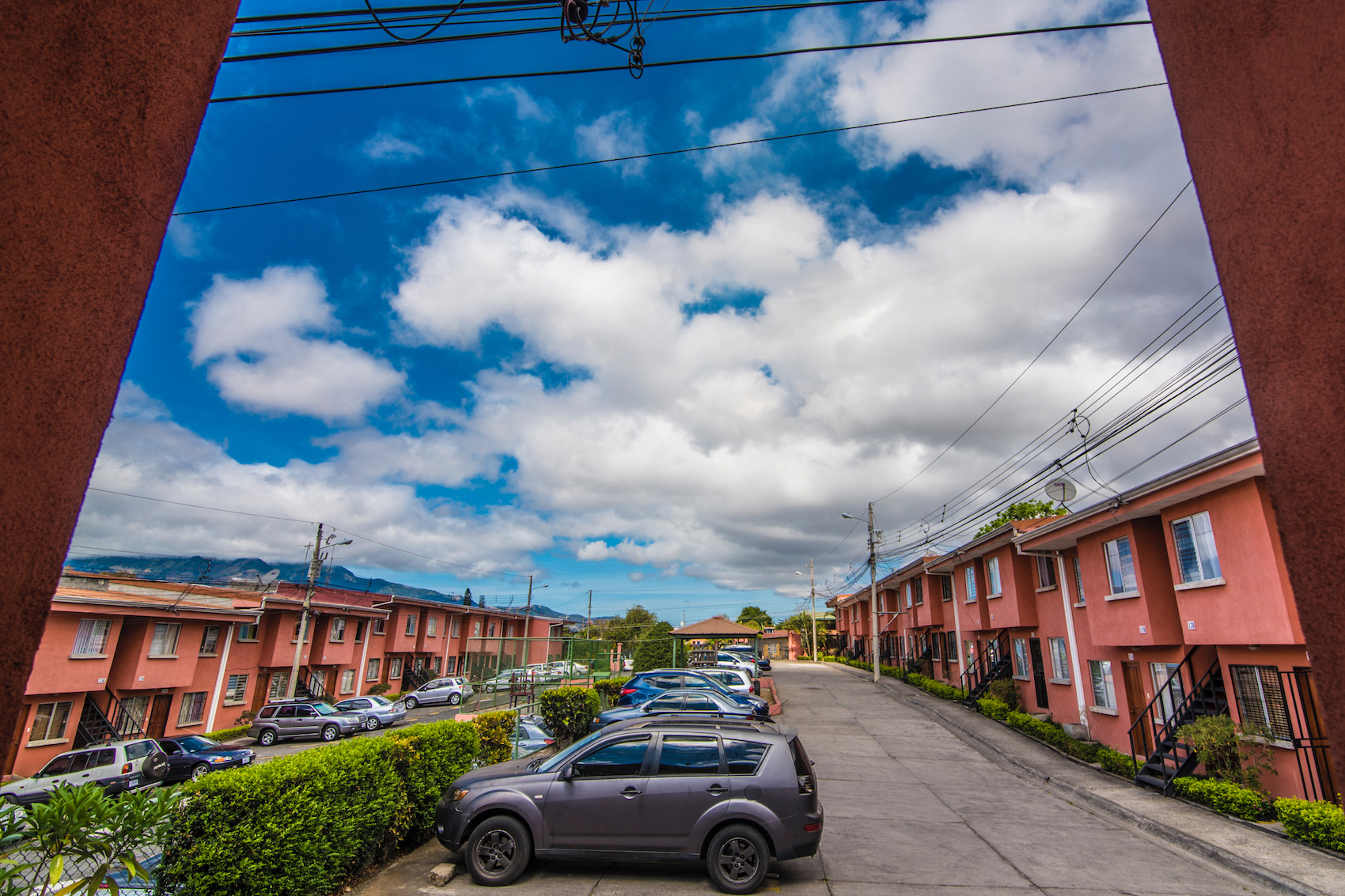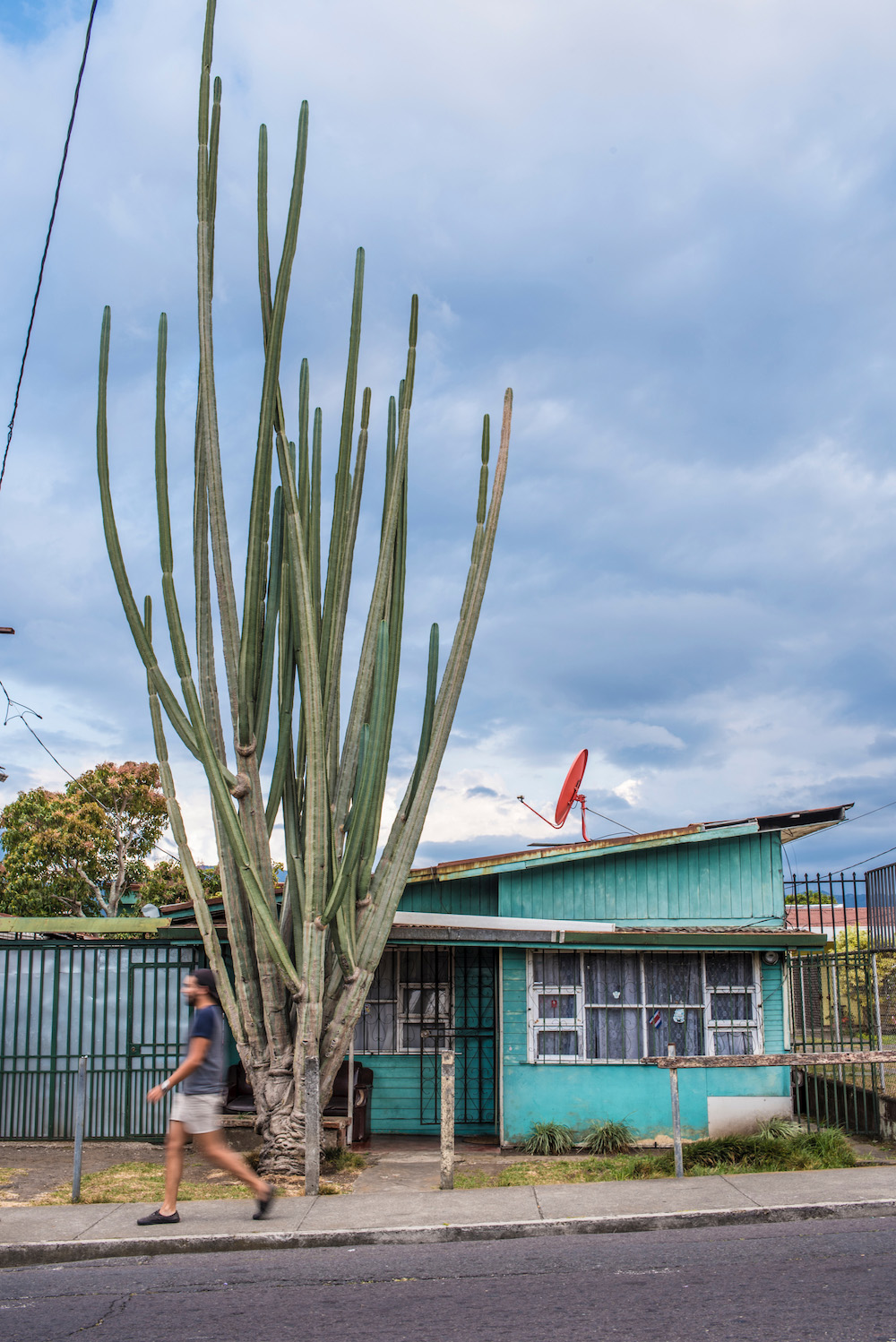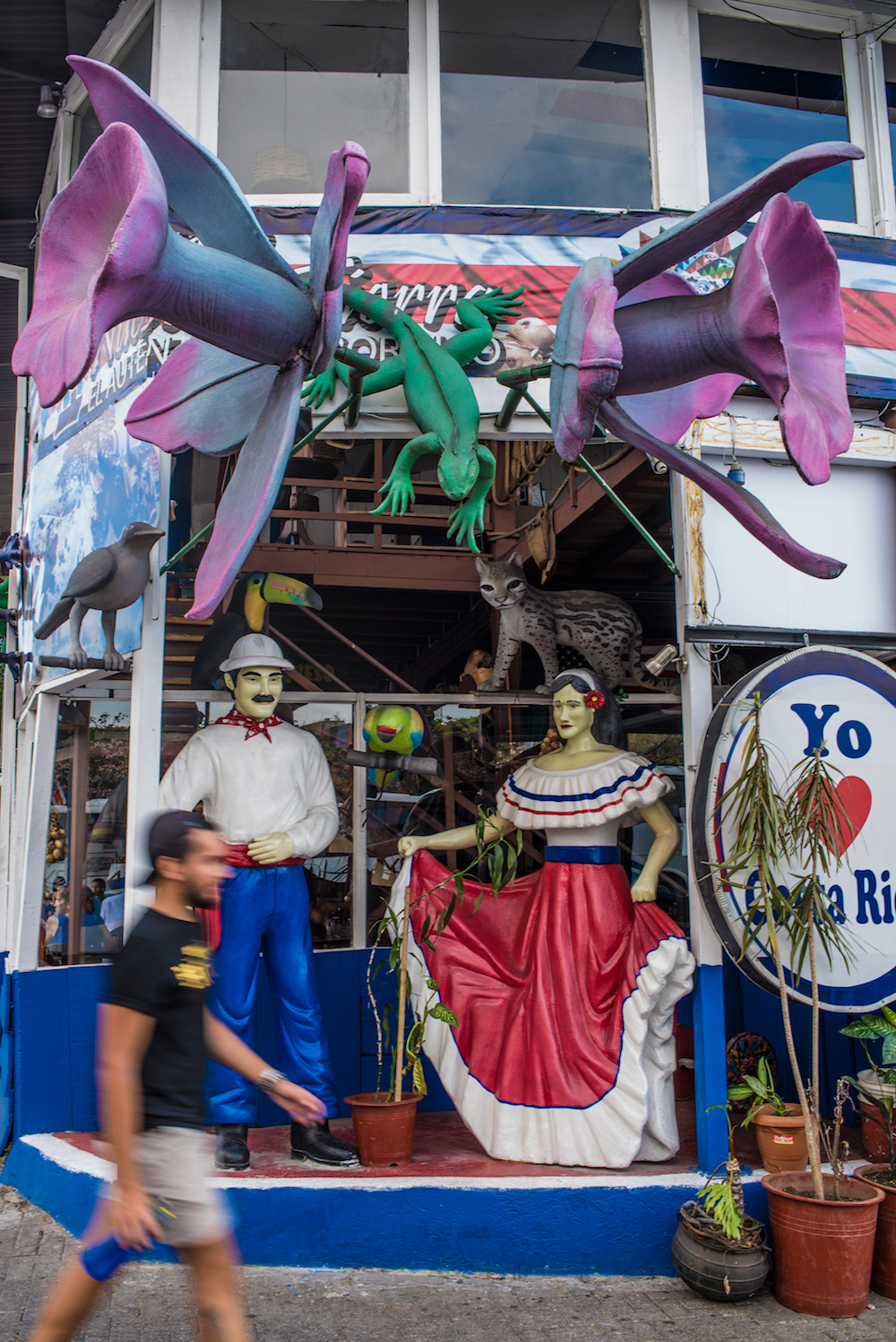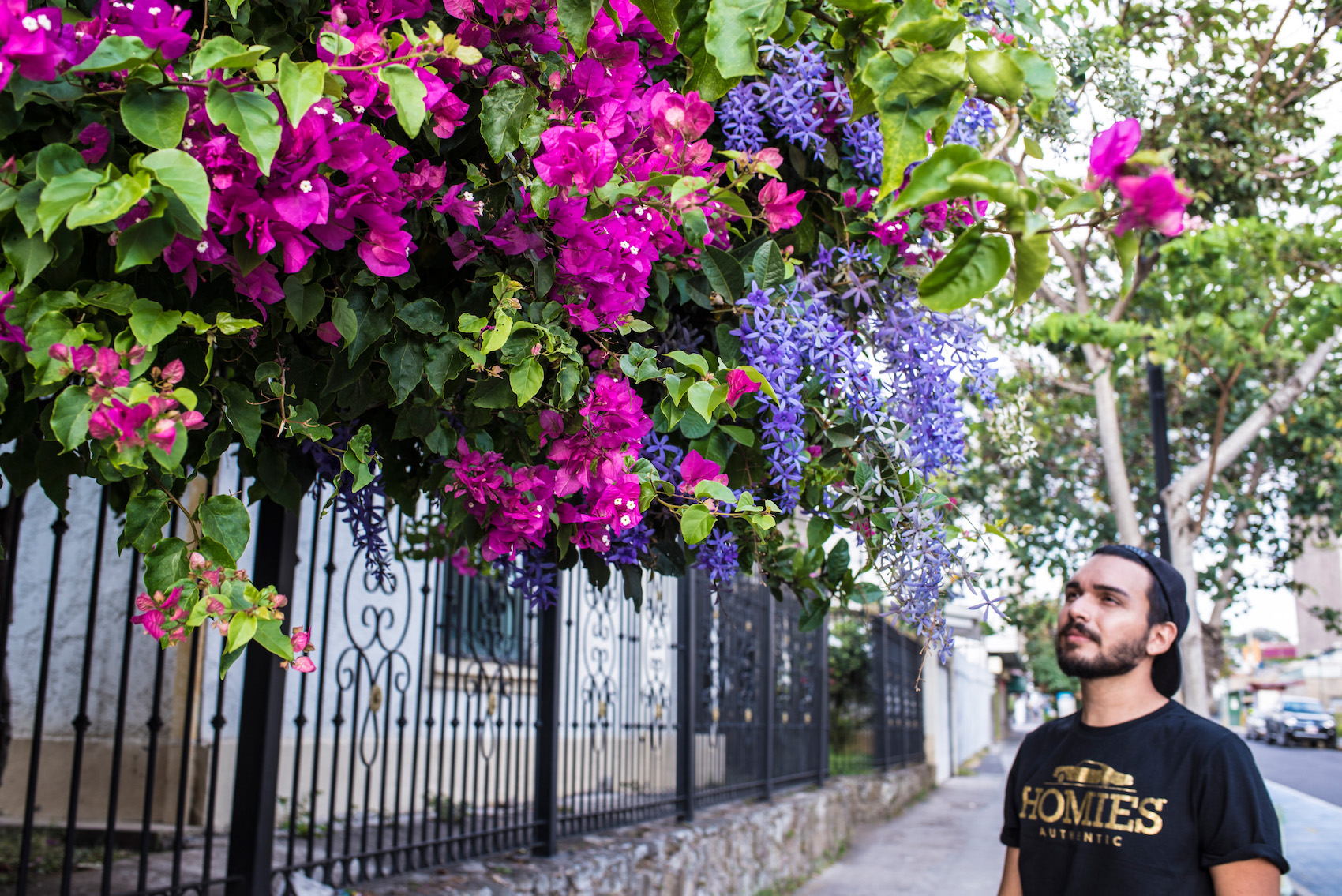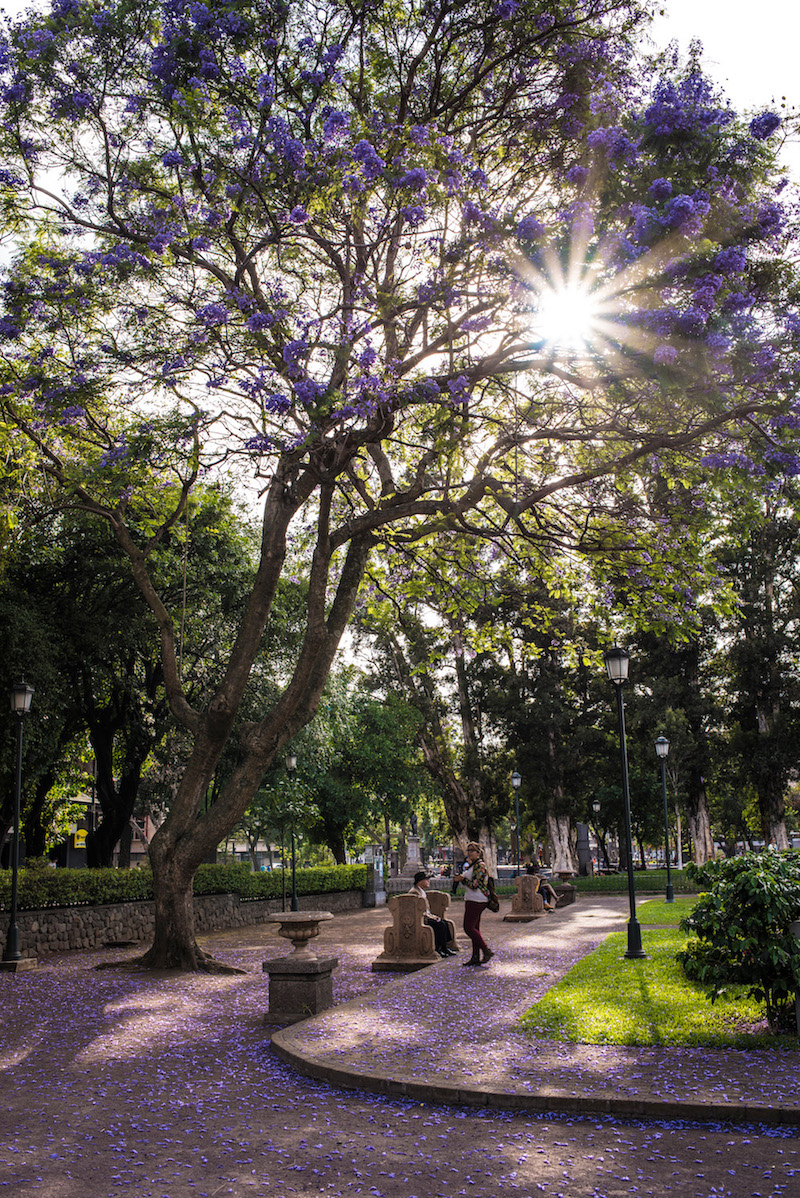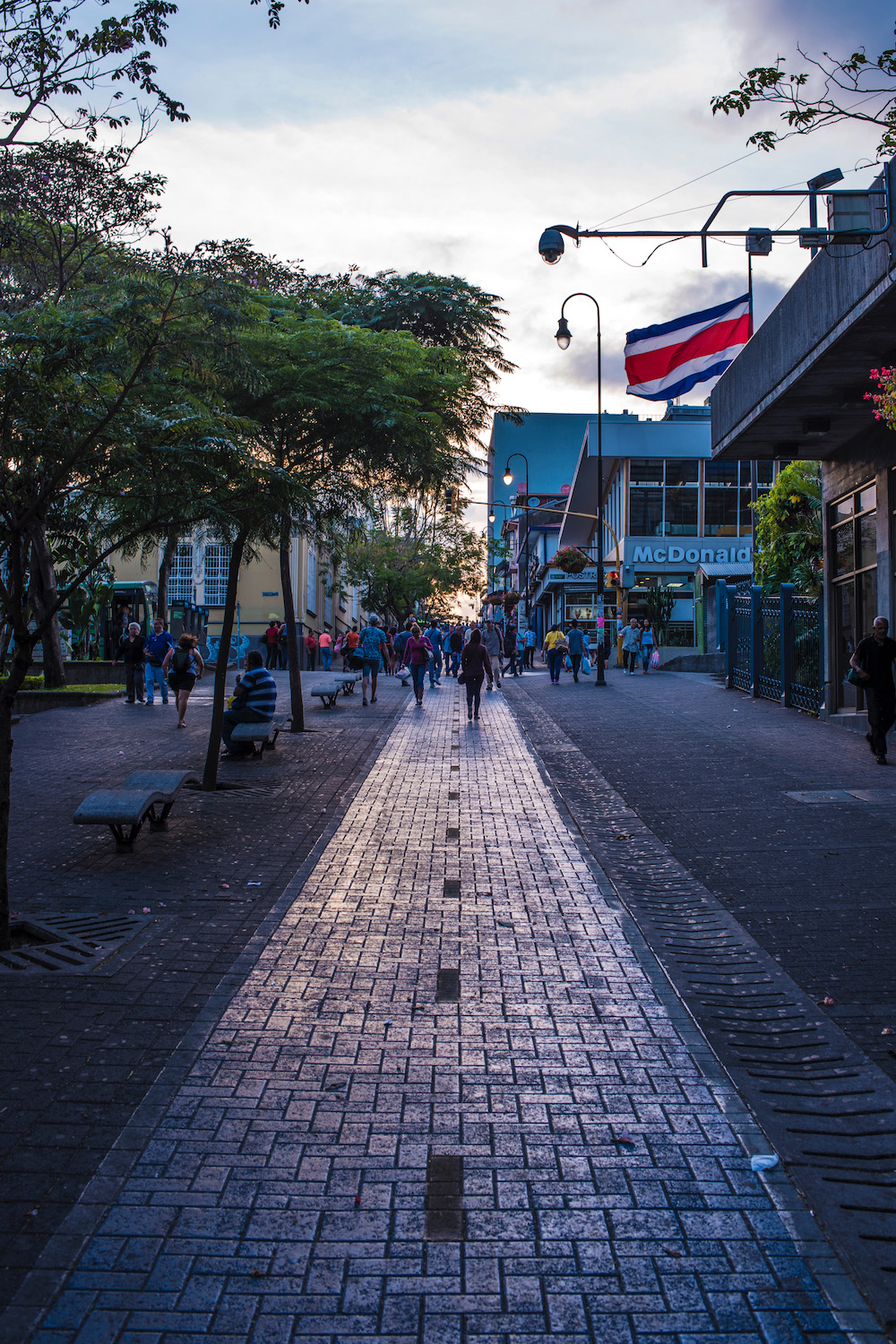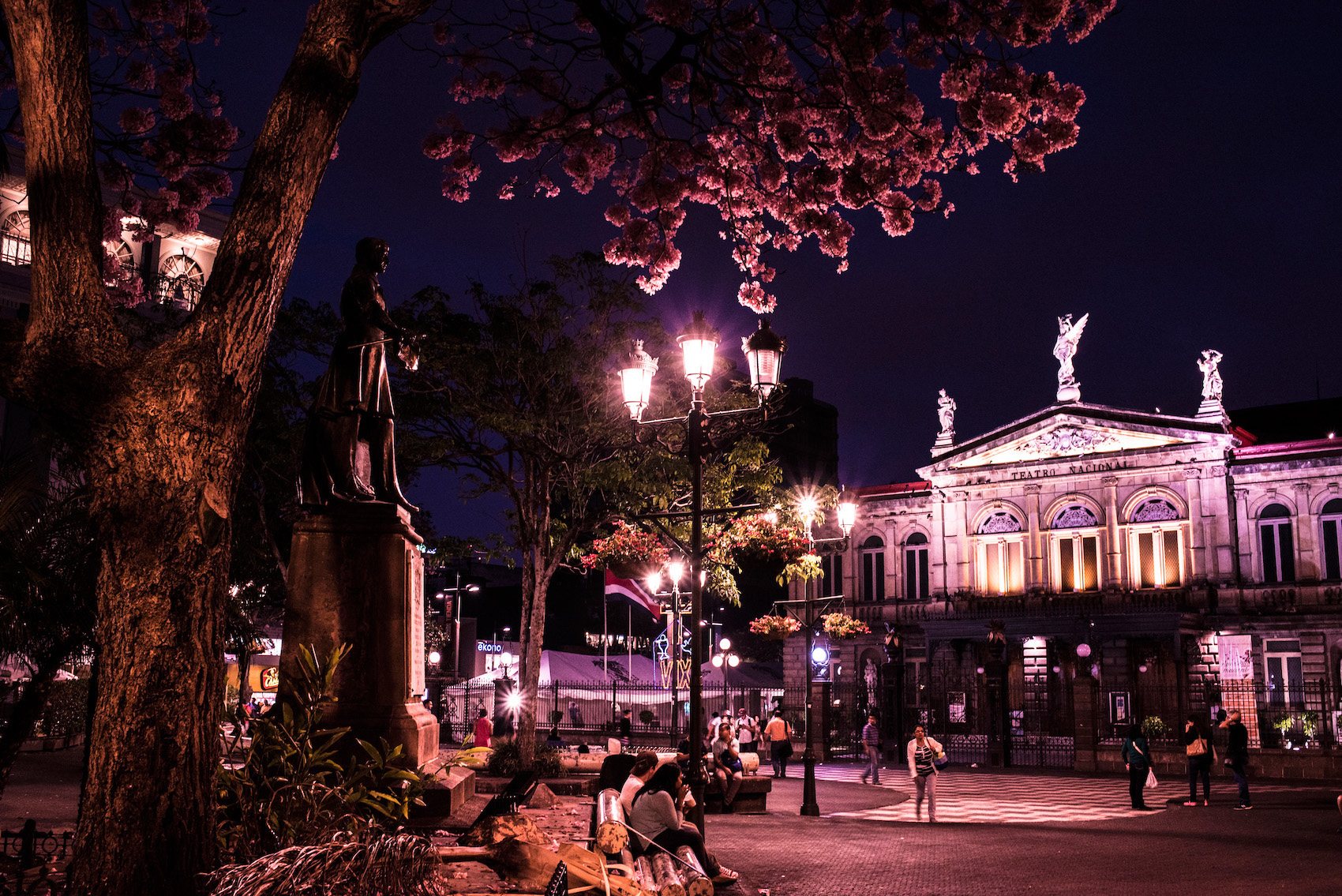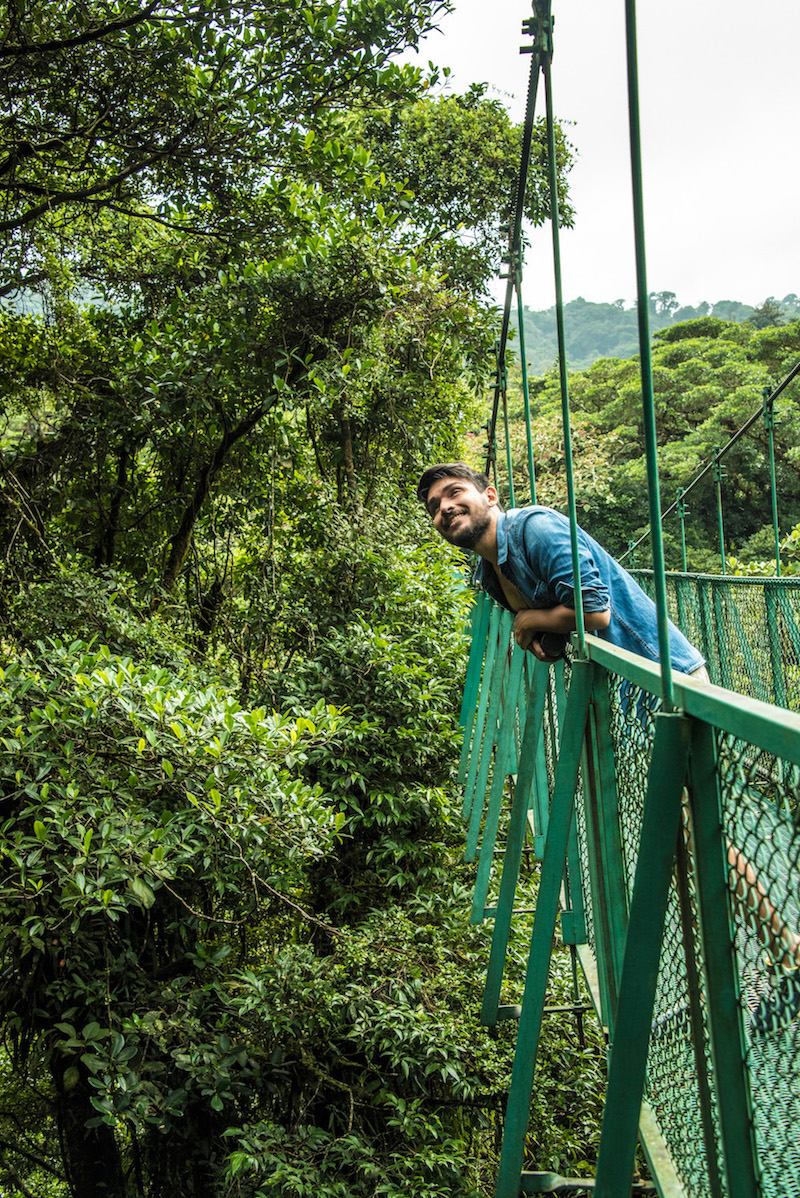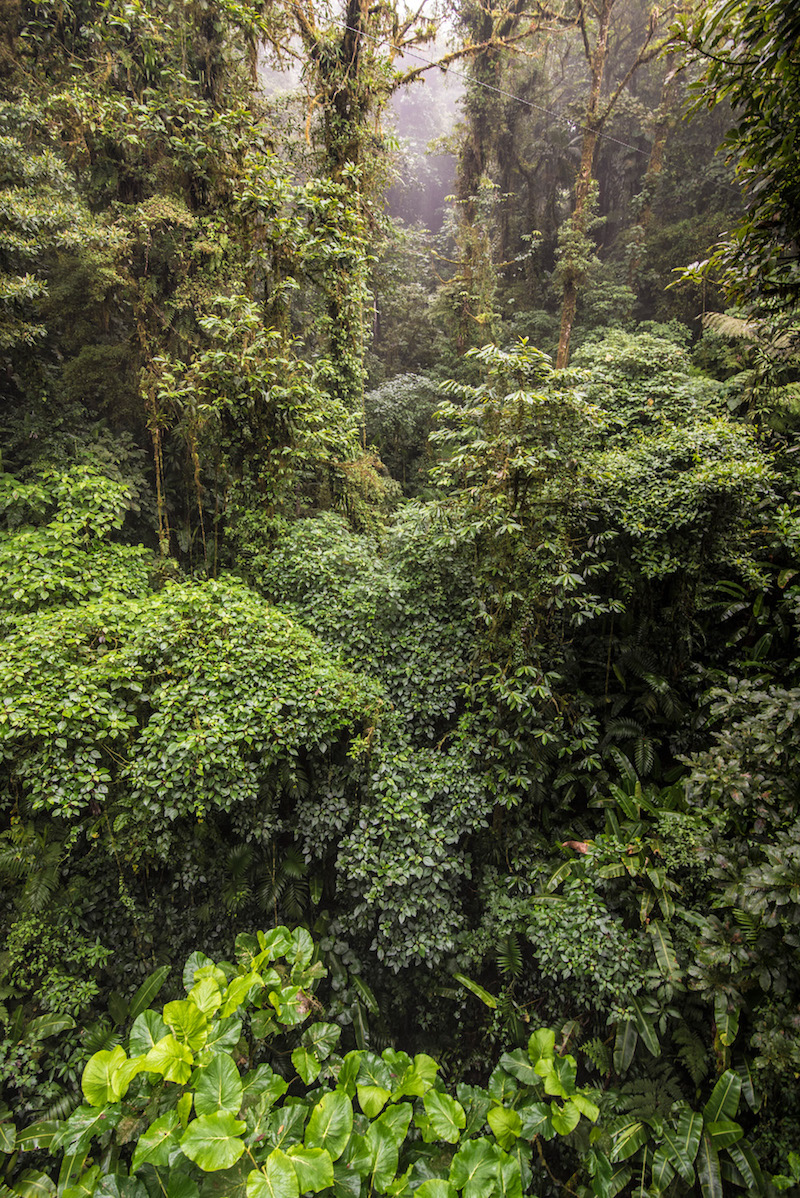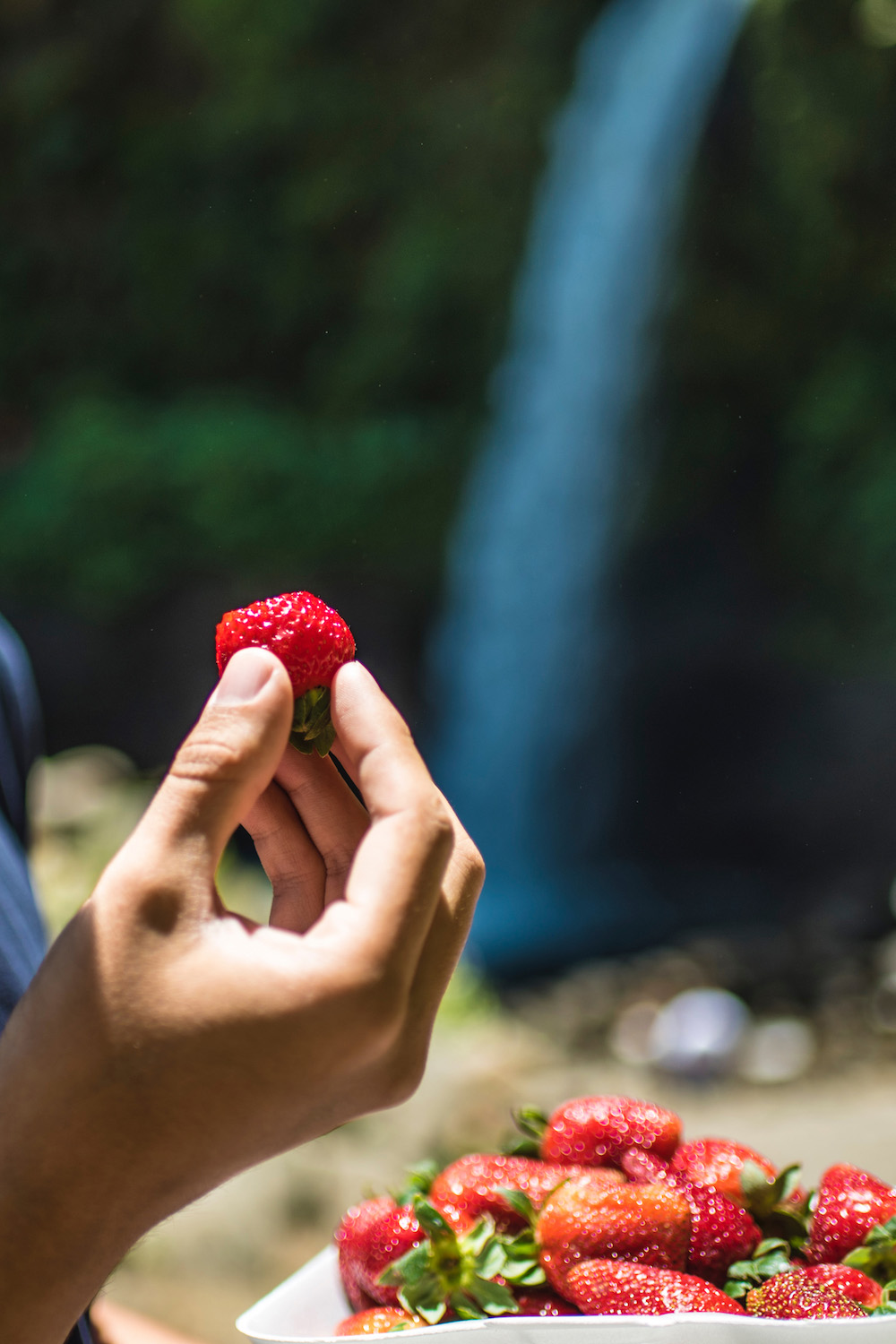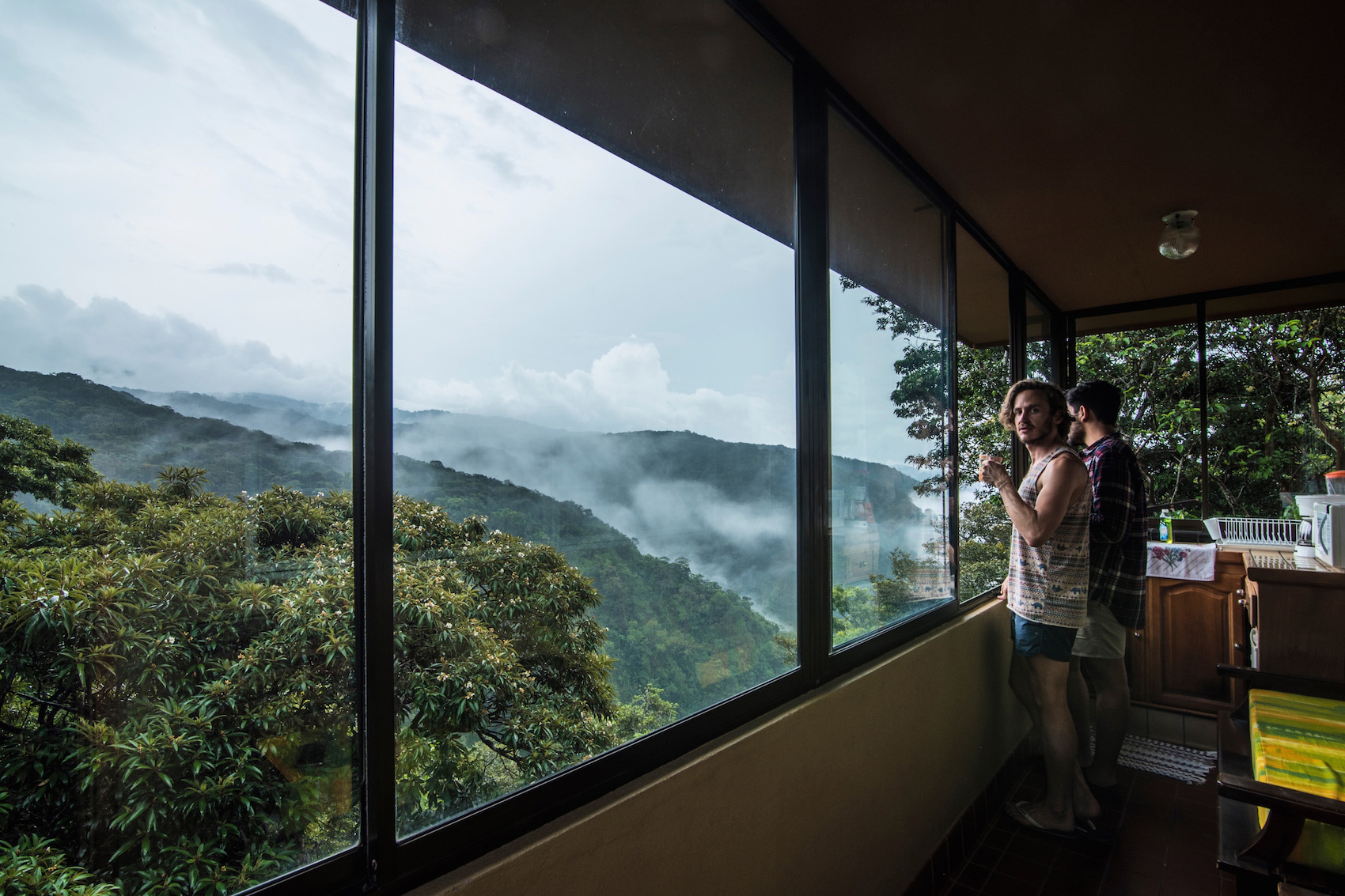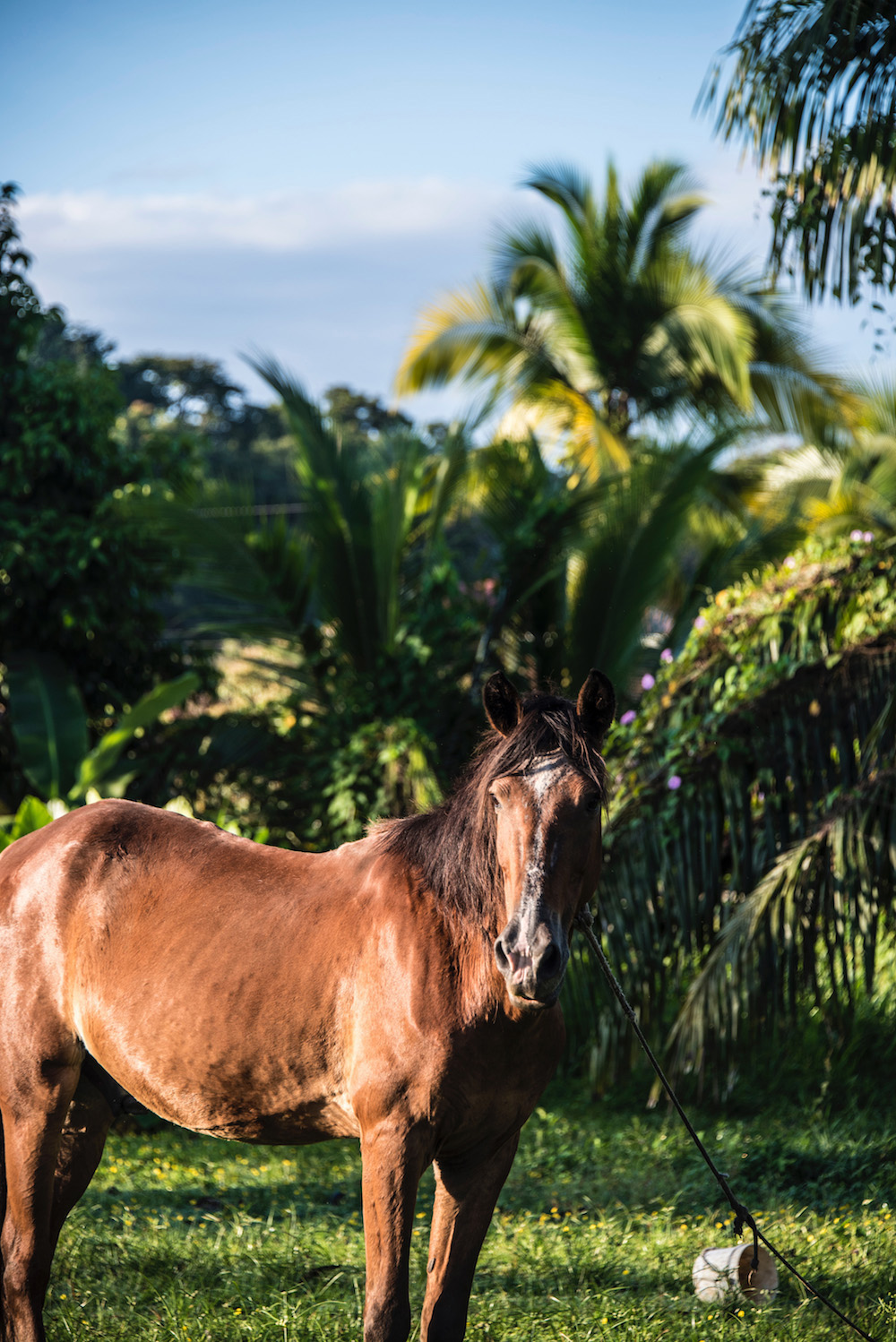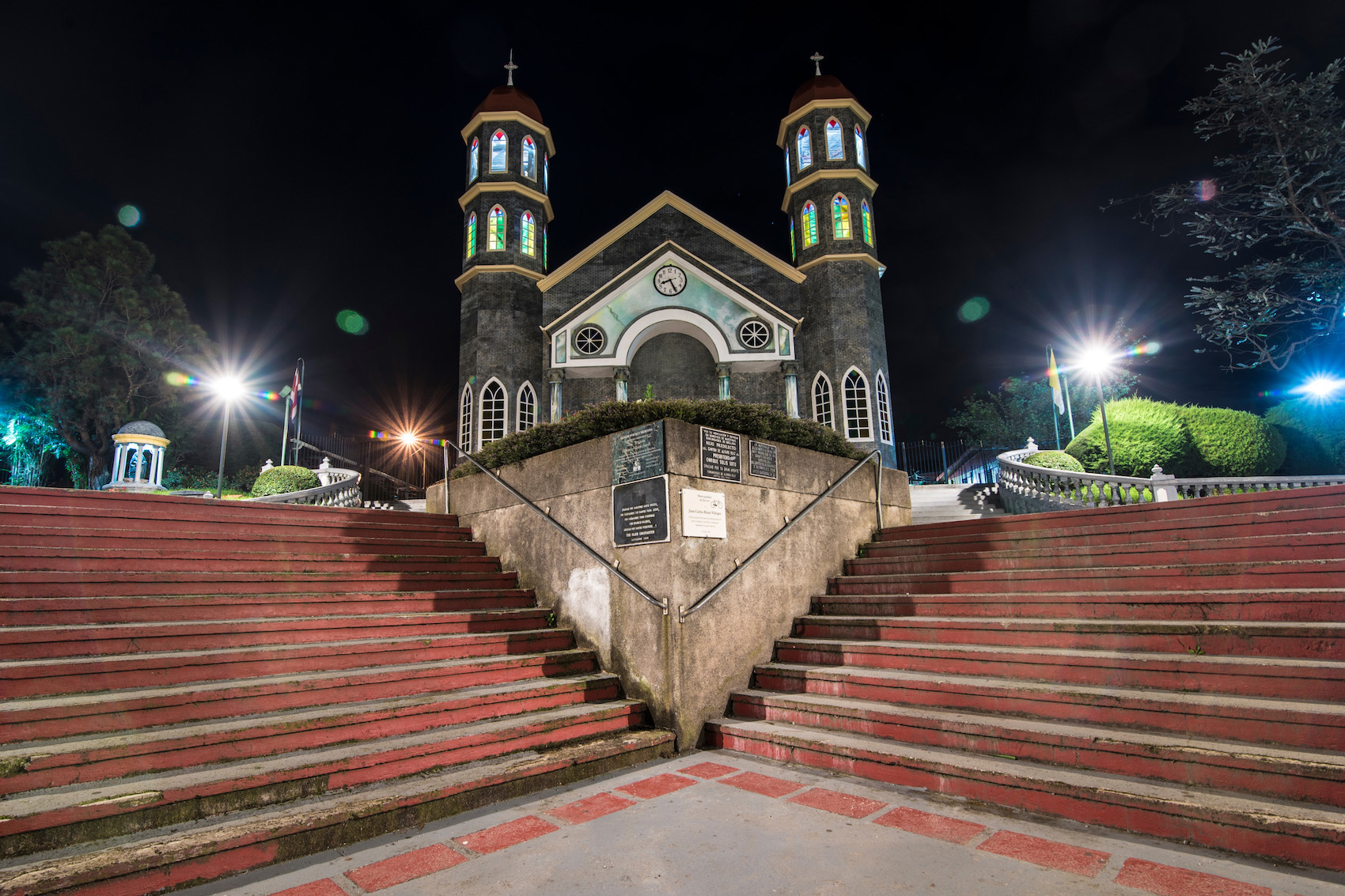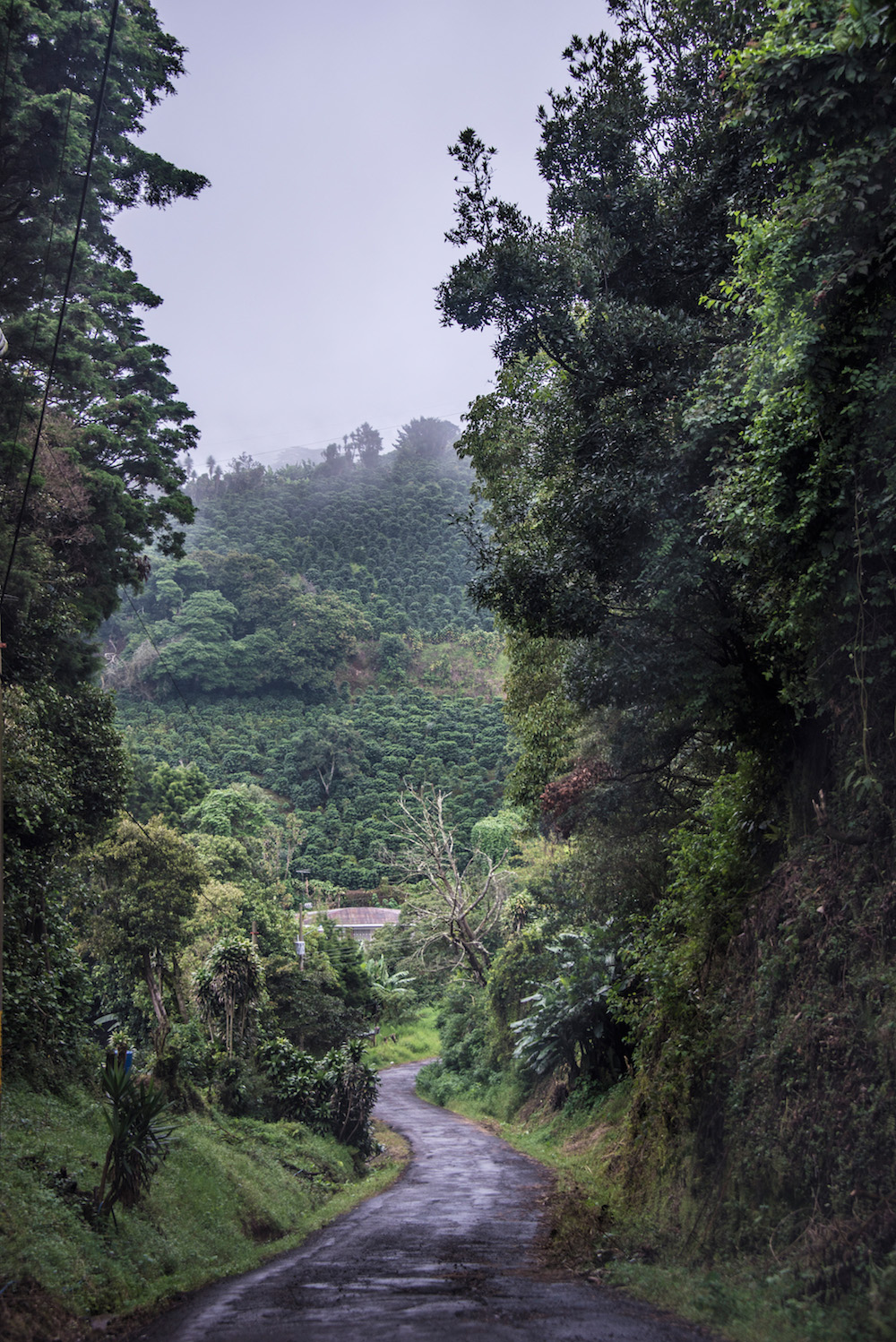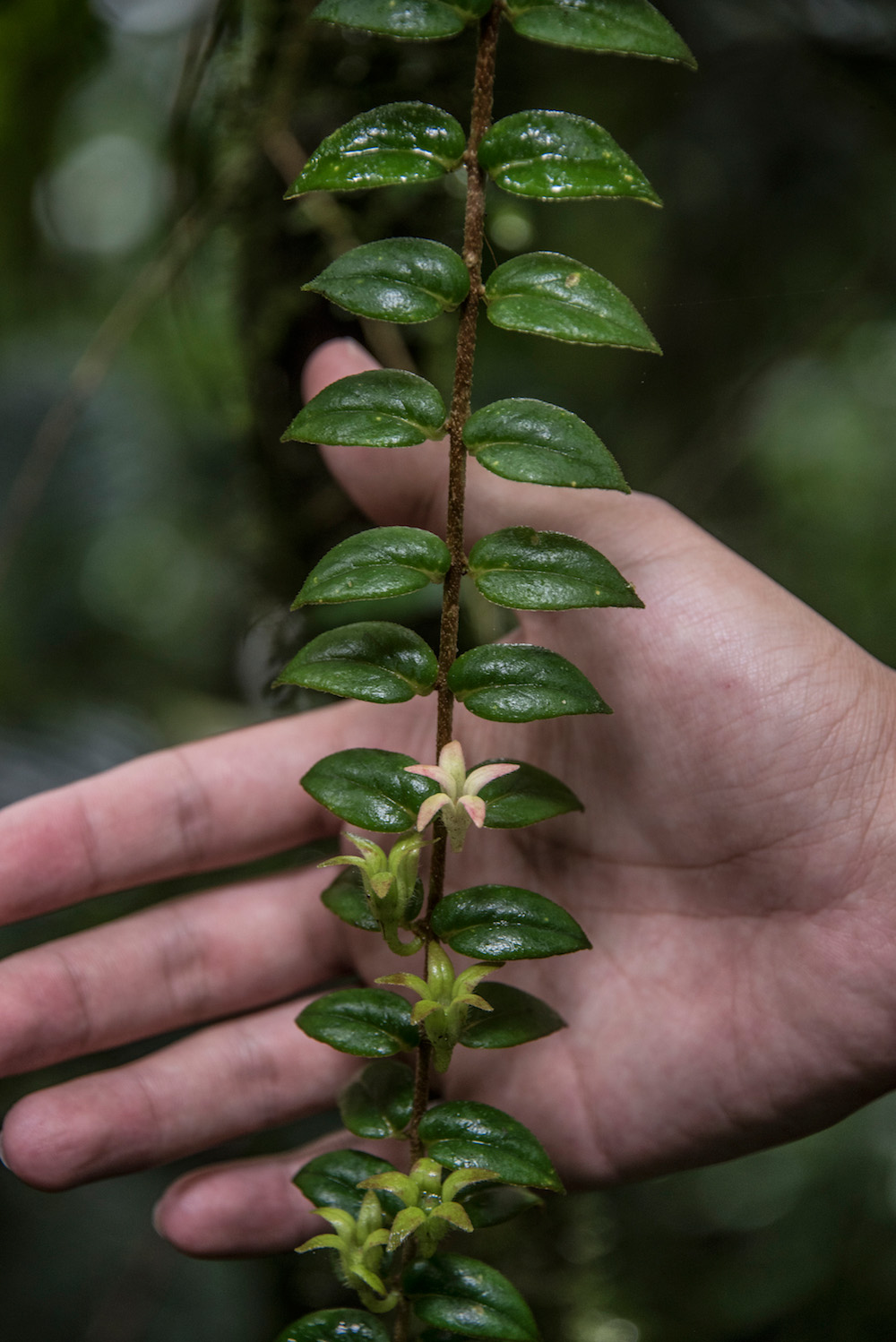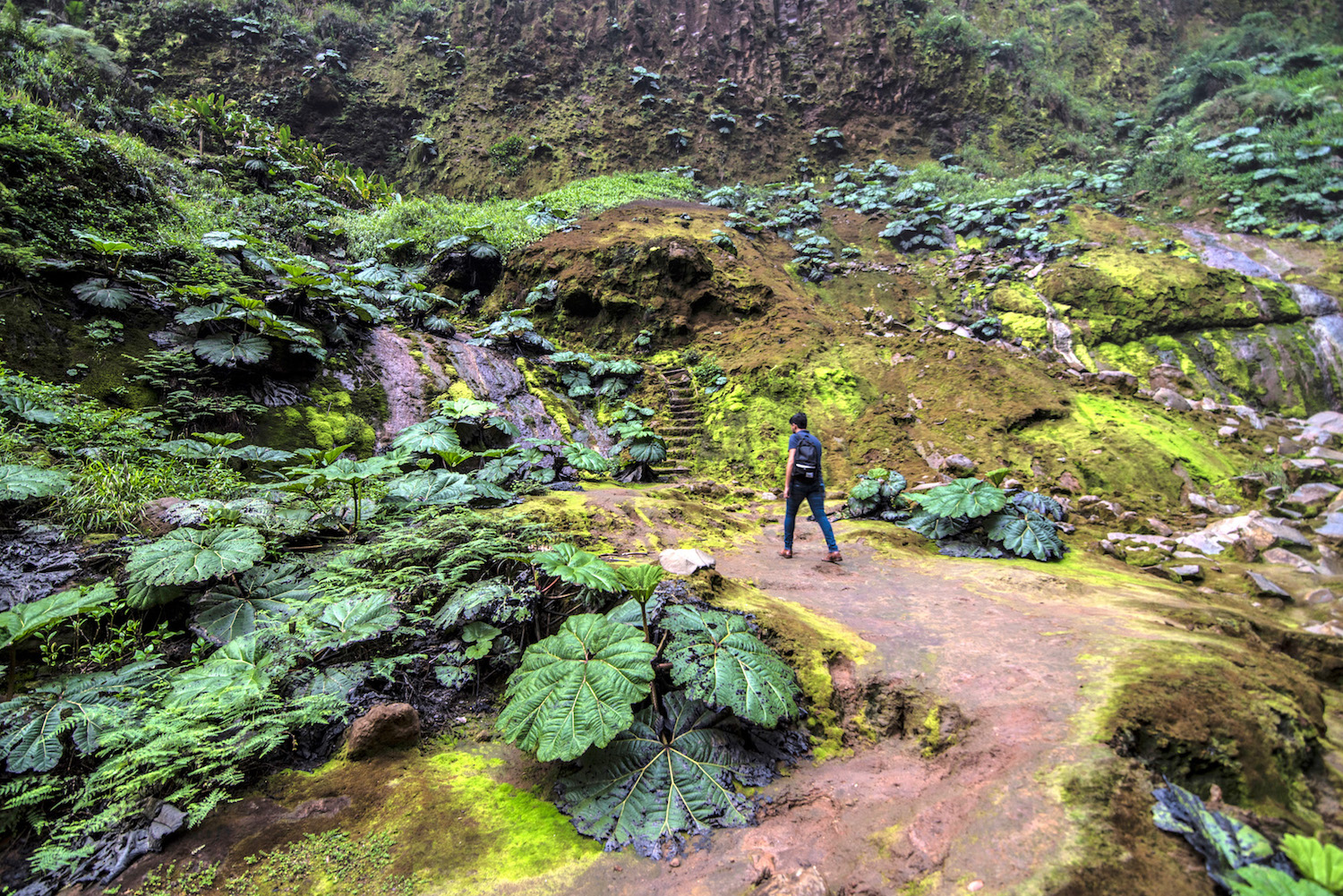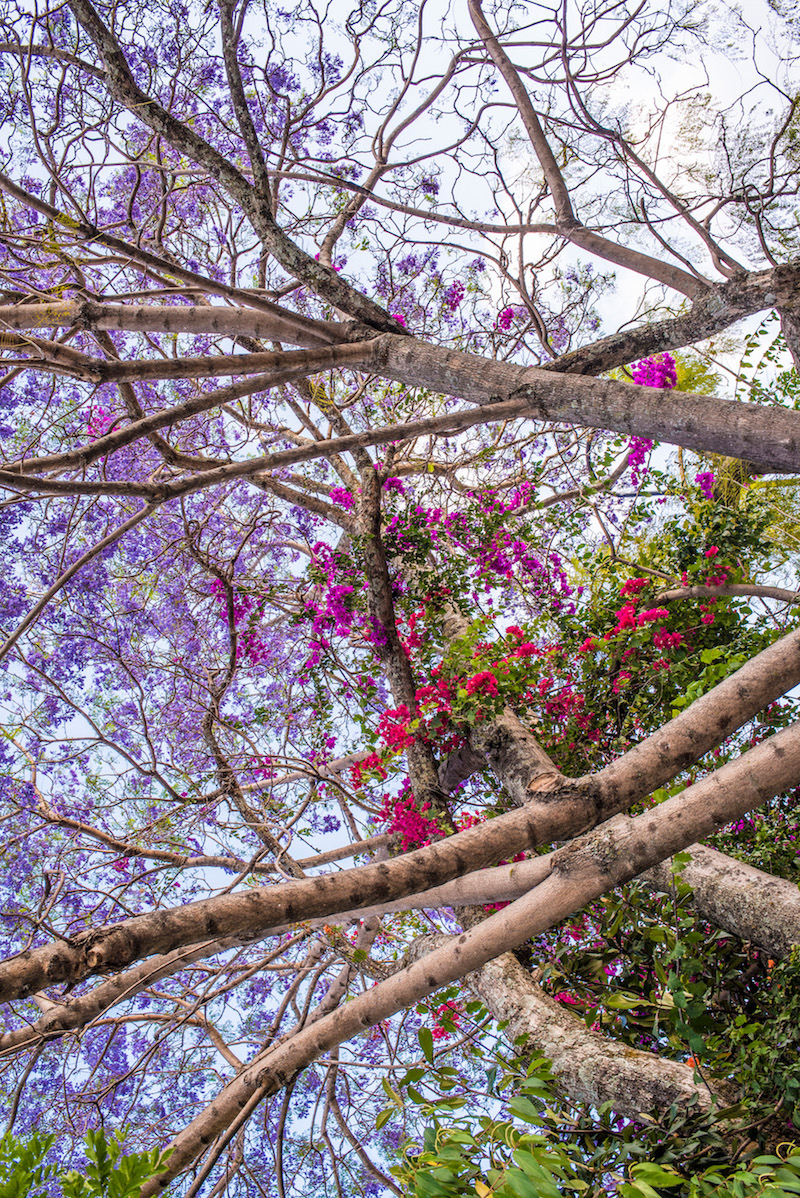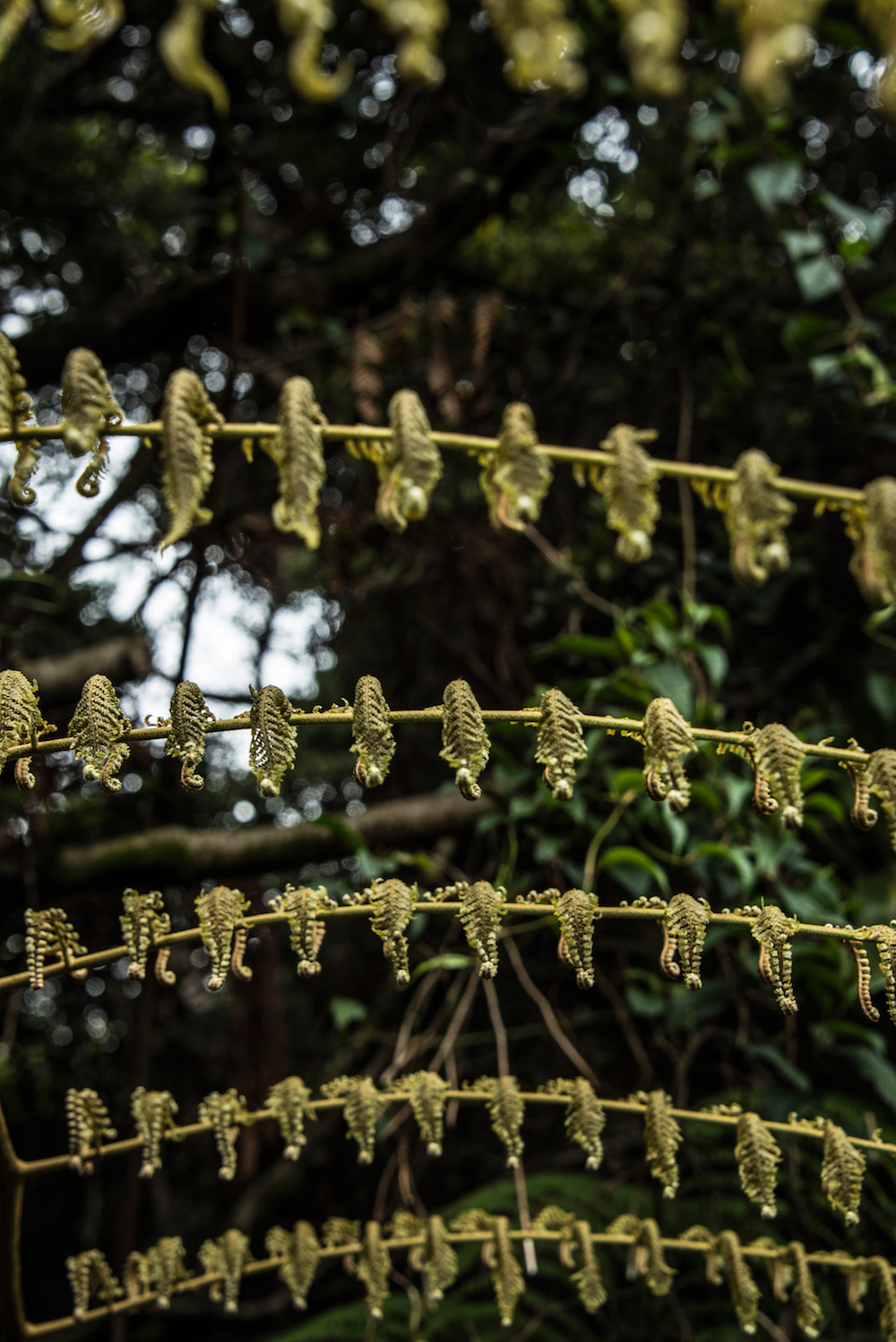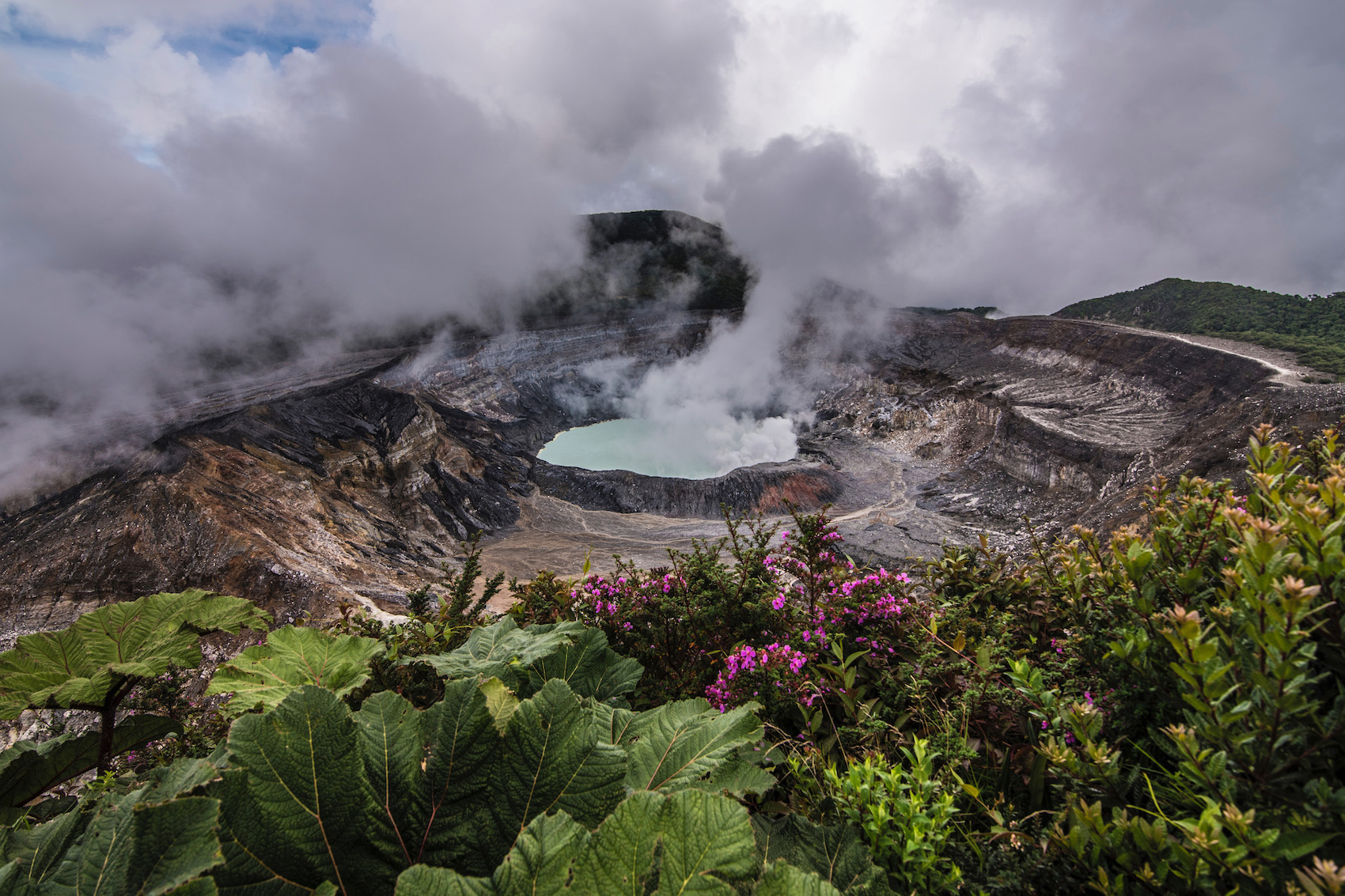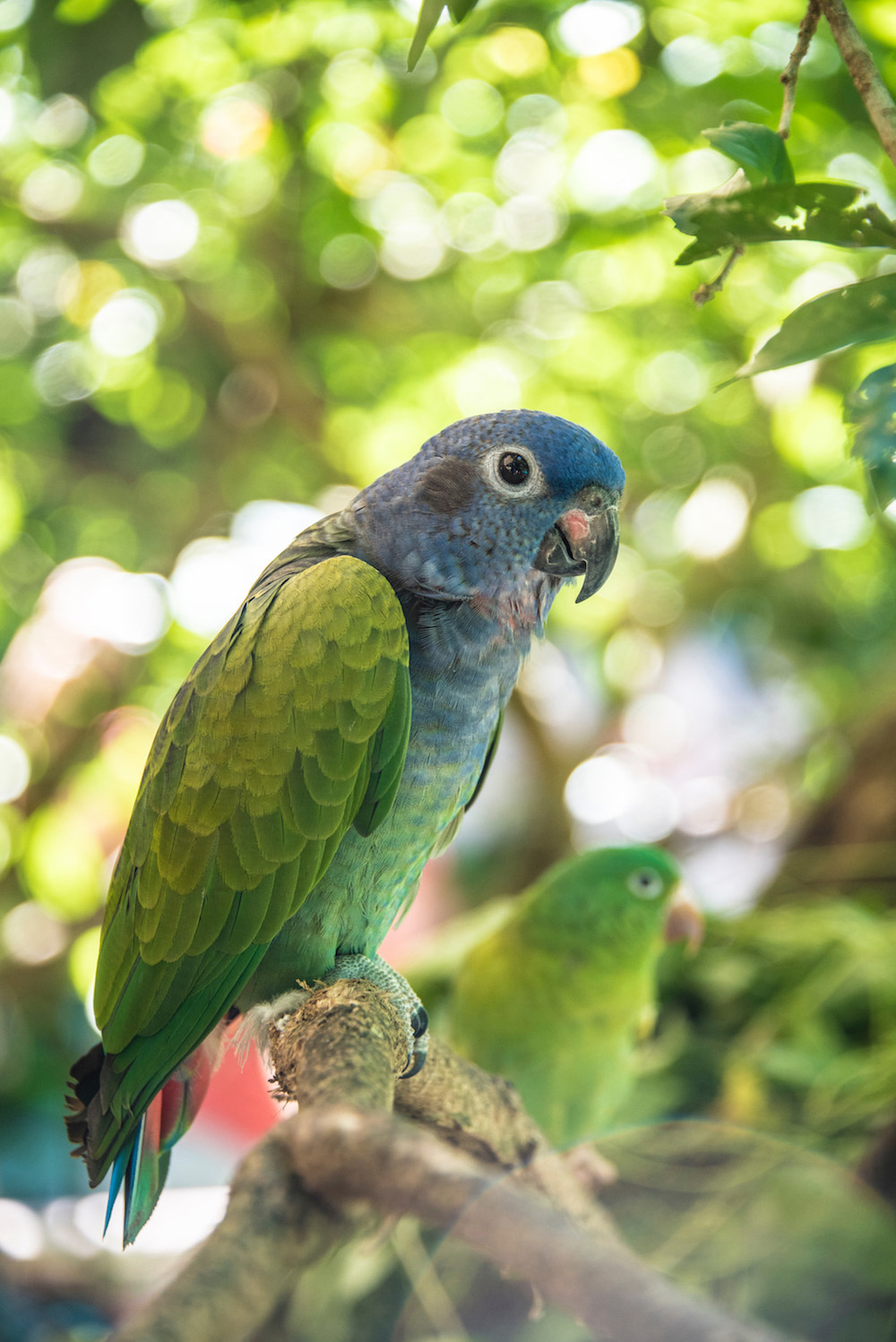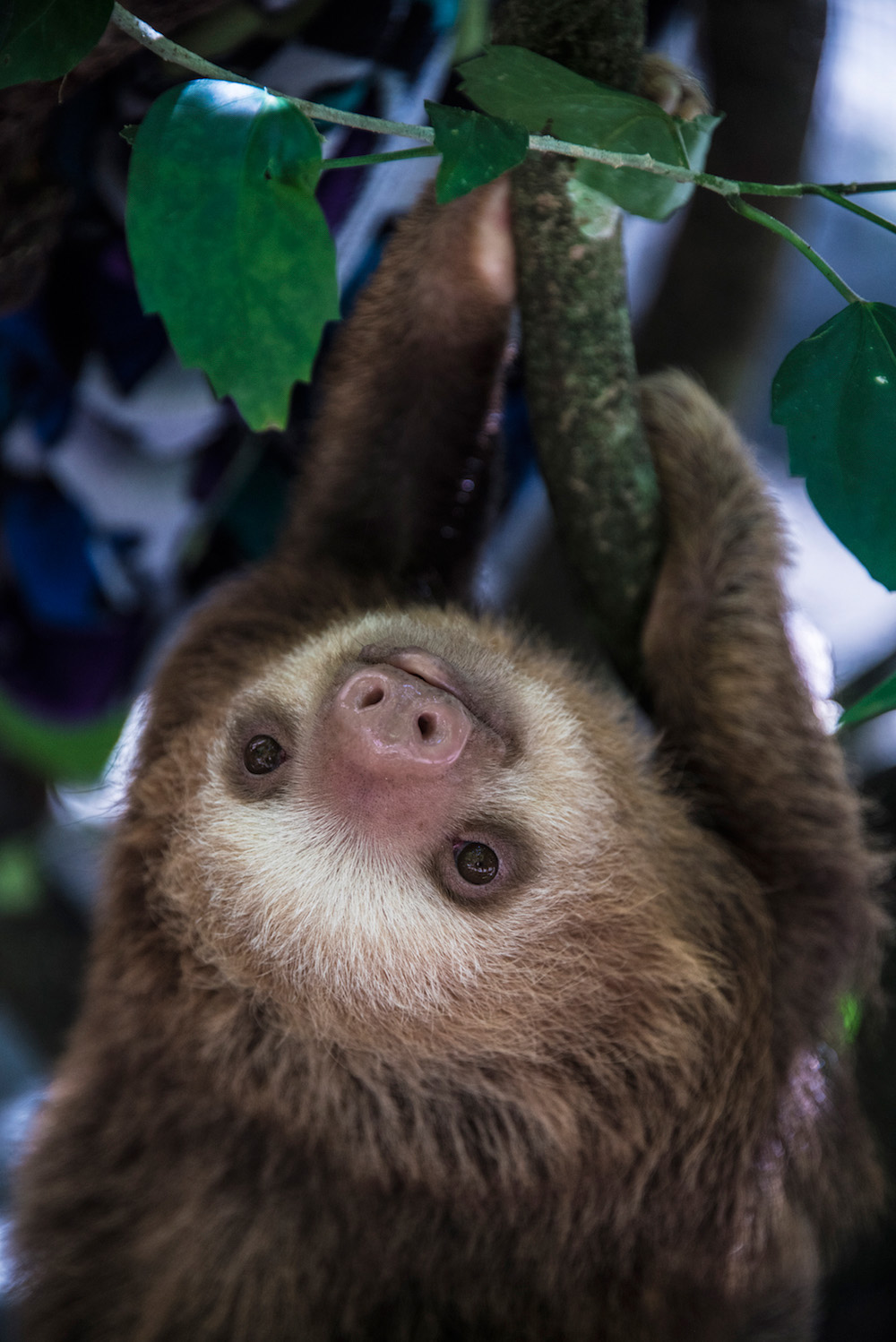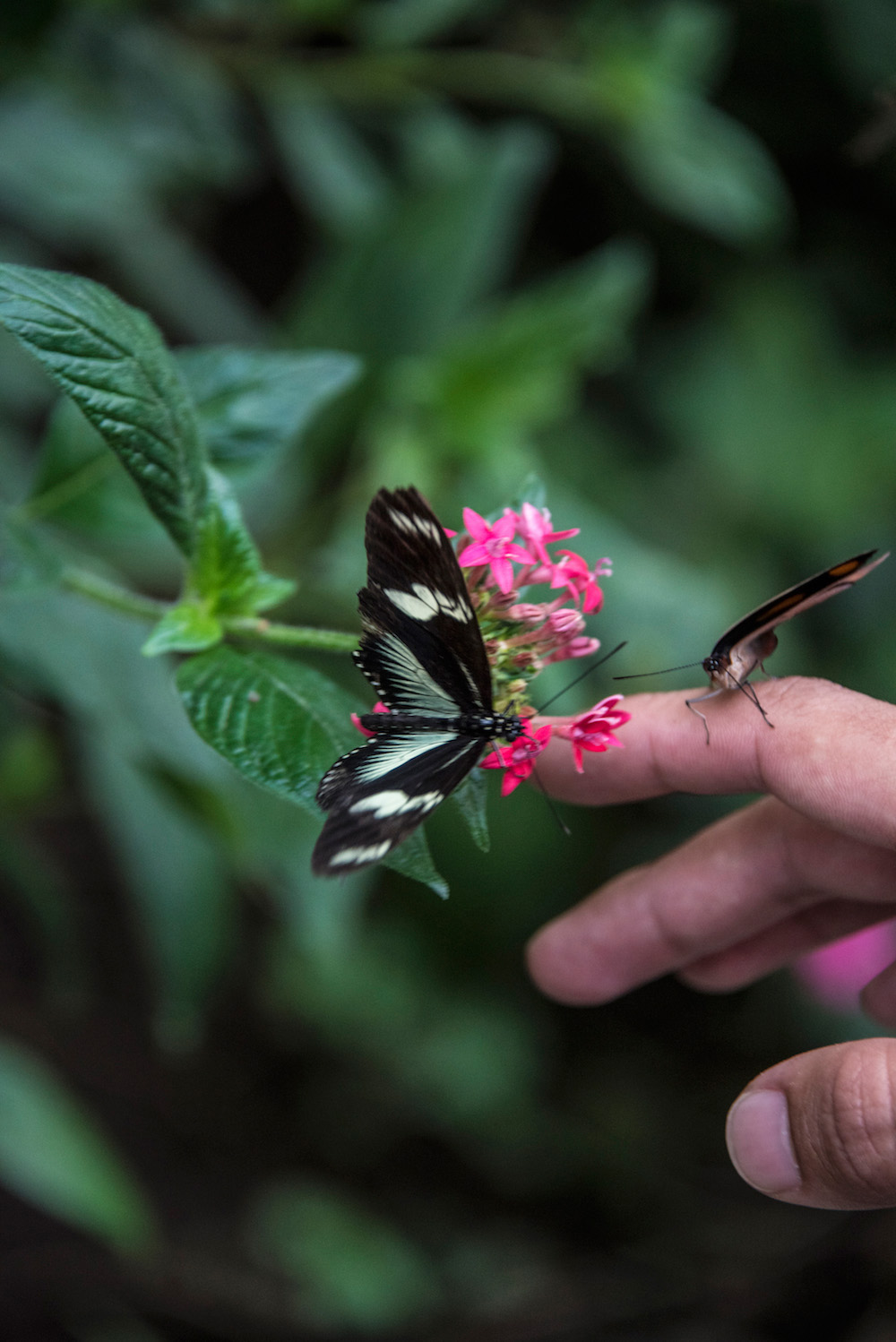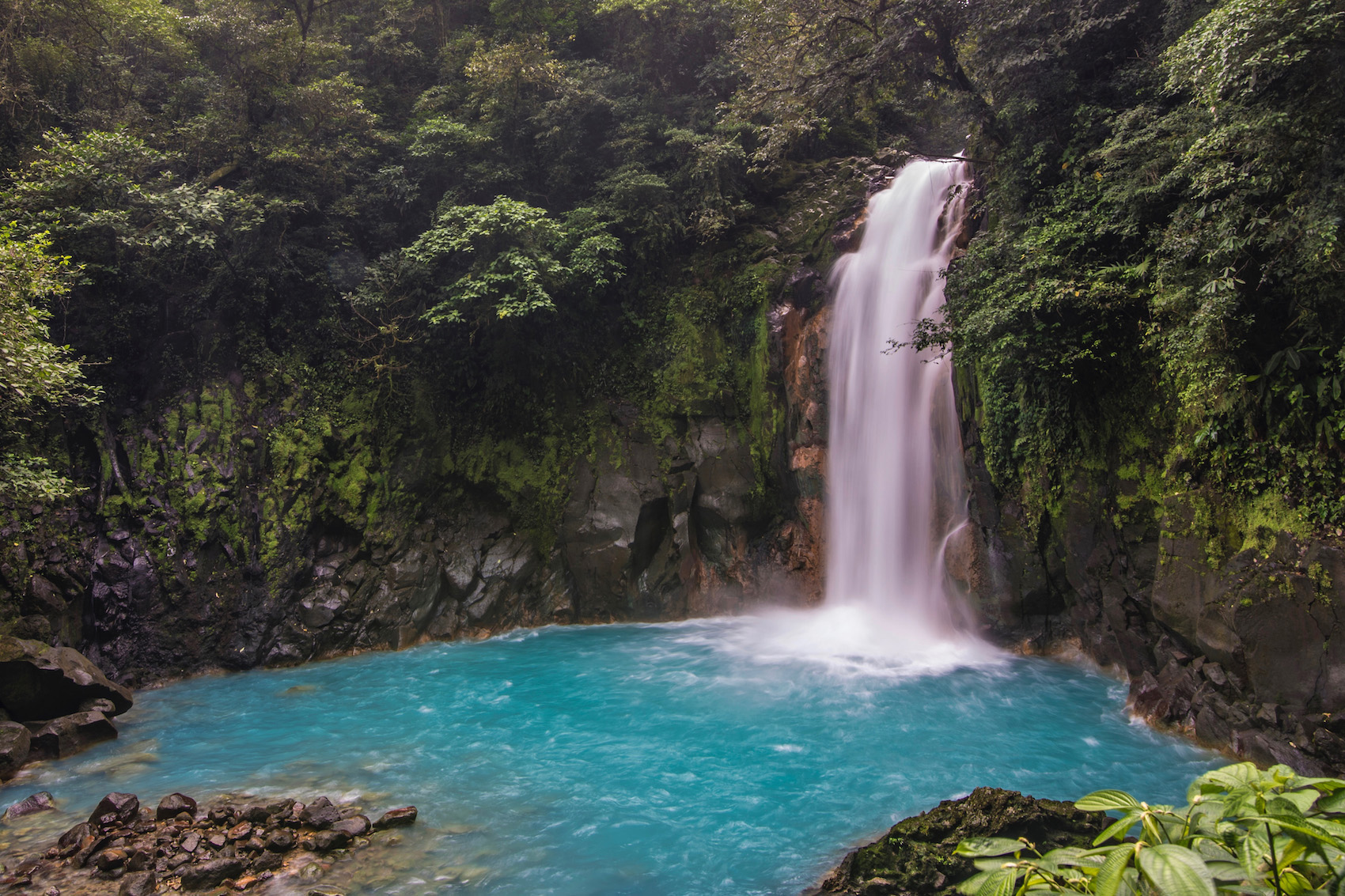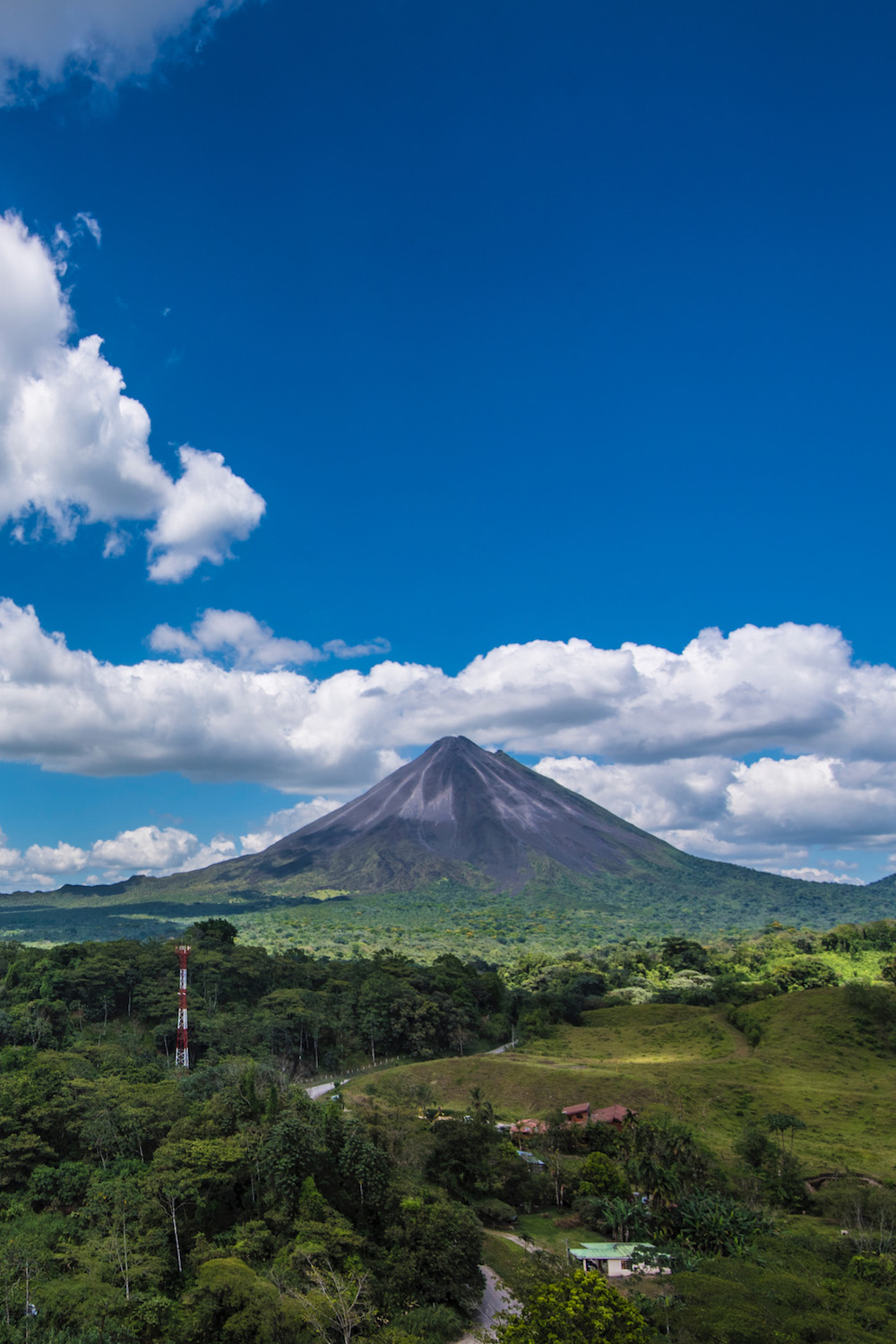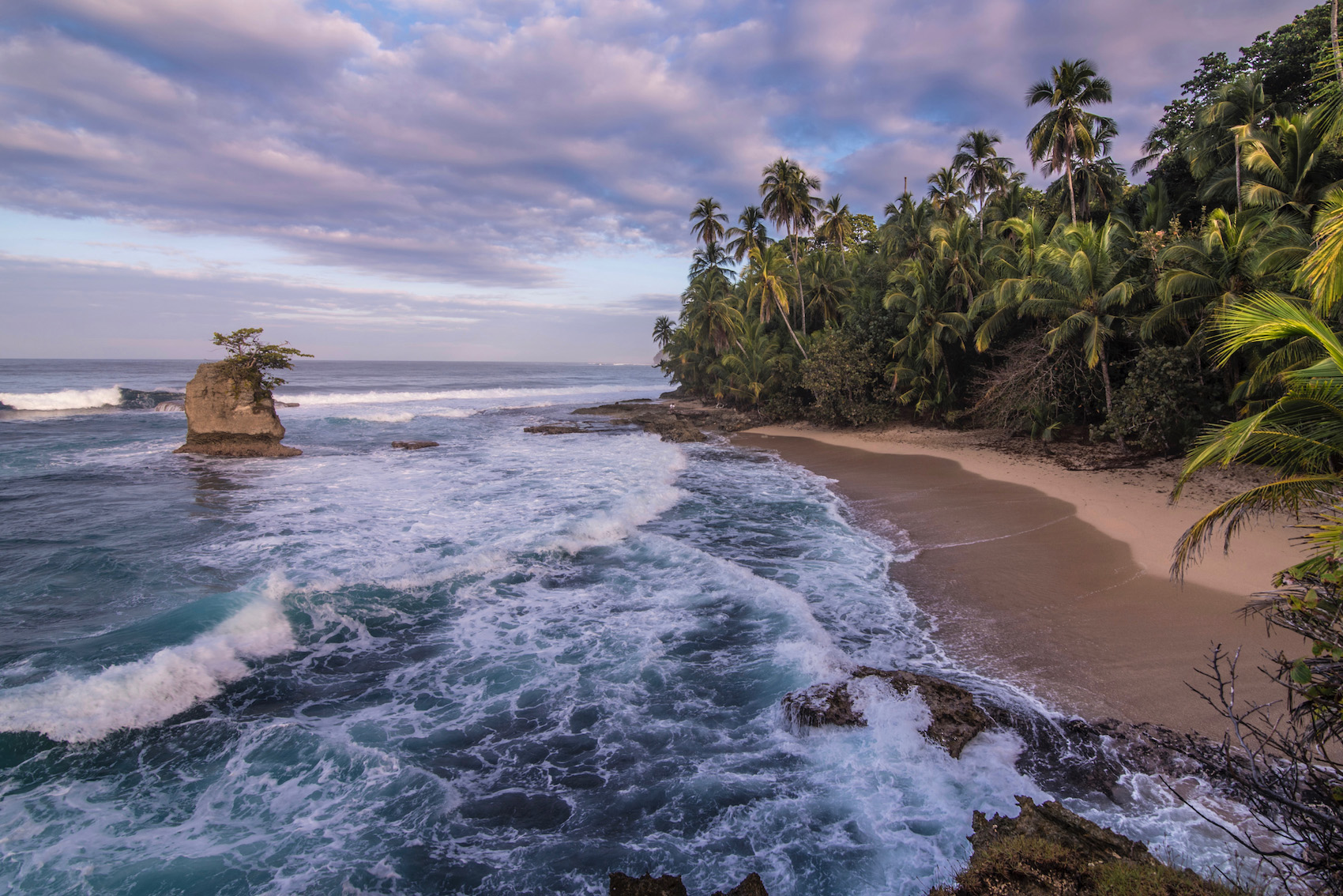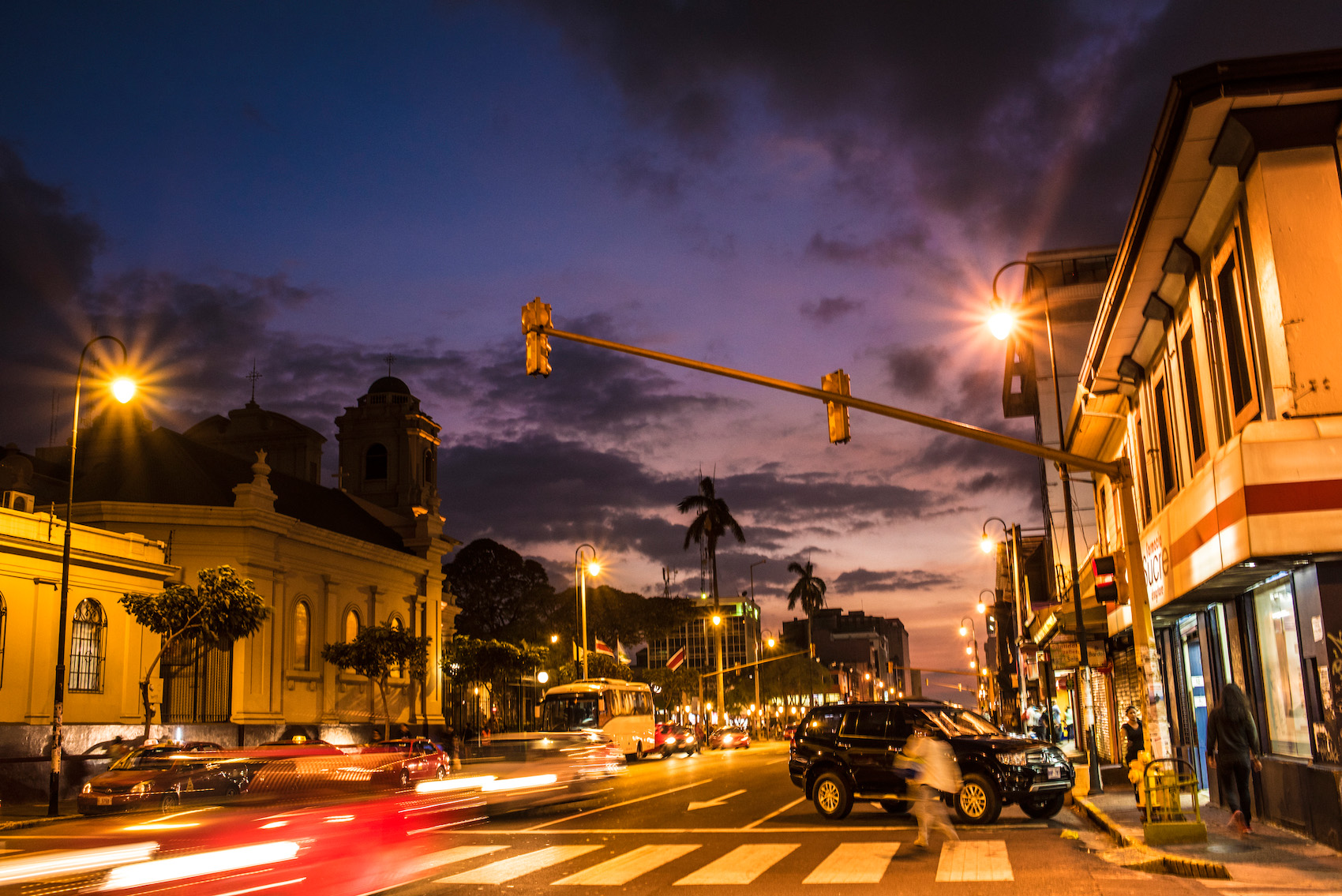 Share:

I spent several days of my trip to Ethiopia wishing I was somewhere else. This started about 24 hours after touching down in the country, when I arrived in the dusty city of Bahir Dar. Touts there hustled me so relentlessly that by the time I reached each of the places I wanted to see, be they mighty waterfalls or ancient lakeside monasteries, I was so spent I couldn't even enjoy them.
Although my tumultuous ride north to a place called Gondar heightened this anxiety, my experience in the town itself briefly reversed it. Gondar, and especially Fasilides Castles—aptly-dubbed the "Ethiopian Camelot"—saw me, for the first time on my trip, truly impressed by Ethiopia.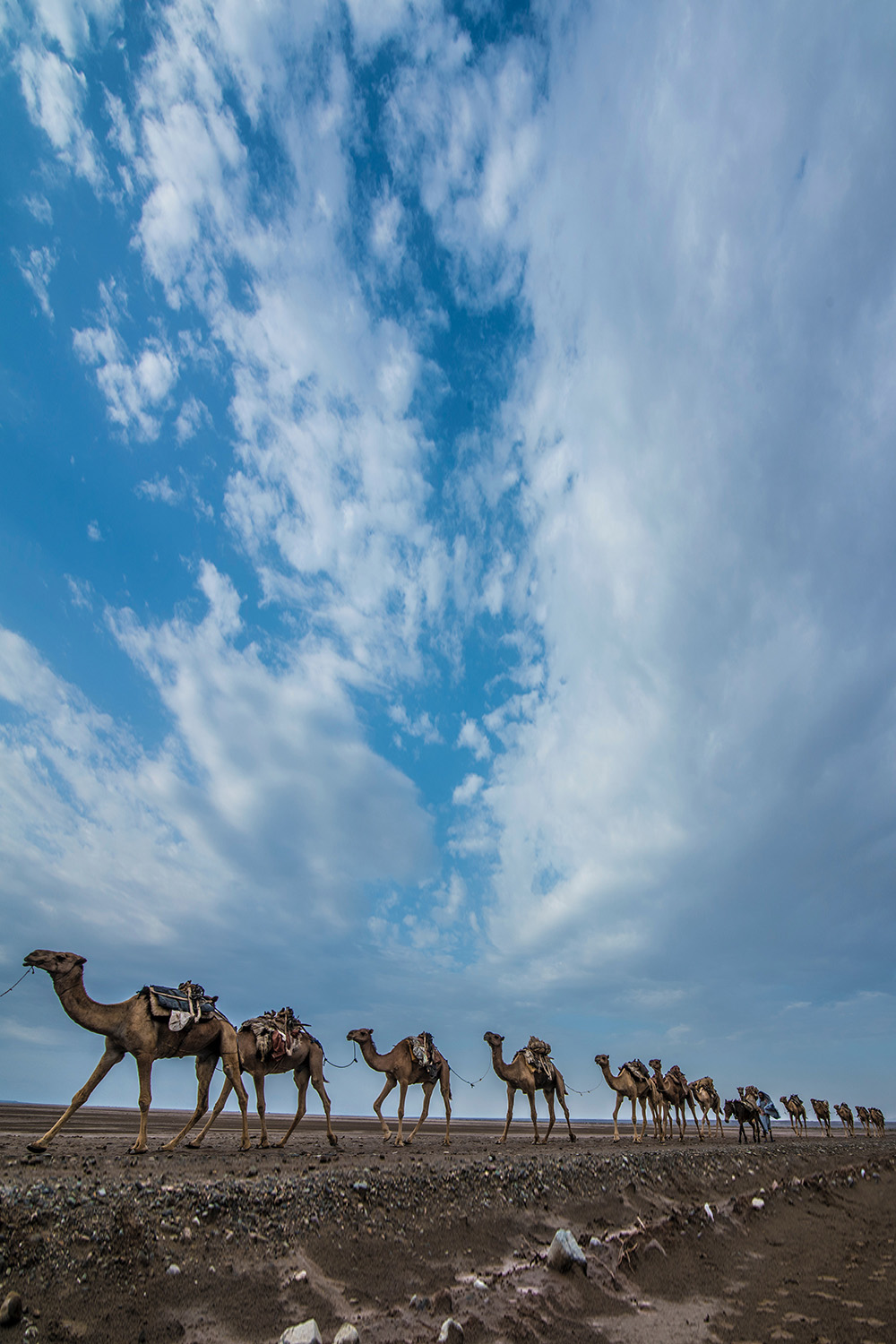 I expected this feeling to height in Lalibela, home to St. George's Church, which is probably the most famous structure in East Africa. But the town greatly disappointed me—and not just because I got food poisoning there. Even with its impressive churches it felt hollow, like if Siem Reap was nothing more than Angkor Wat, or Cusco only Machu Picchu.
Axum was more interesting to me—until I got robbed by an elementary school student during a hike, that is. Likewise, while I found myself taken aback by the rock-hewn cliff churches I visited en route to the city of Mekele, the resurgence of the hustling that had kicked off my trip—both my driver and my guide asked me for large sums of money, even though my tour operator said she'd paid them—soured my mood.
"No," the British traveler resting inside the chapel of Abuja Yemata Guh reassured me when I ranted to him, "you're not crazy. Ethiopia's a hard country—a really fucking hard country."
This allowed me both to breathe easier during the final chapter of my trip—my excursion to the Danakil Depression—and to feel more accomplished once it was all over. Accomplished and, I'm not shy to admit, relieved.
Would I recommend Ethiopia? If you're willing to work, to persevere and to laugh as the country flushes out your emotions, your ego and your digestive tract over and over again, then absolutely. But if you're looking for someplace easy or more than occasionally enjoyable, peeking at my pictures is a better choice for you than actually making the trek—trust me on this one.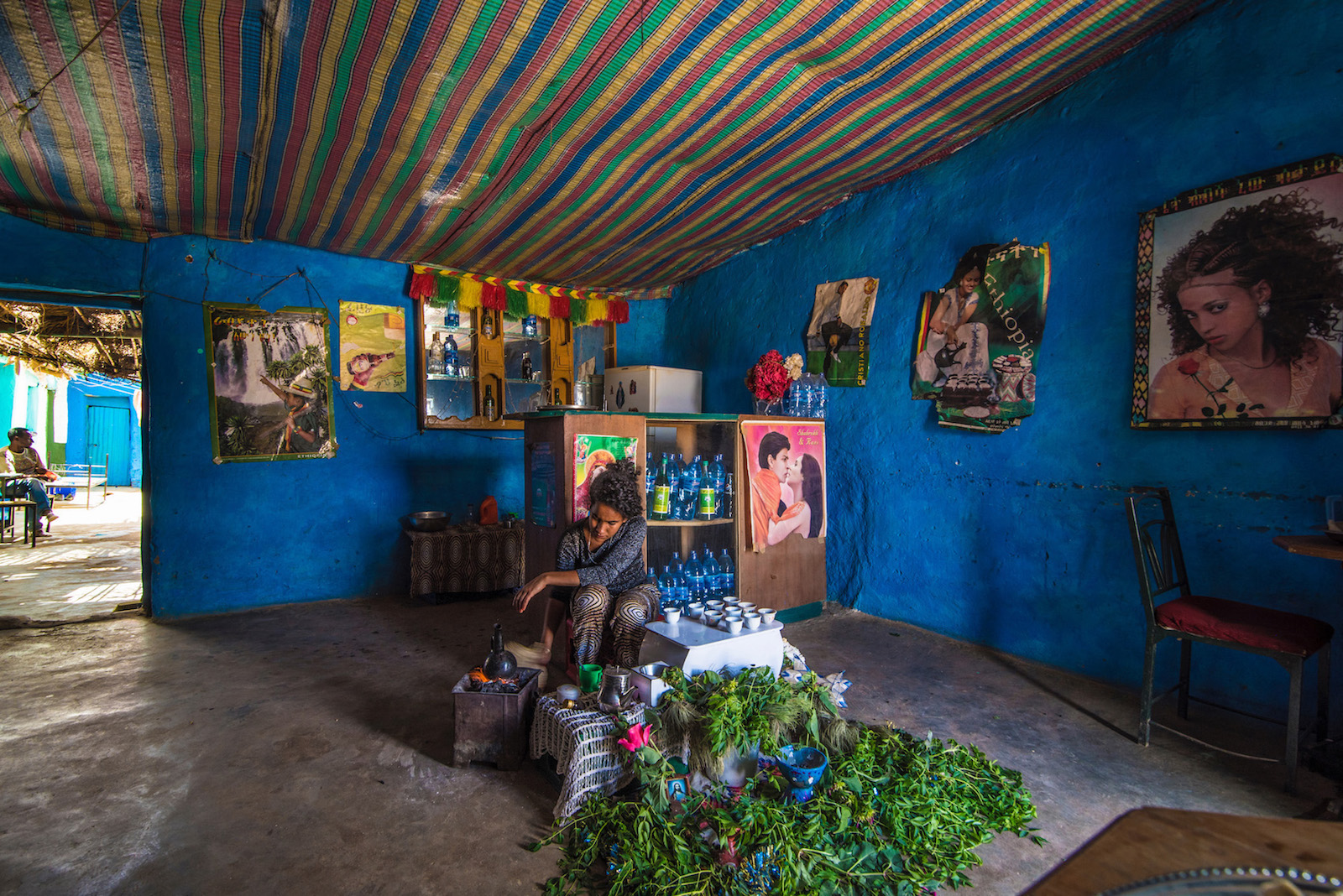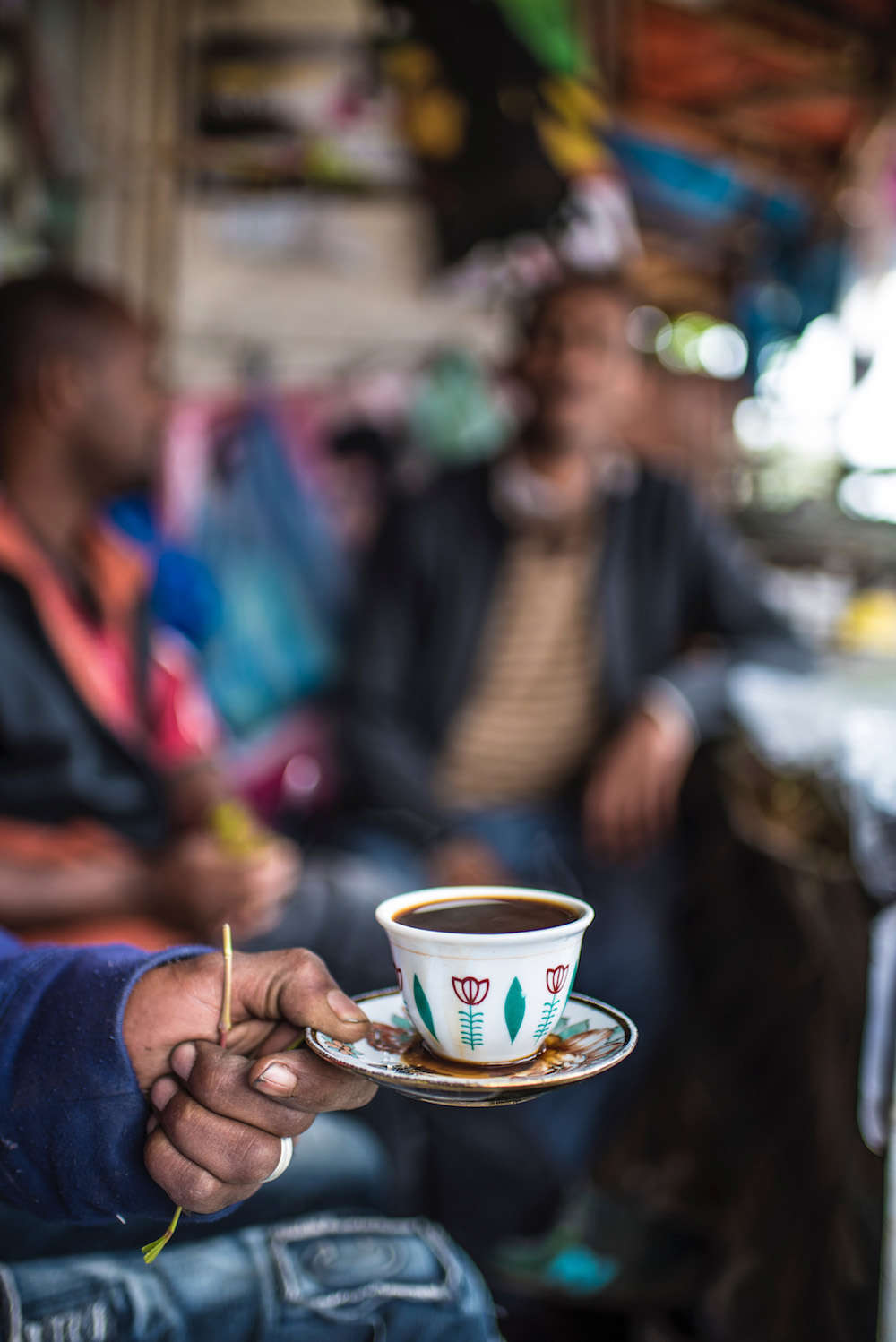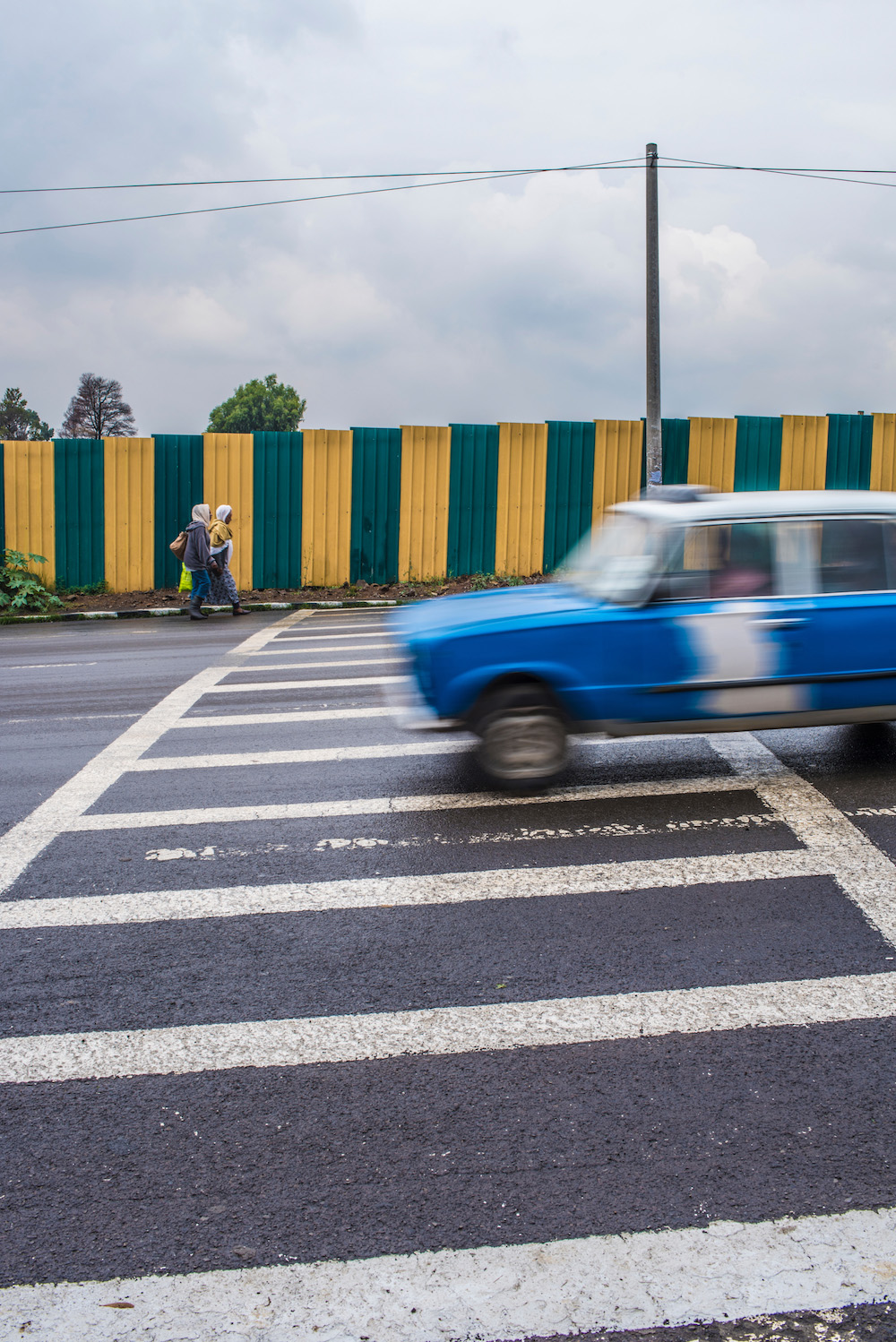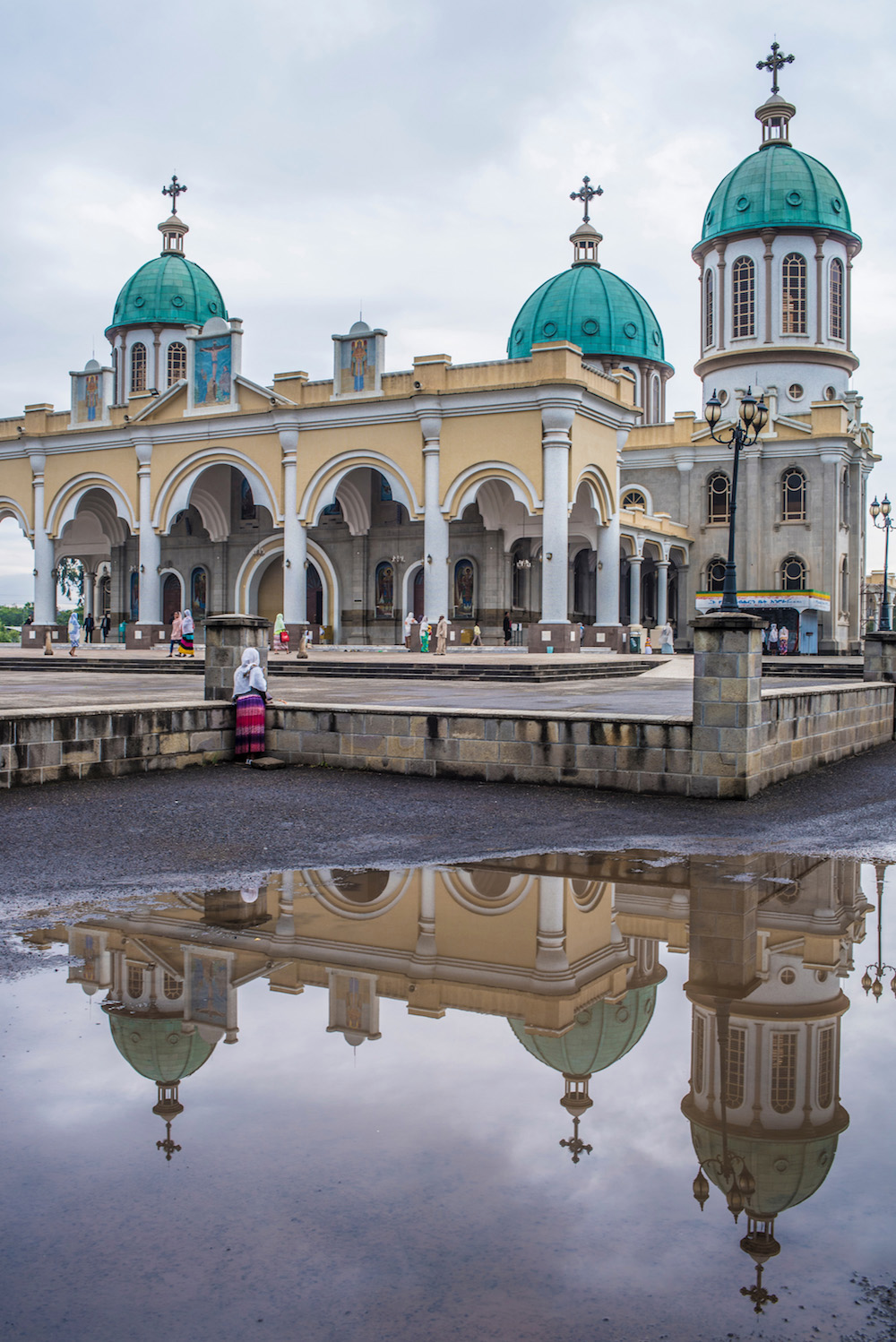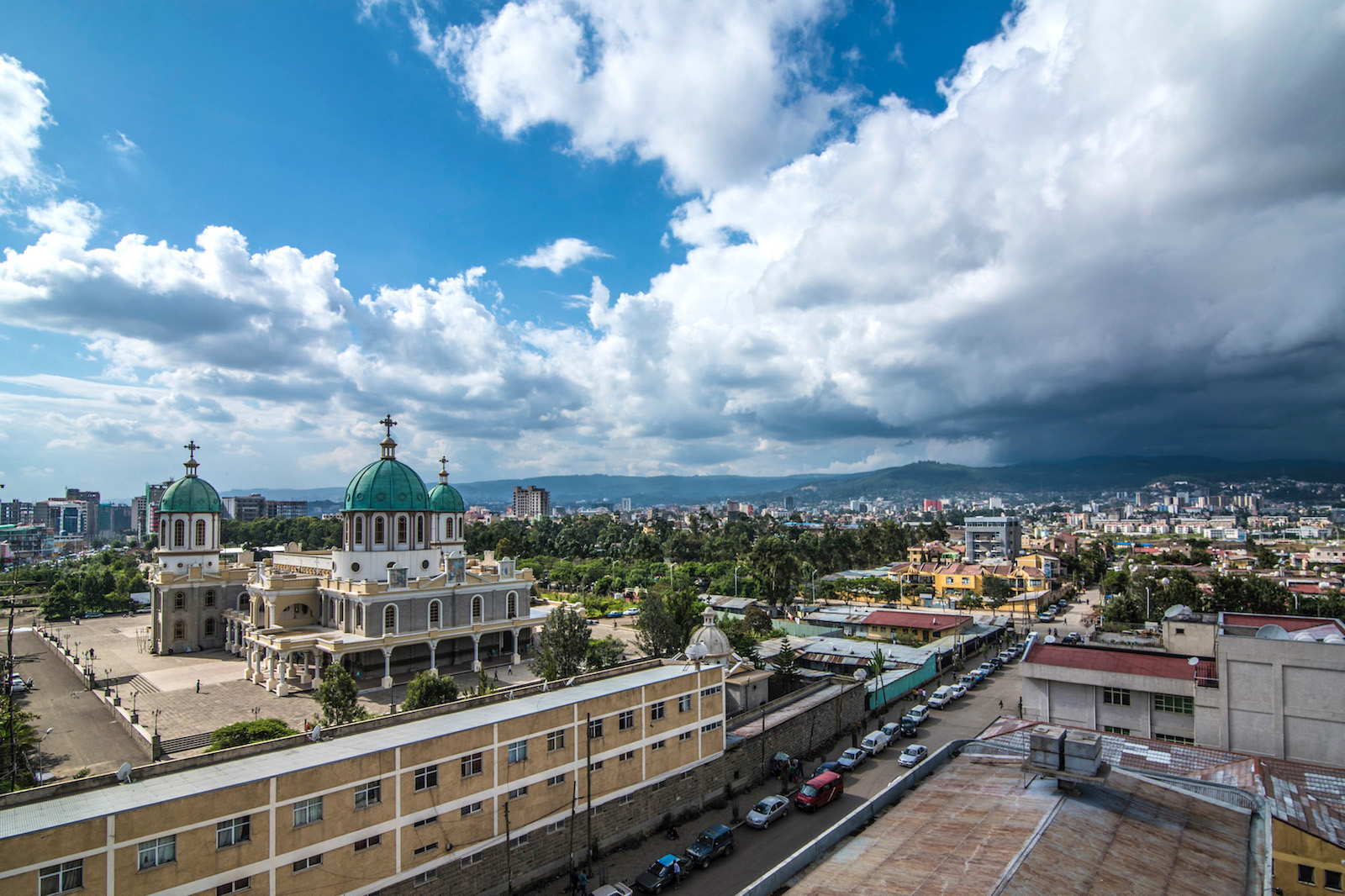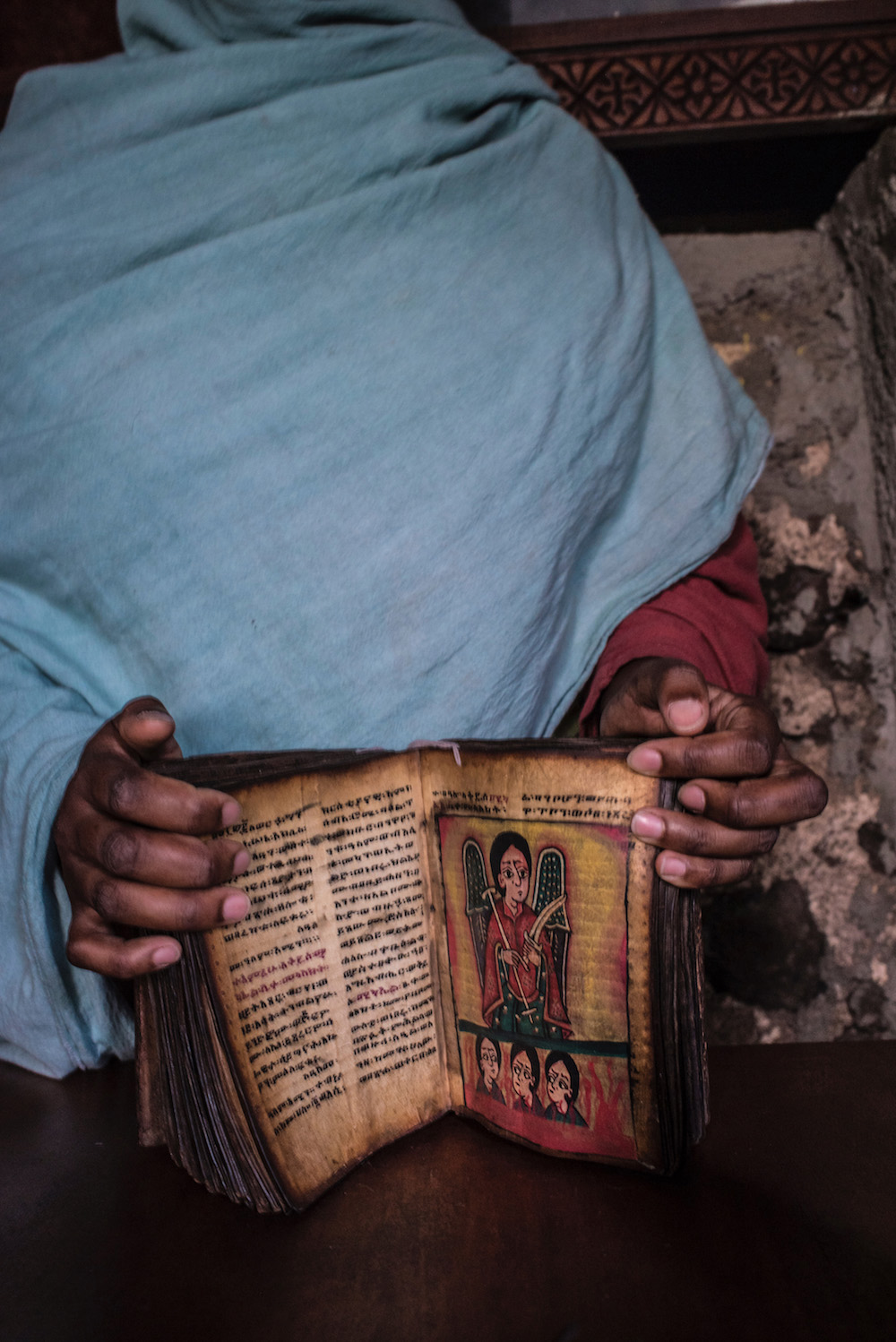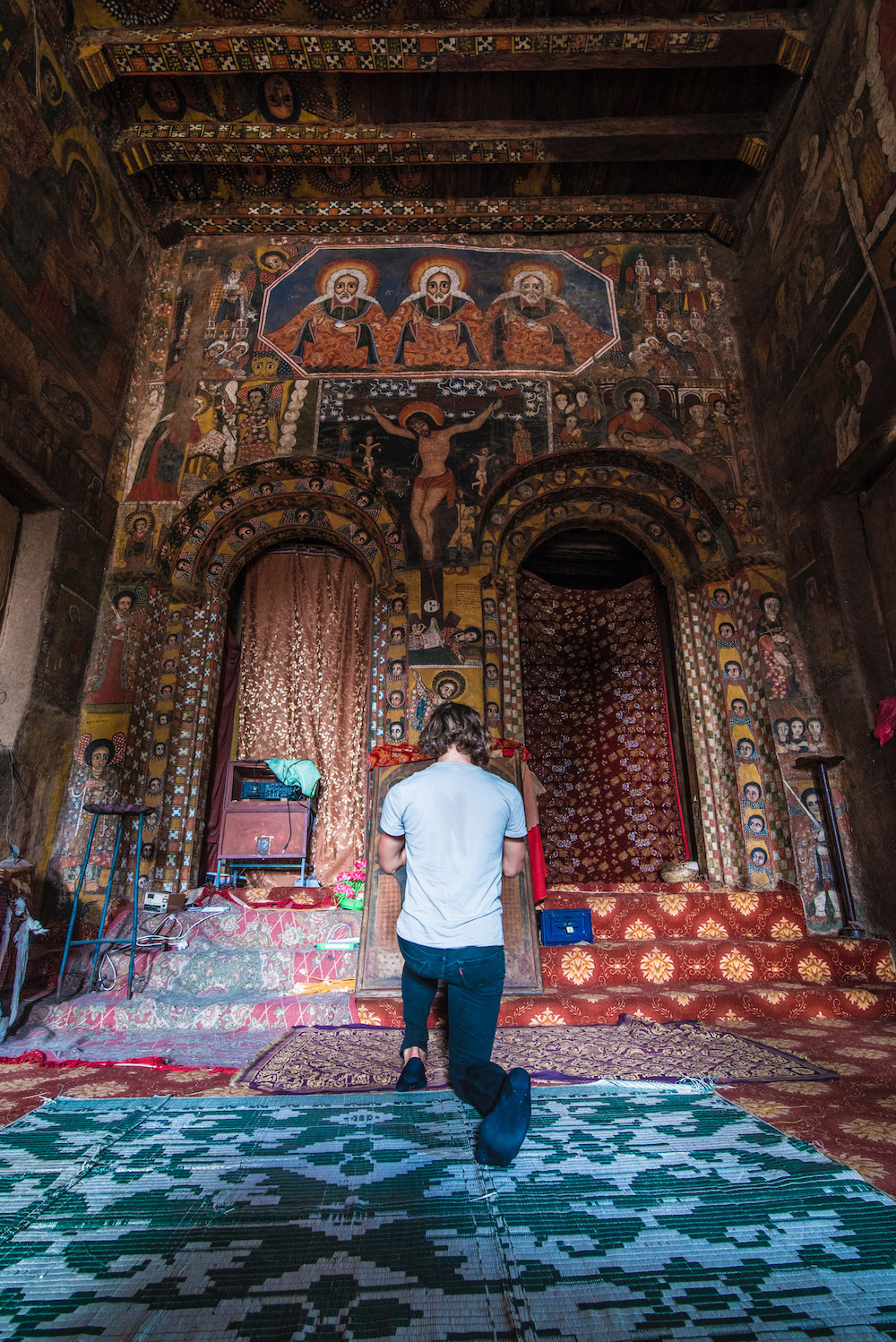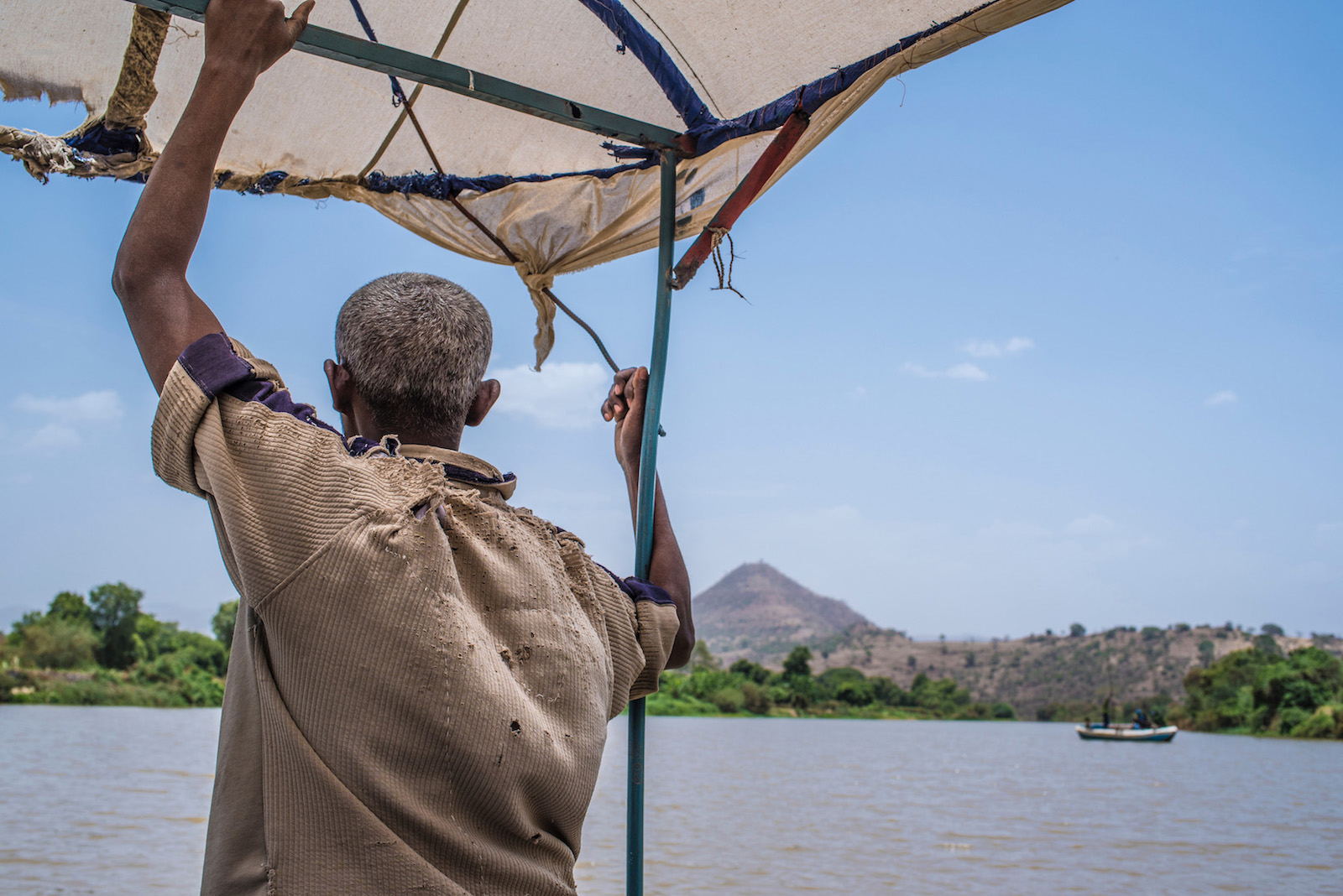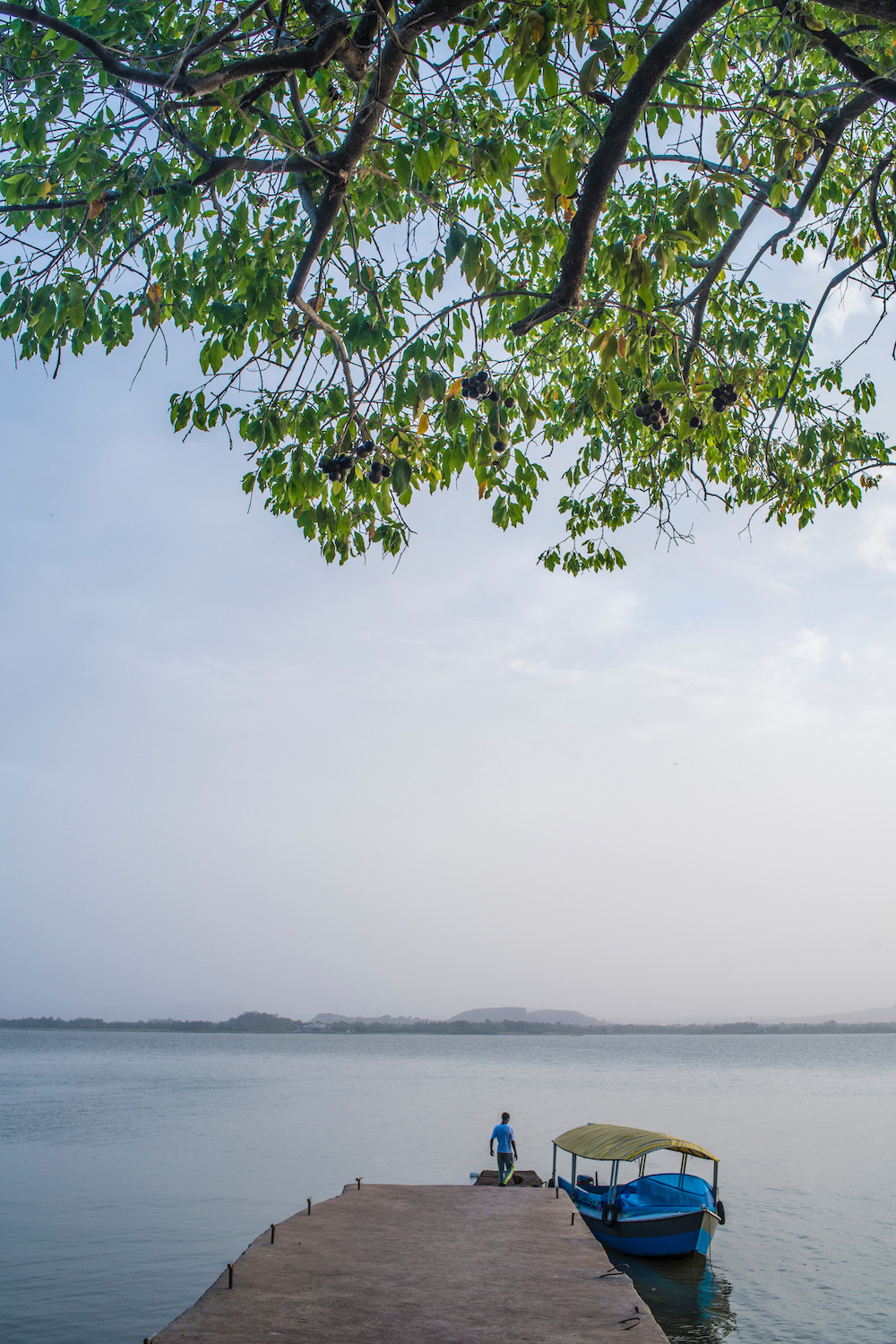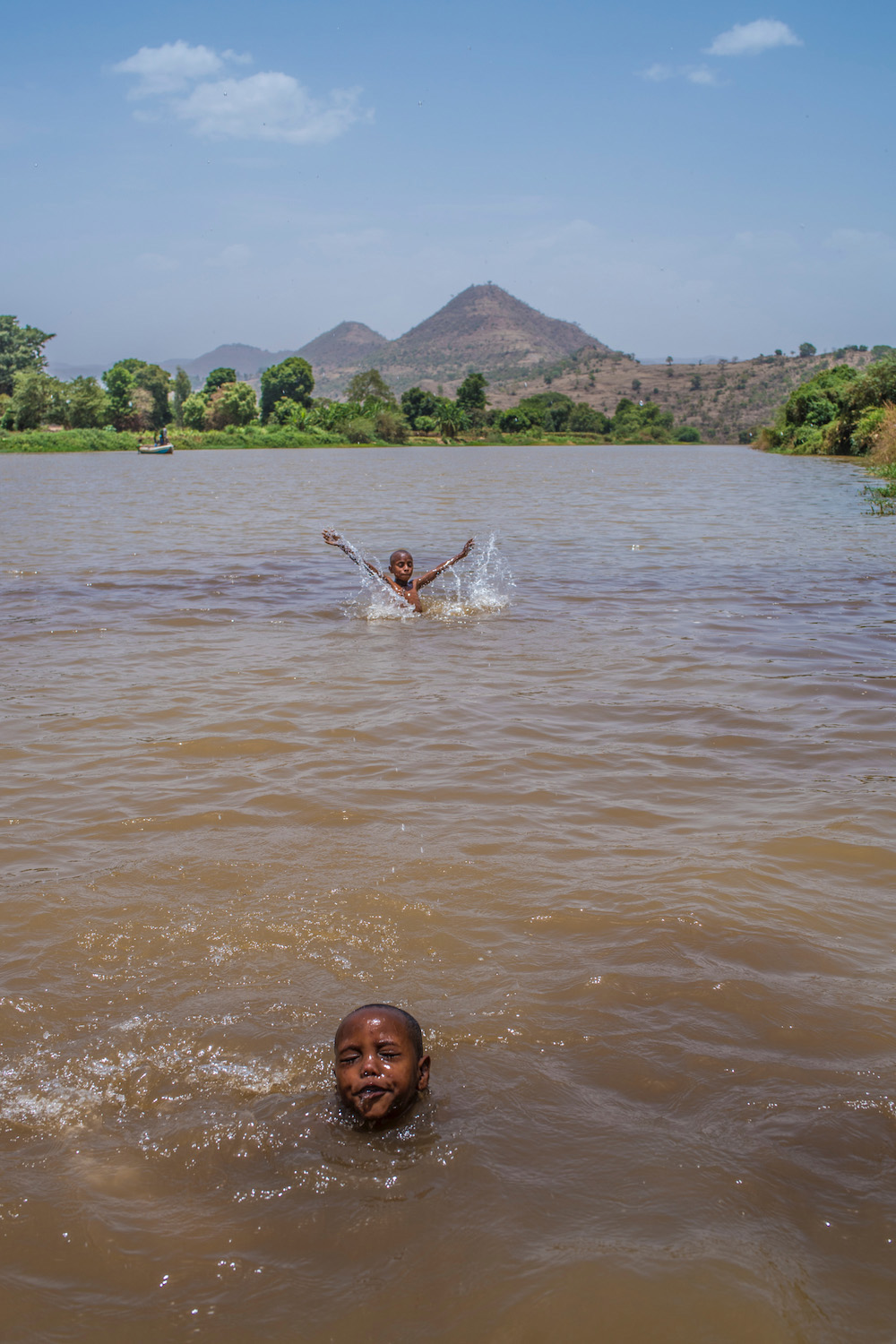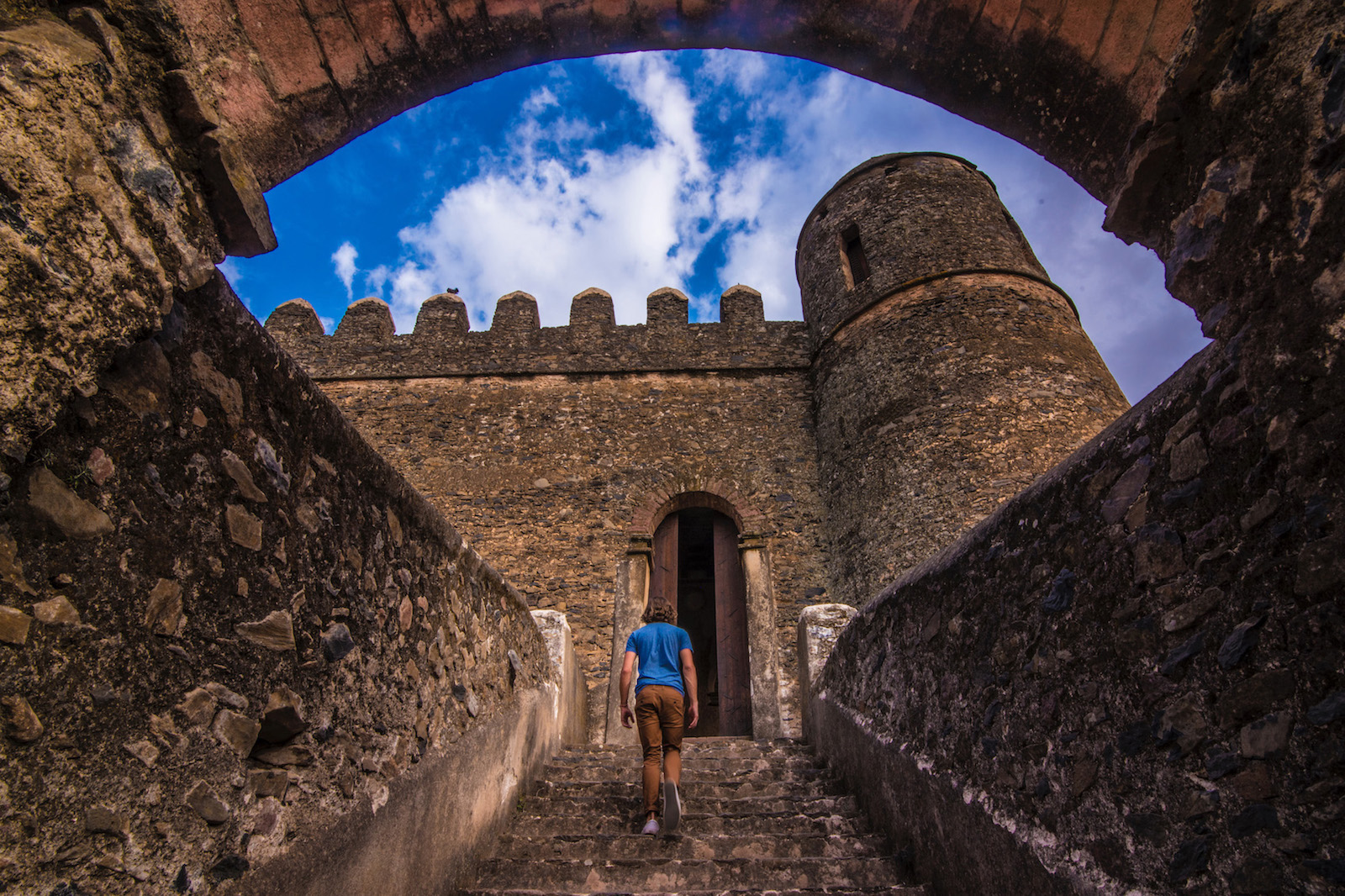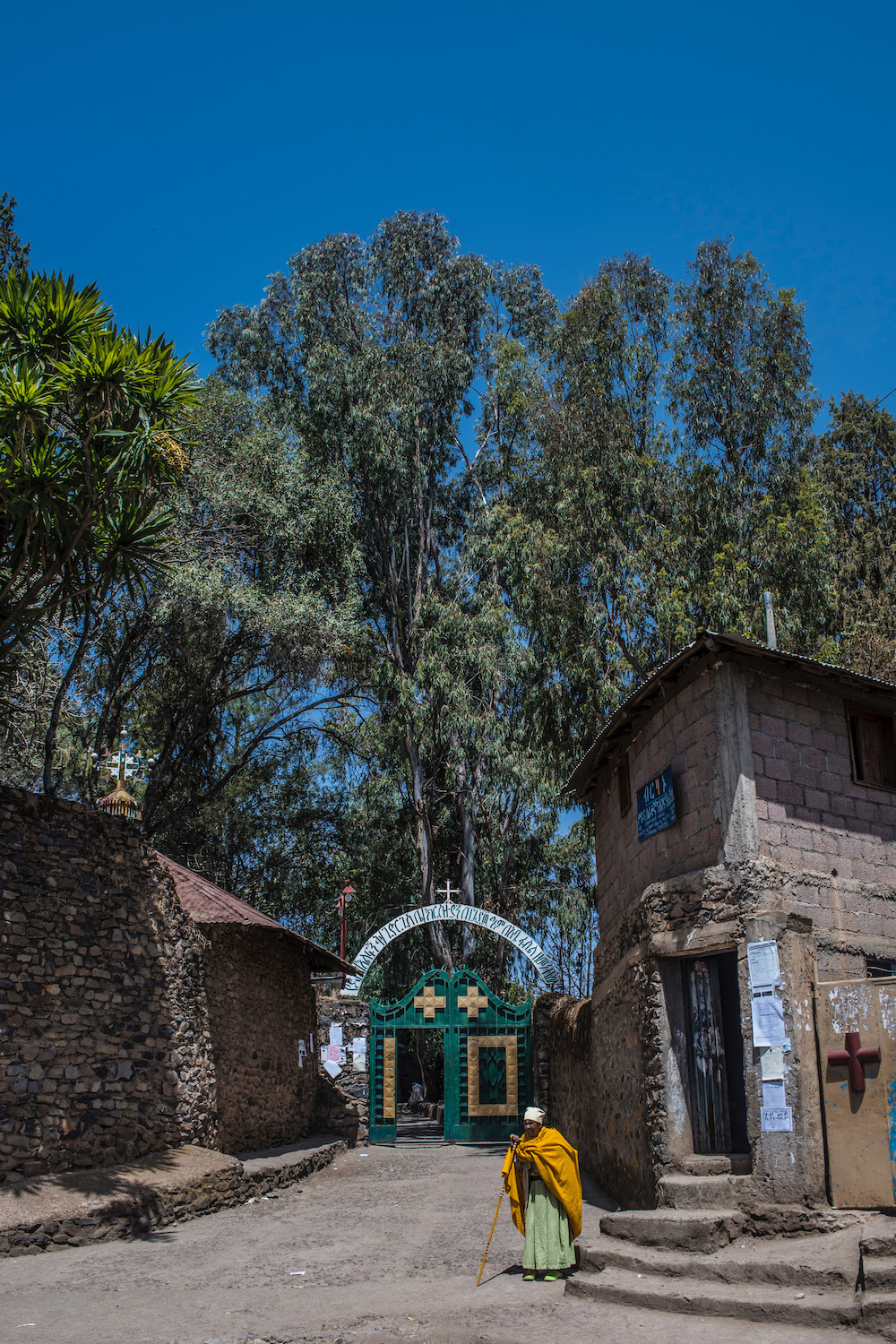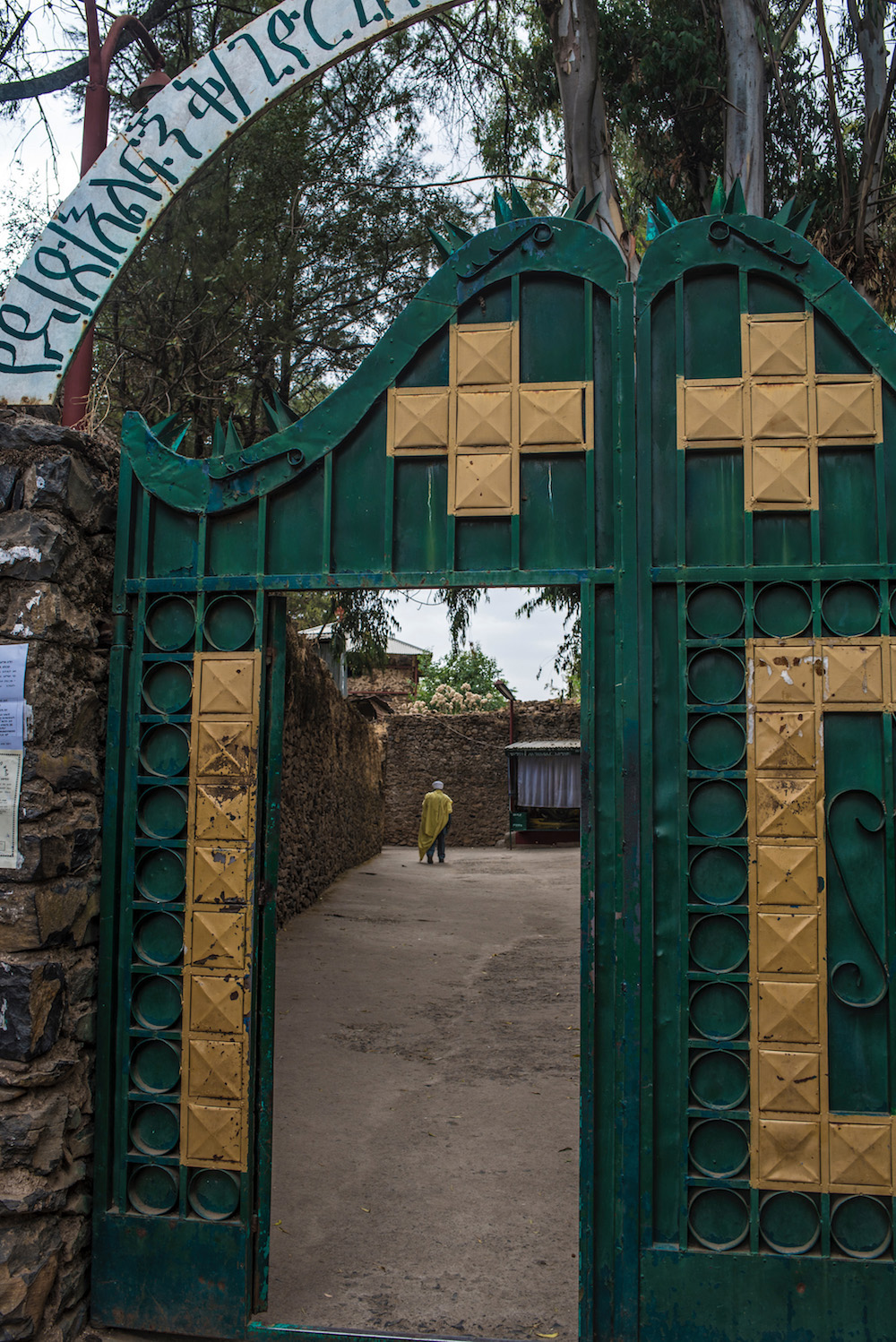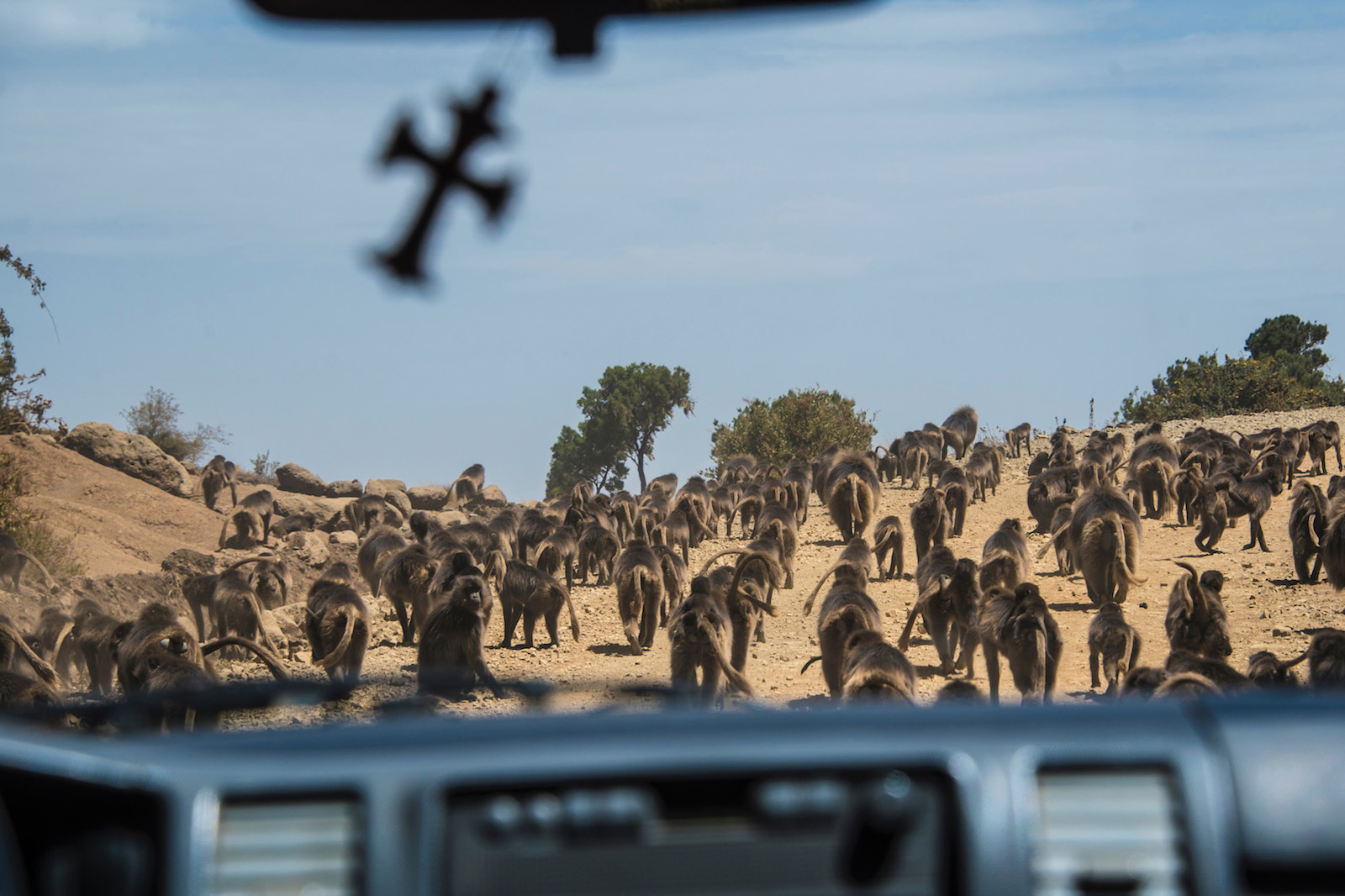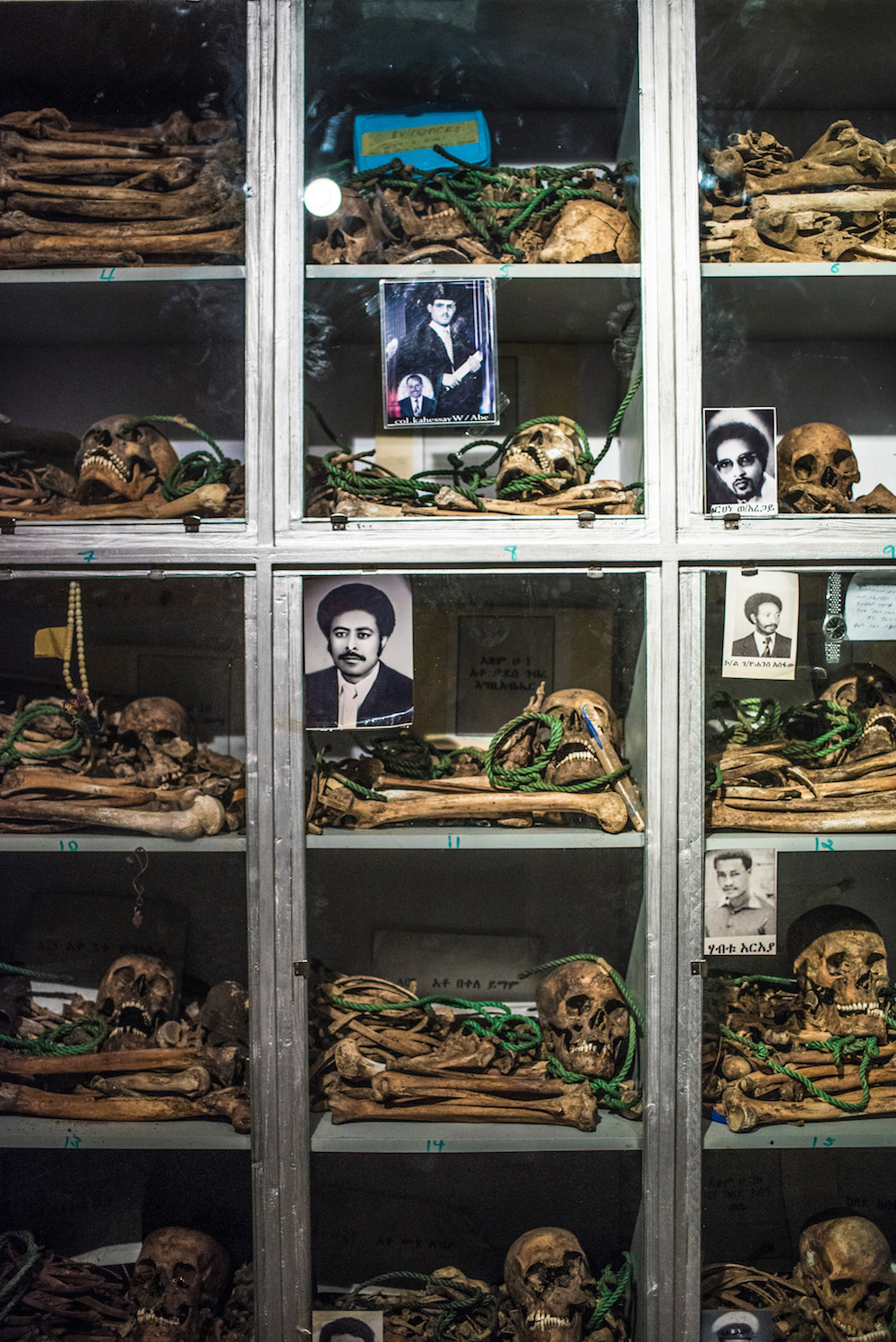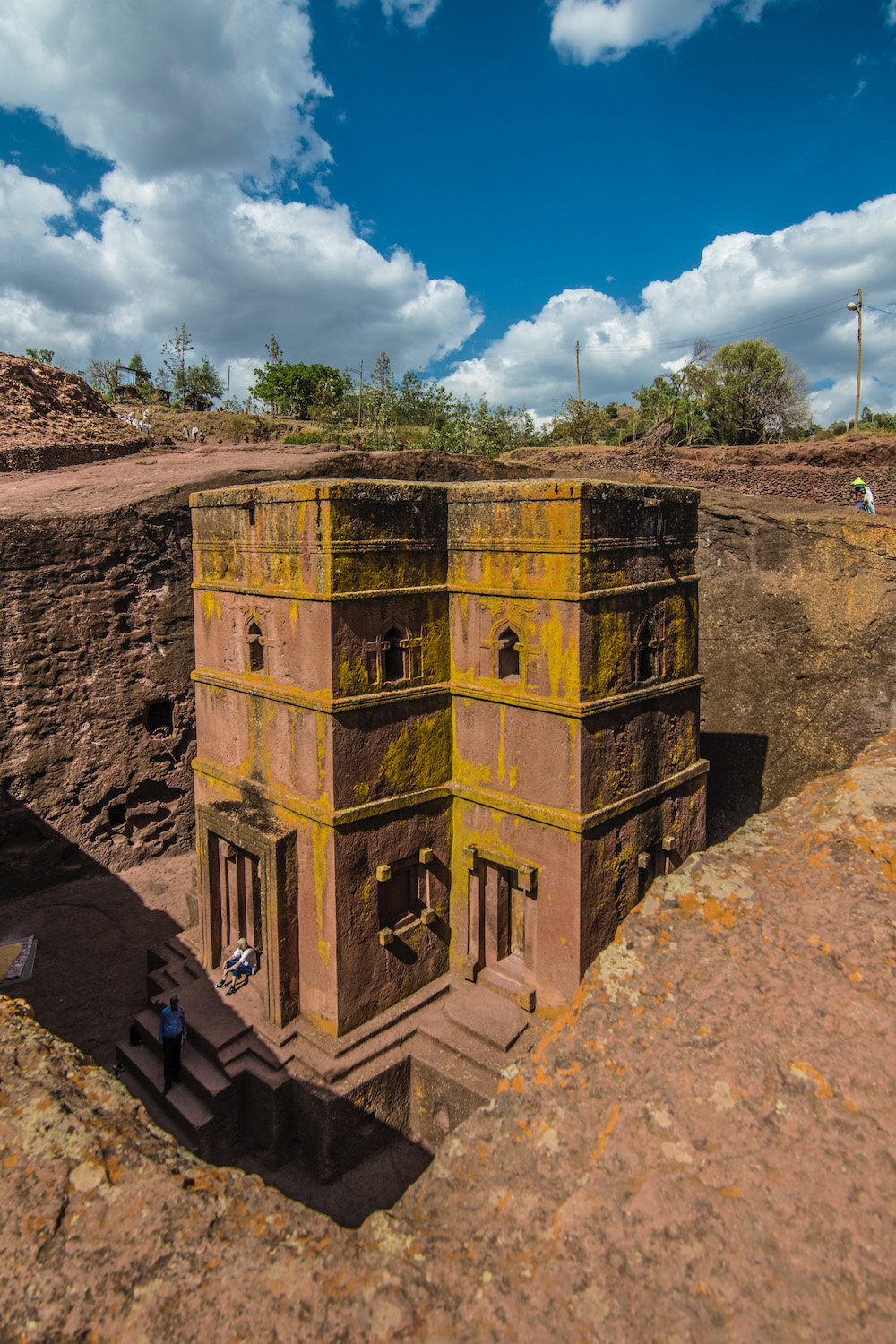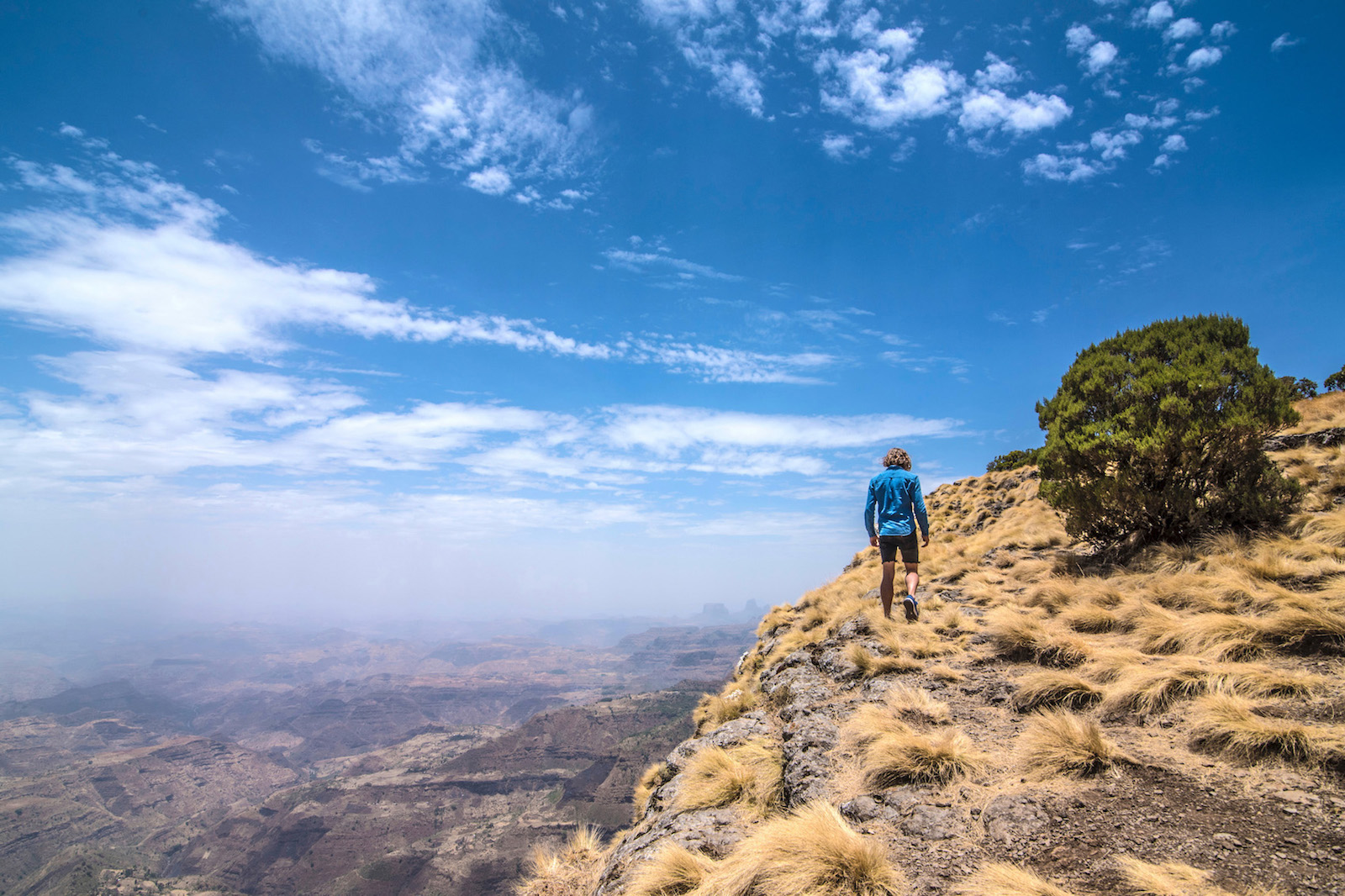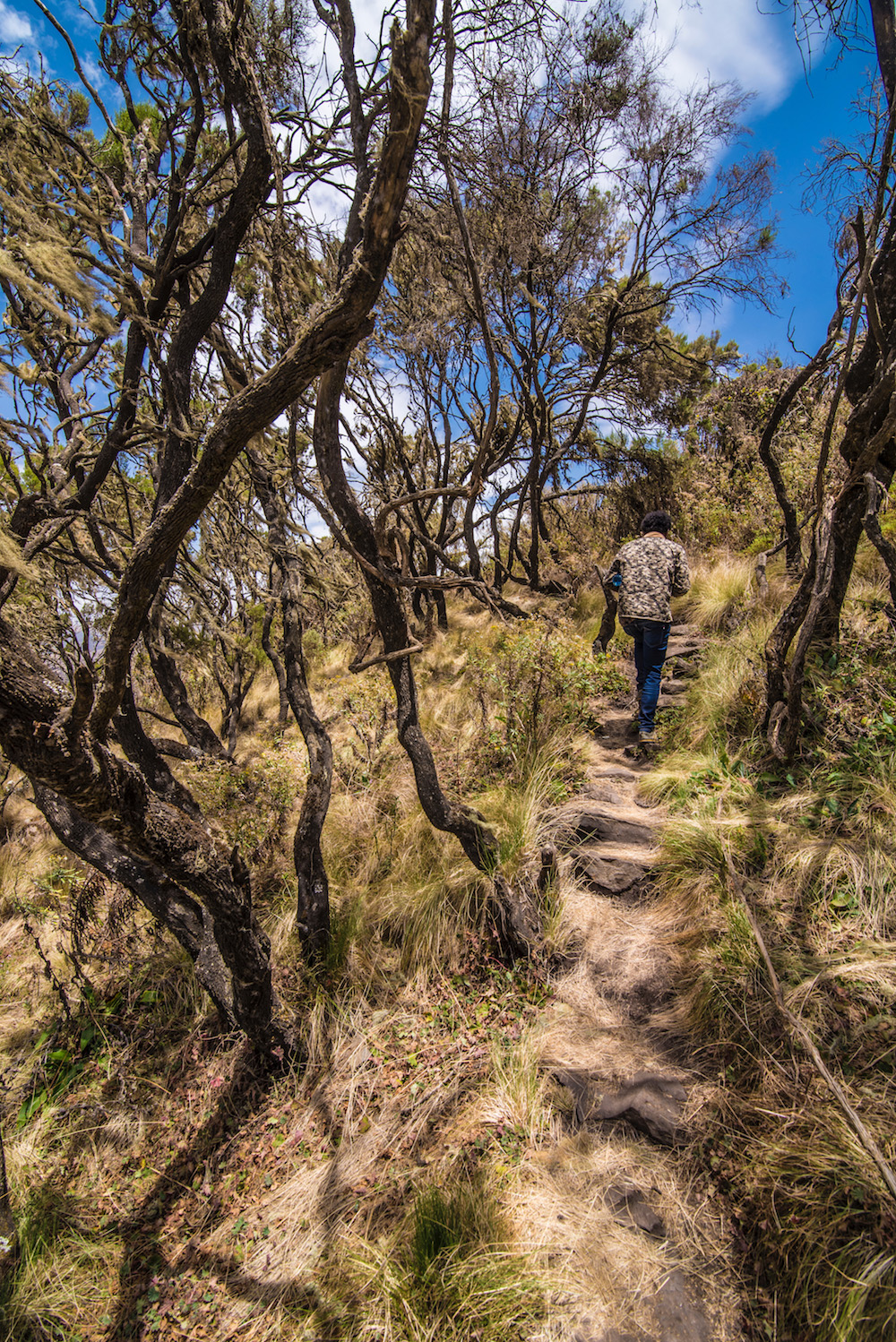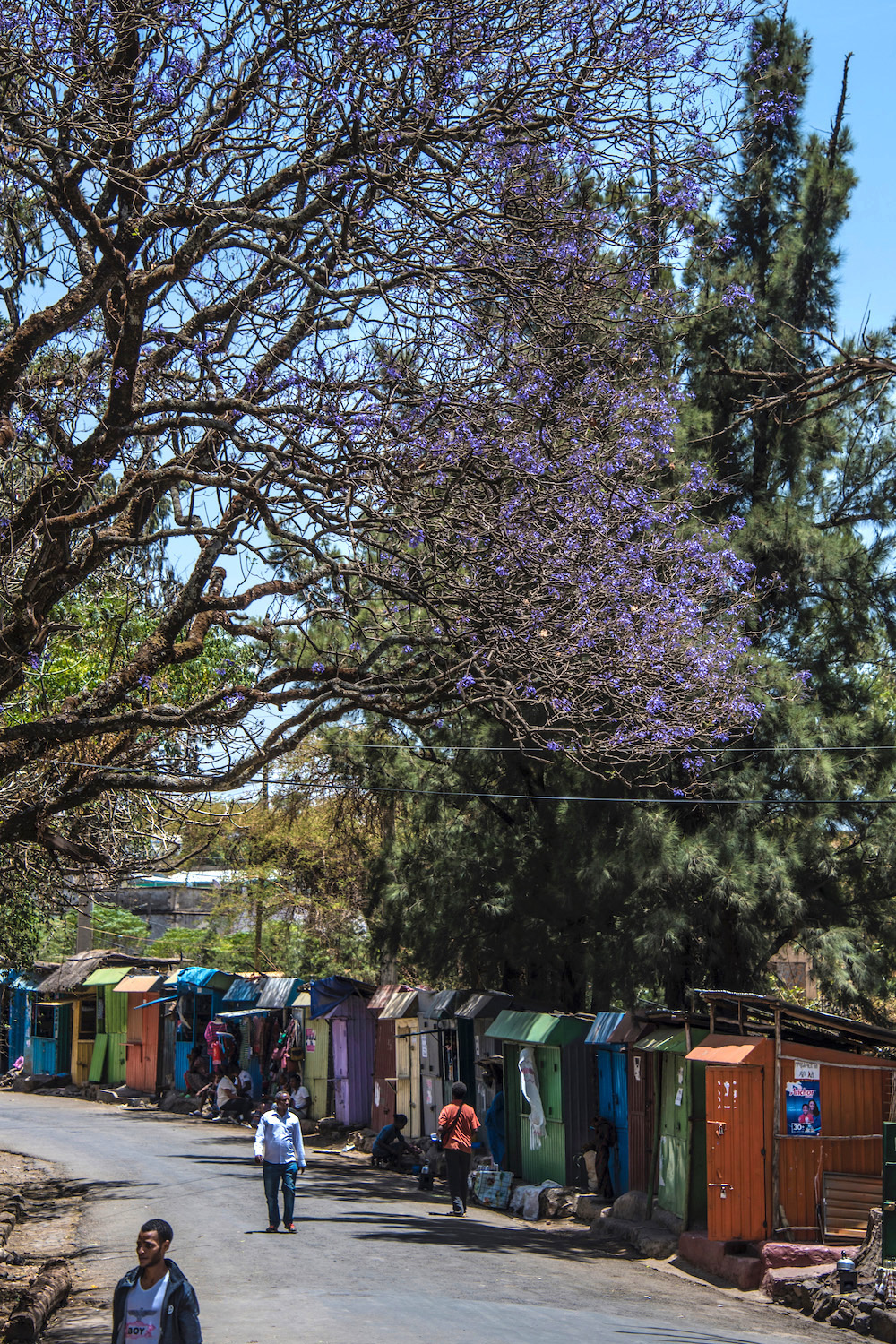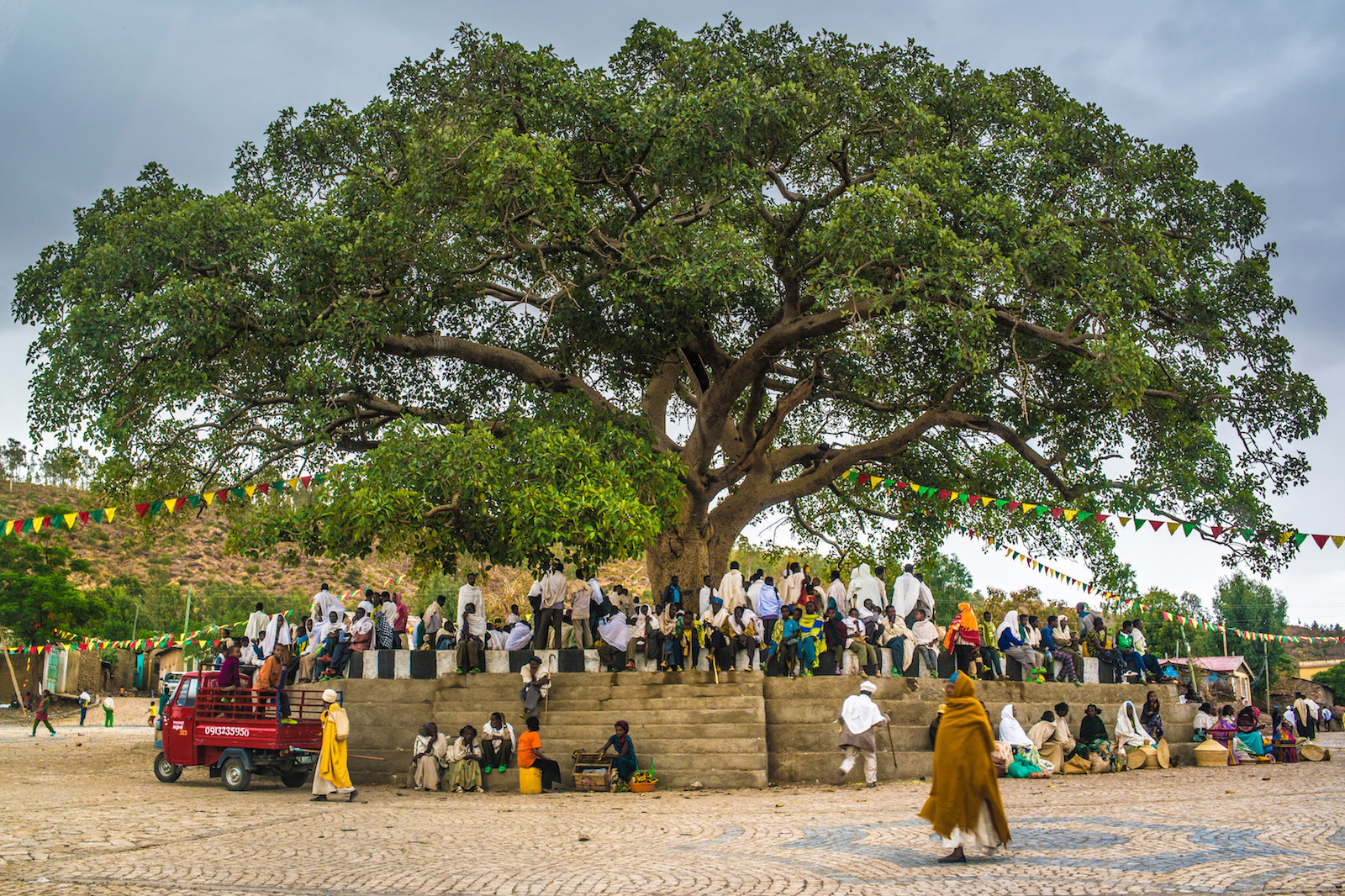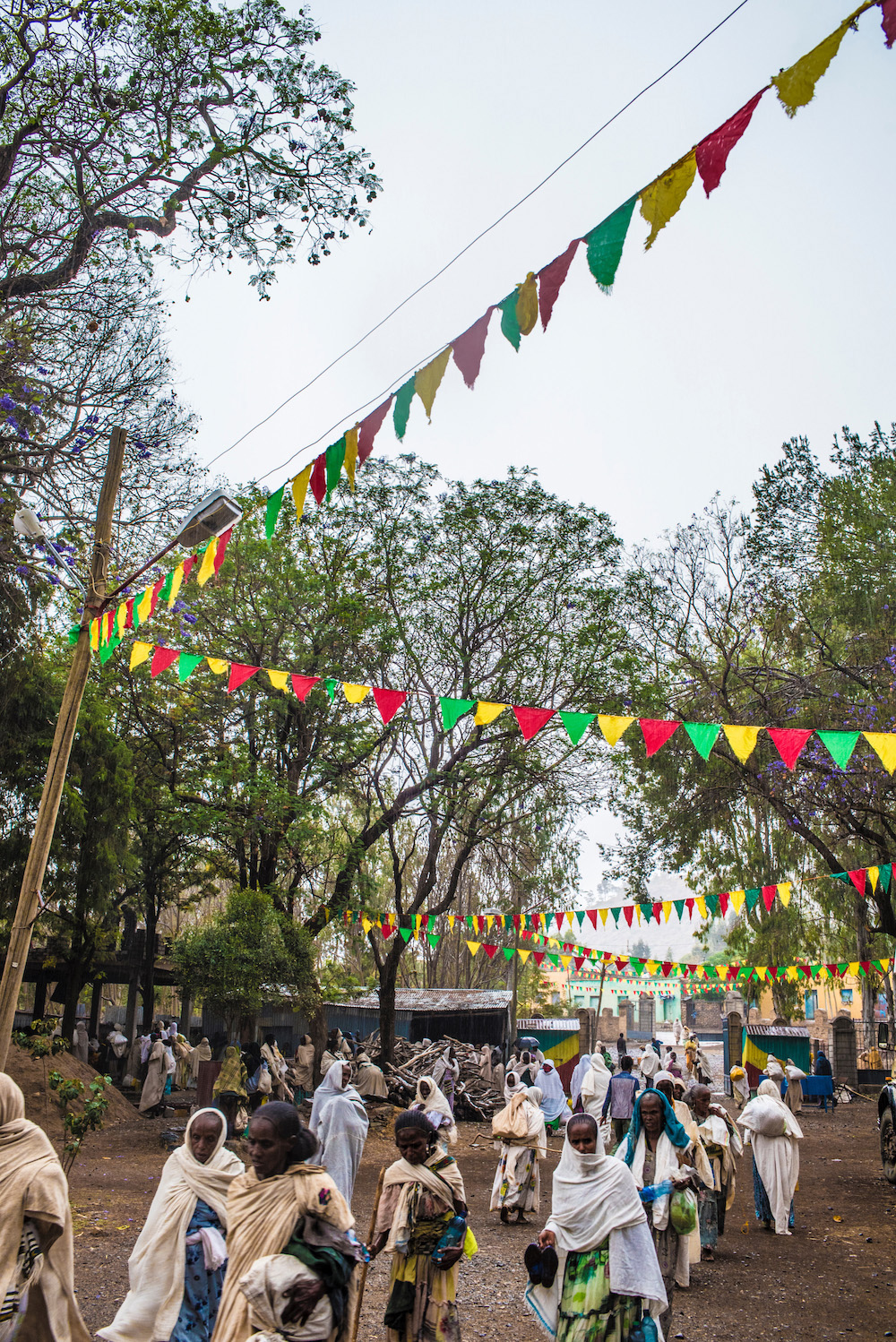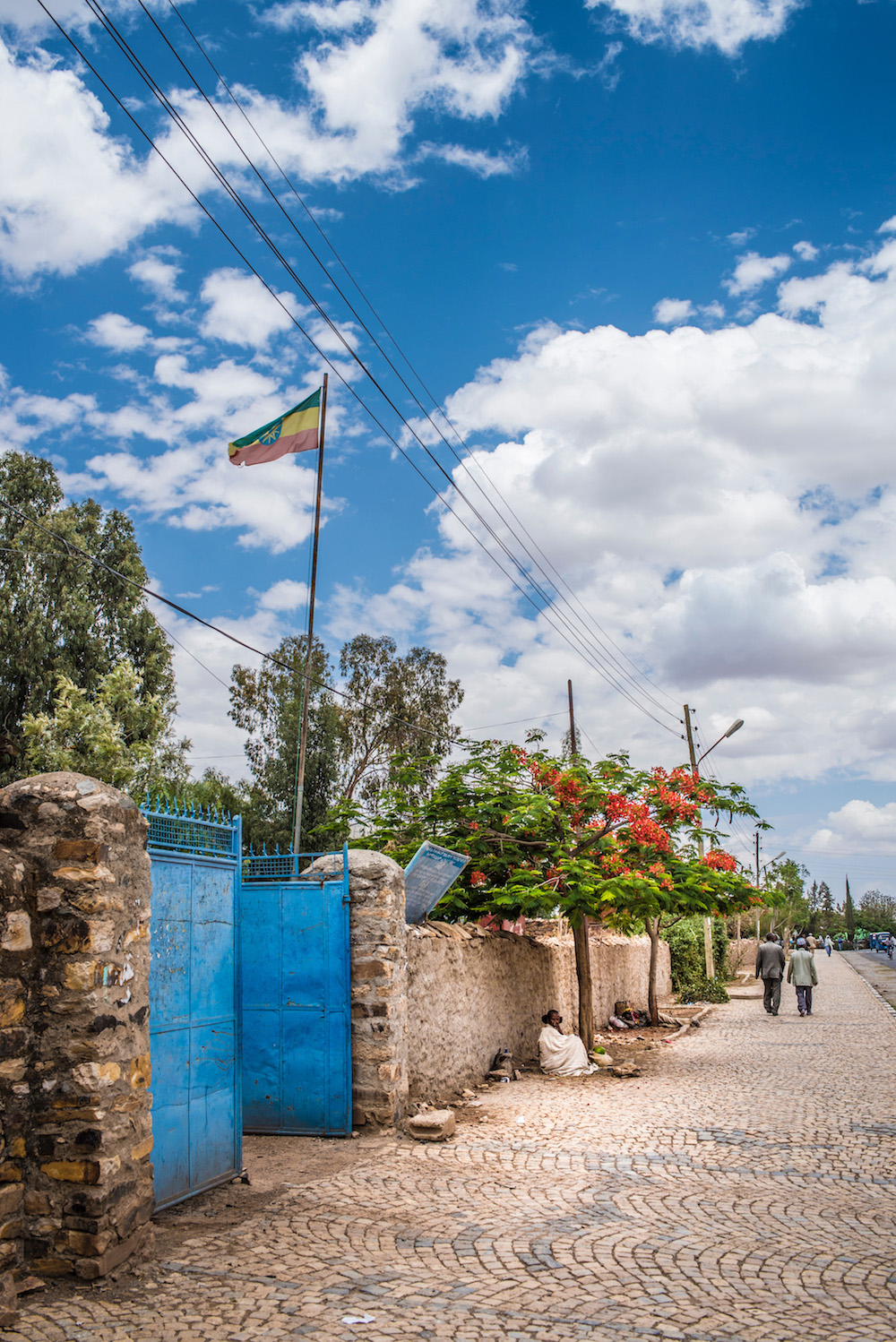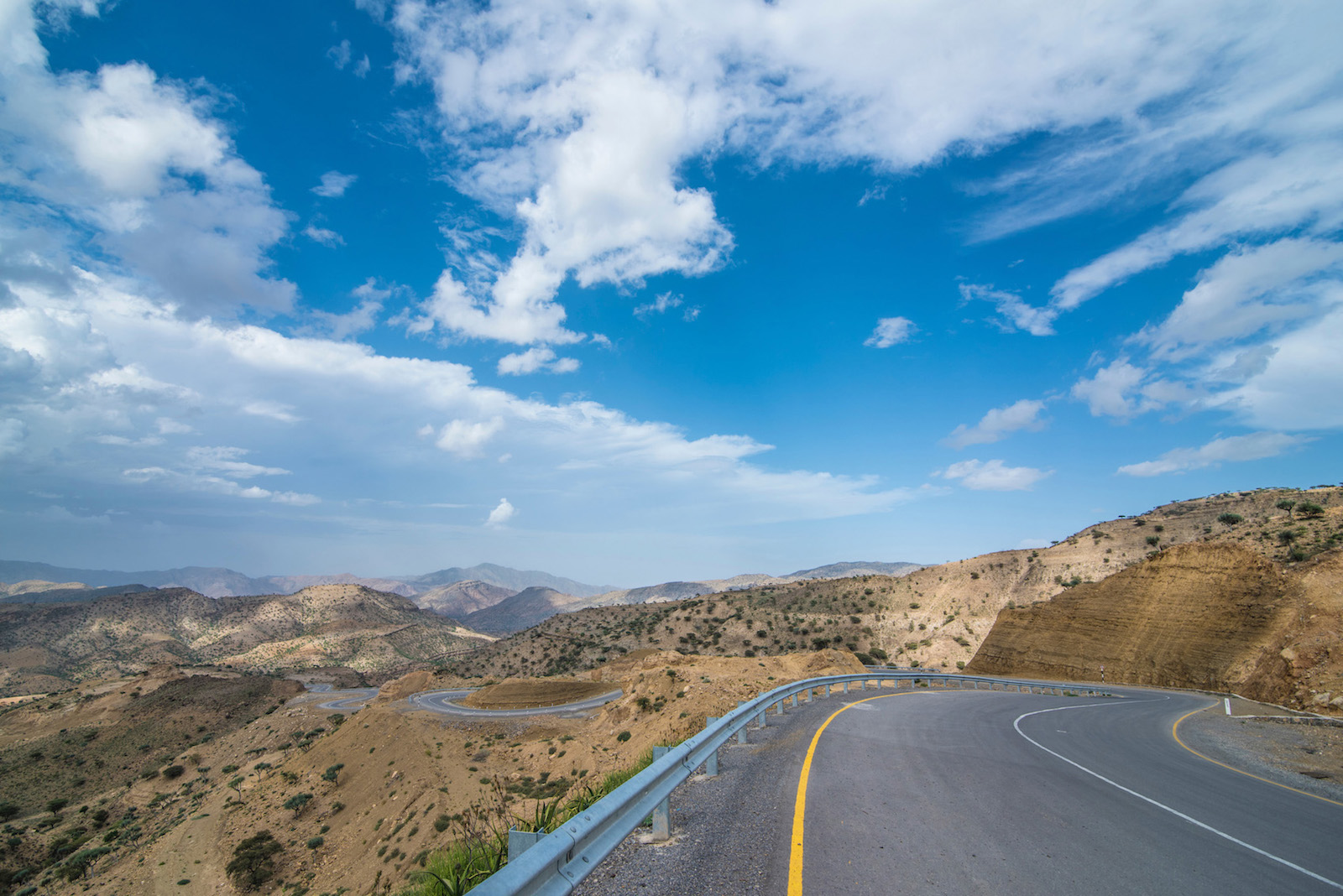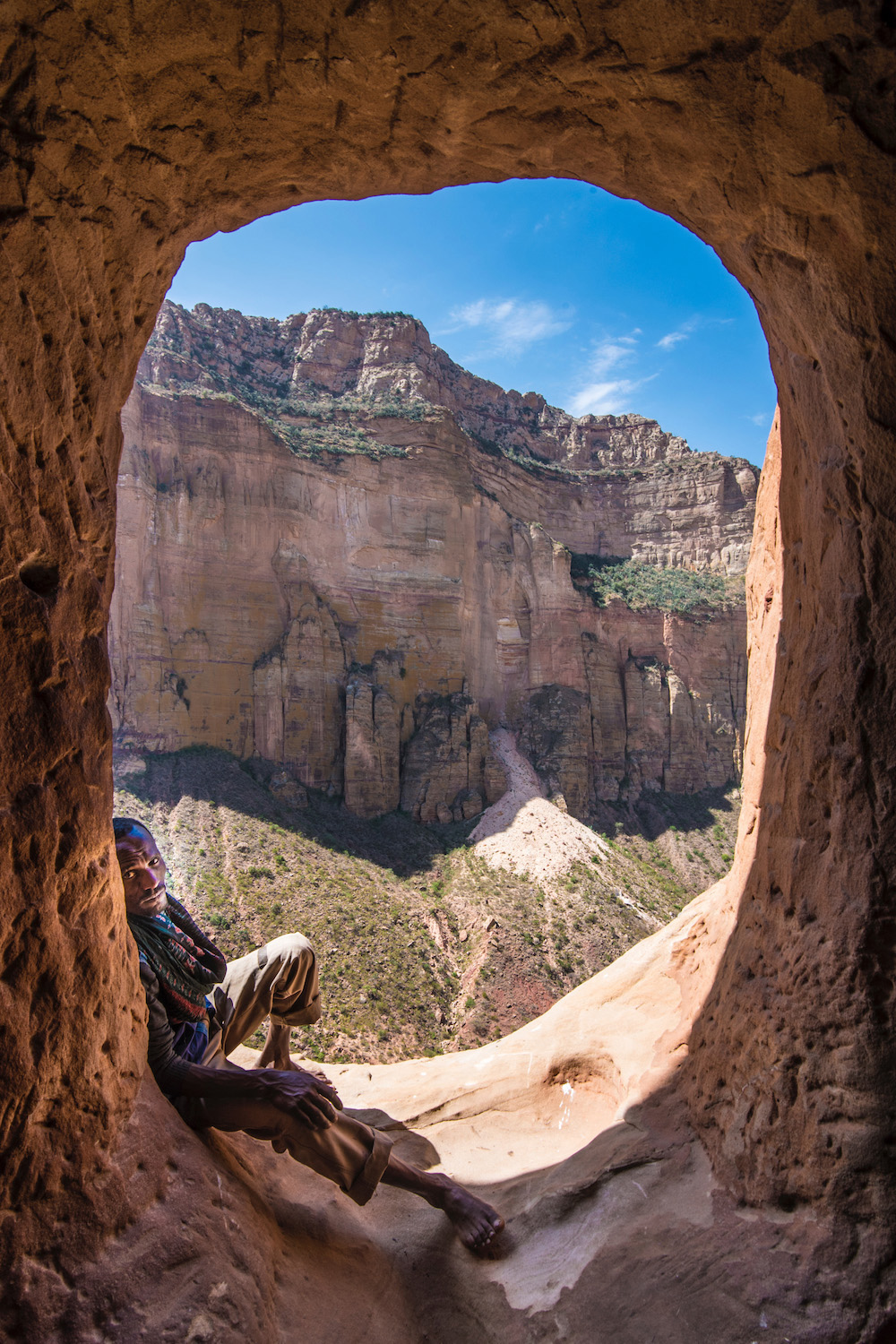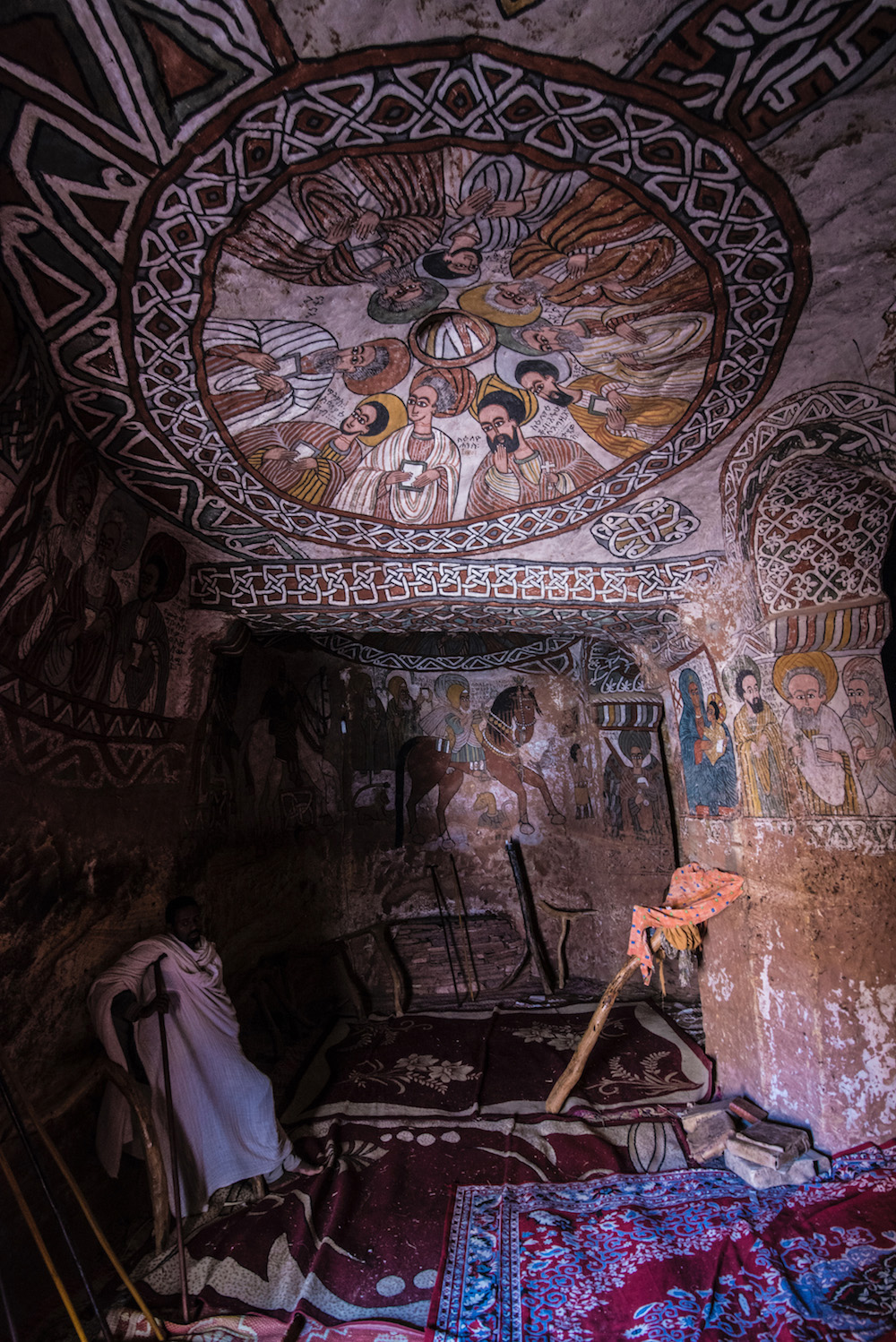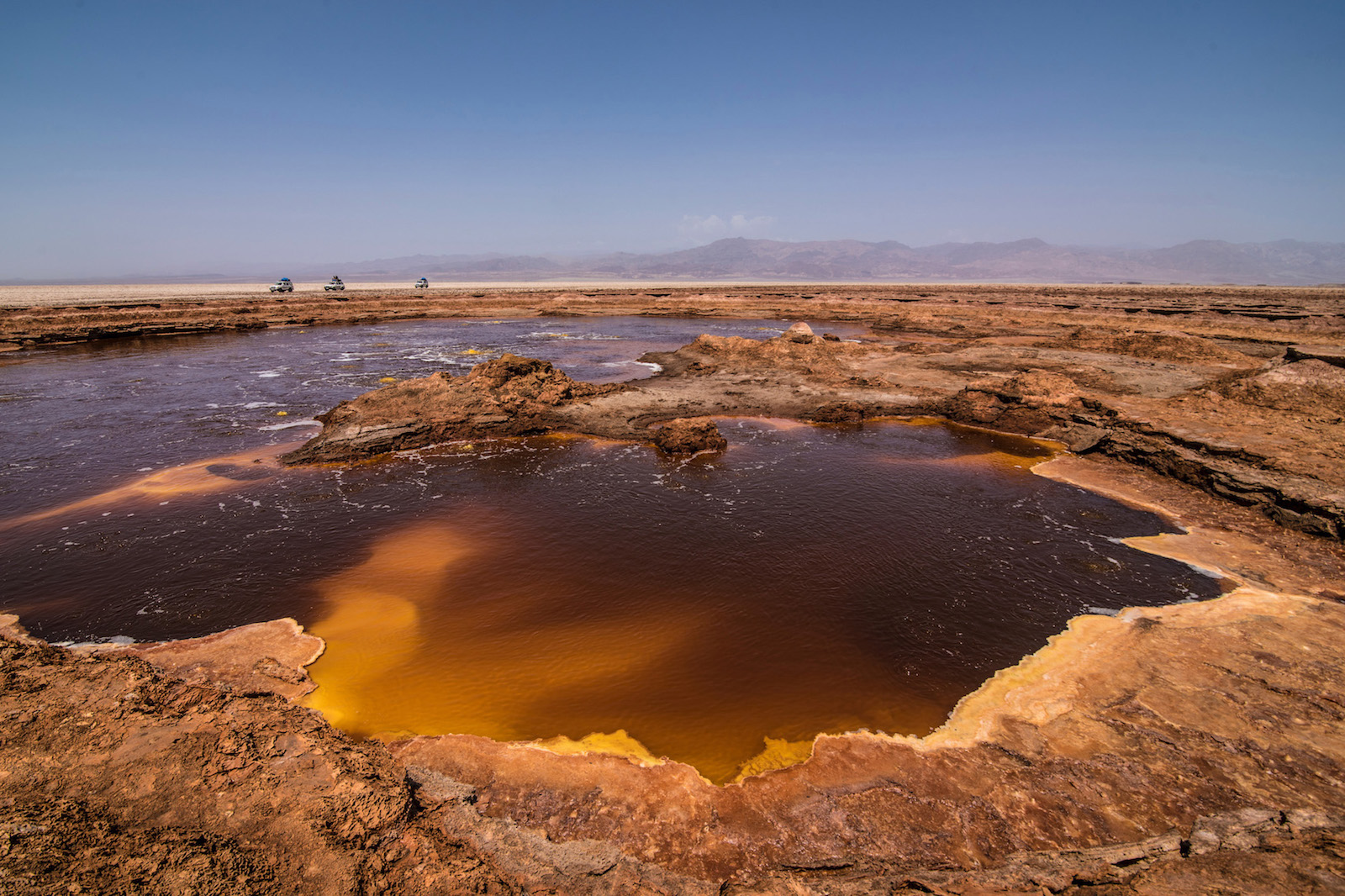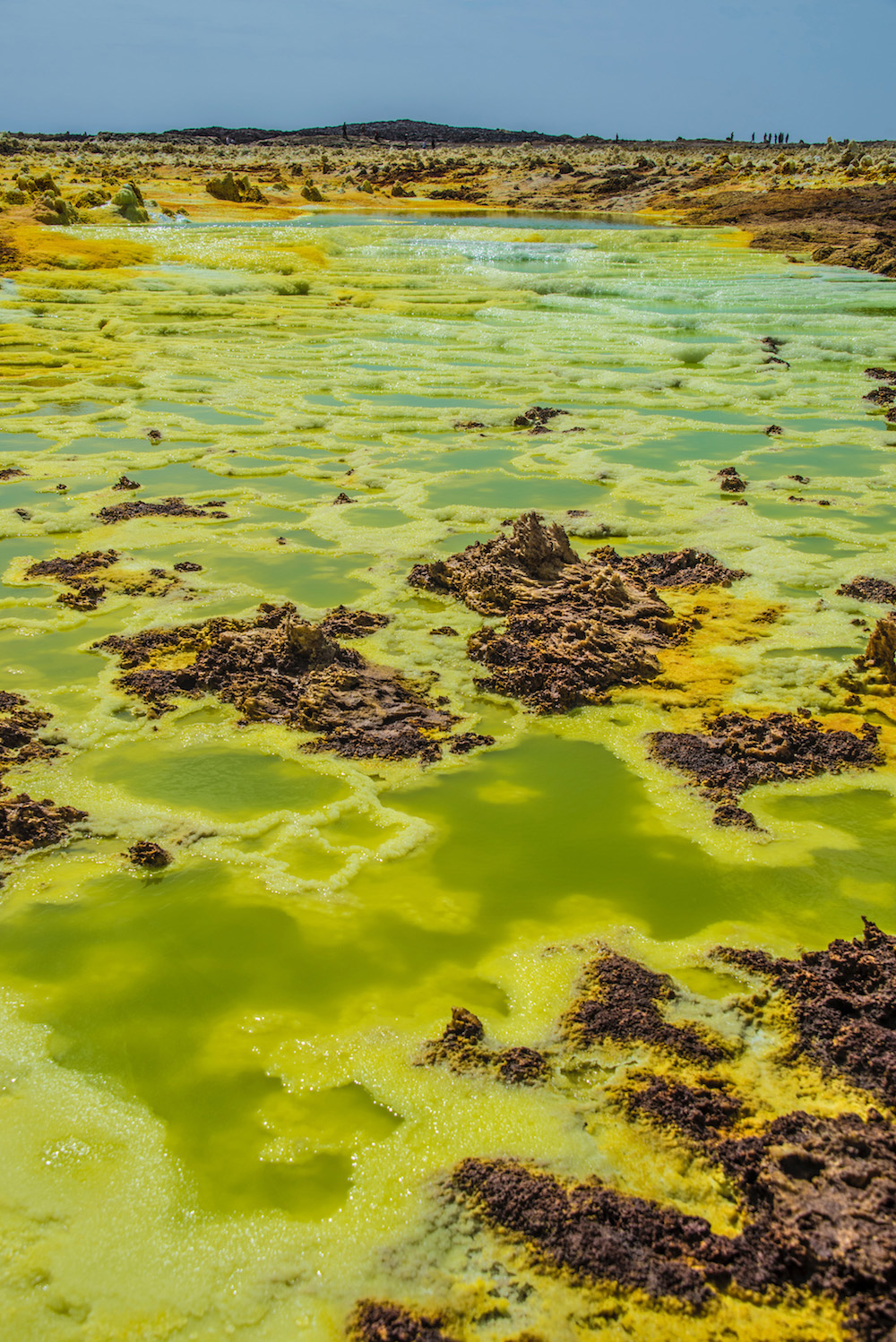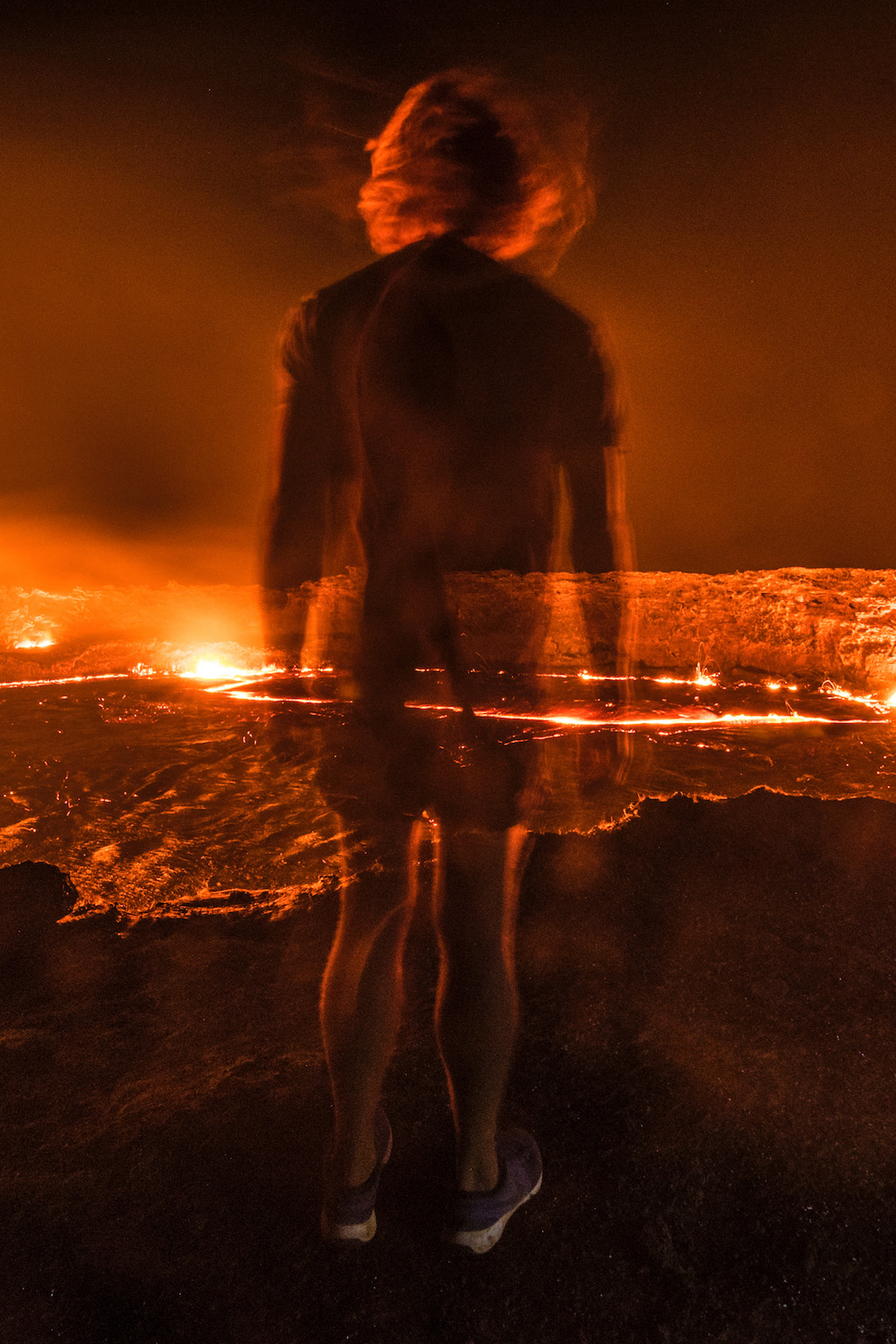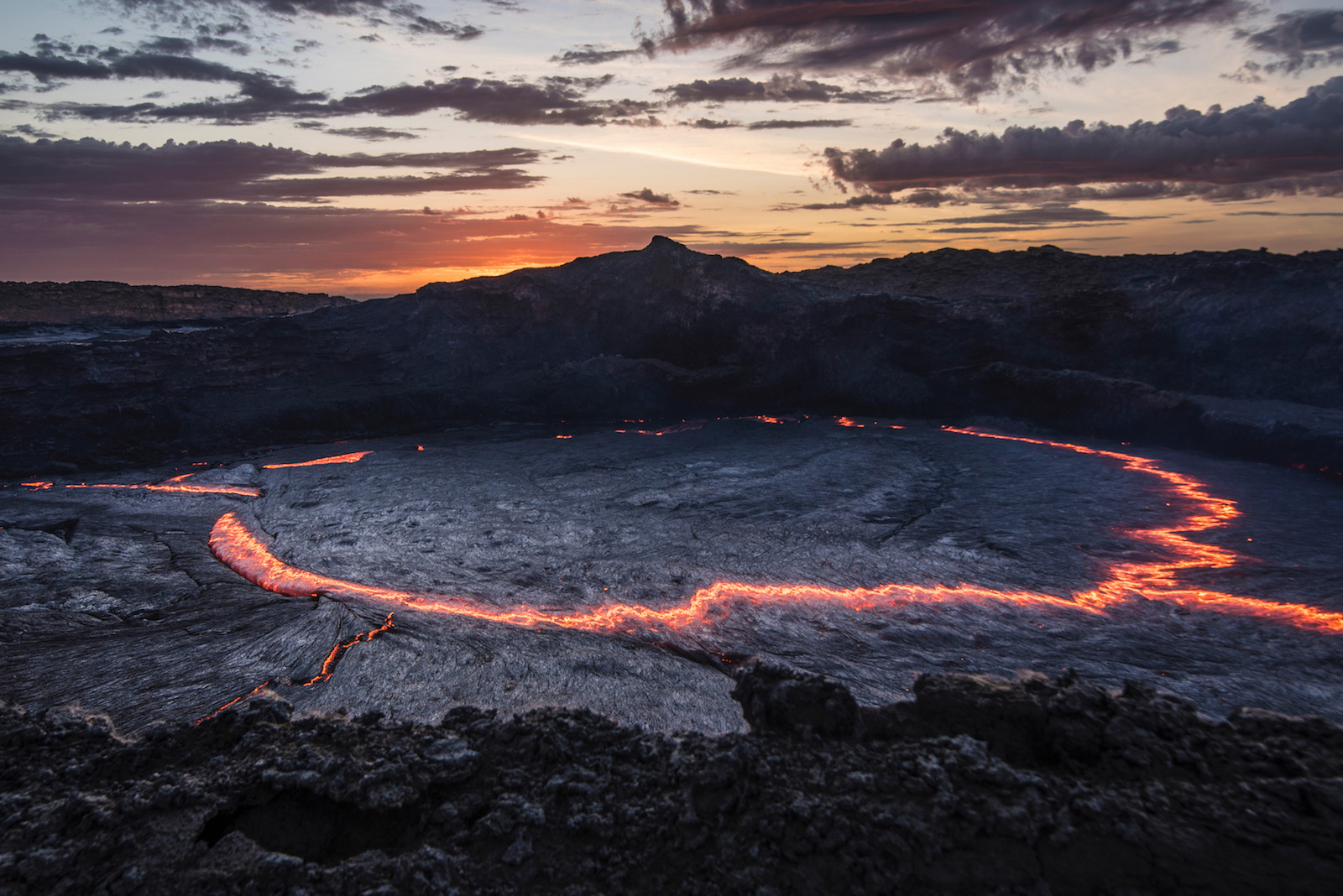 Share: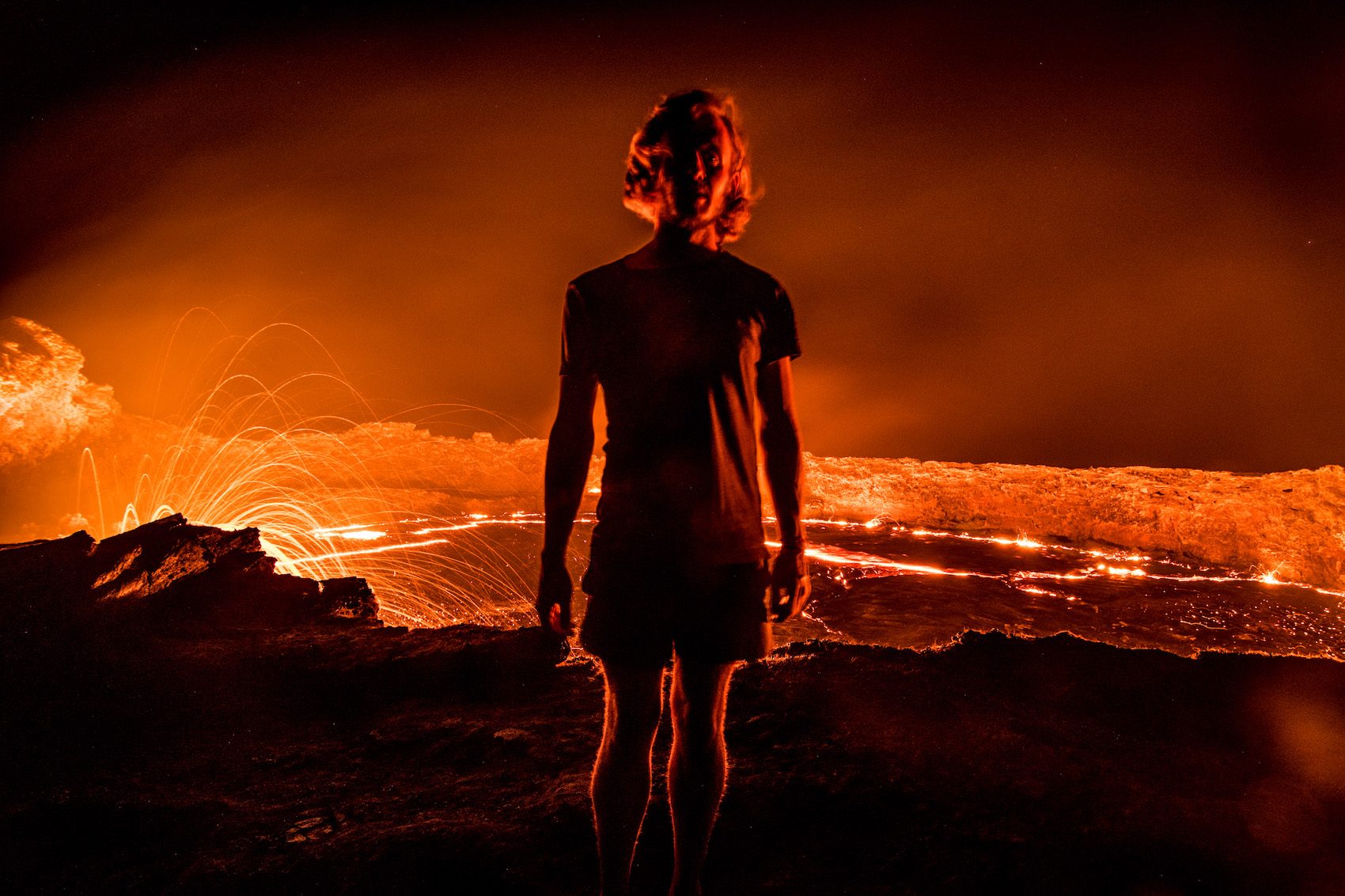 As my vehicle dropped out of the Ethiopian Highlands and into the Danakil Depression, the temperature increased in equal measure with the decrease in elevation. The sun was blinding and the air searing, but what I remember most about my first night in the sixth-lowest place on Earth is the wind. And the rain.
If I feel more drops than I do right now, I remember thinking in my half-conscious state, fearing my body would blow away, never to be seen again, I'll go back to the car.
The heat had not meaningfully dissipated in the wake of the daylight's dramatic departure, but the sealess gale made the drops feel cooler than their size suggested they would.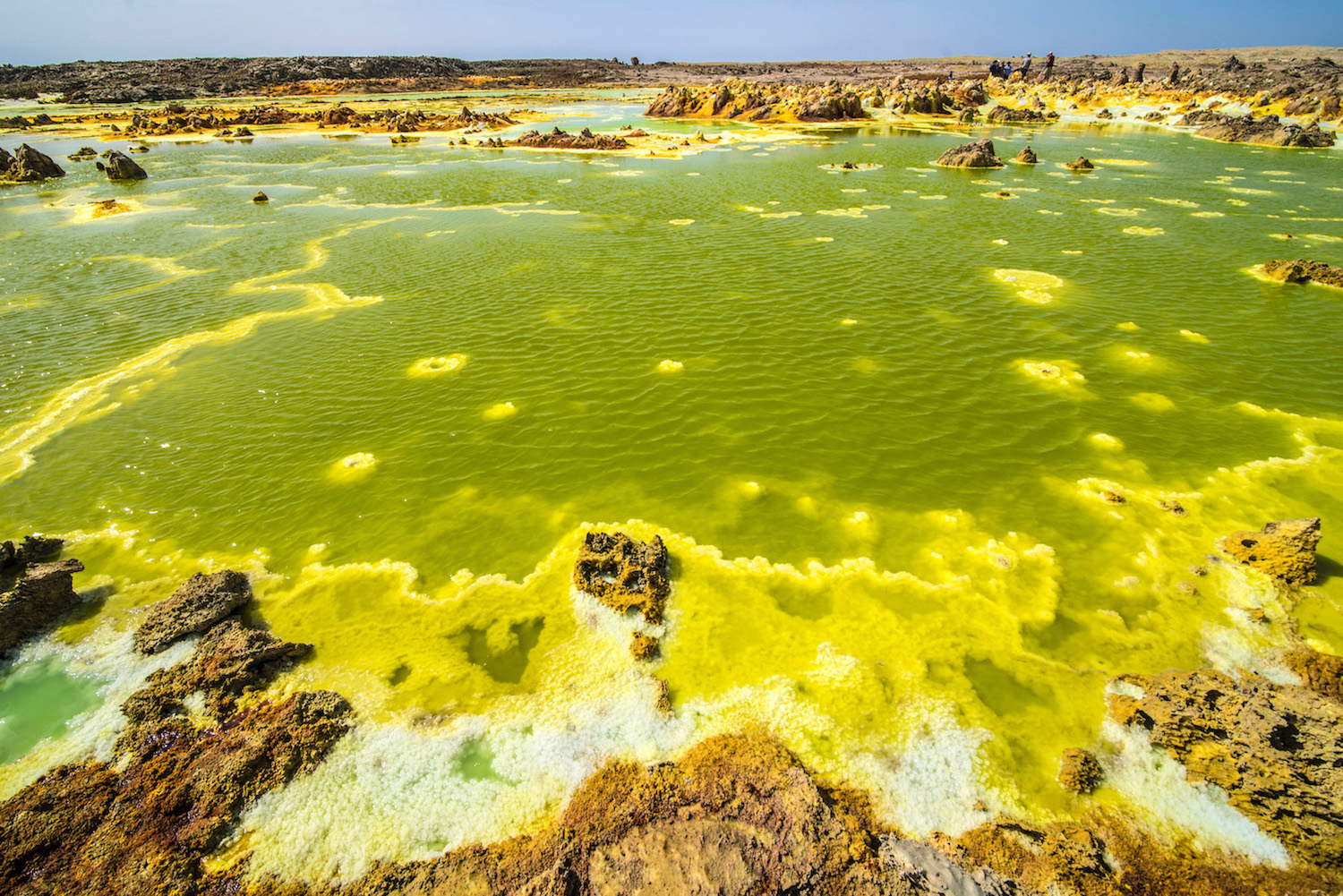 The thing one girl fears in the night is another girl's paradise—and, to be sure, heaven and hell can trade places out here as fast as the light comes over the horizon. Dallol and its sulfur fields were as visually paradisiacal as they were viscerally poisonous: The liquid pooled in them was sulfuric acid.
And yet, as grave a threat as walking through this extraterrestrial terrain might've posed to my mortality, defecating in a squat toilet later that evening proved a much more existential crisis for me. Yes, I know squatting is "better" for you than sitting, and this wasn't the first time I've been made to do it, but dignity trumps disgrace, even if it means you get colon cancer one day.
I wish I had flip flops for my hands, I cringed as I used them to balance myself. Or, at least, that I'd learned to squat properly as a child.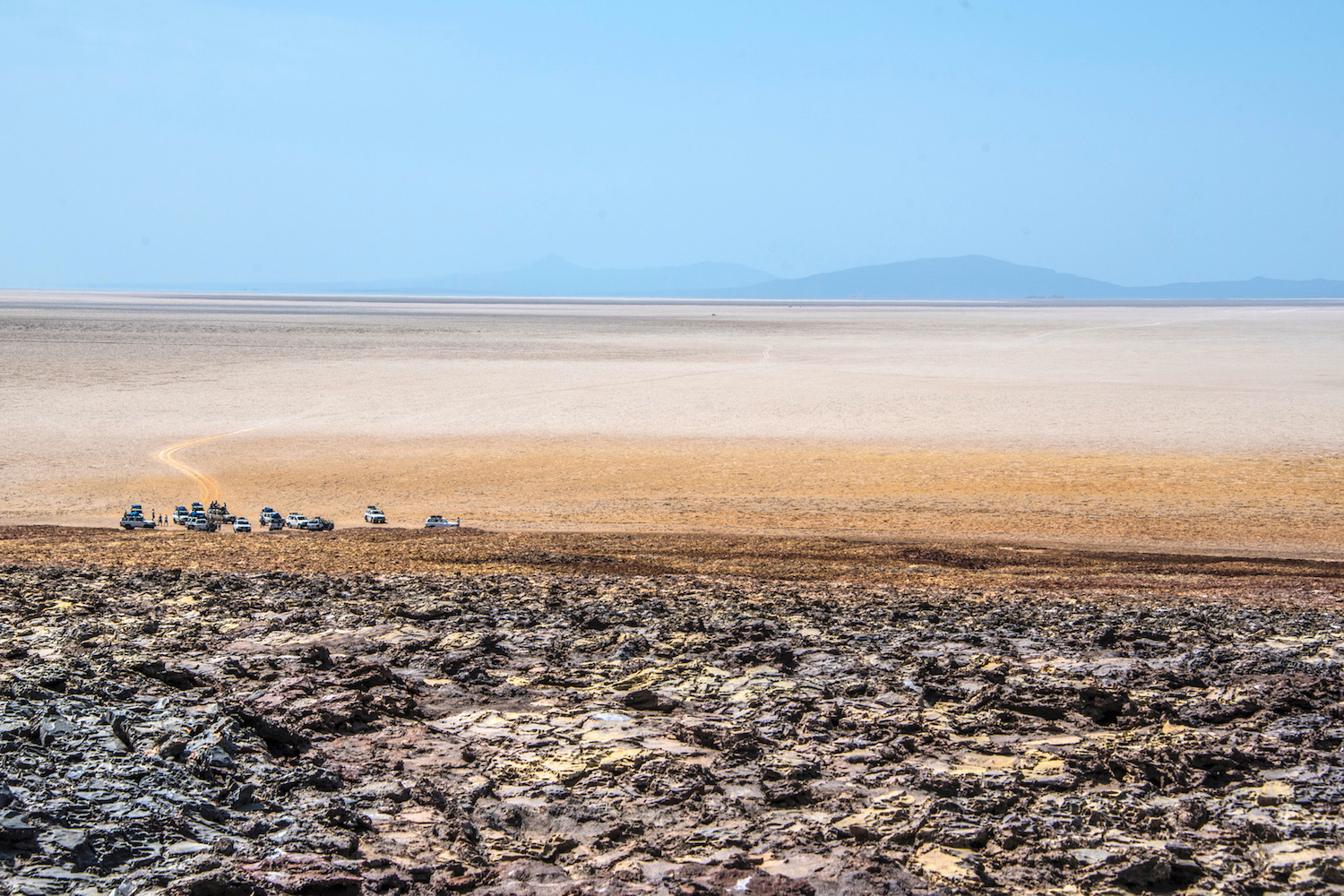 Headed south on day three, which felt at once like day two and day 20, my guide told me to temper my expectations. "The road," he explained, referring to the lava field that serves as the only way to access Erta Ale, a volcano that serves as the actual entrance to hell in this uniformly Luciferian landscape, "has been flooded, according to the military lookouts."
(Military escorts accompany you every moment of your journey in the Danakil Depression, on account of Eritrea's hijinks here a few years ago, although I should note that they all had baby faces and wore jelly shoes—I certainly didn't feel any safer due to their presence.)
I suspected, the closer we drove to the seeming floods, that the standing water might've been a mirage; the soldiers' admission that they hadn't actually driven out there to inspect it heightened my suspicion. I ended up being right, as I usually am when I'm not worried about seeming cynical or paranoid.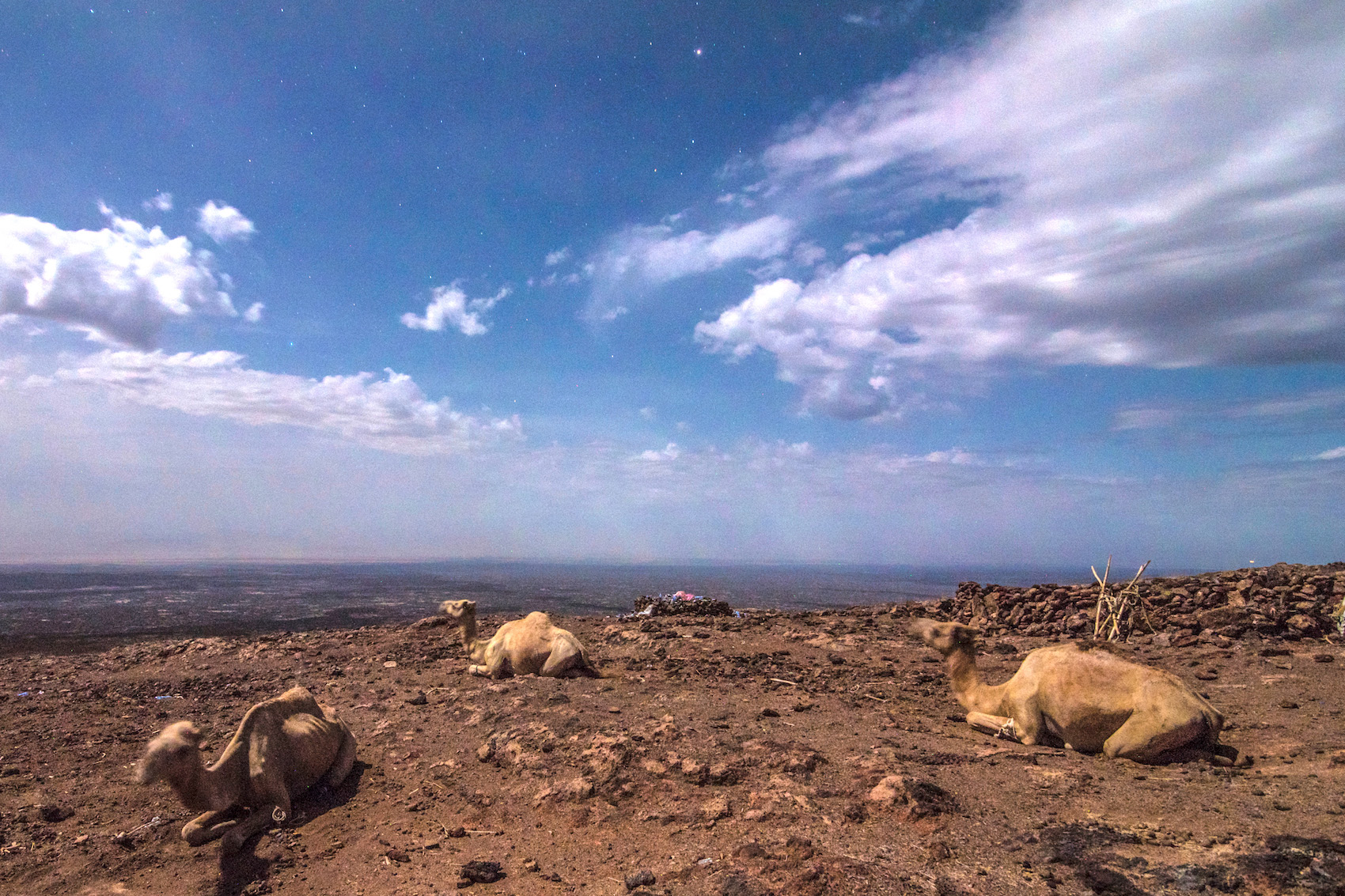 I've only been blind twice in my life: Once, at a bus station in the Philippines, when I discarded my disposable contact lenses, only to realize I had left my glasses elsewhere; and upon waking up before dawn at the summit of Erta Ale, when the wind that had cooled my slumber blew away several pairs of the same sorts of contacts I'd willfully discarded in the outskirts of Manila years earlier.
I didn't have my glasses either, on this second occasion, but I did bring a whole box of lenses—I was smart enough to hide behind a makeshift stone structure before I'd depleted my inventory.
"They kidnapped them," the guide said matter-of-factly, in reference to Eritrea's aforementioned hijinks, as we marched toward the fire in the distance. "And murdered them."
I'm glad I didn't know that before I paid for this trip, I laughed, not amused in the slightest, as I began to notice the heat of the volcano scorching my skin and, simultaneously, the heaps of plastic bottles the just-born daylight illuminated. Or before I didn't sign the waiver they never gave me.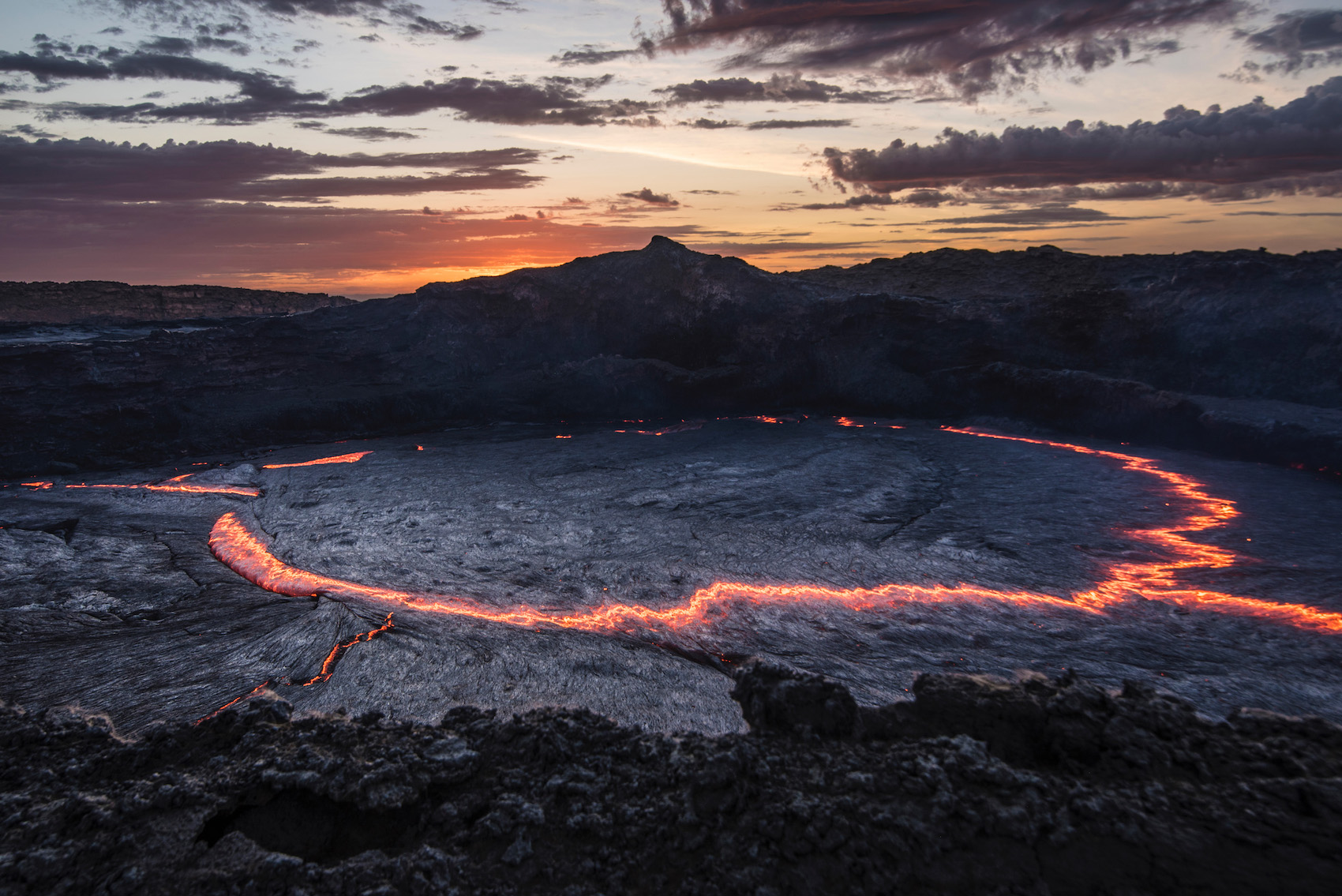 The next evening back in Mekele, on my way to the airport to begin my long journey back to Texas, I realized the cab I'd hopped into lacked wipers. The driver didn't fret as the downpour all but obscured the road in front of him, nor did he stick his head out the window, Ace Ventura-style. He didn't react in any way—he just kept going.
I should've been terrified, but I felt solidarity with him instead. The way he sped along the road, in spite of the cataract his windshield had become, necessitated the same sort of spiritual sonar that had guided me through my tumultuous trip.
Selective vision is a necessity, on the Ethiopian plateau and in the hellish valleys beneath it, whether your selection is to be blind or to see.
Share:

Hong Kong is something of a contradiction. One of the world's most densely populated cities—certainly, with one of its most awe-inspiring skylines—Hong Kong is a surprisingly manageable place to visit, even if you've only got a short amount of time to discover it. In fact, three days in Hong Kong is all you need, thanks to the city's compact footprint, great public transport and 24-hour bustle.
Indeed, surprise is a feeling that will come up time and again on your trip to Hong Kong. The city is home to a number of sacred and downright tranquil spots, which provide a great contrast to the raucous markets and neon lights you usually associate with it. Likewise, the highest point in Hong Kong is not one of its many skyscrapers, but an impossibly lush mountain called Victoria Peak.
No matter what takes you to Hong Kong, or how many times you've been, use my sample itinerary for three days in Hong Kong to plan the ultimate trip to Hong Kong.
WHERE TO STAY IN HONG KONG
Hong Kong has a–deserved—reputation as one of the world's most expensive cities.  More recently I've taken a liking to many of Hong Kong's boutique hotels, most notably the Perkin Hotel located off Kimberley Road in Kowloon.
DAY ONE: KOWLOON BY DAY AND NIGHT
Speaking of Kowloon, it's where I recommend you start your three days in Hong Kong. One of two main "lobes" of Hong Kong (the other being Hong Kong Island, just south across Victoria Harbour), Kowloon is in many ways the most iconic part of Hong Kong, visually and otherwise.
If you arrive in Hong Kong at night (as I almost always seem to) walk down neon-lit Nathan Road in Tsim Sha Tsui to the waterfront Clock Tower, where you can enjoy a gorgeous view of the Hong Kong skyline, with ferries and red-sailed junk boats passing in front of it. The view can be nice during the day, too, especially when it's sunny, but seeing the city illuminated makes it seem more spectacular.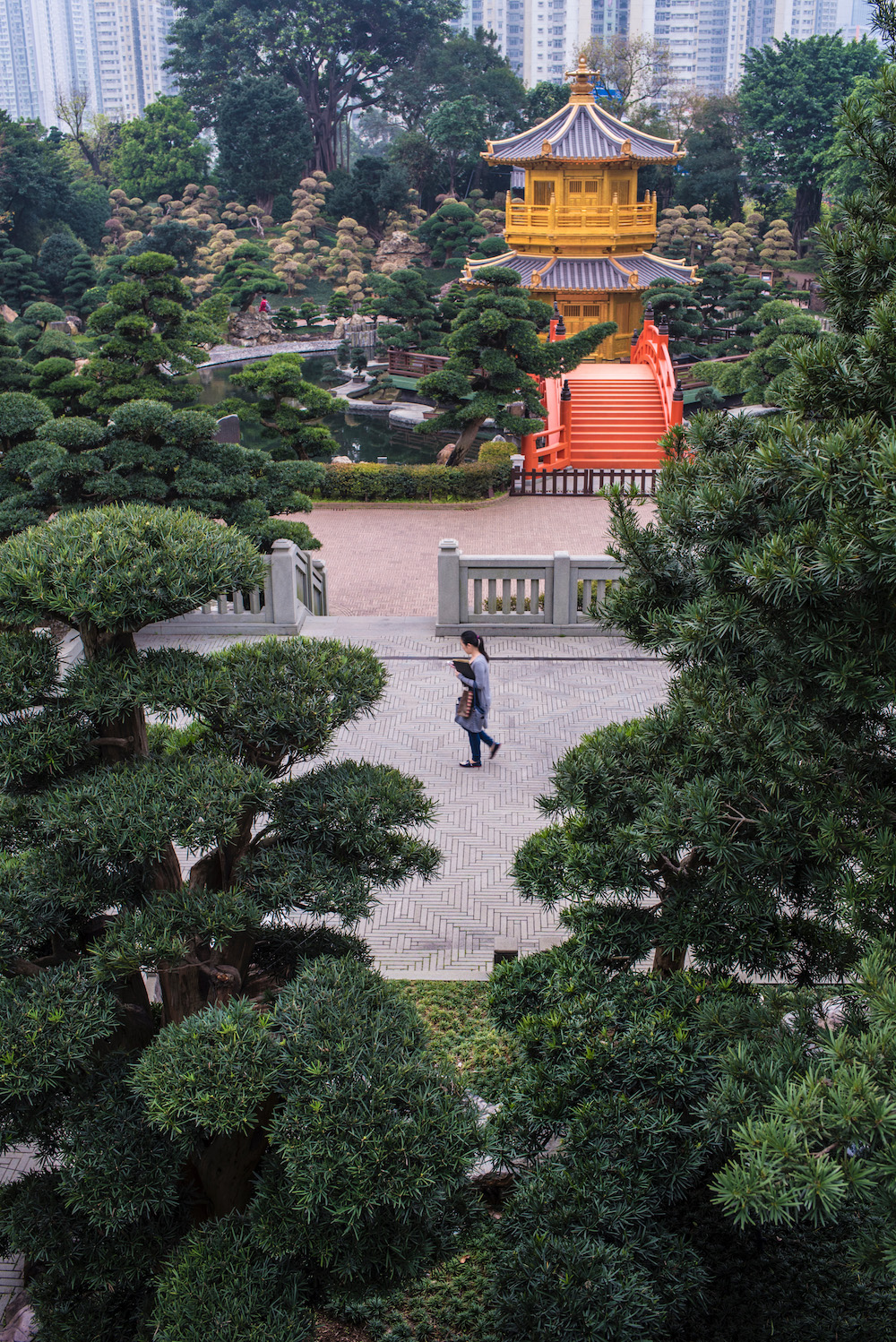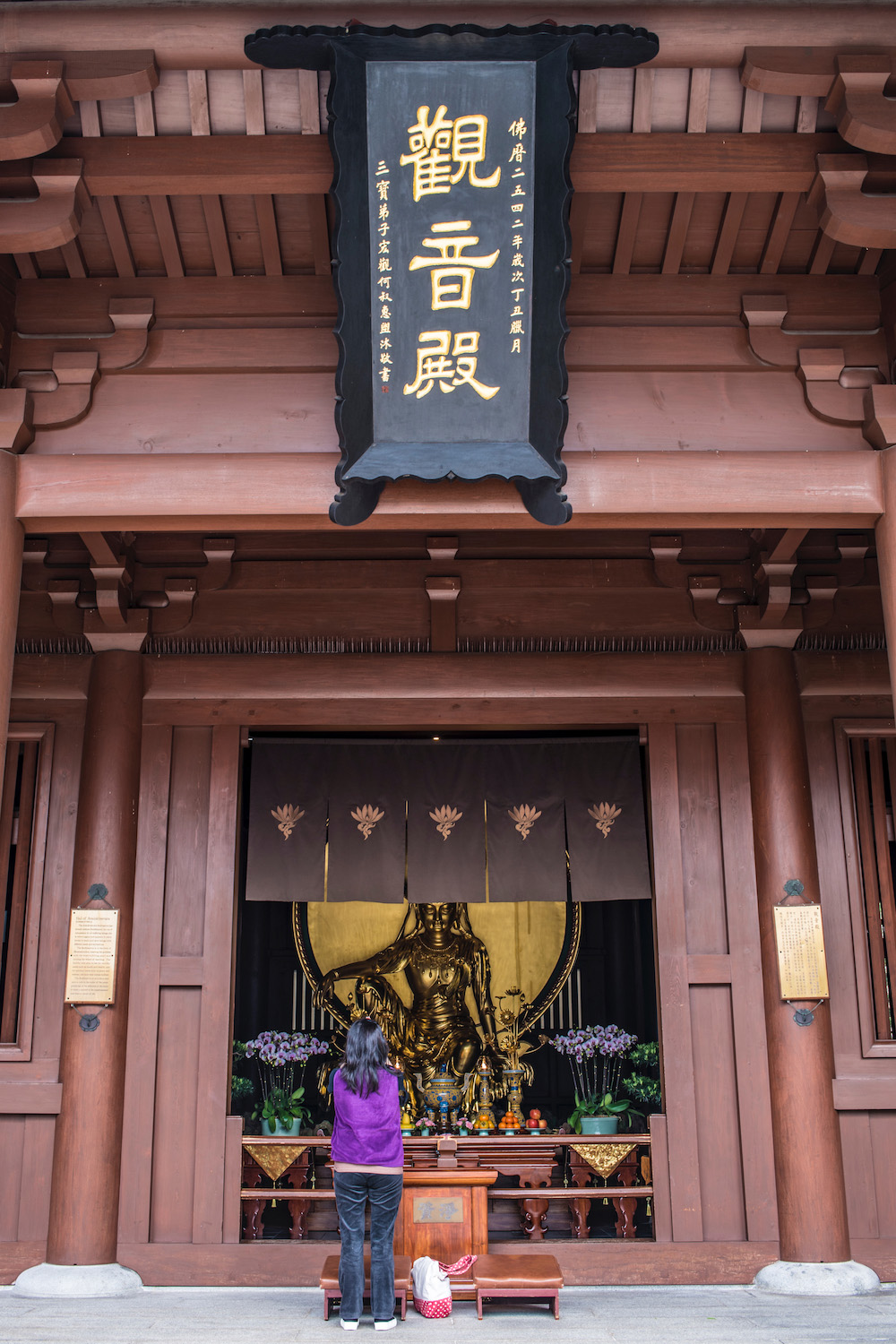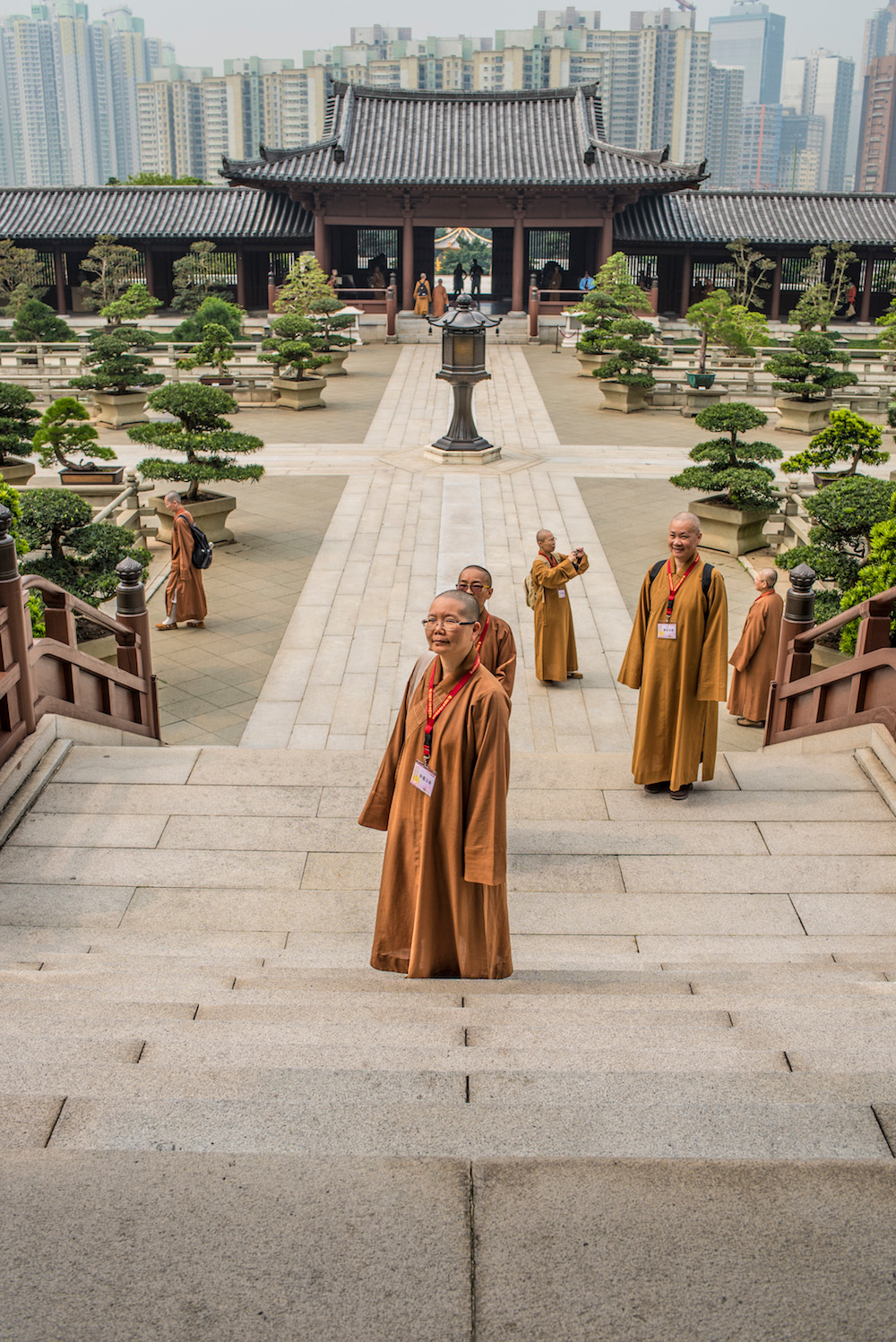 To be sure, while much of Kowloon is objectively more attractive at night (markets in Mong Kok and near Jordan Road, such as the Temple Street Night Market, come to mind), there's plenty of engaging stuff to do with your day in Kowloon.
For a modern flair, visit the aptly-named Innovation Tower at Hong Kong Polytechnic University in Hung Hom. Spots such as Nan Lian Garden and Chi Lin Nunnery exude a more traditional sort of chill, while Kowloon Park, which is the site of the controversial, now-demolished Hong Kong Walled City, blends the two moods.
DAY TWO: HIGHS AND LOWS OF HONG KONG ISLAND
Wake up at your leisure on day two, then head down to the Star Ferry Terminal and take a boat toCentral Pier, on Hong Kong Island. The pleasant, cheap journey provides great views of both sides of the city and a treat once you arrive, whether you prefer the city's massive skyscraper, or traditional buildings such as the Former Legislative Council Building or the Former French Building.
Buildings should be the focus of your day in Hong Kong Island in general, so once you've finished exploring the CBD (and, potentially, the Zoo, Aviary and Botanic Gardens located slightly up the hill in the aptly-named Mid-Levels), ride the Hong Kong MTR to Tai Koo station, where you'll find one of the most iconic buildings in Hong Kong: A public housing tenement known as the Yick Fat Building.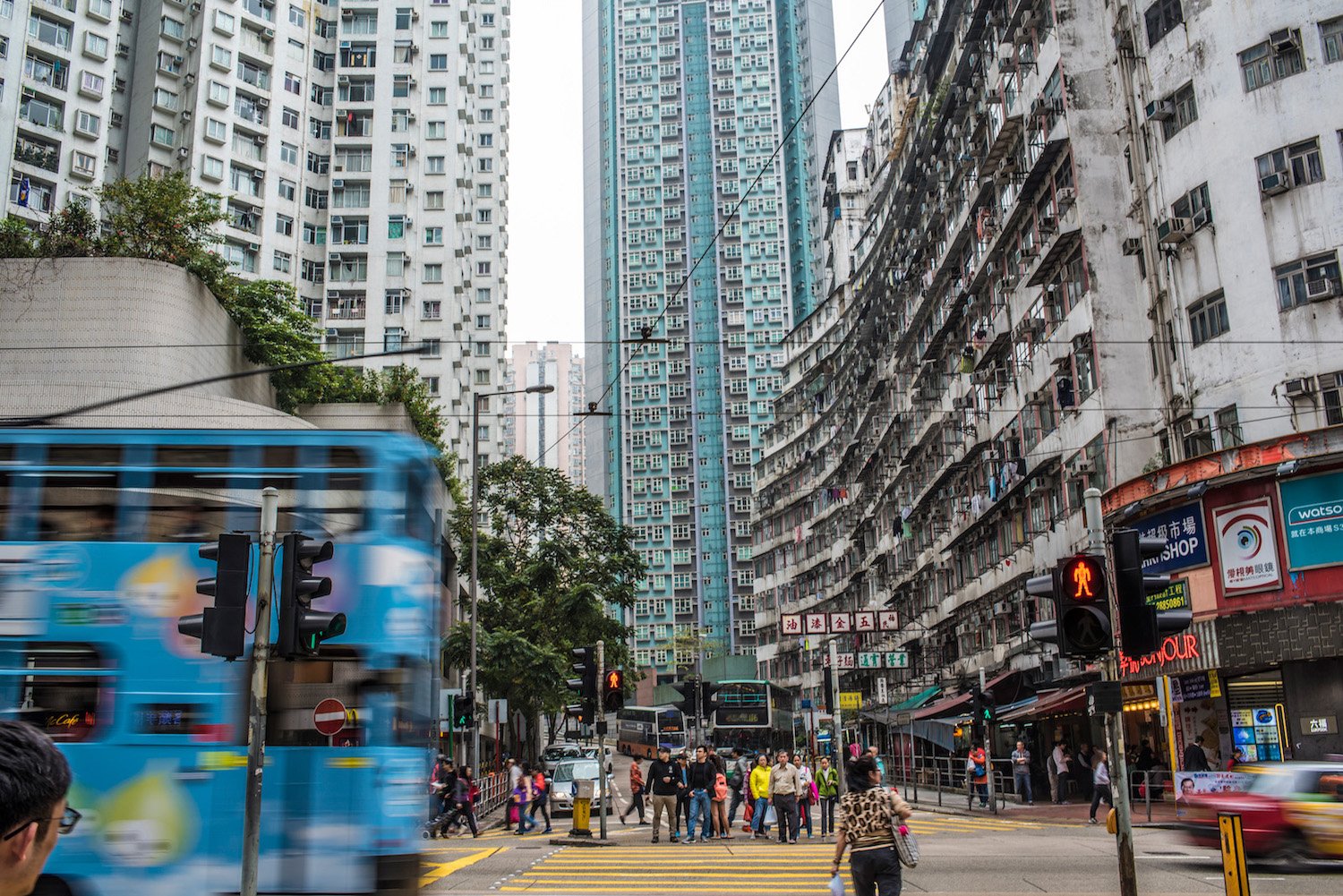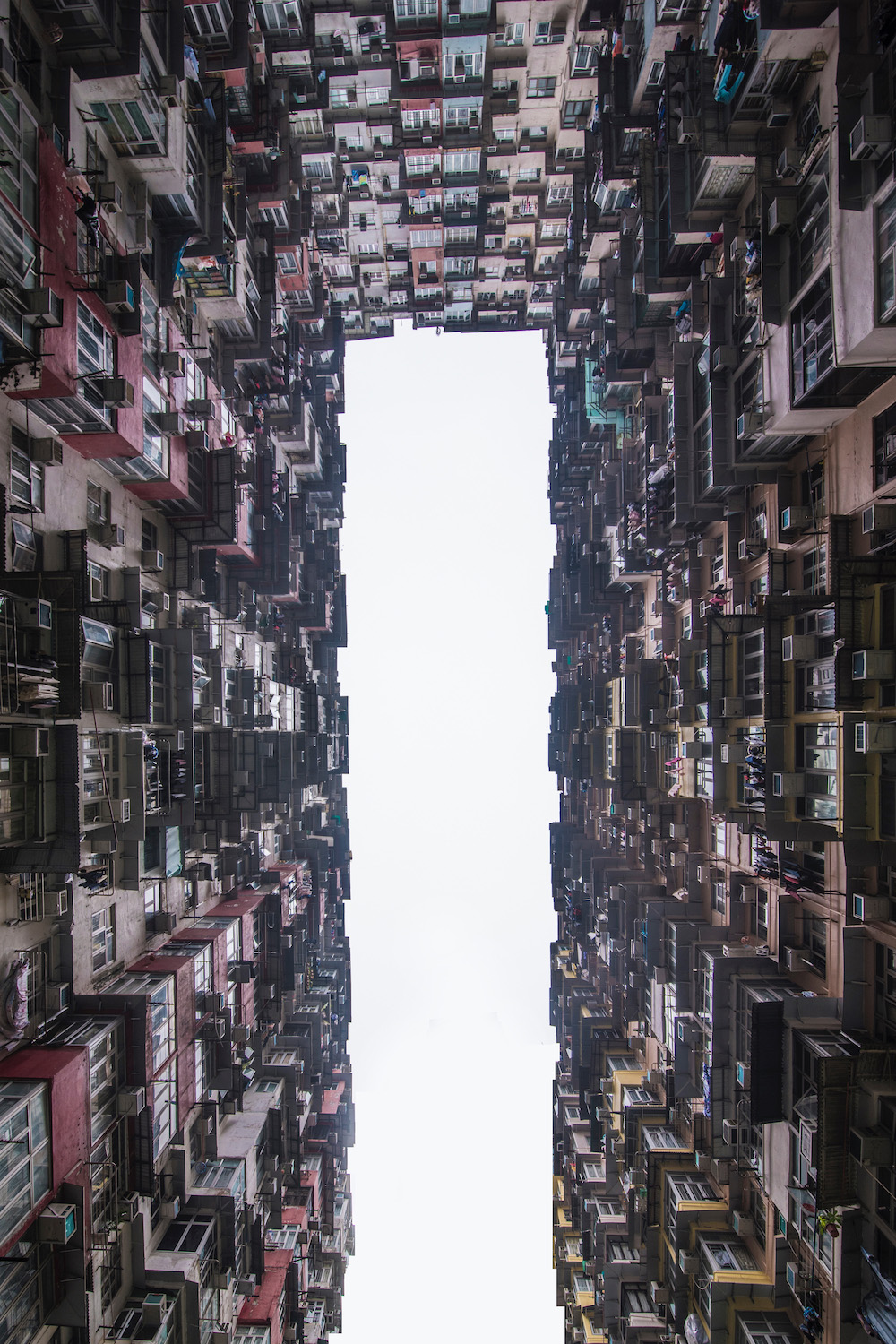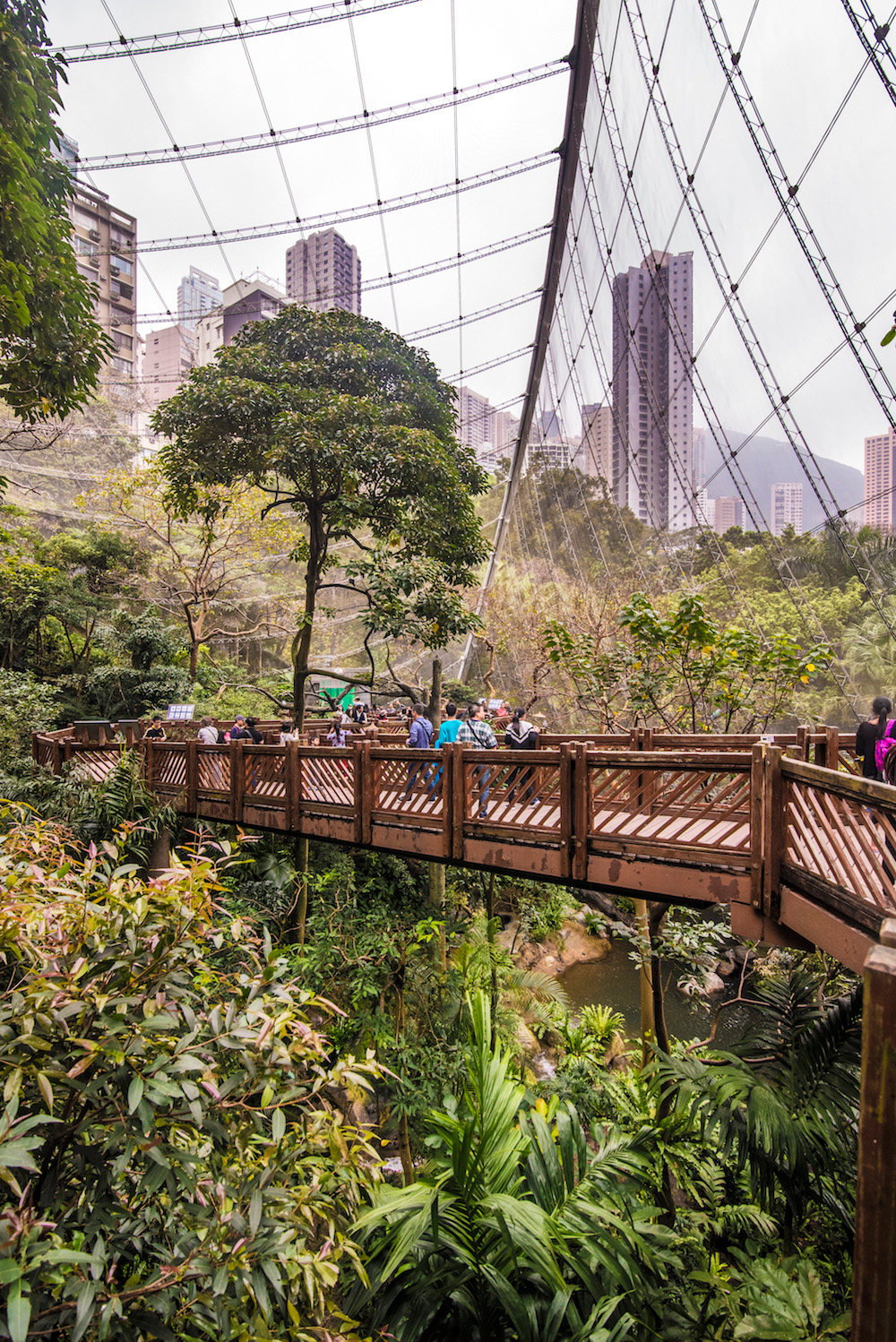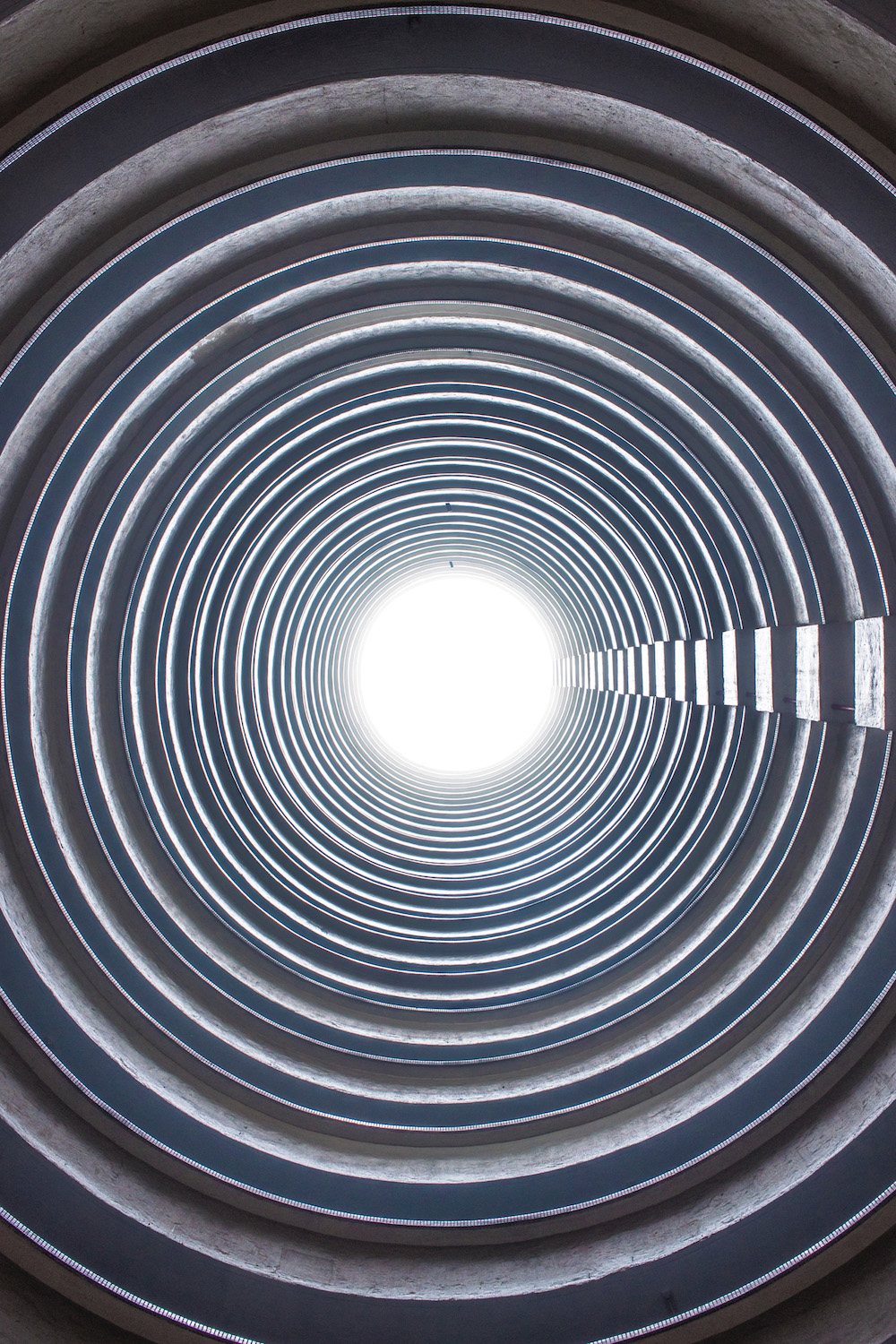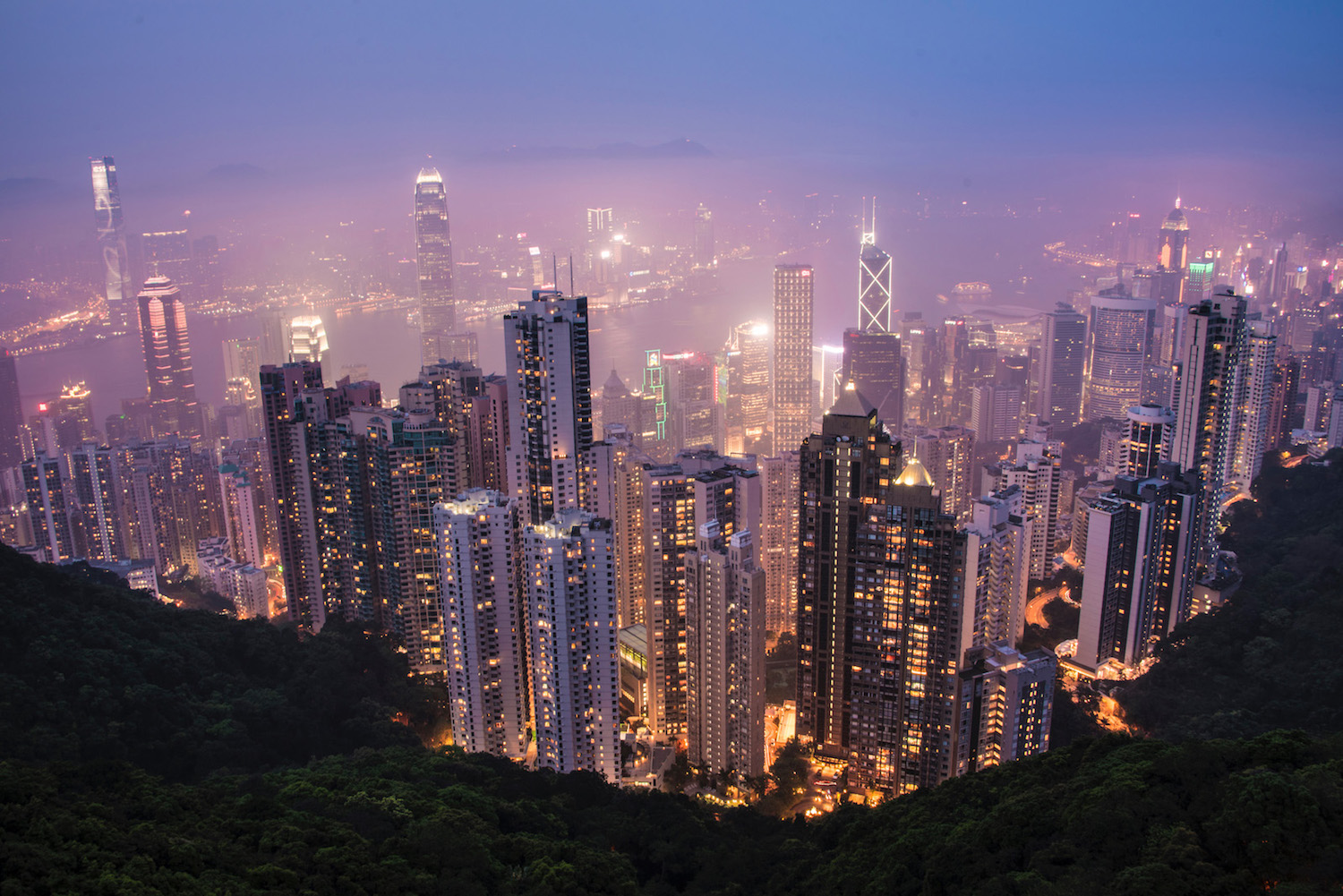 After you finish exploring Yick Fat, it's a quick metro ride back westward to Tin Hau (then, to be clear, a very steep and maybe not-so-quick uphill walk) to Lai Tak Tsuen, whose design is perhaps less recognizable than Yick Fat, but arguably more strange. As you look up through the vortex-like foyer, you might feel like you're being abducted by aliens.
Head back toward the central business district for a late lunch or early dinner (might I suggest any location of dim sum house Din Tai Fung, or Indian at Khana Khazana in Wan Chai?), before mounting The Peak Tower (not to be confused with the aforementioned Victoria Peak—there is a difference), then heading either to the bars of Hollywood Road to party, or back to Kowloon to sleep.
DAY THREE: LANTAU AND THE BIG BUDDHA
Take note of where you picked up the Star Ferry to get back to Kowloon, because it's in the next building over that you'll catch your boat today: To Mui Wo on Lantau Island. After your 30-minute ferry ride here, it's about 30 more minutes on the #2 bus to Ngong Ping and the Big Buddha at Po Lin Monastery, a tranquil place you might not expect to find in Hong Kong.
Actually, the Buddha itself usually isn't tranquil. Thousands of visitors per day walk up its dozens of steps, especially on weekends, a fact that belies its calm natural setting. The monastery is pretty chill through, as is the nearby Wisdom Path, which you'll need to know Chinese in order to be "wise" enough to understand.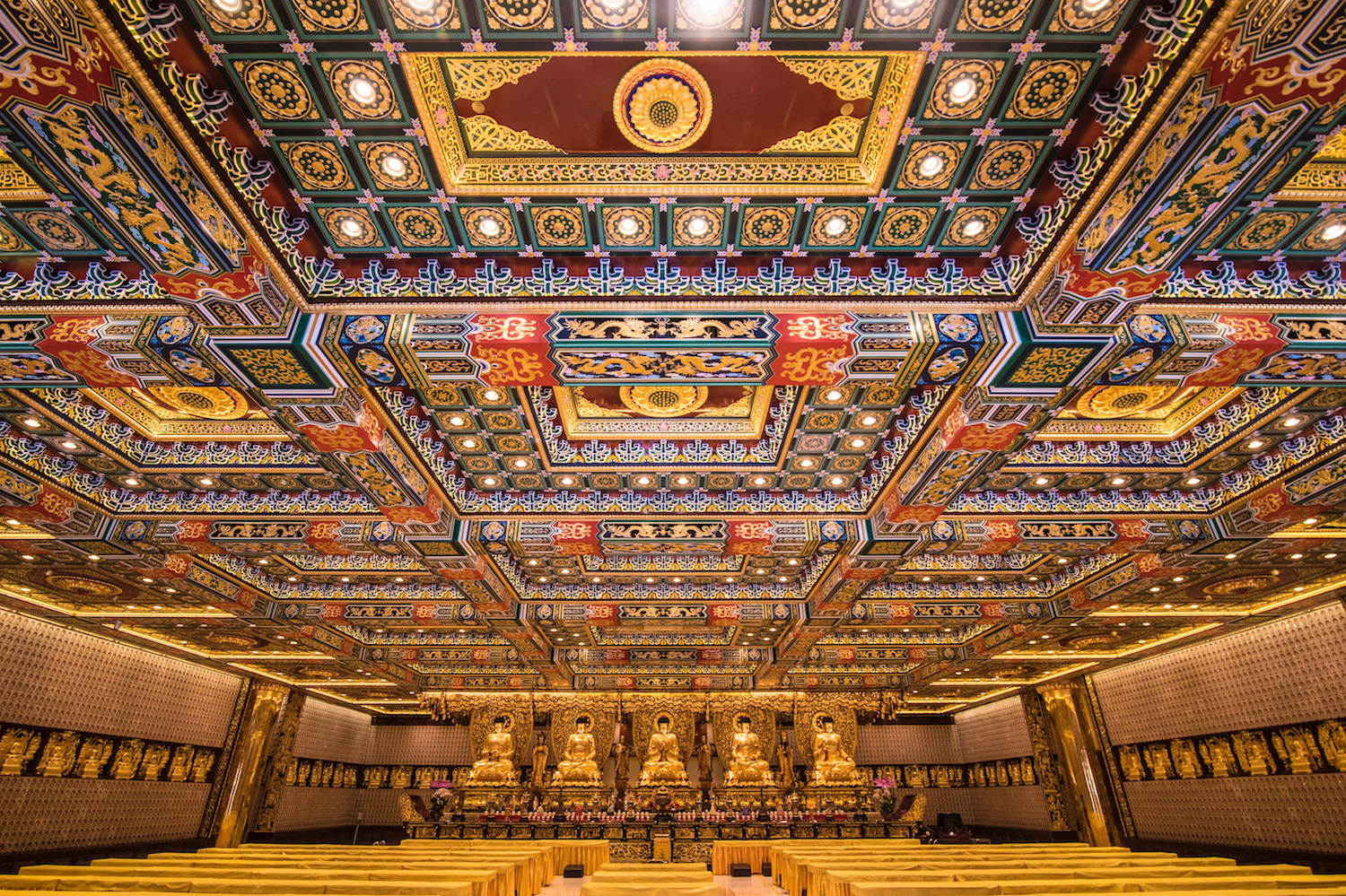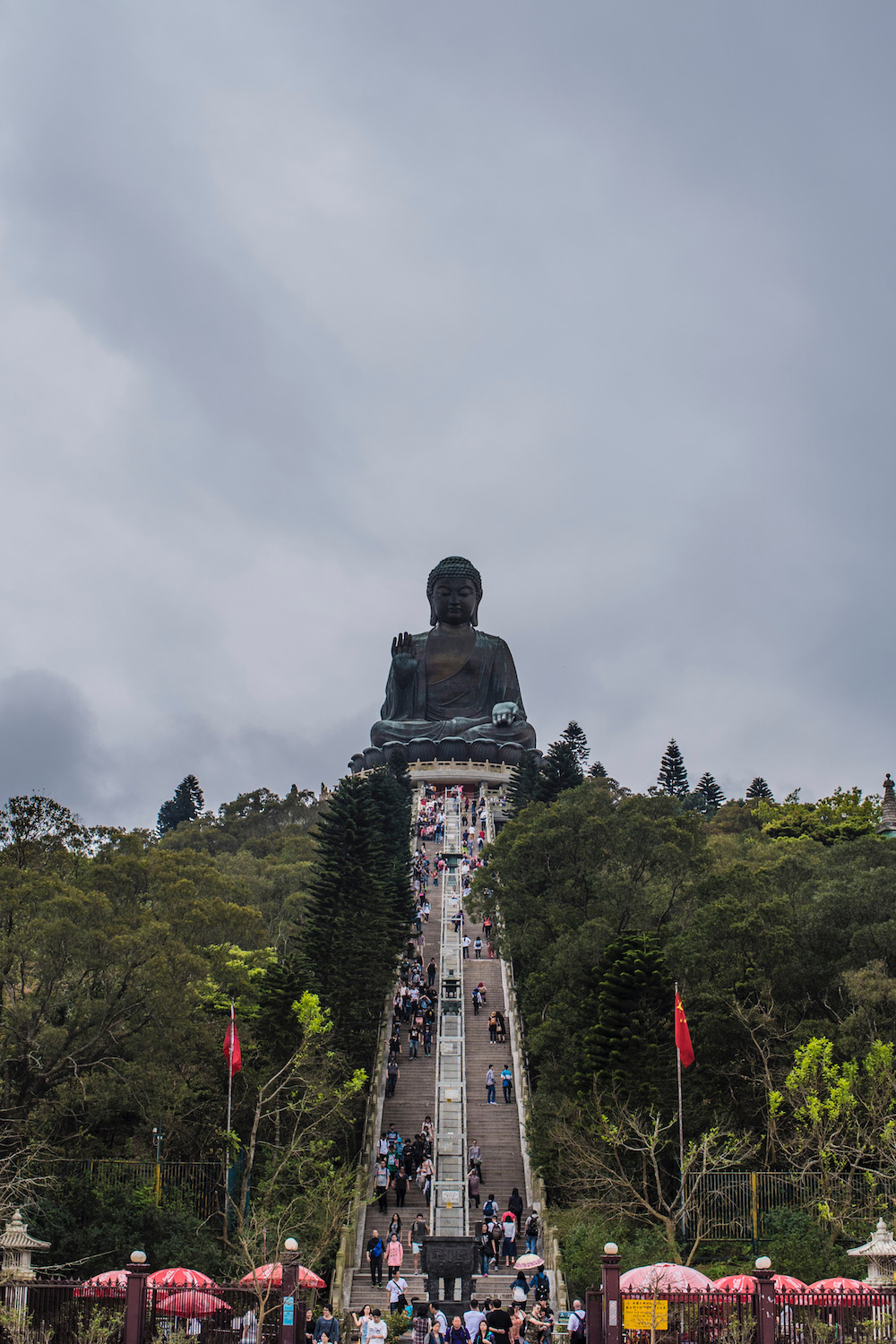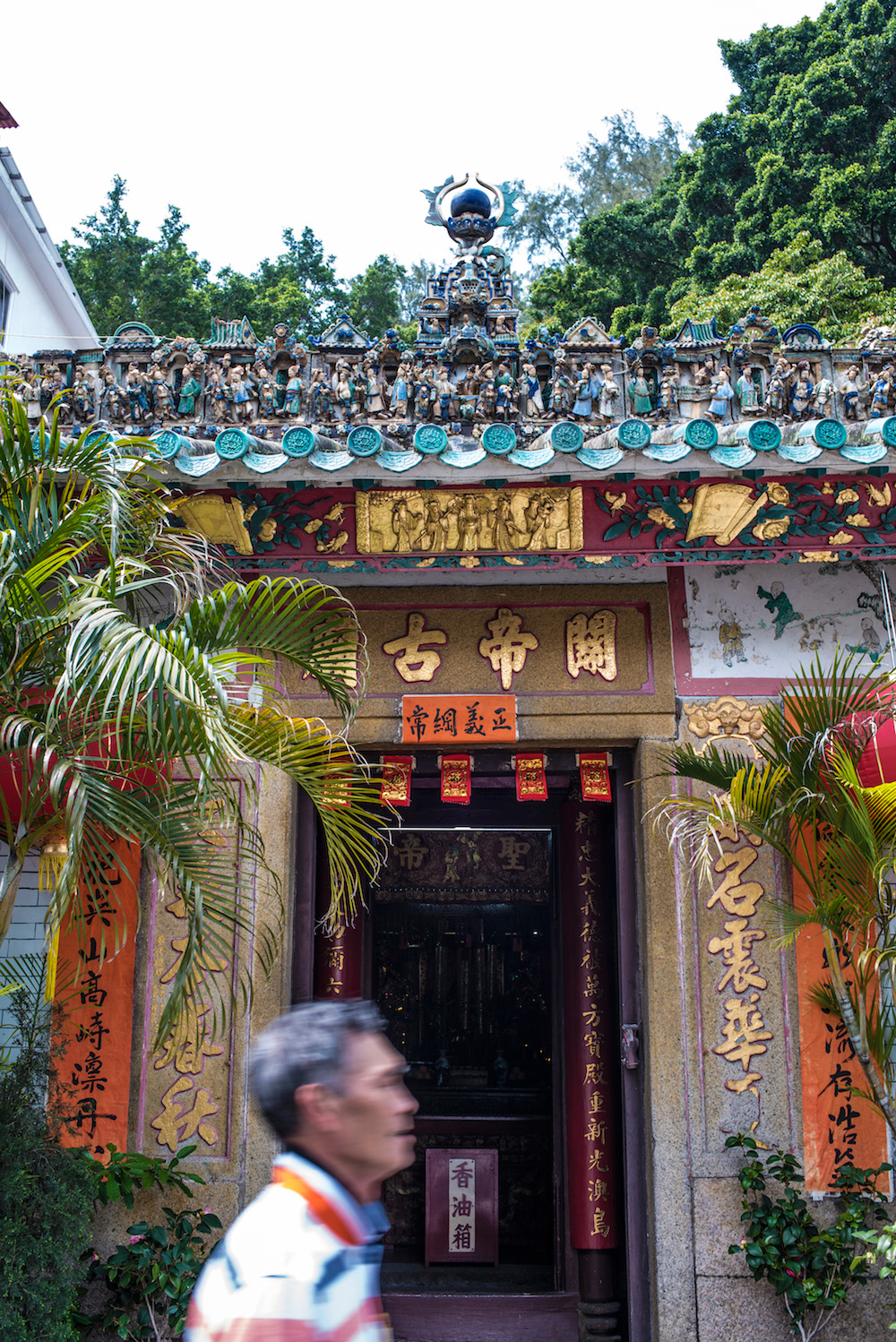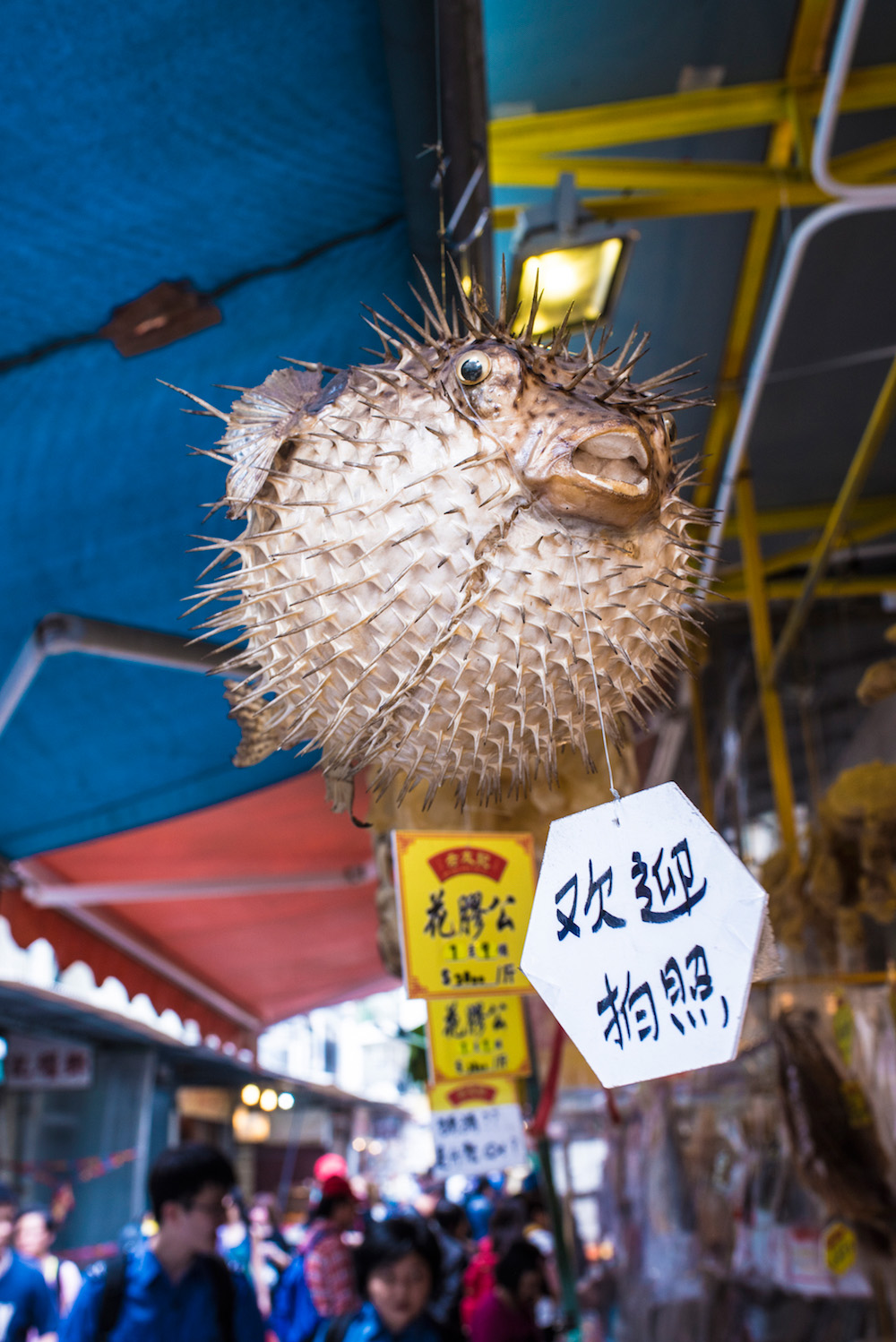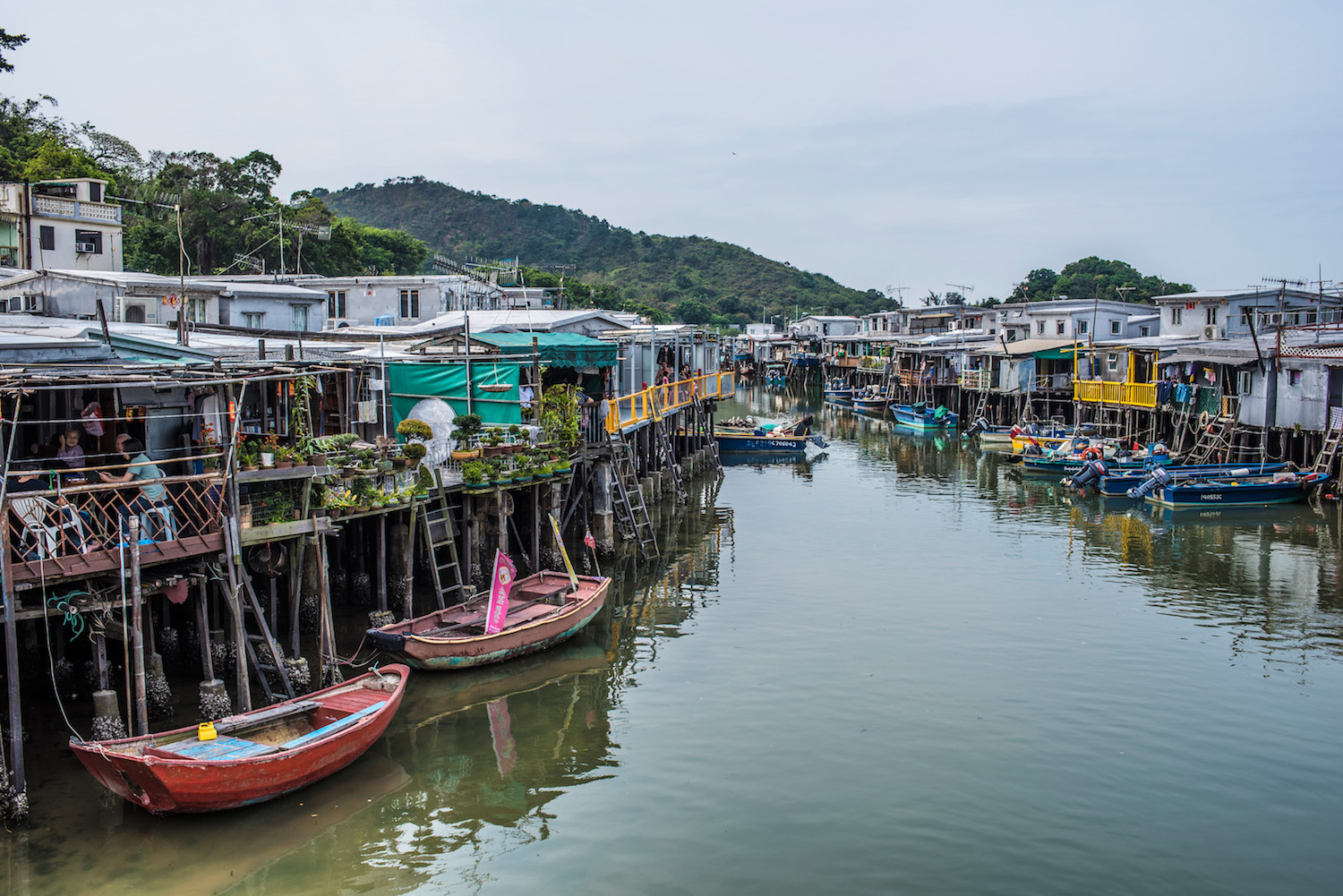 After enjoying lunch at the vegetarian restaurant in the monastery, board the #21 bus to Tai O, a "traditional" fisherman's village that…actually, I do think they want to maintain their tradition. Although the town is swamped with tourists, residents vehemently oppose extension of the Ngong Ping 360 cable car here, so when you walk even a few minutes off the main strip, you'll find yourself delightfully alone.
Once you finish here (potentially with a dinner at one of the seafood restaurants and, if it's not totally cloudy, sunset), head either back to Mui Wo to get a ferry back to Hong Kong Island (where you can enjoy the beautiful Man Mo Temple by night) or to Tung Chung station, where you can ride the MTR all the way back to Kowloon—perhaps, to enjoy one last view of the skyline across Victoria Harbour.
WHEN TO VISIT HONG KONG
Located at a subtropical latitude along the southern coast of China, Hong Kong has decent weather most of the year, so you can theoretically visit anytime. With this being said, aberrations do occur—the past couple winters, for example, have very cold—so you shouldn't take having good weather for granted. Indeed, Hong Kong's geography makes it frequently foggy and wet, so I wouldn't expect to see very much of the sun, temperature notwithstanding.
Share:

"I'm sorry to hear that happened," said the tall, lanky man who was waiting for me outside the Red Terror Martyrs' Museum in Addis Ababa. "But I don't want any money from you."
I smiled, not really knowing what to say. Joseph, the other Ethiopian man who'd brazenly begun conversing with me earlier in the day, had also seemed to have innocuous intentions, only to attempt extorting money from me within minutes.
It costs 500 birr, he'd insisted, holding up a bootlegged copy of Les Misérables clearly marked with a 20 birr price tag. And, I need it for school.
But I wanted to give this man the benefit of the doubt. Not so much because I trusted him, but because the subject matter of the museum—the systematic murder of nearly half a million political dissidents in the 1970s—had shocked me to my core.
"So what do you want?" I asked.
"Simply to introduce myself," he reached out his hand. "My name is Addis."
"Like the city?"
"Exactly," he laughed. "Do you know what it means?"
I shook my head.
"'Addis' means 'new'," he explained, "and I was my parents' first child, so that's what they called me."
"And what about 'Addis Ababa'?" I hailed down a cab, eager to retreat back inside, in spite of Addis' seeming honesty.
"It means 'New Flower,'" he answered.
That's an odd choice, I scratched my head as I opened the door to the taxi, I haven't seen many flowers here.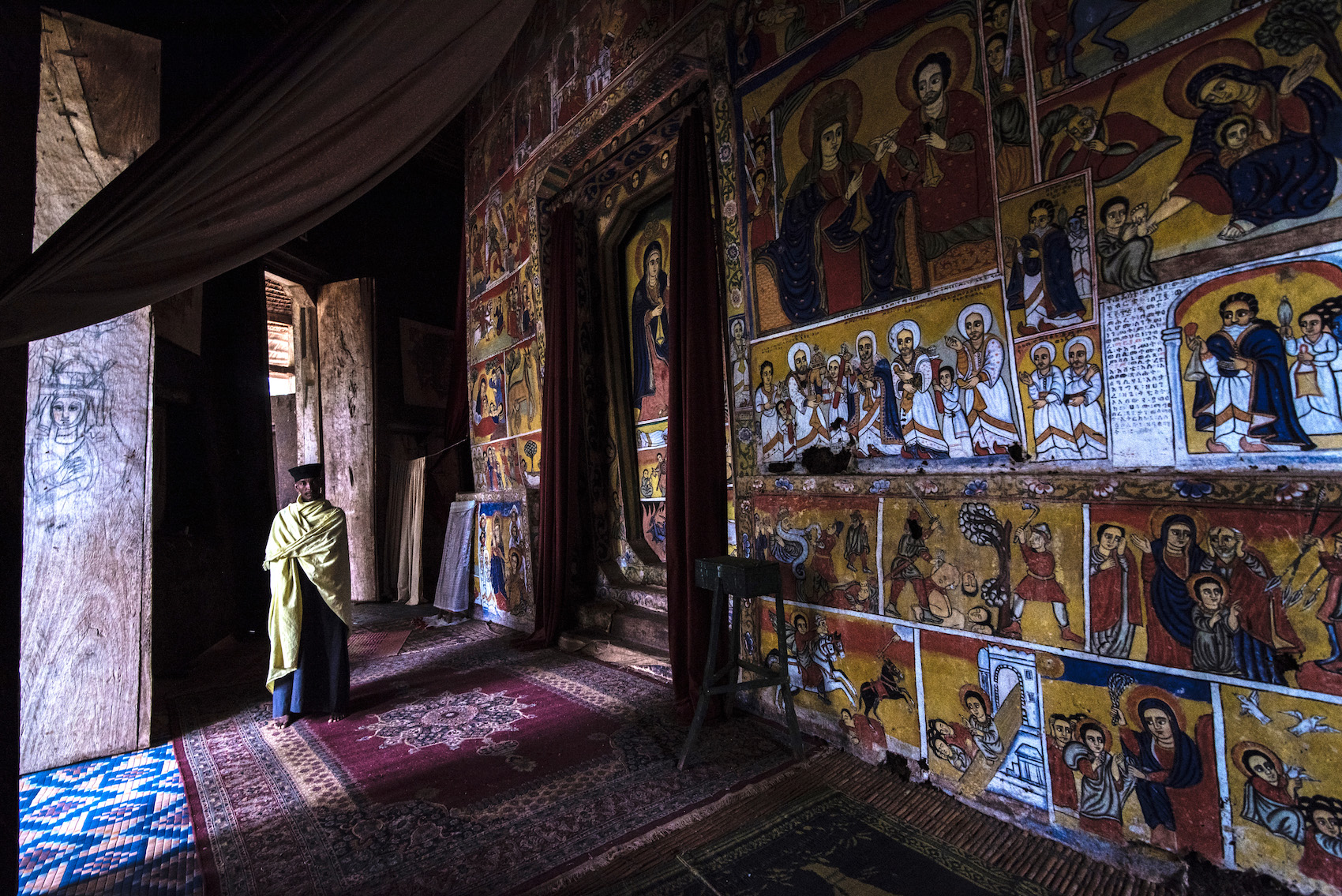 Rose petals under a mosquito net—this was my first impression of Delano Hotel and thus, of Bahir Dar itself. A dramatic appointment for an otherwise forgettable hotel in a completely forgettable city, no doubt, but a telling one.
And one I began to long for the moment I stepped into the dusty minibus station, where I was so immediately importuned by touts that I returned to the comforts of the hotel without so much as attempting to strike a deal with one of them.
"I'm sorry I doubted you," I conceded to the concierge, my trembling hands clutching a boiling cup of espresso—perhaps the only positive consequence of Ethiopia's brief Italian occupation. "I'll take you up on that organized tour."
I feel like a douche typing words like "concierge" and "tour," but the fact is that years of being hustled—and, more recently, deliberately avoiding countries where hustlers hang out—have left me wholly unable to cope with even the modest harassment I'd experienced in Addis Ababa, let alone the feeding frenzy that was Bahir Dar.
And I feel like even more of a douche in hindsight: The "organized" tour not only exposed me to at least as many con-men as I imagined I would meet on my own, but exactly zero sights of note, neither Blue Nile Falls (which was a mere trickle, on account of the river having been dammed) nor the monasteries of Laka Tana, except maybe the very last one.
Is this the best you have to offer, Ethiopia? I wondered as I looked upon a 14th-century take on the crucifixion, failing to notice its irony, given my martyred mood.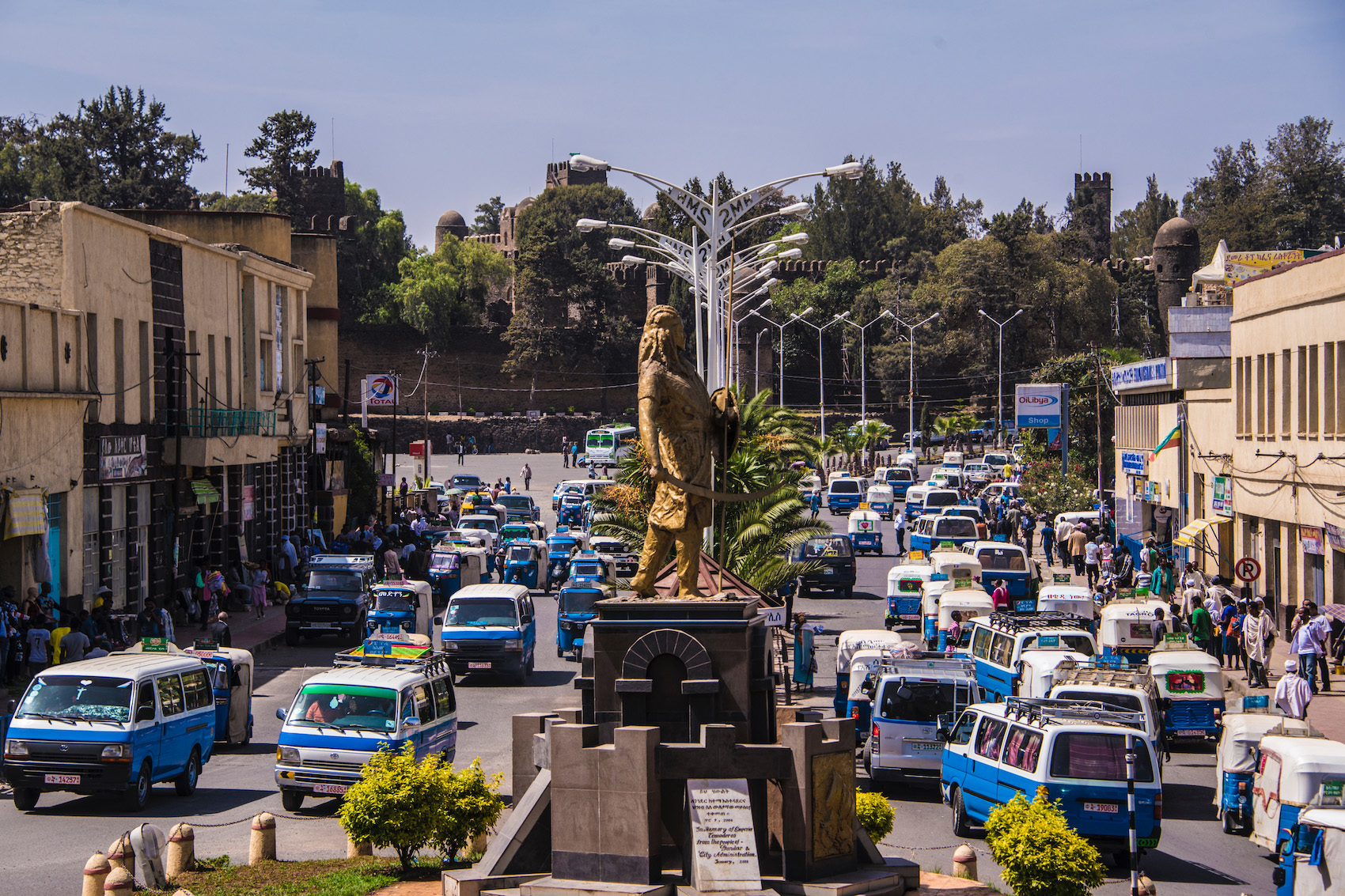 Although the man the gaudy statue in the center of Gondar immortalizes is remembered as an emperor, Téwodros II actually failed at realizing his dream of a reunified state during his lifetime.
Not because his leadership had been ineffective—many historians regard his reign in the mid-19th century as the beginning of modern Ethiopia—but because he committed suicide when he learned the British were coming.
Paul Revere he was not, I laughed as I walked away from the statue and toward Gondar Castle, which had once served as home to emperors like Téwodros, but is today one of the country's only bonafide tourist traps.
Hearing Téwodros' story (from a random street hustler—who else?) had struck a chord with me, given the state my first few days in Ethiopia had left me in. I extensively explored the castle, making no less than a dozen rounds through its relatively compact premises as I awaited the beginning of the golden hour, which left me in a sort of trance by the time the I saw the first star in the sky.
A king can't rule if he offs himself, I closed my eyes as the last ray of sun disappeared. Don't off your trip to Ethiopia just yet.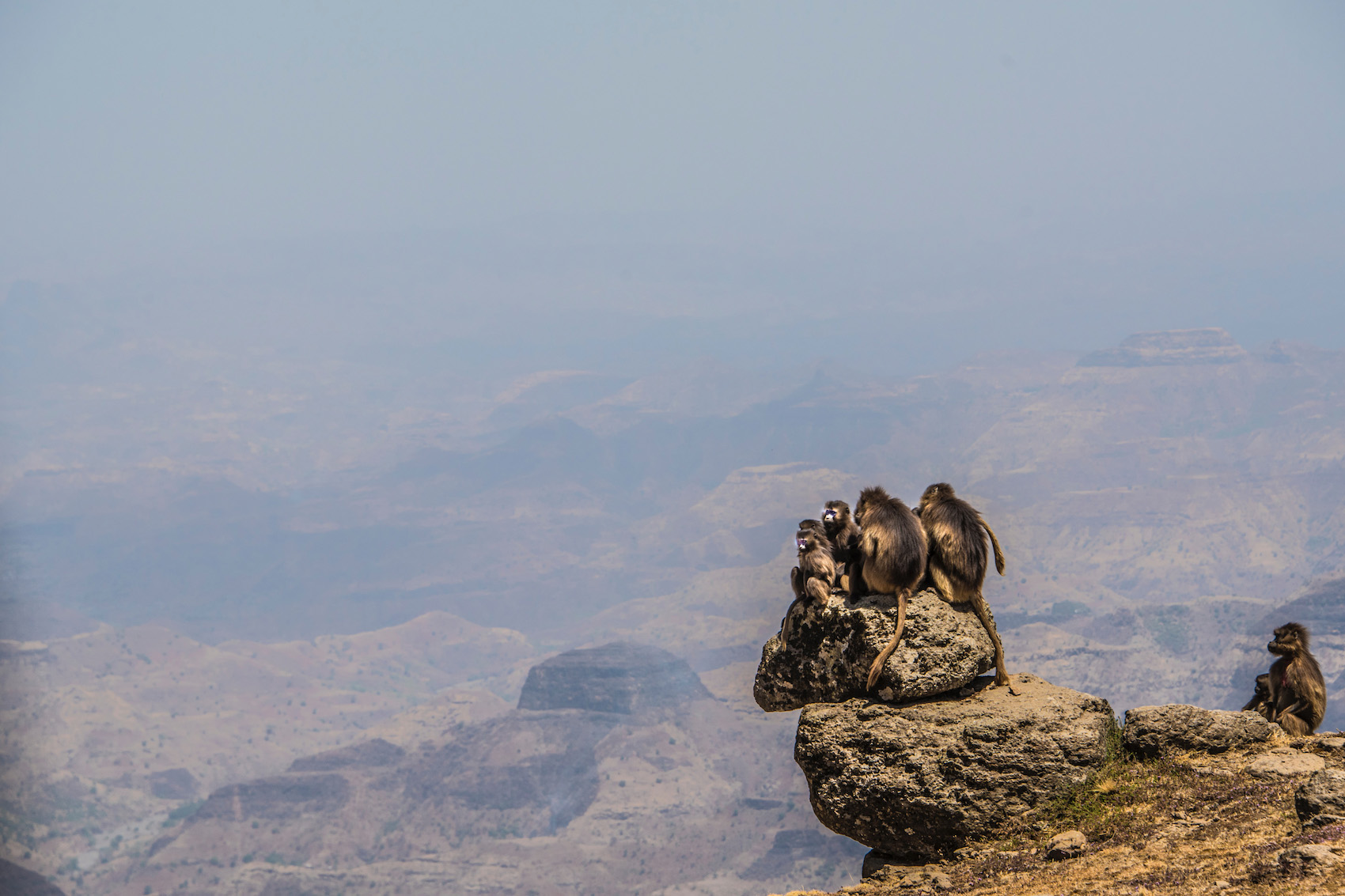 "I don't mean, like, actually commit suicide," the girl said in an East Coast accent, then laughed as she stood inches from a high cliff in the Semien Mountains.
Her friend, in a slight Southern drawl, chimed in. "Yeah, there's a psychological impulse," she explained, without further elaborating. "That makes you want to jump off the edge, even thought you know you'll die. I know it sounds like I'm bullshitting you, but it's real."
I nodded, even if our conversation evoked the terrible M. Night Shyamalan movie I'd watched on my way over to Ethiopia more than the circumstances of my trip thus far, their aptness notwithstanding.
One of the oldest mountain ranges in Africa, surpassed perhaps only by South Africa's Drakensberg, the Semiens show their age this time of year, their vegetation a parched yellow after months without rain. The mountains' endemic gelada monkeys are more visually striking than even sweeping panoramas of the peaks they roam.
Back in Gondar later that evening, having separated from my new American friends, I decided to have dinner at the Goha Hotel, famous for its own panoramic views. My chicken kabob, apparently "locally-inspired," had left me decidedly without inspiration.
As I walked out of the hotel, I noticed the bajaj driver who'd brought me up the hill was still in the parking lot. Ordinarily, I would've seen him being there as opportunistic, but something compelled me not to judge him so quickly. He probably doesn't get to see the city from this perspective very often.
Just then, he startled and turned around. "I take you home?"
"Yes," I hopped into his tuk-tuk. My heart feels soft, I put my hand on it.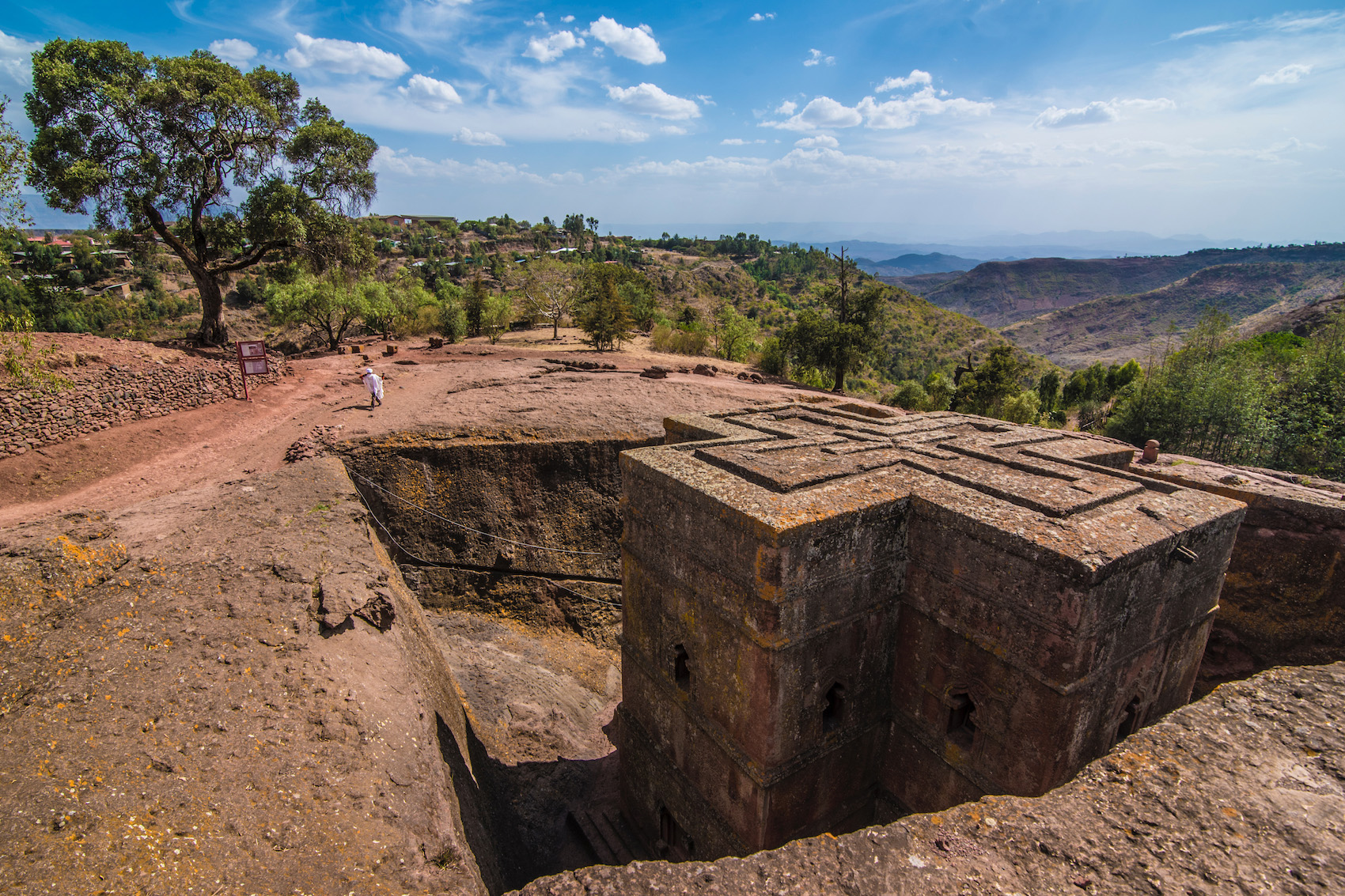 I briefly considered reprimanding the older man who was throwing stones at the young boys who approached my window, but before I could, my driver interrupted.
"Pay these boys to take you to the lion," he said, after having rolled down the window and shooed away their would-be assailant. "Maybe 10 or 20 birr each."
The stone-thrower, for his part, was undeterred. He stumbled away laughing, using his vintage Bet Giyorgis tee (he was something of a middle-aged hipster, albeit an unintentional one) to wipe the sweat off his face.
That's about how I felt about Lalibela, too, I laughed, reflecting not only the food poisoning that had marred my stay in what had previously been the most-anticipated city of my trip to Ethiopia, but also how fucking boring "Lali" was, save for the cross-shaped, rock-hewn church depicted on the shirt.
Soon, however, he was completely out of sight, and I was on my way through a forest of decidedly unhewn stones, my final destination—an ancient rock carving known as the Lioness of Gobedra—notwithstanding.
That was nice, I thought to myself as I began the journey back down from the carving, only moments after having reached it. More the hike than the lion, though—these boys are really fast! Say, where are they, anyway?
My escorts (and thus, my impetus to keep a certain pace) gone, I reached down to get my camera out of my bag and capture the rainbow that had appeared over the nearby city of Axum. But where was my envelope filled with money?
Just then, I spotted one of the boys, who must've known from the glare in my eye that I'd discovered his wrongdoing.
I'm gonna kill that little motherfucker if I find him, I screamed silently as I began running, wishing I had seen what had happened earlier as admonition, rather than abuse: Sometimes, throwing stones is a king's only recourse.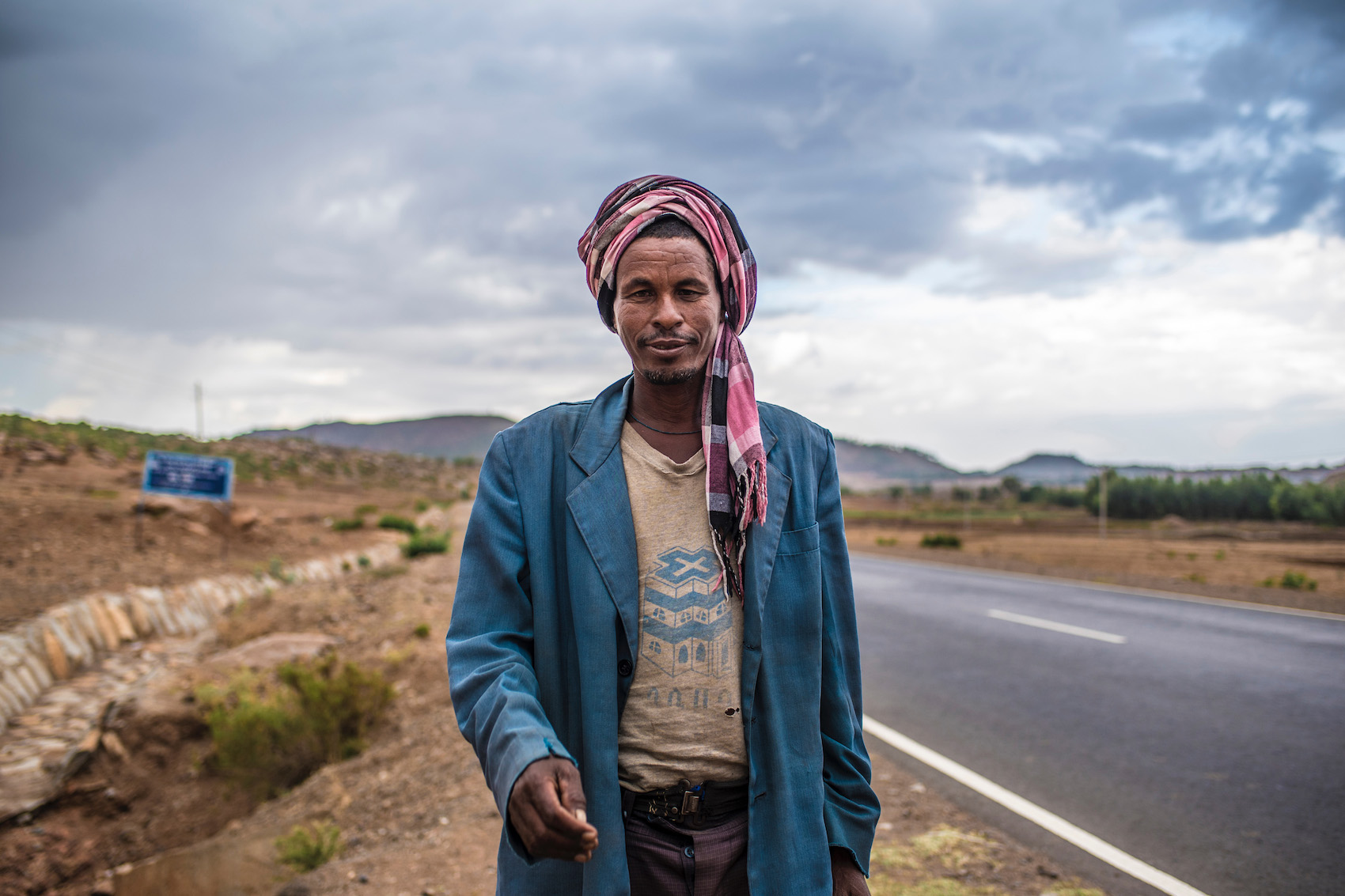 "You should tip him," my guide scolded me, referring to the man who'd given me a harness for the vertical, rock-scaling portion of the climb up to Abuna Yemata Guh, a 5th-century church carved into a cliff several hundred feet above a canyon in rural Tigray state.
"I paid $300 for this tour," I attempted to grin through my grinding teeth as I stepped out of the harness. "The least y'all can do is make sure I don't die for that amount."
"You're smart," he chuckled and handed the man a couple hundred birr from his own pocket. "Most tourists would've paid up."
I shook my head. "Ethiopia has definitely been a learning experience.
"Is that a priest?" I changed the subject as I noticed a robed figure mounting the final ascent up to the church.
"A monk," he corrected me. "Those guys can't marry—or fuck."
"I'm sure they do anyway."
"I would go crazy," he continued, clearly not having gotten my reference to Catholic shenanigans, and making a spinning gesture beside his ear.
In spite of his clearly advanced age, the monk glided up the side of the mountain with incredible ease and agility—although he'd only been a couple steps ahead of us on flat ground, he beat us to the summit by a good minute.
As I watched the him coast along the edge of the cliff, the grains of sand his feet eroded off the stone falling silently to the desert floor beneath, I realized how pointless it was to hold onto the resentment I'd built up on my trip: It is not the speed with which you climb a mountain, but the grace with which you look upon everything beneath it that makes you royal.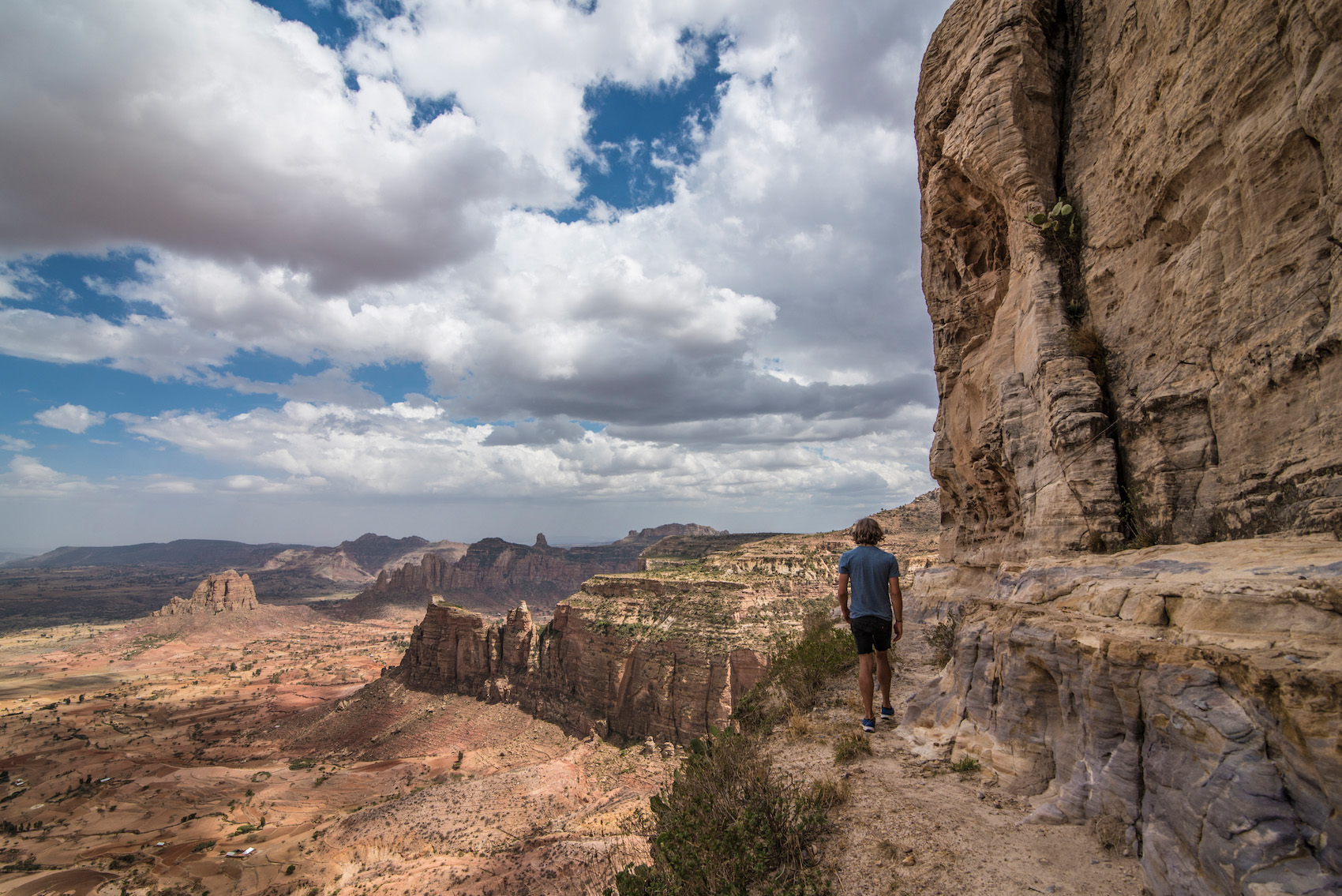 "What's your name, by the way?" I asked the young woman at the tour desk in Mekele, the final stop of the first leg of my trip to Ethiopia.
She smiled. "Ababa."
"Flower?" I clarified.
"Yes," she laughed. "Like—"
"Addis Ababa," I finished for her, recollecting on the conversation I'd had outside the Red Terror Museum.
She seemed perplexed. In a good way, but perplexed nonetheless.
I expected her to ask me how I knew the meaning of her name, but instead she simply handed me the itinerary for my Danakil Depression tour and bid me farewell.
I began reading it as I made my way up to my hotel room, which was just above the tour company office. This volcano, the page explained, is also known as the "Door to Hell."  I laughed, recalling the various times on my trip up to that point I'd felt like I'd been on satan's stoop.
I entered my room and walked out onto the balcony to admire the castle of Yohannes IV, a late 19th-century Ethiopian emperor who died as a result of the hubris with which he approached an ill-advised war with Sudan.
As the late evening sky went began turning from blue to black, I closed my eyes and imagined how Yohannes must've felt the moment the bullet that would take his life entered his body.
Yohannes gave up his crown to his own princes of darkness, I noted. Don't be like Yohannes.