About Robert Schrader
Robert Schrader is a travel writer and photographer who's been roaming the world independently since 2005, writing for publications such as "CNNGo" and "Shanghaiist" along the way. His blog, Leave Your Daily Hell, provides a mix of travel advice, destination guides and personal essays covering the more esoteric aspects of life as a traveler.
Latest Posts by Robert Schrader
Share:

I travel to the Far East a lot as you can tell from the volume of articles I have published about the region. Whether I'm in Japan, China or any of the other countries that make up this region of the world, I love the friendly people, the delicious food, the impressive technology and interesting culture, to name just a few features. As far as my own travels are concerned, I have a simple rule: When it doubt, head east. Here are five fabulous Far East cities for you to enjoy.
Osaka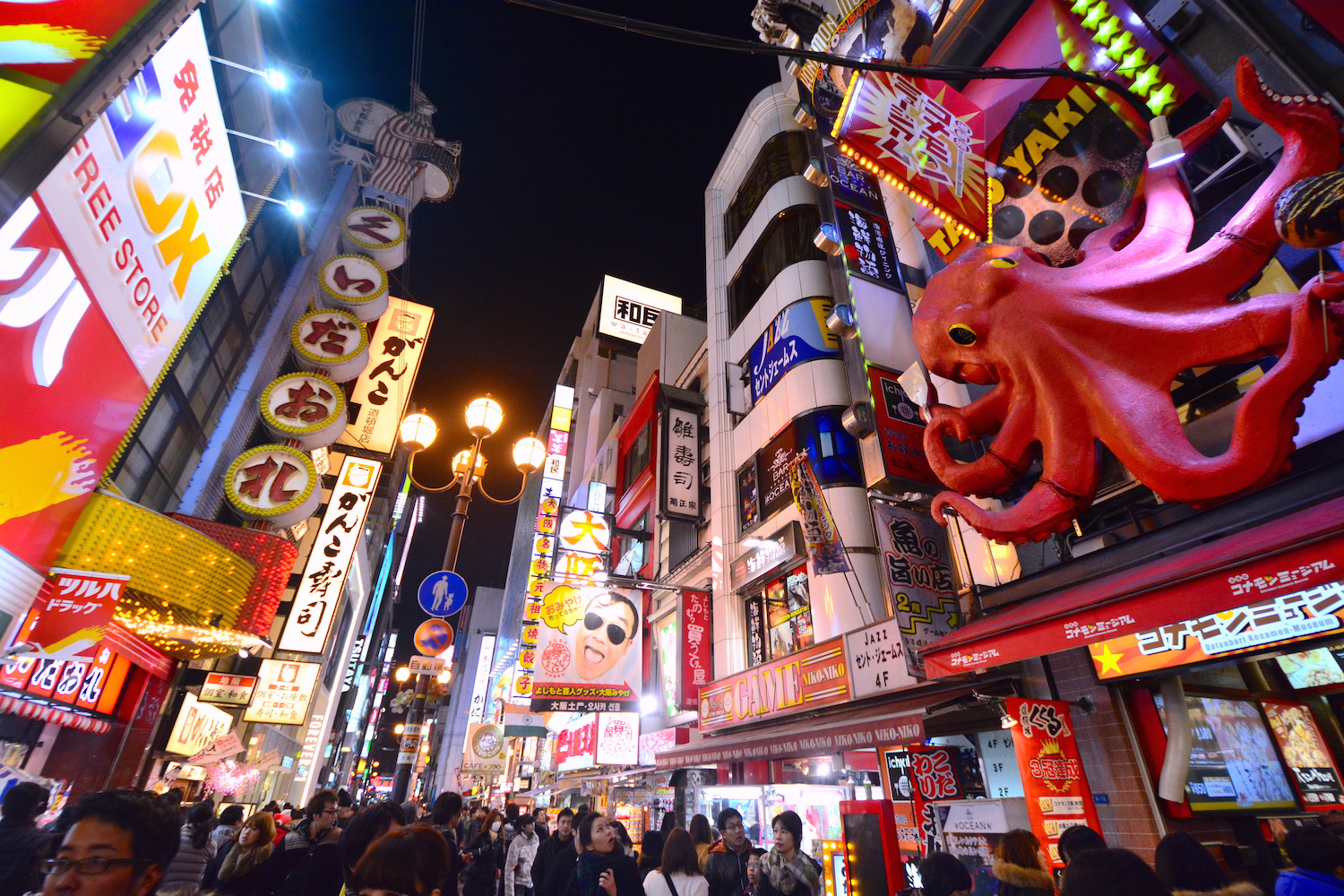 Osaka is probably my favorite food city in the world, particularly local street food like takoyaki and okonomiyaki. Great eats are literally everywhere in Japan's third-largest city, from the restaurants and food stalls that line the Dotonbori pedestrian street, to makeshift markets set up in alleyways and even at shrines! Osaka is not only a great destination in itself, but is also within easy day trip distance of nearby treasures like Kyoto and Nara.
Beijing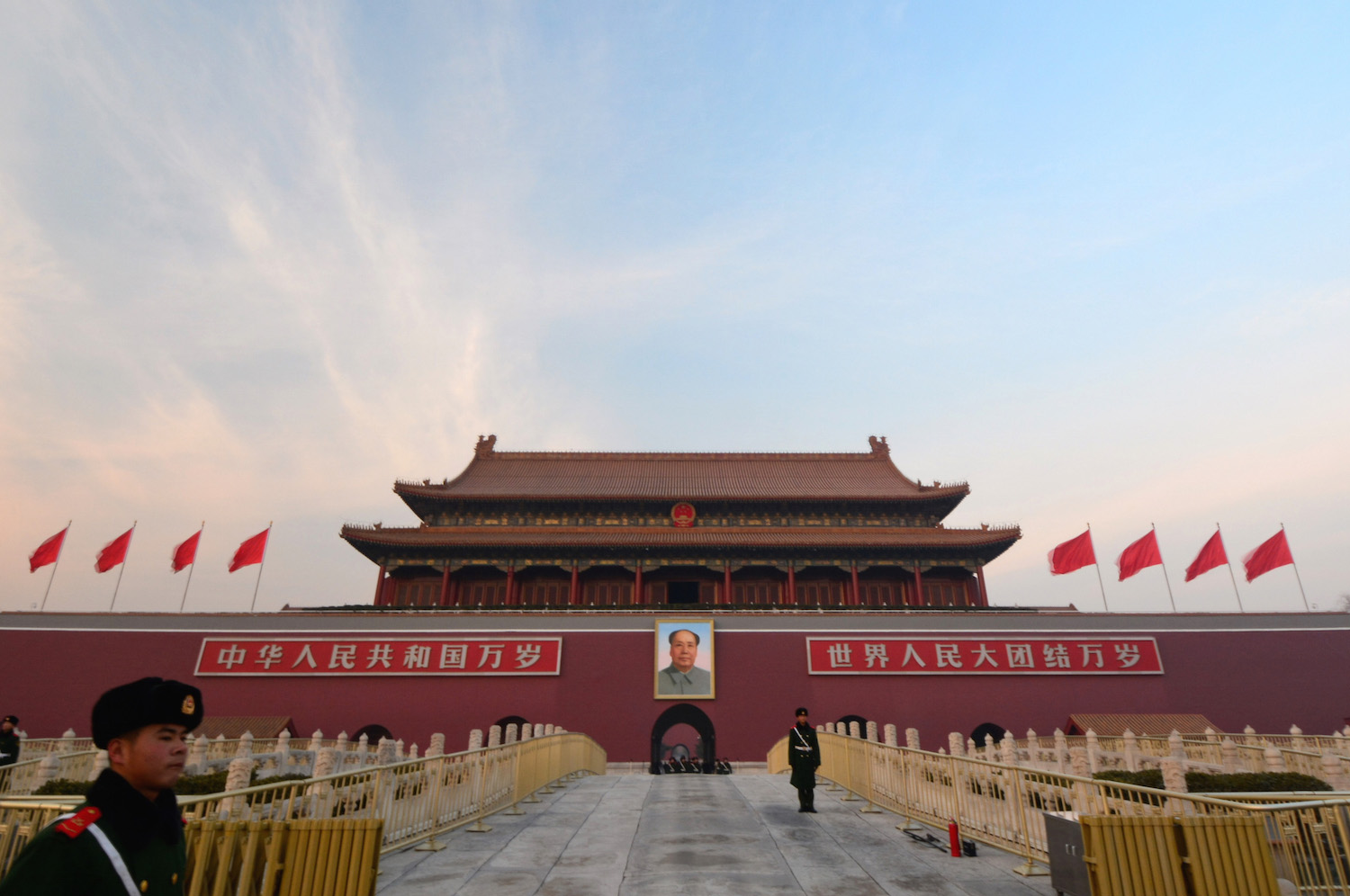 Beijing is a city many people love to hate, but not me. Even if you ignore the fact that the Great Wall of China is just a couple hours away by car, Beijing is one of the few places in the world that truly has it all: Ancient places like the Forbidden City and Lama Temple; Tian'anmen Square, the world's largest public plaza; and the skyscraper-filled Guomao District. What's more is that in spite of its reputation as a polluted place, Beijing has plenty of green space, from the central Jingshan Park to the sprawling Summer Palace.
Shanghai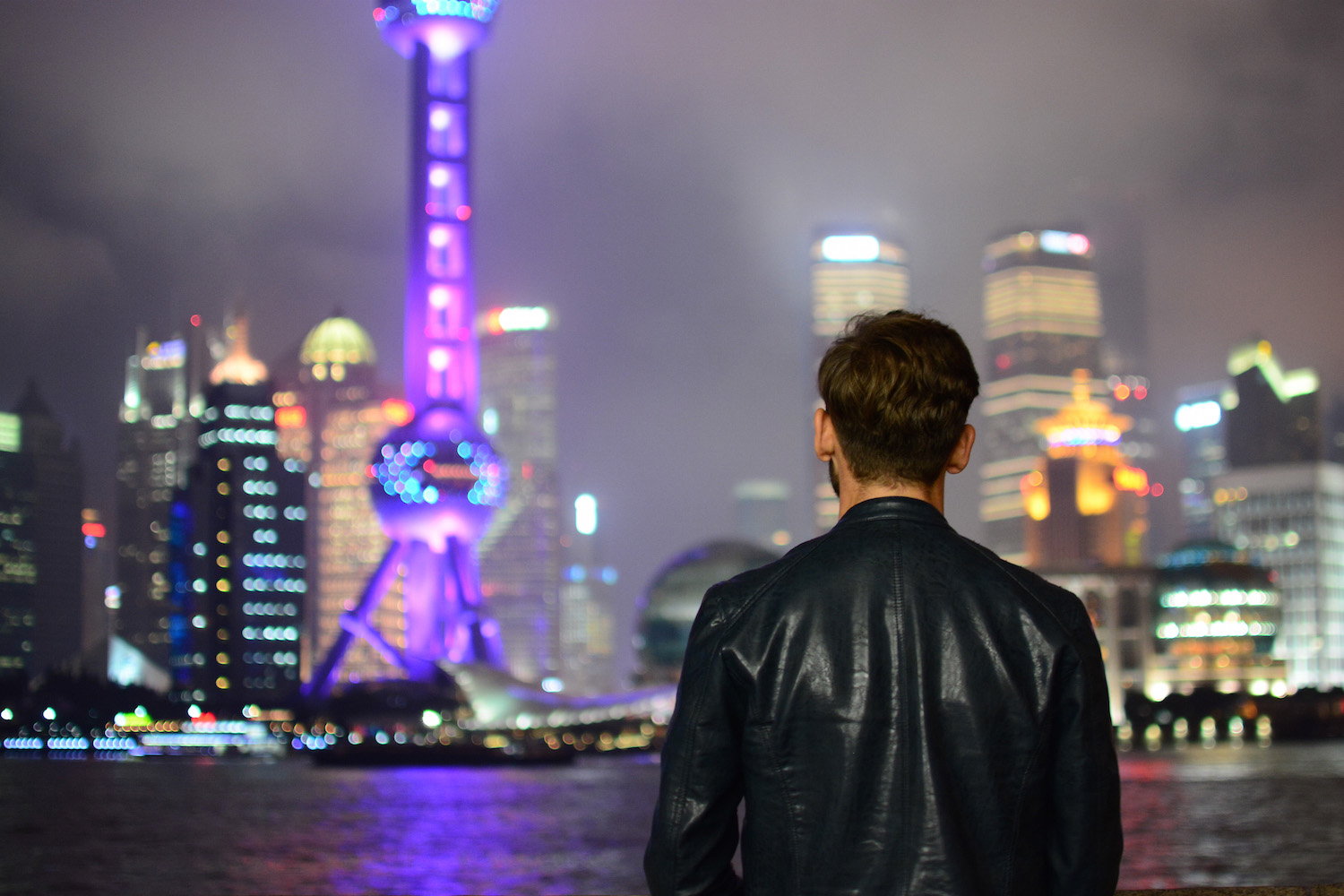 Although Shanghai is just a quick flight from Beijing, it couldn't be more different. Here, the emphasis is decidedly on the modern, with architectural marvels like the futuristic Oriental Pearl Tower and the new Shanghai Tower, which is one of the tallest buildings in the world. Of course, in spite of its contemporary sheen, Shanghai's got plenty of heritage. Step into Shanghai's past at spots like Jing'an Temple and Yuyuan Gardens.
Tokyo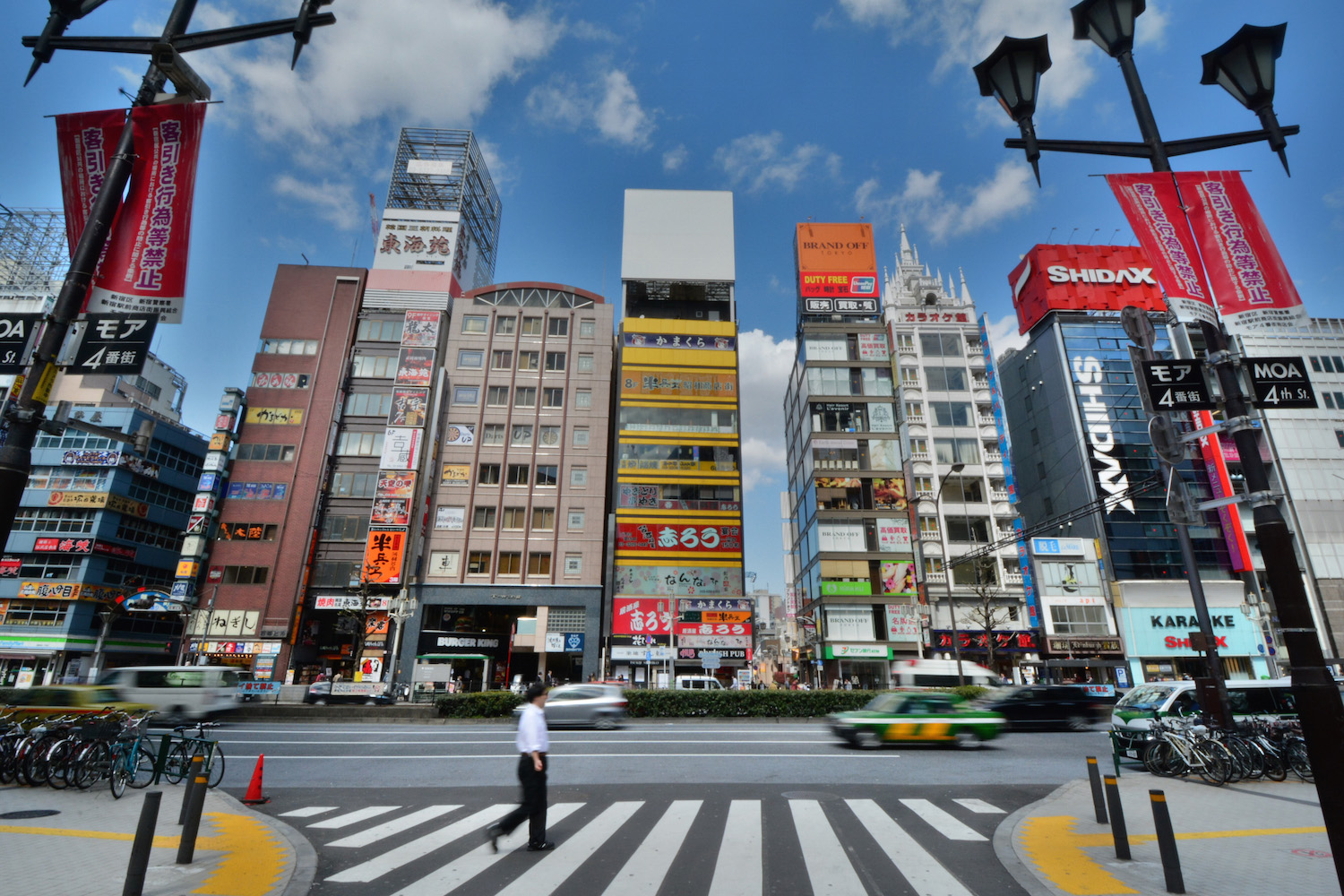 Move over, New York – Tokyo is the true city that never sleeps! Whether you chase neon signs in Shinjuku, cross the world's busiest intersection in Shibuya, spot crazy fashion in Harajuku, overload on anime in Akihabara or watch a tuna auction before dawn at Tsukiji Fish Market, Tokyo is 24 hours of fun. Tip: For priceless views of Mt. Fuji towering over Tokyo, ascend the Mori Tower in Roppongi Hills just before sunset.
Seoul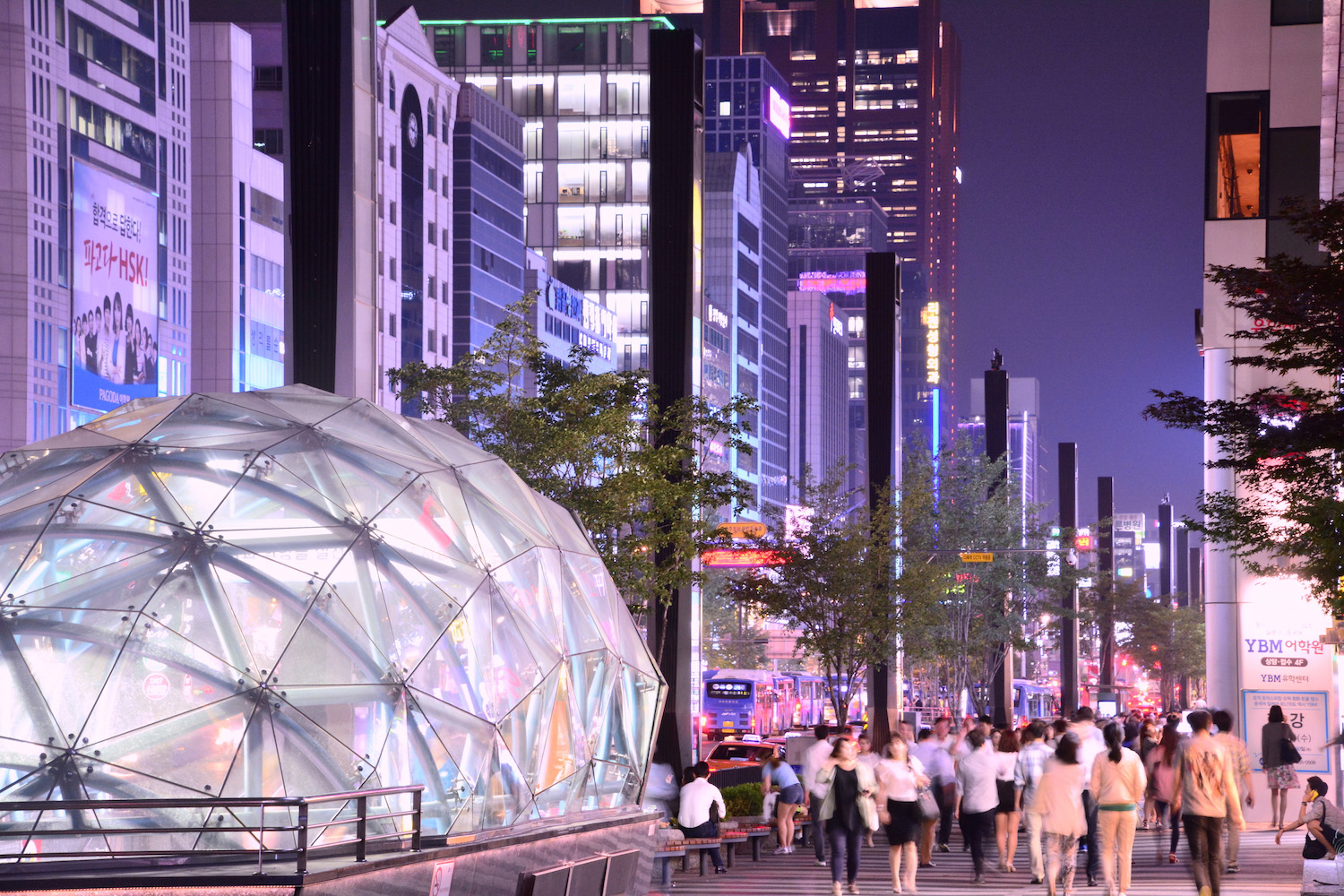 Seoul gained international fame in 2012 due to Psy's massive hit "Gangnam Style," but K-Pop is only the beginning of all there is to love about the capital of South Korea. Trace the steps of Korean emperors at Gyeonbukgung Palace, step back in time in the Bukchon Hanok Village, ride bikes beside the Han River, watch sunset from Mount Namsam or relax along Cheonggyecheon, a natural stream that flows through the heart of Seoul's skyscrapers.
Share: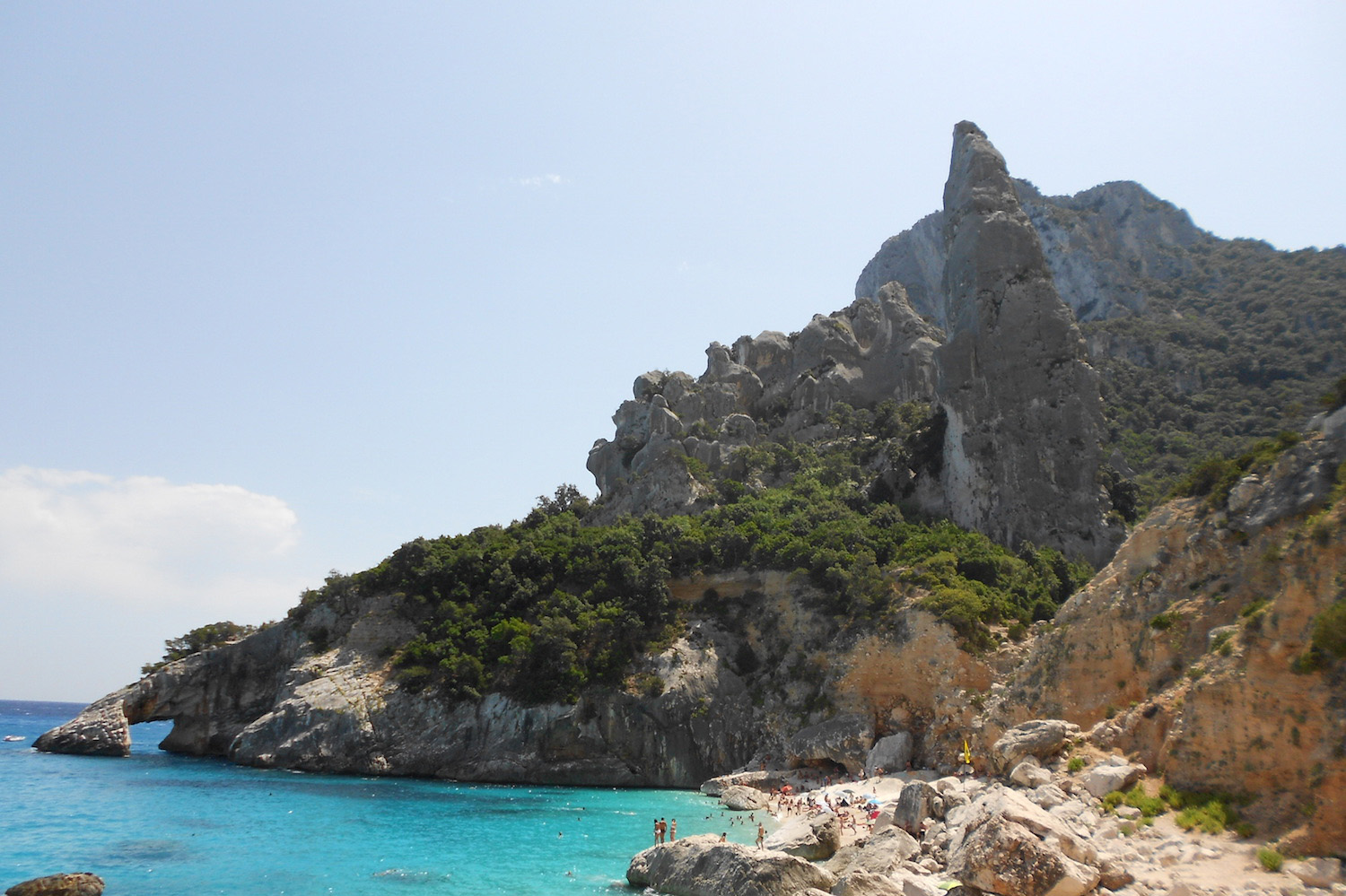 Summertime is approaching in the Northern hemisphere, and many of us wanderlusters are busy deciding where to travel so that we can be completely lazy in the sun, swim in beautiful waters and perhaps even practice some water sports. This is when I can brag and say that I am staying home this summer – as any other summer of my life. In fact, I am from Sardinia, and this is where I always return to after my travels across the world.
Yes, this beautiful Italian island – with a strikingly different culture and a different language – at the heart of the Mediterranean has some of the most amazing beaches in the world, so beautiful that they have nothing to envy (it may well be the opposite, indeed!) to those of tropical paradises such as Cuba or Thailand. And I am lucky enough to be able to spend my summer here and pick an amazing beach to go to every day. There are so many beaches in Sardinia that I have yet to see all of them. But I surely have my favourite places, the ones that I keep returning to.
So, here are my top five beaches in Sardinia.
Costa Rei (Muravera)
On the south-east coast of the island and not too far from Cagliari, this is my childhood beach. My parents own a property here, and I consider it my spiritual place. It is where I go to enjoy a great day at the beach in the summer, and to relax in the winter. Costa Rei is a long, white sandy beach, with azure waters, that is considered one on the best beaches in Sardinia. The famous "Scoglio di Peppino" (Peppino's Rock) is one of its trademarks.
Serpentara island, an unhinabited island that is now a protected marine area, can be seen from Costa Rei. It is a perfect spot for water sports, from swimming to water skiing, wind surfing, kite surfing, snorkelling and even diving (best at Sant'Elmo). The best view of the Costa Rei is from the "Casa della Contessa", an abandoned house – the oldest of the area – on top of an easily reached steep hill.
La Pelosa (Stintino)
At the top West side of Sardinia, La Pelosa is rightly defined by Lonely Planet as a "heavenly vision of beach perfection".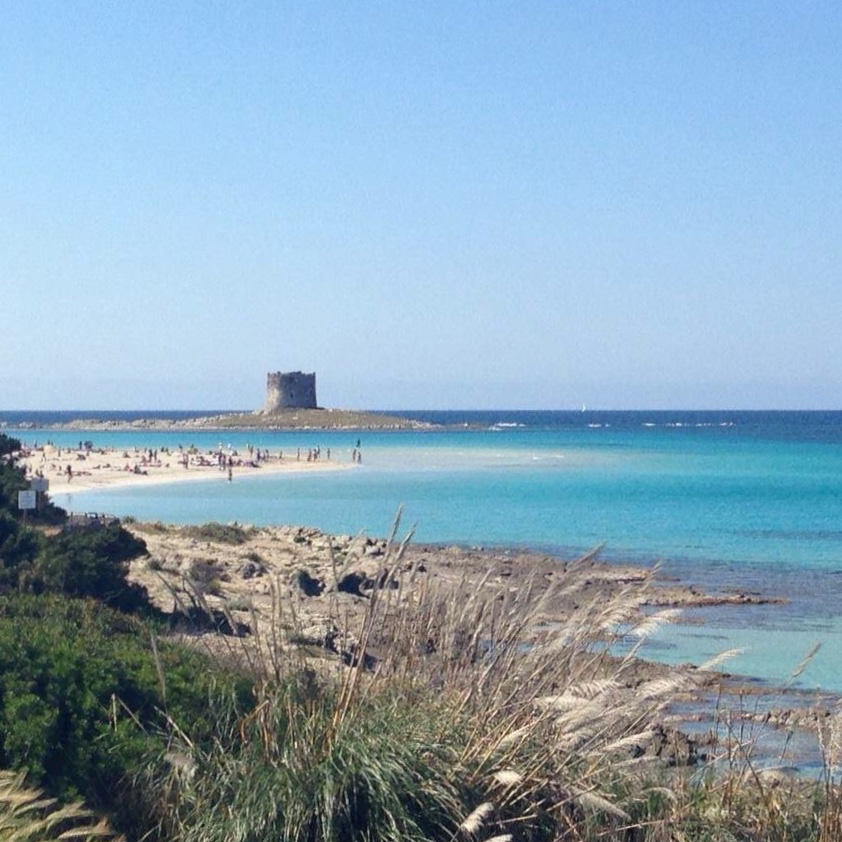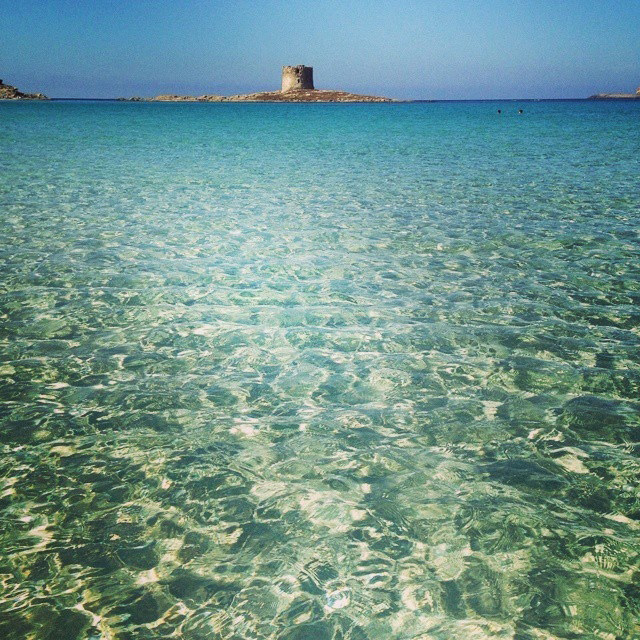 This is one of the most beautiful beaches in Sardinia, and for some very good reasons. Imagine a white sandy beach, electric blue waters, a Spanish tower on the left side and an island (Asinara National Park) right in the front. It simply is gorgeous. I best enjoy La Pelosa in late September, when it is not so crowded with tourists. Yes, it may be hard to find a spot to lay down my towel, but when I do, it is completely worth it.
 Cala Goloritzè (Baunei)
Not only among the best beaches in Sardinia, but most likely one of the best beaches in the world. Cala Goloritzè is, quite simply, a paradise. The only way to get to this secluded, UNESCO protected beach is via a hike starting at the Altipiano del Golgo, near Baunei (which is, in and of itself, a great natural attraction and a paradise for hiking lovers) that goes though the thick Mediterranean vegetation, completely downhill on the way there, and a steep uphill on the way back.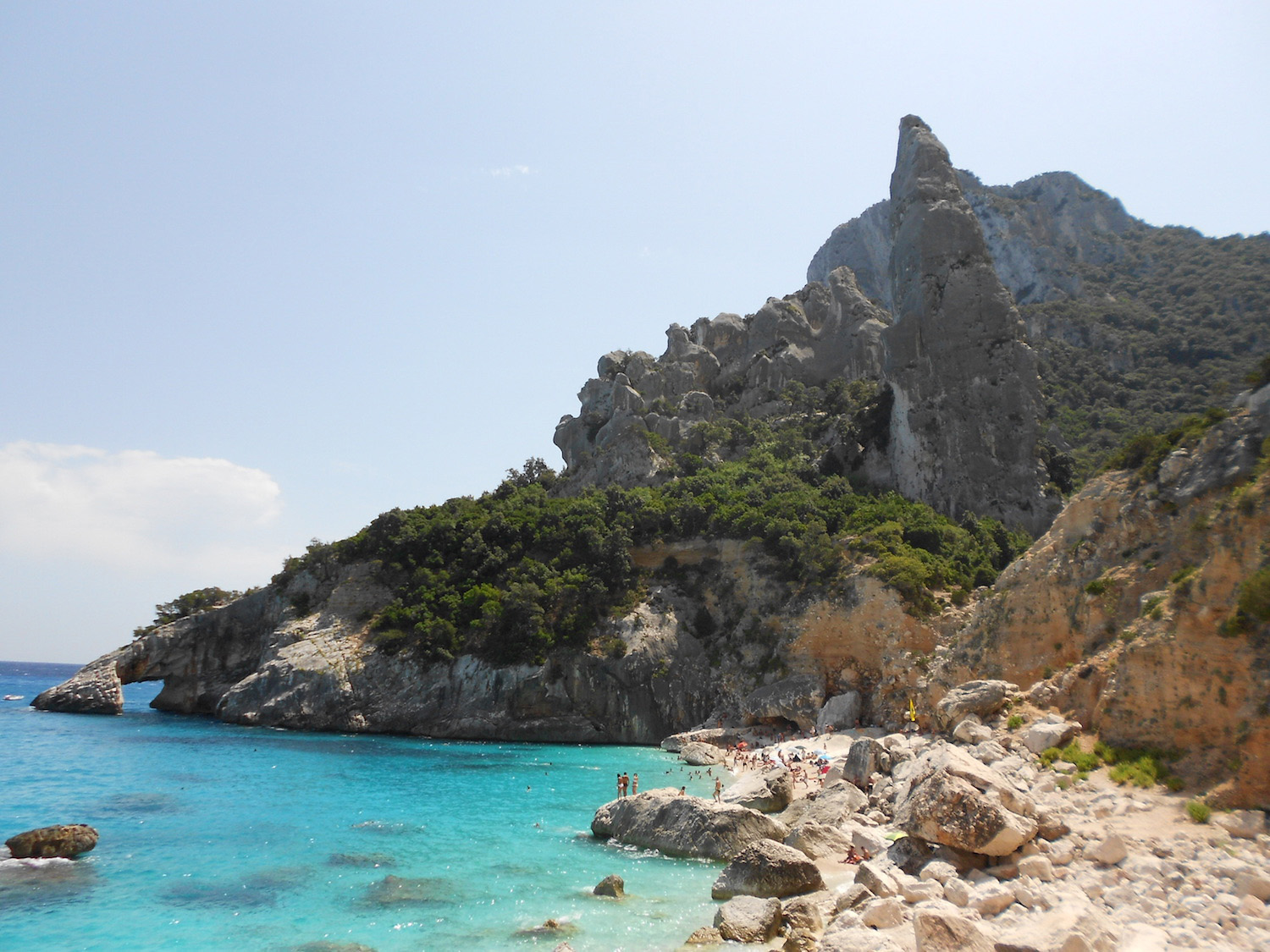 The forest covers the view of the sea for most of the hike, but once it opens up, the colours will leave anybody breathless with amazement. The beach is tiny, and it does get crowded. I never mind, because I spend my time swimming in the lovely transparent waters. The freshwater springs that drop in the sea from the mountains make the water particularly cold here. There is a 10 metre high arch at the far right side, which can be climbed if one – like me – likes risk. I jumped from it, and it was like jumping into the blue. Bonus point: the pinnacle of Cala Goloritzè is great for rock climbing.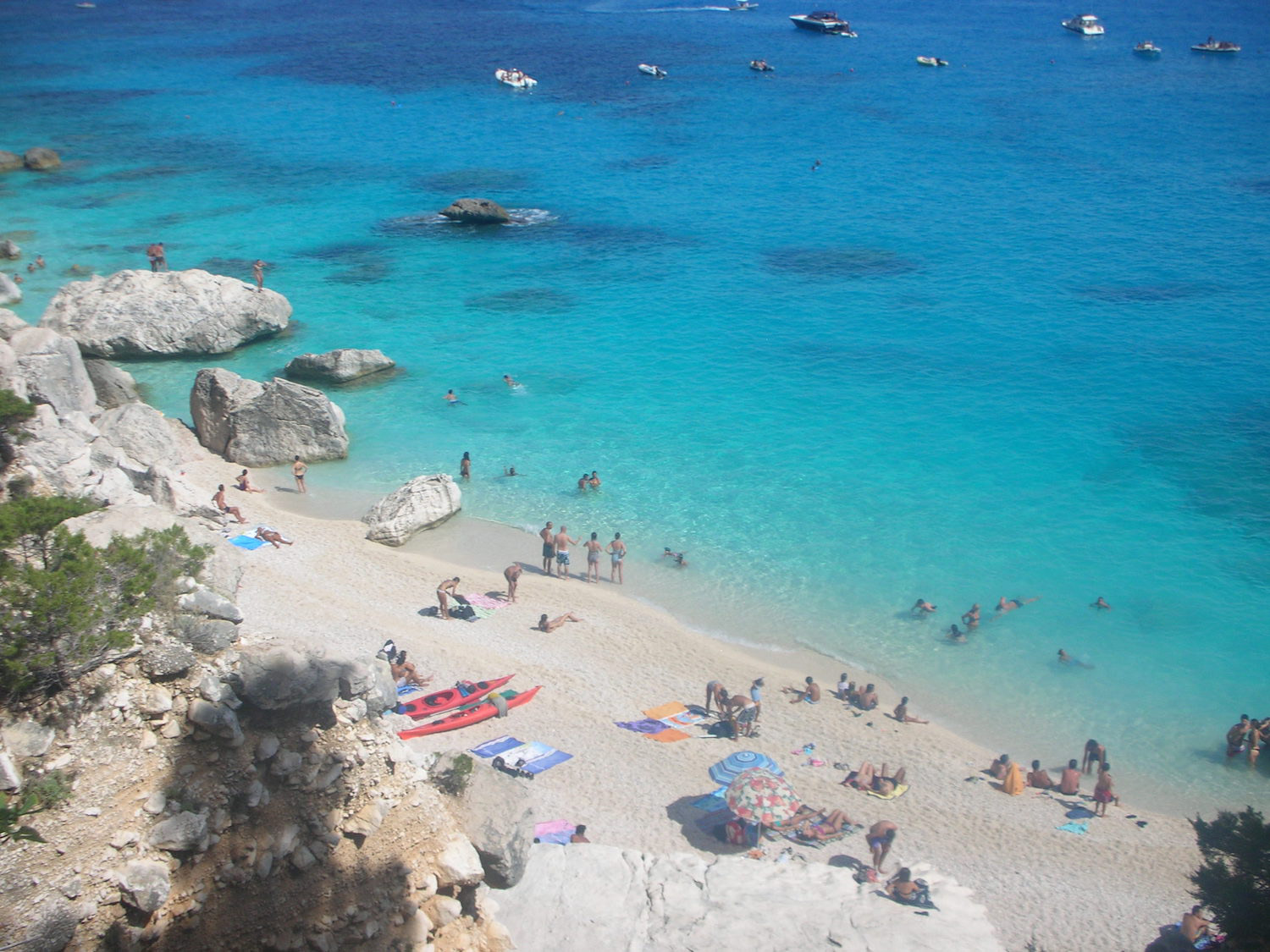 Is Arutas (Cabras)
I simply have to put Is Arutas on my list of my favourite beaches in Sardinia, because the first time I went there I simply could not stop giggling at how lucky I was to be there. The long, sandy beach is made up of tiny round quartz grains, whose colour goes from pink to light green to white.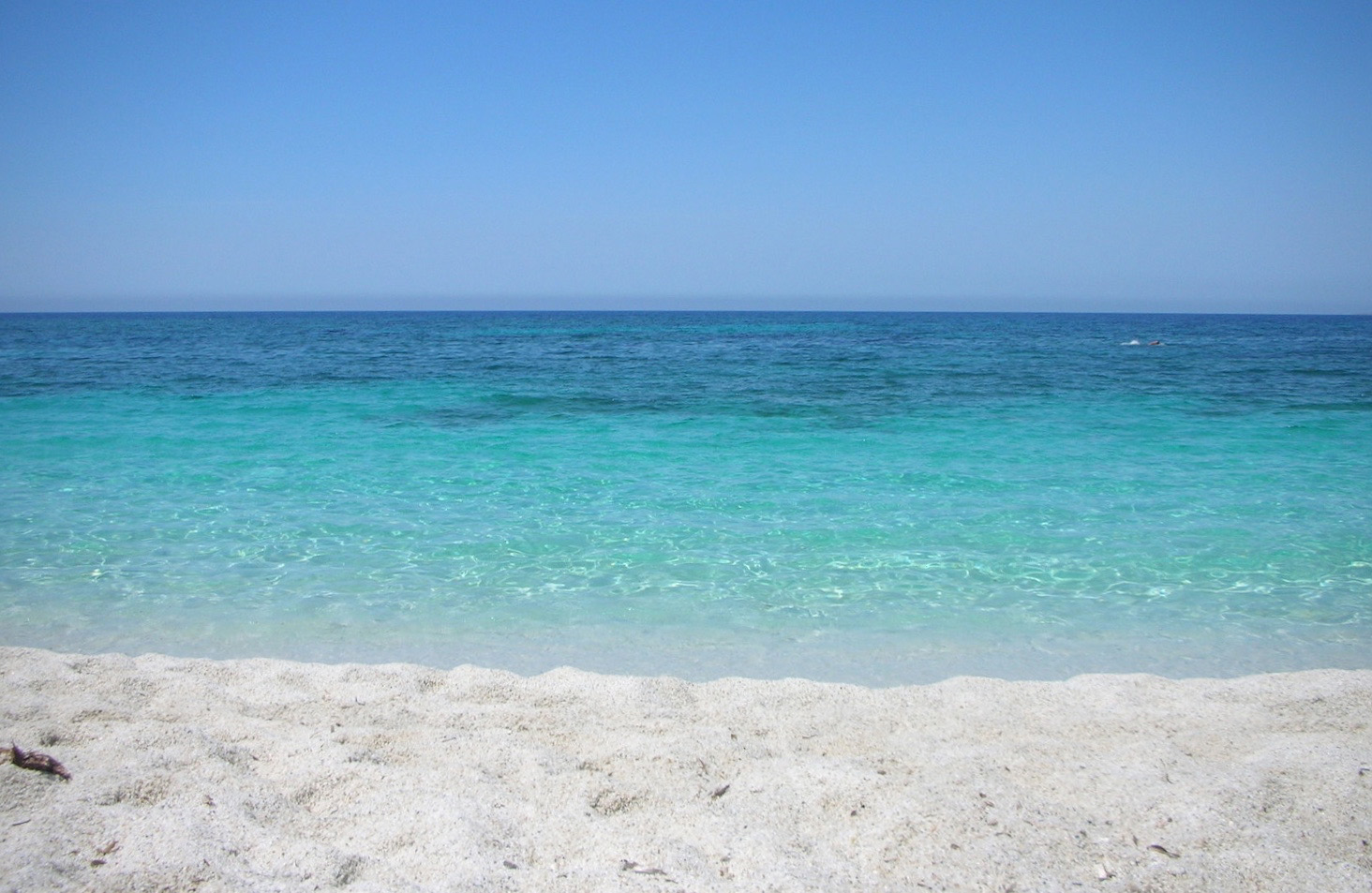 They are so unique that people actually try to steal them, and the police watches out for that! Waters here are almost immediately deep, and the colours very intense. The visibility is great, meaning that this is a perfect place to go snorkelling.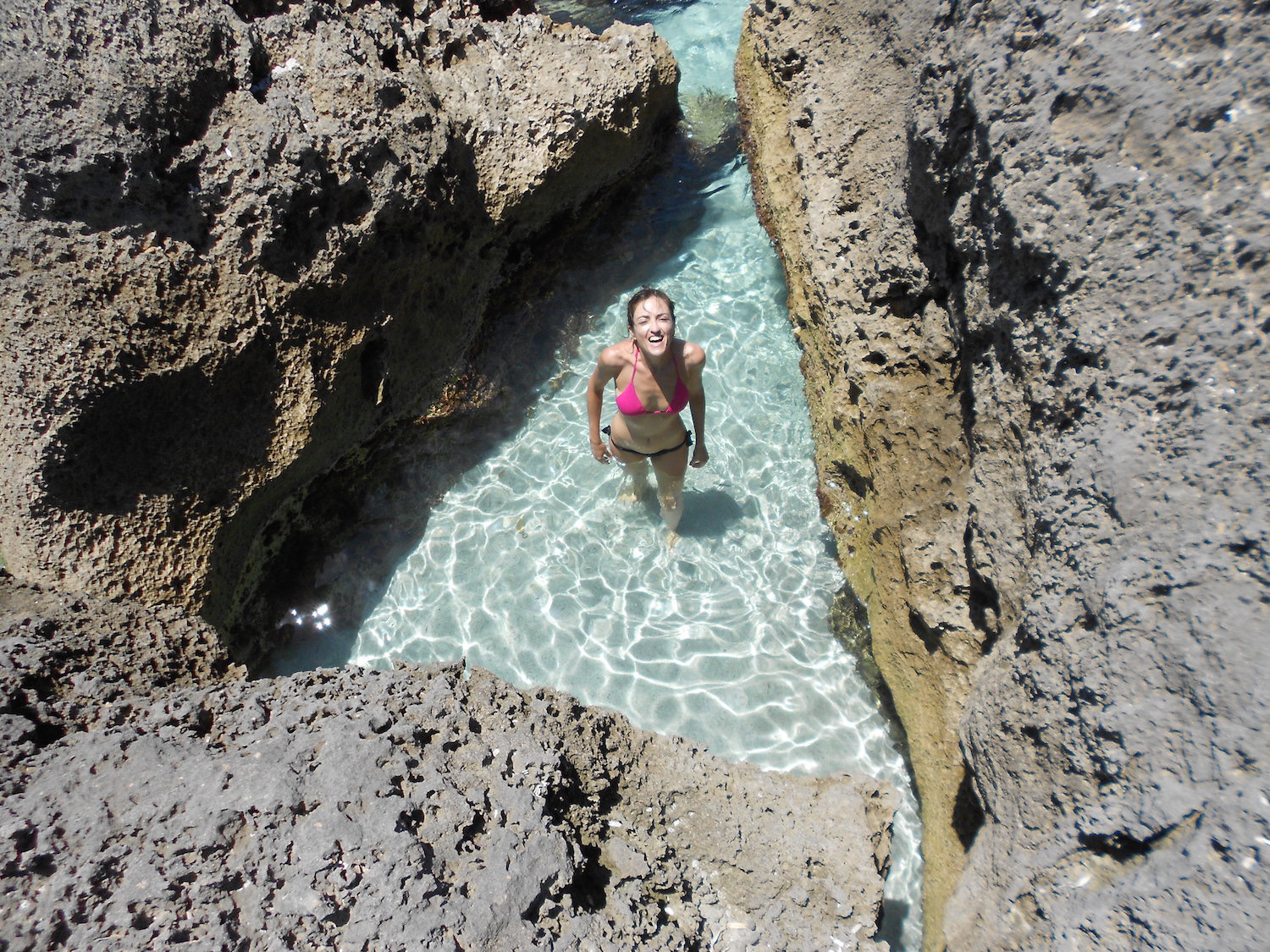 Chia (Domus de Maria)
Another childhood favourite of mine, Chia well deserves a place among the Sardinia best beaches. White sand dunes, thick mediterranean vegetation behind, crystal clear waters and a small island at the front – which can be reached by just getting in the water and where snorkelling is great – make this beach amazing and a great place to relax and enjoy summer.
Have you ever been to Sardinia? What are your favourite beaches?
CONTRIBUTED BY Claudia Tavani from Cagliari, Sardinia who is obsessed with traveling.  
Share: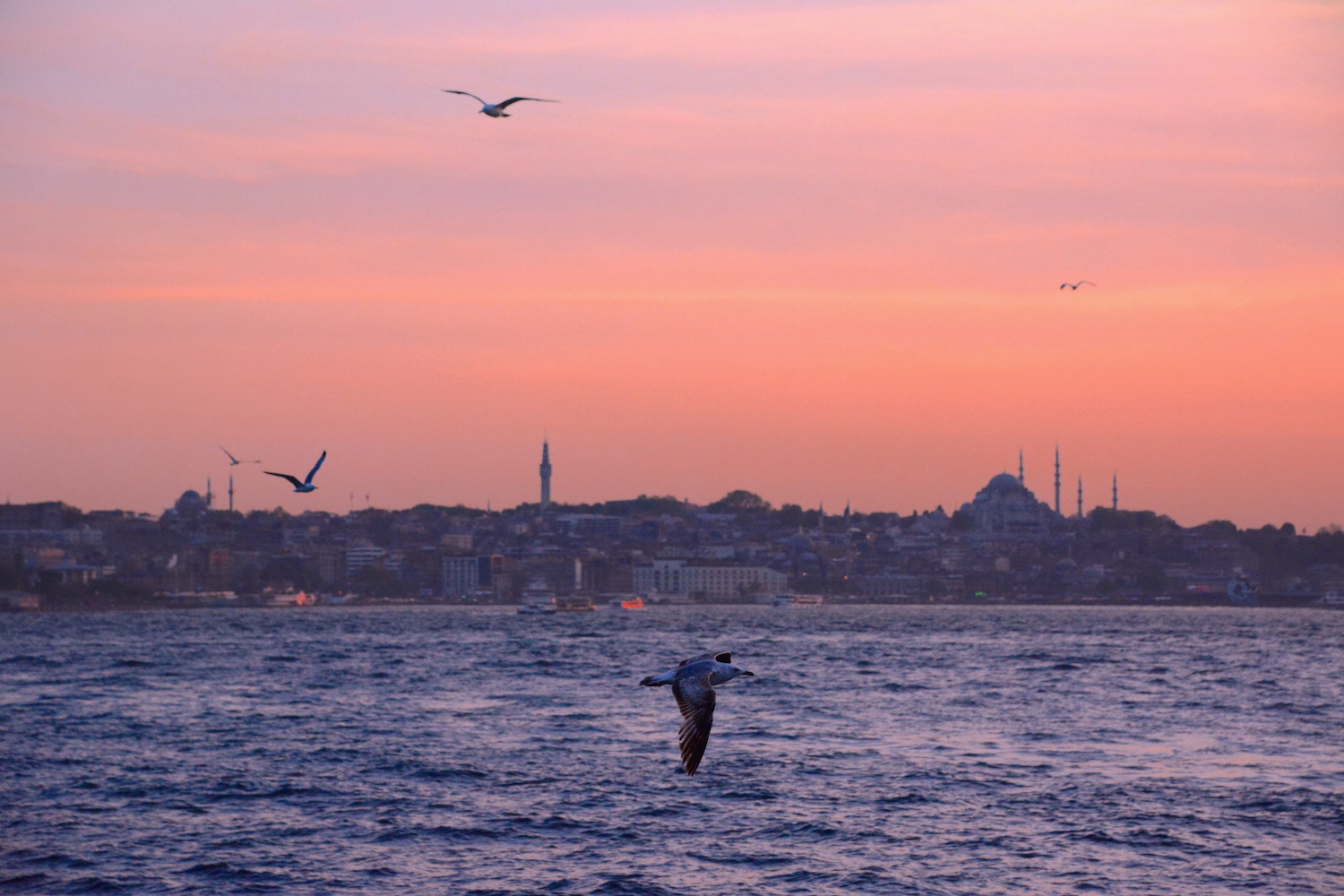 Istanbul is not a city you can visit only once. It's also not a city you can visit only twice, a fact I learned on my recent trip to the city – my second. With world heritage sites as common a sight along the city's streets as food for its ubiquitous pigeons, Istanbul is a place you could quite literally spend a lifetime.
For me, however, there are far too many other incredible destinations in the world (let alone in Turkey) to devote more than a few days to each trip in Istanbul – I personally plan to take additional ones in the not-so-distant future.
Whether it's your maiden voyage to the city formerly known as Constantinople, or you've back more times than all the Roman emperors combined, check out these tips for the best way to spend three days in Istanbul.
Day 1: Constantinople, Not Istanbul
Today, Istanbul is a modern, impossibly dynamic city of more than 10 million, but in order to understand it properly, you need to start in the past. For that, venture across the Atatürk Bridge and over the Golden Horn inside the Old Walls of what was once the city of Constantinople. (But not before stopping several times on the bridge to take pictures of/with the fishermen!)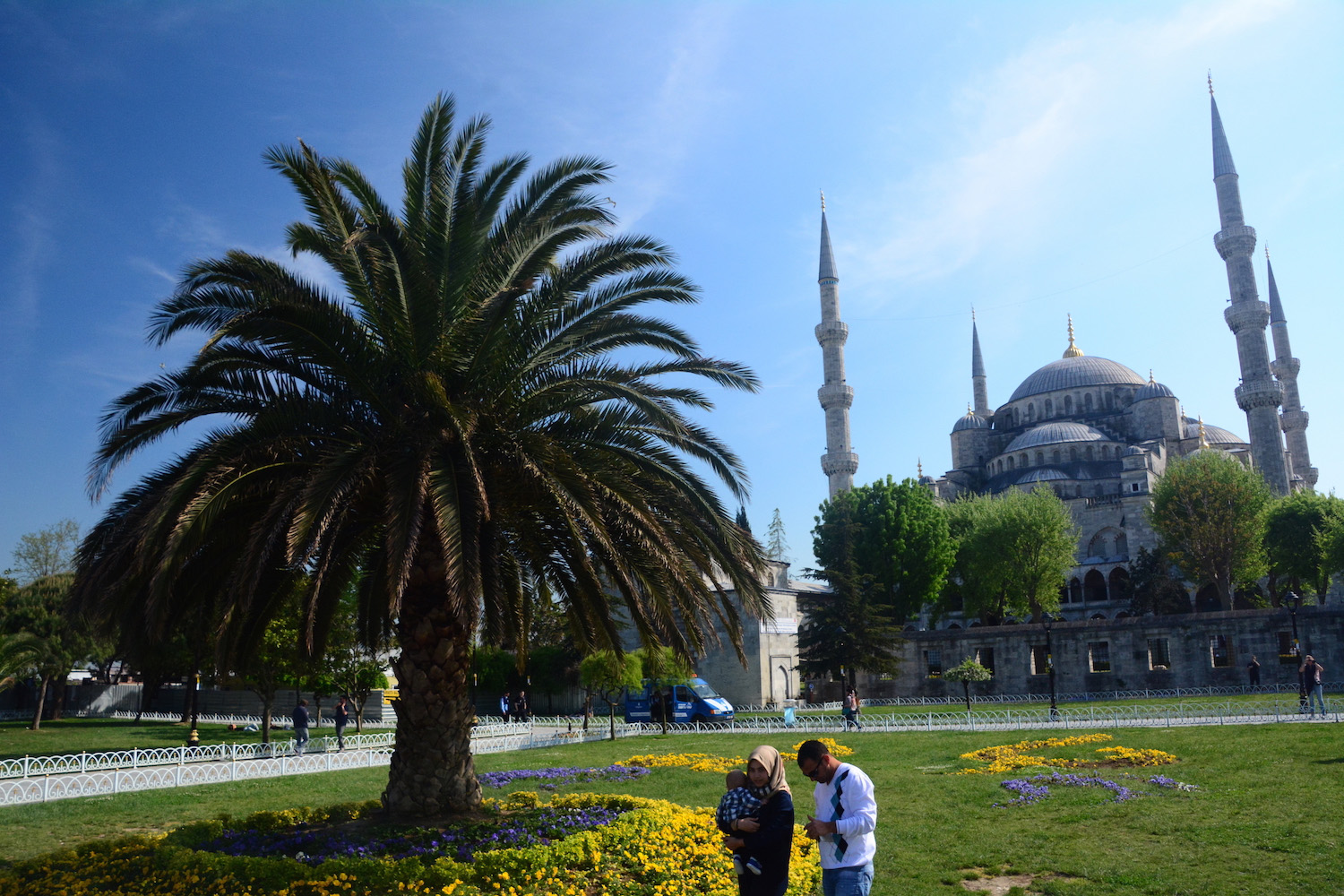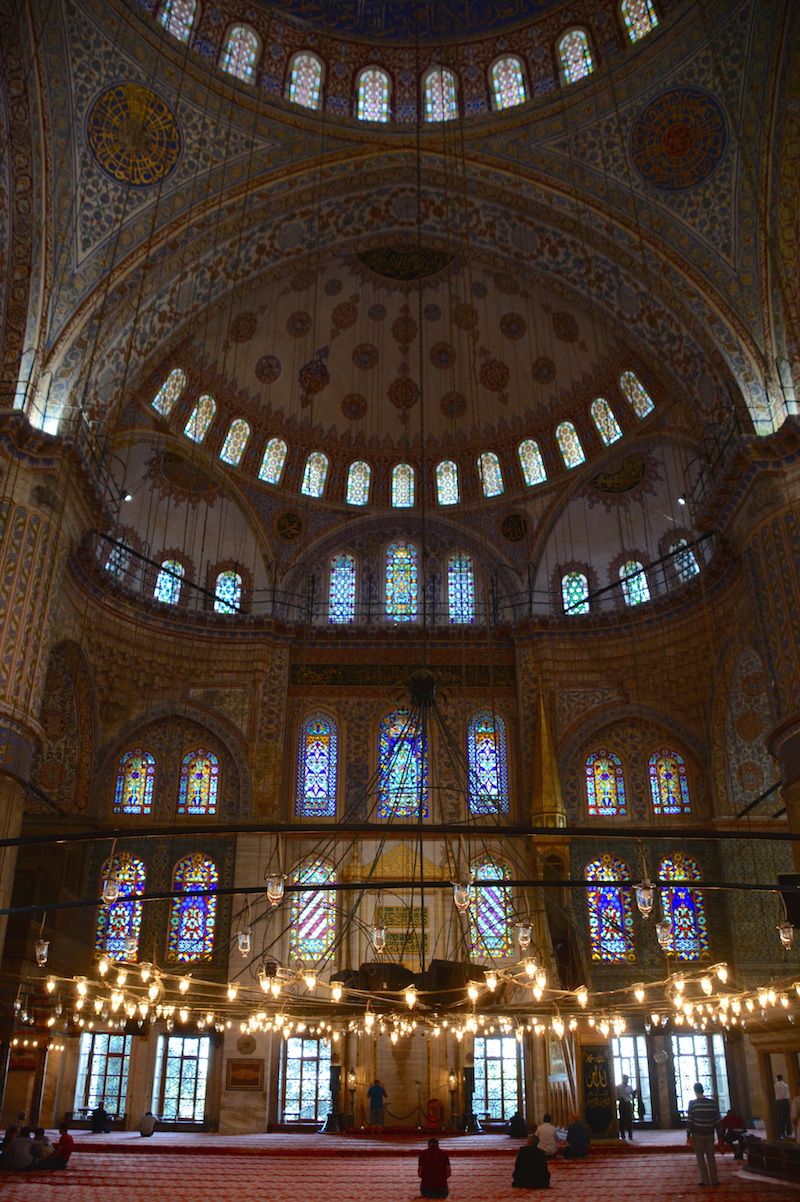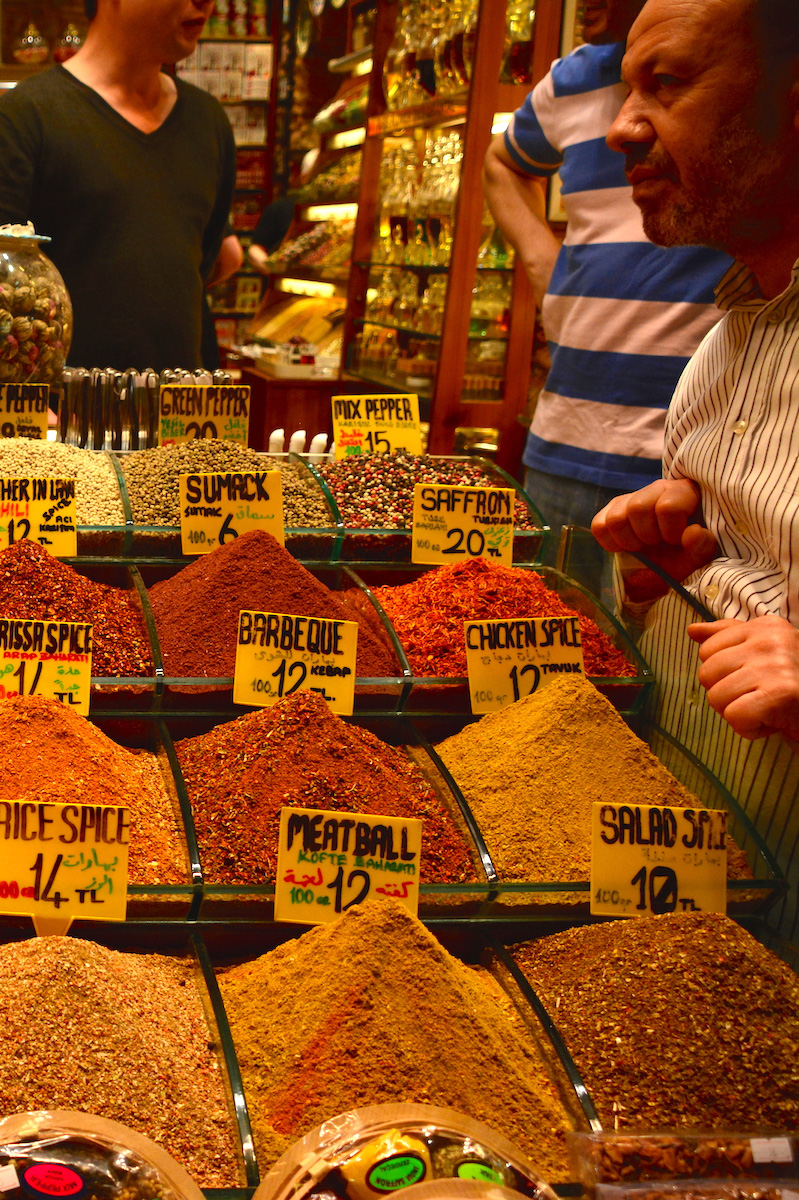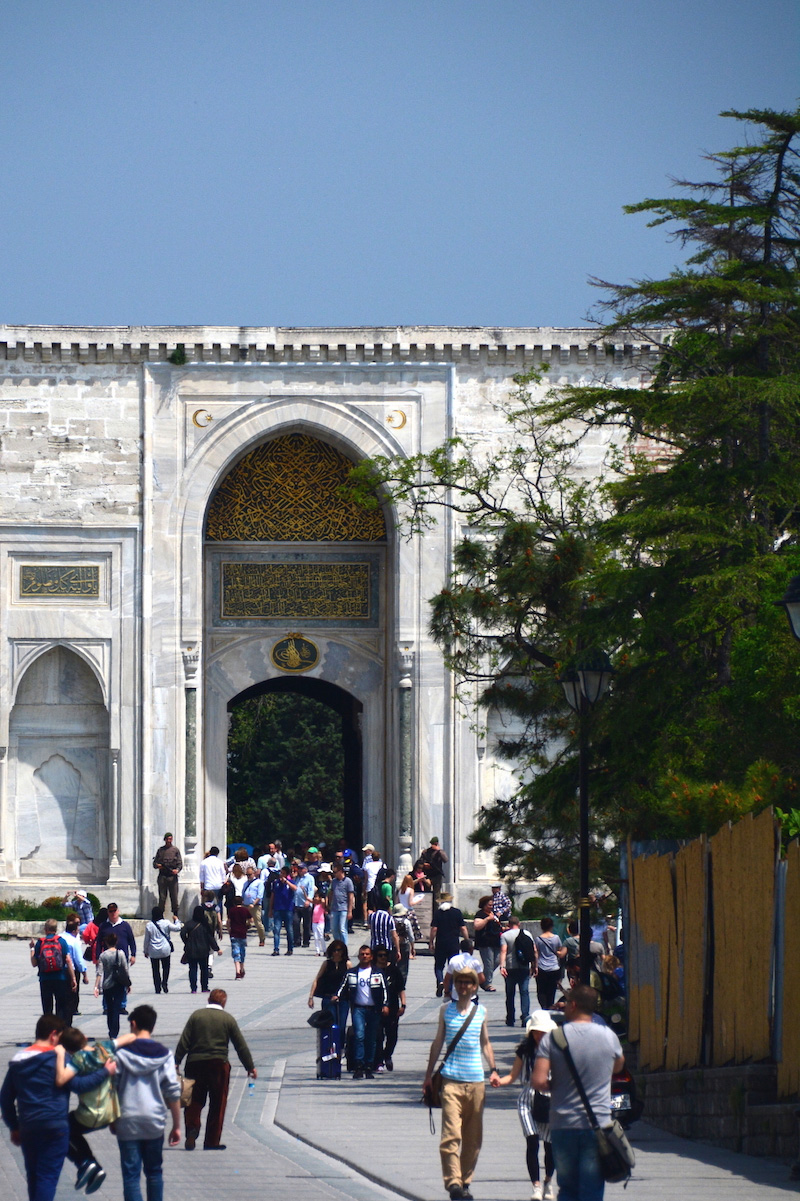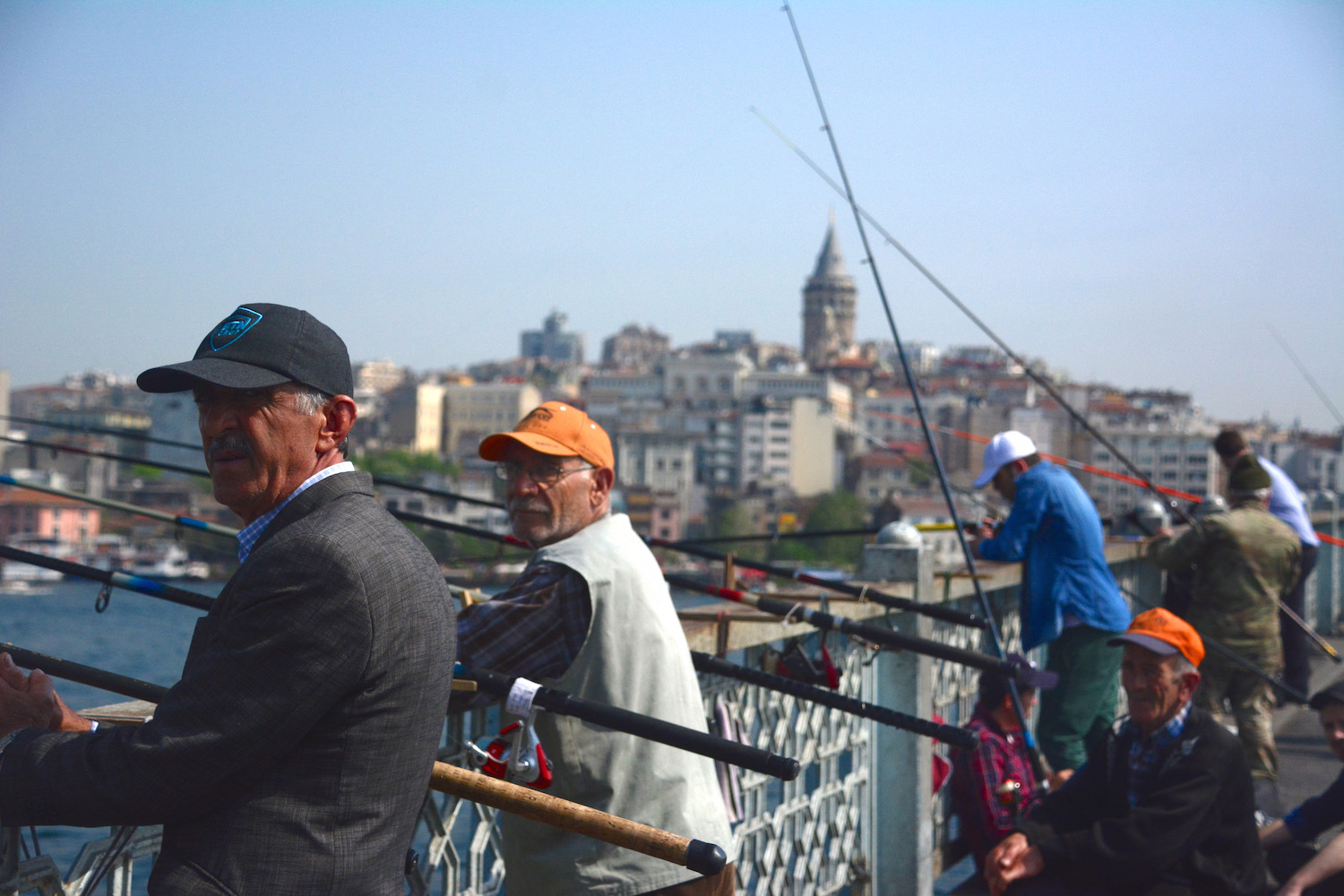 There's a treasure around literally every corner in Old Istanbul, from spiritual sites like Sultanahmet (Blue) Mosque and Hagia Sophia church, to ancient shopping centers like the Grand Bazaar and the Spice Market, to the regal Topkapi Palace, to Ayasofia, which is perhaps the nicest (and most beautifully maintained) Turkish hamam in town.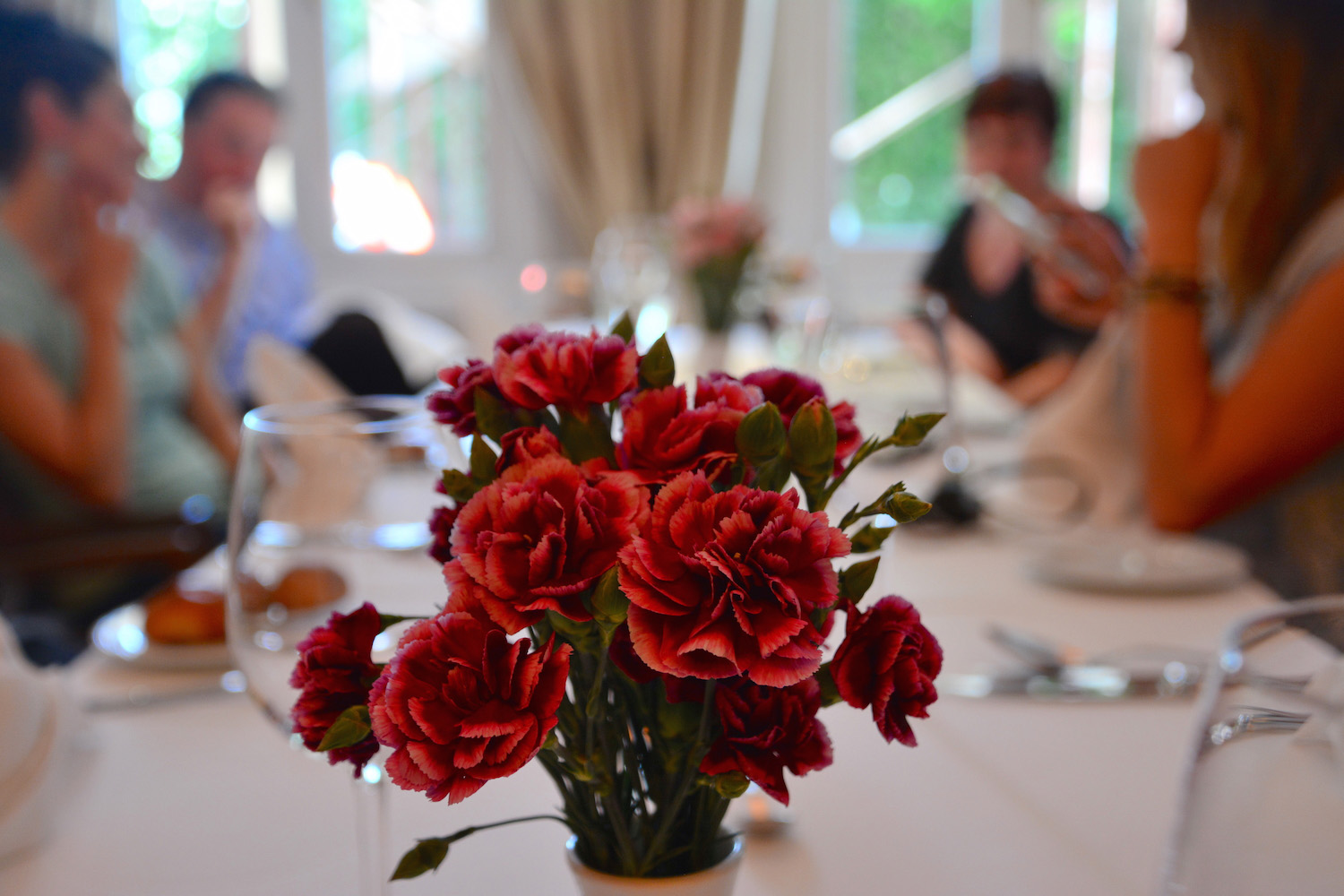 If you want to take your Old Istanbu…er, Constantinople experience to the next level, hop in a cab bound for Asiatane, an outstanding restaurant that uses inspiration from the past (specifically, Turkey's Ottoman past, and in some cases even farther back in history) to innovate. Whether you enjoy lunch or dinner here, you'll feel like nothing less than a sultan once you're finished with your meal.
Day 2: Istanbul, Not Constantinople
Strange as it might sound, I'm going to recommend that you start the second of your three days in Istanbul in the exact same spot as you did you first – Atatürk Bridge – only this time, instead of walking toward the mosques and palaces to your west, I want you to walk toward the fairytale-looking tower off to your east.
This is Galata Tower, and it dates back to the late 14th century, when the Genoese had colonized the city then known as Constantinople. Its impressive history – and the views from the top of it – notwithstanding, it makes the perfect bridge between old Constantinople and modern Istanbul.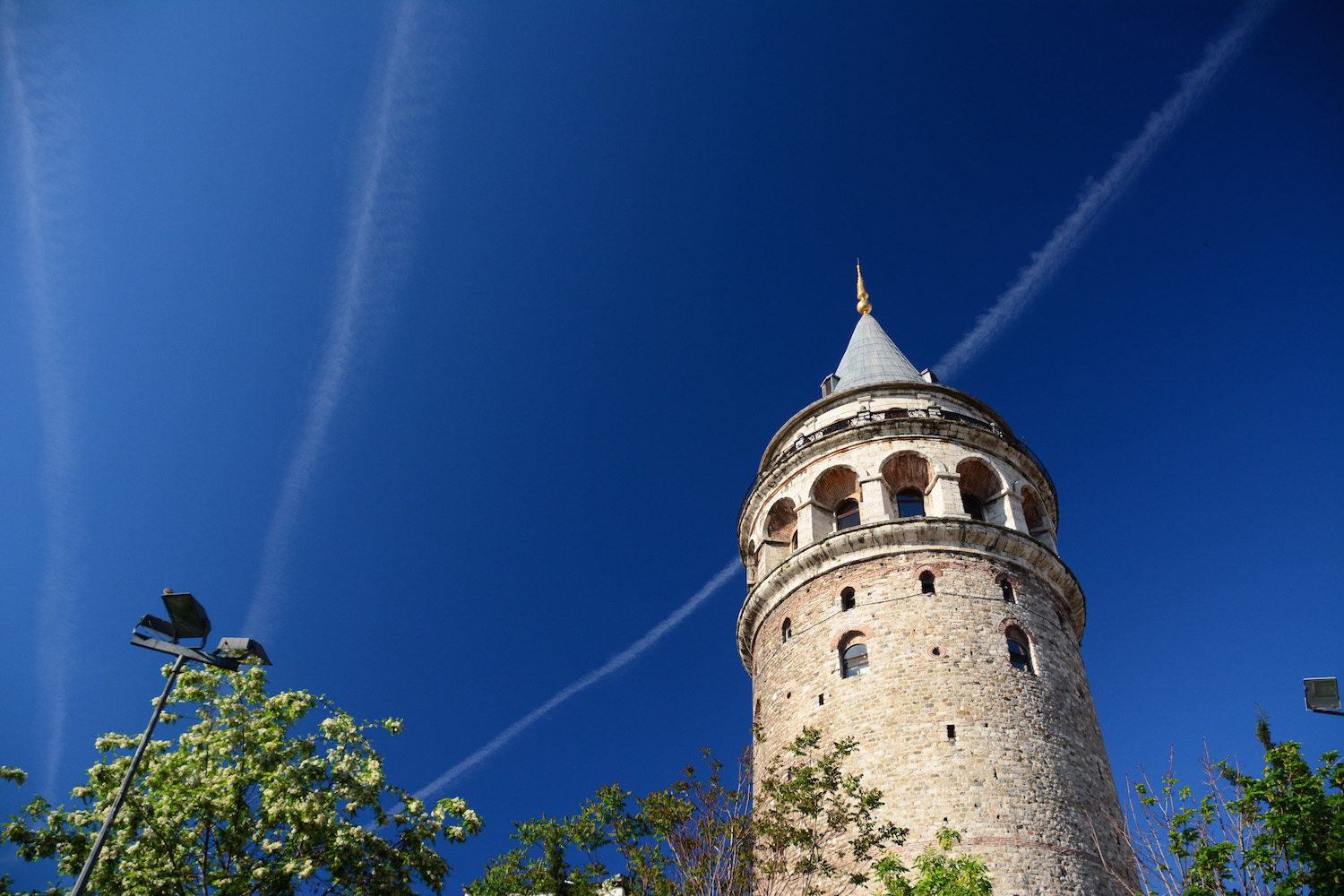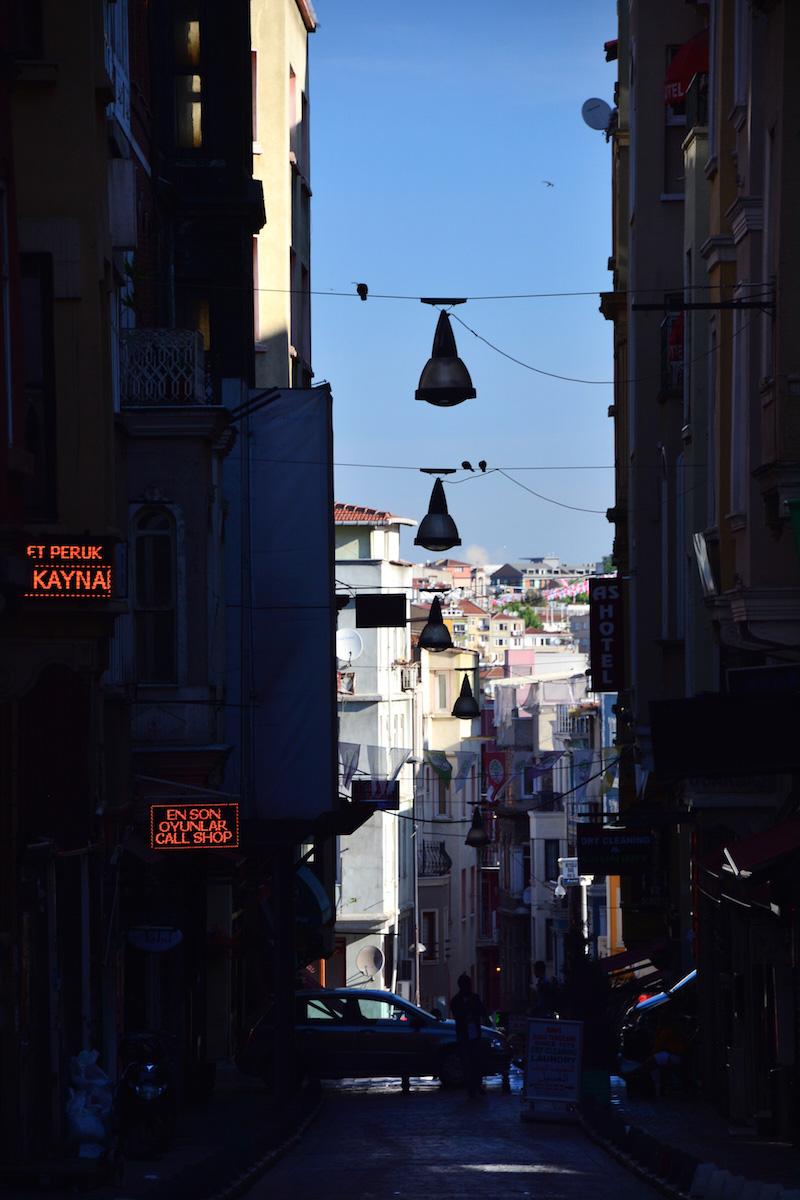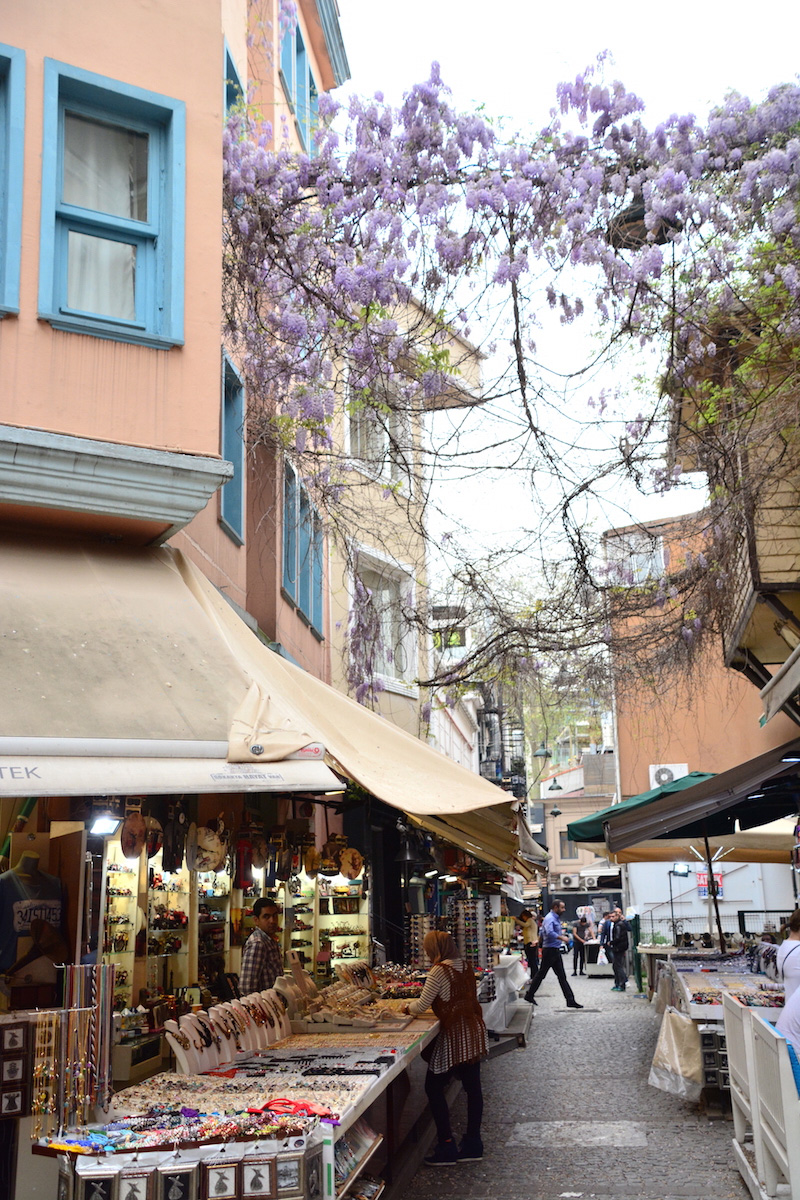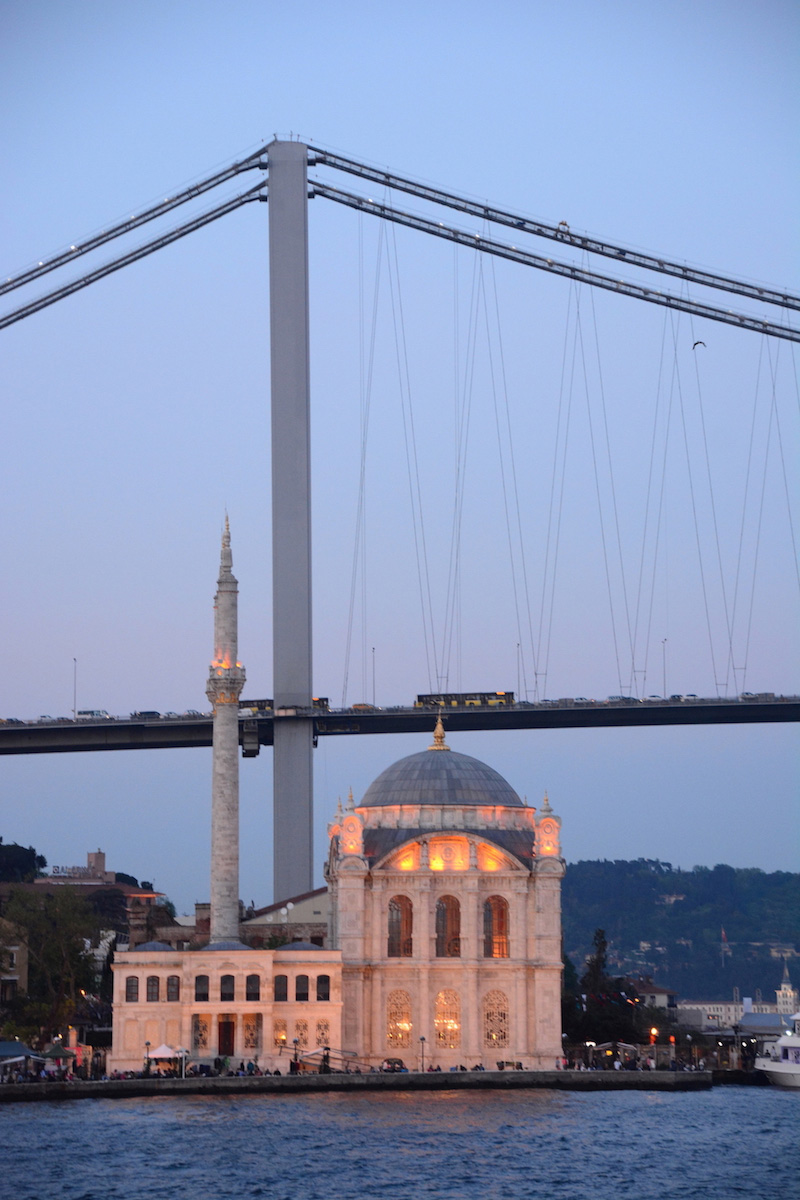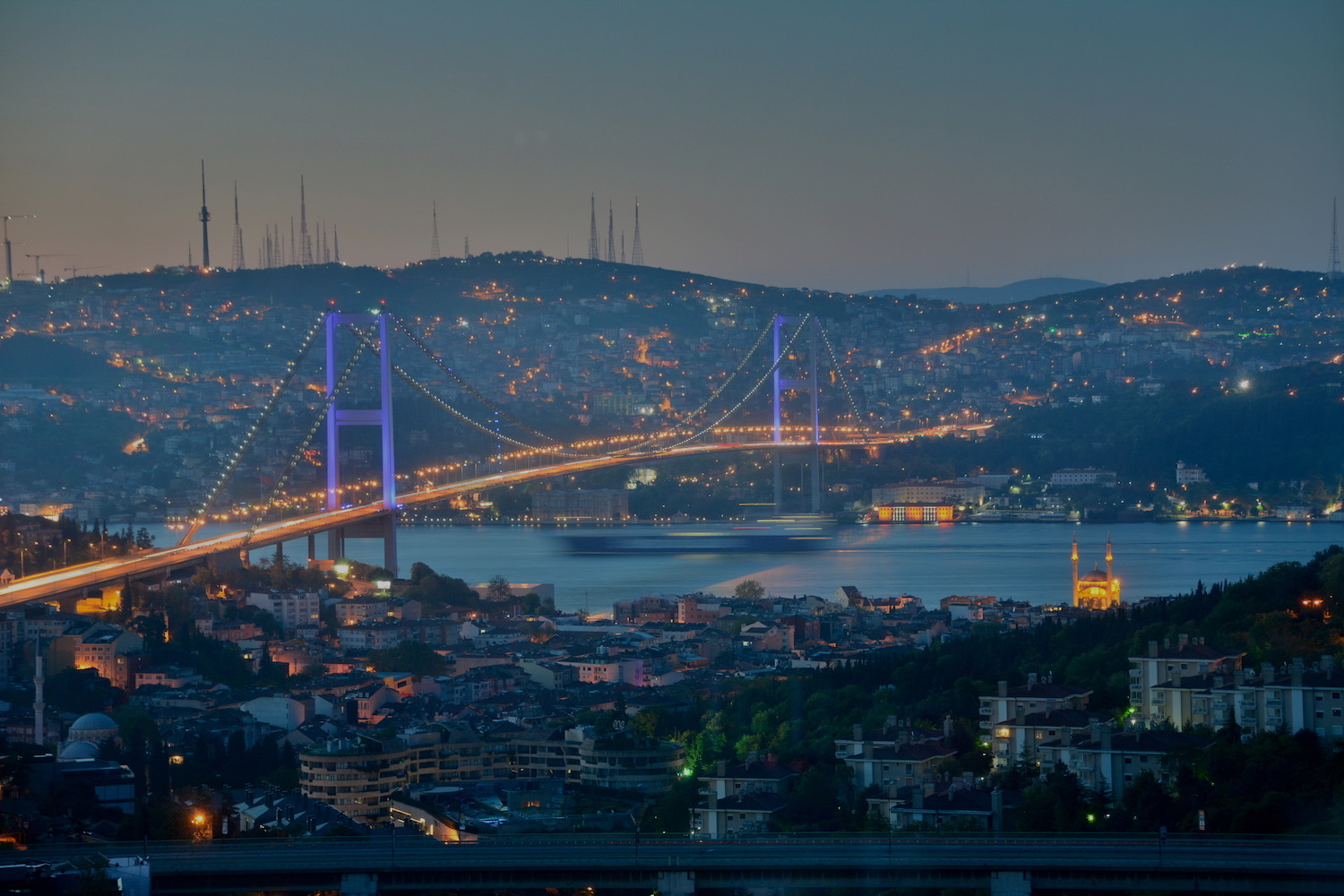 Near the base of tower, you see, begins Istiklal, Istanbul's modern (and decidedly European) pedestrian shopping street, which is also where you'll find the city's charming streetcars. Walking along Istiklal is not only great retail therapy, but sojourns down its side streets into the neighborhoods of Beyoglu and Cihangir yield impossibly picturesque vistas, which are not entirely un-reminiscent of San Francisco.
Istiklal ends at Taksim Square, one of Istanbul's most iconic addresses, from which you can walk downhill to the Bosphorous, the strait that separates the European landmass from the Asian one. Spend your afternoon strolling along the Bosphorous, sampling street food and exploring additional historical sites such as Dolmabahce Palace. If your stroll doesn't whet your seafaring appetite, consider taking a cruise along the Bosphorous as night falls on the city.
Day 3: A Day Trip to Asia
Your third of three days in Istanbul begins where your second ends, or at least it might – I'm giving you two options. The first is to head to the port near Dolmabahce Palace and board any of the numerous ferries bound for the Asian lobe of Istanbul. This side of the city isn't as replete with tourist attractions as the European side; rather, it's a place to get lost and explore on your own.
Feeling more energetic? Head to Atatürk Airport and board a flight for Konya, a city located in central Anatolia, which has a reputation as being Turkey's most conservative. (Translation: Amazing Islamic culture and architecture everywhere!). The main attraction here is the Green Mausoleum, a spectacular mosque (and, now, museum) built to honor Mevlana, more popularly known as Rumi.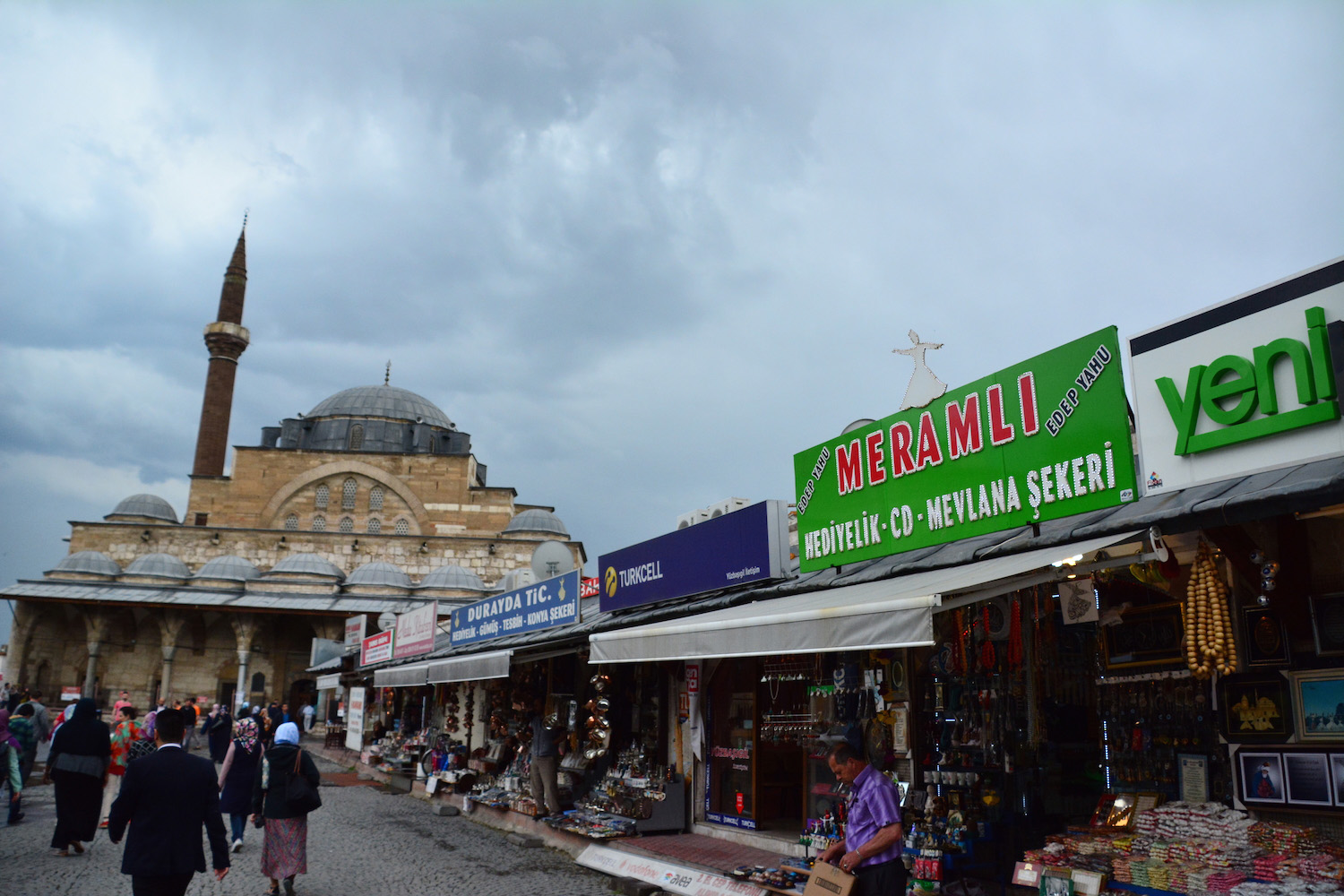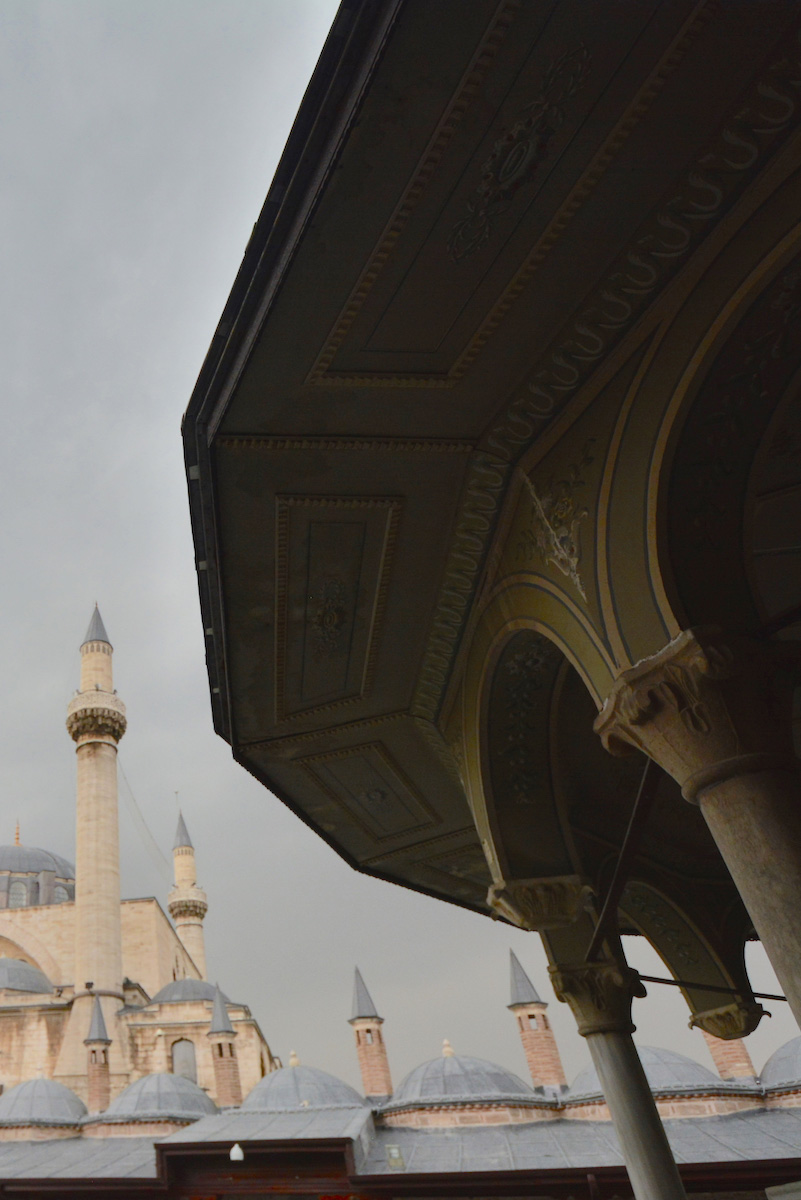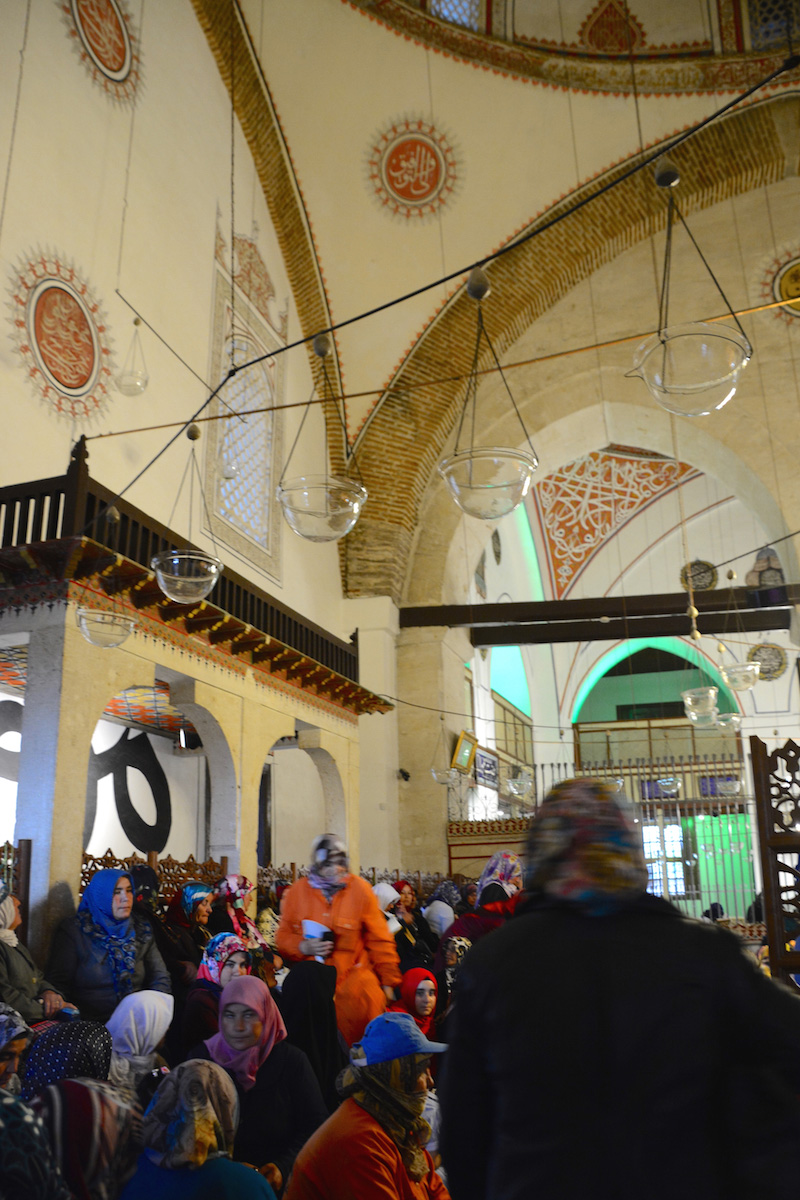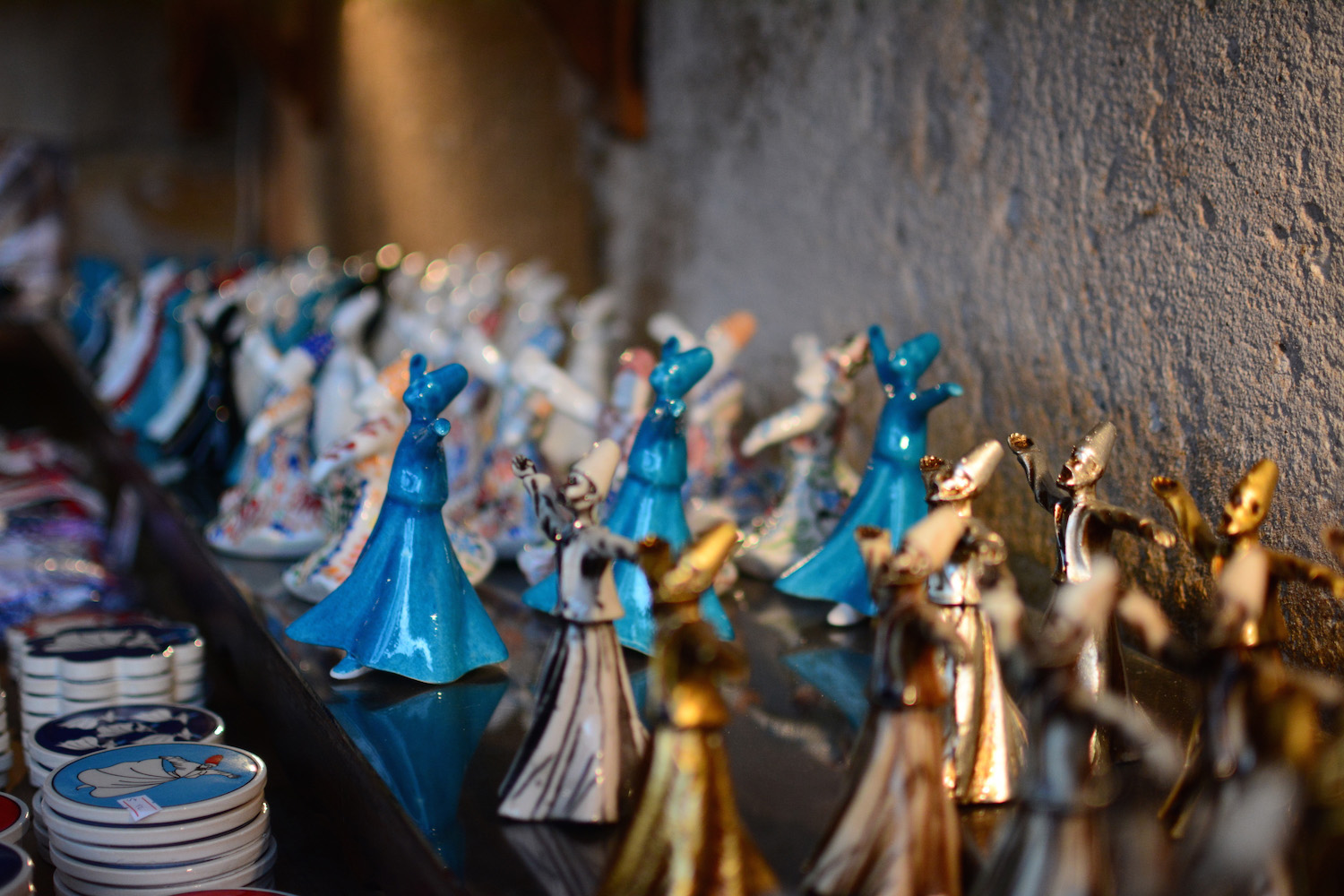 Spend your day exploring the center of Konya on foot. Or, if you've feeling even more energetic still, take a taxi to the nearby small town of Sille, whose history is illustrative of the ethnic strains that plagued Turkey in the wake of the Ottoman Empire's fall, and spend the rest of your day exploring there.
If three days is all you can devote to your Turkey trip this time, head back to Konya Airport to catch your flight back to Istanbul. Or, if you've got more time and want to continue exploring Turkey, board a bus bound for Nevesehir, the closest large city to the iconic Cappadocia region. Along the way, stop at Saruhan, a Silk Road-era caravanserai, to enjoy a spellbinding performance from the Sufi "Whirling Dervishes." 
Share: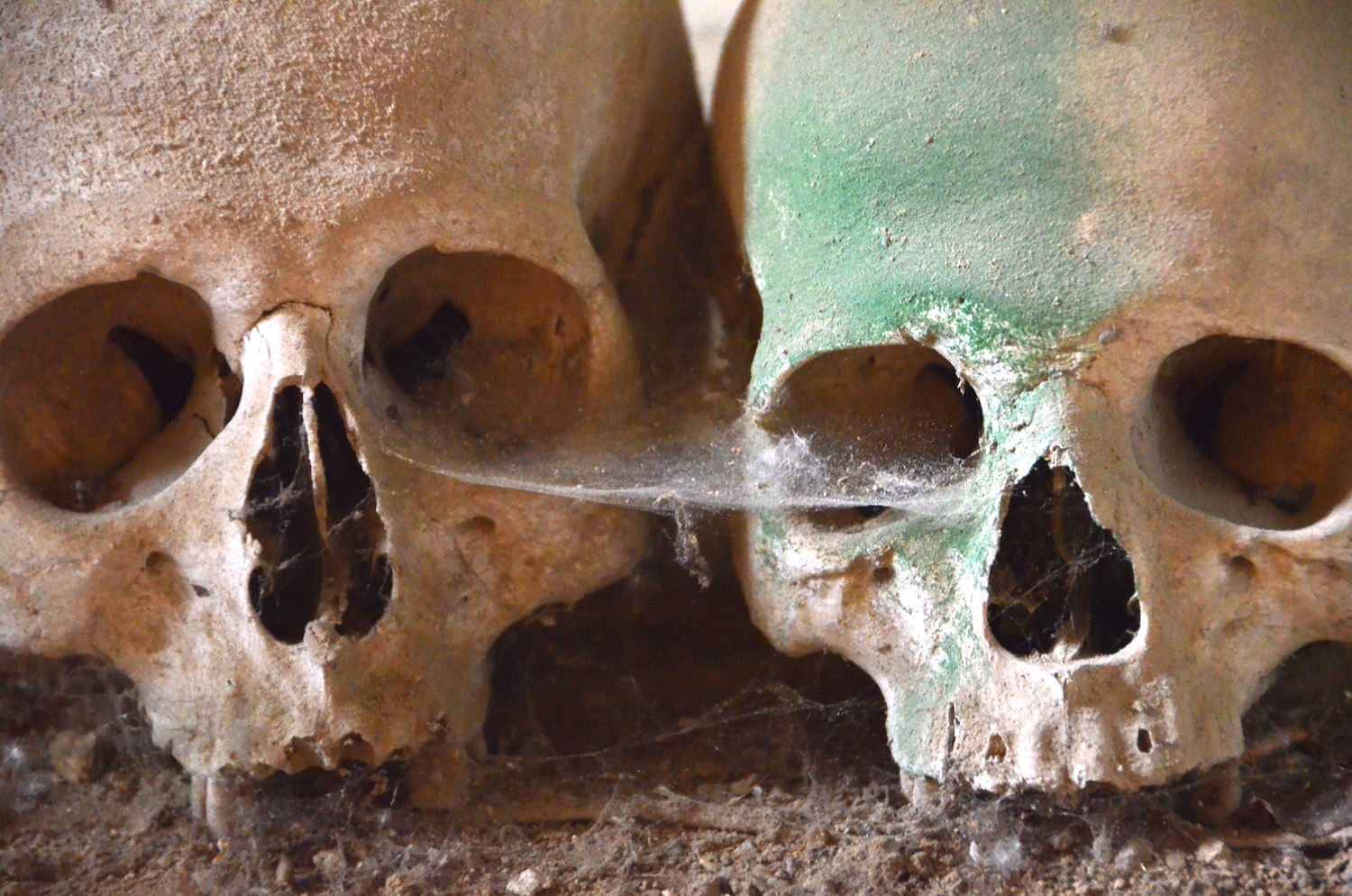 Naples, in spite of a rich history longer than Rome's, and its close proximity to attractions like the Amalfi Coast, Mount Vesuvius and the Isle of Capri, has not experienced a tourist boom the way the rest of Italy has. That's bad news for the local economy, of course, but good news if you do decide to take a trip down to Italy's Campania region, many of whose treasures are all but untouched by travelers.
While many of these treasures are of the beautiful, majestic sort, one in particular has a somewhat sinister backstory. Still, you should absolutely make Fontanelle Cemetery a stop on your next trip to Naples.
The Backstory
When burial space in Naples began to run out in the 16th century, when Naples was under Spanish rule, the city's undertakers had a brillant idea. They decided to free up room for the newly dead by removing the remains of the long-dead, and storing them inside a cave in Naples' Materdei district and thus, Fontanelle Cemetery was born. Er, died?
Fontanelle Cemetery's story only gets grislier from there, with it becoming the preferred resting place for the victims of the1656 Great Plague and then a general pauper's cemetery in the 19th century. Generally poor organization iniside the cave, coupled with the fact that floods washed the remains onto the streets of Materdei on several occasions, led to the cemetery becoming little more than a random collection of skulls and bones. Subsequently, so called cults of devotion began among local Neapolitans, who felt it was their duty to "care" for the bones.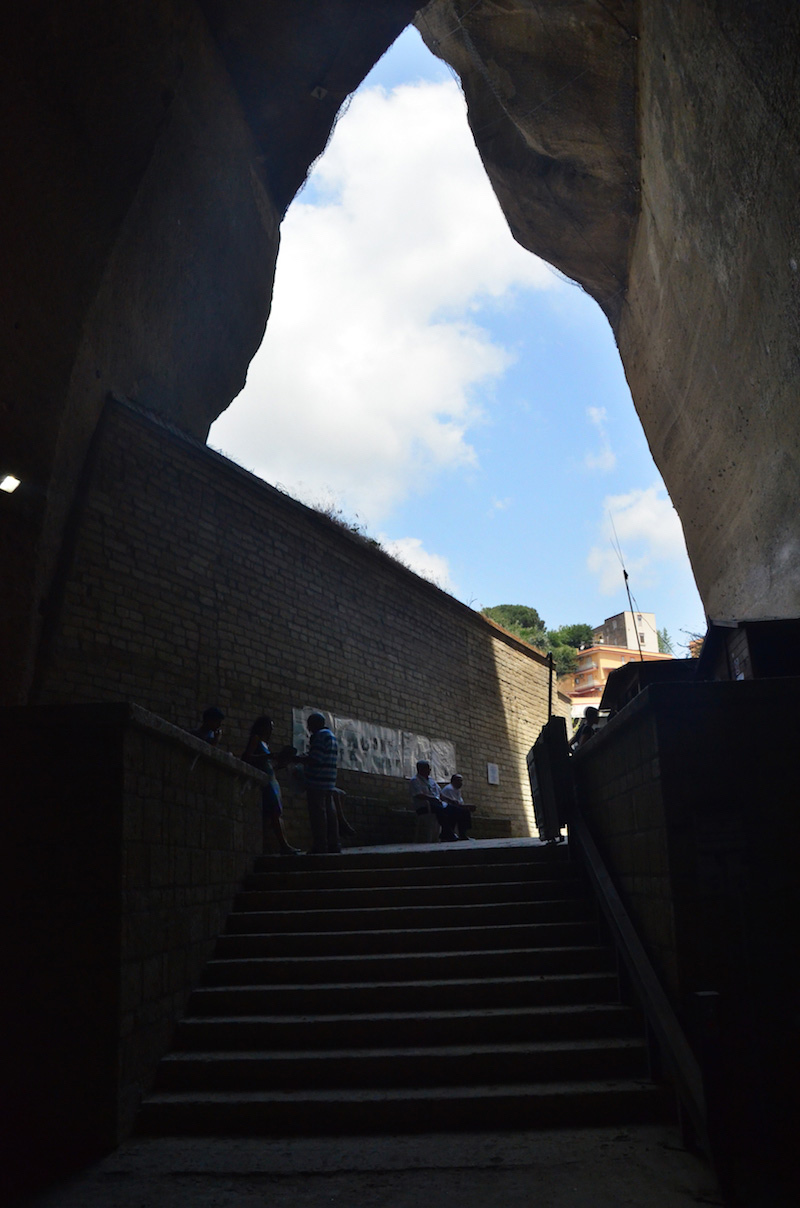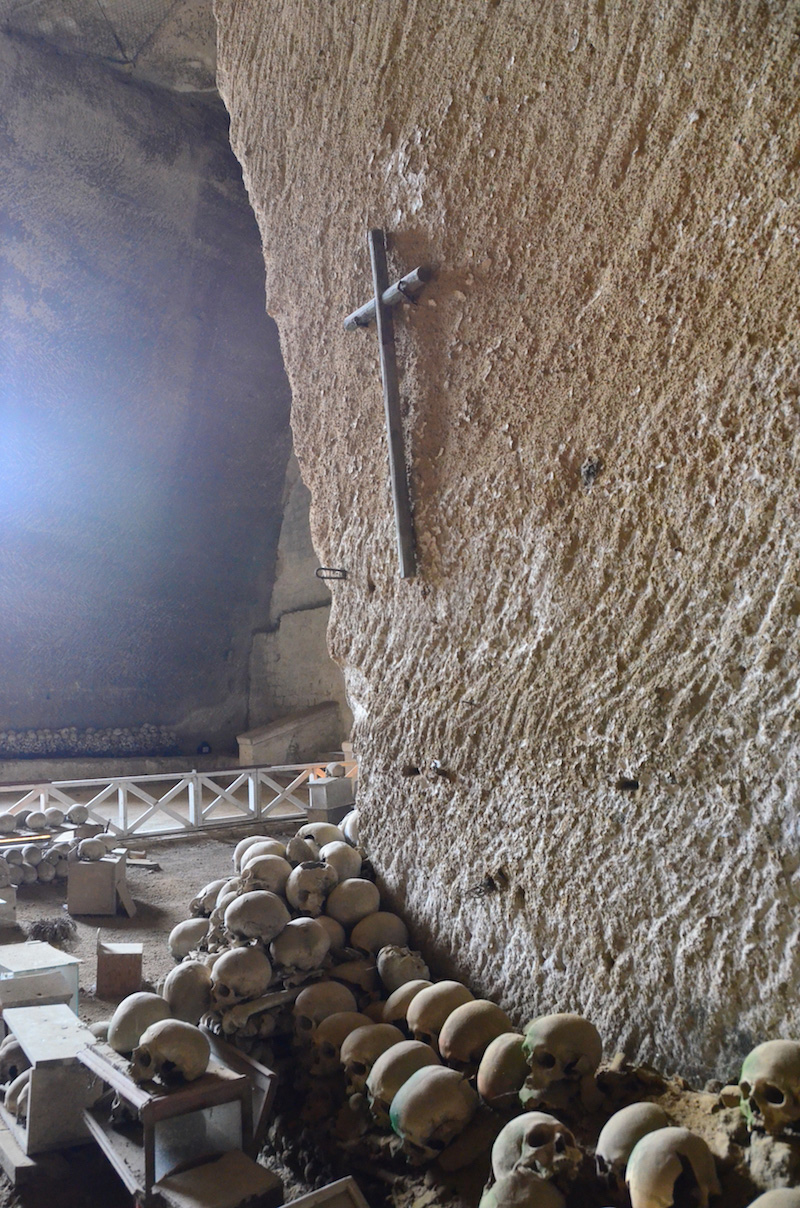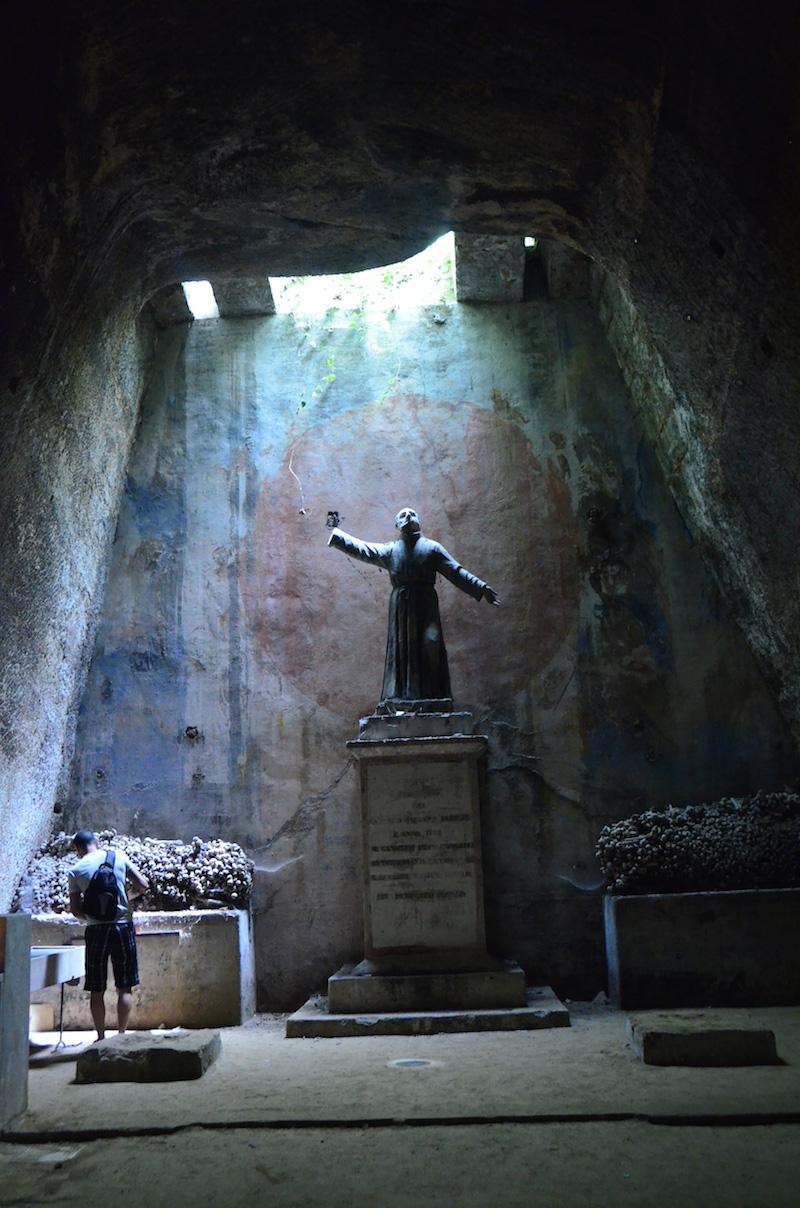 Fontanelle Cemetery Today
The good news – well, for all that is good and wholesome in the world, not the bones – is that the Cardinal of Naples officially spoke out against the cults of devotion in the late 1960s, which eventually led to Fontanelle Cemetery being transitioned into a historical site. Today, it's open to the general public, although it's certainly not your typical tourist attraction.
How to Visit Fontanelle Cemetery
If you want to visit Fontanelle Cemetery, the first thing you should do is call to make a reservation, at +39 081 795 6160, (or simply 0817956160 within Italy). While the cemetery is public, you typically need to make an appointment because, well, most people know nothing about Fontanelle Cemetery, and many of those who do have no interest in visiting. It's not a super popular place.
Once you've confirmed your appointment time, getting to Fontanelle Cemetery is easy. Simply ride the Naples Metro to "Materdei" station, then follow the signs northward toward Cimitero Delle Fontanelle, which is the cemetery's name in Italian. There's no fee to enter Fontanelle Cemetery as of April 2015, although donations are accepted to assist with ongoing historical restoration.
(Which, creepily enough, includes an effort to catalog and organize the bones once again, although local religious authorities still officially discourage the formation of cults.)
Share:

Let's be honest – it is so easy to fall in love with Kyoto. When I first arrived, it was about an hour before sunset and the sherbet glow of the sky gave the sakura, which were in full bloom, a surreal incandescence, to say nothing of the temples, torii and kimono-clad women everywhere. Had it not been for all the smartphones, Westerners and the ultra-modern buildings that have sprung up around Kyoto's contemporary center, it could just as well have been 1814 or 1414 as 2014.
Kyoto is among the most timeless places I've ever visited – I wish I had an eternity to explore it. I didn't, however, and chances are you don't either, which is why I've assembled this sample itinerary. Three days in Kyoto is not enough time to absorb all the history and heritage the city has to offer, but it is enough to start a love affair that will keep you coming back year after year.
Day One: The Joy of Getting Lost
Have you ever opened a dozen applications on your computer or phone, launched several browser windows, started uploading photos and watched in horror as the thing overheated and shut itself down? That's how my brain felt the first time I set foot into Kyoto – but in the best possible way.
Kyoto is absolutely overflowing with amazing sights to see, and while many of the "big ones" are absolutely can't-miss, part of the joy of traveling in Kyoto is discovering the city on your own terms. Spend the first of your three days in Kyoto with several main attractions in mind, but as you piece your itinerary together, consider walking instead of taking the bus, and don't be afraid to wander into deserted temples or down seemingly forbidden streets.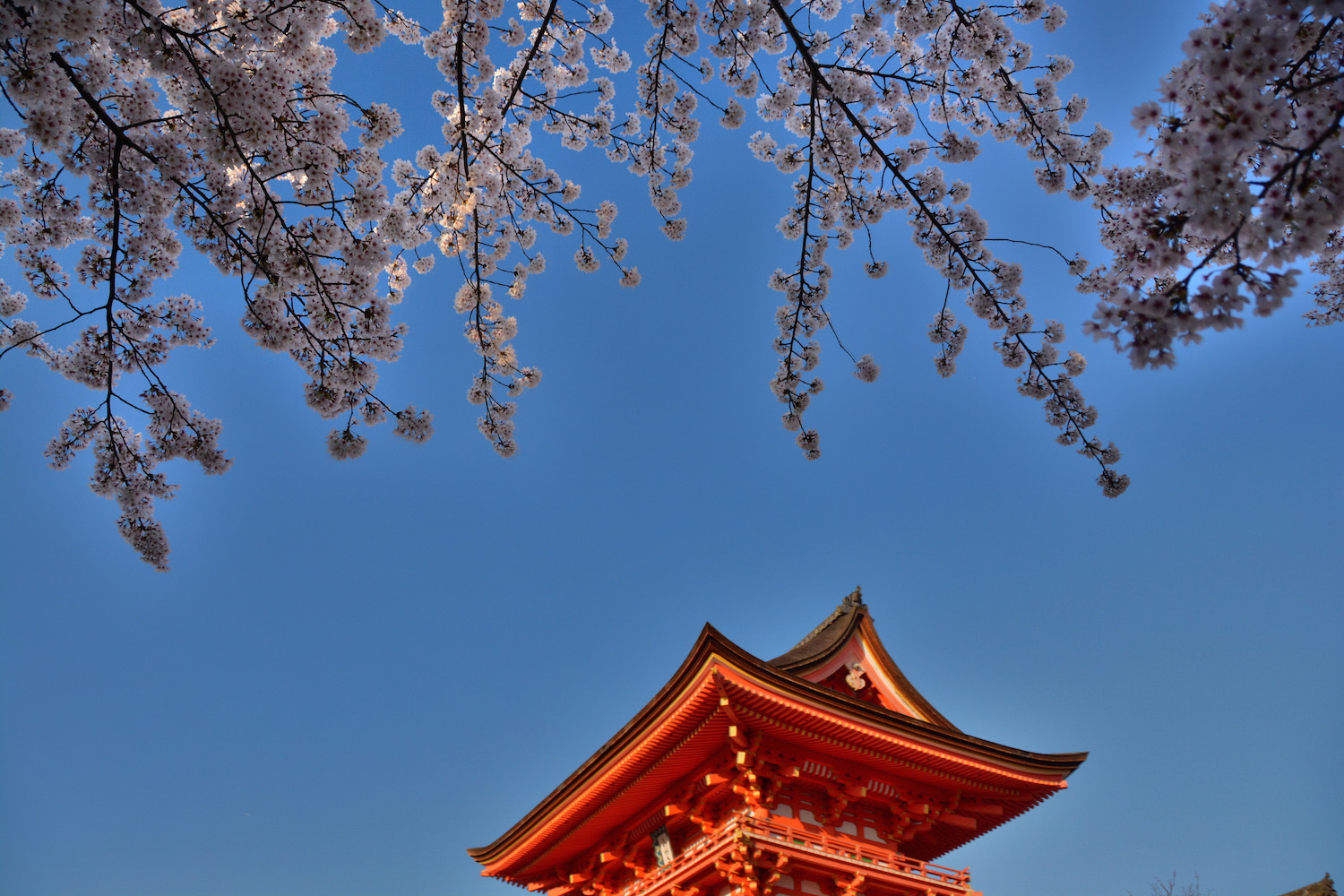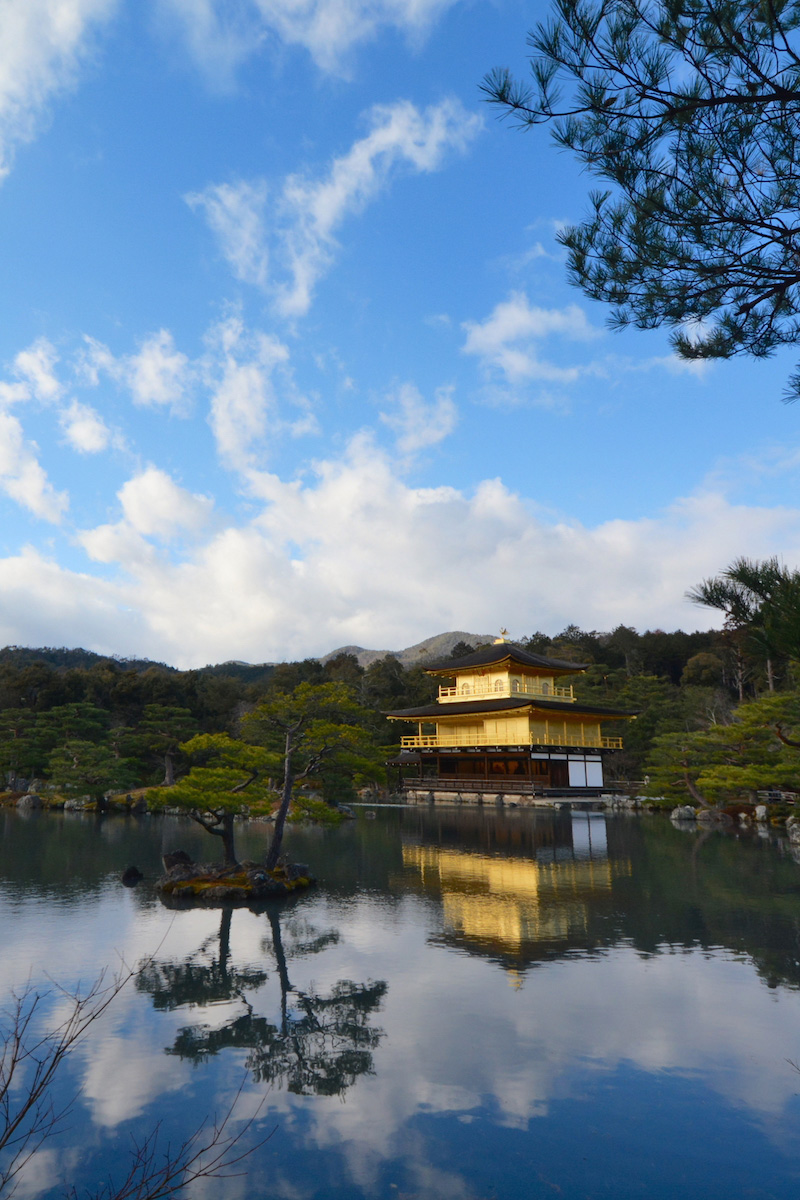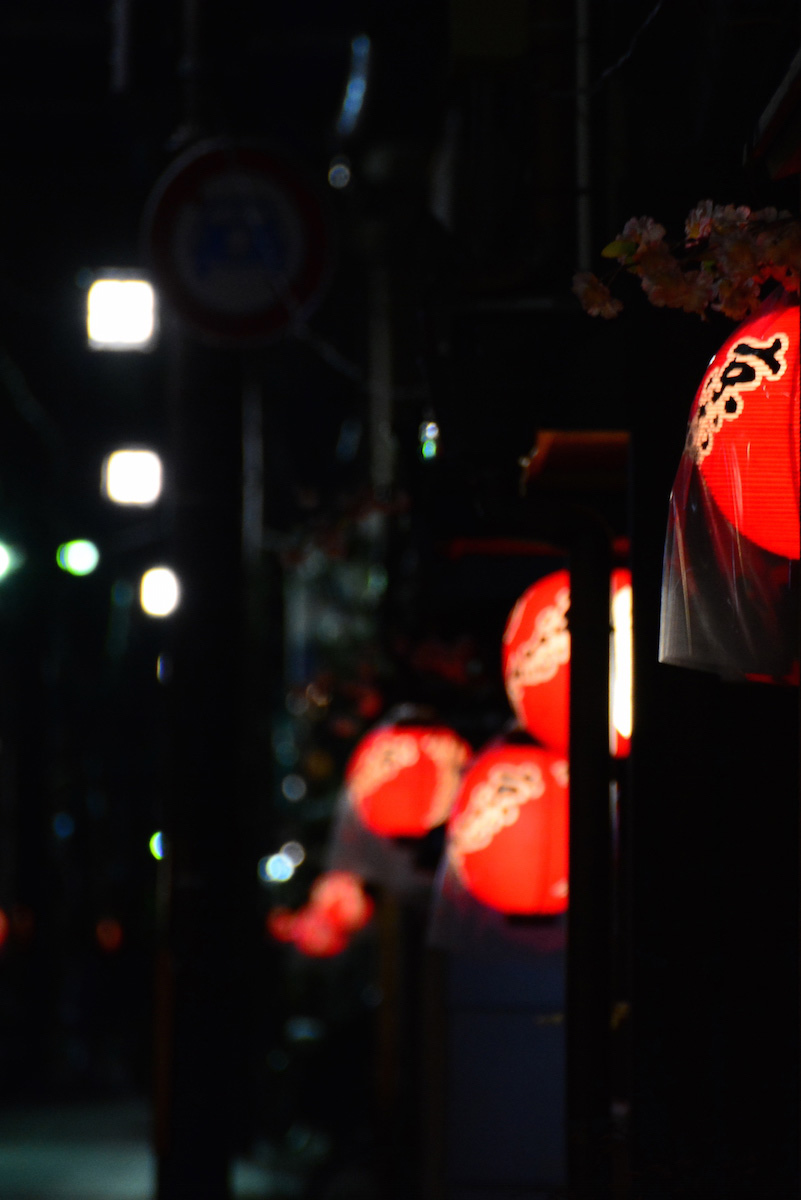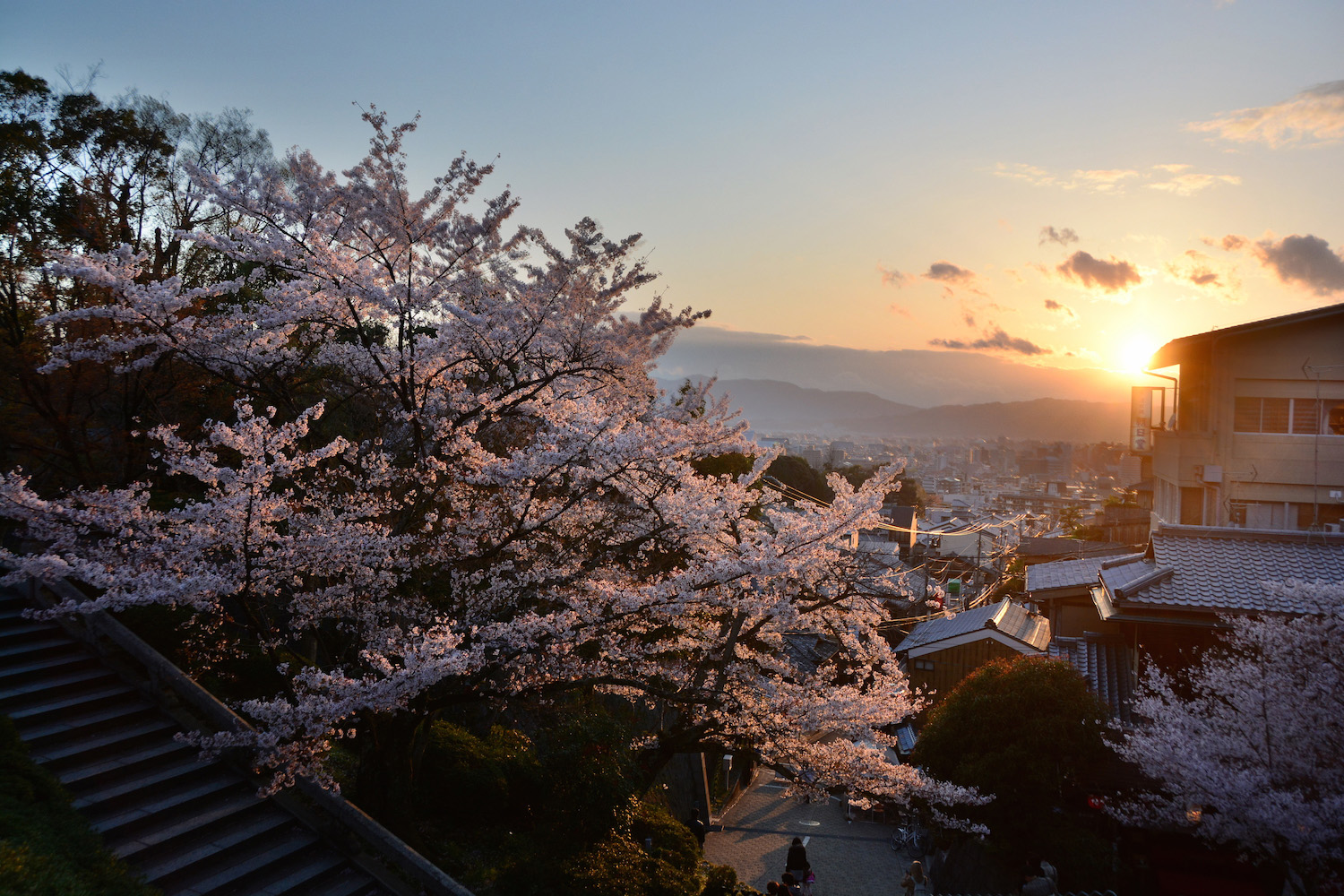 For example, you might begin your first of three days in Kyoto at Kyoto Station, then take the Route 100 tourist bus line to Kinkaku-ji – Golden Temple, before heading across town to its sister temple, Ginkaku-ji – Silver Pavilion. After following the aptly-named Philosopher's Walk southward toward Anraku-ji, continue west and then south on foot into Gion, Kyoto's de-facto Geisha District, but don't stop there – yet.
Instead, make your way eastward along the Shijo Dori main street toward Kiyomizu-dera, an eight-century temple that is not only Kyoto's most famous attraction, but perhaps the best place in the city to enjoy a panoramic sunset. After night falls, traipse back into Gion in search of Geishas or perhaps to enjoy local street food delights like takoyaki octopus fritters or yatshuhashi – unbaked sweet dumplings.
Day Two: A Tale of Two Forests
As you wake up your second morning in Kyoto, Japanese green tea in hand, you might feel tempted to continue exploring the nooks and crannies of central Kyoto, but I promise you: They can wait until your next trip. Instead, spend your second of three days in Kyoto exploring two enchanted forests on the periphery of town.
By morning, take a local Nara line train from Kyoto station and get off at Inari station, which is where you'll find Fushimi Inari shrine. A dizzying sequence of thousands of bright orange torii that have been assembled on the forested hillside as far back as the eight century, Fushimi Inari is allegedly the most-visited place in all of Japan, which will be evident the moment you set foot onto its crowded path.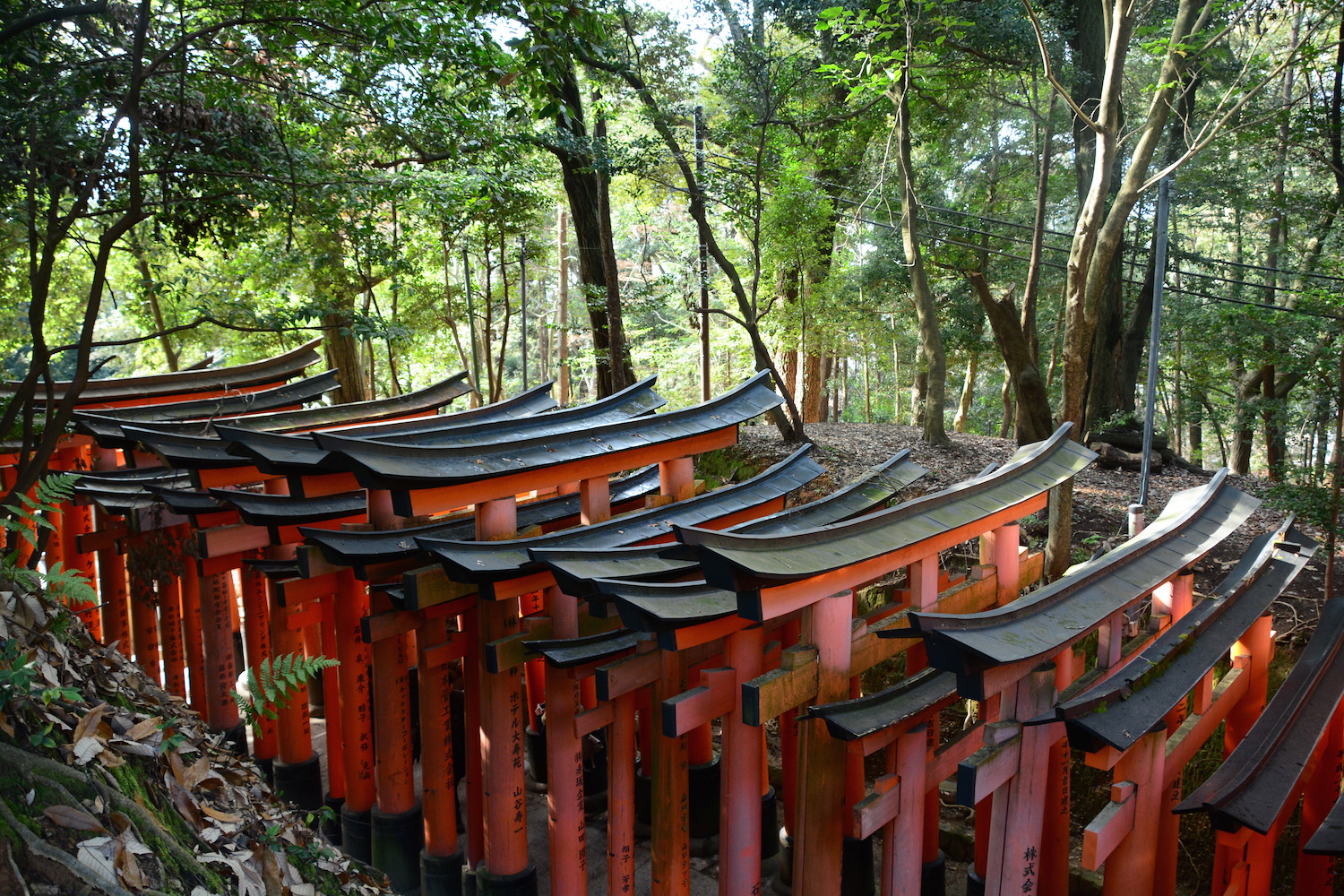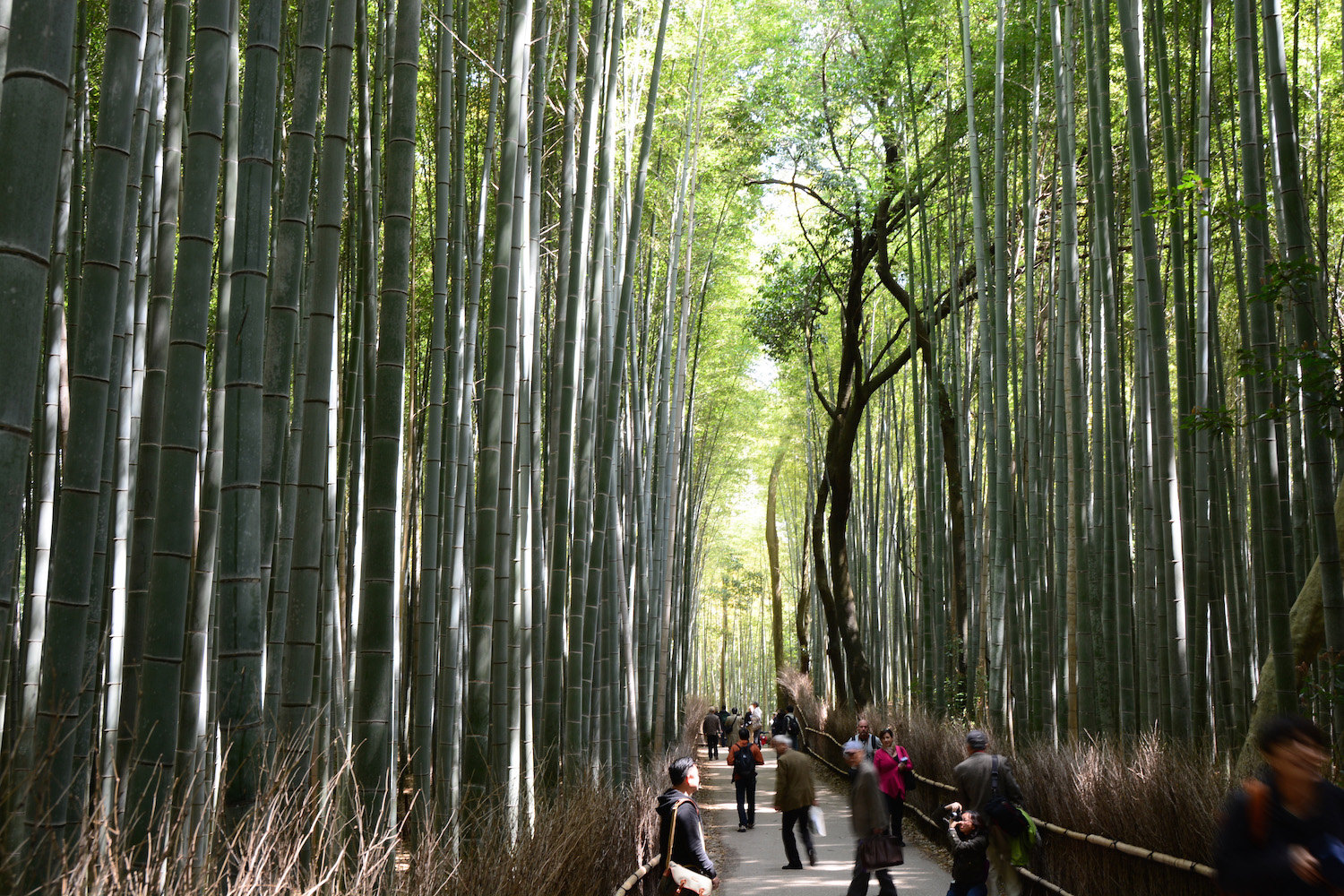 Continue climbing up the hillside for as long as you wish – getting to the top takes approximately 90 minutes at a brisk pace – before heading back to Kyoto Station, where you can take the Sanin line to Sagaarashiyama, the gateway to Arashiyama Bamboo Forest. You'll feel like you're trapped in a samurai film as you wander through it, in the absolute best way possible.
Use your evening to explore sights you've missed in central Kyoto, whether you hit up places I mentioned the first day that you didn't get to, or discovering ones I didn't suggest at all, such as Nijo Castle or the Kyoto Imperial Palace.
Day Three: Be a Deer in Nara
Just as you awoke the second of your three days in Kyoto and wondered whether you should just stay put, you'll wake up the third and think you can't possible head even farther outward to explore. My line of reasoning, too, will persist: Spend your third day in Kyoto outside Kyoto, exploring the historical city of Nara.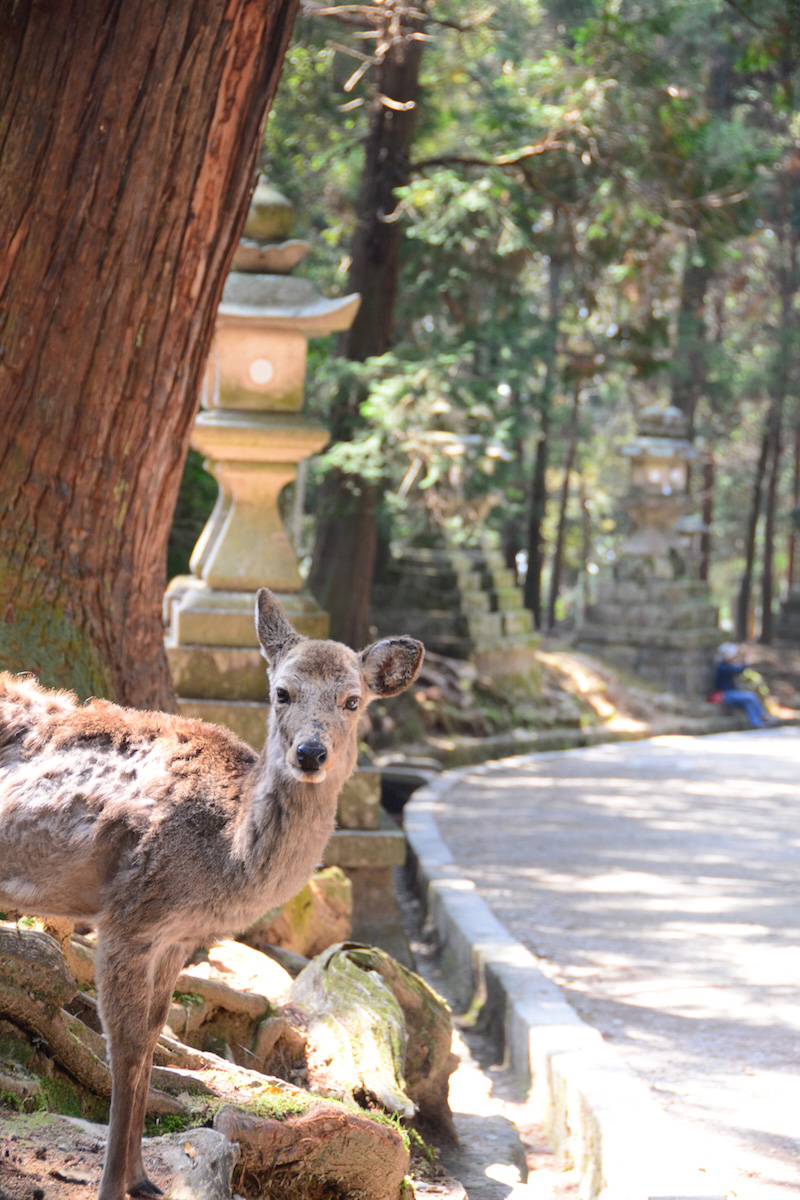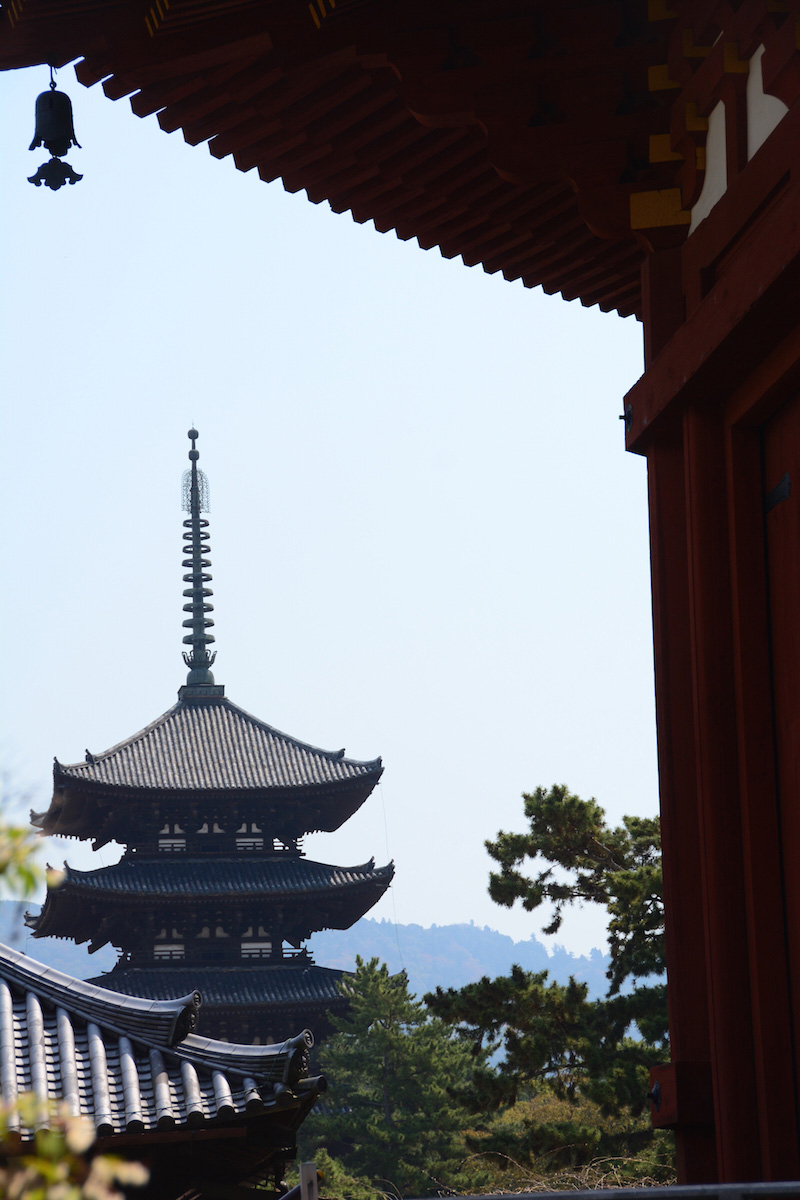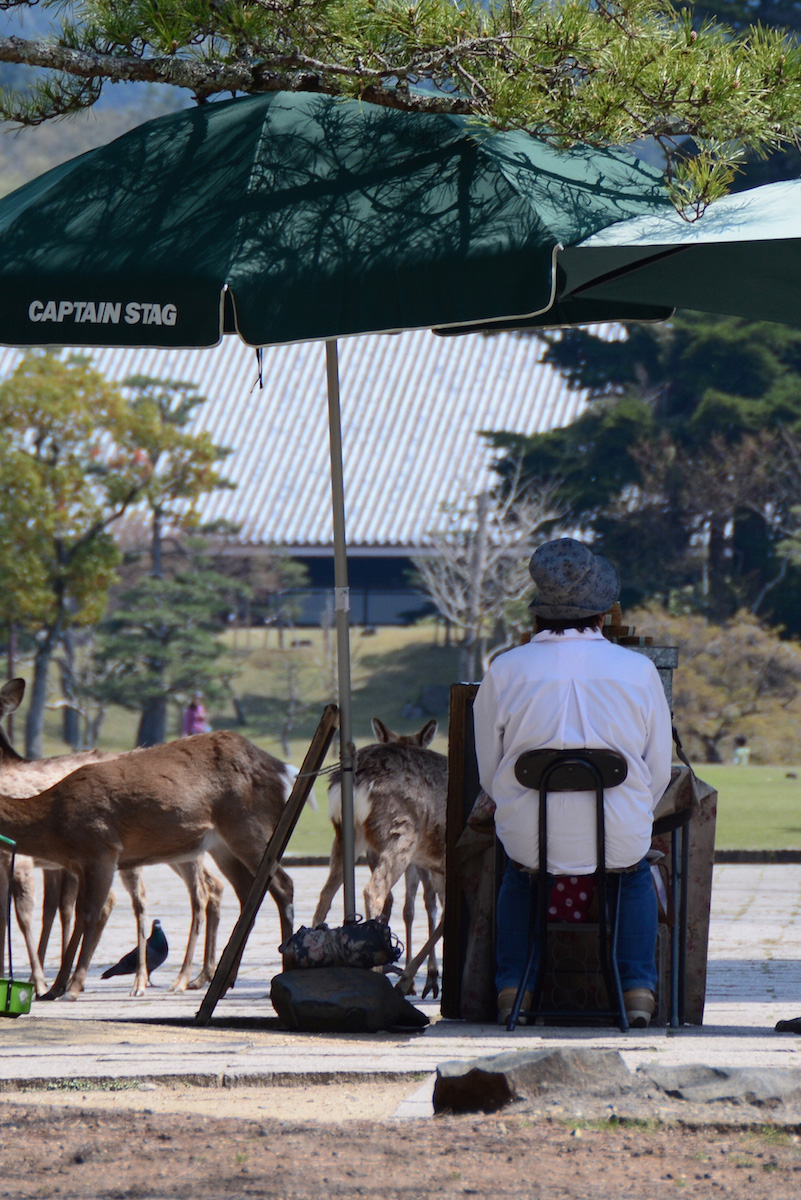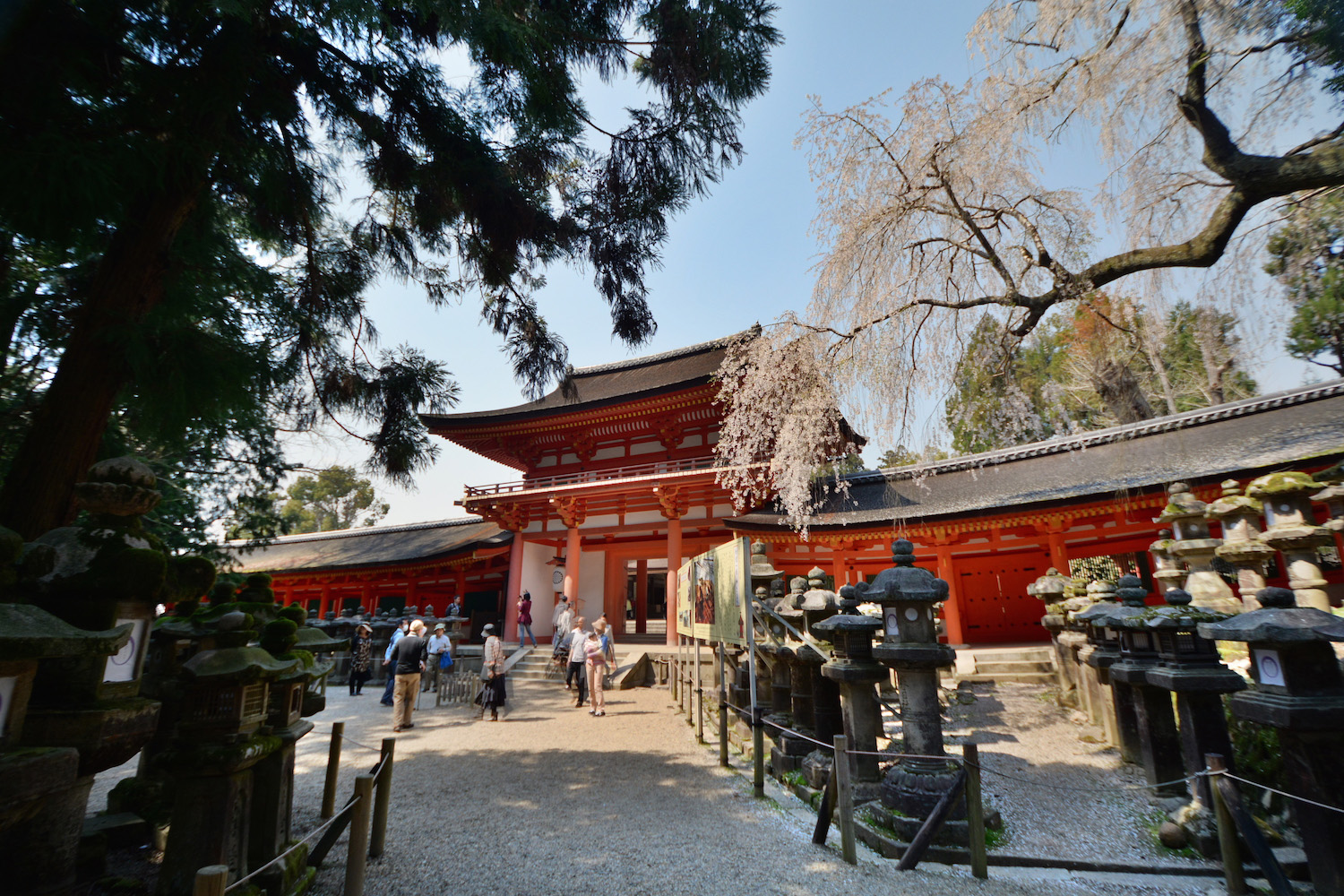 Take the same train you took to get to Fushimi Inari, keeping in mind that it's best to take an express or rapid service this time, to maximize your time in Nara. Nara is famous for a number of things – namely Todaiji Temple, the world's largest wooden structure – but its most ubiquitous symbols are the deer that freely roam around its old city. To be sure, most of Nara's non-deer sights are architectural in nature, from the Five-Story Pagoda, to Kasuga Taisha, a stone-lantern lined walked that is the Nara to Fushimi Inari's Kyoto.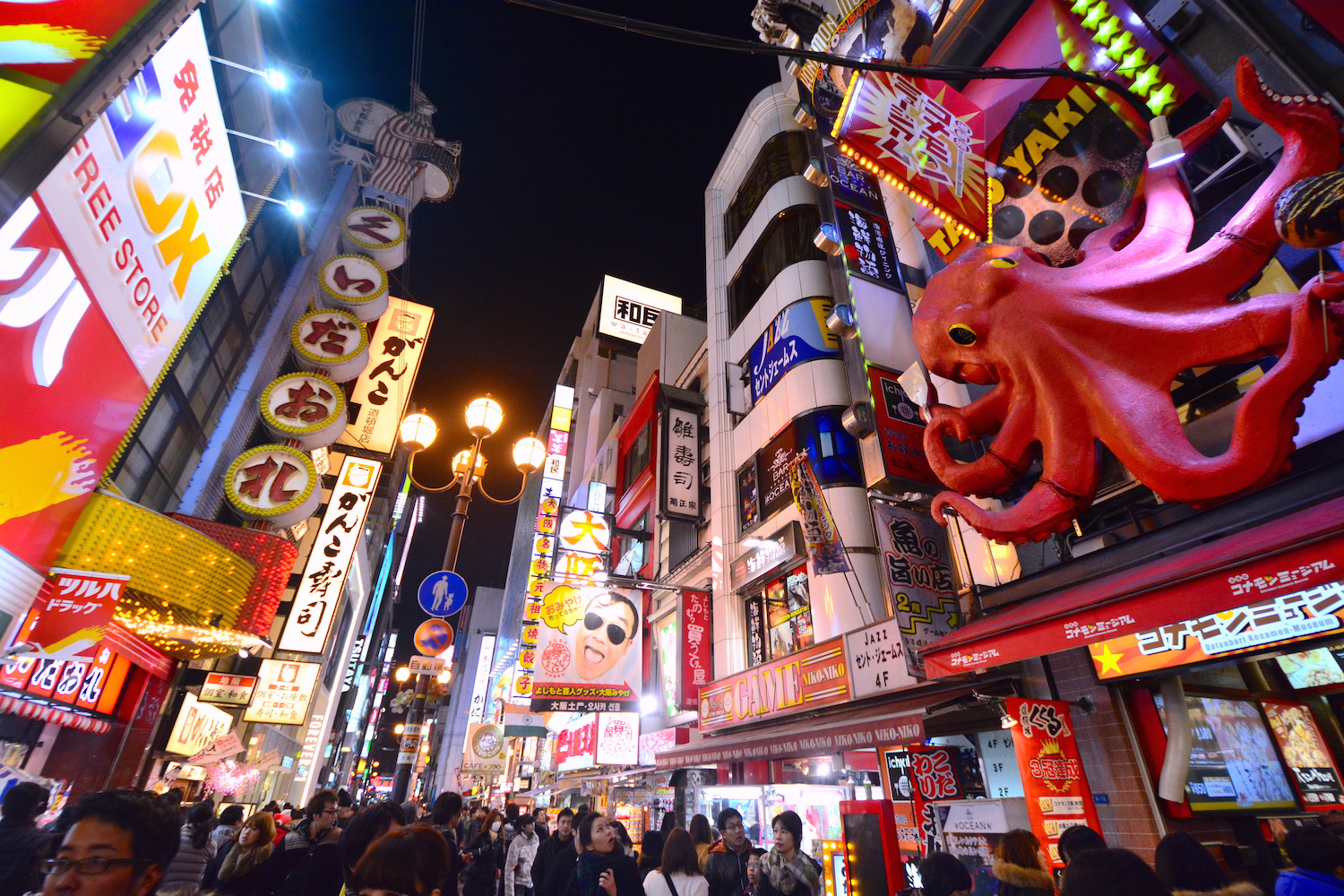 If you finish early in Nara or, for some God-forsaken reason are not interested in seeing it at all, you could additionally (or alternatively) spend one day in Osaka.
Share:

Recently, I was in a cab speeding along the west bank of the Bosphorous, the strait that bisects the city of Istanbul and separates Europe from Asia. It's rare that vehicles driving along this stretch of road move at all, let alone at such a rapid pace, which was convenient given the rush I was in.
You could say I was in a rush the last time I found myself in Istanbul too – I'd never have dreamed of taking a cab then, though. It was the first week of autumn in 2010 and I was near the end of my long, westbound journey back to the U.S. after teaching English in China. While I'd specifically stopped in the city where East meets West to symbolize the transformation that had occurred in me that year, I spent most of my time in Istanbul worrying about what my next move would be – certainly not wasting 20 lira on a taxi.
And yet as my taxi zoomed past Dolmabahçe Palace this morning, flocks of Istanbul's infamous seagulls swirling above like tornadoes of flesh and feather, I still had to remind myself.
Be here now, I breathed and deeply and as slowly as I could, to calm the adrenaline my last-minute stroll down Istiklal Street from Taksim Square to Galata Tower had sent coasting through my veins. Don't worry about where you're going.
I experienced as many moments of unbridled joy during my trip as there are seagulls in Istanbul, people of faith in the ancient Sufi city of Konya and strangely phallic "fairy chimneys" dotting the dramatic landscapes of the Cappadocia region.
And I smiled wider, laughed louder and emanated a purer sort of gratitude than ever before, not only because of how amazing Turkey is as a destination – and how incredible the Turks are as a people – but because I quite literally walked in the footsteps of an adrift version of myself, and walked taller because I now know where that long road led him.
No matter where you are on your life's path, I hope you'll add Turkey to your list of destinations if it isn't already there – these pictures should help seal the deal.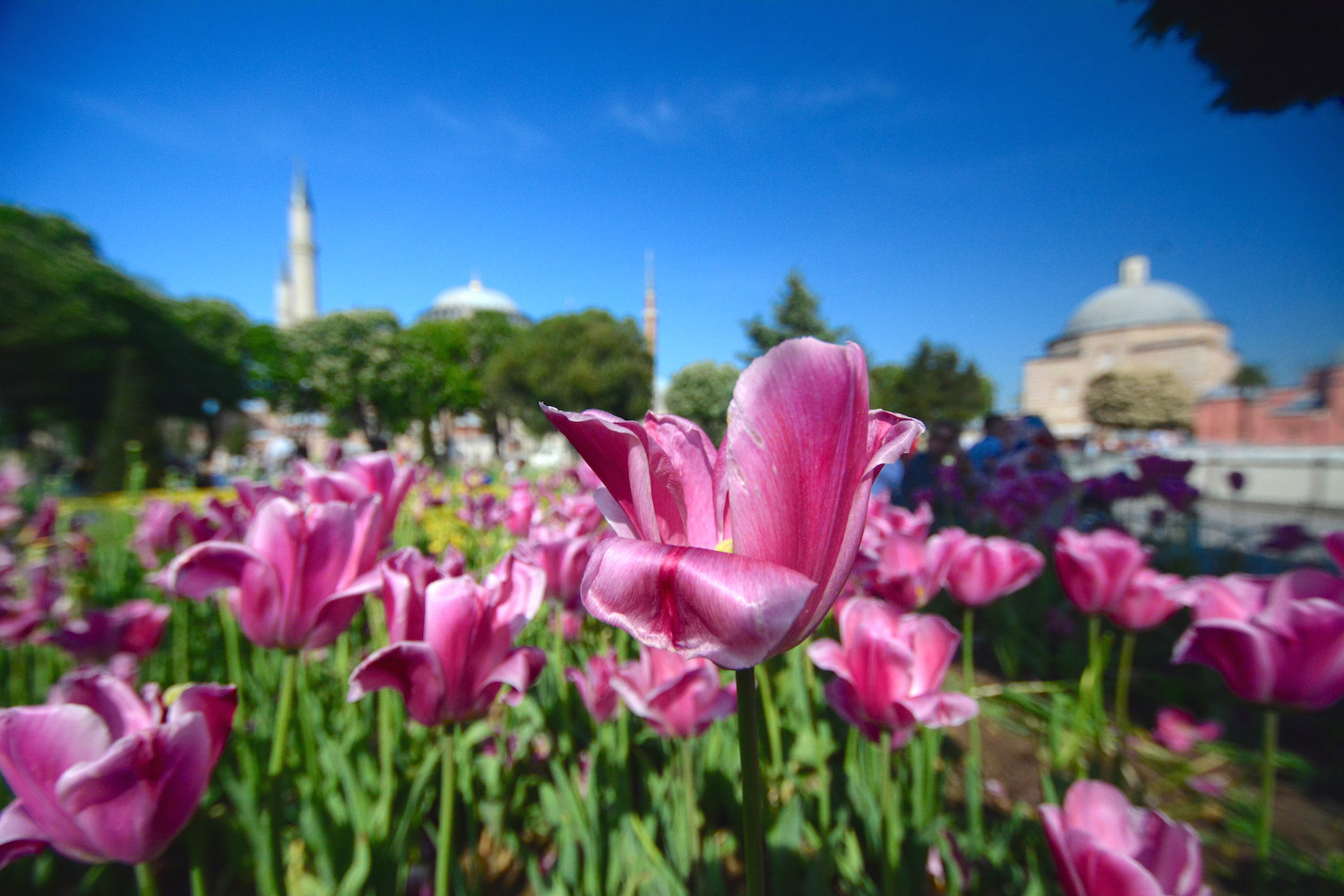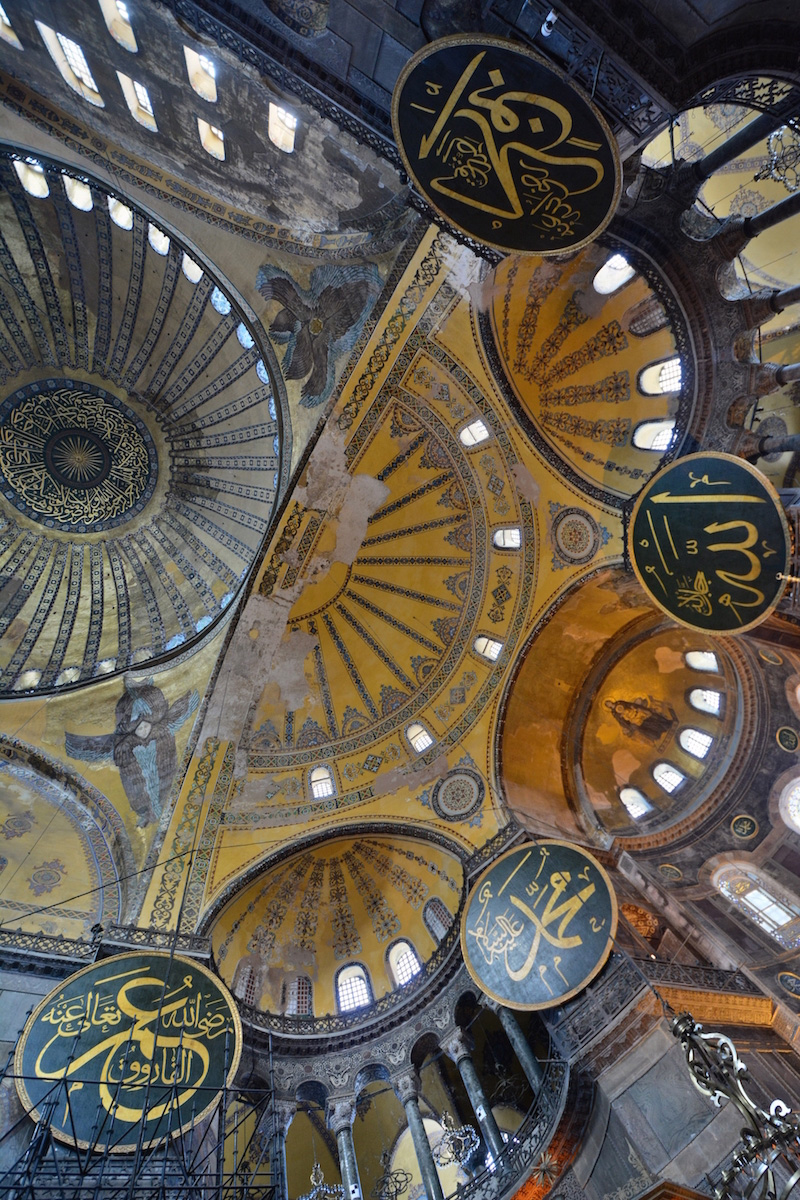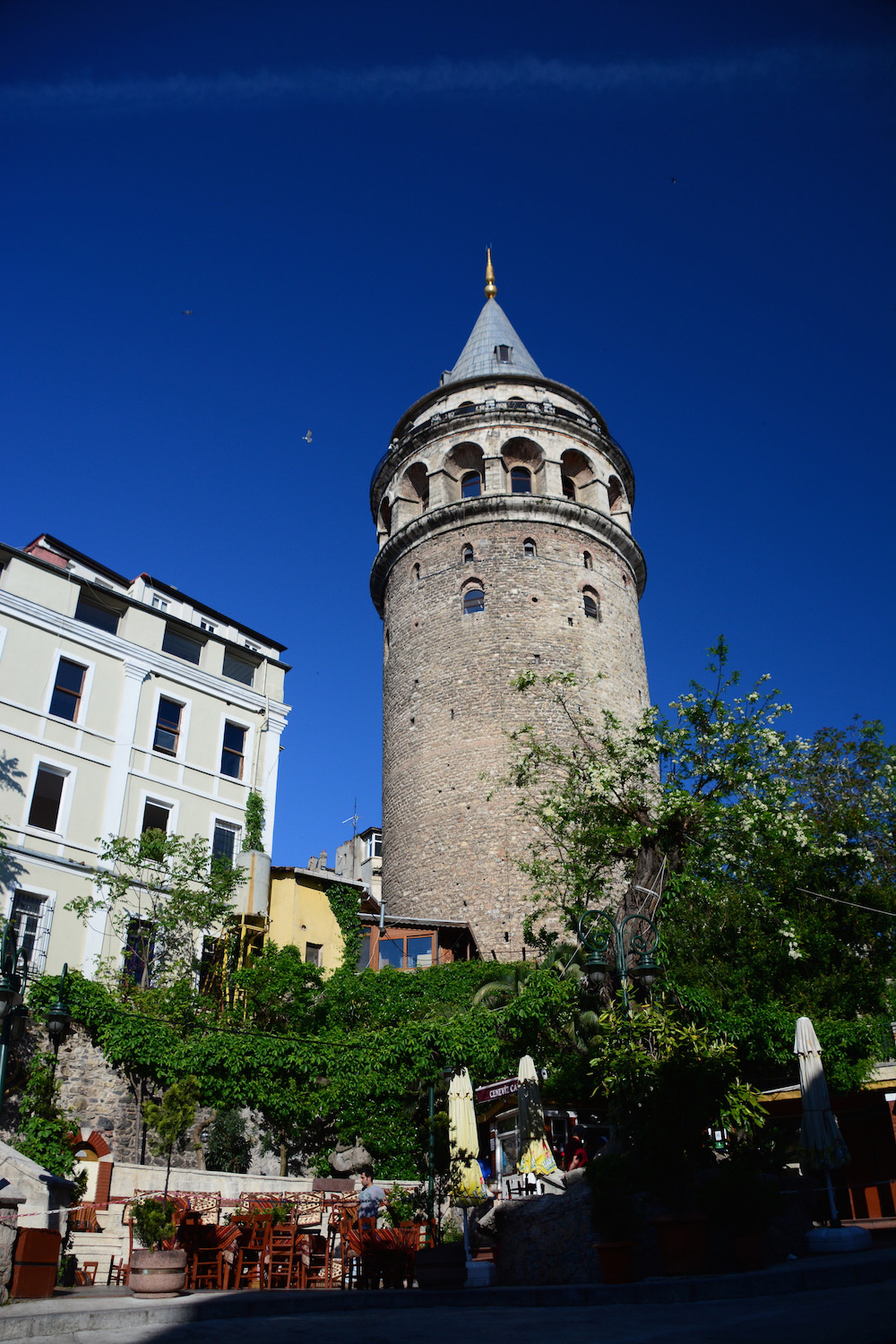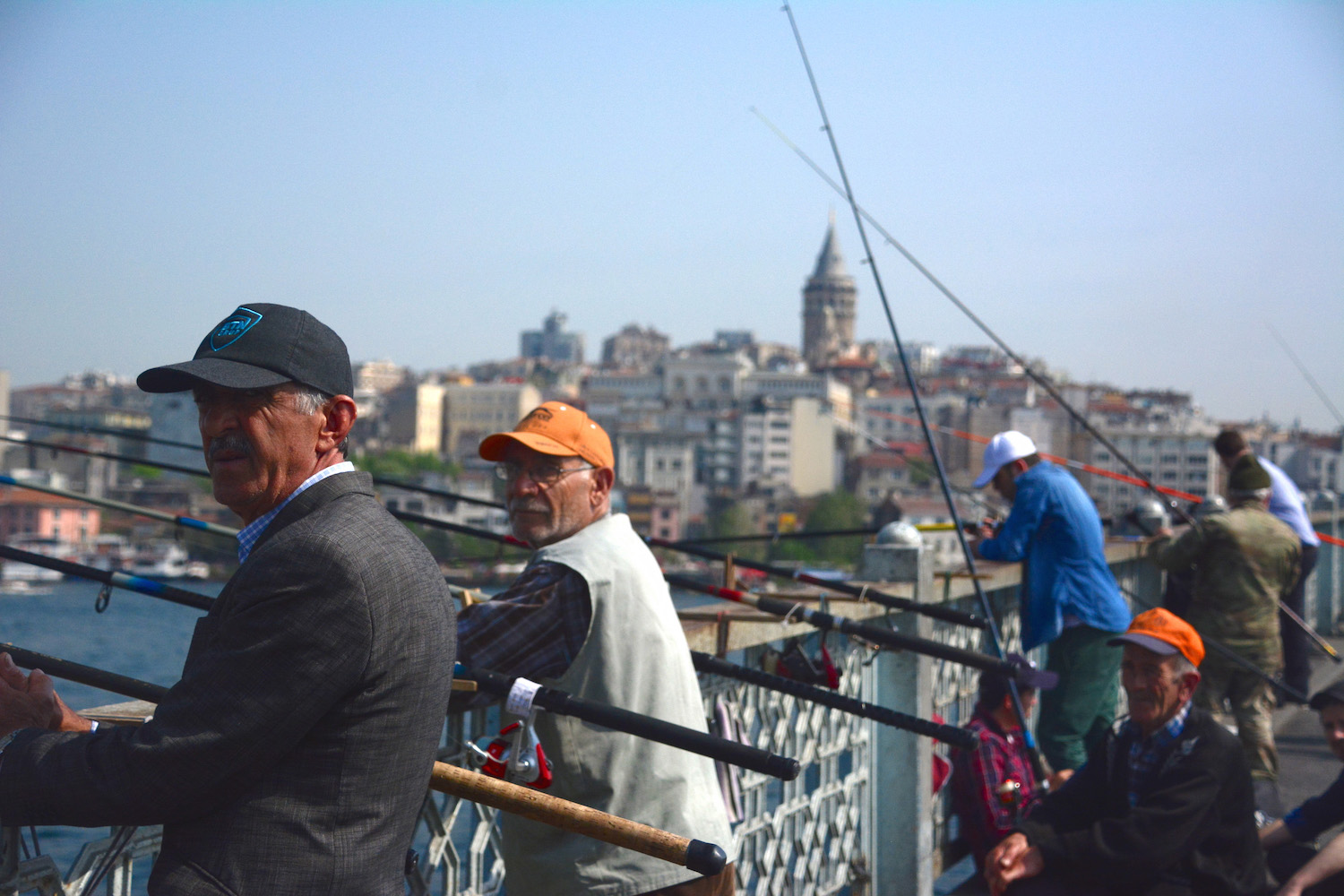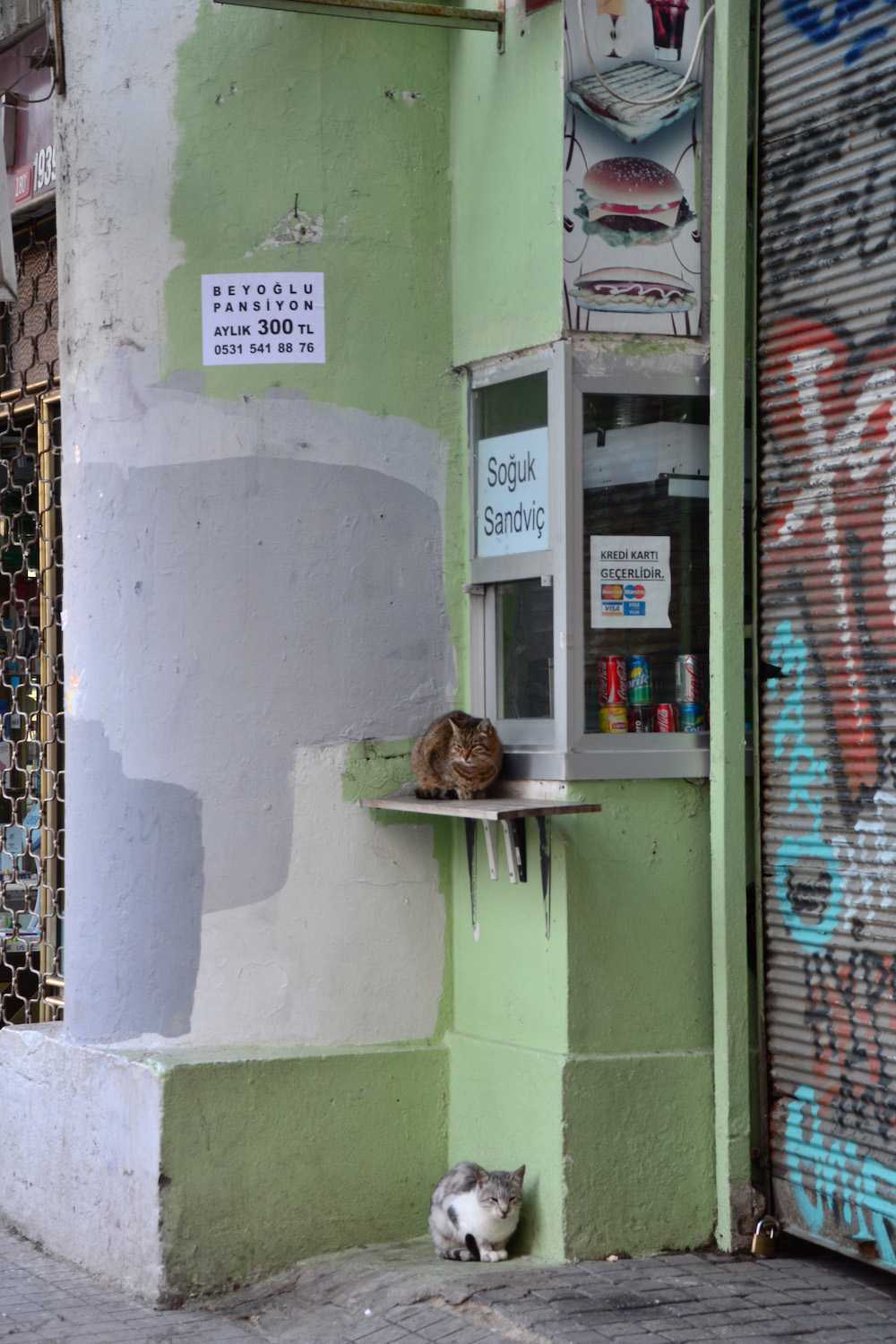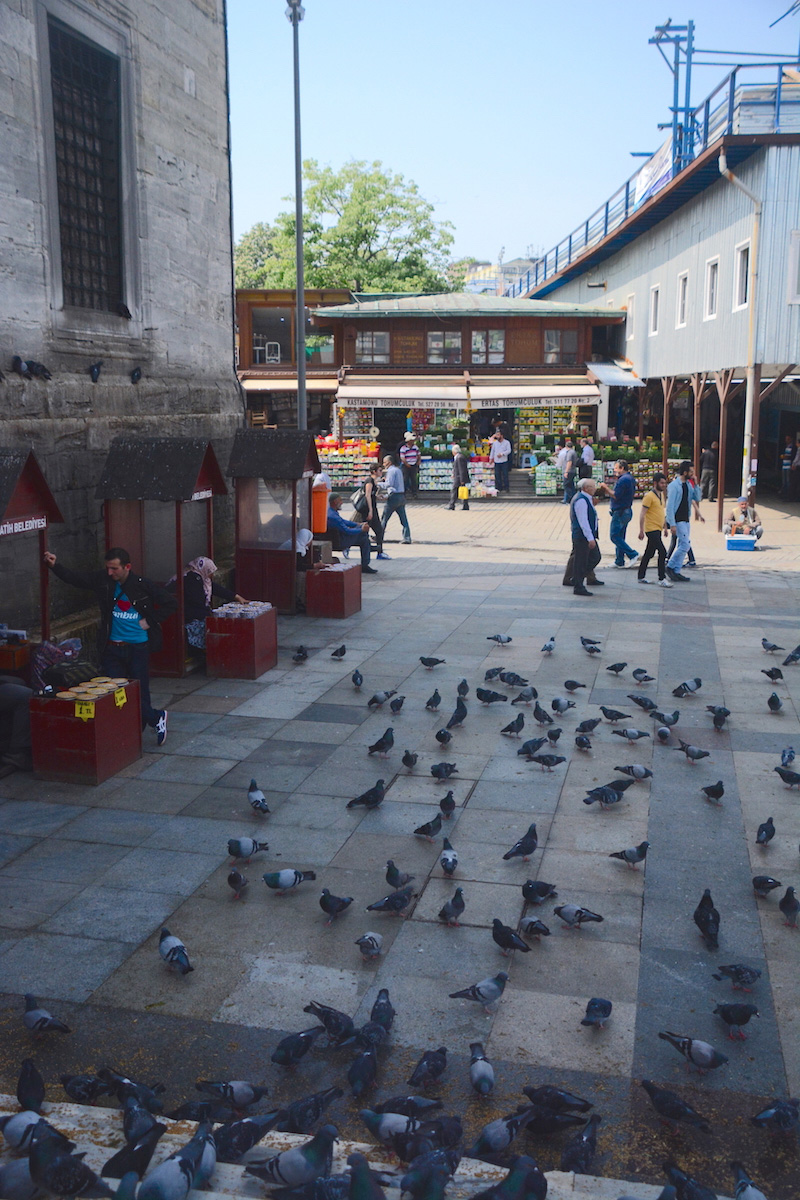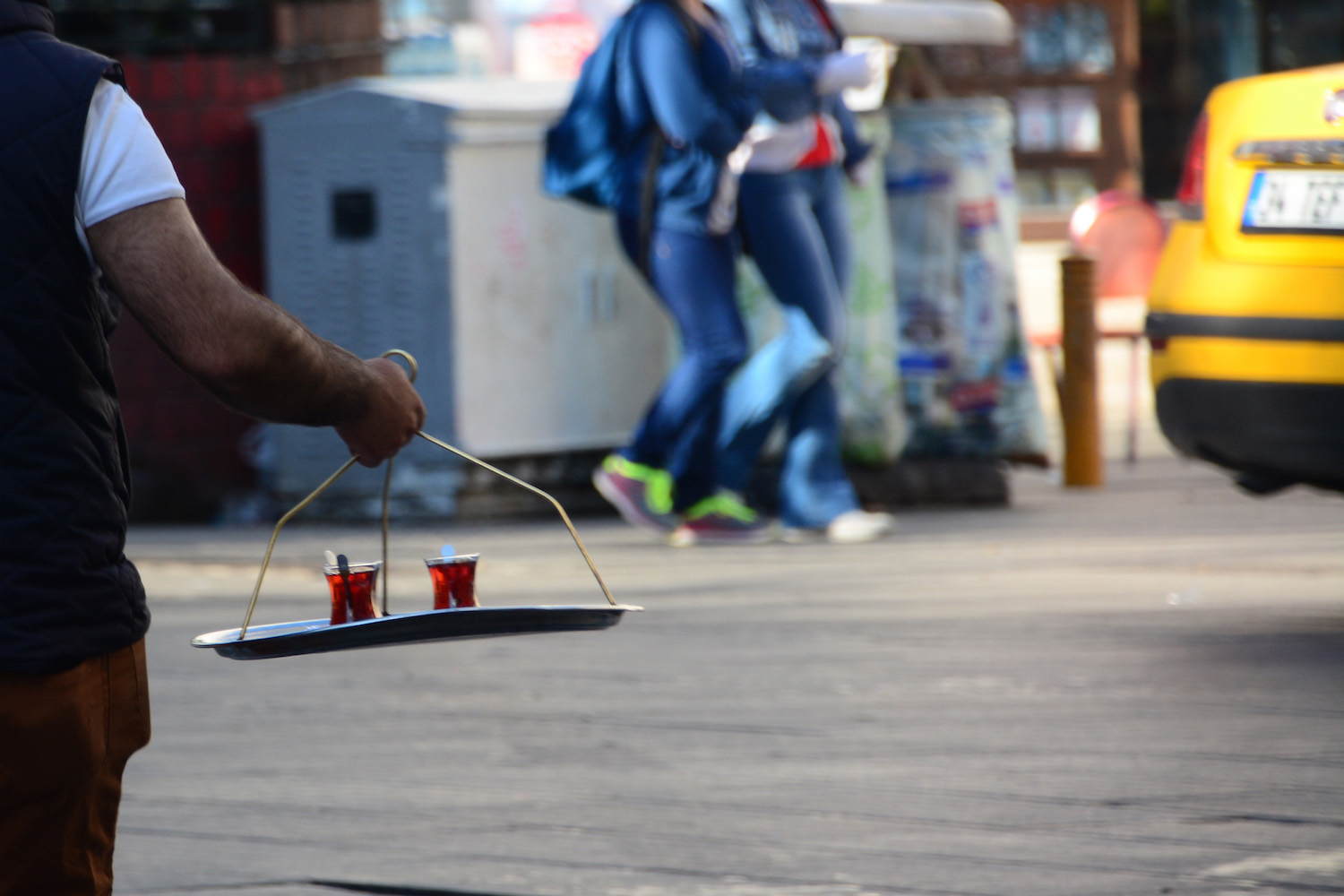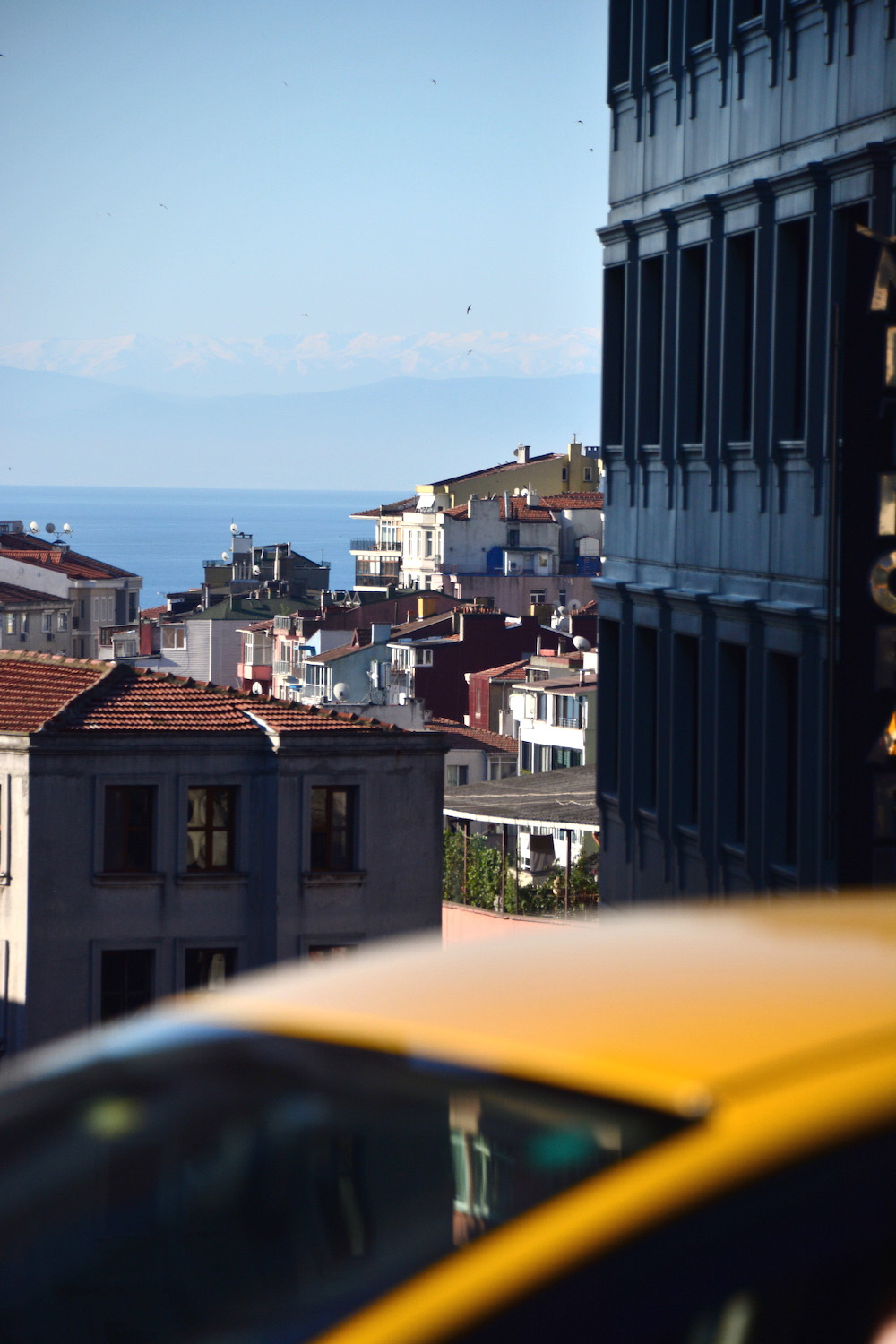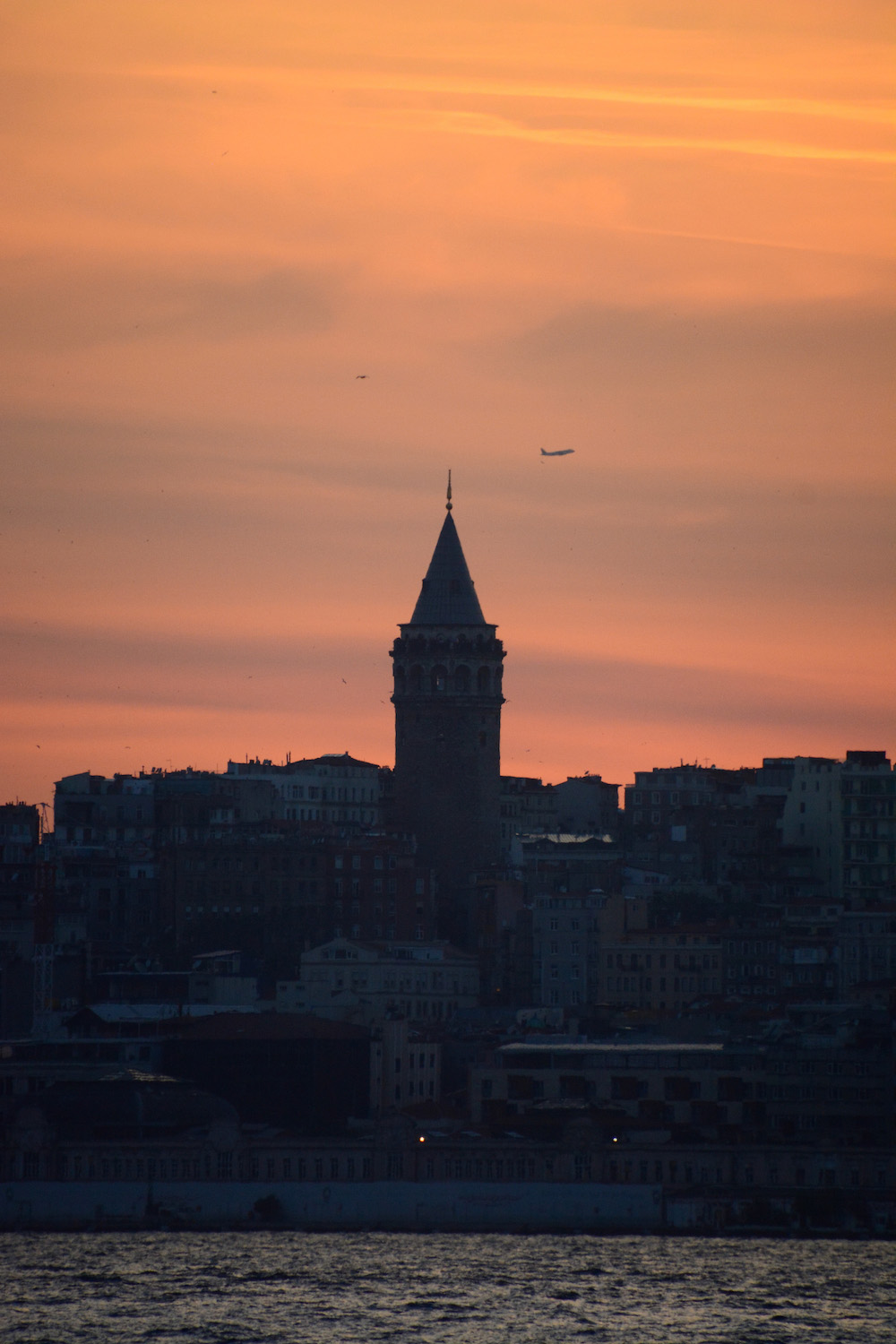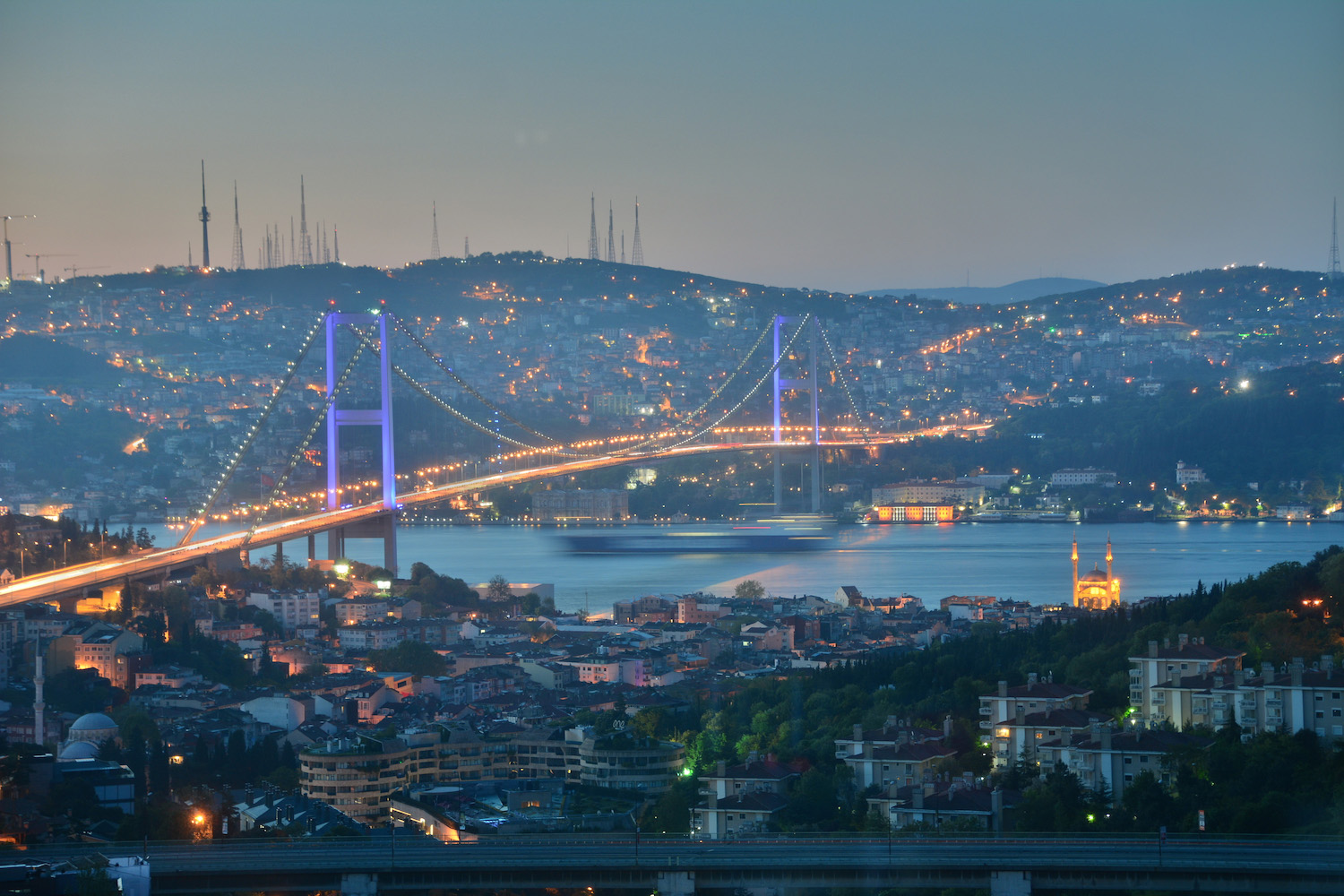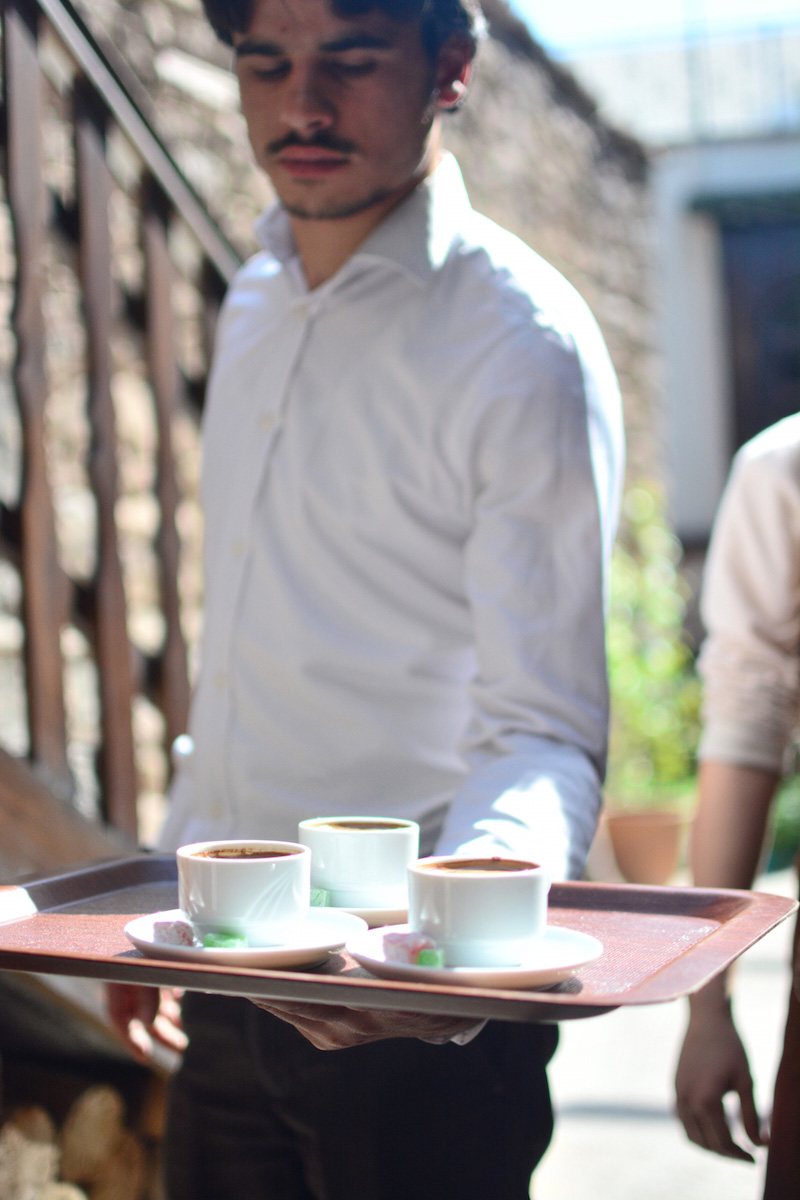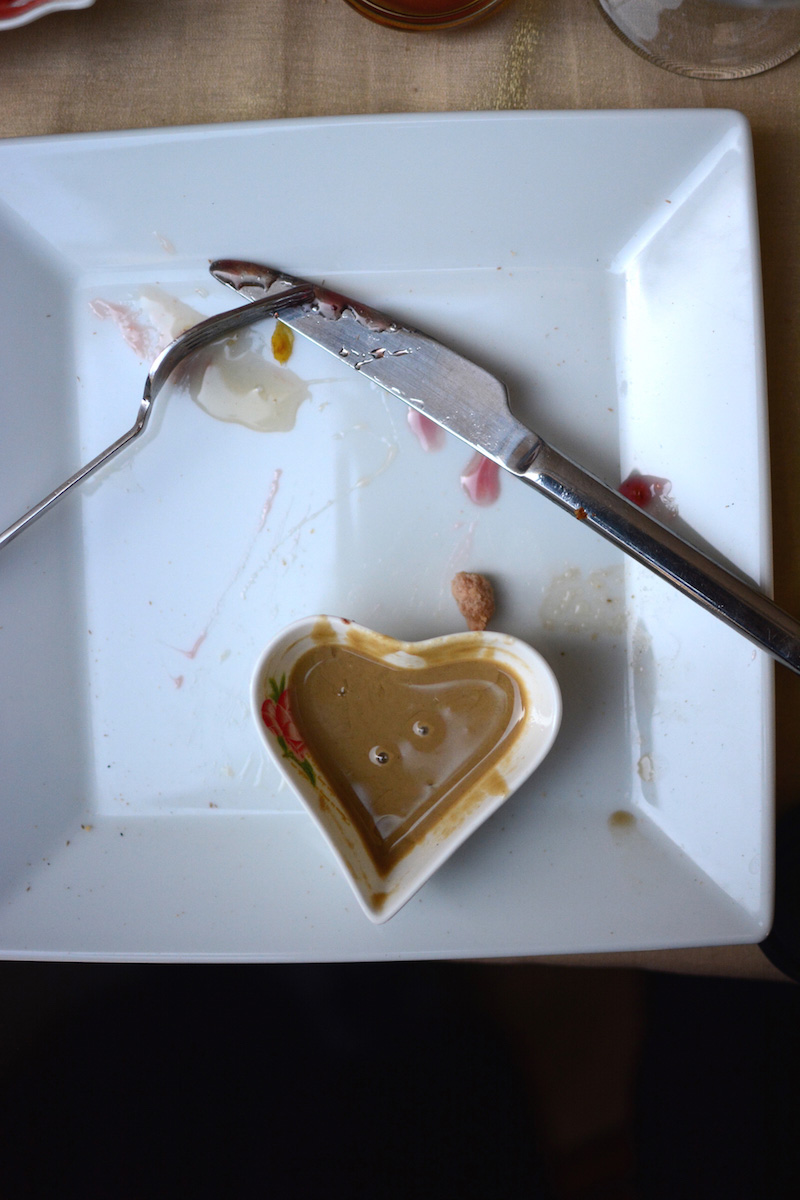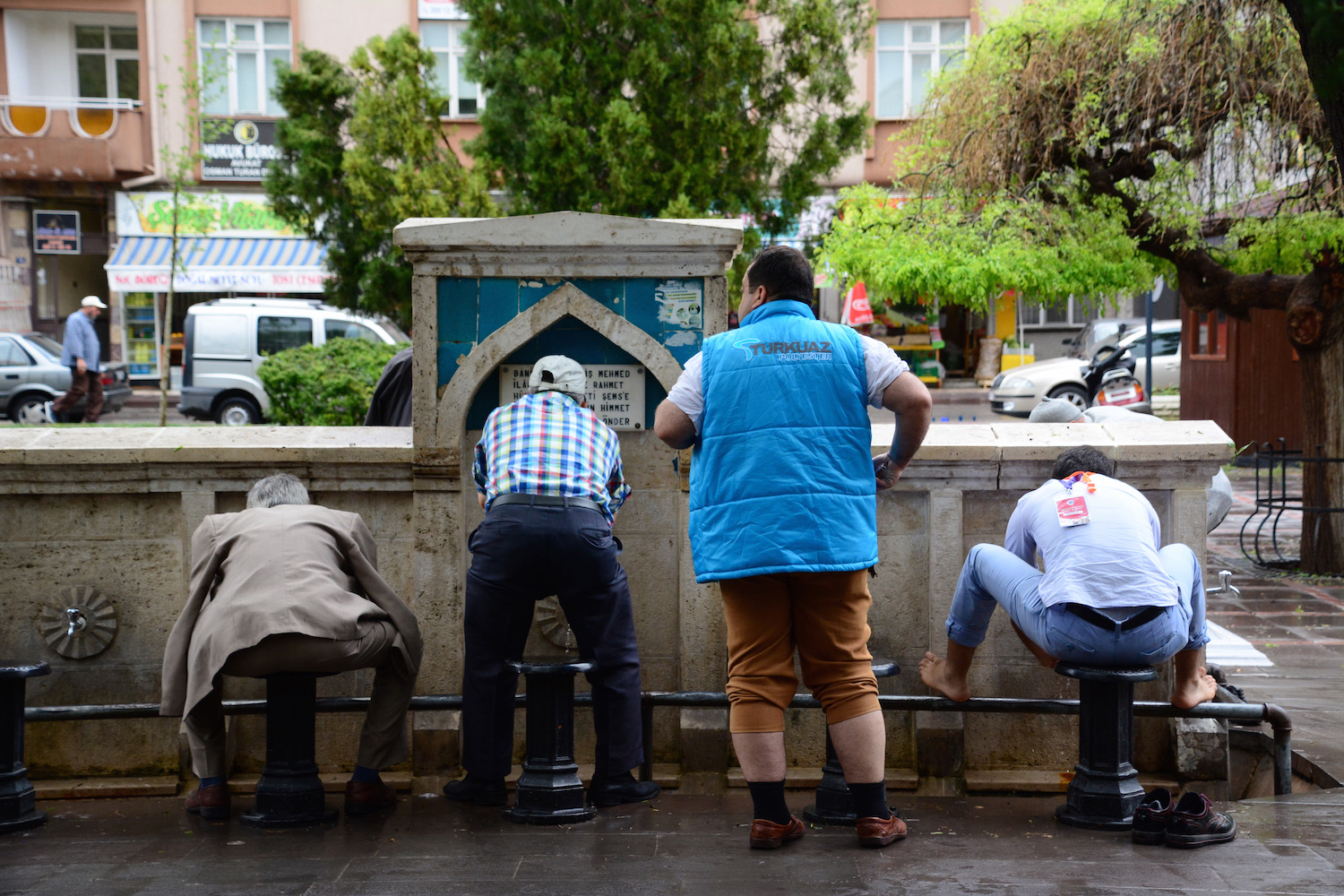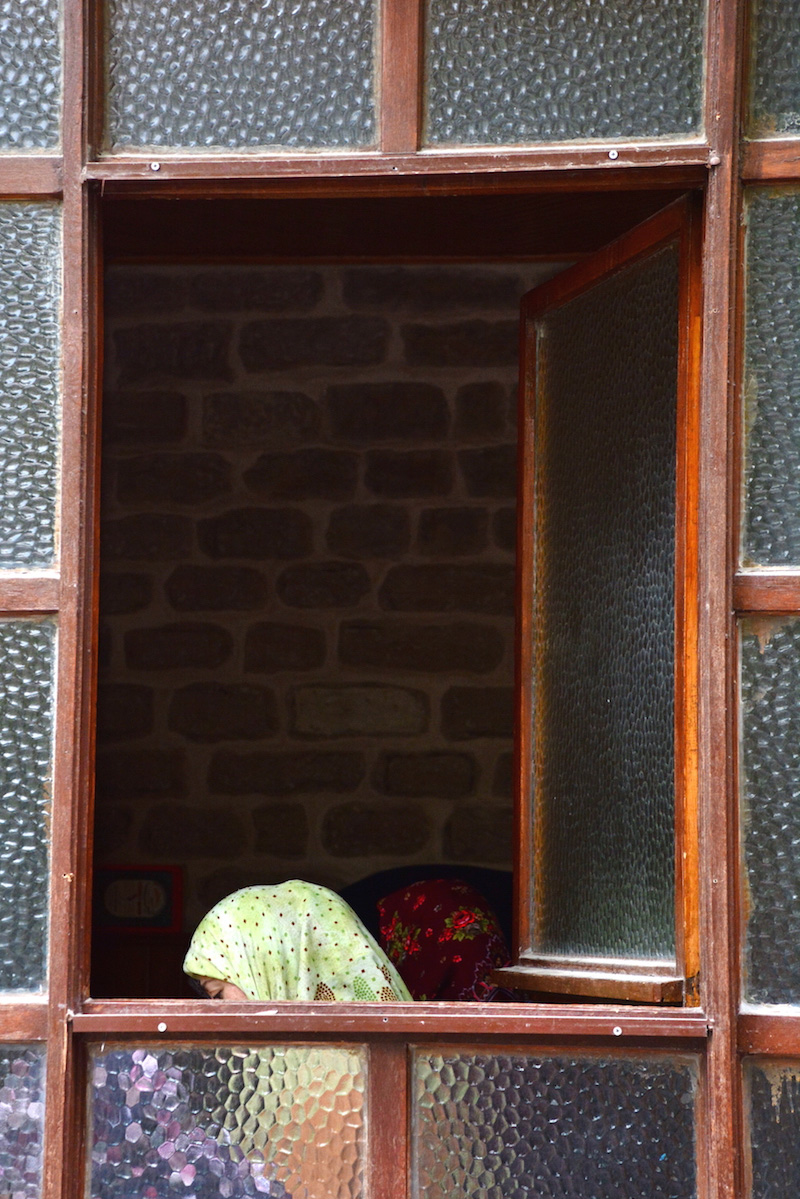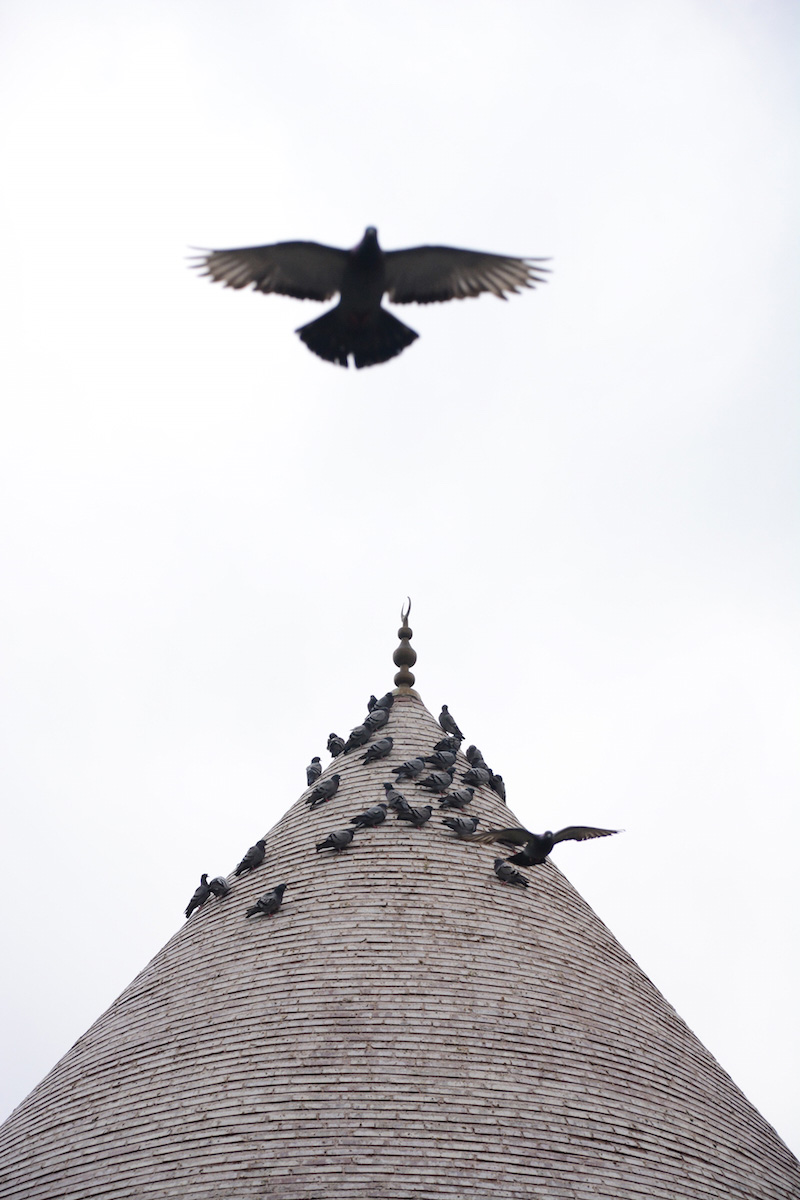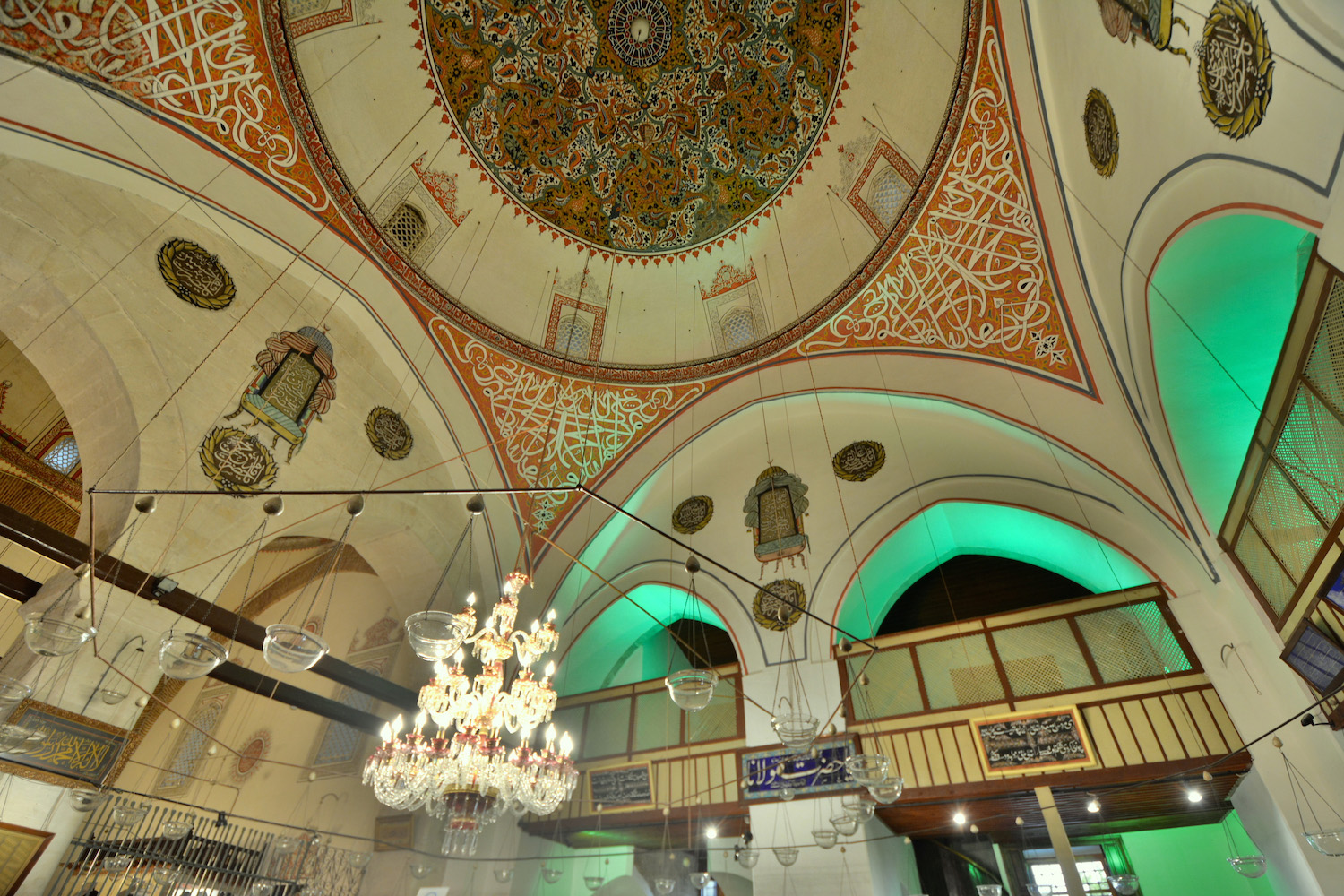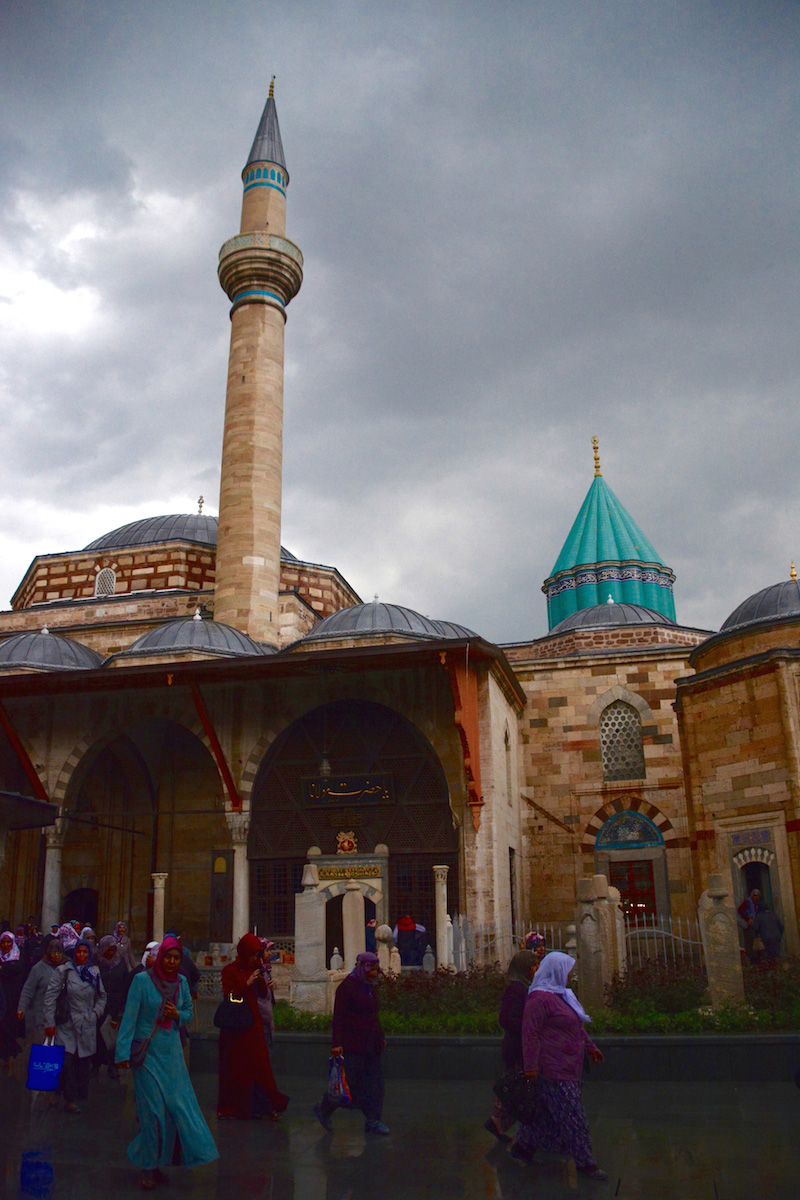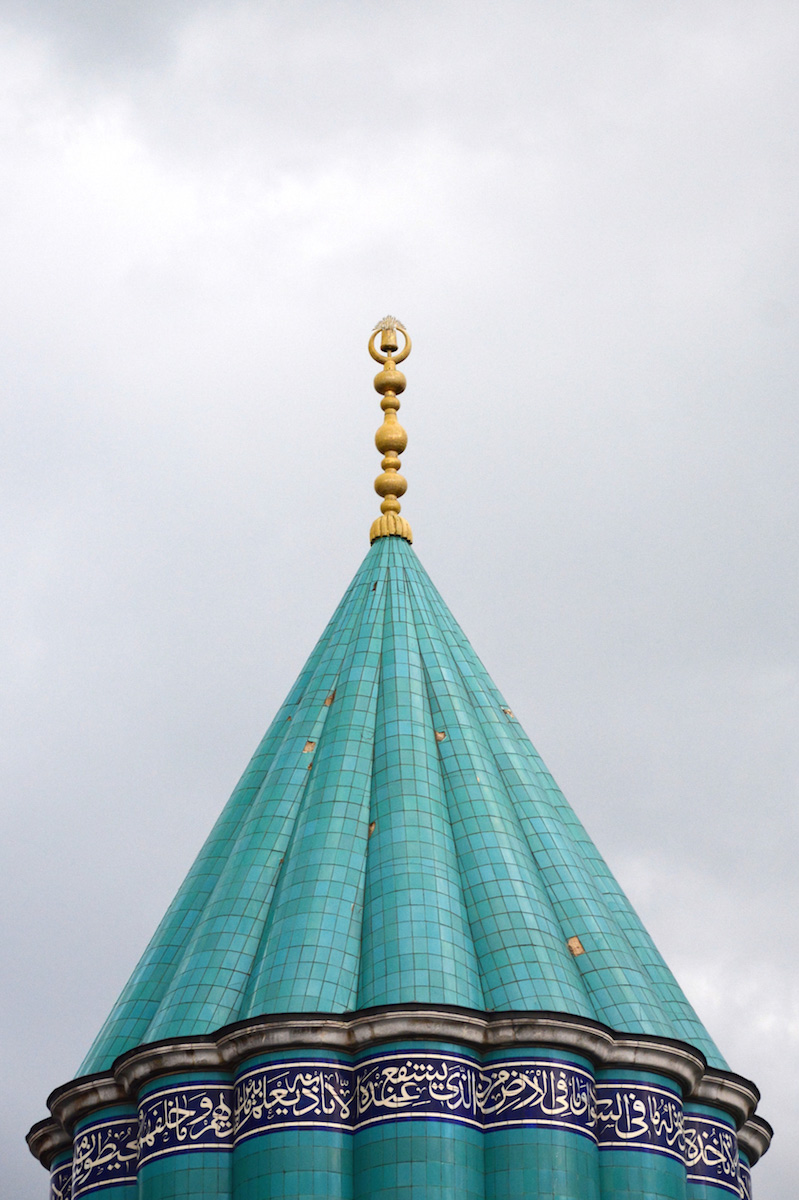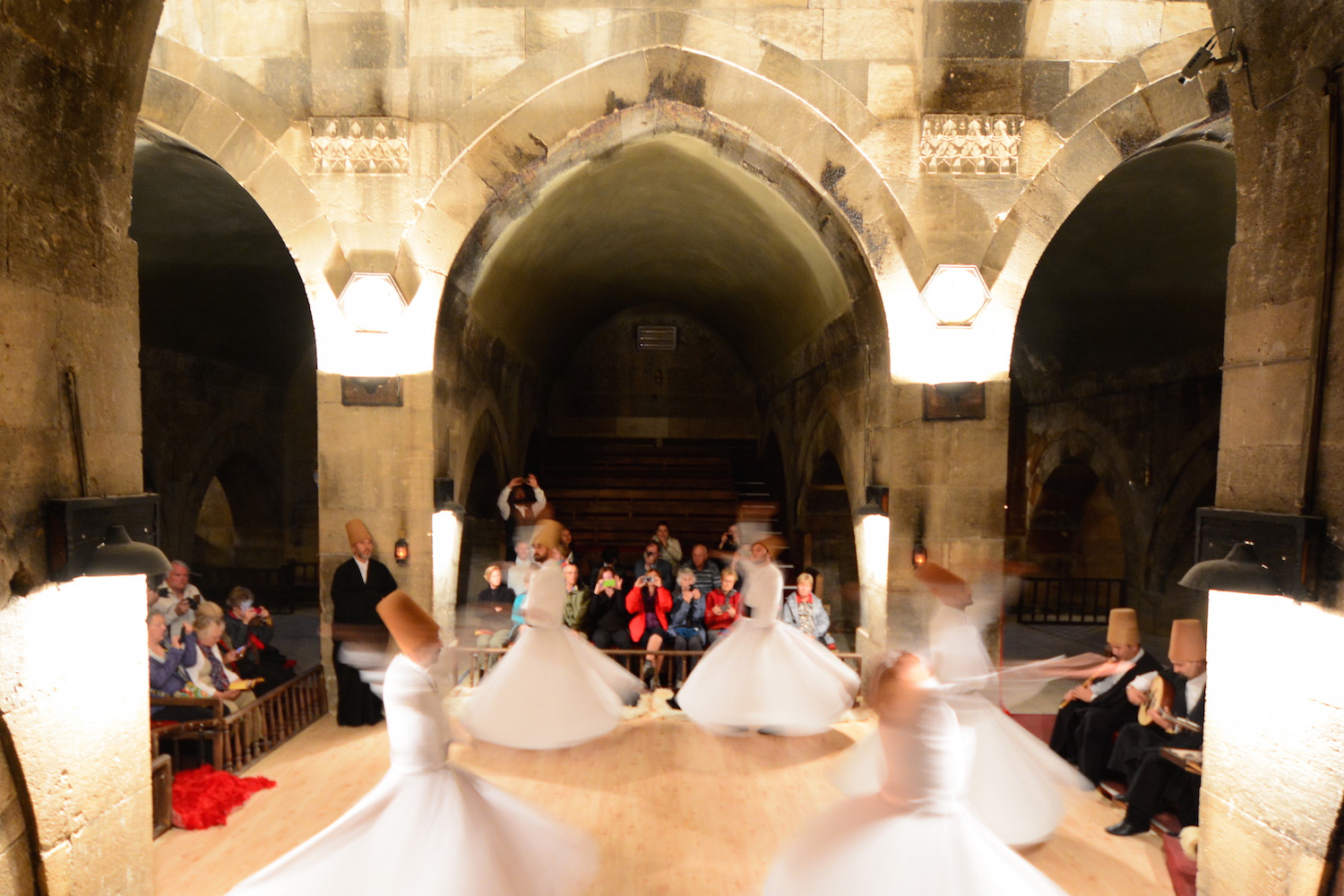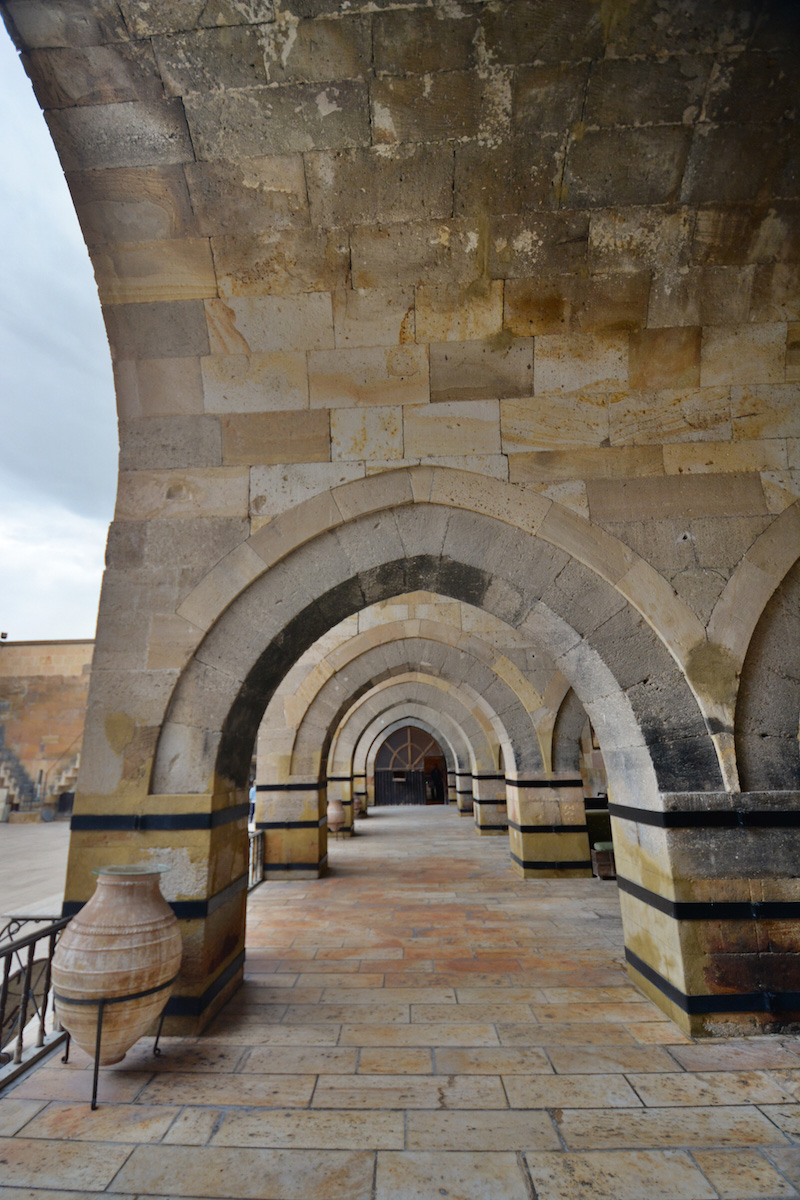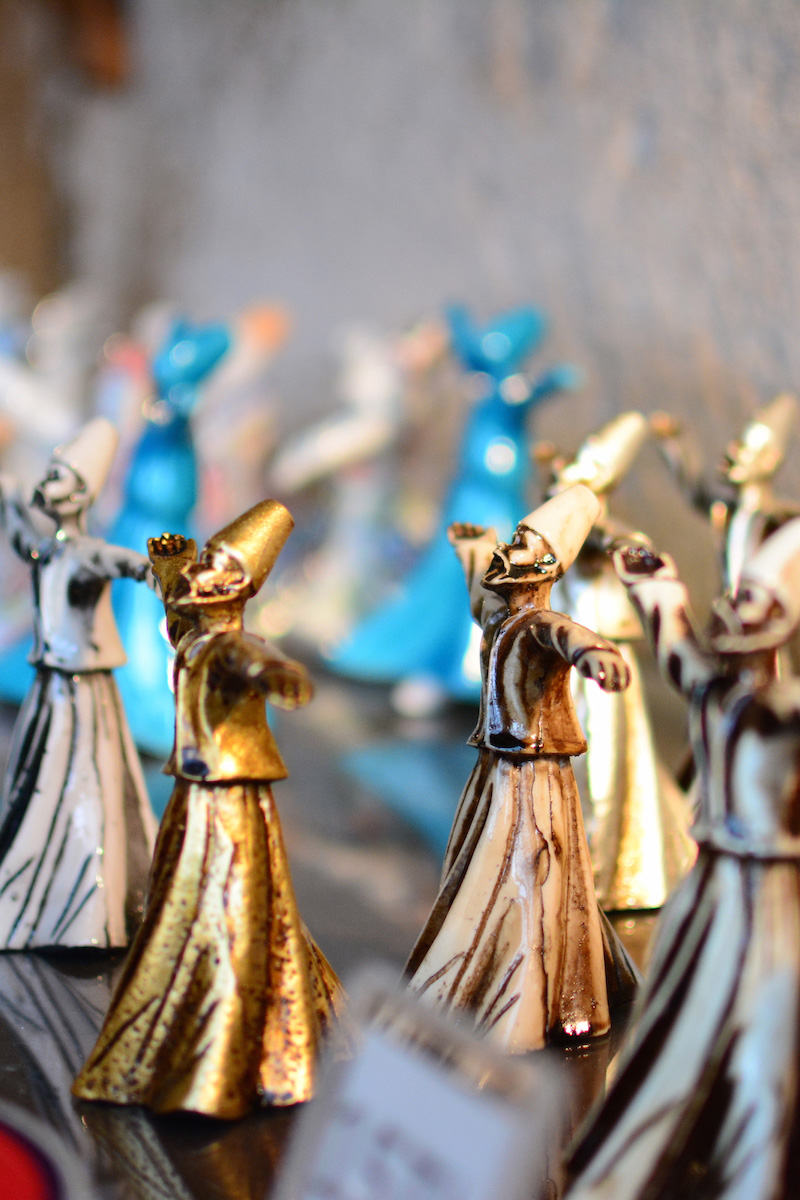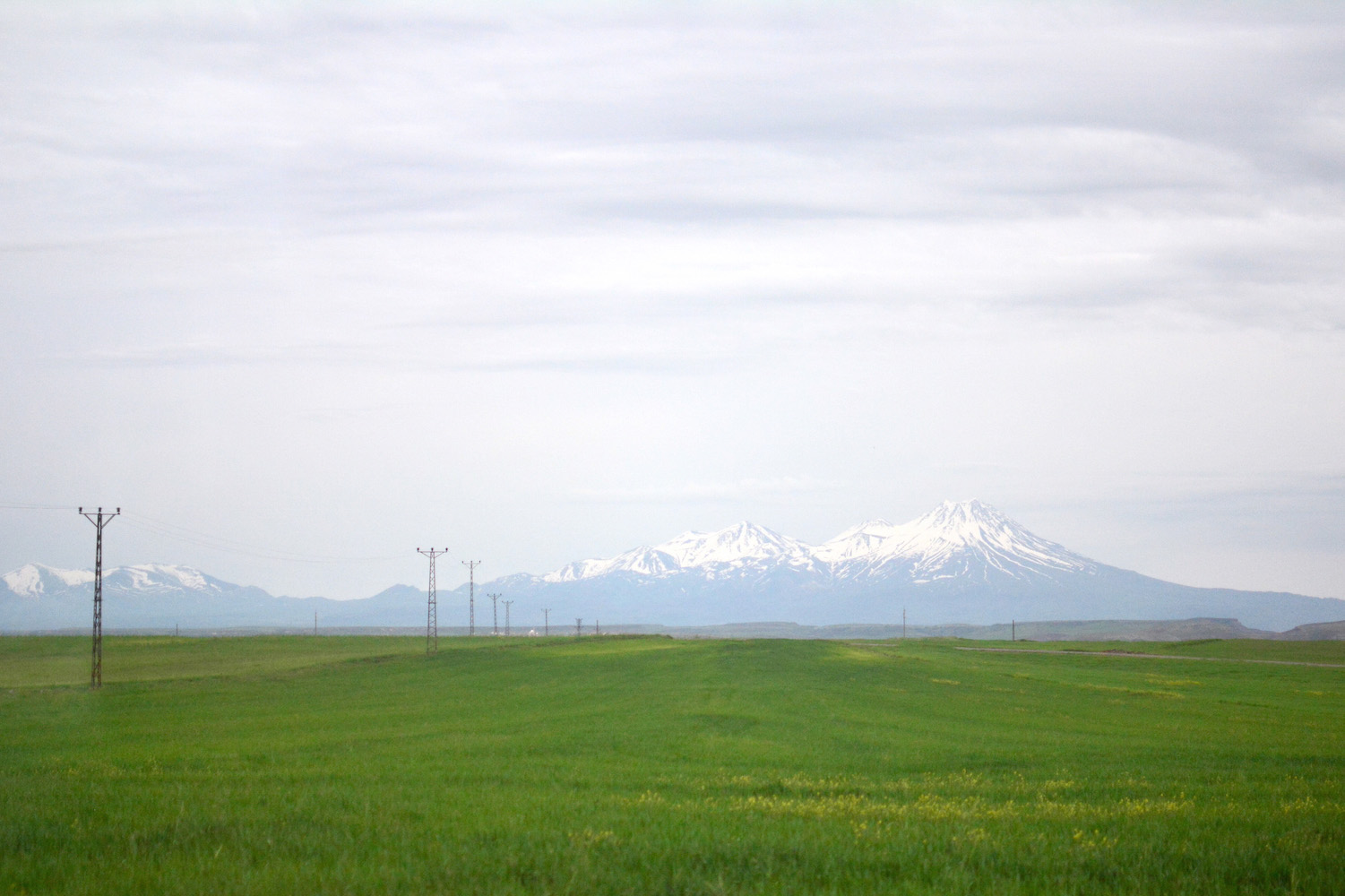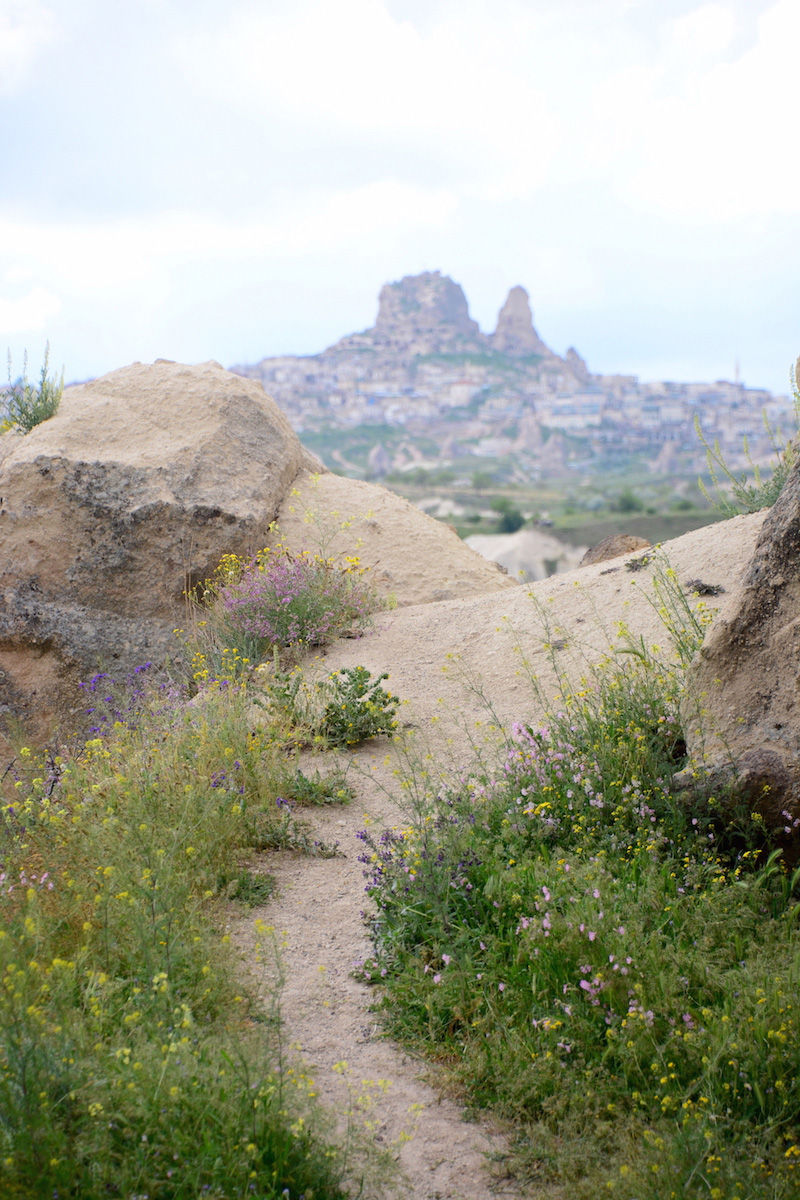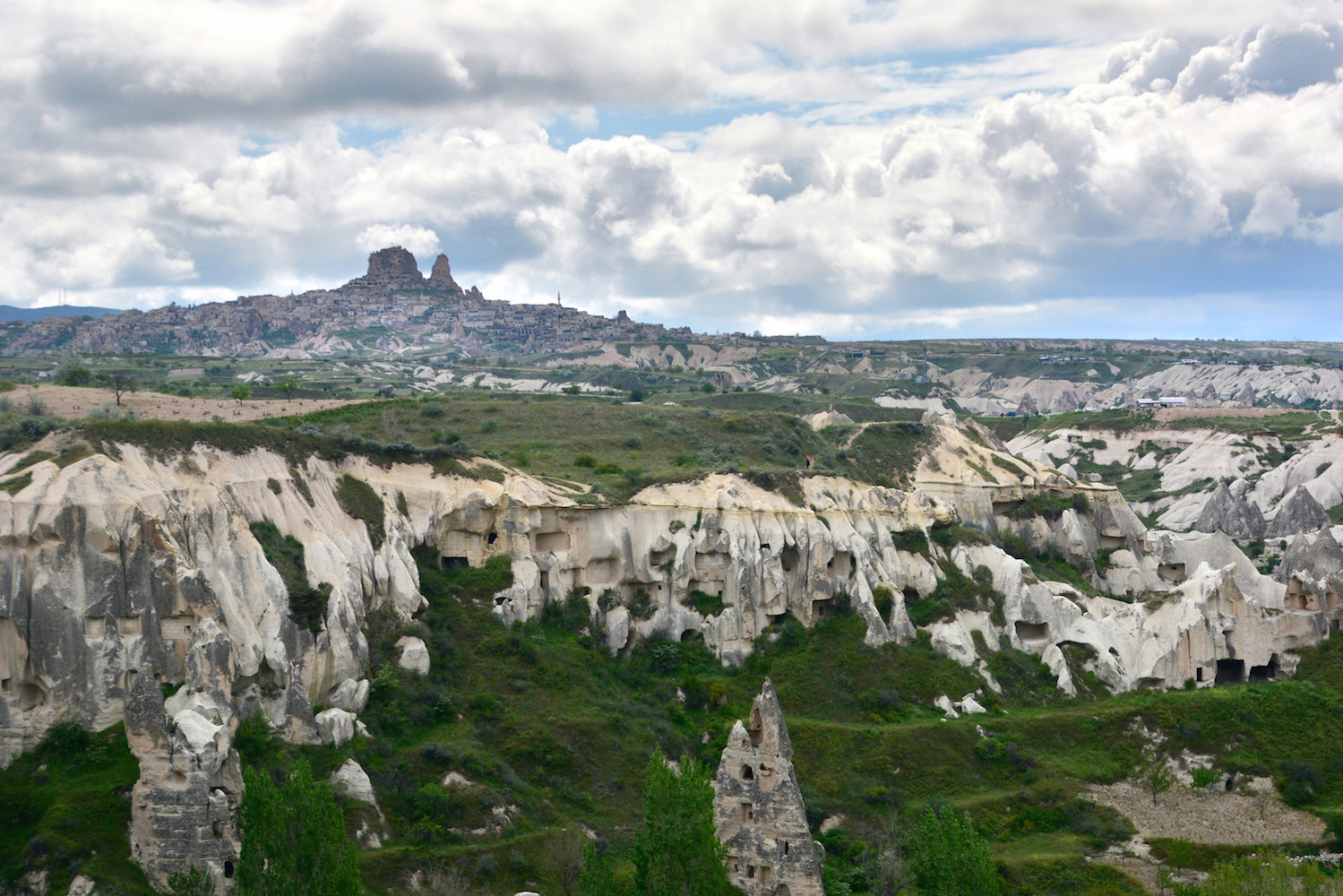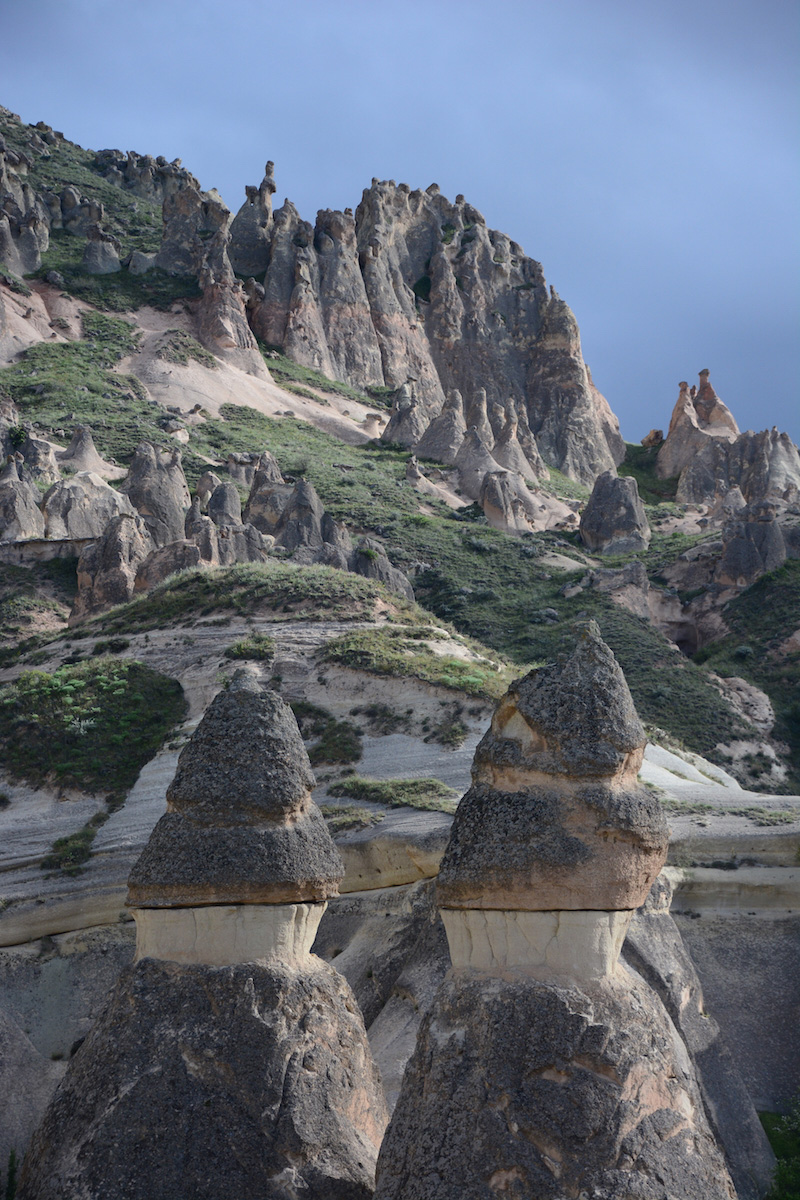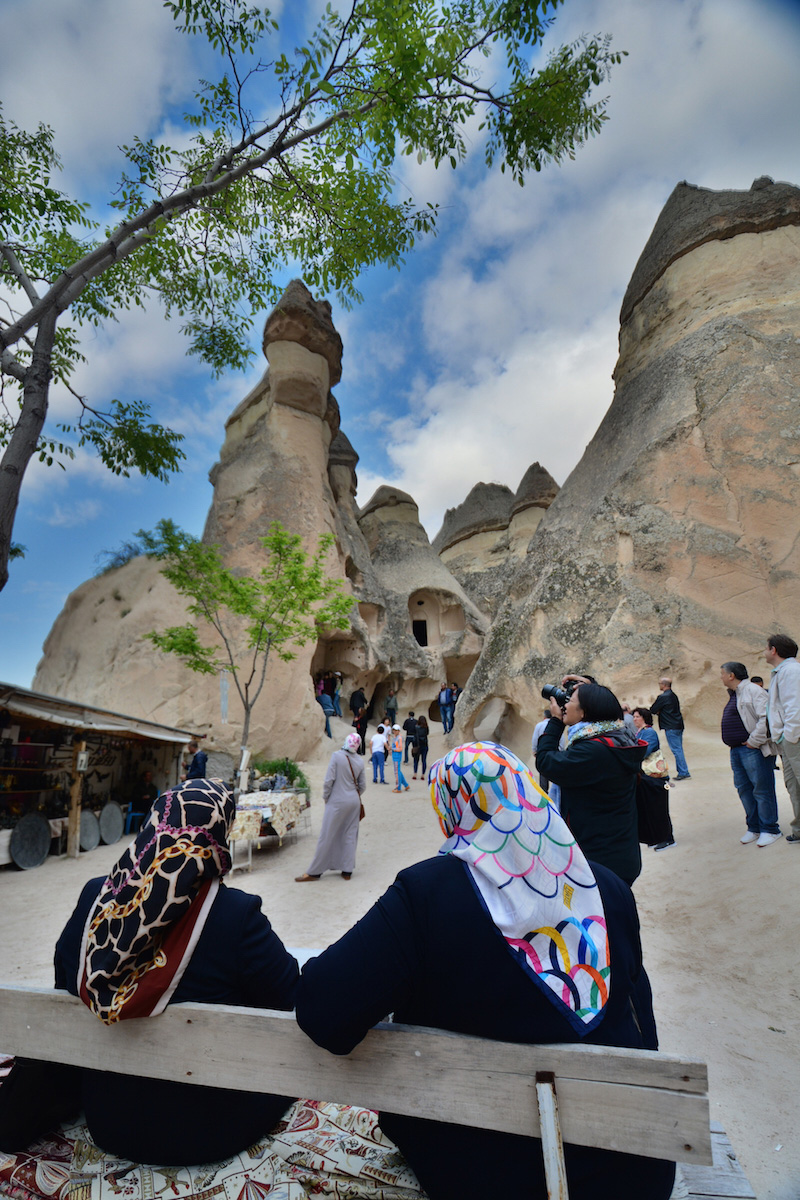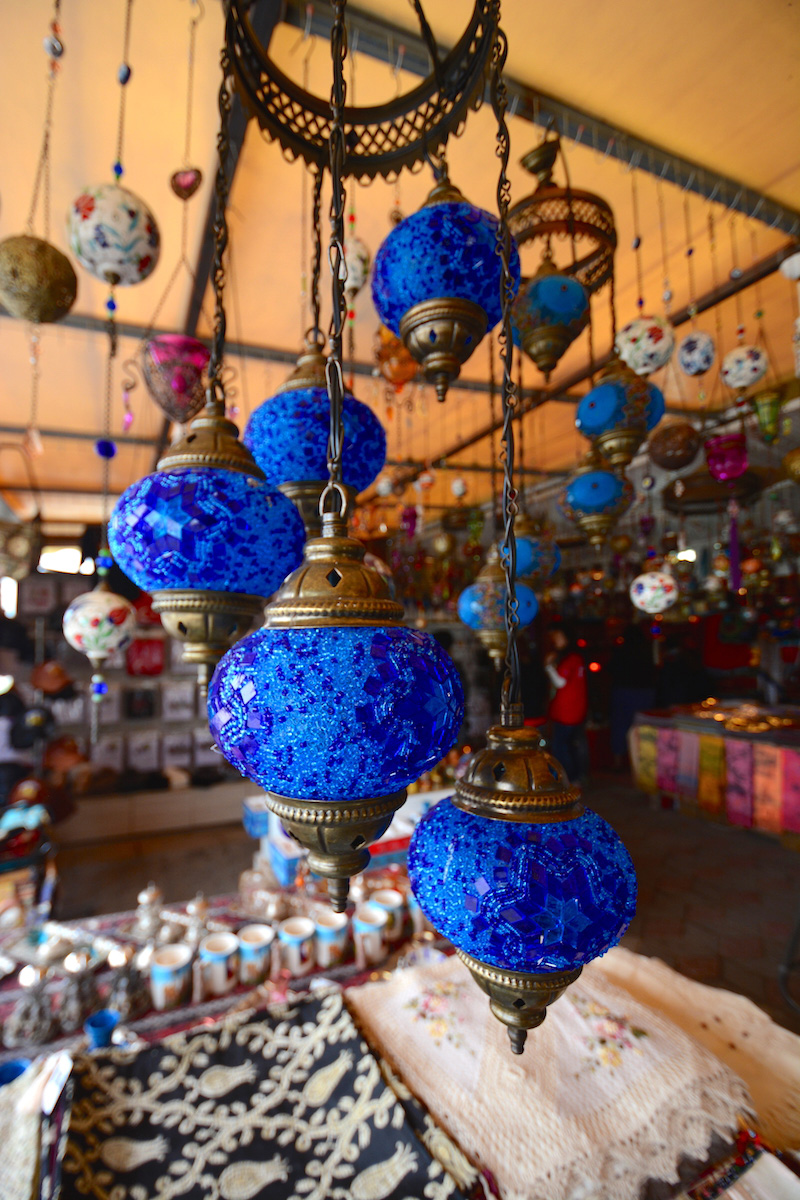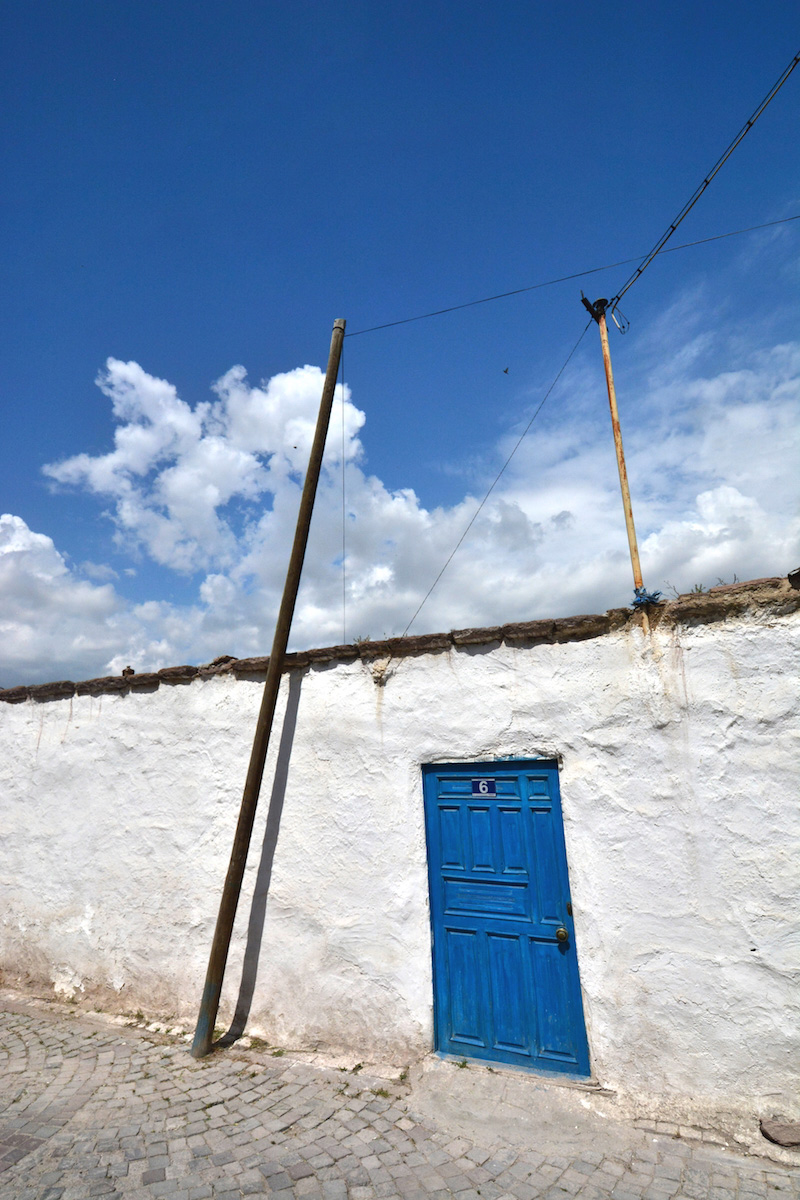 This trip would not have been possible without the kindness and generosity of the Turkish Airlines team, who not only organized and funded my entire visit to Turkey, but was kind enough to let me sample the airline's exquisite business class as I traveled to and from Istanbul.
Share: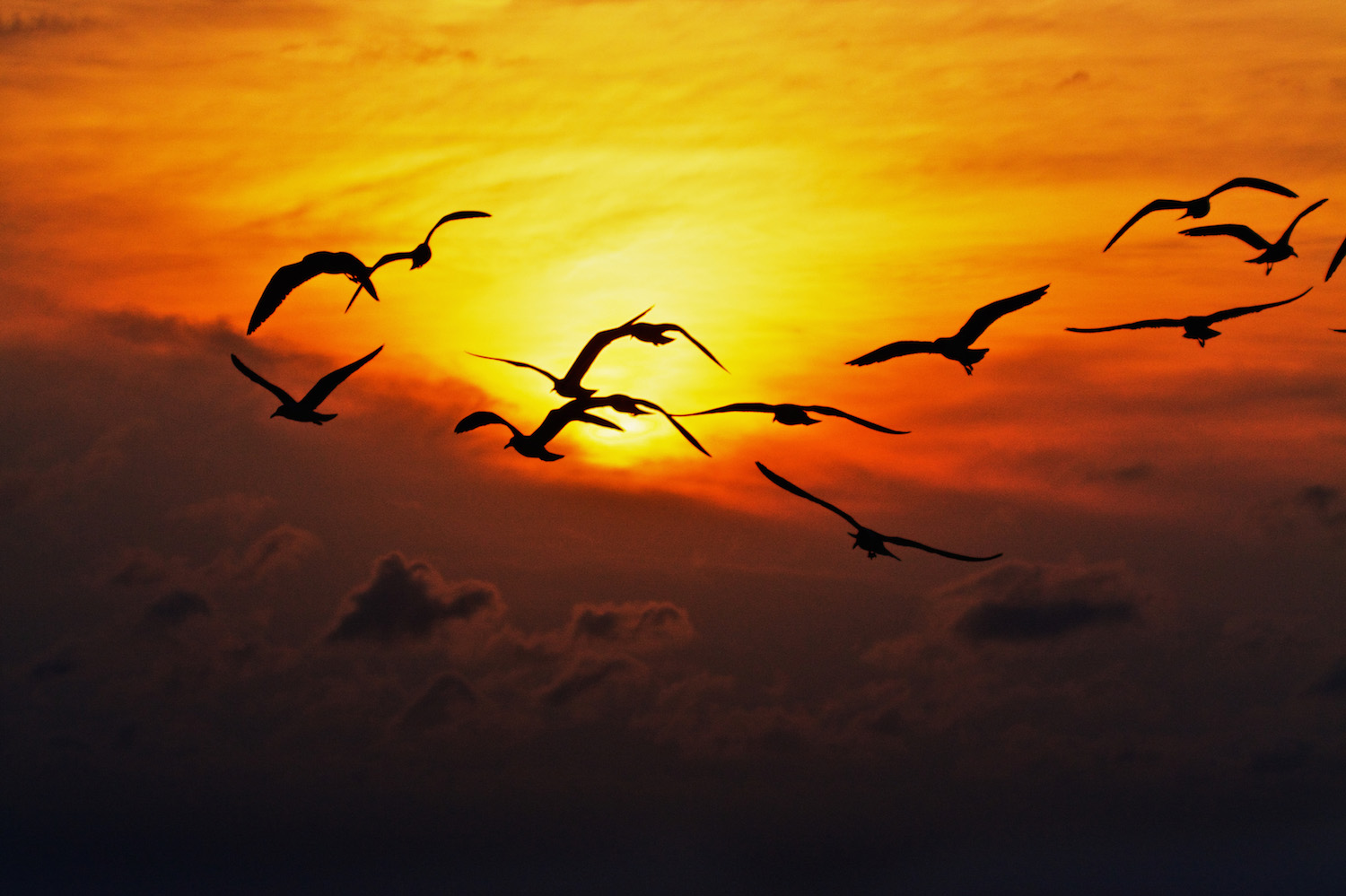 If you're from Texas or have spent a lot of time there, it's difficult not to write South Padre Island off as a spot for shaken and stirred spring breakers. While it's true that South Padre Island is probably not the destination for people over 25 during the first couple weeks of March or, to a lesser extent, during the summer months, Texas' premier coastal paradise does enjoy warm weather even in the coldest part of winter.
Time your visit to South Padre Island not only to correspond when you have days off, but also keeping in mind your reasons for traveling there. Whether you're a snowbird seeking solace or a night owl seeking the coast's most pounding parties, South Padre Island is waiting for you.
Enjoy Low Temperatures and Lower Rates in Winter
High temperatures in South Padre Island hover around 70ºF, even during the "coldest" parts of winter, which makes the traditionally slow months of January and February the perfect time to visit.
Lounge Around During the Late Spring Lull
If you like the idea of light crowds, but prefer a slightly warmer temperature, head to South Padre Island in April or May. It's after the college students of Spring Break have left, but before the throngs of summer schoolchildren have arrived. Late Spring is the perfect time to check out Sea Turtle Inc., which allows you to help with local sea turtle rehabilitation projects, and even to sponsor your very own sea turtle.
Save After the Boys of Summer Have Gone
Days might start getting shorter in September and October, but crowds and hotel prices dwindle in lock-step. Days during these sunny months are hot enough to hit the beach, but nights are the perfect crispness to enjoy dinner inside, whether you prefer the fish tacos at The Vermillion, the fresh seafood on offer at Beachside Bar & Grill, or the American fare at Yummies Bistro. Fiery autumn sunsets in South Padre Island look particular beautiful as seen from picturesque Port Isabel lighthouse.
Immerse Yourself In the Heat of the Moment
If you can't beat 'em, join 'em – this statement is true in life and, often, in travel. South Padre Island handles crowds well, so if you're up for a party, why not dive right into spring break? Likewise, while you'll pay more for your hotel room during the summer, the people watching during that time is priceless, to say nothing of how perfect the cool waters of the Gulf of Mexico feel on your sun-kissed skin.
No matter when you visit South Padre Island, enjoying yourself is easy. With mild-to-hot temperatures all year round and plentiful sunshine on all but a few days, it's the quintessential 24/7/365 destination. There's never a "bad" time to visit South Padre Island, even if certain periods may be better than others for your purposes.
Photo credit: https://www.flickr.com/photos/zachd1_618.
Share: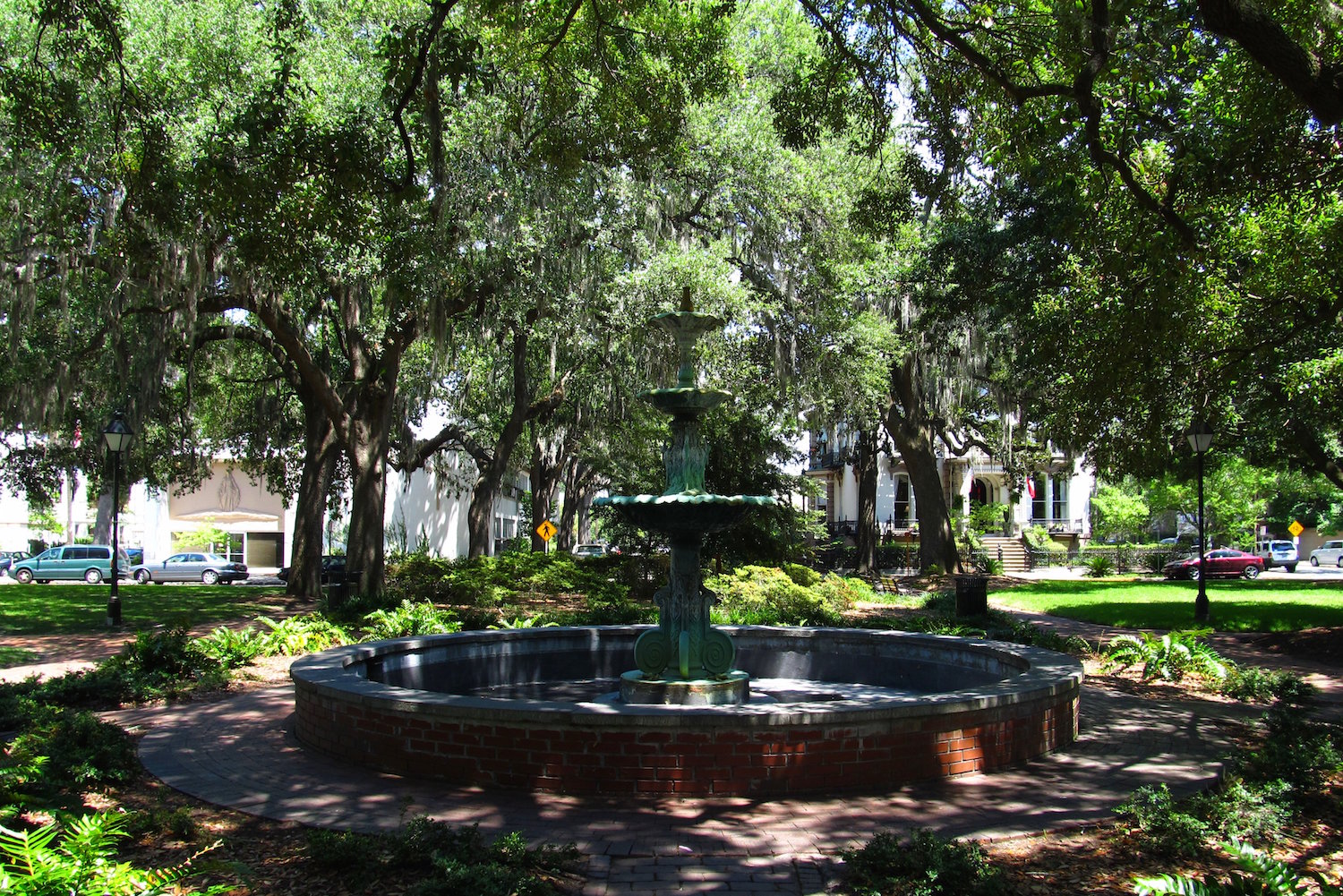 Steeped in history, mired in mythology, and blessed by some of the most beautiful scenery in North America, Savannah is one of the most magical cities in the United States, to say the least. Whether you come to experience the heritage of the old South, to stand on the cutting edge of art, design, and technology, or simply to walk under the picturesque Spanish moss, you could easily spend a lifetime in Savannah and never see it all.
Thankfully, and perhaps paradoxically, you can see a spectacular cross-section of Savannah in just one day.
Watch the Sunrise Over the Savannah River
Make your way north through Savannah's downtown by the early light of dawn, but don't feel regretful for walking past all those incredible historical buildings. After you see the sun sparkle on the shiny surface of the Savannah River, do an about-face and set out for Savannah's most impressive sights, such as The City Market, Calhoun Square, and Forsyth Park. If you happen to be in Savannah on a Sunday morning, cap off your morning with a Sunday Brunch River Cruise.
Lunch Amid Savannah's Storied Past
Speaking of food, it's time for lunch, so head to River Street, which is not only one of Savannah's most picturesque strolls, but also one of the surest bets for a delicious Savannah lunch. Enjoy sumptuous, traditional southern fare at restaurants like The Olde Pink House and Cotton Exchange Tavern, or enjoy fresh seafood at the aptly-named Vic's on the River.
After lunch, continue exploring the city by foot, marveling at the Antebellum-style mansions and plantation houses that take you back to the era of decadence that existed before the Civil War. Stop in at the Telfair Museum of Art, which not only memorializes Savannah's storied past — a recent exhibition spotlighted female artists of Savannah in the early 20th century — but also brings in national and global exhibitions.
Have a High-Art Afternoon
Speaking of art, there are few better places to stand on its cutting edge that at the Savannah College of Art and Design, also known as SCAD. Even if you're not an aspiring designer, head to the SCAD Museum of Art for a peek into the work of some of the most brilliant minds in the world, a futuristic spectacle that contrasts with and yet perfectly complements the timeless history of surrounding Savannah.
Sleep in a Savannah Landmark
Savannah, according to residents and visitors alike, is haunted. Whether or not you believe that, you owe it to yourself to stay in one of Savannah's historical homes, such as Kehoe House and Eliza Thompson House.
Indeed, a visit to Savannah is not just a visit to one of the most beautiful and heritage-rich cities in the United States — it's your ticket to another time entirely, from the distant past to the far-away future, and to a present moment you'll wish would never end.