About Robert Schrader
Robert Schrader is a travel writer and photographer who's been roaming the world independently since 2005, writing for publications such as "CNNGo" and "Shanghaiist" along the way. His blog, Leave Your Daily Hell, provides a mix of travel advice, destination guides and personal essays covering the more esoteric aspects of life as a traveler.
Latest Posts by Robert Schrader
Share: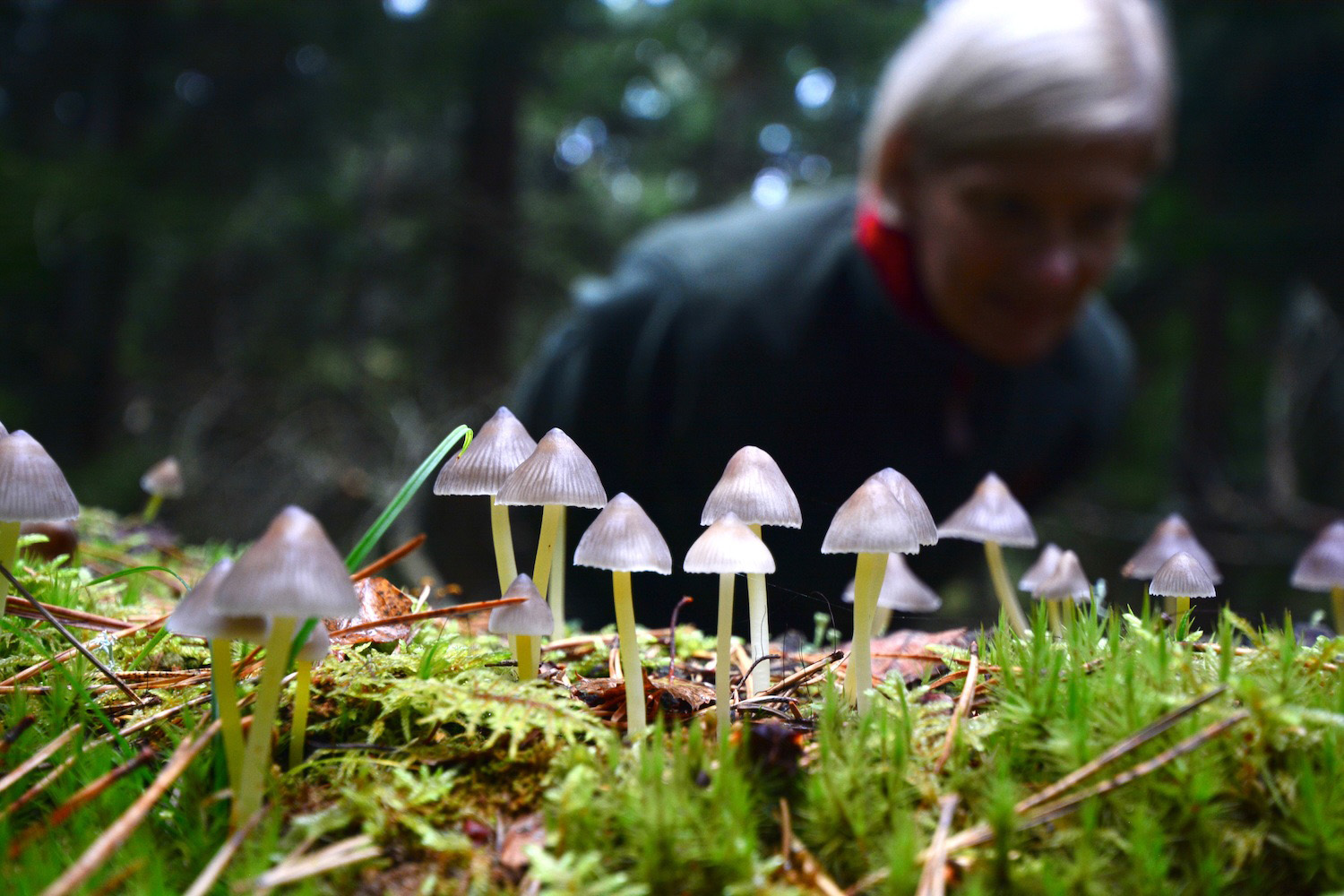 "Finland is boring when there isn't snow on the ground," a Facebook friend warned me upon my jubilant check-in at Rovaniemi, the main airport serving the Finland's northern Lapland region. "Autumn is a boring time of year in Finland."
His statement annoyed me, mainly because a cardinal travel rule of mine is never to rain on anyone else's parade, even if they're traveling in your least favorite place in the world. Moreover, as my friend Antti and I made our way through the Lappish forest toward a village that proudly describes itself as the "middle of nowhere," I could see with my own eyes that my well-meaning friend was full of shit – the forest was literally on fire! OK, not literally.
Anyway, my entire experience in Lapland was like something out of a fairytale: Building a fire and camping on my own land; hiking through and spending a night on a reindeer preserve; and exploring a remote landscape near the Russian border that seemed like Narnia, but on the moon. When I add my time in the impossibly charming Finnish capital of Helsinki – and a boat trip through an adjacent archipelago with two long-lost travel friends – to the mix, Finland in autumn may very well go down as my favorite travel experience of all time.
Boring? I'll have to ask my friend which planet he calls home.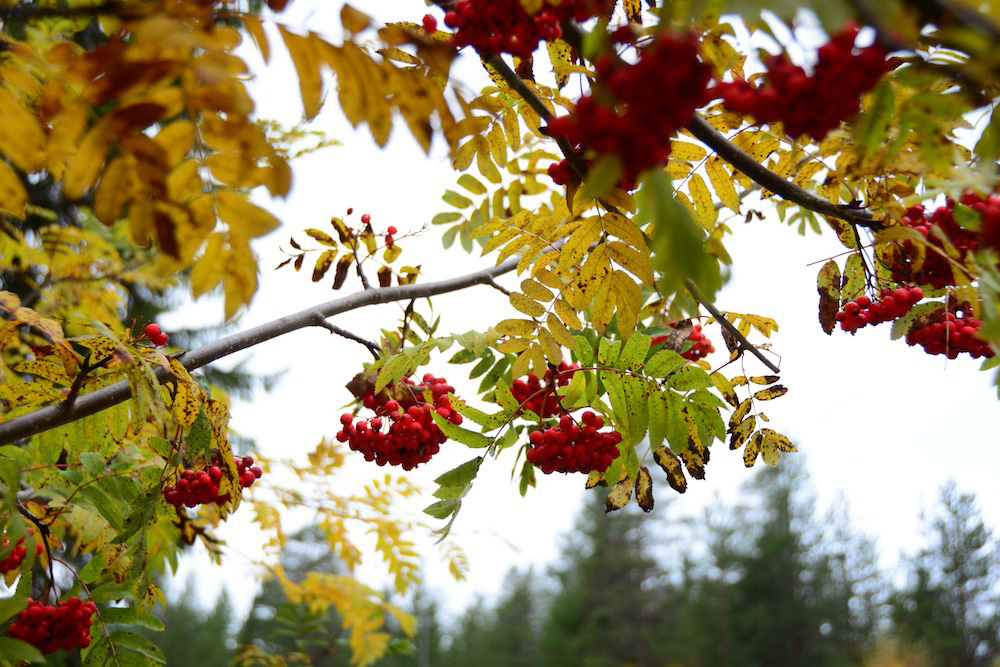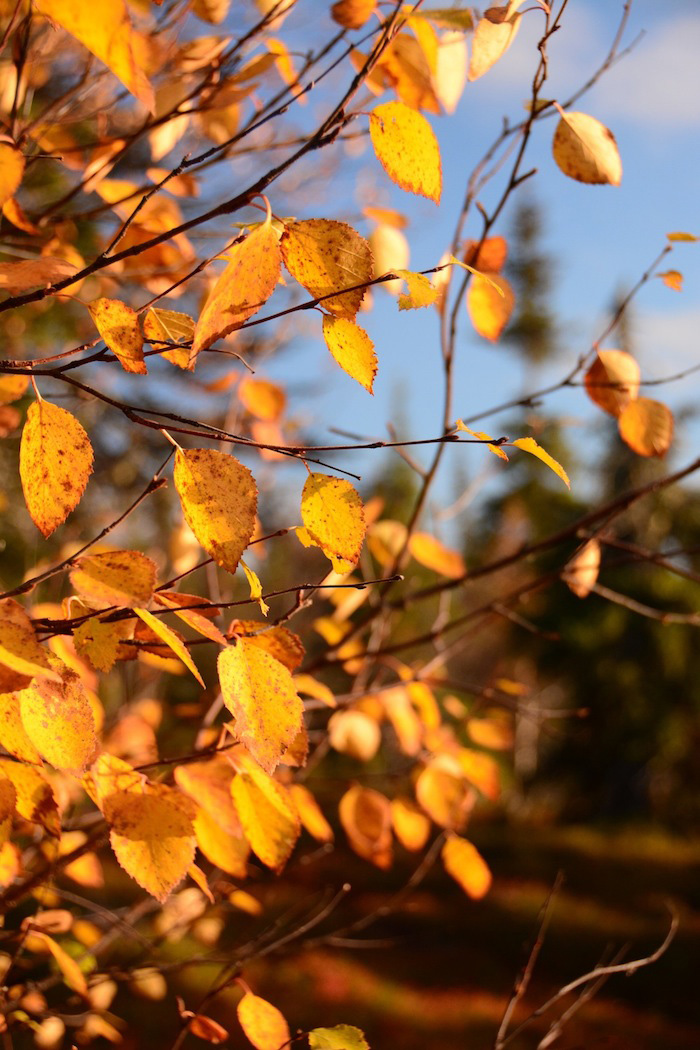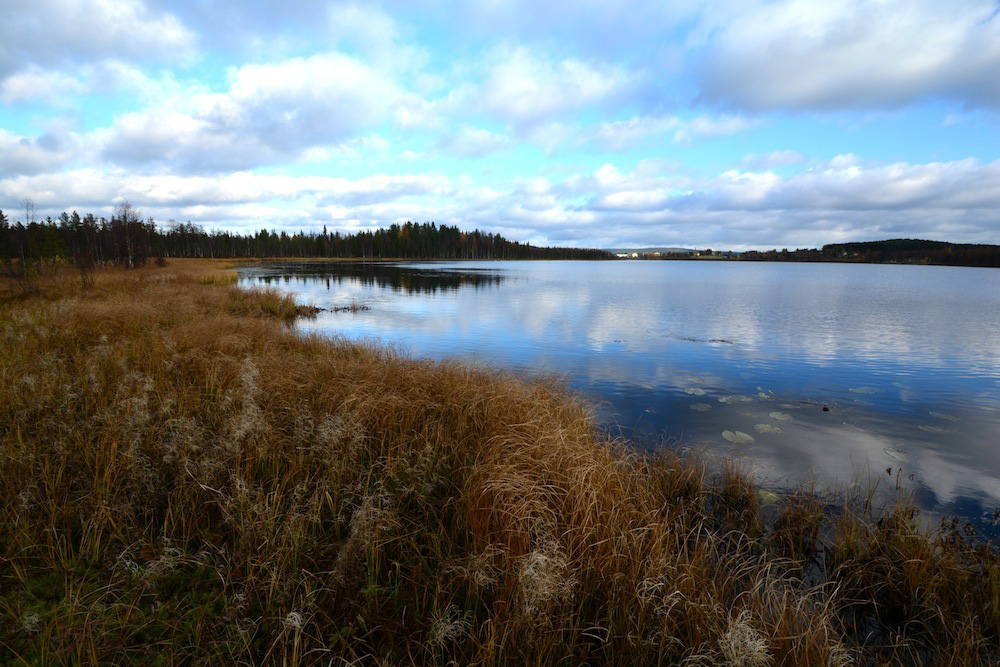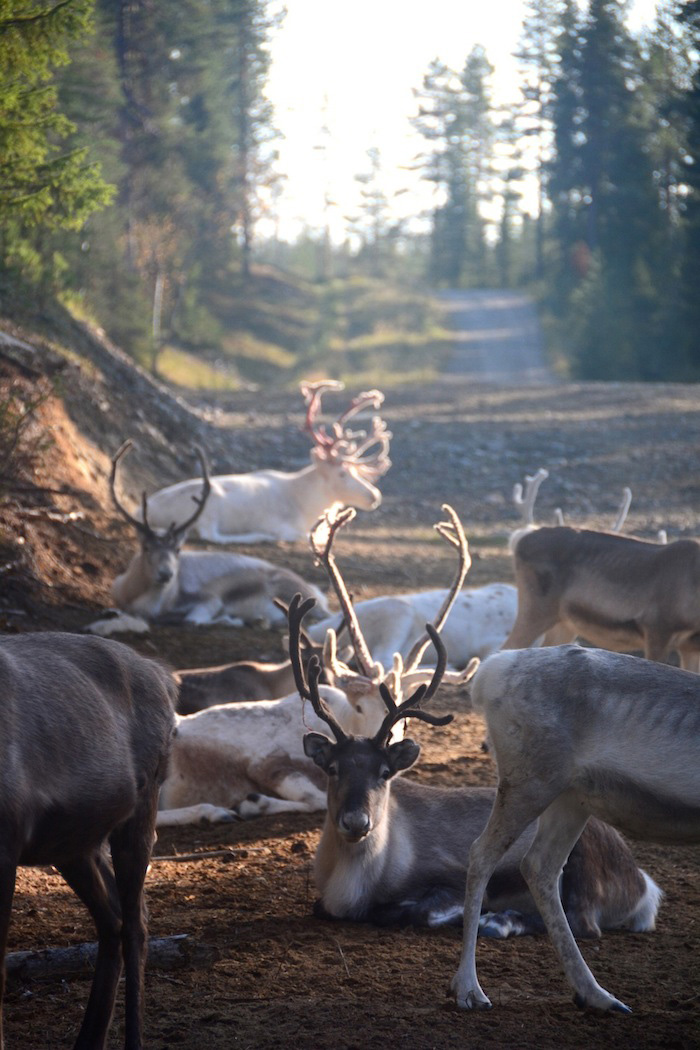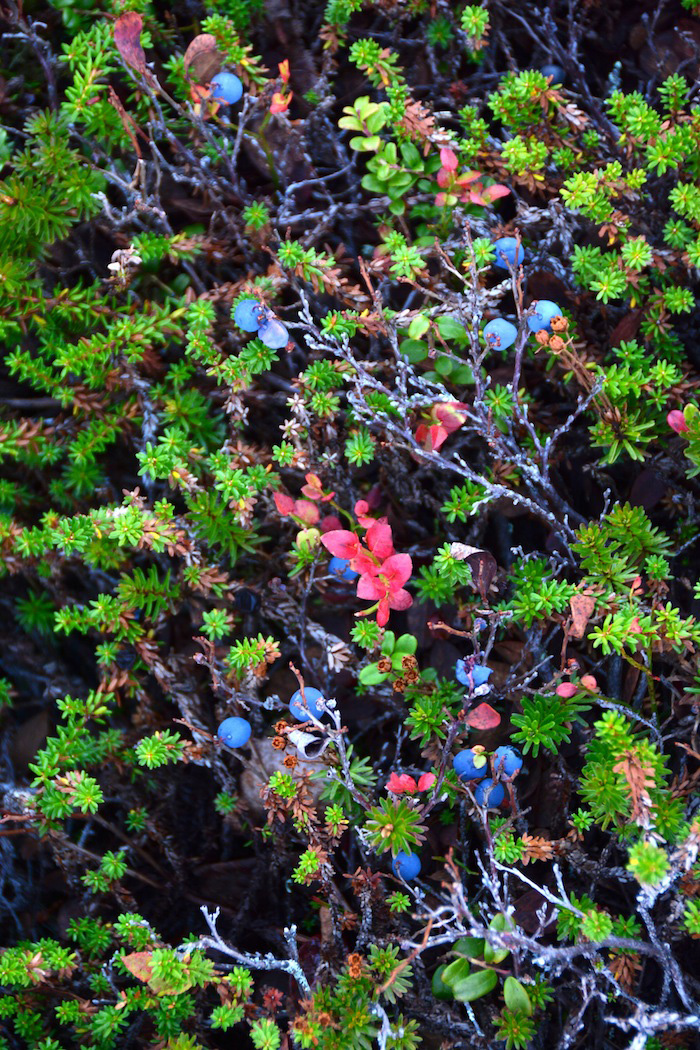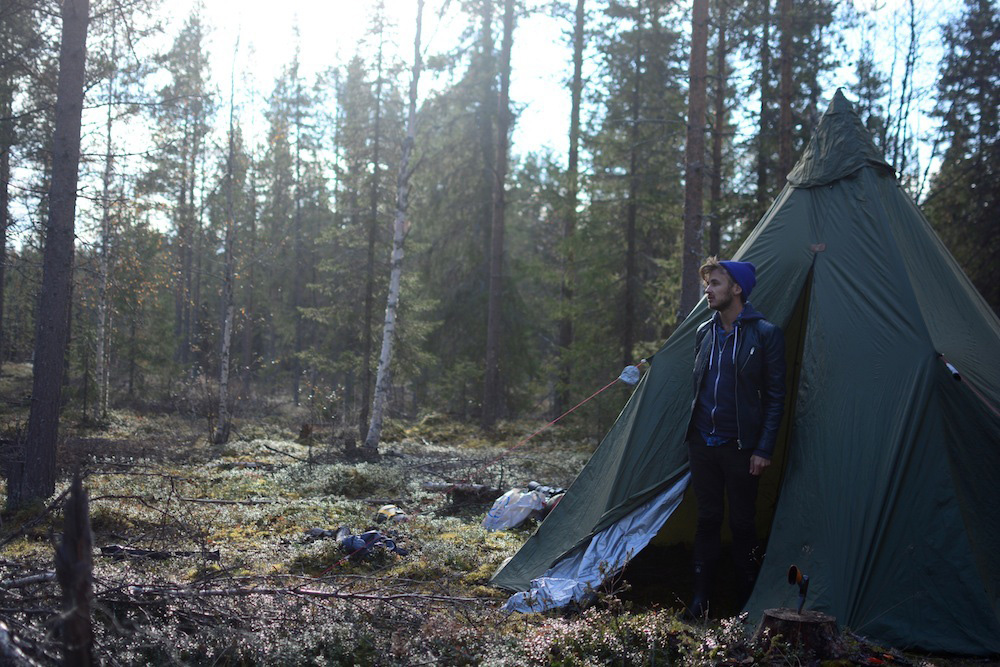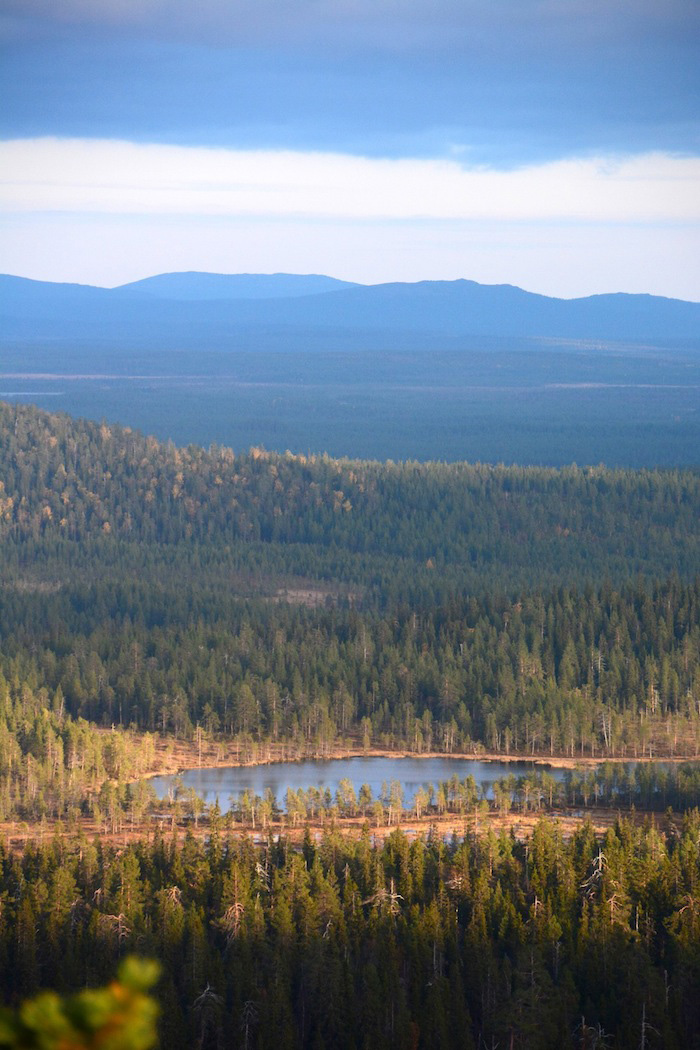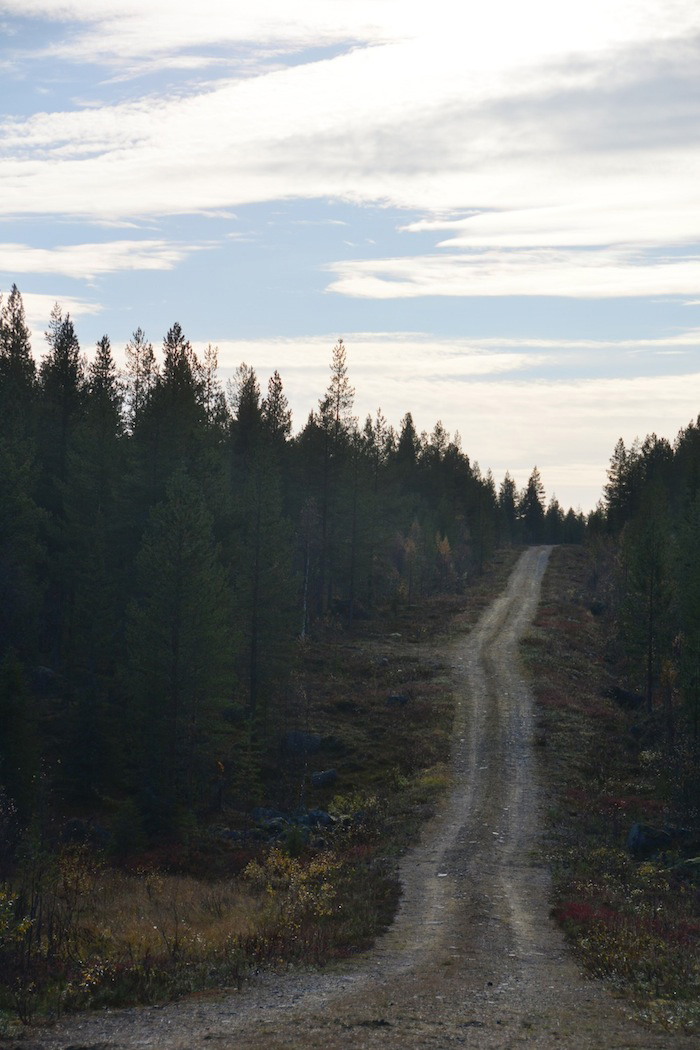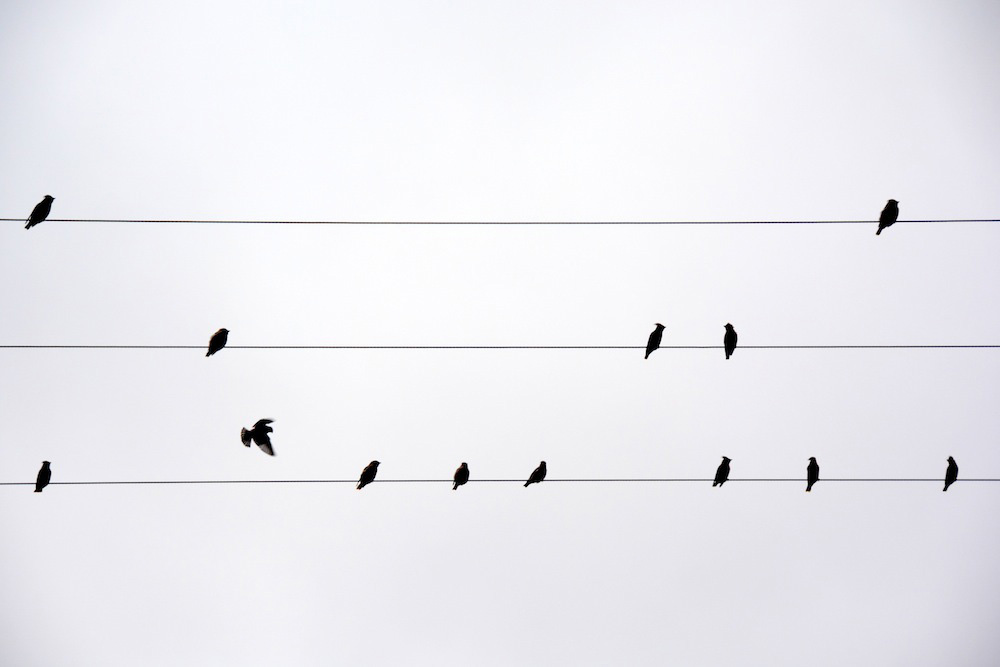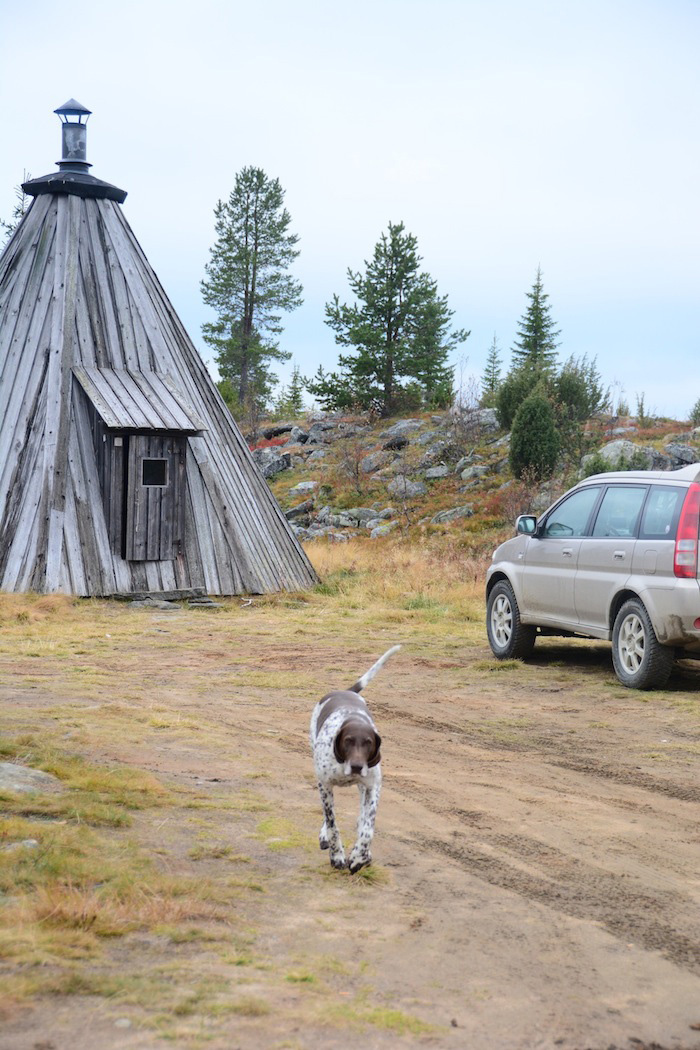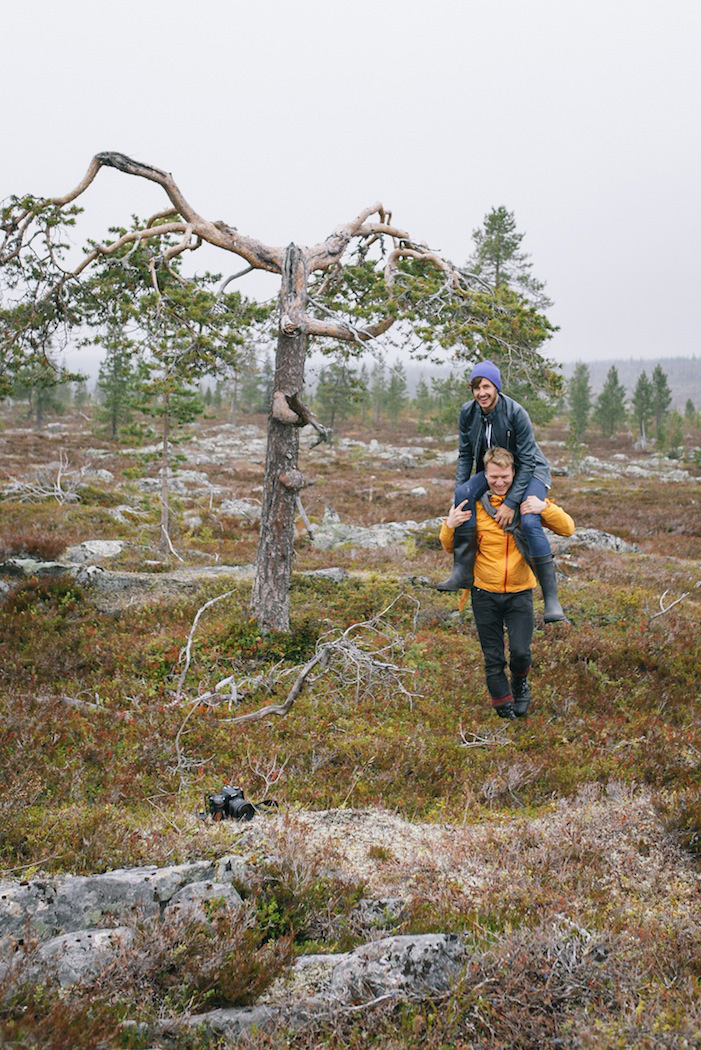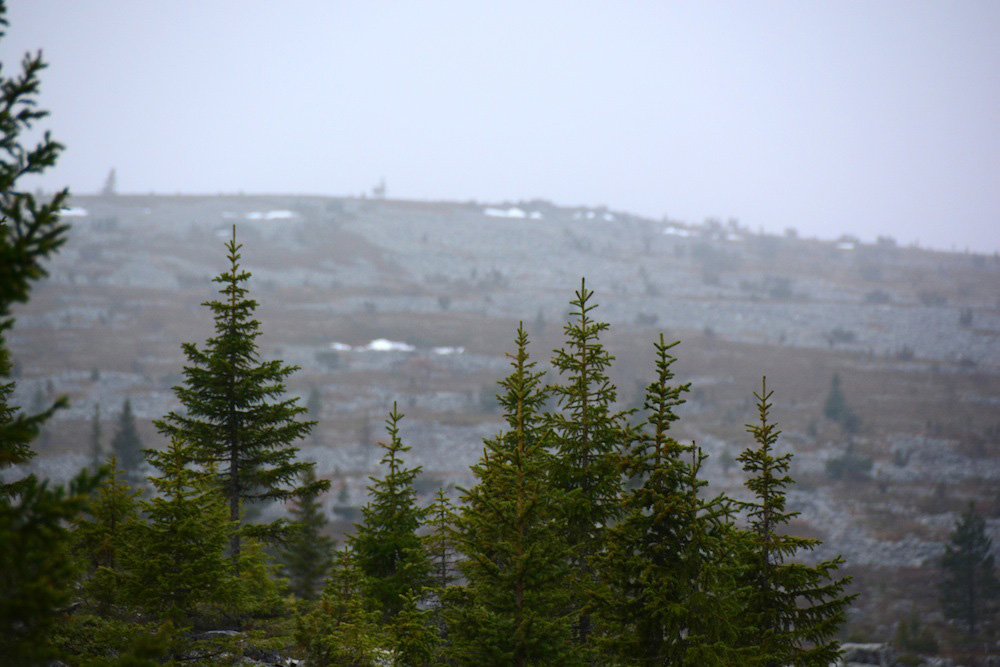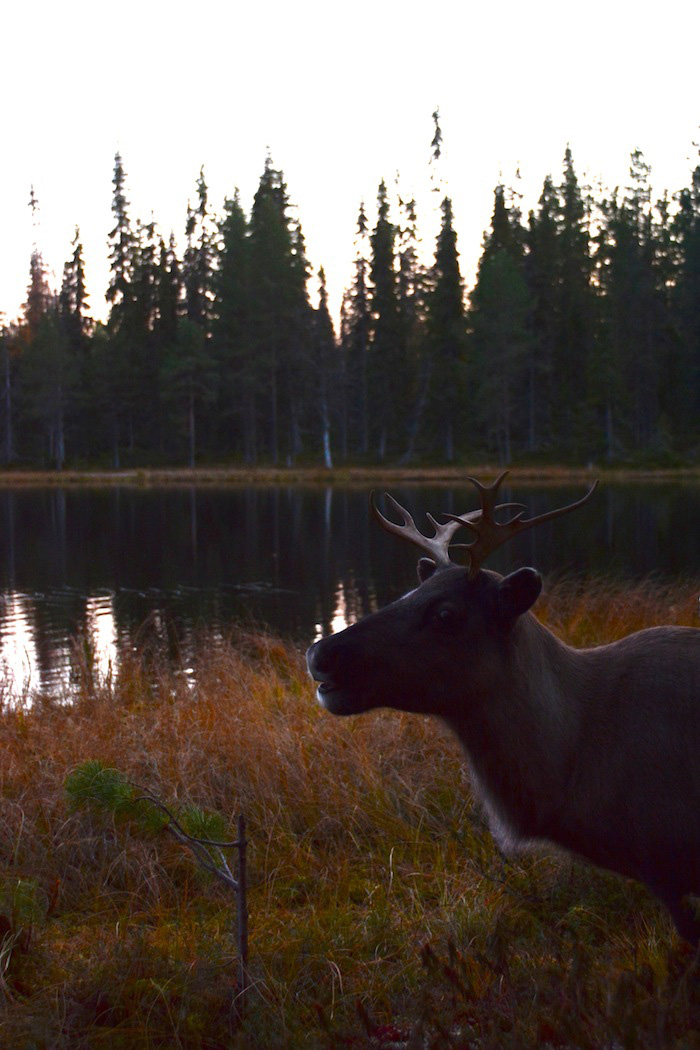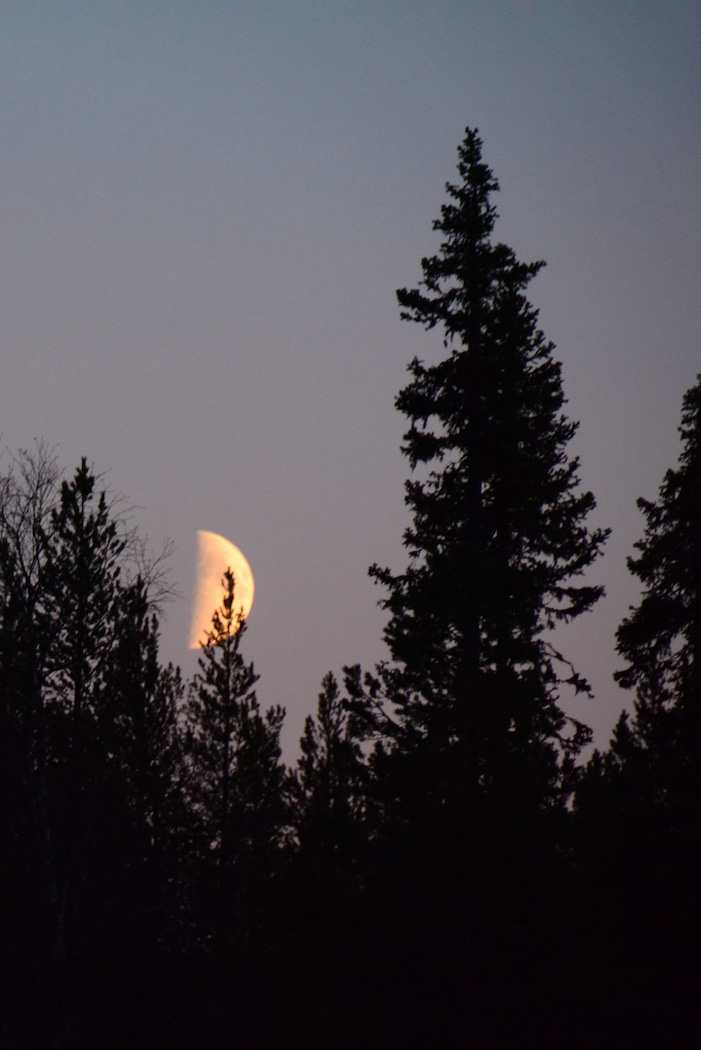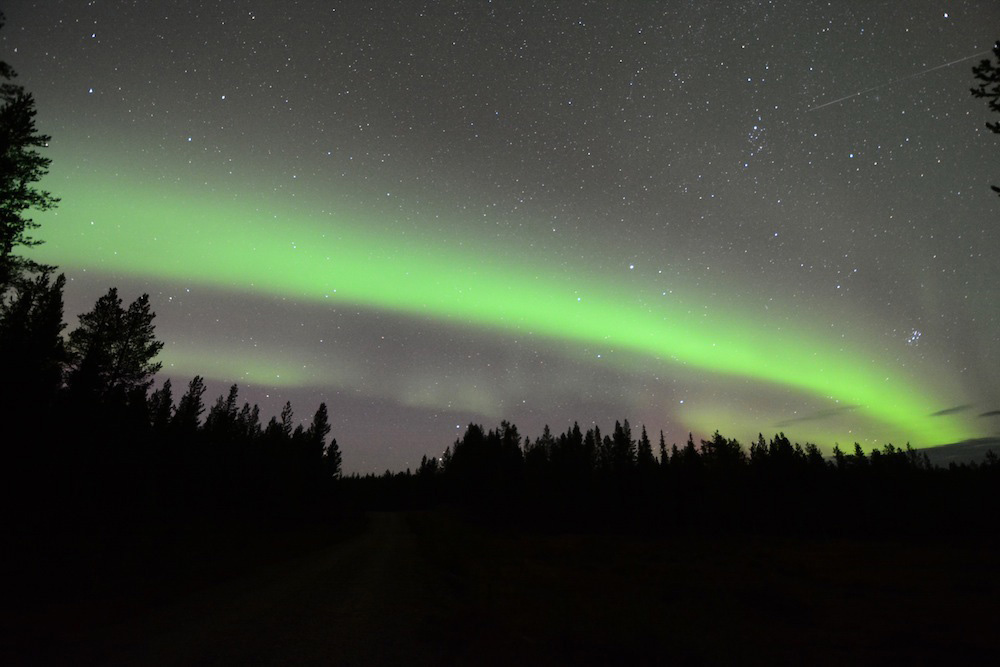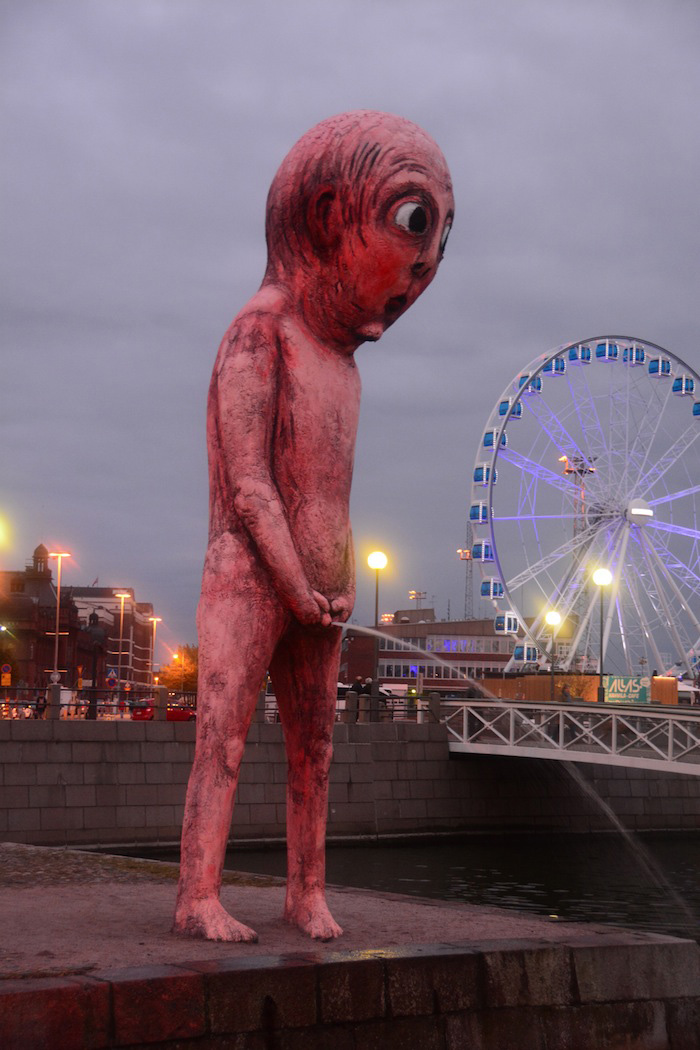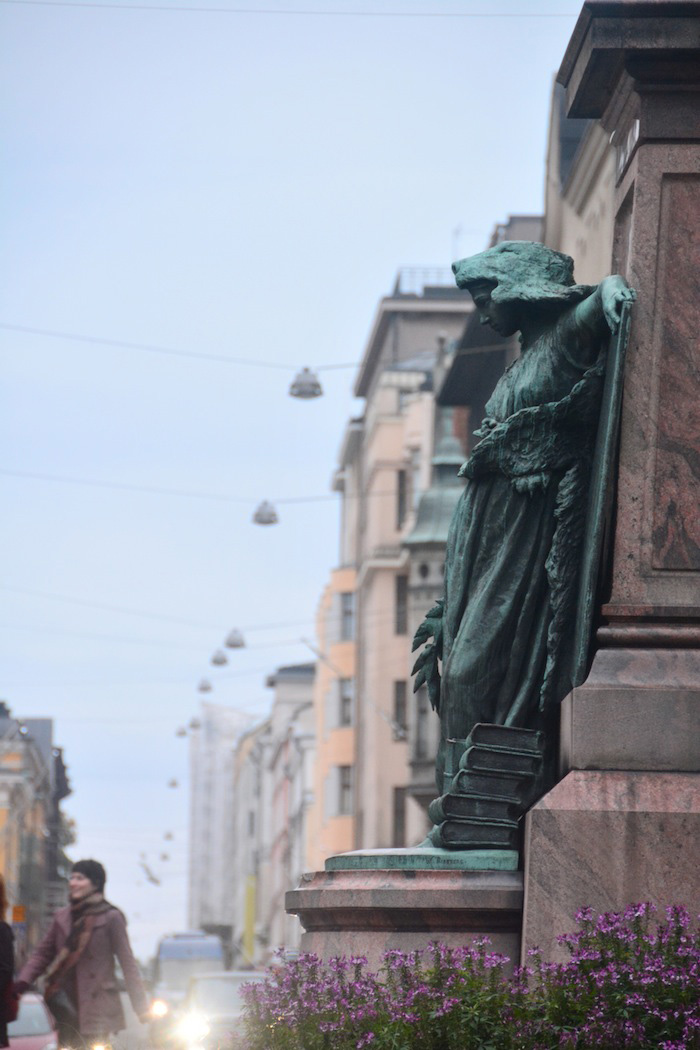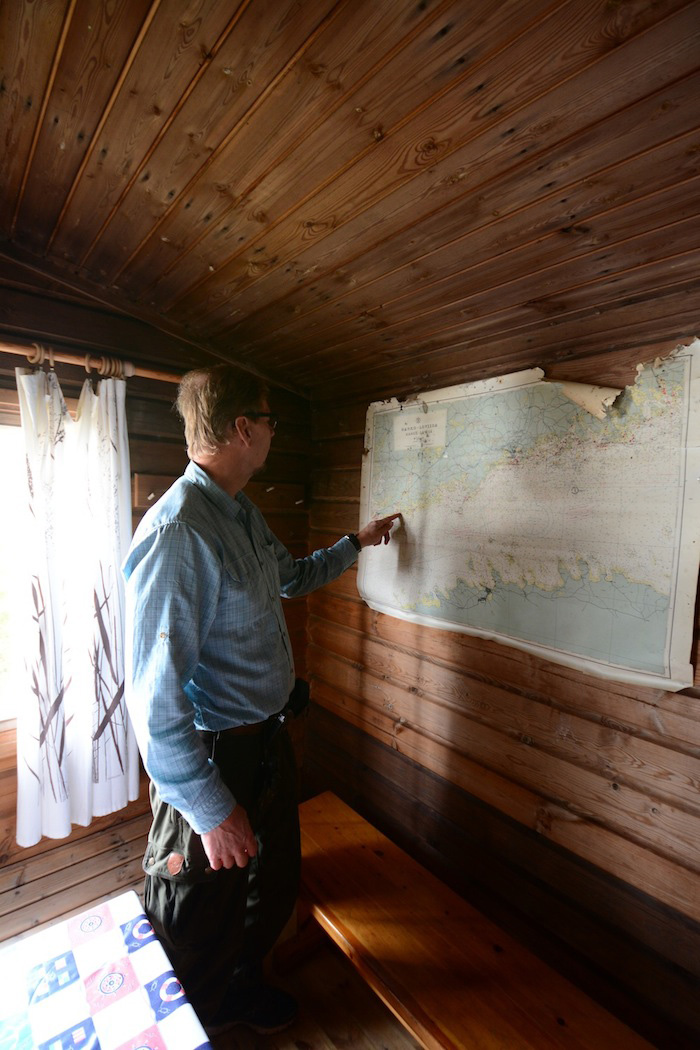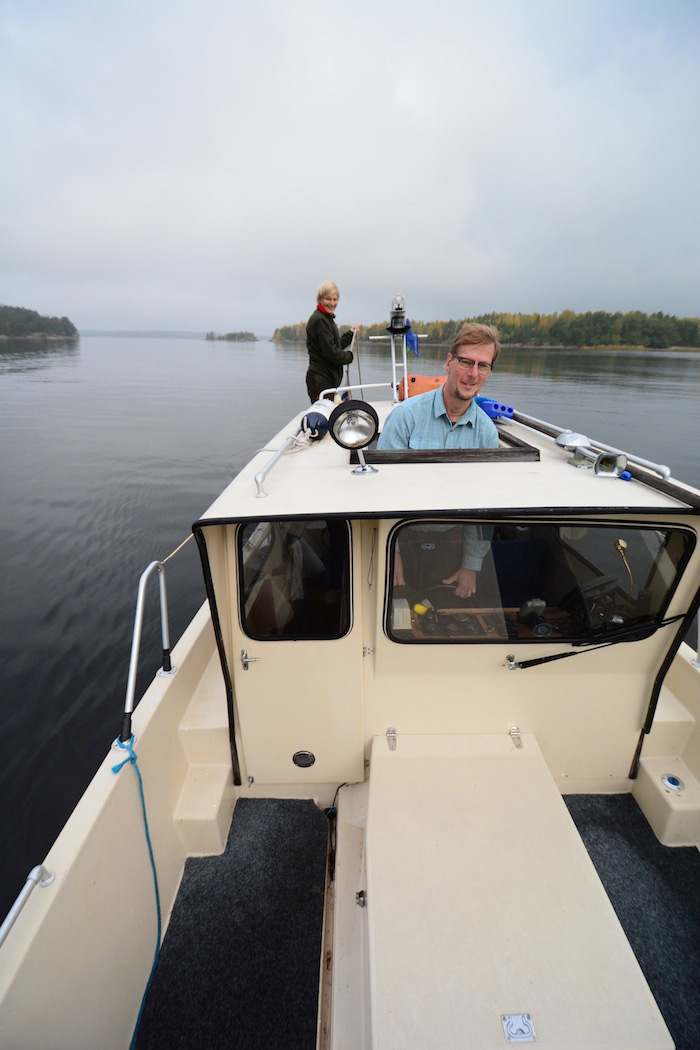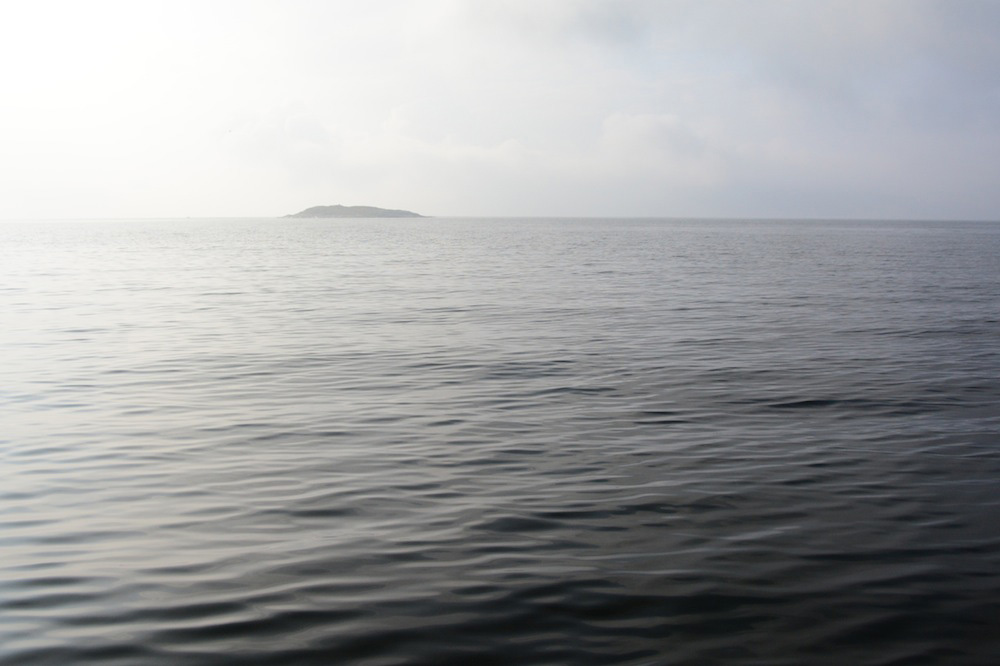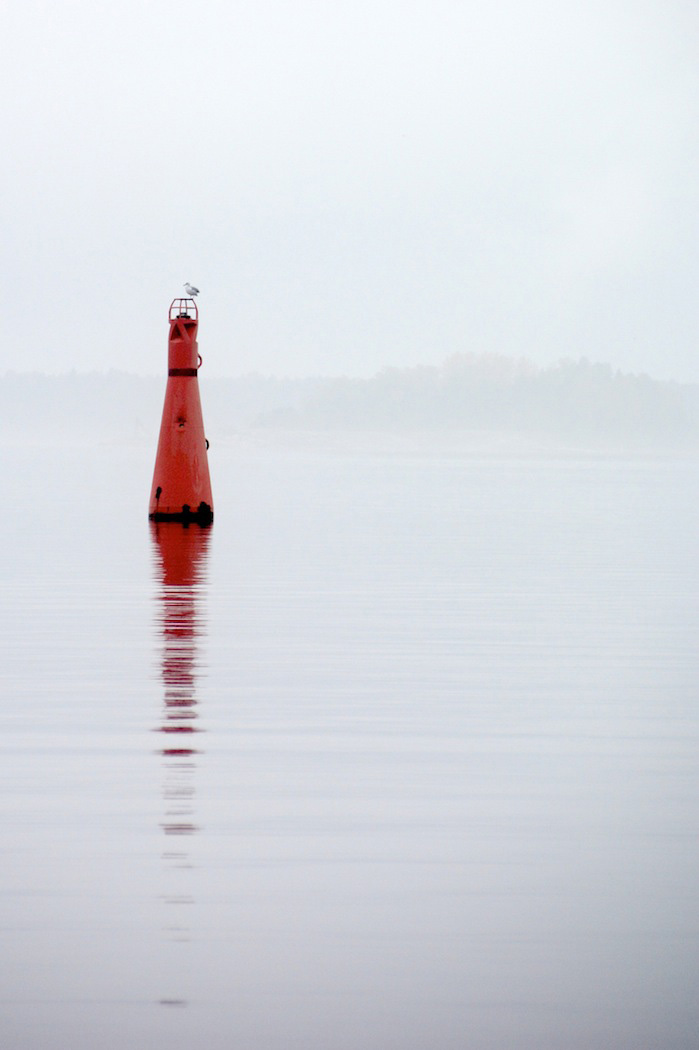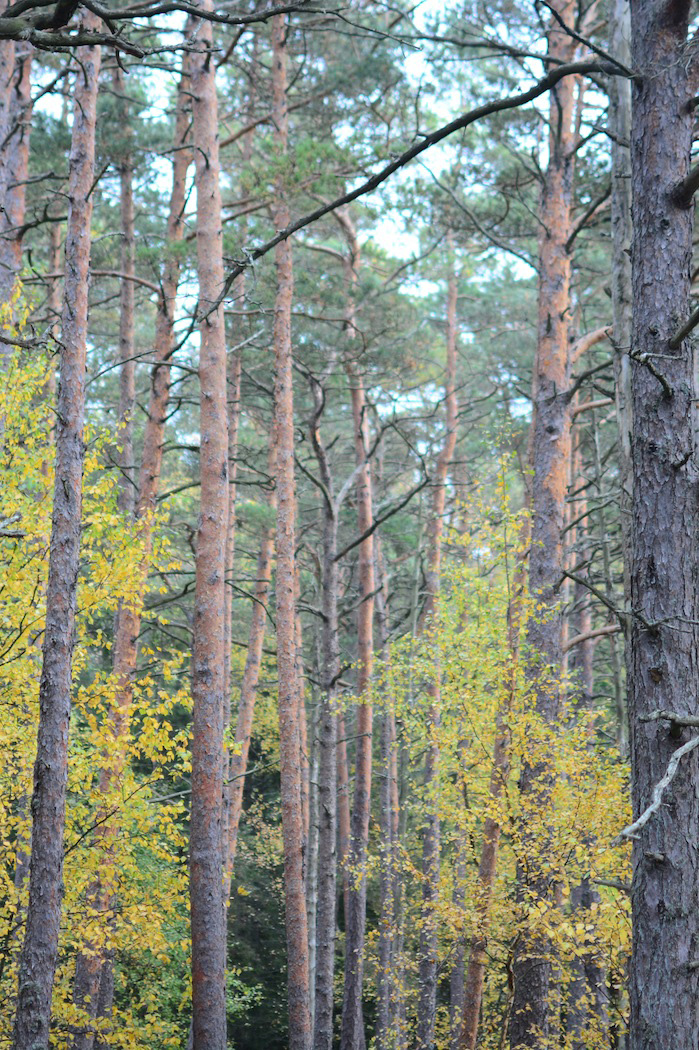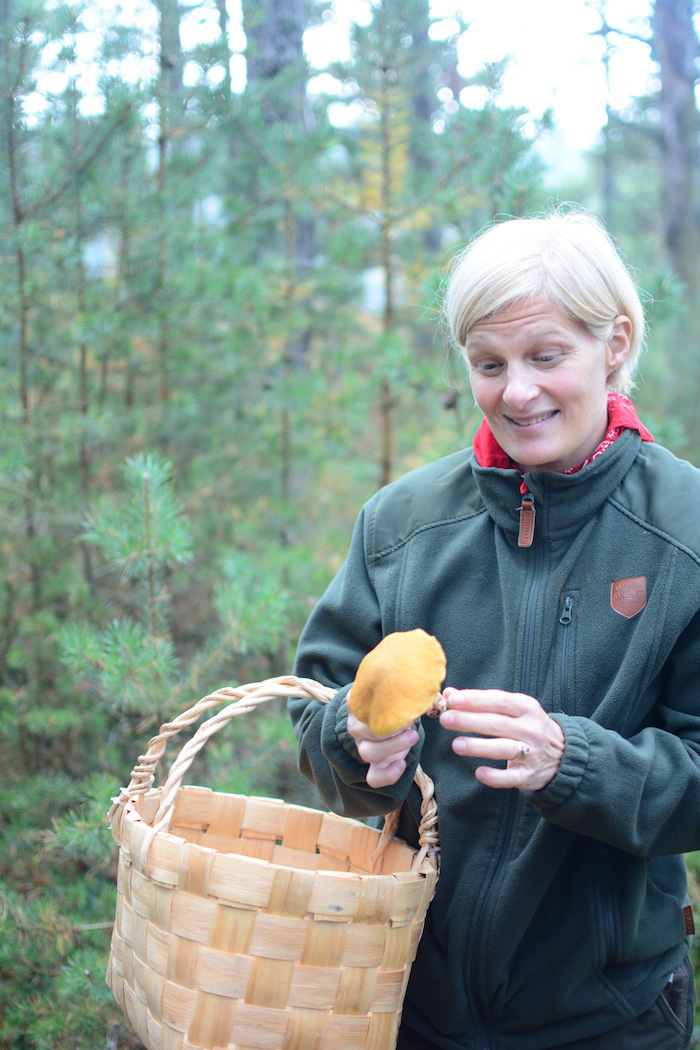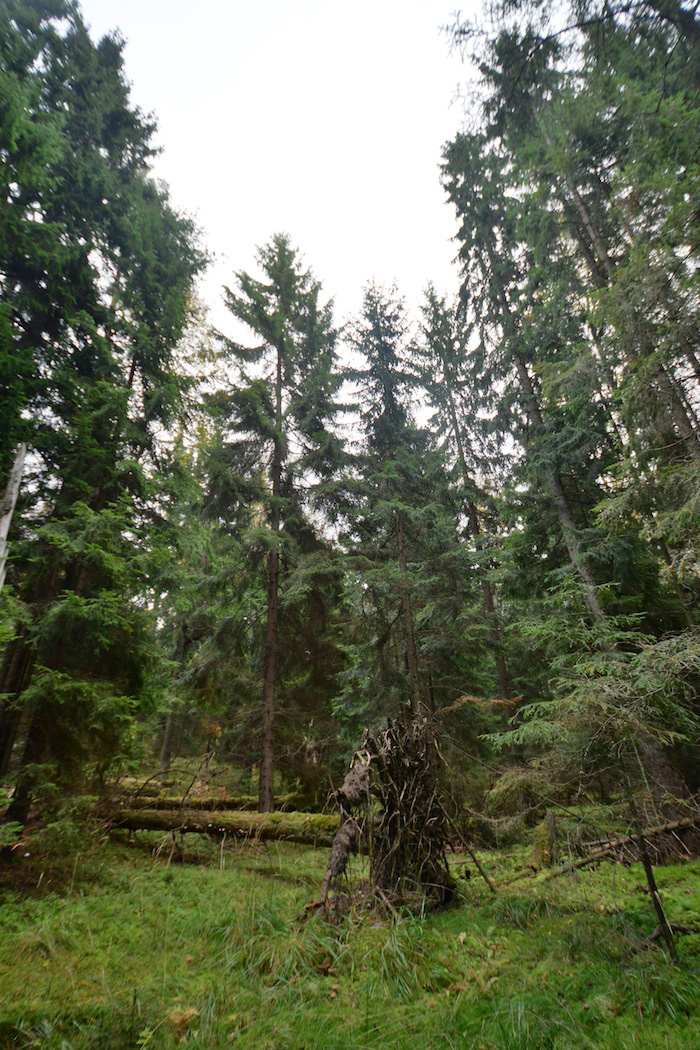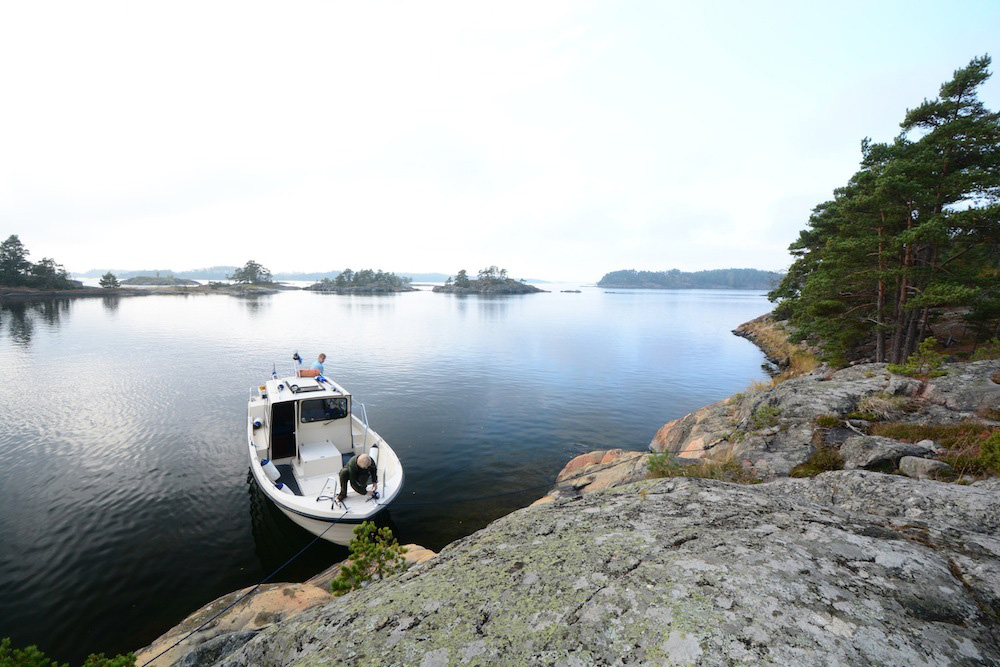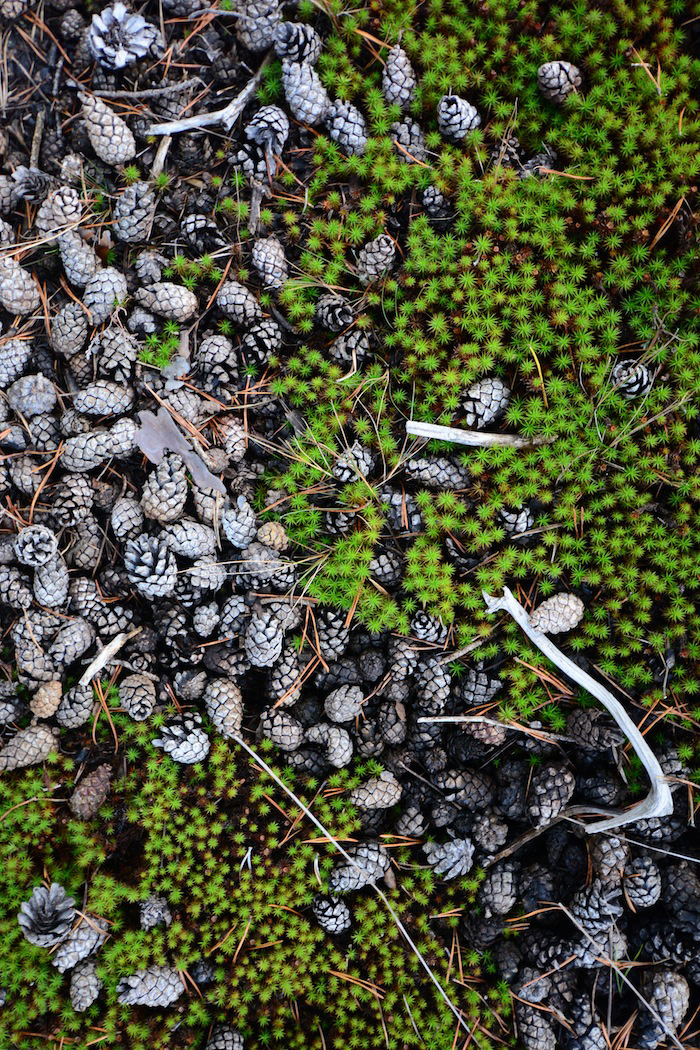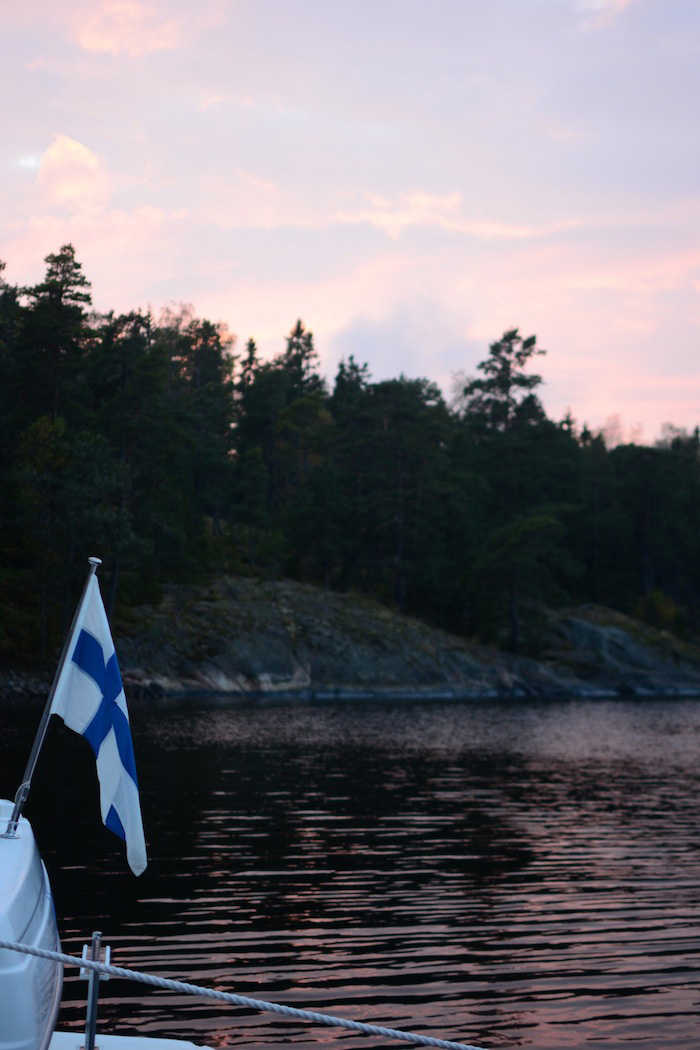 Share:

I live in a very "work first, play later" way, in travel as well as in life. I capped off the month I spent in Indonesia earlier this year, for example, with four days in a remote archipelago that extends just west of Papua island.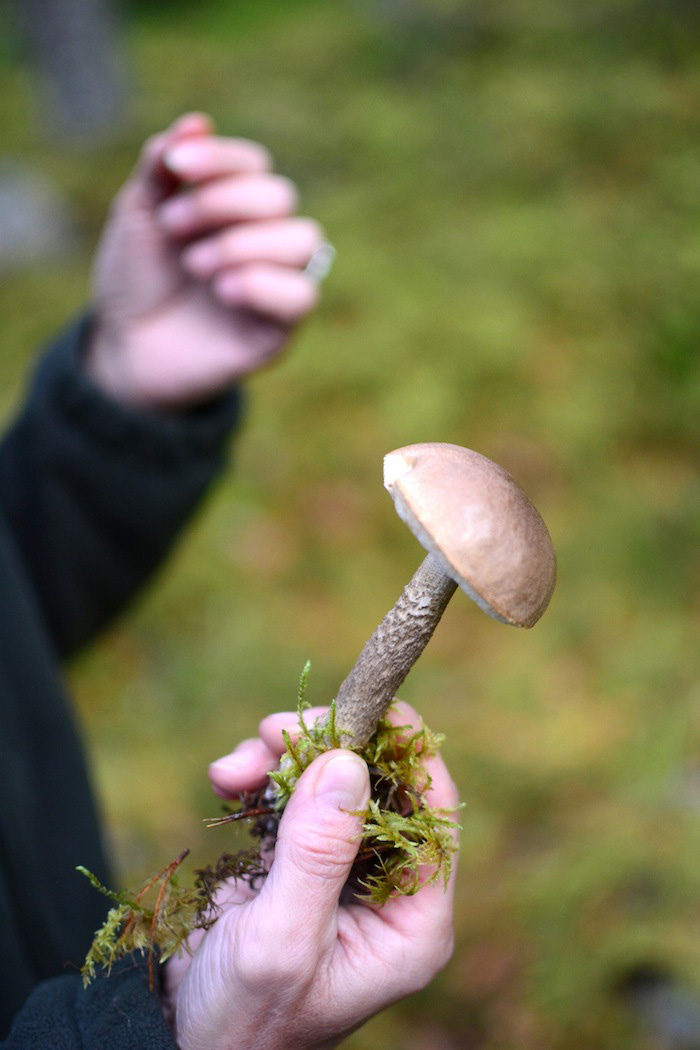 Raja Ampat might very well be the world's last paradise, a fact that results from how difficult it is to get there – it takes 24 hours, even from Jakarta. I remember sitting in the back of a speedboat, more than 17 hours after having begun my journey on the island of Sulawesi, and as the light began to fade over the open ocean, feeling delighted by how isolated I already was.
My trip had been a hard one (I covered as much ground in just a month as many other travelers do in two or three), and I looked forward to a destination where no real adventure – and, hopefully, not many other people – would await me.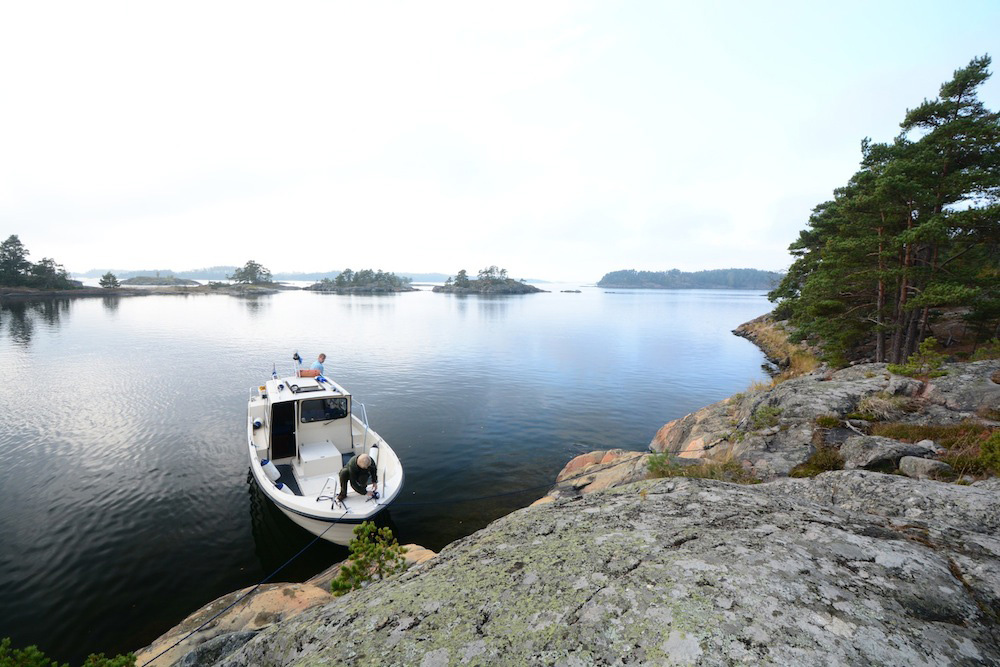 Initially, it seemed like my wish had been granted. There were a few other travelers (and a couple families of locals) staying in the half-dozen huts strewn across the beaches of lonely Gam island, but it seemed completely deserted otherwise. As I dropped my bags off and made my way onto the beach to watch the last rays of pink and purple light sink behind the palm trees, it seemed like it was going to be easy to enjoy some "me" time during my stay in Raja Ampat, without feeling compelled to seek an adrenaline rush, let alone companionship or camaraderie.
The funny thing about life, though, is the frequent lack of congruence between your needs and your wants, a truth my meeting with Finnish couple Minna and Stig exemplified. What began as a series of silly conversations over a card game called "Ticks" – and a small bottle of smuggled vodka – evolved, for me, into a deep appreciation of and respect for two people I hadn't even known existed prior to my arrival in Raja Ampat.
Over the course of my four days on the island, I engaged in dozens of deep conversations with Minna and Stig, on topics ranging from travel, to finances, to the potentially bleak future of the human species. Most memorably, we shared perspectives on the parent-child relationship, me from one side and them from the other, and found ourselves deeply surprised and humbled by how much each of us seemed to understand the others' views. They also inspired and impressed me with their technical diving experience and their formidable underwater photography skills.
At some point, I ceased to realize what day it was or what time of the day it was. Looking back, I could just as easily have spent four weeks or even four months in Raja Ampat – it isn't a place I associate with the passage of time. I do, however, retain very visceral memories of my departure from Gam island, and how important it was to me that I would see Minna and Stig again as I waved goodbye to them from the back of the same boat that had taken me to the island just 96 hours earlier.
For most of 2014, it seemed like this wasn't going to come to fruition. Adam, an Austrian traveler to whom I (and Minna and Stig) also grew close while on Gam island, had arranged to visit them in late August, around the time of my trip to the Caucasus. When a company selling land to foreigners in Finland invited me to work with them in September, however, I knew that I had my chance.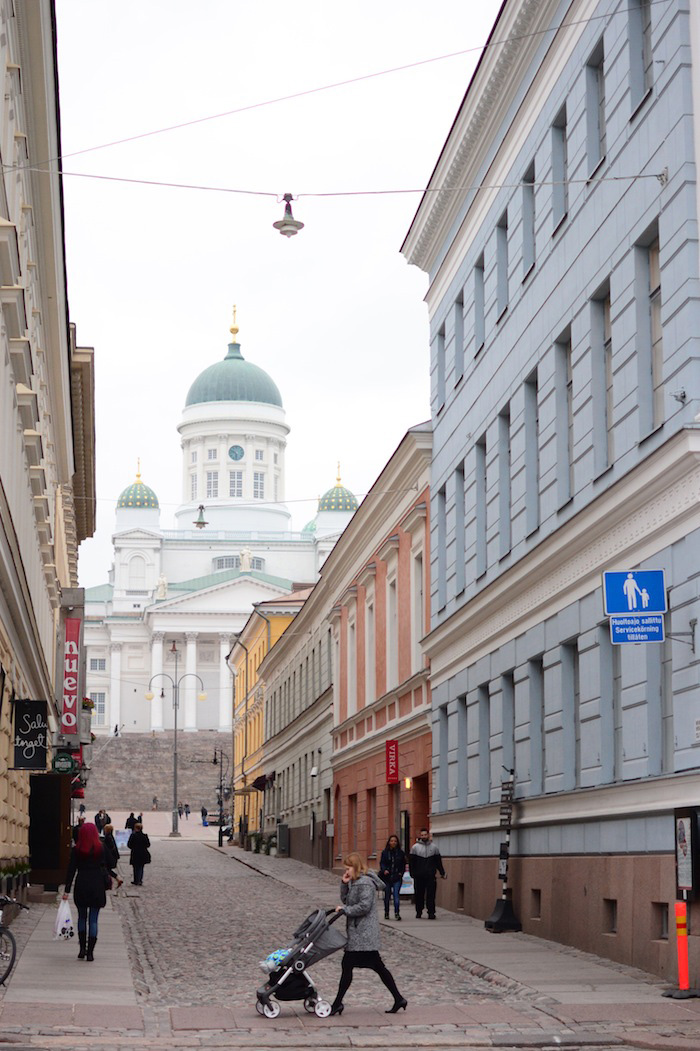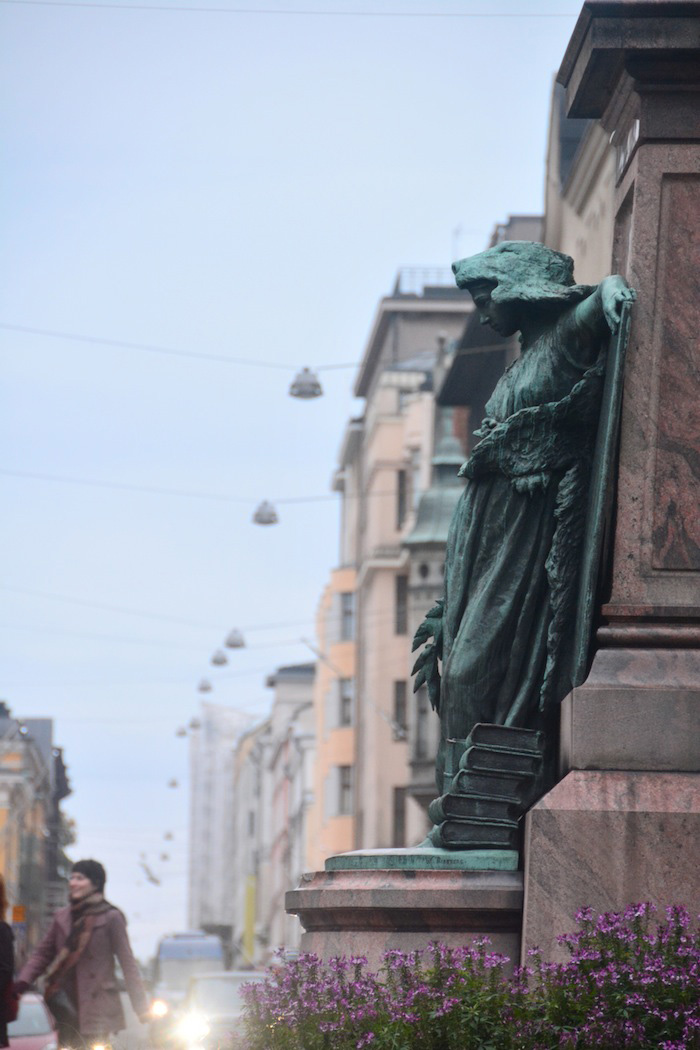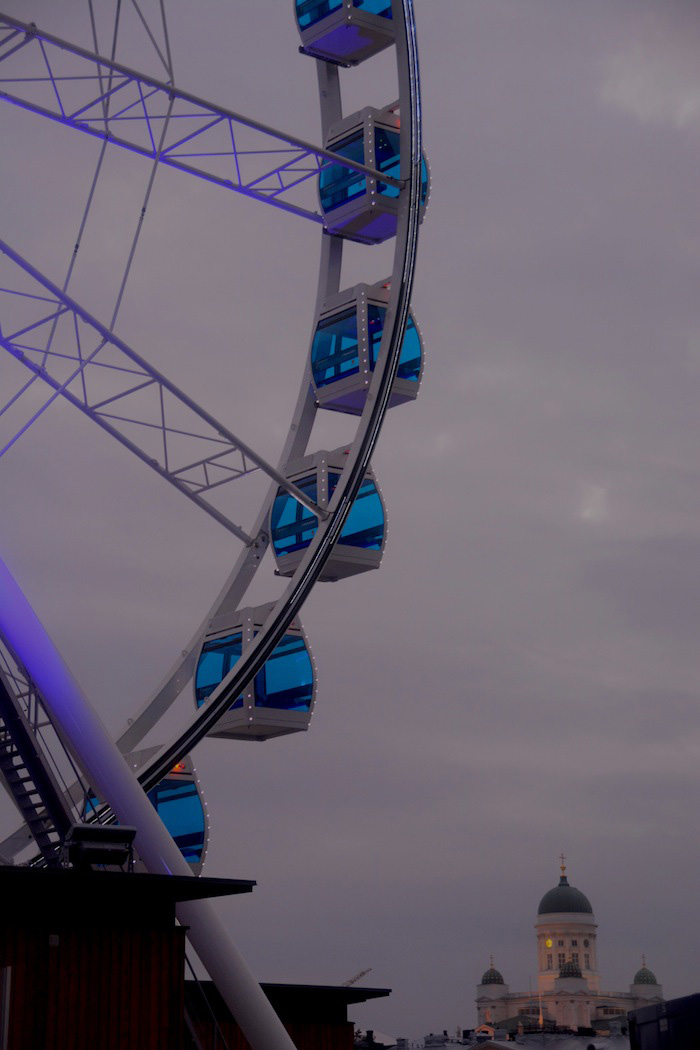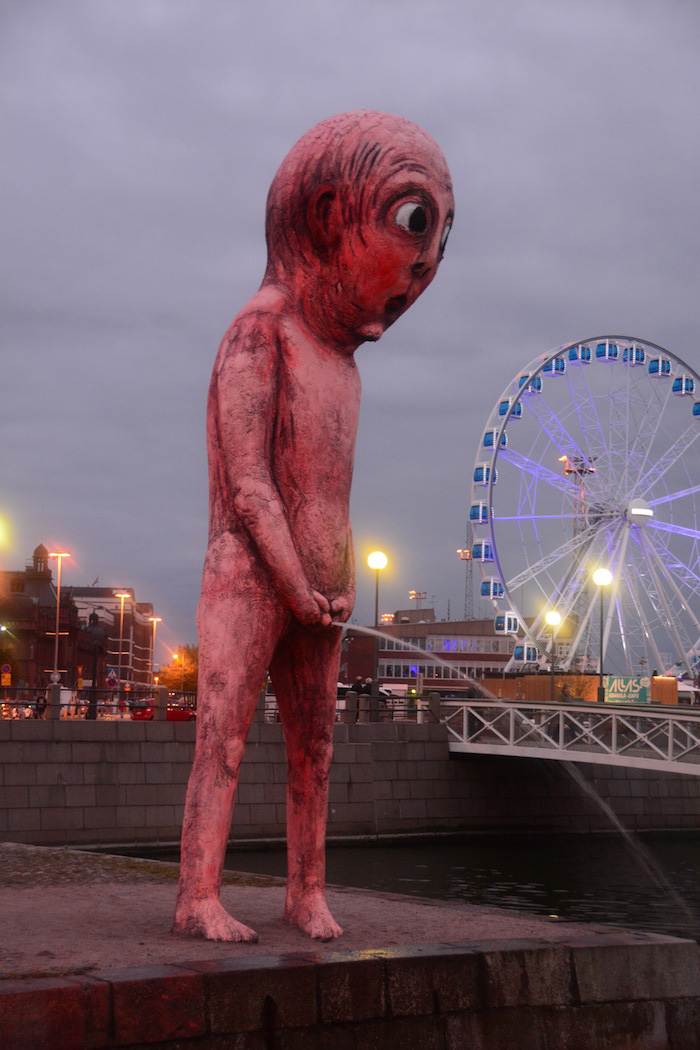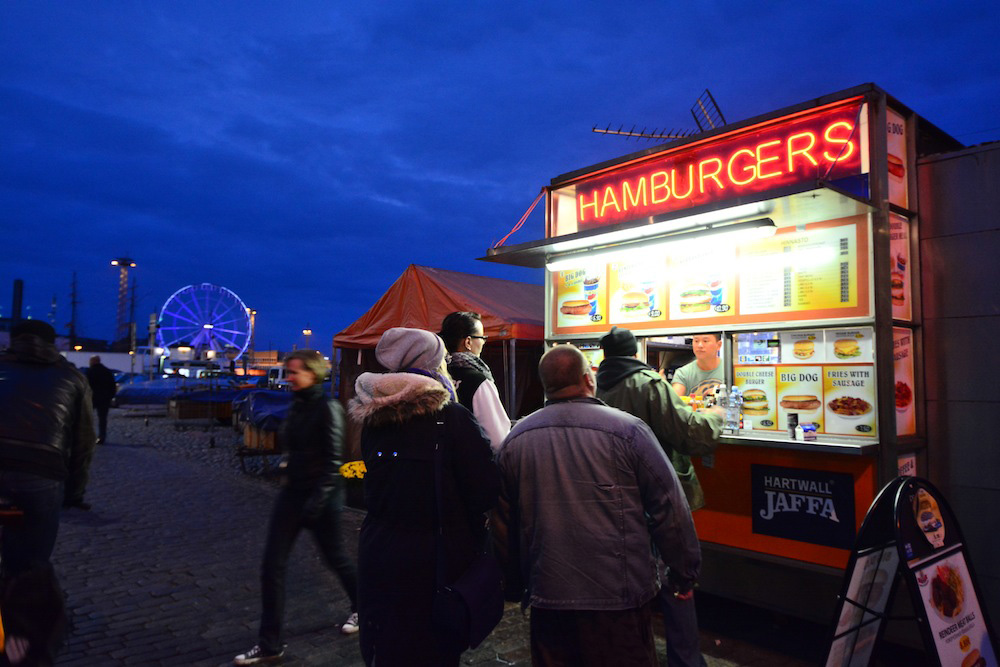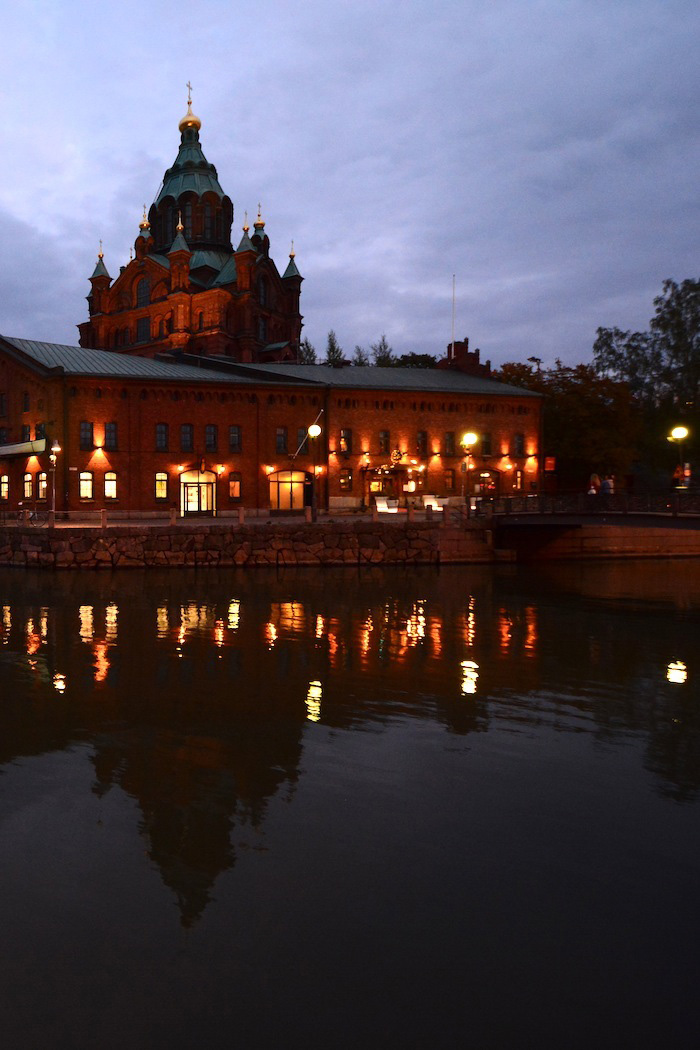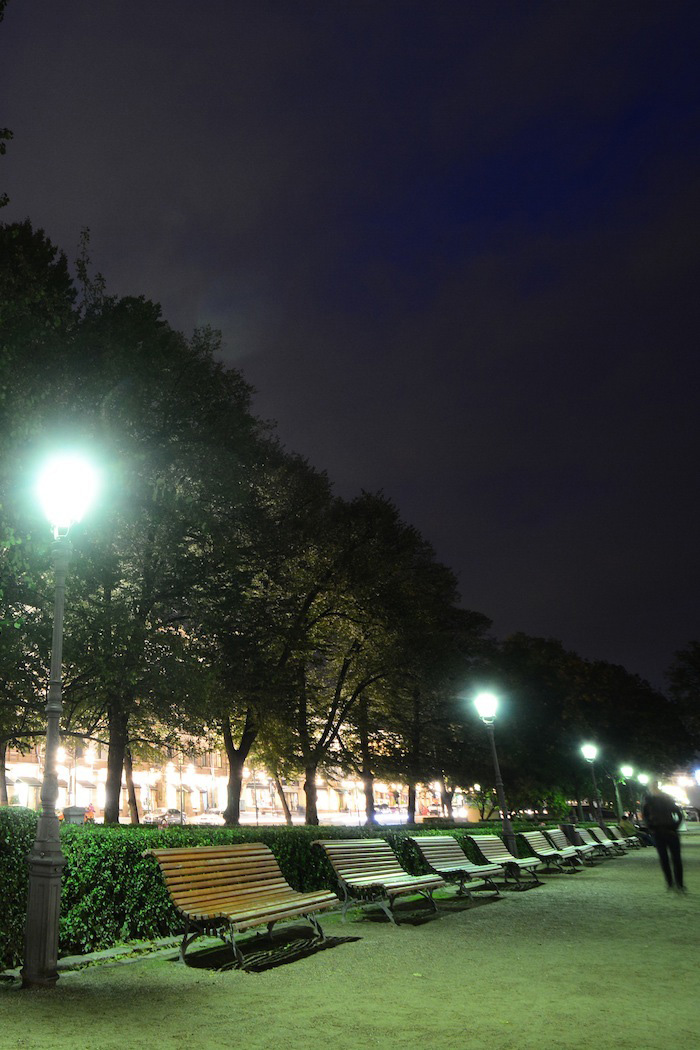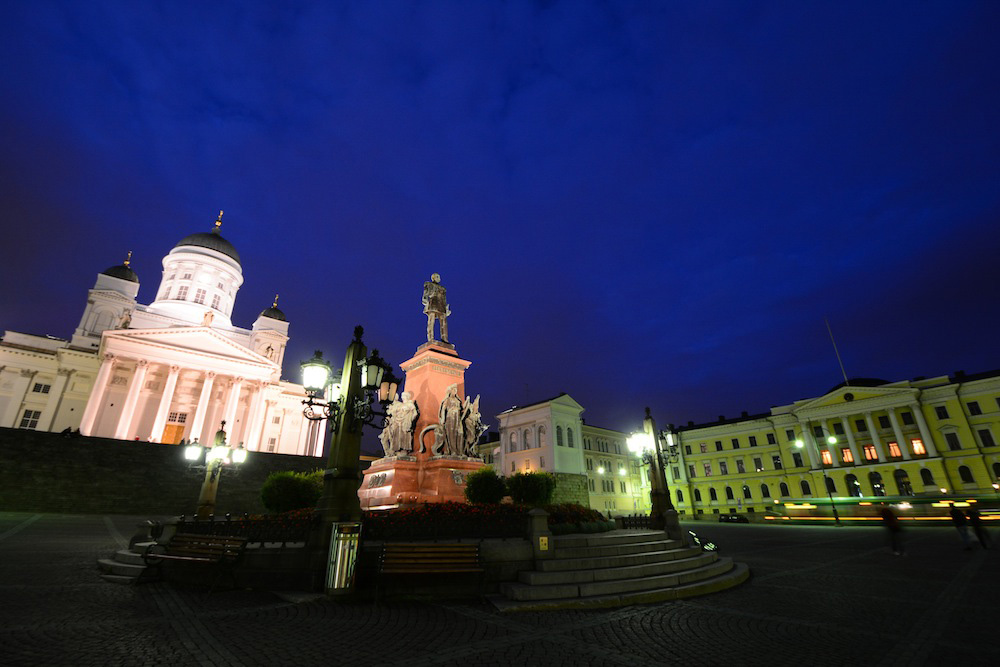 And so last Saturday, after exploring the city of Helsinki the evening before, I took the train west into the Finnish capital's suburbs and made good on my promise to Minna and Stig. The circumstances of our meeting were different in some ways – it was raining and freezing cold, and at least one of us was on our home turf – and similar in others, namely that we were going on a boat trip into a mostly deserted archipelago, in this case the Helsinki archipelago.
Instead of swatting mosquitos under the shade of palm trees, or feeling sand squeeze between our toes as we waded past mangrove islands, we felt swampy ground squish under us as we traipsed under a canopy of blazing fall foliage, foraging fresh berries and mushrooms from the forest floor as the cloudy sky – and its reflection on the calm Baltic Sea and various glassy, freshwater lakes – grew ever dimmer.
In addition to the fact that the Helsinki archipelago is a sort of kindred spirit to Raja Ampat, what with how remote, calm and quiet it is, the main parallel I drew between the experiences was the extent to which my time with Minna and Stig in Finland compelled me to be just as present and aware as we had all been in Indonesia nine months earlier. From the time they met me at the train station under the morning rain, to the time they dropped me back off there under a faint evening aurora, less than 12 hours passed.
But not once during our brief time together, not when we were enjoying smoked salmon tartines on a rocky cliff above the ocean, not when we were hunting for mushrooms and berries to accompany our dinner, not when we were communing with God inside a wood-burning Finnish sauna, and not when played an encore round of "Ticks" as the late afternoon sky burned pink and purple, did I ever look at the clock, or even consider for a second the brevity of our time together. Just as I had been in Raja Ampat, I was totally present in every moment.
And I achieved the very same level of clarity. "These are the kinds of days that remind my why I travel," I concluded, as our boat sped back toward the port. "The kinds of days that remind me why I'm alive."
I'm probably getting too sentimental here, so I'll shut up and quit while I'm ahead, at least with words. But I hope the images I'm about to share with you convey the specialness of my experience with my dear friends in the Helsinki archipelago. And even if you haven't had the pleasure of meeting such fine Finns, I hope this post inspires you to take your own trip to Finland – it truly is a life-affirming place.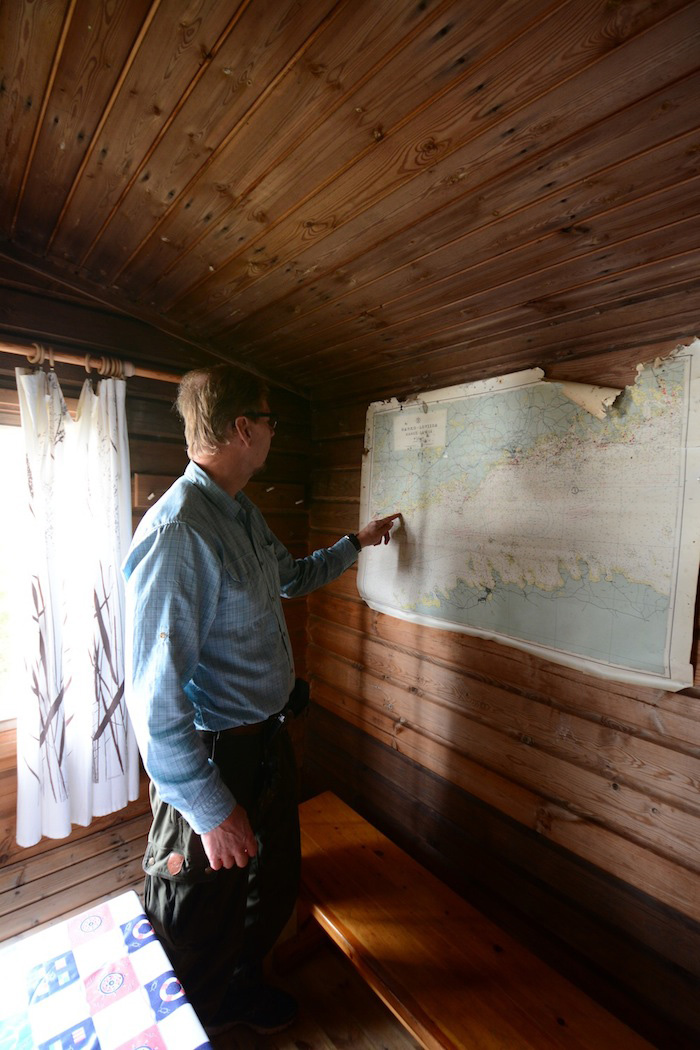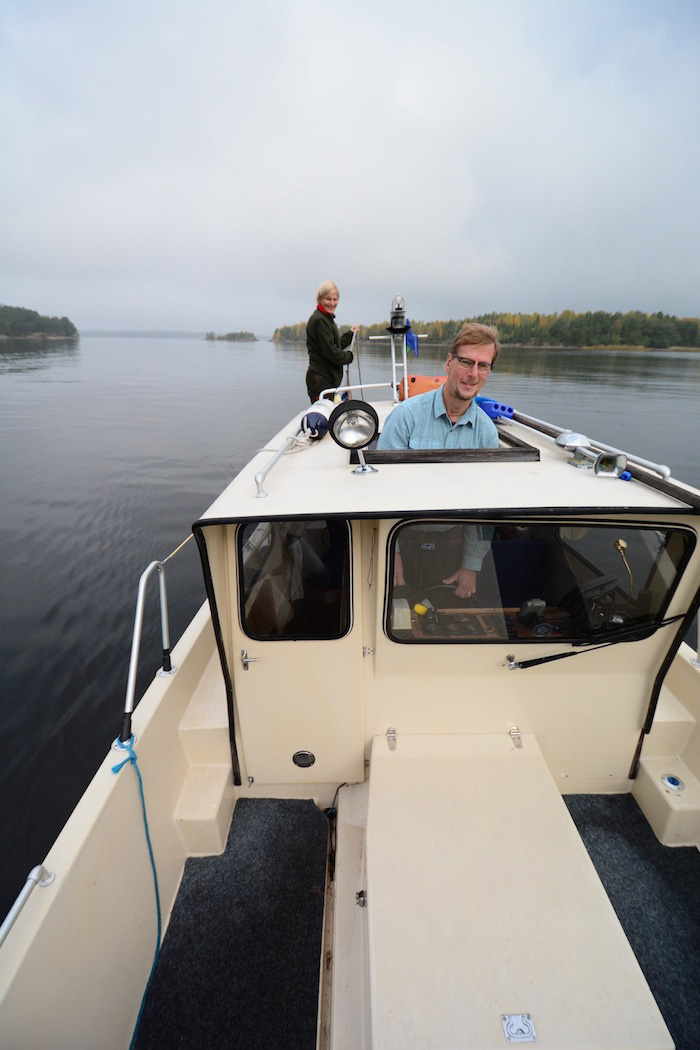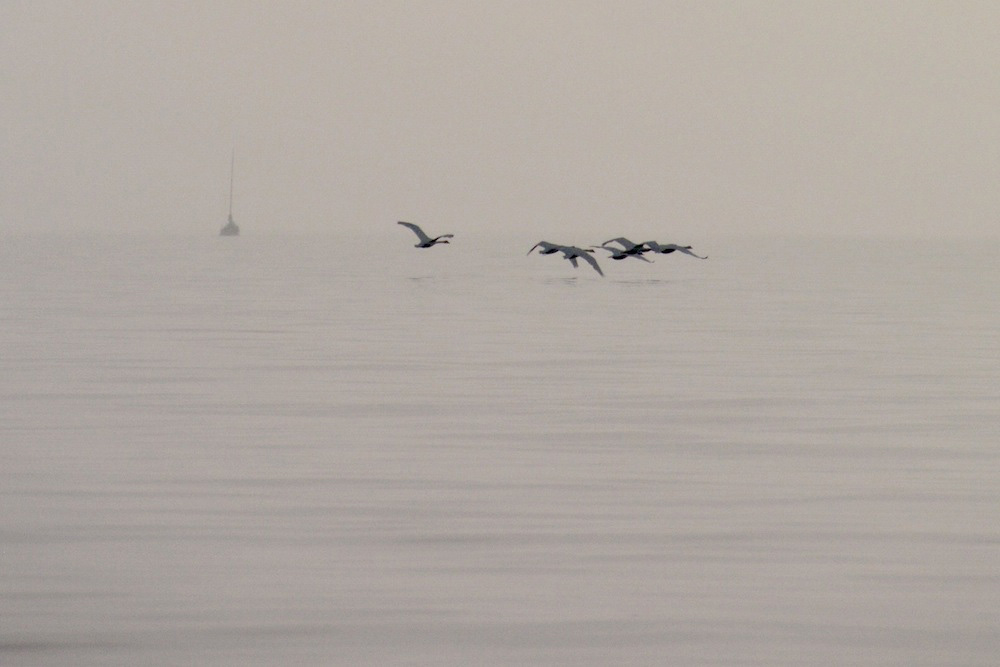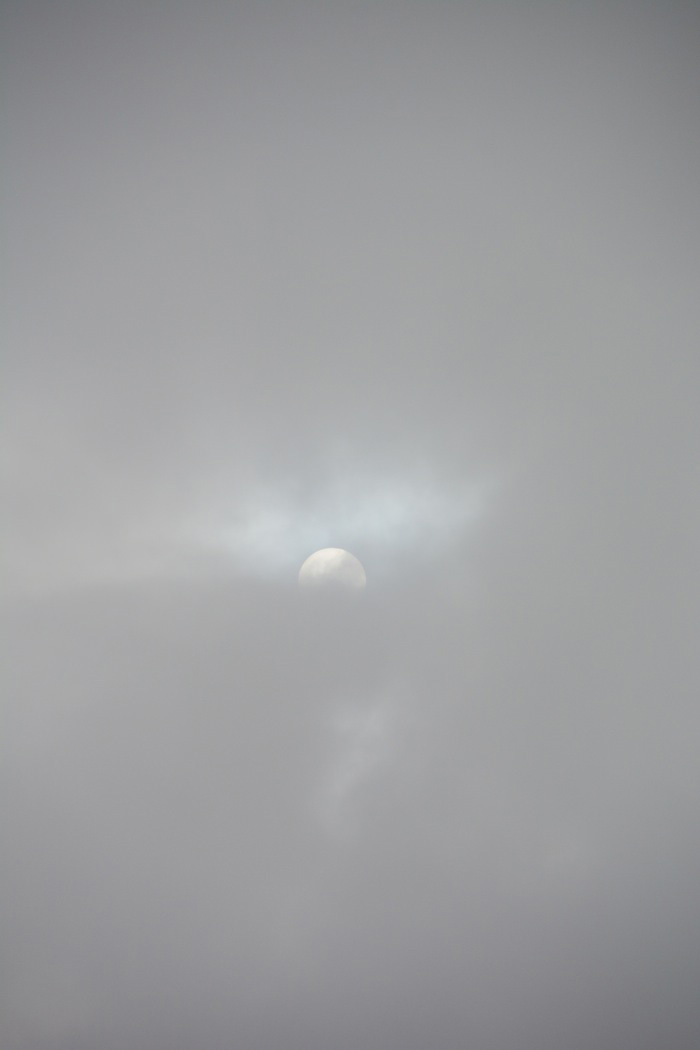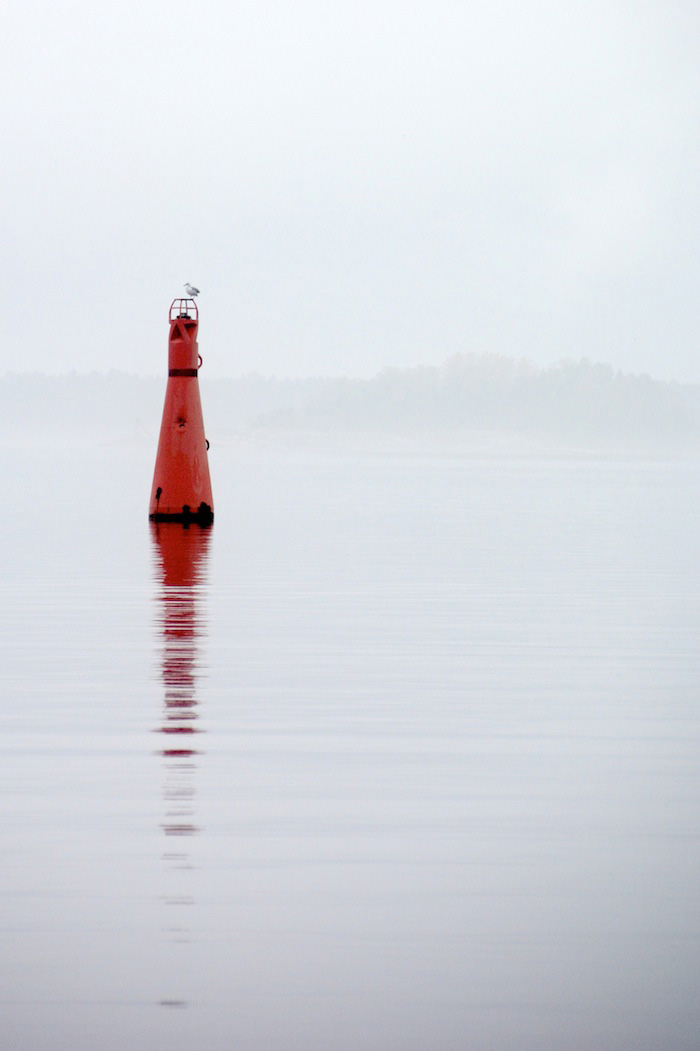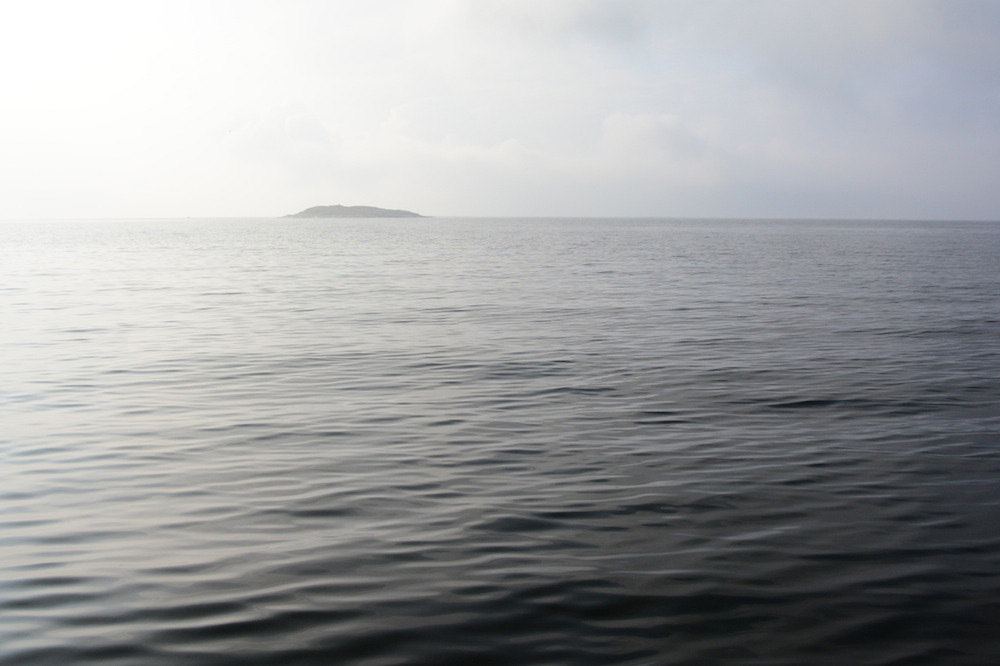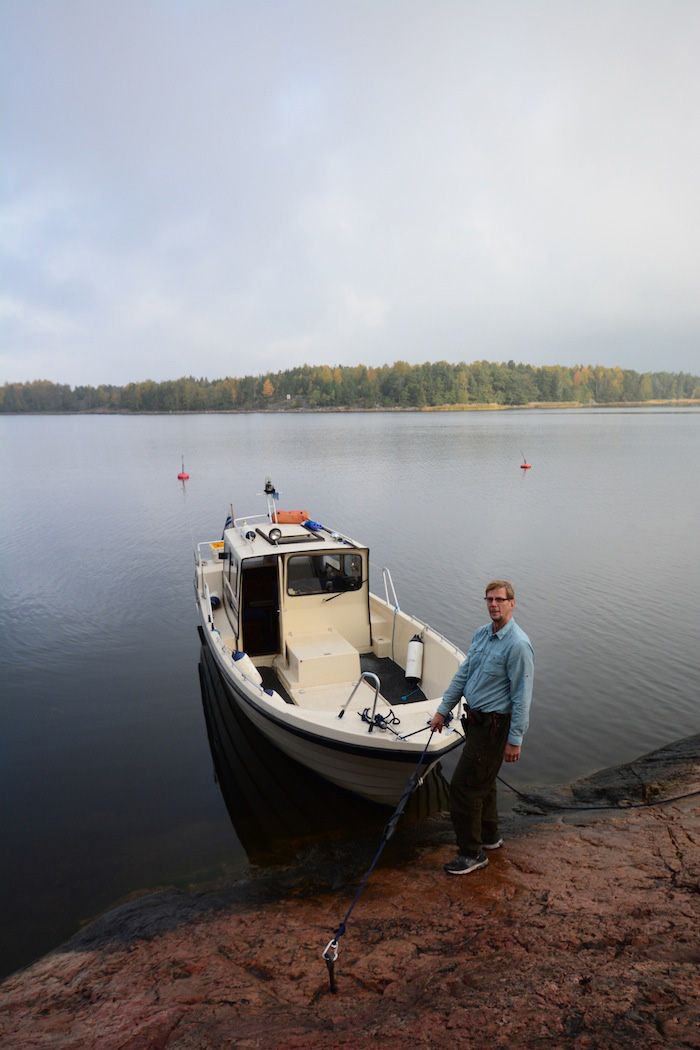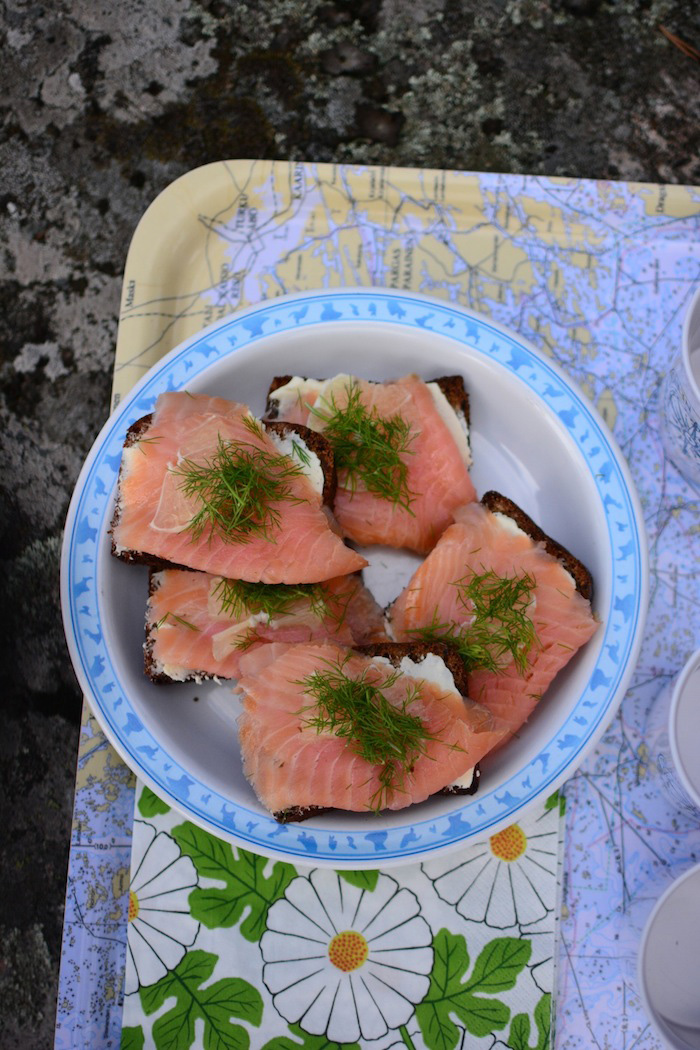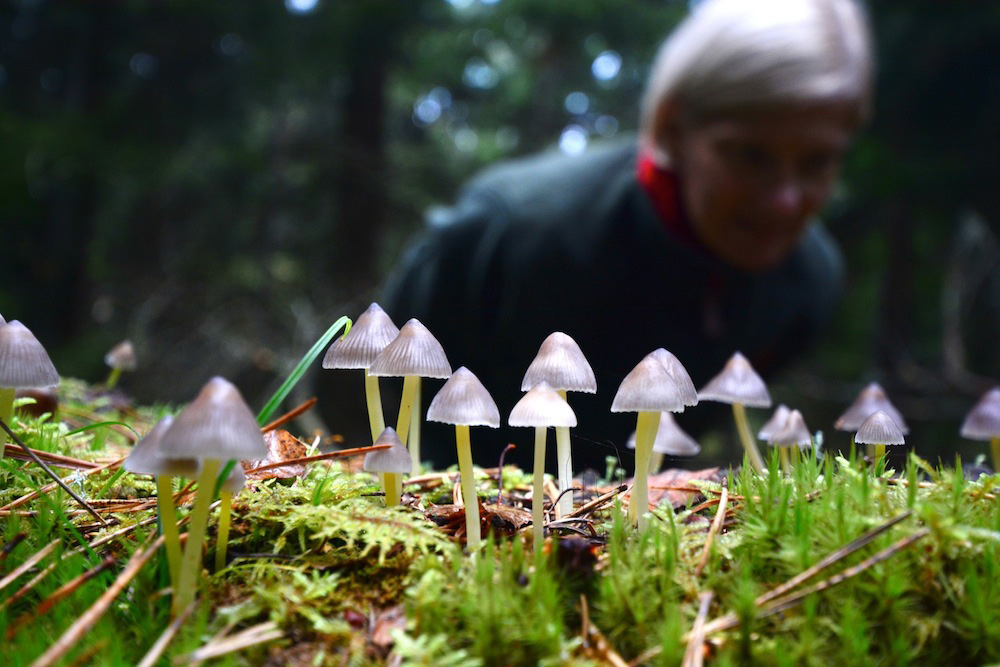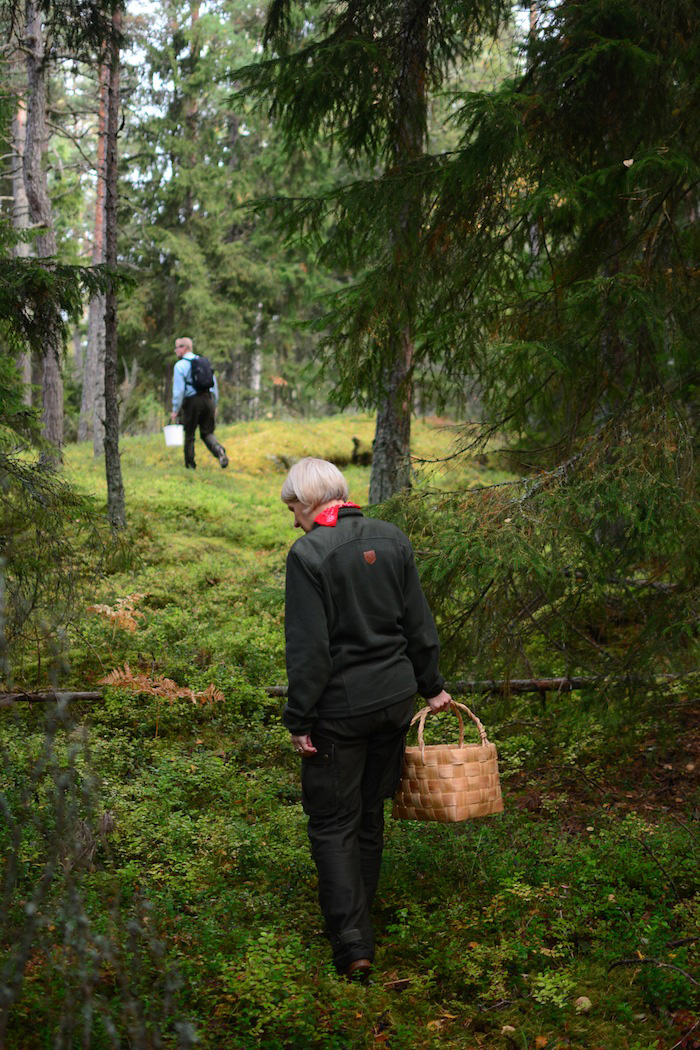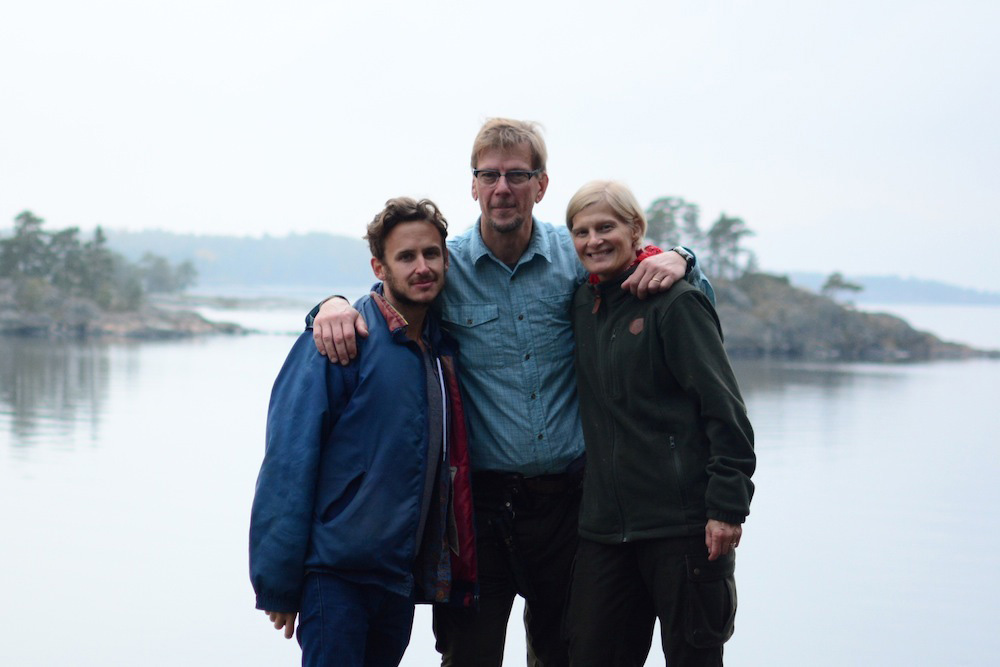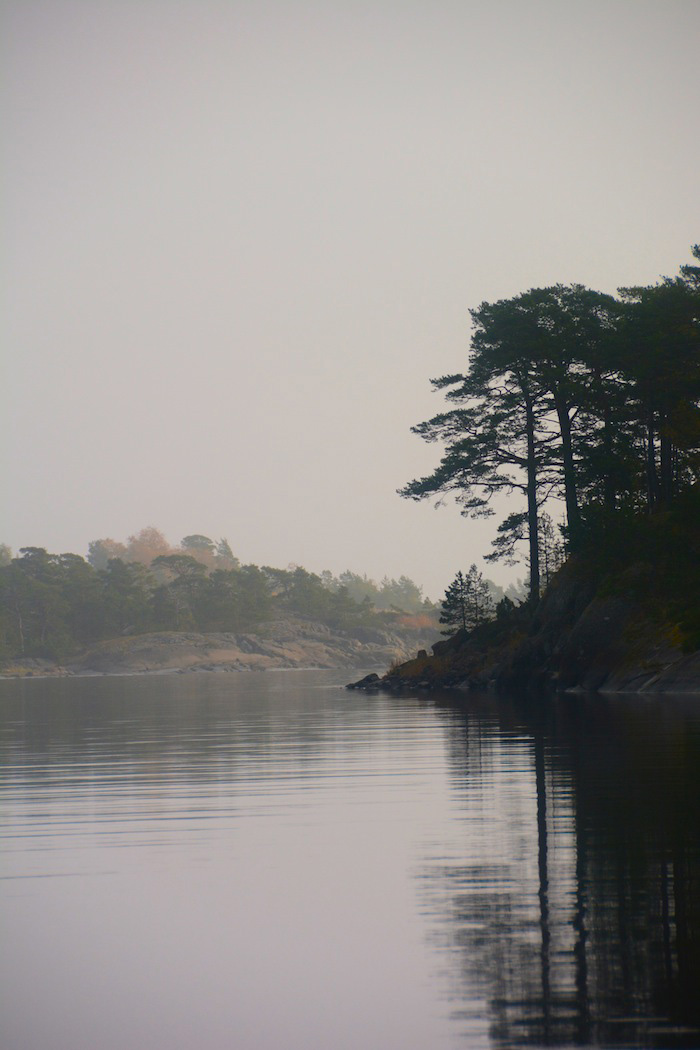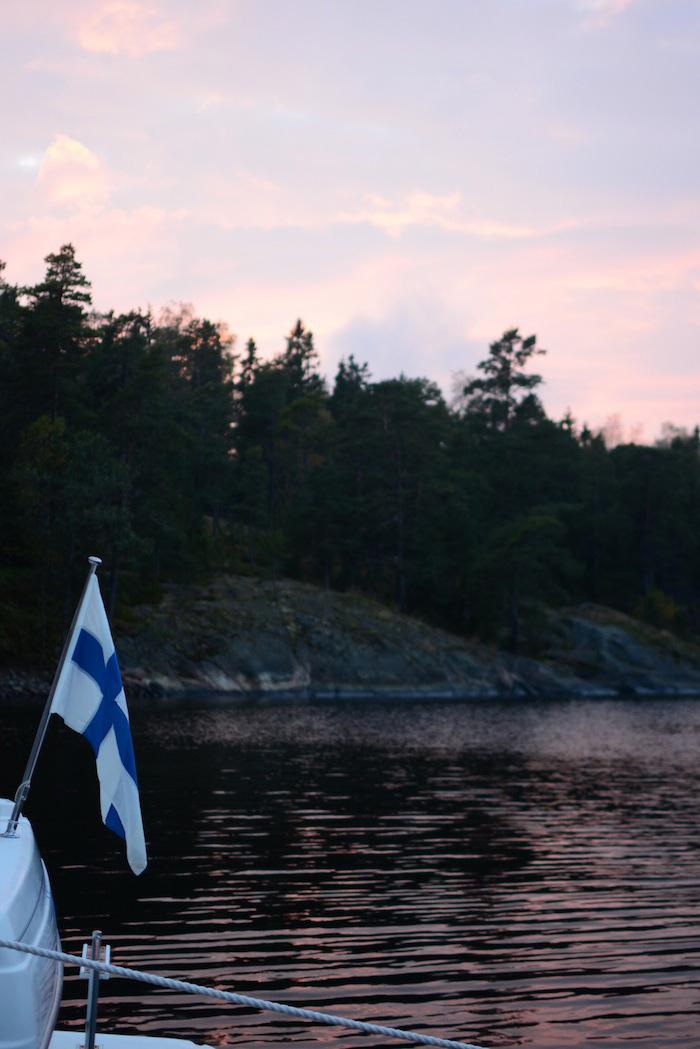 Share: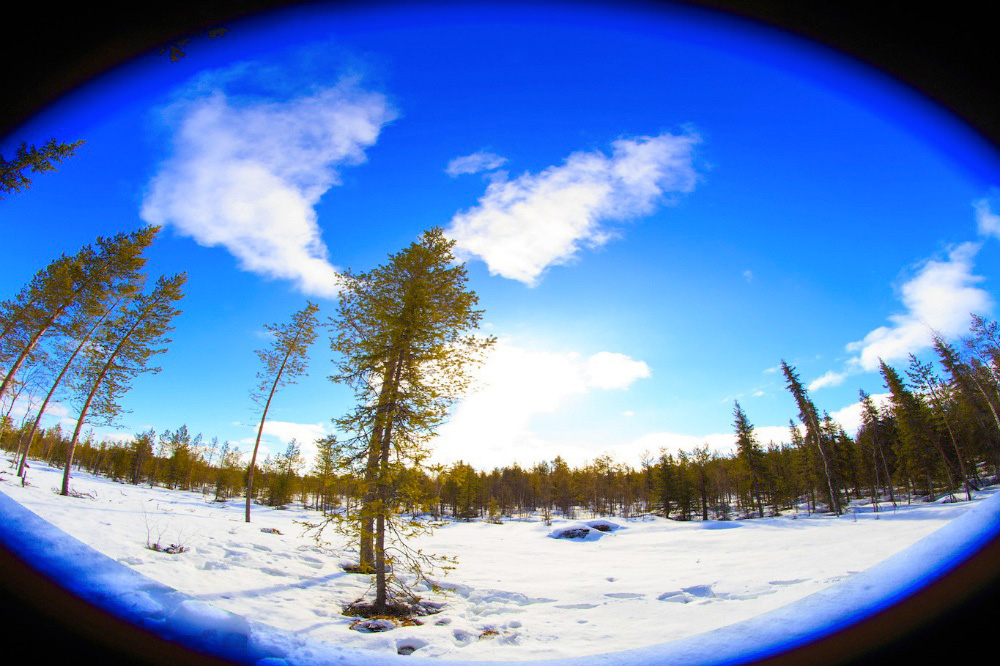 Finland has been a gaping hole in my travel map for a long time, but it wasn't until February of this year that visiting the easternmost country in Scandinavia became a true priority for me. While capping off my trip to Indonesia with four days in the paradise islands of Raja Ampat, I made the acquaintance of Finnish couple Minna and Stig. Globetrotting divers with a penchant for underwater photography, vodka and card games, they're two of the kindest, most interesting people I've ever met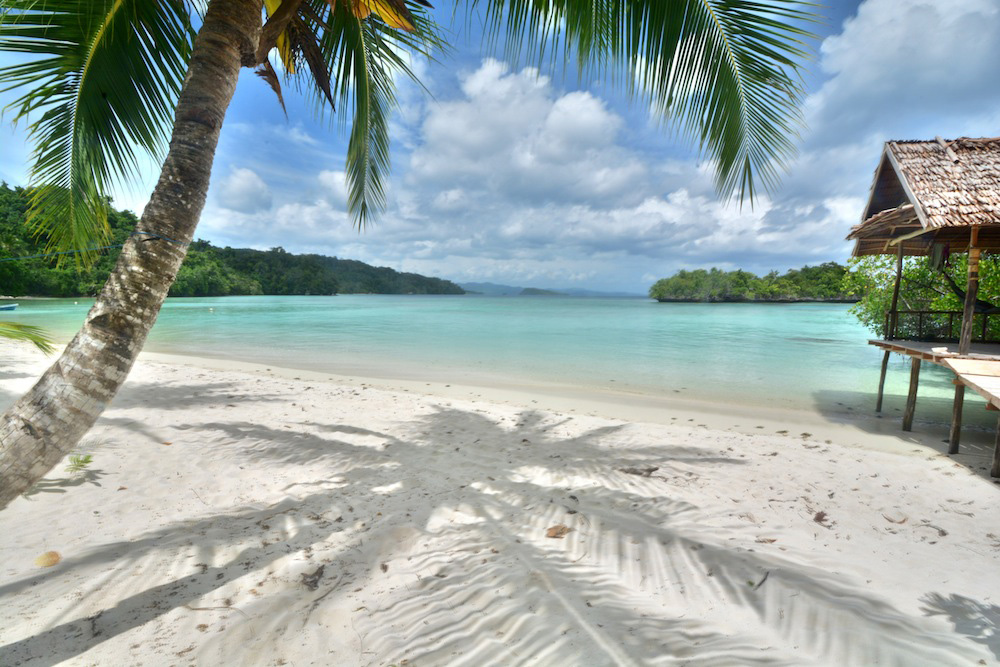 If you ever come to Finland, they told us as we said goodbye, make sure and get in contact with us. We'll take you out on our boat and show you a part of our country most foreigners miss.
We both promised to take them up on their offer by year's end, but unfortunately, a packed travel schedule (and stupidly high transatlantic airfares) prevented me from joining Adam when he flew to Helsinki at the end of August. I watched from Facebook as my three friends enjoying the last days of Finnish summer without me, and doubted whether I would be able to make good on my promise, at least in 2014.
Not one week later, I received an email from Veera, a Finnish woman who represented a company looking for travel writers to travel to Finland on its behalf. Obviously, my first intrigue in having received this email related to my desire to see Minna and Stig, but as I learned more about the company (or, I should say, companies – more on that in just a minute), I realized that this was an opportunity unlike any I'd ever been offered.
See, while the initial purpose of Veera's email (and my then-hypothetical trip to Finland) had been to encourage me to use an app called CreateTrips to publish an itinerary based on my experience, the larger purpose was to help its partner Unelmaa promote its own product…er, service.
Actually, I don't really know how to describe what Unelmaa does using a single word: They sell small pieces of Lapland (i.e. the part of Finland near the Arctic Circle) to foreigners at unbelievably cheap rates – and they wanted to give one to me and fly me there to live on it for a few days, in exchange for some promotion on my blog. Sounds like a pretty good deal, huh?
It did to me, so I immediately took Veera up on her offer. Now, a month has passed, and the time has come to fly to Finland! As soon as I publish this post, I'll be headed to the airport to begin my long journey to Lapland: A flight to Rovaniemi, Finland (via Newark, Stockholm and Helsinki), then a car ride to the Salla Forest, where I will set foot onto my land for the first time. I'm hoping to get this beautiful plot not yet confirmed yet.
In addition to exploring my "Unelmaa Land" (translation: Dream Land!) and spending at least one night on it, I'll be doing a number of other activities in Lapland, from visiting a reindeer preserve, to hiking up to a high point above the Salla Forest to, hopefully, spotting the Northern Lights for the first time. A major focus of my time, both on my land and off it, will be photography (and, of course, selfies!), but my goal is to do as many activities as I possibly can while on my land – you'll obviously have to let me know if you have any ideas.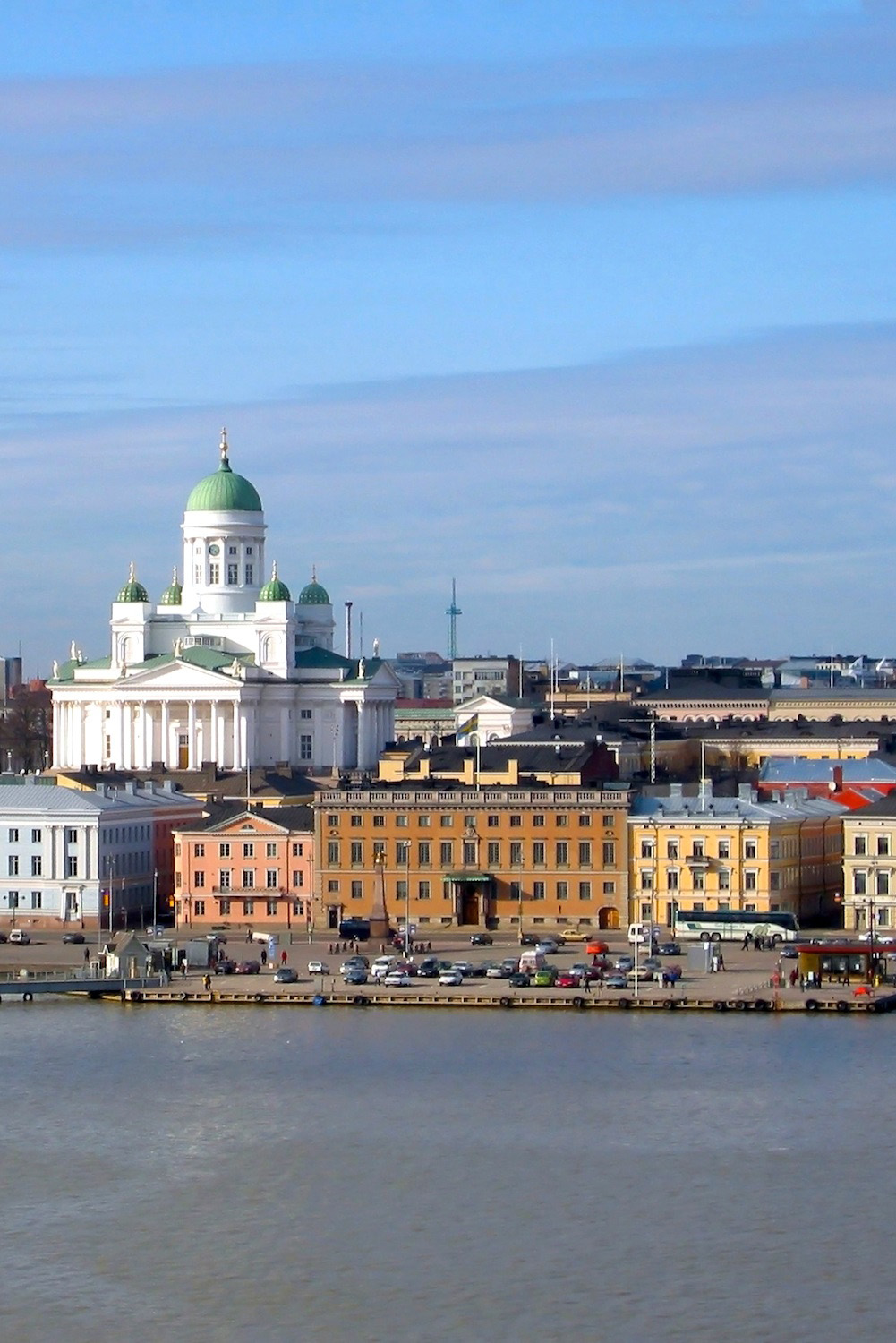 As if this wasn't awesome enough, I'll head back down to Helsinki after a few days in Lapland, where I'll not only get to explore a European capital I've wanted to see for almost as long as I've been traveling – I'll get to make good on the promise I made to Minna and Stig back in February.
Did I mention I can't wait for this plane to take off?
Main image courtesy of Unelmaa
Share: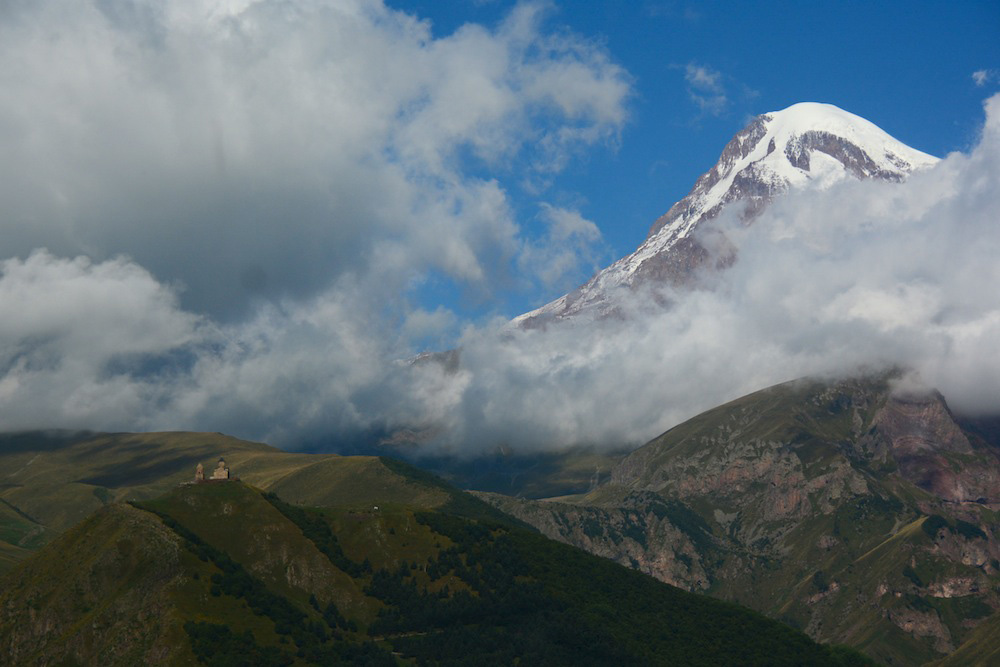 I was of two minds when my plane landed in Tbilisi, Georgia at the end of last month. On one hand, I was terrified. The turbulent history of the Caucasus saw half a dozen empires spill the blood of hundreds of thousands of people. While I know that today's Caucasus (at least the part I planned to visit) is not actively at war, I couldn't help but wonder if some volatility would linger.
I was also oddly confident – maybe even cocky. The relatively small geographical footprint of the region seemed easily conquerable (for lack of a better word), especially when compared to my previous destination (the massive, sprawling Brazil), to say nothing of how incredibly simple travel in Georgia proved during my first few days there.
And yet I knew from my experience as a traveler that it was my duty to mercilessly second-guess my first impressions, so you might say I spent my two weeks in the Caucasus waiting for the proverbial "other shoe" to drop – it eventually did.
Georgia
But let's save the doom and gloom for later. As I mentioned, Georgia was an incredibly easy, enjoyable destination, starting with the two days I spent exploring the charming capital city of Tbilisi. A conspicuously European city spread across either bank of a river that runs mostly dry, Tbilisi will definitely be the hub for travelers in the Caucasus whenever the regional tourism industry finally blows up – I imagine that will be soon.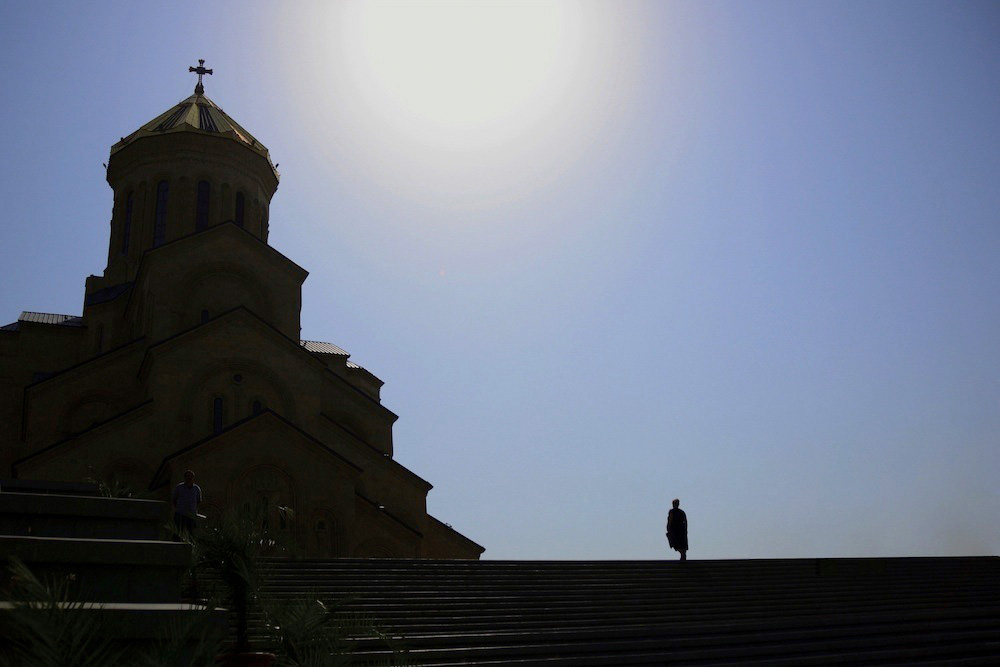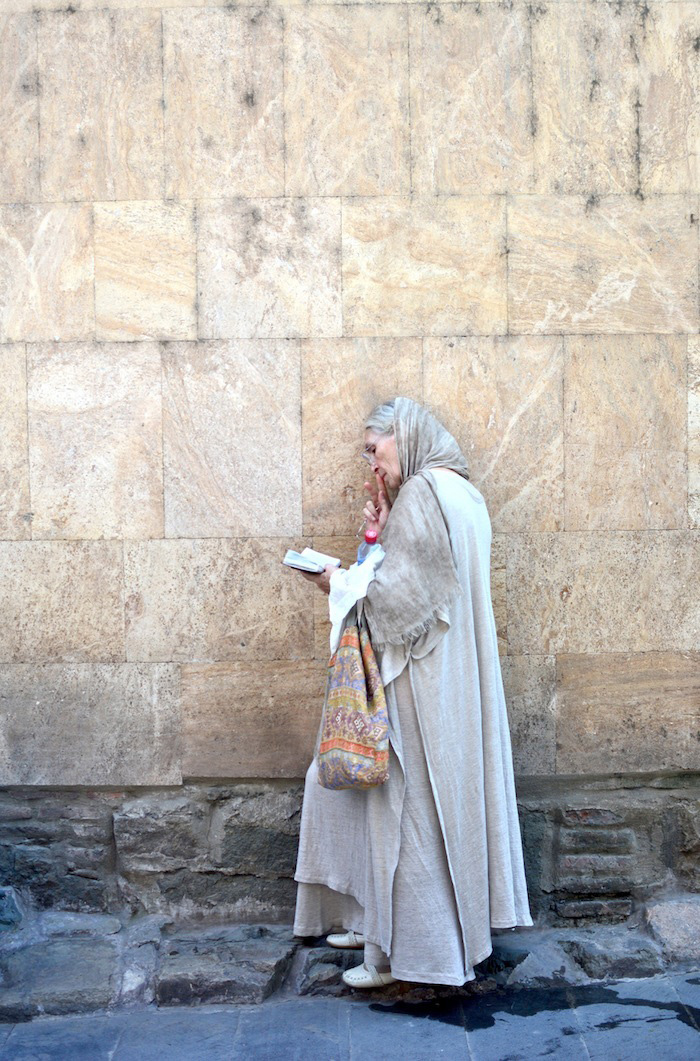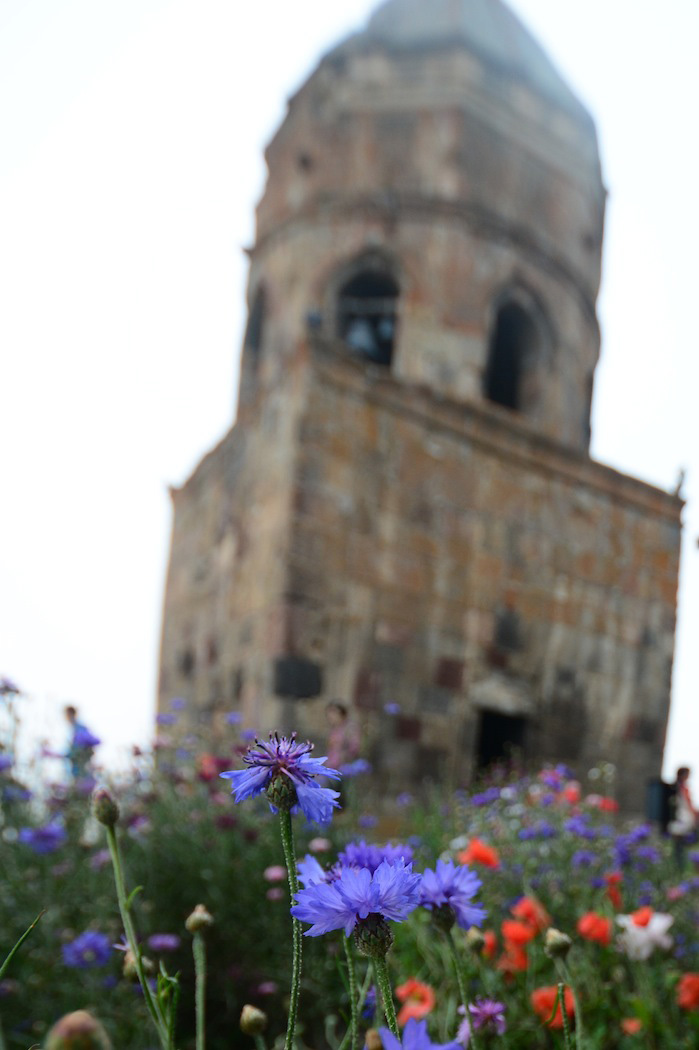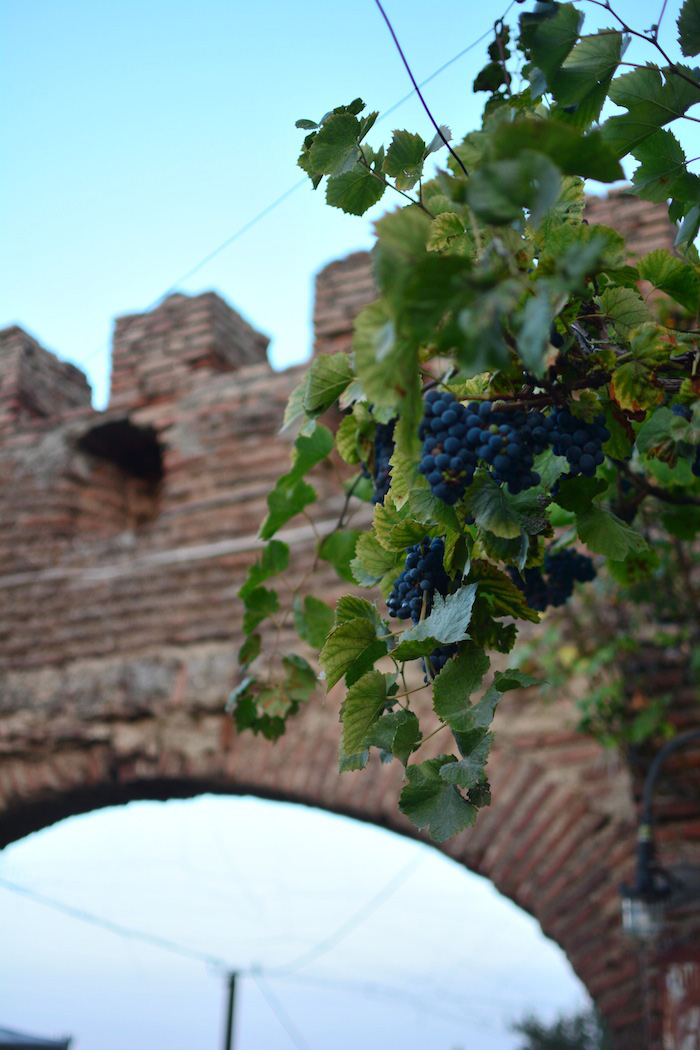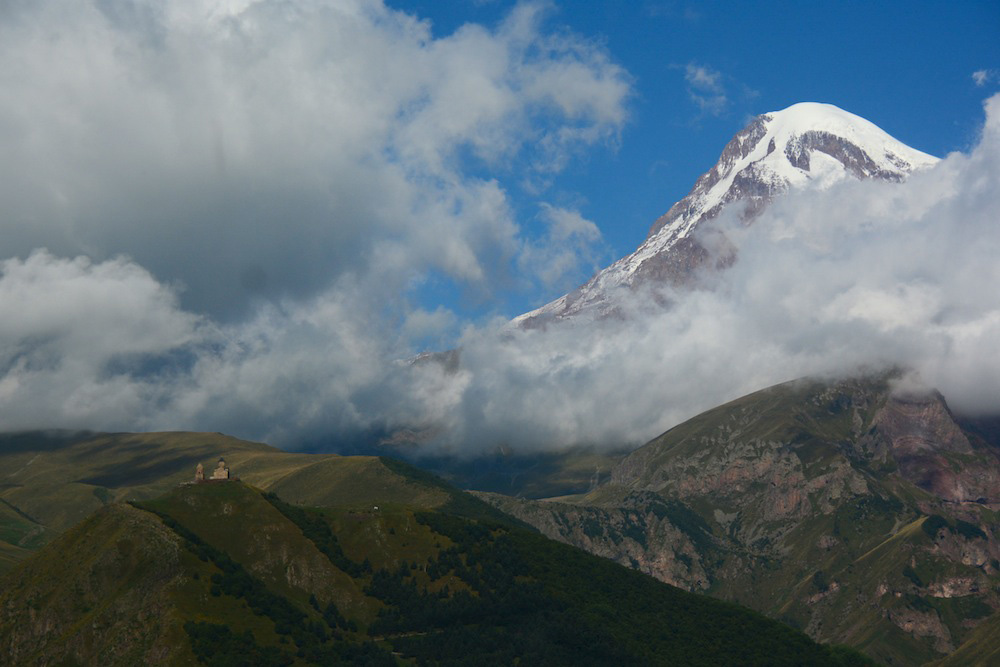 Tbilisi's location is convenient not only within the larger Caucasus, but within Georgia itself. You can see most of Georgia's major destinations, from the picturesque foothills of towering Mt. Kazbeg, to the cliff-hewn monastery at David Gareja, to the charming, fortified town of Sighnaghi, on a day-trip from Tbilisi, although I chose to stay a couple nights each in Sighnaghi and Stepantsminda, the principal town in the Kazbegi region. Overall, I recommend spending between 4-7 days of your two weeks in the Caucasus in Georgia (not including necessary stopovers between Azerbaijan and Armenia, which I will detail in subsequent paragraphs).
Azerbaijan
And by "subsequent paragraphs," I mean right now. You see, Armenia and Azerbaijan are at war over a small pocket of land called Nagorno-Karabakh, which is officially part of Azerbaijan, but claimed by Armenia, and has actually expressed its desire to be an independent republic altogether. Confusing, right?
The point is that Armenians and Azerbaijanis sort of hate each other (the latter much more than the former), which means that you have to be strategic about how you travel between them. I highly, highly recommend visiting Azerbaijan first. It's also important to note that while you can obtain an online visa to Armenia (which I will detail in a few more paragraphs), the Azerbaijan visa process is more exhaustive and complicated. I recommend contacting these people, who will sort you out, albeit at a very, very steep price.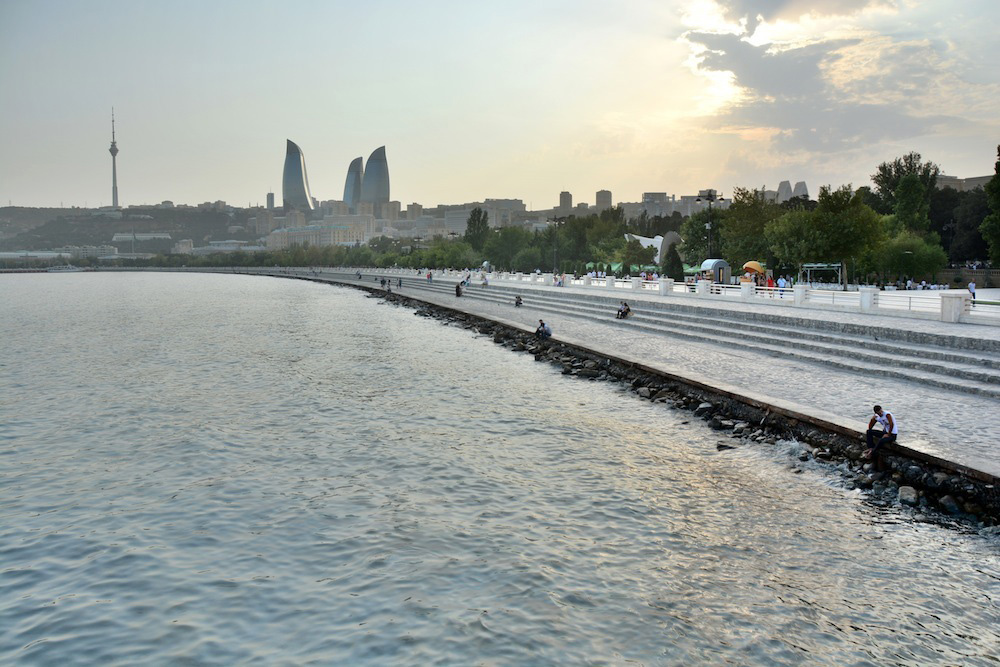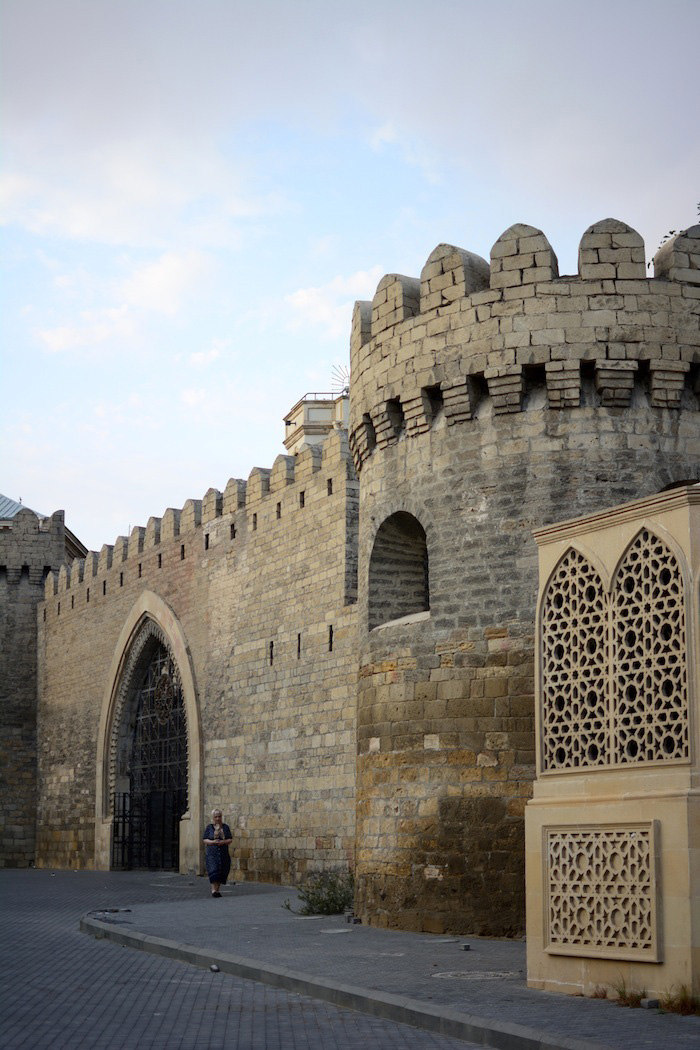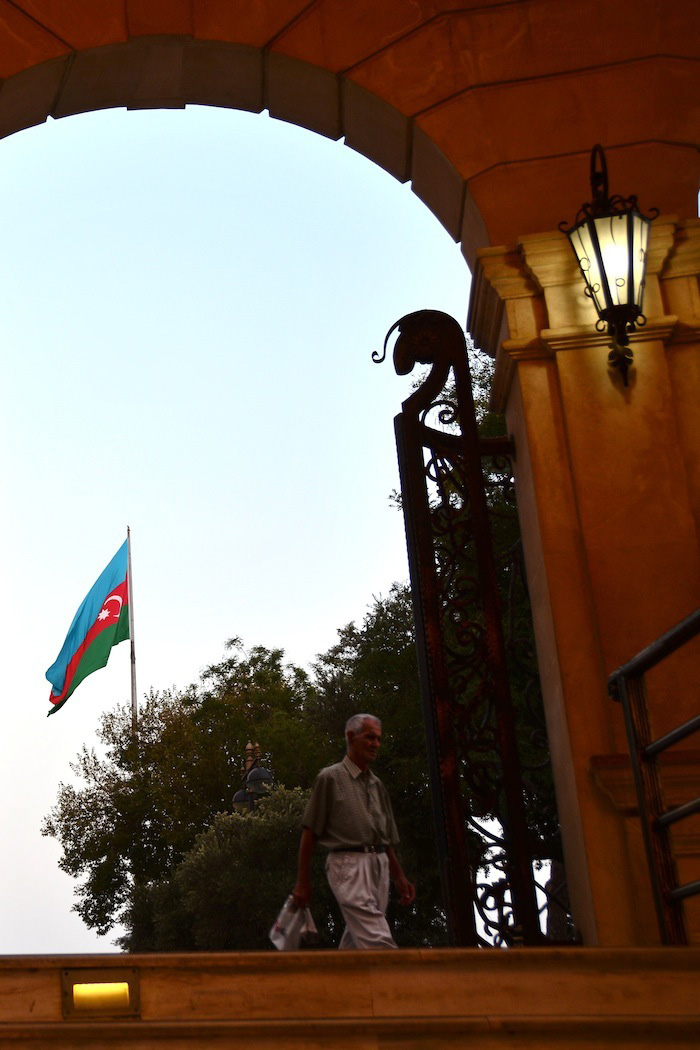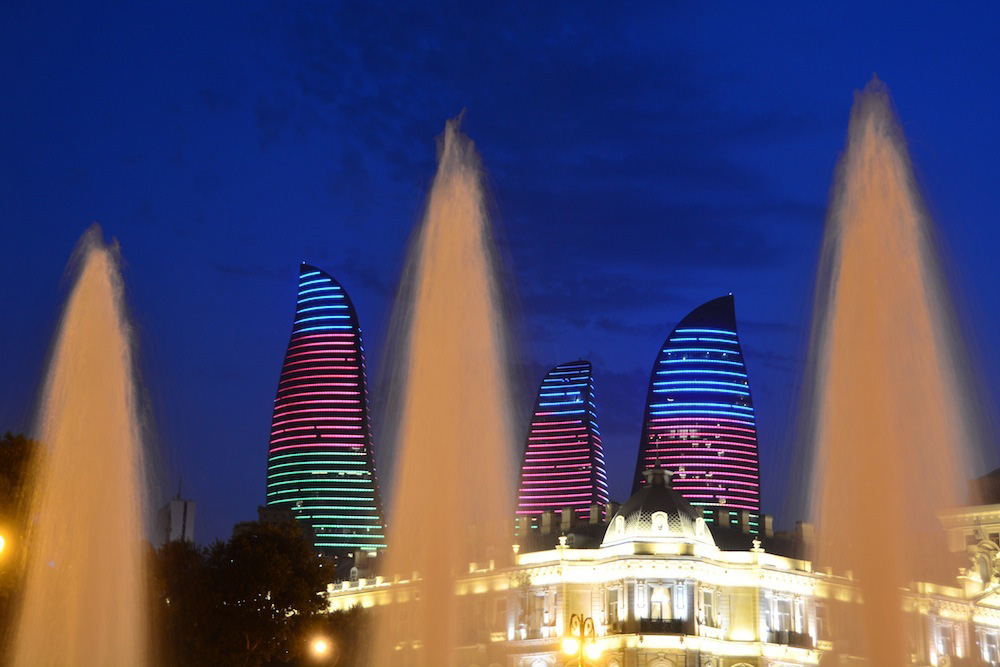 What immediately separated Azerbaijan from Georgia for me was the extremely high cost of everything. In fact, had it not been for the fact that run-down hotels in the sleepy mountain towns of Qax and Sheki were going to run me as much as my fancy four-star in the country's oddly Parisian capital city, I would've actually stopped there. Instead, my entire trip to Azerbaijan consisted of two days in Baku, plus the overnight train inbound from Tbilisi.
In spite of its short duration, I found my trip to Azerbaijan totally satisfying. Baku is an absolutely captivating city, like a smaller, less-fake version of Dubai. With this being said, I do think I would've gotten bored with even one more day in Baku, so keep in mind that while I recommend spending 2-4 days of your two weeks in the Caucasus in Azerbaijan, you should remain on the low end of this range unless you're able to better organize your journey into the small towns I mentioned above than I was.
Armenia
The good news about Armenia, as I mentioned above, is that obtaining a visa is simple. Armenia is home to some of the most stunning attractions in all of the Caucasus, from the breathtaking Lake Sevan (which, for my money, is more beautiful than both the Caspian and the Black Seas), to Geghard monastery, to the Roman Temple of Garni, three places I saw in one day on an incredible tour with the folks from Envoy Hostel. I also really wanted to visit the legendary Tatev monastery, but unfortunately wasn't able to this past trip.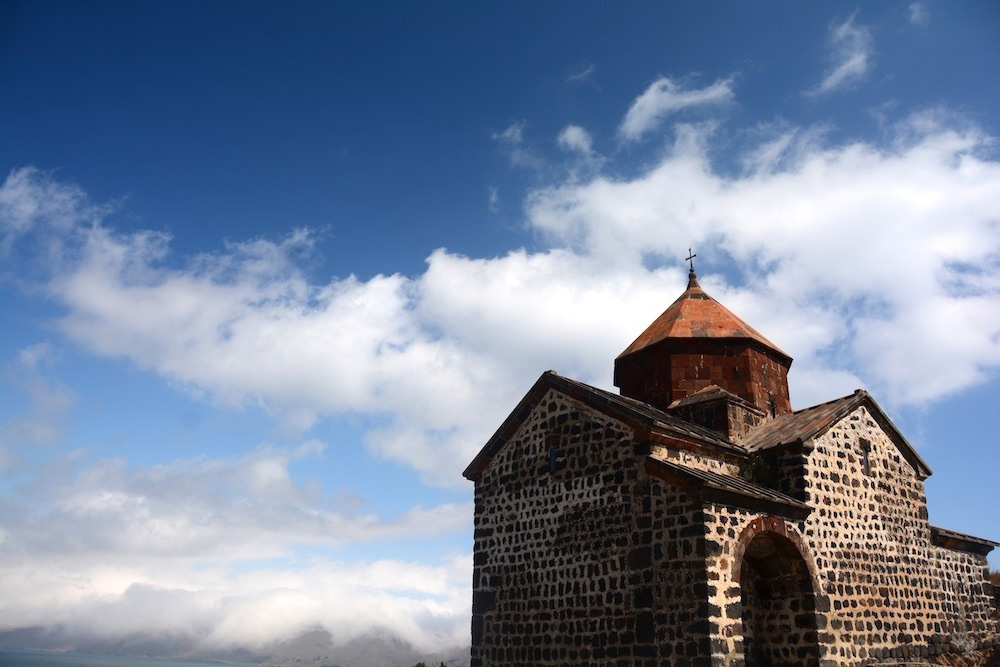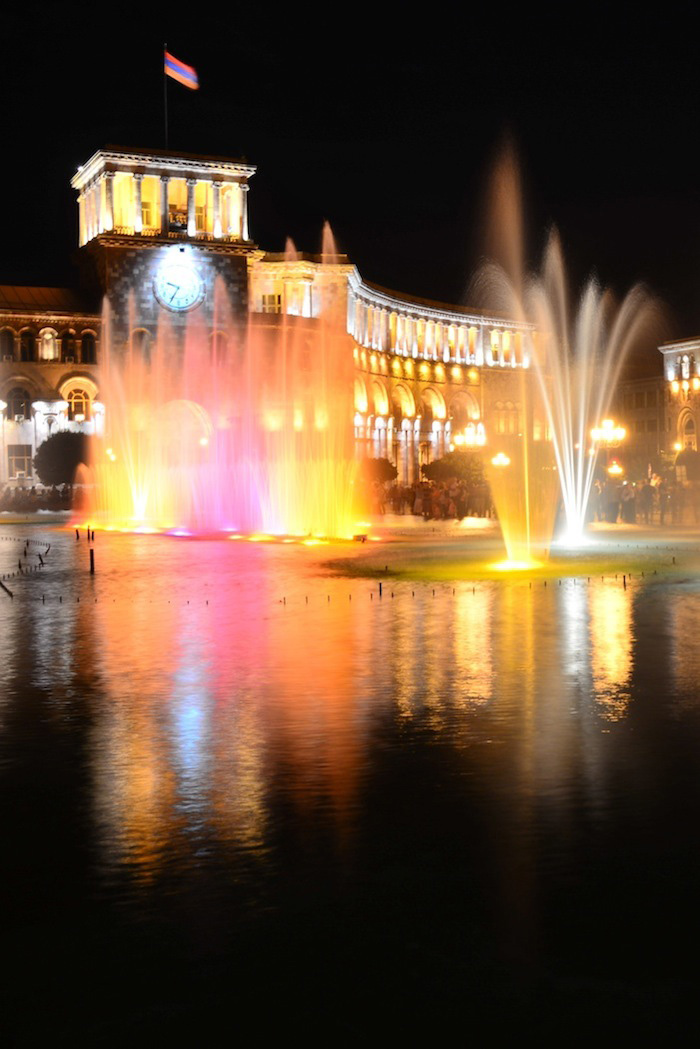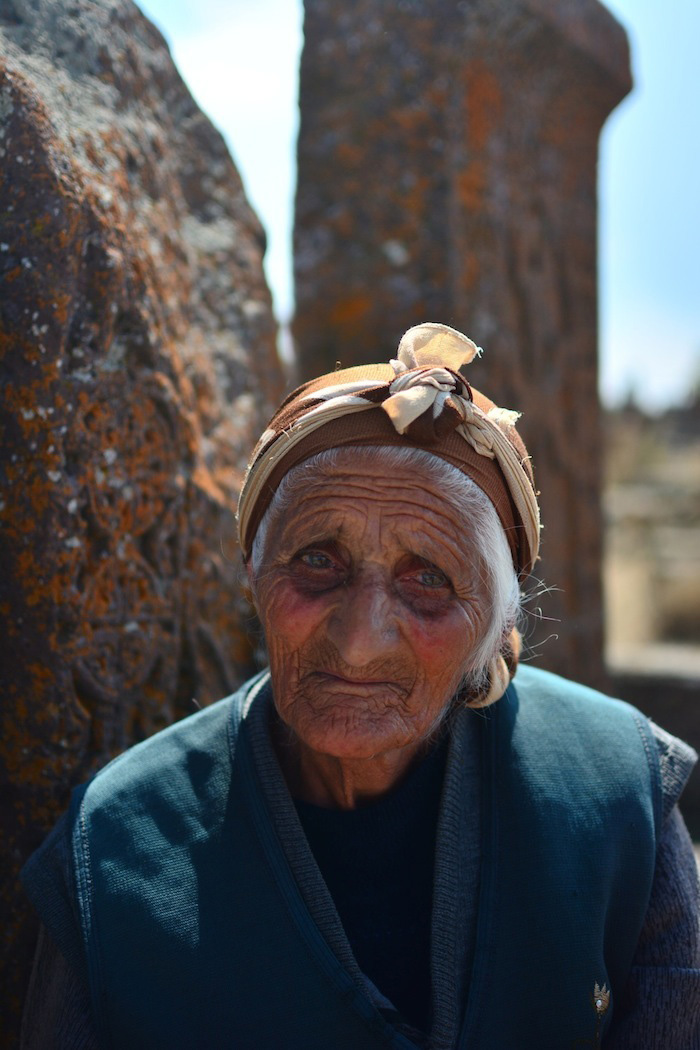 The highlight of my short time in Armenia was undoubtedly my stay at the Tufenkian Heritage Hotel in Yerevan, Armenia's capital. The hotel itself was wonderful, located right in the center of Yerevan, constructed using only locally-available materials, and staff by some of the kindest and most hospitable people I've ever met. But there's something more about Tufenkian, which I have only experienced at a select few other hotels throughout my long career as a traveler.
For one, the Tufenkian brand has an interesting backstory, having been founded by the man credited with resurrecting Armenia's carpet-making industry following the Soviet period, and an equally interesting philosophy: They aim not only to promote themselves internationally, but also the country of Armenia as a whole. Tufenkian has several hotels throughout Armenia and I highly, highly recommend staying in at least one of them during your time in Armenia – between 3-5 days of your two weeks in the Caucasus.
The Short Version
I spent my two weeks in the Caucasus as follows (transport is overland unless otherwise noted):
Days 1-2 (Arrive from US) Tbilisi
Day 3 David Gareja
Days 4-5 Kazbegi
Day 6 Sighnaghi
Days 7-8 Baku
Day 9 Baku -> Tbilisi (flight)
Day 10 Tbilisi -> Yerevan
Day 11 Lake Sevan, Garni, Geghard
Day 12 Yerevan
Day 13 Yerevan ->Tbilisi
Day 14 Tbilisi (fly back to US)
If I could re-write my itinerary, however, it would probably look something like this:
Days 1-2 (Arrive from US) Tbilisi
Day 3 David Gareja
Days 4-5 Kazbegi
Day 6 Qax
Day 7 Sheki
Days 8-9 Baku
Day 10 Baku -> Tbilisi (flight)
Day 11 Tbilisi -> Yerevan
Day 12 Lake Sevan, Garni, Geghard
Day 13 Tatev
Day 14 Yerevan (fly back to US)
Either way, this two-week Caucasus itinerary is a great starting point for any trip to the Caucasus.
Share: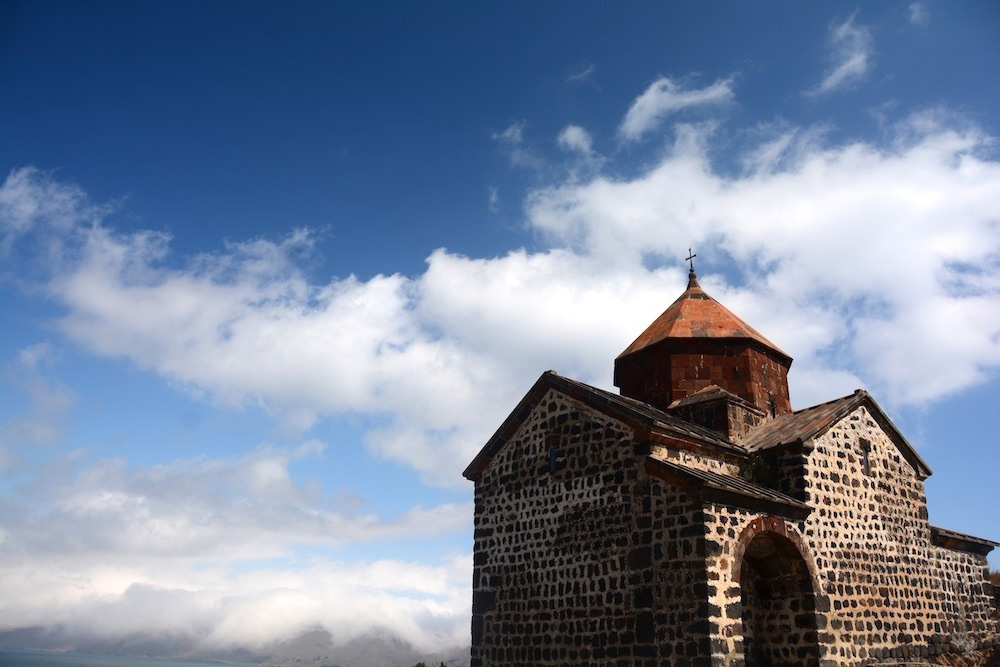 Imagine an early morning departure. It was the wee hours of the morning and I was on a Lufthansa Airbus A320 flying through the pitch dark, somewhere over a Sea that looks especially Black under circumstances like these. I'm the only one not sleeping, save for the stewardesses whispering to one another in German at the back of the aircraft and, hopefully, the pilots. I should be resting – I've just completed a long journey and have an even longer one ahead of me – but my thoughts have me wide awake.
The actualization of my maiden voyage to the Caucasus has been two years in the making, to say nothing of the decade or so that have passed since I first made a wish to visit the wild highlands where Europe and Asia kiss, and where empires spanning both continents have sent their young men to die. Although 14 days have now passed and my wish is now fulfilled, I feel that rather than moving past where I was when I walked onto the streets of Tbilisi just before sunrise, I have simply hit the reset button.
Which is to say, without going into too many personal details, that while I arrived calm, collected and ready (on paper, anyway) to give 110% of myself to the long lists of goals I'd laid out, there were a number of latent, invisible demons within me that could only be brought out by the trials and tribulations I would face traveling through this trying, turbulent region, from my trek in the shadows of the Europe's second-highest peak, to my pit stop in in the Kakhetian wine country; and from the high on which I departed glitzy, glamorous Baku, Azerbaijan, to how trapped and despondent just four days in Kim Kardashian's homeland left me feeling.
I lost the plot quite a few times during my two-week Caucasus trip – and my temper a few more times than that – but I am departing cleansed of the mental, emotional and spiritual toxins that only a travel-prescribed cocktail of culture shock, movement and humility can purge. I hope these photos make you want to visit the Caucasus but more than that, I hope they convey to you the transformation being here manifested in me.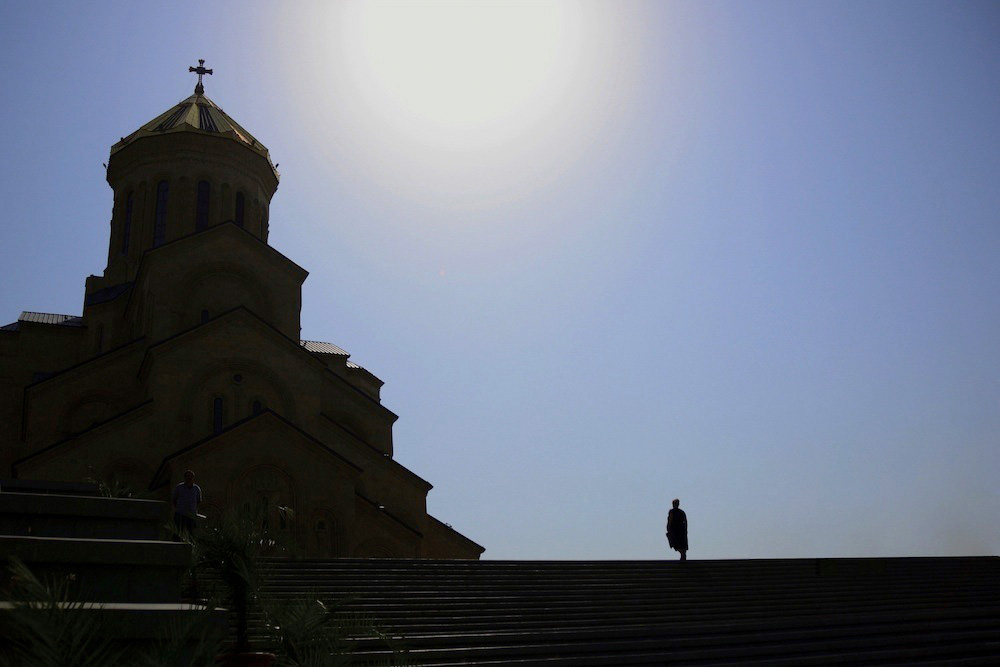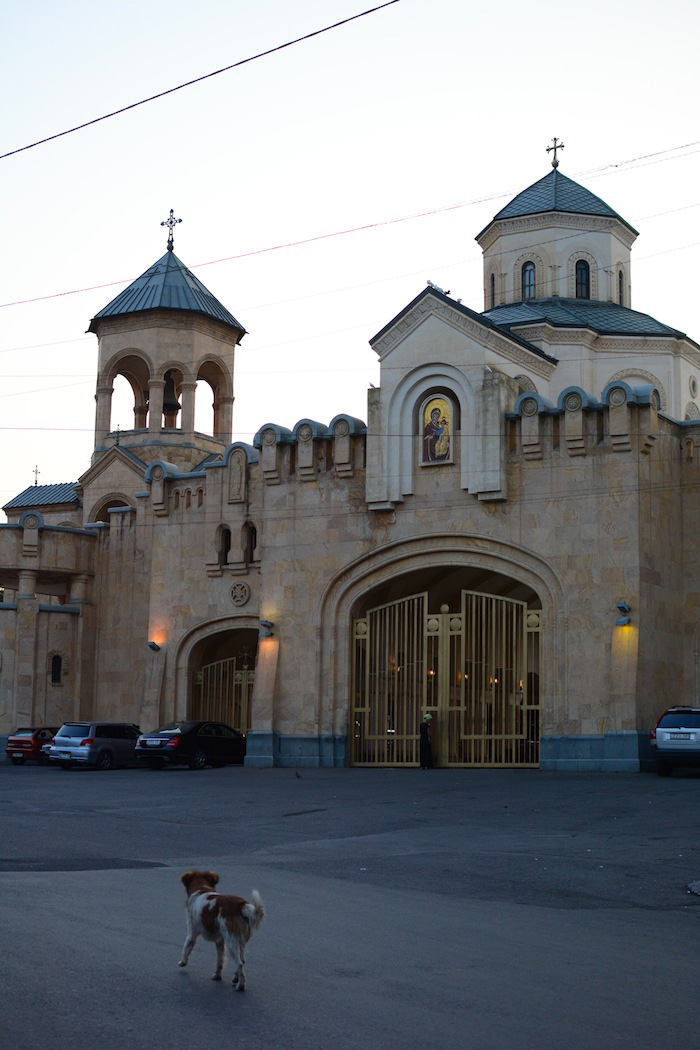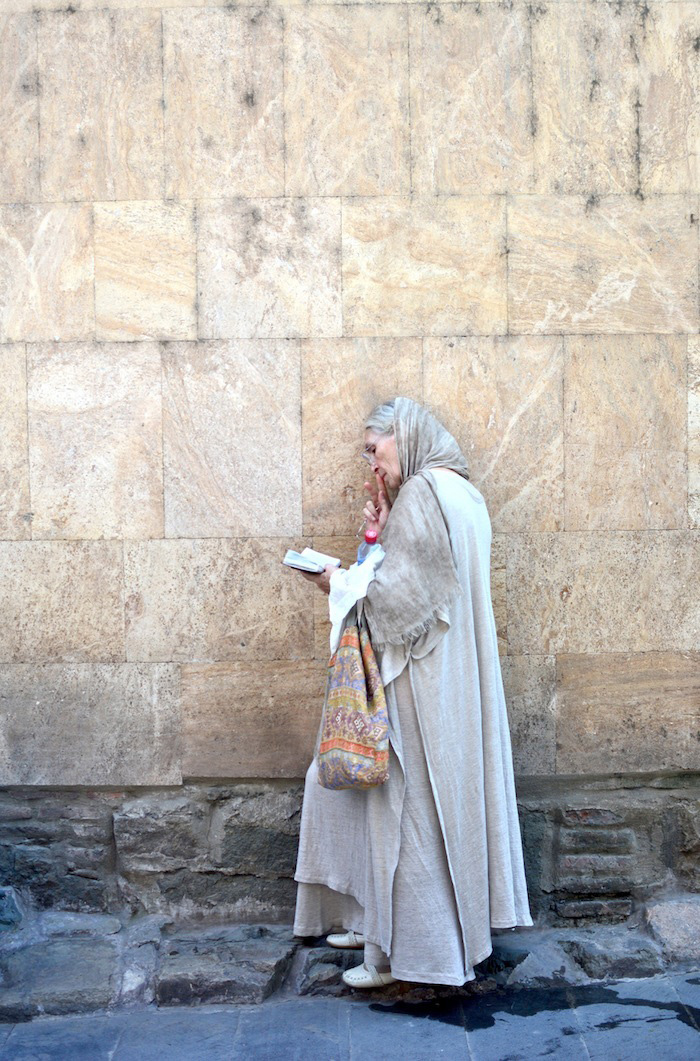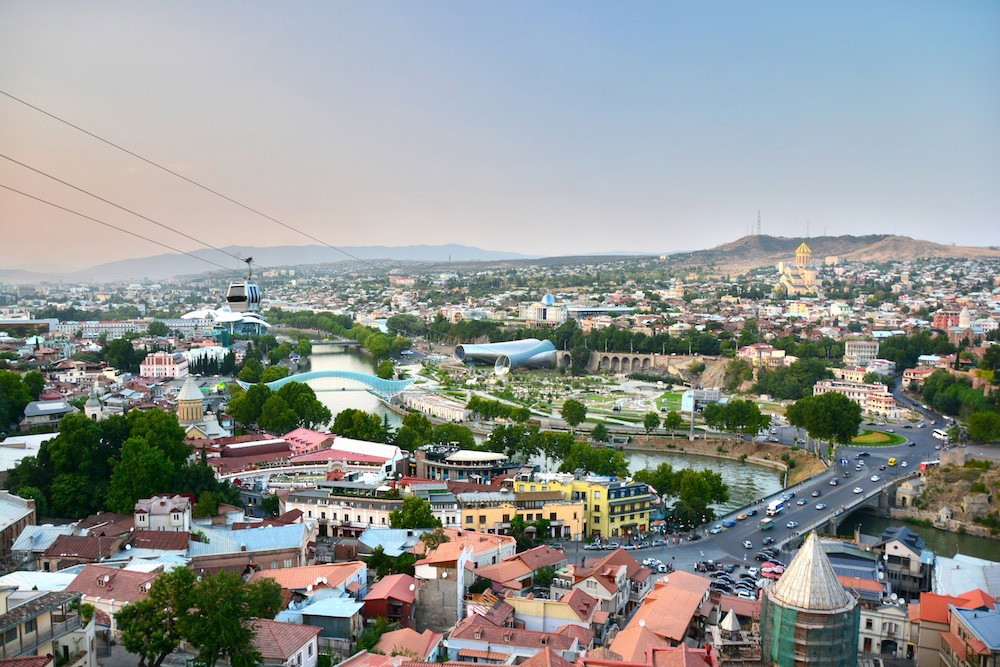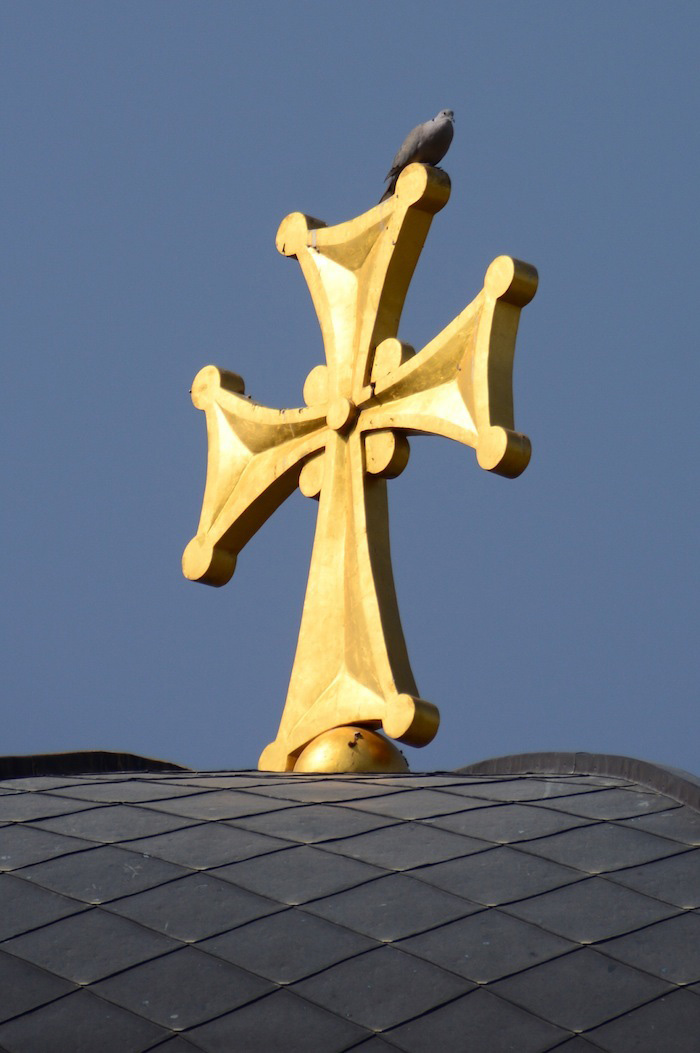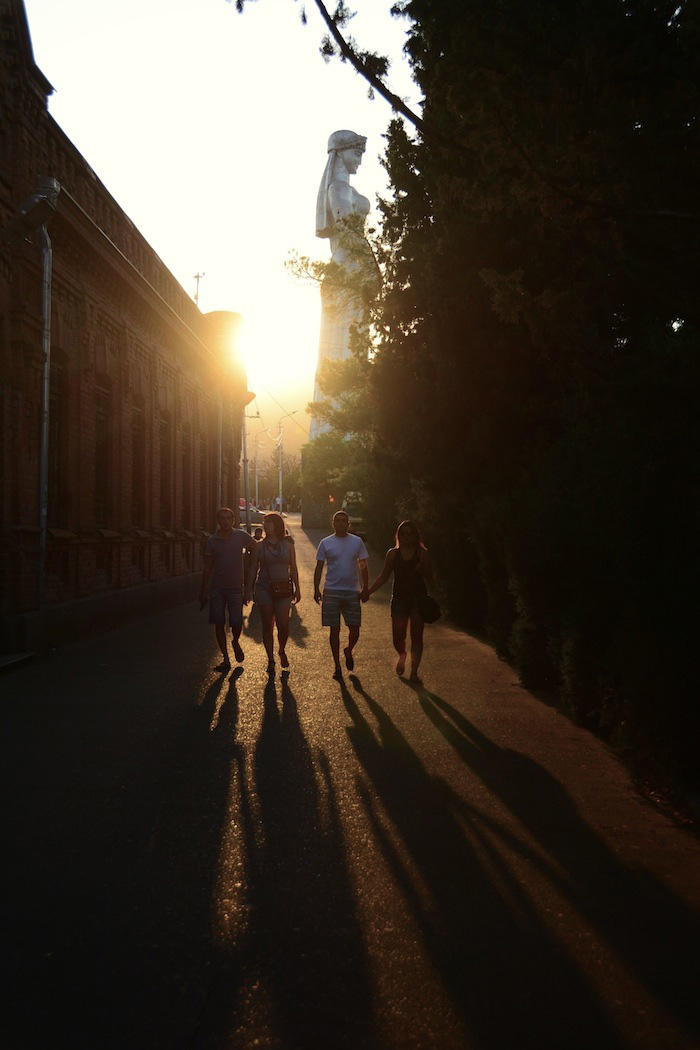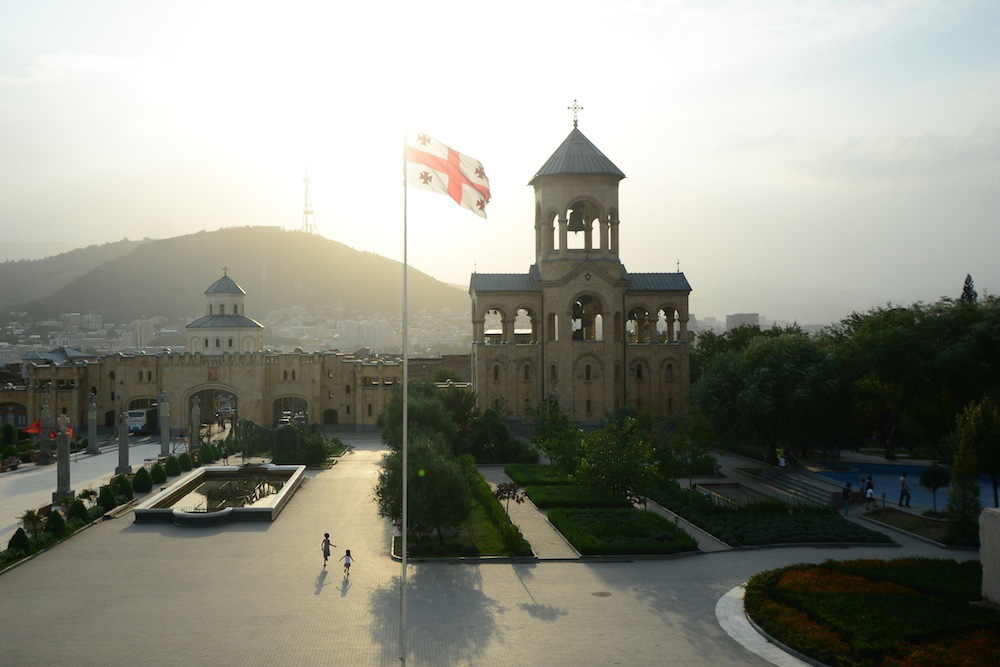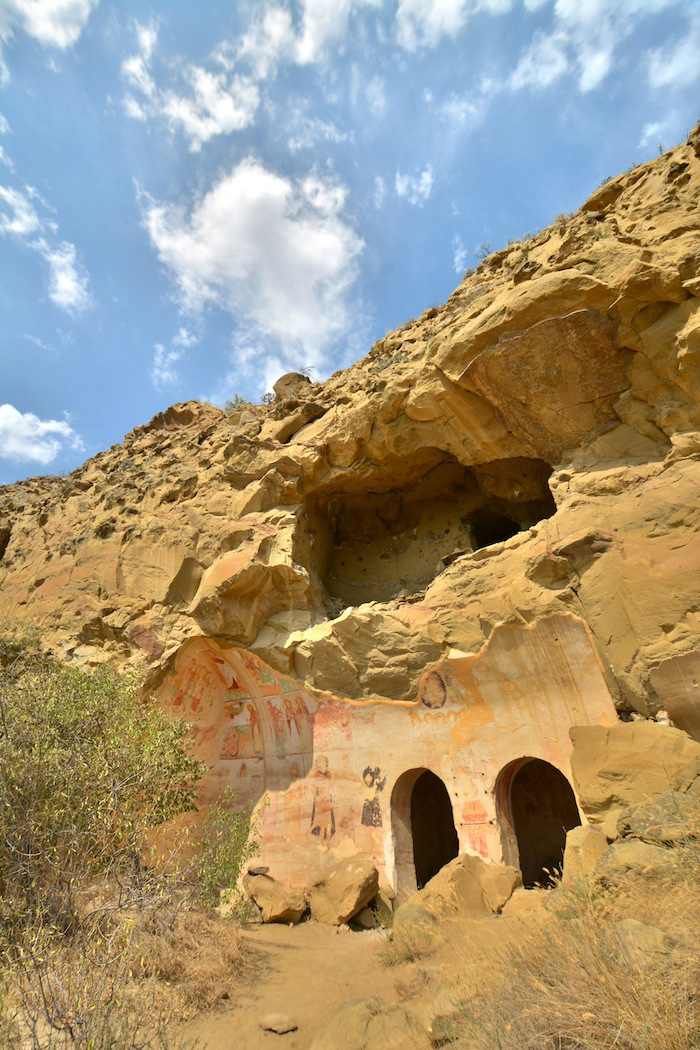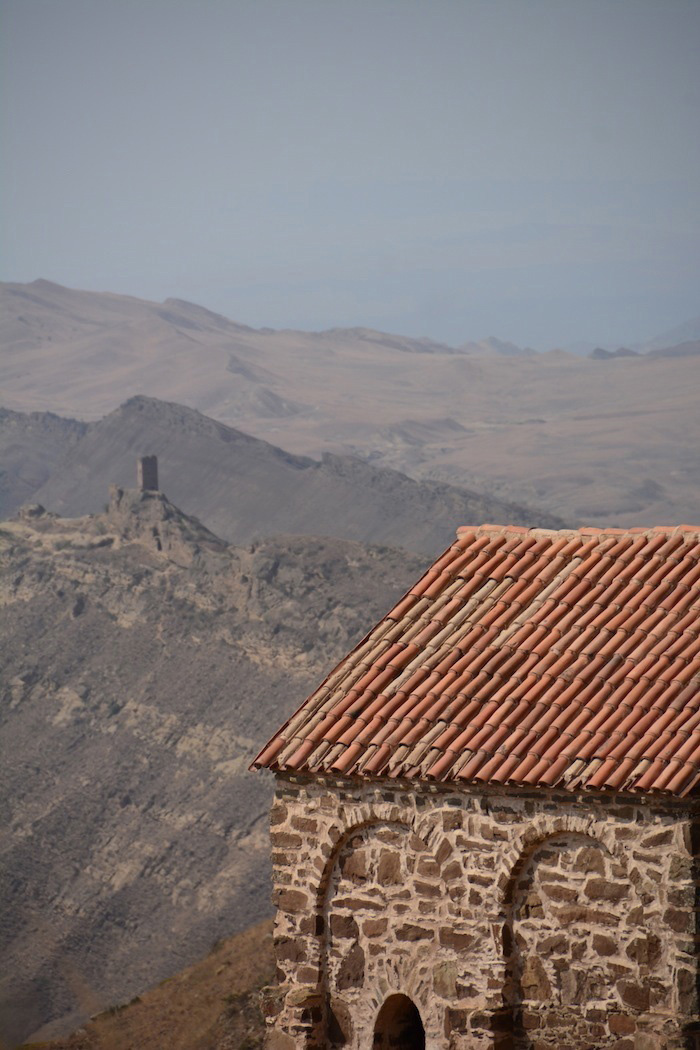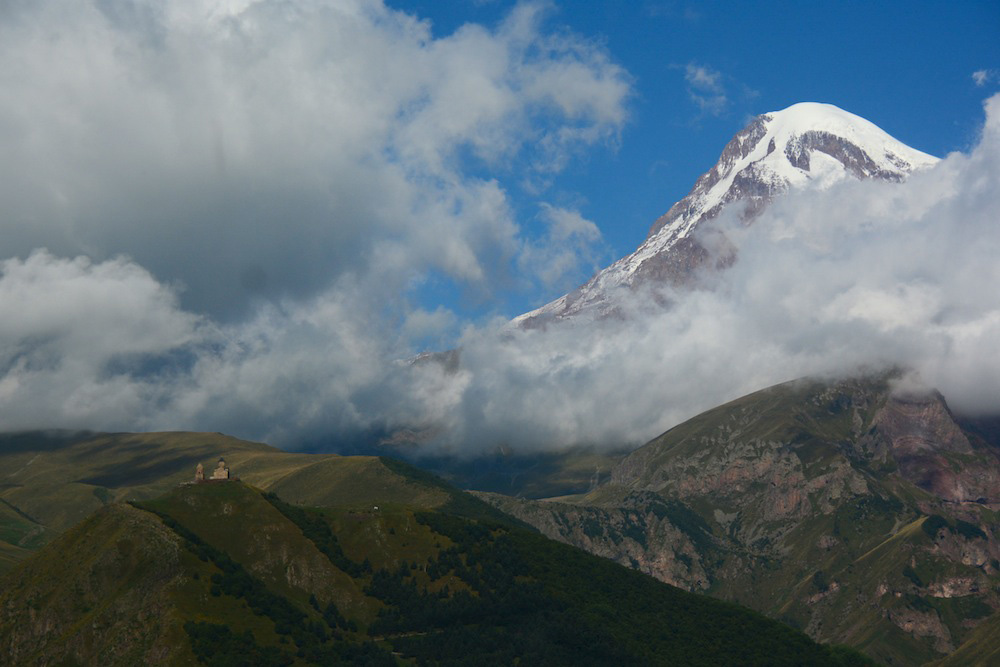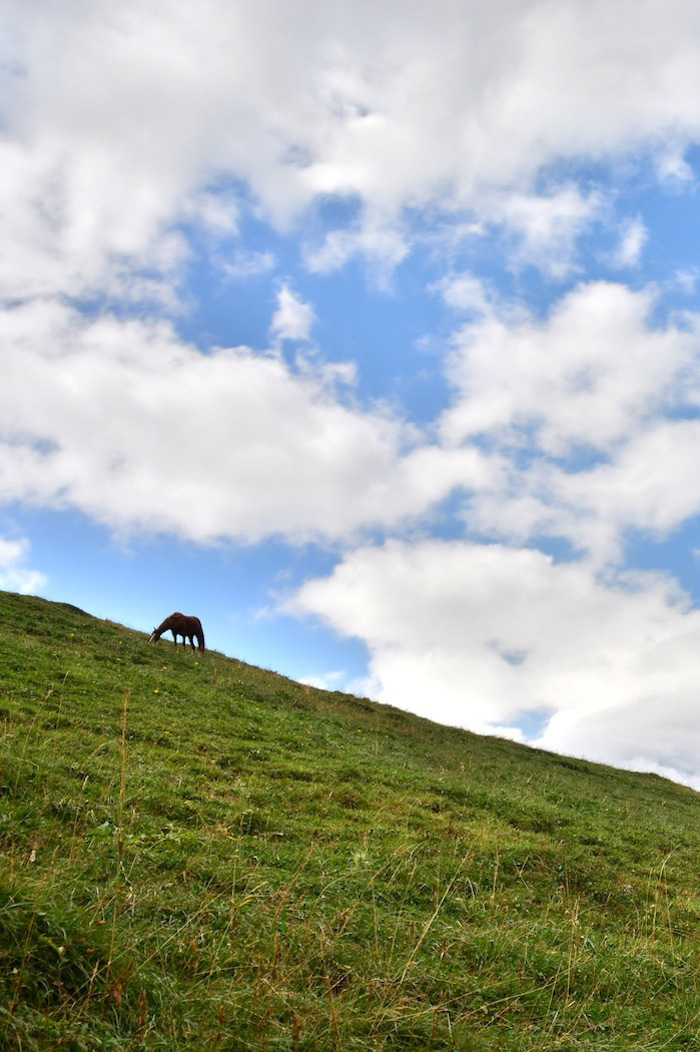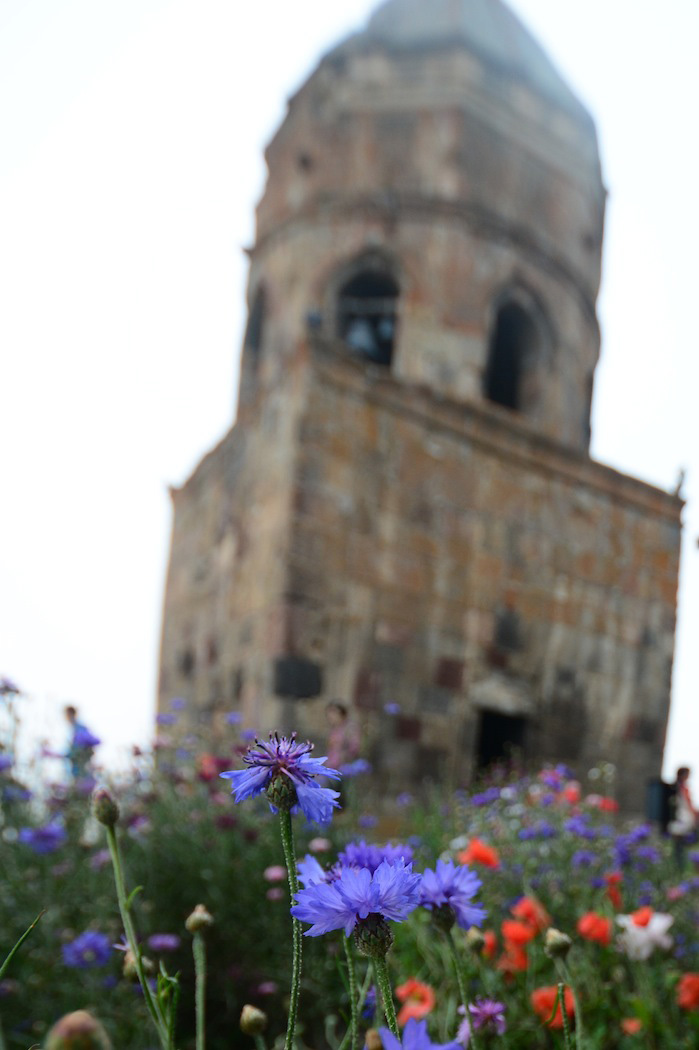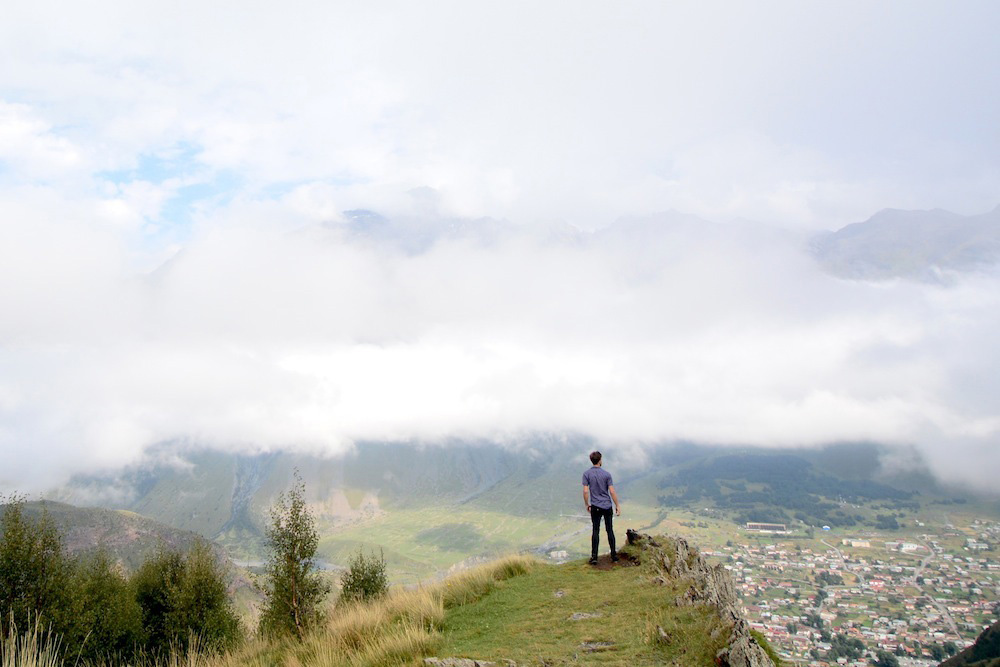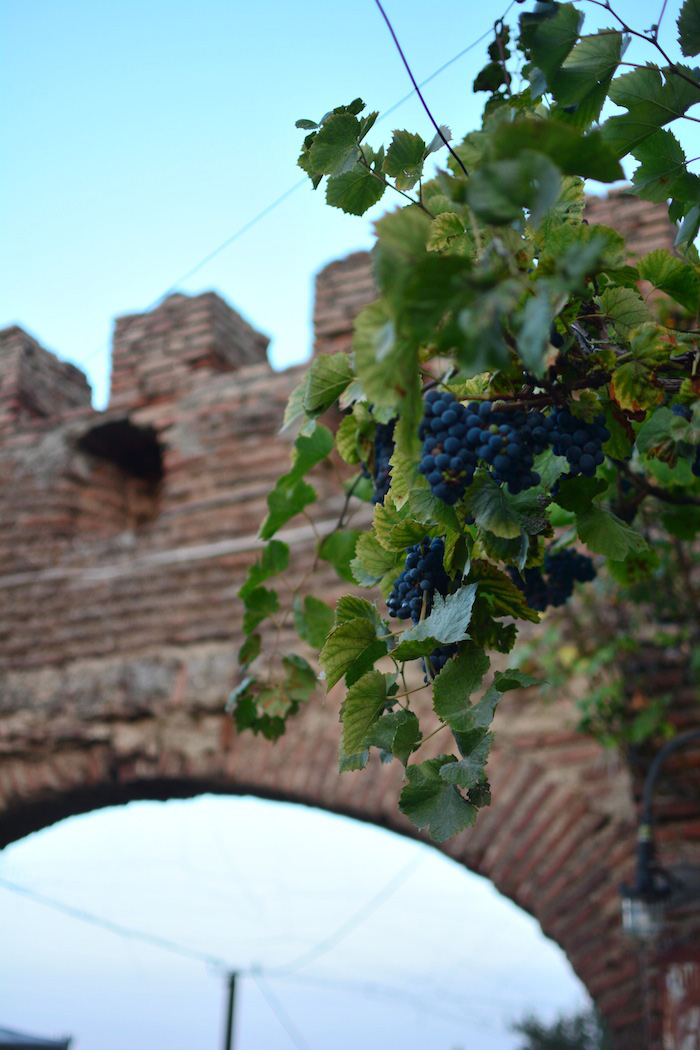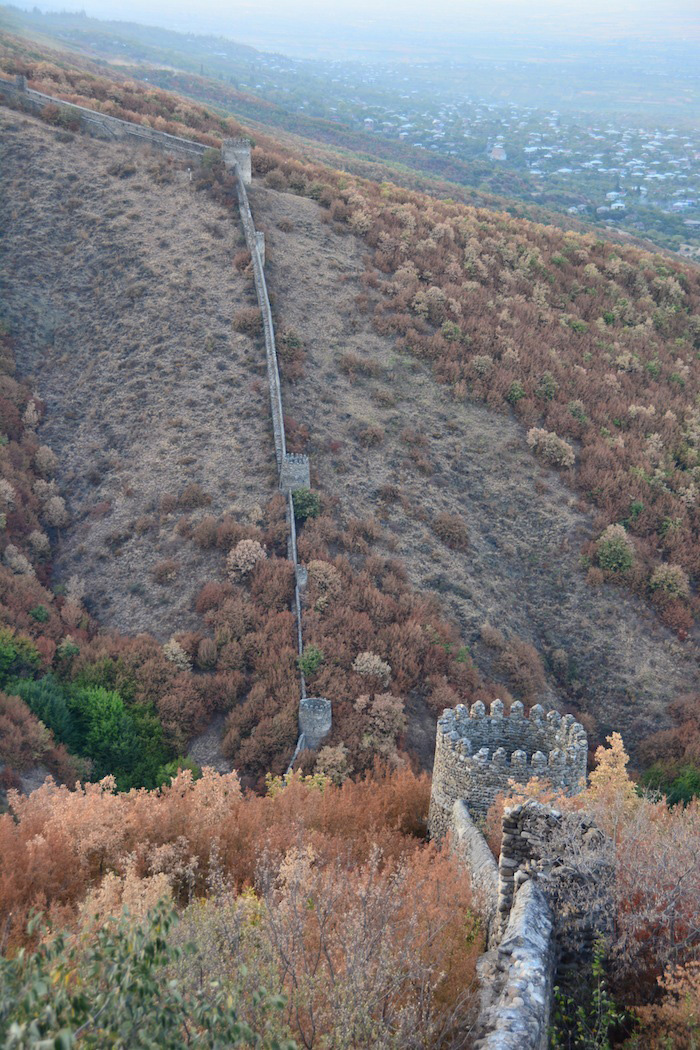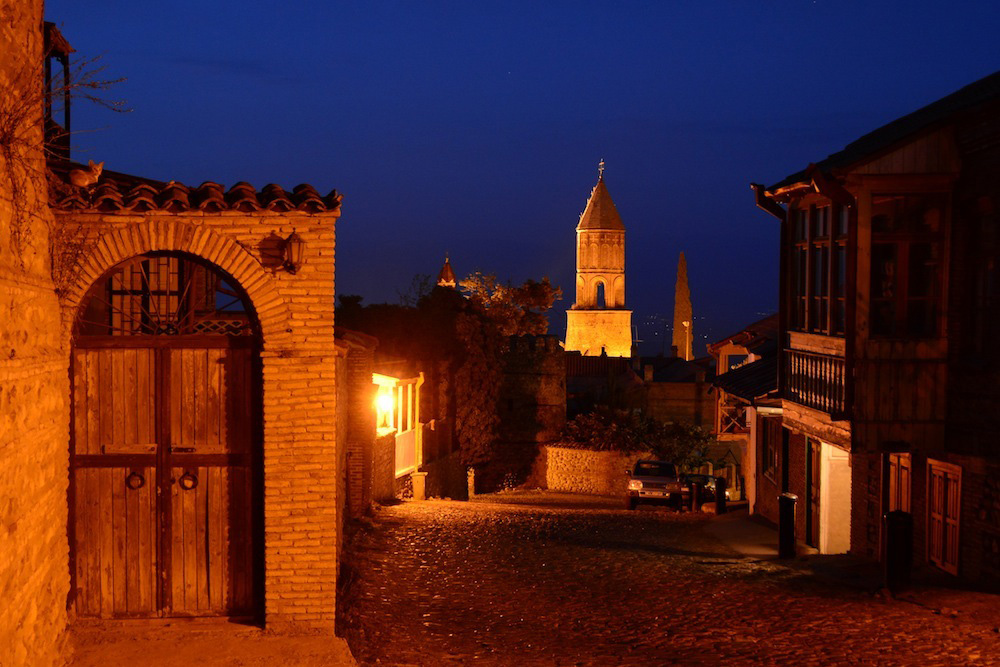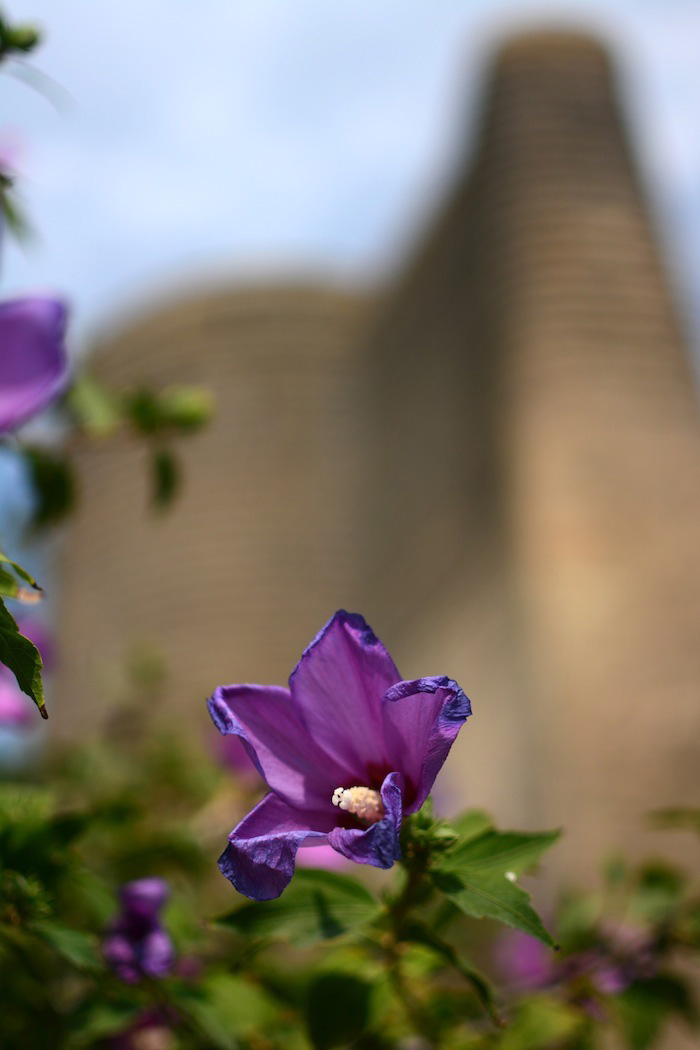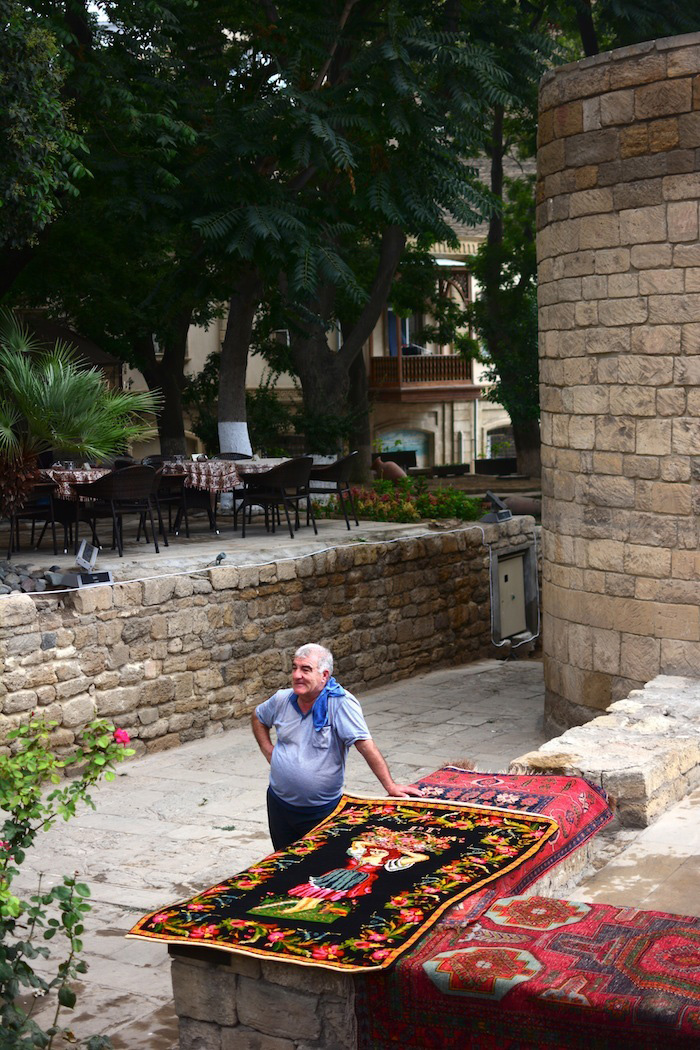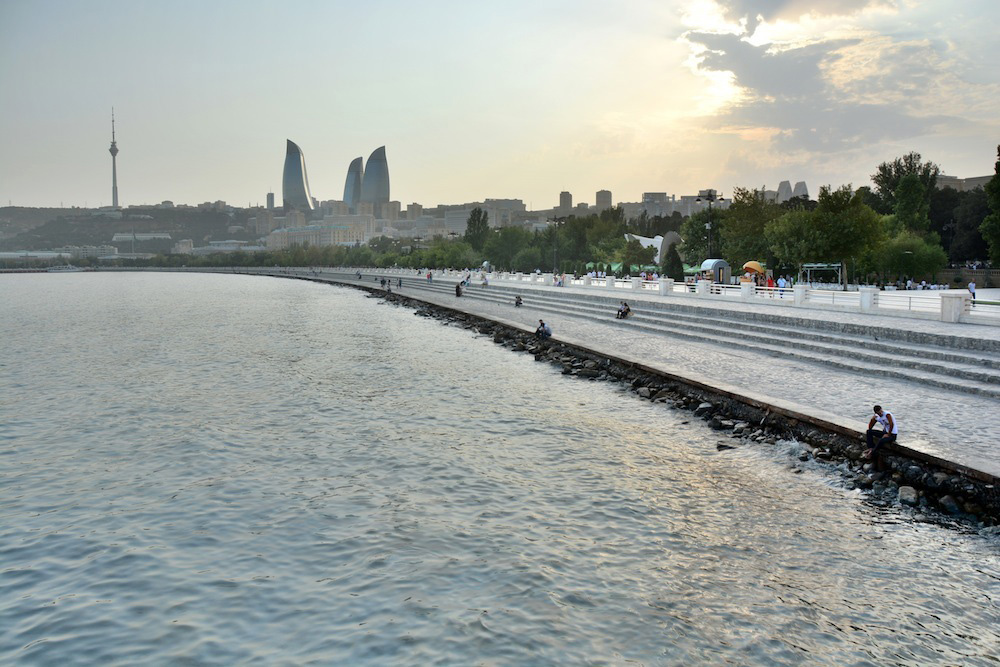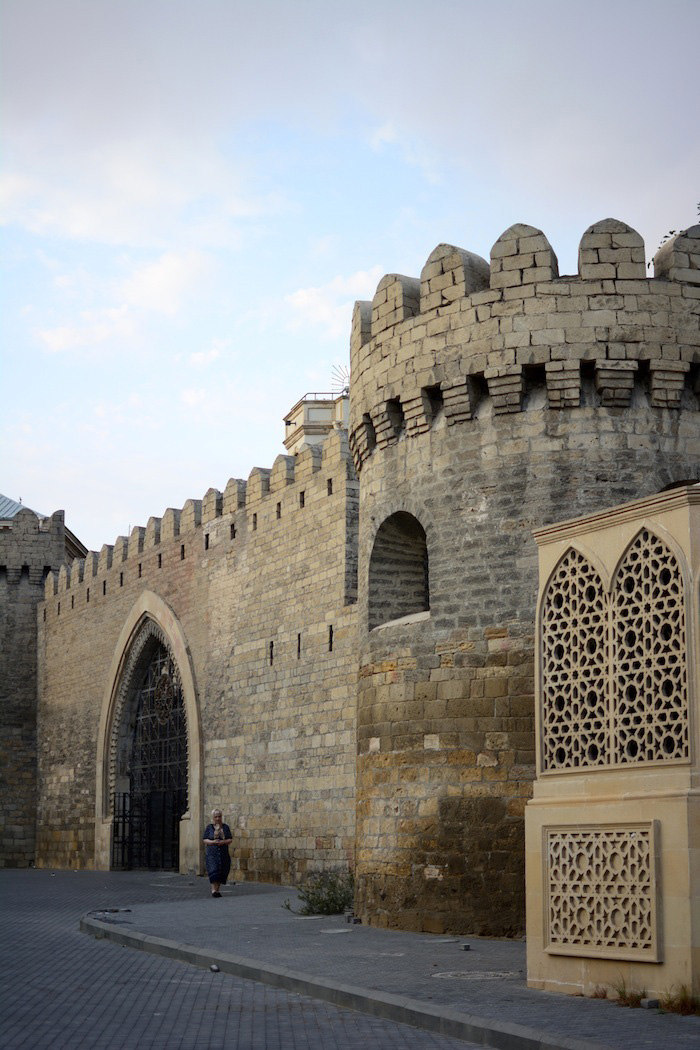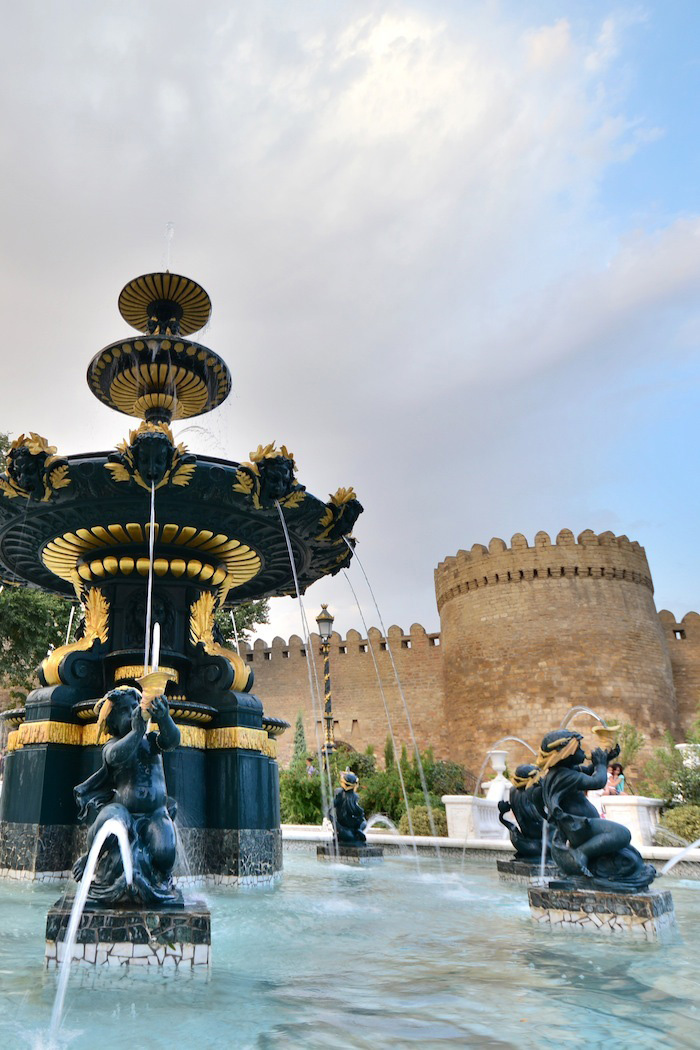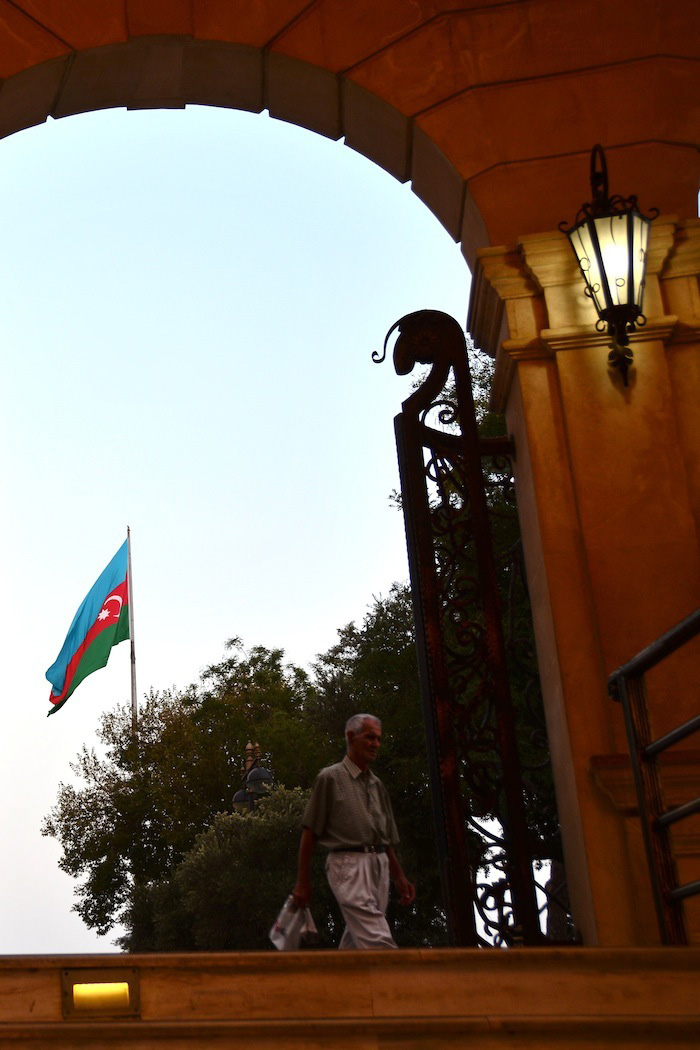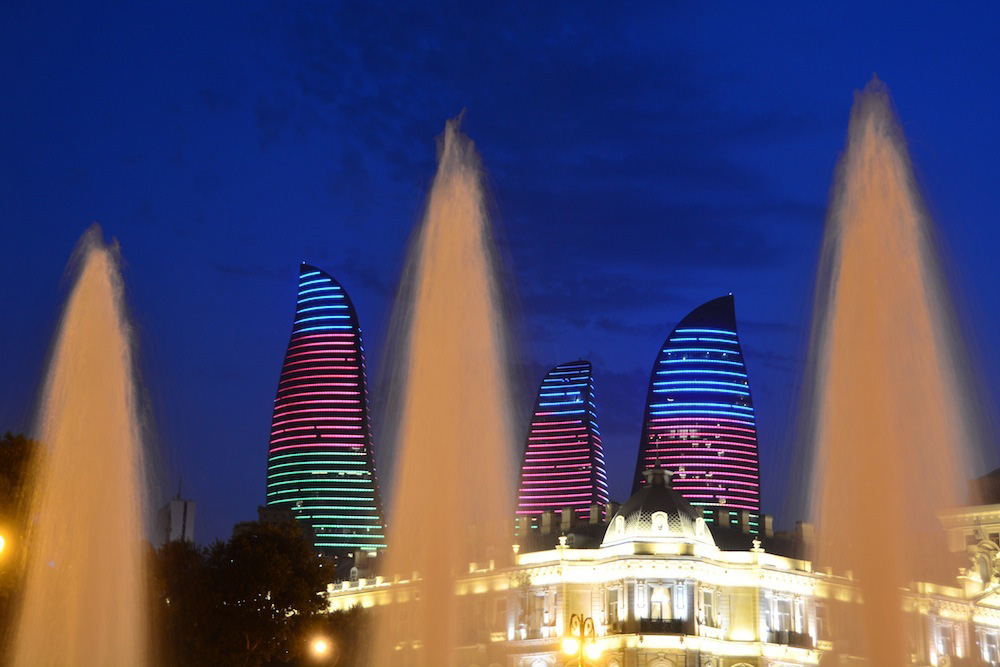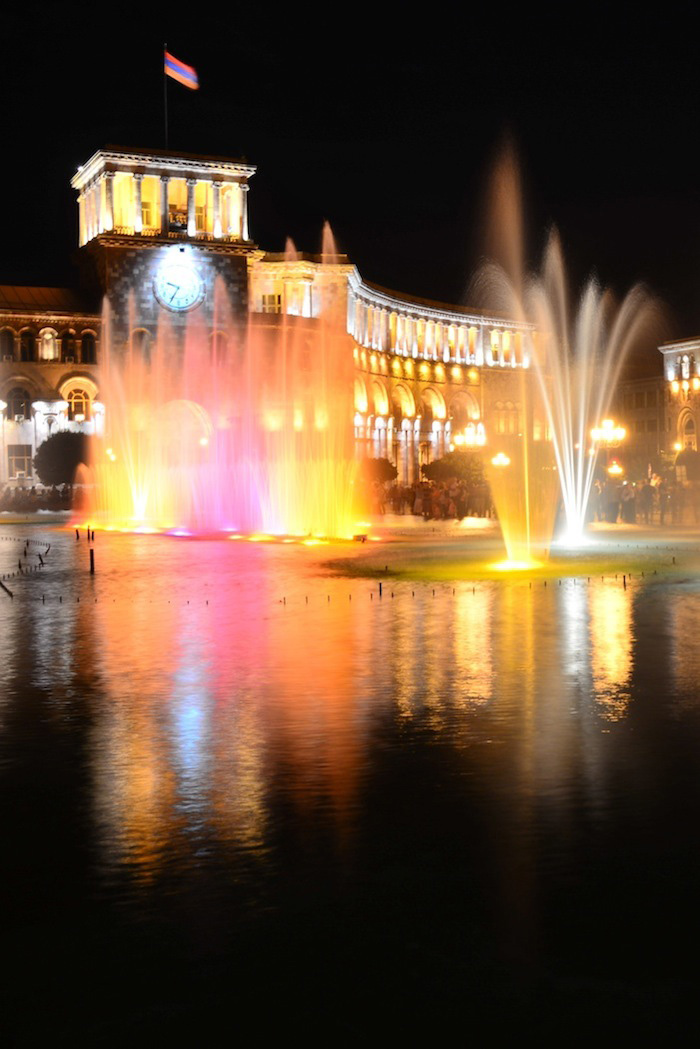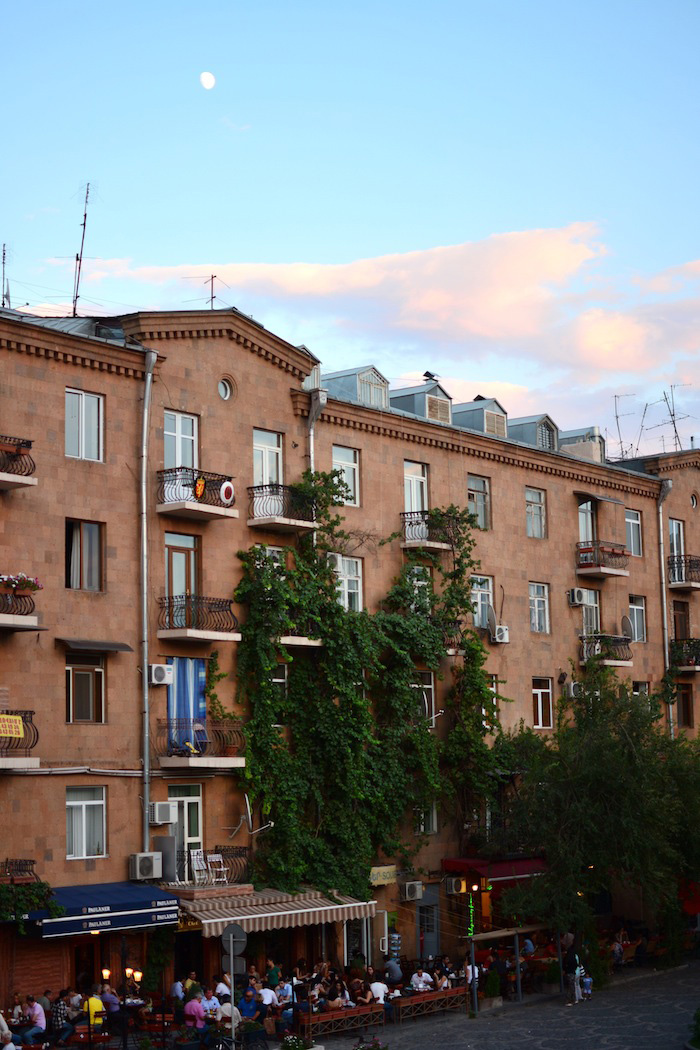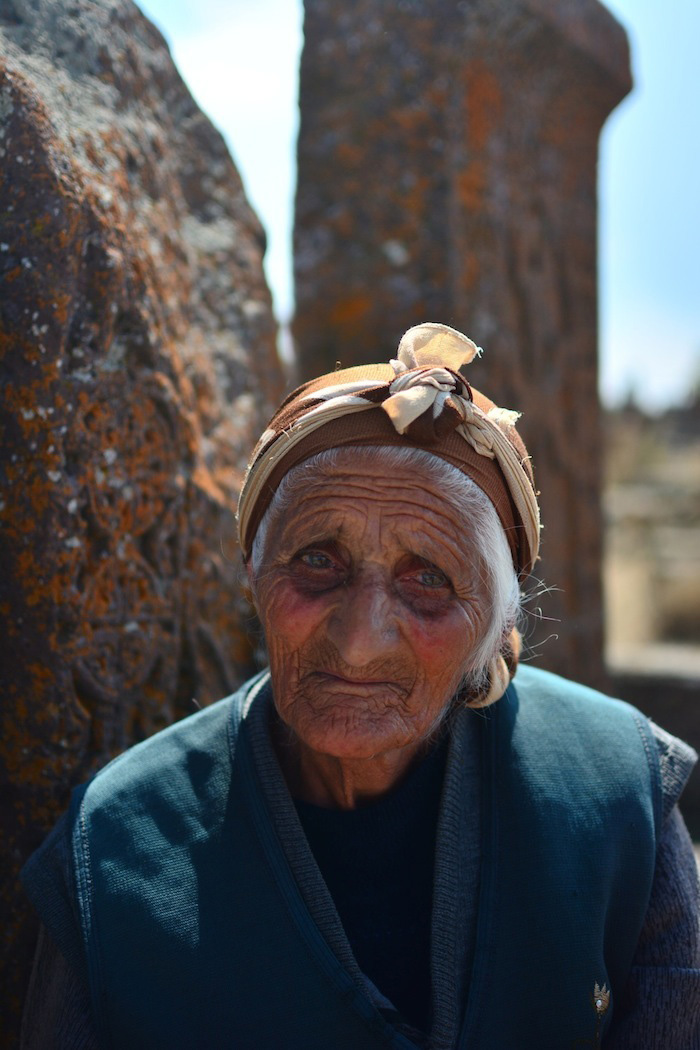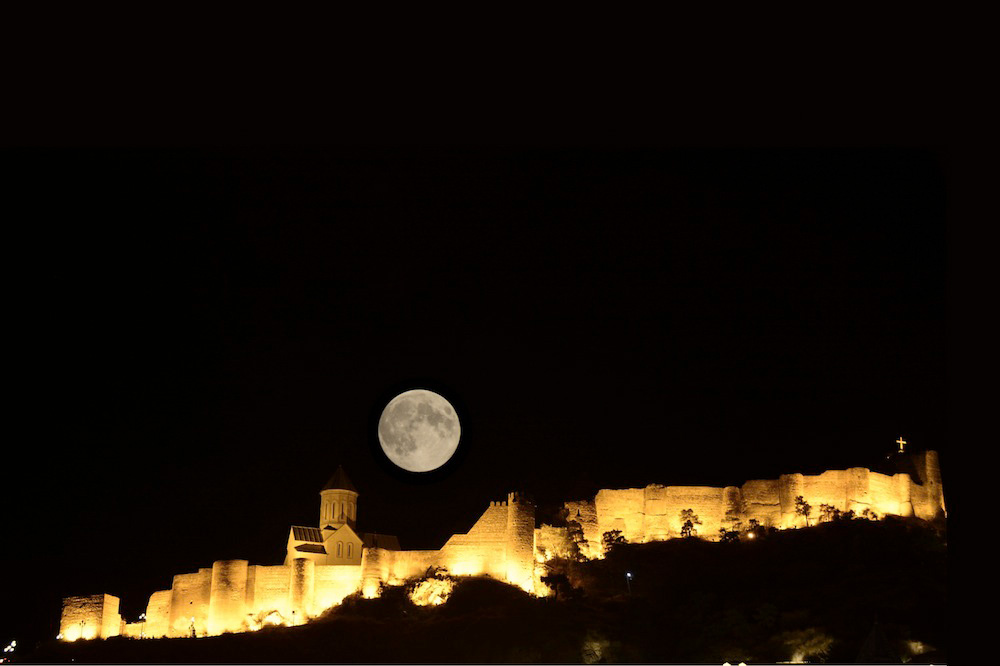 Share:

Armenia has had a tough go at it. The country is lilliputian, landlocked and lacking in most worthwhile natural resources. The most famous living members of the Armenian race are Kim Kardashian and Cher who, like the vast majority of Armenians, live outside of Armenia. The Turks tried to erase them from the pages of history 99 years ago and the Azeris would do it now if they knew they could get away with it, which means Armenia's only true friend is Vladimir Putin. Vladimir Putin! I feel for Armenia – I really do.
And I really like Armenian people. Every Armenian I've ever met has been excessively kind, to say nothing of the passion they exude for their country. In fact, I decided I wanted to visit Armenia within a few minutes of meeting my very first Armenian, a woman named Agnes, at a wine tasting in Portugal in 2011. She was convincing – and I was convinced.
The Armenians I met on the marshrutka from Tbilisi to Yerevan galvanized this conviction. One, an elderly woman who didn't speak any English, used her facial expressions and gestures to invite me down to the river near where our minibus made a pit stop, and shared tomatoes, cucumbers and fresh-baked bread with me. As we enjoyed our lunch under the shade of an overgrown grapevine, a younger Armenian woman joined us, and used her English skills to help me ask my new friend a little about herself. When we finally arrived to Yerevan, she (the younger one, this is) helped me get a taxi to my hotel.
Or at least, she tried.
"Train station?" he asked, after I showed him a map of my hotel's location, along with its name and address translated into Armenian script.
I put the map close to his face and pointed to the exact location of my destinations – nothing. Likewise, even when my new Armenian friend dictated exactly where I needed to go, in Armenian, he draw a blank.
Looking back, I suppose he might've been illiterate, but it didn't matter: He wouldn't have been able to do anything for me but take my money and drive me someplace I didn't want or need to go.
I tried to look on the bright side. I'd been sitting for over six hours, after all, so a walk wouldn't kill me. Plus, it would allow me to familiarize myself with the layout of the city before I even officially began exploring later that evening, which was great since I had a packed schedule without a lot of time dedicated simply to enjoying Yerevan. I felt optimistic as I headed in the general direction of the city center.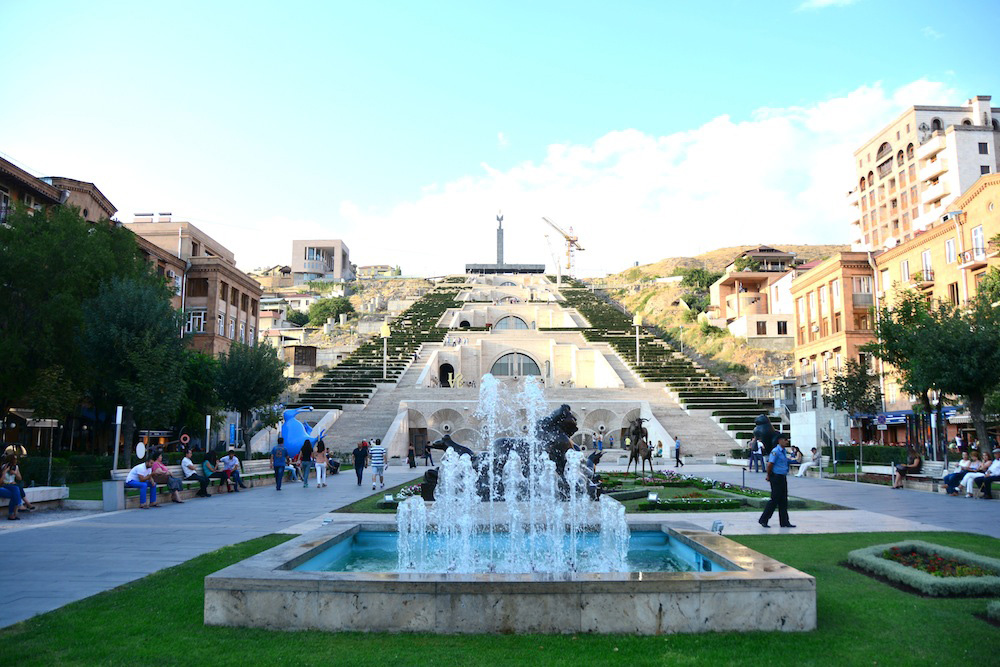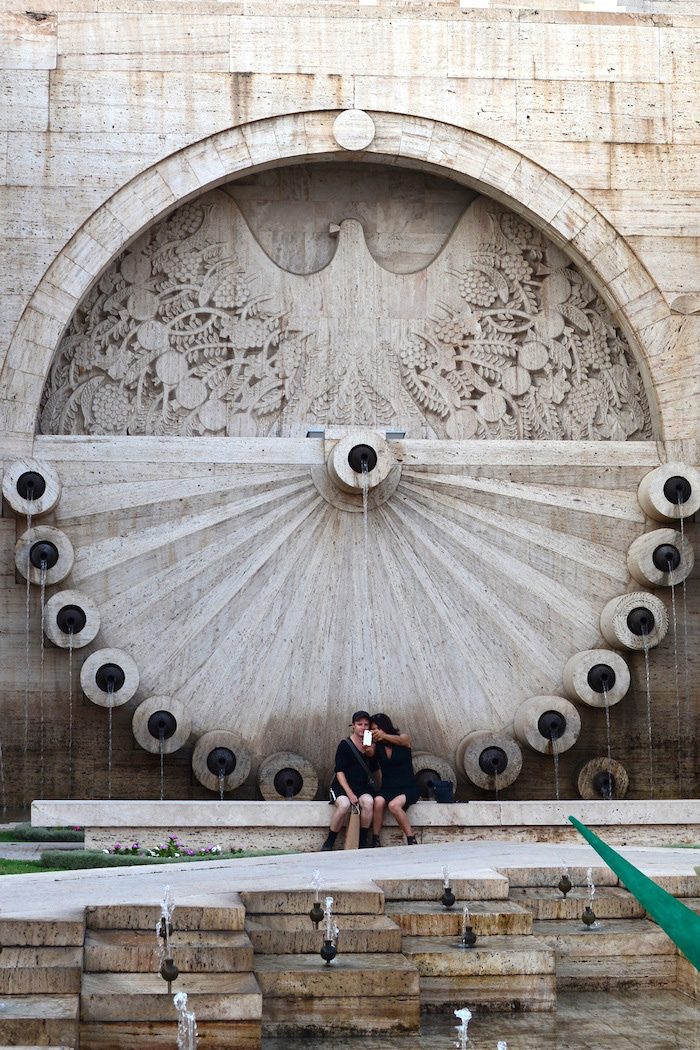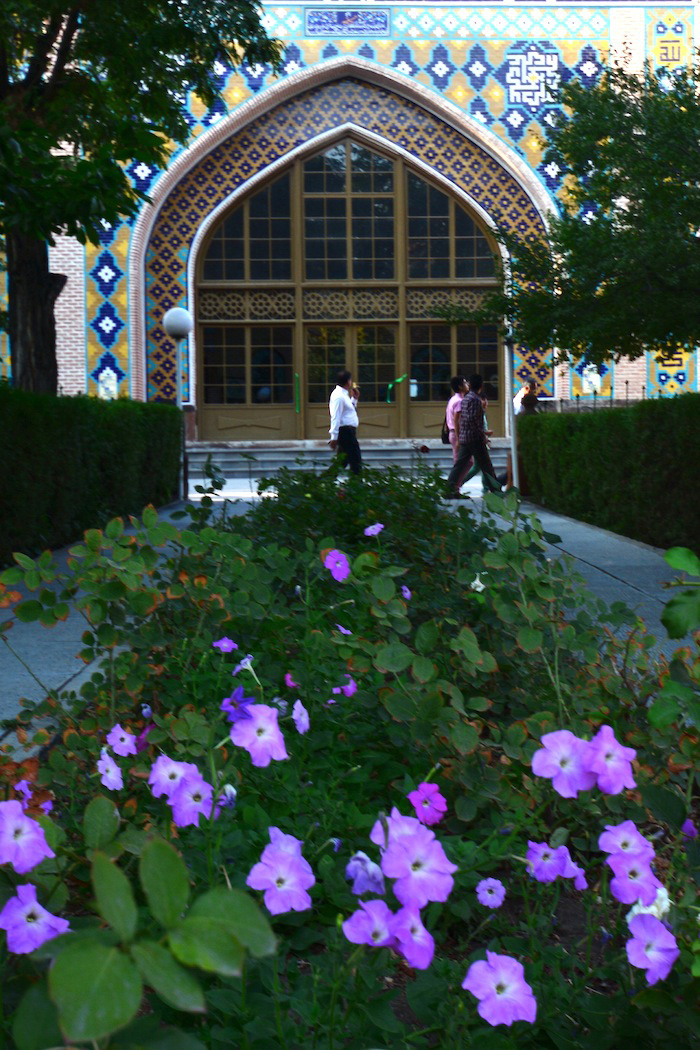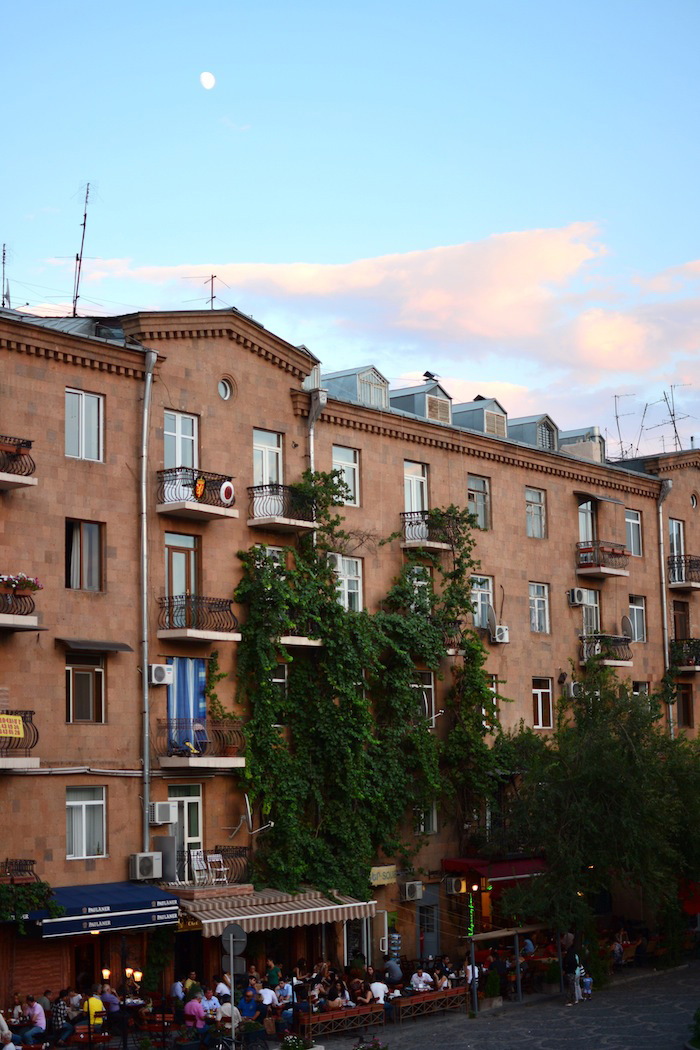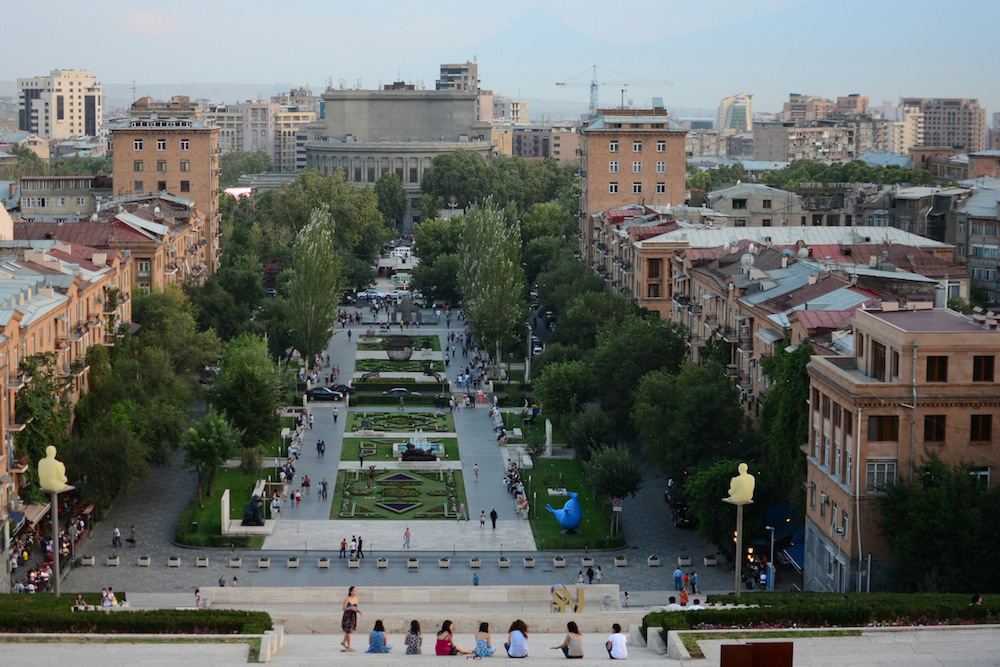 "Yerevan is like Tbilisi, but much smaller," my friend and fellow blogger Becki had advised me last week as we were having coffee along Rustaveli Avenue in the Georgian capital, a few hours in advance of my short trip to Azerbaijan. "And with basically nothing to do – you can see it all in half a day."
I tried to keep these words in mind as I headed out into Yerevan with my camera a couple hours before sunset. Knowing the extent to which genocide and the Communist period had robbed Yerevan of much of its soul, I decided my first stops would be the Blue Mosque and the Opera House, two of the only surviving historical buildings in Yerevan. Neither were even one percent as charming their similarly-named counterparts in other European cities, to say nothing of how bland everything that sat between them was.
Even the so-called Cascade, a massive concrete staircase that connects the center of Yerevan with a monument built to commemorate 50 years of Soviet rule, failed to evoke any sort of reaction from me – intellectual, emotional or creative. Mount Ararat, the city's landmark, was almost invisible through the layer of the haze that had built up by the time I reached the Mother of Armenia, home to a statue of an angry-looking woman and one of Yerevan's highest viewpoints. I felt less than inspired, but I once again put on my rose-colored glasses.
The rest of Armenia, I reassured myself as the last rays of sun disappeared behind the city, will seem even more amazing now.
Some say the difference between an ordeal and an adventure is attitude, but for me it's bullshit. If the road from where I am to where I want to be is covered in bullshit, it matters not if my glass is half-full or half-empty. All the water will be spilled in my lap by the time I arrive, the glass broken on the ground and my feet cut up from walking on it.
Every road in Armenia is covered in bullshit, even the newly-paved highway between Yerevan and Lake Sevan, the massive body of freshwater that is Armenia's consolation prize for lacking a proper seaside. Getting anywhere or doing anything in Armenia, whether you need a taxi from the central bus station to a well-known city center hotel, or a minibus to the country's most ubiquitous landmark, is a fucking ordeal.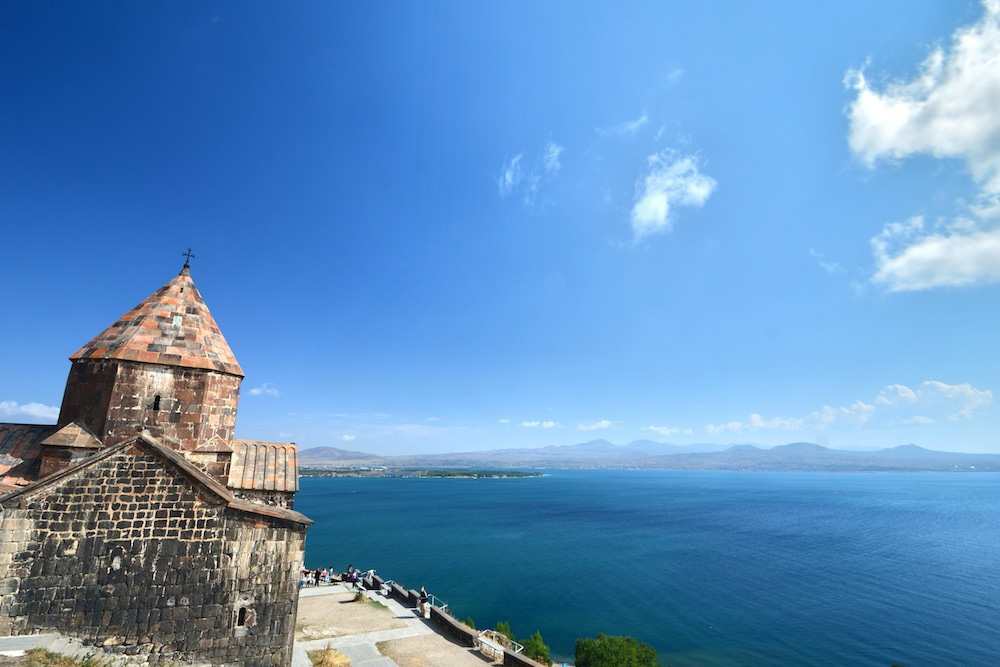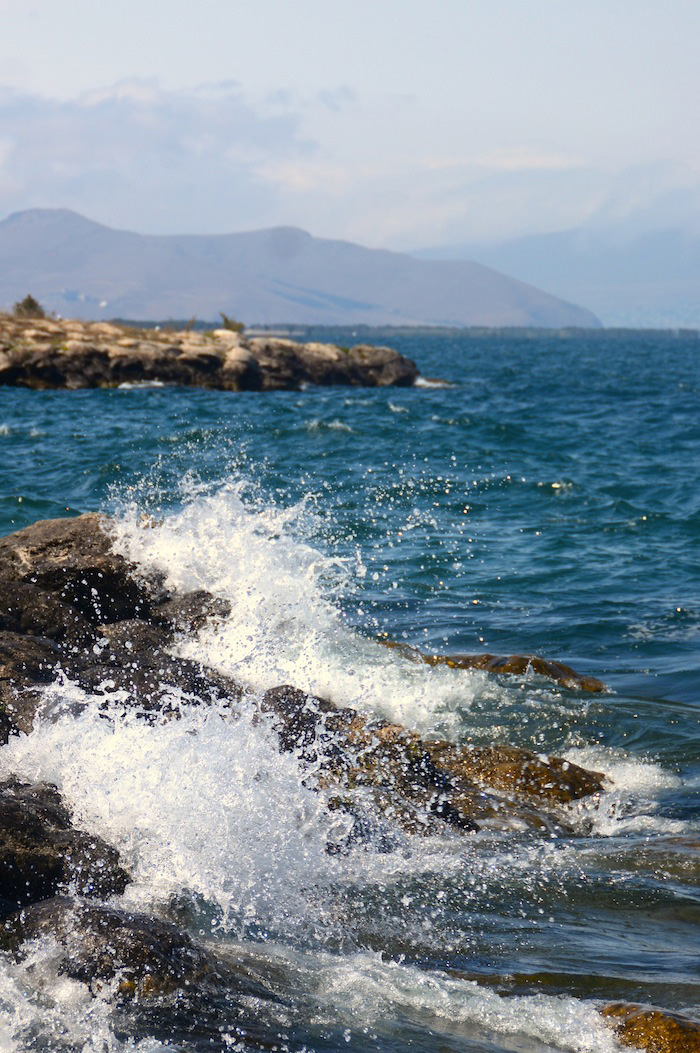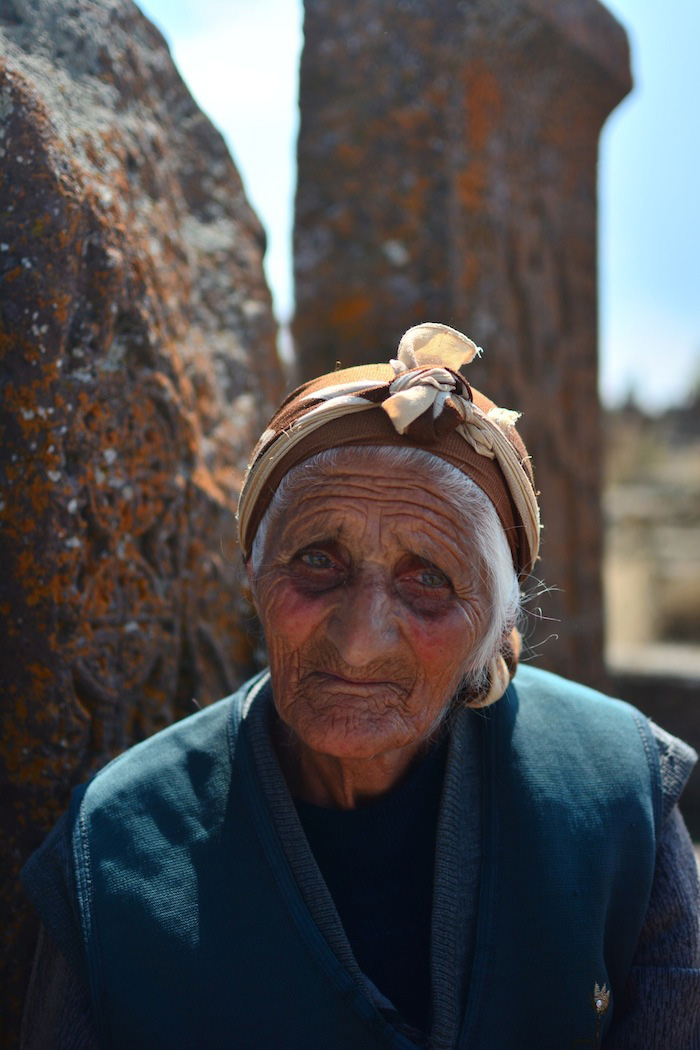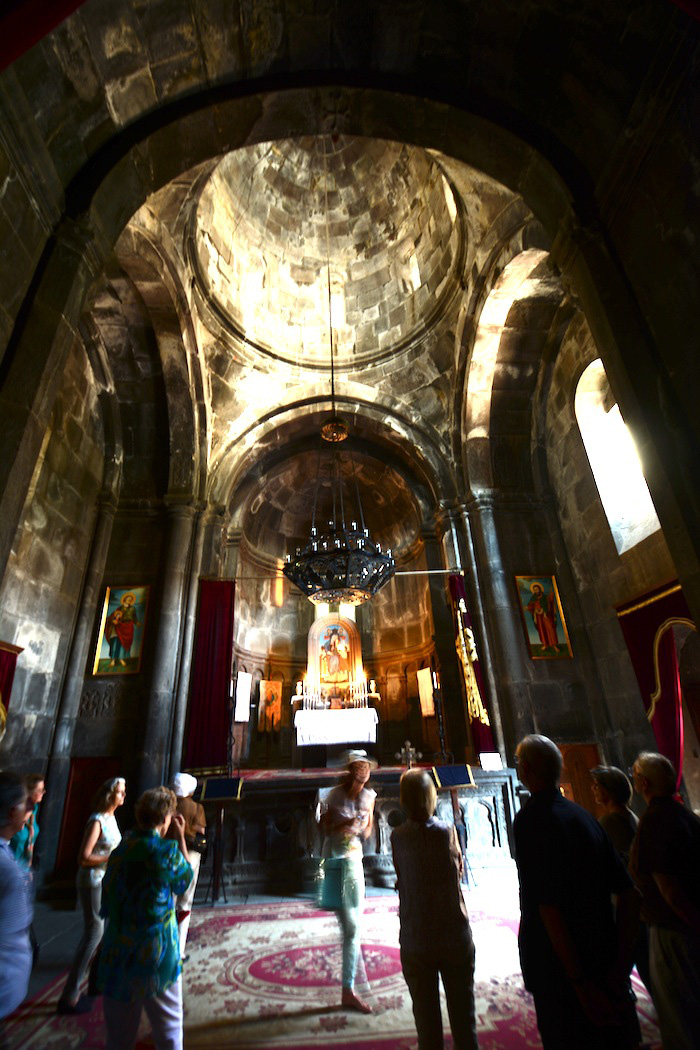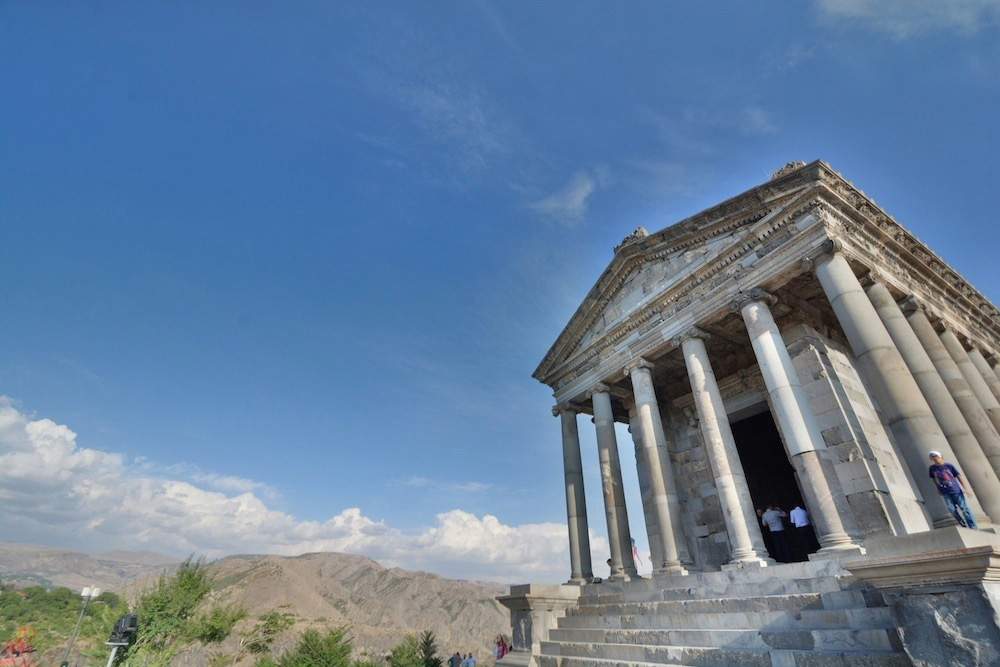 Unless you go on an organized tour, which was the only thing that allowed me to see Lake Sevan, the rock-hewn Geghard Monastery and first-century pagan temple of Garni within the span of a few hours during my second day in Armenia. I was on a high from these blissful, few hours when I woke up my third morning, with the intent of taking the aforementioned minibus to the aforementioned ubiquitous landmark, Tatev Monastery, located about 200 km southeast of Yerevan.
I knew getting to Tatev would be a long journey (on account of the bullshit-covered roads) and an indirect one (I would first need to go to the town of Goris, where I would check into a guest house, before continuing on to the monastery itself). But I also assumed that it would be doable, given that I woke up and set out early and that I arranged the aforementioned guest house and onward journey to the monastery before I set out.
And, you know, the fact that Tatev Monastery is Armenia's most ubiquitous landmark.
The first pile of bullshit I stepped in was that of my own negligence. I failed to consider that Yerevan might have more than one bus station, and so I wasted an hour walking (I didn't dare summon another braindead taxi driver) to and from the one where I'd arrived from Tbilisi. Sure enough, buses to Goris did not run from there.
That's fine, I mustered a smile as I walked back up the steps of the majestic Tufenkian Historic Yerevan Hotel, whose marketing manager was nice enough to put me up during my time in Yerevan. Nothing wrong with asking for help.
And help the front desk staff did, or at least they tried. As I suspected, I had initially gone to the wrong bus station, and they assured me several buses going to Goris (or at least, in that general direction) would be waiting for me when I got to the "correct" one. So confident were they in what they told me – and so empathetic RE: my previous experiences with taxi drivers – that they encouraged me to enjoy a walk southward through the city en route to said bus station.
Buses to Goris did not run from this bus station, either.
If I'm honest I was furious, in no small part because the only English word any of the people around me seemed to know was "taxi," which they blurted out in a guttural bellow not unlike the verbalizations of a Downs syndrome child. But in spite of that – and in spite of the fact that my feet were close to bleeding and my sanity/spirit close to breaking by this time – I still remained committed to solving my problem. I will go back to the hotel, I vowed, and if worse comes to worse, I will just head back to Tbilisi.
Of course, I really didn't want to do that – visiting Tatev was probably my top reason for visiting Armenia in the first place, what with it being the country's most ubiquitous landmark. And so, I re-entered the hotel prepared to do anything to achieve that goal, save for paying some tout tens of thousands of dram to take me there by taxi. Which, incidentally, was the first thing the well-meaning concierge suggested.
After a few more minutes of brainstorming, the front desk proposed I take a taxi (which they would arrange) back to the station, where my driver would assist me in finding exactly the point minibuses to Goris (which they still insisted existed) would leave from.
It's almost over, I smiled and breathed deeply as I saw the car pull up outside the hotel. You're almost there.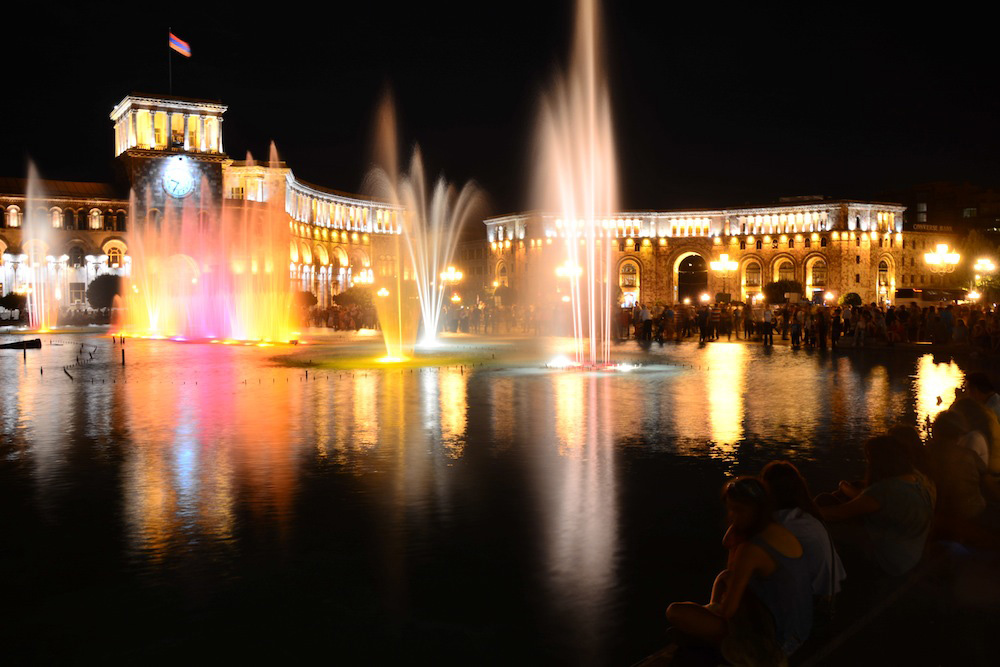 I knew it was a bad sign when the taxi driver barked something at me in Armenian as I sat down – he clearly knew nothing of any of my plans. The front desk staff immediately came out and explained it to him but even then, he brought me to the train station, not the bus station. And even when we arrived at the bus station (the "correct" one, of course), nothing had changed – there were still no buses to Goris. I was about to have the driver take me back to the hotel, where I imagined I would just curl up in a ball on the floor and cry, when a tall, balding fellow wearing a pink polo shirt and white man-capris approached me.
"Taxi to Goris," he said with a smile, "4,000 dram."
I did the conversion in my head. That's only $10 – no way it's legit.
"Ten dollars," he read my mind. "Minibus already left at 7 a.m. and it was 3,500."
He pointed me in the direction of a Mercedes station wagon, in whose backseat two older ladies were sitting with their hands clasped and half-smiled on their faces. A share taxi! I reveled in the seeming evidence that I wasn't going to be baited-and-switched. This, I can do.
As the driver of the Mom-mobile (who was not the pink-clad man who had booked my proverbial trip for me) loaded my second bag into its trunk, I felt slightly worried that I was only the third of five potential passengers to Goris – if you've ever traveled in a developing country, you know shared private transport doesn't leave until every seat is full, sometimes with more than one person.
But after all I had been through up to that point, I refused to fall into outright pessimism. It will be 15 minutes, maybe 30. After 30 I'll leave – and that will be it! But we will be gone long before then.
Wouldn't you know, the car was still there after 30 minutes. It was still there after 45, too – wanting to give the driver the benefit of the doubt, I allotted him a 15-minute grace period – so after an hour, Mr. Clam Diggers had re-adjusted my quote. "You want to go now? Three people," he pointed at me and the two older ladies, "each 5,000, not 4,000. OK?"
I nodded, realizing the price for an immediate departure was a mere $2.50 in addition to what I'd already committed to paying. "We leave right now?"
He smiled. "Of course."
We hadn't left after 15 more minutes, so I grabbed my bag (I say "grabbed," but I basically had to pry it out of the vehicle, which took at least 15 additional minutes) and walked back into central Yerevan, which took an additional 30 minutes. Not wanting to burden the hotel with additional trouble, I sat down at the first bar I saw and did the only thing a bougey backpacker can do in a situation like this: Drown my sorrows in a glass of local wine – and bitch about them on Facebook via free Wi-Fi, which I also used to ascertain that I had missed the last marshrutka back to Tbilisi.
I'm marooned, I sipped my Armenian dry white. I'm fucking marooned.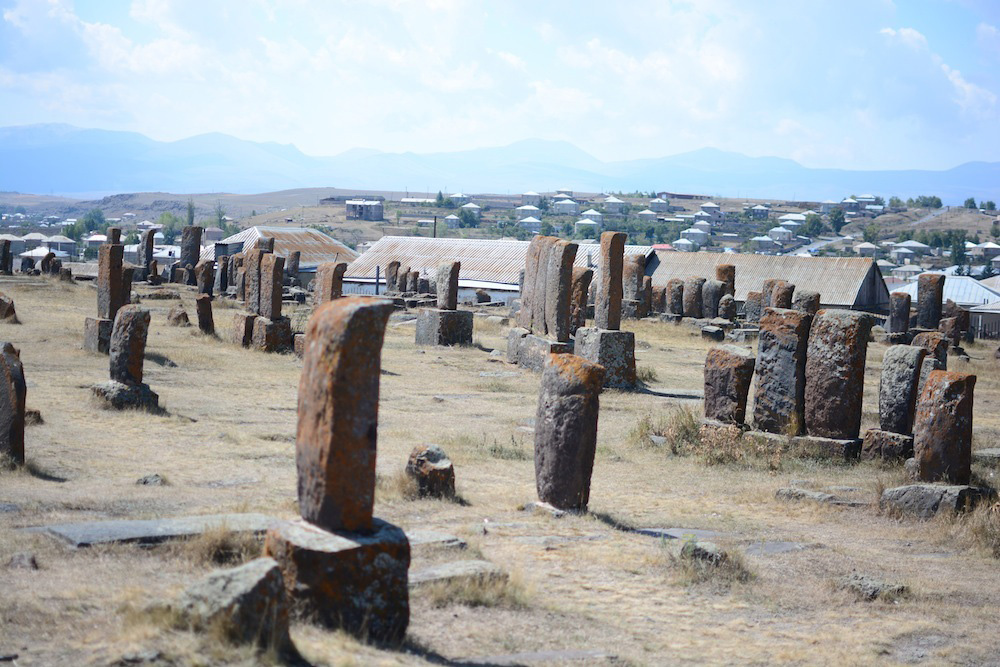 Now, you might be asking yourself, "Why didn't he learn some Armenian (or, at least, Russian)?" To this I would respond with the following: 1) Fuck y'all, I'm from Texas 2) Have you ever tried to learn Armenian (or, at least, Russian)? and 3) Fuck y'all, I'm from Texas.
"OK," you proceed, shocked at my vulgarity but still wanting to understand the sort of thought process that might've lead me to my own destiny. "So why didn't you build an extra day or two in your schedule? Surely, with how much you travel, you must've known that complications such as this are possible."
"I'm still from Texas," I continue, "and I still say 'fuck y'all.' But more than that, Armenia is the size of Massachusetts, and the primary aim of my visit there was to visit its most ubiquitous landmark." If anything, my decision to budget four days for this – which would've allotted two for Tatev, plus one for my foolproof day tour and one day in dull-as-dirt Yerevan – was too generous.
Of course, some of it was my fault – it takes two to tango. (Or whatever kind of dance they do in Armenia.)
As I chatted with the young, English-speaking woman I met on the way to Armenia from Georgia, I'd joked that my minimum threshold for a successful trip to Armenia would be having a more positive association of the country than Kim K and/or Cher. And as I think back on my breezy stroll along Lake Sevan, the haunting serenade of a choir singing fourth-century hymns at Geghard, the timeless splendor Garni exuded as the sun set over the gorge behind it and the warm hospitality of everyone at the Tufenkian Heritage Hotel, I feel humbled by the depth of beauty I experienced during my very short time in Armenia.
But as I awaited my departure from the lilliputian, landlocked, resource-poor country, surrounded by enemies, sucking on Russia's oily tit and still reeling from its having nearly been annihilated a century ago next year, I felt alienated, despondent and jaded, not only by Armenia's lacking infrastructure for independent travelers, but also, by my own hubris.
Share:

I tend to value the opinions of locals more than those of other travelers, but I was conflicted when a man I met on my flight to Tbilisi told me to avoid the small town of Sighnaghi. "It's incredibly fake," he explained, then rattled off a list of other destinations in Georgia that would be more worthy of my attention. "Trust me – you don't want to waste your time in Sighnaghi."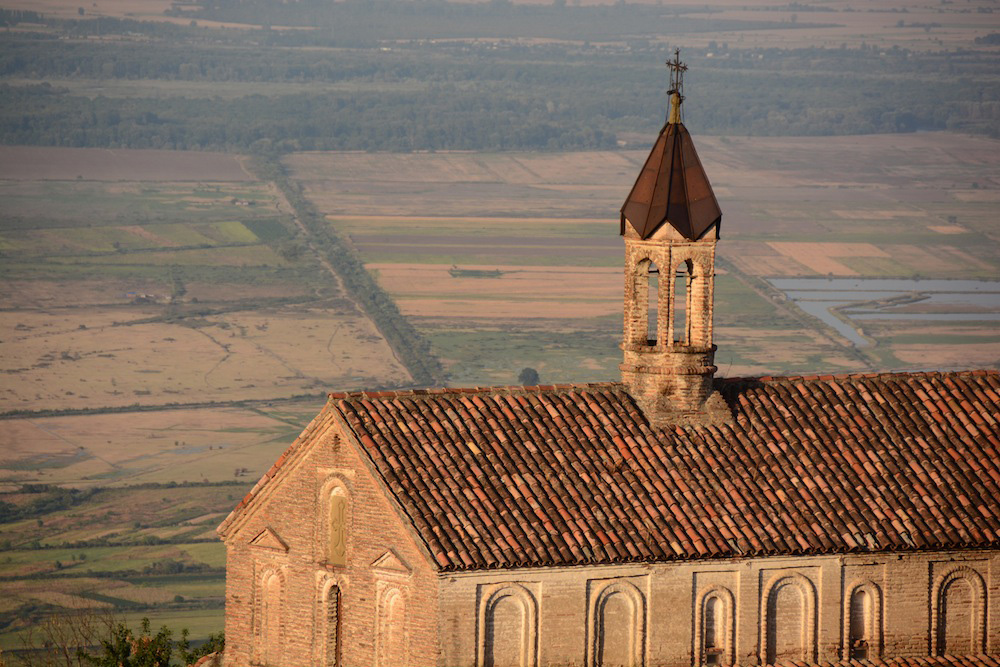 The nature of my conflict was two-fold. On one hand, I'd been recommended Sighnaghi by Katie Aune, who is something of an expert in the realm of Caucasus travel. Furthermore, the fact was that my tight travel schedule wouldn't allow me to visit the other places he'd recommended, one of which (Svaneti) would also put a dent in my budget on account of the fact that you have to fly there.
Of course, my travel itineraries are never set in stone, so I decided to wait out the decision until it absolutely had to be made, i.e. after exploring Tbilisi and then, the charming foothills of Mt. Kazbeg, one of the highest peaks in Europe. And when I say "until it absolutely had to be made," I mean literally right up to the moment. In fact, when I arrived back in Tbilisi early Monday afternoon, I hadn't officially decided whether I would be continuing on to Sighnaghi.
To be sure, the conflict my interaction with the Georgian man on the plane had stirred in me was still unresolved. Adding to his testimony (but not taking away from Katie's in any way), many of the photos I saw of Sighnaghi online were uninspiring. They didn't show a place that was altogether fake, but one that seemed, I don't know – boring?
As you can probably guess solely due to the fact that I published this post, I did end up taking Katie's advice and heading to Sighnaghi. Whether you've got a trip to Sighnaghi on the horizon or it's way down your bucket list, these photos should help you make the decision as to whether the town is worth a stop on your Georgia itinerary.
(Hint: Sometimes, it is better to trust a traveler than a local.)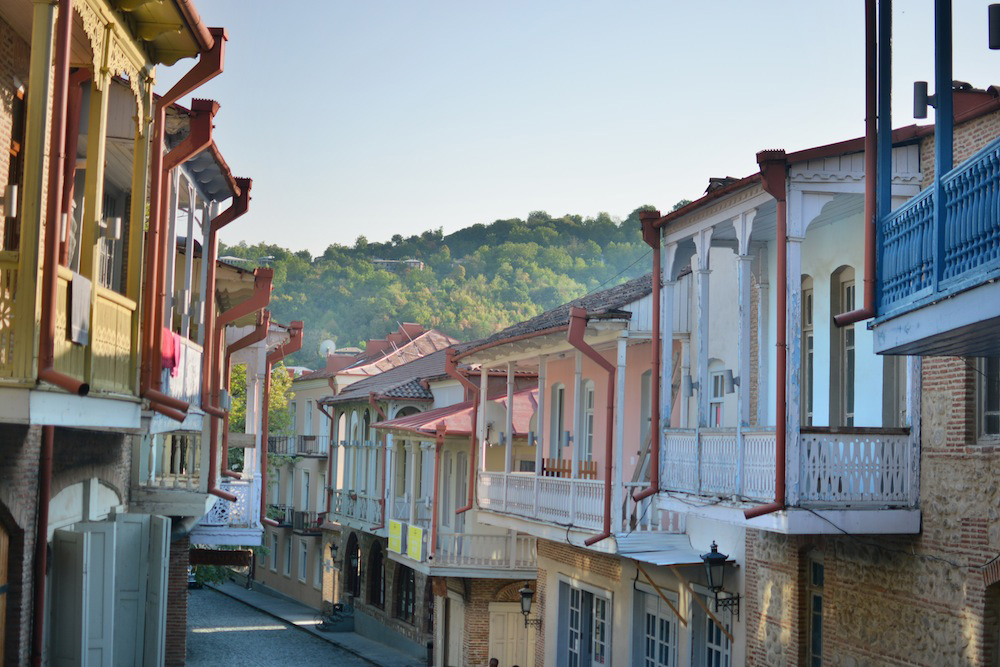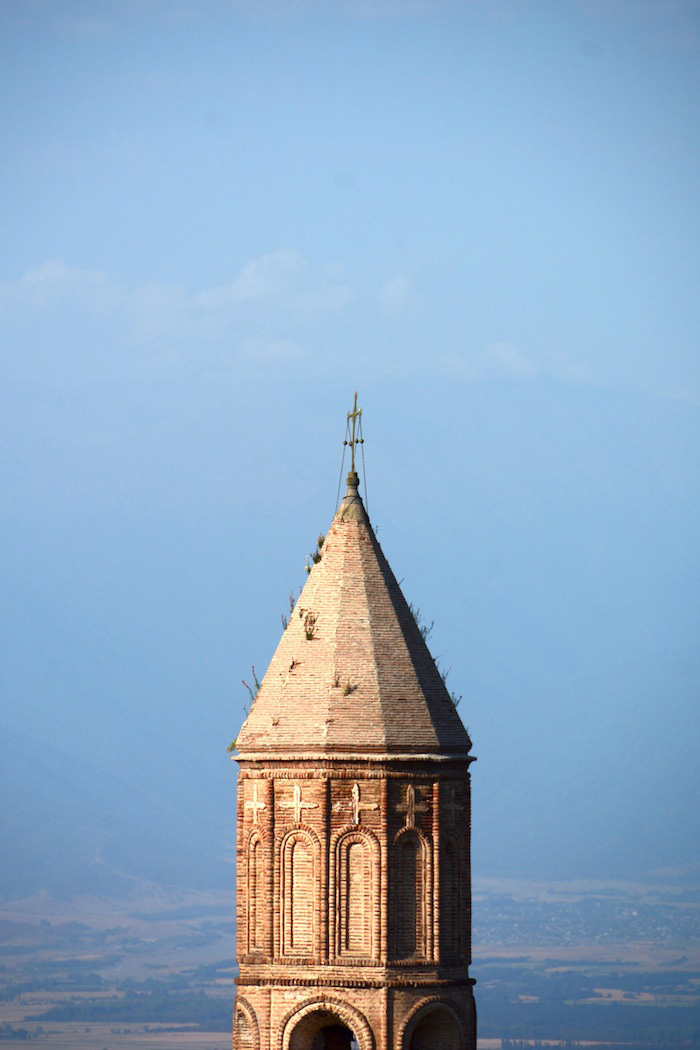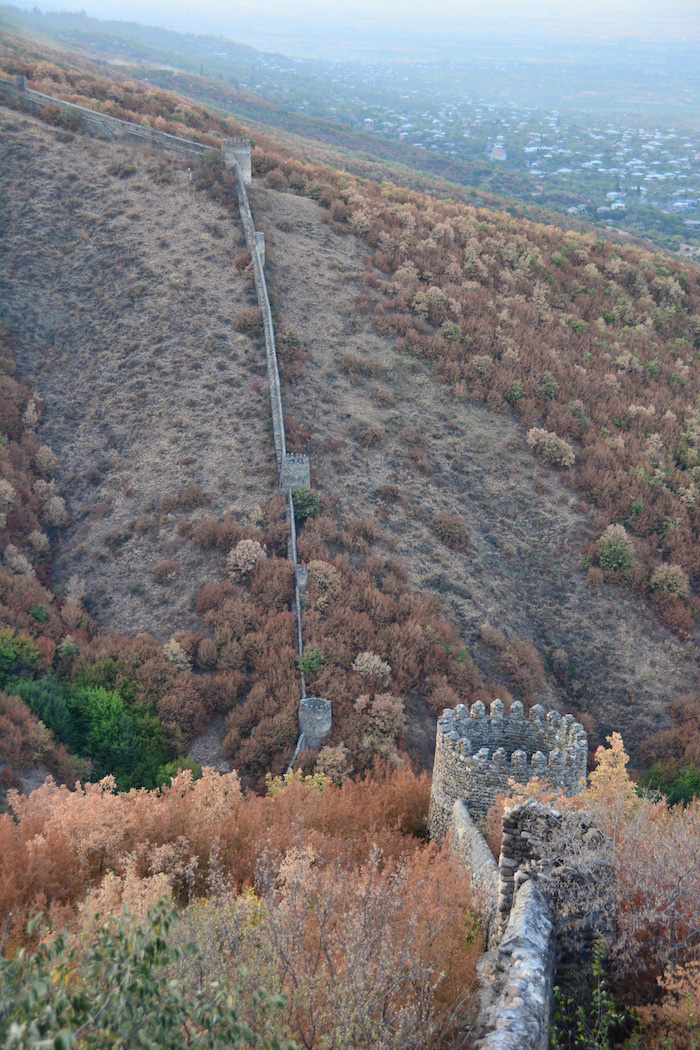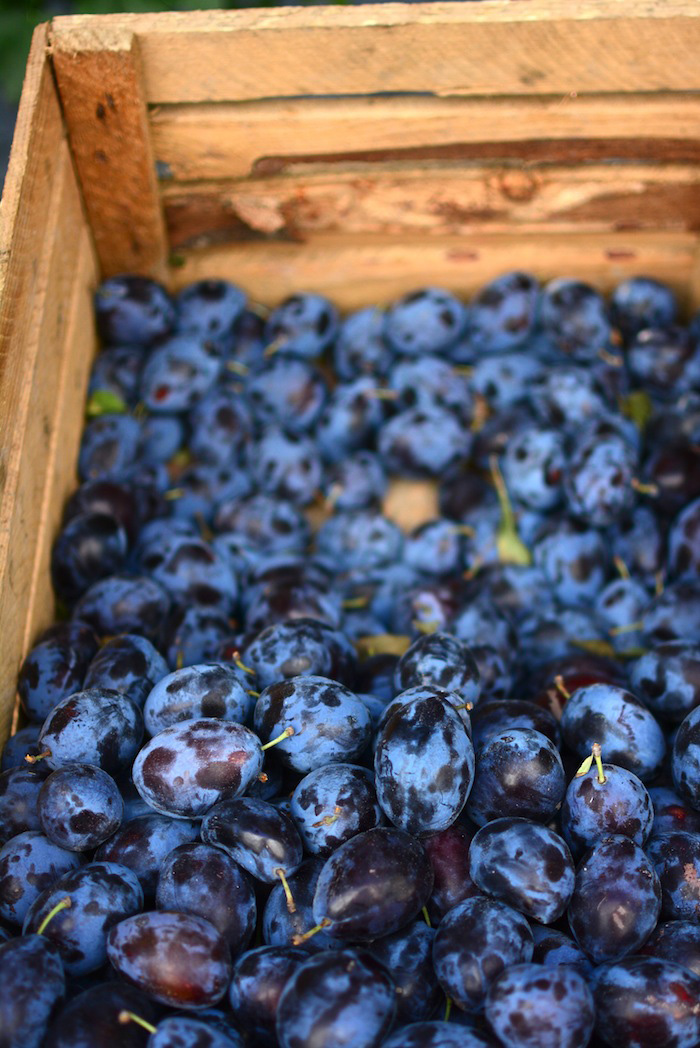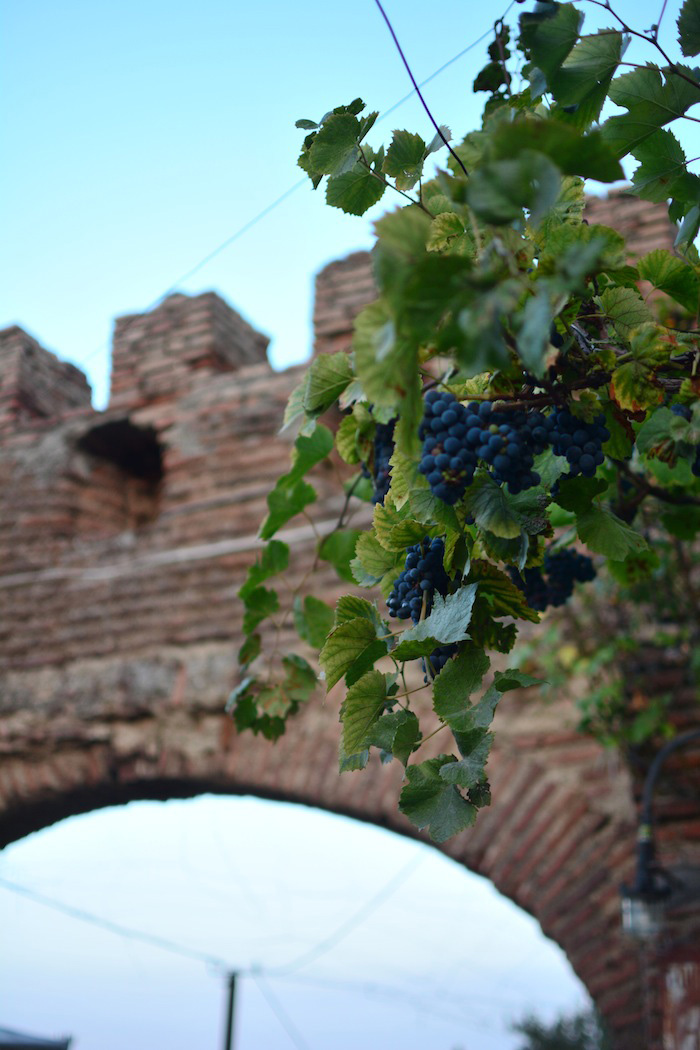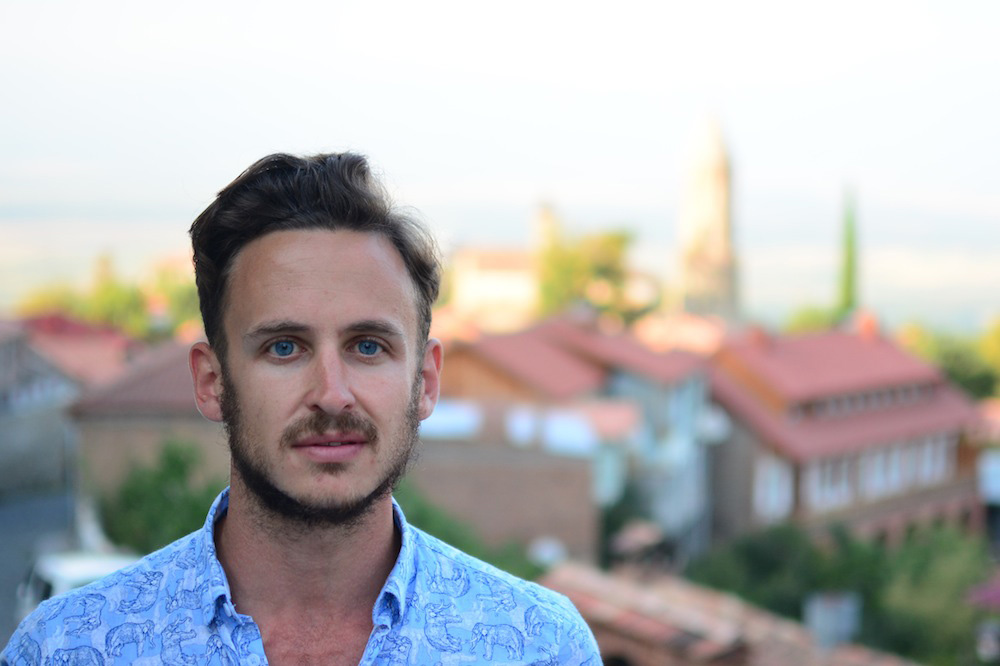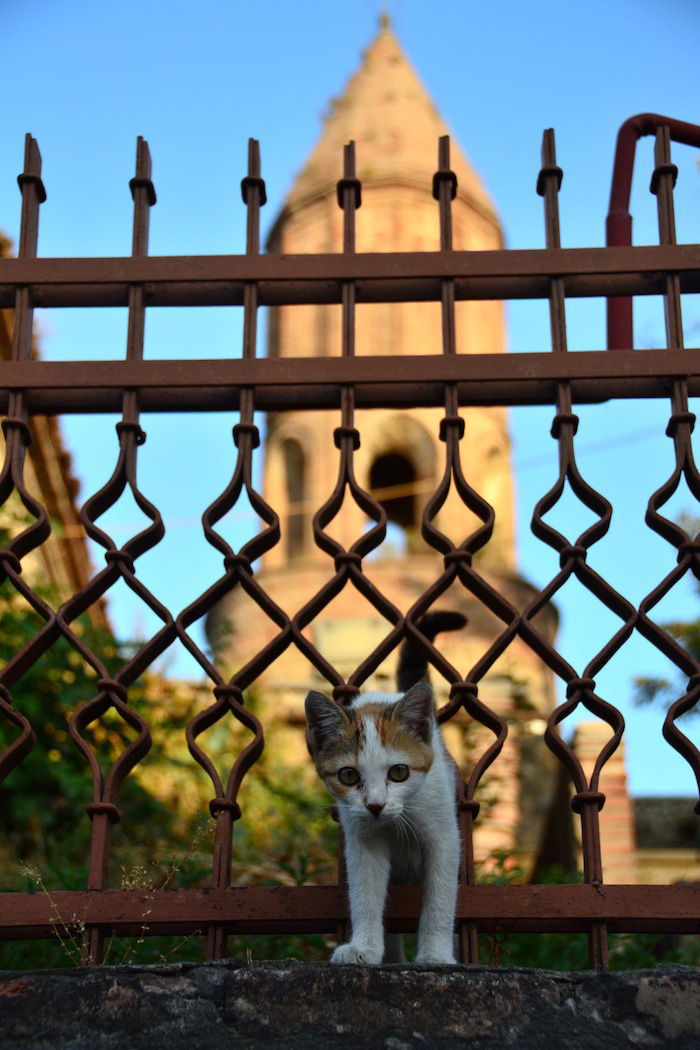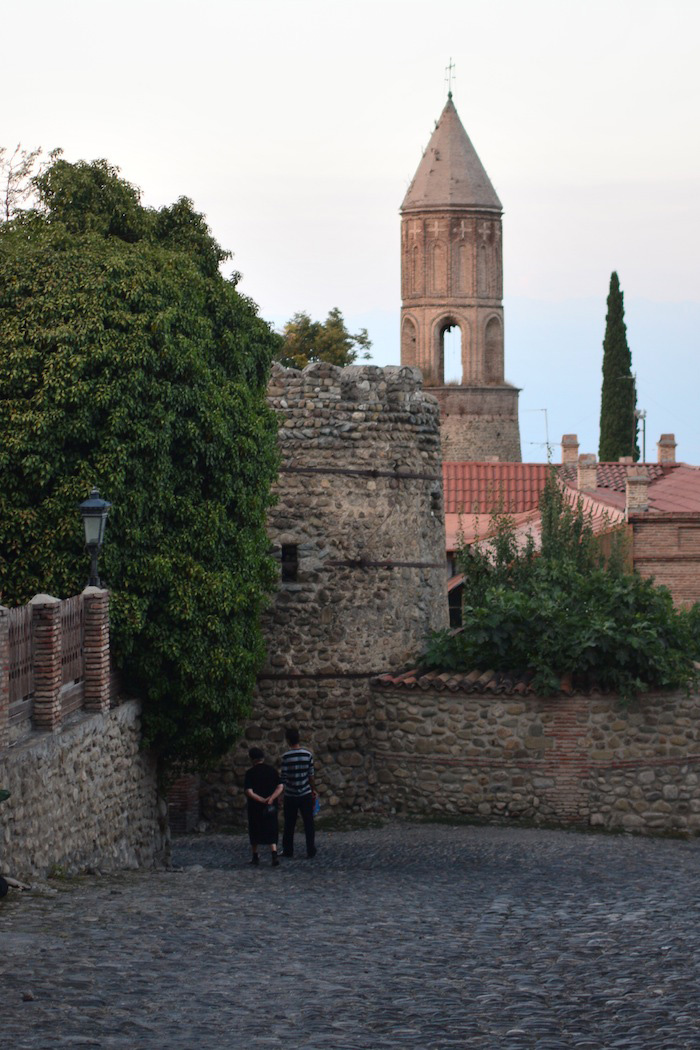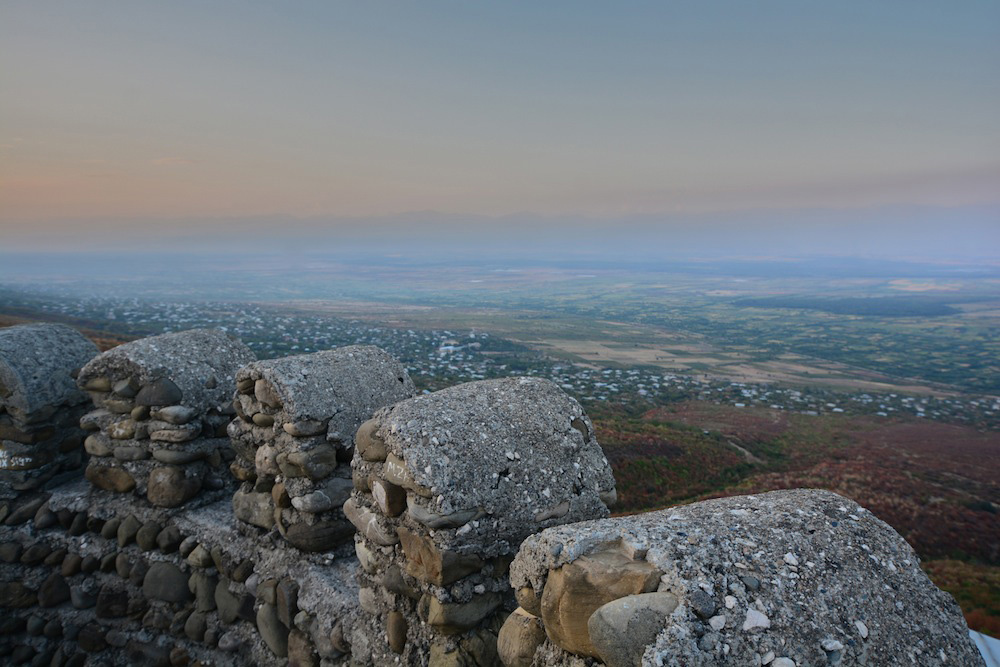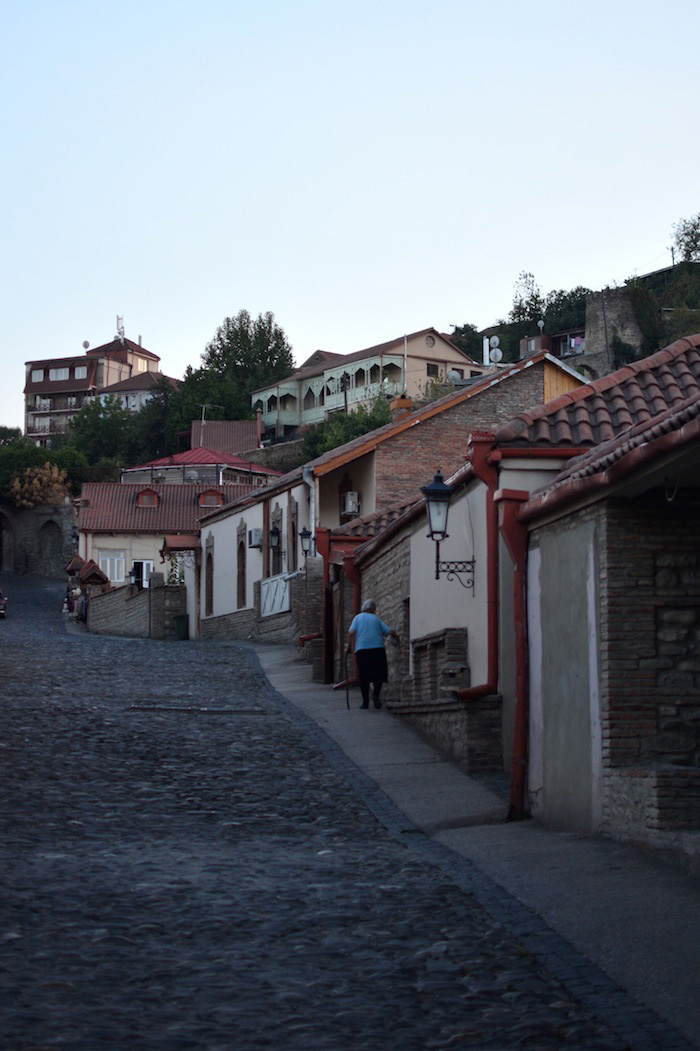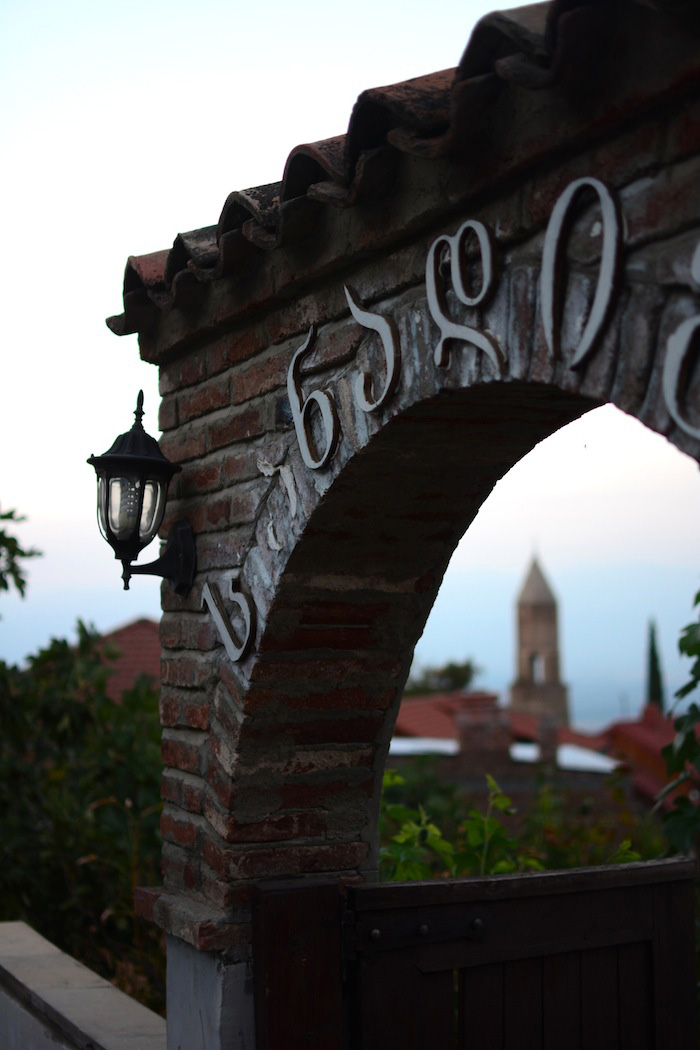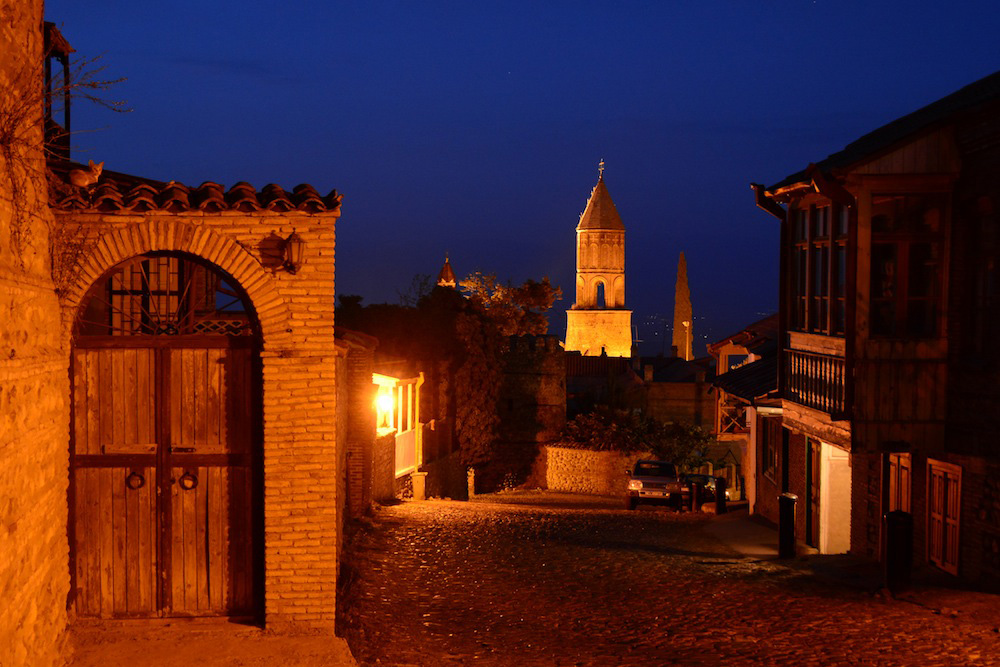 Share:

The legend of Mt. Kazbeg, the jewel of the eastern Caucasus range – and one of Europe's highest peaks – centers around Amirani, Georgian mythology's answer to the Prometheus myth. As I reached the 14th-century Gergeti Trinity Church, however, the 16,500-foot summit of Kazbeg towering above me, the words of a different legend came to mind: The haze condensing around me wasn't quite purple, but I felt as much like Jimi in that moment as I ever will.
I turned my back on the haunting monastery and looked down on the town of Stepantsminda, whose metal-roofed houses looked as small as grains of sand beneath the jagged mountain peaks.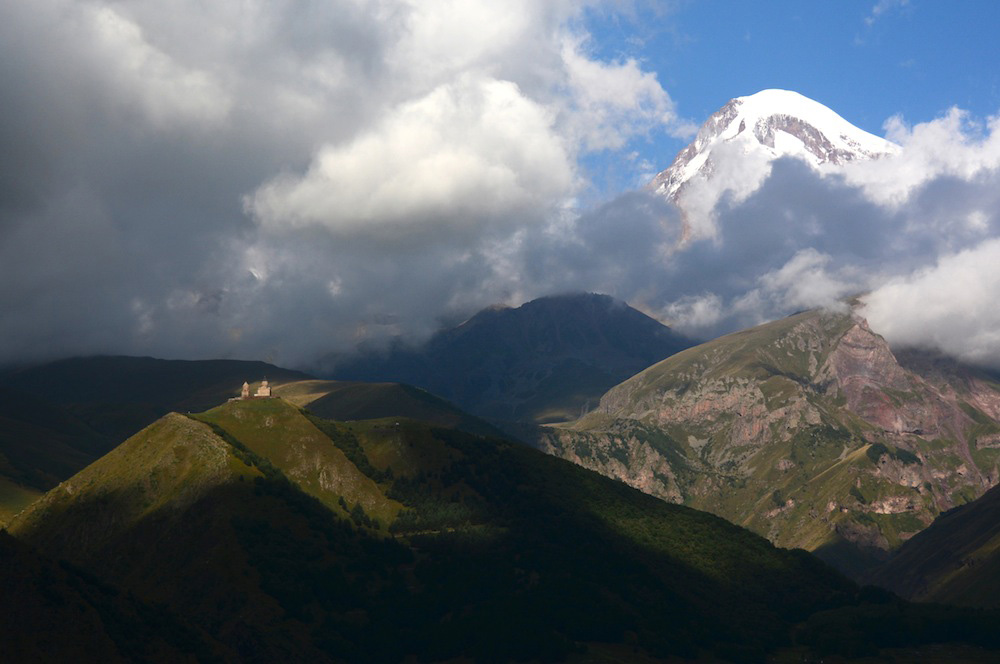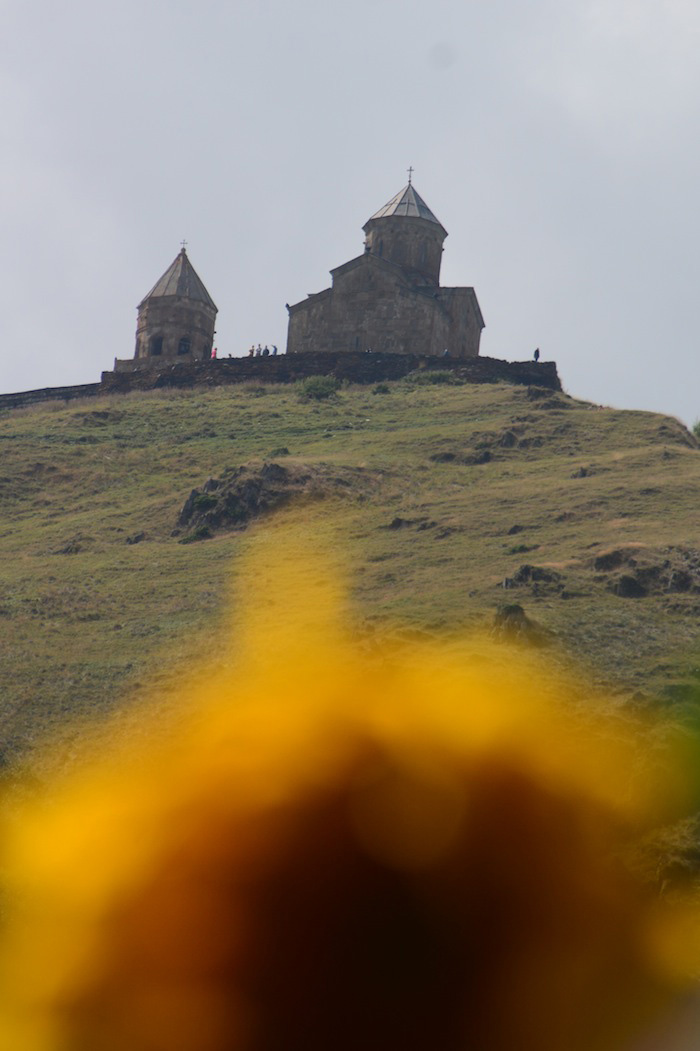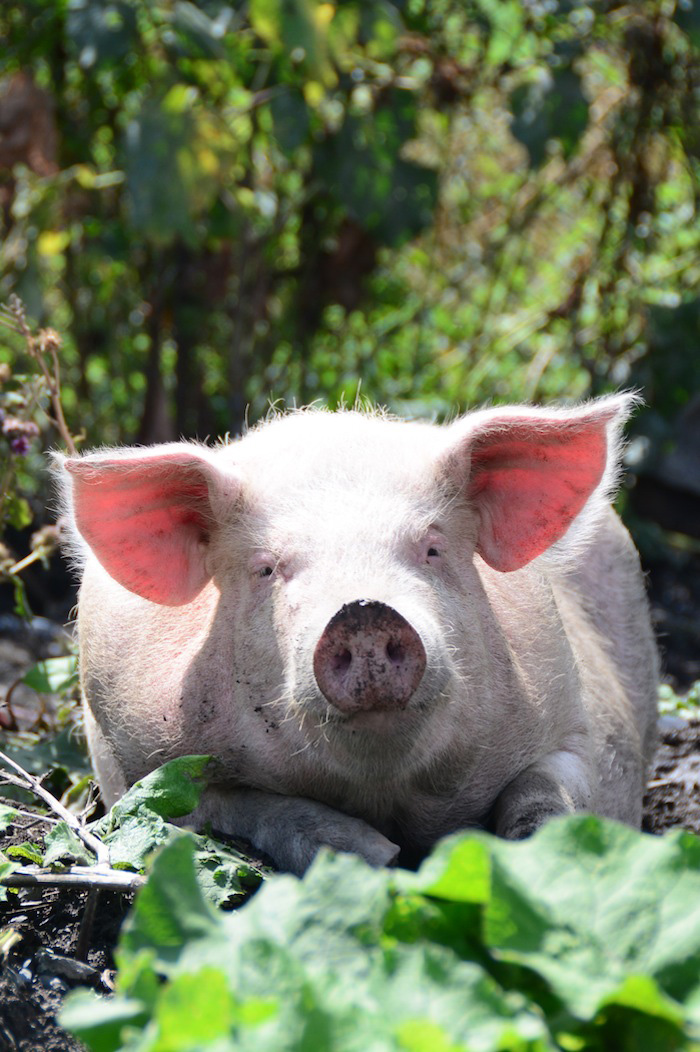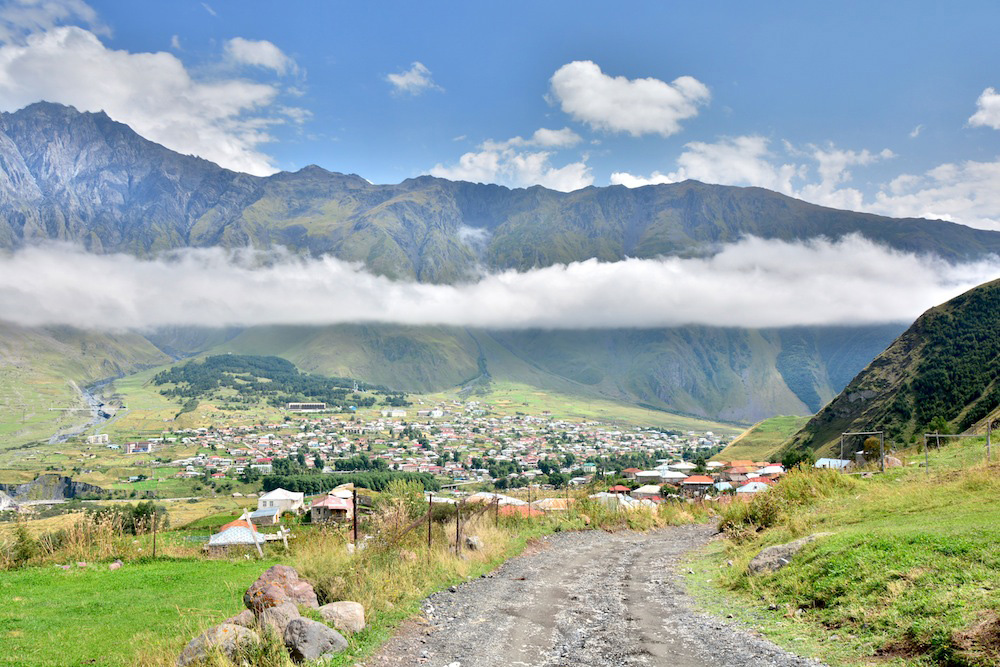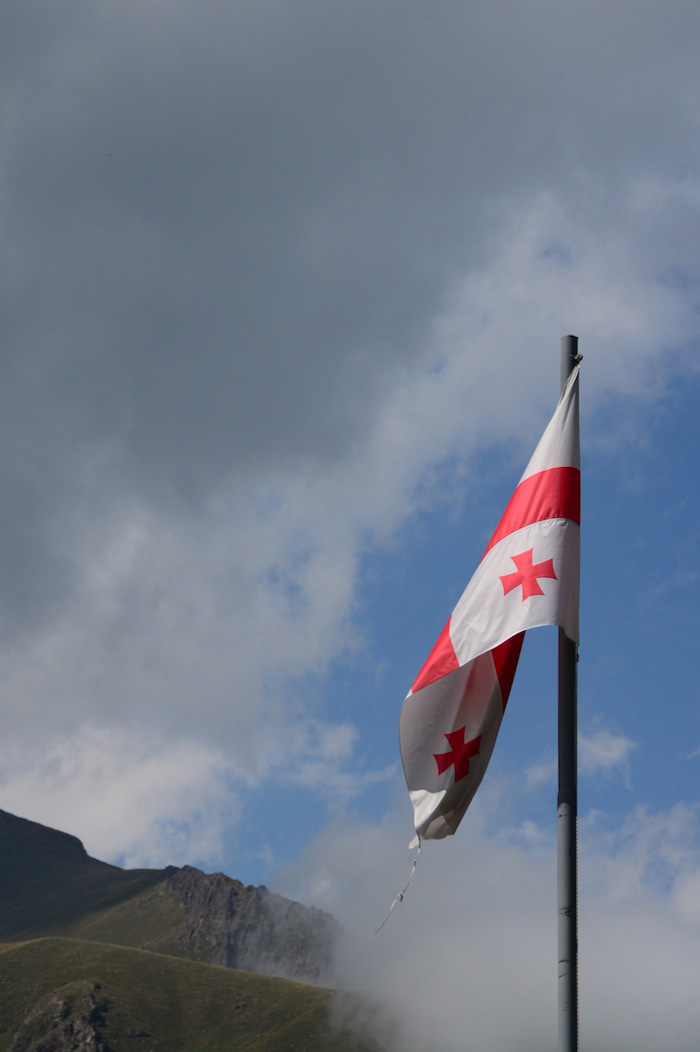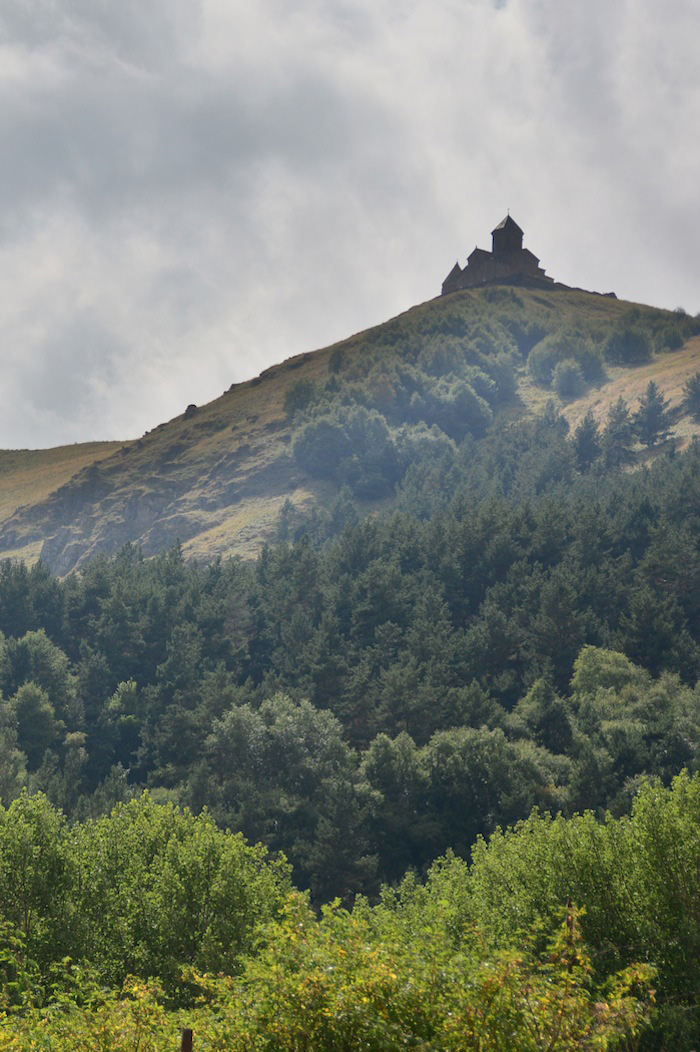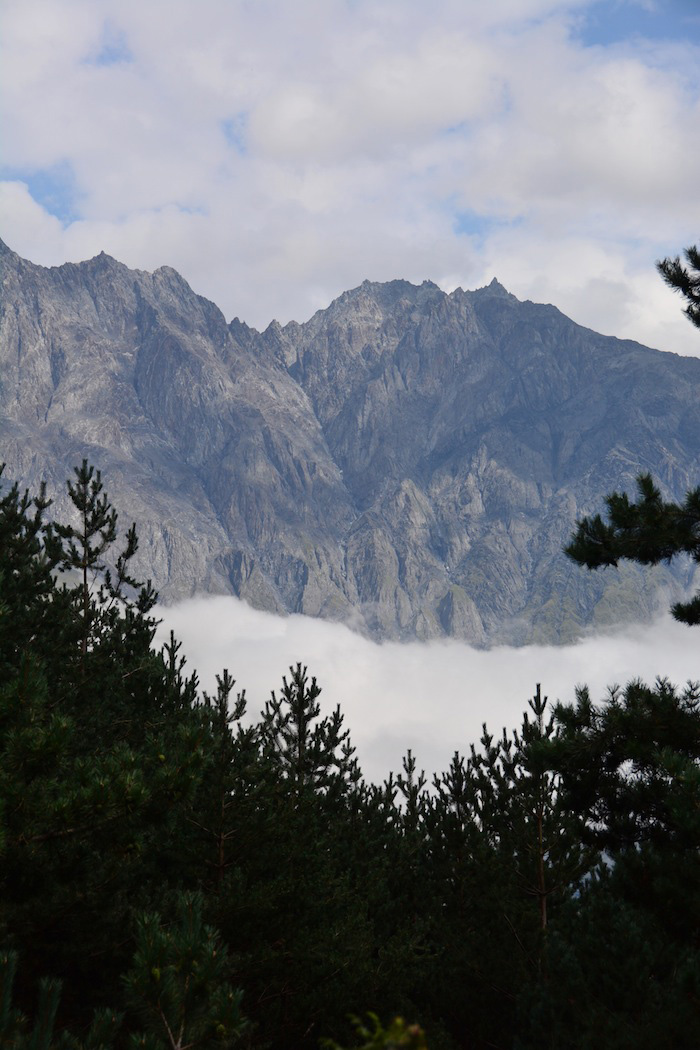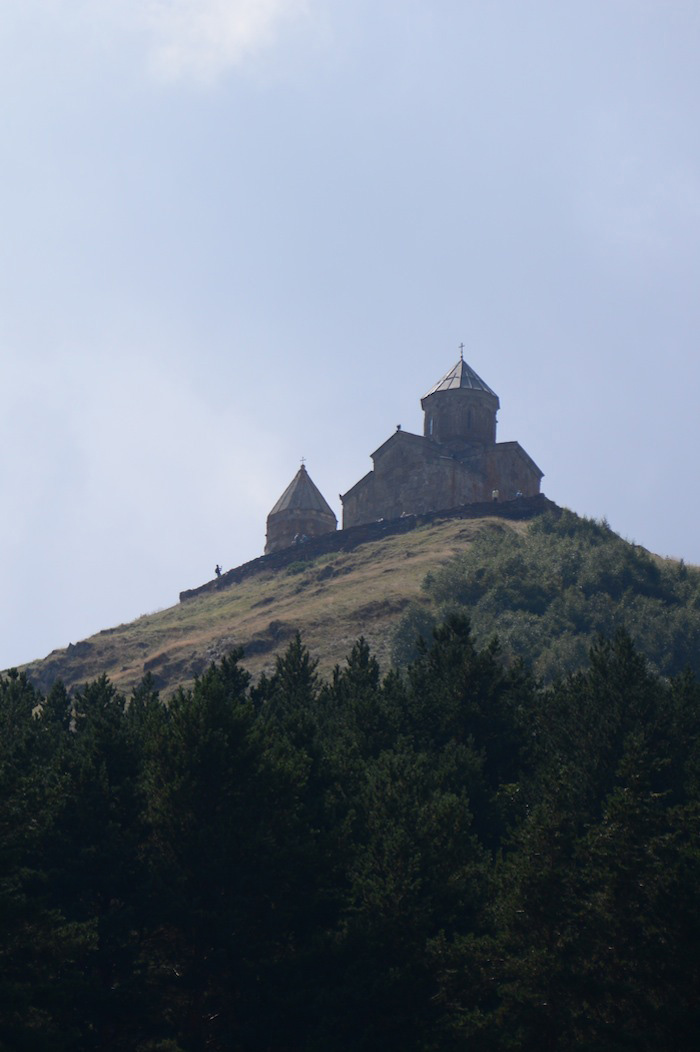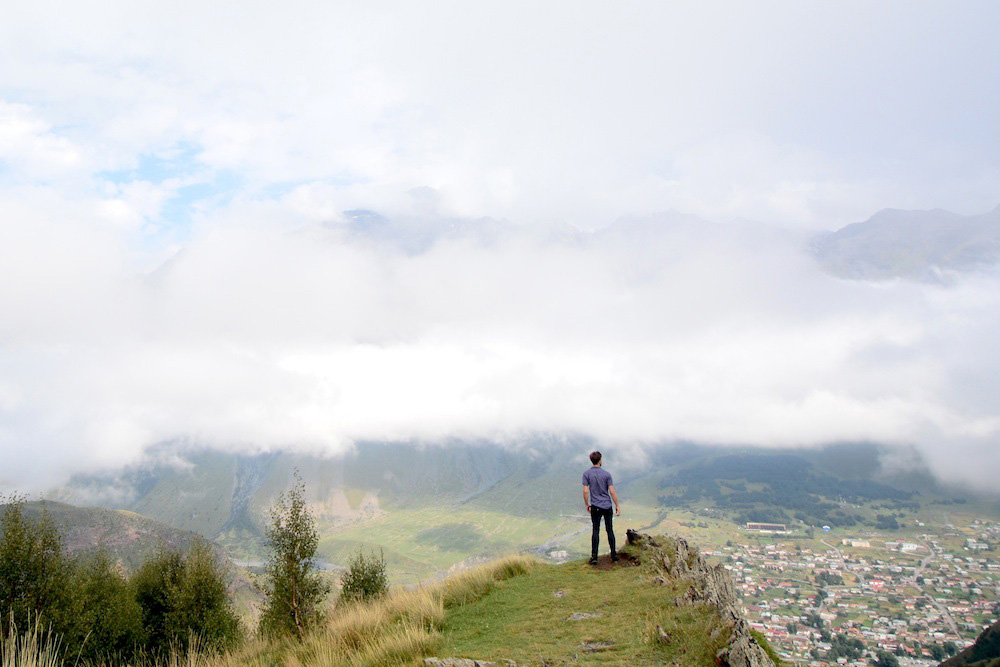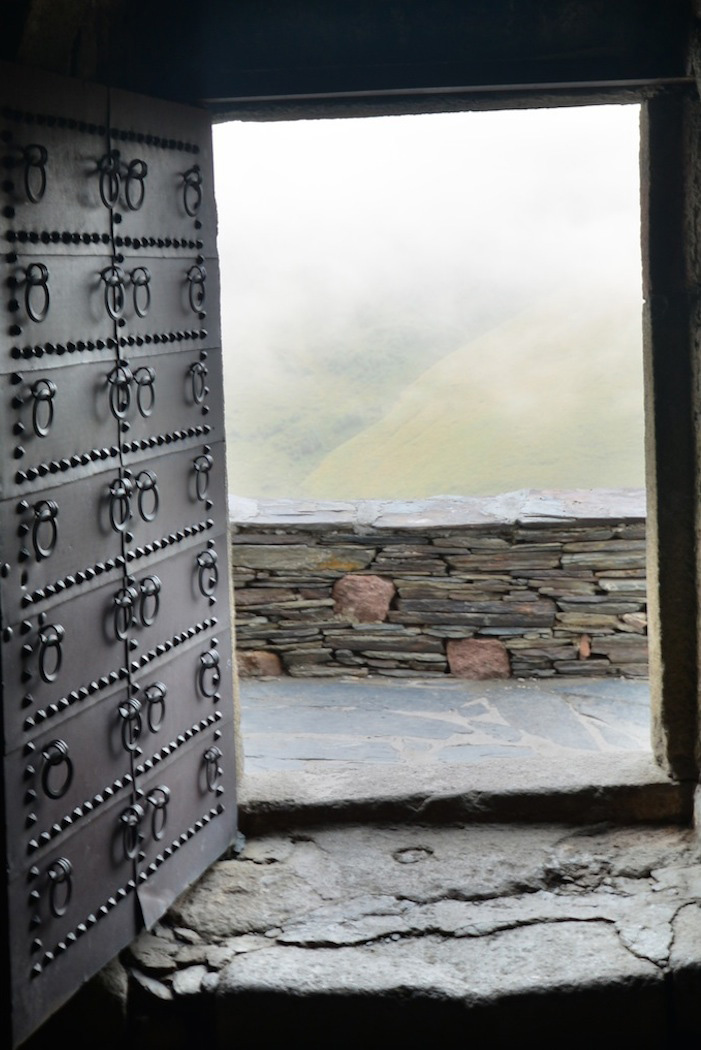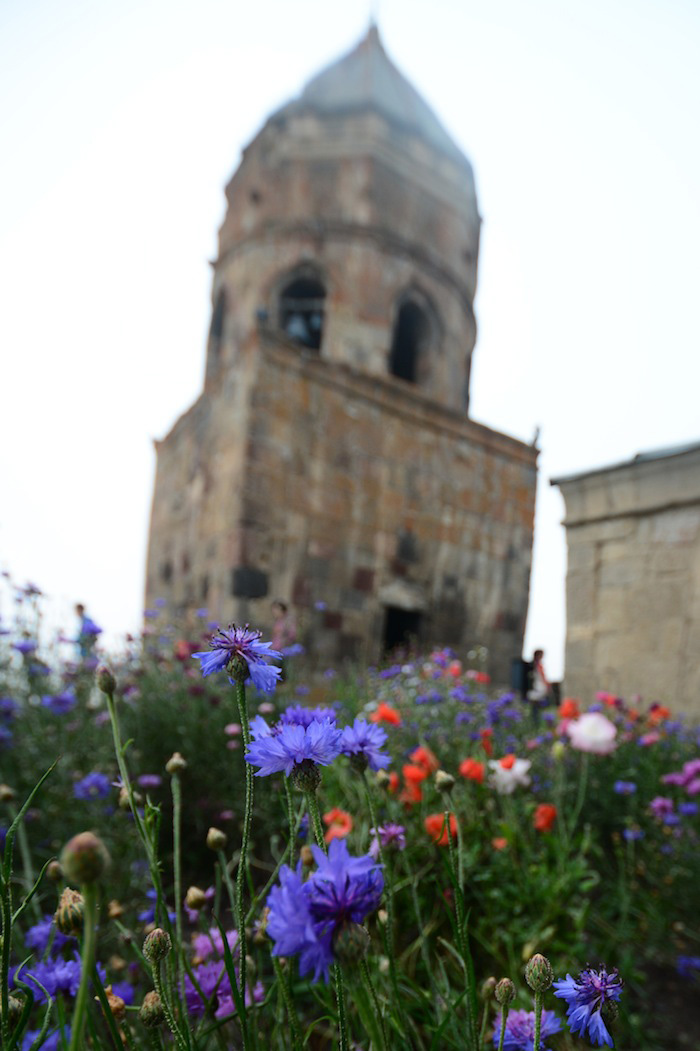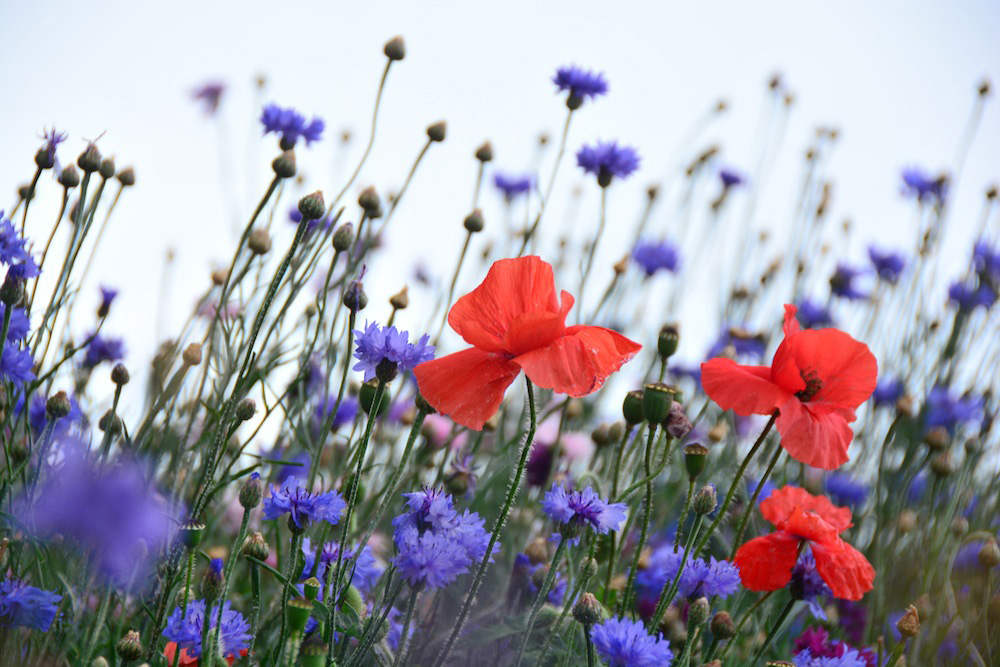 Not that I've never felt this way before. From the Alps to the Andes, and from the volcanoes of East Java, Indonesia to the bear-filled slopes of the Sierra Nevada, it's no secret that I love to get as high as Hendrix, albeit it in a different way. Still, as I sat in the shadows of Mt. Kazbeg and breathed the cold mountain air in as deeply as I could, I knew that I had never been anyplace else like this. The best mountains are like the best lovers: No matter how many you've had before, or how good they've been, it always feels like the first time.
Like the very first time? OK, I promise no more classic rock references.
The point is that I cannot comprehend why Georgia is not the most popular country in the world for travelers – I can only assume, once word gets out, that it will be. I say this only having visited Tbilisi, the national capital, and now the region around Mt. Kazbeg: I'm just five days into a trip that will last almost two weeks and span two more countries. It's a trip that's only going to give me a small sample of everything the Caucasus has to offer, and will leave me feeling as satisfied that I decided to come here as I am devastated I don't have longer.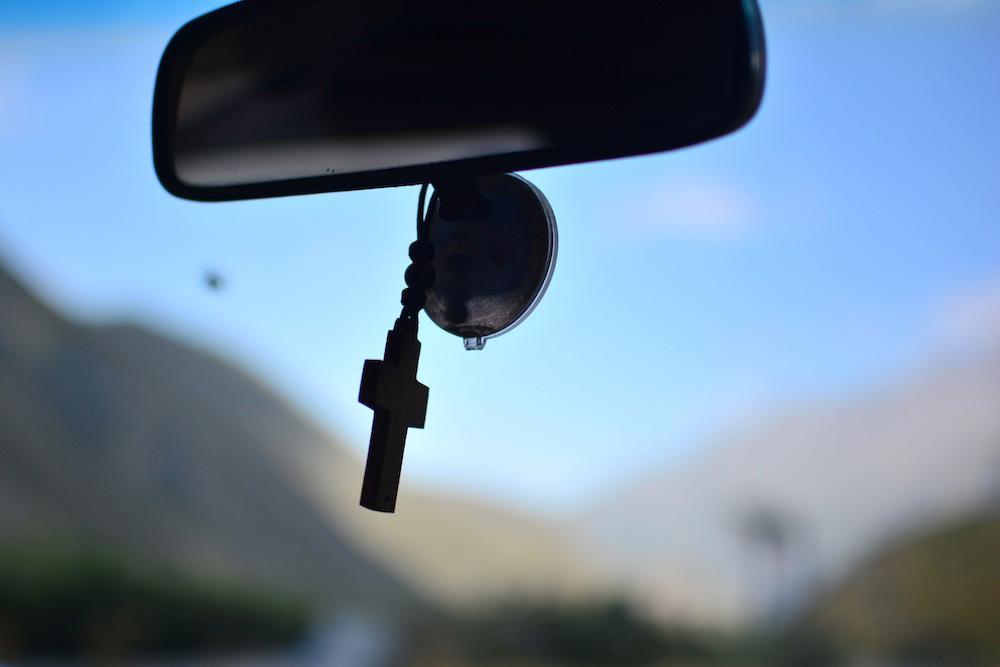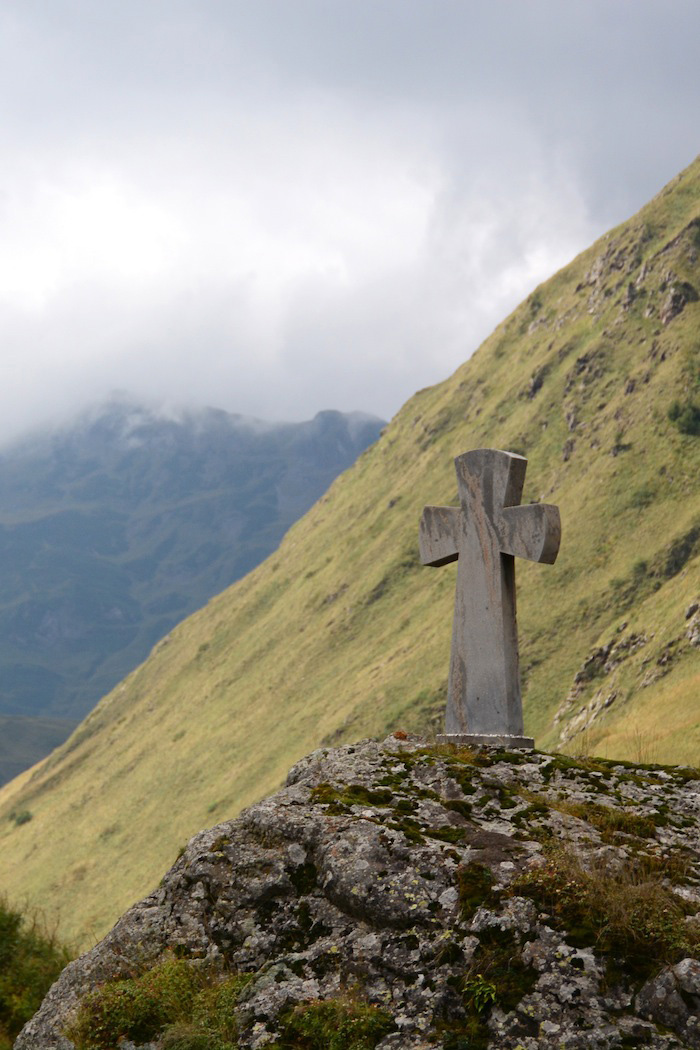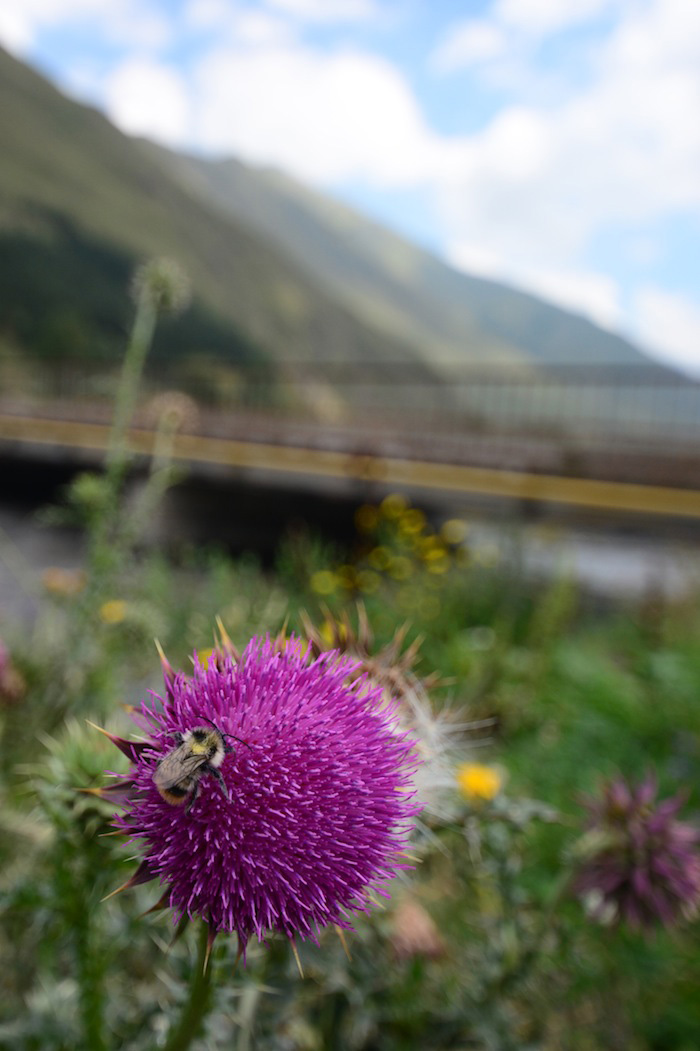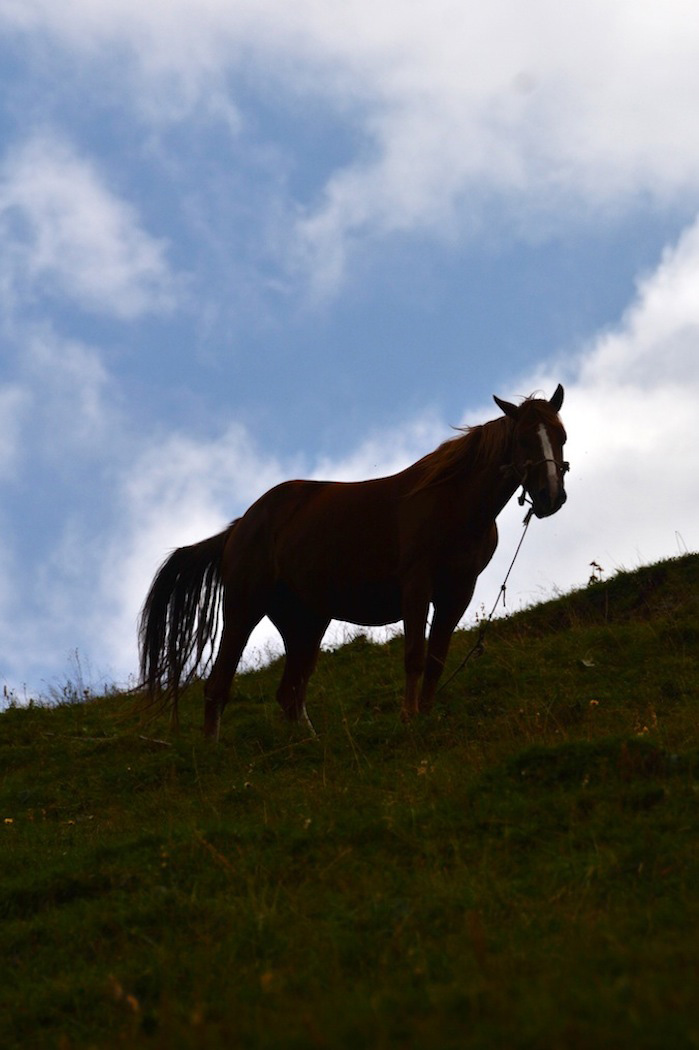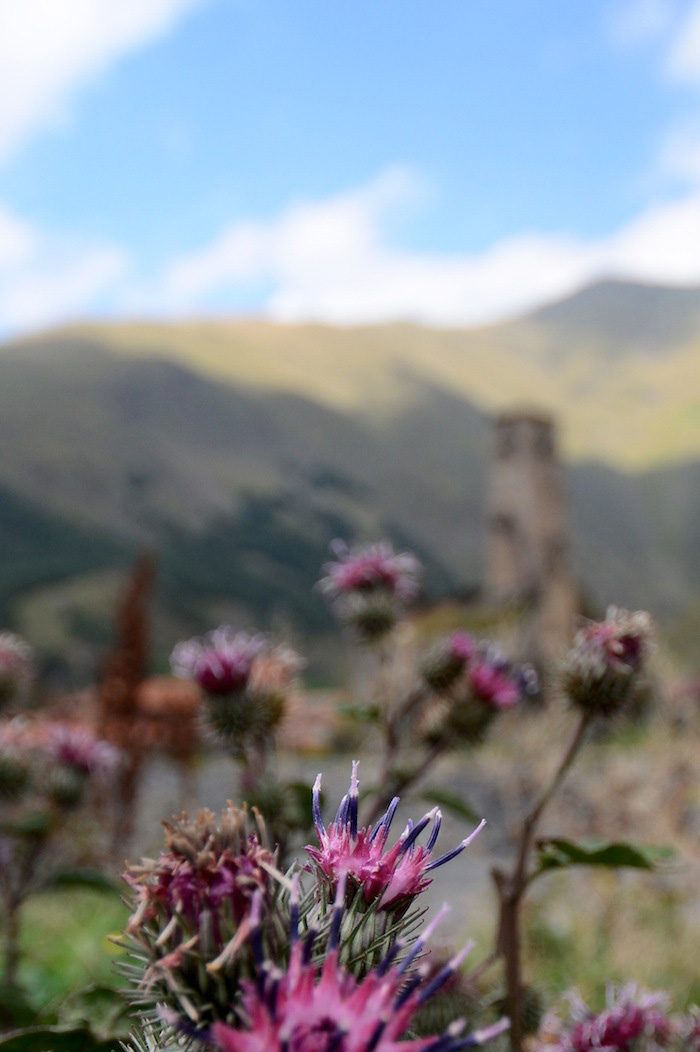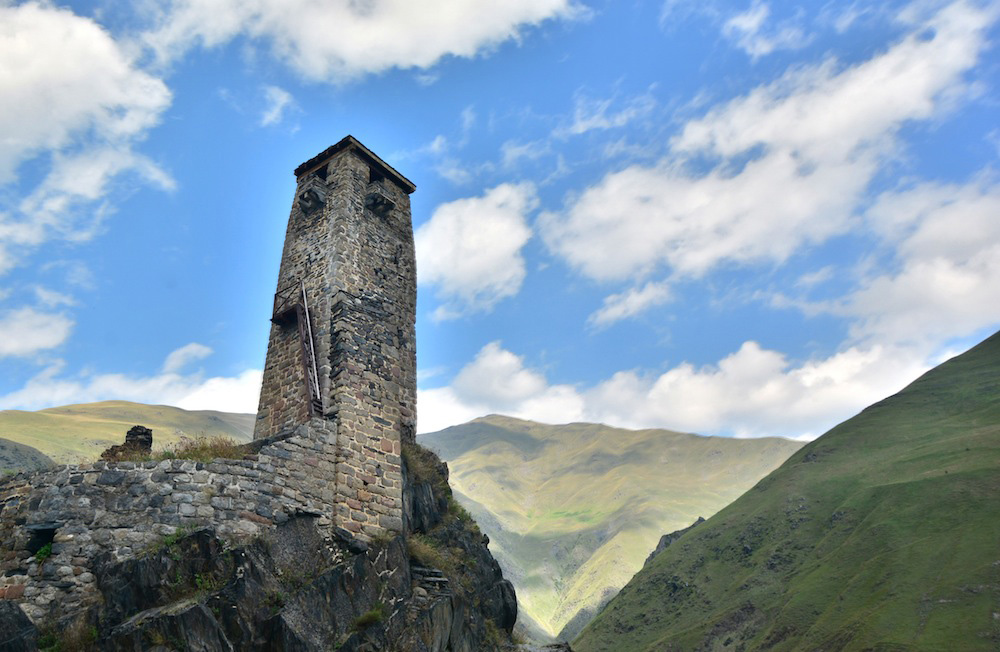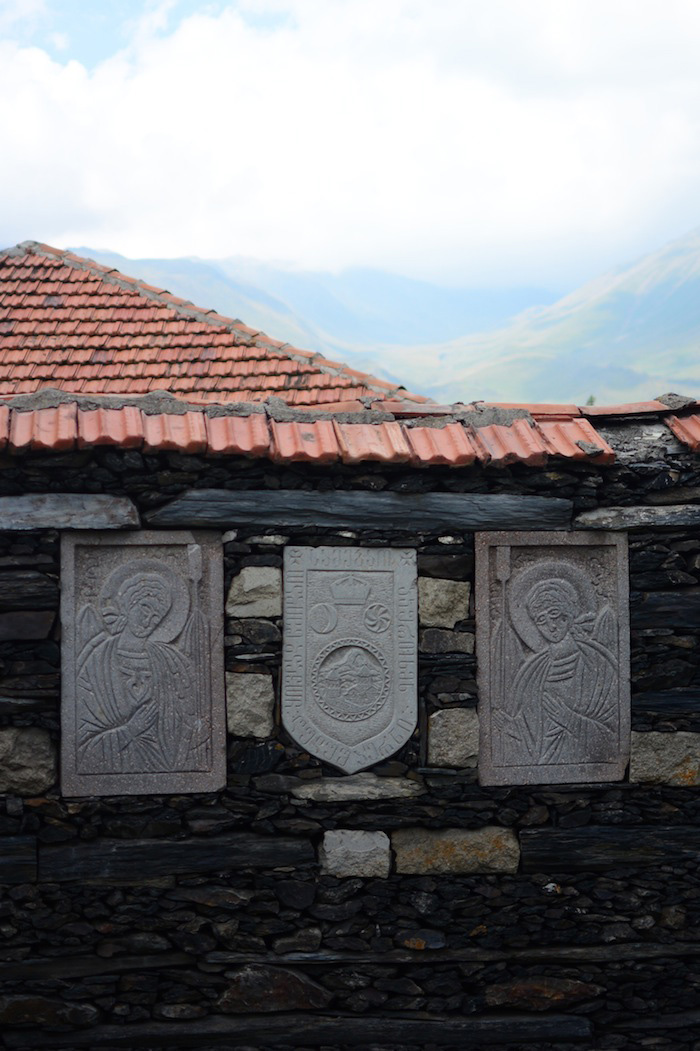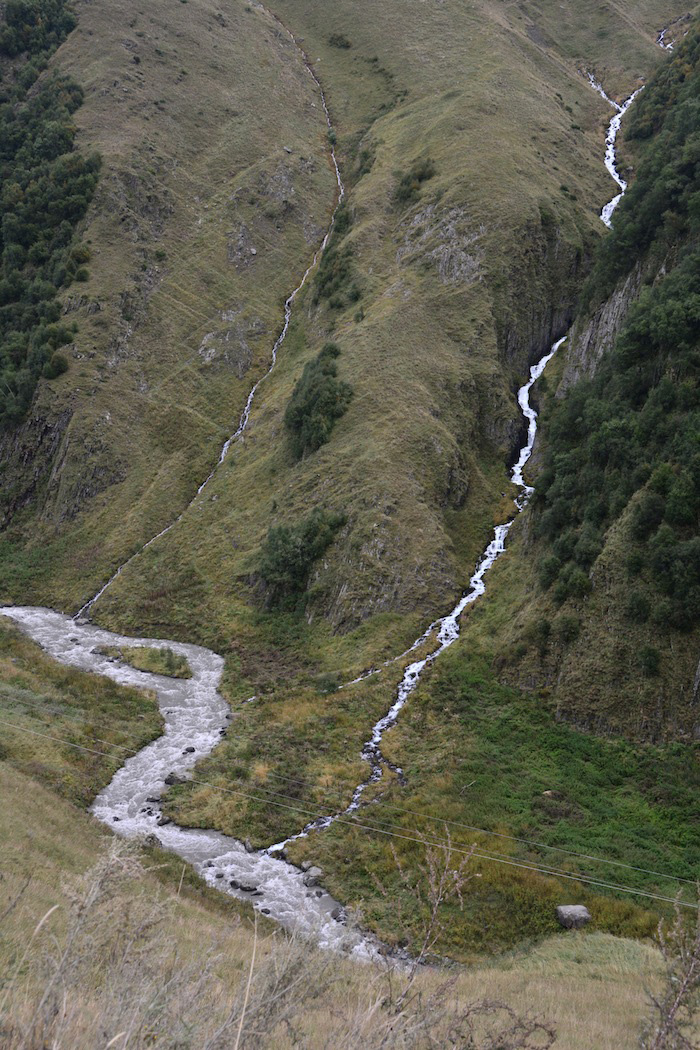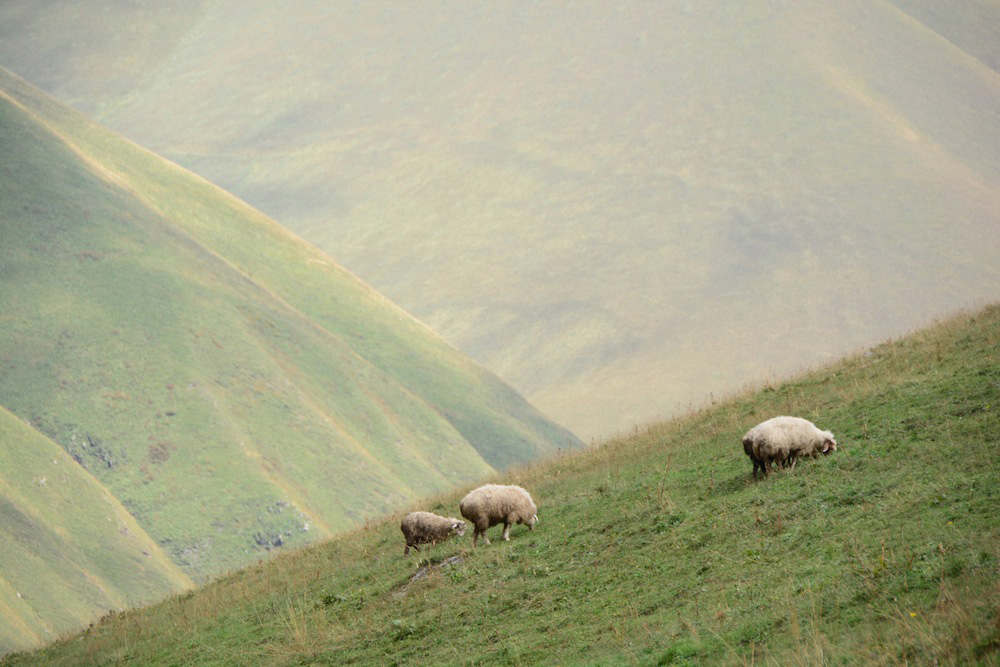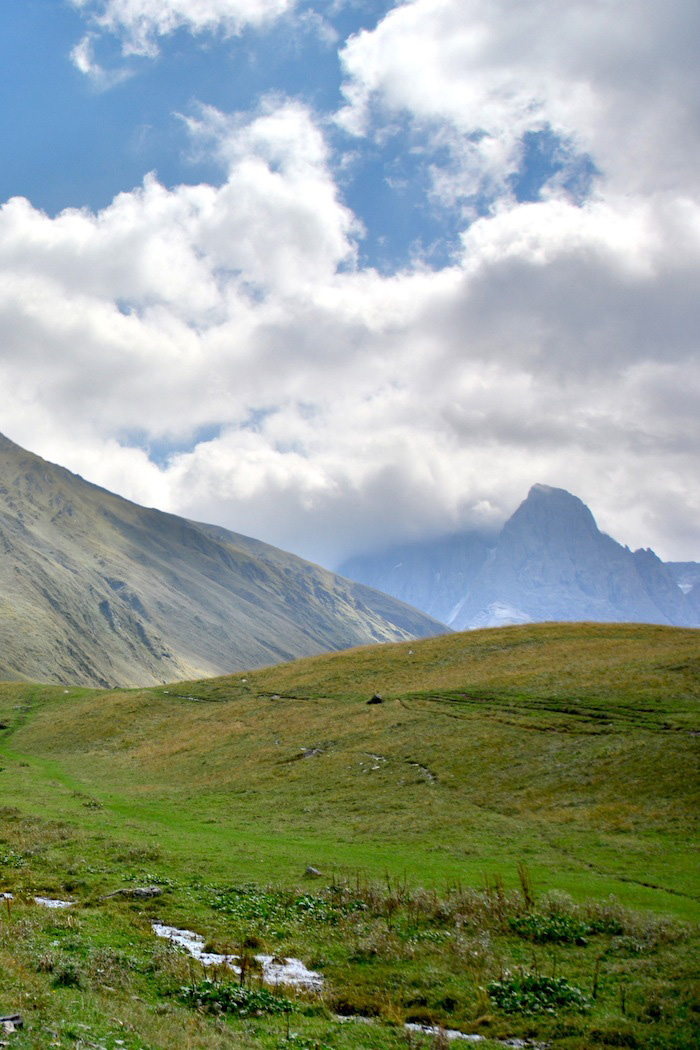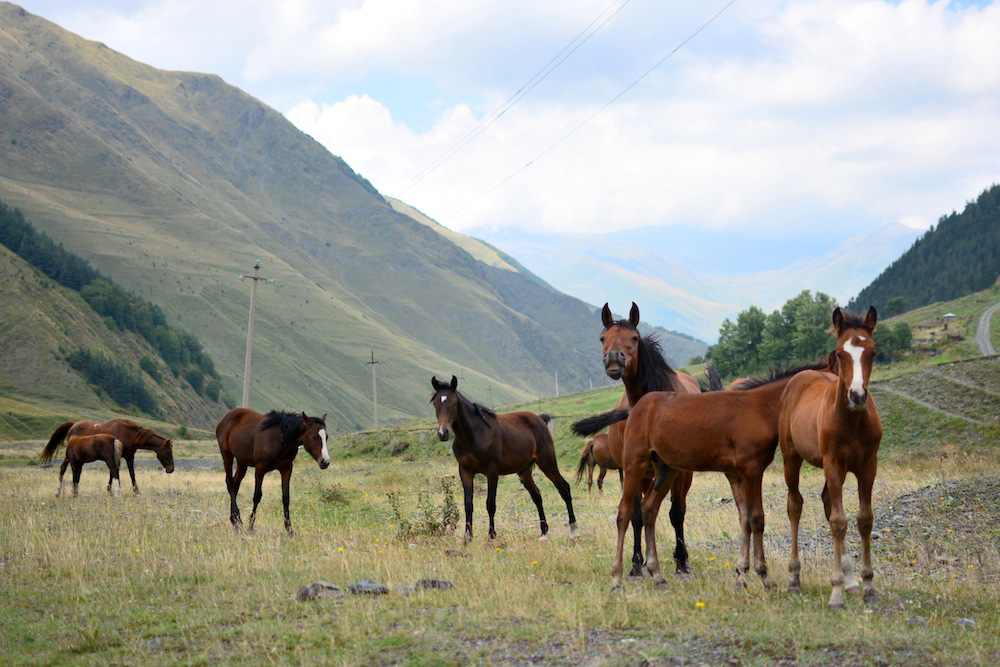 My stay in mountainous eastern Georgia is certainly a microcosm of this larger truth. To be sure, although I supplemented my hike up to Gergeti Trinity Church with a day trip to the epic Juta Valley and the village of Sno (whose name I can only assume seems more apt in winter), I turned down more than a dozen other activities due to the length of my stay, ranging from scenic camping, to days-long trekking, to scaling Mt. Kazberg itself – with a guide, of course.
Oh well, here's to next time!