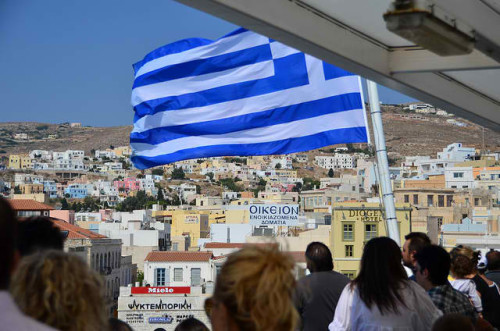 If you're dreaming of the warm, Greek sun and blue Ionian sea like I am, why not flights to Corfu, one of Greece's most stunning islands? Flying to Corfu directly from the UK saves you time abroad a slow Greek ferry, and takes you directly to some of the best beaches in the world.
Corfu is located in the sparkling blue Ionian sea, and form the northwestern edge of the Greek frontier.
Corfu is the second-largest of the so-called "Ionian islands," with a land area of 613 square kilometers, and a population of 34,000. Corfu's largest city is also called Corfu.
Corfu is easily accessible by ferry from many places in Greece, as well as from select destinations in Albania.
Corfu is most easily accessed, however, by direct flights from London's Gatwick airport. The flight time from London to Corfu is approximately two and a half hours.
Corfu Beaches and Landscape
As you can imagine, Corfu's location in the Ionian sea means that Corfu's beaches are some of the best in the world. Popular beaches inlcude Korission Lagoon, Agios Georgios, Marathia, Kassiopi, Sidari and Palaiokastritsa, but walking the coastline of Corfu, you'll encounter dozens of other beaches that aren't named.
Travelers who want to get a panorama of this stunning island can scale Mount Pantokrator. Mount Pantokrator rises nearly 1,000 meters above the sea, and provides an unobstructed  view of Corfu and its beaches. It is also an ideal spot for watching the island's legendary sunsets.
Corfu History
As is the case with most Greek islands, Corfu is replete with ties to Greek history. Did you know, for example, that the island's Greek name of Kerkyra has its roots in one of the legends of Poseidon, Greek God of the sea? According to legend, Poseidon became infatuated with Kerkyra and took her to Corfu, married her and named the island after her.
Corfu is rich in non-mythological history, too. Unfortunately, much of Corfu's history is one of war and conquest, as evidenced by the castles that dot the island. Two of these are found in the city of Corfu itself, which means they're easily accessible to you between trips to the beach.
This is a guest post from Fly Thomas Cook, an airline that flies from the UK to Greece and beyond.