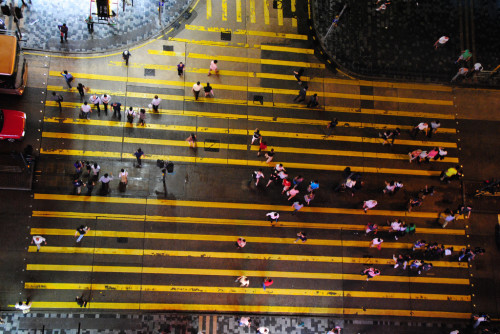 New York City has a long heritage as a place where foreign visitors learn English, but it's also a world-class tourist destinations.
Whether you enjoy the arts, incredible shopping and nightlife, rowdy sports games or just want to see the sights, you'll never be short on options after you finish your English classes. Here are some tips on what do when the school bells rings.
New York Tourist Attractions
You can't travel to New York City without visiting the famous tourist attractions to be found there. The Statue of Liberty is a symbol not only for New York City, but also of the United States, and sits on Liberty Island, just a short boat trip from Manhattan.
Other famous New York City attractions include skyscrapers like the Empire State Building and the Chrysler Building. The World Trade Center site, or "Ground Zero," is likewise popular among tourists, although new construction is currently taking place there.
One advantage of choosing New York as your English study base is that legendary tourist attractions such as these and others are literally at your fingertips. Why not visit the Empire State building on your lunch break?
Culture and The Arts in New York
As you settle into New York, you will quickly realize that not only tourism powers New York City. New York has long been a center for culture and the arts, from colonial times all the way up to today.
The Museum of Modern Art, or MOMA, is a great place to start getting acquainted with arts and culture in New York. The museum has long lines on weekends, but when you study English in New York, you can visit during the week when crowds are sparser.
New York City is also the home of Broadway, whose theaters host dozens of different musical and theater performances every night. There is perhaps no better way to end a New York evening than with a live show.
NYC Shopping, Dining and Nightlife
Does the word "SoHo" ring a bell? This is the abbreviation for the New York City district south of Houston Street, which has become synonymous with high fashion and incredible shopping. Ditto for Fifth Avenue, where you can literally shop 'til you drop.
Whether you stick to Manhattan or visit Brooklyn and even Queens, a whole world of dining awaits you after you finish shopping. Centuries of immigration from all around the world have made New York City a rich cornucopia for foodies.
Need to let loose after strenuous English study? New York City is called "the city that never sleeps for a reason" — your nightlife options here are almost limitless!
New York Sports Teams
Of course, New York City travelers need not be into fashion. New York is home to several major league sports teams and if you spend time learning English in New York, you're sure to be in town during one of the major sport seasons.
The New York Yankees baseball team is perhaps the most famous New York City sports team. You can catch a home game at Yankee Stadium from approximately May until as late as October, depending on how far they make it in the finals.
New York is also home to another baseball team, the Mets. Baseball not your sport? Attend a New York Knicks baseball game, a New York Giants football game or a New York Rangers hockey game.
Contributed by Kaplan International Colleges.