There are nine events at this years (2013) SXSW Festival dedicated solely to celebrating and discussing the music industry in the digital age.
Panels for these events will include MTV, VH1, CMT, which have maintained their presence in the music industry as it has moved into the digital age.
MTV, the world's premier youth entertainment brand, has a global reach of more than a half billion households.
MTV has been an iconic home for music fans and artists, a pioneer in the creation of innovative programming for young people, as well as a cultural identity for the Y2K generation.  VH1 has stayed more grounded with its roots of music connection with viewers.
VH1 channels an avenue dedicated exclusive online content, public affairs, and live events.  Finally CMT has the leading curve on country music and entertainment.
Among the powerhouse networks of the digital music age, headliners including Macklemore & Ryan lewis, St. Lucia, and Jim James of My Morning Jacket will be a part of the music events at SXSW.
The strong presence and chatter about the digital music age is being accompanied by the world premieres of two VH1 Rock Docs.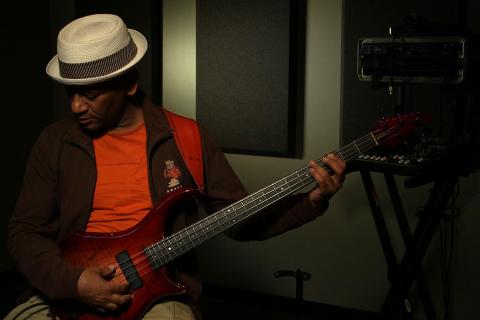 The first is the Napster documentary DOWNLOADED, which features Sean Parker and Shawn Fanning.This documentary explores the rise and fall of Napster and the birth of the digital revolution. It's about the teens that helped start this revolution, and the artists and industries who continue to be impacted by it.
The second is FINDING THE FUNK. A true road trip in search of the past, present and future of Funk music. Starting with Funk's roots in Jazz and the James Brown bands of the '60s we travel to the Bay Area to celebrate Sly & the Family Stone, then to Dayton the birthplace of so many of Funk's originators, then Detroit where from the ashes of Motown, P-Funk's Mothership arose, and onto LA where a new crop of musicians are creating their own Funk history.
Other events as a part the digital music discussion include panels discussing growing up in the age of Facebook and digital drama, as well as downloading music and its' digital revolution.  The celebration comes into play again with MTV/VH1/CMT's presentation of Live in Austin that includes Jim James (My Morning Jacket), Guards, Youngblood Hawke, ZZ Ward, Elle King, Ashley Monroe (Pistol Annies) and Striking Matches.  The 2013 mtvU Woodies Awards and Festival are the final piece of the digital music collaboration this year.  That lineup includes Macklemore & Ryan Lewis, Alt-J, Jake Bugg and Joey Bada$$ and more.
Photo Credit: sxsw.com