Arts
Share:

We've written about some of these events, festivals and carnivals in prior years and others not, but if they're on the list again, it should tell you something. Classic. Epic. A must do experience. These are all the reasons why. Take a look at some of our favorite picks.
The Harbin International Ice and Snow Festival: China
In northern China where it is beyond just a tad bit chilly, the
Harbin International Ice and Snow Sculpture Festival
is an annual winter festival that takes place in Harbin, Heilongjiang, China, and now is the largest ice and snow festival in the world.  The festival includes the world's biggest
ice sculptures
.  The results? Astonishing, breathtaking and mind blowing are three words that come to mind. Have a look!
Photo credit: Complex Mania.
The Festival has been around since 1985 and lasts for over one month. If you go, be sure to bring a very WARM coat — it is located in an arctic climate which is one of the reasons it can boast so much ice and snow for such amazing creations. The Ice Lantern Festival is the forerunner of the…
Read more…
Share: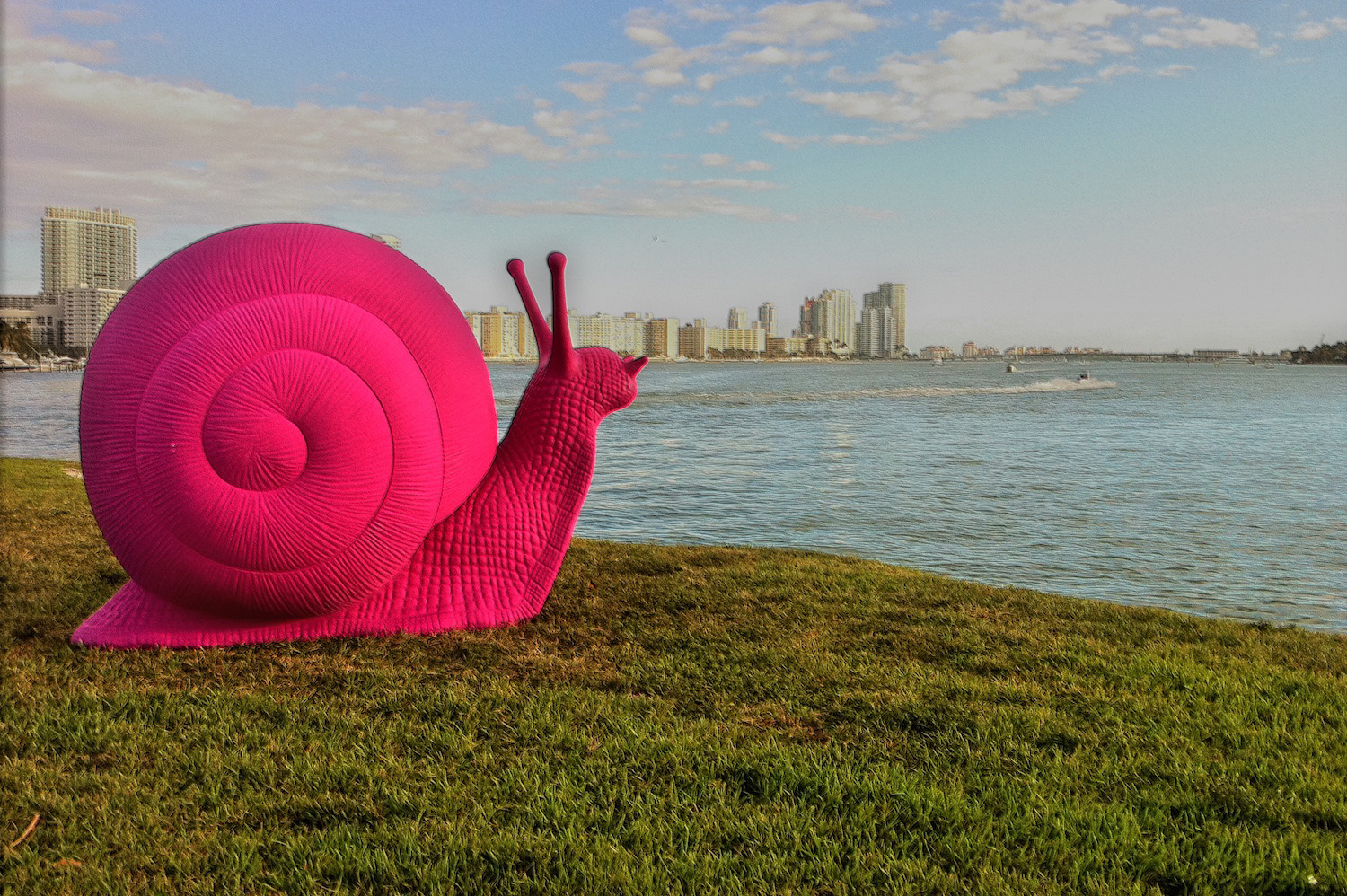 Image via Flickr user Ines Hegedes-Garcia
Every day — and night — in Miami is a party, which can make it difficult to remember the city is one of the top event destinations in the United States. In fact, nearly 1 in 10 of the 8 million visitors who came to Miami in 2015 came for an event, according to

a recent report by the Convention and Visitor's Bureau

. No matter which time of the year you

plan a trip to Miami

— and indeed, whether or not you plan to host your own special event after night falls — here are five Miami events you probably haven't heard of.
South Beach Comedy Festival
Miami's funny in a roundabout way, such as how you probably dance after a few too many drinks off Collins Avenue. The city's comedy takes a more official form each March, however, when the South Beach Comedy Festival rolls into town. The South Beach Comedy Festival boasts a mix of up-and-coming local comedians and established national acts, allowing you to enjoy both familiar
…
Read more…
Share:

Photo credit: 123RF.com
Iced coffee has turned into hot coffee.  Jackets are back.  And I've officially stopped wearing peep toe heels to work.  These are all signs that fall is in full swing here in New York. It's an amazing time to be in the city.  And even though yes, New York is a city, and one with a lot of concrete at that—it in no way means there aren't plenty of places to enjoy all the great stuff that nature has to offer this time of year.  You want to leaf peep, for example?  Go to Central Park….or Prospect Park.  Or take a fall foliage cruise on the Hudson.  The possibilities are endless.  Or maybe leaf peeping isn't your thing—you'd rather go fall wine tasting.  No problem.  Take the Ikea ferry to Red Hook Winery, which offers tastings every day from 11 am-5 pm. And then there's pumpkin picking, the classic fall activity.  Full disclosure—a year ago I probably would have directed you to Whole Foods, because that's sadly where I bought my own pumpkin.  This year though, I went for the full fall experience at the
Union Square Farmer's Market
, and I can tell…
Read more…
Share:

When the owners of my guest house in Mostar, Bosnia picked me up, they seemed genuinely endeared by my interest in their country—and adamant that theirs wouldn't be the only Bosnian city I visited. "You must go to Sarajevo," they insisted. "It's incredible, but in a very different way than Mostar." At the time, I smiled and nodded, not wanting to explain to them that my two weeks in the Balkans were packed as it was. The more research I did on Sarajevo, however, the more visiting the city seemed like a good idea.
1. Sarajevo is kind of a hot mess—the best kind
An amalgam of buildings old and new, huge and tiny, gorgeous and hideous, Sarajevo kind of doesn't make sense, from a visual perspective, a fact that mirrors its cultural schizophrenia. It's the sort of over-the-top eclecticism that Berlin markets itself as having, but has almost completely lost 25 years after the wall fell. Sarajevo, to be sure, bears few scars of war—a sense of triumph rises from the city like its dozens of minarets.
2. It's a living museum
In fact, it's just a few minutes' walk from the minaret of the magnificent King Fayd Mosque that you…
Read more…
Share:

For the last four years, Tribeca has been my home—or maybe half my home, since I am right on the border of the Financial District.   And it really feels like home to me, more so than any other place I've ever lived so I'm delighted to take you on a walking tour of my favorite spots and under-the-radar gems.
Photo credit: Sheraton Tribeca New York Hotel
Starting Point
Take the 4/5/6 to Brooklyn Bridge or the 2/3 to Park Place.  Once you get above ground, head toward the Brooklyn Bridge for one of the best walks the city has to offer.  Since I promised under-the-radar gems, I should acknowledge that this is obviously not one of them—but it is one of my favorite things to do in the neighborhood, and probably the one that makes me feel the luckiest to live where I do.  Make sure you stop to take pictures of both the Lower and Upper Manhattan skylines when you get closer to the Brooklyn side—they are quite stunning.
On any other day I'd tell you to follow the bridge all the way into…
Read more…
Share:

I'm no philosopher but I can deeply relate to Buber's sentiment, they don't call our eyes the windows to the soul for no reason. When editing in Lightroom, specifically wildlife photographs, I'm always immediately drawn to the eyes of which ever animal I'm looking at and my gut instinct is always to enhance them. Without doing another single thing to the photo this immediately gives it more of an impact. The example that I'll be looking at is this image of the Tamboti female; the light was quite dim and there is a bit of grain so it is an image that will demonstrate quite nicely the impact of simply enhancing the eyes.
In order to bring out the best in an eye there are a couple of fairly easy steps that you can take. Firstly, I always lift the shadows off. The structure of an animal's face can often create shadows that dull the colour and the shine, especially if it is not looking into direct light. The best way to lift shadows in a specific area, rather than doing it to the whole image, is to
…
Read more…
Share:

The
SAND Conference
(aka
Science and Non Duality
for those new to the event or concept) is one of my favorite events of the year. The event weaves in dialogue around consciousness, mind/body balance and meditation with science, art and technology all in one place — you are bound to think about the world in a new way by the end of the weekend. From experiential classes on sound, art, meditation, Qigong, yoga, breathing, and tantra, to lectures on Quantum Physics and everything in between,
SAND
brings together an incredible group of smart and caring thinkers that will leave you more than just a little transformed. Held every year in San Jose California, be sure to read up my recap of
SAND 2015
,
SAND 2014
and
SAND 2012
.
Speakers range from Middle East-born
Hameed Ali (A. H. Almaas)
who is an author and founder of the
Diamond Approach
, a spiritual teaching that utilizes a unique kind of inquiry into realization, where the practice is the expression of realization, world renowned guru
Deepak Chopra
who has published more than 70 books on consciousness and spirituality,
Matthew Fox
, an internationally…
Read more…
Share:

Since the Medieval Era,
Karlovy Vary
has been renowned for the healing properties of its thermal spring waters in removing toxins and purifying the body. Rich in minerals, potassium, calcium and magnesium, the water has been referred to by Europeans as 
'The miracle mineral water' 
since as far back as the 18th century. An added benefit of Karlovy Vary (also known as
Karlsbad
), is that the town and surrounding area is remarkably beautiful with its storybook-like promenade and houses that run along the river. It makes for a great side trip from Prague since its easy to get to and is relatively close by bus or car. Additionally, this western Bohemian picturesque town is surrounded by both cultural and nature activities in addition to its positive wellness benefits. Stunning, right? Join me on a journey through Karlovy Vary where I'll recommend fun things to do, see, eat and drink there, the latter being the main reason people go and I don't mean alcohol.
The architecture is another thing about Karlovy Vary; see the uniformed yet beautiful row of houses that run along the river and well, me…hamming it up in the foreground.
We stayed…
Read more…