Arts
Share:

Before heading to Toronto early last month, I had already heard about the city's coolest neighborhood, West Queen West, and was eager to explore it firsthand. For those unfamiliar with what Vogue deems the world's second hippest neighborhood, it's basically a one-stop-shop for everything trendy. I toured the area on a rainy afternoon and even with overcast skies, I found myself returning the next day to search for more hidden gems. Here you'll find a slew of independent shops, cafes that double as boutiques, themed bars and farm-to-table restaurants. There's also a very strong artistic presence here, as seen through the Museum of Contemporary Canadian Art (MOCCA) and various artist studios and galleries.
I was lucky enough to have a pretty fantastic tour guide, Betty Ann Jordan, Founder of Art InSite, who lives and breathes the neighborhood. She knew exactly where to go and even gave me cheat-sheets to remember all the places we visited. Before starting our trek through West Queen West, she walked me through the MOCCA and gave me some background into the neighborhood's art community. First off, the West Queen West Art + Design District was historically…
Read more…
Share:

My very first visit to NYC was at Christmastime when I was in high school when my mother brought me and my siblings into the city to see the Radio City Christmas Spectacular.  For a dancer/theater lover like myself, it was truly the most magical experience, and it was then and there that I decided that someday, I too, was going to be a New Yorker.  
Fast forward many, many years later to my grad school graduation and it ended up being held at Radio City!  I practically skipped across the stage, making sure to pause right in the middle to blow mom a kiss (she was somewhere in that huge audience of 6,000 seats!)  This classic venue holds quite a bit of sentiment to me. So, w
hen I heard about the Radio City Stage Door Tour, I was stoked.  The tours leave every half hour, so we jumped on an afternoon tour (that coincided with the Christmas Spectacular, so extra festive excitement!)  The tour lasts an hour, and takes you into the private Rockefeller viewing suite, through the back corridors of the theater, past the Rockettes' warm-up and audition rooms, and it includes a meet and
…
Read more…
Share:

It was a shot sent around the world. At the 2014 Academy Awards, Ellen Degeneres took a selfie, surrounded by Hollywood's elite. The photograph was retweeted was more than 3.4 million times, setting in all-time Twitter record. It was yet another powerful example of Celebrity Worship Syndrome, a growing American affliction.
How did America get so obsessed with all things celebrity? Here's the timeline:
The National Enquirer – In 1967, The National Enquirer refocused its editorial on celebrities, which many believe may well have been the inflection point.
People Magazine – In 1974, People magazine debuted, accelerating the trend. People soon grew up to be Time Inc.'s most profitable property, with annual revenues of $1.5 billion at its peak.
Entertainment Tonight – On September 14, 1981, Entertainment Tonight debuted its first broadcast, bringing daily tabloid-style reporting to television.
TMZ – It was the celebrity news website TMZ, debuting on November 8, 2005, that became to symbolize the global institutionalization of celebrity watching. TMZ.com was created as joint venture between AOL, at the time owned by Time-Warner and Telepictures International, a division of Warner Bros. By September 2007, TMZ had already become the fifth most popular news site, with 10.5
…
Read more…
Share: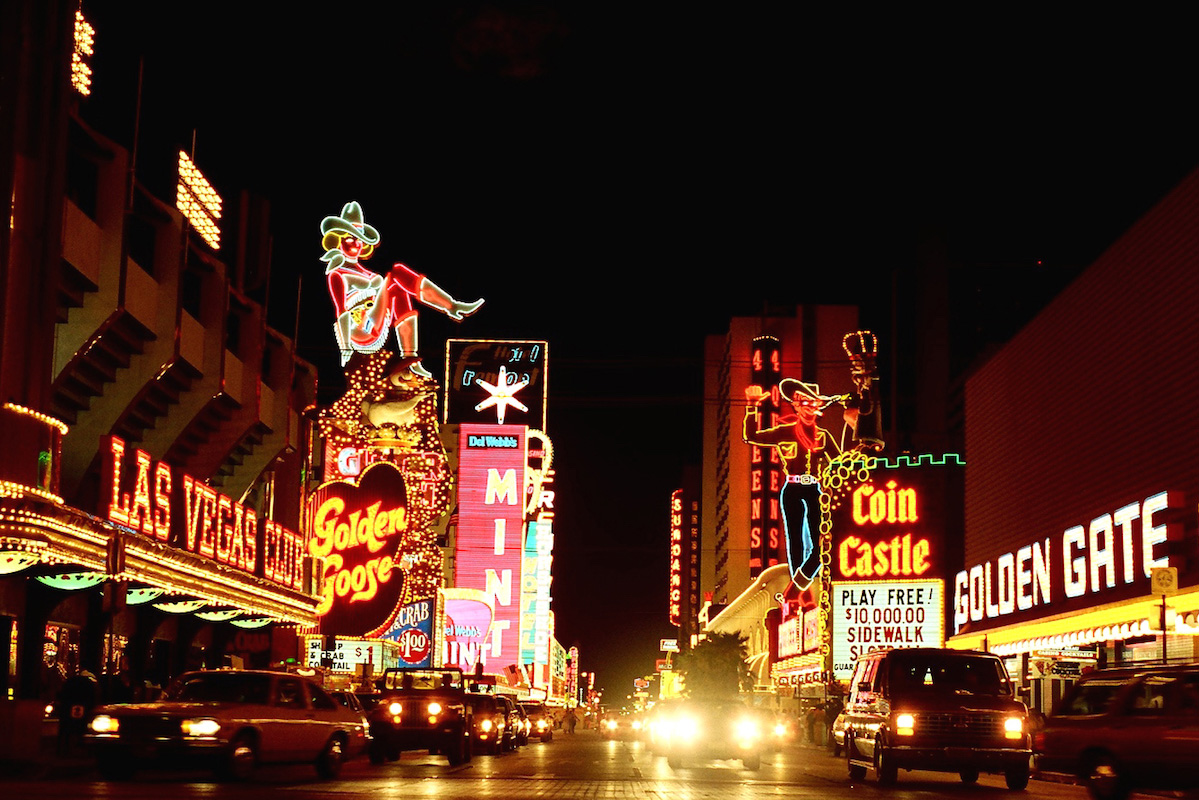 You probably know Las Vegas for its party scene and potentially, even for the incredible nature that surrounds the city. You might have visited Las Vegas and explored some of its lesser-known neighborhoods, from its burgeoning, tech-fueled downtown re-development, to the hip, trendy University of Nevada Las Vegas area. One thing you probably don't realize about Las Vegas – certainly not if you come solely for the purpose of partying – is that several world-class museums call Las Vegas home. No matter what reason you have for wanting to see a less hedonistic side of Sin City, continue reading to learn about some less-celebrated Las Vegas destinations than are just as fabulous as the glitzy, glamorous strip.
Las Vegas Art Museum
At over 60 years of age, Las Vegas Art Museum has existed for almost as long as the city itself, even if it has been less celebrated. As you traipse through the 6,000 square feet of exhibition space, which showcases local, national, and even international artists, you might forget you're in a city best known for gambling and nightlife. Las Vegas Art Museum is also a great place to take your…
Read more…
Share: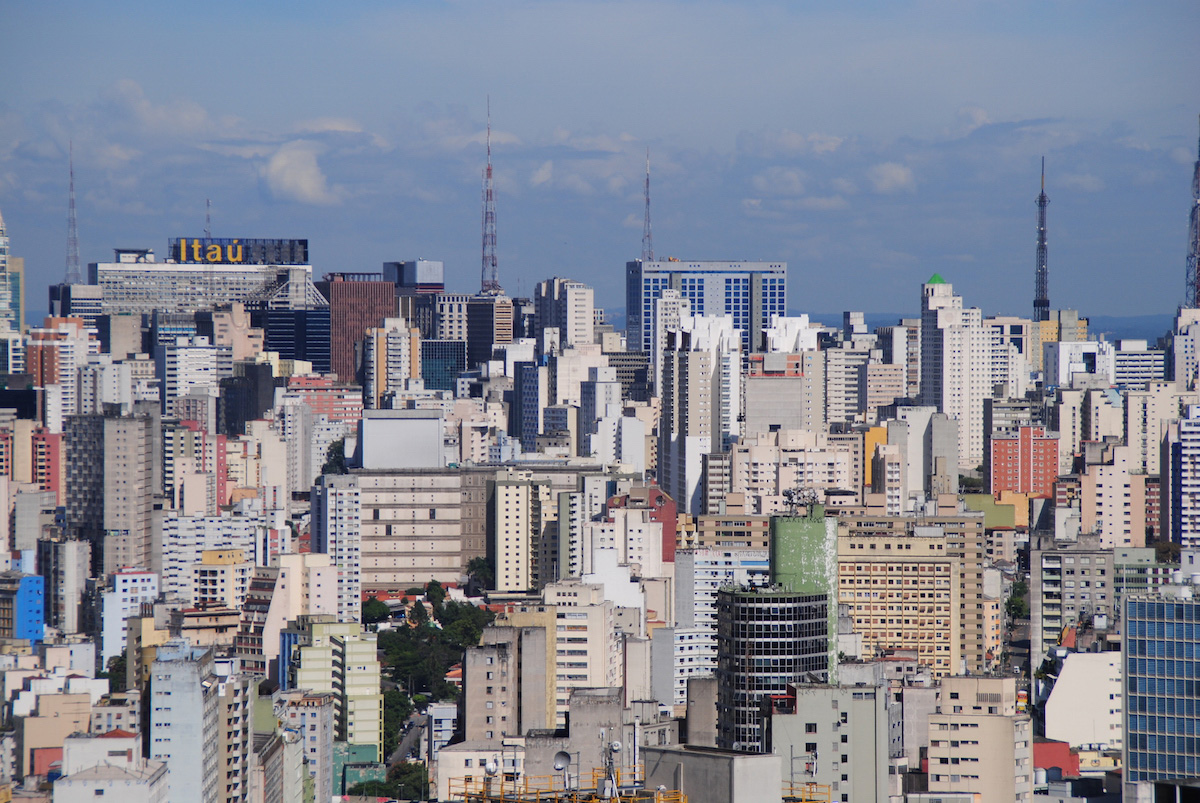 São Paulo might be the commercial and cultural heart of Brazil, but the city is plagued by a questionable reputation that causes many travelers to stay away completely. If you're unwilling to believe the hype – and, for the most part, I believe you should be – São Paulo is one of the most rewarding cities you can visit, in Brazil or anywhere else. You could spend your whole lifetime exploring São Paulo and still not wrap your head around it, but here are five must-see spots to get you started.
Avenida Paulista
With hundreds of highrises lining its well-manicured sidewalks, Avenida Paulista gives you the impression of New York city or Hong Kong much more than what you expect to find in Brazil. The charms of Avenida Paulista aren't just the most obvious ones, either. The Museum de Arte de São Paulo, colloquially known as "MASP," is a work of art in and of itself, a stilted building that frames the city behind it like a real-life painting. Likewise, some of São Paulo's best nightlife is just minutes off the avenue, on streets like Rua Frei Caneca and Rua Augusta.
Read more…
Share:

If you want to experience what locals are eating and buying, all you have to do is hit the local market. Whether you're seeking a quick lunch fix or gift hunting for your friends (or yourself), the following 10 markets offers the authentic New York experience and are worthy of a spot on your itinerary.
Union Square Holiday Market
Where: 14th Street at Broadway When: Mon – Fri 11am to 8pm, Sat 10am to 8pm, Sun 11am to 7pm. What you'll find: Now in its 19th year, this European-styled alfresco market hosts more than 80 vendors and is a favorite for many. Wander through the red and white booths for traditional holiday gifts ranging from local handmade leather belts and small- batch jams to bags made of recycled plastic. To fuel your holiday shopping, there are vendors selling donuts, Sicilian rice balls and lebkuchen – a traditional German gingerbread.
Smorgasburg
Artists & Fleas Holiday Market
Best Holiday Markets In NYC
Artists & Fleas Williamsburg Holiday Market
Where: 70 North 7th St, between Kent and Wythe Aves When: Sat – Sun, 10am to…
Read more…
Share:

I knew nothing of the
Dutch Caribbean
before a few months ago except for the fact that it existed and that
Curaçao
was part of it, a small island just 40 or so miles north of Venezuela and 30 or so miles from the luxurious island of Aruba that perhaps more people have heard of on their travels.
Curaçao is a little undiscovered gem, largely because it's less known, small in size and not yet littered with tall resort properties on every pristine beach. You can still find a
piece of beach
you can entirely call your own or go on a beach or
cliff walk
and not see another soul. Bliss! The island only has one major city, which is historical
Willemstad
, centrally located towards the southern part of the island however it's only an hour or so to drive to pretty much anywhere you want to go for sightseeing.  Curaçao's architecture blends Dutch and Spanish influences and
Willemstad
is on the UNESCO world heritage list because of its many historic buildings.  Below is the
Fort Amsterdam
, now home to the governor.
A local man takes a cigar break…
Read more…
Share:

You know you're in Europe when a 12 year old boy is attending a Paris cabaret show. This is going to be a night he'll remember for a while as he goes home slightly tipsy and dreaming of boobies. Somehow I have found myself in the odd situation of attending a dinner theater cabaret show solo. I have done a lot of things in my life solo and it normally doesn't phase me – however I must admit I was slightly self conscience as I was seated at my table for one at the Paradis Latin theatre. The good news was that I was going to get loaded – I had a bottle of champagne and a bottle of wine all for solo me. The bad news – I only had 3 hours to drink it and I knew I probably wouldn't even be able to make a dent in it. I was at the show for two reasons – first because I am a Viator Ambassador and I was there to do a Paradis Latin review of the show, and second I am a dance voyeur. Yes, if you want to make me very happy, tell me there's a…
Read more…