Arts
Share:

Rawalpindi, commonly known as Pindi, is a city in the Punjab, Pakistan. In this part of the world, where the remains of Moenjedaro and Harappa provide the world with glimpses of centuries-old craftsmanship, the tradition of pottery is still deeply rooted. That said, the market for clay items, while it does exist, is not large enough to accommodate potters, leaving traditional pottery-making to wither into a dying art.
It is possible that soon, pottery-making will be nothing more than part of a curriculum restricted to art schools.
Amidst the old quarters of Rawalpindi in Gawalmandi, surrounded by auto repair shops, there is a small market colloquially known as "kumhaaron ki gali", or Potters' Street, which specialises in items made of clay. Historically inhabited by non-Muslims, Muslim immigrants from Eastern Punjab moved to the area after the Partition, replacing the existing Hindu and Sikh population.
"We migrated from Amritsar, and pottery has been our family business for several generations," Mohammad Ishaq Butt, who owns a pottery shop in the market, said. He explained that following the Partition, several potters' families settled in the area and resumed their old trade.
Along Potters' Street,
…
Read more…
Share:

I've lived in San Francisco for quite awhile now and still had never taken a cruise on the bay. Recently, I was invited on a
Hornblower Cruise
 to celebrate the lighting of the Bay Bridge, which is an event that happened the weekend before Superbowl Sunday. Fireworks are part of the evening's festivities and Hornblower offers cruises where you can also have dinner, dance to live entertainment and and view the fireworks and other festive lights from the deck. The views are spectacular as you leave the Embarcadero's Pier 3, which is where you board, right at Washington Street.  I'd recommend taking the bart to Embarcadero to avoid having to find parking or taking an Uber or taxi to take the stress out of your evening.
I love sunset cruises since you can catch a glimpse of late afternoon sun and of course catch both bridges in perfect light.
Later in the evening, the ambiance changes yet again….
Bear in mind that the above shots were taken on an iPhone, so they're
…
Read more…
Share:

TINY, TROPICAL GOA
, on the south west coast of India, was an obligatory stop on the hippie trail of the 1960′s and became known internationally for wild, full-moon parties on the beach. Though there is much more to Goa than hippies on the beach, it's a reputation the state has never been able to shake. Even I avoided Goa, except for two short beach vacations in the quieter southern half of the state. Above photo: Venite Bar in Fountainhas, the Latin Quarter of Panjim. But finally I decided to give Goa a chance, and spent almost two weeks touring the state and looking for places and experiences that show the more interesting, sophisticated and discerning side of Goa. What I discovered is that Goa is a historical, cultural, wellness and leisure treasure house. Here are my top five picks.
Panjim and Fontainhas
Mustard Cafe
Goa Arts and Literature Festival (GALF)
Koi Asian Dining and Bar
Old Goa
For starters, Goa has a completely unique flavour in India due to colonization by the Portuguese. In fact, the Portuguese have influenced Goan culture for hundreds years, and as a consequence…
Read more…
Share:

From innovative surgery and extraterrestrial intelligence to reporting from war zones and Grammy-Award winning music, this year's theme for
TEDxBerkeley 2016
 –
Finding X
, which will be held at Zellerbach Hall in Berkeley CA on February 6, will look to solutions to our world's imperfections. Sixteen riveting speakers will address how we identify these problems and make sense of them in the larger systems where they belong.
Whether it be voyaging into uncharted technological or scientific territory, reconciling our diverse perspectives of the human condition, or unearthing the parts of ourselves that give our lives direction and meaning, we all hope to make an impact on this world by Finding X. Now in its 7
th
year, this prestigious TEDx event will bring together thought leaders, visionaries, innovators and 54 performers who will enlighten and inspire more than 2,000 attendees across core disciplines impacting the world, from medicine and education to technology and diversity.
TEDxBerkeley
strives to curate an outstanding group of inventive and provocative speakers who can shift global conversations in a way that makes the world a better place, central and core to TED's mission. The goal is to get us all to
re-think
…
Read more…
Share: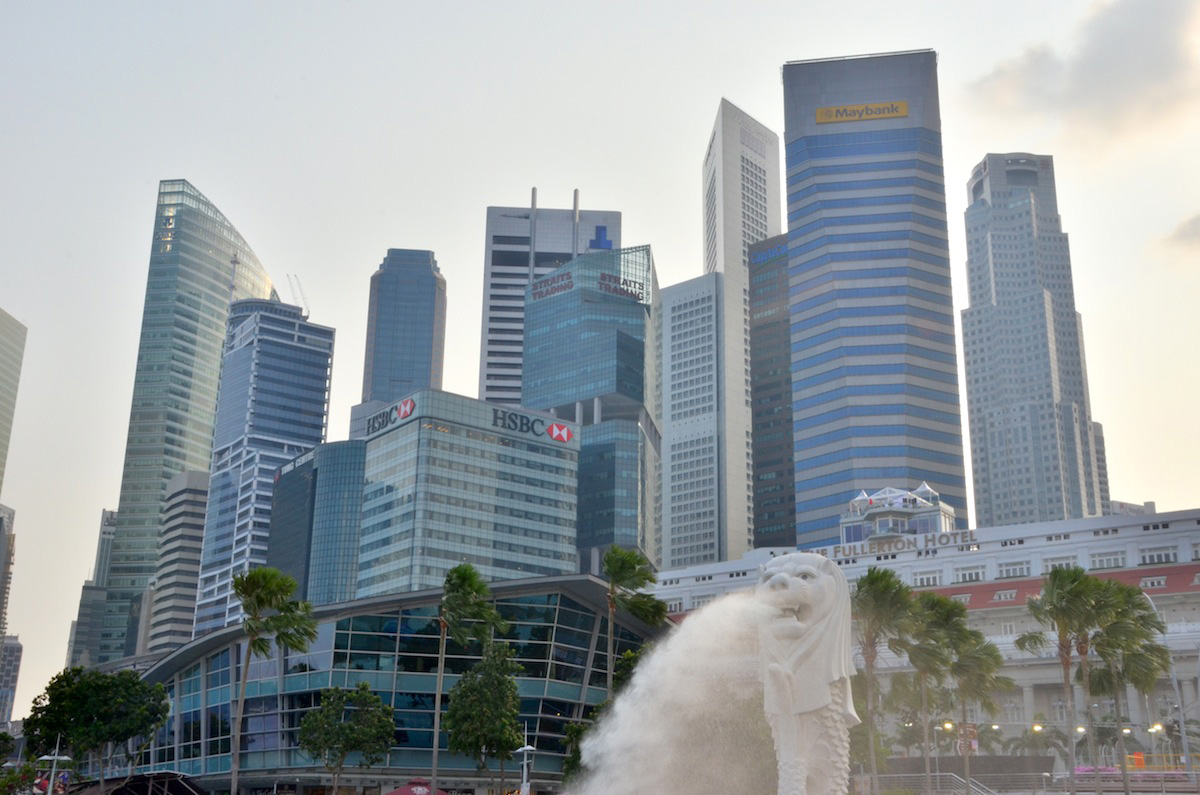 Singapore may be tiny, but it packs a big travel punch. A tiny speck of order in the middle of chaotic Southeast Asia, it's a city—and a state—of contrasts, constraints and constant stimulation, whether you explore its culture, natural splendor, history or architecture. Here are 7 reasons you should consider paying a visit to Singapore in 2016. Can you think of any others?
1. The Original Singapore Sling
When you think of Singapore, one of the first phrases that probably comes to your mind is "Singapore Sling." What better way to enjoy both of these delights together than by ordering the cocktail at its birthplace, the Raffles Hotel bar?
2. Asia's Most Delicious Chinatown
Singapore's Chinatown is not only visually stunning, but also culinarily so, featuring a variety of Chinese foods from around Asia, whether you sample Taiwanese noodle hawkers or sit down for Singaporean chili crabs. Plus, Chinatown is the place to be during Singapore's Chinese New Year celebrations in February.
3. Singapore Art Week
Speaking of special events in Singapore, why not check out the city's artistic side? Singapore Art Week, which will be held between 16-24 January, celebrates Singapore's very best art…
Read more…
Share:

Têt, the days-long New Year celebration, is by far the most important holiday in Vietnam. Based on the Chinese lunar calendar, Têt falls on a different day each year. Preparations begin weeks in advance. Homes are first scoured to remove any bad luck from the previous year, then lavishly decorated with "good luck" colors of red and gold, bedecked with colorful flowers, miniature kumquat trees, and families begin to welcome home far-flung relatives as the majority of Vietnamese return to their ancestral homes for the holidays.
Têt can last for several days, beginning days or weeks ahead, with preparing traditional New Year foods, and ancestral altars are cleaned and refreshed with heaps of foods and gifts for the family's ancestors. The emphasis on honoring one's ancestors is an important ritual of Têt, especially for those who've passed away that year. The various offerings are meant for the departed to use on their journey to (hopefully) heaven. We were honored by an invitation from our young guide, Quan, to join his family for a New Year Eve's dinner at his apartment. "Happy," as he liked to be…
Read more…
Share:

Vietnam is the birthplace of the unique and unlikely religion of Cao Dai. A mixture primarily of Buddhism, Taoism and Confucianism, Cao Dai also imports teachings of Muhammad, Jesus, and Laozi, among others, along with some Catholicism (they have a Pope and a Holy See) and a bit of spiritualism thrown in. The primary temple (Holy See) is in Tay Ninh, in the heart of the Mekong Delta in southwestern Vietnam. Above photo: 
Worshipers inside the Cao Dai Holy See Temple, Tay Ninh, Vietnam.
Suppressed by the Communists in 1975, Cao Dai was reprieved by the government in 1997 and has flourished since in this corner of Vietnam. Government estimates indicate at least 4.4 million declared worshipers, whereas the religion itself claims upwards of 6 million believers. Given Cao Dai's long-time criticism of Communism — they also opposed French colonial rule and USA-backed President Diem — I'd guess these official numbers are an under-representation.
The Holy See Temple, Tay Ninh, 90 km northwest of Saigon
. Cao Dai believe in dual deities followed by a pantheon of saints and other holy figures. The ubiquitous, omnificent male Supreme Being, representing the yang, and the Holy Mother,…
Read more…
Share:

Cobra in the Bath – Adventures in Less Travelled Lands,
readers will find, is many things but what it is not however is your everyday travelogue.  Au contraire, this here is an engaging chronicle of a near-seven decade expedition–one that has an uncanny knack of catapulting headlong into history-shaping geographies across several continents. It revs up in an India on the cusp of her freedom, and then yaws along to Mossadegh-era Iran after hovering momentarily over an exhausted post-war England. It is found idling on pristine Greek beaches–celebrating surviving that most terrifying of British institutions, boarding school, and Oxford–before eventually parking itself firmly in financial adventuring. Morland's early travels were a consequence of his father, a British naval commander, being posted in India. In fact, it was in the suffocating heat of a Delhi afternoon that he chanced upon the eponymous cobra in the bath at age four. Later, subsequent to the divorce of his parents, he accompanies his mother and stepfather (s) to Tehran where they were gainfully employed; the first by a fast diminishing British Empire, the second as Italy's Ambassador. Given he was barely seven years at the time the author summons an elephantine memory to describe…
Read more…