Arts
Share:

The old house intoxicated me, from its ceilings, which seemed to stretch all the way up to the pristine skies above Havana; to rocking chairs that made me want to take up cigar smoking; to dramatic arches between the rooms, painted exactly the same shade of turquoise as the jewelry the lady of the casa particular was wearing when she offered us a welcome beverage.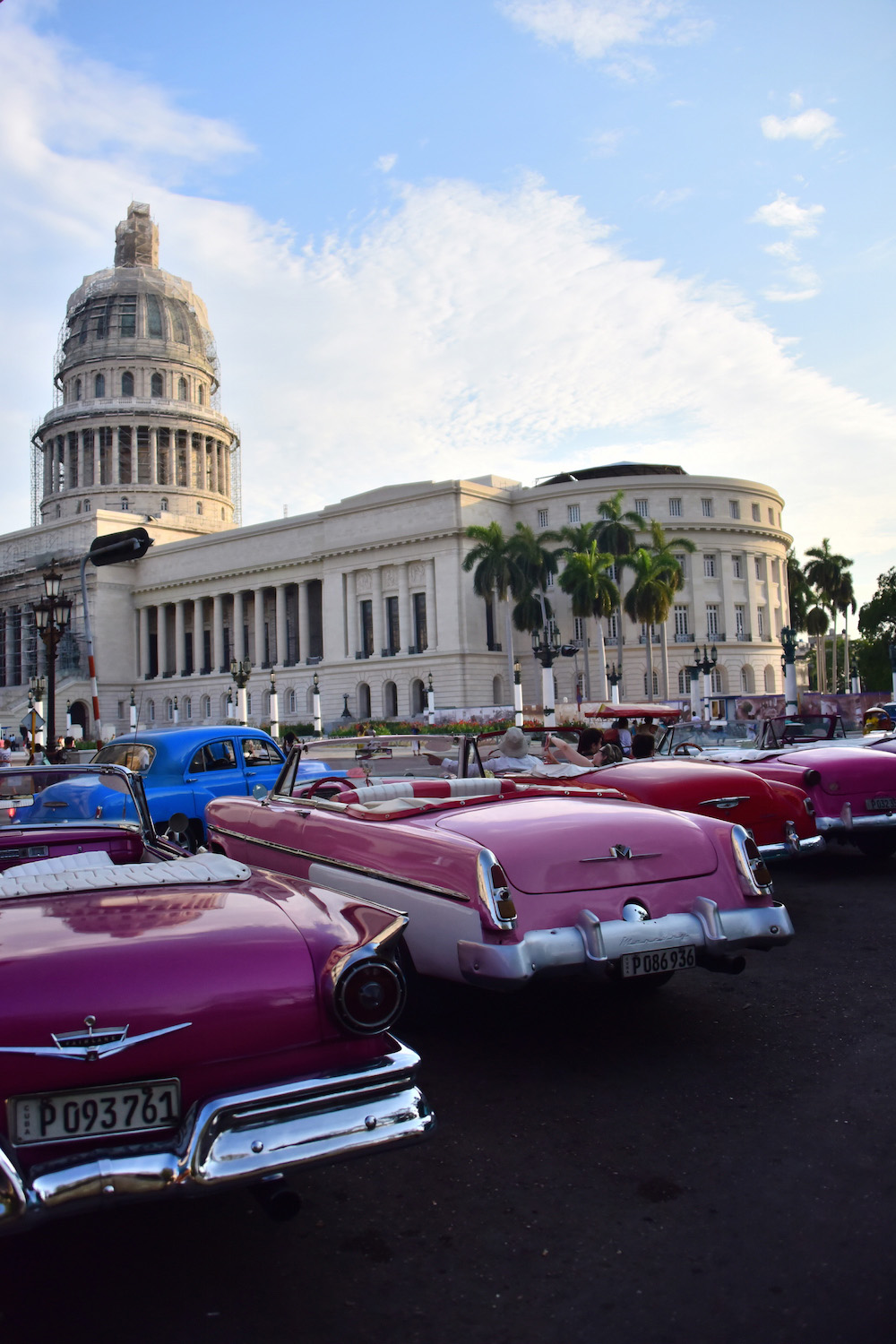 It took a moment after she appeared in the kitchen – I was admiring the intricate pastel palette of the floor tiles – for me to register her presence. "You have such a beautiful home," I spit the words out, too distracted to speak properly. "How has your day been so far?" "I tried to tell you" She sighed, and set the guava juice on the table. "But you didn't listen. "Mira," she continued, "el jugo no tiene azucar." She disappeared from the kitchen before I could explain myself. Havana is screaming at me, Lourdes, I would've said, gazing over the balcony to gaze down Avenida Brasil at the monolithic Capitolio building and the classic cars speeding past it. I was listening, I just couldn't hear you.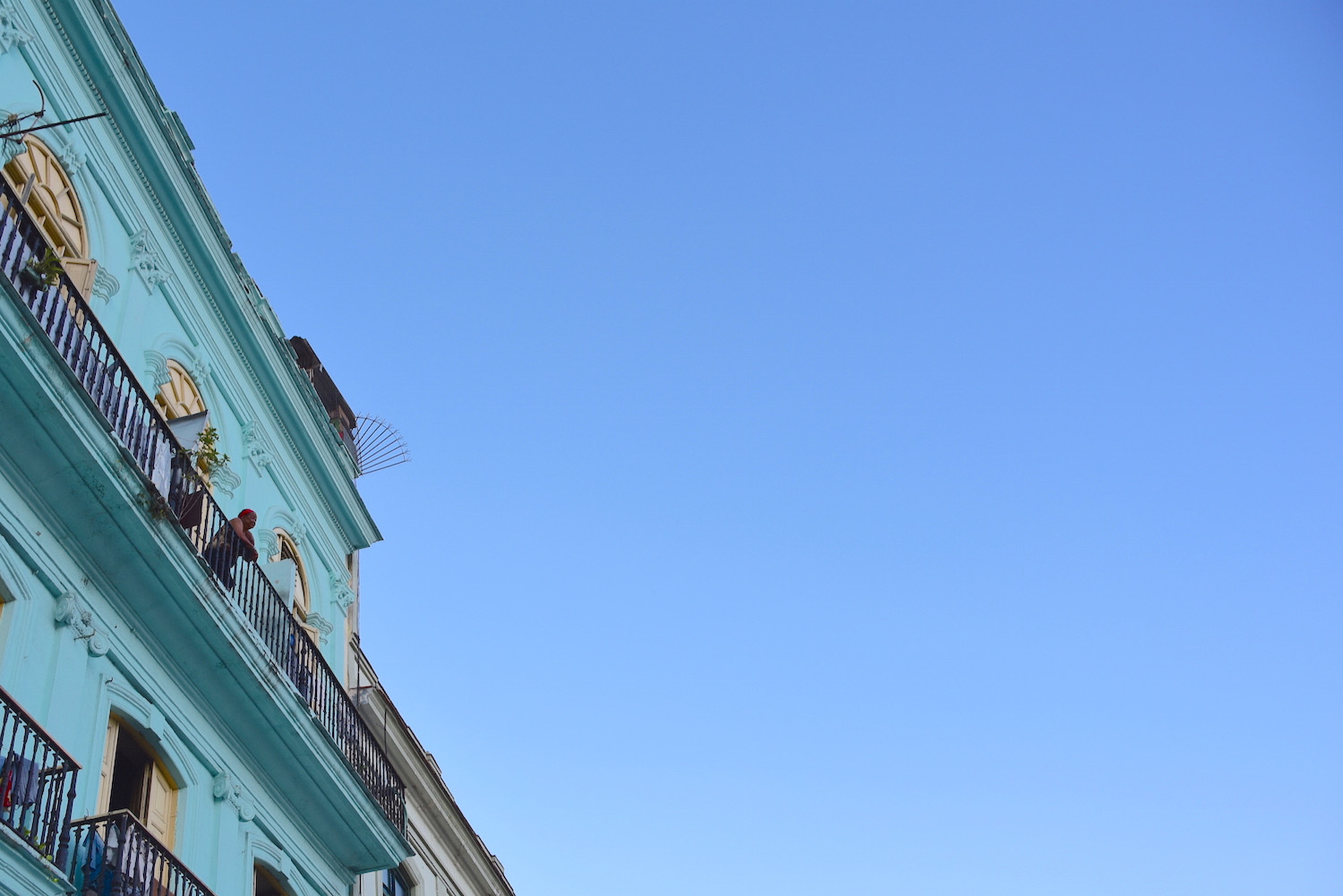 Read more…
Share:

We loved our time in
South Lake Tahoe
 the last time we were there, which was nearly two years ago for some
Spring Skiing at Heavenly
, a lovely time to be in Tahoe — there are also plenty of
adventurous things to do
 outside of skiing. Here's a fun guide for exploring South Lake Tahoe in the summer, although I include one activity you'd not quite expect in Tahoe over the summer, which was held in North Lake Tahoe. This is by no means an exhaustive list but it will give you some fun options to do whether there as a family or a romantic getaway from the foggy San Francisco Bay Area in the summer.
Boating
This goes without saying I suppose, since Lake Tahoe is most known for….well, it's lake, at least in the summer when there's no snow on the mountains. It's no ordinary lake however, and if you do a little digging, you'll soon discover there's quite a bit of history and mystery around the lake. The lake is the second deepest lake in America extending to 1,644 feet and it's also extremely cold. While the temperature at the…
Read more…
Share:

Louis, the expert potter at work at the Gatagara Cooperative Thinking about doing something exciting out of Rwanda's capital city but don't have much time? A visit to Gatagara is the perfect day trip offering a memorable hands-on local experience. Located between Ruhango and Nyanza, Gatagara is a 90 minutes drive only from Kigali. Pottery Experience with Gatagara Cooperative This practical pottery experience offered by Vayando takes you to the heart of traditional pottery making by giving you the chance to try your hands at creating your own piece. Local artisans take you through the entire pottery-making process and show you how and where they work. When I visited Gatagara I made a small vase, which was much harder than I thought it would be. You need to be delicate and not apply much pressure with your fingers, it really is an art and a lengthy process. After working with the clay you'll let it dry for a few days, and bake it in the oven twice — once before you add the paint, once after. Travelers who don't always have the luxury of time don't get to participate in the whole process but…
Read more…
Share:

I had just feigned a perfect pout when the pudgy Frenchman grunted at his wife – he was clearly not satisfied by how long I was taking in the bell tower window. "You should've seen how long I waited for the last guy," I mouthed off. "You can be patient." The interaction left such a bad taste in my mouth, however that a grimace was the only expression I could muster in my self-portrait. I vacated the space immediately, hoping all three of us could forget the conflict. But it wasn't three seconds into my next photo shoot, in the adjacent window, that the woman contributed her two cents. "Is this professional," she pointed to my tripod set up, which was likely the most complex in the entire city of Trinidad that day, "or are you just playing?"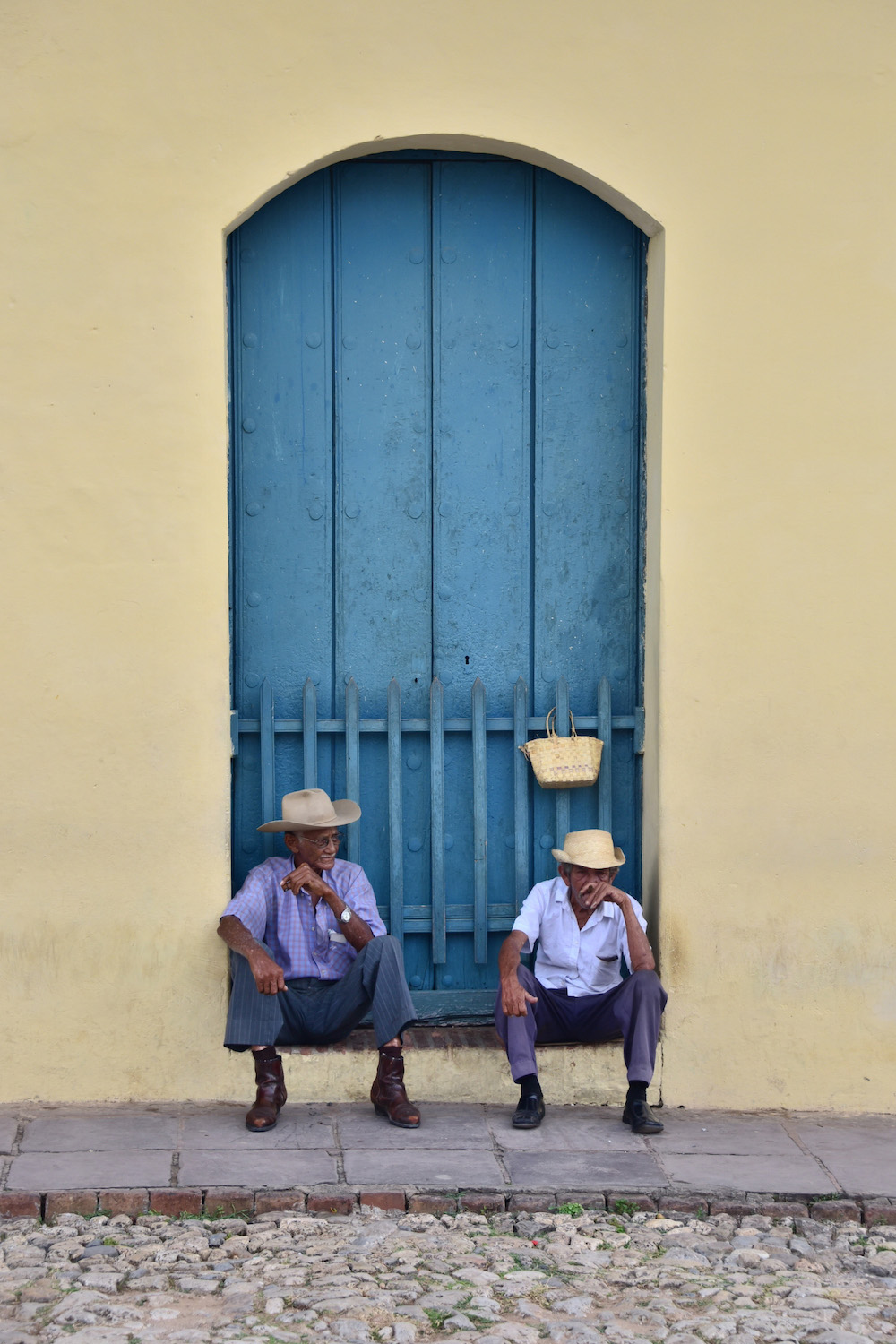 I rolled my eyes. "I am a professional," I explained, annoyed less by what she was saying, and more by the fact that my selfie had once against been interrupted. "But I carry a tripod and remote because members of the general public generally don't know how to use cameras like these." She recoiled. "Oh, I wouldn't dare…
Read more…
Share:

Whether you're visiting Kigali for a couple of days or living in the city, Grace Mukeshimana is the best person to meet in Rwanda's capital city for a memorable sisal basket weaving experience. She will happily share her knowledge and skills with travelers who want to know more about the art of basket weaving and jewelery-making using the basket weaving technique.
Culture In Kigali
In the morning, Grace welcomes guests at the Nyamirambo Women's Center for a 2.5-hour weaving experience. With the help of an interpreter, she educates on the history and cultural importance of the craft in Rwanda, including the entire process, the meaning of every pattern and where the vibrant colors come from. Next, visitors make their own earrings or small Agaseke baskets under the meticulous supervision of Grace. Best of all, you take your creation home, together with additional sisal fiber of the color of your choice and a needle in case you feel like practicing. This exciting hands-on experience can be booked via Vayando.
Weaving with Grace, a Vayando experience
Grace's Story
Born…
Read more…
Share:

It would be easy to think that Indianapolis wouldn't have much going on beyond the Indy 500, but I quickly learned that I was oh so wrong. There were many surprising things to do in Indianapolis. This was a city of fast cars, but it was also a city of creators, innovators, and artists.
When I arrived in Indianapolis I had this strange feeling; it felt familiar. I looked out over the flat, green landscape and felt like I understood it, This was the first time I had been back to this part of the Midwest in a very long time. I grew up nearby, in Peoria, IL, a 3-hour drive from Indianapolis. When I left the Midwest 20 years ago I had sort of written it off as I started to experience what larger cities like San Francisco and NYC had to offer in the way of art, nature, food, and experiences and I hadn't looked back However, this was my chance to see what had happened to Midwestern cities in the last 20 years, and I was excited to see what Indianapolis had to offer.
…
Read more…
Share:

Meet Emmanuel Kayiranga Emmanuel Kayiranga is one of the most talented Rwandan artisans making Imigongo, a traditional art form unique to Rwanda — and definitely worth exploring on a visit to the country. It consists of beautiful black and white, although sometimes colorful, paintings crafted from dried cow dung. The designs are distinctly geometrical and provide a local Rwandan touch. The first Imigongo paintings date back to the 18th century. Today, this art form is thriving with both locals and foreigners alike purchasing Imigongo to hang on their walls. This is helping generate the well-needed and deserved income for Imigongo artists to support their families.
Black & White Imigongo Nowadays, like in the past, the paintings are most often made by artisan women in villages near the border with Tanzania. In recent years, although remaining very few in numbers, some men have started engaging in the production of this traditional art form too. Emmanuel Kayiranga is one of them.
Here is his story…
Kayiranga is now 31 years old. Son of Rwandan refugees, he was born in Tanzania in the small town of Ngara in Kagera…
Read more…
Share:

Overwhelming urban sprawl — that's what it feels like when you hit Seoul! Seoul's staggering size intimidated me before I even really got there. After getting off the plane, I had to descend four escalators, take a train to another building, then go up several more escalators just to get to the immigration area. Once I exited the airport (which, to be fair, is in neighboring Incheon, rather than Seoul proper), it took more than an hour by train to get to Seoul station.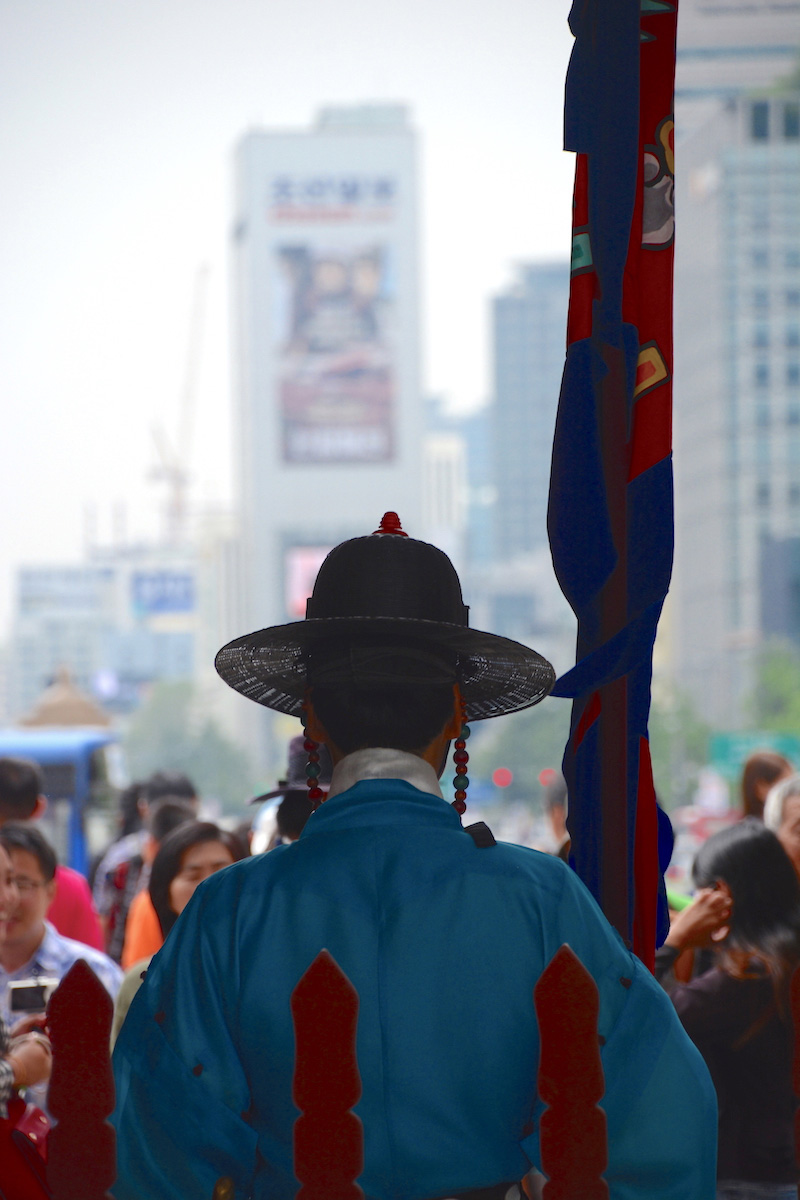 Then, it was a 15-minute walk to the metro, which took another 20 minutes to drop me off at the entrance to the historical Bukchon Hanok Village, from which it was still another 10 minutes by foot to where I was staying. I mention all this not to intimidate you, but to put what I'm about to outline – how to see the very best of the Seoul, which among its markers of hugeness is the 10 million people who call it home, in just three days – in perspective. To be sure, three days in Seoul will provide you with mere impressions of the city: Panoramas of skyscrapers rolling over hills like waves…
Read more…