Arts
Share:

Taipei is not a huge city, certainly not for East Asia. Taipei's small size (compared to cities like Shanghai, Tokyo and Hong Kong, anyway) was actually the first thing I noticed about it. The most obvious manifestation of this is in Taipei's cityscape. Excepting Taipei 101, which was for a time the world's tallest building, there are no skyscrapers of note on the skyline of Taiwan's capital. Likewise, the city's MRT system has only five lines, none of which are particularly sprawling and whose stations, even at transit junctions, are civilized and un-crowded.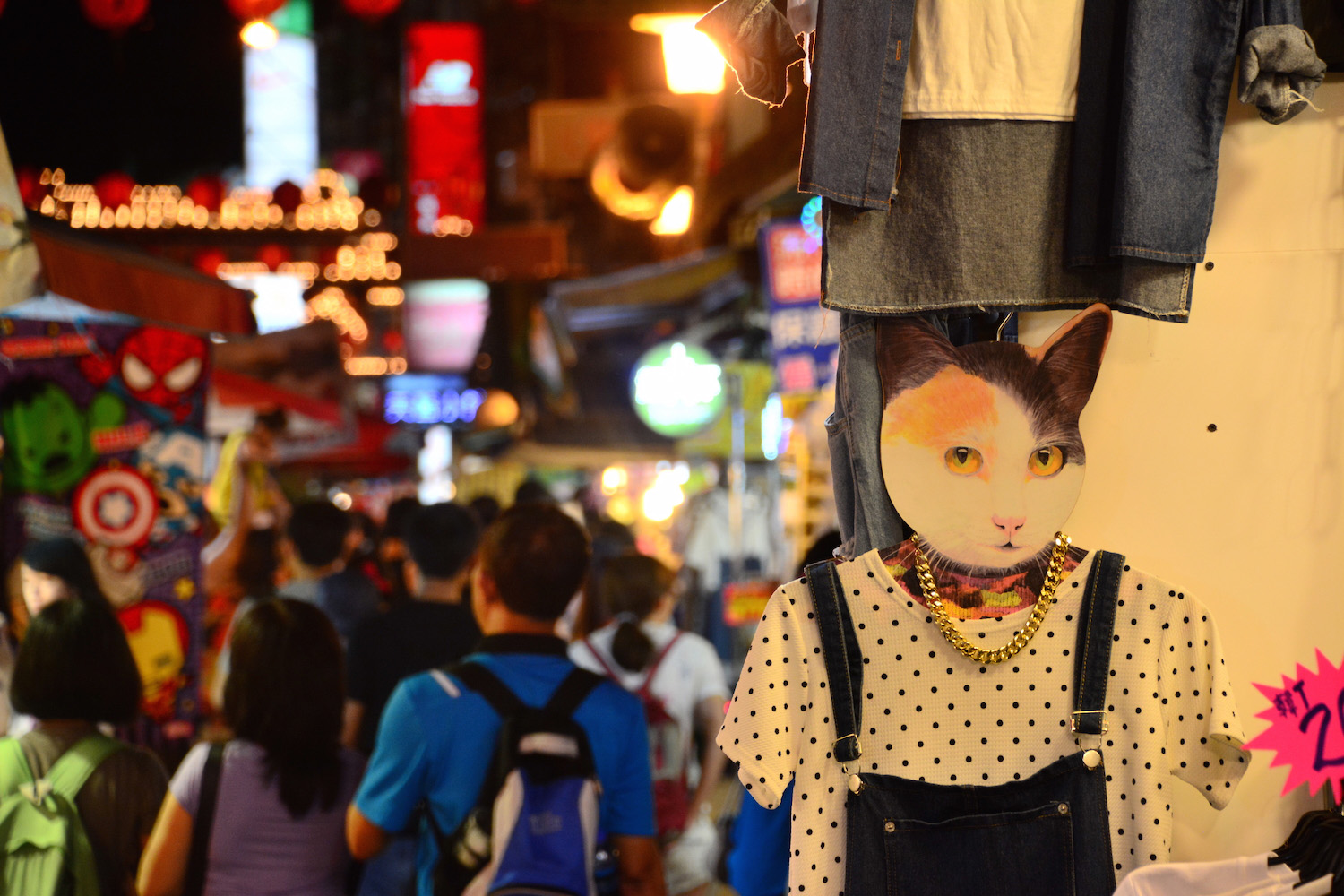 I mention this not to degrade Taipei, but rather to praise it: Its manageable scale makes it an easy city to explore. And the ratio of awesome things to see and do in Taipei—they approach infinity—to its delightfully finite urban limits also makes it a very easy city to love.
Where to Stay in Taipei
Taipei's city center is even more compact that the city itself, so as long as you're somewhere in the general—I'd say within 3-5 stops of Taipei Main Station on the Taipei MRT—you're going to be just fine. As far as which type of accommodation to stay? Well, like most Asian cities of…
Read more…
Share:

DIWALI IS INDIA'S Christmas, a festival that's celebrated in spectacular fashion all across the country by people of all religions, though it's actually Hindu. Families gather to enjoy time together, to perform Lakshmi Puja, to create rangolis, eat sweets and light candles and fireworks. The origin of Diwali is the epic Ramayana, the tale of Lord Rama, and the lights are meant to help guide him back from exile. There are five days of Diwali, each with a different significance, and the festival culminates on the night of the new moon, the darkest night of the year. Diwali is also known as the Festival of Light because on this night, diyas (small clay lamps) are placed in rows all along balconies, stairs, rooftops, walls and other places outdoors. After dark, the diyas are lit and people shoot fireworks into the night sky. The entire country lights up in a spectacular display that signifies the triumph of light over dark, and the victory of good over evil.
The dining hall of…
Read more…
Share:

There aren't any signs for this umbrella making shop in the heart of old
Salzburg
and we wouldn't have known about it had it not been for our private guide, which is the only way you can visit the family behind old fashioned, traditional umbrella making – a lost art if you will… In a small alleyway in Salzburg's main shopping area, the shop of 
Andreas Kirchtag,
a
 Schirmerzeuger,
or umbrella maker is located in a space above another shop. It's not easy to find, so if you're interested, inquire with a guide to make sure it's on the agenda you sign up for when planning your agenda. Their shop is located upstairs on the second floor which you access via a small elevator down a small alleyway. We learn that Kirchtag's family has been hand-making umbrellas for 100 years and after we explore the process and the high quality materials they use, I realize that I never want to own a cheap umbrella bought from some known or unknown market again.  Take a look at the myriad of wood choices you have to choose from, and that's just the beginning….
The…
Read more…
Share:

Let's face it, who's not drawn to water? It's the number one source that keeps us alive and our bodies are made up of more water than anything else.  Inevitably, this is the reason we love oceans, lakes and fountains so much and are naturally drawn to natural sources of water. Historical
Hellbrunn Palace
in
Salzburg Austria
had water as a defining element in the design of the palace from the very beginning. The fountains and water jets can be enjoyed almost exactly the way they were intended 400 years ago – as entertainment for the archbishops – and still include secret and mystical grottos, water-powered figures and hidden jets of water around every corner. Outside, you can meander through the palace and take in the majestic nature of the Palace itself with its numerous fountains, all of which have "tricks" connected to them.
Hellbrunn
is a veritable jewel with not just decadent fountains, but a spacious park that combines artificially landscaped park land and natural biotopes. The water games and trick fountains are a truly unique experience where you will constantly expect the unexpected as you go on a tour of…
Read more…
Share:

For the second night in a row, I hadn't bolted the door. When I woke up, I had that dizzying feeling you get when you've passed through too many airports in a short period of time, wondering where you were and what day it was. There wasn't a sound to be heard except for a distant bird's call that didn't remotely sound familiar. I tried to put my attention on it so my mind didn't race off into the land of thought, the ever land of thought that never seems to shut down. What hadn't I done the day before that still needed my attention and all the things that so often steals precious time away from the serenity that this precious island had to offer.
I was on the very same
Caribbean
island that I read about for the first time when I was ten, and while I hadn't heard of Reggae or the Blues yet, the novel painted such a rich picture that I knew the rhythm and beat by heart, so much so that I imagined drums on the ceiling of my bedroom and if anyone ever asked me, I would swear they…
Read more…
Share:

Before arriving to Chiang Mai, I expected it to be paradise. For years I've been hearing (and reading) about how affordable it is to live in Thailand, and Chiang Mai in particular. However, I also found the city to be luxurious, too. My personal travel style is one that bridges the gap between the two. Who can't resist a relaxing massage or a few hours by the pool? Luckily, Chiang Mai gives travelers many options, thus allowing you to splurge and have a posh princess experience without blowing your travel budget.
Where to Shop
Normally, I wouldn't recommend visiting a busy city on a weekend, Chiang Mai is an exception to that rule. When I was there, I managed to visit three major markets. On Saturday, head to Wua Lai Road (located opposite Chiang Mai Gate) anywhere from late afternoon until midnight. My flight landed Saturday in the evening so I reached the market around 8pm and it was in full swing. Shop for everything from street food to crafty souvenirs. The next night, I swung by the Night Bazaar before shopping at the famous Sunday…
Read more…
Share:

There's a slight crispness in the early morning air in Kolkata, almost making it comparable to the nip we are so fond of in Bangalore. The after-effects of the strong showers from the last afternoon hasn't caused Calcutta to give up it's resilience in coming back with the briny, balmy humidity, even before the clock strikes 8am.. That's autumn, a season which welcomes to the city the worship of a deity, who, we believe in all might, has slain the evil, and brought harmony and good to the world. It's the season of amiable abundance; a time  for religion, art and business to blend together. Revellers and late night troopers will once again create frenzy in the streets. The smell of something divine will fill the air with the promise of a much-awaited  celebration. Crossroads and street markets will be teeming with eager, restless, swearing and overenthusiastic last-minute shoppers. And soon the city will turn into a mix of religious event, a cultural occasion, a music festival, a literary fair, a food festival, a fashion show — all rolled into one. Nothing short of a carnival!
Bengal is in a hysterical excitement to welcome its beloved daughter, Durga, to her maternal, worldly home..the 'City of…
Read more…
Share:

When you talk about your travels to Europe and
Austria
comes up, Americans will likely bring up
Vienna
first, particularly if they happen to be classical music lovers. If they love musicals, they'll inevitably know that
Salzburg
was the city where a significant part of The Sound of Music was filmed and because of that factoid, the city remains a frequently visited destination by Sound of Music lovers around the world. While I started by Austrian adventure in October in
Vienna
, I headed to Salzburg afterwards by train, which was only around 2 or so hours. The train ride is incredibly comfortable in both coach and business class, but travel business class if you can — they have power outlets, pots of tea, food service and wifi. Certainly Vienna has no shortage of beauty and history, but Salzburg, given its smaller size and nearby hills and mountainous landscapes of the nearby Alps, is a charming place to visit, and exudes stunning views even when there's cloudy skies. Below is the view from historical 
Hohensalzburg Castle
in the city's old quarter.
Salzburg Old Town | the Dom Quartier
asfdfd
…
Read more…