Arts
Share:

While it's still hard for me to understand astrology on an intellectual level, I've had enough mystical experiences with both top astrologists and everyday people who've looked me in the eye just to say "you're definitely a Scorpio." At this point I've accepted that astrology is a part of our lives and has, in my opinion, some sort of imprinting on our personality, countenance, and our relationship with both ourselves and the world at large.
While nothing is written in stone, I've found that is can serve as a good compass to explain things that otherwise seem much more confusing than they need to be.
Time Passages
has, for me, been a very entertaining and enlightening app on my iPhone that I use sometime as a powerful tool and other times simply as a form of entertainment. The app provides detailed information about your birth-chart and any other cohorts you may decide to program in – the best part is the chart comparison – chart compatibility is rated from 1 to 10 in different arenas such as relationship longevity, sexual attraction, money, and communication.
While I may not always want to agree…
Read more…
Share:

Goa
is not just exciting and beautiful, it's intensely addictive too. I don't know anyone who claims to be bored of Goa, no matter how many times they have already gone. Take me, as a case study.  Five visits already, and still not tired of it. Different kinds of visits. First there was the first time. The time when I managed to stay fairly sober all through the trip, observing nuances of the place, constantly watching the wallet for a few notes and what leisure could it buy me, with just one good meal in my little black dress at the Taj at Fort Aguada (that was on my birthday, and it was a deserving one!).
Then there was the next trip and another two after that, where I was perhaps rolling a sneaky joint in my room, dancing to 'Cotton eyed Joe' at Tito's and on a spending spree to buy hippie clothes which I  would possibly wear on another next beach trip. Goa has always been a place, where, for a change, I would have never done any research on, before the actual travels would begin. It was always about telephoning my favourite shack in Palolem for a reservation, strut merrily…
Read more…
Share:

If you're an entertainment fan, especially of unusually interesting and creative performances, you'll love the alternative Cabaret mash-ups that
Misfit Cabaret
puts together in San Francisco. We recently went to their latest show, which is held at
Great Star Theater
. Located on Jackson Street in the heart of China Town, there are 14 local Chinese and Asian restaurants on the same block, making it easy and fun to grab a bite to eat before or after the show. Misfit Cabaret is a splendiferous variety show centered around magical music with a rotating cast of eccentric performers. Each show is completely different– with changing themes such as the cult filmed 
Cinepheilia
and the naughty nautical
Whimsea. 
From burlesque to drag to circus to magic, you never know what you're going to see.
I love the concept and we had a boat loada fun. Some people get dressed up to match the theme and later, a couple of dozen people get dragged up onto the stage to dance to the last song with the rest of the crew and performers. For each new Misfit Cabaret, emcee
Kat Robichaud
writes two original songs keeping with the theme of the evening and plays them…
Read more…
Share:

I love the diversity of San Francisco's art and music scene and while it's no New York, I am always surprised by new organizations I learn about who are trying to make the world a better place. Introducing the
AfroSolo Theatre Company
whose mission is to nurture, promote, and present African American and African Diaspora art and culture through solo performances and the visual arts. They've been around since 1993 to give an authentic voice to the diverse experiences of Black people in the Americas. Through art, they bring people of different ethnicities together to explore and share the human spirit that binds us all. Love it! This year, they are celebrating their 22nd season for their Arts Festival, which will take place from August – November 2016. Their theme this year? "Black Matters!"
Phtoo credit: Everfest.com.
They chose "Black Matters!" because it can be broadly interpreted and expressed and this latitude will provide their artists the freedom to embrace diversity and give voice to all of our varied experiences through theatre, dance, music, poetry, as well as the visual and literary arts. Although still in development, the festival will consist of a free jazz concert,…
Read more…
Share:

What started out as a nice walk between my son and I a few days ago ended up being an important discussion on Internet and gaming safety. My son kept looking at his phone and I asked him why! We usually have a no screen time when there is family time rule. What was taking his attention and making him risk breaking the no screen time rule? It was a new mobile game/app, that unless you have unplugged completely from all technology and news, everyone has heard about:
Pokémon Go.
 What is Pokémon Go?
Pokémon Go is a Augmented Reality game where players need to actually walk to move their avatar in the game. The concept is family friendly, the battles are cartoon "Pokémon" style battles.  It is a fun game that takes kids (and adult) outside or one that they can play on the move.  Players look for PokéStops and Pokémon gyms which are usually at meeting places and attractions.  While the game is *free*, there is in-app purchases that parents need to be aware of. The game was developed by Niantic labs with the Pokemon Company and Nintendo. Niantic's CEO said the goals of the game were to inspire "exercise, see…
Read more…
Share: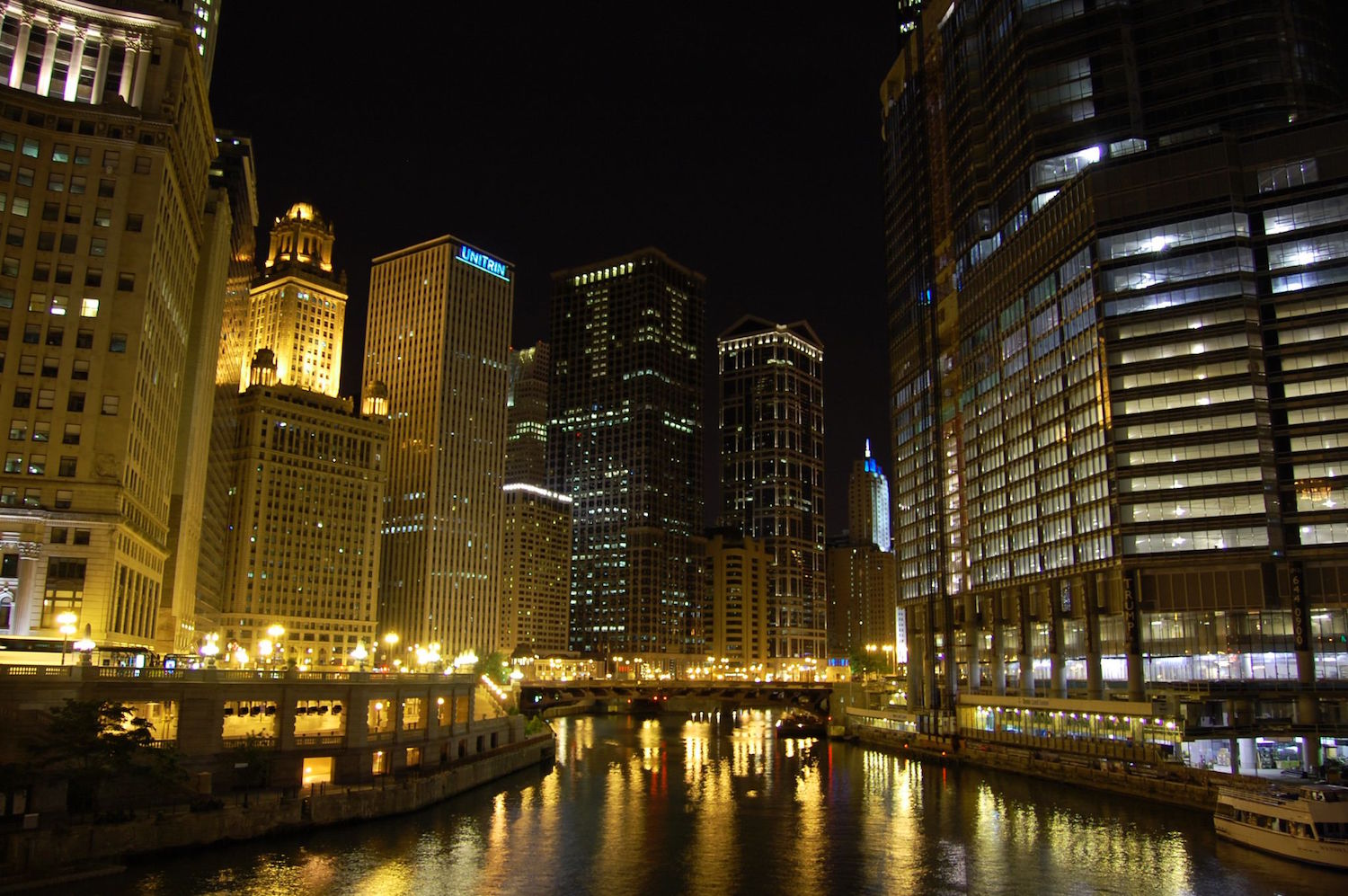 Image via Flickr by ifmuth The hub of the Midwest and America's third-largest city, Chicago has a well-deserved reputation as one of the world's most important cities, whether you travel there for business or for pleasure. One fact about the proverbial "Windy City" travelers often miss, however, is its diversity — Chicago is world-class, no matter what you hope to accomplish on your trip. Here's how your ideal trip to Chicago might look, based on what type of traveler you are.
The Adventurer
One aspect of Chicago that often surprises travelers as they land at one of the city's airports is how vast the skyline is. Specifically, how vast and how tall. The Willis Tower (formerly known as Sears Tower) is the second-tallest building in the U.S., rising to a height of 1,450 feet. If enjoying a panorama from the glass-bottomed Sky Deck is not thrilling enough, consider riding one of the record-breaking coasters at Six Flags Great America in the Chicago suburb of Gurney.
The Homebody
The idea of staying inside in a sprawling city like Chicago might seem counterintuitive, particularly if you visit during the pleasant spring and autumn…
Read more…
Share:

I find people generally fall into one of two camps when it comes to food festivals: you either love em' or you hate em'.  And generally speaking, festivals in the city can be overcrowded, feel like a battle for tiny samples of food, and (since most take place during the summer months), really HOT.
I was pleasantly surprised to find that the food festival I attended this month, New Taste of the Upper West Side, was the exception to all the above.  While the line to get in was long (wrapping around the block!), it moved seriously fast, and we were inside in less than 10 minutes.  (Kudos, staff!)  The food tastings from 42 UWS restaurants were generous (after making the tent round we were seriously full–some tables, such as Shake Shack, even gave full sized burgers!)  And best of all, the festival was located inside a tent, so attendees were saved from the June heat.  Gold stars all around, New Taste of the UWS! My favorite part of the festival was discovering new restaurants to dine at after the festivities were over.  Based on the tastings, here's the 5 UWS restaurants I can't wait to try:
…
Read more…
Share:

One of my favorite SF artists, musician/composer/songwriter Peter Whitehead is doing something really cool as part of the San Francisco International Arts Festival which wrapped up last weekend, a mini music marathon! For eight hours, Peter held down Gallery 308, now filled with his instruments, and improvise with invited collaborators all afternoon and early evening. 
Musical Mini Marathon with Peter Whitehead. Guest schedule below.
12.30 -1.00  David Samas – Instrument builder,collector – various unusual items & voice
 1.30 – 2.00  Bart Hopkin –  Renowned instrument builder and author – unique invented instruments
 2.30 – 3.00  Daryl Henline – Composer, choir master – Voice, various instruments 
 3.00 – 3.30  David Molina – Multi instrumentalist, composer, builder
 3.30 – 4.00  Patti Trimble –  Bay Area Poet and writer.
 4.30 – 5.00  Sudhu Tewari – Redesigned electronics, springs, looping, effects, noise.
 5.30 – 6.00  Norman Rutherford – Viola da Gamba, bass clarinet, sonar and other instruments
 6.30 – 7.00  Sarah Shelton Mann – Legendary SF Choreographer, teacher, performer, writer readings, dowsing
 7.30 – 8.00  Stephen Kent – Didgeridoo virtuoso, multi instrumentalist and radio host.