Arts
Share:

Festival lovers will be keen to learn about the abundance of options throughout the U.S. for the months of April and May. Given that we get pitched on nearly every kind of event and festival around the globe, it's often harder to find the gems on American soil, especially in places that may not be on traditional tourism routes. Florida's largest music and art festival is SunFest where you can catch music from nearly 50 bands across three stages in West Palm Beach from April 29 to May 3. There's a lovely fine art and craft show that is part of the event and of course local artisans and photographers come out to show their latest. A KidZone offers kid-friendly activities throughout the course of the festival and the event ends with evening fireworks.
Photo courtesy of Soyprensa.com. 
BottleRock Napa Valley hits wine country will draw some renowned musicians to their event this year despite only being a festival force for 2 years. The third annual festival boasts a wonderfully delicious blend of wine and music, with entertainers like Robert Plant, Snoop Dogg, Gipsy Kings and others. In addition to sampling some of Napa's great Cabs…
Read more…
Share:

Travel Writer Paul Theroux at the Jaipur Literature Festival. MY LONG TIME DREAM to attend the Jaipur Literature Festival came true this year. I pitched Conde Nast Traveller India on interviews with Eat, Pray, Love's Elizabeth Gilbert and travel writer Paul Theroux, and arrived in Jaipur with a media pass in hand on a cool, late January day. Also wanted to meet and interview Devdutt Pattanaik, well known in India for many books on mythology. A week before the JLF started, Gilbert had to cancel due to medical reasons. I was disappointed, but held out hope for interviewing Theroux. On the first day, I saw him on the media terrace and introduced myself. He seemed stern but reasonable. He was talking to a train enthusiast about taking trains in India, and we chatted about The Great Railway Bazaar, one of my favourite travel books.
Me, a train enthusiast and Paul Theroux at JLF I waited. Newbie mistake. The next day, I was in the front row for his travel writing talk…
Read more…
Share:

In the 1960s and '70s, San Francisco became popular for its unique combination of folk and rock 'n' roll music. While the city's music scene isn't quite as influential today, tourists can still visit some of the top San Francisco sights for music lovers.
Recycled Records – 1377 Haight St.
Recycled Records is a small, independent record store that has an unprecedented collection of vinyl recordings, tapes, and CDs. If you want to find a rare record, always start at Recycled Records. The store has recordings made by some of the city's best musicians, including the Grateful Dead, Journey, Jefferson Airplane, and the Brian Jonestown Massacre. Set a budget before you walk through the door. Music lovers who collect vinyl have a penchant for over-indulging when they find a treasure like Recycled Records.
Rolling Stone Office – 746 Brannan St.
Rolling Stone magazine played an instrumental role in exposing San Francisco's music scene to the rest of the world. Jann Wenner and Ralph Gleason started the magazine in 1967 as an alternative to other Bay Area publications that often put counter-cultural ideals ahead of journalistic standards.
Wenner moved the magazine's headquarters to New…
Read more…
Share:

Paris is known as the
"City of Lights,"
but there are so many ways to occupy your day in the French capital that it's easy to exhaust yourself before night rolls around.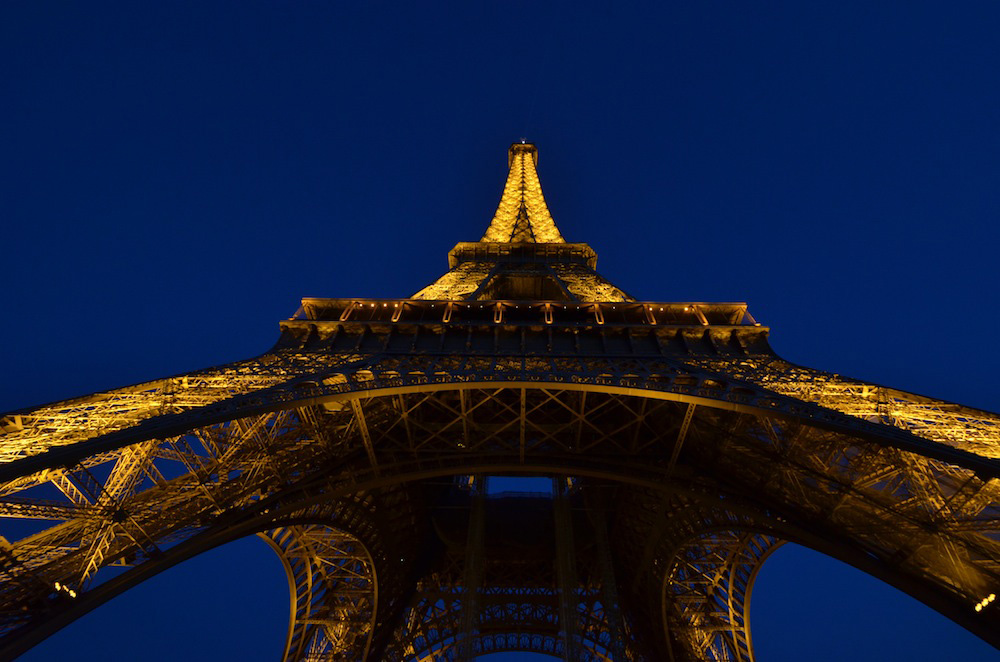 Regular visitors know about the renowned attractions like the Eiffel Tower and Louvre Museum, relaxing in city parks like the Tuileries and Jardin de Luxembourg or exploring enticing neighborhoods like Montmartre and Le Quartier Latin. Here's a few other fun options.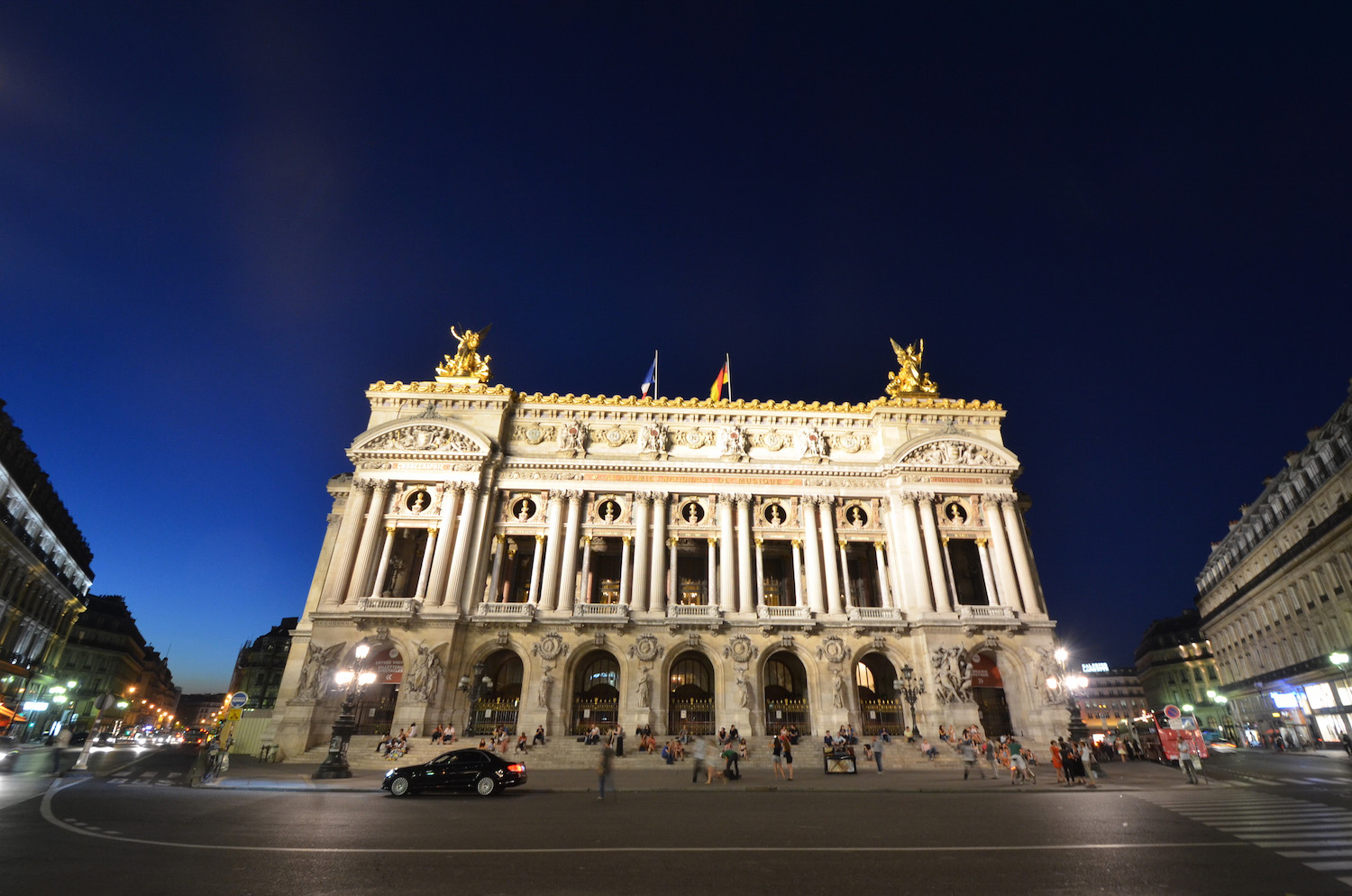 Yet I implore you to save some energy for an evening out in Paris, even if you can only manage just one during your next trip. Whether you book on HallSt or find your fun organically, many of the most unforgettable things to do in Paris only illuminate after night falls on the city.
Watch Sunset from Sacre Coeur
The Basilica of the Sacred Heart (more commonly known as Sacre Coeur) is one of Paris' most famous landmarks, but two facts about it always surprise me. First and foremost that it is relatively young, having opened just over 100 years ago in 1914; and secondly that it is the highest place in Paris, perched at an elevation of 83…
Read more…
Share:

Israel's most cosmopolitan city may be small, but it's packed with great things to see and do. Here are a few things to do in Tel Aviv to experience the quirkier side of the city.
Stock Up On Spices At Levinsky Market
Most tourists head straight to the famous Carmel Market to experience that famous "local flavor" — and you should too. That being said, Tel Aviv has a smaller market dedicated to spices, dried fruit, sweets and other dry foods. Levinsky market is actually a stretch of shops along Levinsky Street, between HaAliya Street and Herzl Street. Shops there sell everything from exotic spices and herbal tea blends to freshly ground coffee, every dried fruit imaginable and even tasty Turkish delight. There are also a few good restaurants and cafés along the street and at night you can visit some hip bars in the area, like the Bar Mitzva at 13 Zevulun Street.
Enter The Belly Of The Beast With A Central Bus Station Tour
Tel Aviv's central bus station is most people's idea of hell, but this controversial concrete monster is steeped in…
Read more…
Share:

As great as the weather is in the San Francisco Bay Area, I have been missing the street art that I got so used to seeing near my apartment in Bushwick, Brooklyn. With that in mind, I headed to the trendy Mission District for a stroll through the mural-packed Clarion Alley, located between Valencia and Mission Streets.
The Clarion Alley Mural Project (CAMP) reminds me a little of the Bushwick Collective, another great street art initiative. Formed in 1992 by six North Mission residents, all volunteers, artists have traveled from across the globe to leave their mark along the walls of Clarion Alley and the surrounding streets.
Despite traveling to San Francisco countless times, I was surprised that I never made it to Clarion Alley. I expected the street to be packed with tourists, especially since I was visiting in the late afternoon/early evening, but it was pretty desolate. Normally, this might creep me out but with so many colors adorning the walls, I actually really…
Read more…
Share:

"Be careful" – the two words always uttered when you tell someone who has never been there before that you are going to Jo'Burg. Yet there is more light than dark in this city than many know… A grey, overcast sky hung above as we drove cautiously through the central business district of Johannesburg, South Africa. From dark, derelict buildings people emerged with sunken faces, crowding around flame-licked rubbish cans for scraps or warmth before retreating back out of sight. Johannesburg's central business district has for years been home not to giant gleaming skyscrapers housing growth-inducing businesses, but to abandoned buildings filled with impoverished former township-dwellers. The residents sought refuge here after international anti-apartheid sanctions crippled Johannesburg's economy in the 1980's. It is still a shocking sight to behold. However, in one area of town these once-forgotten areas are enjoying a sense of revival, thanks to the Maboneng precinct project.
A success story of urban regeneration, Maboneng, meaning 'Place of Light', is a privately developed urban neighbourhood on the east side of Johannesburg's CBD and home to a thriving community of creative factory spaces, trendy loft apartments, restaurants and more. On my trip to the capital last year, I visited a…
Read more…
Share:

San Francisco is known for its diversity and residents that are friendly and open to new cultures. Check out these attractions for a mixture of history and innovation that makes San Francisco a unique travel destination.
1. Audium
This 45-seat theater provides a unique musical experience because of its marriage of reproductive technology with live performance. An engineer manipulates the music of composer Stan Shaff through the theater's 176 speakers, placed at various heights and angles throughout the listening space. That means you probably won't hear the same work reproduced in exactly the same way no matter how many times you visit. Prepare for complete immersion in Shaff's musical world, which challenges your concept of the art. The Audium is near where Bush and Franklin Streets intersect, not too far away from the antique decor of the Hotel Majestic.
Photo courtesy of Airwolfhound via flickr
2. Alcatraz Island
Alcatraz federal prison stopped hosting inmates in 1963, but movies such as Birdman of Alcatraz and Escape from Alcatraz have kept it in public memory far longer, drawing a million visitors a year. The Cellhouse Audio Tour, featuring commentary from former inmates and guards, gives a…
Read more…