Books
Share:

Fidel Castro's mustache instantly attracted Michelle's attention, but his oratory prowess and political passion piqued her interest soon after. "Everyone always loves Che, but I'm trying to convert them." Curious to the point of obsession, my flatmate devours biographies and fictional histories, printed interviews bigger than a Bible and Fidel's own heated publications. After reading about the Cuban leader, Michelle will visit his small but proud Caribbean country. And while she'll travel with more knowledge than most, few books will help her accept those upcoming experiences better than this one. Cuban Revelations – Behind the Scenes in Havana – Marc Frank, 2013
U.S.-born Marc Frank spent nearly 25 years living in Cuba and working as a foreign news correspondent. From the fall of the Soviet Union (and its subsequent influence in Cuba), through the proceeding decades of governmental transition between Fidel and his brother Raul, Frank recounts the political and economic developments that have reshaped this island nation. Marrying a local and raising his children here, Frank's observations are made with the interest of an outsider and the healthy realism…
Read more…
Share:

Great book called 
Momofuku
by David Chang. 
Momofuku is a phenomenon — a once-unrecognizable word, it's now synonymous with the award-winning restaurants of the same name in New York City: Momofuku Noodle Bar, Ssäm Bar, Ko, and Milk Bar. Chef David Chang has single-handedly revolutionized cooking in America with his use of bold Asian flavors and impeccable ingredients, his mastery of the humble ramen noodle, and his thorough devotion to pork.  
Momofuku is both the story and the recipes behind the cuisine that has changed the modern-day culinary landscape. Chang relays with candor the tale of his unwitting rise to superstardom, which, though wracked with mishaps, happened at light speed. The dishes shared in this book are coveted by all who've dined—or yearned to—at any Momofuku location (yes, the pork buns are here). This is a great read for all foodies. They have ginger scallion noodles and below is a share of the recipe of their 
Ginger scallion sauce, which they refer to as the mother sauce at Momofuku, something that they use over and over and over again. If you have ginger scallion sauce in
…
Read more…
Share: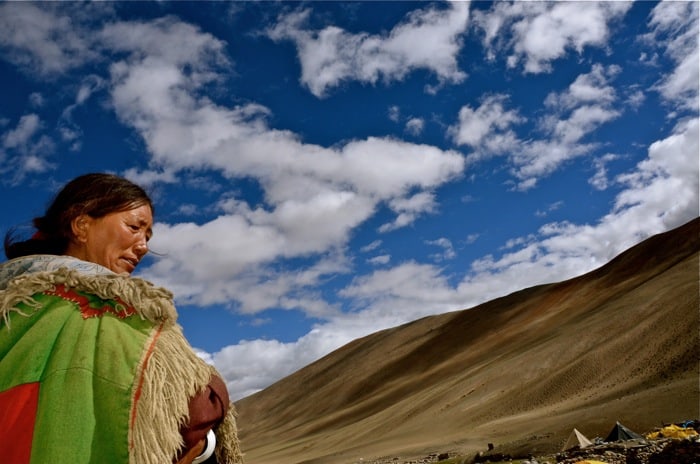 A nomadic head-woman, who depends on pashmina goats to remain autonomous. Photo courtesy Jeff Fuchs.
Interview with Himalayan explorer Jeff Fuchs
I MET OTTAWA-BORN explorer Jeff Fuchs several years ago at a tea shop in Toronto where he was giving a talk about Puerh tea from China and promoting his book, The Ancient Tea Horse Road. I was instantly smitten. The event combined my favourite beverage (tea), my favourite part of the world (the Himalayas) and an adventurous travel tale told by a charismatic explorer. It just doesn't get any better, for me. Jeff has lived for most of the past decade in Shangrila, northwestern Yunnan, upon the eastern extension of the Himalayan range where tea and mountains abound. His work centres on indigenous mountain cultures, oral histories and an obsessive interest in tea. His book The Ancient Tea Horse Road details his eight-month ground-breaking journey traveling and chronicling one of the world's great trade routes, The Tea Horse Road. Jeff is the first westerner to have completed the entire route, stretching almost 6,000 kilometers through the Himalayas.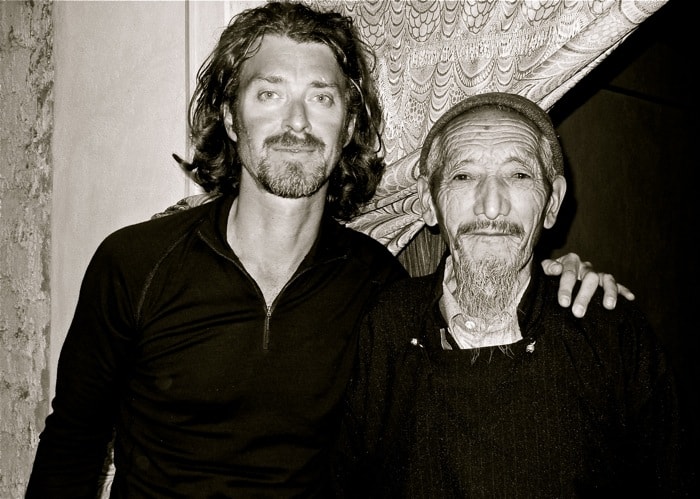 Jeff and Abdul,…
Read more…
Share:

I found myself reading Kermit Lynch's "Adventures On The Wine Route: A Wine Buyer's Tour of France" with Anthony Bourdain's voice in my head.  Much like Bourdain, Lynch has been described as a curmudgeon-troubadour who doesn't mince words.  
He's opinionated, witty and pleasantly straightforward.  
Like Bourdain, he's also open about his past experimentation with drugs: Bourdain's '80's SOHO sounds similar to Lynch's '60's Berkeley.  Richard Olney, the American foodie who traveled through Provence with Lynch, once described his friend as an old-fashioned bohemian with a remarkable nose and palate.
Lynch came out of the 1960's San Francisco Bay revolution (he doesn't call it a revolution by the way) with a relatively successful women's handbag company. He was introduced to French wine during a transformative trip to Europe.  
He returned to California to open a small wine
…
Read more…
Share:

A new travel guide to Sicily is an illustrated journey to the heart of the Mafia. Written for tourists and armchair travelers alike, the book is a geographical history of Cosa Nostra on the Italian island of Sicily, the picturesque birthplace of organized crime.
In
The Sicilian Mafia: A True Crime Travel Guide
($18.95, Strategic Media Books, February 2014), author Carl Russo takes the reader to key hotspots in the history of the Sicilian Mafia: where the murders happened, where the godfathers lived, and where their victims are buried. The book's many photographs were the result of Russo's undercover work in Sicily over the course of six years.
Russo's guidebook, the first of its kind in any language, is an adventure for anyone interested in unique travel, Italian history, or the annals of crime. From the sunbaked fishing villages of the Mediterranean to the darkest alleys of Palermo, western Sicily is the exotic background for disturbing tales of murder and mayhem. Readers will discover:
 

A hundred strange and violent tales from Cosa Nostra's 150-year history, meticulously researched and rendered in sharp prose.

202
…
Read more…
Share:

The incidences are becoming numerous. You're about to mention a name and suddenly realize you can't recall it. "It's at the tip of my tongue," you mutter embarrassedly. "Happens to me all time," a sympathetic listener responds. You're suffering from "mild cognitive impairment" (MCI). And so do a billion others.
While one could easily dismiss this as a collective "senior moment," society is facing phenomena never experienced before: a non-stop assault on the senses brought on by rivers of data, a proliferation of media and advertising, all propelled by faster living, copious multitasking, plus a growing reliance on digital memory devices. Scientists note that average scores on memory tests decline steadily after age 25. By midlife, memory erosion accelerates, with humans losing on average 1% of brain volume each year. And there's growing evidence that cellphones, calculators, speed-dialing, GPS and other memory-saving aids have reduced the need for mental acuity, causing the brain to deteriorate at a faster pace than ever before. Research by psychologist Denise Park at the University of Illinois-Champaign-Urbana shows that adults who multitask frequently have more memory complaints than their parents in their 70s. With memory lapses on the upswing, the brain fitness business is…
Read more…
Share:

Gary Kamiya tells stories on
SFGate.com
, from the history of San Francisco and its newspaper archives. It's a rich history for such a small city,  and it's a strong literary history, too, which is apt with Silicon Valley becoming a Media Valley. This week Mr. Kamiya
tells the story of Oscar Wilde's visit to San Francisco in 1882,
as part of strange promotional stunt for a Gilbert & Sullivan opera lampooning the Aesthetes, an English artistic and literary set enamored with  a "Cult of Beauty," a heightened level of sensitivity to the beauty of nature, and in the decor of their surroundings — rooms, furniture, and even wallpaper. [San Francisco's Legion of Honor museum last year hosted an excellent "Cult of Beauty" exhibit with several pre-Raphaelite artists represented, such as Dante Gabriel Rossetti; William Morris graphics design; and Aubrey Beardsley.] Oscar Wilde was young, just 28 years old but already well known in London for his literary and other achievements, mostly on a very public stage of London society. He was considered a leading light of the Aesthetes, even though after three…
Read more…
Share:

We all knows that some plants are more useful than others. Amy Stewart knows about plants that create the world's great drinks. She's the author of "The Drunken Botanist" and she's going to talk about her research (and sign copies of her book) at a lecture followed by a reception beginning at 6 p.m. October 16, 2013, in the Volmer Center of Clyburn Arboretum at the H.P. Rawlings Conservatory & Botanic Gardens, 3100 Swann Drive, Baltimore, Maryland. Who knew that horticulture was such an intoxicating subject? In her fourth
New York Times bestseller
, Stewart explores the odd, unusual and surprisingly common plants that have produced the world's greatest spirits. "The Drunken Botanist" uncovers the enlightening botanical history and the fascinating science and chemistry of over 150 herbs, flowers, trees, fruits — and even a few fungi. Tickets are $40. All proceeds directly benefit the Rawlings Conservatory.