Books
Share:

At the beginning of last year, I started out with a specific reading challenge in mind: I chose to read 35 books in 2014, but at least 10 of the books I chose had to be a five-star book and the rule was that I had to choose from several genres. Otherwise I'd just stick with fantasy and historical fiction, which I adore. I spent some time in advance getting my reading list worked out. As luck would have it, I spent a lot of time in bed this year from painful arthritis flares, and I also did quite a bit of traveling and long-haul flights, so I had plenty of time to crack out some long-count novels and business books that I've been wanting to read for ages. Between the real travel journeys I embarked on this year and the fantasy travel that I completed with my reading list, I feel like I really got to see the world this year.
By the end of 2014, I had 61 books on my list, and I relied on my grandmother's tried and true technique of going back through my notes and book…
Read more…
Share:

Amaltas Avenue, Manju Jaidka's third novel, is set against a backdrop of campus happenings over a period of three days during a sultry Chandigarh summer. The book focuses on a number of characters who share a common milieu, including the eponymous residential neighbourhood, even as they drift through seemingly ordinary lives, playing out mundane everyday roles at an individual level. It is not to be confused with other breezy campus writings as Amaltas Avenue in fact brings to attention more complex issues through its protagonists–often antagonists–when they are confronted by unexpected turmoil in their personal and professional arenas. An insider for over forty years, the author has had a ringside view of the intrigue, manipulation, fraud and power games that go on within the realm of academia. In contrast, student ragging and indiscipline takes on the reminiscence of a Sunday picnic, while education moves to the backburner in her narrative. Such is the story-teller's craft that the reader is often found searching for the proverbial fine line between fact and fiction. Borrowing heavily from her own role as student, teacher, warden even, at the Punjab University in Chandigarh, Jaidka is able…
Read more…
Share:

If you're looking for gift ideas for someone on your list,
cookbooks
are a great way to go. Especially signed, beautifully photographed, locally written ones. On Saturday December 13th from 3pm-4pm, catch Nicolaus Balla and Cortney Burns of Bar Tartine at
~OMNIVORE BOOKS in San Francisco.
They'll be discussing their new cookbook,
Bar Tartine: Techniques & Recipes
, and signing copies. The event is
free
, and books will be available for purchase.  Omnivore is also hosting a number of other special book events next week, if you can't make this one.
Share:

In keeping with the spirit of
"WeBlogTheWorld"
and having a global perspective, I flew from Stockholm to Oslo to London to Washington, D.C., to San Francisco en route to Aspen, Colorado to cover the second half of the 10th Anniversary of the Aspen IdeasFestival, an annual gathering of luminaries meeting in this alpine paradise to discuss burning issues of the day. In the middle of the six day, two session marathon of seminars, talks and panel discussions spanning 16 topical tracks is an "afternoon conversation" plenary involving attendees of both segments.  This year, interviewees included Harvard President Drew Gilpin Faust, former Secretary of State Hillary Rodham Clinton, Pepsi CEO Indra Nooyi, former vice president Al Gore, former UK prime minister Tony Blair, and former CIA director David Petraeus. Impressive that the first three speakers on this top profile stage in the Benedict Music Tent were women, as was noted by David Gergen, who interviewed Al Gore. Watch this space over the remainder of this week for highlights and themes from this august gathering. Of course, if you are reading this, you…
Read more…
Share:

Auki warned us about the gelatinous creatures we'd discovered in tide pools along 'Eua's coral shelf. The sea slugs had always been part of the Tongan's diet, with natives picking and eating sustainably. But now, aid and corporate funds from China had purchased the foreign investor free license to over-consume and threaten the islands' delicate ecosystem. This is one of many reasons why Tonga – and the South Pacific – are hailed as the "last frontier" in tourism. Tonga now faces the same challenges as destinations in the Caribbean and Central Asia: how to protect its unique culture from an influx of outsiders, while improving infrastructure to draw in tourism money, and carefully balancing growth without destroying the scenes such travelers are desperate to see. Headhunters On My Doorstep – J. Maarten Troost, 2013
Robert Louis Stevenson. Photo credit: Wikipedia – University of Edinburgh. You can only imagine how exotic and pristine these isolated countries must have appeared to early expatriots, such as the renowned Scottish author, Robert Louis Stevenson. After penning the classics Treasure Island and Kidnapped, a deteriorating health…
Read more…
Share: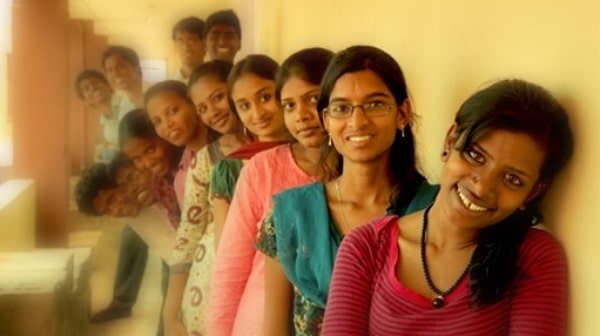 Recently, the two most prominent news items from India in the North American media recently were the sweeping election win for Narendra Modi and the BJP party in the world's biggest democratic election; and the horrific rape and murder of two teenage girls, who were left hanging from a mango tree, in Uttar Pradesh. Ever since the high profile Delhi Gang Rape in December 2012, the status of women in India has been under the spotlight, not just in India but around the world. I was in India during the paradigm-shifting backlash to the rape of the 23-year old medical student aboard a moving bus in Delhi and it affected me very deeply. It affected everyone very deeply. There were riots and calls for changes to the law and changes to attitudes towards women. The deeply felt need for change was one of the reasons that the long-time ruling Congress party was ousted, in a landslide victory for Modi and the BJP. People in India are fed up with corruption, inefficiency and oppressive attitudes towards women and people from the Other Backward Class, including Dalits (formerly…
Read more…
Share:

It's not everyday that you get to chat with your favorite fiction writer but that's exactly what happened when I decided to reach out to Alexandra Potter on Twitter a few weeks ago. I was in the middle of reading one of her books, You're The One That I Don't Want, and was in near hysterics at a particular moment in the story. I decided to tweet how much I was enjoying the book and a few minutes later she responded. Rest assured, it made my day. I have to say, Twitter is pretty awesome. One of my favorite things about Alexandra's stories is that they are based in some of my favorite cities — London, New York and Venice to name a few. After conducting this interview and learning that Paris and India are other locales, my reading list is looking pretty good right now. Her characters aren't the only ones traveling; her readers do as well. In fact, I first discovered her at a hostel in San Diego, CA during my senior year spring break. A friend and I decided to skip the typical Cancun adventure and instead opted to head west for Vegas, the Grand Canyon, Los Angeles and finally…
Read more…
Share:

"The real story here isn't about society scandal.  It's about reaching the summit–achieving a dream–the good, old-fashioned New York way: by any means necessary." The Overnight Socialite starts with the glittering backdrop of New York City, speckled with ladies who lunch, trust fund twenty-somethings with outrageously big personalities, and charity galas galore.  Add in a few classic characters and you have yourself a twenty-first century story of unlikely love.
The leading lady in this tale is Lucy Ellis, a Manhattan transplant who has big dreams of making it as a fashion designer, but toils away on the assembly line of a Garment District sweat shop.
"It's a law of New York City: no matter how much money you're making, you're surrounded by people making more."
Enter Wyatt Hayes IV, charming, spoiled, and need I say bored out of his mind anthropologist who has just dumped Manhattan's leading Queen Bee socialite, Cornelia Rockman for being too superficial (gasp!), and makes a bet with his BFF and multi-millionaire (but of course), Trip, that he can turn any ordinary girl on the streets of Manhattan into the next It-girl (social experiment disaster waiting to happen?),…
Read more…