Creativity
Share:

The sixth annual TEDxBerkeley, which will fill Zellerbach Hall in Berkeley CA tomorrow, February 28, will focus on
Wisdom, Compassion
and
Connection.
On stage in front of over 2,000 attendees, 57 speakers and performers will share riveting insights on these important and pivotal themes
.
From Indian & Japanese Performers to Renowned Leaders, Professors & Apple's Co-Founder Steve Wozniak, don't miss the Live Stream at www.tedxberkeley.org. 
This year's inspiring line-up aims to transform the way we think about ideas that can re-shape the world's priorities in education, science, the environment, healthcare and beyond, all of which is center to the core of TED. Apple co-founder and philanthropist Steve Wozniak will close this year's sold out event. Those interested in hearing the 2015 speakers and performers can tune into the live stream at http://www.tedxberkeley.org starting at 10:00 am PST. The social media hashtag for the event is #TEDxBerkeley. The complete line-up this year includes the following performers, thought leaders and visionaries, listed under the "theme" they will present.
Wisdom:
UC Men's Octet:
UC Berkeley A Capella Group
Prasad Kaipa:
CEO of Kaipa Group, Business and Leadership Coach
Adora Svitak:
Activist for Feminism & Youth Causes
Marc Gopin:
 Director,…
Read more…
Share:

So you've been to the Caribbean. Congrats! It's a beautiful place and the sister islands of Trinidad and Tobago is one of the most popular vacation destinations. But there are plenty of facts future visitors don't know about the islands. When they see what they have to survive, they may feel even more compelled to visit and take adventure on by the horns.
1. Trinidad Carnival
You may just overdose on fun and culture at Trinidad's annual carnival, which happens on Fat Tuesday during Mardi Gras. If you're lucky, the carnival will take you under it's wing and get you involved in the street performances. This carnival and parade — which take place in the Trinidad's Port of Spain — pay respect to African music, mythology and culture through costumes, sound, food and more.
The scarily spicy Scorpion Pepper. Photo courtesy of Richard Elzey via flickr.
2. The Hottest Of The Hot
You may have experienced what is known as the world's HOTTEST pepper. Originally, it was the ghost pepper. The ghost pepper left a scorching after burn in your mouth for hours. It…
Read more…
Share:

I don't know whether it was the visual of the carelessly strewn frangipani flowers everywhere, the moss adorned statues of the
dewas
and the
dewis
that have red hibiscus flowers tucked behind their ears,  the perennial scent of incense,  the sublime spell of  the monsoon evenings, strolls through untouched paddy fields, the heart-warming hospitality or the stunning sunsets at UluWatu and Tanah Lot that still makes me yearn for a visit to the island. Brilliant colours from one street, leading on to an alley to the next, exuberant ornate architecture, scents of massage oils and sounds of
gamelan
, seemingly endless processions and ceremonies, Gods and Demi-Gods peering from under every canopy, and delicious Indonesian fare!
A sunrise that left me breathless while my flight landed in Denpasar. Pristine, postcard-like, picturesque roads that led me to the little hamlet of Ubud. A whispering rivulet that ran below my balcony. Tales from Ramayana and
Mahabrata
painted like frescoes above my bed-posts. A lotus pond and a cluster of moss laced temples in the terraced rocky courtyard..
There were the rain-soaked afternoons at exquisite cafes. Hot, curried chicken soup, flavored with…
Read more…
Share: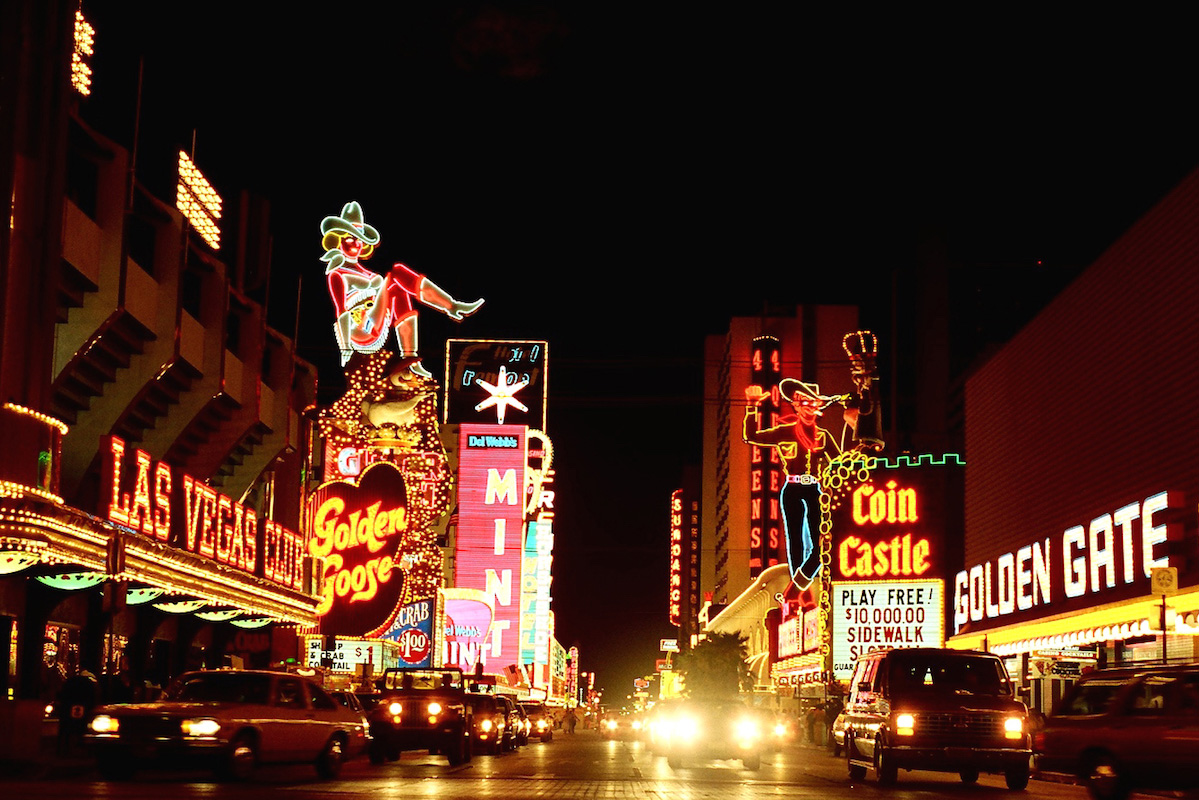 You probably know Las Vegas for its party scene and potentially, even for the incredible nature that surrounds the city. You might have visited Las Vegas and explored some of its lesser-known neighborhoods, from its burgeoning, tech-fueled downtown re-development, to the hip, trendy University of Nevada Las Vegas area. One thing you probably don't realize about Las Vegas – certainly not if you come solely for the purpose of partying – is that several world-class museums call Las Vegas home. No matter what reason you have for wanting to see a less hedonistic side of Sin City, continue reading to learn about some less-celebrated Las Vegas destinations than are just as fabulous as the glitzy, glamorous strip.
Las Vegas Art Museum
At over 60 years of age, Las Vegas Art Museum has existed for almost as long as the city itself, even if it has been less celebrated. As you traipse through the 6,000 square feet of exhibition space, which showcases local, national, and even international artists, you might forget you're in a city best known for gambling and nightlife. Las Vegas Art Museum is also a great place to take your…
Read more…
Share:

If you want to experience what locals are eating and buying, all you have to do is hit the local market. Whether you're seeking a quick lunch fix or gift hunting for your friends (or yourself), the following 10 markets offers the authentic New York experience and are worthy of a spot on your itinerary.
Union Square Holiday Market
Where: 14th Street at Broadway When: Mon – Fri 11am to 8pm, Sat 10am to 8pm, Sun 11am to 7pm. What you'll find: Now in its 19th year, this European-styled alfresco market hosts more than 80 vendors and is a favorite for many. Wander through the red and white booths for traditional holiday gifts ranging from local handmade leather belts and small- batch jams to bags made of recycled plastic. To fuel your holiday shopping, there are vendors selling donuts, Sicilian rice balls and lebkuchen – a traditional German gingerbread.
Smorgasburg
Artists & Fleas Holiday Market
Best Holiday Markets In NYC
Artists & Fleas Williamsburg Holiday Market
Where: 70 North 7th St, between Kent and Wythe Aves When: Sat – Sun, 10am to…
Read more…
Share:

Rain falls on me and then stops. It starts again 15 minutes later and along with several other locals, I huddle beneath one of the shop awnings – they all seem to have one as if they prepared for the frequent rain spurts a century ago when some of these shops were likely built. Today they are far from old in appearance despite the fact that the brightly colored plastered blocks that attach shop after shop are mostly worn away. The buildings mostly have a Latin feel to them with their vivid coral, yellow and pink colors, yet somewhere along the way, you begin to see southern Europe, African and Dutch influences sporadically thrown in, one of the things that makes Curaçao so culturally diverse and unique.
Architecture everywhere throughout Willemstad, Curacao's capital and only major city, is bright and colorful, including its government buildings.
The island's architecture blends Dutch and Spanish influences and Willemstad is on the UNESCO world heritage list because of its many historic buildings. Given its size, most of what you want to see in Willemstad is easily walkable — from markets, shopping and restaurants, to historical sites. I…
Read more…
Share:

Last summer, a Wisconsin search effort was under way to find 82-year-old Guillermo DeVenecia, a missing ophthalmologist who suffers from dementia. After a three-day effort involving search dogs, a helicopter and hundreds of people, DeVenecia was found by a consumer drone.
David Lesh uses his drone to shoot videos for his Colorado ski and snowboard business but decided to help with the search while visiting his girlfriend. It's stories like these that provide an inkling of our future, one where drones will play a prominent role in many aspects of life. What is truly remarkable is that this scenario played out just four years after the introduction of the first consumer drone that helped mainstream the category. At the January 2010 CES, Paris-based Parrot S.A. introduced the AR.Drone, a $300 quadcopter equipped with a video camera and controlled by an iPhone.
Parrot was the drone trendsetter, launching the first consumer drone in January 2010. Its latest state-of-the-art model is the Bebop drone, which retails for $500. Once considered a toy, drones, which are also called UAVs or unmanned aerial vehicles, have blossomed into powerful aerial video tools that are reshaping many industries and…
Read more…
Share:

I had always heard great things about Toronto and there have been numerous reasons I was eager to visit Toronto but above all, I was eager to explore everything the city has to offer: the tall skyscrapers that rival the ones in New York, the quirky shops with personality to space and of course, the revamped neighborhoods that are trendy beyond compare. While the weather wasn't exactly ideal during my trip, it didn't matter because Toronto is colorful rain or shine. This quickly became apparent when wandering through the eclectic Kensington Market neighborhood.
Located on the edge of Chinatown, another fascinating neighborhood with a ton of history, Kensington Market is a one-stop shop for graffiti, artisanal goods, vintage clothes and accessories and lively bars. It's not a huge area but it's packed with personality. Back in the 1920s, the neighborhood was known as the Jewish Market and even today, there's a mix of different cultures represented – Europe, the Middle East, Latin America, Asia and the Caribbean to name a few. Whether in search of fresh food or souvenirs, there's something for everyone at Kensington…
Read more…