Creativity
Share:

Inle Lake lies in the center of Myanmar (formerly, Burma) in the hills and heart of the Shan State. While only the second largest fresh-water lake in Myanmar with a surface area of about 45 sq. miles, Inle is unique: many of its native flora and fauna are not found anywhere else in the world. However, as the recently "opened" Myanmar attracts increasing numbers of tourists, Inle's fame rests these days more on its indigenous people and their crafts than on the rarity of certain fish species. During our recent visit to Inle Lake we were continually amazed at some of the indigenous crafts of the lake's denizens, as well as the sheer beauty of the lake.
Lotus blossom. Lotus Weavers A visit to a local lotus fabric work shop absolutely stunned us. We'd never known you can make actual thread and cloth from the fibrous threads of a lotus plant. With Inle so shallow (7-12 ft. depending on the season) lotus plants abound. The long interior fibers of the stalk are stripped from the tougher husk, worked together into a thread,…
Read more…
Share:

Kullu, or Kulu, is the capital town of the Kullu District in the Indian state of Himachal Pradesh and is located on the banks of the Beas River in the Kullu Valley about ten kilometres north of the airport. A summer visit to Kullu Valley generally mandates bye-passing the eponymous township en route Manali, its poster destination.   Unsurprising, as what you see of it from across the Beas is unremarkable and uninviting. Having choked up both banks with thoughtless habitation, it is steadily crawling up the mountain-face behind it. In the bargain one is guilty of forgetting that Kullu is home to the 17th century Raghunath Temple honouring the vale's chief deity, and hosts the iconic Dussehra unfailingly each year. Another draw includes the Bijli Mahadev Temple perched high on a ridge above the town with fabulous views of the Kullu and Parvati vales. Recently, it has added another more youthful one – The Book Cafe. Sitting pretty in Dhalpur, within a gaily painted pre-fab structure, this cheery little place is more than a good cause to weave through the busy bazaars of Kullu.
Joined at the hip with a freshly refurbished building, the cafe is fronted by a large ground which has long been used as a resting…
Read more…
Share:

I discovered
La Posada
by accident while I was online doing some research on Arizona's Petrified Forest and the
Painted Desert
. I couldn't find the kind of resort or hotel I was looking for at first, something that exuded a combination of luxury, nature and adventure. In a little place called
Winslow Arizona
 along the infamous Route 66 that runs across America, La Posada finally came onto the screen and after one glance at its incredibly funky, creative and dreamy rooms, I knew I had to visit.
It's currently owned by Allan Affeldt, however the architect behind it is Mary Elizabeth Jane Colter. The property has quite a history, starting with Fred Harvey, who
"civilized the west"
by introducing linen, silverware, china, crystal, and impeccable service to railroad travel. He was so legendary that MGM made a movie called The Harvey Girls starring Judy Garland. Harvey developed and ran all the hotels and restaurants of the Santa Fe Railway, eventually controlling a hospitality empire that spanned the continent. In the 1920′s, Harvey built a hotel in the center of northern Arizona and called it
"La Posada"
aka the Resting Place, which was slated to be the finest…
Read more…
Share: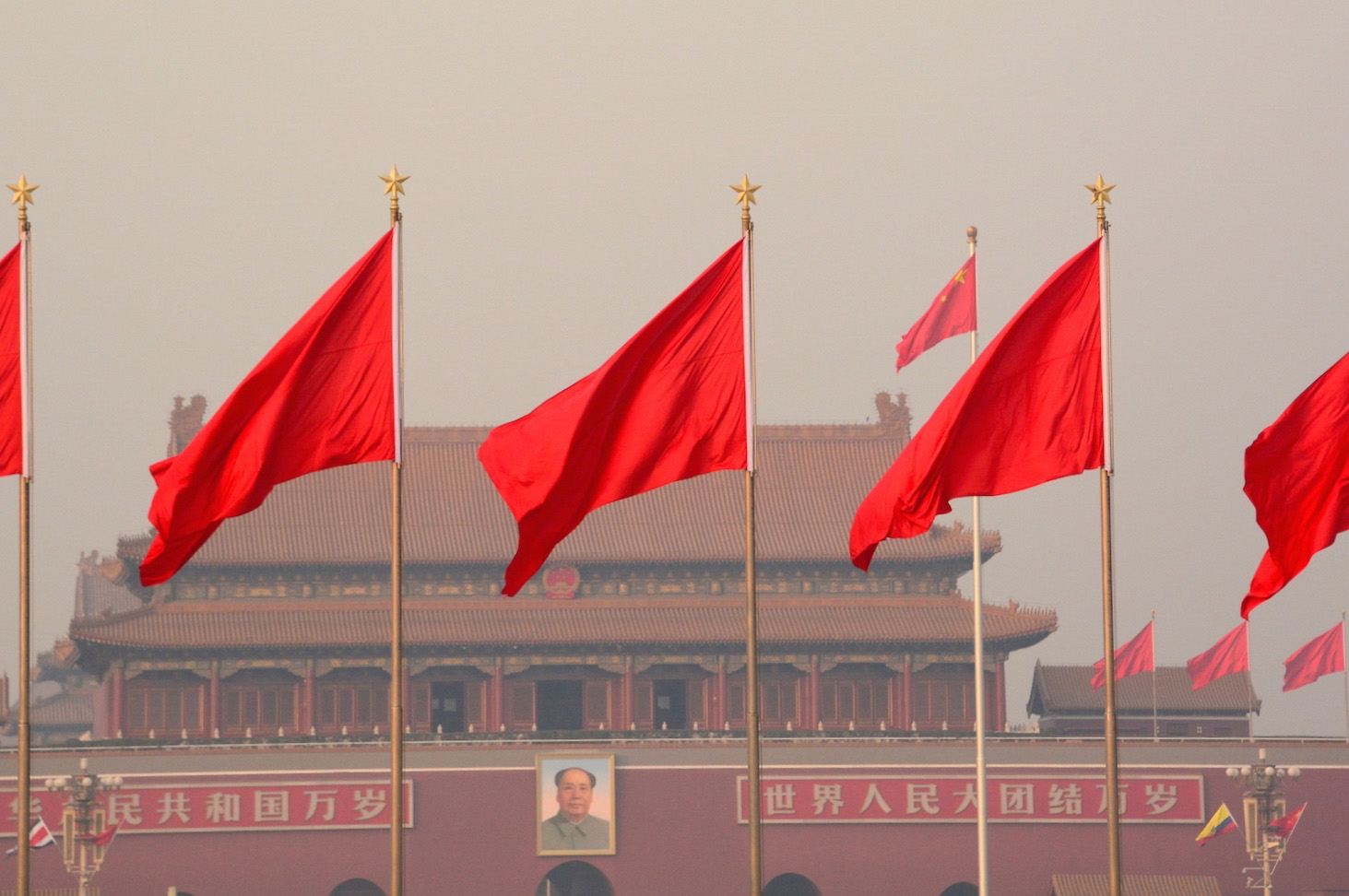 Smog, sprawl and the ghosts of the Tian'anmen Square protestors be damned: Beijing is one of my favorite cities on the planet. It isn't priceless world heritage – the Forbidden City, Temple of Heaven or the nearby Great Wall of China – although that helps; nor is it the towering skyscrapers lurking in their shadows. It isn't the way Beijingers over-enunciate their "r" sounds like pirates; and it is certainly not their penchant for spitting at any time, any place and for any reason. Frankly, my love for Beijing isn't something I'm going to attempt to explain now. Today's post is for the indoctrinated Beijing-o-phile and, absent that, for the traveler curious about becoming one. All you need to find out if Beijing is your type of city is a taste – and you can get a sumptuous sampling of China's capital in just a few days.
My Pick for the Best Beijing Hotel
I've sampled lots of hotels in Beijing, but my very favorite was the one I stayed at this past January, Shichahai Shadow Art Performance Hotel. Situated amid rows of hutongs, the old-style water houses that made up the majority of Beijing up until a few decades ago, this hotel…
Read more…
Share:

Recently, Hui-chen went looking on the internet for something to do, and she found this local festival in Xinpu, a township close to where we live in Taipei Taiwan.  It coincided with the Lantern Festival, and at first I thought it was just a local Lantern Festival, but as I looked around, it seemed a little different.  This festival apparently is a Lantern Festival that celebrates the Hakka People, and this area has many Hakka Taiwanese.  Hakka people came from China to Taiwan a very long time ago.  We have a friend who is a 9th generation Taiwanese Hakka.  There was absolutely no information about the festival anywhere, so we walked around and enjoyed the carnival atmosphere.
There were lots of floats on display.
As you can see, some of them were quite elaborate.
Read more…
Share:

Frank Sinatra called New York "our town." Combine that pure city love, soulful voice, and the bluest of blue eyes, and you have yourself THE American icon, who can be celebrated in New York City.  The NYPL for the Performing Arts is commemorating the Frank Sinatra Centennial with a beautifully curated free exhibit through September 4th, showcasing 100 years of Frankie's legacy.
The exhibit has never-before-seen photos, family mementos, artwork, outfits, video interviews, and of course, music galore.  You'll learn a host of new things (Frankie was a painter! Frankie was a film star! Frankie was the original "The Voice"!) I particularly liked the interactive nature of the exhibit–there was one station where you could actually mix Frankie's music yourself, a large jukebox where you could choose any and every Sinatra song ever made to play throughout the room, a huge wall filled with TV's showing Sinatra in concert, and my personal favorite–a karaoke-like booth where you can record your voice singing New York, New York along with Sinatra's.  Swoon! In addition to the exhibit, you can also stroll the streets of NYC and Hoboken, NJ, (Frankie's birth place), checking out all his favorite haunts with this free walking tour.  I, for one, can't wait…
Read more…
Share:

I'm old enough to know about Johnny Cash, but not old enough to have listened to his music every day growing up. That said, my relatives had many of his records, so they played on our old fashioned turntable that was filled to the brim with old 45′s and 33′s of classics from the 1920′s to the 1970′s. Johnny Cash was among them and while I was too young to understand just how raw of a talent and singer he was, there was something about his voice that was mesmerizing. I learned from fans and music lovers during a recent trip to Nashville that it wasn't just his music that drew people to him, but his powerful presence and strong personality. I was fortunate enough to get to spend a few hours with Bill Miller, an old friend of Johnny Cash while in Nashville, who donated his collection of Cash-related rarities that he had been collecting for forty years. It was Bill and his wife Shannon, who opened the museum in May 2013. No typo there – the museum is actually that new, which is one of the things that makes it so special. Below, Bill stands below the warm…
Read more…
Share:

In a place you'd least expect it if you don't have an intimate knowledge of all things
"country,"
there's a new museum which only opened last August to celebrate the birthplace of country music. Bristol Virginia, which lies at the edge of the western part of Virginia and Tennessee, boasts a remarkable new non-profit, The Birthplace of Country Music Museum, which is designed to actively document and promote the history of country music.
The museum itself offers a variety of interactive ways you can not only learn about country music history and the original Bristol recordings which made country music take off, but experience it, making it a must stop with children. For example, you can sing along to some of the original recordings from the time and hear yourself in a track after the fact.
You can navigate through their Wayback Machine to hear some of the most historical music known in the world of country, most of which you may not have heard of if you're under 40.
On the second floor of the museum, you can take a look at the quilt created for the…
Read more…