Creativity
Share:

Victoria Milo is a Long Island native currently working in advertising but her natural passion lies in the arts where she expresses "individuality and creative beauty" with oils on a canvas. Although she is a remarkable artist, she says she never really considered herself an artist until March 1
st
, when her painting collection titled The Places We Ignore was actually hung up on display for others to see. The Places We Ignore is completely inspired by the New York City subway. Most of us ride the subway trains daily but we may not be in tune with the natural beauty of the dirty and gritty train cars or the signs that tells us where to transfer to the next train. We never notice the way the train lights reflect on the yellowing tiles or the reflection of the impatient crowd on the speeding train. Victoria says that these details and the small things that we may not pay attention to are what mostly inspire her. The collection is made up of scenes and pictures of multiple places in the subway system. All the paintings seem so intricate and well thought out but Victoria says…
Read more…
Share:

Women travelers know the drill – they learn about a new product only to discover that the coat, the bag, the shoes, the gadgetry only comes in black, silver, red, navy or some kind of hunter green. Many of these products are designed by men with men in mind even if half the users might in fact be women. It happens all the time – with laptops, adventure travel clothing and shoes, cameras and more. As an avid photographer, I've come across this challenge again and again – black bags, red bags and geeky looking patch-like bags. I stumbled on this cool company called
Capturing Couture
started by two women — Erika and Lisa — who were passionate about fashion and photography. They were intrigued by the notion of elevating a basic Black Camera Strap into a new world of style…taking a piece of equipment and giving it a fashion spin.  THANK YOU! Through the years, their ask has been: "What can we dream up without any limits?"  Their styles in their bags and camera straps span from *girly glam* to 'boho chic', while taking into account the best of where fashion meets function. They also do camera bags, guitar…
Read more…
Share:

For those who travel a lot or even those who may not but are off for one of those romantic getaways, the thought of getting it "on" in the air is prevalent for many. Don't slither and coyishly look away when you read this. C'mon – you've had that thought once or twice. Some of us have no fears at all and sneak off to the rest room or dive under one of those (now) flimsy airlines for a little nooky when the lights are off and no one is looking – a little darish perhaps but certainly not comfortable or romantic?
A new startup airline
Love Cloud
is now offering horny travelers the chance to join the Mile High Club without being uncomfortable in the process or the possibility of getting caught by a passenger or flight attendant. They're not coming out of the America's south, the Middle East or other such locations where perhaps such an idea would never fly, no pun intended. First unveiled in February, Love Cloud takes passengers to 5,280 feet over the Red Rock Canyon, Hoover Dam, and the casinos of the Vegas Strip
.
And of course, flights take off from Vegas,…
Read more…
Share: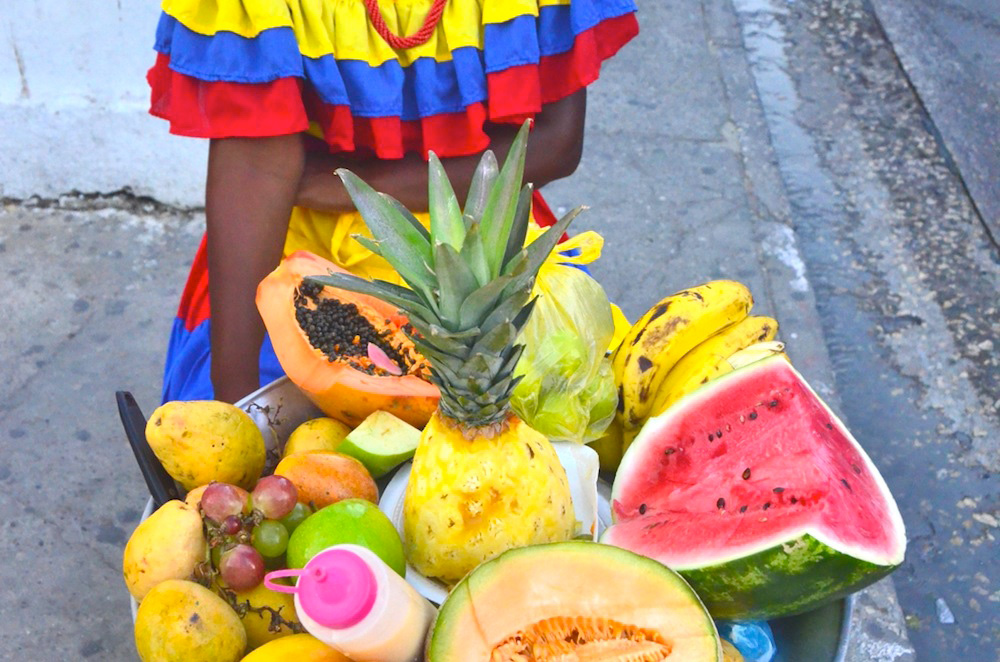 Colombia created some stress before going because of the traditional media narrative about Colombia: That it was not safe, especially for foreigners like myself. As it turned out, the only danger in Colombia was wanting to stay more time than I had, to explore more places than my schedule would allow for and, as you'll see if you continue reading, to take an inordinate number of photos that depict a land almost mythical in its beauty. Nearly every part of my trip to Colombia was extraordinary. Within 24 hours of my arrival in Bogotá, for example, I was already huddled in the back room of a coffee shop, trying not to breathe in tear gas police had thrown to disband a protest outside. Doesn't sound fun? Well, within a few days of that, I was up on the Caribbean coast, hiking through Tayrona National Park, one of the most pristine places in the world. The colonial city of Cartagena proved not only to be calmer than volatile Bogotá, but also more colorful, a truth that carried through to Isla de Barú, an idyllic paradise located just a couple hours offshore but…
Read more…
Share:

"Drawing with light" is a series of playful artworks by Simon Bannister, a visual artist practicing predominantly in the field of land art. He's also the 2013 David Shepherd Wildlife Artist of the Year.
"The Digital Tree of Knowledge" and the "World AIDS Day Heart" are Simon Bannister installations that invite participants to experience art in a collaborative way in a very new (and creative) South Africa. The Digital Tree of Knowledge
Plug into the Tree, download videos and educational games, and connect to the world wide web … all from a small village in rural Africa. When Simon began work on this installation, he invited the teachers at Hazyview Digital Learning Centre to write out their dreams and add them to the Tree's "roots". A totem of access to world-class education at Good Work Foundation's Hazyview Digital Learning Centre (HDLC), Terabytus Digitata has become famous the world over. This is a one terabyte tree that connects students to the world, but it does so much more, and, as Simon says: "We wanted to create a meeting place connected with the…
Read more…
Share:

Carnival is a festival that has fascinated me for years. Although I'm not a huge fan of crowds, I've always wanted to participate in one and this year, I got the chance. While Rio de Janeiro is perhaps the most well-known Carnival around the world, there are plenty of other destinations just as noteworthy and
Dominica
is definitely one of them. There are a few different events that lead up to the two day festival (this year it was March 3rd and 4th) and I was glad to have a few days to explore the island before diving full-force into Carnival madness. Unfortunately I missed the Miss Dominica Carnival Queen Pageant due to a flight delay, but I heard that it was quite the spectacle. The pageant features seven lovely ladies from different parts of Dominica and unlike competitions in the US, each contestant competes in every category like swimsuit, evening-wear and the final question and answer round. This year, it was Francine Tiffany Baron, 20, of Grand Bay who took home the coveted crown. Each woman marches in the Carnival parade a few days later, so I was able to see them after all. There's also a
Calypso Monarch Show
the Saturday…
Read more…
Share:

One of the main highlights of any trip is the people. For those who have ever dreamed of visiting Marrakech in Morocco, let me introduce you to some of the city's locals through stunning photography:
Photo courtesy of Ahron de Leeuw
Photo courtesy of Thomas Leuthard
Photo courtesy of Thomas Leuthard
Photo courtesy of bourget_82 Photo courtesy of Thomas Leuthard
Photo courtesy of austinevan
Photo courtesy of Jean-Louis POTIER
Photo courtesy of Thomas Leuthard
Photo courtesy of Grand Parc-Bordeaux, France
Photo courtesy of Jsome1
Share:

Carnival in Brazil's sprawling
Rio de Janeiro
took over its streets for its annual event from February 28 through March 4, 2014, another year, we sadly missed being there directly. That said, we've been watching it from the road and was excited to see people packing the streets for parades, dancing and raucous open-air parties that began at daybreak the night before the kick off and pulsated throuhout the week.
The 
Carnaval in Rio
is a world famous festival held before Lent every year and considered the biggest carnival in the world with two million people per day on the streets. The first festivals of Rio date back to 1723. Above is from this year and the below shot is from 1999.
Every year, the carnival parade is filled with revelers, floats and adornments from numerous 
samba schools
 which are located in Rio (more than 200 approximately, divided into 5 leagues/ divisions). A 
samba school
 is composed of a collaboration of local neighbours that want to attend carnival together, with some kind of regional, geographical common background.  
One of the many main purposes of the Rio carnival parade is for samba schools to…
Read more…