Creativity
Share:

For this year's
TEDxBerkeley
's event whose theme was 
Compassion, Connection and Wisdom
, over 2,000 attendees showed up to hear 57 speakers and performers at the University of Berkeley's
Zellerbach Hall
on February 28. Below are highlights from some of our thought provoking speakers, several of whom flew over from Africa to join us thanks to this year's Diamond Partner
Fetzer Institute.
Performers nailed it out of the park, which included the upbeat Japanese drum performance by
Cal Raijin Taiko
, the energetic
Cal Bhangra
 dancers whose goal is to keep Punjabi dance alive
(below),
and the
UC Berkeley
Men's Octet
who added humor to their doo-wop, barbershop and pop songs, acapela style of course.
Dr. Prasad Kaipa
, who kicked off the first session on Wisdom, has committed his life to driving innovation and leadership. The bulk of Prasad's work has revolved around getting people to realize their full potential, most known for his work advising companies like Disney, Adobe, Apple, Boeing and others. His talk began not with lessons learned in corporate America however, but with a single, startling fact: Malnourishment kills 1,500 children in India every day. He reminds us that malnourishment happens…
Read more…
Share:

Travel Writer Paul Theroux at the Jaipur Literature Festival. MY LONG TIME DREAM to attend the Jaipur Literature Festival came true this year. I pitched Conde Nast Traveller India on interviews with Eat, Pray, Love's Elizabeth Gilbert and travel writer Paul Theroux, and arrived in Jaipur with a media pass in hand on a cool, late January day. Also wanted to meet and interview Devdutt Pattanaik, well known in India for many books on mythology. A week before the JLF started, Gilbert had to cancel due to medical reasons. I was disappointed, but held out hope for interviewing Theroux. On the first day, I saw him on the media terrace and introduced myself. He seemed stern but reasonable. He was talking to a train enthusiast about taking trains in India, and we chatted about The Great Railway Bazaar, one of my favourite travel books.
Me, a train enthusiast and Paul Theroux at JLF I waited. Newbie mistake. The next day, I was in the front row for his travel writing talk…
Read more…
Share:

Paris is known as the
"City of Lights,"
but there are so many ways to occupy your day in the French capital that it's easy to exhaust yourself before night rolls around.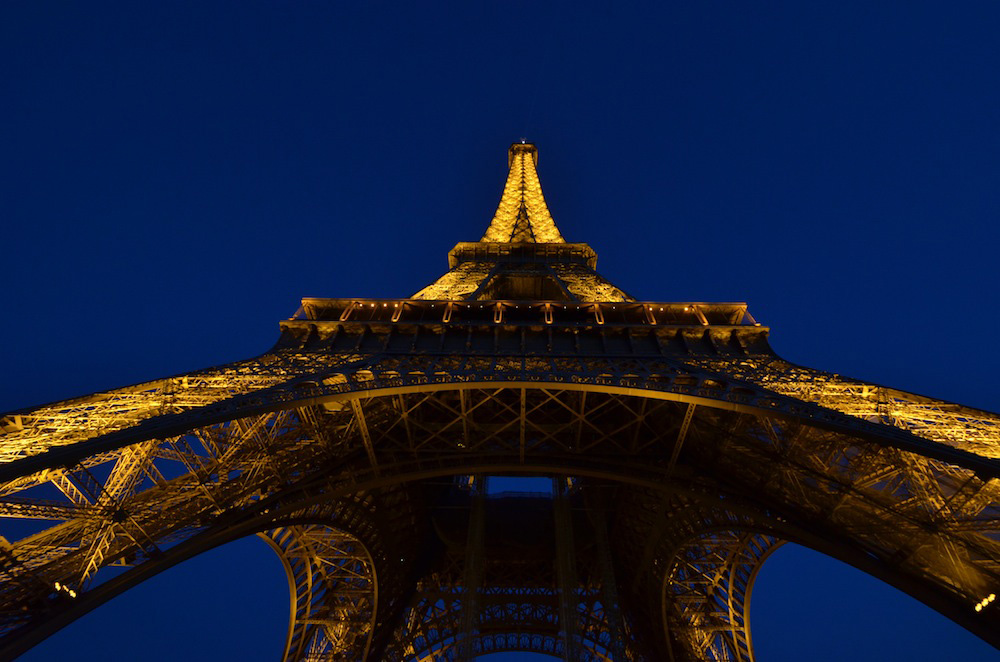 Regular visitors know about the renowned attractions like the Eiffel Tower and Louvre Museum, relaxing in city parks like the Tuileries and Jardin de Luxembourg or exploring enticing neighborhoods like Montmartre and Le Quartier Latin. Here's a few other fun options.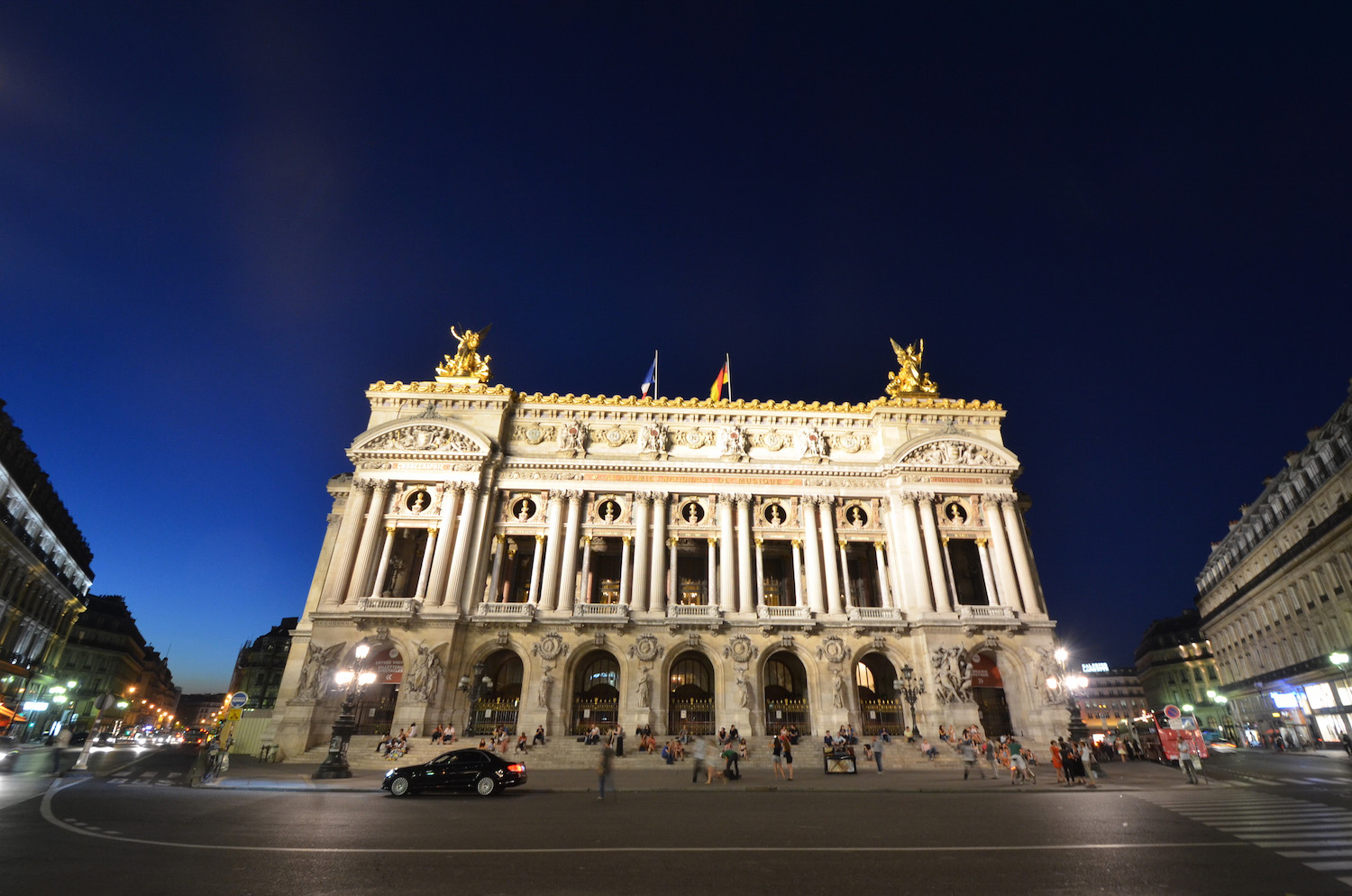 Yet I implore you to save some energy for an evening out in Paris, even if you can only manage just one during your next trip. Whether you book on HallSt or find your fun organically, many of the most unforgettable things to do in Paris only illuminate after night falls on the city.
Watch Sunset from Sacre Coeur
The Basilica of the Sacred Heart (more commonly known as Sacre Coeur) is one of Paris' most famous landmarks, but two facts about it always surprise me. First and foremost that it is relatively young, having opened just over 100 years ago in 1914; and secondly that it is the highest place in Paris, perched at an elevation of 83…
Read more…
Share:

As great as the weather is in the San Francisco Bay Area, I have been missing the street art that I got so used to seeing near my apartment in Bushwick, Brooklyn. With that in mind, I headed to the trendy Mission District for a stroll through the mural-packed Clarion Alley, located between Valencia and Mission Streets.
The Clarion Alley Mural Project (CAMP) reminds me a little of the Bushwick Collective, another great street art initiative. Formed in 1992 by six North Mission residents, all volunteers, artists have traveled from across the globe to leave their mark along the walls of Clarion Alley and the surrounding streets.
Despite traveling to San Francisco countless times, I was surprised that I never made it to Clarion Alley. I expected the street to be packed with tourists, especially since I was visiting in the late afternoon/early evening, but it was pretty desolate. Normally, this might creep me out but with so many colors adorning the walls, I actually really…
Read more…
Share:

Whether you're a regular traveler or not, unique and beautiful travel photography can excite, motivate and inspire. Travel photography blogs can help you research your next trip, reminisce about your favorite holiday or inspire you to explore somewhere completely new. Whatever your travel history or plans, these blogs are the perfect way to indulge in wanderlust.
Photo courtesy of Stuck in Customs.
1. Stuck In Customs
Though the name conjures up one of the most horrendous aspects of travel, Stuck in Customs is filled with photos of the best travel has to offer. Trey Ratcliffe has a true talent for photography, and his images, from the Great Wall of China to the mountains of New Zealand, will make you want to pack your bags ASAP.
Photo courtesy of Seattle's Travels
2. Seattle's Travels
Canadian wanderer Seattle has traveled across vast swathes the globe, and her blog Seattle's Travels reflects that. Search by destination or adventure form to soak up her pictures. The site also includes plenty of advice for travelers, especially those seeing the world solo.
Photo courtesy of…
Read more…
Share:

Over the course of five years, Miami Music Week has become a globally recognized electronic dance music event. Each year thousands of electronic dance music artists, DJs, performers and fans from across the globe flock to Miami to experience MMW. These EDM enthusiasts flood MMW-affliated venues, hotels, restaurants, businesses and tourist hot spots, creating a dance music theme throughout Miami.
The dates this year are March 24th to March 29th in Miami Florida. They also have an interesting news update on Un_Mute, which has established itself as one of the leading cultivators of underground music in Miami.  Artists like Marco Carola, Lee Burridge, Josh Wink, Nina Kraviz, Marc Houle, Paco Osuna, Adam Beyer, Guy Gerber, Martin Buttrich, Misstress Barbara, Guti, John Tejada, Raresh, Barac, Praslea, Vera, Maayan Nidam, Rhadoo, Priku, Kanzyani, MARTINEZ, Mathew Jonson, Ben Klock, DVS1 and MANY more have performed at their events. More on their site at miamimusicweek.com.
Share:

This morning on The Guardian I read about a proposed project in London to transform the city's disused train tunnels into cycle highways accessible via metro. Bike rental stations would sit at the beginning of each cycling stretch. Above, Rendering via Gensler. Called the "London Underline," the project was created in the hopes of not only getting people to be more active and recycling unused space, but also curbing London's above-ground traffic congestion. In theory this may work, but as The Guardian notes it may not be practical. Says writer Feargus O'Sullivan, "Personally, if I were trying to find a congestion-free way to reach the South Bank from Bloomsbury, I wouldn't rent a Boris bike at platform level in Holborn station, cycle it five-odd minutes down a tunnel, dock it again and take a lift up to ground level, then rent another Boris bike only to be forced to wheel it across a bridge."
Proposed underground cycleway map Moreover, Treehugger Lloyd Alter writes the London Underline may not actually be in a cyclist's best interests, as the tunnels will take them away from the…
Read more…
Share:

Temple of Tanah Lot, southeastern Bali Reflect on Bali, and near-mystical images spin through one's mind. The mist hanging on smoking volcanic cones, people laying offerings by roadside shrines, ancient temples, solemn cremation ceremonies, gracefully peaked, ornamented houses, terraced rice paddies: all these scenes are a part of Bali that is timeless and untouchable. Yet, even as all these ancient scenes and settings are still plentiful here, so are the tourist-clogged mega malls, the surf hangouts and the tawdry bars. By comparison, images of South Pacific seem nostalgic. Thankfully, the "new" Bali is still somewhat contained in the southeast quarter of the island while "old" Bali can still be found within an hour or two drive of the 21
st
century hedonism that seems intent on drowning this ancient culture. Bali, the first island east of Java in the Indonesian archipelago, is one of the most spiritual places on earth. And it is because of Bali's spirituality that this island maintains its unique place in our modern world. By spirituality, I don't mean strictly religious practice, although religion is not only present, but an ingrained part of Balinese life. "Religion" in Bali is…
Read more…