Creativity
Share: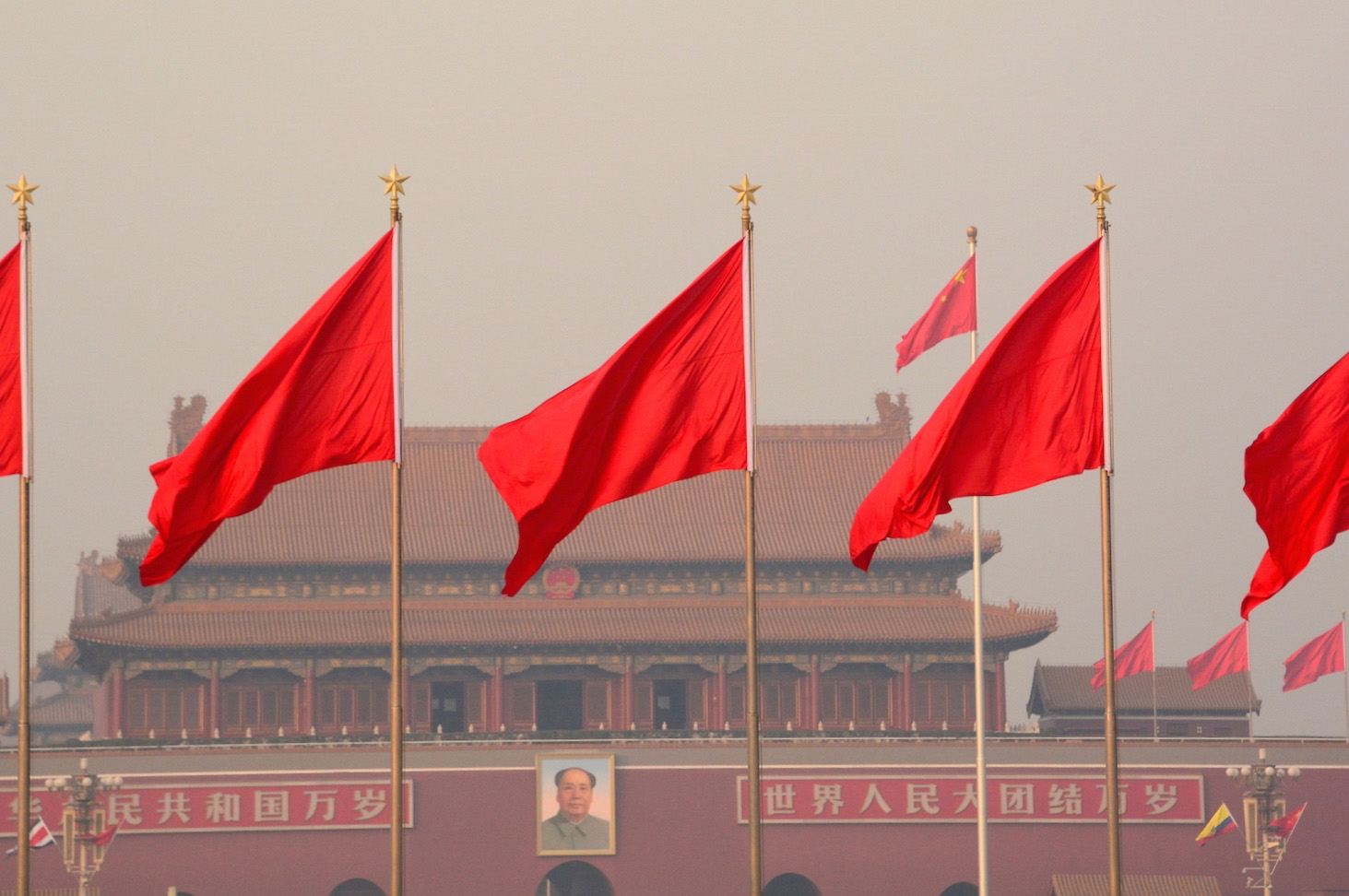 Smog, sprawl and the ghosts of the Tian'anmen Square protestors be damned: Beijing is one of my favorite cities on the planet. It isn't priceless world heritage – the Forbidden City, Temple of Heaven or the nearby Great Wall of China – although that helps; nor is it the towering skyscrapers lurking in their shadows. It isn't the way Beijingers over-enunciate their "r" sounds like pirates; and it is certainly not their penchant for spitting at any time, any place and for any reason. Frankly, my love for Beijing isn't something I'm going to attempt to explain now. Today's post is for the indoctrinated Beijing-o-phile and, absent that, for the traveler curious about becoming one. All you need to find out if Beijing is your type of city is a taste – and you can get a sumptuous sampling of China's capital in just a few days.
My Pick for the Best Beijing Hotel
I've sampled lots of hotels in Beijing, but my very favorite was the one I stayed at this past January, Shichahai Shadow Art Performance Hotel. Situated amid rows of hutongs, the old-style water houses that made up the majority of Beijing up until a few decades ago, this hotel…
Read more…
Share:

Recently, Hui-chen went looking on the internet for something to do, and she found this local festival in Xinpu, a township close to where we live in Taipei Taiwan.  It coincided with the Lantern Festival, and at first I thought it was just a local Lantern Festival, but as I looked around, it seemed a little different.  This festival apparently is a Lantern Festival that celebrates the Hakka People, and this area has many Hakka Taiwanese.  Hakka people came from China to Taiwan a very long time ago.  We have a friend who is a 9th generation Taiwanese Hakka.  There was absolutely no information about the festival anywhere, so we walked around and enjoyed the carnival atmosphere.
There were lots of floats on display.
As you can see, some of them were quite elaborate.
Read more…
Share:

Frank Sinatra called New York "our town." Combine that pure city love, soulful voice, and the bluest of blue eyes, and you have yourself THE American icon, who can be celebrated in New York City.  The NYPL for the Performing Arts is commemorating the Frank Sinatra Centennial with a beautifully curated free exhibit through September 4th, showcasing 100 years of Frankie's legacy.
The exhibit has never-before-seen photos, family mementos, artwork, outfits, video interviews, and of course, music galore.  You'll learn a host of new things (Frankie was a painter! Frankie was a film star! Frankie was the original "The Voice"!) I particularly liked the interactive nature of the exhibit–there was one station where you could actually mix Frankie's music yourself, a large jukebox where you could choose any and every Sinatra song ever made to play throughout the room, a huge wall filled with TV's showing Sinatra in concert, and my personal favorite–a karaoke-like booth where you can record your voice singing New York, New York along with Sinatra's.  Swoon! In addition to the exhibit, you can also stroll the streets of NYC and Hoboken, NJ, (Frankie's birth place), checking out all his favorite haunts with this free walking tour.  I, for one, can't wait…
Read more…
Share:

I'm old enough to know about Johnny Cash, but not old enough to have listened to his music every day growing up. That said, my relatives had many of his records, so they played on our old fashioned turntable that was filled to the brim with old 45′s and 33′s of classics from the 1920′s to the 1970′s. Johnny Cash was among them and while I was too young to understand just how raw of a talent and singer he was, there was something about his voice that was mesmerizing. I learned from fans and music lovers during a recent trip to Nashville that it wasn't just his music that drew people to him, but his powerful presence and strong personality. I was fortunate enough to get to spend a few hours with Bill Miller, an old friend of Johnny Cash while in Nashville, who donated his collection of Cash-related rarities that he had been collecting for forty years. It was Bill and his wife Shannon, who opened the museum in May 2013. No typo there – the museum is actually that new, which is one of the things that makes it so special. Below, Bill stands below the warm…
Read more…
Share:

In a place you'd least expect it if you don't have an intimate knowledge of all things
"country,"
there's a new museum which only opened last August to celebrate the birthplace of country music. Bristol Virginia, which lies at the edge of the western part of Virginia and Tennessee, boasts a remarkable new non-profit, The Birthplace of Country Music Museum, which is designed to actively document and promote the history of country music.
The museum itself offers a variety of interactive ways you can not only learn about country music history and the original Bristol recordings which made country music take off, but experience it, making it a must stop with children. For example, you can sing along to some of the original recordings from the time and hear yourself in a track after the fact.
You can navigate through their Wayback Machine to hear some of the most historical music known in the world of country, most of which you may not have heard of if you're under 40.
On the second floor of the museum, you can take a look at the quilt created for the…
Read more…
Share:

I vividly remember the moment when I stepped on African soil for the first time. Together with 300 yawning Spaniards, I got off the plane near the remote Algerian town of Tindouf, and eagerly looked around to examine the surroundings. It was shortly before dawn, the skies were turning pale pink and the air was still chilly and crisp. After a quick and somewhat provisory border control, we transferred to a flock of rickety buses. Some of the signs read "Fuora di servizzio," or "Servicio escolar," others were ancient town buses living their second lives in Sahara. They were supposed to take us further 170 kilometers (105 miles) west. We were heading towards the Western Saharan border and a dusty, solitary refugee camp of Dakhla. Every year, it hosts the FiSahara, the world's most remote film festival. Dakhla is a city in Western Sahara under Moroccan control. It is the capital of the Moroccan administrative region Oued Ed-Dahab-Lagouira.
Four Decades Of Exile
Almost 40 years ago, a few temporary settlements were established for the civilians fleeing Western Sahara, the last African colony, governed by Spain. In 1975, its troops left the region incognito, more concerned about the political transformations back…
Read more…
Share:

When I talk to European friends over the age of 40, even those who I hung my hat with regularly when I lived in Europe, they still think that a lot of yanks walk around wearing cowboy boots, as if the Wild West is still alive and well as it was in John Wayne movies. While many of these friends are well traveled and have even been to the states, most tend to land in the popular coastal cities and very few of them have made it to the South or the West.
Truth be told, I owned a pair of cowboy boots as a teenager – the seventies and eighties brought with them a fad of cowboy boots alongside the glitter of disco balls, matching colored shoes and silver dangles. It was a small town in the northeast however not the southwest, so top designer names were a mystery to me as were brands beyond a teenager's budget at the time. On our recent drive across country, we took the southern route because it was winter and fell upon an eclectic and fun array of cowboy boots in Nashville, Oklahoma City and then again in…
Read more…
Share:

Festival lovers will be keen to learn about the abundance of options throughout the U.S. for the months of April and May. Given that we get pitched on nearly every kind of event and festival around the globe, it's often harder to find the gems on American soil, especially in places that may not be on traditional tourism routes. Florida's largest music and art festival is SunFest where you can catch music from nearly 50 bands across three stages in West Palm Beach from April 29 to May 3. There's a lovely fine art and craft show that is part of the event and of course local artisans and photographers come out to show their latest. A KidZone offers kid-friendly activities throughout the course of the festival and the event ends with evening fireworks.
Photo courtesy of Soyprensa.com. 
BottleRock Napa Valley hits wine country will draw some renowned musicians to their event this year despite only being a festival force for 2 years. The third annual festival boasts a wonderfully delicious blend of wine and music, with entertainers like Robert Plant, Snoop Dogg, Gipsy Kings and others. In addition to sampling some of Napa's great Cabs…
Read more…