Culture
Share:

Z and I set off on the hour long drive from San Francisco to Napa after a whirlwind 48 hour exploration of the city by the bay.  We reunited with Matt and Glynnis and, per my request, headed straight for Model Bakery, where they make the most phenomenal English muffins. 
There are two Model Bakery locations, one on Main Street in St Helena and the other situated just outside of Oxbow Market.  Oxbow Market is a beautiful example of a modern version of a historic tradition.  
A place for local food purveyors to sell their wares, fresh seafood, local meats, handmade pastries and breads are intertwined with a rainbow of bulk spices, a bevy of kitchen and dining accessories and an impressive selection of artisan cheese.  It is a must-stop for the makings of a picnic lunch, a quick breakfast prior to hitting the wine trail or for a simple stroll, taking in the sights, smells and sounds of this California bazaar.
Happily fortified, we made our way to Plumpjack, our first winery stop of the day.  A sister winery to Cade (read about our previous visit to Cade here), Plumpjack is known for their
…
Read more…
Share:

Meadows in the Mountains Festival
returns to Bulgaria's Rhodope Mountain range this summer. Located near the Greek border, the festival will be held from June 13-15, 2014 and feature live artists and DJ's across three days, from disco, electronica, chill, funk, jazz, art, sun and nature.
Other Meadows In The Mountains activities include h
orse & cart taxis, mountain zip line, creative arts & installations, 
downhill grass bobsleighing, death slide, horse riding, waterfalls, 
mountain walking, natural thermal springs, hammocks, family friendly, 
local village life and locally sourced food.
Meadows is nestled high up in the stunning Rhodope Mountains, very proud of its quirky and different attitude that doesn't follow trends and other festival's concepts. 
The beautiful landscapes of Bulgaria beckon once again to recreate the magical mystery and true sense of community that Meadows In The Mountains represents.  
Inspired by Bulgarian revolutionaries Vasil Levski and Hristo Botev, Meadows invites it's participants to embark upon a voyage across the seven seas to the very heart of the Rhodopian Mountains nestled in the beautiful Bulgarian countryside; an untouched and un ravished bastion of nature in this harsh world of urban sprawl and concrete jungles.
Once home to prehistoric man these…
Read more…
Share:

One glaring difference between California and Taiwan is seen the use of public transportation.  In California, you see lots of empty buses, trains and rapid transit trains.  The Amtrak commuter system is rarely used.  Bus after bus passes by empty or with just a few seats being used.  Californians rarely travel by train. 
Of course, one reason that people rarely travel by train may be something like I experienced.  I was traveling to Northern California from Riverside in Southern California.  Because of the mountains near Bakersfield, there was a need to travel for a while by Amtrak bus.
So as I went to board the bus with my luggage the driver told me I wasn't allowed to travel with luggage.  Yeah that works, if you have to stay the night somewhere, or are planning a stay for a while, I guess you have to wear all the clothes you're you might need.
In Taiwan however, buses are full to overflowing, the MRT stations are crowded, and the trains are a popular way to get around.  It might be because the train system seamlessly connects with bus and MRT routes.  There are two types of trains
…
Read more…
Share: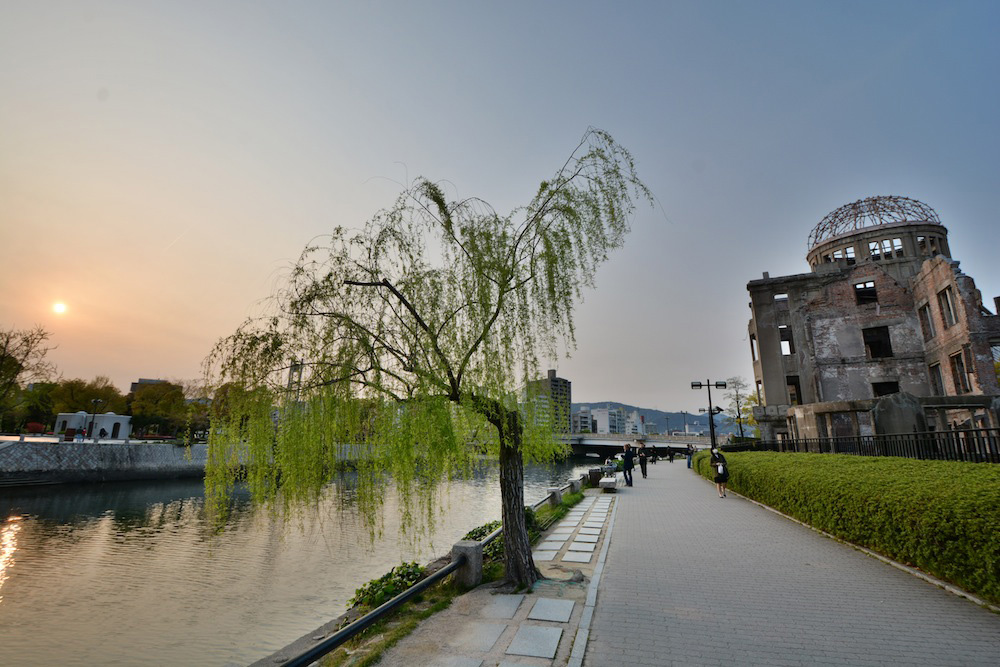 One of the first places I visited back in July 2010, literally hours after I officially become location-independent in fact, was the Vietnam War Museum in Saigon, Vietnam. I hadn't particularly wanted to go to the museum, but the couple I was traveling with were eager to go, and since I was still shell-shocked from my decision to leave Shanghai on such a moment's notice, I didn't raise any objections.
I heard weeping behind me as I stood before an exhibit on the use of Agent Orange. "I can't believe those heathens did that," the male voice whimpered. He sounded American, but the content and tone of what he was saying made it clear that he was Canadian. "And to think," his female companion said, "many of them have the gall to come here. Can you imagine what a Vietnamese person would say if they met an American?" I can. They wouldn't give a fuck, because the majority of them weren't alive when the Vietnam War happened; neither were the majority of Americans who visit Vietnam, myself included. Come to mention it, I was relatively certain both of the people accusing…
Read more…
Share:

We're bringing a very important topic to the table today, folks: Pizza!  The pizza slice is perhaps one of the most iconic NYC foods, and with a pizzeria (or three!) on practically every corner, it's tough to narrow down from the good to the great. Frankly, I'm not picky when it comes to pizza.  In fact, when posed with the question "If you were on death row, what would be your last meal request?", it's undoubtably always going to be pizza.  I've rarely met a slice I don't like (and in that case, it's probably because it's been sitting out too long.)  SO, I turned to the experts: New Yorkers themselves!  Here's what they had to say via Twitter:
Queens
Picking your favorite pizza is like picking your favorite child: Everyone has one, but no one wants to tell. I'm always on the search for a great NY slice that only locals know about. John's of Elmhurst, Pizzeria Classica in Glendale are great ones, but my latest obsession is Mama Carmela's in Astoria. It's in a totally impractical spot but stays in business because of an incredible loyal, local following. Trying the slice, I loved the clean, sweet

…



Read more…

Share:

"There are known knowns. These are things we know that we know. There are known unknowns–things that we know we don't know. But there are also unknown unknowns. Things we don't know we don't know."
I'm not one to quote Donald Rumsfeld much, but from the standpoint of cultural training, this often maligned quote is kind of spot on. As a set of shared behavioral norms, culture reveals itself in ways that are sometimes apparent and teachable: be on time for a meeting in Switzerland, be sure to take a moment to really look at a Japanese colleague's business card, etc. The tricky part that intercultural business trainers face is how to convey the invisible yet just as powerful ways that culture influences us. Keith Chen is a behavioral economist, and he's discovered something rather alarming. Something that illuminates, in persuasive fashion, the unknown power that culture and language express over our lives. As it turns out, people who speak languages that don't have a traditional future tense are actually much better at preparing for their future, be it in increased savings for retirement, better health, lower…
Read more…
Share:

Sarah Slocum's recent experience at Molotov's, a lower Haight Street bar where an irate drinker snatched her Google Glass off her face, did a lot to boost her popularity as TV and newspapers covered the incident. But the association with someone who called the incident a hate crime,  has not been good for Google Glass.
A bouncer outside Molotov's Several prominent Google Glass enthusiasts I know have started to leave their digital goggles at home, and I've heard others are doing the same. They don't want to be associated with Slocum even though they like the wearable technology. It's not just the Slocum effect: there's a sense of manners related to the use of any camera in public that requires people to ask permission. You can generally see if someone is pointing their phone at you yet it's difficult to tell if a Google Glass wearer is taking photos, or shooting video. This is especially true in the latest version of Google Glass where the bright tiny screen is now very visible to outsiders and is clearly on even though it might not be recording. This…
Read more…
Share:

The notion of 'solo travel' has been an upcoming vogue in the travel industry. More and more people are subscribing to this idea nowadays for myriad reasons.  The answer lies in the question itself as I ventured out with my 'wandering shoes' on my first 'solo travel' to the land of uncountable gods – Rishikesh and my experience compels me to advocate this nascent trend. I boarded the Uttarakhand Roadways Bus heading to Haridwar for my first solo travel. Although journey through tattered roads could not be termed as 'comfortable' but the transition in the surrounding was vivid and enjoyable. The scene outside the bus window changed significantly with every kilometre and appeared to be an assortment of many different things — there were posters of political struggle, AAP workers procession, lush green fields undulating with crops, apartment culture creeping into small cities, ladies with 'ghoonghat', hawkers clamouring for selling water bottles & other stuffs and the unending list goes on. This wonderful assortment of people and things were in existence even during my earlier journeys but I kept snubbing at them as I only cared about reaching the destination. But the  the concept of 'solo travel' aided me to…
Read more…