Culture
Share:

Easter has always been a time to celebrate rebirth. During the spring, the entire planet seems to come back to life. Trees and flowers begin to blossom and the holidays are celebrated with an array of delicious foods. Most notably, chocolate eggs and bunnies have become a symbol of the season; however, while most of the holiday is a symbol for liveliness, even the whitest of chocolates hold a dark side, routed in slavery and unfair trade. Make sure you understand the facts about chocolate and where yours comes from this holiday.
The International Chocolate and Cocoa Industries
In the United States in particular, chocolate has become an important part of the nation's culture. In a recent study by the Harris Poll, 52% of Americans have said chocolate is their favorite flavor. The International Cocoa organization has also found that Americans eat an average of 11 pounds of it and spending a total of $20 billion each year. The chocolate industry's production is based primarily out of western Africa, where climatic conditions are ideal for cocoa bean production in nations like the Ivory Coast, Ghana and Nigeria. Since some of the world's largest chocolate…
Read more…
Share:

Victoria Milo is a Long Island native currently working in advertising but her natural passion lies in the arts where she expresses "individuality and creative beauty" with oils on a canvas. Although she is a remarkable artist, she says she never really considered herself an artist until March 1
st
, when her painting collection titled The Places We Ignore was actually hung up on display for others to see. The Places We Ignore is completely inspired by the New York City subway. Most of us ride the subway trains daily but we may not be in tune with the natural beauty of the dirty and gritty train cars or the signs that tells us where to transfer to the next train. We never notice the way the train lights reflect on the yellowing tiles or the reflection of the impatient crowd on the speeding train. Victoria says that these details and the small things that we may not pay attention to are what mostly inspire her. The collection is made up of scenes and pictures of multiple places in the subway system. All the paintings seem so intricate and well thought out but Victoria says…
Read more…
Share:

I'm traveling 2,000 miles through India by motorized rickshaw, raising $15,000 for charity. Early on in this 2,000 mile Rickshaw Run, we accomplished what we set out to do for the day — travel 380 km today starting at 5:20 AM, starting with loading up the rickshaws before the sun was up. We have discovered that driving early in the morning is by far the best time to be on the road. After around 8 AM, the chaos ensues.
This gas station treated us to chai served in pretty teacups!
It wasn't very exciting driving – and we took fewer breaks. Making it into the town of Srikakulam and promptly pulling into a Rickshaw service and dealership to give the 3 rickshaws some TLC – oil change, air filter, and other minor fixes needed. Thanks to our increasing lack of sleep we have learned how to nap in the back seat (something I thought would be impossible). It's cramped, SO loud, and smells like petrol, but when you are really…
Read more…
Share:

"I've been coming to poi day since 2001, " his eyes crinkled in a smile as he fiddled with his fishing net, "I like to come meet people and talk story." Charlie said.
'Uncle' Charlie was one of many old timers I met who showed up every Thursday to make poi as part of a tight knit ohana (family in Hawaiian) at Waipa ahupua'a.  However the 84 year old seemed much more interested in showing off his fishing net skills rather than making poi, but his son was working hard at ensuring the poi was processed and more than doing the work of two people. Charlie's son wasn't alone, I looked around and saw a mix of Hawaiian old timers, young men, middle age women, and a smattering of twenty-something students. The crowd of poi makers were made up of local people from Kauai and a few mainland part time residents. And then there was me, a visiting tourist looking for unique experiences in Hawaii; I definitely found it.
'Uncle' Charlie demonstrating how he makes fishing net after…
Read more…
Share:

Z and I set off on the hour long drive from San Francisco to Napa after a whirlwind 48 hour exploration of the city by the bay.  We reunited with Matt and Glynnis and, per my request, headed straight for Model Bakery, where they make the most phenomenal English muffins. 
There are two Model Bakery locations, one on Main Street in St Helena and the other situated just outside of Oxbow Market.  Oxbow Market is a beautiful example of a modern version of a historic tradition.  
A place for local food purveyors to sell their wares, fresh seafood, local meats, handmade pastries and breads are intertwined with a rainbow of bulk spices, a bevy of kitchen and dining accessories and an impressive selection of artisan cheese.  It is a must-stop for the makings of a picnic lunch, a quick breakfast prior to hitting the wine trail or for a simple stroll, taking in the sights, smells and sounds of this California bazaar.
Happily fortified, we made our way to Plumpjack, our first winery stop of the day.  A sister winery to Cade (read about our previous visit to Cade here), Plumpjack is known for their
…
Read more…
Share:

Meadows in the Mountains Festival
returns to Bulgaria's Rhodope Mountain range this summer. Located near the Greek border, the festival will be held from June 13-15, 2014 and feature live artists and DJ's across three days, from disco, electronica, chill, funk, jazz, art, sun and nature.
Other Meadows In The Mountains activities include h
orse & cart taxis, mountain zip line, creative arts & installations, 
downhill grass bobsleighing, death slide, horse riding, waterfalls, 
mountain walking, natural thermal springs, hammocks, family friendly, 
local village life and locally sourced food.
Meadows is nestled high up in the stunning Rhodope Mountains, very proud of its quirky and different attitude that doesn't follow trends and other festival's concepts. 
The beautiful landscapes of Bulgaria beckon once again to recreate the magical mystery and true sense of community that Meadows In The Mountains represents.  
Inspired by Bulgarian revolutionaries Vasil Levski and Hristo Botev, Meadows invites it's participants to embark upon a voyage across the seven seas to the very heart of the Rhodopian Mountains nestled in the beautiful Bulgarian countryside; an untouched and un ravished bastion of nature in this harsh world of urban sprawl and concrete jungles.
Once home to prehistoric man these…
Read more…
Share:

One glaring difference between California and Taiwan is seen the use of public transportation.  In California, you see lots of empty buses, trains and rapid transit trains.  The Amtrak commuter system is rarely used.  Bus after bus passes by empty or with just a few seats being used.  Californians rarely travel by train. 
Of course, one reason that people rarely travel by train may be something like I experienced.  I was traveling to Northern California from Riverside in Southern California.  Because of the mountains near Bakersfield, there was a need to travel for a while by Amtrak bus.
So as I went to board the bus with my luggage the driver told me I wasn't allowed to travel with luggage.  Yeah that works, if you have to stay the night somewhere, or are planning a stay for a while, I guess you have to wear all the clothes you're you might need.
In Taiwan however, buses are full to overflowing, the MRT stations are crowded, and the trains are a popular way to get around.  It might be because the train system seamlessly connects with bus and MRT routes.  There are two types of trains
…
Read more…
Share: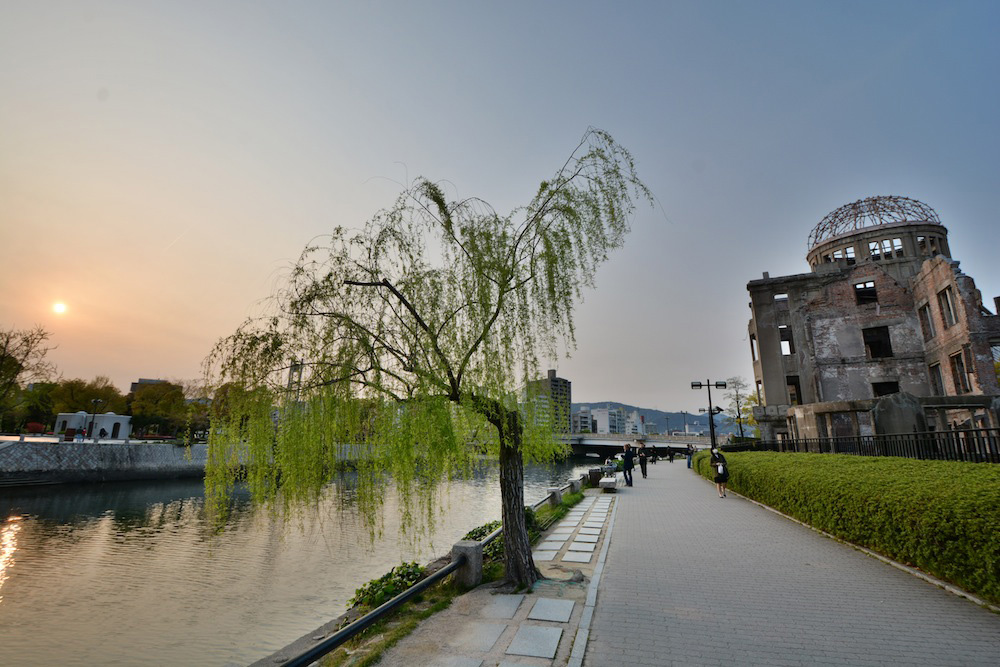 One of the first places I visited back in July 2010, literally hours after I officially become location-independent in fact, was the Vietnam War Museum in Saigon, Vietnam. I hadn't particularly wanted to go to the museum, but the couple I was traveling with were eager to go, and since I was still shell-shocked from my decision to leave Shanghai on such a moment's notice, I didn't raise any objections.
I heard weeping behind me as I stood before an exhibit on the use of Agent Orange. "I can't believe those heathens did that," the male voice whimpered. He sounded American, but the content and tone of what he was saying made it clear that he was Canadian. "And to think," his female companion said, "many of them have the gall to come here. Can you imagine what a Vietnamese person would say if they met an American?" I can. They wouldn't give a fuck, because the majority of them weren't alive when the Vietnam War happened; neither were the majority of Americans who visit Vietnam, myself included. Come to mention it, I was relatively certain both of the people accusing…
Read more…