Culture
Share:

It's no secret that I'm a train junkie, whether I'm galavanting through Europe during the summer or fleeing to Thailand from Laos after nearly dying of food poisoning.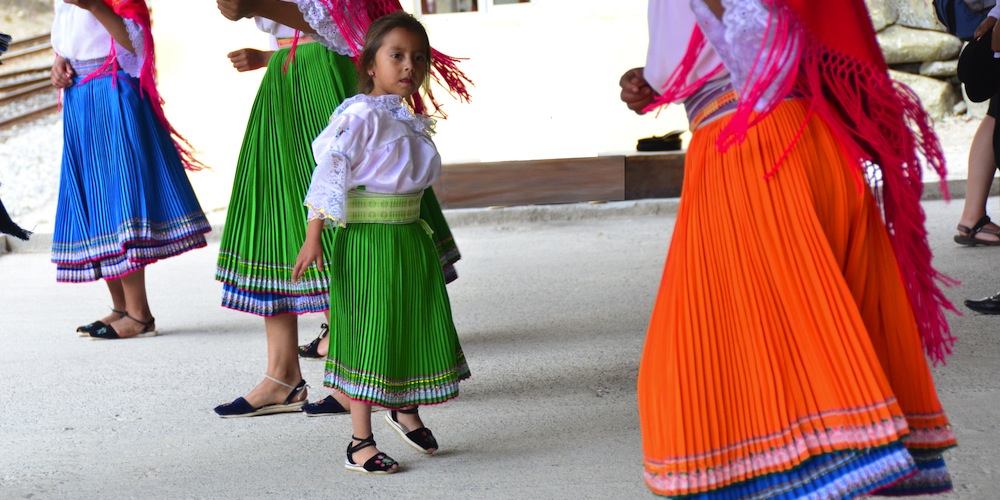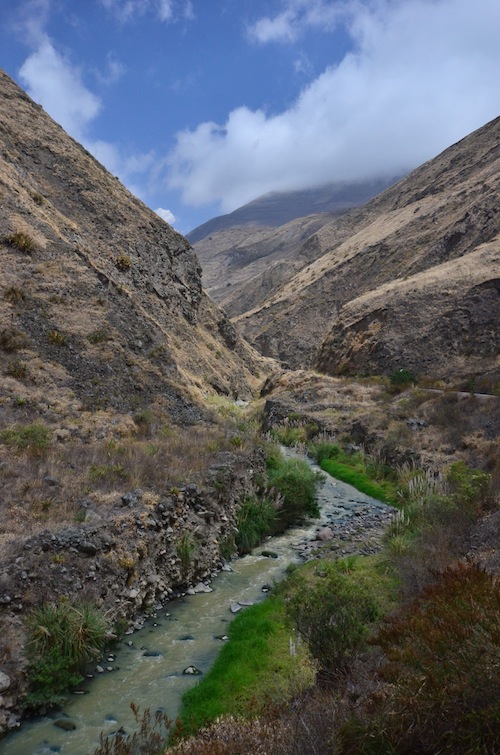 It should thus come as no surprise that I jumped at the opportunity to experience one of the most important stretches of railway in South America and, arguably the world: The Nariz del Diablo historical train route in Ecuador.
One of the most impressive feats of engineering ever at the time of its construction in 1902, the Devil's Nose (as it's known in English) circuit is named after one of the mountains the train passes by as it winds through the Ecuadorian Andes, which it traverses en route from Quito to Guayaquil.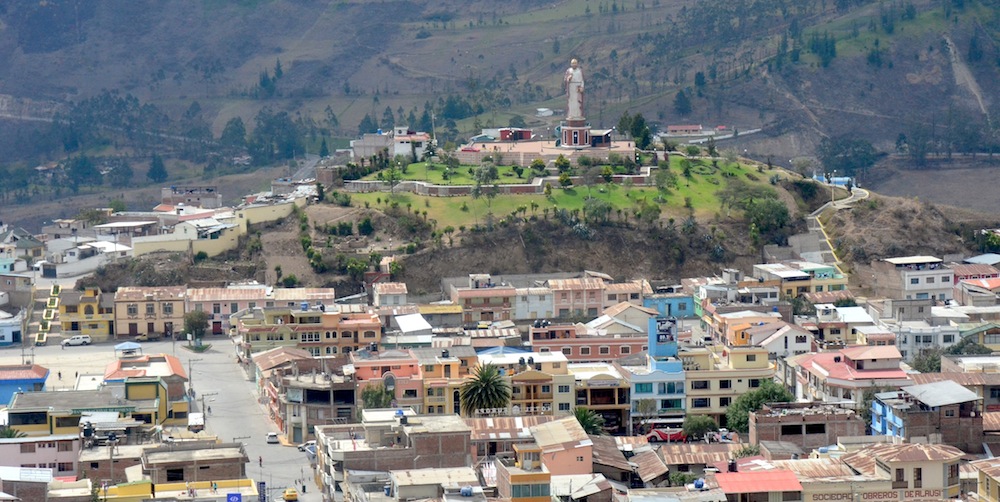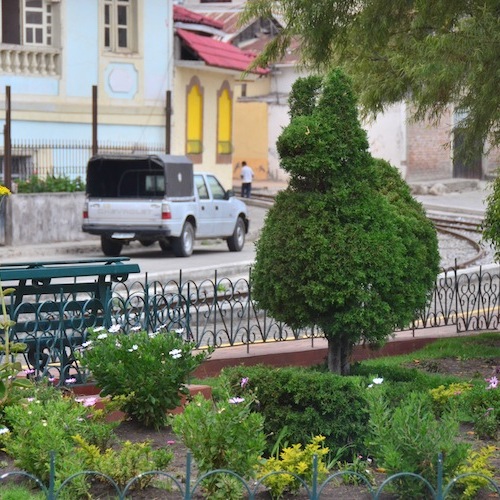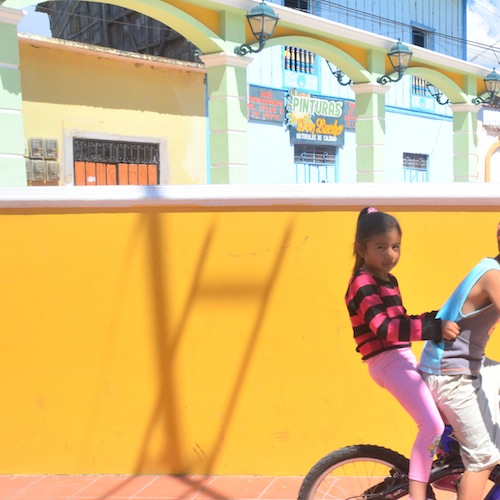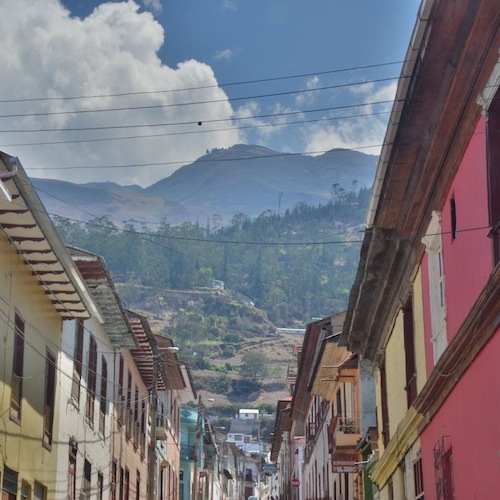 I departed Guayaquil, where I arrived after having spent the first five days of #ecuadorobert exploring the Galapagos islands, at an ungodly hour of the morning, which put me in the Andean city of Alausí around lunch time. Like the Andean cities and towns of Perú and Bolivia, Alausí has a charm…
Read more…
Share: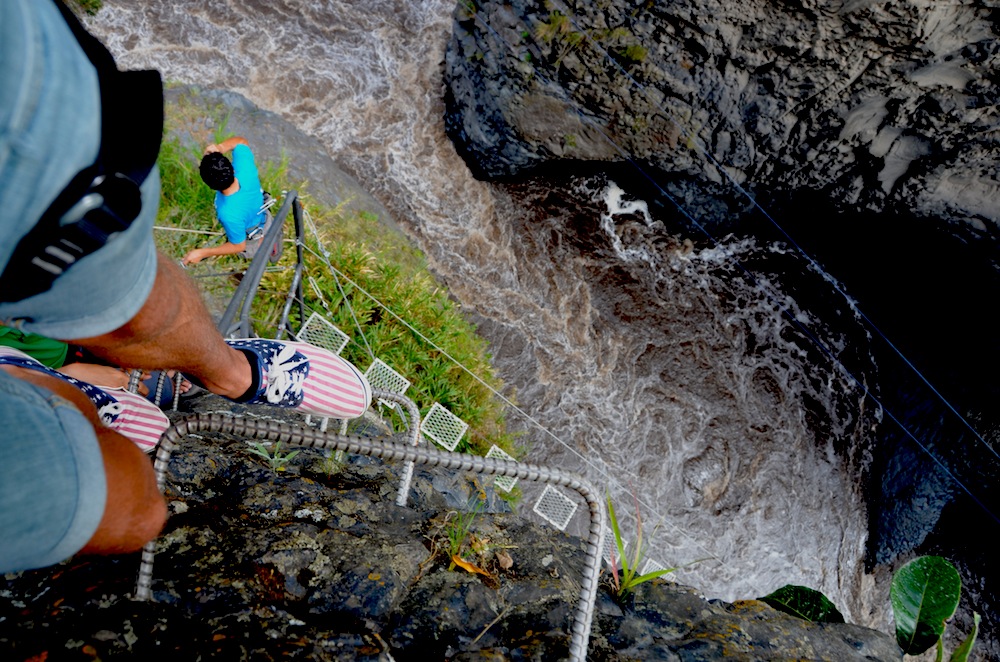 I've had death on my mind a lot lately. It all started last month, when I commemorated the anniversary of my dog's passing with writing about the impact her death had on my decision to pursue life full-on. In the days and weeks that followed, I felt myself constantly reminded of my own mortality, from that incident in New York where a man's wife got diagnosed with (and, eventually, died of) cancer, to an ad I saw one night, at my friend Kim's, for the Showtime end-of-life documentary series Time of Death, to fleeting (but frequent) dreams about every single person I love dying. Last Monday, as I careened 1,000 feet over an Andean canyon, kept alive only by a couple hundred dollars worth of zip-line equipment and the careful work of an engineer who obviously knew his shit, thoughts of the wire snapping, my harness breaking and the brakes at the end of the taut cable failing all crossed my mind. But in my heart of hearts, none of them scared me. I am dying. Not, so far as I know, in the immediate future. But day by day,…
Read more…
Share:

Above, the UNESCO listed
Sanahin Monastery
in northern
Armenia.
This won't be the last you hear of Armenian Monasteries on here; we must have seen over 20 and personally visited over 10 during our stay in the country. Here's the lowdown on visiting Sanahin Monastery.
There are not really any regular tours, buses or trains, which leaves you with these five main options:
1. Hire a Driver:
Agree a price. Pay no more than 8,000 Dram for the car in total (2,000 each). We took this option and also did Haghpat at the same time.
You get great views down into the Debed Canyon en route – hiring a driver means you can stop off as much as you want.
2. Marshrutky from Alaverdi to Sarahart
. If you're based in Alaverdi, you can easily get a Marshrutky. Starting at 10 am and running until 5 pm, they will leave Alaverdi when they are full and cost 1000 Dram.
Marshrutkys become commonplace.
3. Walk
…
Read more…
Share:

Keli'i Brown from Maui Visitors & Convention Bureau and cultural specialist Pueo Pata strum and dance up a storm at a recent Hawaii gathering in San Francisco, where Maui was celebrated. Representatives from Molokai and Lanai were also there. Man, I love this place! See our Hawaii coverage if you want to see just how much we love this state.
Share:

"I am working here for more than 20 years and during this time none of the elders or even a kid spoke harshly to me" – the 70 year old man told me, while clipping the grass at the lawn of the Parsi Place of Worship.
"I am their employee and they are always so polite to their workers", he added.
I guess Baba realized I wanted to know more, and this encouraged him to look back and reminisce. "Once some leaders from the community visited while I was having my lunch. I was about to leave it halfway and get up, in order to serve them. They simply asked me to finish my lunch, take rest and only then come and serve them. That's how they were, always!" He fondly remembered.
My journey to this amazing place kick-started when a couple of months back my friend told me about the existence of a Parsi Place of Worship somewhere at Murree Road, Rawalpindi.  As I have a keen interest in heritage buildings and old architecture, I kept on searching for this place. I asked around, spoke to people
…
Read more…
Share:

Wearable Wonderland
is coming to The Old Mint in San Francisco on December 10, 2013. To celebrate the act of living this holiday season, 10% of all proceeds from the
Wearable Wonderland
event will be donated to a local charity.
The event will be the official
Stained Glass Labs
Holiday Gala celebrating the emerging Wearable Technology & IOT ecosystem. This exclusive event is poised to bring together over 500 top-­tier technology executives and innovators. Wearable Wonderland will also feature over 20+ models fashioning the coolest wearable tech devices of 2013. Stained Glass Labs will award companies and devices for their notable innovations within the following categories:
Smart Glasses
Smart Clothing
Smart Watches
Smart Home
Smart Application
Stained Glass Labs Device of the Year
Details:
Wearable Wonderland Holiday Charity Gala
The Old Mint 88 5th Street, San Francisco, CA 94103
Date/Time:
Tuesday December 10, 2013 from 8:00 pm-­12:00 am.
Share:

We'd last visited
Antigua Guatemala
over a year to celebrate Semana Santa (Holy Week.) It was a gorgeous day, and I was excited to explore the city, and meet up with some friends, old and new. After returning, I decided to discover the city anew, and reflect on why I really love Antigua. Maybe I have been in Guatemala too long, and visiting Antigua felt akin to visiting another country.
Whatever the reason, I enjoy the city so much, I'd consider living there: here's a few reasons why:
Sidewalks
It seems like such a silly little thing, but in a country where there's no shoulders on the side of the road, let alone sidewalks, having a designated, 'safe' place to walk is so nice (even if those sidewalks are small, crowded and large window sills sticking out into them, which is how Kimball cut open his head while we were here during Semana Santa.)
Sidewalks are great for resting when you're tired, too.
Clean, Pretty and Quaint
There's still some litter here and there, and a couple piles of dog…
Read more…
Share:

From Marion Jones to Barry Bonds to Lance Armstrong to Alex Rodriguez, the explosion in the use of performance enhancing drugs (PED) is proving to be an unstoppable force. While 69% of Americans believe steroids use in sports should be banned, a nagging "approval creep" is setting in.
The 31% who now believe PEDs should be allowed in sports is nearly triple the 13% of Facebook users who when polled by Ubercool in 2009 reported that steroids should be legalized, while another 12% were not so sure. All PED-using athletes are an exponent of the "Darwin on Steroids" trend, and also a phenomenon propelled by the "Time Compression" Ubertrend, converging trends that suggest that evolution and life, respectively, are accelerating.
While steroid abuse is far less common than the use of so-called recreational drugs, many experts report its application is increasing among college and high school students. Take Barry Bonds. His record-setting baseball fetched an astonishing $752,467 from fashion designer Marc Ecko, who announced that the baseball Bonds hit for his record-breaking 756th home run would be branded with an asterisk before being donated to baseball's Hall of Fame. So, while a…
Read more…