Culture
Share: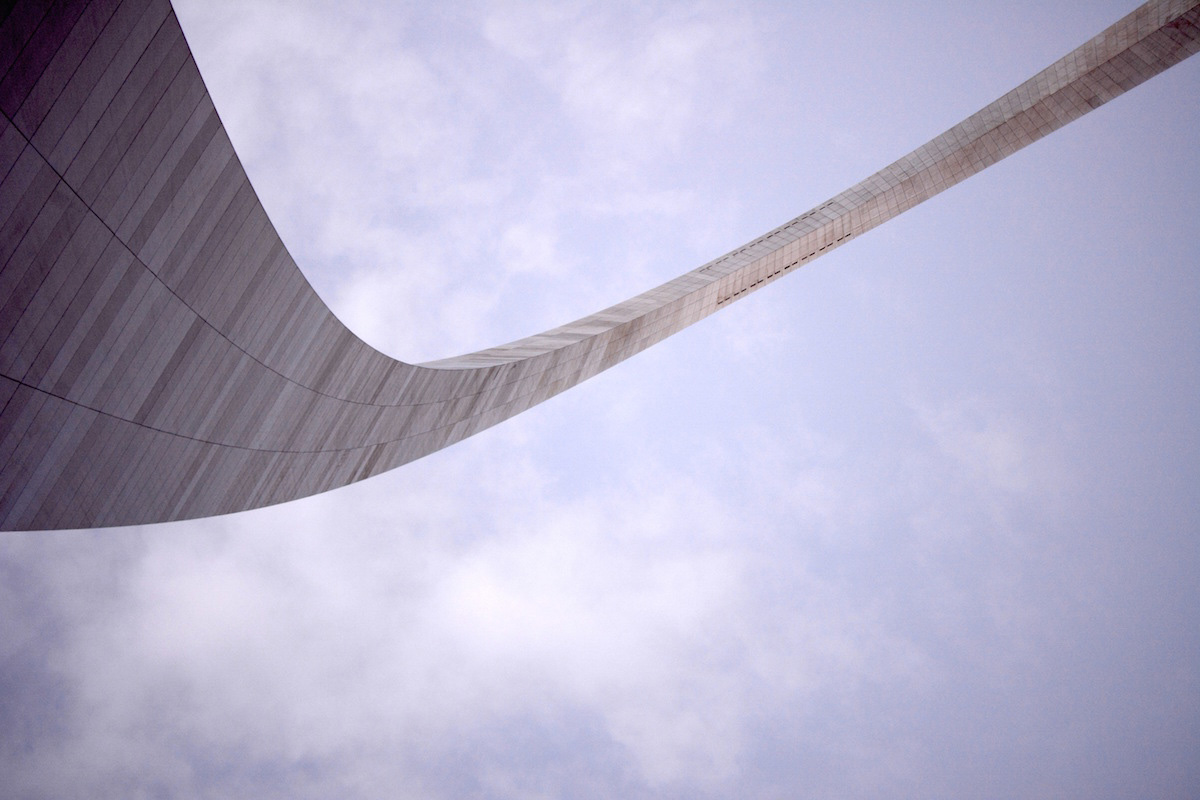 Thanks to its location right in the middle of America. St. Louis often gets lost amid the shuffle of great American cities. Even if you except that St. Louis was one of the most important cities in the world as recently as 100 years ago (hello World's Fair), it's still unfair that such a well-rounded city gets ignored like it does. To be sure, more than 200 years have passed since the city's founding, so the idea that you can sample amazing things to do in St. Louis in a short time might seem too good to be true. If you've got 24 hours and a sense of adventure, however, you can get a cross-section of this great Midwestern city.
Morning at the Gateway Arch
After having breakfast, head to downtown St. Louis, where you'll find St. Louis' – and indeed, one of America's – most important monument: The Gateway Arch. Built in 1965 to commemorate 100 years of American Westward expansion, the Arch is at once retro and timeless, which is also a word you could use to describe the incredible panoramic view from the top.…
Read more…
Share:

Designed by the famous architects Richard Cassels and James Wyatt in the 18th century, Westport House is located west of the Shannon and is one of Irelands' most beautiful historic homes.
I was there recently as part of
Surf Summit
, an event dedicated to entrepreneurism, or rather I should say, where entrepreneurism and surfing meet. As part of the event, 200 of us participated in a series of sessions, talks, dinners, including one where Ireland's prime minister
Edna Kenny was present
, and adventurous activities, of which surfing was part of it.  (See
the video
I shot of
Edna Kenny
addressing our group) On the adventure thrill seeking agenda was also
archery, zorbing and rope climbing
, all of which was held on the grounds of the luscious Westport House. Be sure to read my
article
on the event, which has plenty of photos of those thrill-seeking activities.
Westport House isn't just a historical house although it's got plenty of history and culture!
The house sits amidst a parkland setting with lake,
…
Read more…
Share:

To most people, any ice cream qualifies as a tasty treat, but to the ice cream connoisseur, such an unexamined belief and practice is tantamount to blasphemy. Artisanal ice cream is usually made in smaller, more closely watched and cared-for batches, with higher quality ingredients that come from local farms — a detail that adds to the economic vibrancy and sustainability of the region from which the ice cream, its makers, and its eaters hail. Most importantly, however, artisanal ice cream tastes much better than the mass-produced, commercially-prepared kind, with a flavor, texture and appearance that can rival art. If you love ice cream enough to only eat the best, here are six artisanal ice cream shops you need to take the time to visit.
1. Ample Hills Creamery, Brooklyn, NY
Started by a man who used to write for the Syfy channel, this Brooklyn-based ice cream shop began its life as a humble food cart. These days, Ample Hills Creamery has three Brooklyn locations in addition to a couple of carts, and their made-from-scratch ice cream is selling like hotcakes. Using only milk and eggs from local, hormone-free, grass-fed cows and chickens,…
Read more…
Share:

The former home of Chez Spencer (which was damaged in a fire) has been taken over by Sylvan Mishima Brackett of
Peko Peko
. Mishima Brackett, who also worked at Chez Panisse before moving to Japan to study the cuisine there, is calling the new restaurant
~RINTARO~
, which means "woods boy." The space has been completely renovated, with help from Mishima Brackett's father, who runs a Japanese architecture and design company called East Wind. The front courtyard many will remember from the Chez Spencer days is still there, and the dining room features a bar on one side with open beams on the ceiling and booth seating in the dining room. The space seats 60 altogether, plus a private dining room that can take additional diners or be rented out for special events. As for the food, Mishima Brackett is sourcing his ingredients impeccably, as one would expect from a Chez Panisse alum. The menu will change regularly, of course. A significant portion of the…
Read more…
Share:

Nasir-al-Molk mosque in Shiraz Think you can't travel to Iran? I chatted with Shara Johnson, who recently returned from a trip through the country. For those interested in going themselves — or just curious about what the experience is actually like and want an answer to the question, " Is Iran Safe ?" — Shara provides stories, essential tips and safety information for traveling through Iran based on her own experience.
1. Iran isn't a destination you hear many travelers talking about. What made you decide to go there and what type of traveler do you think would enjoy going to Iran?
I've actually always been interested in that region of the world because of my interest in ancient history. In more recent years, I also have taken more interest in architecture. Those two things were primarily what drew me there. The political climate back in February 2014 when I booked our trip seemed the best in decades, so I decided it was time to go. Frankly, I can't imagine excluding any type of traveler from enjoying this country. You can travel on a budget or in a more luxury fashion;…
Read more…
Share:

While of course I had heard about the shrine at
Asakusa
in northern
Tokyo
, everyone initially told me to go there for its infamous colorful market rather than the shrine, which is known to be one of the more traditional markets in the city. I did in fact find it interesting and took a boat load of photos – see my separate article on the
Asakusa Market
. While the place is in fact all things traditional, it is also seething with tourists. That said, it is one of those places that despite the abundance of foreigners, the shrine is still so inspiring that it's easy to overlook the commercialism, especially with the breathtaking
Asakusa Shrine
at the end of one of the market streets.
Asakusa-jinja, also known as Sanja-sama (
"Shrine of the Three Gods"
), is one of the most famous Shinto shrines in Tokyo and is part of a larger grouping of sacred buildings in the area. Located in Asakusa, the shrine honors the three men who founded the Sensō-ji. You can easily see all of this by foot. My recommendation is to to the market first and get shopping out of your system, so that you can be fully present at…
Read more…
Share:

…
Read more…
Share:

Few things in life are more exciting and rewarding than international travel. Travel opens you up to new people, new environments, new cultures and new experiences. But having an authentic travel experience doesn't mean you have to leave a massive footprint. Many don't think about their impact on the spaces around them when they are on the other side of the world, but there are some wonderful resources out there that can help you to be a mindful, ethical and responsible traveler.
The following are ten of the best blogs for traveling ethically:
1. The Responsible Traveler
The Responsible Traveler doesn't just boast a beautiful site design and the perfect name; this blog is dedicated to exploring the ethics of travel, be it in a city guide, a feature on eco-tourism or a piece on international volunteering.
2. World Travel Market
The World Travel Market is a giant annual UK event for tourists, travelers and expats alike. But their most accessible contribution to ethical travel is their responsible tourism blog, which is filled with advice and apps to put your responsible outlook into…
Read more…