Food/Wine
Share:

Thursday night in New York City and you want to know where all the cool kids are?  Head downtown to Houston Street, and chances are you'll hear them before you see them.
Houston Hall is, by Manhattan standards, a ginormous beer hall decked out like a cafeteria from the 1920's: long communal tables, rustic decor, dim lighting…this vintage vibe is only offset by the huge screens/TVs playing the season's it sport, and the top 40's music playing soundtrack to the game.  The Choice A of spots to go to hang with old friends, meet new ones, all while having conversation be completely optional, which, let's be honest, is kinnndddaa nice after a long week in the office.
Now, I realize most people go to beer gardens for, well, the beer.  And considering they brew at Greenpoint Beer Works, that's all fine and good.  But you would be doing yourself a great disservice if you go and didn't order the food…lots of it. The portions are generous, the picks go splendidly with the beer garden theme, and, get this, it's a vegetarian's dream.  Who would have thought?!  All the dishes…
Read more…
Share:

Photo courtesy of Bantam Bagels Well, they — as in Bantam Bagels — calls them "mini bagel balls," each filled with an exotic cream cheese or filling. Creator Nick Oleksak, who owns the shop with his wife Elyse, says the idea for the atypical snack came to him in a dream. He grabbed his phone, made a drowsy note to himself and the next day the first batch was made. There are many flavors to choose from when it comes to Bantam Bagels. Some examples:
French Toast: Cinnamon nutmeg egg bagel filled with a buttery, maple syrupy cream cheese
The Bleecker Street: Pizza dough bagel topped with a thin slice of pepperoni. Filled with marinara mozzarella cream cheese
Everybody's Favorite: Everything bagel filled with freshly chopped vegetable cream cheese
Cinnamonster: Cinnamon raisin bagel filled with sweet walnut cream cheese
Grandma JoJo: talian spiced bagel topped with thinly sliced, marinated tomato filled with fresh basil pesto cream cheese
The Hangover: Cheddar cheese and egg bagel topped with melted cheddar cheese filled with bacon cheddar cream cheese and a drizzle of maple syrup
…
Read more…
Share:

If Morocco is on your travel agenda, first of all, it should be and secondly, if it already is, make sure that Marrakech is on your itinerary. These eight restaurants should make it onto your to-do list.  While dining out is certainly about the food, in Marrakech it's also about the scene: after all, this city is the vacation playground for the fashion set. Hit up all of these spots for a well-rounded mix of tasty cuisine and glitzy nightlife.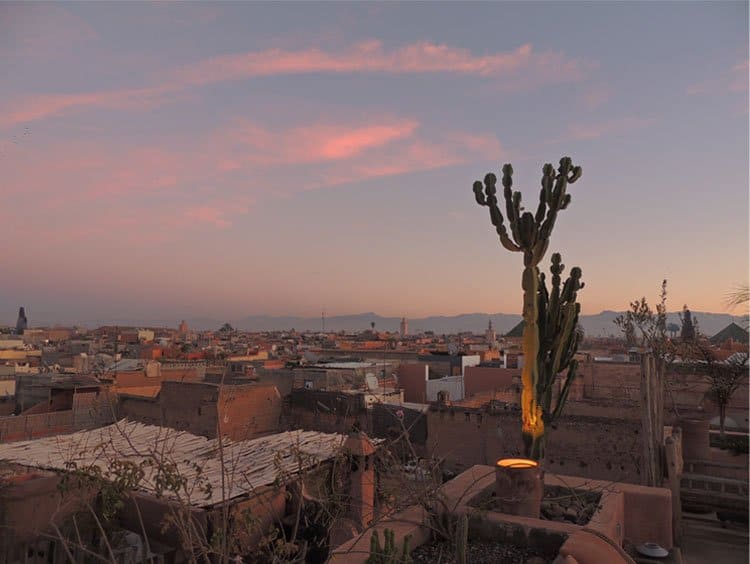 Le Comptoir Darna
Walking into Le Comptoir was like stepping into another world: beautiful people gathered around the bar and a smoky haze filled the air, while belly dancers moved wildly on the actual tables while people were eating. Make reservations well in advance for a prime time dinner at Le Comptoir, and prepare to splurge in exchange for a spectacle. This lounge slash restaurant is a staple of the city's scene. It's not the newest or the hippest, but Le Comptoir certainly can't be missed. (Avenue Echouhada, +212 5244-37702)
Bo-Zin
This stylish hotspot in the…
Read more…
Share:

Northern Germany has many culinary treats. 
With a total of twelve Michelin stars, Hamburg's restaurants measure up to some of the best eateries in the world.
However, Hamburg's culinary traditions are most authentically kept alive in neighborhood restaurants, where traditional dishes use basic regional ingredients such as fresh sea food, cabbage and kale, potatoes, apples, pears, green beans and smoked bacon. At
Fischereihafen
, a family-run waterfront restaurant specializing in sea food, patrons experience fine local dining, while
Seepferdchen
in a former storage hall of the old fish market, is known for its authentic setting and fresh catch. On Saturday mornings, locals flock to the former fishing harbor (Fischereihafen) for the restaurants, unique atmosphere, and to buy fresh sea food from the many wholesalers on site. Visitors to Hamburg should be sure to sample the tiny North Sea shrimp, often served with eggs, in soups or in salads, and the wildly popular fish sandwich, a local snack consisting of a fresh roll with baked, pickled or marinated fish. From June 15 until August 31, 2014, 59 of Hamburg most renowned restaurants will be serving specially…
Read more…
Share:

Alsace, France. Photo courtesy of Tambako The Jaguar. "'The Queen of Riesling' — That's what I want it to say on my tombstone!" laughs Stephanie Frederick, my instructor for the day for my Sommelier Society of America sommelier certification. Not only does she hold a diploma from the Wine And Spirits Education Trust in London and the distinction of being the third woman to ever be inducted into the Bons Entonneurs de Rabelaisens in Chinon, France in 1984, but she's hysterical, and will be teaching today's class about the delicious wines of Alsace and the Loire Valley in France (although I'm saving The Loire for a separate post — stay tuned!) . The "Queen of Riesling" joke stemmed from the fact Alsace is known for its dry Riesling, and anyone who thinks of this wine varietal as sweet will be immediately blown away drinking an Alsace Riesling. In fact, Riesling is often referred to as the "King of Alsace" (so I guess Ms. Frederick and her beloved wine will make a perfect royal couple). Alsace is primarily known for its whites, which make up about 90% of the wine production in the region. This…
Read more…
Share:

The fifth anniversary edition of the Manhattan Cocktail Classic takes place May 9 through 13, 2014. The five-day festival will once again include an Opening night Gala at The New York Public Library plus dozens of "spirited events" throughout the city and educational seminars. For the gala May 9, 2014, the New York Public Library on 42nd Street and Fifth Avenue, New York City, will once again be transformed into one of the world's largest cocktail extravaganzas. More than 3,000 elegantly-attired guests are expected to participate in the four hour event, sipping some 25,000 hand-crafted cocktails. The classic includes the creation of the world's largest hand-muddled Caipirinha to honor the World Cup in Brazil, an exhibition and tasting of 100 small batch artisanal spirits, a local distillery visit and a session pairing chocolate and cocktails. There are a hundred events spread across the five days in three boroughs.
(Photo courtesy of Manhattan Cocktail Classic)
Share:

Over the last week I have started feeling the chill in the evening air. Winter is around the corner! This makes some of the challenges the bush throws at us a little easier – less bugs on the decks in the evenings, no torrential downpours and the snakes go into hibernation… Without the 35°C+ sweltering hot days, there really is nothing like a great glass of red wine around the fire in the boma to warm one up from within. With this in mind I have listed five red wines on our wine list that I believe are real crackers! Hamilton Russell Pinot Noir 2012 This wine hails from the Hemel-en-Aarde Valley just outside the town of Hermanus.  This area is very well known for growing Burgundian varietals.  The farm has been owned by the Hamilton Russell family since 1975.  Tim Hamilton Russell originally purchased the farm and sold it to his son, Anthony Hamilton Russell, in 1994.  The winemaker, Hannes Storm, has been with the farm for 13 years. The wine is 100% Pinot Noir, grown on low-vigour, stony, clay-rich, shale-derived soil. It was matured in French oak barrels, 39% first fill (brand spanking new barrels), 33% second fill…
Read more…
Share:

The
North American Tea Championship (NATC)
– the only independent and professionally-judged tea competition in North America – has named the 22 best, premium hot teas from the fall 2013 harvest. The teas will be honored at the North American Tea Championship Winners Tasting Circle at the World Tea Expo, set for May 29 through 31, 2014, at the Long Beach Convention & Entertainment Center, Long Beach, California. The evaluation was held February 20 and 21, 2014, in Las Vegas, Nevada, and all of the winning teas are commercially available in the marketplace. Companies that took home first-place awards include: Black Tusk Trading; Florapharm Tea; Garden to Cup Organics Ltd.; International Tea Importers, Mountain Tea; Naivetea; Octavia Tea; QTrade Teas & Herbs; Sipping Streams Tea Company; TeaSource, LLC; Tea Xotics, LLC, and Walters Bay. Garden to Cup Organics led the Championship with the most wins, including four first-place honors, four second place wins and a third place recognition. This new player, based in Vancouver, British Columbia, Canada, is a wholesale supplier of ethically sourced, loose-leaf organic teas. All NATC tea submissions were evaluated blind and through organoleptic analysis…
Read more…