Food/Wine
Share:

Greensboro, North Carolina. Uninformed people like myself might envision a whitewashed culinary scene centered around coleslaw, cherry-flavored Cheerwine and pulled pork sandwiches. Surprisingly, this city of 275,000 residents houses an immigrant population representing more than 140 countries of origin who speak over 120 languages. The area has historic roots in a Quaker community and has welcomed refugee resettlement for the last 30 years. My jaw dropped in surprise when I learned Greensboro hosts the largest population of mountain tribe Vietnamese outside of Vietnam as well as people from the Middle East, Bhutan, Mynamar, Democratic Republic of Congo, Sudan, Ethopia and more.
Sampler at Abyssinia Ethiopian Restaurant. Photo courtesy of Felicia Perry Photography. I was ecstatic to learn an organization exists to introduce Greensboro residents and visitors to cuisine made by immigrant-owned businesses: Ethnosh. The company takes guests, lured by $5 dinners, into strip malls on the fringes of town and quiet side streets in pursuit of off-the-beaten-path, down-home global cuisine. Guests learn about the owner's story as they munch on seaweed salad from a quiet sushi joint, greasy empanadas from a food truck parked outside a brewery or barbequed duck from the Vietnamese joint…
Read more…
Share:

Some foodie fests are more historic than others: since this is the 84th year for the International Alba White Truffle Fair, it definitely qualifies. Set your sites on Alba, Italy, between October 11 and November 16, 2015. The fair includes everything from truffle analysis to cooking demonstrations to wine tastings. The market is, of course, the centerpiece of the event. It's the place to come to find out everything there is to know about the truffle by immersing yourself in a unique and headily scented atmosphere. Every truffle on sale at the market has been checked by a special commission before the market opens to the public, and this group of experts will also be available for consultation at the Consumer Help Desk inside the pavilions. The Truffle Market offers visitors the chance to see, touch and smell many, many truffles, sold directly by trustworthy vendors and local truffle hunters. The Truffle Market is also home to the stands of the AlbaQualità food and wine exhibition. Here you can discover wines from the Langhe and Roero, local artisanal confectionery, cheeses, egg pastas, cured meats and other food products from this area.…
Read more…
Share:

Let's be honest, I travel quite a bit for both leisure and for work, and have been doing so for over two decades. That's nearly as much time as I spent trying to get formally educated. No points for guessing which one was more edifying. It should come as no surprise then that life-on-the-road has begotten me opinion-altering epiphanies and copious amounts of perspicacity much in the same manner as life-as-usual has for others. Apart from awakening me to the mysticism–in a non-theological sort of way–that is the Himalaya, an undiminished respect for nature, a great aversion to humourless folks, and an undying dread of heaving crowds, it has inculcated in me a healthy disdain for institutional religion and an even healthier disregard for indoctrinated rituals. Both continue to blossom in equal proportion to the swell in dogmatic practices.
That said, should you be rummaging around for encounters of the spiritual kind, shorn off unnecessary rites, they do exist. At Sufi shrines, for instance. Their enticement, at least for me, has always been in the easygoing informality most of them exude. Insistence, if at all, to purchase a chaadar to drape over a grave or a…
Read more…
Share:

Ask any New Yorker that has dined at the Midtown New York Yankee Steak House and they'll tell you this: NYY Steak is to steak what the Yankees are to baseball–the cream of the crop, top notch, very best.  Period.  In fact, give one of their 21-day USDA Prime steaks to a Mets fan, and I bet you they'll even agree! Located on 51st Street between 5th and 6th, NYY Steak is in the heart of Midtown Manhattan, right across from Rockefeller Center.  Its central location makes it the perfect spot to grab a midweek steak, just because it's a Tuesday, or gather your favorite foodie friends for a special celebration.  The restaurant itself is huge, a rarity in Manhattan, so unlike so many other steakhouses, you don't feel like you're dining with the couple next to you, privy to every piece of their conversation.  Always a plus in my book.  Plus, Yankee fans will have the best time touring the restaurant, from seeing Babe Ruth's actual contract to their custom made signature wall including 86 autographs of legendary Yankee team members. We started our meal with their legendary Greek salad, which I have to say is one of the best Greek salads I've ever…
Read more…
Share:

Stockholm is often called the capital of Scandinavia, and there is a reason to it; it's the city on fourteen islands. The city on water. The city of contrasts. The city where the new meets the old and creates thus a fascinating ambiance. Stockholm is without any discussion a creative and living city, pulsing with life and ideas, a place that attracts artists from all around the world. City with fresh air, healthy lifestyle, equal rights and liberal thinking. Above photo: Stockholm. Photo courtesy of Adisa via Shutterstock.. Taking all that into account Stockholm represents yet another quality. When it comes to food, Stockholm is a trendsetter who cares what they eat, wanting to eat fresh and light and according to ecological principles. They eat seasonal products because they care about the planet, the environment and their own health. Stockholmers love to indulge, too, especially when sweets, coffee and alcohol are concerned. Yet when talking about everyday diet, Stockholmers prefer the quality over the price. The local food market, represented by local farmers and small tradesmen, is highly supported. The tradition of high food quality is long and there are several proofs of it…
Read more…
Share:

I hadn't realized I had actually been to
EPIC Steak
along San Francisco's Embarcadero until I arrived at its doors on an unusually warm August night. Within the last year or two, I attended a VIP networking bash on one of its private decks and there we drank chilled glasses of Kistler chardonnay while doing meet-and-greets for a few hours one night.
While I knew they had epic views of the renowned Bay Bridge, I didn't realize they had outdoor romantic seating with heat lamps and candlelit tables. While you can valet your car or park on the street, we opted to take the Muni, largely because I was so unfamiliar with San Francisco's Muni system. Truth be told, driving or going via BART and walking the ten minutes from there would have been more efficient, but the Folsom Muni stop does unload you right in front of the restaurant.
Facing San Francisco's scenic waterfront, the panoramic views of the Bay, Bay Bridge, Treasure Island and the San Francisco Skyline are simply breathtaking. Chef Ulrich focuses on sustainably-sourced meat and seafood, along with organically-grown produce, all of which we had a chance to…
Read more…
Share: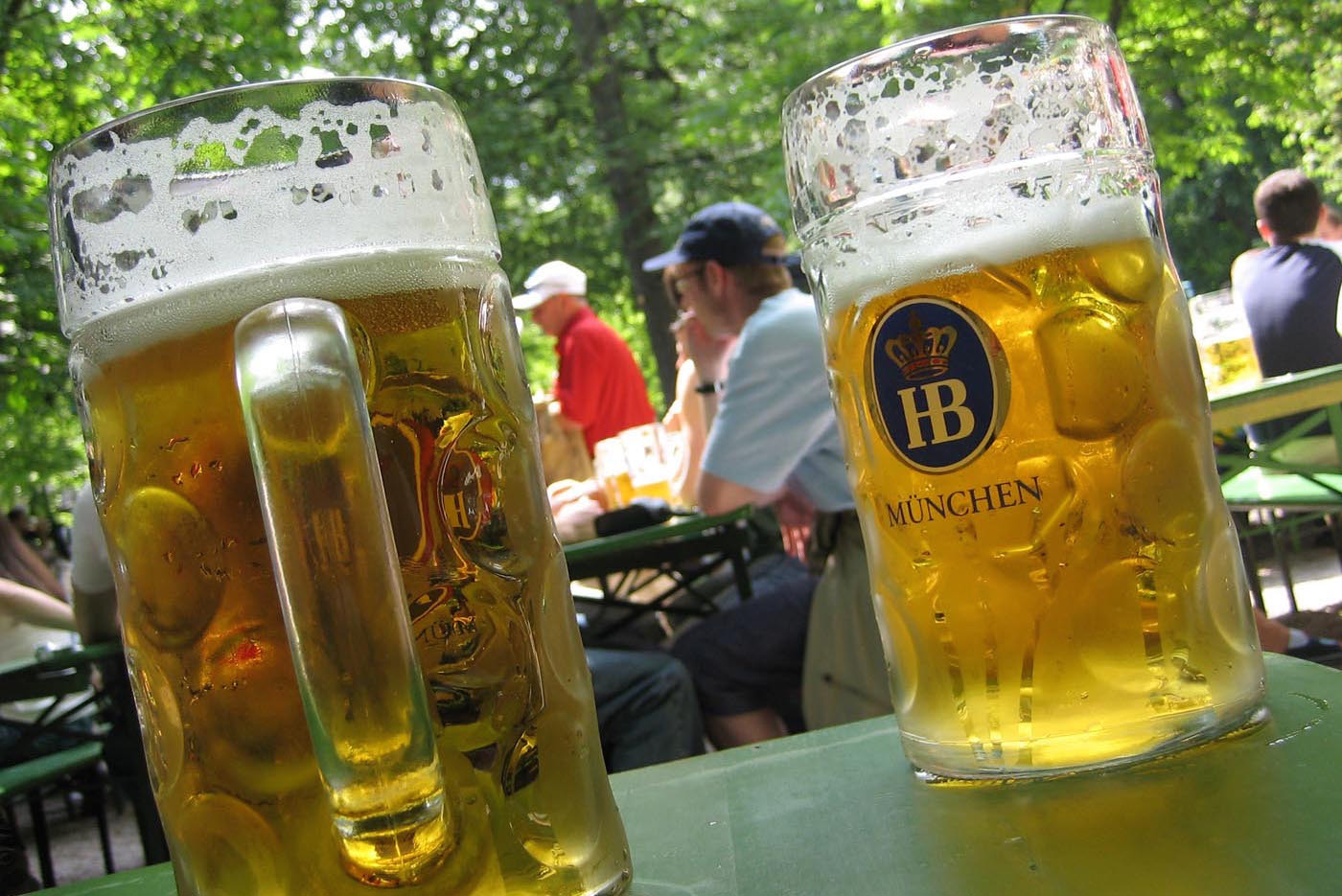 It's not hard to find a good place to eat in Munich, whether you're wandering the city, starving, with a beer stein in hand during Oktoberfest, or looking for a quick bite in-between stops at popular local attractions like Marienplatz, the Neues Rathaus and Residenz Palace. What can be hard in Munich, however, is finding restaurants that break with the city's admittedly amazing traditions. If you're looking for a meal in Munich, but want to be as surprised as you are delighted, try out these less conventional restaurants.
Mediterranean Munchies at Marais Soir
Just because you're not enjoying familiar German favorites doesn't mean you have to leave Europe, a truth to which the Mediterranean-inflected cuisine on offer at Marais Soir, in Munich's trendy Westend, testifies. In the mood for seafood? Enjoy tender scallops on top of creamy risotto. Or, indulge in a sage-infused whole guinea hen, Marais Soir's zesty take on a traditional Italian saltimbocca.
Tantris' Oriental Opulence
Or, you could go literally to the otherwise of the planet, which is what happens if your taste buds take you to Tantris. Prestige is the first thing on the menu at this pan-Asian hot…
Read more…
Share:

London's streets are teeming with pubs and bars serving an astounding selection of craft beers and real ales. Some are old, creaking and cozy, others are brand-spanking new and serve beautifully unusual brews. Above photo: Anspach & Hobday via BERNT ROSTAD (credit). The city has a proud history of ale, stretching back to the 15
th
Century when female "alewives" or "brewsters" dominated the industry, often selling the malted brown liquid straight from their cellars. Today, the flat golden drink is enjoying a renaissance, and with increasing numbers of microbreweries setting up shop as if prohibition just ended. While real ale is a British mainstay, craft beer, a US-influenced distinctly hoppier drink, is becoming equally popular on the island. The steady stream of imported, exquisitely labelled, bottles from the States has been bolstered by a healthy growth in local expert brewers. For the discerning drinker who's new to London we've rounded up the most delectable institutions to visit, whether you're looking for a swift half or a place to quaff away the day. Also look out for annual real ale and craft beer fests across the city year round.
Photo courtesy…
Read more…