Food/Wine
Share:

Let's face it — the thing I like best about London, is that there is always something new to discover, no matter how many times you have visited the city. There is an urge every time to see the city through new lenses. Last time I wanted to see it in black and white and capture the familiarity it builds around you. It dealt with knowing little secrets, a little history and a little trivia. But then, I could afford that because of the luxury of time. This time it was a three day stop-over, but the urge in me to discover something new took over yet another time. So, this time it was a new and absolutely fascinating neighborhood, and a hell of an unique restaurant that I stumbled upon. Just north of Soho, near bustling Oxford Street, sits central London's hidden neighborhood: Fitzrovia. Home to louche, boho types in the late 19th century (the Pre-Raphaelites and Oscar Wilde lounged in its bars), Fitzrovia's leafy streets are lined with Edwardian-era apartments, neoclassical mansions, and onetime warehouses. The locality was first developed by Charles Fitzroy, lord of the manor of Tottenhall from 1757.  ( You guessed right! The bordering tube station and…
Read more…
Share: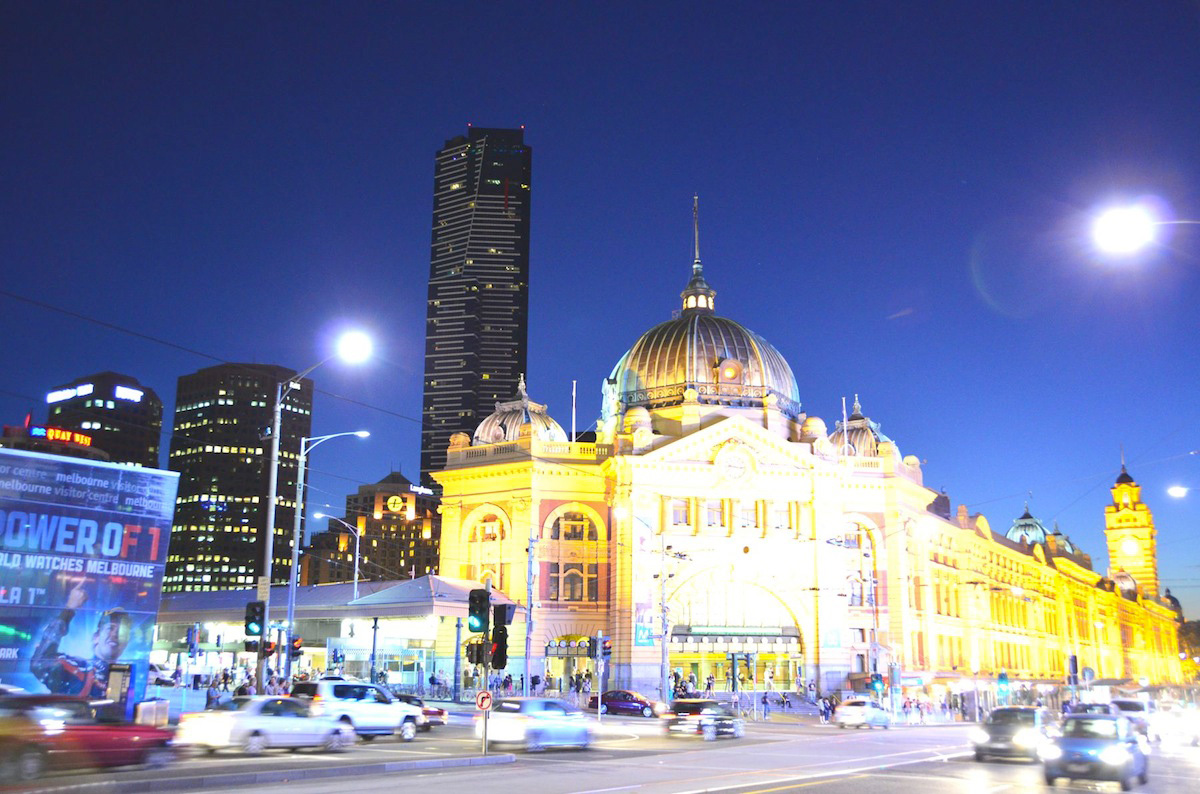 Melbourne is the home of Aussie rules football, the film and TV industries, and a major center for literature and street art. Those interested in exploring something unique to Melbourne, and not seen in many other cities, should consider spending a day exploring the various laneways of the city, also known as "arcadeways." In the early days of the city, the laneways, which date mostly to the Victorian era, consisted of pathways for horses and carts, behind buildings, with roofs later added to protect from the weather. For decades, the untapped potential of these lanes remained dormant, until about 30 years ago when a change in Victoria's liquor laws spurred a laneway renaissance.
Architect and urban designer Craig Allchin noted in an interview about Melbourne's unique laneways that the then-newly created "small bar" licenses, originally set up to spur the development of a local casino, alow allowed enterprising Melburnians to set up small bars all over the city. Before the change in law, establishments were required to serve food to serve alcohol, with the operational cost of kitchens making…
Read more…
Share:

Meet
Americano
, a modern Italian restaurant tucked away on the ground floor of the ever so fun San Francisco hotel
Hotel Vitale
along the infamous Embarcadero. It has more of a new California cuisine ambiance to it than Italian which is partially due to its trendy lounge bar, separated from the restaurant only by a luxurious-feeling drape…a little drama in the middle of modern chic.
Hotel Vitale
is
Joie de Vivre
property and because the restaurant is on the ground floor with windows facing the waterfront, you have spectacular views of the Bay Bridge if you go early enough — I'd recommend having an early dinner since it's a stone's throw from the Financial District and a four minute walk from the Ferry Building, and then hanging out in the funky lounge area for an after dinner drink.
If the weather is great and it's a sunny day, I'd suggest sitting on
Americano's
outdoor patio. While our photos came out a bit grainy due to glare and we had to resort to more shots taken on our iPhones than my Canon 7D, I can assure you that the taste of each…
Read more…
Share:

We are completely finished with the 1st quarter of 2016 and unlike me, it seems like everyone around me is sticking to their 2016 diet (kudos to you all).  It's super important to reward yourself for your hard work. Yes, that's right. I am here to talk about the very important part of your diet: Cheat Day! In March, Gabby and I attended the 9th annual Choice Eats event at the Metropolitan Pavilion, my fourth year of attending. The main distraction from the food was all the alcohol!  With that being said, there was an unlimited amount of good beer. Not to mention all the 13 craft brewers that were present. I'm more of a wine drinker myself but Gabby suggested I give Crabbie's Original Alcoholic Ginger Beer a try and it was a total win. I'm embarrassed to say that this was my first time drinking a full glass of Stella; I was also very happy to take home my exclusive Stella Artois chalice. With 65 restaurants present, it seems physically impossible to get around to each restaurant's presentation table or to save enough room in your belly to enjoy all the food that was available to you. Choice Eats is most definitely a foodie's…
Read more…
Share:

The best way to escape the hustle and bustle of the city? Why, pausing for a proper afternoon tea, of course! Here's our very favorite tea houses/services in Manhattan.
Fancy and Classic:
The Palm Court at The Plaza (note: they have an adorable tea service for children, too, so it's a great place to take your favorite little one on a special date.) The Pembroke Room at The Lowell (note: these guys were FANTASTIC with accommodating for both gluten-free and vegetarian services.  it's also much quieter than any of the other services I went to on this list, providing an intimate experience.) Lady Mendl's Tea Salon (note: nestled in a beautiful downtown townhouse complete with a fireplace, this truly gives you the experience of what a proper tea service must have looked like back in the day.) BG at Bergdorf's (note: go here for the full "ladies who lunch" experience.) The Russian Tea Room (note: this is by far my least favorite on this list, as I didn't find the staff to be very accommodating with my vegetarian diet nor were the treats very memorable…but since it's such a NYC institution, I felt I had to add it to the list;-)…
Read more…
Share:

My first cultural encounter with hand-to-mouth dining took place in a Berber home, deep in the High Atlas Mountains. Picking olives from a bowl was easy enough, but when it came to digging into the tagine, Morocco's national dish,  my whole body started to sweat. Somehow I had to tear through big chunks of meat and vegetables with a small piece of flat bread, using only my right hand. The next challenge was to scoop up the food with my thumb and first two fingers and ferry it to my mouth without making a mess in the process. Who would have thought that eating with the hands could be so hard?
Moroccan tagine with sesame bread. Photo courtesy of Elzbieta Sekowska via Shutterstock
Hand-to-mouth eating is a time-honored tradition in many cultures across the world, and it's often a reflection of a community's hospitality and cultural identity.  In the Middle East and North Africa, people eat from communal dishes, while in India it is customary to share food from each other's plate. Dining etiquette still comes into play when eating with your hands, and knowing the rules of this custom will spare you some embarrassing moments with your hosts. Here are…
Read more…
Share:

I've written about
Sun Valley
before a few times from top 
foodie picks
 and the
Sun Valley Lodge
to
skiing
 and
photo walks
, and yet I still haven't been to this natural beauty or had a view of
Bald Mountain
in the summer time. Otherwise known as
Baldy
, it has one of the higher summits of the 
Smoky Mountains
, all of which are part of the 
Sawtooth National Forest
. Each Spring, I head to
Sun Valley
for an annual conference called
DENT 
where rich conversations happen around technology, science and innovation. Within the mix of innovation, there's an element of passion for a myriad of things, including arts, education, sports, sustainability and doing the right thing to make society a better place. It seems fitting that Sun Valley should be the home of such an event, where its main town of Ketchum attracts skiers, adventure enthusiasts, artists, hikers and "turn-the-world upside down" seekers.
SKI:
Unlike last year,
Sun Valley
was blessed with snow this season, including a nice pour a few days before I arrived. The views are spectacular, so much so, that it's rare that you'd
…
Read more…
Share:

Skiers and hikers will love
Sun Valley Idaho
, a gem of a getaway where you can ski during the winter (and spring) and hike, bike, swim and climb in the Spring, Summer and Fall. Just because you're an adventure seeker doesn't mean that you don't love a great meal and Sun Valley has it's fair share of fabulous restaurants to choose from. The main hub of the area is
Ketchum
, which has a quaint downtown with plenty of shops, restaurants and cafes. It's a great long weekend retreat from Seattle, Portland, Las Vegas, San Diego, LA and San Francisco. Two years ago, I did a fairly lengthy round-up, so be sure to read my
Top 12 Picks
 for the
best restaurants in Sun Valley
. It includes eateries that locals love as much today as they did in 2014, such as 
Globus
,
Enoteca
and
Ketchum Grill
, still on East Avenue (three of my favorites).  This year, here are two new ones to add to your list:
Vintage Restaurant
and
Warfield Distillery & Brewery.
Vintage Restaurant
Vintage is one of those places you never forget because of its size and unique rustic charm. Located in a restored historic…
Read more…