Music
Share:

If you're an entertainment fan, especially of unusually interesting and creative performances, you'll love the alternative Cabaret mash-ups that
Misfit Cabaret
puts together in San Francisco. We recently went to their latest show, which is held at
Great Star Theater
. Located on Jackson Street in the heart of China Town, there are 14 local Chinese and Asian restaurants on the same block, making it easy and fun to grab a bite to eat before or after the show. Misfit Cabaret is a splendiferous variety show centered around magical music with a rotating cast of eccentric performers. Each show is completely different– with changing themes such as the cult filmed 
Cinepheilia
and the naughty nautical
Whimsea. 
From burlesque to drag to circus to magic, you never know what you're going to see.
I love the concept and we had a boat loada fun. Some people get dressed up to match the theme and later, a couple of dozen people get dragged up onto the stage to dance to the last song with the rest of the crew and performers. For each new Misfit Cabaret, emcee
Kat Robichaud
writes two original songs keeping with the theme of the evening and plays them…
Read more…
Share:

I love the diversity of San Francisco's art and music scene and while it's no New York, I am always surprised by new organizations I learn about who are trying to make the world a better place. Introducing the
AfroSolo Theatre Company
whose mission is to nurture, promote, and present African American and African Diaspora art and culture through solo performances and the visual arts. They've been around since 1993 to give an authentic voice to the diverse experiences of Black people in the Americas. Through art, they bring people of different ethnicities together to explore and share the human spirit that binds us all. Love it! This year, they are celebrating their 22nd season for their Arts Festival, which will take place from August – November 2016. Their theme this year? "Black Matters!"
Phtoo credit: Everfest.com.
They chose "Black Matters!" because it can be broadly interpreted and expressed and this latitude will provide their artists the freedom to embrace diversity and give voice to all of our varied experiences through theatre, dance, music, poetry, as well as the visual and literary arts. Although still in development, the festival will consist of a free jazz concert,…
Read more…
Share:

When the first colorful visual I see as I make my way off the plane is a red antique clock, visuals of Dr. Suess-like characters, homemade chocolate chip cookies from yesteryear and old fashioned southern train tracks flashed through my mind. As odd as it sounds and why my mind's eye went there is hard to say, but truth be told, I was about to spend the next week in a small southern city that was in fact, never on my bucket list. Swing music lovers will know 
Chattanooga
 from the song it made famous. For years, my legs and feet went into smooth flowing swing outs to the 
Chattanooga Choo Choo
on hard wooden floors from Catalina Island and Mexico in the west and Boston and New York in the east to dance camps in London and Paris across the pond.  Its charming lyrics and rhythms always brought a smile and transformed my mood regardless of where in the world my toes were tapping and hips were swaying.
Eager to learn a bit more about its birth, staying at the historical
Chattanooga Choo Choo Hotel
in the center of town, known as the
Southside District,
was the…
Read more…
Share:

Midsummer Night Swing is in full swing in Manhattan! For just a few short weeks in June and July, New Yorkers who are light on their feet (or even have two left feet, like me) have the chance to partake in various dance sessions outside at Lincoln Center. The sessions start off with a group dance lesson lead by experts, and each night has a different singular type of dance to focus on, from swing to salsa to ballroom to tango, and yes, even disco. Our particular dance lesson was jazz swing. My partner and I managed a simple little box step, but many others were whirling and twirling all over the dance floor. It truly didn't matter the skill level one possessed; everyone was having a great time regardless of their progress after the lesson. Likewise, you don't need a beau to dance with either; there were plenty of friends-only and sister-sister pairs on the floor to compete with the sweethearts.
After the dance lesson, the crowd gets treated to a mini show put on by expert dancers, and then it's…
Read more…
Share:

One of my favorite SF artists, musician/composer/songwriter Peter Whitehead is doing something really cool as part of the San Francisco International Arts Festival which wrapped up last weekend, a mini music marathon! For eight hours, Peter held down Gallery 308, now filled with his instruments, and improvise with invited collaborators all afternoon and early evening. 
Musical Mini Marathon with Peter Whitehead. Guest schedule below.
12.30 -1.00  David Samas – Instrument builder,collector – various unusual items & voice
 1.30 – 2.00  Bart Hopkin –  Renowned instrument builder and author – unique invented instruments
 2.30 – 3.00  Daryl Henline – Composer, choir master – Voice, various instruments 
 3.00 – 3.30  David Molina – Multi instrumentalist, composer, builder
 3.30 – 4.00  Patti Trimble –  Bay Area Poet and writer.
 4.30 – 5.00  Sudhu Tewari – Redesigned electronics, springs, looping, effects, noise.
 5.30 – 6.00  Norman Rutherford – Viola da Gamba, bass clarinet, sonar and other instruments
 6.30 – 7.00  Sarah Shelton Mann – Legendary SF Choreographer, teacher, performer, writer readings, dowsing
 7.30 – 8.00  Stephen Kent – Didgeridoo virtuoso, multi instrumentalist and radio host.  
Share:

I recently discovered a very cool venue in San Francisco:
The Lost Church
, a multi-media theatrical production house and venue for live music. Since I had never been there before, I was looking for a church along Ellis Street but you'd actually miss it if you weren't closely looking for the sign. A small venue, it's an eclectic and artsy area with about forty or fifty chairs facing the stage.
Imagine naked light bulbs glowing against a red velvet curtains. The phrase
"The Greek Chorus"
twinkles in gold glitter on an arrow hanging down the wall and along the wall, you'll spot rose-colored lights and ivy hanging around lights, lamps and paintings.
The Lost Church
wasn't created to be some kind of divey rock 'n' roll haven according to an article; it is said that The Lost Church is a haven for adventurous souls hungry for new thrills in unexpected settings.  You might think it's got a religious twist given the name and the Mother Mary inside near the bar, but there really isn't one.
Read more…
Share: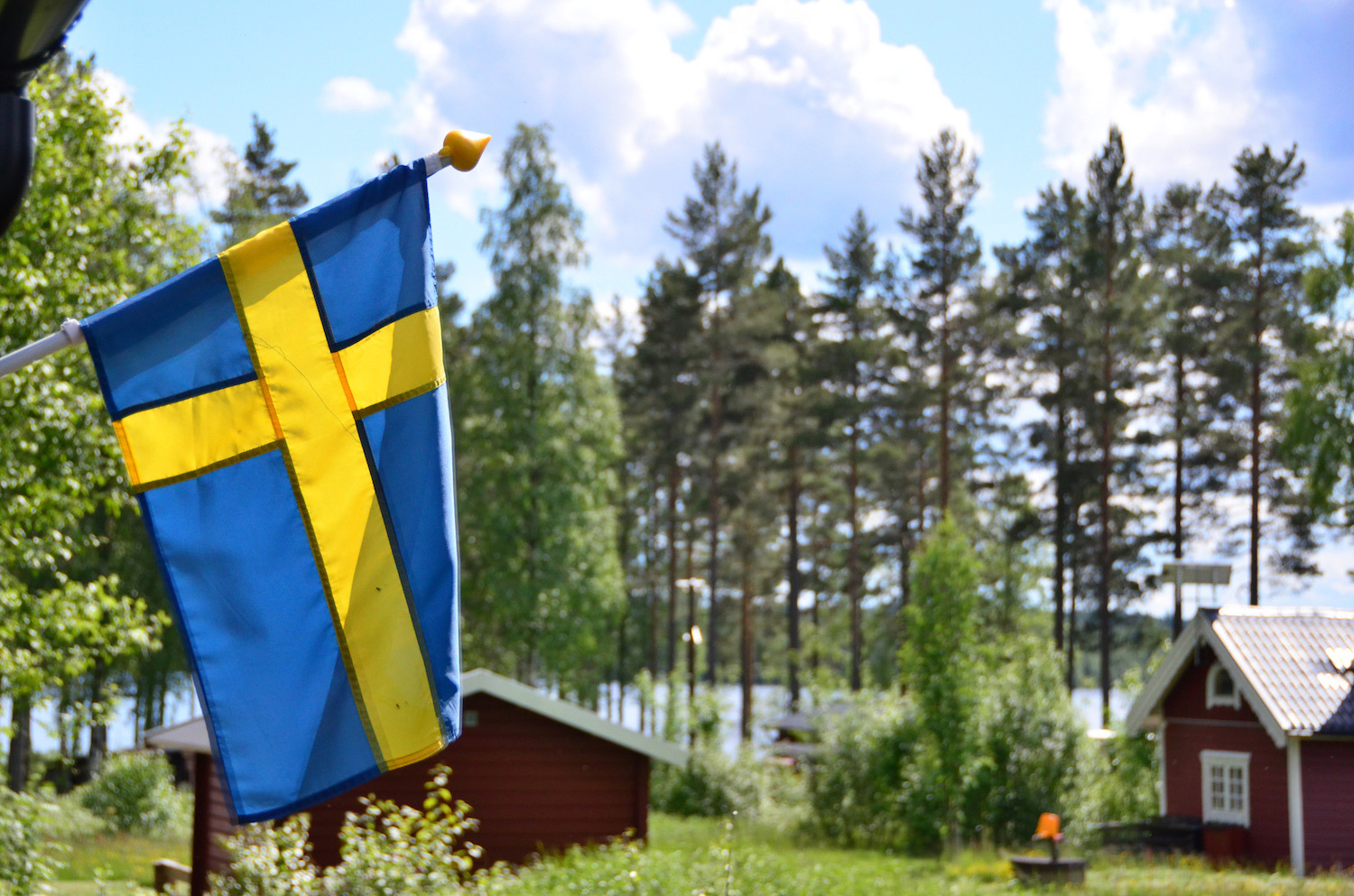 For a country of less than 10 million people, Sweden has a disproportionate influence on the world's culture, one that largely results from the quantity of amazing pop singers the nation produces. Since the 1970s, when ABBA won the Eurovision competition and became one of the most popular musical acts of all times, it's been tempting to think there must be something in the Swedish water that spits out pop stars. Maybe not in the water, but traveling through this former Viking land, it's easy to understand where the inspiration comes from.
ABBA
Upon landing at Arlanda airport near Stockholm, you'll be within miles of where ABBA achieved international fame, even if you aren't necessarily near the birthplaces of all the band's members: Only Benny (one of the B's) was born in Stockholm. Bjorn (the other B) was born in Gothenburg, while Agnetha and Anni-Frid were born in Jönköping and in Norway (that's right—she's not Swedish!), respectively. Listen to "Dancing Queen" as you saunter your way into the city, or perhaps during a walk through Stockholm's Gamla Stan Old Town. Then, put on "Waterloo" as you surrender to Stockholm's inescapable charms, or hum the…
Read more…
Share:

Photo credit: http://www.hipop-eration.com.
Meet the Hipop-eration Dance Group of Wiaheke Island in Auckland, New Zealand.Their average age is 79. The oldest performer is 96. One person is on a walker. One person is legally blind, a couple others are partially deaf. Some of them have dementia. Several more have had joint replacements.  All of them have arthritis. Each has a stage name, along the lines of "Boom Boom," "Two Cents," "Mystic Diva," and "Shameless Sheila." Their creed is that if any one of them dies during a performance, the others will "step over their mate" and keep right on dancing. The show, of course, must go on. And do they put on a show! They are the "Hipop-eration," world-renowned hip hop dancers from Waiheke Island, Auckland, New Zealand. No lie. This energetic motley crew of mostly octogenarians has performed internationally, including at the 2013 International Hip Hop Competition in Las Vegas. Where and how did these dancing geriatrics get their beginning? And why hip hop? We first heard of this amazing troupe while on a wine tour of Waiheke Island. Our enthusiastic driver-guide and island native first waxed on about Waiheke's reputation for boutique vineyards, then segued into such an intriguing story…
Read more…