Music
Share:

One of my favorite SF artists, musician/composer/songwriter Peter Whitehead is doing something really cool as part of the San Francisco International Arts Festival which wrapped up last weekend, a mini music marathon! For eight hours, Peter held down Gallery 308, now filled with his instruments, and improvise with invited collaborators all afternoon and early evening. 
Musical Mini Marathon with Peter Whitehead. Guest schedule below.
12.30 -1.00  David Samas – Instrument builder,collector – various unusual items & voice
 1.30 – 2.00  Bart Hopkin –  Renowned instrument builder and author – unique invented instruments
 2.30 – 3.00  Daryl Henline – Composer, choir master – Voice, various instruments 
 3.00 – 3.30  David Molina – Multi instrumentalist, composer, builder
 3.30 – 4.00  Patti Trimble –  Bay Area Poet and writer.
 4.30 – 5.00  Sudhu Tewari – Redesigned electronics, springs, looping, effects, noise.
 5.30 – 6.00  Norman Rutherford – Viola da Gamba, bass clarinet, sonar and other instruments
 6.30 – 7.00  Sarah Shelton Mann – Legendary SF Choreographer, teacher, performer, writer readings, dowsing
 7.30 – 8.00  Stephen Kent – Didgeridoo virtuoso, multi instrumentalist and radio host.  
Share:

I recently discovered a very cool venue in San Francisco:
The Lost Church
, a multi-media theatrical production house and venue for live music. Since I had never been there before, I was looking for a church along Ellis Street but you'd actually miss it if you weren't closely looking for the sign. A small venue, it's an eclectic and artsy area with about forty or fifty chairs facing the stage.
Imagine naked light bulbs glowing against a red velvet curtains. The phrase
"The Greek Chorus"
twinkles in gold glitter on an arrow hanging down the wall and along the wall, you'll spot rose-colored lights and ivy hanging around lights, lamps and paintings.
The Lost Church
wasn't created to be some kind of divey rock 'n' roll haven according to an article; it is said that The Lost Church is a haven for adventurous souls hungry for new thrills in unexpected settings.  You might think it's got a religious twist given the name and the Mother Mary inside near the bar, but there really isn't one.
Read more…
Share: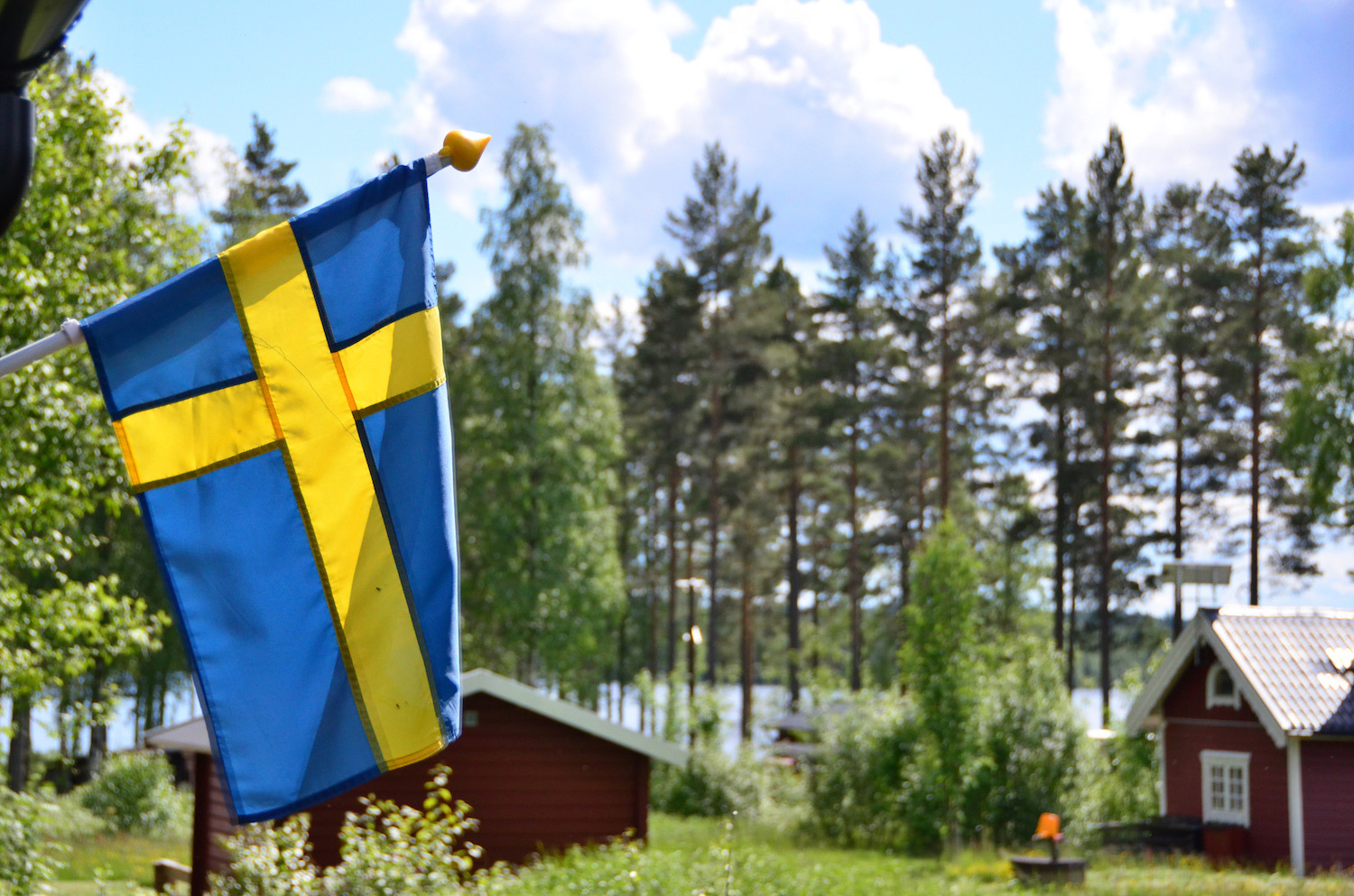 For a country of less than 10 million people, Sweden has a disproportionate influence on the world's culture, one that largely results from the quantity of amazing pop singers the nation produces. Since the 1970s, when ABBA won the Eurovision competition and became one of the most popular musical acts of all times, it's been tempting to think there must be something in the Swedish water that spits out pop stars. Maybe not in the water, but traveling through this former Viking land, it's easy to understand where the inspiration comes from.
ABBA
Upon landing at Arlanda airport near Stockholm, you'll be within miles of where ABBA achieved international fame, even if you aren't necessarily near the birthplaces of all the band's members: Only Benny (one of the B's) was born in Stockholm. Bjorn (the other B) was born in Gothenburg, while Agnetha and Anni-Frid were born in Jönköping and in Norway (that's right—she's not Swedish!), respectively. Listen to "Dancing Queen" as you saunter your way into the city, or perhaps during a walk through Stockholm's Gamla Stan Old Town. Then, put on "Waterloo" as you surrender to Stockholm's inescapable charms, or hum the…
Read more…
Share:

Photo credit: http://www.hipop-eration.com.
Meet the Hipop-eration Dance Group of Wiaheke Island in Auckland, New Zealand.Their average age is 79. The oldest performer is 96. One person is on a walker. One person is legally blind, a couple others are partially deaf. Some of them have dementia. Several more have had joint replacements.  All of them have arthritis. Each has a stage name, along the lines of "Boom Boom," "Two Cents," "Mystic Diva," and "Shameless Sheila." Their creed is that if any one of them dies during a performance, the others will "step over their mate" and keep right on dancing. The show, of course, must go on. And do they put on a show! They are the "Hipop-eration," world-renowned hip hop dancers from Waiheke Island, Auckland, New Zealand. No lie. This energetic motley crew of mostly octogenarians has performed internationally, including at the 2013 International Hip Hop Competition in Las Vegas. Where and how did these dancing geriatrics get their beginning? And why hip hop? We first heard of this amazing troupe while on a wine tour of Waiheke Island. Our enthusiastic driver-guide and island native first waxed on about Waiheke's reputation for boutique vineyards, then segued into such an intriguing story…
Read more…
Share:

I've been fortunate to be involved in 
TEDxBerkeley 
for six years now, a non-profit independently organized 
TEDx
 event which takes place at 
Zellerbach Hall
every February. TEDx is a program of local, self-organized events that bring people together to share a TED-like experience and there have been close to 15,000 of them worldwide since the initiative began. Each year, TEDTalks video and live speakers spark deep discussion and connection to a pack-filled auditorium of over 2,000 attendees. Sixteen innovative and thought provoking speakers who are trying to change the global conversation about important issues such as healthcare, gender equality, education and privacy to technology, medicine, life balance, water safety and the search for extraterrestrial life brought tears and laughter to attendees over eight hours, all of which was live streamed from their website on February 6. In between heady and emotional talks, over 50 performers hit the Zellerbach stage, ranging from Bollywood and an inspiring cello group to piano, guitar and violin tapping tunes and gospel music.
Entrepreneur and philanthropist 
Naveen Jain
, who I've known for years from our mutual involvement in Singularity University, talked about the difference we can make in the world if we embrace more of an abundant mindset…
Read more…
Share:

Têt, the days-long New Year celebration, is by far the most important holiday in Vietnam. Based on the Chinese lunar calendar, Têt falls on a different day each year. Preparations begin weeks in advance. Homes are first scoured to remove any bad luck from the previous year, then lavishly decorated with "good luck" colors of red and gold, bedecked with colorful flowers, miniature kumquat trees, and families begin to welcome home far-flung relatives as the majority of Vietnamese return to their ancestral homes for the holidays.
Têt can last for several days, beginning days or weeks ahead, with preparing traditional New Year foods, and ancestral altars are cleaned and refreshed with heaps of foods and gifts for the family's ancestors. The emphasis on honoring one's ancestors is an important ritual of Têt, especially for those who've passed away that year. The various offerings are meant for the departed to use on their journey to (hopefully) heaven. We were honored by an invitation from our young guide, Quan, to join his family for a New Year Eve's dinner at his apartment. "Happy," as he liked to be…
Read more…
Share:

We're fans of both
AKG
and 
JBL
headphones by
Harman
and were excited about their latest – the
Everest Elite 700
, which we included in our annual
Holiday Gift Guide
round-up this past year.  We thought we'd also look at the
AKG N60NC
headphones since they are noise-cancelling on-ear headphones designed with travel in mind. The
AKG N60NC
headphones deliver AKG superior sound while also utilizing best in class active noise cancelling to minimize the disruptive sounds encountered on everything from planes to trains. The other fabulous feature for travelers are their 30 hours of battery life, a godsend for those long flights and layovers. And, apparently when immersing yourself in your music for long stints, the N60NC can still be used in passive mode after the battery dies out. Accented with premium material such as aluminum, memory foam and leather, it is also fairly lightweight as well, another great feature for avid travelers. In addition, these premium headphones come with a 3D-Axis folding mechanism, a fully-accessorized travel package, a one button universal remote/mic cable and a USB charging cable.
The headphones reduce ambient noise especially when travelling to create
…
Read more…
Share:

A heads up all San Franciscans who don't yet have
New Year's Eve
plans. This year, the
Westin St. Francis Hotel
is holding a
CIRQUE
inspired benefit ball and event on their Penthouse Floor, which not only boasts fabulous views of the city, but has so many activities and eye candy to keep you engaged for the evening, you won't want the night to end. What an incredible way to bring in the 2016 year! For starters, they'll have roaming and some stationed sets featuring a world champion Cyr Wheelist, Stiltwalkers, a Juggler, Unicyclist, Hoop Dancer & more.
If that's not enough to get you excited, there'll also have a live band/duo and four DJ's playing a mix of Top 40, house, electronic dance music and of course some classics. Unlike so many other events which only include hosted drinks for a short duration of the evening and no food, this high level classy event will have a hosted Open Bar and Hors D'oeuvres and there's also a smaller 100 person dinner in advance. What else I love about their Penthouse extravaganza is that 100% net proceeds go towards local non-profits. Also at the Westin on the Mezzanine…
Read more…