Music
Share:

Thanks to rapid-fire developments in technology you can now get the equivalent of a "lean startup" in home video — a lean starter AV system.
You can find recommendations for speakers, stands and cables in this Pioneer SP-BS22-LR review, while we recommend the Sony BDP-S5100 Blu-ray player. You still will have to add a TV if you want to complete this AV system but this is a great starting point for audiophiles and videophiles that will set you back less than $600! My favorite AV receiver among the ones available today is the Onkyo TX-NR414 ($200). While the Onkyo TX-NR414 doesn't have built-in Wi-Fi, which is the trend among AV gear, you can buy an Onkyo UWF-1 Wireless LAN Adapter ($24) to address that shortfall. The LAN adapter plugs into the front of the receiver's USB port. The TX-NR414 does have one feature that I consider key: built-in internet radio. No longer do you have to resort to an external Logitech Squeezebox to listen to internet stations, like the fantastic SomaFM Groove Salad. Onkyo rates the receiver at 130 watts per channel but that's a bogus rating, given the wimpy parameters of 6 ohms with 1% THD driving just…
Read more…
Share:

I've spent quite my share of time at the theater this season, and am so excited to share with you five shows that you should positively, without a doubt, no questions asked, get to Broadway to see this season!  Whether you leave the theater high-kicking and singing at the top of your lungs, or a ball of emotions, the important thing is they all make you feel…a lot.  And isn't that what theater is all about?
Newsies
Ever since I saw the Disney movie version as a kid, ohh, about 573 times, I always wished and hoped for the day it would come to the stage…there was just no way this wouldn't be a complete hit!  Sure enough, it's come to the Great White Way with a bang! Newsies is set in NYC at the turn of the 20th century, and tells the tale of newsboys who dream of a better life away from the rough and tumble streets.  The dream gets set in motion when publishing power horses Hearst and Pulitzer raise the price of newspapers at the newsboys' expense.  The boys go on strike, and the show is set…
Read more…
Share:

As someone who documents his travels, I have plenty of literal reminders of the places I have been. The thing is about such mementos, be they photos or essays, is that I have dust them off and go through them in order to be transported back to where I was when I created them.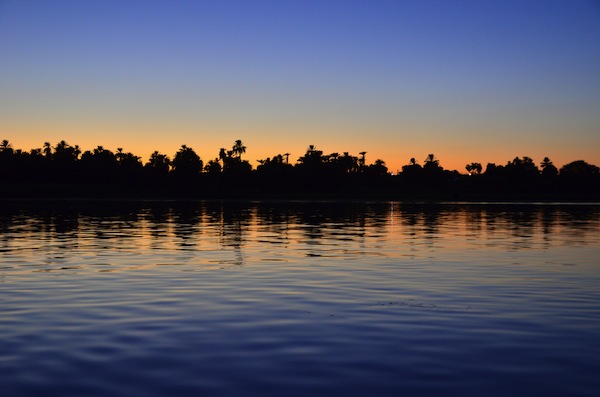 When it comes to music, the story is different. For example, I can hear one note of a certain song, and immediately be taken back to where I was a particular time I heard it: Sights, smells, sounds, sensations – the whole shebang. For me, music is a portal not only to spatial travel, but time travel. Below are five songs which take me back not only to places I have been, but to past incarnations of myself.
"Sheets" – Promise and the Monster
When I moved to Shanghai in 2009, it was right as the cold, grey Chinese winter was beginning, so I traveled primarily using the Shanghai Metro. It was not only fast and efficient, but kept me safely insulated from the low temperatures, even if the world became cold and strange in its own way, so far beneath…
Read more…
Share:

We had another great time in Austin, playing at 
MEOWCon 13
 and getting completely inspired by all the other artists (hello Leni Stern African Trio*, Bluebonnets & Suzi Quatro), while catching up with new and old friends (Katie Garibaldi, Sue Quigley, Willow &The Embers) with gigs at The Driskill and Cedar St Courtyard to bookend the conference experience.
MEOW Showcase, photo by Jo Wymer
MEOW Con 2013
Along with the live shows, there were several films that screened during MEOWCon. We met Seattle filmmaker Kay D. Ray on the shuttle to the hotel and were very happy we made a point of seeing her 'director's cut' of Lady Be Good: Instrumental Women In Jazz. Containing extraordinary footage of, and interviews with, pioneering women musicians from the 1920s to the 1970s, it's a deep, inspiring, troubling and enlightening film all at the same time. In other words, make sure you see it. You can find out more and support it's release at Kay's site. Very big bow of appreciation to Carla DeSantis Black, who rounded up an extraordinary mix of women in music that was the inaugural MEOWCon. Here's to many more!
Share:

"The Drowsy Chaperone" has been interestingly defined by such tags as "a musical within a comedy"…"a show within a show"…or my favorite "I went to visit a friend and a musical broke out in his living room."  Don't you just love when that happens?!  View this show yourself and hear what the aptly named "Man in Chair" has to say… he's got quite a story to tell. Sufficiently intrigued?
Then take advantage of this affordable opportunity to figuratively and literally catch two shows for the price of one in the form of "The Drowsy Chaperone" running on West 46
th
Street for approximately two weeks this November. When "The Drowsy Chaperone" ran some 7 years ago on Broadway, the buzz seemed to center on the performance of Sutton Foster. And yes, her talents are endless, but in this instance, the performers were the icing on the cake. It was the fundamental materials — the book, musical score and lyrics — which made some amazing performances possible. And indeed this show captured many of the major Tony and Drama Desk awards in 2006 …. it was just that good. "The Drowsy Chaperone"…
Read more…
Share:

Spend New Year's Eve basking in New Zealand's summer sun with the likes of Wiz Khalifa, Rudimental, Shape Shifter and more during the
Rhythm and Vines Music Festival
. The 11th annual event kicks off December 29 and continues on through the end of 2013 and into the early hours of 2014. The festival grounds are around the vineyards of the family-owned Waiohika Estate in Gisborne, the largest town in the coastal region of Eastland, which is located on the eastern tip of New Zealand's North Island. Three-day tickets for the Rhythm & Vines festival start at $229 with the option of purchasing combination festival and camp site passes. Highlight of the festival is Gisborne itself, unofficially known as the chardonnay capital of New Zealand. The town is home to a number of boutique wineries.
(Image courtesy of Rhythm & Vines)
Share:

A double bass, a fiddle, a dulcimer and a dance floor – that's all the people of Appenzell need to be able to celebrate until the early hours. The charming custom of the "Stubete", a relaxed get-together of folk musicians, is highly popular to this day. In homes and in public places, in the picturesque town of Appenzell with its ornately decorated wooden houses, and above all up on the alpine pastures. Among the most delightful events are the summer "Alpstobeden" at the Plattenbödeli and Bollenwees mountain inns. Here, in the spectacular setting of the Alpstein massif, musicians, locals and guests gather to play folk tunes, yodel and sing. The lilting music is a treat to dance to; highlight of every Stobede is the "Hierig", a dance for couples that amusingly depicts the ups and downs of love.
Share:

I discovered musician and composer
David Leisner
recently by hearing him play live at a Symphony Space performance in New York City this month. Although he is a renowned guitarist who has performed in countless countries for years, this was my first exposure to this solo performance in which he played to the
music of Benjamin Britten
while tenor
Rufus Muller
sang. Naxos has produced his recording of the Hovhaness Concerto with Gerard Schwarz and the Berlin Radio Orchestra and he also has a CD of a Koch recording of Haydn Quartet in D with the Santa Fe Chamber Music Festival and Hovhaness Spirit of Trees for Telarc with harpist Yolanda Kondonassis. At this intimate performance, works of Benjamin Britten were performed from 1913-1976. Included in the program were folk song arrangements from 1956 and 1958: I will give my love an apple, Sailor-Boy, Master Kilby, The Soldier and the Sailor, Bonny at Morn and the shooting of his dear. They also performed Nocturnal, op. 70 from 1963 and songs from the Chinese, op. 58 from 1957, which included The Big Chariot, The Old Lute, The Autumn Wind, The Herd-Boy, Depression and Dance Song. The duo…
Read more…