Politics
Share:

I write today with great sadness after learning about the passing of
Nelson Mandela
this week. You see, I have a long history with South Africa and every time she graced me with another memory, I was forever changed. Her imprint wasn't the kind of imprint other country destinations leave; it was if South Africa's spirit spoke to me each and every time, as if she had to teach me something larger than myself…a bit like Mandela did over the course of his lifetime…
As I reflect on Mandela's impact and his important life work, I began thinking of all the talks I have heard him give including a dramatic one in person in the 1990s, and zeroed in my own South African story, one which he influenced by his actions, his courage, his resilience and his solitude. He changed how I absorbed not just culture, politics and history, but how I viewed humanity and the world. My story goes deep. Endure me on an important life journey for a moment, starting in a pre-Mandela world. Apartheid was still very much in place when I lived in South Africa as a foreign exchange student in 1984,…
Read more…
Share:

I recently learned about
Emerge America,
an organization which is changing the face of American politics by identifying, training and encouraging women to run for office, get elected and to seek higher office.
I had an opportunity to meet the Emerge America founder 
Andrea Dew Steele,
who in addition to her work to grow Emerge groups in more and more states, serves as the director of the California Committee North at Human Rights Watch. Prior to moving to the west coast, she worked for many years learning the Washington D.C. landscape in fundraising and doing policy work for Democratic candidates.
The organization offers an intensive, cohort-based seven-month training program for women interested in getting into politics. As the number of elected Democratic women remains flat or even declines, the need for their work is growing across the country. Emerge America currently works in 14 states: Arizona, California, Colorado, Kentucky, Maine, Maryland, Massachusetts, Nevada, New Jersey, New Mexico, Oregon, Vermont, Virginia, and Wisconsin.
Emerge America's role is to serve the states where they work, open new state programs and to build capacity to train more women in each of their current…
Read more…
Share:

I discovered
La Luna Restaurant
by accident while I was staying in
Punta Arenas
in southern Chile recently. The place apparently has a history and it isn't just about food.
The founders and owners of La Luna are Sr. Mario Navarro and his wife Sra. Marjorie Kusch. They were both the founders of the legendary
"Café del Cerro"
in 1982, which was designed to be a landmark in the cultural struggle against the military dictatorship of Chile in the 1980′s. This cultural and music center was one of the pioneering spots and highlight of the Barrio Bellavista until 1991.
Remember that there were serious riots in Paris in the late sixties over the Chilean political situation as well as in other pockets of the world. In 1970, they elected a Marxist president in Chile and 3 years later they had a coup. The poet
Pablo Aniella
used to belong to the communist party and there is no shortage of poetry and movies
(Il Positino — the Italian movie based on a Chilean novel and his experience of his exile from Chile in the 1950′s)
documenting this era. Locals who are…
Read more…
Share:

According to a recent write up in Wall Street Journal who reported on the incident, dozens of Saudi women took to the roads around Saudi Arabia on Saturday October 26, 2013, defying a new surge of warnings from the government, mosque pulpits and radio channels to drop their challenge to a de facto ban on driving by women.
By mid-afternoon Saturday, about 40 women had defied the ban by driving in cities around the kingdom, according to their text messages and emails to other supporters of a recently-revived grassroots campaign for the legalization of Saudi women's driving. A half-dozen posted videos online purportedly showing themselves driving Saturday. Although no law explicitly prohibits women from driving in Saudi Arabia, the government has refused to give them licenses. Campaign organizers had set Saturday as a main day for women drivers to challenge the ban by driving themselves about on errands. In total, more than 100 women countrywide have reported taking the wheel since women revived a more than two-decade effort to roll back Saudi Arabia's prohibition on women's driving, according to Eman al-Nafjan, a supporter of the campaign in the capital, Riyadh. Videos posted on YouTube this week…
Read more…
Share:

Pakistan has been a hotbed of terrorism and militancy for almost a decade now. In this period of time, more than 50,000 people have become victims of terrorism with the north western areas being especially vulnerable to militancy and bloodshed. Many Pakistanis see the country's future as dark and hopeless, however, Ansar Abbas is not one of them. Below, Ansar Abbas uses his computer with his feet after losing his arms in a tragic suicide attack.
Syed Ansar Abbas, aged 30, is one of the many victims of terrorism that has plagued Pakistan. He lost both his arms in a suicide attack in Dera Ismail Khan. However, despite such a grave and life-altering tragedy, he is still hopeful and passionate about the days to come. With an indomitable spirit he says, "I don't like to be labelled as disabled or a victim". Currently working as a news editor with a news agency in Pakistan, Ansar is pursuing his career confidently and hopes to make Pakistan a better country. He also worked as a field monitor in DI Khan for PakVotes for the recently concluded by-elections. The life of Ansar Abbas is a true story of hope and…
Read more…
Share: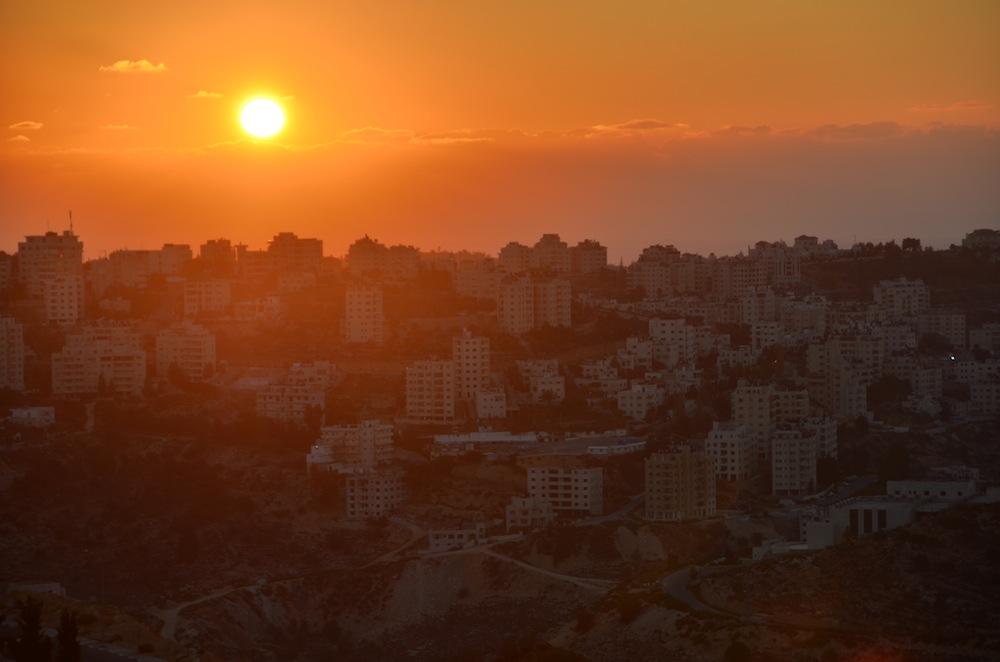 "The first thing you need to know about me," the stocky, animated man standing at the front of the van announced, "is that I am a terrorist." After a requisite awkward silence, everyone onboard burst out in hysterical laughter – our tour of the West Bank was off to a good start. It might surprise you to learn that I, independent travel crusader, went on an organized tour, and I have two things to say about that. One, that the complicated checkpoint mazes in Israel's occupied territories makes independent travel to the West Bank next to impossible; and two, that the West Bank "tours" Abraham Hostel organizes are not typical in any way – I took both of them. The first, dubbed "Best of the West Bank," began in Bethlehem with the aforementioned terrorist (whose name I would later learn is Tamer) and, after a brief stop at the must-see Church of the Nativity (which was packed to the gills with retirees on Holy Land tours) we got right into the meat of it.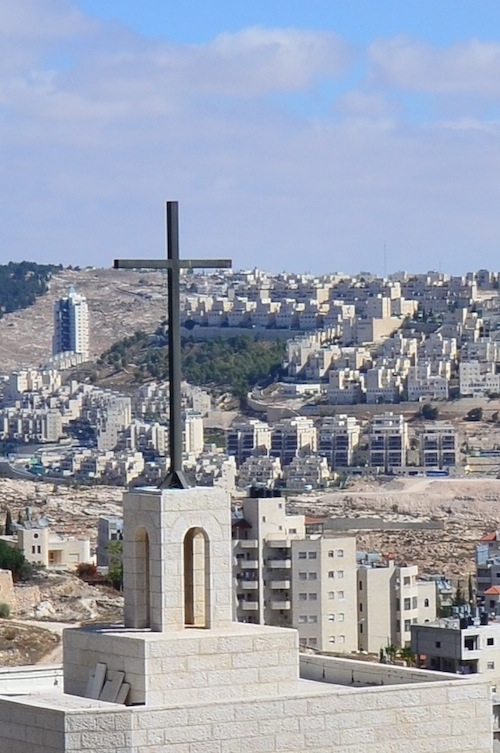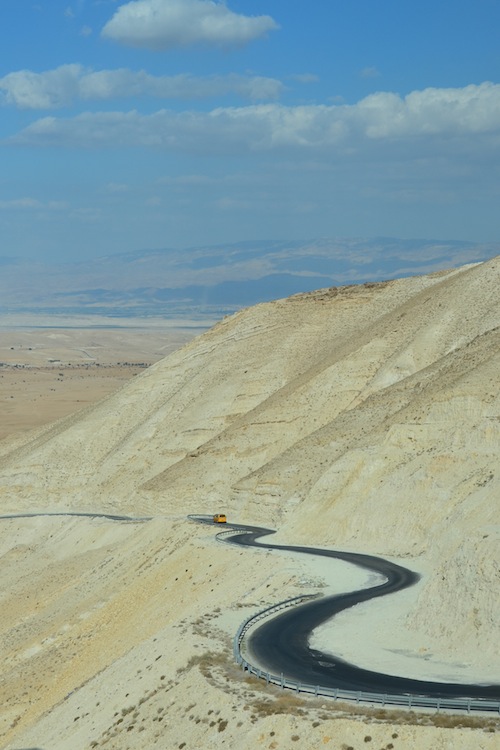 "What you see behind me," Tamer said, and pointed his…
Read more…
Share:

A restaurant seems an unlikely place to mend diplomatic fences but that's exactly what
Conflict Kitchen in Pittsburgh, PA
is doing. This eatery serves more than exotic food — it offers patrons a chance to learn more about the lives and cultures of people living in nations the United States is currently in conflict with.
Each Conflict Kitchen iteration is augmented by events, performances, and discussions that seek to expand the engagement the public has with the culture, politics, and issues at stake within the focus country. The restaurant rotates identities every few months in relation to current geopolitical events. Theirt current Cuban version introduces our customers to the food, culture, and thoughts of people living in Cuba and those that have immigrated to the U.S. Developed in collaboration with members of the Cuban community, our food comes packaged in wrappers that include interviews with Cubans both in Cuba and the United States on subjects ranging from culture to politics.  As is to be expected, the thoughts and opinions that come through the interviews and our programming are often contradictory and complicated by personal perspective and history. These natural contradictions reflect a nuanced range…
Read more…
Share:

"The very word "secrecy" is repugnant in a free and open society; and we are as a people inherently and historically opposed to secret societies, to secret oaths and secret proceedings…" "…there is very grave danger that an announced need for increased security will be seized upon those anxious to expand its meaning to the very limits of official censorship and concealment. That I do not intend to permit to the extent that it is in my control." "…that is why our press was protected by the First Amendment– the only business in America specifically protected by the Constitution – not primarily to amuse and entertain, not to emphasize the trivial and sentimental, not to simply "give the public what it wants" –but to inform, to arouse, to reflect, to state our dangers and our opportunities, to indicate our crises and our choices, to lead, mold educate and sometimes even anger public opinion." Listen to President John F. Kennedy's speech on secrecy and a free and democratic society. It's short and incredibly relevant. Here is the transcript: "The very word "secrecy" is repugnant in a free and open society; and we are as a people inherently and…
Read more…