Politics
Share:

A good indication that a thought provoking conversation has taken place is the "legs" it has in your mind and in the minds of others who share the experience.
Such is the case with the Washington Ideas Forum – sponsored by The Atlantic and the Aspen Institute. And with the recent news of Chuck Hagel stepping down as Secretary of Defense, one of the most compelling speakers at the Conference, capturing a taste of it seemed even more appropriate.  So, at the invitation of Steve Clemons, DC Editor at Large for The Atlantic, I spent two incredible days listening to all things innovative and important.
Now, my sister (Marlene Colucci, Executive Director, US Business Council) and I have known Steve for about 30+ years. When he ran the Japan America society in Los Angeles, I always enjoyed tagging along and engaging in compelling discussions surrounding the East-West debate of the 90's. Steve has a penchant for creating thought provoking conversations and visibility into issues and verticals that lack transparency. So we both knew this was going to be one great show. It appears he's matched in that passion…
Read more…
Share:

In keeping with the spirit of
"WeBlogTheWorld"
and having a global perspective, I flew from Stockholm to Oslo to London to Washington, D.C., to San Francisco en route to Aspen, Colorado to cover the second half of the 10th Anniversary of the Aspen IdeasFestival, an annual gathering of luminaries meeting in this alpine paradise to discuss burning issues of the day. In the middle of the six day, two session marathon of seminars, talks and panel discussions spanning 16 topical tracks is an "afternoon conversation" plenary involving attendees of both segments.  This year, interviewees included Harvard President Drew Gilpin Faust, former Secretary of State Hillary Rodham Clinton, Pepsi CEO Indra Nooyi, former vice president Al Gore, former UK prime minister Tony Blair, and former CIA director David Petraeus. Impressive that the first three speakers on this top profile stage in the Benedict Music Tent were women, as was noted by David Gergen, who interviewed Al Gore. Watch this space over the remainder of this week for highlights and themes from this august gathering. Of course, if you are reading this, you…
Read more…
Share:

The
DLD (Digital-Life-Design) Conference
has been around for awhile albeit more well known in Europe than in the states. It makes sense since it started in
Munich Germany
in 2005 and only expanded in recent years, first in Israel and most recently to the states with their first official U.S. conference in New York City from April 30-May 1, 2014.
Their mission is to act as a global network on innovation, digitization, science and culture which connects business, creative and social leaders, opinion-formers and influencers for crossover conversation and inspiration. DLD is organized by
DLD Media
, which is part of
Burda Digital
and originally founded by 
Steffi Czerny
and
Marcel Reichart
. DLD has also hosted events in Beijing, San Francisco, London, Moscow, New Delhi, Rio, Hong Kong and Tel Aviv, where there is a growing community because of the efforts of Israeli-based 
Yossi Vardi
who acts as Chairman of the conference together with
Hubert Burda.
Who attends? The conference is invite only, but the categories and interests of those who make up the audience are aligned with the content. Think creative communities,…
Read more…
Share:

Since INK started four years ago, INK has built an impressive global community of changemakers and thinkers. With so many incredible women who deserve to be in the spotlight, it only felt right to give these women their own platform to connect, share, and learn, and that is how
INK Women
was born.
INK Women
celebrates the struggles, triumphs, and passions of women. The program will connect women with cutting edge technology and ideas, presented by speakers from a variety of professional and personal backgrounds. From women working with women's issues such as public health and safety, to women at the top of their field, be it finance, science, medicine, or fashion, will come together under the same roof at INK Women. It will be held in Mumbai India on March 8, 2014.
INK Women 2014
NCPA, Mumbai
March 8th, 2014
More Info: 
inktalks.com/events/inkwomen2014
Share: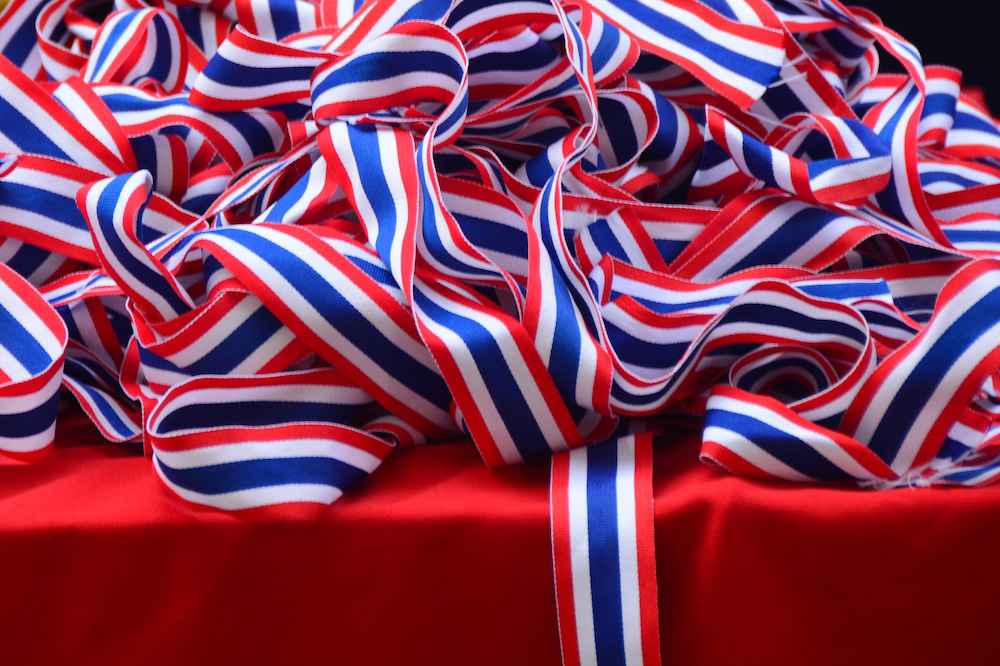 I was relaxing in the Asiana Lounge at Seoul's Incheon International Airport Friday evening, waiting to board a flight to Bangkok, when the news report came on. "Dozens of people were injured by the explosions," the anchor said dramatically, "which are the latest chapter in a wave of dangerous protests that have taken the Thai capital hostage since November." "You scared?" One of my fellow passengers asked. I shook my head and took another swig of chardonnay. See, if travel has taught me one thing – or, more accurately, if it has reinforced one thing I've always known – it's that members of the mainstream media, in their quest to hold the greatest share of the world's TV consumers captive, use fear at their primary weapon, often at the expense of the truth. To be sure, I visited Egypt just after the 2011 revolution, Greece at the height of its economic collapse, Myanmar before it was officially open to outsiders and The Palestinian Territories…well, according to the powers that be, it's never a good idea to go there. In each of these instances, I was not only not harmed, but found the…
Read more…
Share:

It's not often we get a window into the past and a glimmer of a person's inner thoughts, but an article on a regretful leader of the Mao's Cultural Revolution (
International NY Times
) allowed us just that insight. Indeed, a public apology to his fellow citizens for past wrongs, in a culture that reveres face and maintaining a public profile of dignity and honor, is a powerful admission. Chen Xiaolu, a onetime student leader during the Revolution is one of several who have made such a public confession in an effort to move beyond this past blight. It is a remarkable act in his culture; an action taken because many feel the imperative to de-romanticize the past.
Do you think that his confession will create a more realistic view of this time in history? Do you think it says anything significant about face and saving face in China?
Share:

I write today with great sadness after learning about the passing of
Nelson Mandela
this week. You see, I have a long history with South Africa and every time she graced me with another memory, I was forever changed. Her imprint wasn't the kind of imprint other country destinations leave; it was if South Africa's spirit spoke to me each and every time, as if she had to teach me something larger than myself…a bit like Mandela did over the course of his lifetime…
As I reflect on Mandela's impact and his important life work, I began thinking of all the talks I have heard him give including a dramatic one in person in the 1990s, and zeroed in my own South African story, one which he influenced by his actions, his courage, his resilience and his solitude. He changed how I absorbed not just culture, politics and history, but how I viewed humanity and the world. My story goes deep. Endure me on an important life journey for a moment, starting in a pre-Mandela world. Apartheid was still very much in place when I lived in South Africa as a foreign exchange student in 1984,…
Read more…
Share:

I recently learned about
Emerge America,
an organization which is changing the face of American politics by identifying, training and encouraging women to run for office, get elected and to seek higher office.
I had an opportunity to meet the Emerge America founder 
Andrea Dew Steele,
who in addition to her work to grow Emerge groups in more and more states, serves as the director of the California Committee North at Human Rights Watch. Prior to moving to the west coast, she worked for many years learning the Washington D.C. landscape in fundraising and doing policy work for Democratic candidates.
The organization offers an intensive, cohort-based seven-month training program for women interested in getting into politics. As the number of elected Democratic women remains flat or even declines, the need for their work is growing across the country. Emerge America currently works in 14 states: Arizona, California, Colorado, Kentucky, Maine, Maryland, Massachusetts, Nevada, New Jersey, New Mexico, Oregon, Vermont, Virginia, and Wisconsin.
Emerge America's role is to serve the states where they work, open new state programs and to build capacity to train more women in each of their current…
Read more…