Products
Share:

I discovered a great new skincare line that is great for anti-aging from
Osmotics Cosmeceuticals
. We tested out a few of their products, my favorite one being their Blue Copper 5 Prime Instant Exfoliating Facial.
Blue Copper 5 Prime Instant Exfoliating Facial
Blue Copper treatments combine the anti-aging benefits of copper with a powerful "5″ chain peptide which works on reducing the signs of aging. Almost immediately, I felt an extra firmness, elasticity and radiance following the exfoliating process. They tout a 2 in 1 ultra-gentle exfoliator which also has ingredients for hydrating the skin, which is so important as we age. Gentle mannan particles speed cell turnover and remove embedded impurities, eliminating dry, dead skin cells, minimizing pores and improving texture without irritation. If you have particularly sensitive skin, this is meant to really help.
Anti-Wrinkle Vitamin C Patches
LOVE THESE! Who doesn't want reduced puffiness and lines around their eyes? Patented overnight treatments reduce discoloration and collagen breakdown, and they say, improve facial wrinkles up to 50%. The patches help to saturate expression lines and deeper facial wrinkles with skin-smoothing, bioavailable Vitamin C.
…
Read more…
Share: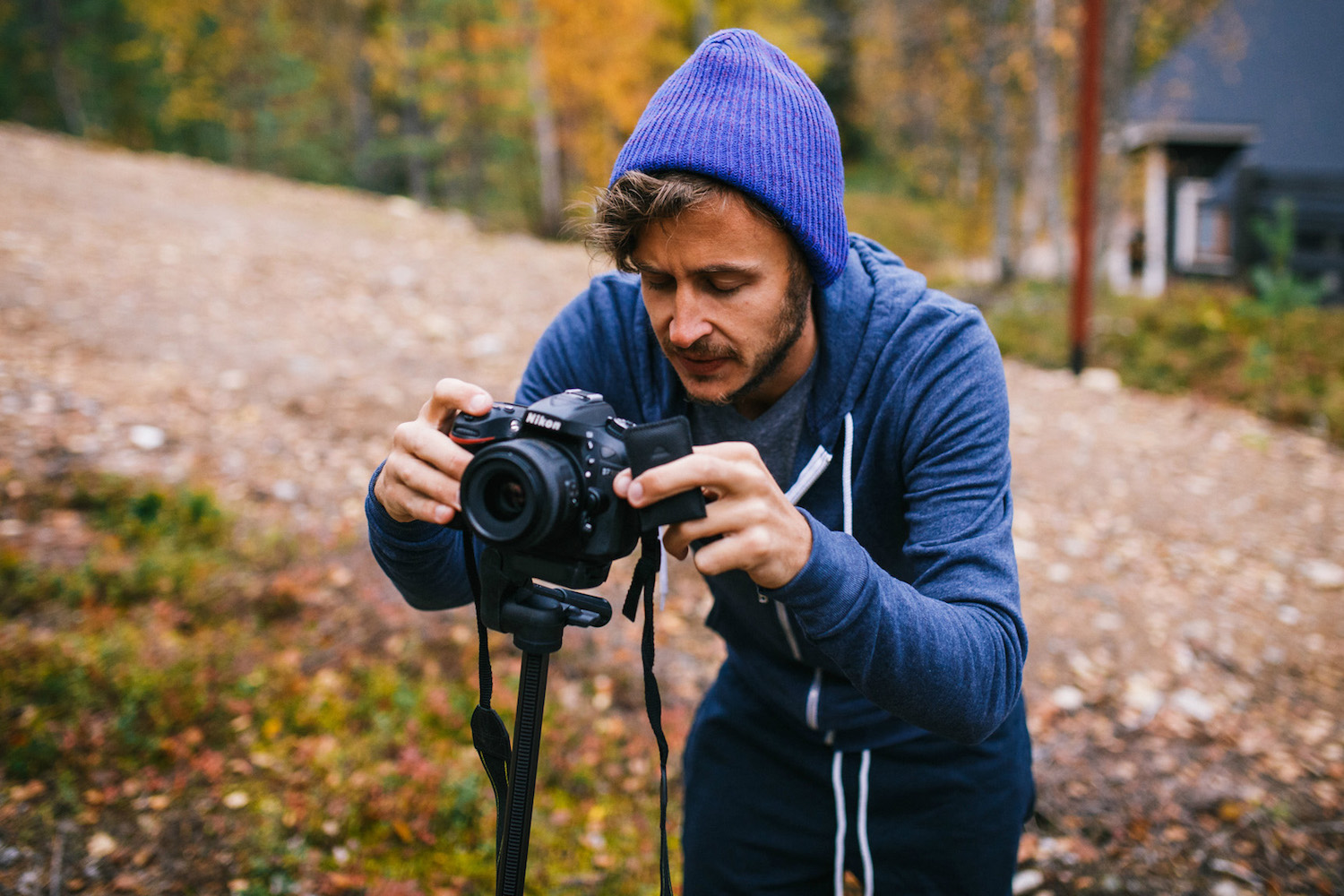 Typically, when I offer travel photography advice, it's creative in nature. On the other hand, today's tips are just as much about making your life easier as making your travel photography better. Although some of these may seem obvious for frequent photographers, other might feel counterintuitive, or even wrong. But trust me—this works!
Shoot in RAW—But Only Store JPEGs
I've recently become a big advocate for shooting in RAW, a format that allows you to make big edits to your pictures with only a small change in their quality. Unfortunately, the edits you can make to RAW files aren't the only thing "big" about them: They can easily exceed 50 MB in size, each. (By contrast, average JPEGs tend to come out of the camera around 5 MB or so.) Unless you carry an extra hard drive with you (more on that in a second), these files will overload your computer extremely fast, so delete them from your machine after you're done editing. Reduce the burden of your travel photos on your hard drive even further by using an image resizer, which doesn't necessarily reduce their physical dimensions, but removes unnecessary information within the…
Read more…
Share:

As avid travelers and readers of WBTW, you'll likely be the kind of traveler who appreciates comfort but doesn't want to give up style. After all, we bring you unusual and creative styles and fashion through our curation process and try to find brands who do a great job at both. After all, who wants to look like a geek while you're on the road? You want to feel chic but be comfortable too.
Meet
Khombu
, a new shoe brand we discovered who also doesn't believe in sacrificing style for warmth and reliability. Their shoes are really great at dealing with
all-terrain
and
all weather.
Their mantra is innovative footwear with unique features and benefits that deliver waterproof and water-friendly protection, exceptional performance and comfort. They offer choices for men, women, and for kids as well, making them a great family travel brand choice for footwear. My favorite for women? The
Khombu Molineo
 which I opted to test out because of it's combination of functionality, and fun vibrant color.
The first thing I noticed about the
Khombu Molineo
was its fun factor. Sure, tons of brands have running shoes and trainers…
Read more…
Share:

Here are some fun products that tout all natural when it comes to skincare and beauty.
Dr. Bronner's Bar Soap
Instead of body washes and cleansers and shampoo, use Dr. Bronner's Bar Soap. 
Dr. Bronner's Organic Magic Soap
 is all the right stuff you want to put on your skin (they have an unscented version that's safe enough to use for a newborn, too!), and this little bar of soap can be used for your body, face, and as a shampoo.  There's scents ranging from peppermint to almond to lavender, but the rose remains my favorite.  You can also get it in a gel form if you're sharing a bathroom with multiple people and bar soap freaks you out.
Witch Hazel
Instead of toners, use
Witch Hazel
. If you've used any of the fancy face products on the market (think Dr. Perricone's Super Detox Elixir, Murad Clarifying Toner, Olek Henriksen Grease Relief Face Tonic), you'll see that the main ingredient in…
Read more…
Share:

I'm a huge fan of essential oils and think that they can be very calming, especially when you're overly stressed which can happen when you're on the road a lot. I wrote about
Gurunanda Essential Oils
 back in May and we also tested out one of their diffusers which we use quite regularly at night, most often with the Lavender scent, which I love. Most diffusers work by heating the essential oils and the Aroma 360 folks take a different approach. Since essential oils are very delicate and volatile, they tout that the therapeutic benefits are destroyed when they are heated, as well as their ability to disperse well in large areas. The molecules fall as they come in contact with the cool air, shortening the life of the scent. We've been playing around with one of the
Aroma 360
diffusers, which uses cold air diffusion.
They offer a variety of models, so you can select one that best works for the amount of space you have and they come in both silver and black. Their
Mini 360
is sleek and compact, a great solution for a smaller apartment or one room. The
Picasso 360
is…
Read more…
Share:

While it's still hard for me to understand astrology on an intellectual level, I've had enough mystical experiences with both top astrologists and everyday people who've looked me in the eye just to say "you're definitely a Scorpio." At this point I've accepted that astrology is a part of our lives and has, in my opinion, some sort of imprinting on our personality, countenance, and our relationship with both ourselves and the world at large.
While nothing is written in stone, I've found that is can serve as a good compass to explain things that otherwise seem much more confusing than they need to be.
Time Passages
has, for me, been a very entertaining and enlightening app on my iPhone that I use sometime as a powerful tool and other times simply as a form of entertainment. The app provides detailed information about your birth-chart and any other cohorts you may decide to program in – the best part is the chart comparison – chart compatibility is rated from 1 to 10 in different arenas such as relationship longevity, sexual attraction, money, and communication.
While I may not always want to agree…
Read more…
Share:

Dyson has been around for awhile and no doubt, if you love a clean home, you're heard of the brand. Why? They're known to have "super suction" and have a variety of stand-up models, including cordless models. Dyson machines now have smaller multiple cyclones than ever before, which create greater centrifugal forces and capture more microscopic dust (this is critical if you have allergies) than any other cyclones. Those if you who have had to push one of those heavy vacuums around know, they're clunky, hard to move around and can't make it under tough to reach spots. I've always struggled with finding a great vacuum and two I purchased in the last ten years still don't work that well. As you know if you've ever had to push one of these around, normal upright vacuum cleaners have fixed wheels and run on a fixed axle. They also move in straight lines, a bit like a push mower. A Dyson Ball machine is different in that it rides on a ball, pivoting on a single point, which allows the machine to move in any direction. That's the first godsend but once you get down to different models, there's a whole…
Read more…
Share:

If you happen to be a serial techie, you probably think of Logitech or Microsoft when you think of keyboards and mice and likely know that both offer ergonomic solutions as well. I often find that lesser known brands have unique offerings that are a little more tailored and offer features that the big players don't for a myriad of reasons. Recently, we discovered an interesting brand that has a wealth of offerings in the ergonomic space — meet 
Goldtouch
, whose range is broad enough that there are plenty of smaller more versatile options that make great choices for travelers. First up is a super stylish wireless mouse that is oh so comfortable — the 
Goldtouch Bluetooth Comfort Wirele

ss Mouse

. 
Designed to mirror your hand in a weightless environment, the unique shape of this ergonomic mouse helps to keep your wrist at a natural 24 degree angle to alleviate pressure on tendons and joints. Truth be told, I am on a keyboard often and unlike my developer friends, it's not coding — it's everything from search, surfing and uploading photos to writing, editing and a little magic from ordinary photos. After days of this, especially on the road, my hands and…
Read more…