Travel
Share:

I love the lively street life of this city and how the 
many cafes
 make great use of Amsterdam's street space.
This post provides many views of these cafes and their participants.
Share:

We've been to Yong-an quite a few times but on this particular occasion, we specifically wanted to check out one of those quads (4-wheeled cycle) and take the whole family for a ride. The Yong-am District
(Yǒng'ān Qū
) is a coastal suburban district of Kaohsiung City in southern Taiwan.
This is the biggest quad they have so we rented it for the rest of the day and headed out to the road along the beach where I've ridden my trike before.
After returning the quad, we drove up to the fish market and went inside.
As usual, there were all kinds of stuff on sale.
Sashimi is very popular in Taiwan.
Breaktime over, we went back inside so HC could buy something to cook for dinner.
She got some fried oysters here.   They were really good.  We got some fresh live shrimp from another place.
Lastly, we got some clams from this vendor.  It pays to walk around and check out before you buy though, because 5 minutes after buying these clams, we found another vendor on the other side of the market, selling the exact same items for less money.
Share:

While we were staying at the Cape Codder Resort in Hyannis, I had an opportunity to try out the
Beach Plum Spa
. While the property touts all the amenities and treasures that a family resort can offer (meaning it caters heavily to families), the sanctuary in the spa makes you feel as if you're miles away from stress – it's pure peace and tranquility.
The spa is a full service spa, and is so extensive in its offerings that it provides an extensive menu of services for men, women and  yes, even children. They offer day and overnight packages as well and their body products are all natural or 100% certified organic. And, they must be busy since they're o
pen seven days a week year round.
One thing to note in my particular treatment is that I didn't feel like just another client — they really listened to what was going on with your skin and your muscles to see how they could best customize something that will best work with you. I also left with a fun array of samples to test out.
The offerings and services include holistic…
Read more…
Share:

We took a left off of highway 15 and drove through the north side of town. The familiar old weathered homes were there as usual. In desperate need of paint, love, and care I couldn't help but wonder if people were cooking up meth in those homes in this small village town in Nebraska. My mind runs wild with the thoughts of Breaking Bad as I turn to look the other way at the water tower – the one icon of the town still standing after all of these years. In a quick ¼ mile we got to the end of town by the cornfield and took the right turn as we always do when we visit my aunt and there is was. Absolutely nothing. A wide swath of nothingness threw my brain into a confused state. It was familiar, but it wasn't. It felt real, or was it a dream? There were no trees, no homes, no cars, no electrical poles, no life – except for a few corn stalks. We stopped the car at where my aunt's brick home used to stand. Nothing.…
Read more…
Share:

With cyberspace all abuzz with the recently concluded Onam celebrations, and sadya images flooding timelines, I am reminded of another enduring Kerala tradition, that of performing arts. During a fabulously timed visit last month (you know, back in the day when it wasn't all dry), with an evening to spare, and encouraged by the friendly people at my hotel, I found myself part of a motley audience at the Kerala Kathakali Centre in Fort Kochi. I was in for a two and a half hour session; an hour and half of which was devoted to on-stage application of the elaborate make-up that typifies this story-telling dance-drama from the 16
th
century.
Early versions of Kathakali relied heavily on ritualistic and other performing styles, gradually coming into its own when a scholarly and arts-loving Raja of Kottayam decided to dramatise episodes from the Mahabharata, laying a great amount of emphasis on music and abhinaya. This theatrical form under royal patronage attracted some of the finest playwrights, poets, dramatists and musicians of the time. By the end of the 18
th
century, it had added plays from the Ramayana and Puranas to…
Read more…
Share:

We recently stayed at the
Rockport Inn & Suites
which is right on Main Street heading into Rockport Massachusetts. For those who are not familiar with Rockport, it's a quaint
New England
town north of Boston along the Atlantic coast, offering a mixture of old fashioned fishing village and small town ambiance. There are places you can stay directly on the water, larger properties and also plenty of B&B's, which is common in Rockport and neighboring Gloucester, also a common summer getaway town. But, if you're traveling with kids, you need to think of other amenities. Rockport Inn & Suites offers a happy medium for those on vacation with children. The property offers rooms and suites, has an indoor pool and hot tub, a buffet breakfast in the morning and plenty of parking directly in front of your room, making it easy to unload luggage and those countless bags you have when you're traveling with kids. The property is also pet-friendly and comes with a coffee maker, 
microwave and a mini fridge.
The regular rooms offer a king bed or two queens (below). Also a great additional perk for families is a traditional room with a king…
Read more…
Share:

"There's no place like home". This phrase is one we encounter often in Christmas carols, romance novels and cheesy TV series. At first, it seems to eliminate the incentive to travel. Why go through the trouble of packing your bags, boarding a plane and figuring out a strange place, just to find the best place is where your journey began? Fortunately, your home is not the only place where you can feel welcomed like a family member, share home-cooked meals and swap cultural anecdotes. This collection of tours with home stays will allow you to integrate yourself in an authentic experience of a new place, where you will feel welcomed and not alone. These trips will transport you to a whole other style of living. Have you ever wondered what it would be like to be a monk in Myanmar? A Polynesian sailor in Tahiti? A self-sufficient pioneer in a remote island of New Zealand? Chose from 12 opportunities to experience places others love, call home and want to share with you.
1. Immersive Agriturismo On The Amalfi Coast (Italy)
Join Epicure & Culture Tours…
Read more…
Share: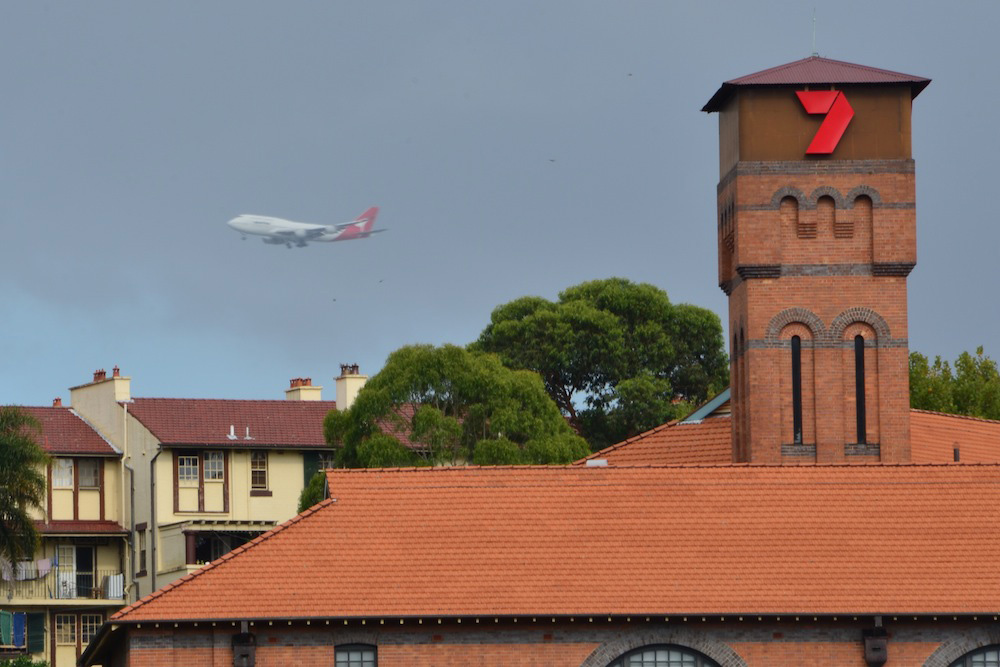 In spite of how much I travel, I'm generally pretty lucky when it comes to delayed and canceled flights. Since never check baggage, I also never have to worry about losing bags or seeking compensation for lost bags. As a general rule, you could say the topic of "Airline Passenger Rights" never crosses my mind. That all changed earlier this year, when I was flying home to see my family – or at least, when I was scheduled to fly home. "Your flight to Chicago will be delayed by at least an hour," the gate agent in Austin informed me, "which means that you'll miss your flight to St. Louis – the last flight to St. Louis." I was freaking out inside my head, but on the surface I was calm. I hadn't consulted 
www.flightright.com
 to learn my passenger rights, but I was pretty certain I knew them. Or was I?
Compensation for Delayed or Canceled Flights
That's no problem, 
I thought, before confirming with the gate agent that this was actually the case. 
They'll just book a hotel for me in Chicago, and I'll take the first
…
Read more…