Travel
Share:

As amateur photographers, once you have come to grips with ISO, aperture and shutter speed we find ourselves craving to learn more in order to take our photographs to the next level. There are so many technical terms, complicated theories and concepts that can often sound too daunting to deal with. What I have found easier with photography is not to attempt to learn everything at the same time but rather to take it step by step. So, the technical term that I will be explaining today is metering. Most cameras will have some subset of the following metering modes: spot, center weighted average (sometimes just called "average"), evaluative (sometimes called multi-segment or matrix) and partial (not found on all cameras so won't go into this one).
In this article, I explain each one of these in a way that I hope will help you take your wildlife photography to the next level. Different metering modes…
Read more…
Share:

Holi is the colorful spring Hindu festival which is a photographers dream and nightmare at the same time. Colored powder and water are thrown and painted on people which is beautiful to photograph, but also concerning from a gear standpoint. Aas much fun as it is to participate, I was there to take pictures too. Here are a few tips if you are attending Holi to take pictures with a DSLR.
Cover Your Camera
I used a LensCoat Raincoat to protect my Canon 60D. I secured it with duct tape so that I could zoom in and out easily. The only issue is that it's not see-through material – so I had to shoot blindly for part of the time. You can also use a clear plastic bag and wraps which solves the issue of being able to see, however it is a less easy to zoom depending on the size of your lens and potentially not as durable as the Raincoat. Some didn't use anything and just planned on doing a thorough cleaning afterwards such as an air gun/compressor.  This strategy can work as long as you can avoid the colored…
Read more…
Share:

If Morocco is on your travel agenda, first of all, it should be and secondly, if it already is, make sure that Marrakech is on your itinerary. These eight restaurants should make it onto your to-do list.  While dining out is certainly about the food, in Marrakech it's also about the scene: after all, this city is the vacation playground for the fashion set. Hit up all of these spots for a well-rounded mix of tasty cuisine and glitzy nightlife.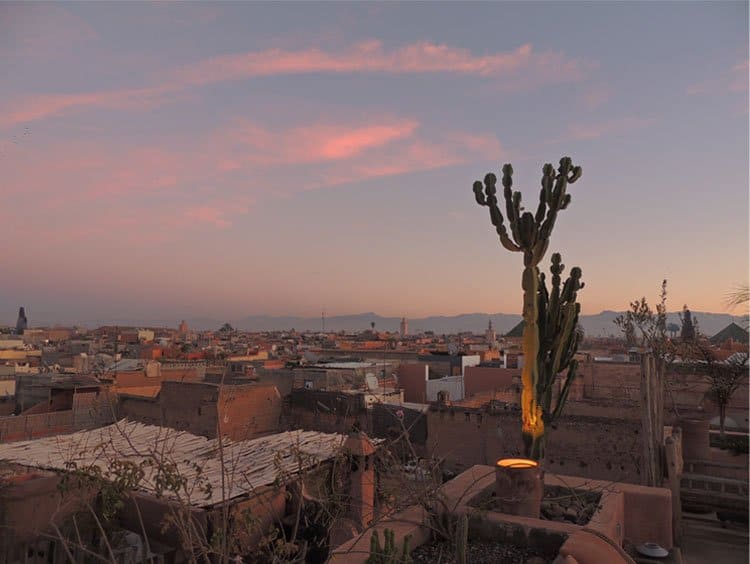 Le Comptoir Darna
Walking into Le Comptoir was like stepping into another world: beautiful people gathered around the bar and a smoky haze filled the air, while belly dancers moved wildly on the actual tables while people were eating. Make reservations well in advance for a prime time dinner at Le Comptoir, and prepare to splurge in exchange for a spectacle. This lounge slash restaurant is a staple of the city's scene. It's not the newest or the hippest, but Le Comptoir certainly can't be missed. (Avenue Echouhada, +212 5244-37702)
Bo-Zin
This stylish hotspot in the…
Read more…
Share:

Something 50 million years in the making is on track to be wiped out in a matter of a few decades. The rhinoceros — essentially the world's last dinosaur — is being relentlessly hunted and slaughtered for its horn. Comprised of keratin, just like your hair and fingernails, rhino horn is worth double its weight in gold at latest estimates. The horn is being used for myriad 'cures' in traditional Asian medicine, from arthritis to cancer, despite being illegal and medically useless. South Africa is home to the world's largest remaining population of rhinos, but it is also where you'll find the greatest amount of violence against the animals, with one being killed on average about every nine hours. The white rhino species is the most abundant at 20,000+ animals, but estimates put their tipping point — at which more animals are being killed than are being born in a given year — within the next year or two.
Conservation Efforts
Thus far, few efforts have been fruitful in stopping the killing, as the prize is just too great for poachers. Conservationists and researchers are working on devising any means possible to protect…
Read more…
Share:

I was so certain I would see a geisha as my train rolled into Kyoto Station that I didn't even allot time for it as I mentally planned out my evening. "They'll be everywhere in that one district, what's it called?" I looked at my map. "Gion. I'll just stroll through Gion on my way up to Kiyomizu Temple and be done with it." The receptionist at my guest house was kind enough to aid me further. "Avoid the main avenue in Gion," she advised, and circled an adjacent, smaller road within the district. "You'll see lots of geishas here, but not so many tourists." In spite of the extent to which she fed my optimism, the young woman did reveal the sobering fact that geishas don't tend to emerge until after nightfall, so that it would be best for me to watch sunset first and head down to Gion later.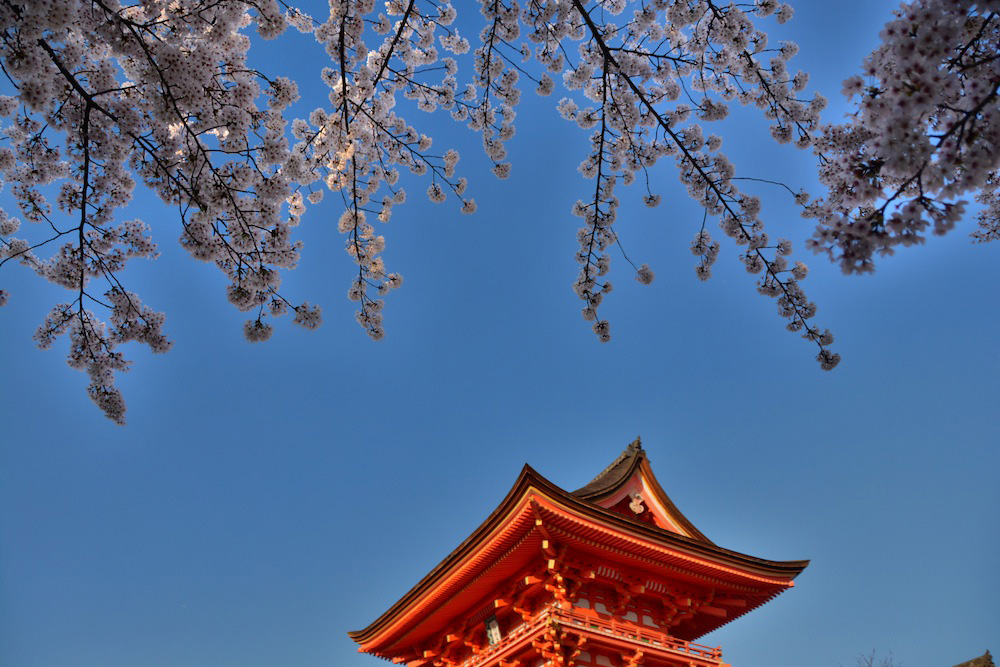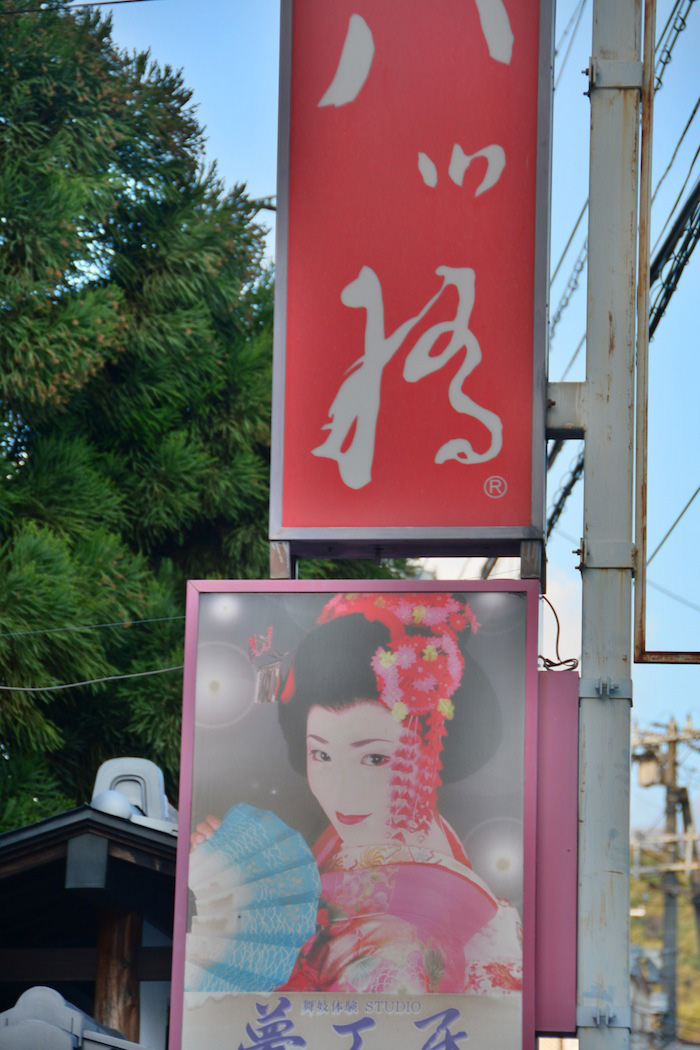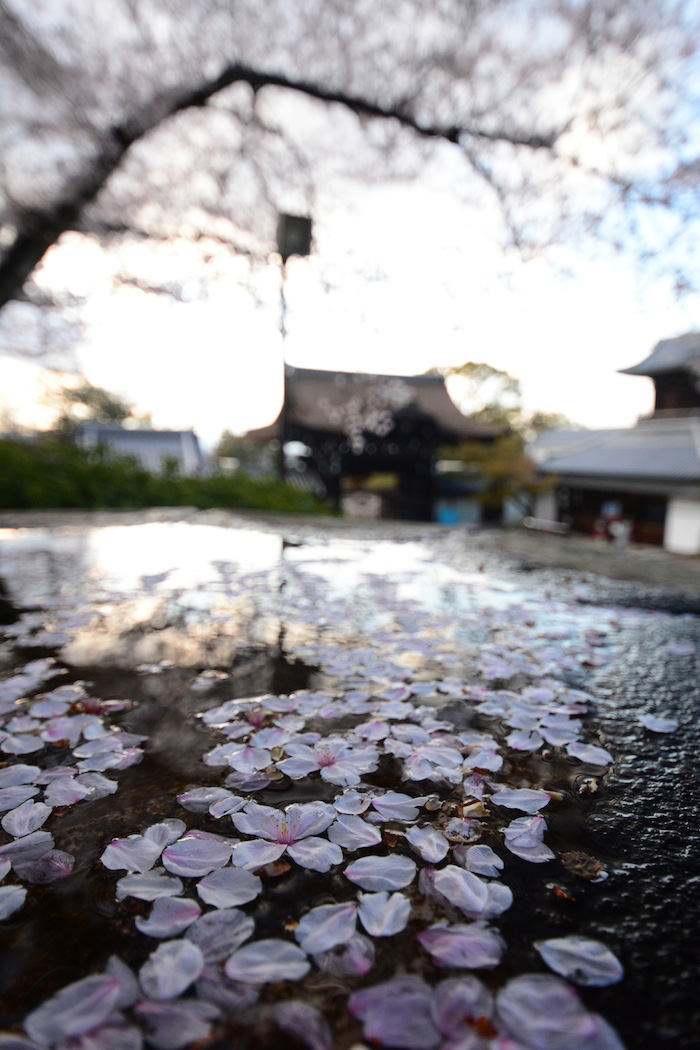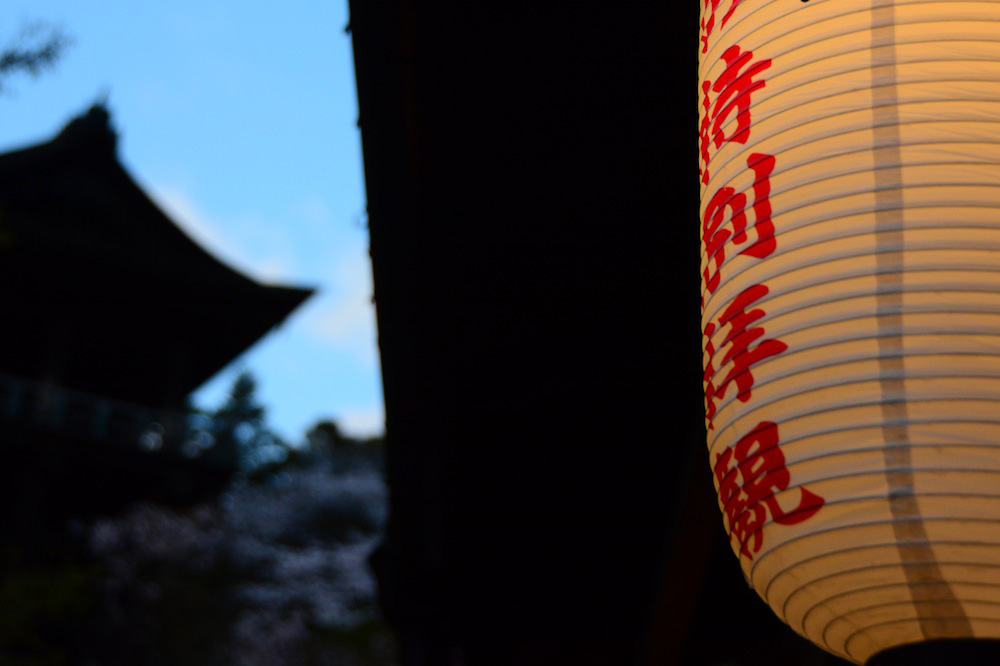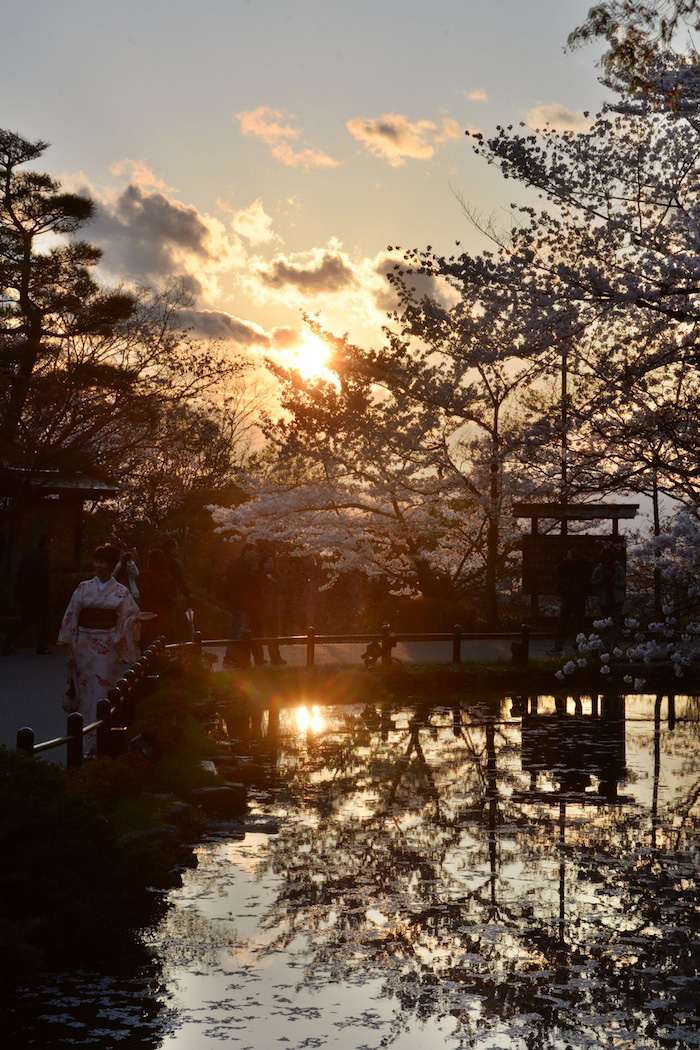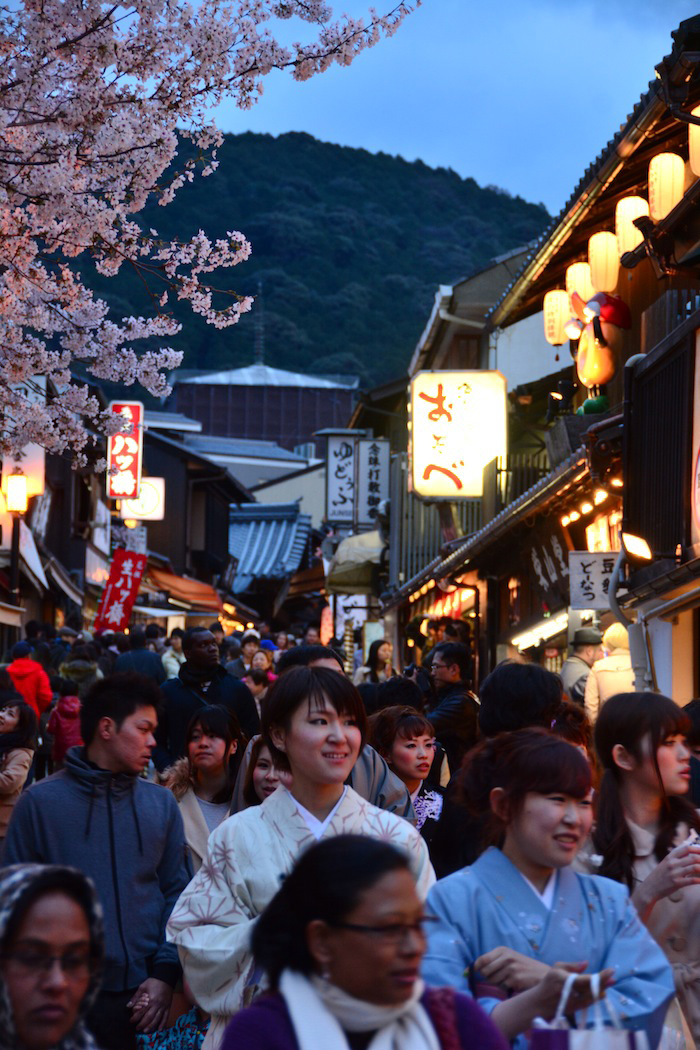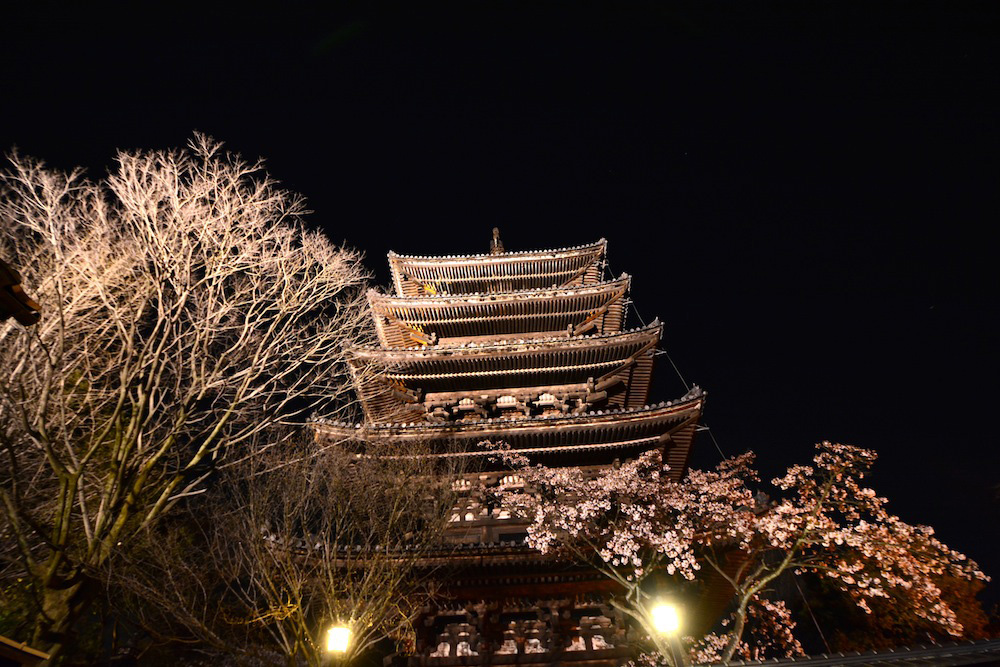 The dusty orange and rose hues of the sky proved the perfect accompaniment to the pale, pink sakura trees rising through Kiyomizu,…
Read more…
Share:

Dominica is called the "Nature Island" of the Caribbean and that nickname is well-deserved. Upon arriving, I embarked on a nearly two hour ride from the airport to the capital city of Roseau. The roads were barely decipherable but nature was all around. Even in the dark, I could make out the families of trees flanking our van on either side. During the next few days, I was to discover various aspects of the island, many of which are rooted in the landscape's lush vegetation. Here are a few ways I experienced nature on Nature Island.
Whale Watching
It's no secret that I'm more than slightly obsessed with marine mammals. In fact, before completely changing my opinion 100%, I used to dream of being a killer whale trainer at Sea World. My intentions were good of course but after learning about the terrible treatment of these brilliant creatures, my goals shifted. Tangent aside, Dominica is the first place where I got to release my inner five-year old and whale watch. Accompanied by about thirty other tourists, it was a nine year old girl from Brazil who I bonded with the most. She was there with her parents and was the only…
Read more…
Share:

Before I take any international trip, my friends and family become overwrought with "helpful pieces of advice" for me. Most of it is usually common sense like not doing drugs in alleyways or leaving hundreds of dollars unattended on tables; however, one piece that stood out to me before embarking to Cambodia was to not buy cheap gimmicky souvenirs from street vendors. At the time I was a bit of an impulsive shopper, especially for small purchases. After deciding this was one piece of advice I wasn't going to follow, I determined it wouldn't be the worst, as instead of ending up dead in an alleyway, I'd probably be out $3 but would have a pile of bracelets and a local merchant would have been supported. After arriving in Siem Reap — a small town next to the famed Angkor temples — this shopping analysis held true. I strolled through local markets picking up scarves and key chains; however, I soon realized many of these "merchants" were in fact small children. At first this choice in salesmen seemed fitting, many of my friends (and probably myself, as well) seemed significantly more likely…
Read more…
Share:

Recently, in an effort to get a more peaceful sleep while on the road, I investigated a few sound system options that would be useful for travelers. In my research, I came up with several companies that focus on relaxing therapy, some of them a bit too large for the mobile warrior however some of them which we may get into at a later date, could be useful for summer homes or people who go back and forth to a few destinations on a regular basis and can leave units in various locations. In the meantime, let's dive into some options that we decided to review:
The SOUND + SLEEP Home Machine
(as well as their
Nomad Travel Version
) and the
Sound Oasis Travel
sound therapy machine.
The SOUND+SLEEP Sound is unique in that it offers a unit for home and one you can carry on the road. Since I travel so much, I decided to keep one in one location while keeping the other in the ole suitcase which never seems to be completely empty, as its always waiting for its next journey. Lately, I've noticed that its been harder to sleep on the
…
Read more…