Women
Share:

In keeping with the spirit of
"WeBlogTheWorld"
and having a global perspective, I flew from Stockholm to Oslo to London to Washington, D.C., to San Francisco en route to Aspen, Colorado to cover the second half of the 10th Anniversary of the Aspen IdeasFestival, an annual gathering of luminaries meeting in this alpine paradise to discuss burning issues of the day. In the middle of the six day, two session marathon of seminars, talks and panel discussions spanning 16 topical tracks is an "afternoon conversation" plenary involving attendees of both segments.  This year, interviewees included Harvard President Drew Gilpin Faust, former Secretary of State Hillary Rodham Clinton, Pepsi CEO Indra Nooyi, former vice president Al Gore, former UK prime minister Tony Blair, and former CIA director David Petraeus. Impressive that the first three speakers on this top profile stage in the Benedict Music Tent were women, as was noted by David Gergen, who interviewed Al Gore. Watch this space over the remainder of this week for highlights and themes from this august gathering. Of course, if you are reading this, you…
Read more…
Share: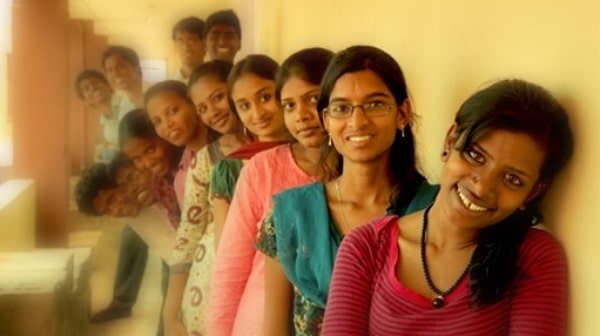 Recently, the two most prominent news items from India in the North American media recently were the sweeping election win for Narendra Modi and the BJP party in the world's biggest democratic election; and the horrific rape and murder of two teenage girls, who were left hanging from a mango tree, in Uttar Pradesh. Ever since the high profile Delhi Gang Rape in December 2012, the status of women in India has been under the spotlight, not just in India but around the world. I was in India during the paradigm-shifting backlash to the rape of the 23-year old medical student aboard a moving bus in Delhi and it affected me very deeply. It affected everyone very deeply. There were riots and calls for changes to the law and changes to attitudes towards women. The deeply felt need for change was one of the reasons that the long-time ruling Congress party was ousted, in a landslide victory for Modi and the BJP. People in India are fed up with corruption, inefficiency and oppressive attitudes towards women and people from the Other Backward Class, including Dalits (formerly…
Read more…
Share:

Can you imagine a life as a victim of gender based violence and discrimination where you are living in constant fear? With a military regime that uses sexual violence against women as a weapon of war this way of life is an all too familiar reality for Burmese women refugees. To the soldiers it seems women are seen purely as entertainment. Some are openly kept as sex slaves or impregnated and left behind with no support, often suffering from pre and postnatal complications. Acts of rape, abuse, torture, and human trafficking are all a reality for those who are trying to seek a safe haven from a distressed home in neighboring countries.
Assessing The Situation
Myanmar, otherwise known as Burma, has an estimated population of 57.6 million people and is one of the most ethnically diverse countries in Southeast Asia. According to Irin News, over half the population are Burmese with the rest being made up of Shan, Karen, Rakhine, Chinese, Chin, Akha, Danu, Kachin, Kokang, Lahu, Naga, Palaung, Pao, Rohingya, Yavoyan, and Wa people. While they battle against a brutal military regime, internal conflict between many of…
Read more…
Share:

Download my first radio dispatch from Africa for WBAI radio in NYC
. It's a 7-minute (7 MB) report on the role of women in Morocco.
Notice the woman in this Moroccan tent is away from the men in the corner. I'm drinking tea in the corner with Soufianne, my cameraman, who is wearing an orange sweatshirt.
Share:

OKAY, so I was pitched on this one, but sometimes pitches work….Sure, it may be rare but in this case, the pitch hit a chord. I just purchased a fabulous bottle of Si cologne which was well beyond the $100 mark for the parfum. It's an usual perfume and so I HAD to have it, yet far too expensive and bulky to have in two places or another version of the same in my regular travel bag. Enter
TRAVALO
, the tough, leak-proof, aircraft approved mini perfume bottle. The idea is that you can transport just a small amount of your favorite perfume or perfumes via their mini bottles that are easy to transport, light and perfect for your travel bag.
When I asked how it worked, the answer was literally this simple: just pump the bottle to fill, and Travalo refills in seconds.  My issue is that as as perfume lovers have all experienced, f
ragrance bottles are bulky, heavy and fragile… and are not allowed to go with you on aircraft. It's ideal for 
travel or handbags and comes in ten fun colors!
The Excel line is a little more decadent and also comes in a variety…
Read more…
Share:

Sarah Slocum's recent experience at Molotov's, a lower Haight Street bar where an irate drinker snatched her Google Glass off her face, did a lot to boost her popularity as TV and newspapers covered the incident. But the association with someone who called the incident a hate crime,  has not been good for Google Glass.
A bouncer outside Molotov's Several prominent Google Glass enthusiasts I know have started to leave their digital goggles at home, and I've heard others are doing the same. They don't want to be associated with Slocum even though they like the wearable technology. It's not just the Slocum effect: there's a sense of manners related to the use of any camera in public that requires people to ask permission. You can generally see if someone is pointing their phone at you yet it's difficult to tell if a Google Glass wearer is taking photos, or shooting video. This is especially true in the latest version of Google Glass where the bright tiny screen is now very visible to outsiders and is clearly on even though it might not be recording. This…
Read more…
Share:

For some tourists, seeing the giraffe-like, long neck women Kayans may seem like just another stop on a Thailand adventure of a lifetime. Many tourist agencies stop by these hill villages between jeep rides through snake-infested jungles and tours of elegant temples. Visitors pile out for a quick photo opportunity with exotic-looking women before tour guides shuttle the group to the next destination. Who are these women? And should you support this controversial tourism attraction?
Kayan child. Photo courtesy of archer10(Dennis).
Who Are The Kayans?
Two decades ago, an intensifying civil war between Karenni separatists and the Burmese army caused Kayar residents to flee Myanmar. Thailand granted the Kayan temporary stay under "conflict refugee" status. Now, the 500 or so Kayans (also known as Padaung people) live in guarded villages on the northern Thai border. The tribe has a custom where some women wearing rings to create the appearance of a long neck. This exotic tradition inspired the creation of tourism villages in 1985. Some Padaung moved to these artificial hill tribe residencies with work permits to make a living on tourism. But without citizenship, Kayans…
Read more…
Share:

I had a chance to chat with
Viviana Guzman
recently about her music and how she got started with her career as a flutist. Her first answer really astonished me, so a dialogue continued. Below, a more recent photo of her playing in
Easter Island
is a far cry from how and where she played music as a child.
Viviana grew up in a body cast so she couldn't run and play like most kids and as a result, she started music lessons when they flipped her over in the hospital gurney where she lived in Chile. It was here and how she learned how to play piano as a child.
Chilean-born, she has been d
escribed by the New York Times as "an imaginative artist," who now performs over 80 concerts a year throughout the world and has performed in 120 countries.  By age 15, she had played as a soloist with orchestra, studied with Jean-Pierre Rampal and was featured on NBC's nationally televised John Denver music special.
She has since appeared as soloist with orchestras in Wisconsin, Vermont, Houston, Khabarovsk Chamber Orchestra (Russia), Filharmoncia de Santiago…
Read more…