Women
Share:

I've always been a fan of natural herbs for as long as I can remember and that includes recipes of natural things that are known to have curing or healing properties. It could be in part from the magic wonders that my grandmother's concoctions seemed to have when I was a child, usually created from a wive's tale passed down from her grandmother or so the story goes. One of them was used when my cousins and I got the "winter croop" which we always seemed to get at the same time. She would use a variety of mint oils and her magical concoction was stored in a glass bottle, the kind you'd find in old fashioned pharmacies in the sixties and seventies and today, only see in photos of early brands advertisements before plastic would take over every consumable we'd ever digest over the next several decades. When I started to hack up a storm, she'd get her glass bottle out of the cabinet, put it in a small pot filled with water on the stove and there it would sit until near boiling before she'd slap a third of it on my chest and back. By morning, I…
Read more…
Share:

I almost never post a video that touts a corporate award in it, however truth be told it is big business who often sponsors awards, and whether it's entirely a PR play for them or they really want to change the world, bottom line, change can happen as a result. That said, I still wouldn't have posted it, however I have a personal story connected to South Africa, women and education and am passionate about change for all three. As someone who has lived in South Africa a couple of times, and attended her 12th grade year there, I have a soft spot for the country. I ran across this video through one of our RSS feeds and rather than post it as it was, I decided to write about it through my eyes. I learned about the deeds of the Good Work Foundation (GWF), which helps 185 rural adults qualify for their International Computer Driving licenses. What's even cooler is that 81% of the students are women, as is the CEO Kate Groch. Go girls and go South Africa!
A staggering 7,394 online hospitality modules were completed and for the first year ever, 139 adults…
Read more…
Share:

Even though you may never have heard of her name, 87-year-old Kathleen Payne is Australia's oldest trainspotter and a national icon. Known as the Croydon Flag Lady, she's a breath of fresh air for Sydney railfans.
Kathleen Payne has inspired thousands of train riders who have made the 4,362 kilometer journey across Australia on the famous Indian Pacific train. This train apparently holds a special place in Kathleen's heart because her late father Edward was aboard that same train on its maiden journey back in 1970.
She has been greeting the transcontinental Indian Pacific train with a wave of a full-sized Australian flag as the train rushes through the inner Sydney station of Croydon for decades. The friendly crew of the luxury train knows she'll be there, and provide advance warning of horn and headlights, to let her get in position. It can't be seen in the video, but both driver and second man give a familial wave. Chris Myles, an old Aussie friend of mine, has been in the transportation industry for over 20 years and was interviewed in the Today Show segment – he…
Read more…
Share:

Flush with the success of a pilot program at its Silicon Valley HQ, Intel is rolling out digital restrooms across 22 campuses globally. From overflowing toilets to empty towel dispensers to faulty faucet motion sensors, Intel employees can now swipe their washroom maintenance requests using smartphones. Near field communications (NFC) chips  installed in the restrooms of Intel's Robert Noyce Building at the beginning of 2014let employees anonymously report maintenance needs with a tap of their mobile phone. Those without NFC-enabled smartphones have the option to scan a QR code. Based on positive feedback from the Silicon Valley pilot, Intel is re-plumbing restrooms in all of its global offices to include NFC and QR codes. In order to ensure a clean flowing process, signage is being translated into eight different languages and the mobile application is being updated to have the most commonly reported restroom issues being the most accessible within the app. Each of the restroom signs is custom-coded for that particular restroom so that when the mobile application is triggered, it is for that restroom. 2,215 signs with NFC/QR codes will be hung worldwide. Streamlining the service request process addressed a big challenge for facility…
Read more…
Share:

I've known songwriter Annette Conlon for nearly as long as I've been recording music. The Los Angeles based artist has long been an avid support of other artists as the host of 'Nette Radio, 'one of the longest running radio shows dedicated to promoting women in music.'  She's also hosted many a songwriter showcase over the years and collaborated with her husband in duo The Conlons.
But after a harrowing few years of health challenges, Annette is putting her own voice front and center, embarking on a solo project inspired by the events she's weathered, "Life, Death and The Spaces Between." Amidst a crowdfunding campaign to support the project and some unexpected family events, Annette discussed her road to healing and writing her most inspired material.
Q: You've been so active in music, I didn't realize you hadn't recorded your own solo work. How did you know it was time?
Annette Conlon: I fell and hit my head on a trashcan on April 17, 2014. I suffered a pretty
…
Read more…
Share:

This is a chat with London-based artist Hannah Adamaszek. It's been awhile since I've done any artist features and I hope to do many more in the near future. Hannah reached out to me on social media and I'm so glad that she did. Hannah works with a variety of mediums and her work is as bohemian as they come. See below for a full interview below.
Hannah, how did you find your way into the art world?
I'm an urban artist currently based in London, UK but have lived in Austria, Switzerland and Australia in the past. I studied art at university in the UK about 8 years ago, and fell out of love with some of the contemporary art scene, so swapped painting for travelling and skiing for about 4 years. I first got into art and painting when I was very young. My Dad was a painter, and a huge influence on my work today. I always had a love for drawing from an early age, I remember entering competitions at primary school and it was a real passion then. Then I started studying at College, I did the foundation course which was a brilliant way for me…
Read more…
Share:

In keeping with the spirit of
"WeBlogTheWorld"
and having a global perspective, I flew from Stockholm to Oslo to London to Washington, D.C., to San Francisco en route to Aspen, Colorado to cover the second half of the 10th Anniversary of the Aspen IdeasFestival, an annual gathering of luminaries meeting in this alpine paradise to discuss burning issues of the day. In the middle of the six day, two session marathon of seminars, talks and panel discussions spanning 16 topical tracks is an "afternoon conversation" plenary involving attendees of both segments.  This year, interviewees included Harvard President Drew Gilpin Faust, former Secretary of State Hillary Rodham Clinton, Pepsi CEO Indra Nooyi, former vice president Al Gore, former UK prime minister Tony Blair, and former CIA director David Petraeus. Impressive that the first three speakers on this top profile stage in the Benedict Music Tent were women, as was noted by David Gergen, who interviewed Al Gore. Watch this space over the remainder of this week for highlights and themes from this august gathering. Of course, if you are reading this, you…
Read more…
Share: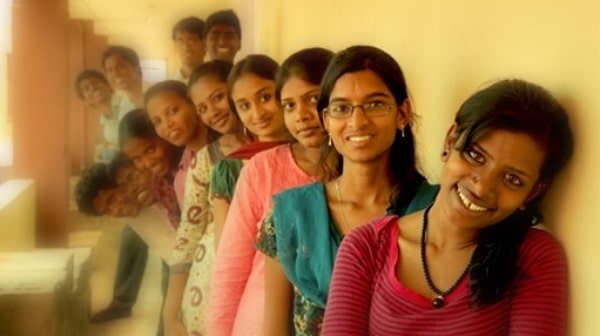 Recently, the two most prominent news items from India in the North American media recently were the sweeping election win for Narendra Modi and the BJP party in the world's biggest democratic election; and the horrific rape and murder of two teenage girls, who were left hanging from a mango tree, in Uttar Pradesh. Ever since the high profile Delhi Gang Rape in December 2012, the status of women in India has been under the spotlight, not just in India but around the world. I was in India during the paradigm-shifting backlash to the rape of the 23-year old medical student aboard a moving bus in Delhi and it affected me very deeply. It affected everyone very deeply. There were riots and calls for changes to the law and changes to attitudes towards women. The deeply felt need for change was one of the reasons that the long-time ruling Congress party was ousted, in a landslide victory for Modi and the BJP. People in India are fed up with corruption, inefficiency and oppressive attitudes towards women and people from the Other Backward Class, including Dalits (formerly…
Read more…