About Robert Schrader
Robert Schrader is a travel writer and photographer who's been roaming the world independently since 2005, writing for publications such as "CNNGo" and "Shanghaiist" along the way. His blog, Leave Your Daily Hell, provides a mix of travel advice, destination guides and personal essays covering the more esoteric aspects of life as a traveler.
Latest Posts by Robert Schrader
Share: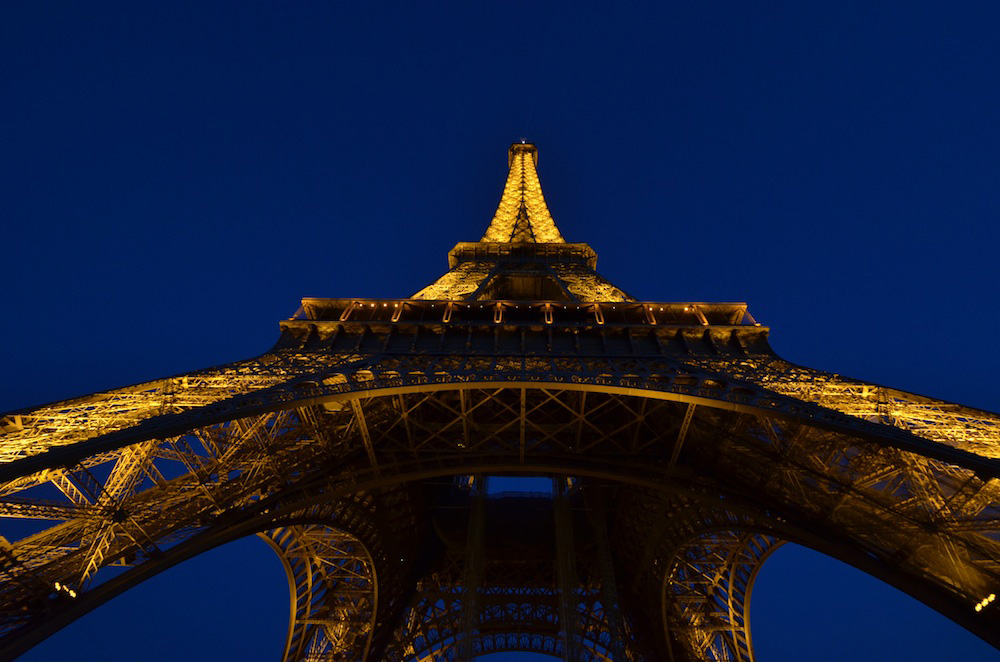 Even if you've been to Paris, you could spend a lifetime there and still never see everything it has to offer. Case in point: I've been to the City of Lights four times and I feel I've barely scratched the surface. You shouldn't stress out about how many days to spend in Paris, because let's honest – no matter how many days you spend in Paris, you're always going to want to spend more!
With this being said, you can get an amazing overview of Paris in a very short while – one week to be specific. If you're looking to spend seven (or more) days in Paris, continue on to read my sample one-week Paris itinerary.
Bienvenue à Paris!
Unless you're coming from within Europe, you'll have a long journey to Paris, so spend your first morning relaxing and indulging in the delights of this delicious city. If you arrive in the morning, head to a local boulangerie and have a fresh French croissant, paired with café au lait, bien sûr. Opinions about the best bakery in Paris vary, but I recommend finding one nearby where you're staying, to get quickly acquainted with your neighborhood.
On day two, drop your stuff off and take the Paris Metro to "Charles de Gaulle – Étoile" station. You'll emerge from the underground to see L'Arc de Triomphe, one of Paris' most iconic monuments, in front of you.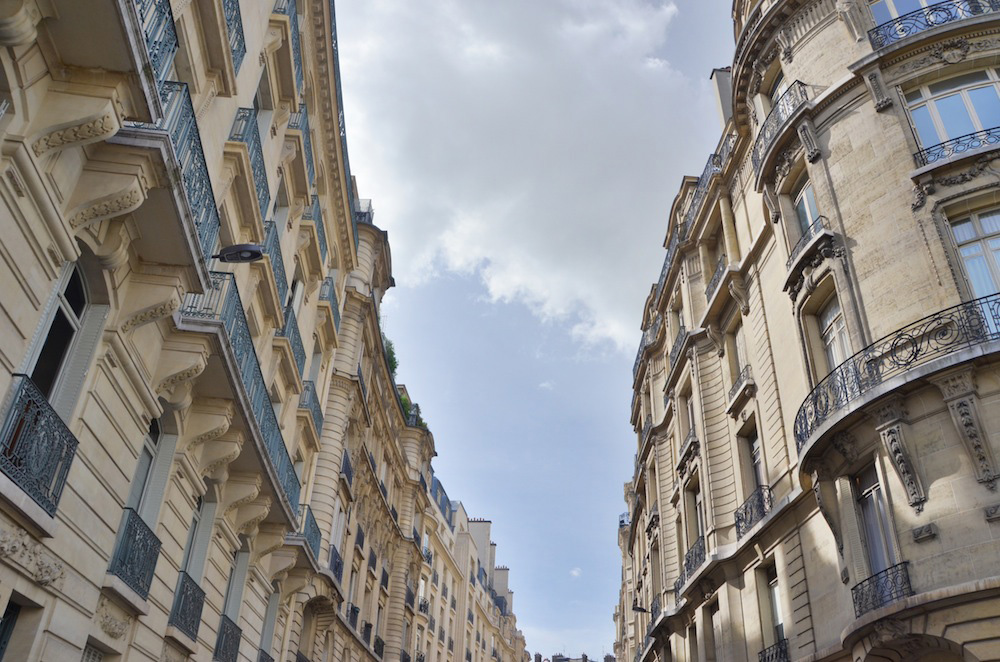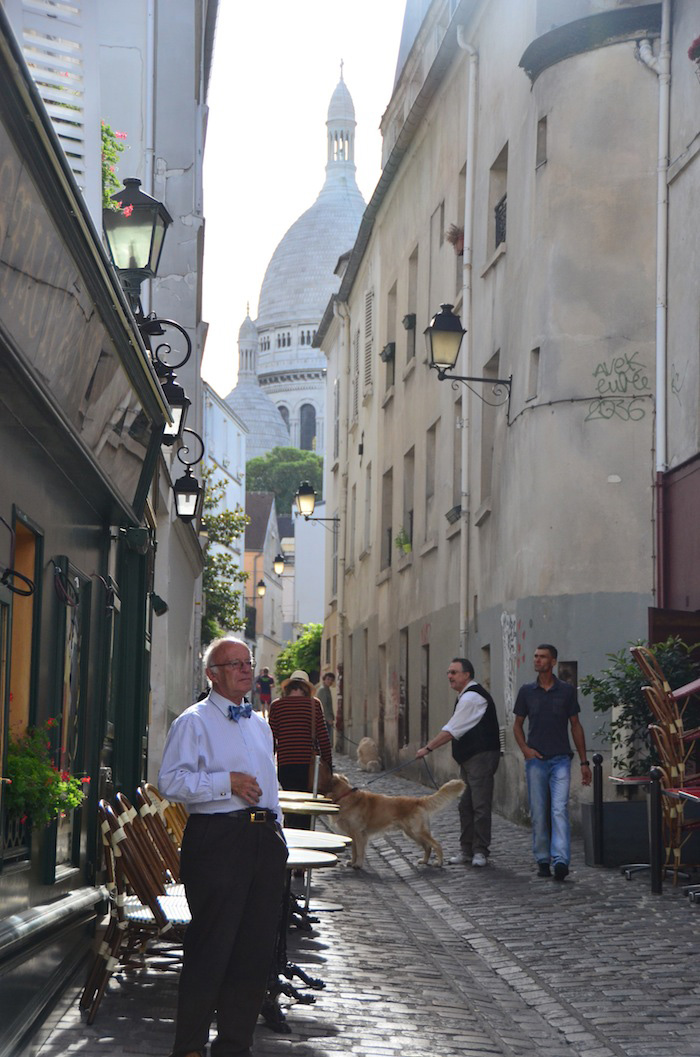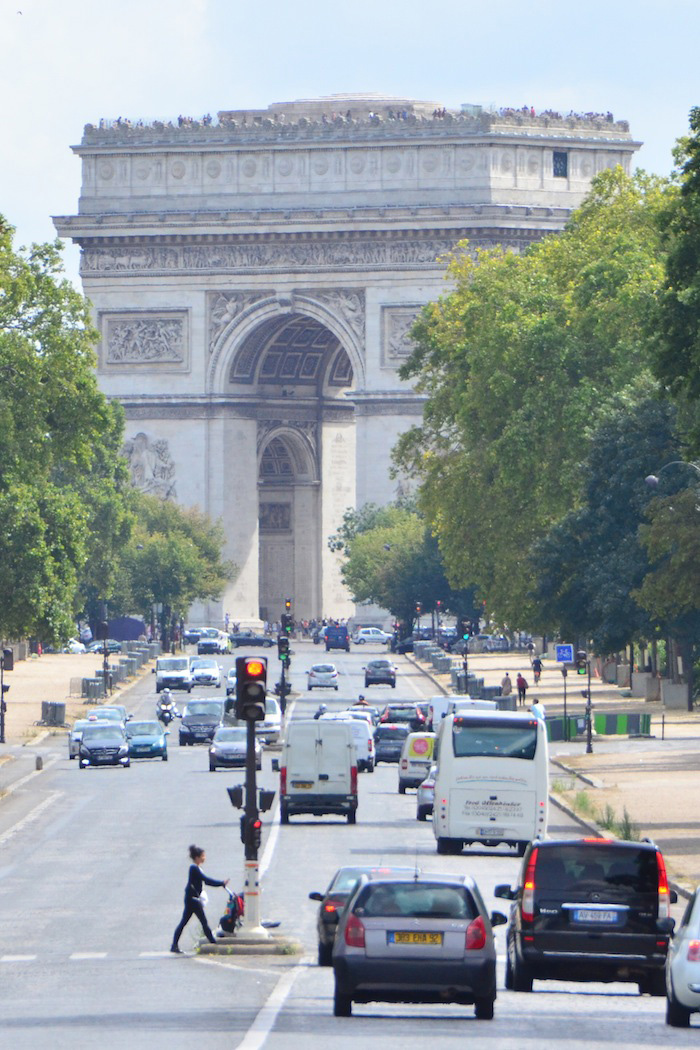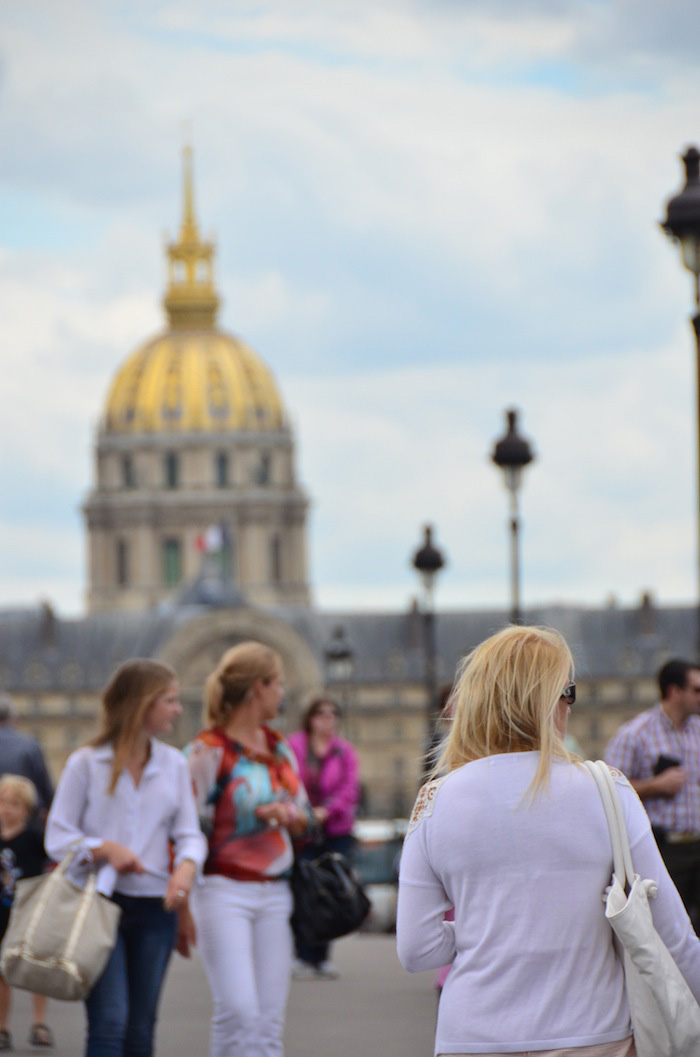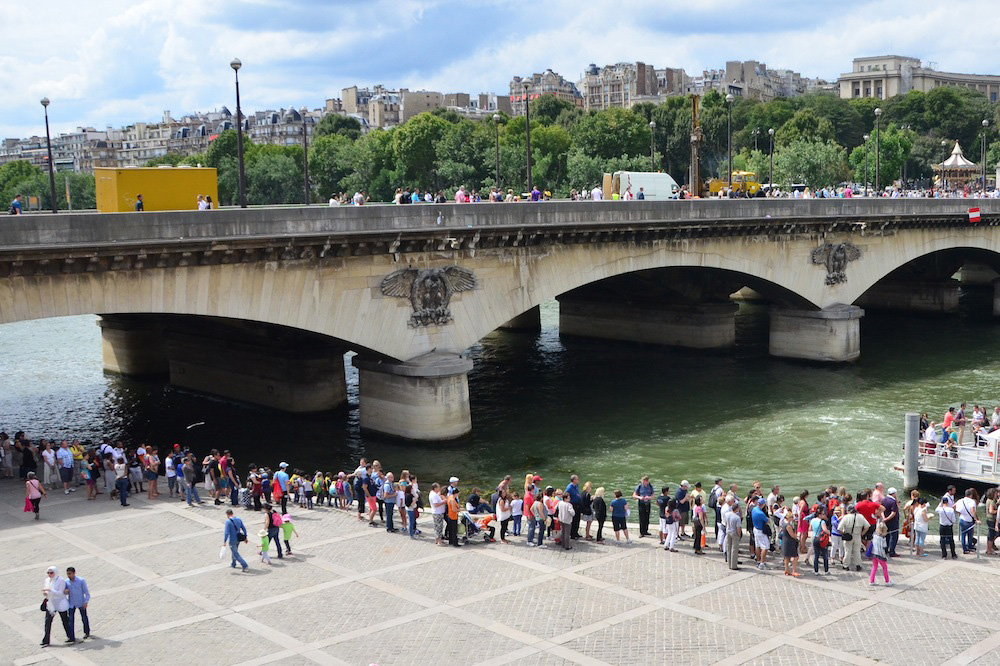 After you marvel at the triumphal arch, erected by Napoleon in 1806 after an important victory, take a stroll down the Champs-Elysées, where a bevy of dining, shopping and drinking options await you.
If you get bored of retail and restaurants, take a walk all the way down Avenue Foche to enjoy the end of the afternoon at Bois de Boulogne, a huge park that often gets overlooked by tourists. This isn't without reason – it's quite far from the places in the city most tourists visit – but it's one of the largest urban green spaces in Europe and the lack of tourists simply enhances its charm.
The Seine and Sunset at Sacre Couer
I hope you didn't stay out too late on the Champs-Elysées – the third day of your week in Paris is a long one! Get to Notre Dame Cathedral early in the morning to avoid the lines and also, to enjoy the Seine River before it gets too full of tourists. After exploring the nooks, crannies and gargoyles you only dreamed about when reading Victor Hugo, head to the north bank of the Seine and say bonjour to "Mona Lisa," or head south and discover the charming Quartier Latin.
On day four, stop at a sandwicherie and pick up a picnic lunch, then enjoy it in one of Paris' many parks. If you're south of The Seine, try Jardin de Luxembourg or if you're north, try the more petit Square Emile Chautemps in North Marais.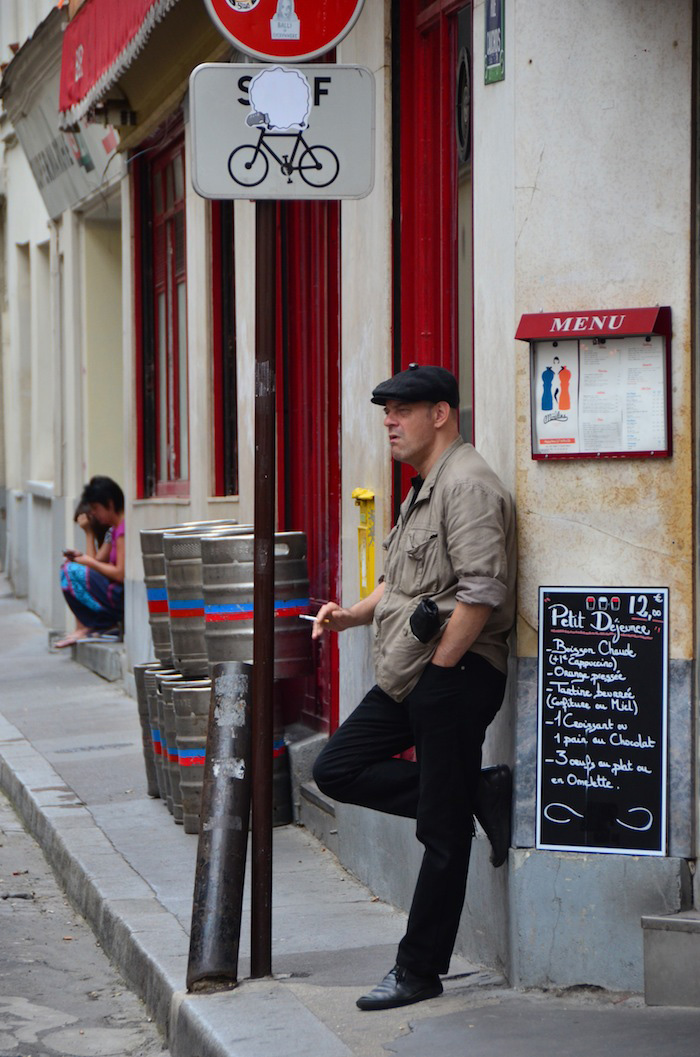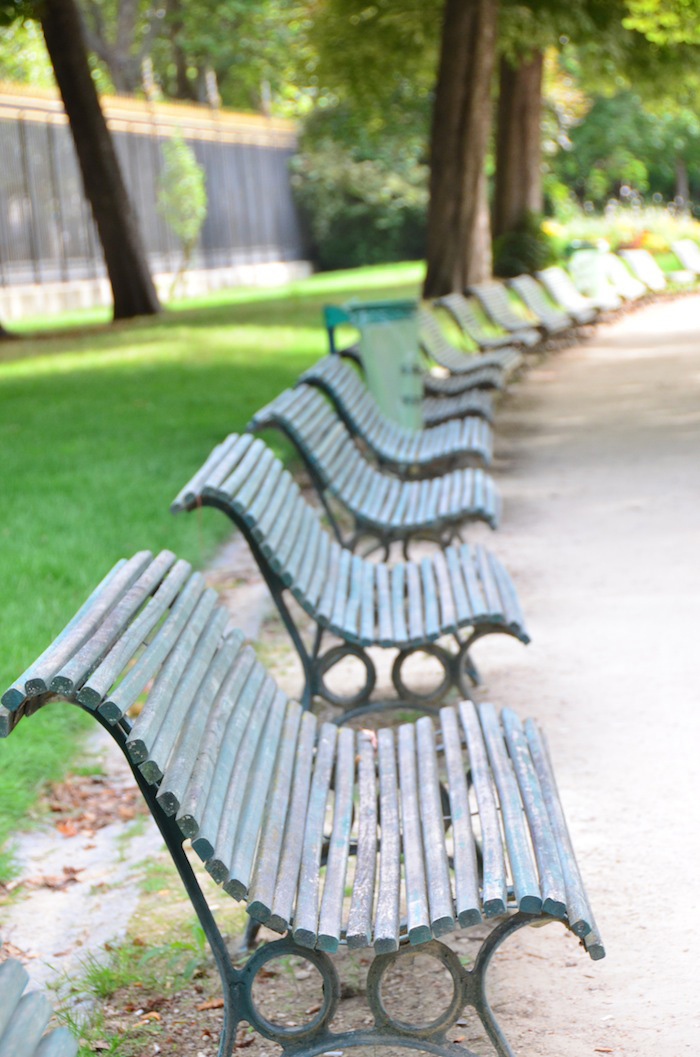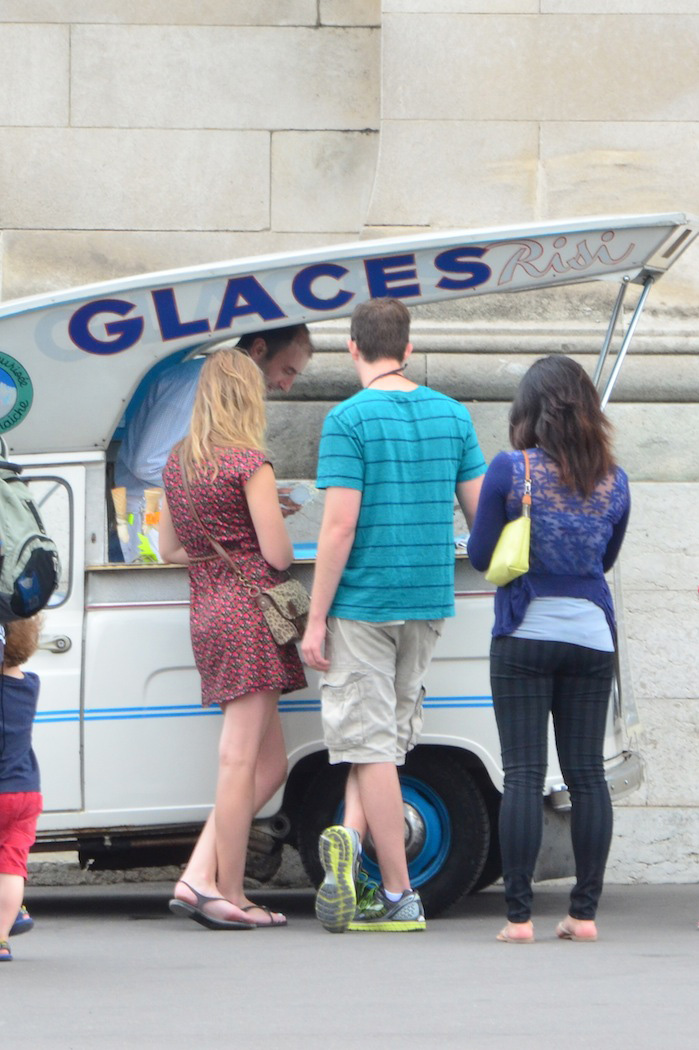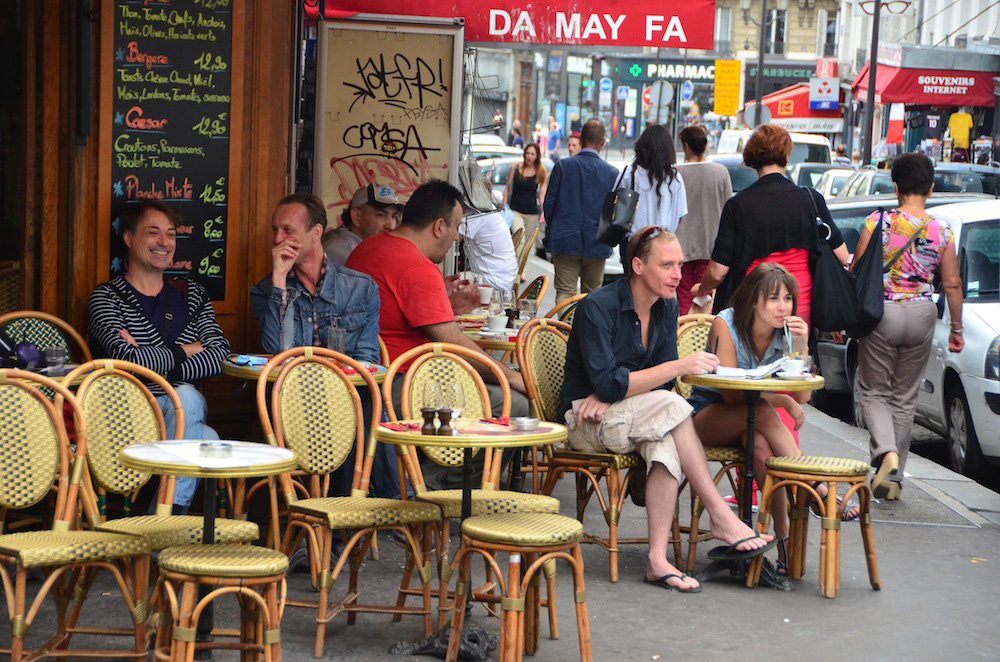 Have a rest until the sun starts to set in the sky, then take the Metro to "Blanche" station, which will take you right to the heart of Montmartre and the famous Moulin Rouge. Walk on by – you'll be right back!
For now, follow the signs to the Basilica de Sacre Couer, which in spite of how old it looks is just over a century in age. In spite of its relative newness, it – or, more specifically, the high hill on top of which it sits – makes it a perfect spot to watch the sunset over the French capital. Speaking of which, head back to Moulin Rouge. It looks much better at night!
On Top of the World
You've worked very hard so far, so for your fifth day, I'm giving you a choice. If you didn't go out on night four, wake up early and take a train to Versaille, the former French royal residence. Regardless of how late or early you rise, however, you'll still get to feel like a king (or queen). Head to the Eiffel Tower just after sunset and ascend to the top level to understand how the City of Lights got its name.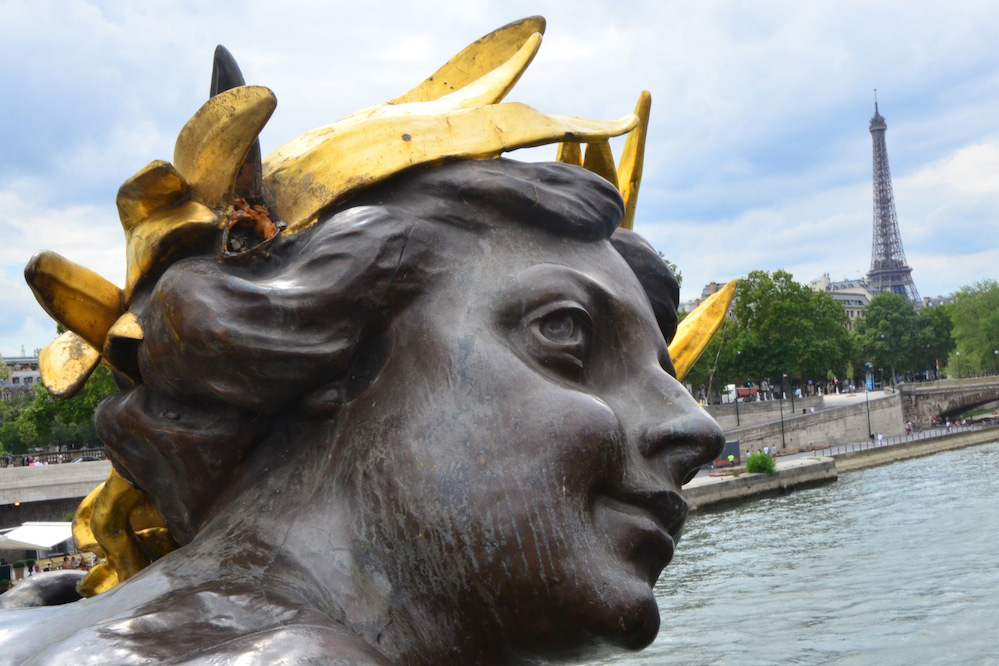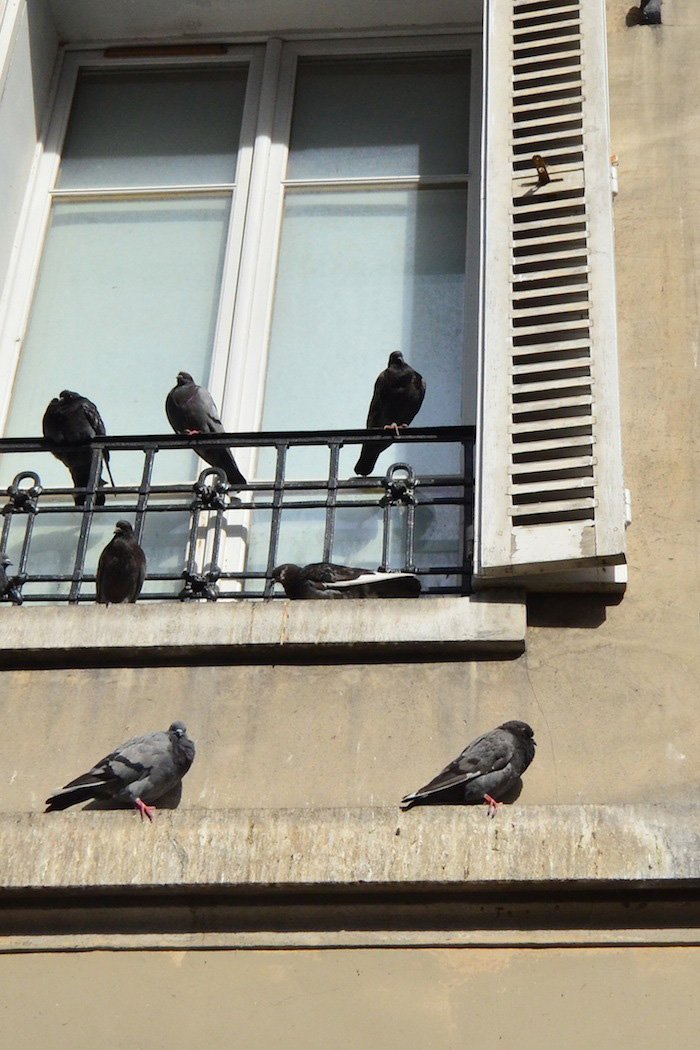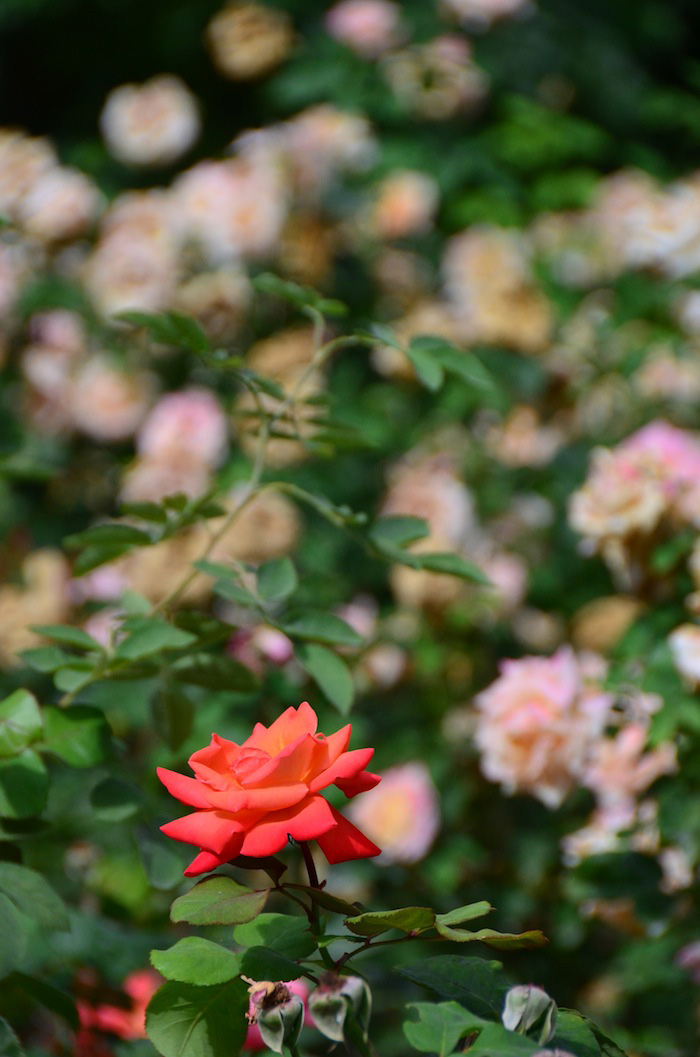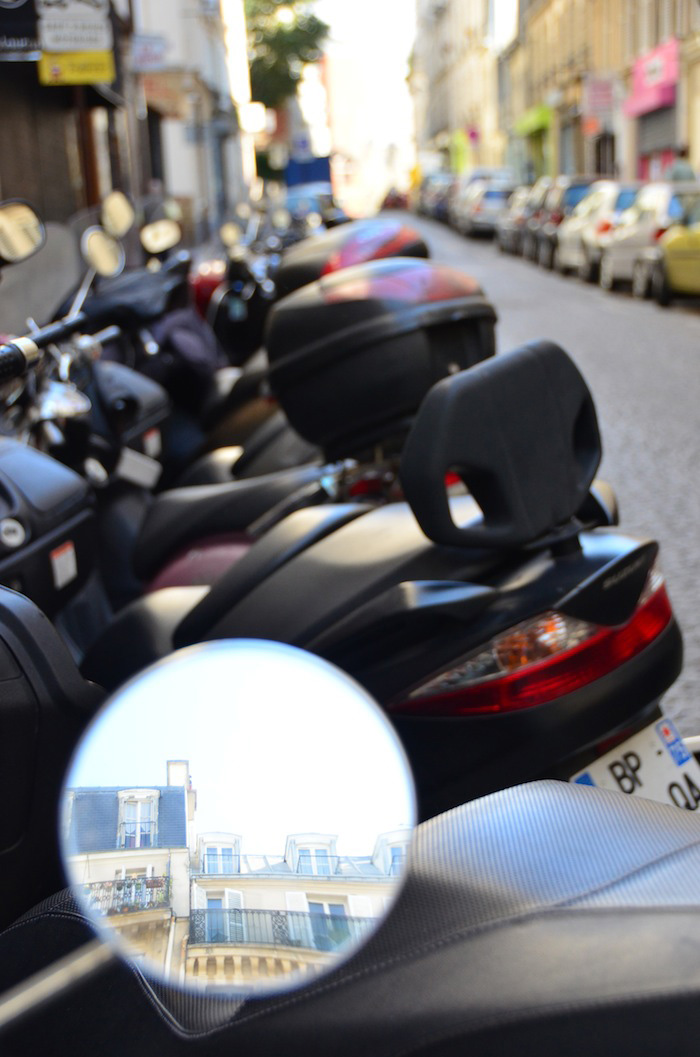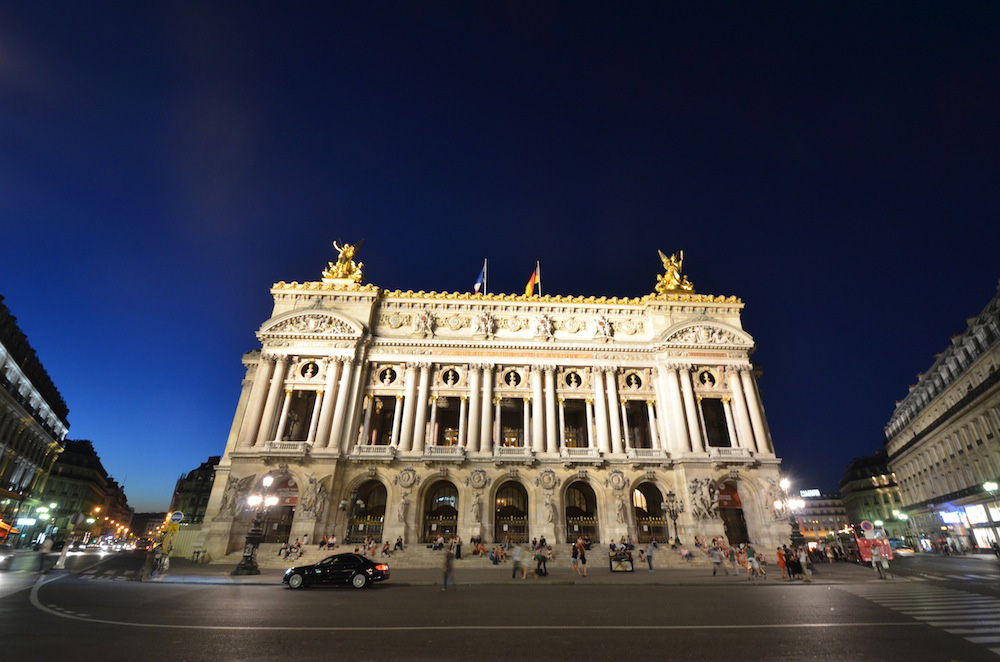 On day six check out La Défense, Paris' skyscraper-filled central business district, then, for your last night in Paris, I recommend going all out on food and drink. Enjoy an aperitif at Café Etienne Marcel, just off Rue du Louvre, the spot where I had my very first flute of real French champagne, then head around the to swanky Le Tambour, where you can try French specialties like escargot, entrecôte and even os à moelle – bone marrow – if you dare. To end your week in Paris in true royal fashion, head back to the Champs-Elysées and dance the night away at Queen, my personal favorite discothèque in Paris.
Share: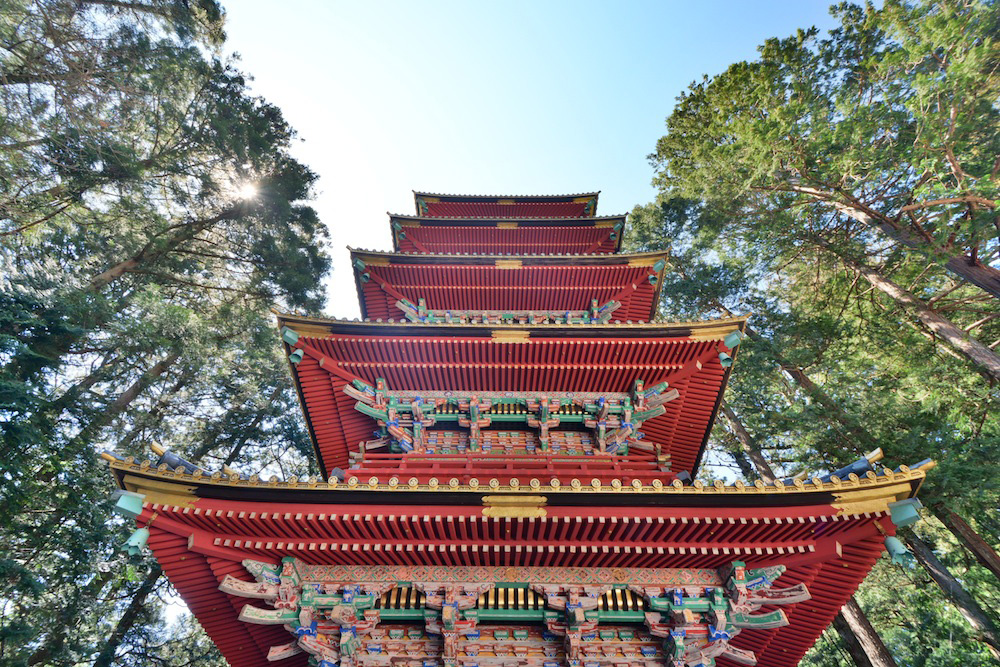 One of the things I love most about Japan is how simultaneously big and small it is. Geographically, it doesn't cover a huge area, but all you need to do is hop on the Tokyo Metro or Shinkansen or even a local train, in some cases. Even if you only travel a few stations, you get off and you're on an entirely different planet.
Or, as is the case if you visit the city of Nikko, in an entirely different time.
A UNESCO World Heritage site that dates back over a millennium, Nikko is famous in more recent Japanese history as the home of 17th-century Shogun Tokugawa, whose dying wish was to be enshrined as a God there. This wish, as you will see immediately upon crossing the Shinkyo bridge into old Nikko, was carried out.
Quite beautifully, I might add.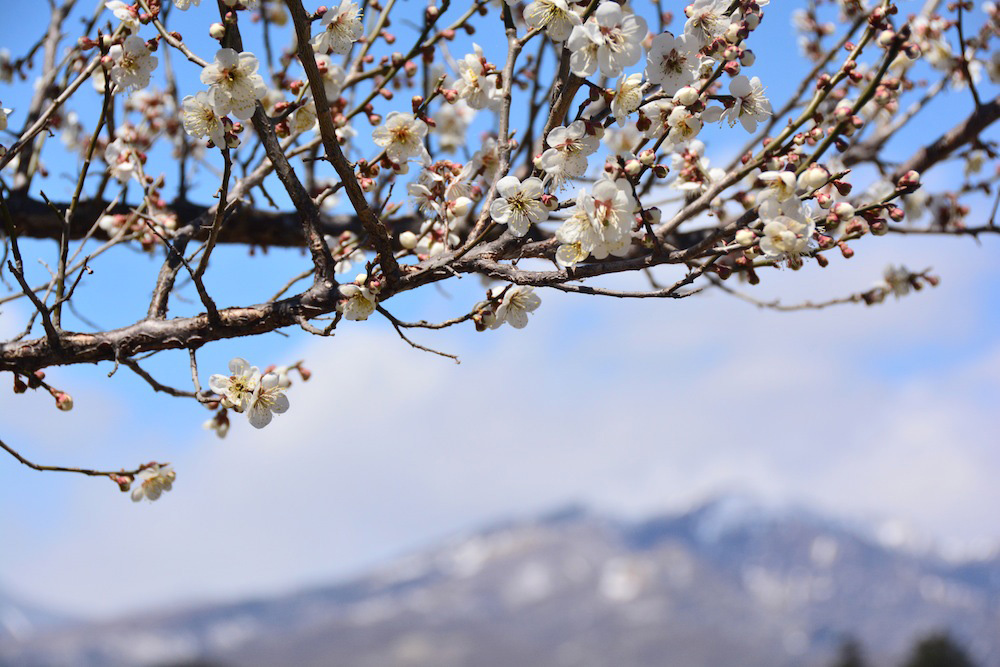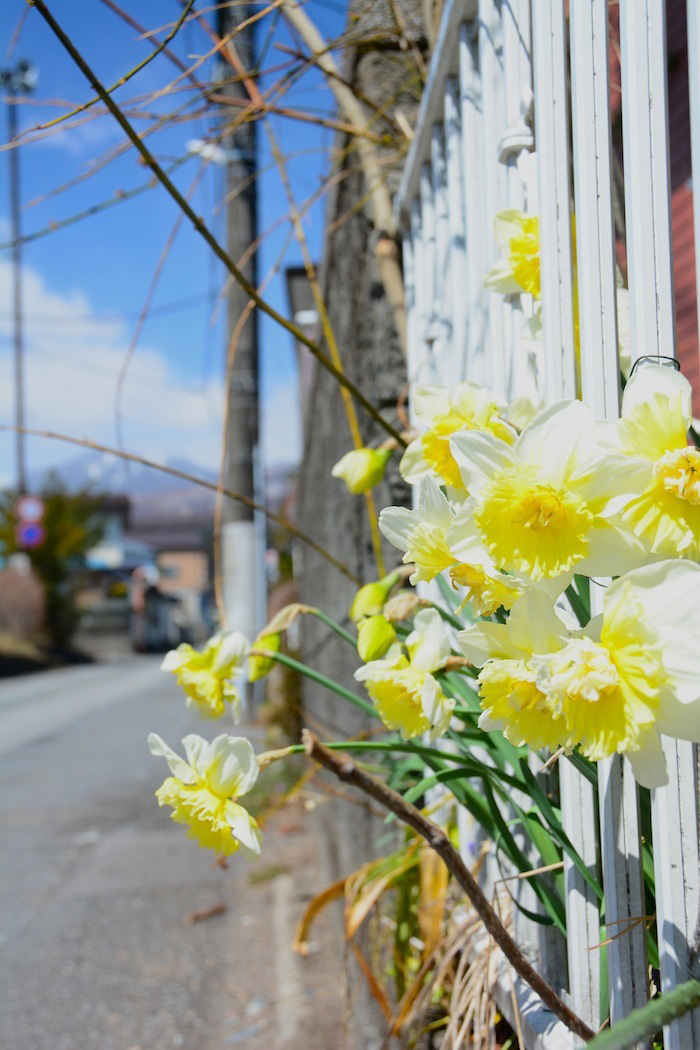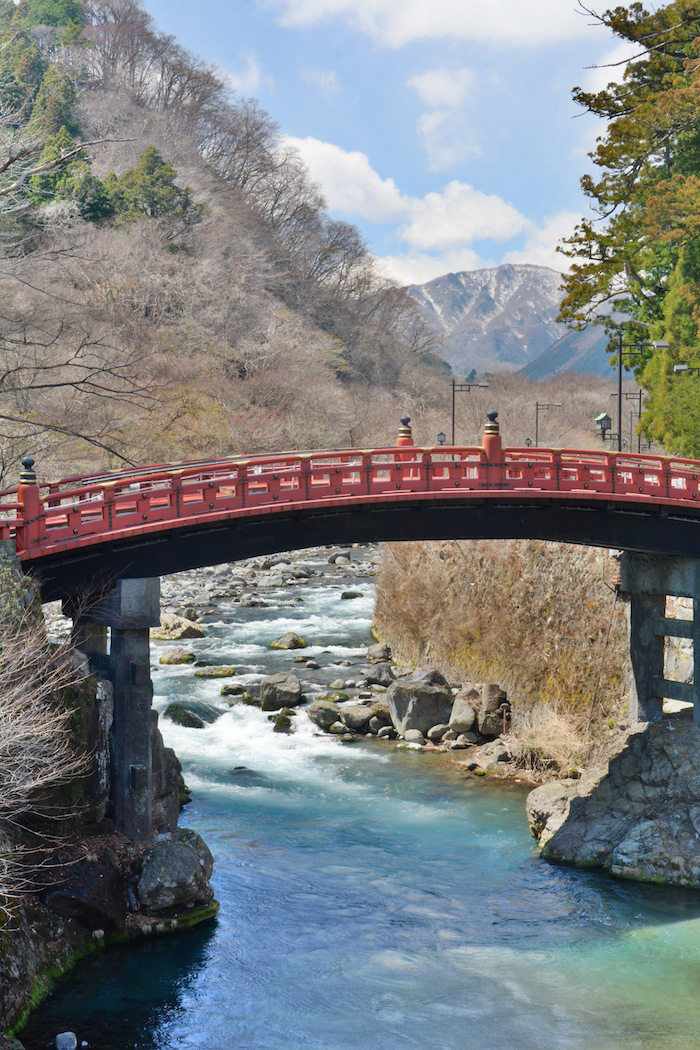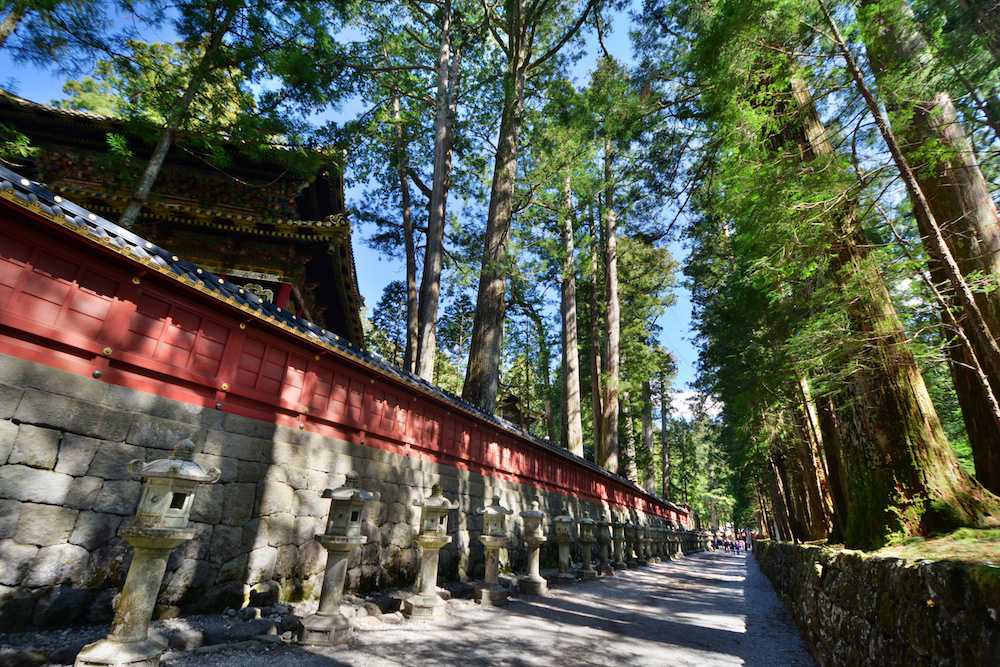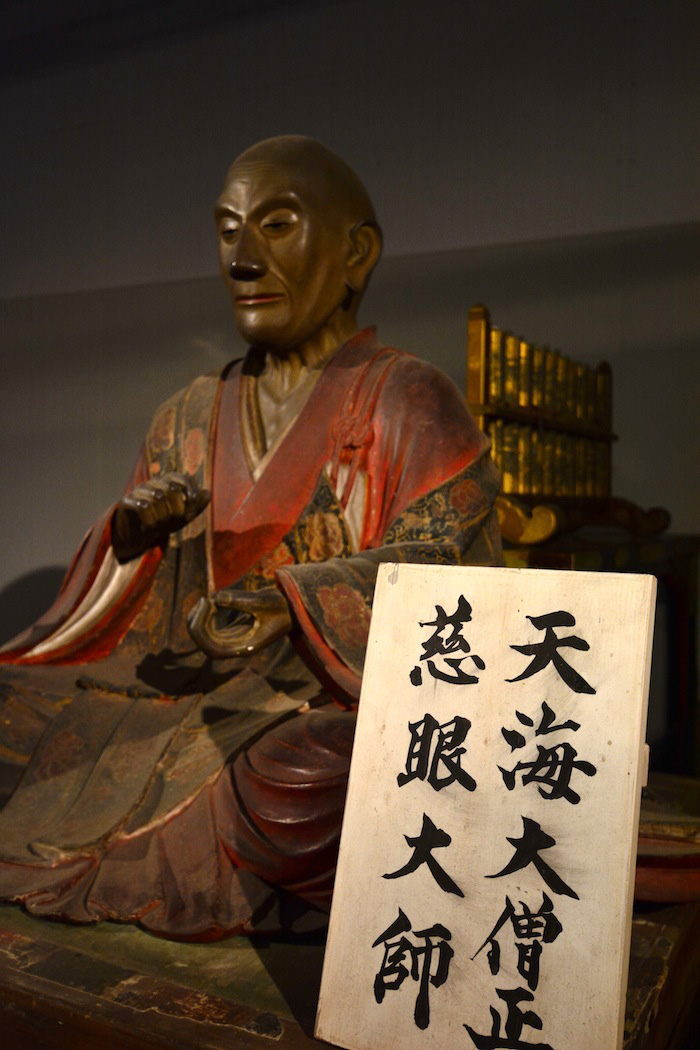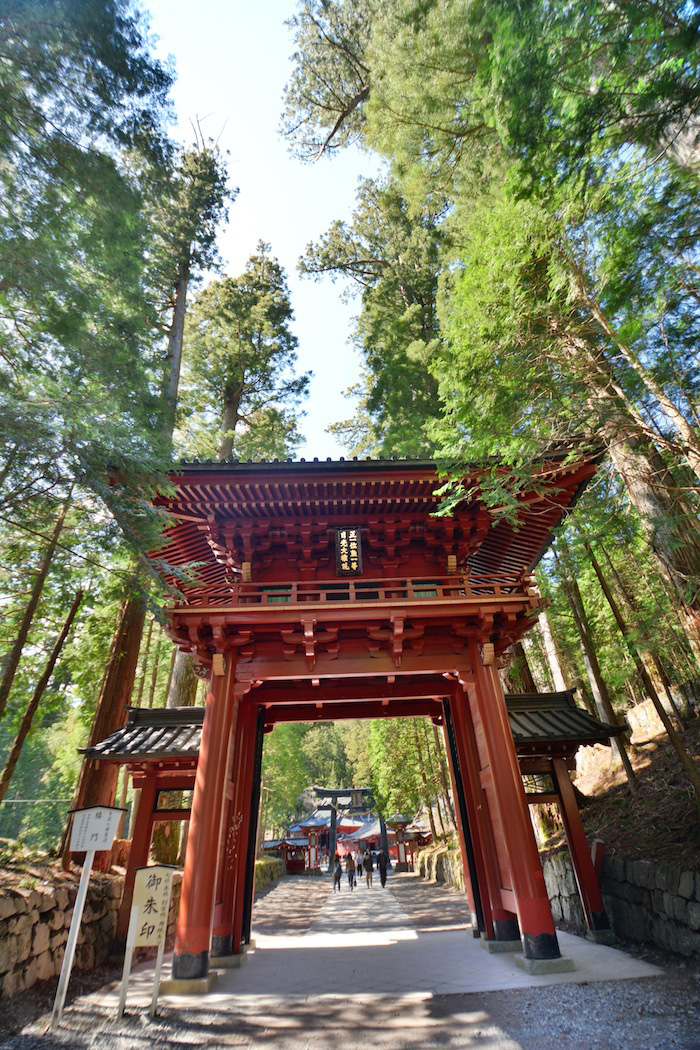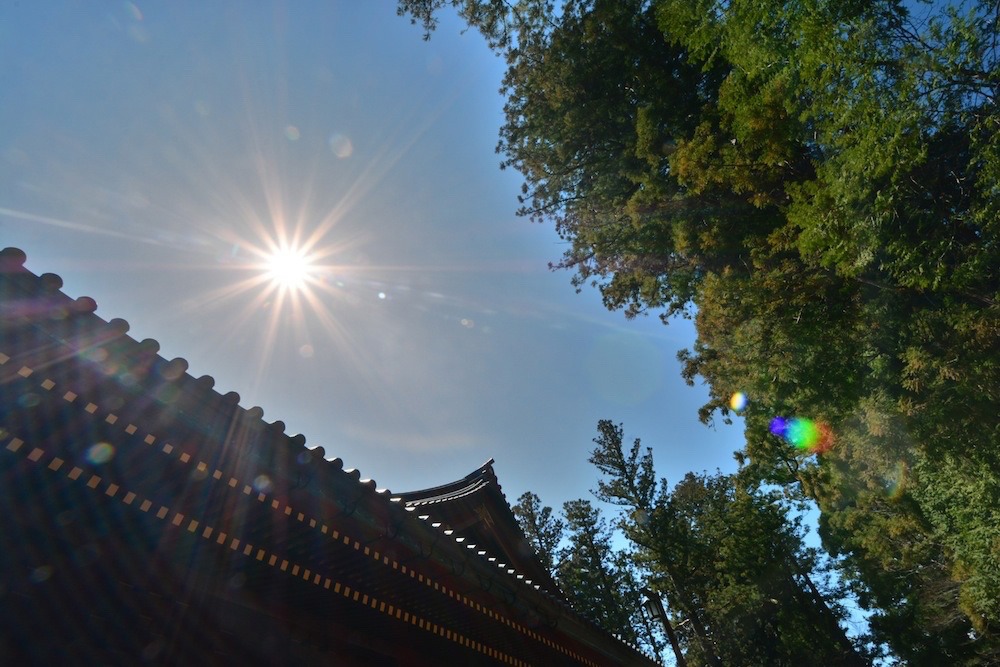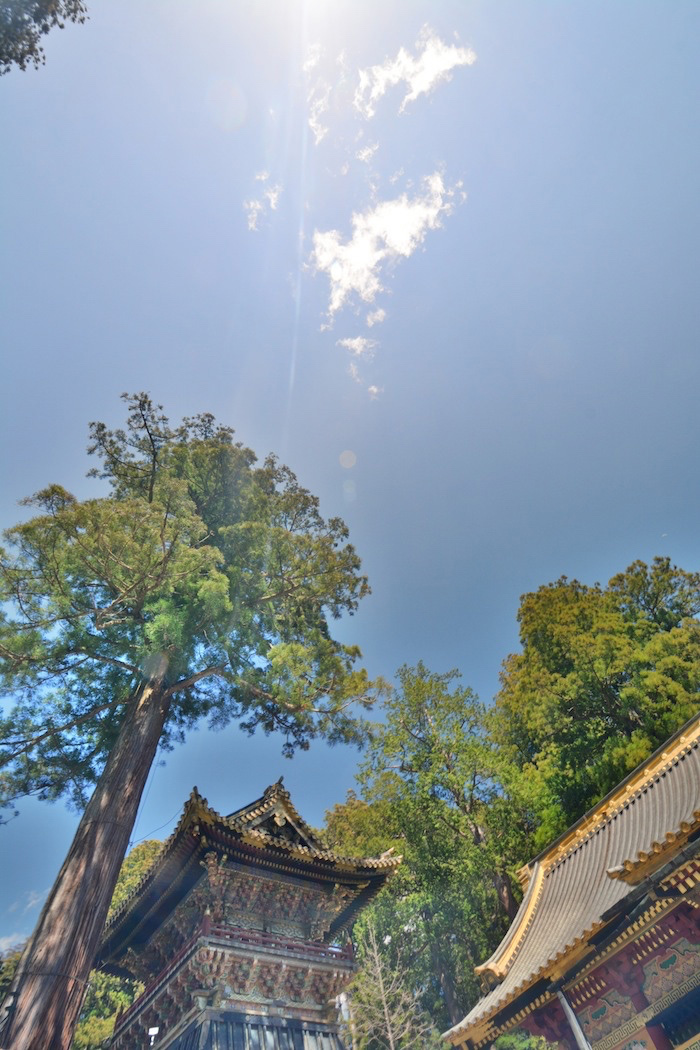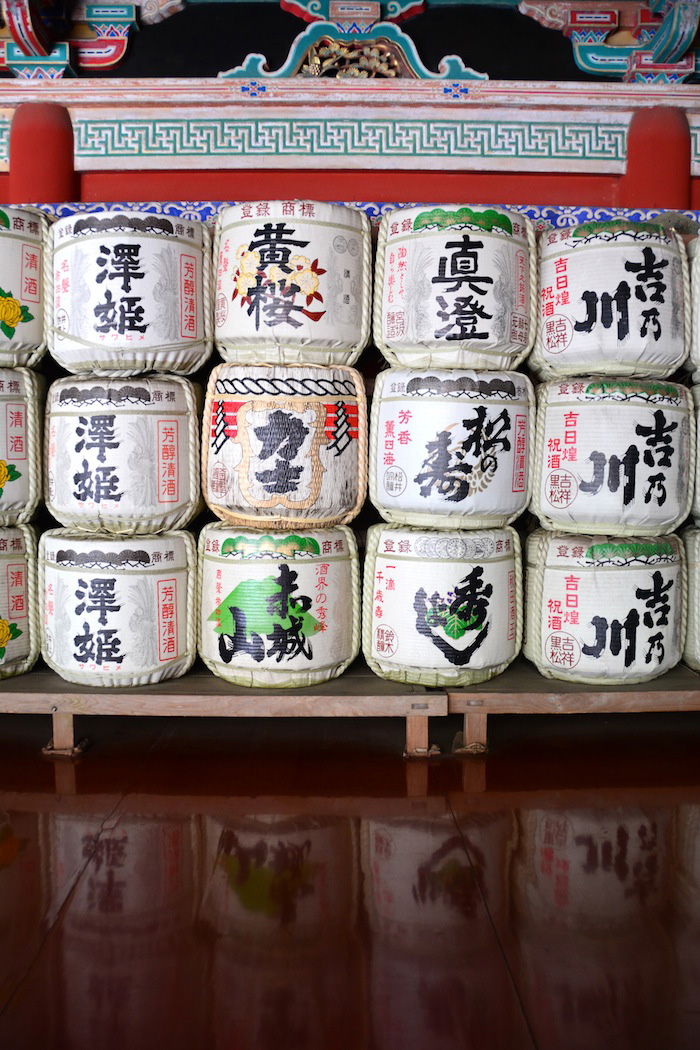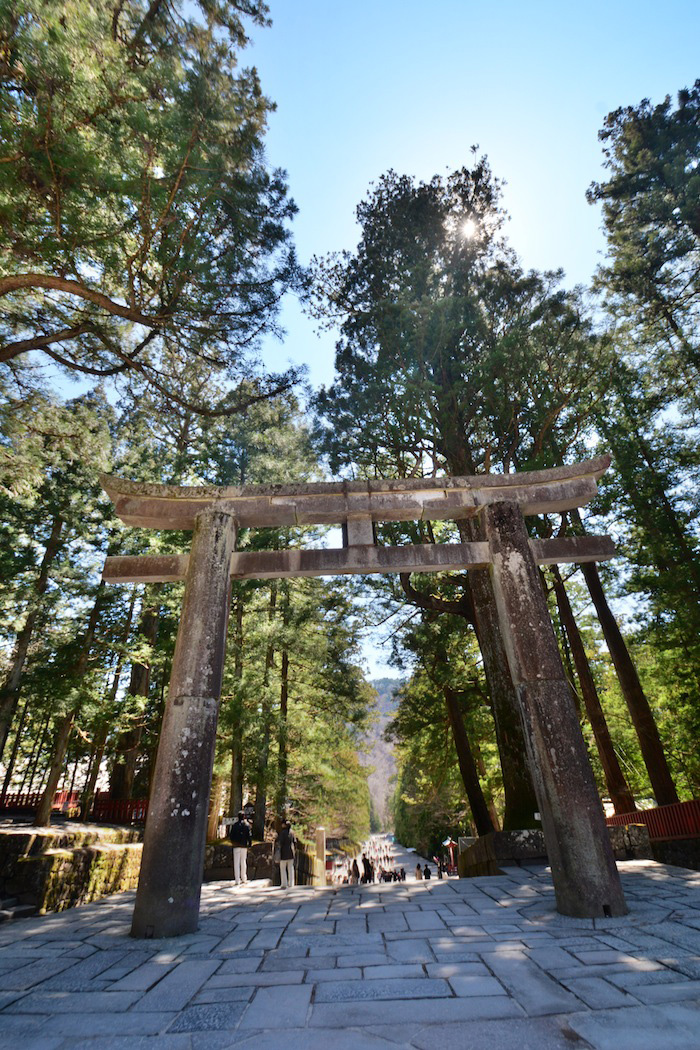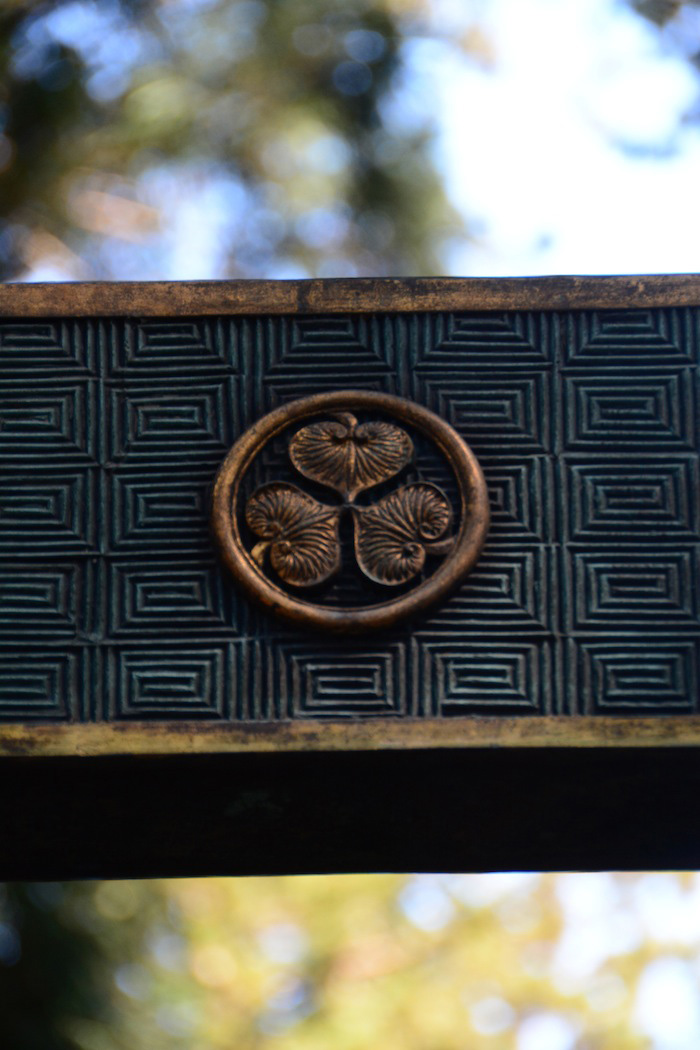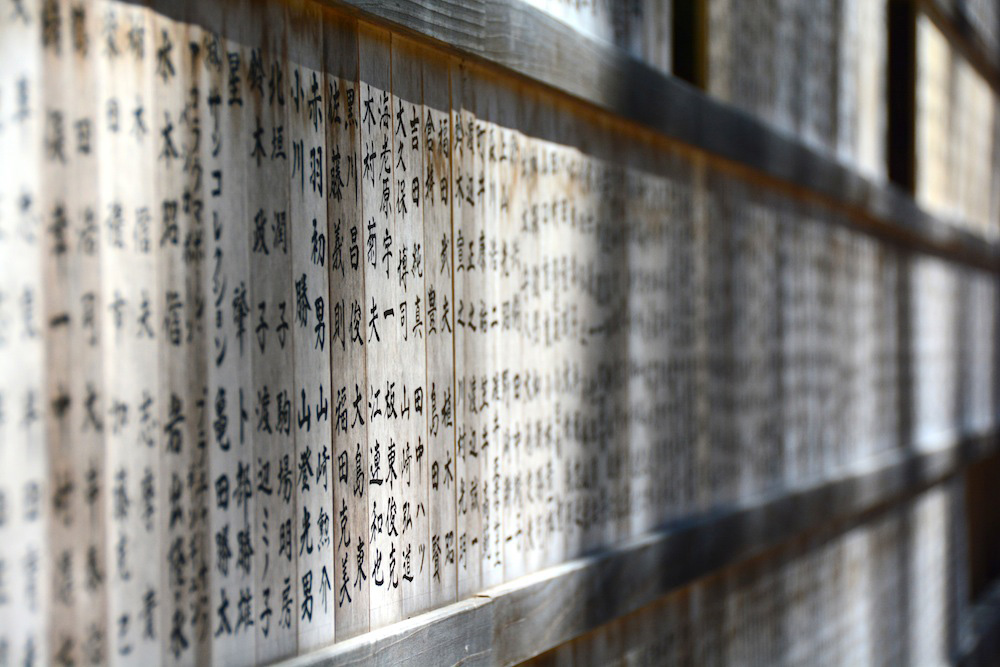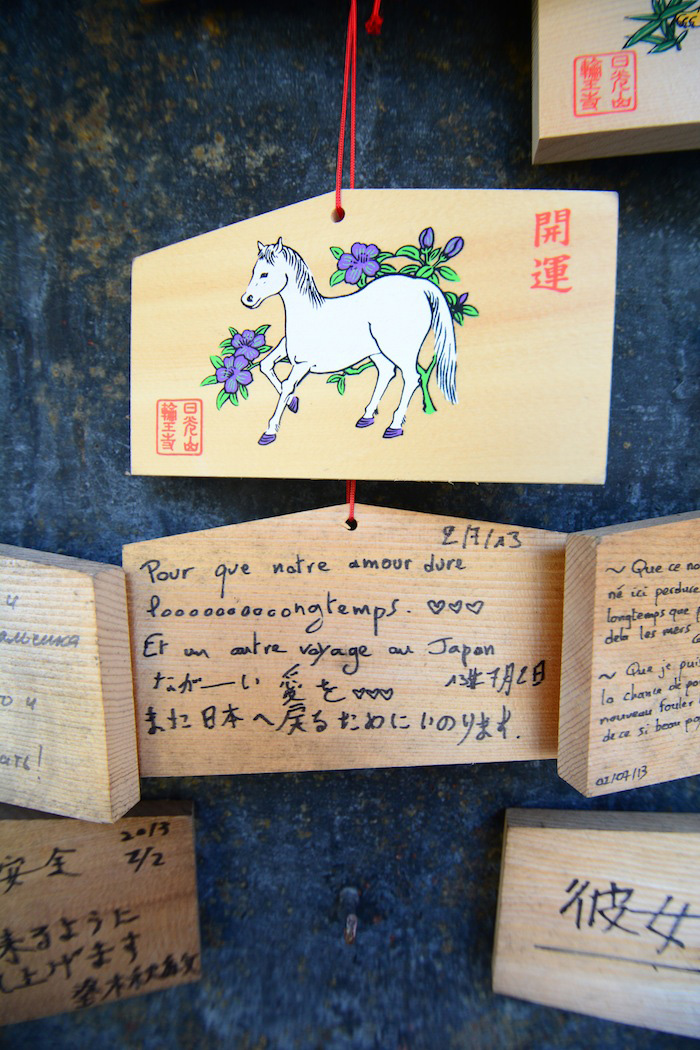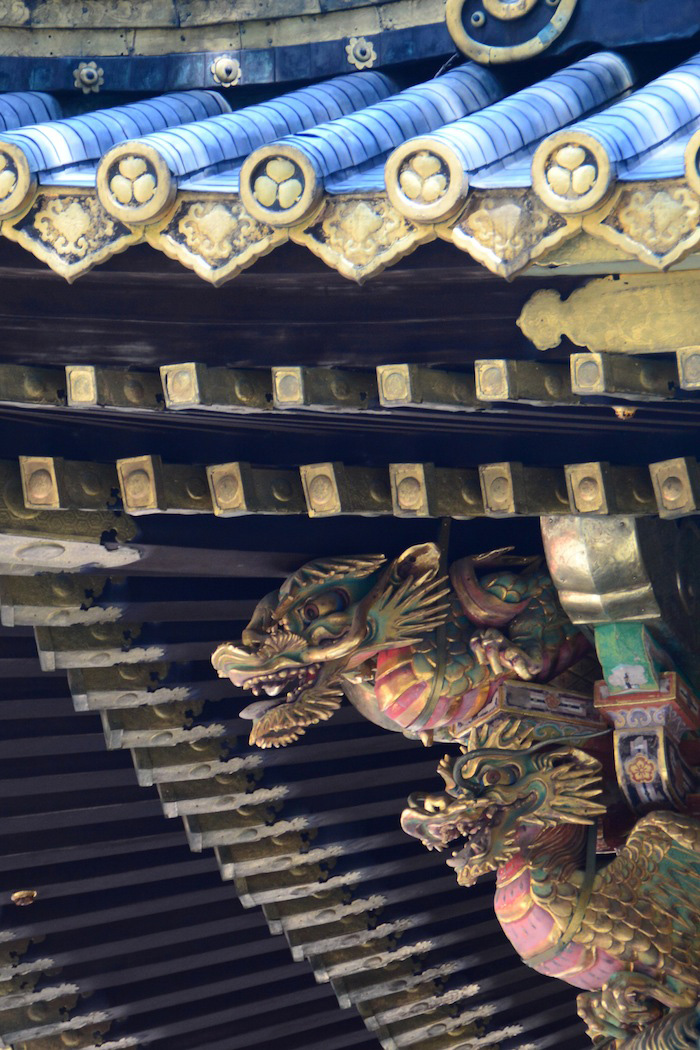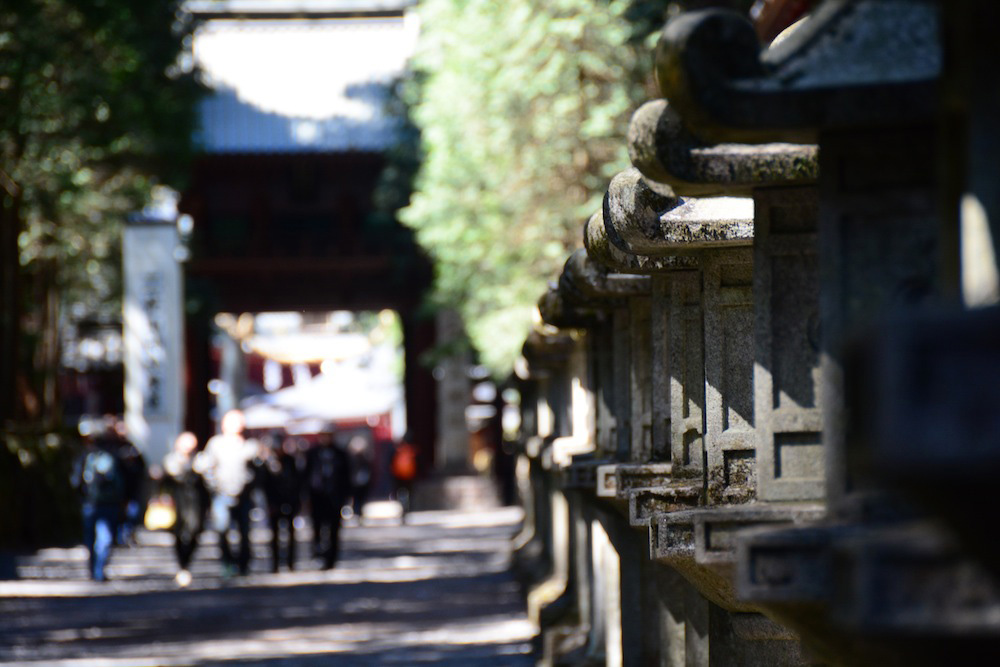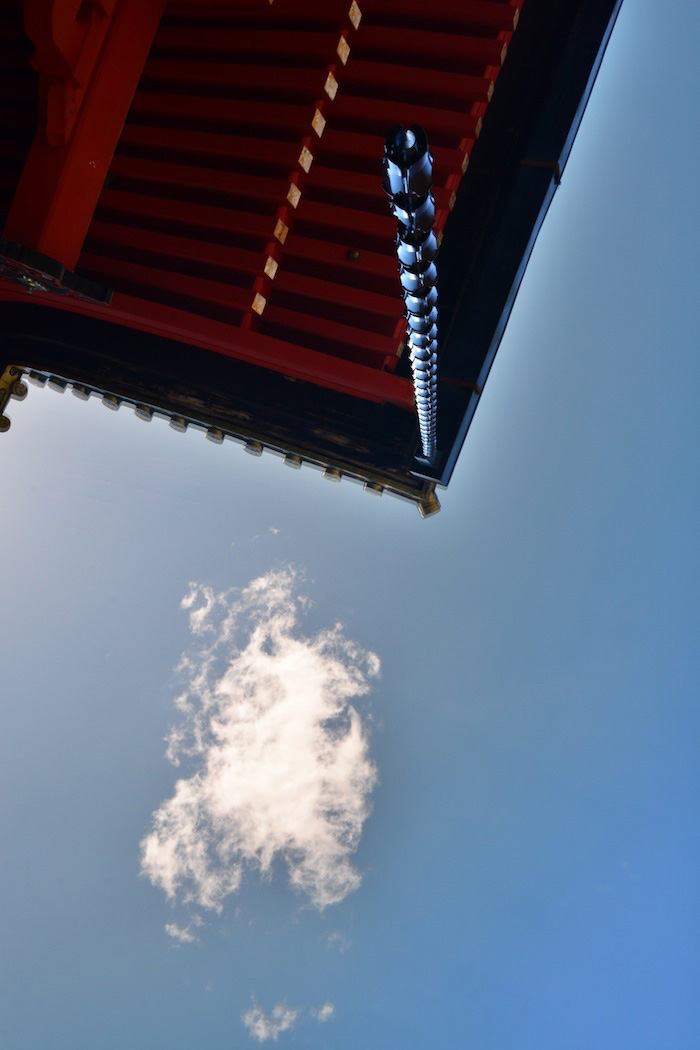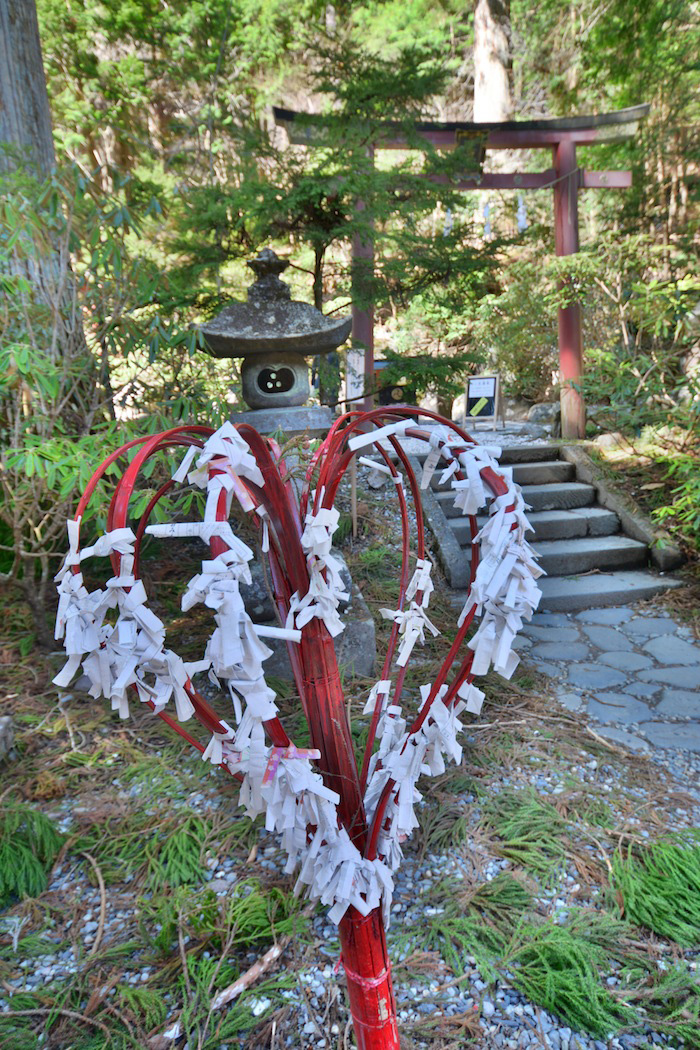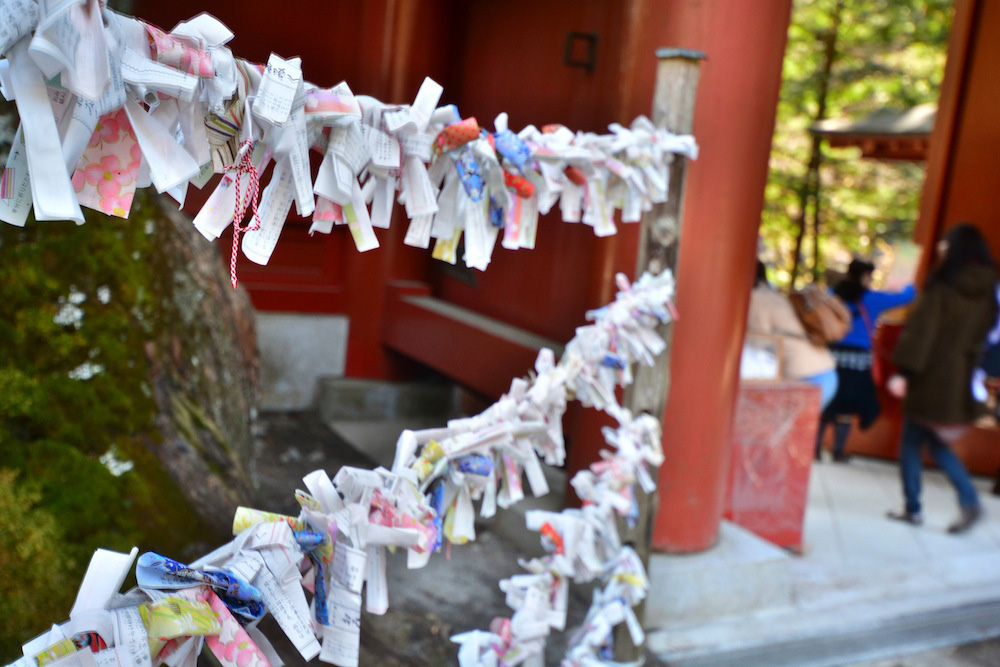 How to Get to Nikko from Tokyo
Nikko is easily accessible from Tokyo by train. If you have a Japan Rail Pass, take a Shinkansen from Tokyo station to Utosonomiya, then transfer to the Nikko line and ride it to the final stop. Total journey time is around 90 minutes, depending on how you work your connection. Click here to search schedules.
If you don't have a JR Pass (or if you do and don't care about paying extra to ride a non-JR train) take the Tobu Nikko Line, which runs directly from Asakusa Station in northeast Tokyo. Click here to learn more about Tobu Nikko line prices and schedules.
Things to Do in Nikko
This is going to sound like a cop-out, but the best thing to do in Nikko is to cross over the aforementioned bridge (which is also pictured in the montage above) and bliss out amid the temples, shrines and scenery. Unless you're a Japanese history major, you'll drive yourself crazy trying to memorize the names and importance of all the structures in Nikko, so it's best to focus on just being grounded, focused and present, and trying to absorb as much of the energy as possible.
Share:

Even though its been nearly a year, South Africa remains a paradox in my mind. One on hand, it's by the far the most developed and advanced country on the African continent, to the point where you might not even realize you're in Africa.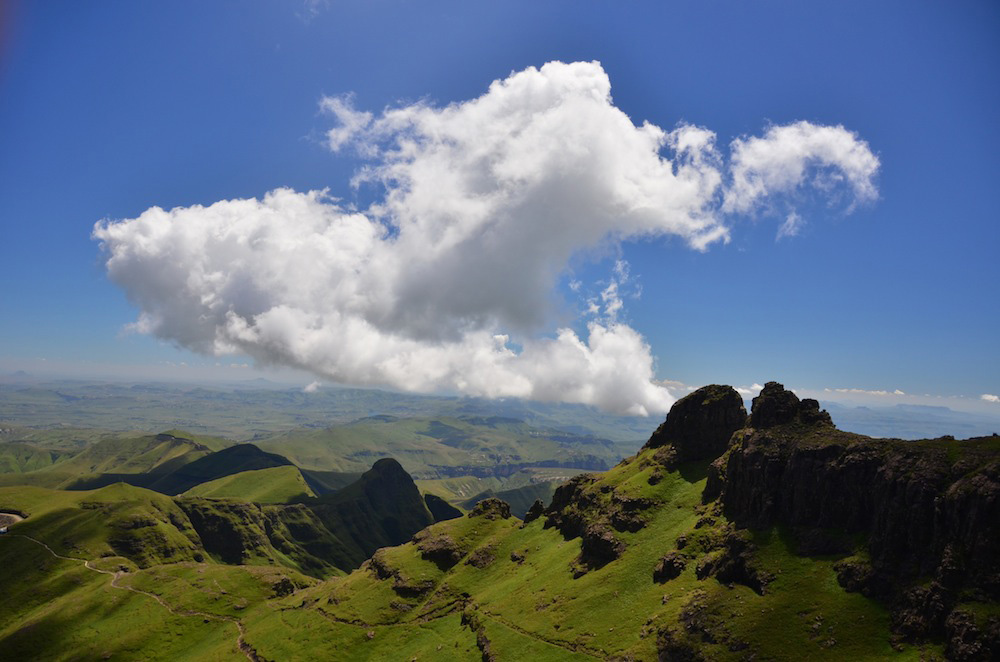 On the other hand, it's home to some of the wildest scenery I have ever trekked across, from the mysterious fairie forests of Hogsback, to the dune beaches of Chintsa; from the cow-lined beaches of Coffee Bay to the towering mountains of the Drakensberg; and of course, Kruger National Park, whose "Big Five" game are about as African as you can get.

Another interesting thing about South African is that while many of us have visited the country, few venture outside "safe" spots like Cape Town and its surrounding wine country.  Yet, it is so worth doing!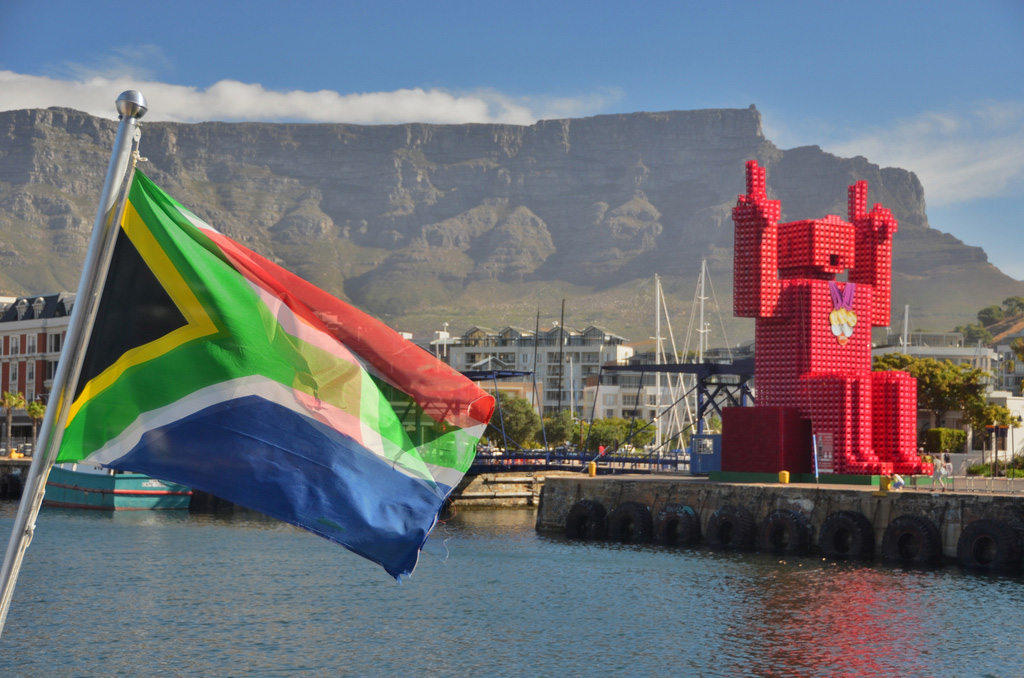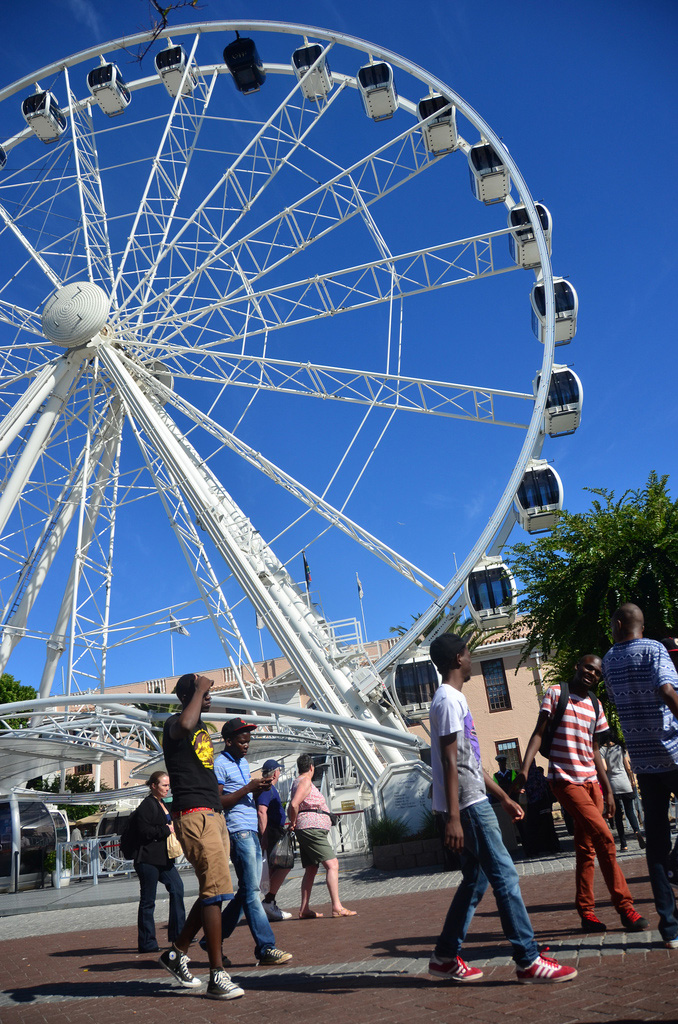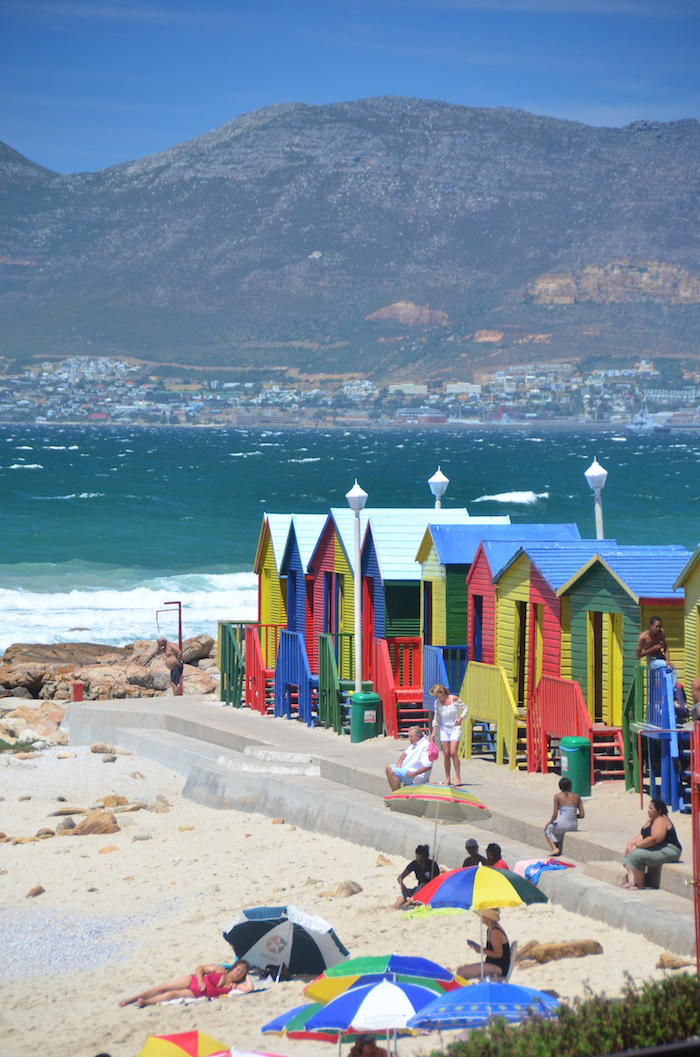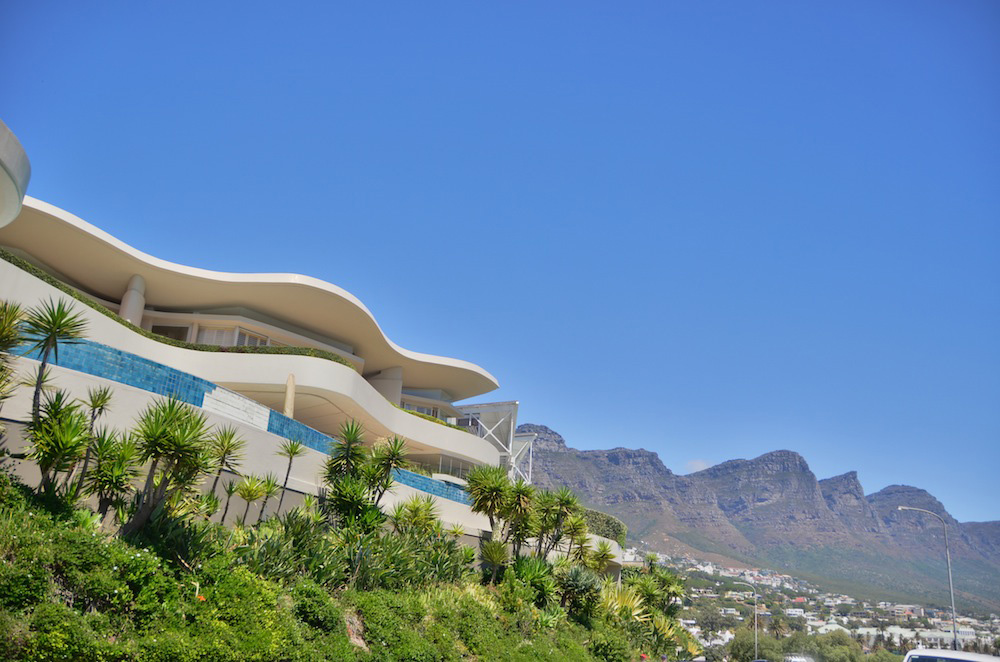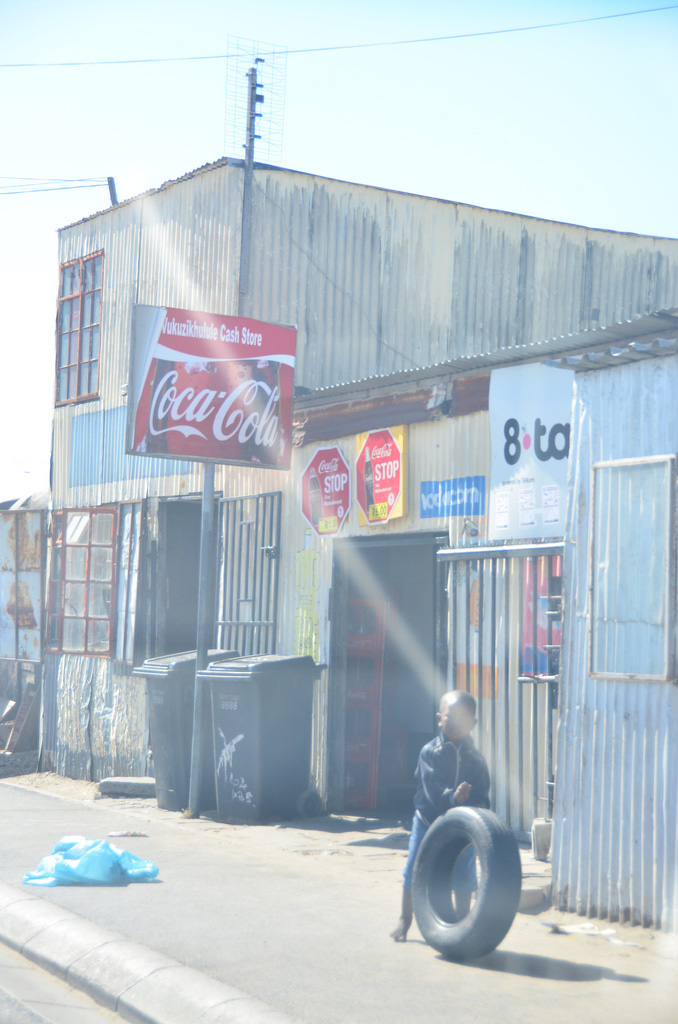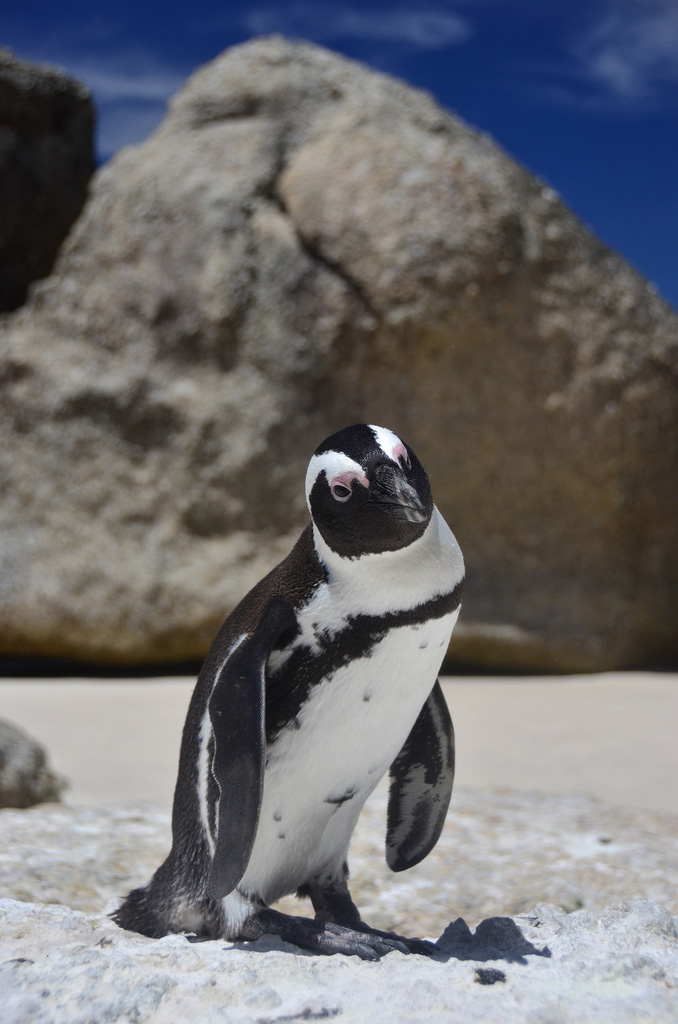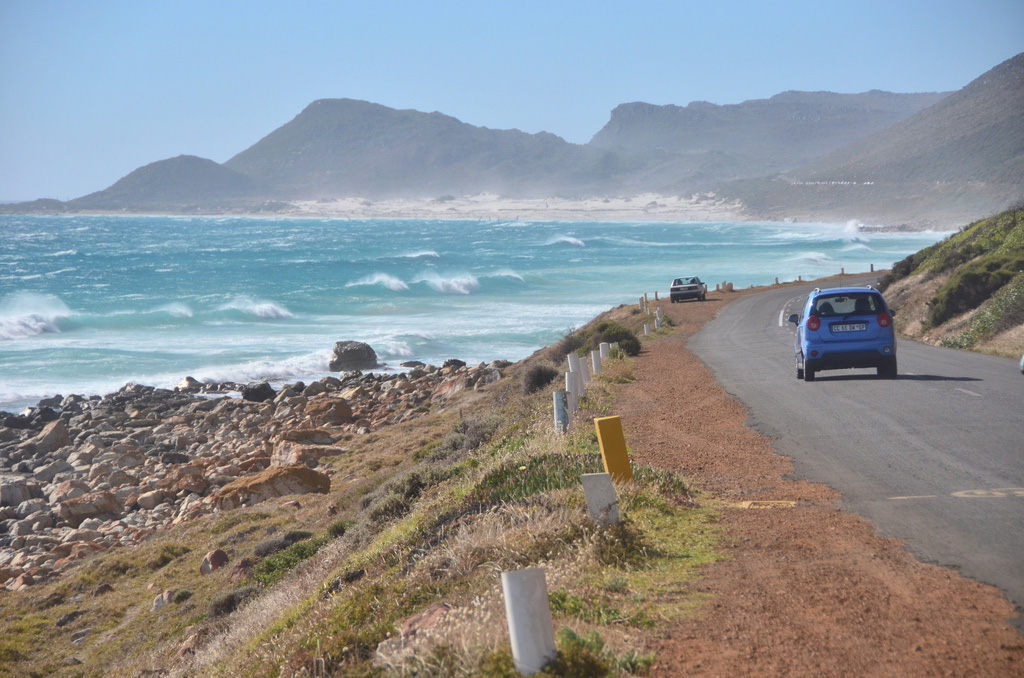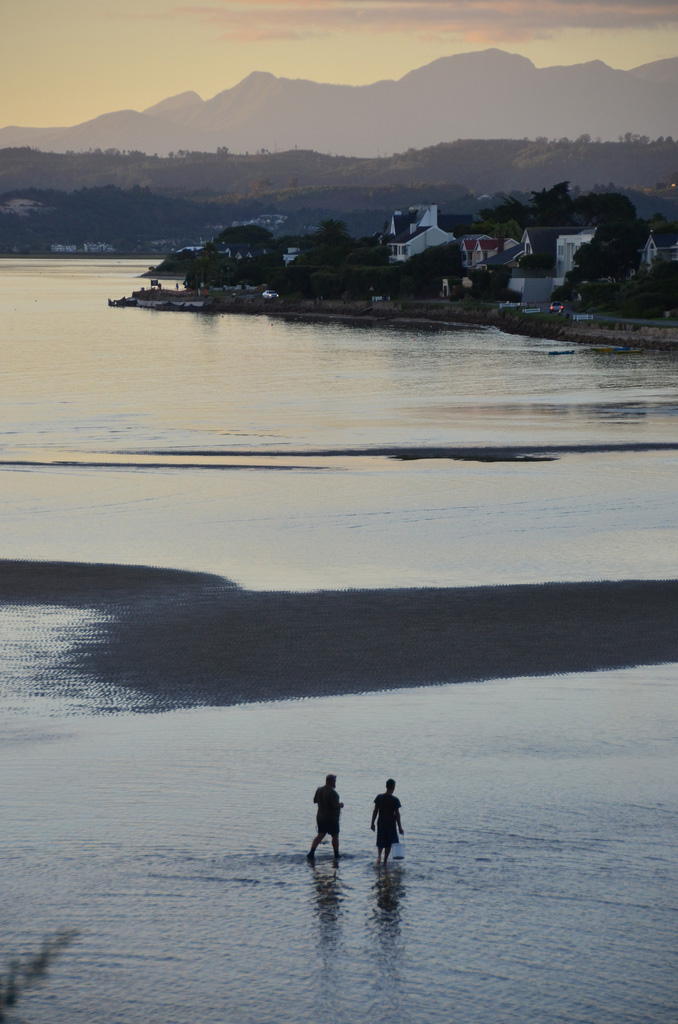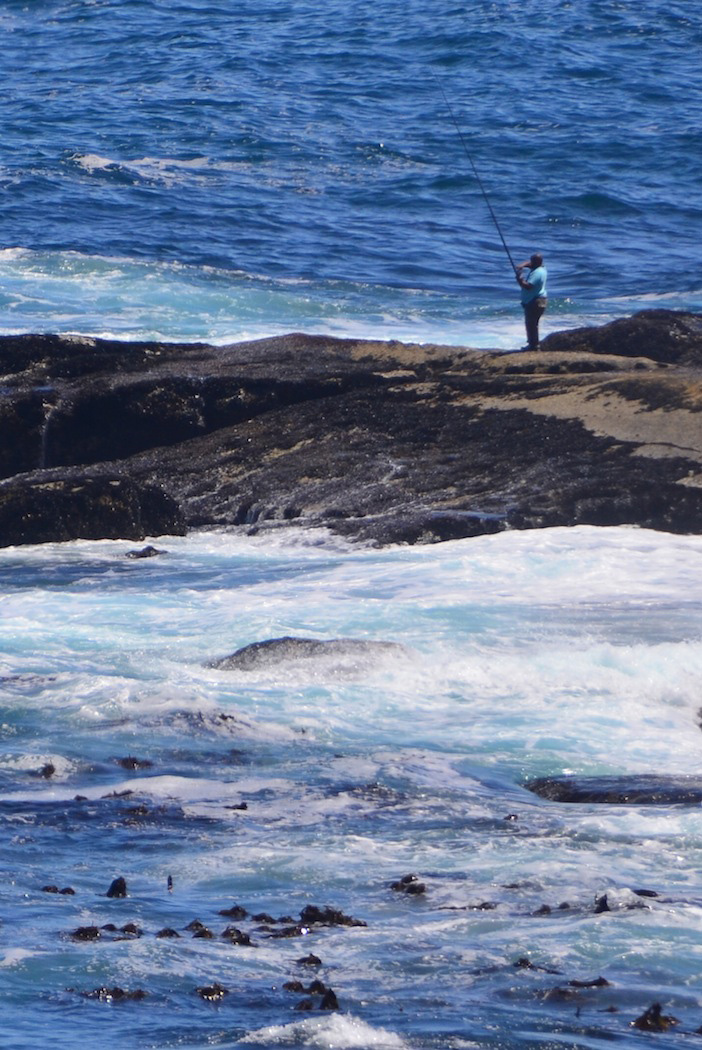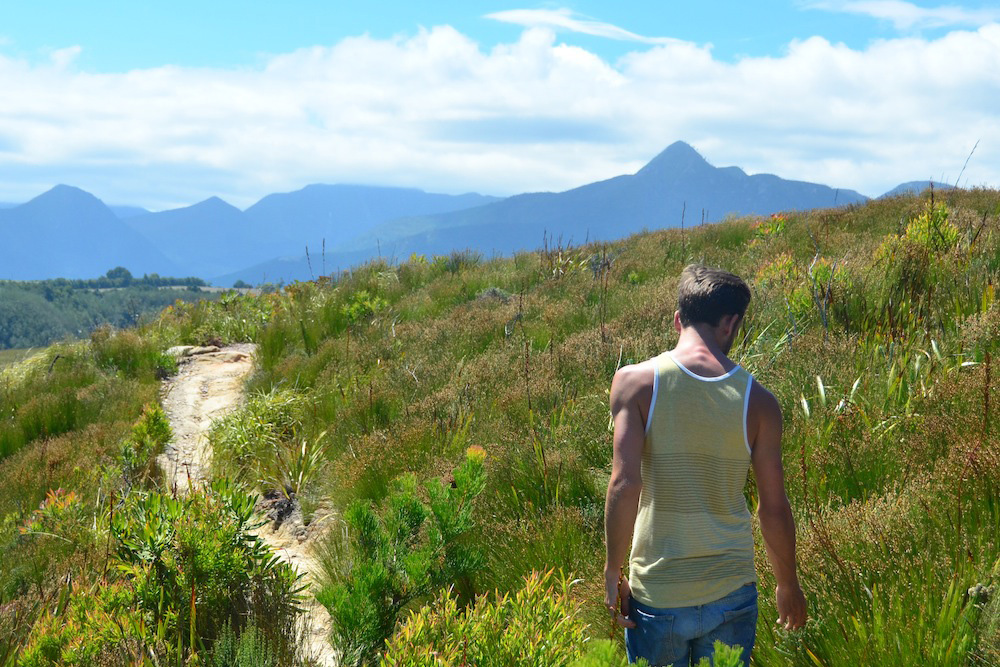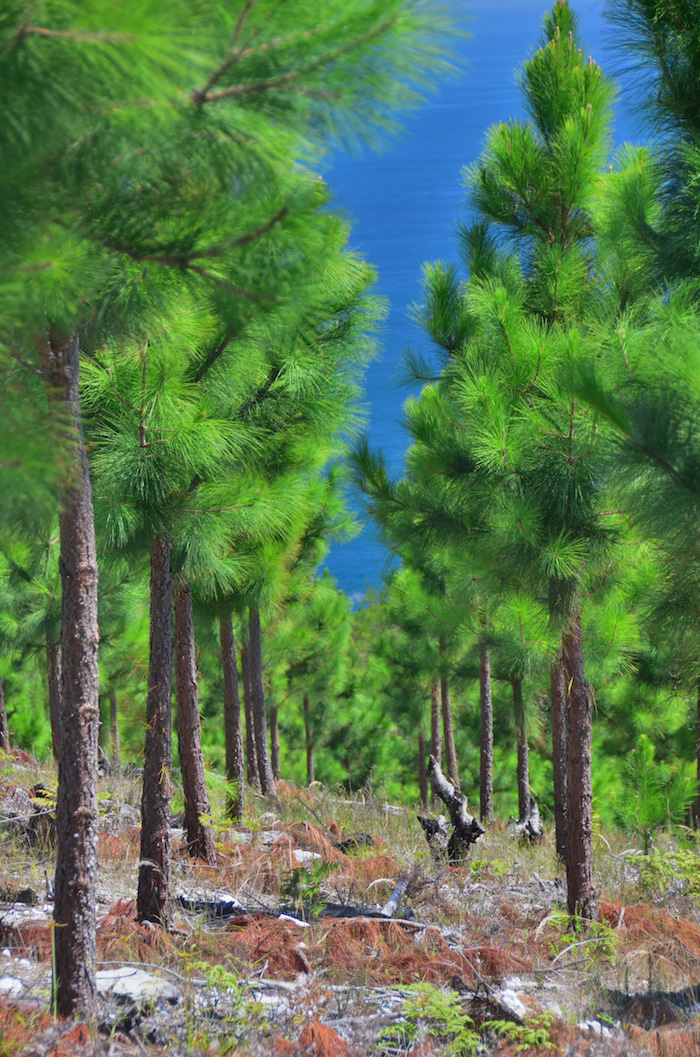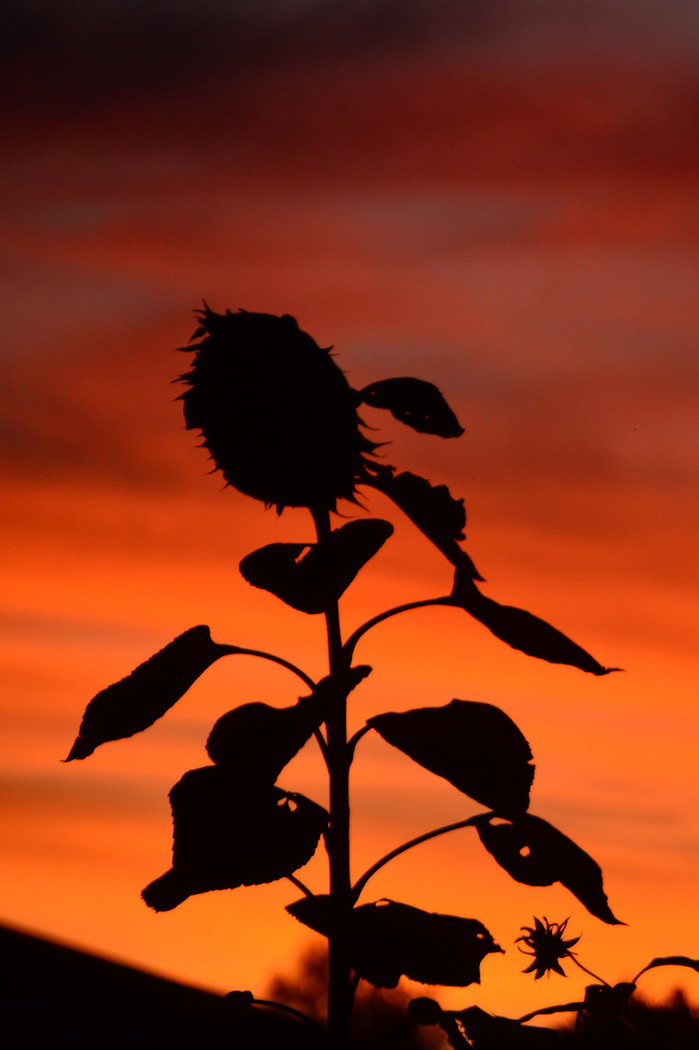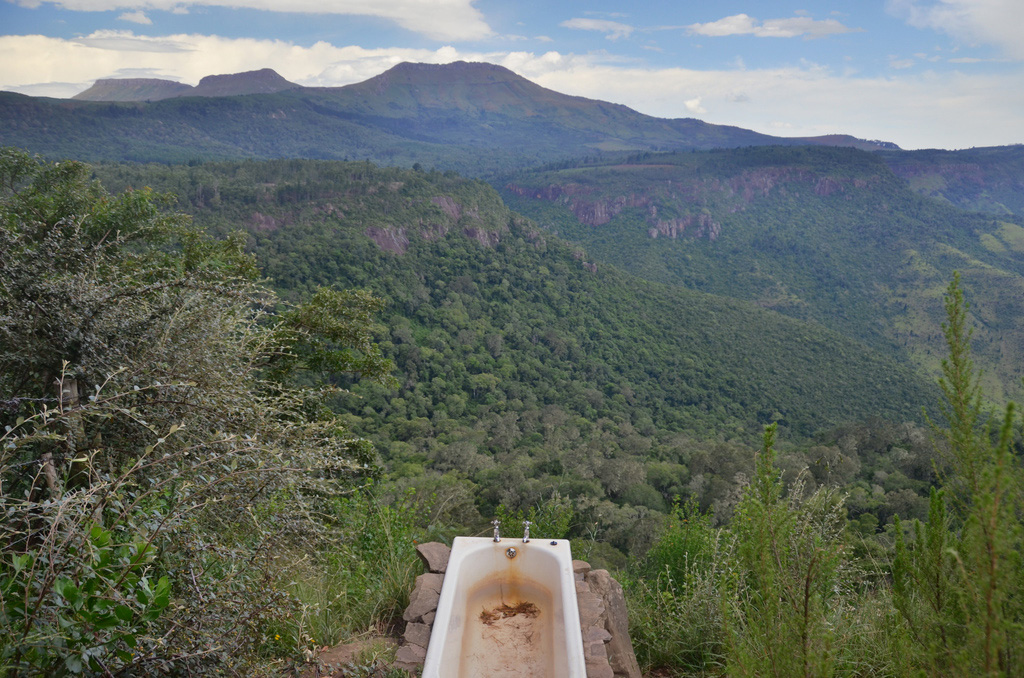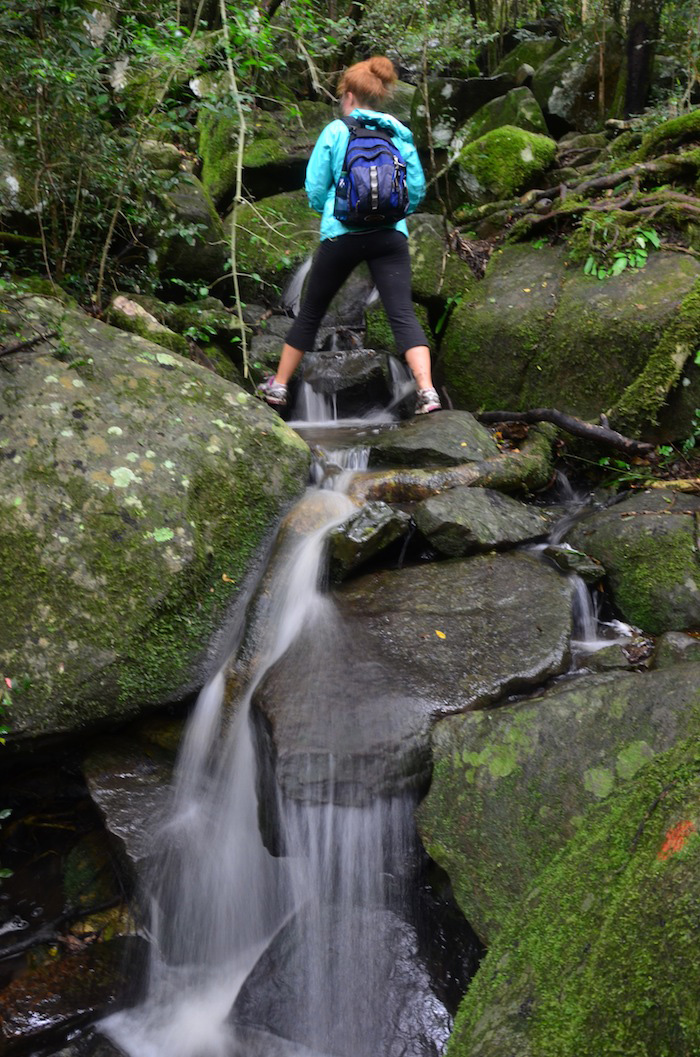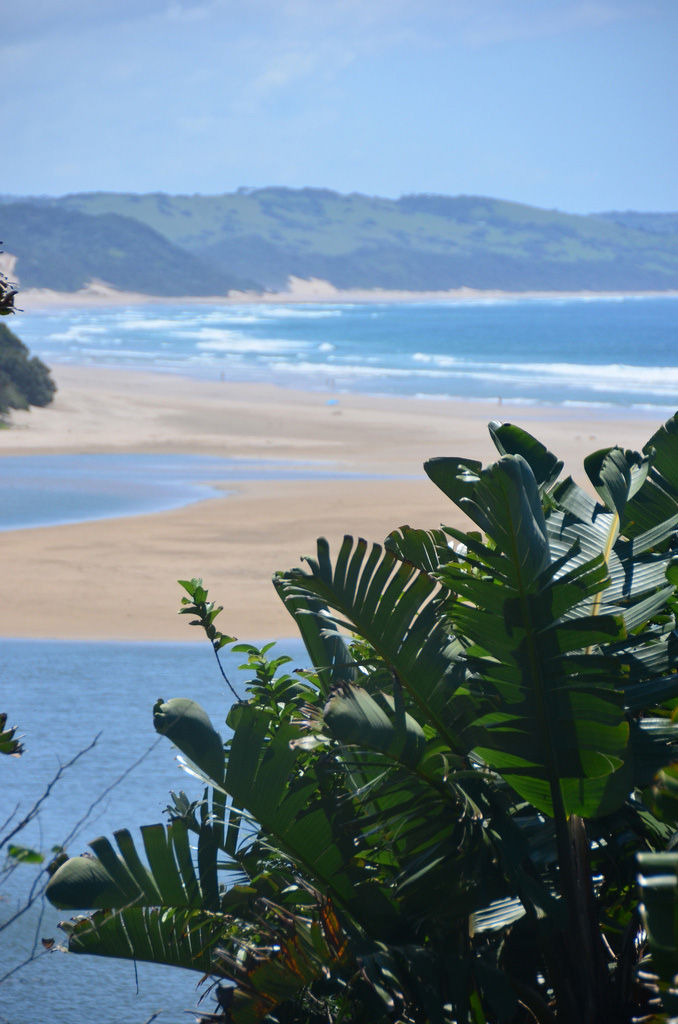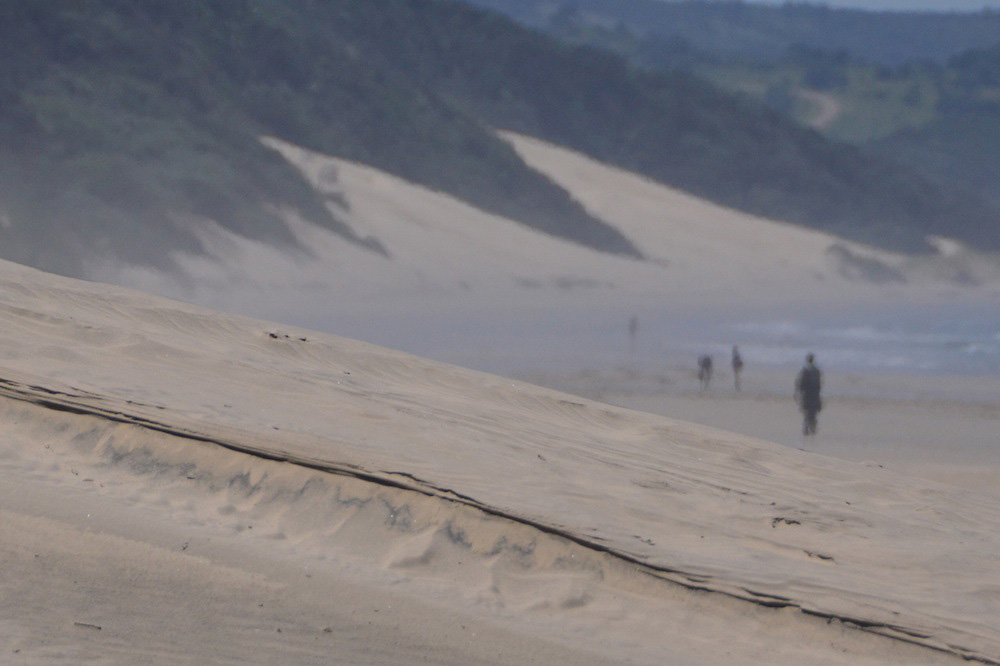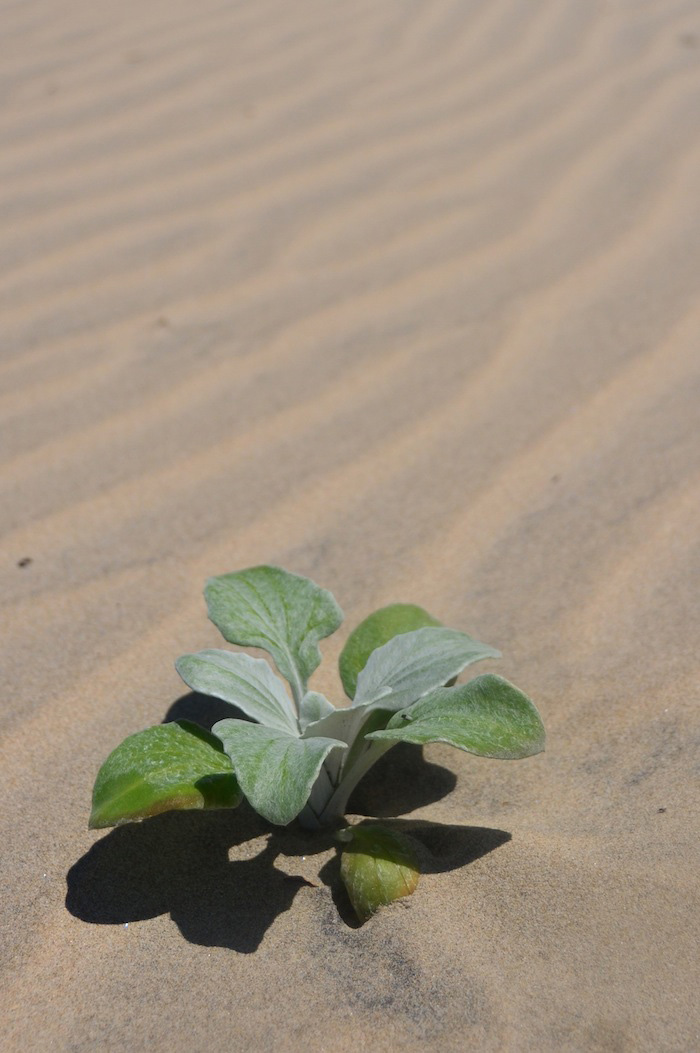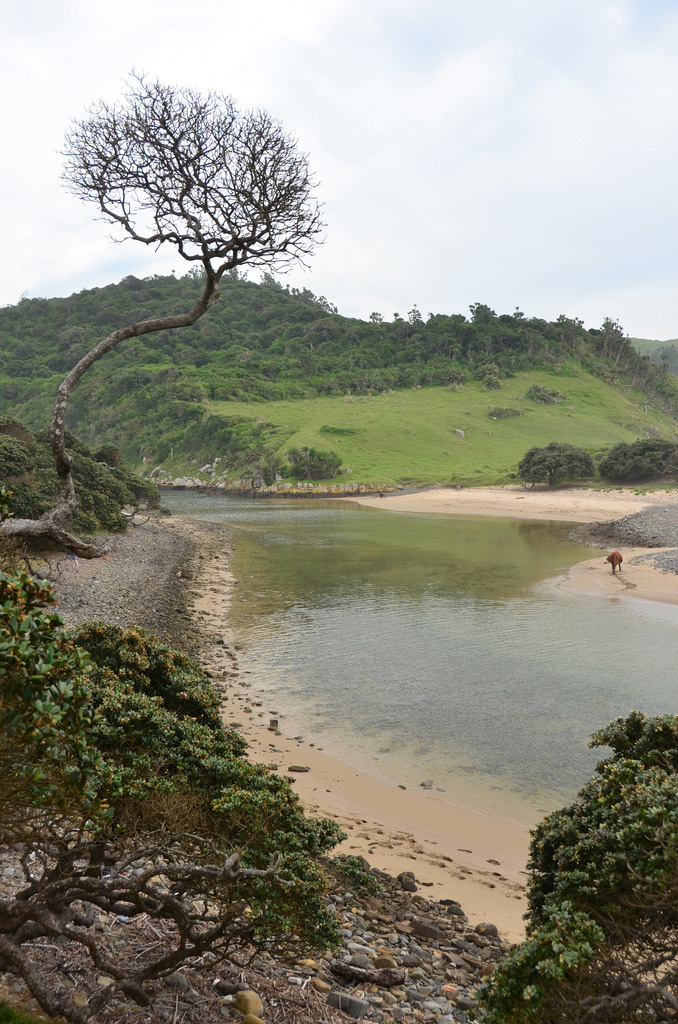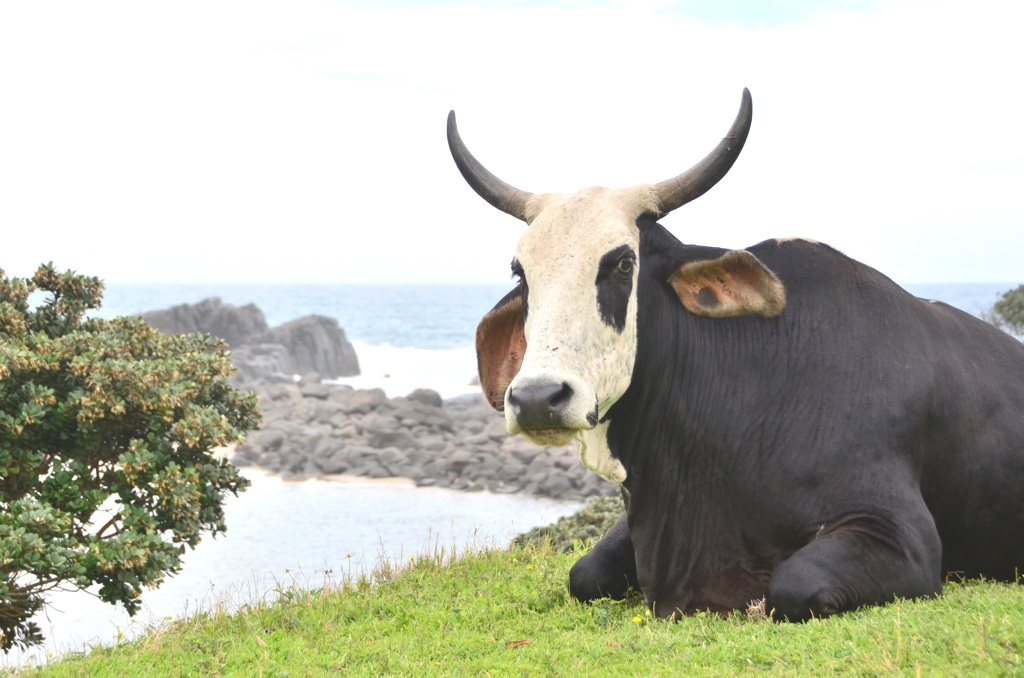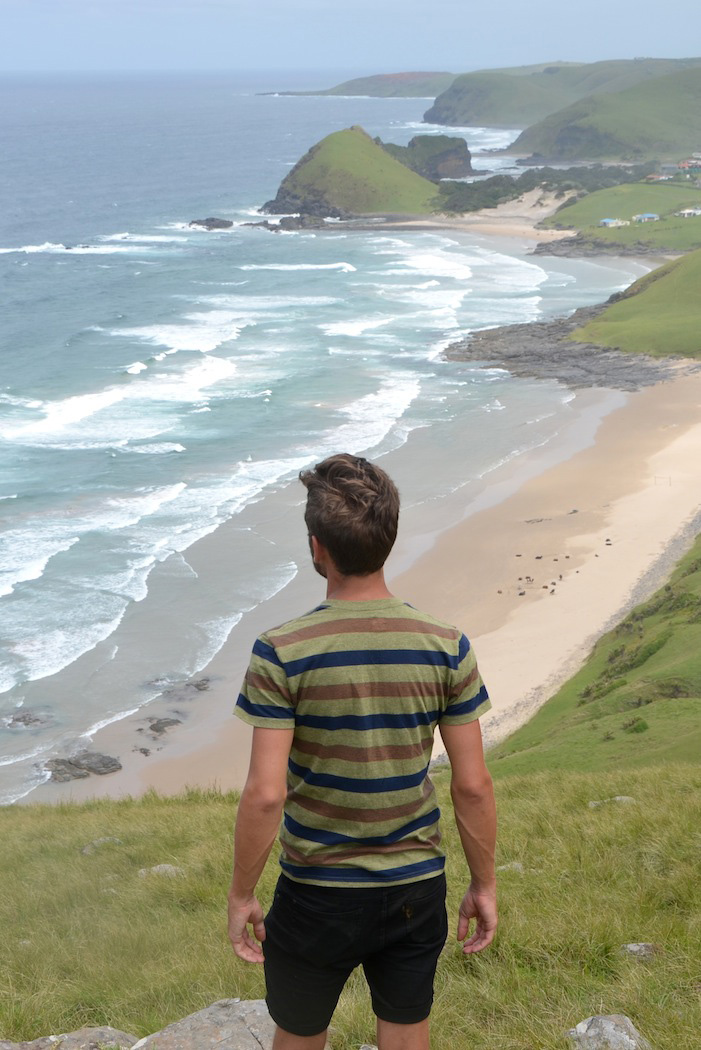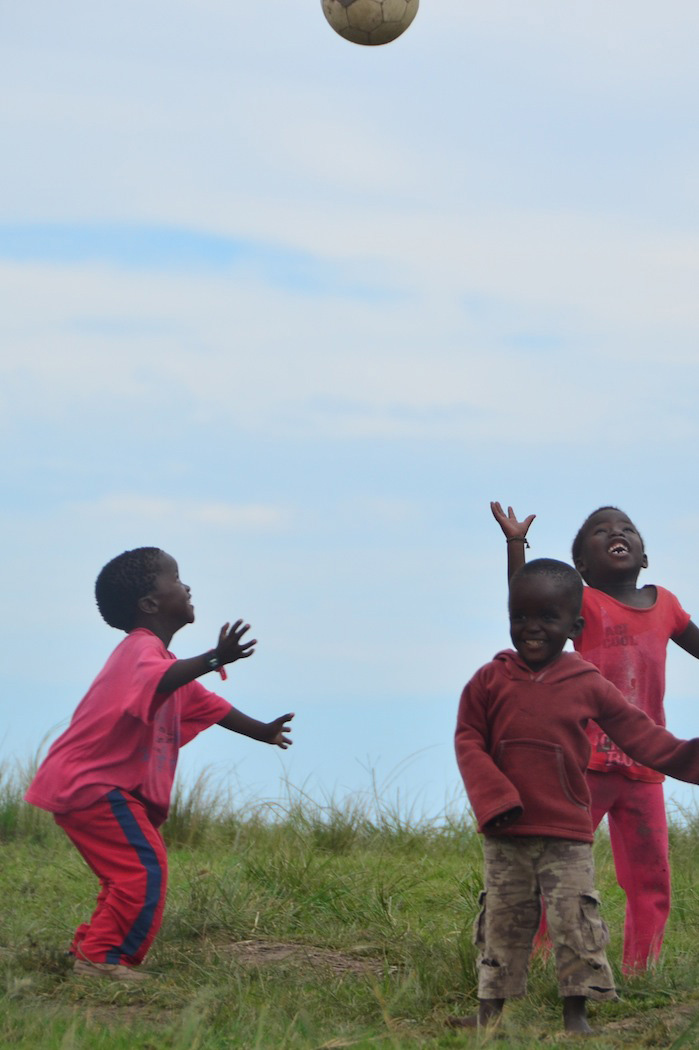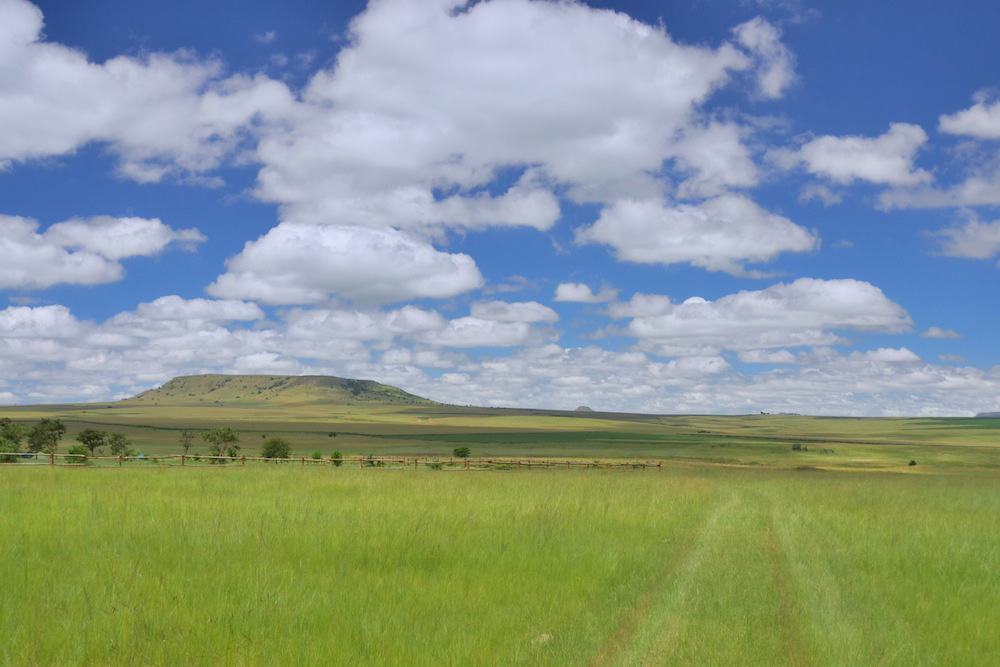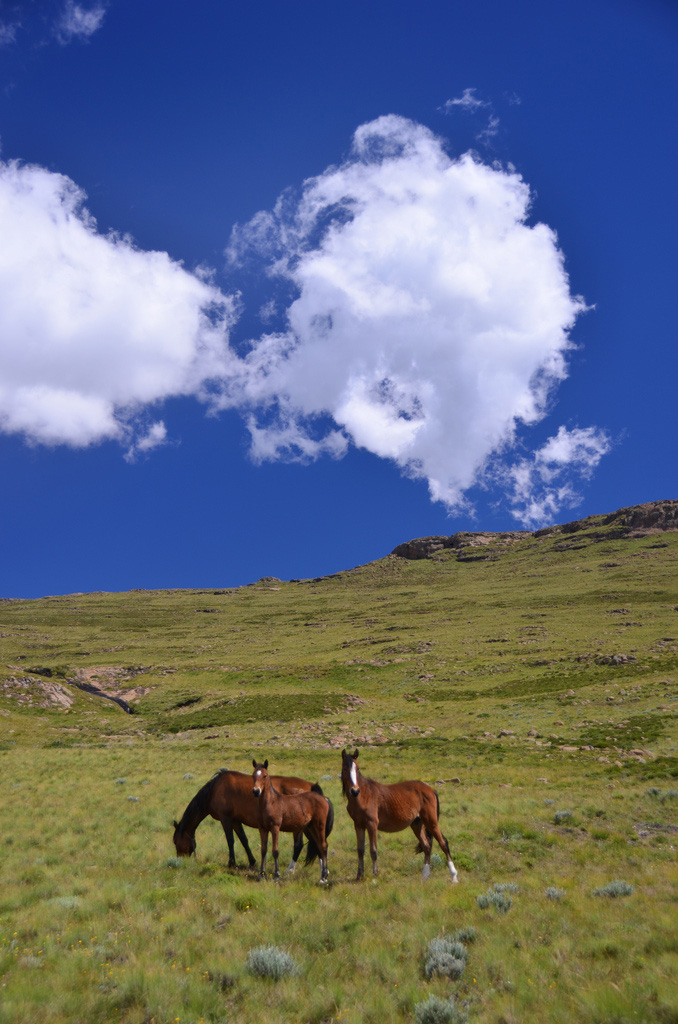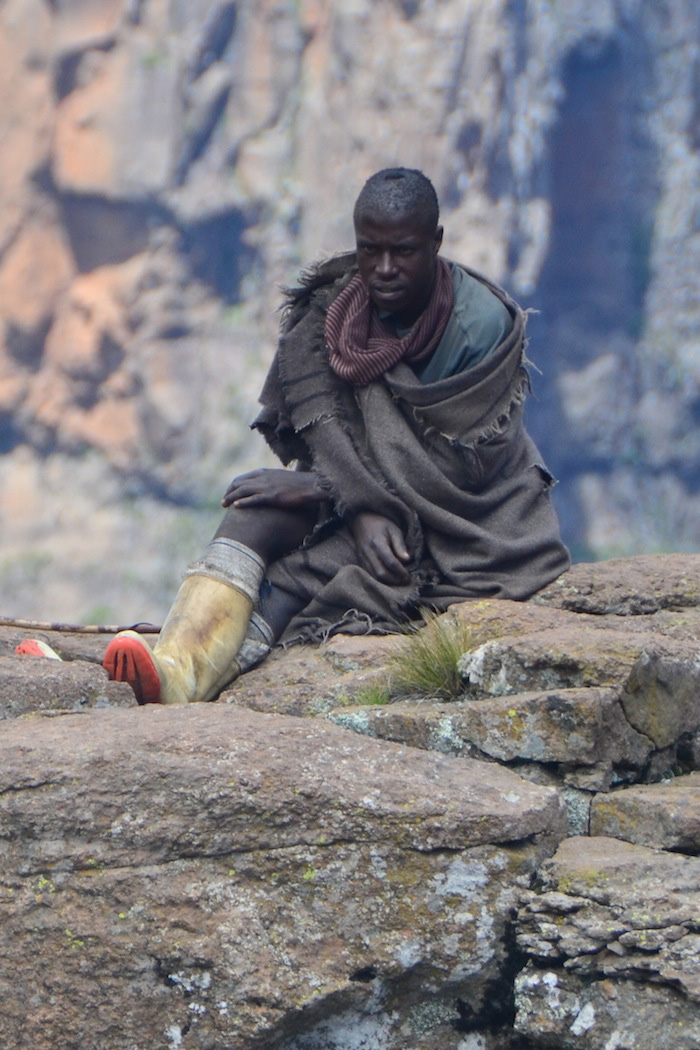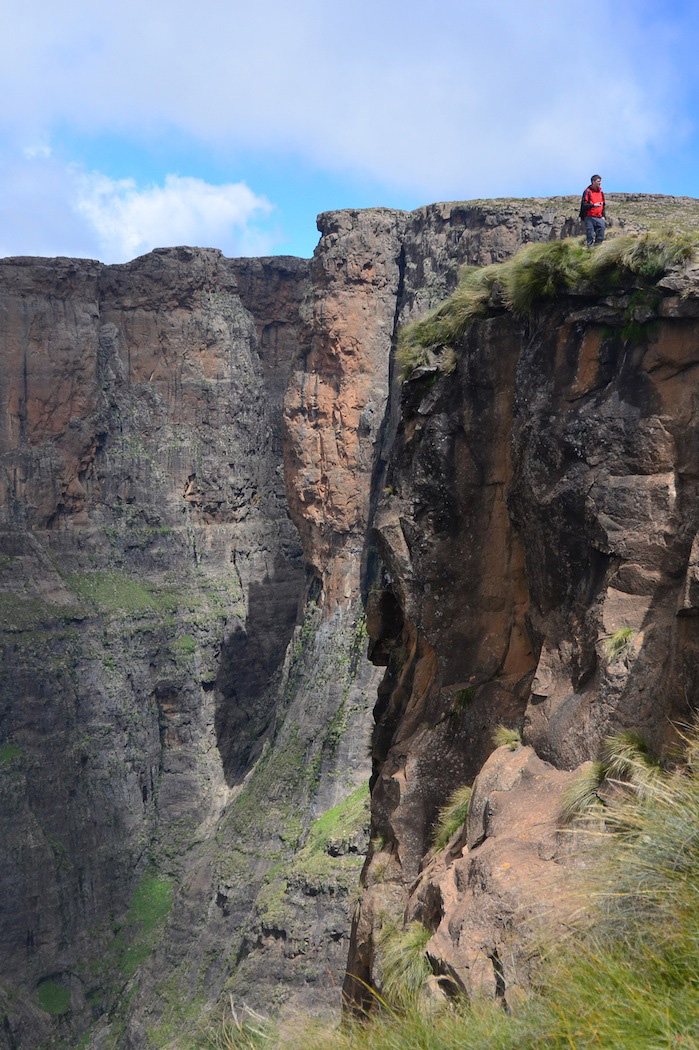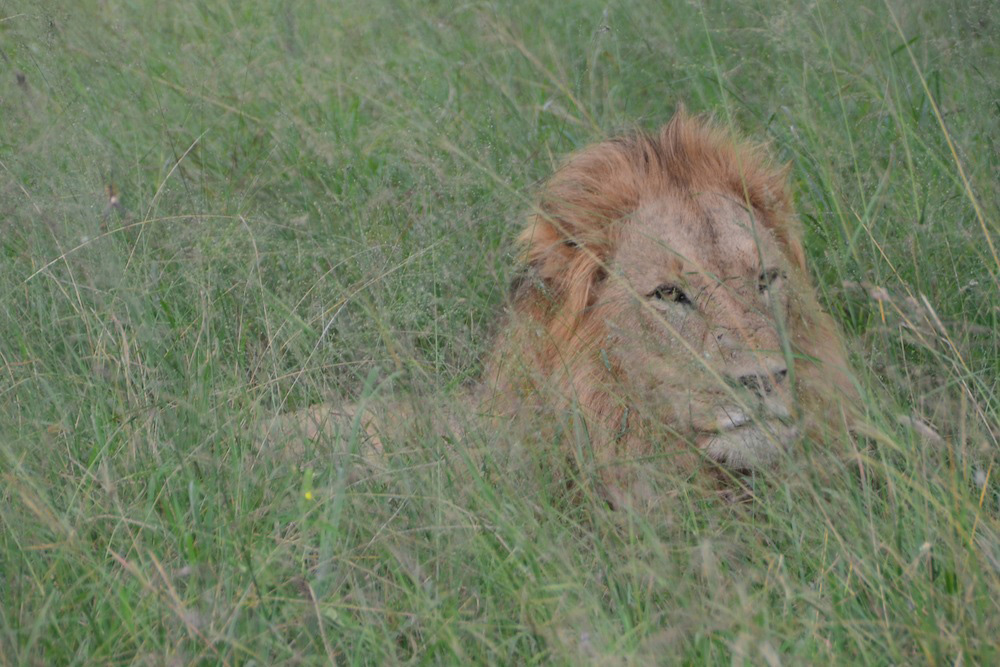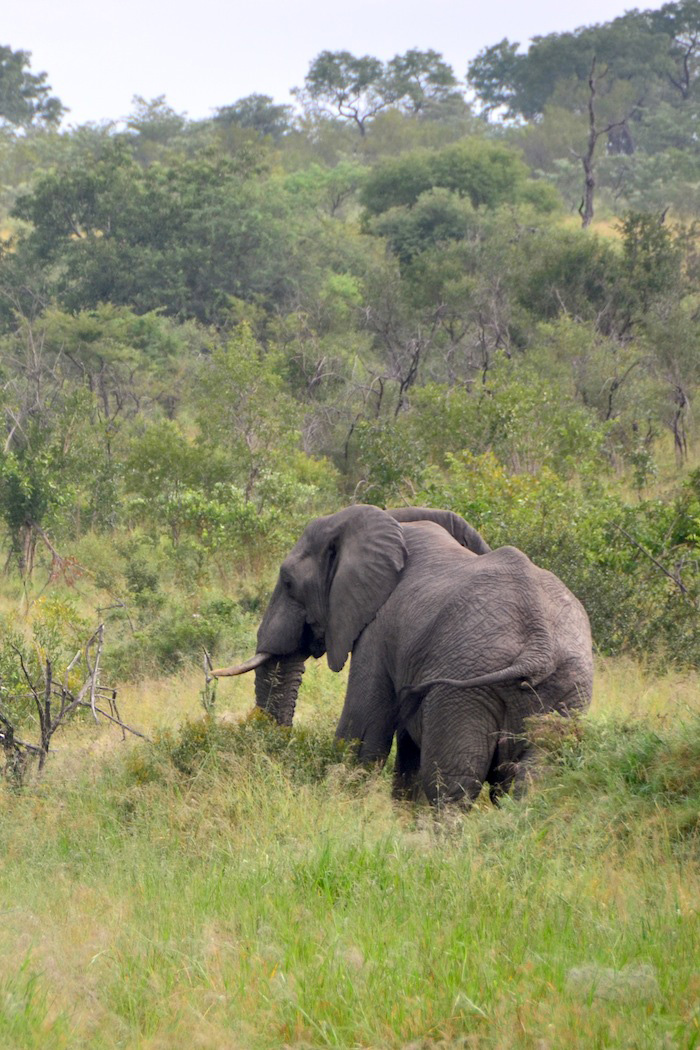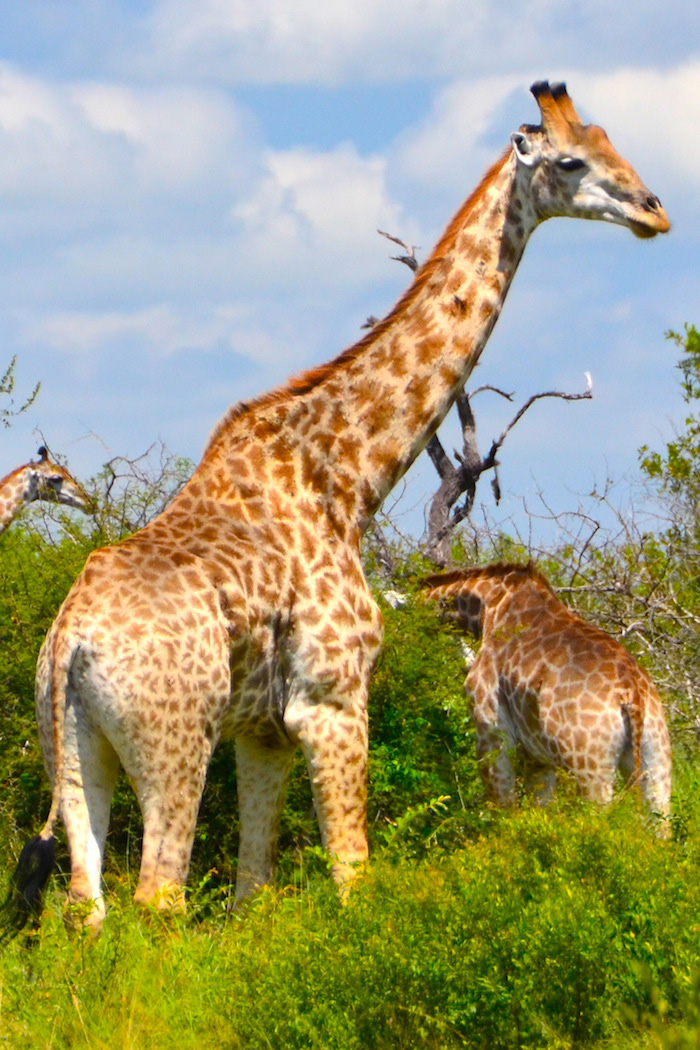 Share: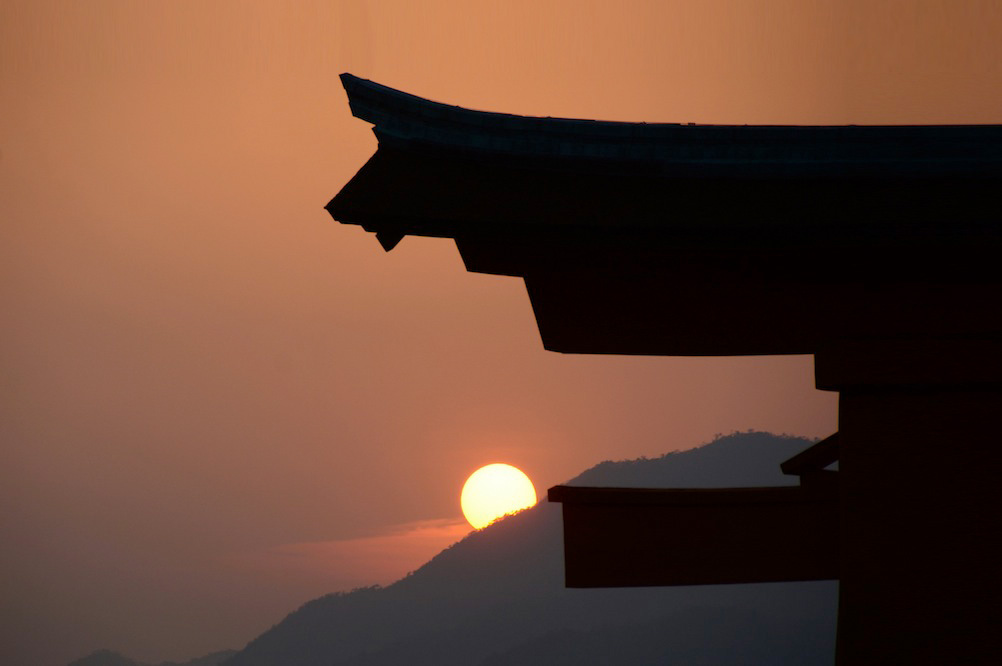 It was towards the end of my trip to Japan and I had a realization one morning in my crazy capsule hotel about my experience here. After indulging in some sweet libations from Mr. Donut, I headed out onto Tokyo's streets and went straight for Shinjuku in the middle of the morning rush.
I was just one of millions of people strolling through the center of the world's largest city that day, but I felt as if I'd been hand-picked in some universal lottery – Tokyo, as I see it, is the apex of human civilization. I clung to every moment, trying to savor it as deeply and for as long as I could, while clouds of people swirled around me in all directions, speeding through the same moments as if they weren't happening at all, as if they were mine alone.
Each of the pictures in today's post embodies one of the singular moments I savored during the three weeks I was lucky enough to spend in Japan. If you aren't yet planning your own trip to the Land of the Rising Sun, I hope these photos inspire you to take the next plane to Tokyo.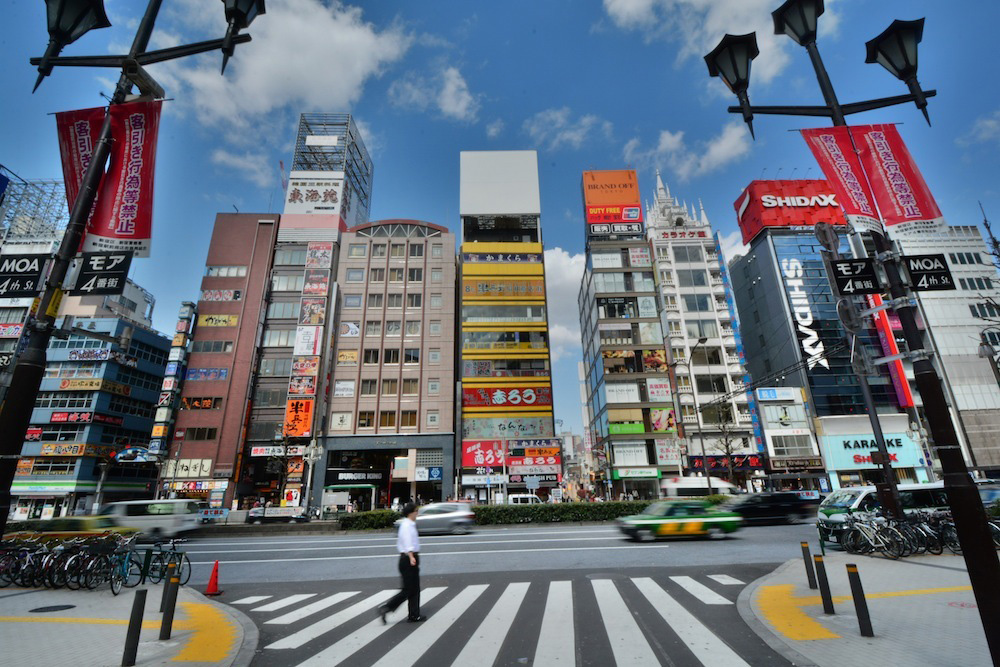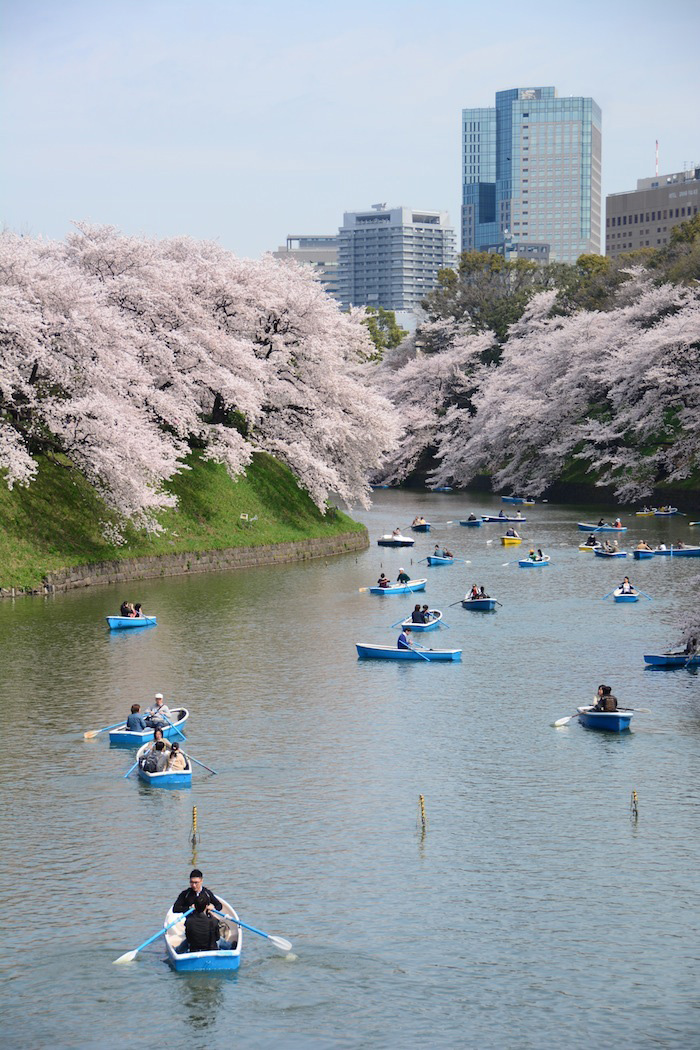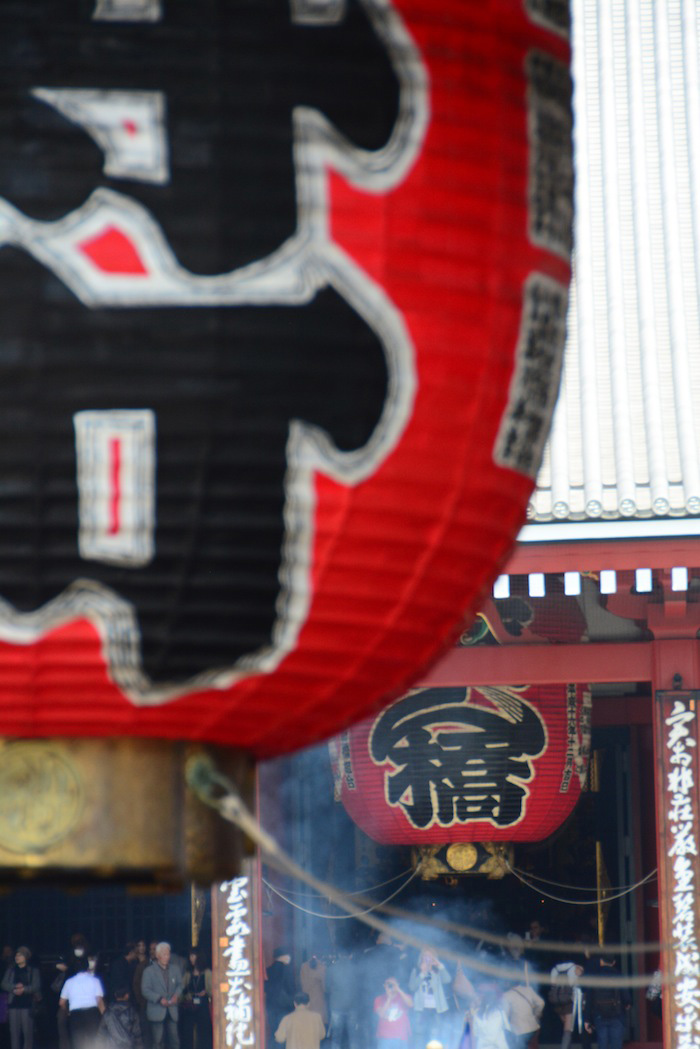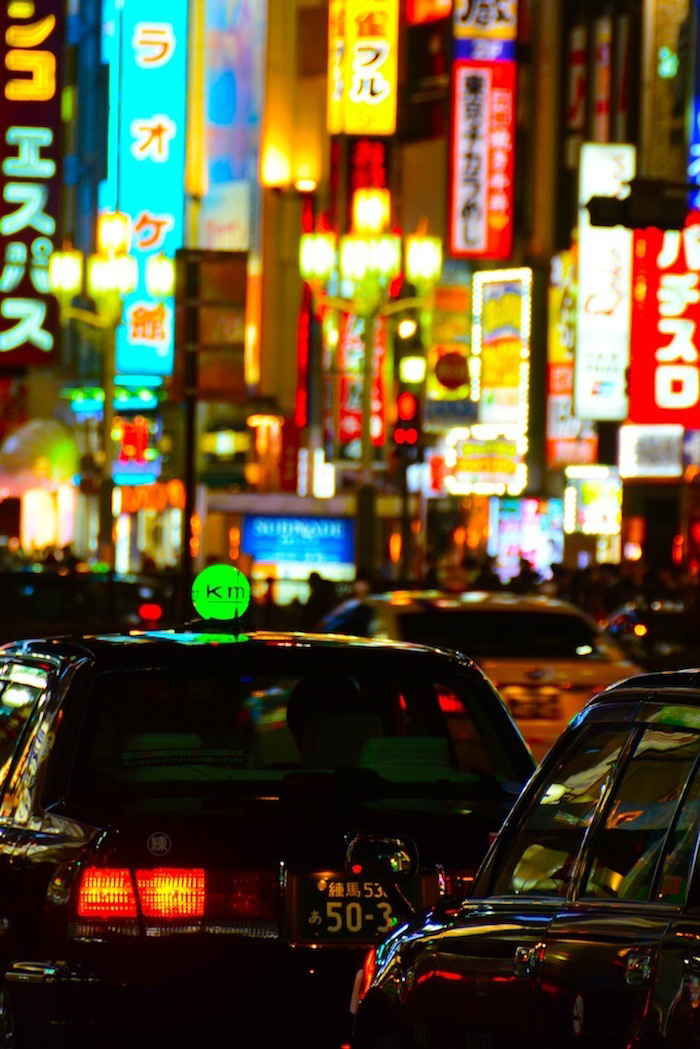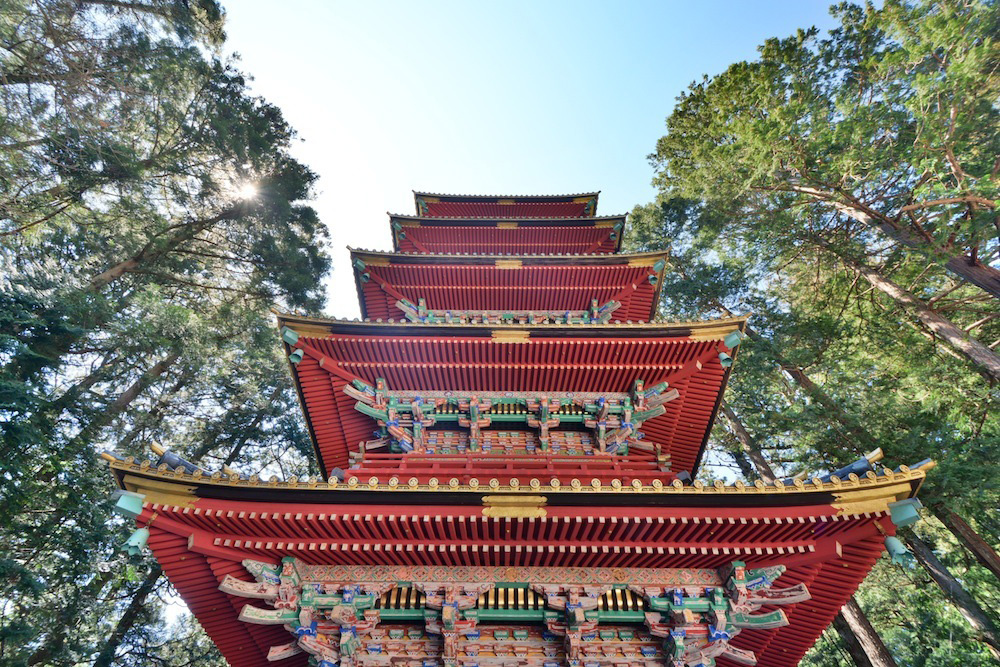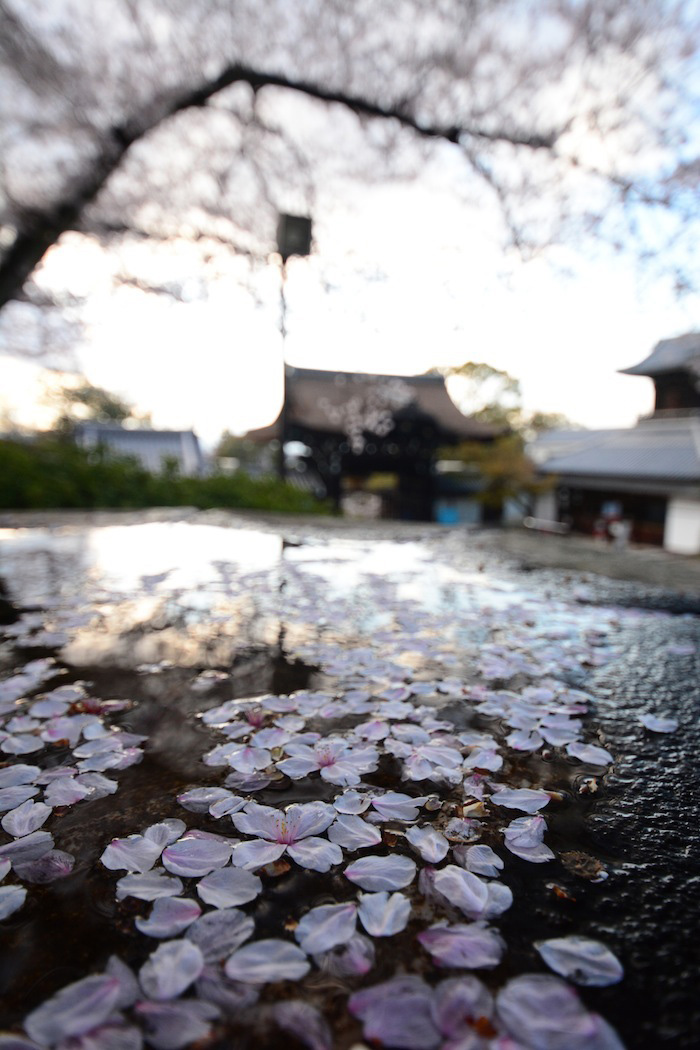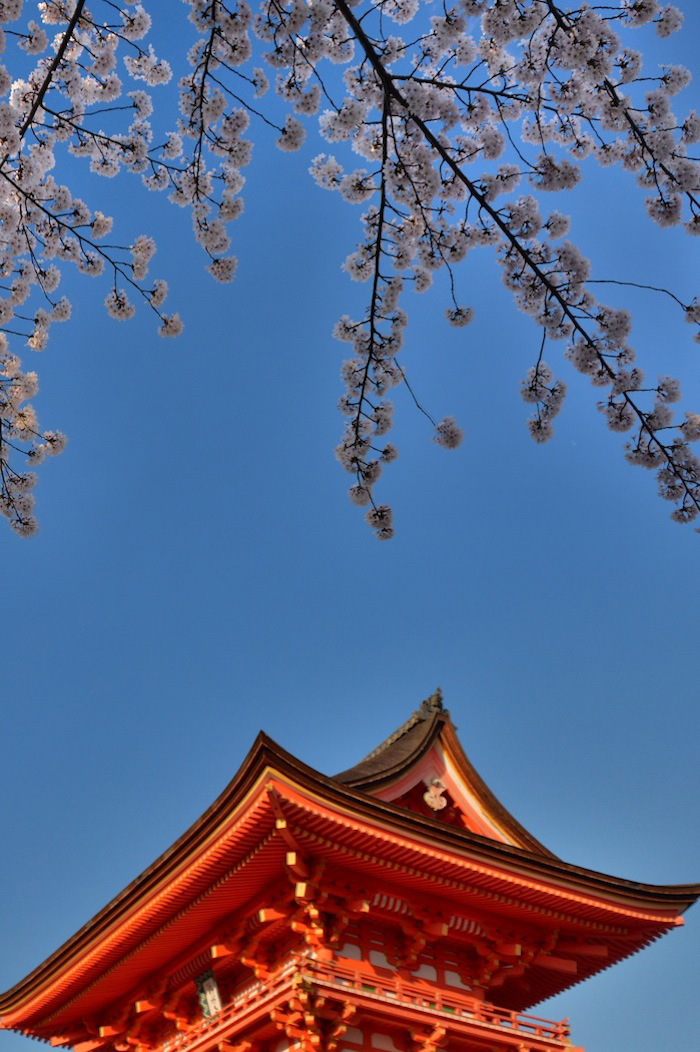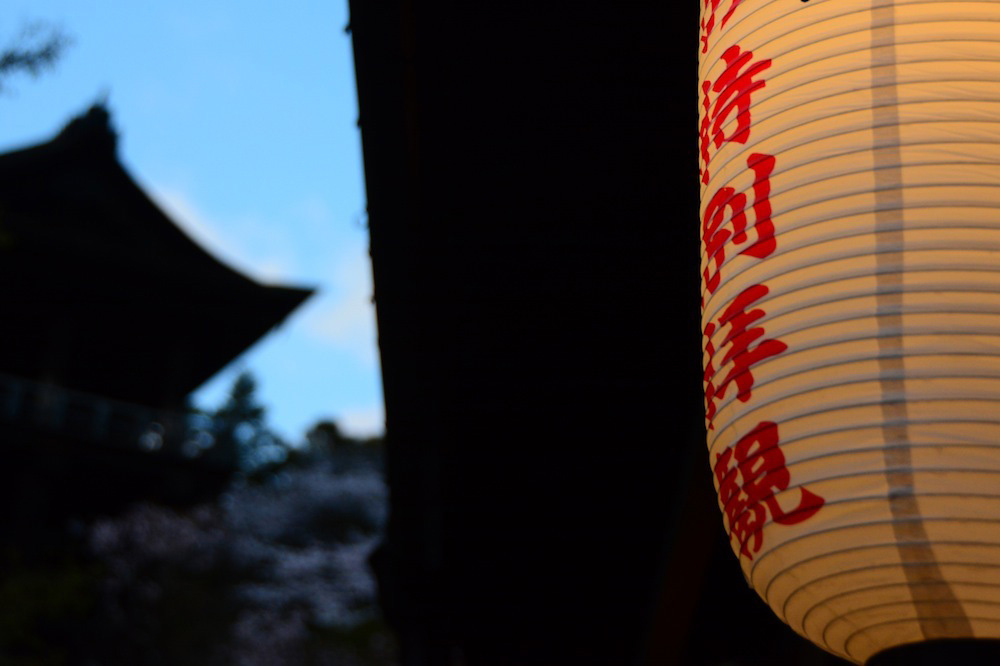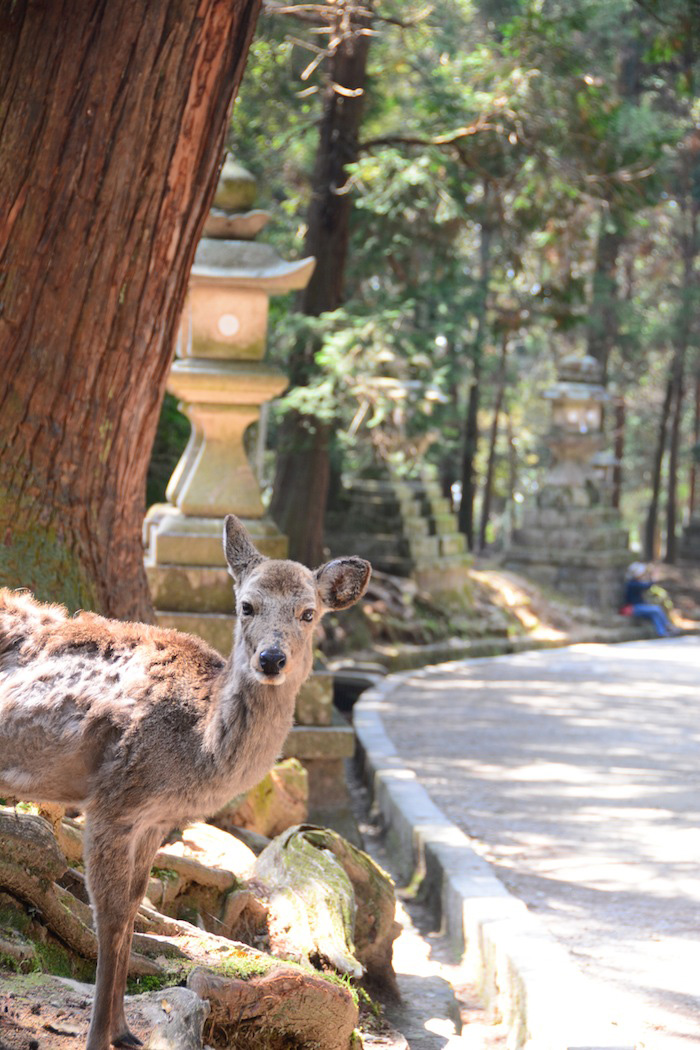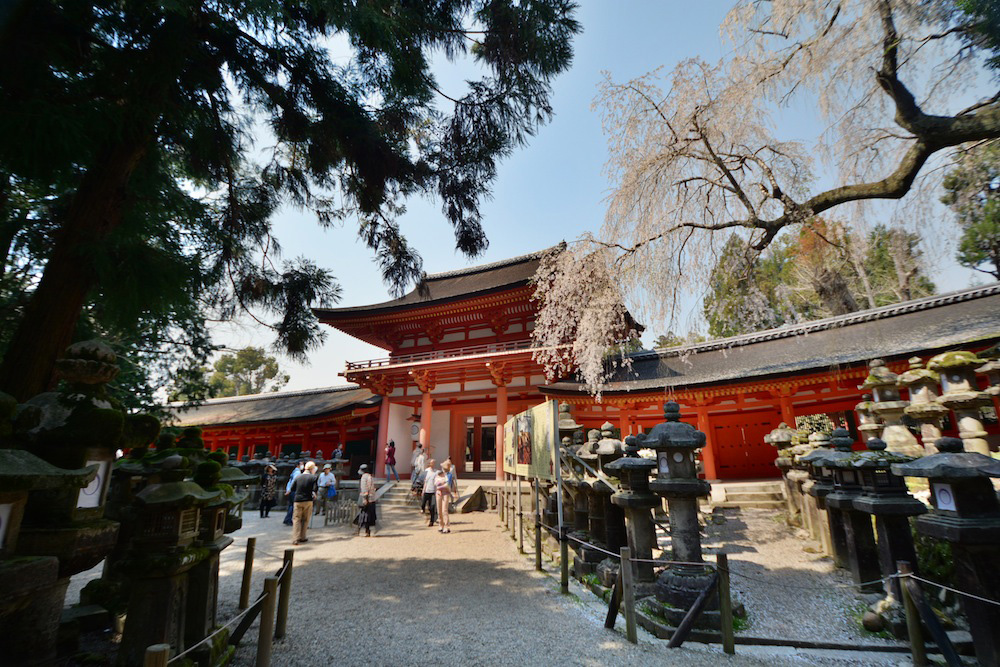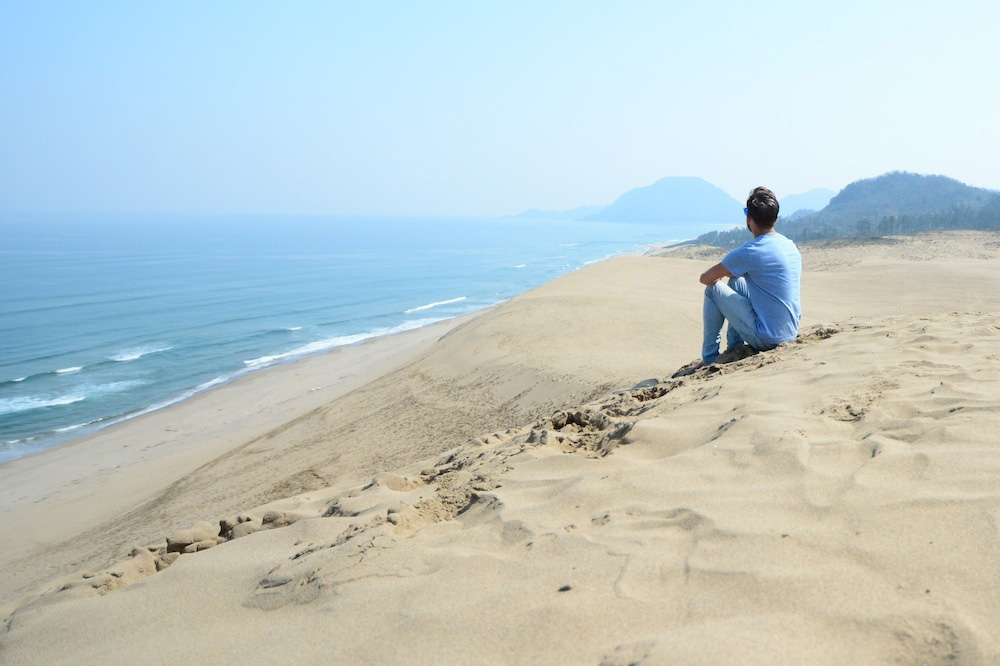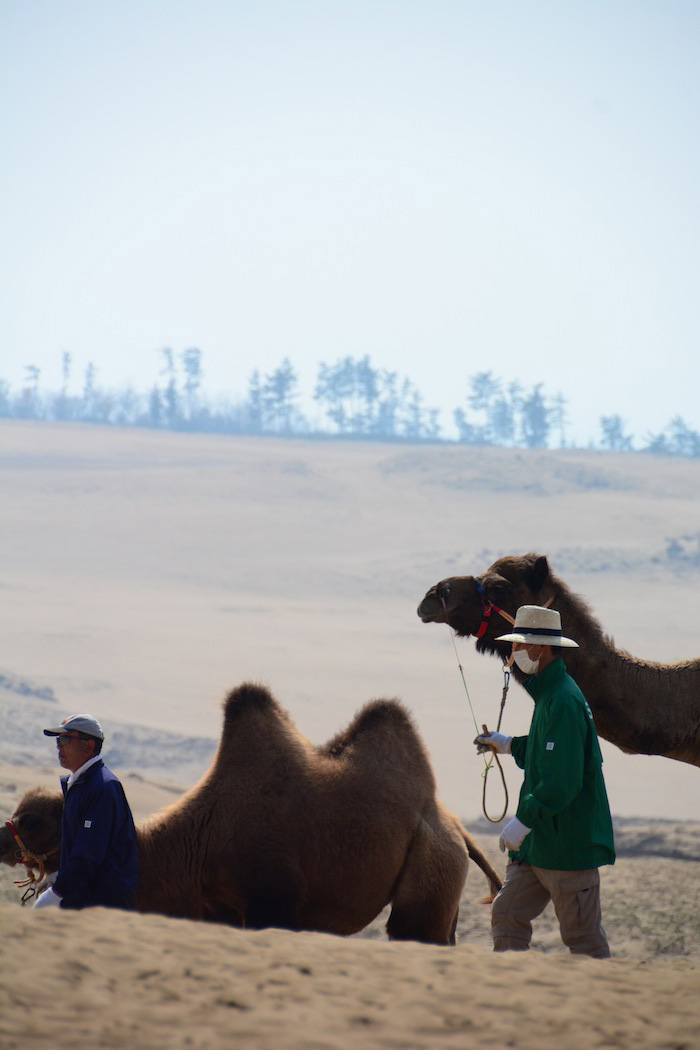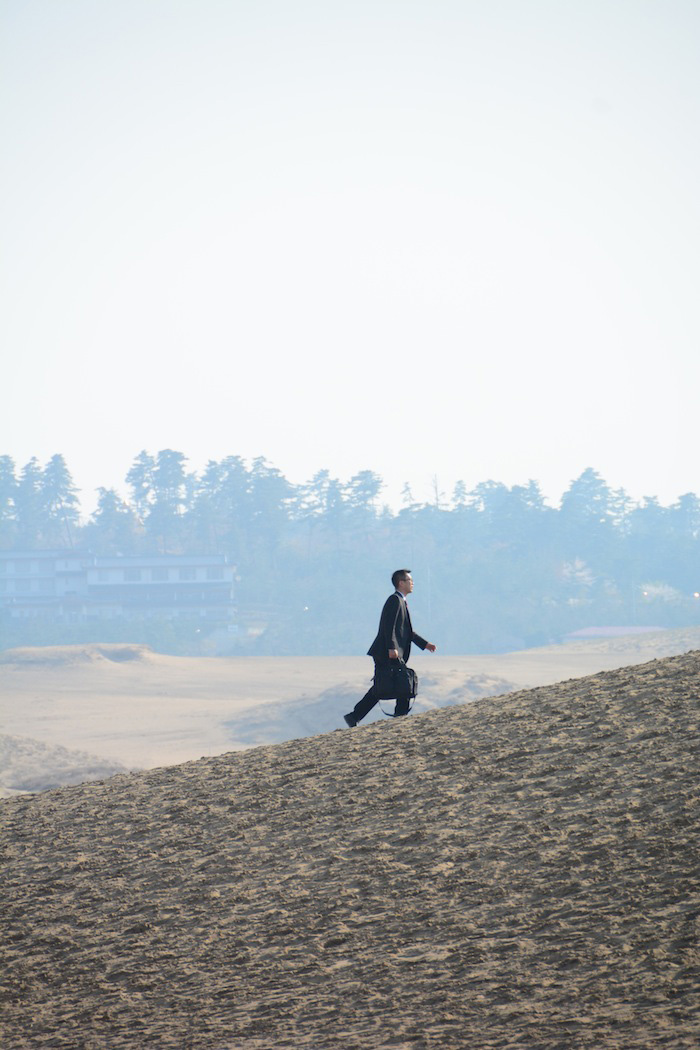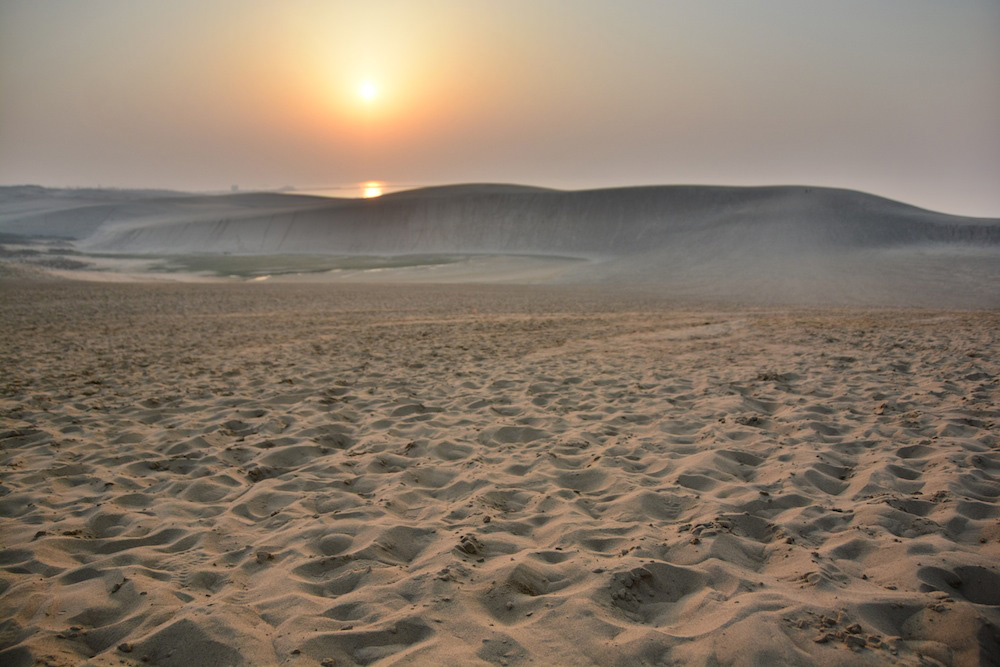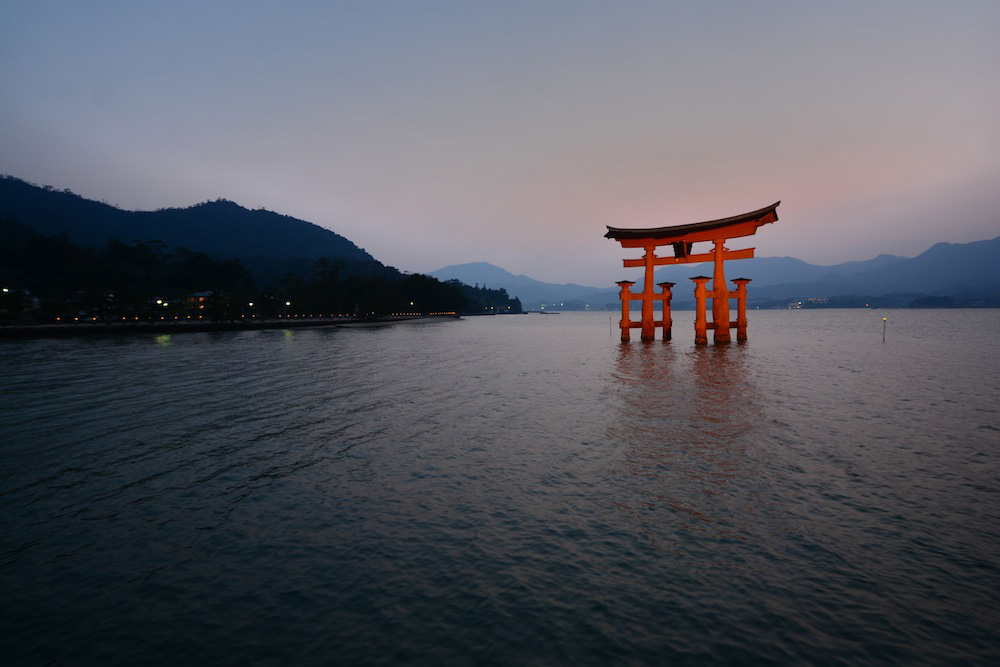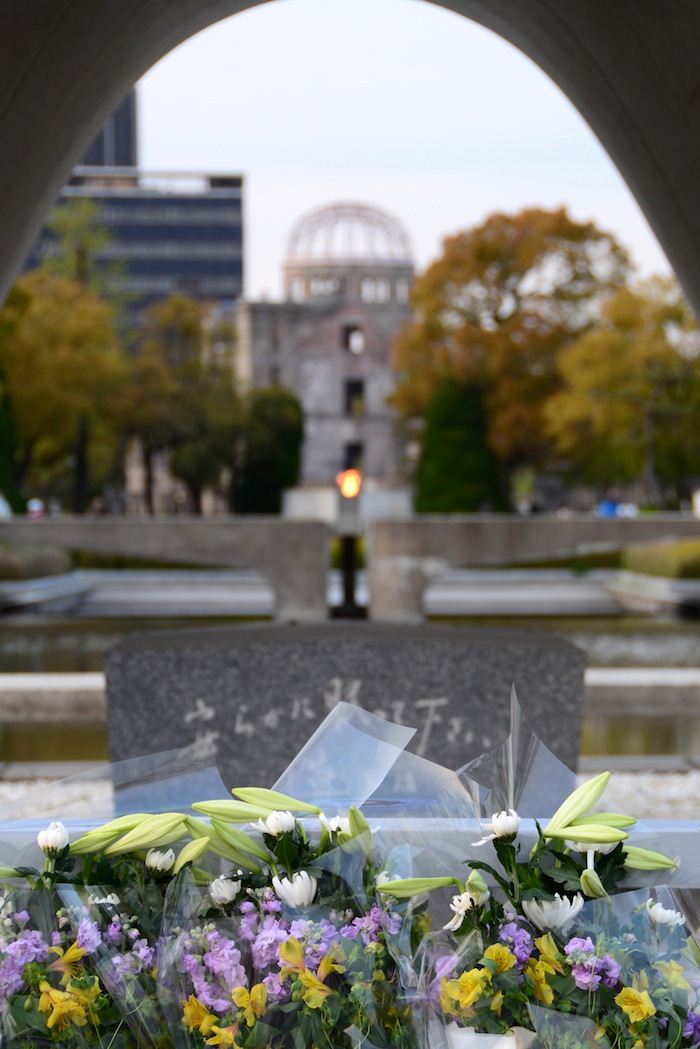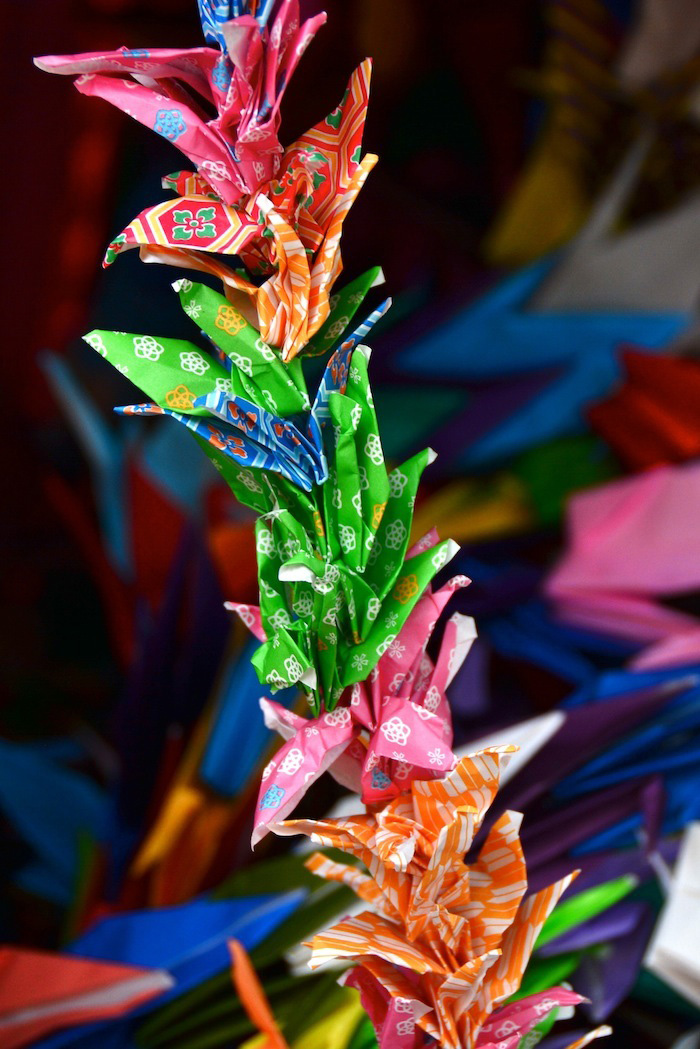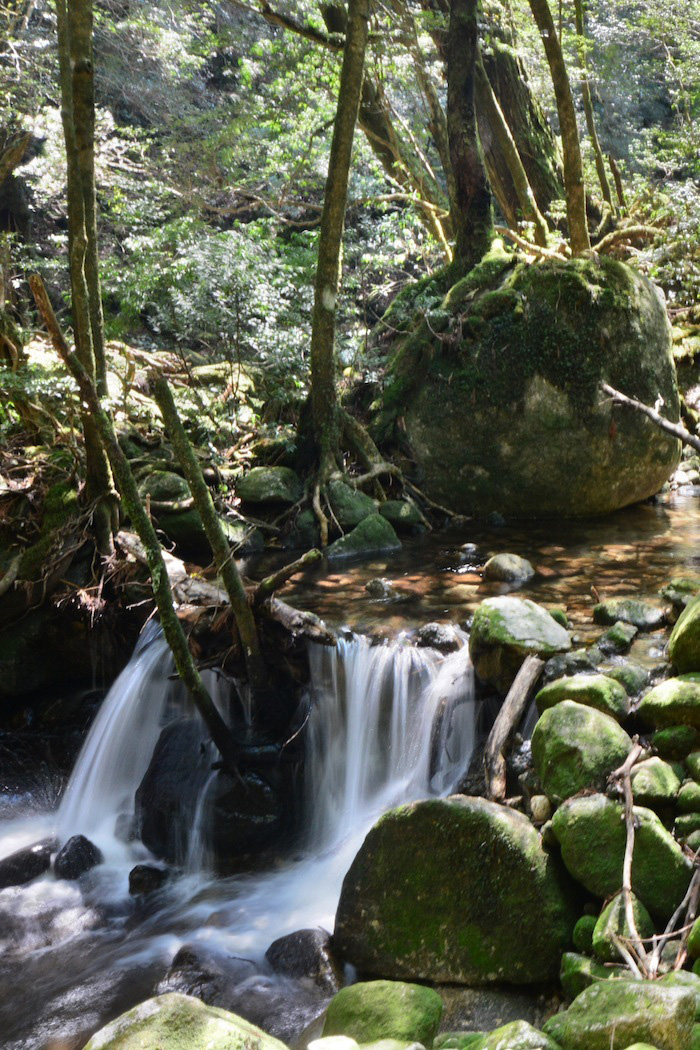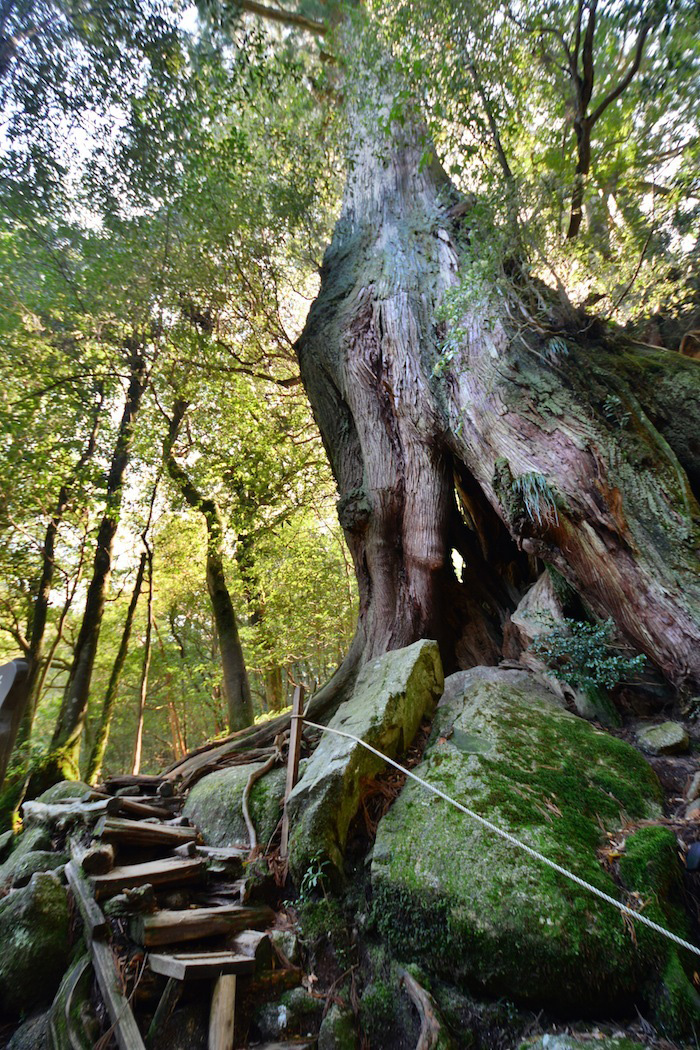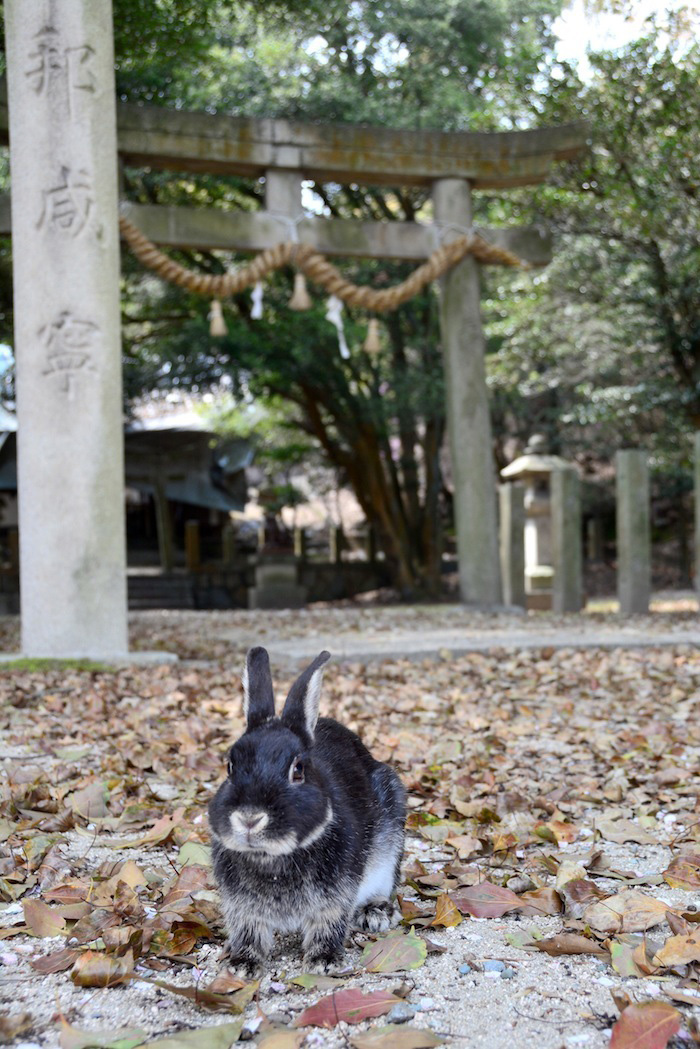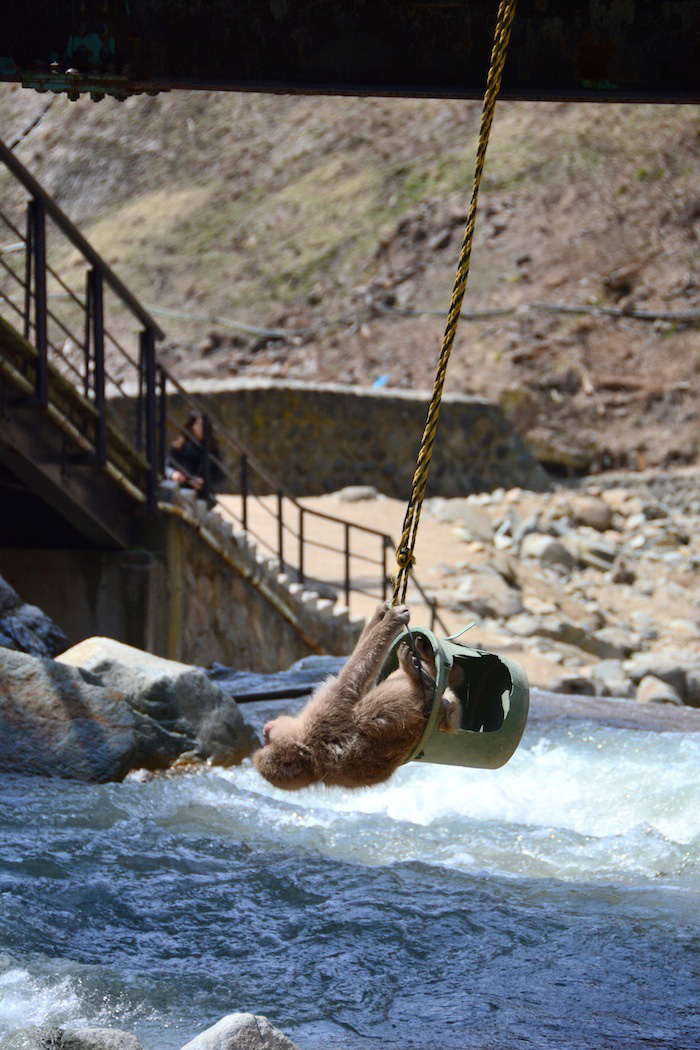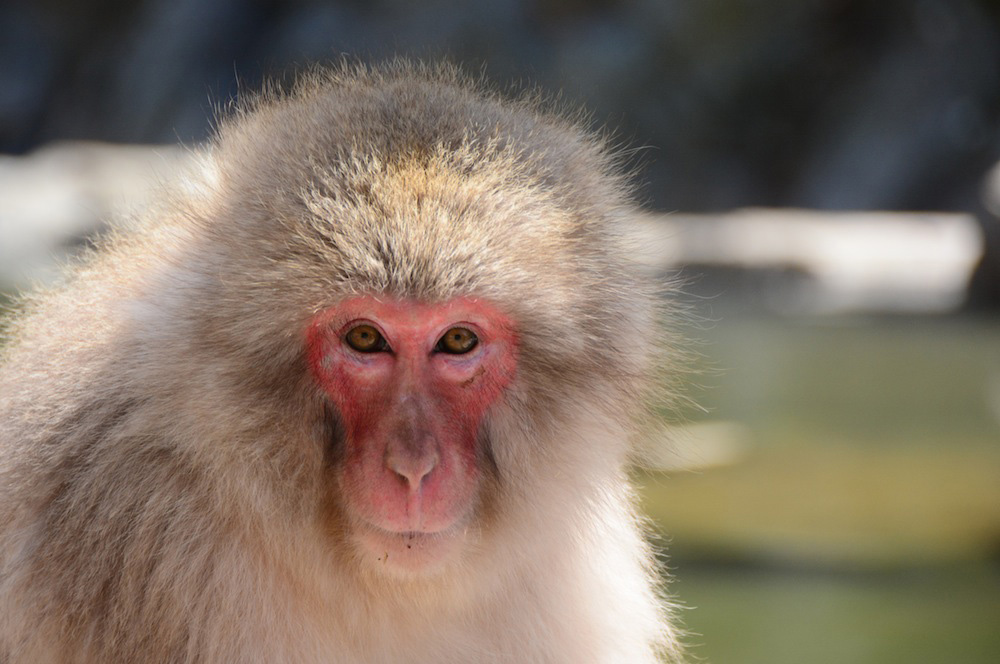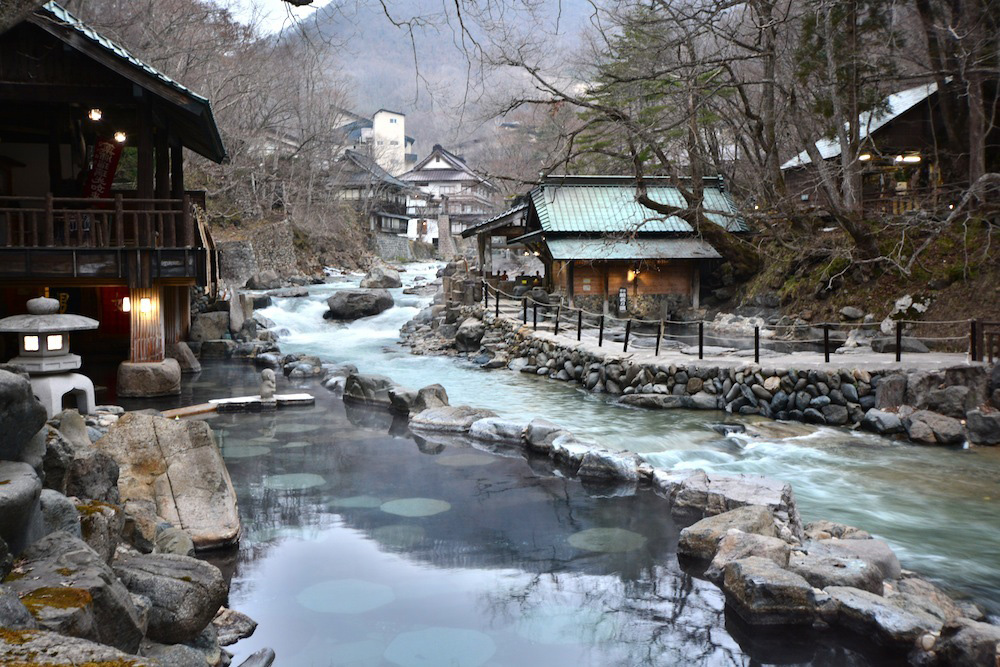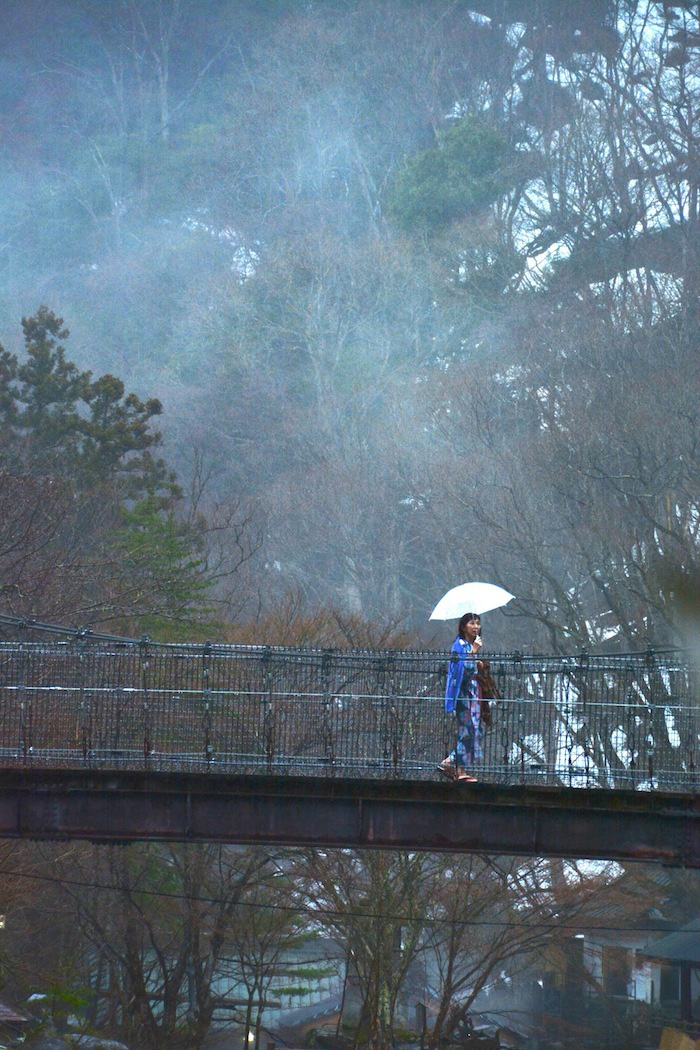 Share:

Onsen Hot Springs are as ubiquitous in Japan as stupidly cute things and cherry blossoms, so to the outside observer, my desire to find and stay in the best onsen in Japan might have seemed pointless. For me, however, it was as much a want as a need: My past three weeks in Japan have been extraordinary, but they've also been extraordinarily exhausting.
Before I left on my trip, my online research suggested than a property called Takaragawa Onsen, located in the foothills of the Japanese Alps about 90 minutes north of Tokyo by Shinkansen, might be the best onsen in Japan. Boasting four outdoor hot springs and a ryokan that straddles a river of the same name, Takaragawa certainly fits the bill from an aesthetic perspective.
Looks are very important to me, but I'm happy to report after enjoying some extraordinary relaxation here the past couple nights, Takaragawa is much more than just a pretty face. Whether you're also in search of Japan's best onsen, or you simply want to know why I'm so over the moon about this place that I felt compelled to write a post, just reading about my experience at Takaragawa Onsen will chill you out.
The Ryokan
Most onsen in Japan are just, well, onsen, which is to say hot springs. When I was traipsing through the ancient cedars of Yakushima Island, for example, I would end each day at a local onsen, paying 200 yen to the old woman waiting in the entrance as I passed by, then relaxing to my heart's content – but never for the night.
At Takaragawa Onsen, on the other hand, the hot spring itself (which I'll talk about in just a minute) is merely the unifying attraction. Although I suppose you could simply bathe for the day, you'd be missing out on another amazing aspect of being here, which is staying in the attached ryokan, or traditional Japanese inn.
The main building at Takaragawa dates back to 1955, which gives these traditionally-constructed and designed rooms an even more rustic feel. Featuring floor mattresses laid out on tatami mats, with indoor sitting areas that look out over the river, the rooms here are simple, but they're exquisitely comfortable as well.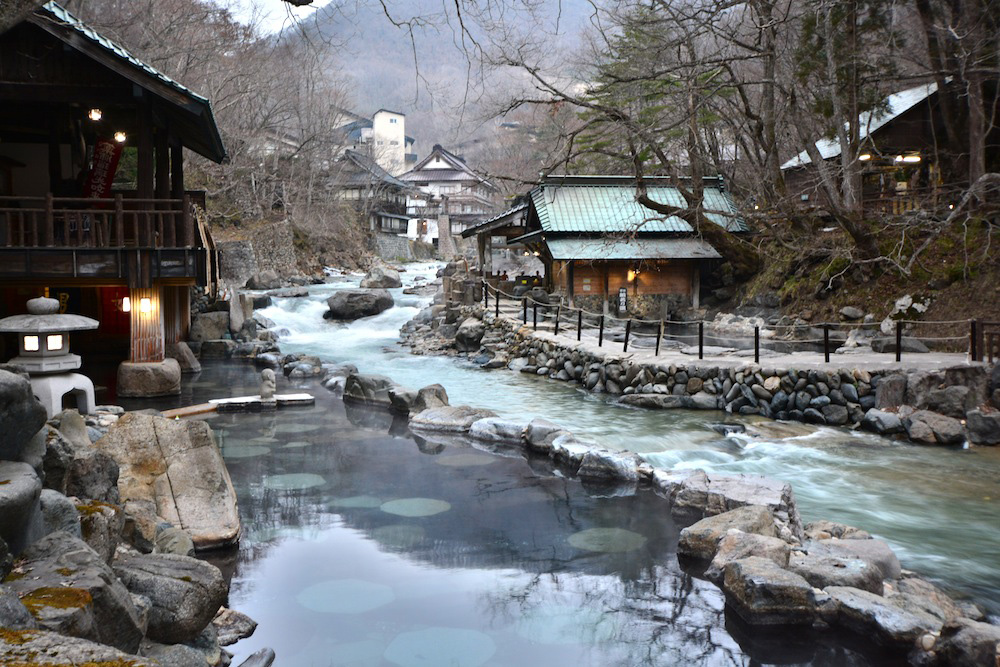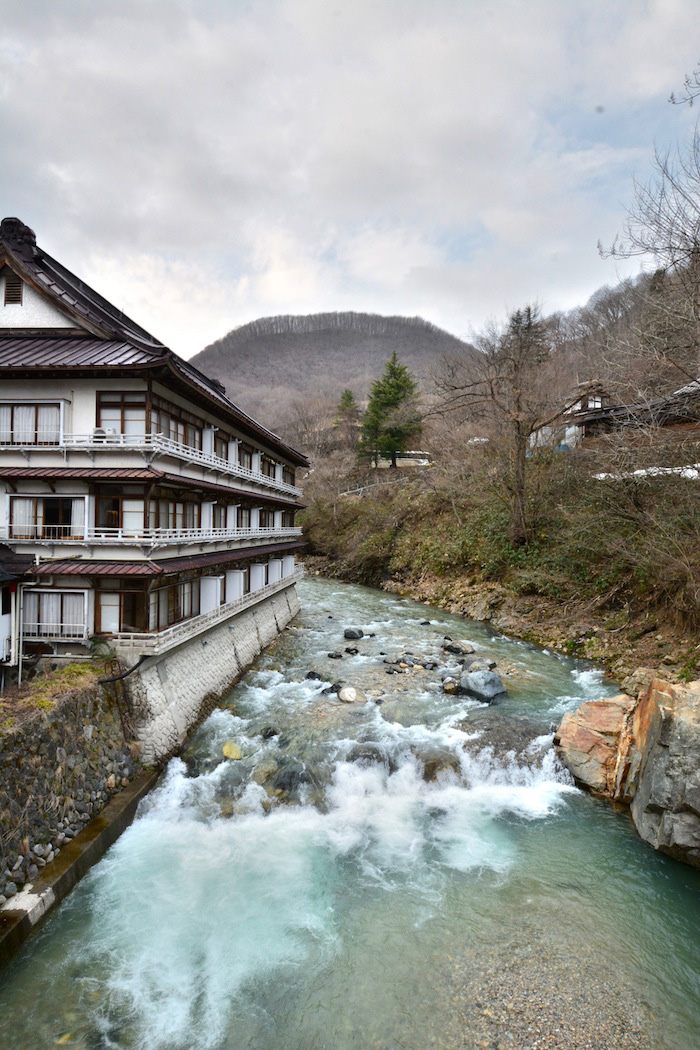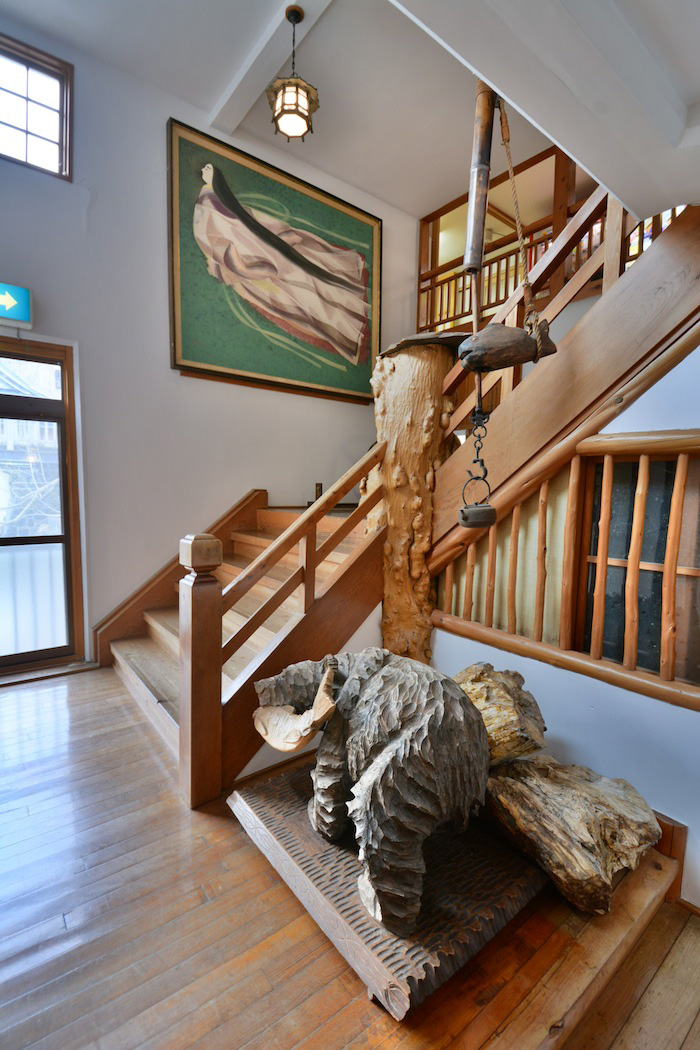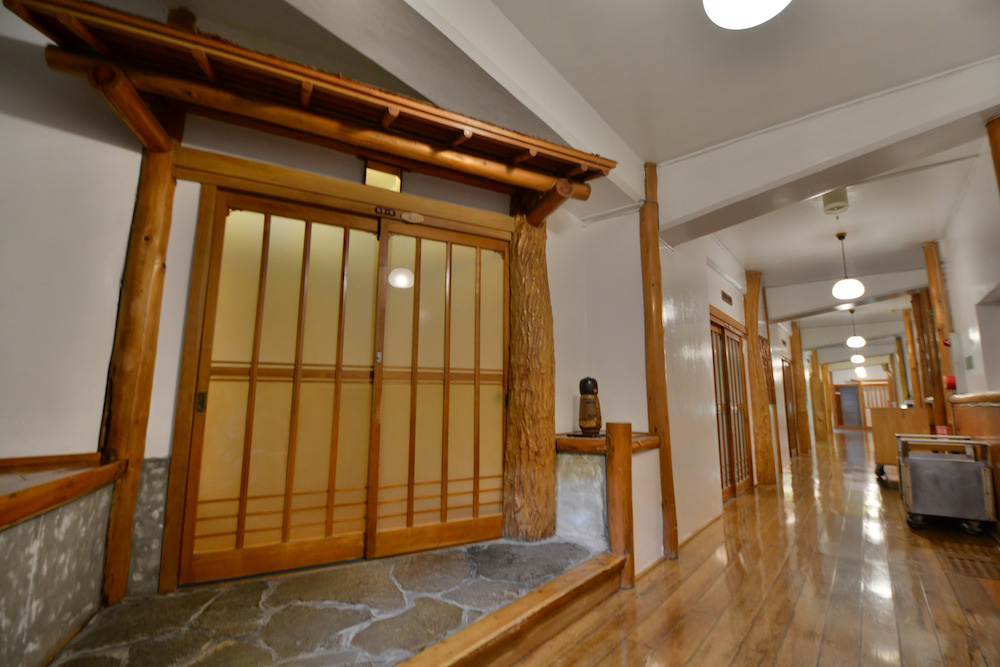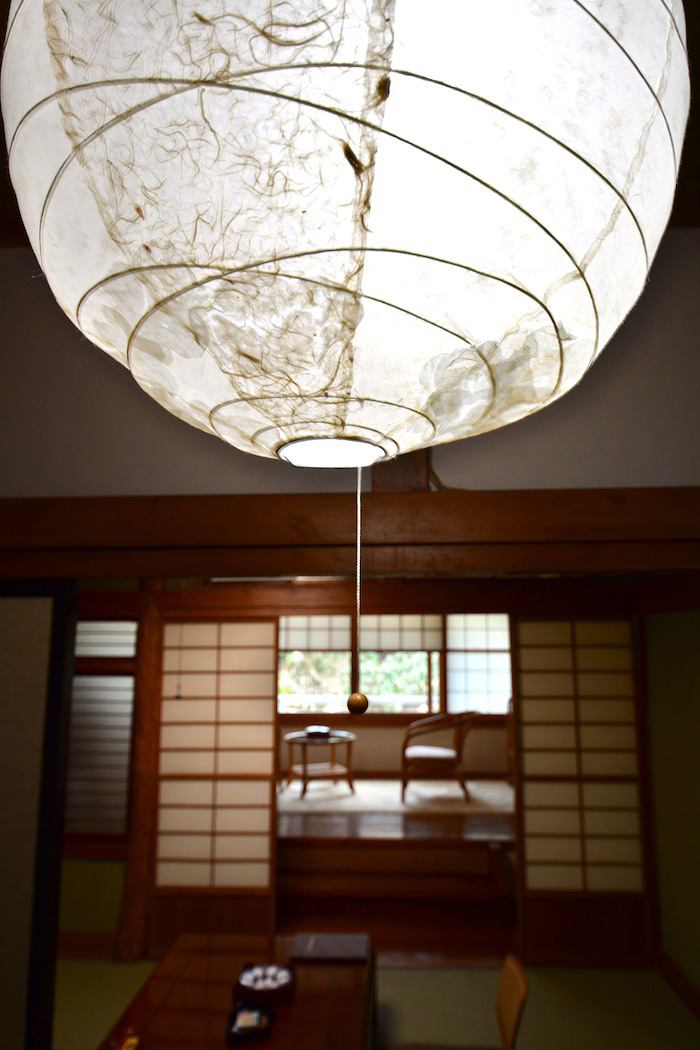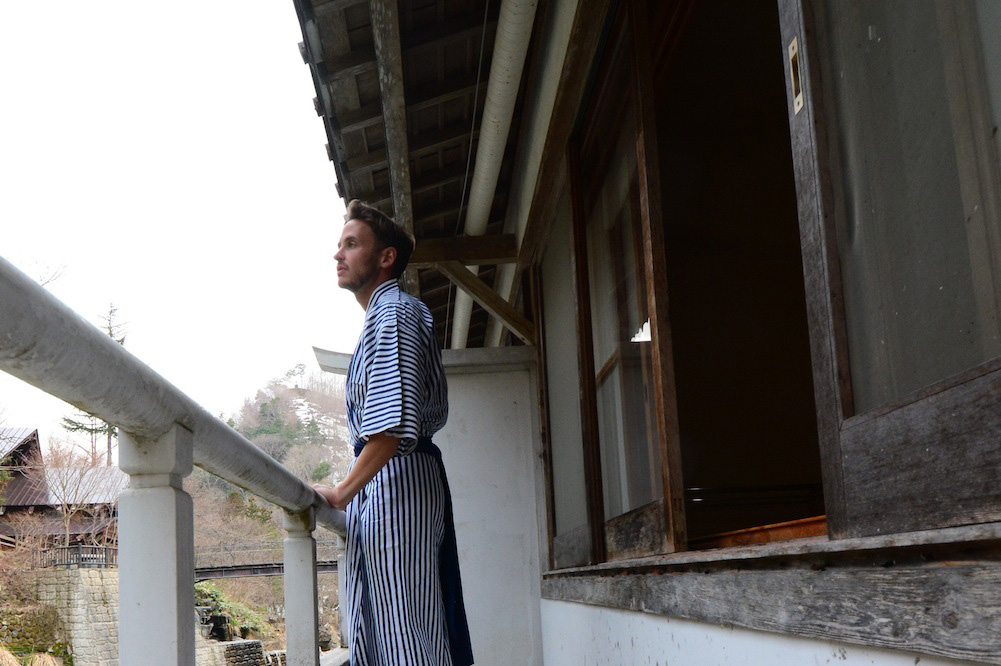 The Onsen
The onsen at Takaragawa very much deserves its reputation as the best onsen in Japan. Or, I should say, their: Four outdoor onsen are available here, three co-ed and one for women only. Regardless of which onsen you choose, all feature relaxing stone bottoms and walls, traditional Japanese statues and wooden awnings to shield you from the rain and snow that fall here much of the year.
Yes, you heard me right: It's cold here most of the year. Right now, in late April, it hovers around 12-13º C during the day. There are no leaves on the trees; there's still plenty of snow on the ground. It might sound crazy that a sun worshipper like me would even consider coming here, but there's something about your body being submerged in scalding hot water that makes Jack Frost's nose-nipping slightly more tolerable.
Another great thing about the onsen here at Takaragawa is that it's open 24 hours, which means that if you're a night owl or an early bird, you can enjoy a private (or nearly private) bath while everyone else is sleeping. Many onsen in Japan have short operating hours, which means that…well, let's just say I hope you don't mind being naked with dozens of elderly Japanese people. Not saying I do, but privacy is nice!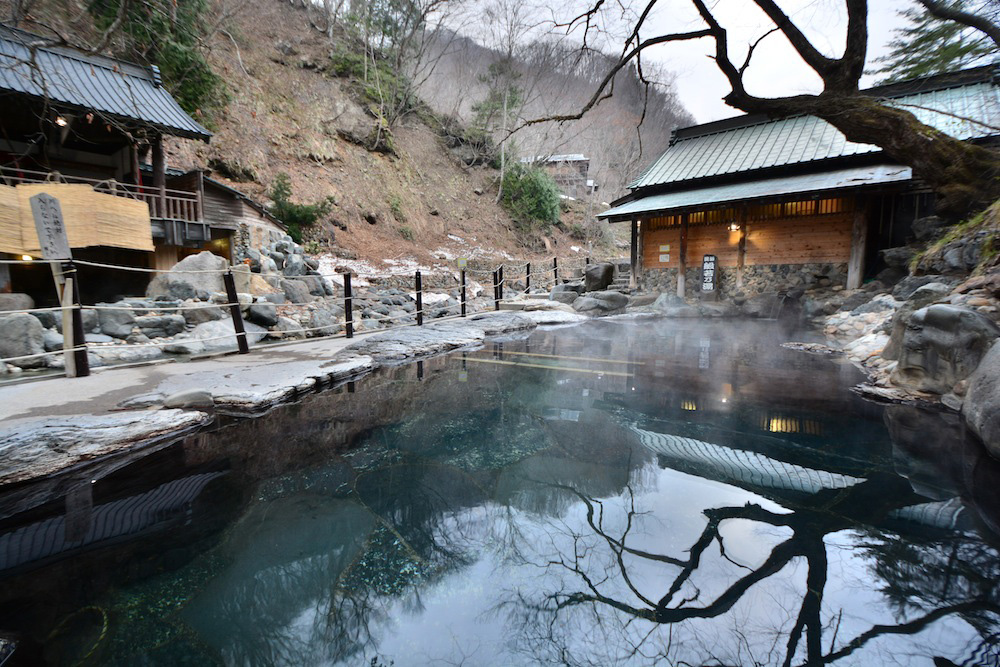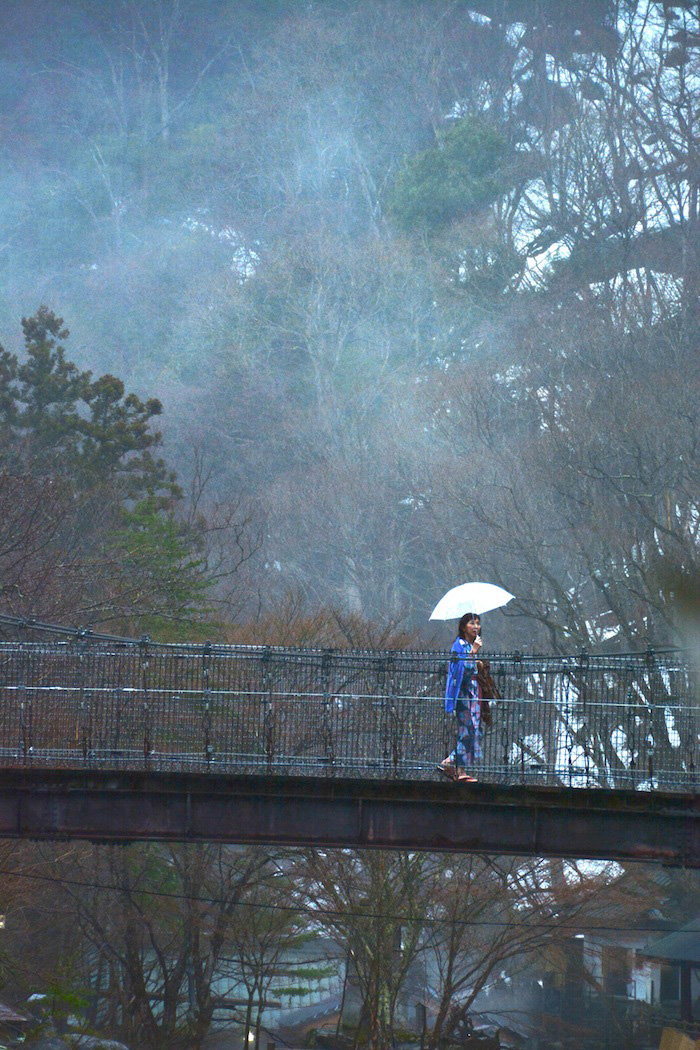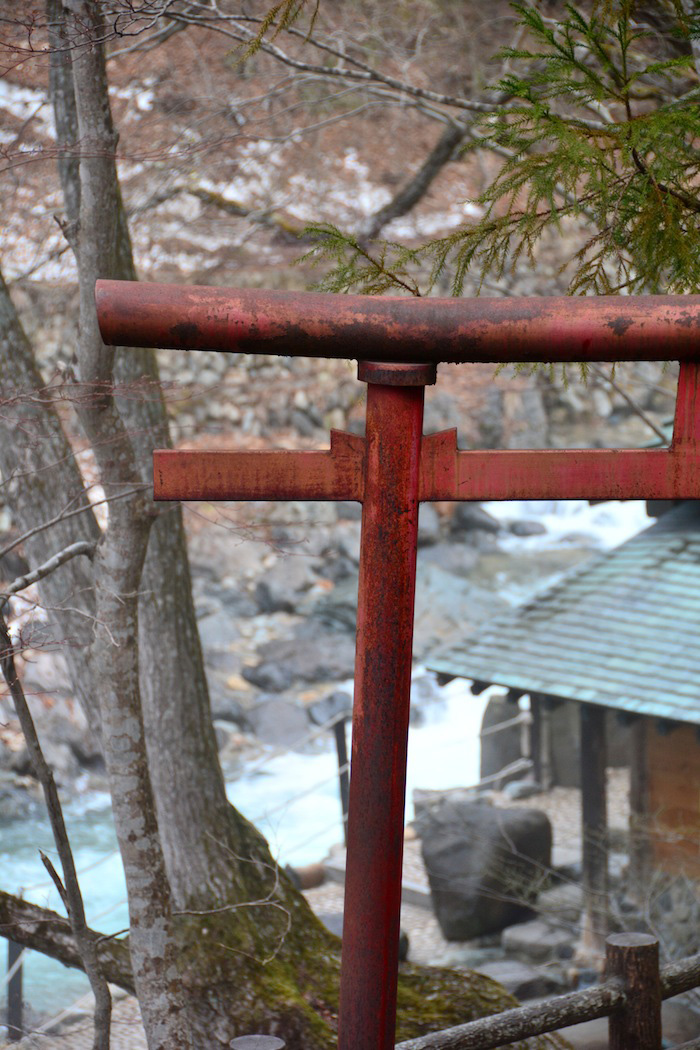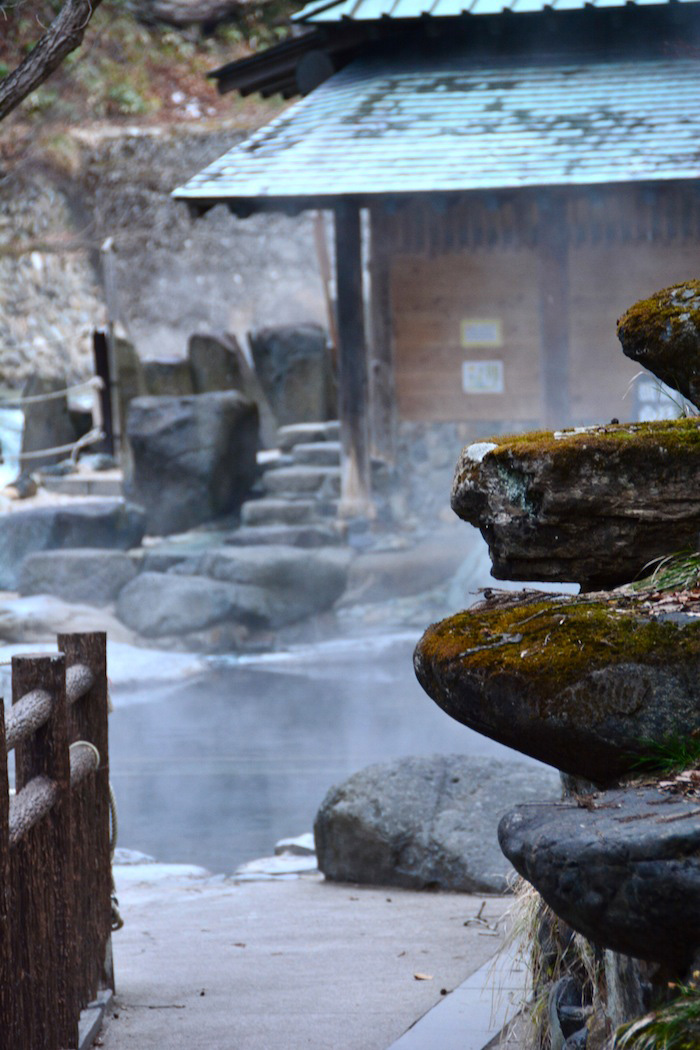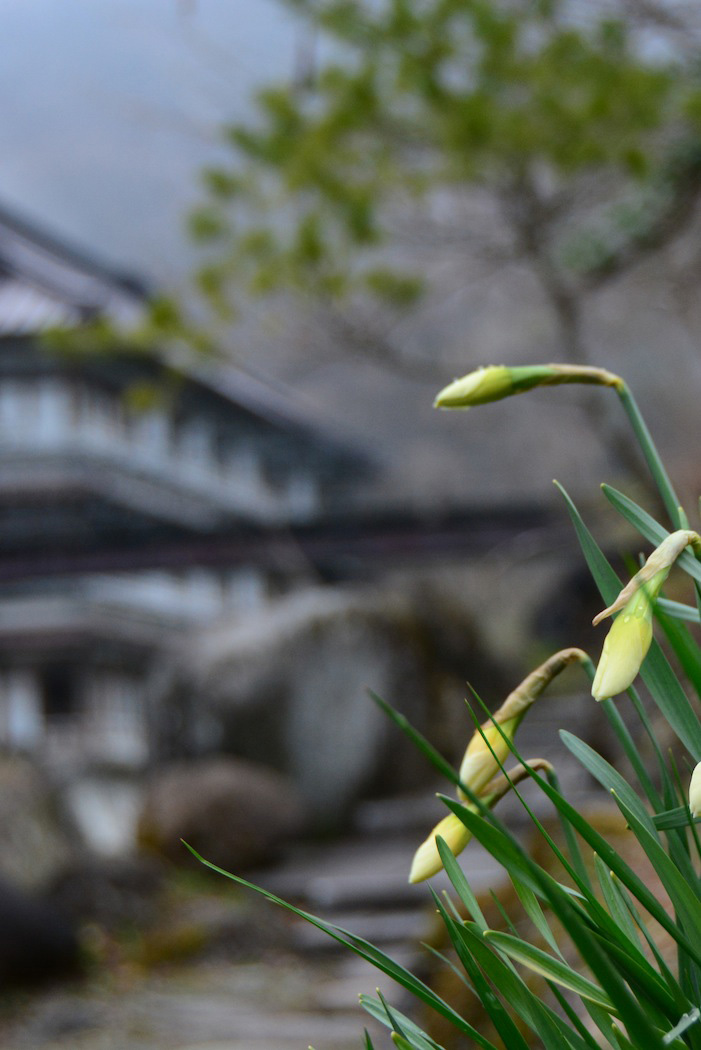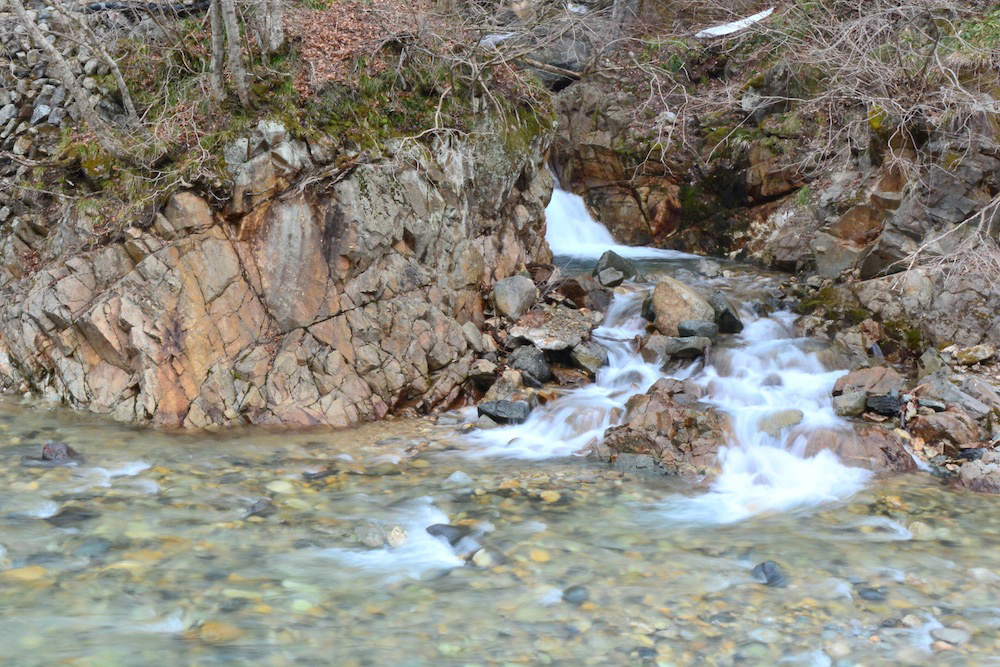 The Food
Speaking of privacy, let's talk about the dining situation at Takaragawa, shall we? In spite of its modest price (for a Japanese mountain onsen mind you – it's still expensive for the typical backpacker budget), Takaragawa affords guests some incredible luxuries, such as private dining rooms and microbrewed sake.
This, of course, says nothing about the fantastic food: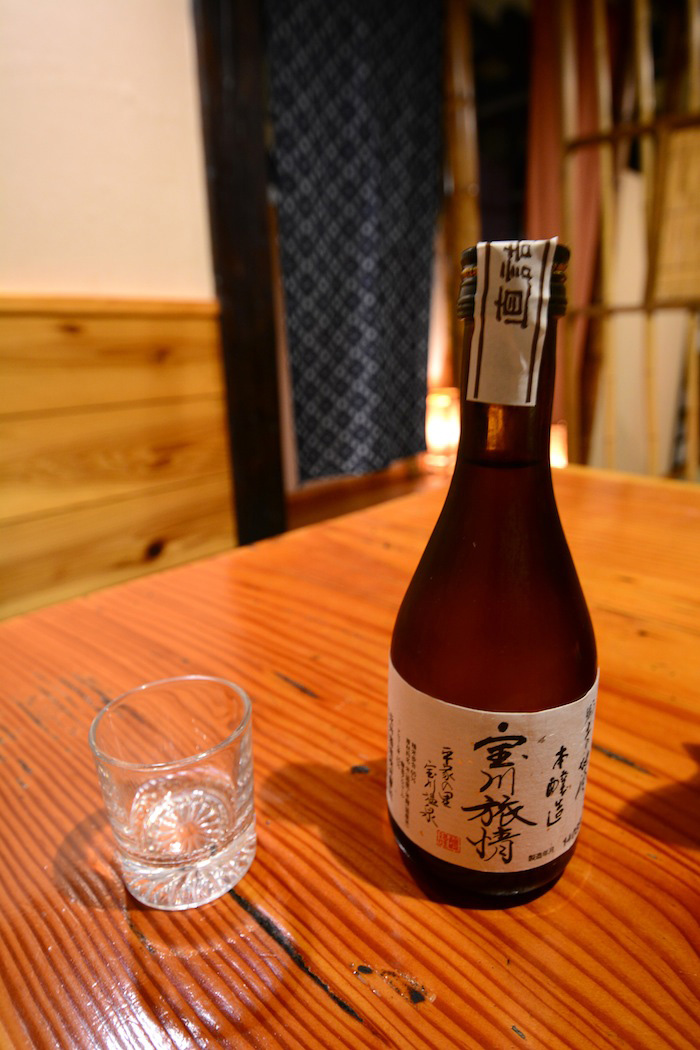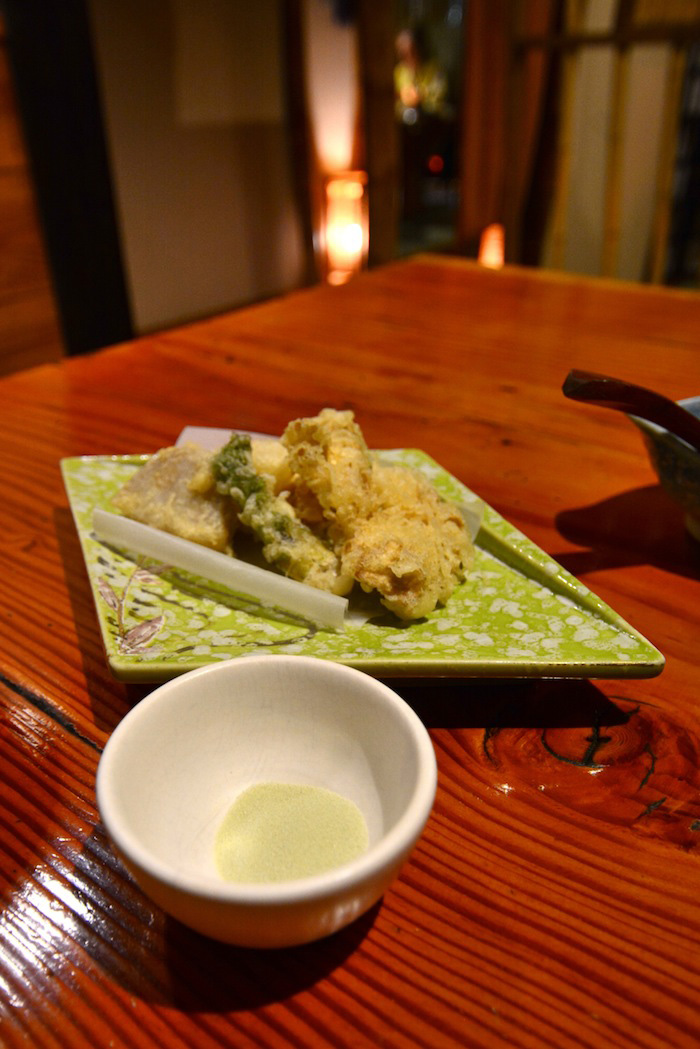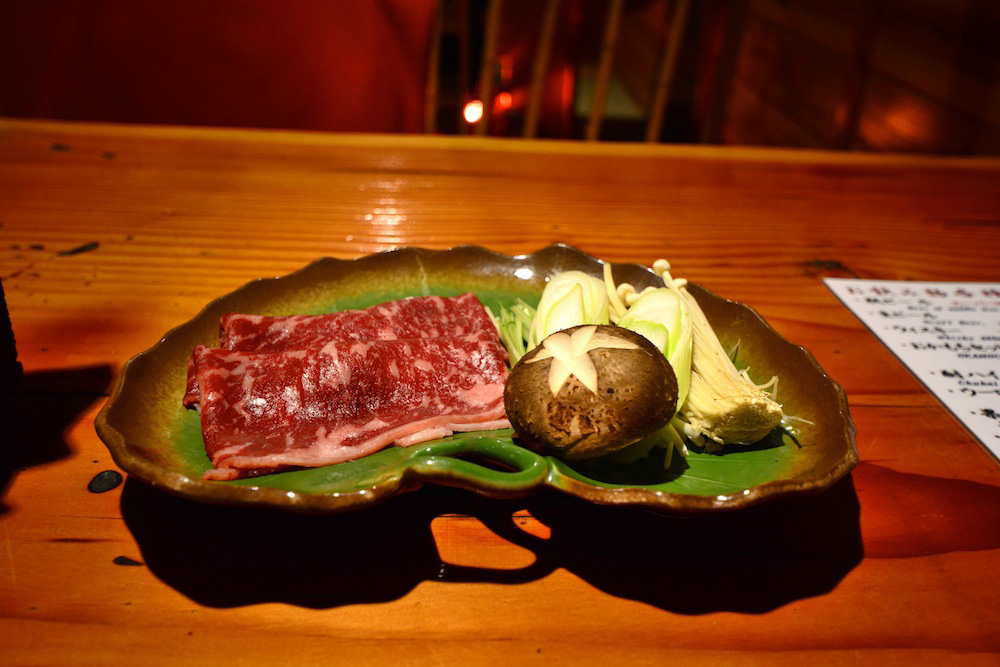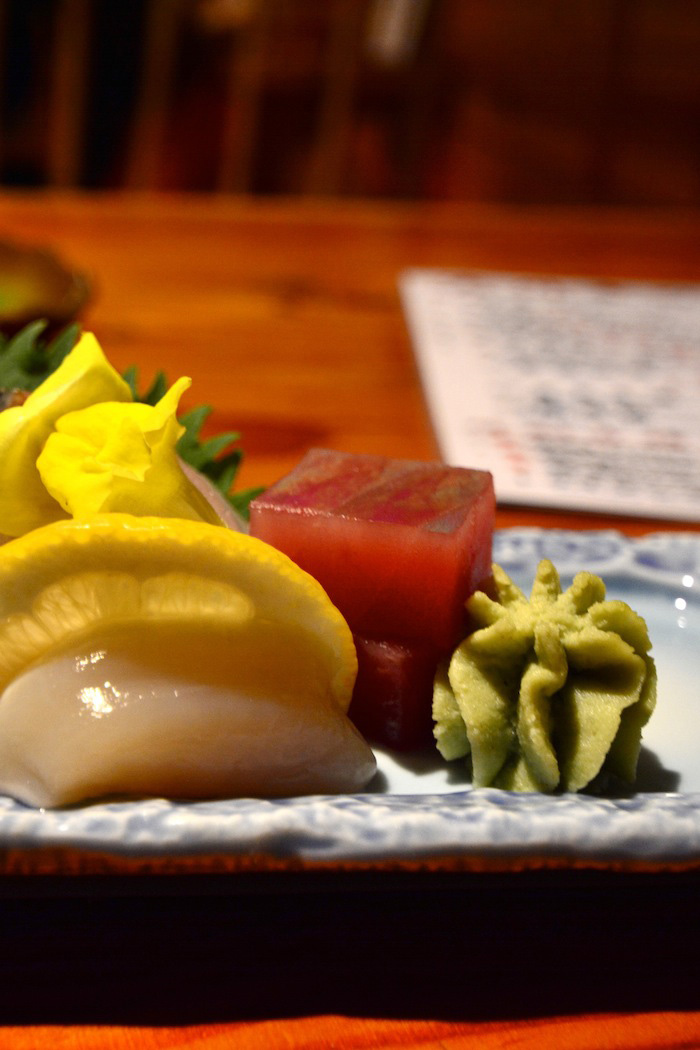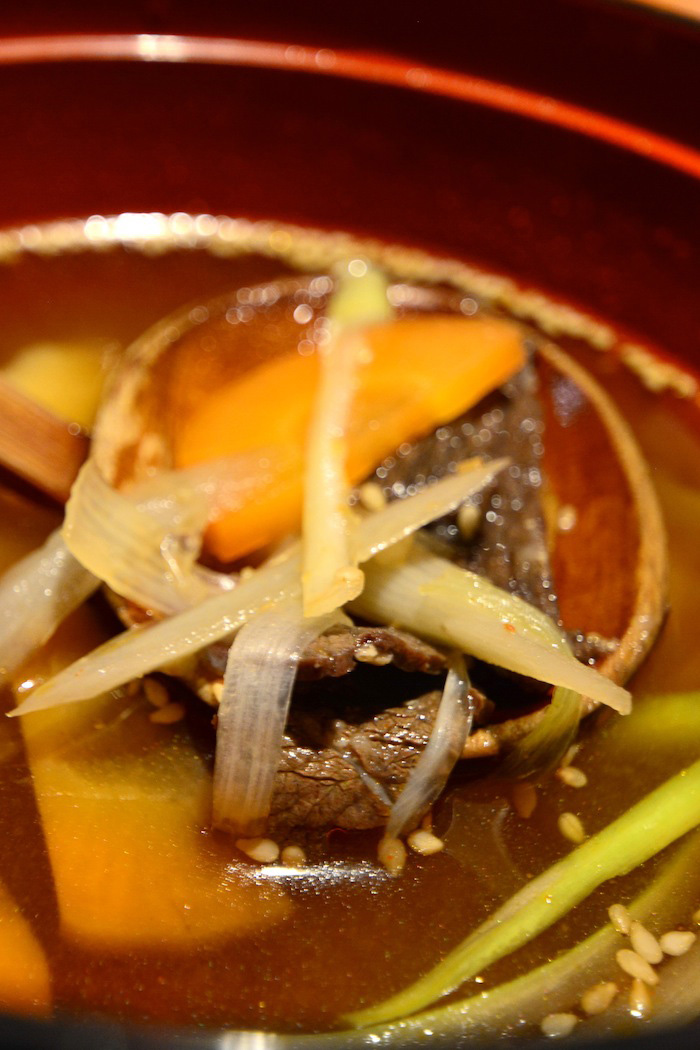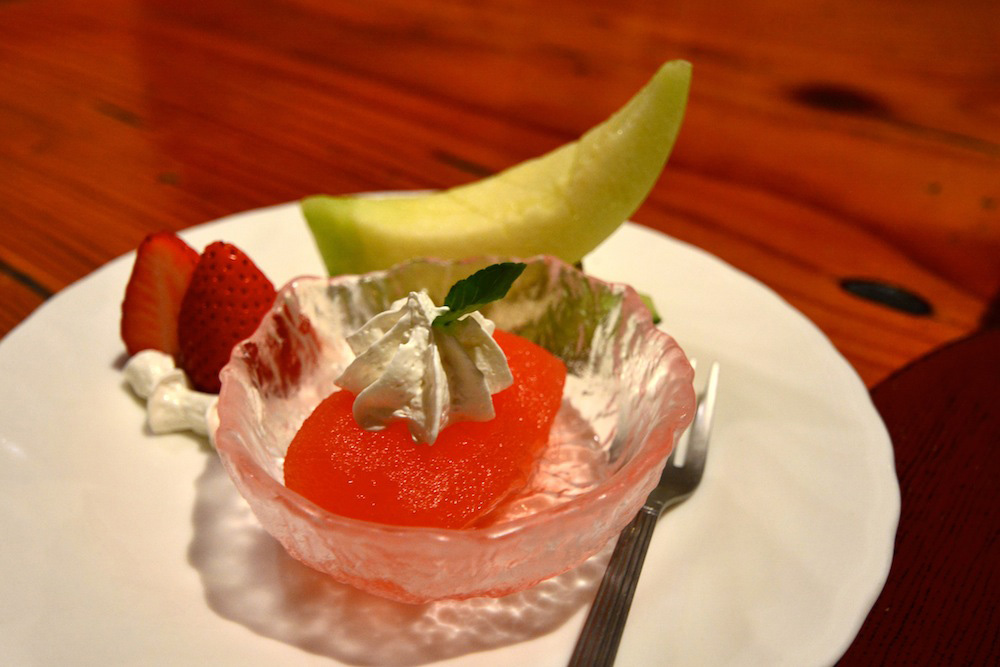 Although I spent just a couple nights at Takaragawa, I felt like I took a graduate-level course in Japanese cuisine, whether I was enjoying crispy seafood tempura with green tea salt, preparing shabu-shabu and grilled fish right at my table or enjoying cold dishes like pickled umeboshi plum and, of course, sashimi.
Japan is a spectacular country in every sense of the word, a theme that will carry through in the rest of the articles I post over the next couple weeks. But I have to say: Staying at what might well be the best onsen in Japan softened the blow of leaving the Land of the Rising Sun ever so slightly.
Share:


Transportation in Japan
The cost of travel in Japan today is not as expensive as most people make it out to be. Transportation in Japan (long-distance transportation in particular) tends to be expensive. The good news is that there are ways around this, most notably the Japan Rail Pass. Mine cost 540 USD for unlimited use over three weeks; my first train journey alone (a short hop from Tokyo to Kyoto) would've cost me 140 USD – I think you get the picture.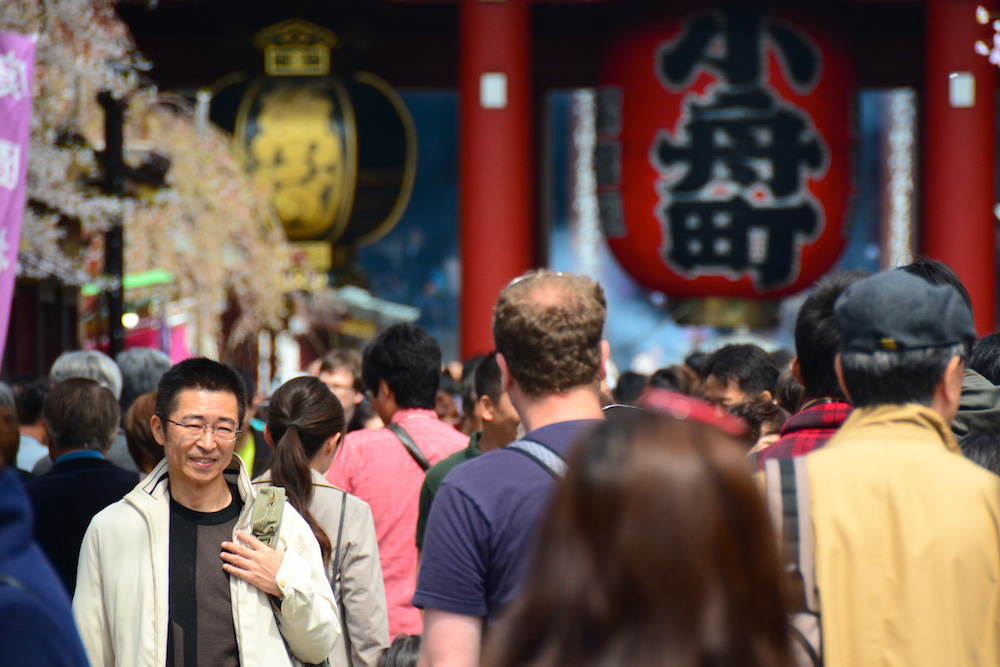 And what about the price of local transportion in Japan? It's in line with other major world cities in Tokyo, where a one-way subway ride starts at about ¥200 (2 USD), while it's cheaper in other cities such as Hiroshima and Kyoto, where unlimited day tickets for tourists are available.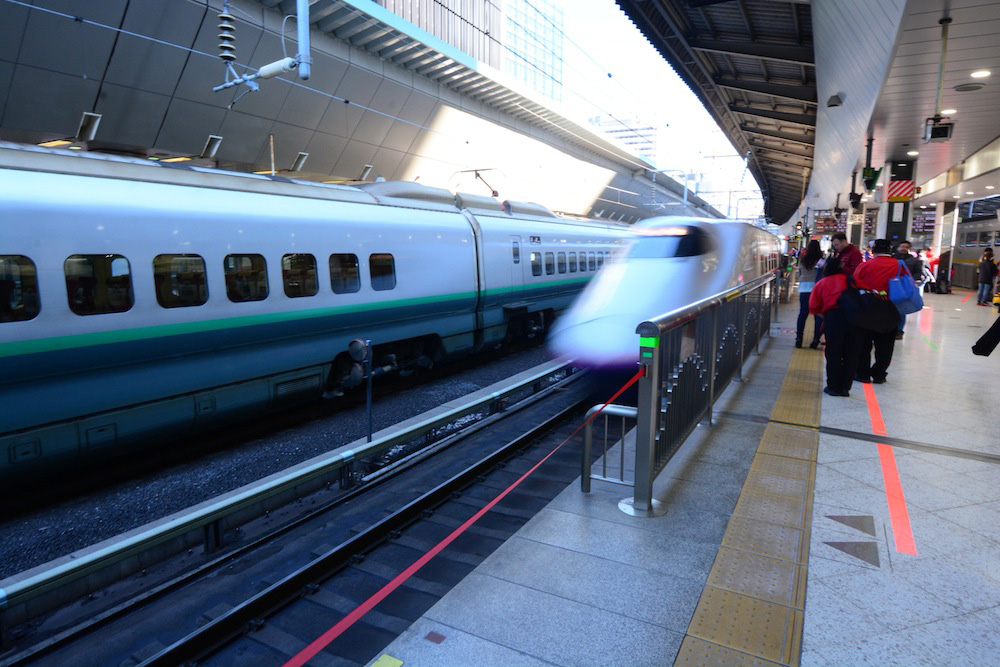 Also keep in mind that most Japanese cities are extremely walkable, so unless weather conditions are bad or you're just in a rush, you can actually transport yourself for free in most cases! To be sure, if you buy a JR Pass and walk as much as possible in Japan, you aren't going to spend much more on transportion in Japan than you would in any other developed country – in fact, you will likely spend less.
One unavoidably expensive aspect of transportation in Japan is the over-water sort. Excepting public JR ferries, private ferry transport (for example, from Kagoshima to the magnificent Yakushima island) is extremely, extremely expensive. Ditto for domestic flights within Japan.
Food in Japan
Food is the second of what I call the "Big Three" travel expenses and I'm happy to report that affordable food is surprisingly abundant in Japan. When it comes to the price of food in Japan, I like to think of it in three tiers.
First, there's packaged food from convenience stores (Lawson, Family Mart and 7-11 are the big ones) and fast food, both international chains and Japanese ones like Mos Burger. If you use this method for eating, as I often did, you can easily get a "meal" for between ¥300-500.
Secondly, there are modest sit-down restaurants. These include ramen shops at railway stations, entry-level sushi and tempura joints and Japanese sit-down chains such as Coco Curry House. Here, service and ambiance are modest, but the quality of food is very good. You can expect to pay between ¥500-1,200 for a meal, which usually includes unlimited hot tea, water and rice.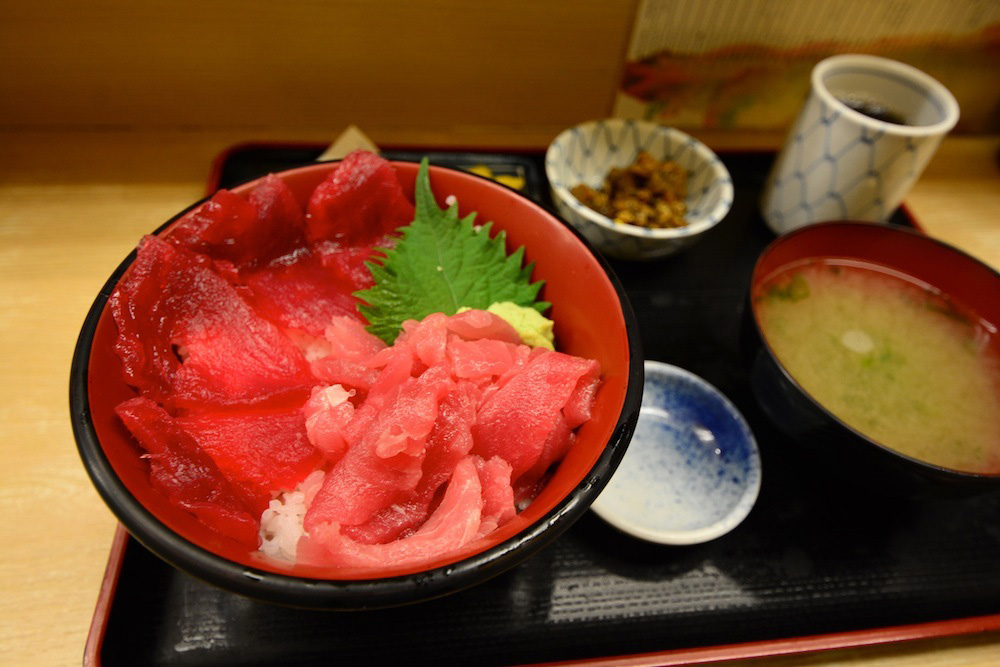 (A special note about sushi, particularly if you're in Tokyo. If you want to find cheap sushi in Japan, search for a "conveyor belt" sushi restaurant. Individual pieces run around ¥100-200, so it's a great way to sample a lot of delicious fish if you aren't looking for a set meal.)
Finally, there are the mid-range and expensive restaurants – I didn't really eat at any of these, but I know they exist. I suppose the closest I got was having sushi for breakfast at Tsukiji Fish Market, where a sashimi bowl (to be fair, arguably the best tuna sashimi in the world) will set you back around ¥1,500-3,000.
In general, it's easy to find affordable, delicious and (mostly) nutritious food in Japan.
Accommodation in Japan
Accommodation is the third of the big three travel expenses, and unfortunately, it's not only the most expensive of them in Japan, but also the most unavoidable: There's no special pass for hostels or guest houses and prices for tourists are higher, if anything. For example, I paid ¥3,500 (or about 35 USD) for a dorm bed in a hostel in Kyoto.
With this being said, you can find bargains on hotels in Japan. For example, you can get a pod in a capsule hotel in major cities for between ¥1,500-2,000 per night. Alternatively, you can stay in a "Business Hotel" (or even, if you dare, a "love hotel") and enjoy a modest rate in exchange for a small room and minimal ambiance. For example, I stayed in a comfortable room in Tottori (home to Japan's strange desert) for ¥4,900 per night.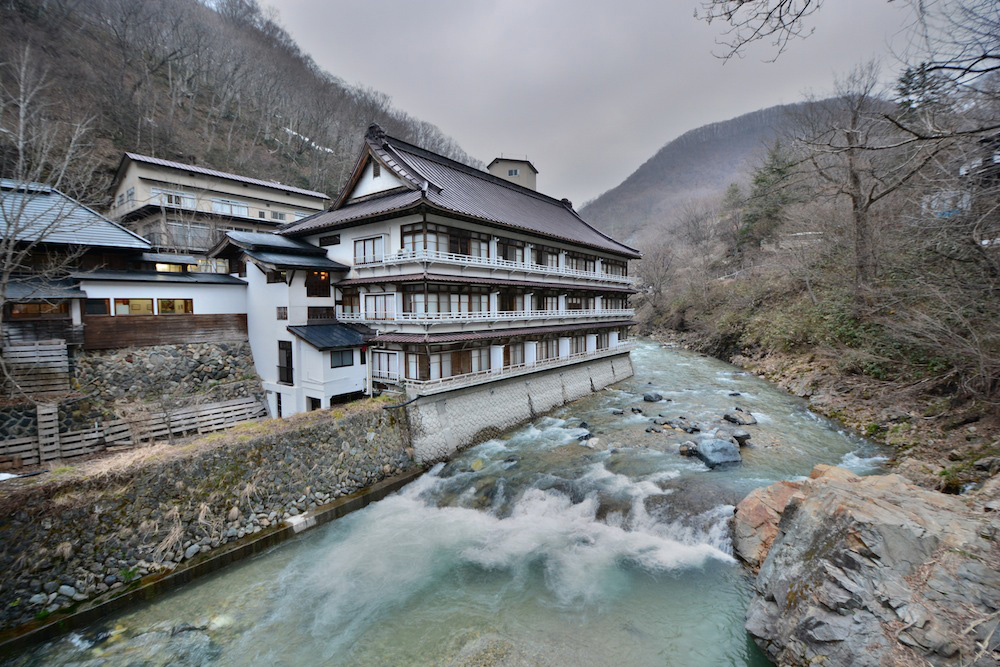 Traditional Japanese inns (known as ryokan) tend to be expensive, running at least ¥10,000 per night in most cases, but many of these include 1-2 meals per day and access to on-site services, which often including onsen hot springs, as was the case in the mountain wonderland known as Takaragawa Onsen.
Accommodation in Japan isn't cheap, but if you keep your food and transportation costs down in the ways I've suggested, its impact on your overall bottom line will be minimal.
Share: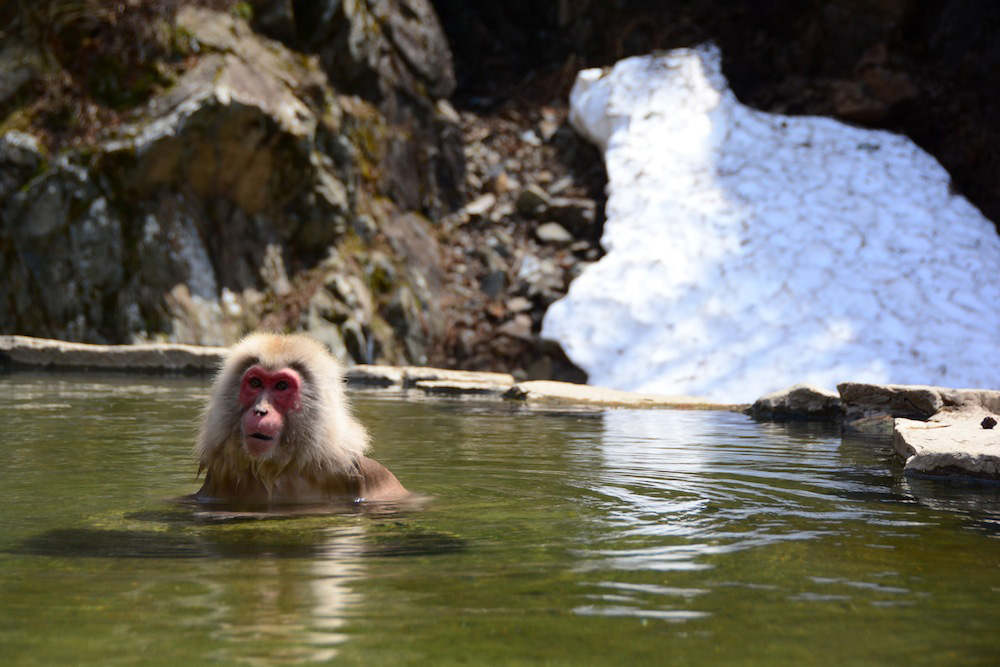 Before I show you photos of Japan's snow monkeys (and explain how you can see them, if you happen to be in Japan), I'm going to tell you a little story. I first learned of Japan's snow monkeys from a person I no longer speak with, you see, and my having visited the monkeys yesterday reminded me that he exists.
Way back in early 2012, when I was frolicking with kangaroos in Australia, a young Norwegian man named Anders contacted me and as he shared stories of his trip, which took him many places I hadn't yet been, I found myself most intrigued by his photos of red-face macaques bathing in hot springs – I knew I had to see them one day.
In the meantime, Anders and I struck up an online friendship, which quickly led to him inviting me to stay with him, should I ever find myself in Norway. As luck would have it, Oslo proved to offer the best fares for inbound flights during the dates I wanted to visit Europe that summer and so, one cold morning in early June (this was in Norway, remember), Anders and I met face-to-face.
I won't go too much into the gory details of what happened (I already did that in another post), except to say that I had the wrong idea about the type of meeting Anders wanted to have. He was flirty online and downright romantic in person, but when I tried to make a move, he claimed he was simply trying to be a good host – I guess you could say he made a monkey out of me!
Speaking of which, here are my pictures of Japan's snow monkeys: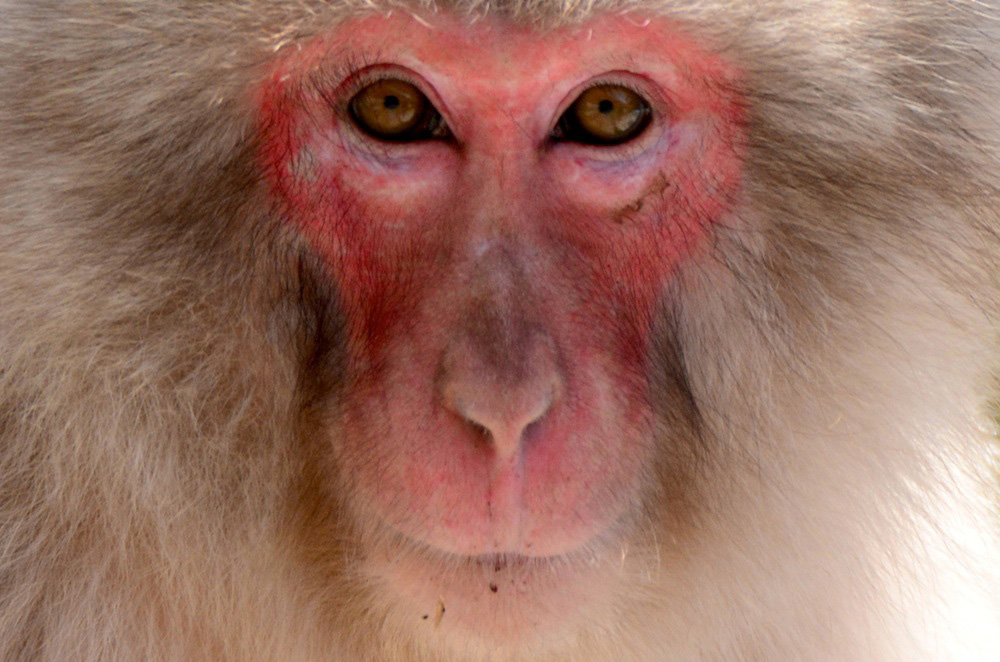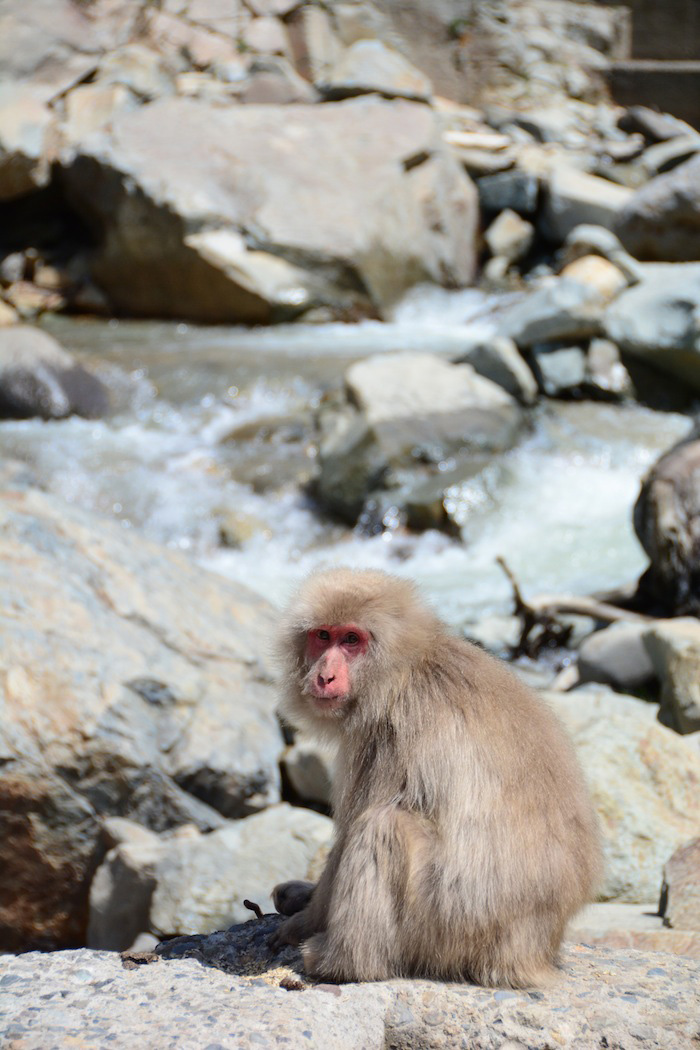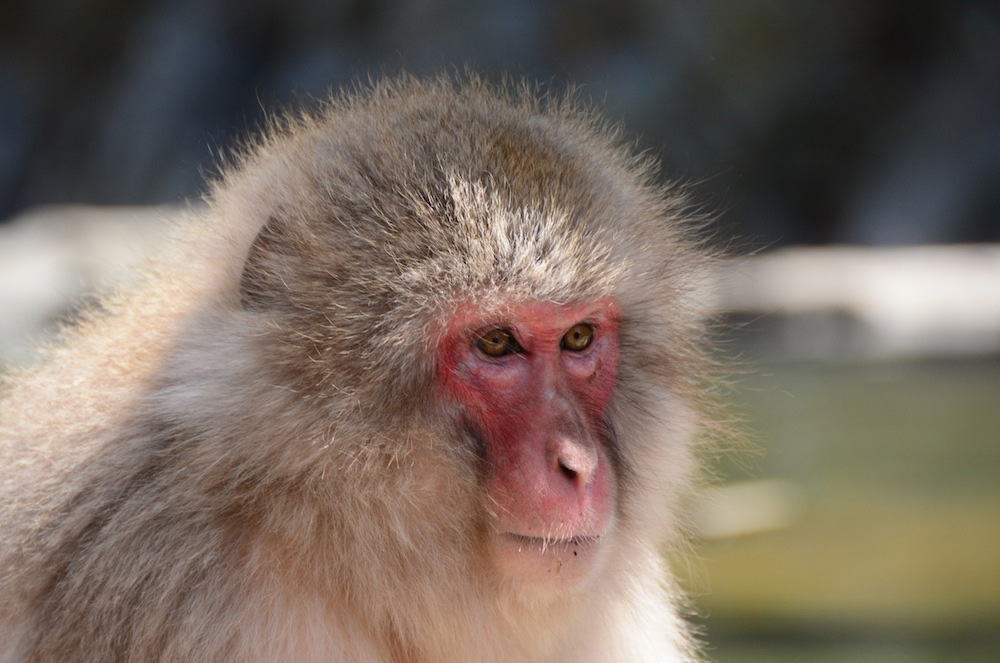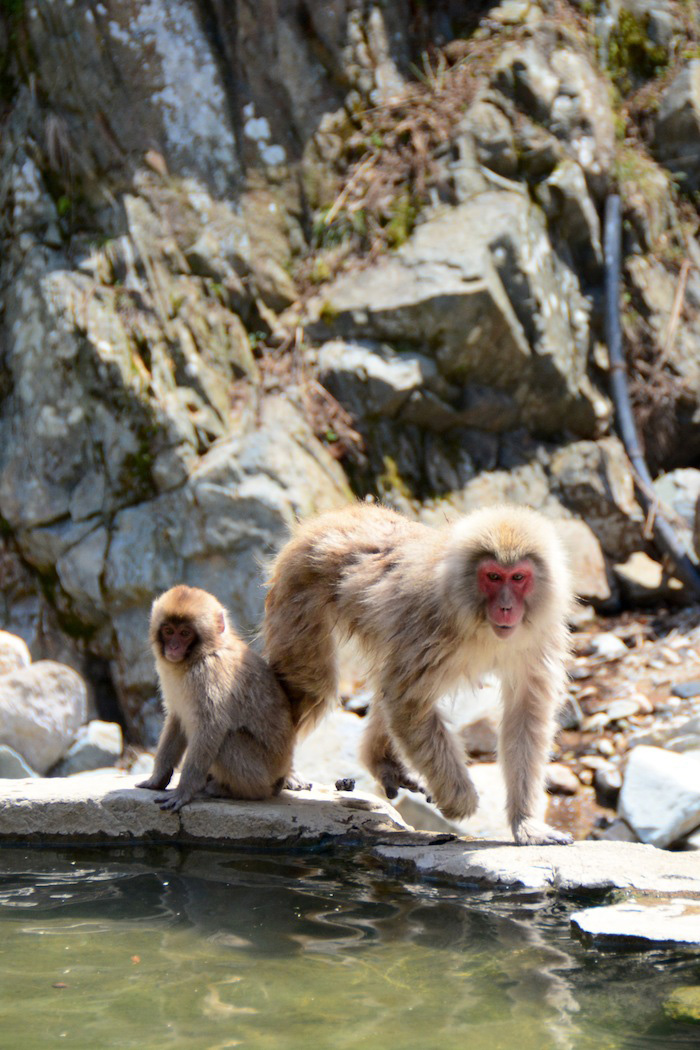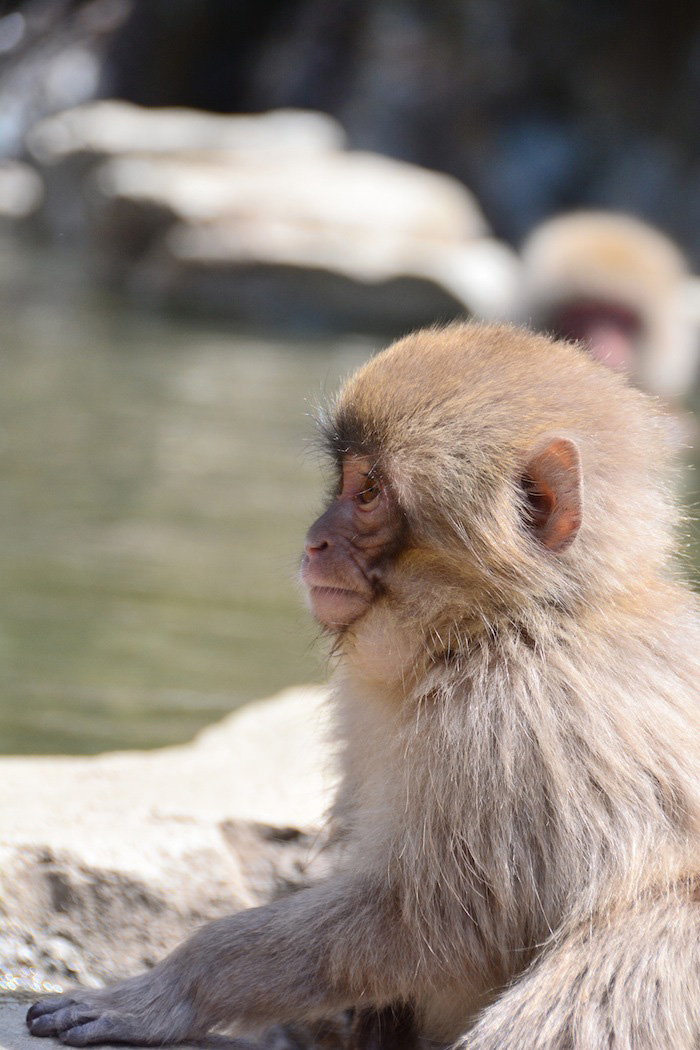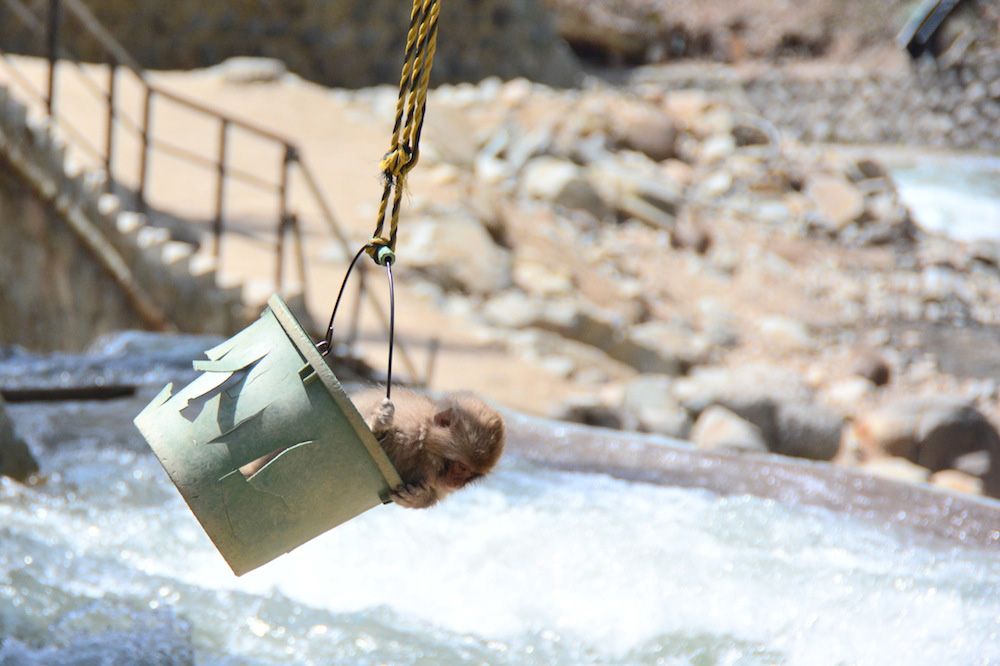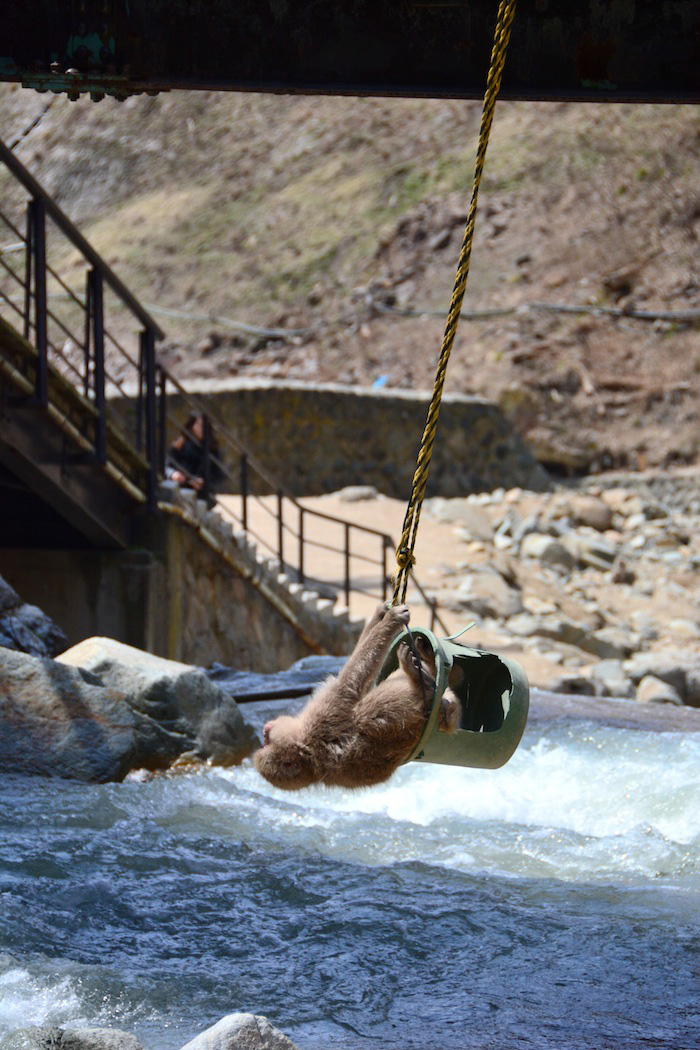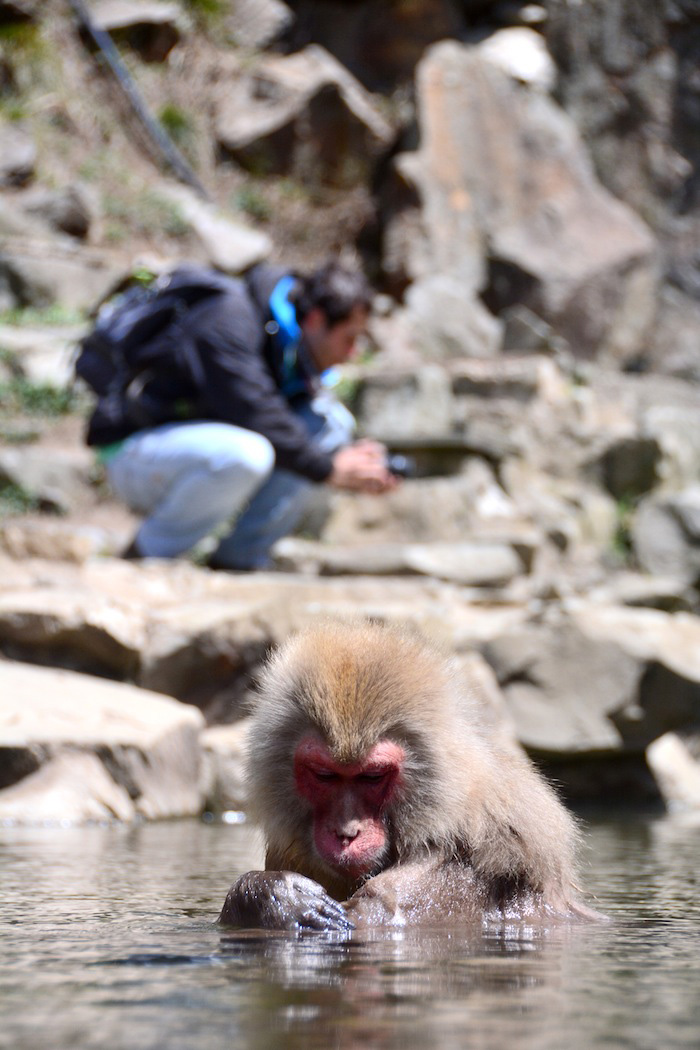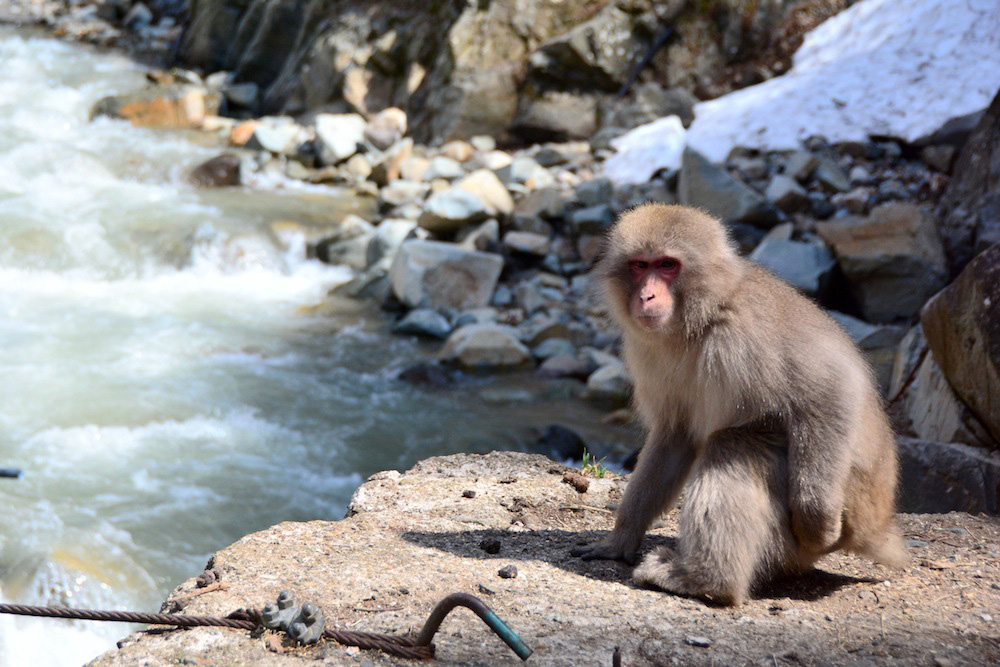 How to See Japanese Snow Monkeys
If you have a heart, you have now added Japan's snow monkeys to your bucket list, so please allow me to explain how to see them. Japanese snow monkeys (officially, the Japanese Macaque) reside all over Japan's Alpine region, but if you want to see them bathing in a mountain onsen, you need to head to Jigokudani Yaenkoen National Park.
(If the snow is as important to you as the monkeys themselves, you also need to visit in winter – I obviously didn't, what with my desire to see the rest of Japan during cherry blossom season.)
The nearest city to the Japanese snow monkeys is Nagano, host of the 1998 Winter Olympics. From Nagano Station, you can either (A) take a direct bus to the parking lot for Jigokudani Yaenkoen, from which it's about 45 minutes on foot to the monkey onsen or (B) take the Nagano Electric Railway (which, FYI, is not covered by the Japan Rail Pass) about 50 minutes to Yudanaka, then a short bus ride to the aforementioned parking lot.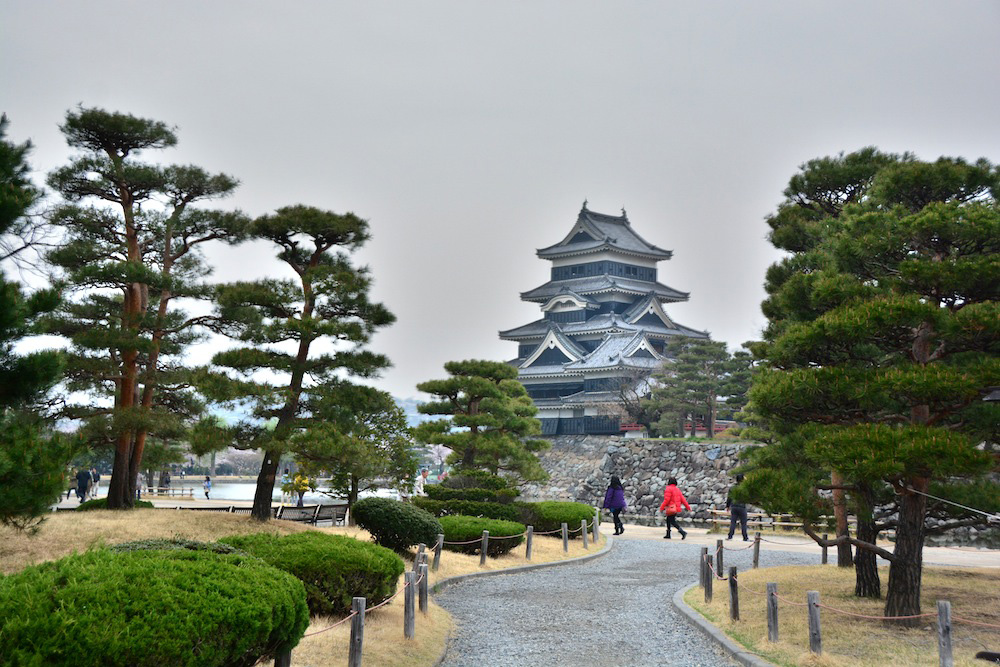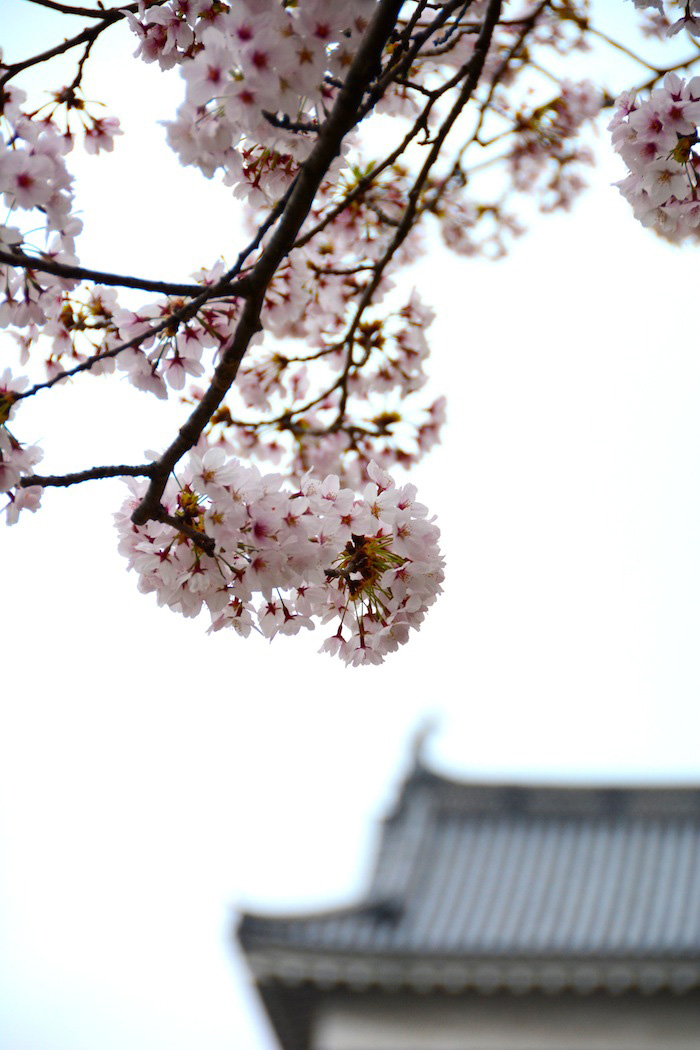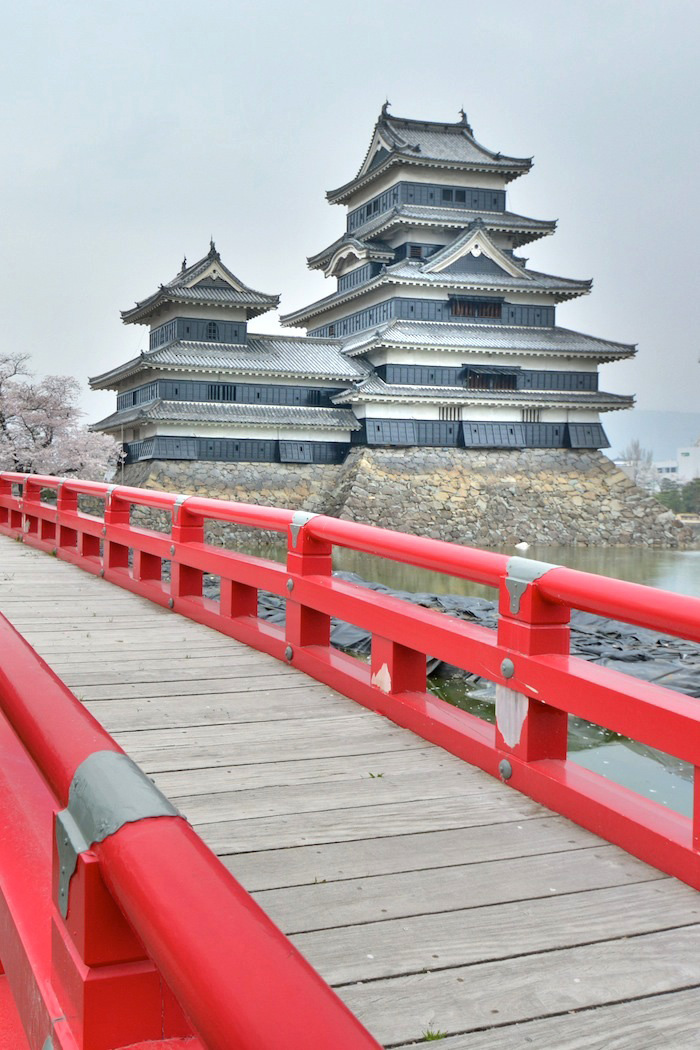 I personally opted not to stay in Nagano, but in Matsumoto, a smaller city about 50 minutes south of Nagano by train. Like Nagano, Matsumoto is a small city whose surrounding landscapes are much more interesting than itself. While Nagano has one main temple to its credit (remnants of the Olympics notwithstanding), Matsumoto is dominated by a 16th-century castle, appropriately called Matsumoto Castle, which you can see above.
Share:

Japan is world-famous for cuteness, from Hello Kitty, to Pokemon, to the fact that certain characters in its Katakana alphabet (which pre-dates Emoji by a dozen centuries) strongly resemble the emoticons that were to follow. So, it should come as no surprise that the Land of the Rising Sun is home to the cutest islands on the planet.
Okunoshima, located off the southwestern coast of Honshu, is bursting at the seams with bouncy bunny rabbits, while the northeastern island of Tashirojima is crawling with cuddly kitty cats. Both of these places have interesting stories to go along with the adorable animals you'll find on them, so whether you're looking to travel to Cat Island and Rabbit Island, or simply need some cuteness in your day, I hope you'll continue reading.
Rabbit Island, Japan (Okunoshima)
After being left emotionally vacant by war paraphernalia in Hiroshima, I was eager to be uplifted, so I hopped (get it?) on a train bound for an island filled with rabbits. Actually, there were a couple more steps in that process, but more on that later – let's talk about bunnies!
Okunoshima is literally crawling (hopping?) with rabbits, but the reason for this is less than adorable. Specifically, Okunoshima was a center of poison gas manufacturing prior to and during WWII, a fact Japan publicly denied until many decades later, which prompted the vast majority of residents to evacuate, save for a couple rabbits which, well, bred like rabbits – here we are.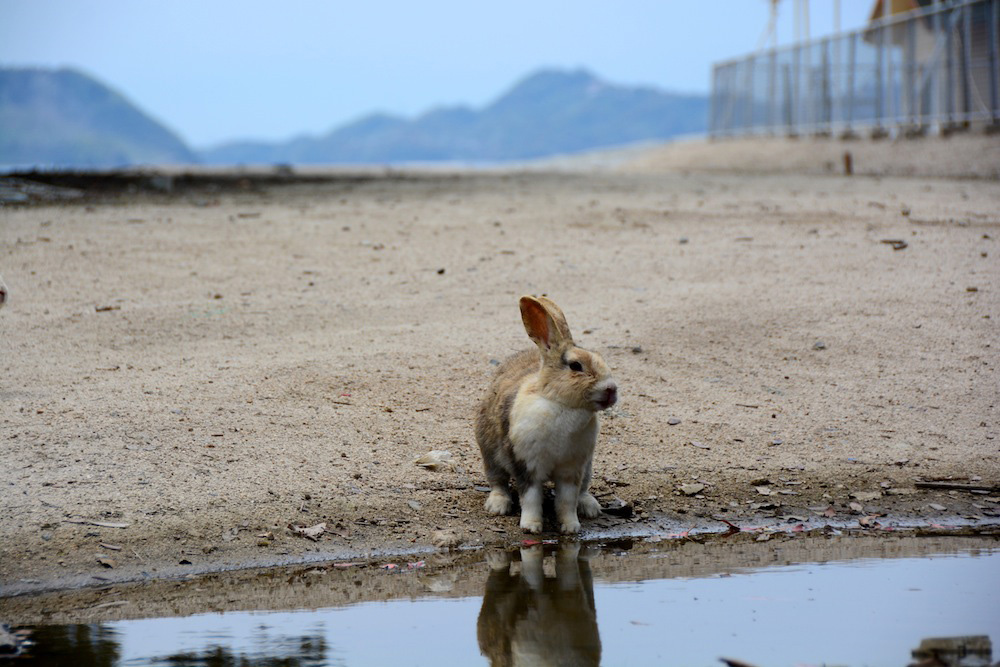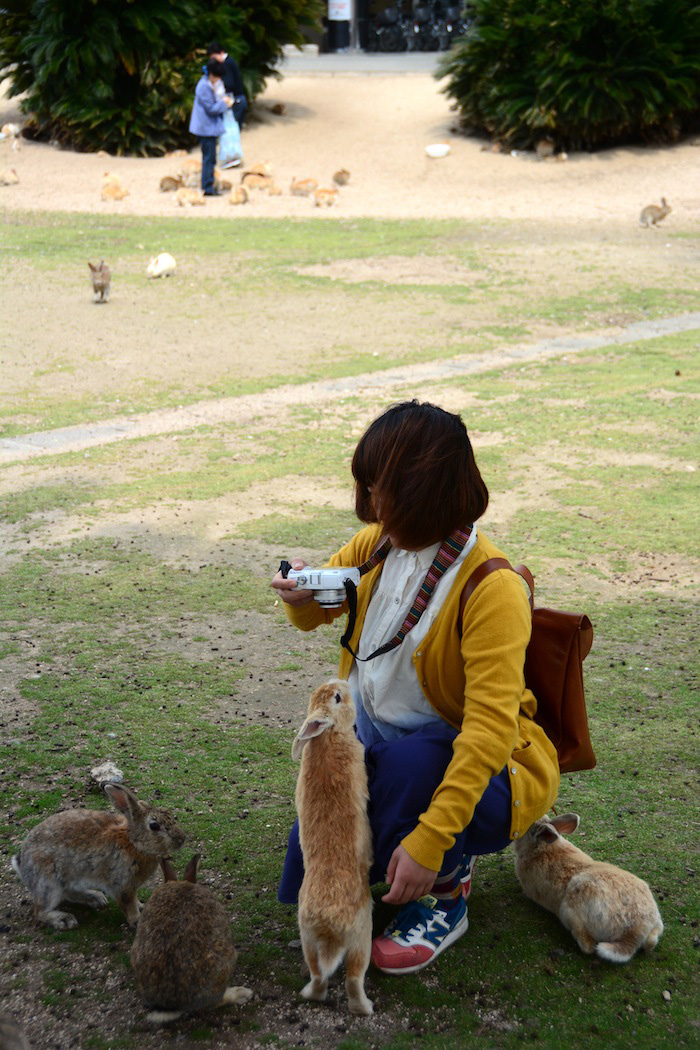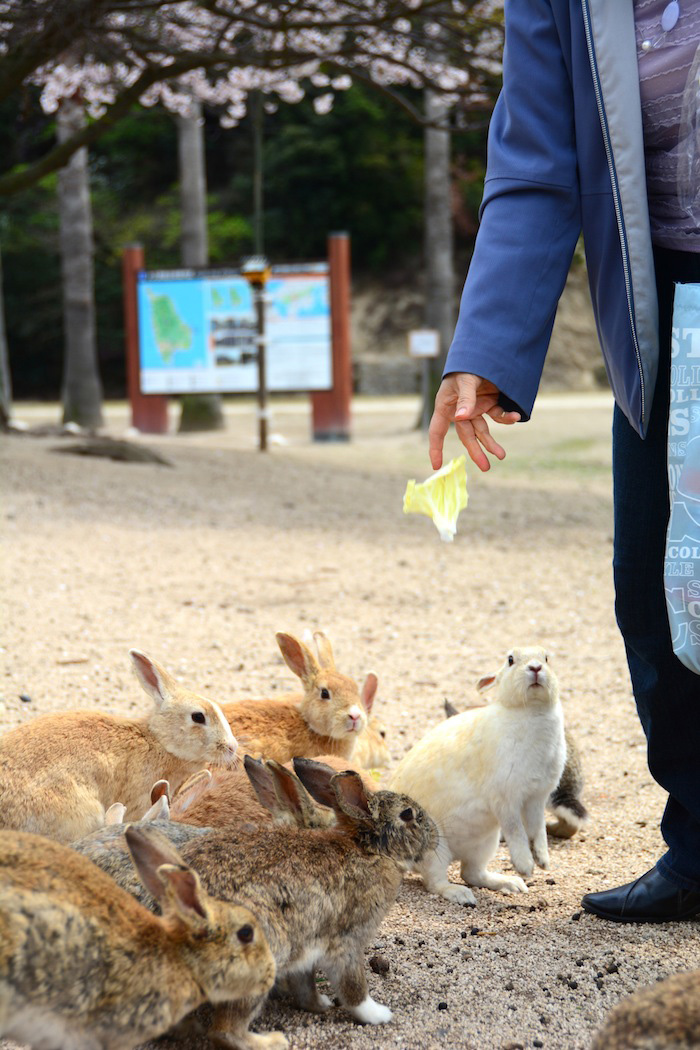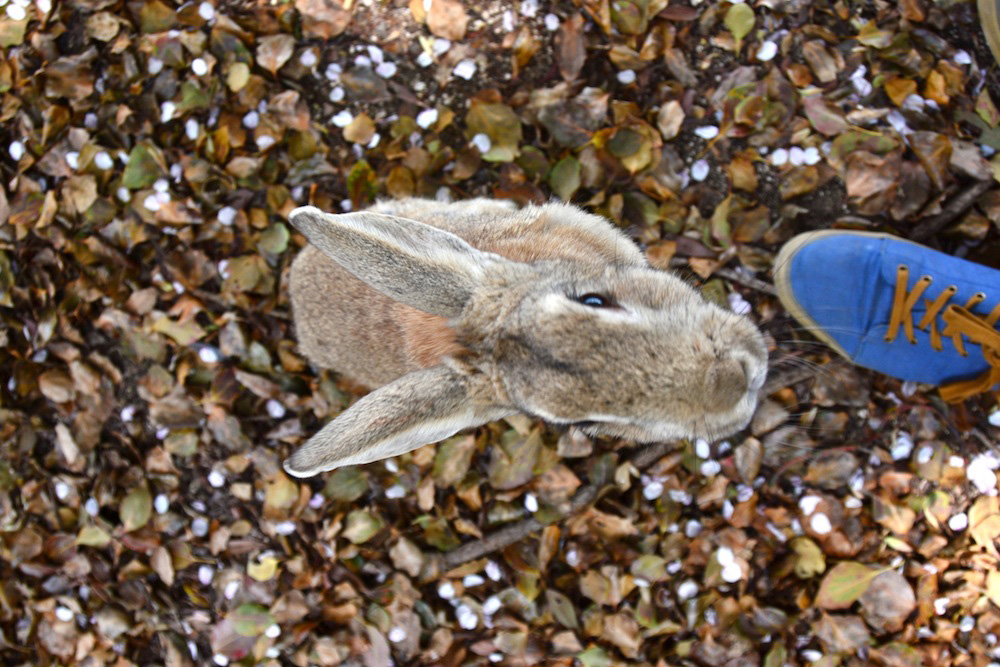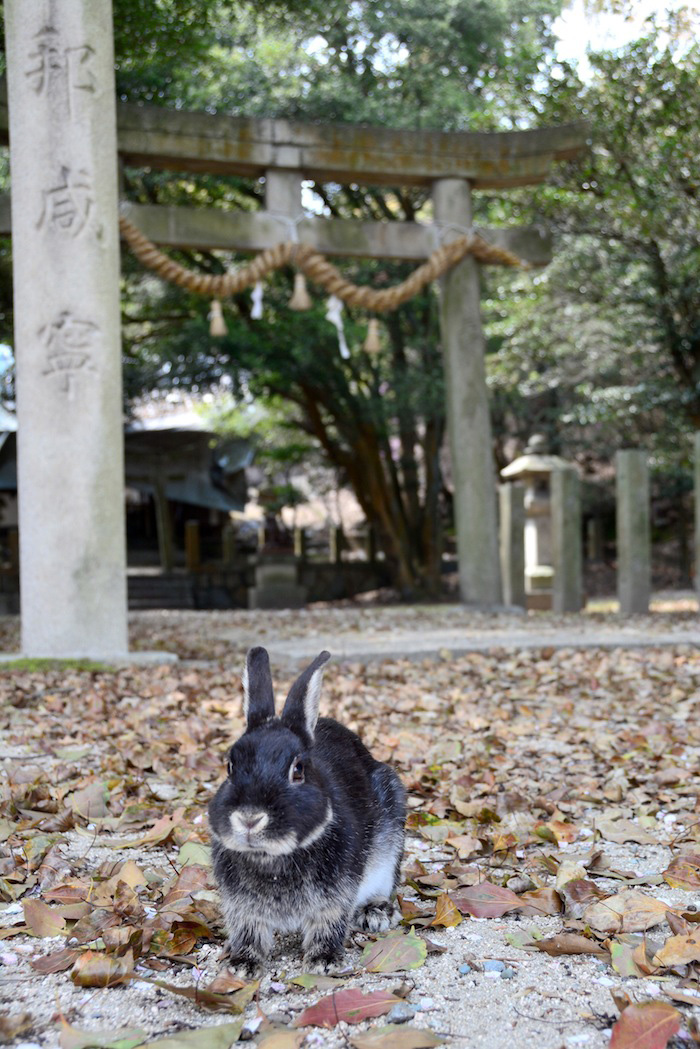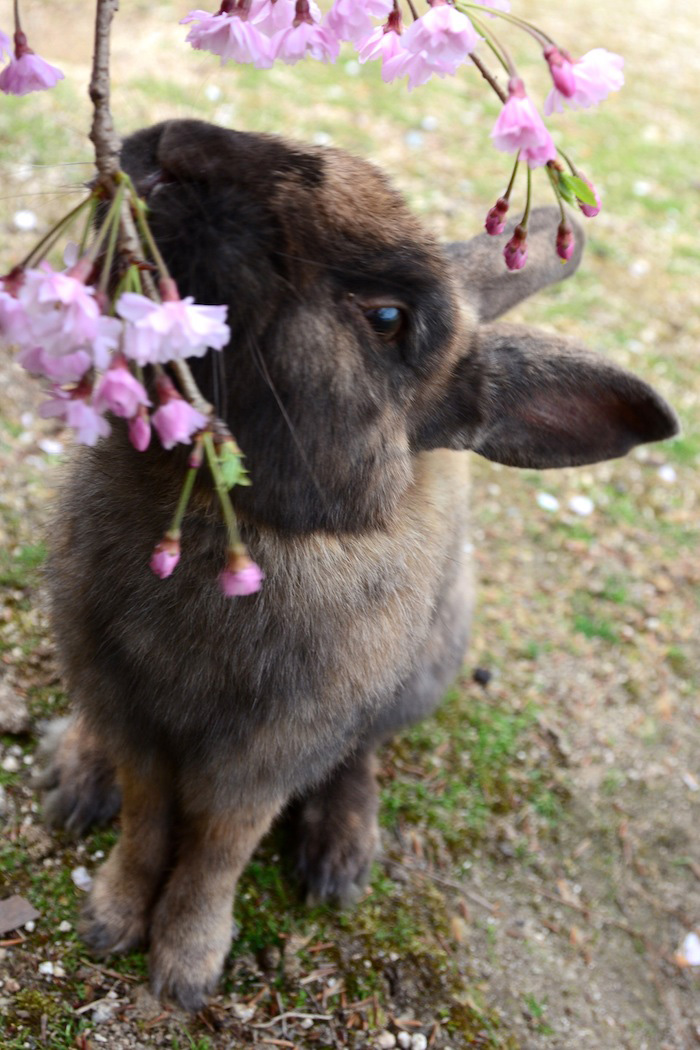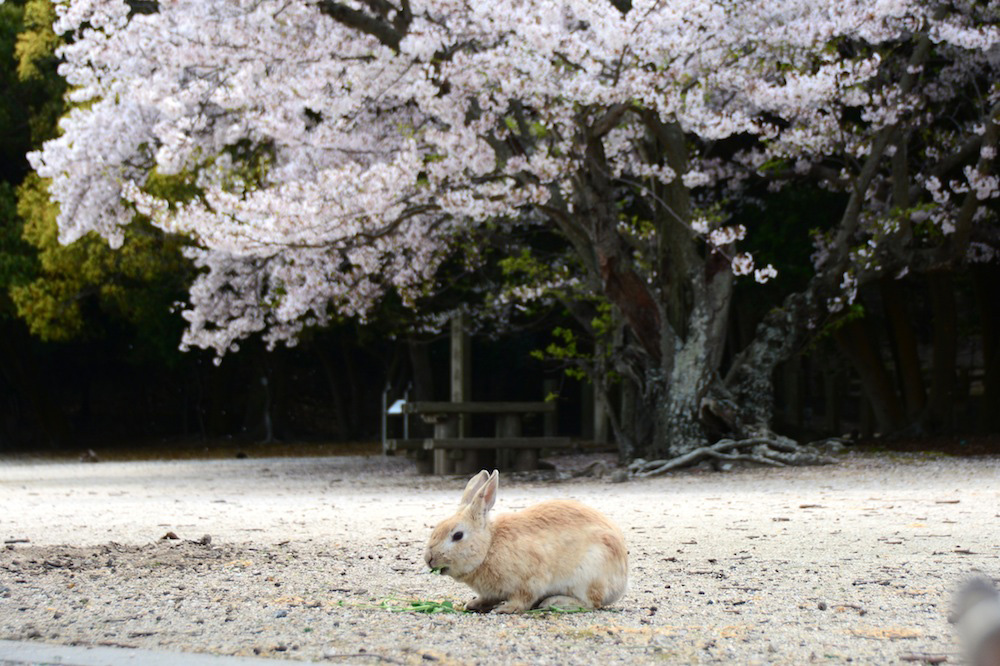 To reach Japan's Rabbit Island, hop onboard a Mihara-bound Shinkansen from Hiroshima, then transfer to the local Kure line for Tadanoumi (use this website to check schedules, or simply inquire at Hiroshima station, where you can also make JR Pass reservations). Walk five minutes to the ferry terminal, from which it's just a 12-minute ride (again, schedules here) to Okunoshima.
People around these parts don't speak a lot of English, but they'll know exactly why you're here and point you in the right direction. Although the island is home to a (pricey) hotel, I recommend simply taking a day trip to Rabbit Island from Hiroshima like I did.
Cat Island, Japan (Tashirojima)
One thing you probably don't know about me is that my mother is a crazy cat lady and that my sister (not to mention many of my female friends) are well on their way. As a result, when I discovered the fact that Japan was also home to a "Cat Island," I felt it was my emotional duty to visit, my own fondness for felines notwithstanding.
Like Rabbit Island, Cat Island's namesake animal significantly outnumbers humans in population, although in the case of Cat Island it's due to Japan's ongoing demographic crisis, rather than chemical weapons. While less tropical than its southerly sister, Cat Island boasts comparably mountainous landscapes and captivating coastal views.
Another way Cat Island differs from Rabbit Island is that it offers camping (in cat-shaped cabins, no less), so if you want to stay longer than a day, walk up the hill to said cabins (trust me, they're impossible to miss) and ask if one is free. It's important to do this soon after arriving on Cat Island, as the last ferry back to the mainland leaves relatively early, and you'll want to make sure you have a place to sleep before you miss it.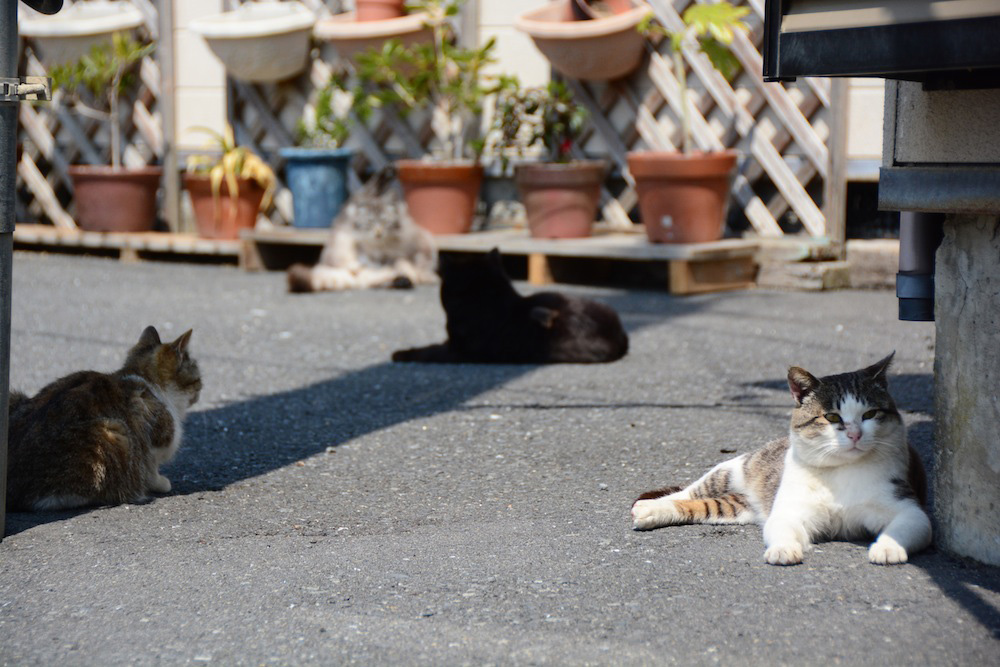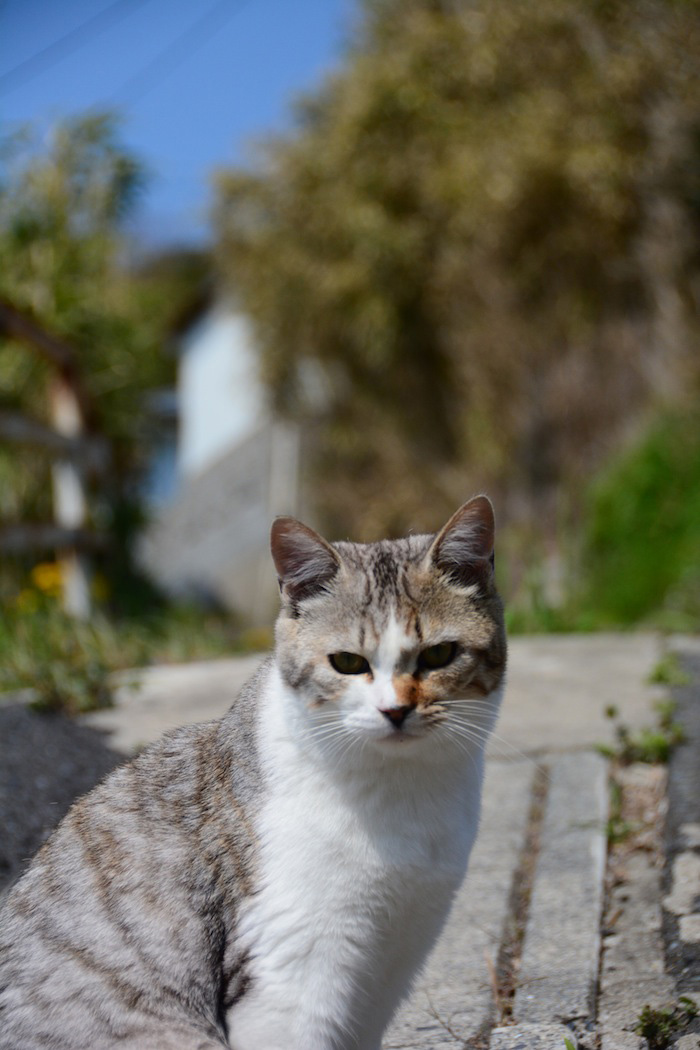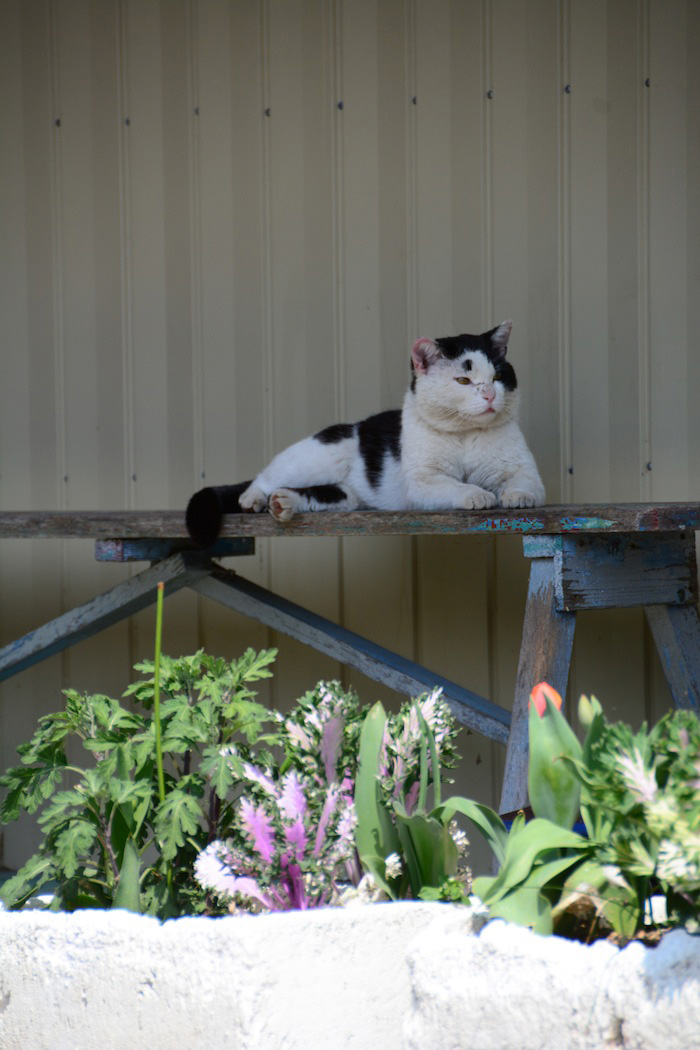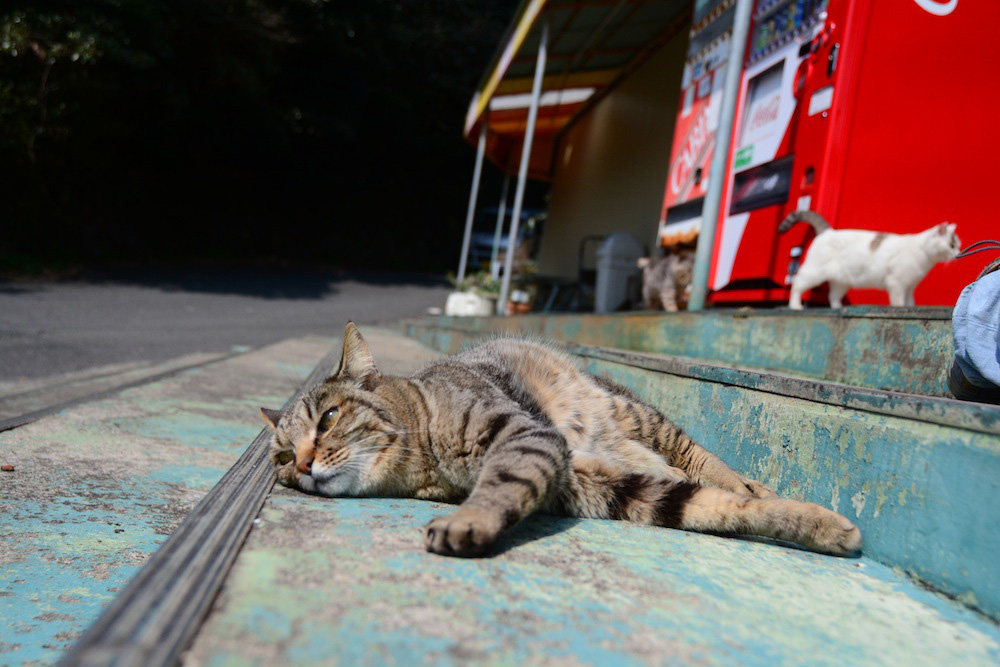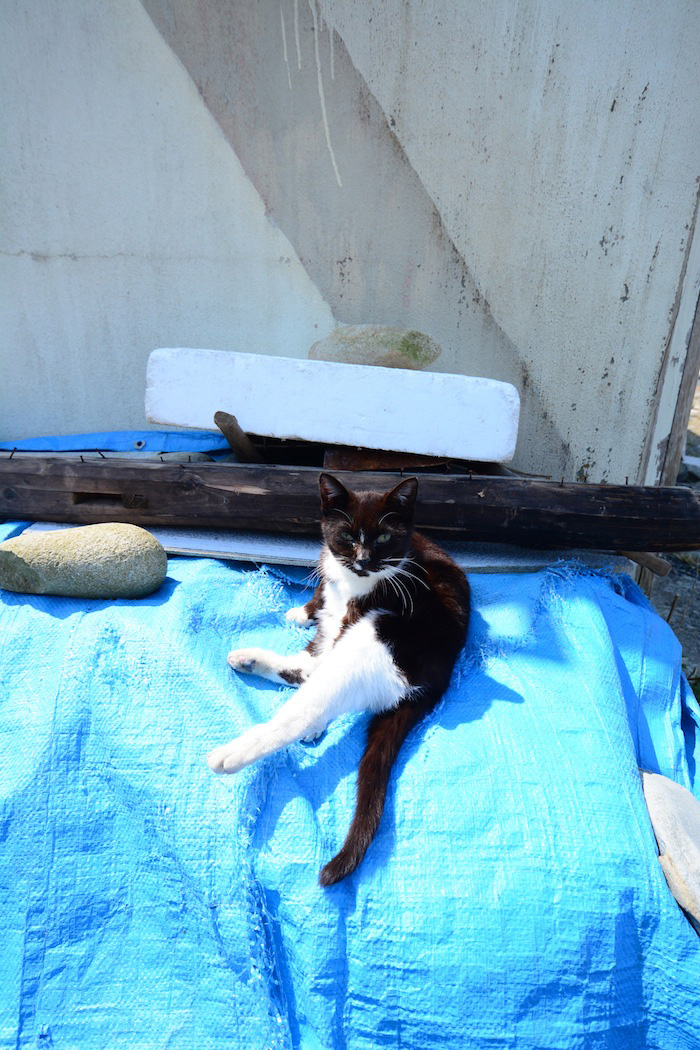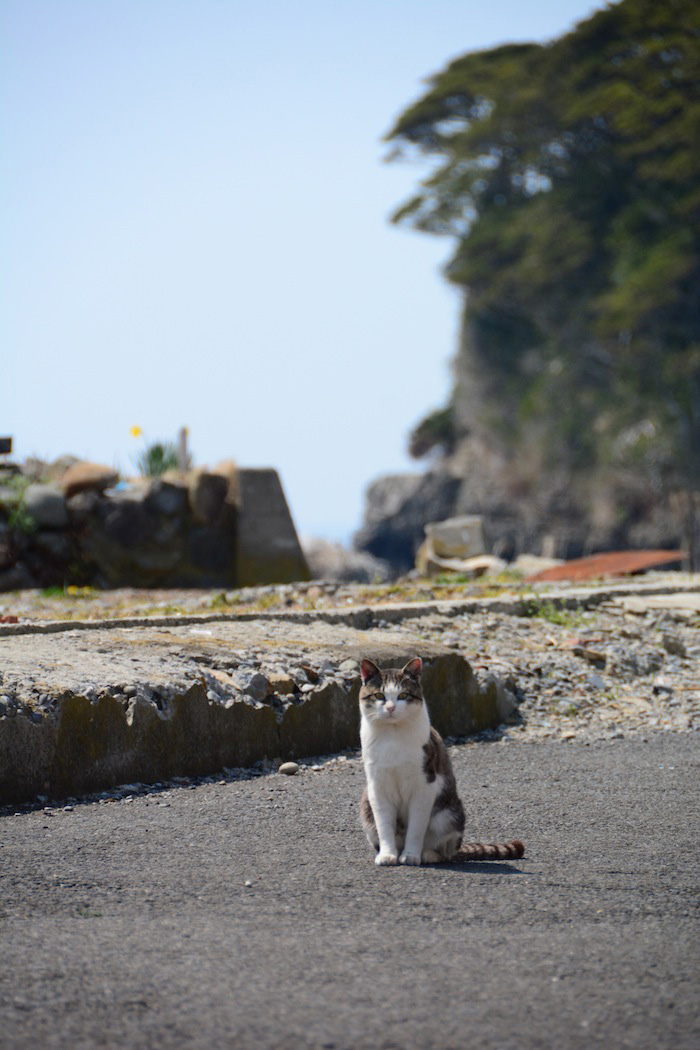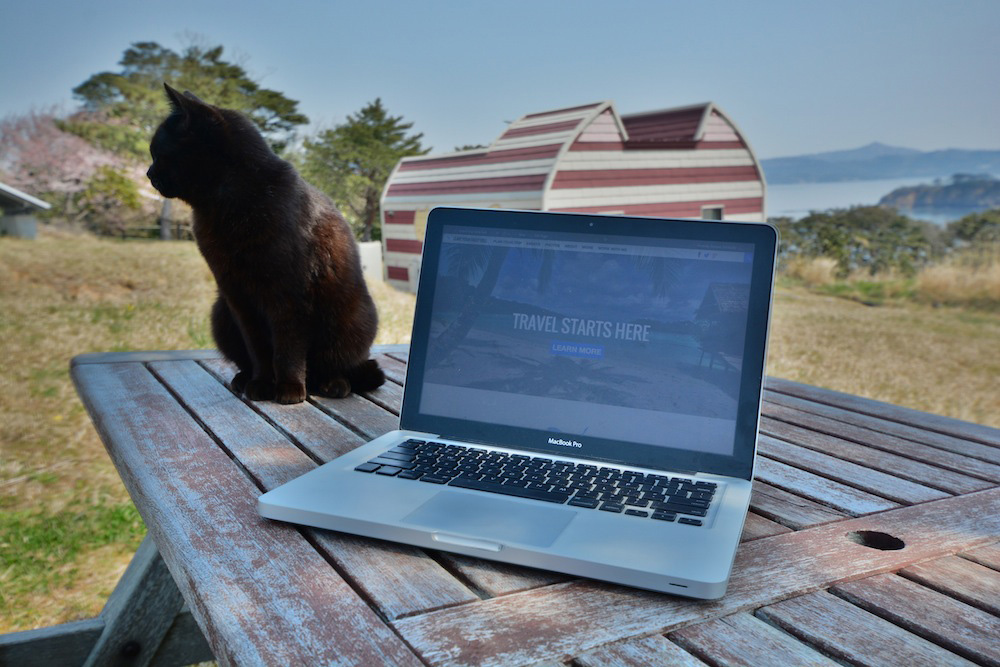 The nearest big city to Tashirojima is Sendai, which is easily accessible from Tokyo, Kyoto and the rest of Japan by Shinkansen and plane. From Sendai Station, take a local train to Ishinomaki (FYI: For reasons I'm about to state, you should try and catch the 6:22 a.m. express service) and then a ferry to Tashirojima's Nitoda port.
The train will get you to Ishinomaki (which, fair warning, was devastated by the 2011 tsunami – it's really emotionally difficult to walk through) at around 7:30 a.m., while the first ferry to Cat Island leaves around 9:00. Keep in mind that the ferry port is quite far from the train station (a ¥1,000 taxi ride or a 30-40 minute walk through the aforementioned devastation), which is why getting to Ishinomaki early is so important.
Only two ferries per day return to the mainland – one at 10:45 and the other at 14:15 – so if you don't plan to stay the night, it's absolutely essential that you catch one of them back. The 9:00 will get you Nitoda around 10:00 and four hours is plenty to explore Cat Island, so I recommend taking that one.
Which is Better – Cat Island or Rabbit Island?
I would liken comparing Cat Island and Rabbit Island to apples and oranges, were it not for that fact that both fruits were depicted as being equally cute in Japanese pop culture. To be sure, I recommend you visit both Cat Island and Rabbit Island if you have the time. They're both easy day trips that add fun and whimsy to any Japan itinerary.
To my knowledge, all animals on both islands are free of disease, although you should use common-sense precautions when dealing with them. As for allergies? I'm moderately allergic to cats, but I kept my petting to a minimum and I was completely fine. I guess fresh air really is the cure for everything!
Fresh air, or islands filled with extremely cute animals.