About Robert Schrader
Robert Schrader is a travel writer and photographer who's been roaming the world independently since 2005, writing for publications such as "CNNGo" and "Shanghaiist" along the way. His blog, Leave Your Daily Hell, provides a mix of travel advice, destination guides and personal essays covering the more esoteric aspects of life as a traveler.
Latest Posts by Robert Schrader
Share:

Vietnam was the first country I visited after officially becoming location-independent, and for that reason alone it will always hold a special significance to me. In this way, my trip to Vietnam was also one of the last I took purely as a traveler, and not as a "travel blogger," "travel writer" or "travel photographer." Looking back through my photos and reading back through the writing I did at the time, I find work that is both embarrassing and refreshing in how unfocused it is.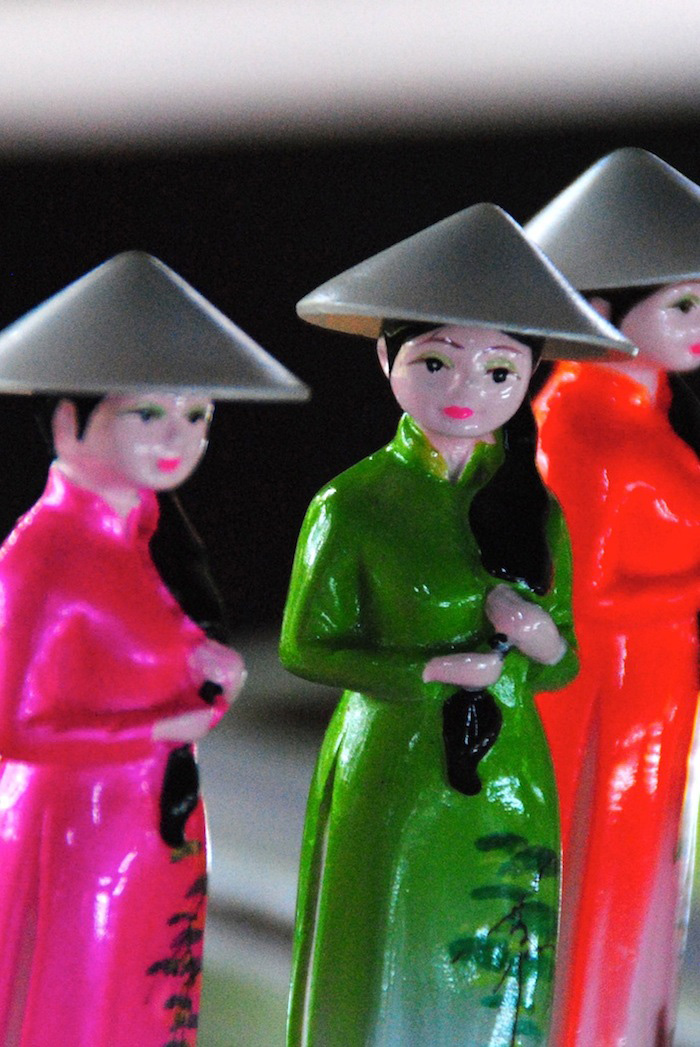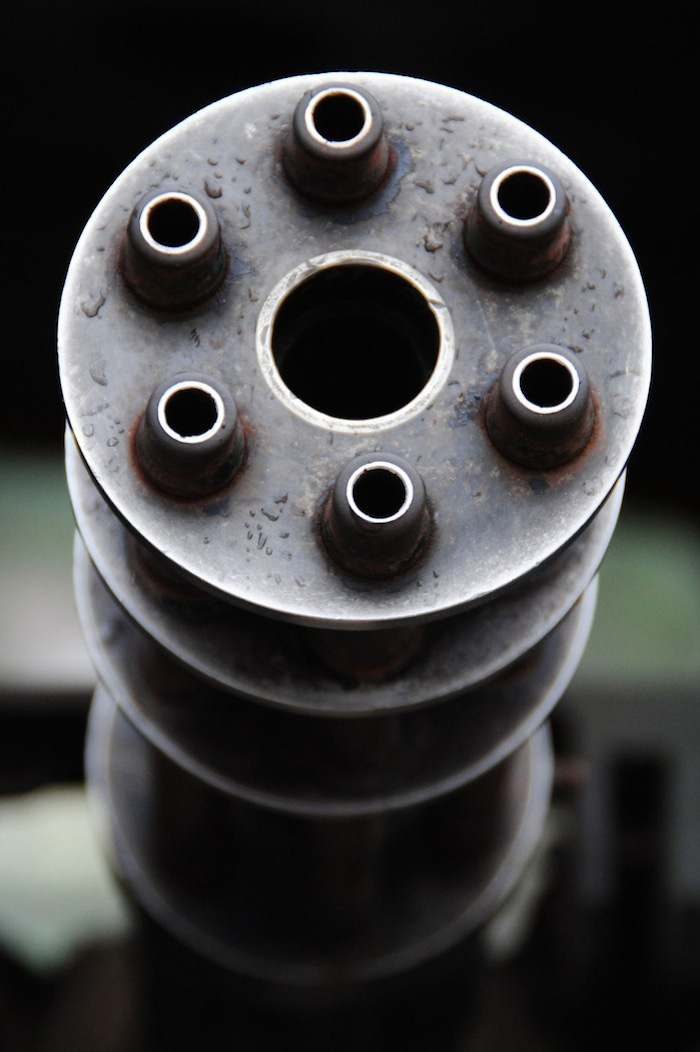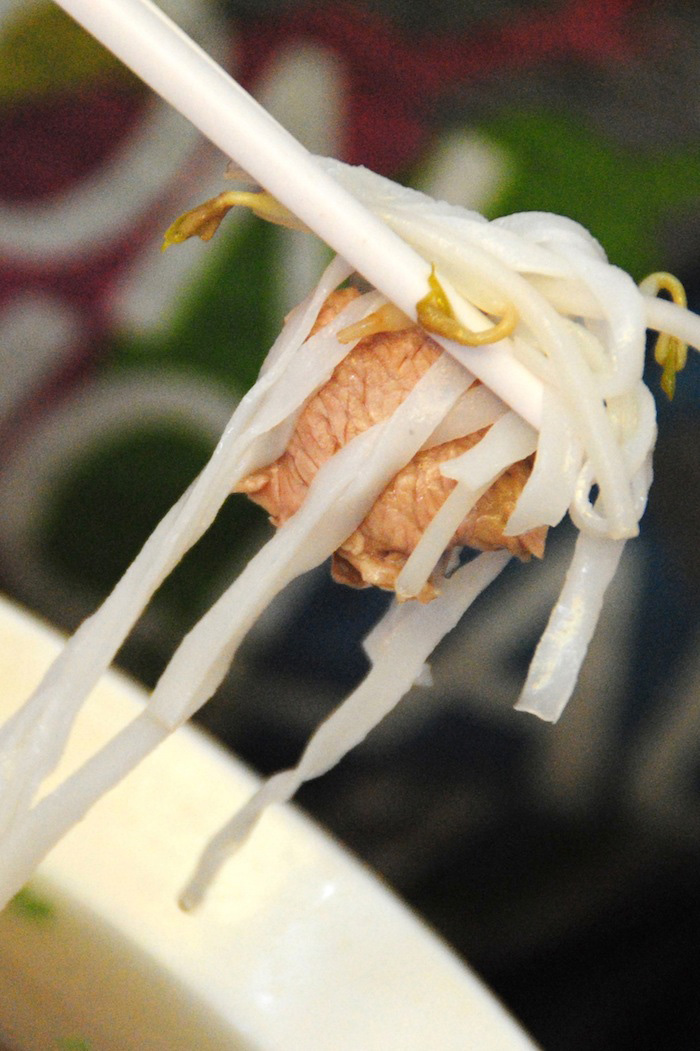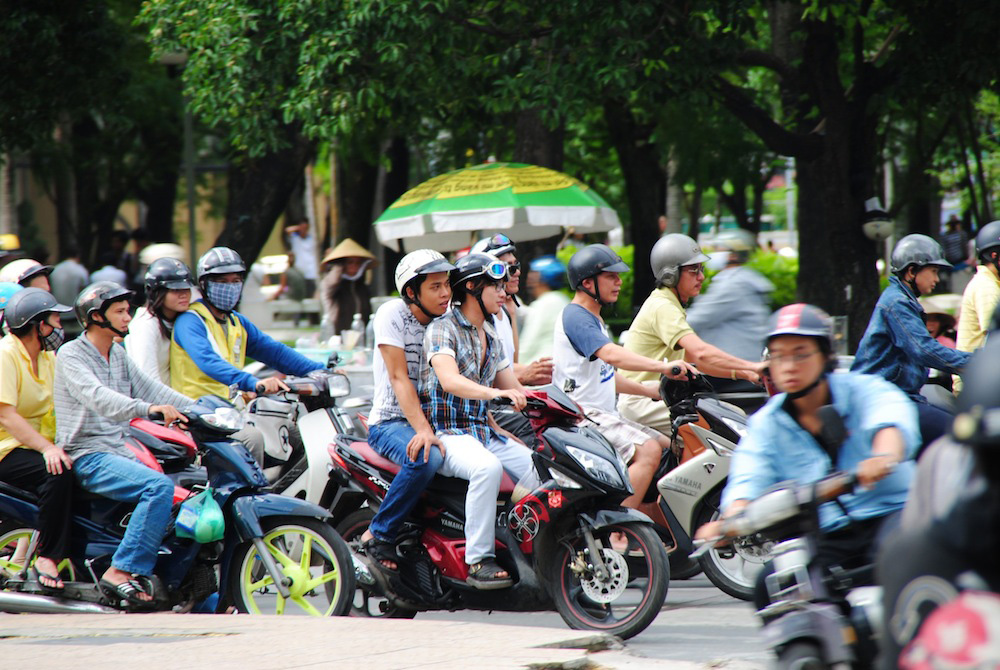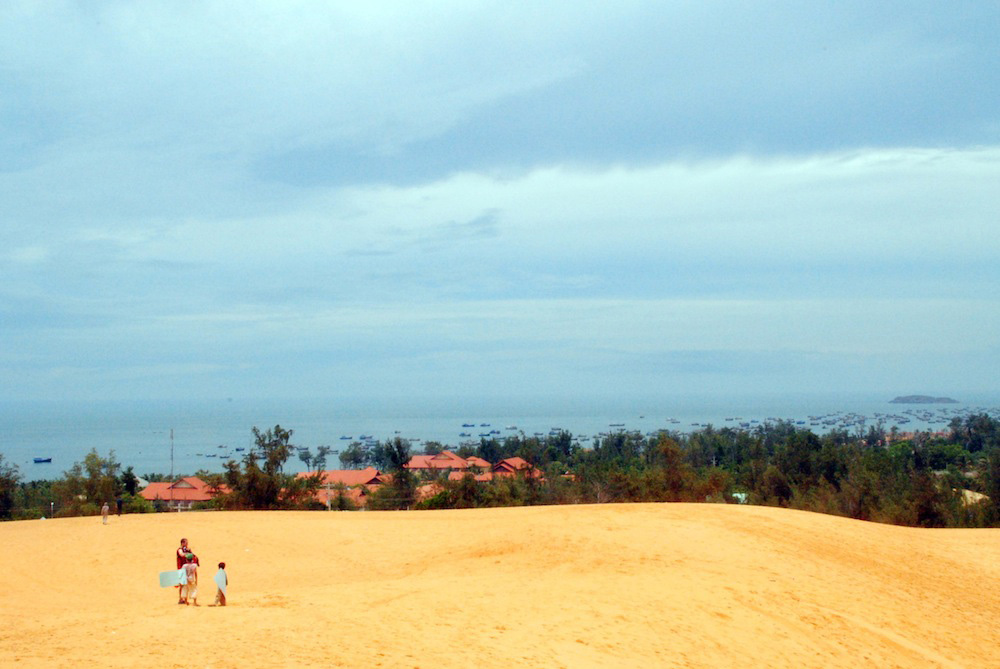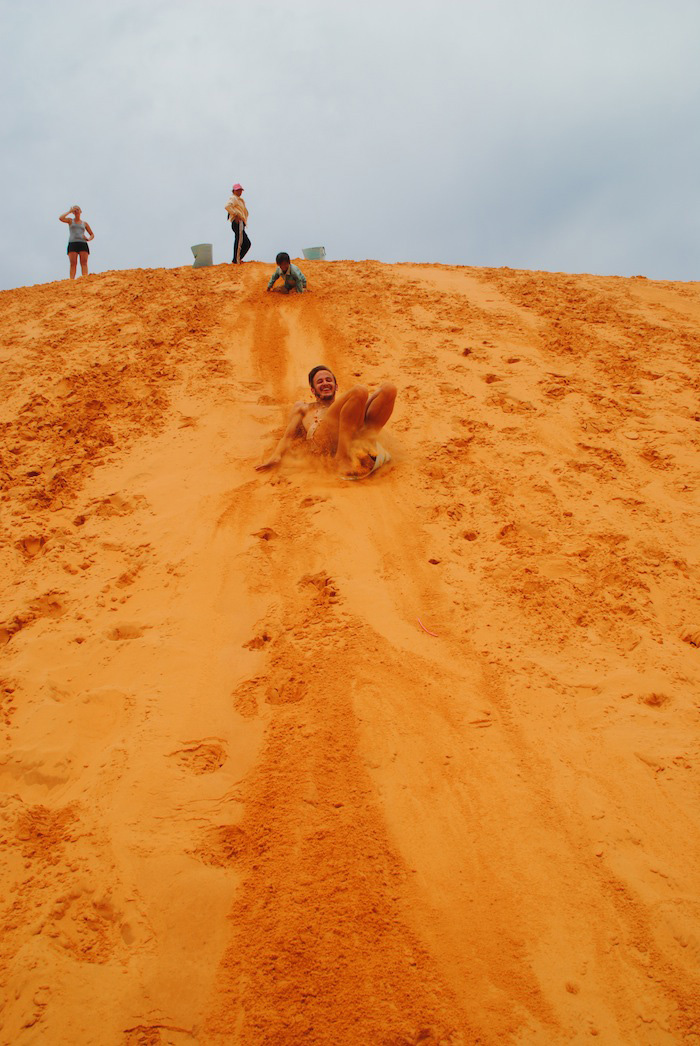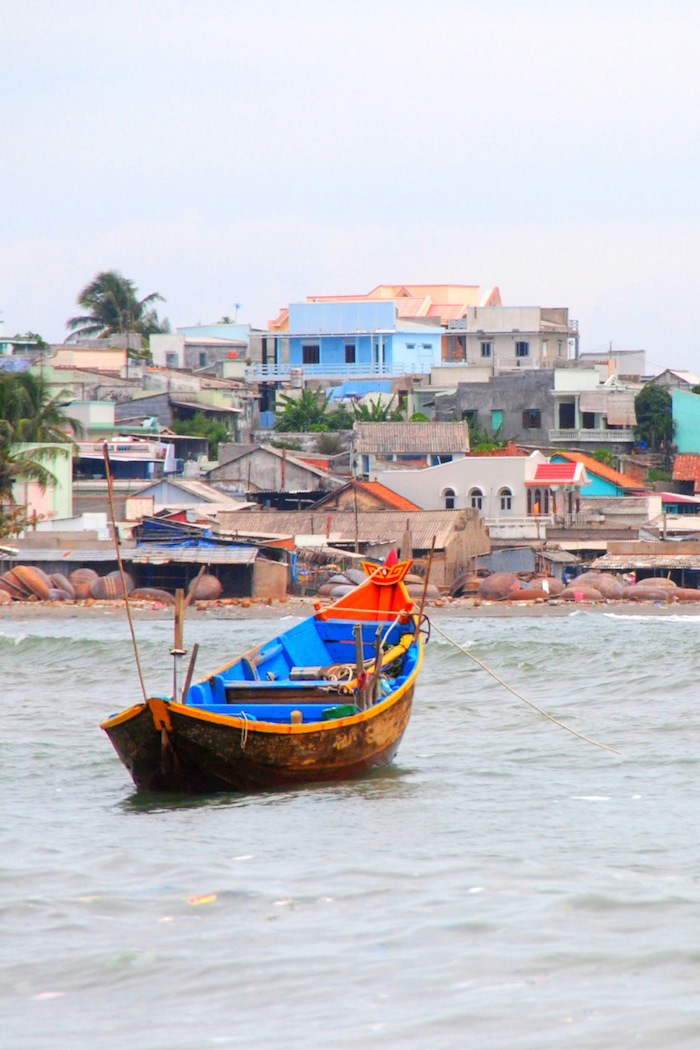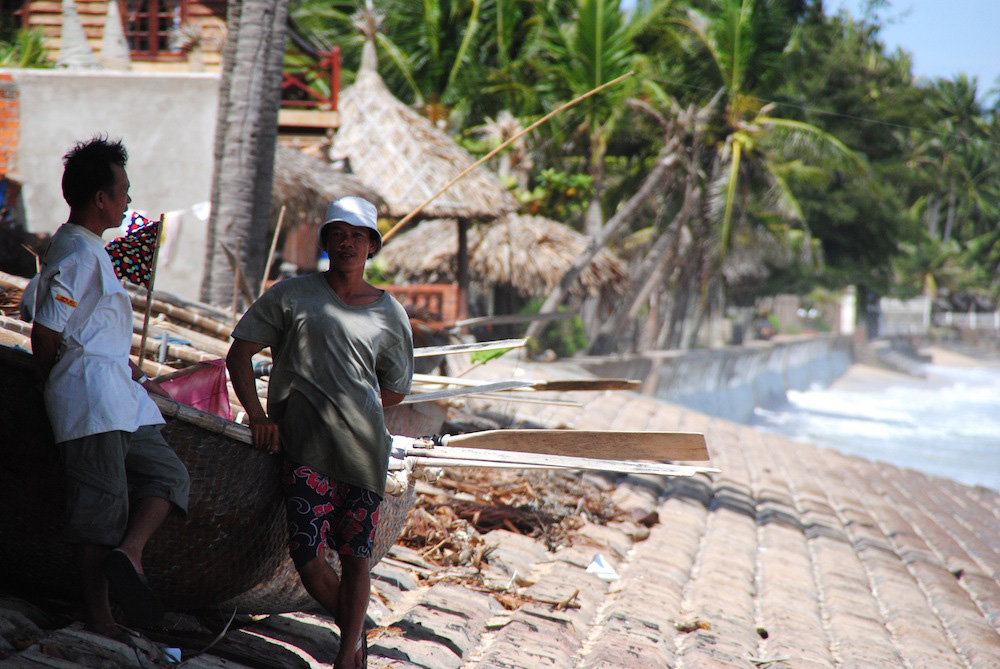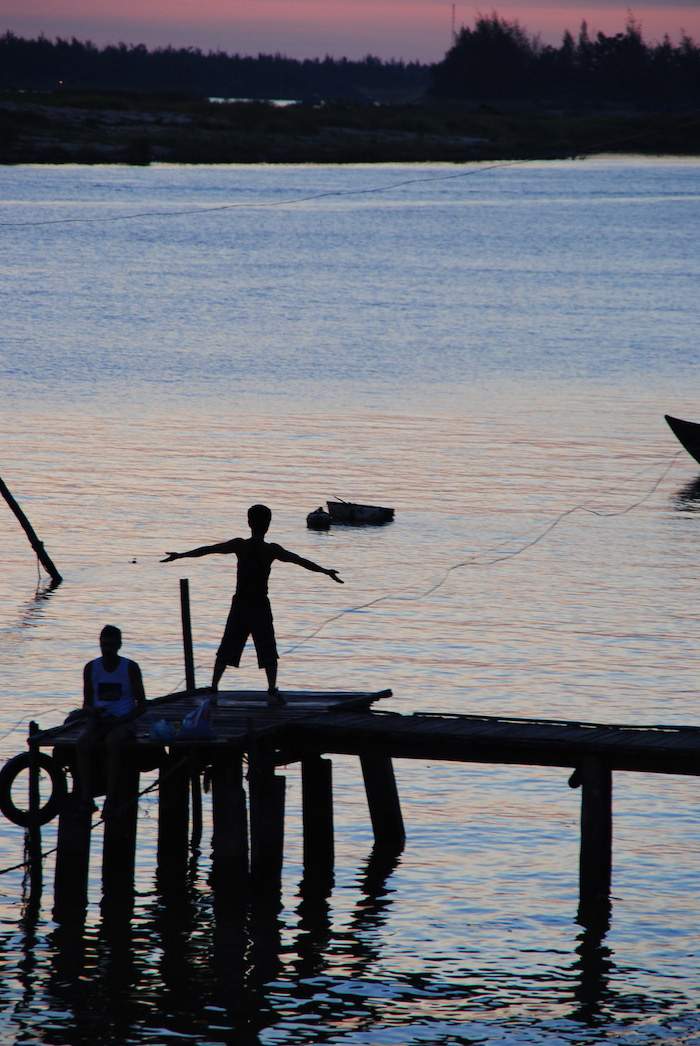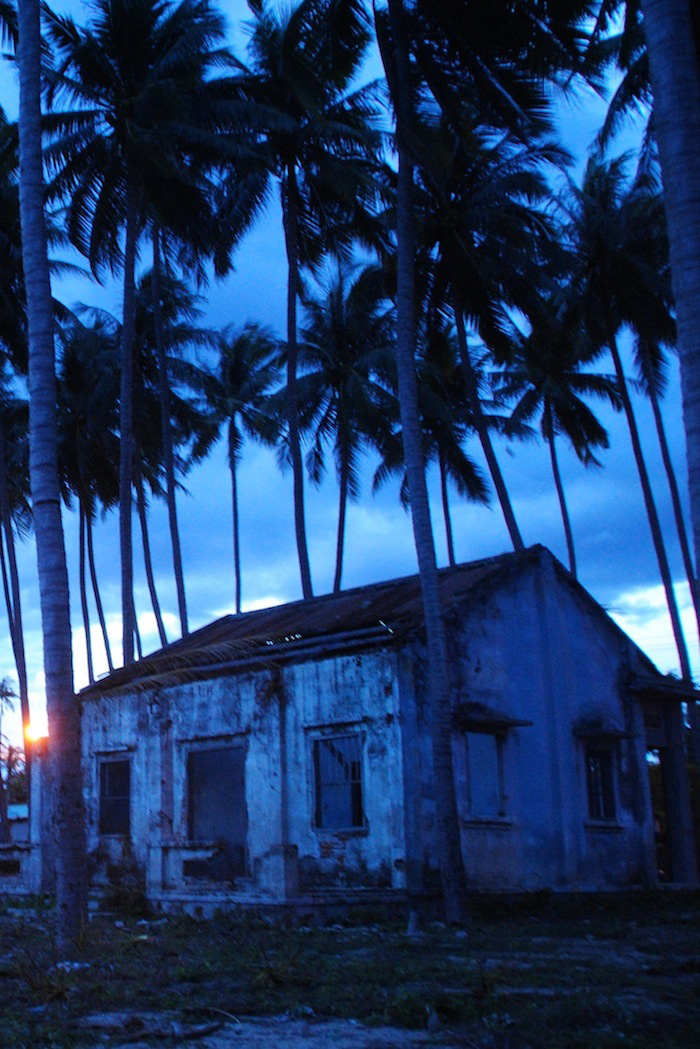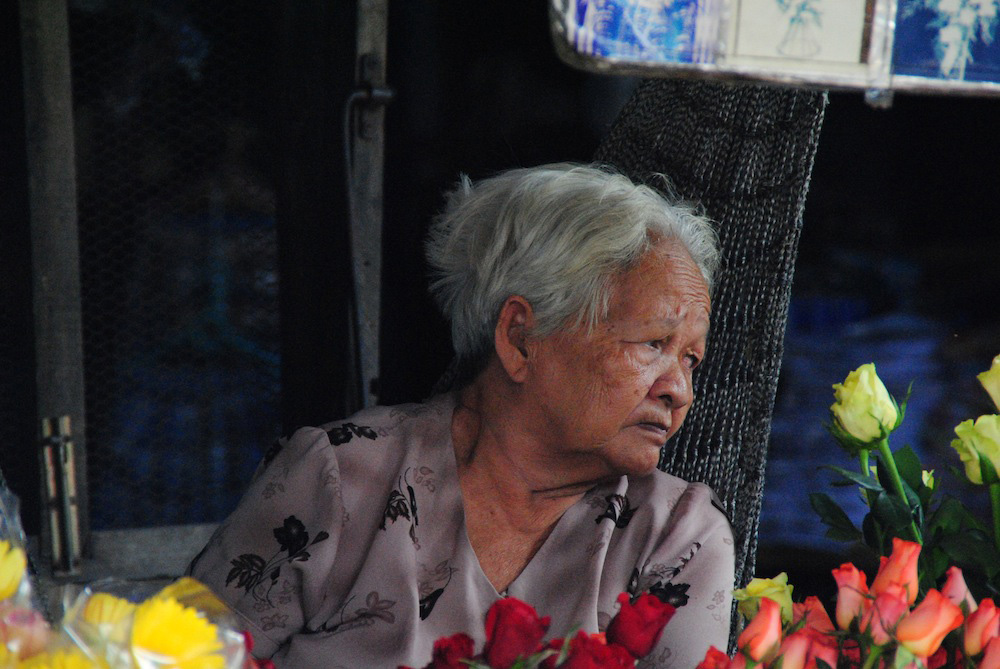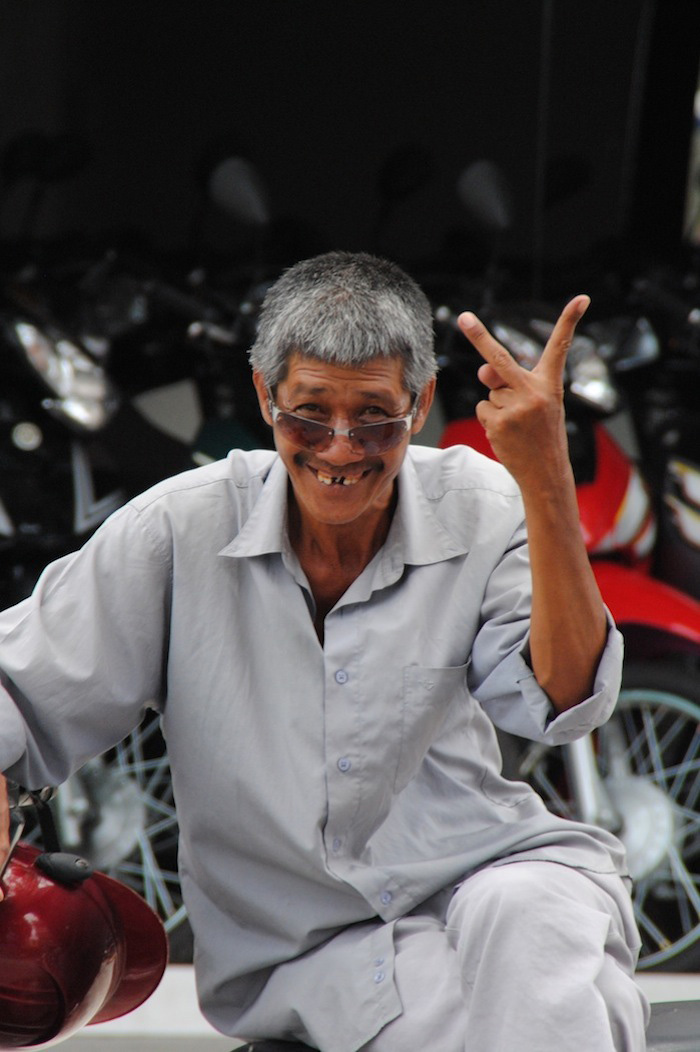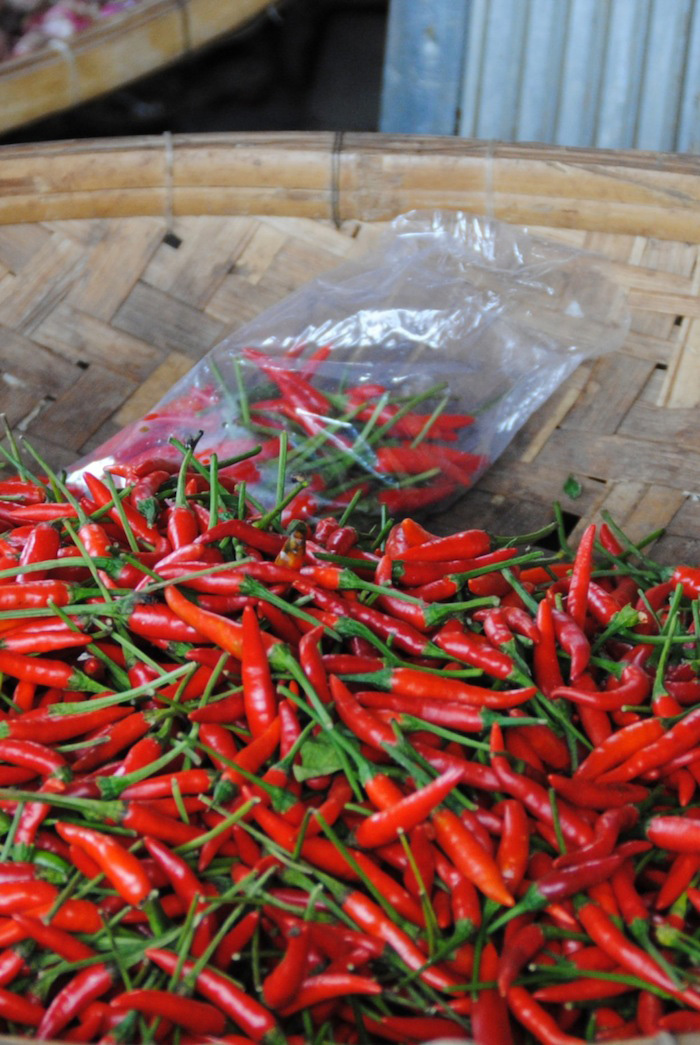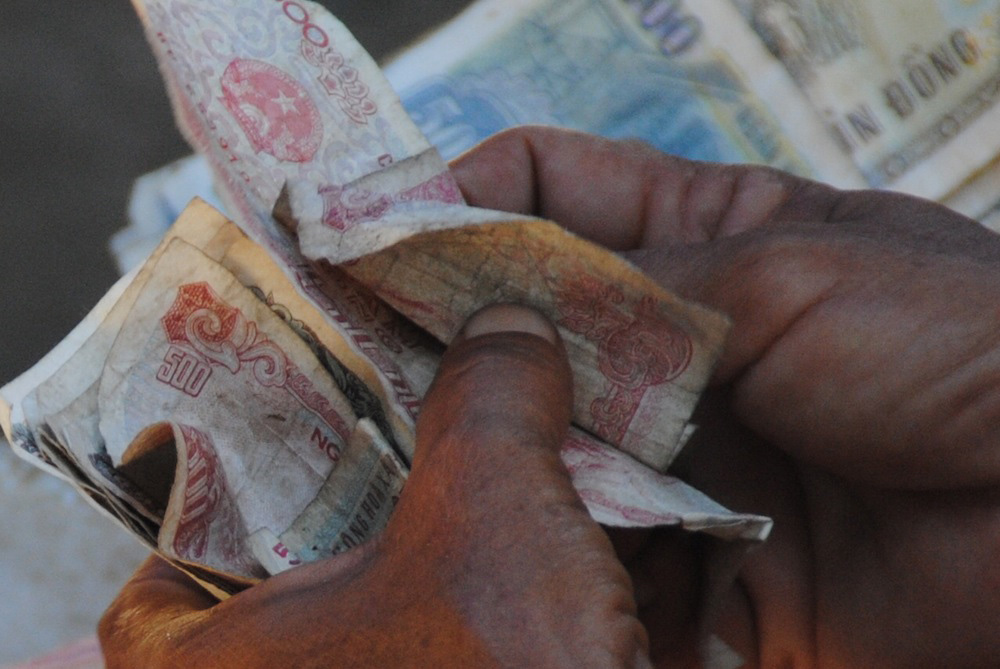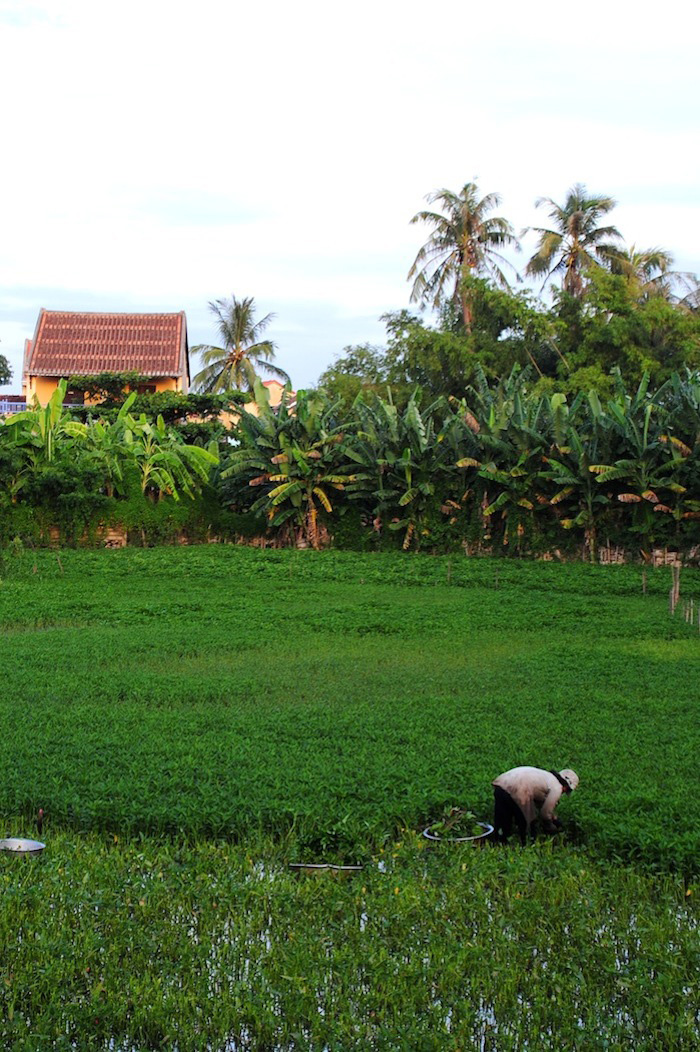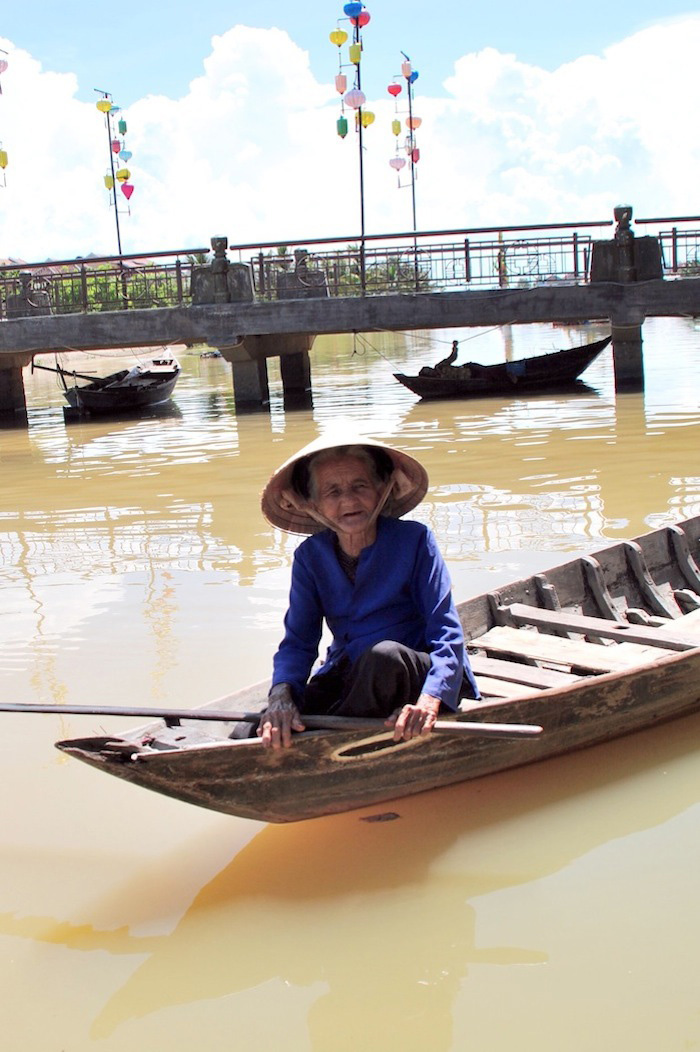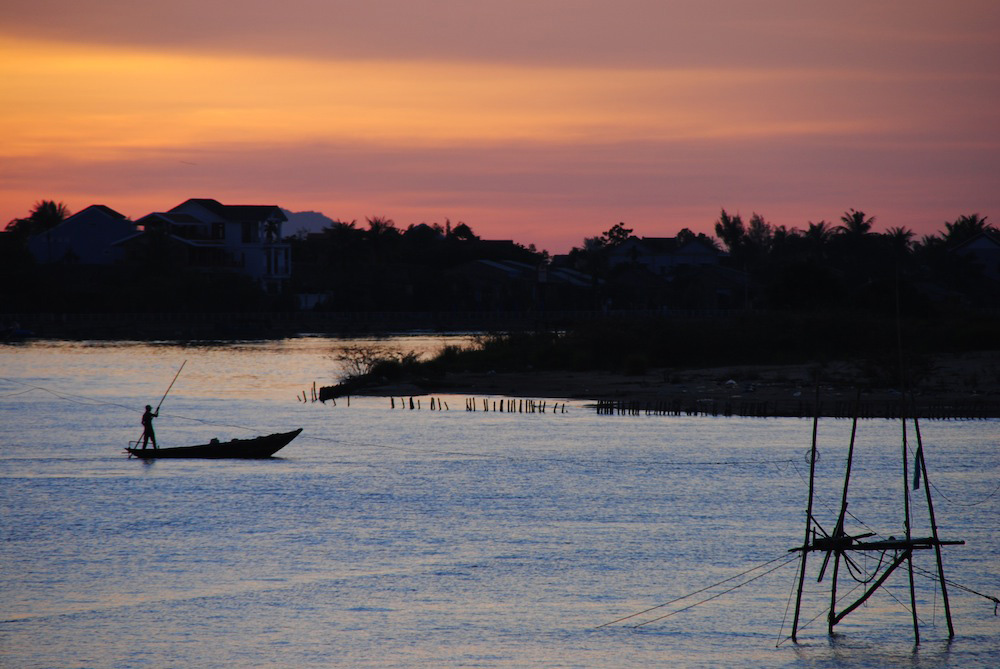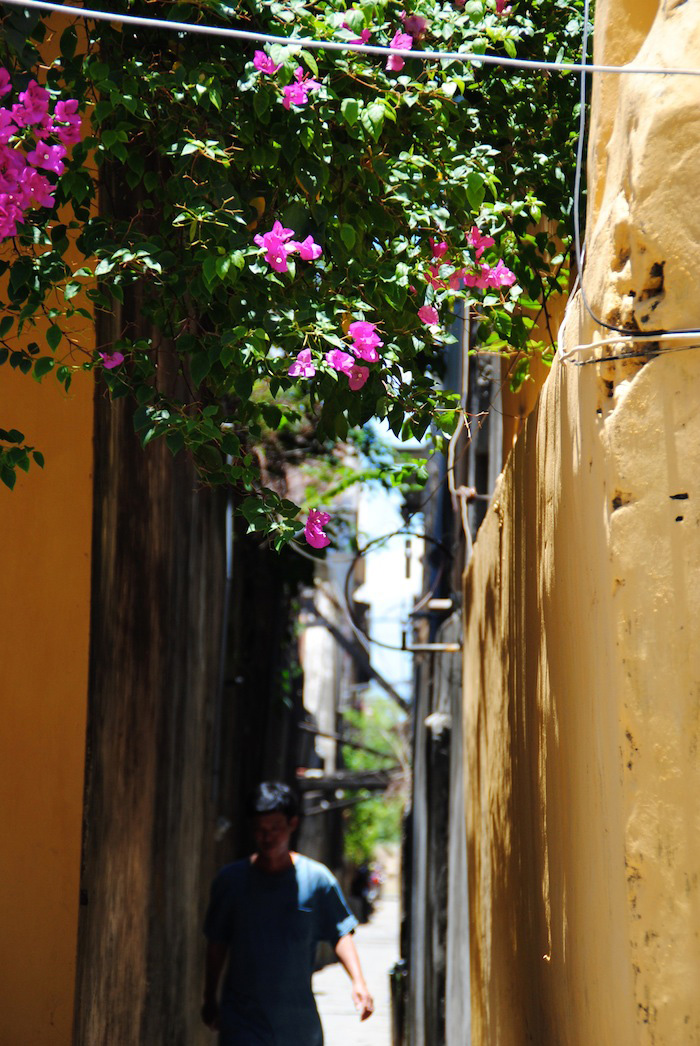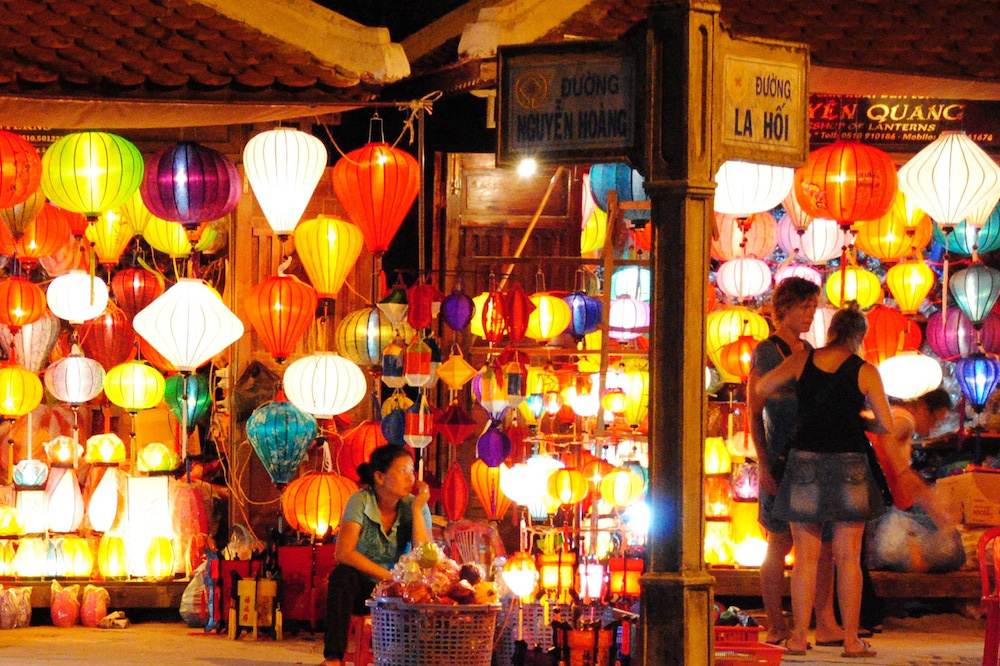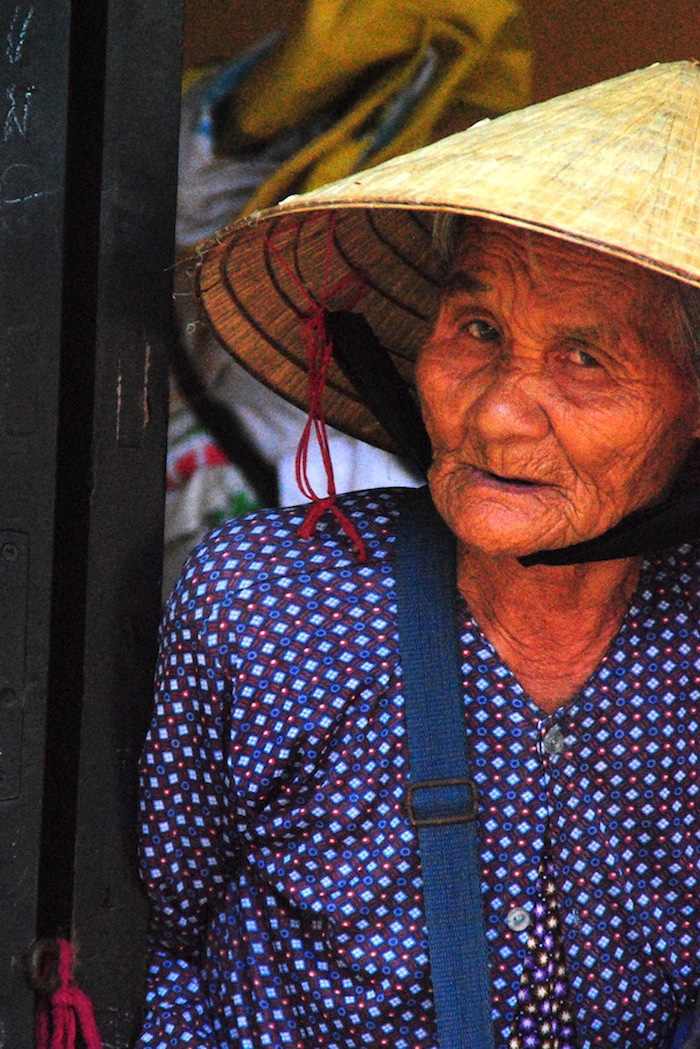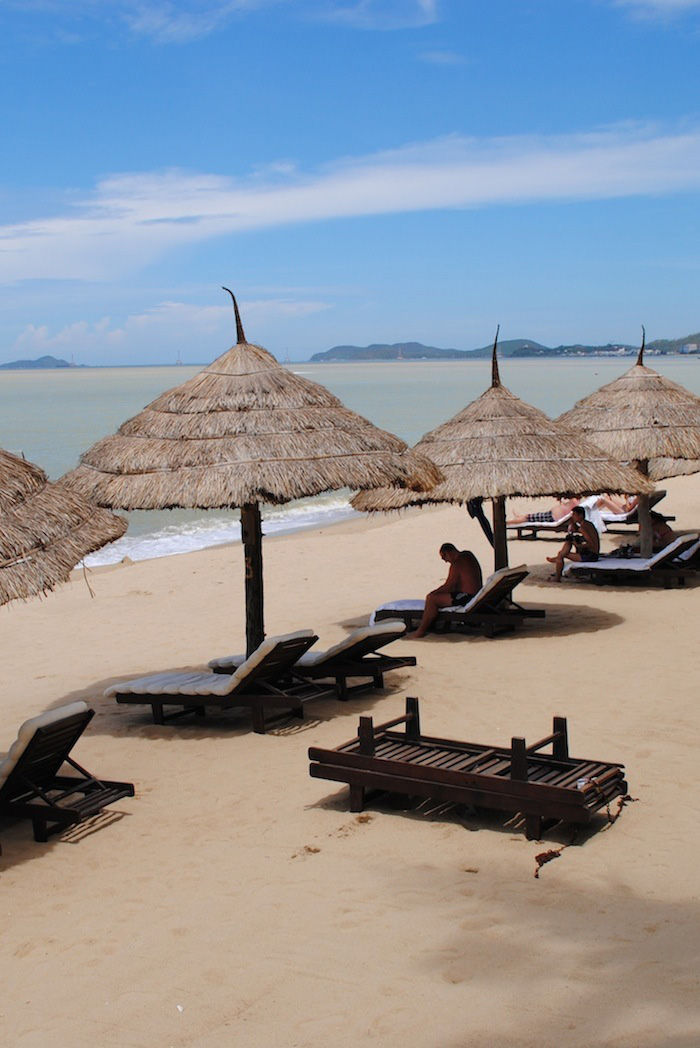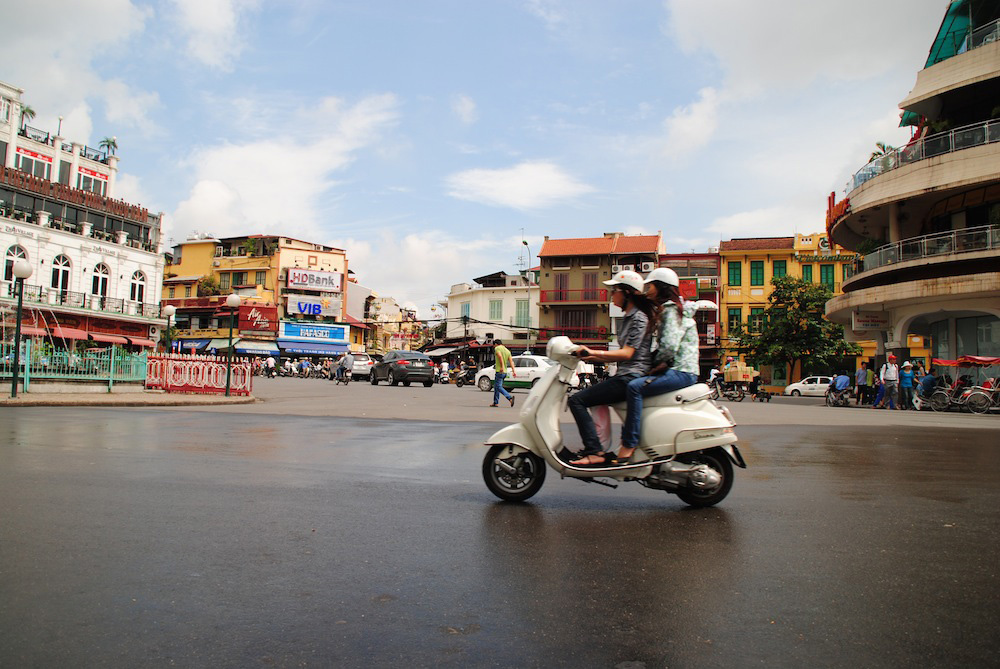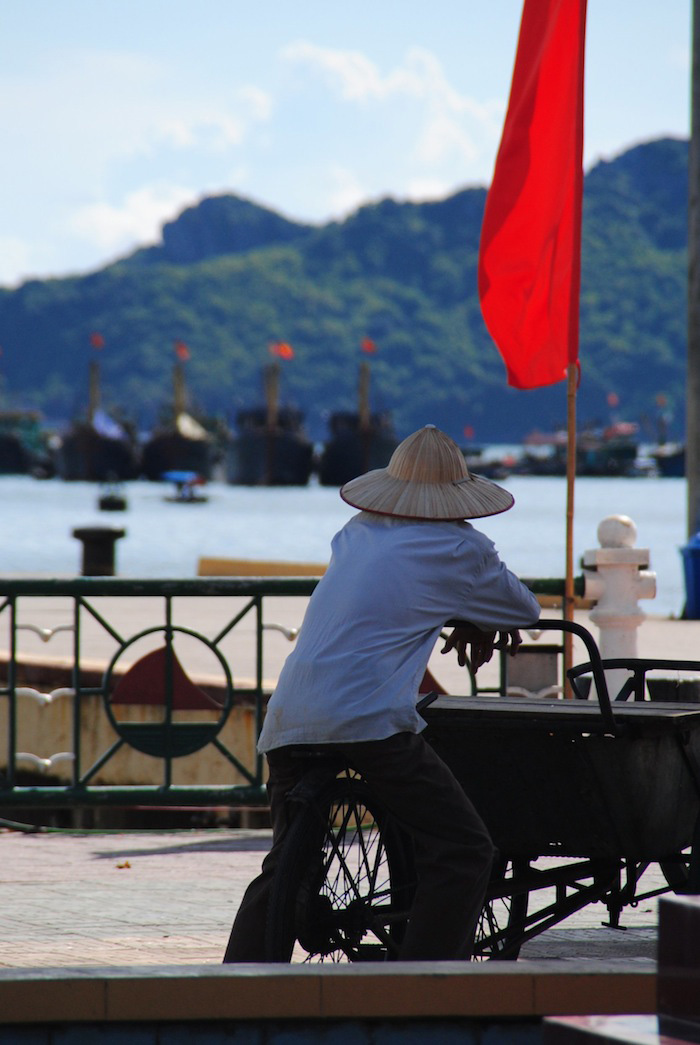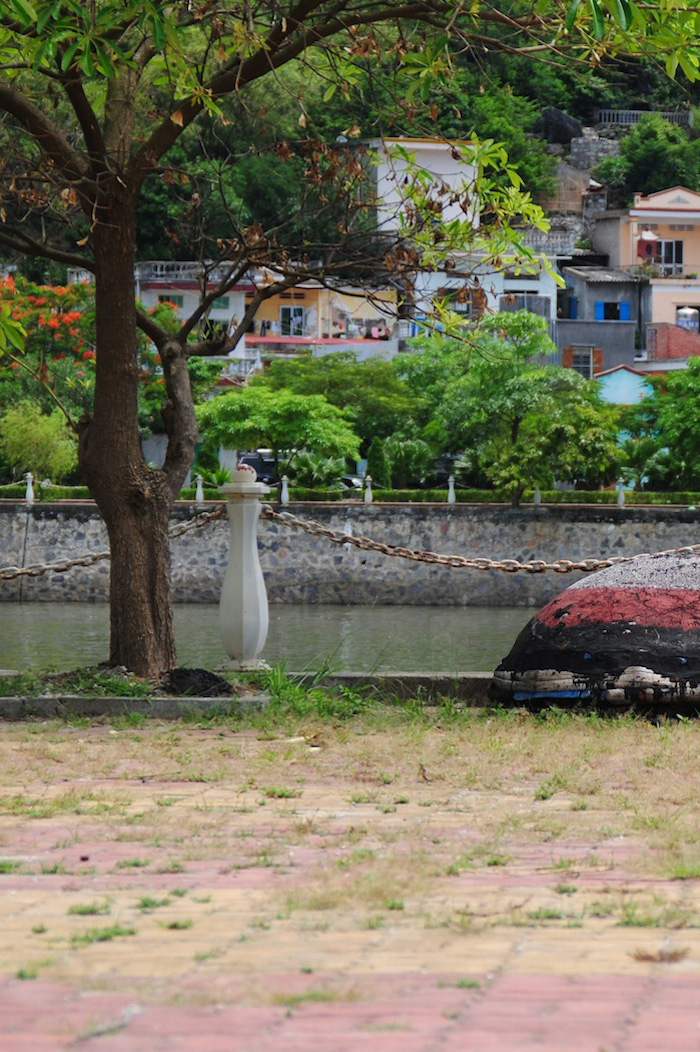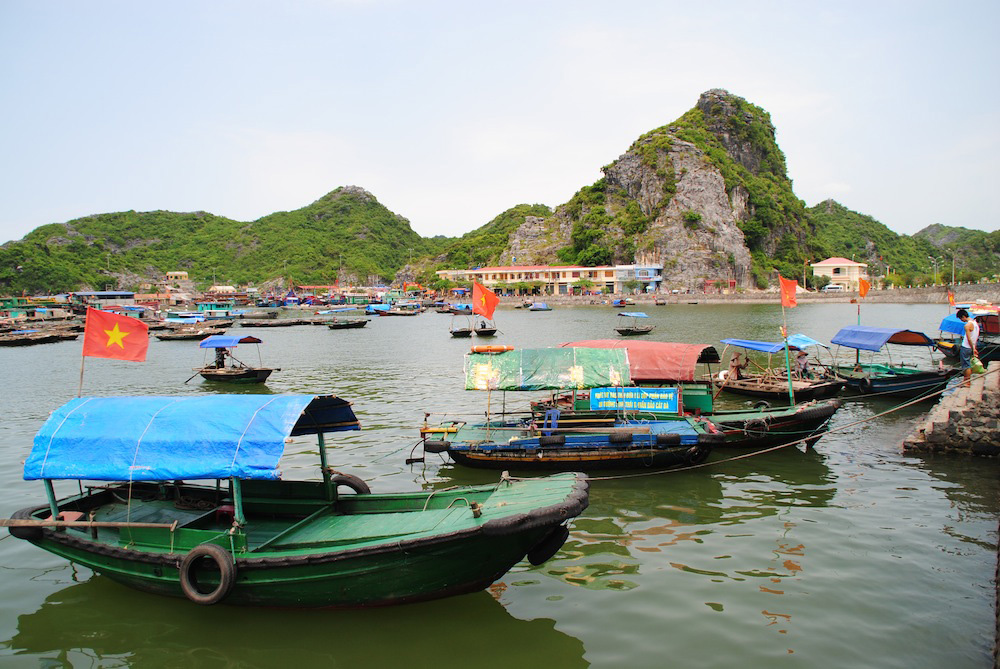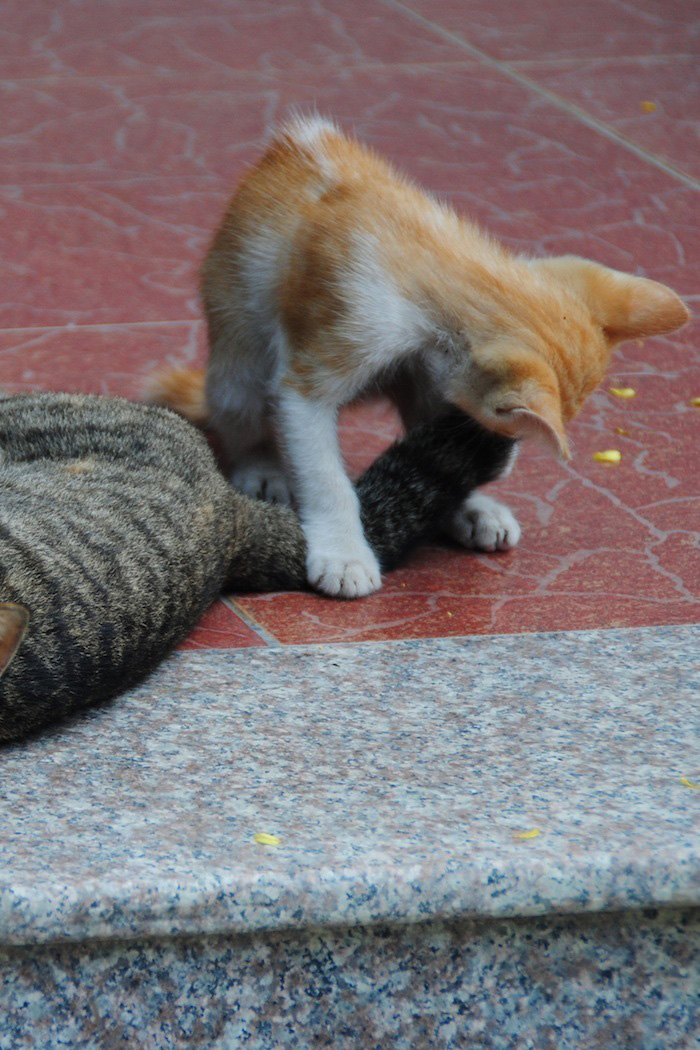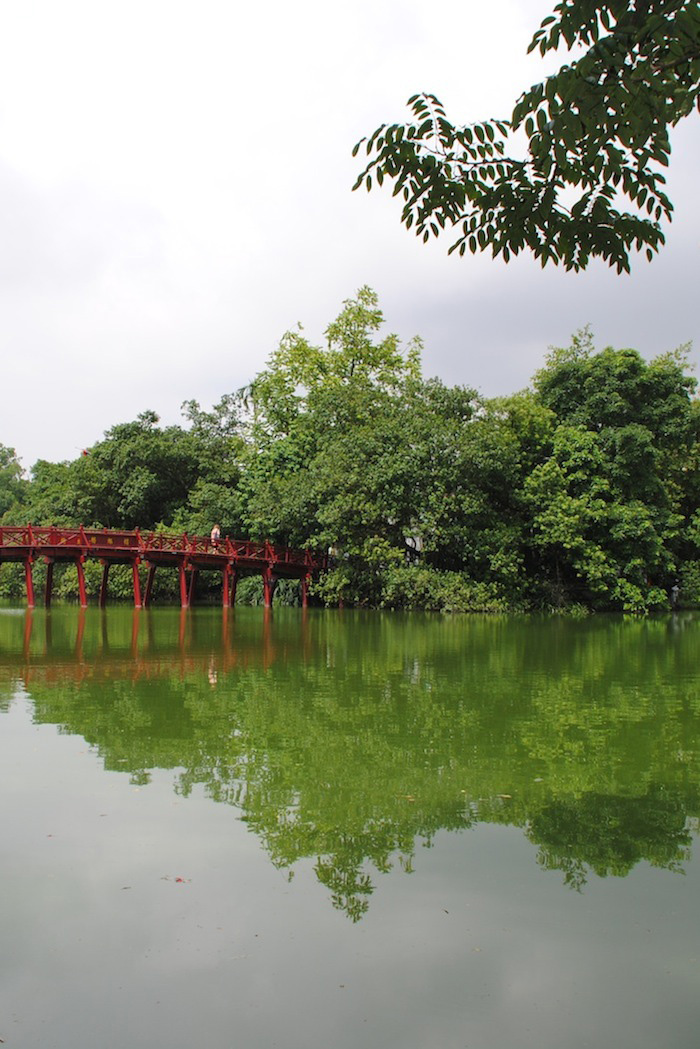 Share: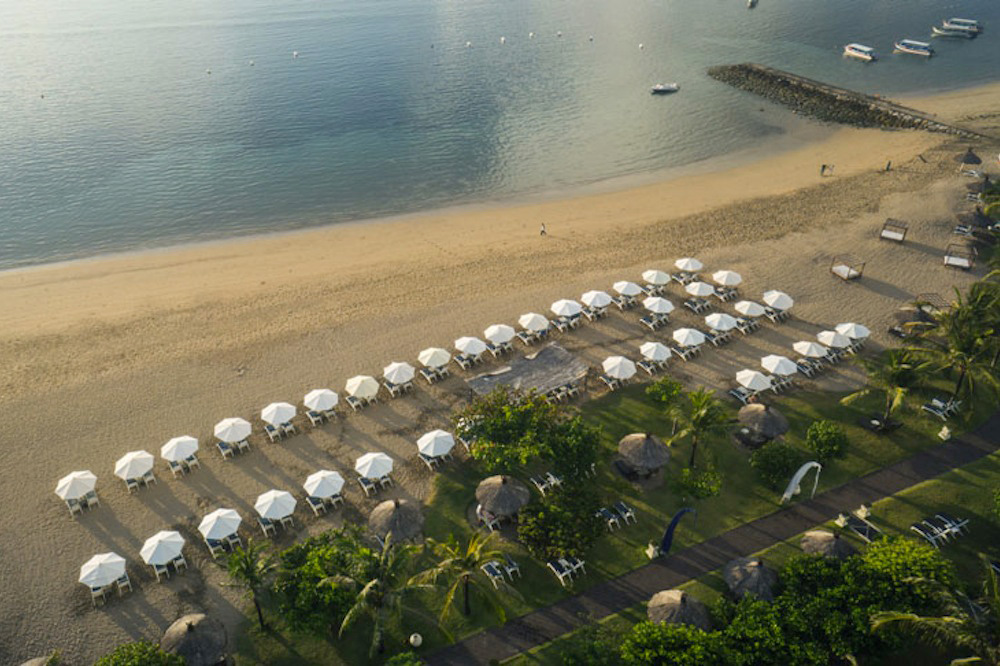 The five-star Bali resort, Grand Mirage Resort & Thalasso Bali, is exquisitely situated on the beige powdery sand-beach pointing the azure Indian Ocean. It is renowned as a leading resort that delivers unbeatable all-inclusive experiences. Once you book the all-inclusive package, you will enjoy the cozy room, appetizing food, fresh drink, fun activities, and relaxing spa treatments.
The Room
There are 301 rooms and suites in the four-storey building. All are tastefully designed with typical Balinese decoration. You can choose the garden vista of Deluxe Garden View Room or the ocean panorama of Deluxe Ocean View Room. Both of them are exceptional. Those two categories of rooms measure 42 sqm with either double or twin bed. If you prefer a bigger room, you can stay at Ocean View Suite. The suite is 80 sqm with separate seating area.
Are you traveling with your family or your couple? This resort provides special rooms for both couple and family. Romantic Ocean View Room is purposely for couple. The room is appointed with a double bed with canopy. For a family holiday, Grand Mirage Resort & Thalasso Bali features Family Ocean View Suite- a spacious suite with two king-size beds.
The Food & Beverage
This leading resort offers 3 restaurants and 2 bars plus 24-hour room service. The all-inclusive package allows the customers to taste the dishes in those restaurants and selected beverages in the bars. What a paradise for foodies! There is a 24-hour restaurant, Grand Café that offers awesome view of the pool and the sea. The Italian food lovers can grab a seat in La Cascata which is open only for dinner. Another restaurant is Jukung Grill- an al fresco restaurant on the beach serving grilled meat.
If you love to soak in a swimming pool while sipping the cocktails, Coconut Pool bar is a perfect spot for you. This swim-up bar offers fresh juices, mocktails, and cocktails. On top of that, there is Panorama lounge in the lobby level with a vision to the ocean.
The Activities
Grand Mirage Resort & Thalasso Bali offers miscellaneous activities from sports to cultural activities. For those who long to explore the sea, water sport like Seawalker, catamaran, will suit you well. The culture traveler will love janur weaving, Balinese cooking class, and Balinese costumes.
The Spa
Thalasso Bali Spa is renowned with its unique treatments that apply oceanic elements such as seaweed and seawater. The signature treatment of this spa is aquamedic pool- a 380 sea water pool. The pool is equipped with jets that will press several points of the body and bring you to a notable relaxing moment.
Share: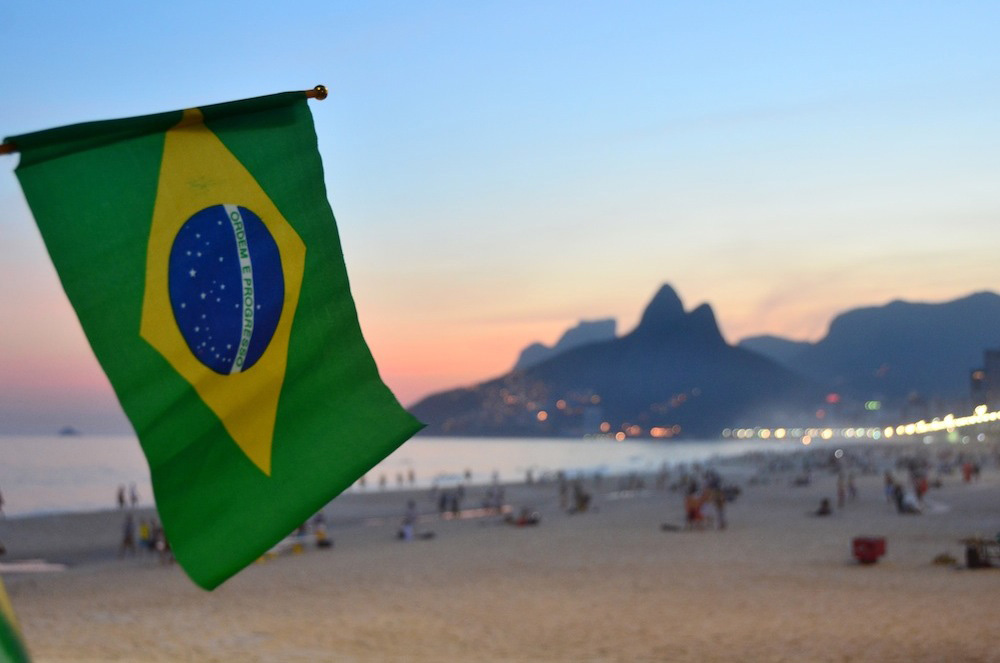 The World Cup. Brazil. Don't they go together? "I hope they lose," he said, "he" being Marcello, the owner of the hotel where I was staying in Salvador, Brazil; "they" being Brazil's national football team. "If they win, it will send the wrong message to the world and to the people of this country."
He pointed up at the young woman walking across the bridge that draped over the packed highway. "It will say that it's OK for me to be driving in this new car, while she walks that dangerous path lined with drug dealers and thieves.
"Or that it's fine," he continued, directing my attention to the dilapidated rail track above the left side of the road, "that this piece of shit sits for 15 years unfinished, until all of a sudden we get the World Cup and the tourists need to use it.
"Never mind the hundreds of thousands of us stuck on the road," he pointed back toward the highway, which was now essentially a parking lot.
It's a cynical outlook toward a country where Marcello has spent his whole life, but one with which I empathized to a point. Just a couple weeks before, after all, I'd experienced the first theft of my life, to say nothing of the grinding halt to which the Cup had brought Rio de Janeiro during my time there.
And it wasn't just in the cities. Brazil's poor rural infrastructure had nearly prevented my life-changing trek in the Lençóis Maranhenses from happening at all, to say nothing of how anxious I felt for much of my trip due to the (Portuguese) linguistic homogeneity of all but the most educated elements of Brazilian society.
"That one's a fool," Marcello continued, pointing to a car with two Brazilian flags taped to either of its mirrors, in a show of support for the impending game everyone was heading home to watch. "And that one too. And that one too.
"But it's not their fault," he was quick to concede. "You know, only the most clever people even get to go to University here – I was lucky enough to be one of them. The real joke, however, is that once you get there, it's almost like they steal knowledge from you. They narrow your perspective instead of broaden it. It's a joke, just like the roads and the government and the economy and all of it."
Marcello had used the temporary standstill to put on some Brazilian light rock from the 1970s, and as we started moving again (he clearly needed a break from ranting, beads of sweat forming on his face), he turned it up so it drowned out the honking and cheering and motor sounds coming from outside.
As we moved along the road, first at a slow crawl and then at a speed that was almost terrifying by contrast, the beat of the song, and the singer's smooth, sweet voice proved the perfect foil to the harshness that surrounded us on all sides.
And I began to appreciate, not for the first time ever but for the first time in a while, the seemingly deliberate way modern Brazilian society mimics and shadows the jungle into which it is built: The penthouses of the Miami-esque skyscrapers in Salvador's nova cidade like the top reaches of the canopy; the beautiful men and women like the birds and butterflies carried on the breeze; the storied colonial buildings and comfortable single-family homes like palms and banana trees; the forgotten poor like the decomposing floor of the rainforest, taken for granted by the plants and animals that dwell upon and within it, but central to their survival.
In both cases, the Brazilian government is a brutal buzzsaw cutting through it all, leaving what remains vulnerable to harsh sun. And in both cases, whether we're talking about mosquitoes carrying deadly diseases or more sentient pests carrying firearms, the surreal beauty comes at a high price.
"It's jungle capitalism," Marcello continued as the car slowed again, turning down the music so I could hear him. "A few thugs – the government; the oil companies; the banks – come in and take control of everything that allows our jungle society to thrive, and sell us back only what we need to survive at a price that nearly kills us.
"Did you know," he said, pointing to the hood of his car, "that over 50% of what I paid for this car is tax? And the worst part is that Brazilians, with their poor education and football obsession and their misplaced optimism that the tax they pay will buy them honest politicians, will happily pay whatever is asked of them.
"And so I hope they lose – I hope we lose," he concluded, "because only then will we all be forced to wake up from this dream, to find our way out of this nightmare."
As we neared the airport, I began to feel sentimental about my impending goodbye to Brazil, in spite of Marcello's diatribe – and maybe because of it, too. Brazil is a country where danger lurks around every corner, but you dance to meet him; where the only thing more overwhelming than the sweetness of a caipirinha is the foul the stench of spilled ones rotting in the sun; where nothing works, but everything feels so damn good.
In spite of all this – and again, maybe because of it – I hope you visit Brazil. And I hope my photos, whether you appreciate them independently of this text or as a digestive to wash it down, make you want to go there as much as I want to go back someday.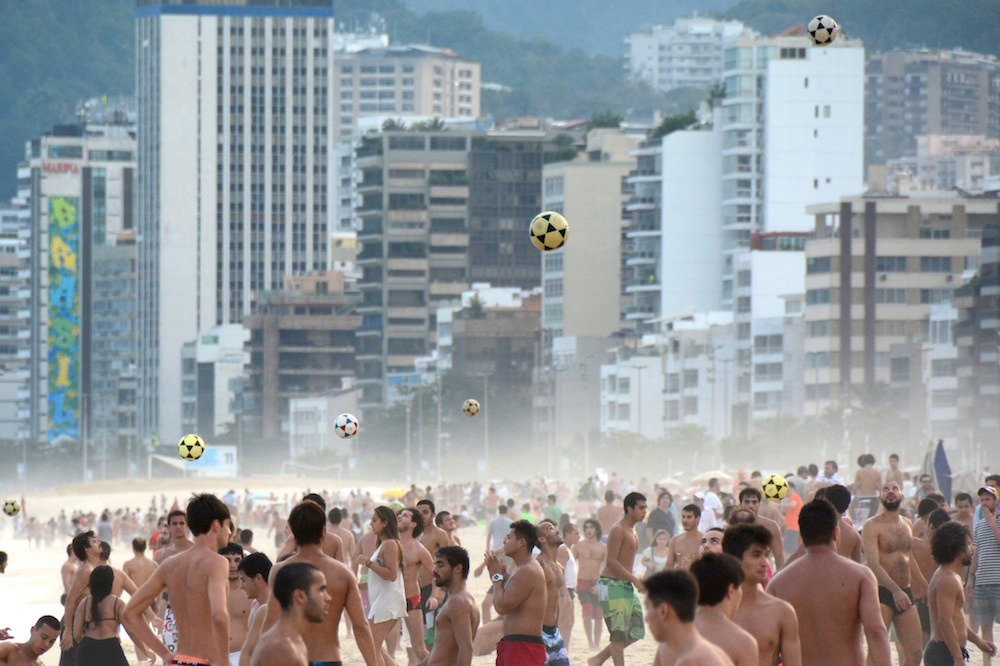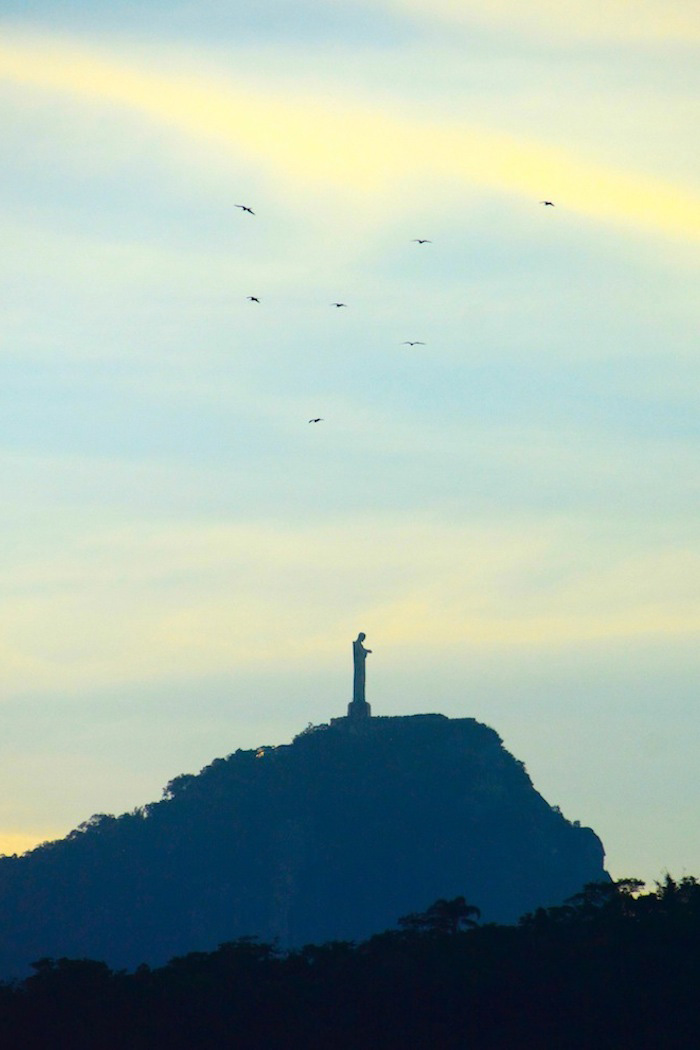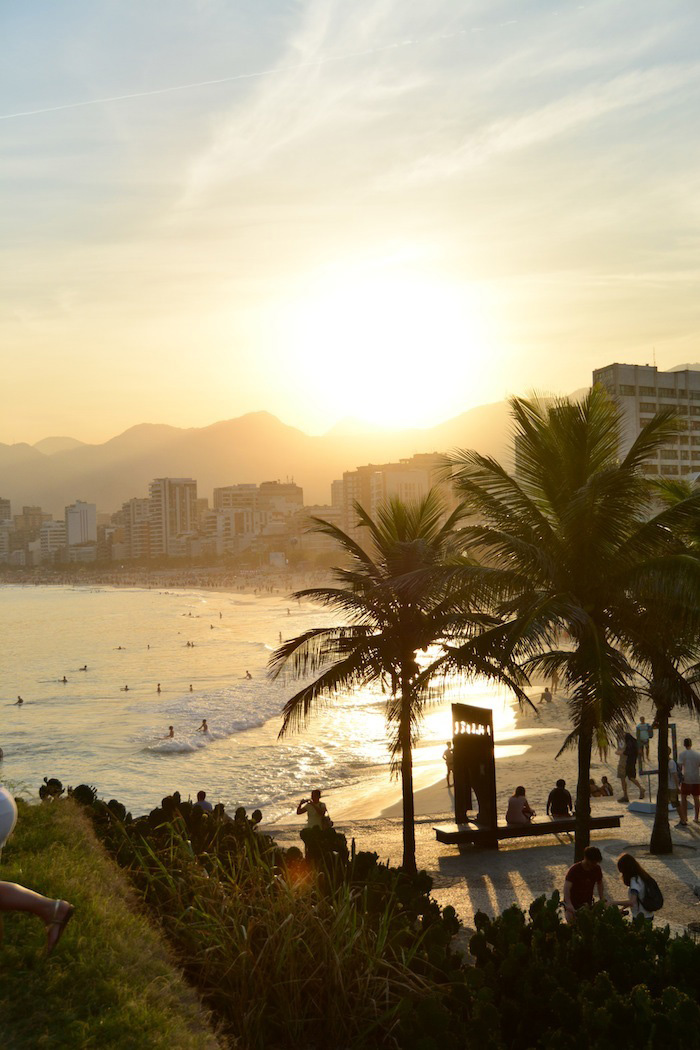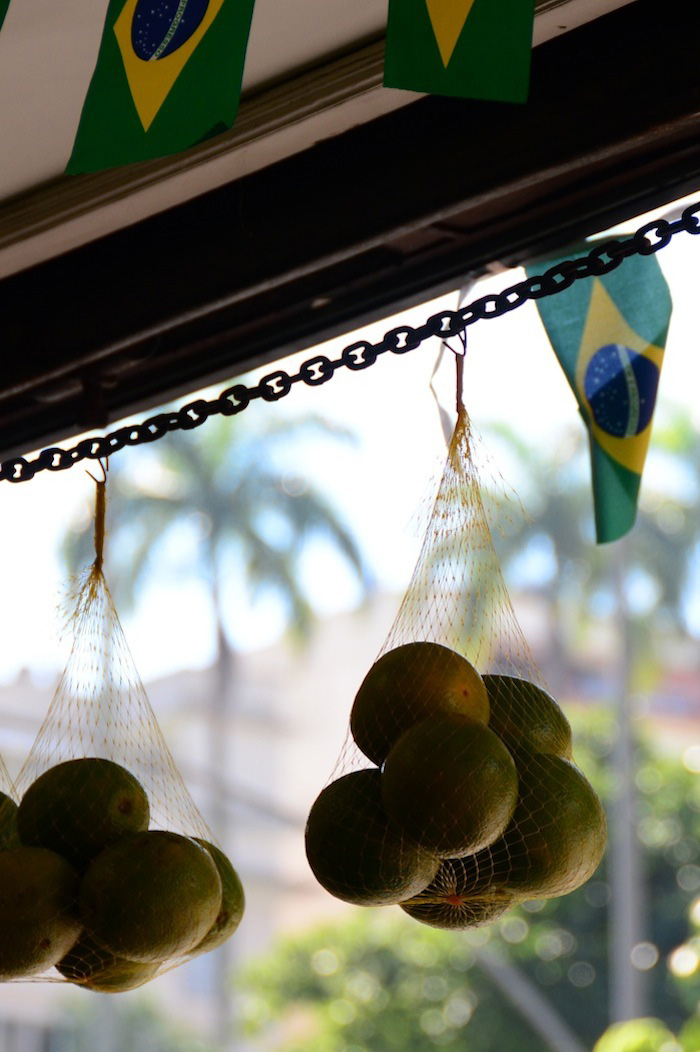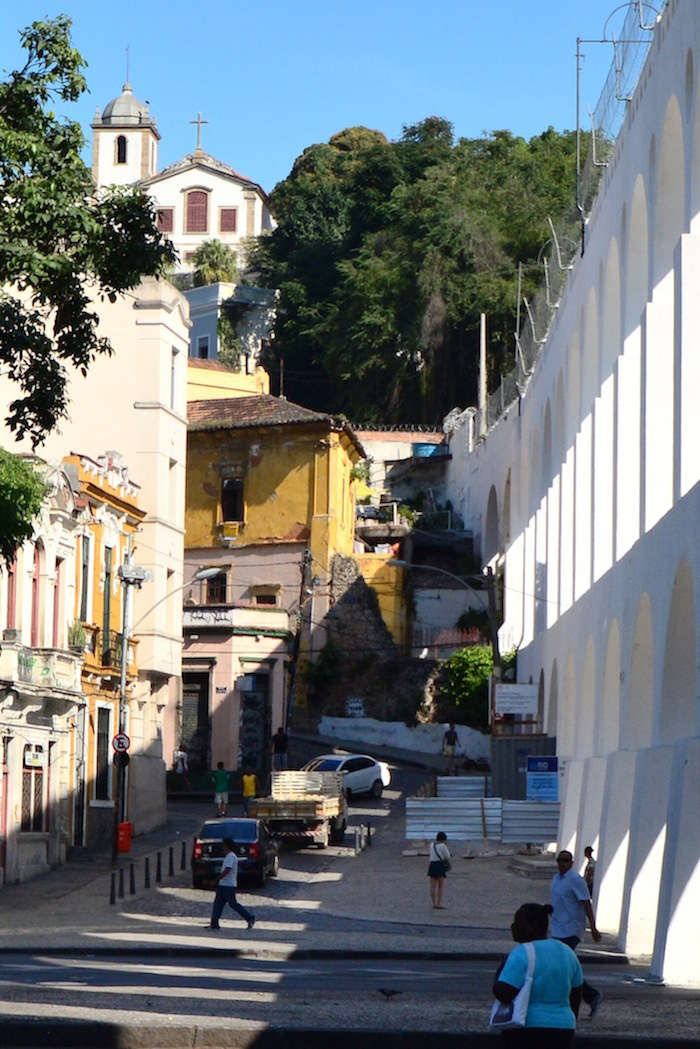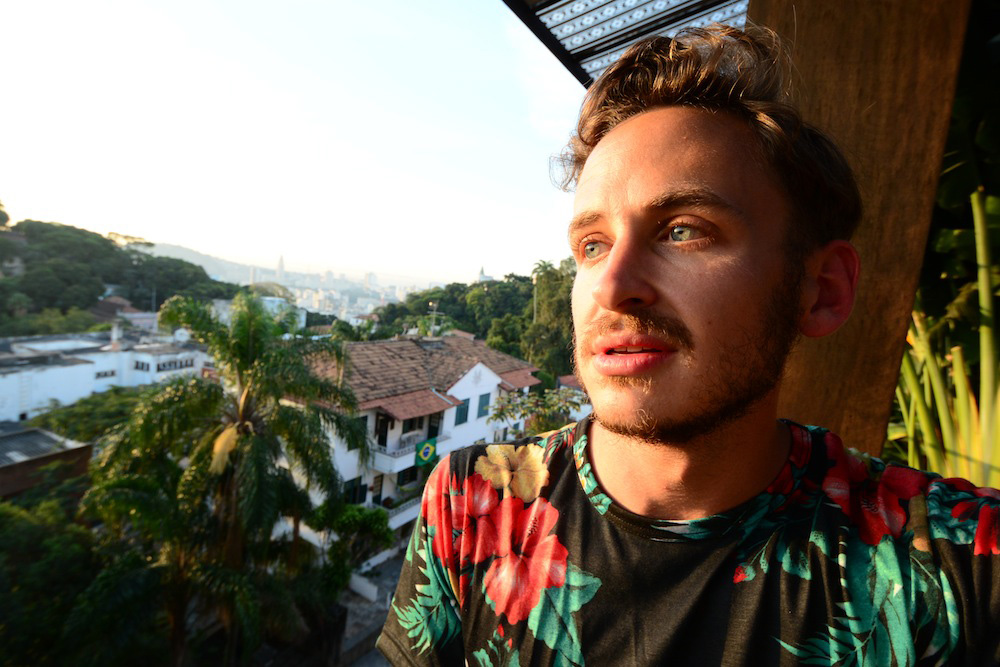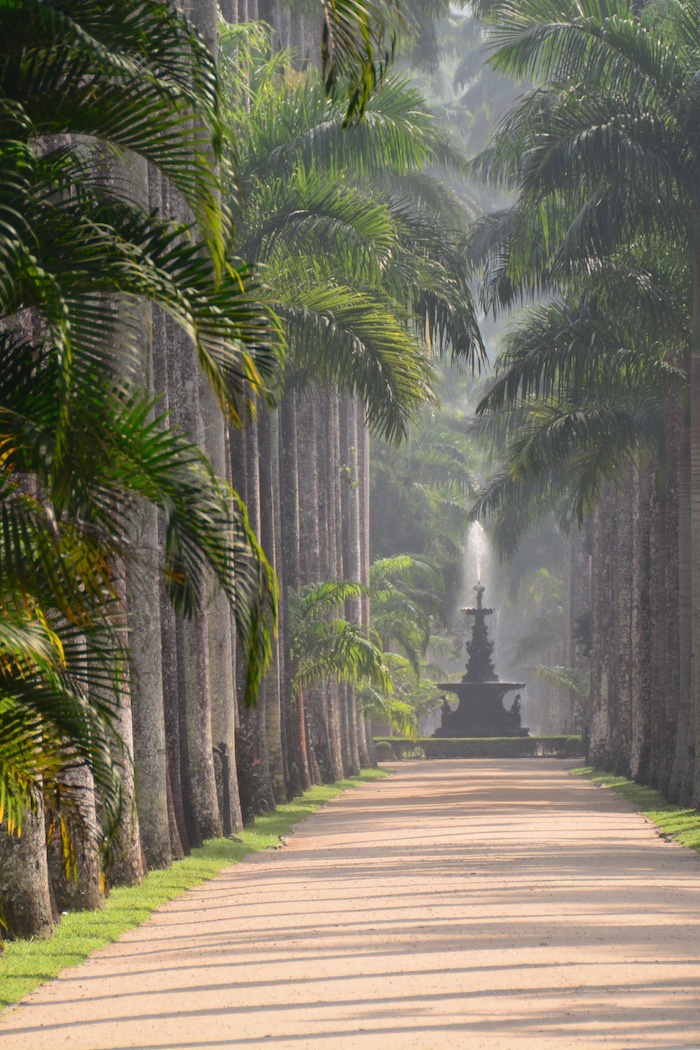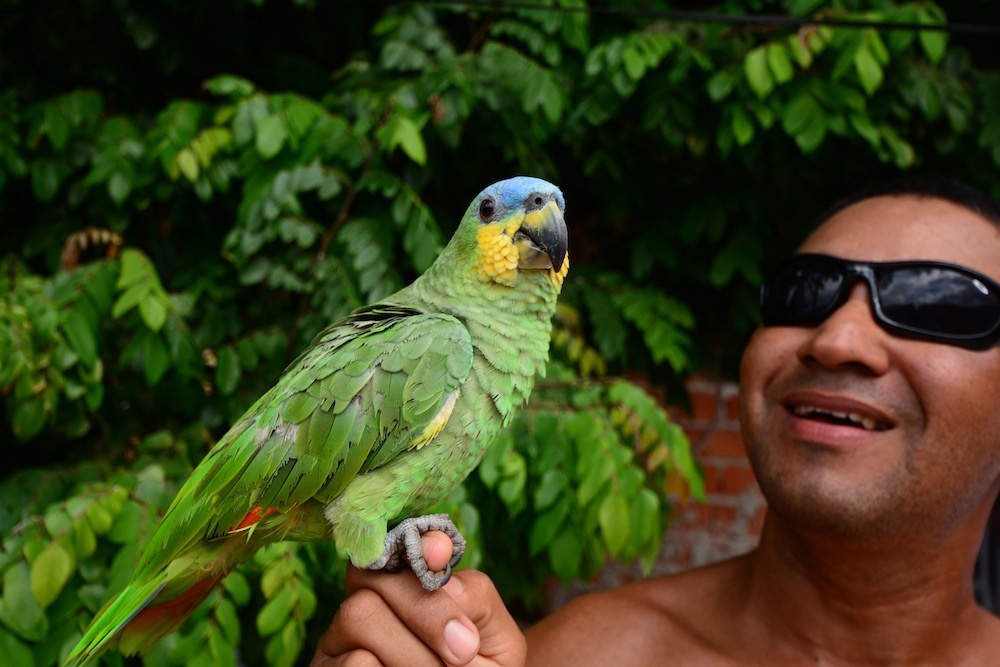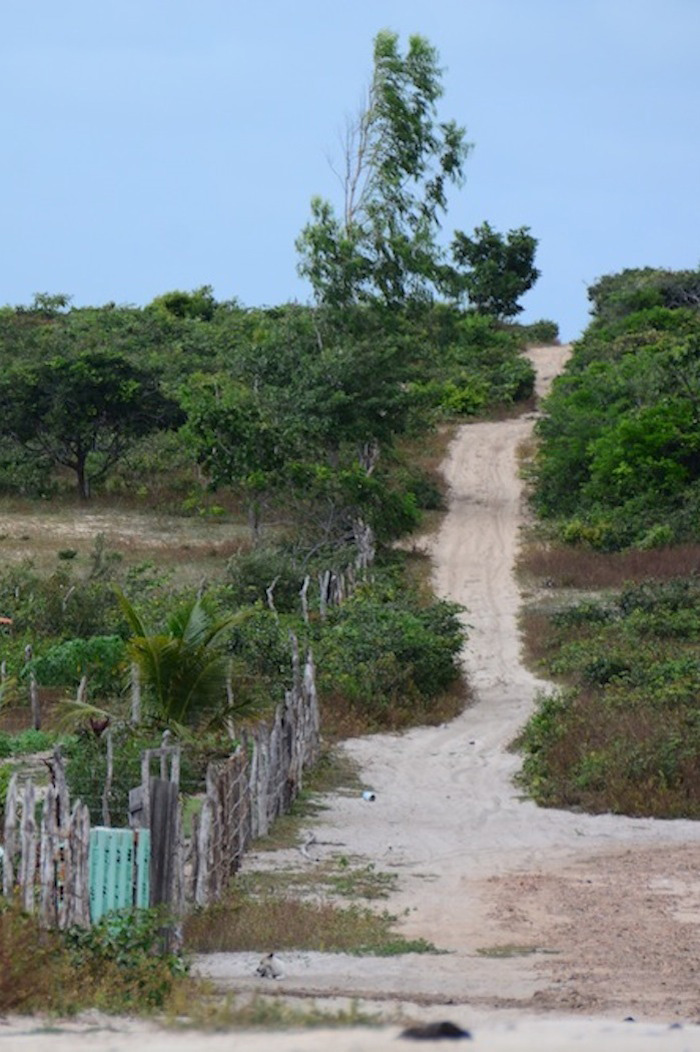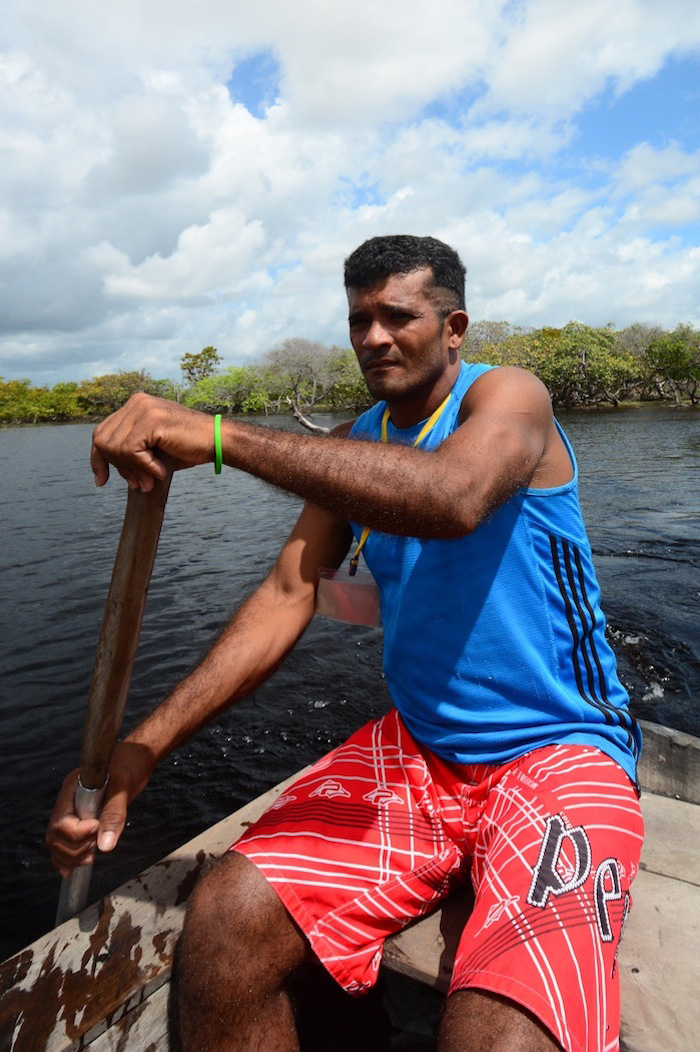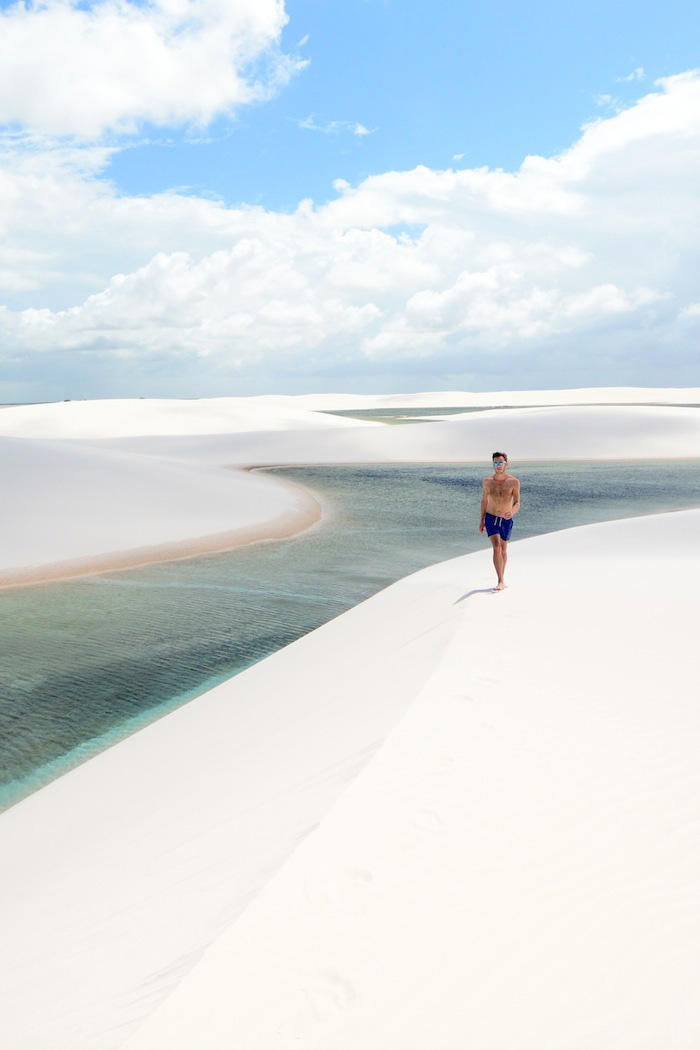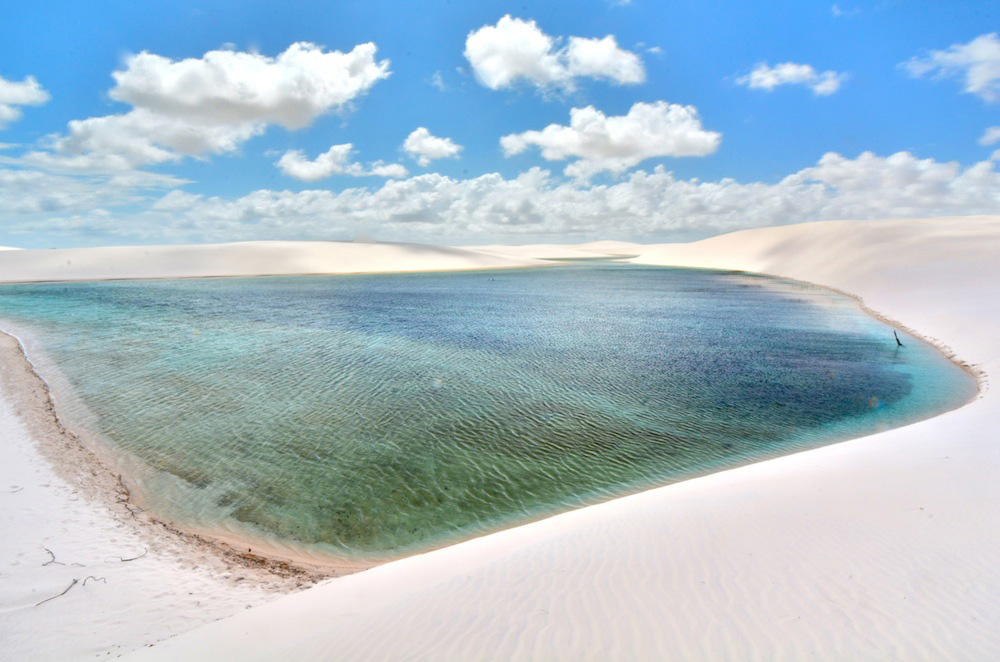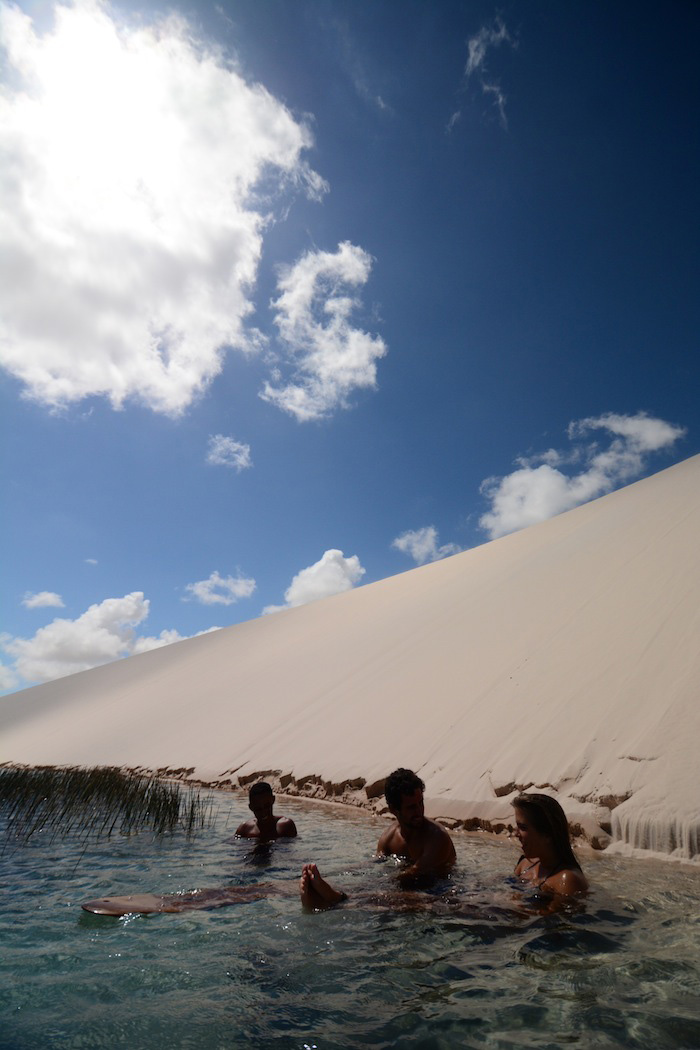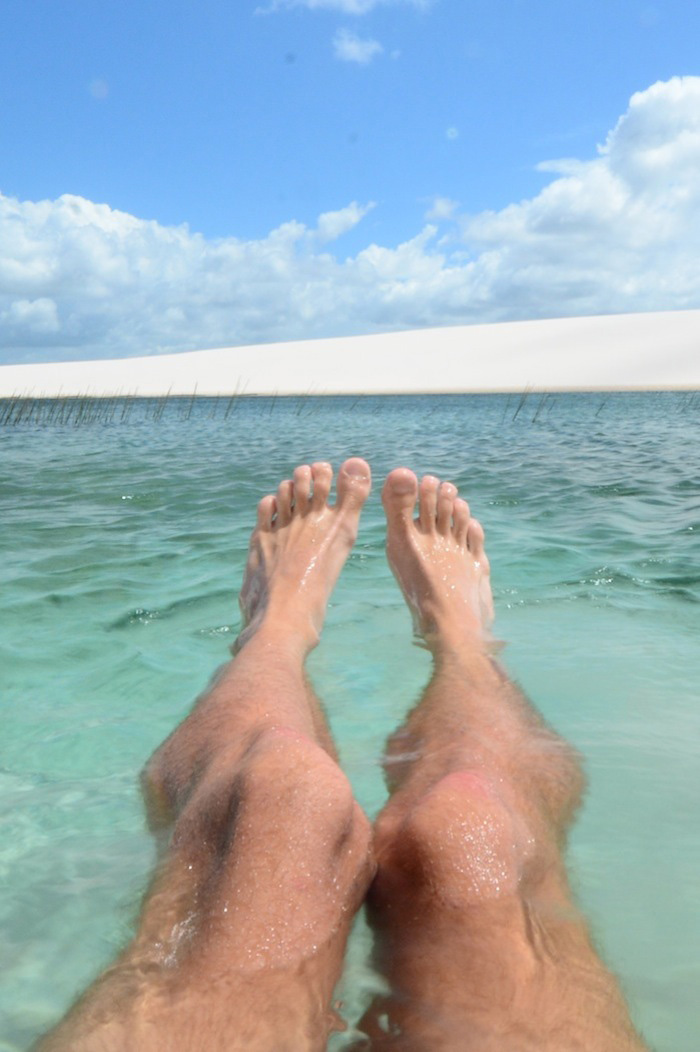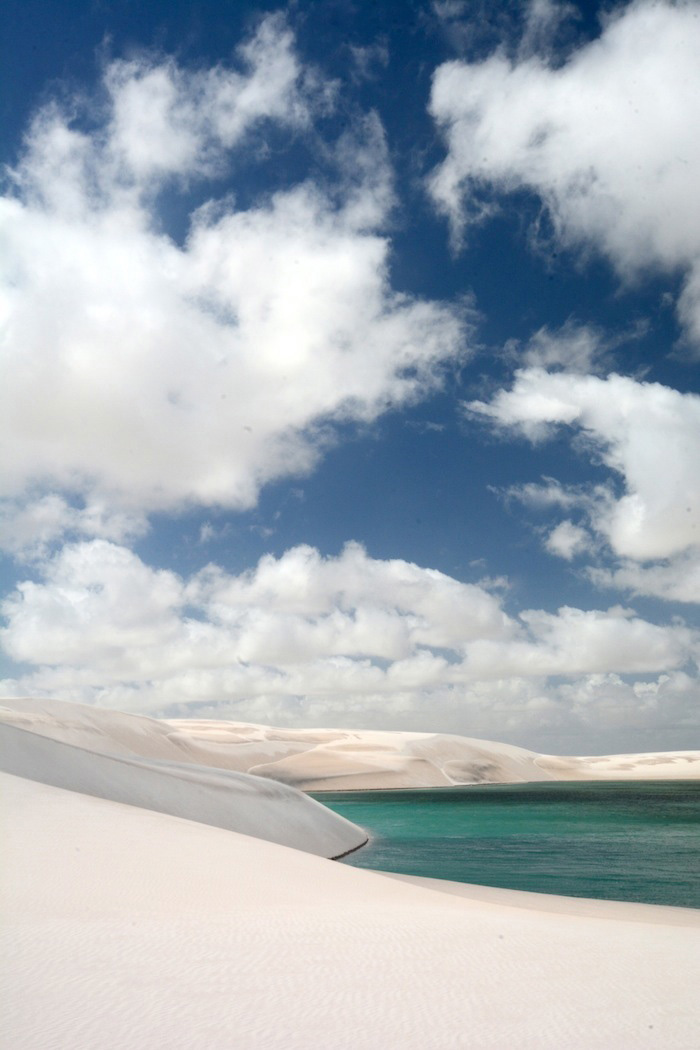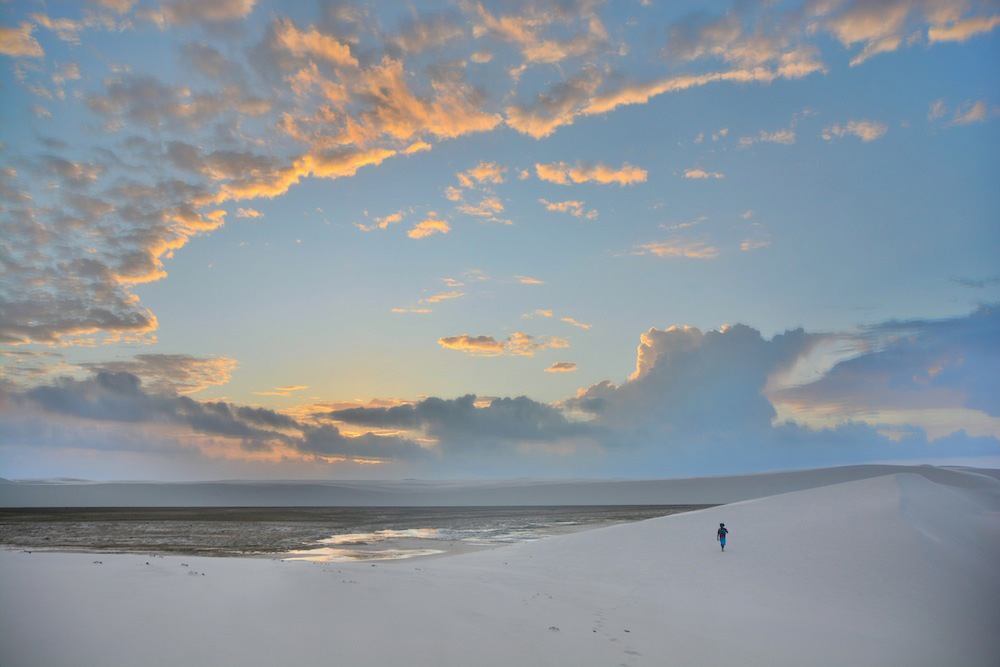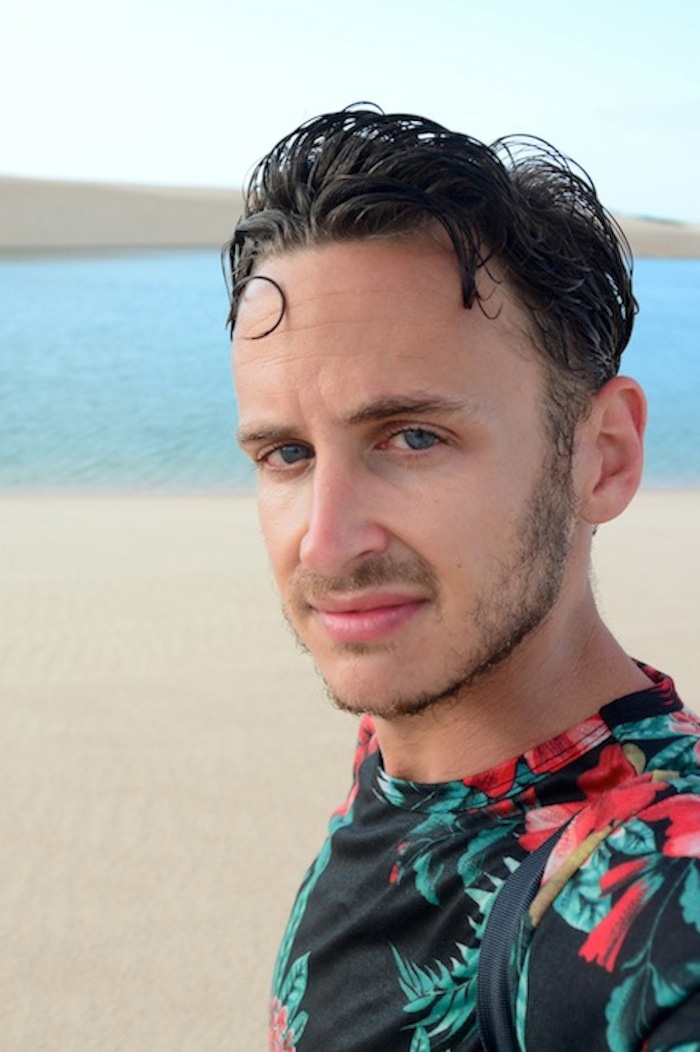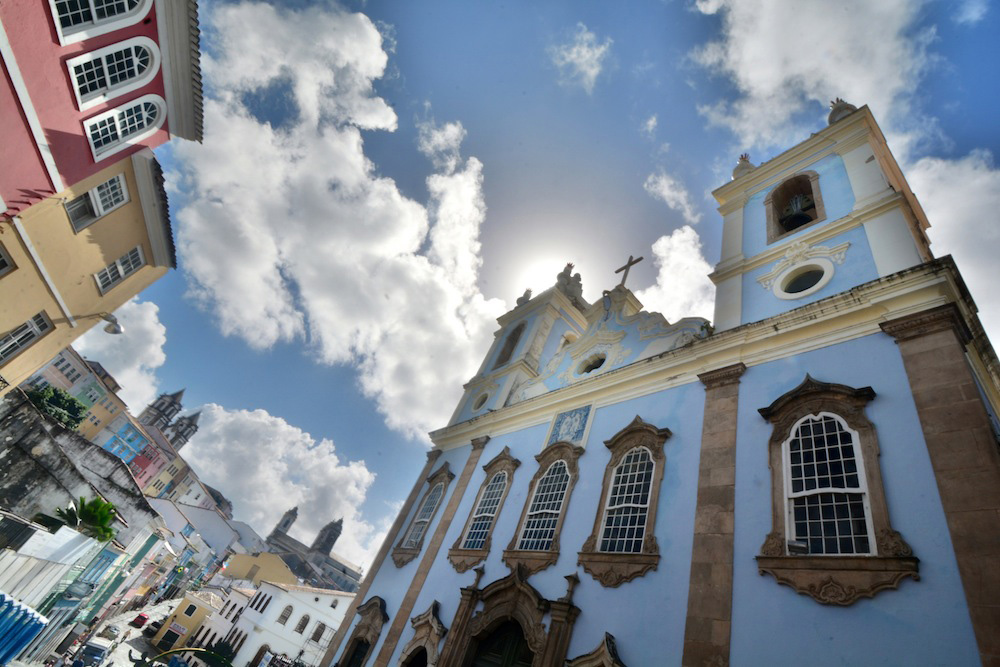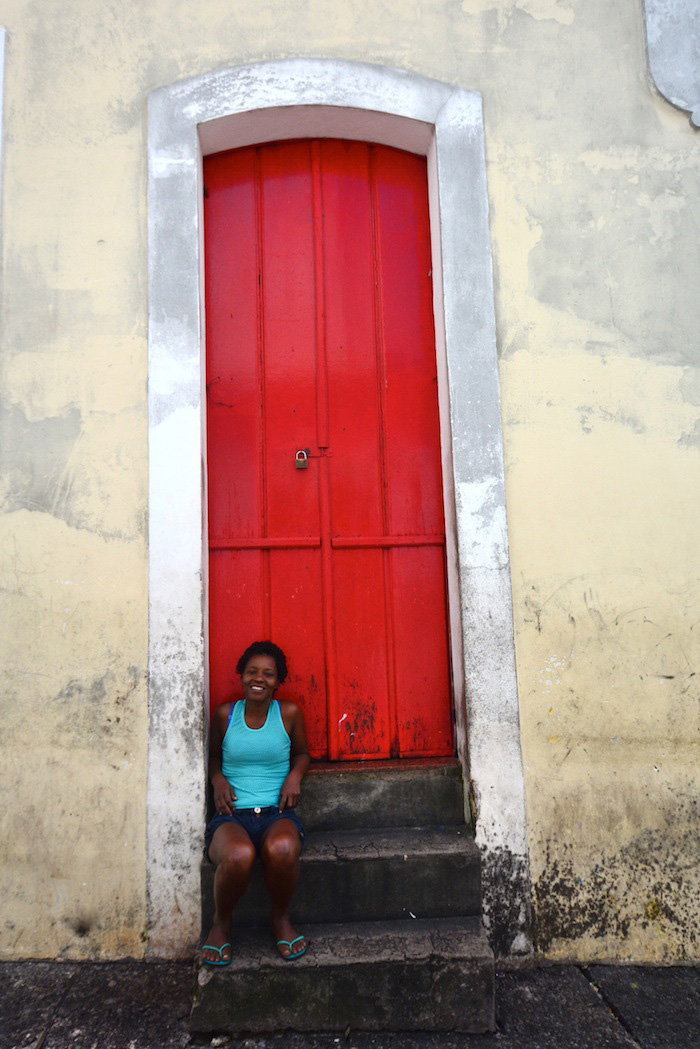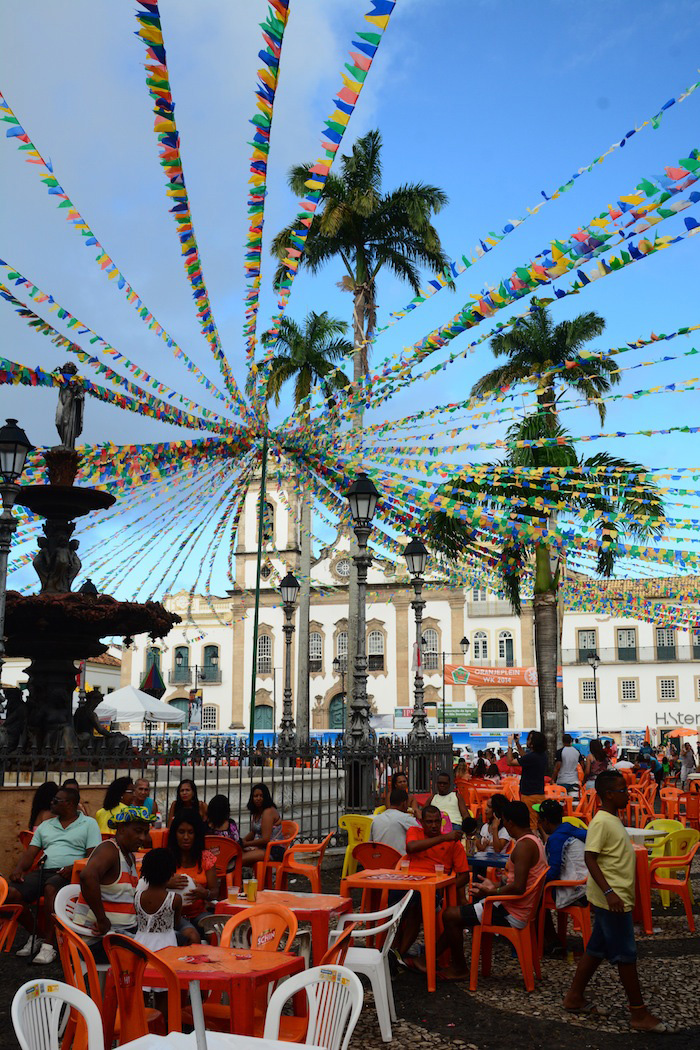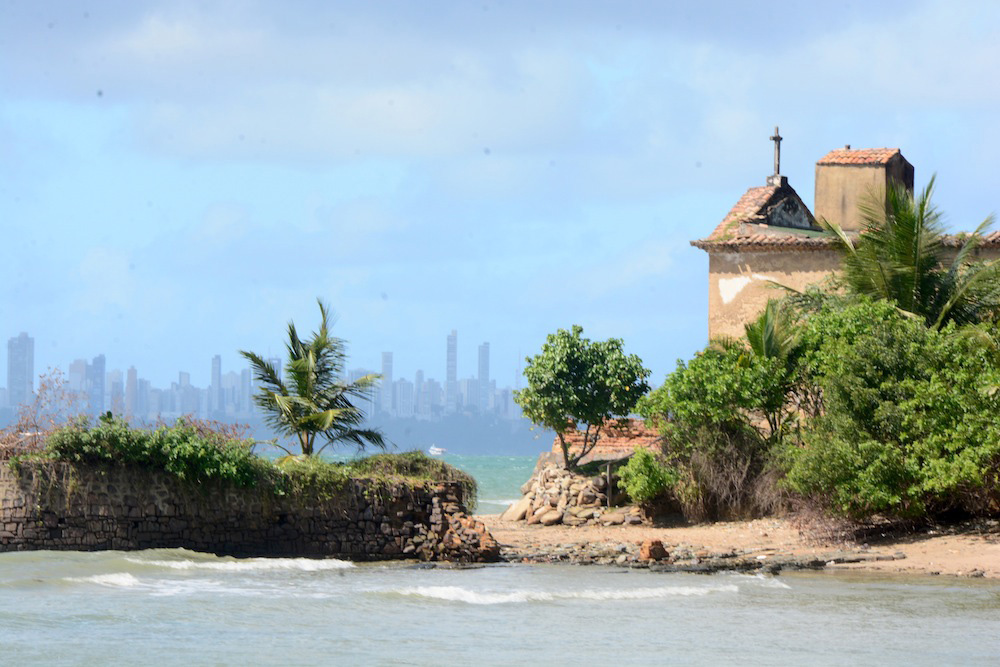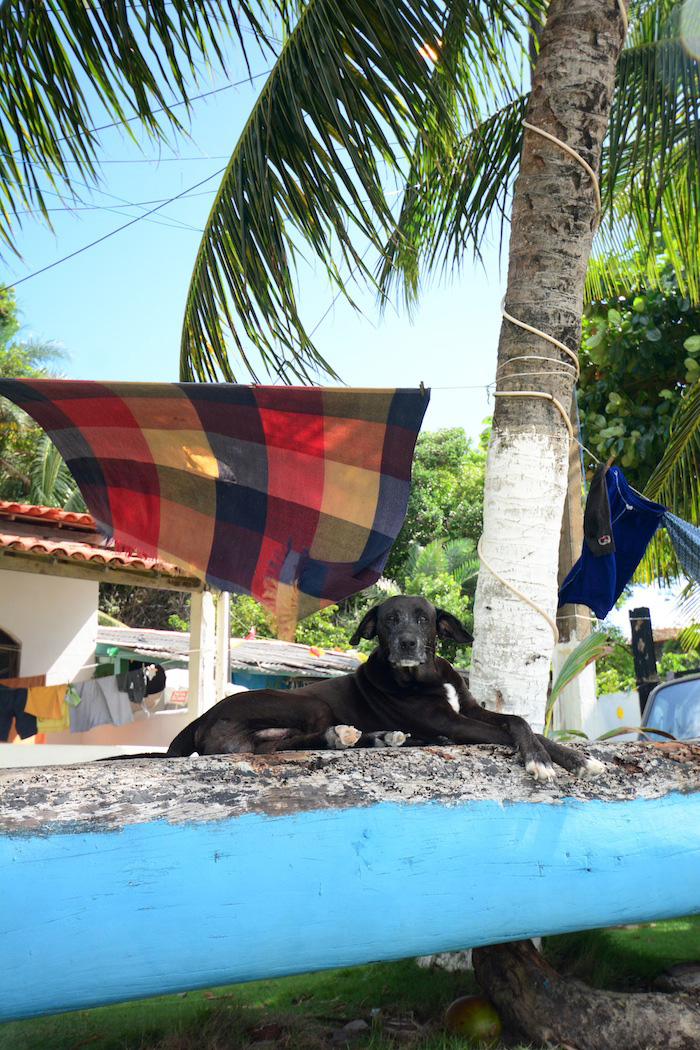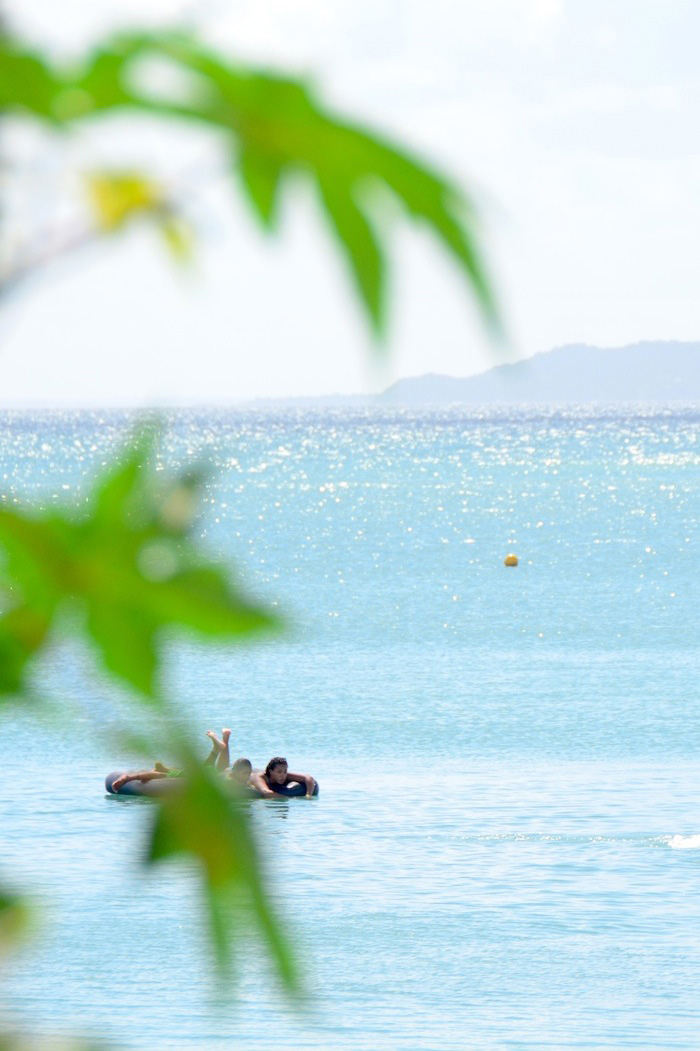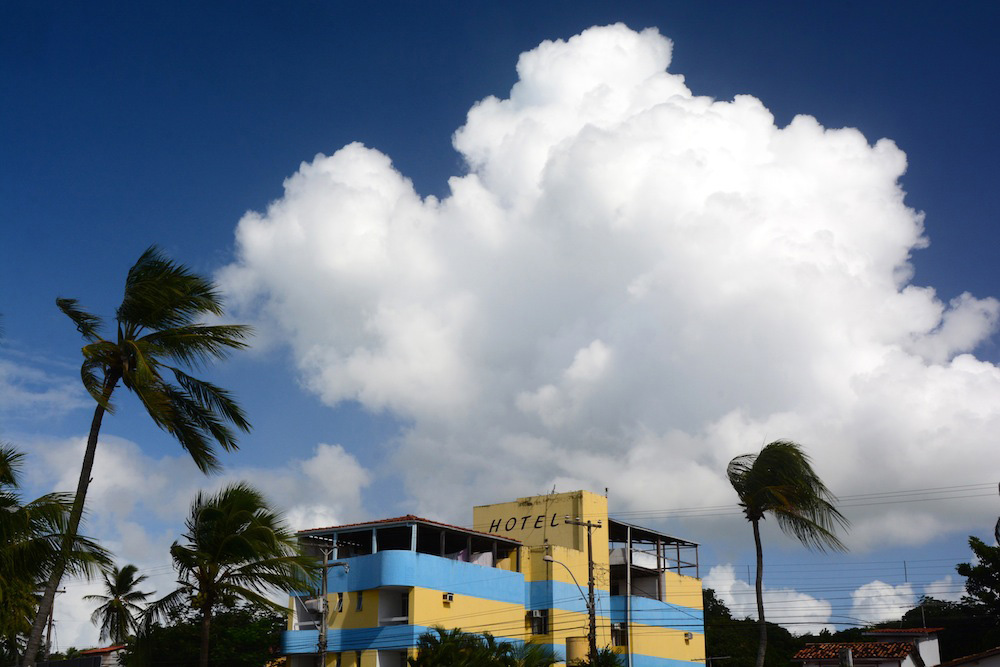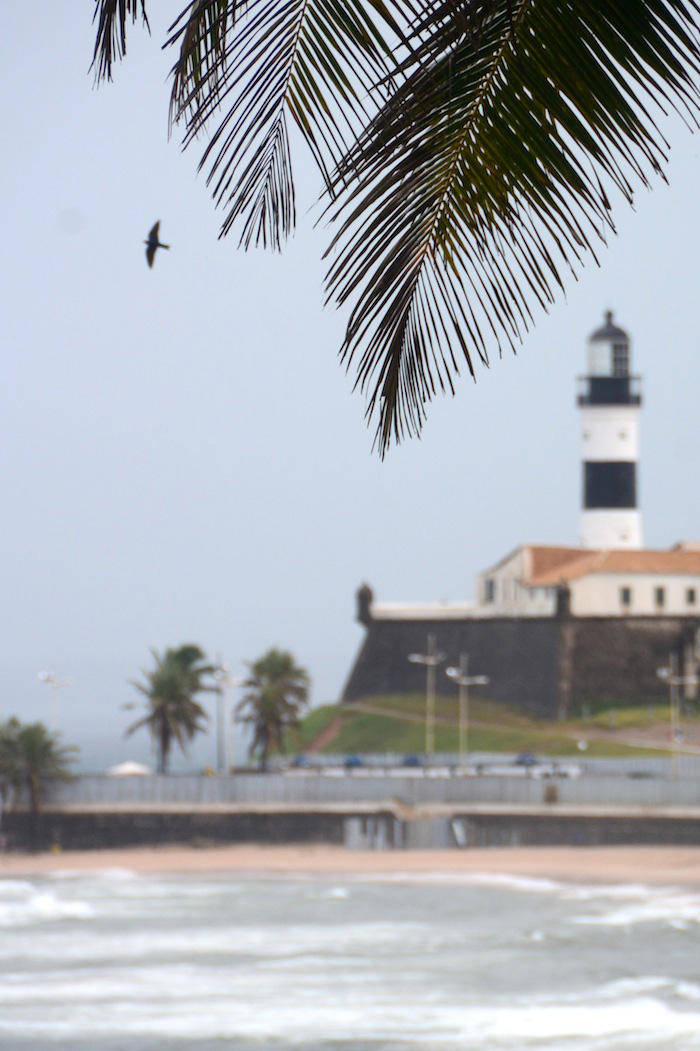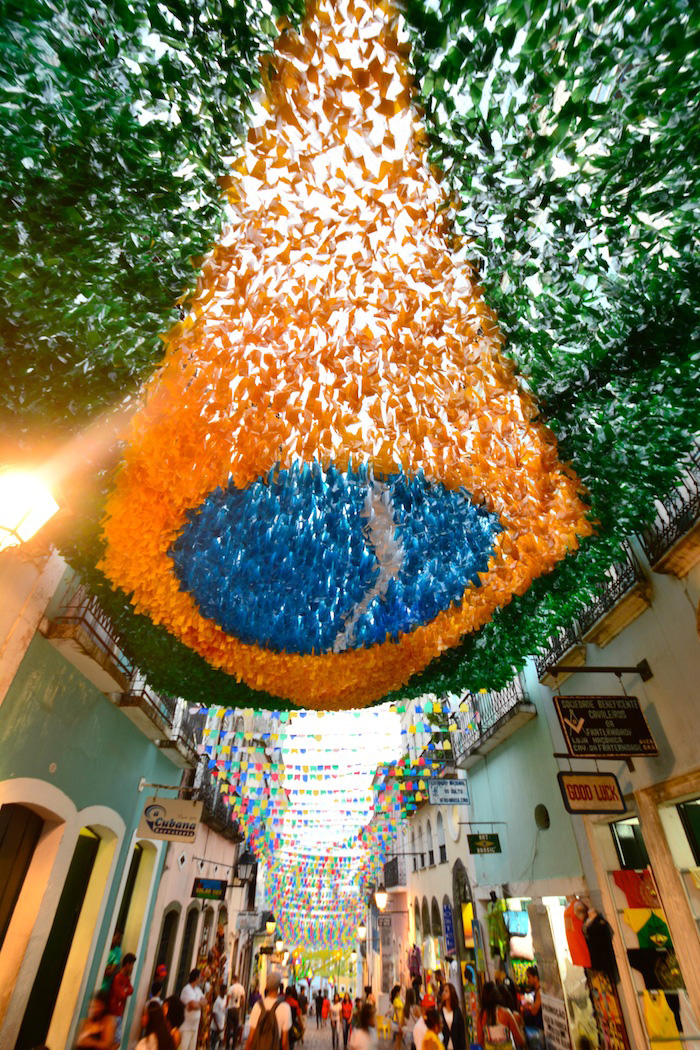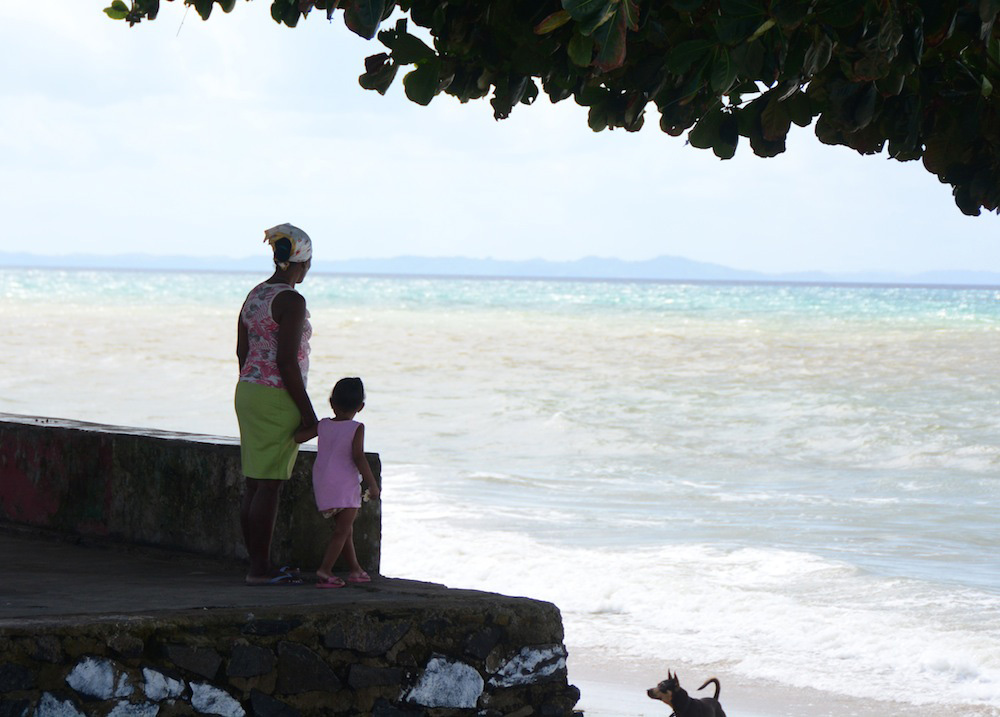 Share:

With all the turmoil going on in the Middle East these days, I have been reminiscing on my travels in the region a lot, from the most distant (my arrival in Beirut nearly four years ago) until the most recent, last autumn in Israel. In particular, the two weeks I spent in Egypt back in late 2011 remain vivid in my mind, and not just because Egypt was a place I'd wanted to visit since I was a mummy-obsessed preschooler.

My trip to Egypt was everything I'd ever hoped it would be (well, maybe it wasn't quite long enough), but what's funny is that in spite of my having visited just months after the 2011 revolution, I didn't encounter one situation where I felt unsafe. In fact, I would go so far as to say that Egyptians are some of the kindest, most peaceful people I've ever met. If anything I felt sad for them – many of the people I met had been financially decimated by the downturn in tourism, which I argued at the time was born more of media sensationalism than of actual facts.
I haven't been to Egypt in nearly three years, so I can't comment for sure one way or another about the safety of travel in Egypt right now. What I will say is that both in travel and in life, risk is always commensurate with reward – and few places in the world are more rewarding to visit than Egypt. I think you'll feel the same way after scrolling through these photos.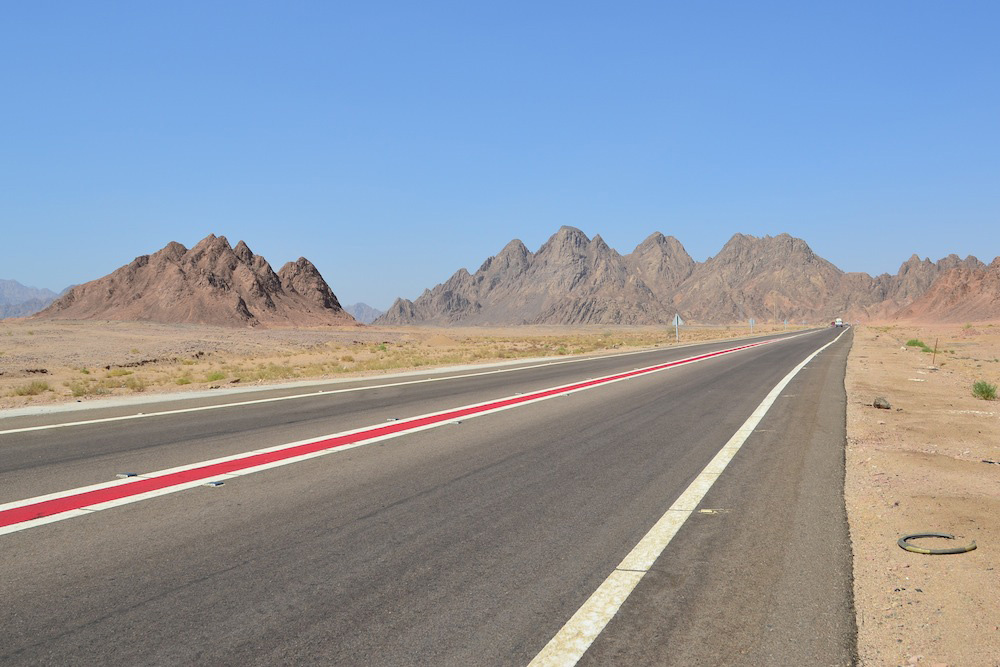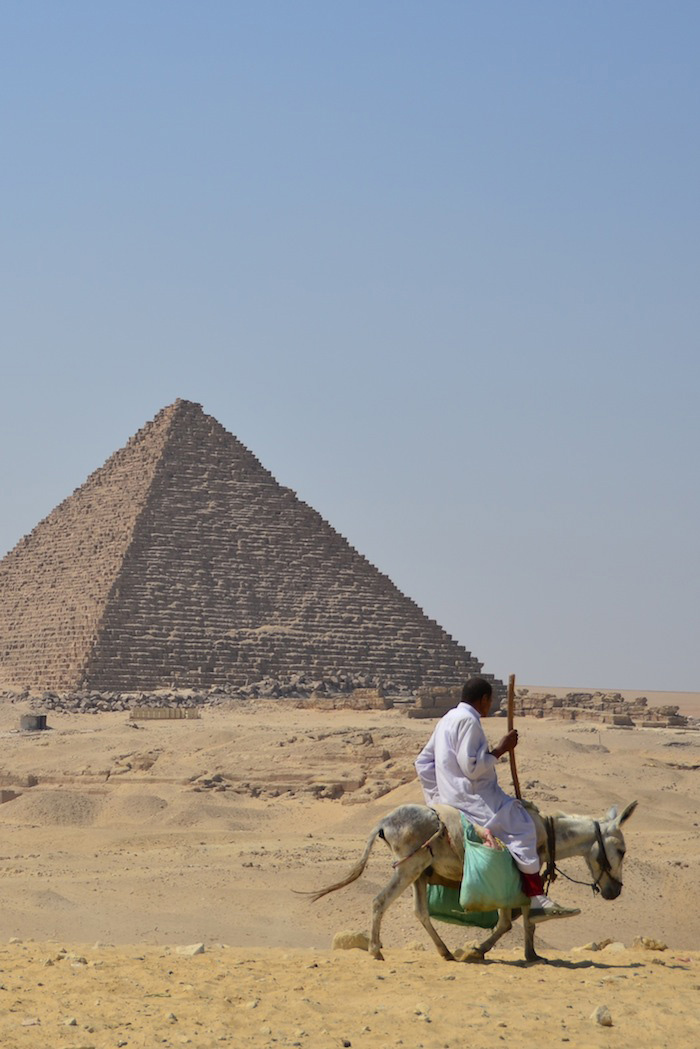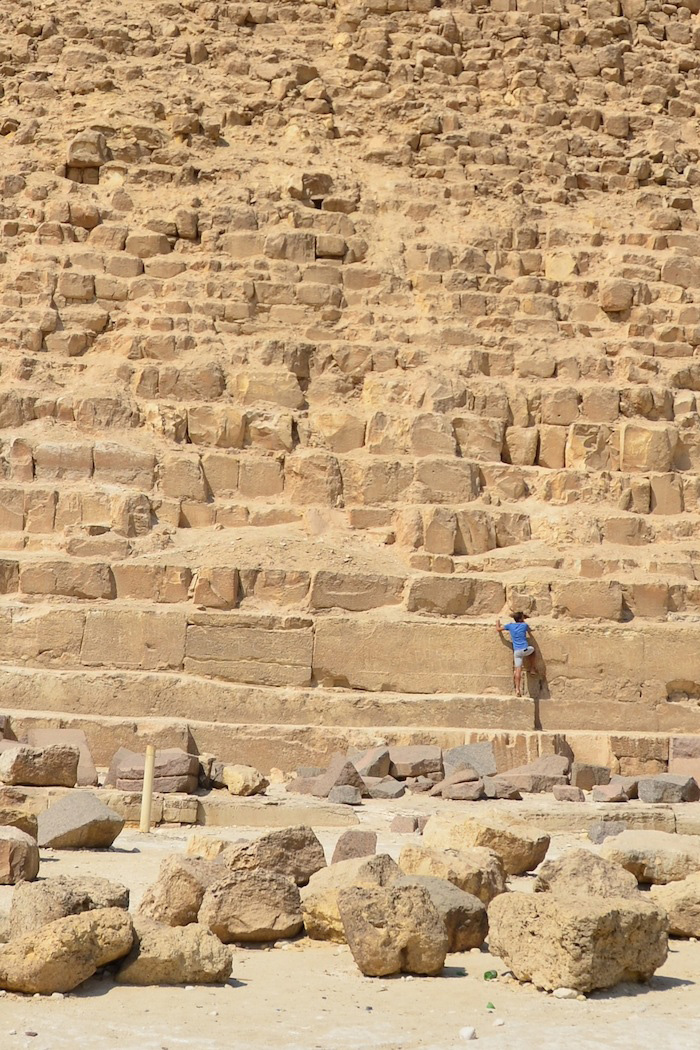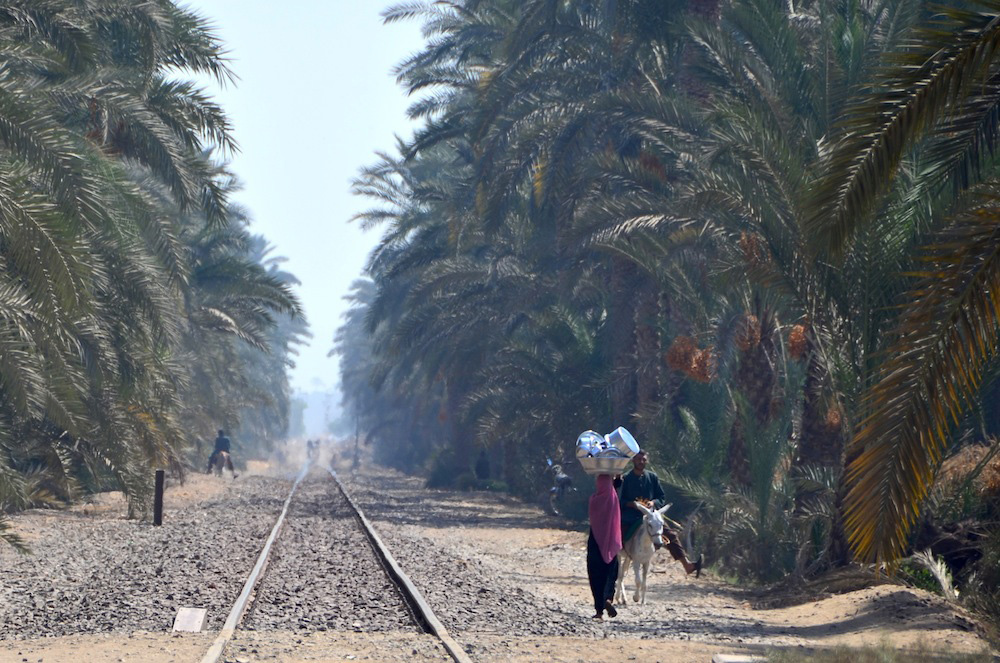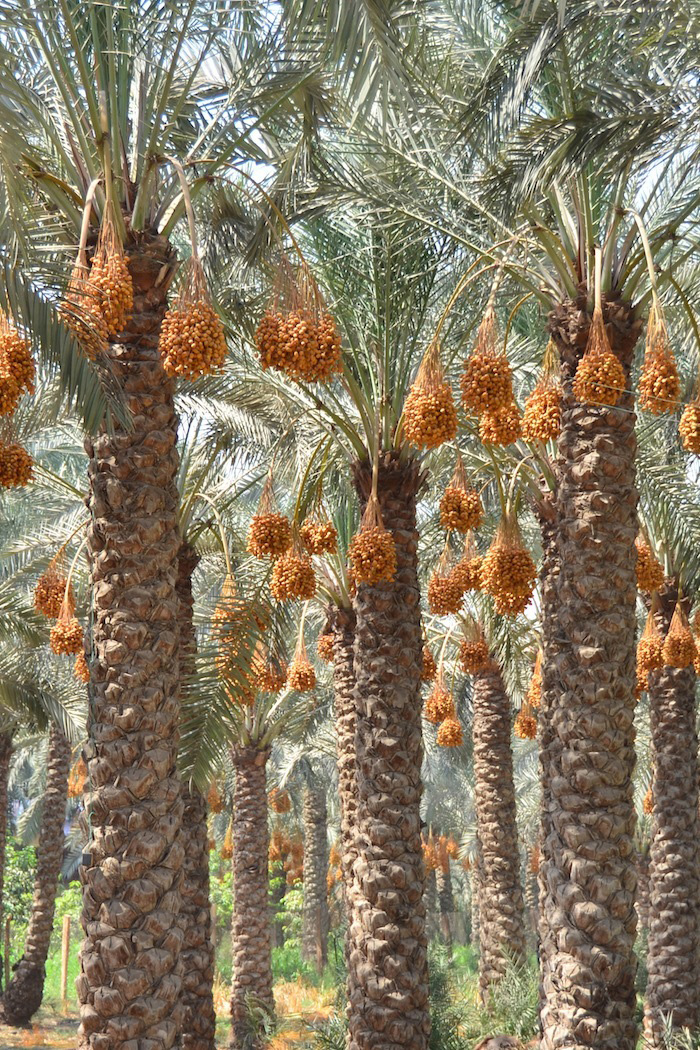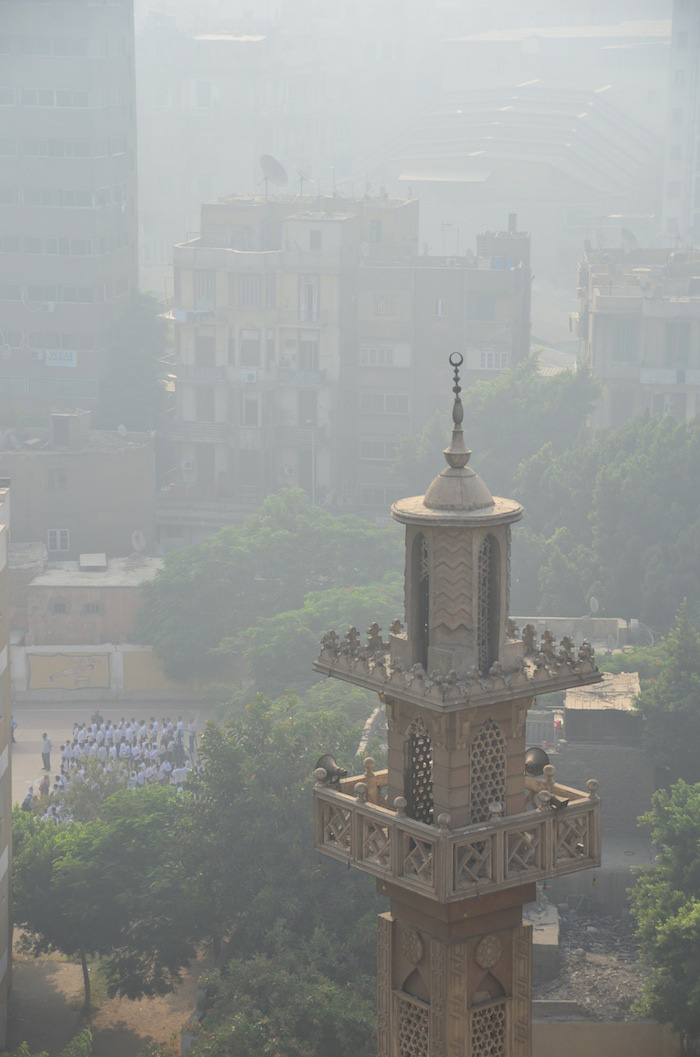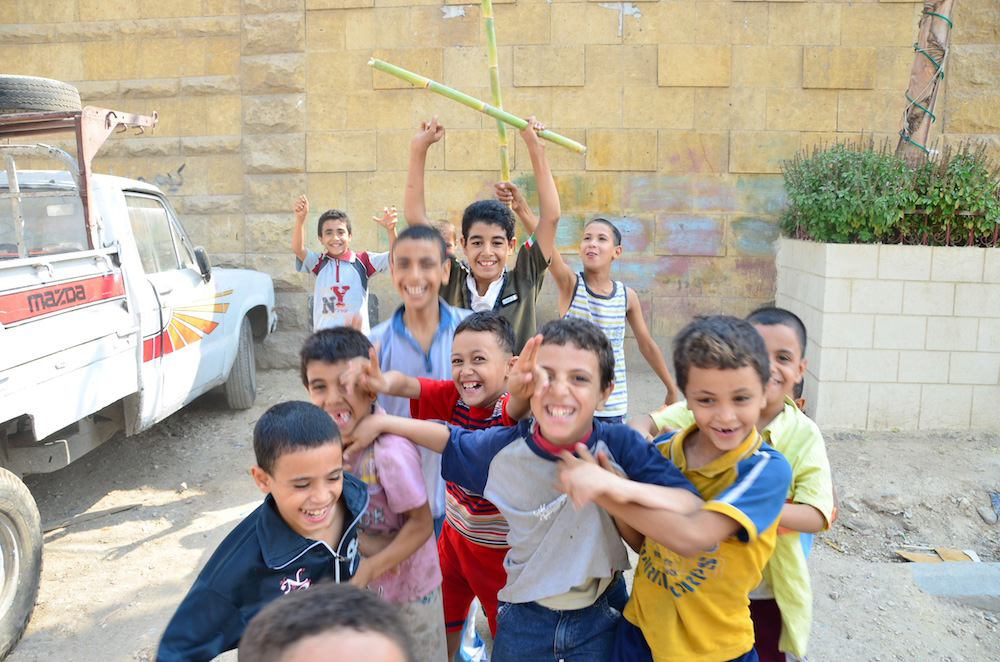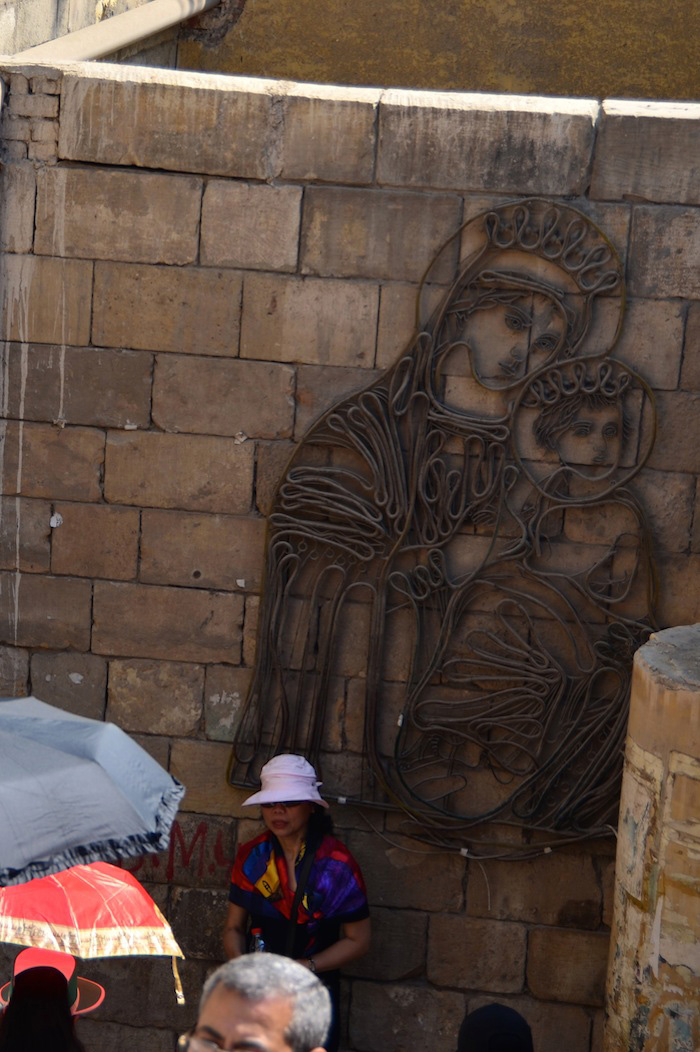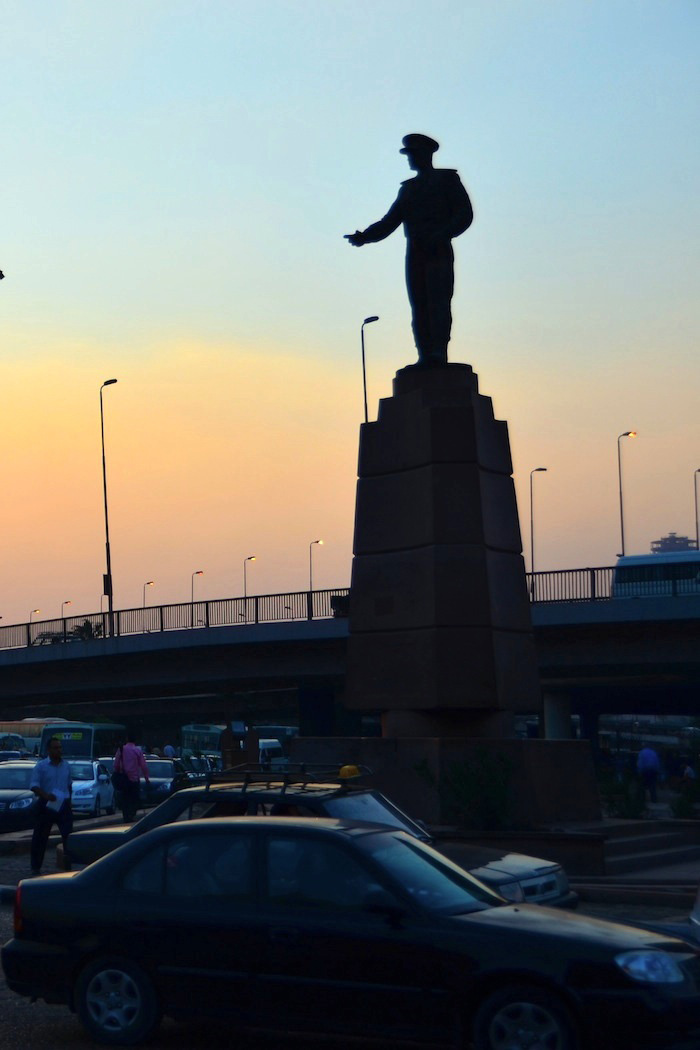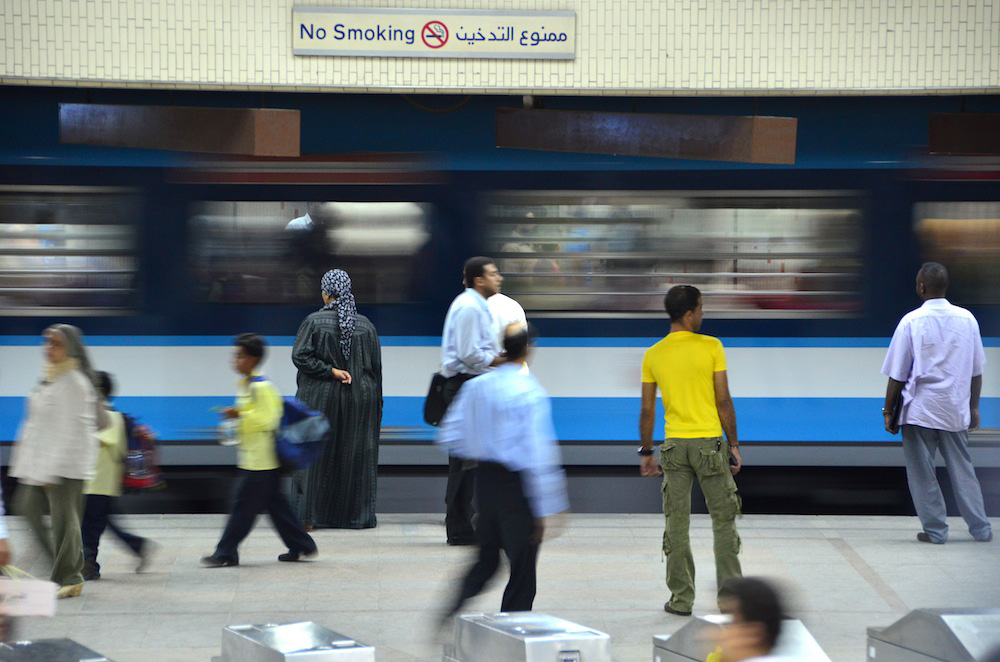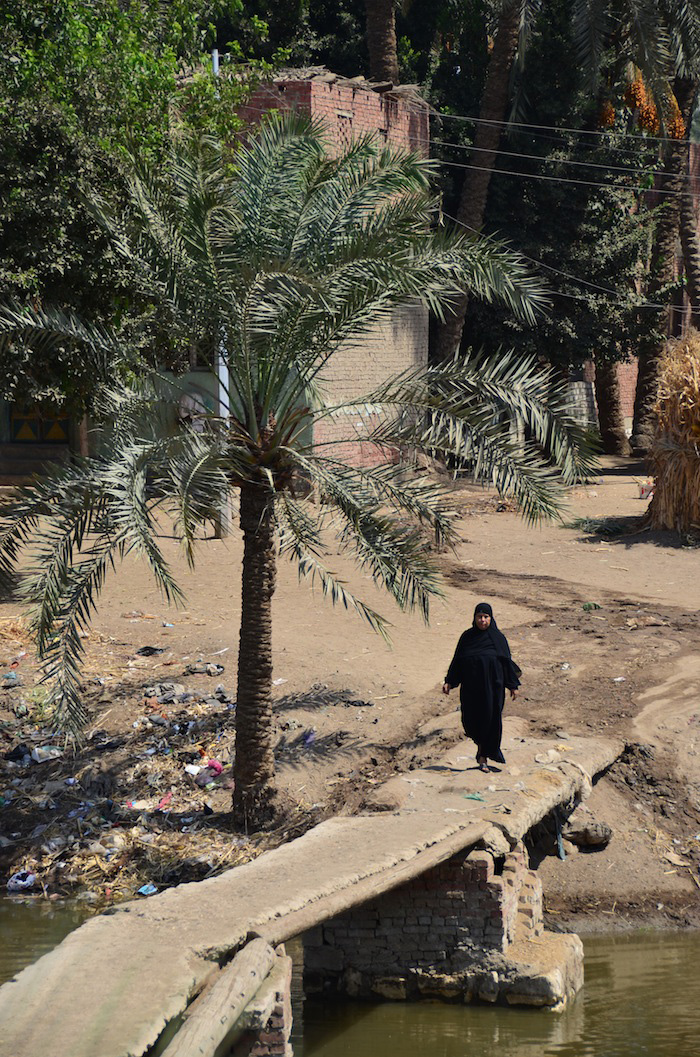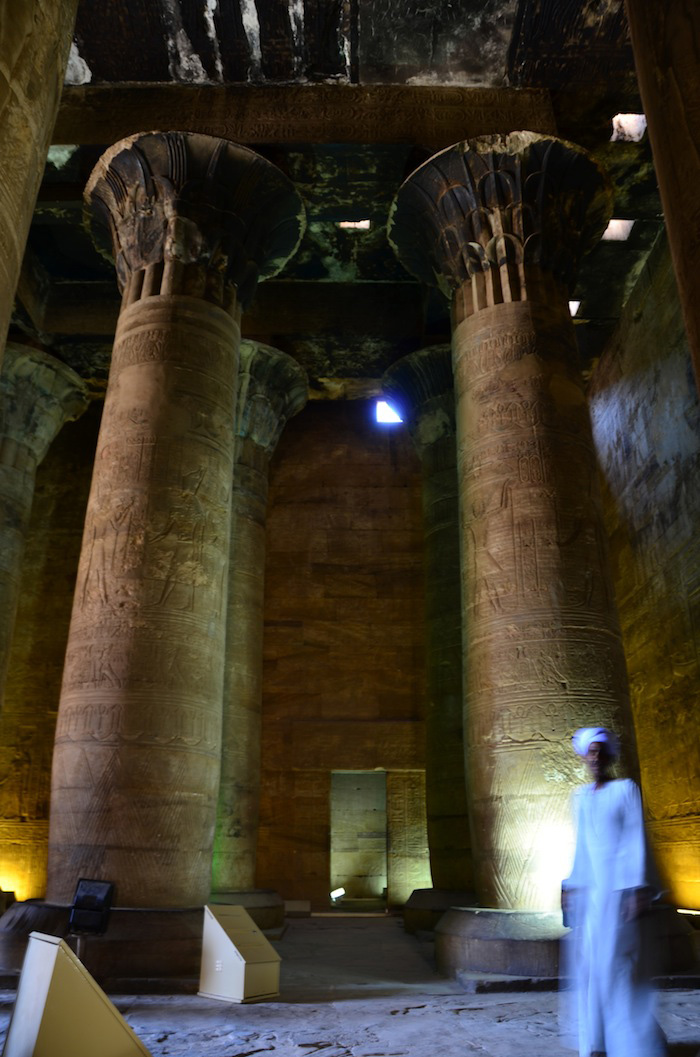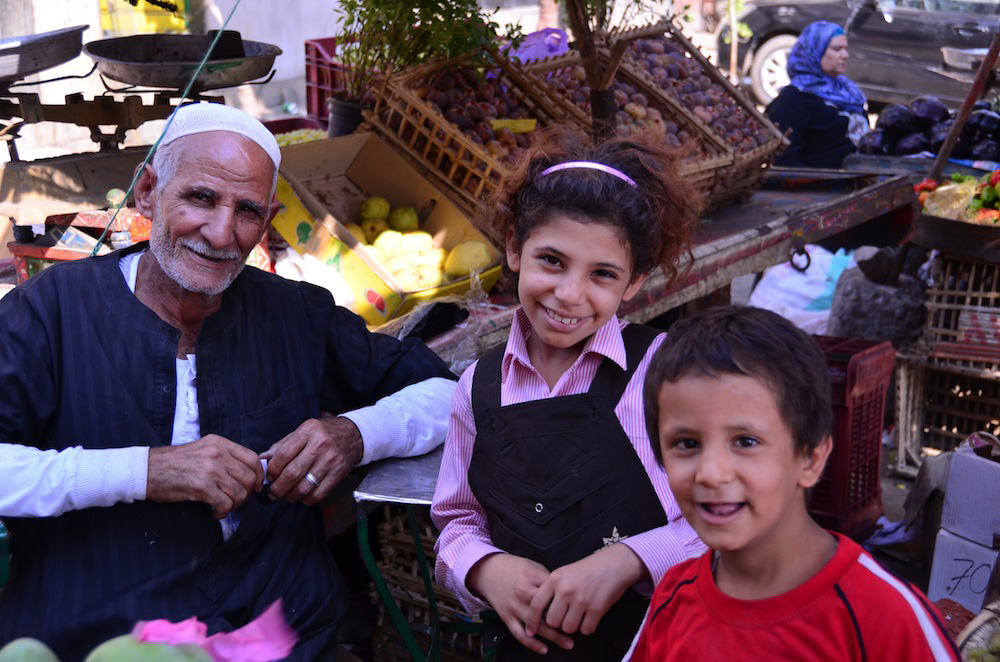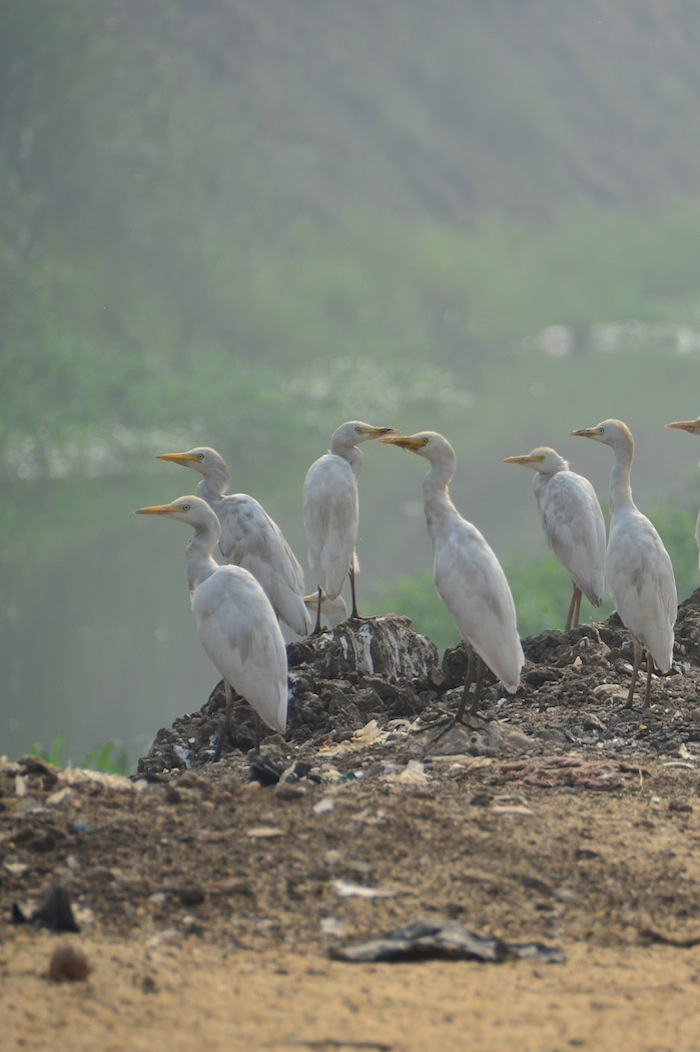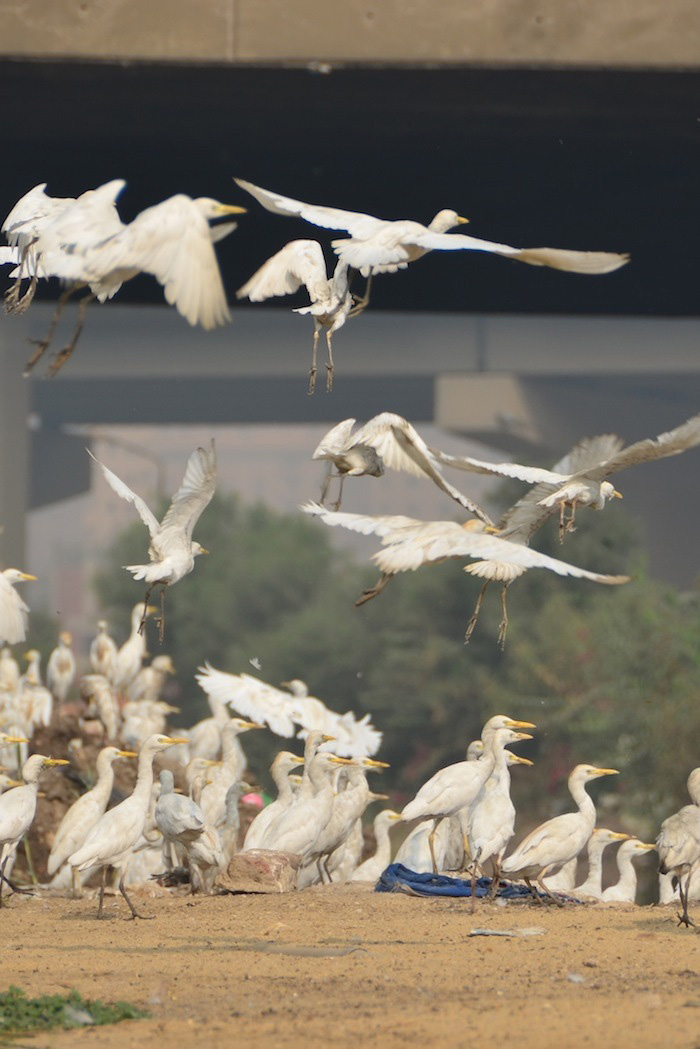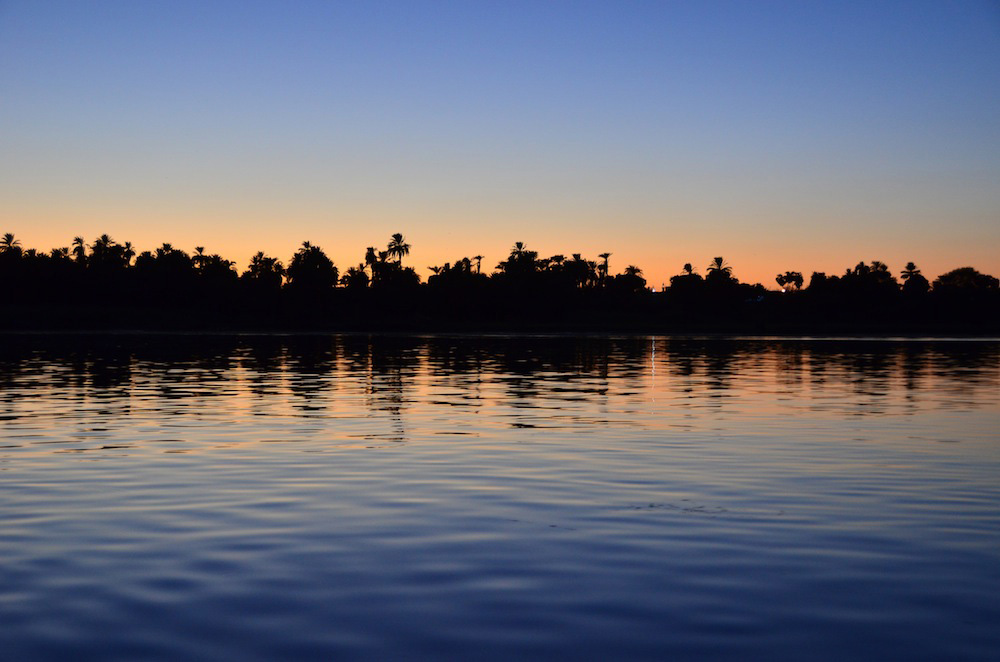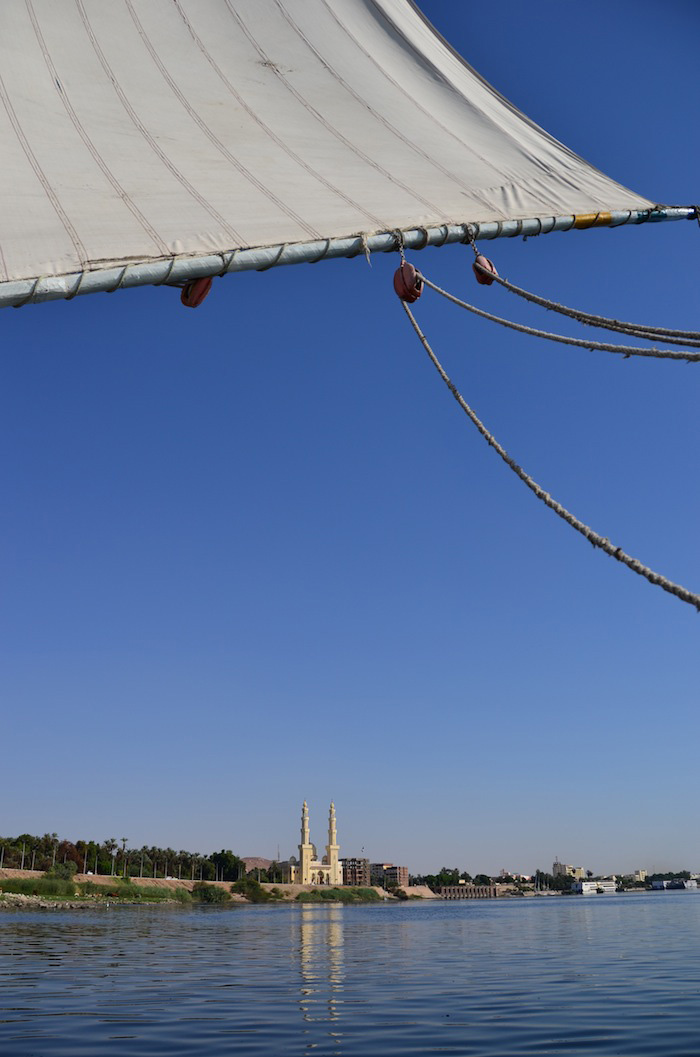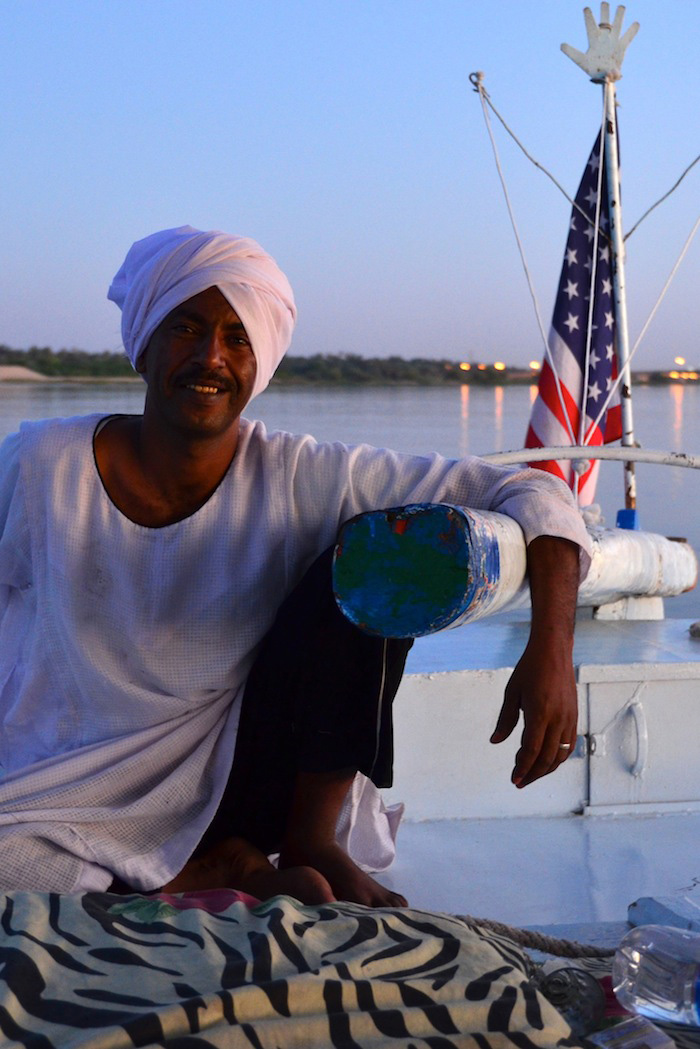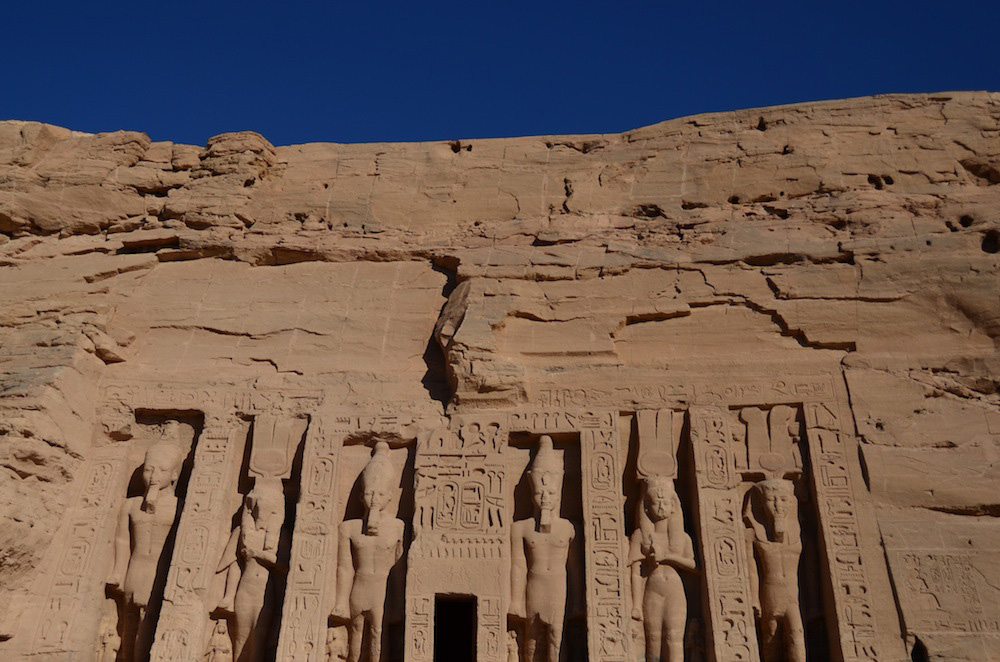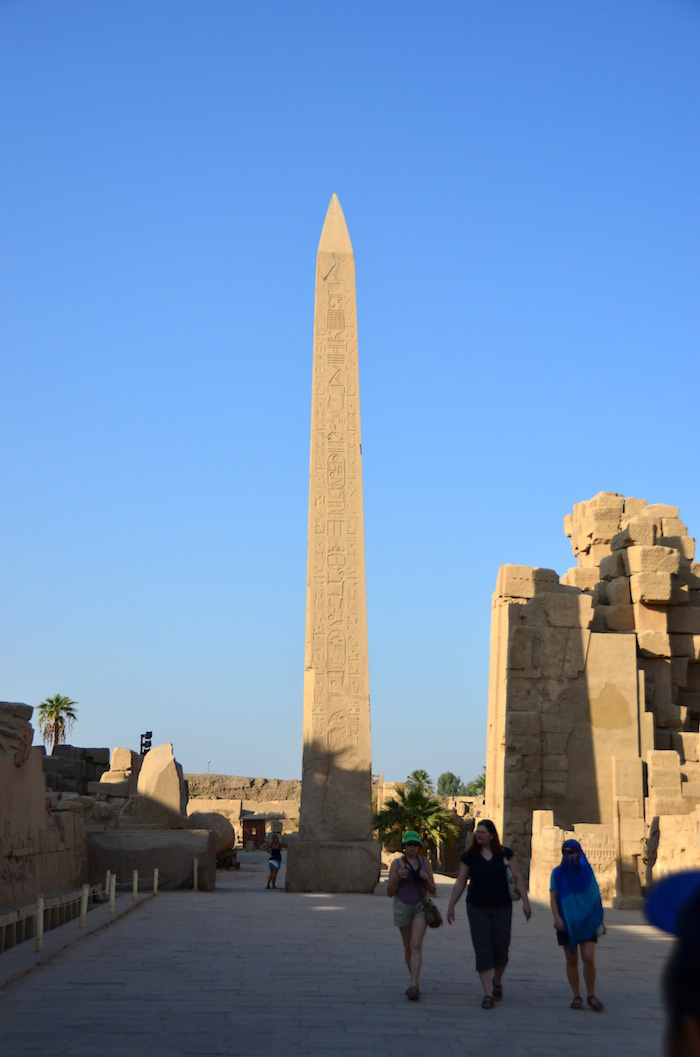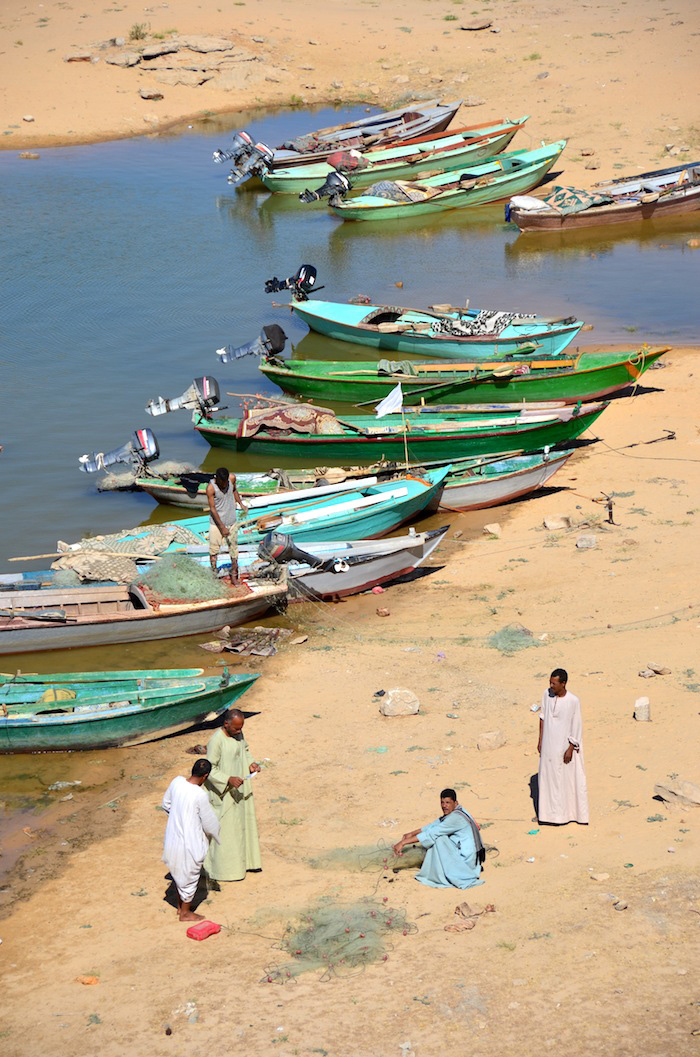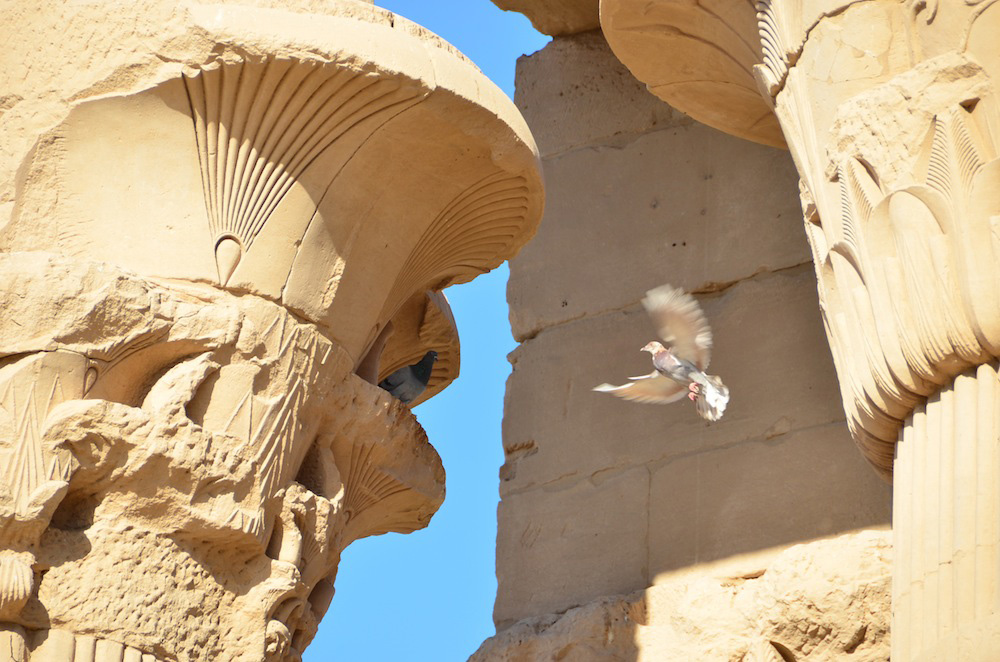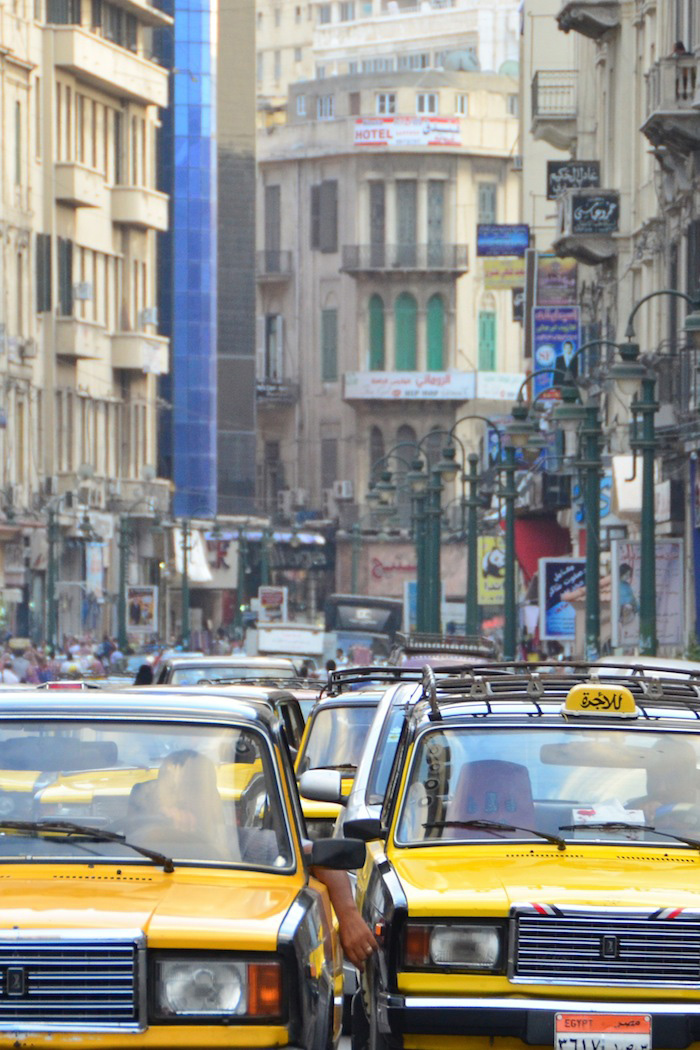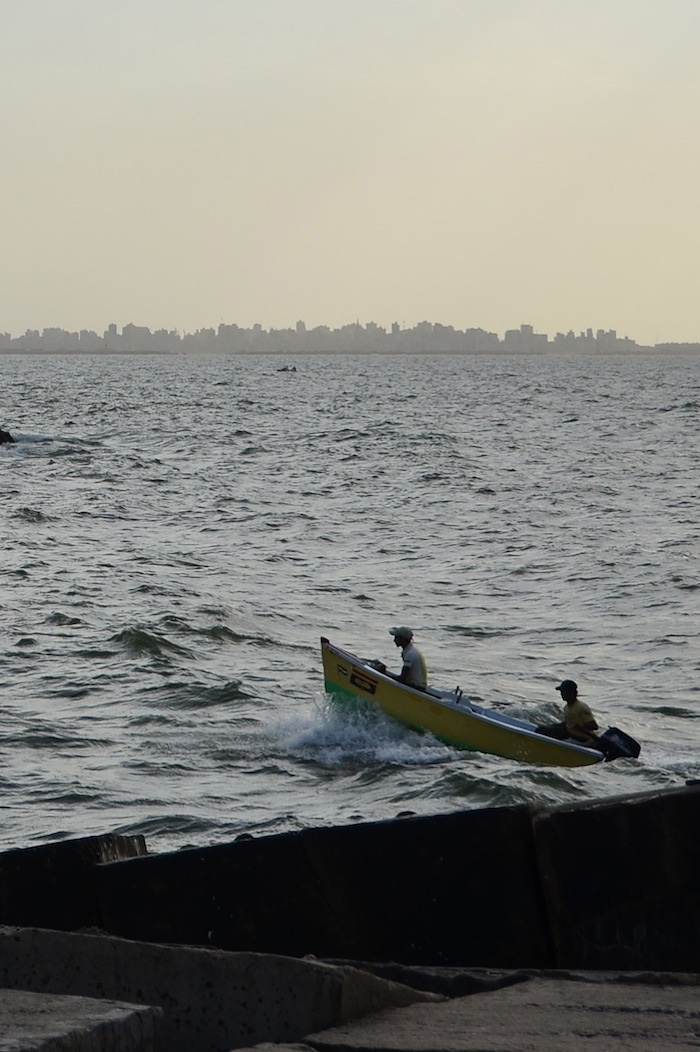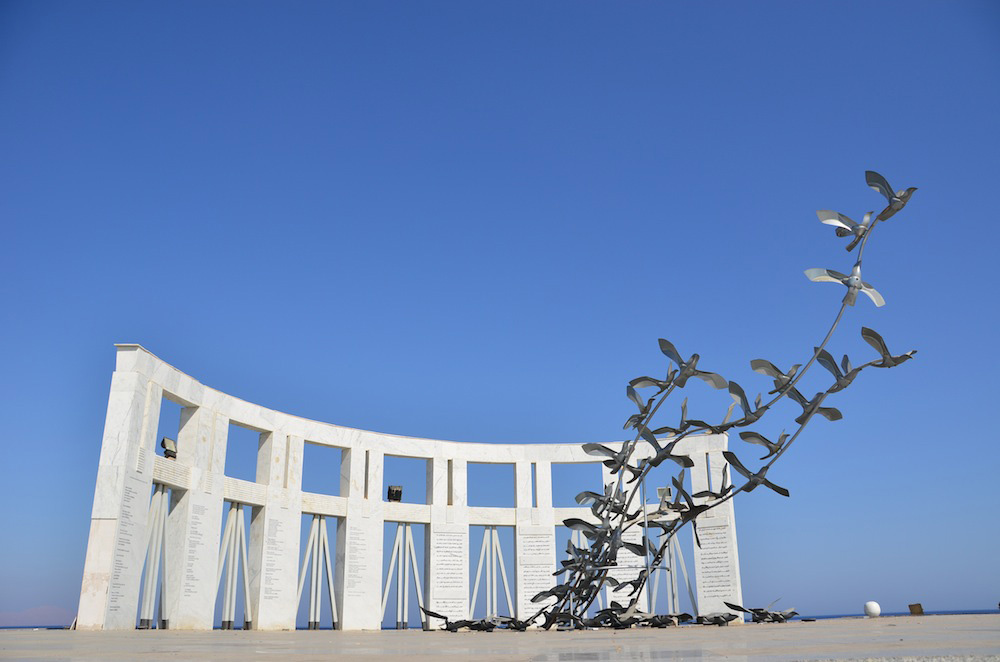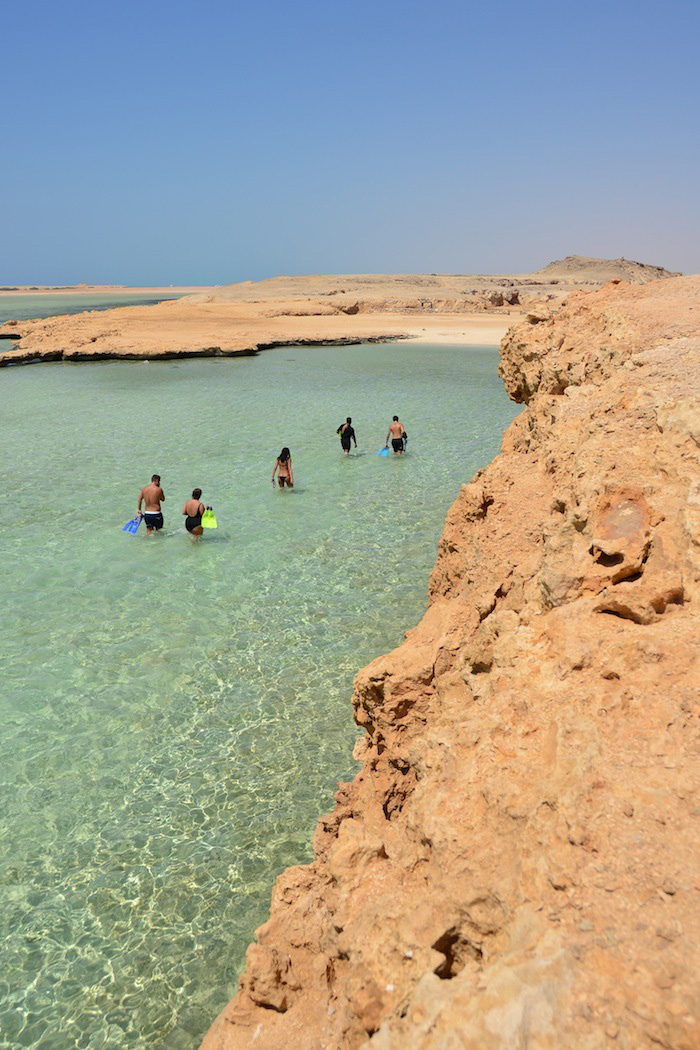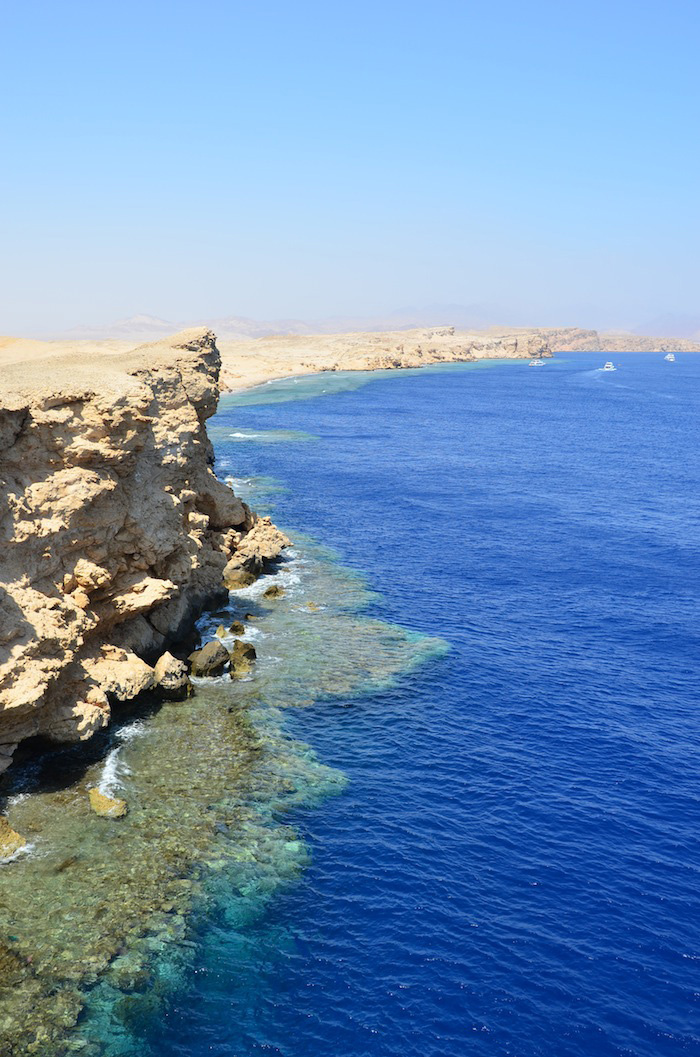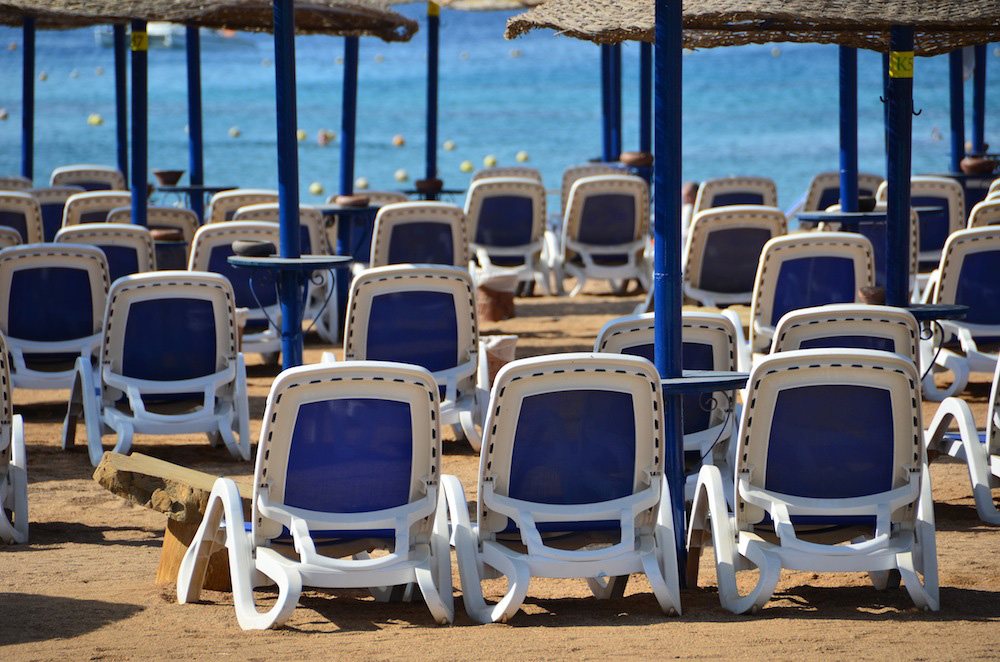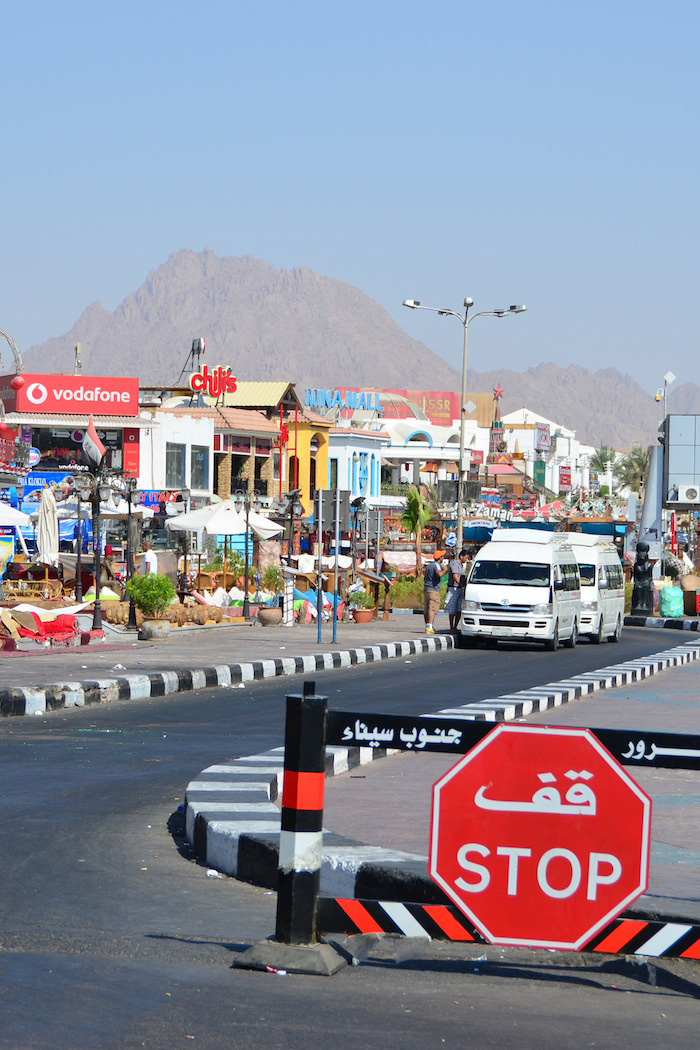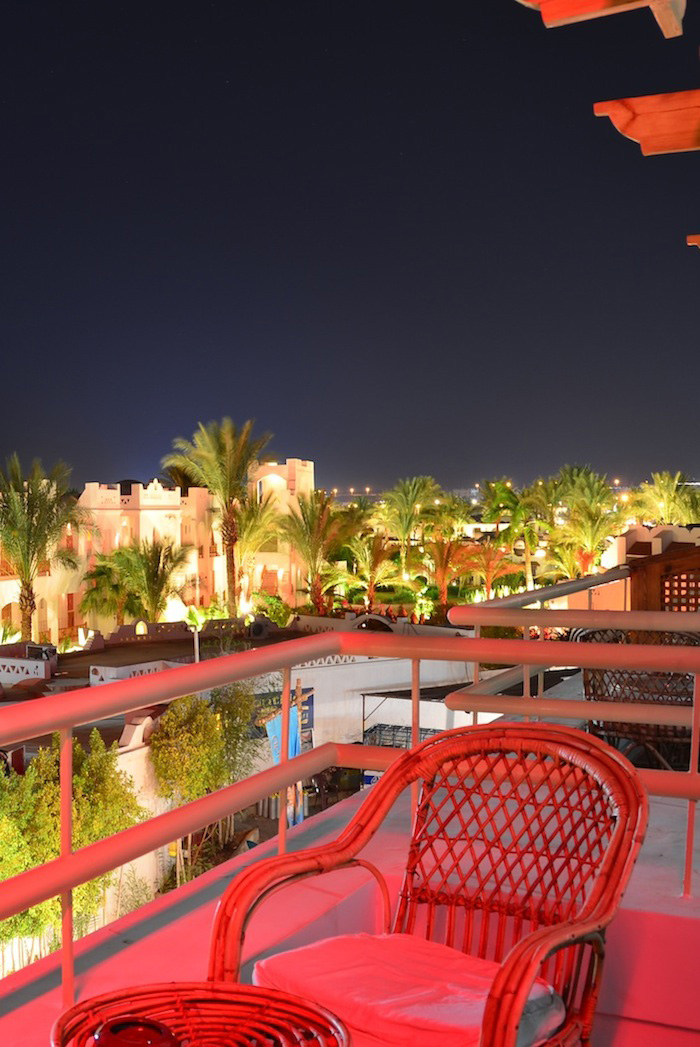 Share: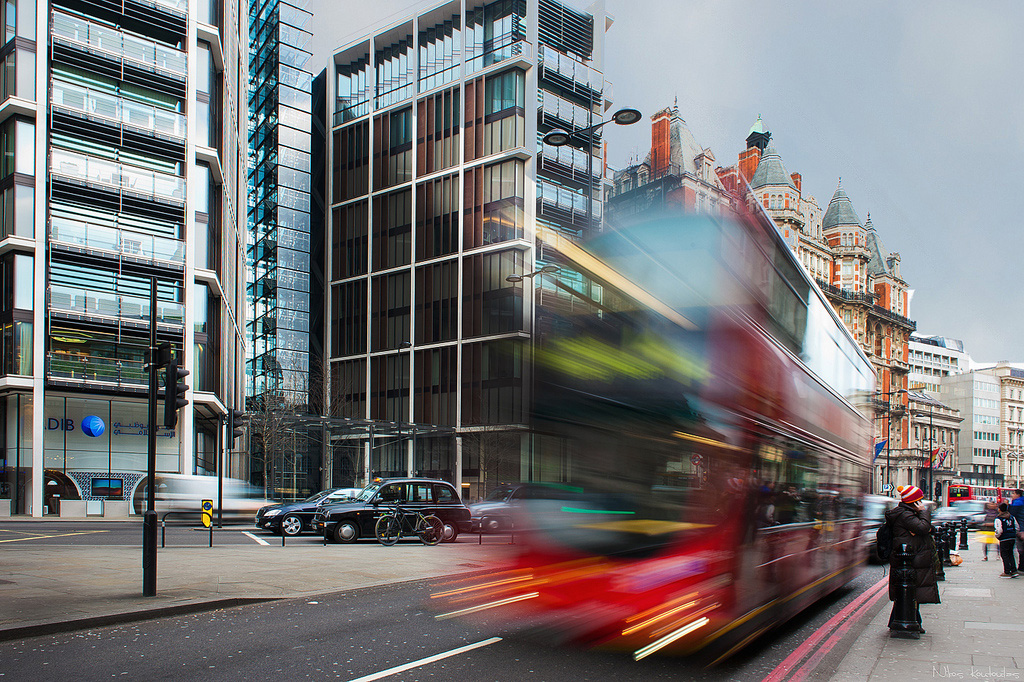 London will always hold a special place in my heart – it was the first international city I ever visited! Below is a spotlight on some of the less traditional things to do in London.
1. Kew Gardens
Image credit (via Creative Commons License) I've heard of Kew Gardens many times before, but it wasn't until I read a feature about them, which reminded me of the impressive fact that they constitute the vastest collection of plants in the world, that I realized what a mistake I made in not visiting them.
2. Camden Town
Image credit (via Creative Commons License) I did a fair bit of urban walking during my first trip to London, but I had not yet reached the point as a traveler where I intentionally explored specific neighborhoods, let alone writing about or taking photographs of them. Camden is probably the top London neighborhood I want to see at this point, in large part due to the attention Amy Winehouse drew to it near the end of her life.
3. London's Smallest Church
Image credit (via Creative Commons License) One place I visited during my first trip to London was St. Paul's Cathedral, an iconic landmark with an interesting history, especially for Americans. What I didn't know is that an extremely small replica of the cathedral can be found under Vauxhall Bridge. Judging from pictures, it looks a bit like the spirit houses you see all over Southeast Asia, but I'd have to see for myself to make a final judgment.
4. The Monument
Image credit (via Creative Commons License) You're probably thinking I missed a word in this section's title, but in fact the place of "The Monument" in London's history is so great it doesn't need qualifiers. Specifically, it's been around since the year 1666, when it was erected to symbolize the city's resolve in moving forward from London's great fire.
5. Highgate Cemetery
Image credit (via Creative Commons License) I love a good urban cemetery, and London's Highgate Cemetery is right up there with the best of them. So huge in size in seems like a city, the cemetery is the final resting place of many famous people, the most notorious being Karl Marx, father of socialism. Do you have any items to add to this list? Main image credit (via Creative Commons license)
Share: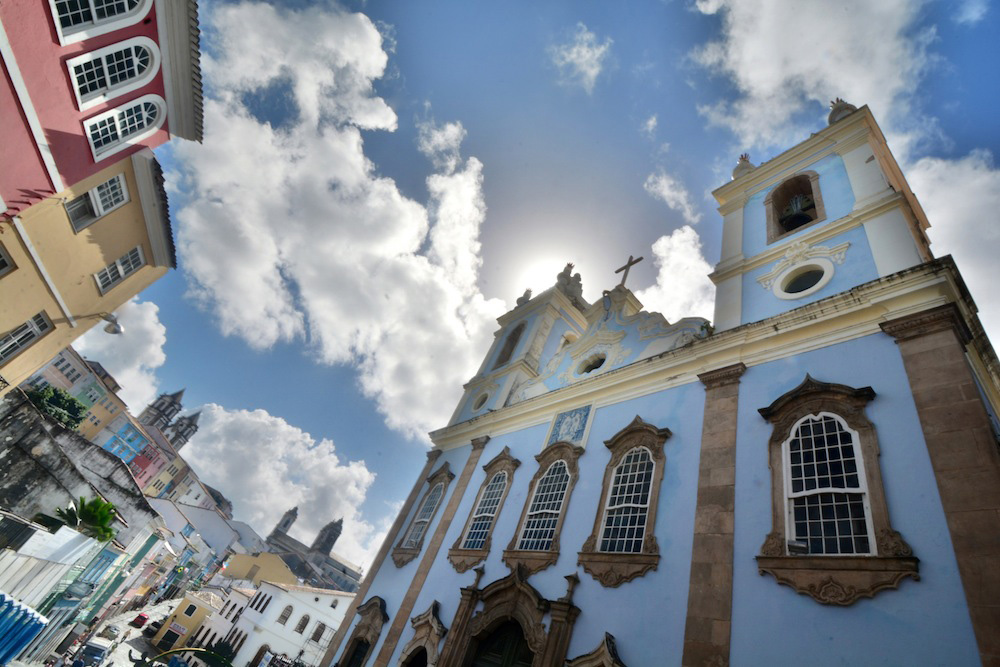 When my plane landed in Salvador, Brazil recently, I was beyond exhausted. Not just physically – I'd just finished up five days in the otherwordly Lençóis Maranhenses, about half of which was spent reaching the park– but also mentally and emotionally. I hadn't spoken more than 100 words of English since saying goodbye to my friend Leah in Rio, and the memory of my robbery in Ipanema still lingered in the back of the mind, causing paranoia to wash over me whenever I wandered into a populated place.
Then, there was the fact that every single person on the plane (besides me, of course) was decked out in their national soccer team's colors – I was tired of the World Cup before it began, you might recall.
In many ways, perhaps like I've never been during such a short trip before, I was ready to go home as I walked out of Salvador Airport's exit. But then, I saw a sign that changed everything.
Day One: Pelourinho
Literally a sign: The owner of my hotel, who'd surprisingly taken me up on my request to be picked up at the airport, was waiting with a piece of paper that bore not only my name, but my flashy email signature – which is to say, a huge picture of my face.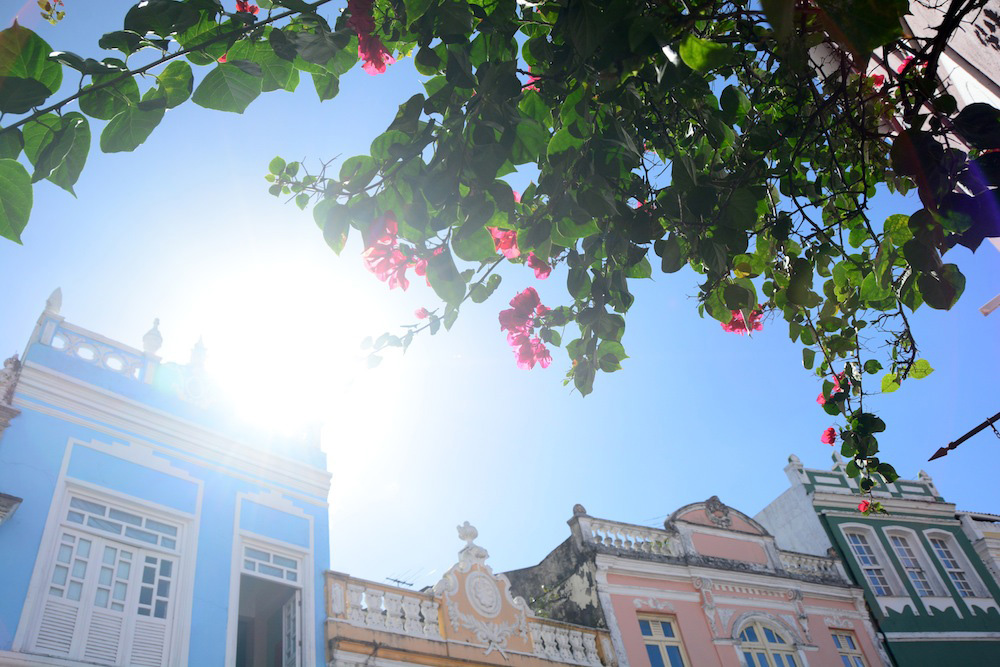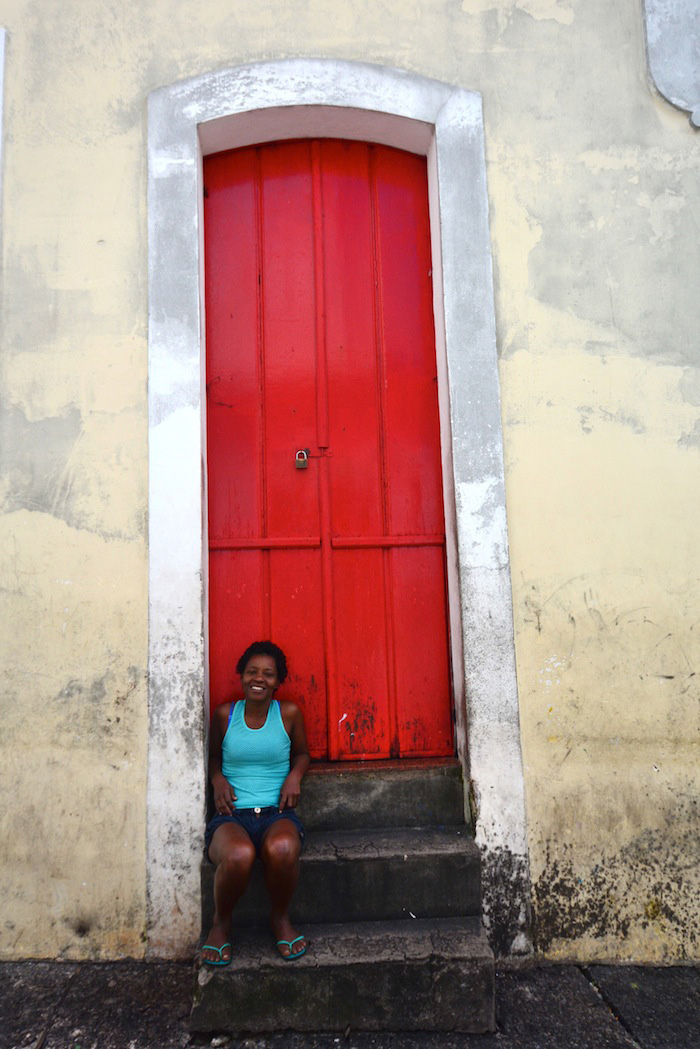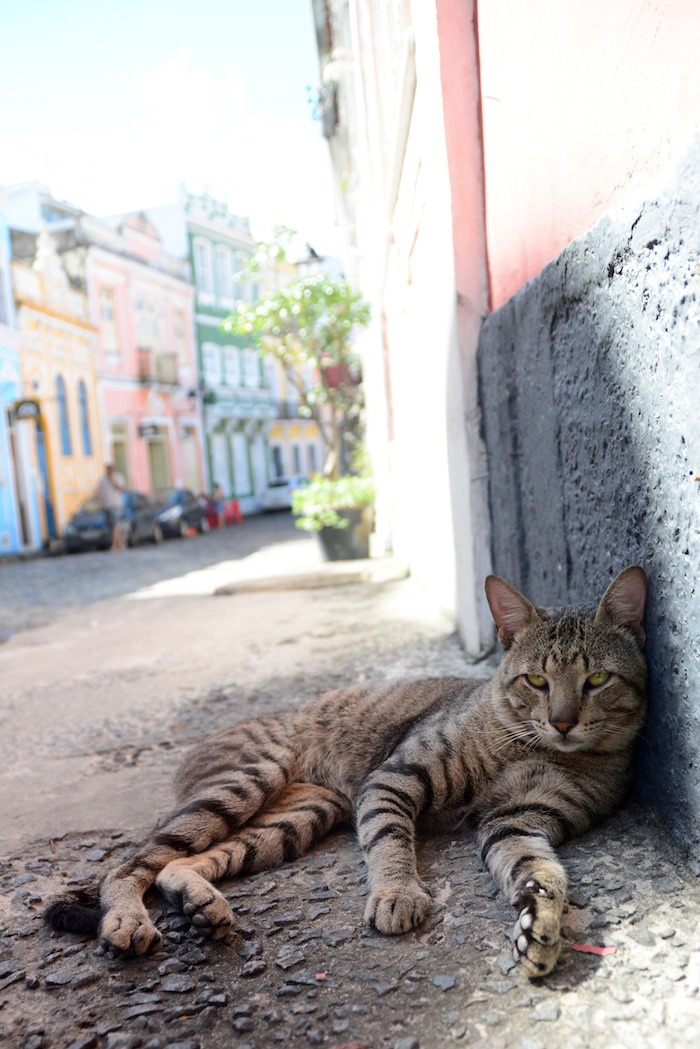 Second wind or not, I headed to bed pretty immediately upon arriving in Pelourinho, Salvador's historic district, with the intent of spending the entire next day exploring it. The good news is that I'd hit it off Hansel, a German-Cuban traveler who was volunteering as receptionist of the hostel, and he'd agreed to accompany me on my adventures the next day. The bad news is that I couldn't sleep (ironically, on account of the hostel's excellent location, which was right above a major party street), so morning came a lot more harshly than it should've.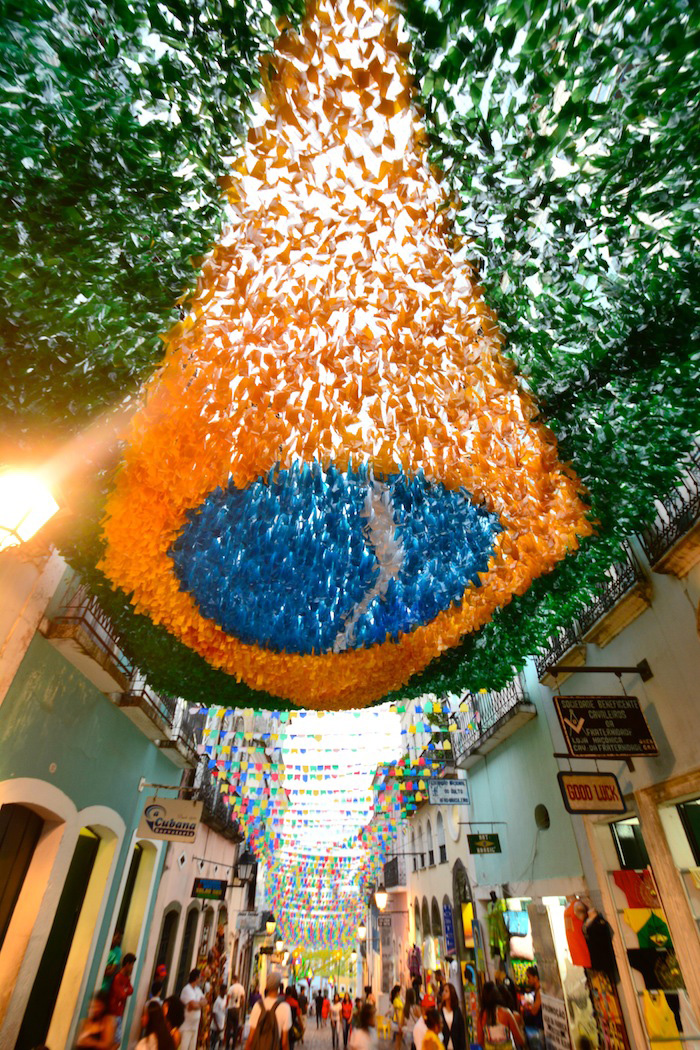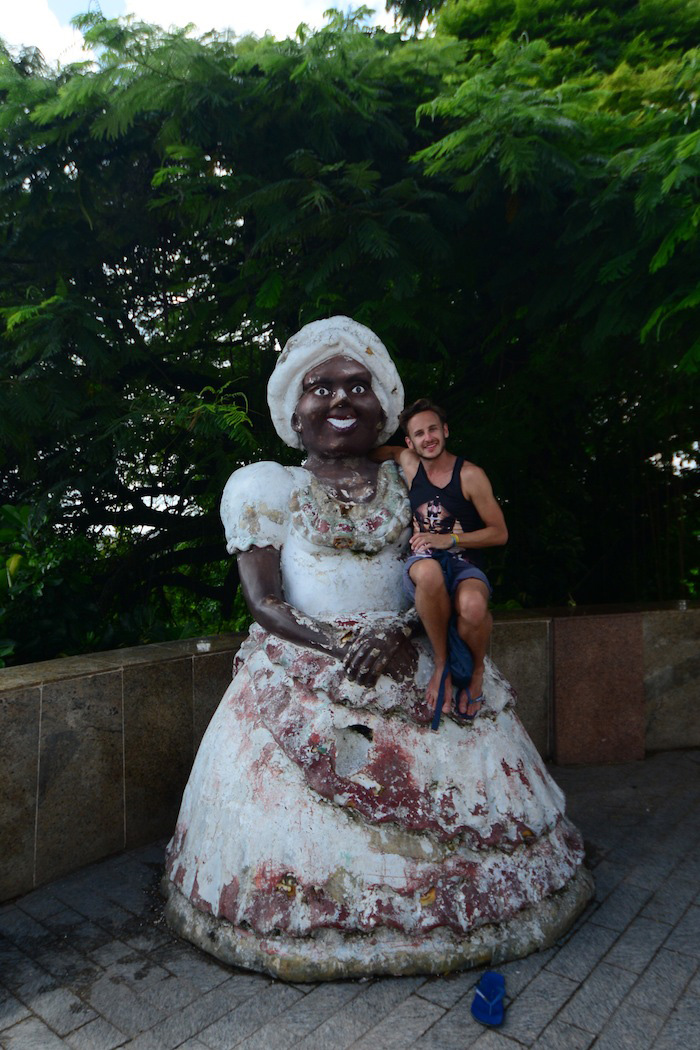 The thing about Pelourinho is that, while it's unique for Brazil (none of the other Brazilian cities I've visited have comparable "old towns"), it evokes a lot of other places I've traveled in South America – namely, the old city of Cartagena, without the walls of course. And at a much higher elevation, to the extent that a contraption known as the Elevador Lacerda exists to transport tourists and residents alike from the old city, which is a couple hundred feet in elevation, down to sea level, whether to visit Mercado Modelo or to catch a ferry out. There's also a semi-modern city beneath the more inviting old one, but it looked shady as fuck, so I didn't venture in.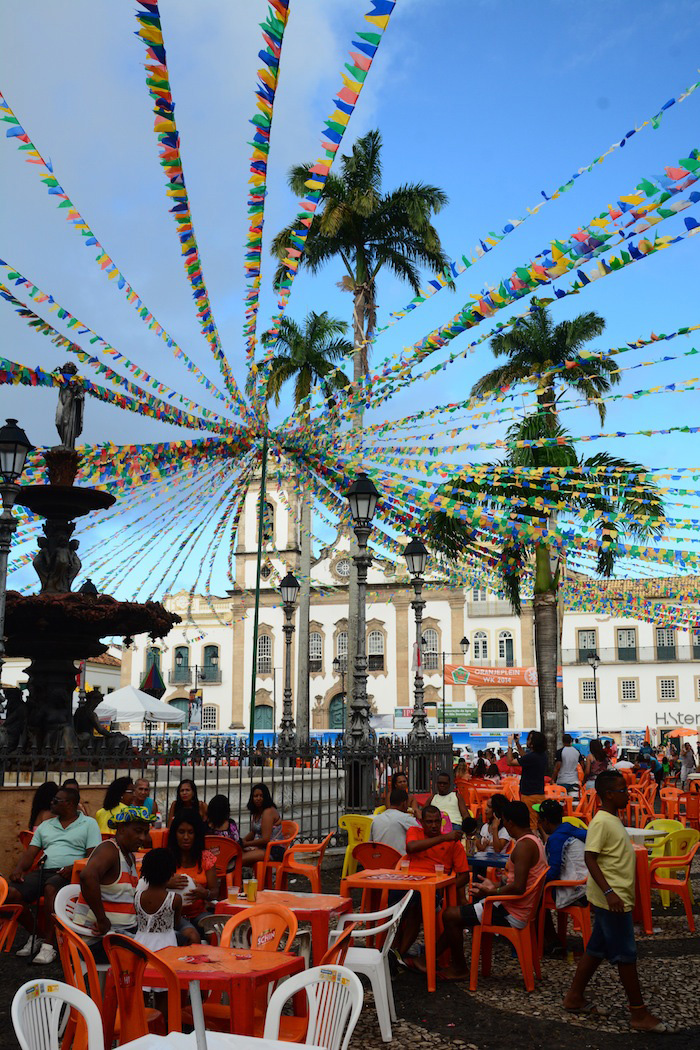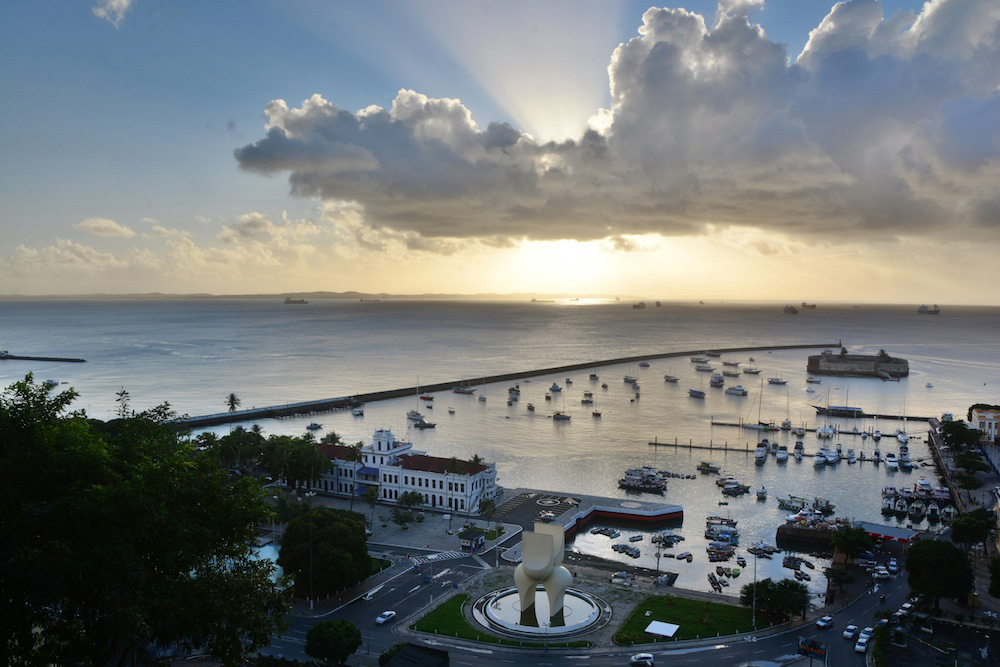 Back to the old city of Pelourinho. As I said, it's pretty standard as far as South American historical districts go: Churches and plazas; long streets of extremely colorful houses; people dressed in traditional costumes (here, Afro-Brazilian baianas); fast food vendors; and, since this is South America, an inordinate number of armed police. I highlight these facts not to complain or berate Salvador, but because discovering this came as a massive relief to me: For the first time on a trip that seemed much longer than it should've, I was able to just relax (relatively speaking) and be a tourist. Salvador was certainly living up to its name, which translates to "savior" in English.
Day Two: Itaparica
Hansel and I had stayed out literally all day, from the early hours of morning until after the sunset – and we'd made the disastrous decision to share a large jug of a local spirit (which was not cachaça, but rather tasted like pure sugar cane juice infused with alcohol) as we watched the molten sphere sink into the sea. As a result I woke up on my second of three days in Salvador, which I'd designated for taking a day trip to the nearby island of Itaparica, feeling a little less than fresh. Actually, I felt downright horrible – I even considered for a moment that I might be slipping into food poisoning or, worse, dengue.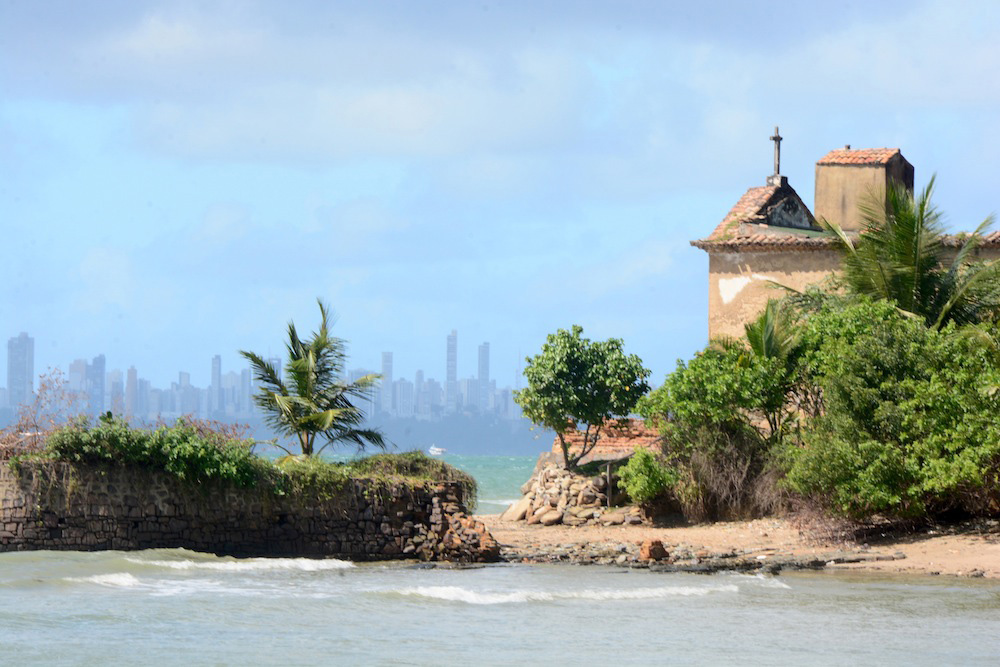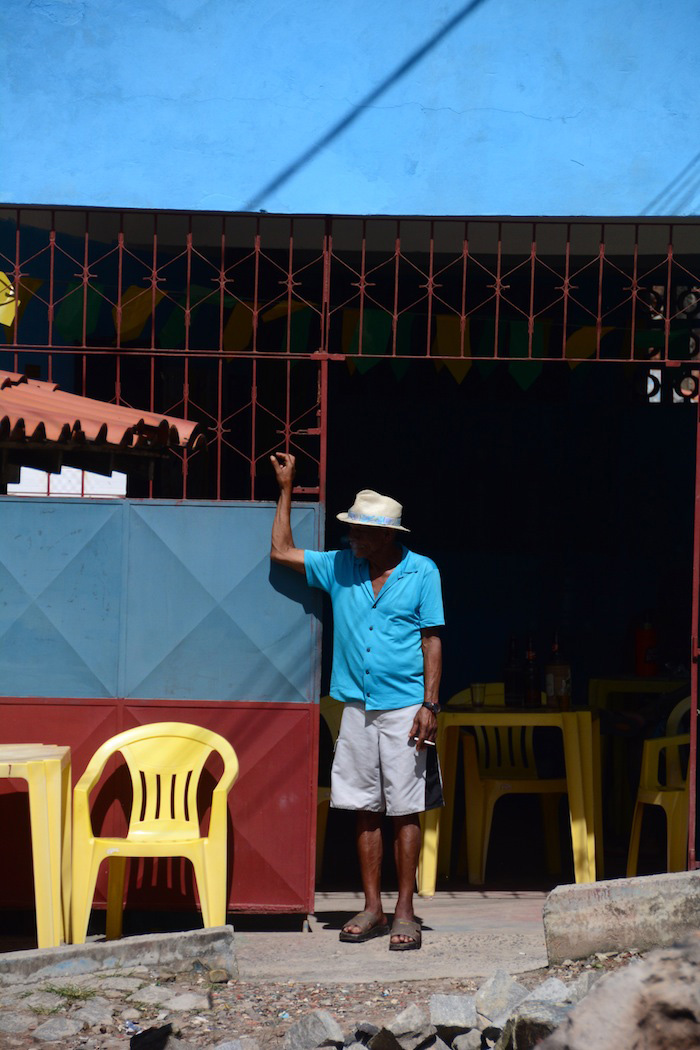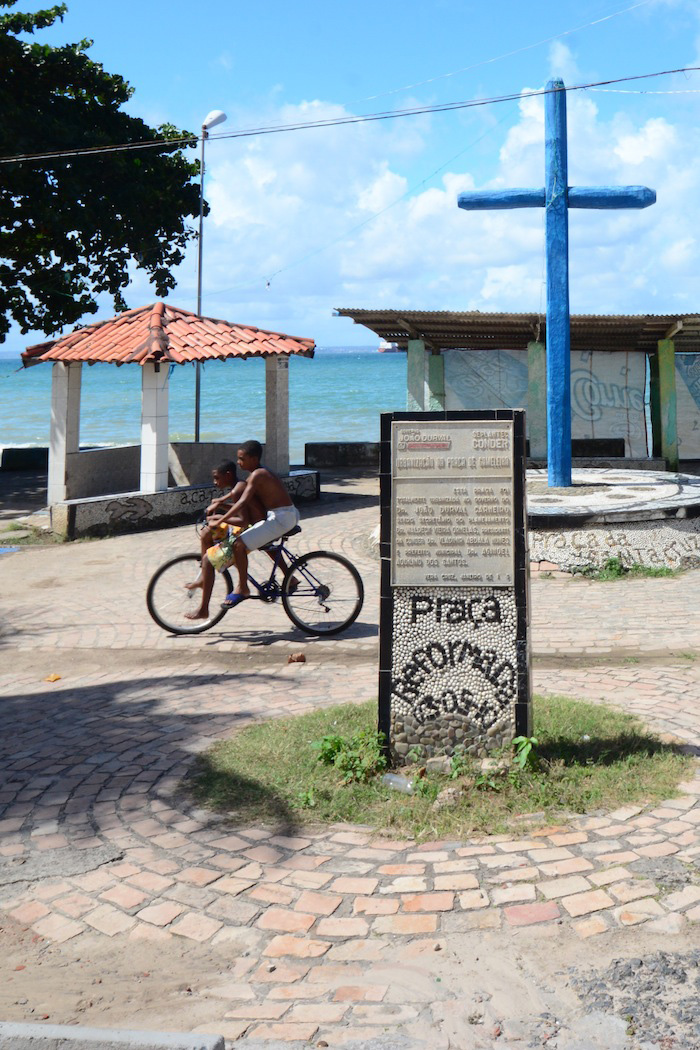 Nonetheless, I was awake, out the door and on-board a ferry by 9:30, which got to me to Itaparica's shady-ass port less than an hour later. I say "shady" because literally every person who approached me was looking to sell me something, be it a taxi ride, a souvenir (didn't I just get here) or, if you can believe it at 10-something in the morning, drugs. So although I had a vested interest in seeing the island's Dutch-colonial (weird, right?) fort and historical district, I decided to peace the eff out and just walk along the coast by myself for a while.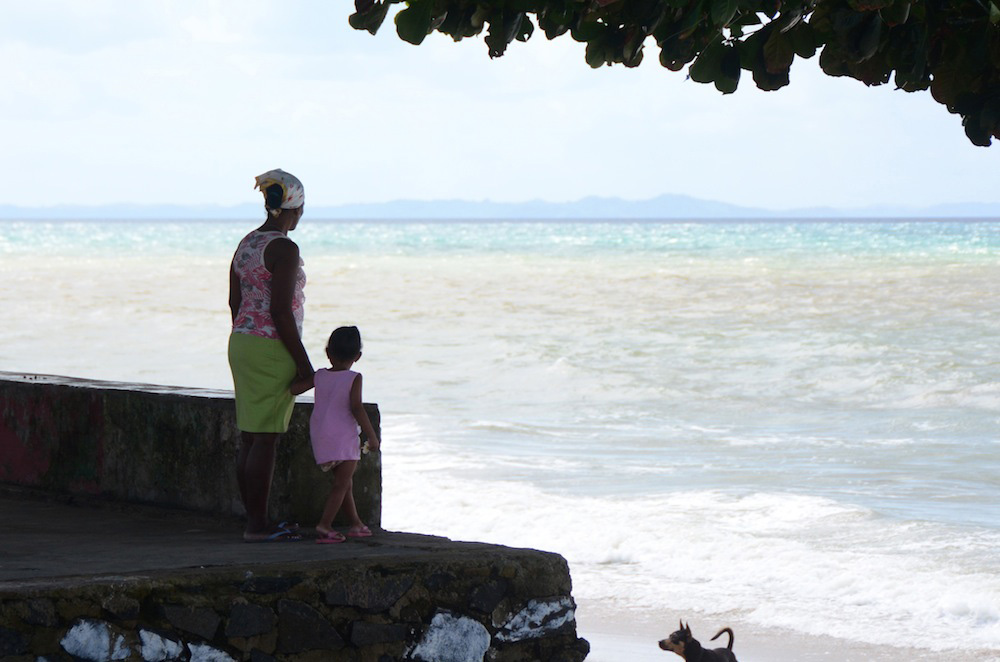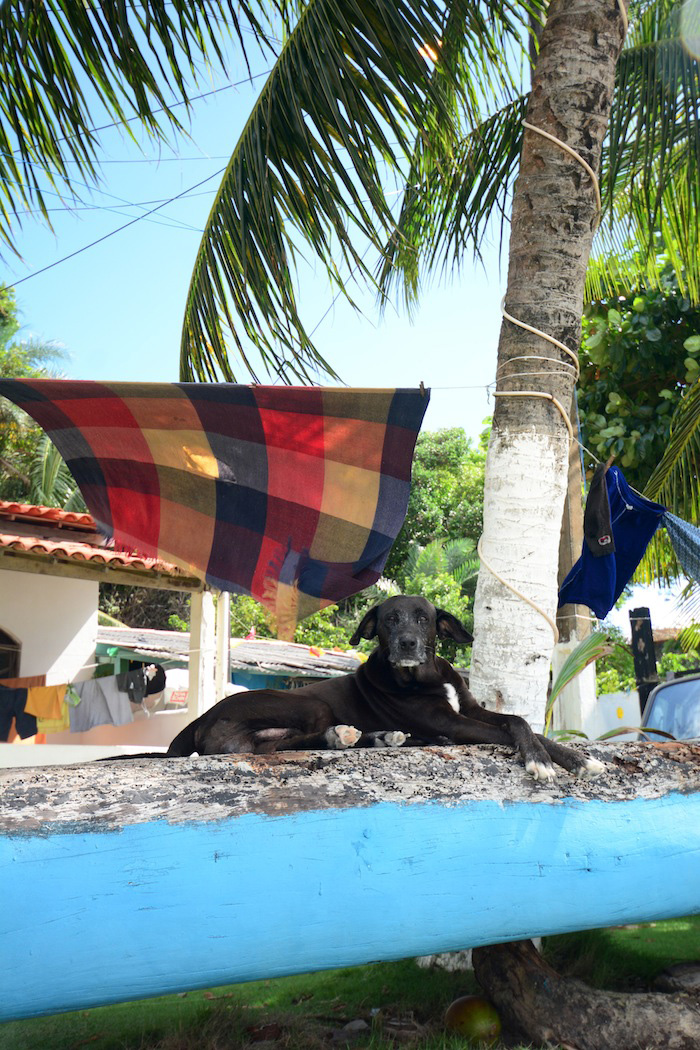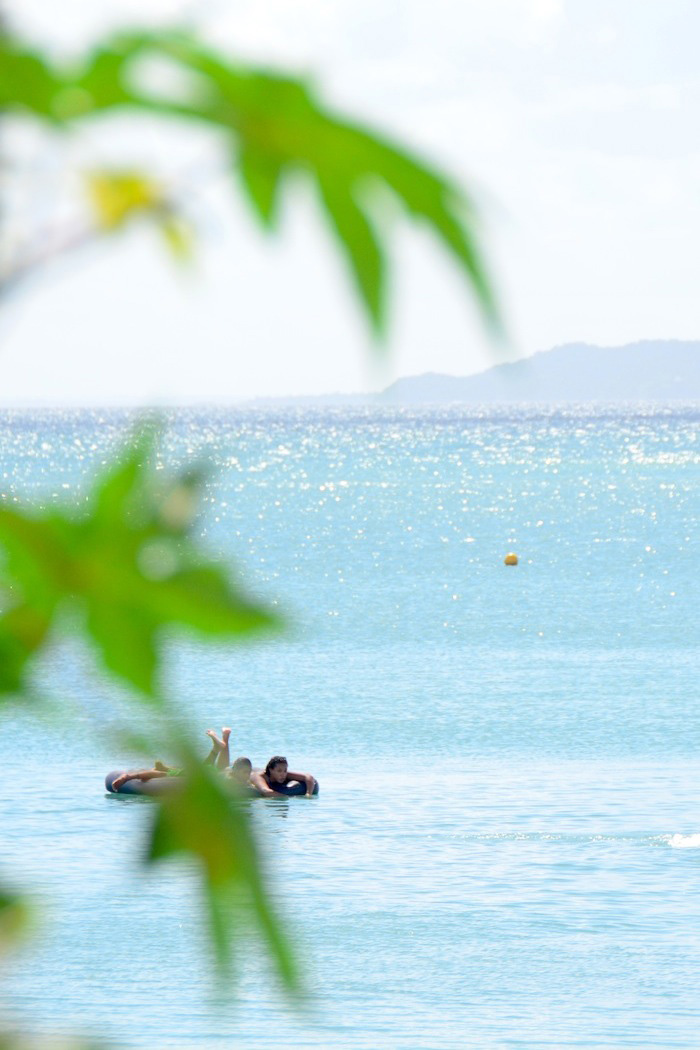 Initially, I wondered whether this was the right decision. The neighborhoods I passed as I walked northward seemed decidedly run-down (some were visibly abandoned), to say nothing of the debris on the rugged beaches. I persisted, however, and wouldn't you know? Both the terrestrial and coastal scenery became more and more bucolic the further I went, to the point where it seemed ludicrous that a city of over a million people sat just across the bay.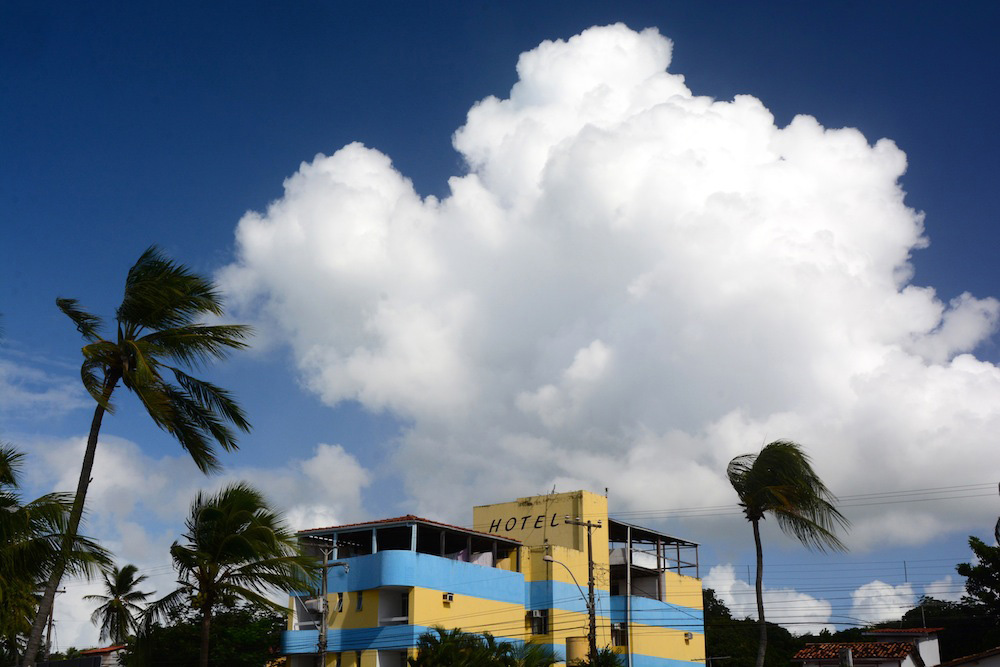 After about two hours of walking, I was beyond charmed by the castaway beauty of the island, the shy friendliness of its people and the growing sense of independence I felt, which built upon how liberating it had been to spend the day before as a simple tourist in Salvador's old city. In spite of this, I still felt like crap, so when I arrived in the town of Bom Despacho, I headed to the island's main bus station and hired a taxi for the rest of the day. My fatigue notwithstanding, this proved to be a questionable decision: Without the elements of discovery and local interaction, Itaparica was not nearly as special as it had been when I explored it on my own.
Day Three: Porto do Barra Beach
My last day in Salvador also happened to be my last day in Brazil, and since I hadn't been swimming (save for a few dips in-between my dune trekking in the Lençóis) during my entire time in the country thus far, I'd planned to spend it lying on the beach – specifically at Porto do Barra, Salvador's most iconic praia. Unfortunately, Mother Nature had different ideas, so I did exactly zero sunbathing.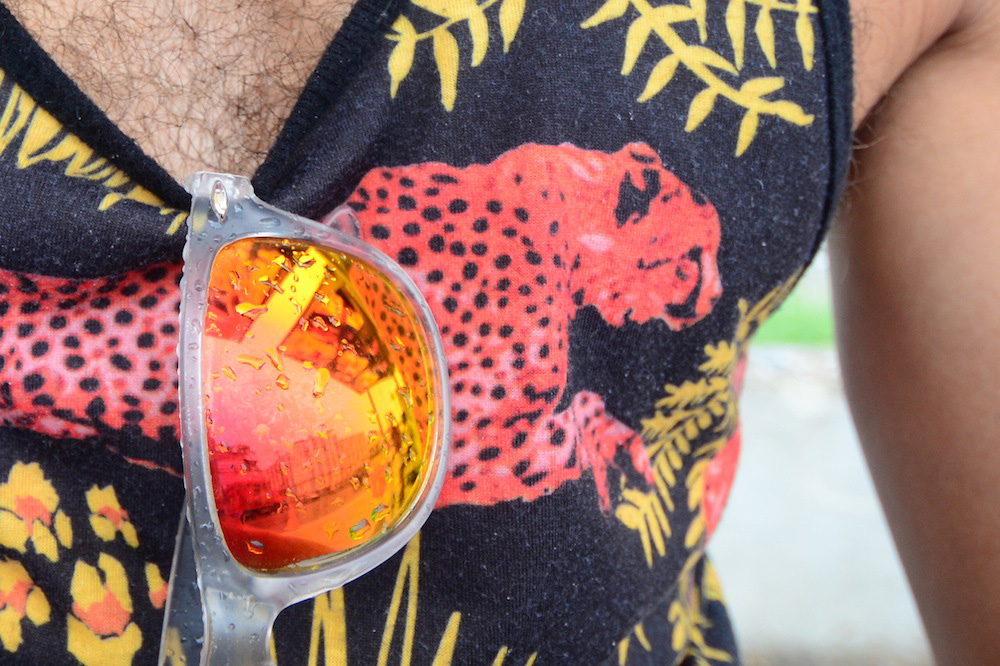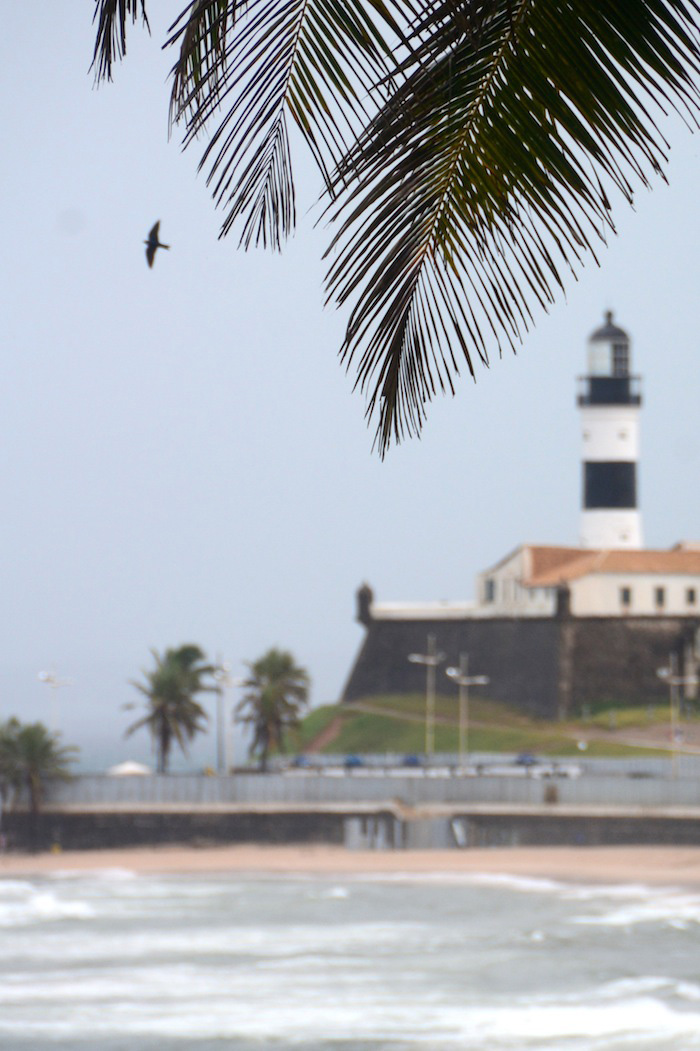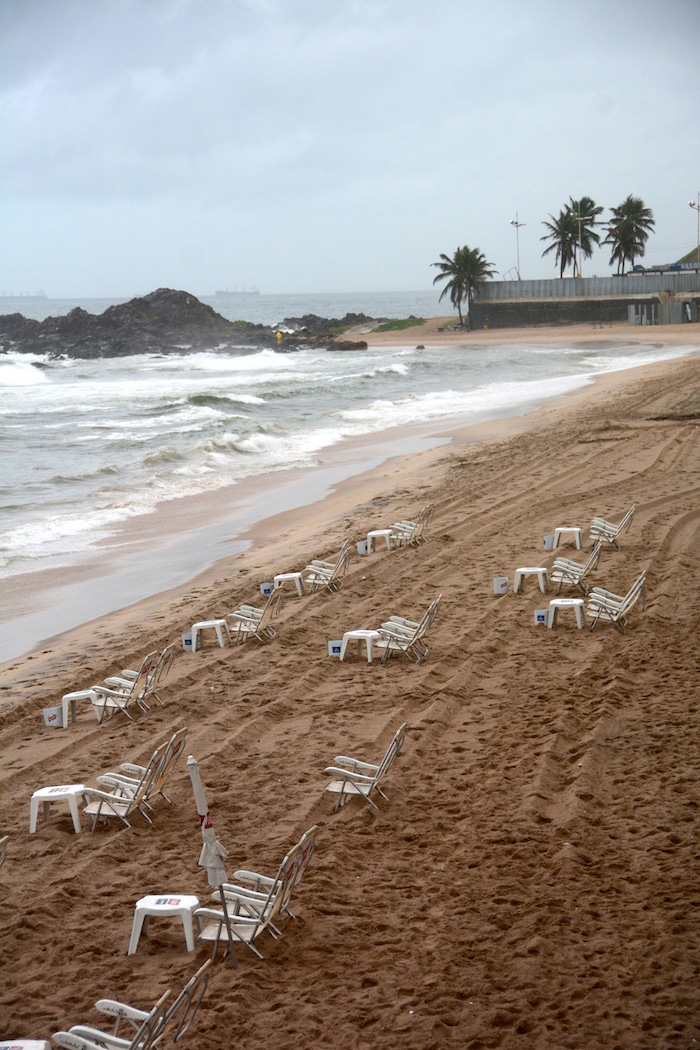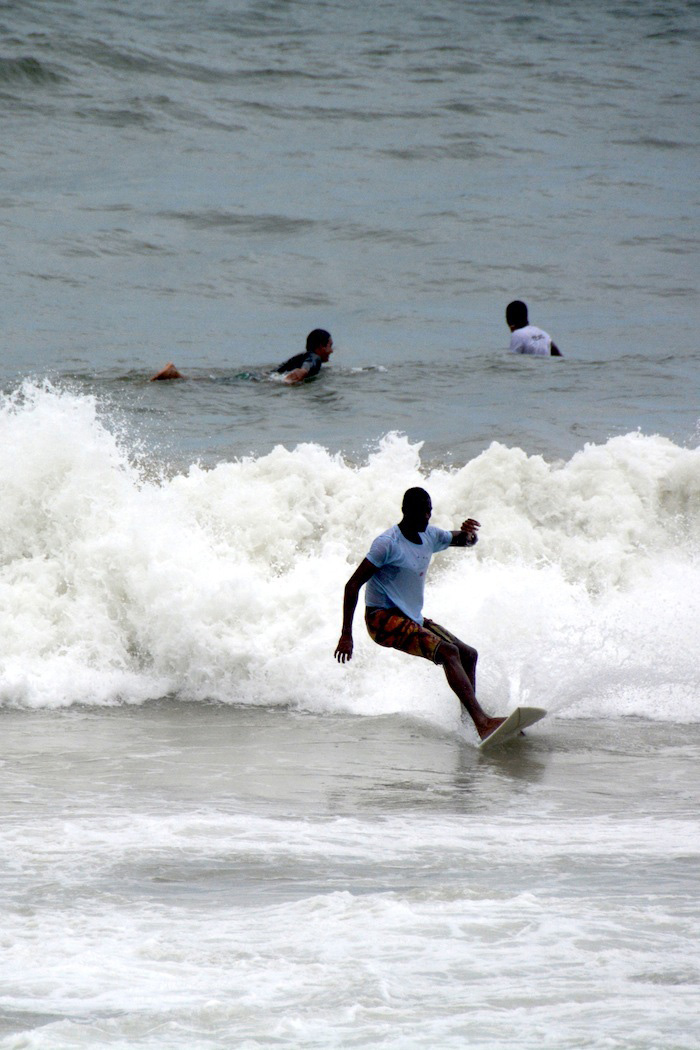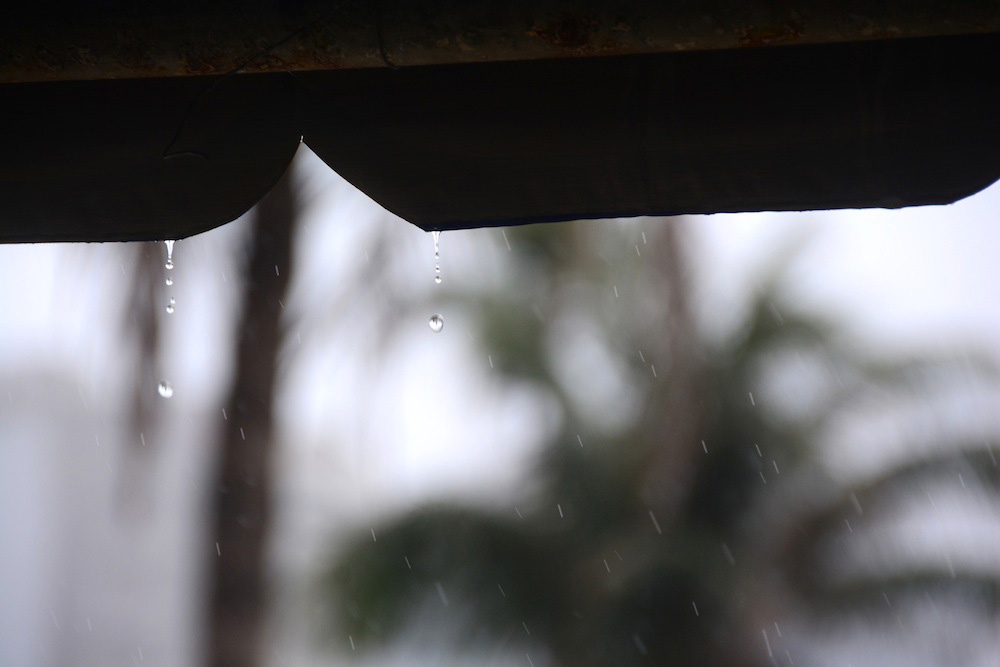 With this being said, it was interesting to stroll along the famed beach and through the upscale neighborhood (which seems something of a poor man's Copacabana) when it lacked its prized sunshine and warmth and when its shores were completely empty, save for some surfers who obviously had death wishes. This (and the greasy cheeseburger I enjoyed just before jetting to the airport to catch my flight back to the U.S.) was far from the perfect way to end my three days in Salvador (and my two weeks in Brazil), but it was strangely appropriate.
And, dare I say, satisfying?
Share:

It seems like everyone is going to Europe these days, which makes it tempting to assume there's nothing you can see in Europe that all your friends haven't seen before. Of course, this couldn't be further from the truth. With an endless array of cultures, languages, architectures and landscapes, Europe is one of the most diverse regions in the world for travelers. You could literally visit every year, the rest of your life, and not see it all!
I've personally been to Europe eight times, yet I hear about someplace I haven't seen or an experience I haven't enjoyed at least once a week. This goes the other way, too: Many of my favorite spots in Europe are places people didn't know exist. Whether you're looking for where to go on your next trip to Europe, or simply need an exciting distraction from your day, continue reading to learn more about some lesser-known European treasures.
Lake Bled, Slovenia
Slovenia in general is a destination that tends to evade most travelers, on account of its small size, the low international profile it keeps and its location, wedged between Italy, Croatia and Austria. But this lilliputian locale is disproportionately packed with mind-blowing landscapes, charming cultural relics and exhilarating eco-adventures, all of which the otherworldly Lake Bled embodies.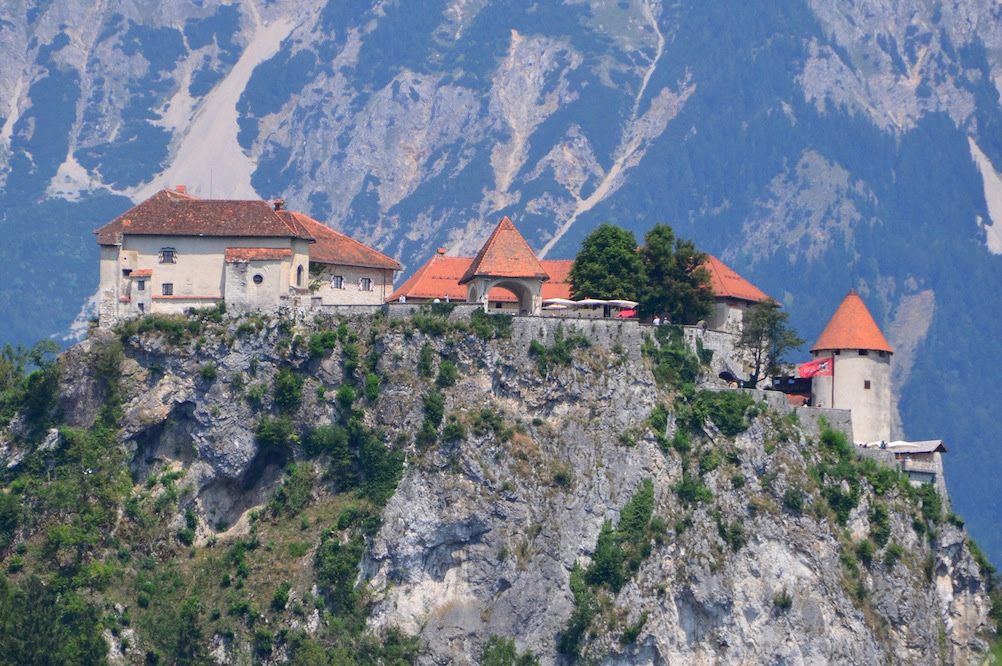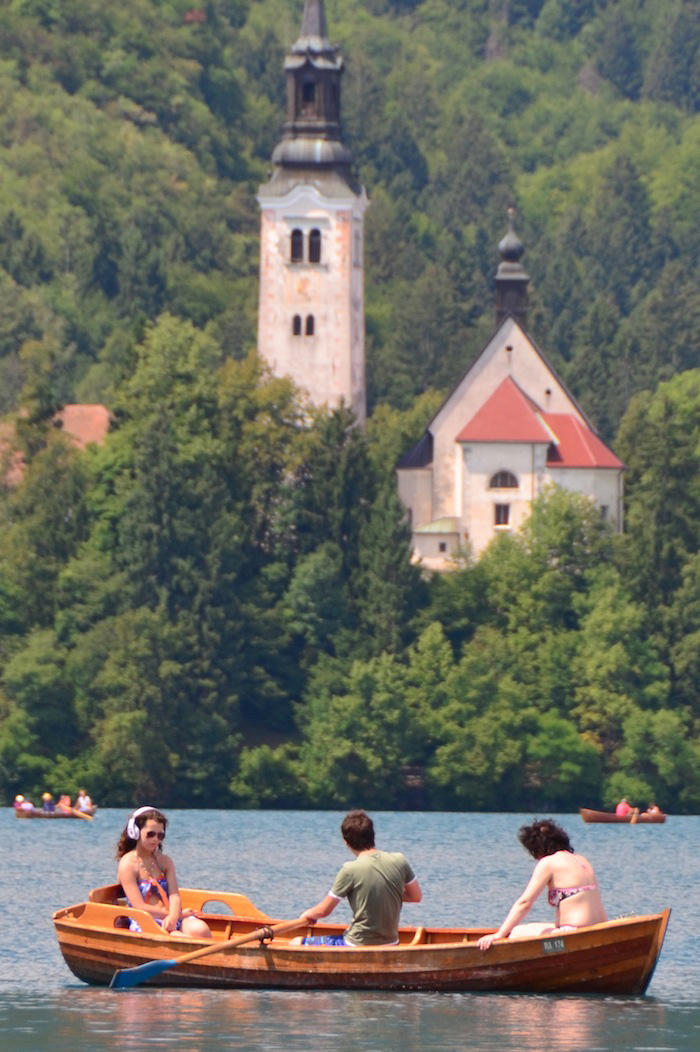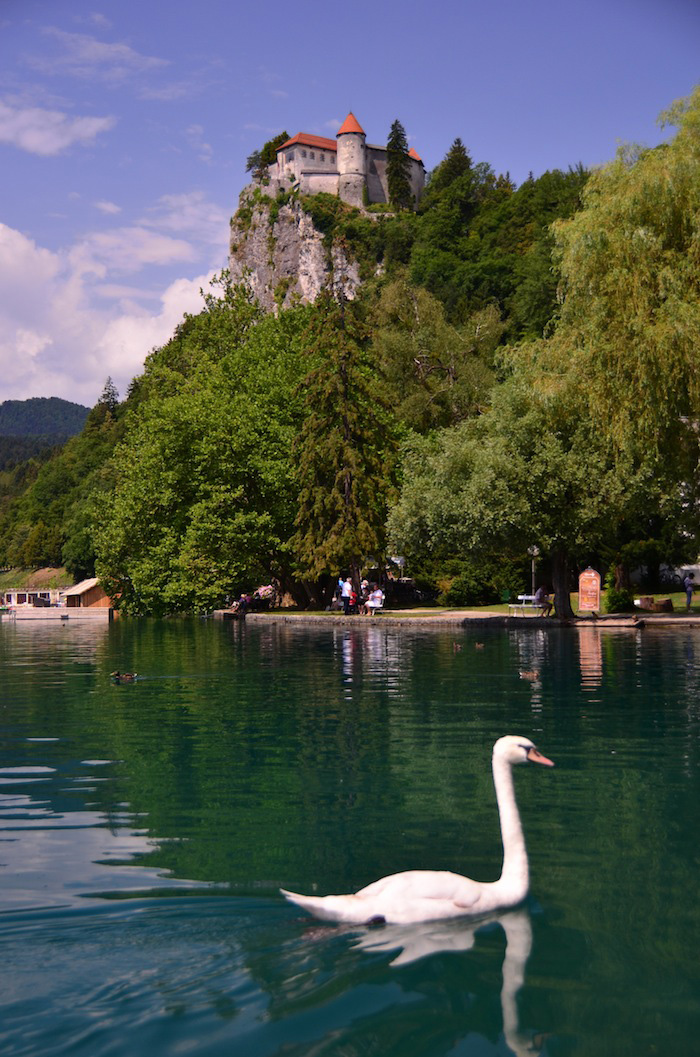 Nestled amid the Julian Alps approximately two hours from the Slovenian capital Ljubljana, Lake Bled boasts fluorescent blue water and has a medieval castle towering over it, dozens of massive mountain peaks notwithstanding. There's a small church at the center of the lake as well, so whether you canoe to it, or simply hike around the lake's long perimeter before taking a dip in its refreshing waters, Lake Bled manages to tick all your travel boxes. Not bad for a place you didn't know existed, huh?
The Old City of Dresden, Germany
Unlike Slovenia, Germany is on just about every traveler's radar – but only a handful of German destinations attract all the attention, while dozens of other cities, towns and attractions beckon to be discovered. One such place is the city of Dresden, located about two hours east of Berlin in the state of Saxony.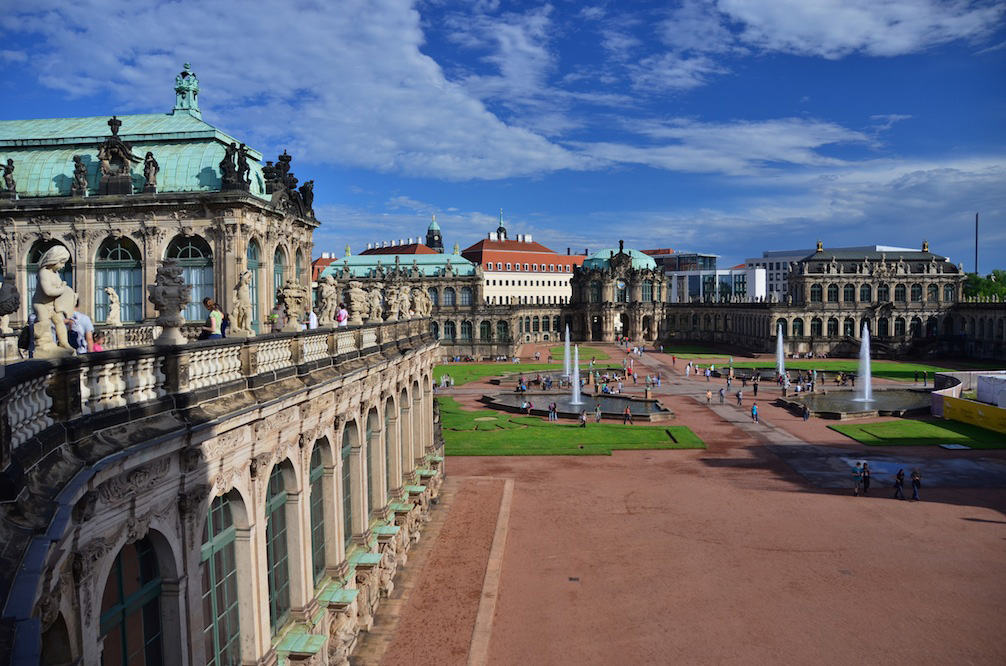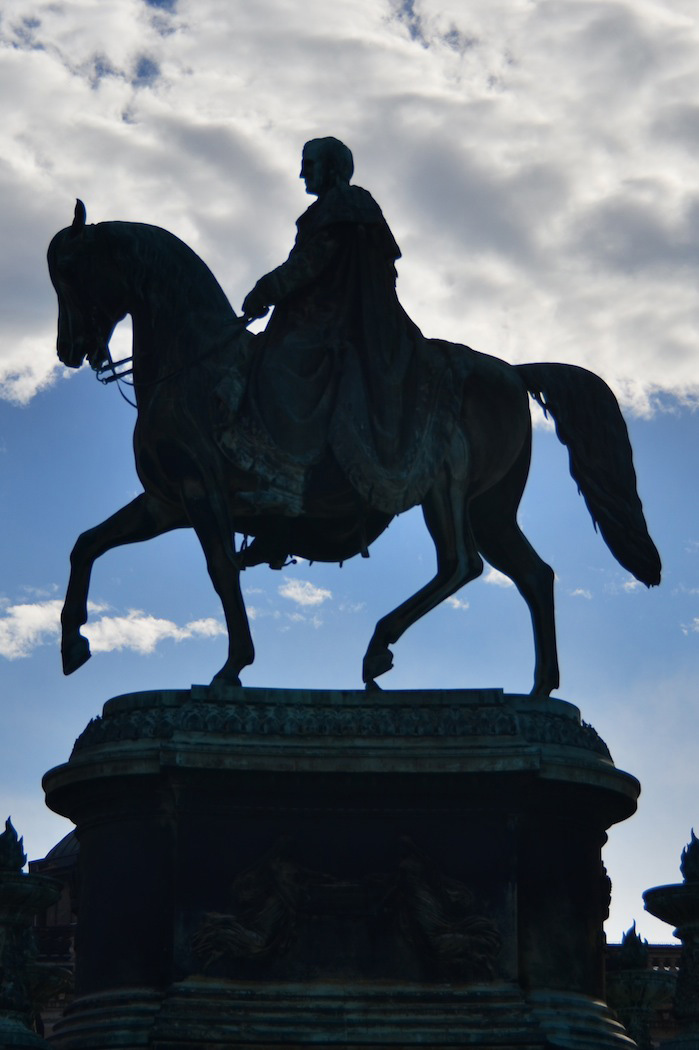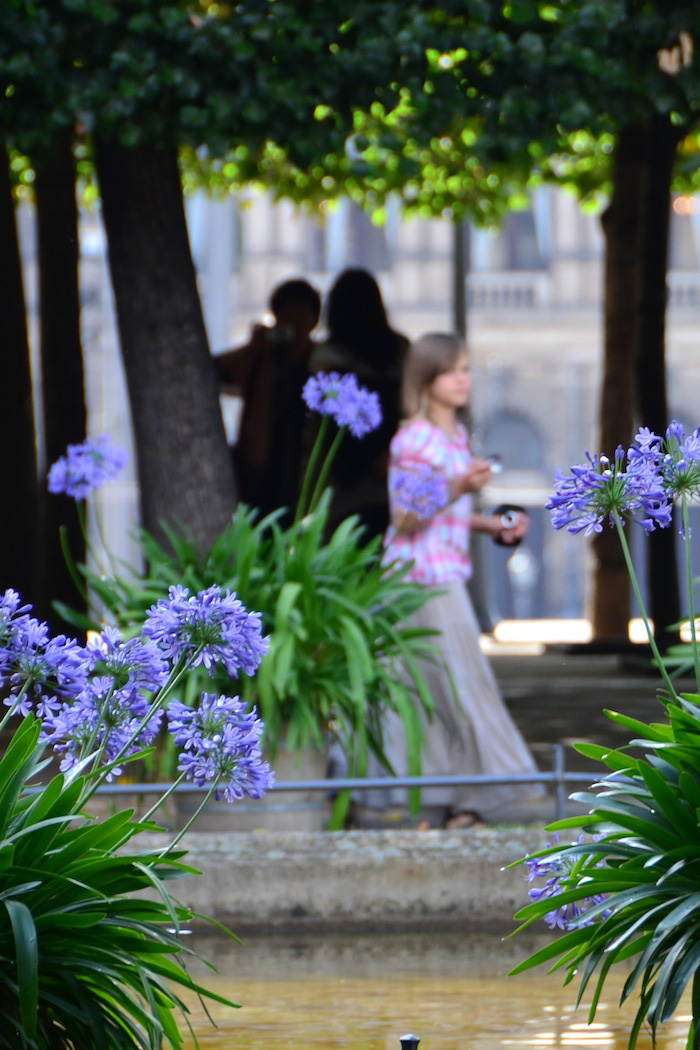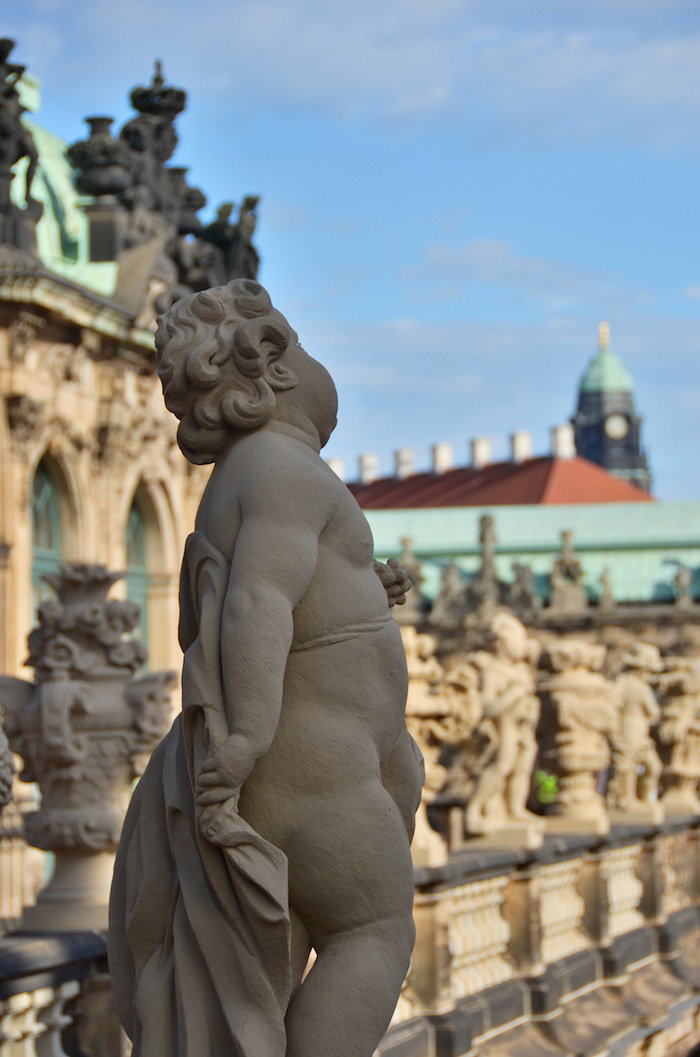 I say "state," but Saxony was once its own kingdom, a fact that becomes apparent you walk across the Elbe River and into Dresden's old center. As you explore attractions like the Zwinger Palace, Frauenkirche and Brühl's Terrace, and learn the story of the flamboyant Saxon monarch August the Great, you might not even feel like you're in Germany at all – which, given Saxony's largely sovereign history, you almost aren't!
Italy's Salento Region
Italy is even more ubiquitous among European travelers than Germany, so it might seem impossible that there's somewhere here you haven't heard of. I could list several dozen, to be frank, but for now I'm going to stick to the region of Salento, located at the point of Italy's boot heel, Puglia. In some ways, Salento is par for the course with the rest of Italy: Structures that range from Roman to Medieval in their age; gorgeous landscapes and people; and, of course, incredible food.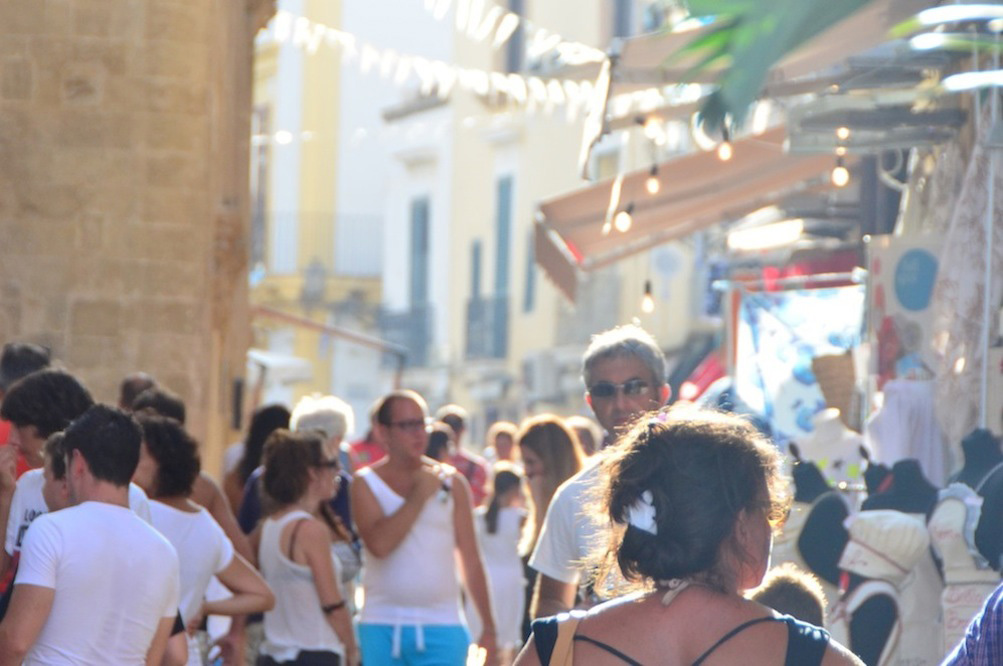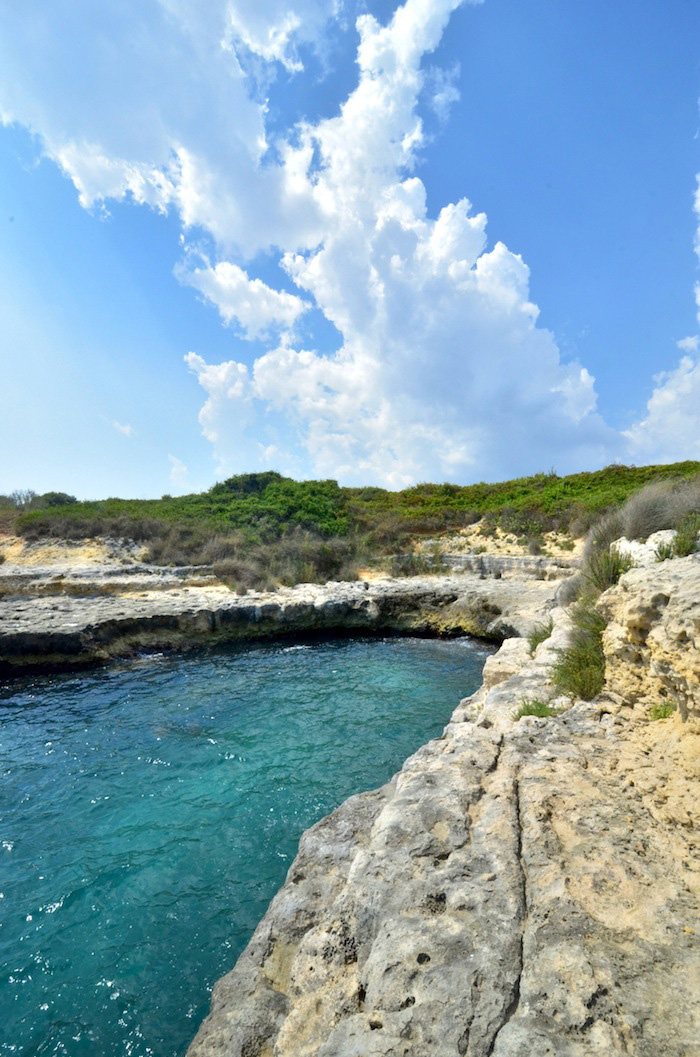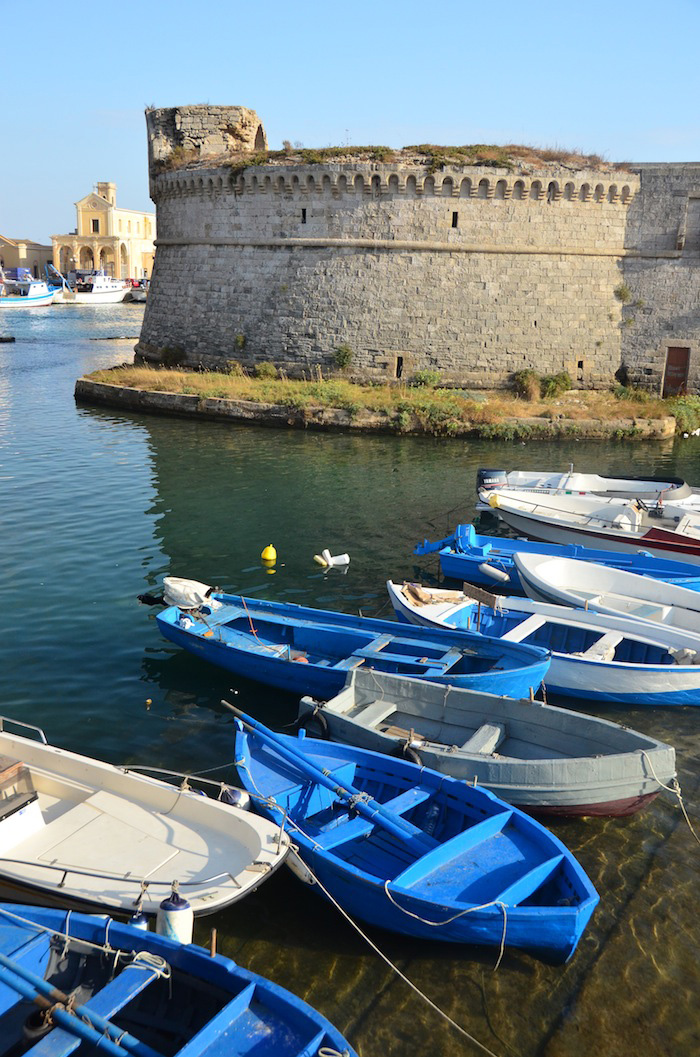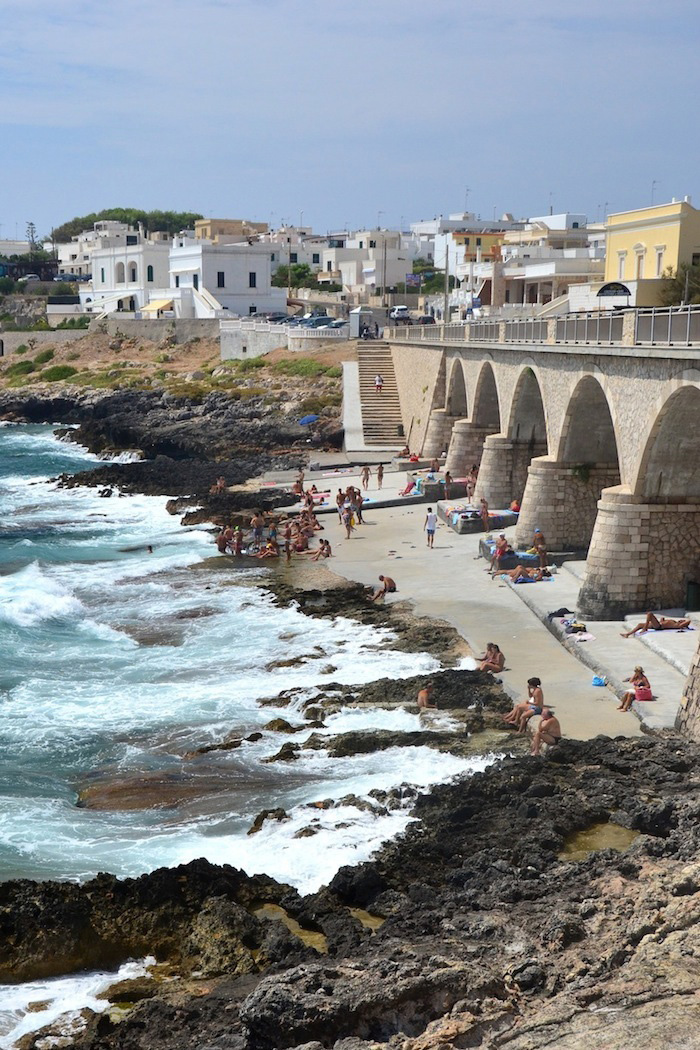 But where Salento differentiates itself, for me, is in the specifics of its scenery. From Otranto, to Santa Maria di Leuca to Gallipoli, Salento's limestone coastline and bright blue waters seem more of Greece than of Italy, to say nothing of the decided lack of foreign tourists, which makes you feel like you've got the whole area to yourself. (Even if it means you should practice your Italian before you head here!)
Sighisoara: A Saxon Citadel in Romania
Speaking of the Saxons, they were something of an empire, which is why the Saxon citadel of Sighisoara exists over 700 miles from Dresden in the heart of Romania's Transylvania region. Founded in the 12th century, Sighisoara old citadel is now a UNESCO World Heritage Site, which transports you back to the Middle Ages with every step you take along its stone streets.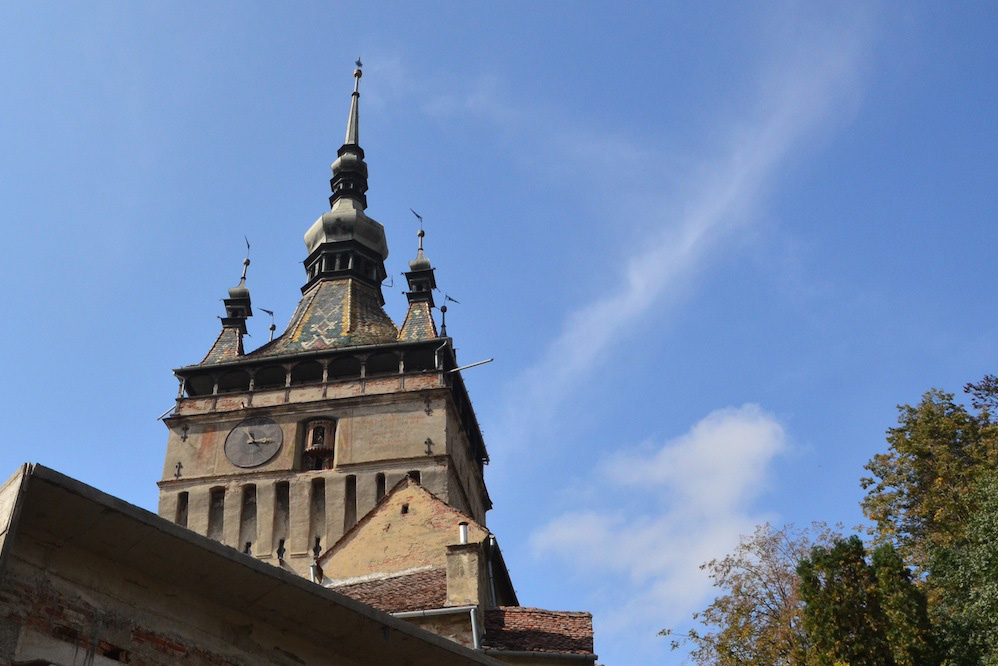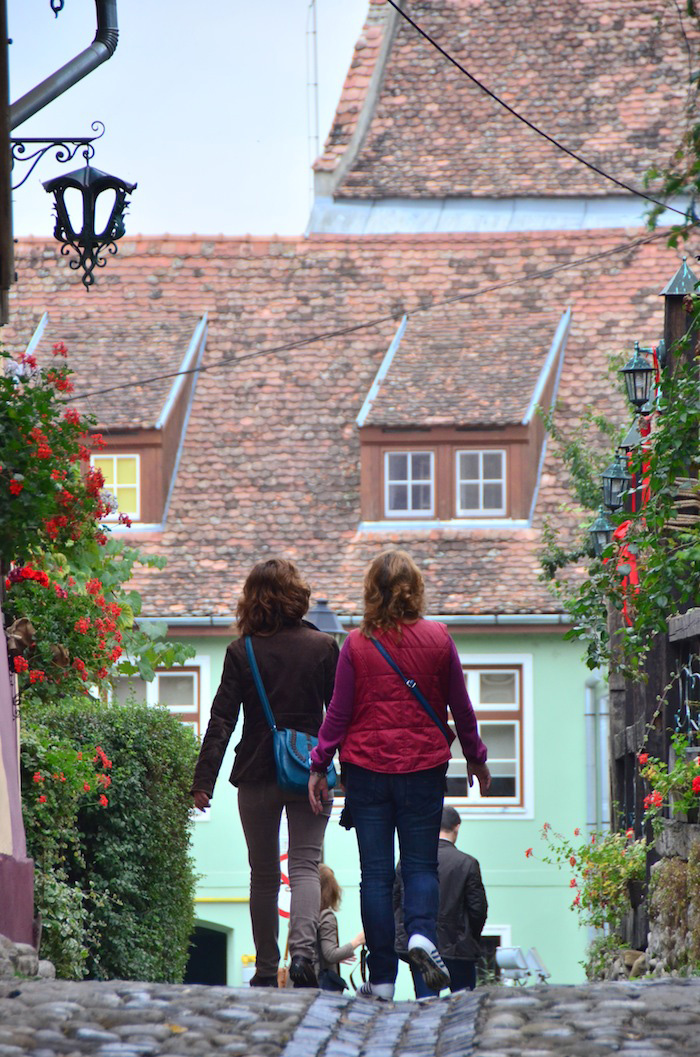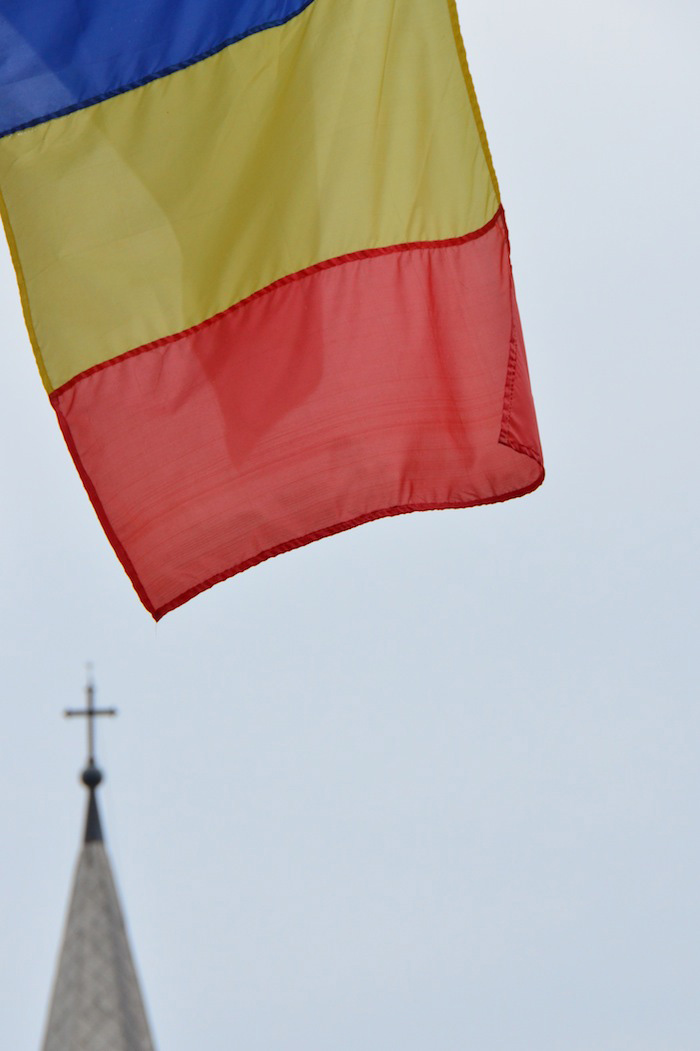 In spite of how much I just oversimplified it, the history of Sighisoara is actually rather complicated. Although the people who founded it were ethnically Saxon, for example, they were doing the bidding of the King of Hungary, rather than the Saxon emperor. But don't worry about technicalities for now – you'll have plenty of time to dissect them as you explore Sighisoara, whether you go inside the Clock Tower, scale the Covered Staircase or visit the house where Vlad Tepes (a.k.a. Dracula) was born.
Share: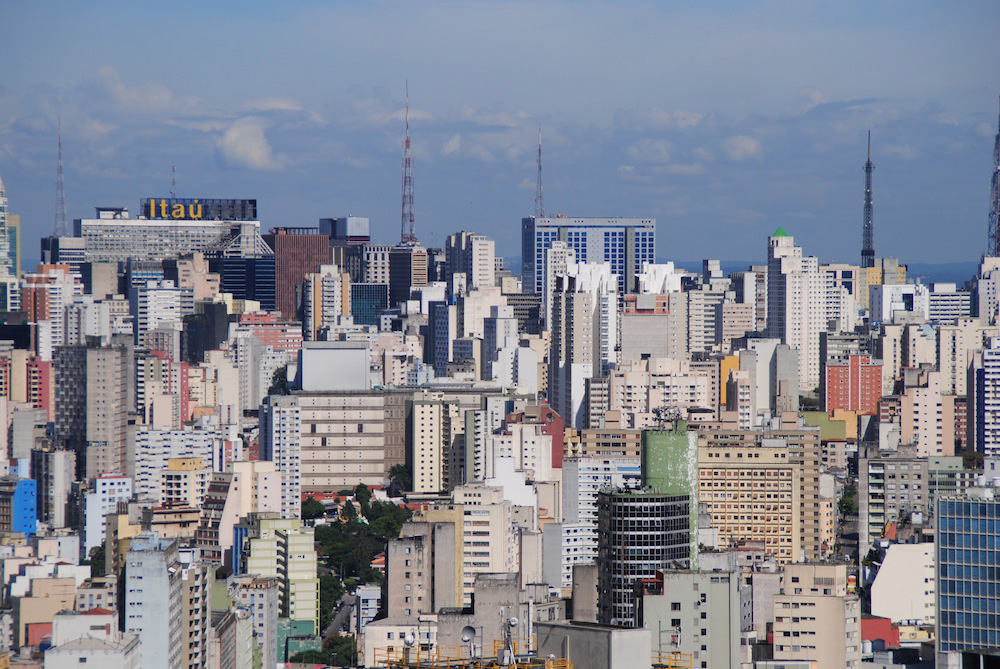 Brazil is an intimidating country to visit, owing to its size, its linguistic homogeneity and its questionable level of personal safety, to name just a few factors. In fact, after my most recent visit there, I can say it's one of the most difficult places I've ever traveled, for these reasons and many others.
On the other hand, most if not all the difficulties I experienced traveling in Brazil would've been much worse had I not been so adept at setting and executing travel goals so, using combined experiences from my two trips there, I've assembled a sample itinerary for three weeks in Brazil. Follow it exactly for a standalone three-week trip to Brazil, or use it as a framework for the Brazil portion of your larger South America trip.

São Paulo
São Paulo has the worst reputation of all the cities in Brazil among foreigners – and a fair few Brazilians as well. Although I understand complaints about the city, which begin with the level of crime there but also include pollution, climate and overcrowding, I can't help it: I absolutely love São Paulo. (top photo)
 Stay along Avenida Paulista, a cosmopolitan boulevard whose skyscrapers, swanky cafés and high-end shops might have you feeling like you're in New York City. Here, you'll not only find a bevy of hotels and Airbnb properties, but the incredible Museu de Arte de São Paulo (MASP), a building that's a work of art in and of itself.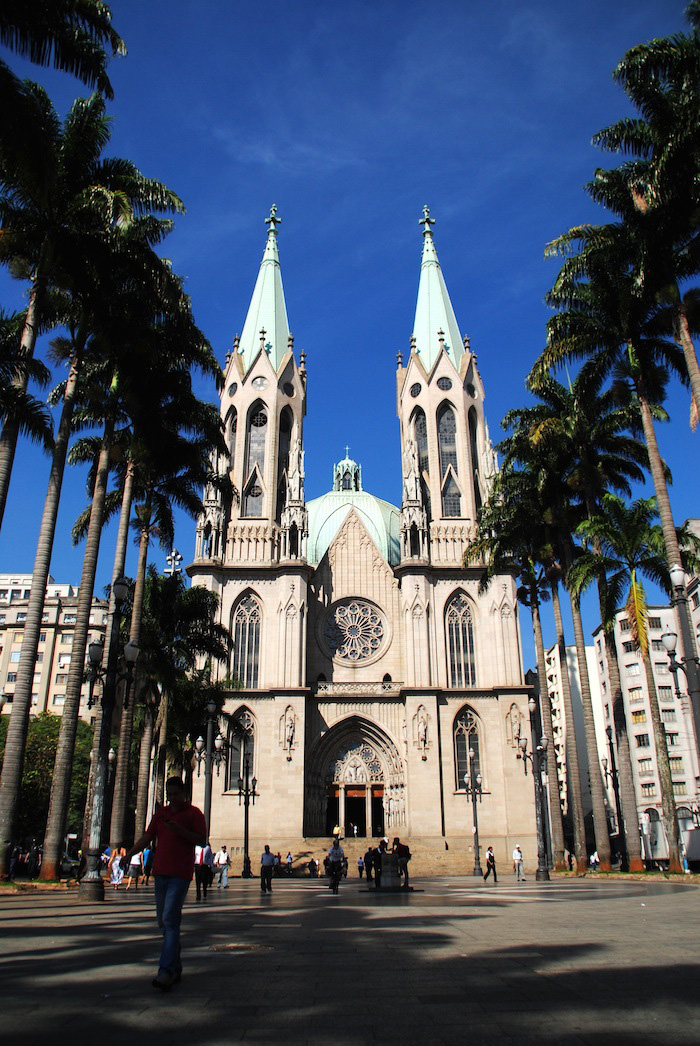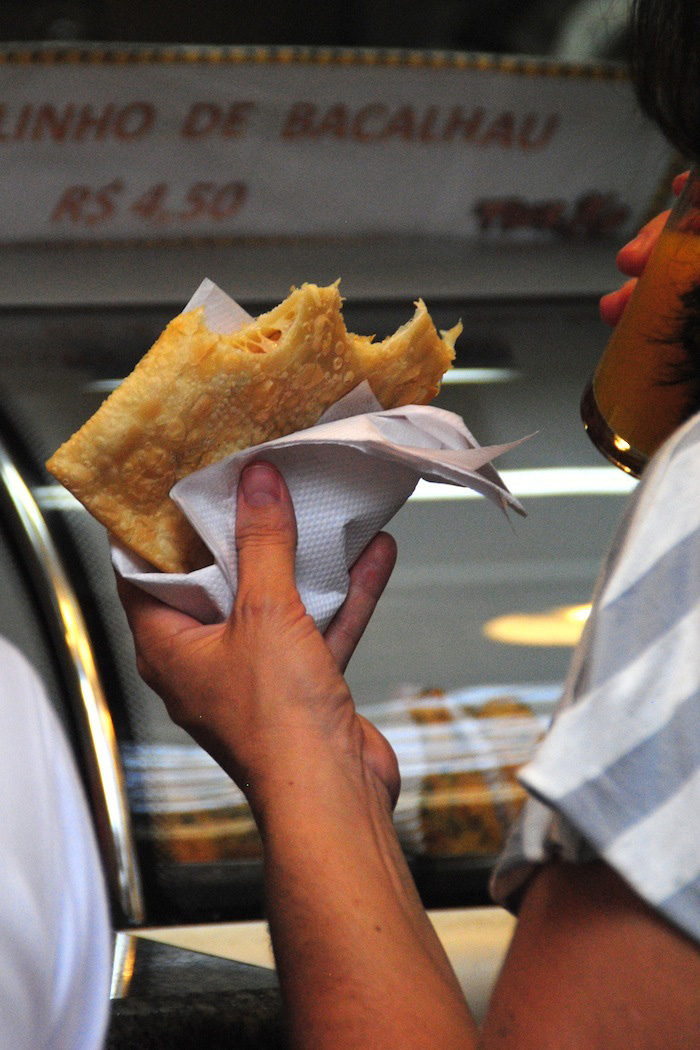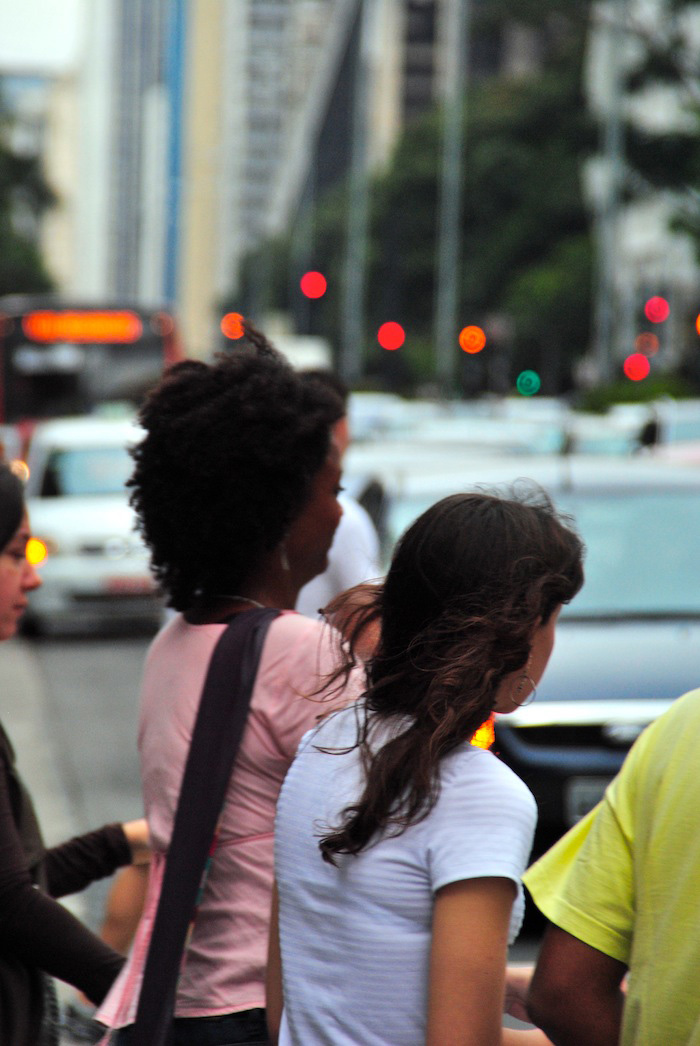 Other notable São Paulo attractions include the Banco do Estado de São Paulo (Banespa) Building (Brazil's highest building and a great spot for an urban panorama), Sé Cathedral, Mercado Municipal (where you can sink your teeth into a delicious pastel bacalhau, a cod pie that tastes way better than it sounds) and Ibirapuera Park. In total, I recommend spending 5-7 days of your three weeks in Brazil in São Paulo, although you could easily spend more.
Lençóis Maranhenses
When I learned that a mysterious desert-like landscape existed less than an hour's flight from the Amazon Rainforest, I immediately become more interested in visiting said mysterious desert than the rainforest which, call me a snob, is someplace everyone visits when they go to Brazil. No one goes to the Lençóis Maranhenses, however – no foreigners, certainly – which is just one of the many reasons this bizarre landscape is the most beautiful place I've ever seen in my life.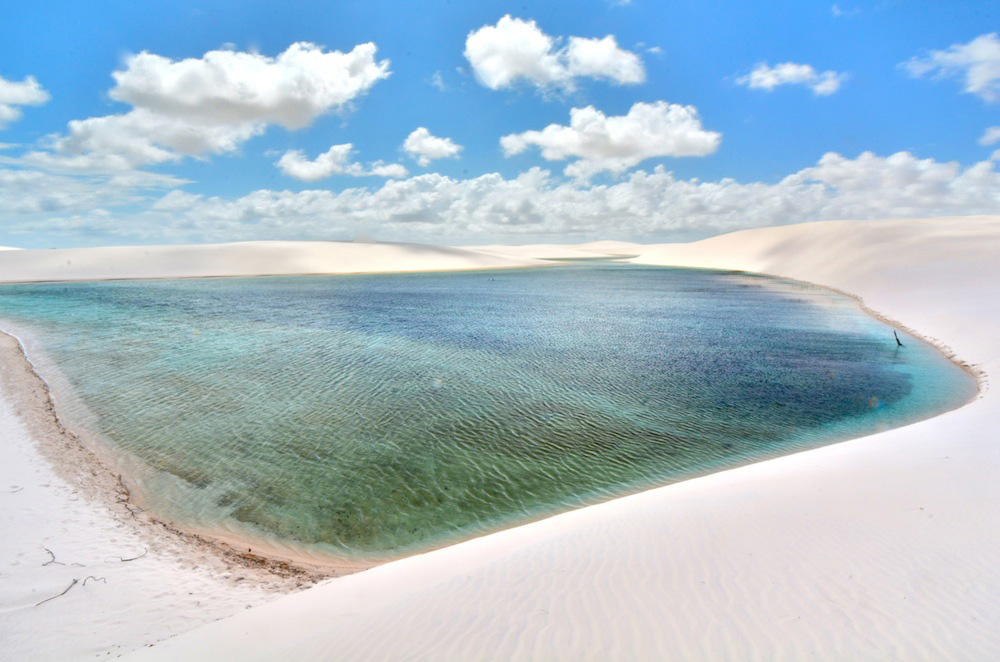 Due to the complicated logistics of getting to the deepest, best portions of the Lençóis Maranhenses (which I detail in this post) I recommend devoting 5-6 days of your three weeks in Brazil to Lençóis Maranhenses, which is best reached via the airport of São Luis, and best seen from the small town of Santo Amaro, rather than the tourist trap of Barreirinhas.
Salvador
Salvador is a city I desperately wanted to visit during my first trip to Brazil but unfortunately, it just wasn't in the cards at the time. I'm happy I waited, however, if only because Pelourinho, its colonial gem of an old city, demands an incredible camera if you want to document it probably – I had a crap one the first time I went to Brazil.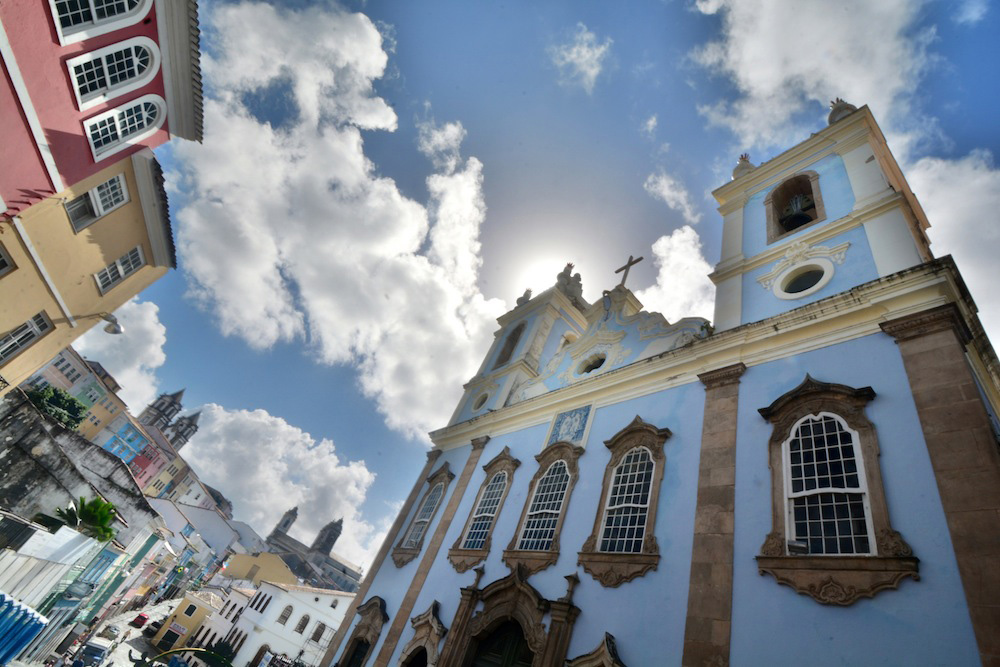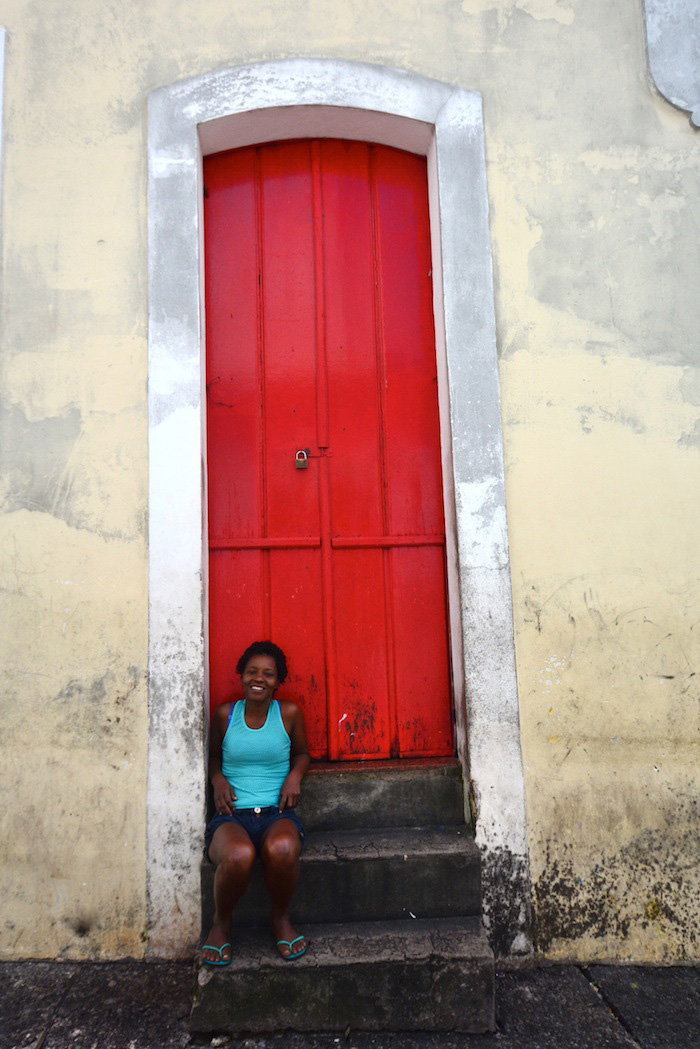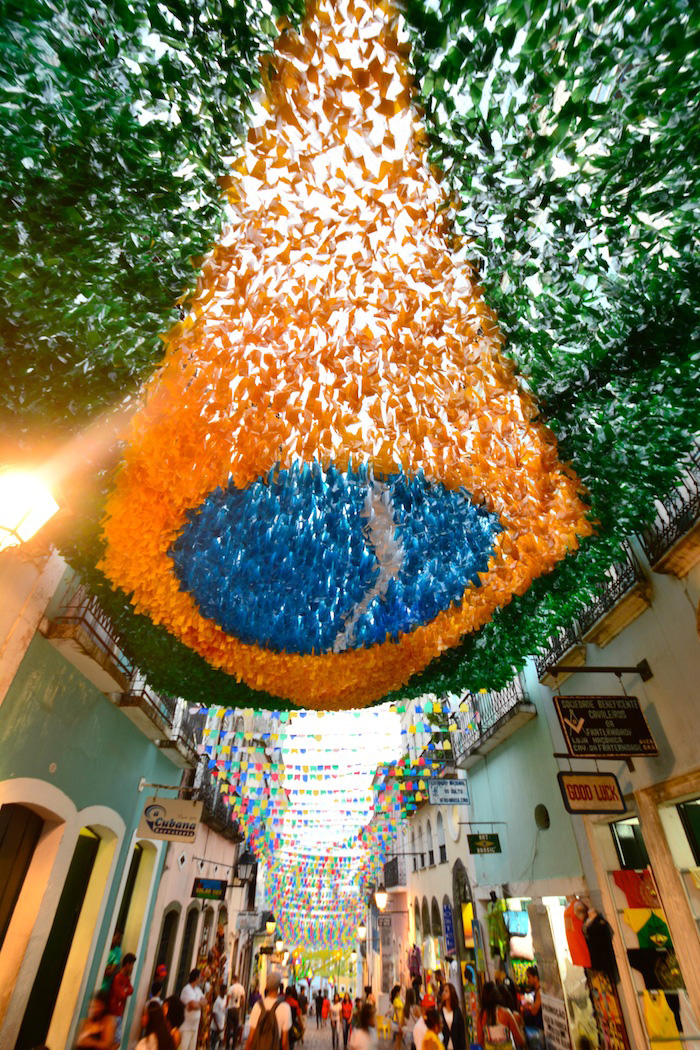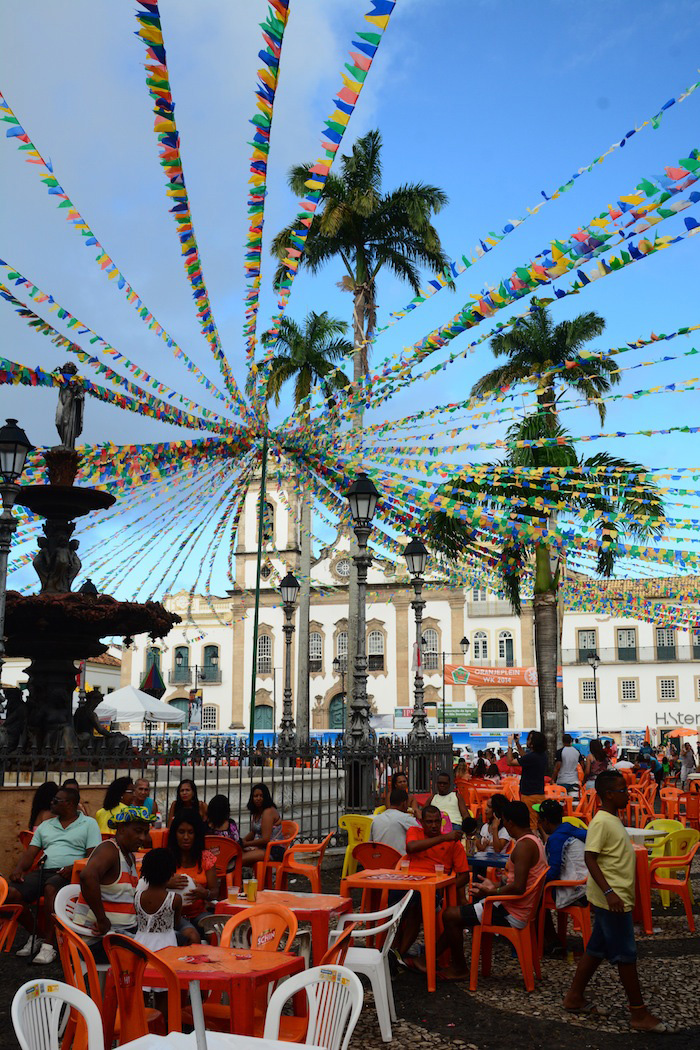 How long you spend in Salvador depends upon what you end up doing there. If you only explore the historical old town, then a couple days might suffice. If you take advantage of beaches such as Praia do Porto da Barra, you might add another day or two, if the weather is conducive to sunbathing. If you add in day trips to nearby islands to Itaparcia or Morro de São Paulo, you could easily spend an entire week of your three weeks in Brazil in Salvador – it's up to you!
Rio de Janeiro
In my own travels, I have a tendency to work before I play – and I think every traveler should have the same mindset, which is why I've saved Rio de Janeiro for the finale of your three weeks in Brazil. If you're extremely tired, prioritizes lazy days on beaches like Ipanema, Copacabana and Leblon, or if you've still got energy for sightseeing, visit the Santa Teresa historical district, take a cable car up the Sugar Loaf, walk under the Lapa Arches, stroll through the Botanical Gardens and, of course, see Christ the Redeemer.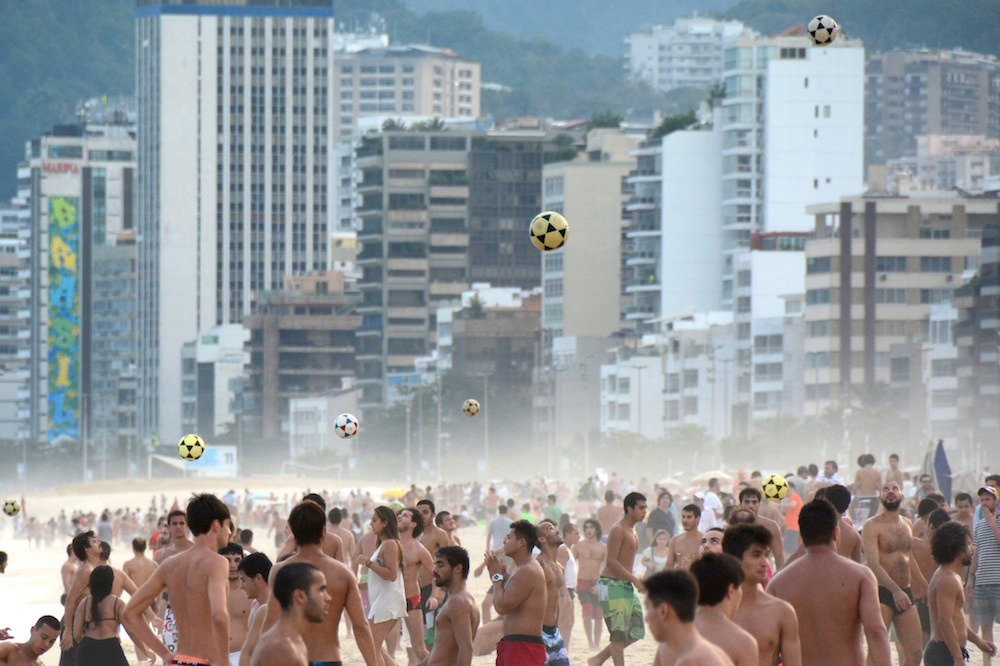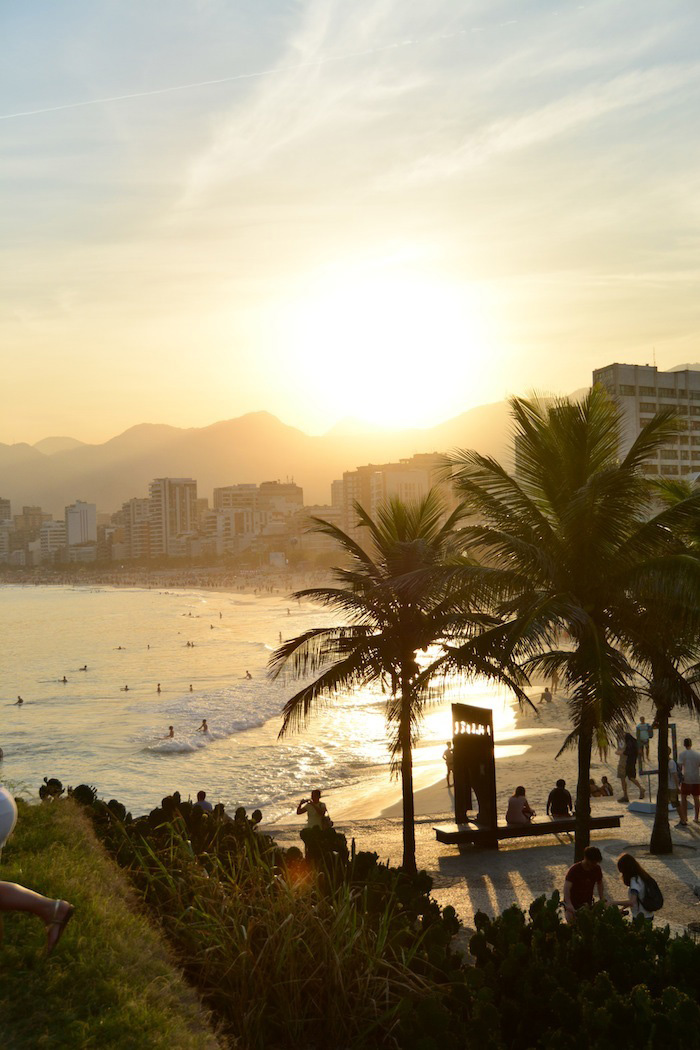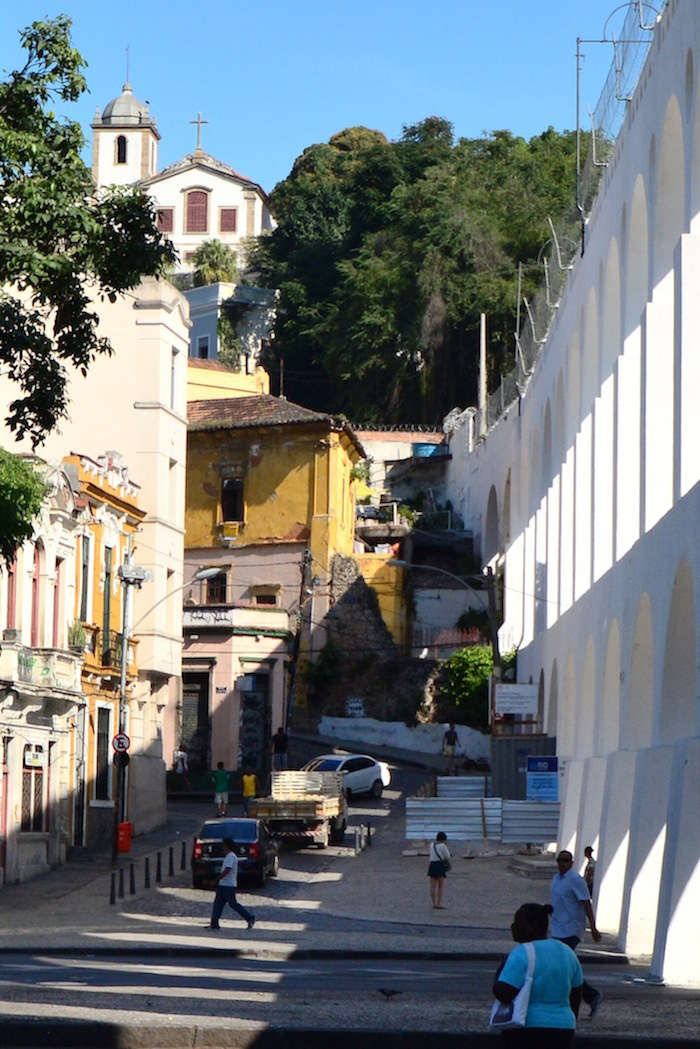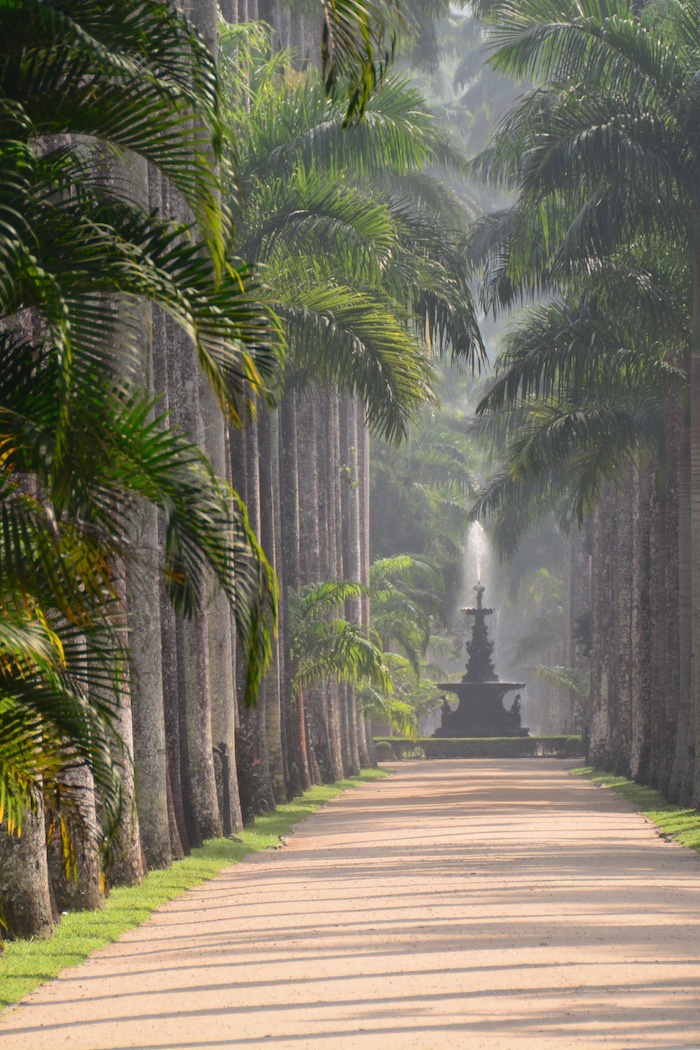 No matter what you end up doing there, Rio is the perfect place to spend at least 4-6 days out of your three-week Brazil itinerary. And, if you don't extend your trip using some of the options I'll list below, it's the ideal destination to end your Brazil trip.
Other Brazil Destinations
If three weeks in Brazil is not sufficient for you, there are plenty of other places to see, extending your Brazil trip to a month or even longer. From São Paulo, you could travel south to iconic Iguassu Falls, or to the idyllic coastal city of Florianopolis or, after you finish up trekking in the Lençóis, fly to Belém or Manuas and use either as your gateway to the Amazon. Coastal cities like Recife and Fortaleza are similar in ambiance to Salvador while Brasilia, the national capital, is a modernist planned city that many people hate, but is intriguing nonetheless.