About Robert Schrader
Robert Schrader is a travel writer and photographer who's been roaming the world independently since 2005, writing for publications such as "CNNGo" and "Shanghaiist" along the way. His blog, Leave Your Daily Hell, provides a mix of travel advice, destination guides and personal essays covering the more esoteric aspects of life as a traveler.
Latest Posts by Robert Schrader
Share: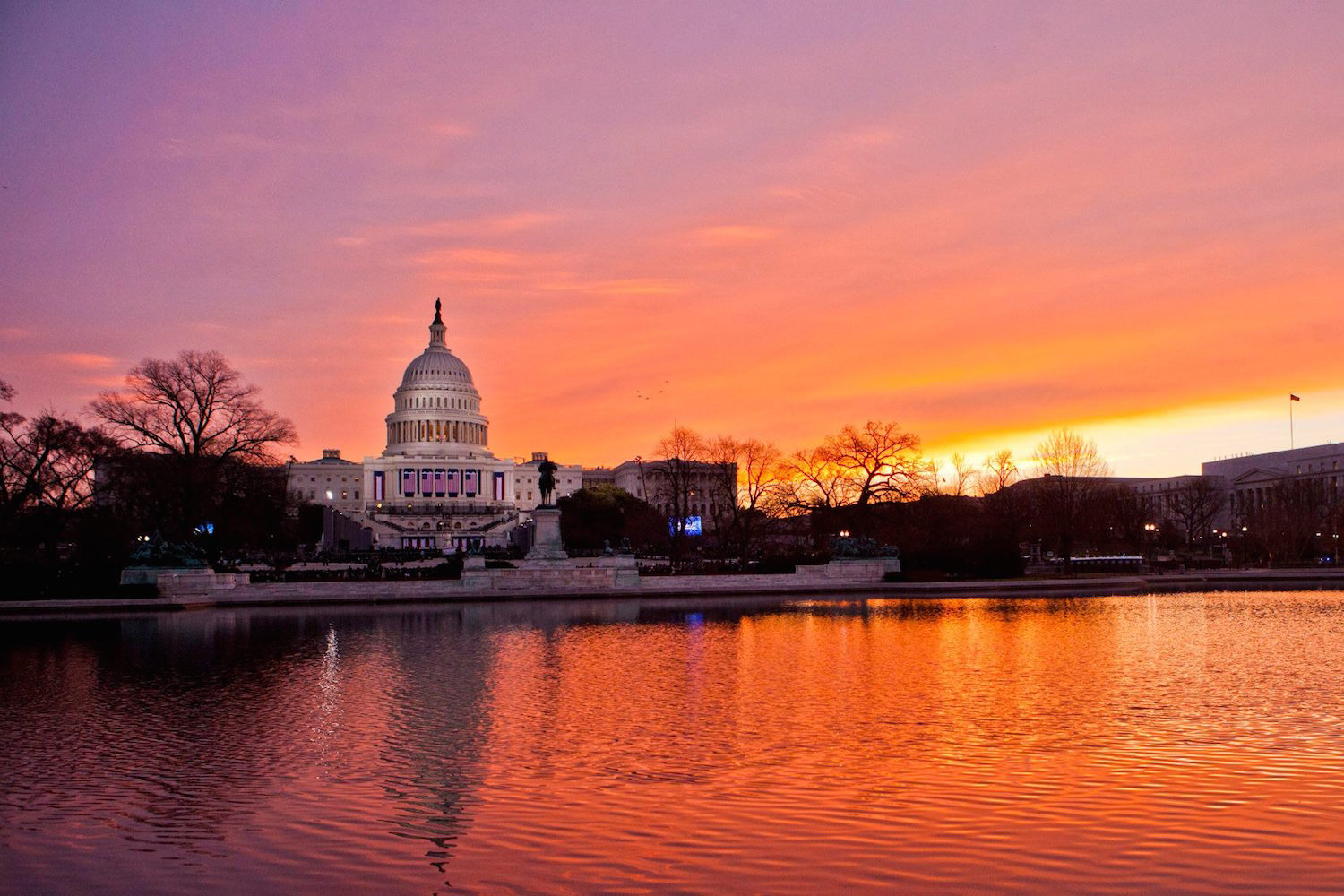 It's been more than two centuries since Washington D.C. was founded and if you've ever been there, you'll agree: It would take at least that long to get to know the city properly, from its timeless architecture and monuments, to its exquisite natural sites, to the culture that seems to be lurking around every corner.
The bad news is that it doesn't look like an immortality elixir will be passing through the National Institutes of Health anytime soon. The good news? Mere mortals can see the best our nation's capital has to offer – or at least, a tantalizing tease of it – in just one day.
Sunrise Over Capitol Hill
Be sure you get yourself down to the National Mall just before the crack of dawn – the spectacular sunrise over the monuments of Capitol Hill is definitely worth the early rise. Reward yourself with breakfast at Pete's, a divey yet delicious local treasure. With day fully broken, enjoy a stroll in the dramatic shadow of the National Monument, or pay your respects at the Lincoln Memorial.
Museums at Mid-Day
Your morning in D.C. is sure to stir your heart and soul, so get your mind going at mid-day. Spend at least a couple hours at the Smithsonian Institute, located just steps from the Reflecting Pool, then pick one or two other nearby museums to tide you over until lunch time. You could choose the National Gallery of Art or the United States Holocaust Memorial Museum.
Enjoy a light, late sushi lunch at Momoyama then, as the afternoon light begins to creep in, make a beeline for the United States Botanic Garden. Then, head back over to the National Mall to watch the sunset in the same place you saw it rise.
A Night at the Opera
Take in a Night at the Opera – check the schedule a few weeks before your trip, so you can snag tickets to whatever show is in town during your visit – whether you take in a classic like "Cinderella" or an avant-garde piece such as "Dialogues of the Carmelites," you can't find a more quintessential Washington D.C. cultural experience than a night at the National Opera.
Paint the Town – Georgetown
Grab a bite to eat near the National Opera, or start your evening in trendy Georgetown with dinner – the New American fare at 1789 and the charming French cuisine at Bistrot Lepic are standouts, historically appropriate ones at that. Whether you wet your whistle at the watering holes of M Street, or take a breather along the picturesque Georgetown canal, there's no better place to end your short stay in Washington D.C.
In an ideal world, this itinerary would be the beginning of a larger trip in our nation's capital. Even if you have to come back at a later date to experience the rest of what Washington has to offer, your dynamic day in D.C. is just the beginning.
Top photo credit: https://www.flickr.com/photos/quintanomedia.
Share:

Paris is known as the "City of Lights," but there are so many ways to occupy your day in the French capital that it's easy to exhaust yourself before night rolls around.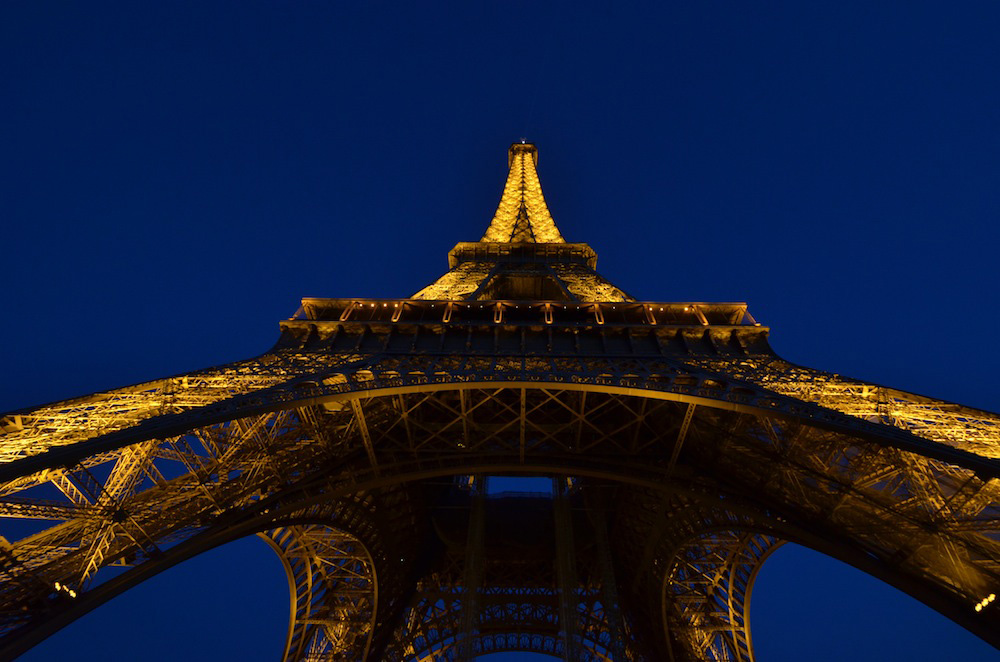 Regular visitors know about the renowned attractions like the Eiffel Tower and Louvre Museum, relaxing in city parks like the Tuileries and Jardin de Luxembourg or exploring enticing neighborhoods like Montmartre and Le Quartier Latin. Here's a few other fun options.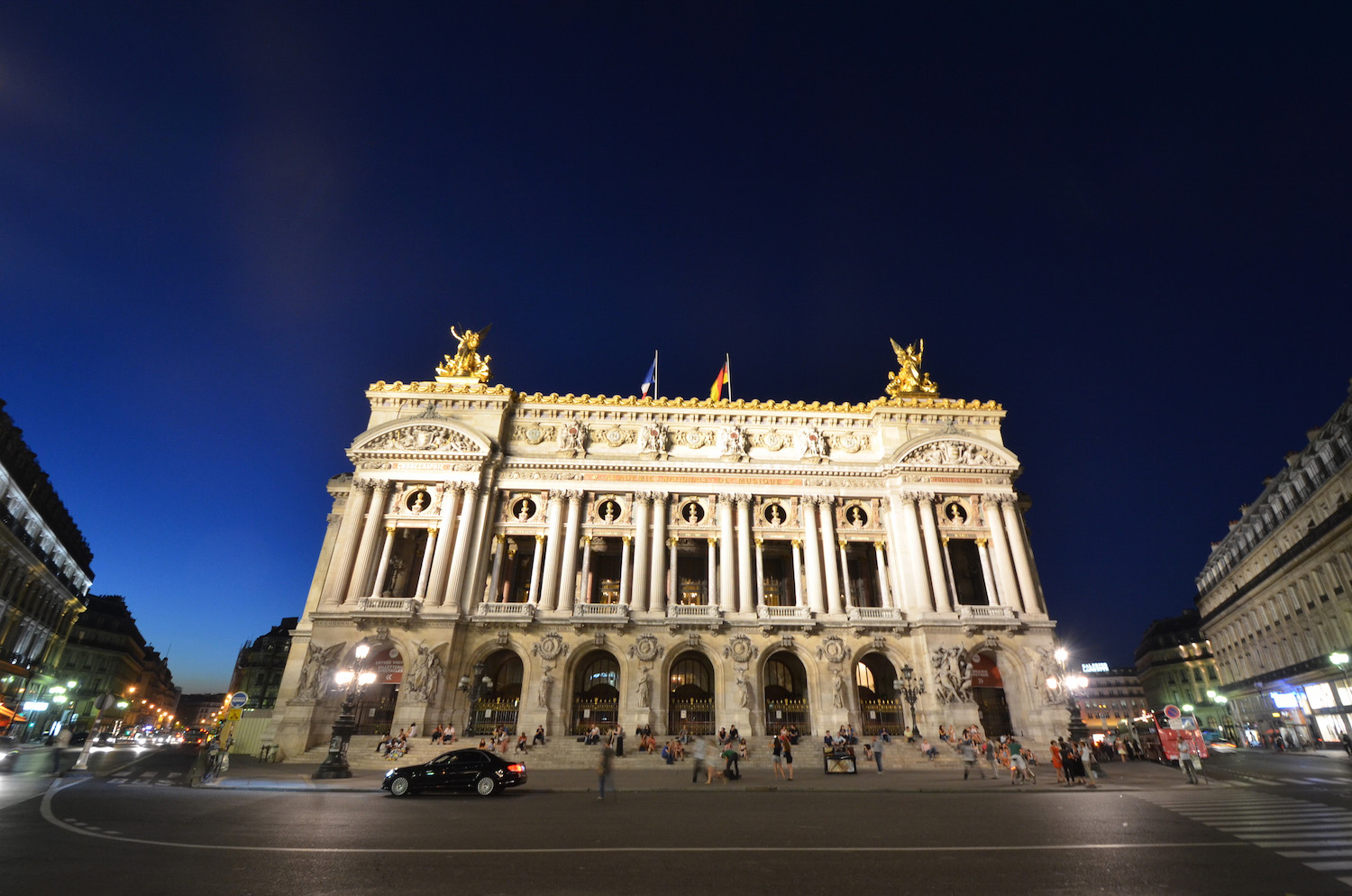 Yet I implore you to save some energy for an evening out in Paris, even if you can only manage just one during your next trip. Whether you book on HallSt or find your fun organically, many of the most unforgettable things to do in Paris only illuminate after night falls on the city.
Watch Sunset from Sacre Coeur
The Basilica of the Sacred Heart (more commonly known as Sacre Coeur) is one of Paris' most famous landmarks, but two facts about it always surprise me. First and foremost that it is relatively young, having opened just over 100 years ago in 1914; and secondly that it is the highest place in Paris, perched at an elevation of 83 meters above sea level.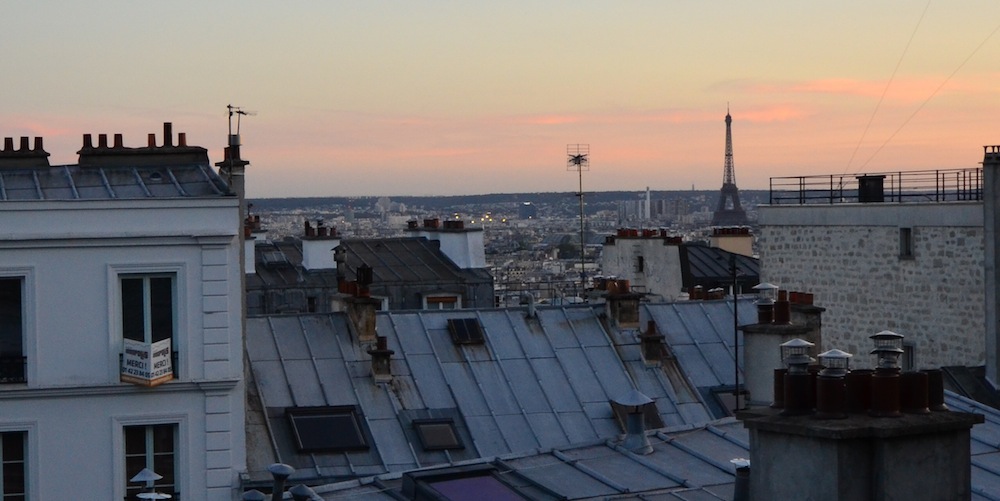 The first of these facts is relatively useless on its own, but the second is good to know, particularly if you plan to wet your whistle in Montmartre, where the church is located. Walk up to Sacre Coeur just before the sun disappears beneath the horizon for one of the best sunsets in Paris.
Drink and Dine Like a Parisian
Going out in Montmartre is a fun experience, but it is ultimately rather touristy. The good news is that you don't need to travel far to have a more authentically Parisian dining and drinking experience. In fact, your first stop is right around the corner from one of Paris' most ubiquitous attractions.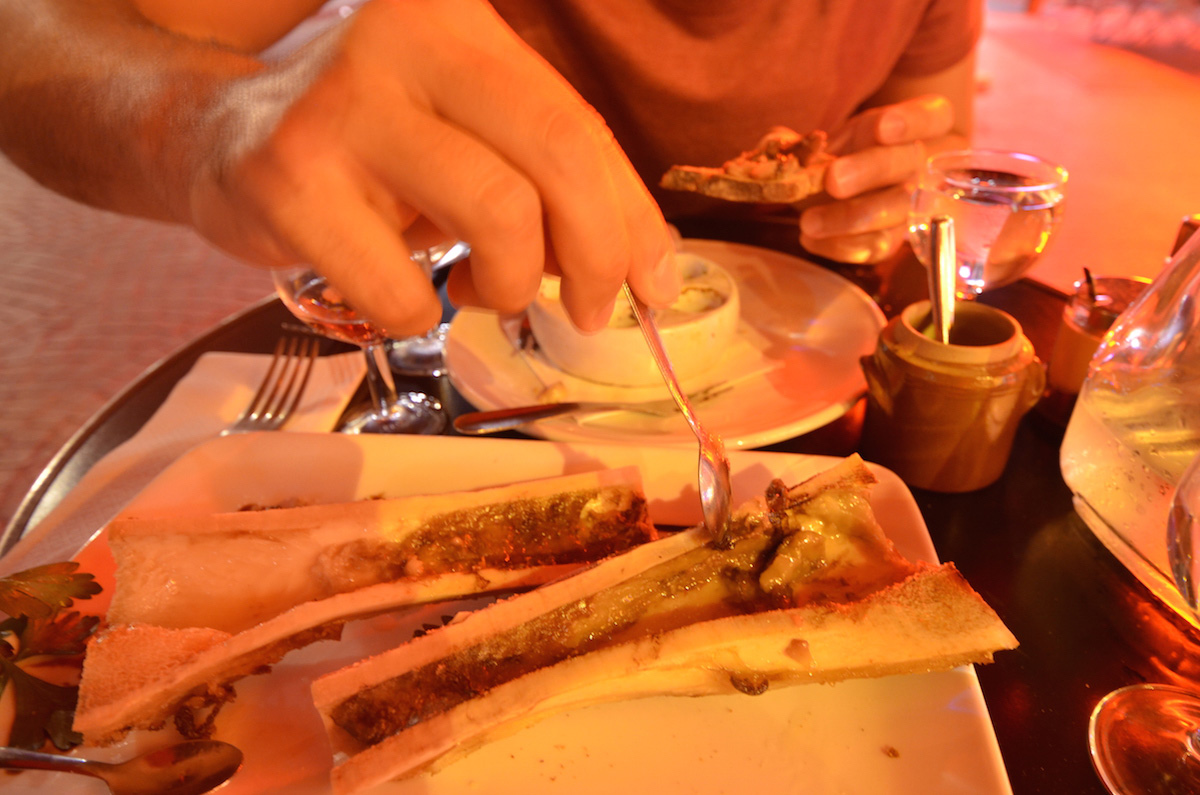 When you disembark the Paris Métro at Etienne Marcel station, you might be able to see the pyramid of the Louvre in the distance, but it's doubtful you'll find any tourists inside Café Etienne Marcel, my favorite place in Paris for a glass of unforgettable champagne. Le Tambour is just a short walk away (which feels even shorter if you're tipsy from the bubbles), but authentic French fare like entrecôte, escargot and os à moelle (bone marrow) take you to another planet, culinarily speaking.
Ascend the Eiffel Tower
For me, seeing the best Paris has to offer involves alternating between typical experiences and surprising ones – "typical" experiences are often more surprising when placed in context of more non-traditional ones. Case in point: Ascending the Eiffel Tower by night with a belly full of French food and champagne.
I was lucky enough to have romantic company in tow the last time I looked out over Paris by night, but if you're doing things right, the most important love story in your heart when you get to the top of the tower is with Paris itself.
A Royal Way to End Your Night
The best way to end your evening in Paris – if you can manage to find the energy, this is, after the exhilarating sunset, sumptuous food and beverage and breathtaking night view from atop La Tour Eiffel – is with dancing at Queen, a discothèque right on the Champs-Elysées.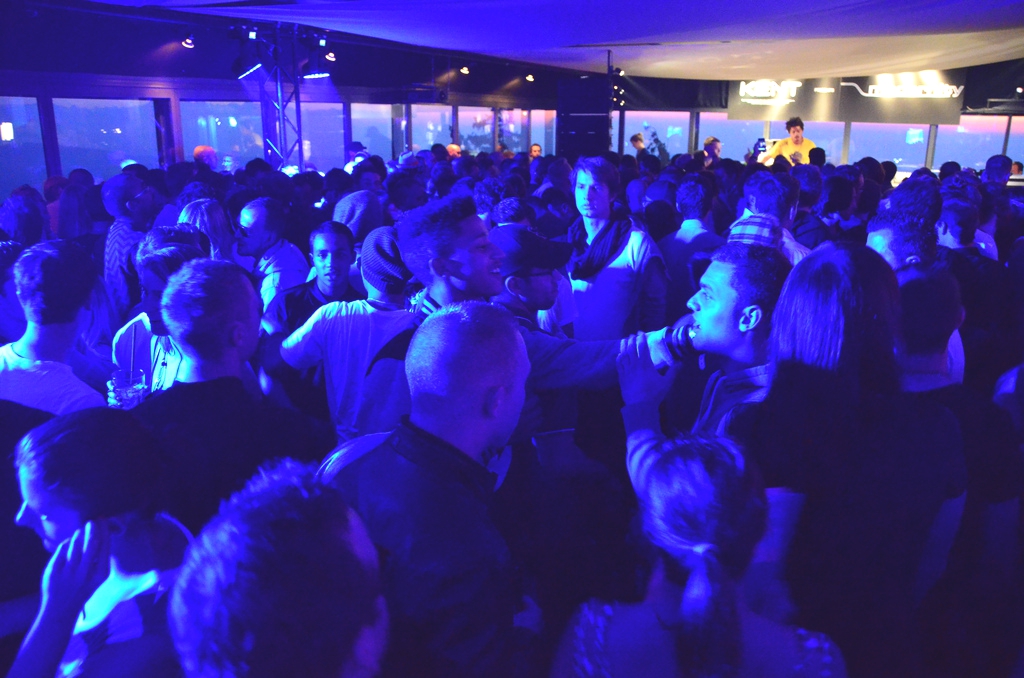 Partying like royalty in Paris doesn't come free (it's €10 for a beer here), but feeling like a king or queen after a regal night in the City of Lights is priceless, if you ask me.
Share:

My friends Bianca and Anthony hadn't been gone five seconds when the first swarm of teenagers descended upon the ski bar. Before half a minute was up they had infested both of the tables adjacent to the one where I was sitting. 15 or so seconds after that, they'd helped themselves to the free seats next to me, without even asking – I could hardly see majestic Mt. Titlis above me anymore, let alone the far end of the table.
Who raised these animals? My initial defensiveness soon gave way to a more insecure line of thinking. I bet I look like an alcoholic – Bianca left her wine and Anthony his beer.  And then, as a straggling barbarian took the last free seat next to me, without so much as making eye contact or breathing in my general direction, paranoia. They know who I am – that's why they don't bother saying anything.
When I was growing up, my father's job made us move a lot, a fact to which I credit not only to my perpetually itchy feet, but my perpetual status as the "new kid" which, during grade school, made me a perpetual target for ridicule. I had mostly transcended this archetype by the end of high school, but you'd be surprised how easily – and, sometimes, how unexpectedly – I fall back into it.
You're not a kid anymore, I reminded myself, as I looked off into the snowy distance, silhouettes of the hellians half my age indistinguishable from the evergreen trees that carpeted the mountainside. Get the fuck over it.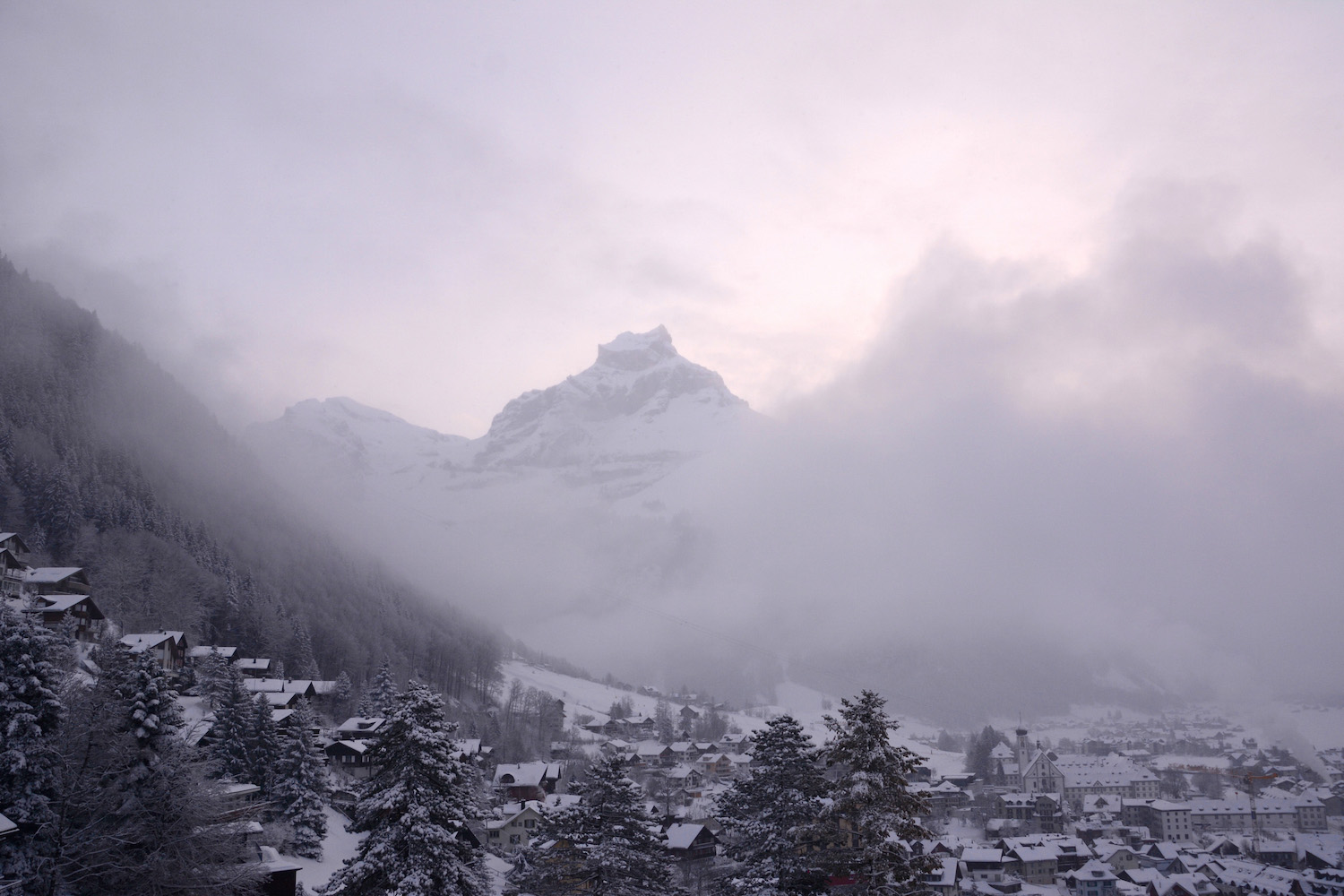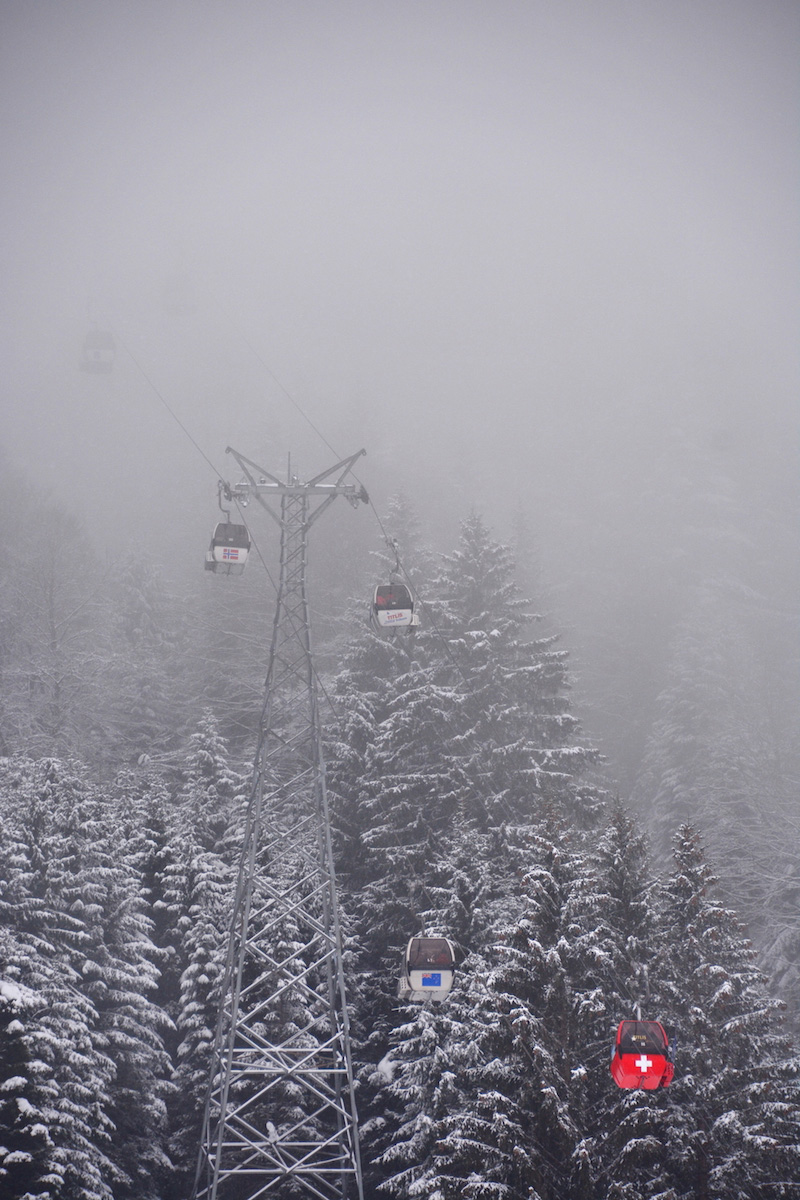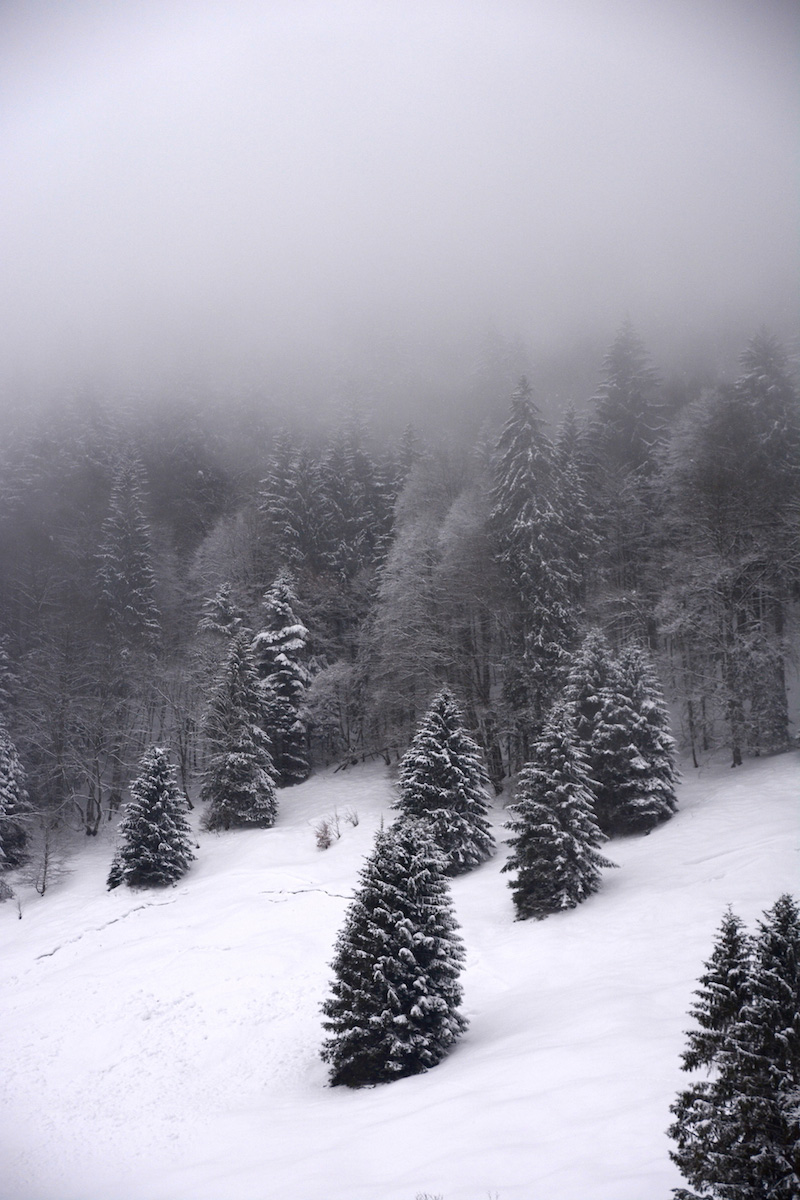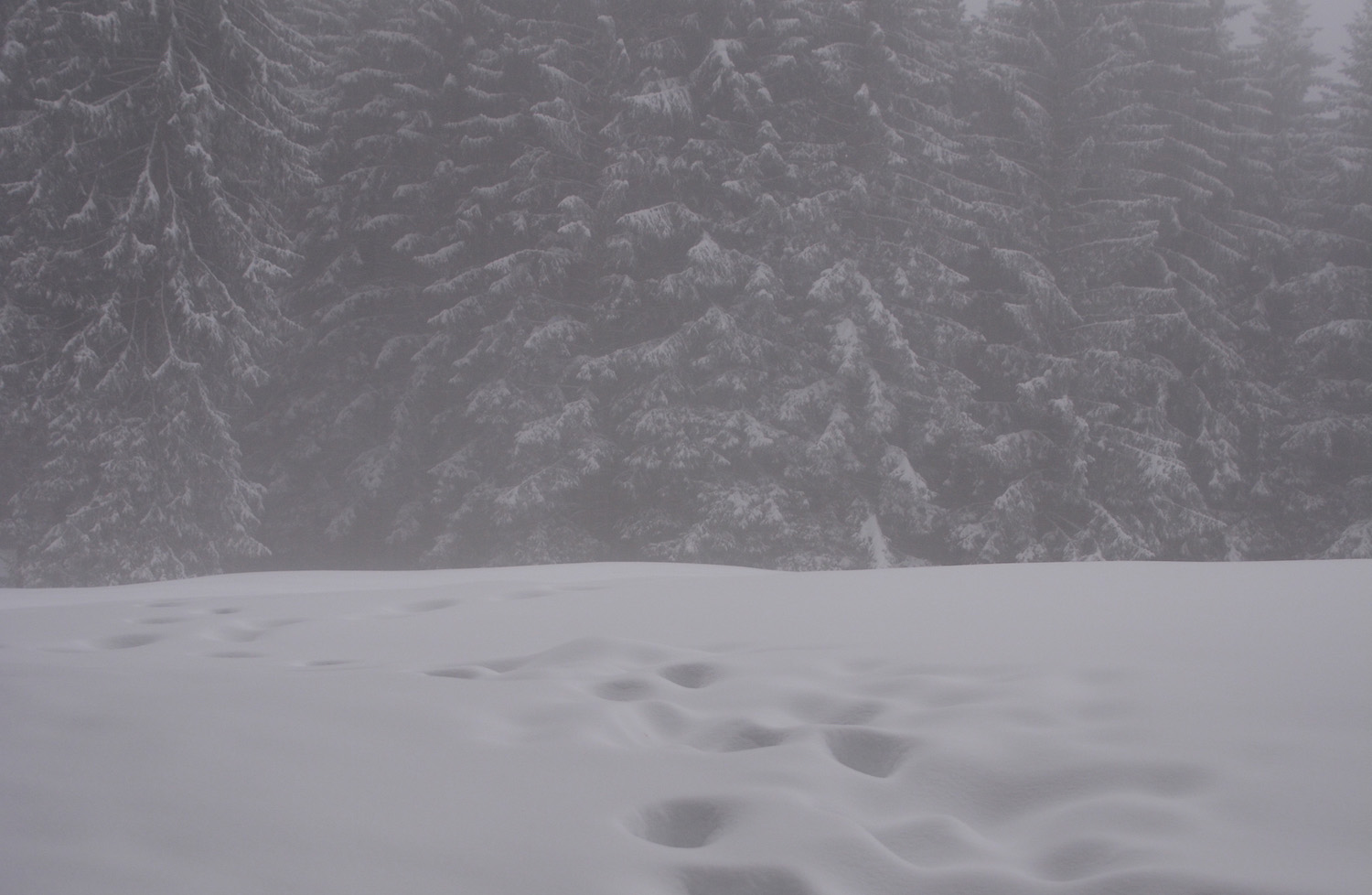 I've taken a big trip for each of my past several birthdays, and each time I've had some demon to conquer, some existential crisis to manage.
One year, I was aboard a train from Thailand to Cambodia, where I took inventory of my progress in life up to that point – I was in a state of denial. But it was this denial that catalyzed my transformation from disgruntled English teacher to full-time traveler, so I guess denial is not always a bad thing.
It was hatred, not love, that sat beside me a few years later, which I spent surfing on a kangaroo-filled beach in Australia. I don't hate kangaroos, but I harbored a great deal of resentment for several people in my life – namely, my roommates at the time and a close friend of mine who gave me the silent treatment for six months – and the vast emptiness of the Pacific Ocean proved a great place to let go of it all.
I found myself south of the equator for the third year in a row a year later and one of the world's most elaborate funeral celebrations served as a backdrop to m y last birthday, which I like to think parallels the death/rebirth that occurred in me by the time I departed Indonesia a few weeks later. I had long since transcended the ordinary life I once felt confined to; I had extensively explored my relationships with love and hatred; and I had come to terms with the consequence of both lacking and excessive vulnerability.
My decision to celebrate this birthday in the Swiss Alps broke with tradition for many reasons,  first and foremost that it was a cold place (which was of course a big trend for me this winter, with trips to Manchuria and Hokkaido under my belt). It was also the first birthday in many years I spent in the company of others – my best friend Bianca and her husband Anthony, whom I hadn't seen since their wedding (which I photographed) in late 2013.
It's about accepting that yes, in spite of my independent spirit, I don't really love to be alone; that I don't hate winter; that I don't need to visit a completely new country (I've been to Switzerland five times before) to have a new and worthwhile experience.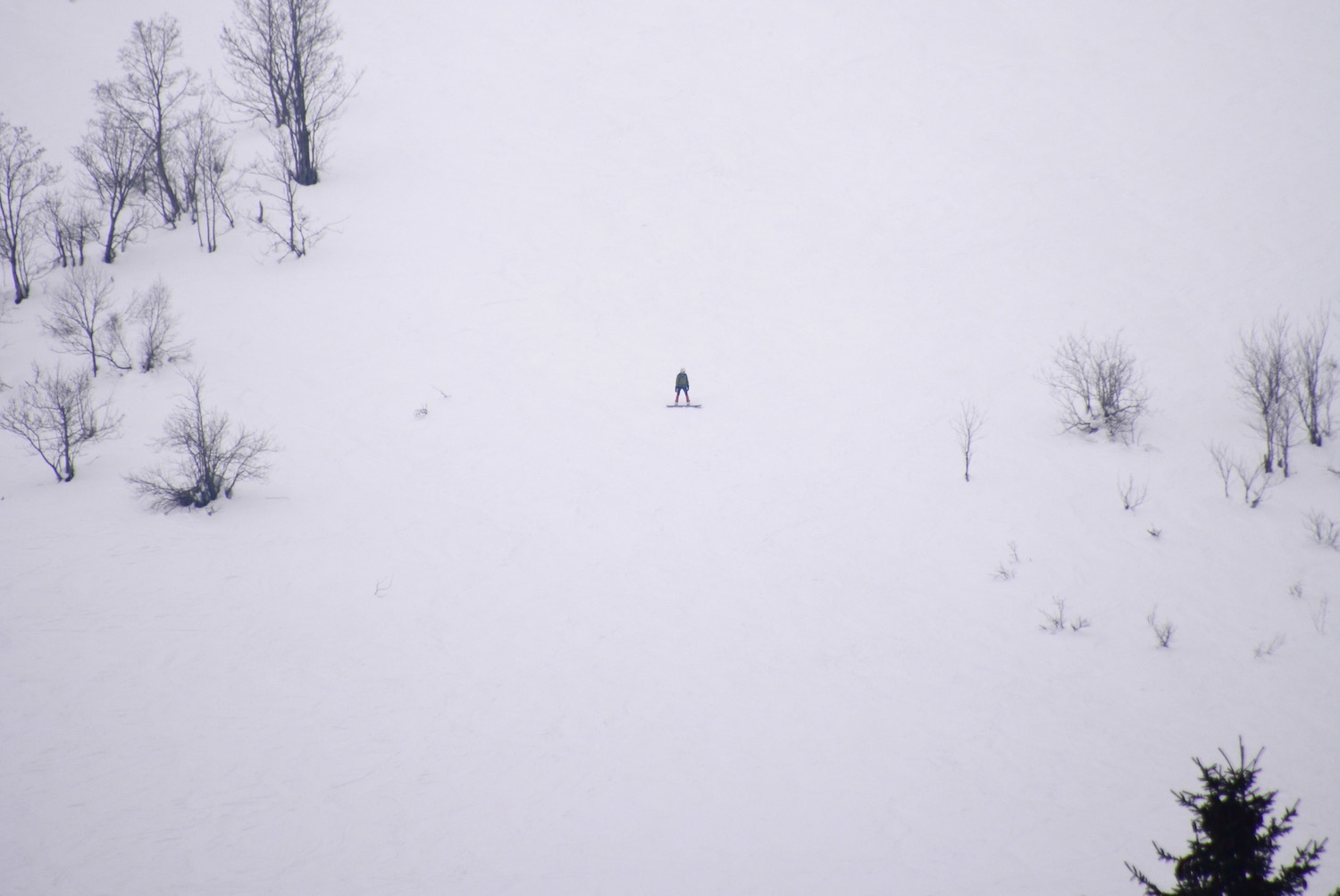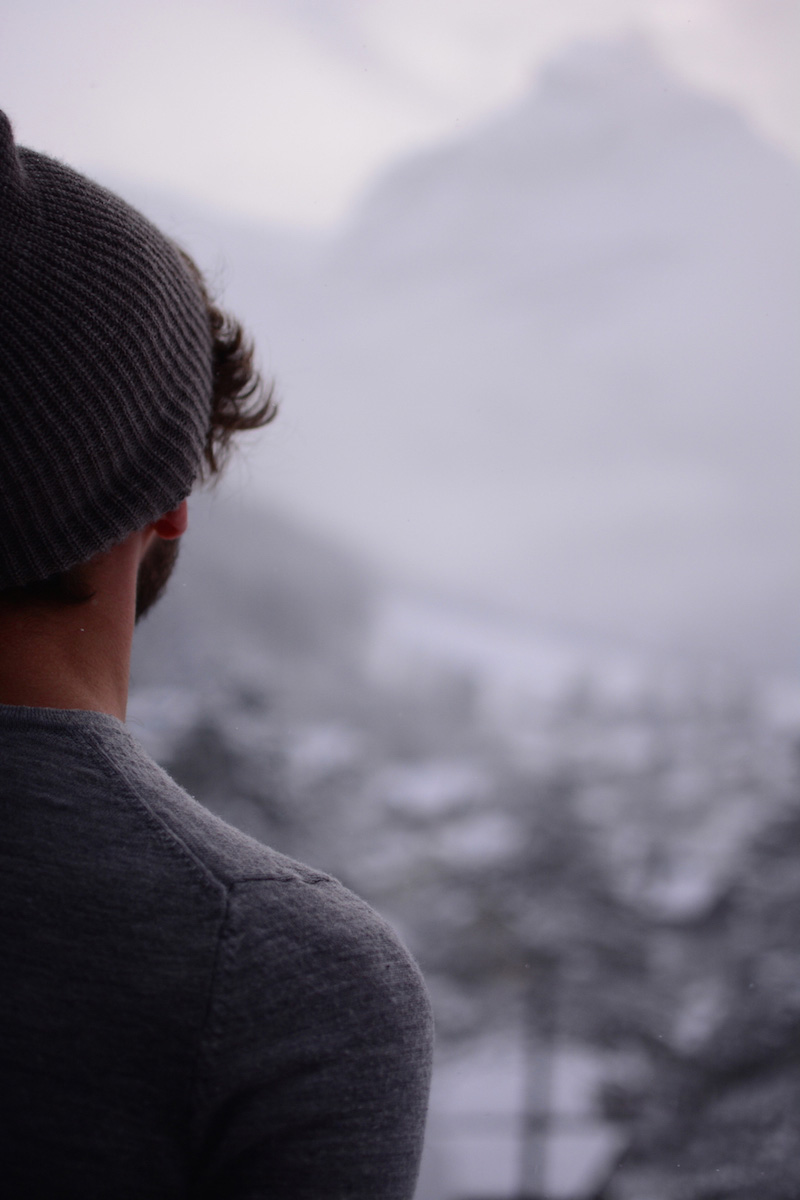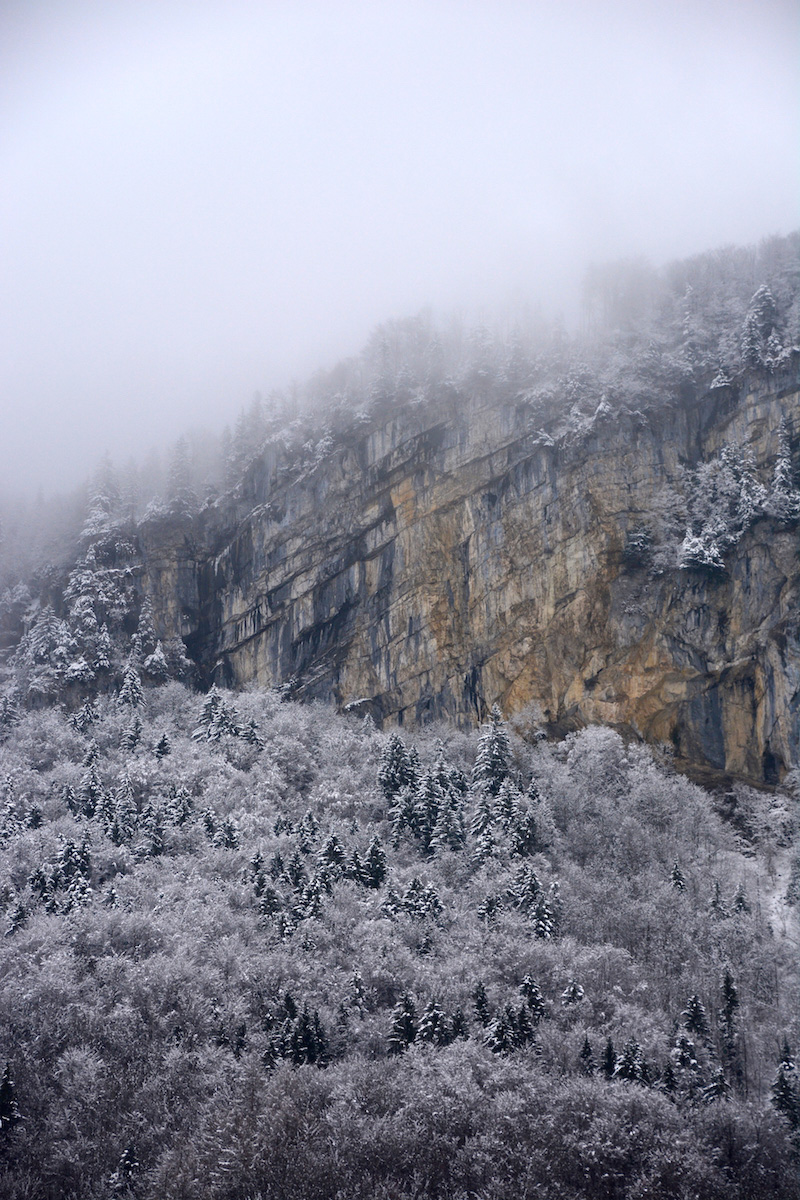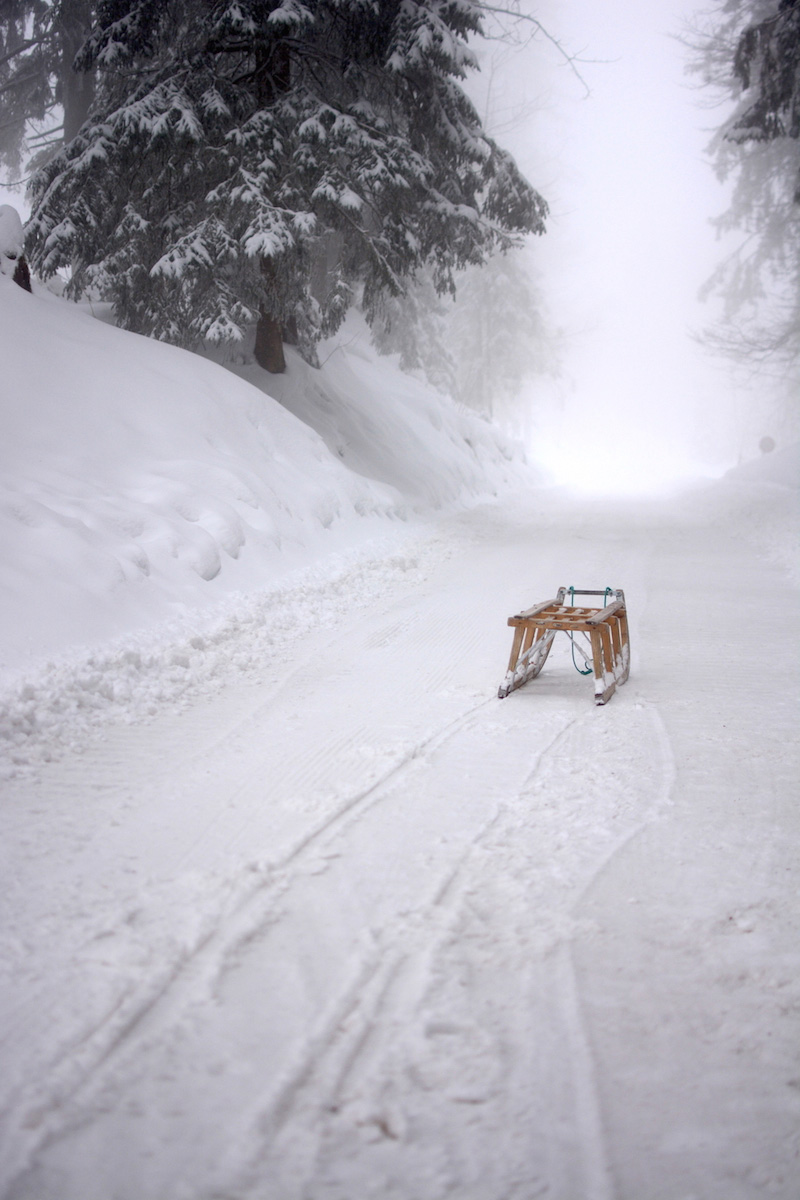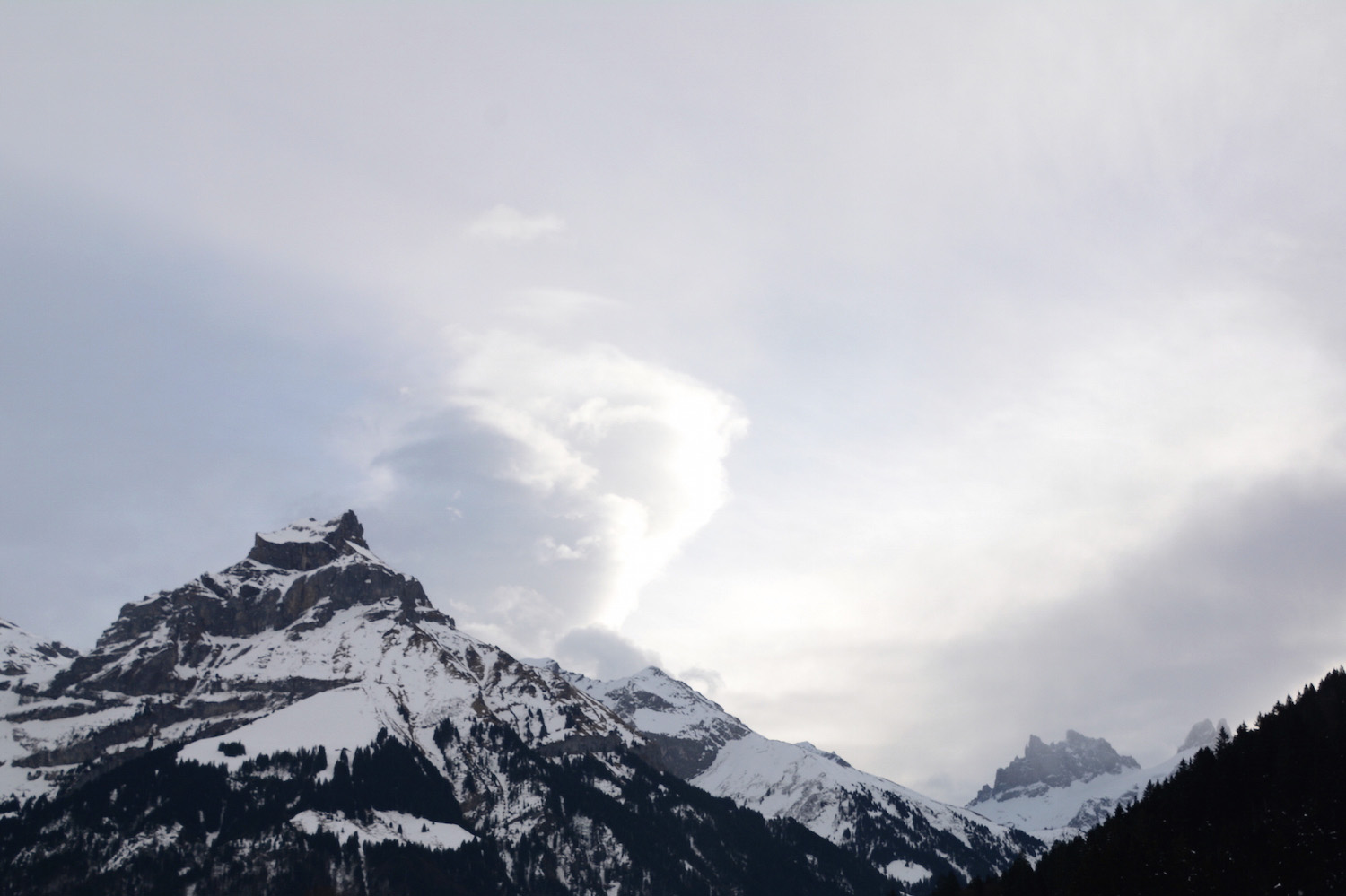 Turning 30 has been about accepting – but it's also been about achieving.
Achievement has always been a coping mechanism of mine. During my school years, I counteracted my perpetual outcast status with a 4.0 GPA. Teaching English in China a decade later, I shielded myself from (valid) criticism that I was using the job as a springboard into something greater by becoming the most productive, charismatic and sought-after teacher at the school.
Skiing was a skill I lacked not due to a lack of ability, but a lack of availability – I'd never lived closed to mountains, let alone in a place that experienced a sustained winter. I knew I wasn't going to be the next…fuck, I can't even think of a famous skiier. I didn't know shit about skiing, but I was determined to learn.
It was a decidedly uncomfortable experience, and not just because of the blisters my ski boots were coaxing out of my feet, or because of how little I seemed to be improving between each trip down the lilliputian hill, or because said hill was flanked by wooden cut-outs painted like storybook characters.
Struggling so profoundly and so openly, as dozens of confident adults (and children!) zoomed past me, took me right back to being the new kid, the one everyone judged and excluded and doubted.
As I reached the top of the ski lift, and squinted to find the distant finish line where I was expected to end up, I remembered something a very dear friend of mine had told me. Don't fight the mountain.
And so, without a moment of hesitation, I coasted over the edge of the hill, and as the evergreen trees and ski lifts and snowy hillsides in my periphery began to blur and warp, it suddenly wasn't about the toddlers skiing circles around me, or the teenagers who'd swarmed my table earlier, or the ghost of the person I used to be.
It was about me and the mountain – like it's always been.
Share: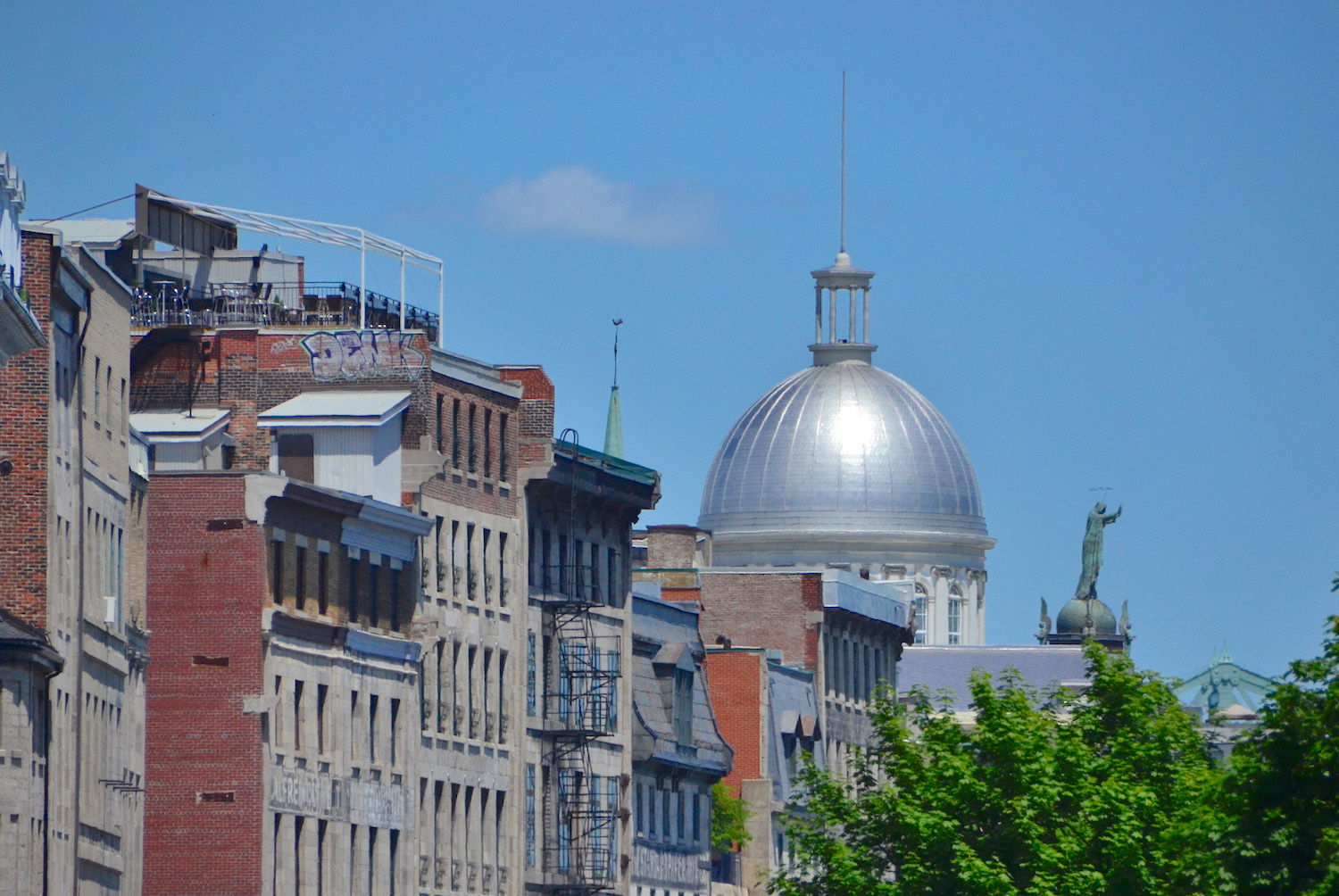 The first time I visited Montréal, I was shocked by how modern it was. I'd pictured a somewhat contemporary city in my head, of course, but I'd imagined the sleek skyscrapers and mid-century midrises would be dotted amid French-colonial buildings – not the other way around.
For better or for worse, Old Montréal makes up a rather small sections of the city's St. Lawrence River waterfront. Stay in a hotel in the heart of Montréal's historical district to fully immerse yourself in the city's storied past.
Hotel Gault
A four-star hotel housed in a Baroque era building just steps from the St. Lawrence, Hotel Gault allows you to say "Bonjour" to Old Montréal from the moment you check in. Request an upper-floor room to enjoy a sweeping panorama of the historical district and make sure to visit Montréal History Centre, which is only a few blocks away, regardless of how long you spend in Hotel Gault itself.
LHotel Montréal
LHotel Montréal might situate you a short walk away Montréal's picturesque Old Port, but the modern amenities inside this 18th-century building are a delectable reminder you're in the 21st century. Stay connected with free, hotel-wide WiFi, stay strong in the state-of-the-art fitness center, stay productive in the 24-hour business center and stay spoiled with the designer toiletries and stylish decor in every room.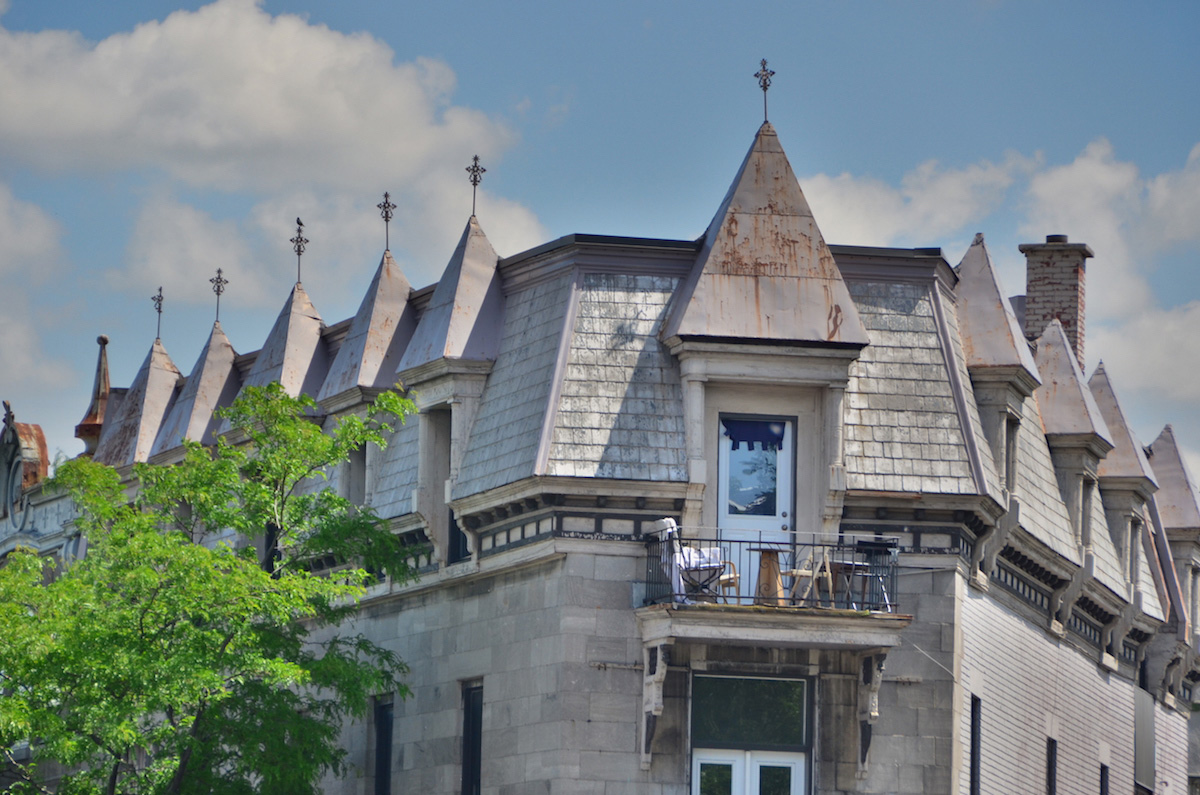 Le Westin Montréal
When in Rome, do as the Romans do – and when in old Montréal, live it up like a royal. Le Westin Montréal is without a doubt the most luxurious property in Old Montréal. After enjoy a chef-cooked breakfast delivered right to your room (careful of the Egyptian cotton sheets!), explore nearby landmarks such as Notre Dame Basicilia and St. Joseph's Oratory, before returning to the hotel in time to enjoy a refreshing evening sauna.
Auberge de la Place Royale
The Auberge de la Place Royale is a simple guest house right near all the action. Shop nearby at Bonsecours Market, whose shiny silver dome is quite literally the star of Old Montréal's skyline, or to enjoy an indulgent outdoor lunch on nearby Rue St. Catherine, the gateway to Montréal's world-famous gay district.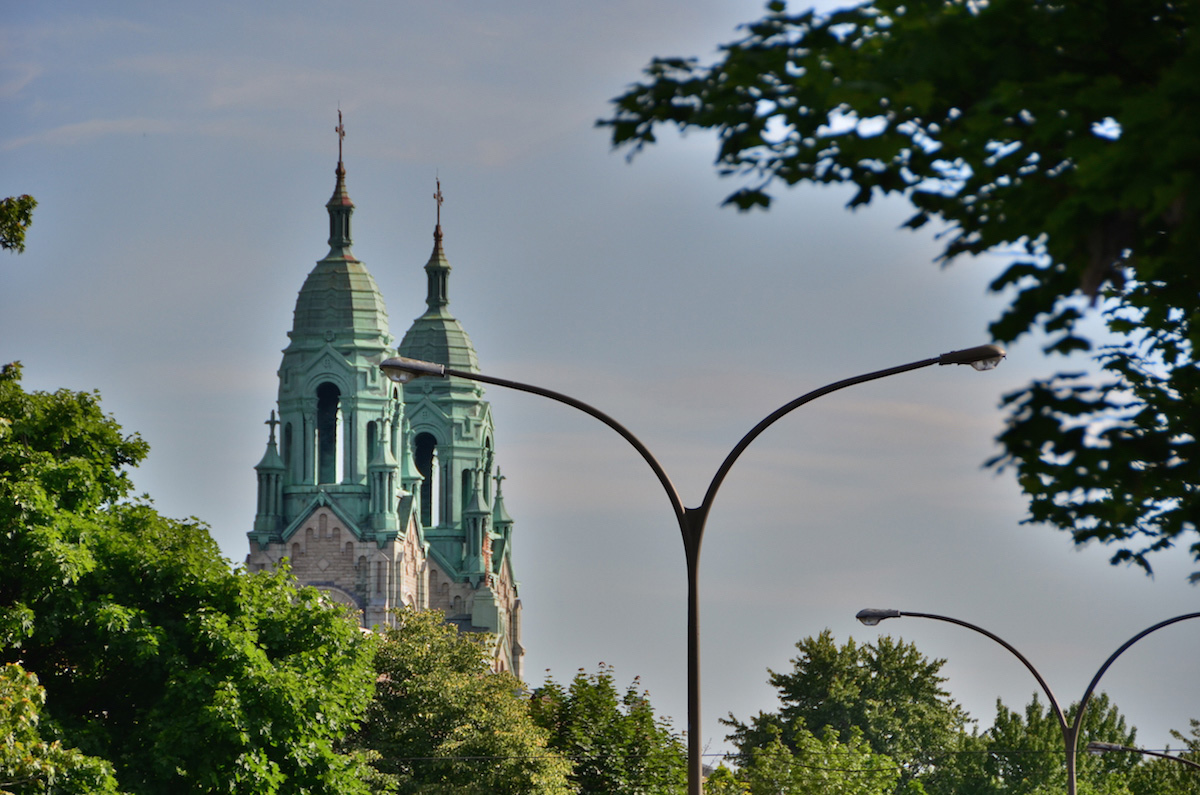 No matter which of these old Montréal hotels you stay in, you'll have hundreds of years of history at your fingertips. Even if you're totally fluent in French, I'm willing to bet you'll have a difficult time saying "au revoir" when it's time to leave!
Share: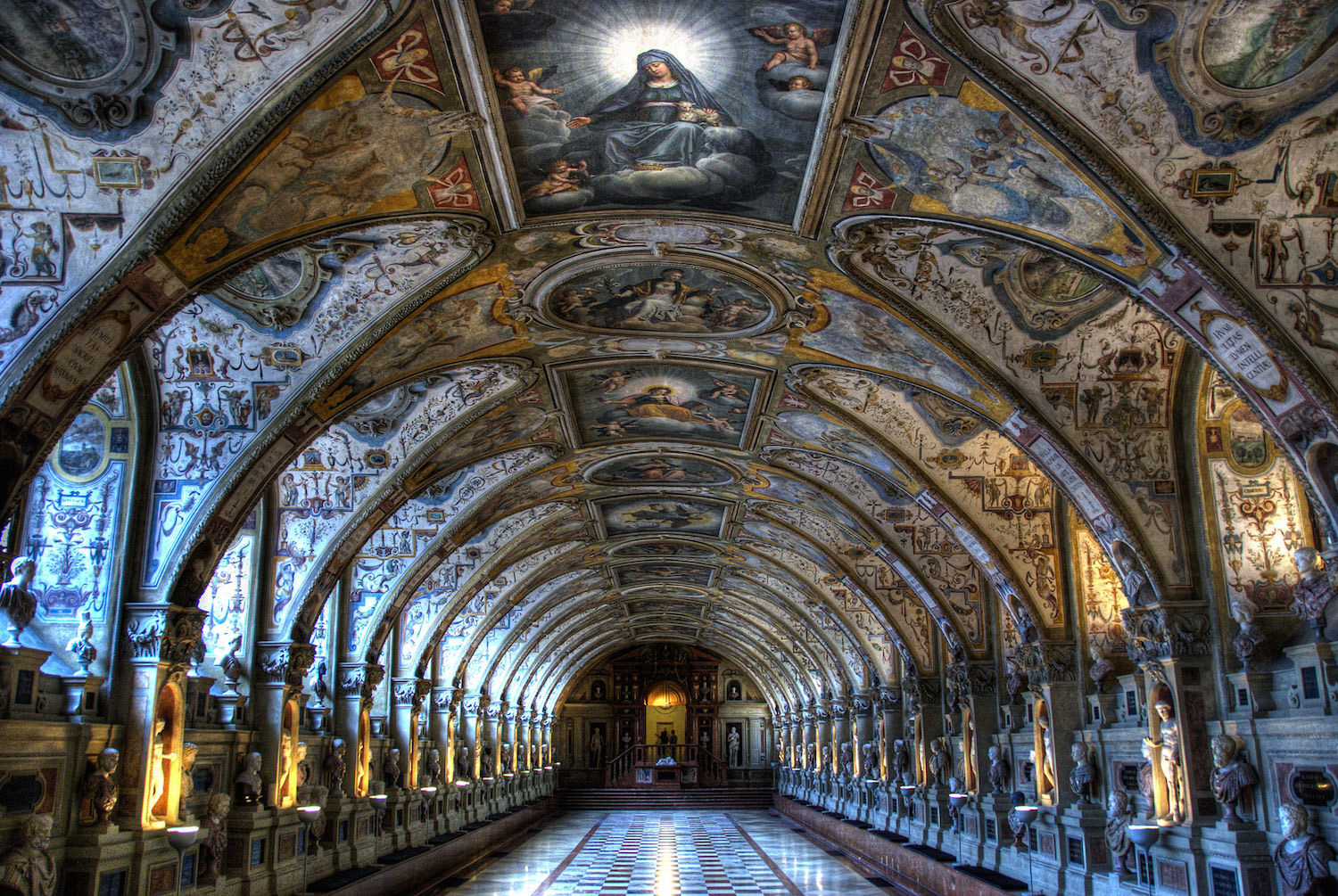 Munich is far from a well-kept secret, with more than 13 million tourists having slept overnight in the Bavarian capital in 2013 alone. If you've ever traveled through Germany, chances are you've walked the streets of Munich, to say nothing of all the huge corporations headquartered here – even if you've never been to Munich, your dream car might well have been.
In spite of how well-loved Munich is, many visitors know the city as little more than the birthplace of BMW and Oktoberfest. No matter why you have – or haven't – visited Munich in the past, it never hurts to have more information to take with you on your next trip.
High numbers or not, Munich simply hasn't reached the heights of London, Paris or Barcelona when it comes to its tourist appeal – and that's a very good thing. From medieval churches and city halls, to sprawling urban green spaces, to impeccable imperial palaces, to charming hotels, Munich's crowds are comfortably lighter than its splendor should allow for.
Oktoberfest is Actually in September
Speaking of tourists, there's not much of a grey area when it comes to Oktoberfest: Either the thought of blond girls in lederhosen serving you endless glasses of beer while wearing traditional Bavarian outfits sounds like the time of your life, or your worst nightmare. And regardless of your personal feelings on Oktoberfest, you either don't want to end up there, or you do, which is why you should know that the majority of Oktoberfest occurs in late September.
You Don't Need to Fly Here – and You Might Not Want To
As the second-largest hub for German national carrier Lufthansa, Munich Airport has established itself as one of the largest air hubs in Europe, for business travelers and tourists alike. Although you fly to Munich nonstop from nearly all the world's inhabited continents and hundreds of points throughout Europe, robust rail schedules make Munich's Hauptbahnhof makes an attractive alternative entry point.
Arriving at Munich's train station boasts another important advantage over flying to Munich Airport: You'll say "Guten Tag" to Bavaria's capital right in the heart of the city, as opposed to nearly half an hour away in the middle of the Bavarian countryside.
Munich is But the Beginning of Bavaria
None of which is to talk down on the Bavarian countryside – from its rolling plains in the north, to the towering peaks of the Alps in the south, it's one of Europe's most pristine landscapes, to say nothing of the kind, hospitable people wo call it home.
Bavaria also happens to be home to dozens of German's hottest attractions, from the impossibly regal Hohenzollern Palace, to the solemn remnants of the Dachau Concentration Camp, to the magical wonderland of Neuschwanstein Castle, set on an Alpine plateau that makes it seem like a fairy tale brought to life in the modern day.
Image credit: Wikimedia.org. 
Share:

I was nervous as I waited to depart on my first trip to South America back in 2011: It was my maiden voyage to the continent, a place I'd long heard was a bastion of death and danger. But when I heard my name called out over the P.A. system, I was positively petrified – the gate agent's request did little to calm my nerves.
"Can I please have your boarding pass?" She muttered with an emotionless look on her face.
I handed it to her with a smile, but was wondering inside: Was my flight canceled? Does Peru require a visa and since I don't have one, they decided to boot me off the flight? Did I get put on the no-fly list?
All of a sudden, as she handed me back what appeared to be my boarding pass, her face lit up. "Have a good time up there." I'd been upgraded to business class for the first time in my life, at least for the first time on an international flight.
I was surprised, given that I was a lowly "Silver" elite with my airline of choice at the time, and given that I hadn't asked a single airline employee about the possibility of an upgrade, let alone thought about or even wanted one. And I was extremely grateful, even if I'd been upgraded on a domestically-configured, geriatric 767, and even if the flight's six-hour length barely gave me enough time to savor the experience.
I hadn't asked why I got upgraded – Maybe, I thought to myself as I walked off the plane and into Lima Airport, United upgrades Silvers all the time – so naturally, I got in the habit of anticipating one on every subsequent flight I boarded. But in spite of the fact that I am now a Platinum elite, and in spite of my having taken no less than 100 international flights since that fateful day four years ago, I have never once flown business class again on an international business.
Well, not until a few weeks ago, when I headed to Thailand to meet my friend Dora.
If you've ever asked yourself the question "Is business class worth it?", read about my experience in international business class on two of the world's finest airlines.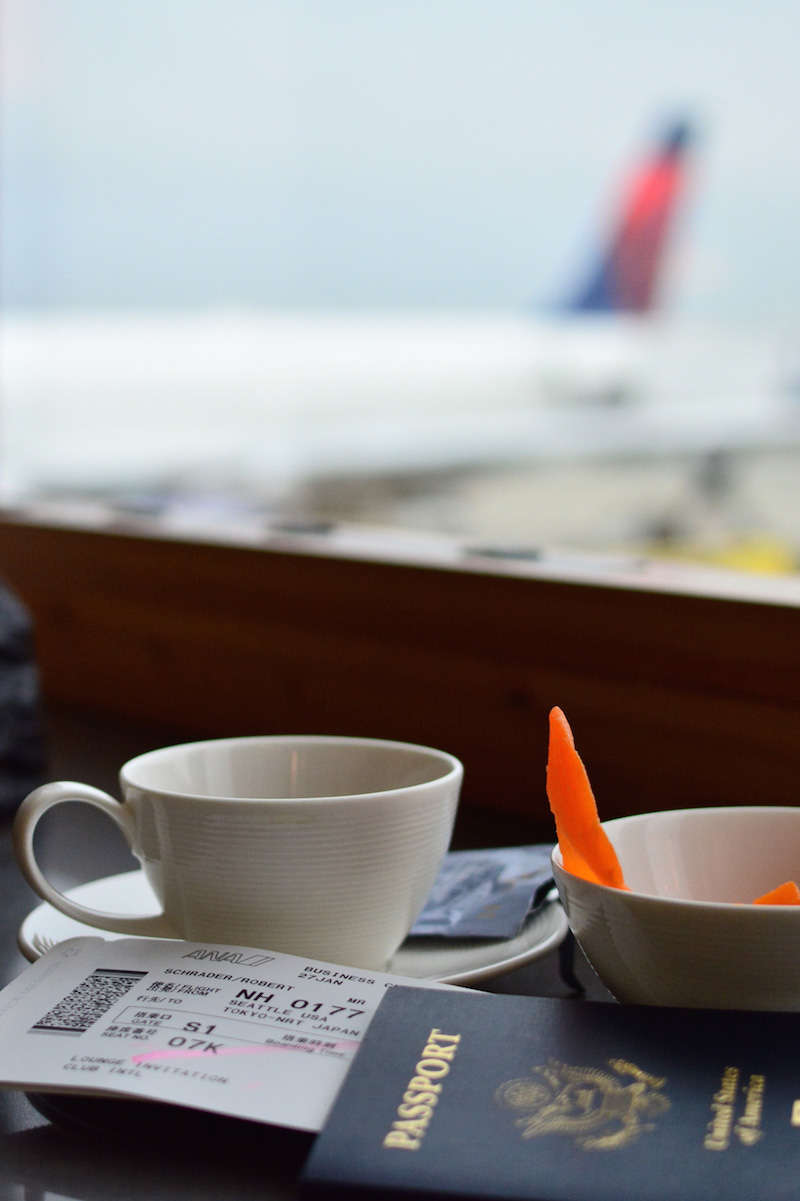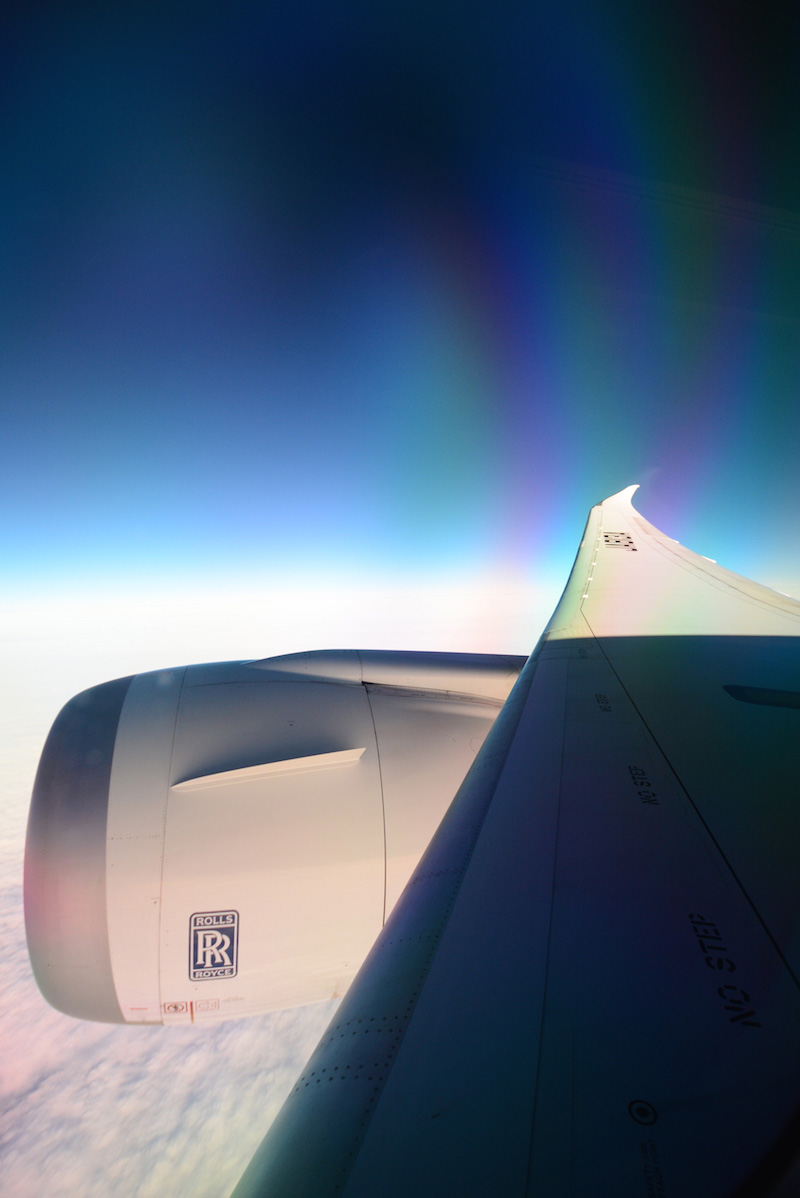 Business Class on ANA: Seattle to Tokyo-Narita on a B787
As much as I remember having enjoyed flying business to Lima on United back in the day, I knew I wanted my first "real" business class experience to be on a top-tier airline, which is why I chose to pop my business class cherry with ANA, or All Nippon Airways. With outstanding service, food and attention to detail, ANA makes every passenger feel like a VIP, even flying economy on domestic or shorter regional routes – ANA is definitely my favorite airline in the world.
The fact that I would be flying business class took a while to set in. The business class lounge in Seattle was nice, but I've enjoyed lounge privileges for years as a Star Alliance Gold member. Likewise, while my seat was private and spacious, it took me until it was fully extended into a bed for me to appreciate it size.
But before that, I had to eat. One of my favorite things about ANA is how immediately service begins – literally once the captain turns off the seatbelt sign, unless of course you count the welcome drink (in business class, this is) you enjoy as soon as you arrive at your seat. The first meal on my flight to Tokyo began with a Japanese citrus drink called Kabosu and an amuse-bouche, which segued immediately into the Japanese-style meal I selected.
I'll spare you all the particular details, because I'm going to be honest: I was overwhelmed with the sheer quantity of the food that I barely had a chance to think about what I was eating. This is, of course, a good problem to have, but one that was compounded by the ridiculous amount of pictures I took.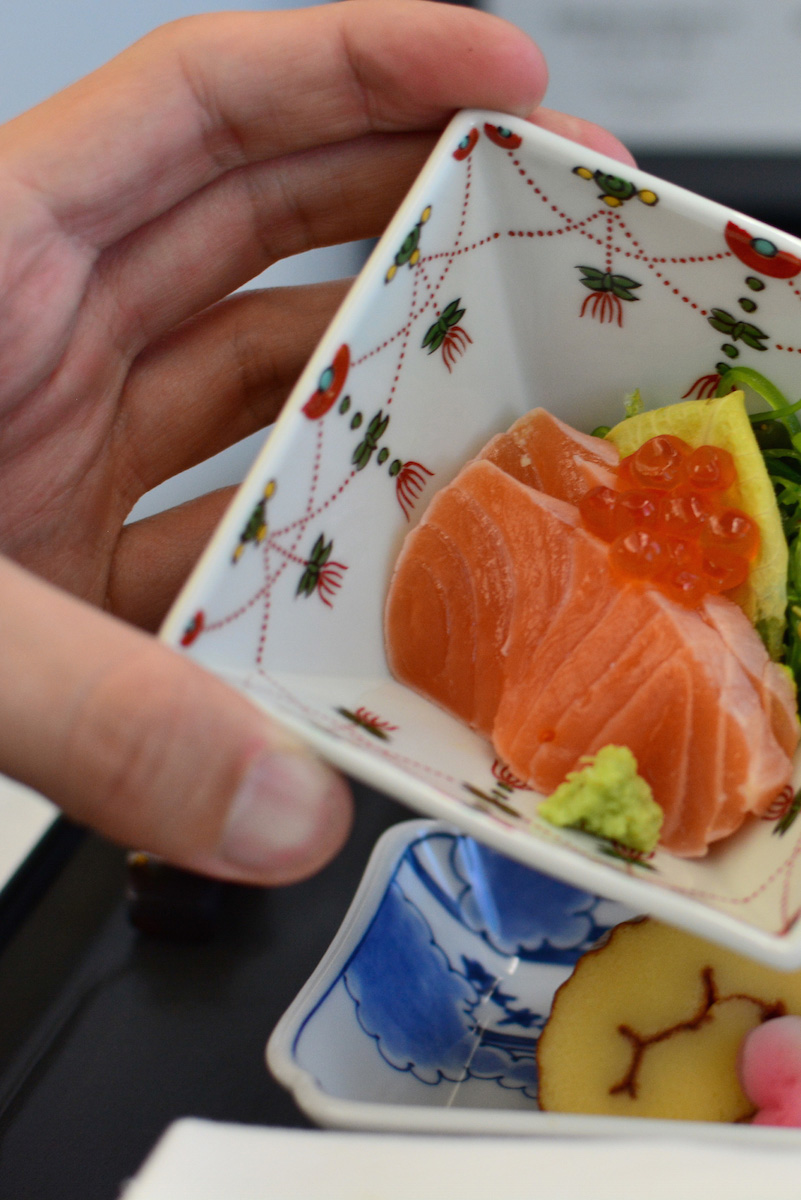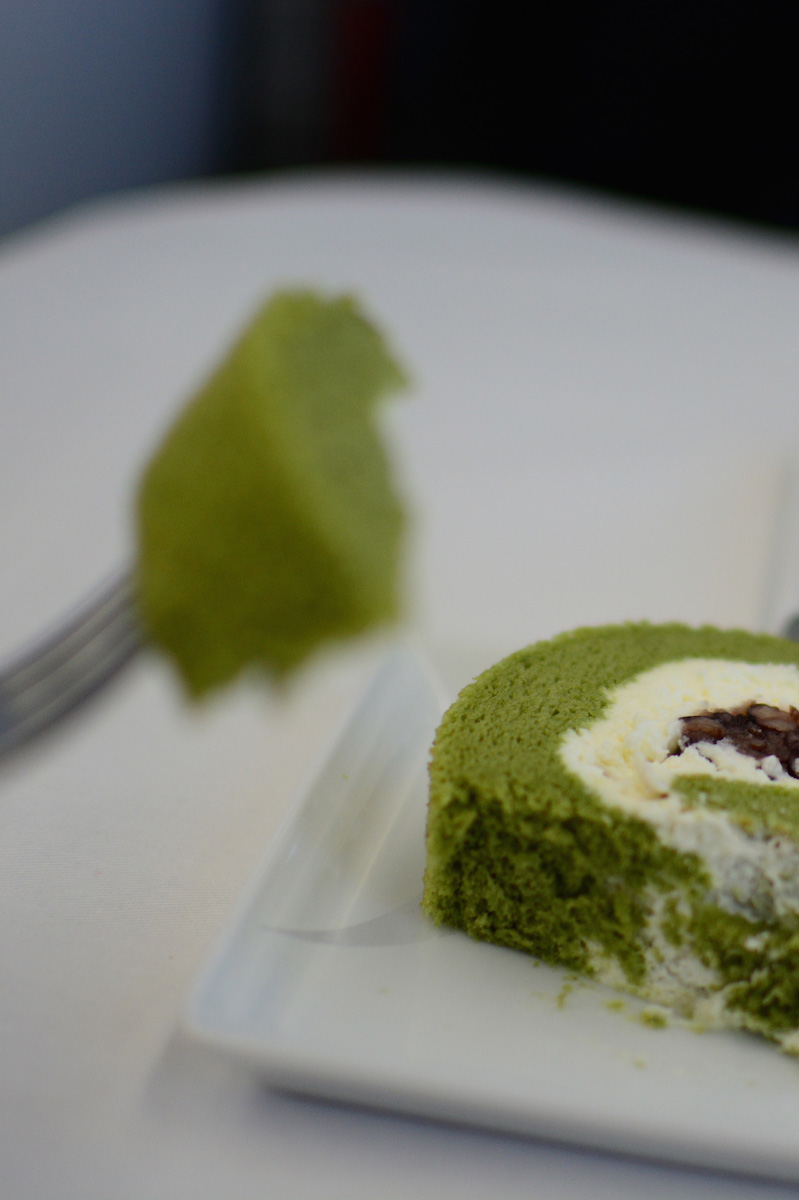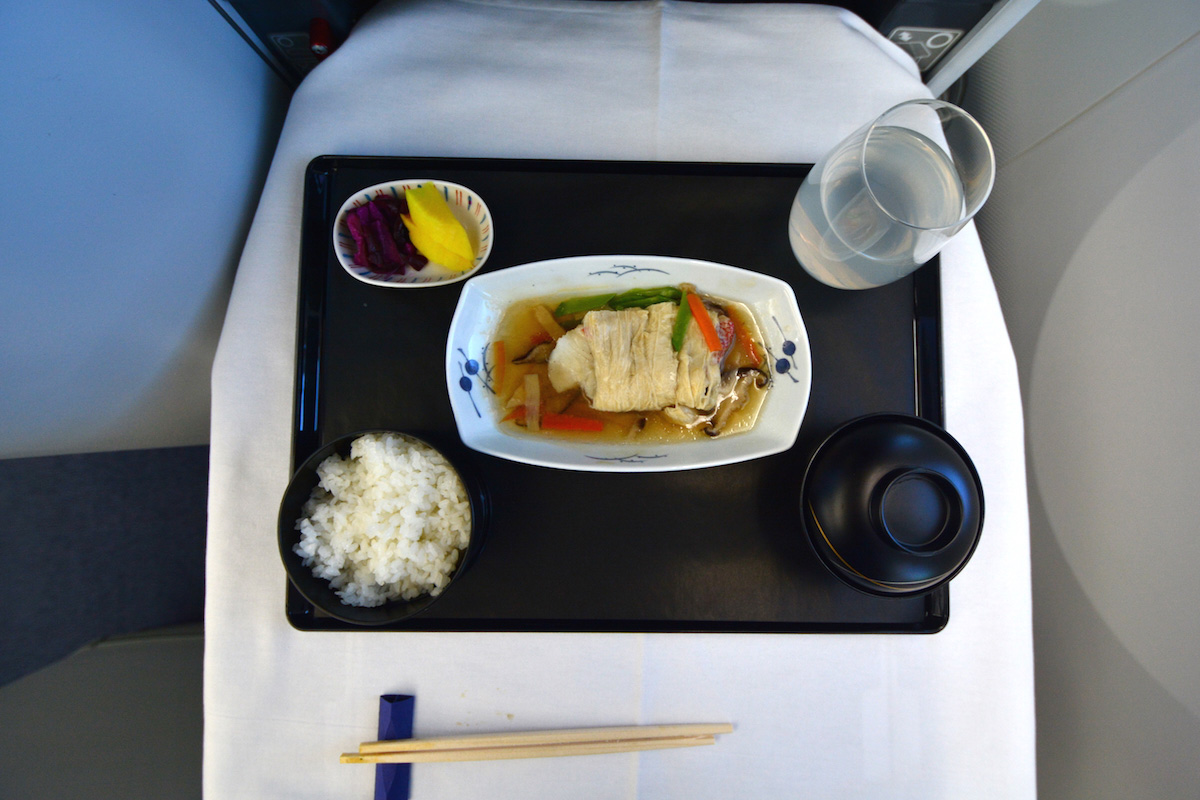 As far as highlights, I loved being able to eat salmon sashimi on an airplane, as well as eating a restaurant-quality Japanese meal (this one was Sake-steamed channel rockfish in a delightful, thick broth) complete with rice, pickles and miso soup. Oh, and then there was the dessert cart – definitely don't wanna remember how much I ate off that.
(Quick note: I'm not drinking alcohol right now, but if I was, I'd have been in heaven. From sakes, to Japanese whiskys to one of the fullest bars I've seen in or out of the air, you'd have to be sober to walk off this plane without assistance.)
After a cup of Japanese Hojicha tea and a bottle of water, I was almost ready for bed, but not before I headed to the bathroom to wash up with the L'Occitâne en Provence amenity kit ANA provided me with and to join the mile-high bidet club, courtesy of the Japanese-style toilet seat exclusive to premium class toilets on ANA.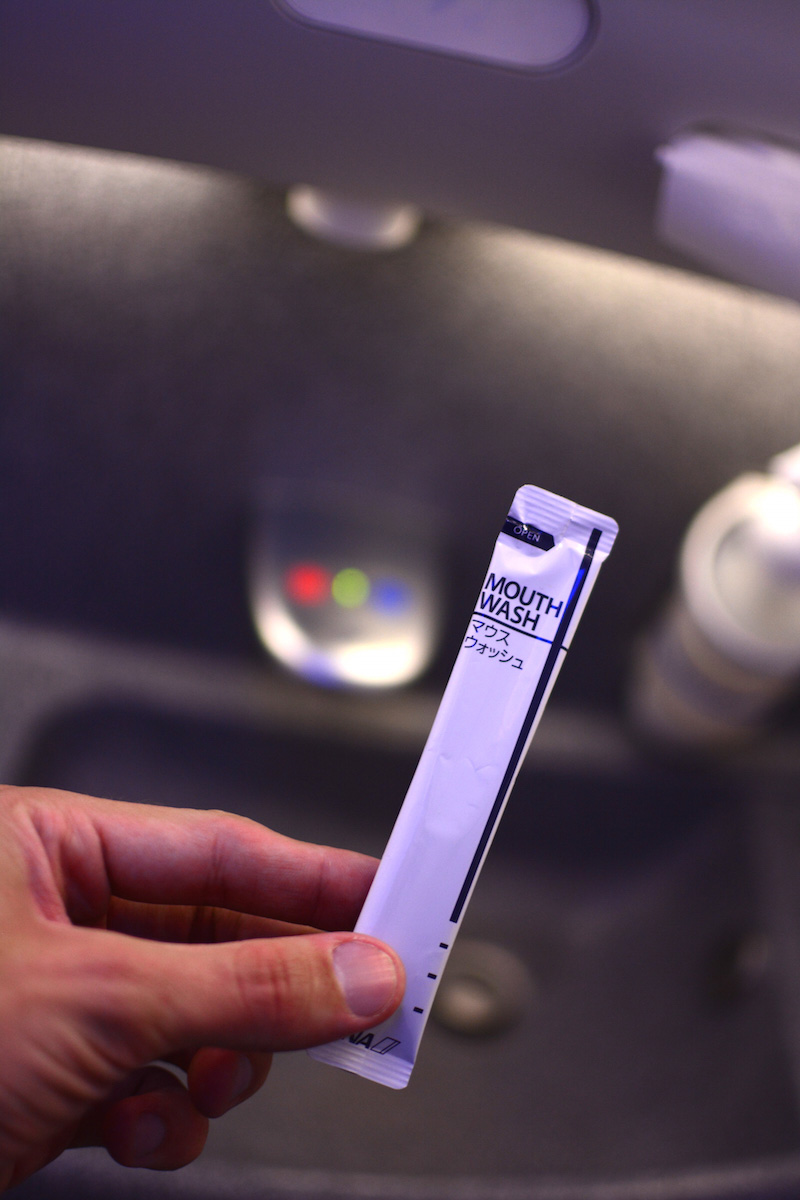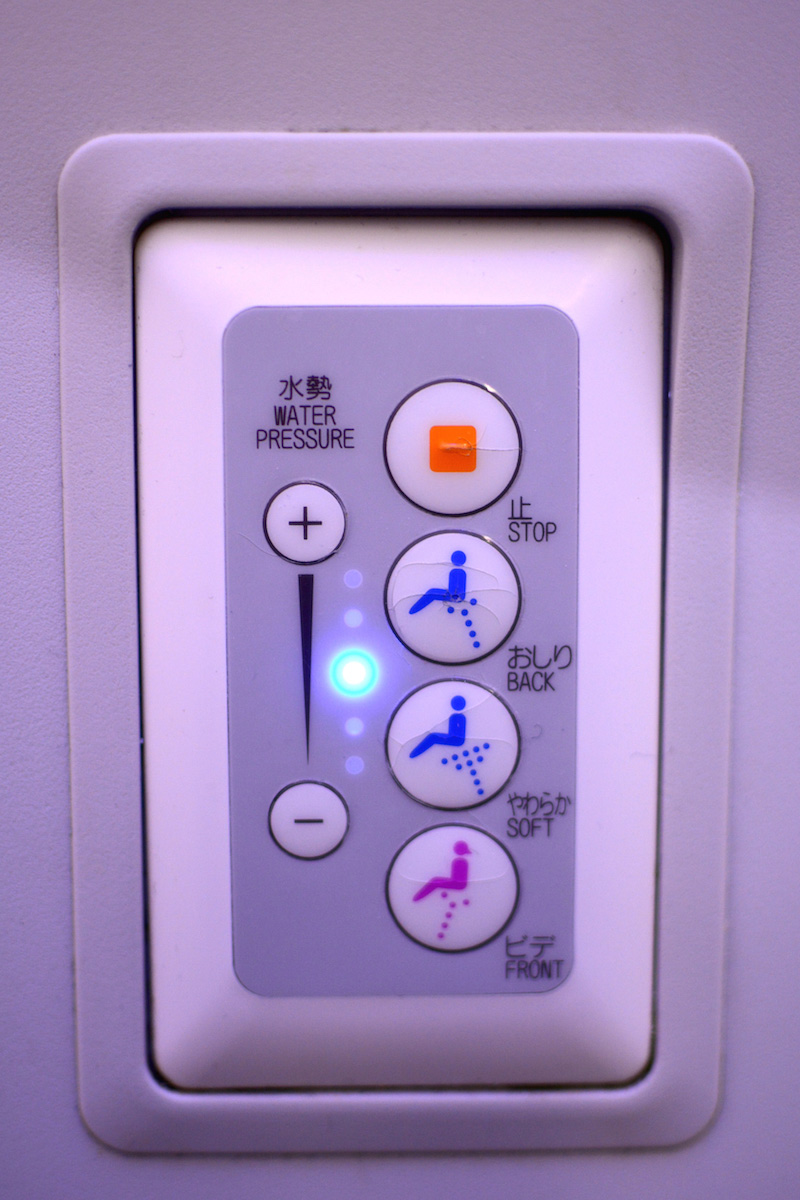 A pair of adorable Japanese slippers were waiting for me when I got back, so I sort of assumed the flight attendant would come by and help me make my seat into a lie-flat bed – or at least I hoped I did, since I had no clue how to do it.
Sure enough, a friendly young lady showed up the moment I started unwrapping my comforter and blanket and, after profusely complimenting my shirt, did in seconds what would've likely taken me several minutes, leaving me with a task that's been anything but simple for me in the past: Sleeping on a plane.
To be sure, I had initially feared I wouldn't be able to sleep on this flight, especially since on this flight, the sun never sets as it makes its way over the Pacific. Thanks not only to my lie-flat bed but also, to the incredible lighting features of the beautiful Dreamliner (digital window dimmers and virtual sky simulation, anyone?), I was out cold within 15 minutes.
I'm not sure exactly how long I sustained my sleep – frankly, it was longer than I would've preferred, since the entire flight took place during the portion of the day, Tokyo time, that I naturally would've been awake – but I do remember waking up, and realizing that the flight was mostly over, and feeling profoundly disappointed, maybe even sad. In general, I'm not someone who tends to complain about a particular flight being too long, but this is definitely the first time I ever wished a flight would be longer.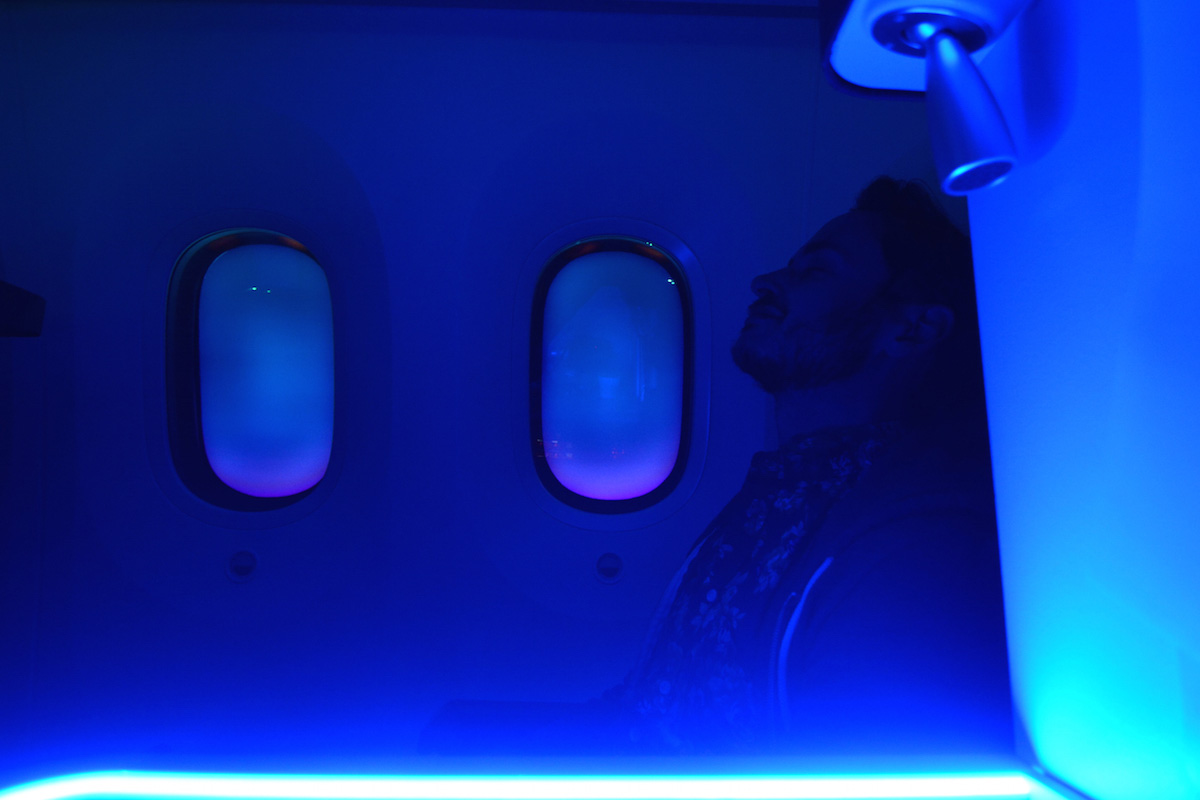 For most of the flight, I was so present in the experience of flying business class that I wasn't thinking of how the experience back in economy class might differ, but looking back, it's easy for me to decode why I felt sad as we sped closer to Tokyo.
The first thing was definitely the personal level of attention, from the meals, to the turn-down, to the periodic food and snacks throughout the flight. This was the first longhaul flight I've ever taken where I did not use the in-flight entertainment once. I mean, really, who needs movies when you have nigiri?
Compounding my enjoyment of everything was how private and cozy the seats were, and the fact that they seemed even more cocoon-like when I was lying in my bed and the lights of the Dreamliner got all neon and futuristic. I literally felt like I had the plane to myself (which was actually sort of true – business class was nearly empty).
I showed my newness to the business class experience when, about an hour before our arrival into Narita, I asked when the second meal would be served. "You can order food anytime," the stewardess said without the slightest bit of condescension, although I felt like a moron.
But by that point, she explained, the "scheduled" meal service was just 15 minutes or so away, and so I waited. And man, was it ever worth the wait: Japanese-style braised chicken, served like the first meal, with rice and miso soup. Real food in the sky! It was delightful, but it was also a sign that the end was nigh.
As I gathered the belongings my obscene amount of personal space had allowed me to scatter during the flight, I feared that any future business class flights I took might seem anticlimactic, what with how perfect my first was. And I didn't mean distant future: I would be flying business all the way to Bangkok, connecting to a Thai A380 upon arrival at Narita.
Business Class on Thai: Tokyo-Narita to Bangkok on an A380 (Upper Deck)
Thailand and Japan are constantly vying for my "Favorite Country" spot, so I was delighted that I would be immediately following up my business class flight on ANA with one on Thai, which is probably my favorite airline in the world after ANA. It also thrilled me that I would follow up my Boeing 787 business class experience with one on the A380, which is probably the world's next-most talked about airliner.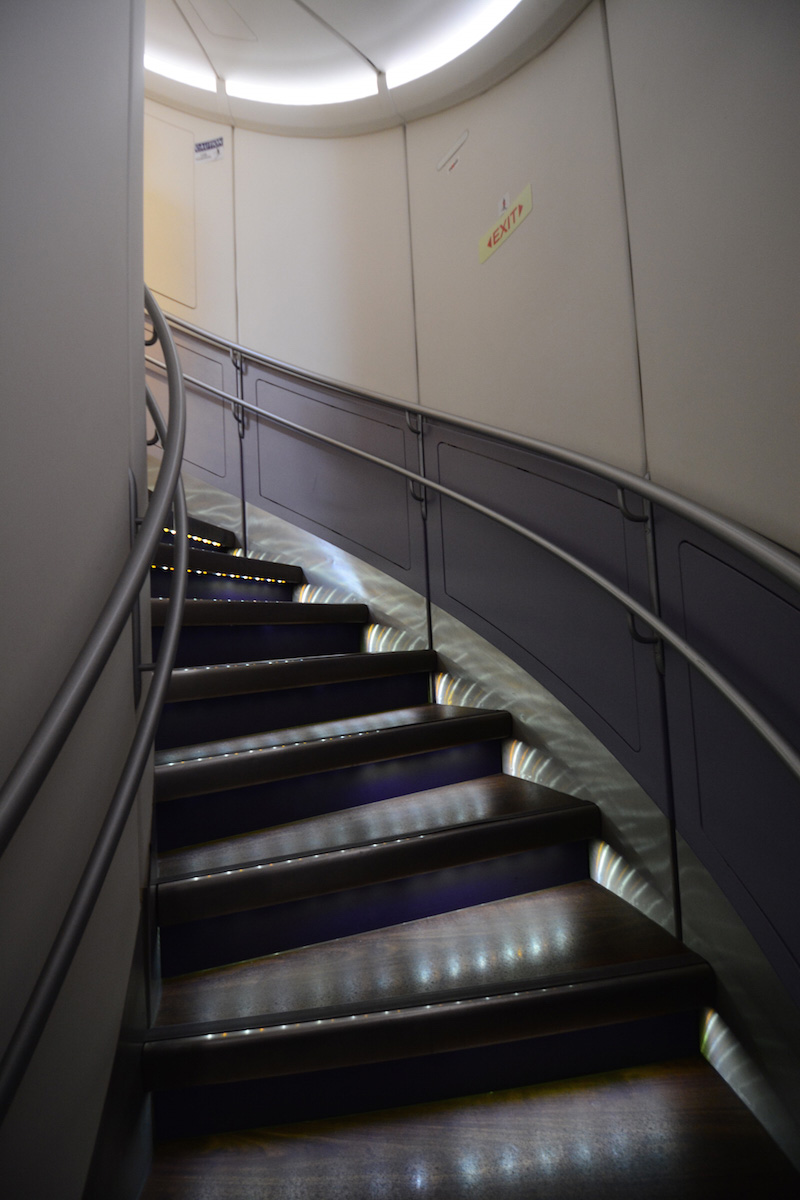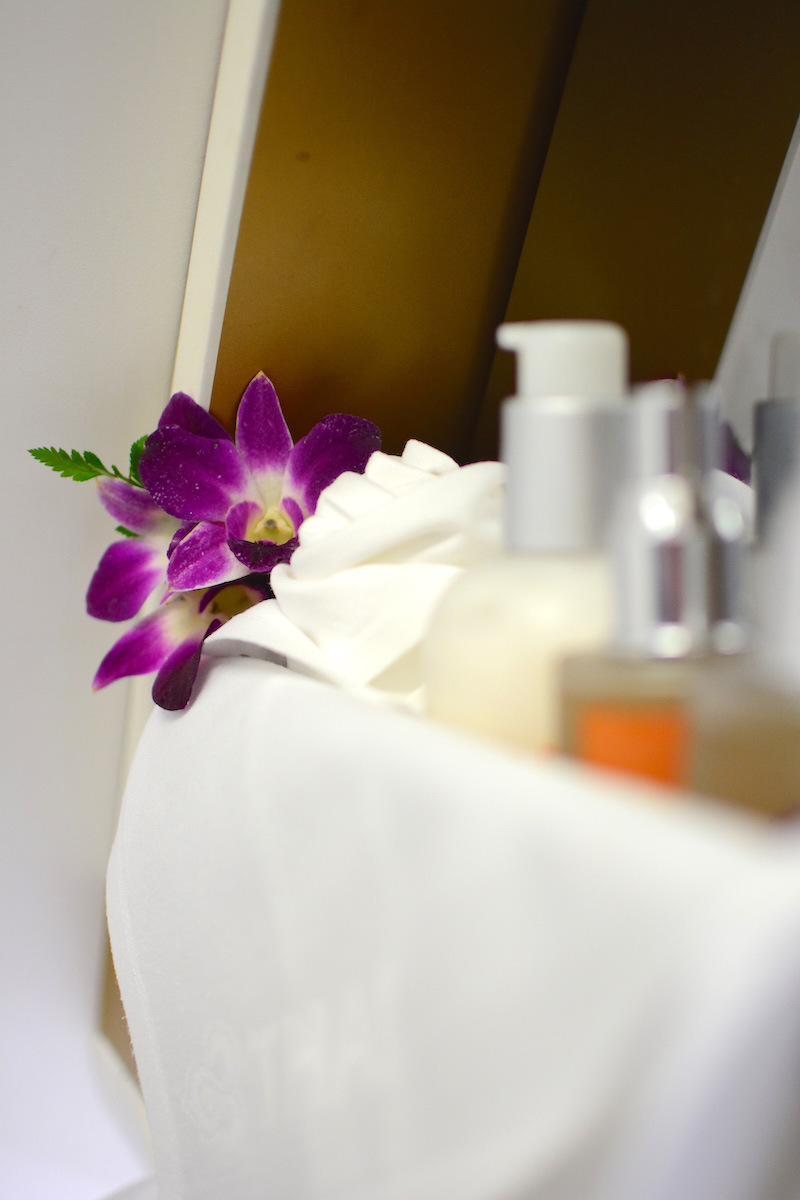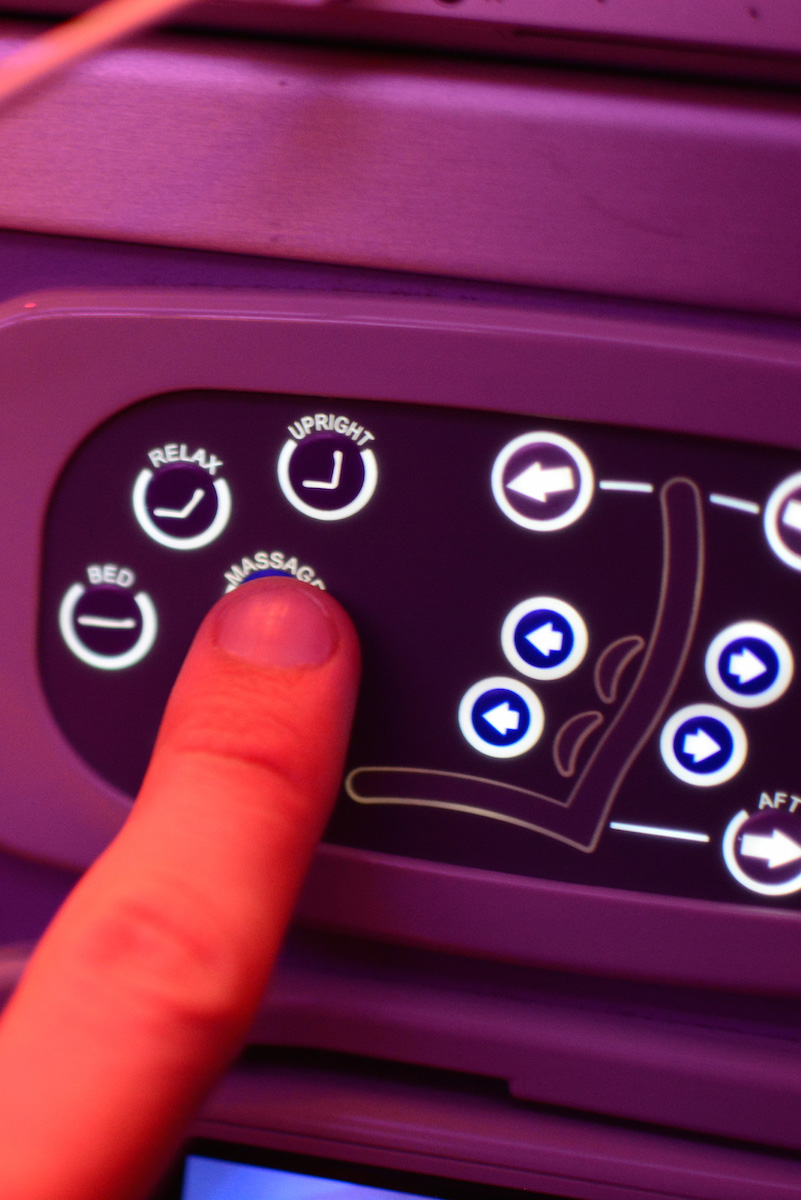 The A380 is very hyped but in my opinion, it has absolutely nothing on the 787. I noticed this the moment I arrived to my seat, which in spite of being the same size as the one I had on ANA's 787, was crammed into the upper deck of the A380 – perhaps by necessity, given the aircraft's high-capacity nature. Four-across seats made the cabin feel crowded, to say nothing of the narrower aisles, less roomy overhead storage bins, and smaller windows, with comparatively primitive manual dimmers.
But I digress: The A380 is still an excellent aircraft, especially when paired with Thai's world-class service. Well, world-class compared to any U.S. airline. I have to admit – coming off ANA, this is – that the crew on my Narita-Bangkok flight seem hurried and maybe even a little anxious, which was probably due in part to the larger number of customers they were expected to pamper (to say nothing of their employer's increasingly precarious financial situation).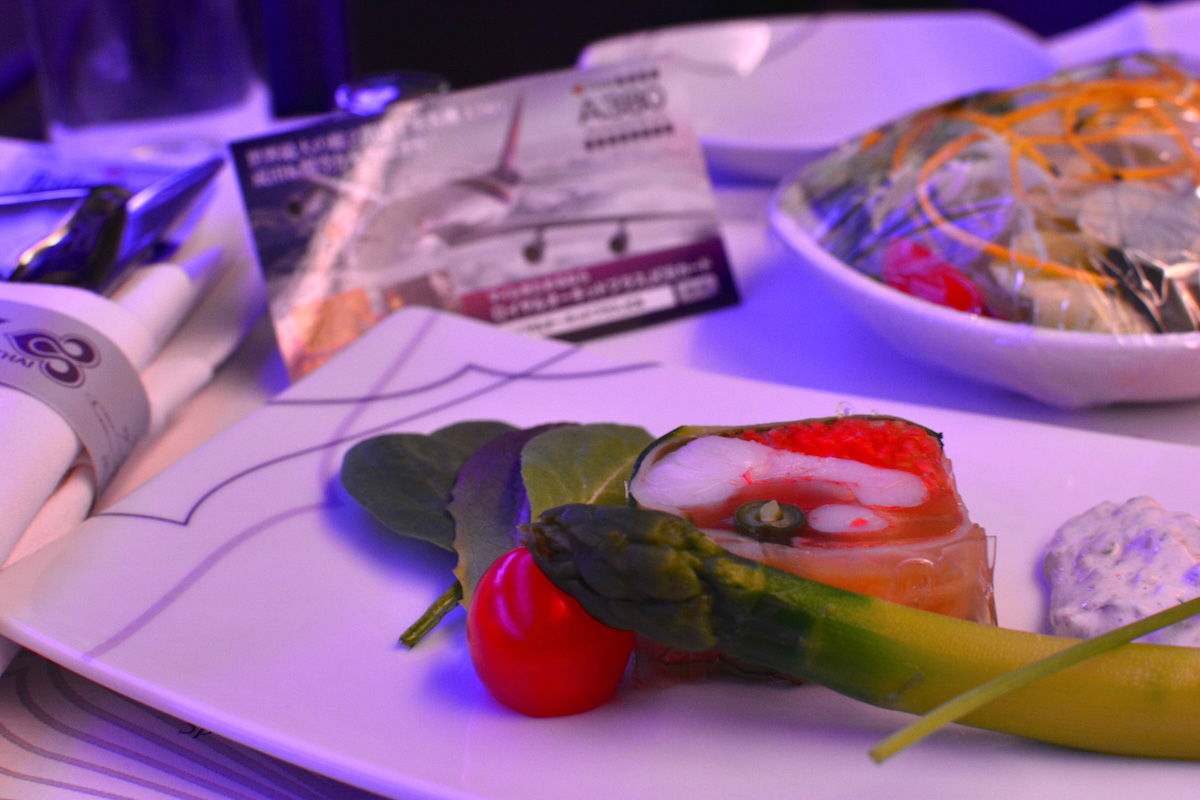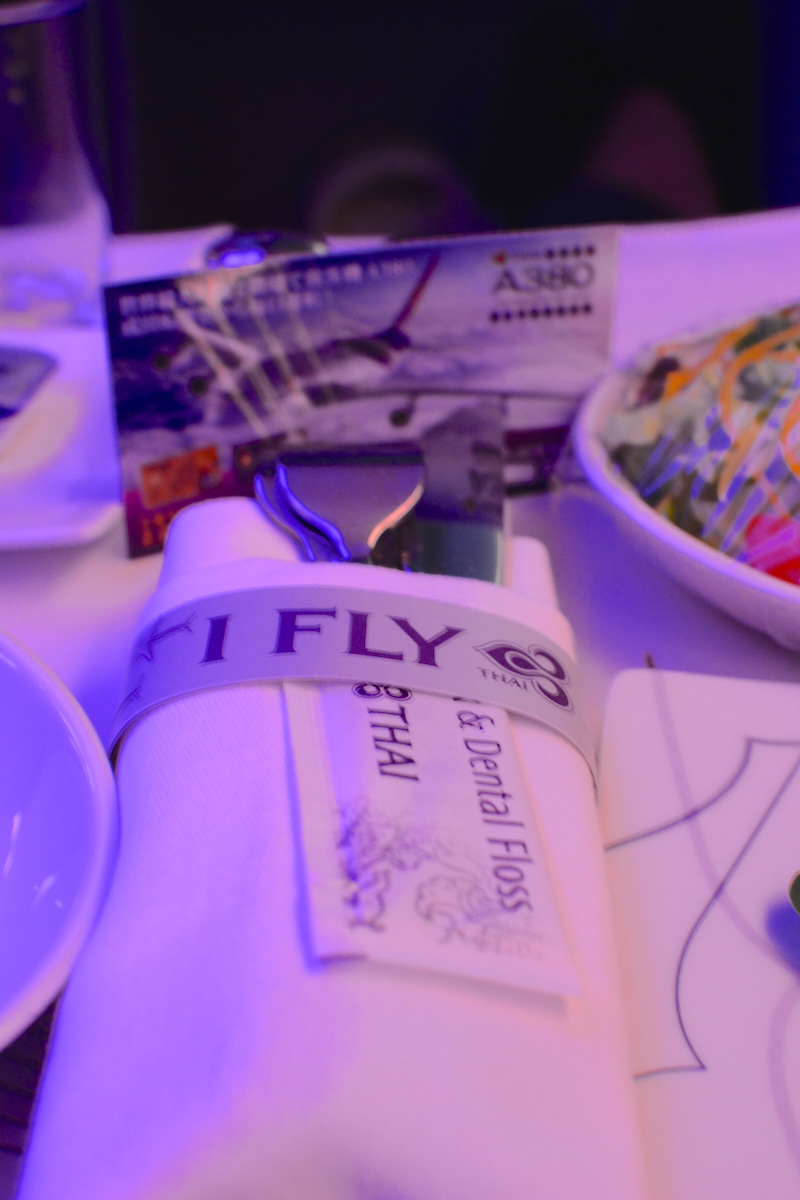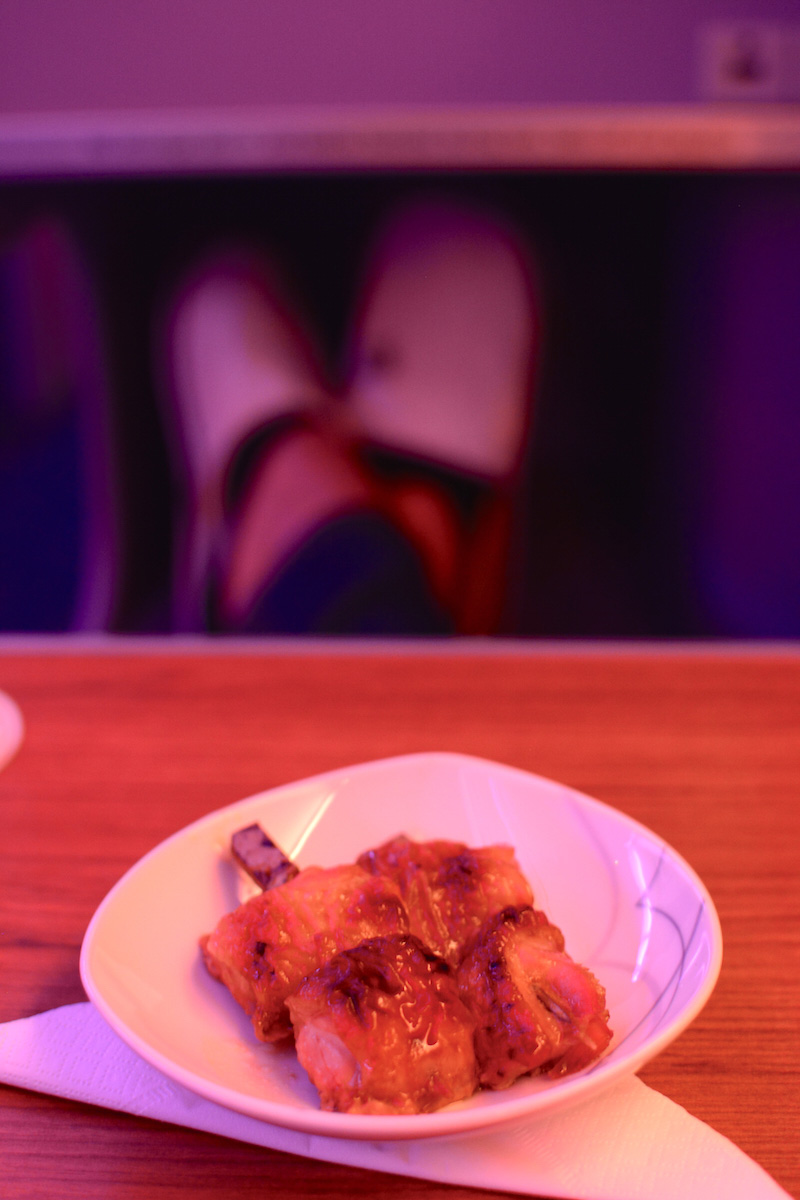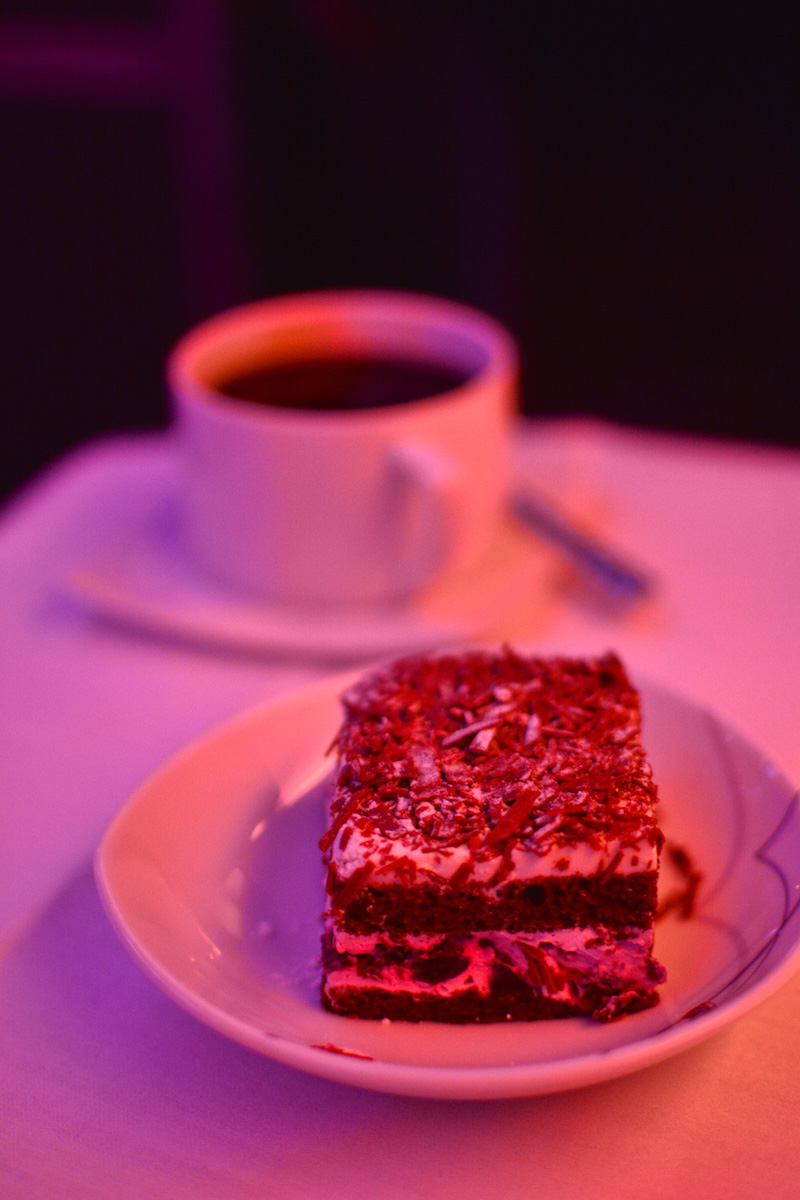 And I again digress: The service in Thai's business class was ultimately very good and the food was also quite good as well, although neither the Panang Curry, nor the sushi-like appetizer, nor the Black Forest Cake flirted with restaurant-quality in the way ANA's food did. Dammit, I just can't avoid making comparisons – and this is only my second experience flying in international business class!
My experience flying business class on Thai was slightly less satisfying than business class on ANA, although it's difficult to tell if it's due to a marked discrepancy between the airlines' product and service offerings, or if after only a single completed flight segment in the front of the plane I'm becoming a picky diva. (I doubt this last bit is true, but I'm throwing it out there for balance.)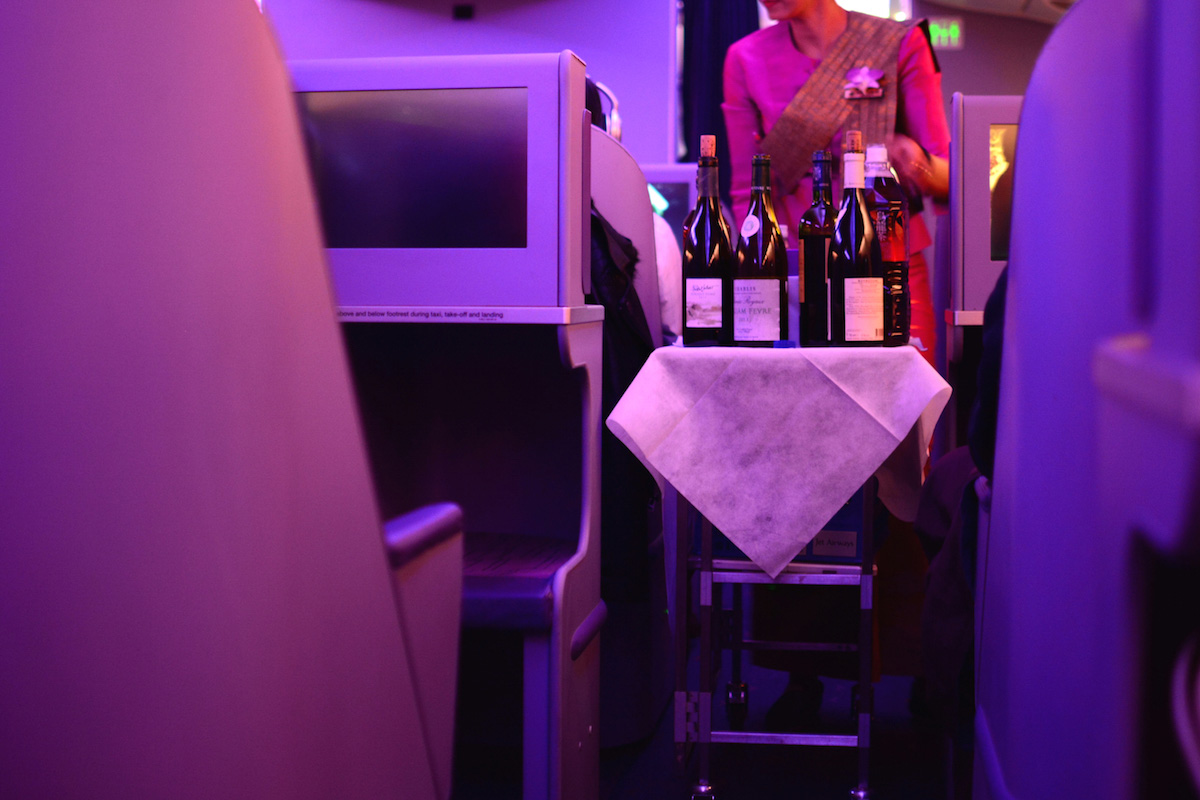 Indeed my complaints, if you can call them that, are merely superficial. The privacy of the business class seat on Thai's A380 is exquisite, the service quick and personalized, the comfort of the lie-flat bed greater than many hotels I've stayed at, with a built-in massage feature – so Thai. I appreciated other authentic Thai touches as well, from the fresh orchids in the restroom, to the dental floss (Read More: Why I Trust My Teeth to Thailand) offered after the meal.
In the unlikely event that I am becoming addicted to business class travel so early in the game, my experience with Thai has definitely hastened that process with its excellence, rather than pushed it in the other direction because it ever so slightly pales in comparison to ANA.
How Much Does It Cost to Fly in Business Class?
Business class is expensive, but thankfully, I didn't pay to fly in business class – not cash, anyway. Instead, I redeemed 80,000 United MileagePlus miles for my one-way ticket from North America to Southeast Asia (an economy class one-way, by comparison, would've cost 40,000 miles). Using miles enabled me to select an itinerary to fly on United's Star Alliance partners ANA and Thai at no additional charge, which is one reason I'm glad I didn't pay outright.
Indeed, if I had paid cash for this exact ticket, a quick Internet search reveals that I would've paid at least $6,200 to fly from Seattle to Bangkok, via Tokyo, in business class. On the other hand, if I had opted to take United from the U.S. to one of the Star Alliance hubs in Asia before connecting to Bangkok on a partner flight (United no longer flies to Thailand on its own metal), I would've paid a minimum of $4,000 fly business class to Bangkok.
Now that we've established how much it costs to fly in business class (irrespective of periodic fare sales, of course), I can answer the question that inspired this article in the first place…
So, Is Business Class Worth It?
Maybe? If it was as simple as answering "yes" or "no," I wouldn't have written this article. Hell, if life were that simple the only word in my vocabulary would be "yes." But I digress.
Allow me to remind you, first and foremost, that this was my first experience flying proper international business class, and so my scope of experience in business class is rather limited. On the other hand, I've taken no less than 100 longhaul flights in coach, on dozens of airlines all over the globe, so my context for comparison is very large and nuanced – I'm not so much answering the question "Is business class worth it?" as I am "Is flying in business class worth paying several times as much as you would in economy class?"
Unfortunately, my answer is still "Maybe," especially if you're paying with cash instead of miles. I mean, I guess 80,000 miles isn't a ton if you fly a ton, but over $5,000 for an airline ticket is a lot of money! For the price of many one-way flights in business class, you could buy a used car, or a new wardrobe, or a few purebred puppies, all of which will be yours for years.
Existentially speaking, the idea of shelling out of a few grand for an experience that lasts only a few hours, even if it is one of the best experiences you'll ever have, and even if the comfort of said experience makes it significantly easier to get work done miles above the ground, seems insane. I do think it's slightly less insane if you do it on a premium airline like ANA or Thai (especially ANA), as oppose to a half-assed one like United or American (especially United), although you do tend to get what you pay for – or pay for what you get, as it were.
I almost equate it to paying someone extremely good looking for a quick fling, when you can sleep with someone who's perfectly attractive and compatible with you on the regular, and absolutely free of charge (I have never done the former, FYI, except in my mind). But I might one day, just once, and that's what I ultimately have to say about the big business class question: Business class is worth it, maybe just once (or twice if you're lucky), because until you have the experience, you'll never stop wondering what it would be like.
I mean, if you're a total baller – or if you become a total baller – I guess you could fly business all the time, but for me it's a decadent splurge, one I justified as a gift to myself for my 30th birthday (which is Thursday). And actually, even if I were a total baller, I don't know if I would want the incredible experience I had in business class to become my new status quo. It truly was a luxury, and a privilege, to travel halfway around the world with such exquisite hospitality, service and food – I do think the high price tag of business class is appropriate, even if it might not be "worth it," depending on your financial situation.
With all that being said, I hope I don't have to wait 'til 40 to fly in business class again!
Share:

Everyone goes to Otaru to see the canal, but the ocean was calling my name. The seascape seemed greyscale as I began walking toward it, but with every footstep I took due north, the dull bay beamed an ever-electric turquoise, the sooty city snow brightened, the mountains over the bay in the distance glowed a more majestic purple, even the ancient cargo ships lurching out of the port seemed polished and new again.
While setting up my tripod for a self-portrait, I noticed a starfish frozen perfectly in the snow. I took a few photographs to try and place it in a less cruel context, yet in spite of how utterly lifeless the creature was, and how unsurprising its suspended state was given how clearly I could see my own breath, I wedged it from its icy tomb, one leg at a time, and delivered it lovingly back to its home.
It sank quickly – as quickly, from my perspective looking down at it anyway, as it had fallen through the air – and by the time I looked over to where I'd first seen the cold star to see if had left an impression behind, a snow drift had erased the remaining terrestrial evidence of its existence. I had barely lifted a finger – my own or those of the starfish – and yet I felt as joyful as Lazarus the morning after the crucifixion.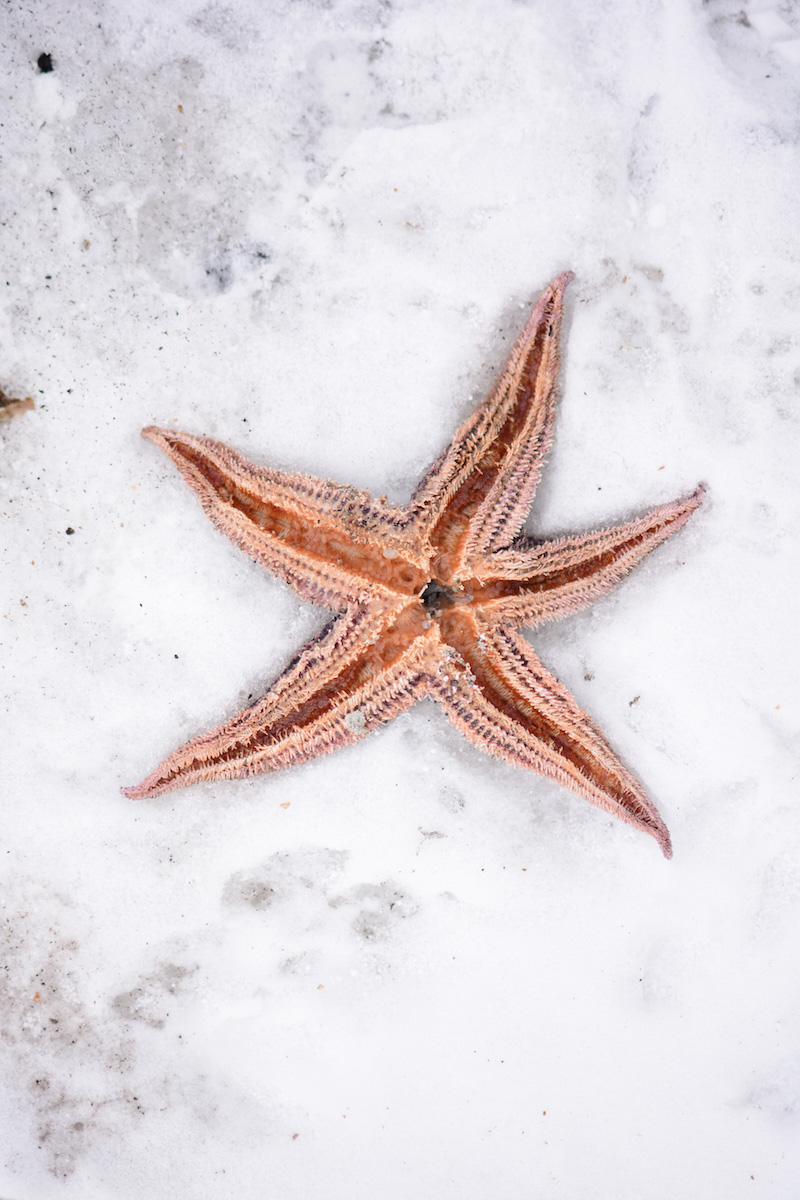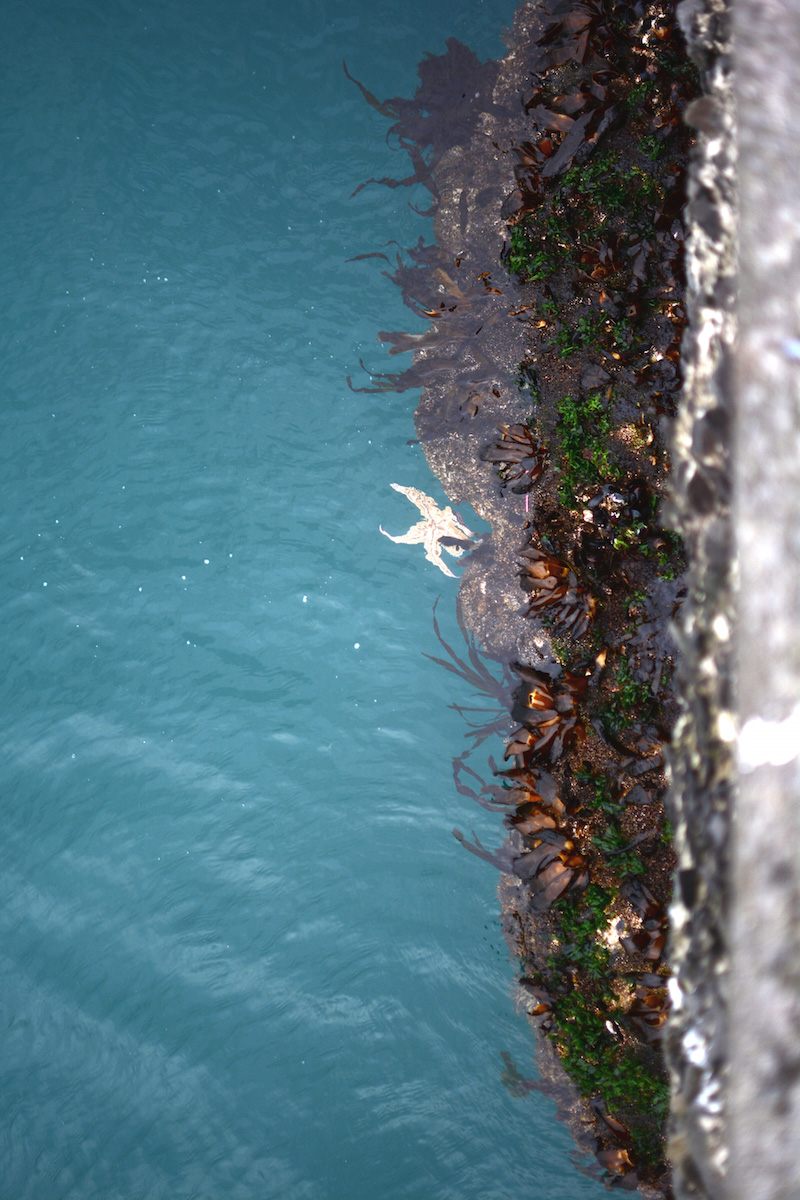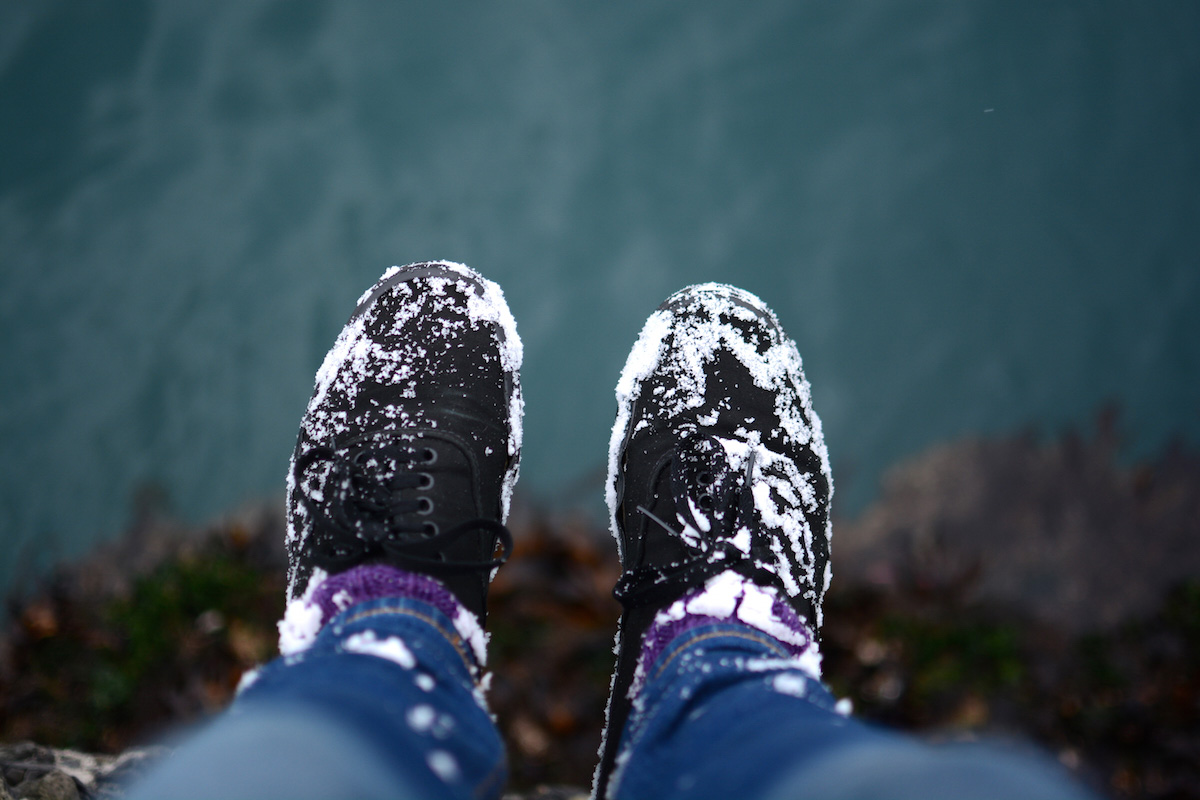 I was exactly where I needed to be, doing exactly what I wanted to do – and then my camera broke.
I knew from the sputter my not-so-trusty Nikon made that it was done for. It was a pathetic sound, a mechanical whimper. I should've felt sorry for it, since my frequent use of it no doubt drove it to that point, but instead I was furious. Of all the moments my camera could've crapped out; of all the places in Japan, its fucking birthplace!
Hurling it at the ground was as pointless as Jodi Arias shooting Travis Alexander after he was already dead, yet probably even more satisfying, since I won't have to face a grand jury for murdering a piece of electronic equipment.
My initial impulse, after adding insult to my camera's mortal injury this is, was to pack up and head home – I came to Hokkaido, after all, to capture images of Japan in winter. My trip was shorter than the repair would've taken had my camera still been under warranty (and had I noticed decided to smash it as a means of catharsis); and the nearest place I could possibly travel to purchase a replacement was Sapporo, which seemed a million miles away from the sweet spot I'd found away from the Otaru Canal, amid the cargo ships and the frozen starfish.
And so, if you can believe it, I canceled the remainder of my hotel reservations and booked myself a seat on a flight back to the U.S. the next day: I was over Hokkaido, just minutes after arriving in my first destination.
Or at least it seemed that way, until the hotel cancellation and flight change emails began to roll in, allowing me to see the fruits of my hissy fit spelled out. What the fuck did you just do, Robert? You've had this tripped planned for months! You are not going home, boo.
The good news is that, upon coming to my senses, I managed to track down my exact camera model at a shop in Sapporo (at a huge discount from what I originally paid, no less) and re-book my hotels and my original flight before they filled up again. The bad news is that I lost about $500 worth of fees in the process, although I suppose in a way this is also good news – I'm not going to make the mistake of canceling an in-progress trip again anytime soon.
I did, of course, worry that perhaps my initial instinct had been the right one, particularly when I finally did visit the iconic Otaru Canal by night. It was gorgeous (at least when I was able to crop all the hotels built up along its south side out of the frame) but it was nearly impossible to enjoy thanks to the throngs of tourists walking along the slick snow of its banks, crowds that seemed more befitting of Tokyo than backwoods northern Hokkaido.
My train southward to Hakodate the next day, a rickety old number that seemed to stop at every station in spite of it being a "semi-express," compounded my trepidation, quite literally – I found myself wedged between a trash can, a toilet and no less than three dozen other human beings who had also been stupid enough not to make seat reservations during the high season.
And yet Hakodate was an absolute revelation. A large-ish city wedged between a pair of bays at the foot of a towering mountain, and with a level of Western influence that belied its homogeneous population, Hakodate reminded me of San Francisco, visually anyway, albeit without the endemic homelessness (and, among the non-homeless, hypocrisy) that defines America's city by the bay.
I took a liking to Hakodate the very moment I walked over one of its squid-embossed sewer covers, but it wasn't until the following morning, when I was on my way to its daily seafood market, that our love affair was official. The pre-dawn sky began to glow with purples, pinks and oranges, and on account of Hakodate's strange geography, I was able to quickly make my way to an eastward-facing section of coastline, giving me an unobstructed view of sunrise, and a completely private one – not a creature was stirring, not even a local.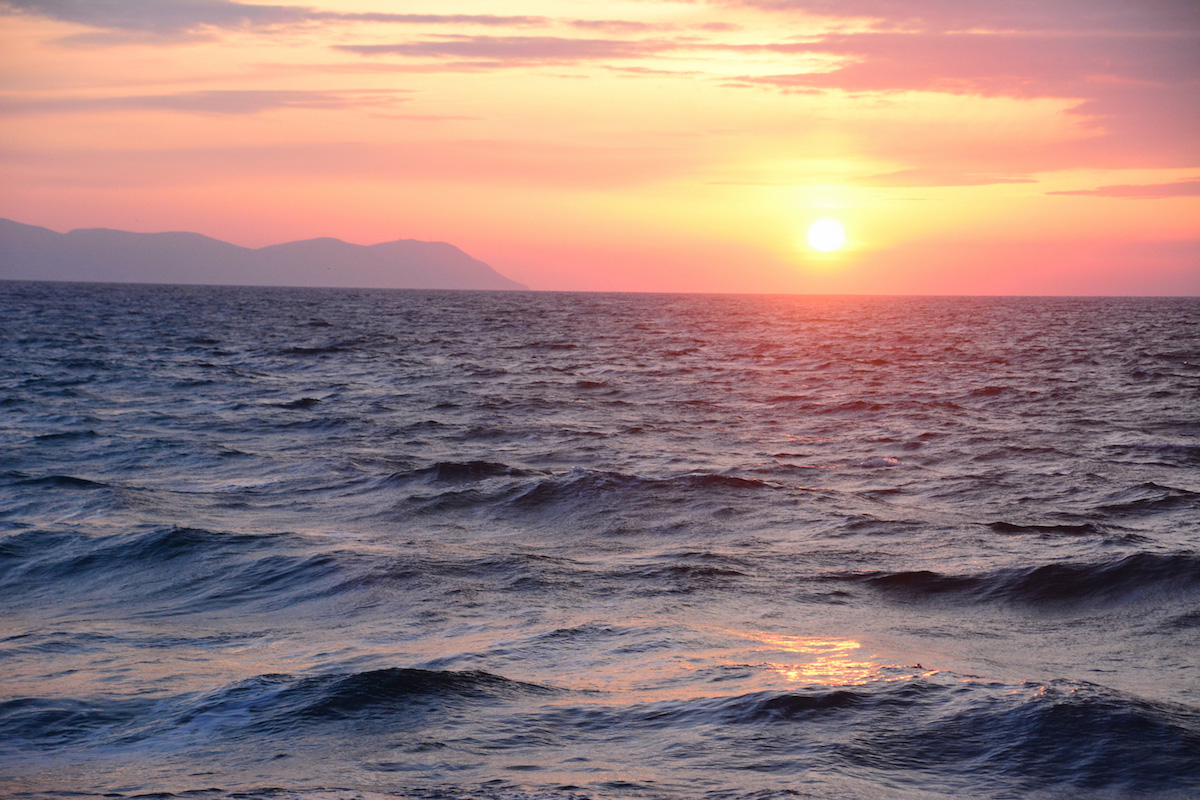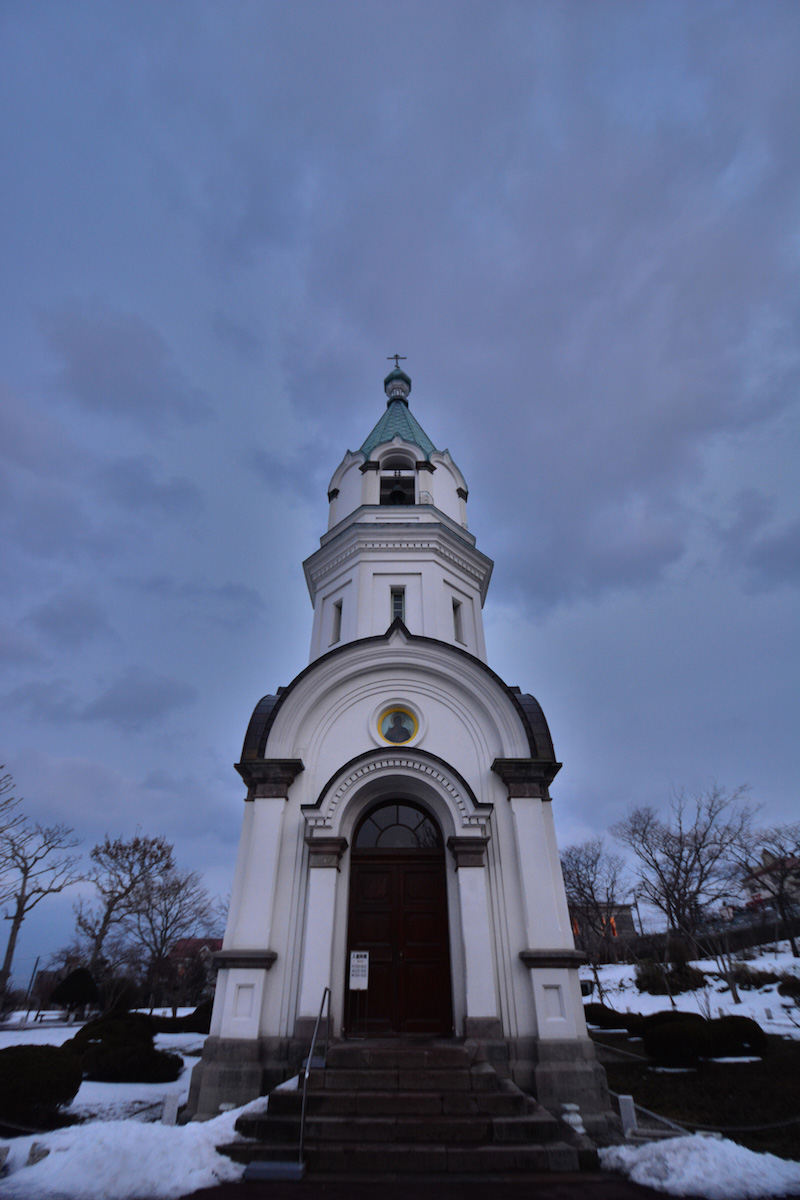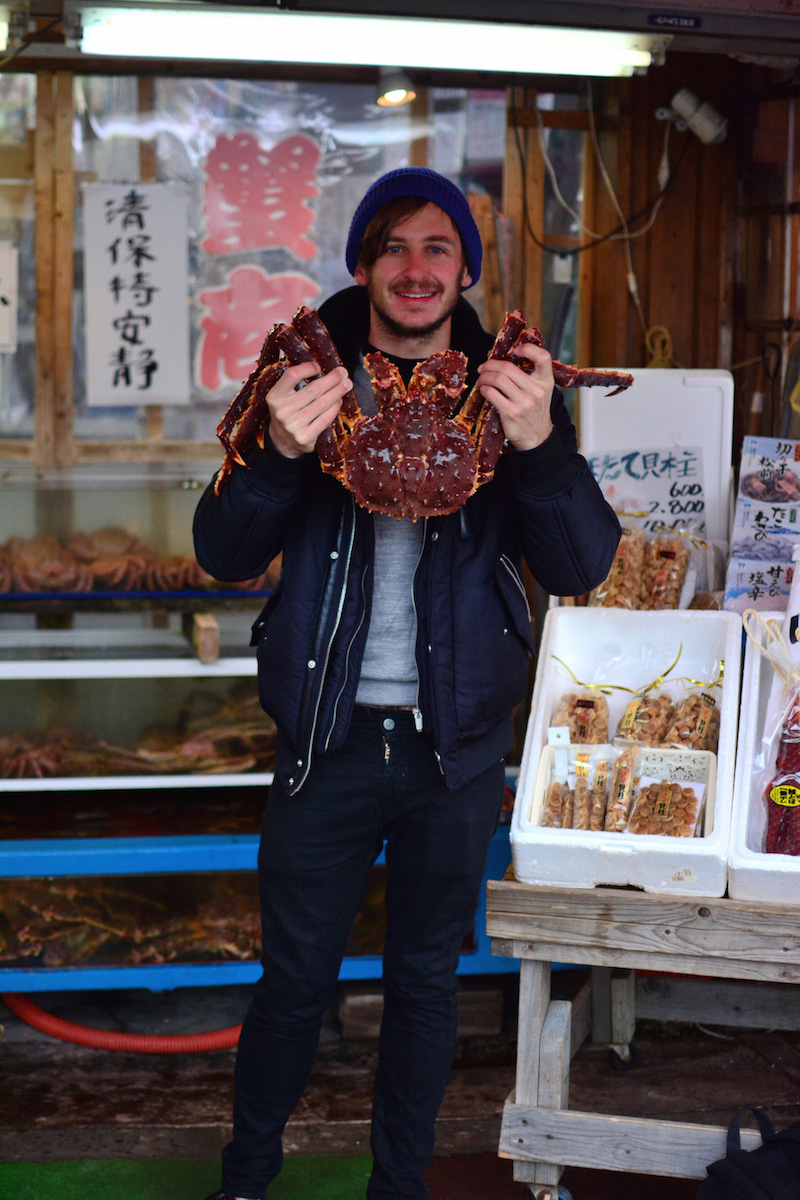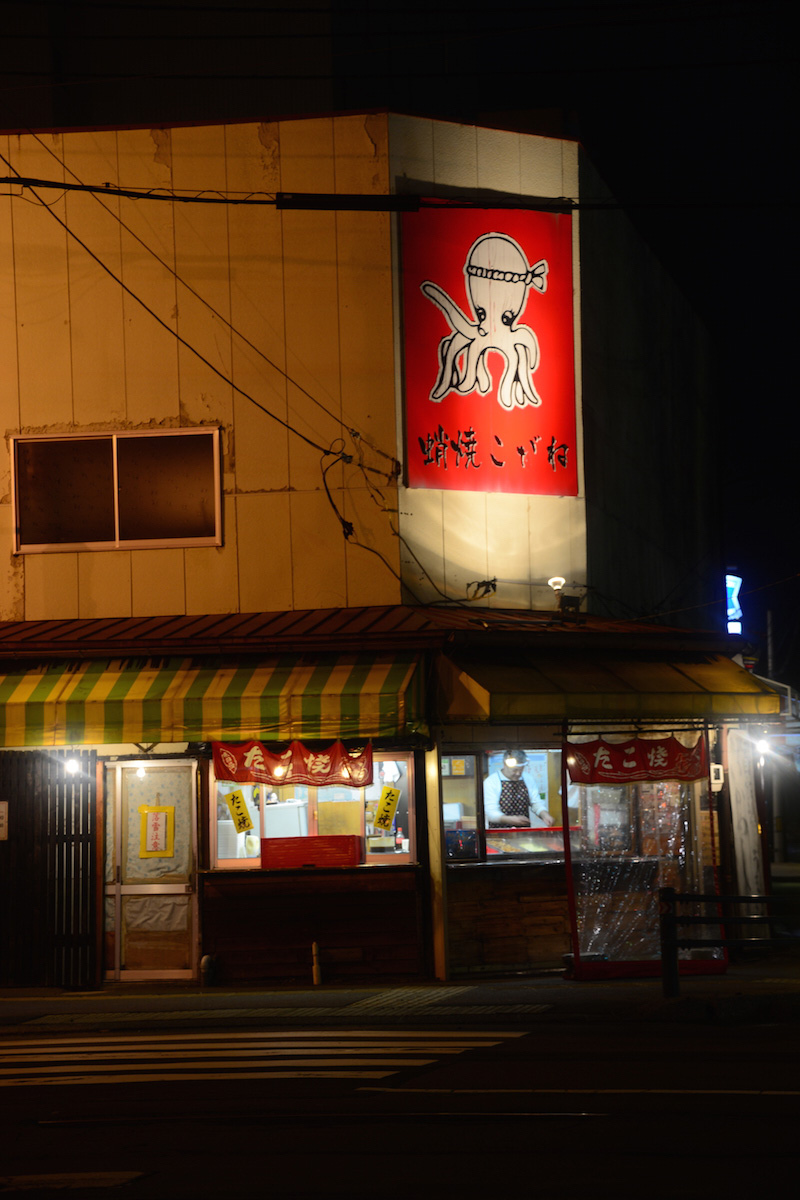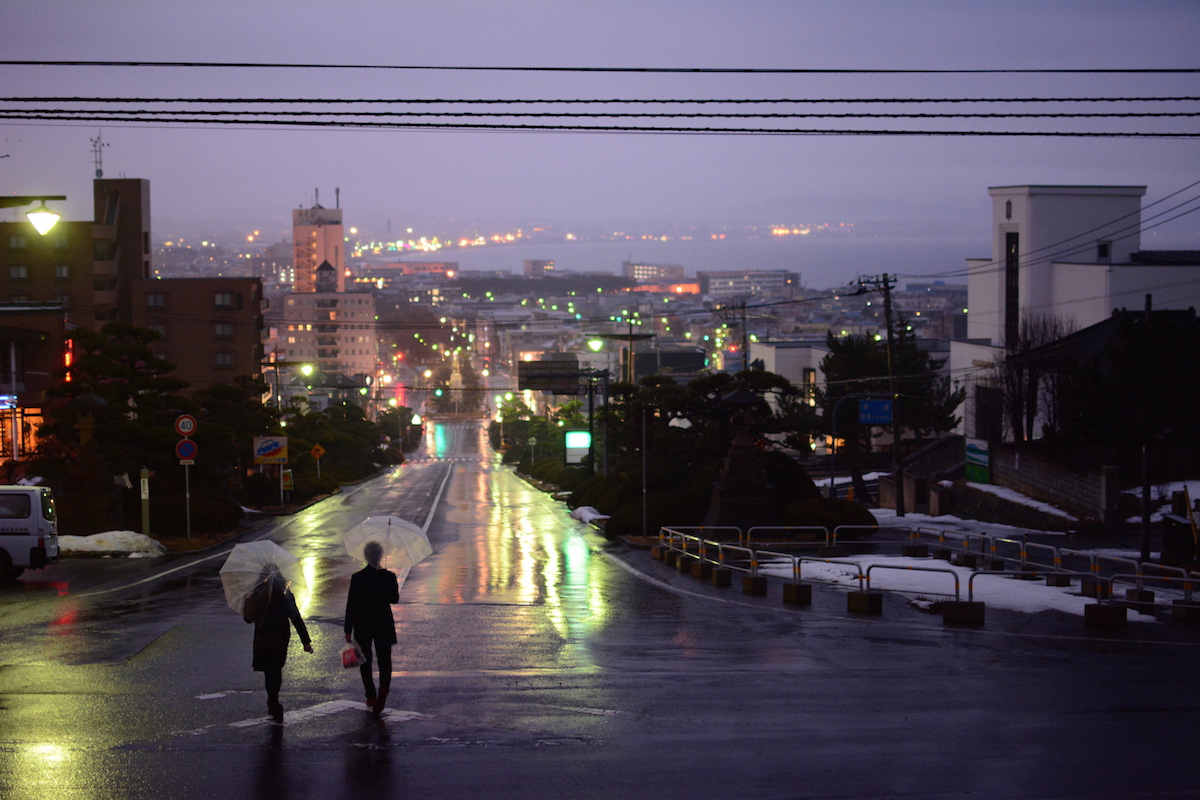 In fact, with the exception of the Hakodate Ropeway which, in winter, is the only option for ascending Mount Hakodate to take in the iconic "night view" of the city, Hakodate was entirely devoid of tourists, a fact that when combined with its walkable footprint made it one of the most delightful places I've ever had the pleasure of exploring.
It sounds like I'm being hyperbolic, but I'm not: I'll be writing a dedicated article that sings Hakodate's praises within the next few weeks – be on the lookout for it.
Unfortunately, my adoration for Hakodate only served to highlight how lukewarm I felt about Hokkaido's capital Sapporo, which in turn made me feel shitty, since Mayumi (a friend of a friend who had provided me priceless assistance during my camera crisis) had also been kind enough to chaperone me around the city.
Sapporo is woefully uninspiring, a flaccid version of so many other places I've been: Its urban core is but a poor man's Tokyo; its famous Snow Festival is mere flurries compared to the spectacle I recently saw in Harbin; it lacks the quaint charm of Otaru or the picturesque setting of Hakodate.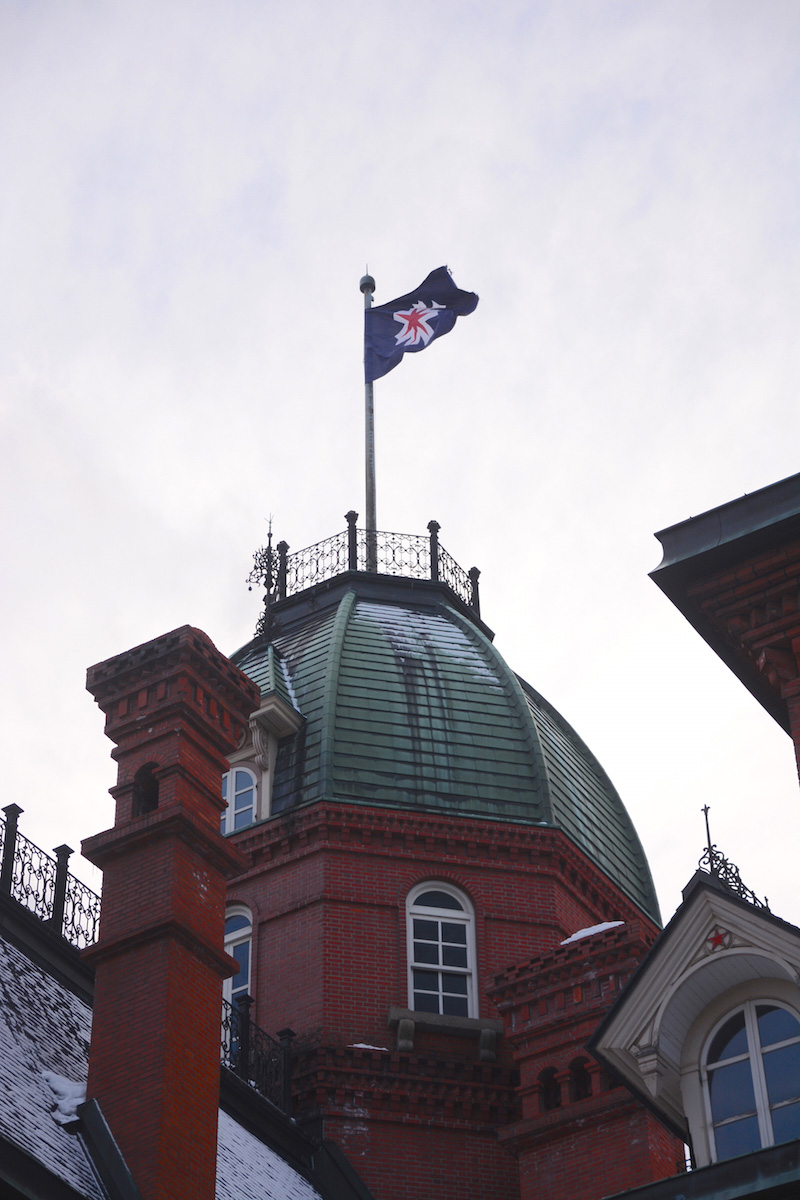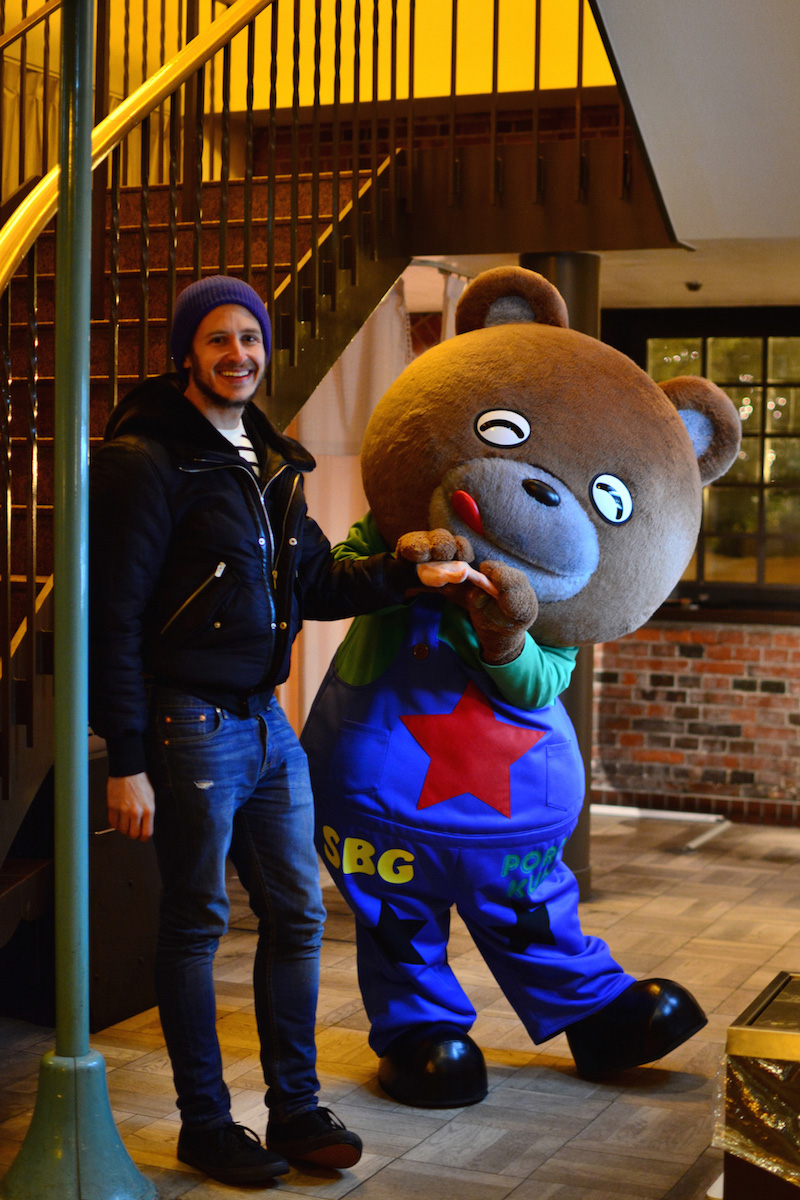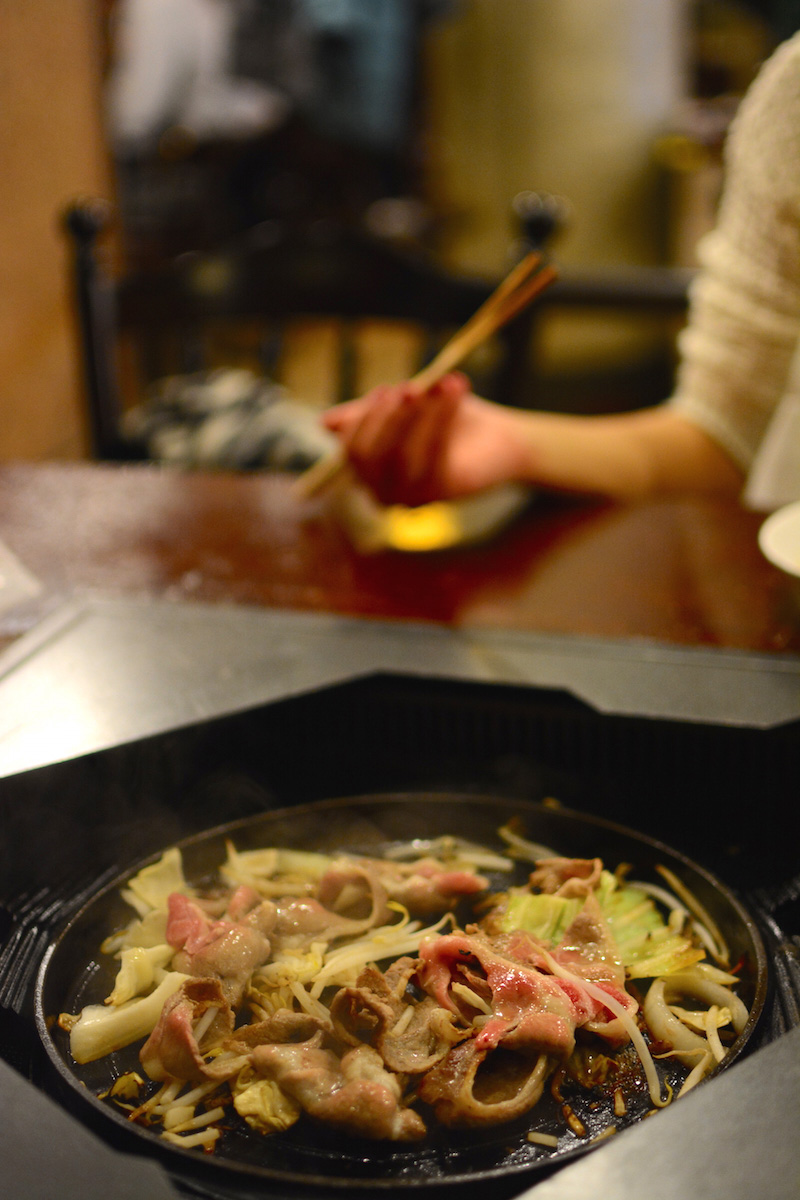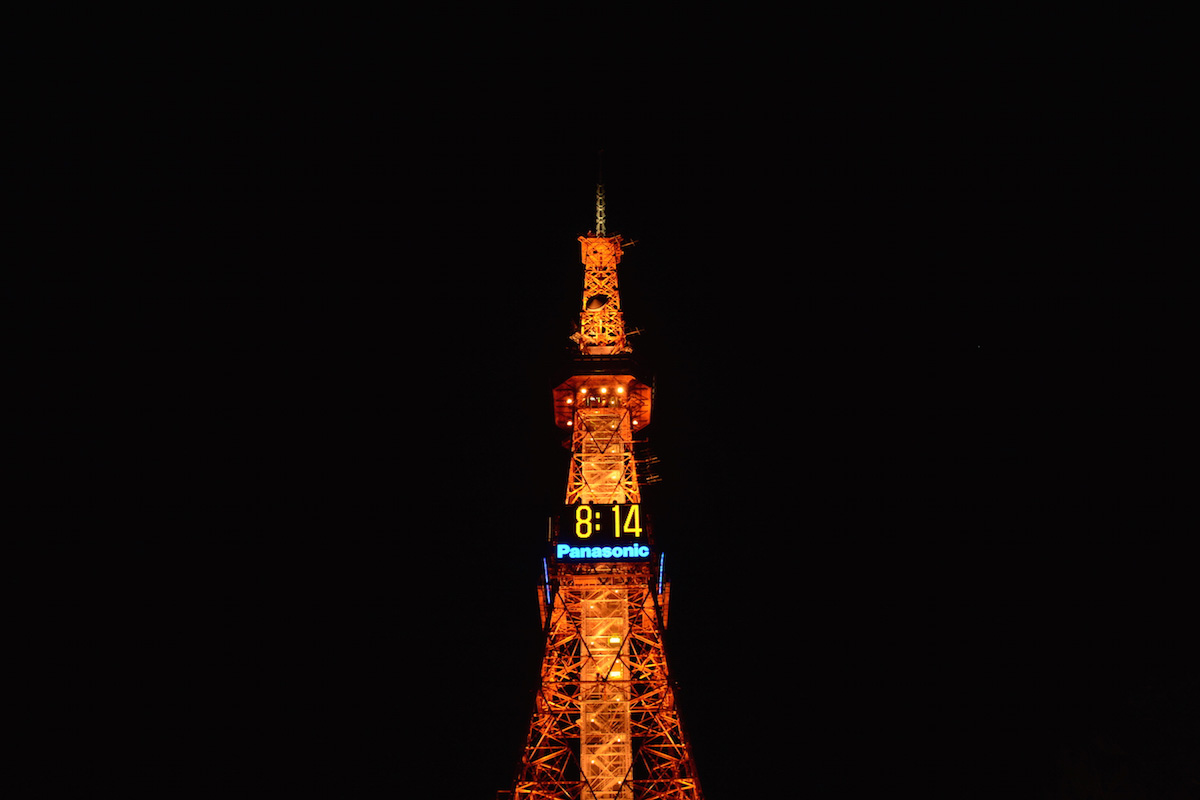 Compounding this was the fact that photography is, for me, a profoundly selfish pursuit, which meant that in order to respect Mayumi's kindness in having taken me around the city, I had to largely half-ass the way I visually represented Sapporo, which resulted in it being even more disappointing in my photos than it is in real life, if that was even possible. Mayumi was absolutely lovely, however, and I experienced a lot of joy during the time I spent with her, my feelings about Sapporo itself notwithstanding.
(I also enjoyed an extremely stellar meal in Sapooro – thinly-sliced lamb meat prepared in a style known as "Genghis Khan" – and got a hug from the most kawaii character I've ever come across in person.)
I said goodbye to Hokkaido in Jozankei, a hot spring town in the mountains just outside of Sapporo, whose pristine natural landscape (and questionable manmade one) proved a fitting summary of my week on the island – nothing more to say about that.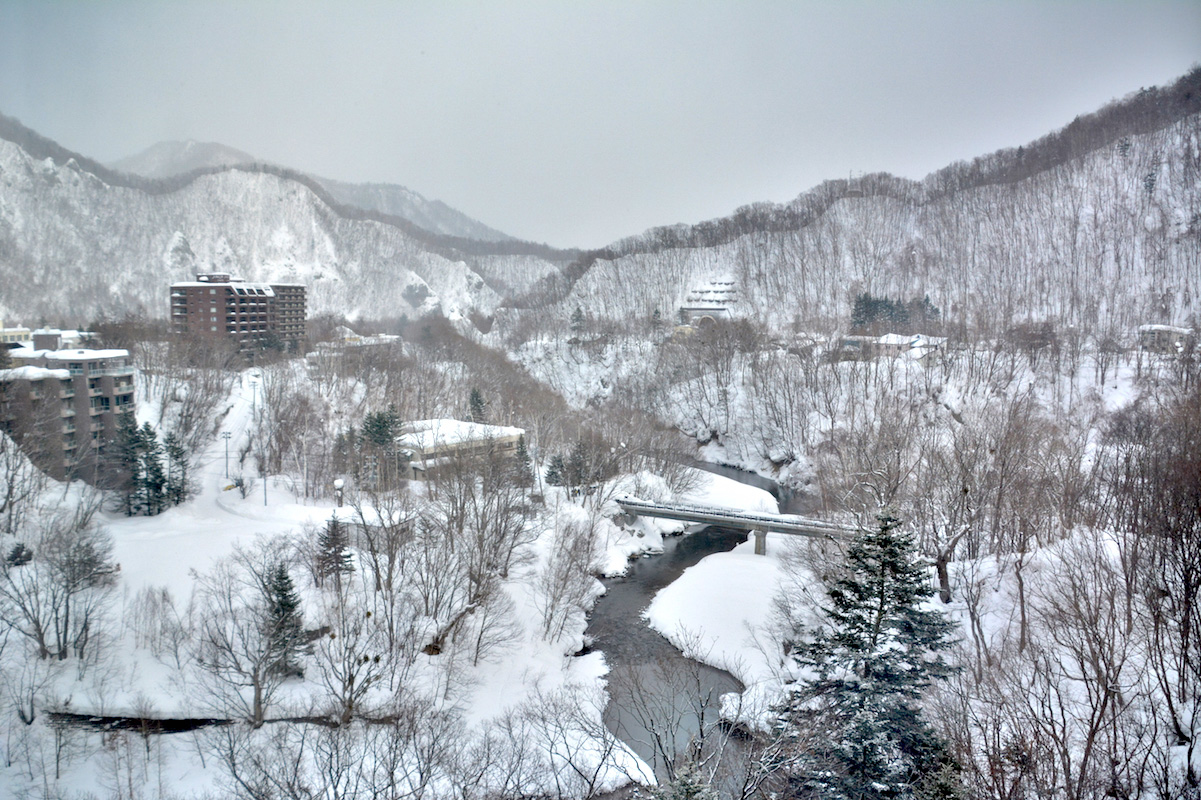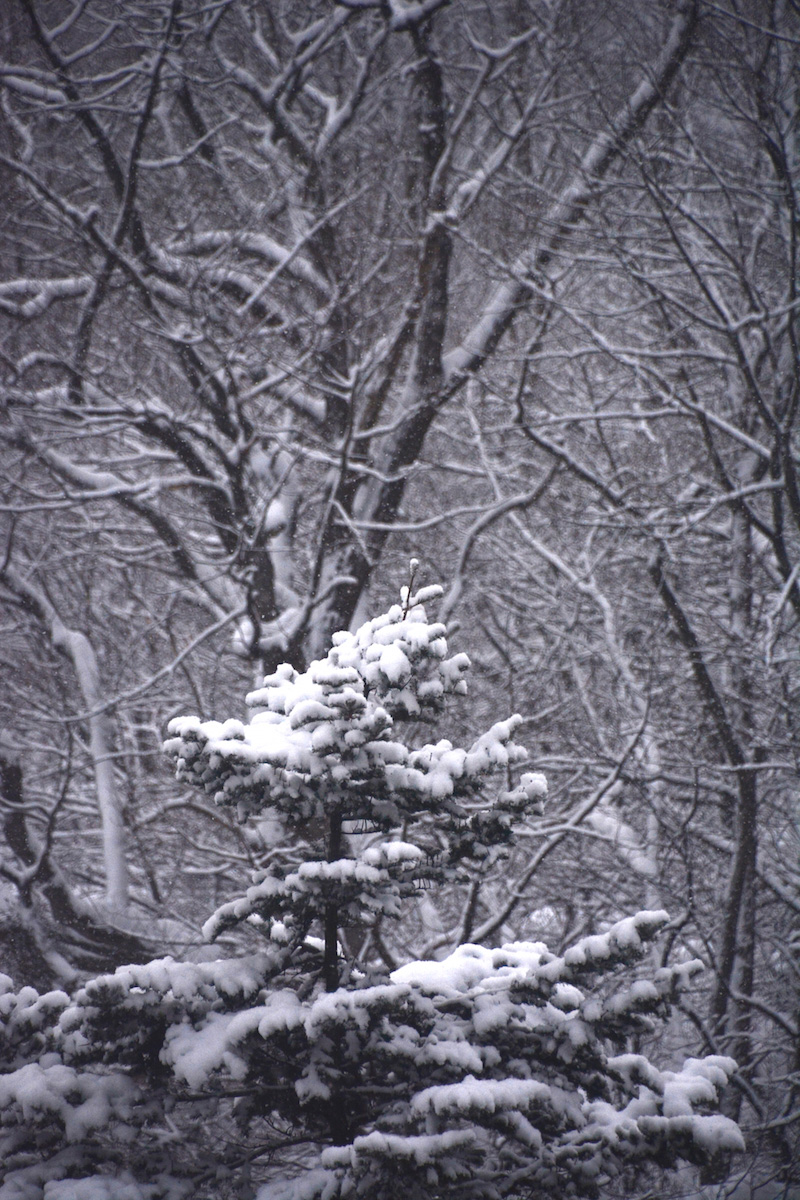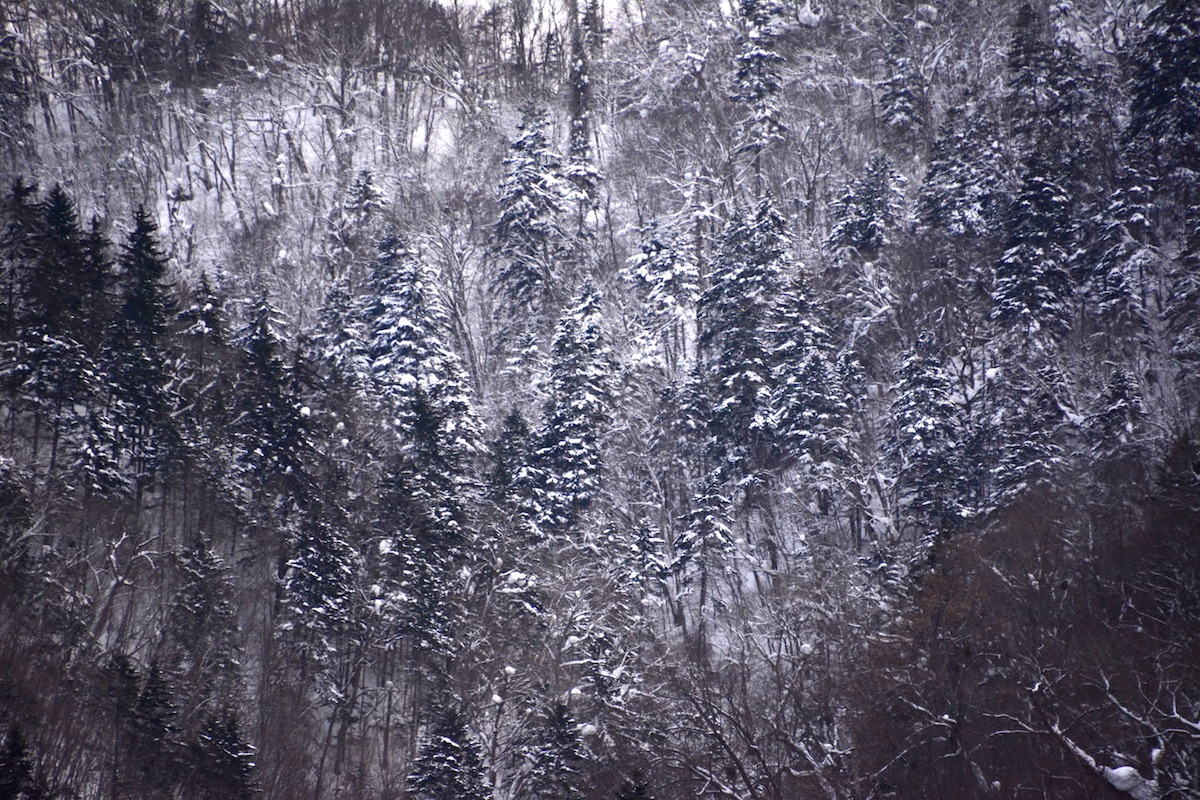 With the notable exception of Hakodate, Hokkaido was far from my favorite place I've ever visited, although I bear some of the responsibility for that: I chose to rely on its train network, not knowing how primitive it was compared to the rest of Japan's, which restricted me from exploring some of its wilder reaches.
I really wish I'd enjoyed my trip to Hokkaido more than I did, but it's whatever – Hokkaido, and the way I feel about it: Cameras break, people lose their tempers and we can't all be soulmates.
Share: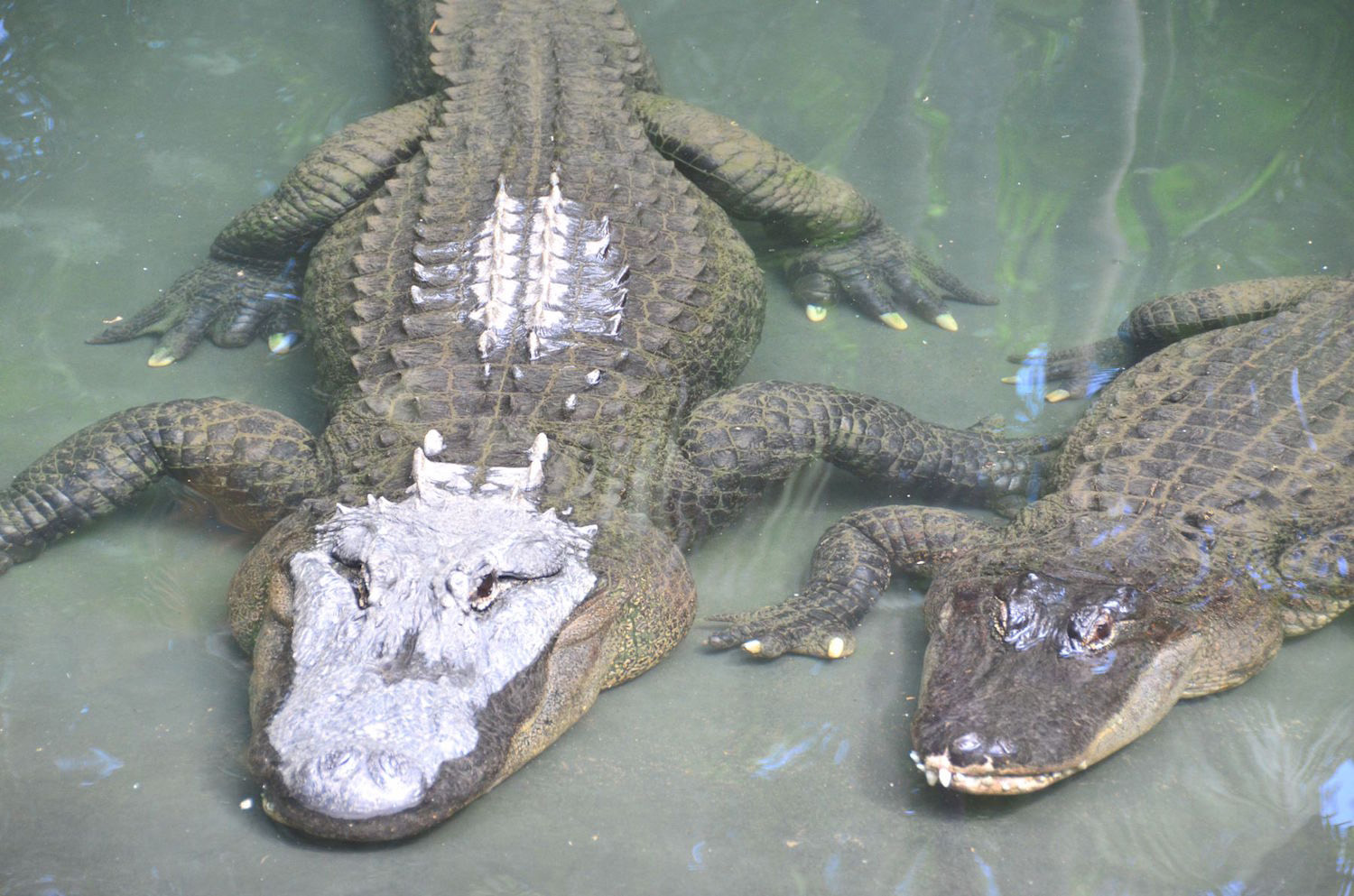 With a name like "Surfers Paradise," its difficult to imagine wanting to leave the glittering surf town at the heart of Australia's Gold Coast, even if you aren't the world's most talented surfer. Surfers Paradise is much more than paradisical beaches and massive waves, whether you're in search of world-class shopping or delectable dining.
If you do need a break from Surfers Paradise, however, you needn't worry – plenty of amazing day trips are available, whether you're in search of alternative beaches, rugged hikes, or the convenience of a big city.
Visit (Another) Surfer's Paradise
The idea of taking a day trip from one Australian beach town to another might seem strange, but you also have to consider that Surfers Paradise, as time passes, is less of a town and much more of a city. If you want a more private version of paradise, then, you might head to nearby Queensland beaches such as Mermaid Beach, Kirra and Broadbeach.
Hike in the Gold Coast Hinterland
Most of Australia's population lives along the coast – and most of Australia's spectacular nature exists inland, away from this. One area that illustrates this perfectly is the Gold Coast Hinterland, a massive rainforest that dates back to the time when all of Earth's continents were one.
Even if you don't do the aptly-named "Great Walk," a 20-or-so mile trail that requires an overnight stay – and a lot of stamina! – you can access the Gold Coast Hinterland at Binna Burra, which is less than an hour's drive from Surfers Paradise.
Hit the Big City of Brisbane
The only thing crazier than the fact that an ancient rainforest sits an hour away from Surfers Paradise is that driving an hour in a slightly different direction takes you to Brisbane, Australia's third-largest city. The more Surfers Paradise develops, the less advantage there is in coming to Brisbane for modern conveniences and creature comforts, but Brisbane is nonetheless a great city trip destination. Ride the ferris wheel in Southbank, catch a theater show at the Queensland Centre for the Performing Arts (QPAC) or see what's hot at the Gallery of Modern Art at the Queensland Art Gallery.
Go Wild at the Australia Zoo
The Australia Zoo is about an additional hour north of Brisbane, but it's definitely worthy of the two-hour trip from Brisbane, even if you're too afraid of crocs to get up-close-and-personal with them. The brainchild of Steve Irwin, whose memory lives on in images, videos and the very existence of the place, the Australia Zoo is a particularly smart choice if you're traveling with children, who will enjoy the large variety of animals there and the ease of getting to know them.
The best thing about taking a day trip from Surfers Paradise? You never really have to leave the idea of paradise, even if you leave your surfboard behind.