About Robert Schrader
Robert Schrader is a travel writer and photographer who's been roaming the world independently since 2005, writing for publications such as "CNNGo" and "Shanghaiist" along the way. His blog, Leave Your Daily Hell, provides a mix of travel advice, destination guides and personal essays covering the more esoteric aspects of life as a traveler.
Latest Posts by Robert Schrader
Share: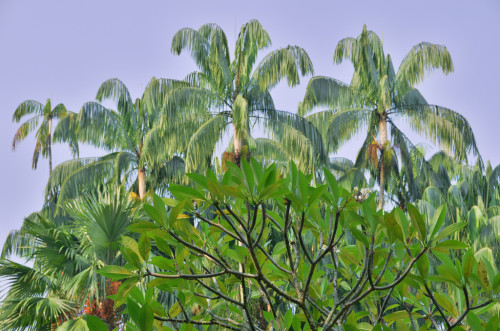 Although they are officially part of Spain and thus, the E.U., the Canary Islands' location off the coast of Africa makes them feel much more remote and exotic than they might otherwise seem. This is particularly the case for Lanzarote, the closest of the islands to the European mainland.
Lanzarote is an entirely different world, from its idyllic beaches, volcanic landscapes and warm hospitality. The best part? With a mean annual temperature of 22° C, this "Island of Eternal Spring" makes a perfect escape 365 days per year.
Lanzarote Beaches
Lanzarote is an island, so it probably doesn't come as much of a surprise that it's home to amazing beaches. What's unique about Lanzarote's beaches is their sheer diversity.
Some Lanzarote beaches, for example, have sugar-white sand, such as  San Bartolomé, while others like Haría have a black, volcanic sand. Likewise, while beaches like Playa Blanca and La Graciosa boast tranquil waters that are great from swimming, Tenajo and Teguise beaches are surfers' paradises.
Volcanoes in Lanzarote
Like the rest of the Canary Islands, Lanzarote is originally of volcanic origin. But don't be afraid of an impending blast: This simply makes for a more exciting holiday in Lanzarote.
The centerpiece of Lanzarote's volcanic tourism is Timanfaya Natural Park, which you can literally walk among the volcanoes. Although these volcanoes are technically "active," they haven't erupted since the 18th century – you're safe!
Lanzarote Weather
Known in Spanish as La Isla de la Eterna Primarvera, or "Island of Eternal Spring," Lanzarote's volcanic sand is a pleasant place to plant your toes all-year round: The average annual temperature is a balmy 22°C.
Lanzarote winters almost never see freezing temperatures, although you should pack a jacket in the event of the occasional cool night. Summer temperature can extend well into the 40s, perfect for basking on beach during the day, and partying throughout the warm, sultry night.
Share: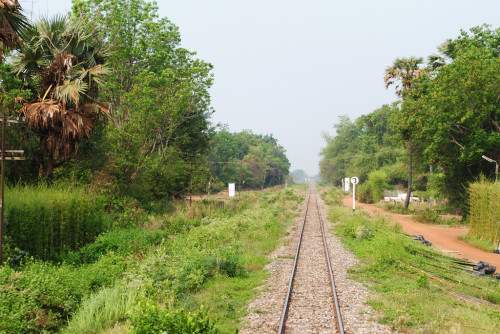 Train travel has always allured me, in spite of the fact that I grew up in one of the countries in the world with the lowest rail ridership –or maybe because of it. There's an ease, a sophistication and a romance to the railways you simply can't find traveling any other way.
I've made a point of traveling by train whenever possible the past several years, even when it is of significant inconvenience: A 13-hour trip from the Lao border  to Bangkok, Thailand back in 2010 springs to mind. During this period, I've been struck by particular railway stations around the world.
Some are downright beautiful, perfectly representing important periods of art and architecture, while others are simply perfectly suited to the cities and countries where they're built. They're all quite different, however: I can't claim that this is a list of the best or best-looking railway stations in the world – they're just my favorites!
Victoria Terminus in Mumbai, India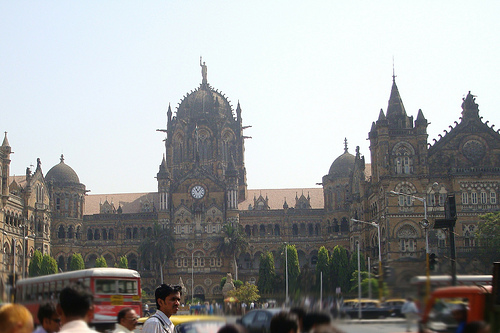 One of the most striking and lasting monuments to British influence in India, Mumbai's Victoria Terminus (which is now officially known by its local name, Chhatrapati Shivaji Terminus) was built in 1887 and is, by some accounts, the busiest railway station in Asia.
Oriente Station in Lisbon, Portugal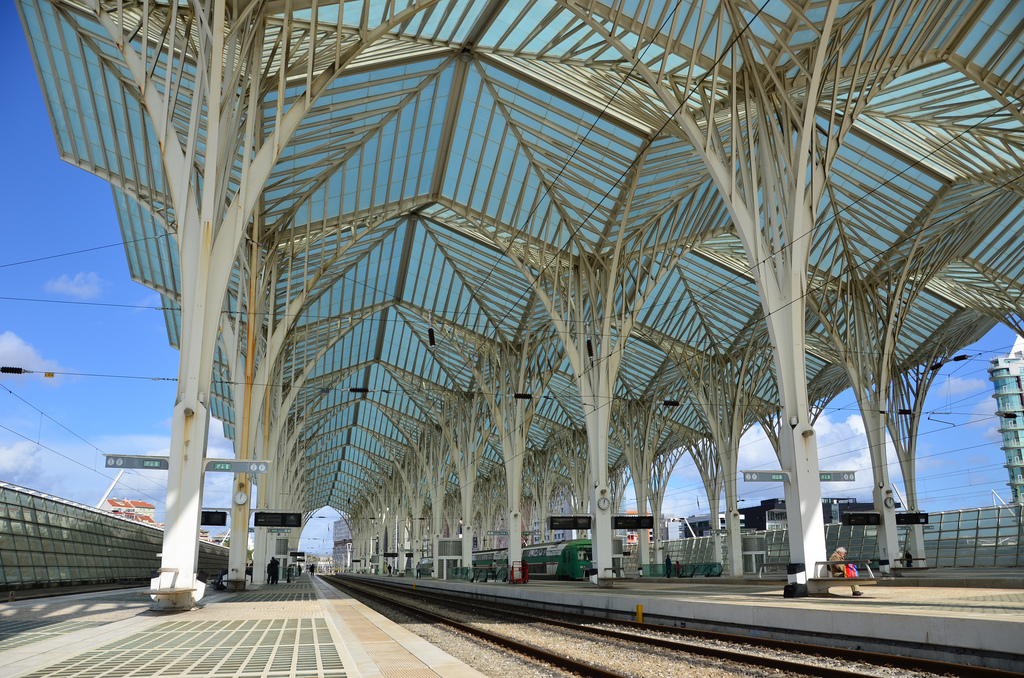 Completed for the World Expo in 1998, Lisbon's Oriente Station is much newer than Victoria Terminus, but is no less striking. Interesting fact: Although relatively unassuming, Oriente Station handles as many passengers per year as Grand Central station in New York City.
Hua Lamphong Station in Bangkok, Thailand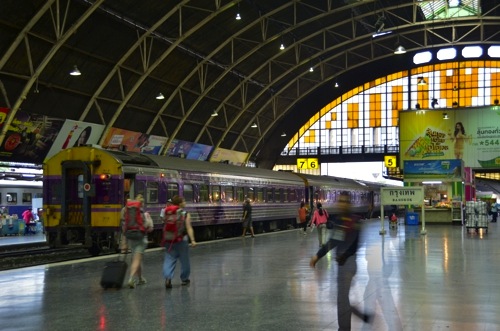 I've begun and ended some of the most memorable train trips of my life from Hua Lamphong station, Bangkok's – and Thailand's – most important railway station. Opened in 1916 and built in an Italian Neo-Renaissance style, Hua Lamphong is also distinctively Thai, with royal colors like pink, purple and gold splashed about.
The Train Graveyard in Uyuni, Bolivia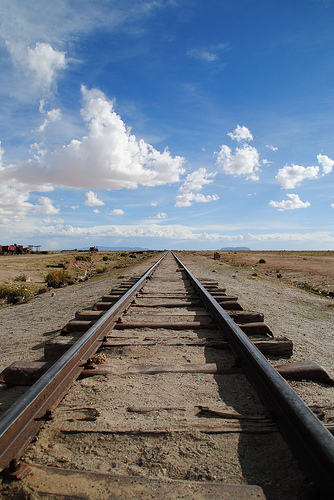 OK, so remember how I said that not all the railway stations on this list were beautiful? Well, as it turns out, not all of them are railway stations either. The so-called "Train Graveyard" near the Uyuni Salt Flats, in southwestern Bolivia, is a monument to the railway networks that have largely disappeared not only from Bolivia, but from South America as a whole.
Flinders Street Station in Melbourne, Australia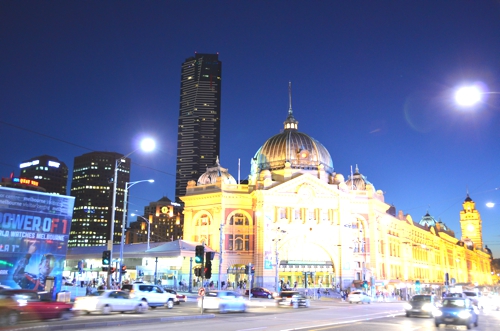 Melbourne is a strikingly modern city, so the old-world charm that Victorian-era Flinders Street station imbues upon it is well-placed. Opened in 1909, the station is a cultural icon of Melbourne and one of the busiest stations in the city.
Ramses Station in Cairo, Egypt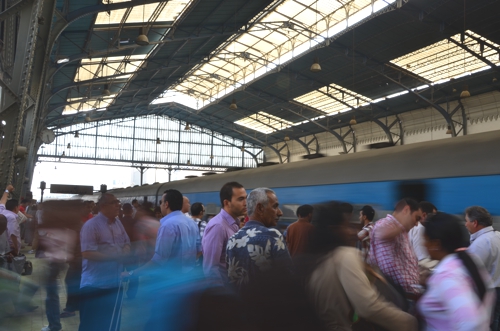 The energy at Ramses Station in Cairo is positively electric, and not just because of how crowded both the station and the scene outside it are. "You'd better watch your camera," a local man warned me, while I was waiting for a northbound train to Alexandria during my 2011 trip to Egypt, just months after the revolution. "They'll think you're a journalist and they'll beat you up!"
Share: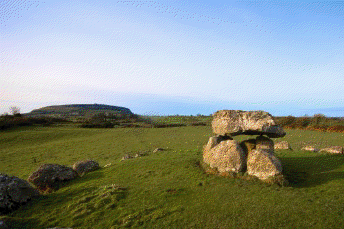 William Butler Yeats once said, "In Ireland, this world and the world we go to after death are not far apart." Ireland has certainly seen its share of tragedy, from famines to wars to strife between Catholics and Protestants.
Since death was historically such a part of life in Ireland, consider spending part of your domestic holiday visiting two prehistoric cemeteries. Carrowmore in County Sligo and Loughcrew in County Meath are two of Ireland's oldest resting places for the dead. Enjoy the hospitable accommodations at Sligo hotels before setting off on your journey to the tombs of old.
The Megalithic Cemeteries of Ireland
The grand stone megalithic cemeteries of Ireland number into the thousands and date back to as early as 4000 B.C. Megalithic grave chambers, commonly called "cairns," are artificial and freestanding caves created from slabs of stone. The chambers are then covered by heaps of stones serving three purposes: to stabilise the structure, to visually define the monument and to provide a step from which to gaze at the horizon.
The chambers were oriented to heavenly bodies, particularly the sun and the moon. Some cemeteries hold very few bones, suggesting prehistoric Irish utilised cremation to dispose of remains. Still other experts, like archaeologist Richard Bradley, suggest the cairns had a ceremonial significance as well as a purpose as interment chambers.
Carrowmore, County Sligo
Carrowmore is Ireland's largest megalithic cemetery. Once consisting of over 200 stone mounds, the ravages of the elements as well as academic looting have reduced the number of identifiable tombs to around 50. According to legend, Carrowmore was created after the Battle of Moytirra, where the Tuatha De Danann defeated the Fir Bolgs. Listoghill, the central monument, dates back to 3600 B.C.
Carrowmore lies southeast of Knocknarea, which is thought to contain the largest unopened Neolithic tomb in Ireland. According to historians, Knocknarea was a place for rituals and also served as a meeting ground. Knocknarea has several nicknames including, "Meave's Cairn" and "Hill of the Executioners." In Primrose Grange on Knockarea's slopes, scientists have carbon-dated material back to 7490 B.C.
The remaining tombs in Carrowmore consist of small-passage tombs and dolmens. Passage tombs are passageways surrounded by stones consisting of one or more graves while dolmens are two large stones capped with another large stone usually housing only one grave. One of Carrowmore's largest tombs is also one of the earliest versions of the passage tomb, created in a cruciform shape.
A restored cottage on the grounds serves as a visitor's centre and a 45-minute tour of the cairns costs three euros. Take Bus Eireann from Sligo town to Carrowmore every day except Sunday. You can also follow R292 toward Strandhill from the town centre.
Loughcrew, County Meath
The Loughcrew Cairns have another name: the Hill of the Witch. According to legends, the witch jumped from hill to hill, dropping stones from her apron that formed the cairns. After she jumped to three hills she started to jump to the fourth where dropping a final group of cairns would give her great power. Instead, she fell and was killed. Supposedly, she was buried on Patrickstown Hill where she died.
Loughcrew was built around 4000 B.C. and some speculate the cairns, in addition to serving as tombs, may also comprise the world's oldest calendar. Some archaeologists even believe Loughcrew may hold the world's oldest existing dwellings.
Visitors to Loughcrew will find two groups of cairns. The first group, Carnbane West, contains about 15 cairns. One of these, Cairn L, is roofed and covered with symbolic carvings. Carnbane East contains another roofed cairn, Cairn T, featuring beautiful Neolithic carvings. On both the vernal and autumnal equinoxes, locals gather in Cairn T to see the sunlight illuminate the chamber and the carvings. Unfortunately, Loughcrew's exposed cairns have been eroded by acid rain — which has destroyed many of the carvings.
To get to Loughcrew, contact Bus Eireann or take R163 to find Loughcrew about 3 kilometres (8 miles) east of Oldcastle.
Guest Post By Owen Mallon
Share: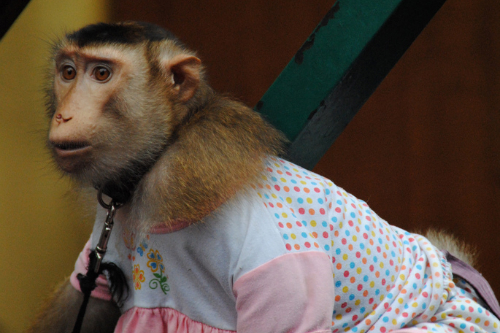 Have you ever been under the illusion that the rules somehow don't apply to you? I was definitely in such a mindset when I arrived in Kuala Lumpur, Malaysia, back in August of 2010.
I'd just set off on the road indefinitely, having left my job teaching English in China for a life of location-independence. I was only about a month into my journey, but after all I'd overcome to get there, I didn't think anything could stand in my way.
Certainly, not a little monkey wearing pajamas.
"I wouldn't photograph him if I were you," my friend Refie urged me. In spite of how much I respected him – we barely knew one another, but his family had agreed to host me during my trip to Malaysia – I found myself annoyed by his nagging, not to mention baffled.
I unlocked my lens and zoomed in close on the adorable little critter. "Why do you say that? Is he going to try and steal my camera?"
Before Refie could respond, however, I felt a heavy hand clamp down on my shoulder. "No, but I am!"
I turned around to see a man, who didn't look particularly different than any of the other men shuffling through the busy street market – except, of course, for the fact that he was practically foaming at the mouth with rage.
"That is my monkey," he ripped the camera from around my neck, and held it up high over his head, "and you can't photograph him without paying me."
I turned back to Refie, my heart pounding, my palms sweating. "Is that really his monkey?"
"The guy's kind of an institution here," Refie nodded.
Only a few seconds had passed since the man stole my camera from me, but all kinds of emotions were going through my mind. Well, mostly fear. Would he destroy my camera? And, once he was done with that, would I be next?
I decided to play it cool, although I feared the worst. "Can I please have my camera back?"
"Delete those pictures," he said, and moved the camera – which he placed around his neck for collateral – in front of me. "Now! Delete them, or I smash this, and your face!"
My fears confirmed, I flipped through the dozen or so photos I'd taken of the monkey, then pressed the "Trash Can" button after viewing each of them.
I scrolled back the other way to show the monkey man I'd complied with his rules. "They're gone, see? Can I have it back now?"
He practically threw the Nikon at me, and slapped me upside the head. "Little bitch – don't come back here again!"
Shaken, and also a bit stirred, I frantically scurried away from the scene of the near-crime. It took me a moment to locate Refie, who'd long before (well, relatively, considering again that all this chaos transpired in a matter of moments) escaped to spectating distance.
"You told me so," I put my arm around my friend, "I get it."
Ever compassionate, Refie didn't mention a thing of the sort. "I'm just glad you're OK – sorry about the photos."
"Why are you sorry?" I smiled wide, and directed Refie's attention to my camera screen, where I displayed a proverbial money shot of the little primate.
His jaw dropped open as we walked away from the street market and toward the Petronas Twin Towers. "How did you manage that?"
"I flipped through the pictures quickly as I deleted them," I explained, "and made sure to flip past this one. When I 'showed him' that they were all deleted, I simply went the wrong way back into my photos."
Refie sighed. "Hm, that's clever. Or dishonest."
"I learned my lesson, I think," I said, and placed my lens cap back on – I was going to abstain from photography for a hot minute. "I think I've been under the impression lately that I know everything, but I didn't know that people like this guy – who, let's face it, is probably among the bottom 1, maybe 2 per cent of dangerous people in the world – exist.
"So, I must've known, like, less than nothing before now. And now I know nothing," I brought my camera up once more, and glanced fondly at my monkey picture – the only one that survived the incident. "Well, except for how to con a con man."
Share: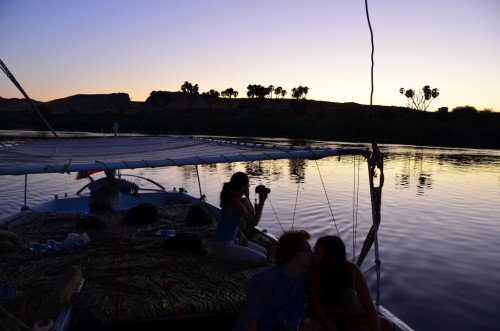 One of the primary objectives of my trip to Egypt was to sail the Nile on a traditional boat known as a felucca, an activity that had been recommended to me by a friend. And sailing on a felucca did not, as you're about to see, disappoint.
If you're also in Egypt (or will be there soon) and want to take a felucca trip, you have two options for doing so: Booking a trip in advance, in Cairo or Aswan; or simply turning up at the docks in Aswan, and speaking to a felucca captain to see if he's got room. (The latter option can be tricky though, especially if you don't know what a felucca looks like!)
For now, no matter your past, present or future felucca plans, enjoy these photos of my journey up the Nile via felucca.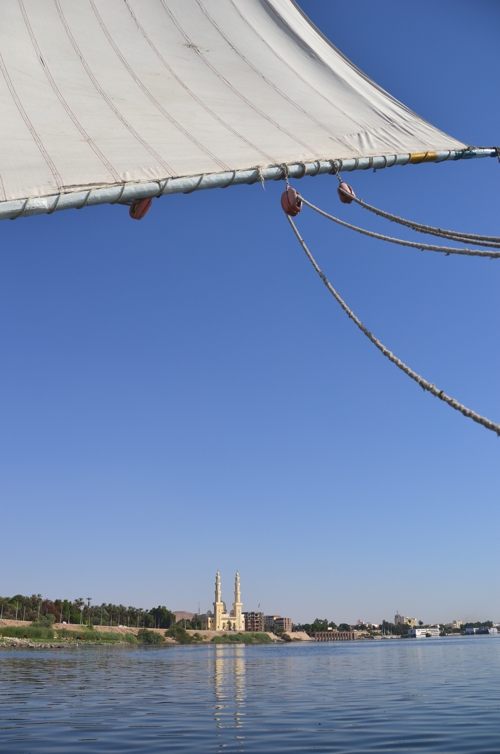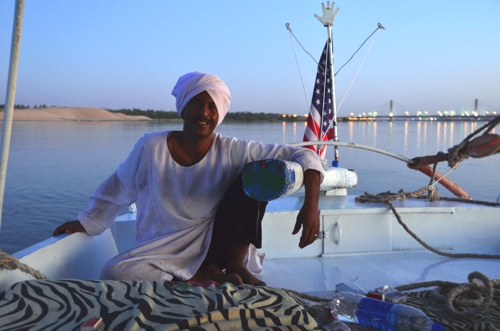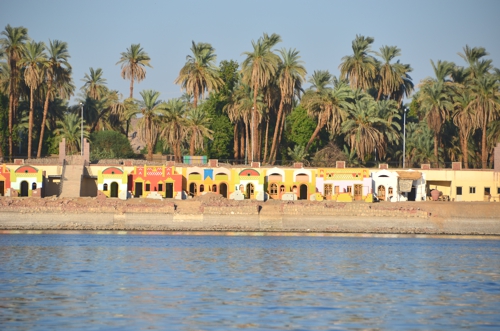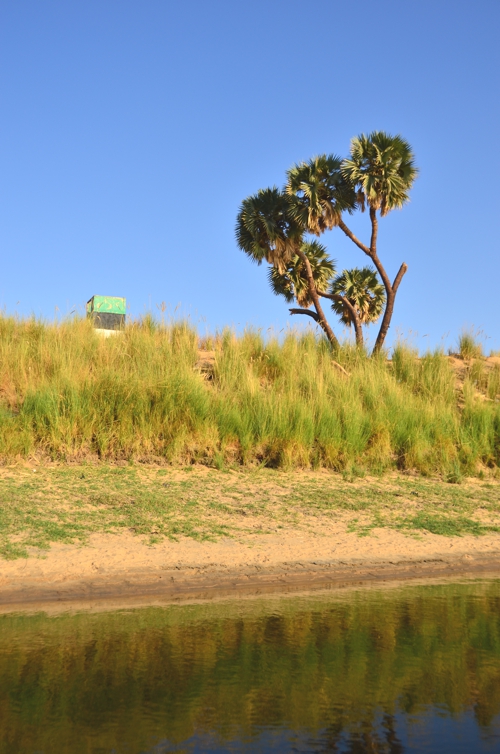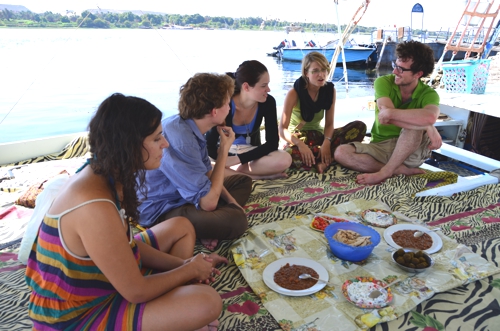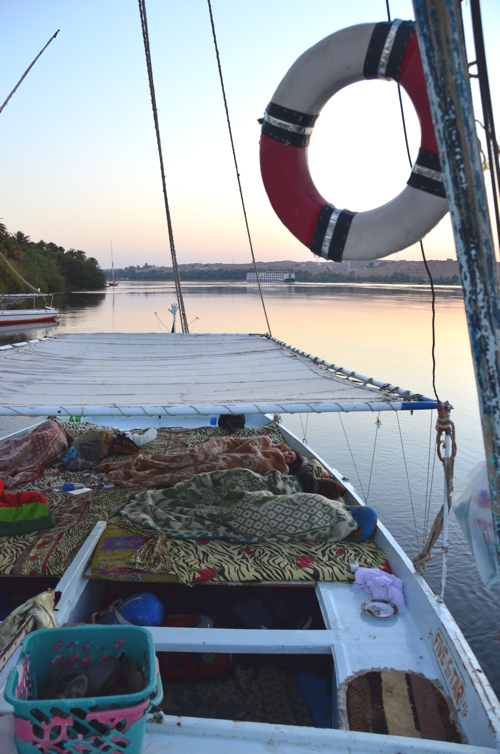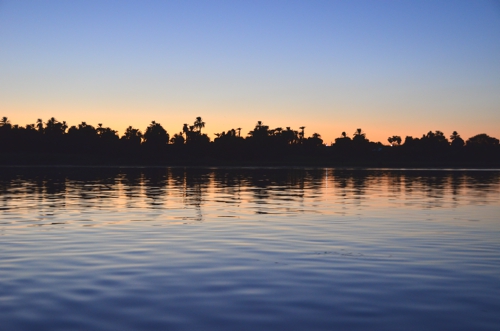 Share: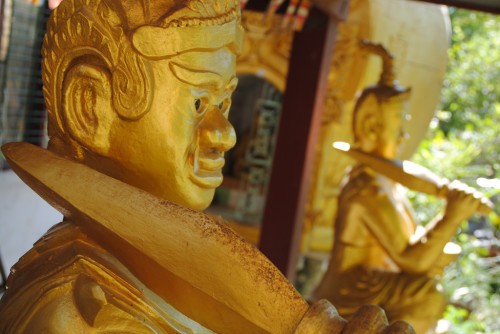 I suspected I was going to get food poisoning in Burma from the moment I sat down for my first meal. The noodles tasted as filthy as the streets outside the restaurant looked; the plate gave off the same stench, albeit a fainter variant of it.
But I was still on my feet after a week of successively more toxic-seeming food, so I assumed I was out of the woods.
"I'll have the fish," I announced to the woman who'd invited me into her home to eat, after I spent the day exploring the nearby village of Inwa. I was practically defiant.
And totally premature –  the all-too-familiar fatigue, chills and headache began to set in just a few hours later.
"I'll be fine," I insisted to my travel companion, a nerdy fellow from Tennessee I'd met at the airport in Bangkok a few days earlier. "I've had food poisoning enough times to know what to expect. I'll be well enough to get on the boat tomorrow to Bagan morning."
"Tomorrow" is an operative term when you spend the entire night in transit between your bed and the toilet, crawling on your hands and knees because you literally can't stand up. Needless to say, I didn't board a boat that day.
But I definitely took a trip! It's fucking trapped in there, I thought, and began clawing the point on my belly where I had determined the demon was located. Why won't it leave? Why can't it leave?
I did everything I could to expel the pathogen, save for finding a sharp object and performing surgery on myself. But as the morning light grew brighter, I was still seated on the toilet, empty of literally every solid, liquid and gas that wasn't part of my body. And I was still full of food poisoning.
"Is something wrong, sir?" The receptionist asked, as I slithered down the stairs like a snake and into the lobby.
"I need to go to a doctor," I whimpered, and hoisted myself off the bottom step and onto the floor. "Now."
The silver lining of the pickup ride to the doctor's office is that I realized it was indeed possible to feel worse than I did. Things about Burma that had initially charmed me – roads that clearly hadn't been paved since the British left; cars made for leaded gasoline running on unleaded – were now the bane of my existence.
Although the drugs the doctor prescribed me – seven unique medications, from antibiotics, to activated charcoal, to narcotic pain pills – did little to actually make me feel better, stepping into the sun had provided me with the energy to stand up.
And, eventually, to walk. "I need to back to Bangkok tomorrow," I whimpered to the travel agent who'd booked me on the boat trip I never took.
She looked upon me with concern "Why you no go to Bagan?"
"I feel like I am going to die!"
"Ah," she nodded, as if this was something she heard every day.
Of course, I don't know how near-death I actually was; in spite of the fact that he sold me enough medicine to fill a small carry-on, the doctor hadn't seemed particularly alarmed by my condition.
But I felt bad enough to do something I'd never done before and have never done since – cut a trip short, travel suicide of sorts – so I'm going to assume I was pretty close.
Share: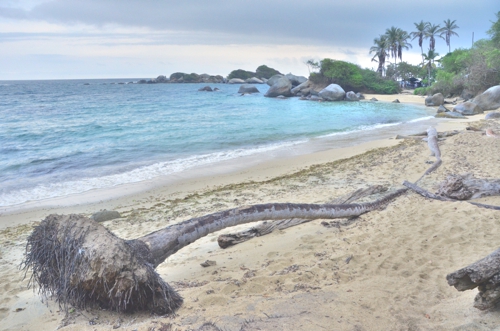 In the past, I've written about Minca, one of the most charming destinations along Colombia's Caribbean coast. Minca is tranquil, exotic and good for a day, or maybe two, but it's nothing compared to Tayrona National Natural Park, which is undoubtedly the crown jewel of Colombian ecotourism.
Located approximately 20 km from the city of Santa Marta, the hub for ecotourists along the eastern stretch of Colombia's Caribbean coast, Parque Tayrona (as it's known in Spanish) has everything, from hiking, to camping, to swimming, to opportunities to experience indigenous culture.
To reach Parque Tayrona, either book a taxi from your hostel in Santa Marta (this is a good option if you're traveling in a group), or ask a local which collectivo share taxi you can hop on, if you're traveling on your own or as part of a couple.
Just one word of advice: If someone in the park advises you not to hike along a certain path, listen to them!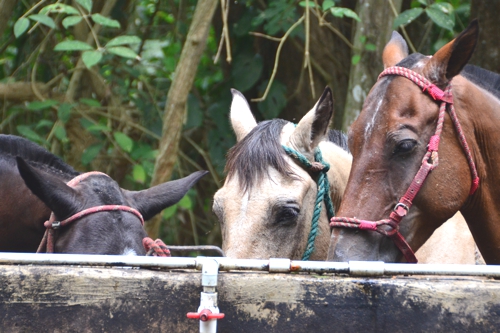 It's possible to see the park on horseback, although I personally prefer to hike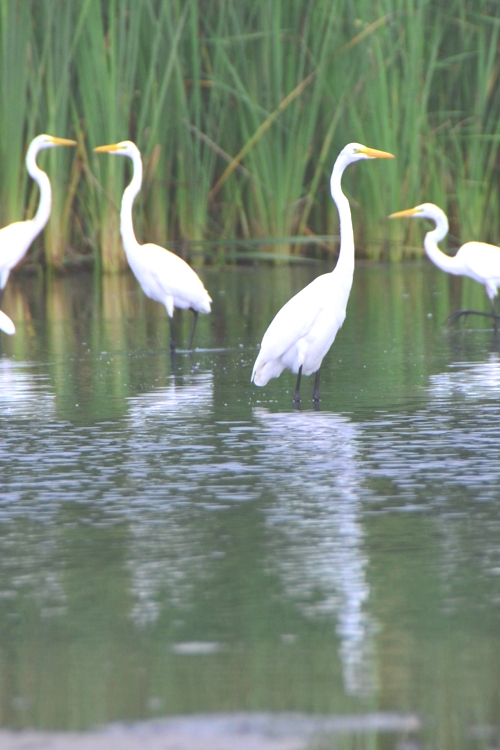 Tayrona Park is a great place to spot birds, if you're into those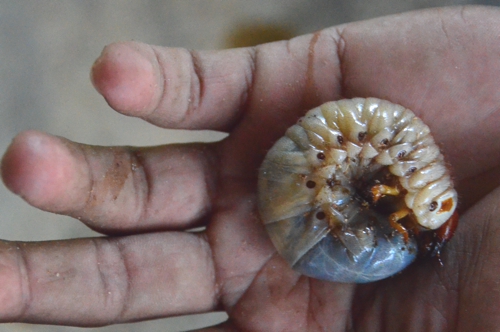 Parque Tayrona is also home to creatures of the less beautiful variety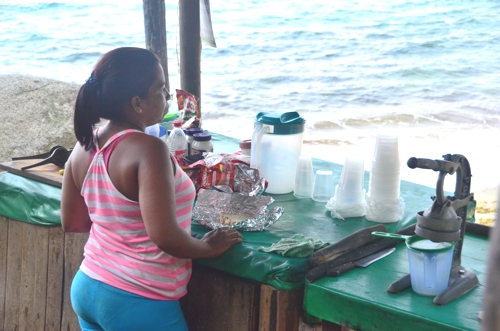 Enjoy some local fare at a cevichería along the beach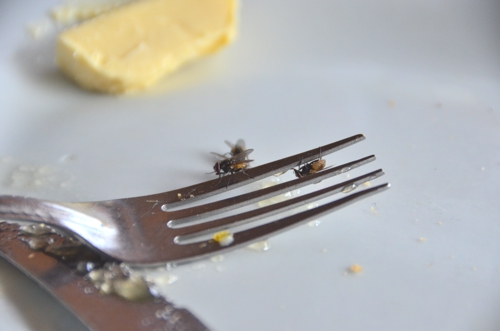 Occurrences like these are not uncommon in the park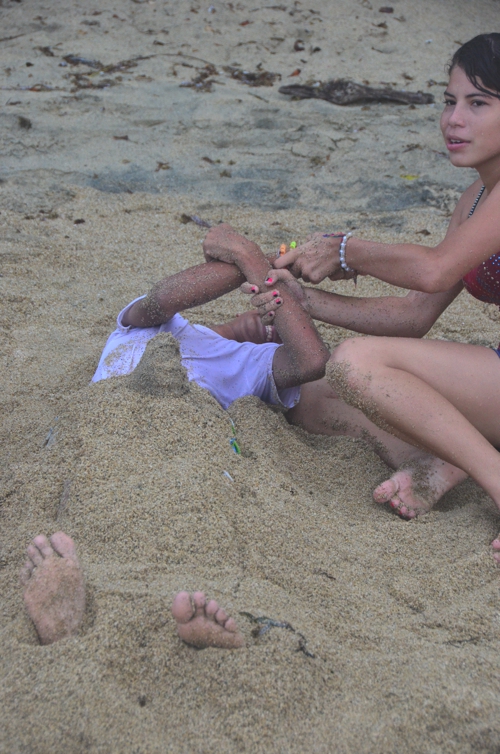 Parque Tayrona is popular among tourists and locals alike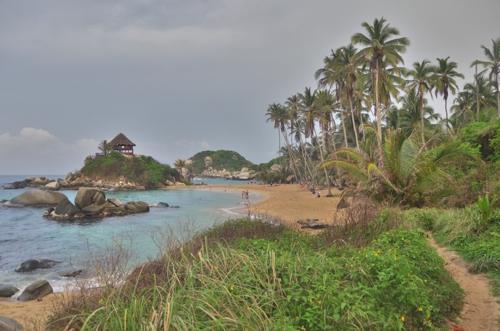 Located a few hours' hike from the park's entrance, Cabo San Juan beach is a popular place to spend your first night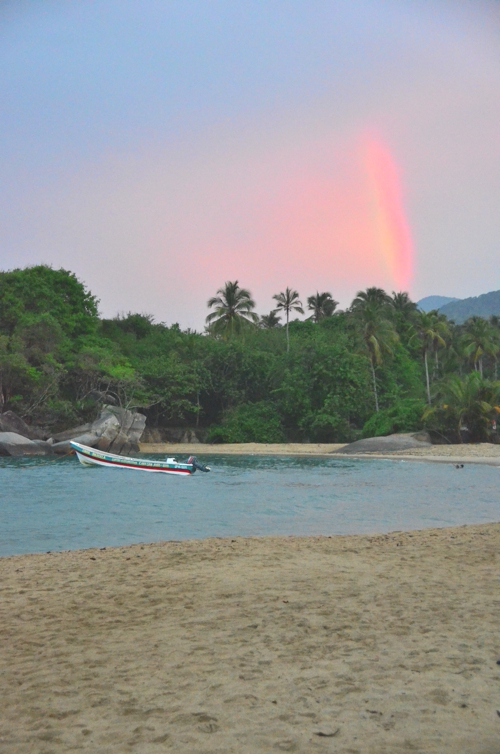 A beautiful rainbow over Cabo San Juan beach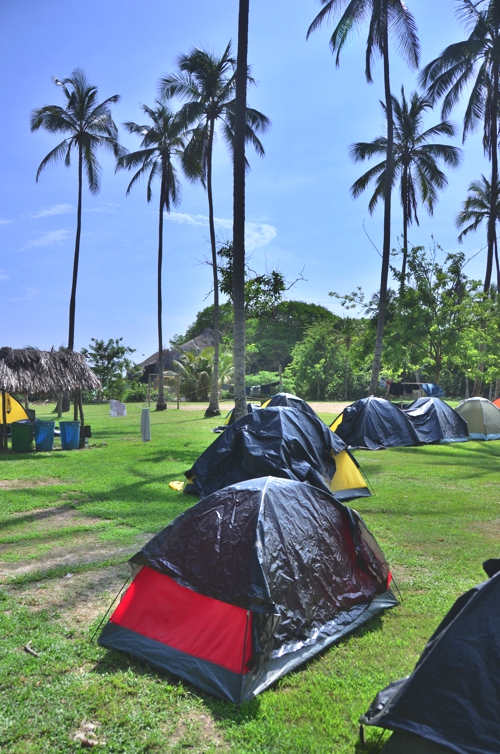 Camping is the most popular lodging option in Parque Tayrona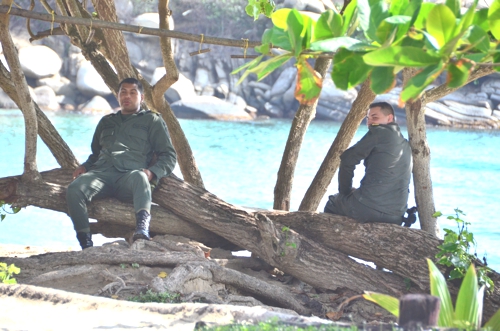 Police officers are everywhere in the park, so be discreet if you want to do something illegal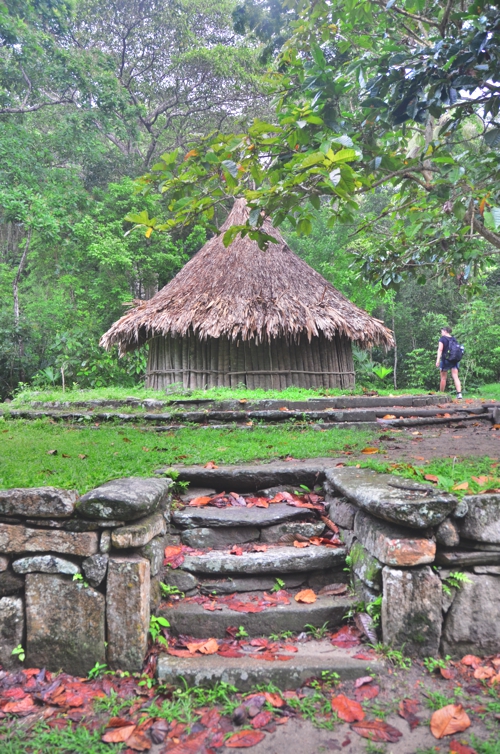 The good news? We found Pueblito, a collection of old houses we'd wanted to see. The bad news? The warning we received had been correct: We got stuck in a torrential downpour that lasted three hours, and had to wade across a waist-deep river of mud!
Share: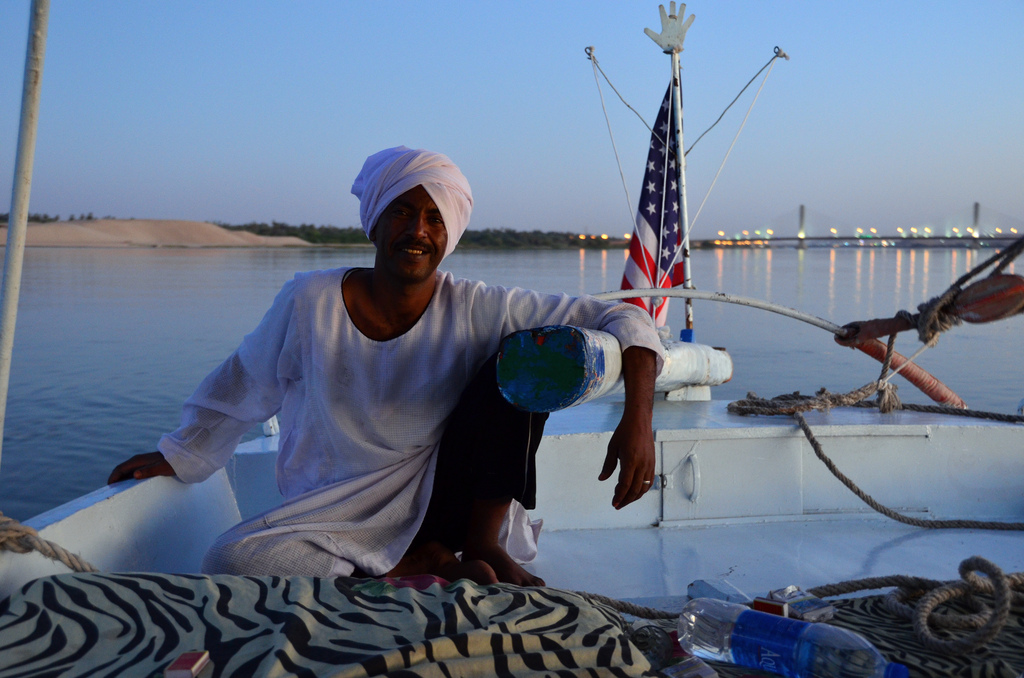 My heart was pounding as I exited the Mar Girgis station of the Cairo Metro, although there was nothing particularly scary or threatening in my field of vision. My anxiety intensified as I began moving further away from the train tracks, and into Old Cairo.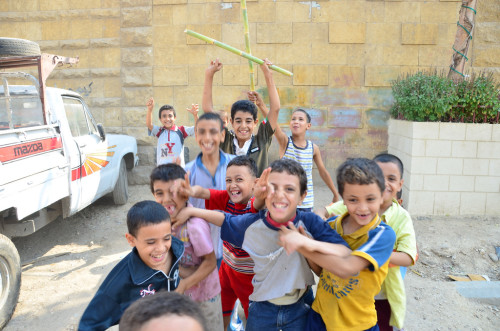 It was an incredibly strange contrast: Although every man, woman and child I passed smiled widely and waved at me as I passed, it became harder and harder, the deeper into Old Cairo I walked, to shake the fear that seemed almost subliminally implanted into me.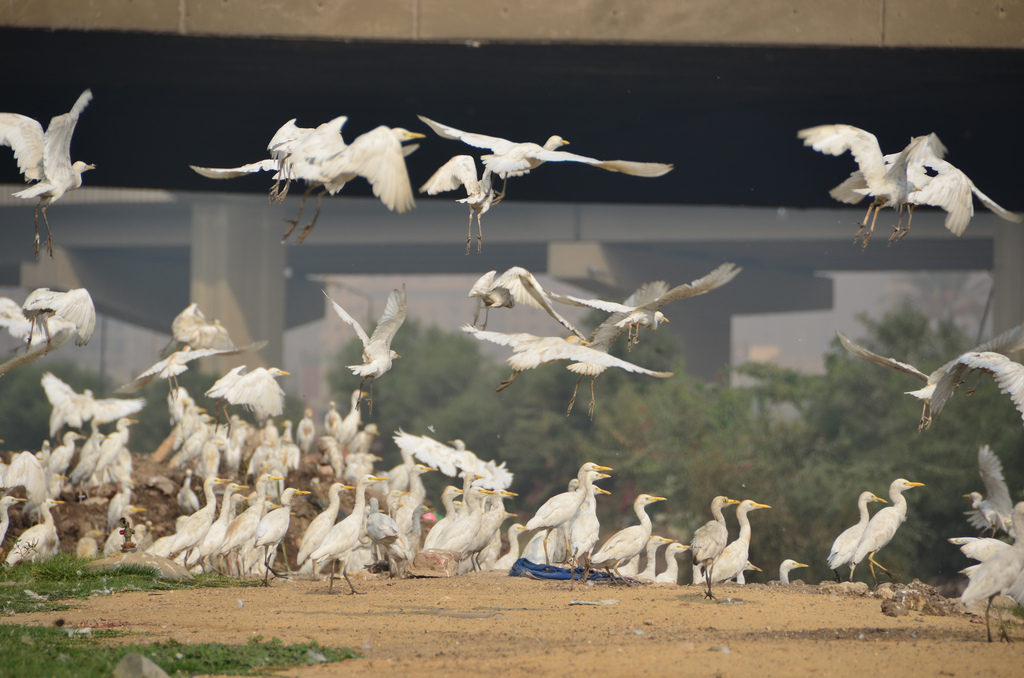 When I felt the first fingertip tapping gently at my back, my first waking assumption was that I was about to be robbed or, worse, assaulted. But I turned around and saw, to my surprise – and, eventually, delight – a mob of joyful children, who seemed as if they hadn't seen someone fitting my profile in a while.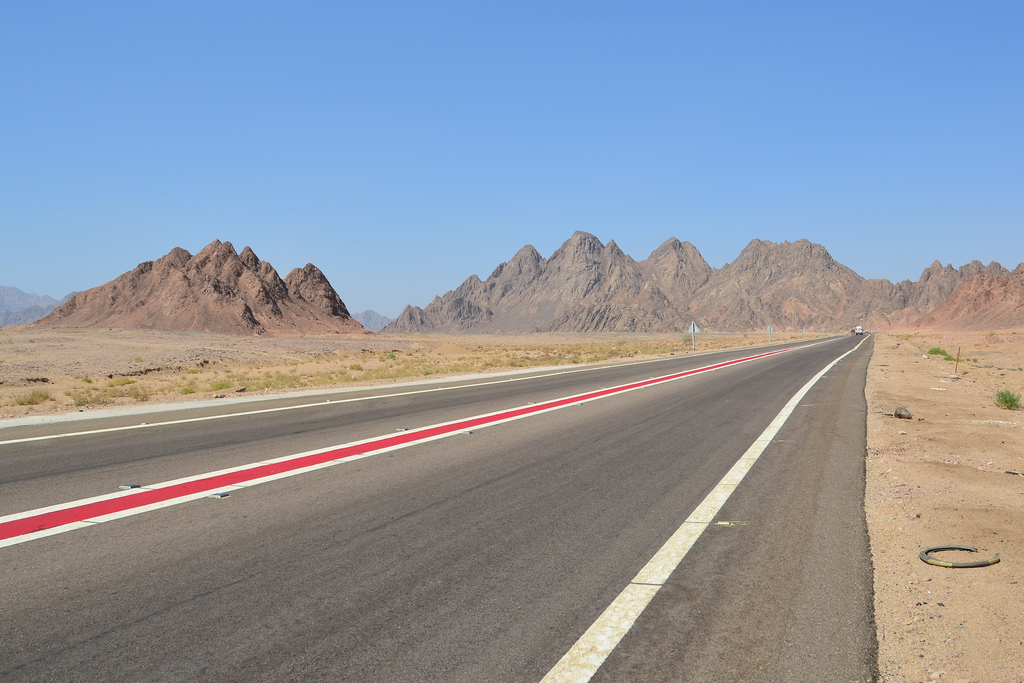 The longer I spent in Egypt – and the further south I traveled into the country – the fear months of peripheral exposure to alarmist media reports (this was in September 2011, just eight months after the revolution that brought down the government of Hosni Mubarak) softened and morphed into pity.
For example, as I walked through the Old Aswan Bazaar with Katy, an Australian who was one of only a handful of other Westerners I met during my entire first week in Egypt, the tone of the sellers was practically desperate – they were begging us to take items off their hands, offering shawls, spices and even statues and figurines for literally pennies on the dollar.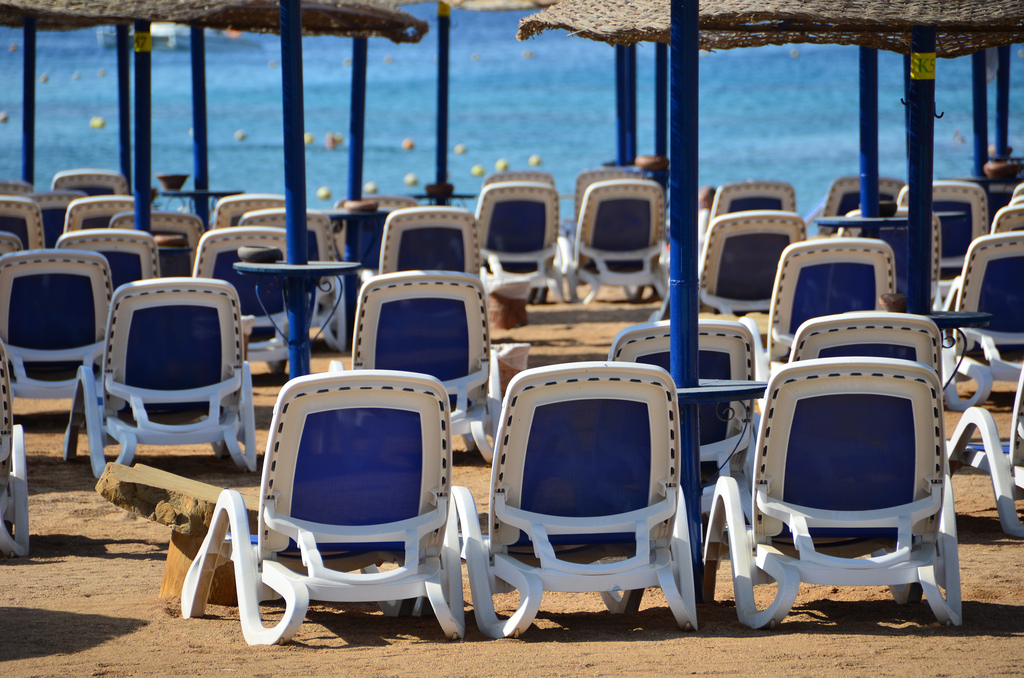 I encountered so few fellow travelers over the span of my visit to Egypt, in fact, that nearly every activity I completed, whether I was taking a felucca up the Nile River, traipsing through temples like Abu Simbel and Karnak, or simply smoking hookah to finish out a long day of sightseeing, was spent in the company of people I already knew.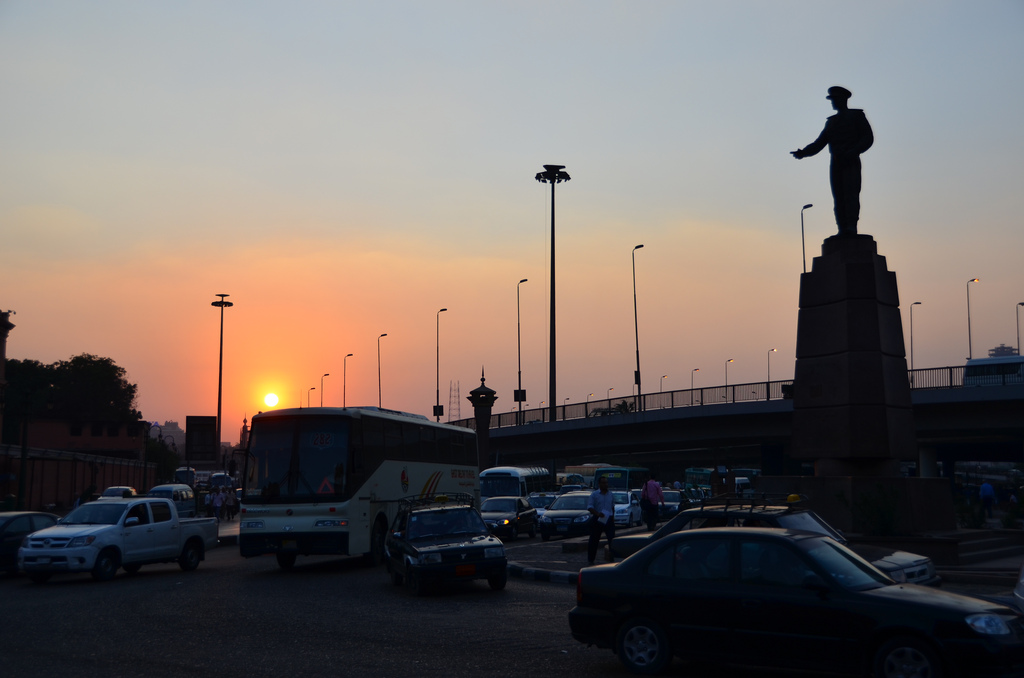 I can't say, with 100% conviction, that post-revolution Egypt is a safe place to travel. To be sure, it was in the Sinai peninsula, a semi-detached part of the country that most governments still consider an OK place to travel, that I had my only "scary" experience: My taxi driver reneged on our agreed-upon price, and threatened to hurl a huge stone at my skull when I told him what was up.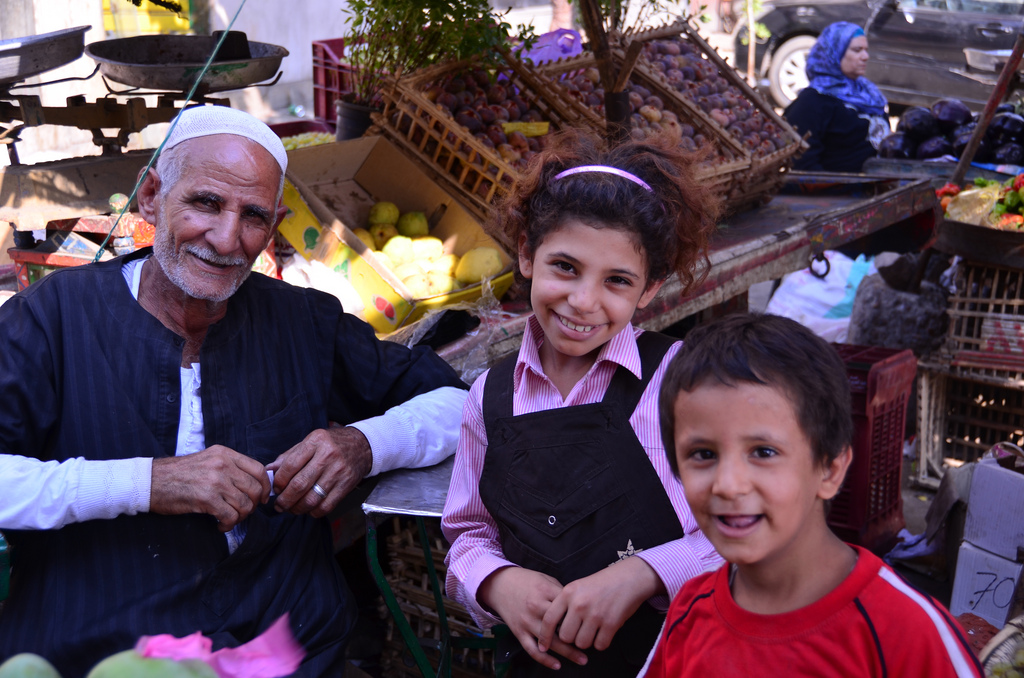 Yet I refuse to recommend that you not visit.
"The sad irony," a young man, who stopped me in my tracks as I walked back to my Cairo hostel from the Egyptian museum one morning, explained to me over the cup of tea he insisted on buying me, "is that the more afraid travelers become of visiting Egypt, the more reason they will have a reason to be afraid: The poorer people become, the worse things will get."