About Robert Schrader
Robert Schrader is a travel writer and photographer who's been roaming the world independently since 2005, writing for publications such as "CNNGo" and "Shanghaiist" along the way. His blog, Leave Your Daily Hell, provides a mix of travel advice, destination guides and personal essays covering the more esoteric aspects of life as a traveler.
Latest Posts by Robert Schrader
Share: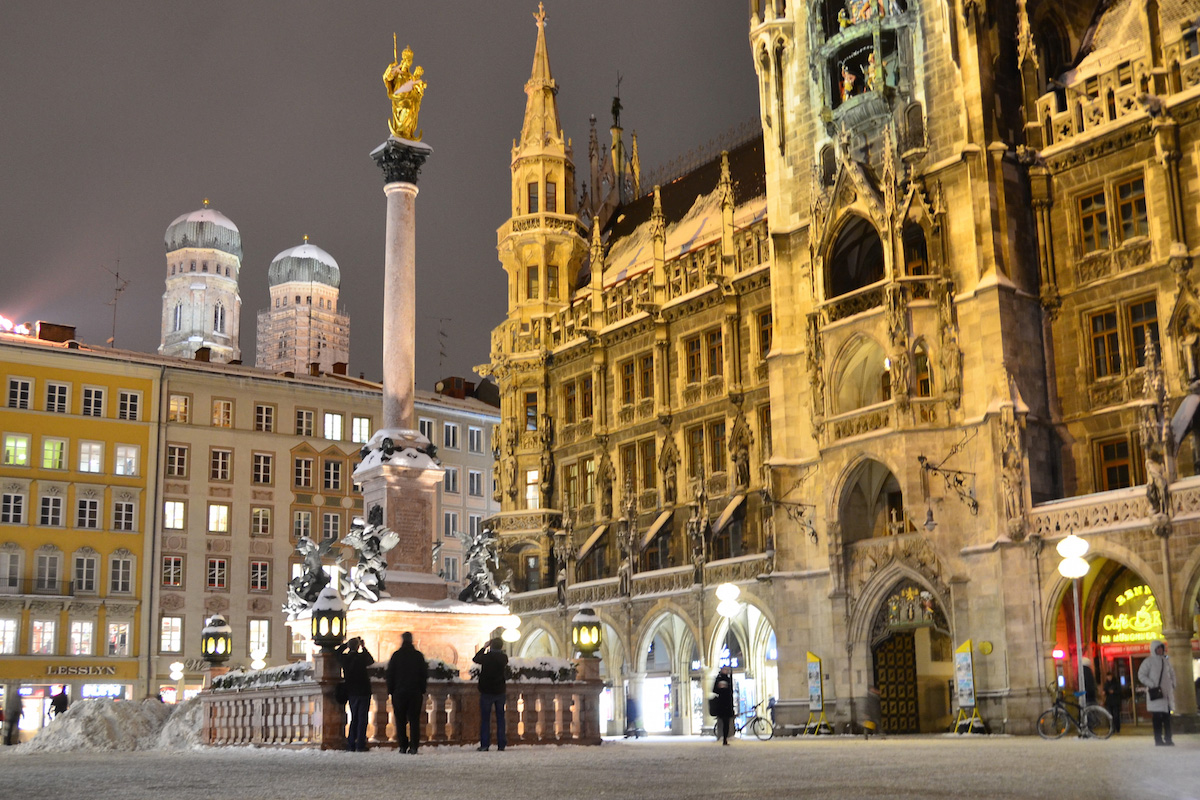 With a population of nearly two million, several high-profile annual events, and a history spanning centuries, it's not hard to understand why planning a trip to Munich can be an imposing task. Even if you simply visit during Oktobefest (which actually takes place mostly during September), there are dozens of variables to consider. No matter what made you choose Munich in the first place, follow these tips to plan the ultimate trip.
Don't Limit Yourself to One Season
Munich is infamous for its ambiance during the early autumn, when beer buffs from around the world gather in its Old Town to give a collective "Prost," but the Bavarian capital is blessed with four seasons – you owe it to yourself to take advantage of them. Indeed, you could argue that frothy German lagers are even more refreshing during Munich's hot summers, while there are few experiences more relaxing than a spring day in the Englischer Garten, Munich's largest green space.
Winter is also an amazing time to visit Munich, for a few reasons. First and foremost, because heavy snows give Munich attractions like Frauenkirch and the Neues Rathaus an almost ghostly quality, to say nothing of the Bavarian Alps that surround the city, which are the perfect place for a ski trip. Plus, Munich's winter prices are as low as its temperatures, offering you the best bang for your euro.
Give Yourself a Little Wiggle Room
Munich isn't as heavy on tourist attractions as other German cities like Berlin and Hamburg, but there's nonetheless plenty to discover – don't needlessly limit yourself on time. This is especially true if Munich is your first stop in Europe after arriving from overseas, in which case you should give yourself a couple days simply to relax.
In general, an ideal amount of time to spend in Munich is three full days: One to explore the museums and historical buildings in the Old Town, another to sample food, beverage and to relax amid nature; and one more for a day trip to somewhere else in Bavaria.
Plan to Take a Day Trip
One day trip, or many – there's so much to do in Bavaria you could easily spend a few weeks exploring it. The most popular day trip from Munich is undoubtedly Schloss Neuschwanstein, a medieval castle perched on a bluff in the Bavarian Alps, which seems culled right out of a fairy tale, especially when it's covered in winter snow. Speaking of winter in the Alps, there are few better times or places to test of your skiing or snowboarding skills, or simply to relax with your friends and loved ones.
Stay a While, If You Can
Munich Airport is one of Germany's largest international gateways, which makes it the perfect place to begin your trip to Germany, or Europe as a whole. Even if you only stay in Munich itself for a few days, use the city as a jumping off point for a train trip through the Fatherland, or an adventure across the European continent.
No matter how you decide to structure your trip to Munich, the most important thing is to go with a sense of adventure, an open mind and a resolve to be present in every moment. Prost!
Share:

I hope I'm making the right decision, I thought as I hovered my finger over the "Send" button. As soon as I tapped the screen, my credit card information would be transmitted to United Airlines, the change to my itinerary finalized: I would be coming home from Rwanda early, by nearly a week.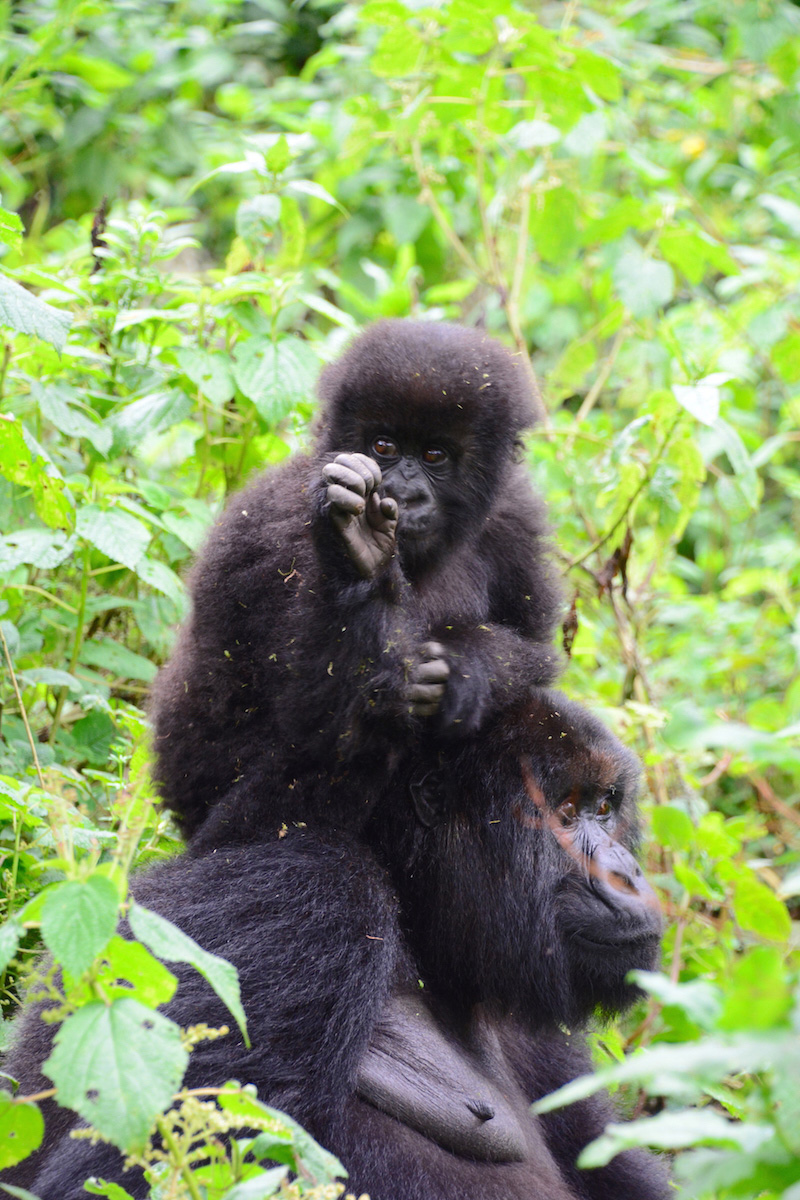 And why on Earth might I want to do a thing like that?
It wasn't because Rwanda initially disappointed me, although it did. With the exception of the Genocide Memorial, which was expectedly devastating, Rwanda's capital Kigali felt hollow, even soulless. Although I spent my first two days there feeling profoundly underwhelmed – and in total denial of it – I ultimately used my dissatisfaction as motivation to begin exploring the trees, terraced farms and tea plantations that carpet the country's iconic hills.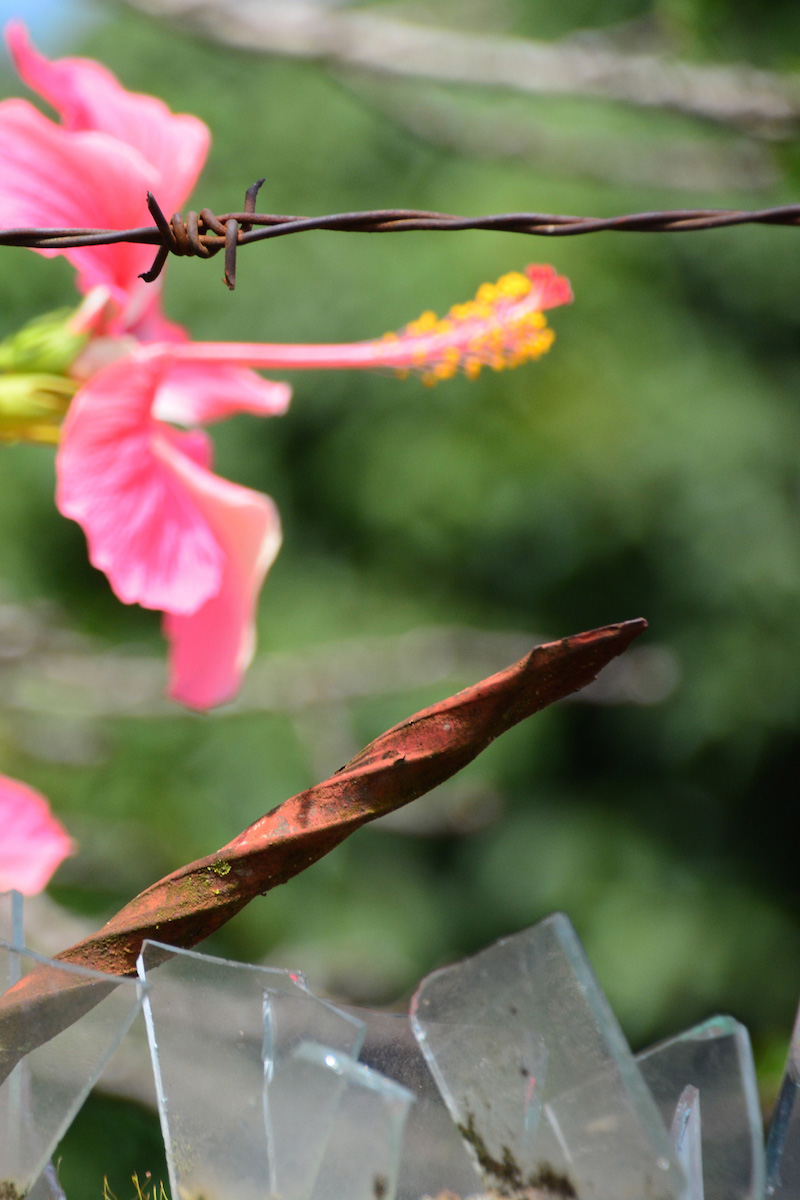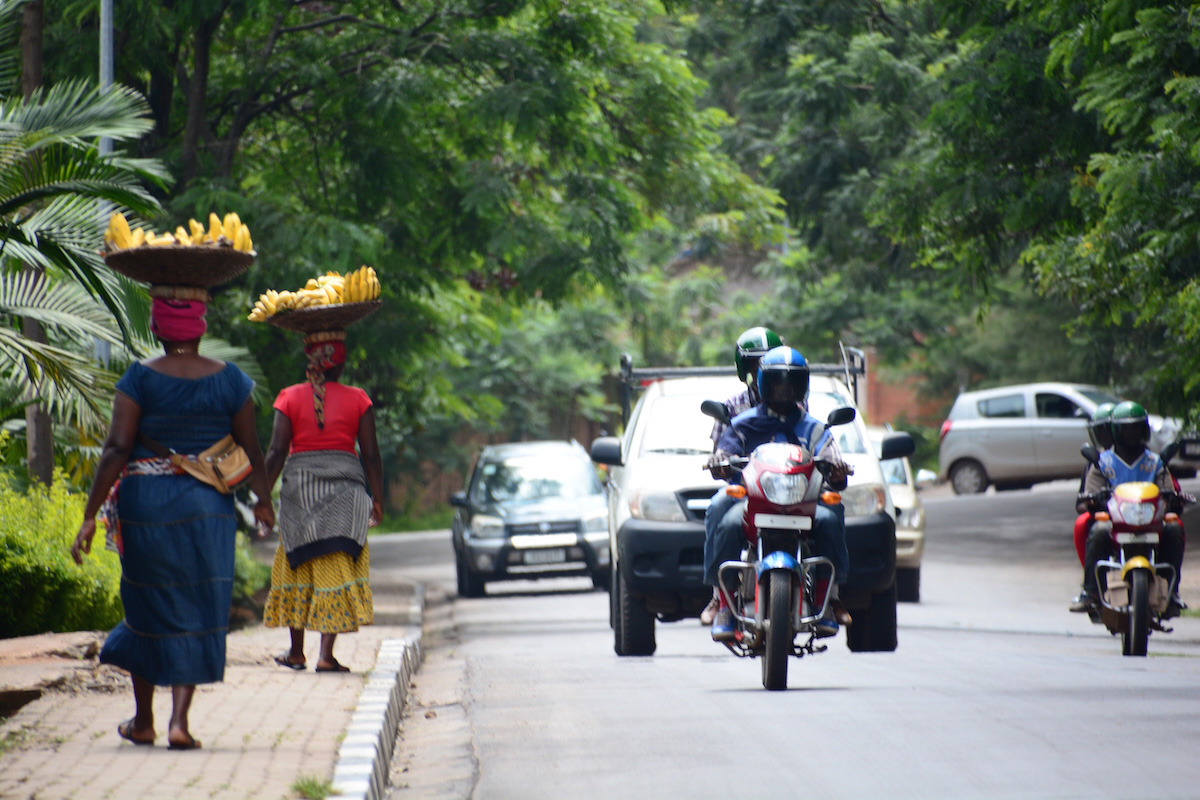 My first stop was the northern region of Musanze, which sits in the shadows of the volcanoes that separate Rwanda from Uganda and the Democratic Republic of Congo. I felt at ease the moment I set my bag down at Red Rocks, a guest house just outside Musanze town, not only because of the incredible scenery around me – think Jurassic Park without the dinosaurs – but because of the incredible hospitality that welcomed me.
And the incredible sense of belonging: An operation focused on sustainable, community-based tourism, Red Rocks gave me the opportunity to interact with local people, from basket-weaving artisans, to smiling sugar cane sellers, to corn huskers, to fishermen, to students, to geriatric chain smokers, to villagers drunk on home-brewed banana beer.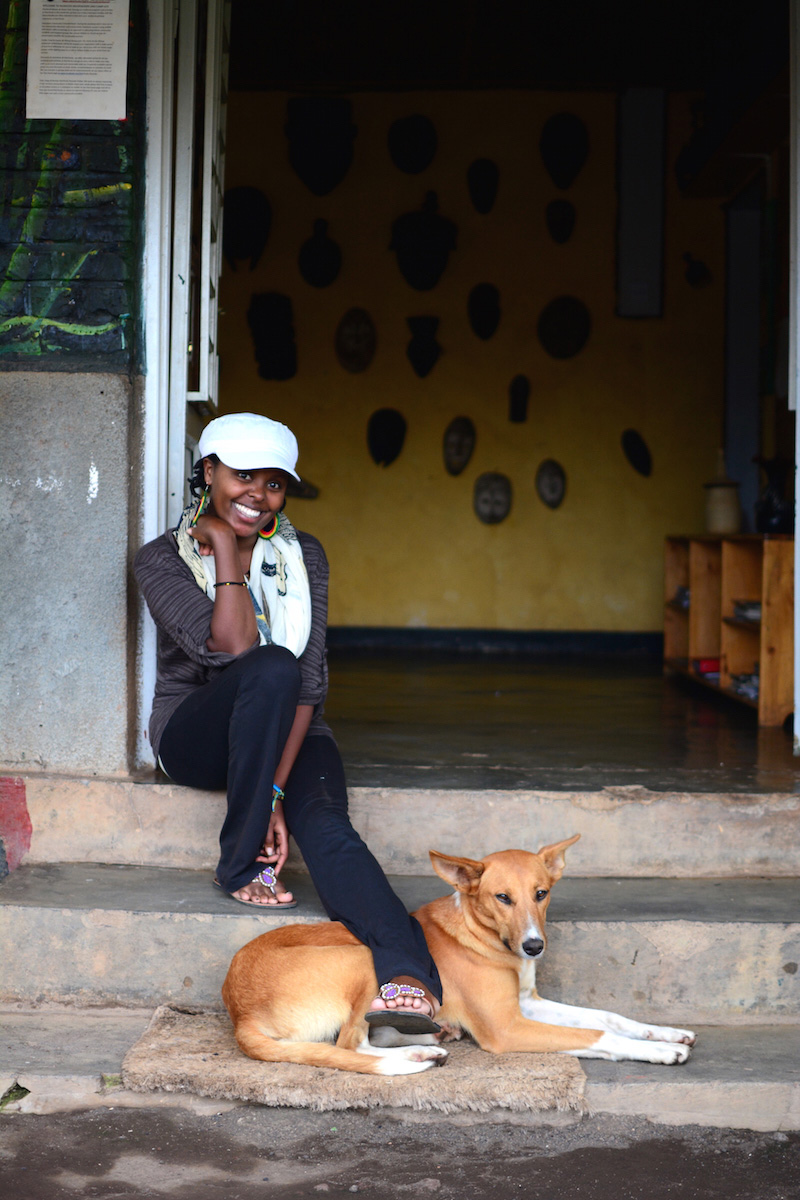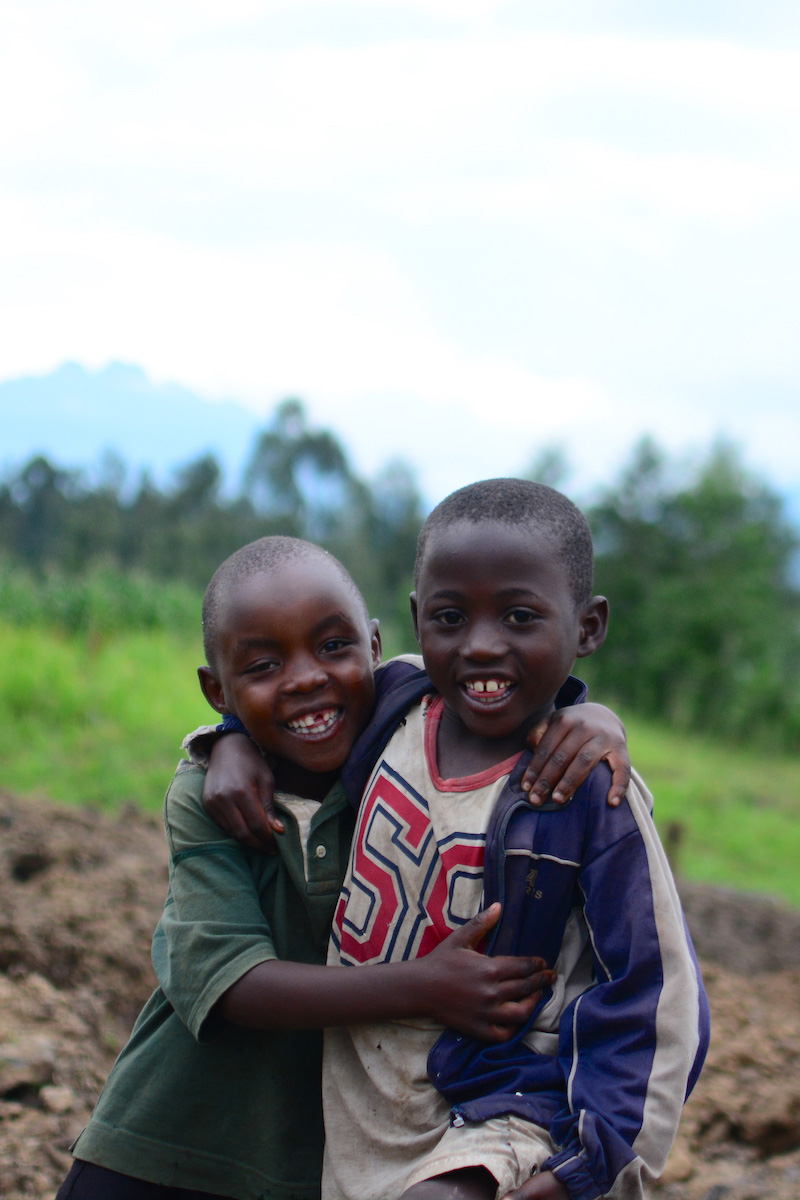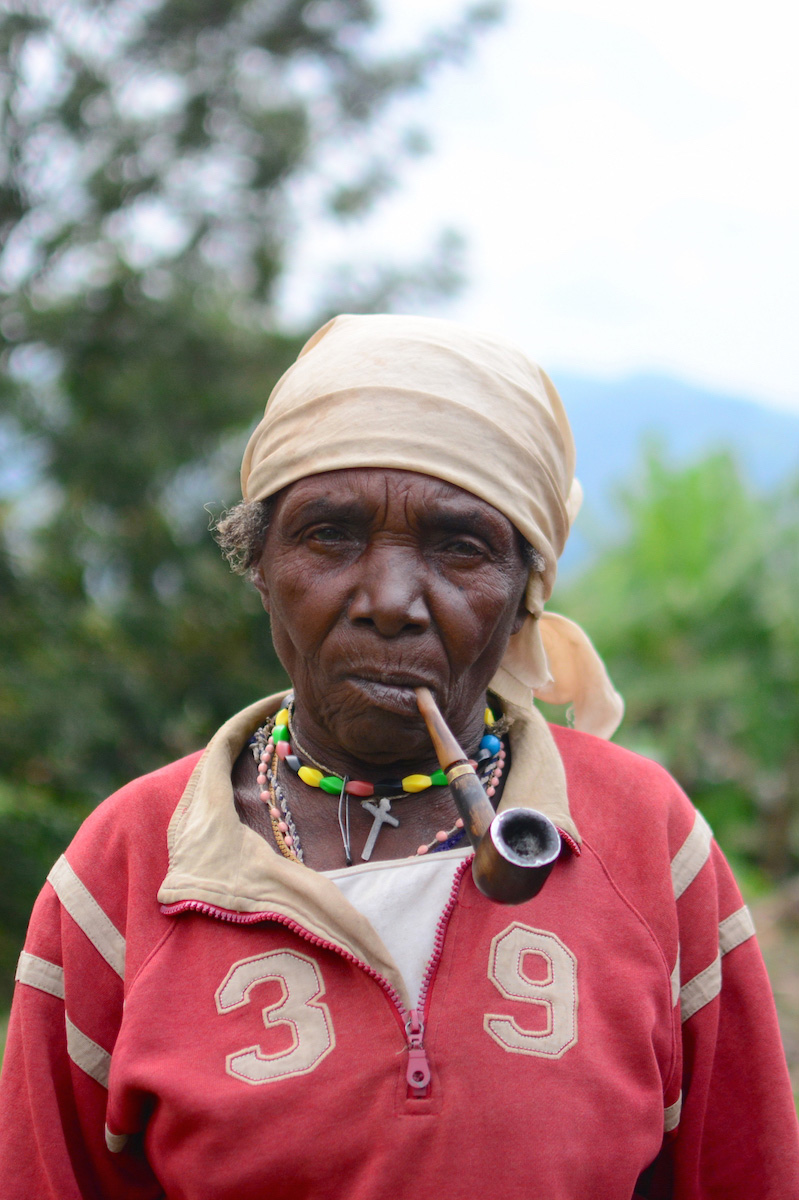 I grew so enamored with Rwanda's northern province, in fact, that I literally tore up my planned itinerary.
Of course, my adoration of Musanze and its people wasn't the only reason I veered off course. For one, Rwanda is an extremely expensive country – it's better to drive your own car (public buses don't travel to or through most national parks) and eating simply. Rwanda's tourism department had kindly waived my national park fees (which would've added at least a couple grand to the cost of my trip), but count on an easy $1,000 a week without staying in top notch places — getting around is a bit of a chore.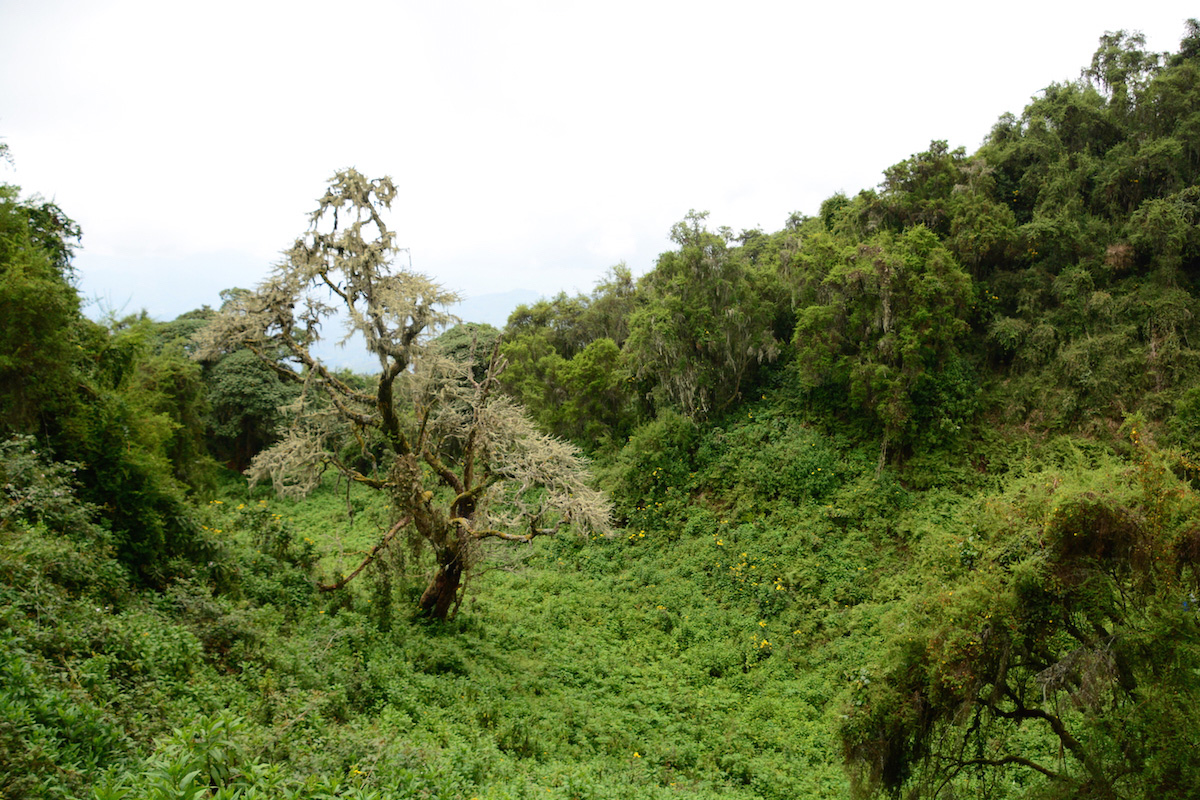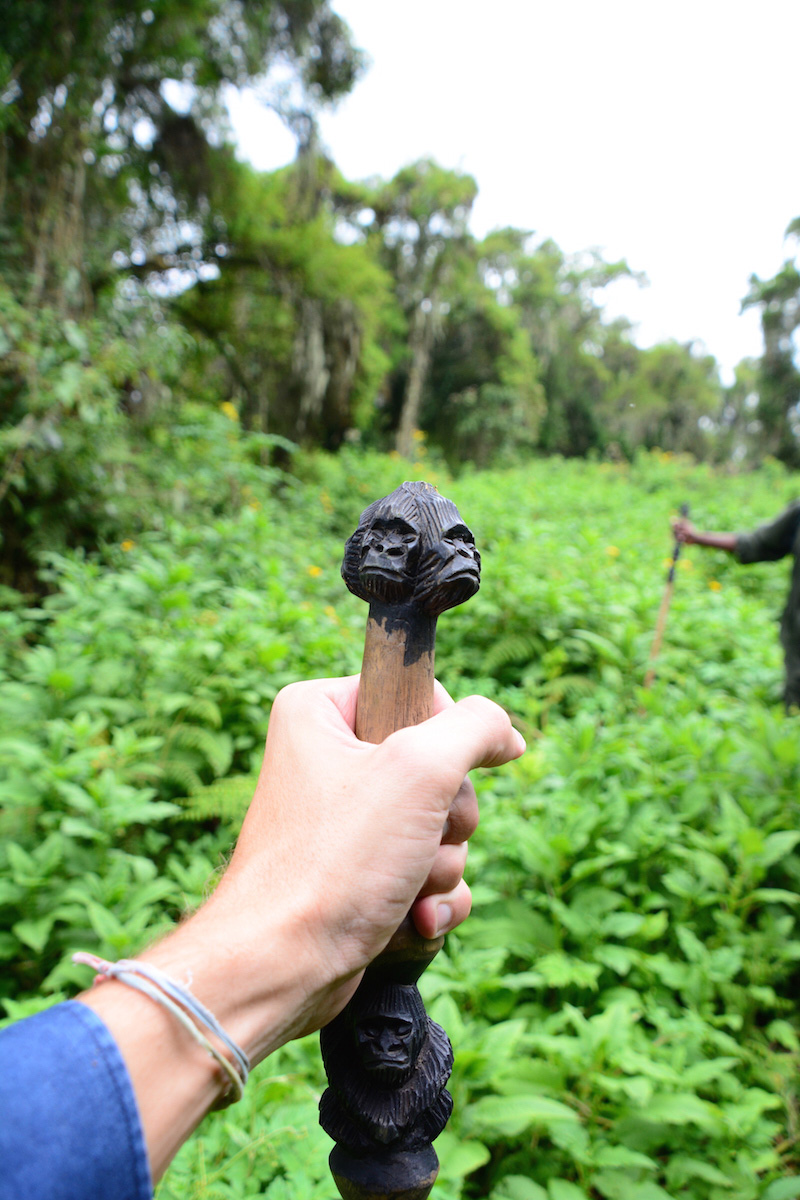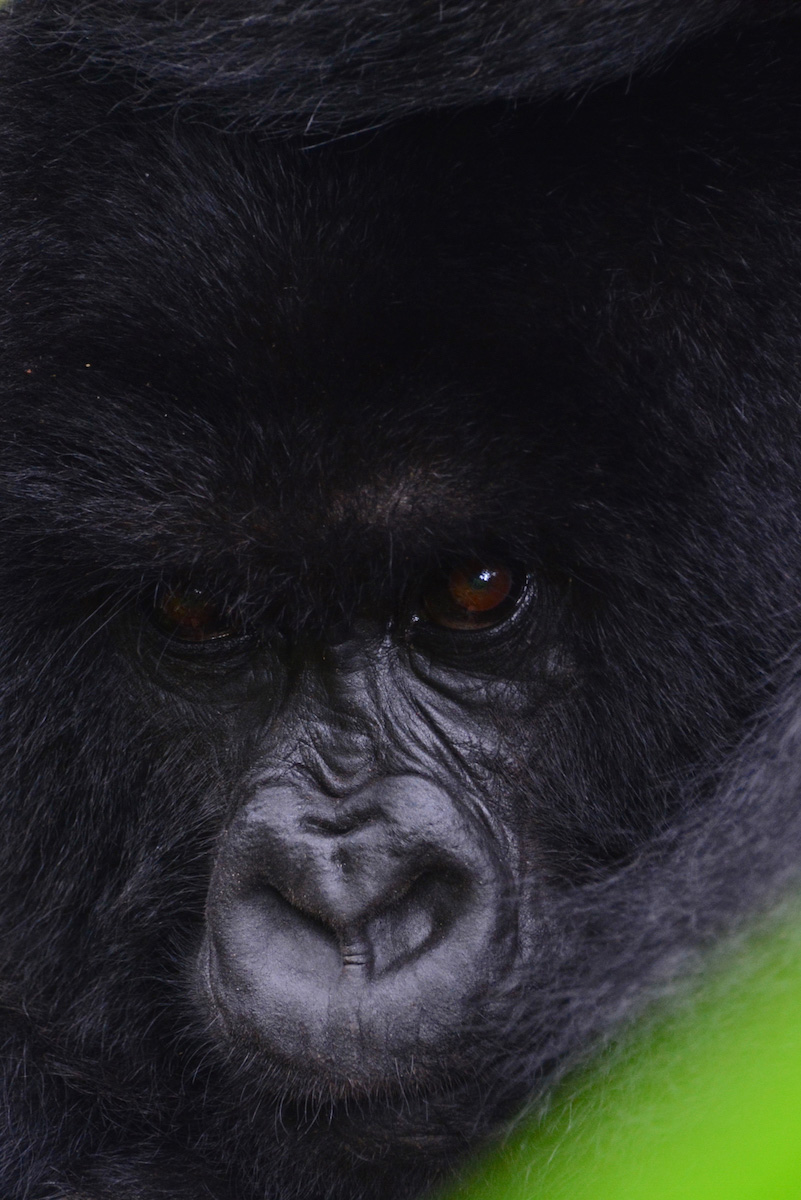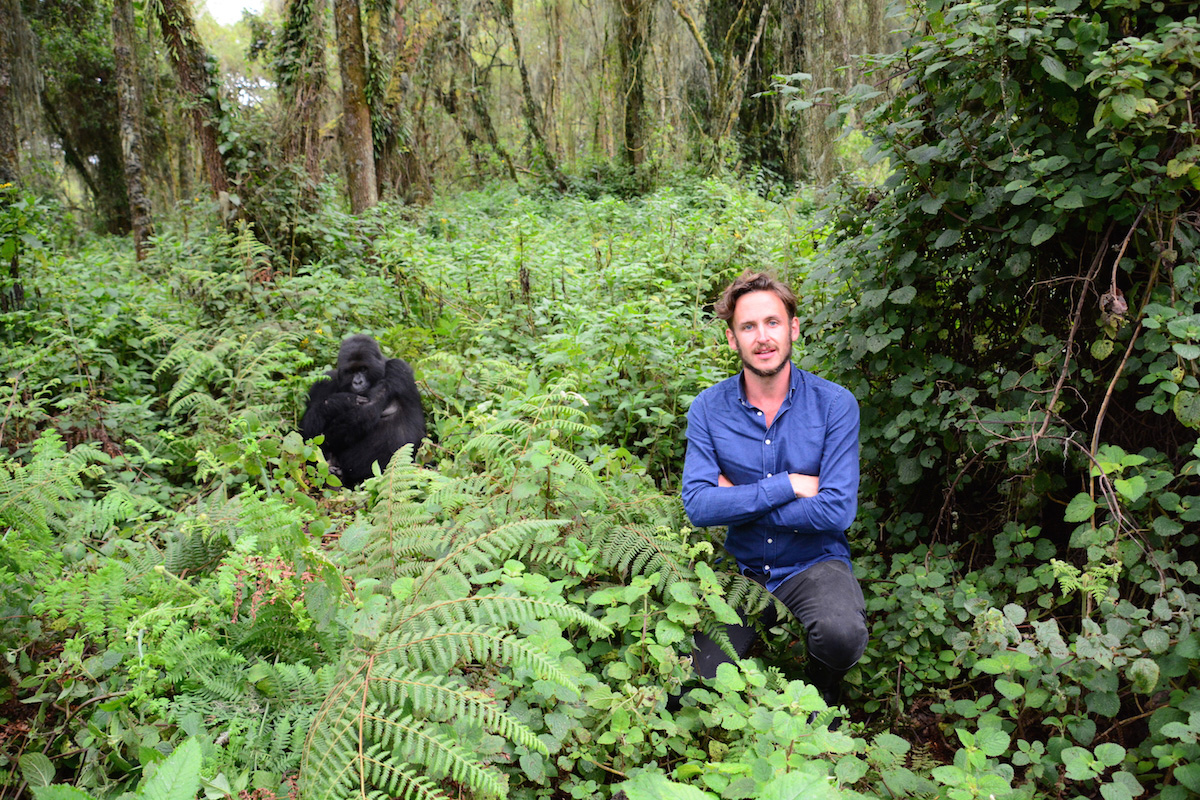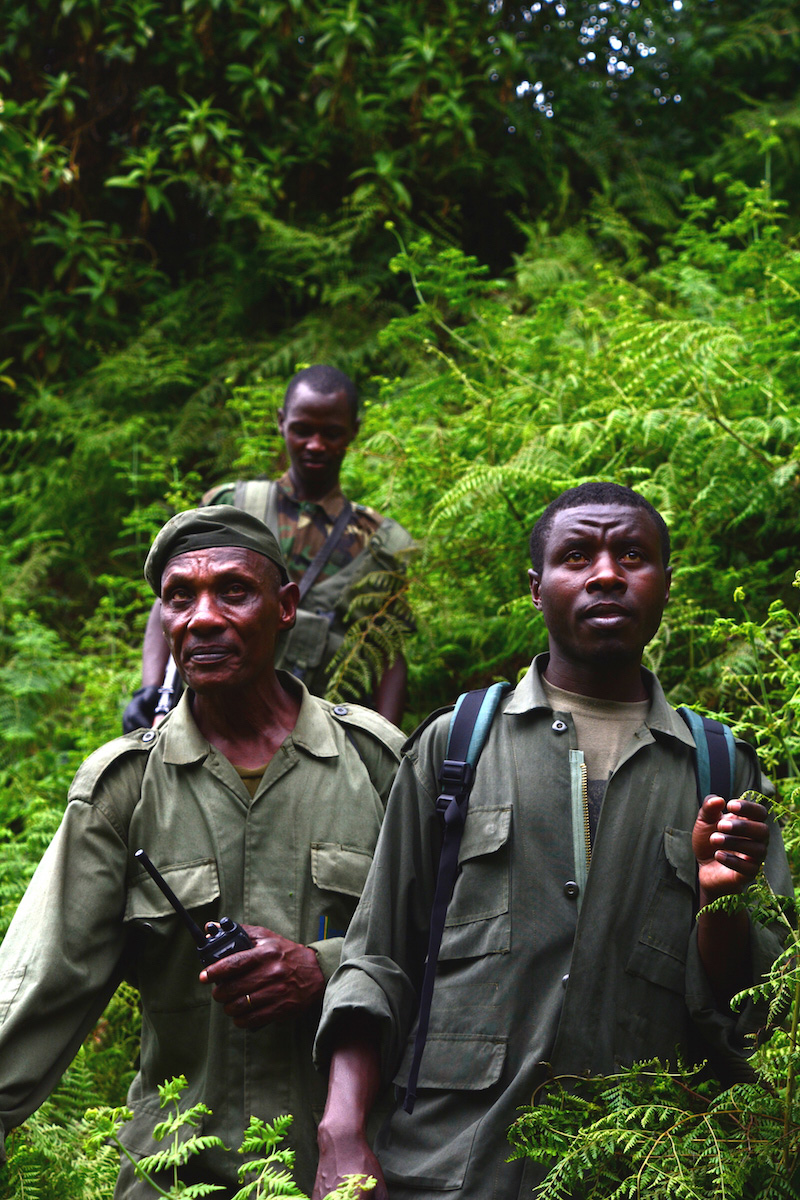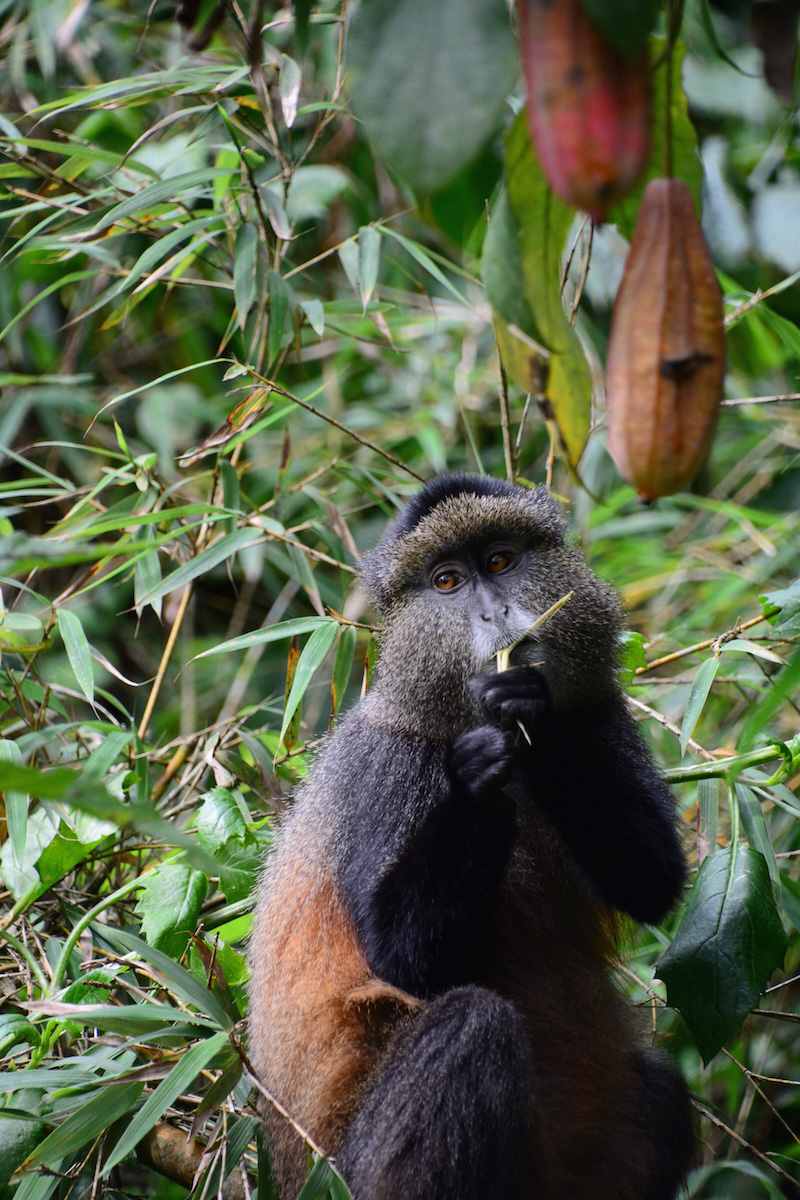 During my first two days up north, which I used primarily to interact with the mountain gorillas and golden monkeys of Volcanoes National Park, my only interactions with local people were waves and smiles through the cloudy window of the Land Cruiser I was being carted around in – I felt like the fucking Queen of England, or Belgium as it were. I knew that if I continued on as planned, I would be able to claim only that I had seen Rwanda, not that I had gotten to know the country.
It seemed obvious, then, that I should spend the rest of my trip in Musanze. I've explored the world enough times to know when I've struck gold, and I knew pretty immediately that nowhere else I visited in Rwanda would be able to so deeply touch my mind, heart and soul than Red Rocks.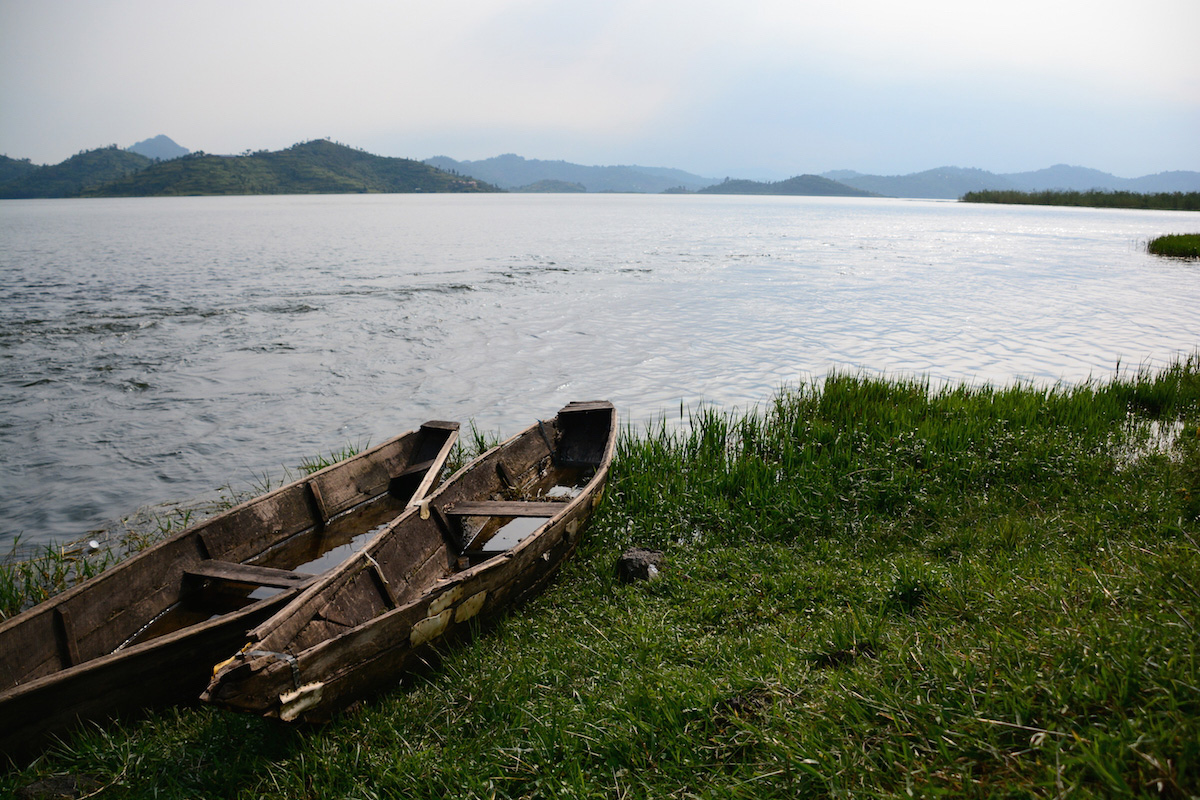 But there were a couple problems with this idea, at least within the existing duration of my trip. Having gotten "stuck" a few times before, I knew I would eventually wear out my welcome with Harriet, Red Rocks' gracious owner, even if I never ran out of locals to amuse with my pasty complexion and amateur attempt at speaking Kinyarwanda.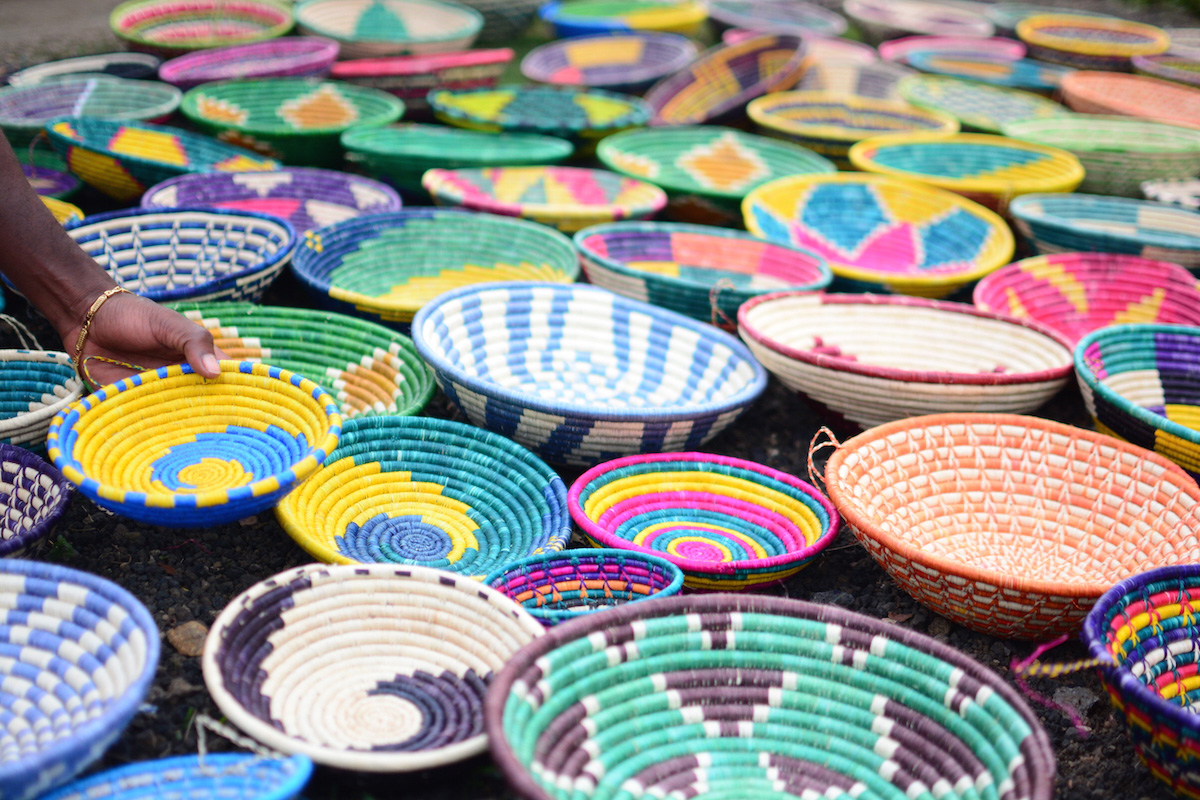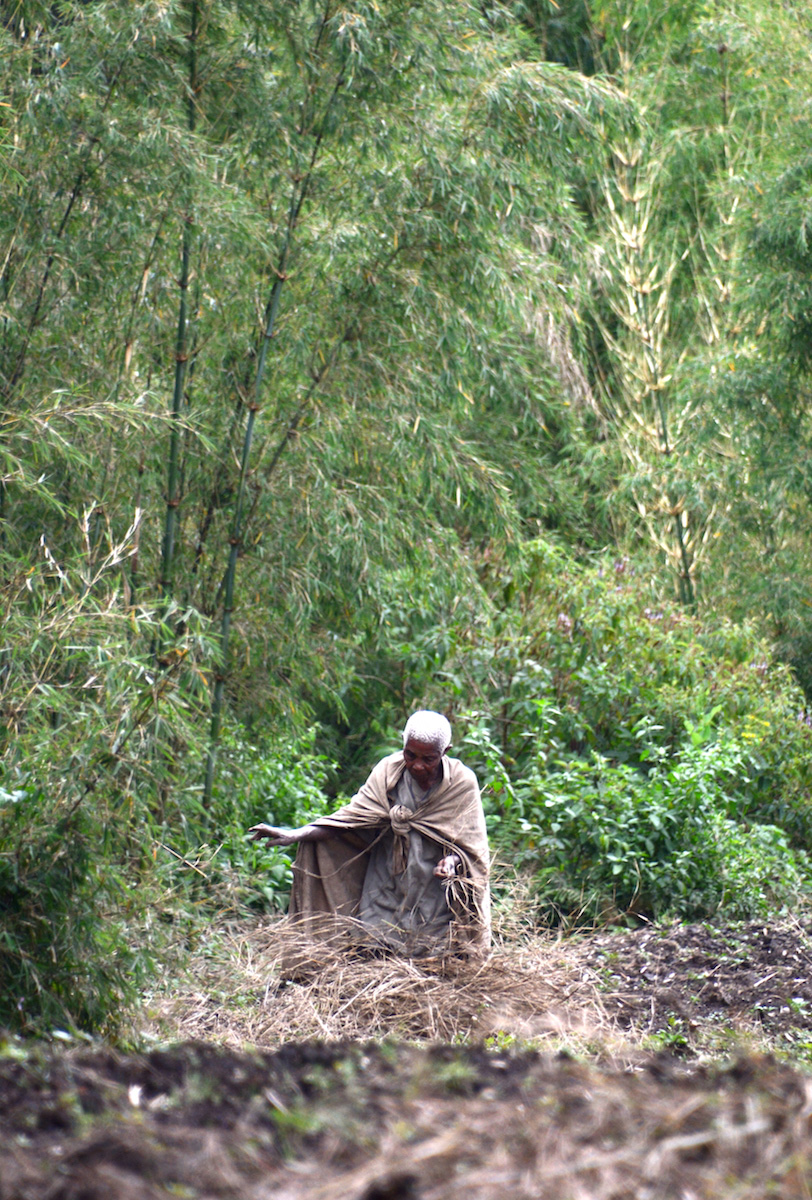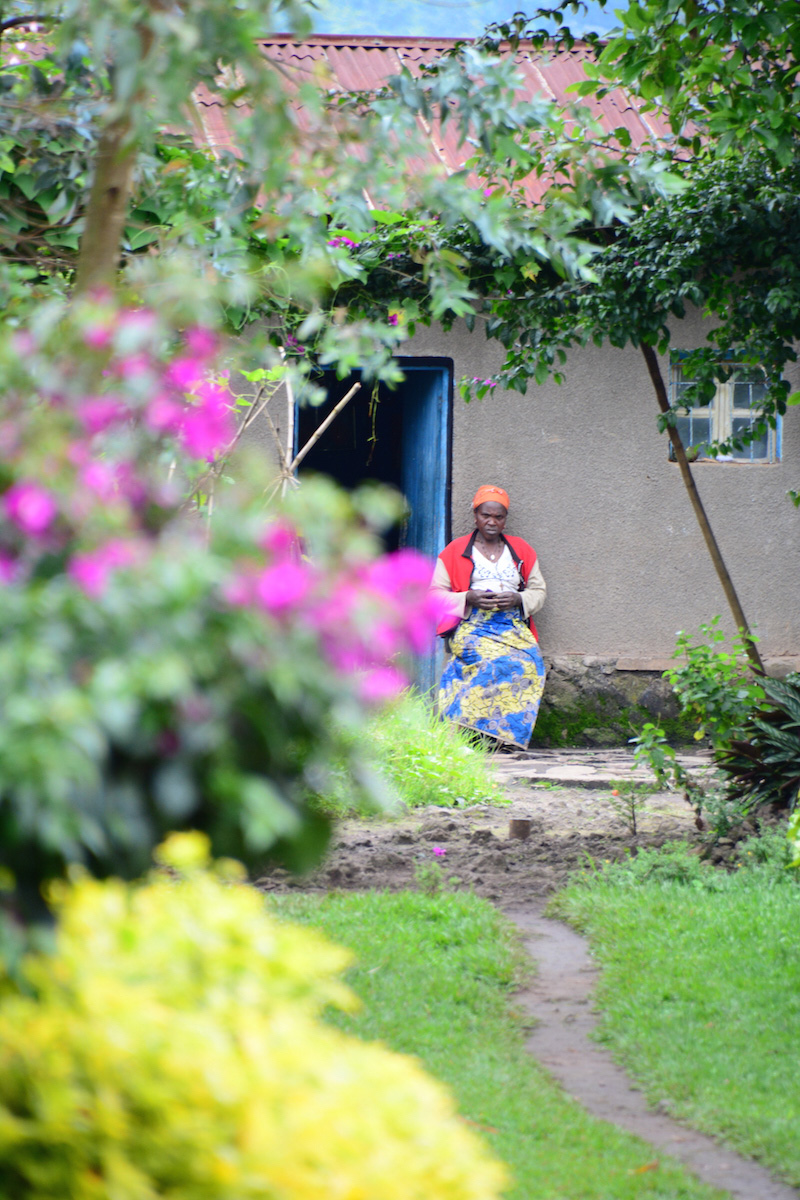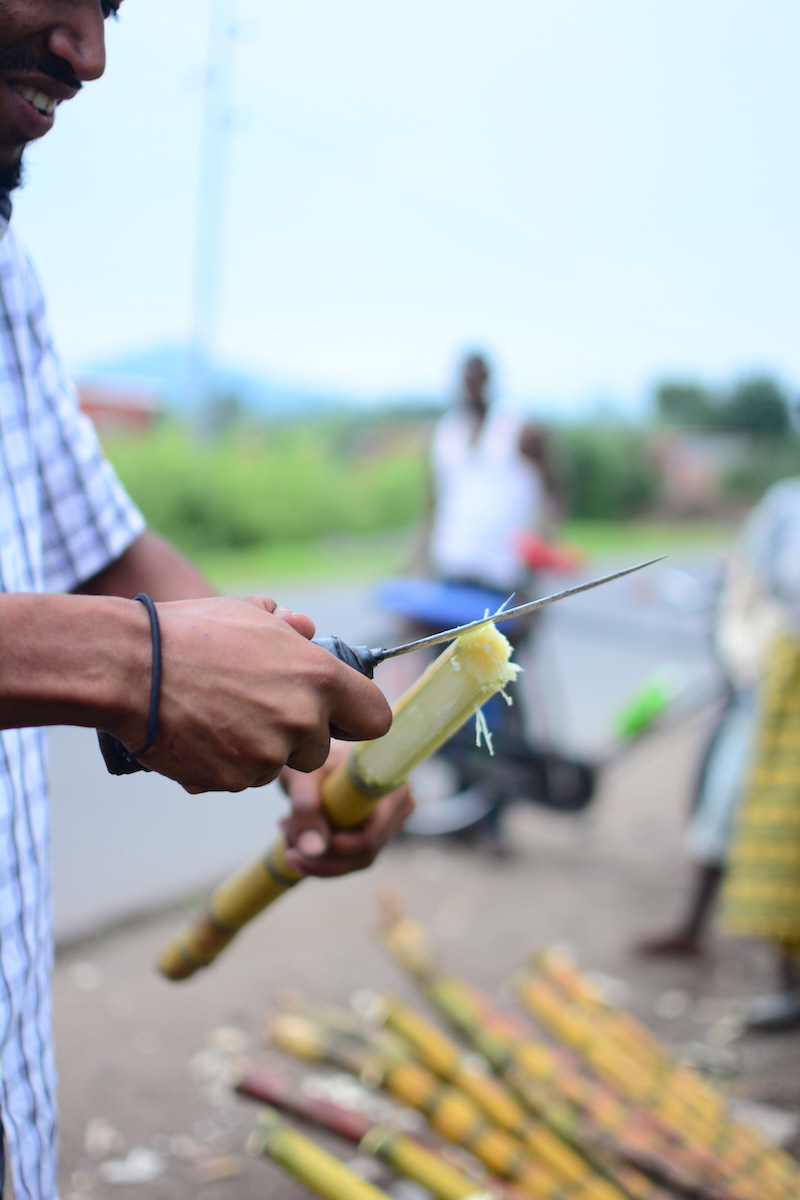 Likewise, I became enamored with a sweet local artist – he reciprocated – and I feared that if I gave our romance more than a few days to develop, it would stop me in my tracks. I don't want to stop in my tracks right now, though, so as you have probably already guessed, I did indeed leave Rwanda early.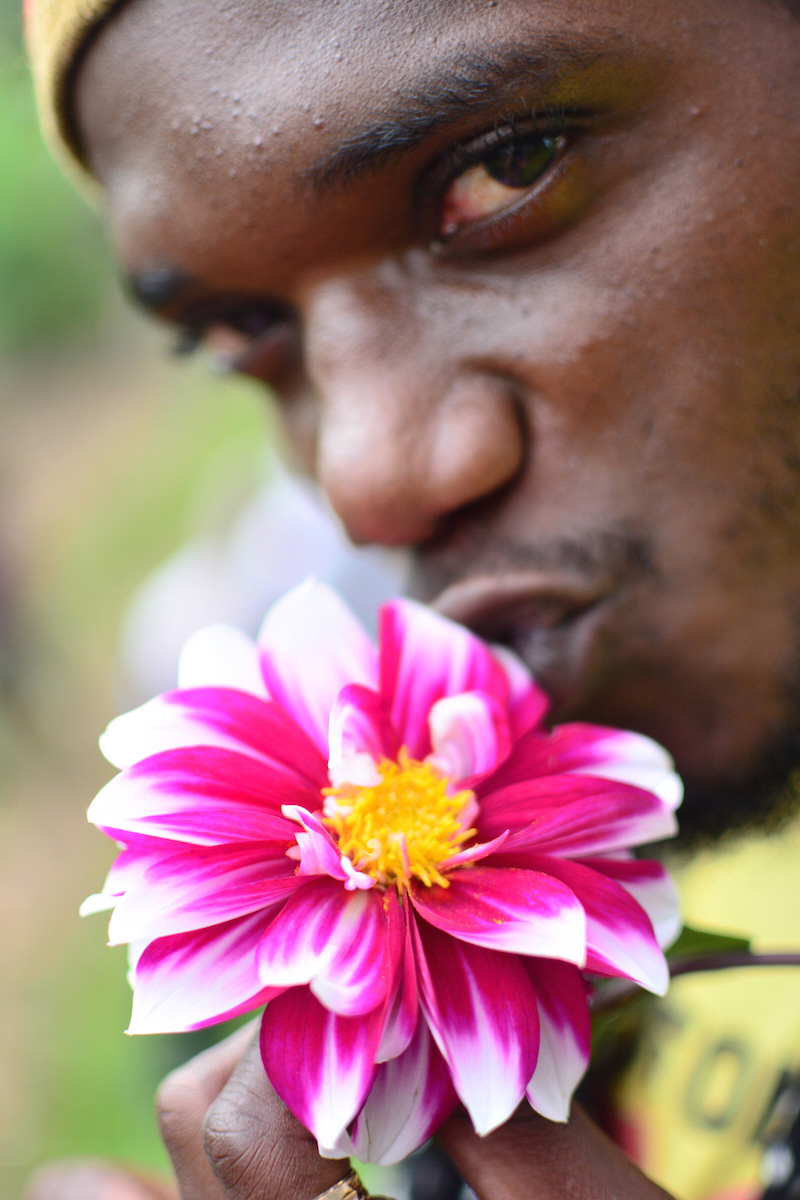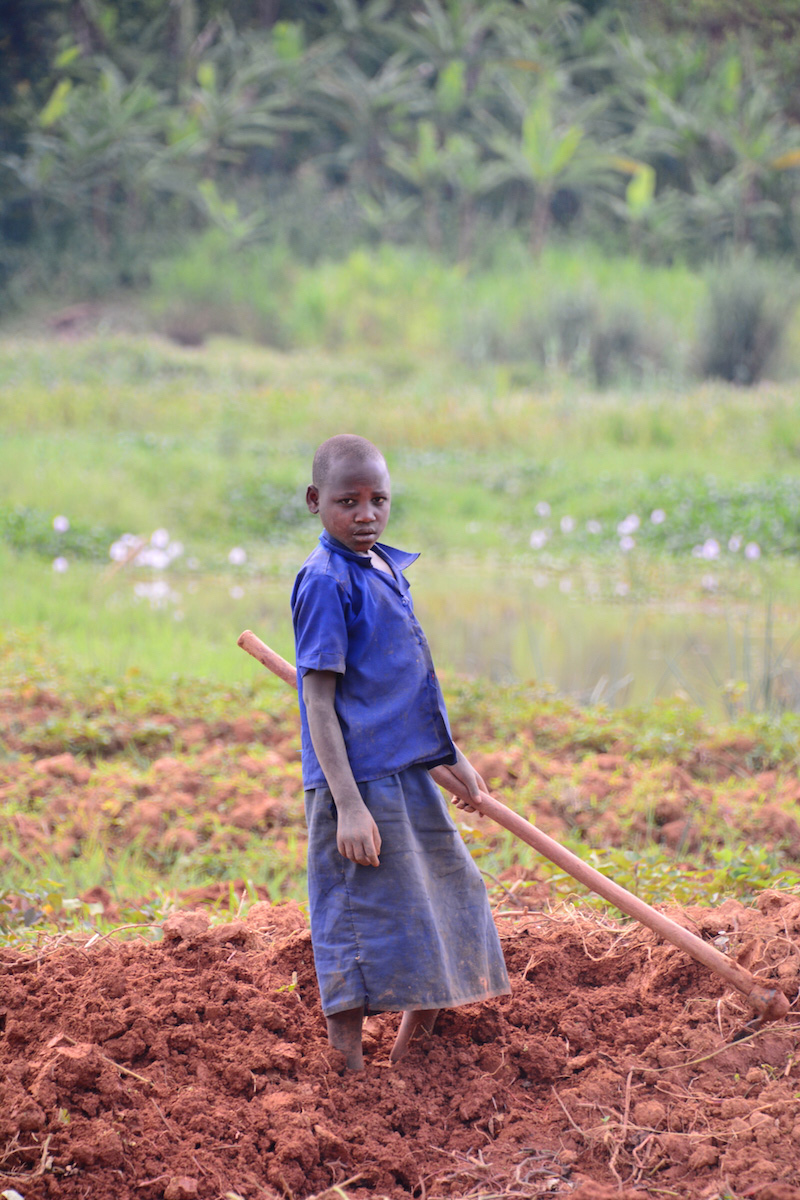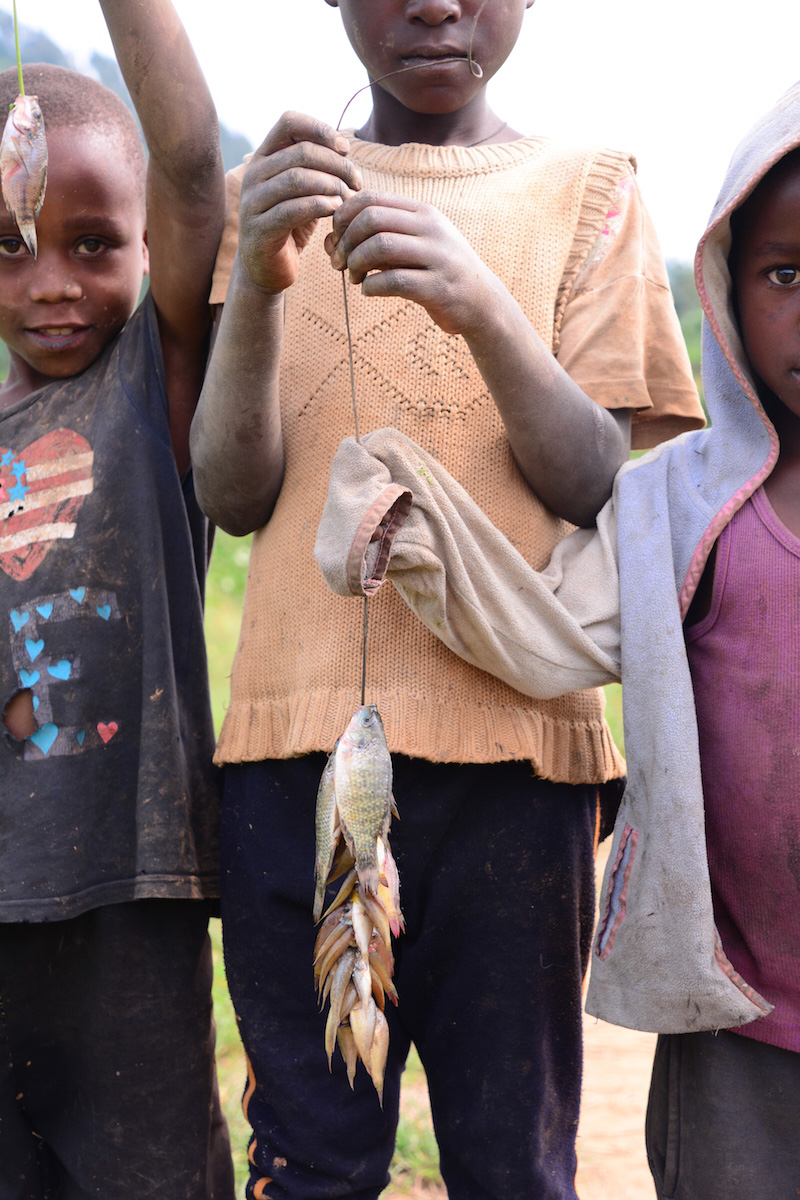 But I did not leave Rwanda empty – and that, I have decided as I've made peace with my difficult decision to depart nearly a week ahead of schedule, was the lesson I was meant to learn from this mysterious kingdom of a thousand hills.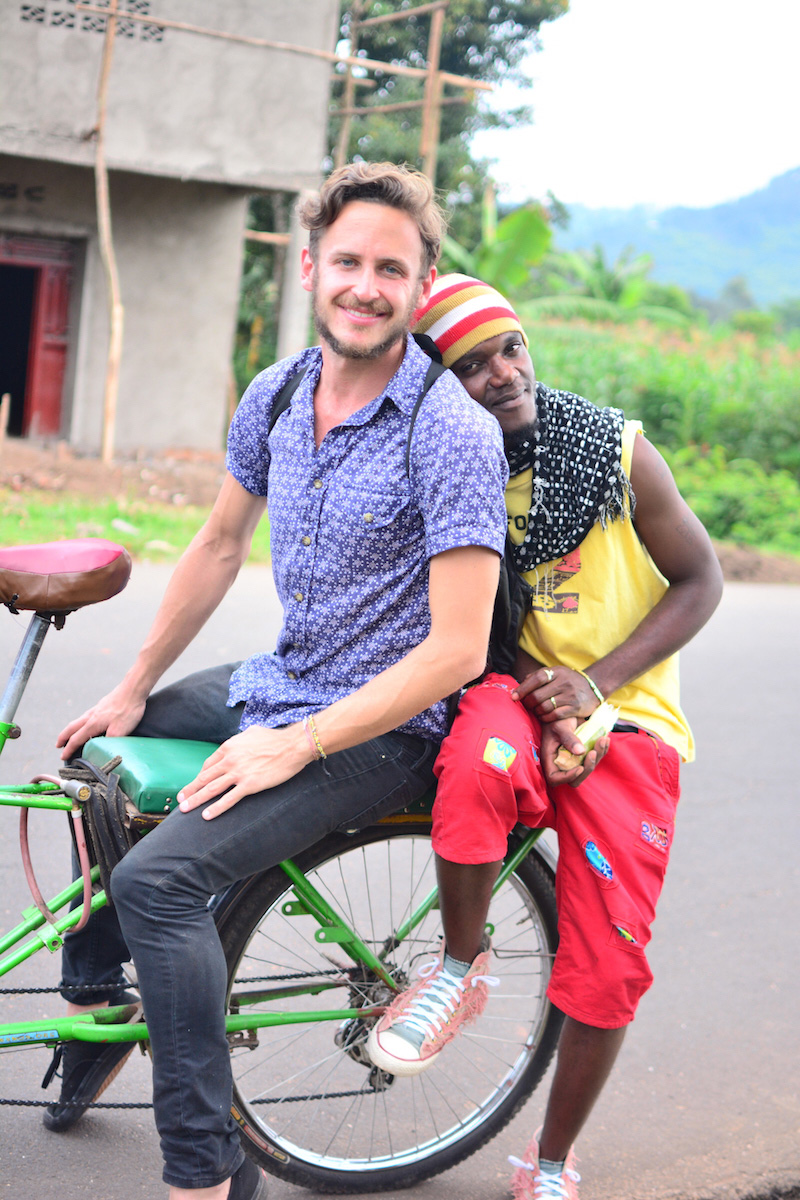 The number of days, hours and seconds I spent in Rwanda was irrelevant, because I was so fully present in all of them. I didn't attempt to characterize my unexpected romance, even if I did postpone it temporarily. I just felt it, and felt it fully, all the way up to the goodbye at the airport.
But then, I didn't say goodbye – to him, or to Rwanda – when I left: I said murakoze cyane – "thank you very much."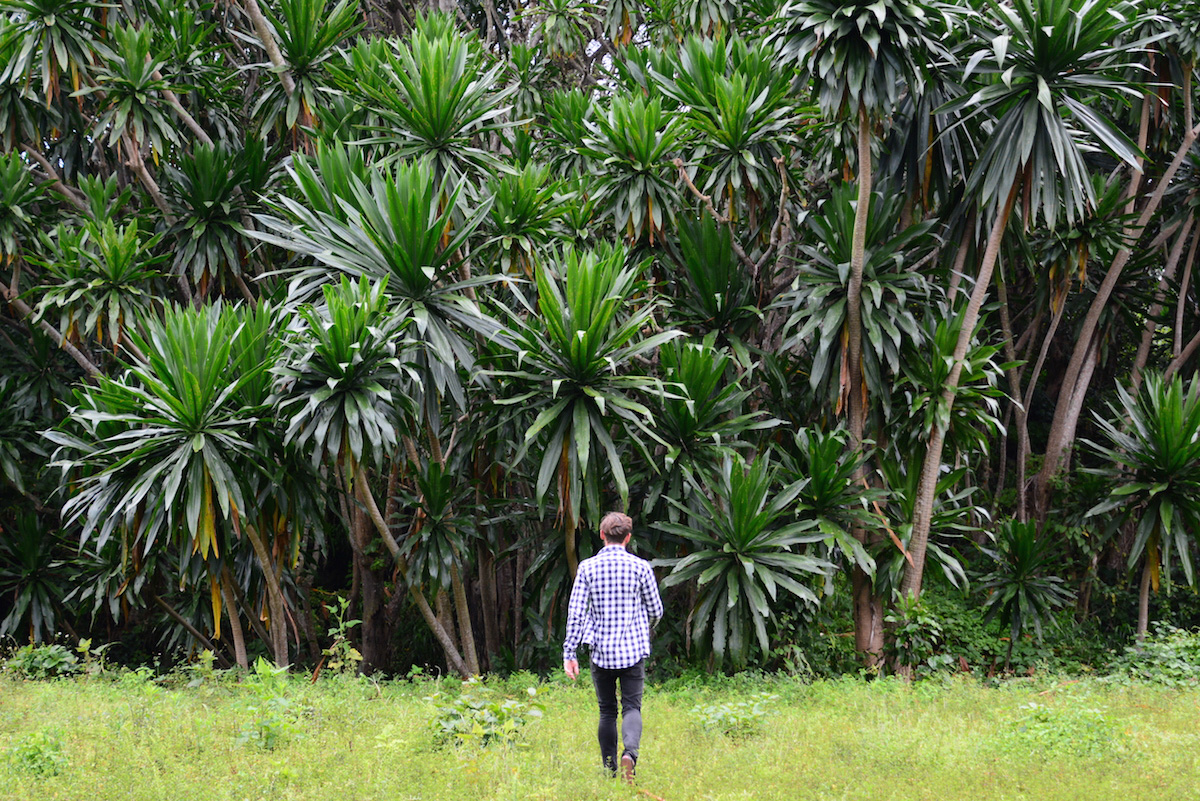 Share:

Helsinki tends to play second fiddle to larger Nordic capitals like Stockholm and Copenhagen, but don't let its low profile fool you. Whether you explore architecture and history, sample Finnish food and culture, or marvel at the city's magnificent natural setting, Helsinki's charm belies its modest reputation.
Even better, Helsinki's city center is small enough to explore thoroughly, even if you don't have a lot of time to spend there. In fact, you can experience the best of Helsinki in just 24 hours, which makes it a perfect layover en route to the rest of Finland.
Coffee at Robert's Coffee
There's no better place to start your day in Helsinki than in the city center, so whether you stay the night or arrive early in the morning at Helsinki Railway Station, walk down to the city center at stop in at one of Helsinki's many Robert's Coffee branches. Finland's answer to Starbucks, Robert's lets you start your day with a simultaneous sense of familiarity and adventure.
A Mid-Day Stroll Through Senate Square
As the sun rises in the sky, head toward Helsinki's central Senate Square, which is home to the city's symbol: Helsinki Cathedral. A massive white structure with patina roof on its domed towers, it's the perfect place to take a pre-lunch selfie, or to scope out a panorama of the city – the massive stairs of the Helsinki Cathedral take you up pretty high! Senate Square itself is nothing to squeeze at either, filled with 19th century architecture, an old-world ambiance Helsinki's iconic street cars enhance.
Sunset at the Port of Helsinki
Depending on how early you start your day, you might find yourself with some extra time in the early afternoon. Head down to the Port of Helsinki and stop at the seemingly random hamburger stand right on the harbor for lunch, or buy a ticket to the Finnair Ferris Wheel for an even better view of the city than the steps of Helsinki Cathedral. Or, if you're really feeling adventurous, hop aboard one of the regular boats to Suomenlinna Fortress, a UNESCO World Heritage site that's the perfect place to pass any afternoon in Helsinki.
Ideally, you'll make your way back to the port to watch the sunset, but you could just as well enjoy the spectacle from Suomenlinna, or even from the boat that takes you back to port.
Drinks Along Esplanadeparken
Few places in Helsinki are more charming that Esplanadeparken, a long, narrow green space whose entrance you access by walking due west from the Port of Helsinki. The stars twinkling overhead are magical enough, but stopping for a drink one of the many Helsinki watering holes along the periphery of the park seals the deal on an unforgettable 24 hours in the Finnish capital.
Even if you simply use this guide as a starting point for your own Helsinki itinerary, one thing is for sure: "Helsinki" will be the first word that comes to mind the next time someone asks you to name an incredible European city.
Photo – blogs.helsinki.fi.
Share: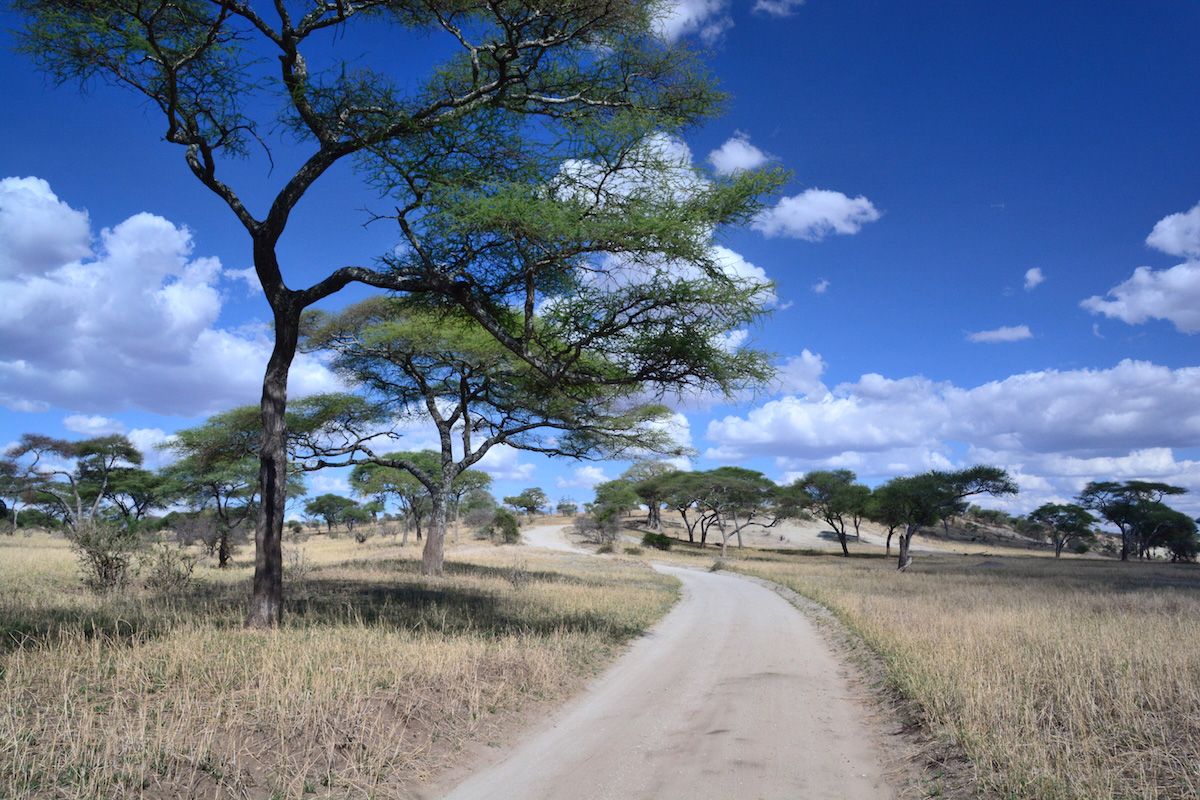 The white man – he was the only white man I'd seen that morning, besides myself – took a bite of a shiny, green apple. Before he had finished chewing, he set it down and removed a cellphone from his weathered jacket.
"If she's not gonna give you truth," he screamed into the receiver, mouth still full of food, "God will pass his judgment."
He returned the phone to his pocket, then picked his apple back up. I thought for a moment that his comment might've been directed at the black woman sitting next to him, but her indifference in the face of it seemed to negate that conclusion. Their similar physical appearances – they were of the same age; both dressed in clothing that must've looked incredible 30 years ago; they even sat with comparable postures – suggested they were traveling together, at least.
I looked out the window onto the Nairobi street where the bus was parked, when the second white man I saw that day emerged from a building that appeared to be a hair salon – more on account of his impeccable hair than the structure itself. I started to wonder what someone like him might be doing in a place like this, when all of a sudden he appeared beside me, standing in the aisle with a notepad I didn't see him carrying when he was at street level.
"May I see your ticket?"
He looked down at his clipboard and smiled. "Ah yes, you must be Tom."
"Robert," I replied.
"Ah yes, that's right." He placed a checkmark next to the name he called me, which was written on mine and no less than half a dozen other places on the seat map. "Welcome aboard, Tom."
After what felt like an eternity, the bus began to slowly pull away, and I wondered whether I was trapped in a David Lynch movie – or, at the very least, if I was still asleep in my hotel room and imagining it all. Surely, something as quotidian (for me, anyway) as a media trip couldn't take such a bizarre twist so early on.
But then, I remembered a phrase my liaison at the safari company had repeated several times during our exchanges. This is Africa.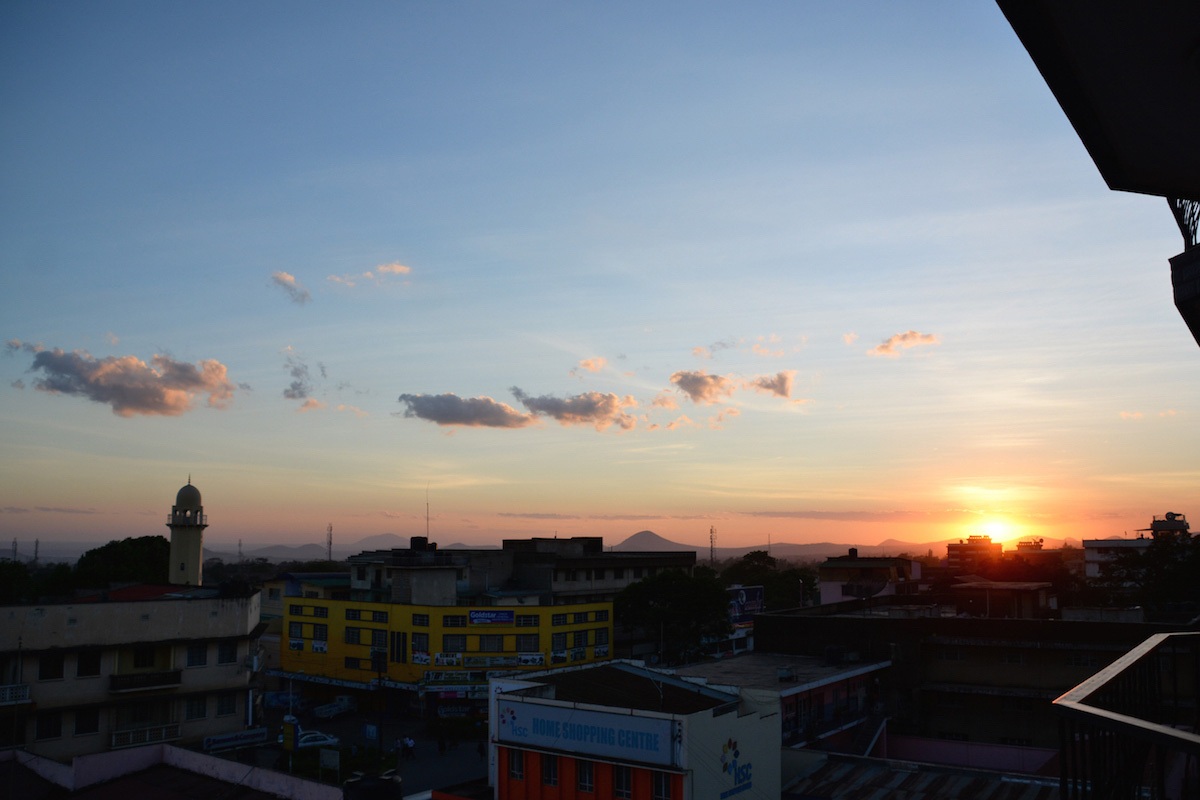 It doesn't make sense that a place as ordinary as a city could be so strange until you've spent a few days in Africa and realized how at odds the concept of civilization is with the rest of everything.
Within minutes of leaving Arusha, Tanzania, where most East African safaris start, the only sign of human existence is a lone power line stretched along one side of the road, and the occasional Maasai person clad in a bright red, orange or blue robe. The soil color changes several times before you reach the next settlement – from a deep brown that's almost purple, to a bland clay tone, to a red as deep as how I imagine Martian soil must be – which says nothing of the fluctuating topography, vegetation and the position of the sun in the sky.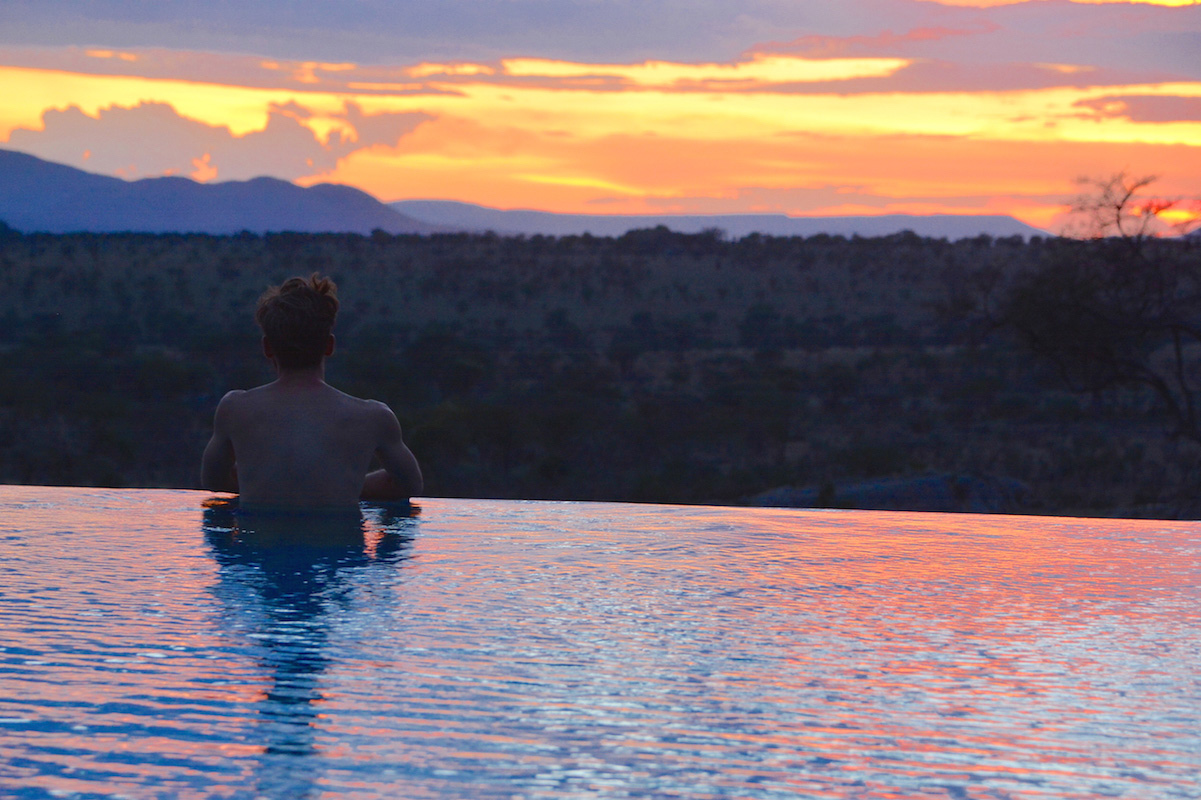 Timo is a man of maybe 50 and my fellow safari-goers perceive his lack of narration as awkwardness, or maybe even aversion to our loud voices and crude language. But I appreciate that he mostly allows our surroundings to speak for themselves as we drive across the Serengeti, interjecting only to fill in the gaps his experience has taught him are too wide for the average human mind.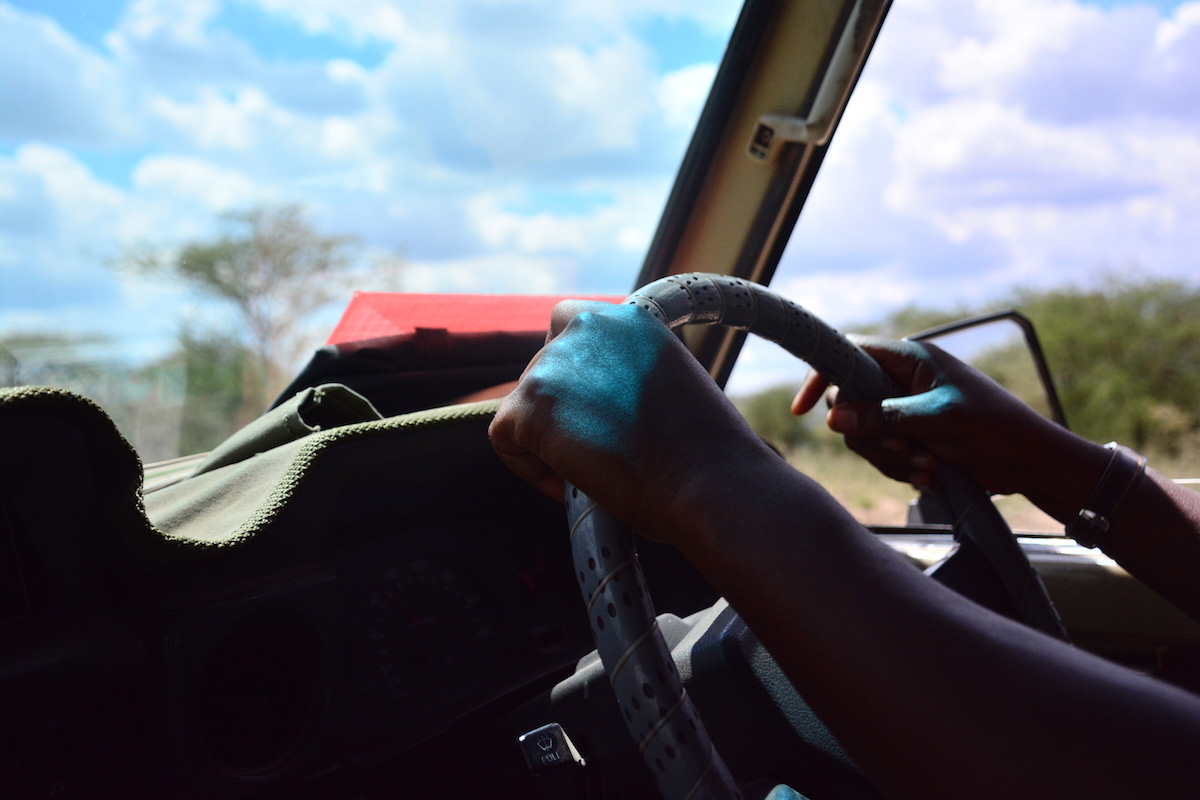 "They were going to build a highway here," he explains, after joking about the free African massage our high velocity along the bumpy road afforded us. "But thankfully, the idea was shot down."
Just then, he makes a sharp left turn off the road and into the scrubby brush. We're on our way, he reminds us, to Olduvai Gorge, the origin of our most complex ancient ancestor, Homo habilis, who lived here 1.9 million years ago – in the same ballpark, archaeologically speaking, as the formation of Ngorongoro Crater.
"You could say," he states matter-of-factly as our car stops at a makeshift museum set up on the edge of the gorge, "this is the birthplace of humanity."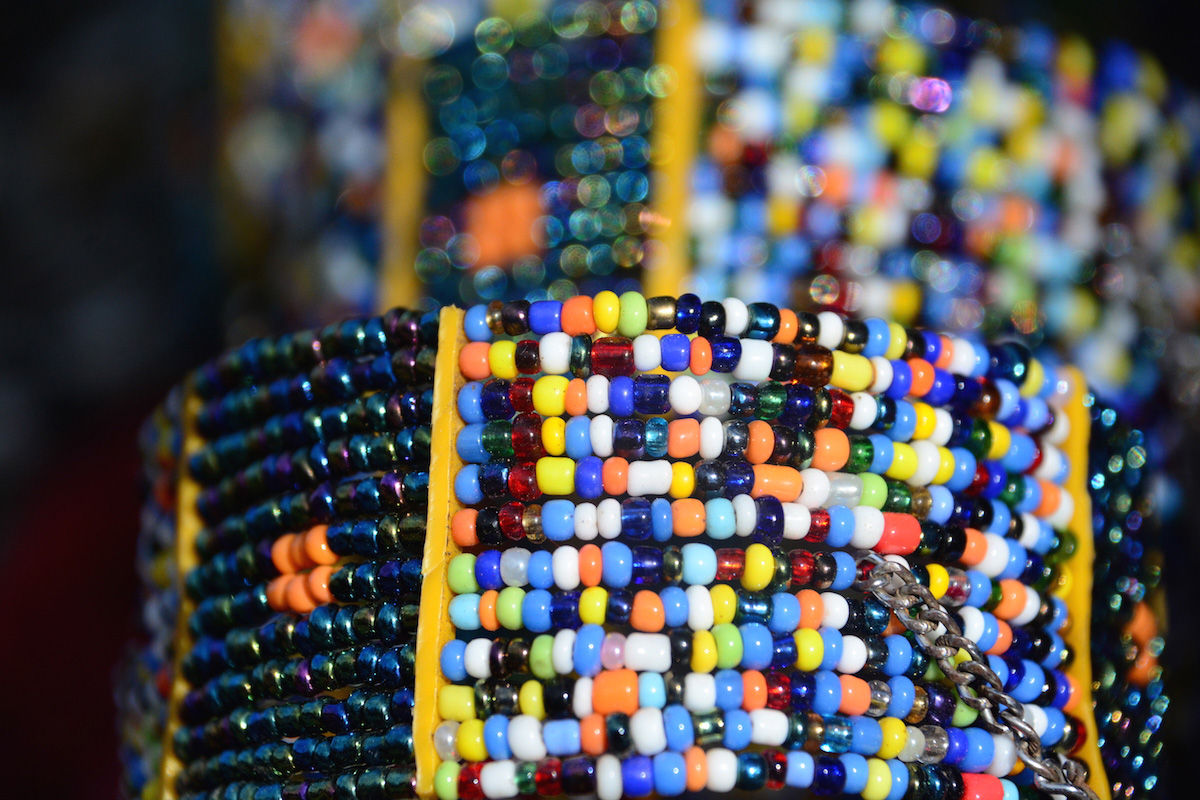 The museum's density of information and artifacts is overwhelming, and belies its small size: Fossils of extinct antelope the size of elephants; a bicycle ridden by the Japanese man who traveled the entire migratory path of humans, from Tanzania to Patagonia, but in reverse and without the use of fossil fuels; and a gift shop, whose most bizarre piece of merchandise is a leather keychain, made in China, and emblazoned with the name "Pam."
But the most fascinating aspect of it, to me anyway, is a plaster cast of footsteps found in the gorge, laid nearly 2 million years ago by our aforementioned ancestors – the very first footsteps ever laid by man, at least the first that left evidence we could find later.
The cast is fascinating, but even more fascinating is the what happened to the original footsteps: They were buried. Scientists covered the footsteps under several barriers, the chart above the cast explains, to protect them from us.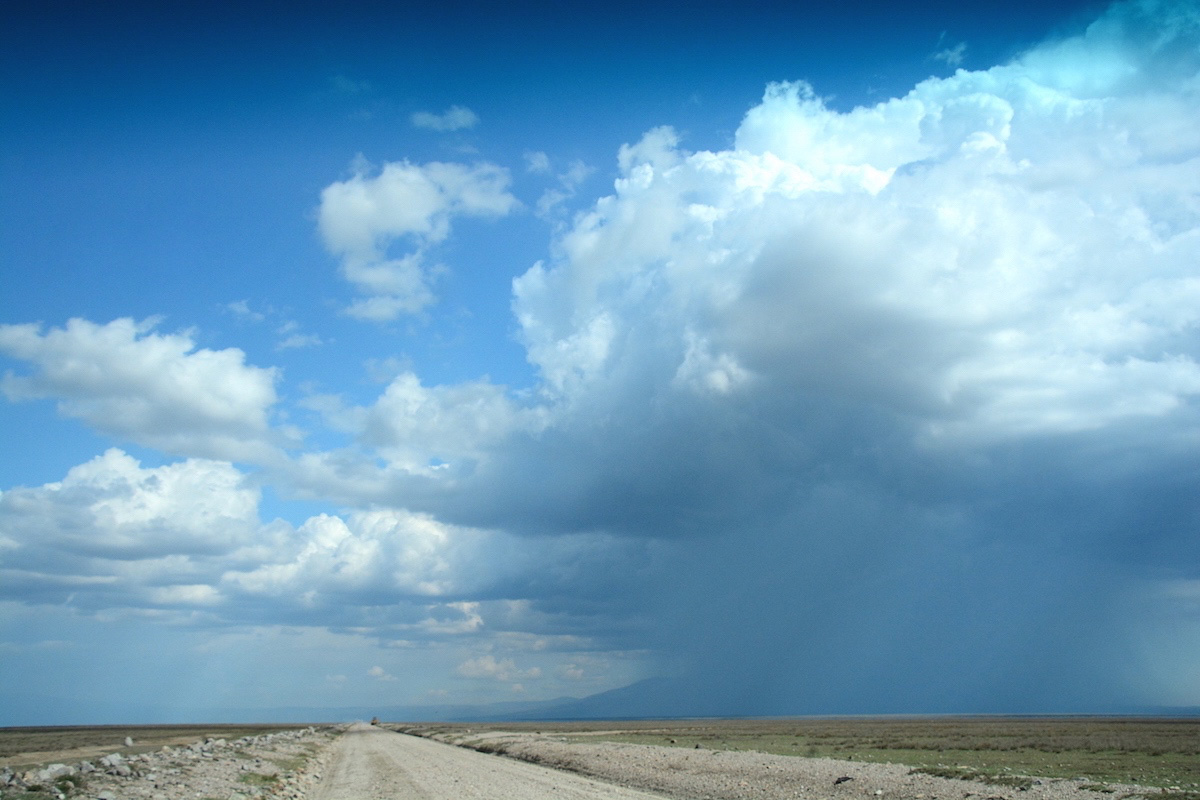 As we make our way across toward Ngorongoro Crater, a massive rainstorm has almost totally obscured the 2,000-foot wall of the crater – and all of the observable sky above it – yet the first (and only) thing that comes to my mind is the cheesiest song to come out of the 1980s.
A herd of zebras are crossing the road ahead, so Timo stops the car and instructs us to ready our cameras. The extent of the animals is seemingly infinite, and in all directions, and an endless line of wildebeest is migrating in the almost imperceptible distance, a few stray lions hunting amid the crowds of animals.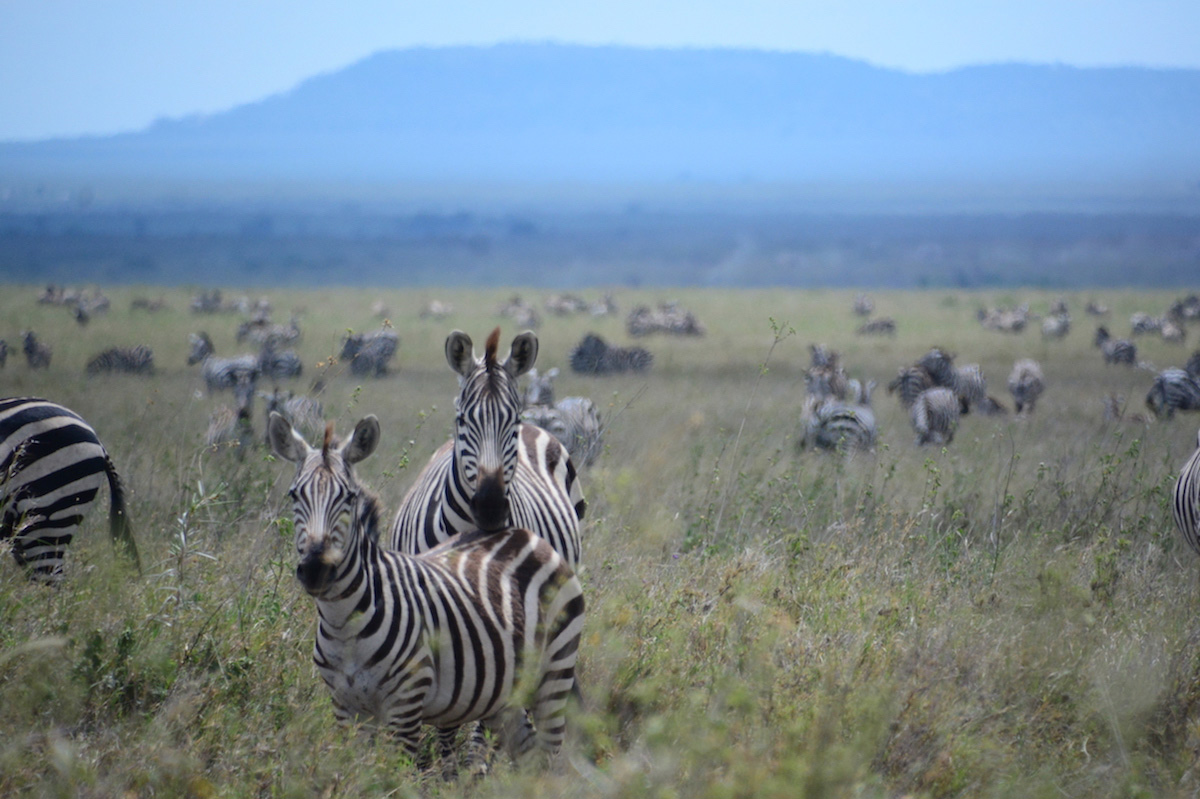 "You are lucky," he breaks his hours-long silence. "The Great Migration has begun early this year."
The size of the animal populations, we learn, is nothing compared to the journey they are making, which is really but one leg of an infinite oscillation between north – Kenya's Grumeti River, or thereabouts – and south – the short-grass plains of southeastern Tanzania; between life – the birth of half a million wildebeest calves over two to three weeks in February – and death – nearly half don't survive the journey. It is a cycle that repeats itself with minimal aberrations over time and, seemingly, no end goal.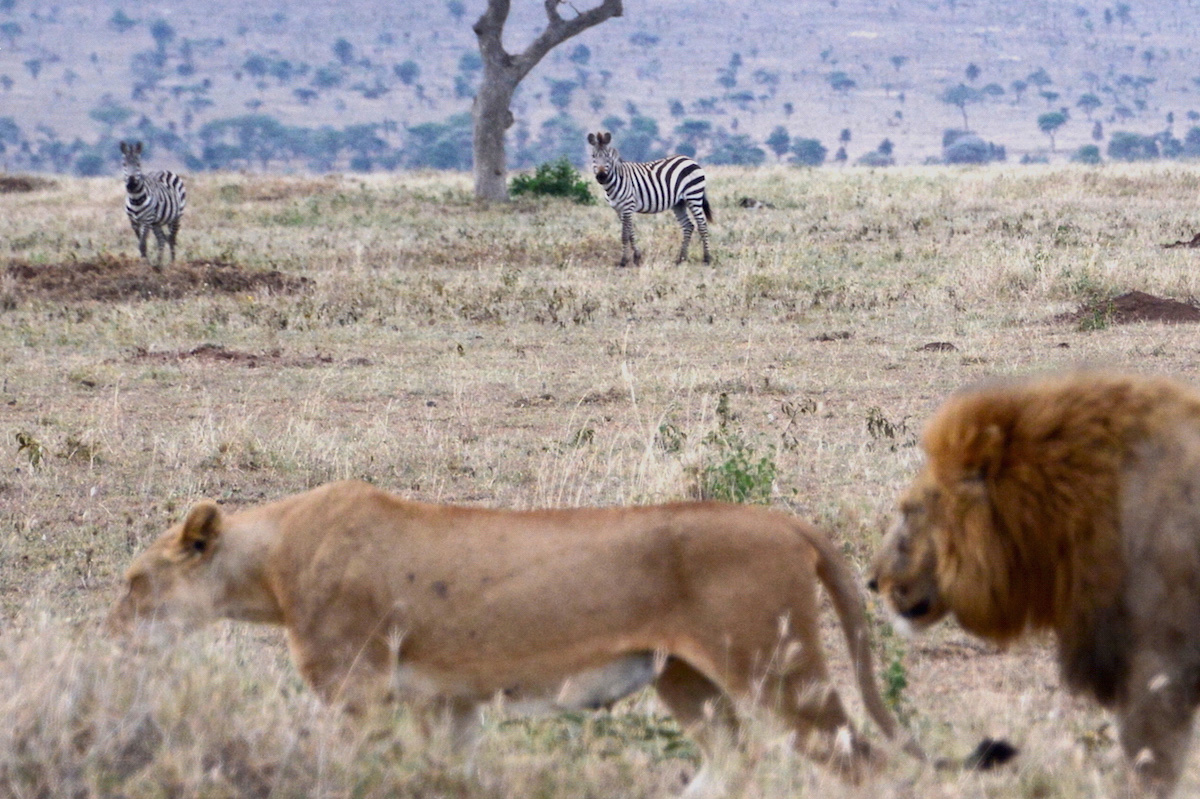 It is a story not unlike our own human one.
I mean, we walked across the Serengeti a couple million years ago, and eventually made our way to land's end amid the glaciers of Patagonia. Billions of individuals were born – most died before their time and all but a few lived anonymous, meaningless existences – but at some point, we achieved a level of stability that empowered us – very, very few of us – to return to our ancestral homeland, only to go back from whence we came.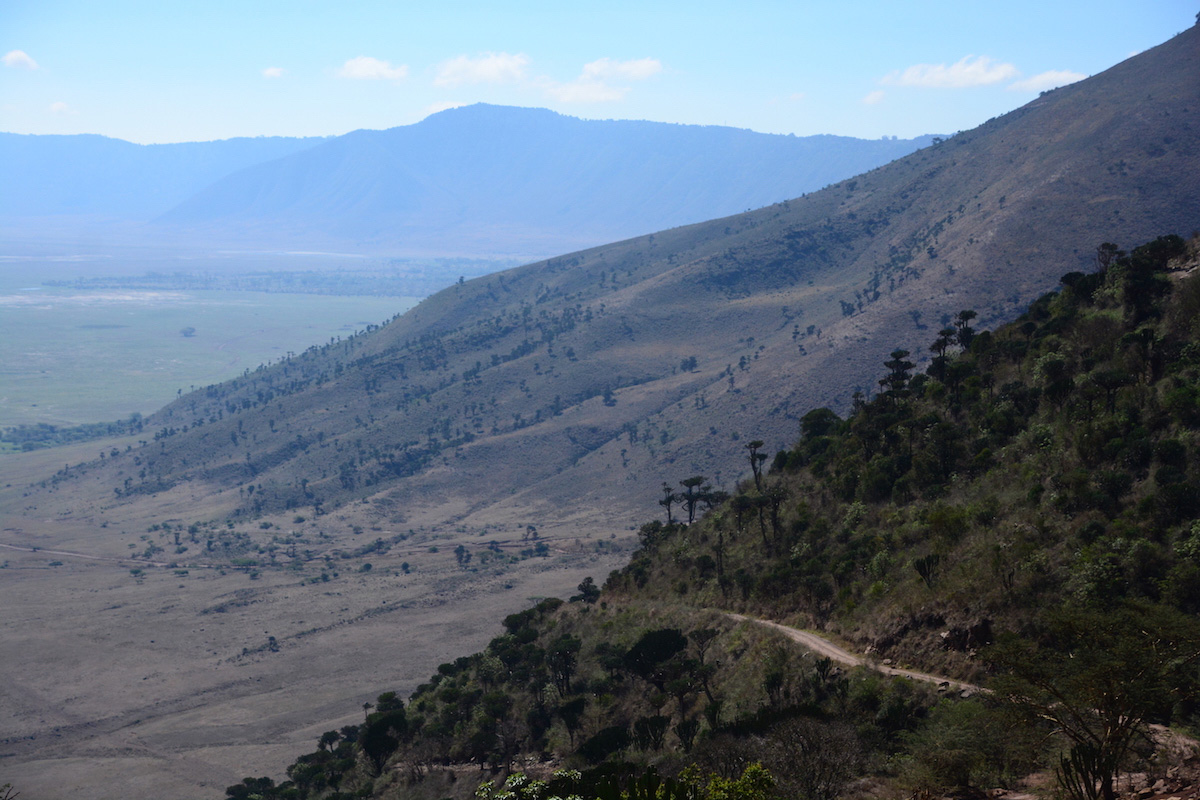 100 Arushas could fit inside Ngorongoro Crater, an enormous caldera that sits roughly halfway between Arusha and the Serengeti Plain – which, on the map, seems to be literally right down the road from one another. The world's largest caldera, Ngorongoro formed a few million years ago when an ancient volcano collapsed in on itself, and is now essentially a bowl full of animals.
At any given moment when you're down inside of it, you see thousands of creatures around you in all directions – mainly zebras, gazelles, flamingos and wildebeest, but also occasionally elephants, rhinos, lions and buffalo.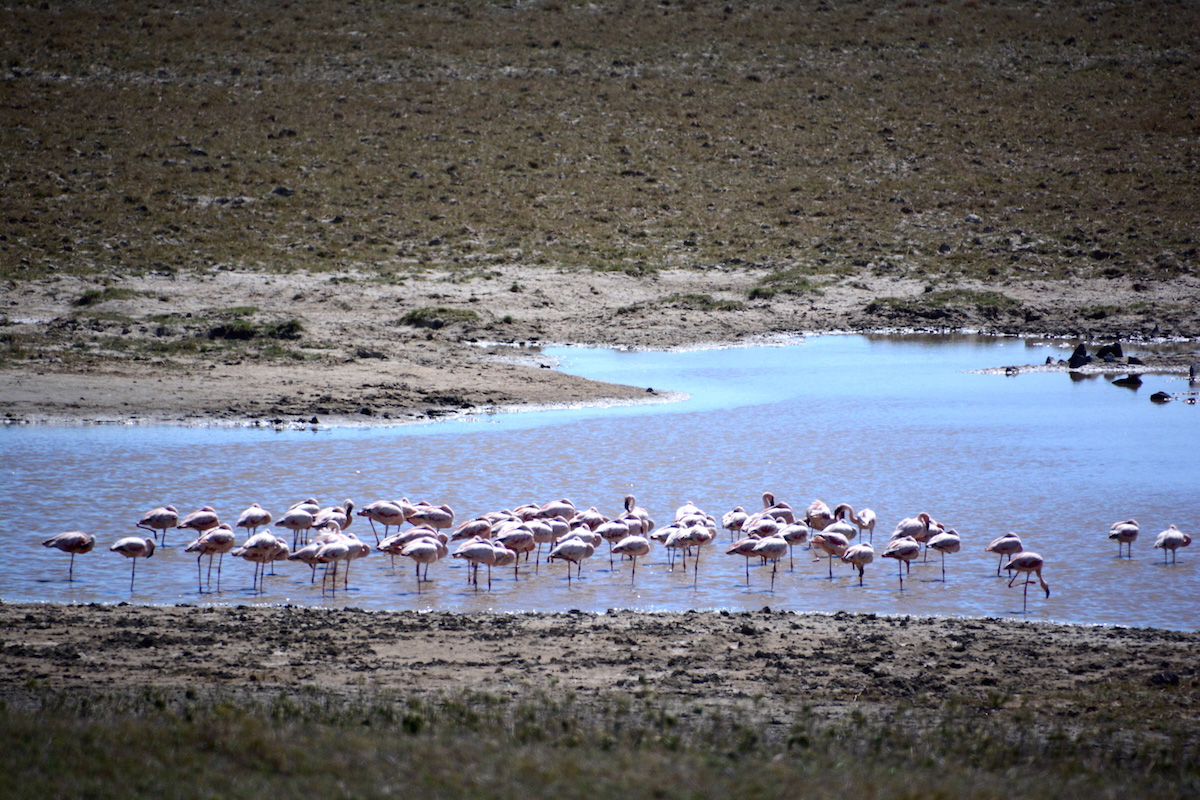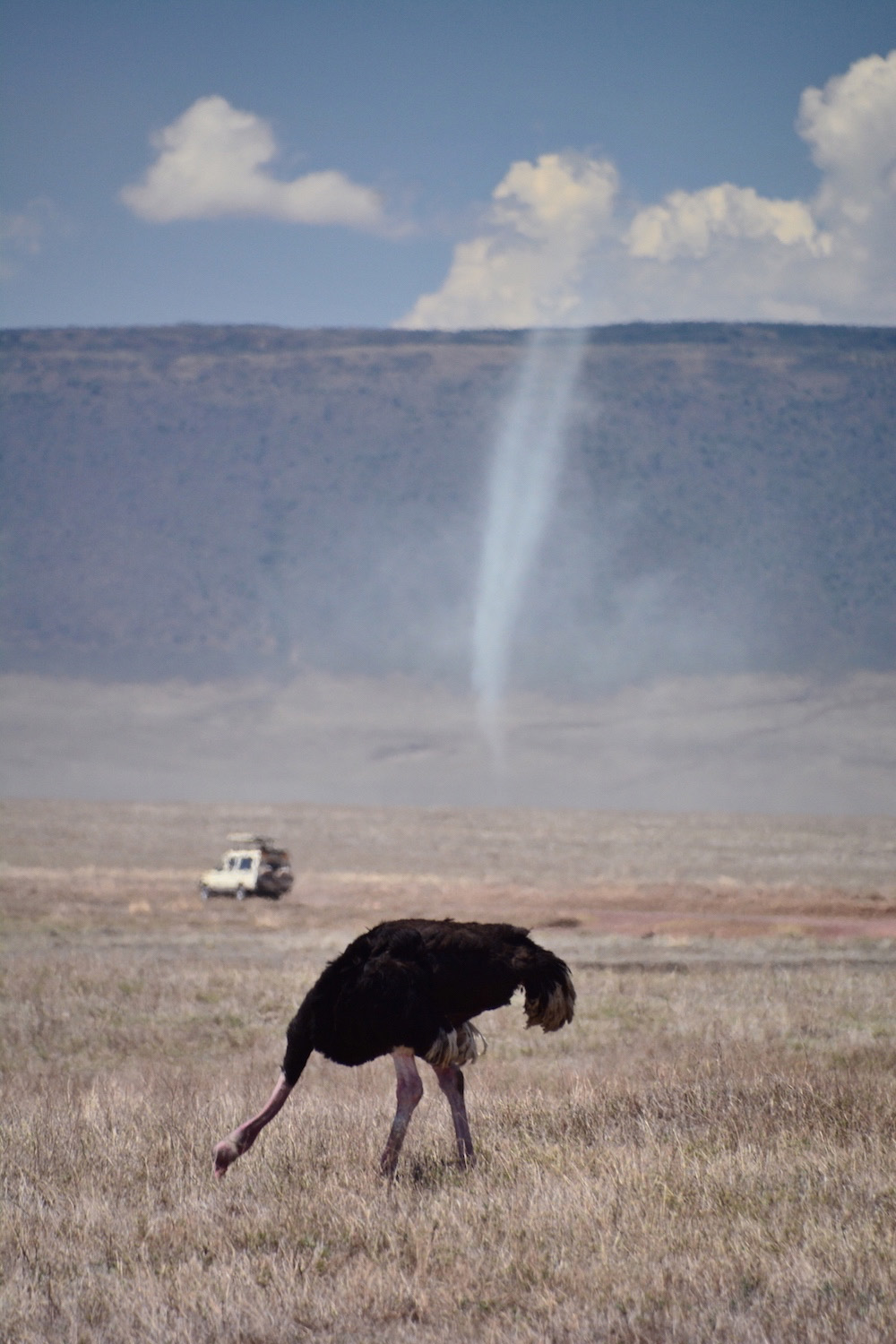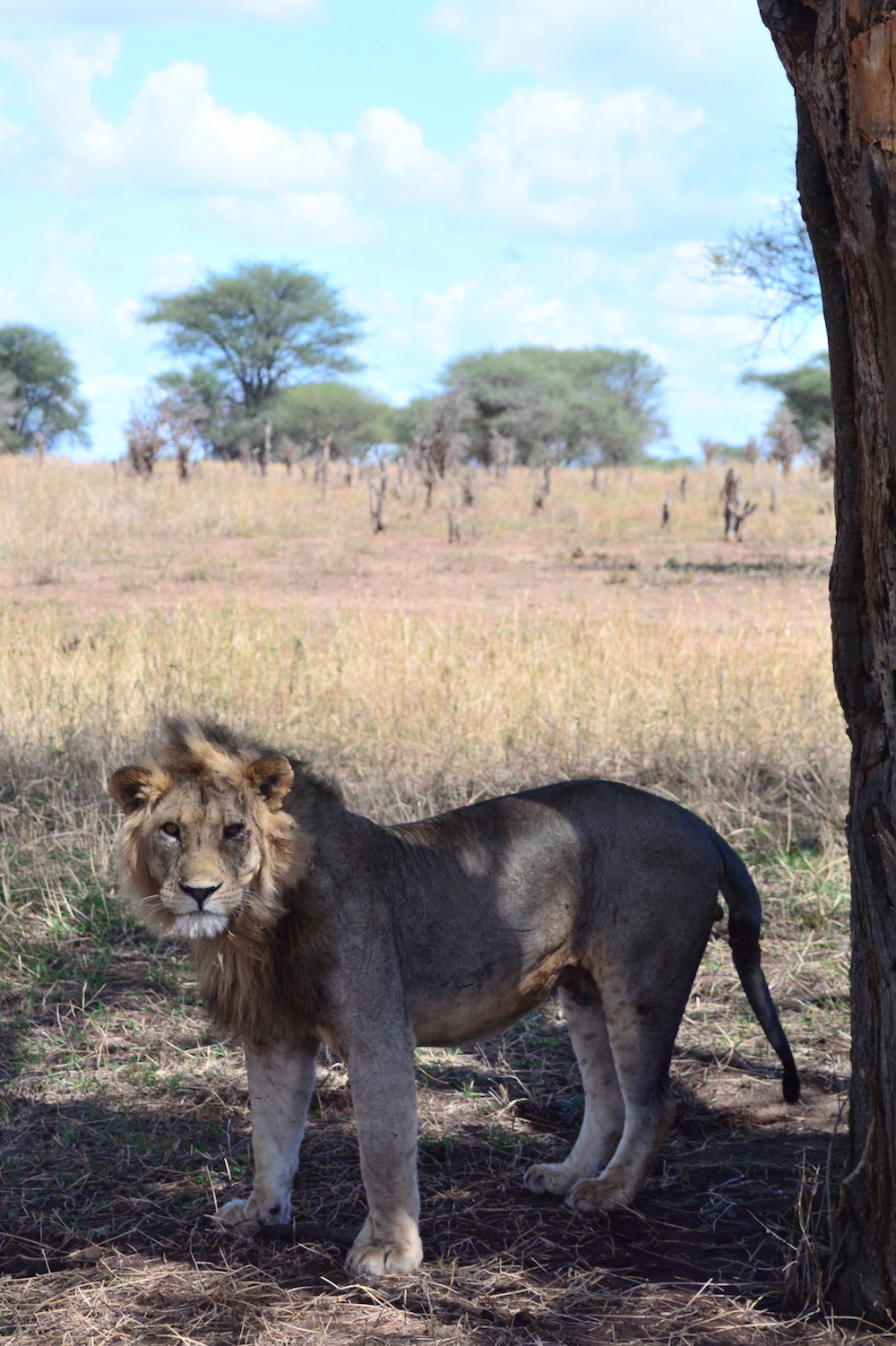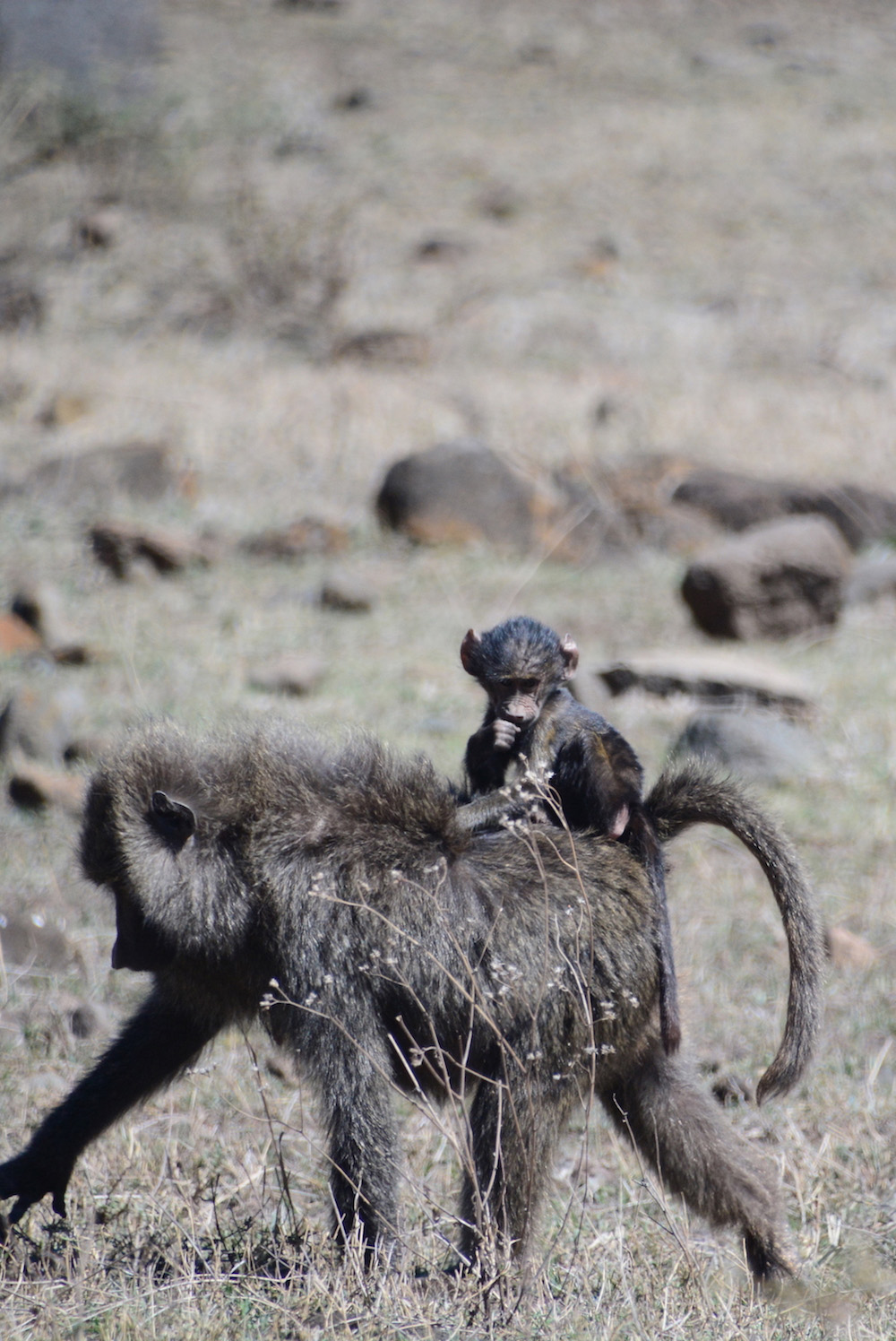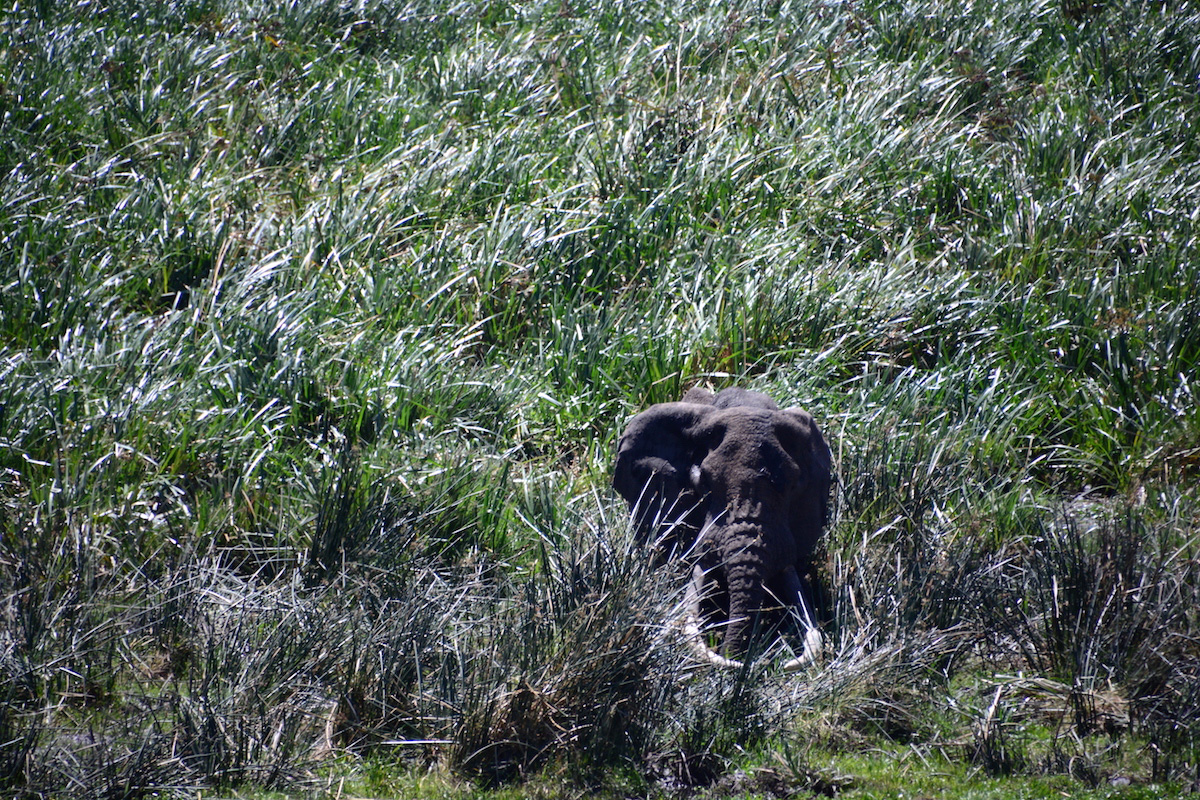 Yet it is only when you stop counting, and accept that you can observe only a fraction of a fraction of the crater floor at any given time, that you get an idea of the scale of wildlife in these parts, which exponentiates once you peer at a map and realize that although Ngorongoro occupies an area dozens of times smaller than the Serengeti, both are minuscule in the context of the African continent, and so forth.
Some experiences make you contemplate your place in the Universe, but this isn't one of them. Being on safari in Tanzania makes me realize that neither the Universe nor planet Earth depends on my existence or perception, and that if there is an intelligent creator out there somewhere, he would find very funny indeed the idea that individual beings pray to him.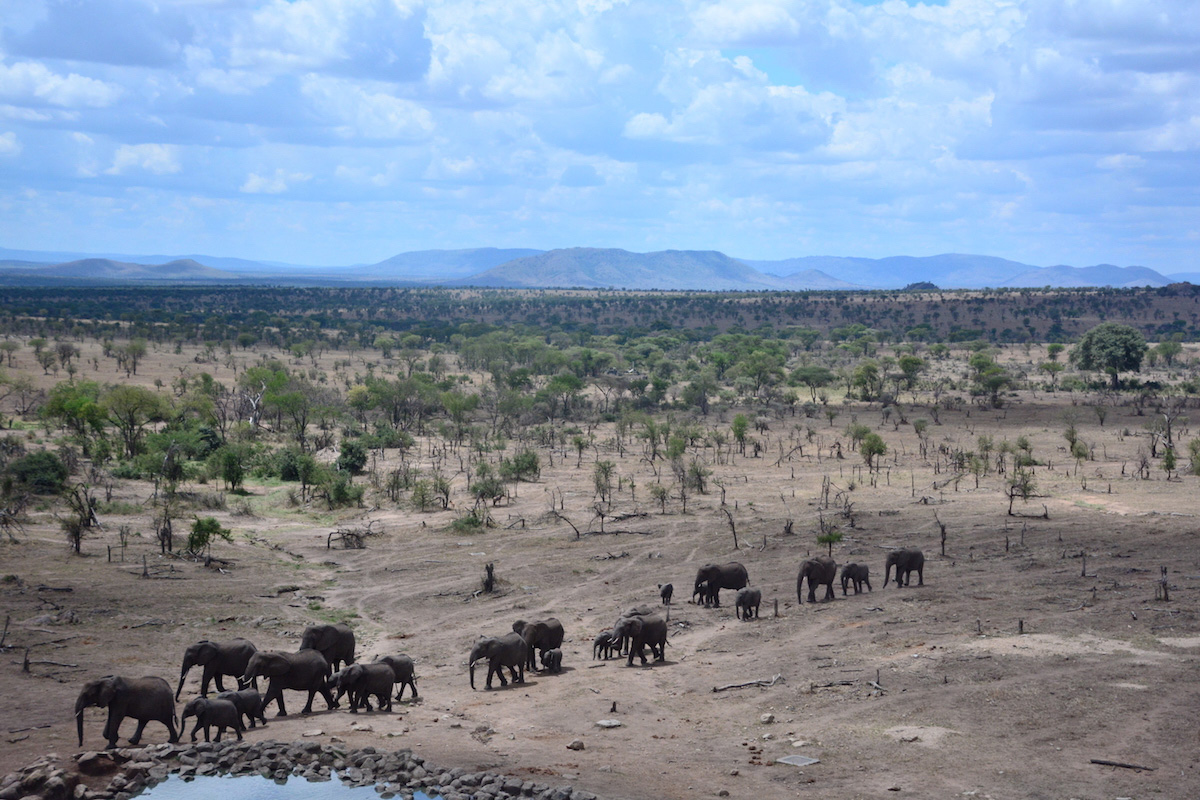 "Africa is not only the past, but the future," the man assures me. "We have most of the world's remaining natural resources – and every multinational corporation is setting up shop here." It seems a superfluous fact to cite, considering the scale of the Serengeti around us, but an appropriate one given that we're at a Four Seasons resort using high-speed Internet to glean facts about everything with see around us, touring a world-class spa facility that could just as well be in New York City.
Africans deserve to be proud of their homeland – and certainly, to reap the benefits of its riches, after centuries of being pillaged by the likes of my ancestors: This is a fact, and a just one. Yet I can't help but wonder if it is possible – or avoidable, given how large the demands for energy and goods and entertainment and food and all the other aspects now considered a baseline for an acceptable existence will be – to conserve even a fraction of the Serengeti, or Ngorongoro Crater, or Tarangire National Park, or any of the millions of unnamed, unclaimed, untamed acres of wilderness in Africa.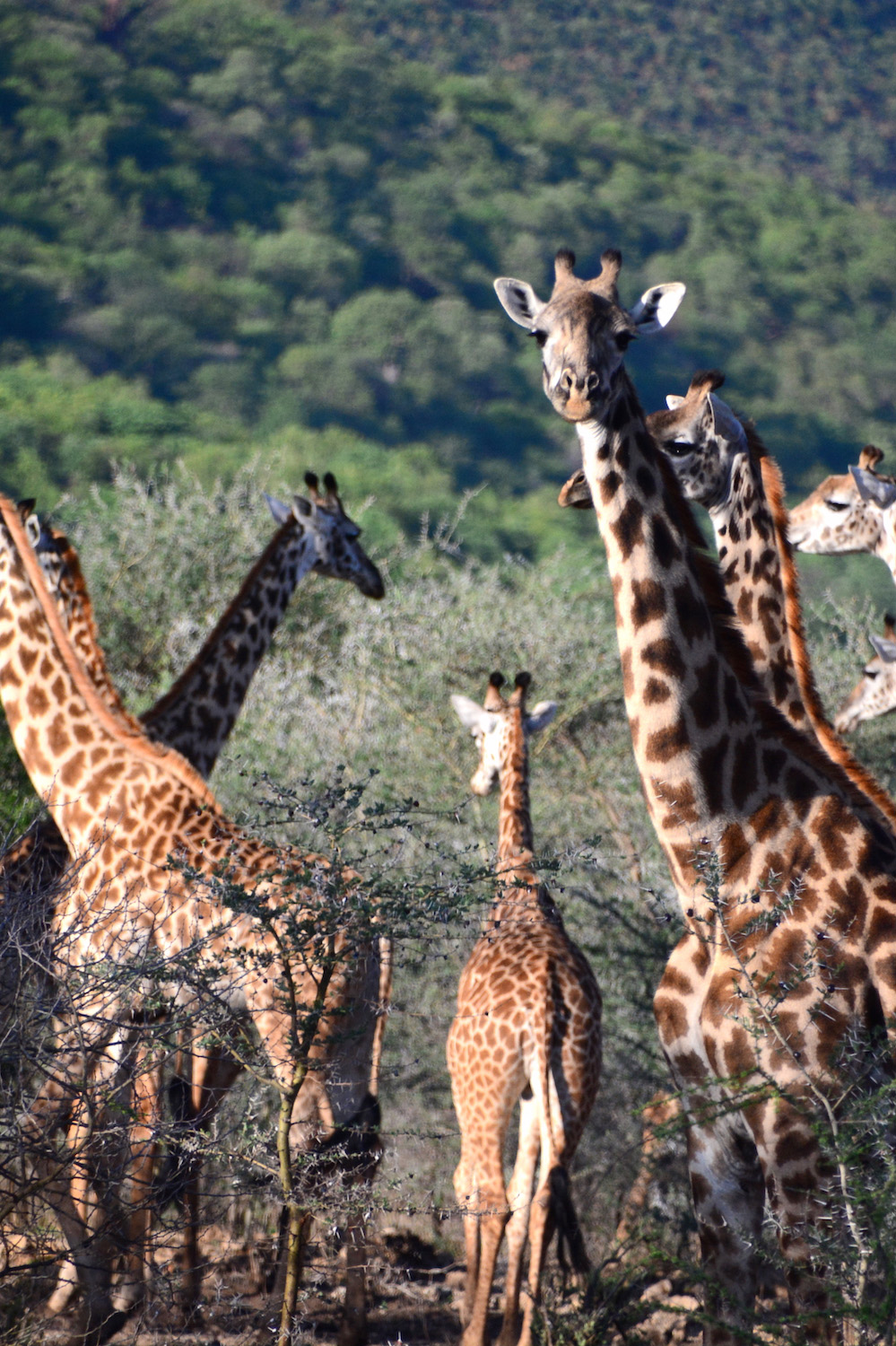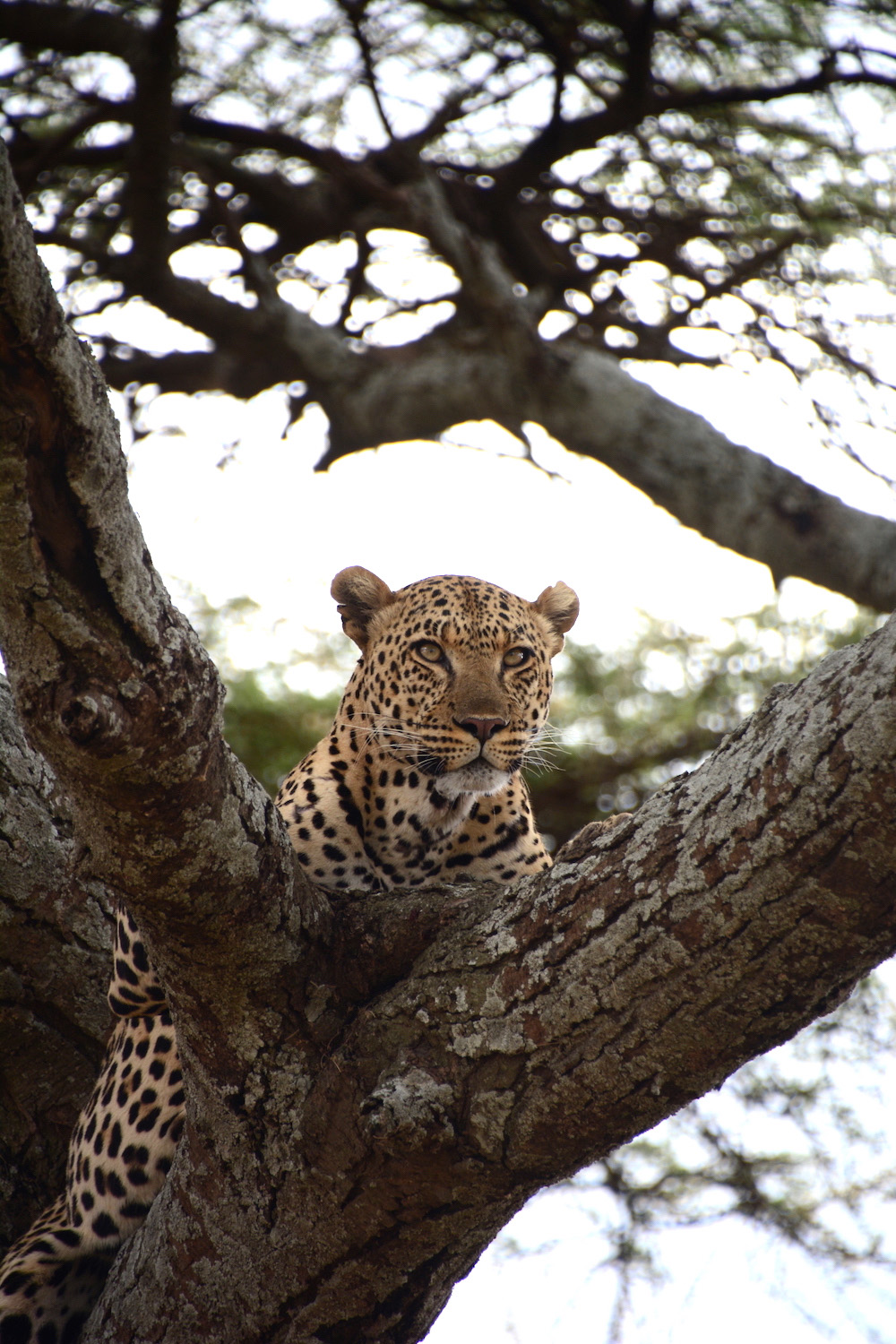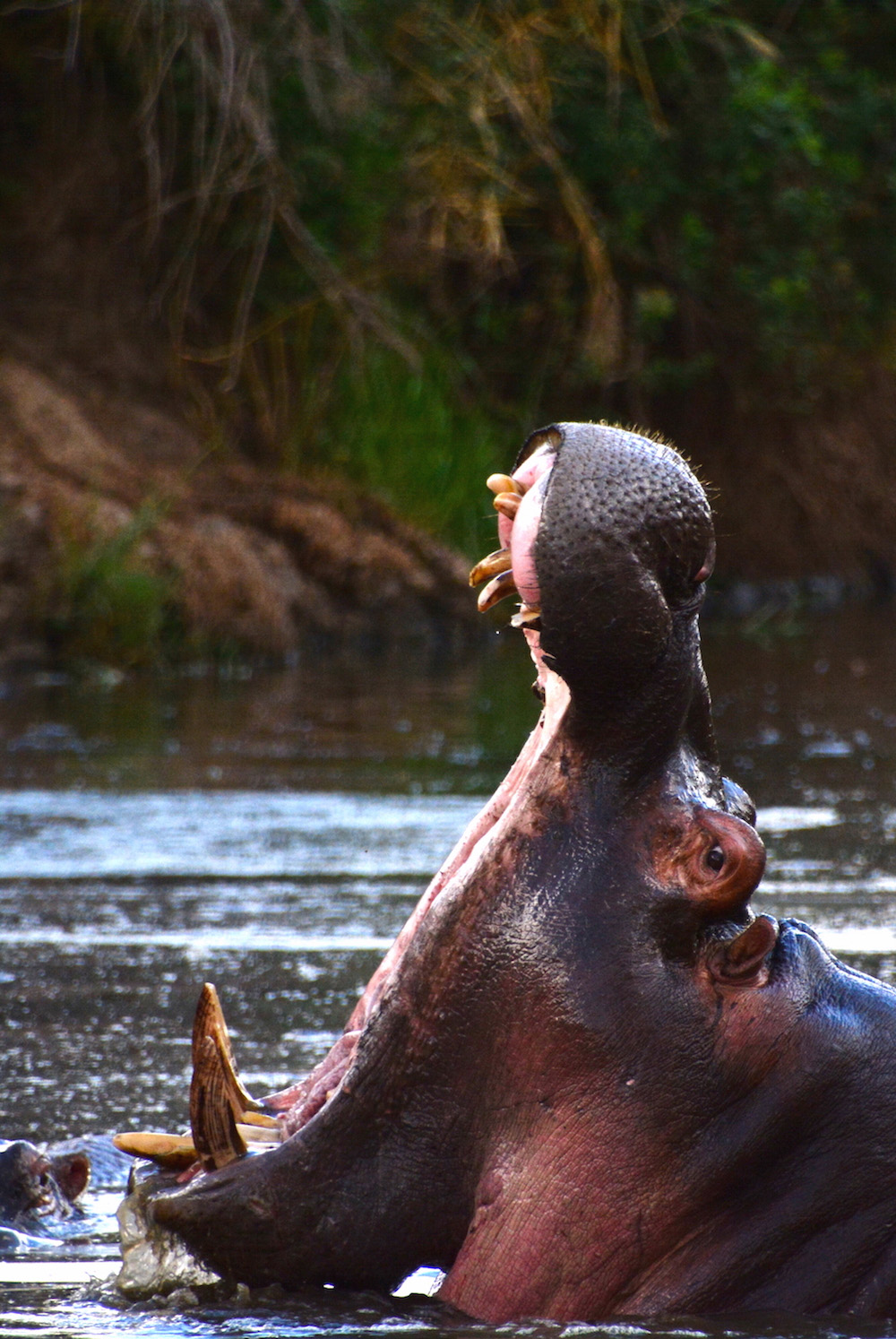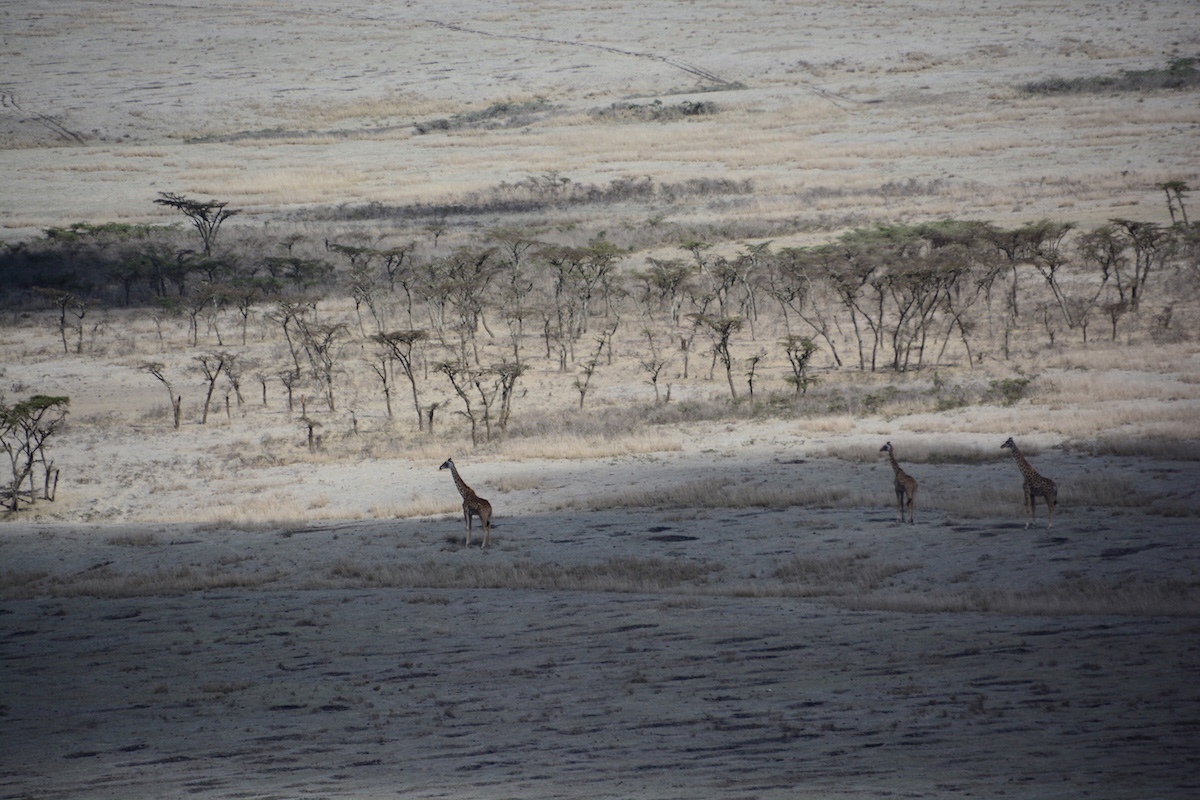 I feel curious, and, as a safari-goer, guilty: Hasn't every great conquest throughout history started as a sort of safari?
Say there are a three dozen vehicles like ours cruising through Tanzania at a time right now, when the majority of the planet – and, certainly, Africa – still lives in abject poverty. Even if five more per cent of our population rises to affluence in the next century, and only a fraction of them are able and willing to go on safari here, and only two or three more ultra-modern resorts spring up from the nothingness, doesn't the idea of a highway running through the Serengeti start to seem inevitable?
I say this not to judge humanity or myself: I have enjoyed my safari, perhaps more than any of my other travel experiences, and maybe all of them combined. It has made me feel both insignificant and all-powerful, that I have returned to my ancestral – our ancestral homeland – after eons and feel totally in control over it, in spite of all of the information my human senses can perceive suggesting that the complete opposite is true.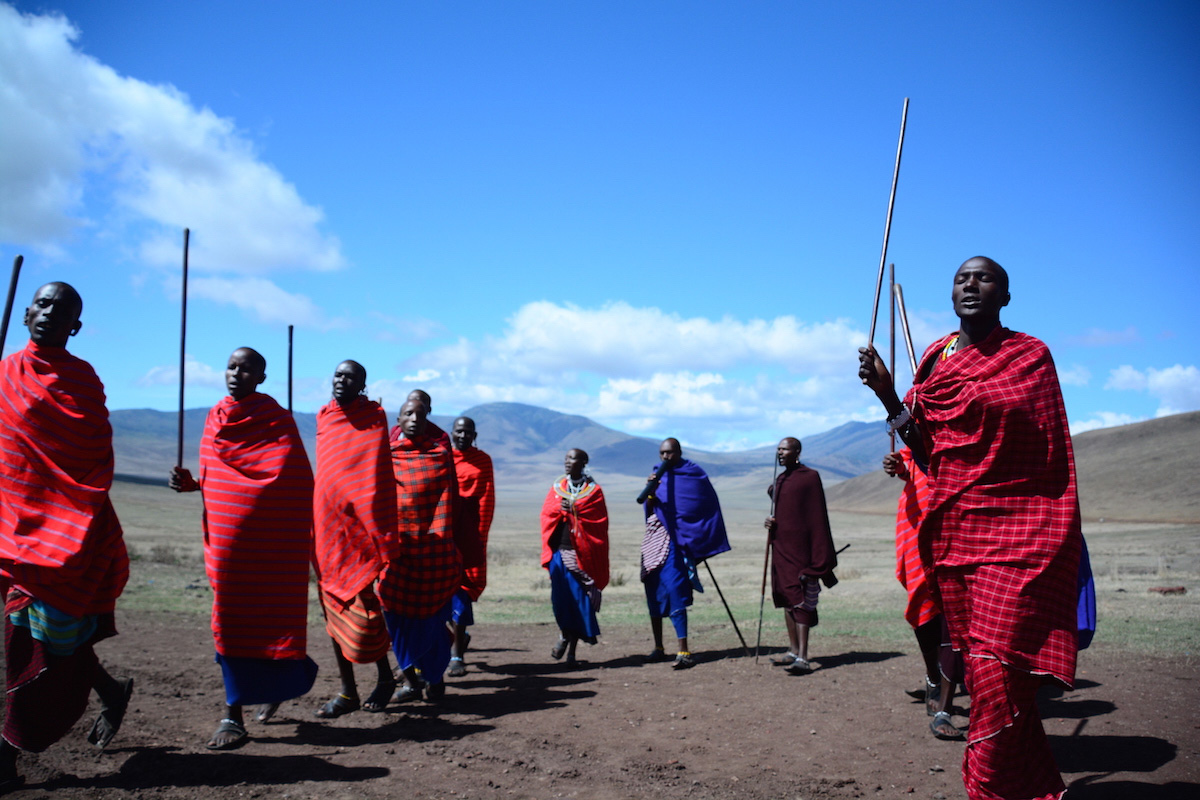 I came across a short story a few weeks ago, and it's the only thing I've read that seems to explain what the whole business of life is about.
I'll spare you the details – if you've made it this far, a couple hundred more words won't kill you – but the point it gets to is that every single living thing that ever was and ever will be – you and me; the zebras; the Baobab trees; the Maasai; the executive board of the Four Seasons Group; the lions; and even the tiny serval cat – are manifestations of the consciousness, the Supreme Being, the energy, the creator, the destroyer, the regular Joe some like to call God.
And all interactions – conversations between you and me; groups of humans on safari or conquering something; wildebeest living and dying as they migrate; and the planet withering as we deplete her bounty – are really just this consciousness getting to know itself, an infinite undulation not unlike the Great Serengeti Migration, or humans coming full circle and returning here, or the destruction and rebirth that characterizes the Universe as we know it. Simultaneously quotidian and extraordinary, pivotal and meaningless at the same time.
Being in Africa hasn't been a revelation as much as a reminder – if the theory presented in this story is true, and I do believe it to be, then I am everything that ever was and ever will be, from a strange man screaming curses as he bites into an apple, to the last doomed seed that floats through the last dust storm that blows across the spent land. And I knew all of it before I even began.
The journey is the destination: Migration is really all there is.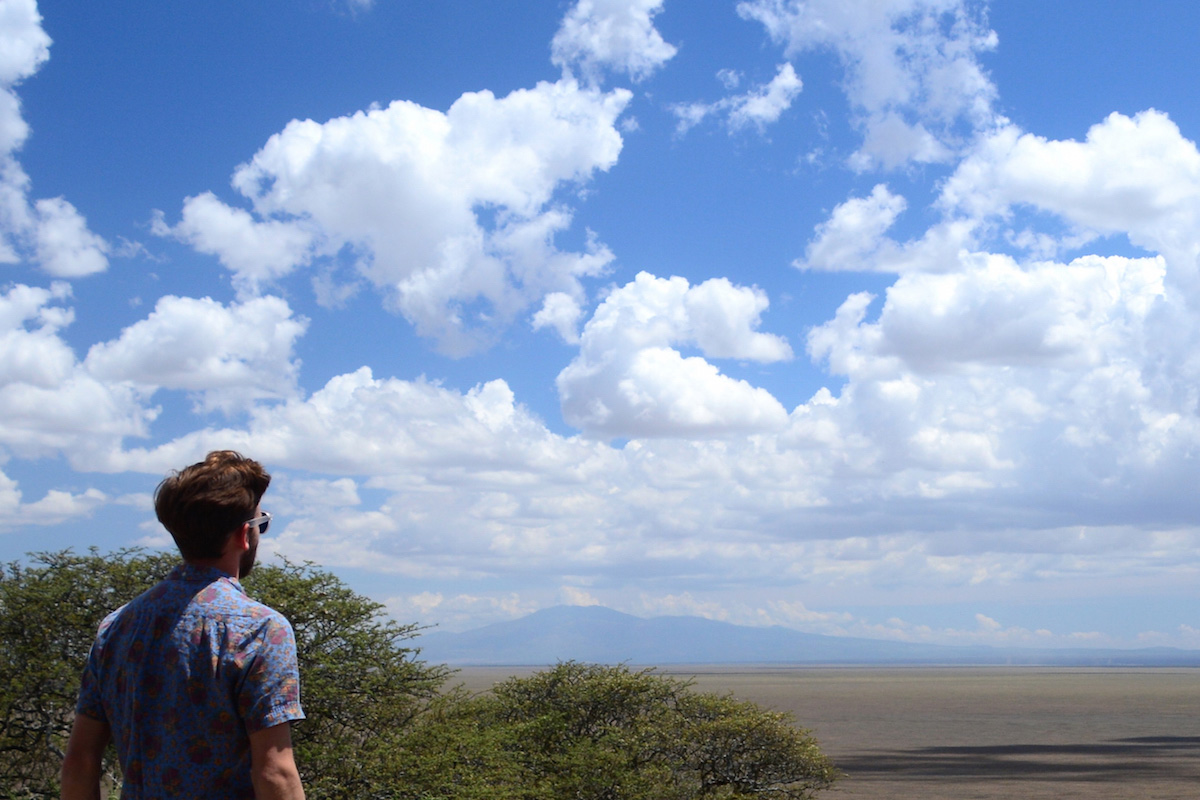 Disclosure: Many thanks to Shadows of Africa, who sponsored my safari and also to Planet Lodge, Country Lodge Karatu, Four Seasons Serengeti Safari Lodge, Eileen's Trees Inn and Mc-Elly's Hotel, who kindly provided my accommodation.
Share: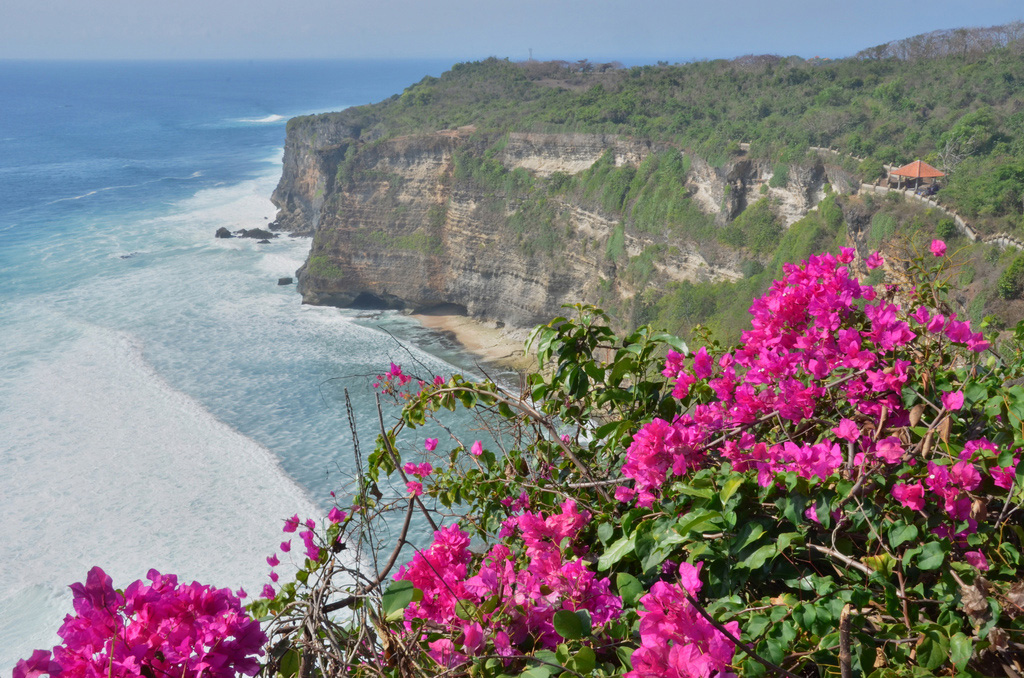 It's no secret that Bali was not my favorite destination, but one thing I've always been clear about is that the island is not without its redeeming factors. From hidden beaches, to exotic rice terraces and, of course, amazingly friendly people, Bali has plenty of positives to outweigh the negatives that unfortunately dominate discussions about the island these days.
Tegalagang Rice Terraces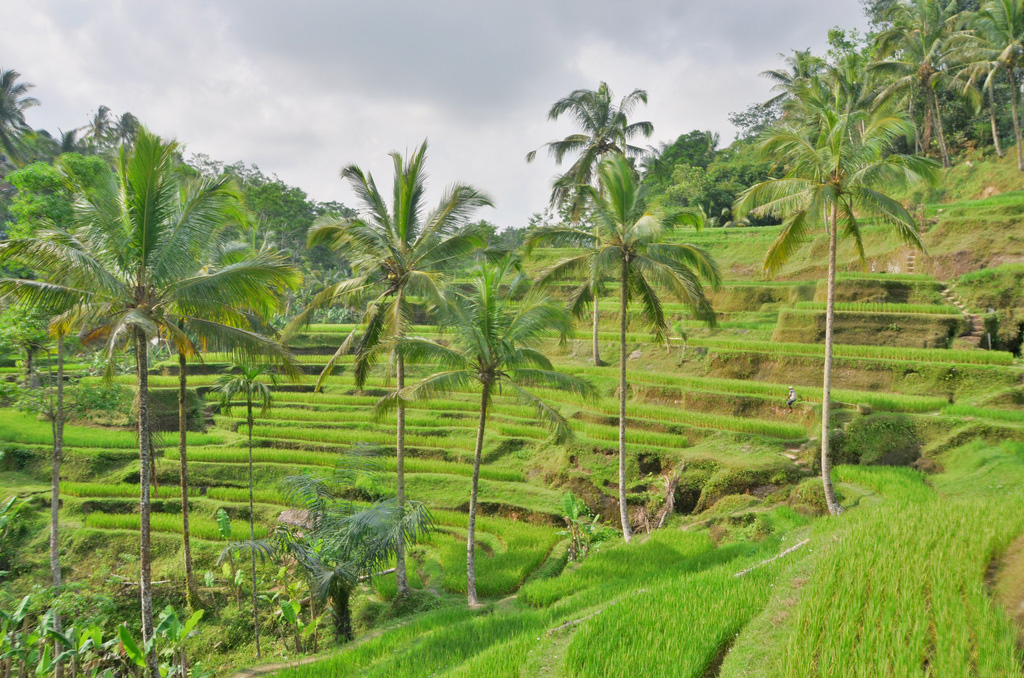 I watched "Eat, Pray, Love" less than a month before I visited Bali, so you can imagine my surprise when I arrived in hectic Denpasar – it was about as far from the tranquil rice paddies where Julia Roberts had ridden her bike as you can get. Thankfully, the Bali from the movie is only three hours (well, maybe four, given Bali's notorious traffic) from the island's main airport. And Tegalang Rice Terraces aren't just a good spot for biking:
Uluwatu Monkey Temple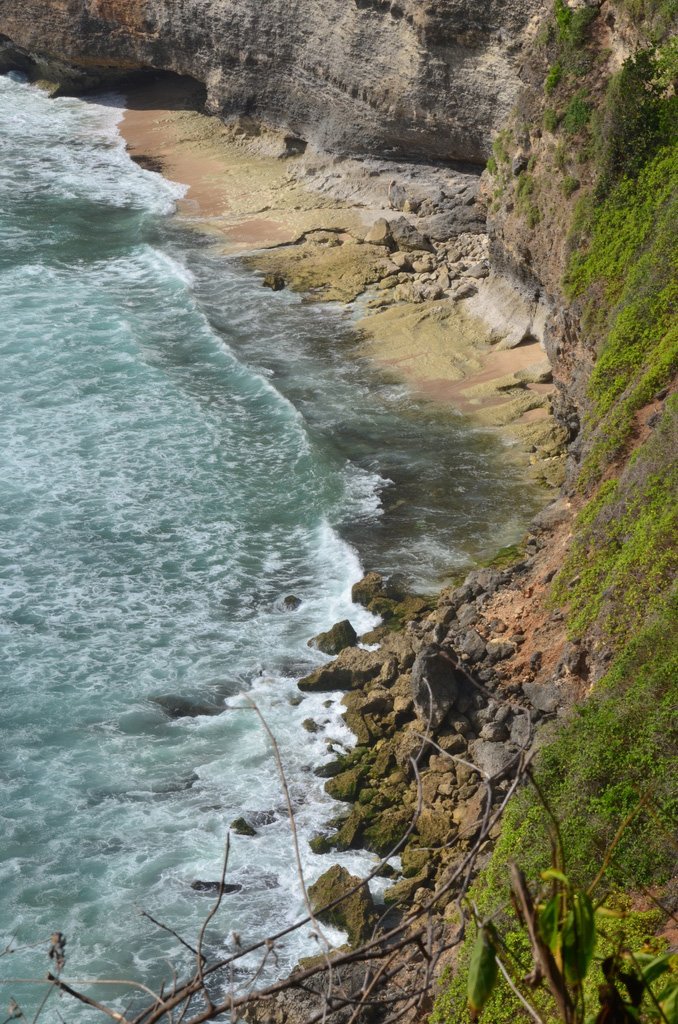 The Hindu temples at Uluwatu are charming enough on their own, to say nothing of the gorgeous beach below, which sits far down from the cliff face that it's literally virgin. Indeed, the adorable monkeys at Uluwatu Temple (which is appropriately known as "Uluwatu Monkey Temple") are an attraction on their own. Tip: Hold onto your things – monkeys do steal!
Nusa Dua Beach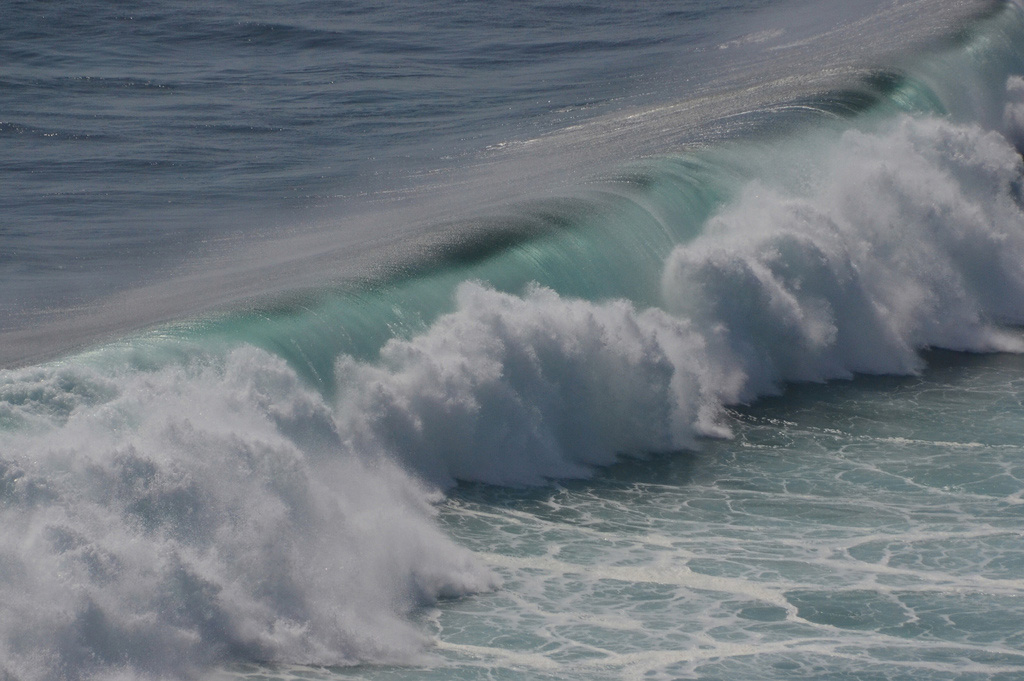 The first Bali beach I visited was Kuta, which is not only the island's most popular, but also unfortunately its most polluted. Nusa Dua Beach, located near the southern tip of the island, couldn't be more different, with a deserted, quiet feel, and bright blue waters. Sure, the Hindu statue erected above the beach in 2012 is as fake as the malls that line the shores of Kuta, but the natural aspect of Nusa Dua is beautiful enough that I don't really care.
Bali Sunsets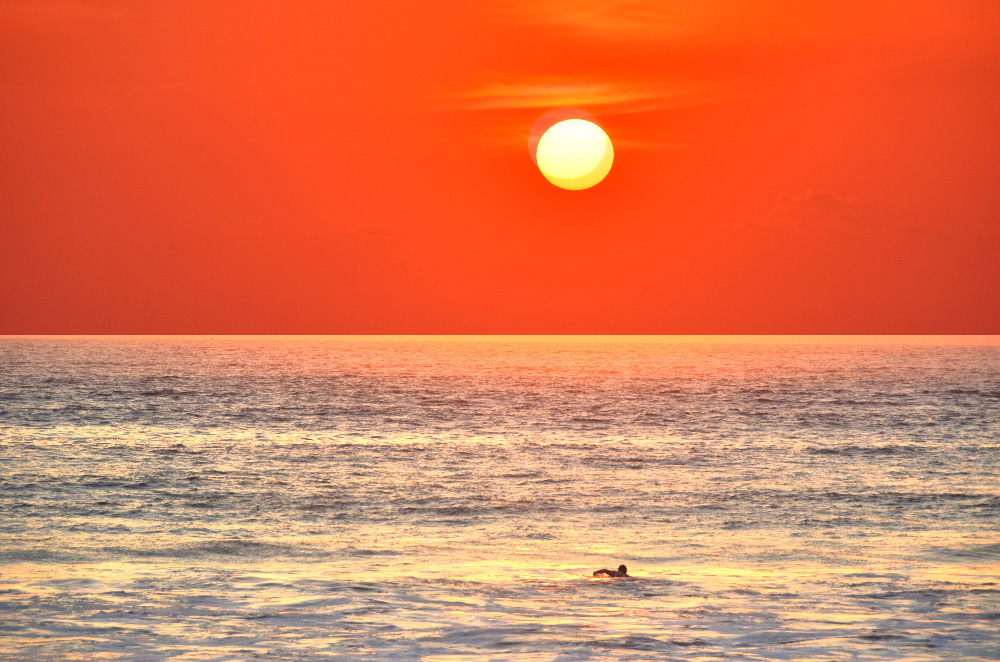 No matter where in Bali you choose to stay or visit, one thing is for certain: The sunsets here are among the very best in the world. The picture above should speak for itself – and hopefully, will tide you over until you finally do make it to Bali yourself.
Share:

The very word "Bangkok" has been synonymous with "freedom" since the first moment I set foot onto its streets.  As I stood at the precipice of the Temple of Dawn while the sun set on my ritualistic day in old Bangkok, and looked out onto the city's familiar skyline, bathed in the same beautiful twilight that was setting in the very first time I saw it, I felt as if I could float away right then and there.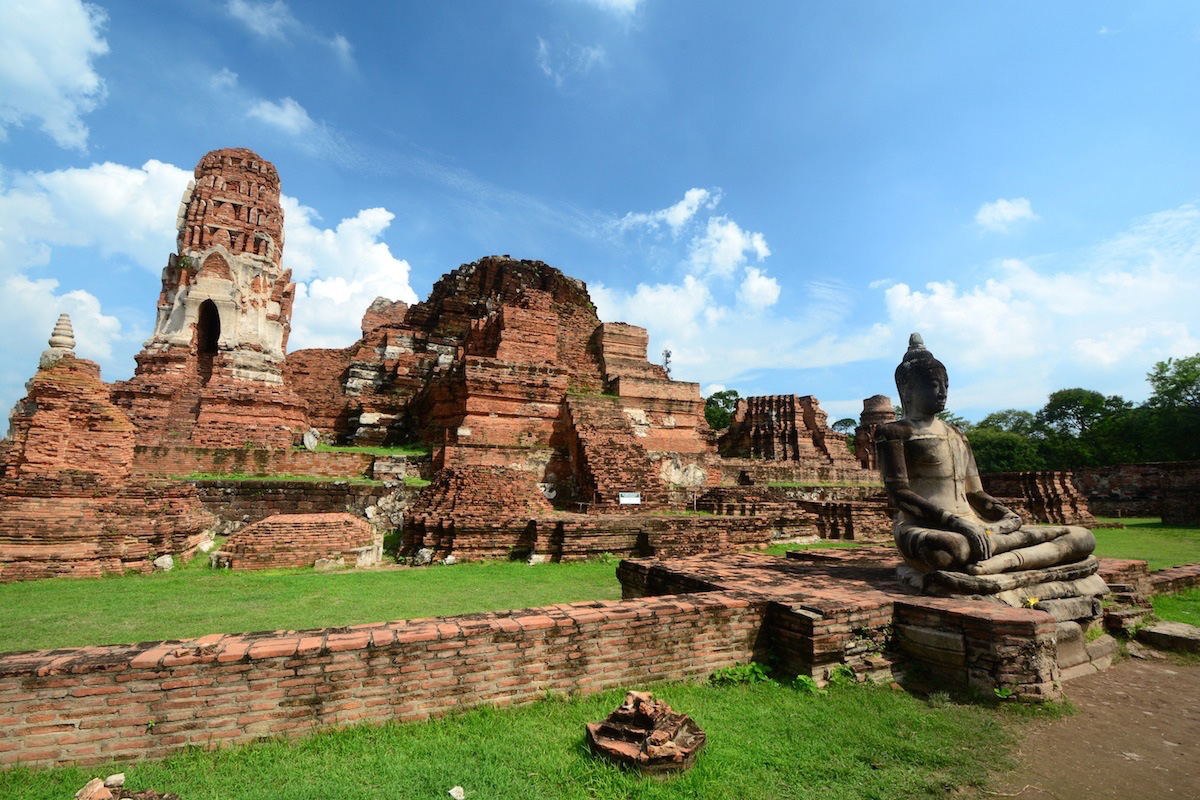 You can be in a serene environment like the above or in sprawling crowded urban-ness very quickly. In the city center, the bustle is so alive.
"SkyTrain," I said to a round motorcycle taxi driver at the city's Mo Chit bus station nearly five years ago. "Can you take me to the SkyTrain?"
He nodded and motioned me to get onto the back of his motorbike. I'd never even thought to ride one, but a ladyboy I'd met on the bus (one who looked oddly like Kate Gosselin) had mentioned it would be the best way to avoid Bangkok's nightmarish traffic, and I trusted her. To be frank, I didn't really even know what a "SkyTrain" was, only that I felt safest riding with a larger driver, whose body I imagined would be like an airbag in the event of an accident –  I was almost certain I would die otherwise.
But the moment we flew off into the sea of red tail lights, fluorescent-colored taxi cabs and proper ladies in heels and skirts riding on the backs of motorbikes with both legs to one side or the other, I had never felt so alive.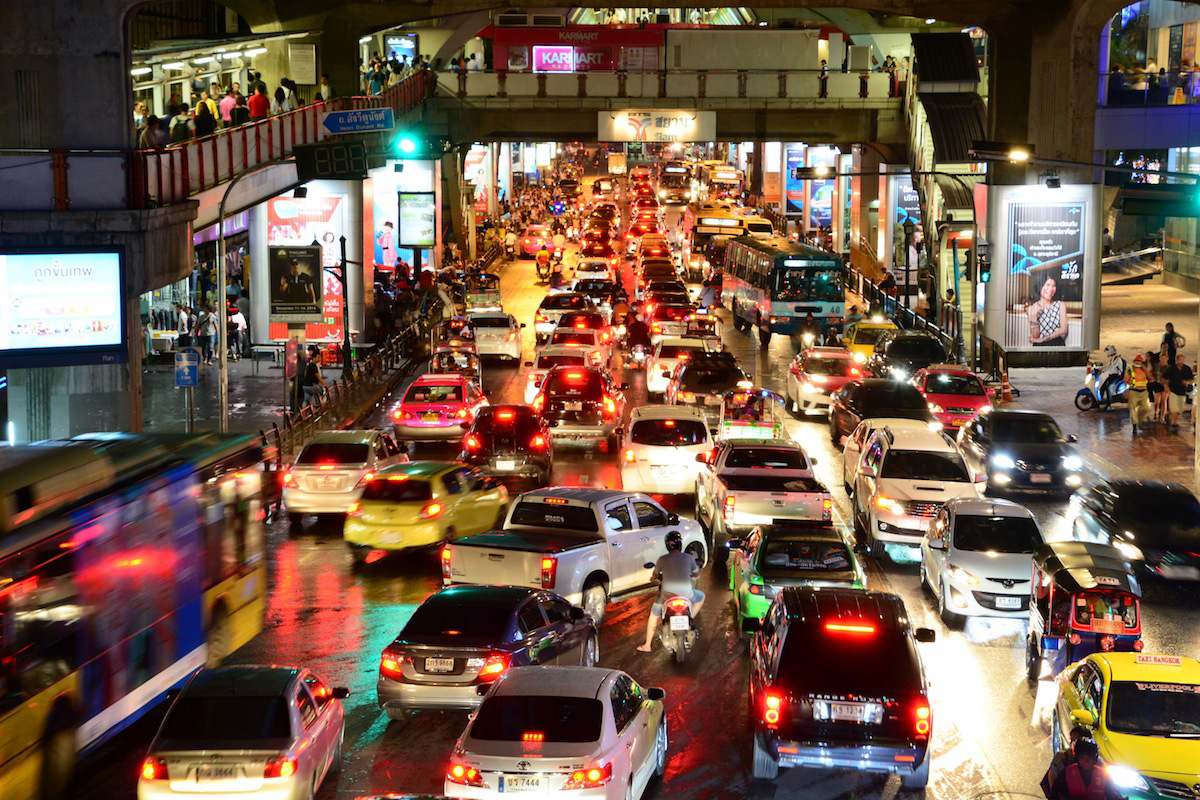 I arrived in Bangkok two Saturdays ago for my eighth visit (my second via Shanghai) and stepped aboard a SkyTrain vehicle for probably the thousandth time. Many aspects of the experience – the frigidness of the air conditioning, the flamboyance of the advertisements for beauty products, the exuberance in the "voice" of the automated operator – still struck me as exciting, especially when compared to the muted character of China.
And yet as I woke up the next morning, in the hotel where I've stayed every time I've come to Bangkok on my own dime, all the way back to the first time, I found myself lacking inspiration. Even when I met up with my old friend Pin that evening for dinner in Bangkok's Chinatown (a part of the city which, in spite of my frequent visits, I hadn't yet explored properly), there was something off about the way I felt, and not just because my jet lag from crossing the Pacific earlier that week was finally catching up with me.
It was something intangible, but also profound. And it really, really bothered me: Bangkok is my favorite city in the world, or at least I thought it was.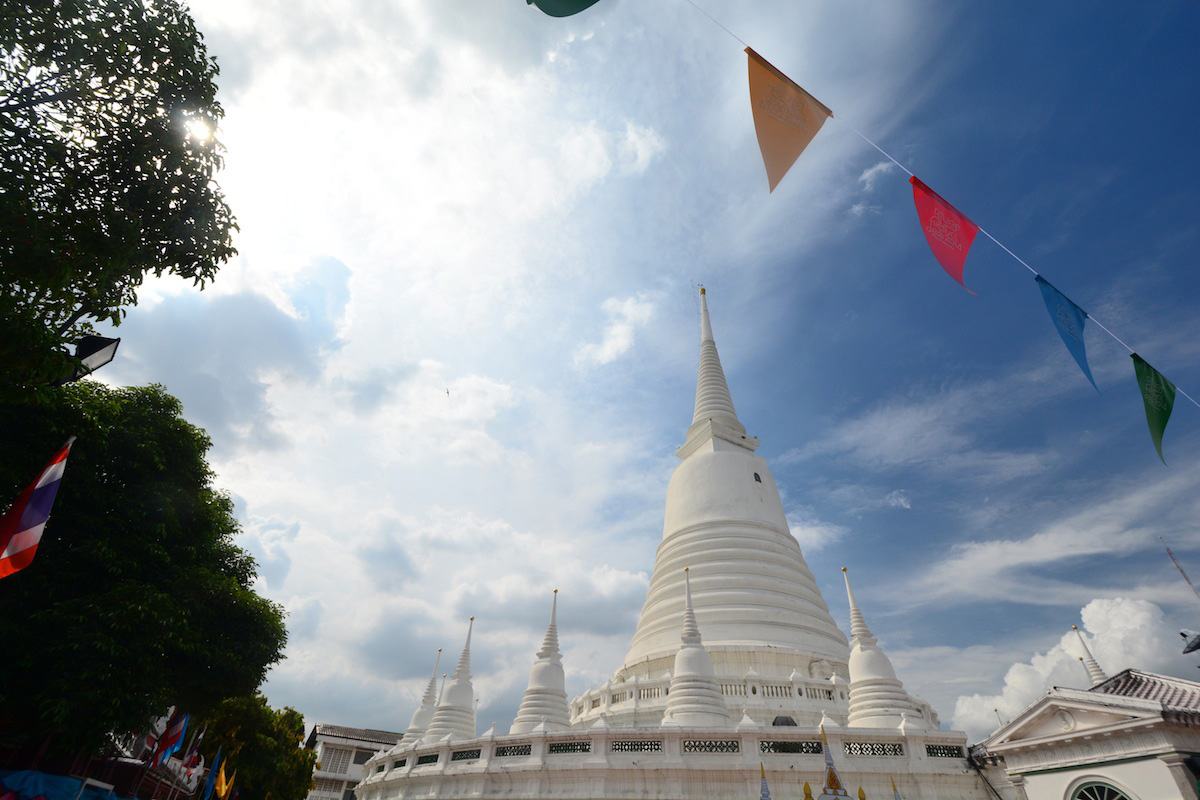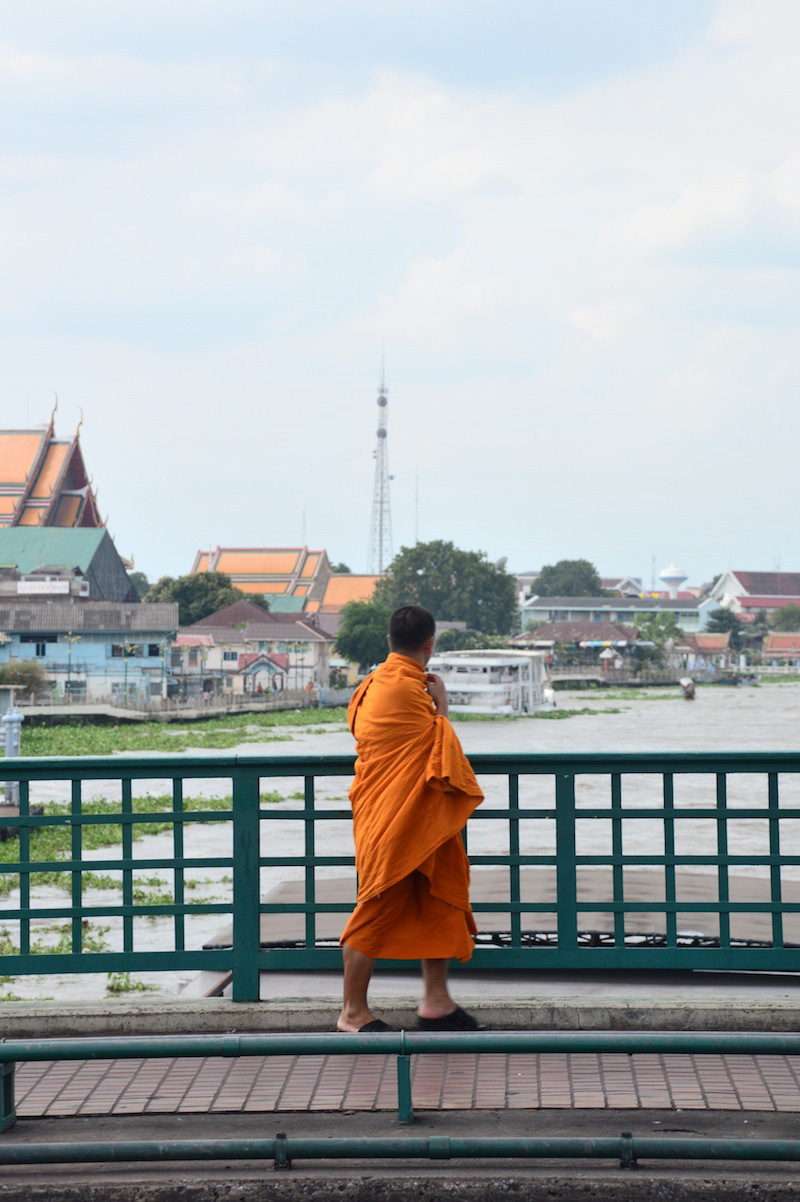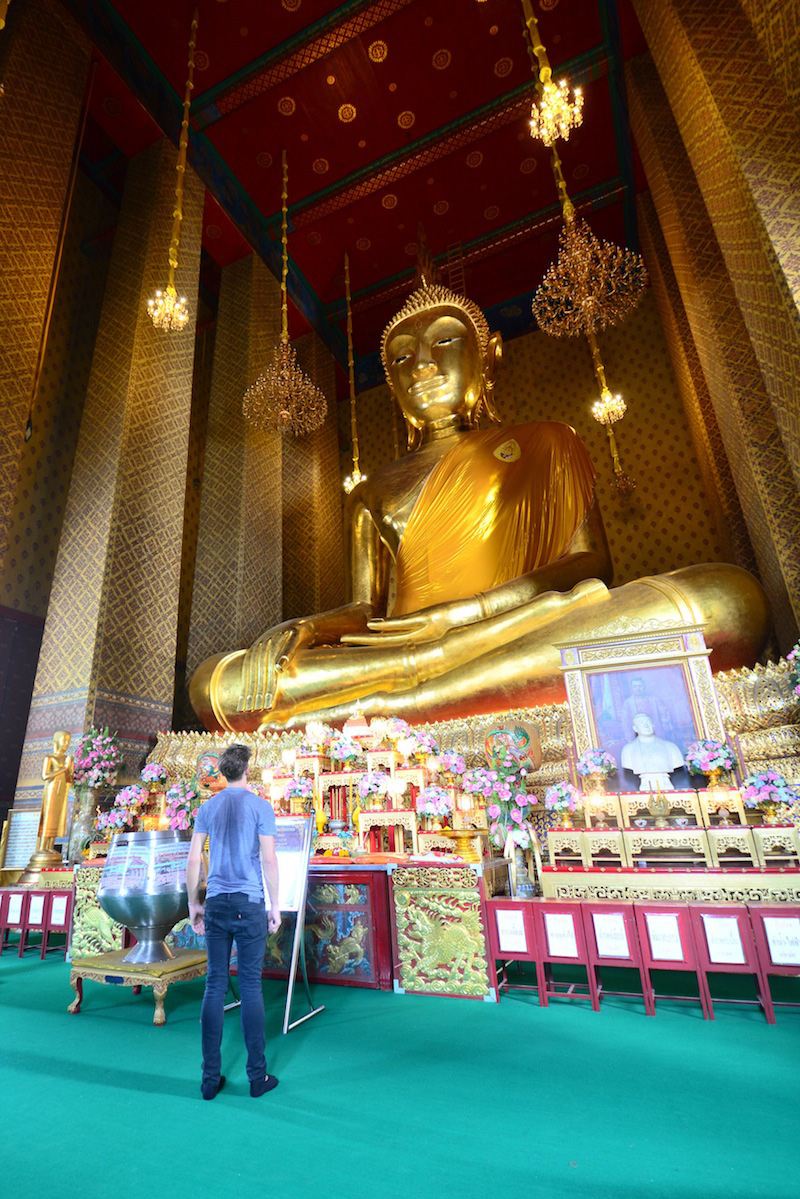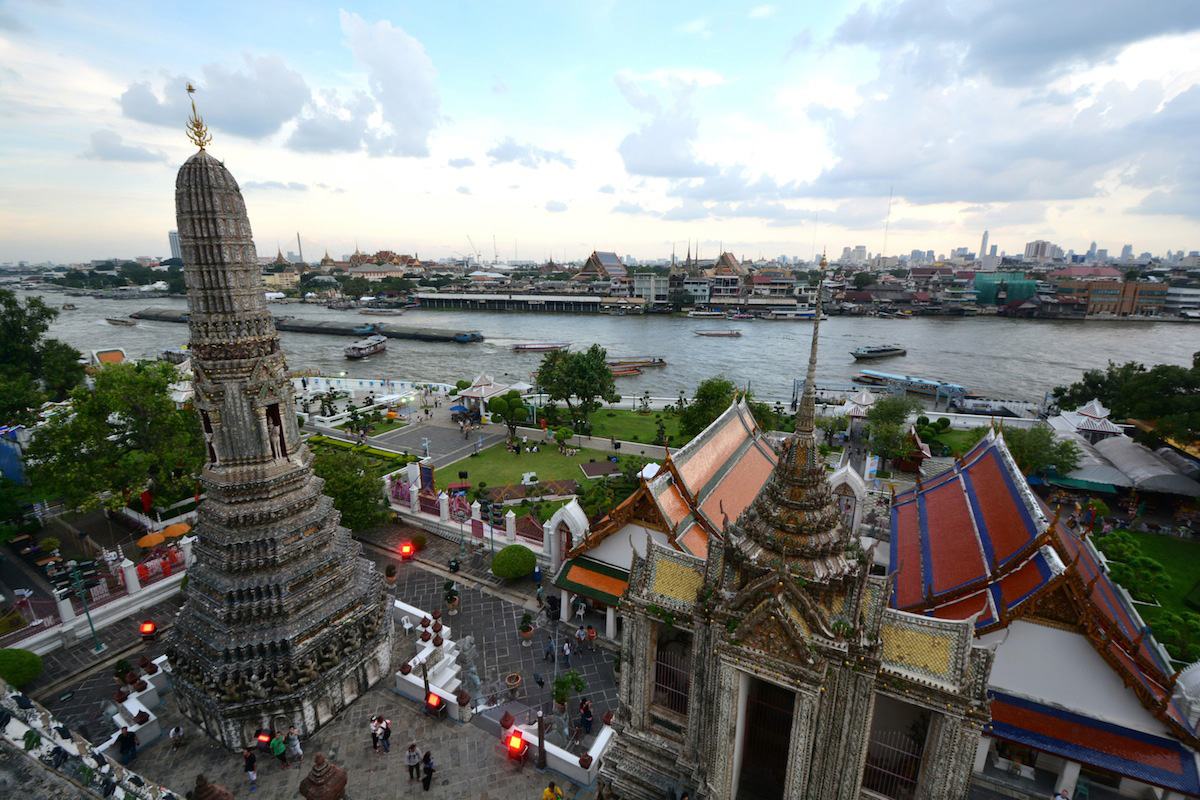 I tend to beat boredom by reverting to routine, so I decided to spend my third day in Bangkok the way I've spent no less than half a dozen other days there: Exploring a set sequence of temples, the same one I recommend in my guide to three days in Bangkok.
Although I avoid tourist-infested Rattanakosin island in favor of Thonburi, on the west bank of the Chao Phraya river, my sojourn never fails to remind me of a strange truth: Being in Bangkok calms me.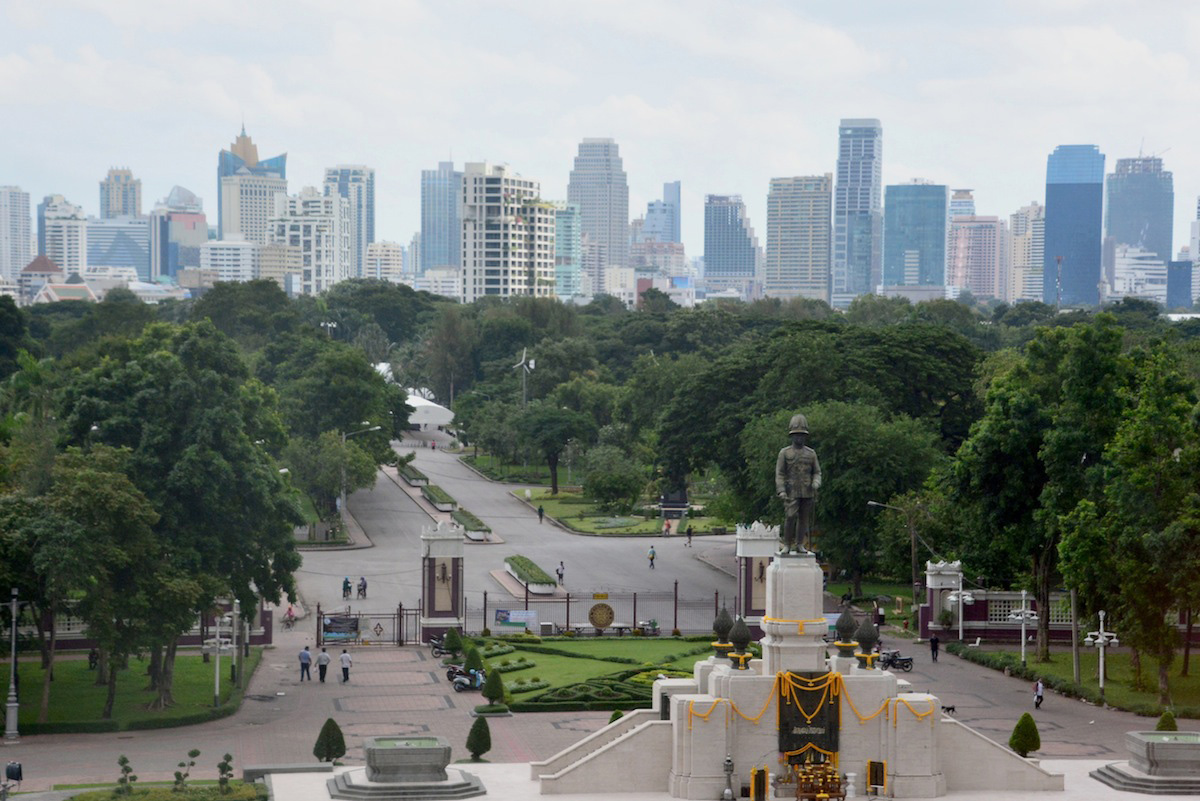 Even when I'm walking down busy Silom Road, to my left the cacophony of 500 exhaust pipes and car horns, and to my right the buzzing of 10,000 neon signs down each small soi, Bangkok's chaos is oddly congruent with the chaos inside my head. I surf through the colors, smells and electricity as if I'm on the biggest wave in the ocean.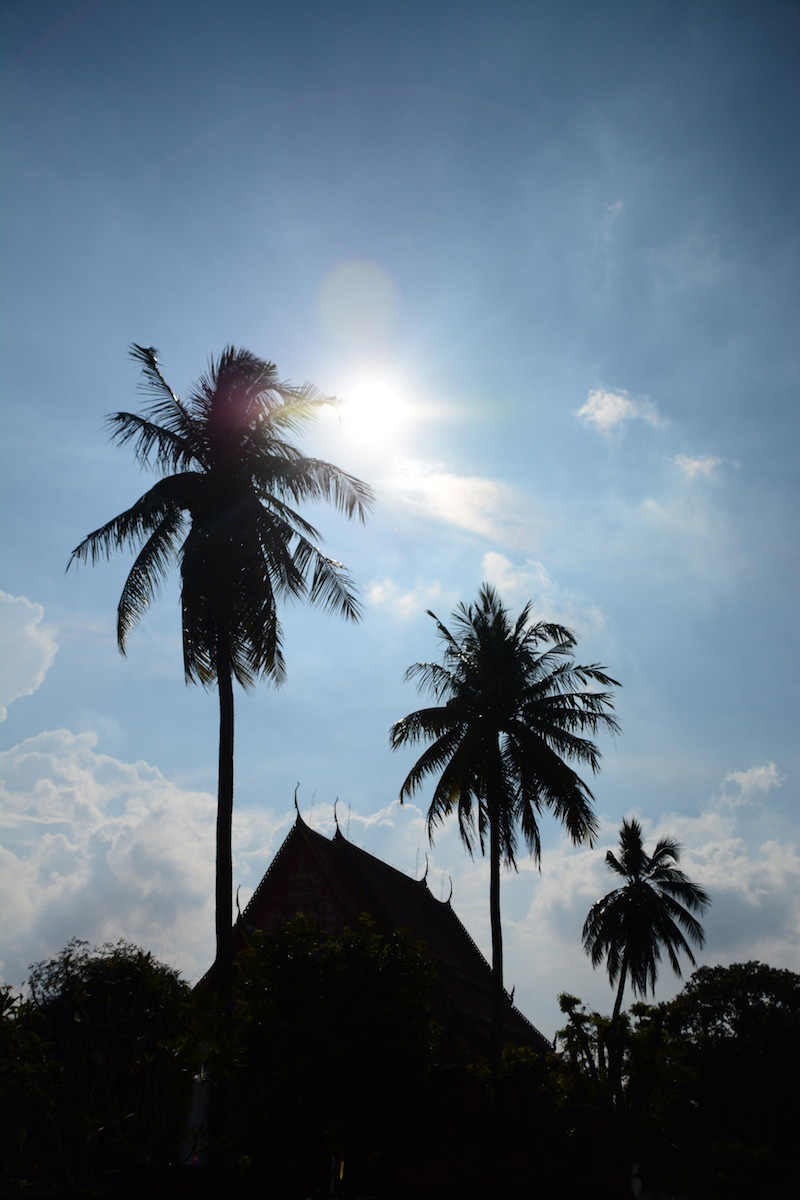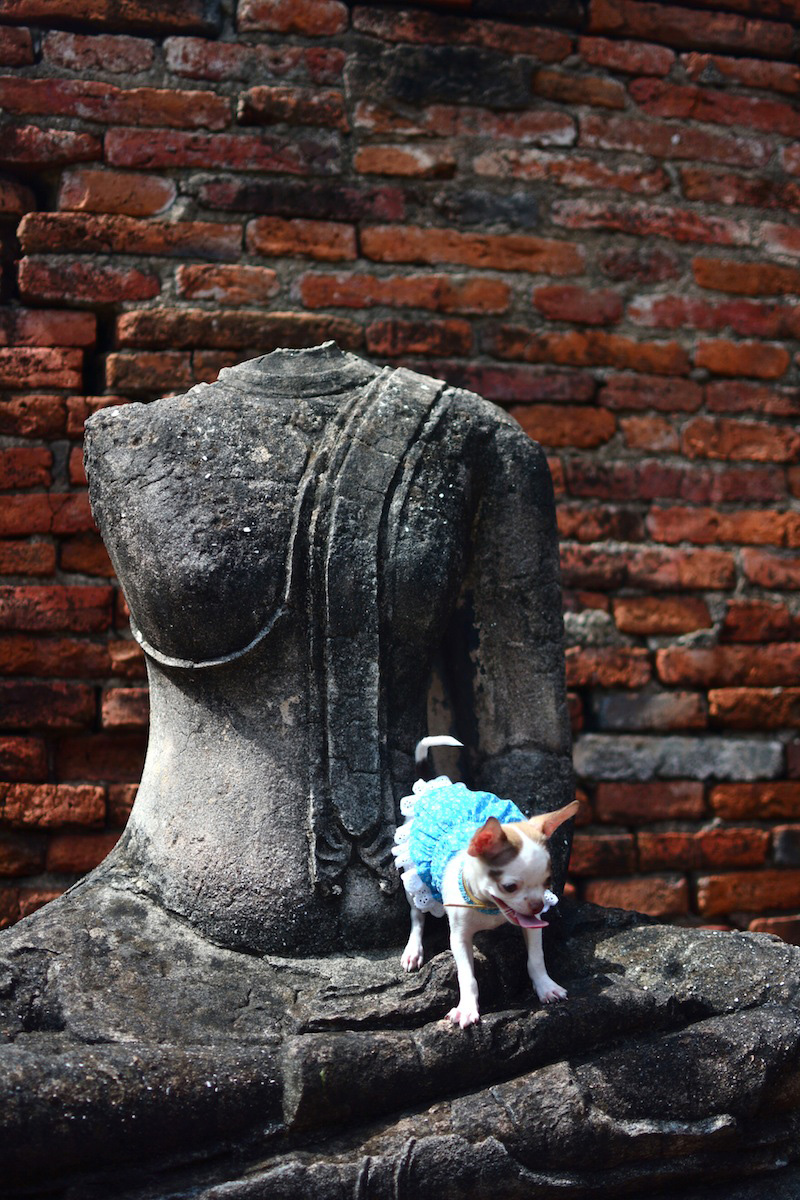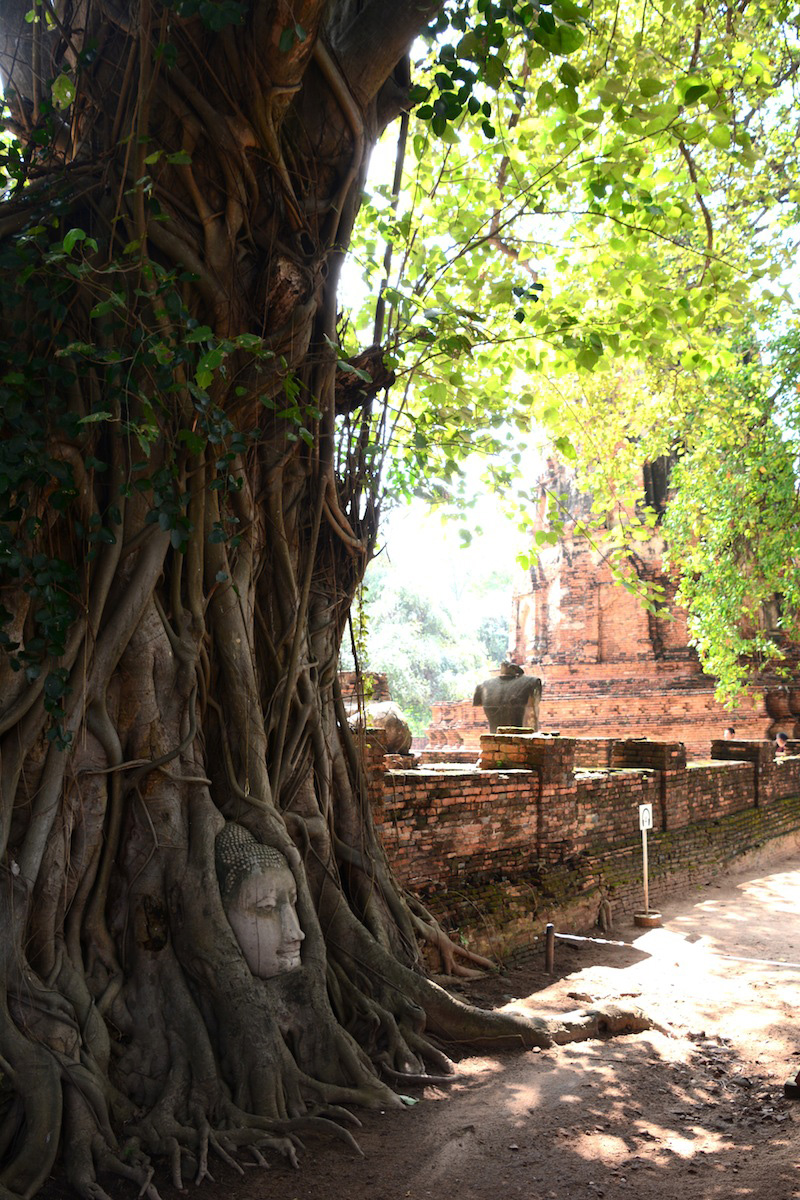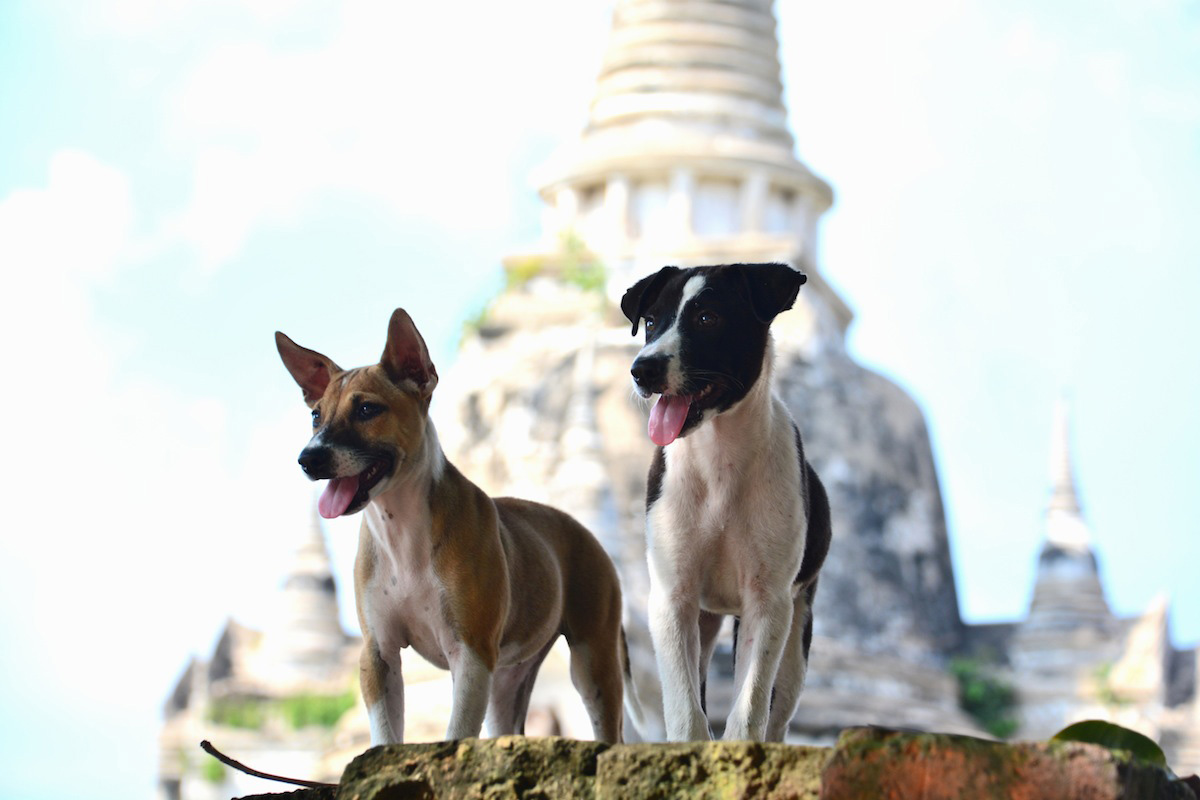 "I kind of hate Ayutthaya," Pin reminded me as we drove north toward Thailand's ancient capital. We'd be heading to his family's hotel that night to celebrate Loi Krathong, an annual festival whose floating lanterns symbolize letting go of negativity, but he was cynical about our plans for the day.
"Of course, it's important to my heritage as a Thai," he continued, his dress-clad chihuahua Lana del Pin in his lap as we drove to meet a group of his mother's friends. "But the inaccurate way they restored the ruins, the people selling souvenirs inside, the price gouging and the fakeness of it all…well, I guess you have to see it for yourself."
It was funny because on one hand, I felt like it was simply a (much delayed) rite of passage – I mean, how many foreigners wait until their eighth visit to Thailand to see Ayutthaya?
The other side of it, of course, was that I had seen many other "lost" cities in Asia (Angkor Wat in Cambodia, Prambanan in Indonesia, Anaradhapura in Sri Lanka) and I knew the drill: Smartphone cameras, tour groups and gap year brats wearing baggy elephant pants. Less Tomb Raider, more Disneyland.
But I paused for a moment while walking through Wat Mahathat, and noticed a stone head entwined in some serpentine tree roots, which reminded me of a favorite saying of mine. You never know where you're going to find your Buddha.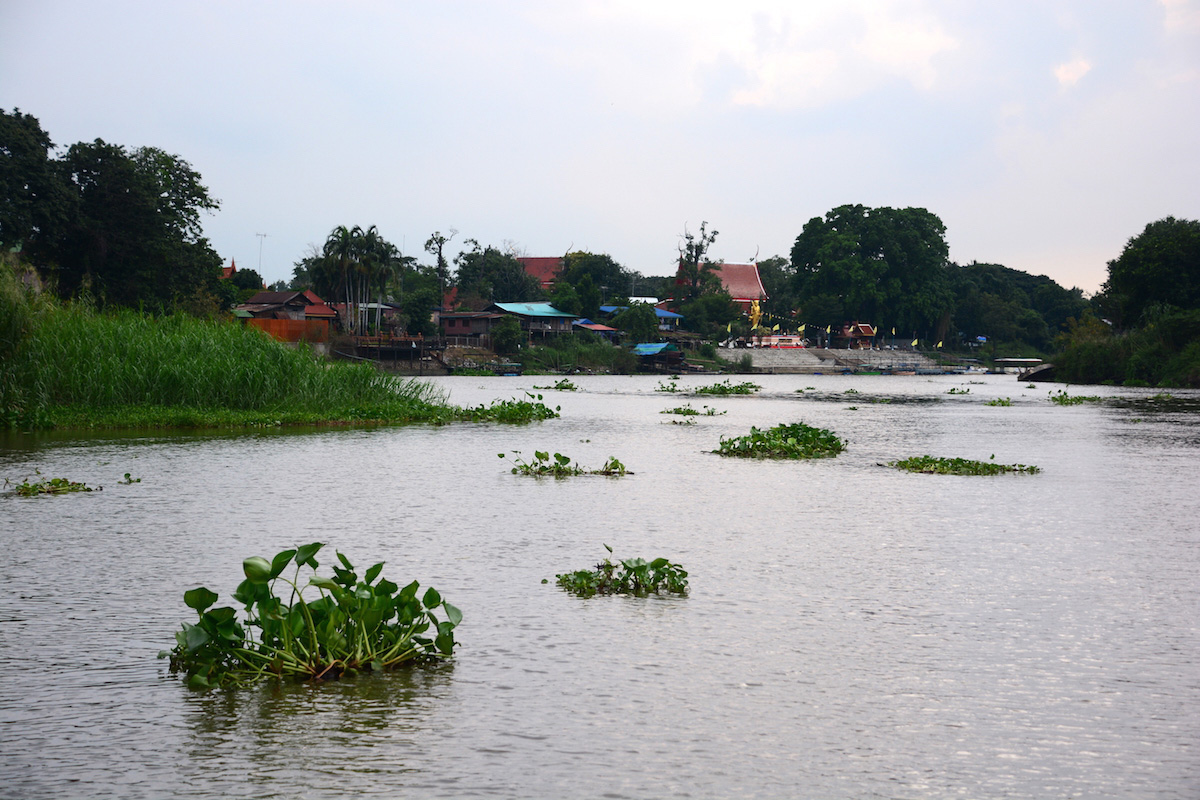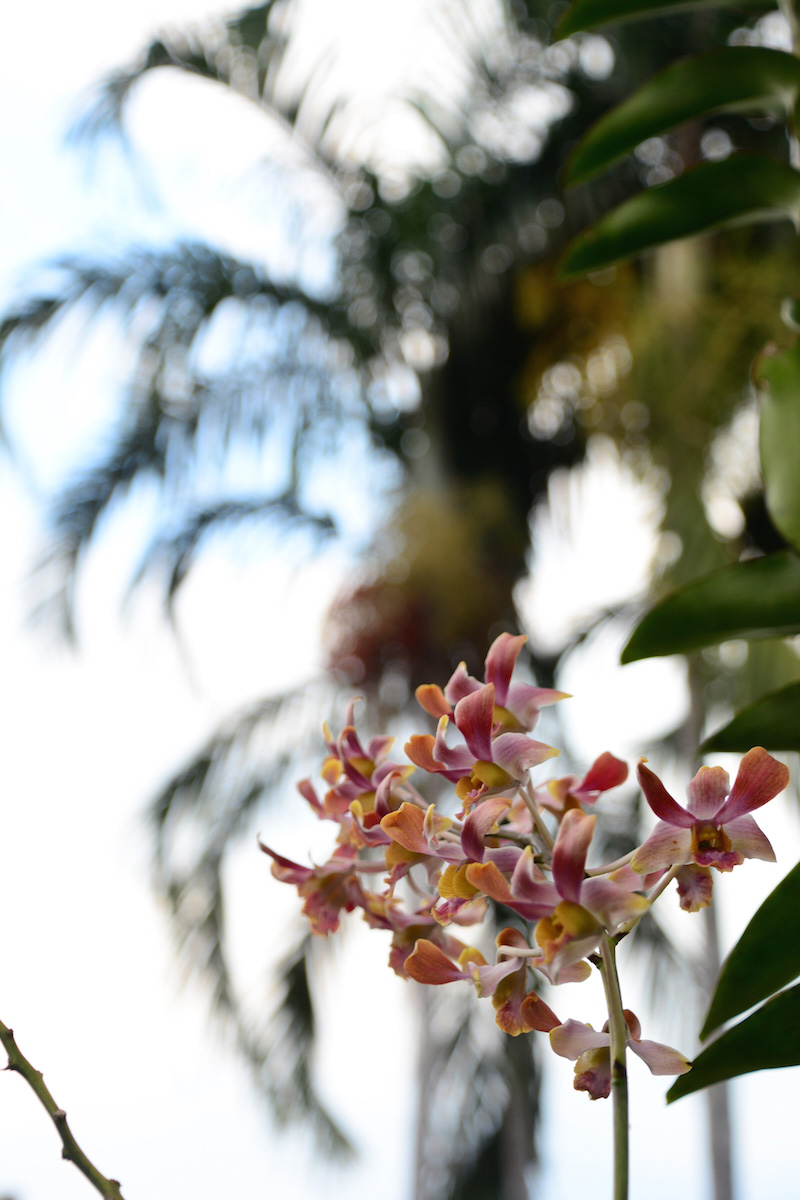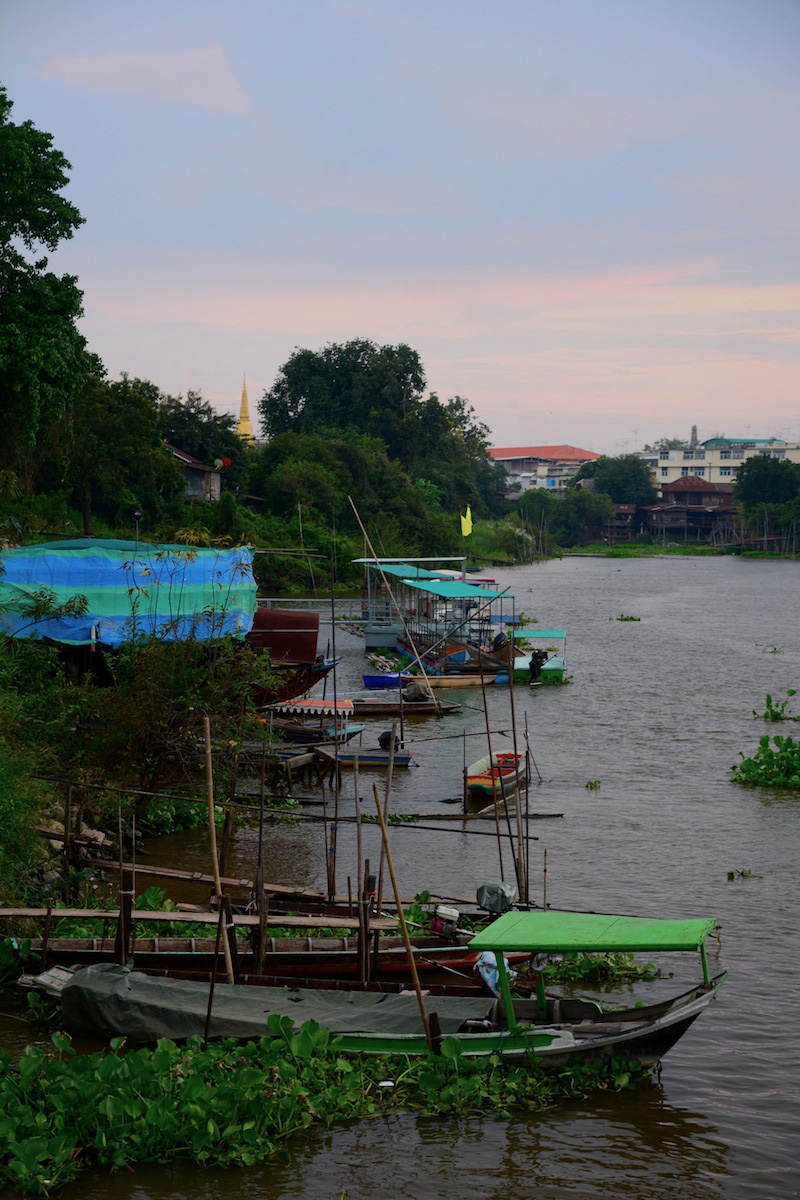 "You'll know," Pin's mother said to me on the river dock in front of her hotel, the metal rim of the lantern I gripped between my hands hot from the flame burning at its center. "And at some point, you'll feel the lantern lifting gently and at the just the right moment, you will let go."
She didn't know it, but her words provided the perfect parallel for the day that had just passed and indeed, for my eighth visit to Thailand's City of Angels as it drew to a close. The reason I had felt so uninspired wasn't because I had seen, done and understood everything about the city during my previous seven visits – it was because I had closed myself off to the possibility that I had more to learn from being there.
Just as Pin's mother had said it would, the lantern began to pull upward every so slightly, and without thinking more than a second about it I let go, knowing that it was just the right moment.
And as it floated off into the sky, the thousands of lanterns others had released before me mere pinpricks against the blackness, not unlike how insignificant I really was amid the 10 million people in my favorite city in the world, I saw myself floating away with it – the dark parts of me and the light parts of me. I wasn't dying or even departing, I was just free.
Bangkok has always been about freedom to me, after all.
Share:

If you've ever been to Austin, you know the city for its laid-back vibe, which is why the idea of finding the best breakfasts in the capital of Texas might seem strange – who gets up that early, anyway? Austin restaurant owners know their city, too, which is why many of these Austin breakfast spots serve the most important meal of the day all day.
Whether you're looking for classic Texas breakfasts like migas or breakfast tacos, or more diverse fare from around the world, here are a few places you're guaranteed to get a great start in Austin.
Bouldin Creek Coffeehouse
One of the original mainstays of South Austin, Bouldin Creek Coffeehouse serves up its vegetarian breakfasts all day long – your hangover is no longer an excuse for missing the day's first meal. Enjoy Bouldin originals like the Potato Leek Omelet or a zucchini-filled take on local classic migas (eggs fried with sala, chese and tortilla strips), or choose tofu instead of eggs on any menu item for a delicious, cruelty-free spin on your favorite morning dish. Bouldin Creek also serves up some of the best iced toddy coffee in town – and refills are free here when you dine in, something that almost never happens in Austin anymore.
Blue Dahlia Bistro
The centerpiece of Austin's budding East 11th Street District is Blue Dahlia Bistro, a French-inflected café with Texan tendencies. Choose from a selection of frittatas made with local ingredients like jalapeño-spiced sausage, stay healthy with sensible options like Greek yogurt fresh local berries or organic oatmeal, or go European and enjoy a latte or cappuccino with a delicious Belgian waffle. No matter what you eat for breakfast, take advantage of the on-site boulangérie and bring a huge French baguette – or five – home with you.
24 Diner
Austin's home to more than half a dozen locally bred diners – choosing just one is about as difficult as deciding on just one night to enjoy the city's famous live music– but as Austin evolves from slacker-filled college town into perhaps the most quintessentially 21st-century city in America, sleek and modern 24 Diner seems like the obvious choice. Tip: Go on a day when you're not counting calories and enjoy the supremely filling 24 Hash, which pairs house-cut potatoes with onions, Jalapenos, two runny eggs, cheddar cheese, bacon and sausage. If you're really not counting calories, wash it down with a hand-dipped Roasted Banana and Brown Sugar milkshake.
Pueblo Viejo
It wouldn't be a "Best Breakfasts in Austin" list without breakfast tacos, so with that we conclude our round-up: Meet Pueblo Viejo. Don't be fooled by its unassuming location (a trailer just east of IH-35 on 6th Street) or the laid-back demeanor of its staff – this is where you'll find what is likely the best breakfast taco in Austin. Apologize to your arteries, then order the Taco Don Chago, which combines the protein cardiologists love to hate (bacon!) with avocado, refried beans and salty Mexican cheese.
Photo credit: serverseven.
Share: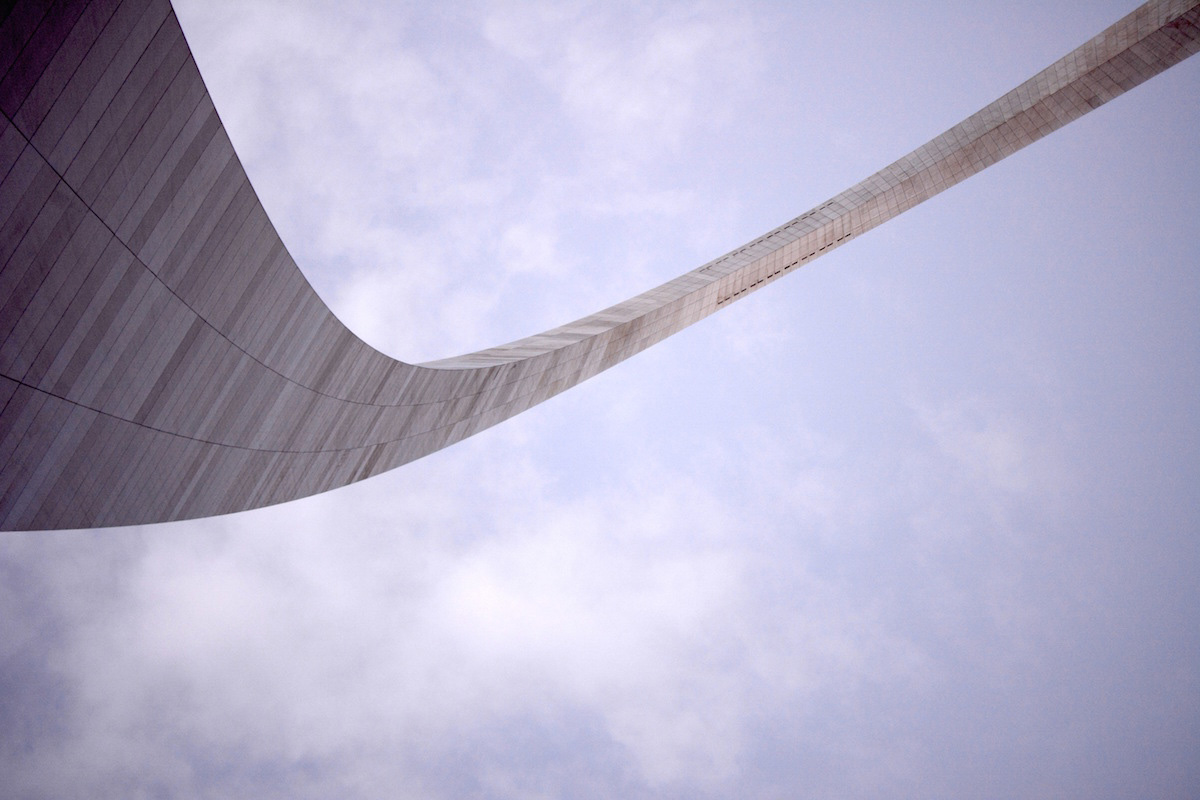 Thanks to its location right in the middle of America. St. Louis often gets lost amid the shuffle of great American cities. Even if you except that St. Louis was one of the most important cities in the world as recently as 100 years ago (hello World's Fair), it's still unfair that such a well-rounded city gets ignored like it does.
To be sure, more than 200 years have passed since the city's founding, so the idea that you can sample amazing things to do in St. Louis in a short time might seem too good to be true. If you've got 24 hours and a sense of adventure, however, you can get a cross-section of this great Midwestern city.
Morning at the Gateway Arch
After having breakfast, head to downtown St. Louis, where you'll find St. Louis' – and indeed, one of America's – most important monument: The Gateway Arch. Built in 1965 to commemorate 100 years of American Westward expansion, the Arch is at once retro and timeless, which is also a word you could use to describe the incredible panoramic view from the top. Fair warning: It sways!
Lunch on the Loop
Next, head west down I-64 to Skinker Blvd, which you'll recognize by the giant Amoco sign that towers above the highway exit. Head north for a few minutes until you reach Delmar Blvd, home of the iconic University City Loop, named for the streetcar depot that used to exist here. Today, the Loop is one of St. Louis' foremost dining districts, so enjoy lunch here, whether you enjoy burgers at Blueberry Hill, deep-dish pizza at Pi or artisan tacos at Mission Taco Joint.
An Afternoon in Forest Park
St. Louis' former fame led it to being the site of the 1904 Summer Olympics and also, that year's World's Fair. Although much of the related construction has been demolished, the massive Forest Park is one remnant of the grandeur that used to define this city. Enjoy a leisurely walk under weeping willow trees or rent a paddle boat and take it out onto one of the park's lakes. If the weather's bad or you're feeling antsy, head to the nearby St. Louis Science Center to stimulate your brain.
Dinner on South Grand
South Grand Boulevard is famous for many things, from sprawling Tower Grove Park to St. Louis' annual gay pride parade. Another of South Grand's best features is its restaurants, whether you enjoy Thai at The King & I, Vietnamese at Lemongrass or Middle Eastern at Café Natasha. In summer, follow up your delicious dinner with frozen custard at St. Louis favorite Ted Drewes, or in winter, warm up with a latte or cappuccino at MoKaBe's.
Evening Cocktails in the Grove
St. Louis is the picture of urban revitalization, and in no other part of the city is this more true than The Grove, the stretch of Manchester Avenue between Kingshighway and Vandeventer Boulevards. Indeed, the Grove is an apt place to end your amazing day in St. Louis all on its own, with a wide array of bars include the hip Midnight Cowboy (which also doubles as a Mexican restaurant), sophisticated SoHo Lounge, and eco-friendly watering hole the HandleBar.