About Robert Schrader
Robert Schrader is a travel writer and photographer who's been roaming the world independently since 2005, writing for publications such as "CNNGo" and "Shanghaiist" along the way. His blog, Leave Your Daily Hell, provides a mix of travel advice, destination guides and personal essays covering the more esoteric aspects of life as a traveler.
Latest Posts by Robert Schrader
Share:

Since this is my first trip to Japan, it would be foolish for me to declare that visiting Japan in one month is better than any other. That said, the photos below, which show Tokyo blanketed in sakura cherry blossoms, will make a strong case that April is a fabulous month to visit Japan.
From the first moment I laid eyes upon them, the sea of white and pink cherry blossoms covering the Japanese capital became one of the most beautiful things I'd ever seen. Whether you're curious about when to visit Japan, or simply want a gorgeous reason to take a break from your day, continue reading to see why millions of travelers from around the world come to Japan for hanami – cherry blossom viewing.
Where to See Cherry Blossoms in Tokyo
Japan is literally painted pink and white during early April. I saw my first cherry blossom tree before my plane even touched down at Narita Airport – by the time I started my official search the next morning, I'd lost count of how many I'd seen!
You can see cherry blossoms in Tokyo simply by showing up. The trick is finding the right place to see them. Many visitors to Tokyo enjoy cherry blossoms in popular parks such as Shinjuku Gyoen, near the nightlife and entertainment district of the same name, Ueno Park and Yoyogi Park, located in iconic Harajuku.
For no particular reason, I chose to head to a place called Chidorigafuchi, on the opposite site of the Imperial Palace from Tokyo Station. I think this ended up being a good decision – I'll let you judge based on the pictures below.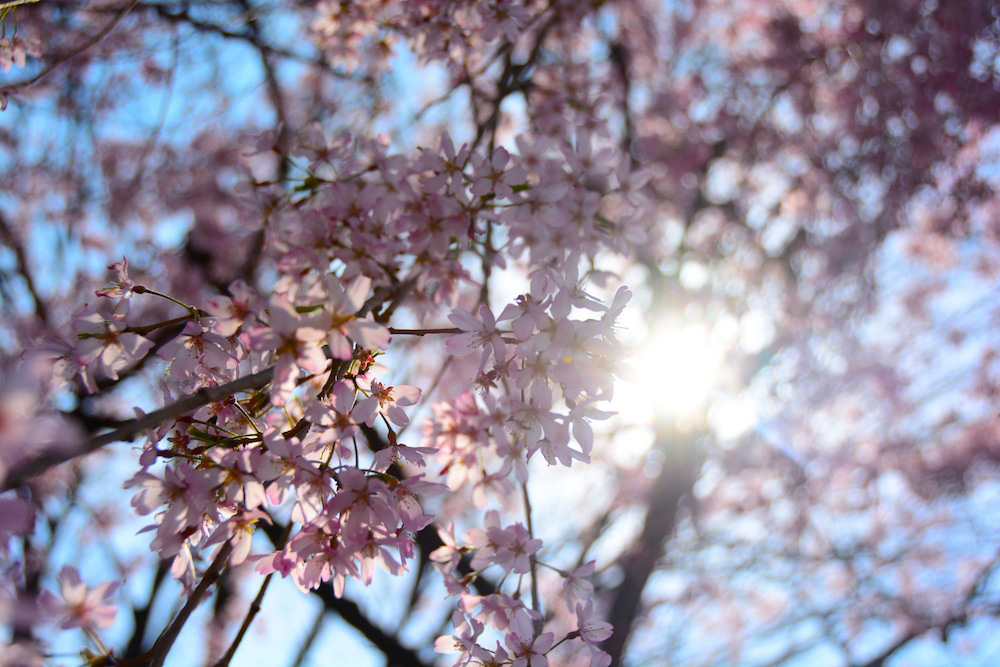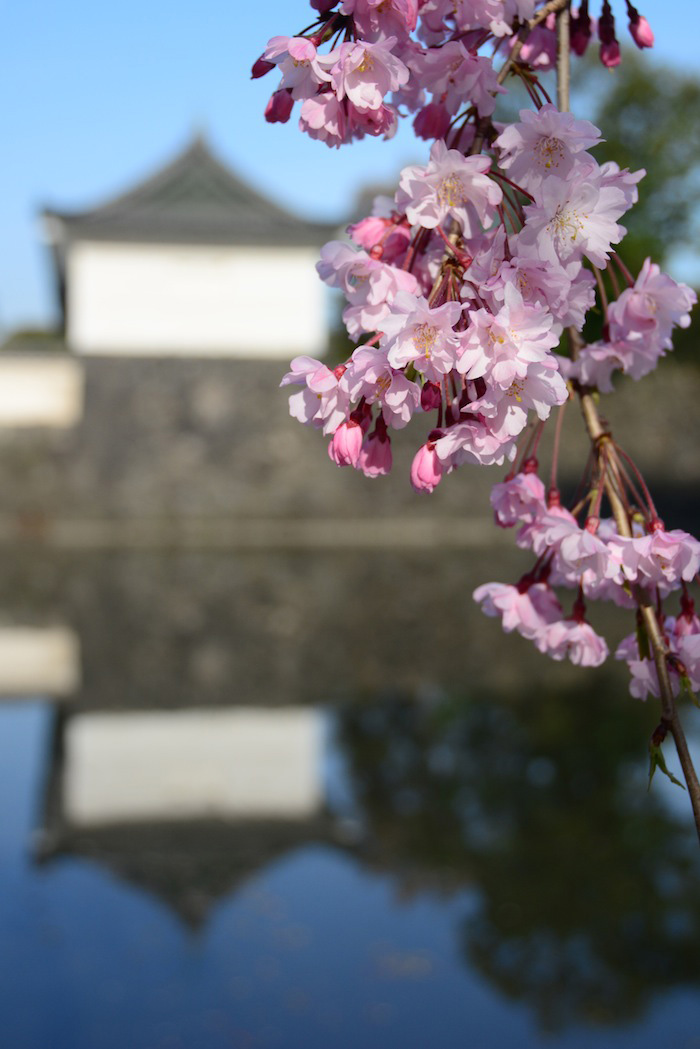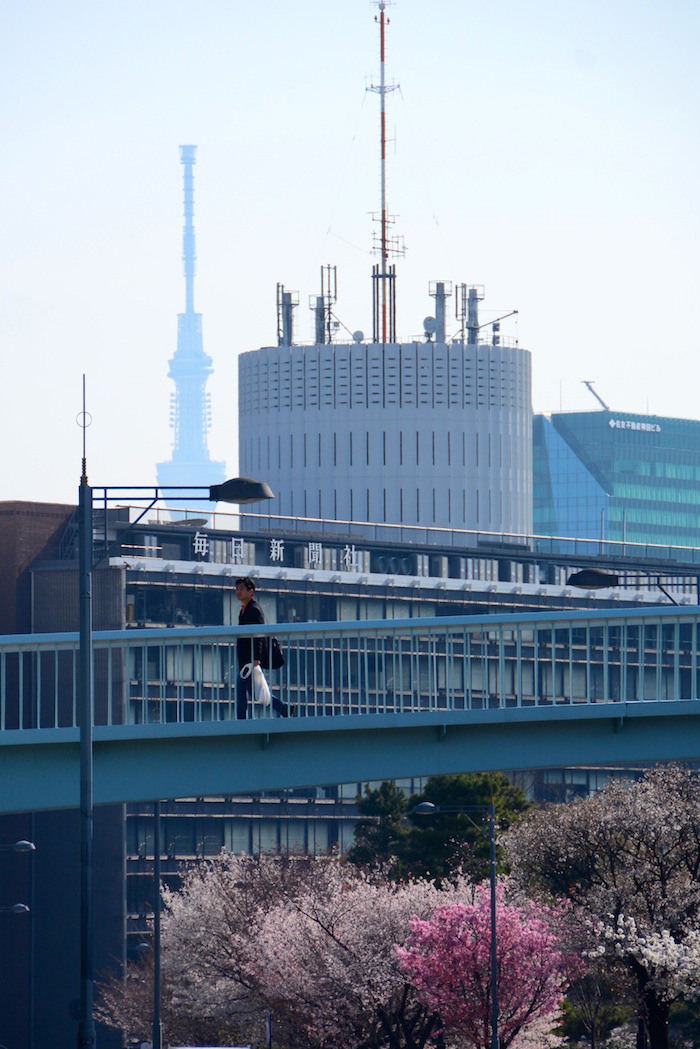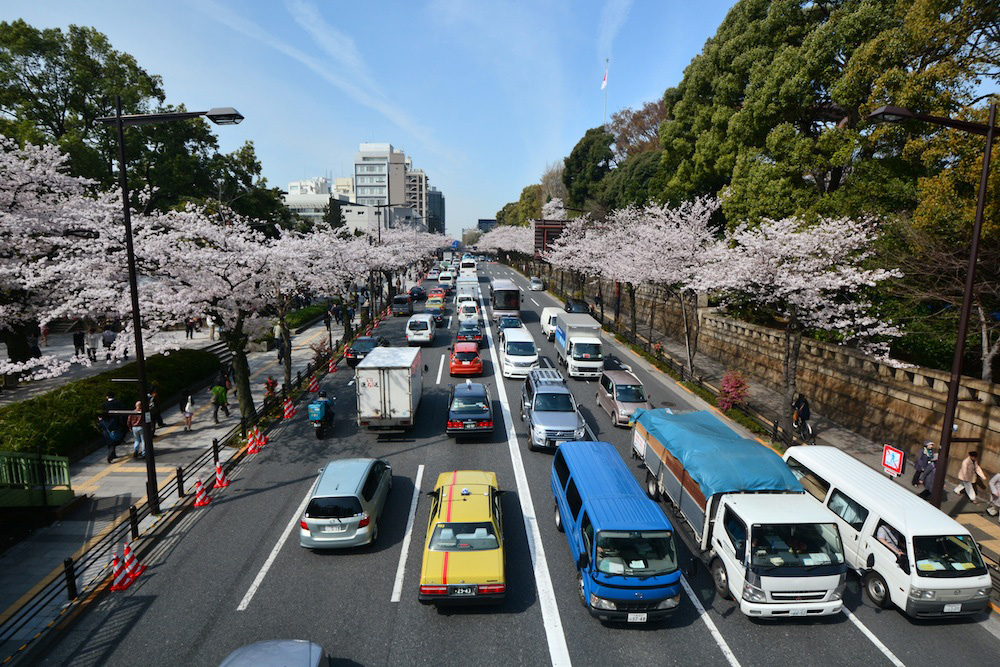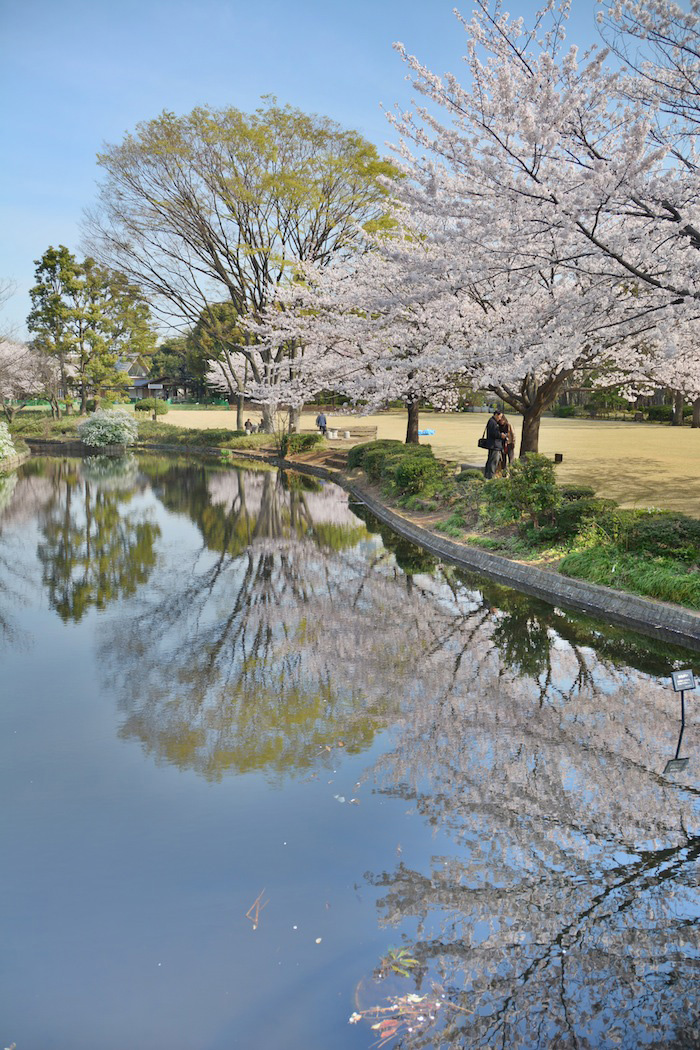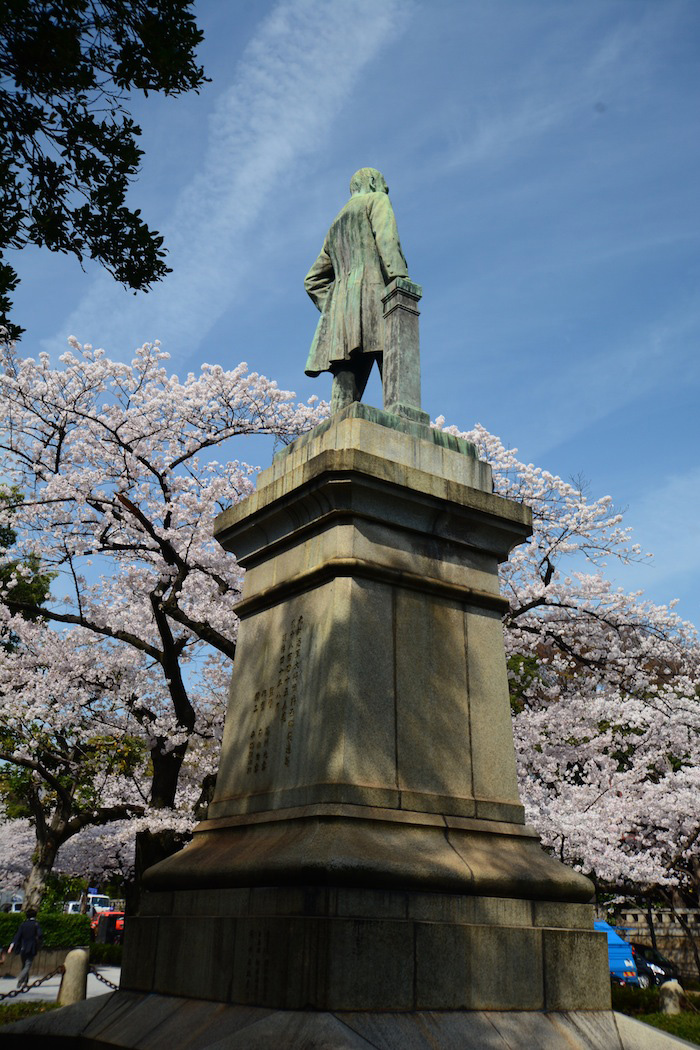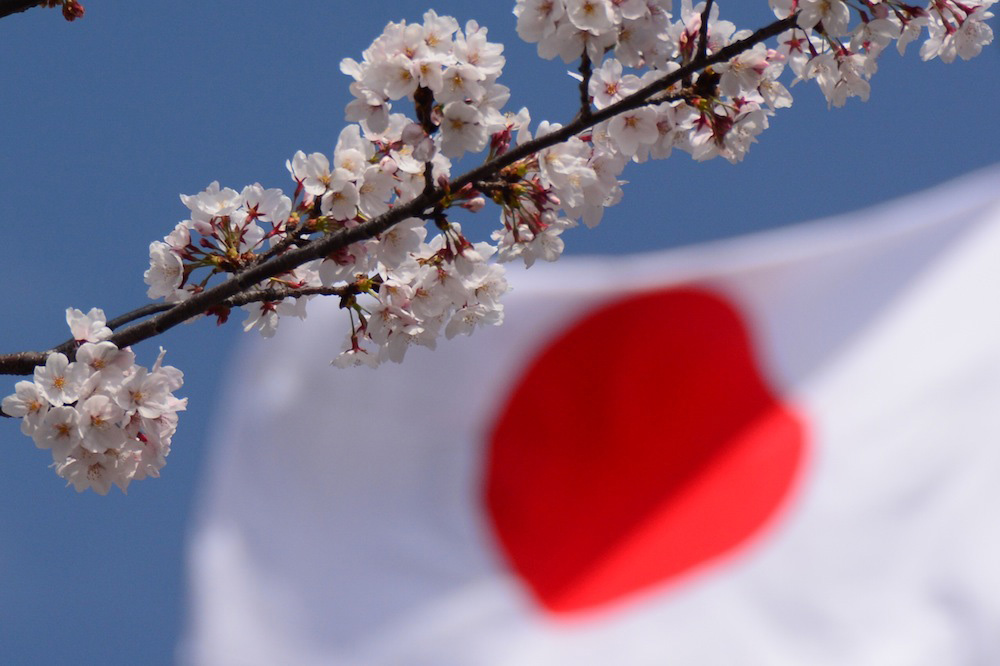 Hanami is a busy period, but one reason I think it's the best time to visit Japan is that everyone in the crowd is grinning from ear to ear – I lost track of time traipsing around Chidorigafuchi! I know I smiled long enough that it hurt, so I must've spent a good two to three hours there.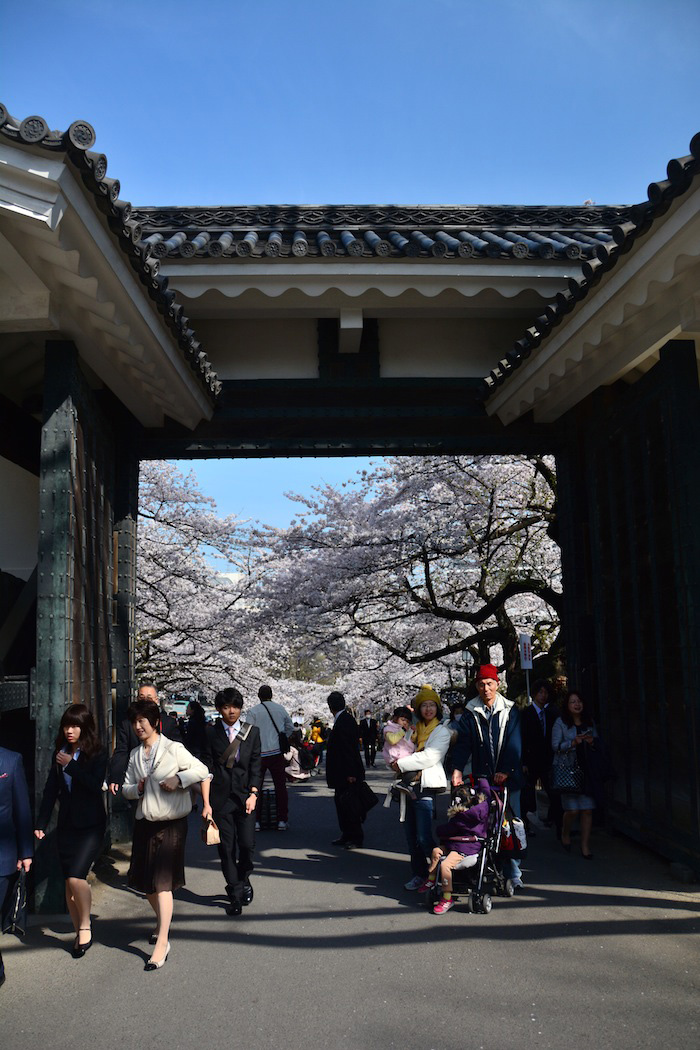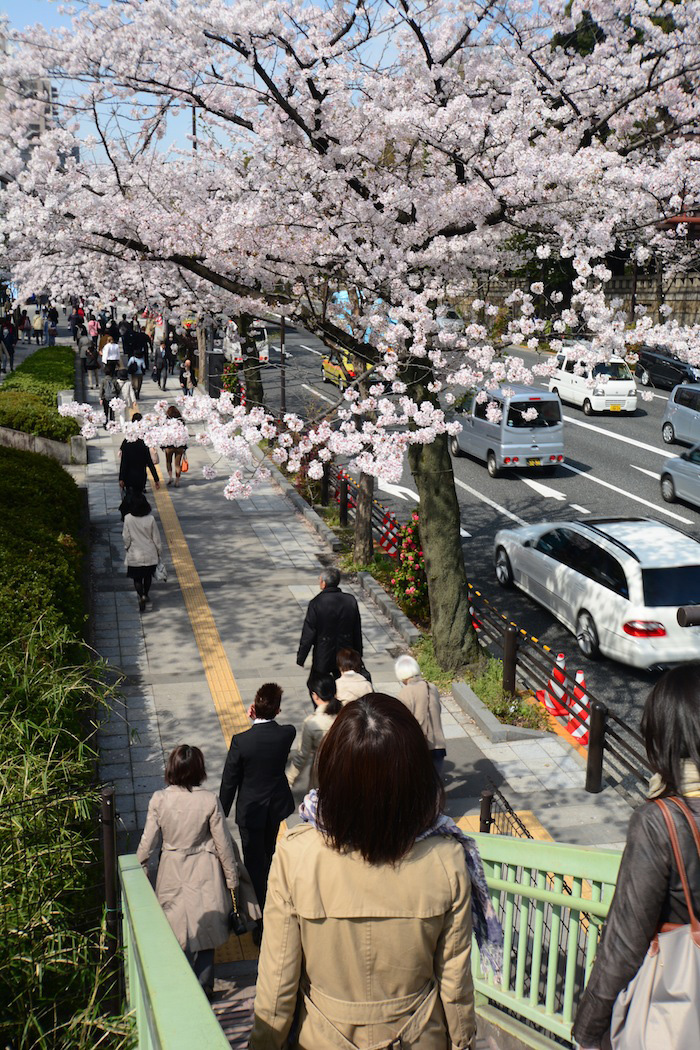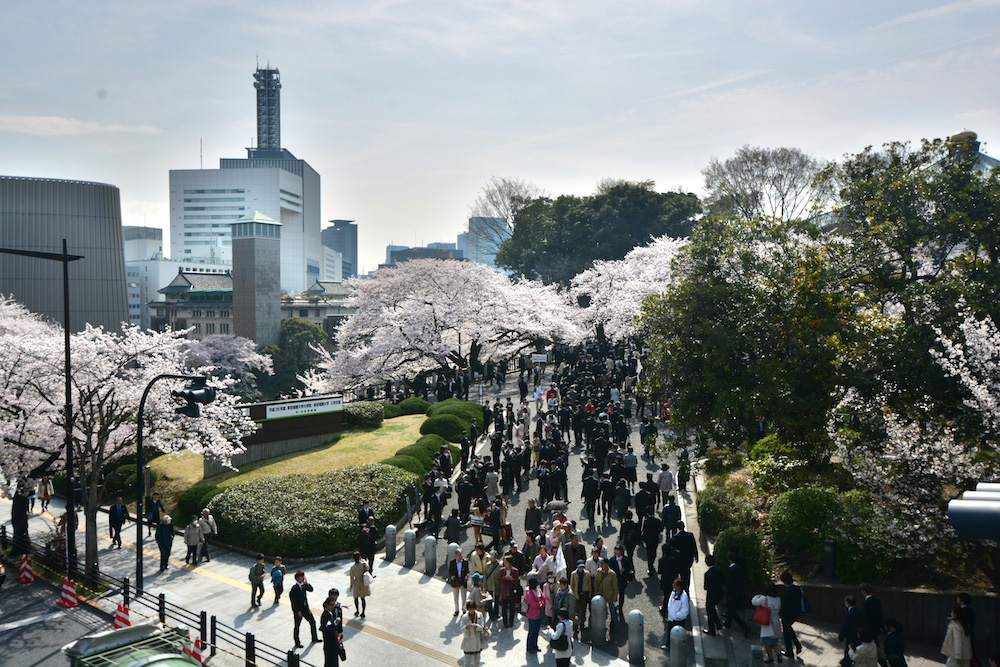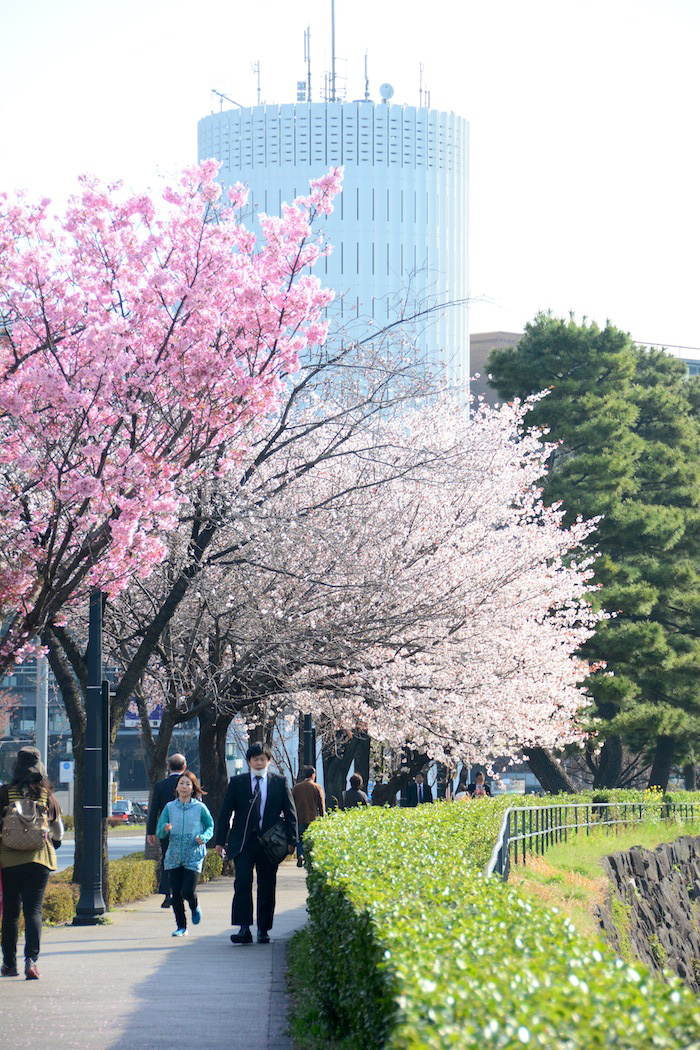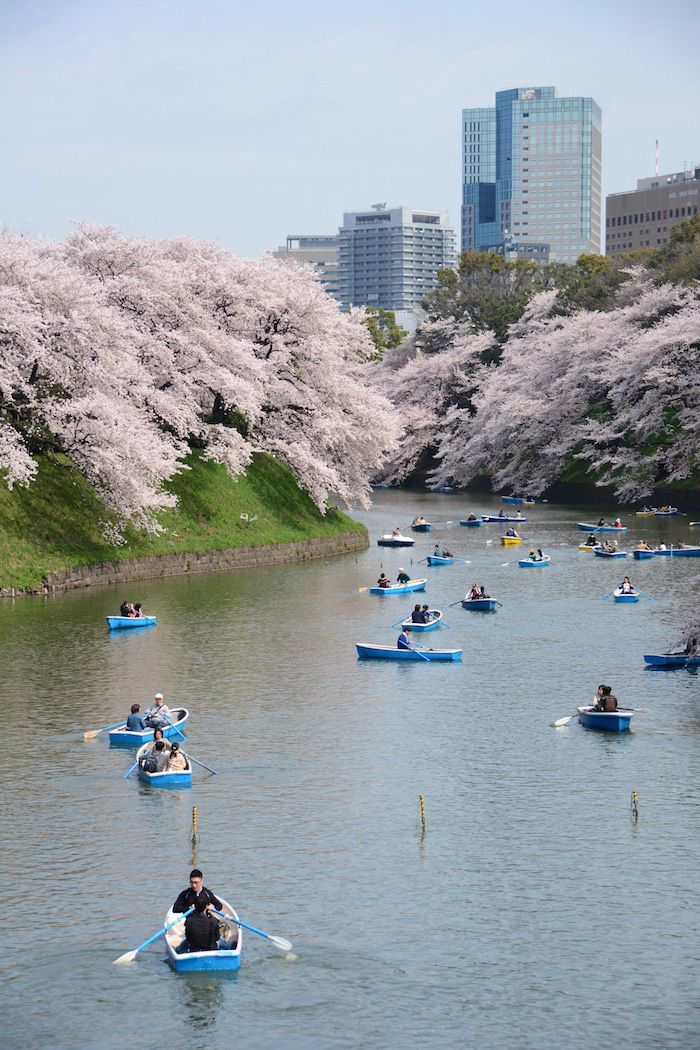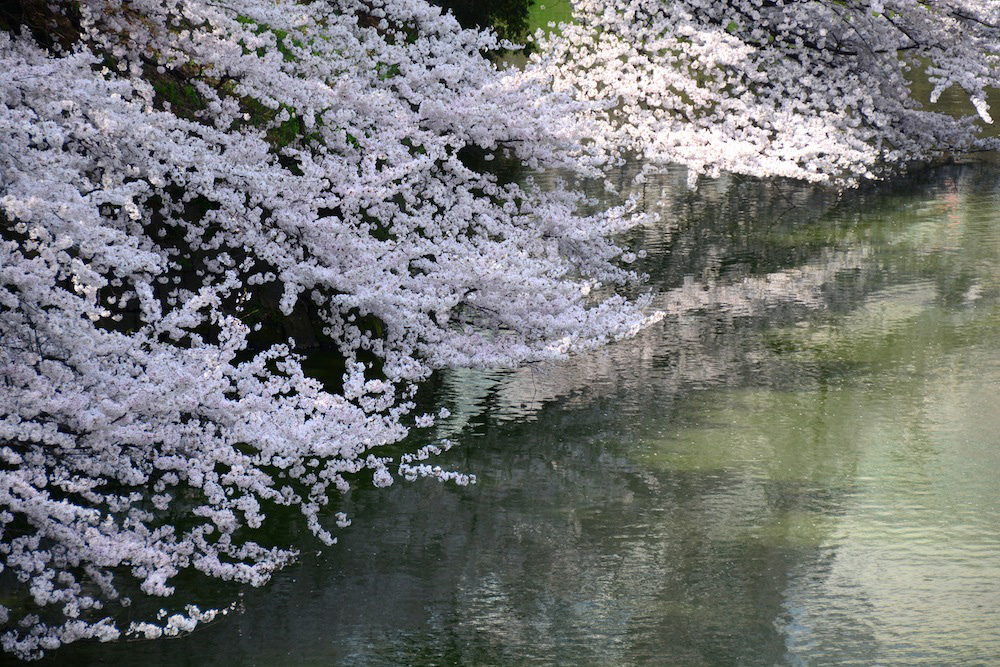 Cherry Blossoms Outside of Tokyo
Tokyo looks gorgeous washed in shades of pink, but it's really just the beginning when it comes to seeing the sakura trees in bloom. Probably the most popular place to see cherry blossoms in Japan (or at least, the most talked-about) is Kyoto, the stunning historical city located to the southeast of Tokyo.
Of course, you'll need to make your decision on when to visit Japan where based on the date you arrive. Cherry trees bloom from south to north, starting in mid-to-late March in Kyushu and finishing up in mid-to-late April in Hokkaido. One resource I recommend checking out is the blooming calendar published by Japan Tourism.
Not sold on visiting Japan in hanami season yet? If these last few photos of Tokyo speckled with sakura don't convince you, nothing will!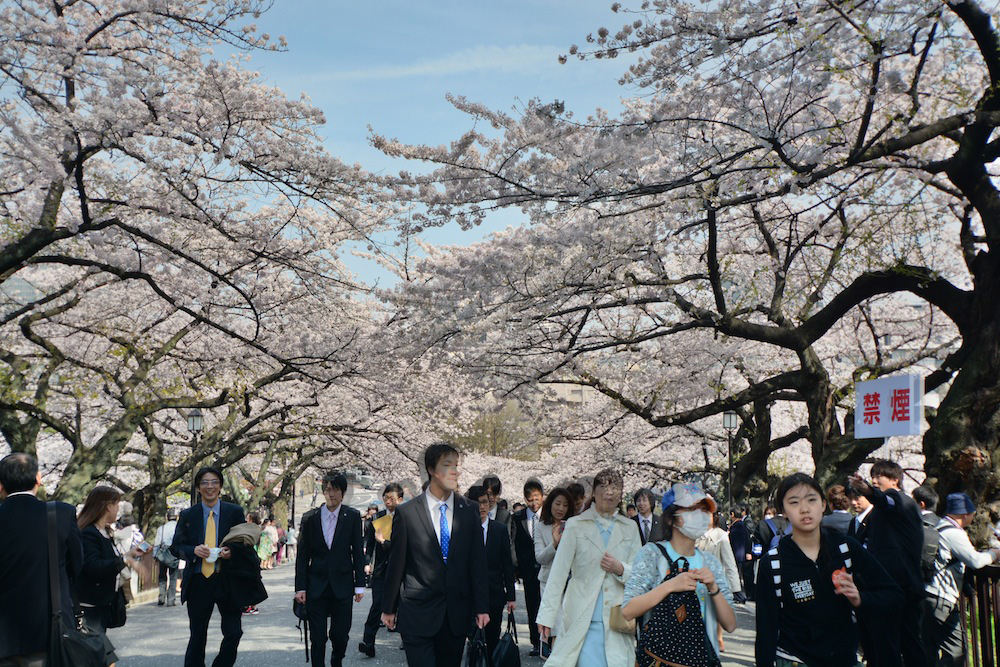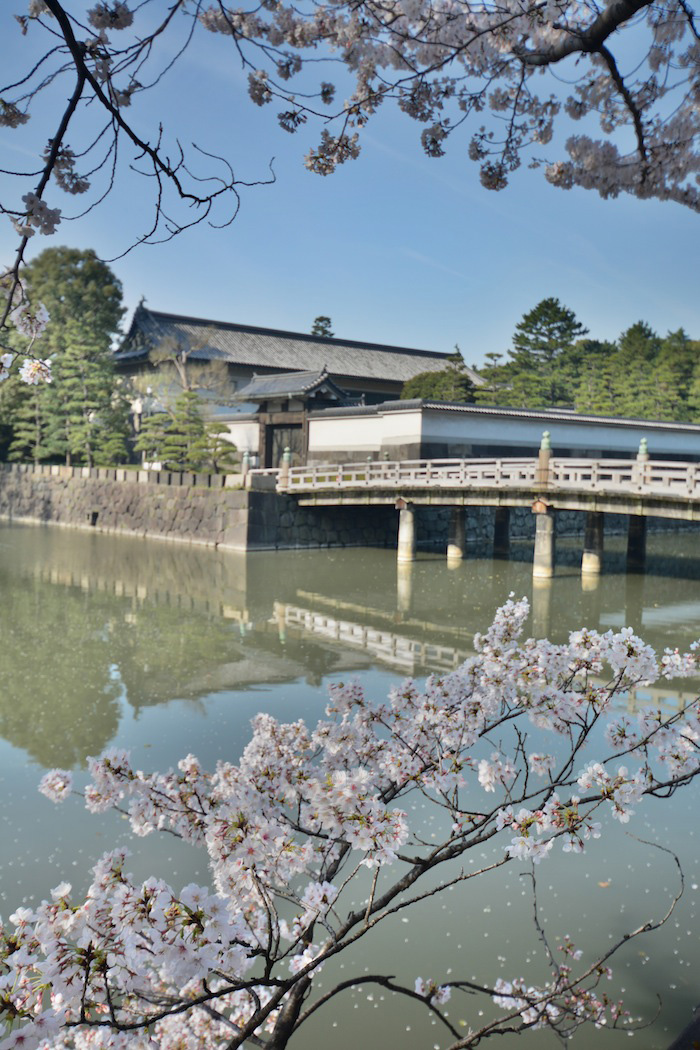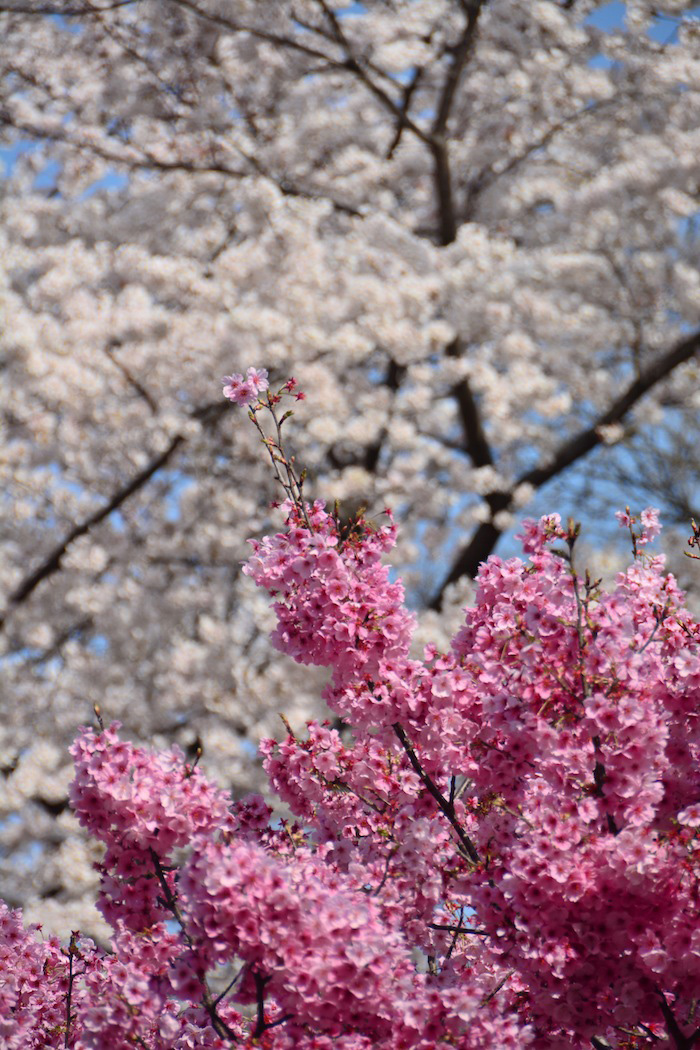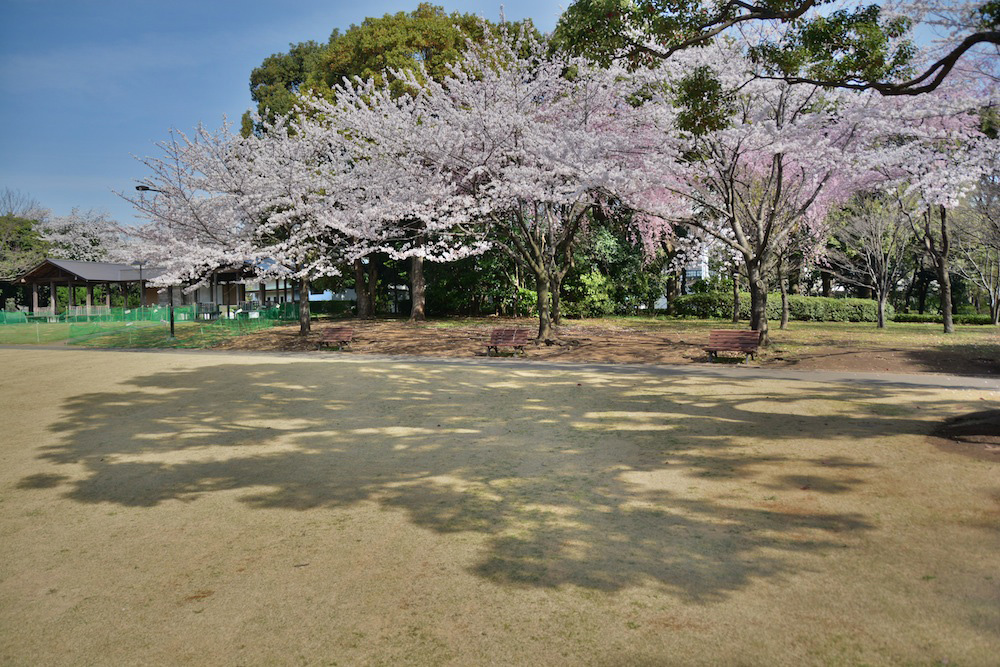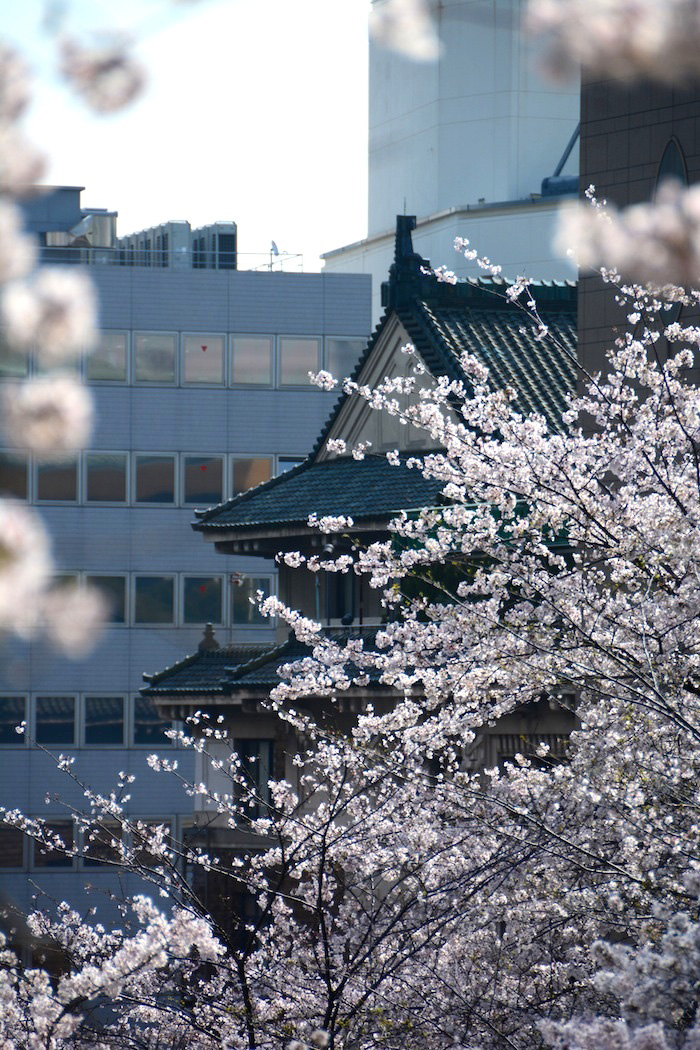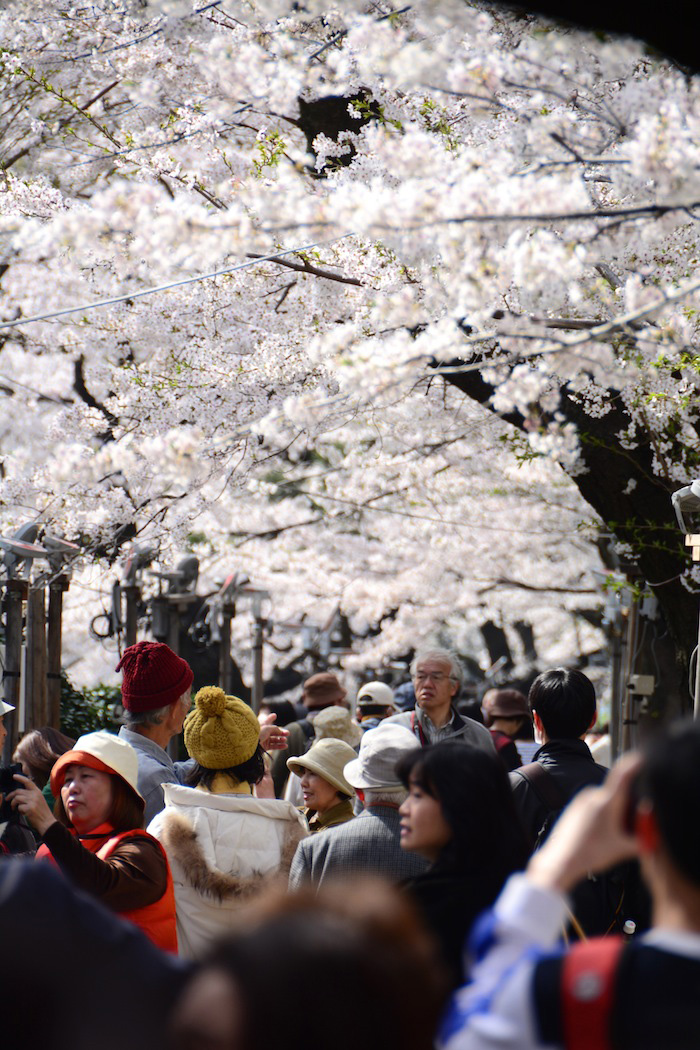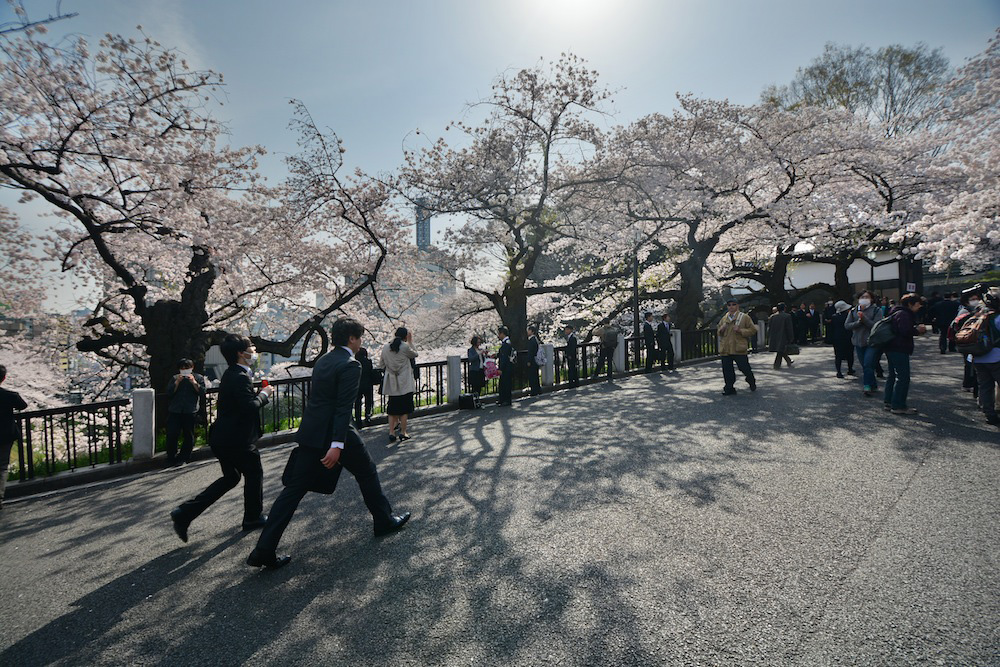 Share: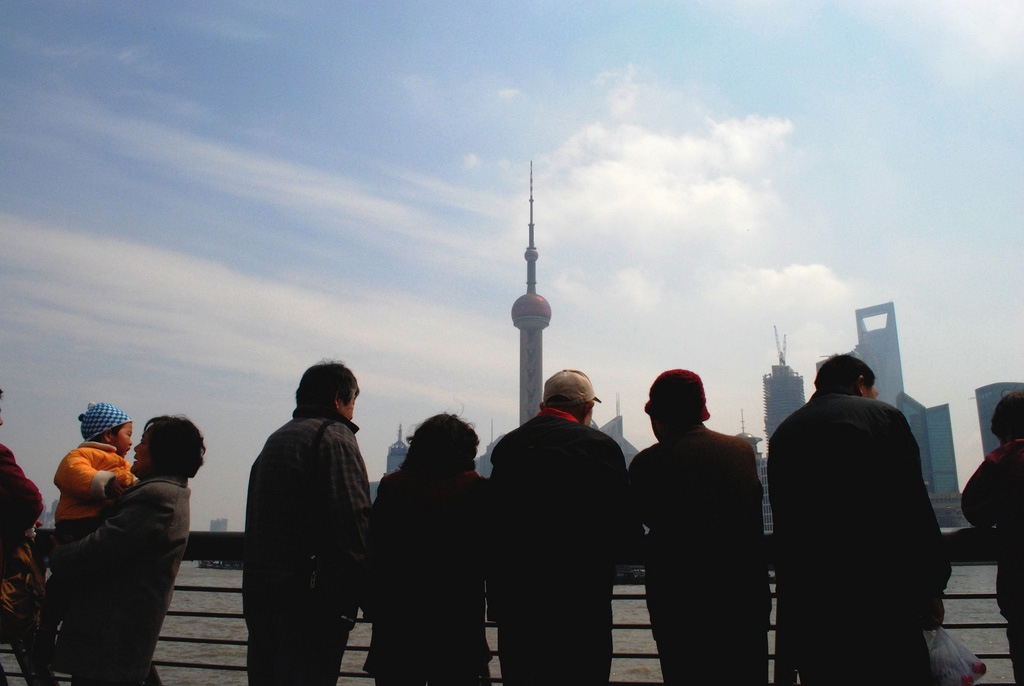 China is not only the third-largest country in the world in terms of area, but also boasts a long history, spanning more than 5,000 years of human civilization. China thus offers abundant opportunity for visitors to explore, from historical sites, to natural scenery, to cultural and ethnic customs – you name it, you'll find it China.
For many travelers, visiting China is a once-in-a-lifetime opportunity, so they are eager to see everything China has to offer in one go. But this can be tricky if you don't know where to start. Here, I'll introduce some of the best tourist cities to visit in China – make sure that these cities are on your China tour itinerary!
Beijing
As the capital of China, Beijing is one of the most exciting cities in the world and one of the most-visited. Beijing has acted as a capital for many dynasties throughout the history of China. Therefore, Beijing offers perfectly a variety of classical, ancient and modern highlights to create a vibrant place to visit.
No must-see travel list would be complete without a visit Beijing. From some the oldest manmade objects in the world, such as the Great Wall of China,  the Forbidden City and the Ming Tombs, to amazing modern architecture like Beijing National Stadium, the CCTV Tower, Beijing National Aquatics Center and traditional hutong houses, to the local life style and native people, there is something for everyone in this city.
You can feel amazing just strolling around Beijing and its surroundings. For example, The Great Wall of China is one of the most magnificent manmade treasures in all of history. There is a saying that one who fails to reach the Great Wall is not a hero, from which you can see the importance of see this attraction.
Traditional hutong houses, on the other hand, are the best places to experience local Beijing life or see the enjoy local culinary customs. Another fascinating site in Beijing is the Forbidden City.
Forbidden City, Beijing
Shanghai
The largest city in mainland China, Shanghai is located in the Yangtze River Delta, where the great river flows into the sea. Architecture is the name of the game in Shanghai, starting with iconic Bund on the west bank of the Huangpu River.
Shanghai is China's 24-hour city, with bars and restaurants, world-class shopping malls and more, which combine to make it one of China's most popular tourist cities. The Oriental Pearl Tower is the most famous landmark of Shanghai.
The Bund, Shanghai
Guilin
Guilin is famous for it poetic and picturesque landscape – it practically looks like a painting! Guilin is completely surrounded by hills, rivers and lakes, features which define Yangshuo, its most iconic tourist attraction. As the old saying goes: "Guilin's landscape tops those elsewhere and Yangshuo's landscape tops that of Guilin." Take a Li River Cruise to enjoy the full effect of your stay in Guilin!
Li River, Guilin
Hong Kong
Hong Kong is the most international city in China, due to its unique history. It's also full of international visitors because it offers visa-free entry to most foreigners, who enjoy the world-class shopping it has on offer. Here, shopping not only enjoy a huge selection of high-quality luxury goods, but a tax-free shopping experience as well.
Hong Kong is also home to its own Disneyland, the fifth such park in the world. The park is a perfect place for kids, so if you're planning a family tour in China, you shouldn't miss Disneyland Park. Another park is Hong Kong Ocean Park, which is the one of the largest and most popular theme parks in the world.
Night Life, Hong Kong
Lhasa
Located on the Qinghai Tibetan plateau, Lhasa is said to be "the nearest place to heaven." From Lhasa, it's just a few hours drive to Everest Base Camp, where you can catch a glance of Mount Everest.
Apart from the famous cultural sites like Potala Palace, Jokhang Temple, three Shaman monasteries (Ganden Monastery, Sera Monastery, Drepung Monastery) and Norbulingka, Lhasa also boasts incredible scenery, from Lake Namco, to Dezhong Hot Spring, to the Dangxiong grassland.
Potala Palace, Lhasa
Except for the cities mentioned above, there are also other best places to visit in China, like Xian, Chengdu, Hangzhou, Suzhou, Lijiang, Shangri-la and many more.
Share: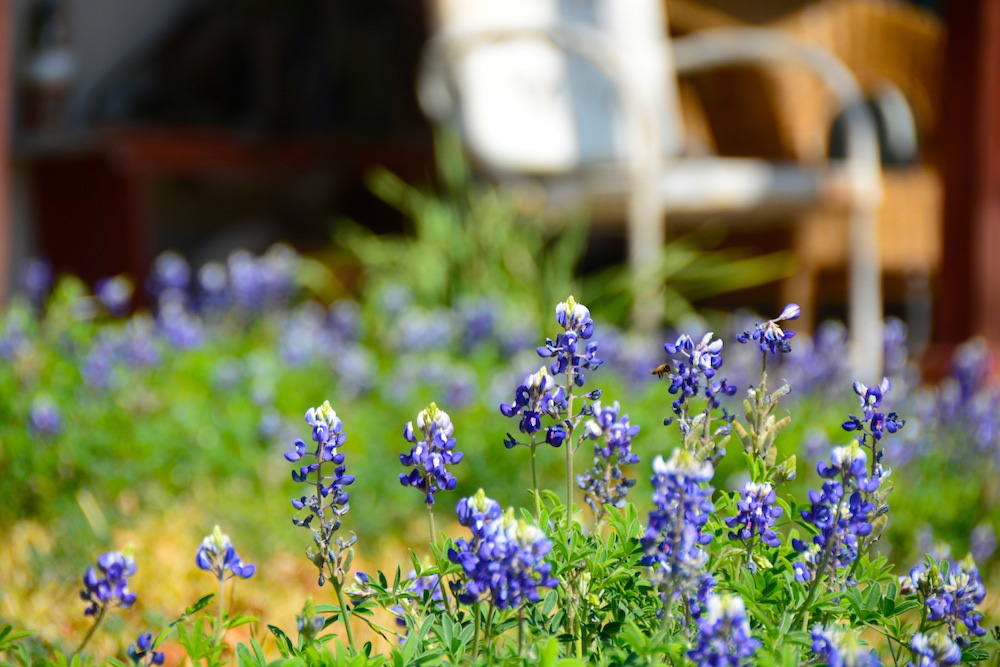 For those of us in the northern hemisphere, yesterday marked the beginning of spring, and I for one could not be happier. Apologies if you are cold-natured, a snow boarder or prefer winter for some other reason – I literally can't imagine why!
Although I'm excited to see my own city awash in the green of the tree buds that have begun to sprout, the arrival of spring has made me feel decidedly wanderlustful. I've been just as busy marveling at the blooming bluebonnets all around me as I've been daydreaming of all the beautiful places I've visited during springs past.
If you're as itching to take a trip this spring as you are from all the allergens being shot out into the air, think about these fine spring travel destinations the next time you blow your nose.
Italy
Italy's a beautiful place to visit any month of the year, with timeless architecture, awe-inspiring landscapes and delectable cuisine that could make the coldest winter day seem warm and luscious.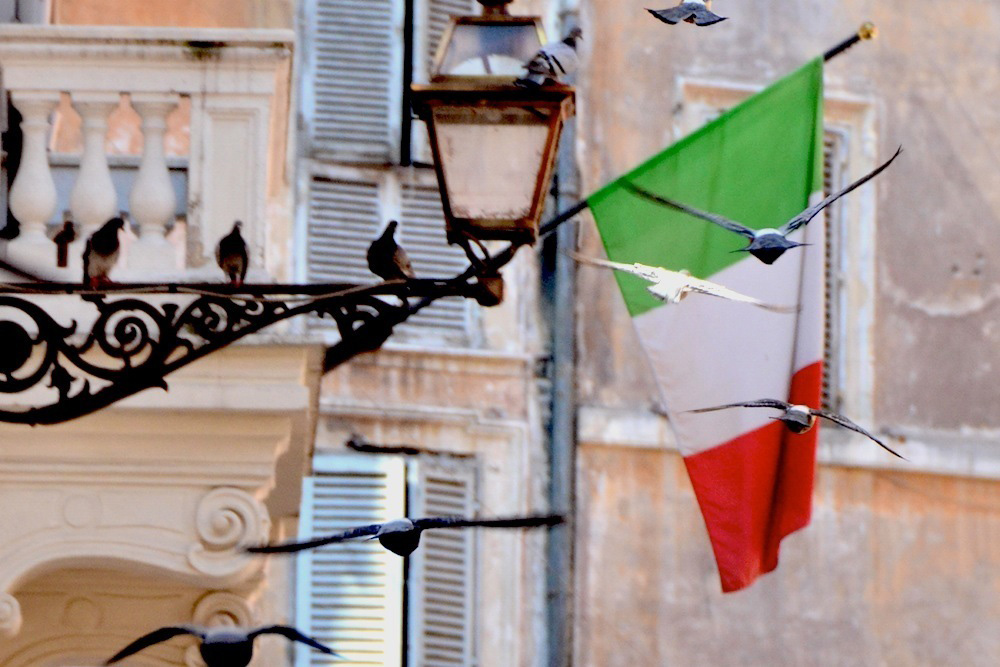 But there's a particular allure to Italy in spring – the perfect pairing of fresh tomatoes drizzled in olive oil with a warm sunny morning, the cadence of the Italian language with an afternoon rainstorm. Click here to check out my guide to planning your next trip to Italy.
Israel
If there's one place I've visited that symbolizes eternal spring to me, it's the Sea of Galilee, located in northern Israel. Flanked by rainbows of bougainvilleas and with a perpetual breeze that's halfway between cool and warm, it's the very picture of spring.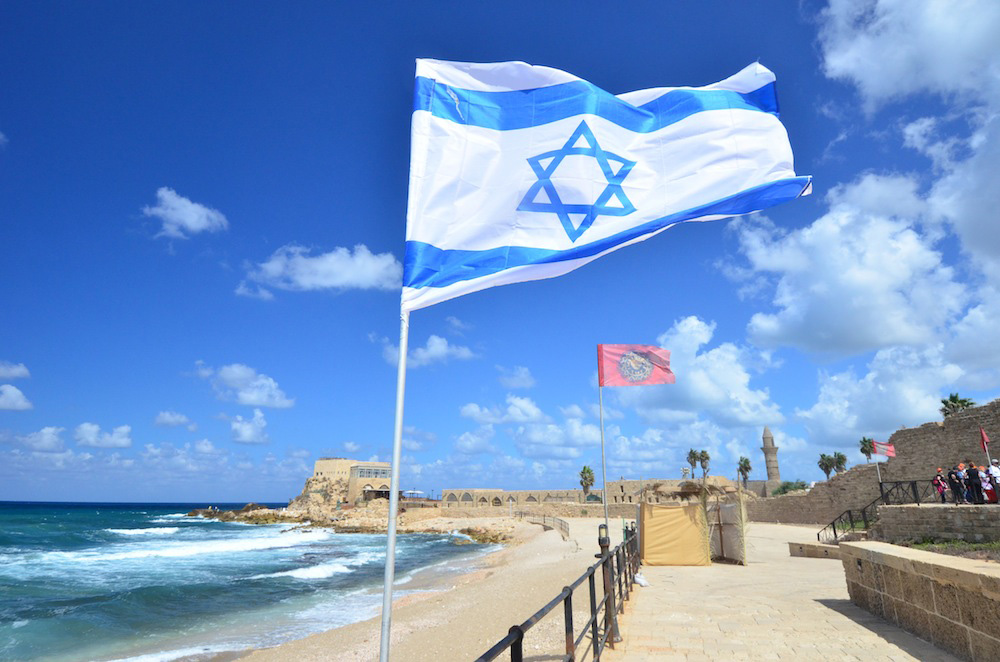 To be sure, although much of Israel enjoys great weather year-round, there are few places in the world I'd rather welcome spring, whether I'm being naughty in hedonistic Tel Aviv, riding camels in the Negev desert or even getting the proverbial other side of the story in the Palestinian territories.
Colombia
The city of Medellín, Colombia has gained accolades not only for how modern and cosmopolitan it is, but also for its climate: It's known locally – and, increasingly, globally – as the "spring city."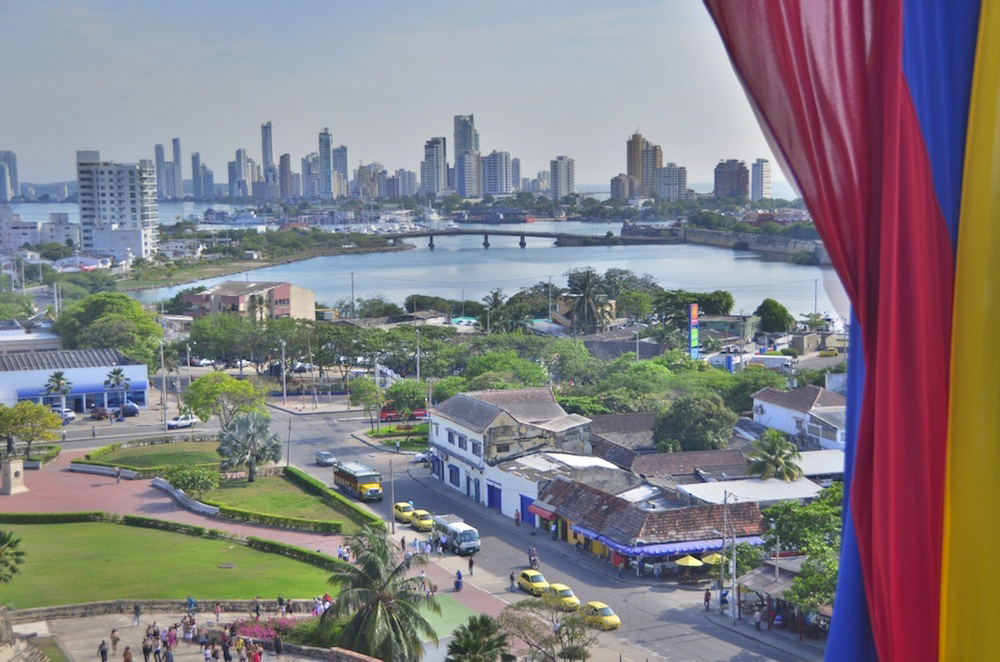 To be sure, basically everywhere in Colombia is drop-dead gorgeous in the spring, whether you explore chaotic Bogotá, trek along the Caribbean coast, go back in time in Cartagena or enjoy the world's best coffee right where it's grown.
Québec
Many of the destinations I've listed thus far are already quite warm by the time spring rolls around, but if you're looking for a destination where winter takes its time going away, I recommend you check out Québec.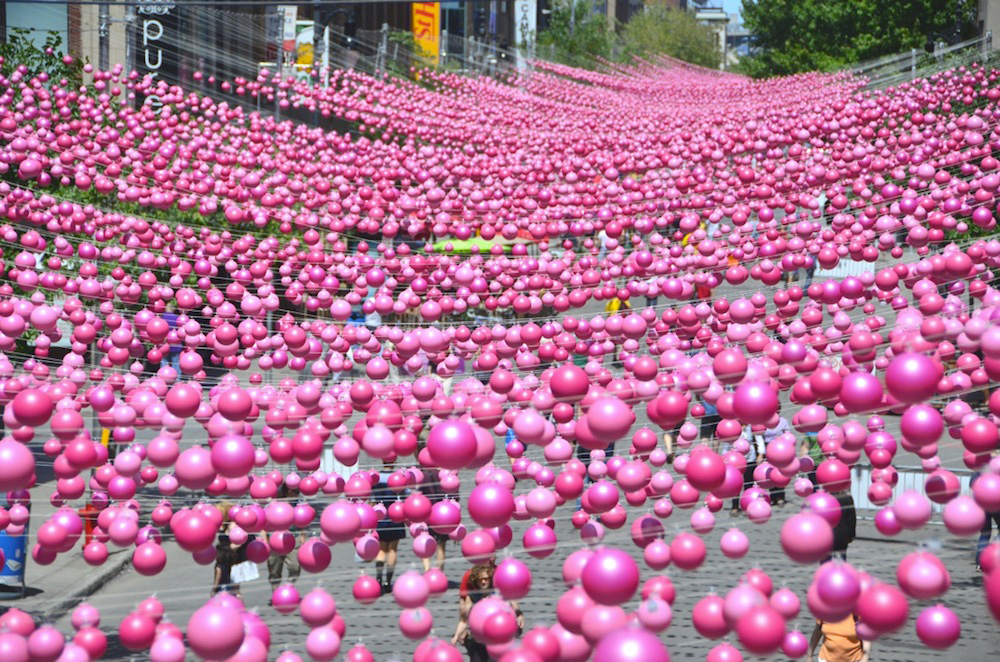 Get lost as you roam the streets of quirky Montréal or head east toward the rugged North Atlantic and the jawdropping beauty of the Gaspé peninsula. Or, trek into the aptly-named "Sea of Mountains" and become immersed in the greenery that dominates French Canada as its snow melts away.
Argentina
Argentina is in the southern hemisphere, so if you visit it between the months of March and June, you'll technically be going during autumn. Regardless, the transitional period is an amazing time to visit the Land of Evita.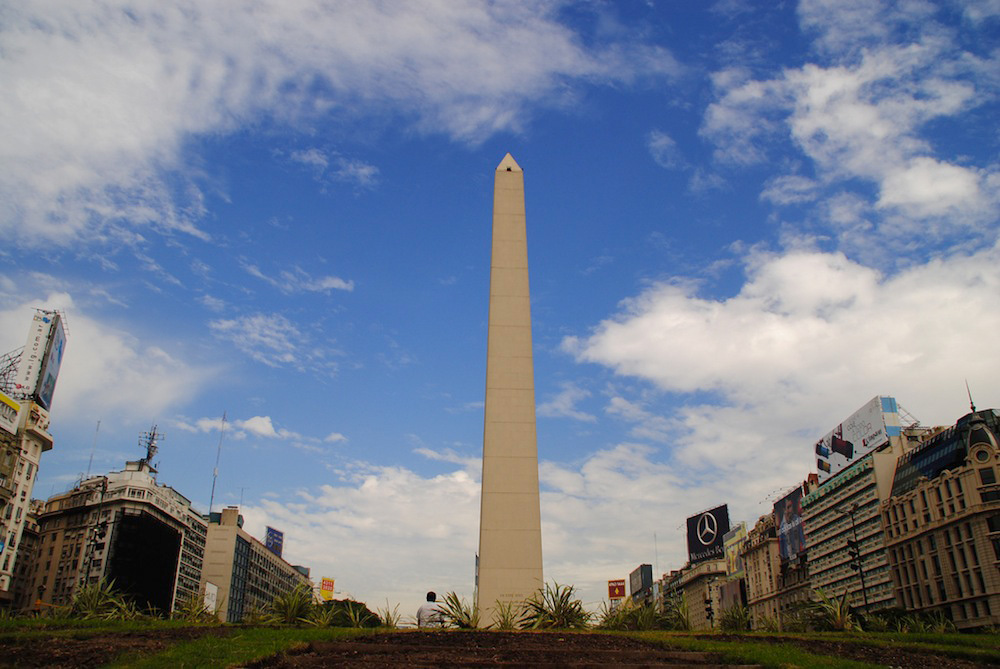 After paying a visit to the late Mrs. Perón at her final resting place in Buenos Aires, head north to the impeccable Iguazú Falls, or west toward Mendoza and Argentina's world-famous wine country. Or, travel south across the Pampas into Patagonia, where you can catch a boat to Antarctica, if you dare.
China
Another name for the Chinese New Year is the "spring festival," and although most of the Middle Kingdom is still freezing cold during this time, you won't want to miss China once the Western calendar says its spring.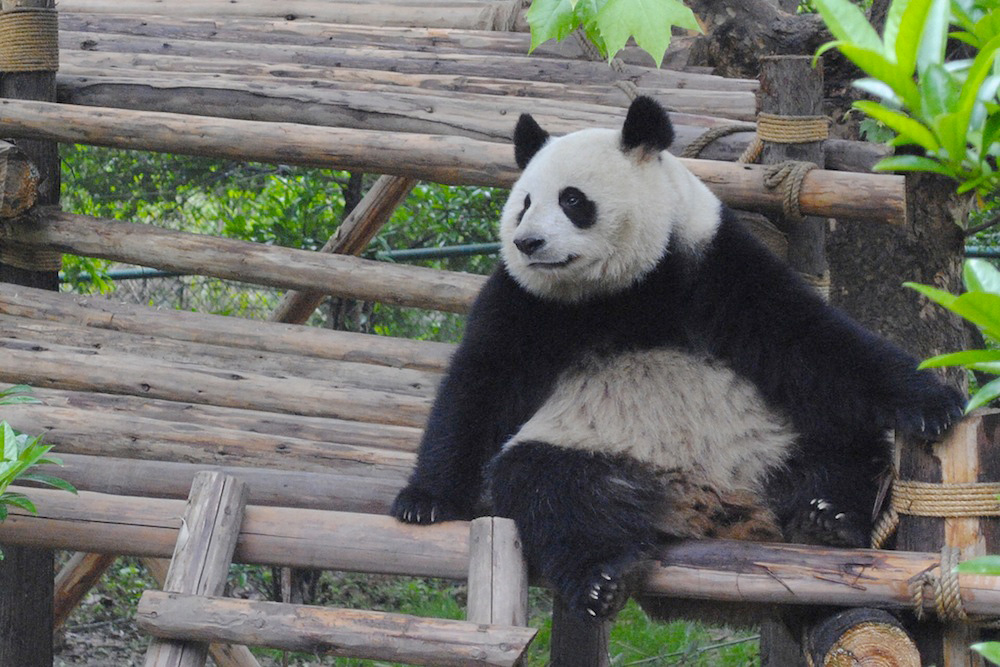 Straddle the line between the present and past in glorious Beijing, or step into the future in cosmopolitan Shanghai. Visit with the last remaining pandas in misty, mysterious Sichuan province, or check out the Terracotta Warriors in Muslim-inflected Xi'an.
Australia
Like Argentina, Australia enjoys autumn weather during the time we enjoy spring – and like Argentina, Australia is absolutely beautiful during this period!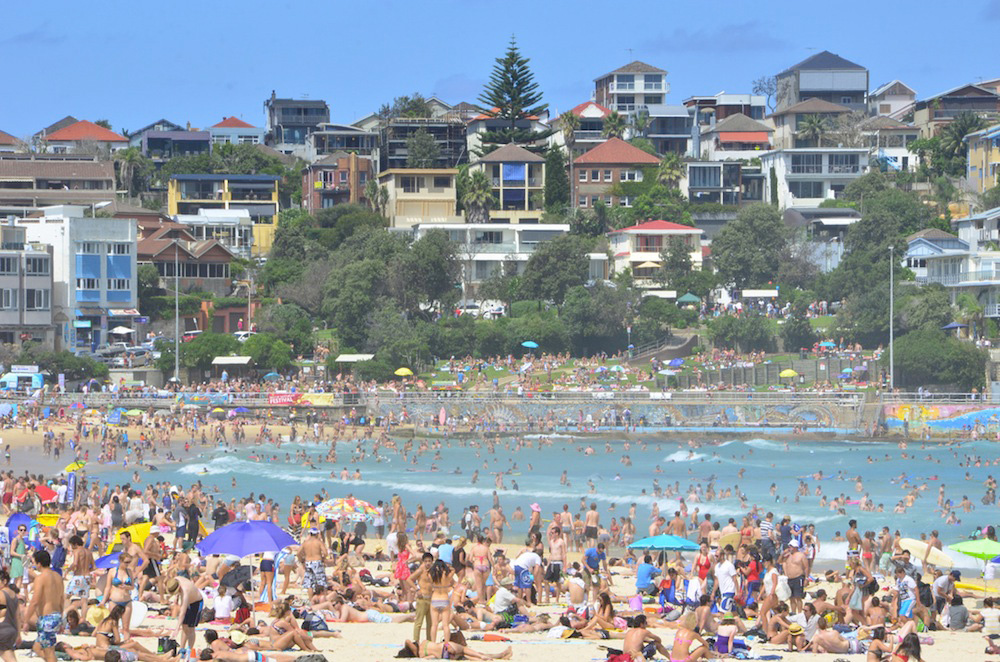 Check out my guide to six weeks in Australia or plan your own trip, whether you explore amazing cities like Melbourne and Sydney, travel into Australia's dusty red center, get face-to-face with kangaroos on the beach or enjoy time on one of the best beaches in the world.
Thailand
Tropical Thailand doesn't have "seasons" in the sense we think of it, but paying a visit to the kingdom during the time we consider to be spring is a very good idea, even if you don't hit up the traditional Songkran festival, which kicks off the Thai New Year.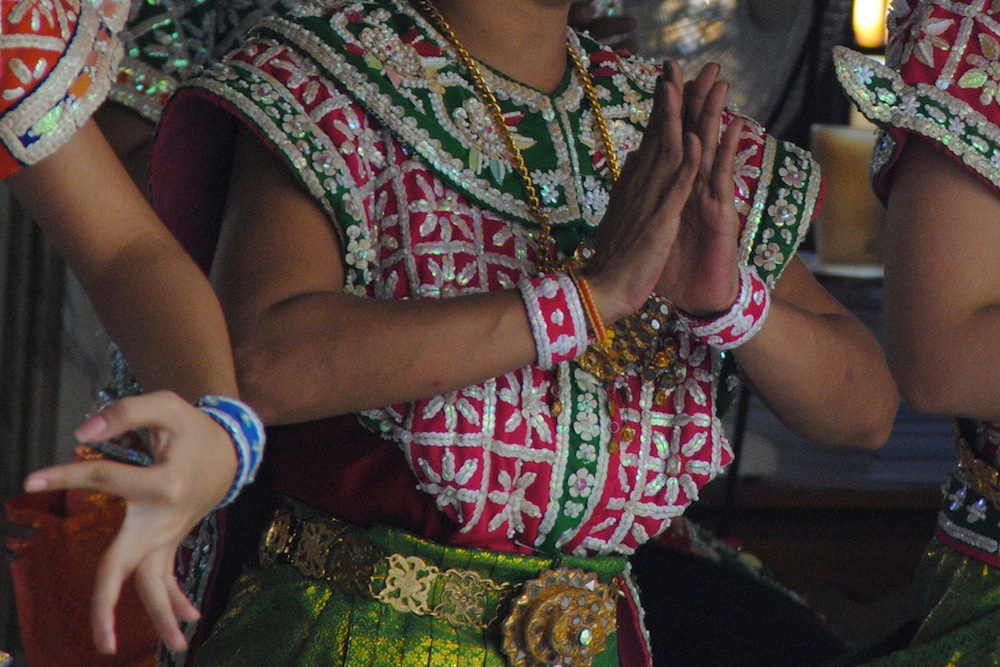 Explore Bangkok, my favorite city in the world, or travel south to islands like Koh Kradan and Koh Mak. Visit with cuddly tiger cubs in the northern city of Chiang Mai, or go to a ladyboy show in the coastal city of Pattaya. Or, click here to check out my guide to spending two weeks in Thailand.
South Africa
Much of South Africa is blessed with a year-round balmy climate, which makes insignificant the fact that it, like Australia and Argentina, is in the souther hemisphere.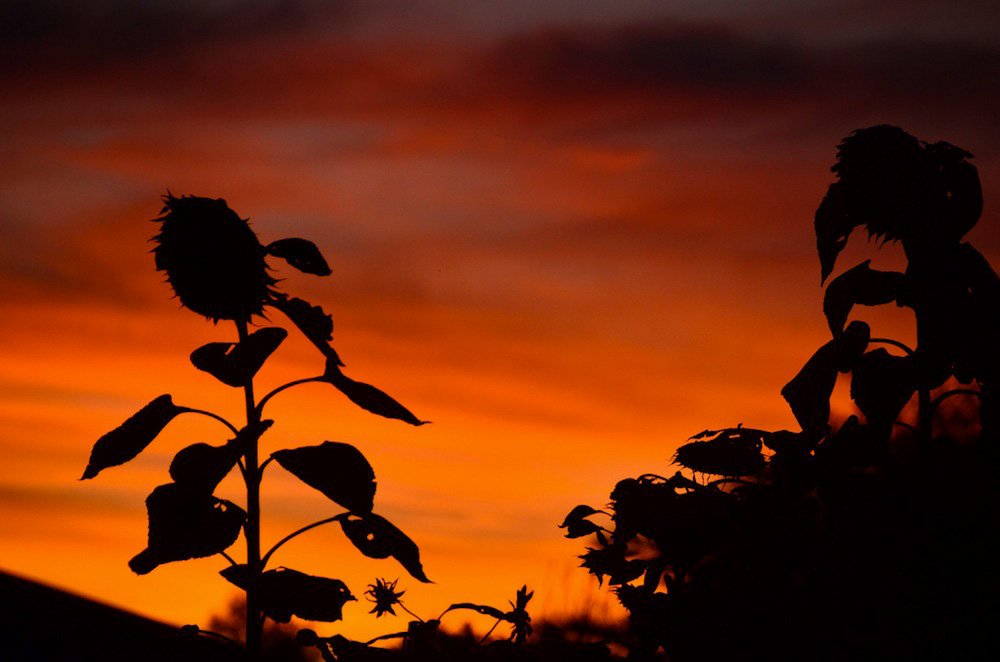 Plan a spring trip to South Africa using my sample itinerary, or assemble your trip piecemeal, choosing from destinations like adventurous Cape Town, the sleepy Garden Route, the hectic Wild Coast, mysterious Hogsback, exhilarating Drakensberg and iconic Kruger National Park.
Texas
Of course, I have to be honest: Texas is a pretty awesome place to be in spring, even if your allergies are too severe to frolic through a field of bluebonnets.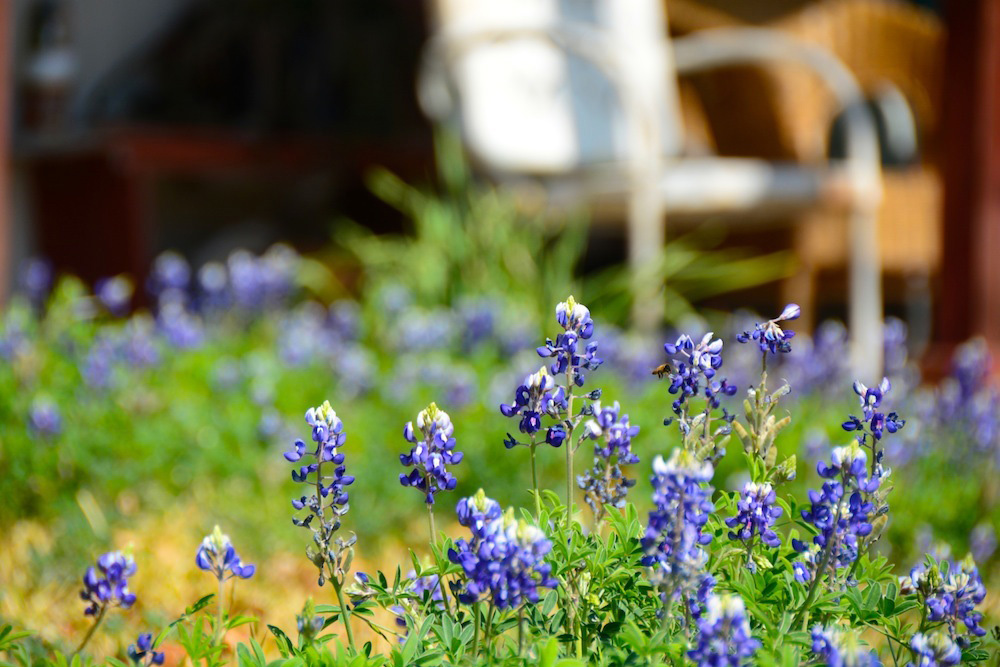 Enjoy Houston's eclectic dining scene, check out the SXSW festival in Austin, hike and camp in Big Bend National Park or rub elbows with sexy spring breakers in South Padre Island.
Share:

The first seed of my desire to visit Sri Lanka was planted several years ago when then-relevant singer M.I.A. tweeted her outrage over The New York Times including the island on its annual list of places to visit. Two years later, I was on the cusp of making my maiden voyage to Sri Lanka, but had to cancel at the last minute when my ophidiophobic ex learned about the snakes that apparently live in Sri Lanka.
I finally ended up getting to Sri Lanka this past summer – and I'm happy to report I witnessed neither the carnage M.I.A. warned about in her tweet, nor a single snake slithering across the ground.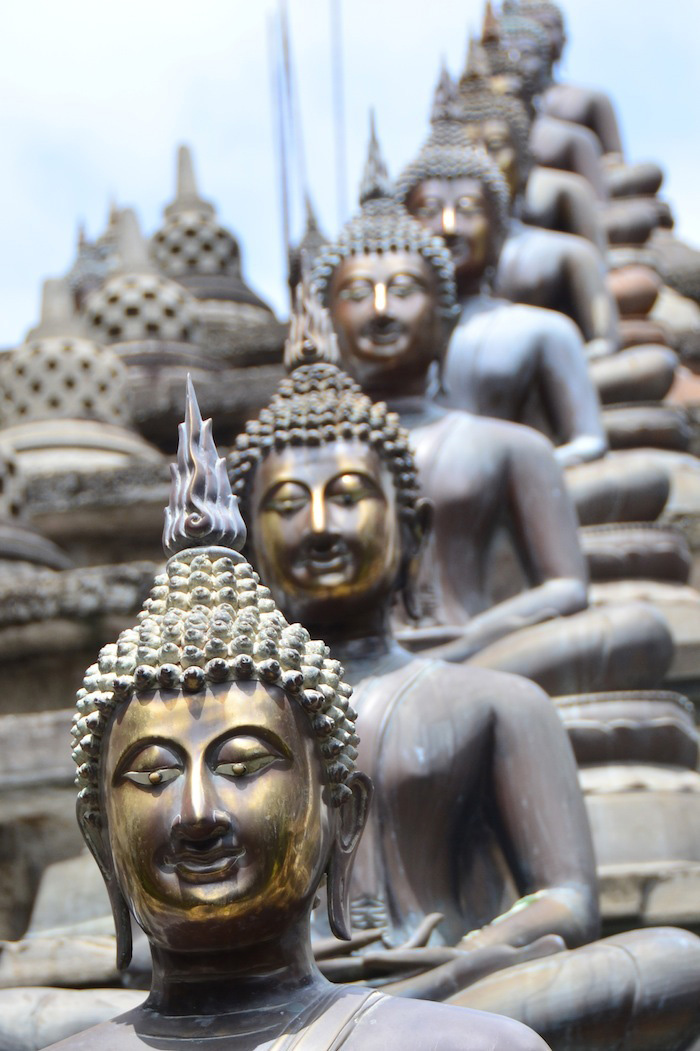 What I did find in Sri Lanka was an enchanting, diverse arrays of landscapes that belie the island's small size, a plethora of untouched cultural wonders and a pacifying hospitality that proved the perfect counterweight to the stress the country's lacking infrastructure often caused me.
Today's post, which features photos of Sri Lanka from its modern capital Colombo to its 2,500-year old capital Anuradhapura, from its idyllic beaches to its towering tea plantations, from its ancient Buddhist relics to the timeless beauty of the elephants that wander its backwaters, will ensure you don't wait as long as I did to get yourself to this magical island.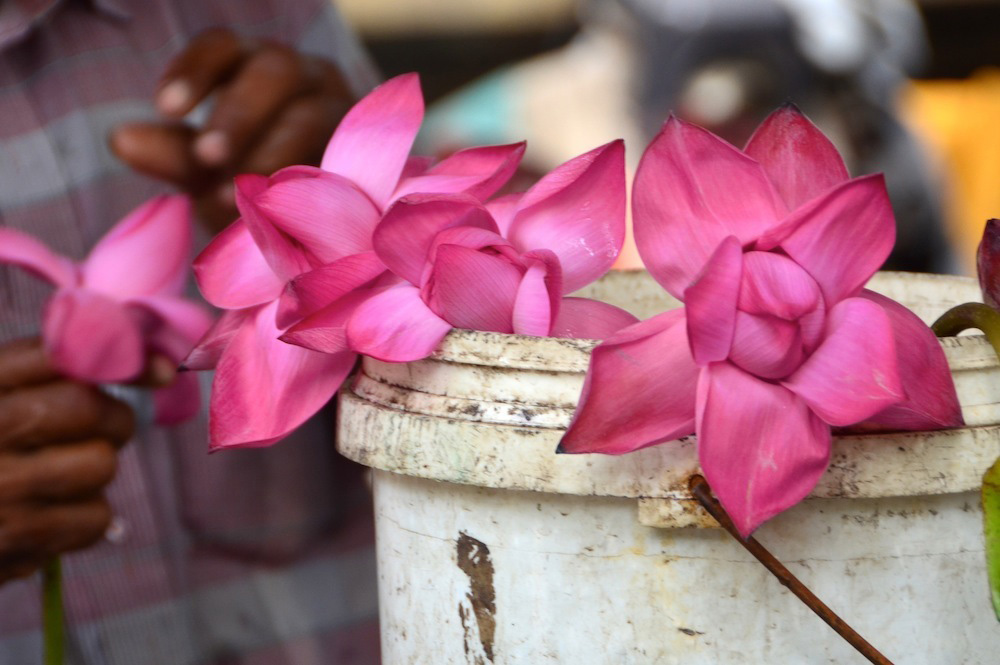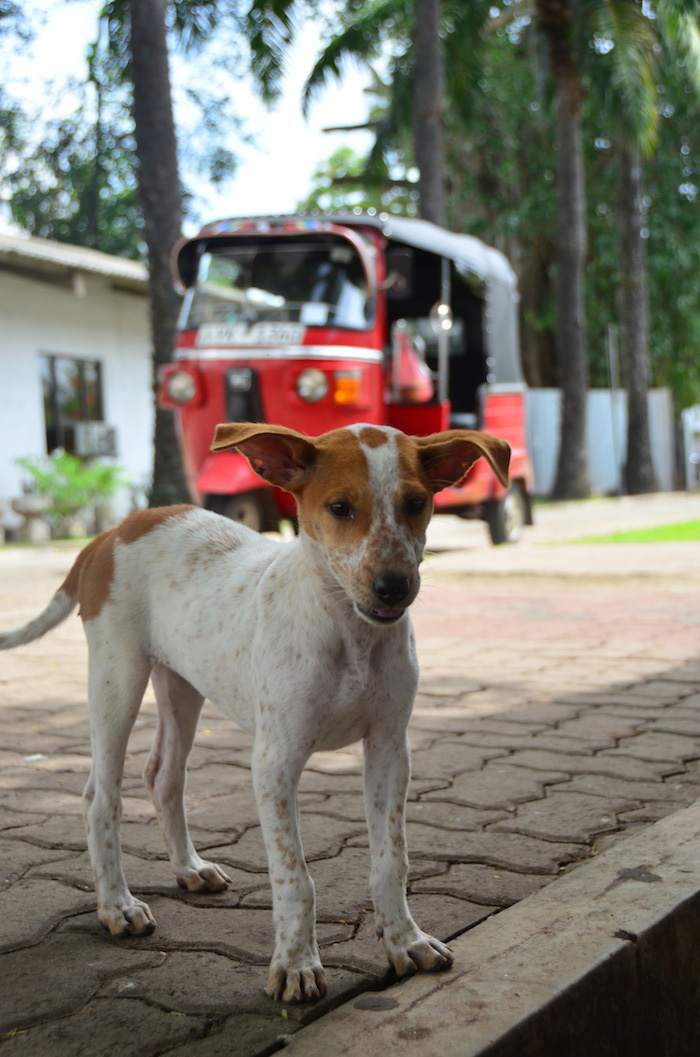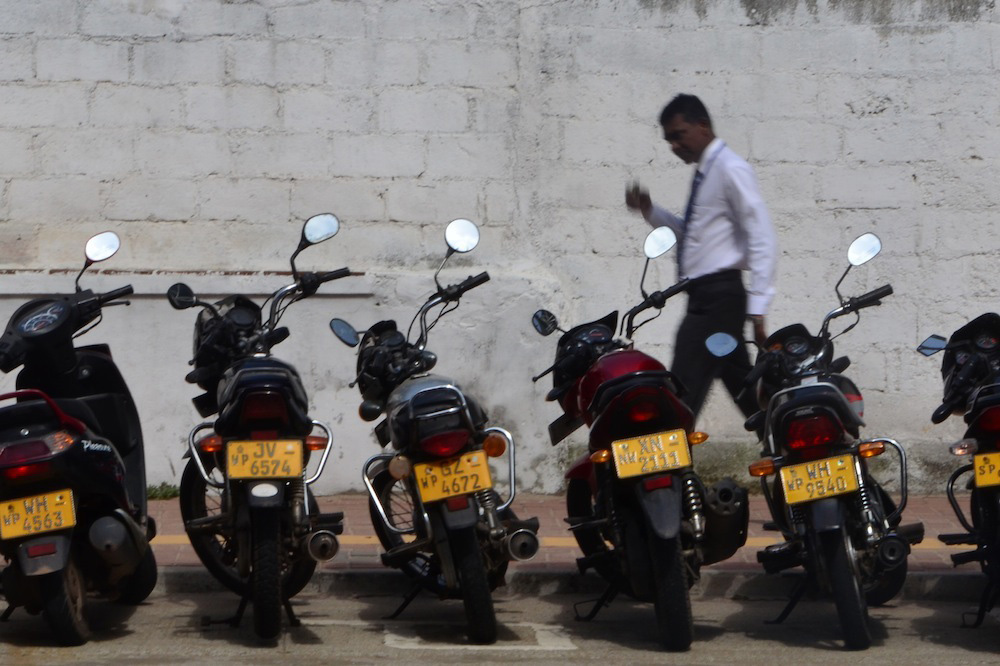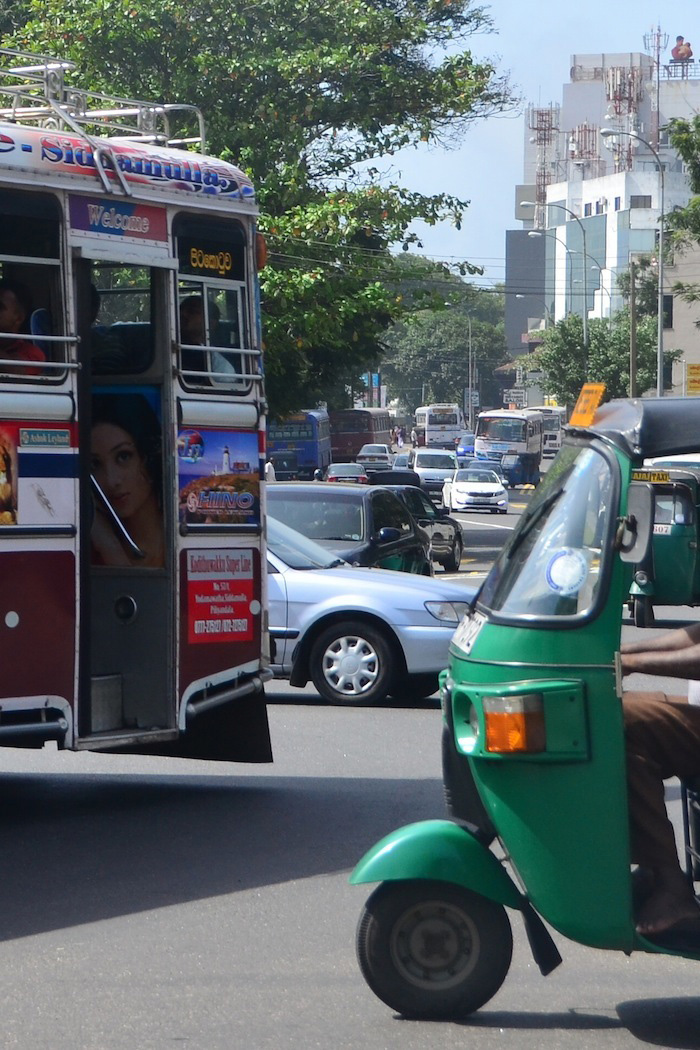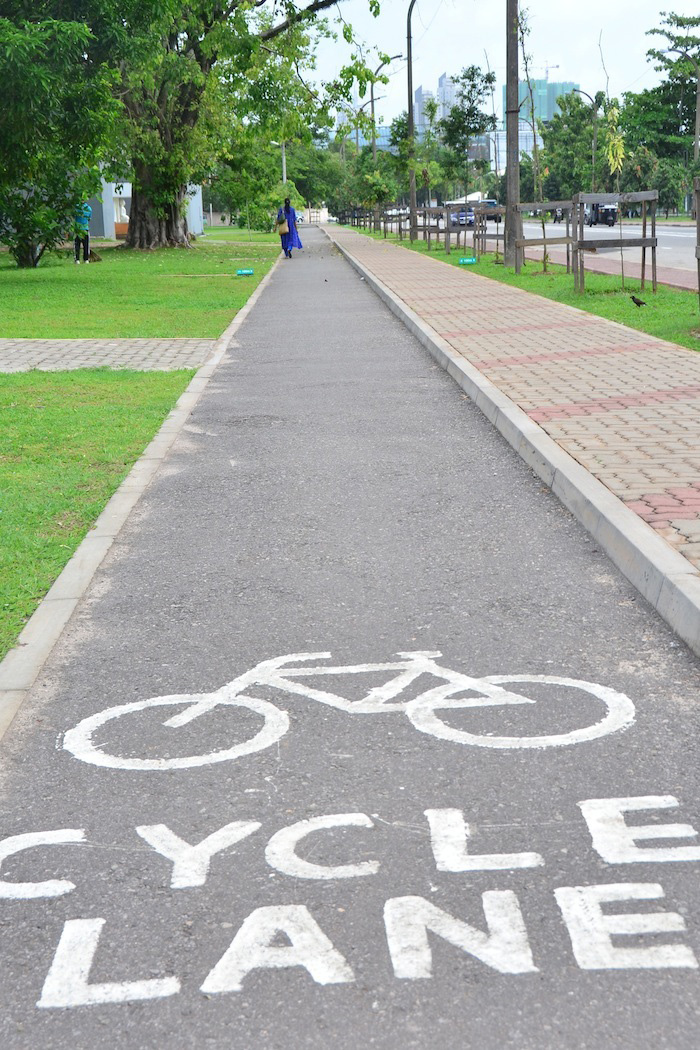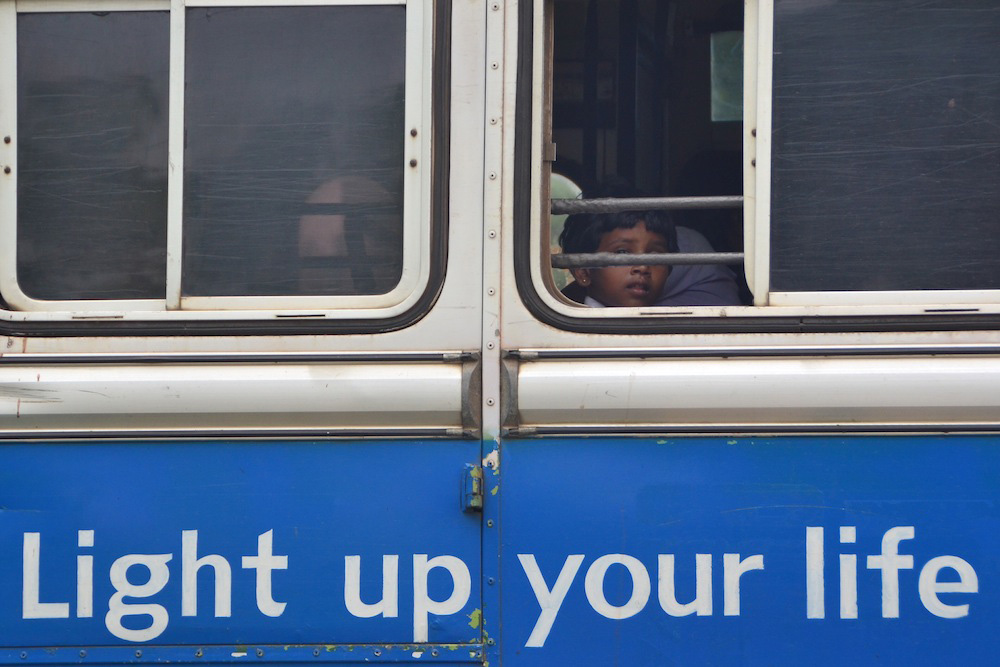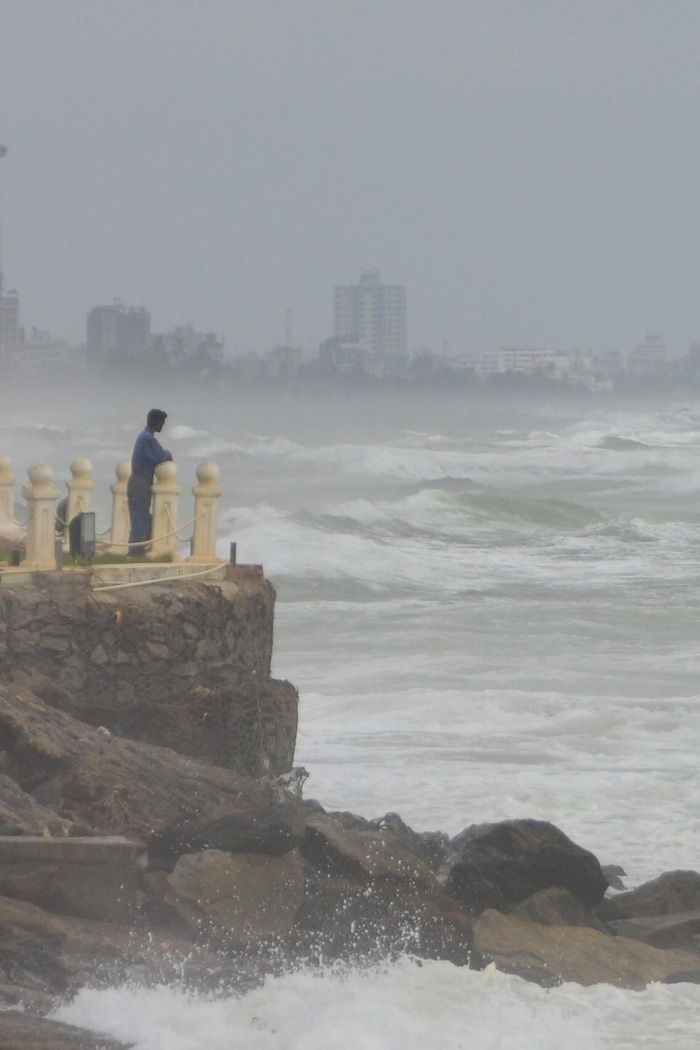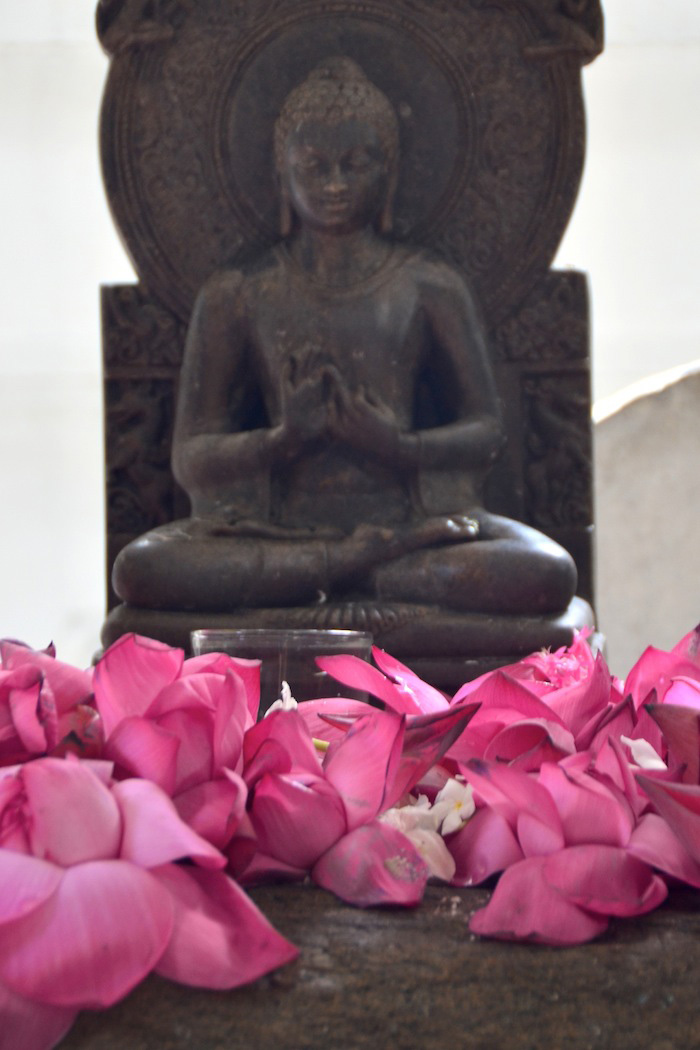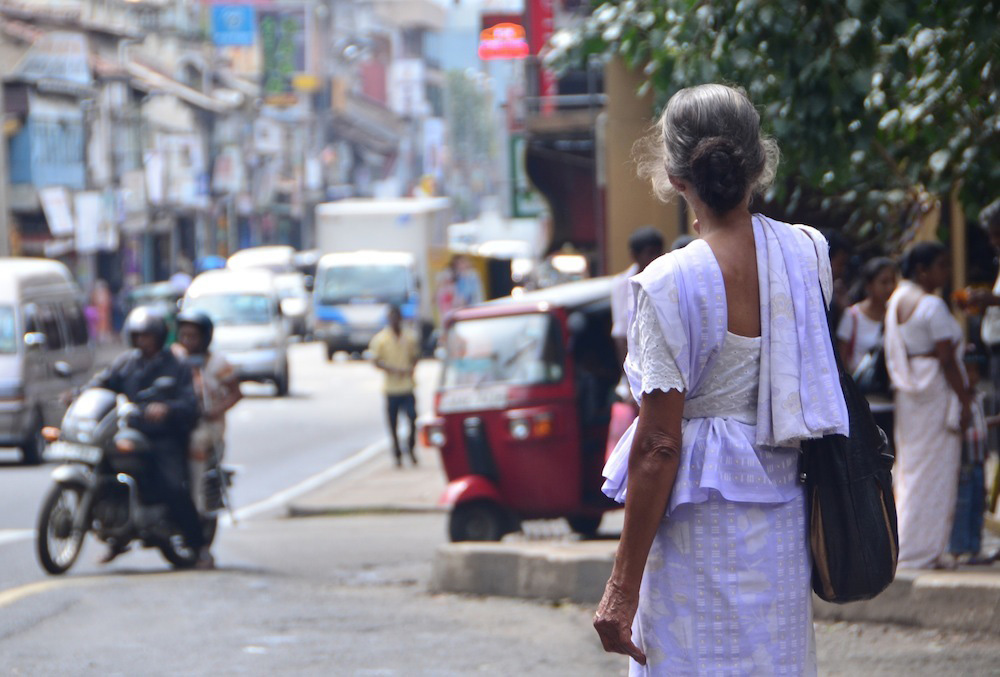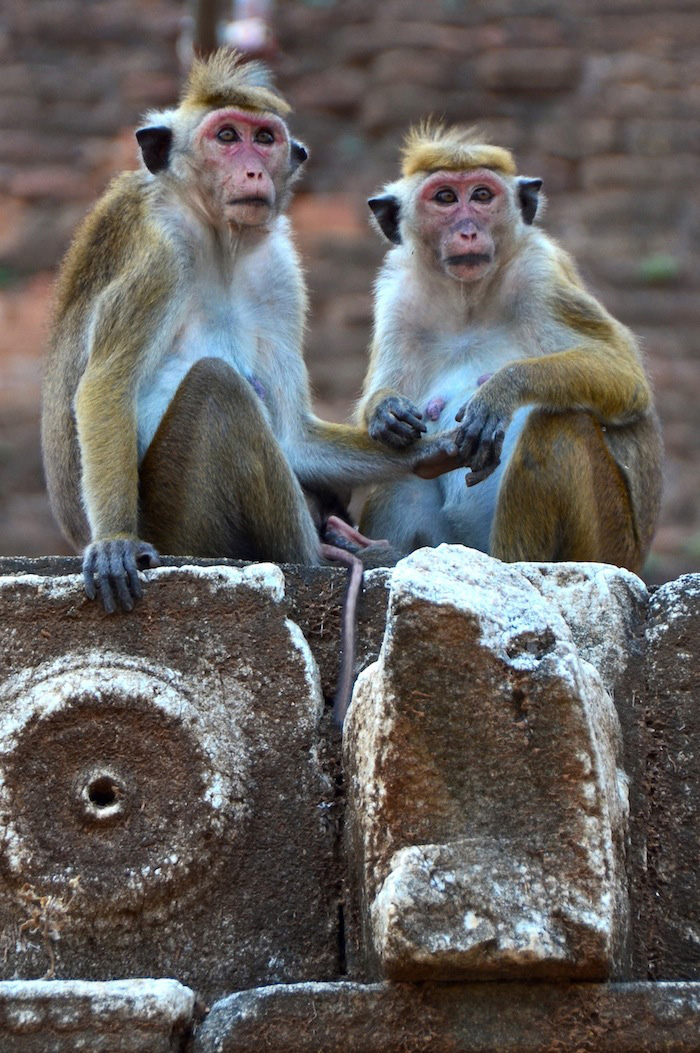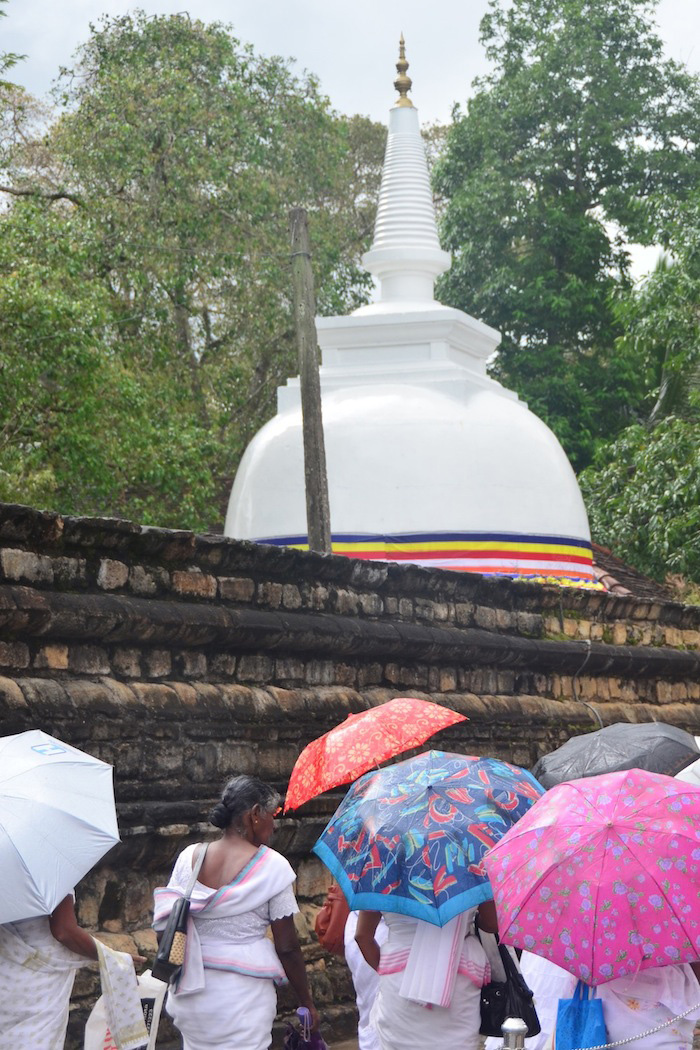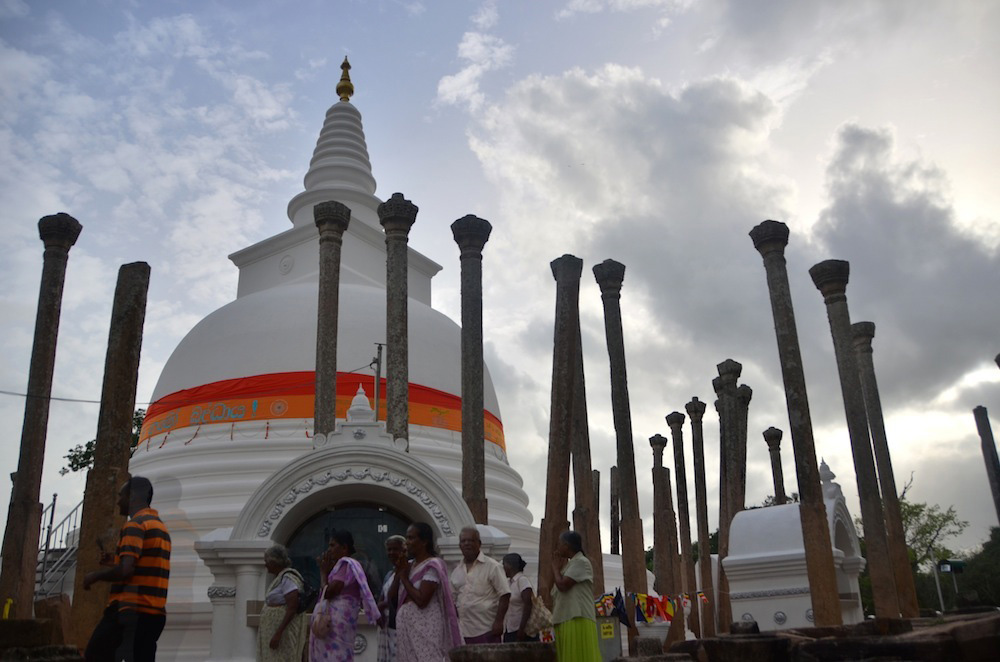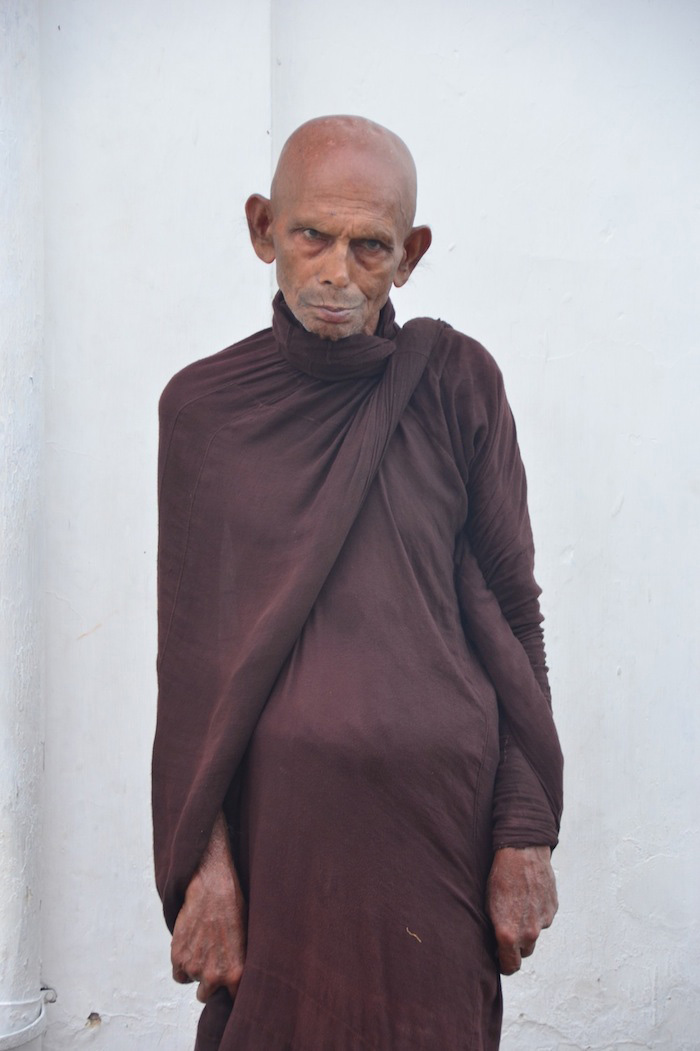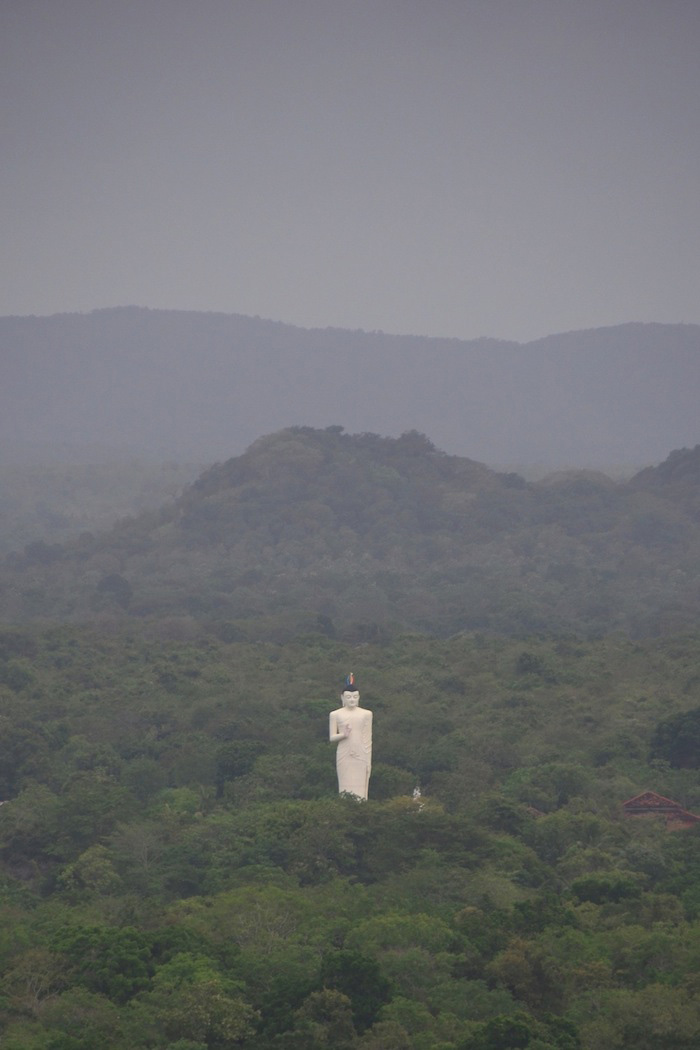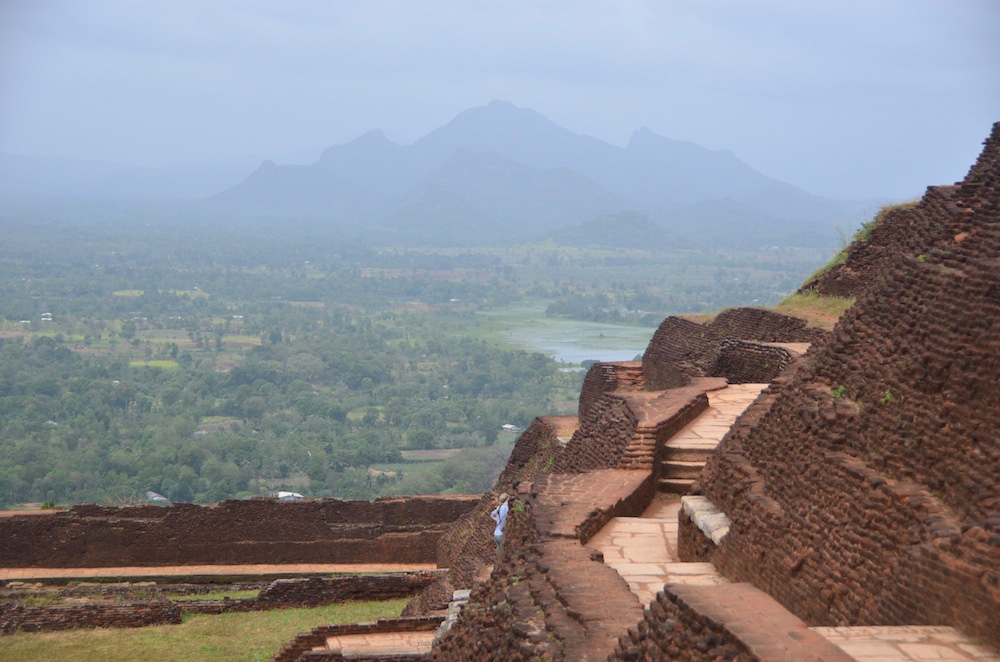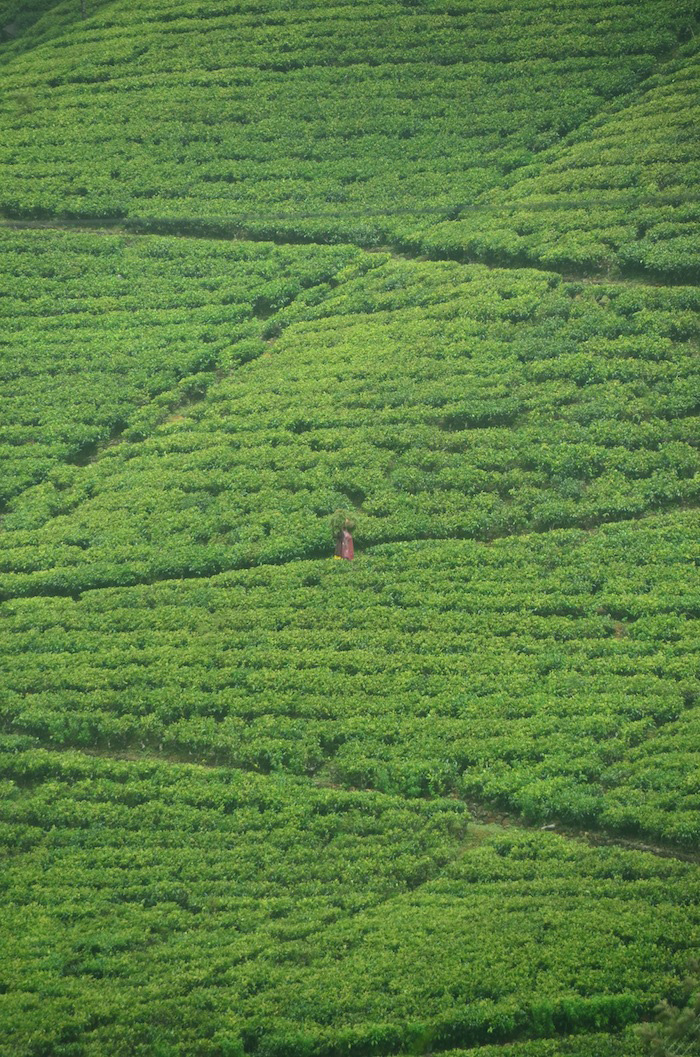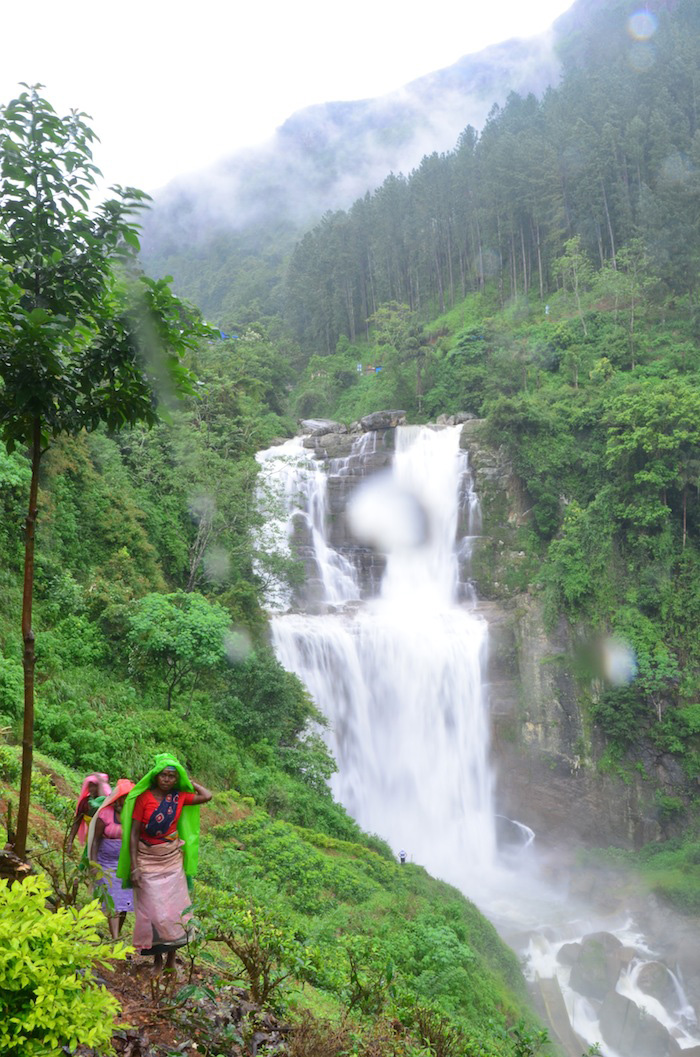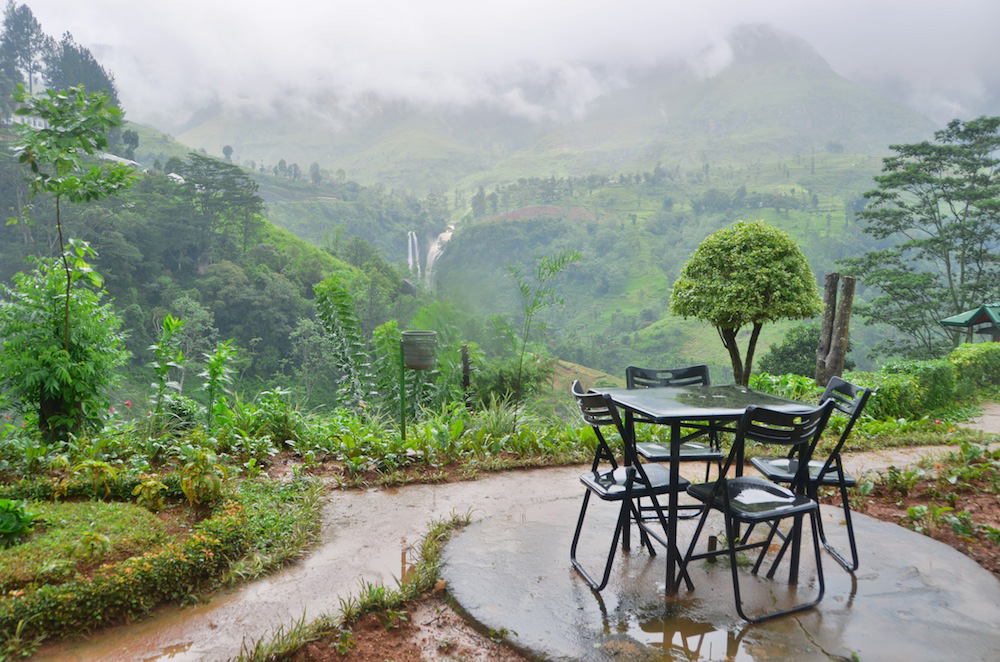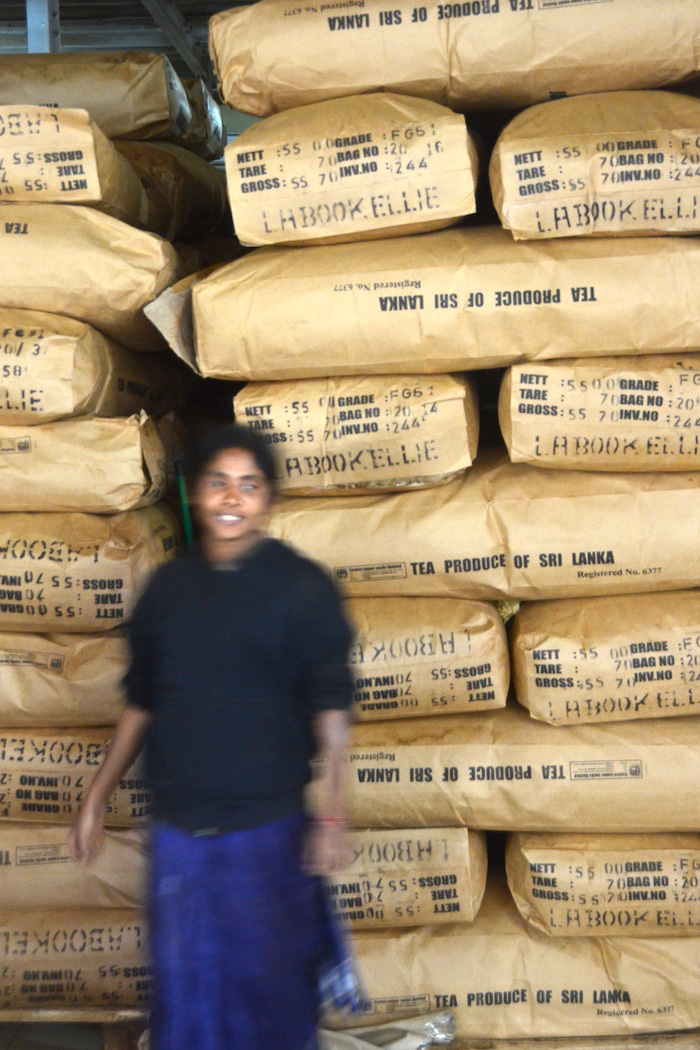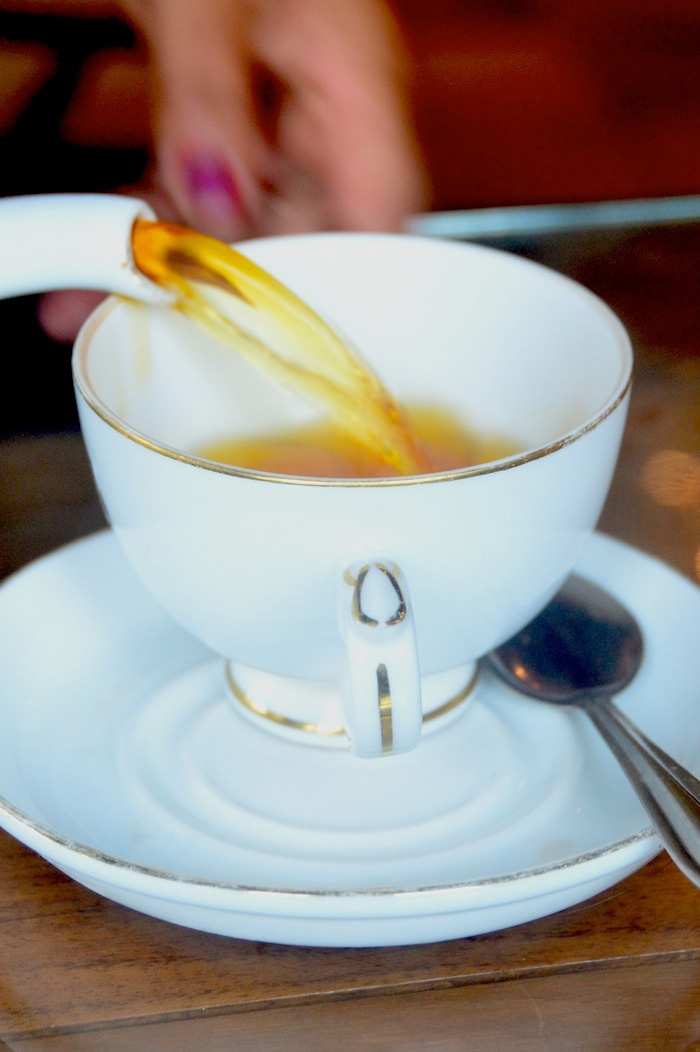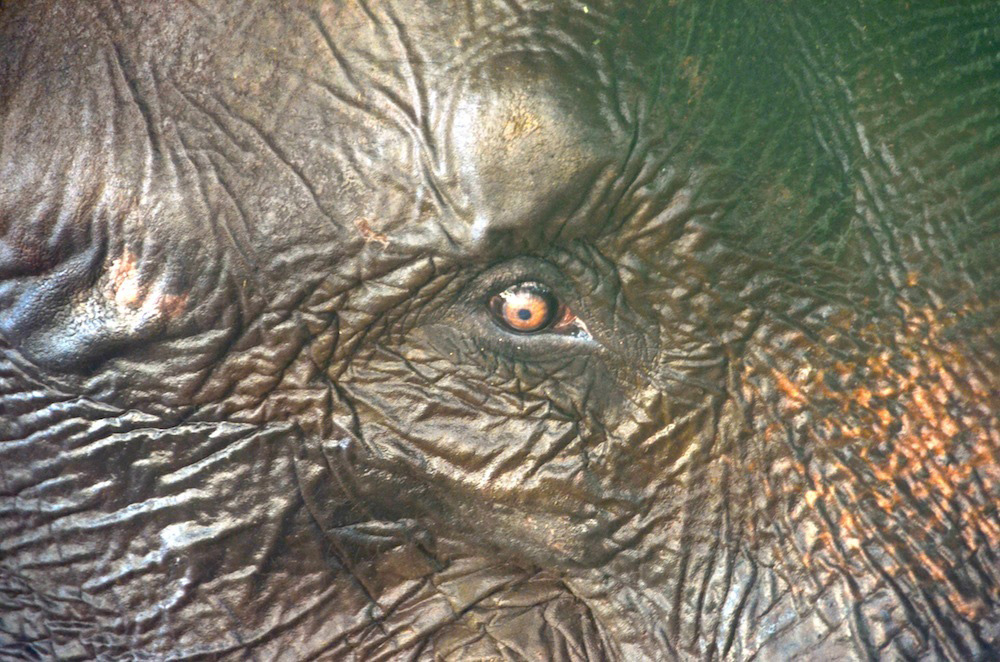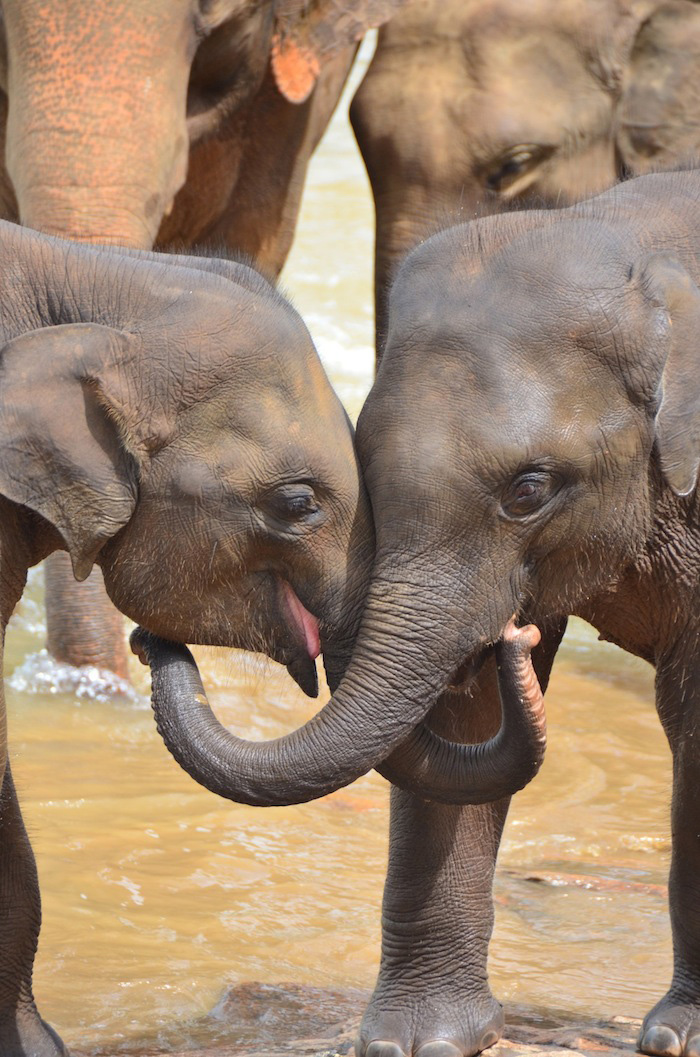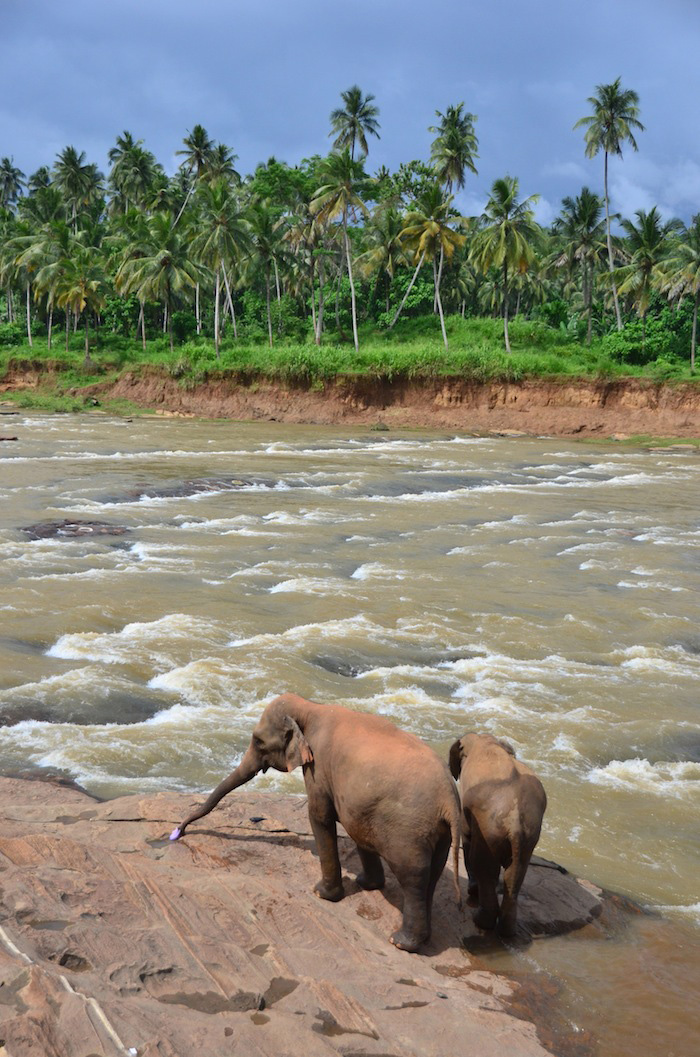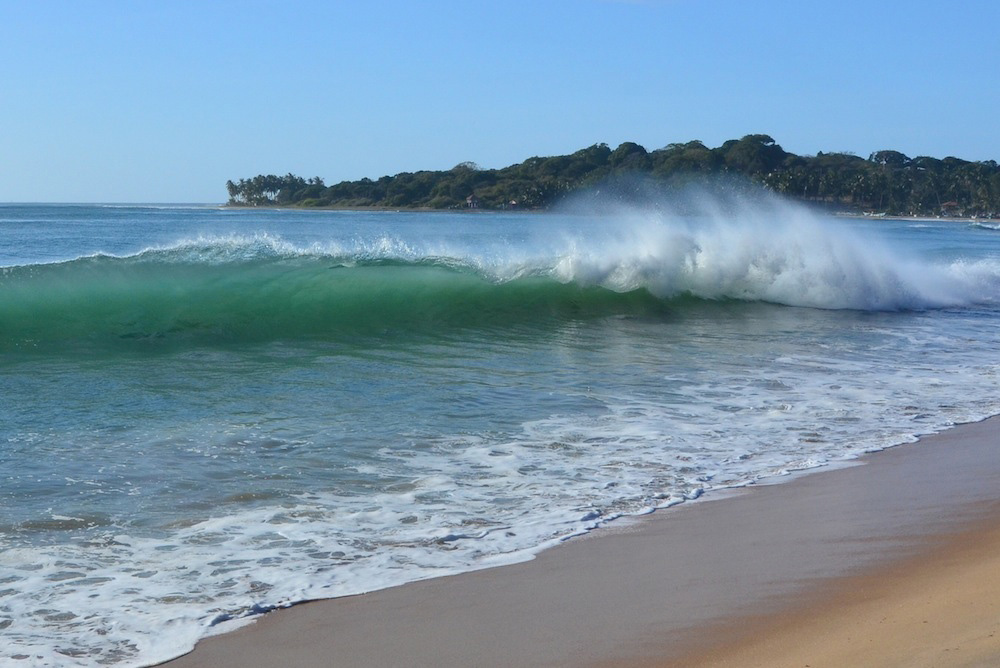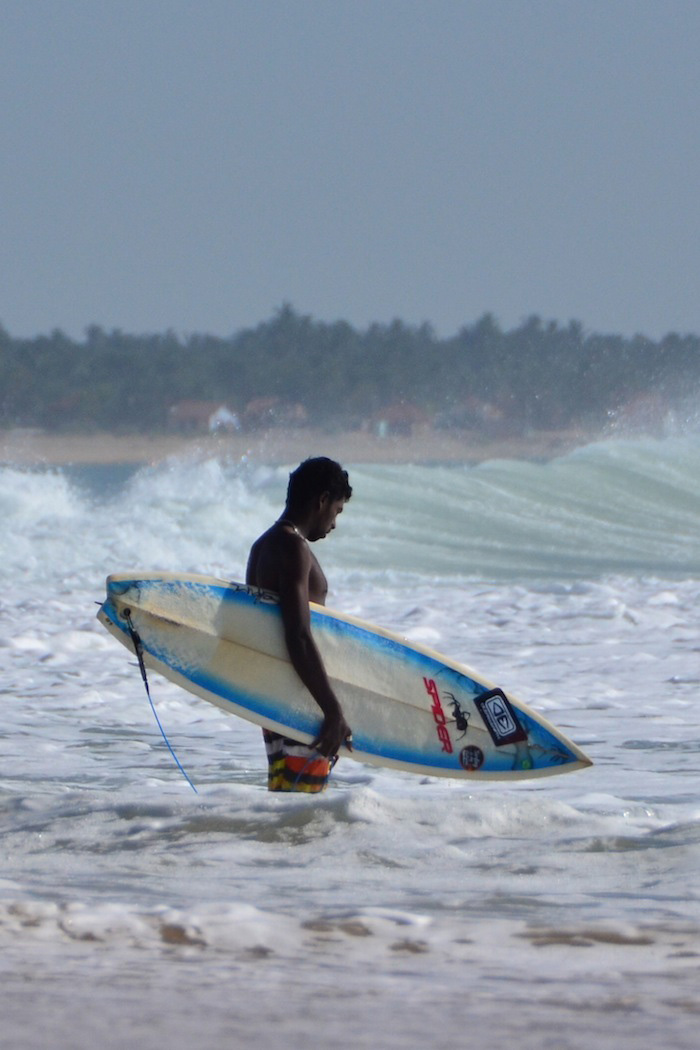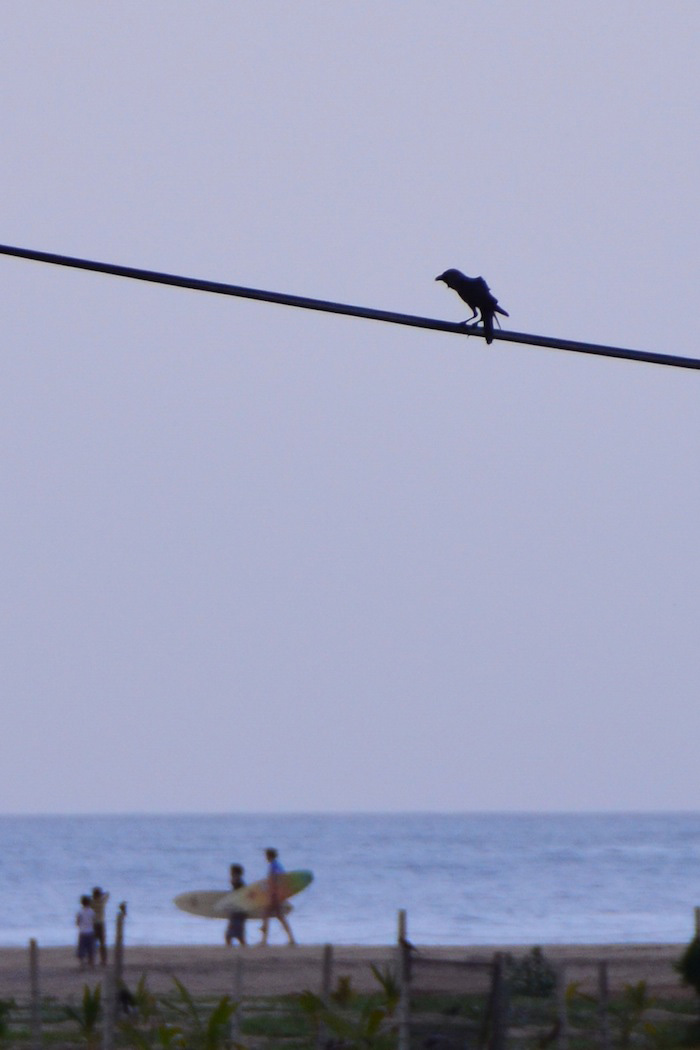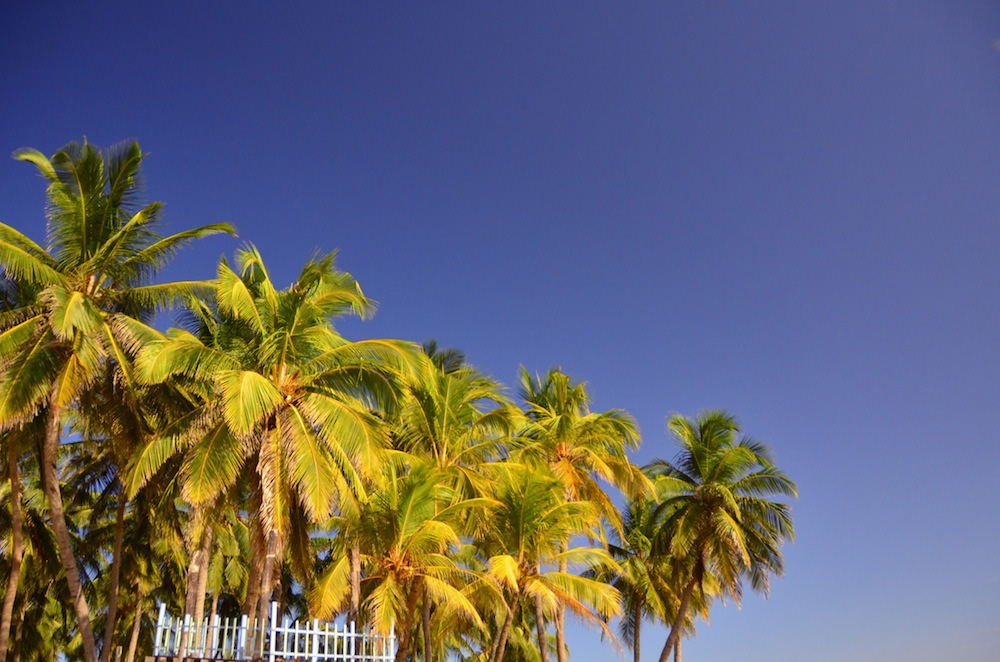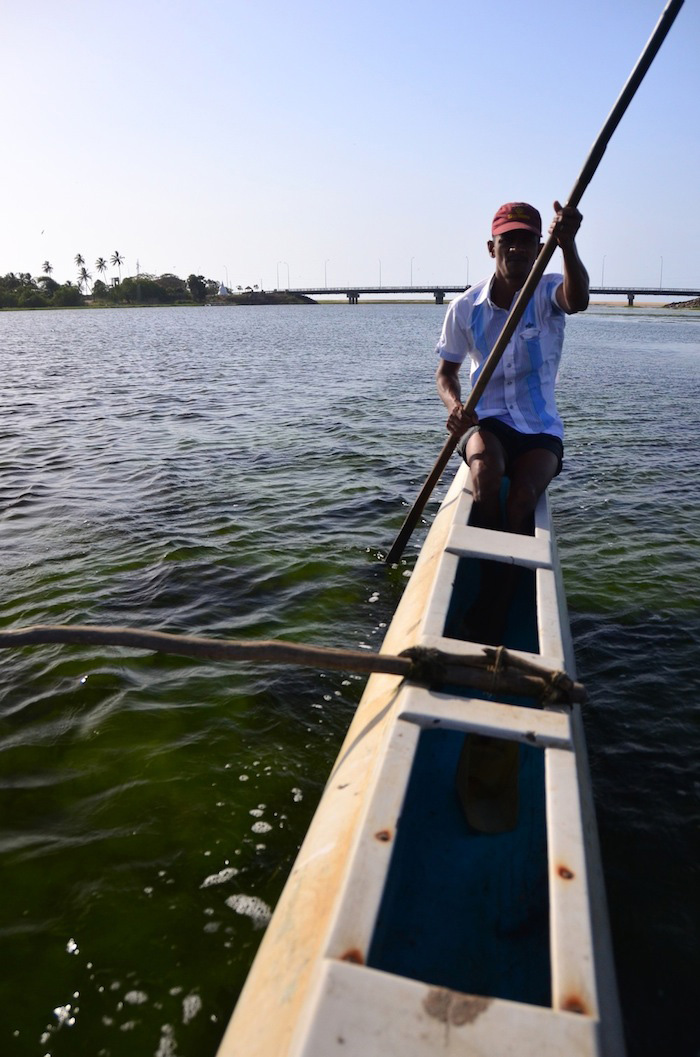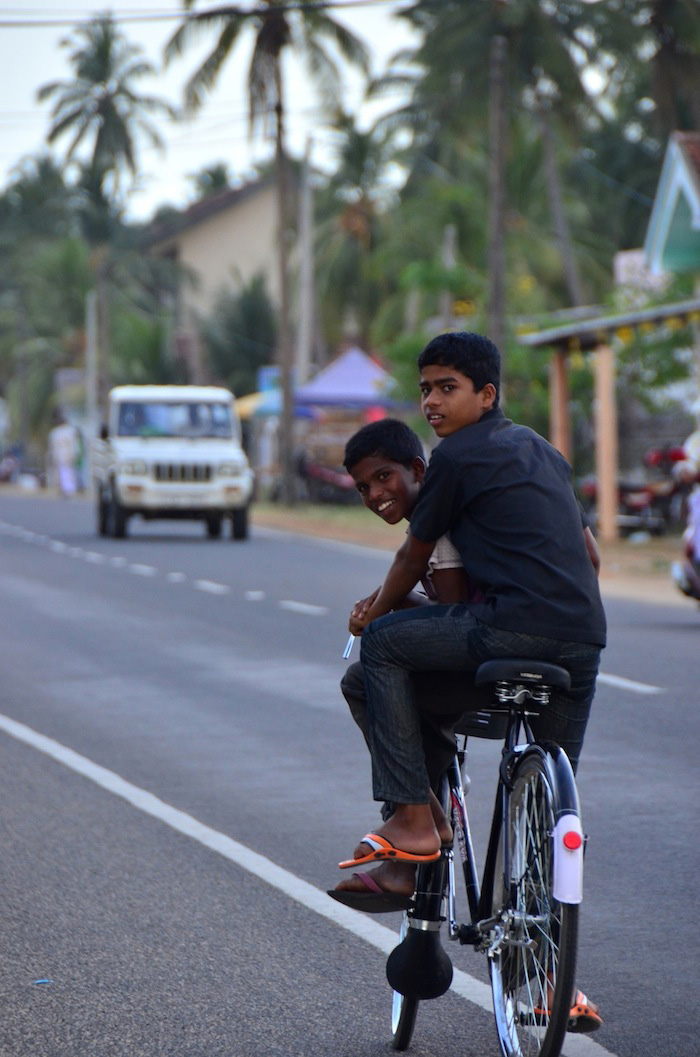 Share: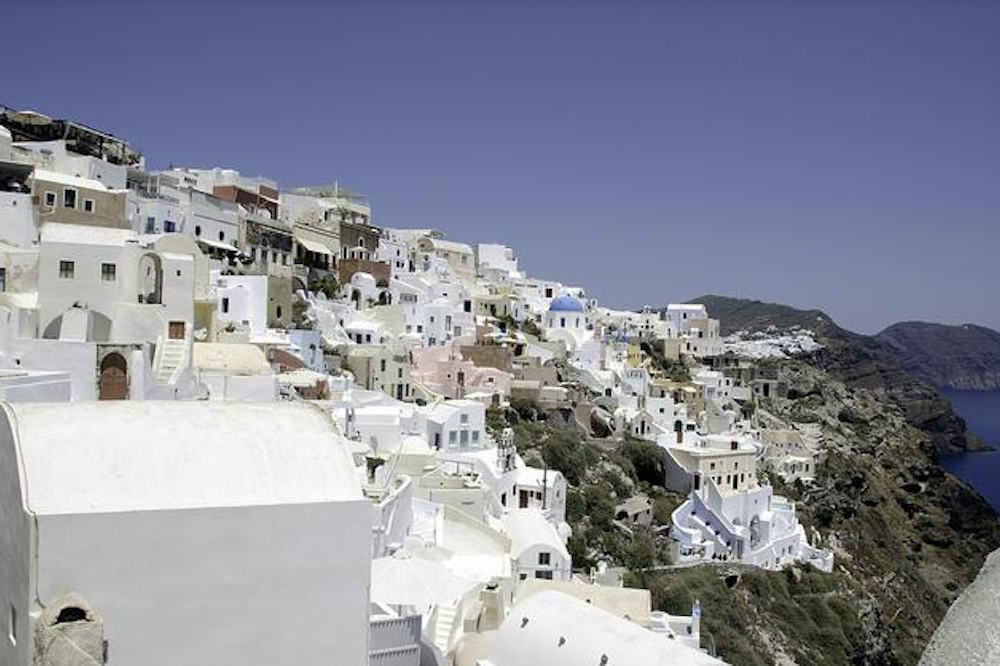 When you think totally idyllic island escapes, our minds may drift to, Bora Bora in the South Seas, Koh Phi Phi off Thailand, or exclusive Caribbean getaway St Barts.  But Europe does have an island which can compete on an equal footing with these dream destinations. The Greek island of Santorini is stunningly spectacular and awe inspiring.
From the air you can pick out a tiny set of five little islands seemingly drifting along on top of the ridiculously blue Aegean Sea. If you look carefully it is pretty obvious that this set of islands were once a single solid mass. In 1650 BC a formidable volcanic eruption ripped a single island apart to form the strange jigsaw of small islands we now see.
There is the tiny white uninhabited island of Aspronisi, its neighbour is Thirasia, well worth visiting if you can hack the hard climb or a donkey ride. This island has changed so little that just about every view is still the same as when I first visited in the late 1970s.
Cosmopolitan but Unspoilt
In fact, 30 something years ago the main island of Thira, which is most commonly known as Santorini, was very much how Thirasia is now. Santorini has certainly developed into a cosmopolitan, but still unspoilt Mediterranean island, getaway. The island boasts a truly exciting and intense coastline stretching for about 70 km.  Encompassing black sandy beaches such as those found at the popular resort of Kamari. And ridiculously dramatic 300m vertical cliff faces found at the stunning little village of Oia.
Famous Oia
Oia is actually more famous than you would think. For three decades seemingly every Greek travel poster and holiday company brochure would show stunning pictures of Oia. Presumably the location was intended to represent the stark beauty of Greece. Again this town has hardly changed in a generation, granted, there are a few more gift shops. But with little physical room to expand the town may possibly always be amongst the most beautiful in the world.
One of the Worlds Great Sunsets
One of the major attractions of the island is its reputation for some of the most spectacular sunsets seen anywhere across the globe. The ancient volcanic cone or 'caldera' sitting a short distance off the coast of the island's capital Fira provides an unparalleled spectacular backdrop to the setting sun.  It may also be that being perched on the edge of a 300 m near vertical cliff with a totally uninterrupted view crystallises to the drama of the event.
Fira
Fira is an extremely popular day trip destination, and in fact they must-do for anyone staying at any of the resorts dotted around the island. Here you can join the large numbers of passengers from cruise ships who have been fortunate enough to approach the island in spectacular fashion from the sea.
Flowers are found everywhere in this town, on walls, on the rooftops and in the narrow cobbled side streets. There is no denying that there is a considerable amount of commercialism in the town. There is a whole street 'Odos Ipapantis' dedicated to jewellery and crafts shops. There is even a cable car which will take you down from the town a distance of 250 m to the foot of the spectacular cliffs. In the 70s the only way up or down was to walk, or more practically, take a donkey. This option is still open to those who seek a slightly more adventurous way to see the sheer magnificence of the rock-face.
Kamari Resort
Kamari is probably the most developed resort on the island. It is located on the south eastern coast and is famous for its black sand beach. It is l only 3km from the airport, but flights are all during the day, and few and far between. There are large numbers of eateries, bars, and clubs offering a wide variety of food and entertainment options.
The original ancient ruined capital of the island, also called Thira, is a steep one hour walk or a bus ride directly above the town. You can also drive a hire car up to the site but this twisting road with sheer drops is not for the faint hearted. Kamari also boasts an outdoor cinema which shows movies on a big screen at 9.30 every evening.
The small island of Santorini has a huge amount to offer anyone who really wants to get away from it all and relax while still benefiting from many modern comforts.
Share: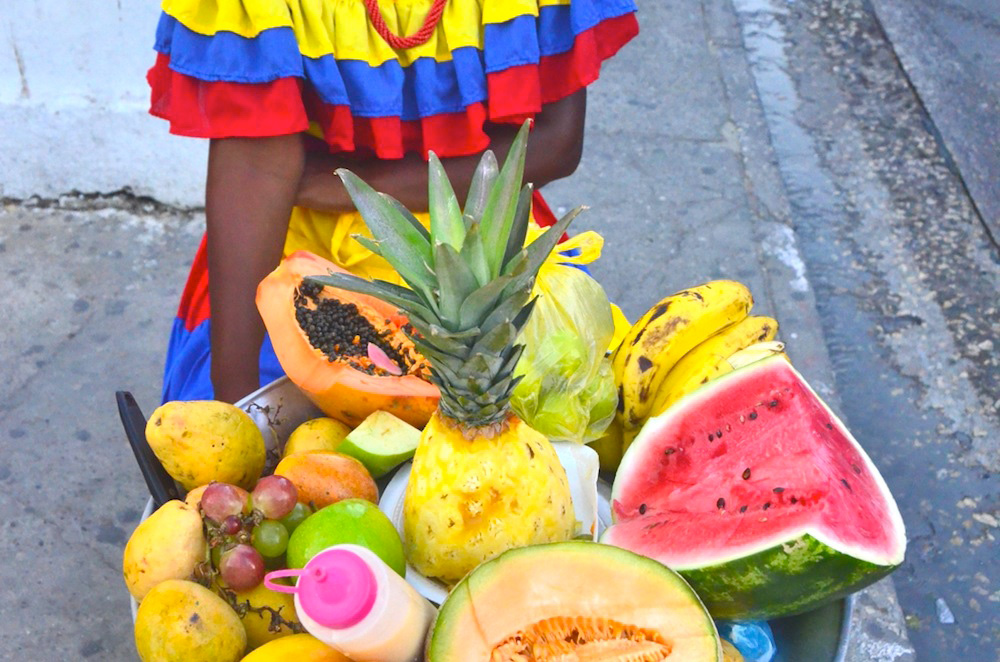 Colombia created some stress before going because of the traditional media narrative about Colombia: That it was not safe, especially for foreigners like myself.
As it turned out, the only danger in Colombia was wanting to stay more time than I had, to explore more places than my schedule would allow for and, as you'll see if you continue reading, to take an inordinate number of photos that depict a land almost mythical in its beauty.
Nearly every part of my trip to Colombia was extraordinary. Within 24 hours of my arrival in Bogotá, for example, I was already huddled in the back room of a coffee shop, trying not to breathe in tear gas police had thrown to disband a protest outside. Doesn't sound fun? Well, within a few days of that, I was up on the Caribbean coast, hiking through Tayrona National Park, one of the most pristine places in the world.
The colonial city of Cartagena proved not only to be calmer than volatile Bogotá, but also more colorful, a truth that carried through to Isla de Barú, an idyllic paradise located just a couple hours offshore but in some ways, an entire world away. Colombia's Eje Cafetero coffee-producing region also proved to be otherworldly, in particular the incredible Valle del Cocora.
I finished my three weeks in Colombia in the city of Medellín, which over the past two decades has transformed itself from a hiding lair for drug lords to one of the most modern cities in Latin America, if not the world. You can click through the links in the preceding paragraphs to learn more about things to do in Colombia, or continue scrolling down to let these Colombia photos speak for themselves.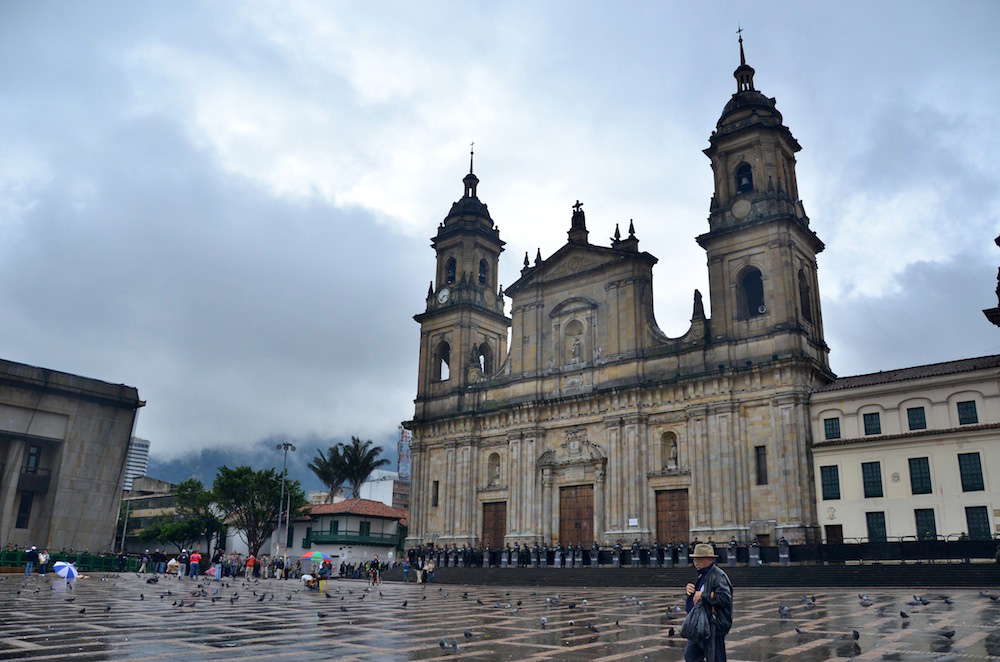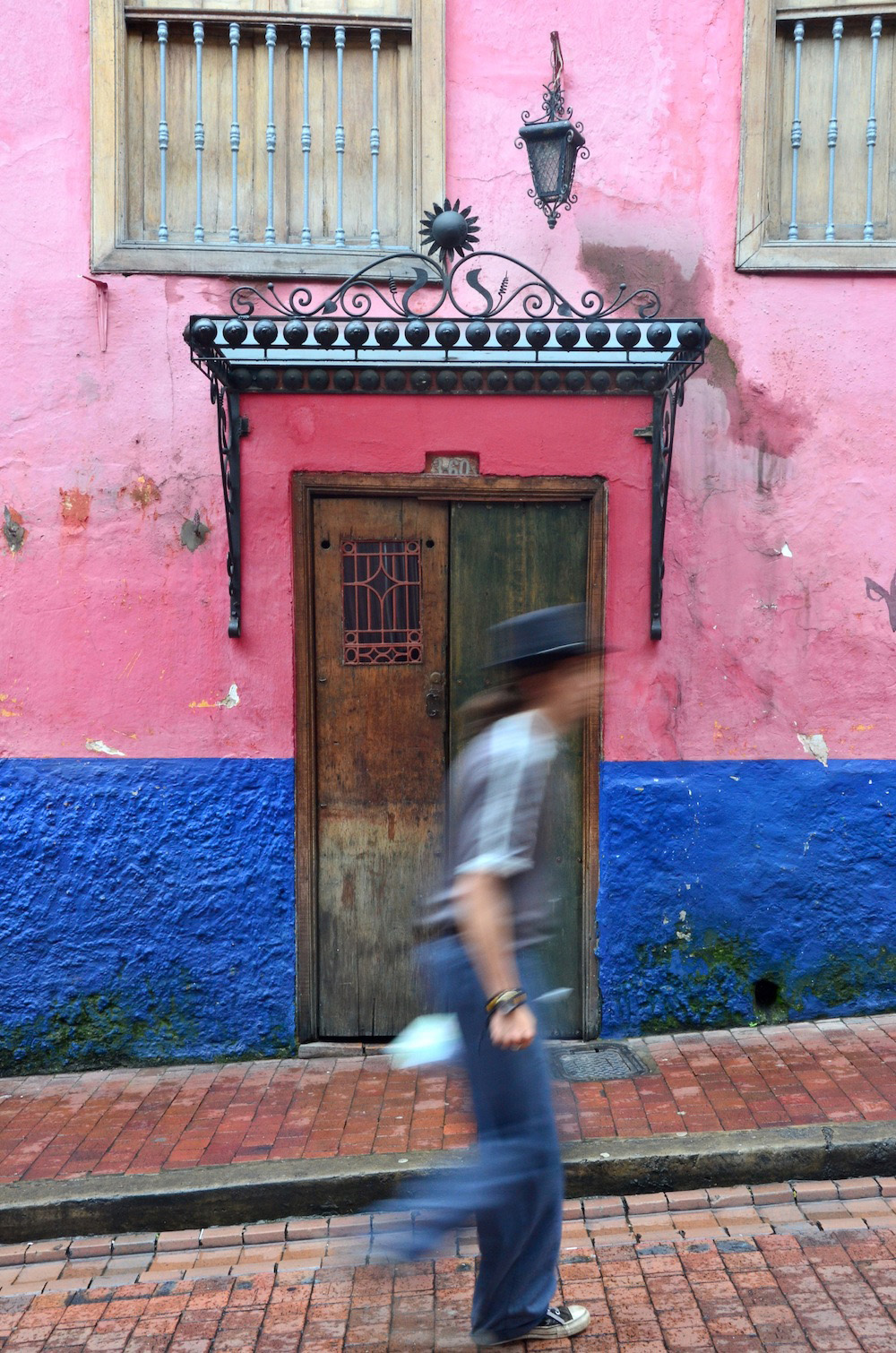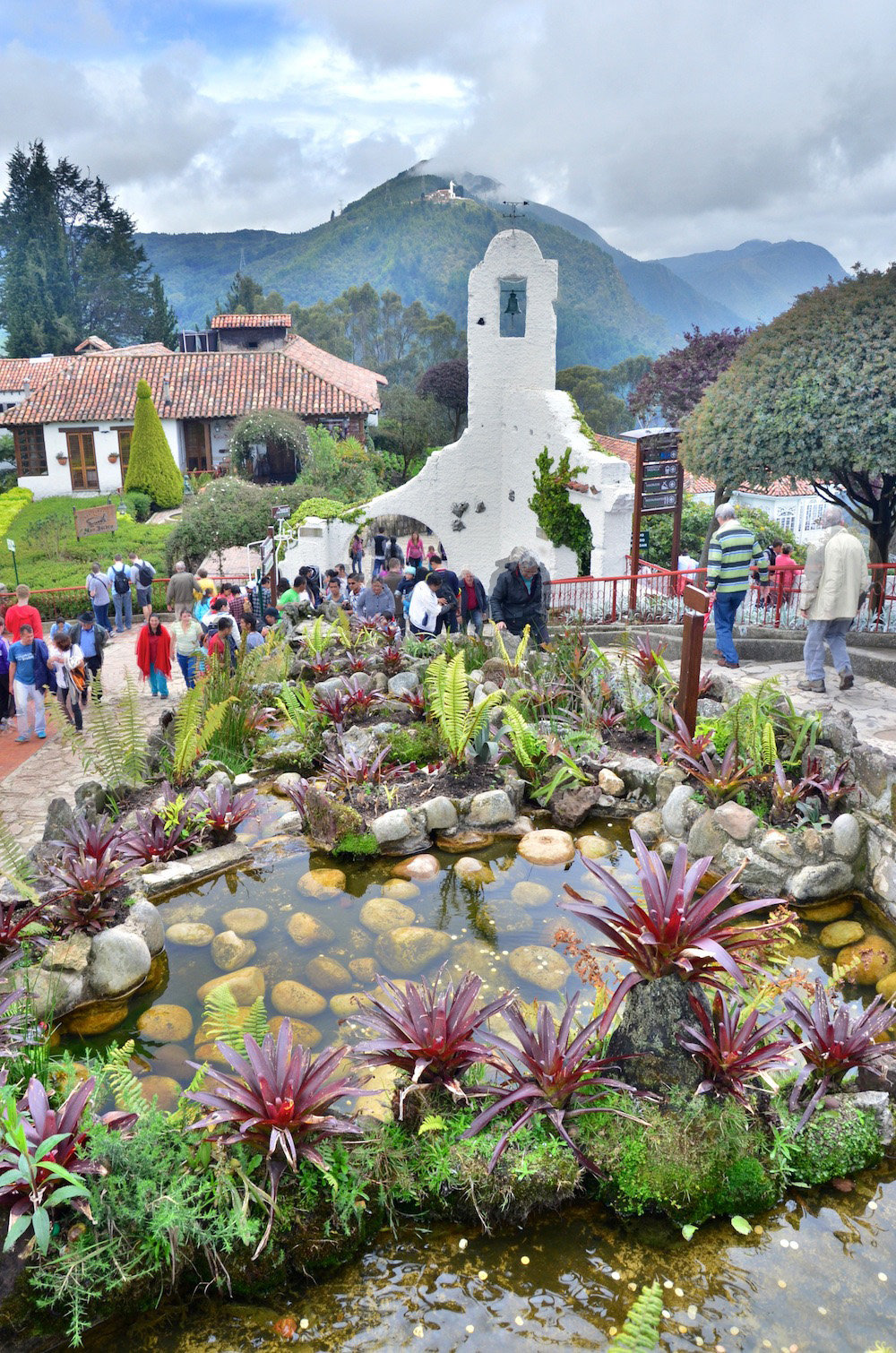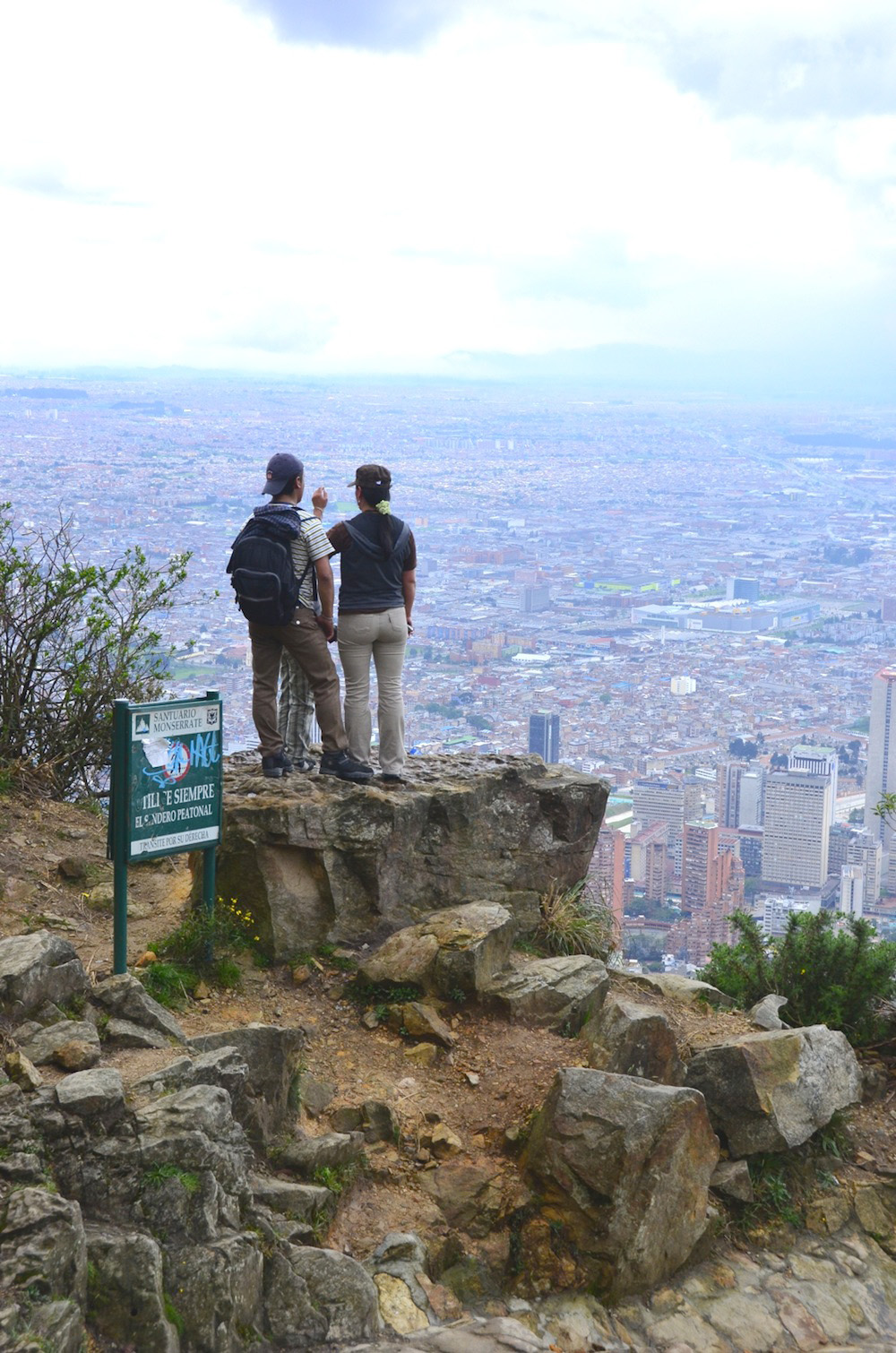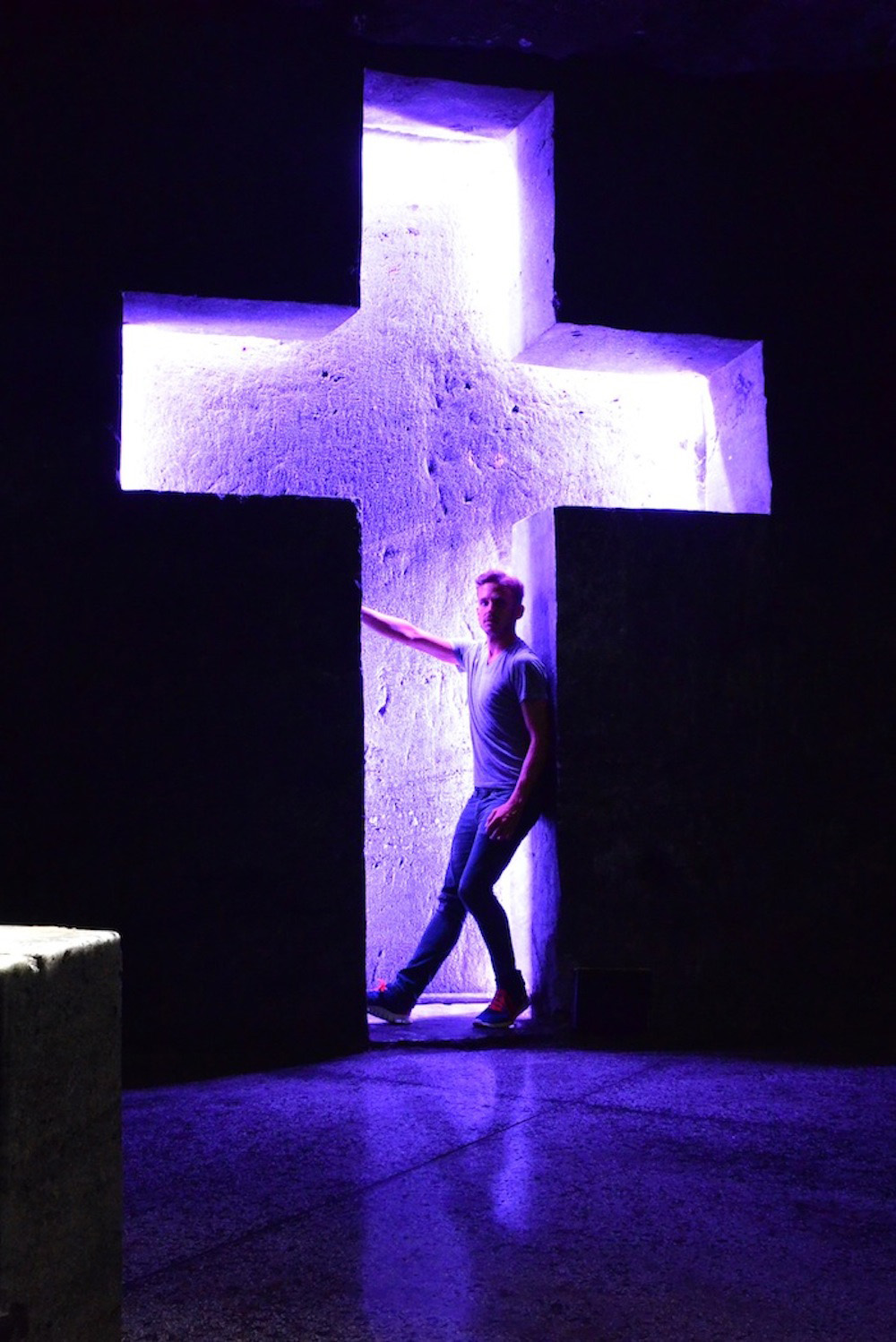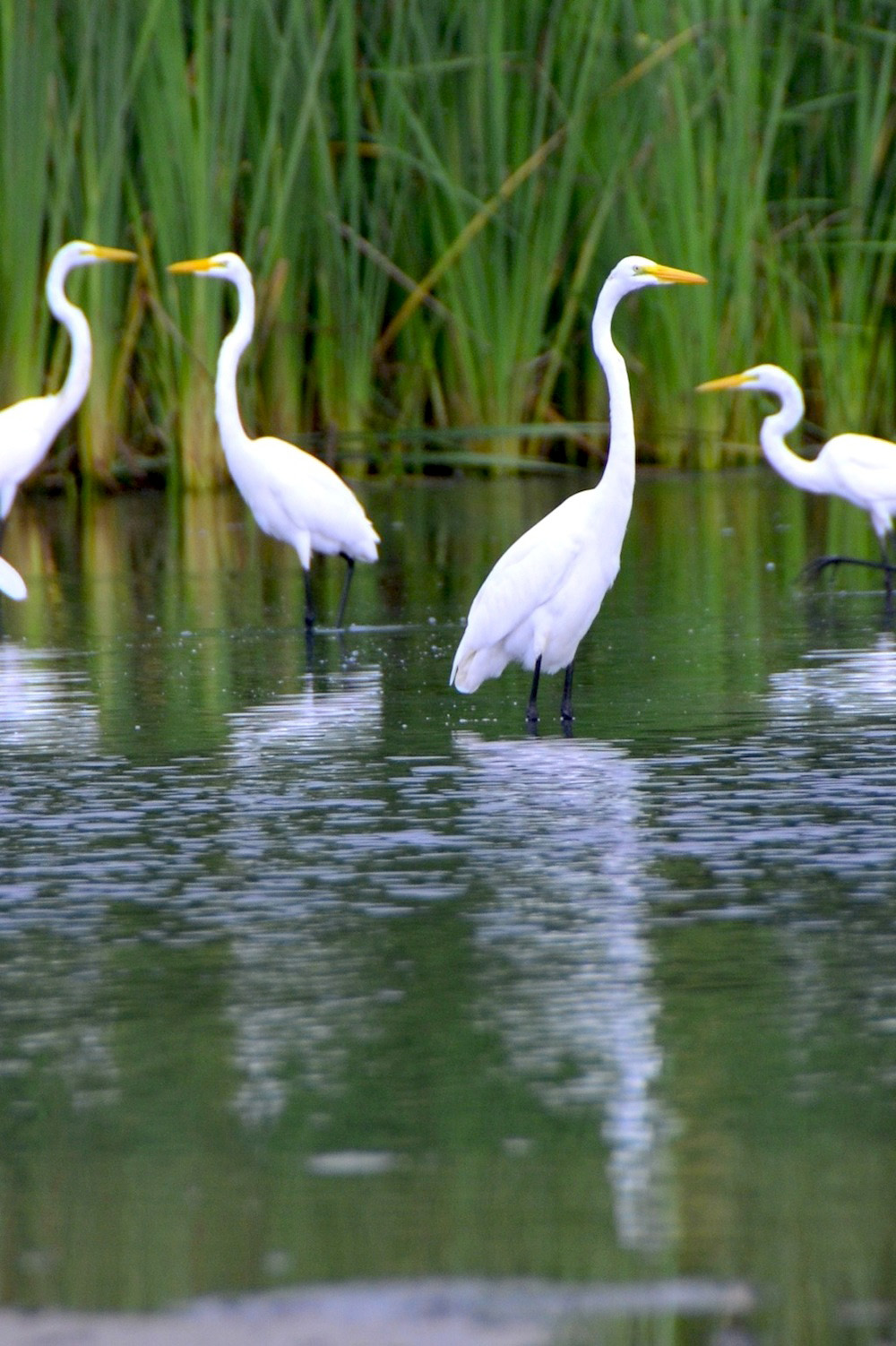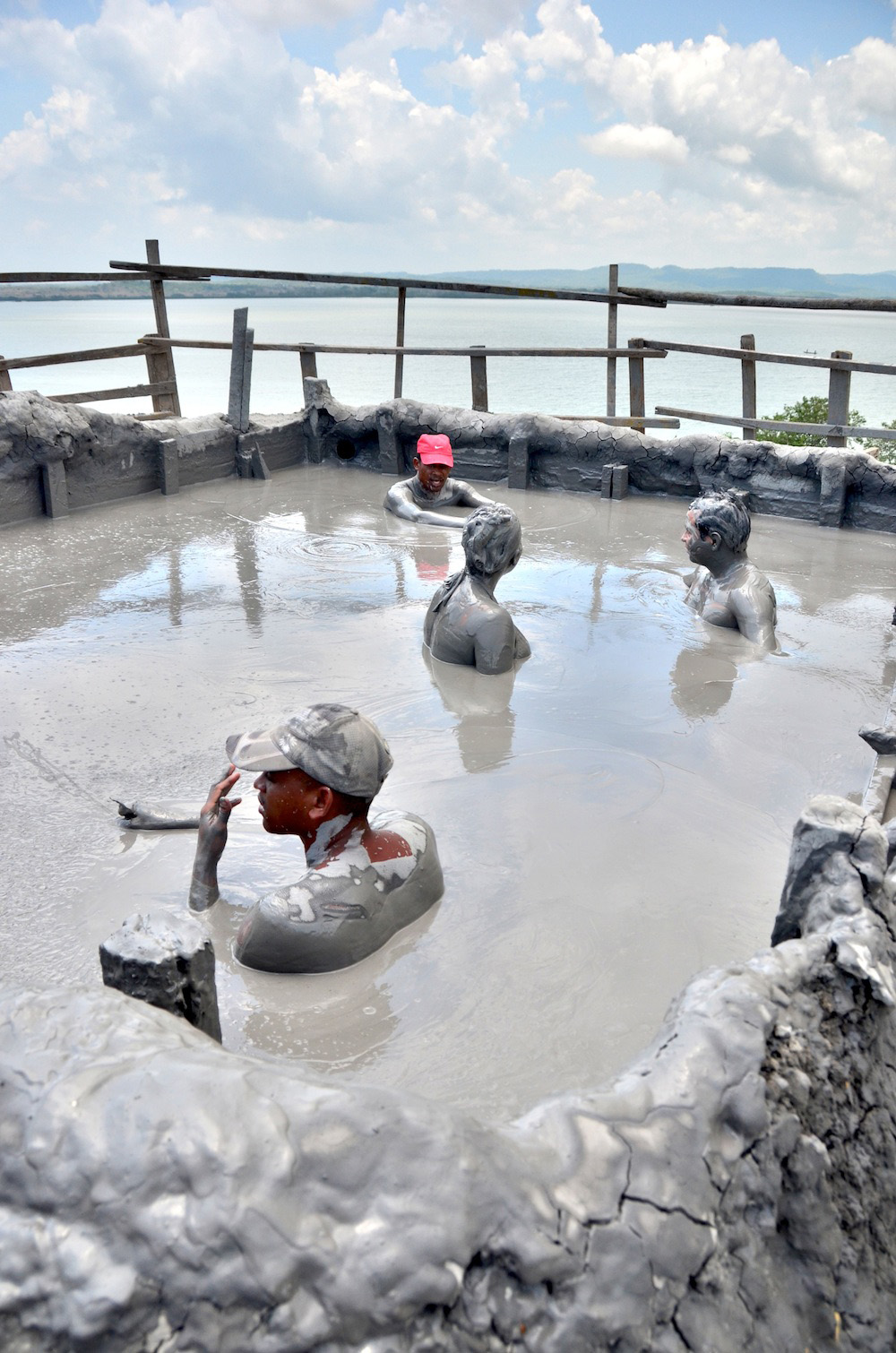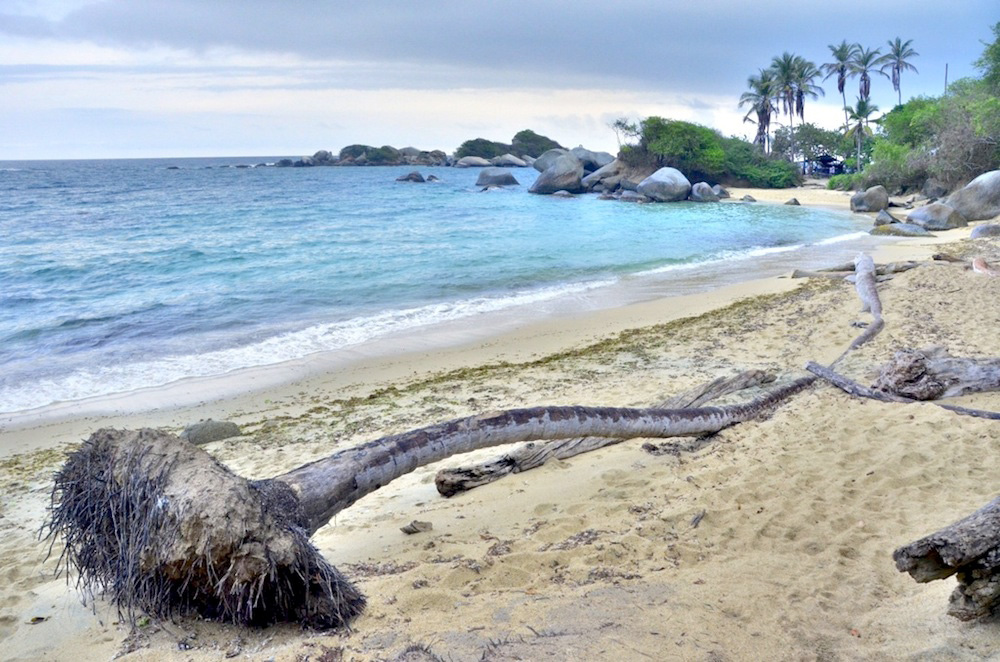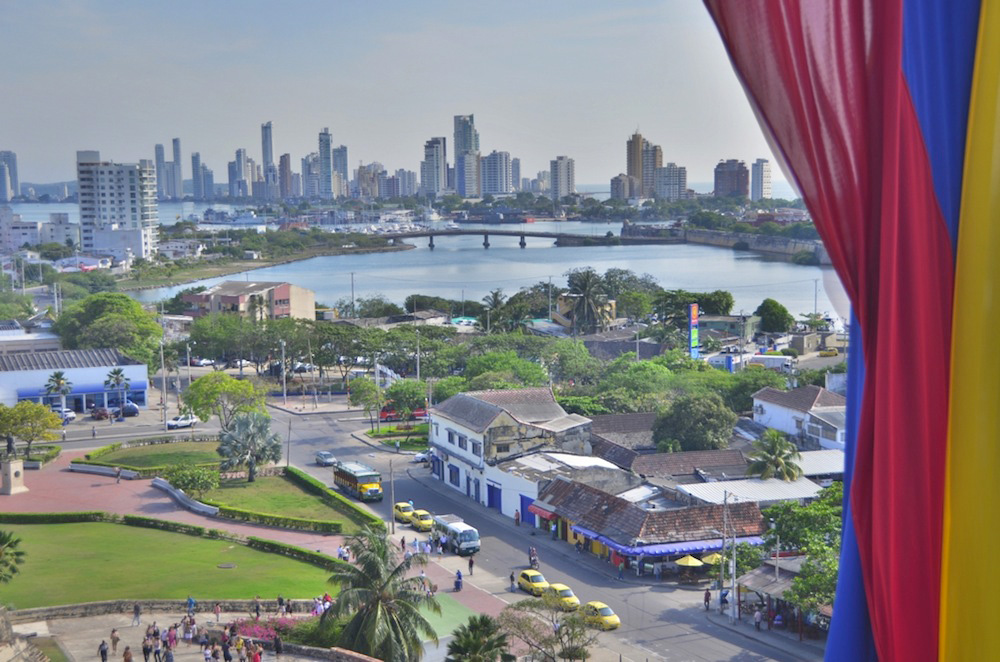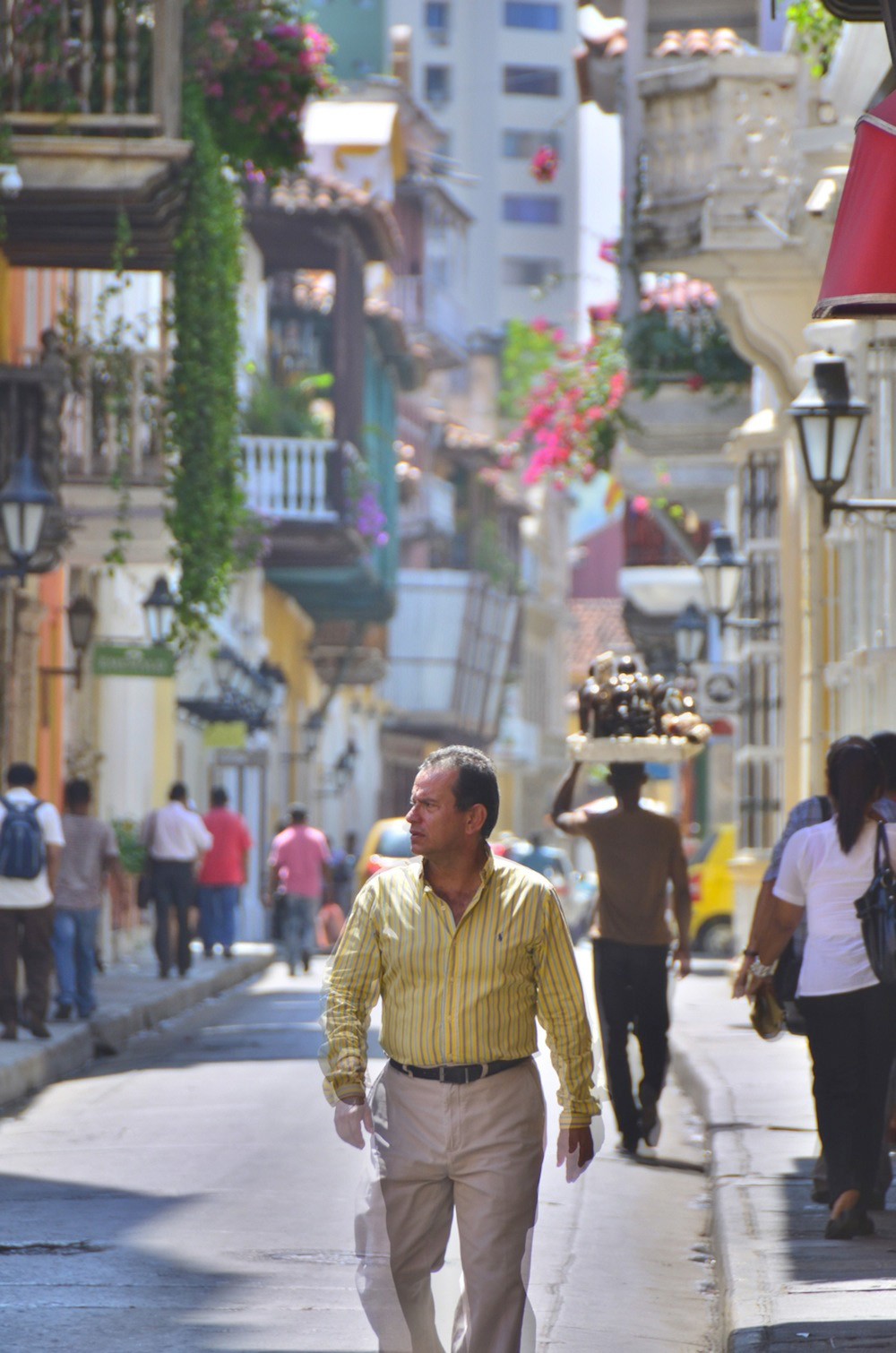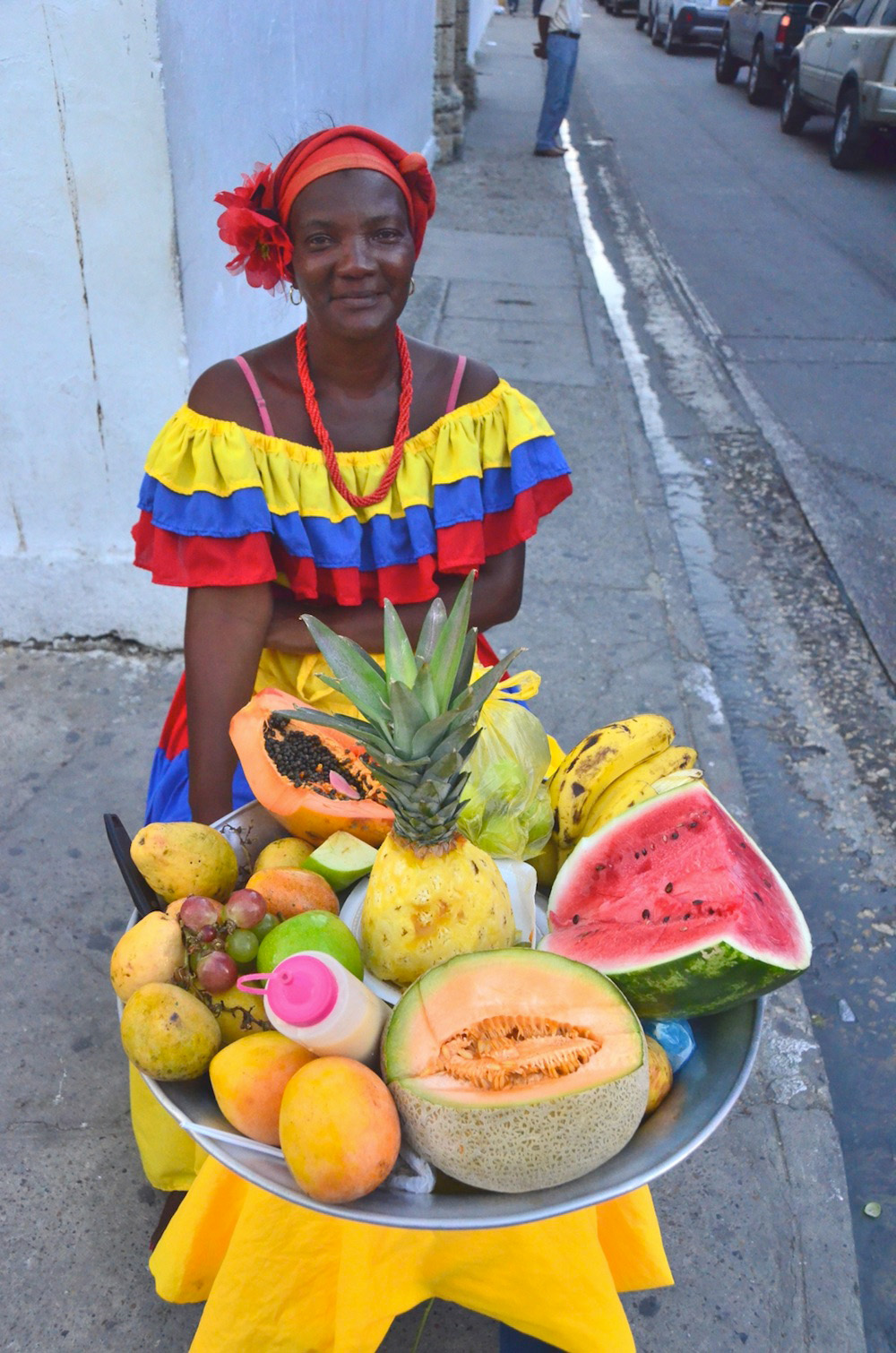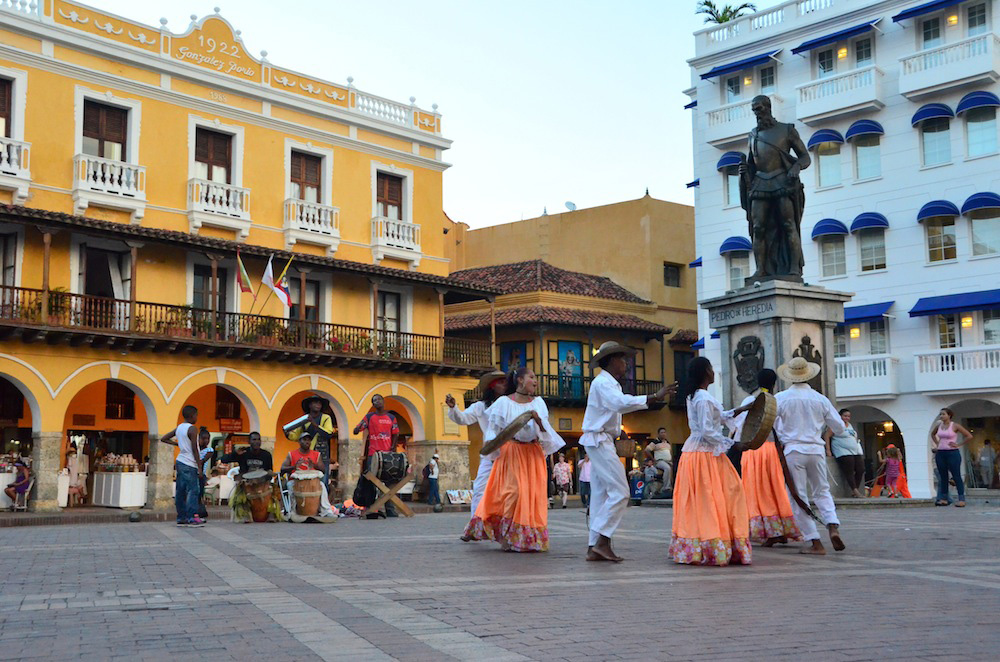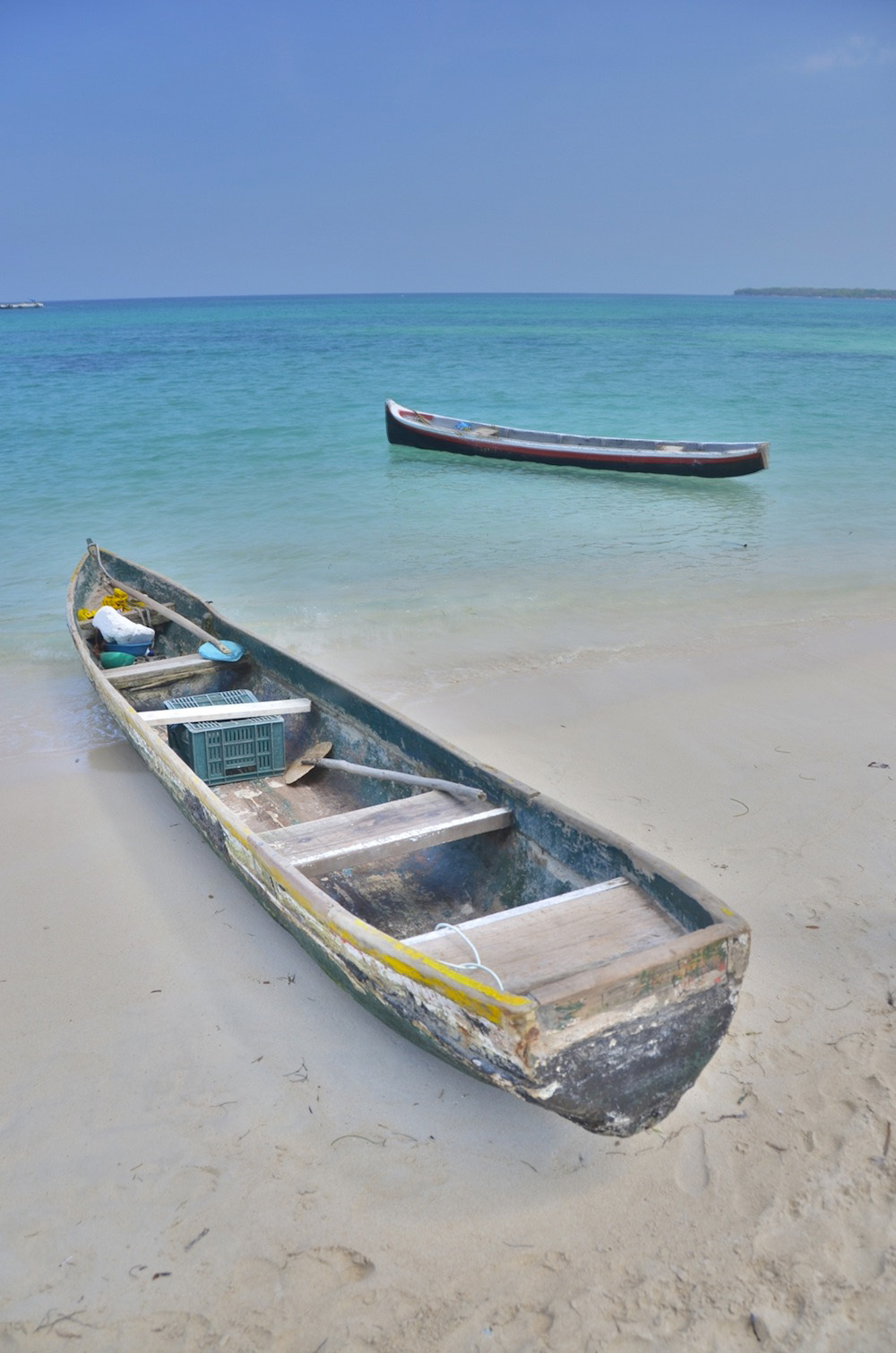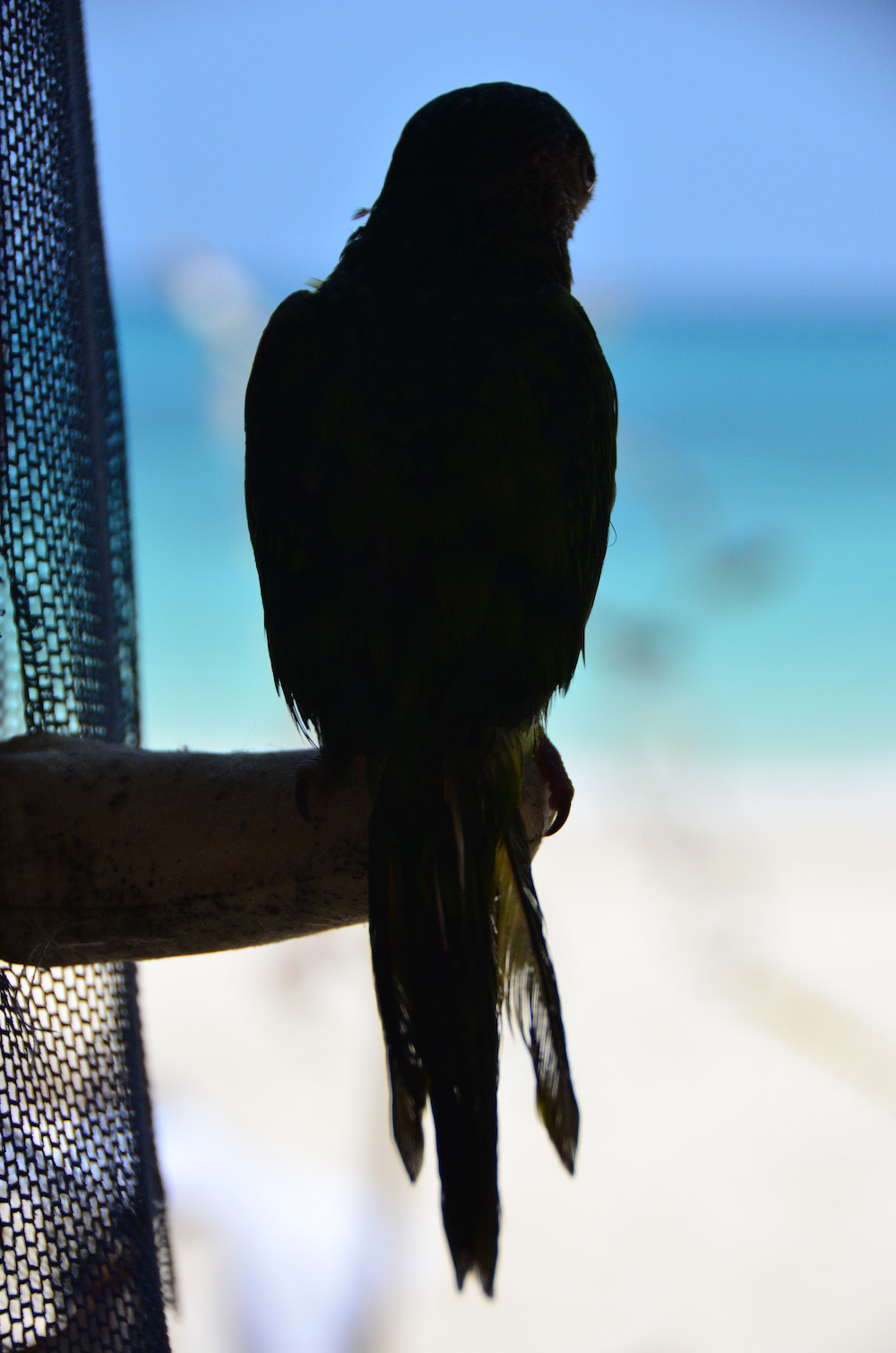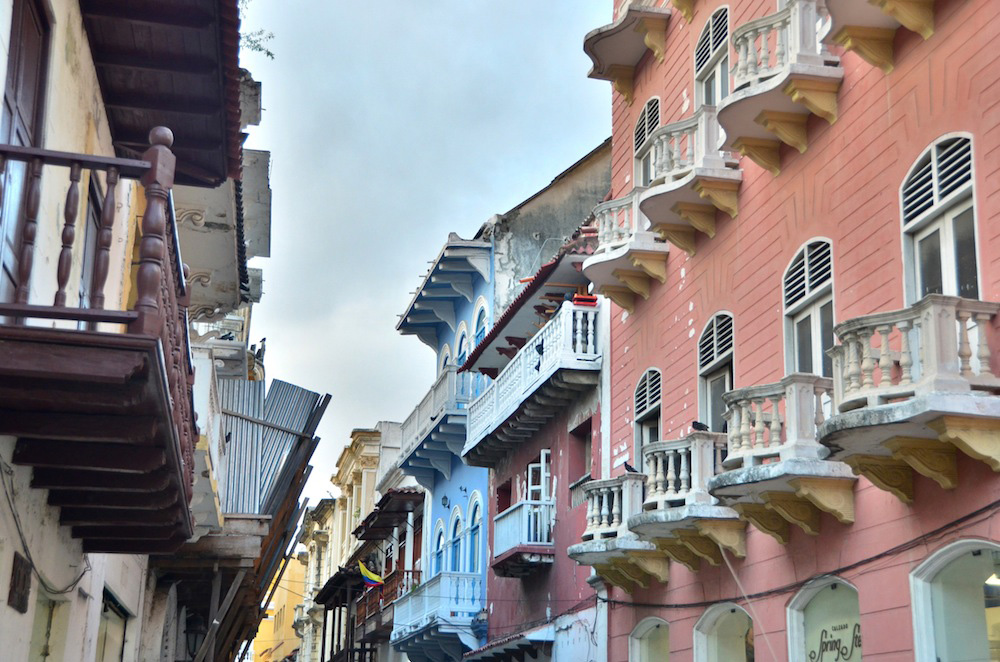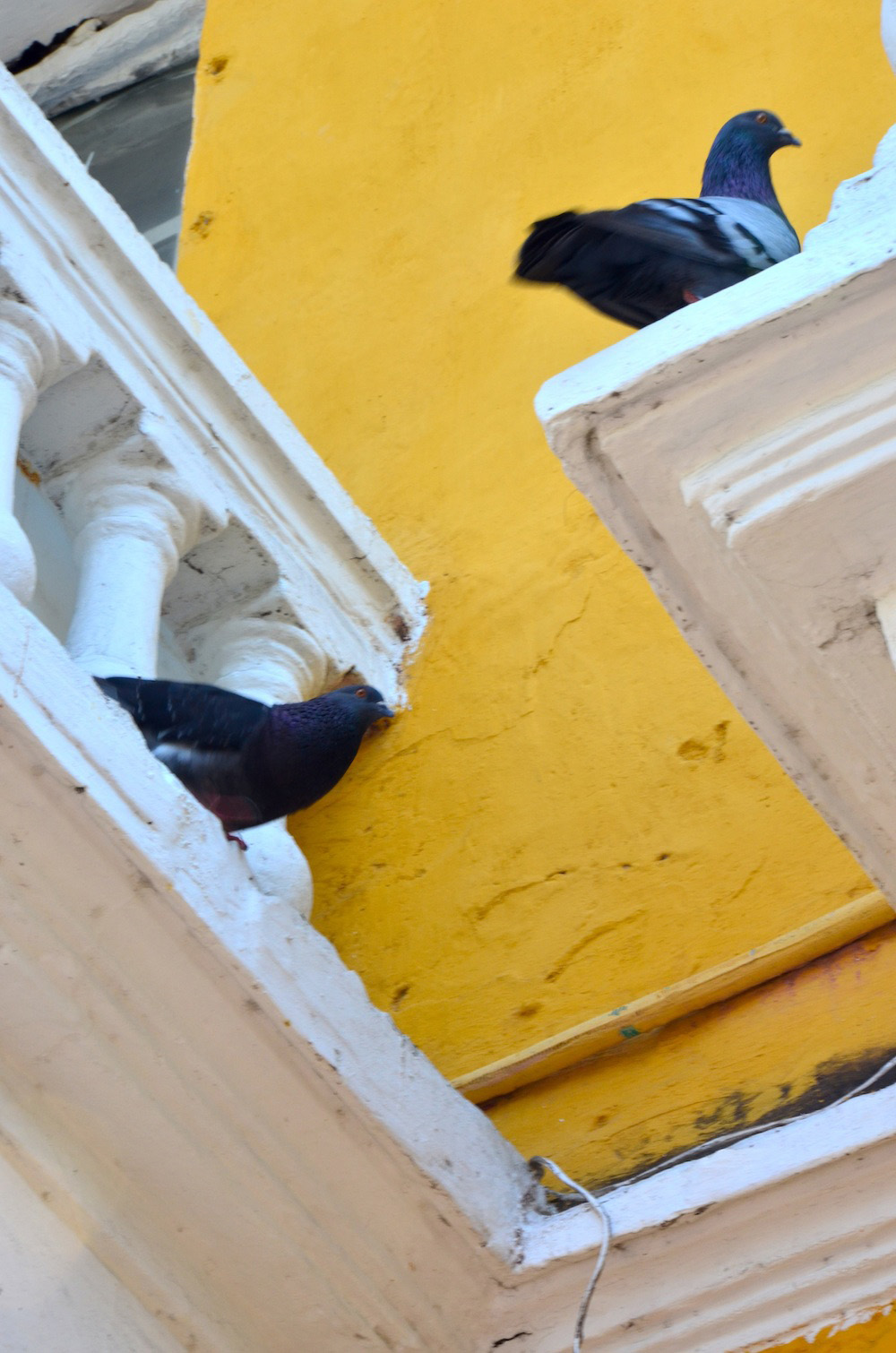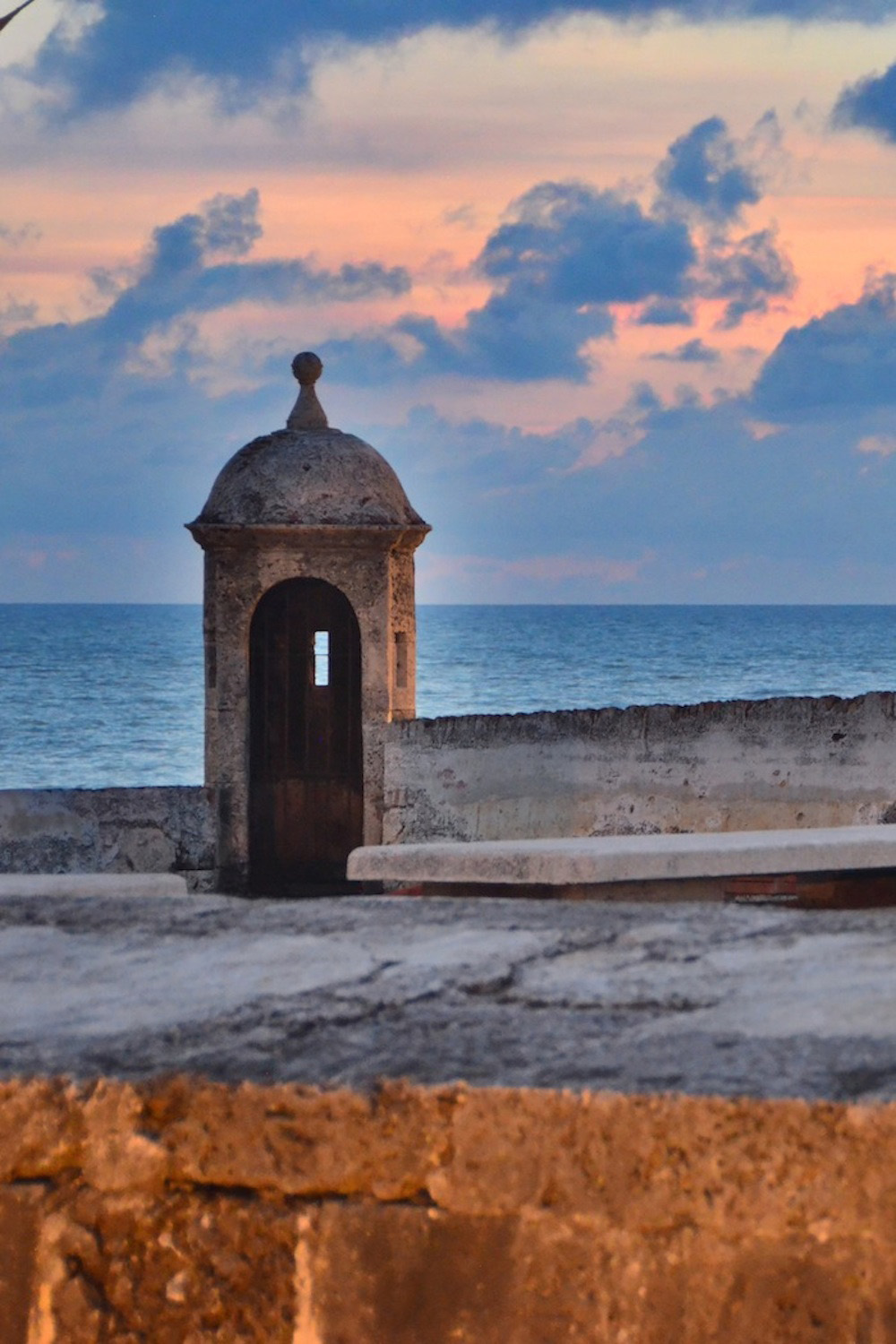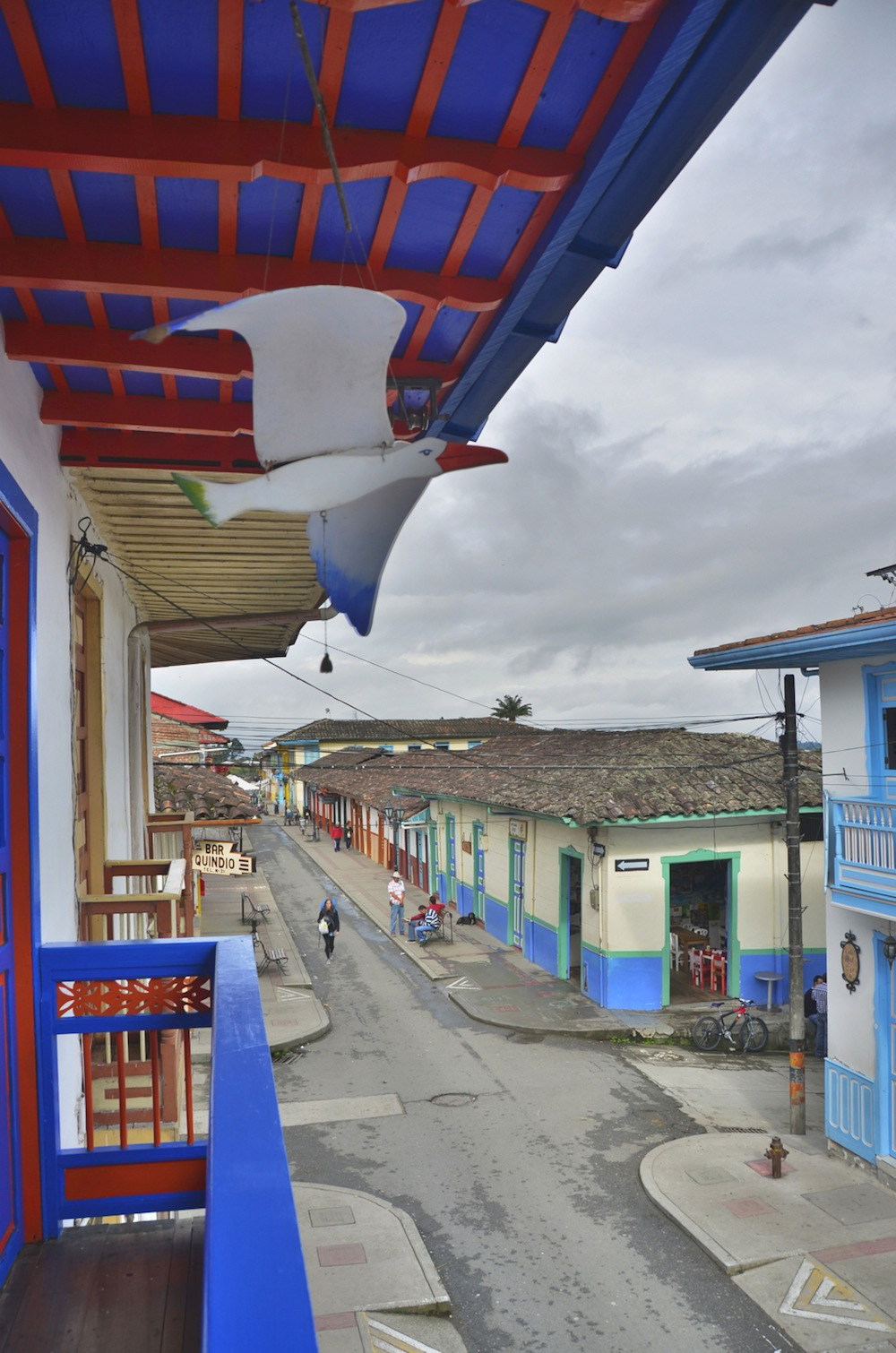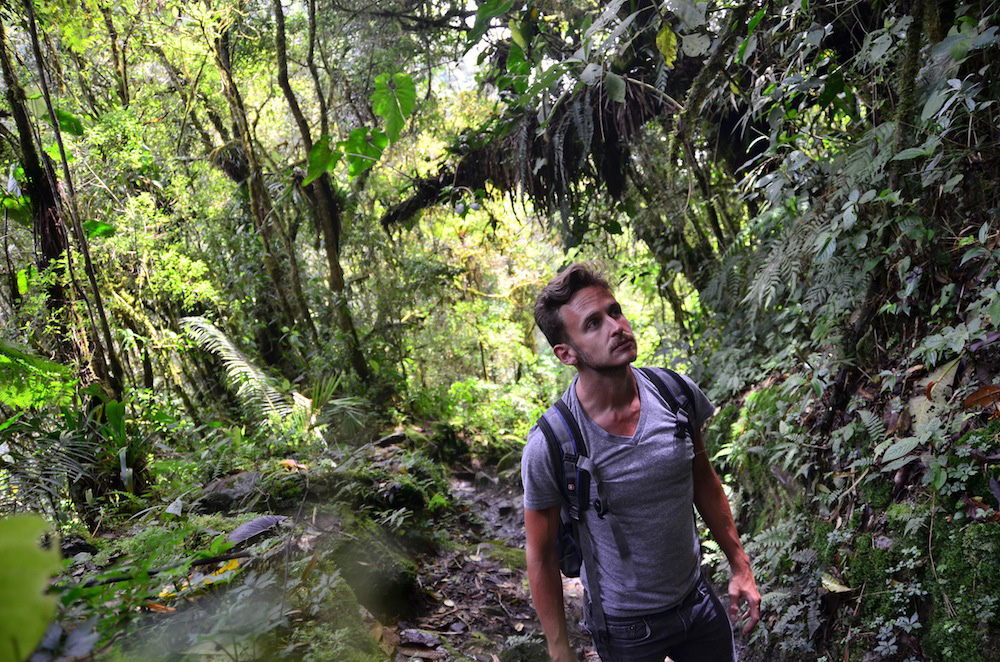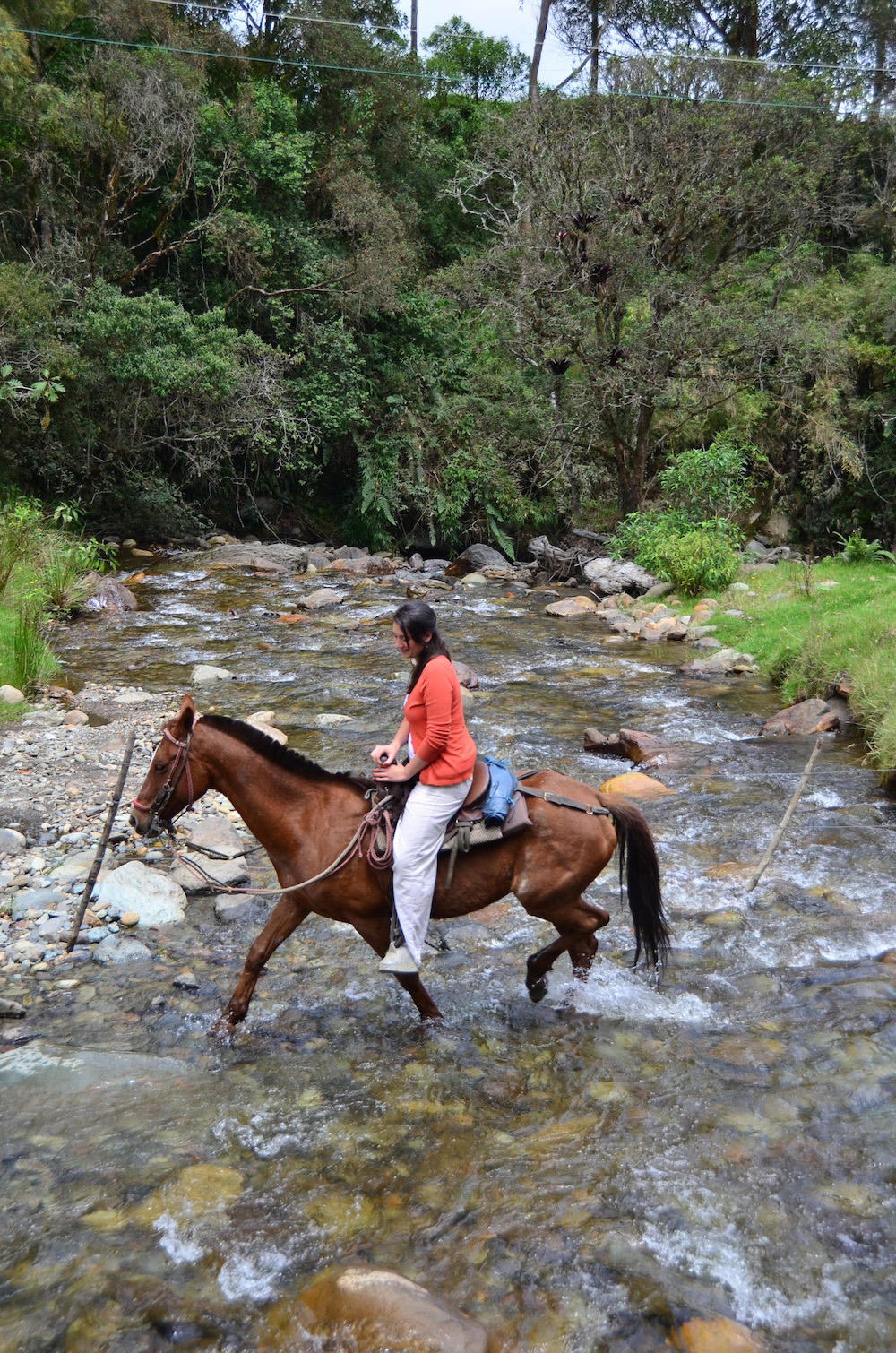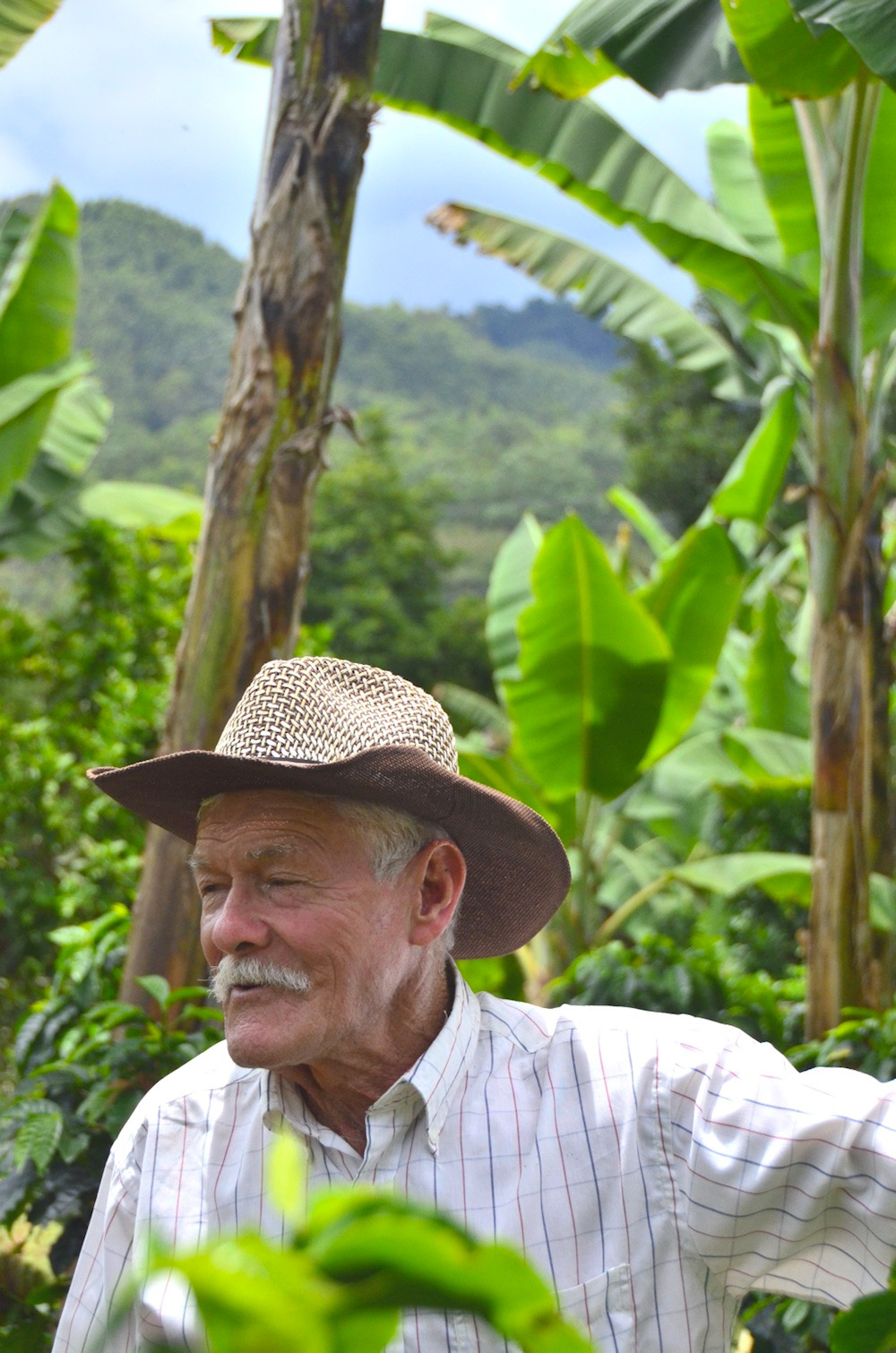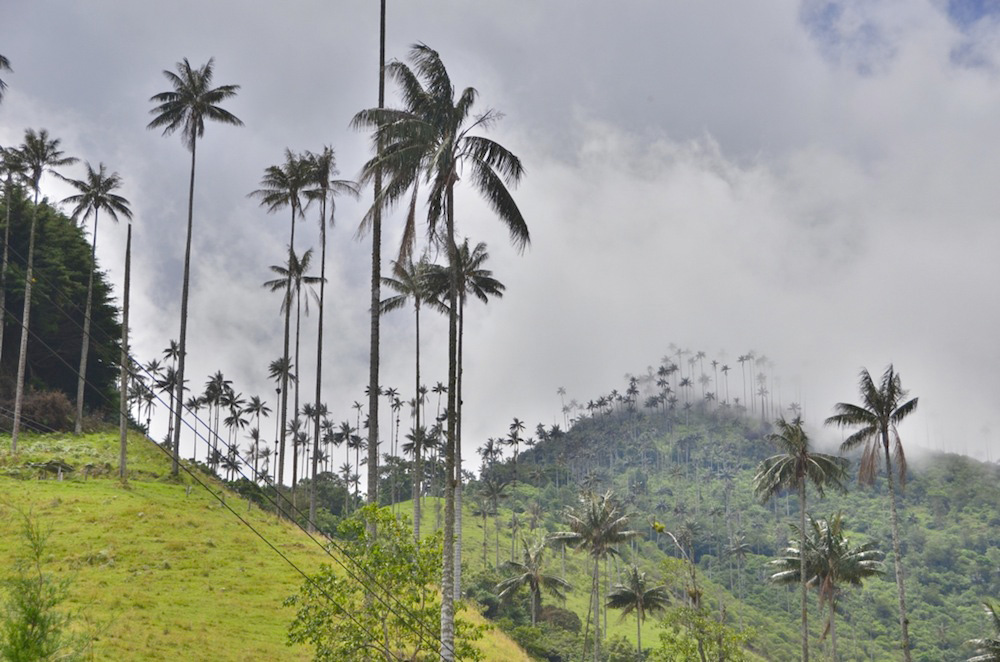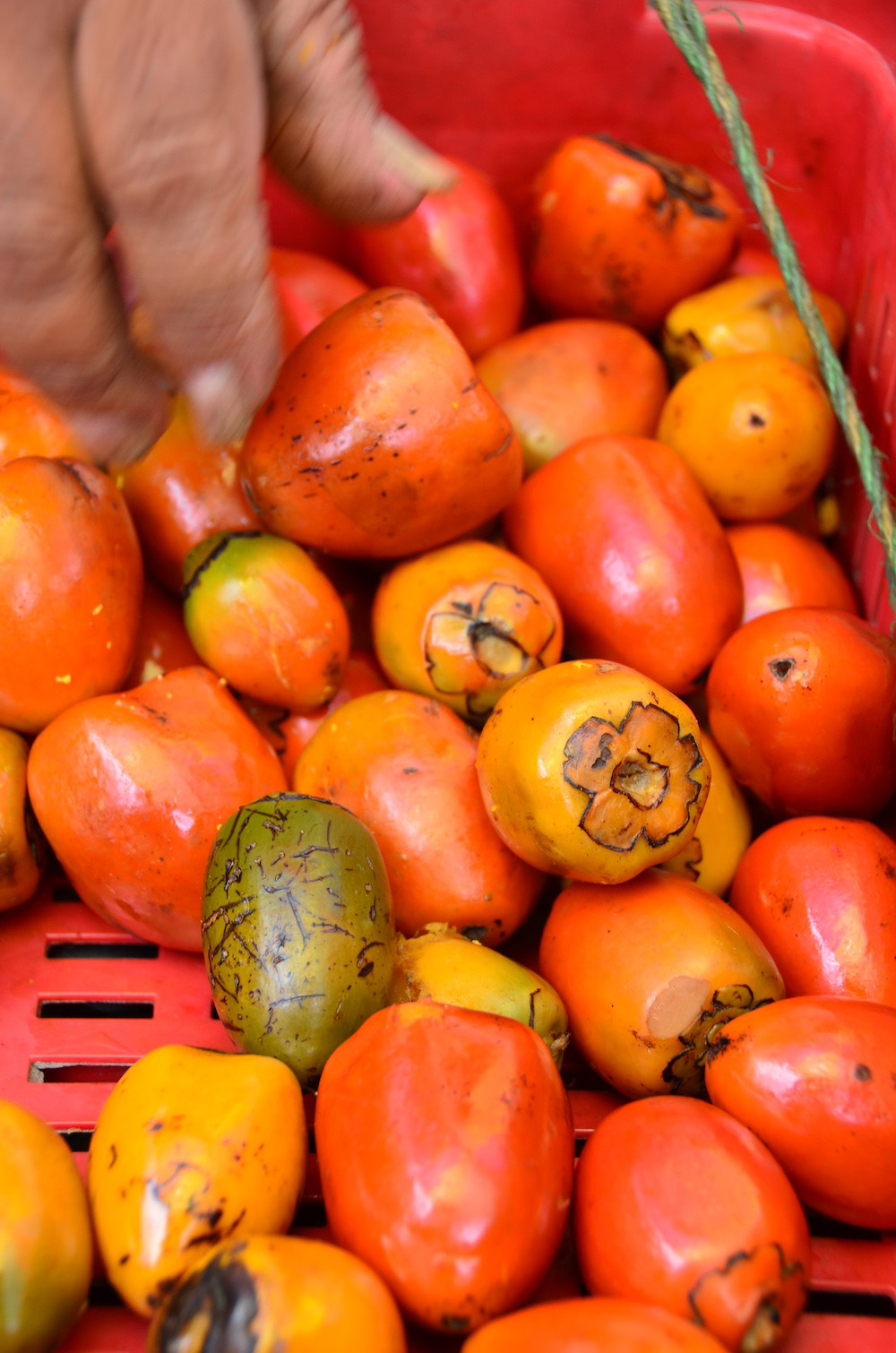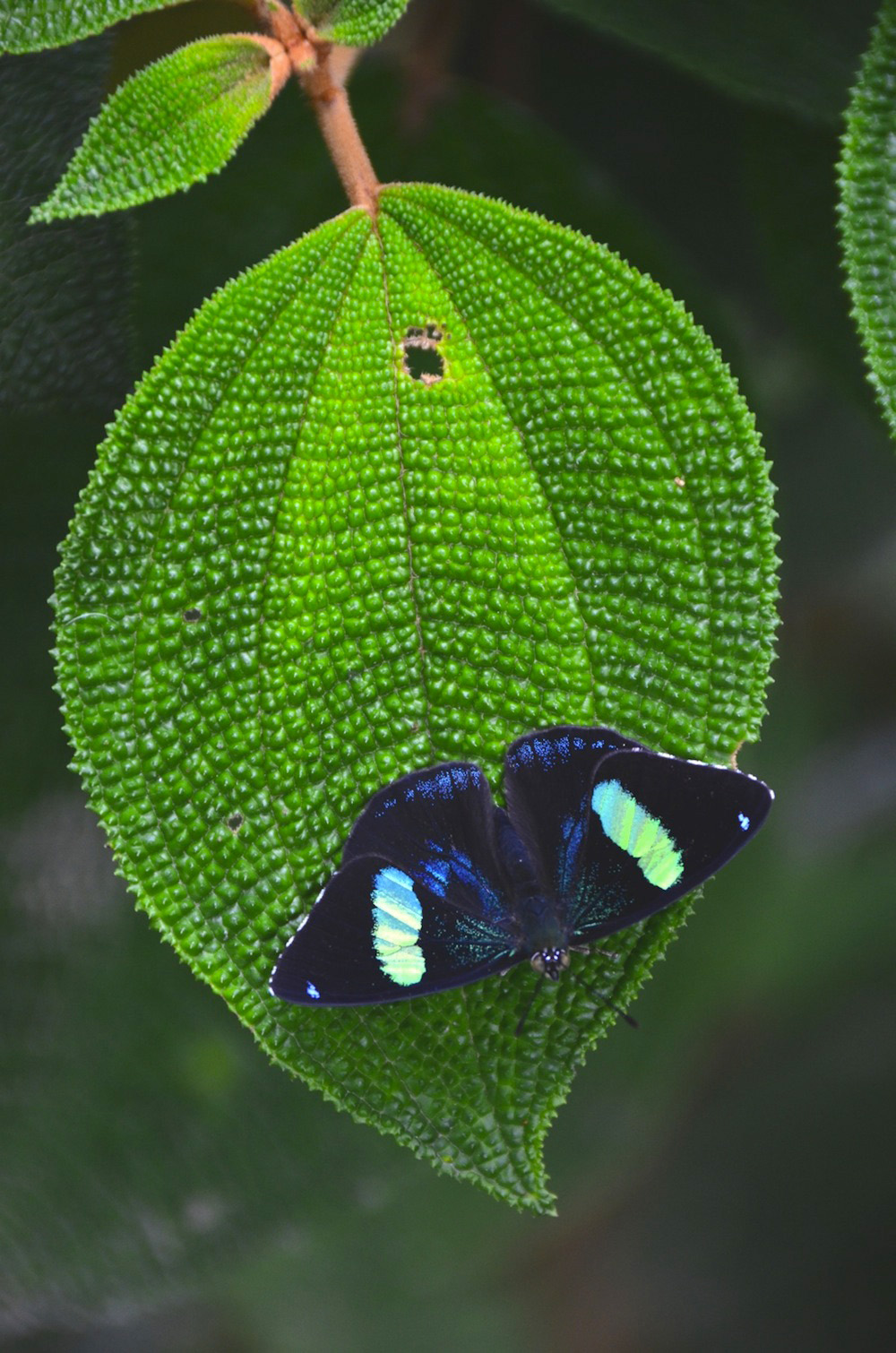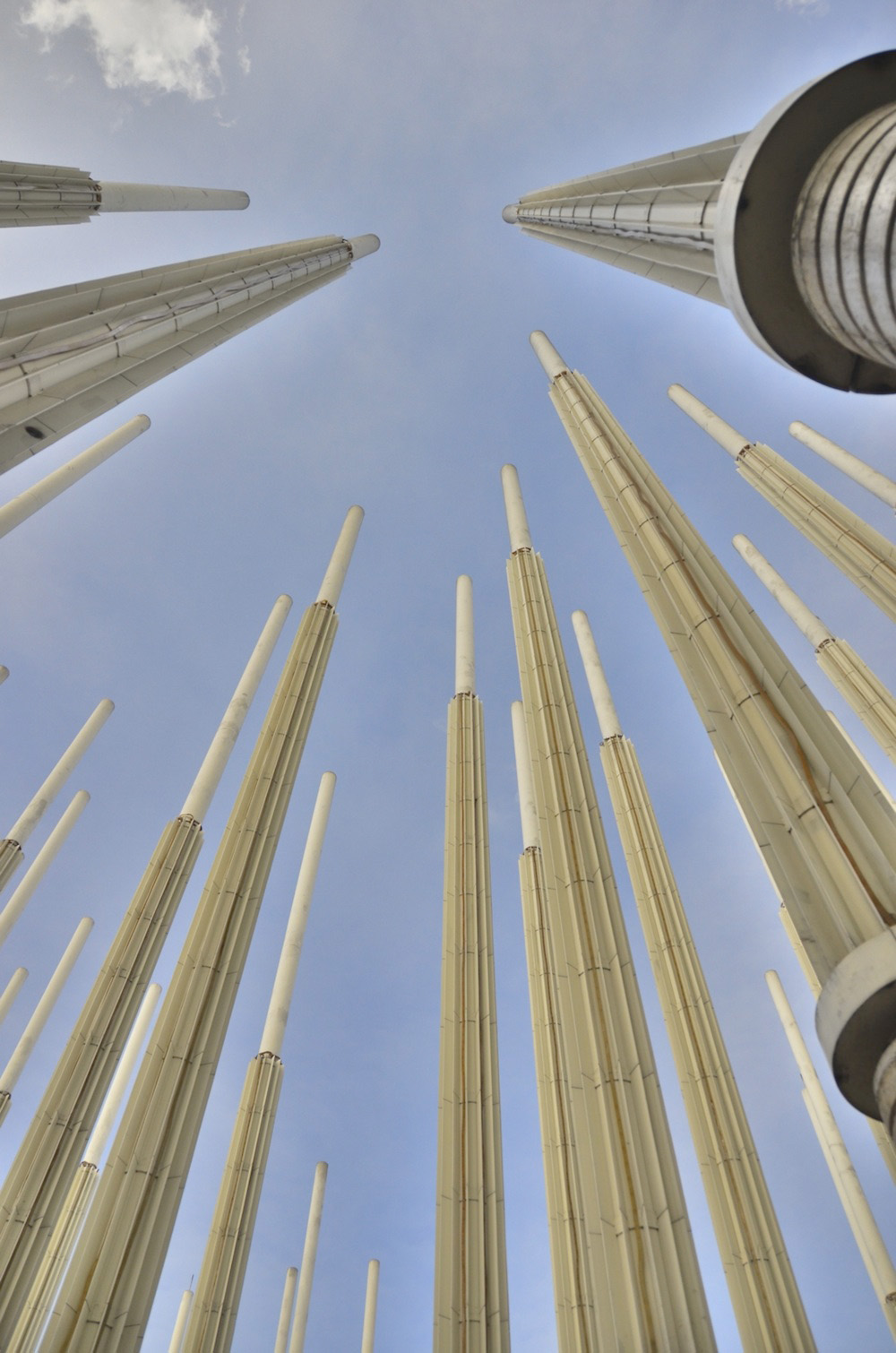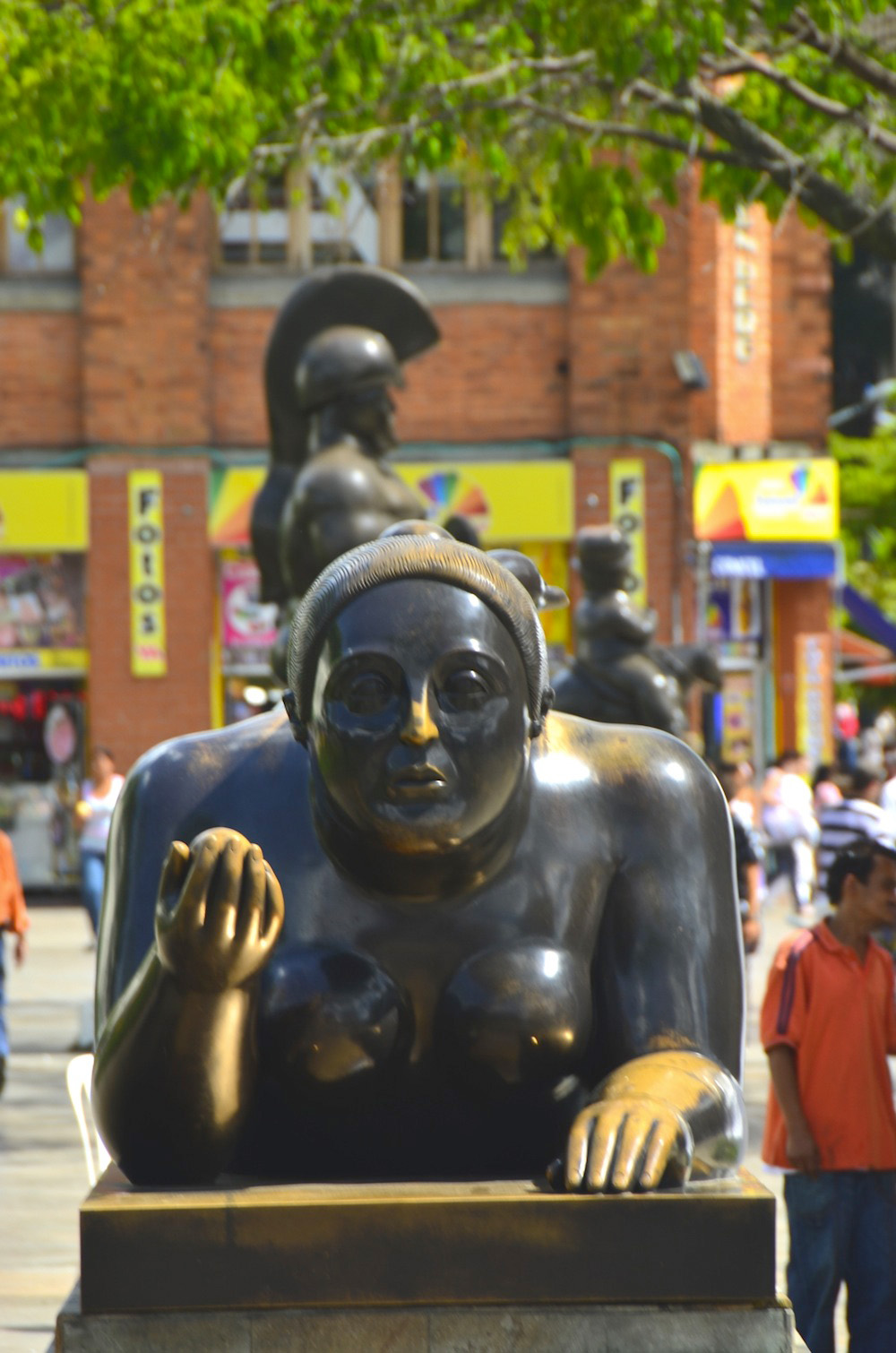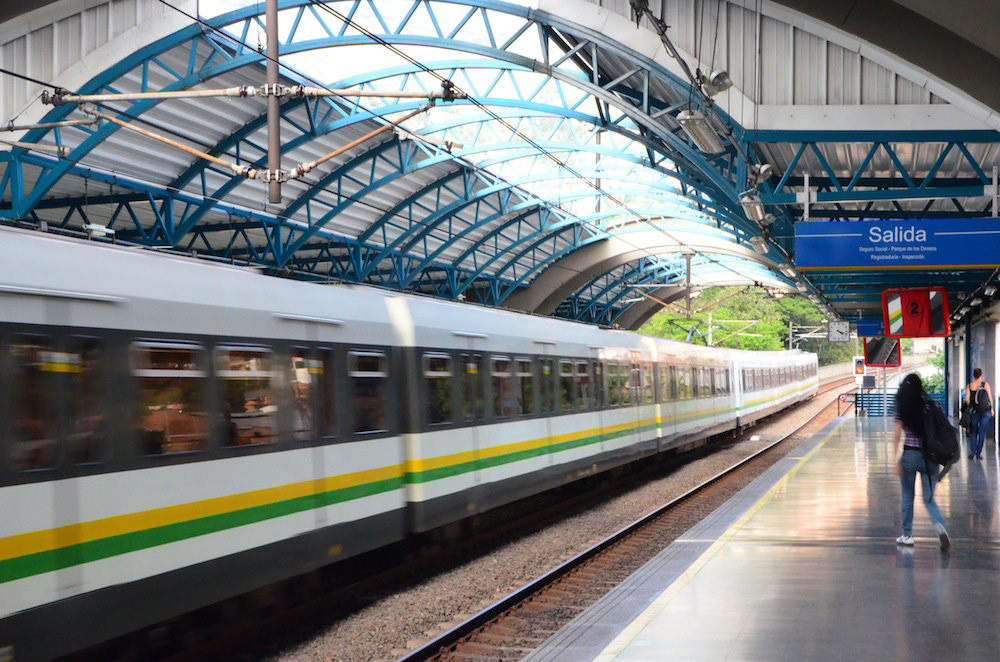 Share:

I always recommend a professional camera when on the road so you can capture the best shots – I personally shoot with a Nikon D7100 body and two lenses: An 18-200mm zoom lens and a 10-24 mm wide-angle lens. Most travelers who learn this, whether they see me on the road with my camera family or glean it via email, respond in the exact same way: "Gee, I don't know if I want to carry all that bulk around."
Allow me to be frank: If convenience and ease are the first issues that come to your mind when you think about travel photography, you will never take great travel photos.
To play Devil's advocate, simply having a professional camera does not guarantee your travel photography will improve. I know this personally, because the majority of people I've asked to take photos of me with my camera produce results that appear taken on a disposable. (This is a huge part of why I've become so good at travel selfies).
On the other hand, dropping a huge wad of cash of something tends to be pretty good motivation to use it often and master it. Additionally, for me, the tactile nature of professional cameras, particularly when used in manual mode, keeps me much more engaged than if I were simply tapping on a screen to zoom or focus.
Do you need a DSLR camera, i.e. a digital camera that can accommodate different lenses? There are multiple schools of thought on this. Some argue no, since imaging technology on point-and-shoot cameras, from megapixel resolution, to image sensor size, to manual setting options, has improved a lot over the past few years.
Others, including myself, recognize that dealing with the "hassle" of carrying large, heavy equipment and changing lenses several times per day (or even hour!) is the only way to achieve a diverse, inspiring and, if it's important to you, commercially viable travel photography portfolio.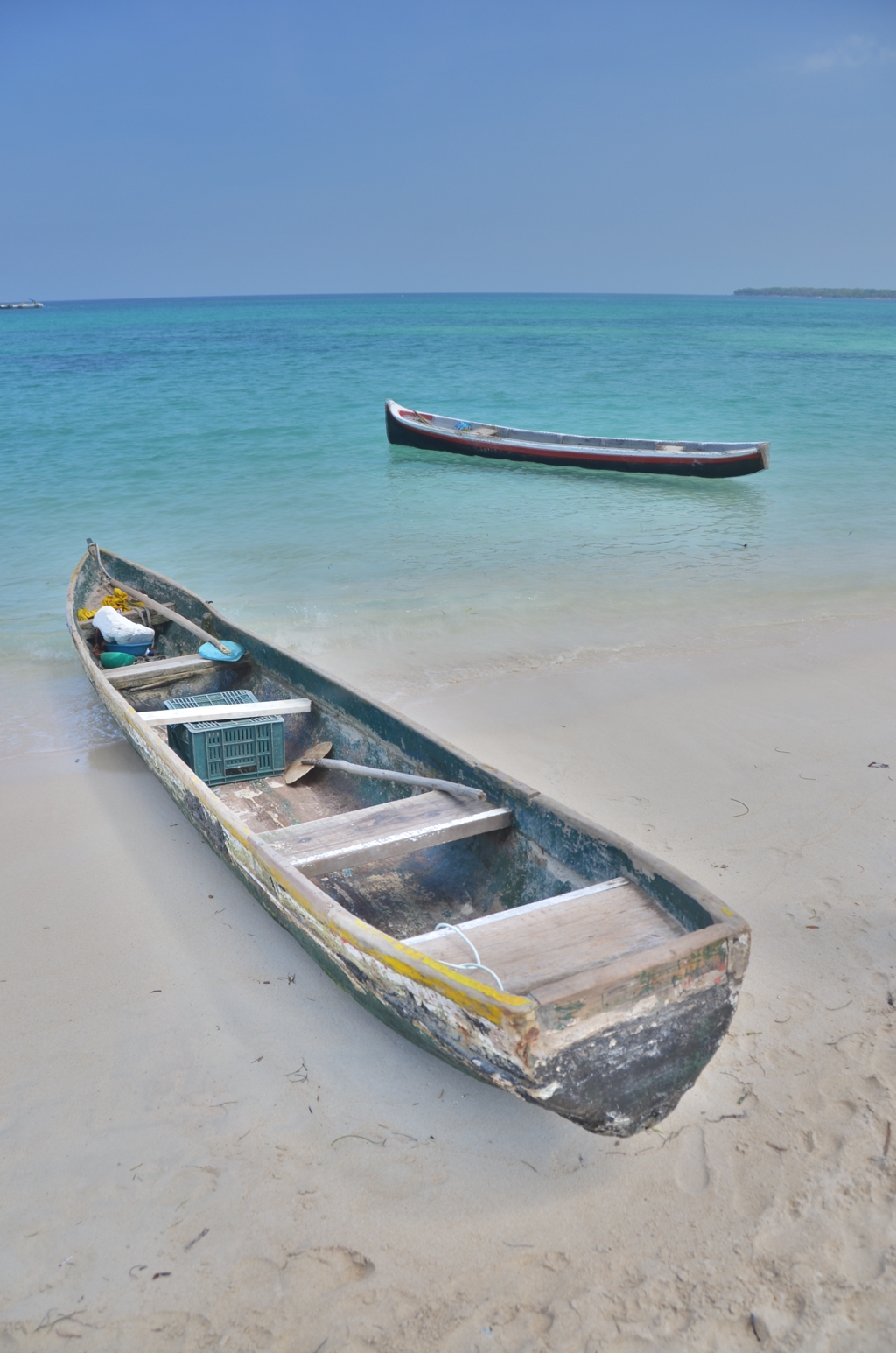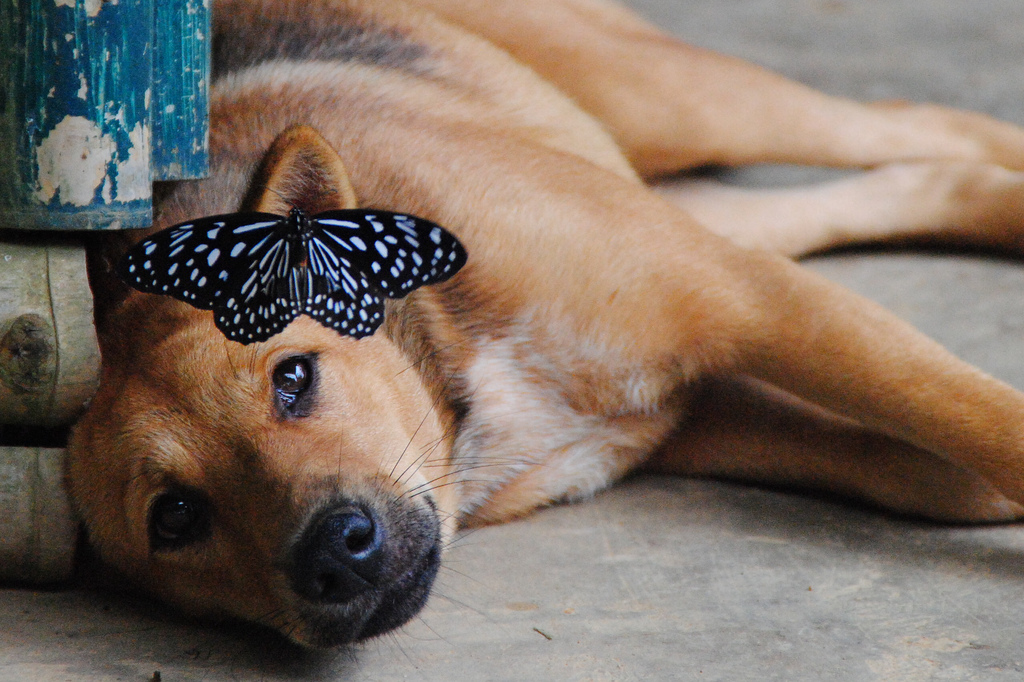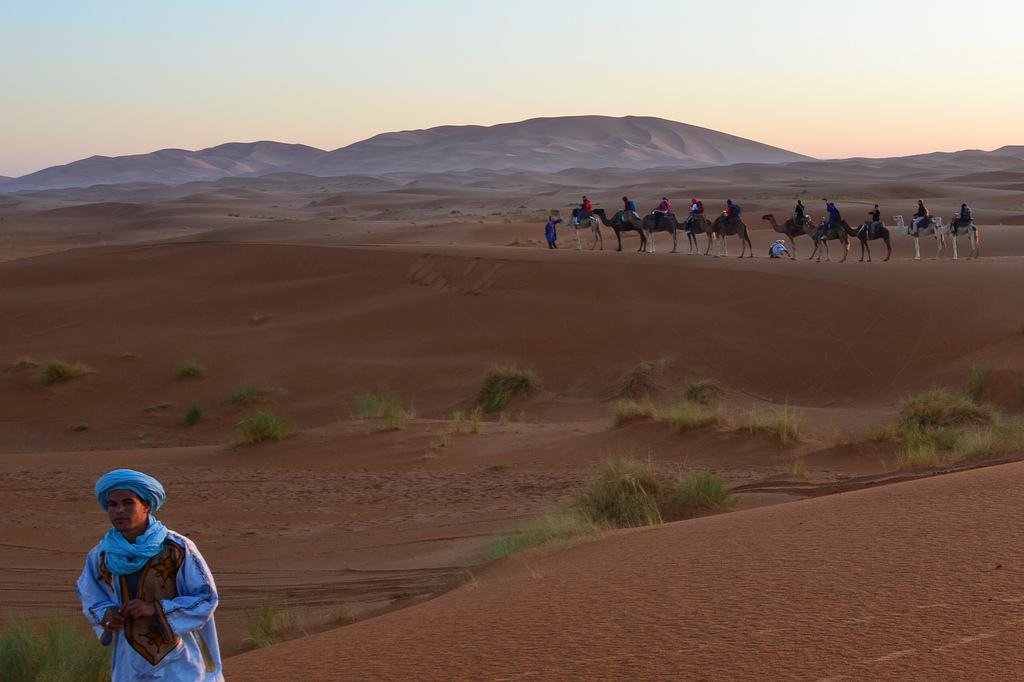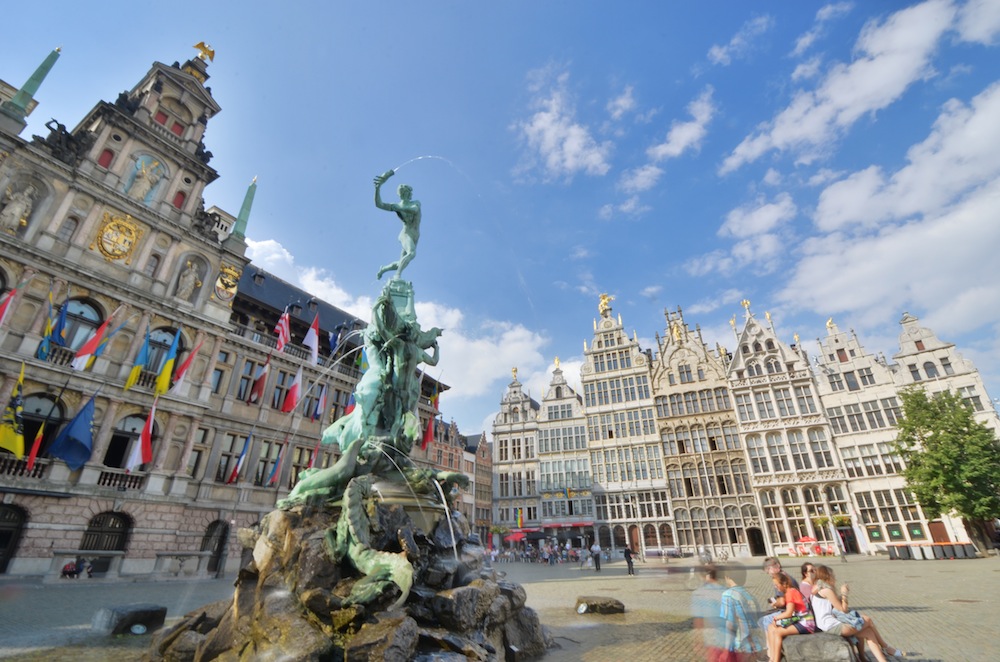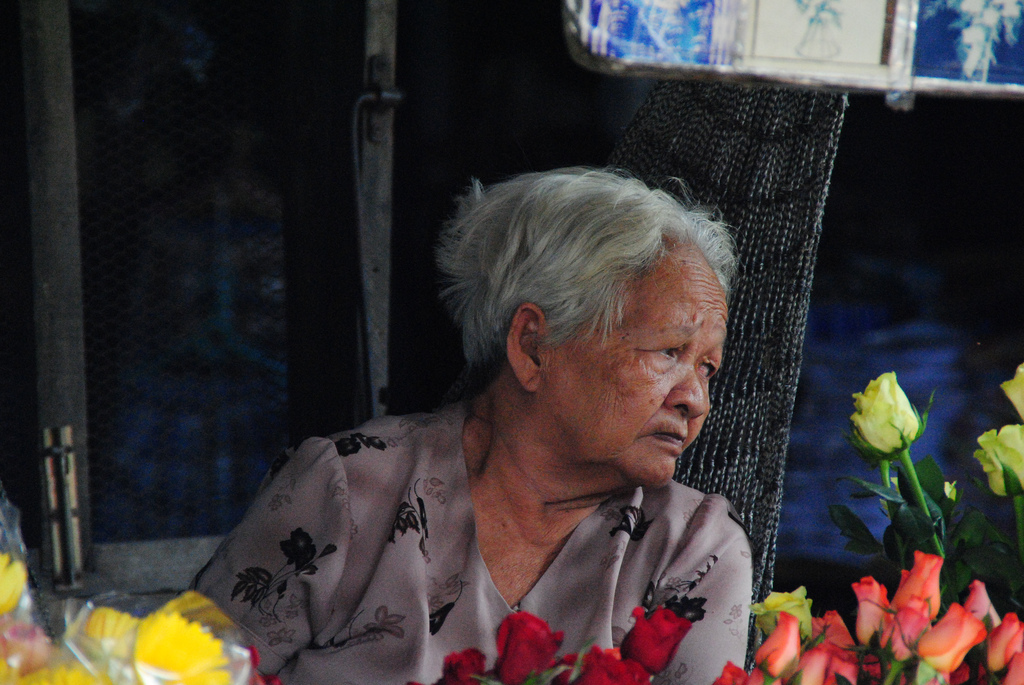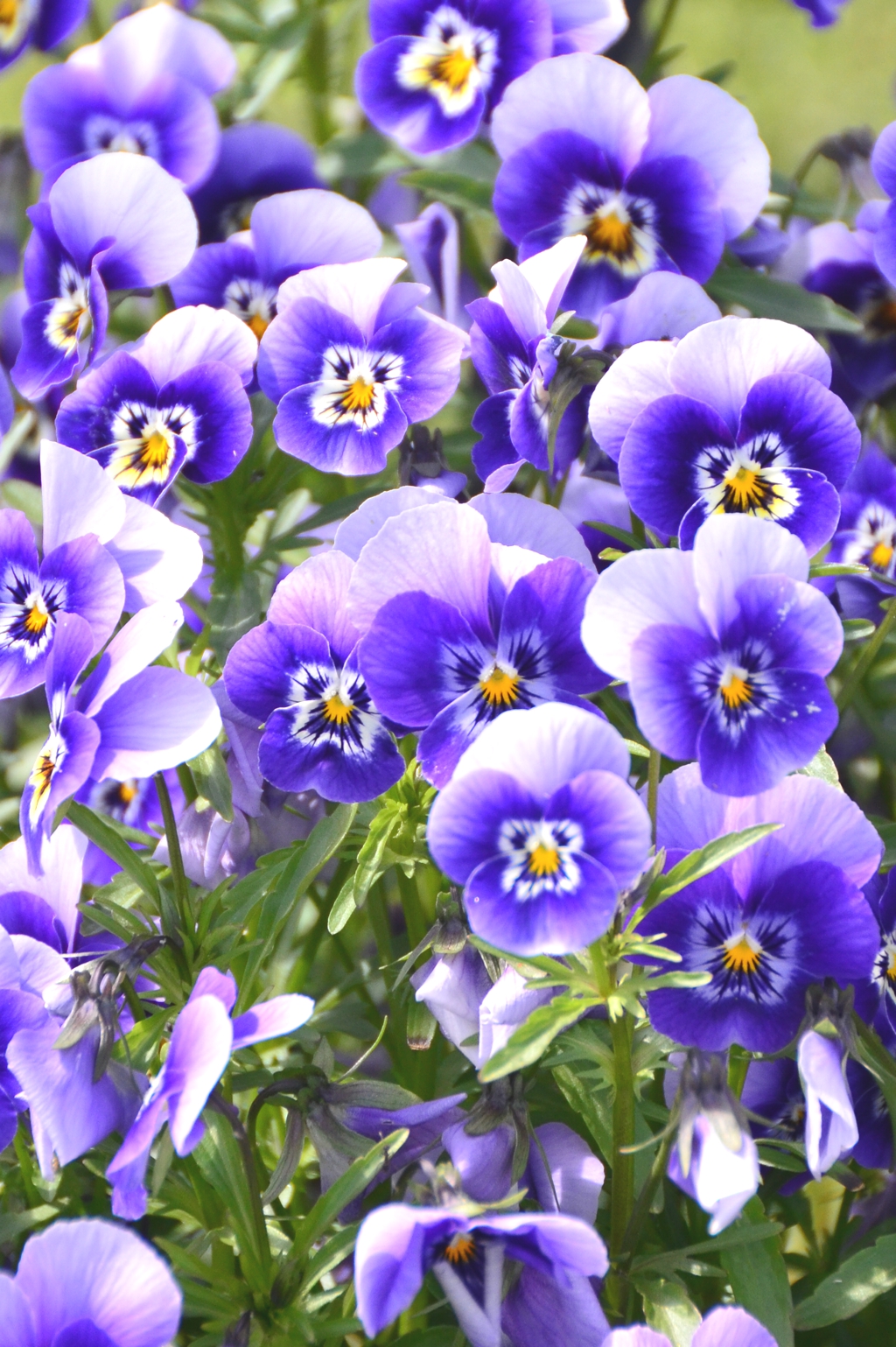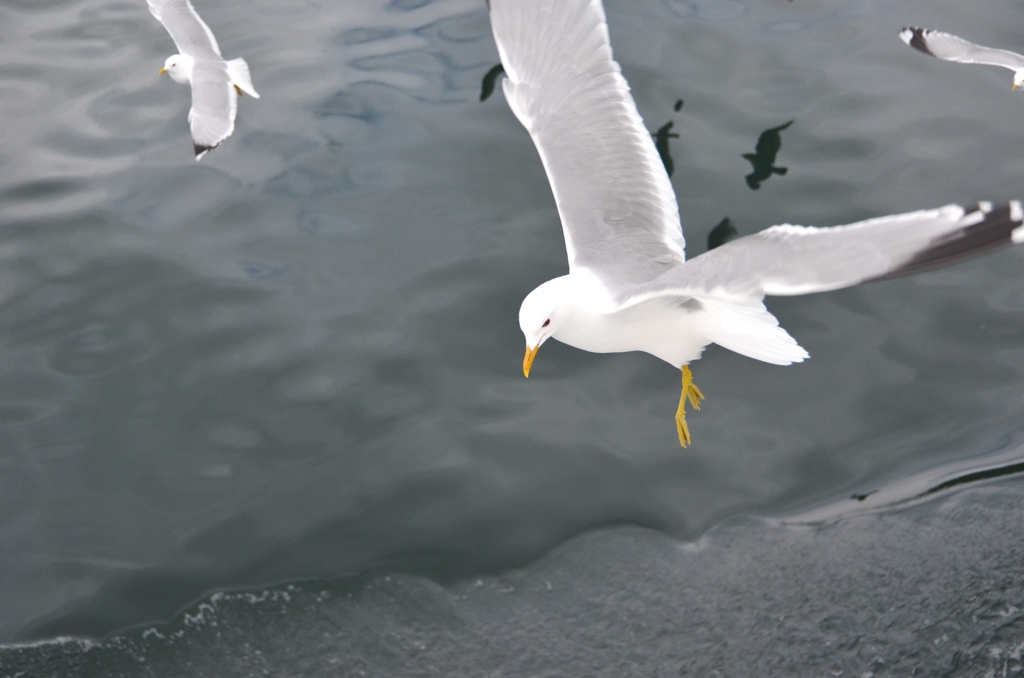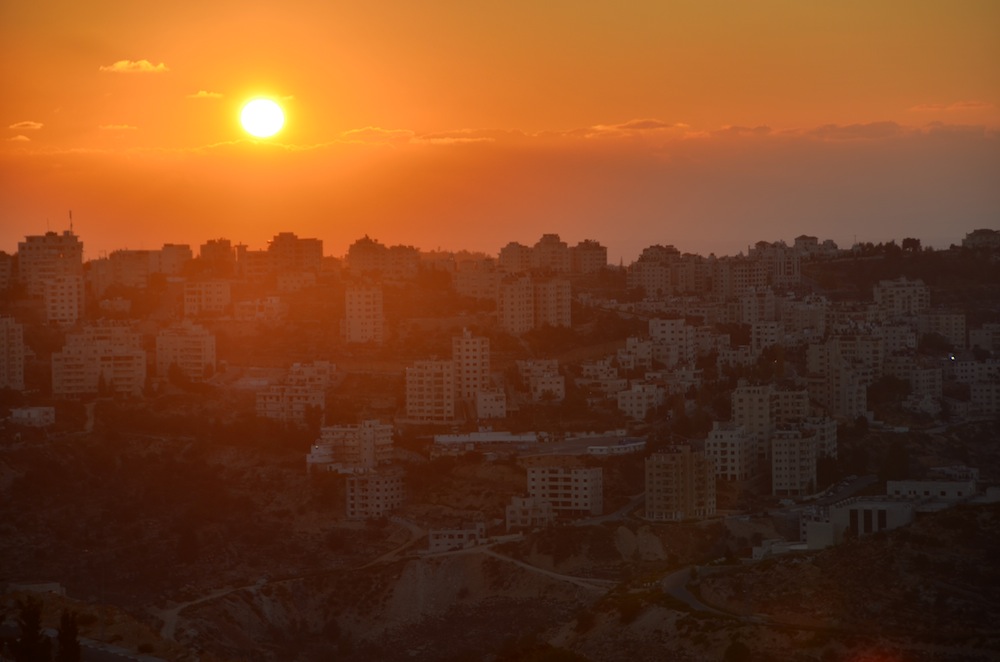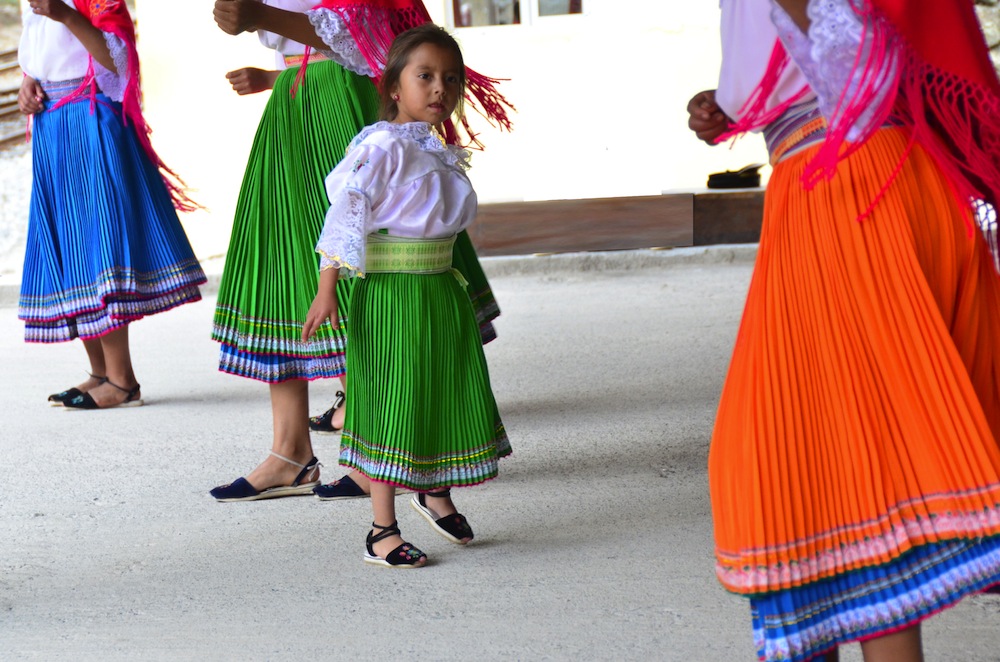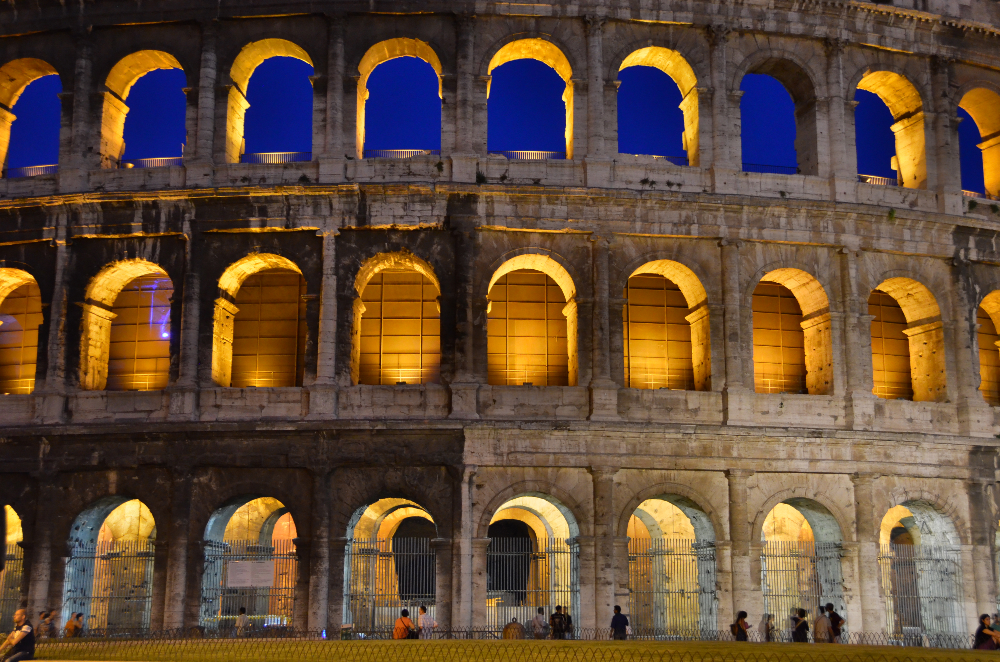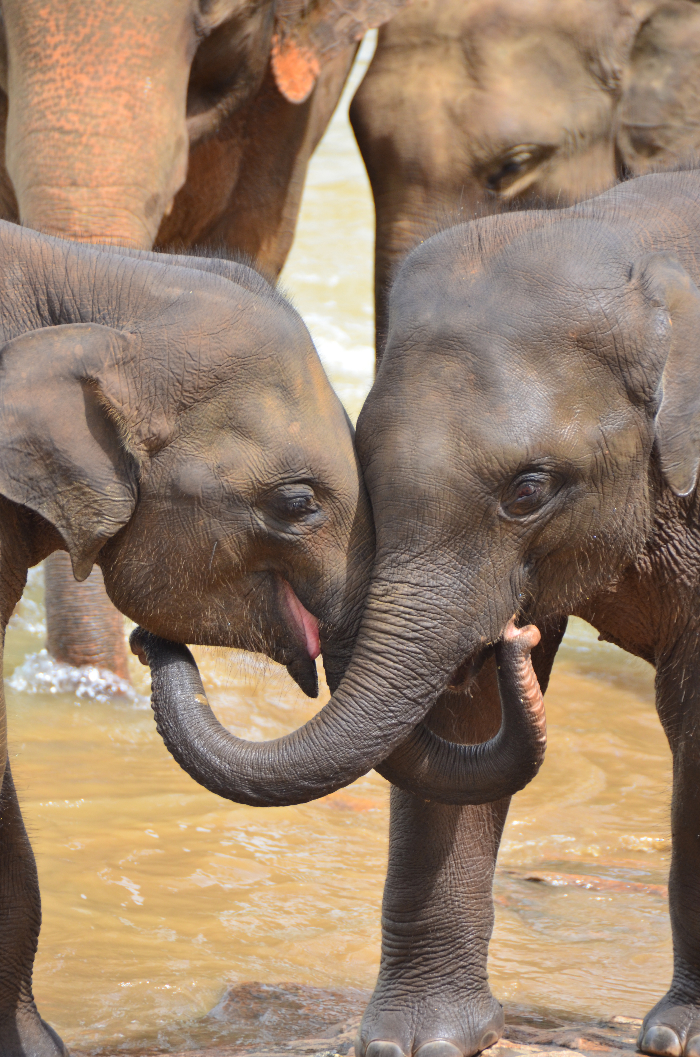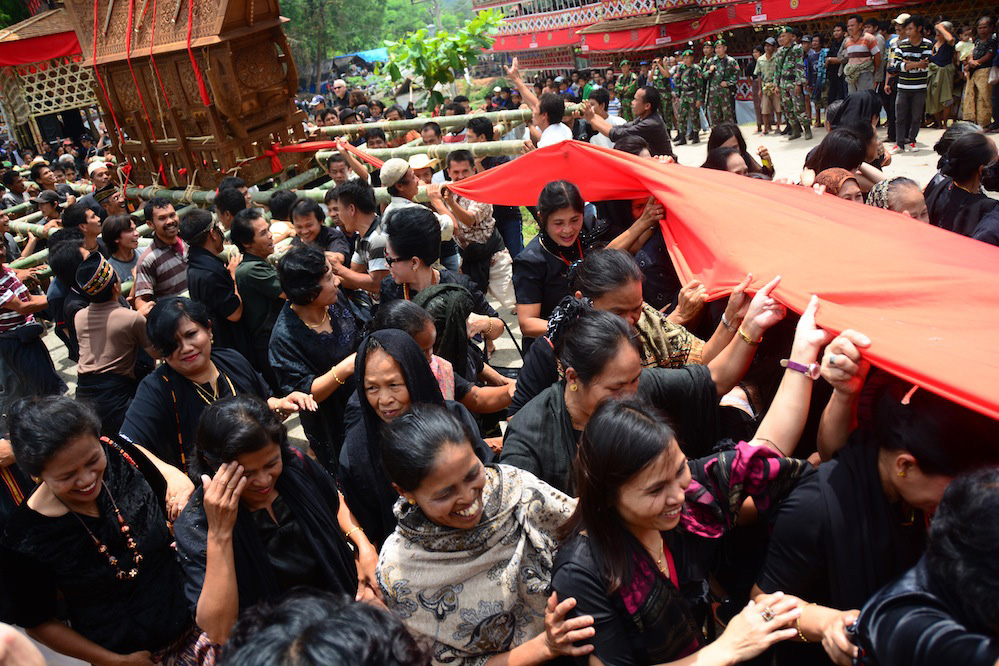 A Smartphone is Not a Professional Camera
Much is made of camera capability every time a new smartphone edition is released, whether we're talking about the iPhone or Samsung Galaxy. Or, as I learned when I complimented a fellow traveler on his fluorescent yellow phone recently, the Nokia Lumia.
"Yeah man," he bragged as he held the device up and nonchalantly snapped a landscape shot. "It's got a 41-megapixel camera, probably takes as good of photos as that thing." He pointed at my Nikon.
You can probably guess what I'm about to say: His photos looked terrible, even on his high-resolution screen. Now, I wouldn't doubt if this is partially to do with what a douchey bro he was, but it's also because megapixel resolution is not nearly as huge a part of image quality as people believe it to be. It is, however, just about the only thing smartphone cameras have going for them.
Now, I won't say it's impossible to take a great photo with a smartphone. My friend Cory, for example, has an incredible eye and, in spite of the fact that he shoots exclusively with an iPhone, has gained more than 20,000 Instagram followers for it. (This might also have something to do with how incredibly attractive he is, but that's a topic for another post.)
Thing is, I believe the convenience of shooting with a smartphone is not its greatest strength, but a huge weakness. Due to the size and weight of my DSLR, I have to deliberately, intently go out shooting with it, which usually motivates me to seek out interesting subjects, to say nothing of how it has impacted my practice RE: composition, framing and other techniques.
Although having a smartphone at the ready might enable you to snap a really cool shot of street art or your breakfast, you're probably not going to go out for an afternoon of photography armed with your HTC. And if you do, I'm sorry to say, you'll probably look like a tool.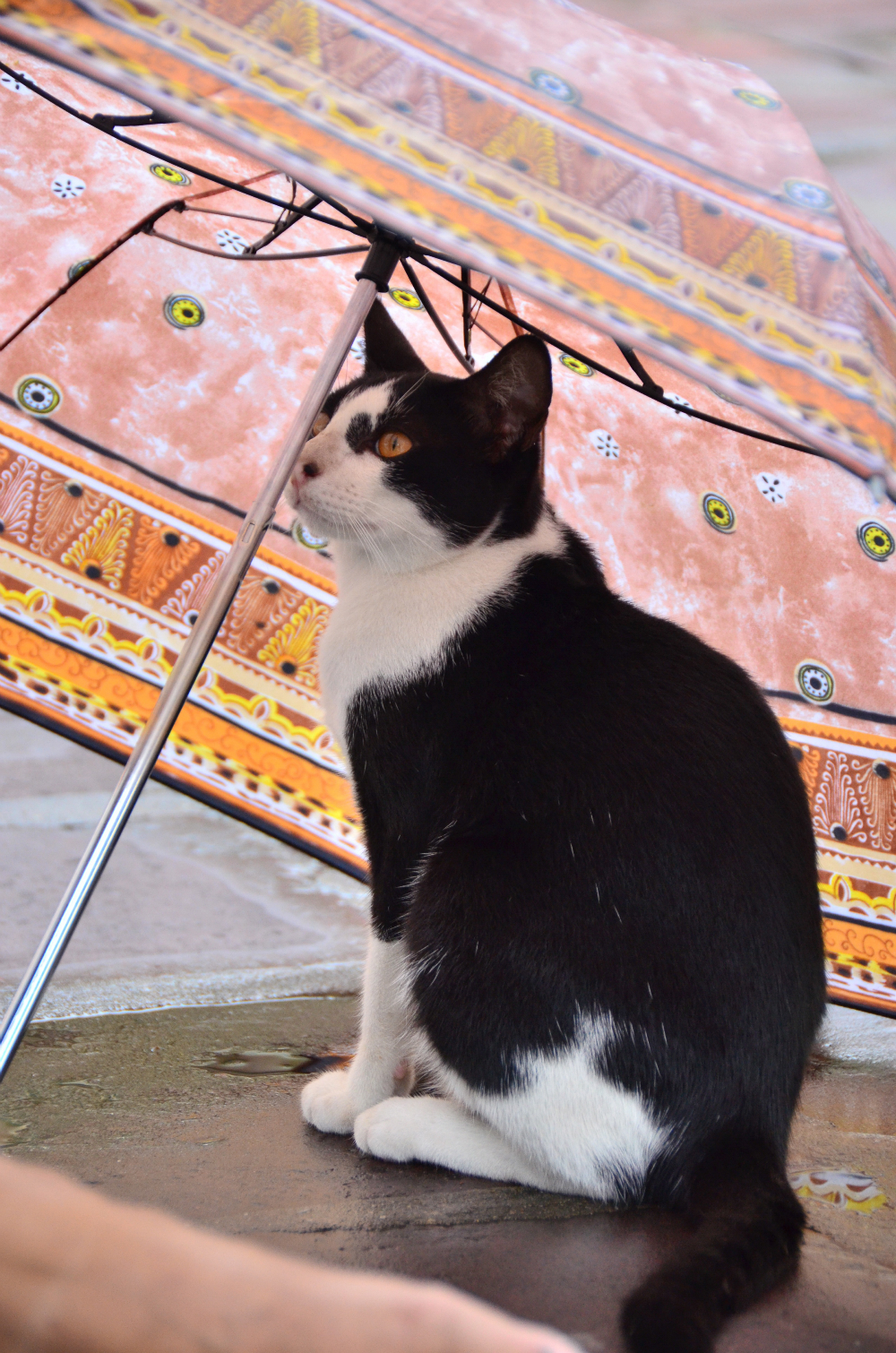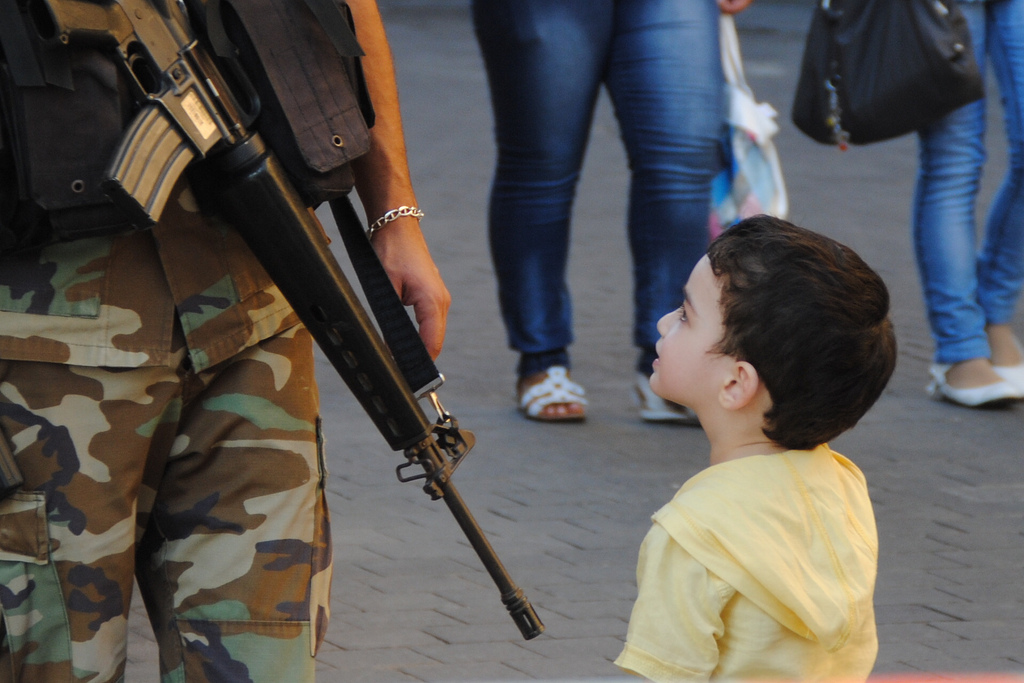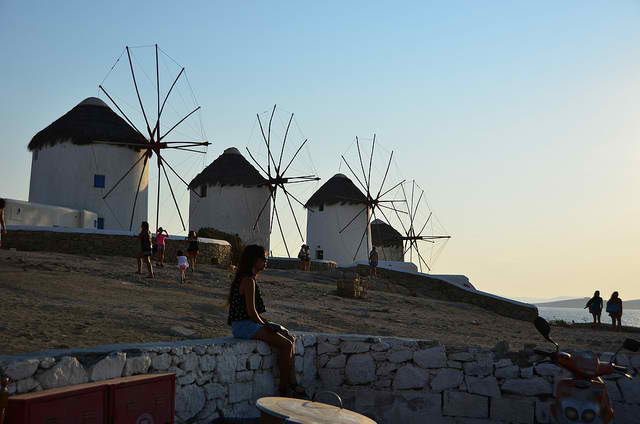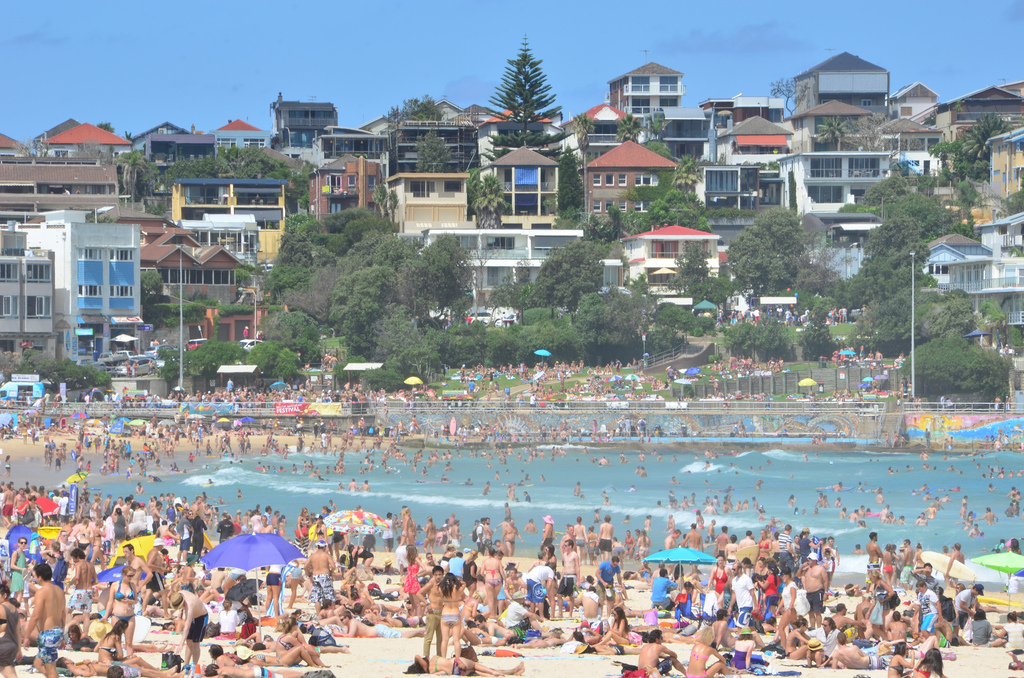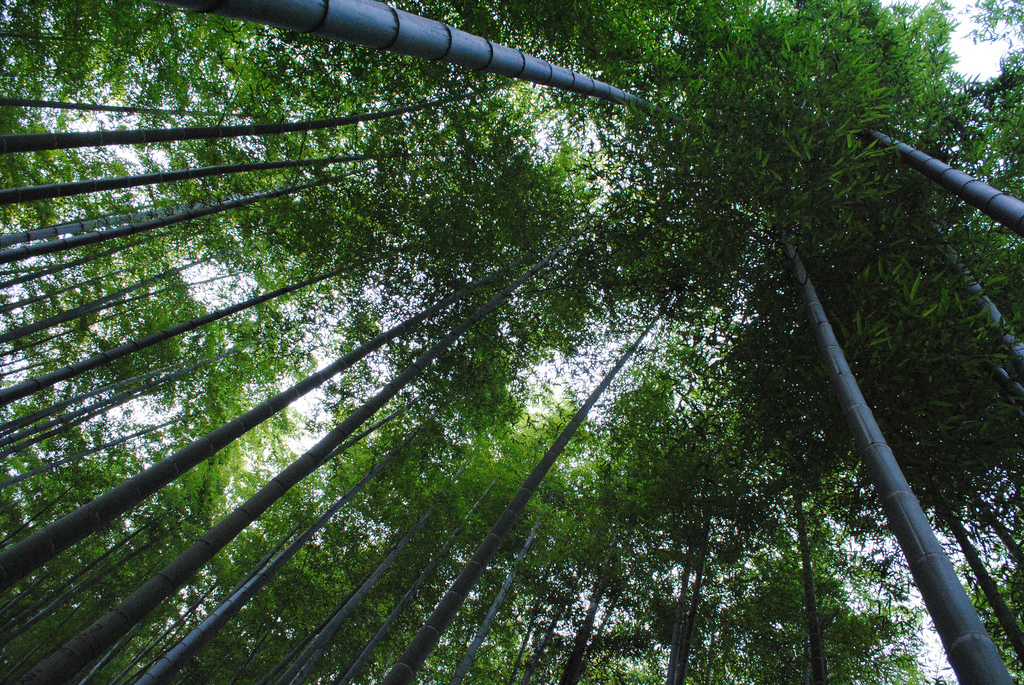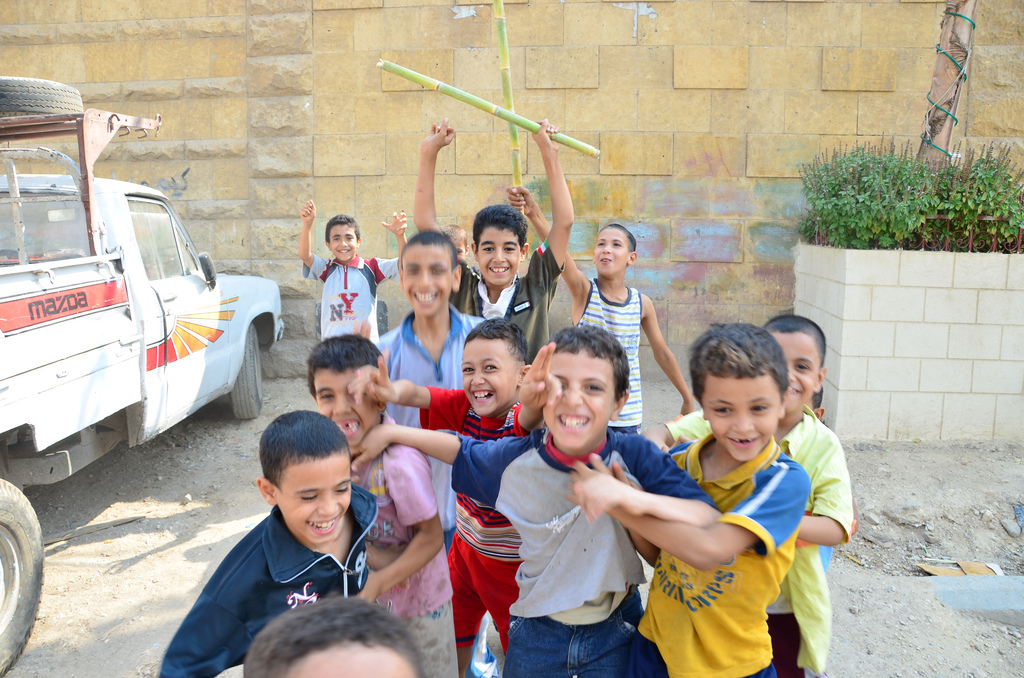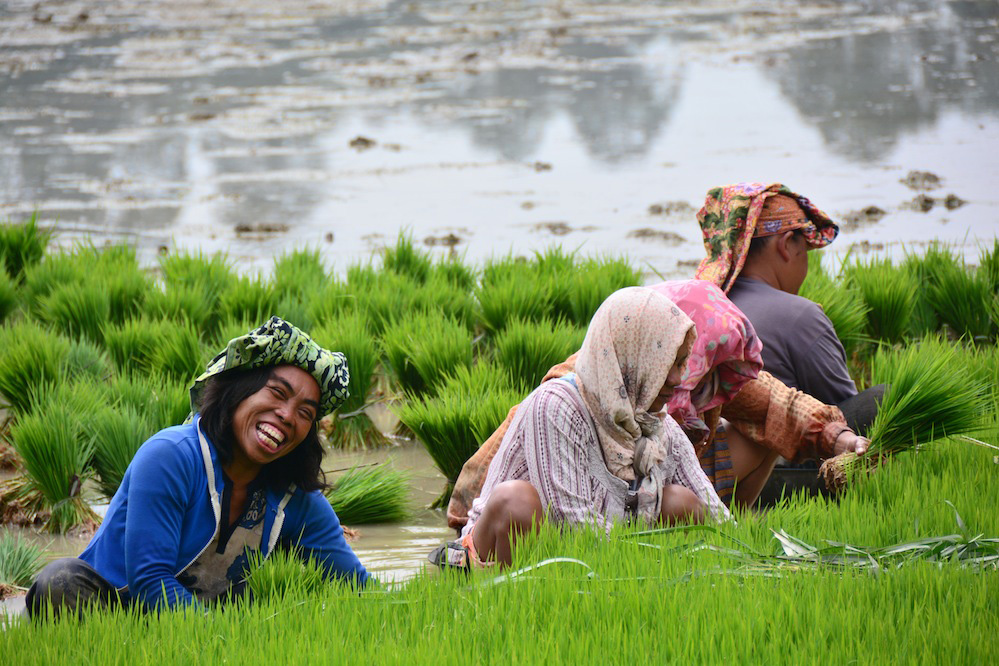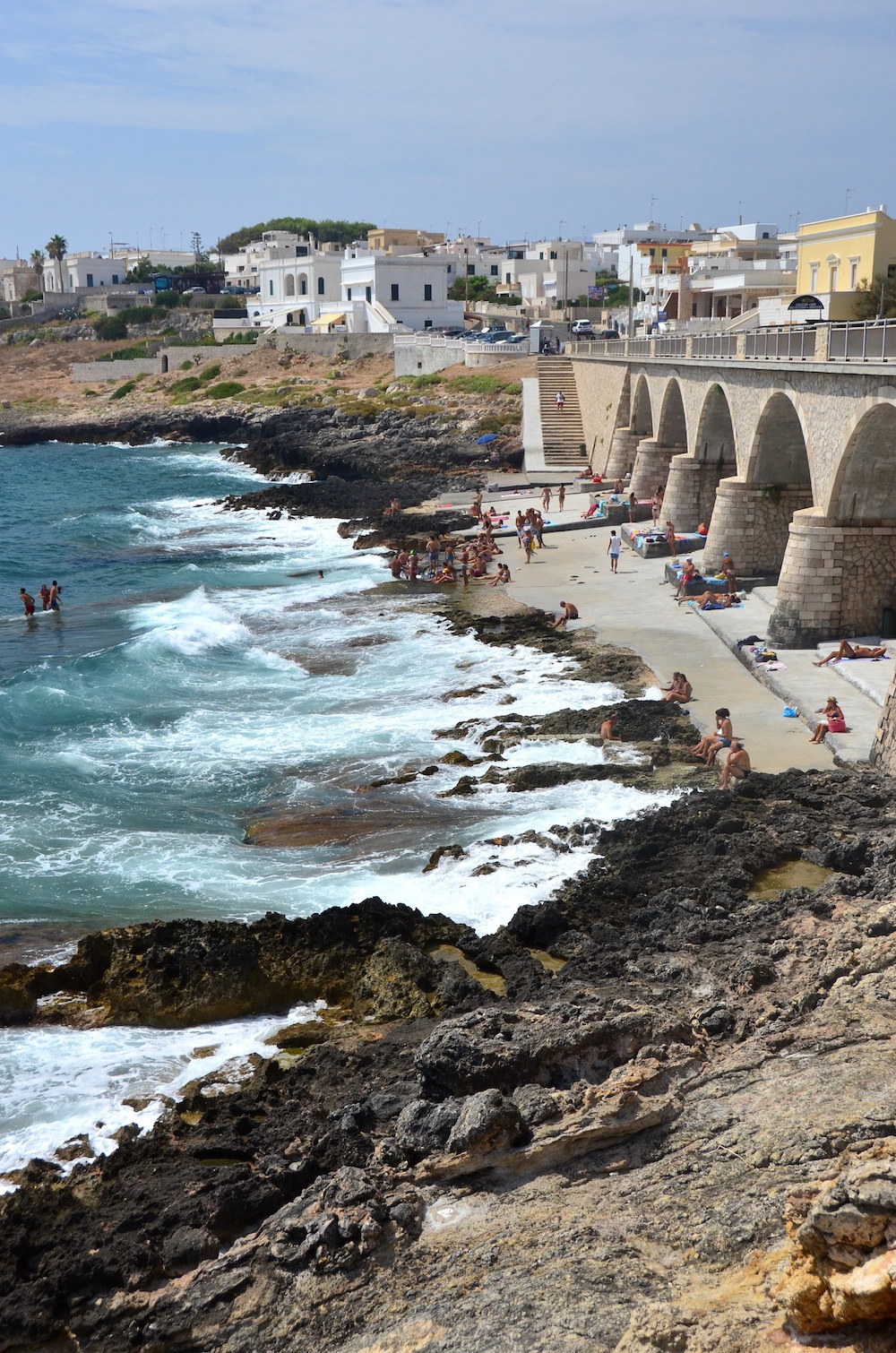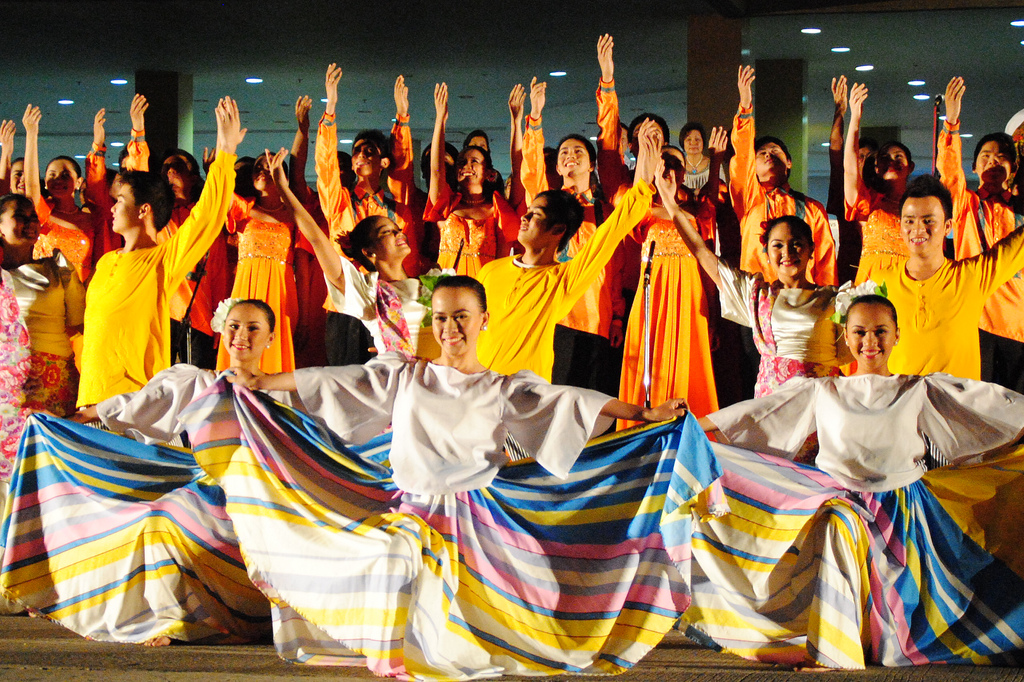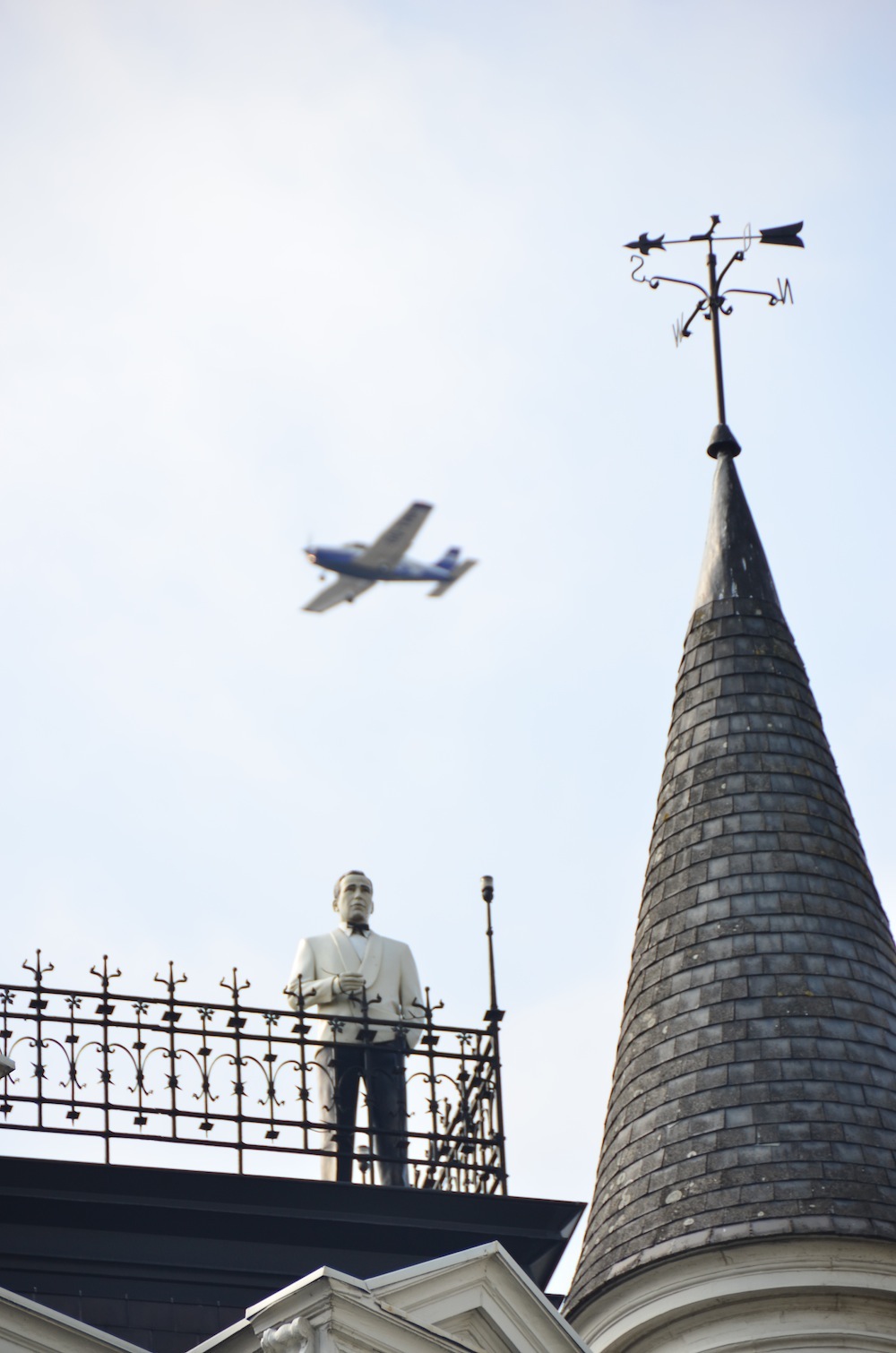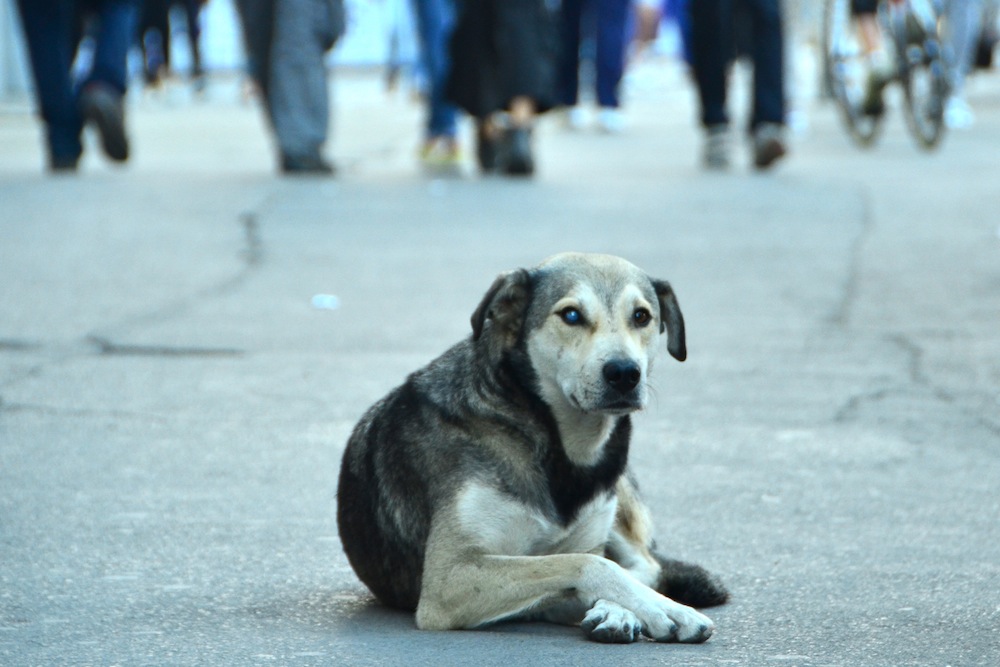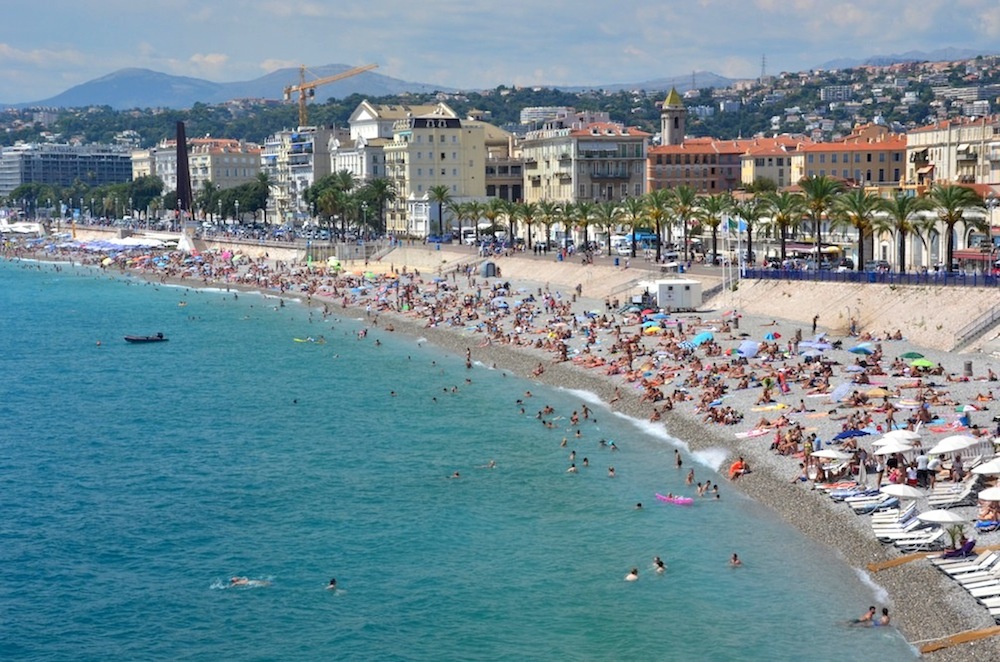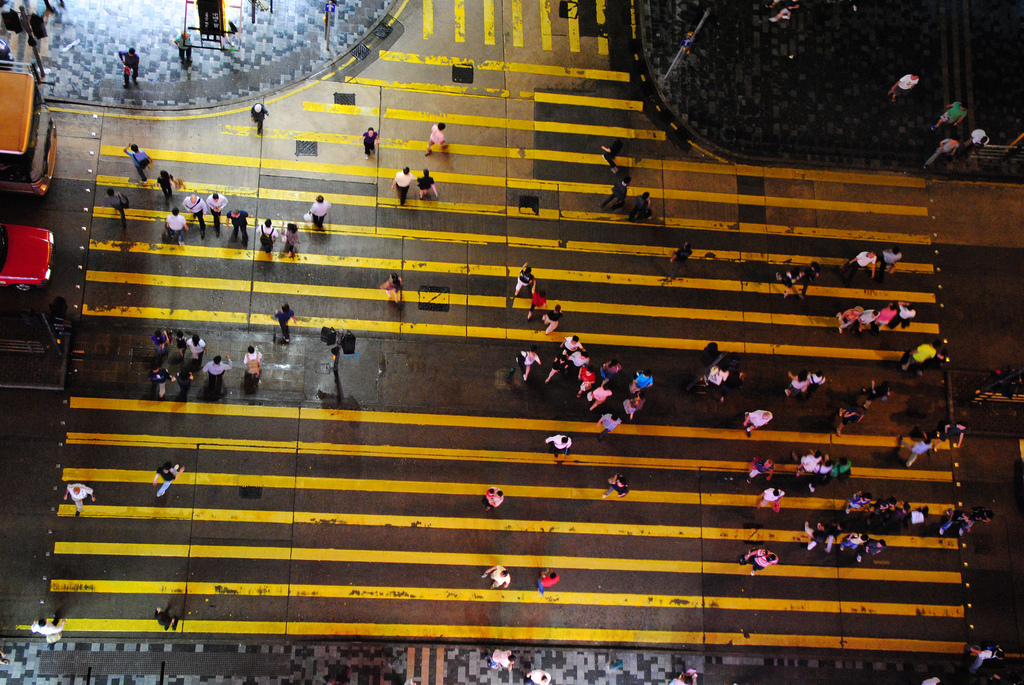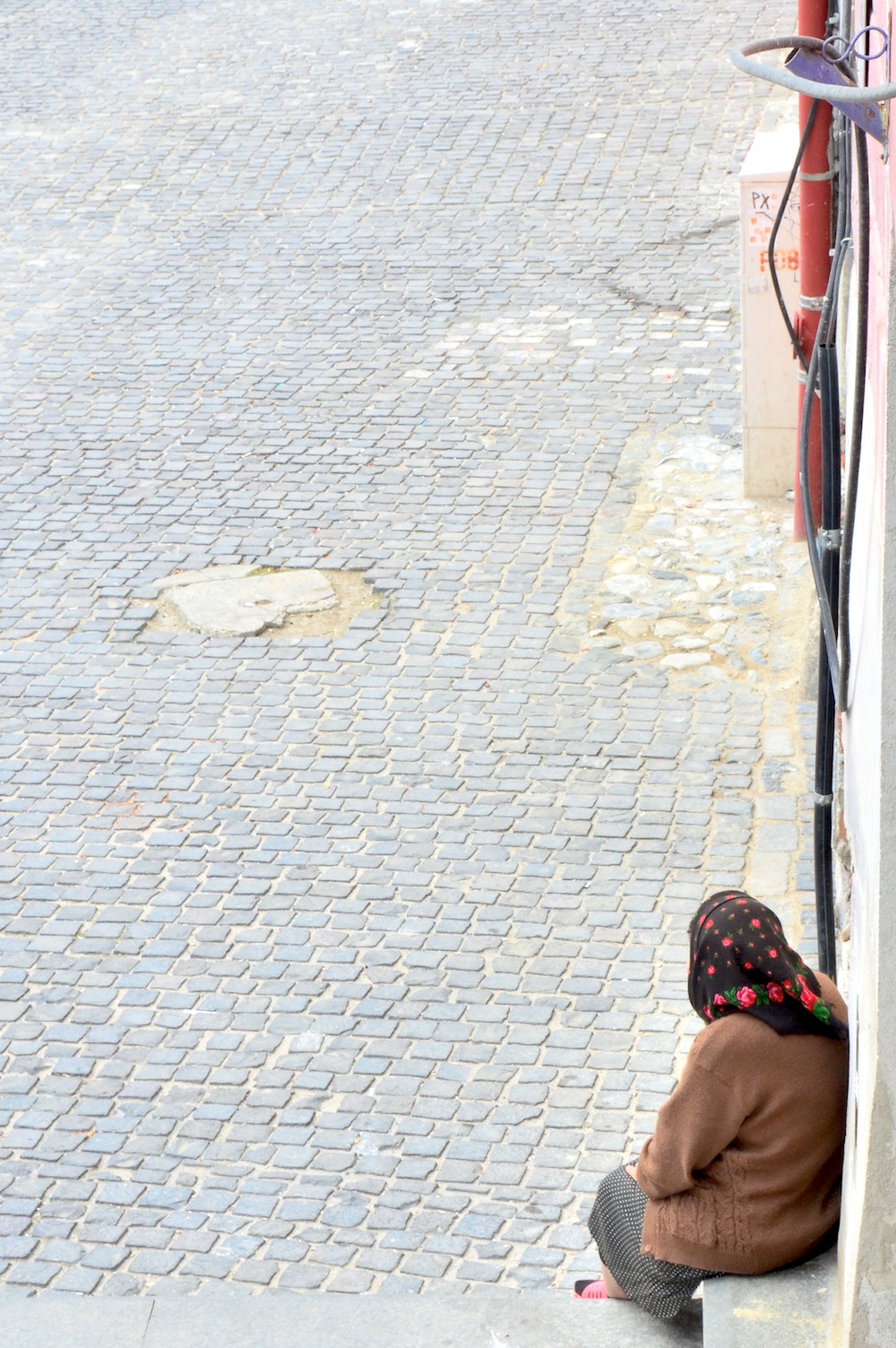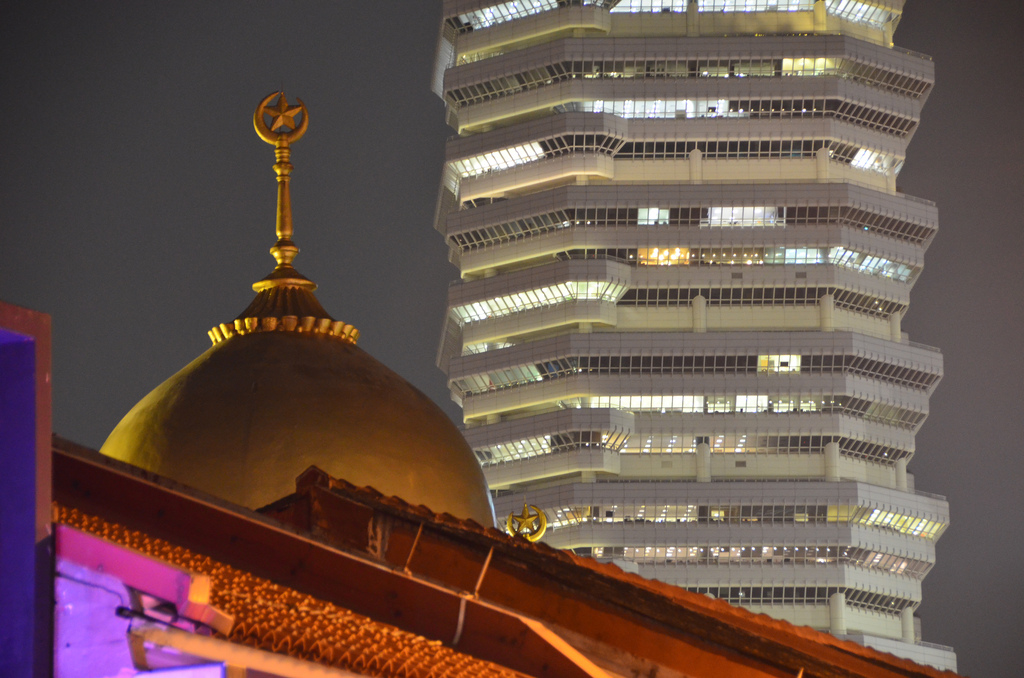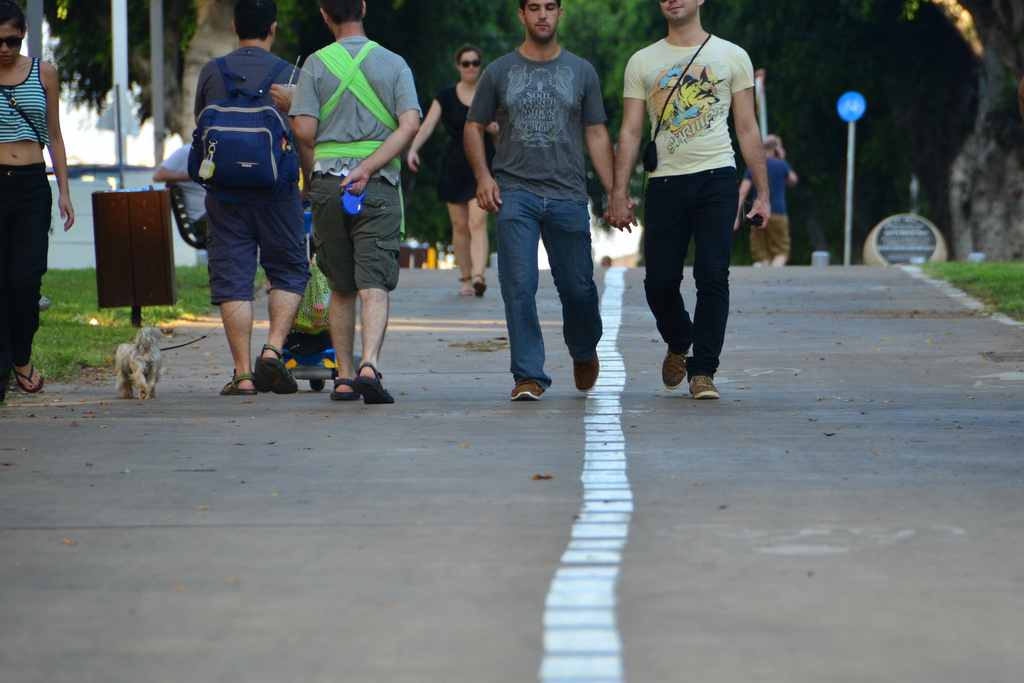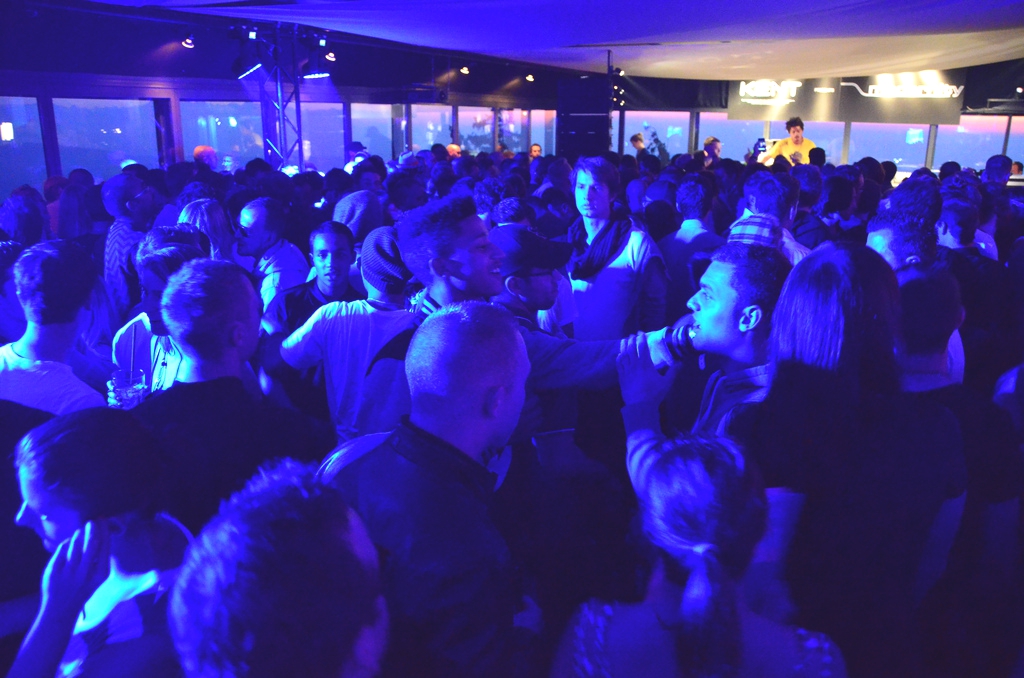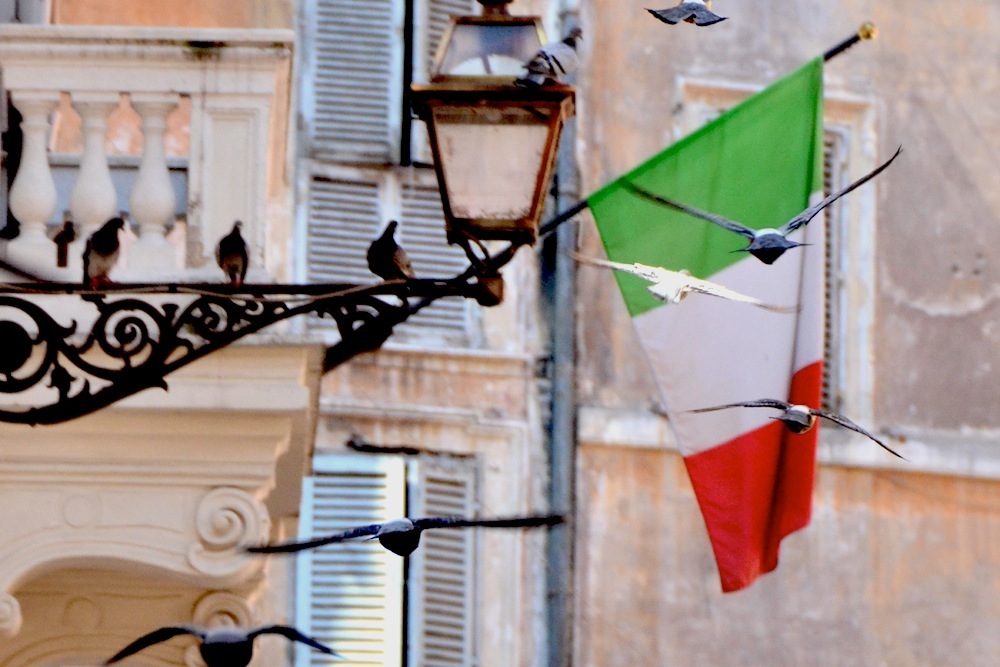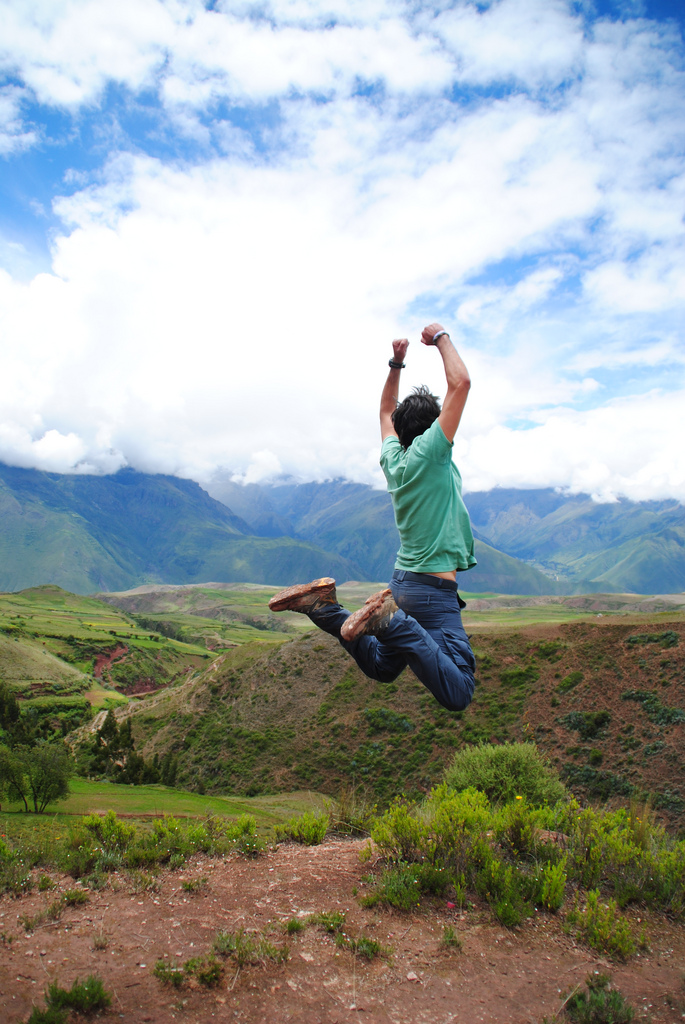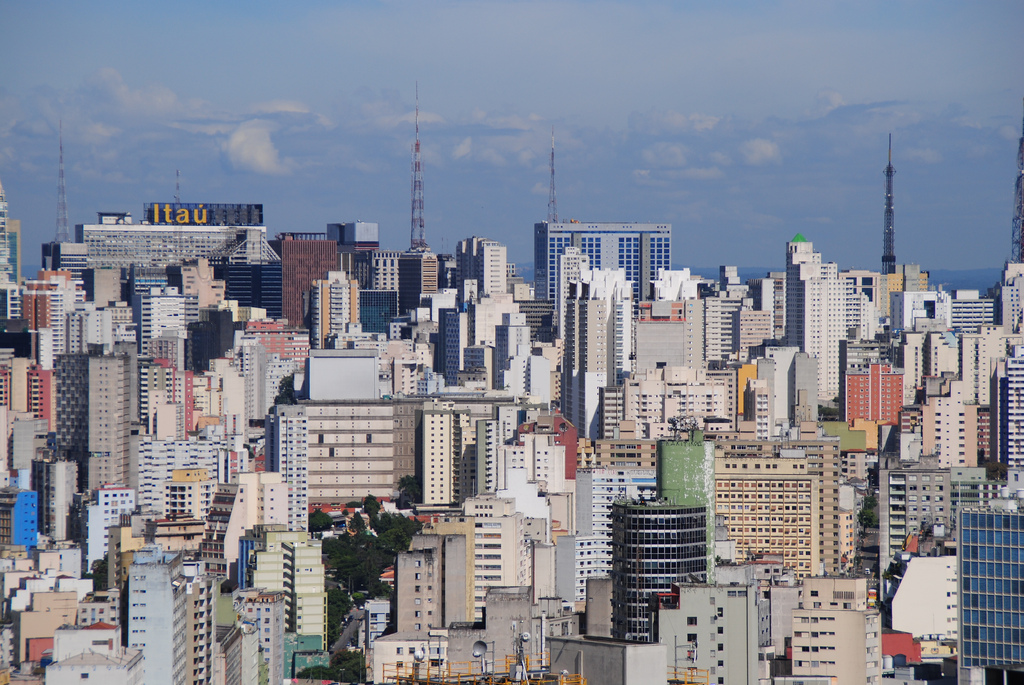 Uploading, Storage and Backup
My DSLR isn't the only heavy piece of electronic equipment I carry with me on the road. I also travel with an Apple MacBook Pro (and, in the past, a long list of other laptops). The reason for this is not only that it enables me to work from wherever I am in the world, but also one that relates directly to travel photography.
Having your own computer enables you to upload your photos, whether you put them onto a free public site like Flickr, your own server or simply your hard drive, at your own leisure. In addition to the fact that computers at Internet cafés are usually poor quality and often in high demand, some of them lack the necessary ports and drives to accommodate cameras and memory cards, preventing you from uploading your photos.
It might seem strange to you that I mentioned storing images on a hard drive as an option for "uploading" them, given how prone computers are to crashing, being stolen and information on them otherwise becoming accessible. One way to circumvent this sort of problem is to install a program on your computer (I like Carbonite) which automatically backs up new files on your hard drive to a remote server whenever you're connected to WiFi.
Share: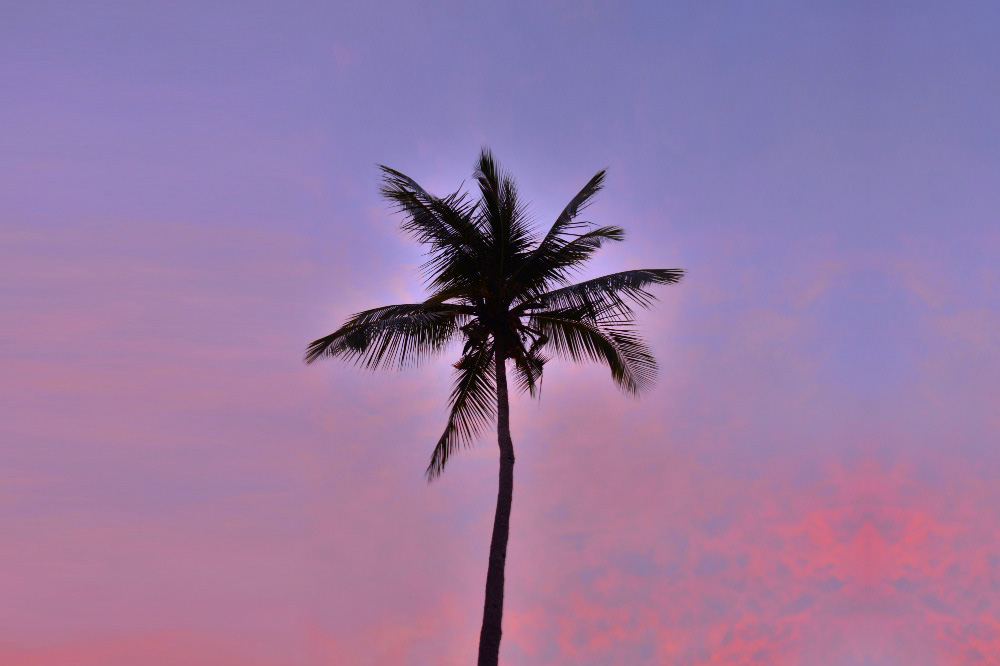 Indonesia's Raja Ampat islands are far, even if you start your journey toward them from within the country. From Jakarta or Bali, for example, you must fly to the central Indonesian city of Makassar (or, in rare cases, Ambon) on the evening of your first day of travel to catch a connecting flight to Sorong, in West Papua province, departing at 3 or 4 o'clock the next morning.
You'll arrive in Sorong at around seven or eight, which gives you a minimum of six hours to kill until your ferry's scheduled departure time – it will probably be late. Approximately 2-3 hours after you depart Sorong you'll arrive in Waisai, where a boat from one of Raja Ampat's many homestays will be waiting for you.
An hour – or, more likely, two – later, you'll be wherever in Raja Ampat you happen to be sleeping. (In case you haven't been keeping count, you're now nearly 24 hours after you started your journey – and again, this is only if you're already in Indonesia.)
I mention these facts and figures not only to discourage you from visiting Raja Ampat, if you're thinking of traveling there yourself, but to emphasize the isolation of the islands, whose Indonesian name translates to "Four Kings." In many ways, Raja Ampat is the world's loneliest paradise.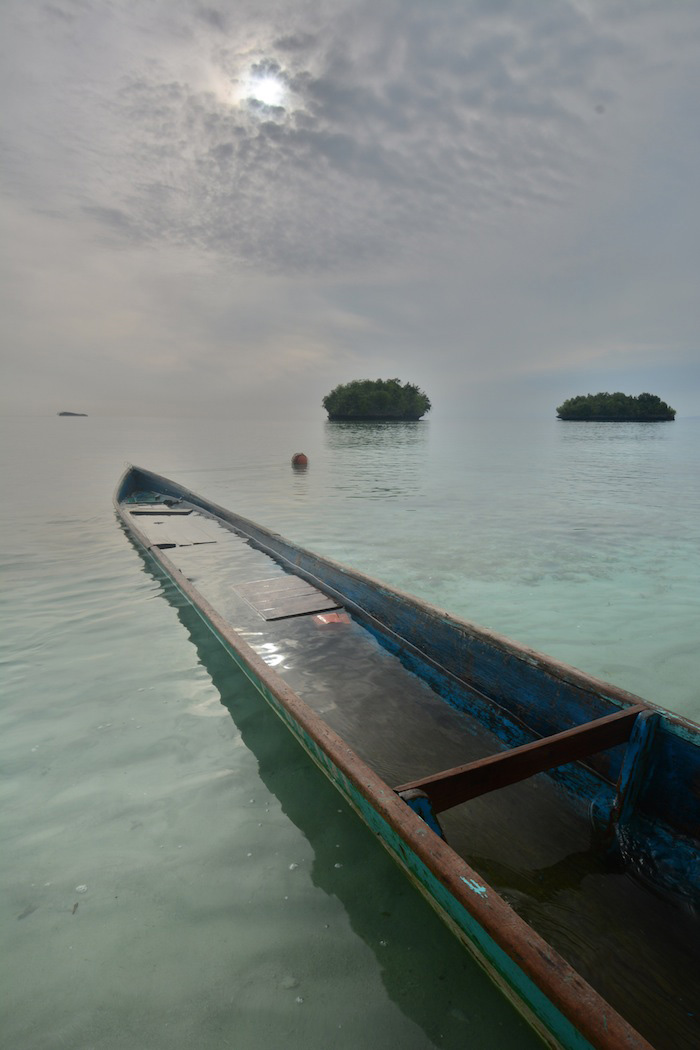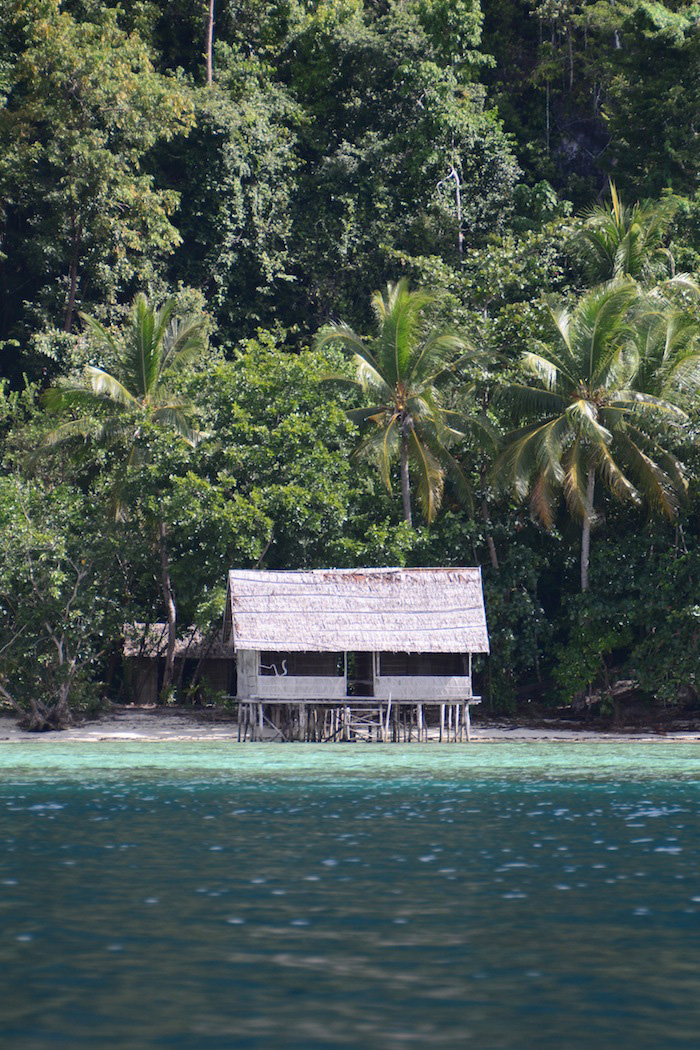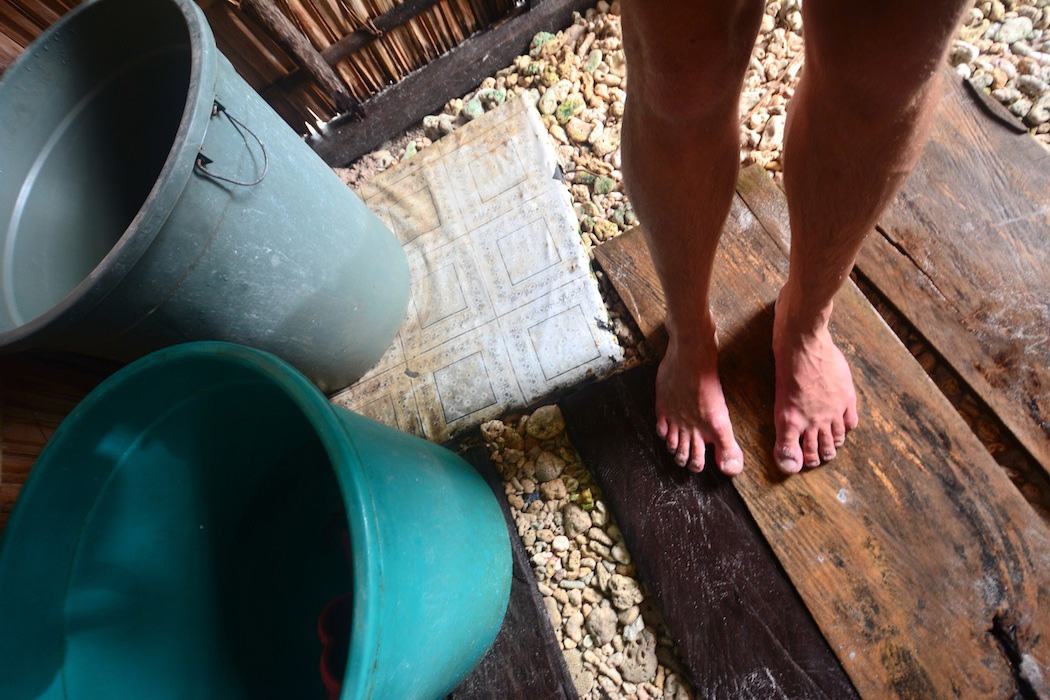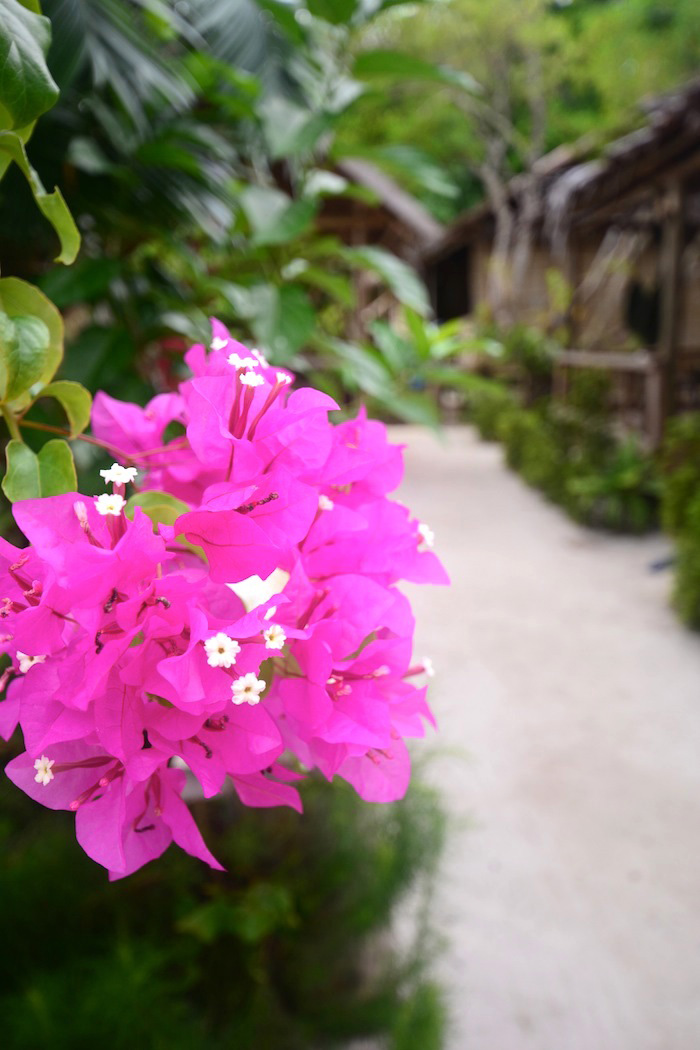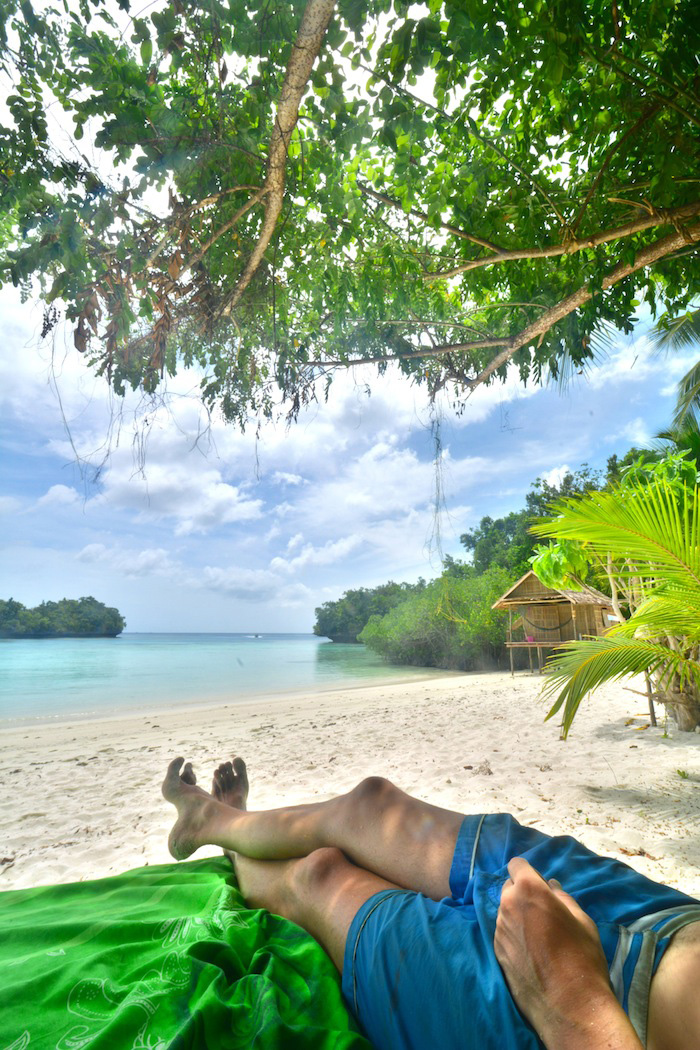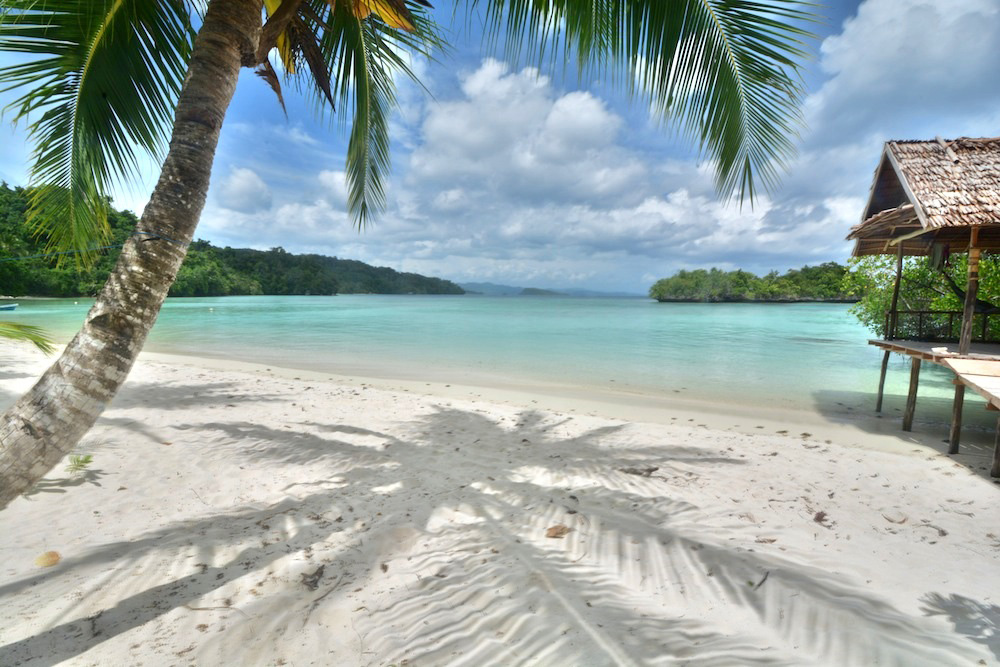 If you know that Raja Ampat exists, you've probably seen pictures like this one, which depict several of the islands from above, emphasizing how pristine and untouched they are. Snapping a photo of my own in this vein was one of my primary goals of traveling to Raja Ampat, but it was unfortunately not to be.
Raja Ampat, you see, is a lonely paradise not only in terms of its distance from most anywhere in Indonesia, but also due to vast expanses of sea between its individual islands, which number far greater than four.
To provide you some perspective, traveling from Gam Island (where I stayed) to the Fam Islands, where many iconic Raja Ampat photos were taken, takes more than three hours by speedboat on a good day, although the two locations appear rather adjacent on the map.
This is good for many reasons. First and foremost, the difficulty of reaching Raja Ampat and of moving about once you get there (to say nothing of the expense) will always limit the number of people who travel here and thus, the development.
Secondly, low tourist numbers and open, clear seas around you on all sides means that when you're not snorkeling or scuba diving, the ocean is essentially your personal swimming pool. And the water of Raja Ampat is without a doubt the clearest non-chlorinated water I've ever swum in.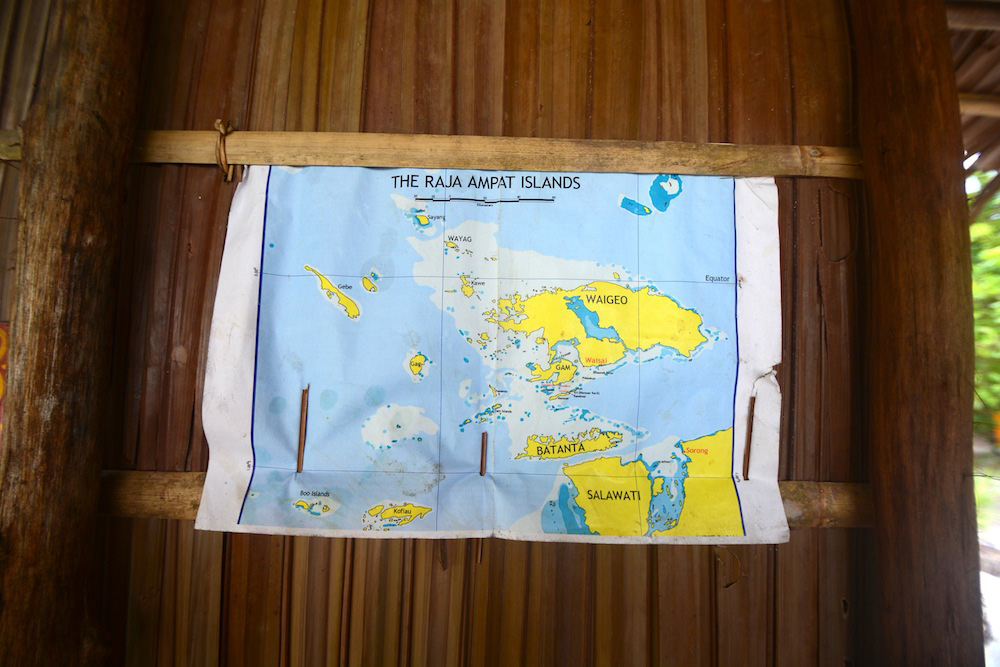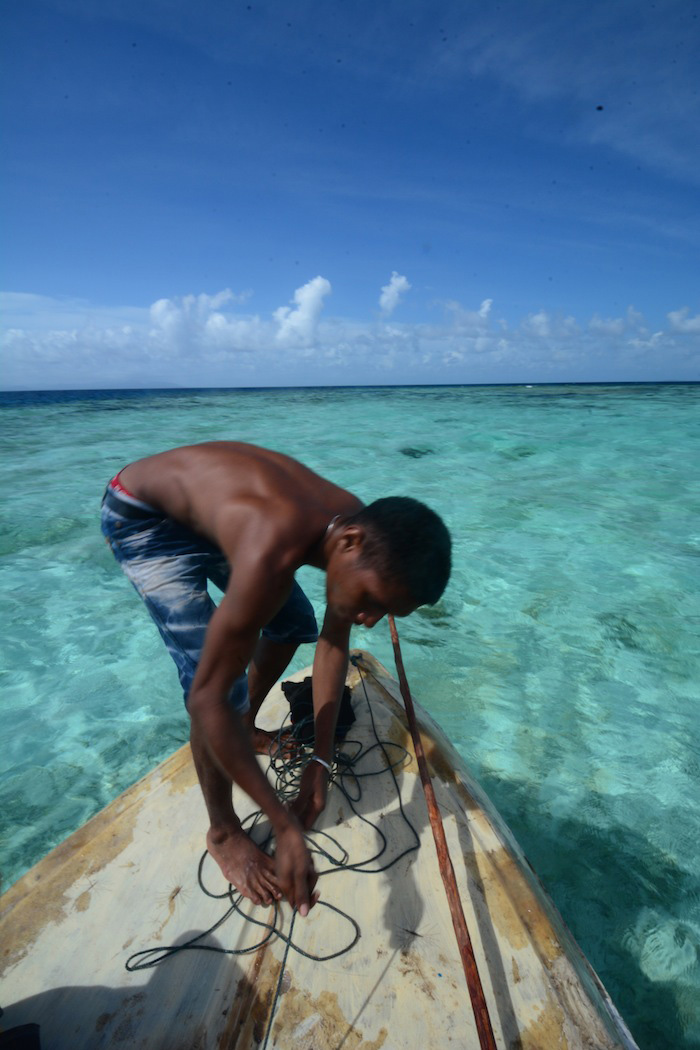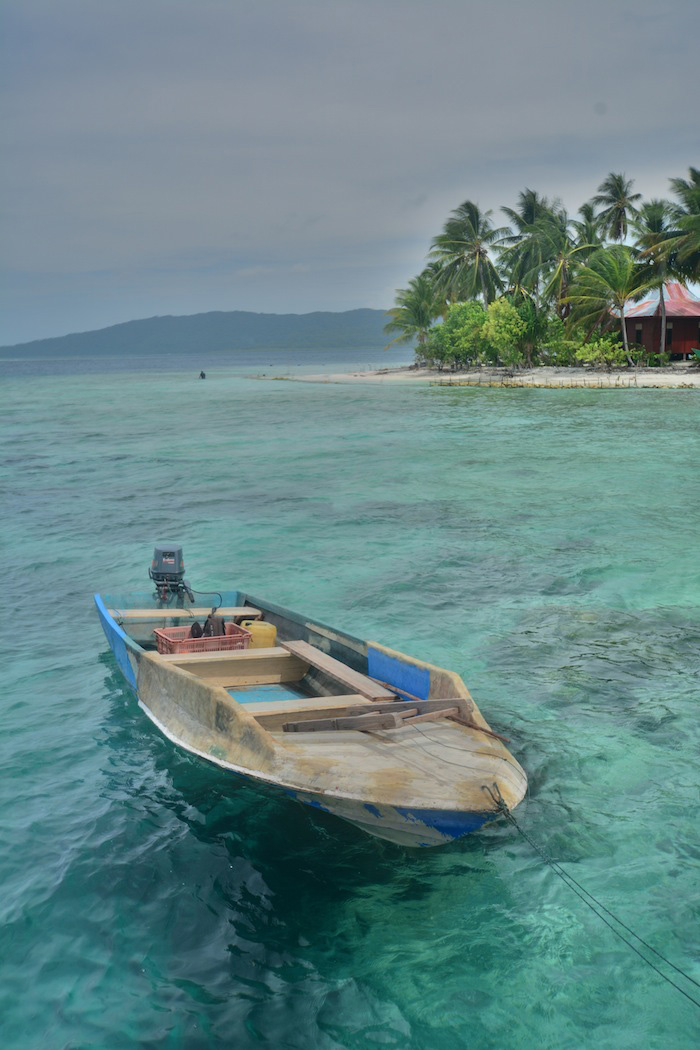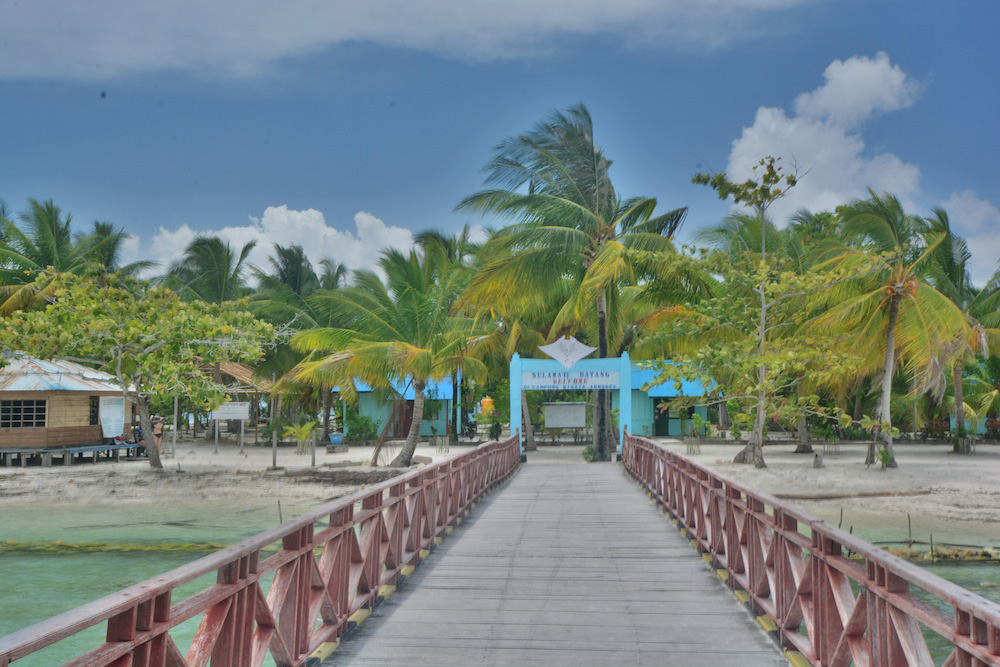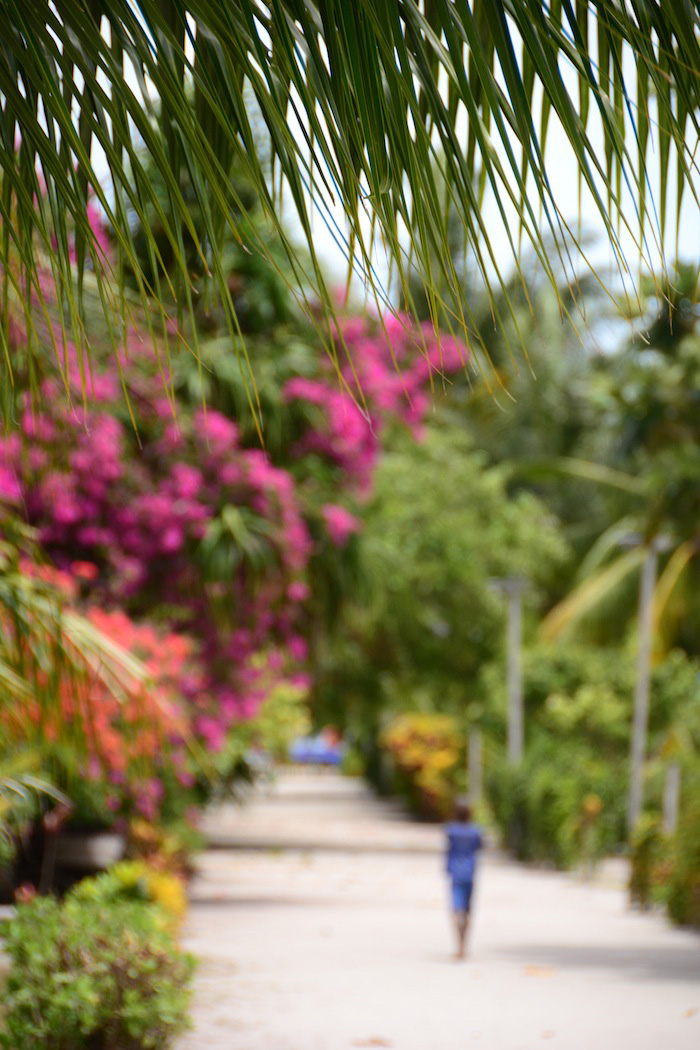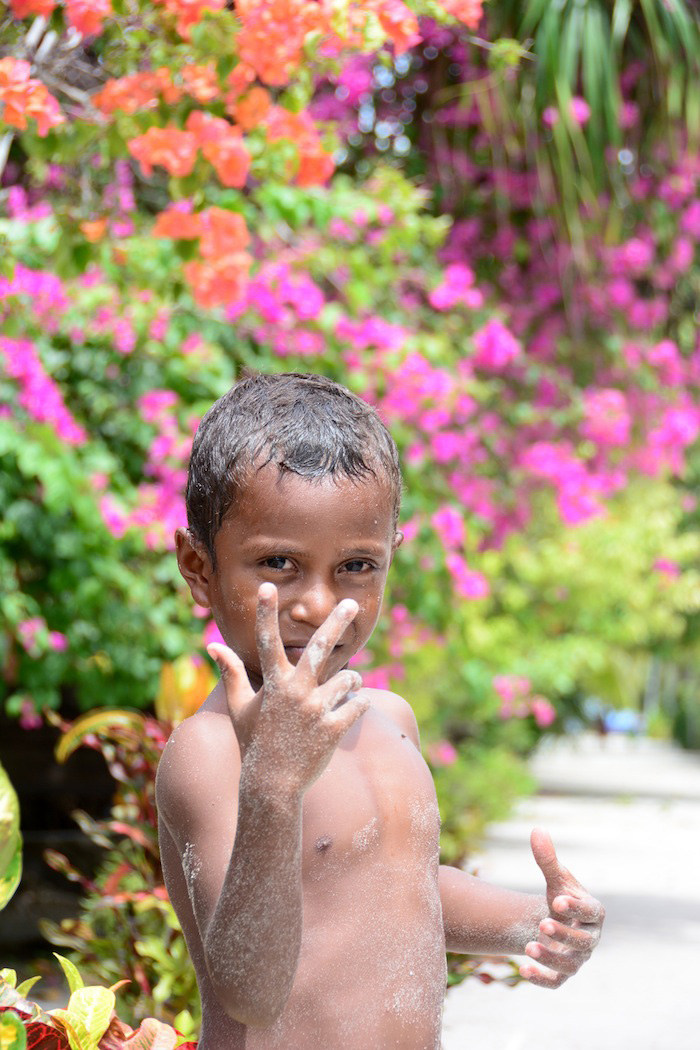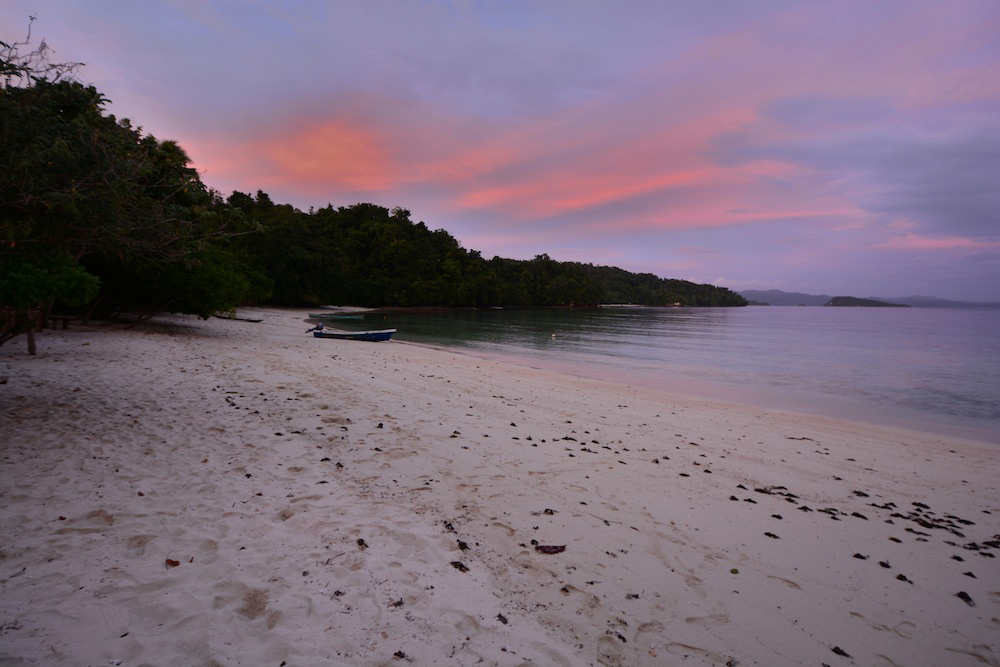 Although Raja Ampat is home to the most isolated, idyllic and private beaches I've ever sunned my white ass on, it's difficult for me to rank it against other versions of paradise I've visited around the world. Even the most remote among them, which was probably Koh Kradan island in Thailand, requires only a fraction of the time or money I spent traveling to Raja Ampat.
(Which, to recap, is at least 24 hours in transit and, conservatively speaking, 100 USD per day, more if you plan on diving two or three times per day.)
At the end of the day, Raja Ampat is a one-of-a-kind experience, so I would recommend visiting, unless you absolutely don't have the time and/or money. After four days here, I can't say I see myself returning, but I'm extremely glad I came in the first place – I'm sure you will be too.