About Robert Schrader
Robert Schrader is a travel writer and photographer who's been roaming the world independently since 2005, writing for publications such as "CNNGo" and "Shanghaiist" along the way. His blog, Leave Your Daily Hell, provides a mix of travel advice, destination guides and personal essays covering the more esoteric aspects of life as a traveler.
Latest Posts by Robert Schrader
Share: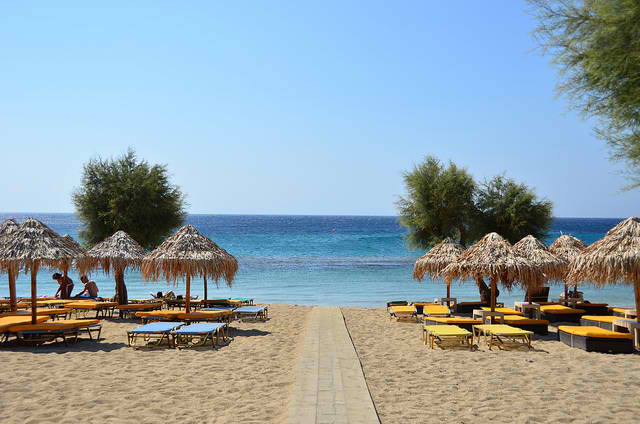 Orlando is the very picture of an all-inclusive destination, with theme parks, restaurants, nightlife and scenery all confined within a single city. Orlando, however, also sits in close proximity to a number of other amazing Florida destinations, which makes day trips from Orlando extremely easy.
Daytona Beach
The coastal city of Daytona Beach is most famous for its namesake car race, but a side trip to Daytona is fulfilling even if you don't pay a visit to the track: Daytona Beach is the closest beach to Orlando.
Since a beach of its own is essentially the only thing Orlando lacks, building a day trip to Daytona into your Orlando holiday is the best way to make sure you get everything you need out of your Florida holiday.
Tampa
Home to world-class beaches such as Clearwater, Treasure Island and Sarasota, the Tampa Bay metropolitan area offers everything Daytona does, and then some.
To be sure, while Tampa is slightly farther from Orlando than Daytona Beach is, it makes up for the distance by offering extensive dining and nightlife options that are complementary to those in Orlando, rather than overlapping with them. In addition, Tampa hosts a thriving modern art scene.
Melbourne
Although the city of Melbourne itself isn't spectacular, the Melbourne area is home to a well known tourist attractions: Kennedy Space Center. Even if you aren't able to catch a Space Shuttle launch, a visit to the Kennedy Space Center will give you a new appreciation for the U.S. space program.
Plus, since Melbourne sits right on the coast, it's close to incredible Florida beaches, which is reason enough to take an excursion from landlocked Orlando.
Share: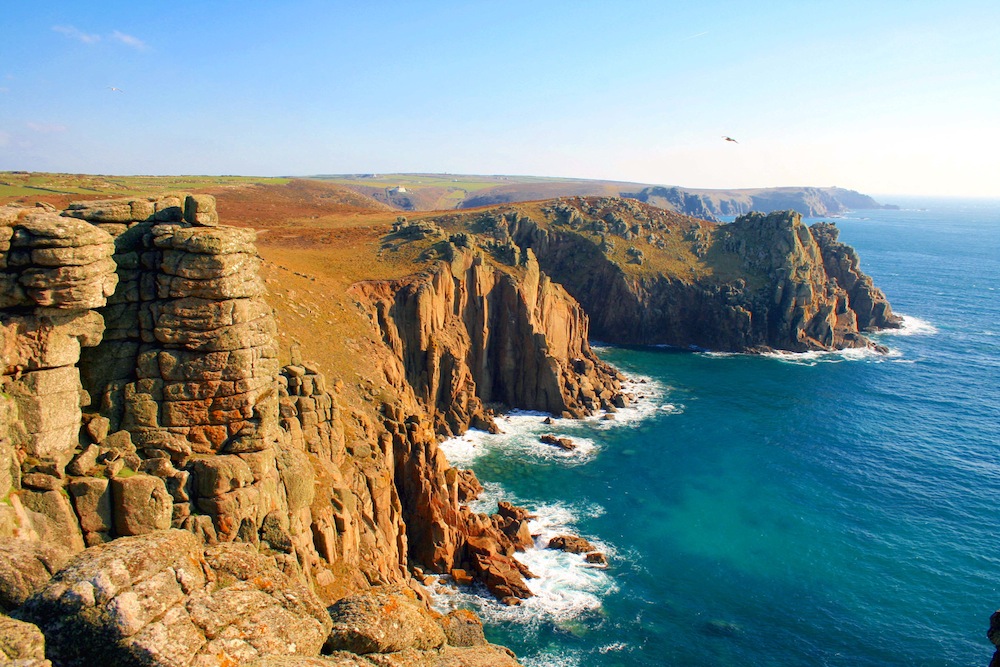 England's southwest is one of the most geographically and culturally stunning regions of the world, let alone the U.K.  Along the coast, a long drive from London lies Cornwall where you can also learn about the legend of King Arthur. Here an entirely different world awaits you. And, well there's also Tori Amos.
Something not everybody knows about me is that I used to be a big Tori Amos fan, maybe her biggest. Her music, in fact, was the reason I started traveling. Beginning in 2001, I traveled throughout Europe and the states to see her perform at her concerts, which are famous for setlists that change every nights and legendary, dramatic performances that inspire love and hate of different magnitudes in different people.
Although Tori is American born and bred, she has based herself in Bude, a town in Cornwall, since 1998, when she and her husband bought an old farmhouse there and converted it into a studio. Her comments about the magic of Cornwall – not to mention the beautiful video for her song "China," which was filmed there – have made me keen to visit Cornwall for longer than I can remember.
One point I must clarify is that I have no intent of running into Amos herself during my future trip to Cornwall, if it ever happens. Nonetheless, whether we're talking medieval legend or legendary landscapes that know no era of time, Cornwall is a place I definitely have to visit at some point.  And if you're still not sold, take a look at the photo.
Share: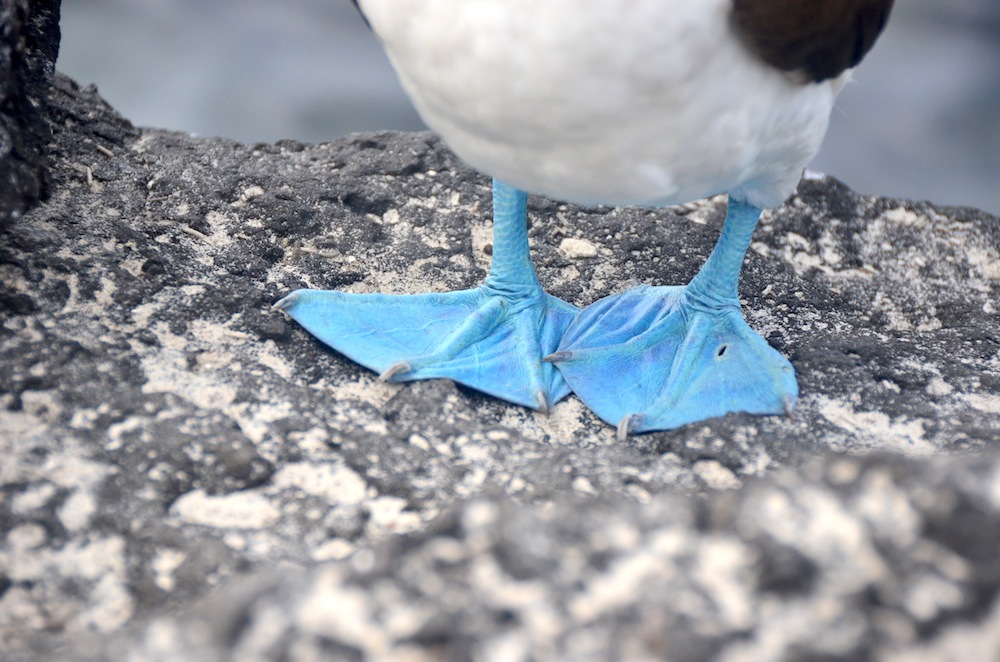 Aside from a sea kayaking adventure on Isabela Island.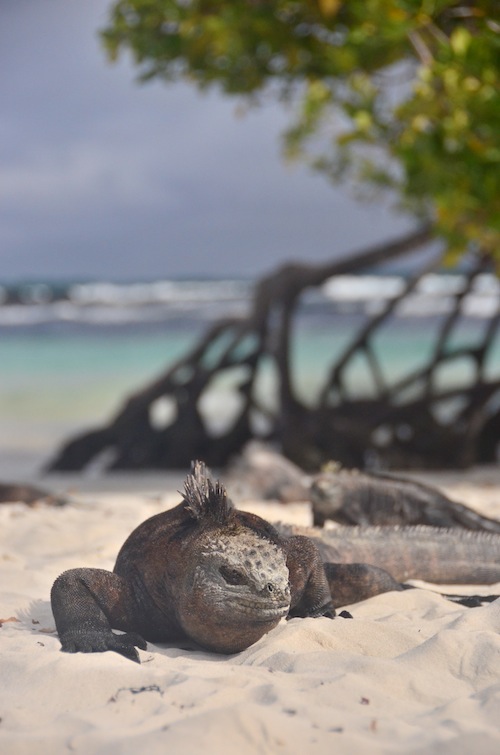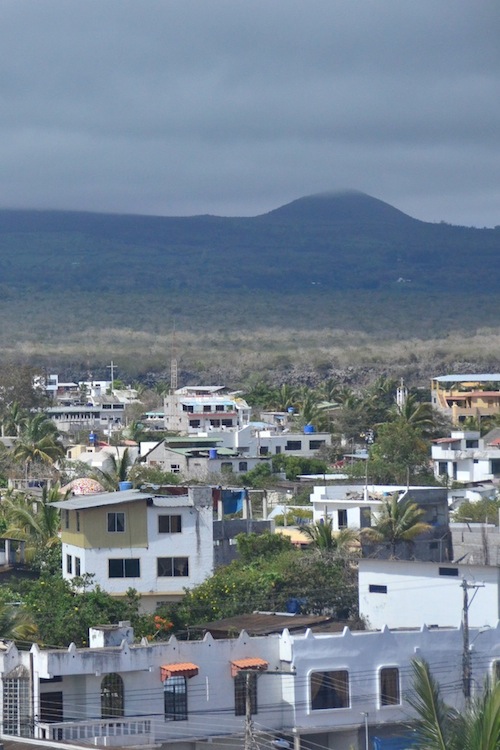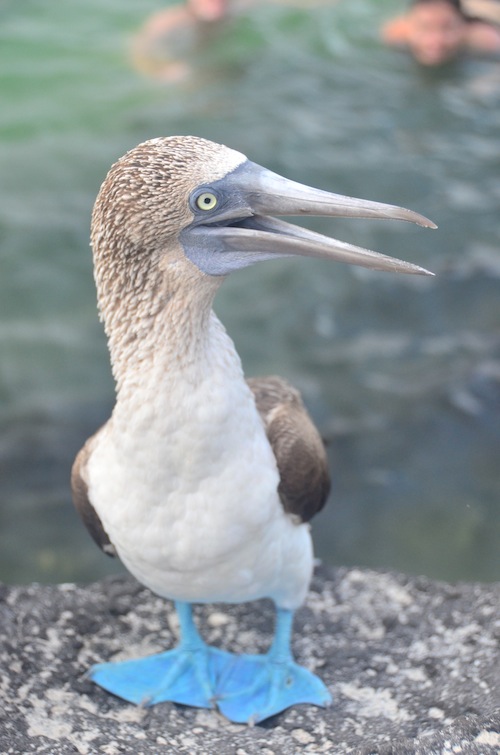 "Tortuga Bay," Danny announced as he pointed in the general direction of a hill that rose high in front of us, "is about 45 minutes that way, if you walk fast."
The hike, which took us through a wild-looking landscape featuring towering cacti, basalt lava rocks and trees that were dead for no apparent reason, was absolutely incredible, and provided me with the physical exertion I'd been craving on my trip thus far.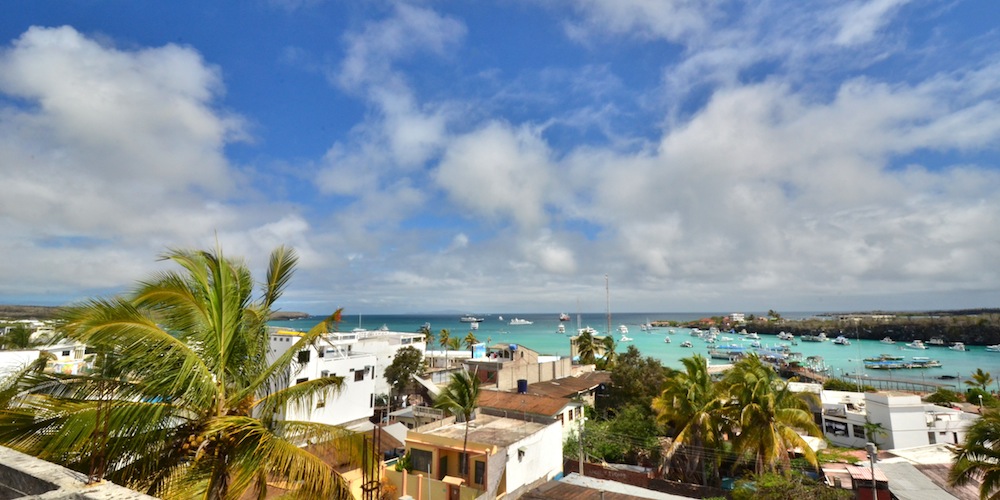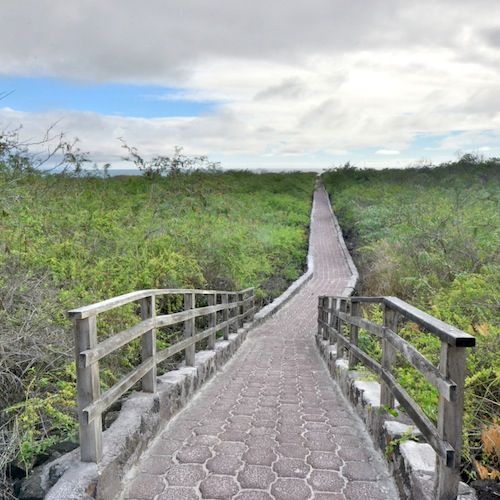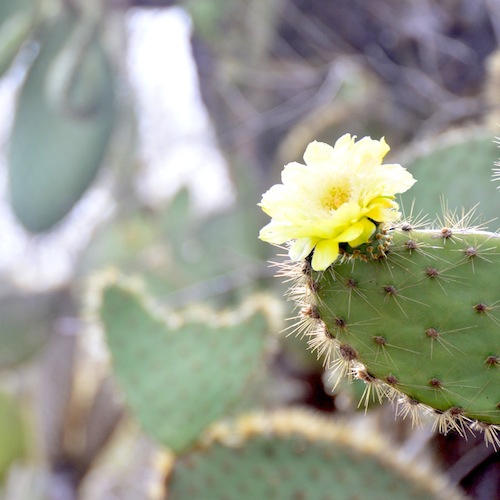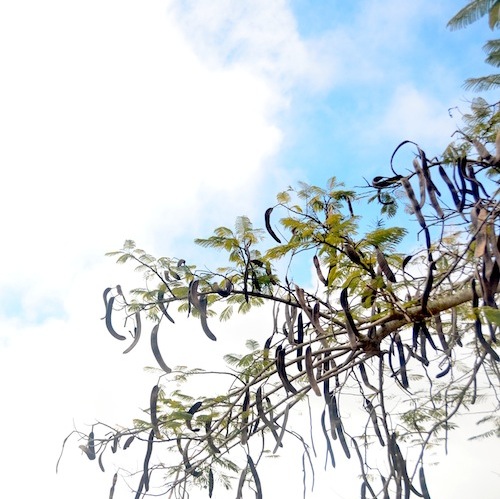 But the true highlight was the beach at Tortuga Bay itself. The first portion of the beach, which is famous among surfers for its huge, rough waves, evoked a Land Before Time sort of beauty, aided by the absence of basically any other people, let alone surfers.
When we reached the headland at the end of the beach, however, and I spotted no less than two dozen iguanas sunning themselves on the beach, I knew the fun was only just beginning.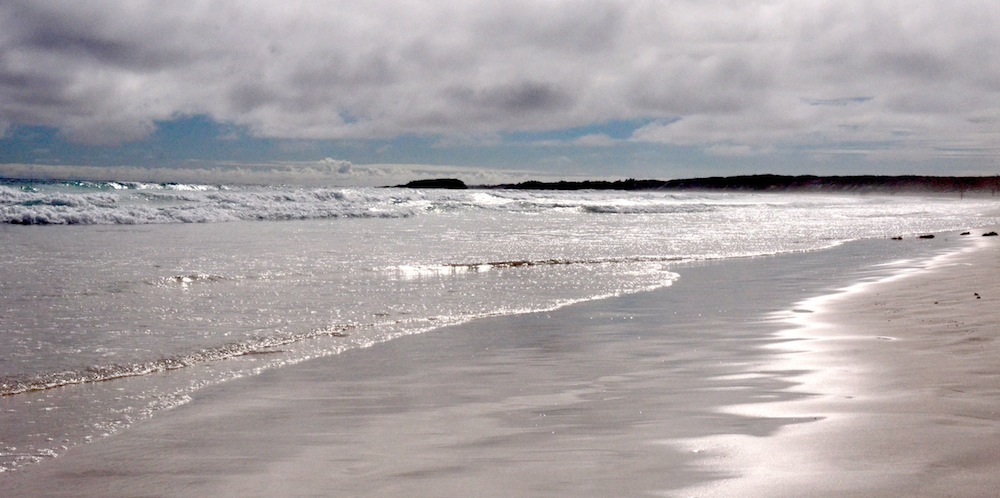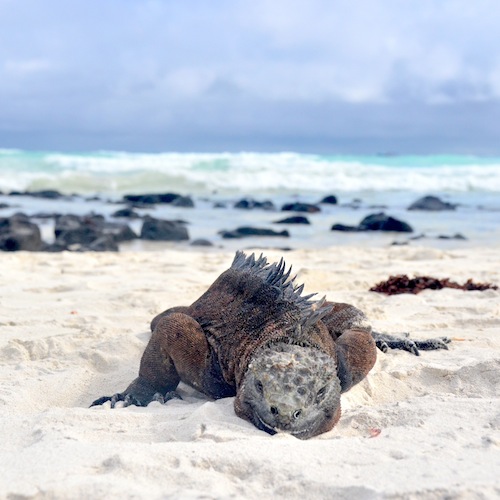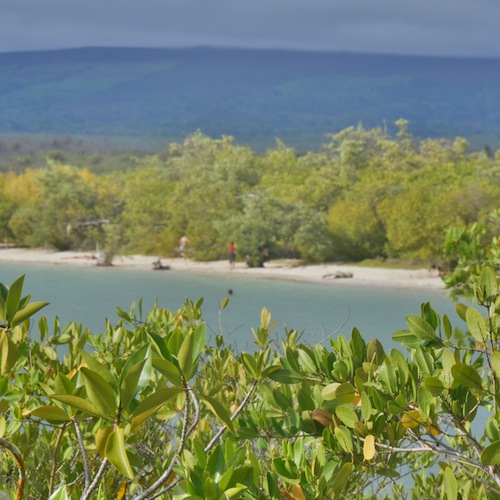 Within minutes, we arrived at a quiet lagoon with calm water and volcanic mountains rising behind it. I wanted to get in the water and relax, but I also remembered what Angel, who goes by the nickname "Caramelo," had told me.
"Caramelo?" I asked. He nodded. "Sí?"
"Where can I find the boobies?"
He laughed. "See that clearing in the trees right there?" He pointed off to the left. "Walk through there, but only to the place where it says 'Stop.'"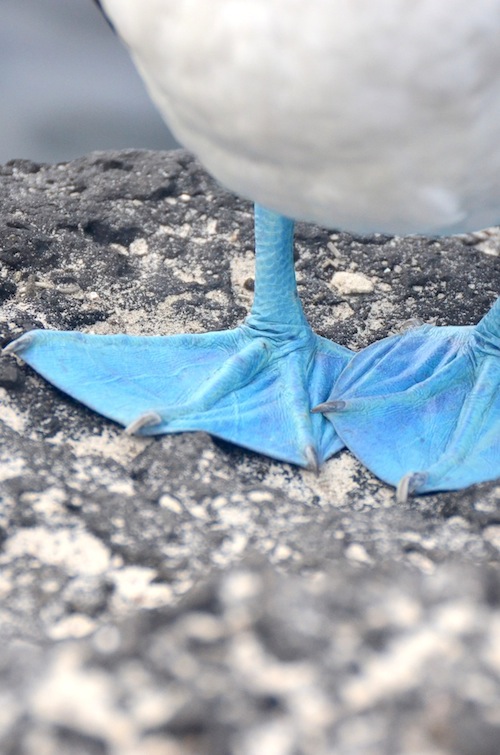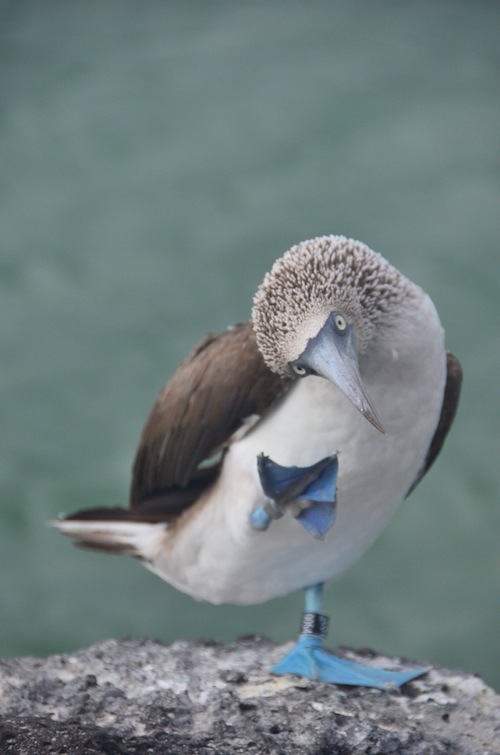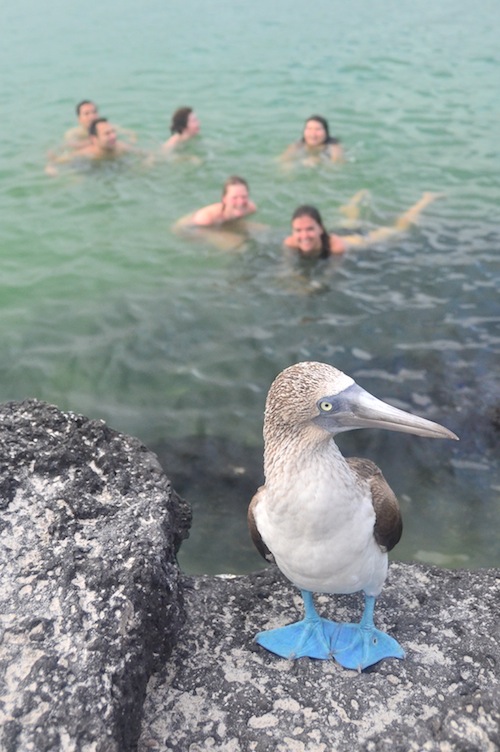 Landscapes change quickly and, seemingly, without reason in the Galapagos. To be sure, the lush beach vegetation through which I passed disappeared almost immediately, giving way to a cactus forest littered with even more iguanas sunning themselves.
But the true treasure of my day at the beach in the Galapagos came when I arrived back at the water, and saw the most beautiful pair of blue feet I've ever seen. Yes, you perv, when I said "boobies" I was talking about the iconic Galapagos bird!
Share:

No doubt…New York City has its fair share of changeable weather, but that's no reason to blow your weekend travel budget keeping yourself entertained on a rainy Friday!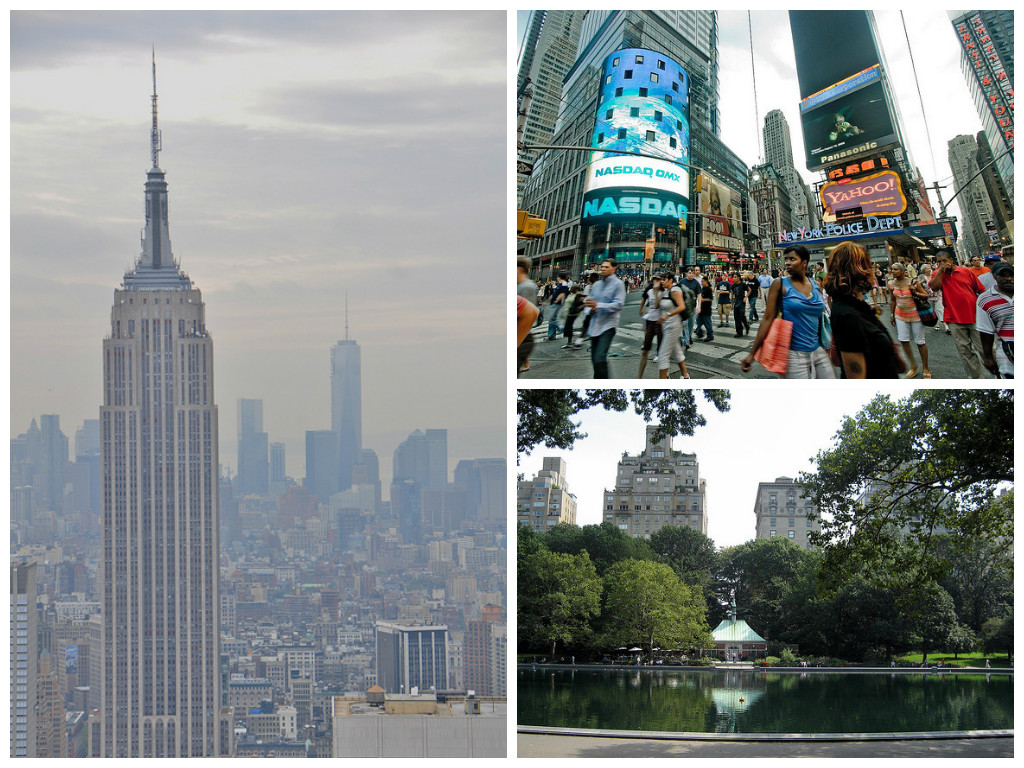 Down the Rabbit Hole
Take a Da Vinci code-style tour of the mysteries in NYC's Grand Central Station when you rent a headphone set from the Information Desk or download a Smartphone audio tour app to discover the fascinating secrets hidden within this architectural wonder. Designed by New York's powerful Vanderbilt family in the early 1900s, every inch of the grand concourse drips symbology, from the obvious iconic sculpture over the entrance depicting Minerva (mental power) and Hercules (physical strength) supporting Mercury, the Messenger (or in this case the God of Commerce) to the bizarre reverse Zodiac ceiling mural that some claim depicts the heavens from God's point-of-view.
Om Sweet Om
It's hard to pin down just how to classify the Tibet House US…it may be small but it manages to function as a museum, an art gallery, a bookstore, a Buddhist mediation center and an all-round cool place to hang out! Tucked away in a charming Flatiron neighborhood, the colorful Tibetan décor and welcoming smiles on the friendly staff will brighten any dismal day. Although a $5 donation is an appropriate gesture, you're welcome to spend time instead of bucks just relaxing on the cushions and contemplating your navel.
Even if you've never considered knitting or croqueting, spending a rainy afternoon at the family-owned Lion Brand Yarn Studio leaves you feeling warm and fuzzy all over. Located just a block from Union Square on 15th Street, the enticing window displays make this cozy store easy to spot. Not only can you fondle oodles of soft bundles of high quality designer yarns, the cheery staff will show you how to concoct "signature colors" with custom dyes and create wonderful patterns to fashion your own fluffy masterpiece!
Life's a Bowl…
While you probably didn't expect to find a bowling alley in Times Square, Bowlmor Lanes isn't your typical bowling alley. Besides housing 50 revitalized lanes, the sprawling complex features seven tragically hip lounges, some with stadium seating for viewing sports on 30 HD screens. You don't have to be satisfied with soggy hot dogs and greasy hamburgers either; their excellent restaurant serves affordable gourmet-style food and even caters group events.
Home Style
Contribute to the community while relaxing with a great book at the Housing Works Bookstore and Café in SoHo where the profits are funneled directly into local programs to provide health care, employment training and shelter for NYC's less fortunate. But this is no dive thrift store; the high-ceilings and shiny spiral staircases lend this store a provincial air while the free Wi-Fi in the sumptuous coffee shop assure it's properly contemporary. Browse through beautifully organized shelves or ask the helpful staff to pluck out that special tome you msy have been seeking. Then you can curl up in an overstuffed armchair with a coffee and pastry to bury your nose in a book while the rain patters on the windows.
Share: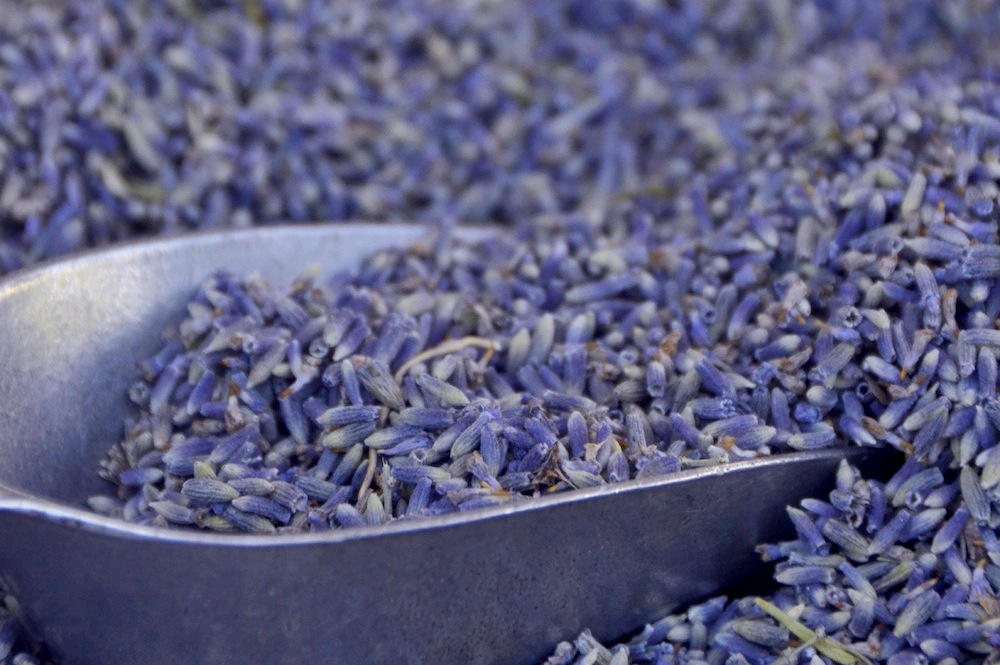 Home to lavender fields, fresh meat and dairy products and a charming dialect of the French language that'll have you wanted to parler français, Provence is one of the most charming regions of Europe. And perhaps the homiest: From boutique Provence villas to fancy, five-star hotels, Provence's towns offer alluring lodging offerings that'll make you feel right at home. 
Arles
You'll probably never notice Arles on a map of France, but it's special for two reasons. First and foremost, it's home to Roman ruins, namely a colosseum in its center which is a smaller version of the one in Rome. Additionally, Arles – and specifically, the particular way the afternoon sun shines there – caused Vincent Van Gogh to live and work there for a time.
Saintes Maries de la Mer
As its name suggests, Saintes Maries de la Mer ("Marys of the Sea" in English) is located right on the Mediterranean. Less tourist-infested than glitzy, glamorous Cannes or Nice down the coast, Saintes Mairies de la Mer is an ideal maritime destination for Provence travels who want to enjoy nature and relaxation.
Avignon
Avignon is most famous for the building at its center, Le Palais du Papes or "Palace of the Popes," and the history that surrounds it. During the 15th century, there was a split in Catholicism known as the Great Schism, which resulted in a certain portion of the Vatican contingent fleeing Rome and ending up here.
Aix-en-Provence
Often referred to simply as "Ex," the phonetic dictation of the first word of its name, Aix is one of the principal cities of Provence for travelers and locals alike. Many Provence travelers use Aix as a base for sightseeing, whether they travel to outlying lavender farms, or make day trips to towns like Avignon and Arles.
Èze
Perched high above the Mediterranean in the Provencal region of Côte d'Azur, the town of Èze is often thought of as an eagle's nest, due to the bird's eye view you can enjoy from the fortress at its apex. Having been occupied by the Italian, Turkish, Spanish and, finally, the French during its 2,000 years of history, Èze comprises an alluring patchwork of cultural and architectural influences.
Share: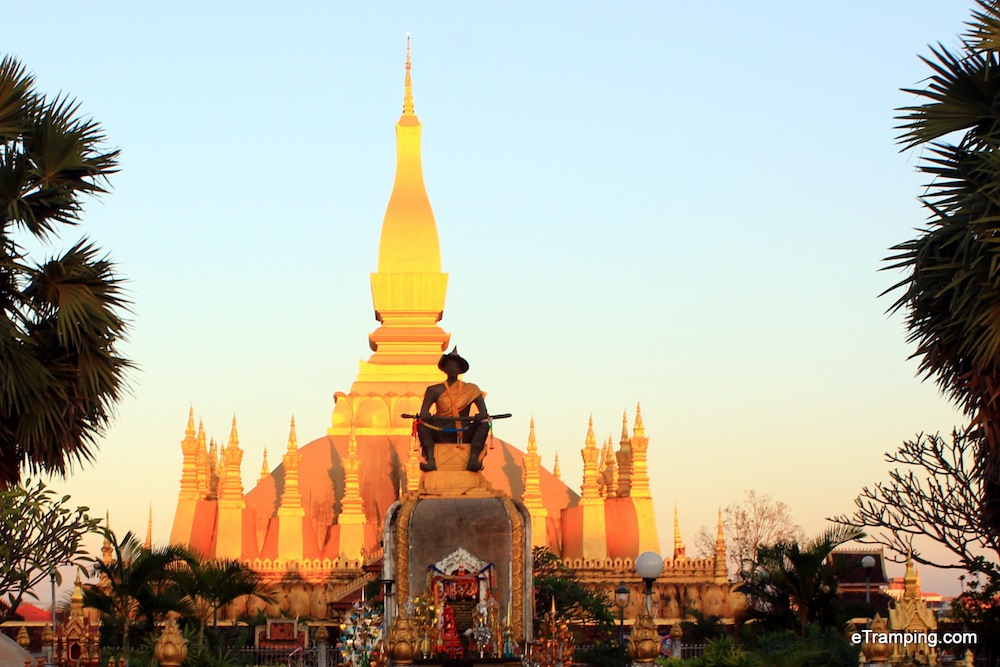 There are many reasons to visit Laos when you traveling through Southeast Asia. Stunning waterfalls, healthy and full of flavors food, smiley locals who will invite you home and show you around, Buddhist temples, undiscovered by ordinary travelers villages and local towns as well as affordable prices of transportation and accommodation. If you're planning to go to South East Asia, don't miss Laos! You can cross the border from China, Vietnam, Thailand or Cambodia, but make sure you read about border crossings to Laos in advance.
While in Laos, most of travelers mainly visit Vientiane – the capital city. They stay there a day or two and promptly come back to Bangkok. What a pity! Laos is a country with more places to discover and explore on a budget. In order to appreciate its beauty and local hospitality, you need to give yourself more than a week or two and add the following places to your must-see Laos spots list:
1. Vang Vieng.
Vang Vieng is (in)famous for it's crazy parties, where young "backpackers" come and do things they are not allowed to back at home. For some this may be a good idea to visit the place, but it scares many off.
What many travellers don't realise is that Vang Vieng has much more to offer than just insane parties. With an amazingly beautiful scenery, there's a lot of cliffs for climbing, rivers for boat/tube riding, caves to be discovered and religious places to see. Don't miss your chance to see this gem of Laos.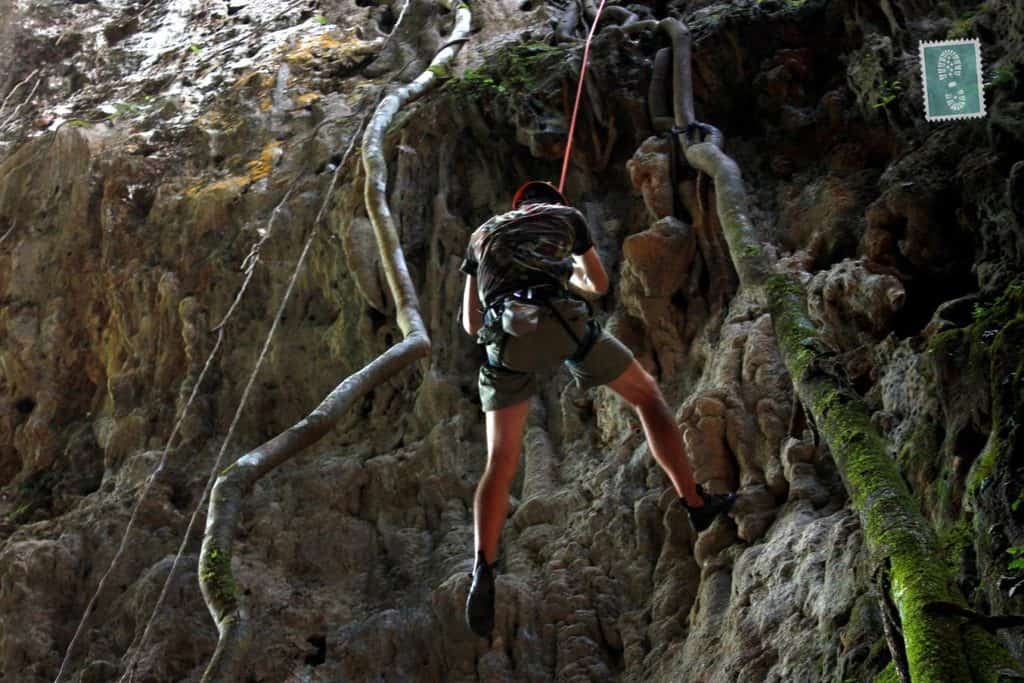 2. Luang Prabang.
Luang Prabang, the former capital city of Laos, is currently an UNESCO World Heritage city, often missed out by many travelers. This place is an amazing example of traditional architecture and Lao urban structures.
The top 3 places worth visiting in Luang Prabang is Haw Kham (the former royal palace and now national museum), Phou Si (the main hill in the city from which you have an incredible view of the whole area) and Vat Xieng Toung ( one of the oldest and most extraordinary monasteries in the city).
What of the best things to do in Luang Prabang is to jump in the stunning waterfalls and explore caves. Kuang Si Falls is a massive waterfall which can be easily reached by bike or motorbike (around 25km away from the city). It looks extremely beautiful so you can spend there a couple of hours before heading to Pak Ou Caves, called by locals the "Buddha caves". If these two attractions do not meet up to your expectations, there is also a famous Tad Thong Waterfall and Nature Trail to explore or, for example, Tad Sae Waterfalls.
3. Vientiane.
Vientiane is perceived by locals and tourists as one friendliest places in the whole country. When you finally get there, the first place to sightsee should be the Golden Stupa- one of the biggest and most magnificent stupas in Laos and also one of the most recognizable. It is also very different from stupas and temples you can discover in Thailand, so you must give it a try to find out!
Vientiane will also welcome you with beautiful pagodas. One of the most impressive pagodas, in my opinion, is Pha That Luang, but do not miss out Ho Pra Keo -a small, quiet temple with some good photo opportunities.
Vientiane is also a place where COPE Visitor Centre is located. The shebang is labeled with great English so you don't need to worry about not understanding a thing while visiting this place. You can read really emotion-churning stories here and watch some documentaries. One of the biggest advantage is that it's totally free, although donations are very appreciated. Once you have been there, I'm quite certain you want to give them a little extra. Excellent exhibition about a difficult subject!
If you are a big fan of history, you definitely need to visit Lao National Museum. Exhibits range from Indochina in the neolithic period to recent history with an emphasis on the rise of the Lao Communist Party and 20th c. wars. Although you might not fancy spending there a whole afternoon, 1 hour would be more than enough to pick up the most interesting facts on Laotian history.
4. Pakse
Pakse is the capital of Champasak province, a town which is developing at breath-taking speed offering locals and travelers a lot of activities, historical sights to explore and delicious spicy cuisine. Short day trips from Pakse can go to Ban Saphai and Don Kho, weaving centres 15km north of town so if you are nearby, take a day or two to see what Pakse is like.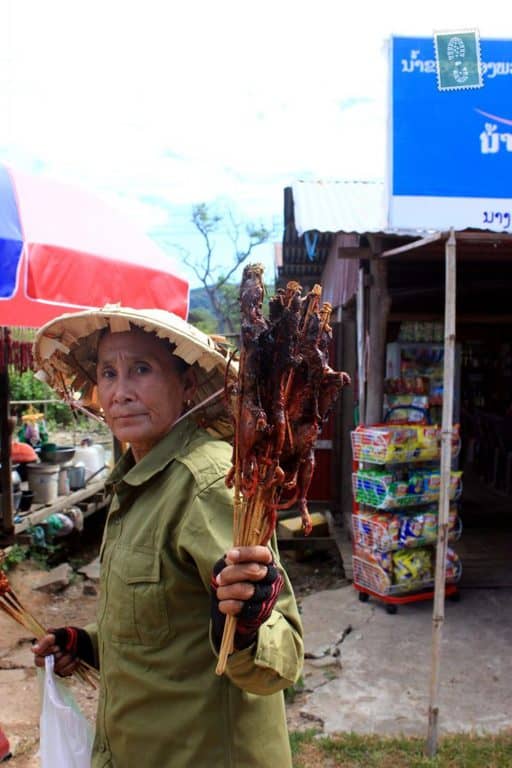 Pakse is all about stunning waterfalls from which Tad Fane Waterfall is the most picturesque, spilling 200 metres down into a deep gorge. You may not only admire its beauty, but also go swimming there which is a truly fantastic experience.
If you still have another day in Pekse, you could definitely use it for exploring Bolaven Plateau. It can be easily reached by motorbike.You can spend most of the time driving around Attapeu and the hill and countryside where you can see many local people and nice villages. Afterwards, let yourself drive along the good road to Tad Lo which is famous for its many waterfalls around and villages with a very charming flair.
5. 4000 Islands.
Si Phan Don (Four Thousand Islands) is a riverine archipelago located in the Mekong River, Champasak Province in southern Laos. Why is it worth a visit? It's sleepy, laid back and extremely friendly, so if you need to chill out that's the perfect place for you. Secondly, affordable prices can let you stay there for a long period and you can catch up with your budget expenses. Single room can be found for a dollar or two, food should not cost you more than $3 a day and drinks are usually for $1 at local bars.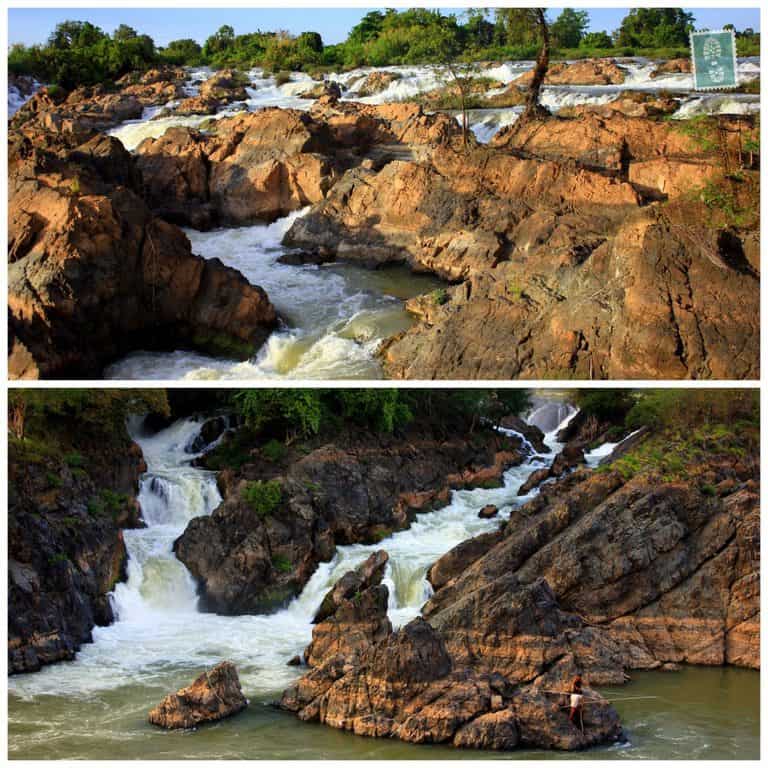 You can rent a motorbike or a boat and have a ride around the island. The area is full of spectacular waterfalls, and it's not expensive to go and see them, so don't miss out. Moreover, you can visit local markets and try some traditional Laotian dishes!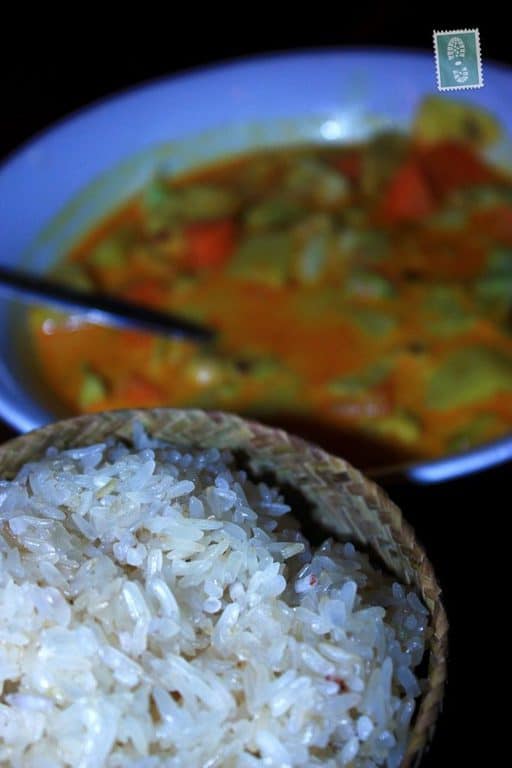 Contributed by Agness of eTramping.
Share: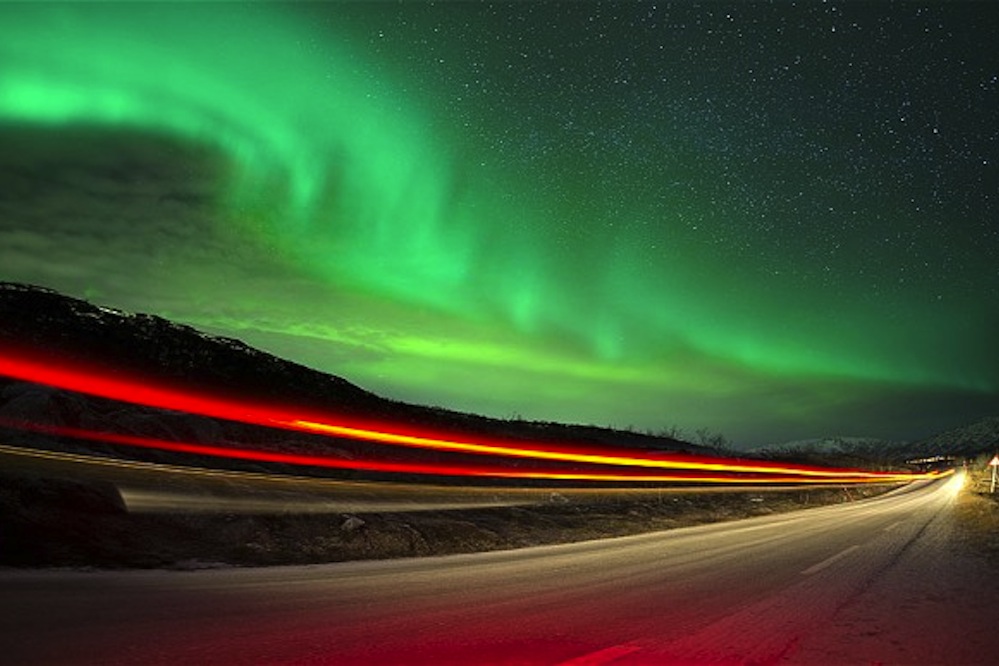 The Northern Lights are one of the most popular travel spectacles of the whole winter season. If you're considering seeing the Northern Lights this winter, then you might want to confirm those plans – according to this article in the Telegraph newspaper, this year's Northern Lights are slated to be the best in a decade, or perhaps more.
The Northern Lights are visible from locations all over the northern UK and Europe, which means that often times, picking the perfect spot to watch the Northern Lights is more difficult than actually seeing them.
Why Are The Northern Lights So Strong This Year?
Also known by their scientific name aurora borealis, the Northern Lights occur when gaseous particles in our planet's atmosphere collide with charged "photons" emitted from the sun. This December a "solar flip," a dramatic change in the sun's cycle, will occur for the first time in 11 years, according to Stanford University expert Todd Hoeksema.
The result of this flip will be that more photons are emitted than at any point since the last flip, which occurred in 2001. It is thus natural to expect this winter's Northern Lights to be the brightest in at least a decade.
Places to See the Northern Lights
The Norther Lights are visible in all of the world's polar regions, from Siberian Russia, to Alaska, to Canada's Arctic Territories and Greenland. For most Europeans and Brits, the most convenience places to see the Northern Lights are Iceland, northern Scandinavia (Lapland) and even the northernmost reaches of Scotland.
Generally speaking, the further north you can go, your better chance of having an amazing Northern Lights experience. Practically speaking, this means the Lapland region tends to be the best in Europe for viewing the Northern Lights.
Can You See the Northern Lights in Summer?
The Northern Lights tends to be the strongest at the end of the December, near the winter solstice. This has nothing to do with temperature and everything to do with light. The tilt of the Earth cloaks the northern reaches of the planet in near-total darkness, creating dramatic contrast between the night sky and the lights themselves.
With this in mind, it is not possible to see the Northern Lights during the summer months. Unless, of course, you travel to the Southern hemisphere to see the aurora australis, or Southern Lights, in June-August, i.e. the Southern winter.
Image credit: The UK Telegraph
Share: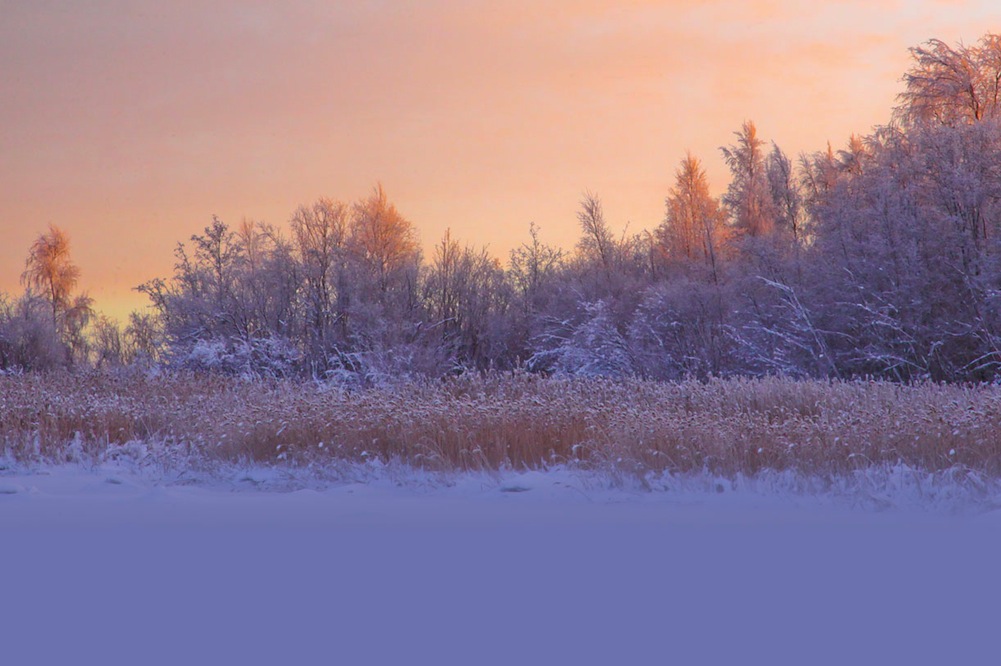 The region of Lapland, which comprises the Arctic regions of Norway, Sweden, Finland and Russia, is among the most untouched wildernesses of Europe. Lapland is home to a fascinating indigenous culture, one I don't want to discount, but today we're going to focus on Lapland's show-stopping natural beauty.
Regions of Lapland
Lapland is often referred to as a collective entity, but in many ways this is an inaccurate way to think of it. For one, Lapland is home to dozens of unique sub-regions – 12 in Finland alone!
Skiiers, for example, will take refuge in the snowy regions of Suomo and Enontekiö, while fans of the water can enjoy a cruise in aptly-named Sea Lapland. Lapland even has something for city dwellers, who can enjoy dining and shopping Rovanieme, the capital of Finnish Lapland.
Lapland's Eight Seasons
Considering how far north Lapland sits, it would be tempting to think of its as being perpetually cold and wintery. Keeping with Lapland's diversity trend, however, Lapland has eight unofficial seasons, some of which correspond with official globe seasons, but many of which don't.
For example, while the transition from winter to spring lasts a few days or weeks in most part of the world, the "Departure of Ice" in Lapland a dramatic ordeal of huge proportion. People who prefer warm to cold can visit during the time of the Midnight Sun, at the height of summer, when temperatures can rise close to 30 degree Celsius, and when the sun stays up almost constantly.
Lapland Routes
Lapland is nothing if not an ecotourism paradise, and in no other sense is this the case more than when it comes to hiking and trekking. The Lapland tourism department has designated a number of official hiking routes that enable you to access all of Lapland's wildest regions, but with an element of organization to make you feel safe.
The best thing about this network of trails and routes is that they're perfect for any length of trip. Go out on a day hike early in the morning and get home in time for dinner, or plan a multi-day excursion into the Lapland wilderness, staying in cabins, villas or even tents along the way.
Image credit: Official Lapland Website