About Robert Schrader
Robert Schrader is a travel writer and photographer who's been roaming the world independently since 2005, writing for publications such as "CNNGo" and "Shanghaiist" along the way. His blog, Leave Your Daily Hell, provides a mix of travel advice, destination guides and personal essays covering the more esoteric aspects of life as a traveler.
Latest Posts by Robert Schrader
Share:

I've been itching to visit Jakarta since about two years ago after meeting a Canadian who was by far, no fan of Jakarta, but the way she described her disenchantment process captivated me.
"It was absolutely terrifying," she looked me dead in the eye, her seriousness starkly contrasting with the rhythm of the waves crashing behind us. "I got into a taxi at the airport, assuming the operator had told the driver where my hotel was, only to be driven around for hours through increasingly sketchy areas of the city, unable to communicate my fear.
"The driver was talking non-stop on his phone, in Indonesian, but refused to call my hotel and ask for directions, constantly staring back at me in the mirror and grinning devilishly – I feared he was planning to bring me to meet whomever he was talking. I somehow ended up at my hotel unharmed," she finished, "but I nearly had a heart attack in the process."
She had gone on to describe Jakarta as Bangkok's larger, dirtier cousin, a comparison which, when combined with her harrowing anecdote, left me salivating at the thought of touching down in Indonesia's capital.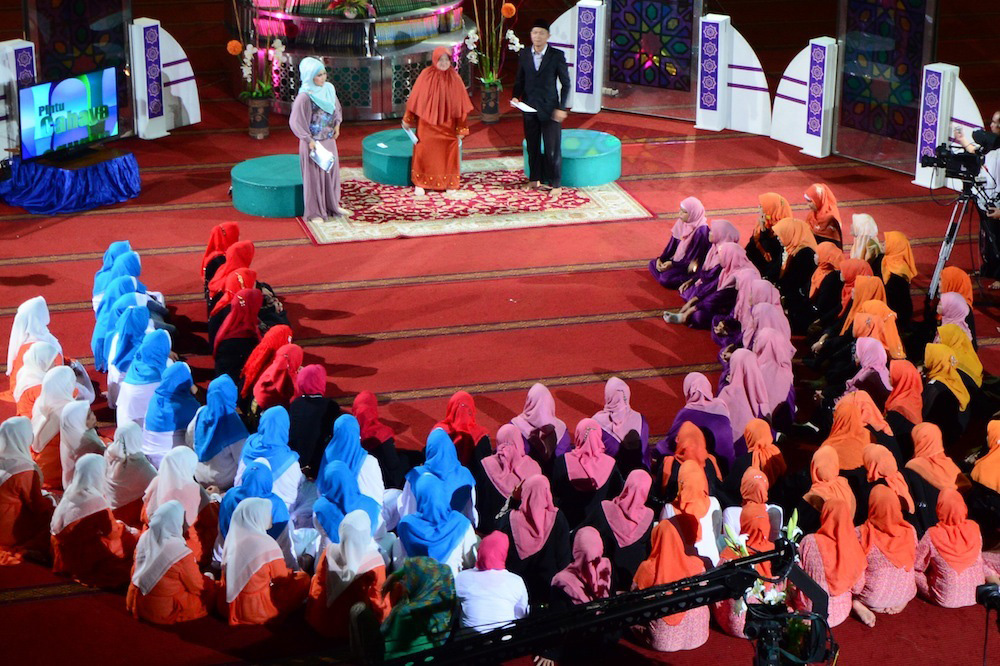 My own taxi ride from the airport yesterday was a far cry the one she had. It was clear from the get-go that the driver had no idea where I was going, but since I had the foresight to buy a local SIM card, a quick phone call to my guest house's owner cleared this up immediately. The drive from the airport to the city center wasn't short, but at just over an hour, was hardly long by Southeast Asian standards – certainly no longer than the one from Suvarnabhumi Airport to central Bangkok.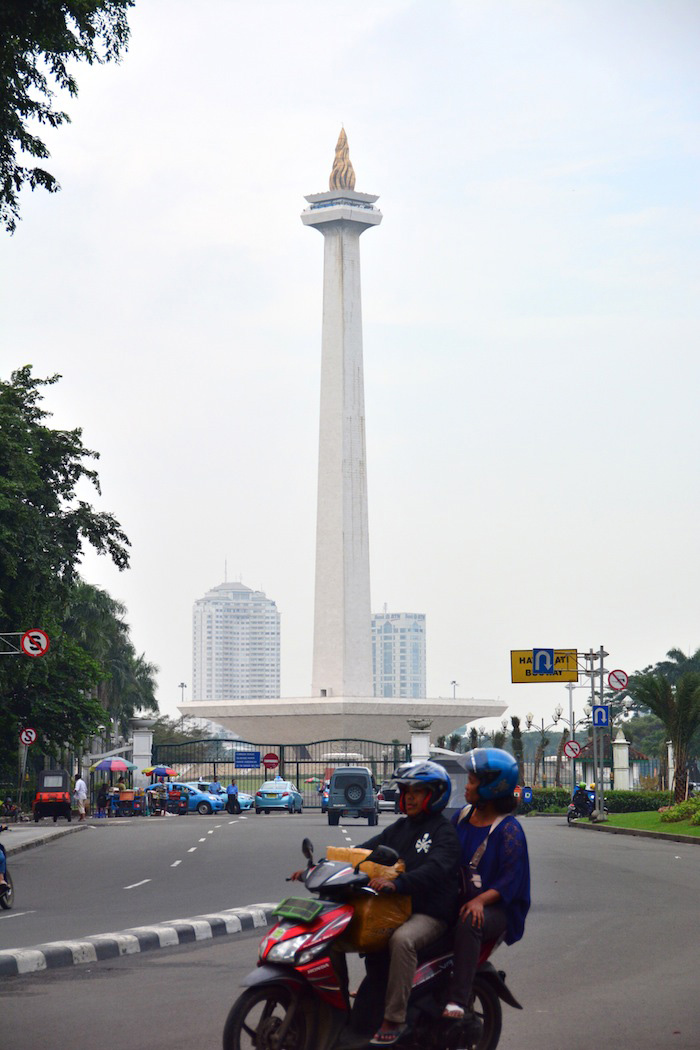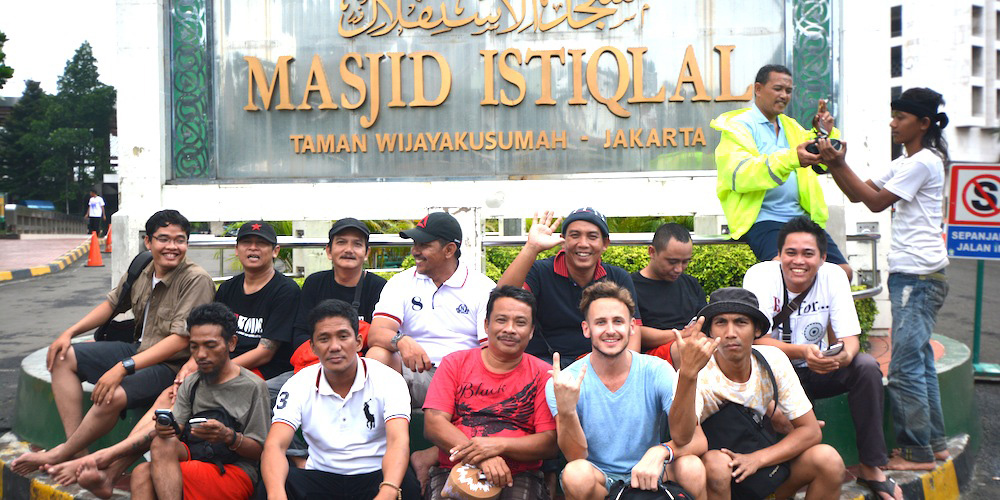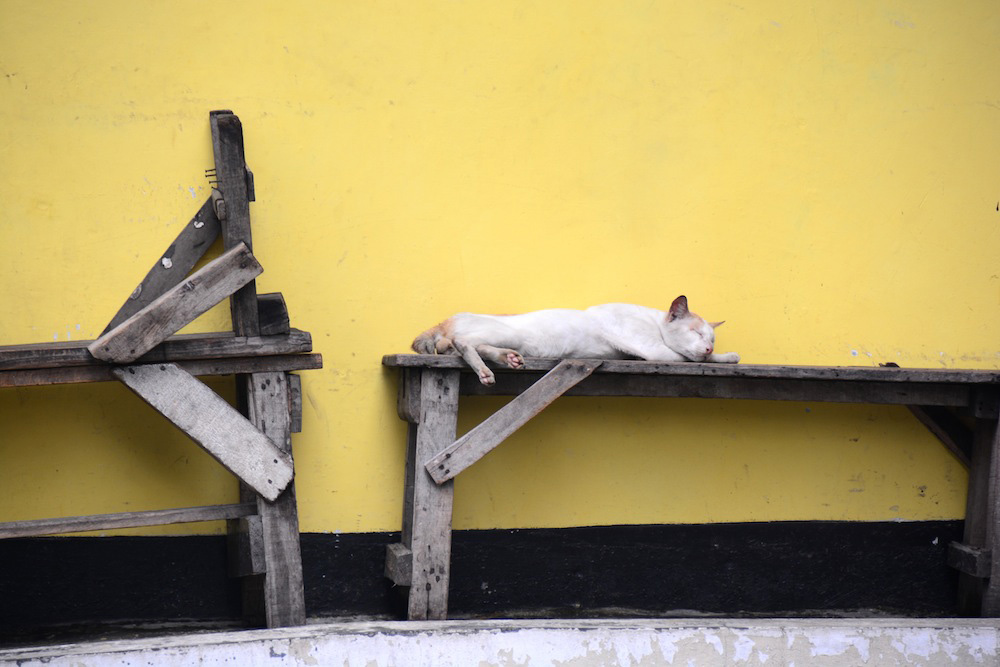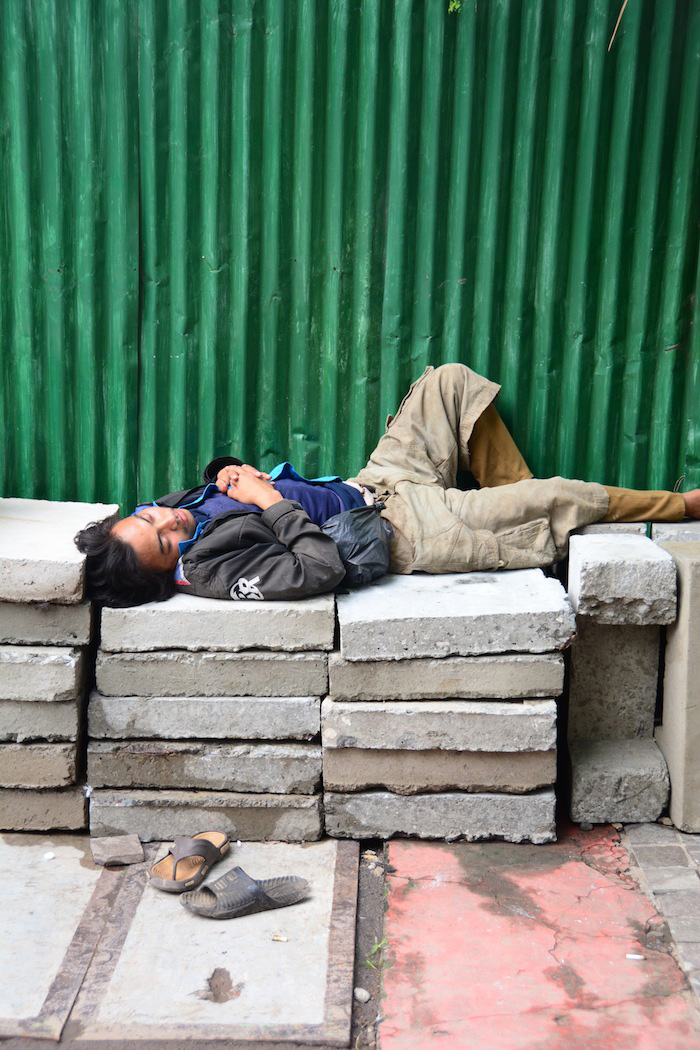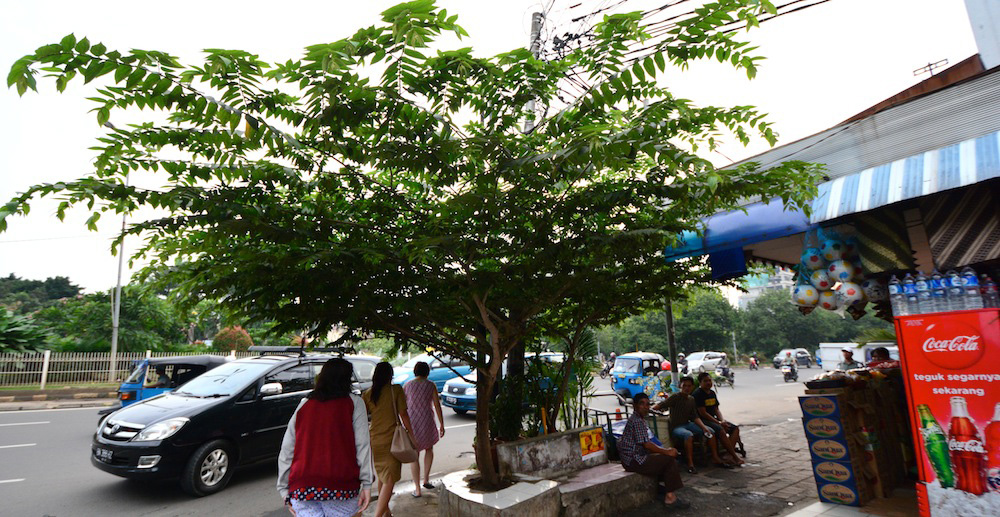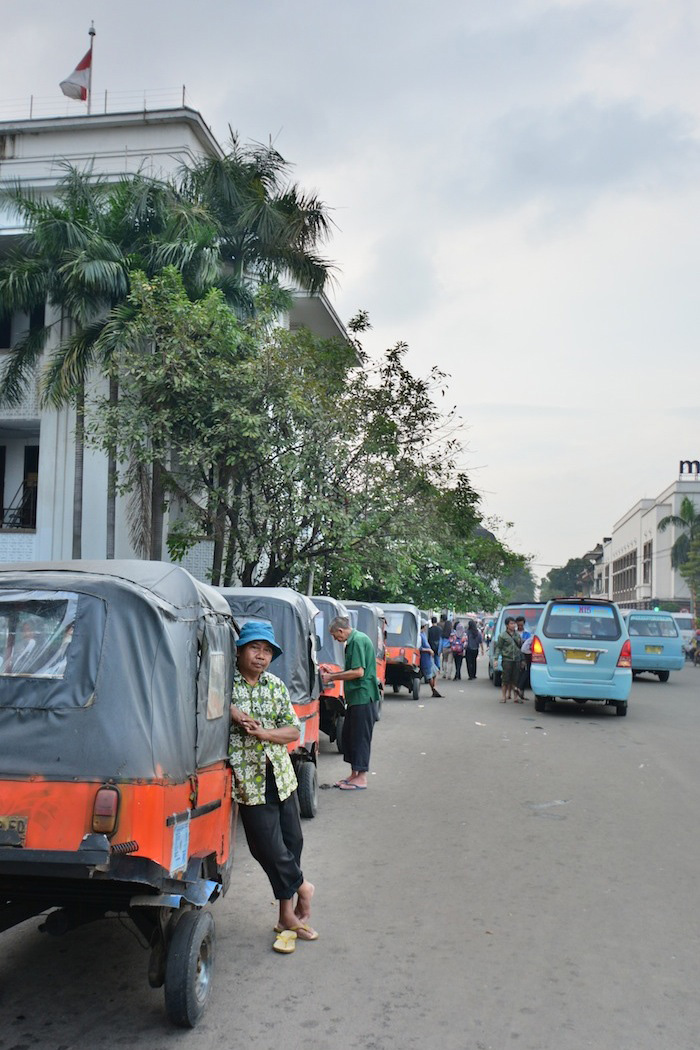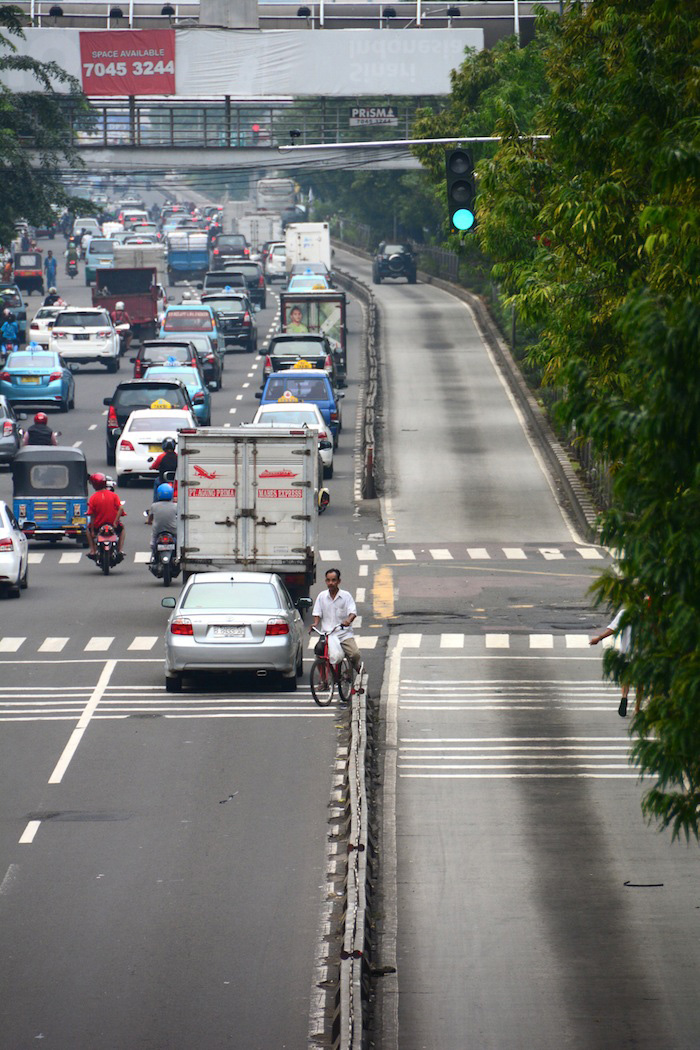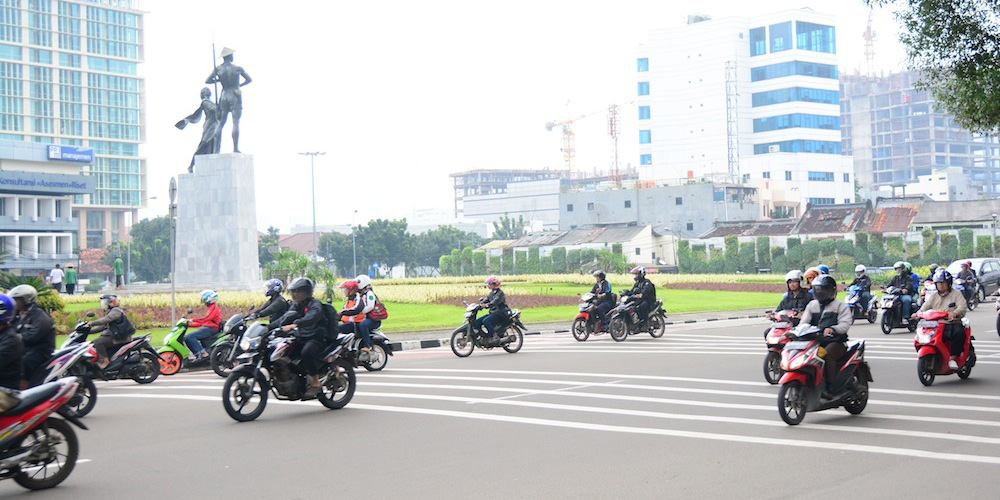 And Jakarta did immediately seem similar to Bangkok, from the sudden emergence of its crowded, hectic sprawl amid seemingly uninhabited, palm-fringed rice paddies, to the cacaphony of motorbikes, construction cranes and screaming schoolchildren celebrating the day's end, to the dizzying whirlpool of jungle green, steel grey, orchid-petal fuchsia and the orange that can mean nothing but a 7-11 sign.
Yet while I fell as immediately in love with Jakarta as I had with Bangkok nearly four years prior, it is even clearer to me why people hate Jakarta than they do Bangkok. Jakarta, for its energy and its color and its noise, is inferior to Bangkok along any tangible lines one may construct.
The Monas National Monument, for example, is huge, but lacks the grandeur of any similar Bangkok landmark, whether we're limited ourselves to comparably phallic edifices, such as the Victory or Democracy Monuments, or other towering symbols such as Wat Arun, The Giant Swing, The Golden Mountain or, indeed, the Grand Palace. It is likewise difficult to appreciate Masjid Istiqlal, Indonesia's national mosque, without having its importance explained in advance.
The same can be said when drawing comparisons between Batavia, Jakarta's old city, and Bangkok's Rattanakosin. While the former is home to a handful of Dutch-colonial buildings, the impact of their quaint charm as compared to the overwhelming state of the area (ruin) is practically forgettable when I consider it in the context of Bangkok's ancient center, whose temples, palaces and boulevards effortlessly evoke one of the great civilizations of human history.
Jakarta's Jalan Jaksa is often compared to Bangkok's Khao San Road, but neither its scope – it is essentially one street, which is neither wide nor particularly long – nor the sorts of eateries, shops and people you find there, which would literally be invisible amid the kitsch and chaos of Khao San Road, are even on the same planet. Or, like, the TransJakarta rapid bus way is a mildly convenient, somewhat harrowing means of getting around Jakarta sans traffic, but is less appealing at its least-crowded moment than the BTS SkyTrain at the peak of rush hour.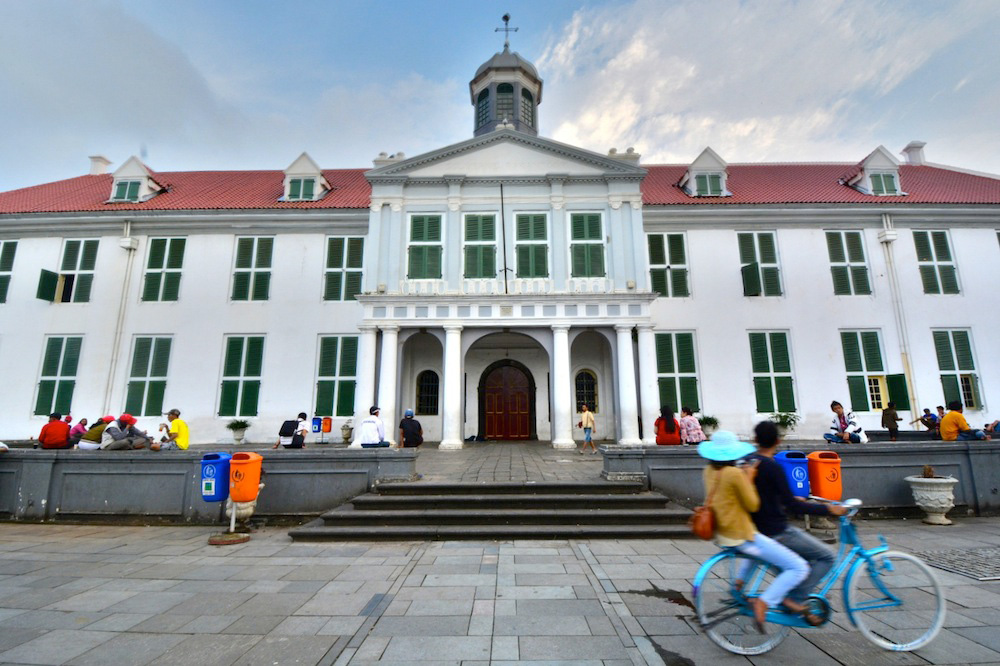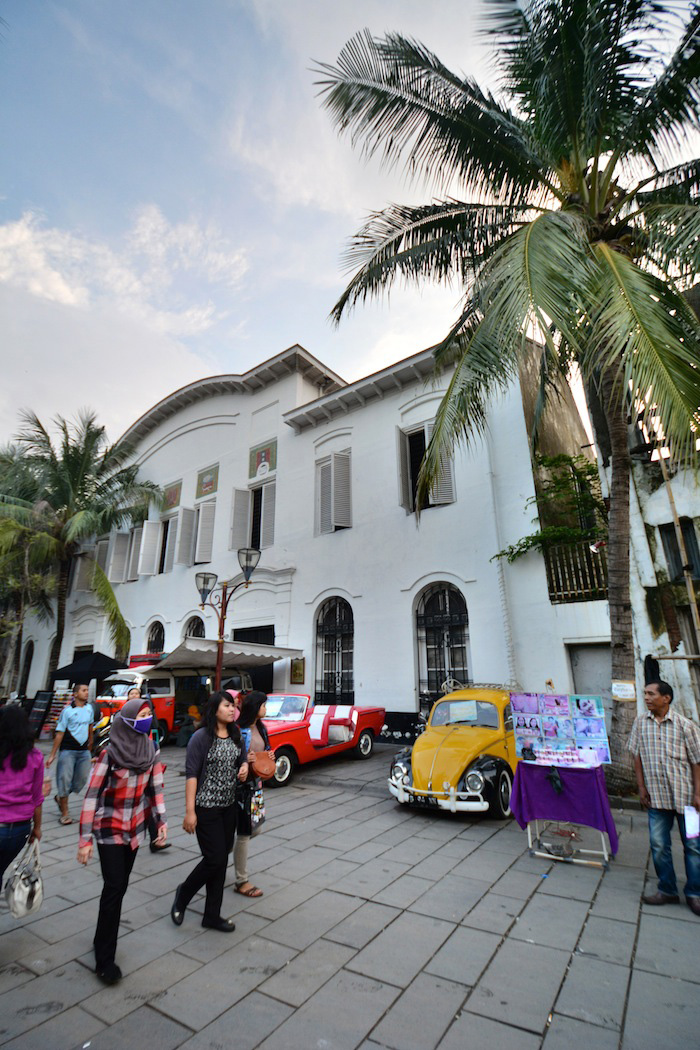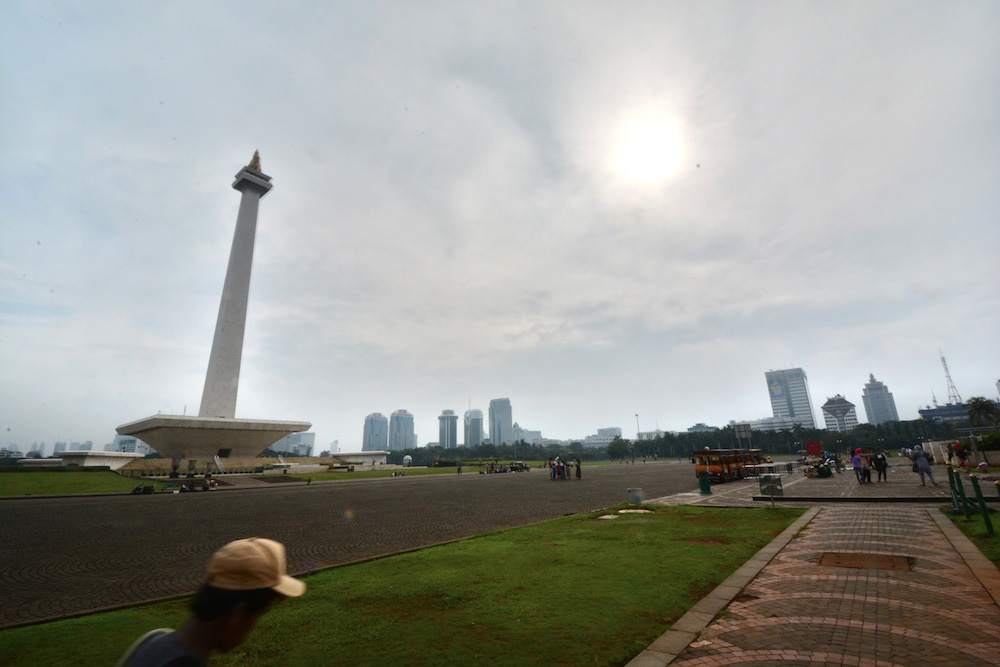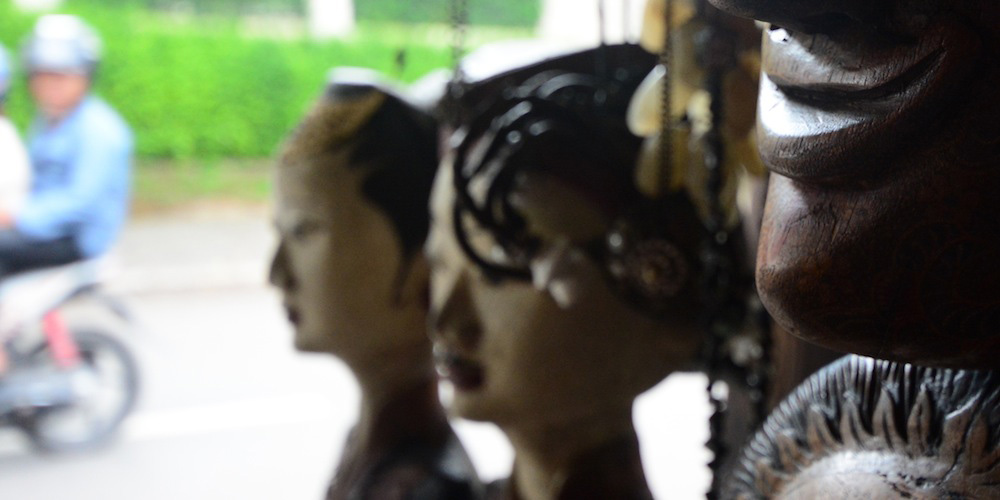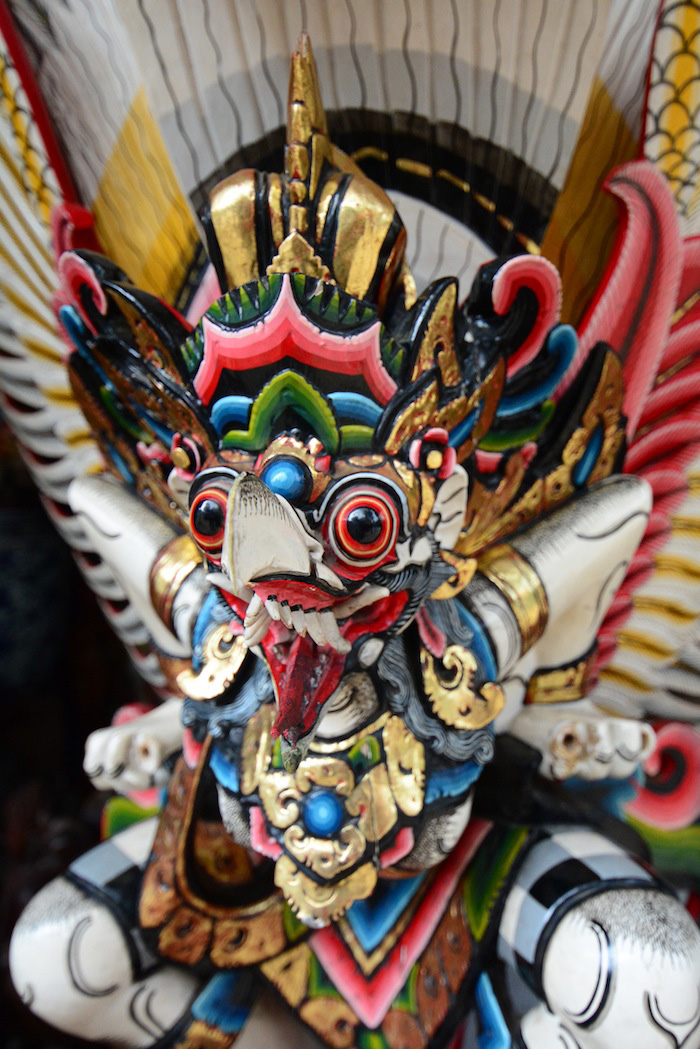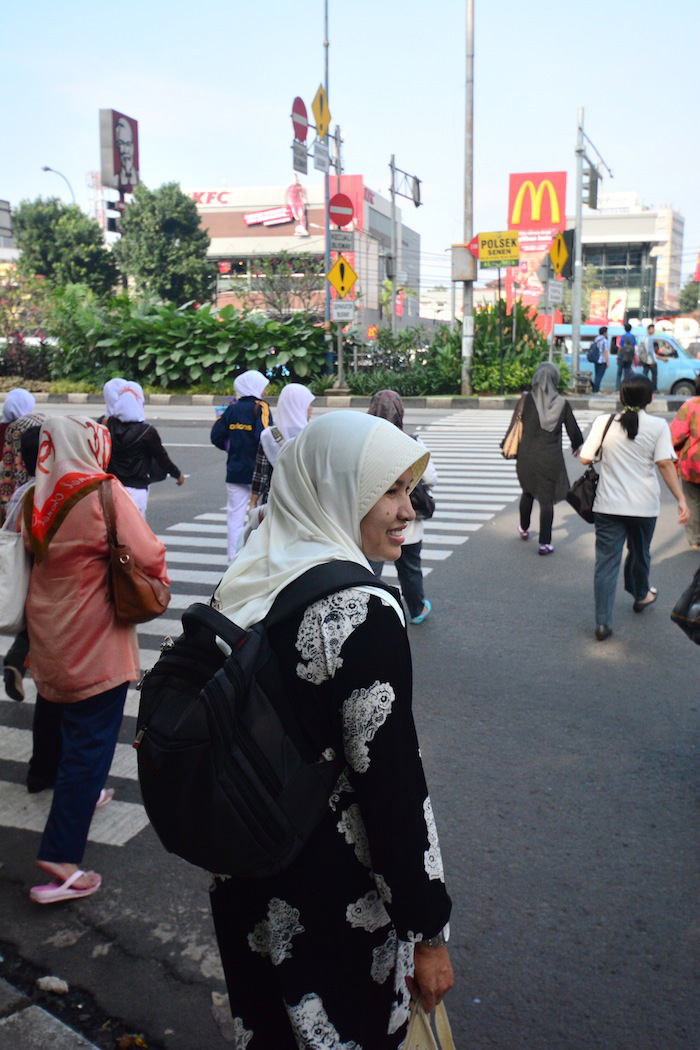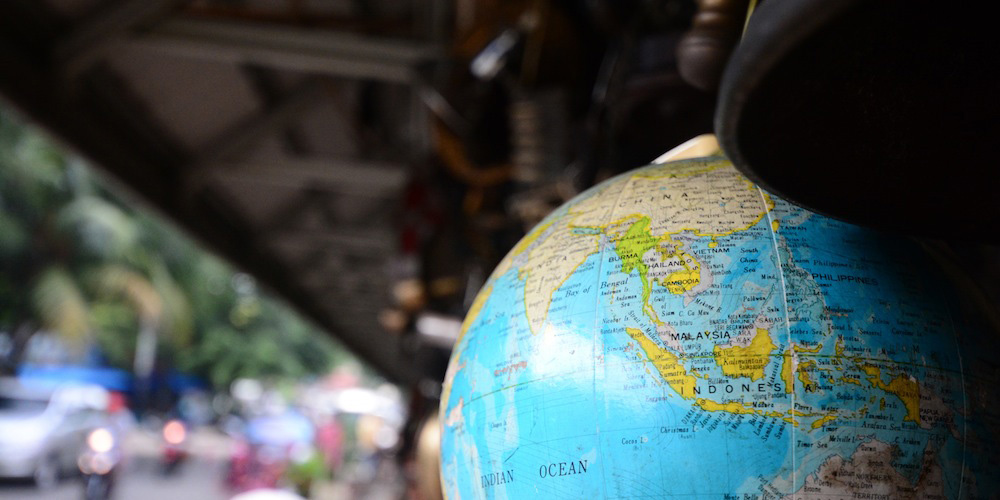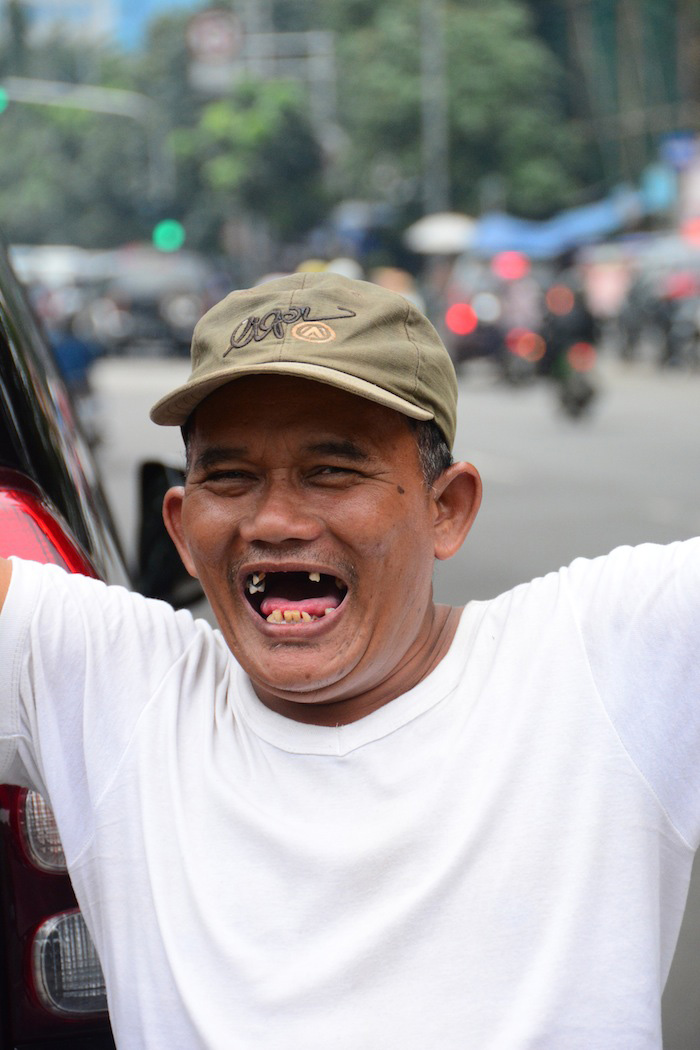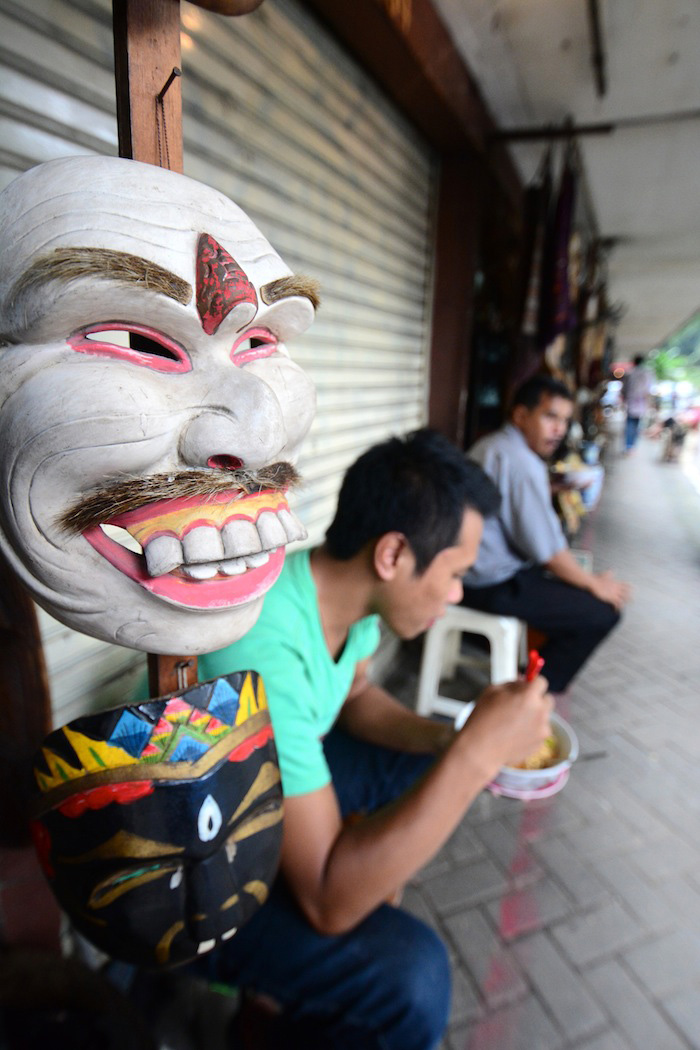 Still, I love Jakarta. I love it in spite of how dangerous it felt to walk along, through and, especially, across its streets – and the only thing more jarring than attempting to cross the street in Jakarta is the overpowering friendliness of every single local person I have met here thus far. Still, if you're passing through the Indonesian capital and are on the fence about actually going into the city, I recommend you spend at least a day here – if you do end up hating Jakarta, the least you can do is have your own reasons for feeling that way.
Share:

As I was sitting on the rooftop of Bangkok's Millennium Hilton hotel, I looked out over the glittering city I have come to think of as a second home and felt a deep sense of thankfulness.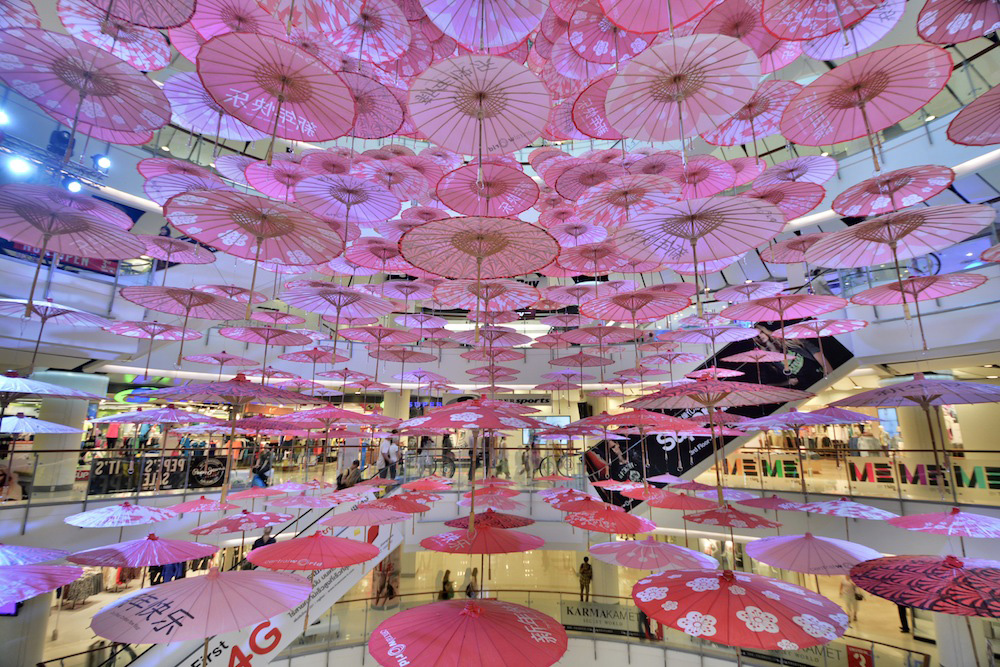 Just as I can return to some books year after year and find something new about them to appreciate, Bangkok is a city – and indeed, Thailand a country – that means more to me, and on a deeper level, every time I return.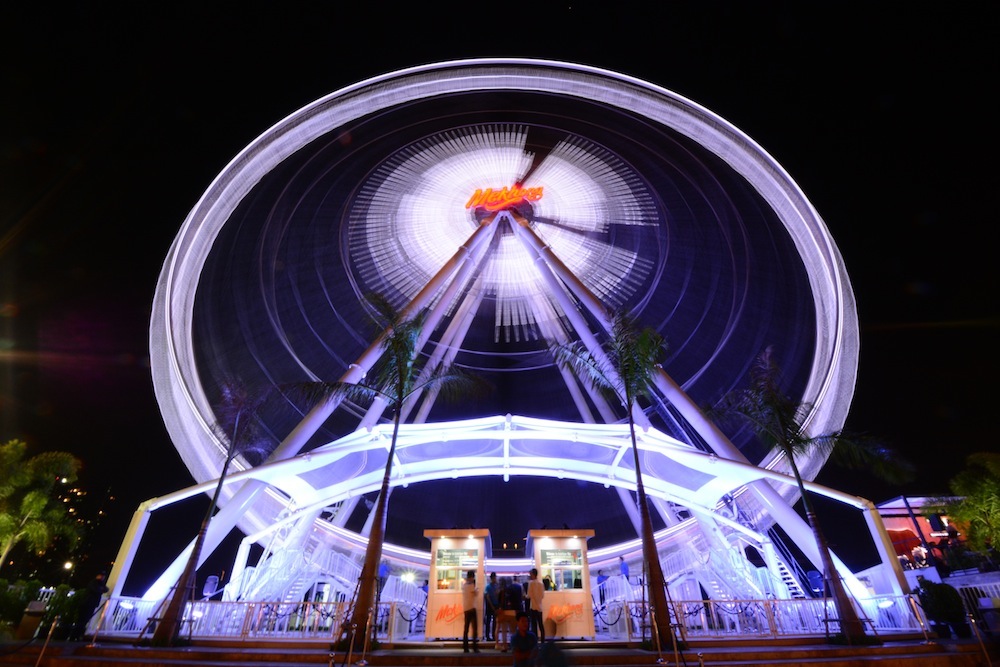 From my experience walking amid the political protests, to visiting Bangkok's flower market for the first time, to living it up in a private jet, to eating so much delicious Thai food I thought I would explode, my most recent trip to Thailand was not only my personal favorite, but the one that left the strongest impact on me.
The photo montage I've put together below highlights my favorite experiences of this particular trip. Do you have any cities you have visited multiple times and, if so, do you feel a deepening of your appreciation each time you return?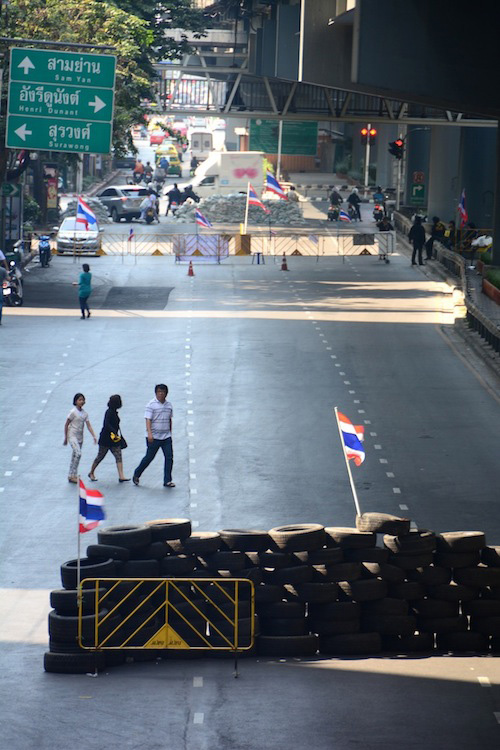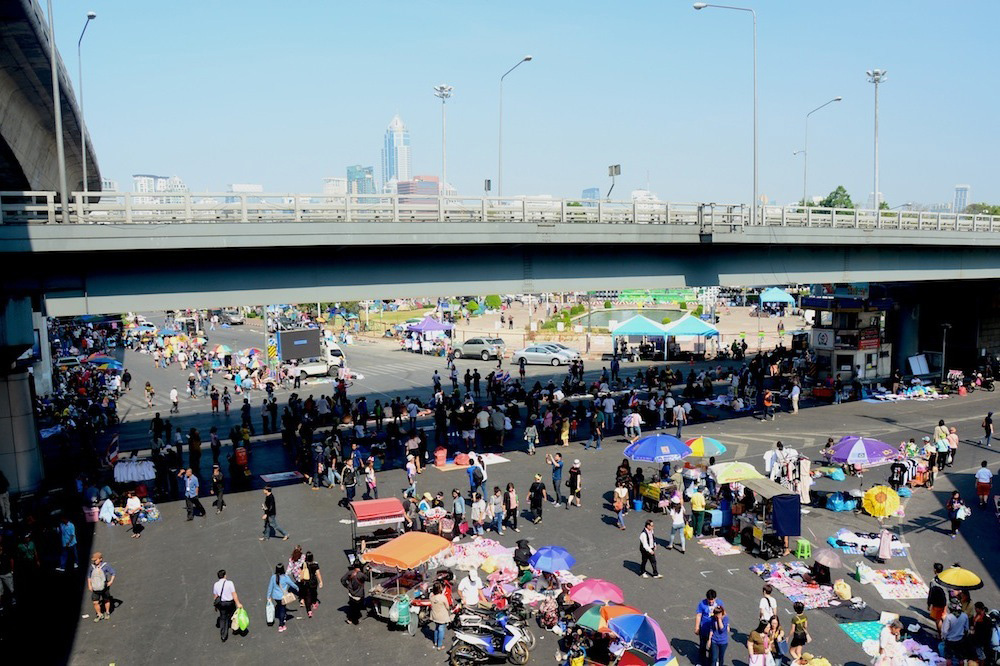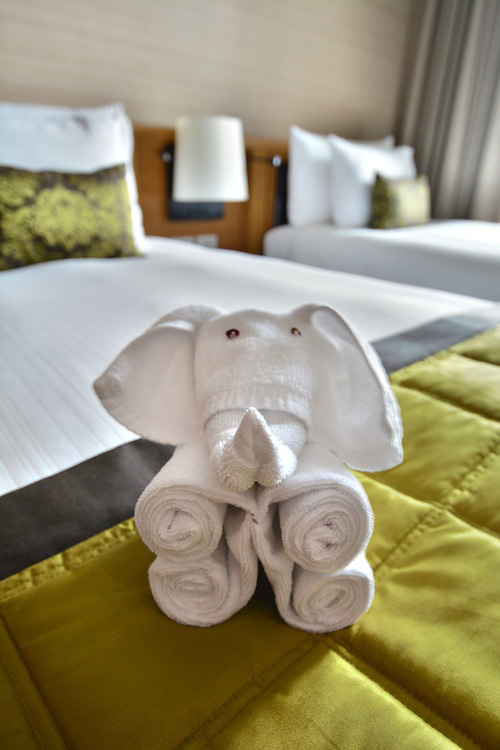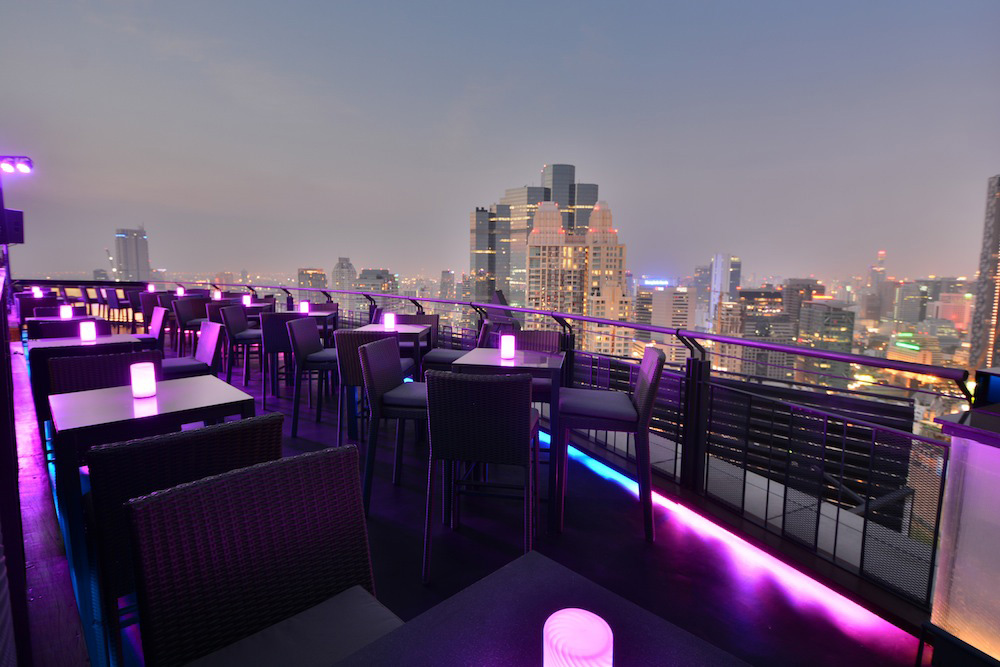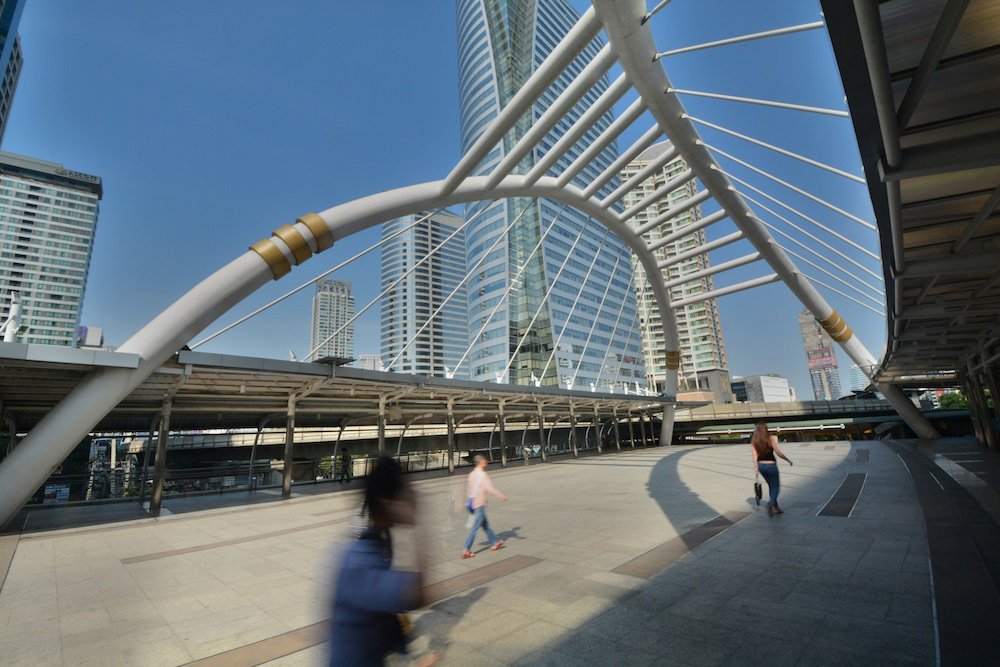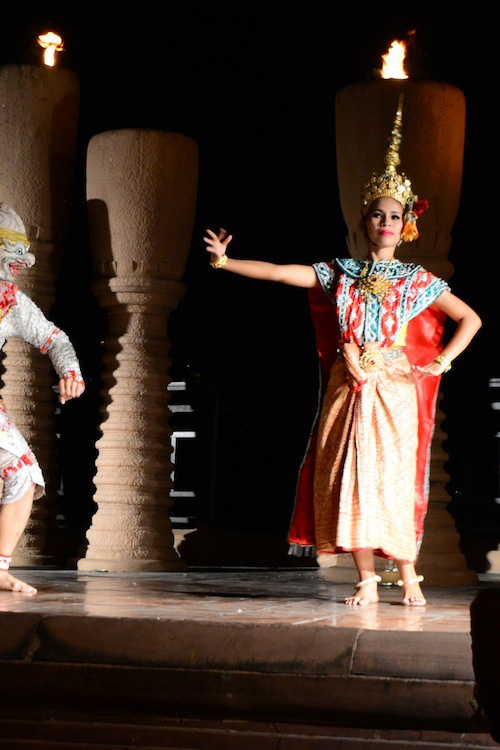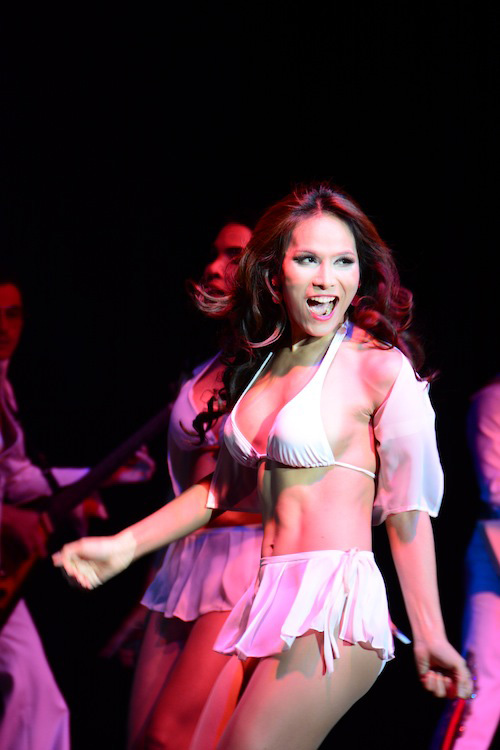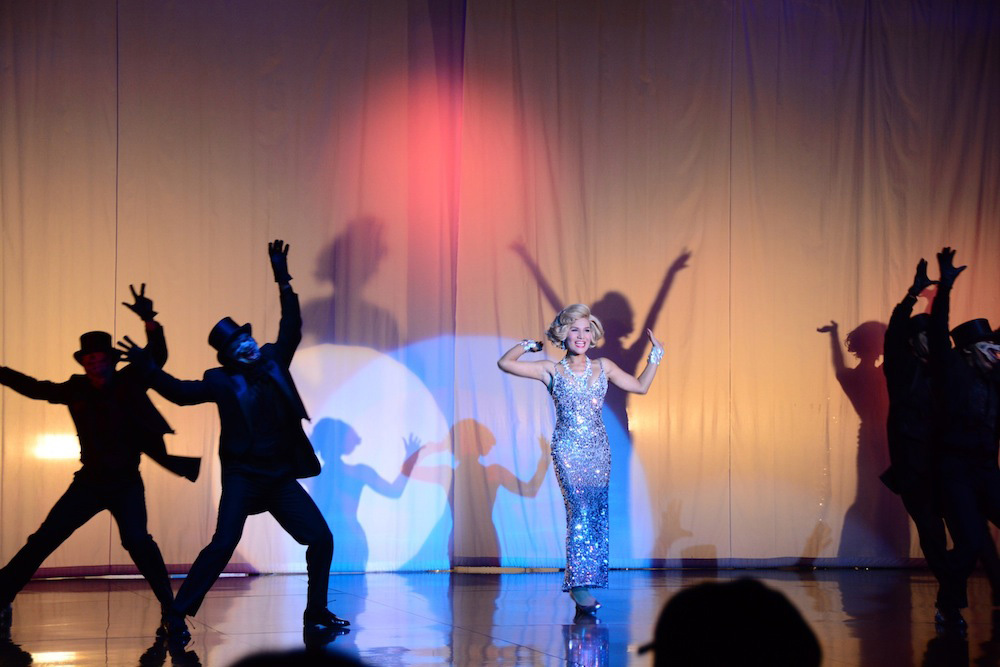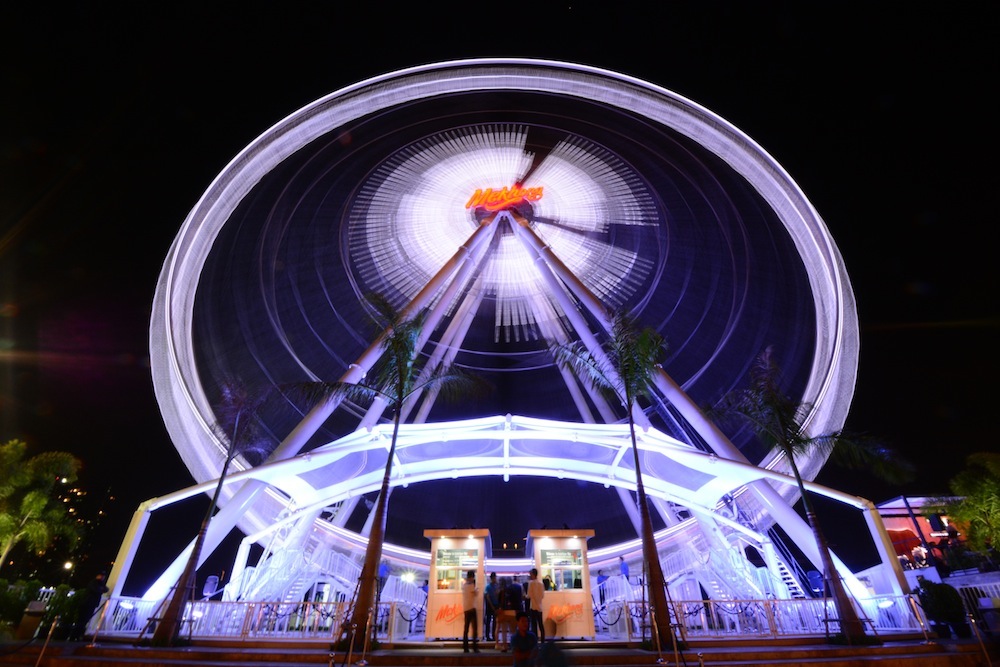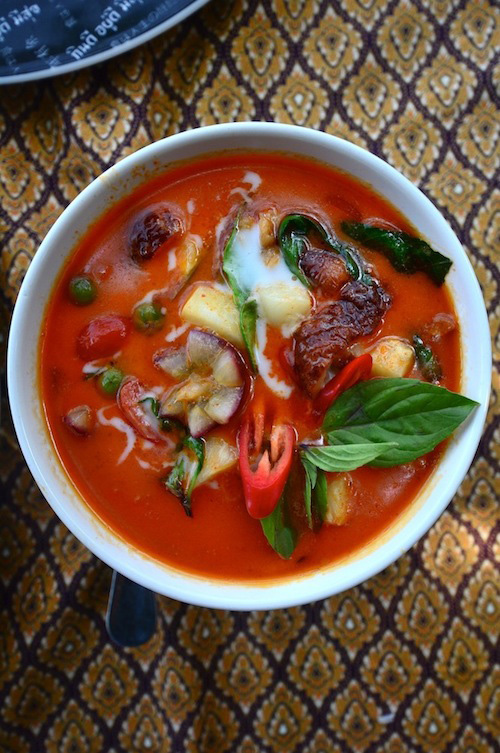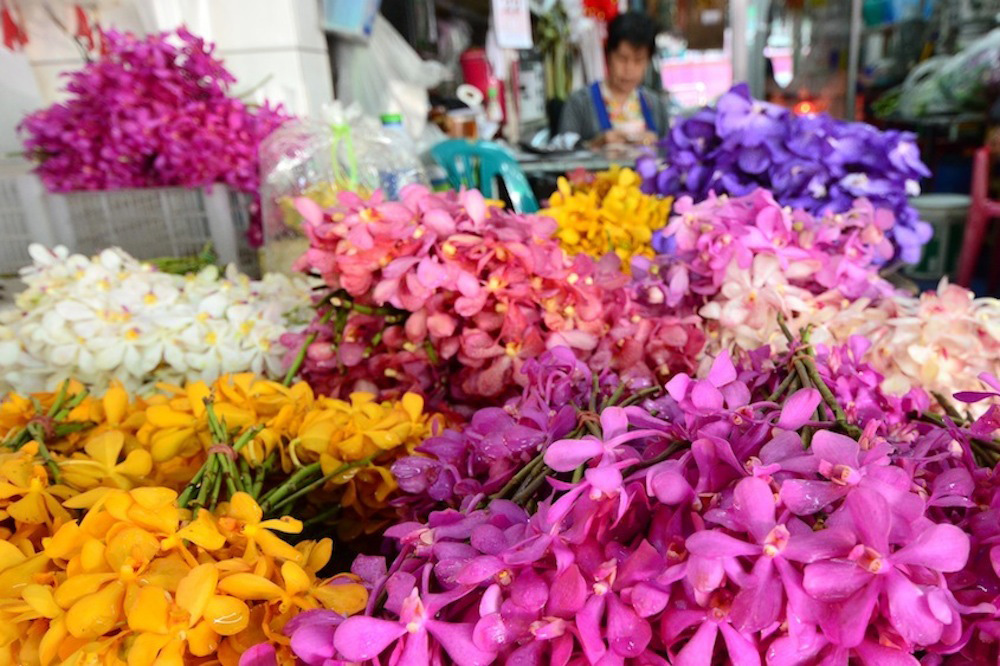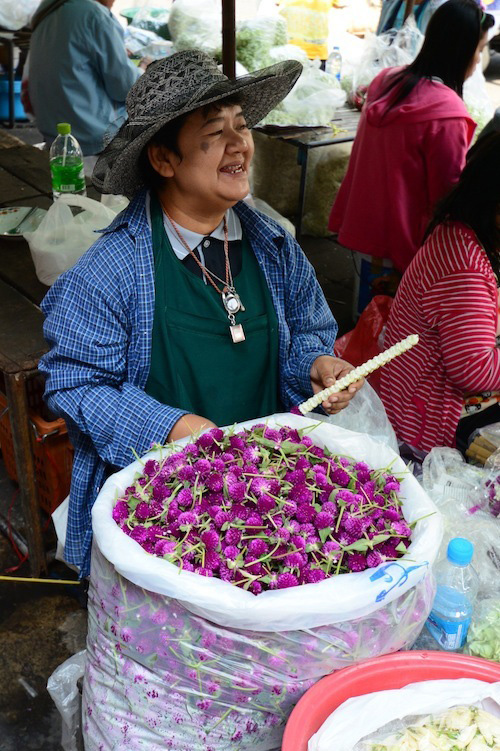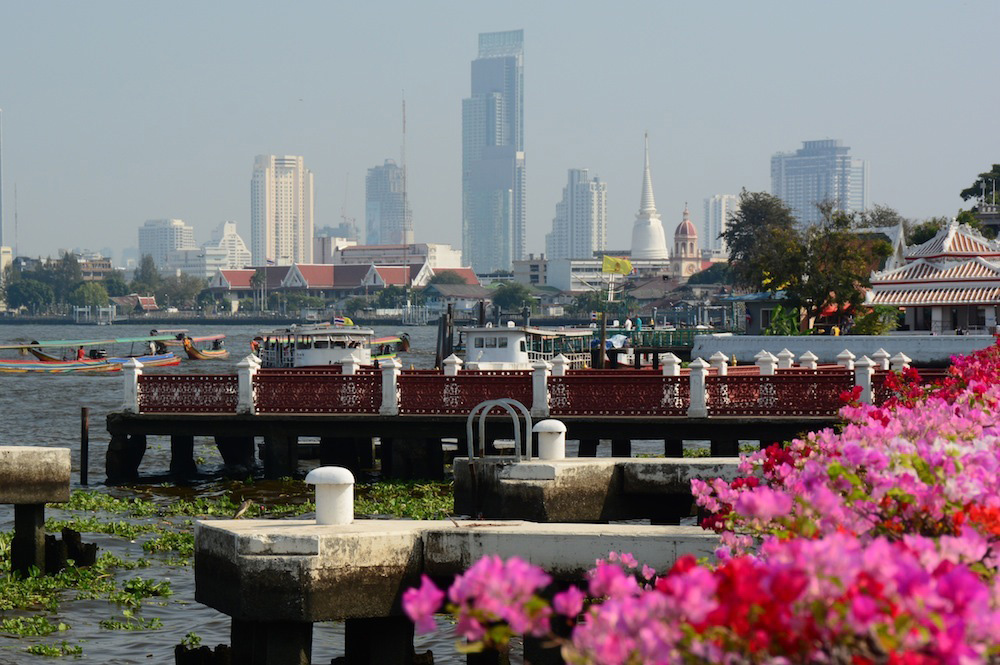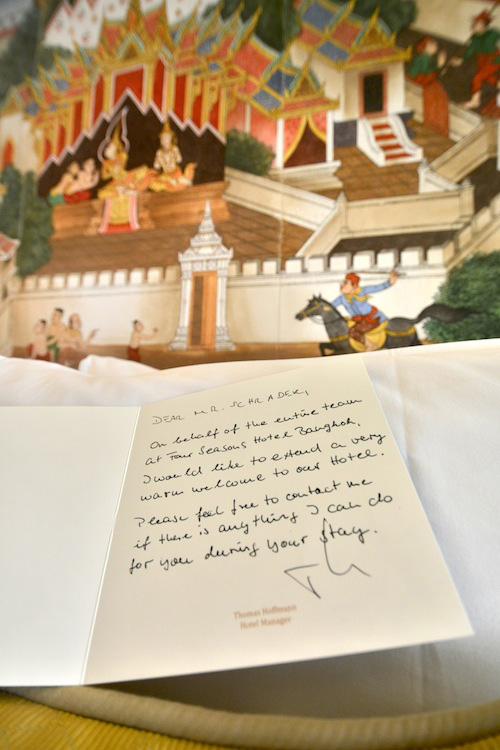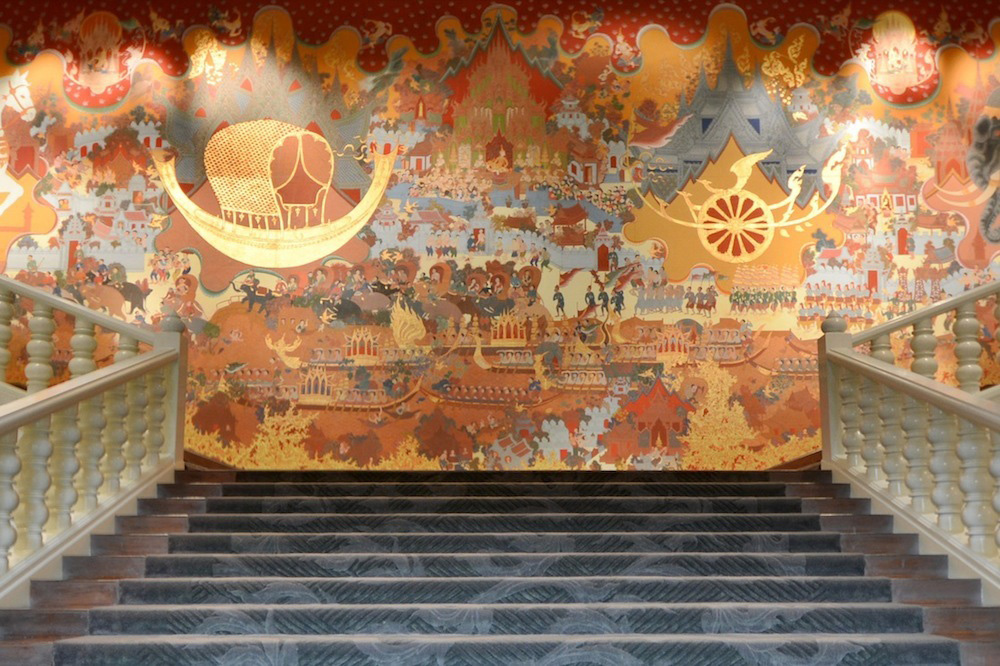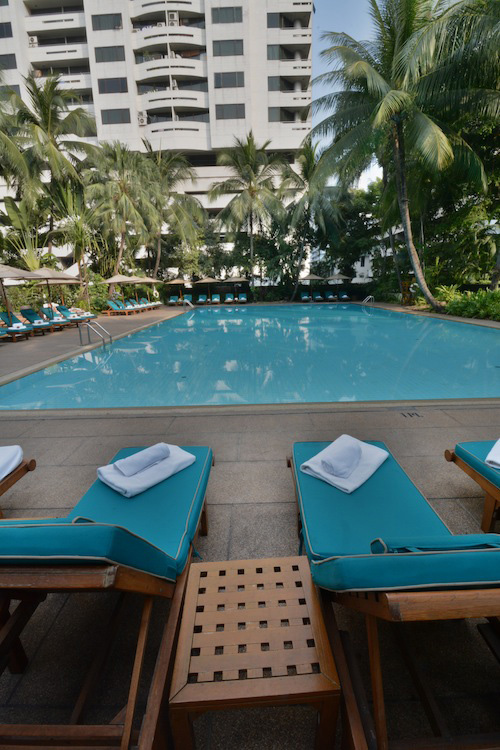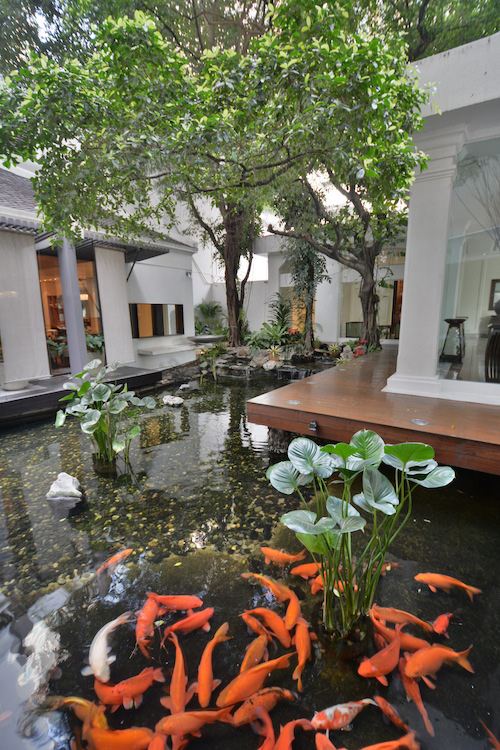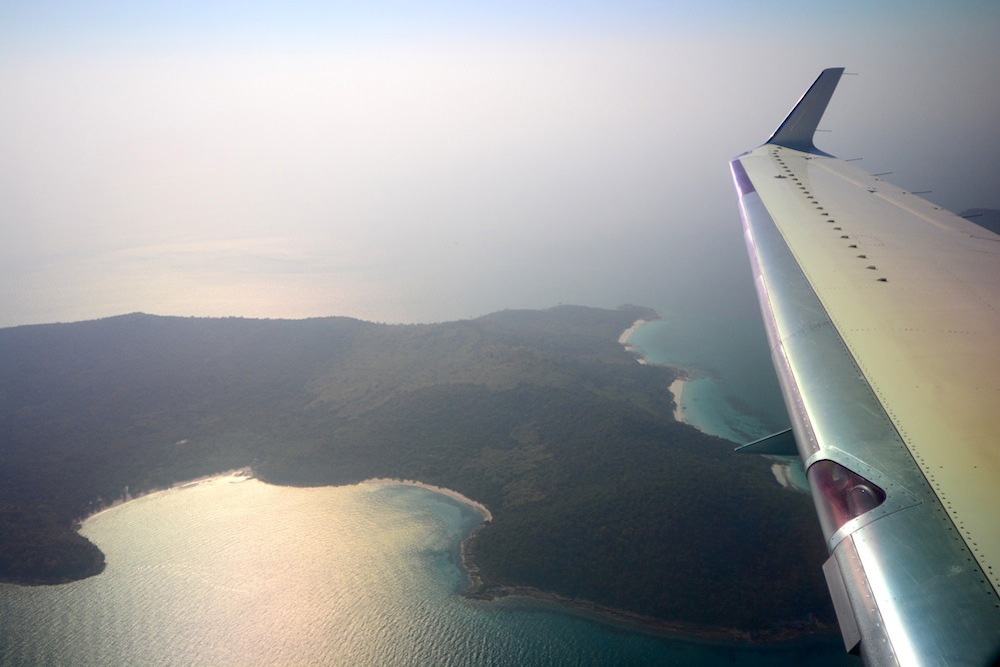 Share: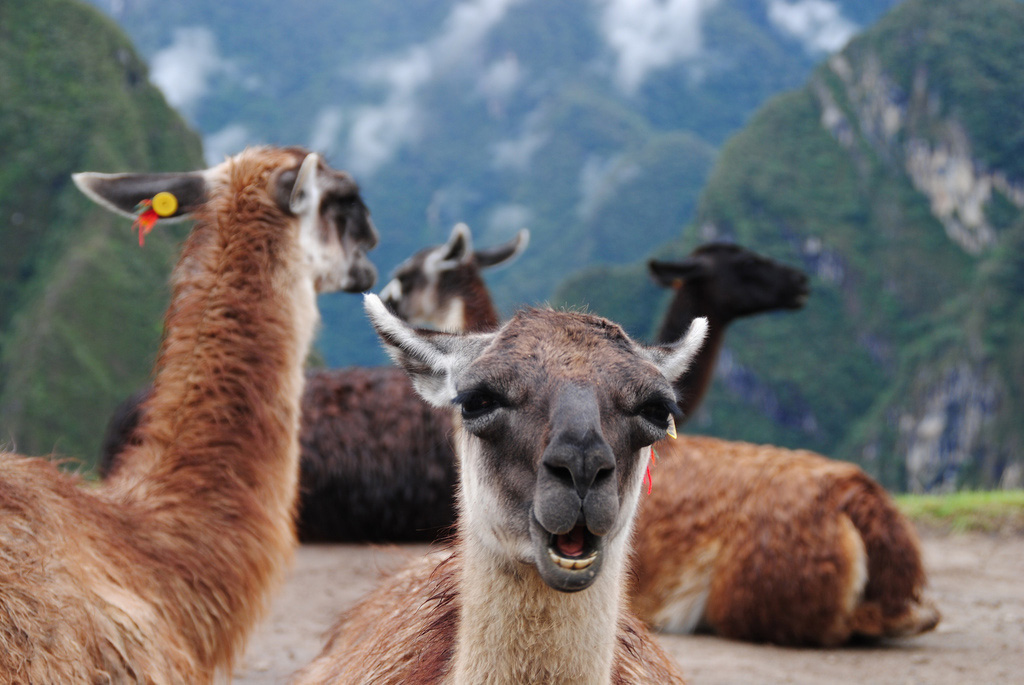 Of all the countries in Latin America, Peru has one of the richest cultures. From the numerous religious festivals to the food, the dancing and the fascinating history and legacy of the Incas, Peru offers no end of attractions for the short or long-term visitor.
Peru has a fascinating and unique cultural mix deriving mostly from the indigenous population, Inca civilisation and later, the Spanish consquistadores, influences that can be seen throughout Peru. Peruvian food is particularly varied in its influences, which include African and Chinese as well as Spanish and Inca traditions.
The Legacy of the Incas
The Inca civilization began in the early 13th century, and endured until the last of the Inca settlements was overthrown in 1572 by Spanish forces.
The Incas first existed in the Cusco area of Peru. The Inca Empire, which was based around the Andean mountains and came to encompass much of the West coast of South America, spanning Argentina, Bolivia, Colombia, Chile and Ecuador, spread from there. The Inca spoke varieties of a dialect called Quechua and worshipped a sun god, Inti, and called their king, the Sapa Inca, the child of the sun.
The legacy of the Incas can be found today all over Peru. There are hundreds of examples, such as the Qeswachaka suspension bridge, a 1500-year old bridge built by the Incas from hand-woven grass rope. The Qeswachaka bridge spans the Apurimac river in the Canas province.
The best-known Inca attraction is of course Machu Picchu, a 15th century stone settlement built high up in the Cusco region. Machu Picchu was designated a Peruvian Historical Sanctuary in 1981 and aUNESCO World Heritage Site in 1983, and also voted one of the New Seven Wonders of the World in 2007, which leads us neatly onto…
Trekking
The most popular way to get to Macchu Pichu is via the Inca trail, which goes through the Andes mountain range and takes on average four or five days to complete. The Inca trail draws huge numbers of visitors and is in fact so popular that a daily limit of 500 trekkers has been imposed, and it is closed throughout January for maintenance.

The Cordillera Blanca
It's worth bearing in mind that there are many, many other treks you can undertake in Peru, which offer scenery which is just as spectacular as the Inca Trail. The Cordillera Blanca, the world's second highest mountain range after the Himalayas, offers many spectacular treks.
The Cuisine of Peru
Peruvian food mainly has its roots in Inca tradition, but it has assimilated many influences from successive waves of immigration, and better than anything else reflects the variety and diversity of these influences upon Peruvian culture. Spanish, African and Chinese have also been strong influences, but a more recent, and very strong influence upon modern Peruvian cooking, is Japanese. One of the world's most renowned chefs, Gastón Acurio, is Peruvian.
Peruvian Ceviche
In the Andean areas, the staple foods of Peruvians are potatoes and maize, with meat and vegetables typically cooked on a red-hot stone plate, a method of cooking seen as a way to honour Mother Earth. Ceviché, a dish made from fresh raw fish and marinated in citrus juice, is a common dish in Peru and believed to have originated in Morocco.
For those who are attached to their cute pets – you may not want to read on, for another very popular Peruvian dish is Cuy, or guinea pig. Cuy is generally roasted, although it can be prepared in many ways, with many different garnishes.
Religious Festivals
Peru has many religious festivals. These are typically colourful, lively events with lots of dancing, eating, drinking and celebrating until morning. Examples of Peruvian religious festivals are Corpus Christi, a very popular event in Cusco in the month of June. A procession of saints and virgins all make their way to Cusco Cathedral to pay homage to the body of Christ. Other popular festivals in Peru include the celebration of San Jeronimo, and Pentecost. There are festivals pretty much every month of the year, so it's really worth factoring one into your trip to Peru if possible.
Corpus Christi Festival, Cusco (Picture credit)
As outlined here, there are many reasons to visit Peru, but the rich history, culture and cuisine are more than enough for most, not to mention the fantastic natural landscapes and scenery – heaven for those who like to trek!
Post provided by Alistair Moore
Share: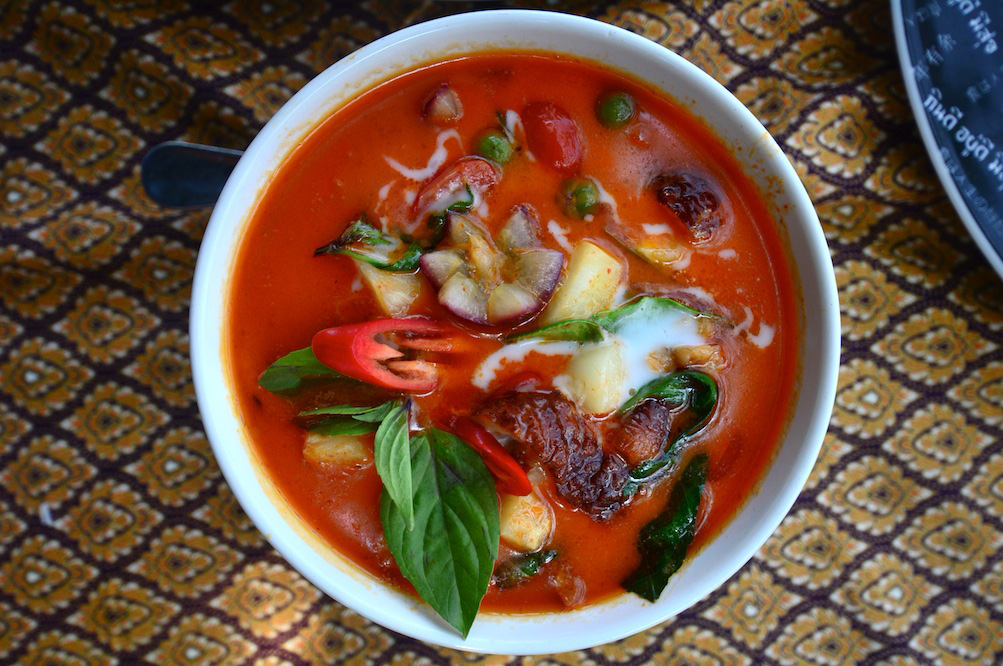 When my guide Ganna and I arrived at Supatra River House last Wednesday afternoon, it was for my second visit to the picturesque restaurant, perched on the west bank of Bangkok's Chao Phraya River just across from the Grand Palace. I'm happy to report that in the three years that have passed since my last visit, very little about the dining experience at Supatra River House has changed.

I'm going to mostly let the images speak for themselves when it comes to my latest experience at Bangkok's best restaurant, a menu of seemingly endless courses, infinite flavor combinations and a rich palette of colors, aromas and textures matched only by the second-to-none view of Bangkok I enjoyed from my outdoor dining table.
Highlights of my lunch at Supatra River House included Roasted Duck Red Curry, Pomelo Salad with River Prawns and, of course, Mangoes with Sticky Rice, but you can check out the menu for Bangkok's best restaurant here to see what strikes your fancy.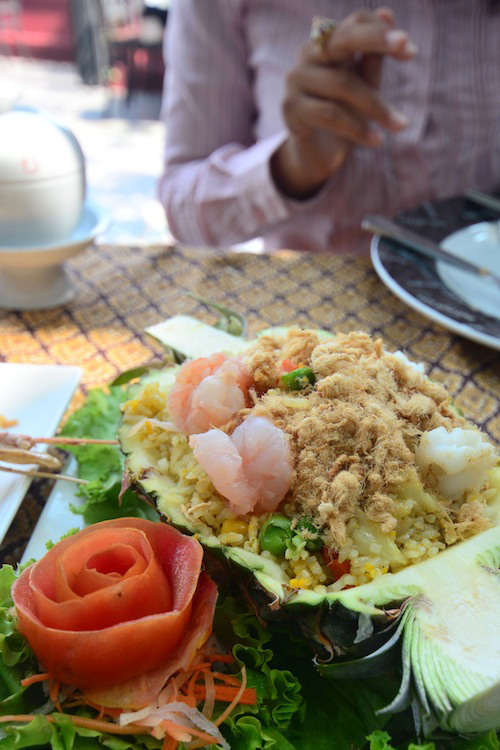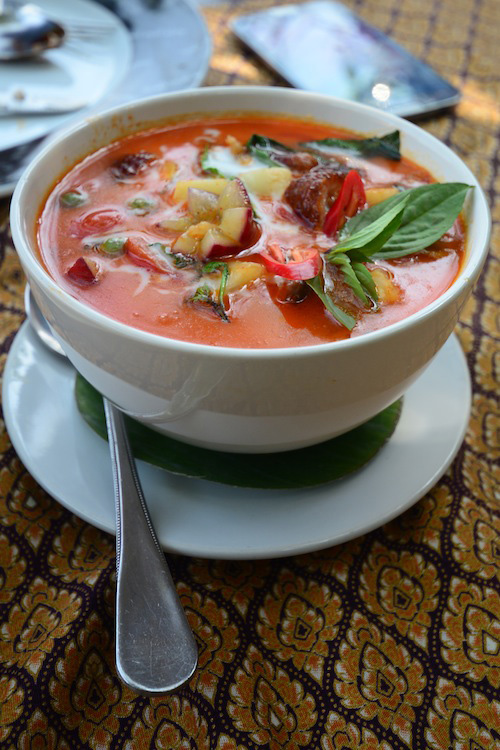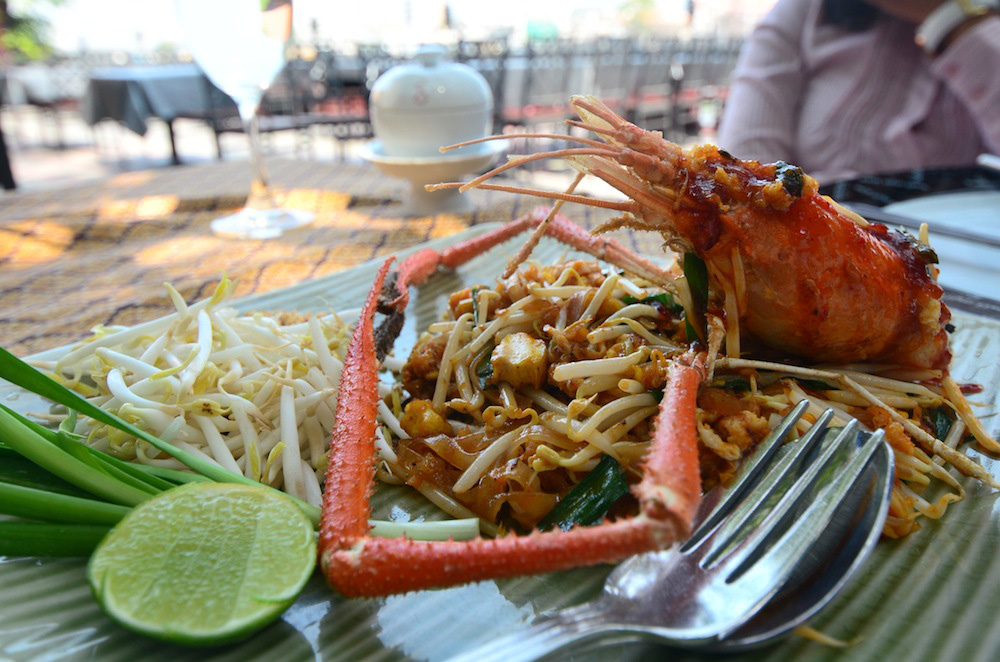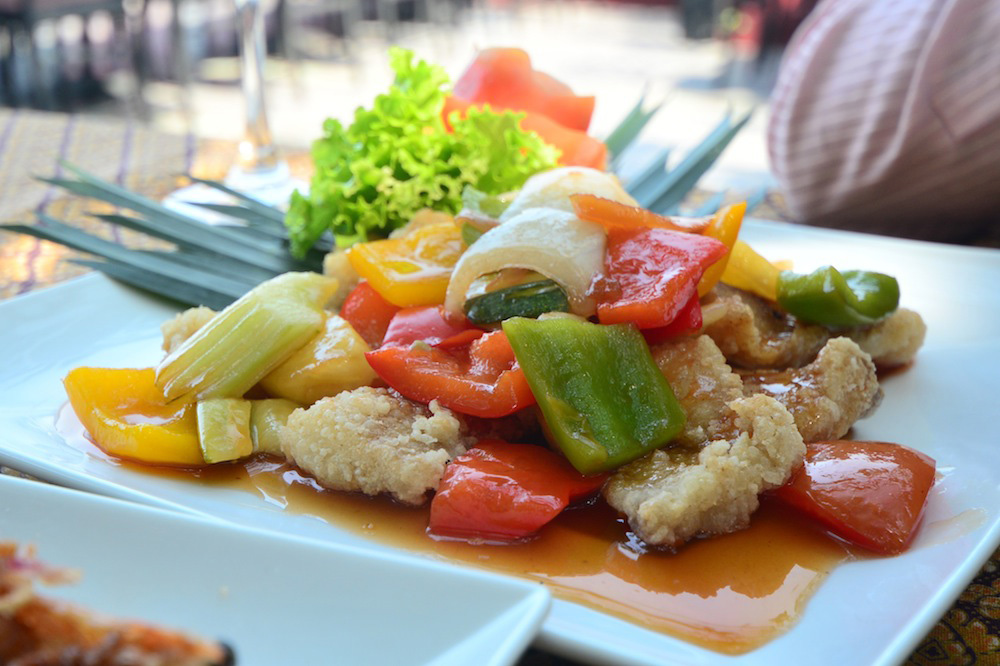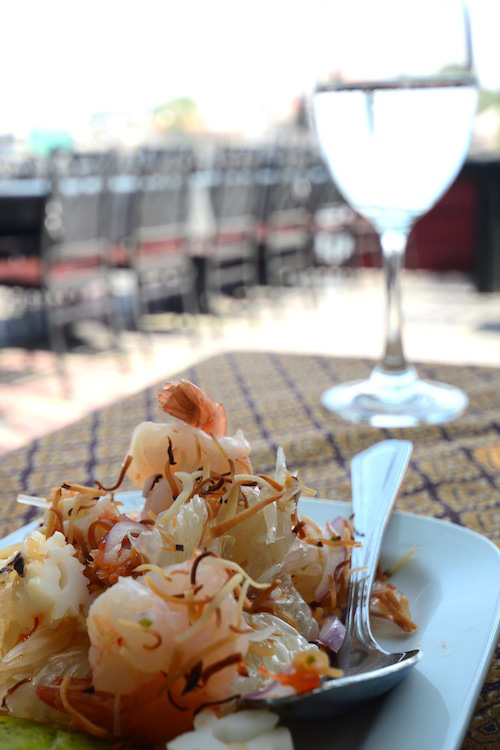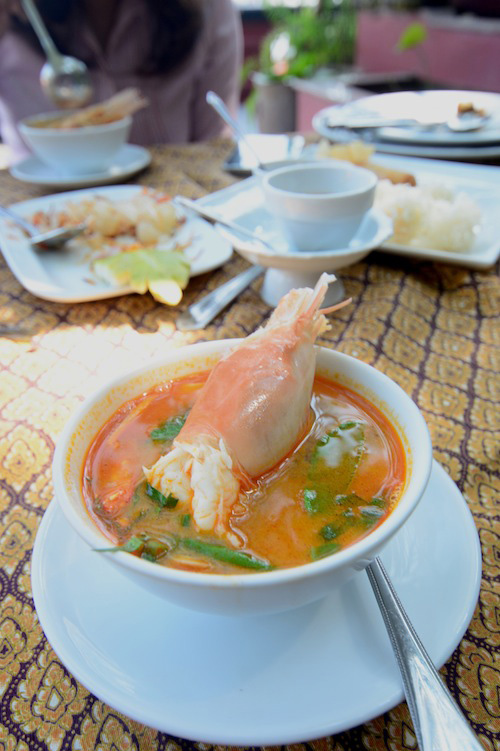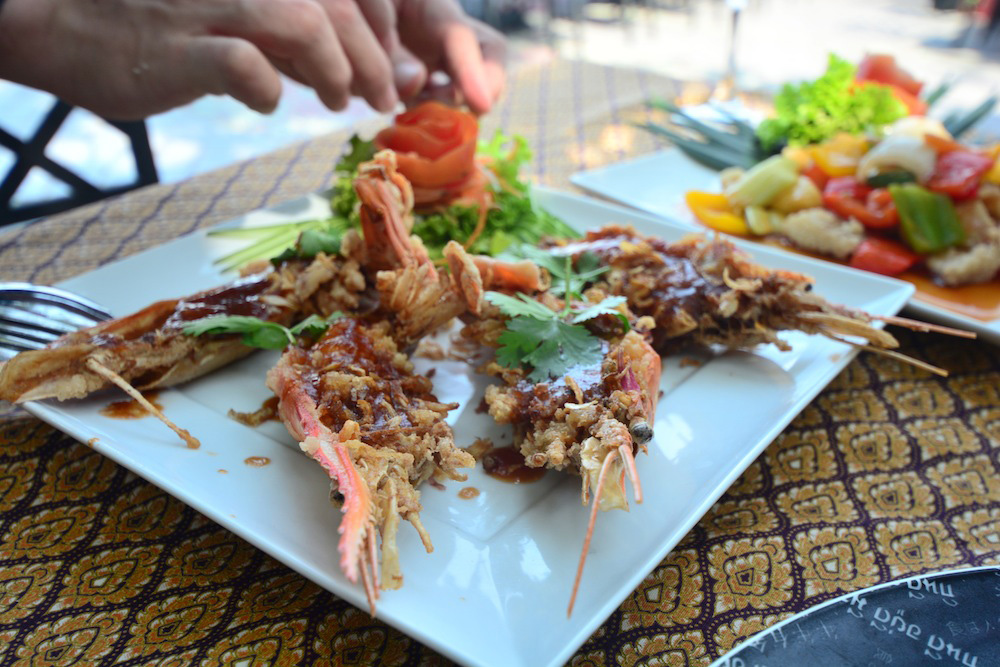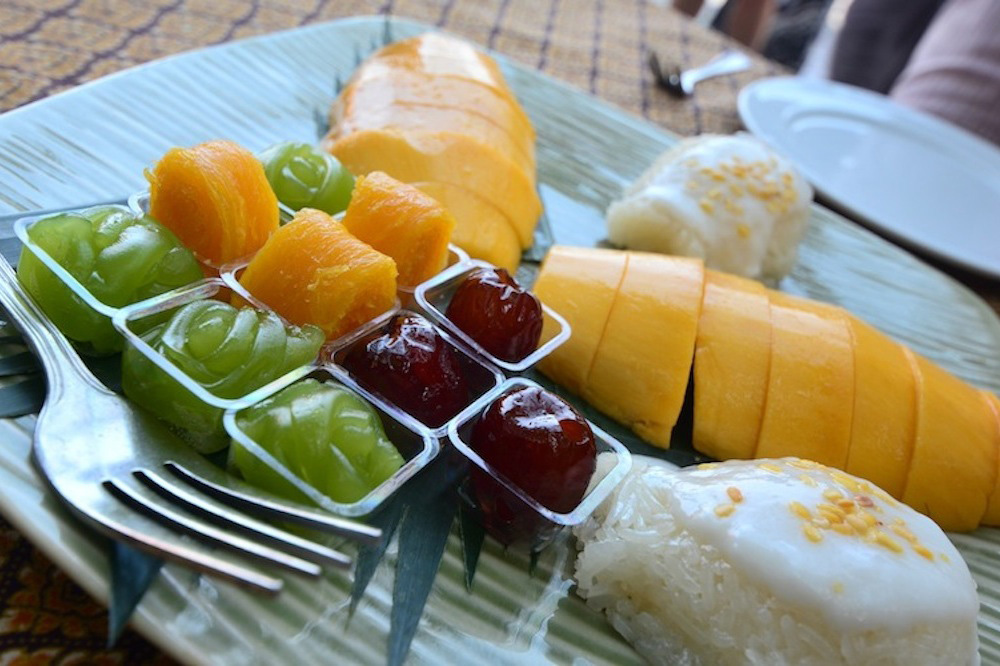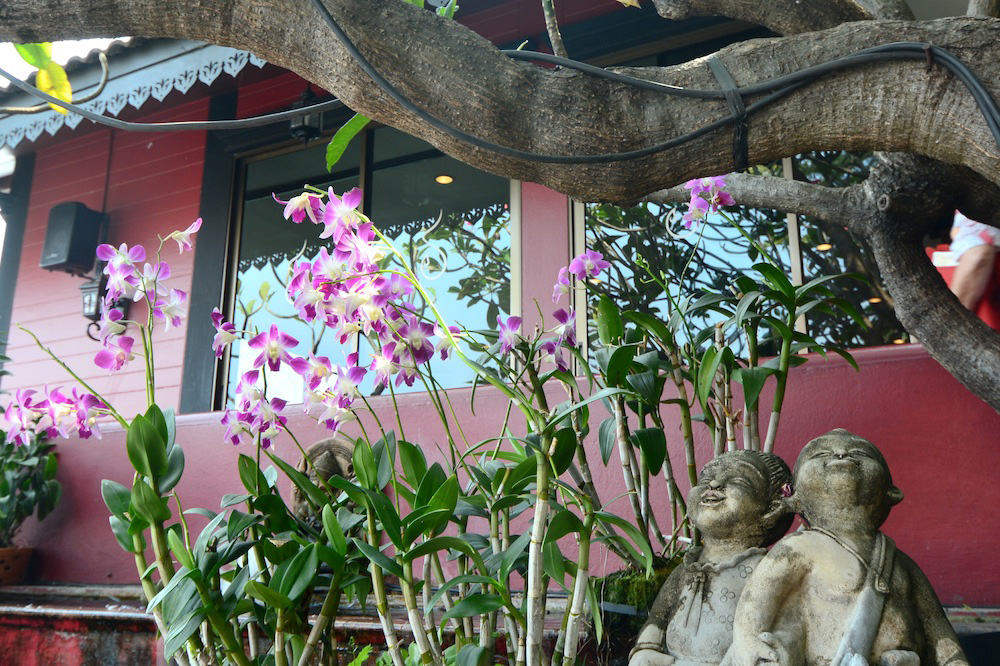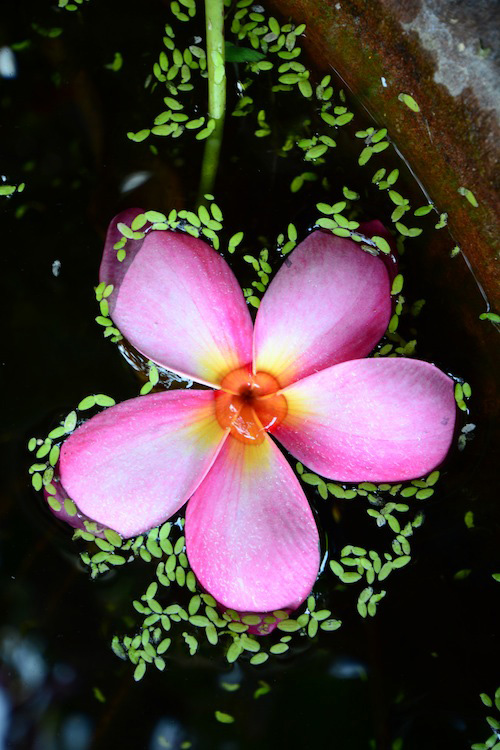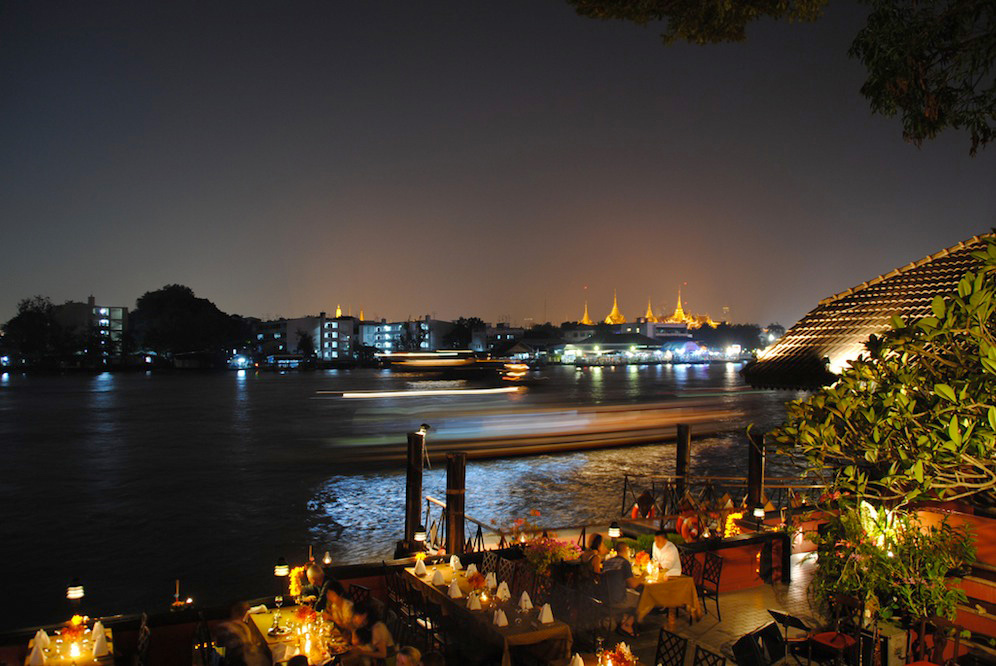 How to Reach Supatra River House
Want to dine at Bangkok's best restaurant? I don't blame you. Here's some practical info on getting there.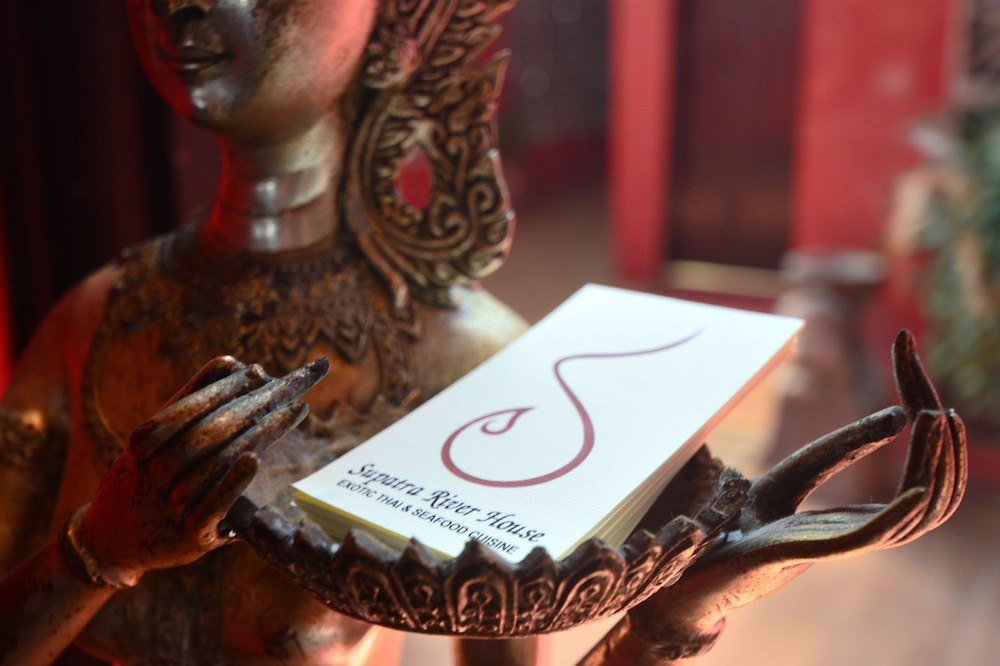 Supatra River House is located on the Thonburi side of Bangkok's Chao Phraya River, just north of iconic Wat Arun – Temple of the Dawn. Although it's possible to hire a taxi all the way to Supatra River House, I recommend traveling to Chang Pier on the Bangkok side of the river, either by taxi or by taking the BTS SkyTrain to Saphan Taksin, then the Chao Phraya Express boat to Chang Pier.
From Chang Pier, a free shuttle operates to the restaurant, for which I highly recommend reservations. Call +662-411-0305 to make yours or, if you're not in Thailand yet, request that your hotel make the reservation at Bangkok's best restaurant for you.
Share: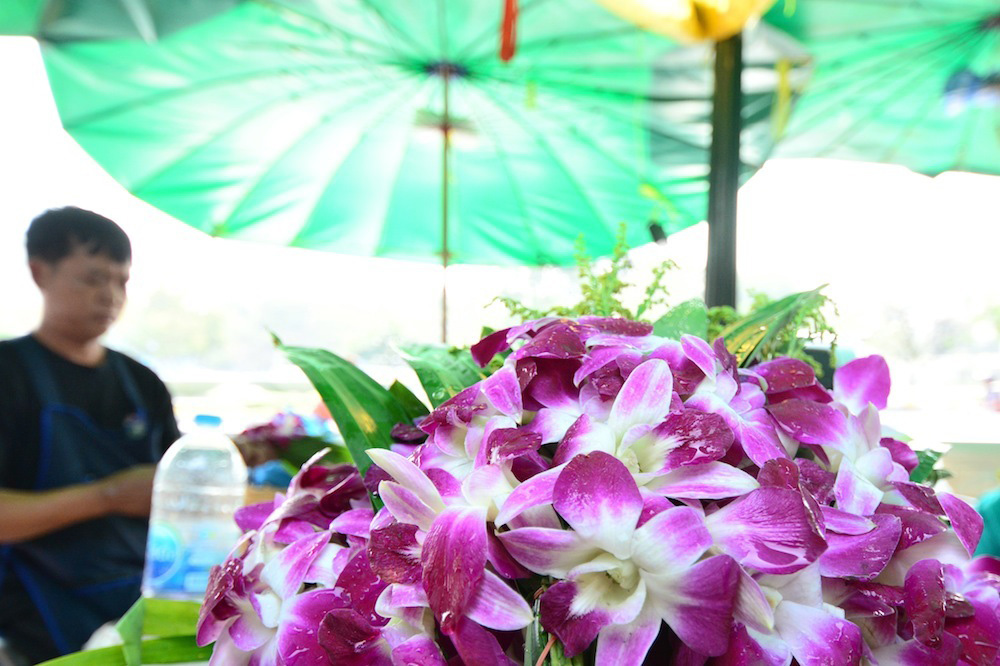 Have you ever wanted to visit an attraction in one of your favorite cities, but repeatedly failed to do so? This is the case for me with Pak Khlong Talak, a flower market in Bangkok. I've intended to see the Bangkok flower market on almost all of my previous five visits to the city, but due to logistics, it's just never happened.
Yesterday, I finally had the chance to explore the Bangkok flower market – and the good news is that it was worth the wait. Thailand's largest wholesale flower market, Pak Khlong Talat is open 24 hours per day, 7 days per week. Bangkok's flower market is known not only for its incredible selection of fresh orchids, roses and marigolds – to say nothing of the intricately strung flower garlands and baskets made for Buddhist ceremonies, or wholesale flowers for weddings and events – but for the incredible prices it offers on them.
Even if you don't have the opportunity to buy flowers (or, like me, a good reason to do so) I highly recommend a visit to Pak Khlong Talak – Bangkok's flower market is, not surprisingly, one of the most beautiful places in Thailand's city of angels.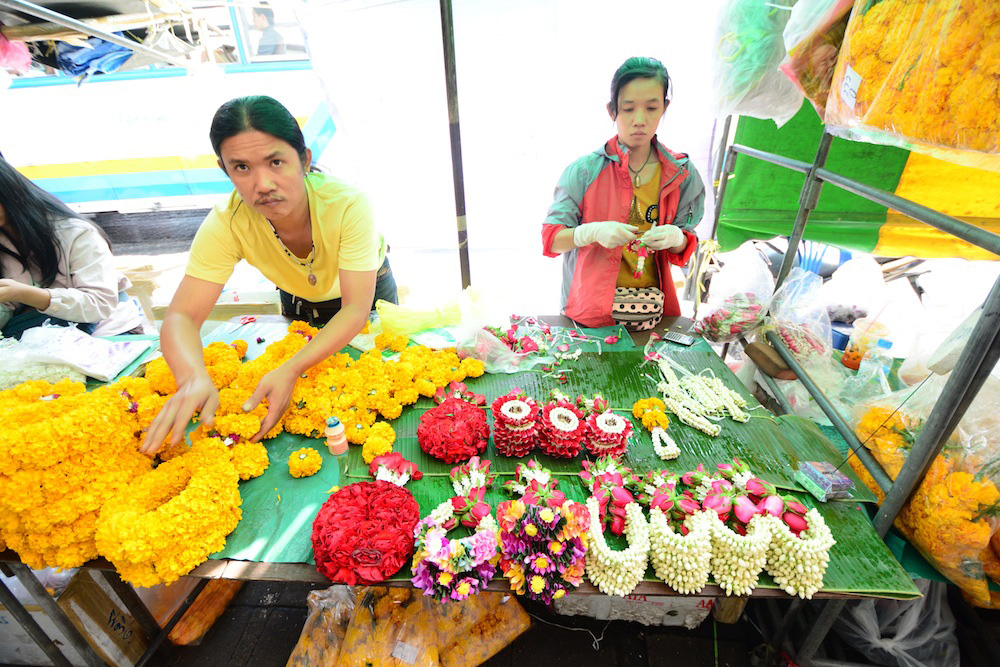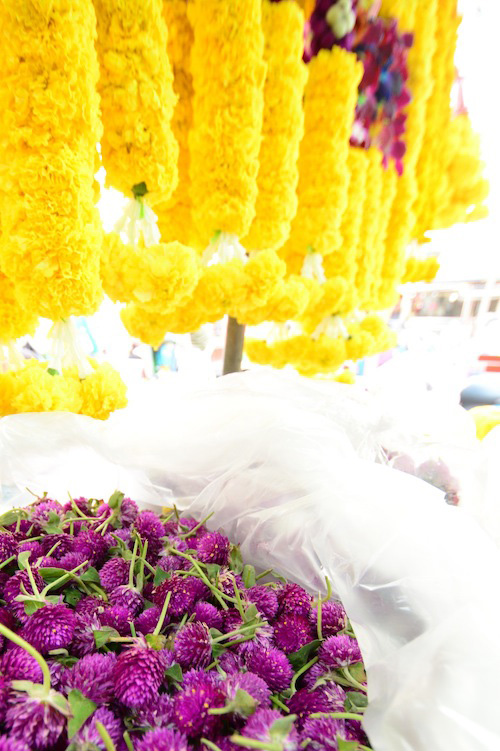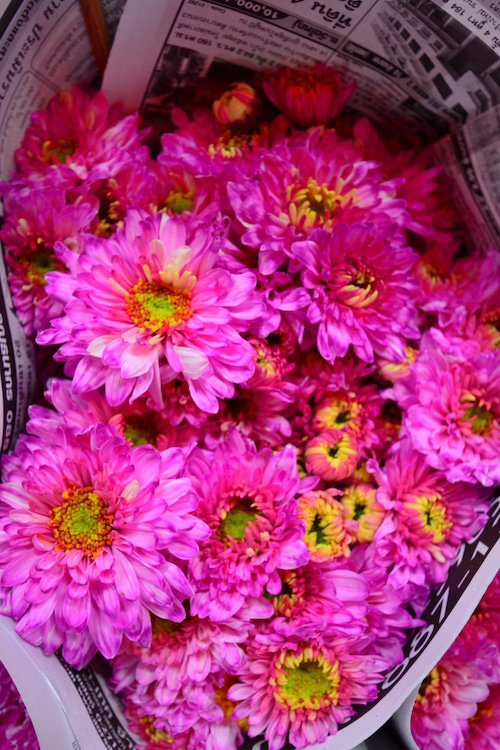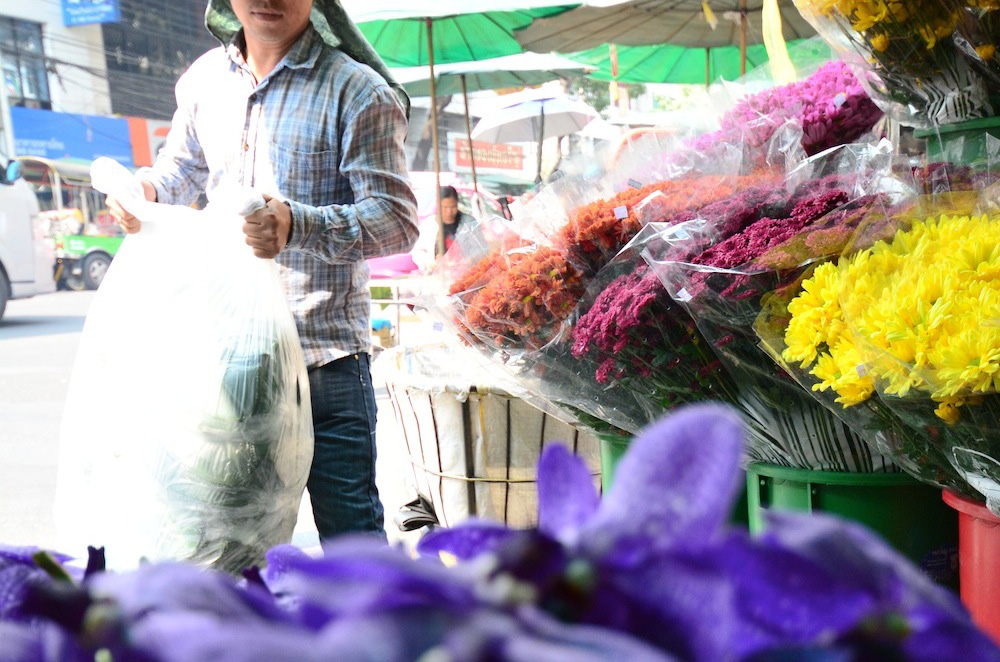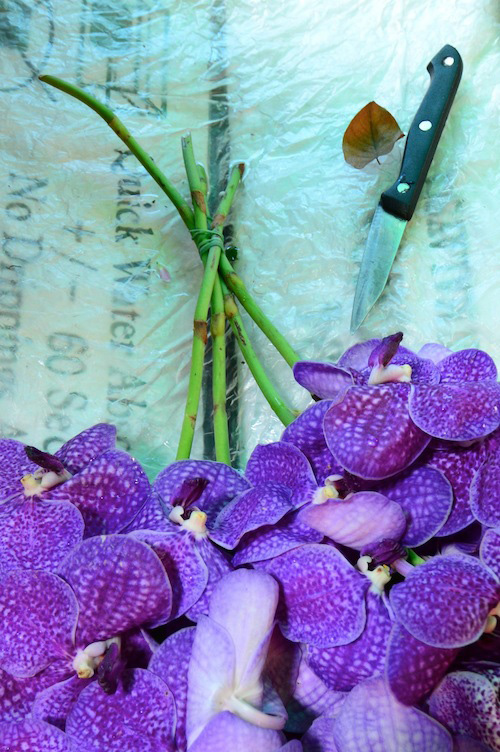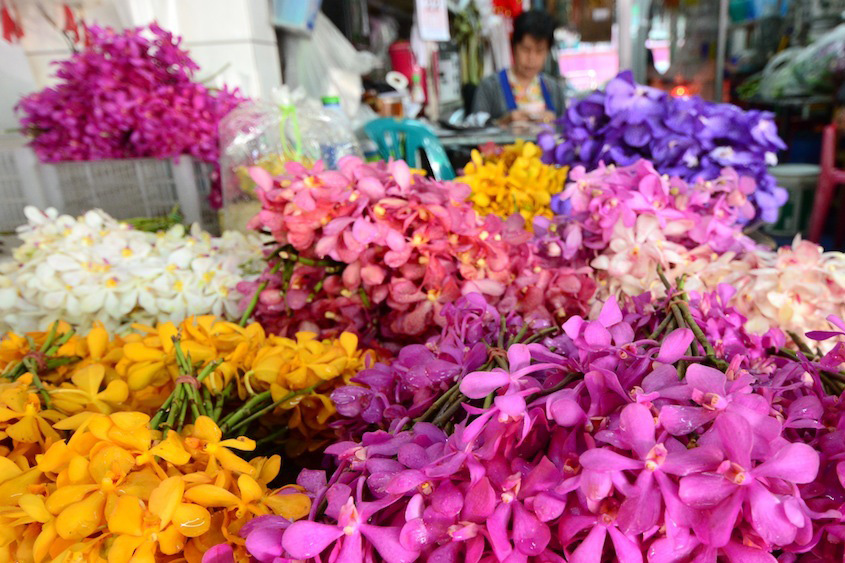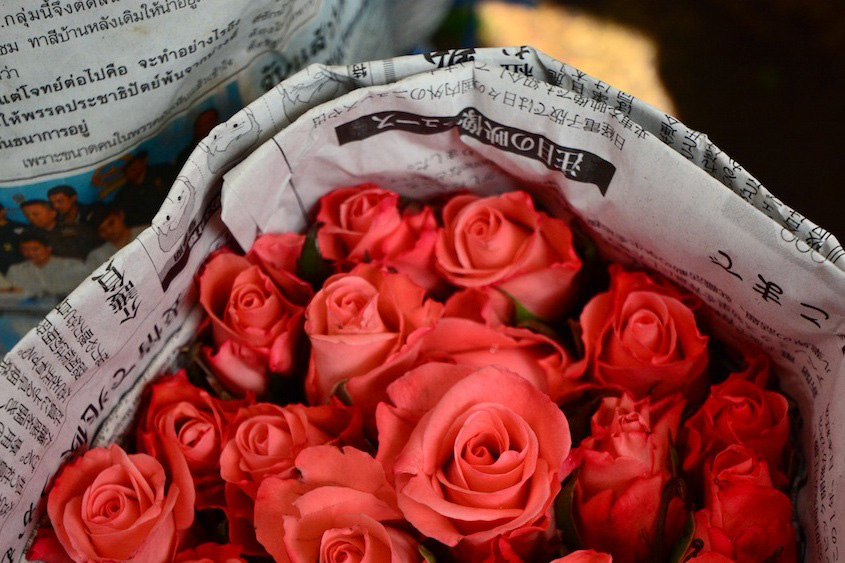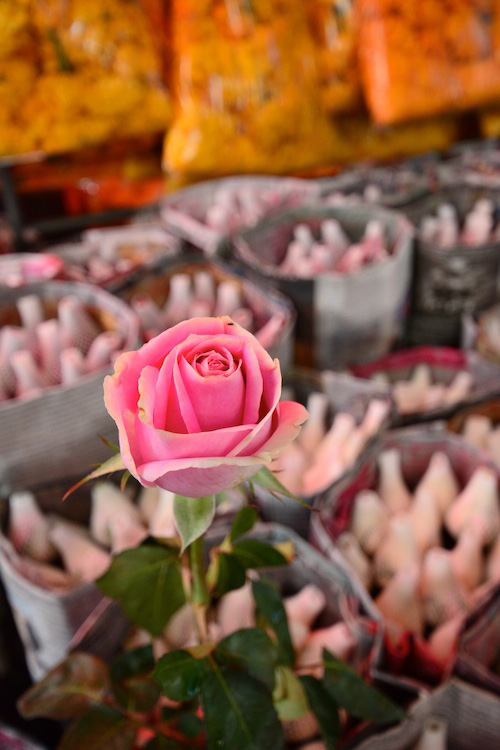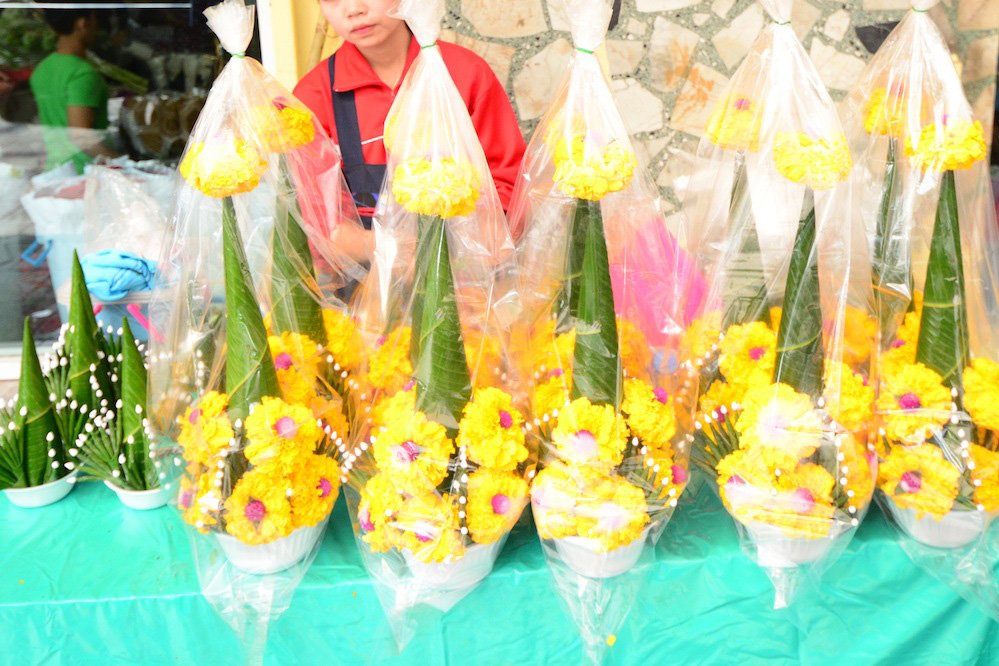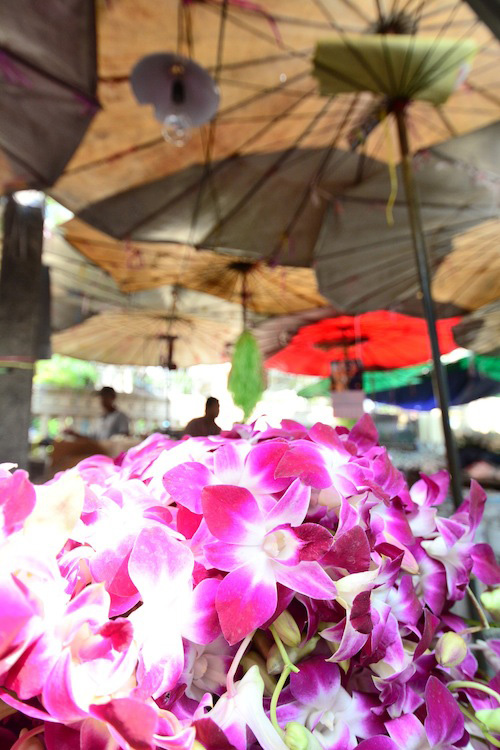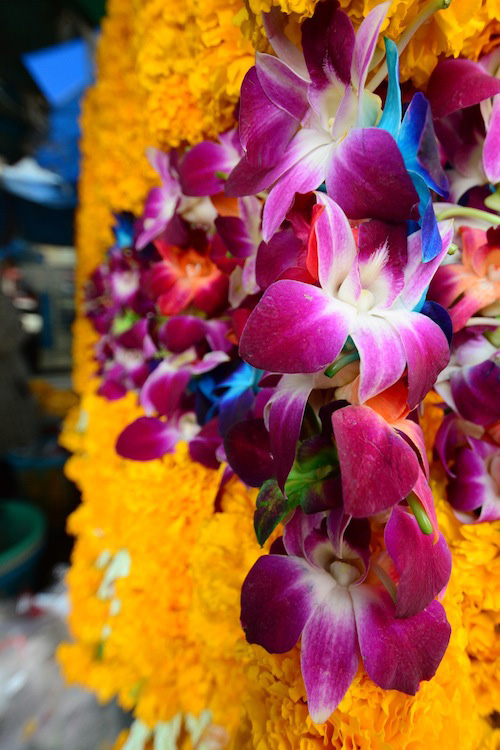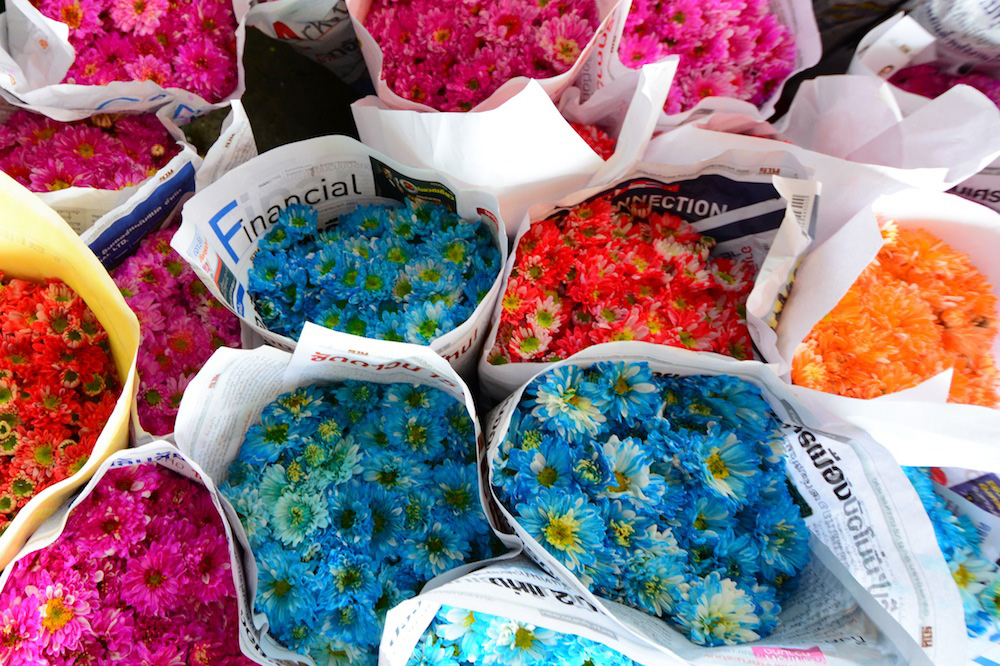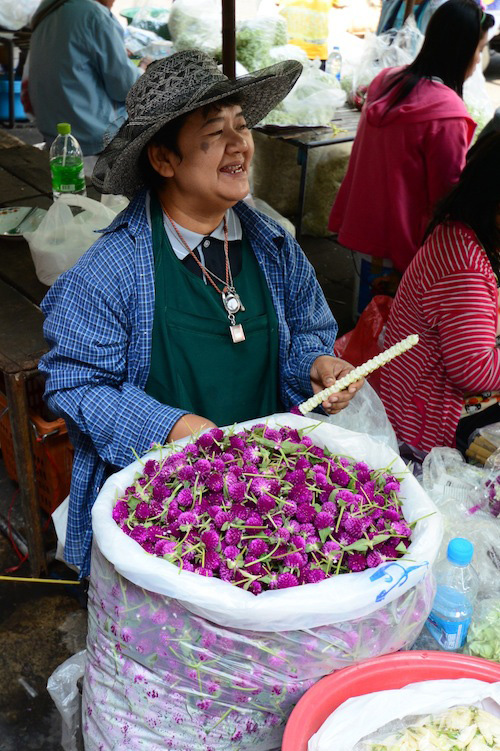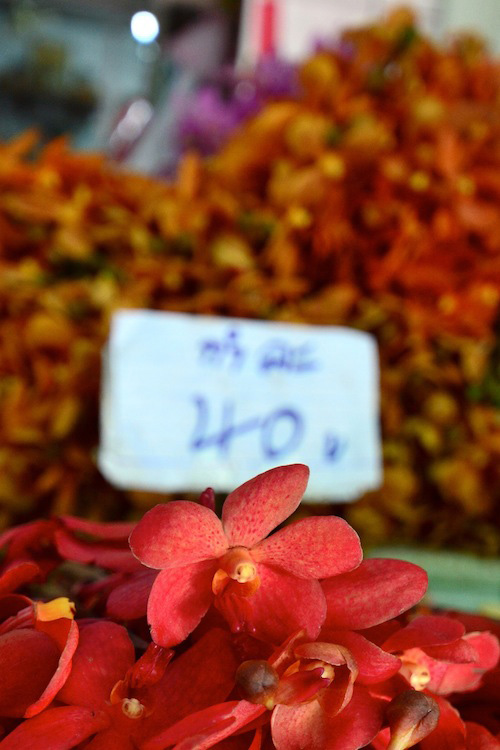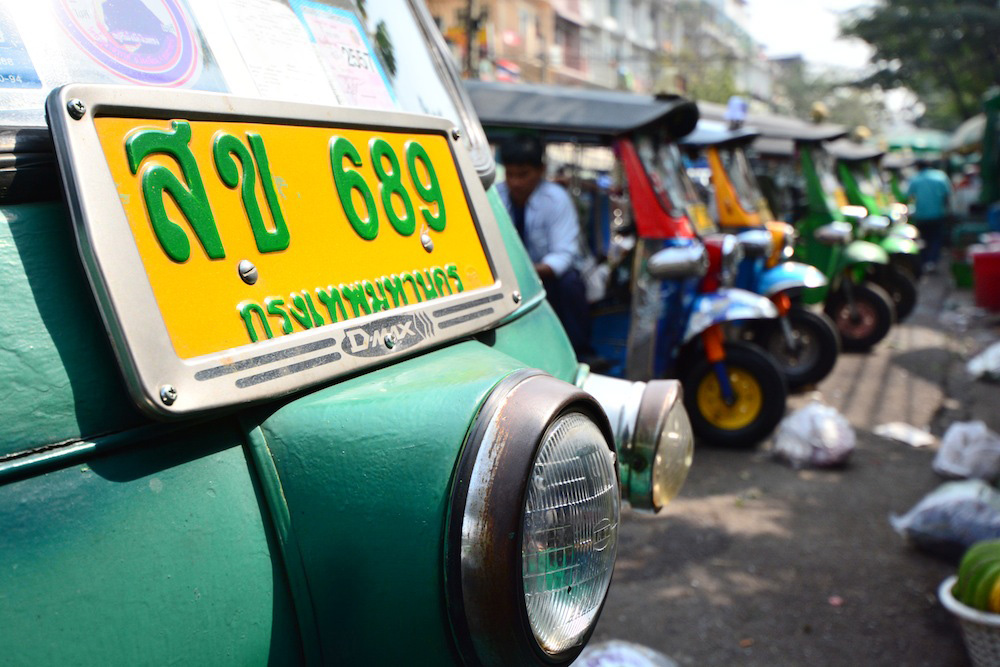 How to Get to Pak Khlong Talat – Bangkok Flower Market
Interesting fact: The primary reason I never previously visited Bangkok's flower market is that I couldn't find it! Existing directions online were confusing, so I've decided to make my directions to Pak Khlong Talat simple and straightforward.
The best way to get to Bangkok's Flower Market is to take the SkyTrain to Saphan Taskin station, then transfer to Taksin Pier and take the Chao Phraya Express boat to stop #7, Rajinee. Alternatively, ask a taxi or tuk tuk driver to take you to Pak Khlong Talat, or show them this Thai text: ปากคลองตลาด.
Share: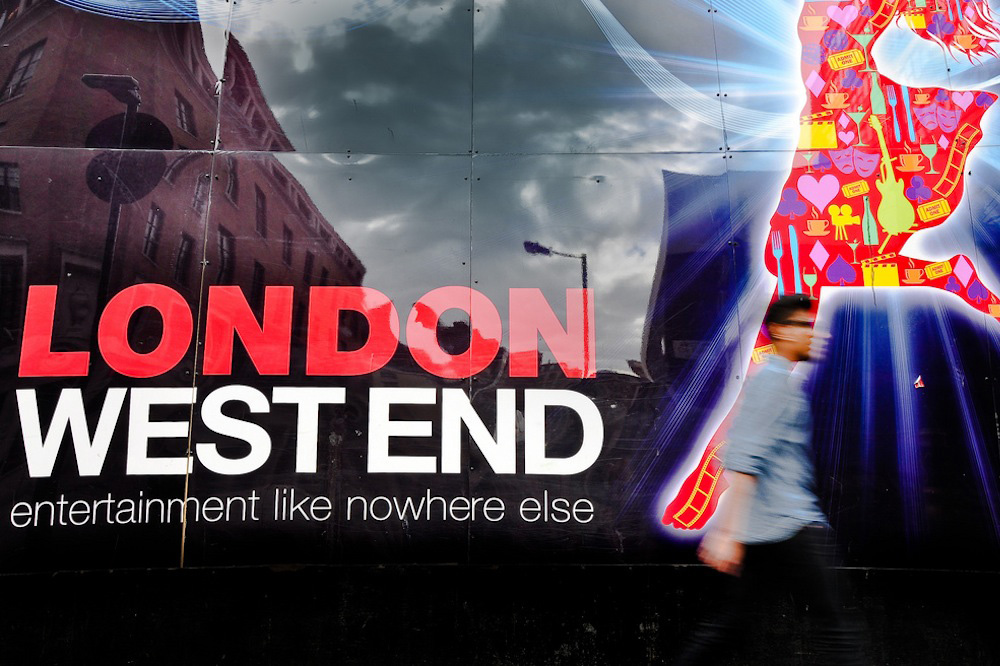 Theatreland is a wonderful place, isn't it? Well, if you're into the theatre it is, anyway. While you may have your heart set on a particular West End show, and you may be a couple of clicks away from securing your seats at the matinee or evening performance, there's a few other tricks of the trade that can help your experience to be as pleasant as possible.
Tickets
Don't automatically head for the theatre's own website to buy your theatre tickets. You can find some great value tickets online if you know where to look – some of which are part of a package, so that you can enjoy a beautiful meal as part of your trip too.
Choose seating that will suit your requirements perfectly. The price of the tickets can vary, depending on where in the theatre you will be, and the best seats can often be booked months in advance. If you want to be on the front row overlooking the orchestra pit for Phantom of the Opera, for example, you're going to need to book as soon as the idea pops into your head.
What to Wear
You may think that you have to dress up to head for the theatre, but nowadays, that's not necessary. Once upon a time, spectators would don their glad rags for an evening at the theatre, but you'll just as likely spot people in jeans and Converse as you will suits and more elegant dresses. As long as you're comfortable, and you're not offending anyone else in the process, you can wear what you like.
Time
Once you have reserved your seats for the matinee or evening performance, try and plan your travel. There's nothing worse than turning up late to a show – especially as sometimes, such as for Wicked the Musical, you may be asked to wait a few minutes before you're allowed to take your seat. Instead, plan your travel – regardless of whether you're in the vicinity or you're making your way across the city – so that you know how long it should take you to get to the doors before curtain call. Add some time onto your journey, just in case, or consider turning up even earlier for a chance to enjoy a quick bite to eat, or a drink at a bar, before you make your way over to the theatre.
Interval
Book your interval drinks in advance, before the start of the show, so that you avoid waiting in the unending queue. Not only will your drink be waiting for you but you'll also have time to enjoy it rather than downing it before the second act.
Keep your phone on silent so that inopportune phone calls don't ruin the show, sit back and enjoy yourself! The West End is a spectacular place, and with a show to suit almost every interest, you'll be able to find one that suits you to a T.
Featured image credit
Share: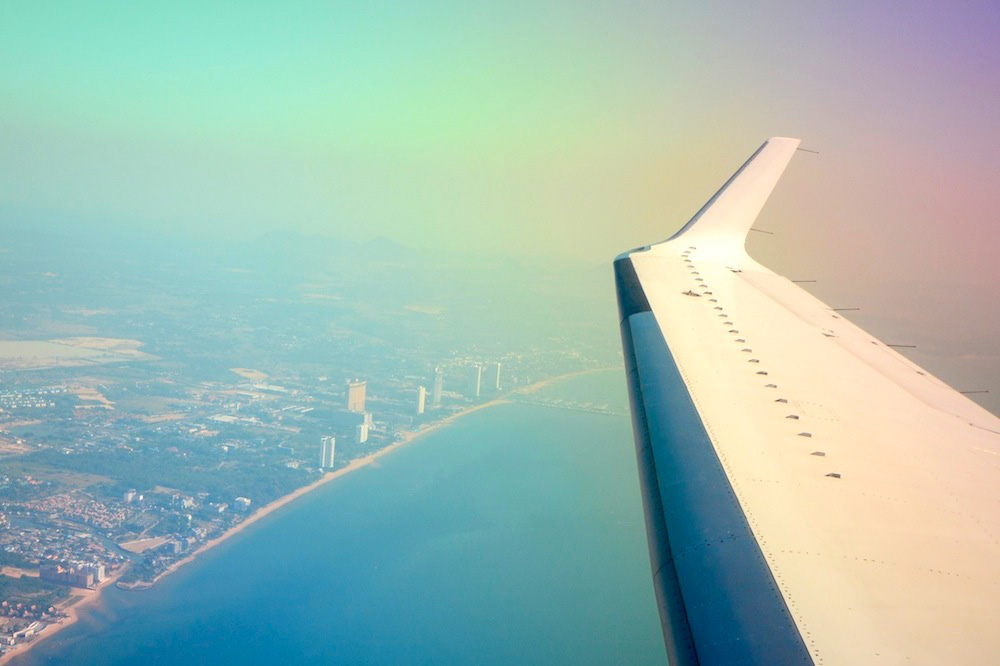 I was literally obsessed with airplanes when I was a little boy. My mom would take me to the airport whenever my dad left on a business trip and, on good days, we'd spent at least a couple hours watching planes take off. By the age of 5, I could name every major aircraft type and recognize every airline livery – I had die-cast models for most of them.
Although I've taken close to 1,000 commercial flights in my adult life, I didn't take my first private jet flight until just last week, when I soared over Bangkok and the Gulf of Thailand with  Siam Land Flying. As I walked up to the Private Jet Terminal at Don Muang Airport, I not only felt like a VIP – I felt my life coming full-circle like never before.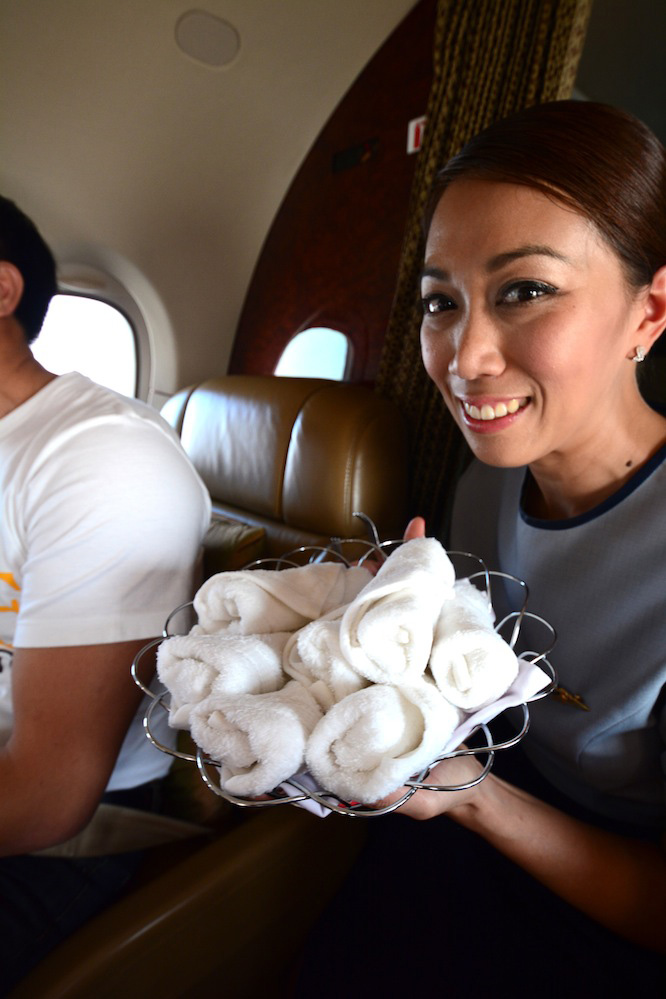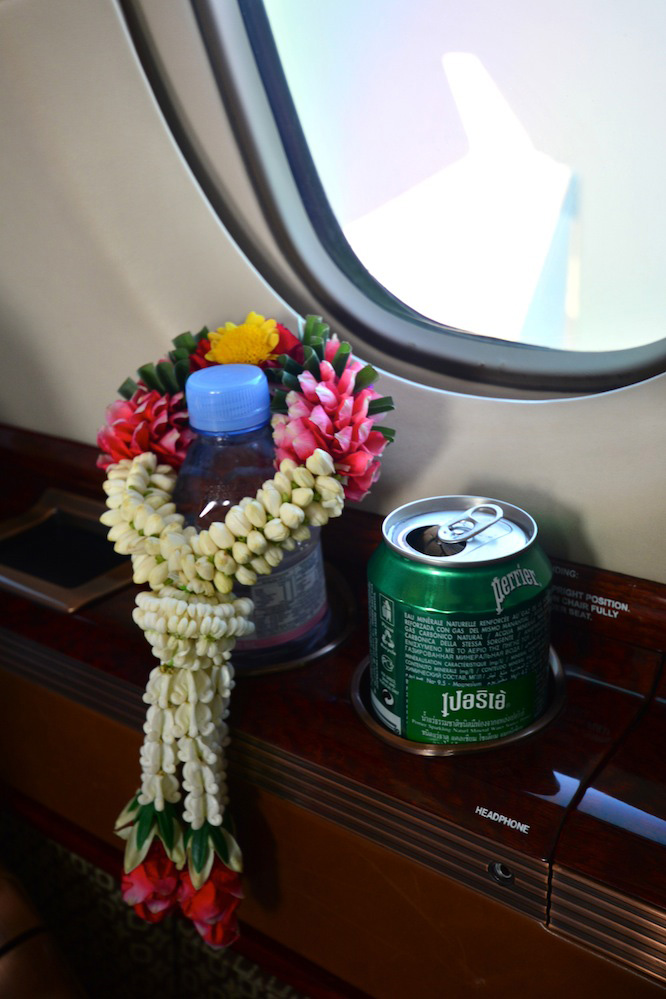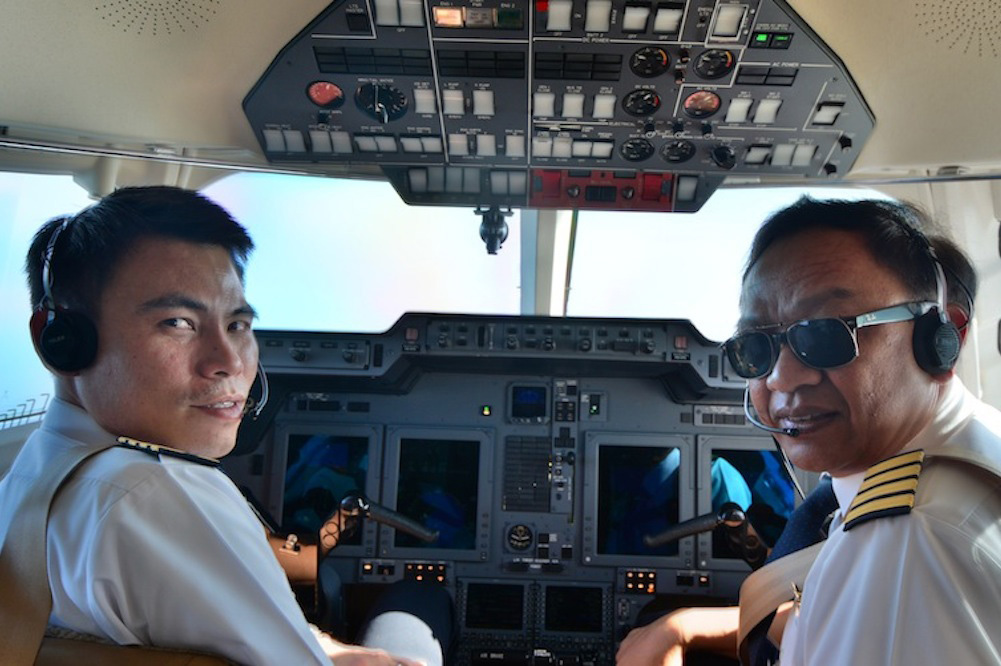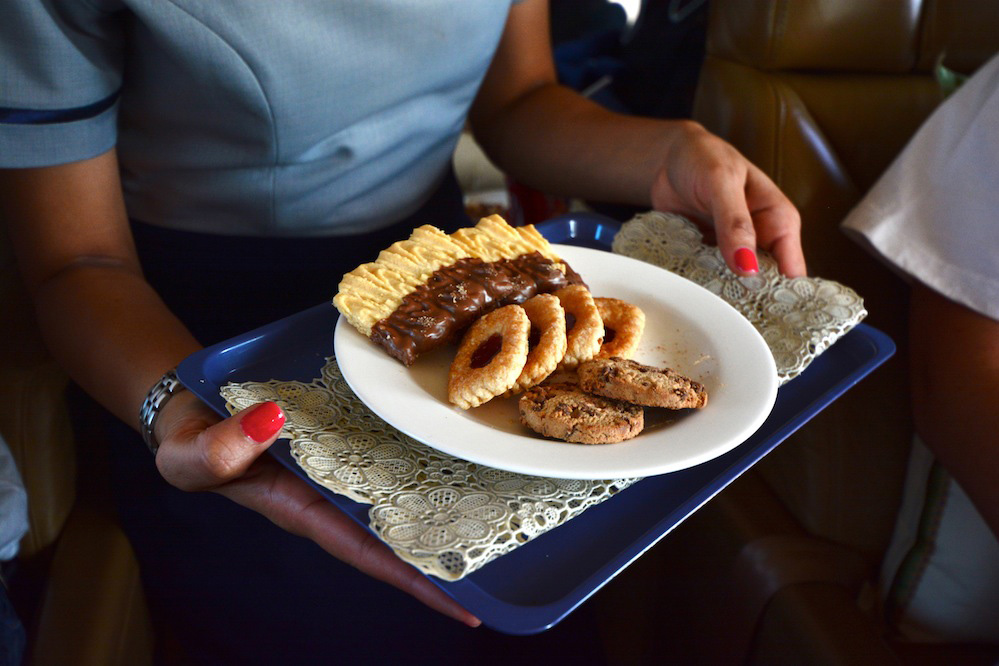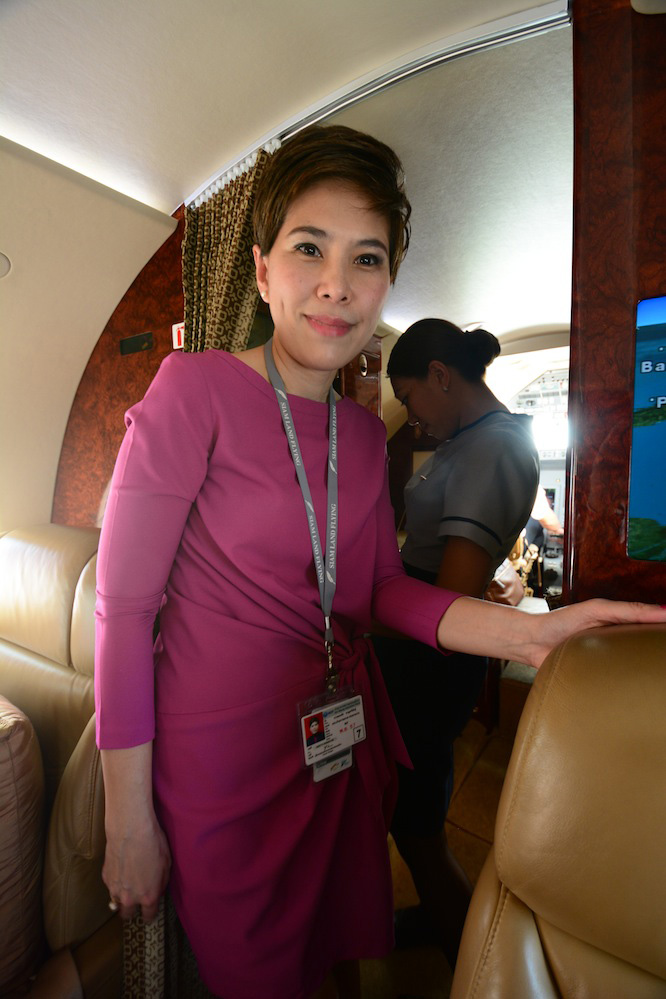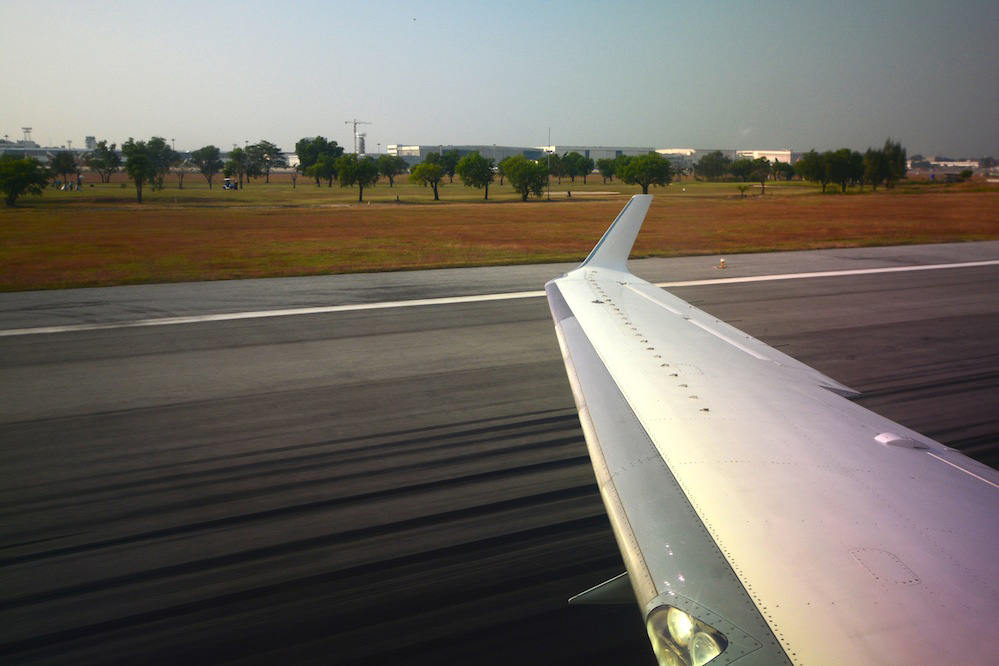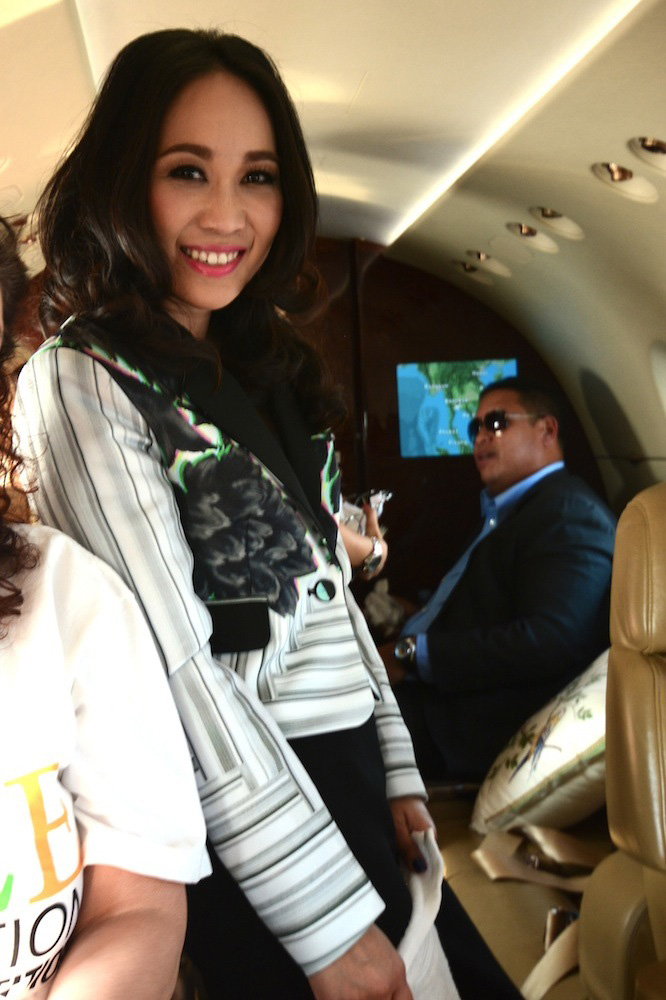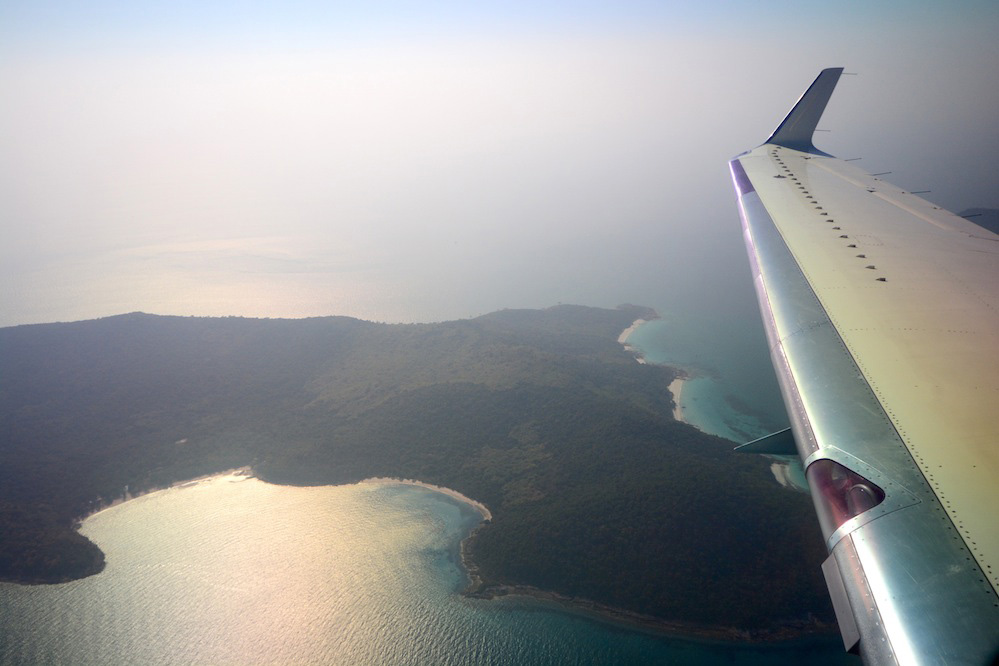 Private Jet Charters in Southeast Asia
I have to stress, once again, the extent to which my Thailand private jet trip was and will be a VIP moment for you. Whether you choose Executive Wings, the private jet charter division of Siam Land Flying, or another private jet company in Southeast Asia, few experiences are more exclusive than flying on a private jet.
To start, when you charter a Thailand private jet with Executive Wings, you don't need to deal with the hassle of commercial airport security, but rather breeze through a metal detector at the special private jet terminal which shares facilities with Don Muang Airport, but is private owned. This goes both ways: If you are entering Thailand via private jet, immigration and customs personnel come to you.
The in-flight experience is also rather exclusive. Whether you choose to fly on the Beech Super King Air 350 propellor plane, or one of the two Hawker-series jets Executive Wings owns, you and up to seven of your friends or colleagues will enjoy a highly-personalized level of service, with food, beverages and more.
And Siam Land Flying, in spite of its name, isn't limited only to Thailand. From sightseeing flights like the one I did to ferry charters within Thailand, to neighboring countries like Myanmar and Cambodia, to destinations as far and wide as Mongolia and India, you can go basically anywhere in Asia when you charter a private jet with Executive Wings. Below, see a map of Executive Wings destinations.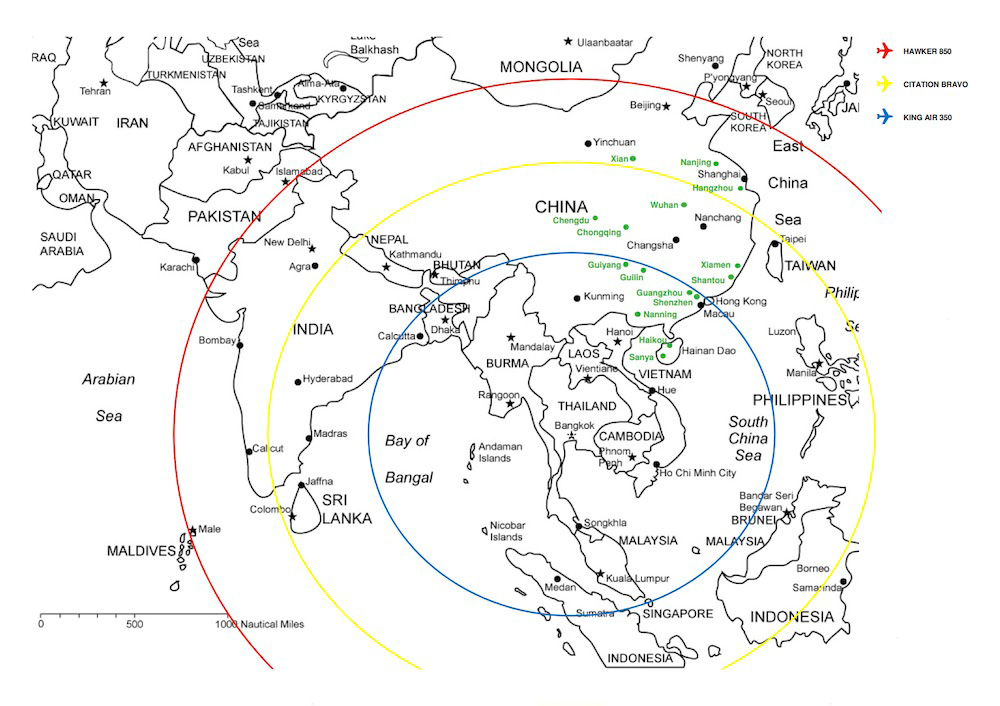 How Much Does it Cost to Fly on a Private Jet?
Chartering a private jet with Executive Wings is exclusive and expensive. During our flight, I asked Angie, communications manager for Siam Land Flying, approximately how much it cost to charter a private jet with executive wings.
Her response? "According to this charter," she said, reading from the most recently-released price sheet, "40 minutes of flying time starts at 250,000 Thai baht." USD translation? About $8,000!
Siam Land Flying not only operates Executive Wings, for corporate clients, but also runs Medical Wings, which it uses its jets to do medical evacuations. Thus, depending on your travel insurance provider and the severity of your injuries, you may be lucky enough to fly on one of Siam Land's private jets – you just won't be conscious to realize it!
Share:

Italy is a country of contradictions. It's among the most ubiquitous tourist destinations of our day, yet it is strangely impenetrable to outsiders. Although Italy's coastlines are some of the most gorgeous in the world, the thought of appearing publicly in a bathing suit after even a few days of enjoying decadent Italian food seems mortifying.
Planning a trip to Italy, in spite of the fact that millions of travelers per year (many of them total amateurs) visit Italy, can be an overwhelming undertaking – Italy, like its history and its delicious pasta sauces, is simply too rich in travel experiences to comprehend if you haven't been there.
1-2. Pisa and Florence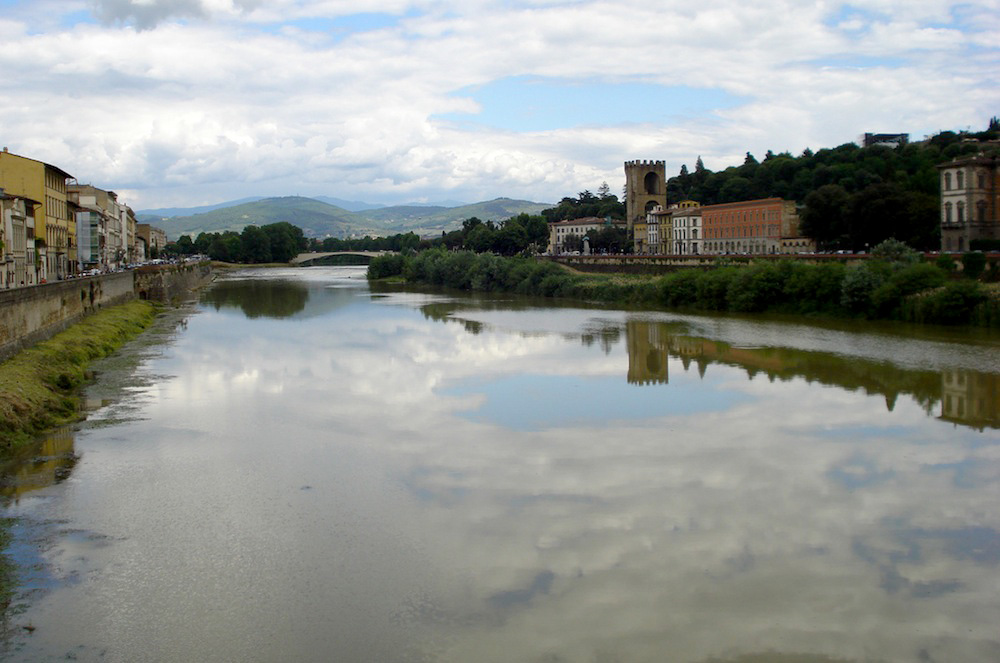 The Leaning Tower of Pisa is one of the most famous tourist attractions in Italy, but the city of Pisa itself is dull and boring. So, rather than spending an entire day in Pisa, simply make a mid-day stop here. You can take a direct train from La Spezia to Pisa, then any of dozens of daily trains up to Florence, after you see the tower.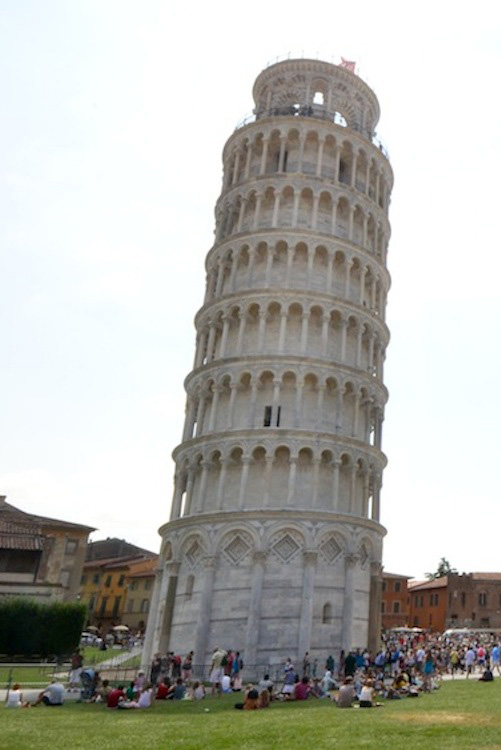 Once you get to Florence, it's really up to you how long you stay. If you just explore the city, I recommend staying between 2-3 nights, while you could easily get lost in the surrounding Tuscan countryside for your entire three weeks in Italy.
3. Milan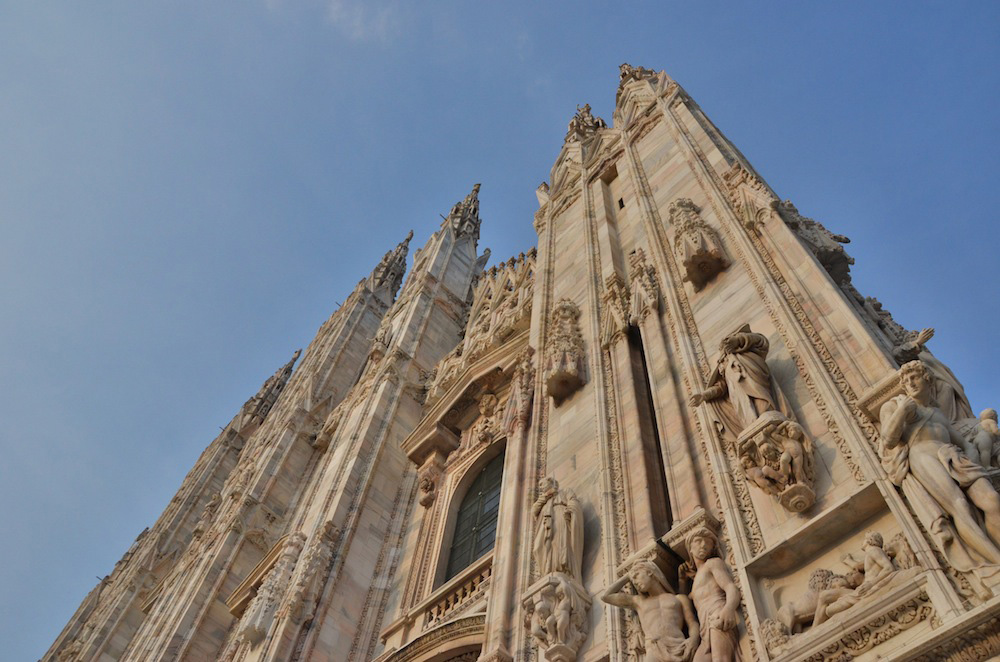 Milan is far from Italy's most-loved city, but there are a few reasons I'm recommending you start your three weeks in Italy here. First and foremost, your international flight to Italy is likely to arrive here. Secondly, Milan is relatively civilized and sophisticated compared to most of the rest of Italy, which makes it a great place to ease into Italy. I recommend spending between 1-2 days in Milan.
4. Cinque Terre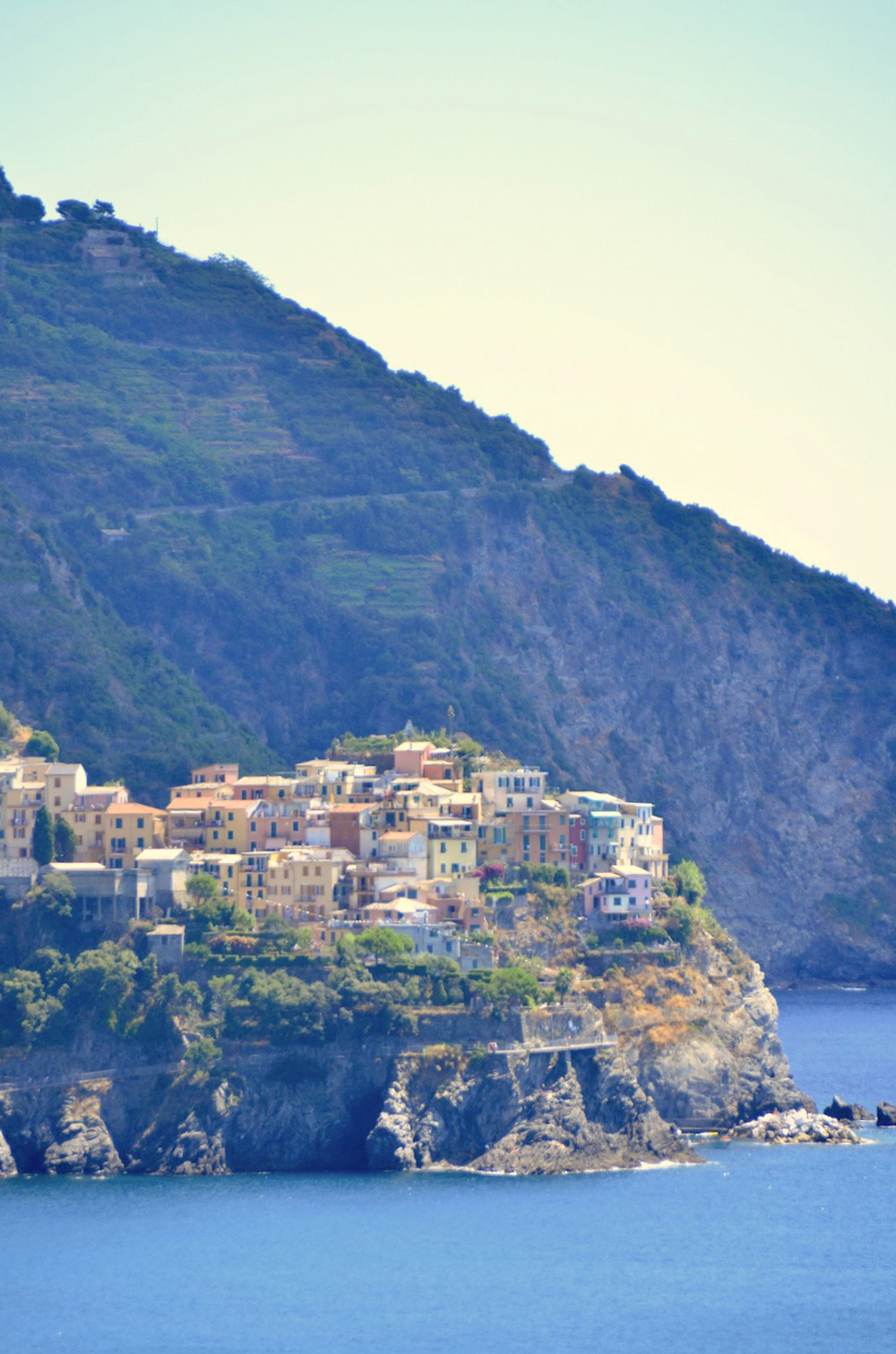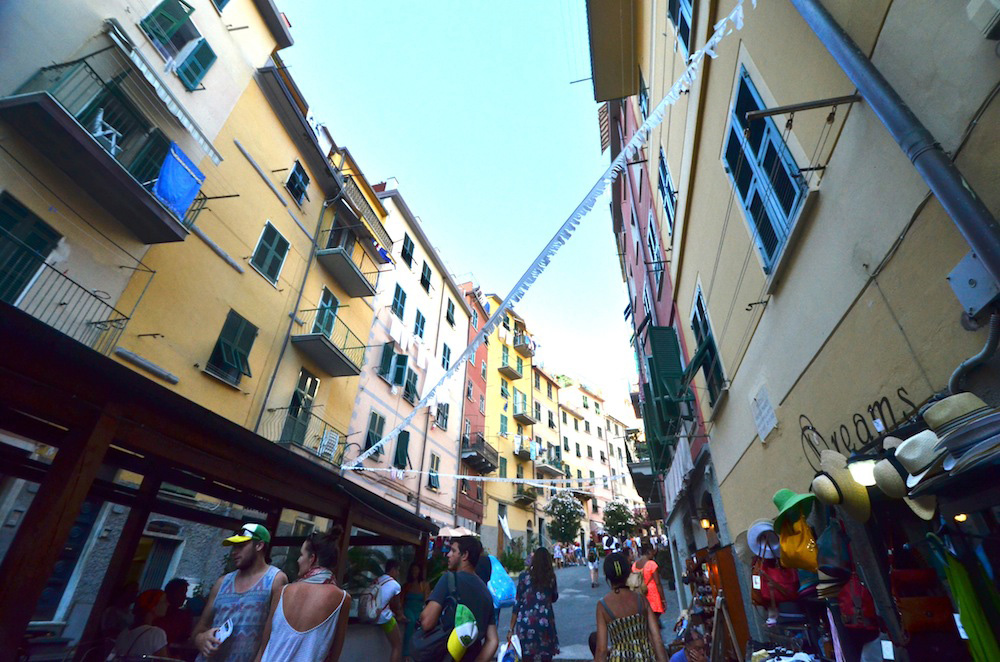 Cinque Terre, which literally means "Five Lands" in Italian, is the name ascribed to five small towns that jut out into Mediterranean sea on the northwestern Italian coast near the city of Genova. Whether you choose to stay in Riomaggiore, Manarola, Corniglia, Vernazza or Monterosso, great hiking trails make it easy to explore the terre as much or little as you want to – there's even a nude beach.
To get to Cinque Terre from Milan, simply take the train to Genova and then transfer to either Levanto or La Spezia, the two nearest major stations to Cinque Terre. I recommend spending between 1-3 days of your three weeks in Italy in Cinque Terre.
5. Rome and the Vatican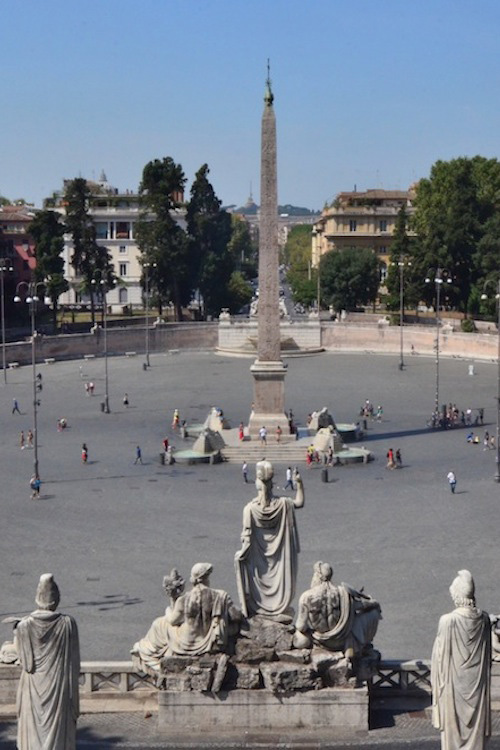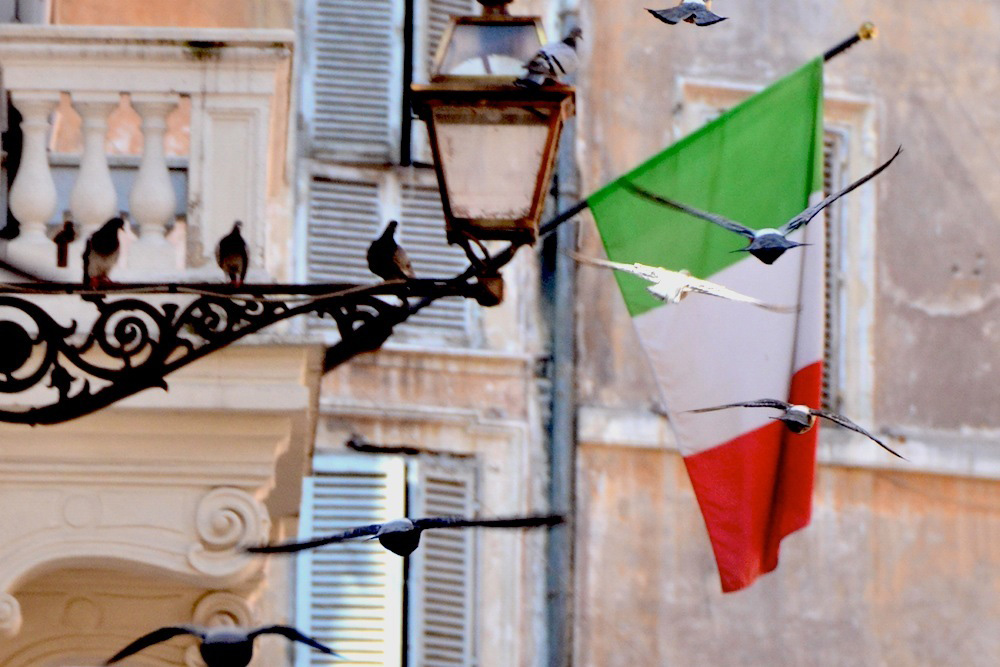 Rome is among my favorite cities in the entire world, let alone Italy. Whether you see iconic attractions like the Colosseum and the Vatican, stuff your face in Testaccio or Trastevere or simply stroll along the Tiber river and let 2,500 years of history wash over you, you're sure to fall as in love with Rome as I did.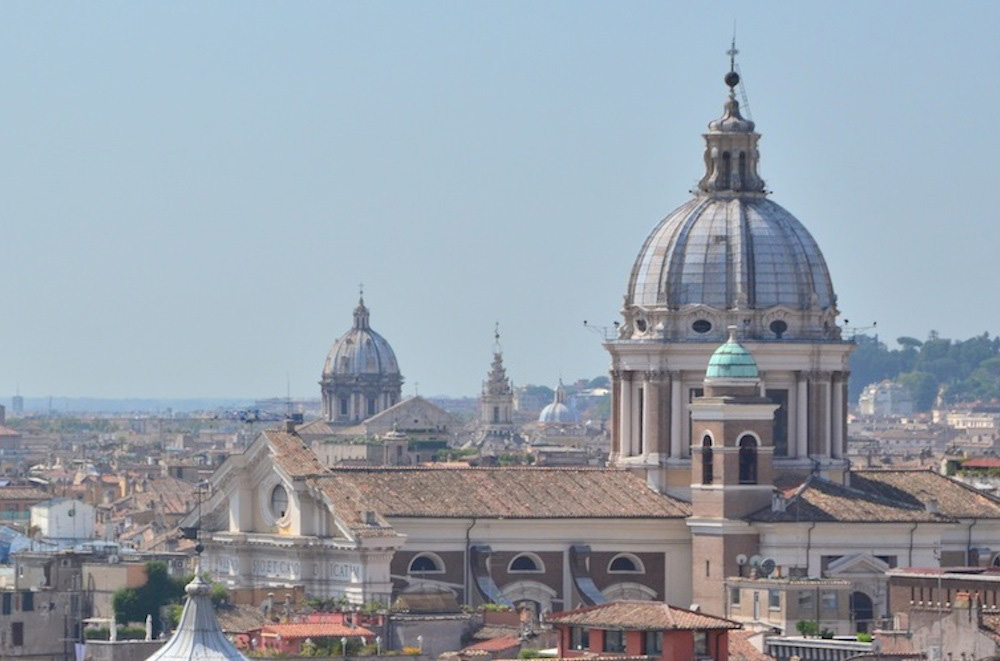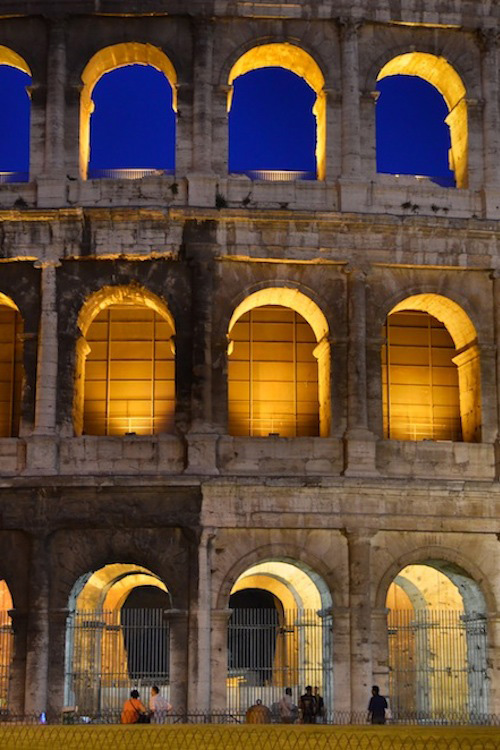 Take the train from Florence to Rome, then spend at least 3-5 days in the Eternal City.
6. Naples and the Amalfi Coast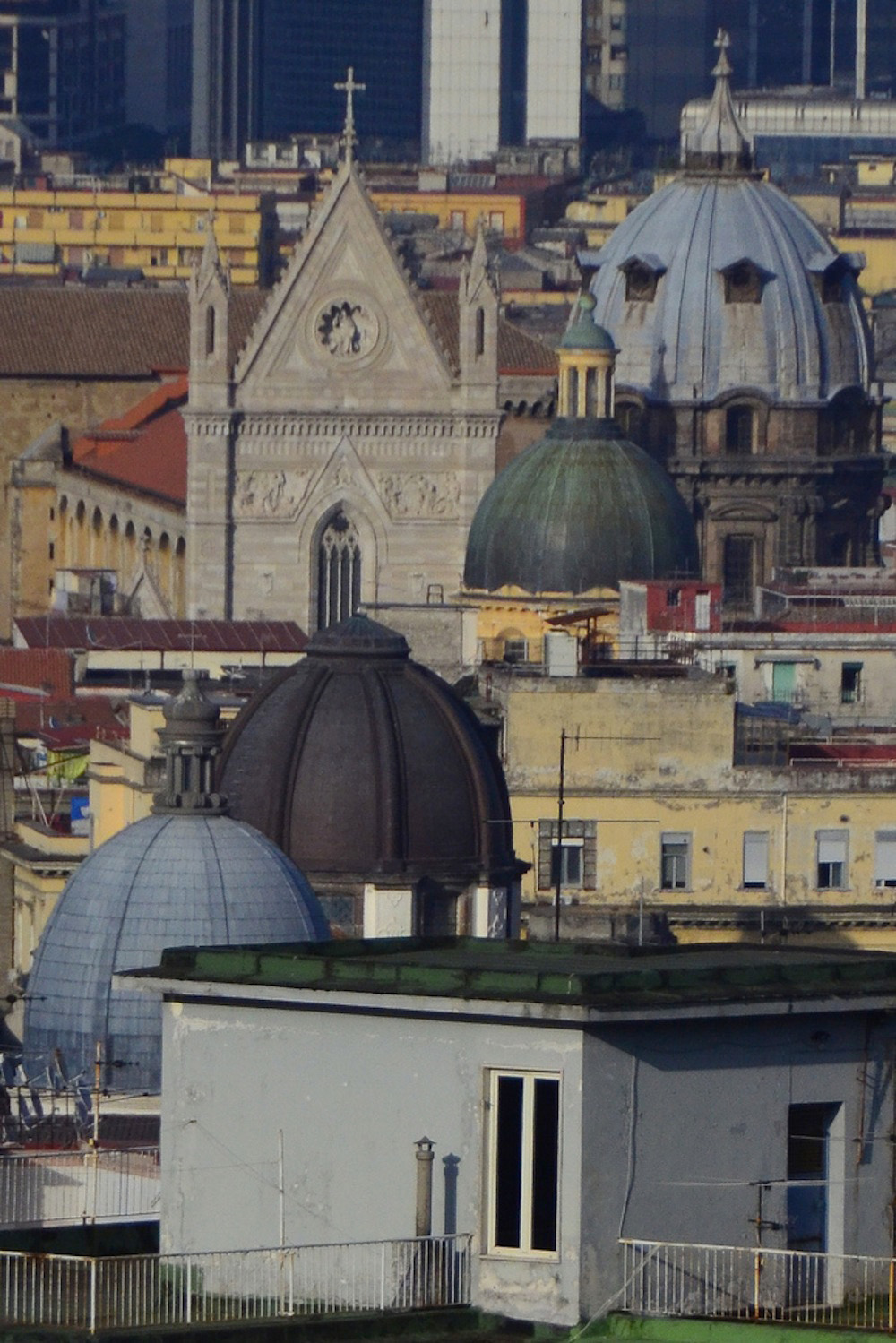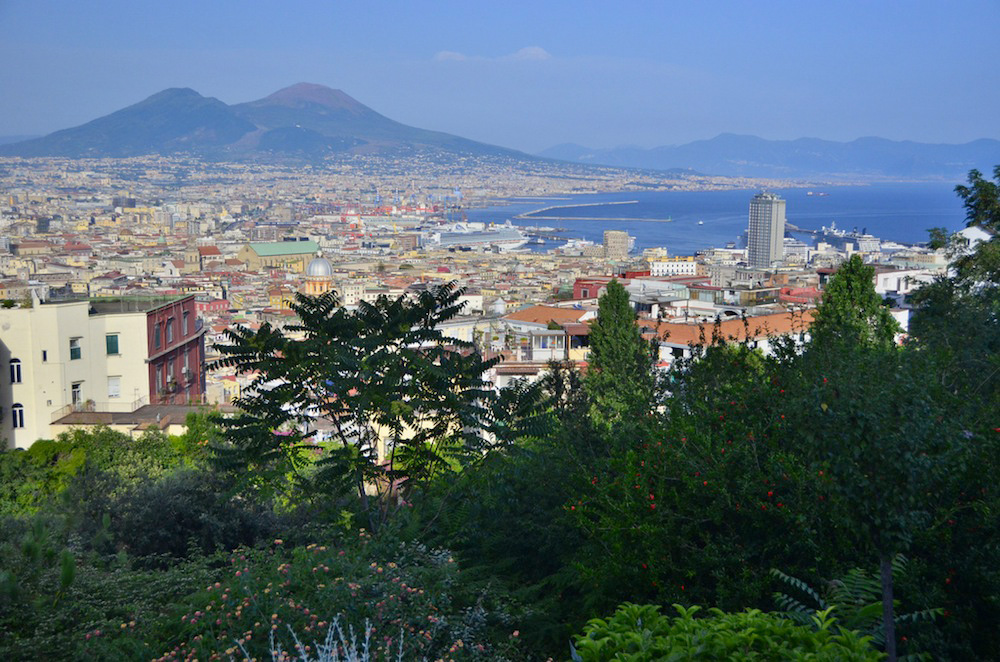 After you finish in Rome, take the train down the coast to Naples, which has a reputation as being dangerous and dirty, but to me, is a microcosm of everything that Italy has to offer. Its ancient quarter, for example, is older than Rome's – and it's the closest Italian city to Mt. Vesuvius and the ruins of Pompeii.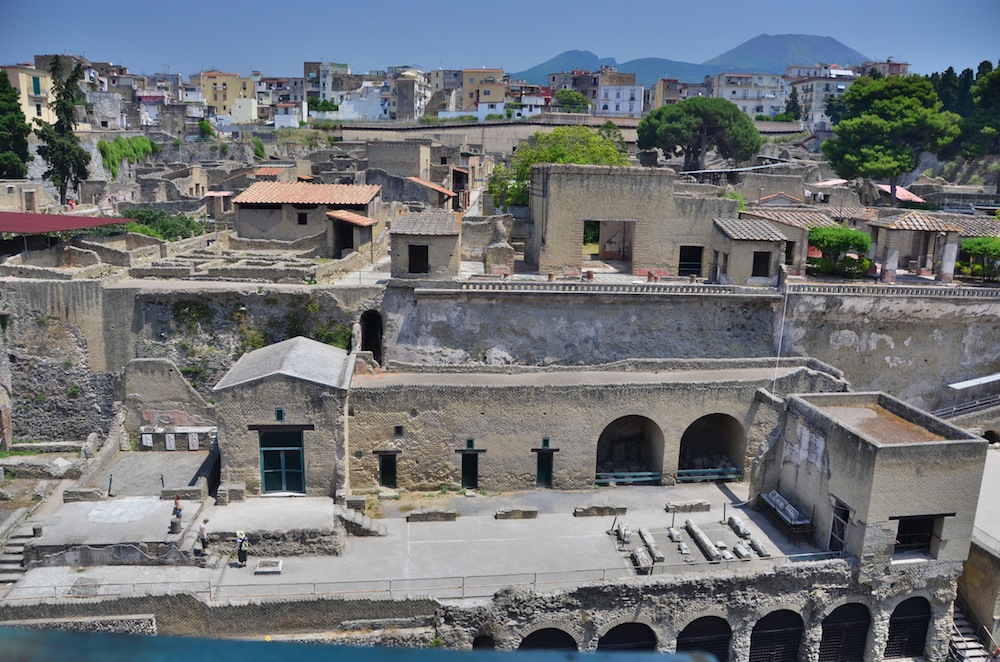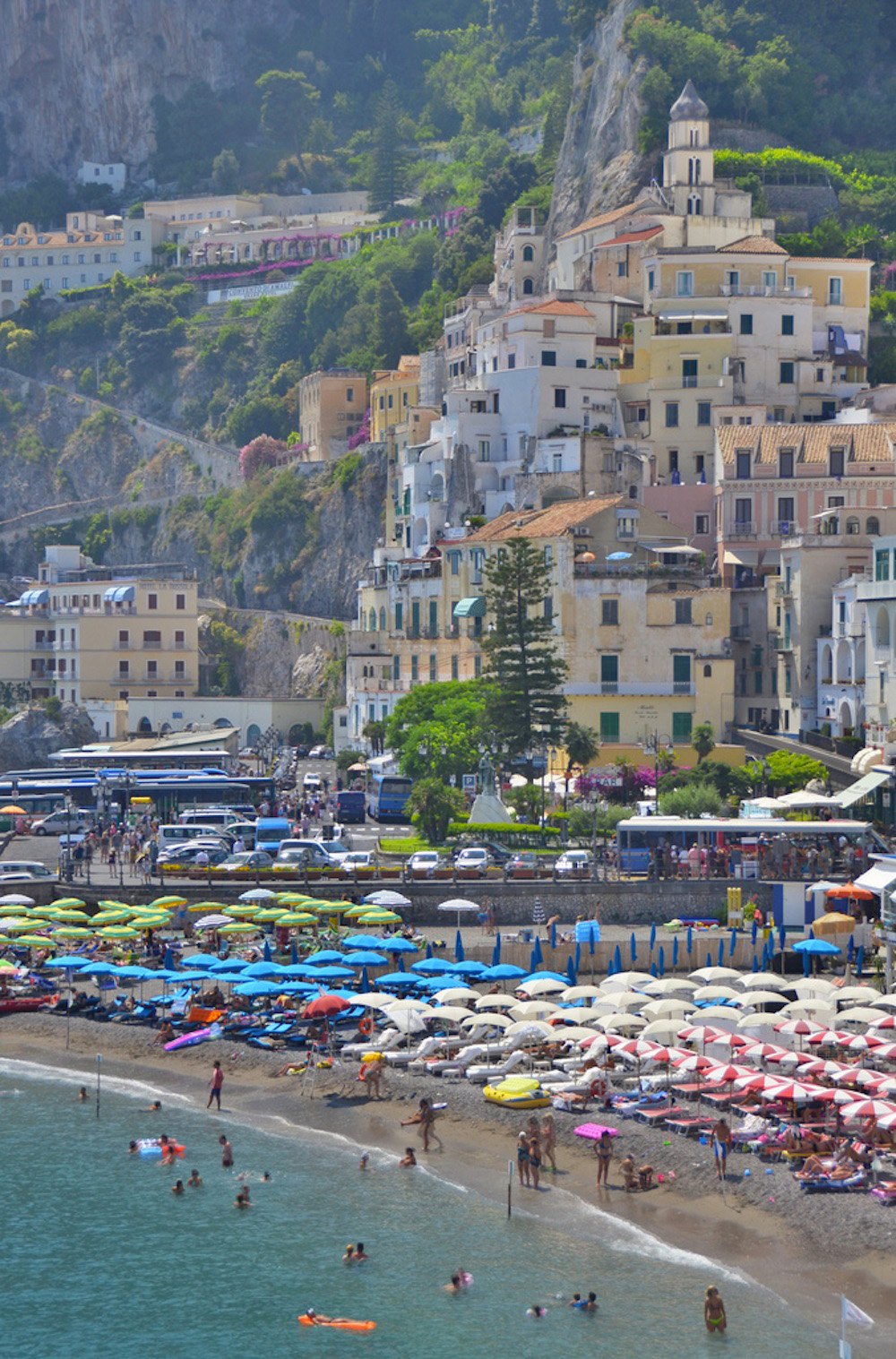 Situated right on the Mediterranean, Naples is also a great spot for beach goers. Take a ferry to nearby islands like Capri and Ischia, or find your way down to the Amalfi Coast (renting a car is best) and explore this region, which was one of the four great Italian republics in the 15th century. Depending on how in-depth you explore Naples and its surroundings, you can spend 3-5 days of your three weeks in Italy here.
7. Puglia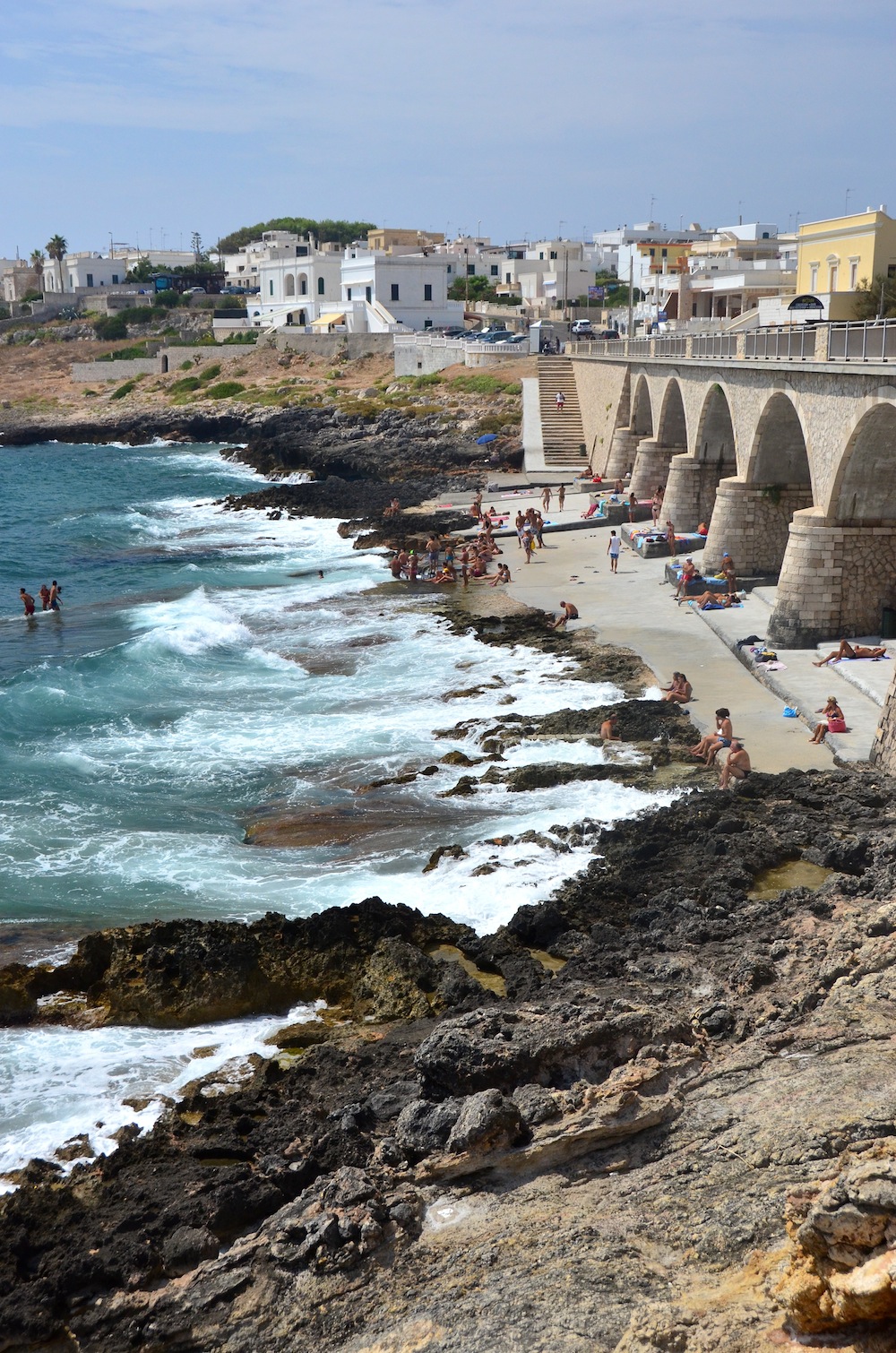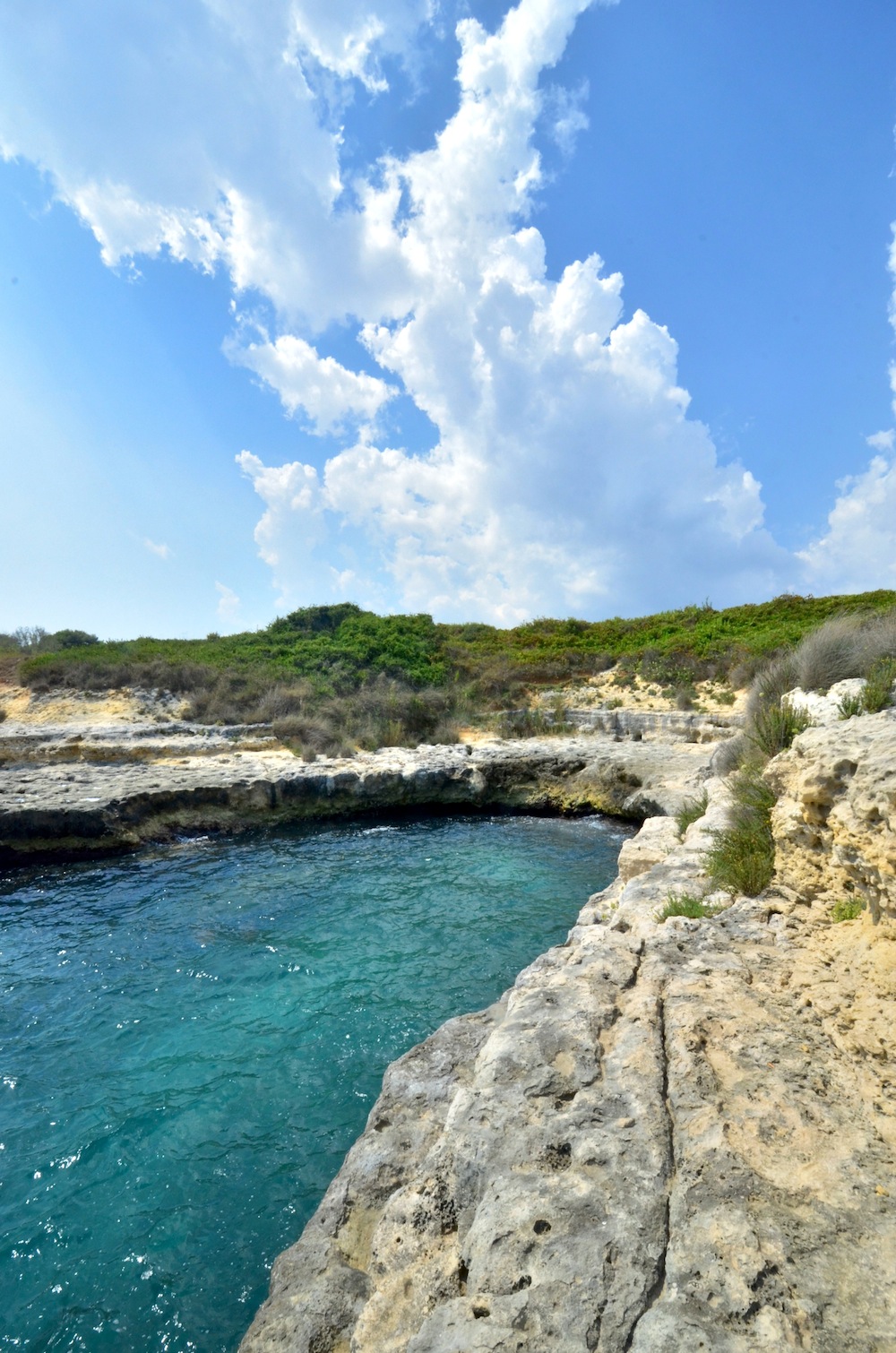 If people avoid Naples and its vicinity due to fear of crime or hygiene, then they avoid Puglia, located on the opposite coast of Italy's "boot," out of sheer ignorance. Puglia, which also goes by the name "Salento," is arguably Italy's most naturally beautiful region, with fluorescent blue-green waters that are evocative of Greece.
To get here from Naples, take the train to Bari, transfer to Lecce and then take the bus to Otranto, Gallipoli or Santa Maria di Leuca, my favorite three places in Puglia. I recommend spending 2-3 days of your three weeks in Italy in Puglia, although you could easily spend a week here. Click here to learn more about what to see and do in Puglia.
8. Bologna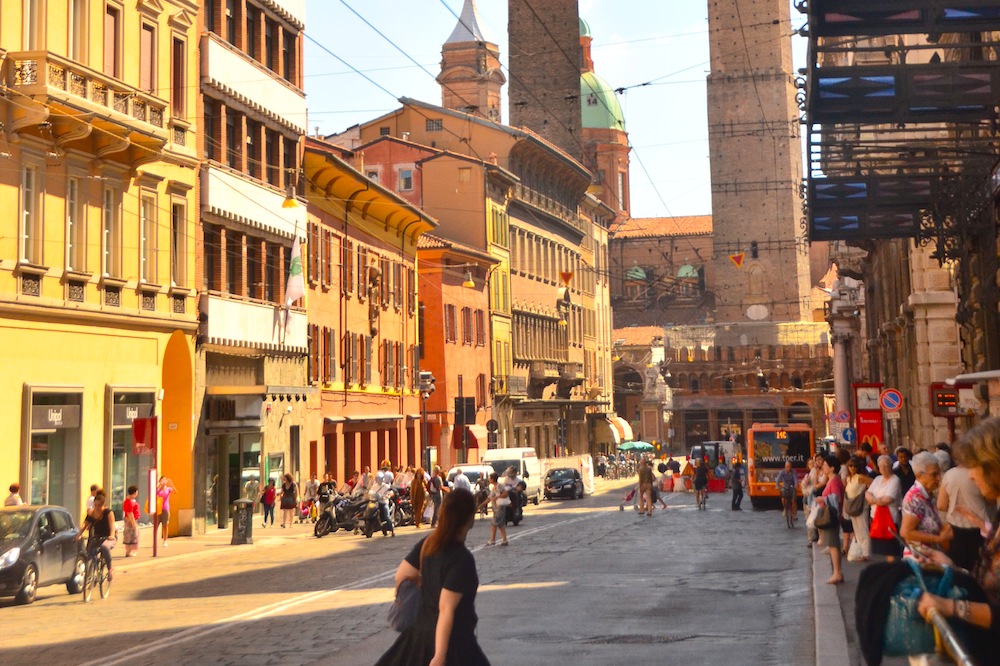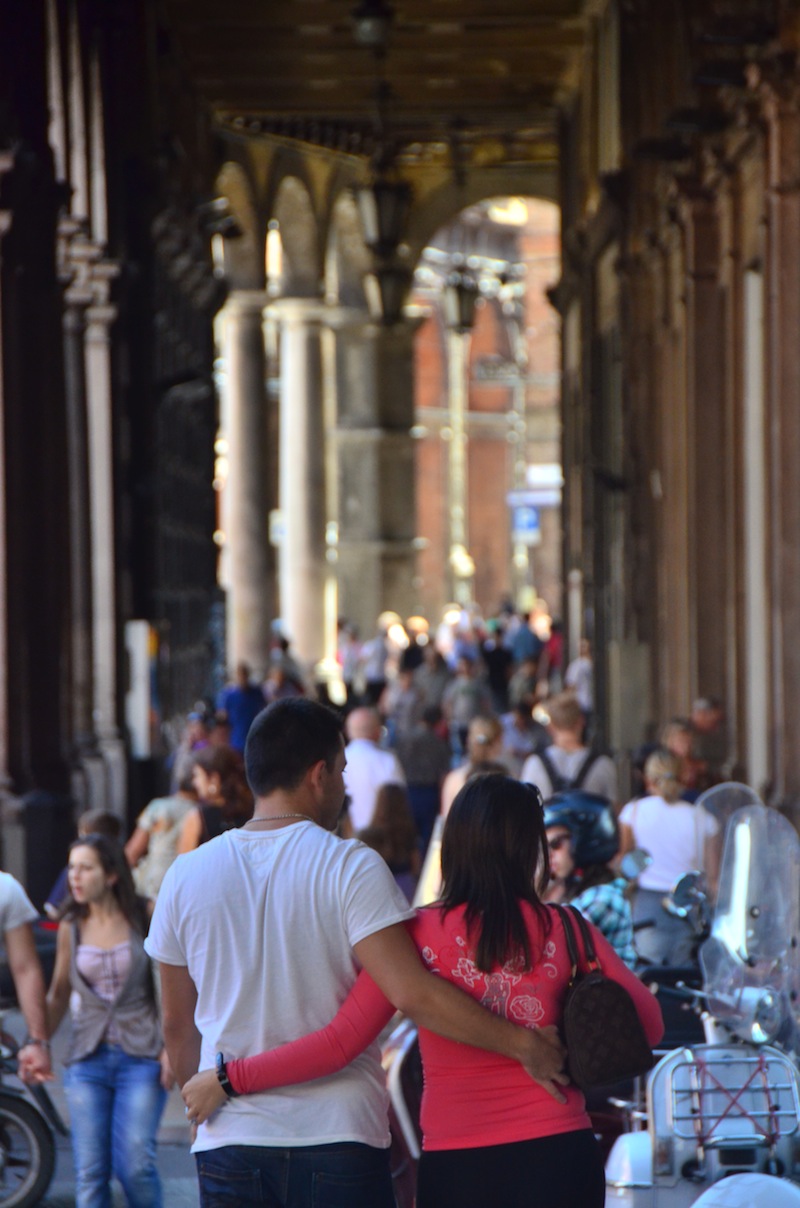 Many Italians I met on the northbound train from Lecce were shocked when I told them where my final destination was. Bologna, after all, is regarded as a city for students and doesn't appear on the radar of most locals, let alone foreign travelers.
To be sure, Bologna's status as the culinary capital of Italy is just now beginning to gain mainstream attention. But I assure you: This title is well-deserved. I would almost go so far as to say I can never again eat American pasta, which almost seems insulting by comparison. I recommend spending 1-2 days in Bologna.
9. Venice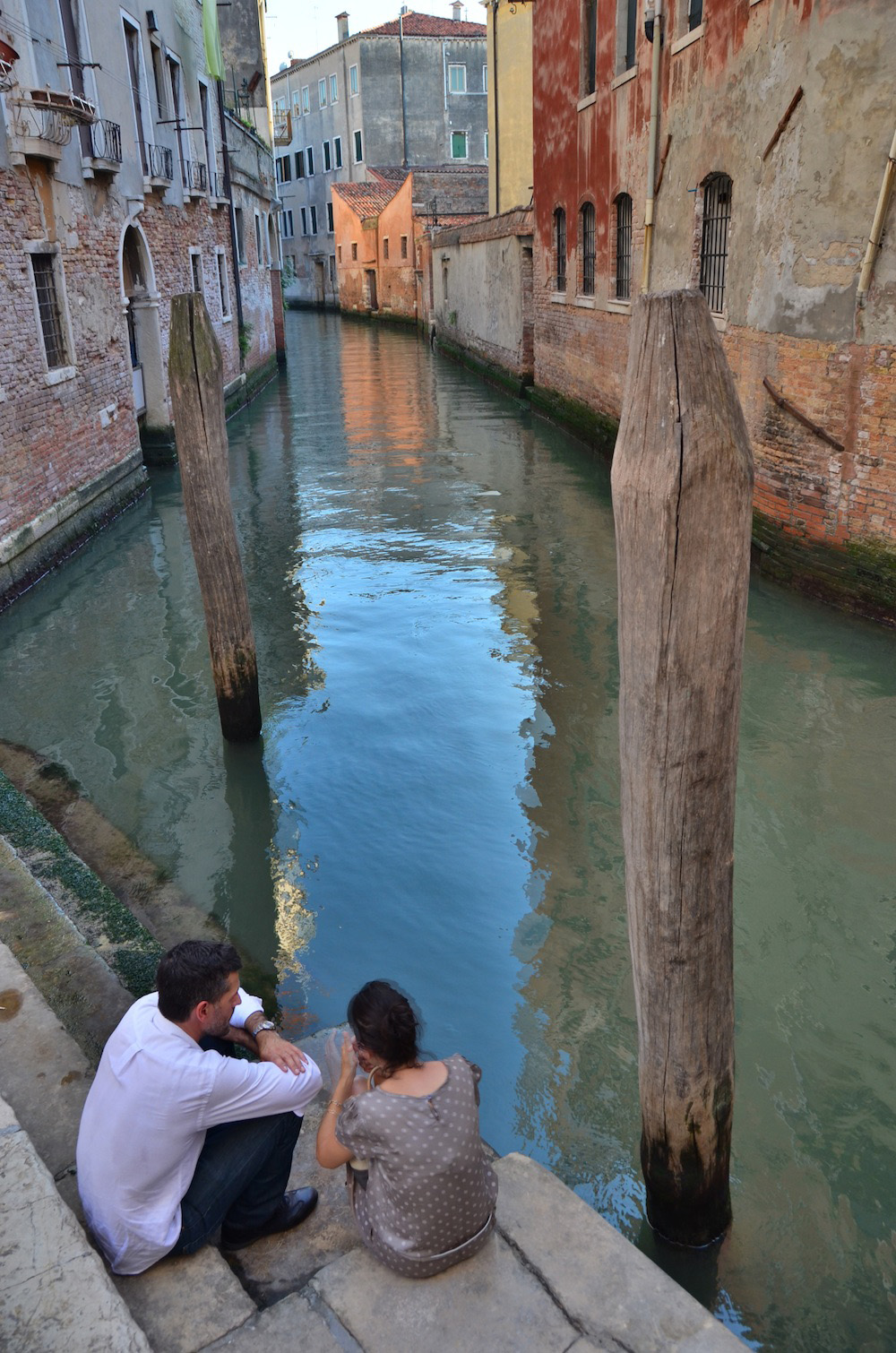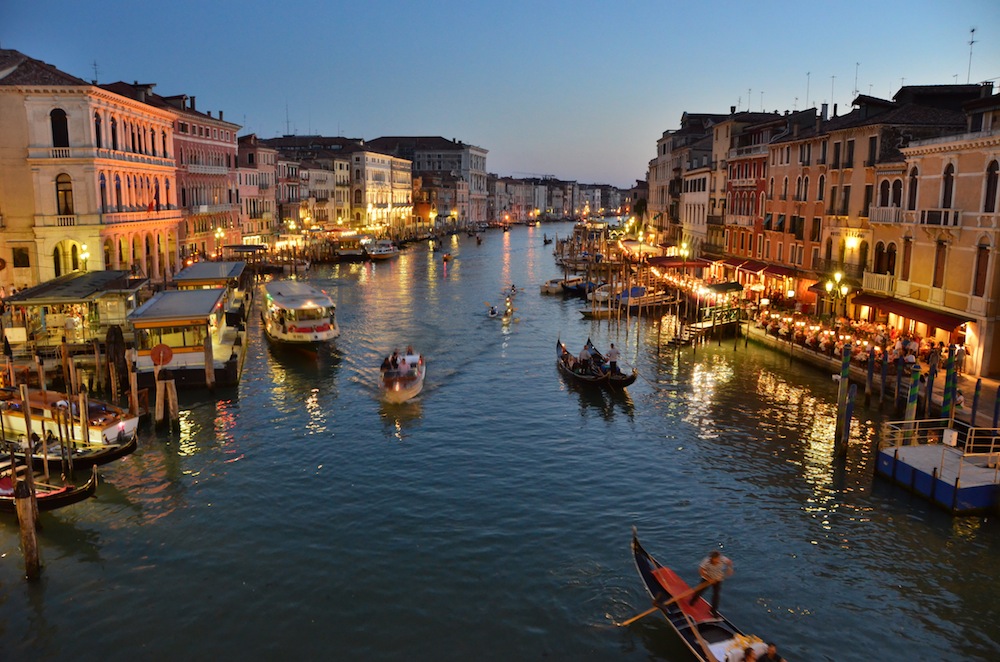 I won't mince my words: I hate Venice. But I'm still recommending you take the train here from Bologna to finish up your three weeks in Italy here, because I do believe it's better to see something for yourself than to take someone else's word for it.
Whether you, like me, find a day in Venice to be enough, or you end up spending a few here, explore the city to your heart's content before you head back to Milan to catch your flight home.